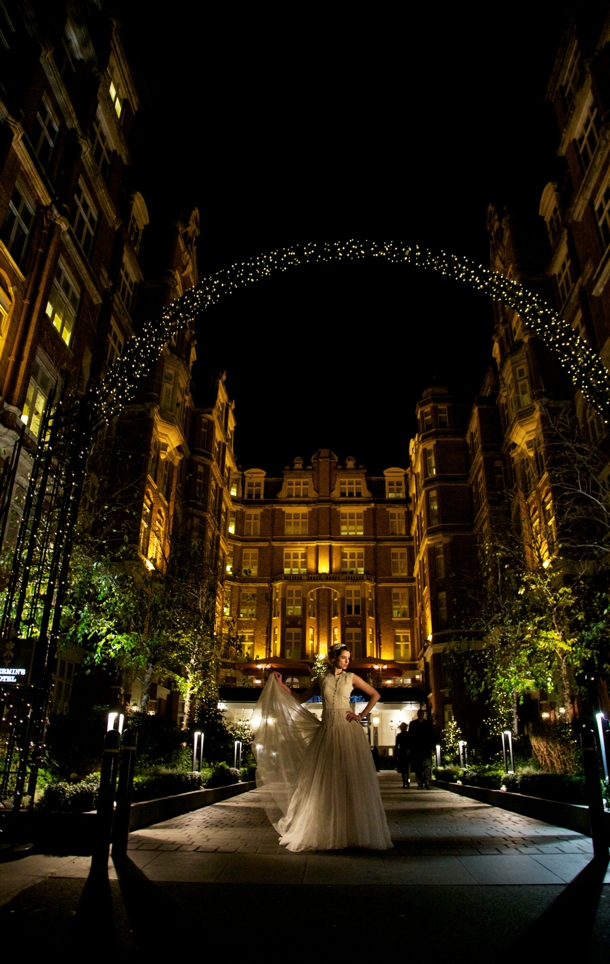 Hello again, SouthBound Brides! After my feature on this event this morning, it's time to share the professional results. As I said earlier, we were so lucky to have the experience we did – I know lots of pro photographers who would kill to get to shoot three beautiful table setups and four models for their portfolio!
The models themselves had very different looks, from 1920s to Hollywood glam, to romantic and boho. Their dresses were from Bruce Oldfield and Sassi Holford, with gorgeous accessories by Hermione Harbutt and rings from Taylor & Co.. Aren't they stunning?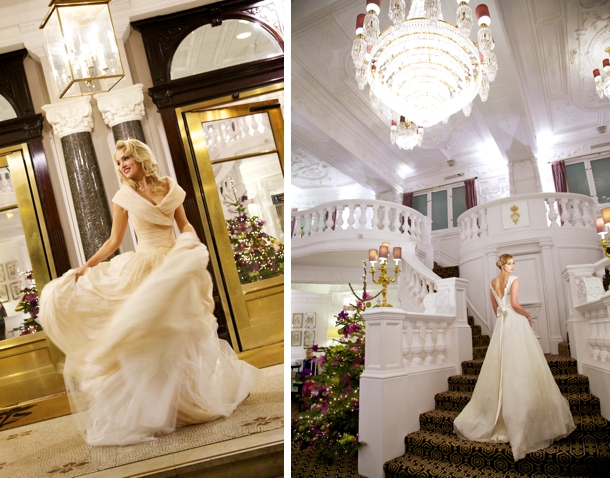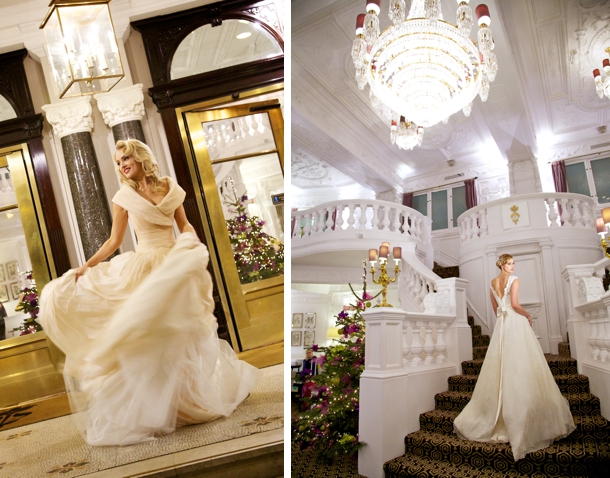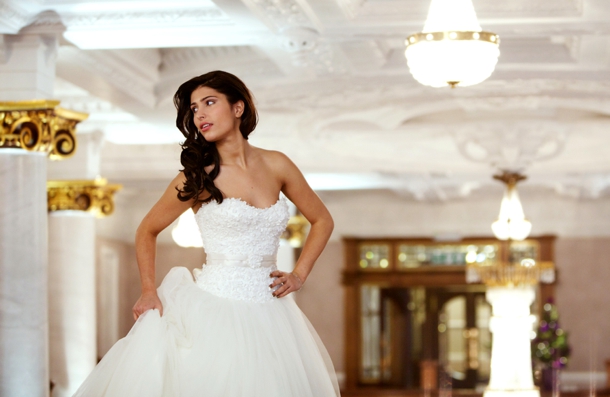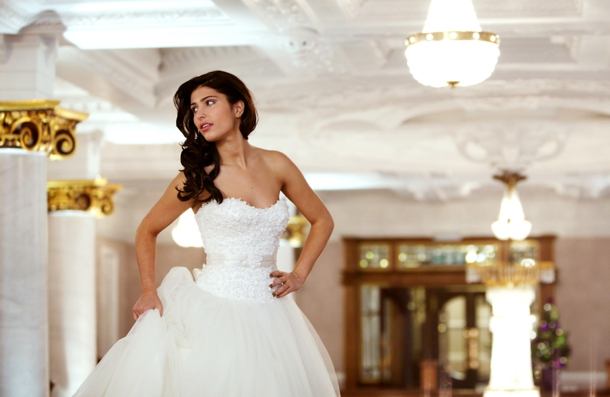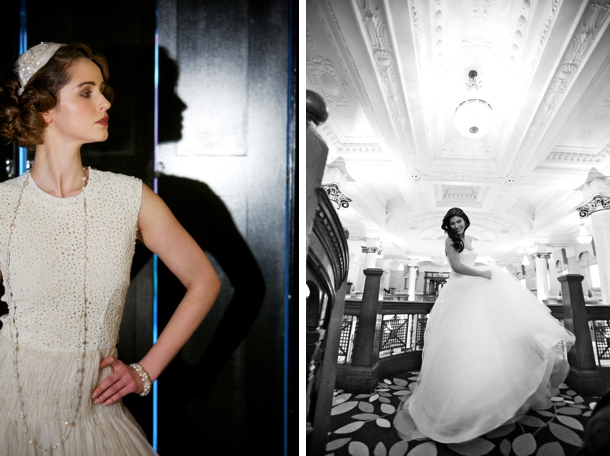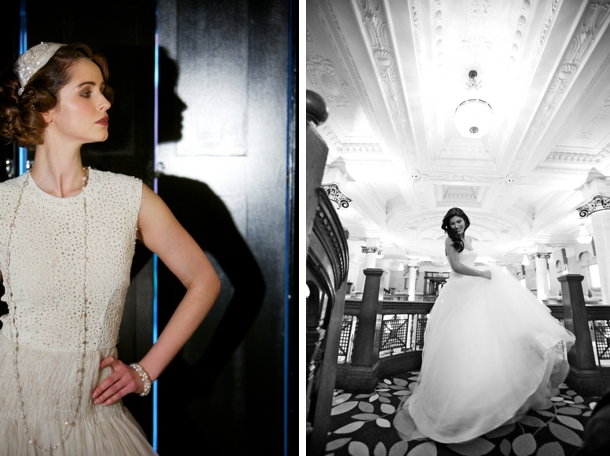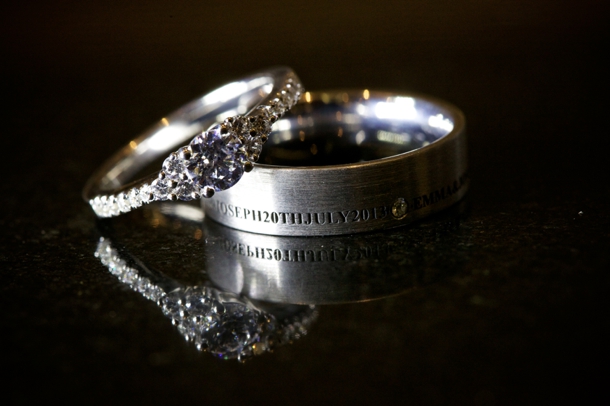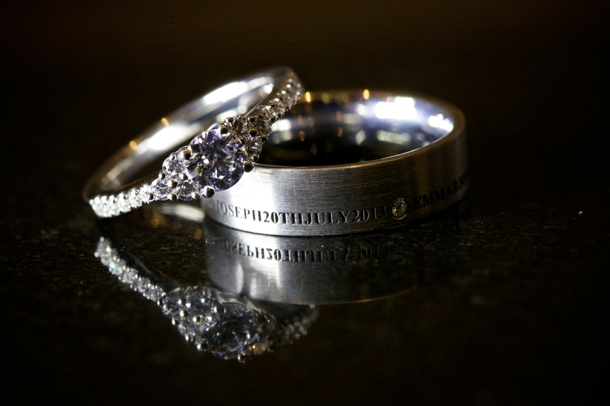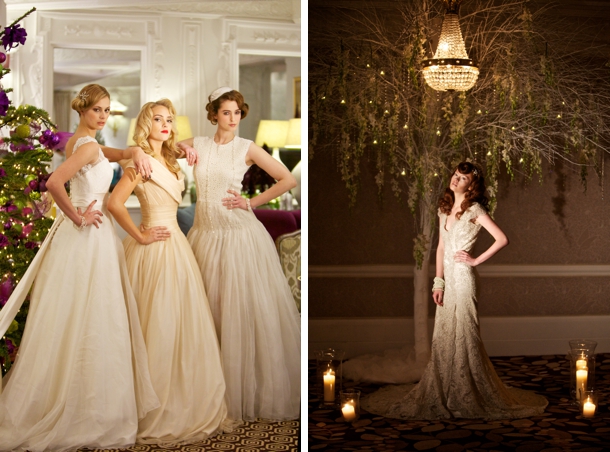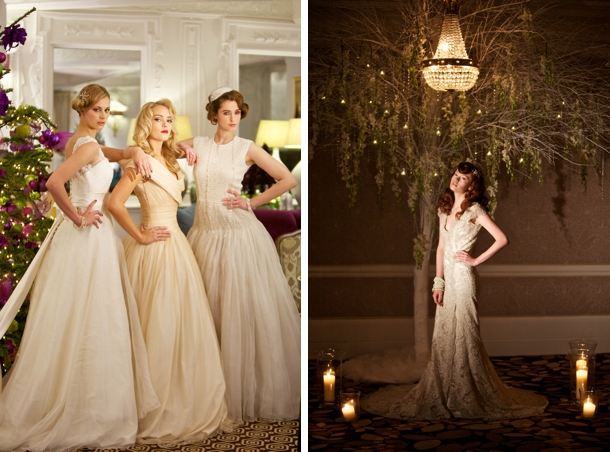 Stylists Pocket Full of Dreams put together three completely different looks for the tables, and each has tons of inspiration for brides to be. (Remember, the point of a styled shoot is not to suggest that you copy the whole look completely, but rather take elements that you love and can afford.) The first was a sort of 1920s Gatsby theme – maybe the theme of the year with the movie coming out – and I loved their take on it with lasercut art deco menus and alternating boy/girl favours (pocket mirrors for the girls and cigars for the boys) that doubled up as stylish place cards. The centrepiece (from Wild About Flowers) was a dramatic garland of roses winding around a candelabra – way to make a statement! There were also a collection of low arrangements and a bit of mercury glass around the base – so pretty. For a bit of gold glitz, they'd included just a sparkly fabric runner and gold-edged charger plates. Pearls, gold cutlery and gorgeous glassware rounded up the look.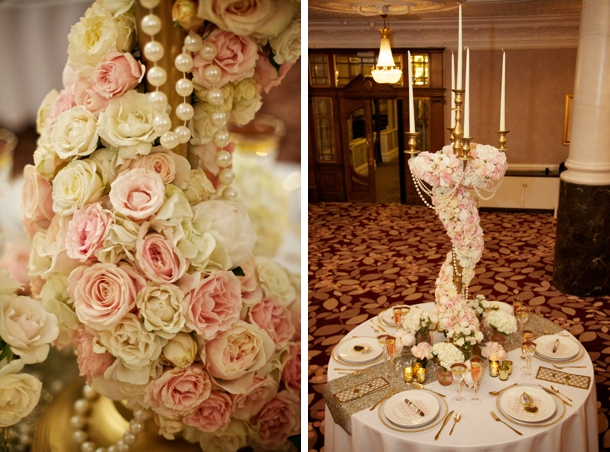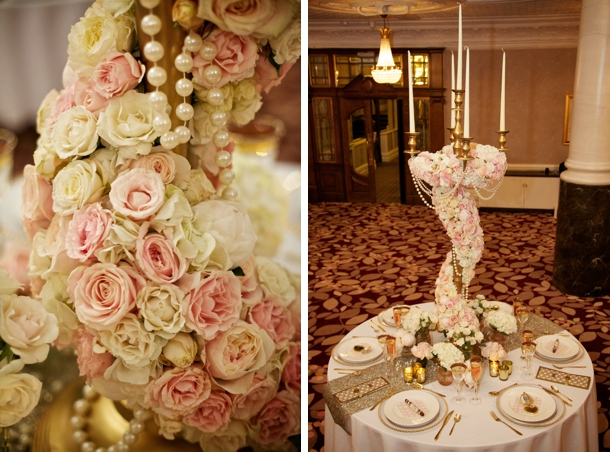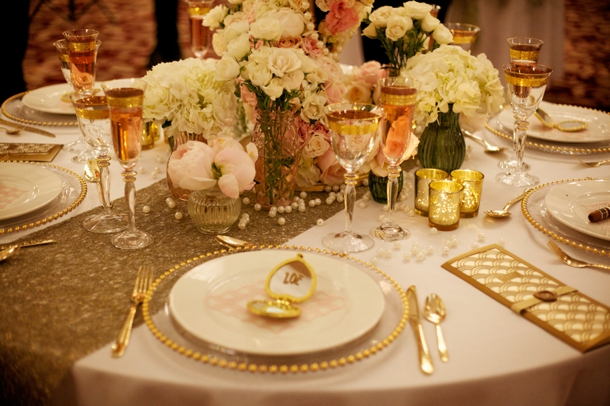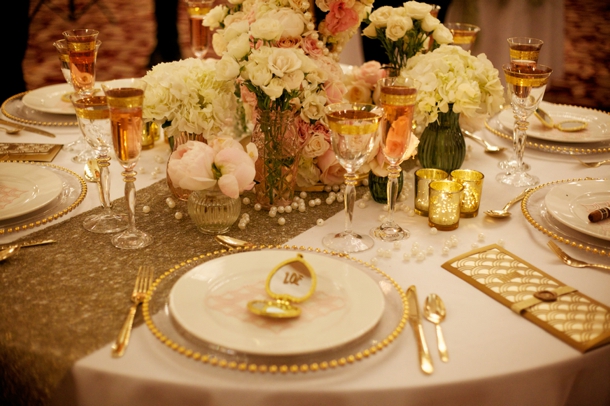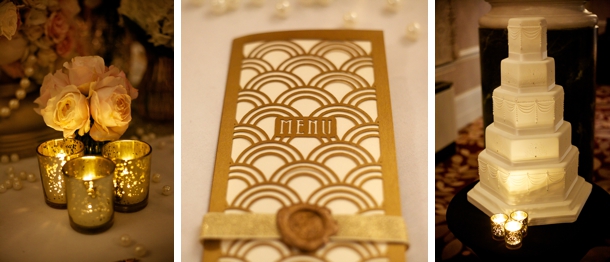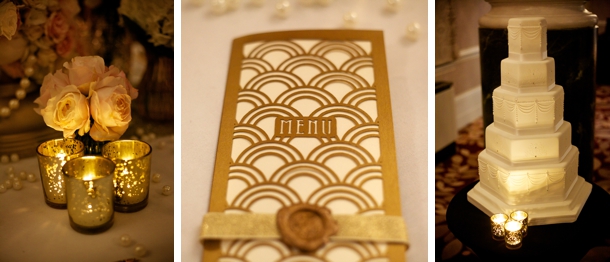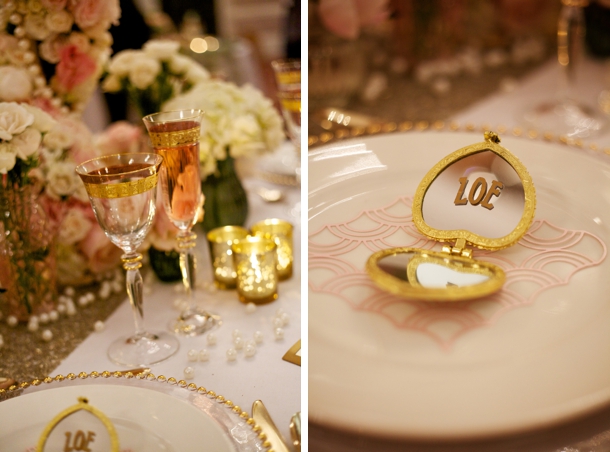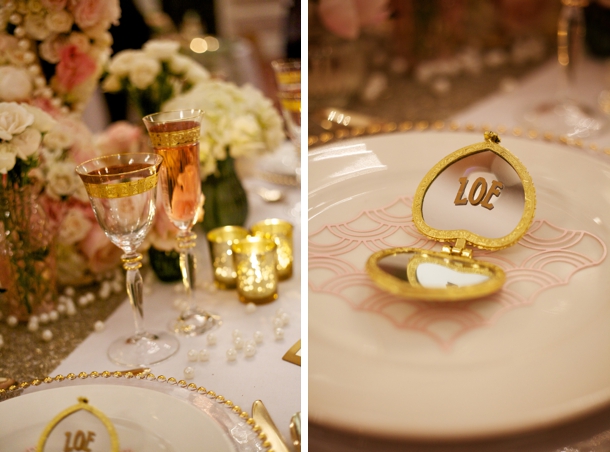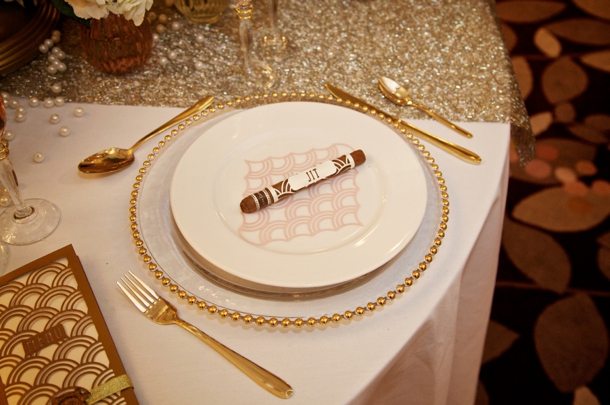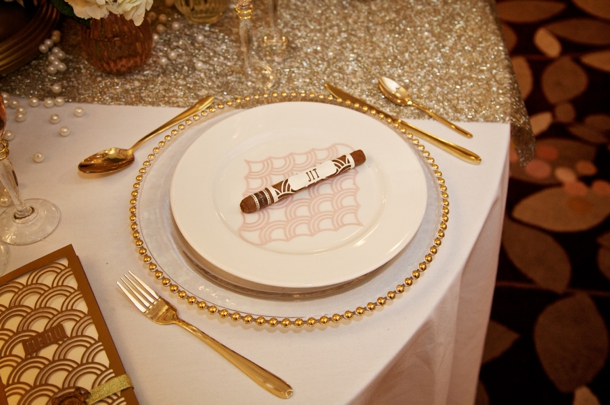 The second look was just perfect for a summer wedding – I could really see it on one of our wine farms. PoD combined peaches and soft, slightly rustic florals with succulents – what a gorgeous combination! I loved the extravagant flowers (with their chopped wood border) and sweet touches like herb-infused cocktails and drink stirrers with ribbons. It was almost as if the butterflies on the cupcakes had touched down on a fragrant country garden and settled for a while.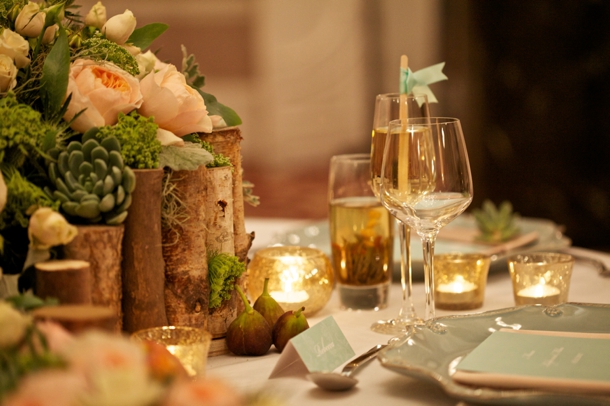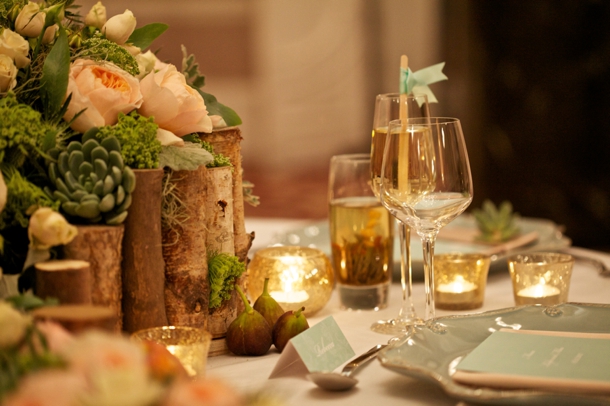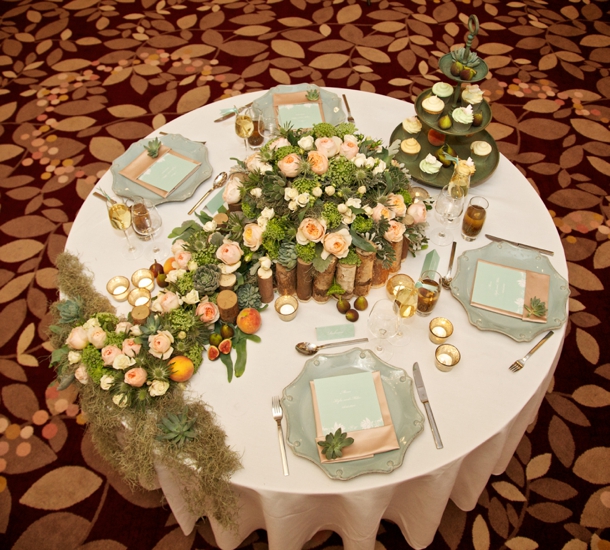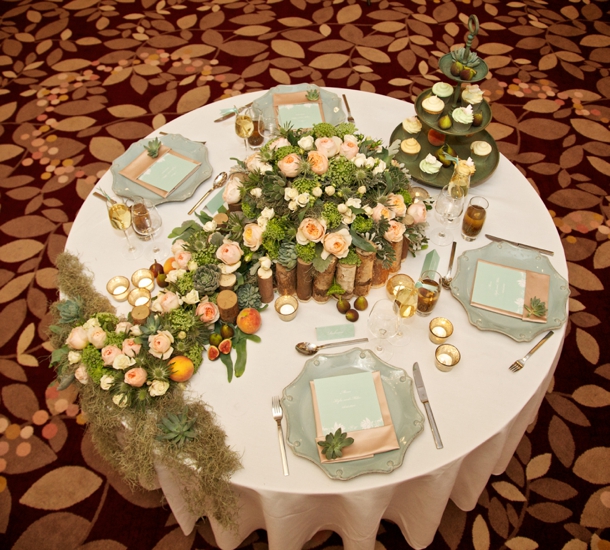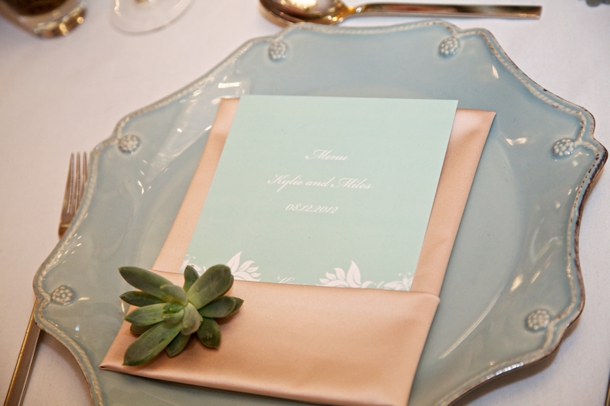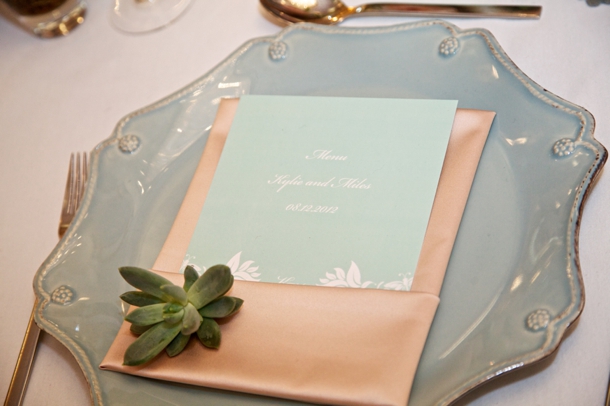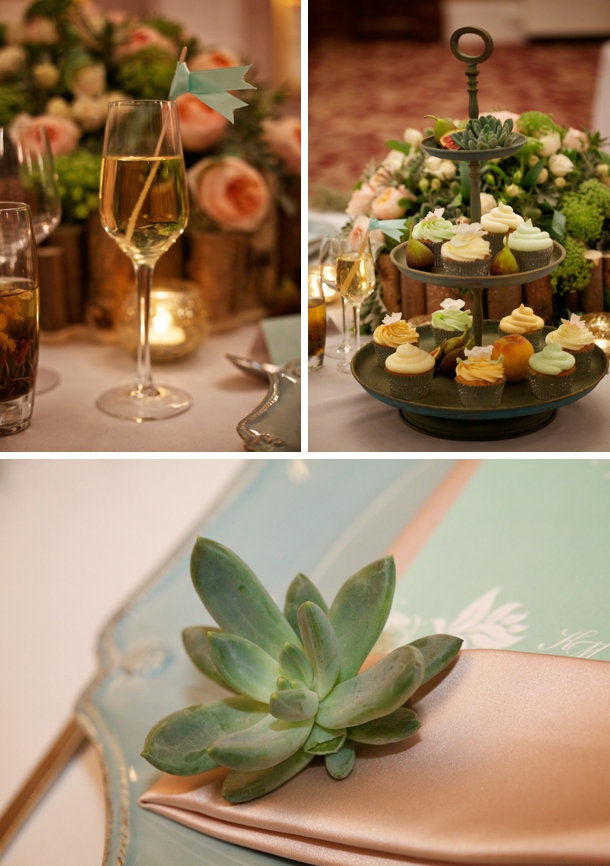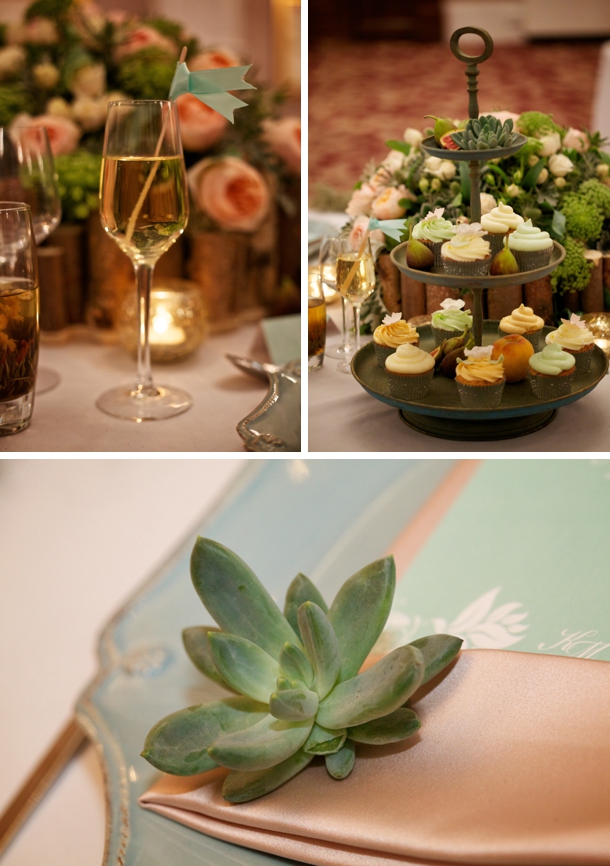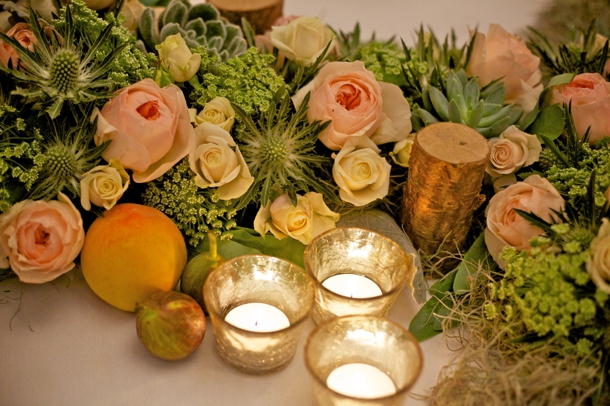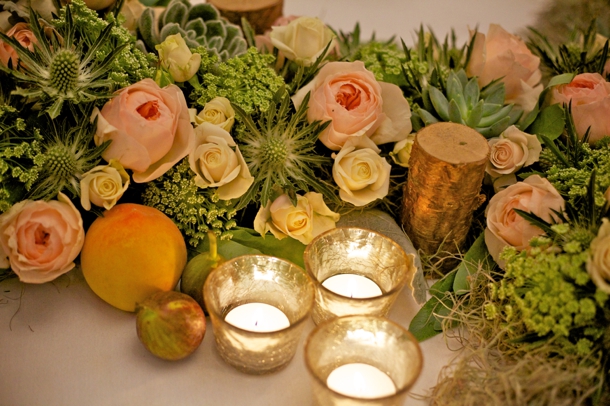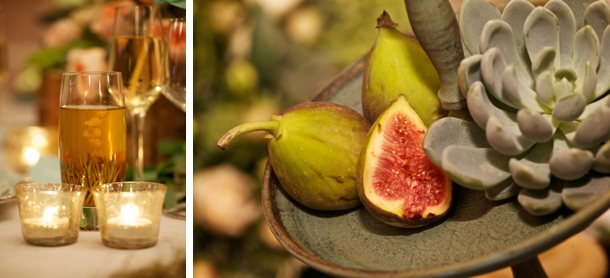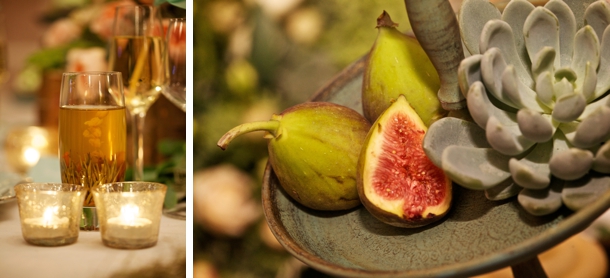 The final look was probably my favourite, with a palette that was just to die for. I loved the blues together with copper accents – so gorgeous, and so contemporary! It was the perfect mix of rustic (with lasercut wooden menus, artichokes beneath bell jars, blueberries and thistles) and glam (copper cutlery, copper spray on the artichokes, and copper braid ties on the napkins). The plates themselves, with their pretty hummingbird design, added that final extra special element.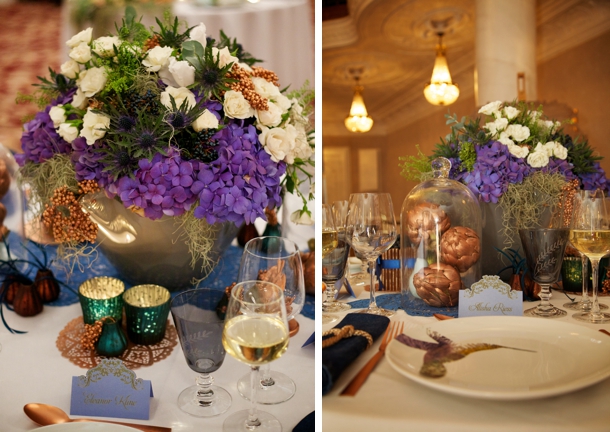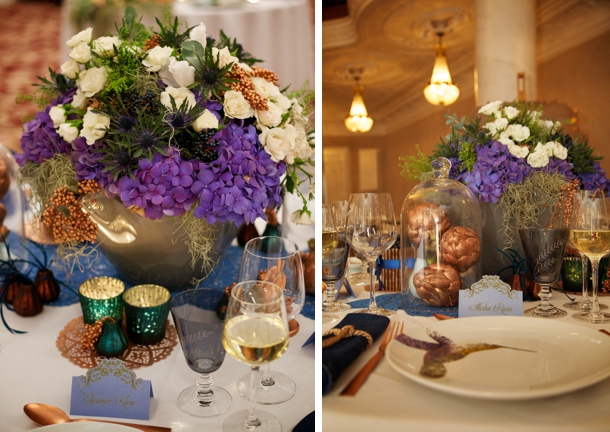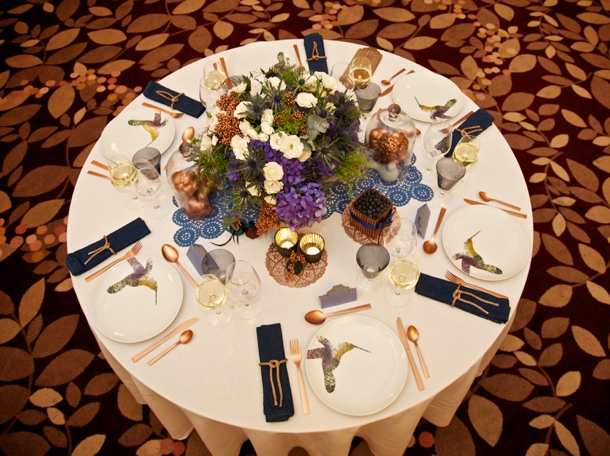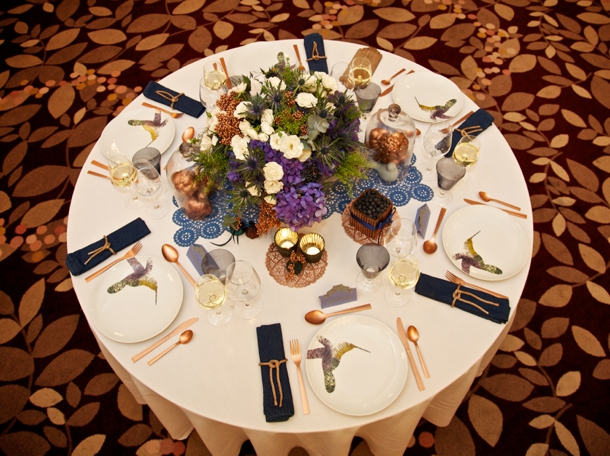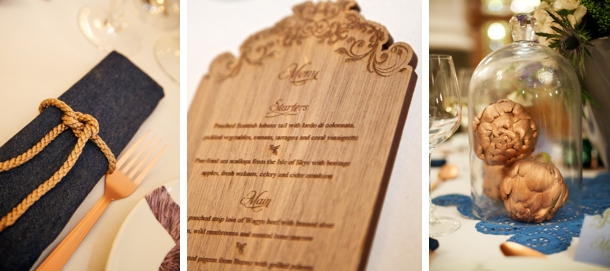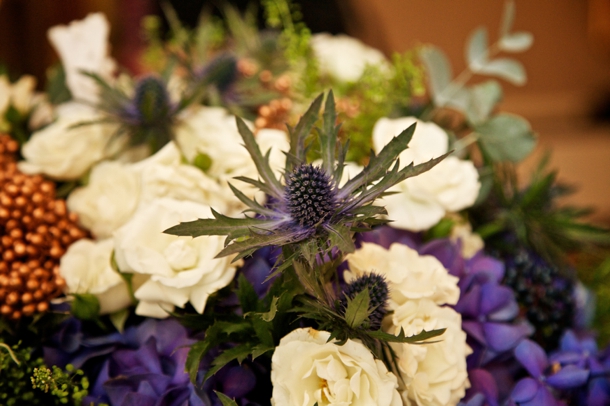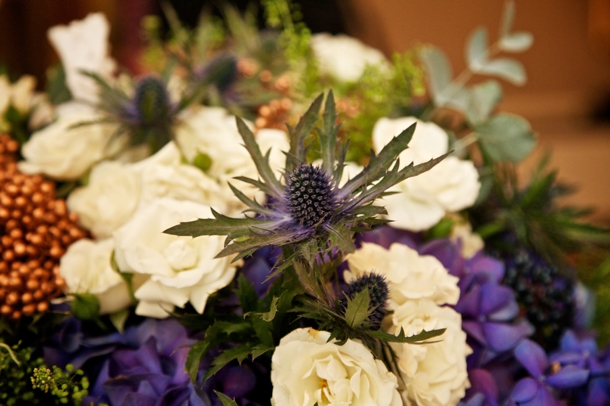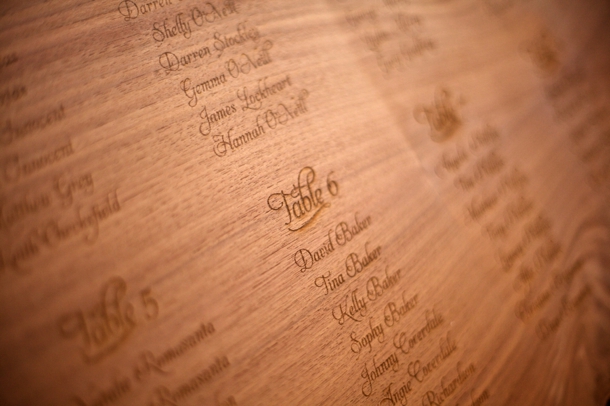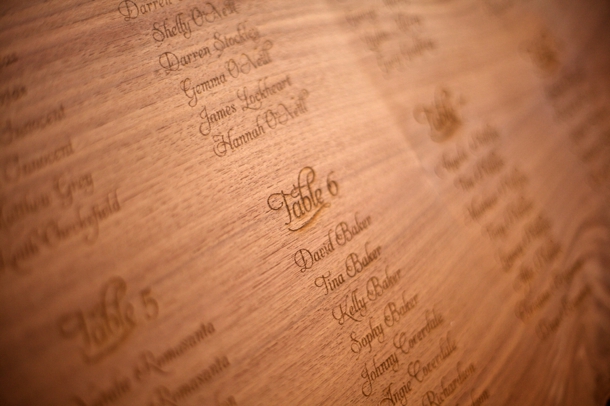 SERVICE PROVIDERS
Photography: Victoria Grech | Venue: St Ermin's Hotel | Styling: Vicki of Pocket Full of Dreams | Printed stationery: Ananya Cards | Lasercut stationery: Intricate Creations | Flowers: Wild About | Cake: GC Creations | Hiring: Couvert Hire | Hiring: Amara | Diamond rings: Taylor & Co. | Dresses: Bruce Oldfield | Dresses: Sassi Holford | Shoes: Paradox London | Hair accessories & jewellery: Hermione Harbutt | Makeup: Jen Pike | Hair: Fernando Mariella | Live streaming: Red Shell Productions | PR for Victoria Grech: Propose PR | PR for St. Ermin's Hotel: WixHill | Lighting: Bowen's Lighting