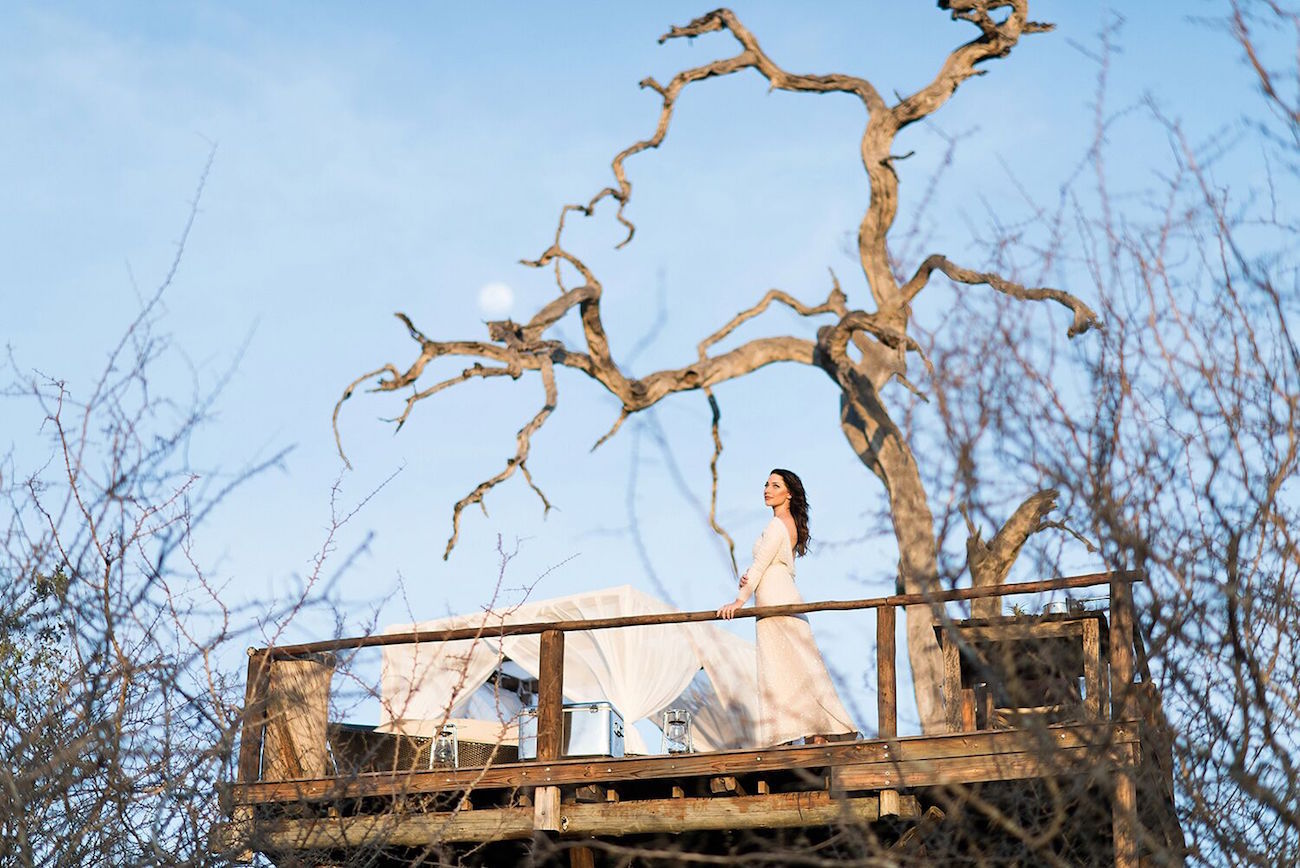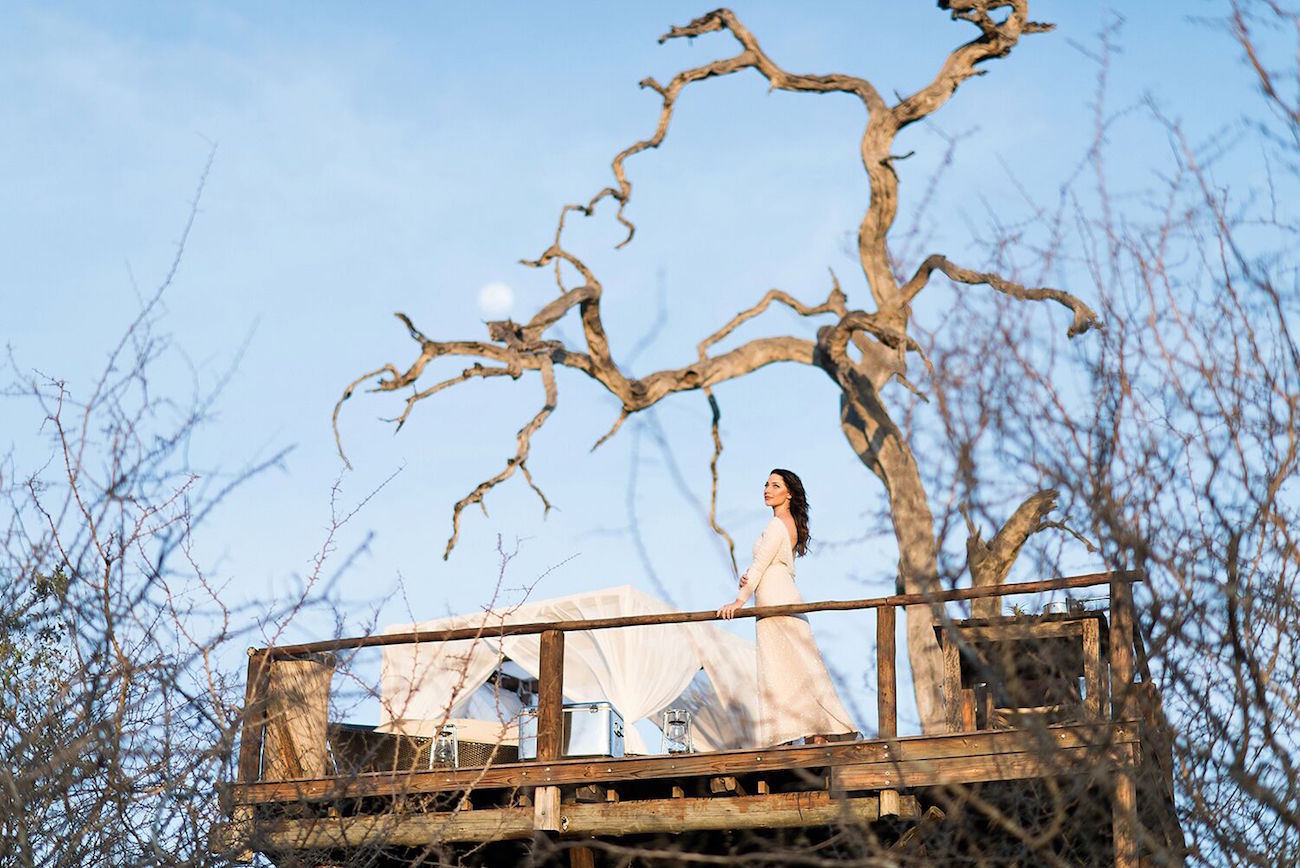 We're heading for the bushveld this Monday morning, my favourite place to be (and holy cannoli, I really need to go again soon because it has been WAY too long). This gorgeous shoot comes from our friends, the talented duo of Jack & Jane Photography, who headed for Lion Sands reserve in order to capture a creative take on a real life bushveld fairytale. With soft fabrics, dramatic florals and makeup, and that great big African sky, it's my kinda romance.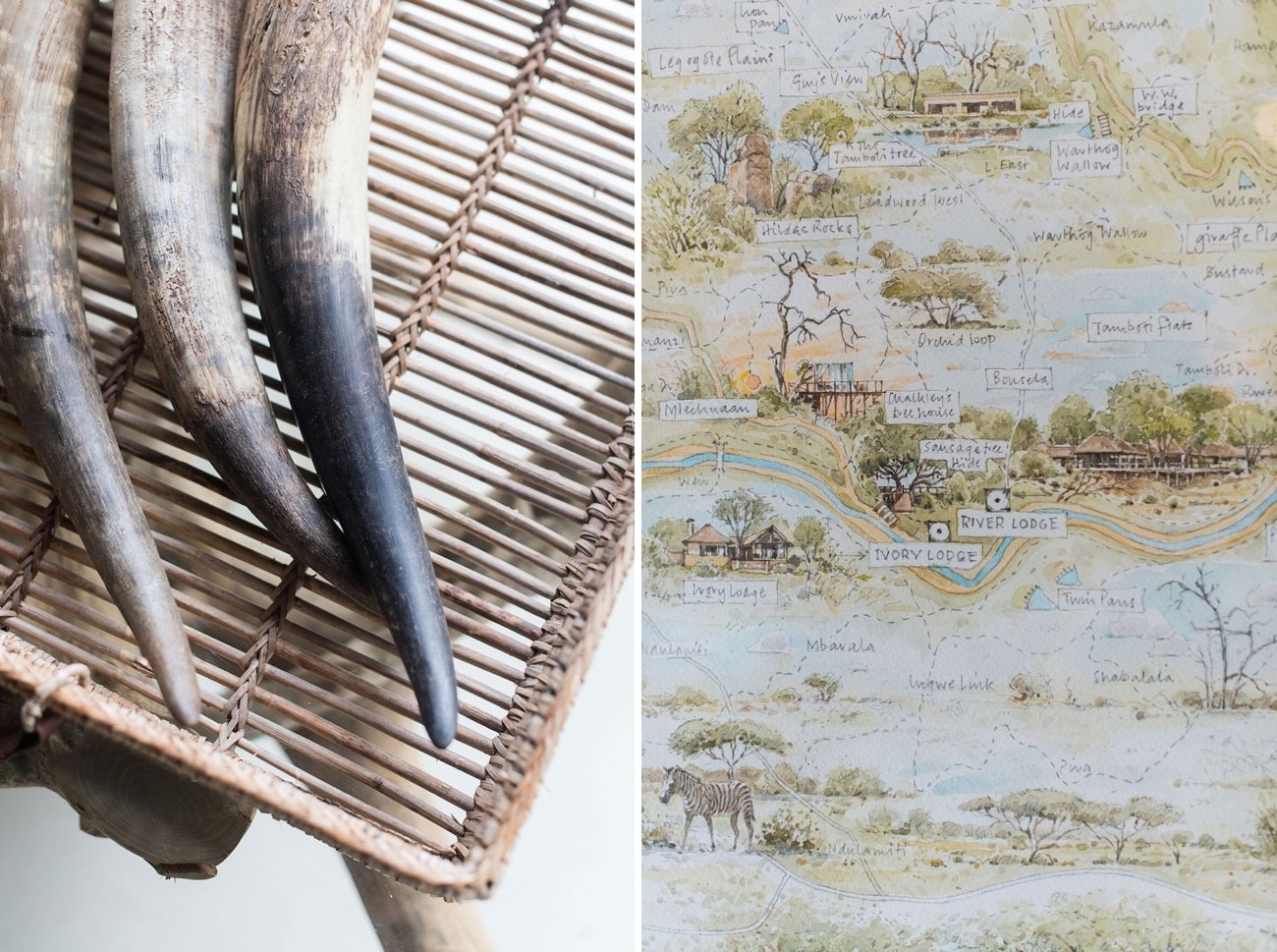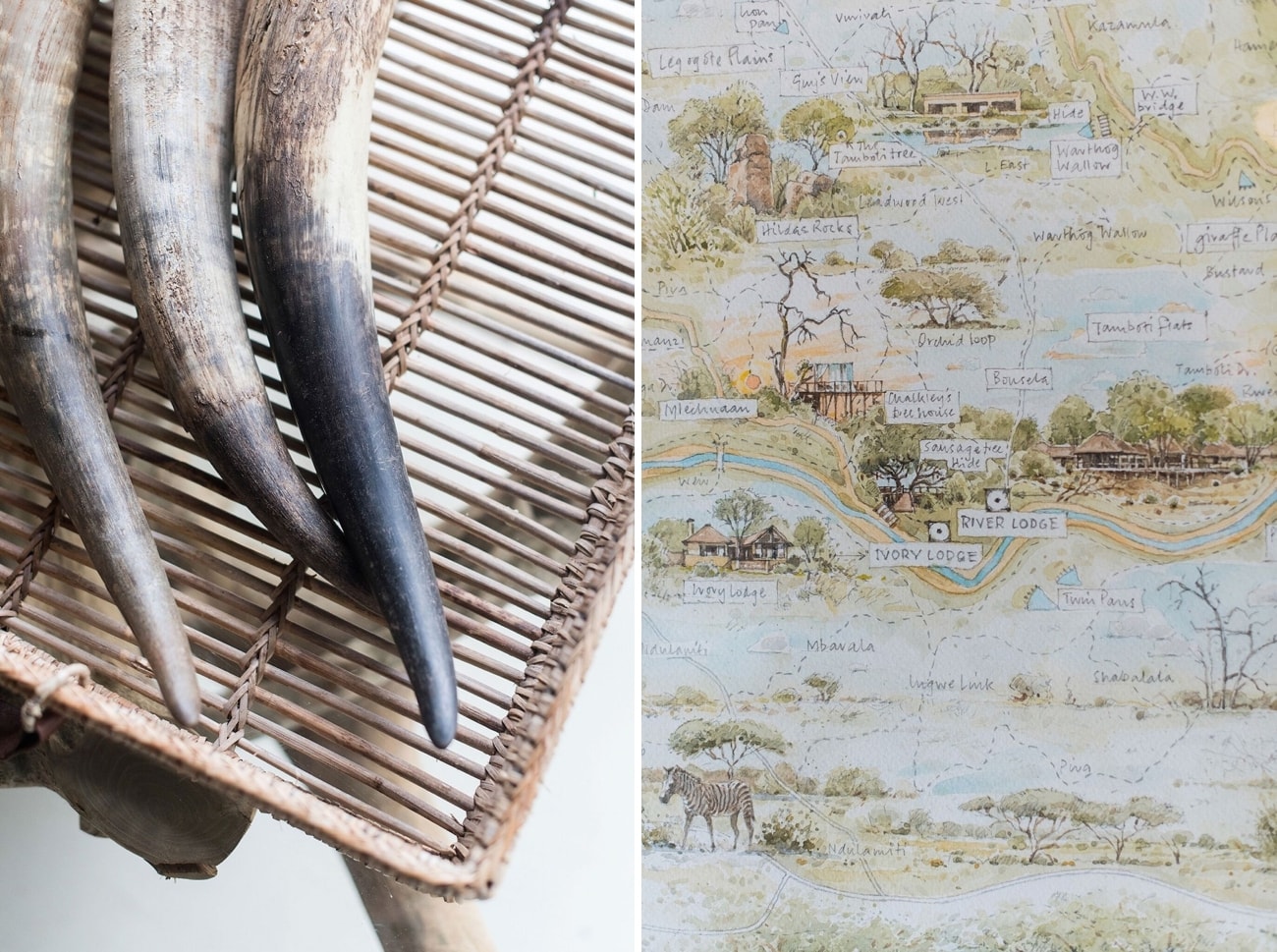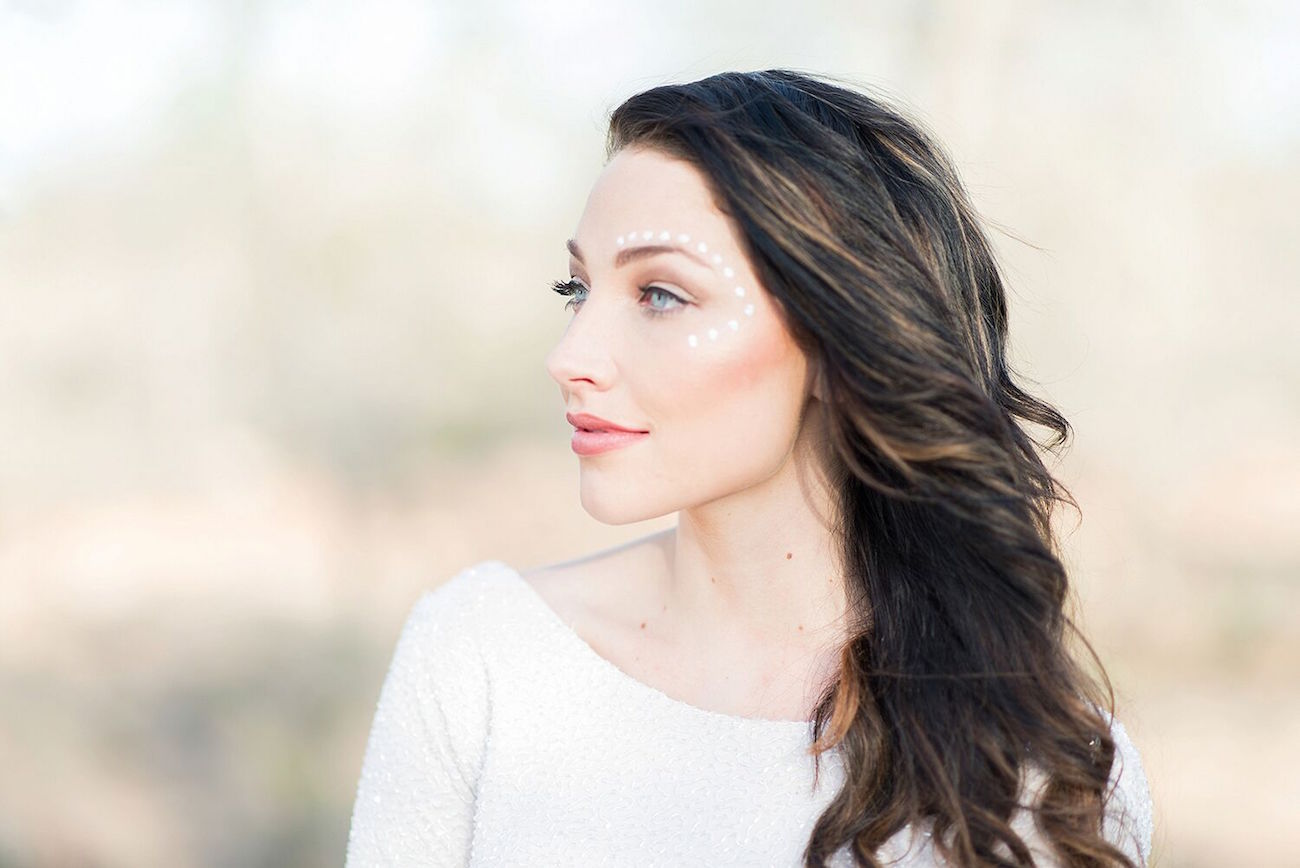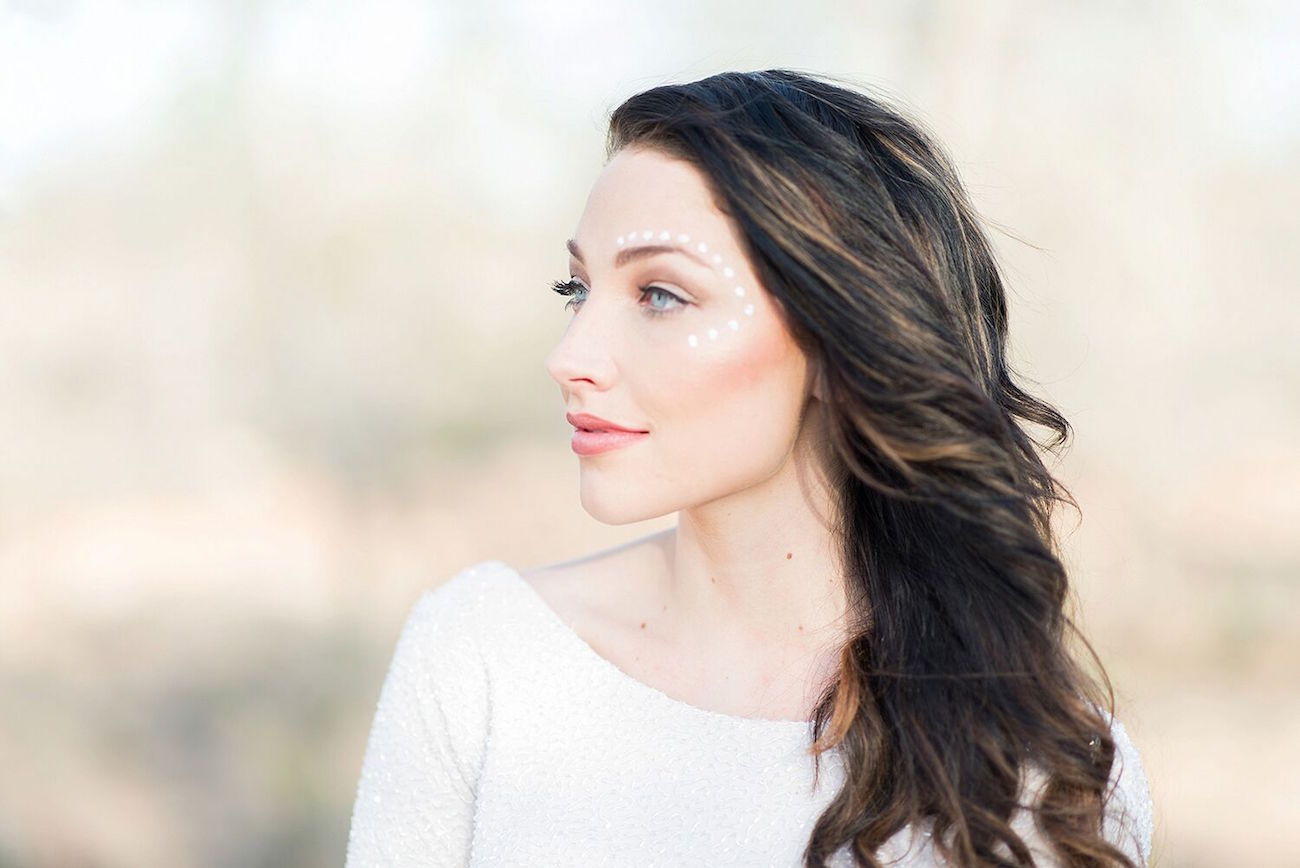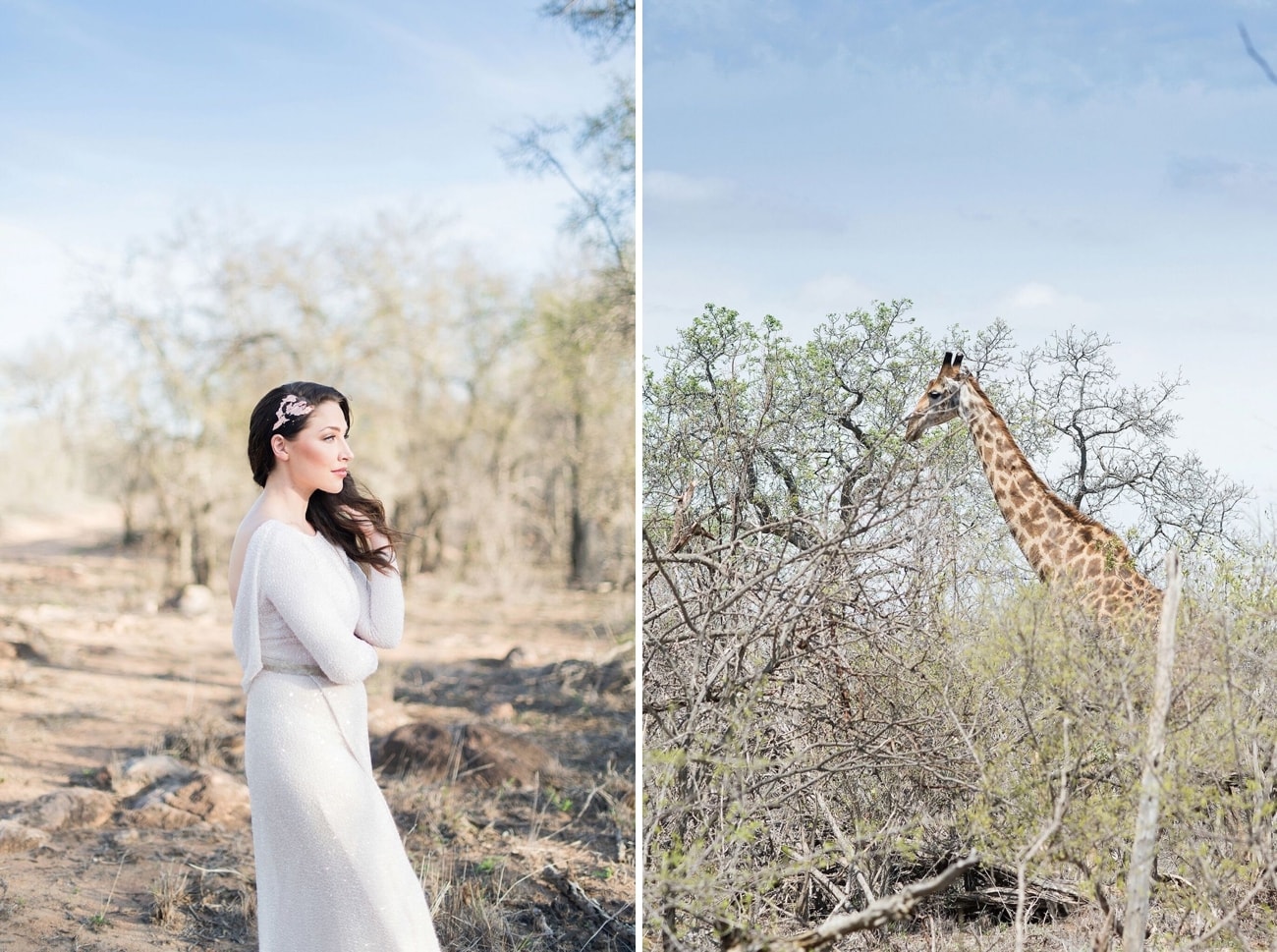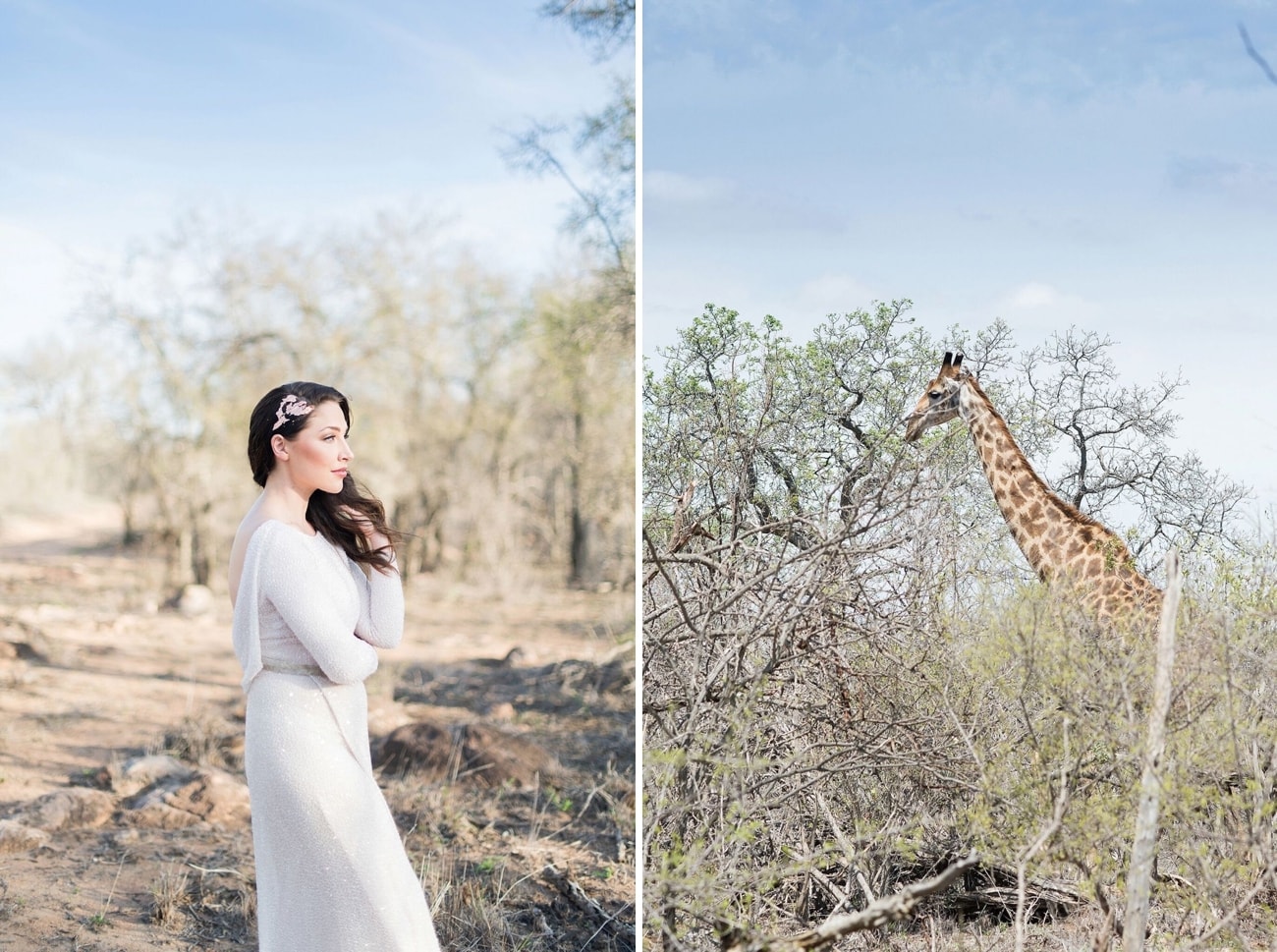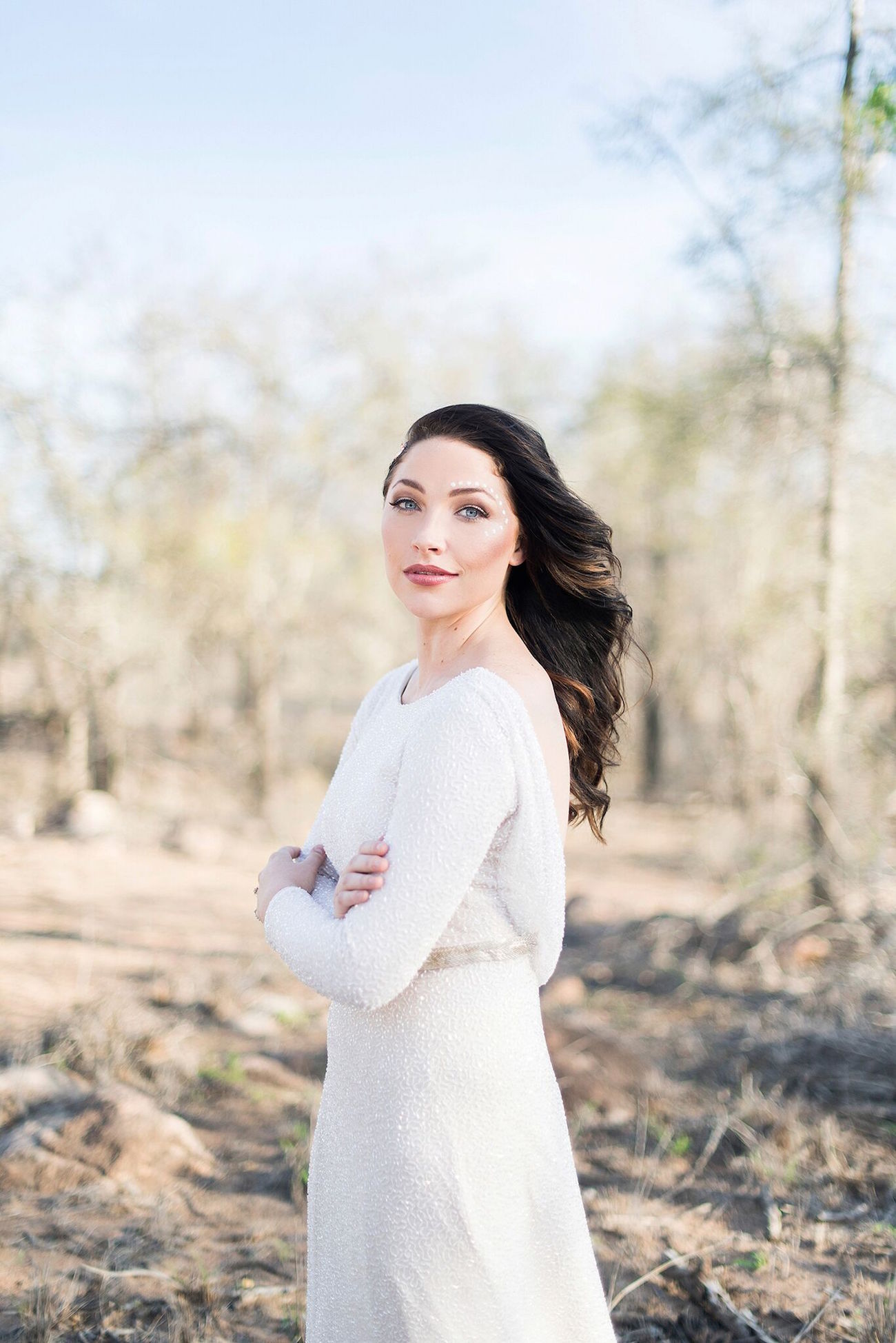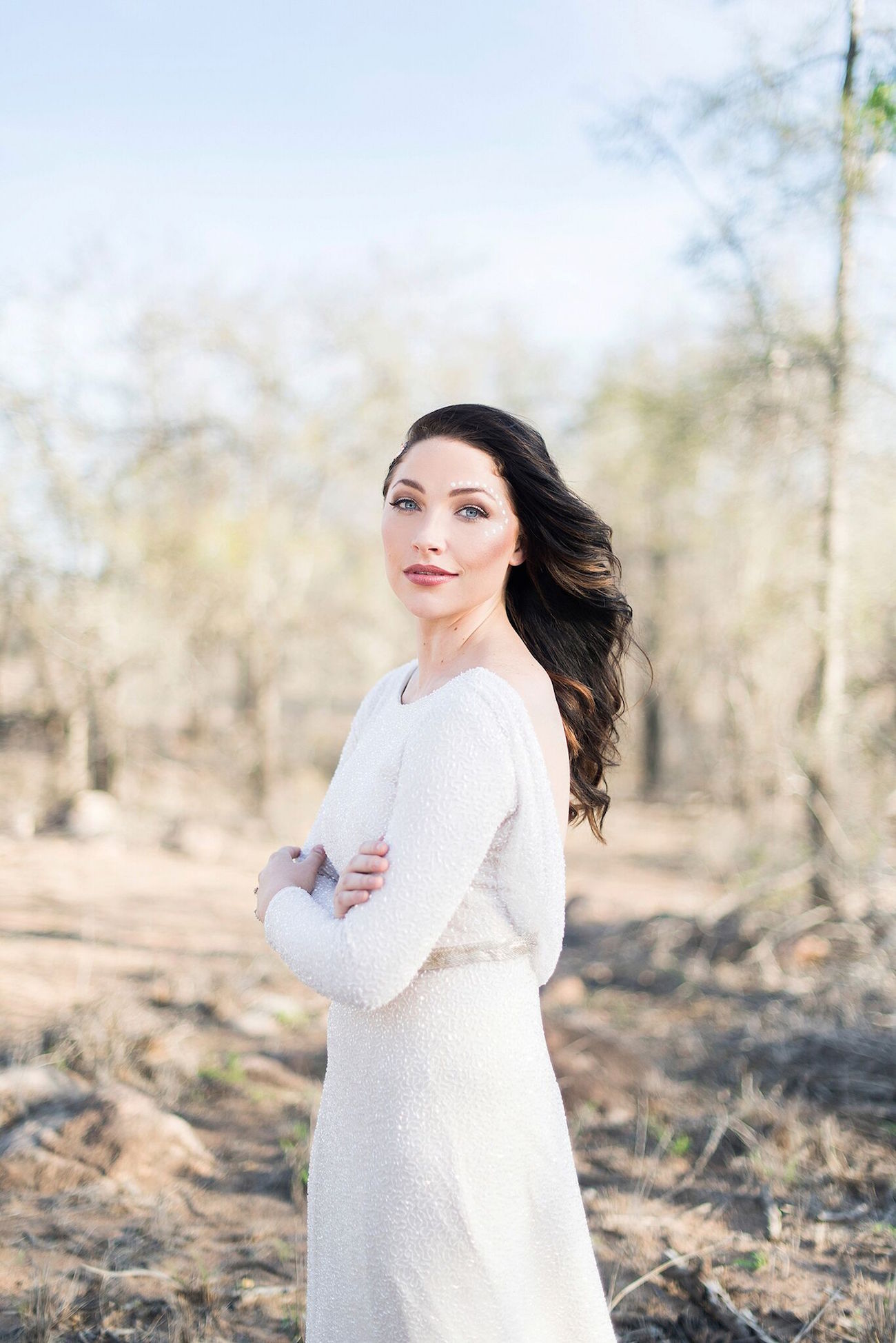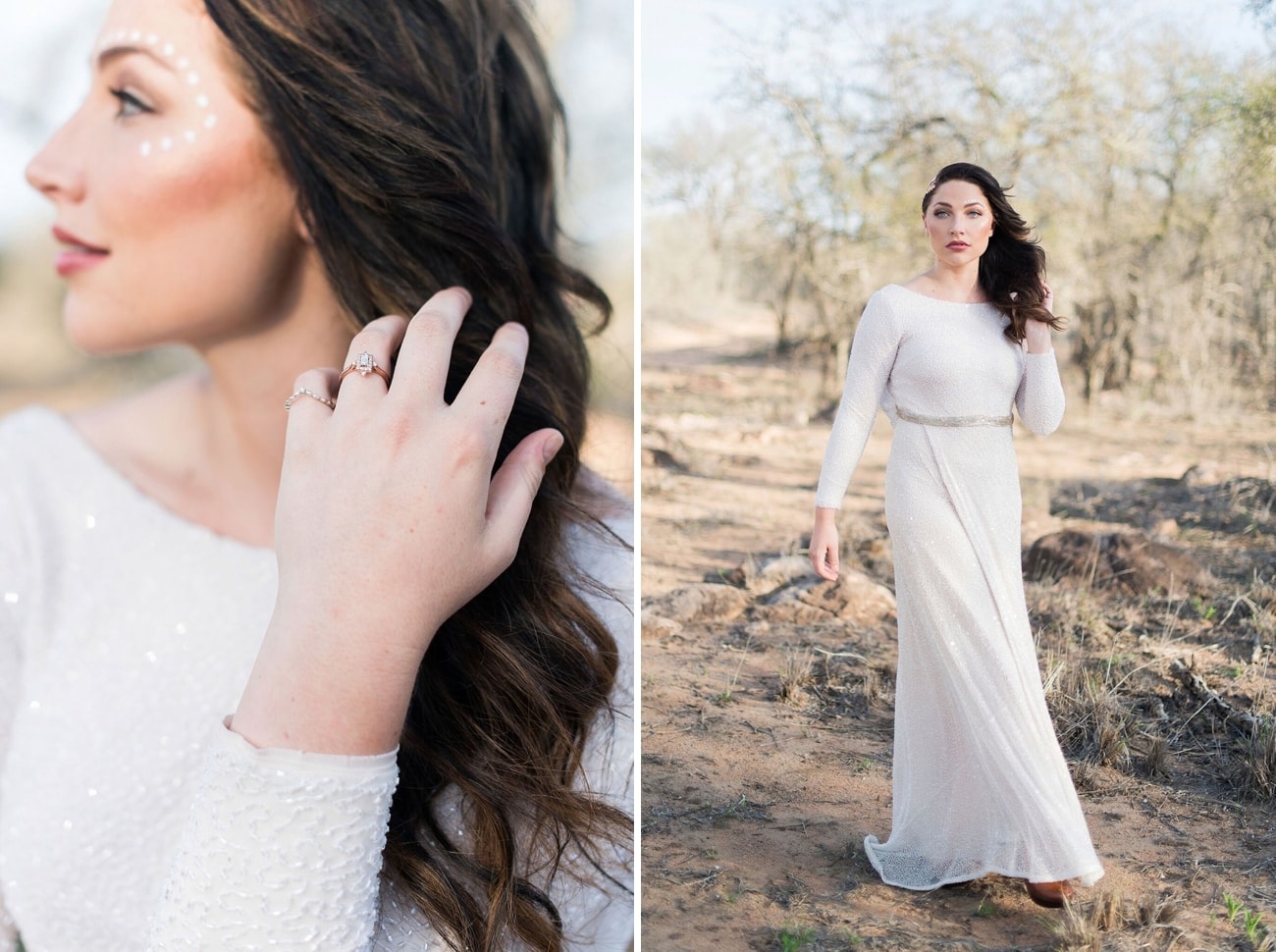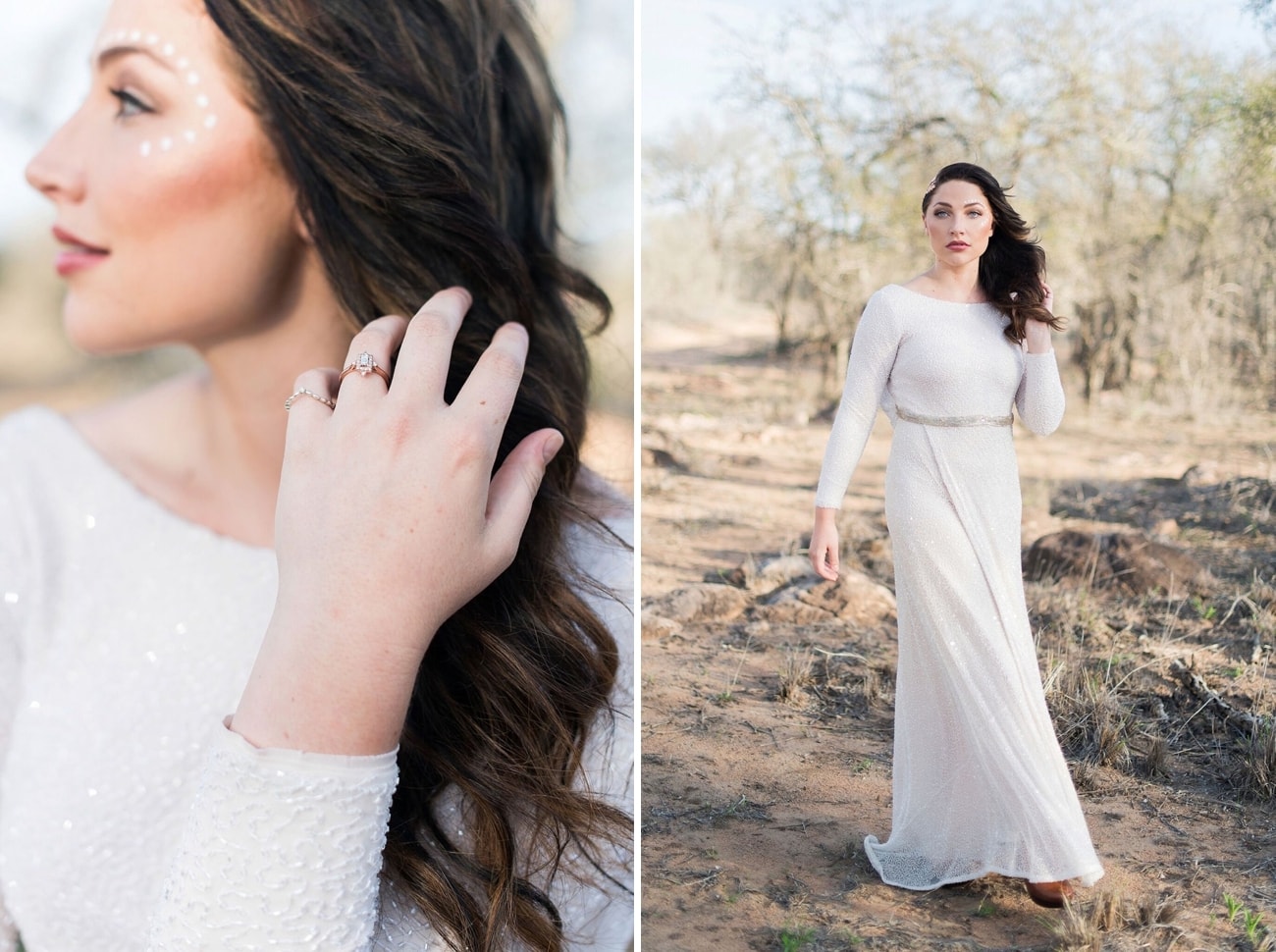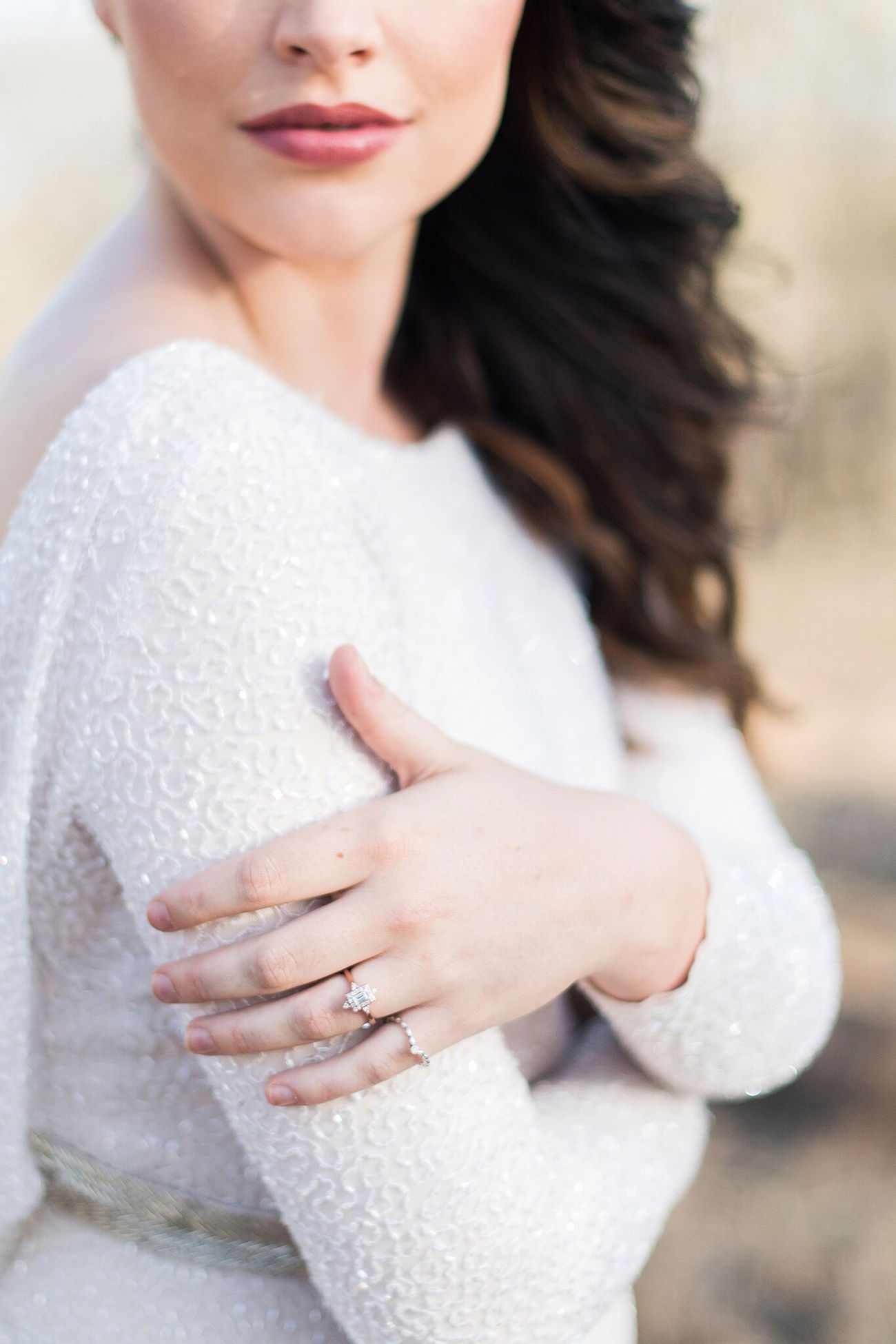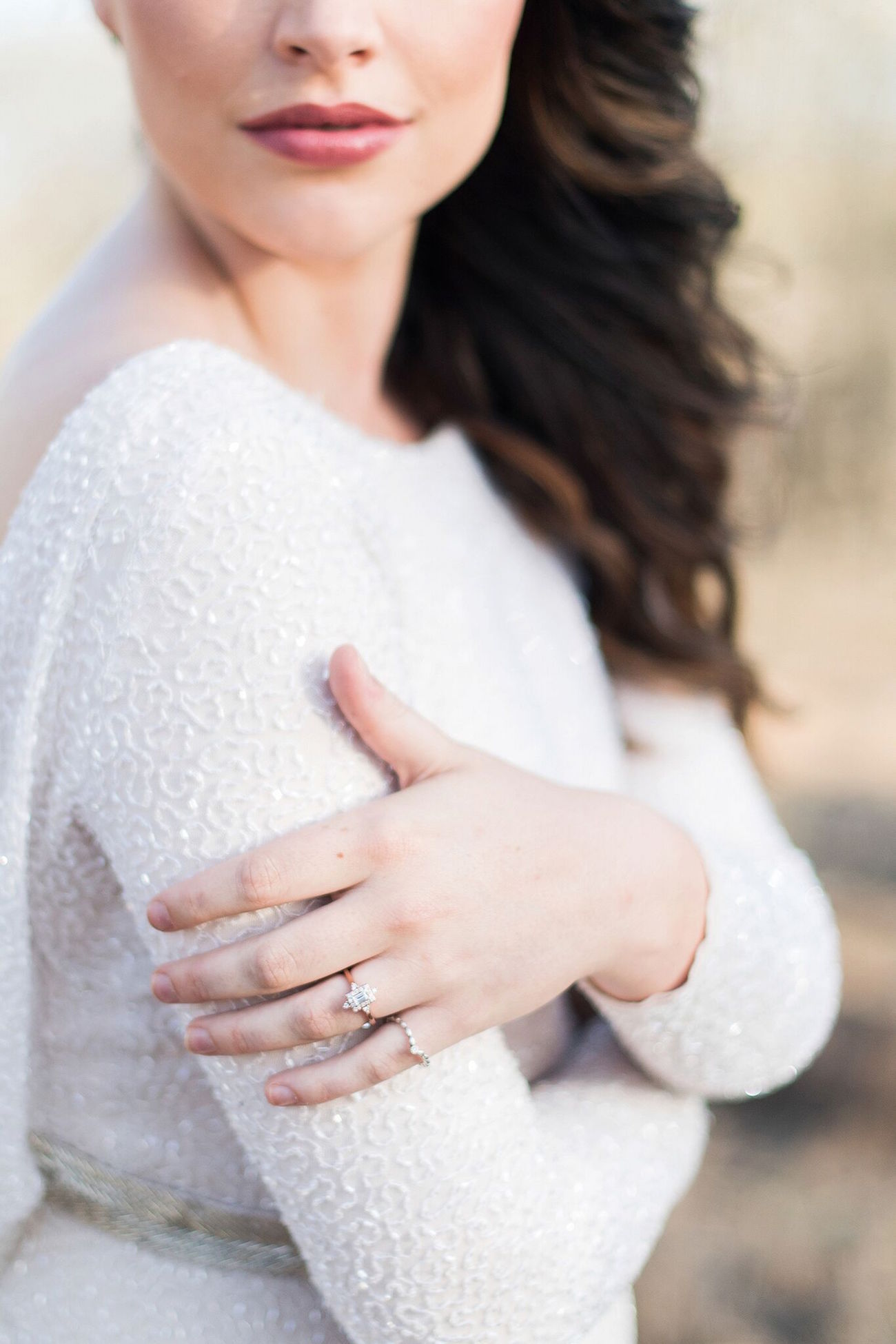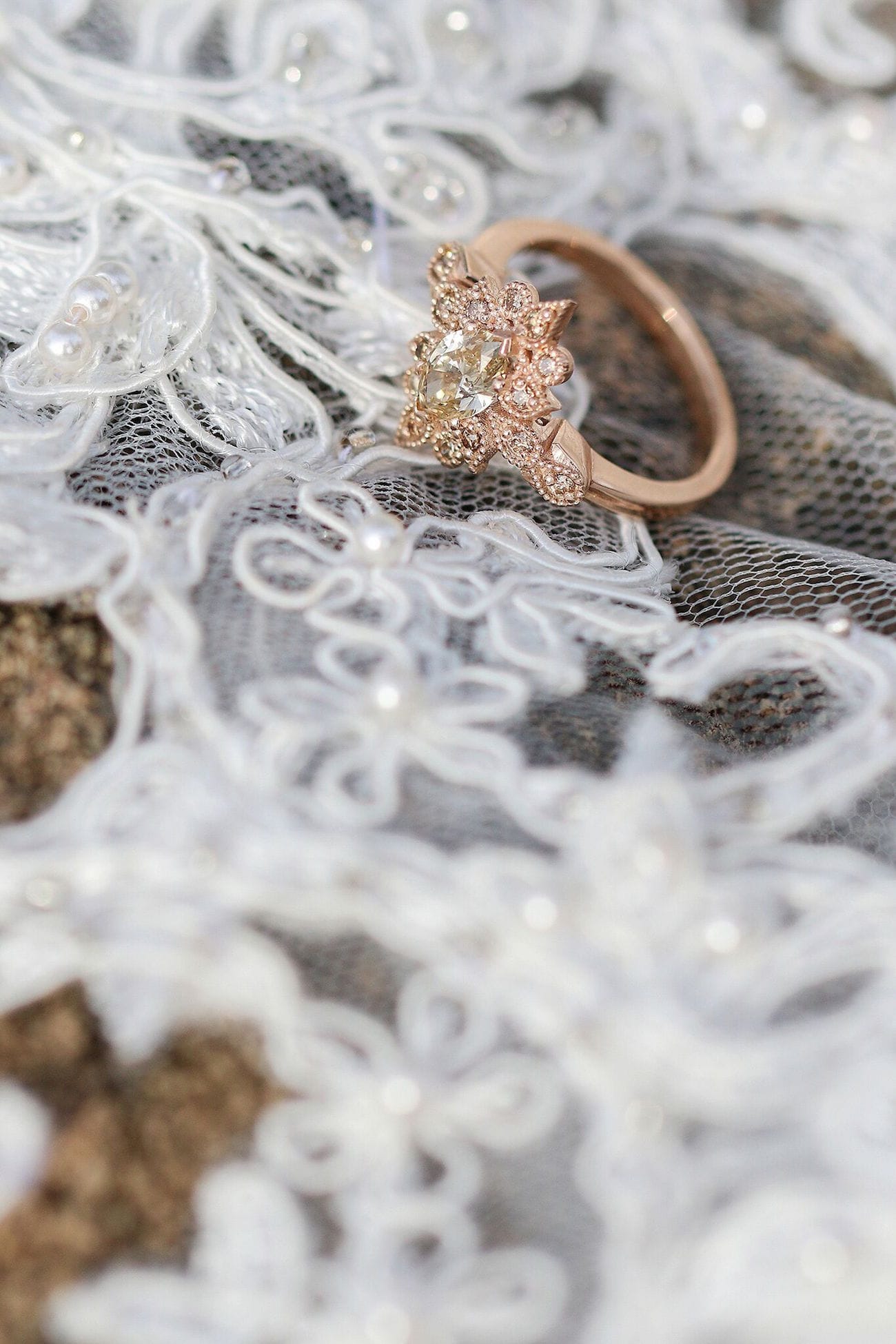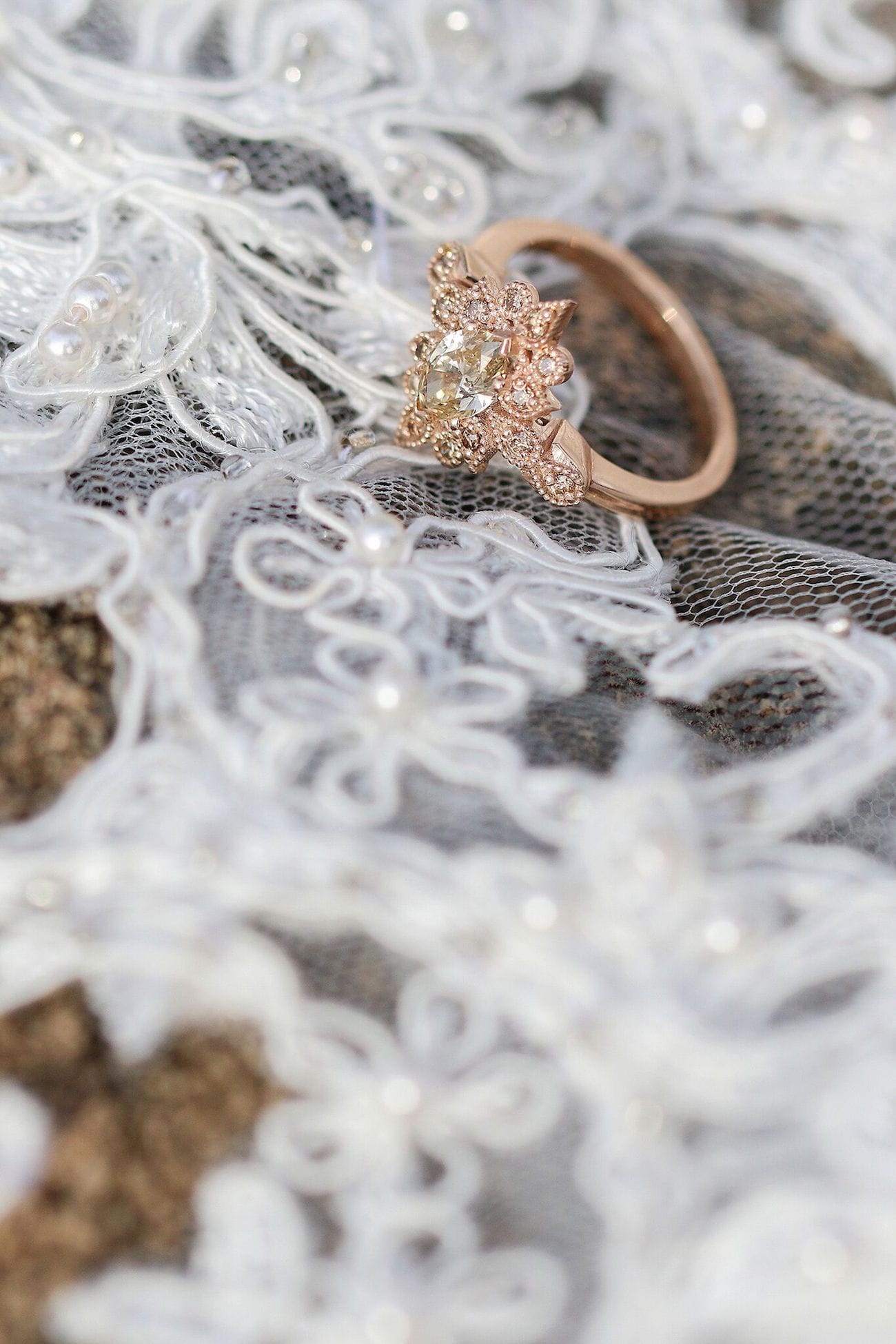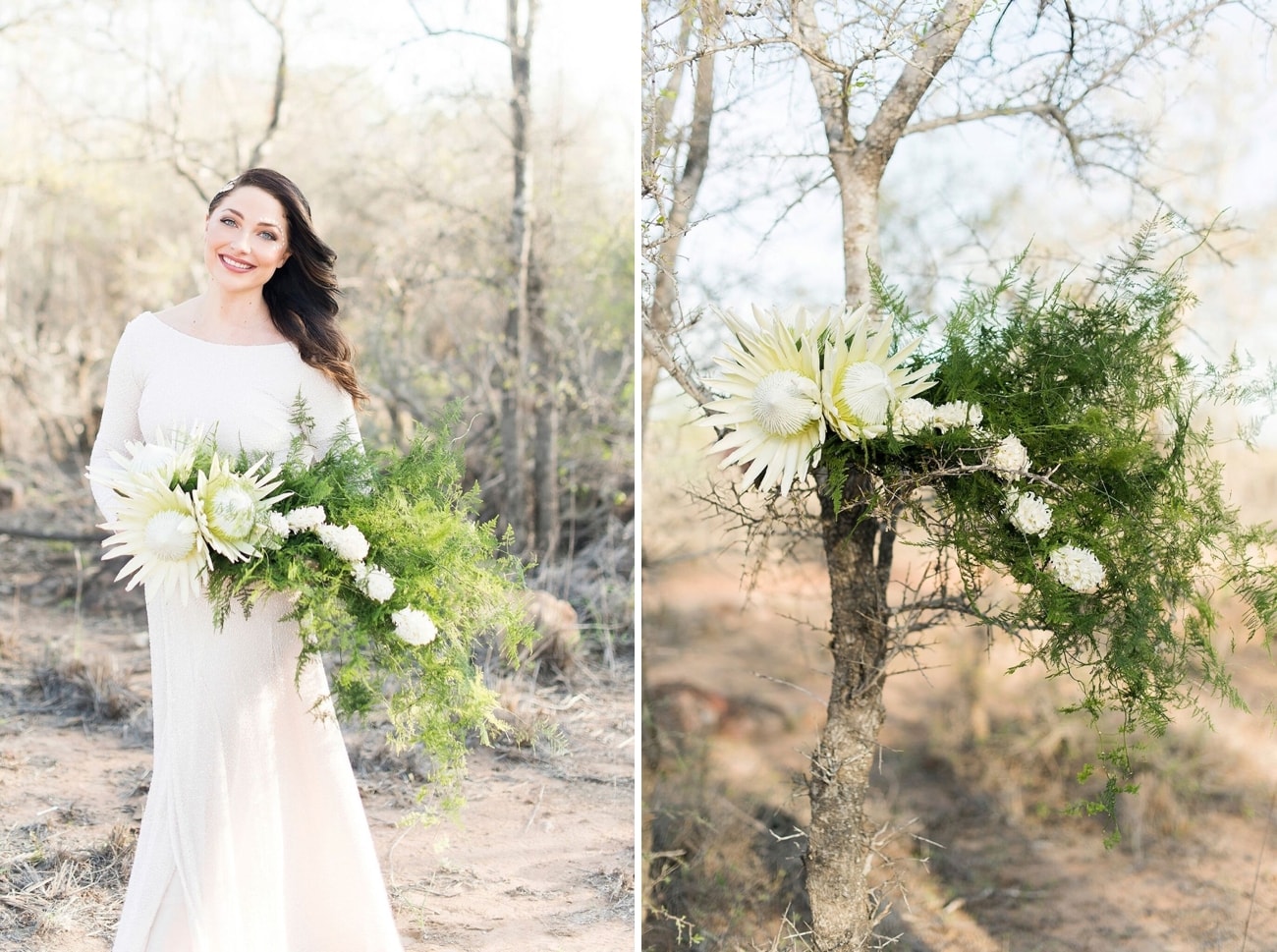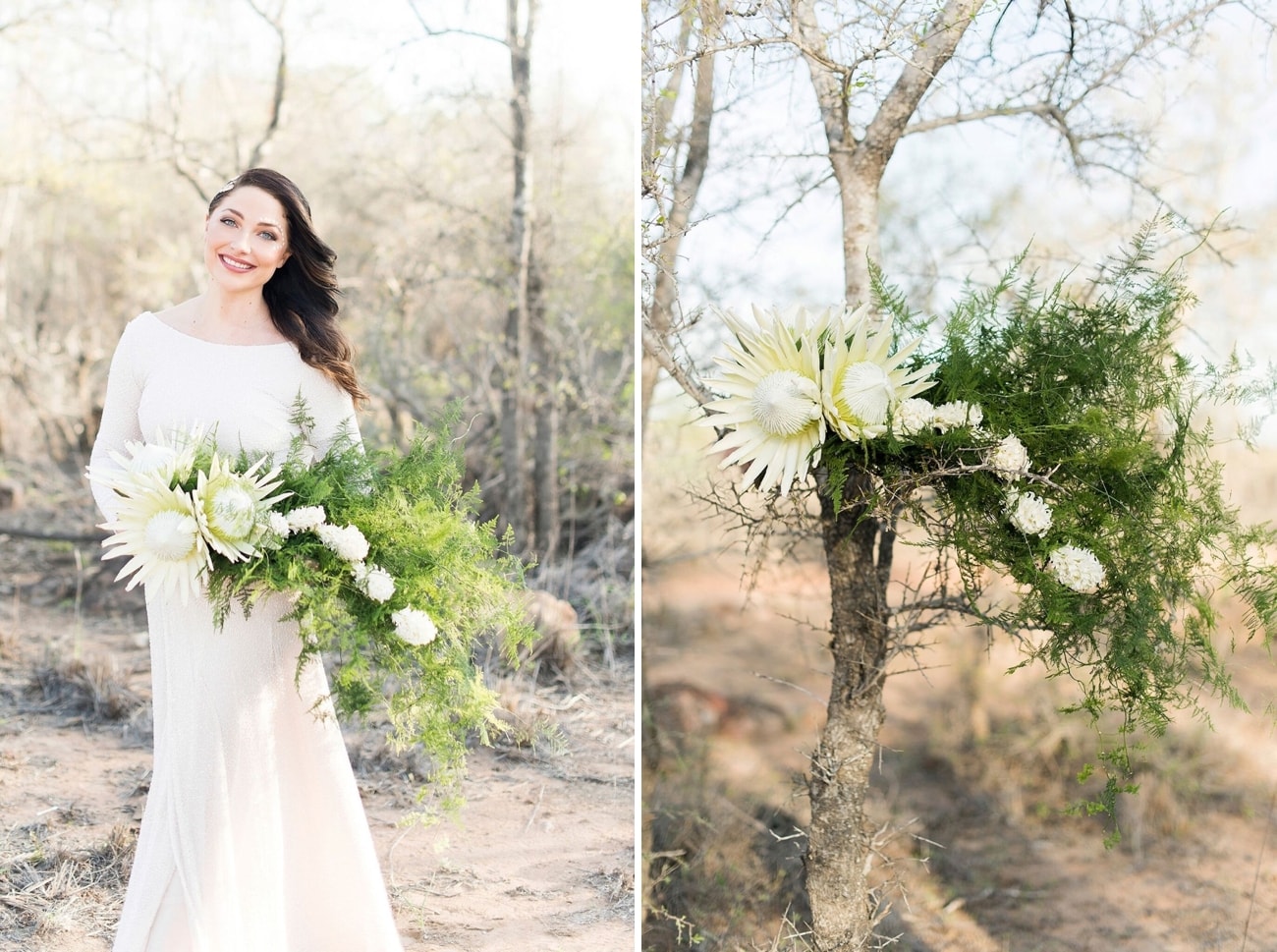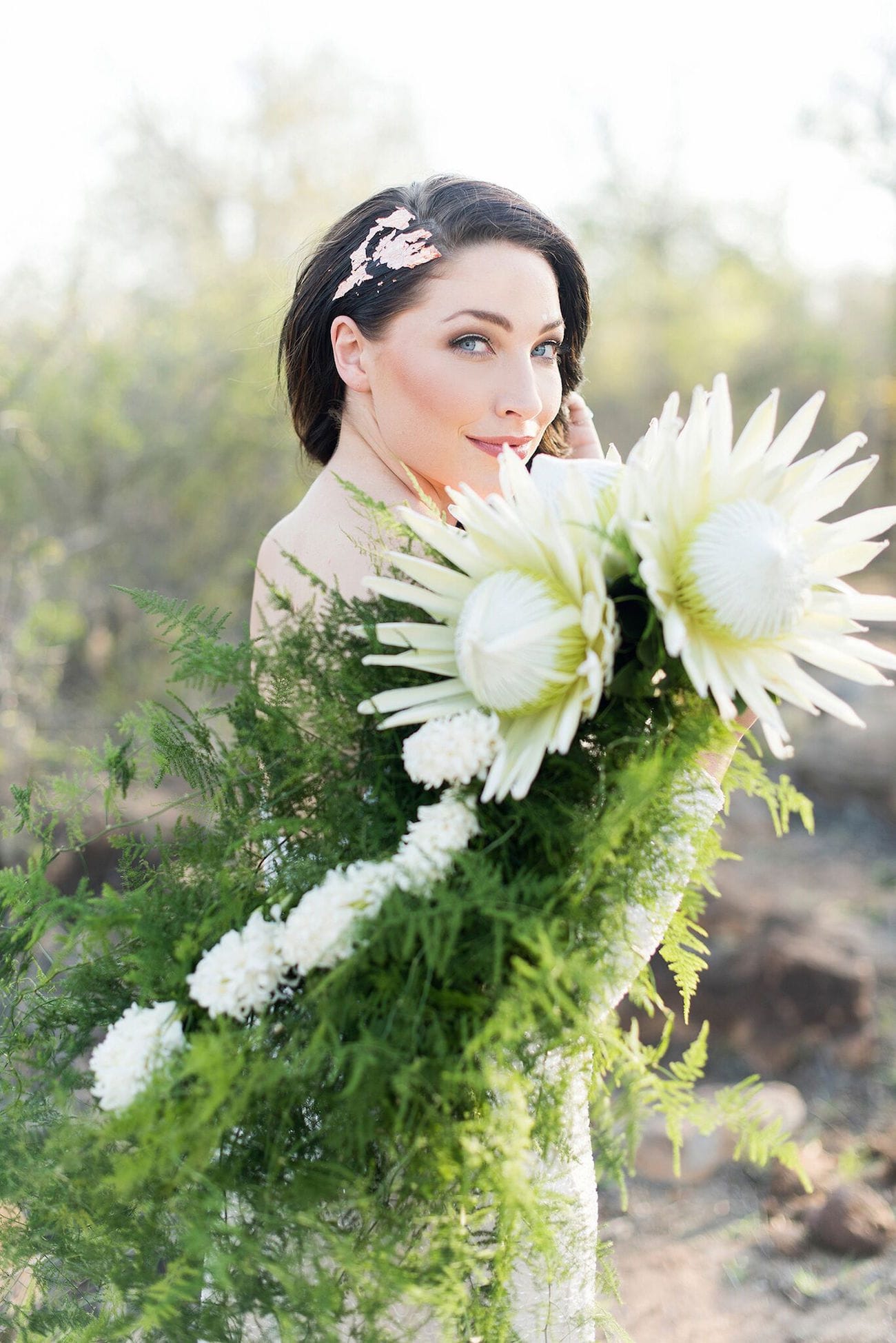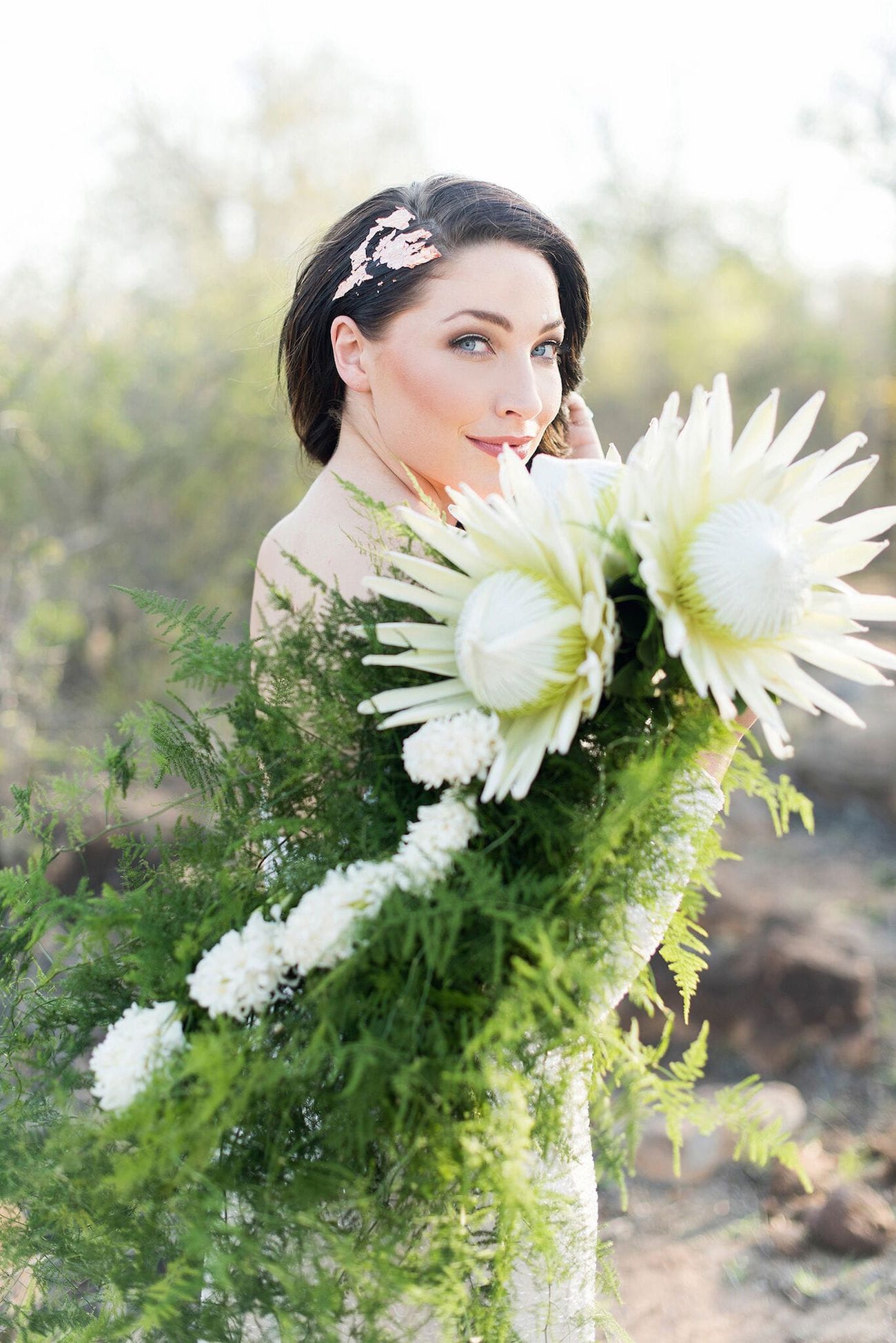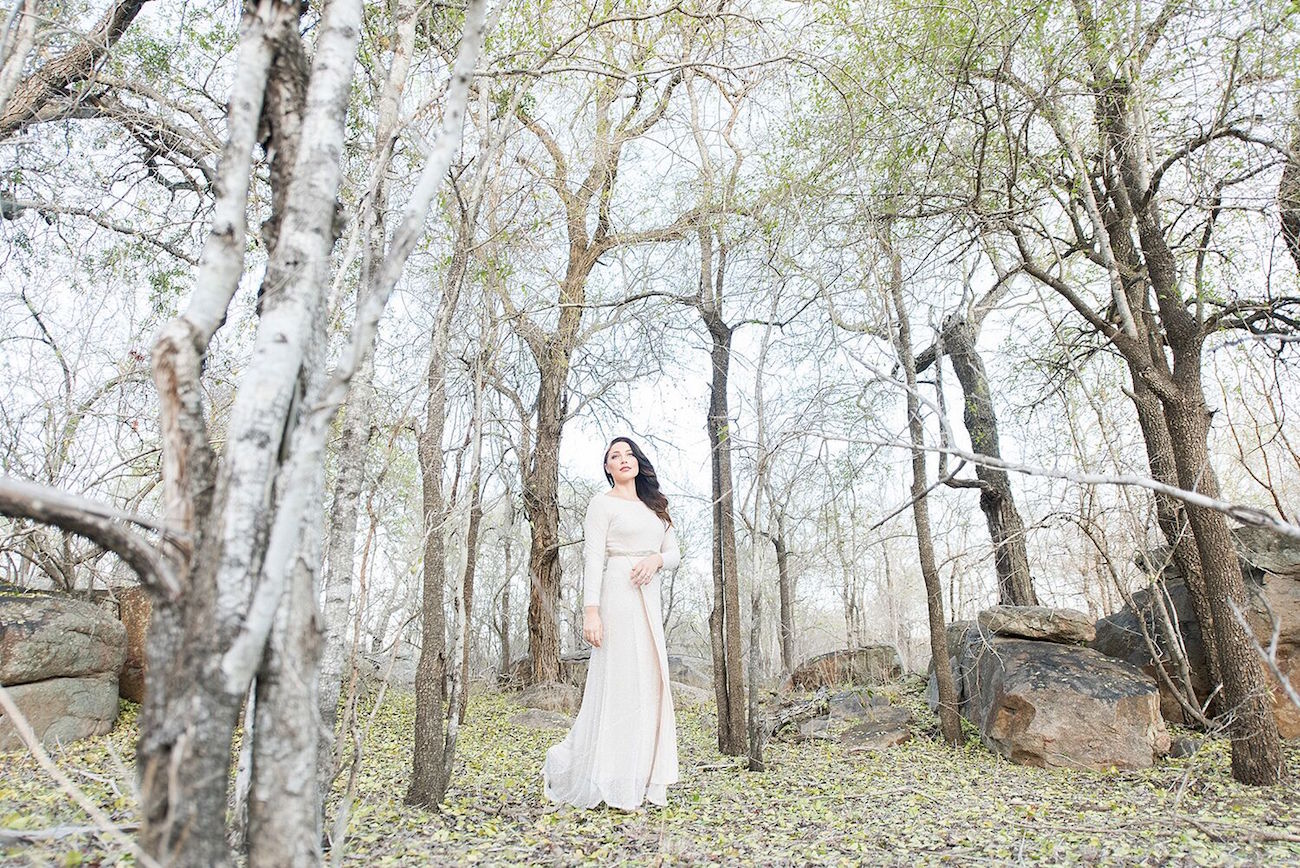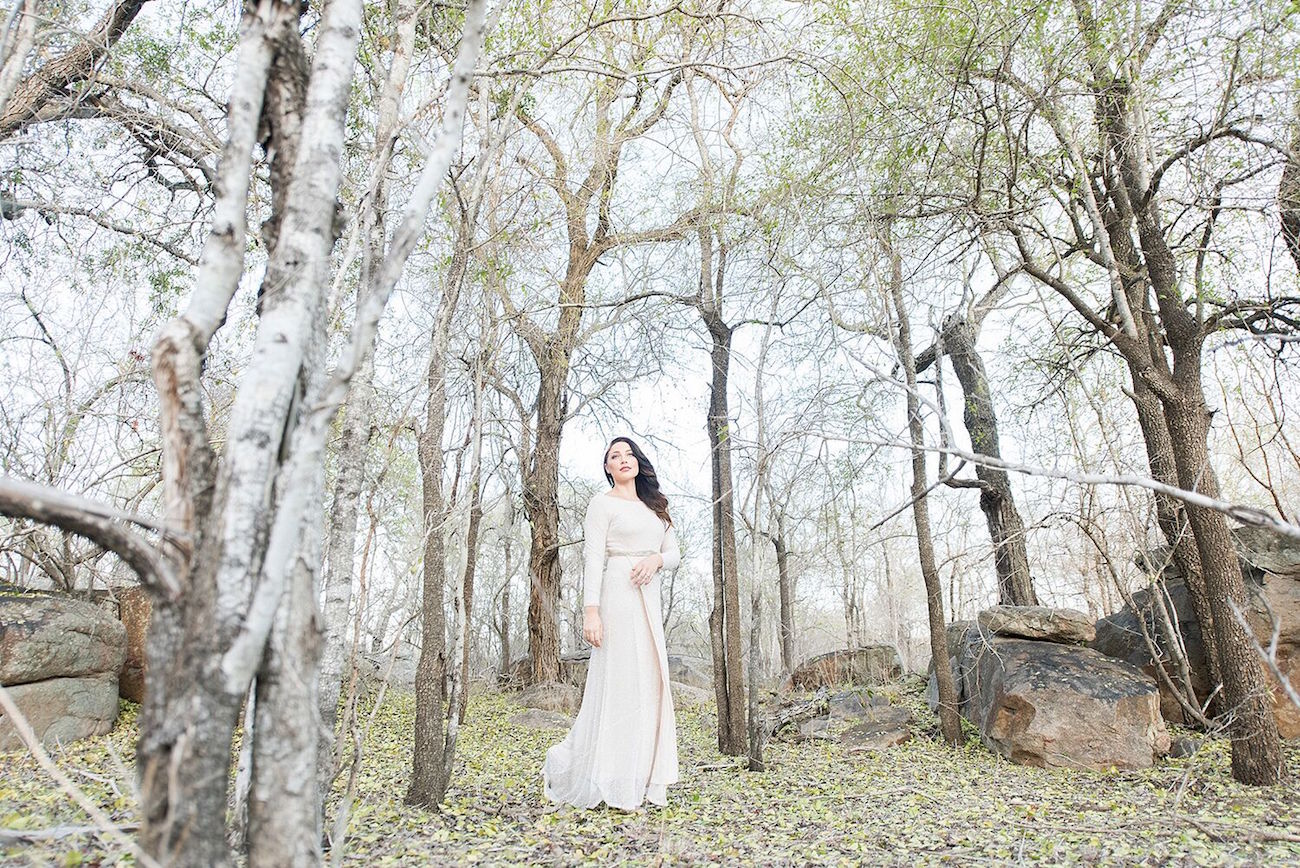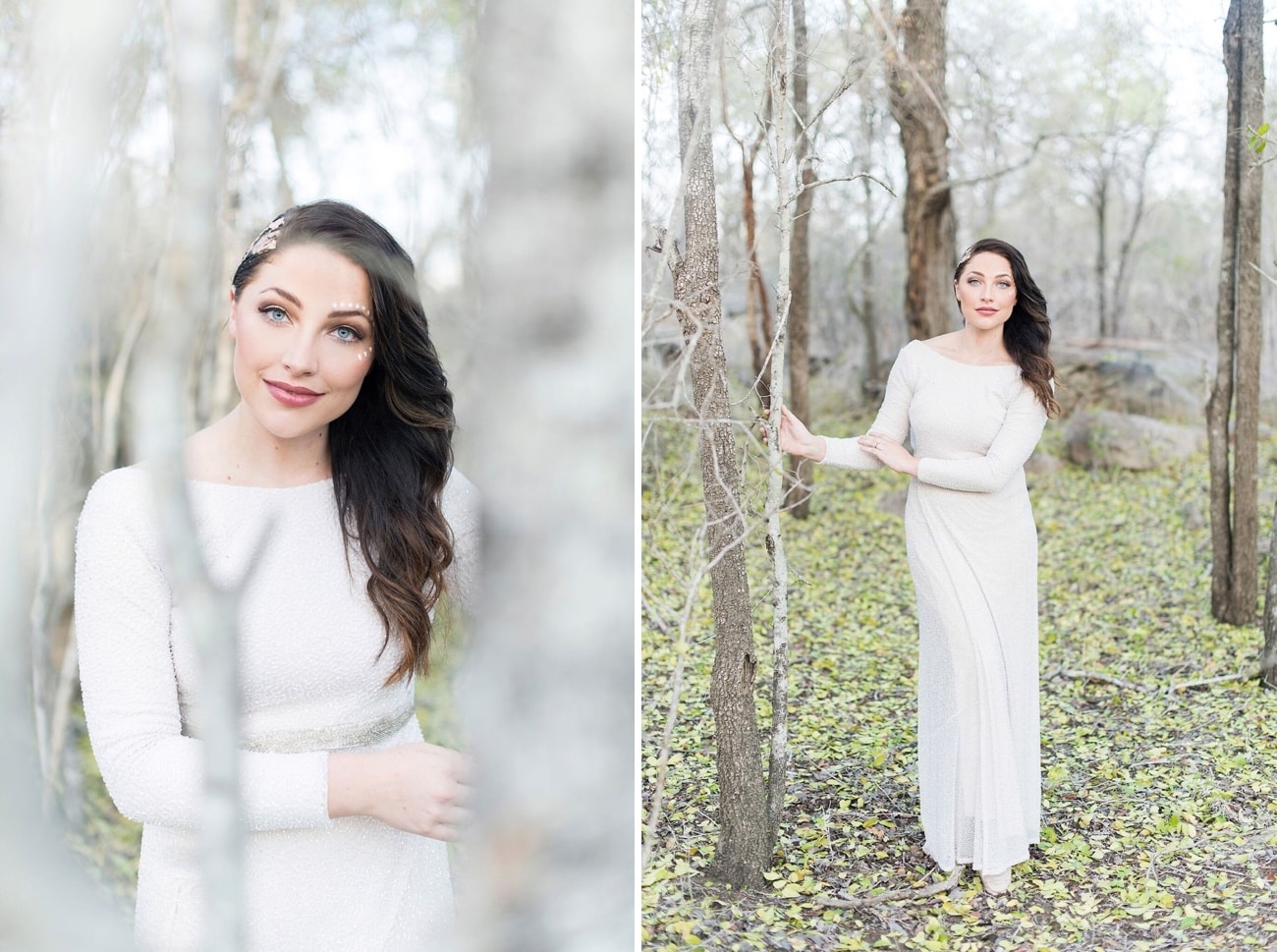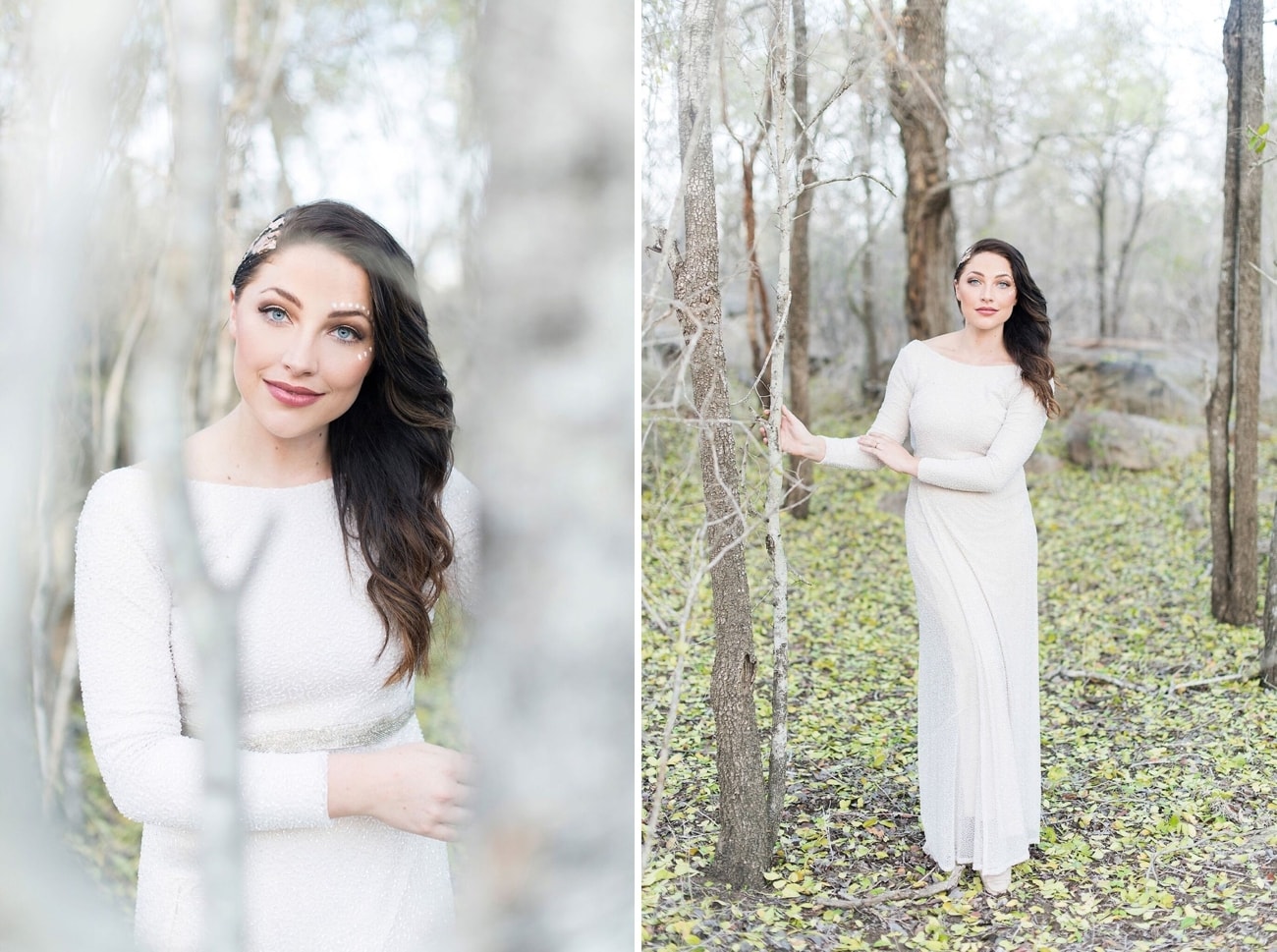 The team told us the story that inspired this shoot:
Home, to James and Hilda, was the unblemished bushveld of the Sabi area, where the rhythm of nature to this day remains to echo through all those who are wild at heart. James was the first warden to be appointed by the Sabie Game Reserve in 1902. Under his wardenship, the reserve was expanded to become the Kruger National Park in 1902. His wife Hilda, a wildlife artist with a keen artistic and inquisitive spirit, is said to have spent many hours on horseback in the Sabi bush, searching for scenic treasures. On one such occasion, she discovered a magnificent rock formation, today called Hilda's rock, which is located in the luxurious five-star Lion Sands Game Reserve, where she spent many hours painting. And it is here, during the silence of sunset, that you can still almost hear the whispers of James and Hilda, their love timelessly preserved… From the tree house at Lion Sands, one simply cannot resist becoming totally absorbed by the alluring African bush. While a territorial leopard or chuckling guinea fowl make their sounds under a crimson setting sun, the shadows of the night awake. Safely tucked into a lover's embrace, it is an experience unsurpassed.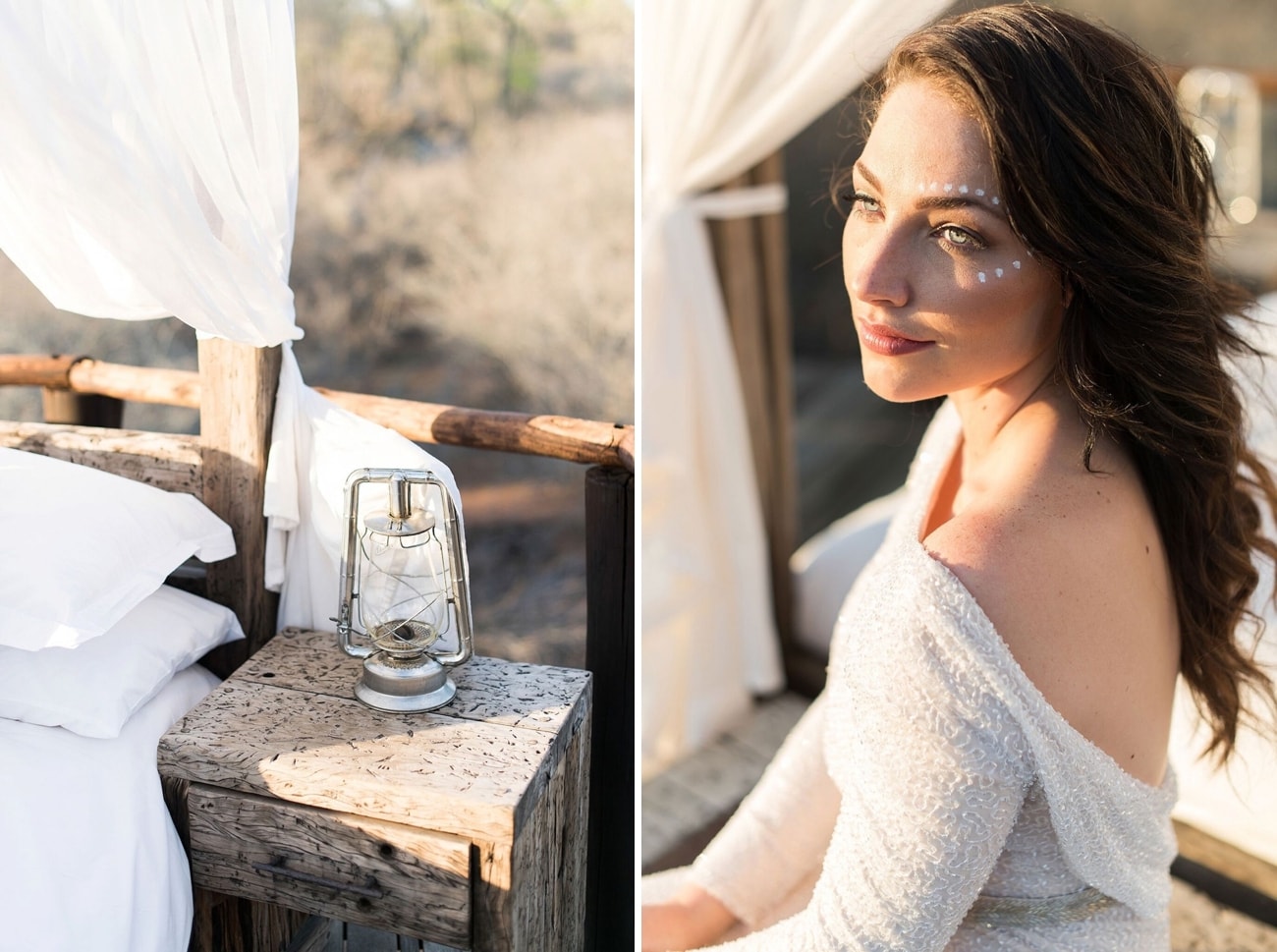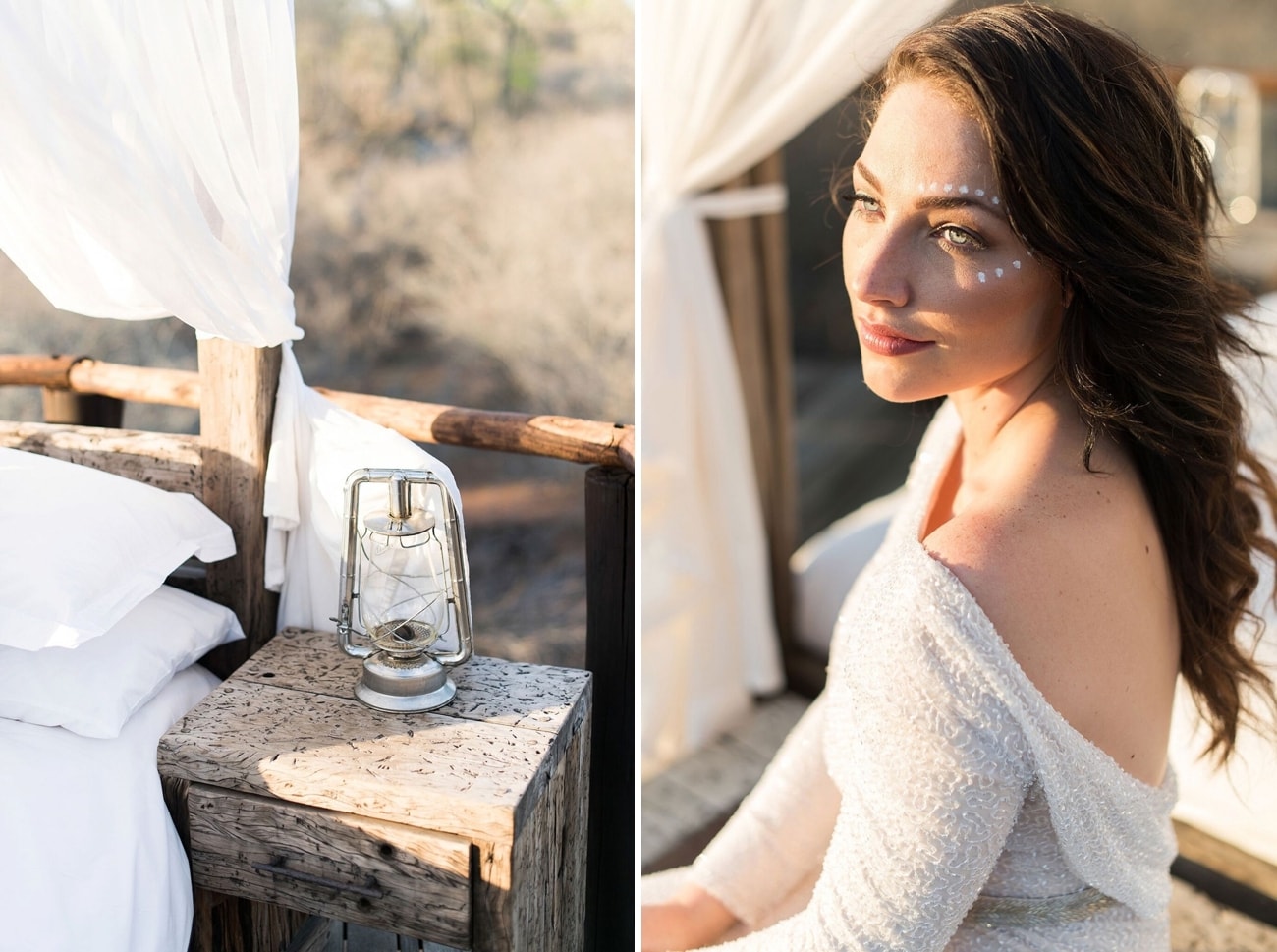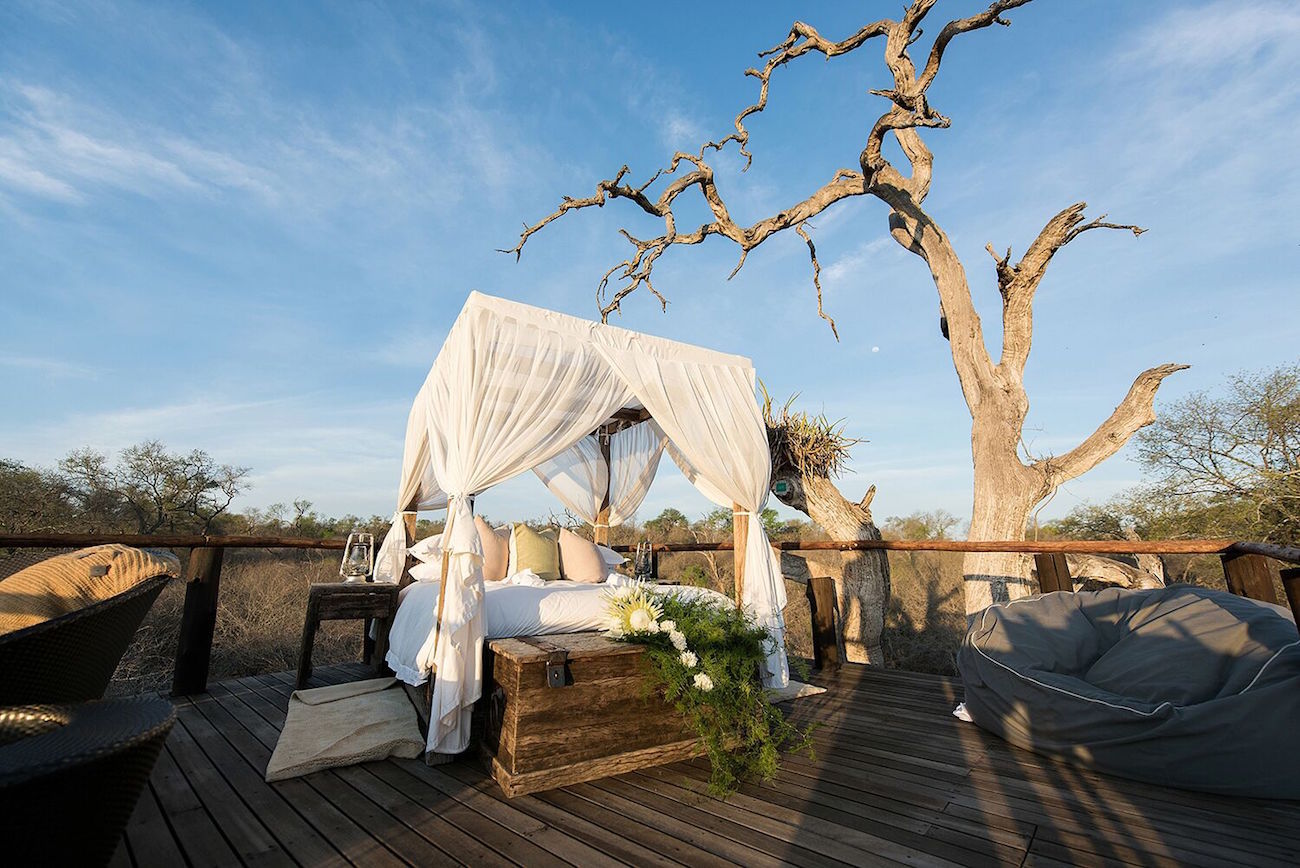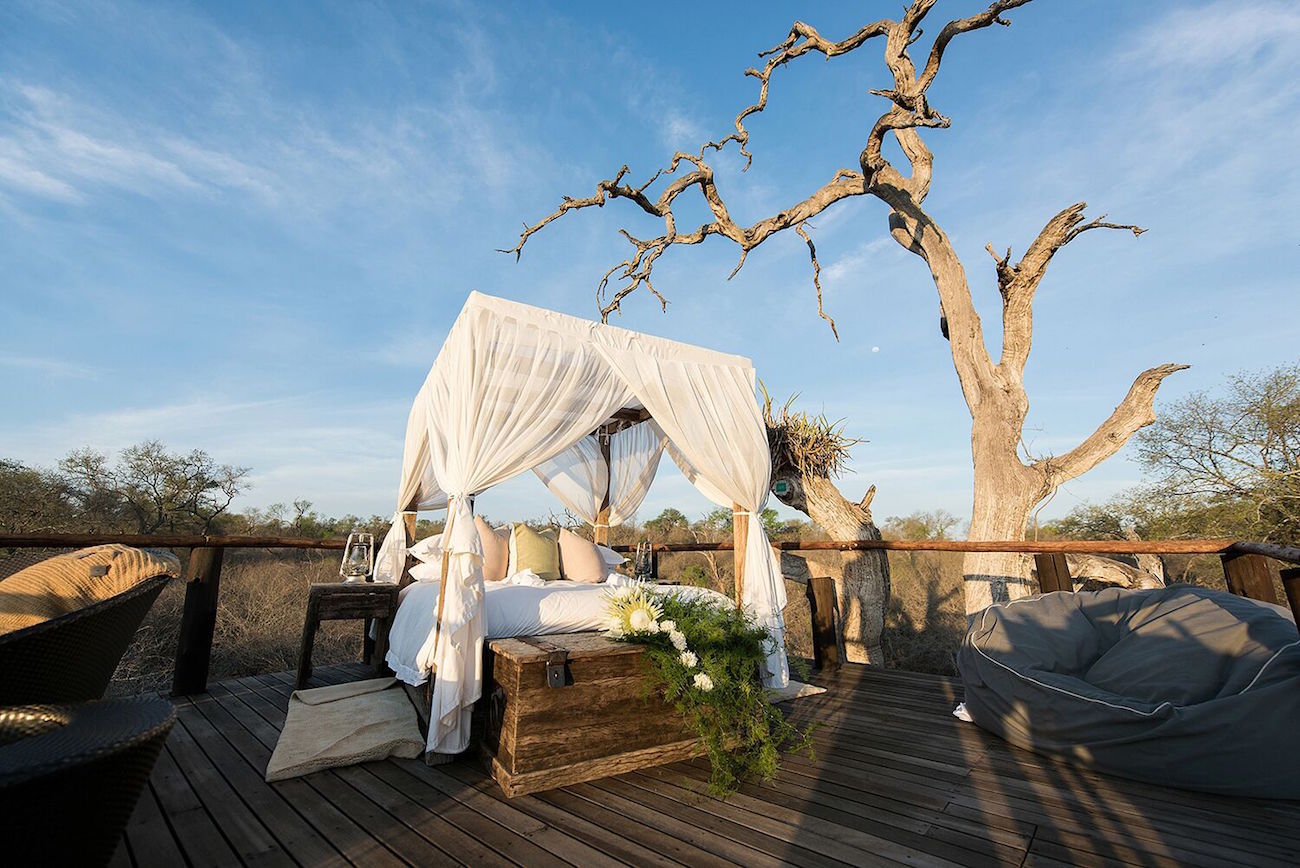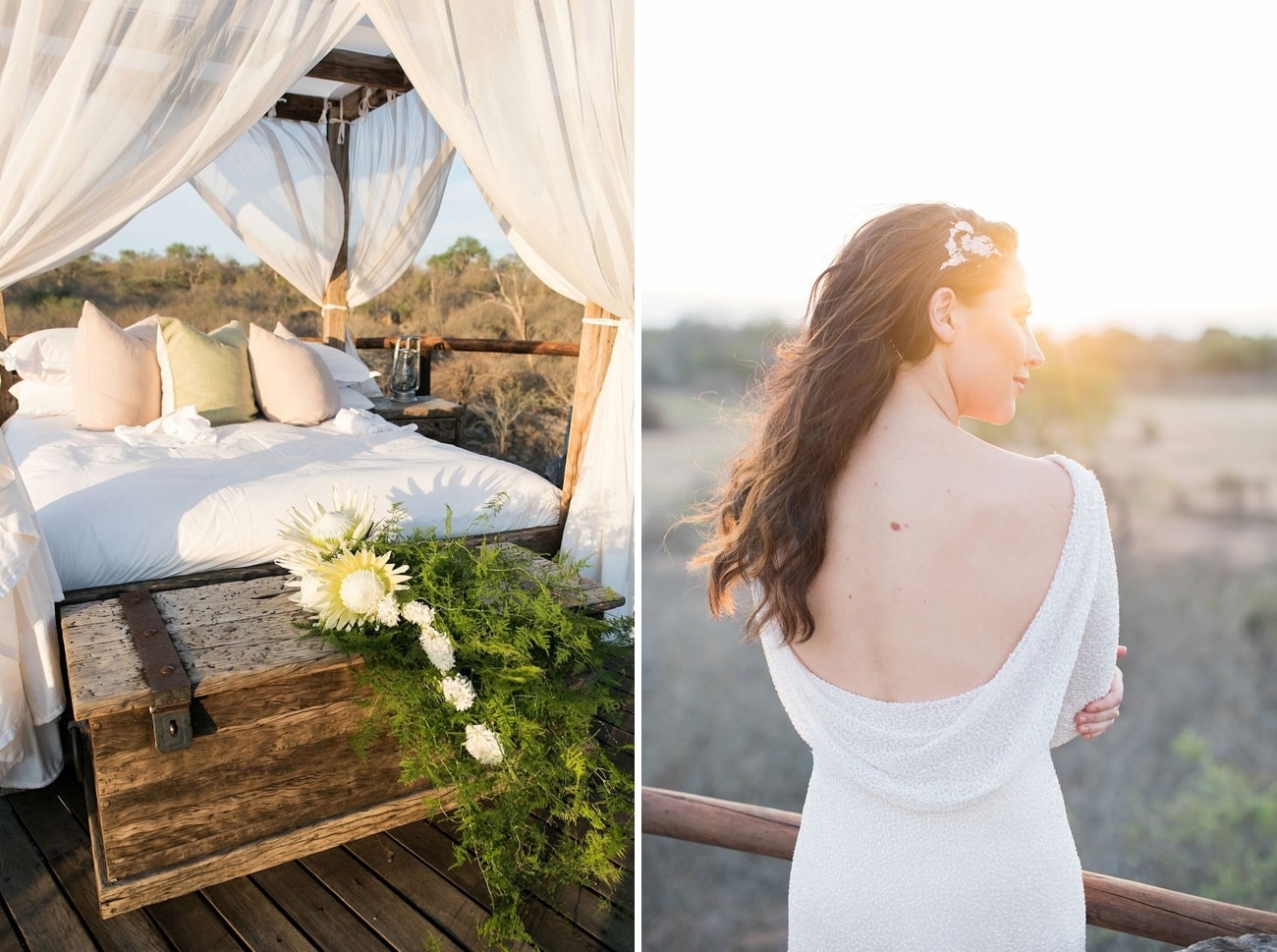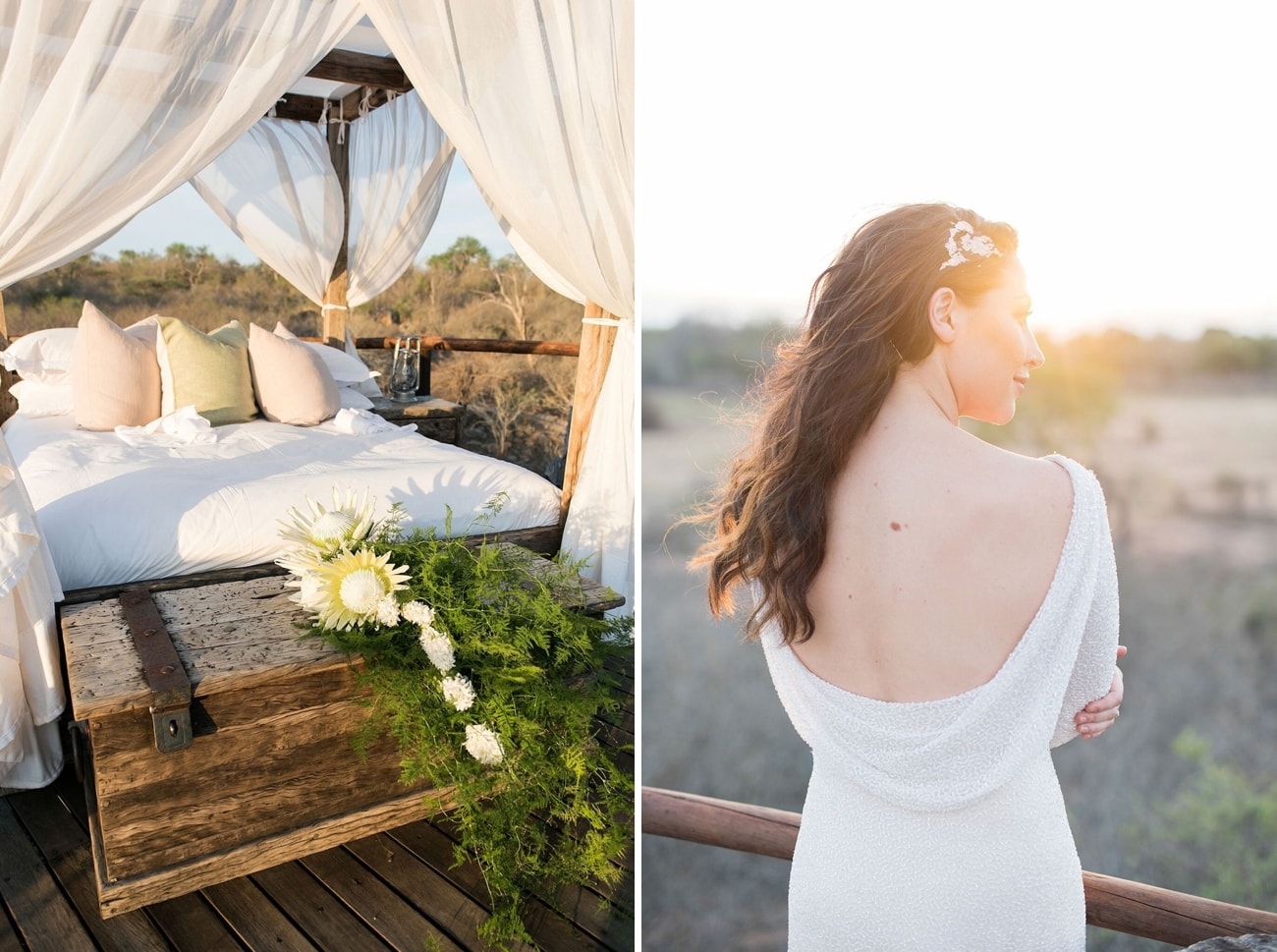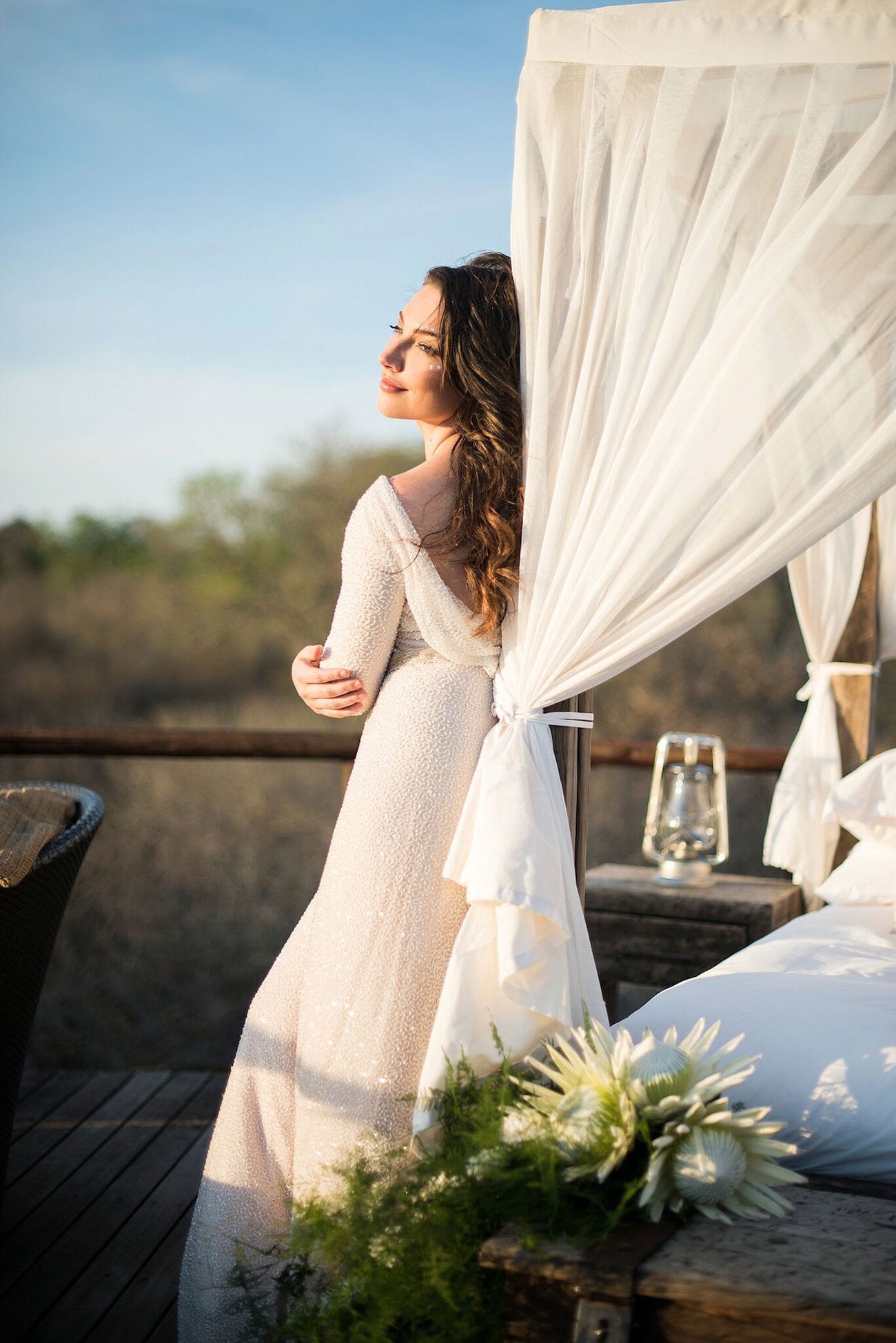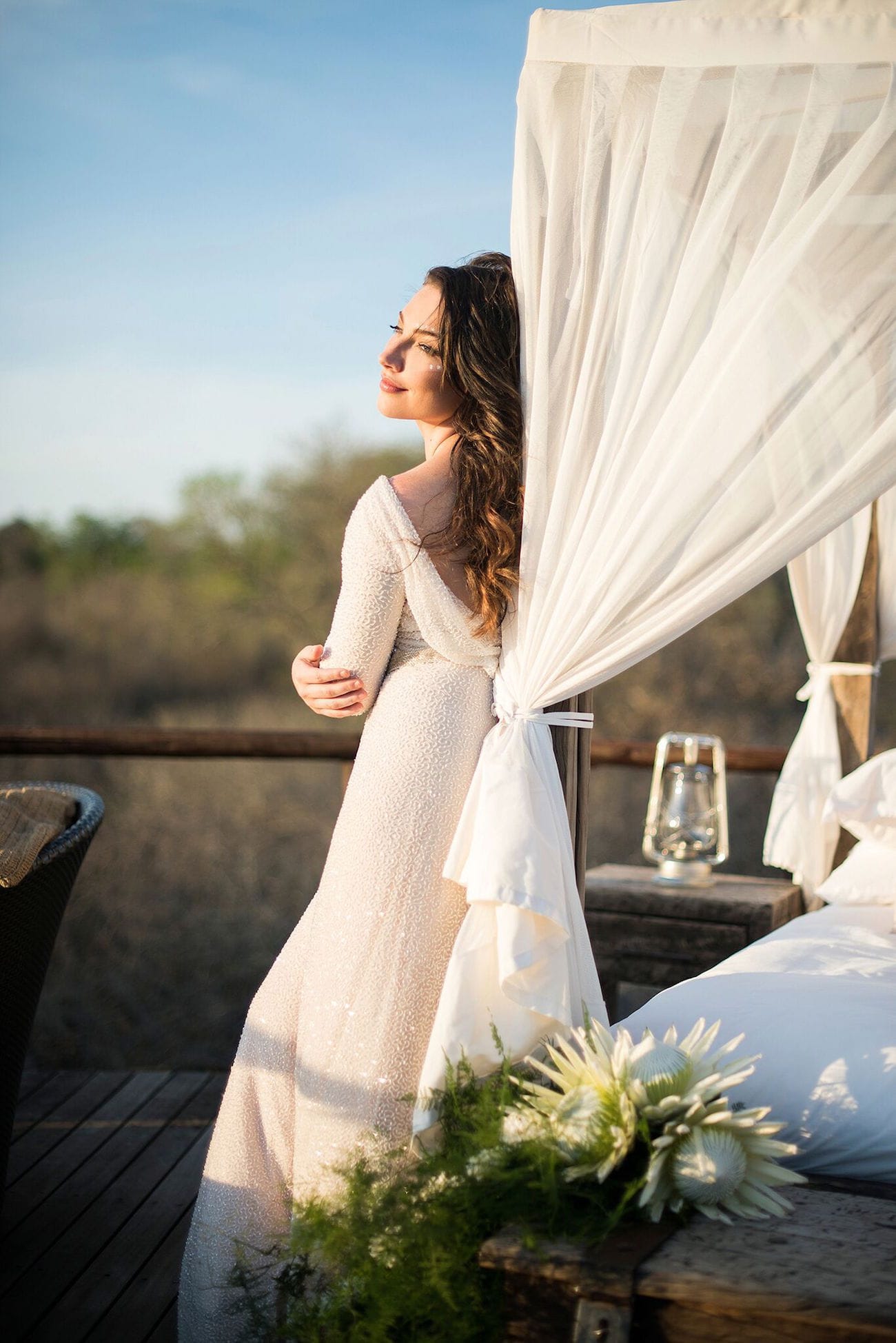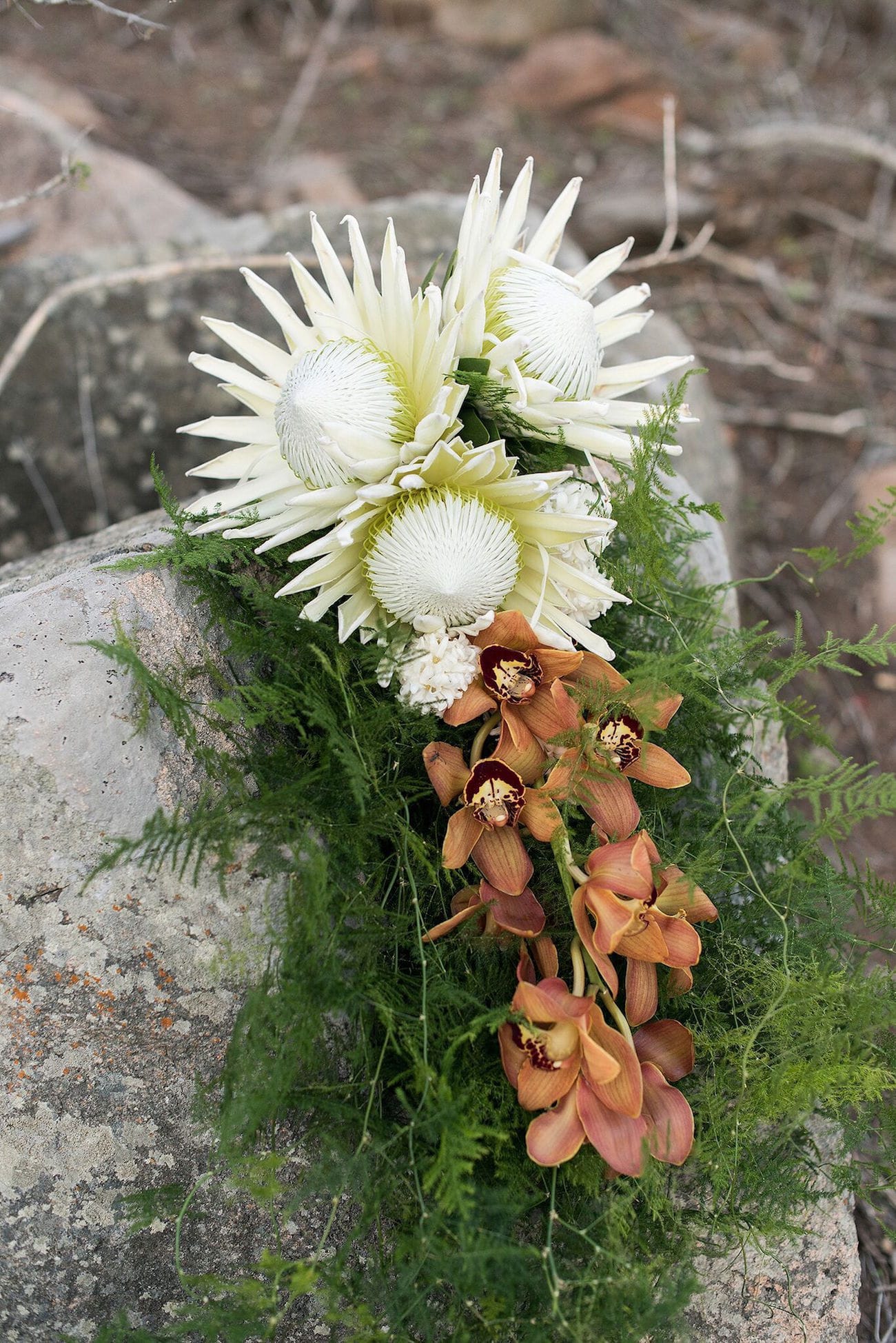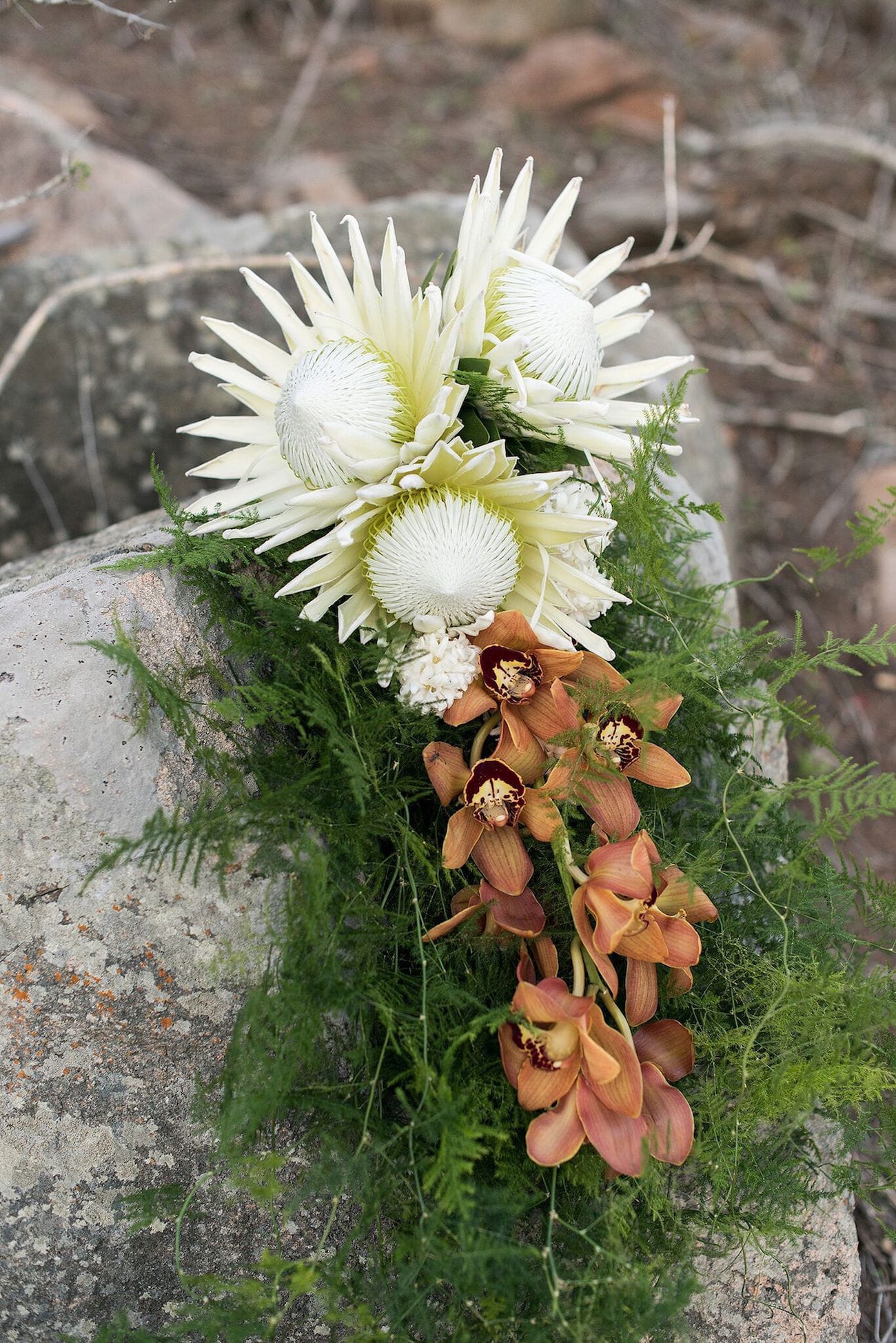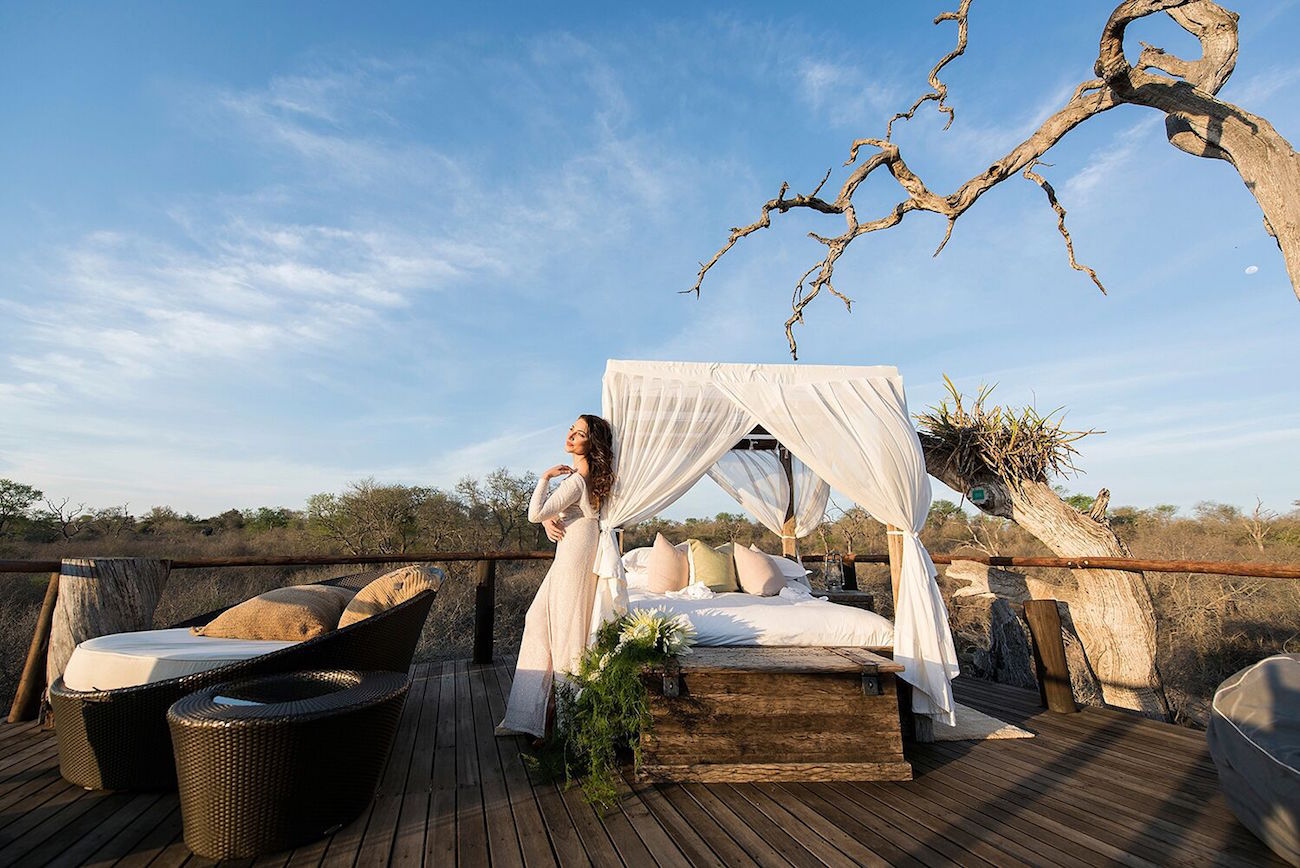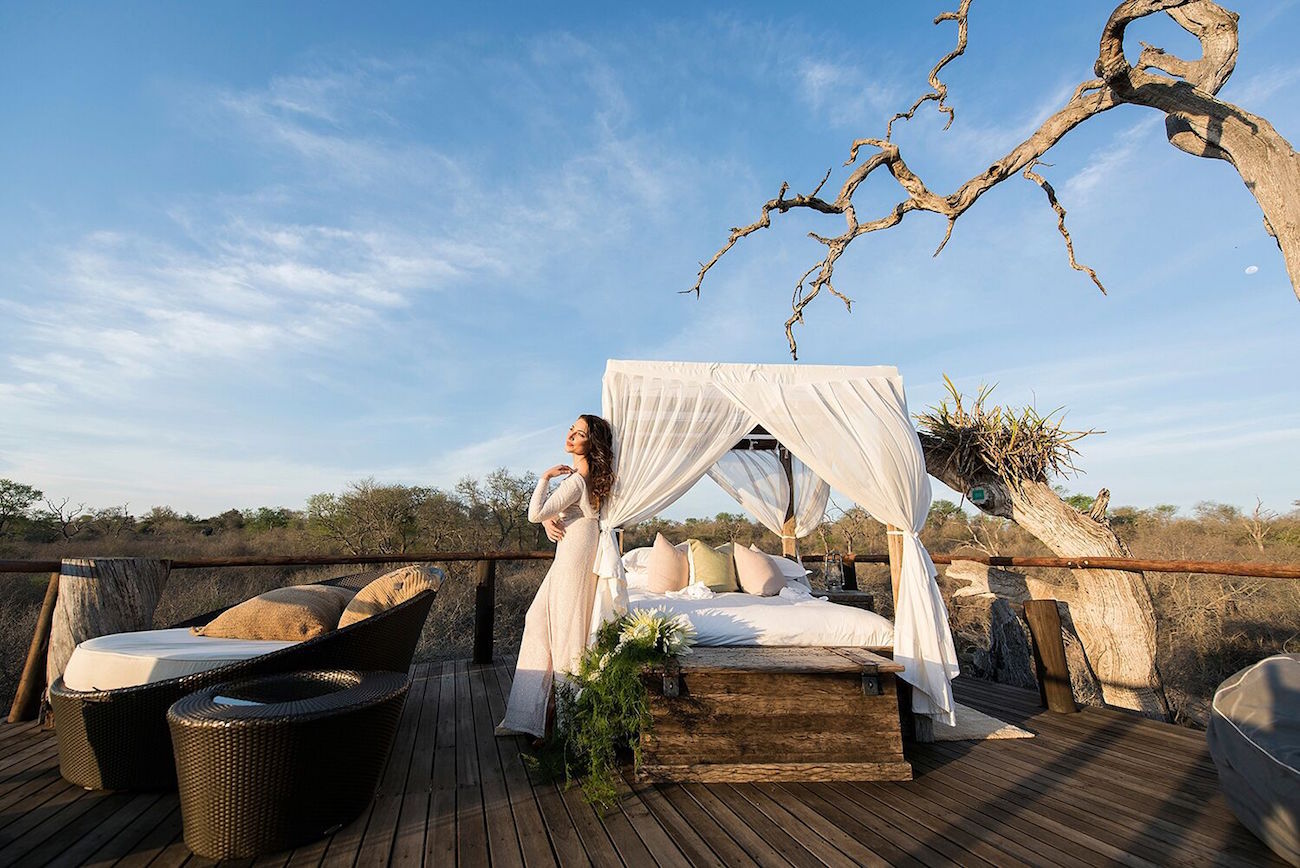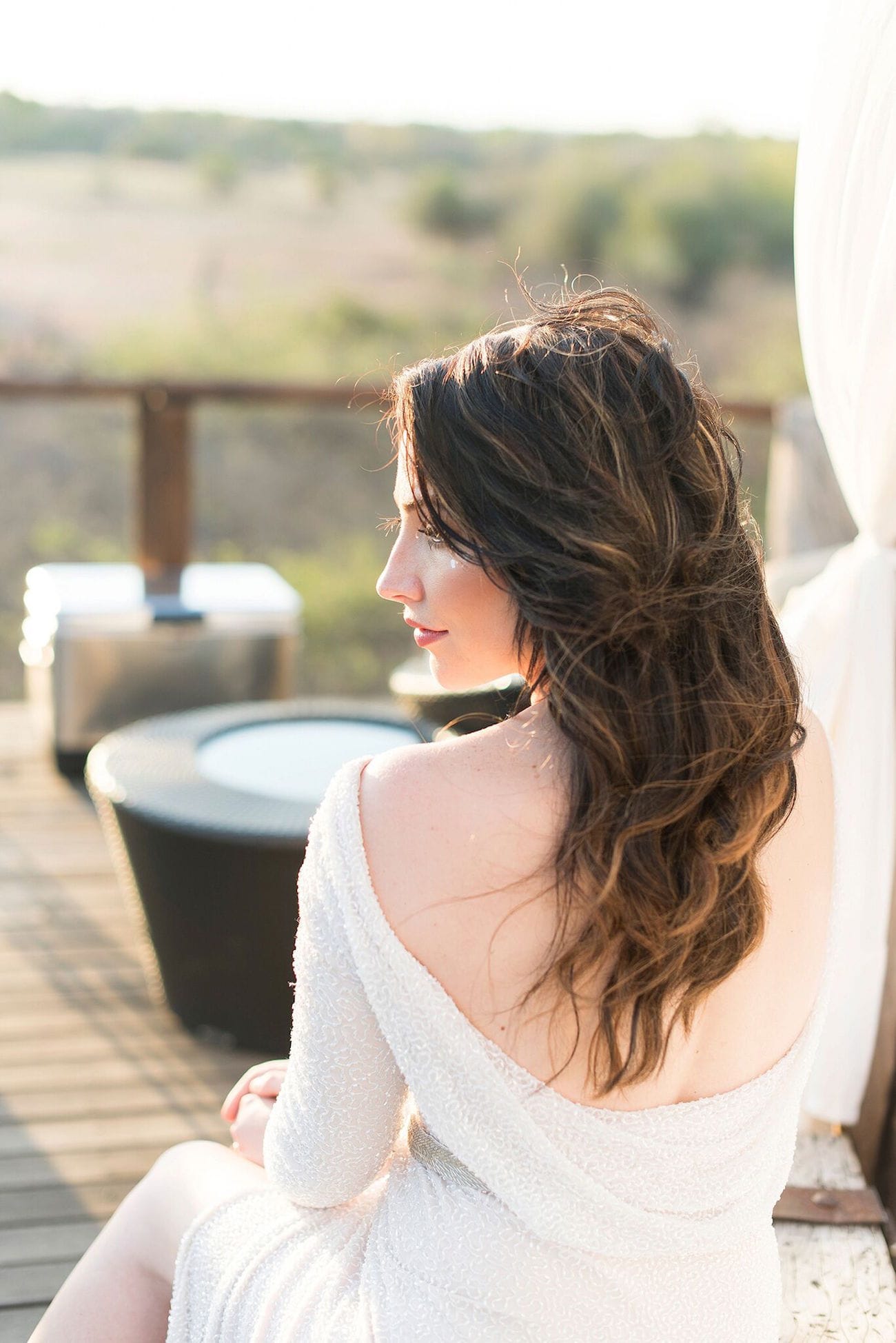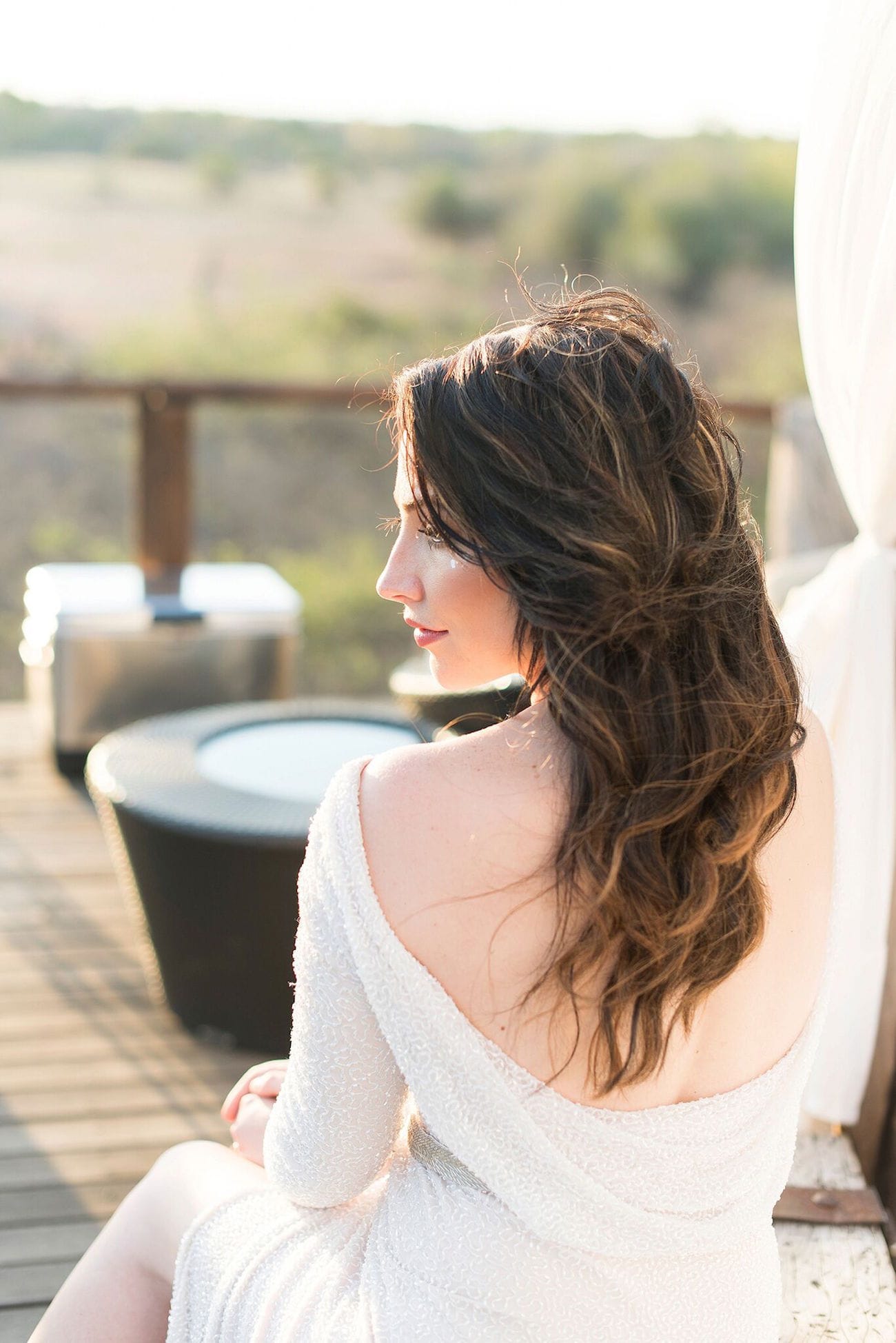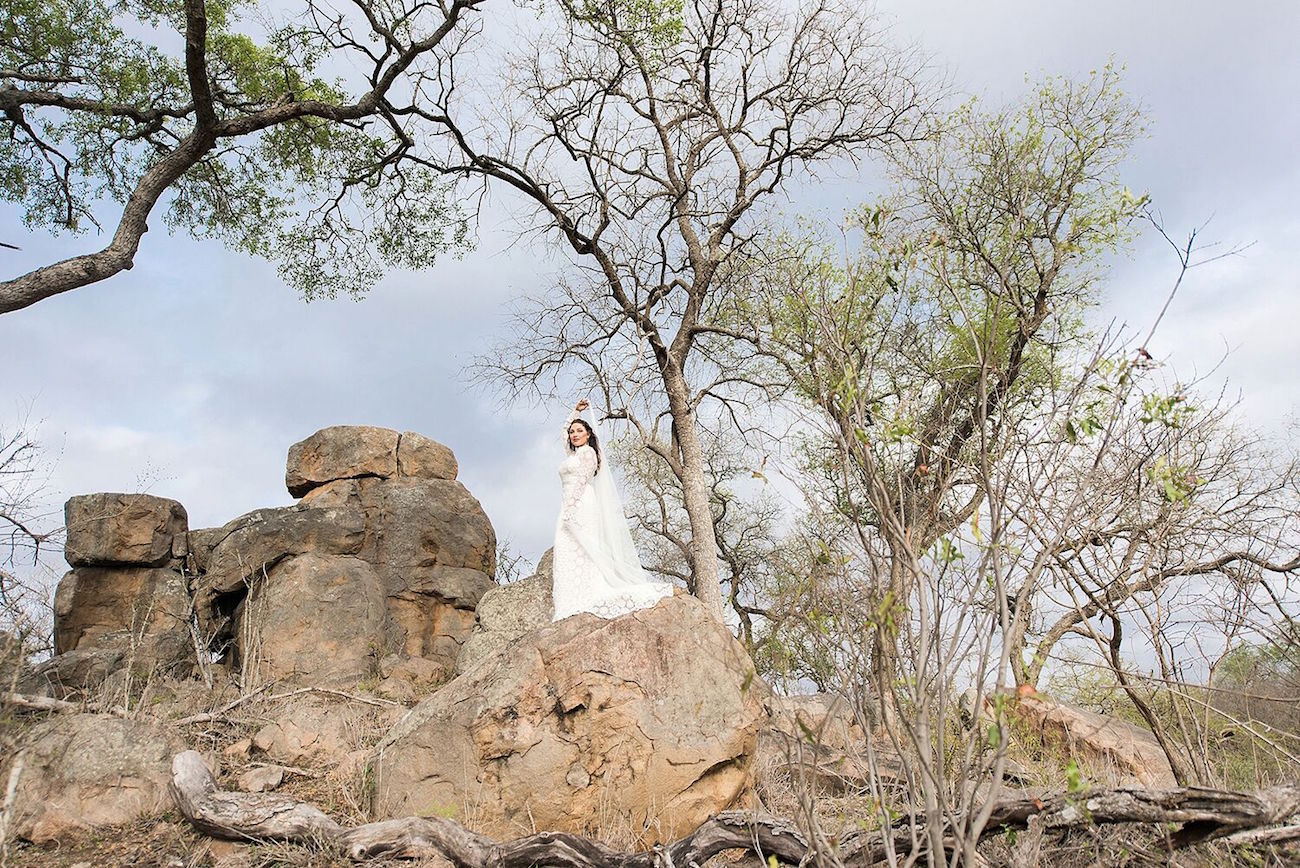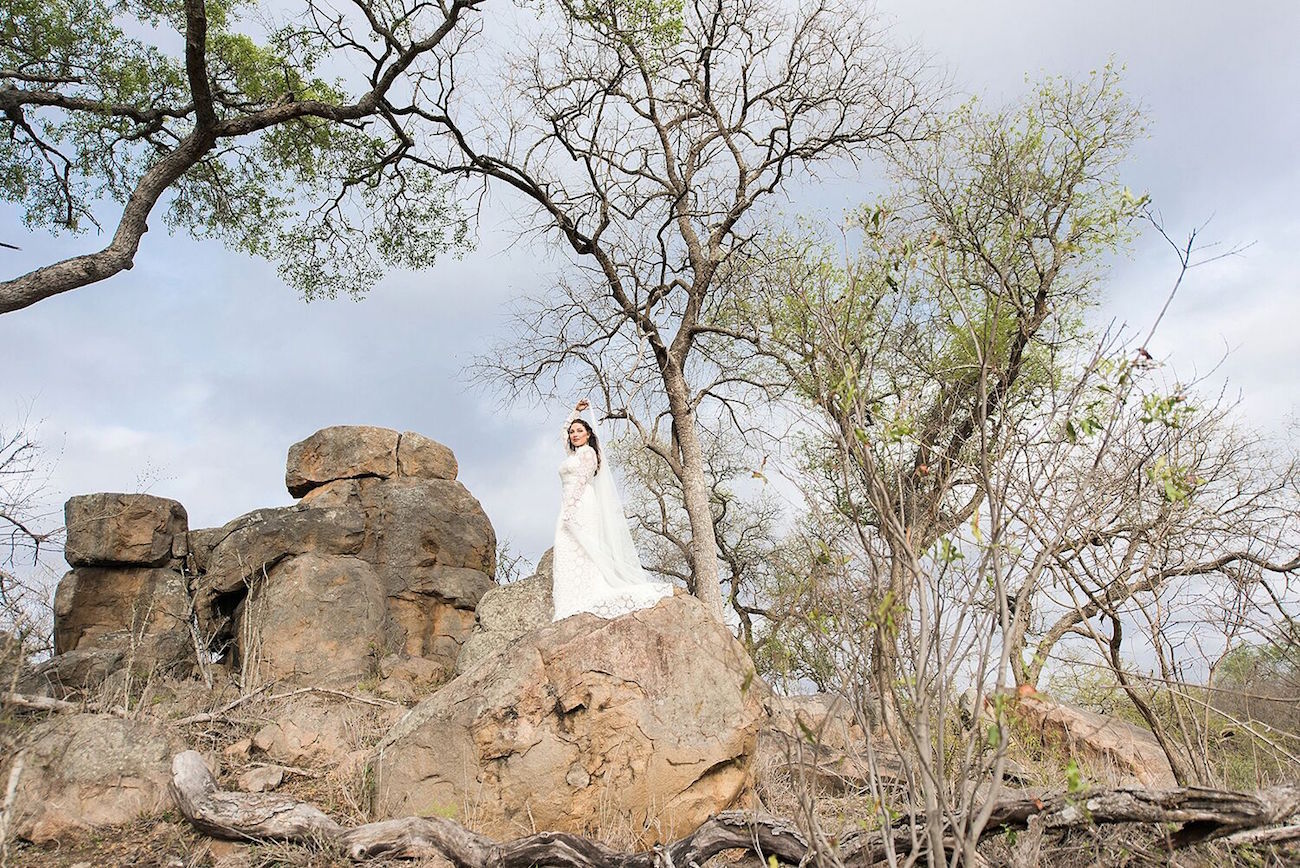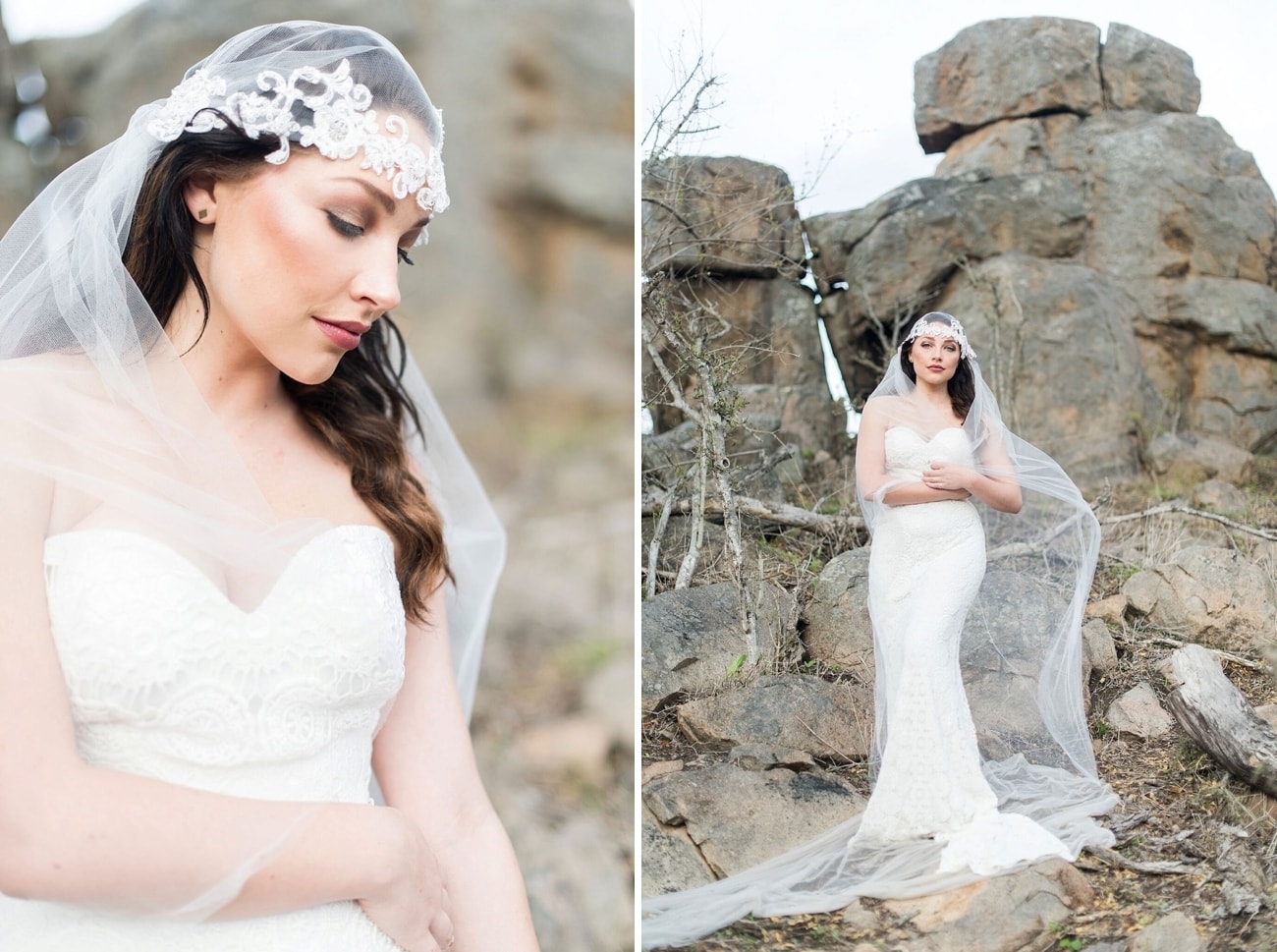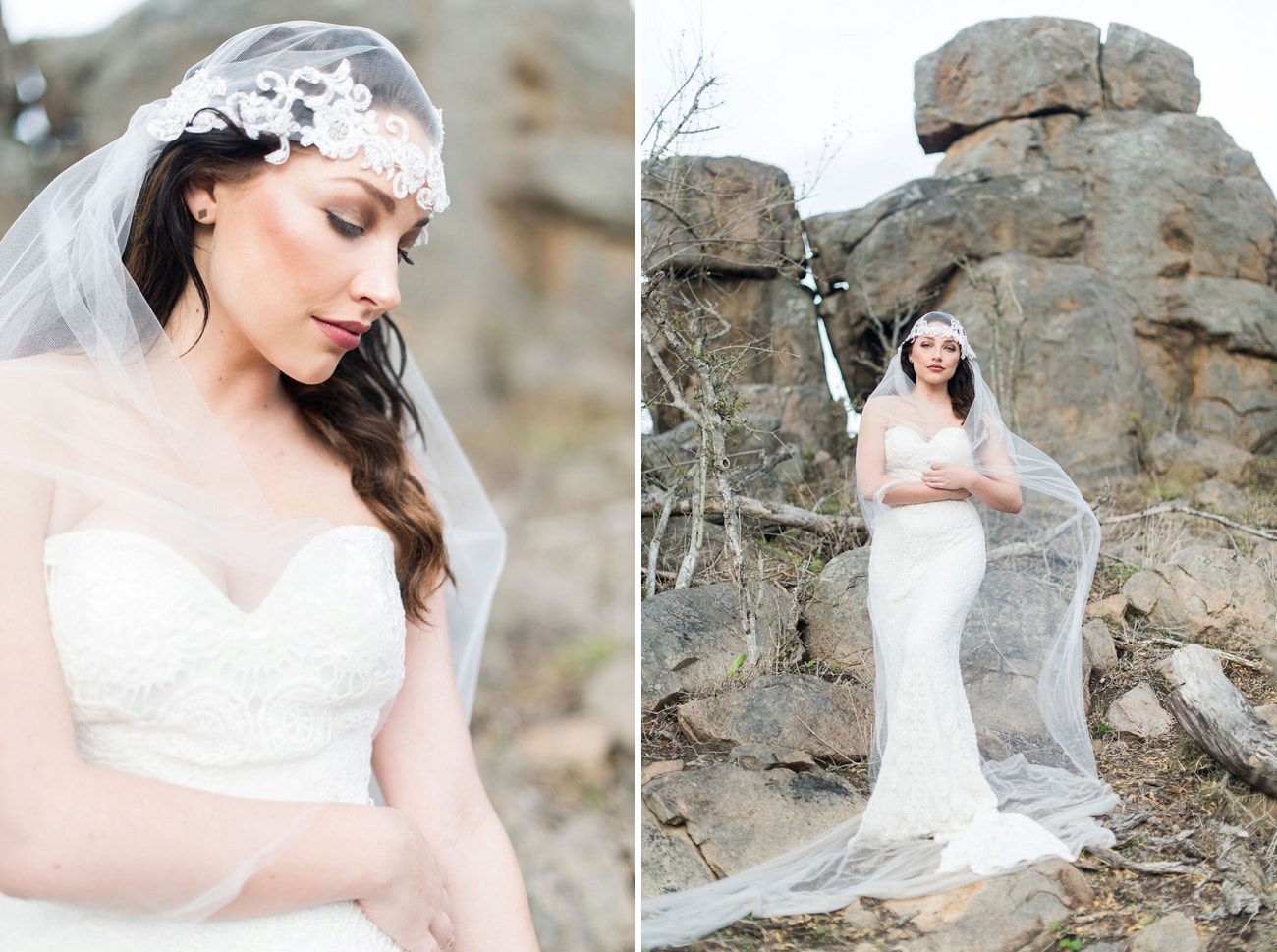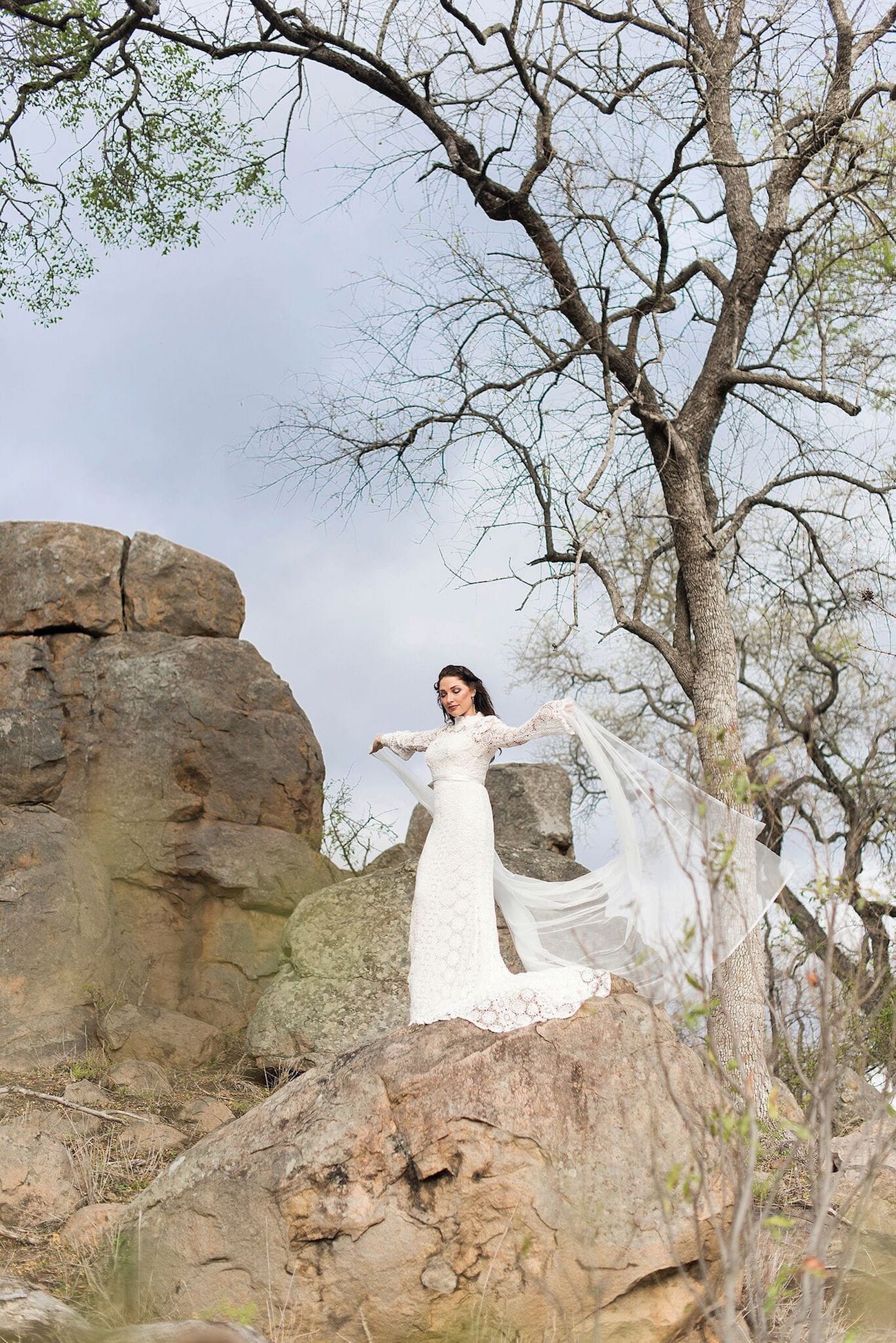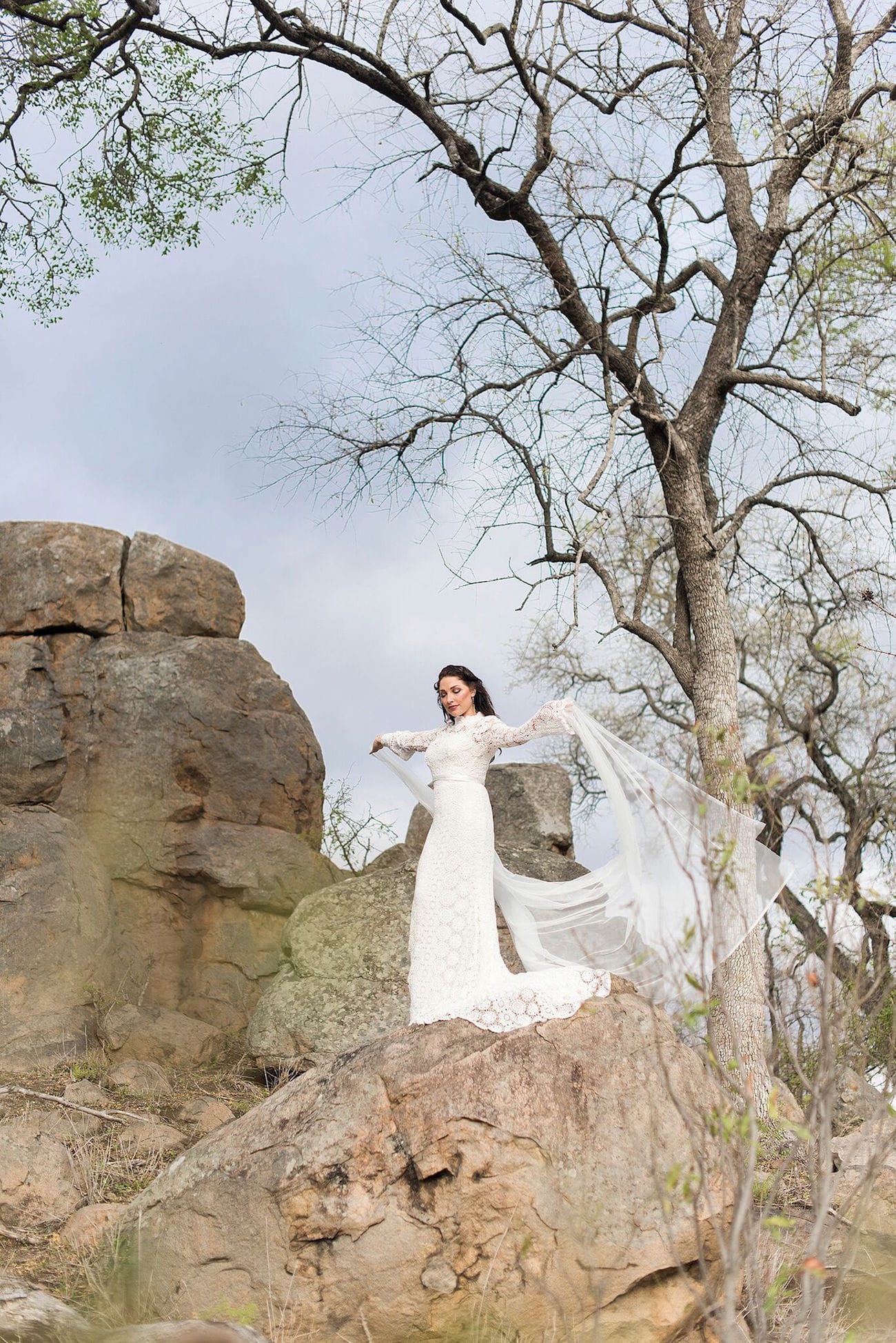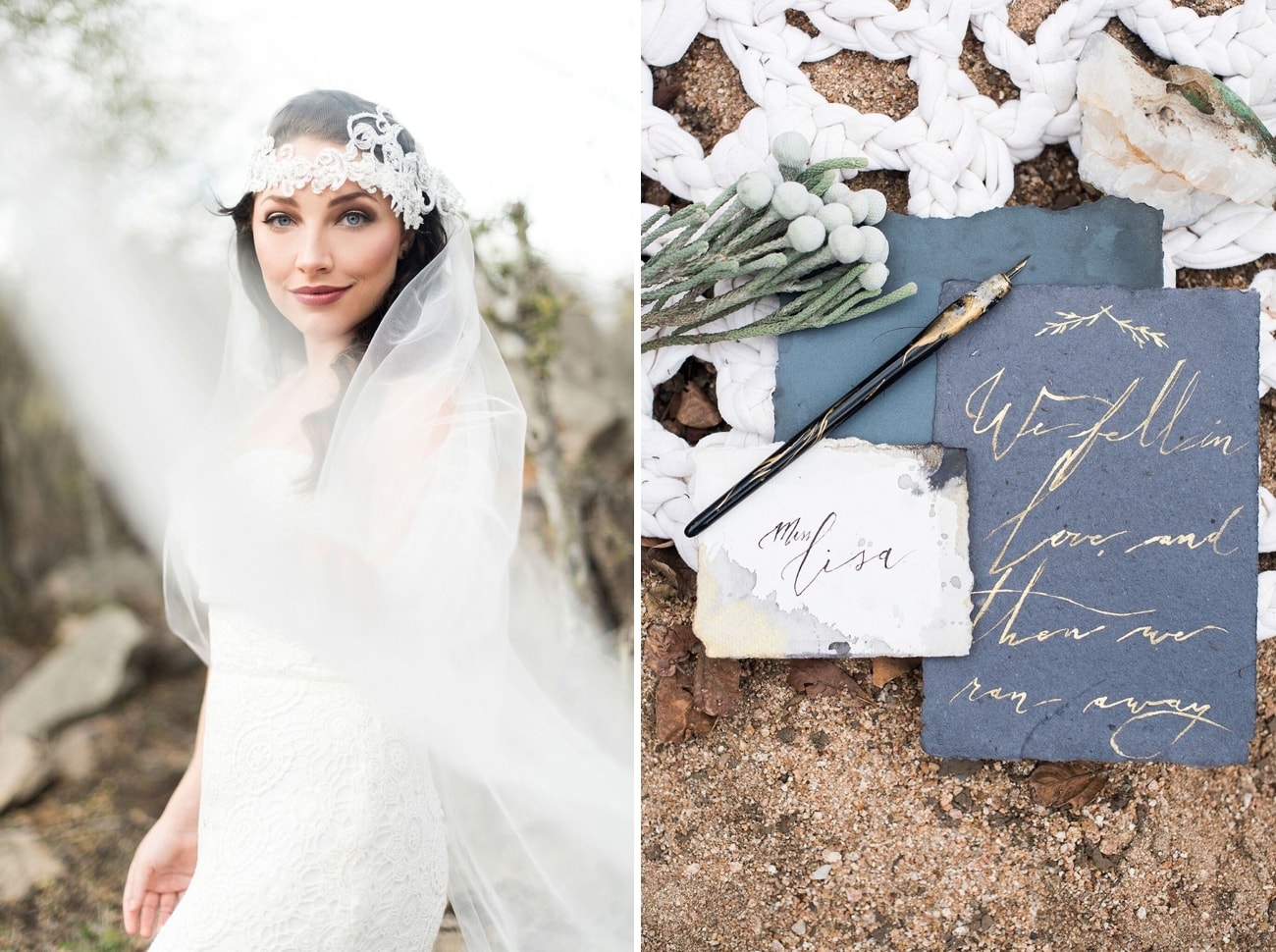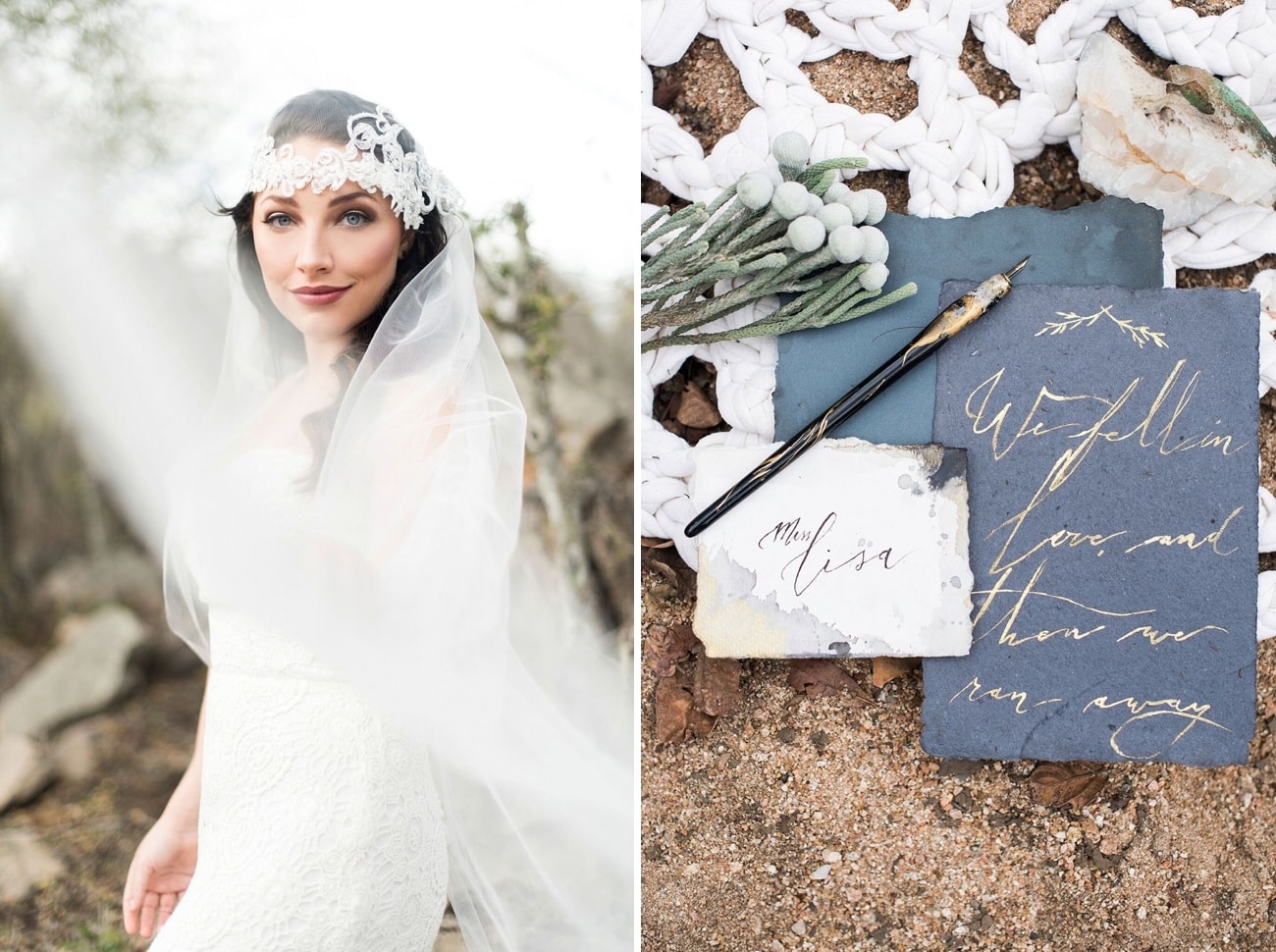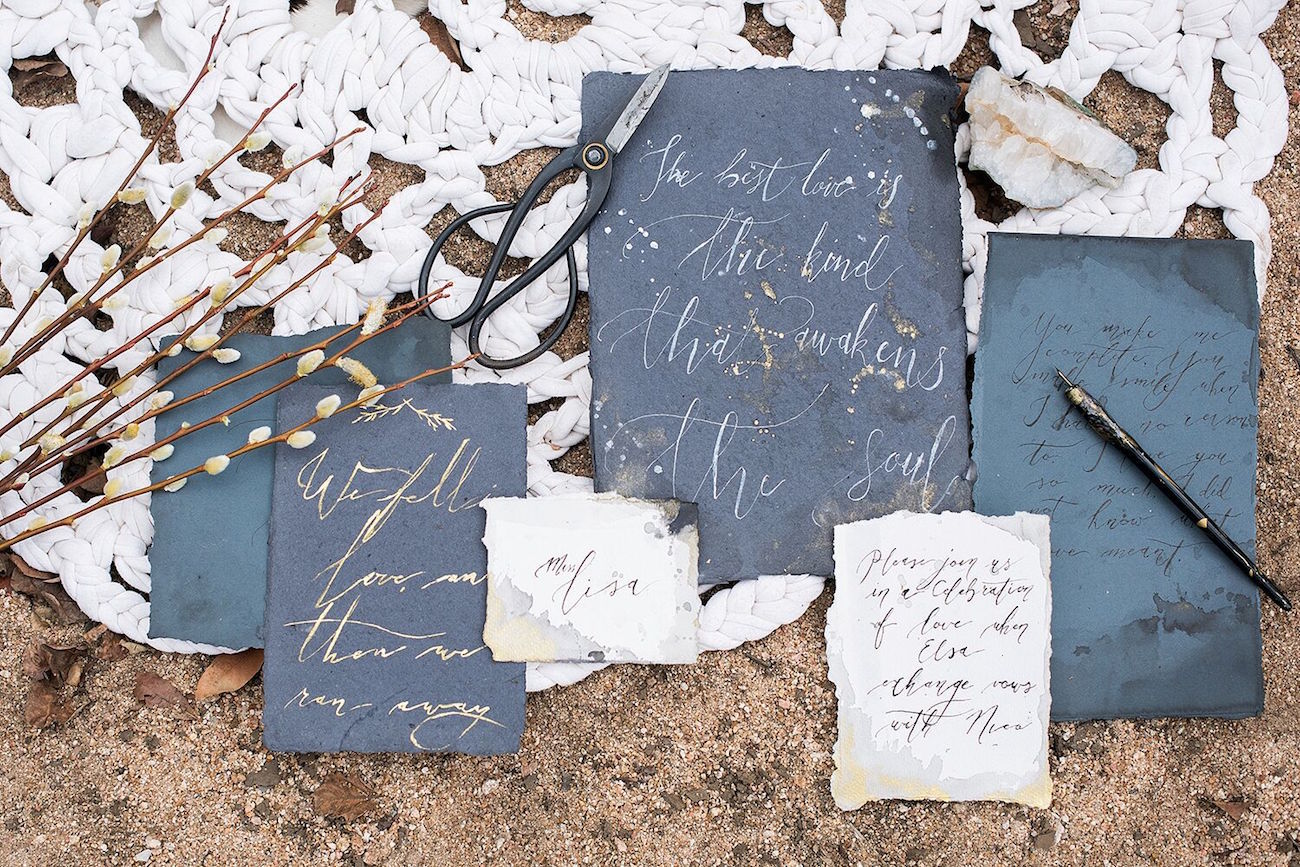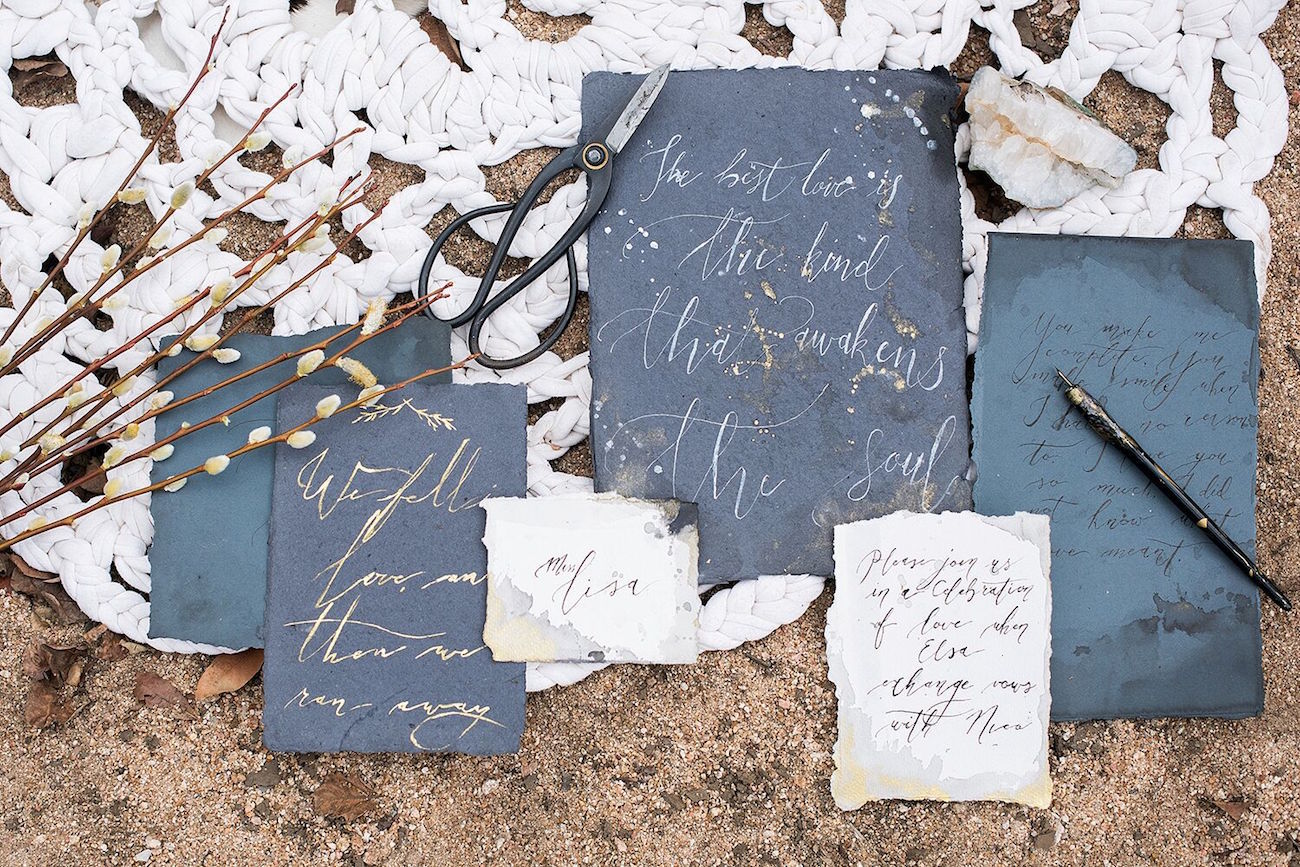 Our bride's white haute couture wedding gown represents the sacred stillness of this secluded, untarnished terrain. Her veil, gently lifted by a lingering breeze, reminds us of Hilda's soft but tenacious spirit, deeply rooted in the vastness of the African bush. An exquisite, acacia thorn-inspired ring, with delicately set, brown-tinted diamonds, symbolises the enduring love between Hilda and James, the softness of morning dew in the veld, and the strength required to deal with the harshness of the unforgiving terrain. The impressive bouquet of snow white King Proteas contrasted against green fynbos, emphasises Hilda's notable independence and femininity here in Africa's Eden.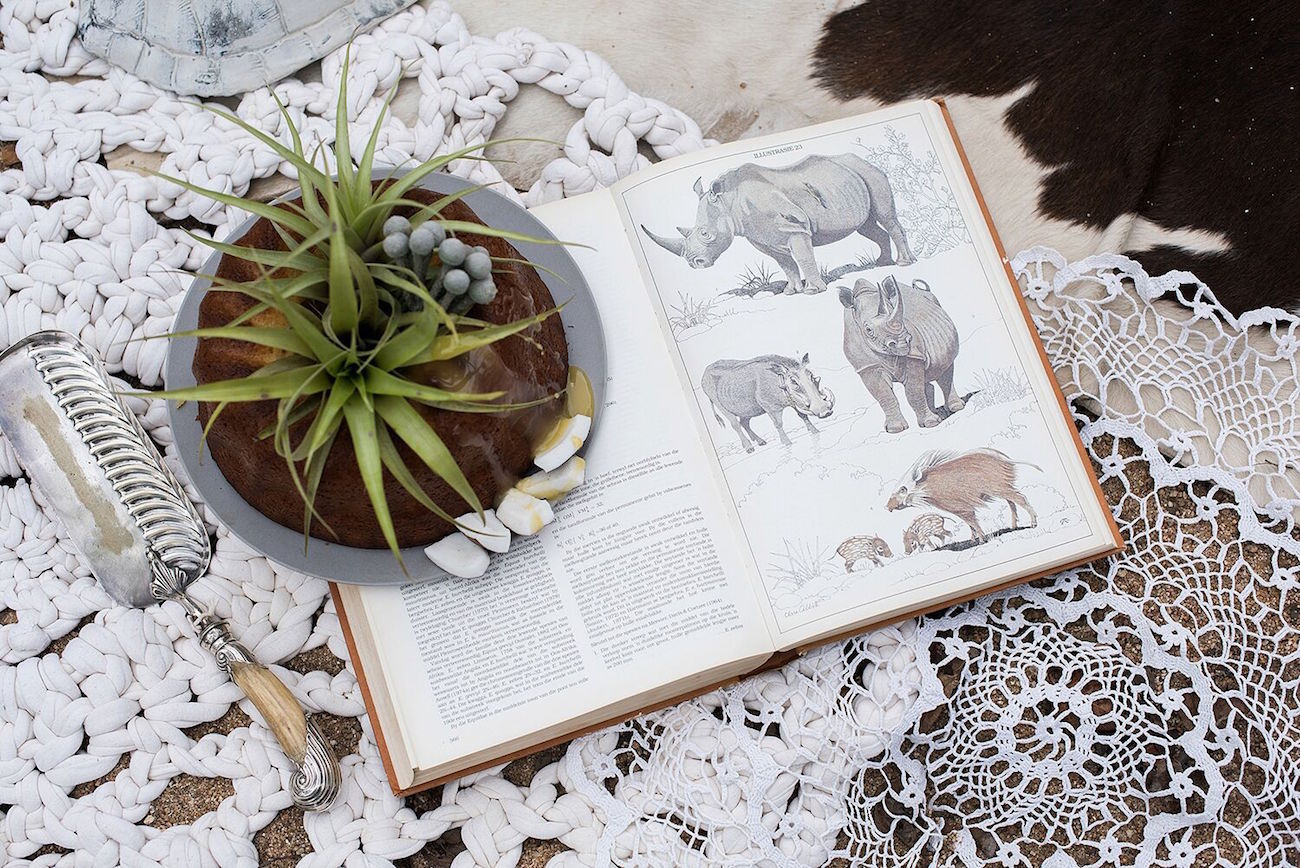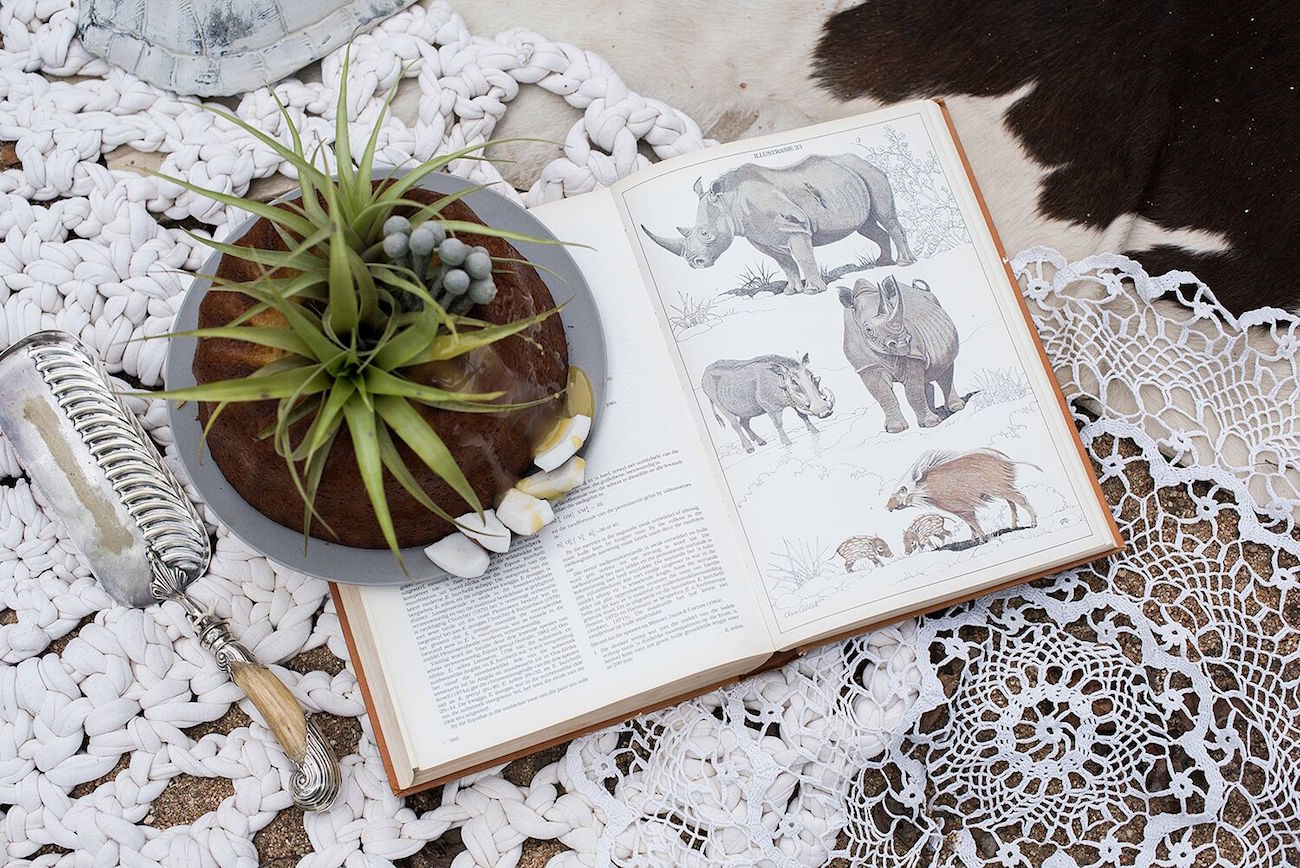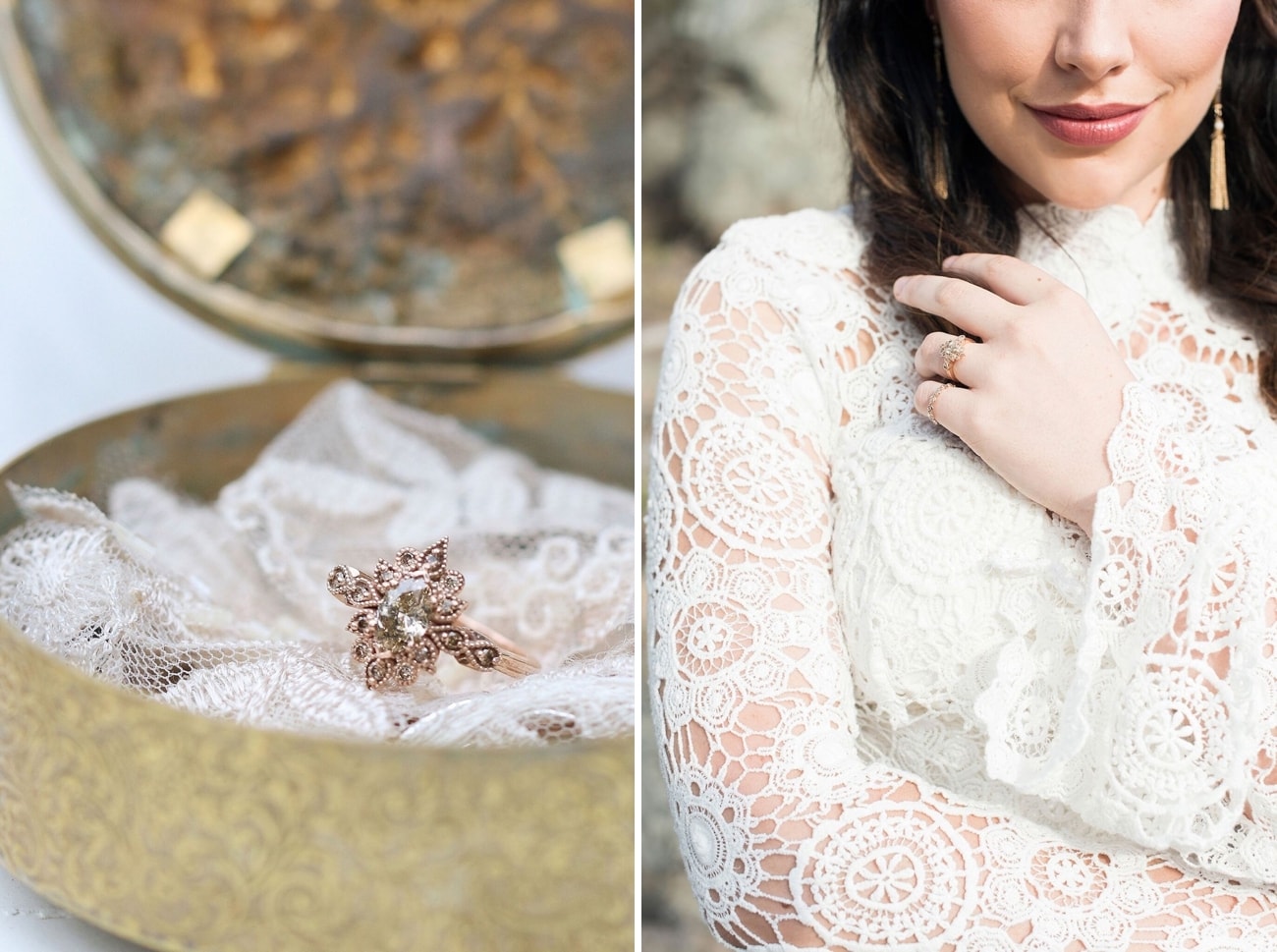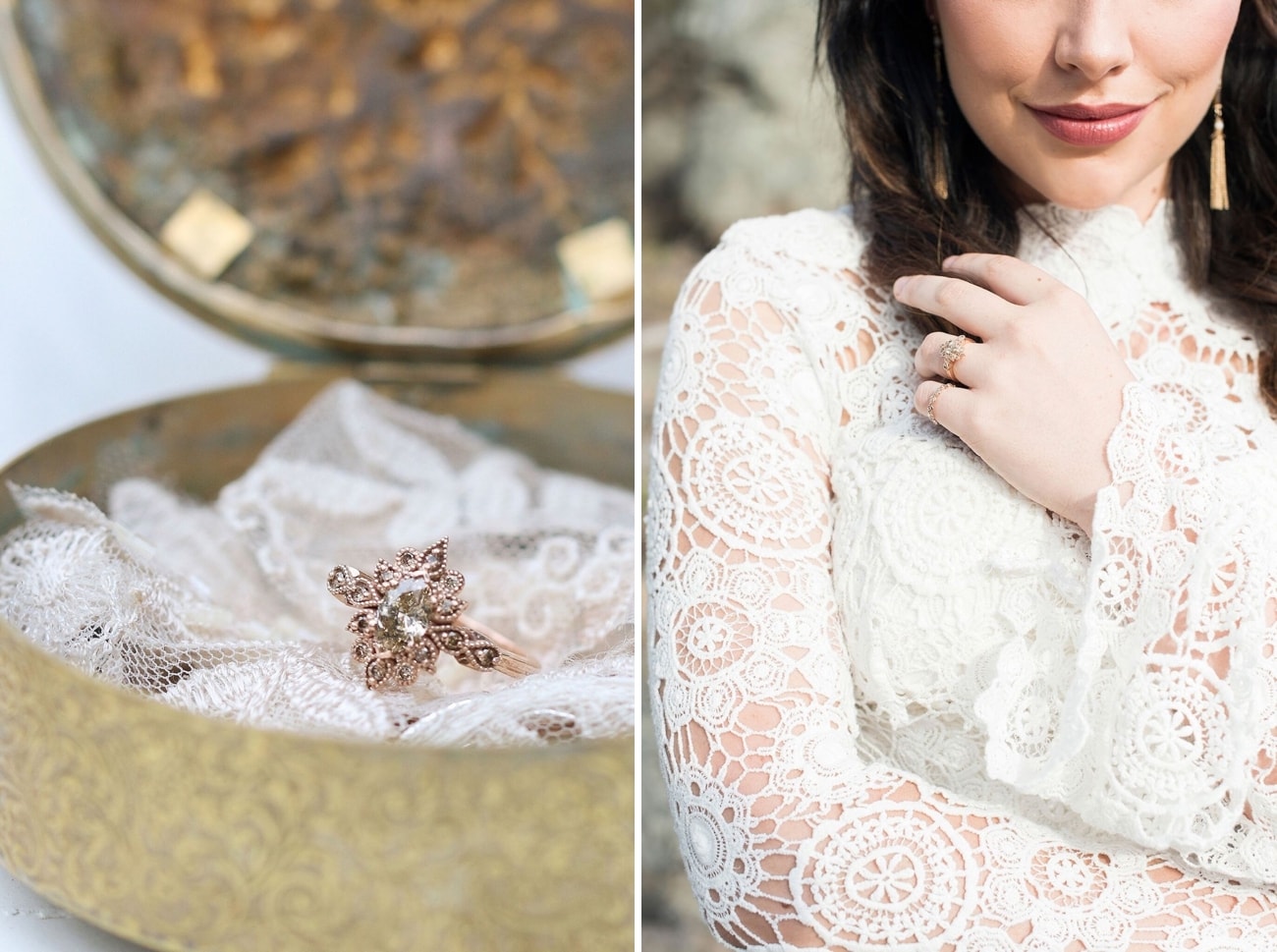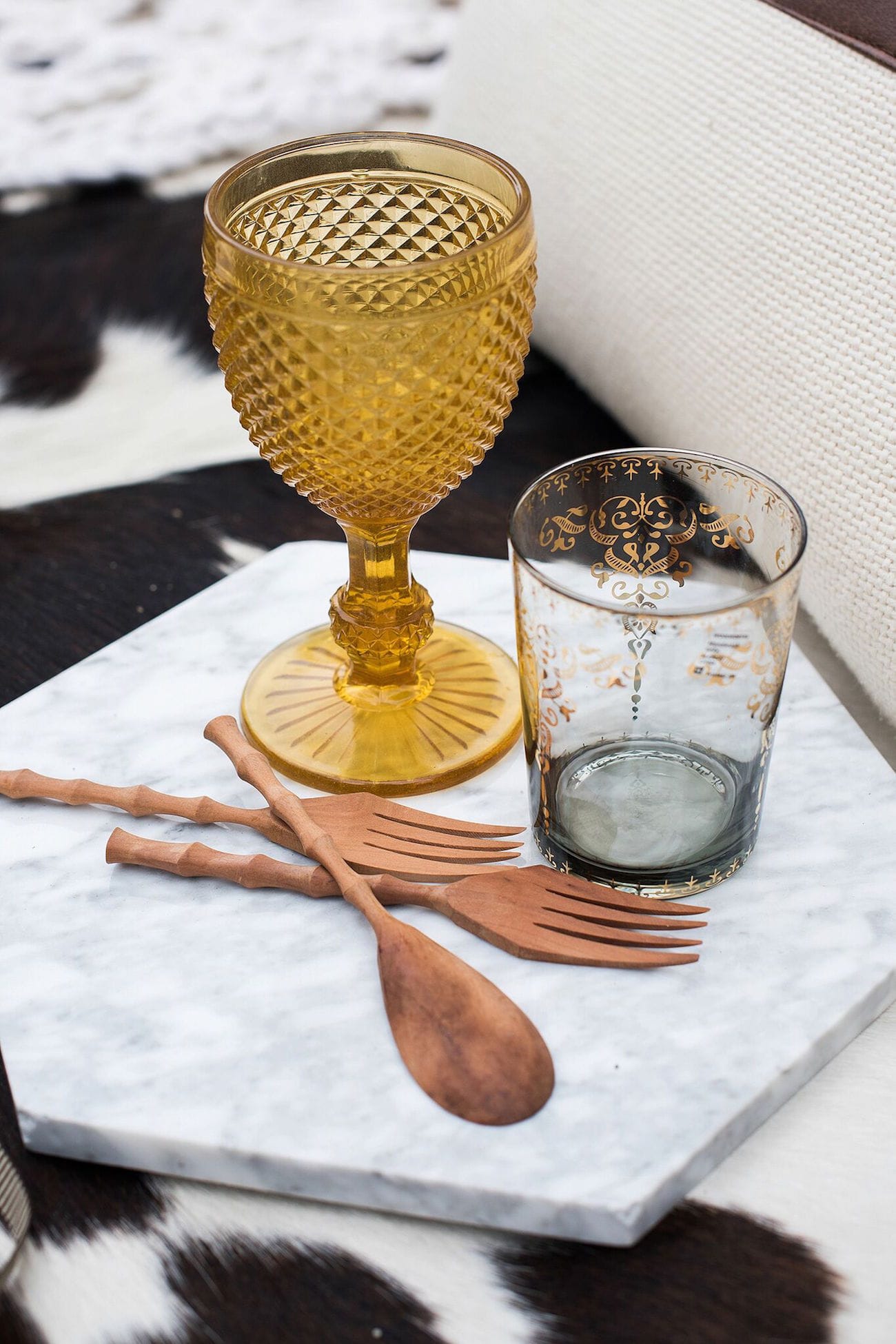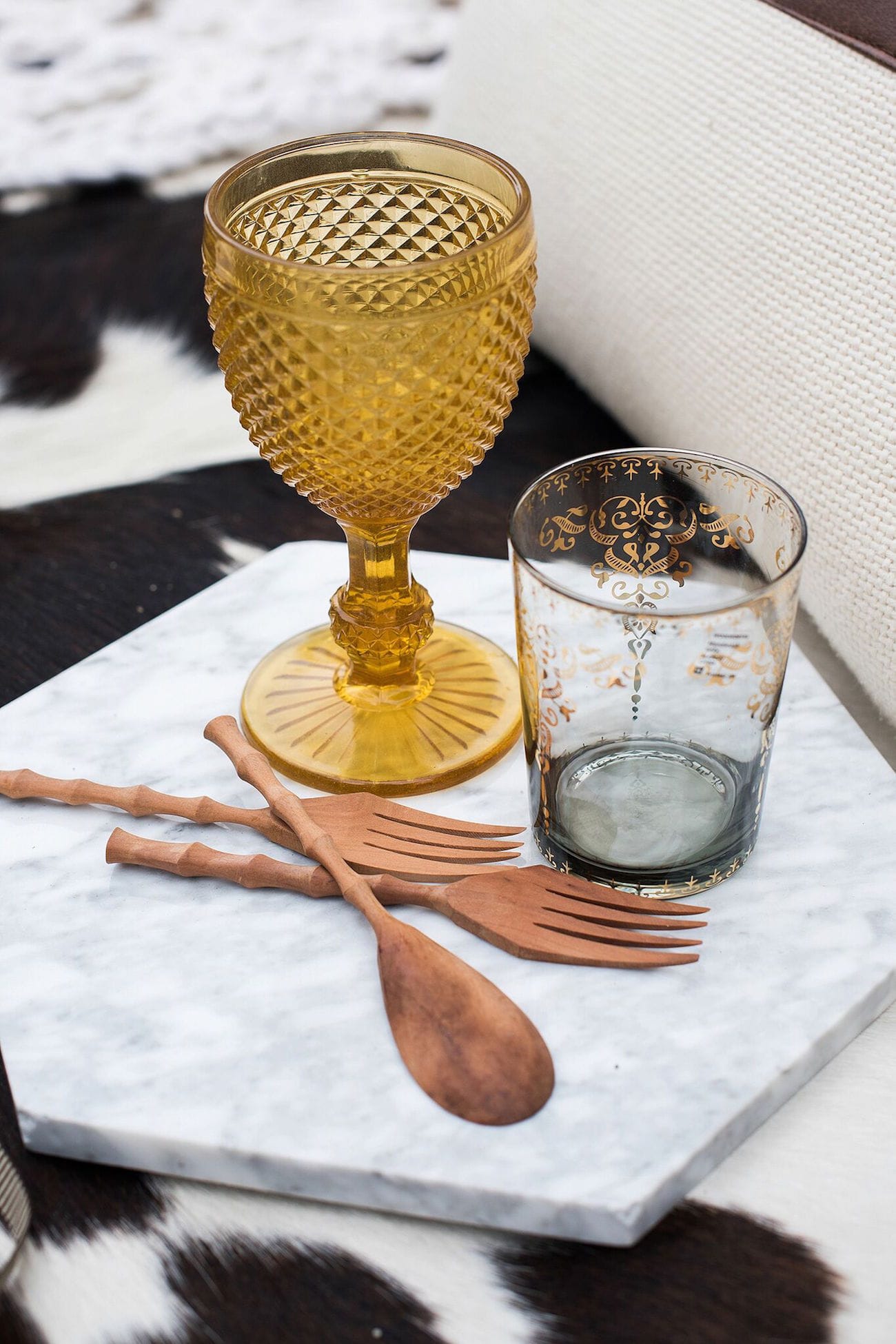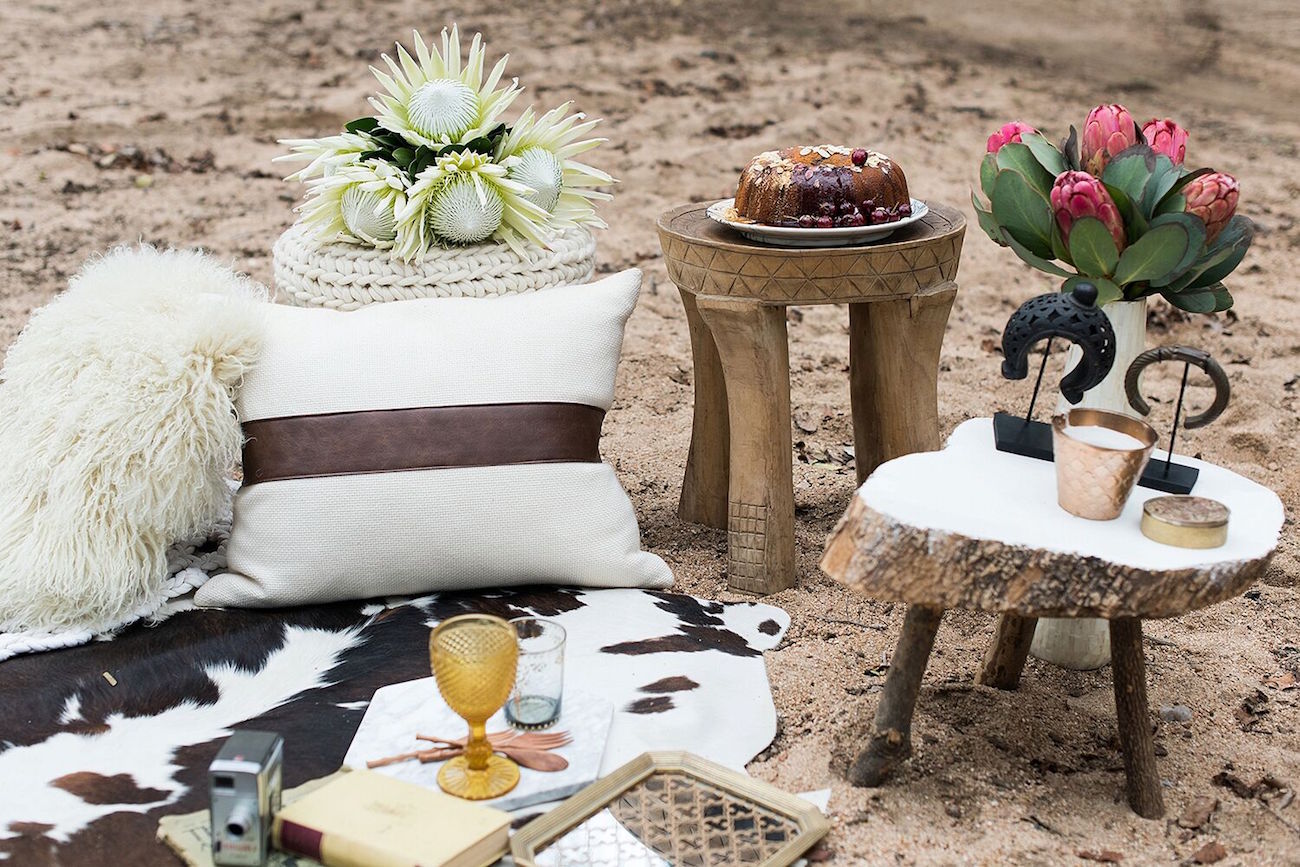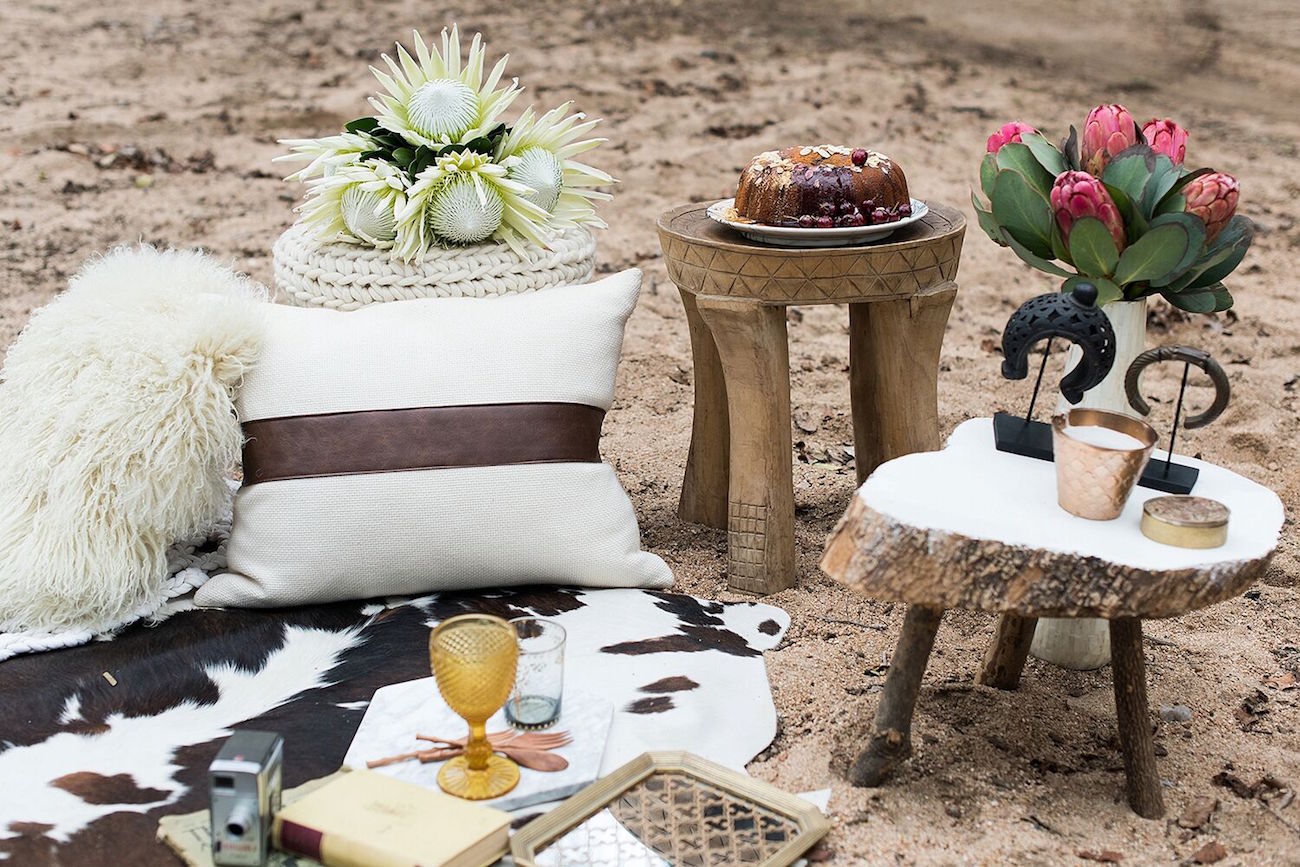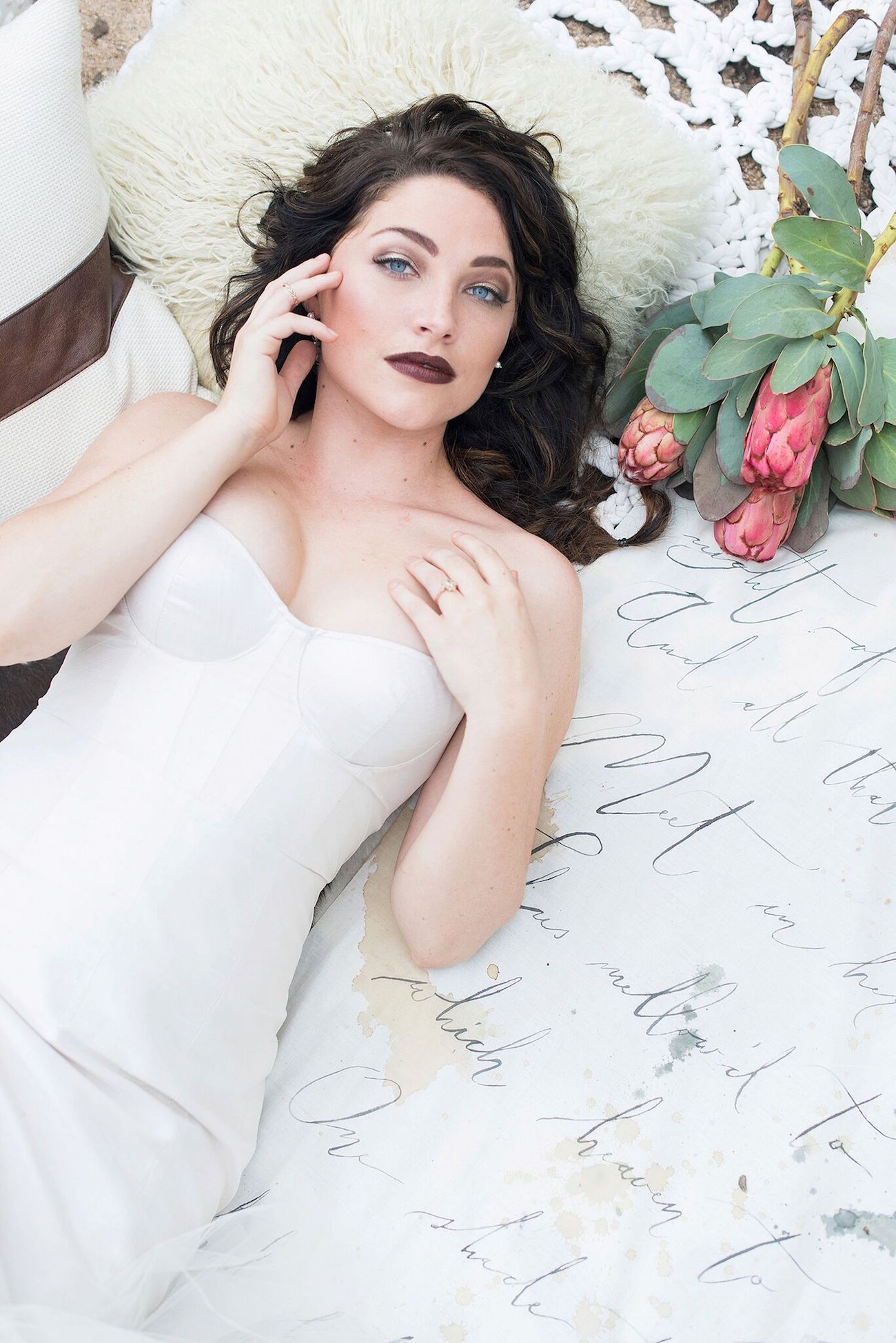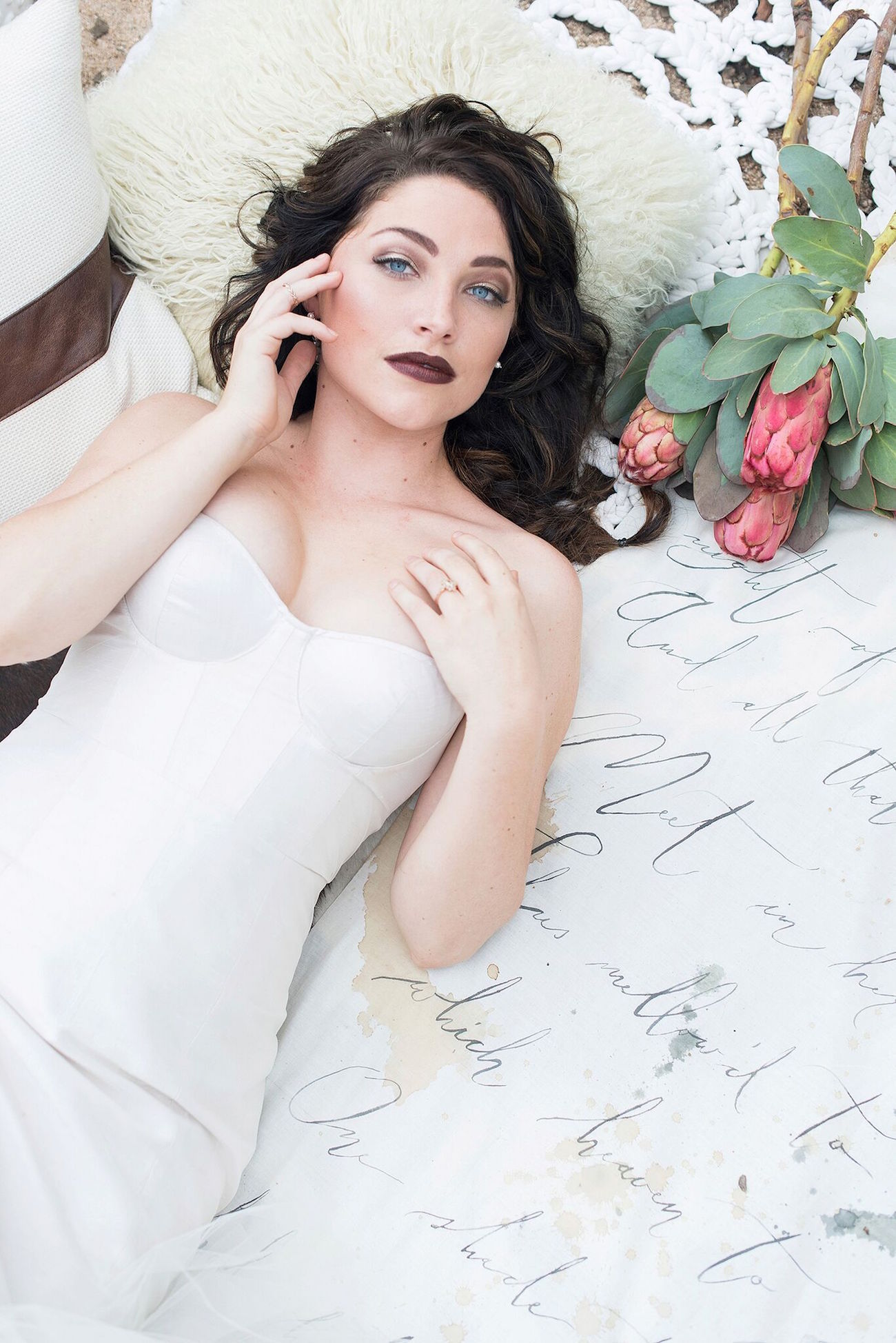 SERVICE PROVIDERS
Photography: Jack & Jane Photography | Styling: Oopsie Daisy Flowers | Styling & coordination: Marion Rehwinkel Jewellery | Flowers & décor: Oopsie Daisy Flowers | Venue: Lion Sands | Stationery: Deerly Studio | Dresses: The Wedding Collective + Janita Toerien + White Lilly Bridal | Bride's accessories: Marion Rehwinkel Jewellery | Hair & makeup: Blushbox Makeup |  | Model: Kaymin Ashleigh