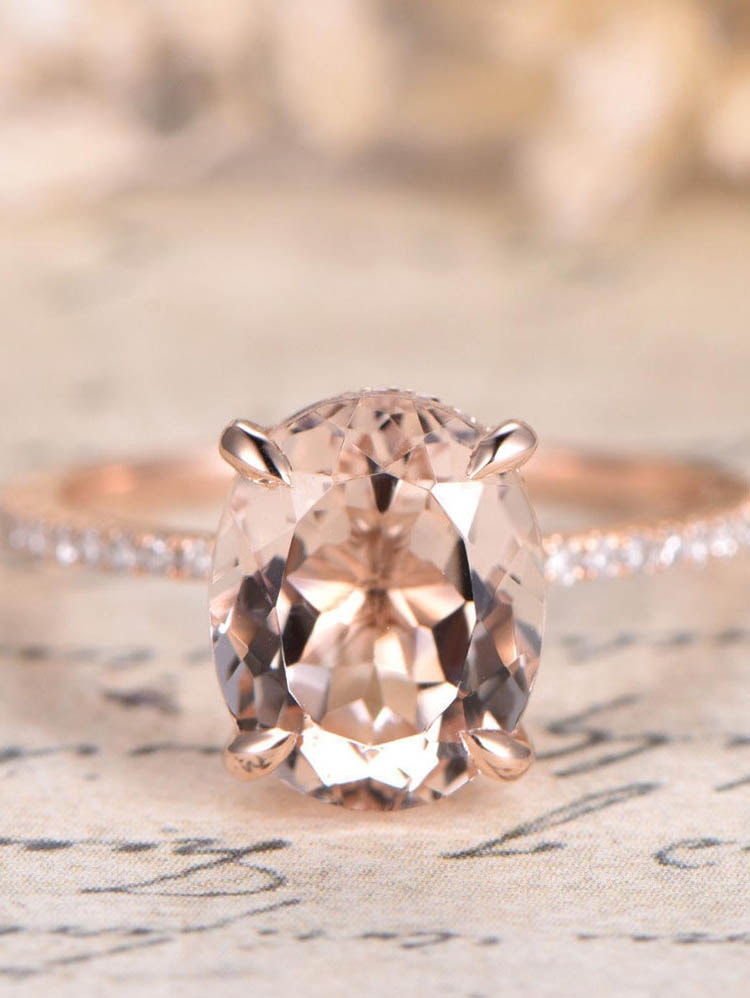 Pink Morganite Engagement Ring by Carat Ring
I can't think of a better way to end off a crazy Monday than with some jewellery, can you? One of the trends I mentioned last week was alternative engagement rings, which we're seeing more and more couples choosing for reasons of budget, taste or because of the ethical issues around diamond mining. Etsy is a great place to source artisan jewellery, and while there are many stones to choose from, the ones that really catch my eye are morganite. This rose gold stone is trending big time, and I must admit to being more than a little jealous of anyone who gets to sport its peachy loveliness on their ring finger! There's one question I do hear from brides from time to time though: 'Is a morganite ring tacky?' The short (and the long answer) is no. As with diamonds, you'll get what you pay for with a morganite engagement ring, so while they tend to be more affordable, you still want to make sure you pay for a good cut. And yes, beryl stones (morganite being one of them) can get cloudy more easily than a diamond, but they clean up super easily with a little TLC so you can easily keep them at their sparkling best. Also yes, there is a morganite engagement ring trend going on right now, but does that mean they won't stand the test of time? In my opinion no. Their soft colour co-ordinates beautifully with any number of outfits – in fact, I think morganite is just getting started. Bottom line, if you love it, and it suits your personal style, you can't go wrong. So let's round up a few of our favourite morganite rings from Etsy, shall we?
*Links in bold denote affiliate links. The cost to you remains the same, but SBB may receive a commission for any sales made.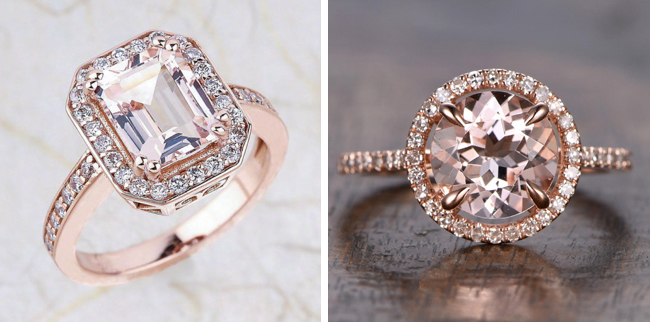 Morganite Engagement Ring by EJ COLLECTIONS (left) | Round Cut Morganite Ring by Kilar Jewelry (right)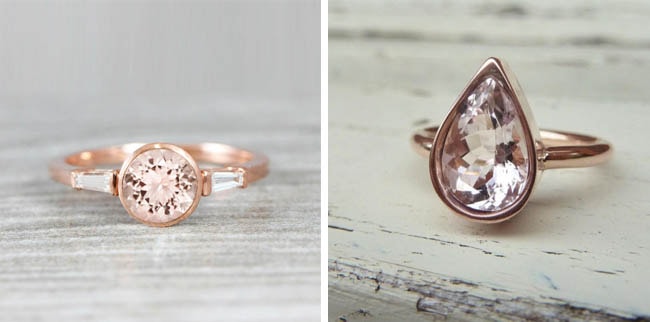 Morganite and Diamond Engagement Ring by Aardvark Jewellery (left) | Morganite Rose Gold Ring by Karen Johnson Design (right)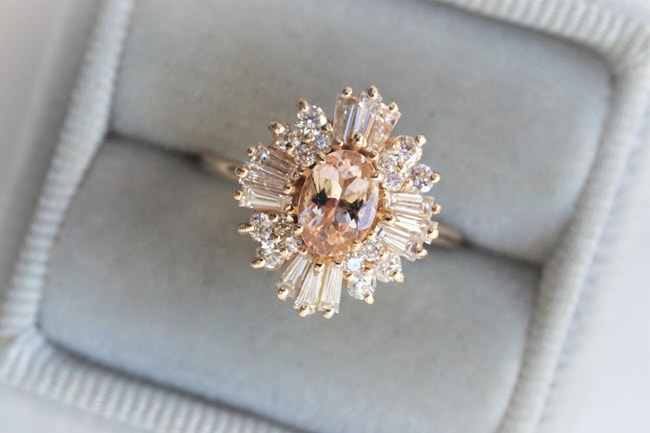 Victoria 0.8 ct Vintage-Inspired Romantic Cluster Ring by Emi Conner Jewelry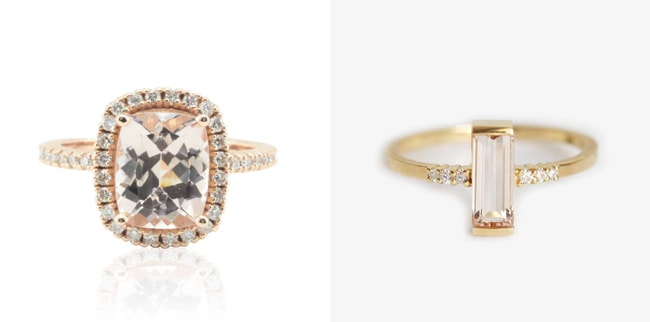 Rose Gold Morganite Ring by Laurie Sarah Designs (left) | Simple Morganite Baguette Ring by Three Layers (right)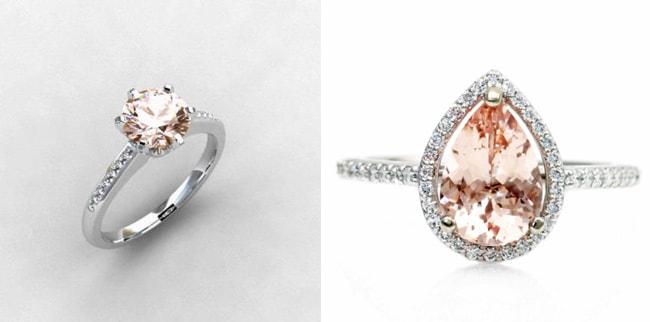 Peach Morganite Engagement Ring by Torkkeli Jewellery (left) | Pear Morganite Engagement Ring by Rare Earth (right)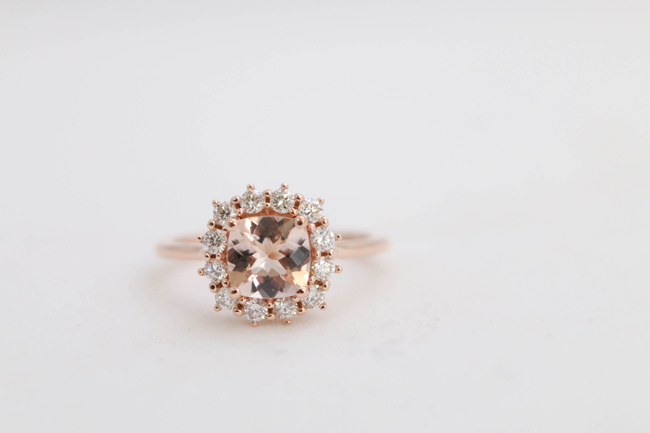 Rose Gold Morganite Ring by Olive Avenue Jewelry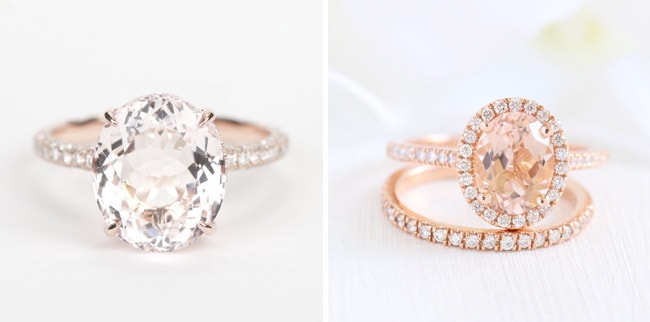 GIA Certified Oval Peach Pink Morganite & Diamond Engagement Ring by Sundari Gems (left) | Morganite Engagement Ring Petite Diamond Set by LaMore Design (right)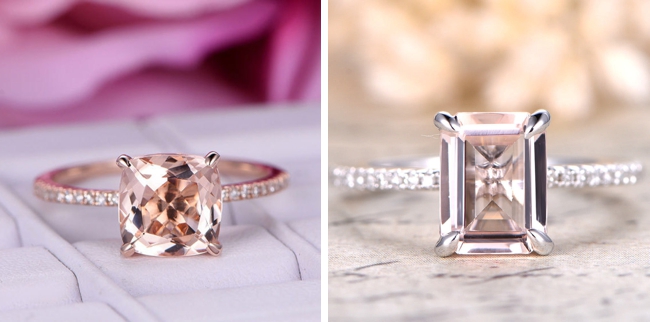 8mm Cushion Cut Morganite Engagement Ring by bartUSgem (left) | Emerald Cut Morganite Ring by Kilar Jewelry (right)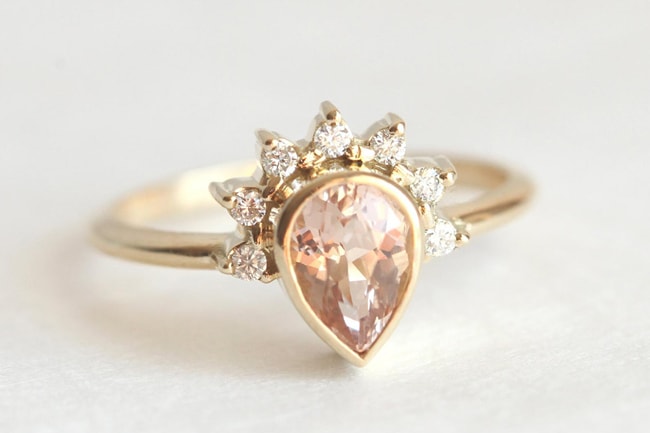 Diamond Morganite Pear Cut Engagement Ring by Minimal VS
FIND MORE BEAUTIFUL ENGAGEMENT & WEDDING RINGS ON PINTEREST: