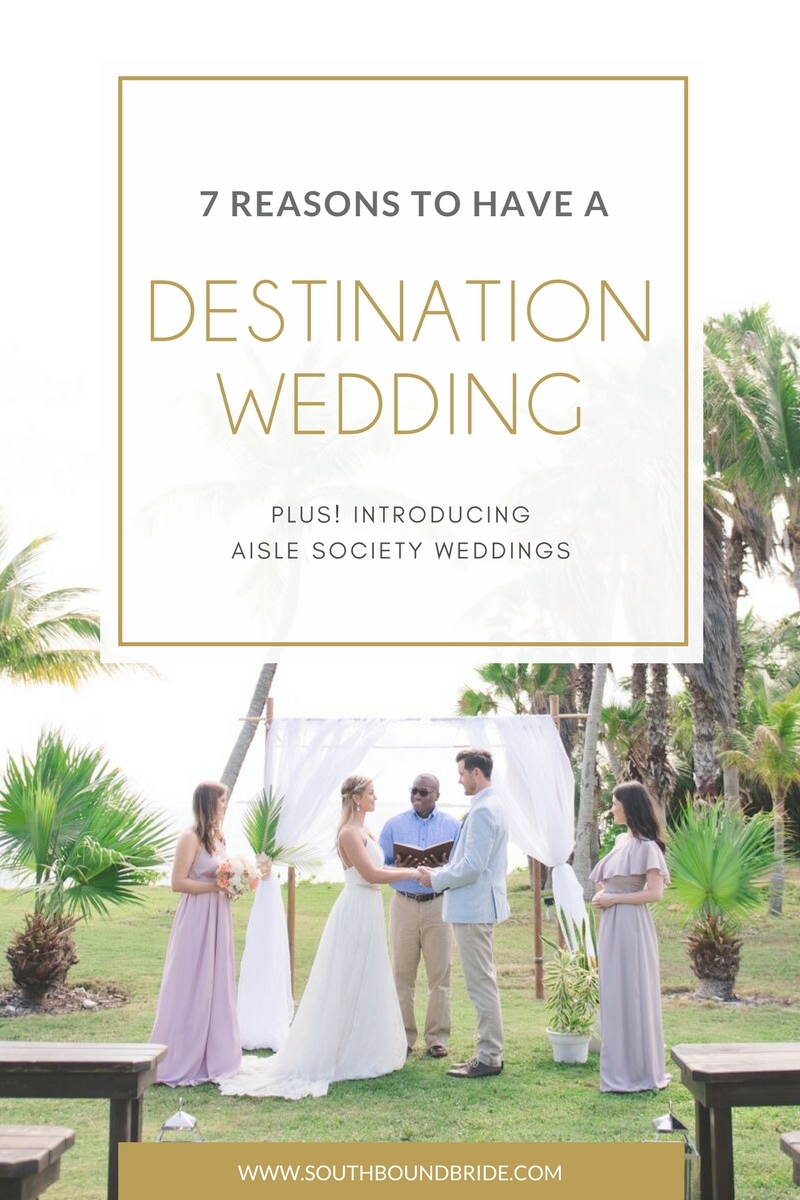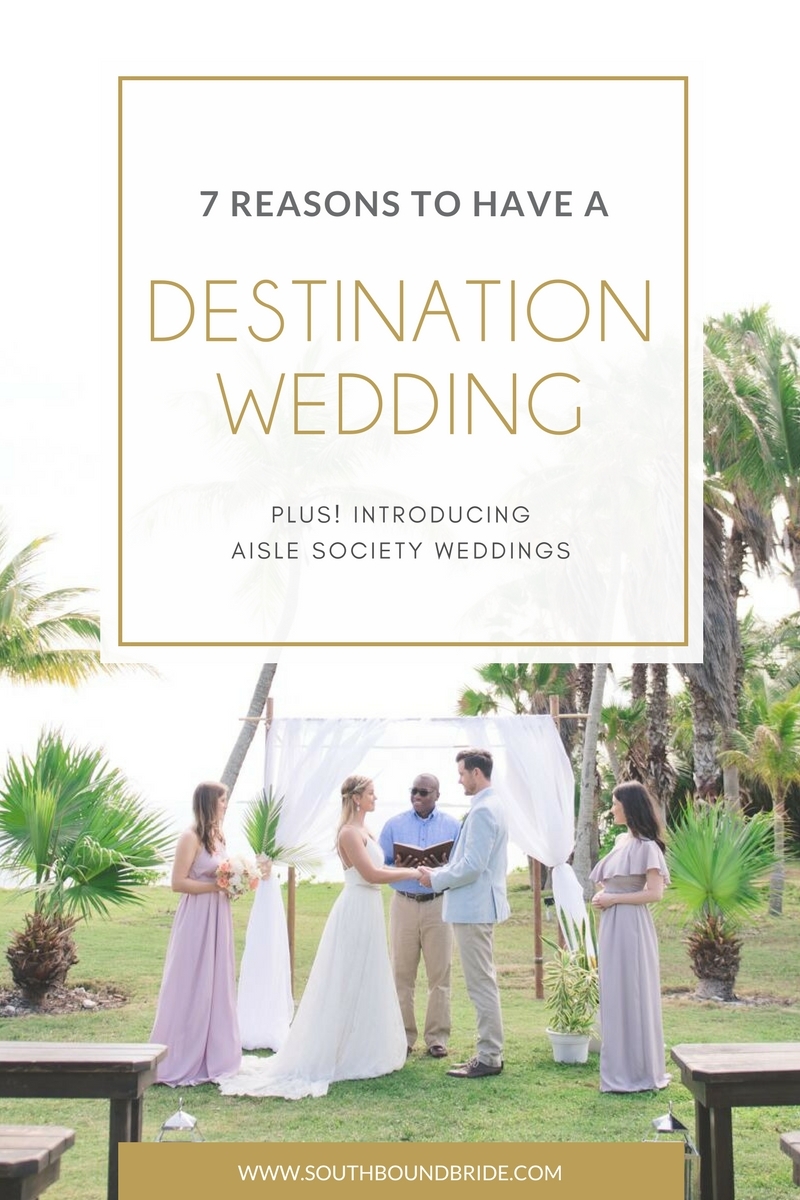 Friends, hello! I know I have been a bit scarce on SBB in March, but it has been a crazy, crazy (seriously, crazy) month and I'm also in the middle of travelling at the moment. I promise that as soon as I'm back in SA we'll be returning to normal. But in the meantime, I get to share some of the tropical love (appropriate, since I'm heading to Cuba today!), as well as some exciting news! Aisle Society is thrilled to announce we have partnered with Abaco Beach Resort to offer you Aisle Society Weddings. These carefully curated weddings were specially designed for Abaco (a fabulous little gem in the Bahamas) by some of the world's top wedding editors, and offer an authentically Bahamian vibe and some of the most gorgeous tropical design details. I'm going to be sharing a peek at what Aisle Society Weddings have to offer, alongside my top 7 reasons why a destination beach wedding is basically the best thing ever.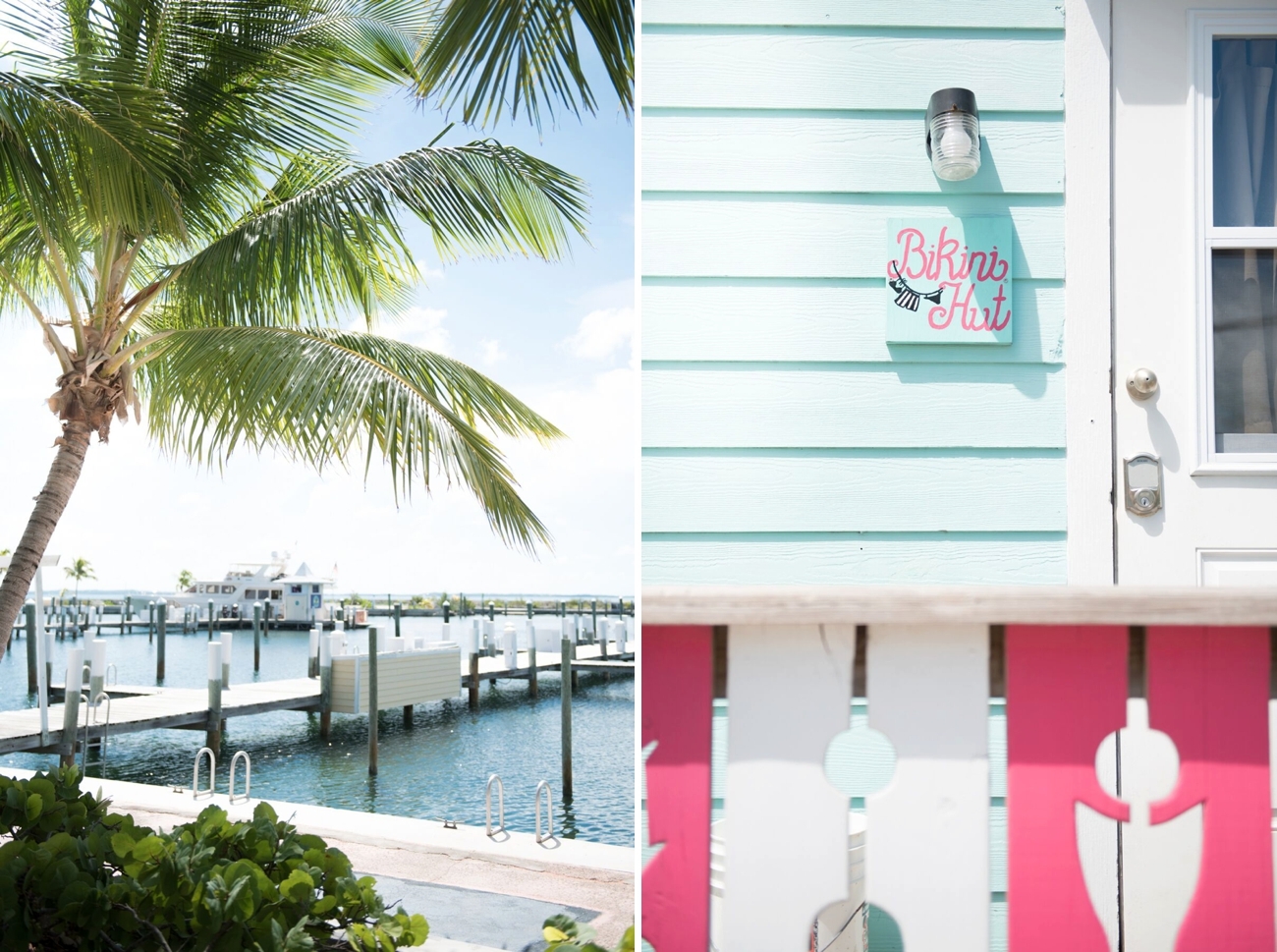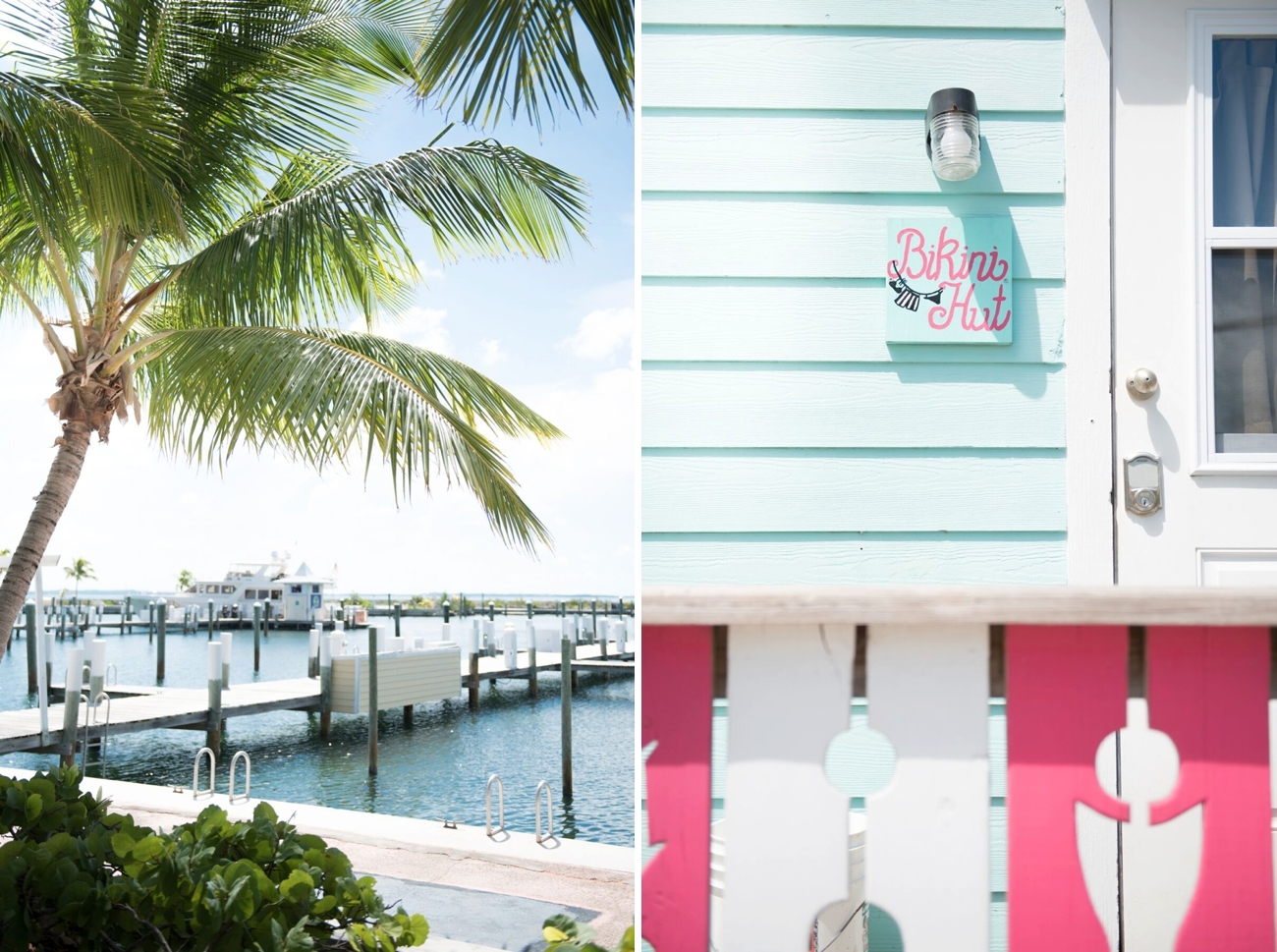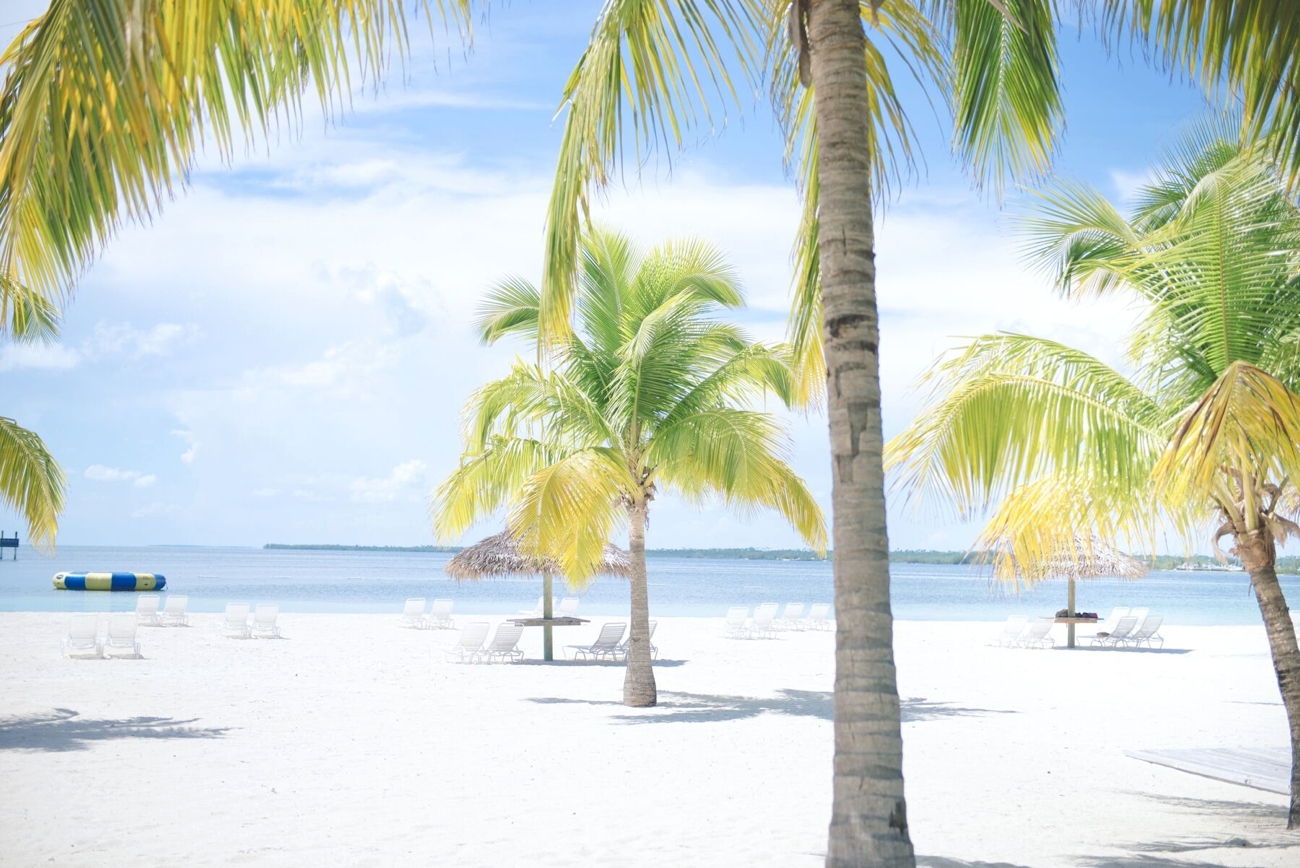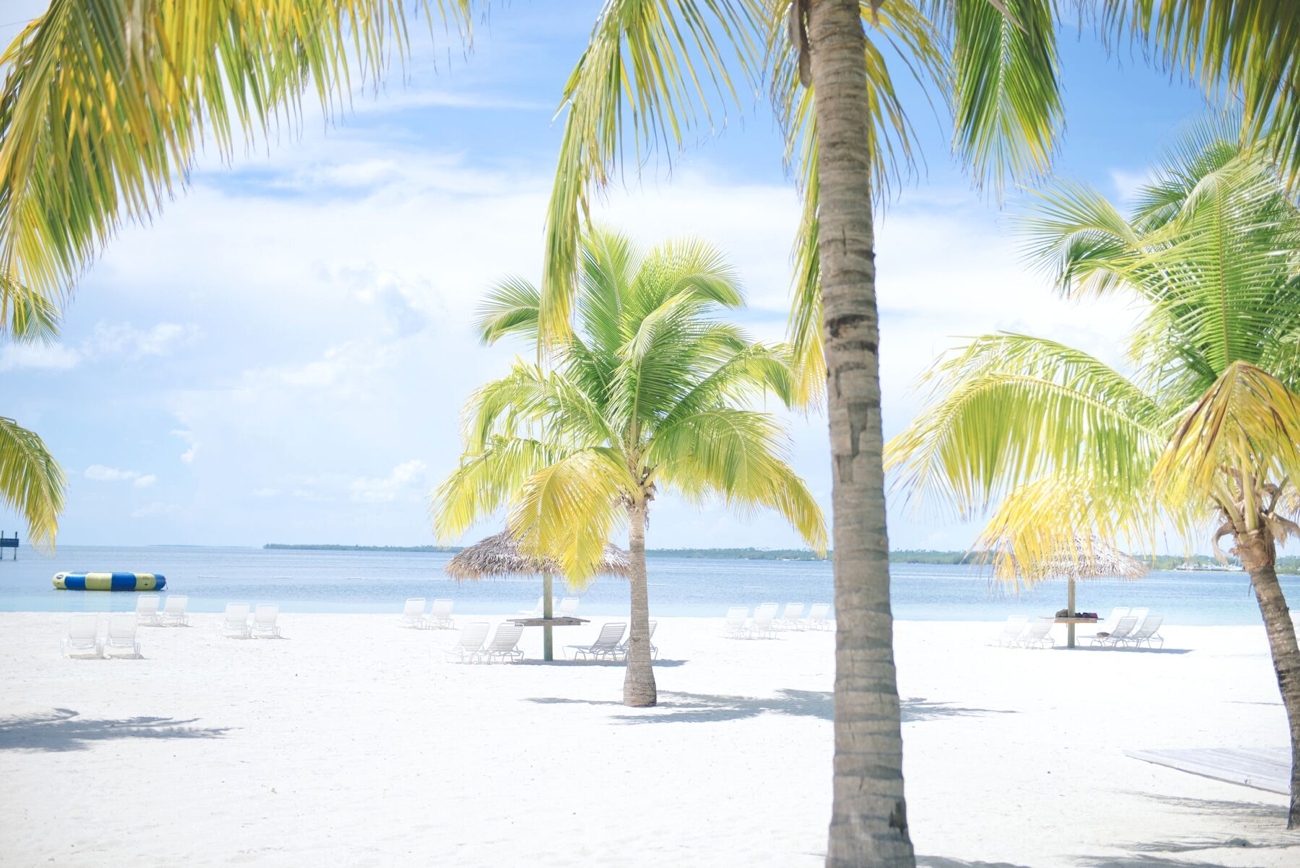 1. Destination weddings have a smaller guest list
Want to spend your whole wedding day making small talk with family members you haven't seen in twenty years or your dad's golfing buddy? Not so much? Destination weddings force couples to look at their guest list and make drastic cuts, which can be hard of course, but means you end up with just the people you REALLY care about. Your VIPs. Plus, that means they feel like VIPs, and know just how much your friendship means to them. Aw!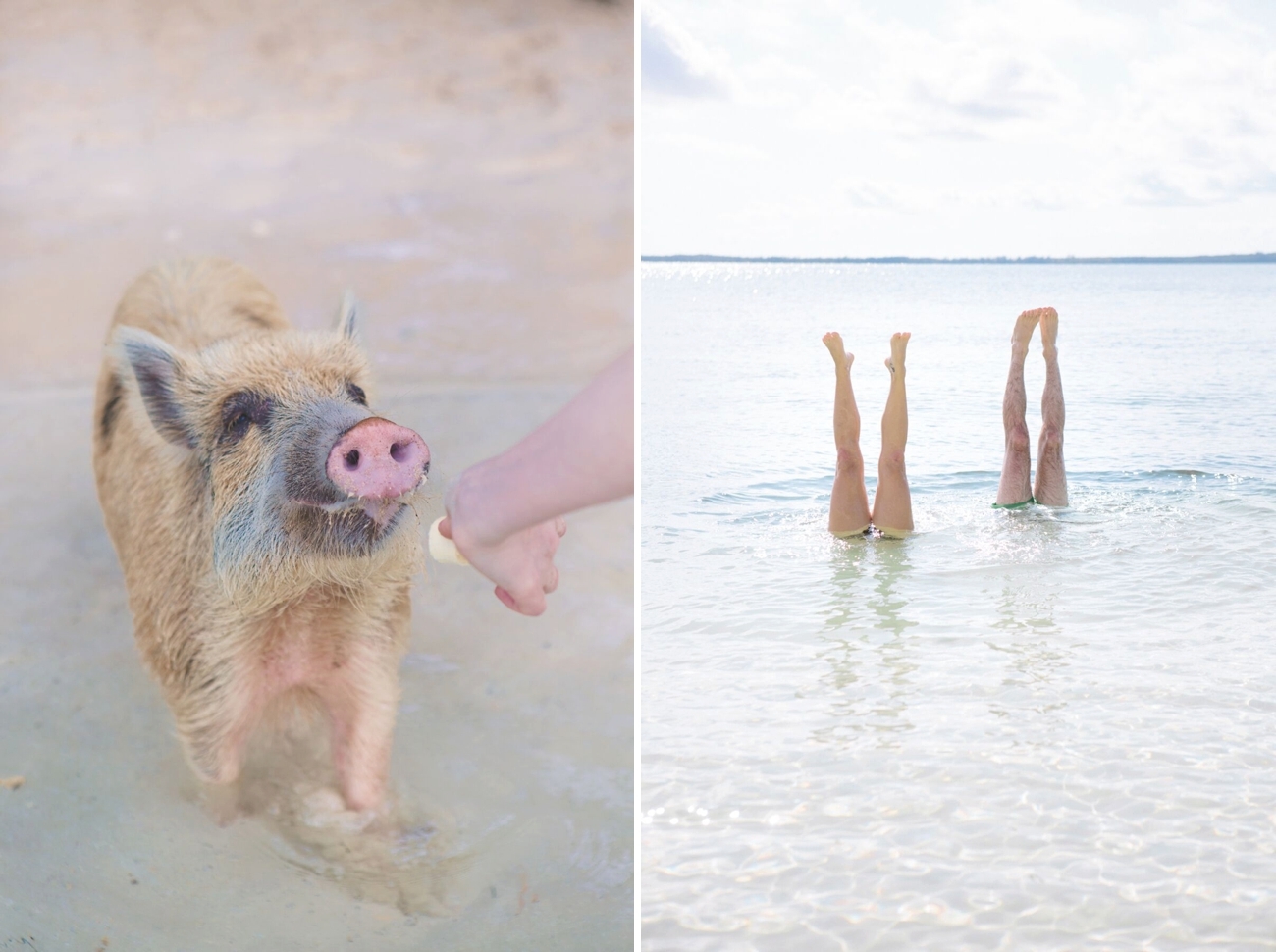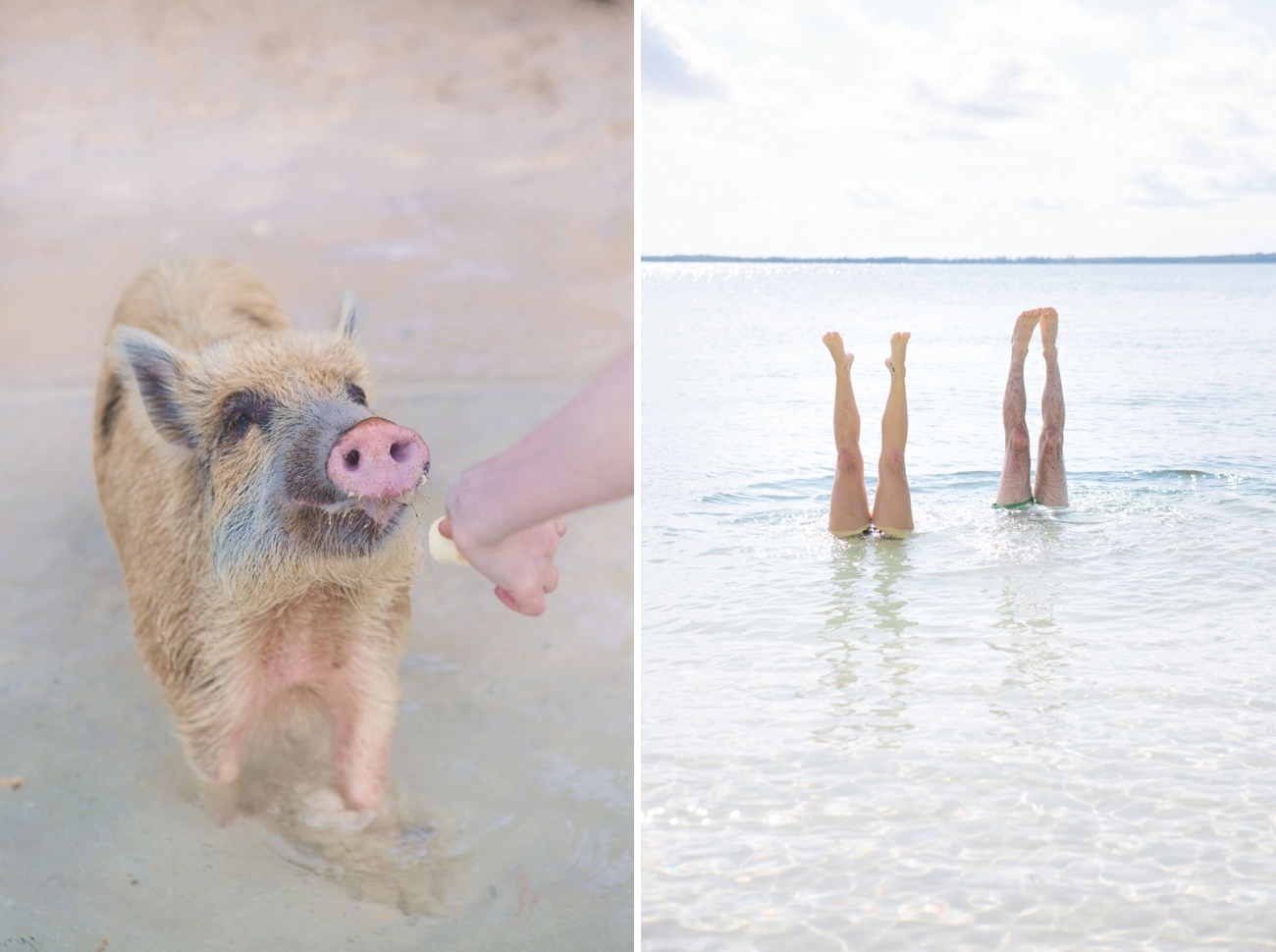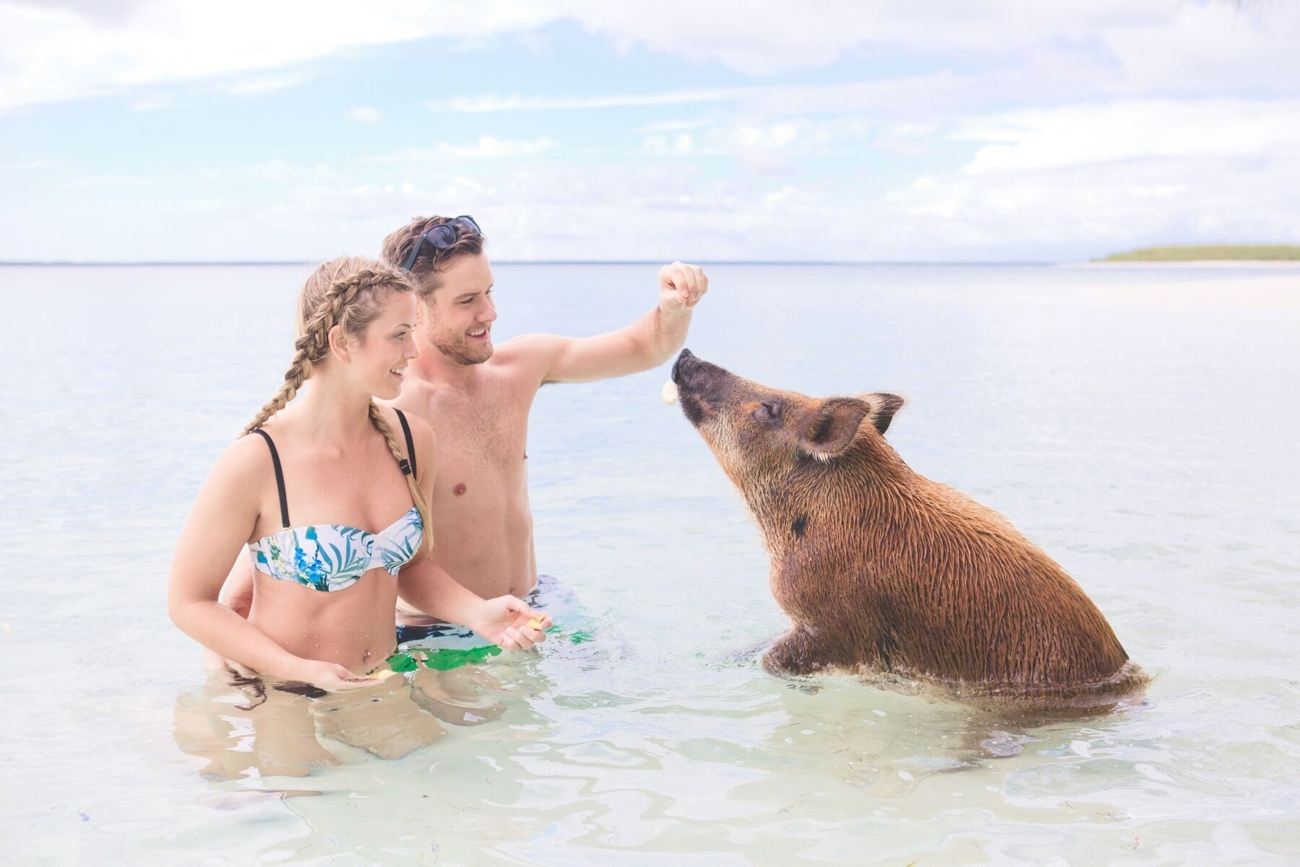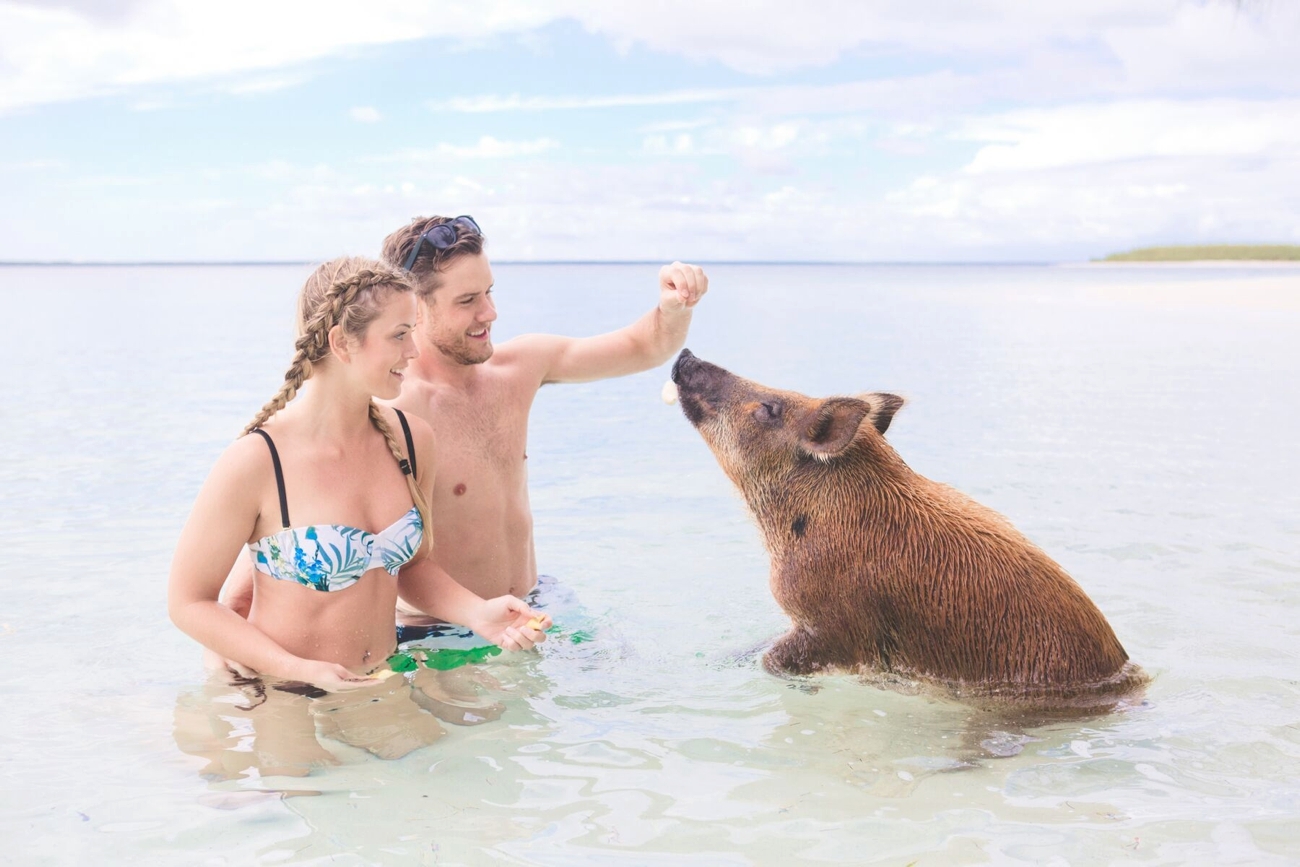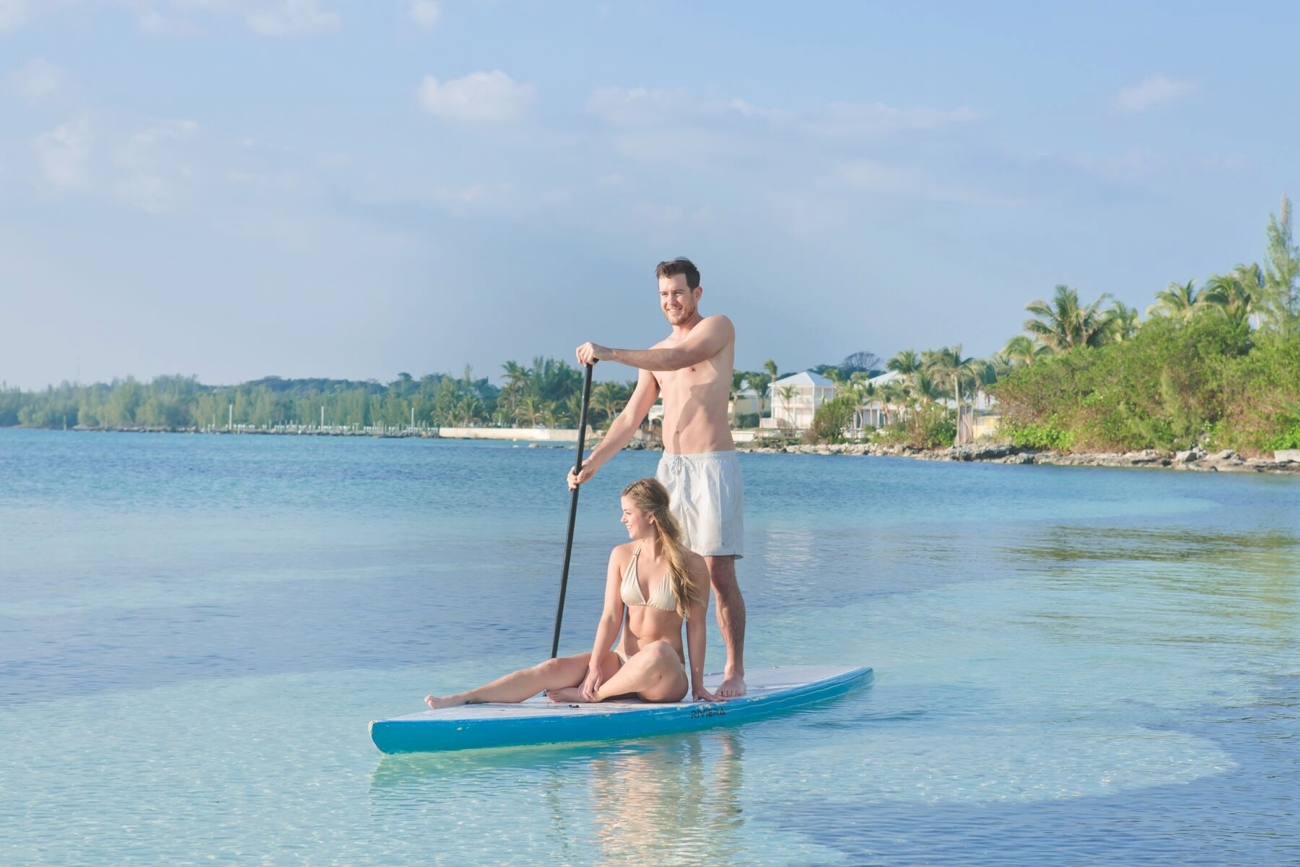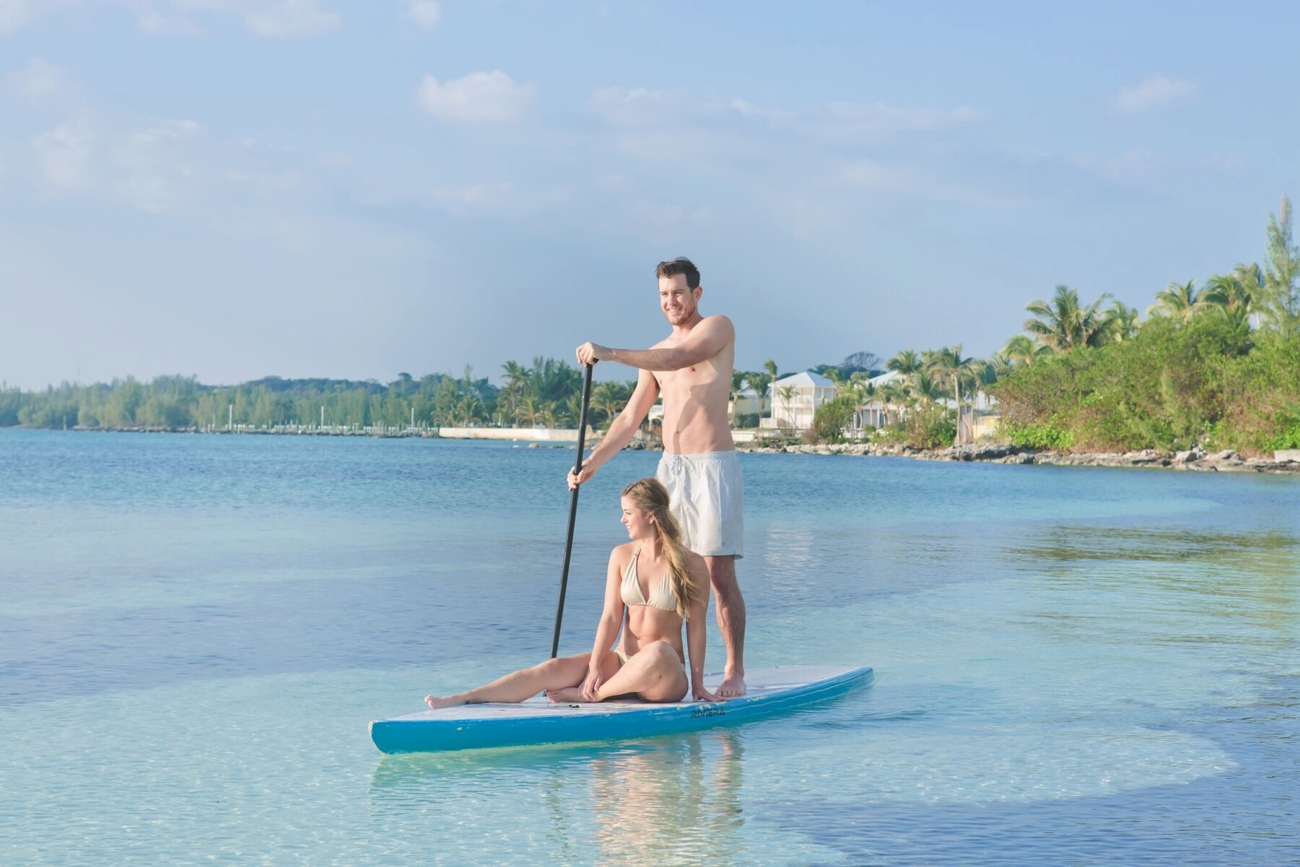 2. Shared experiences
Another great advantage of spending your wedding with the inner circle is that the whole trip becomes a shared experience, one that will bond your two tribes forever, and create memories to last a lifetime. One thing that makes Abaco Beach Resort so special is its portfolio of once-in-a-lifetime experiences, from swimming with pigs, to dinner on a private island, to fishing excursions and massages. (I don't know about you, but they had me at swimming with pigs!)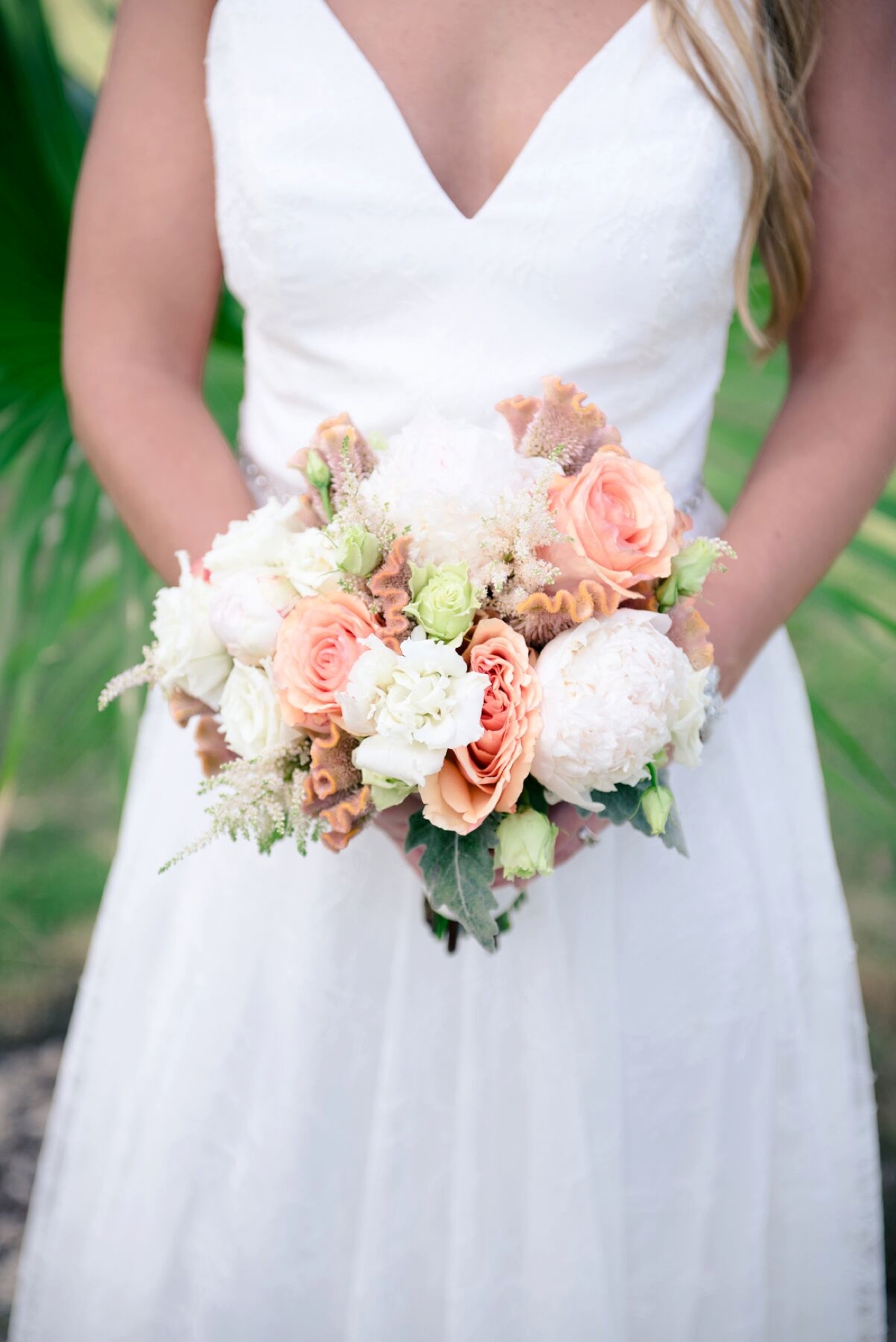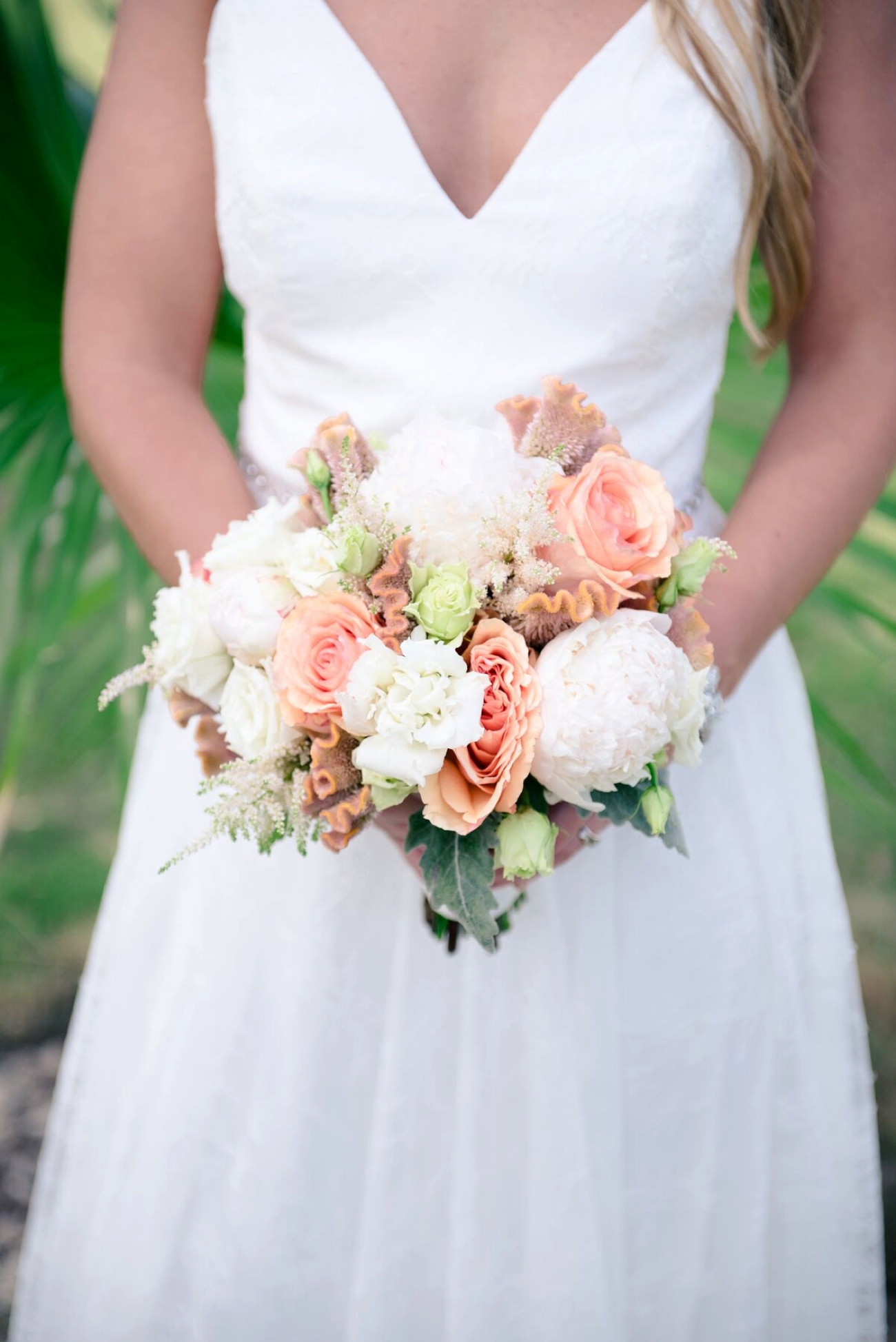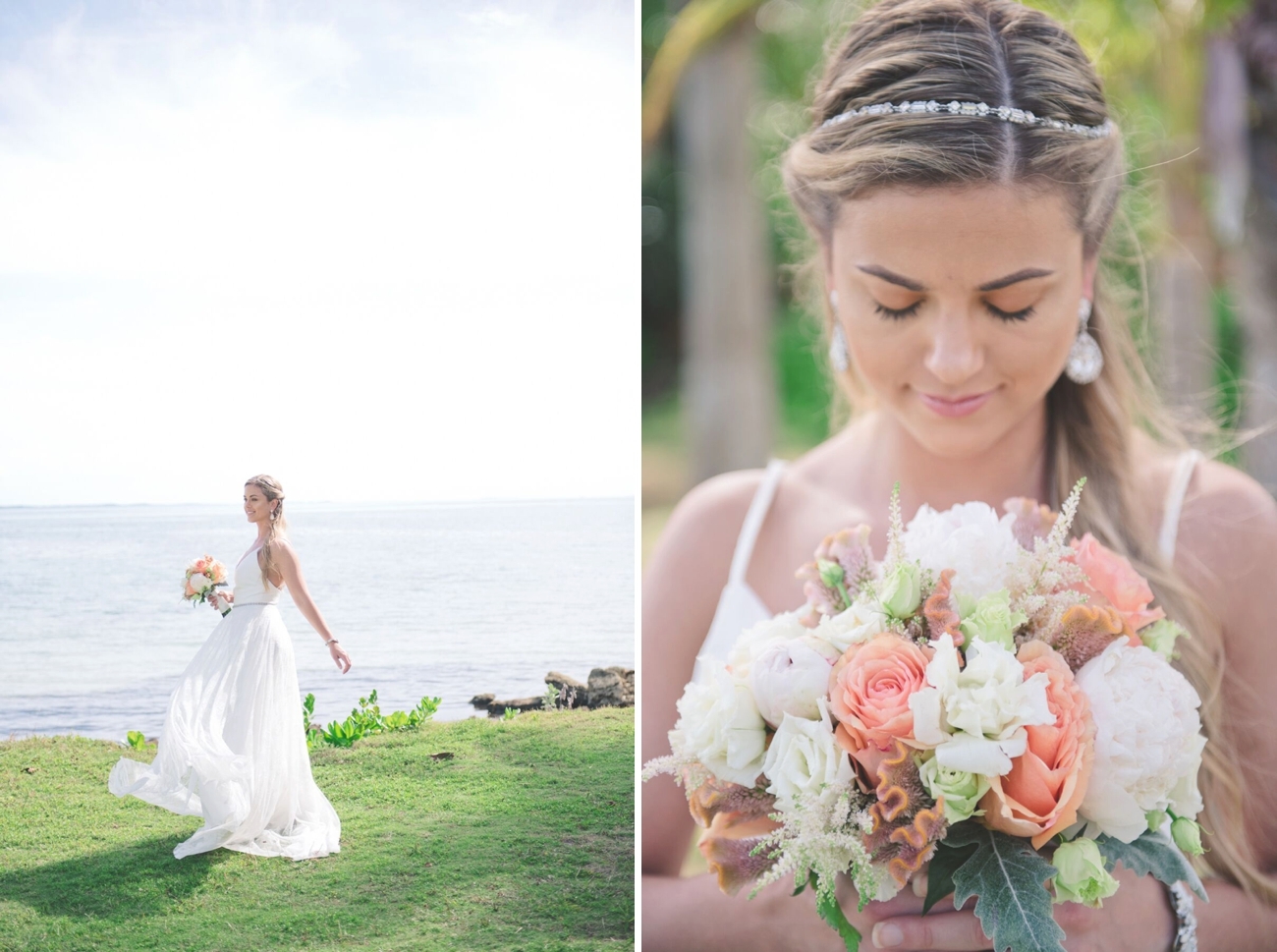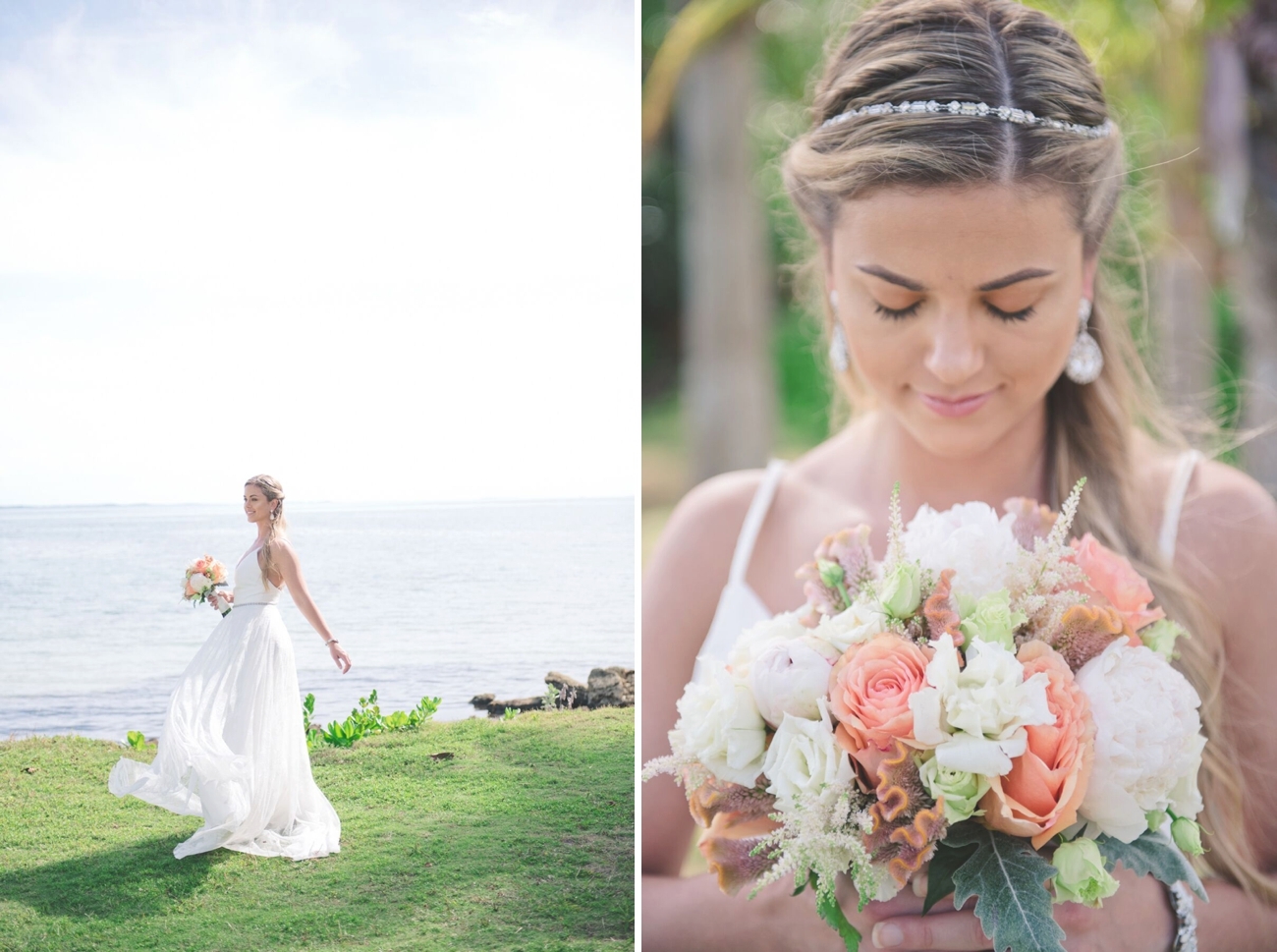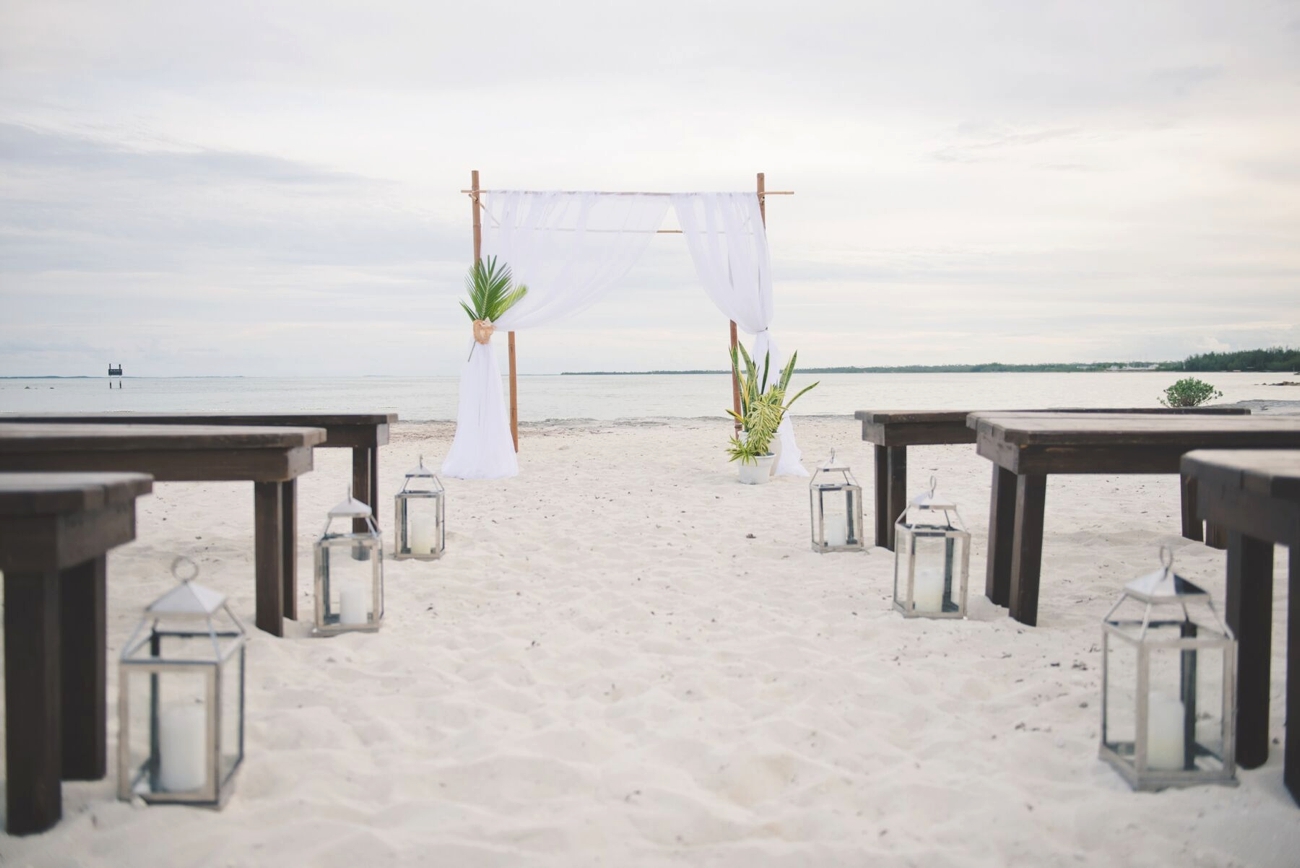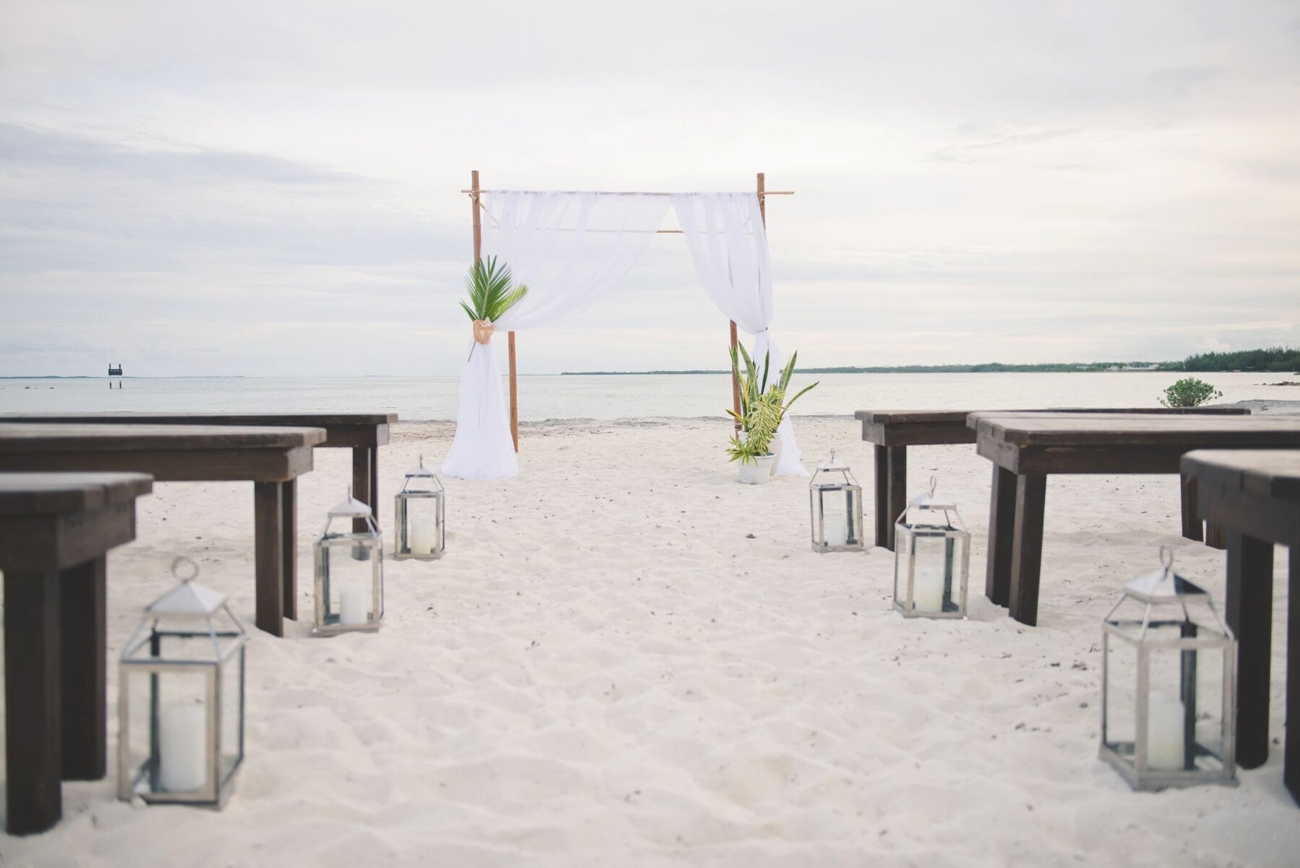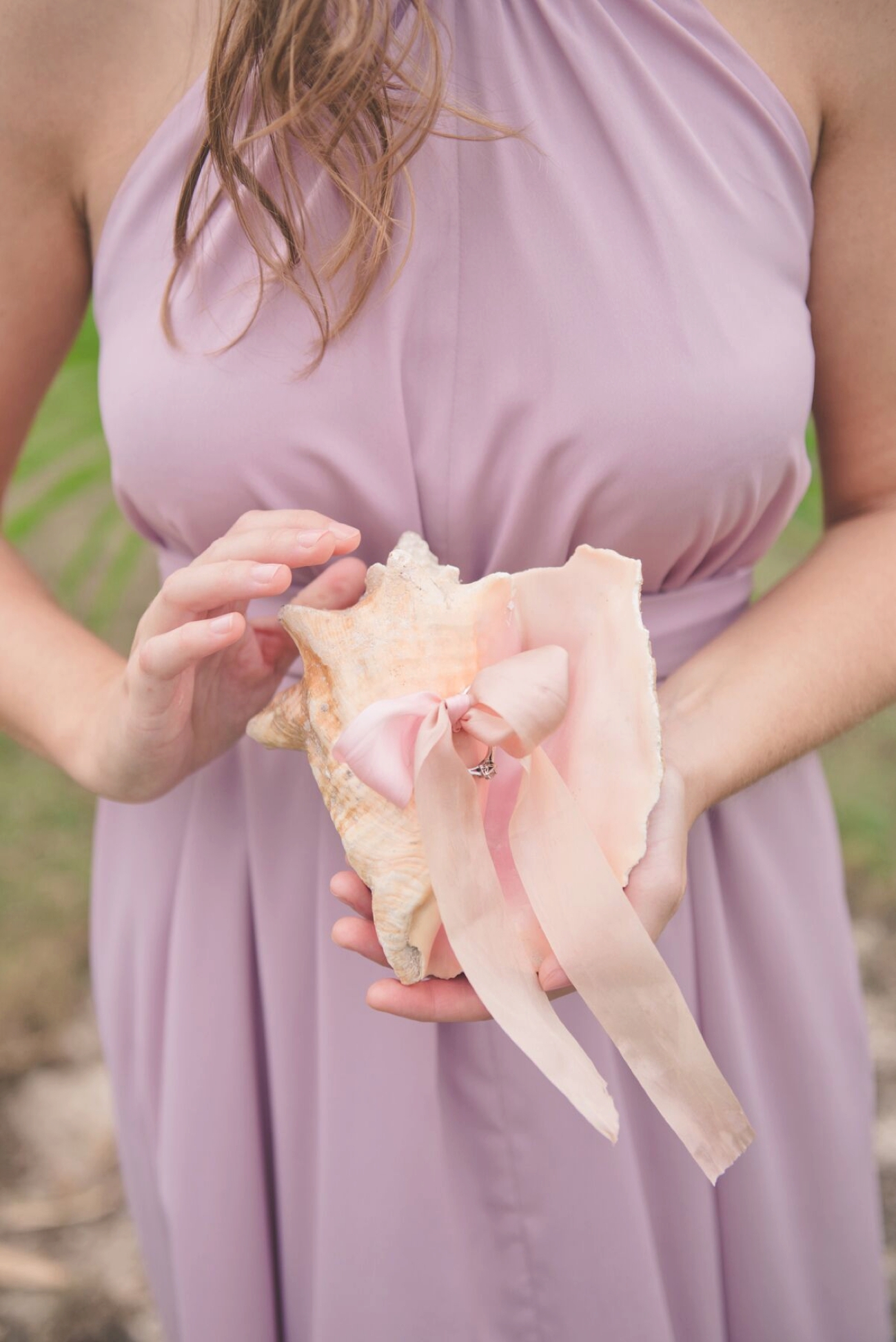 3. Gorgeous photos
One thing you'll never be short of in a tropical paradise like Abaco Beach Resort is incredible, romantic photo opps!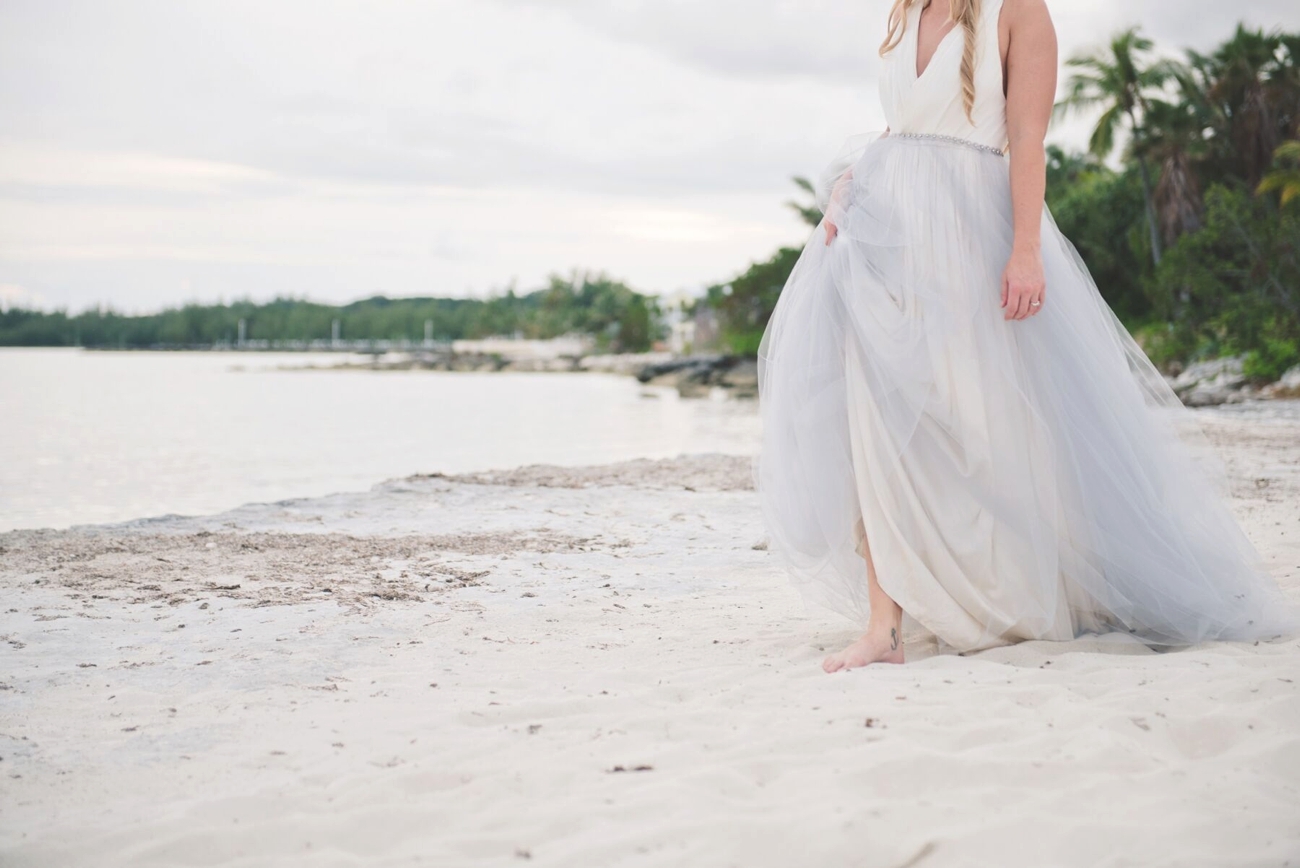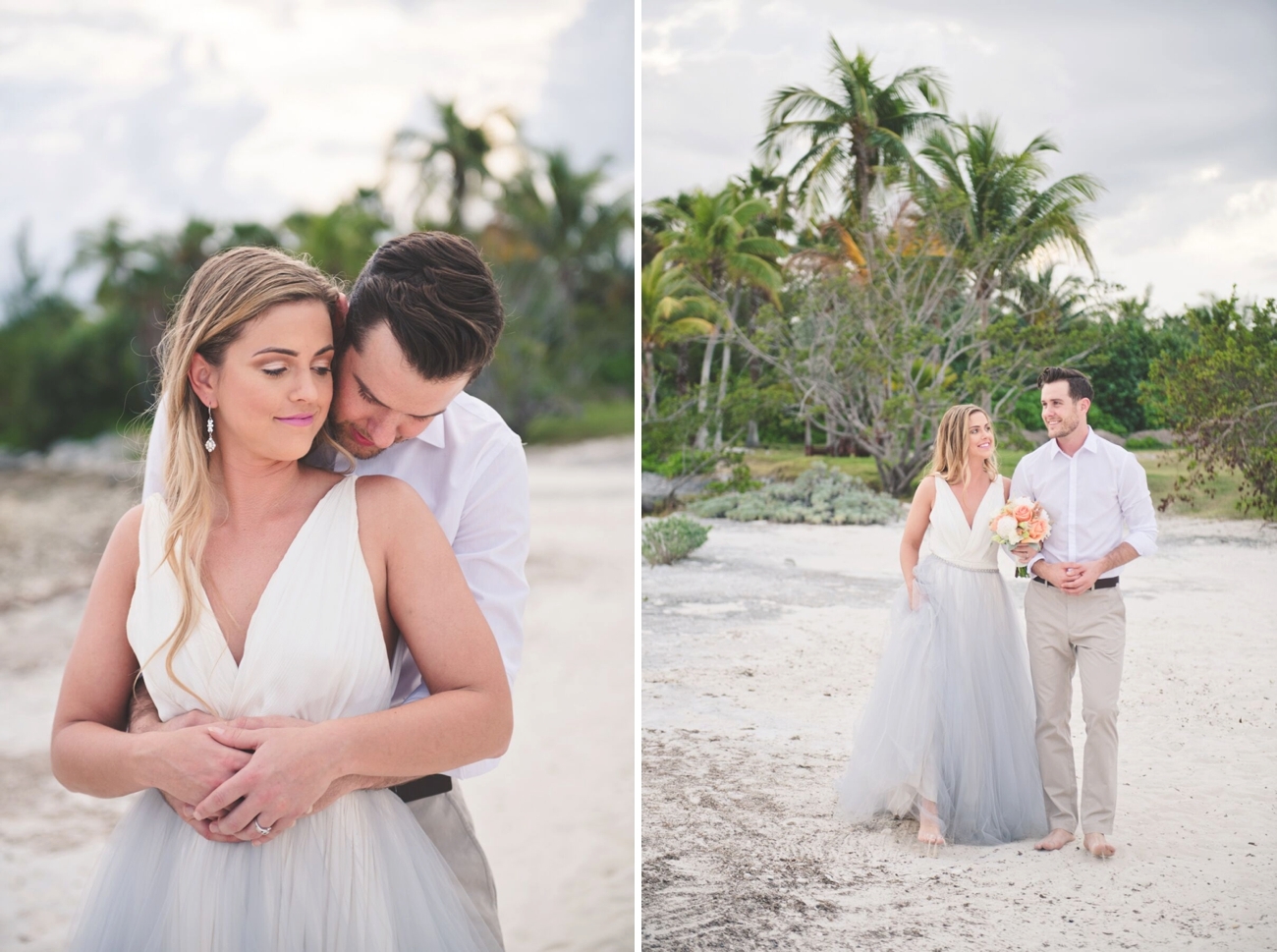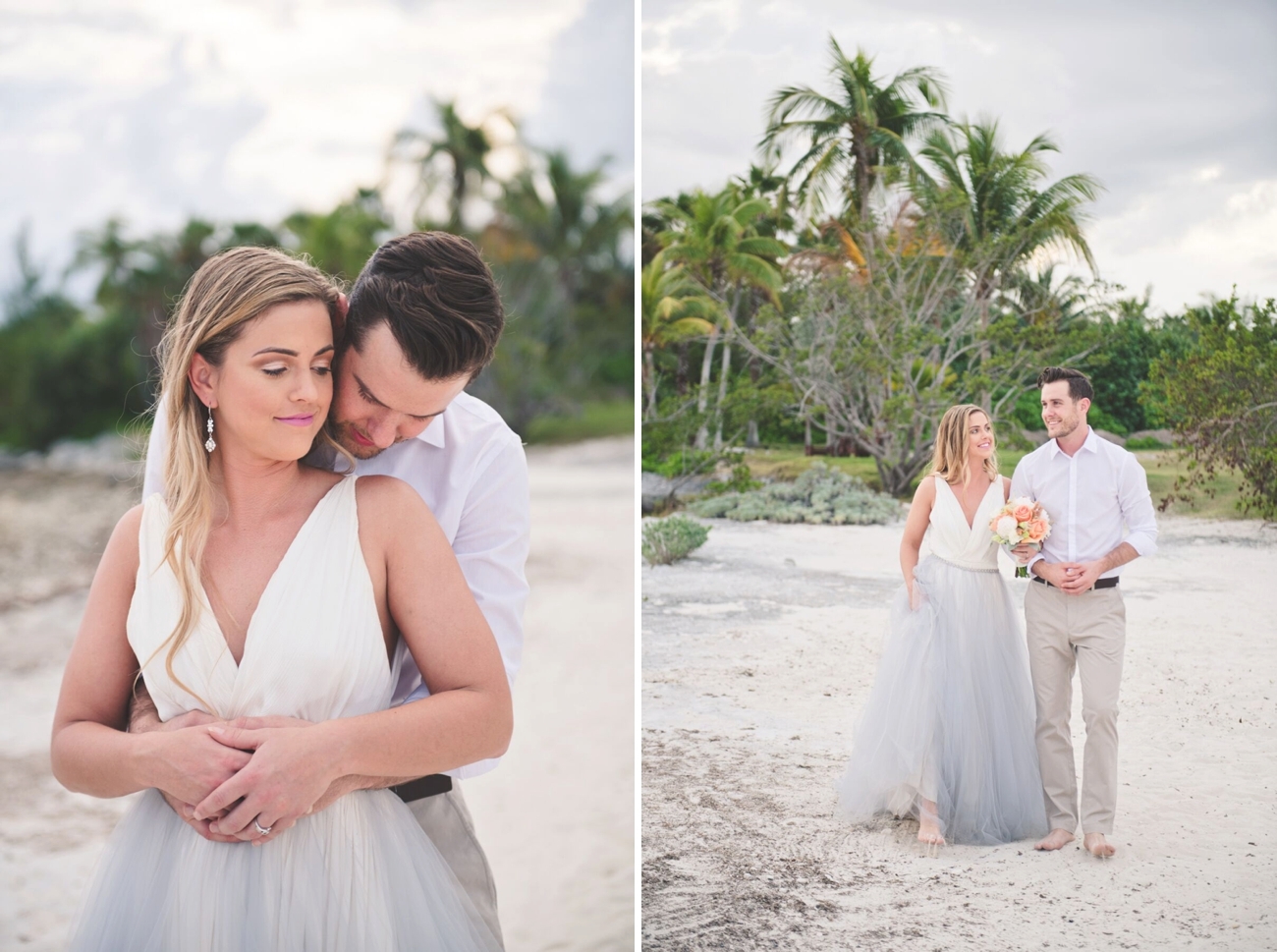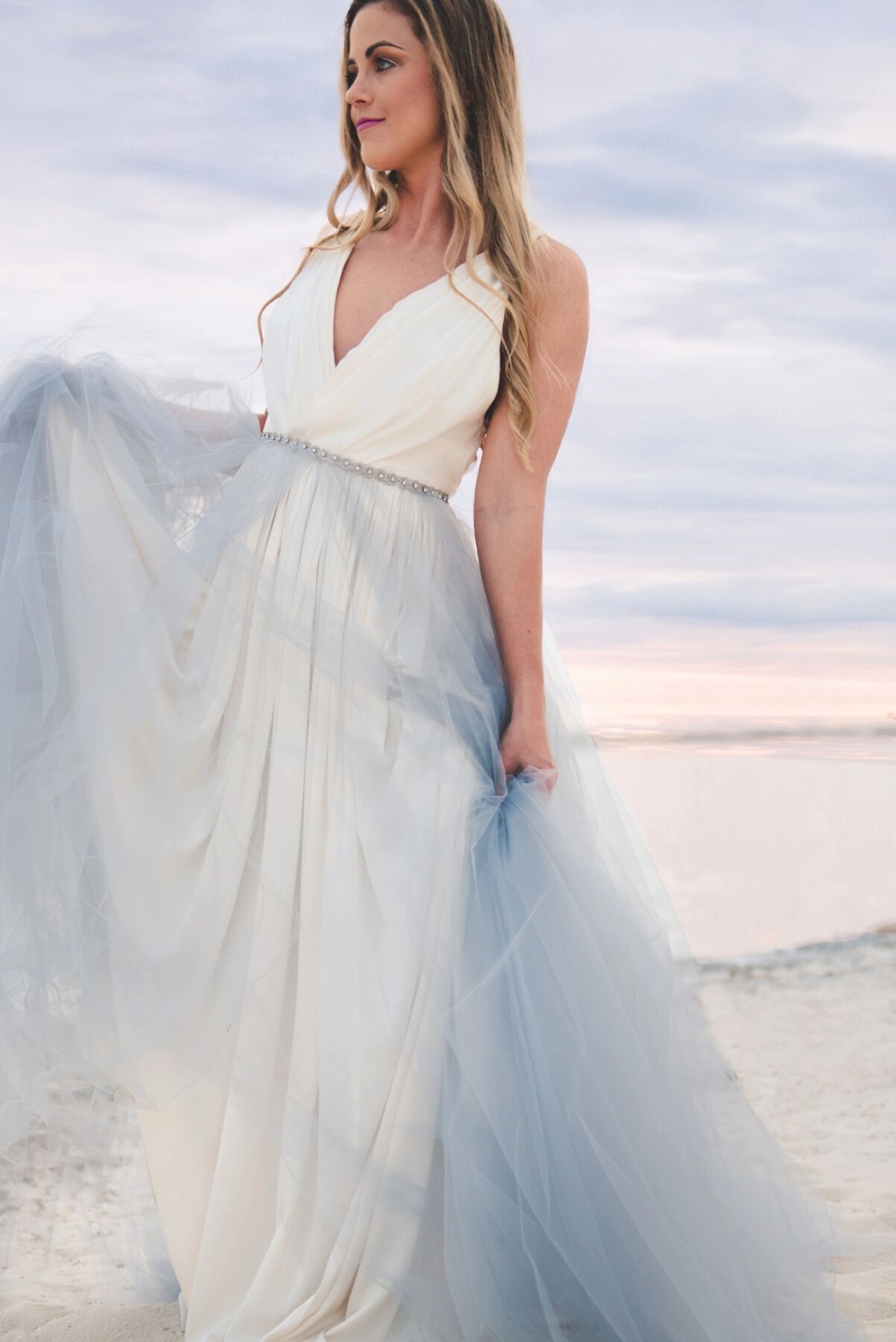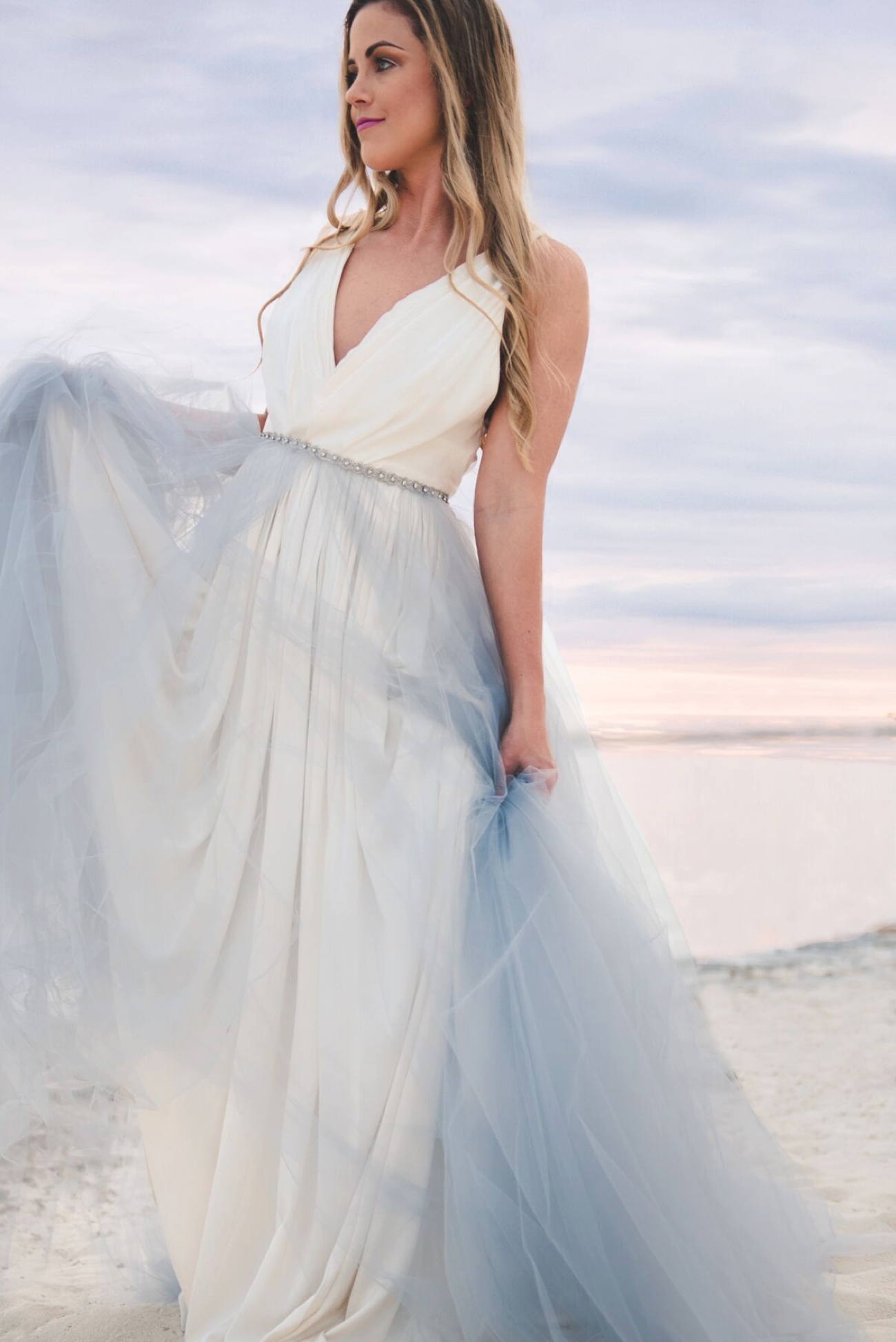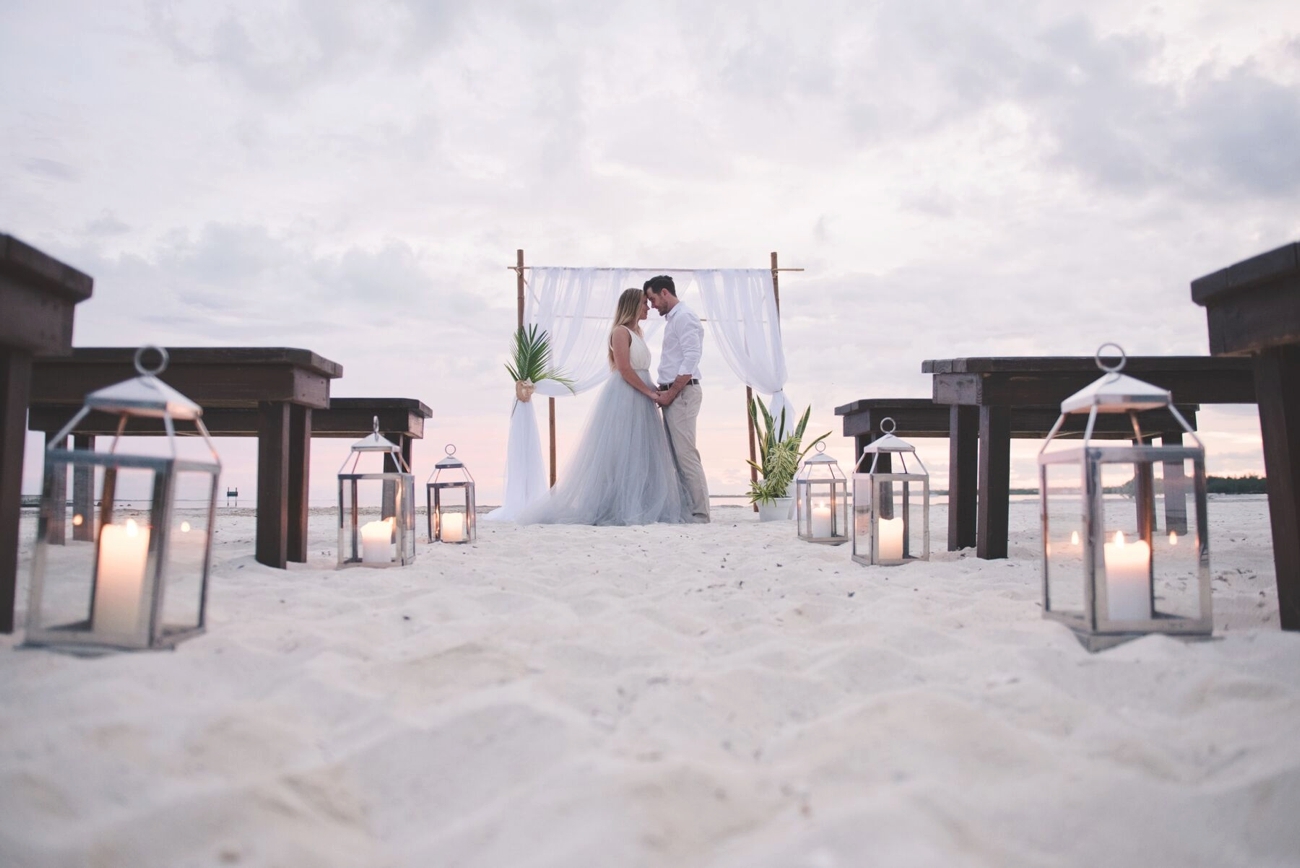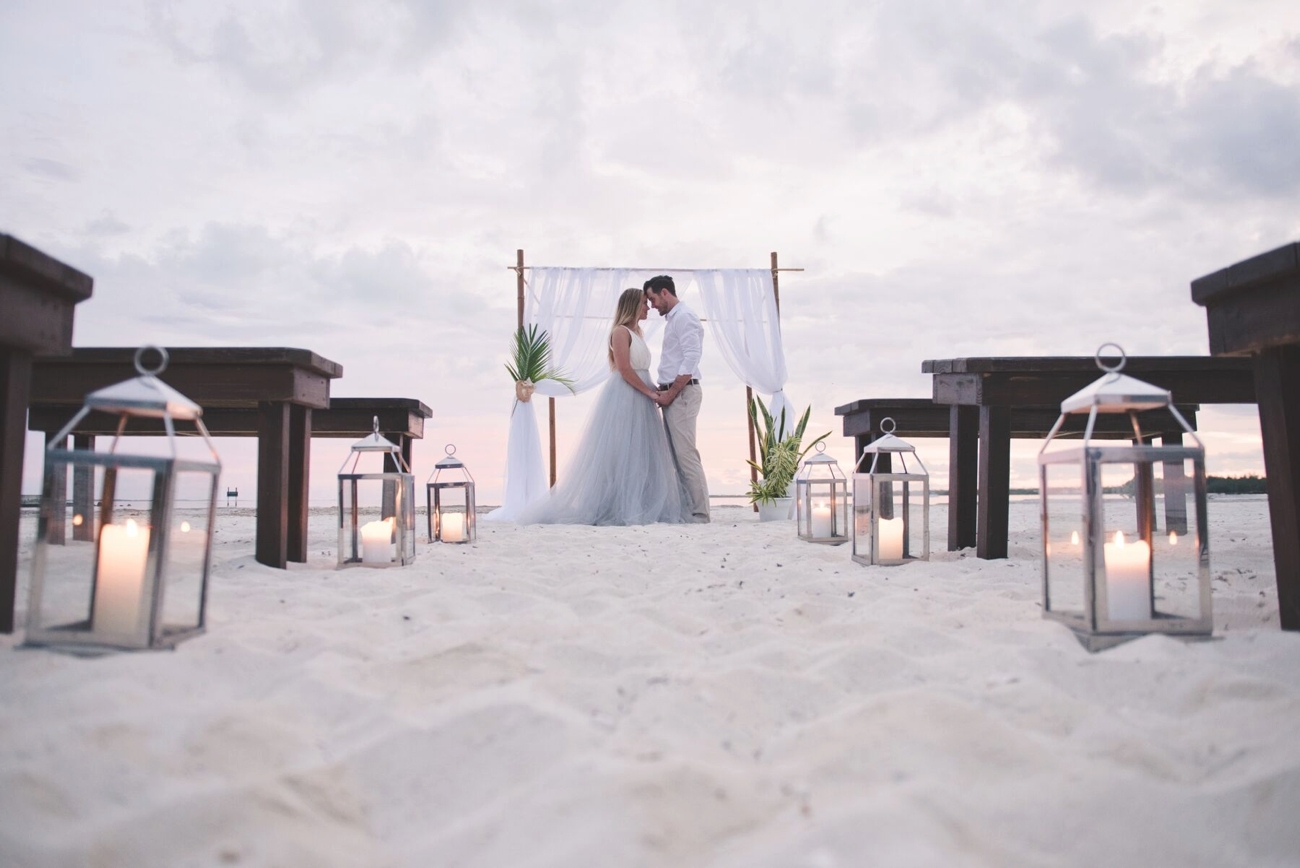 4. Something different
We all know the feeling – you've been to a bunch of similar weddings at the same venues and they all start to roll into one another. Well, trust me, exchanging vows on a private sandy beach beneath a draped bamboo altar, while your guests enjoy the sound of the waves and the warm island breeze, is DEFINITELY one they'll always remember!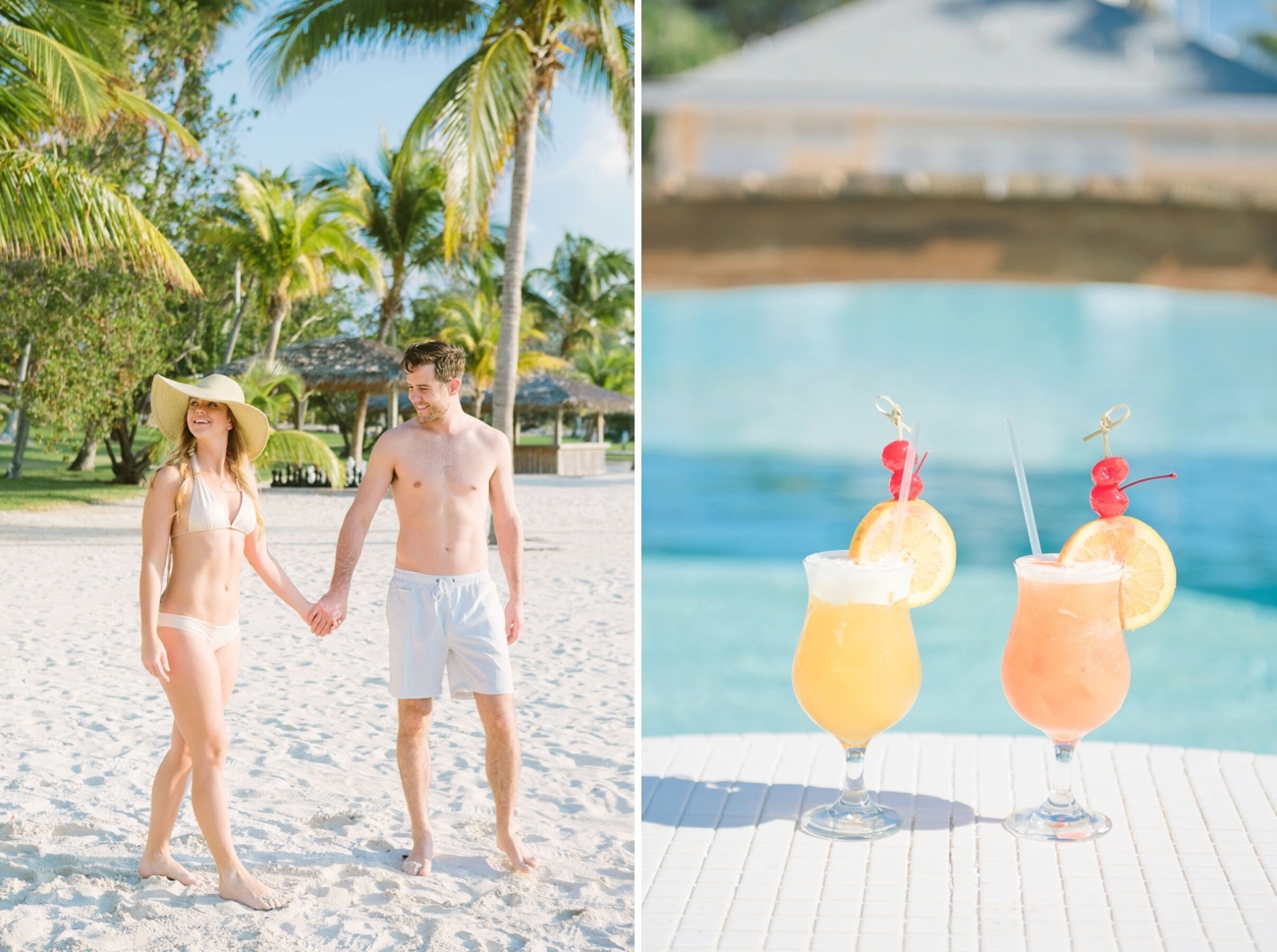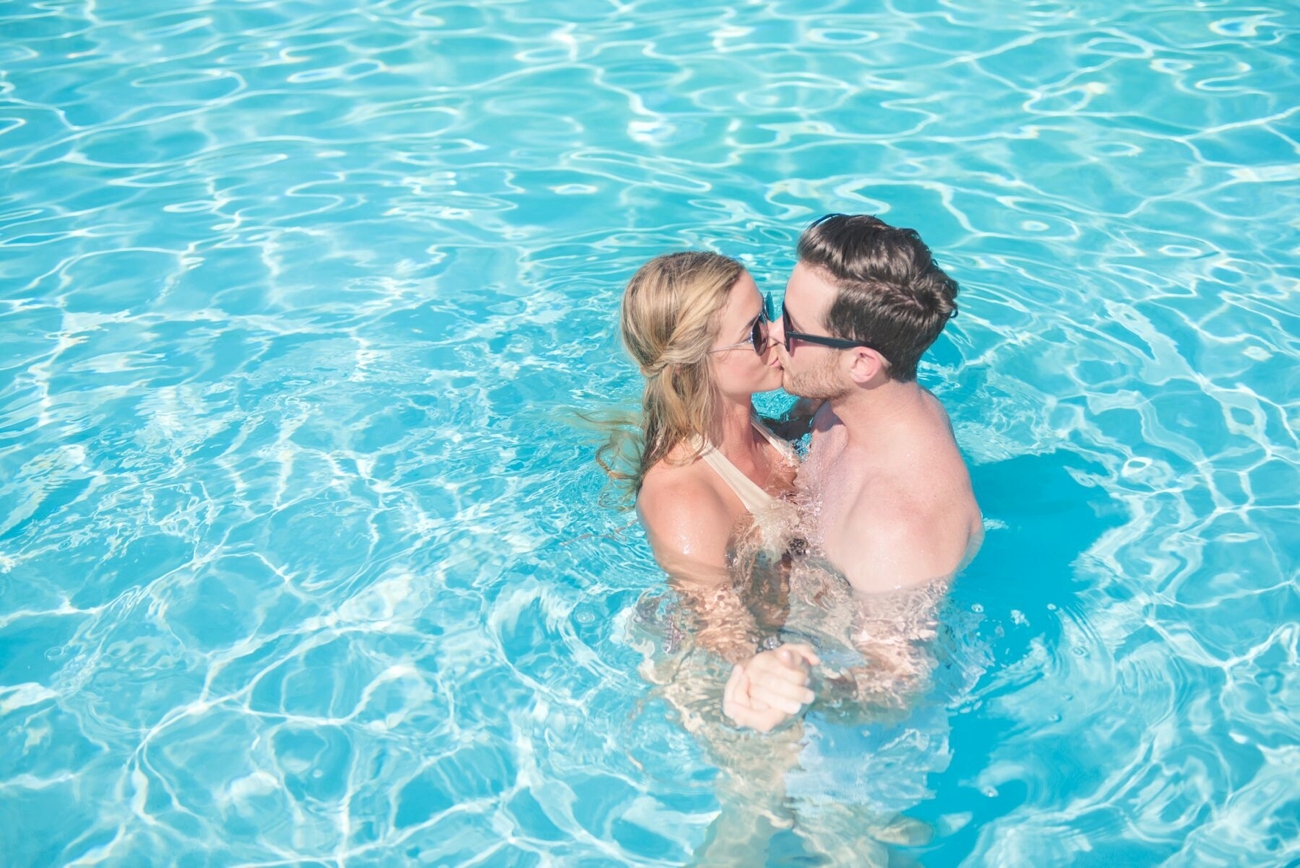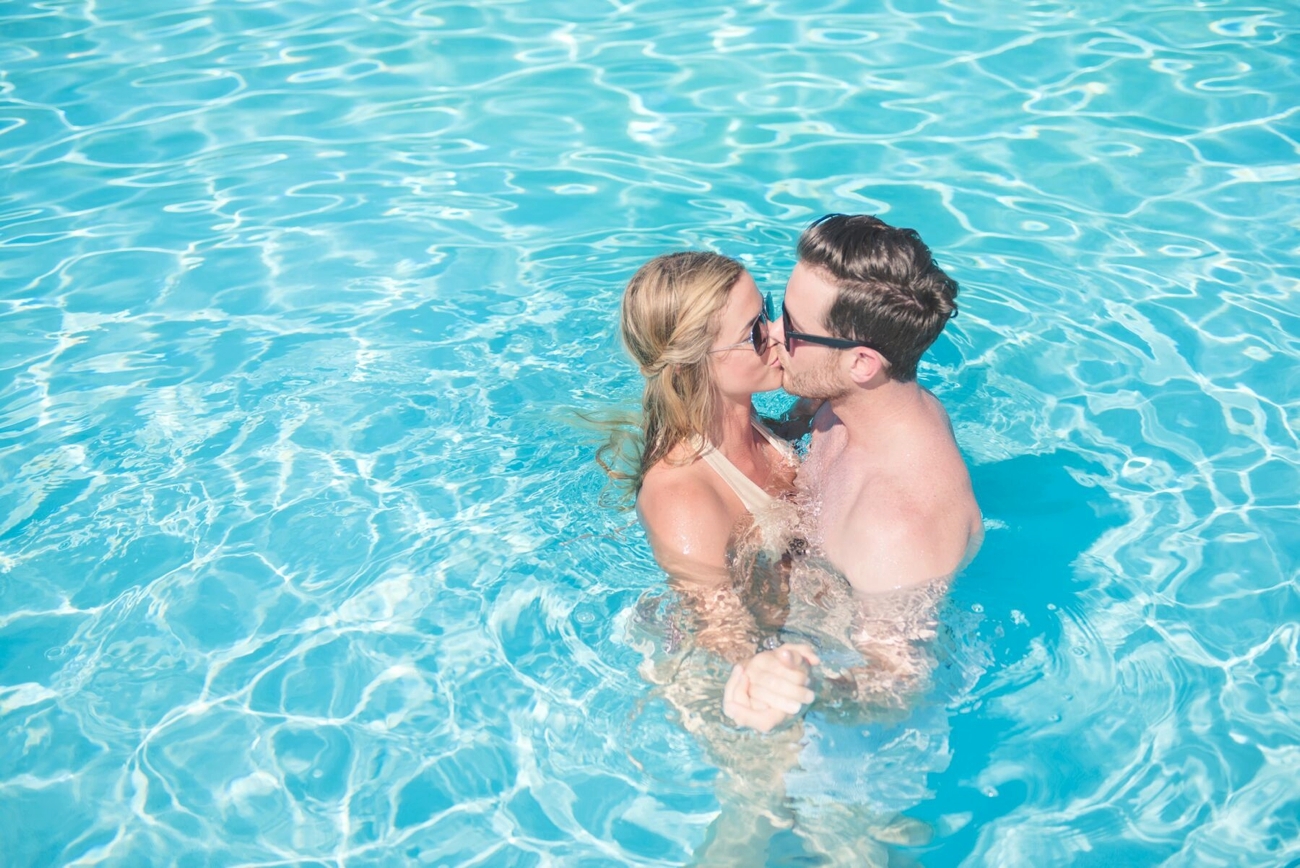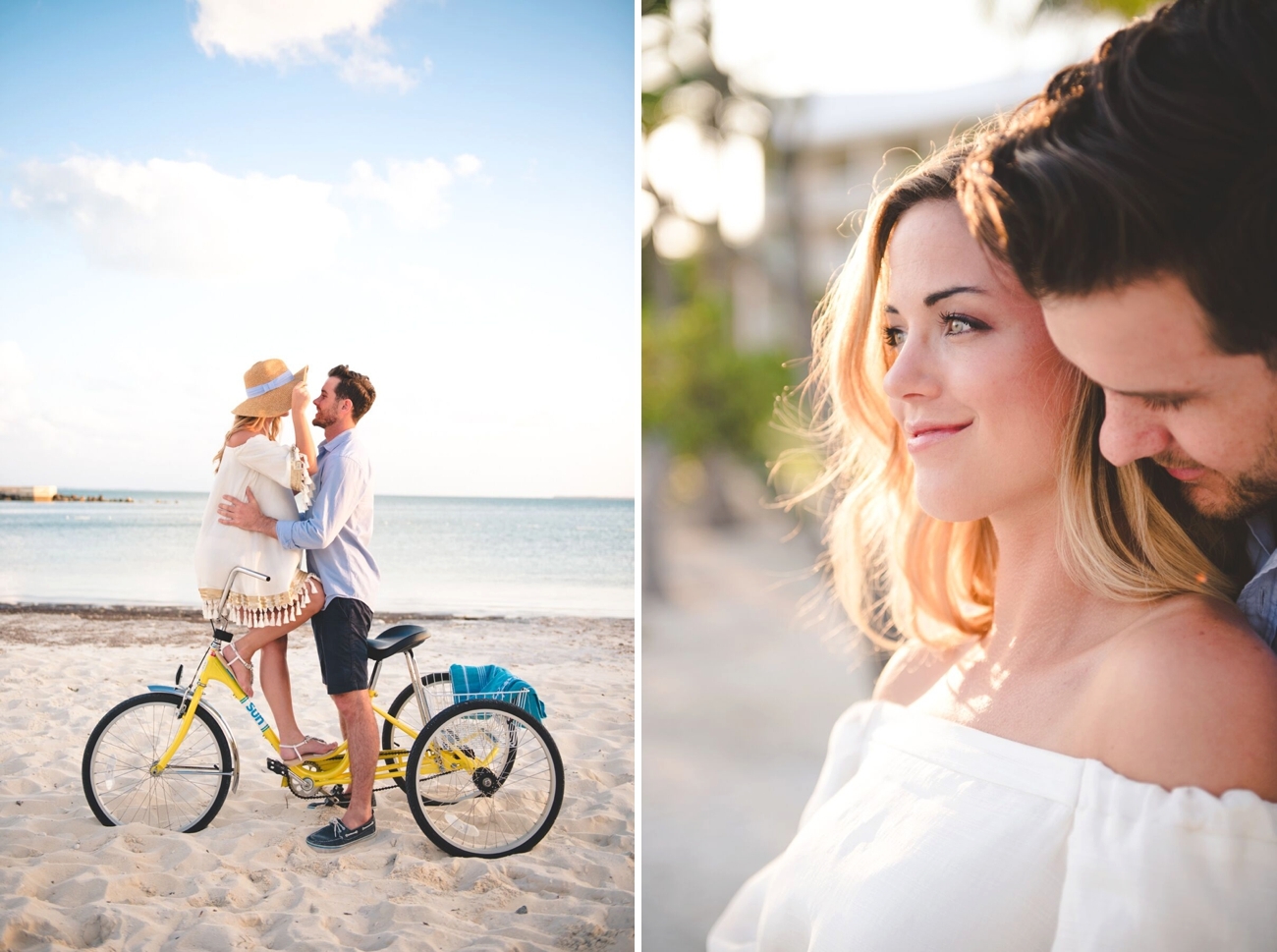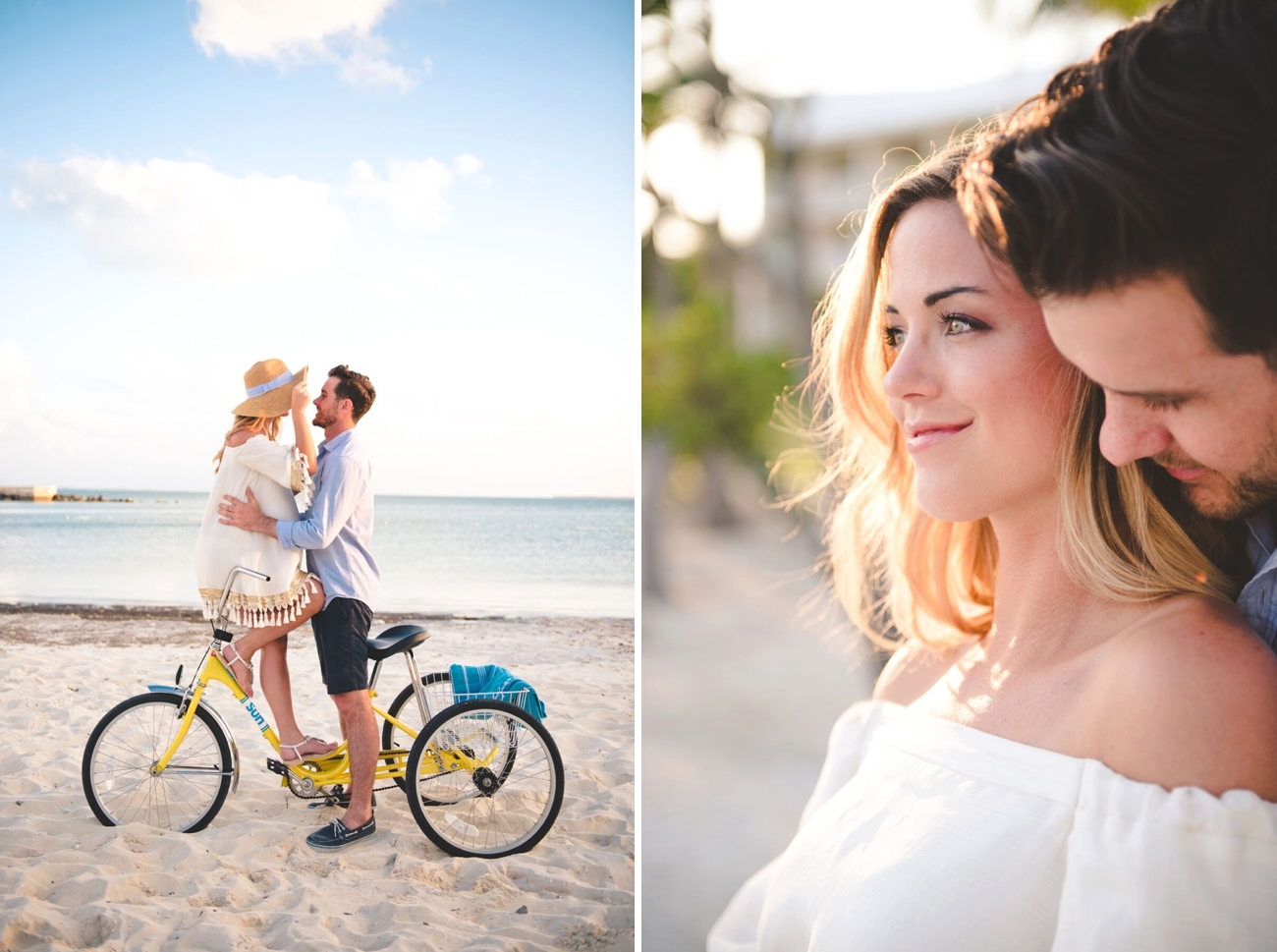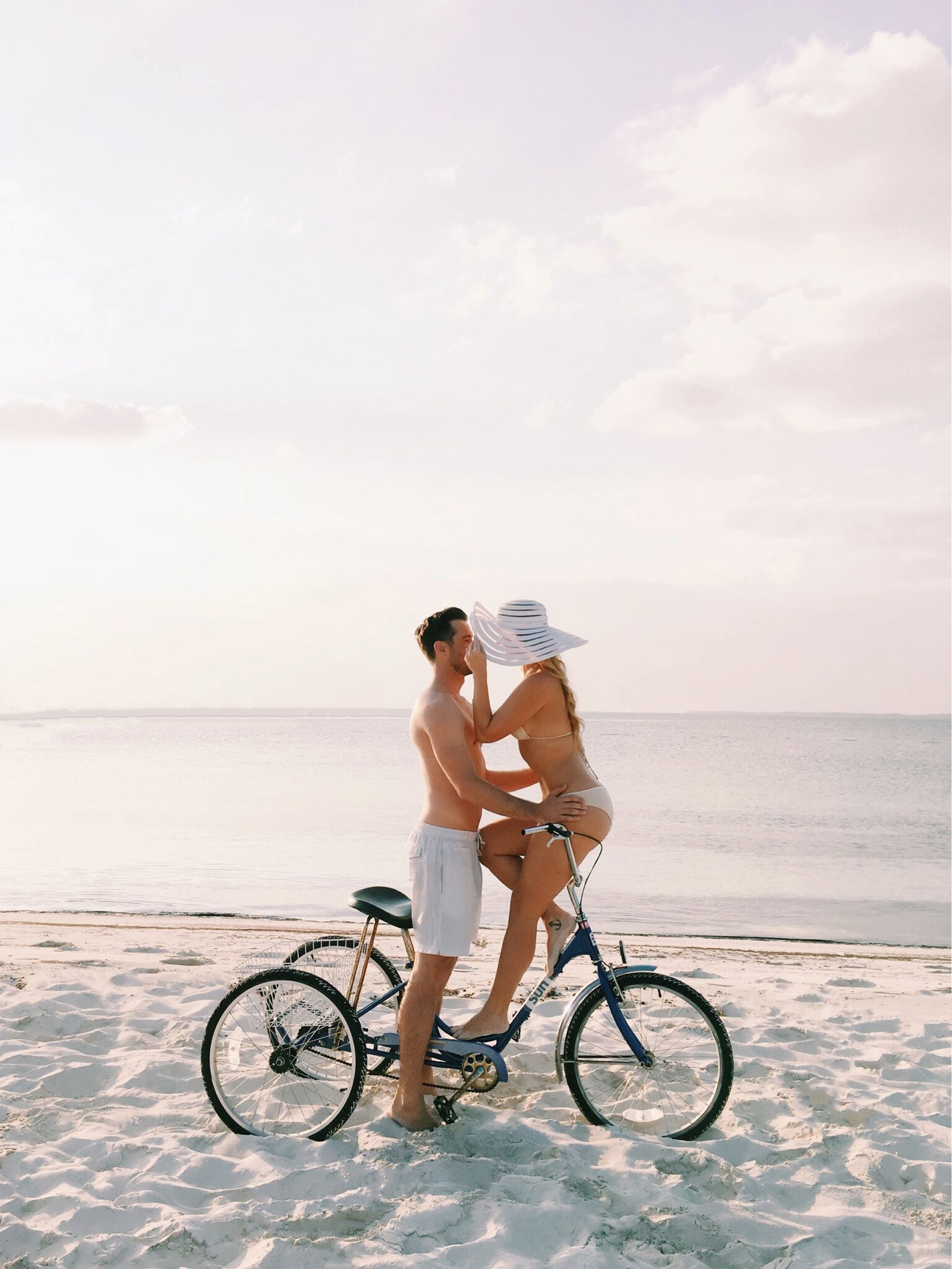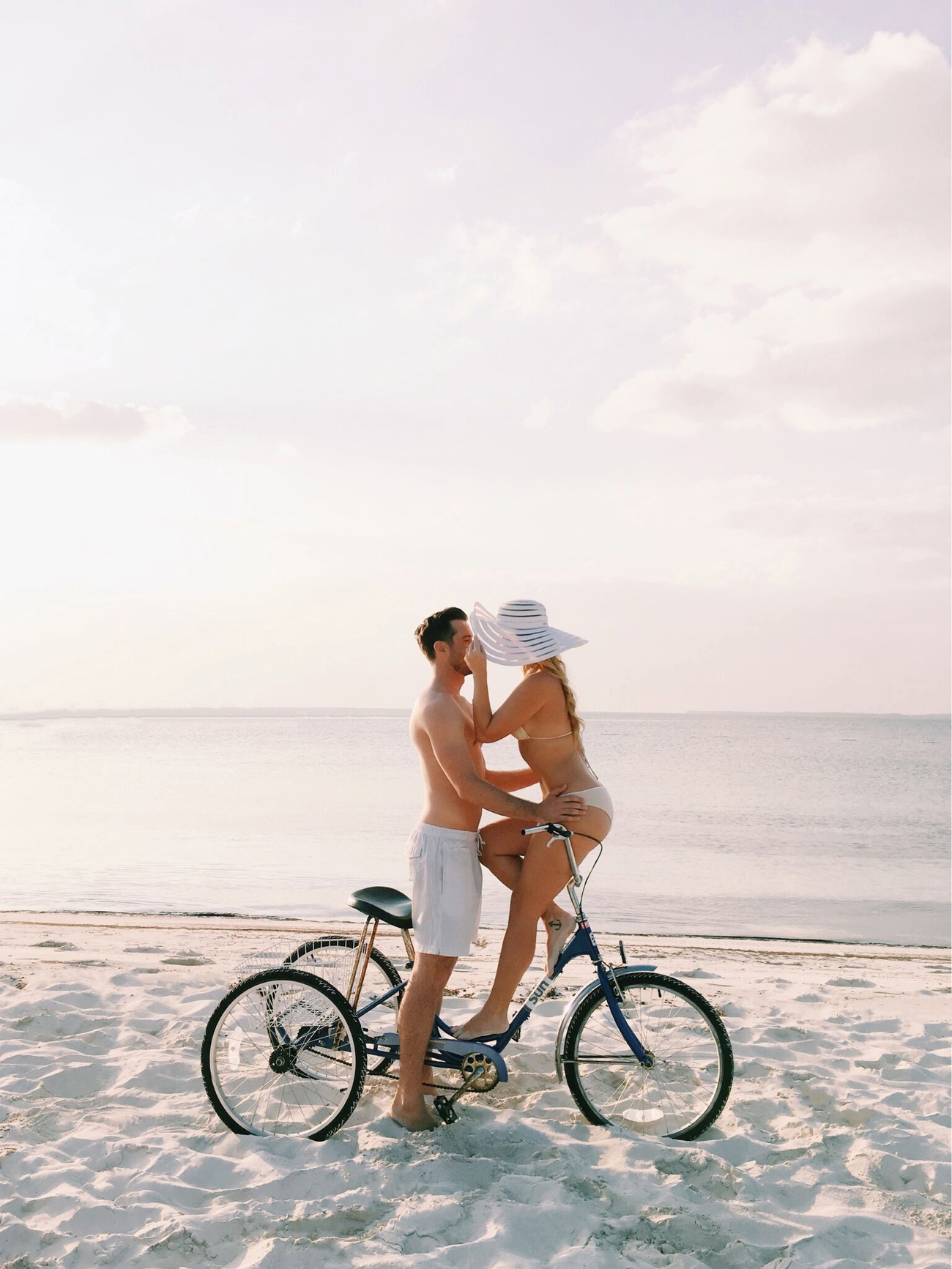 5. Leave the stress at home…
Weddings can  be full of stress points. Family members argue. Tensions rise. DIY is stressful. Decisions are stressful in general, come to think about it. And in the middle of wedding planning there's a moment when every single couple thinks 'we should just elope'. A destination wedding has all that laid-back chill you feel on a holiday, and the kind of atmosphere where you cann pick and choose which traditions to include and which to leave out. And believe me, nobody can be stressed for long in the Bahamas! (Hello, swim-up bar!)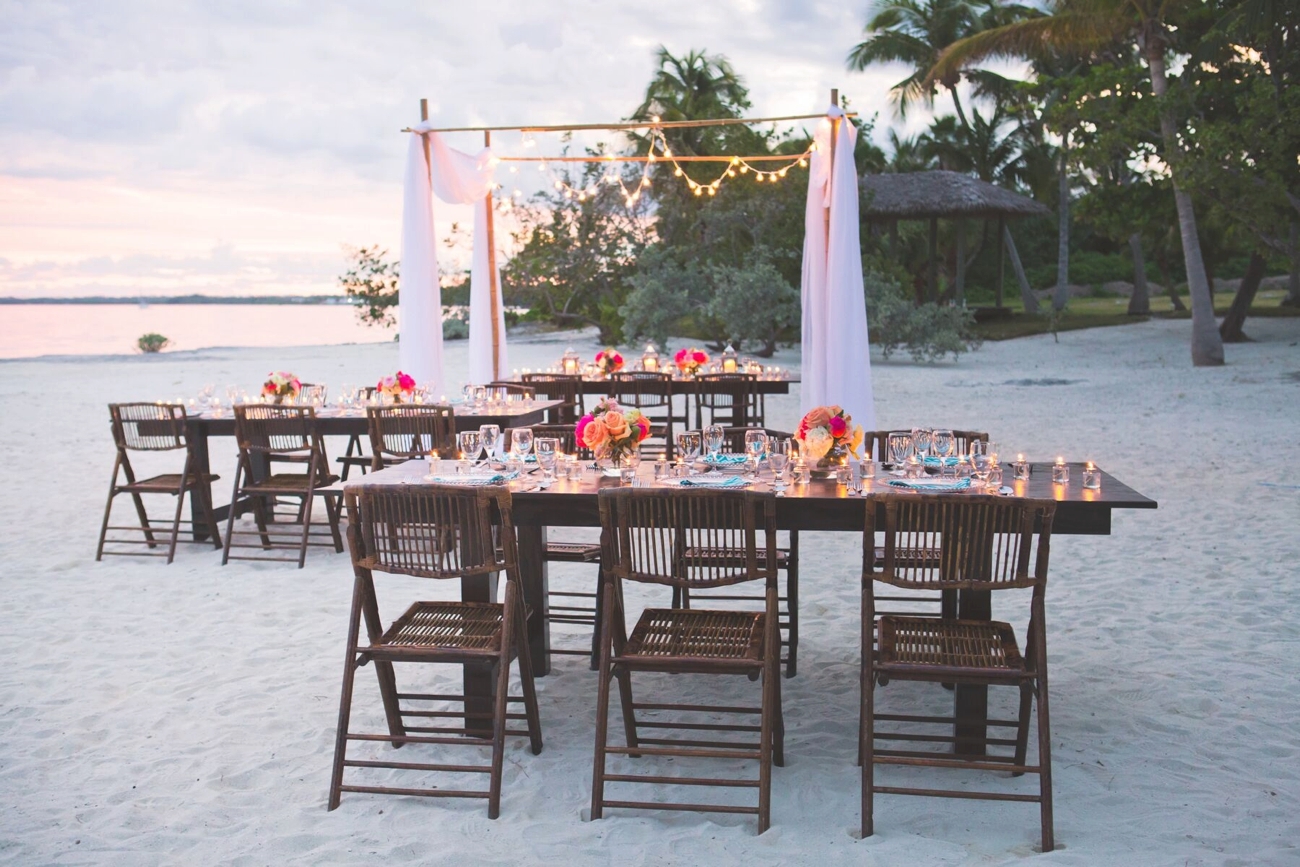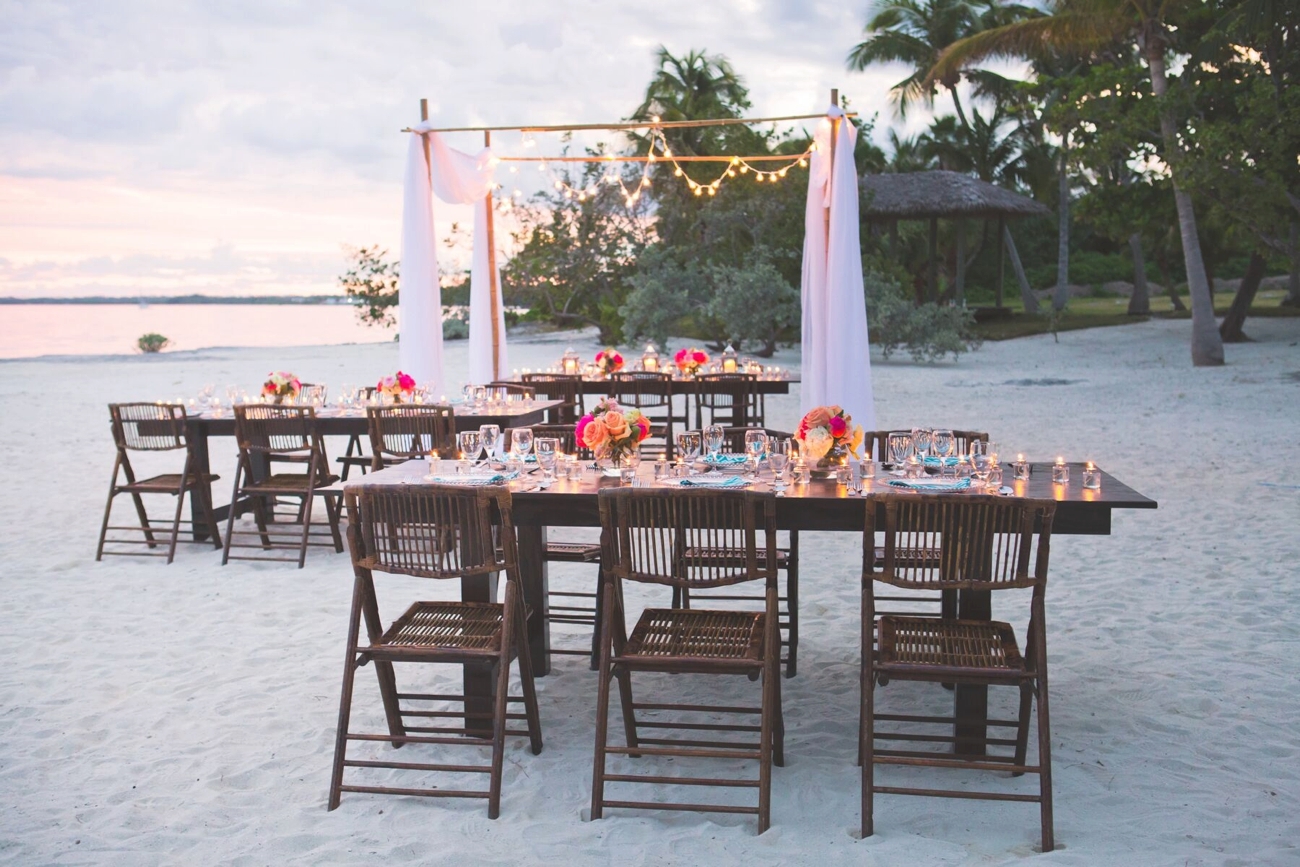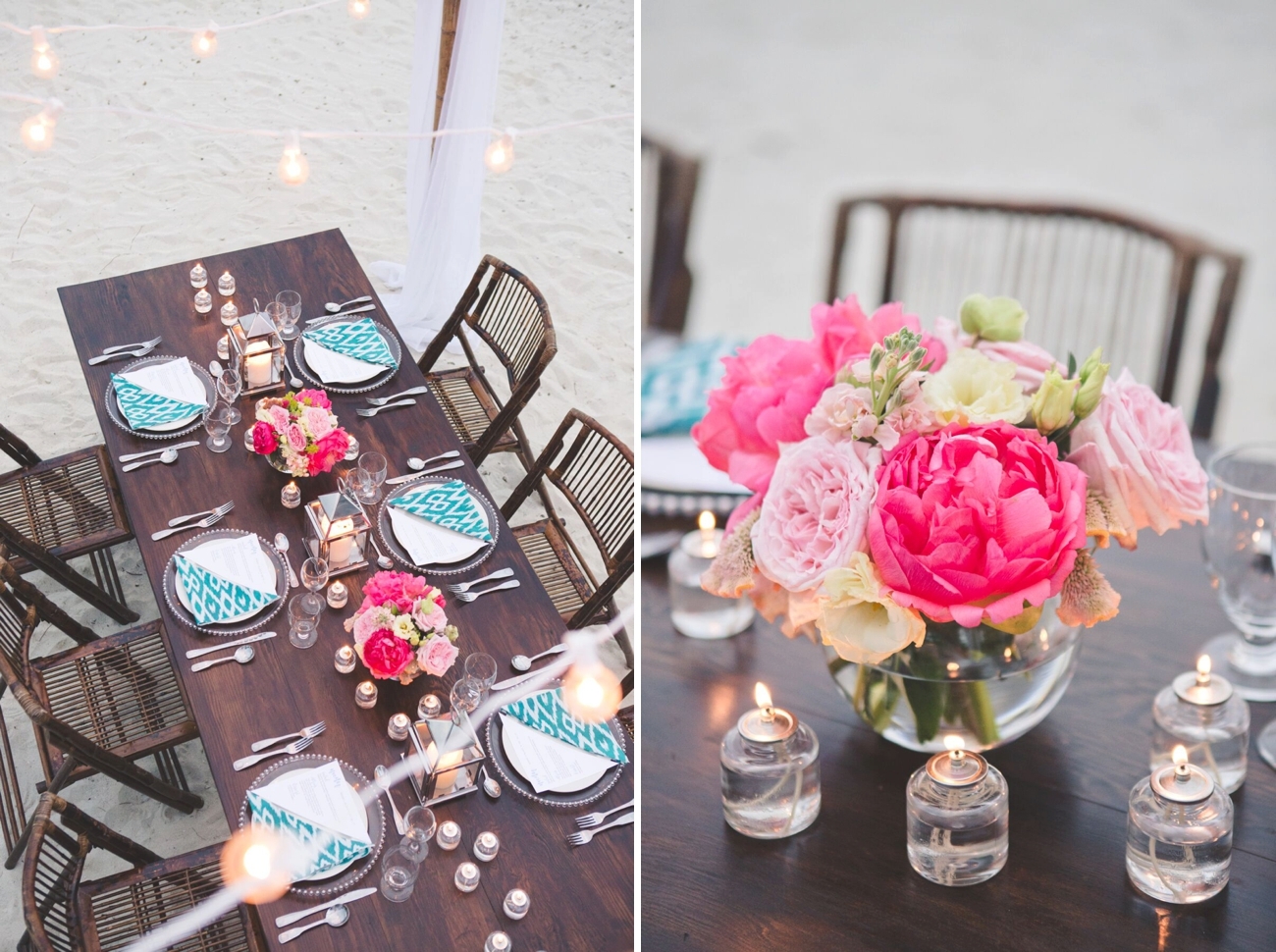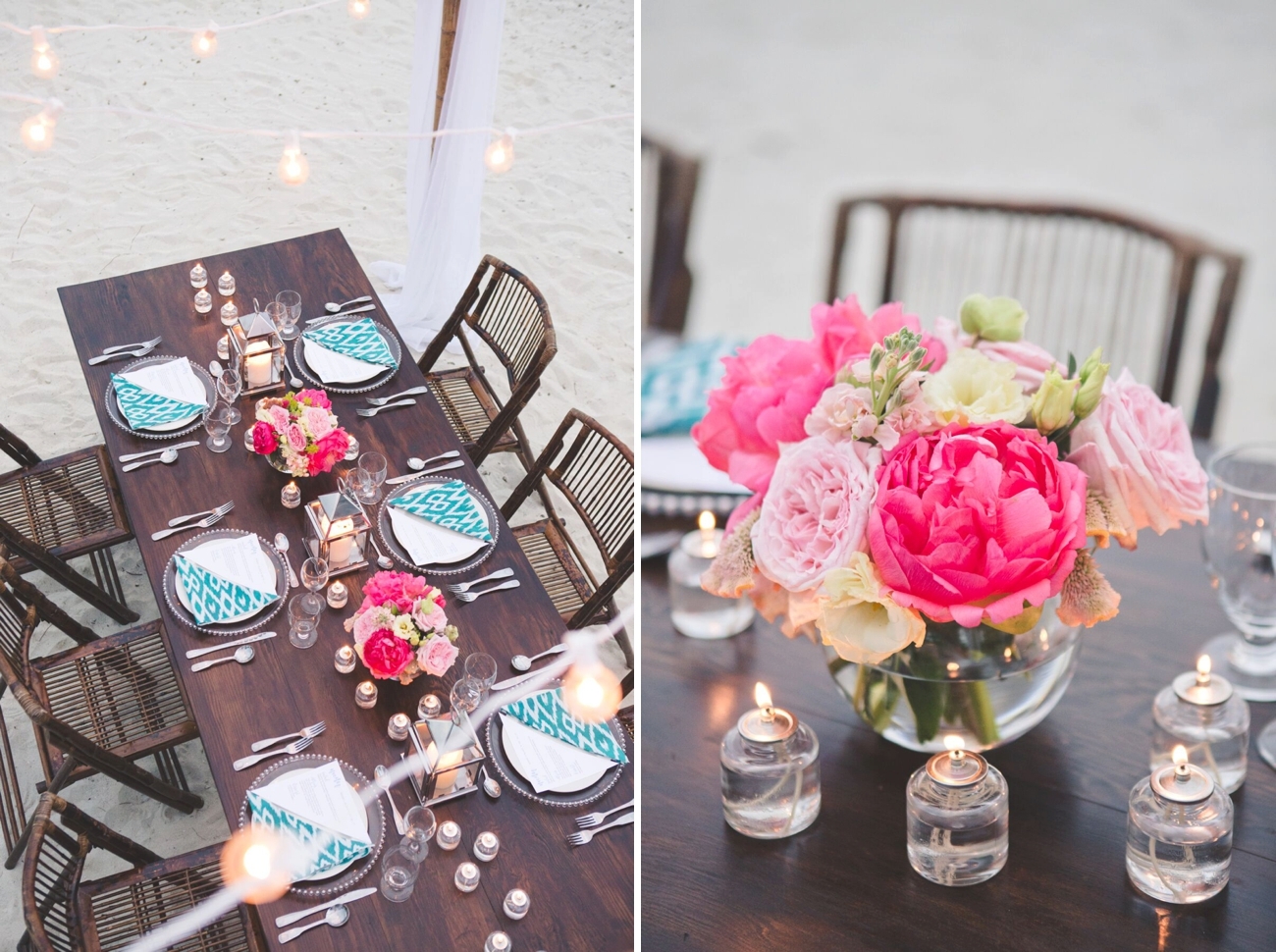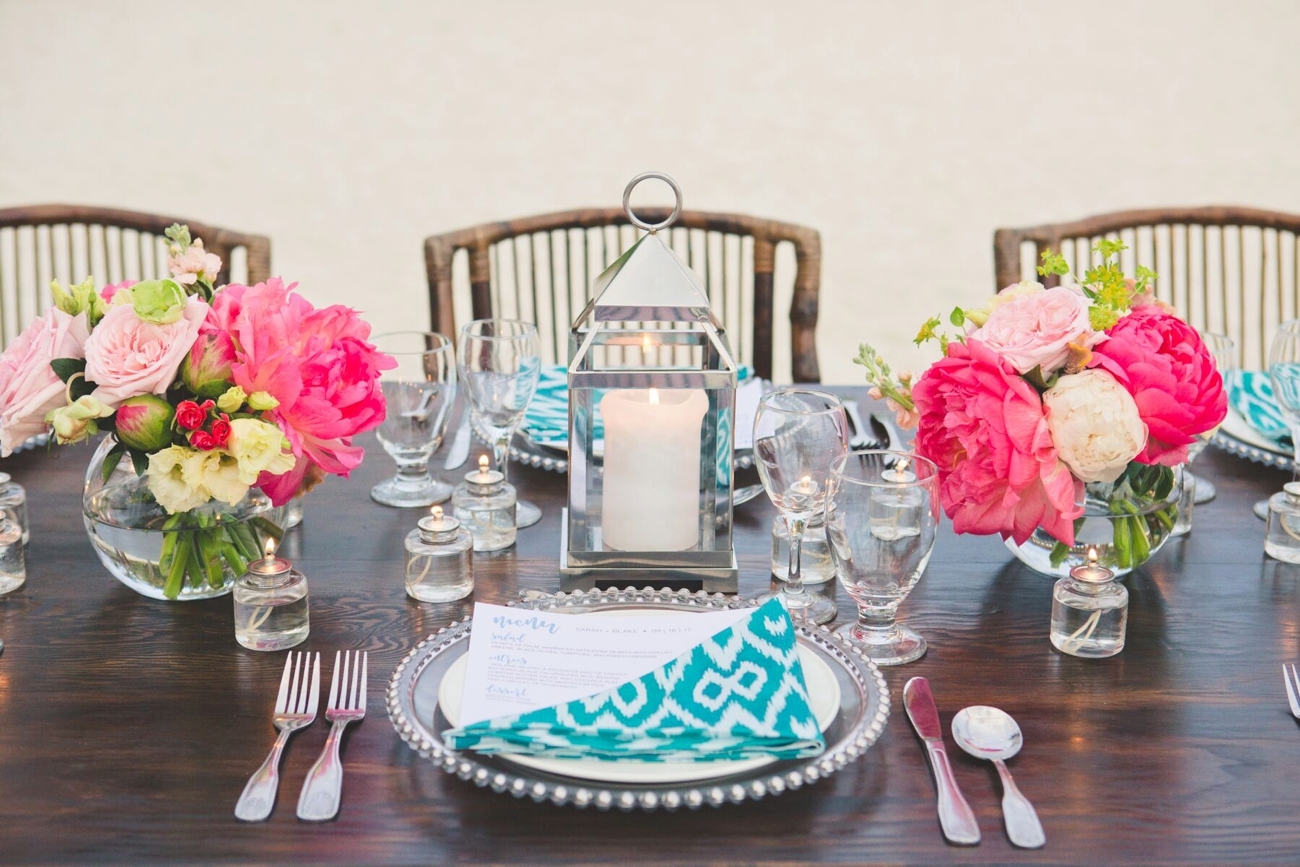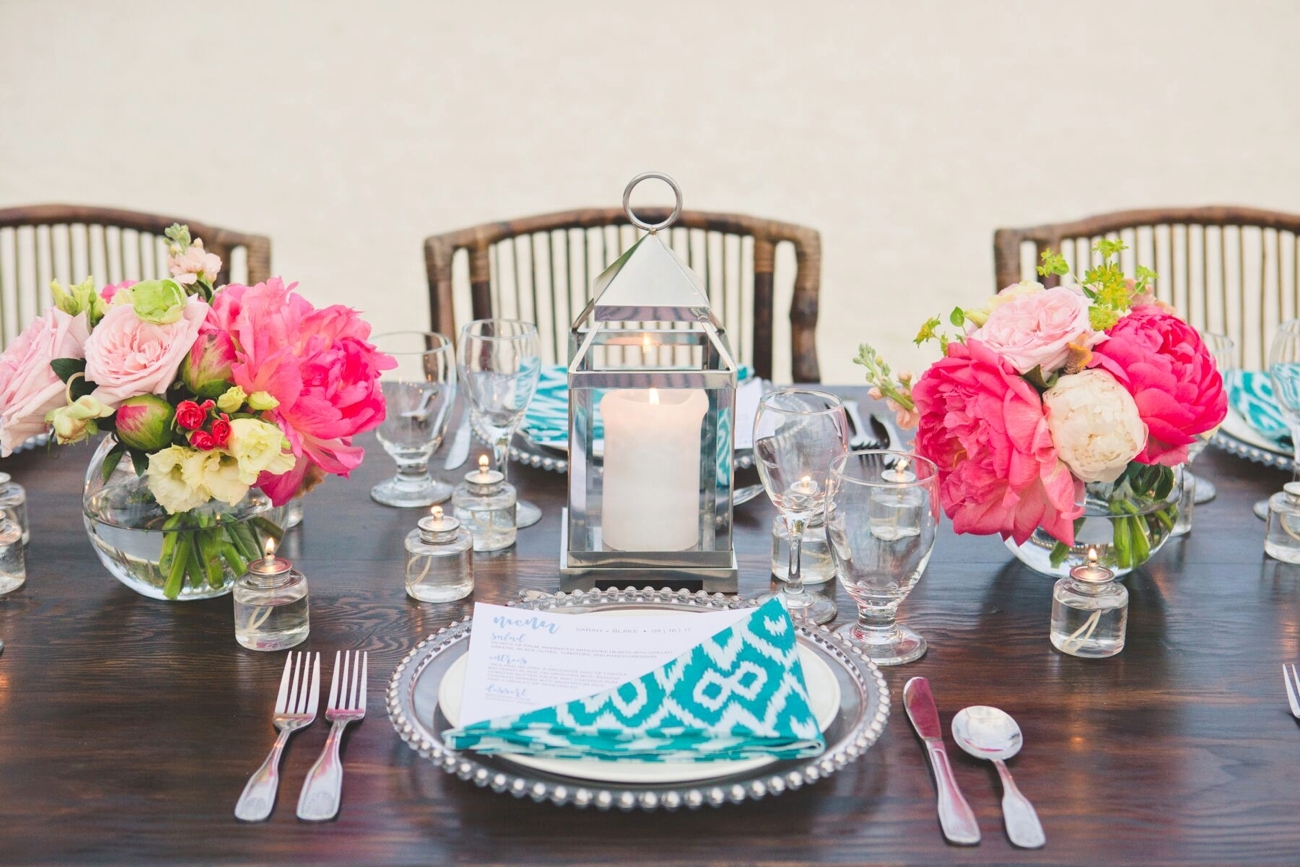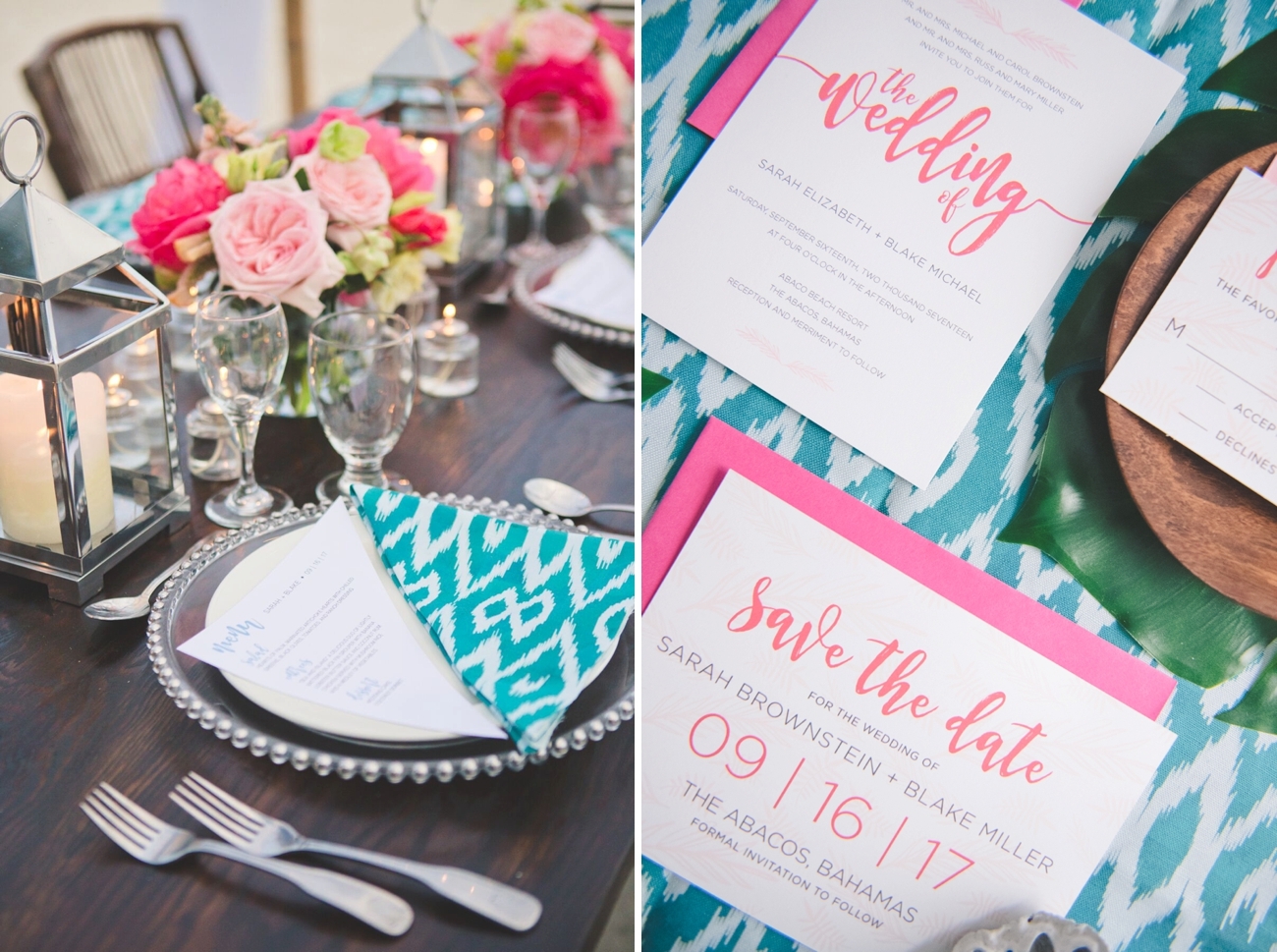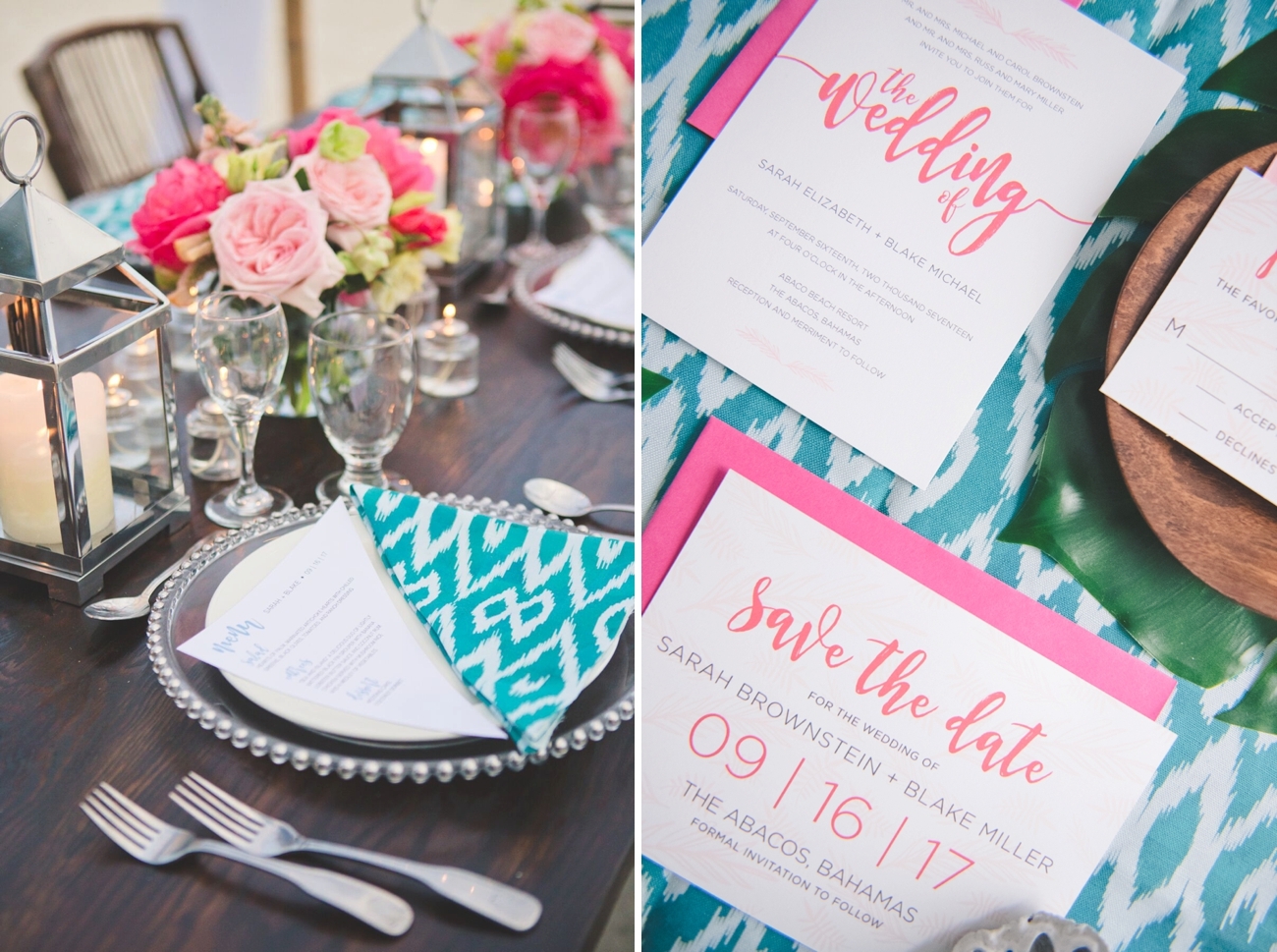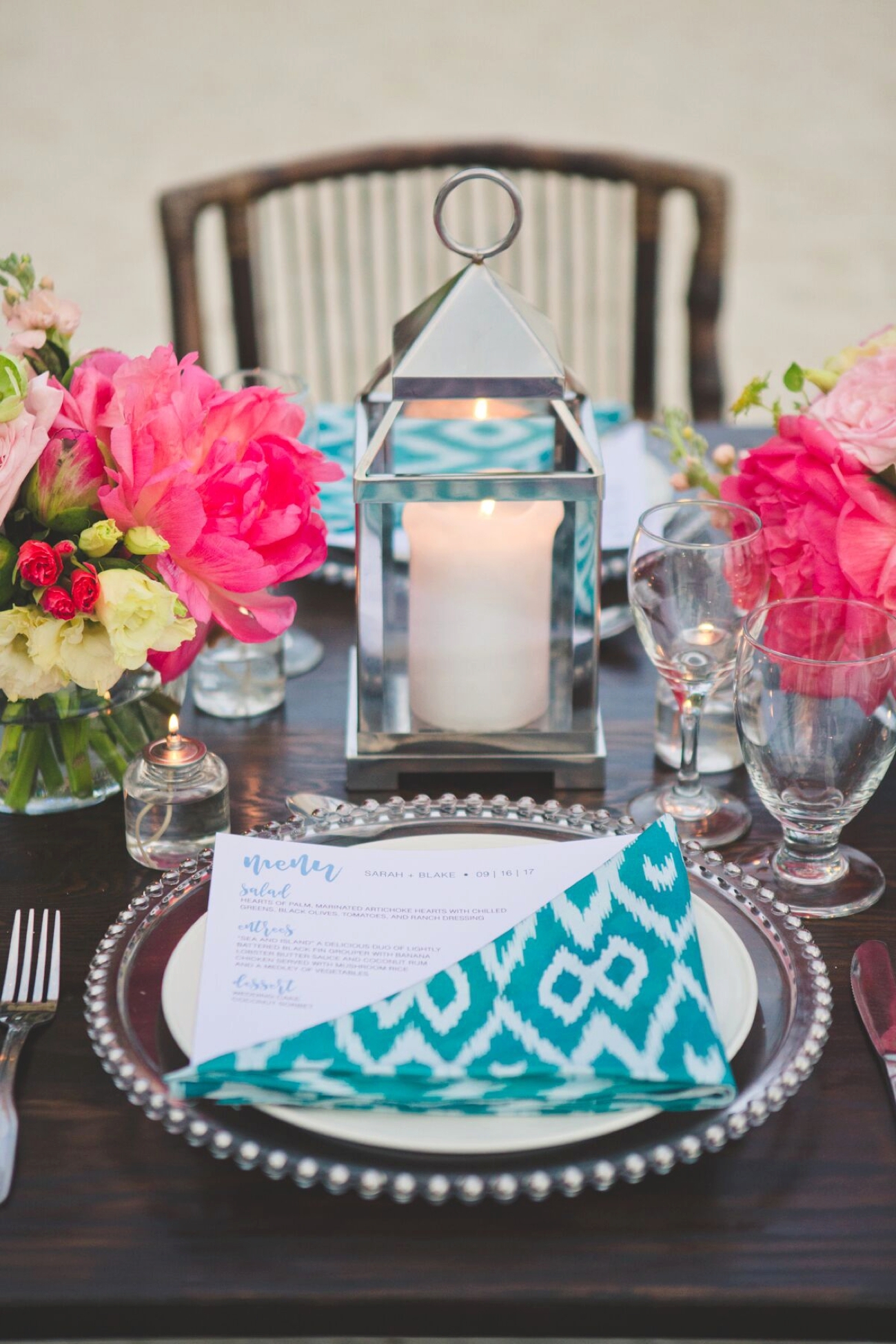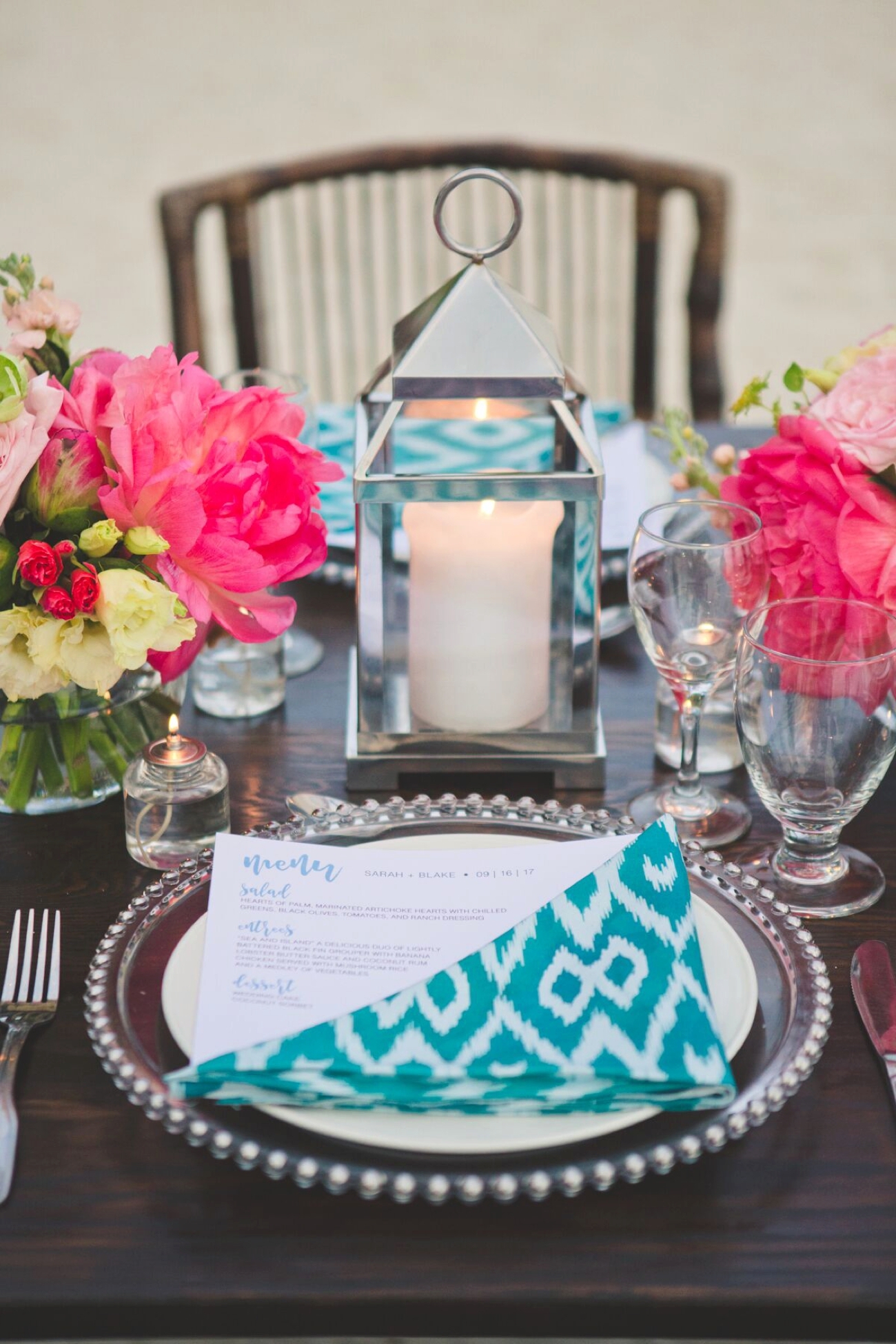 6. … And let someone else take care of the details!
Another massive stress reliever is knowing you have a certified planner onsite, as you do at Abaco Beach Resort. And when it comes to those decor details we all love so much (but which are kind of a nightmare to plan from afar), we've got you covered. The AS editors have curated the most gorgeous design options for our Aisle Society Weddings, like a conch shell ring bearer holder to a custom Save the Date, to custom linens. Picture farmhouse tables under bistro lights, bamboo chairs, and small silver hurricane lamps. SO pretty.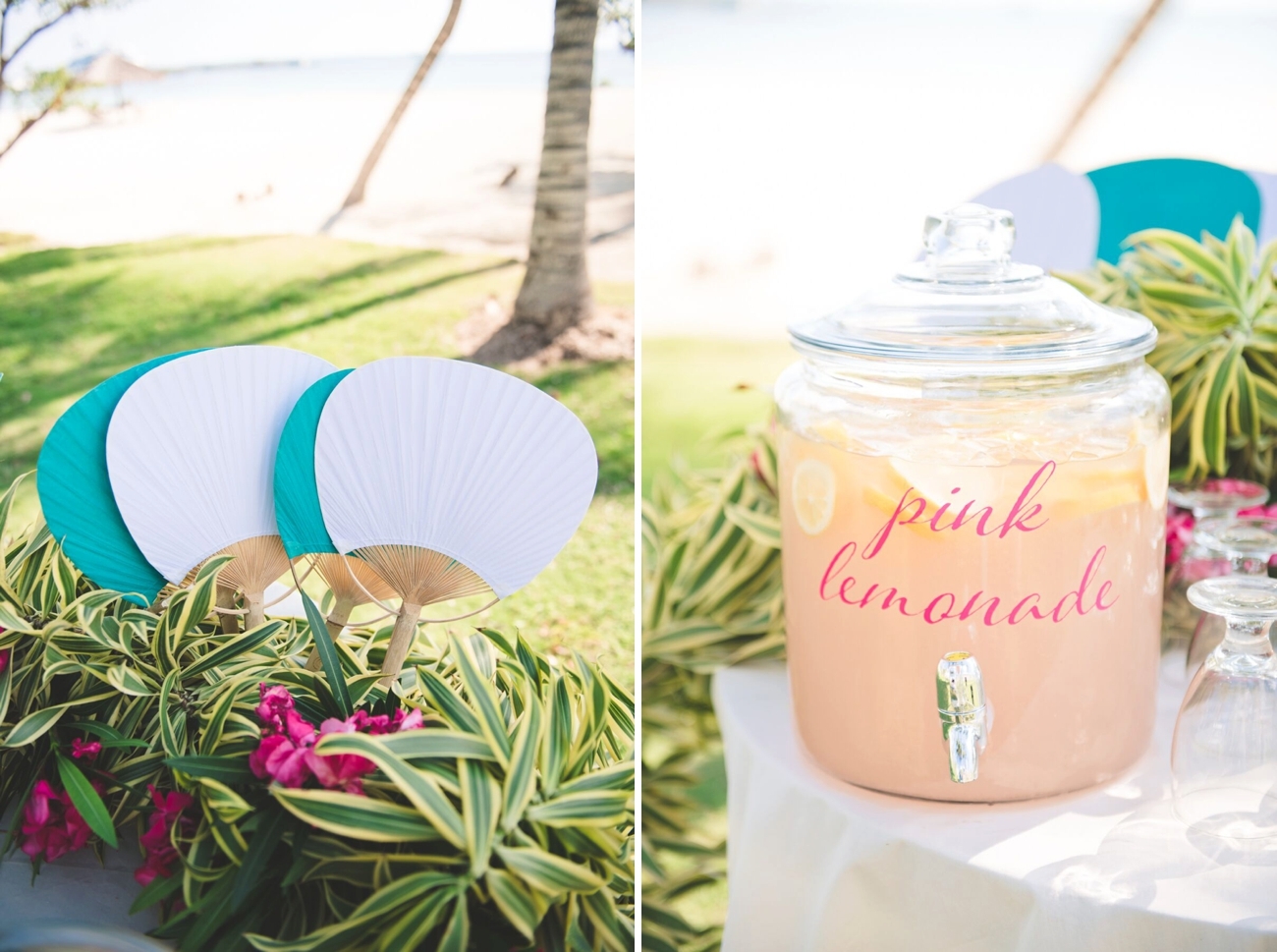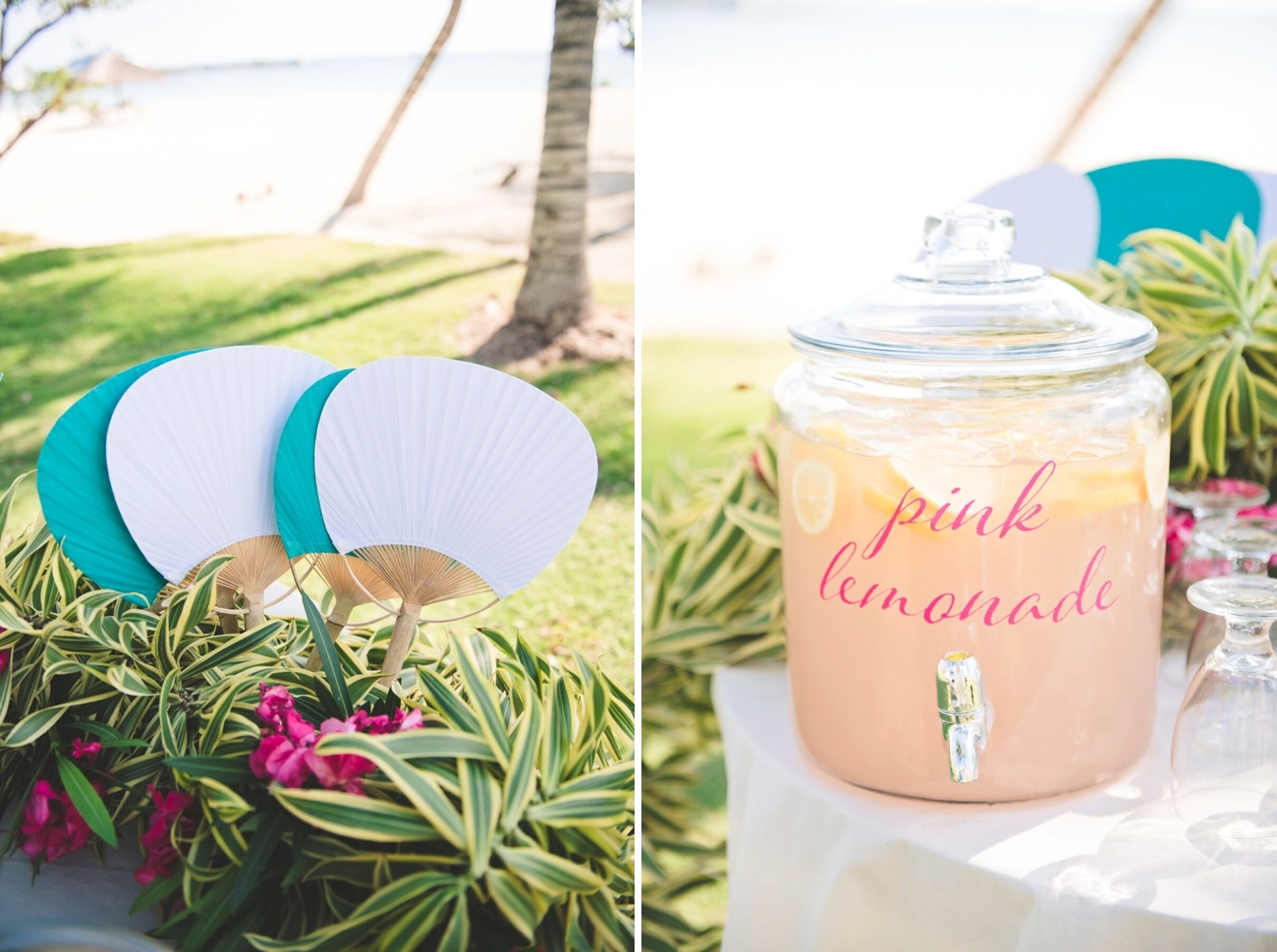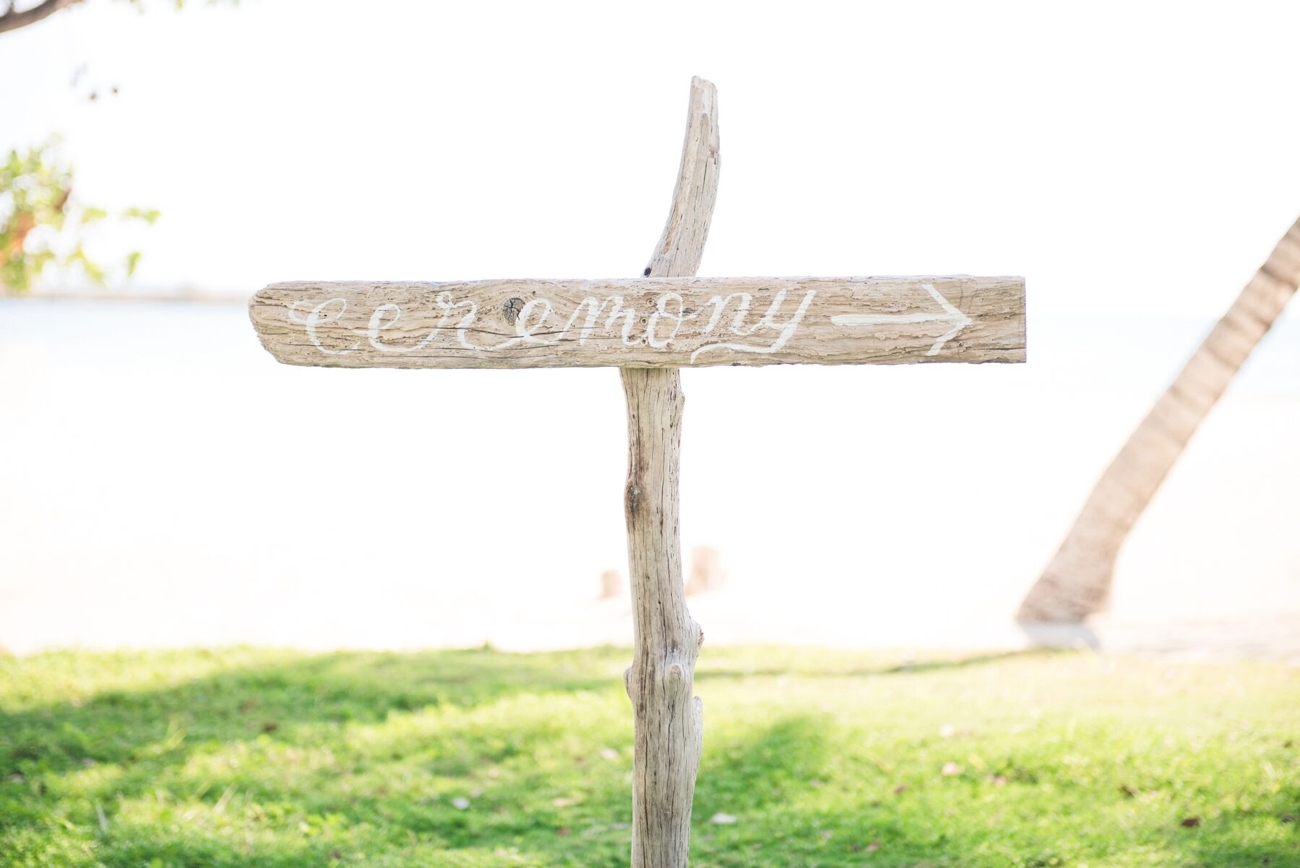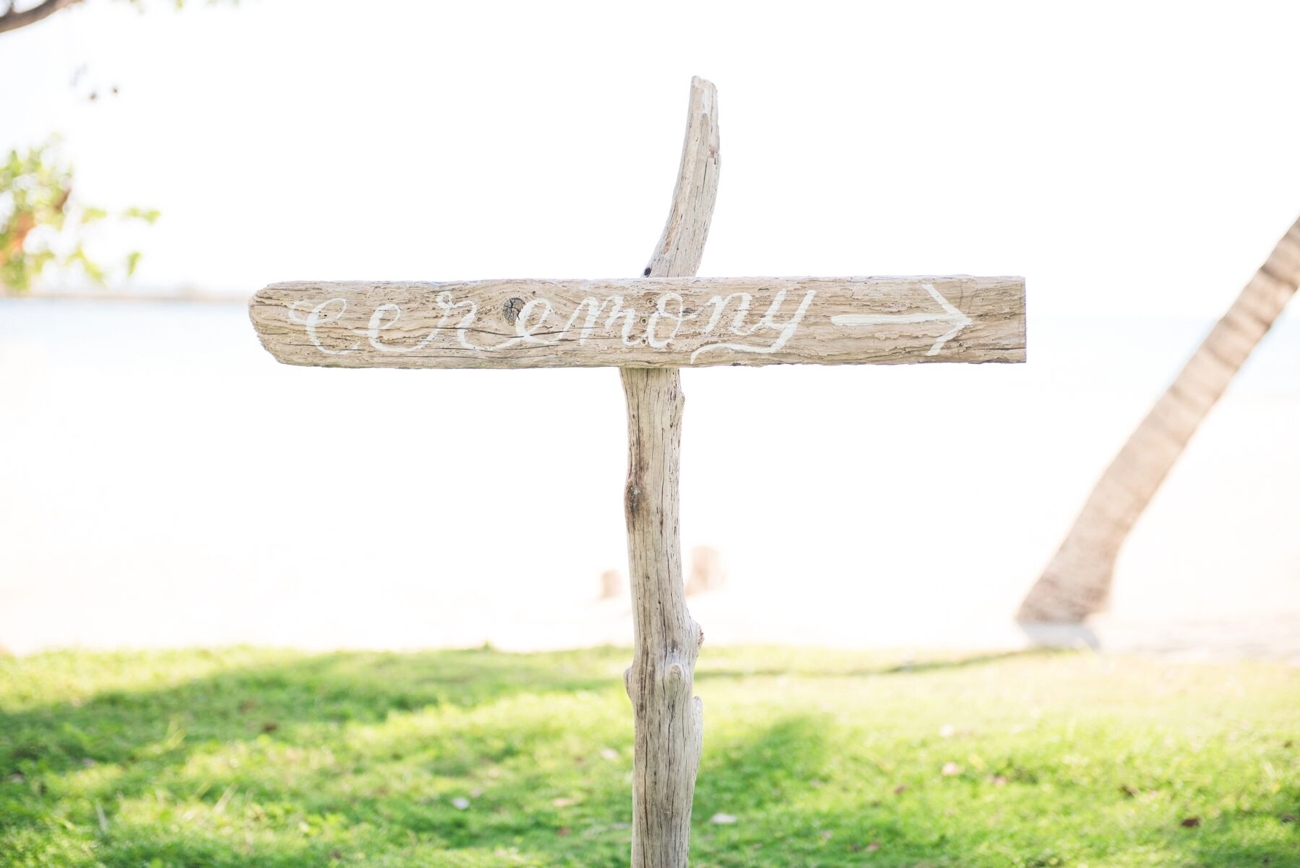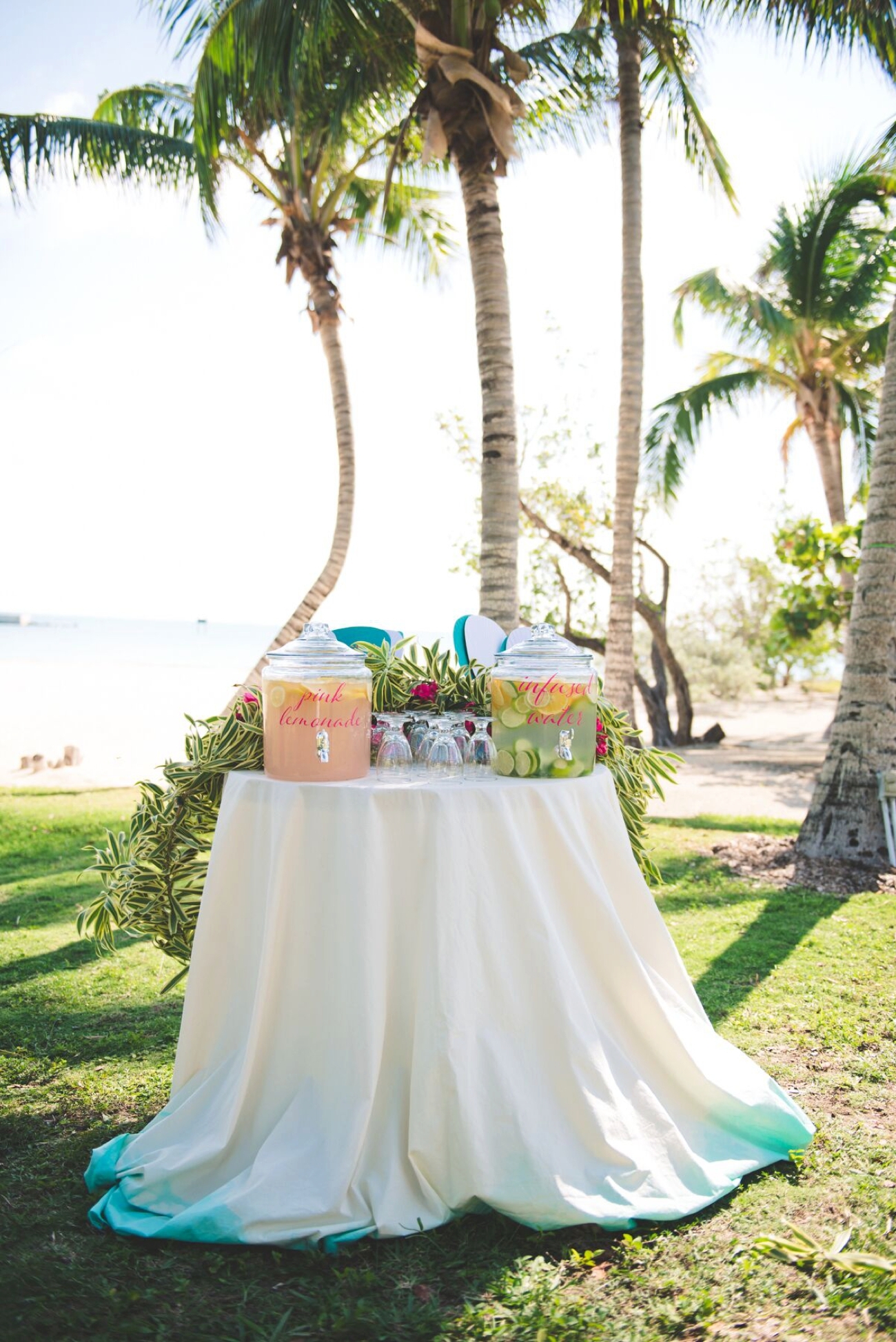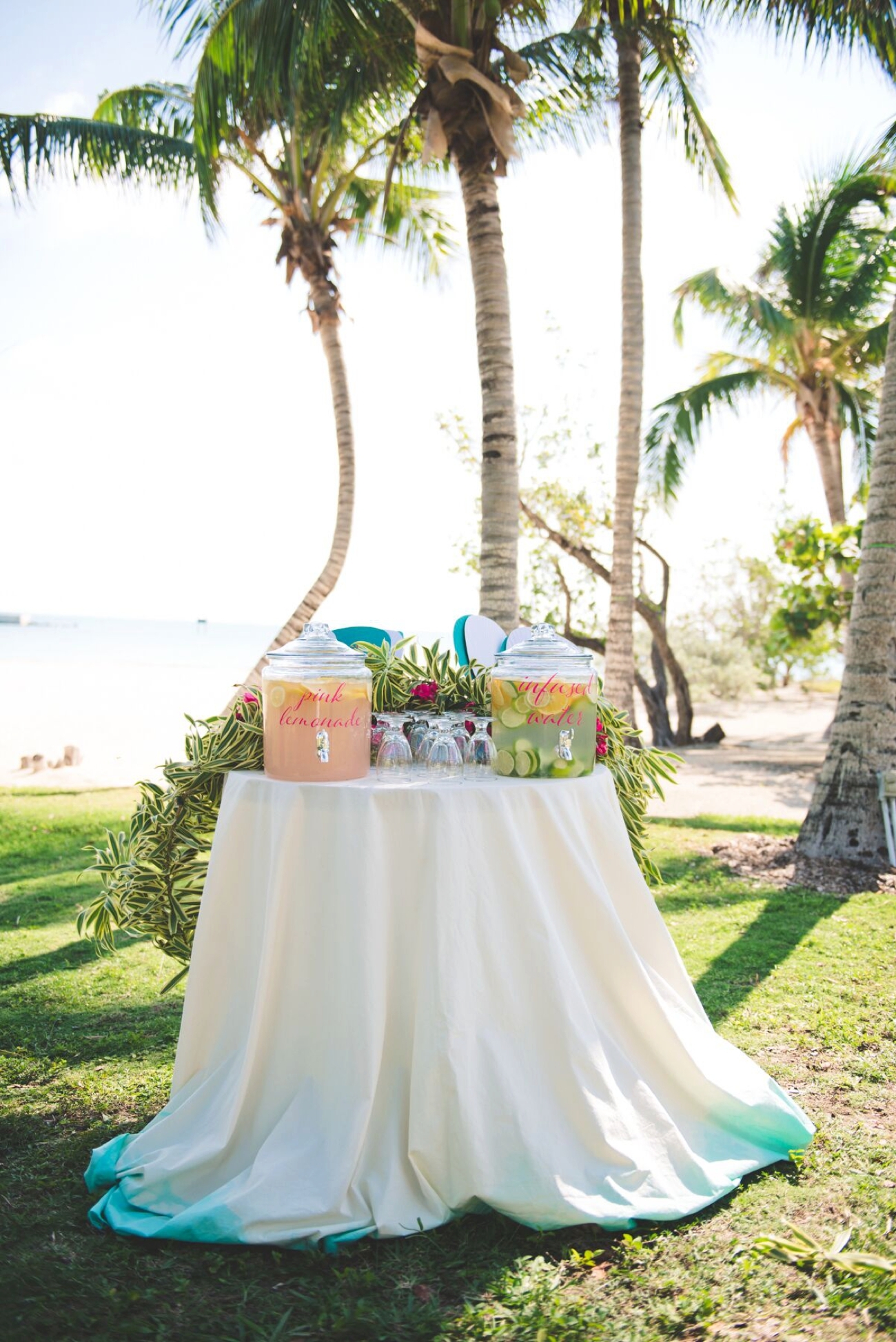 7. Tick off a bucket list location
Another reason why destination weddings are so cool? You get to choose the location, so why not make it somewhere good? Maybe a favourite destination you want to share with your nearest and dearest, or how about somewhere completely new? Located just 150 miles from Florida, Abaco is an intimate resort known for its amazing food and warm hospitality. (And did I mention those swimming pigs?) Plus, you can always take two honeymoons – one at the time of your wedding and a second later on, so you get double the travel love!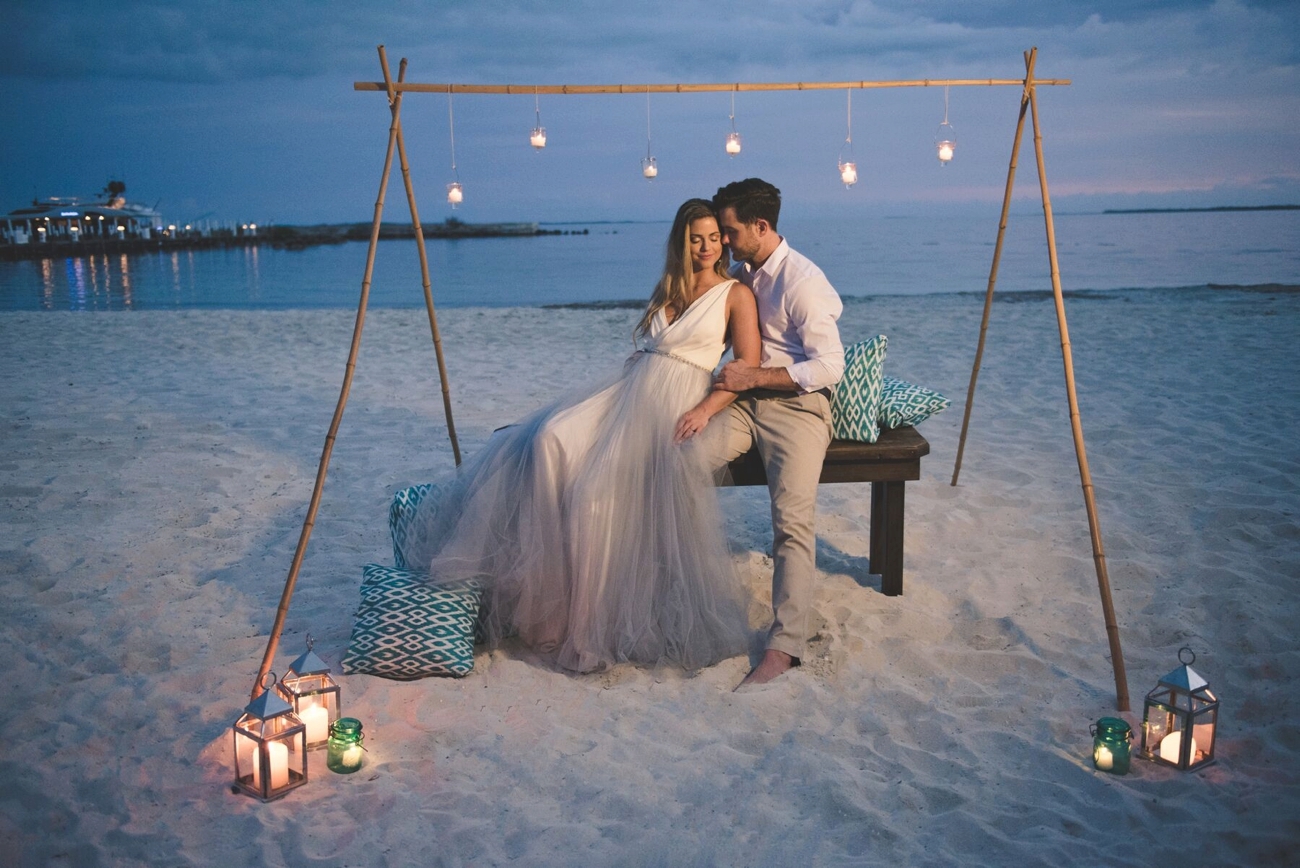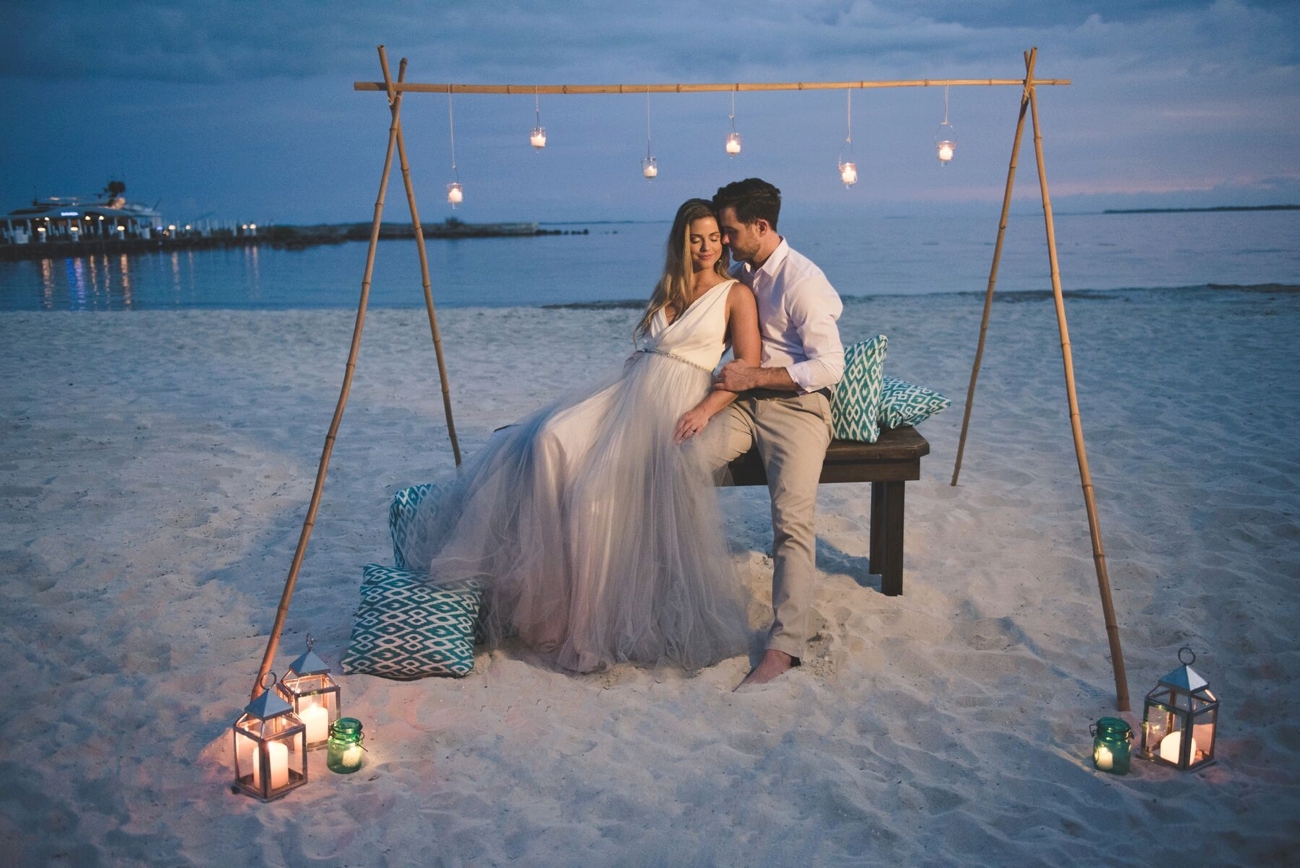 Check out this video for more info on the Aisle Society Weddings experience!
CREDITS
Photography & Design: Aisle Society | Production: Abaco Beach Resort | Wedding Dresses: Alyssa Kristin | Sandals: Bella Belle Shoes | Jewelry: Haute Bride | Bridesmaid Dresses: Kate McDonald | Gold Swimsuit & Resort Dress: BHLDN | Flower Girl Dress: D.Liles Collection | Flower Girl Basket: SchneiderPeeps | Makeup: Beat by Bri | Flowers: Buds N Blooms | Rentals: PF Wedding Planning & Party Rentals | Calligraphy: Peninsula Creative | Videography: Hatfield Productions