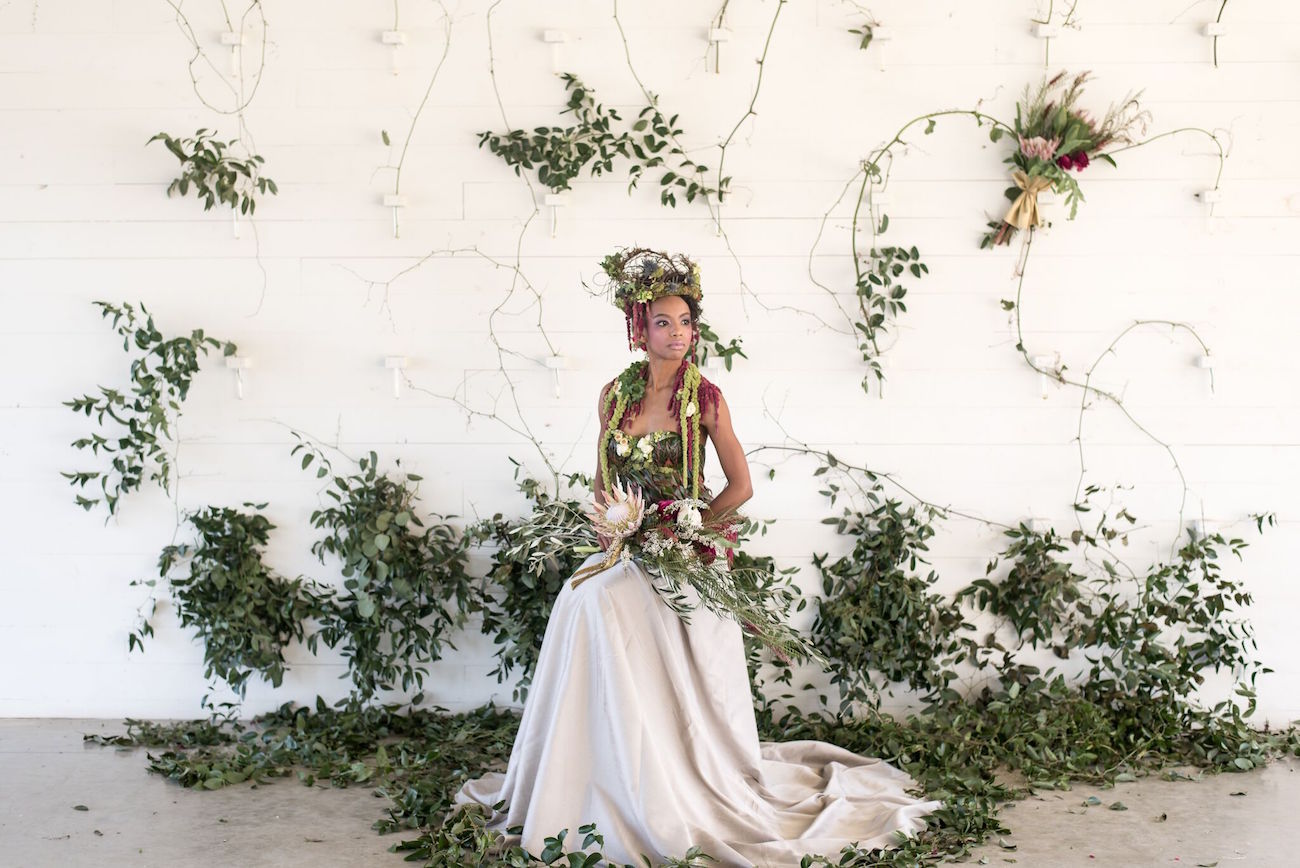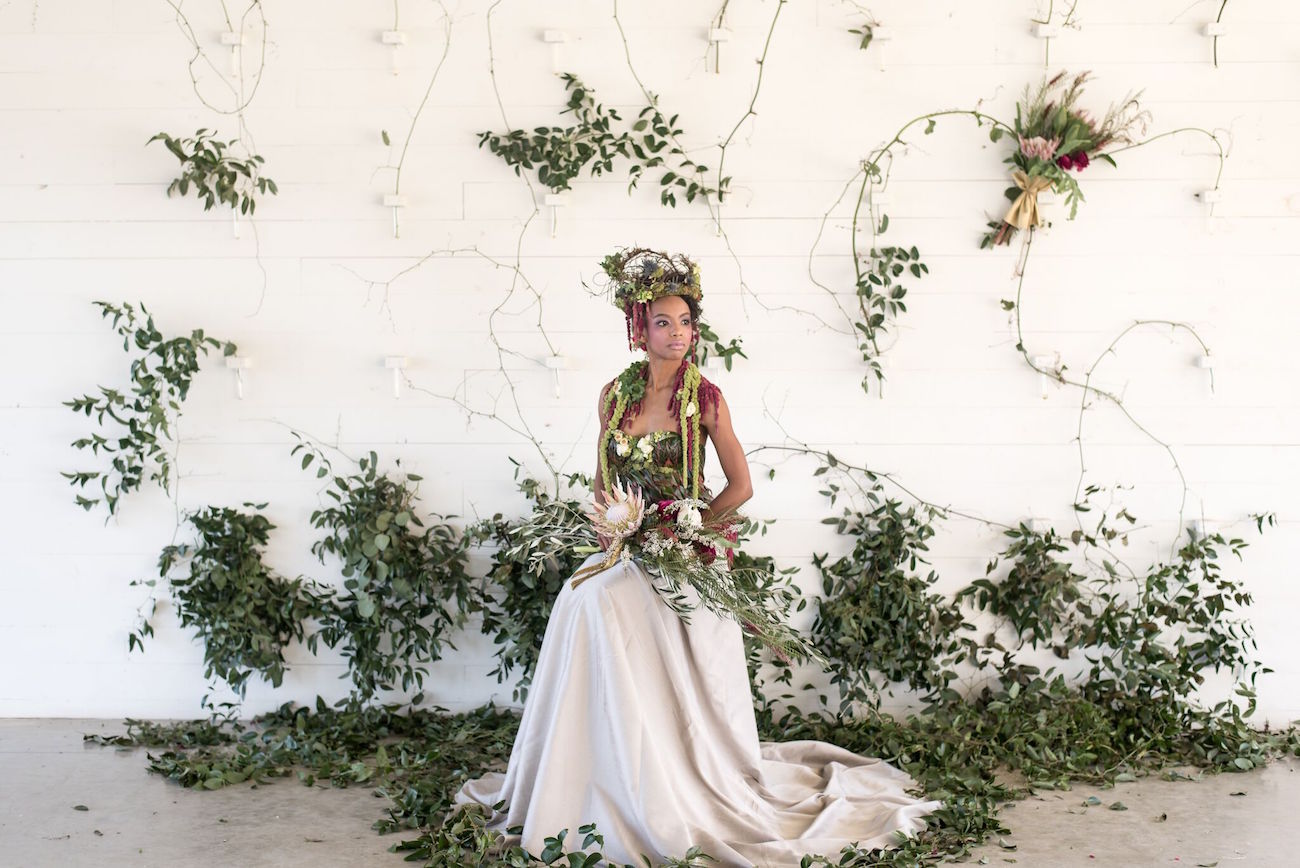 Hello friends! This month we've been all about the greenery, but today's shoot isn't just about loving botanicals – it's about wearing them! Inspired by the work of Carol Jillian, who creates botanical and floral couture in Austin, Texas, this talented US-based creative team put together three looks that evoke the Garden of Eden and are pure botanical couture! And since we love bold ideas and fresh inspirations here on SBB, I couldn't wait to feature them. Even if you're not going to wear a wedding gown made of foliage, you can still be thoroughly inspired by the gorgeous colour combos, lush tablescapes and sweet treats on display here, thanks to these fabulous images by Ronnie Bliss Photography.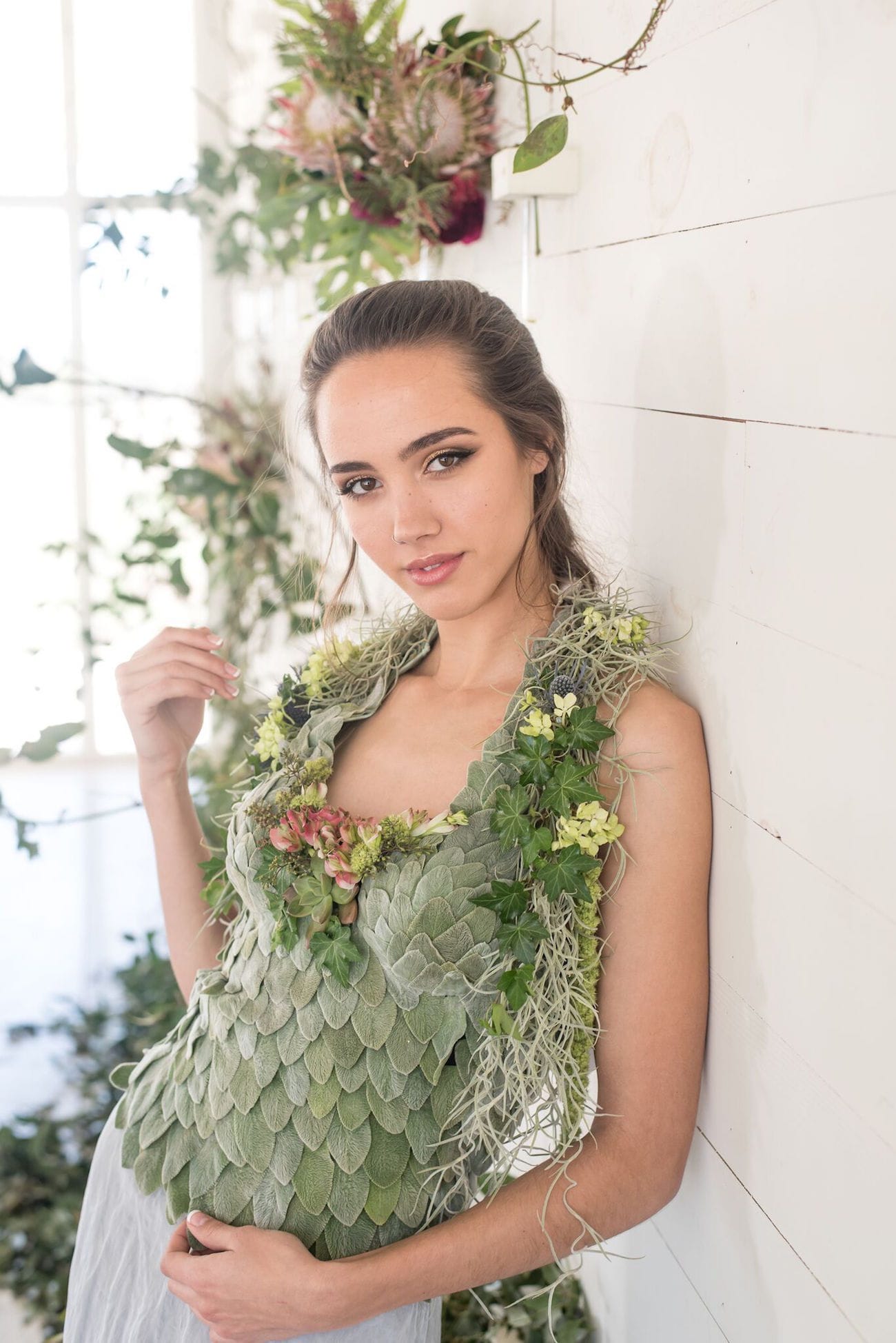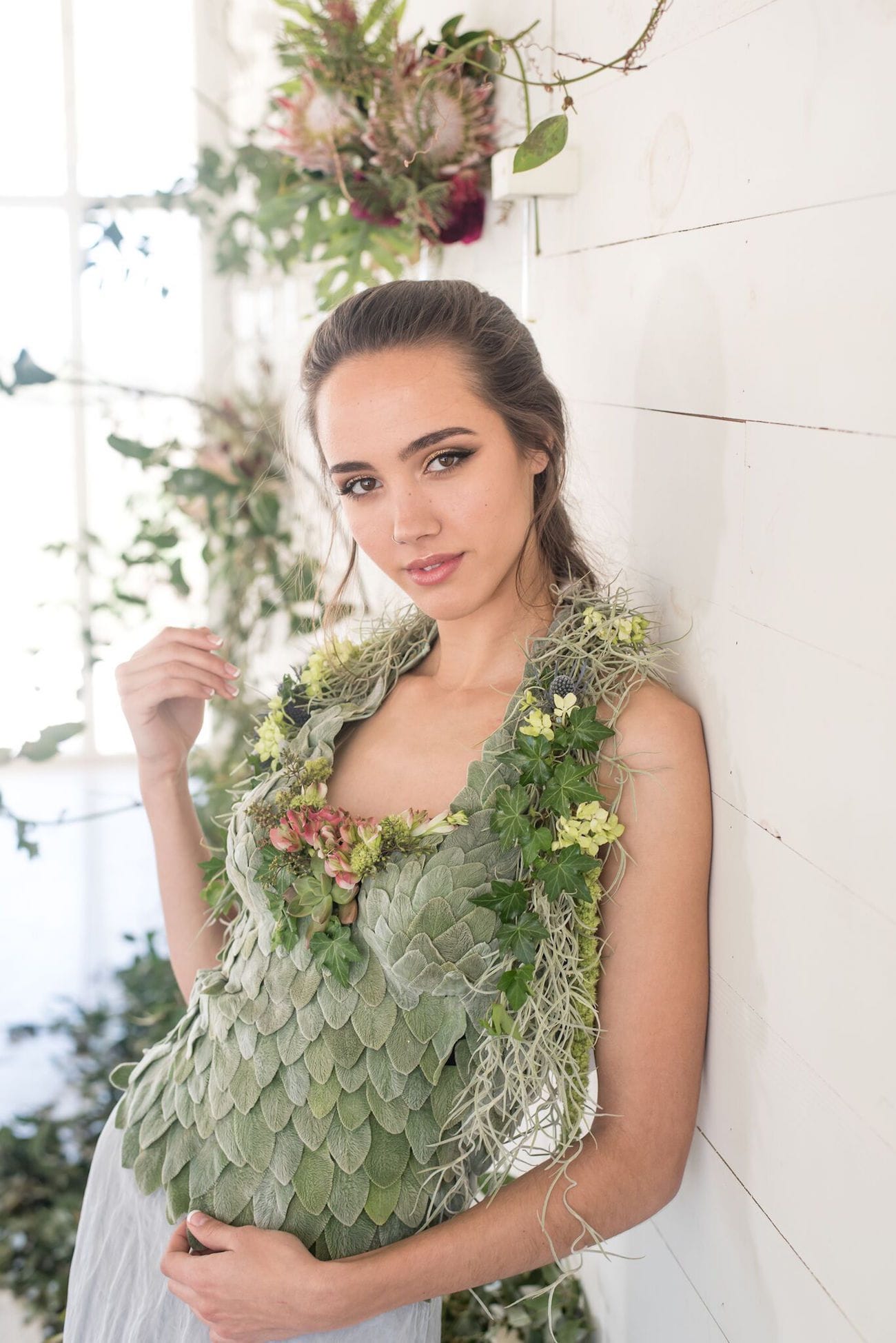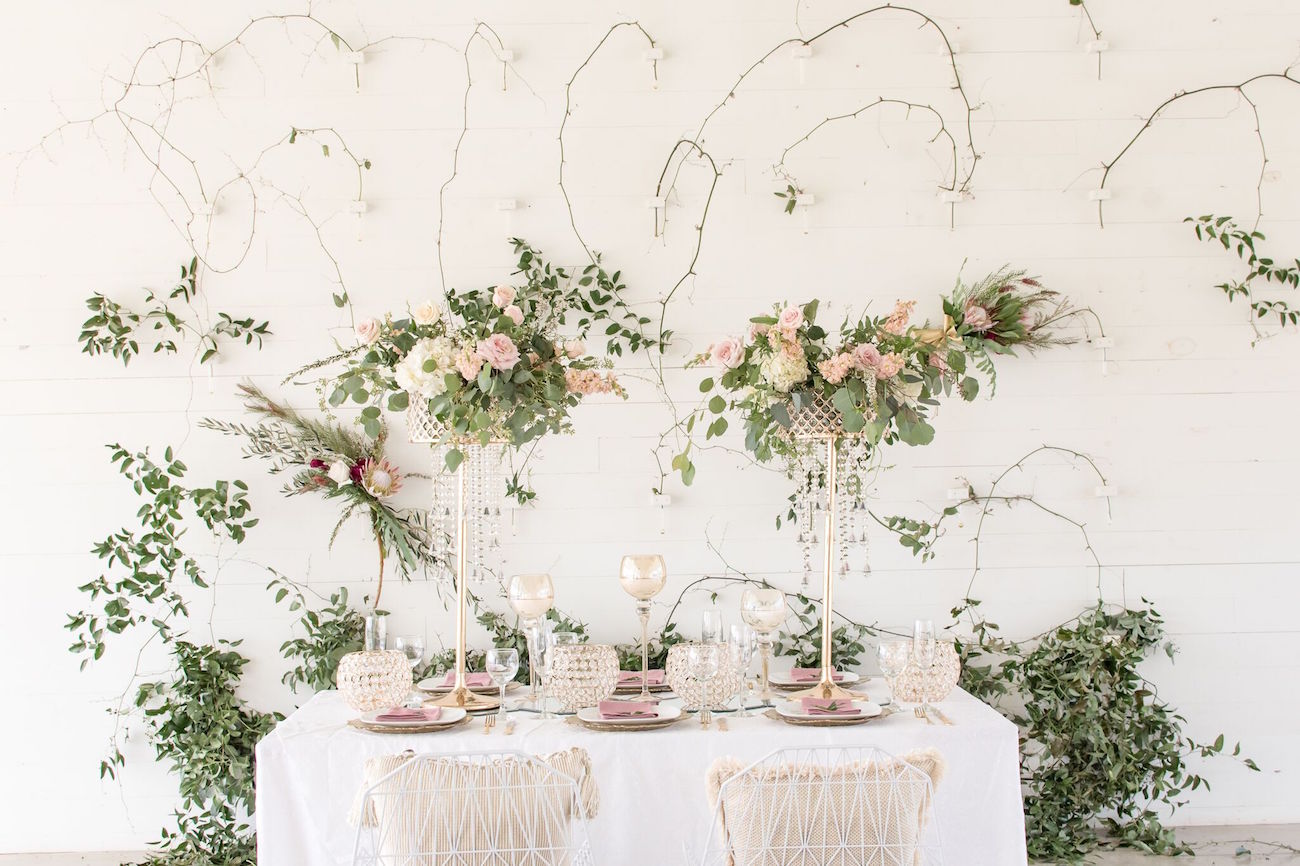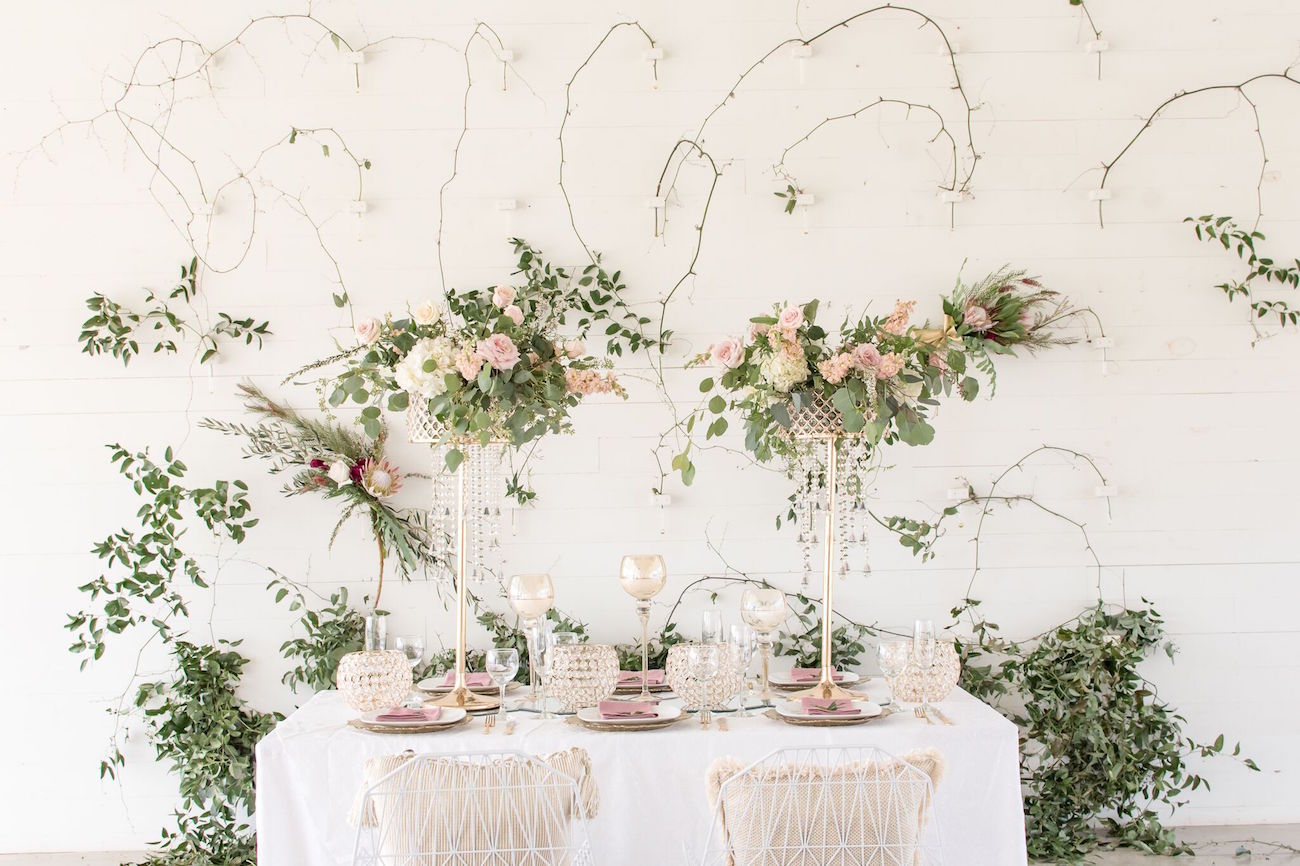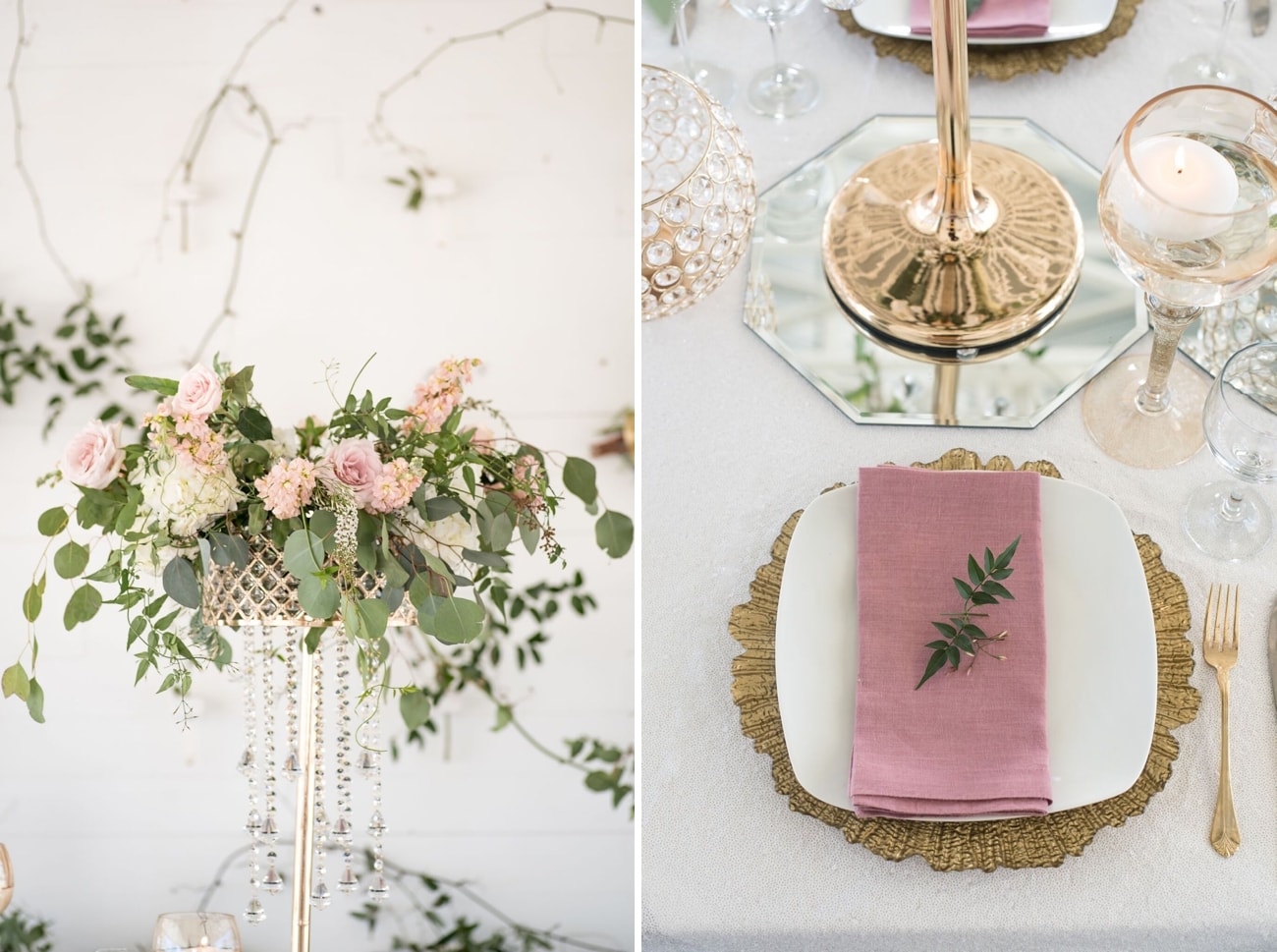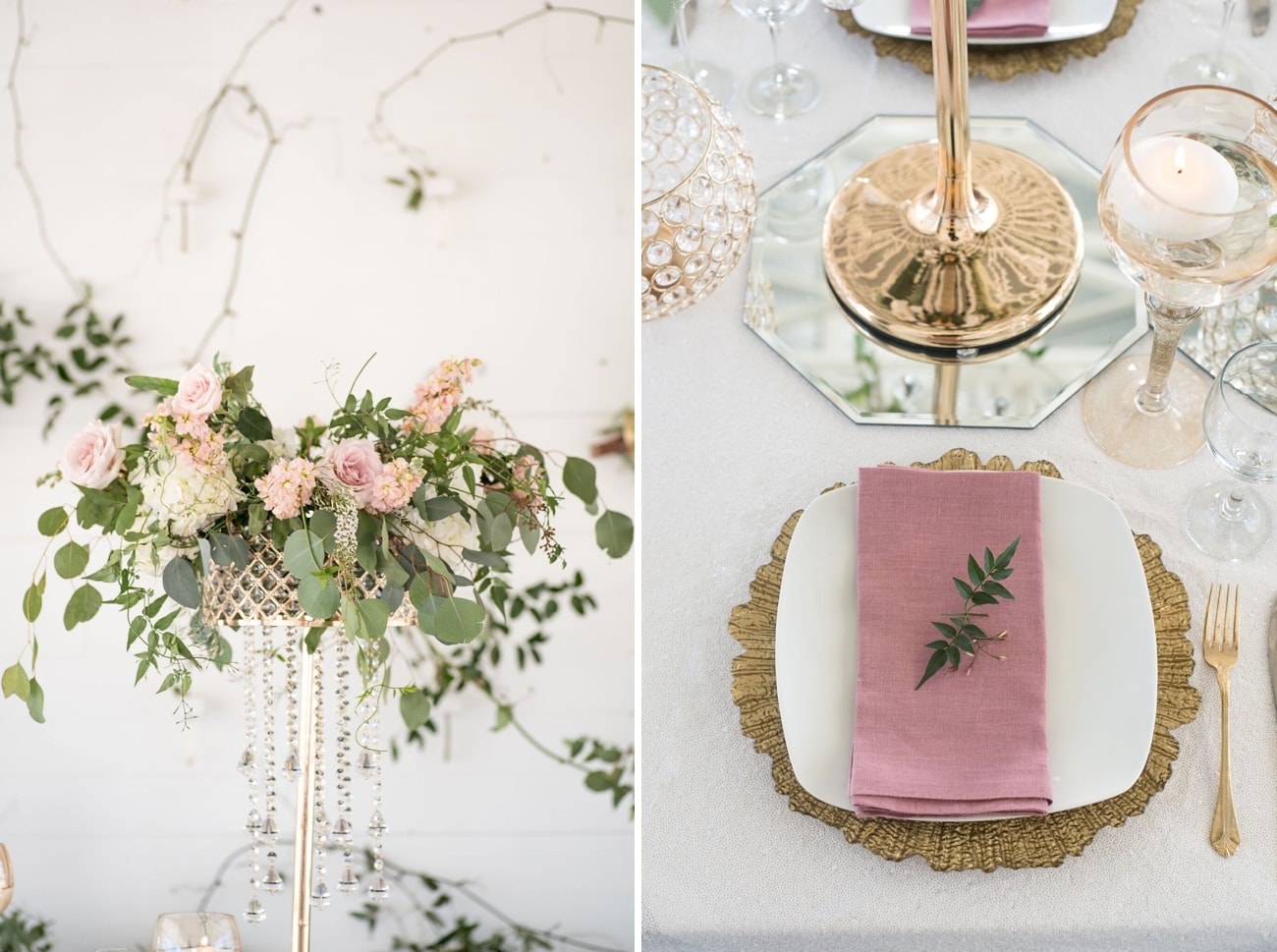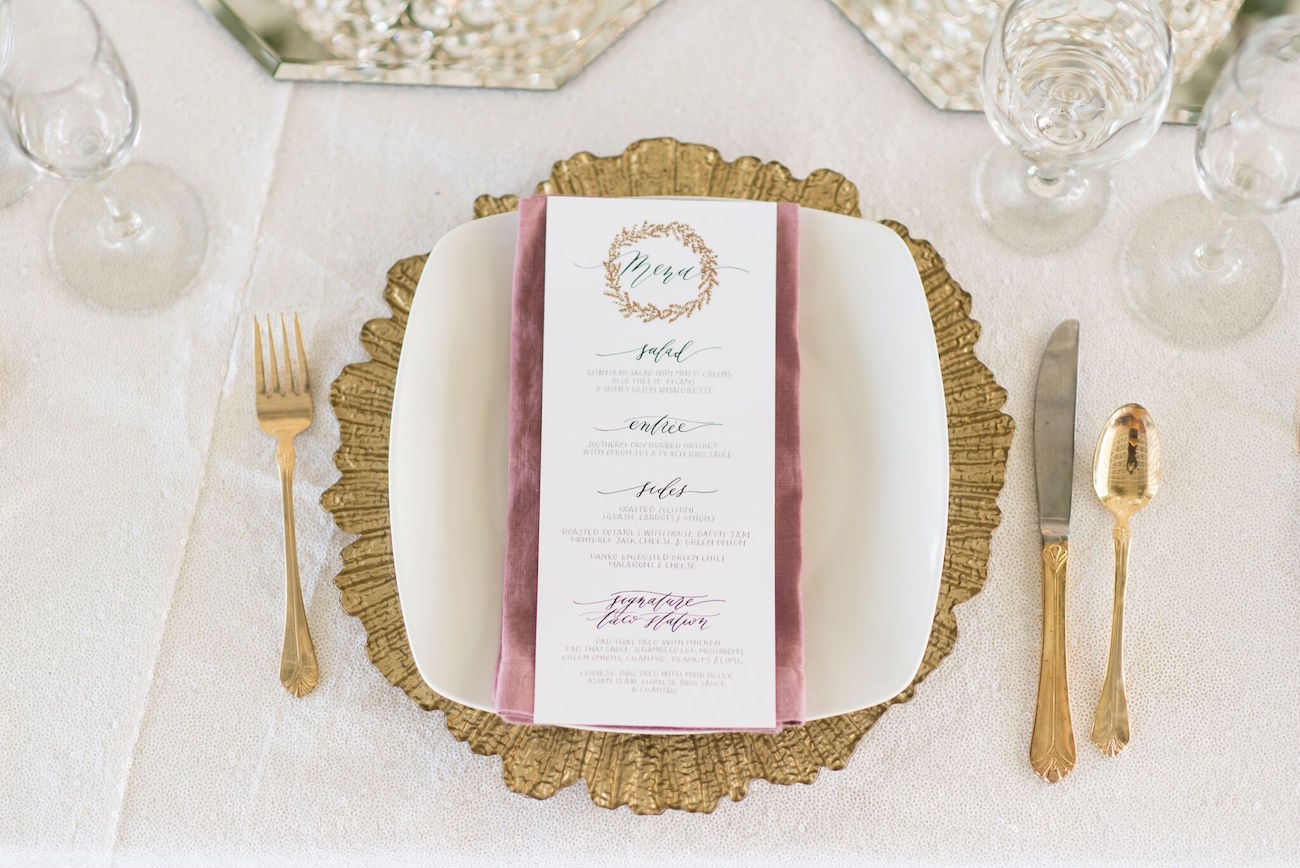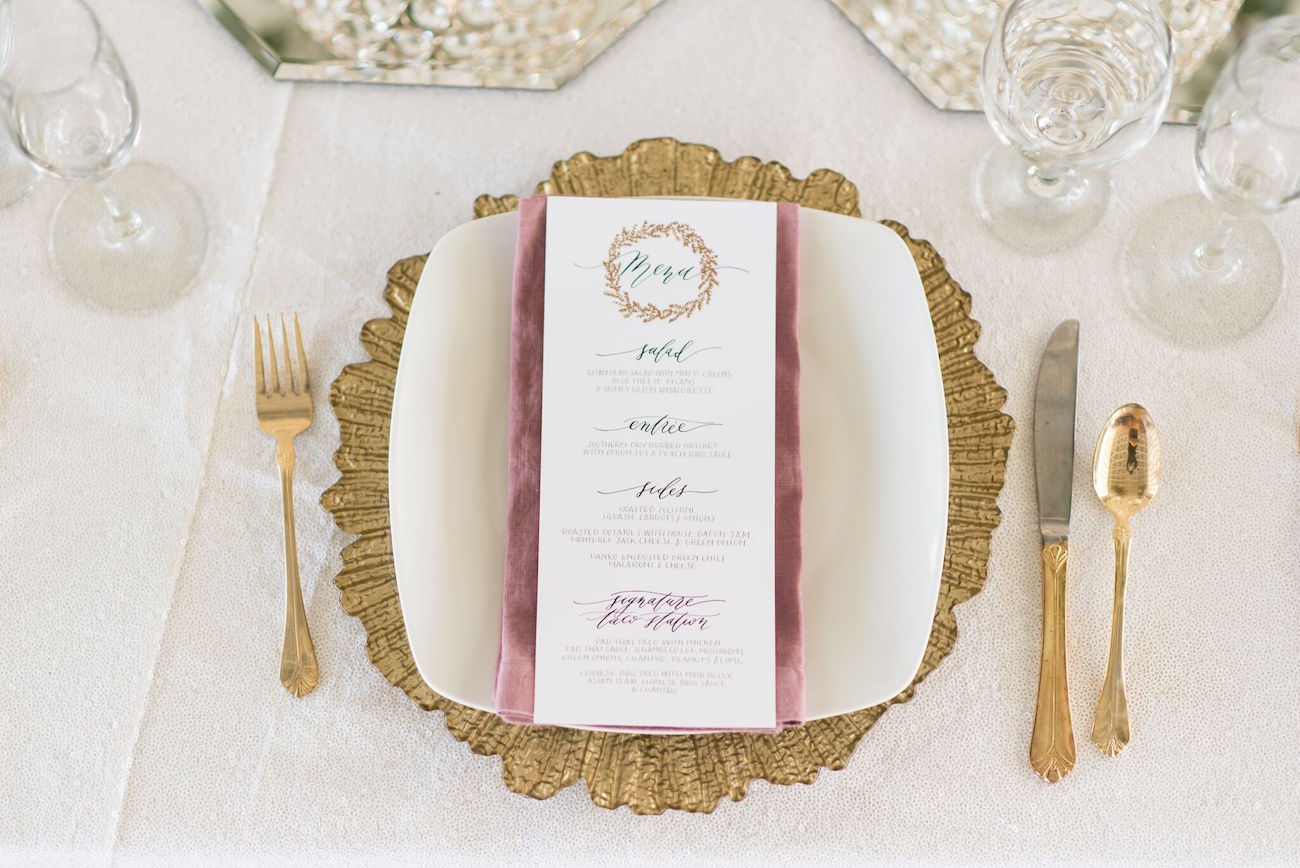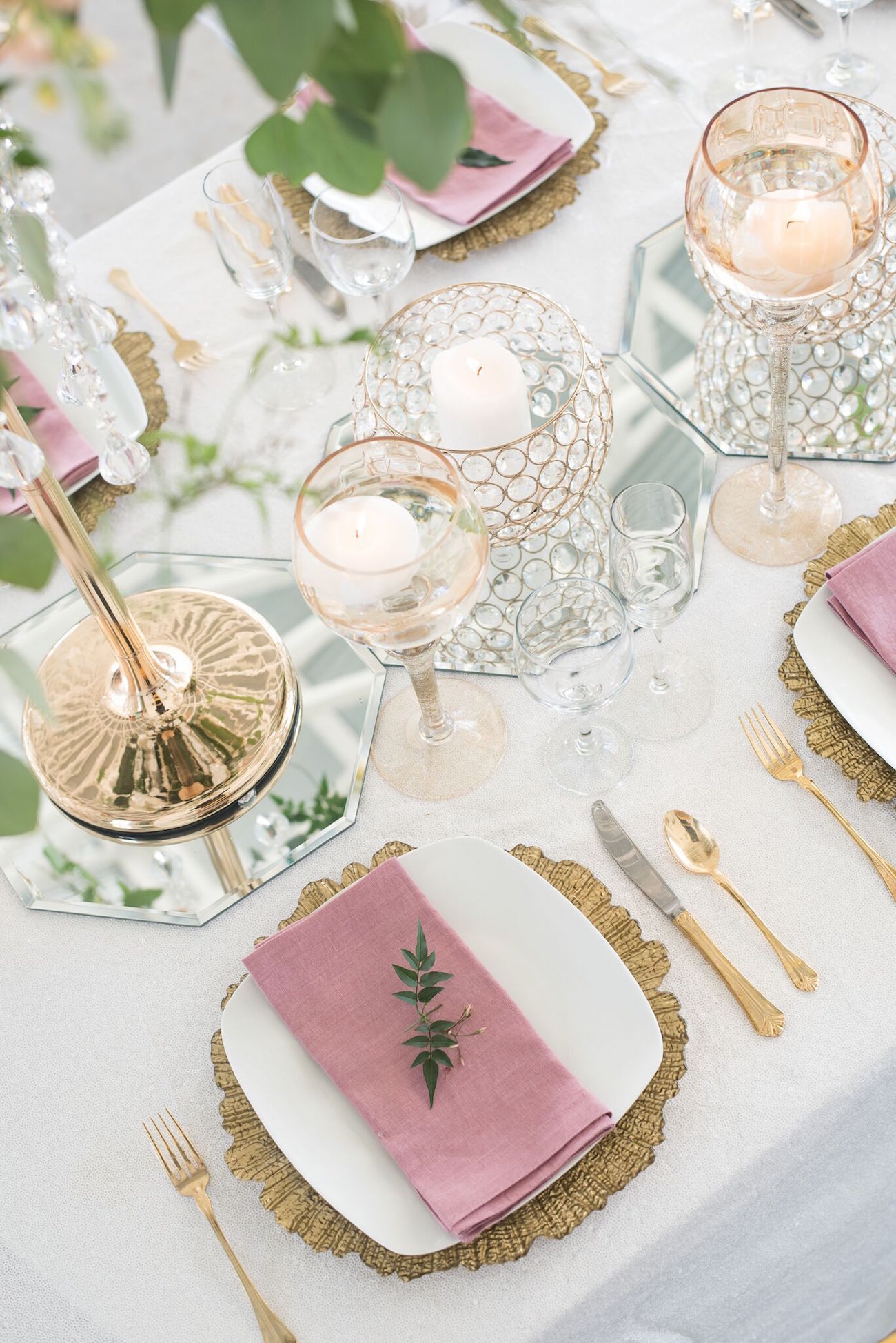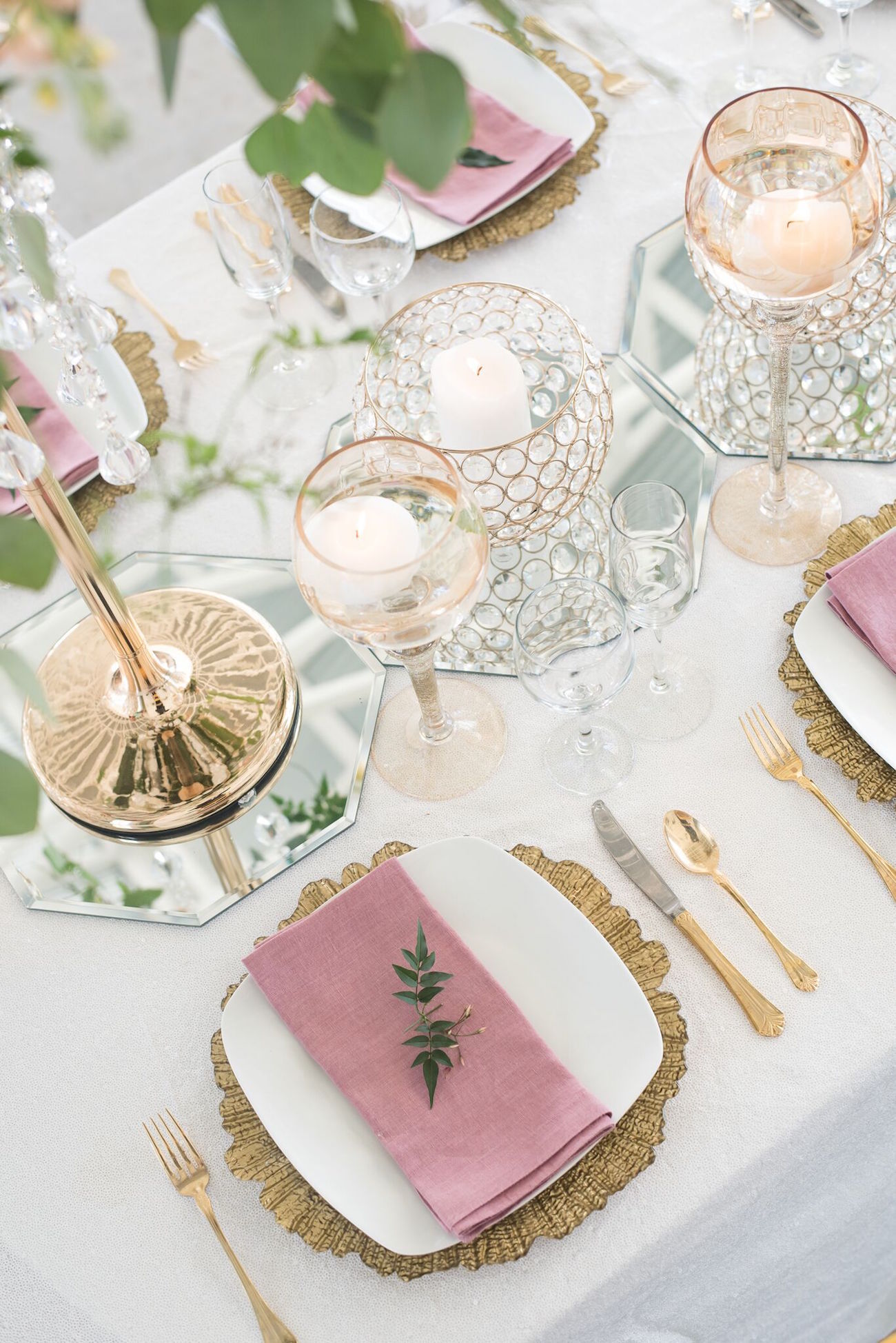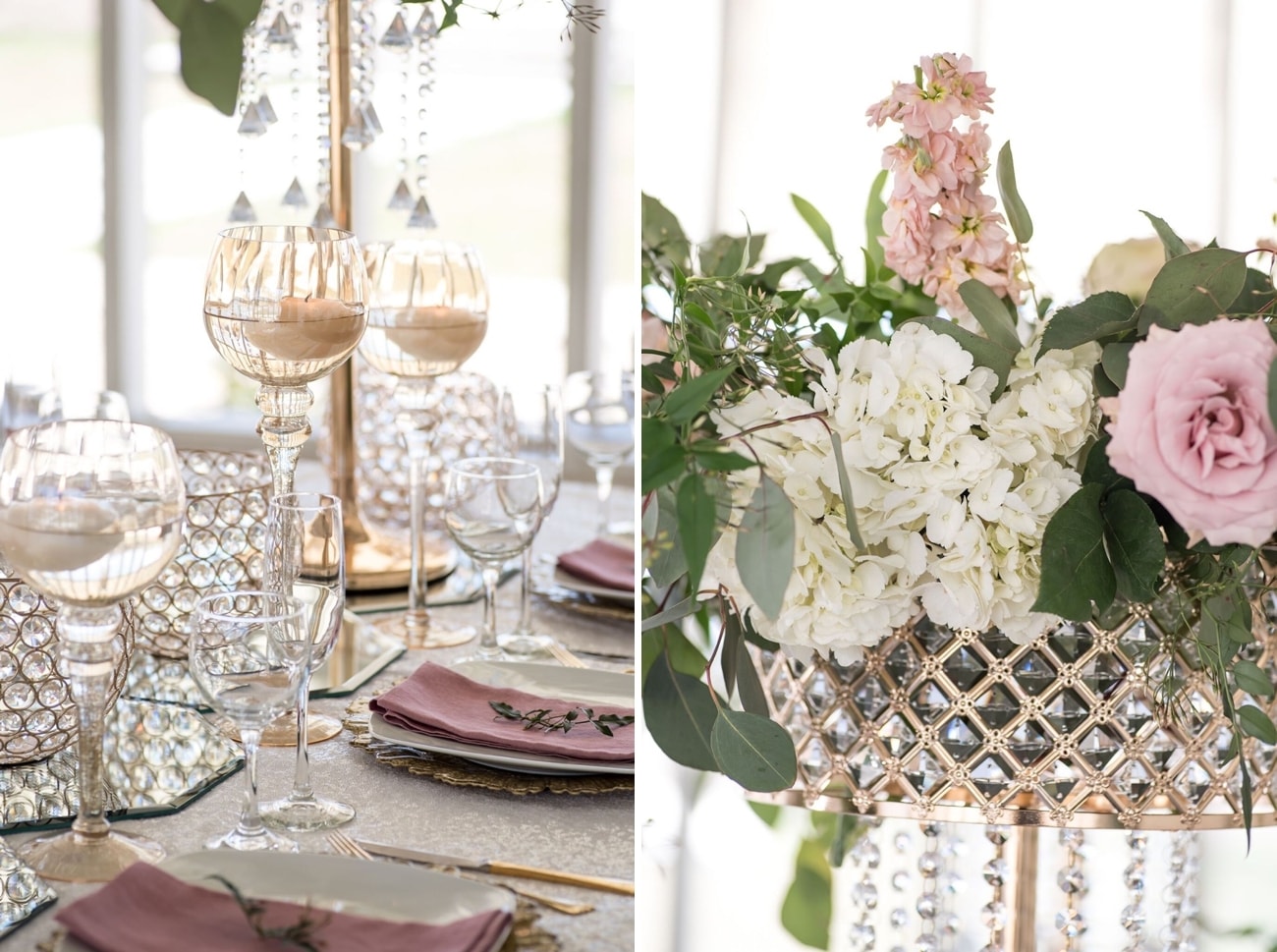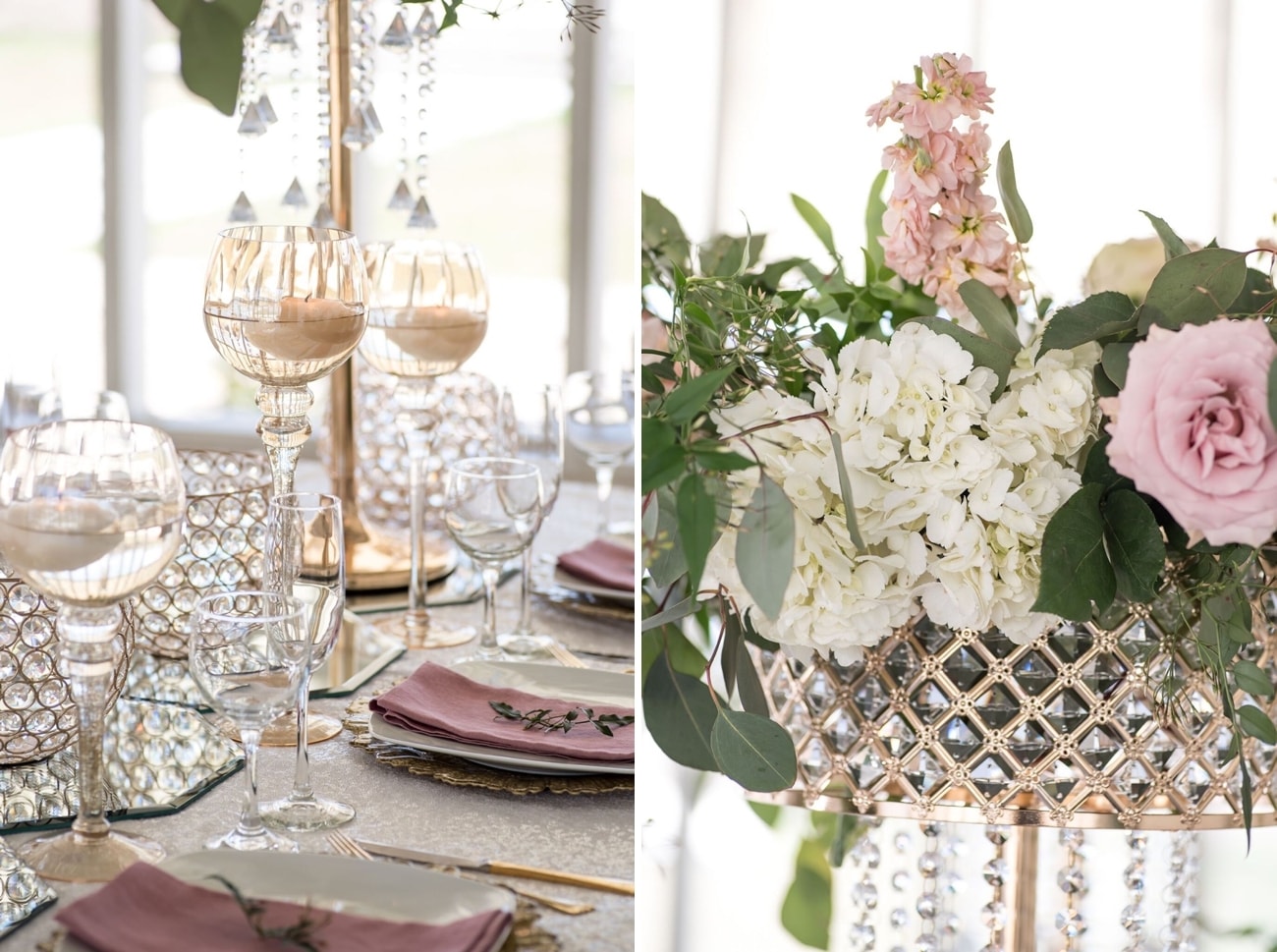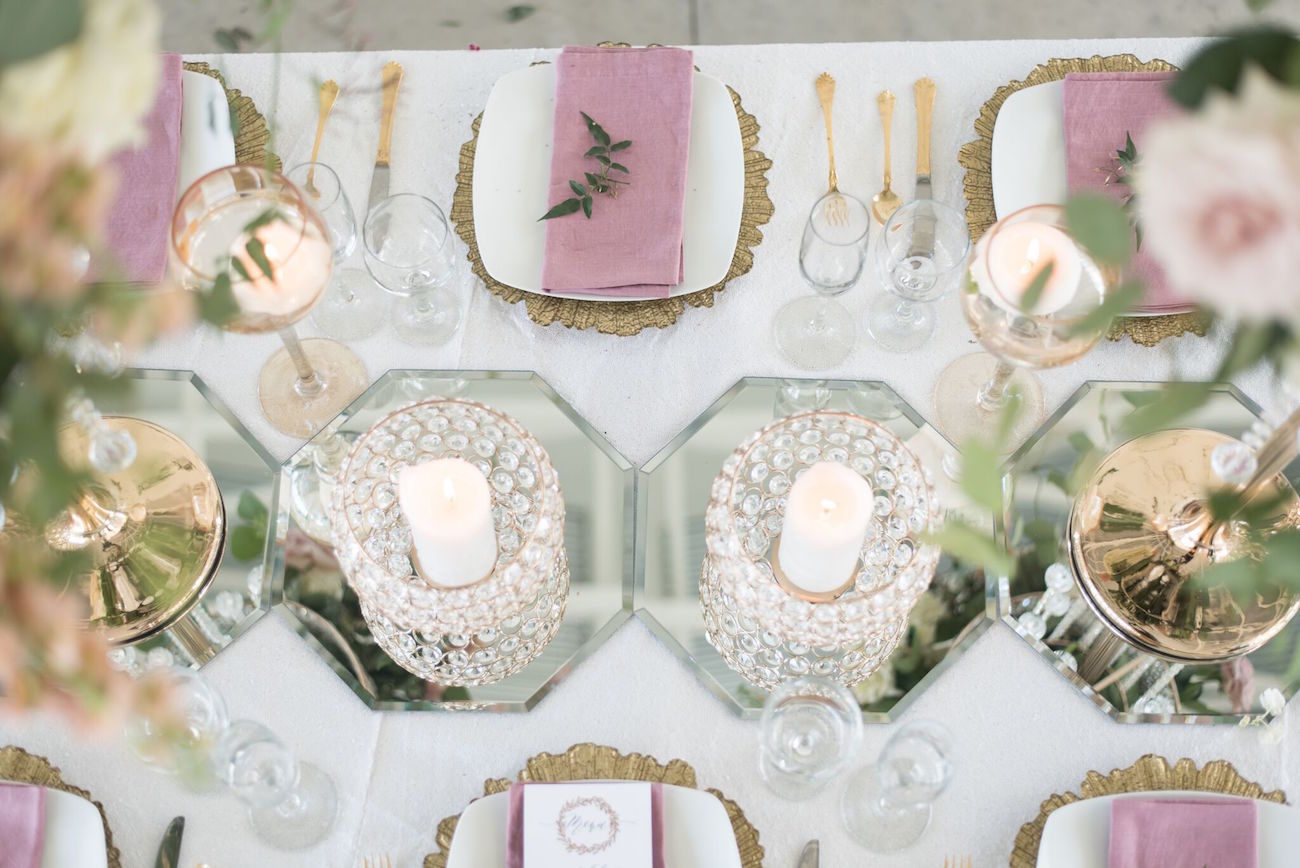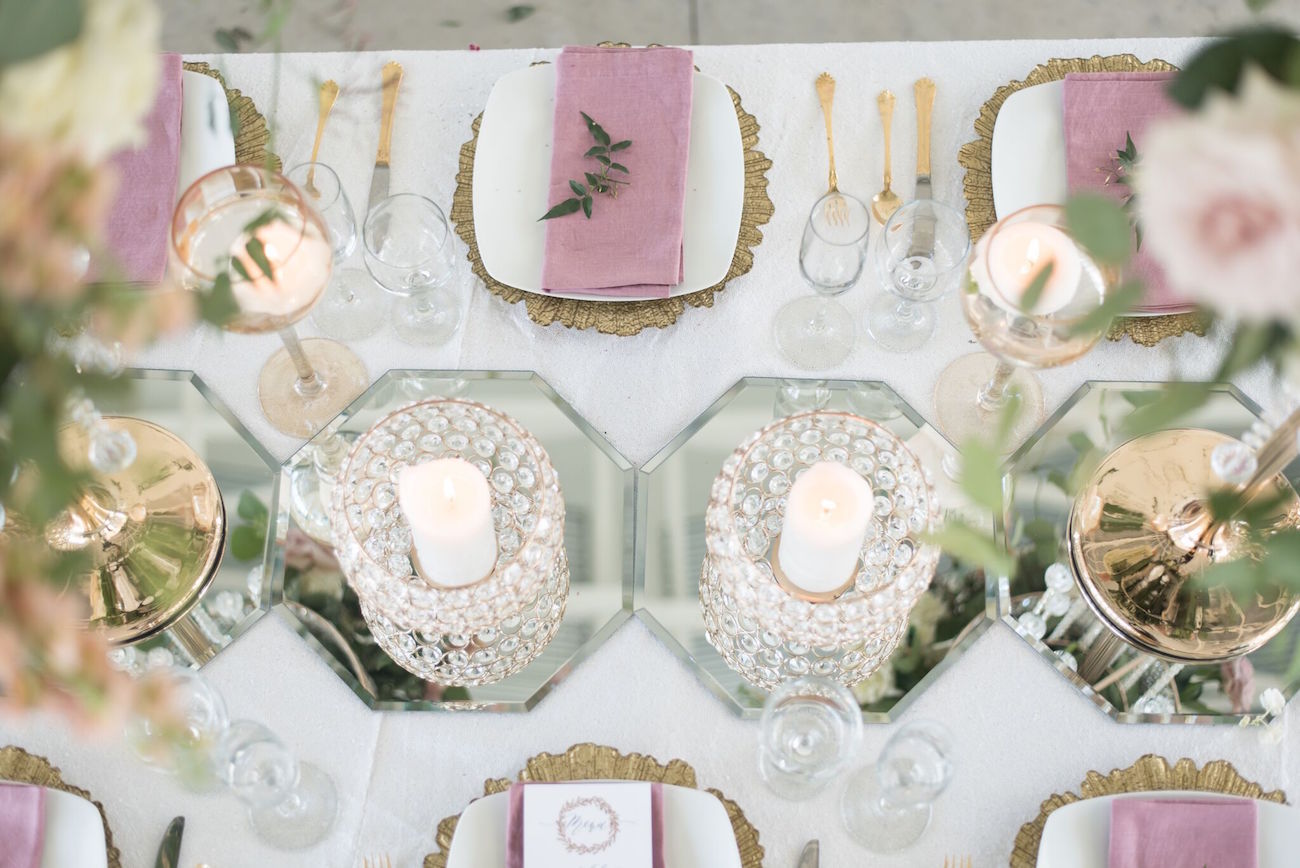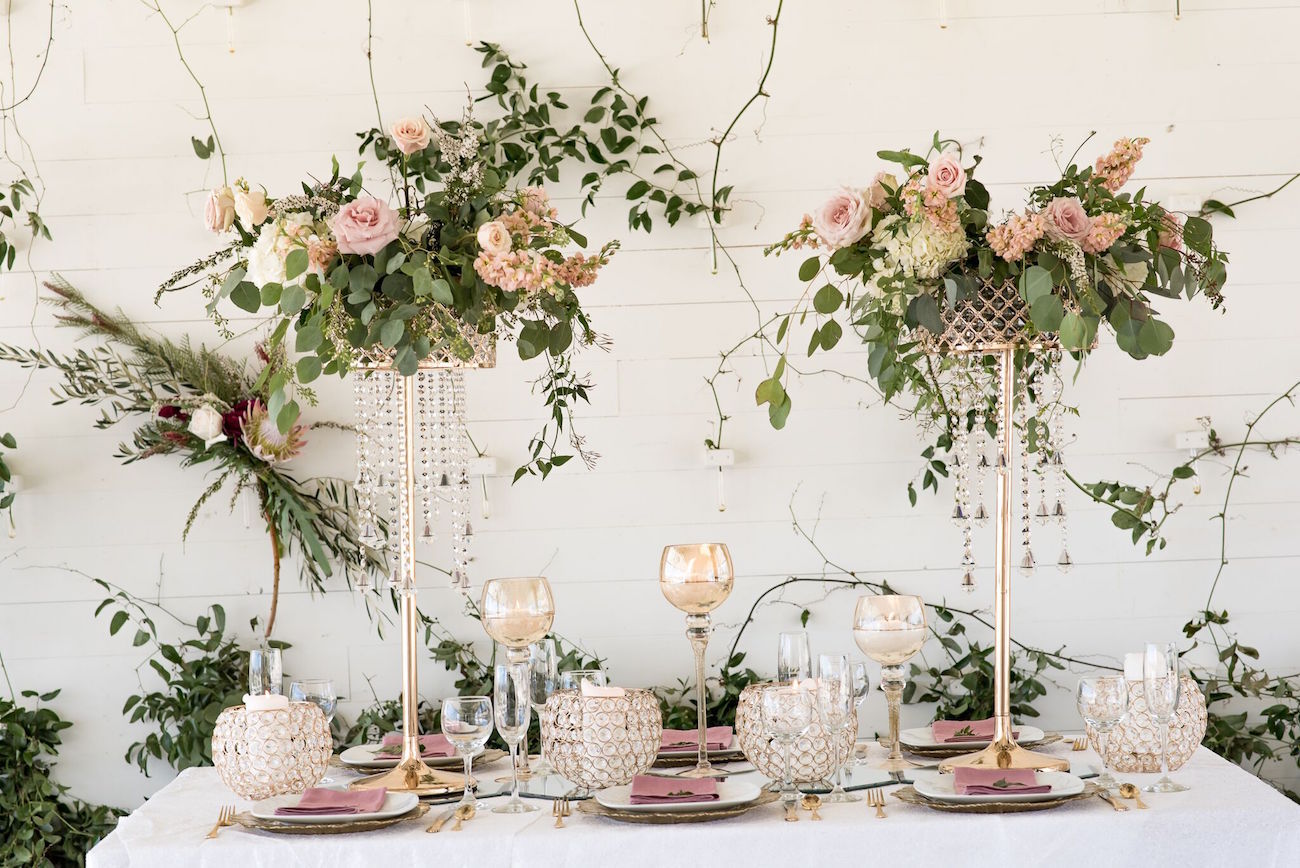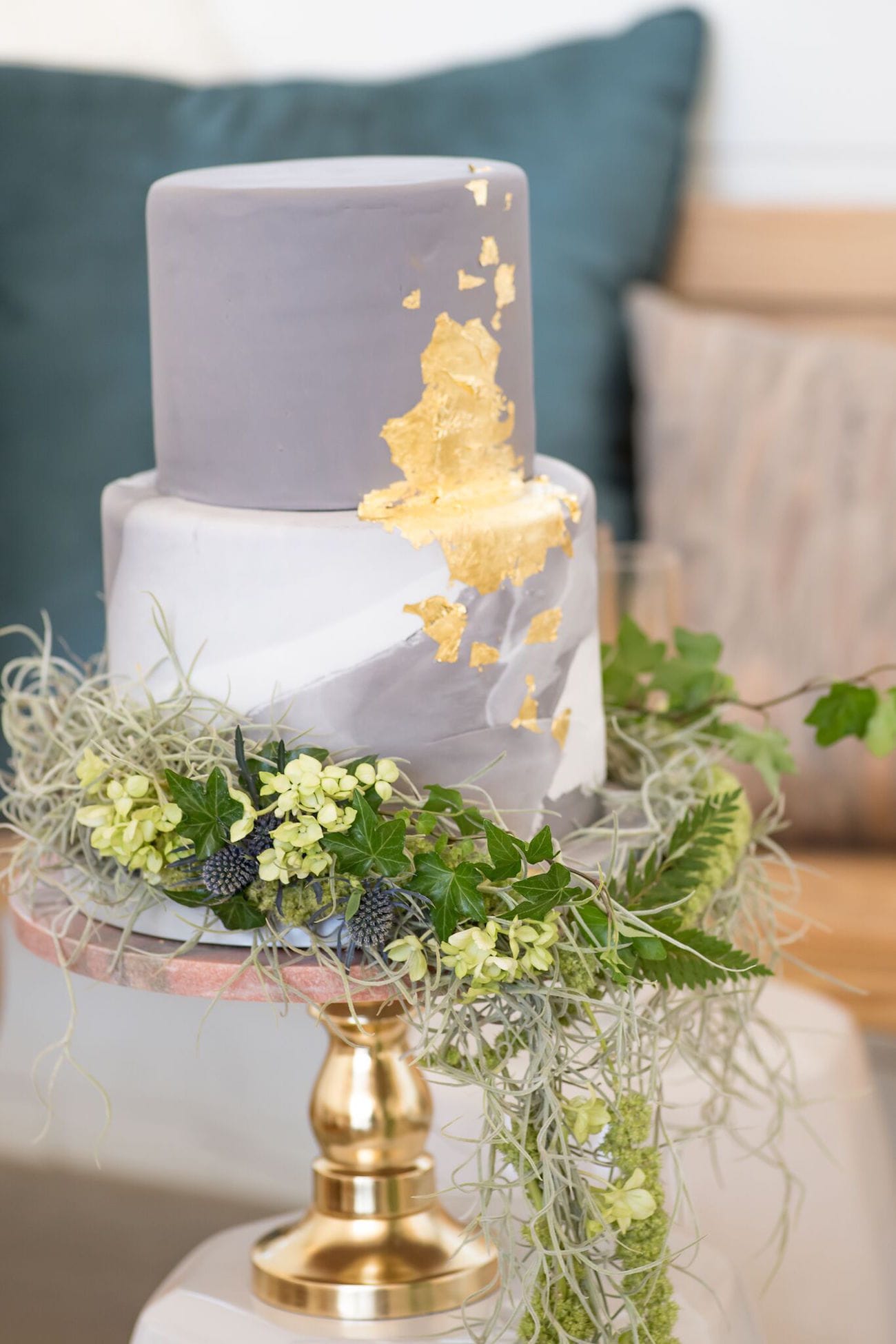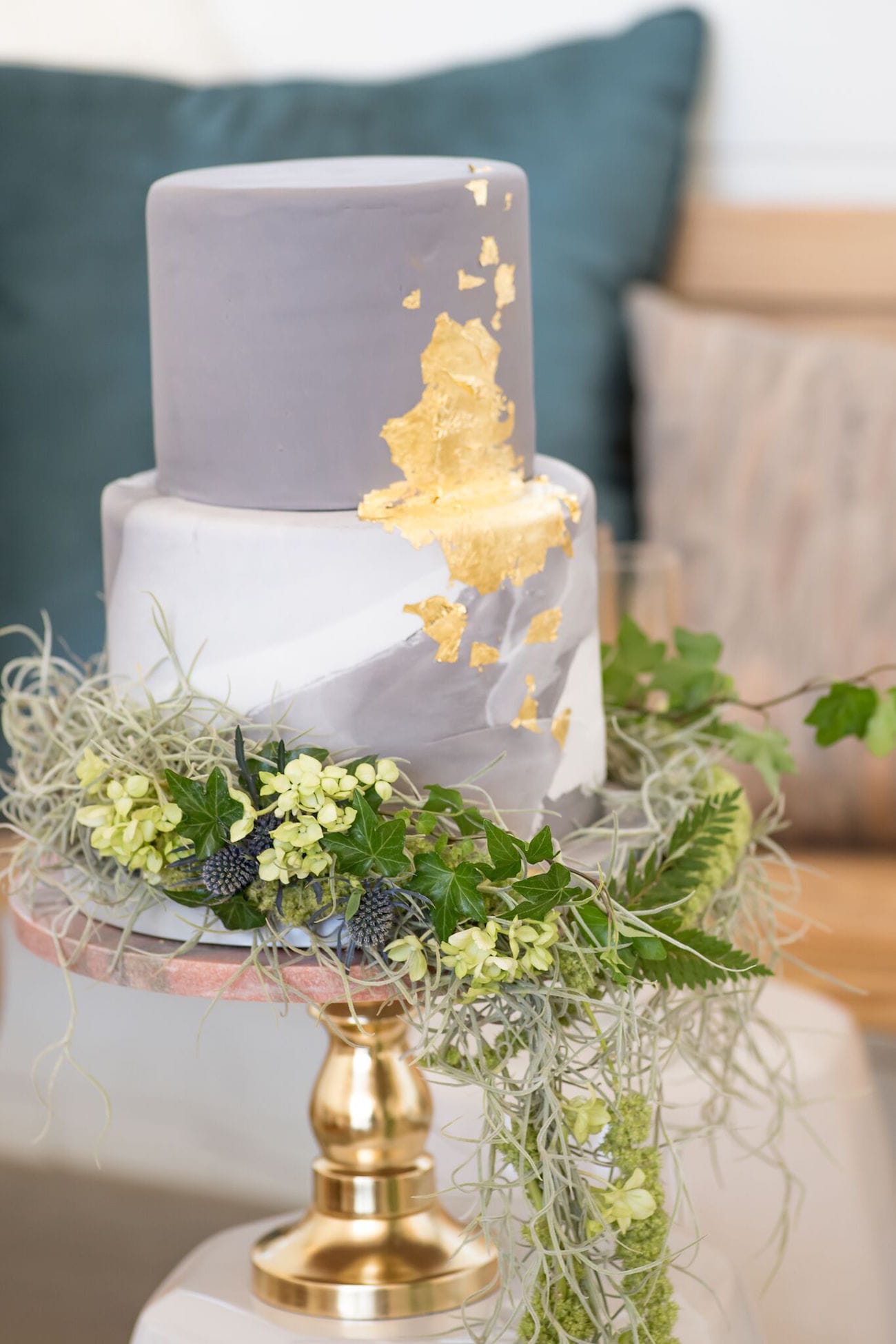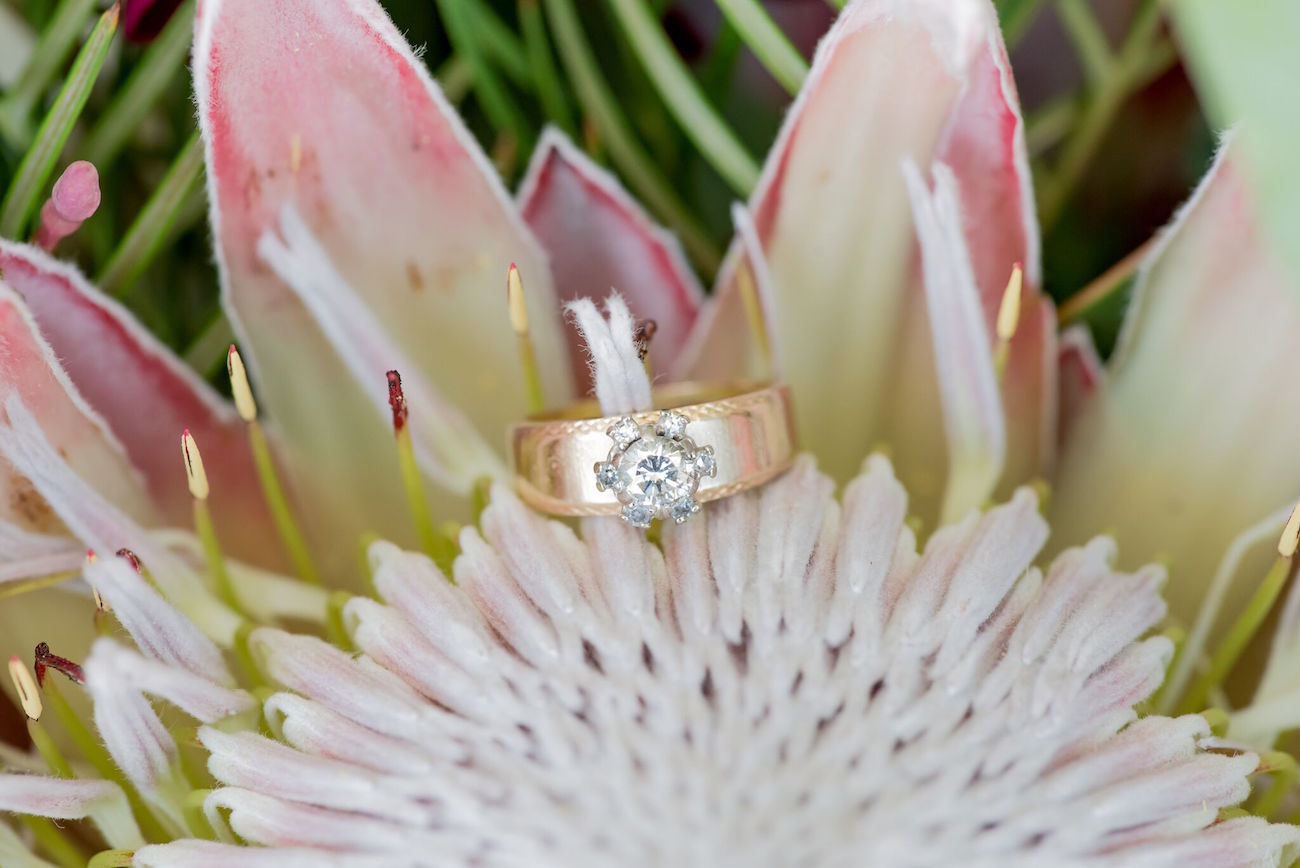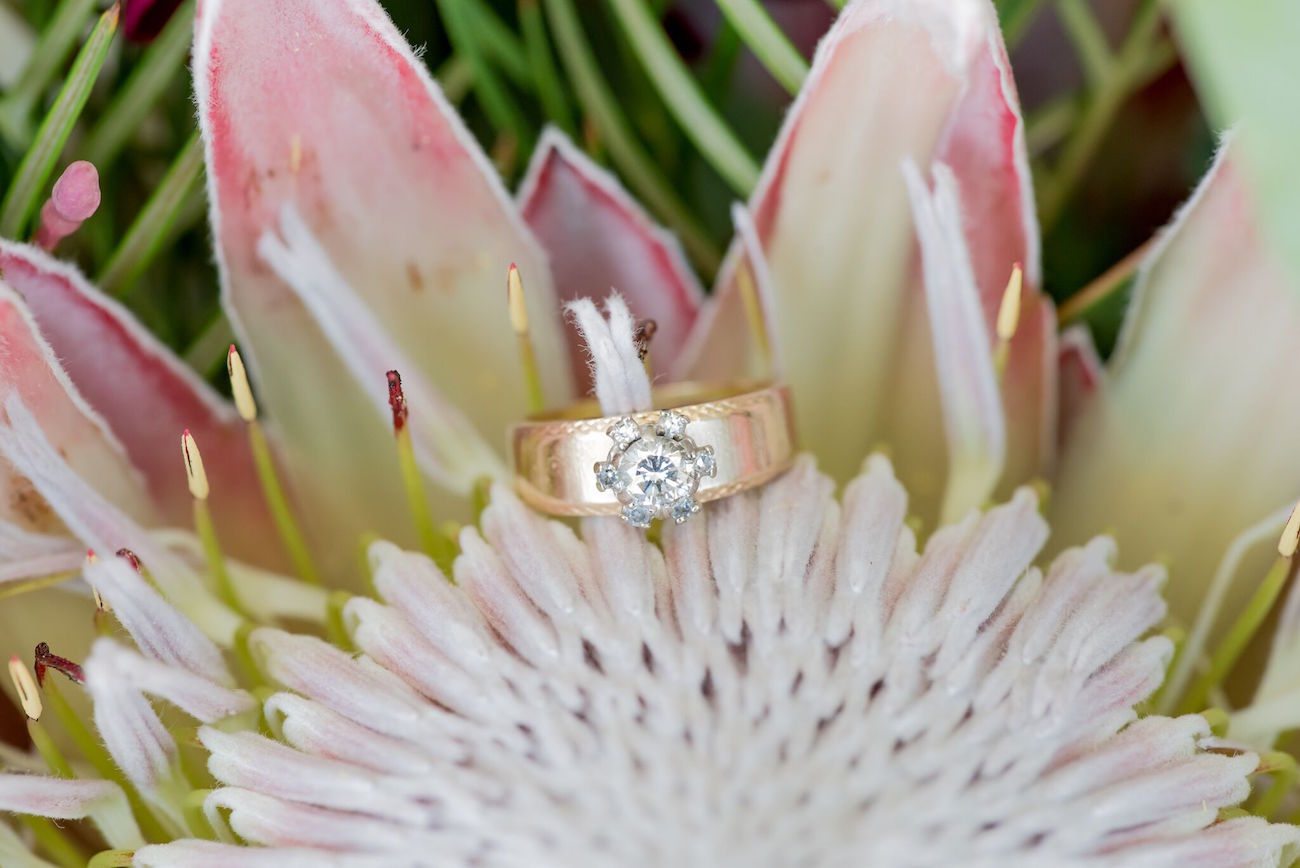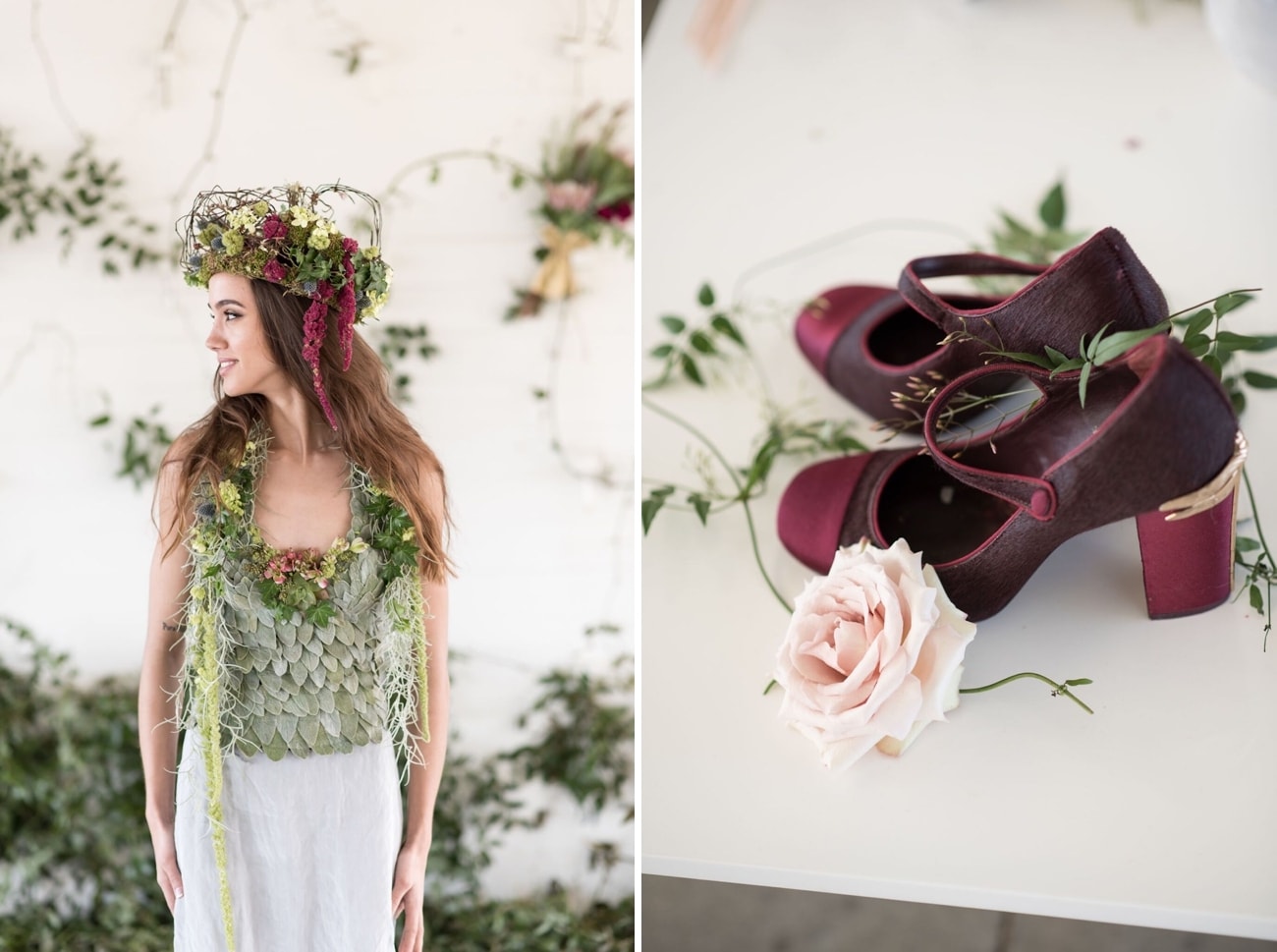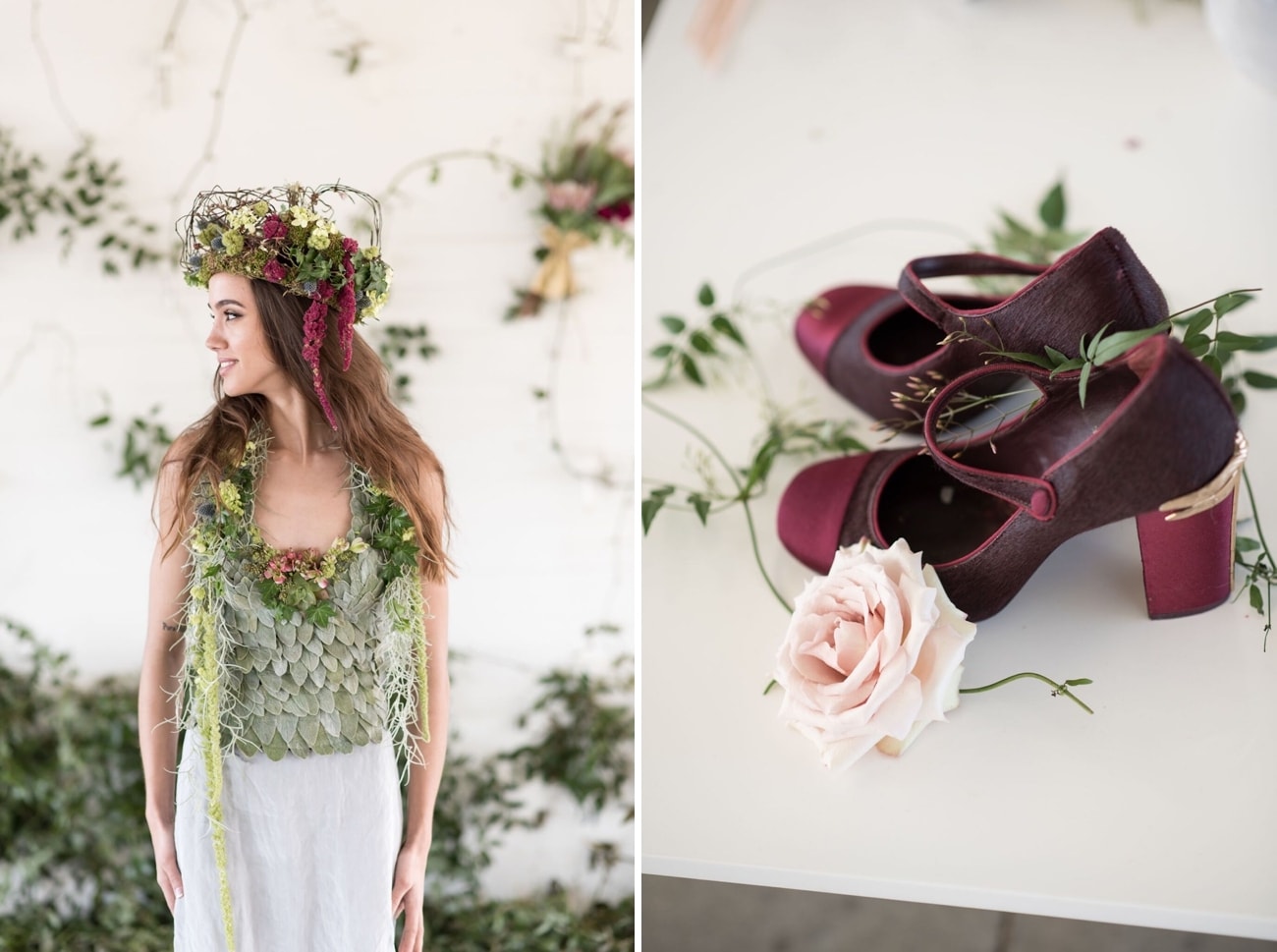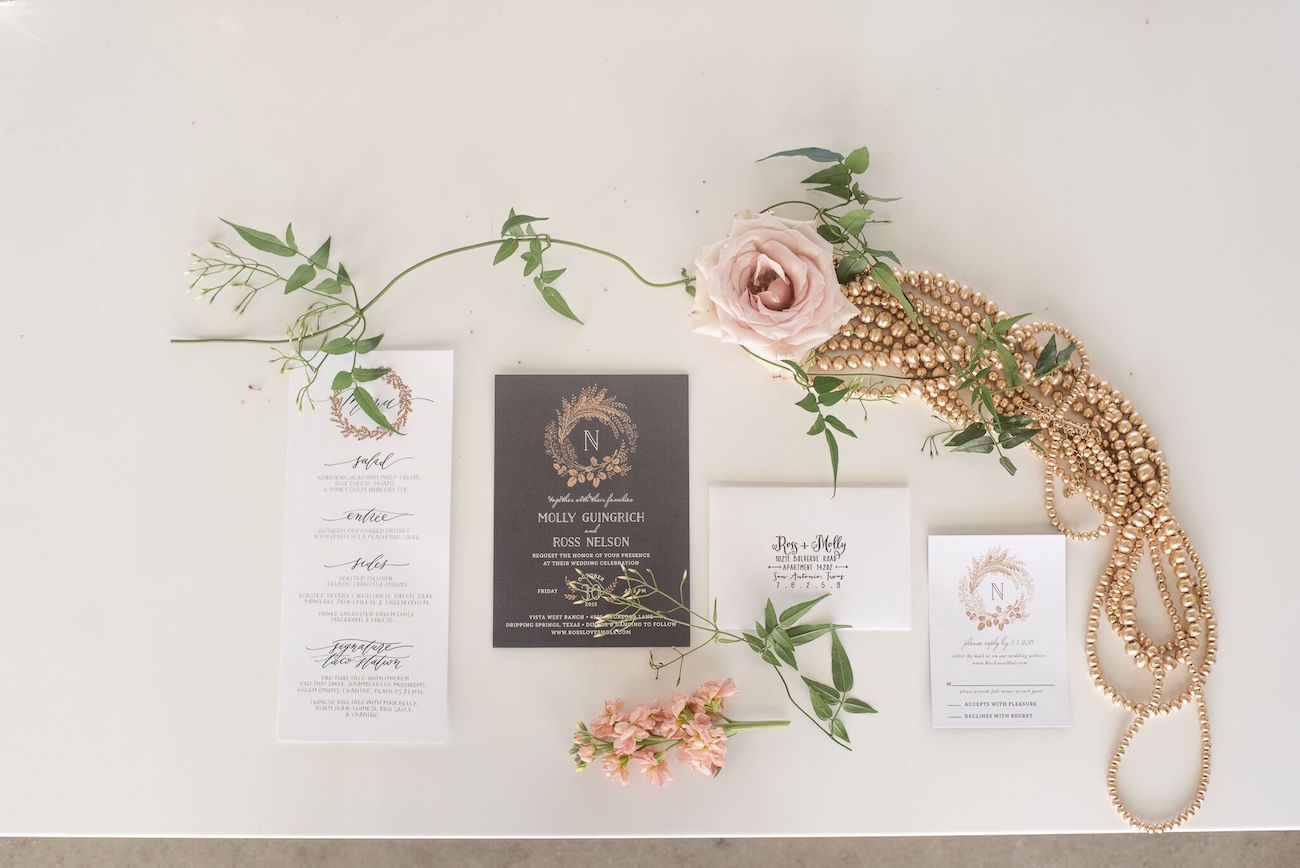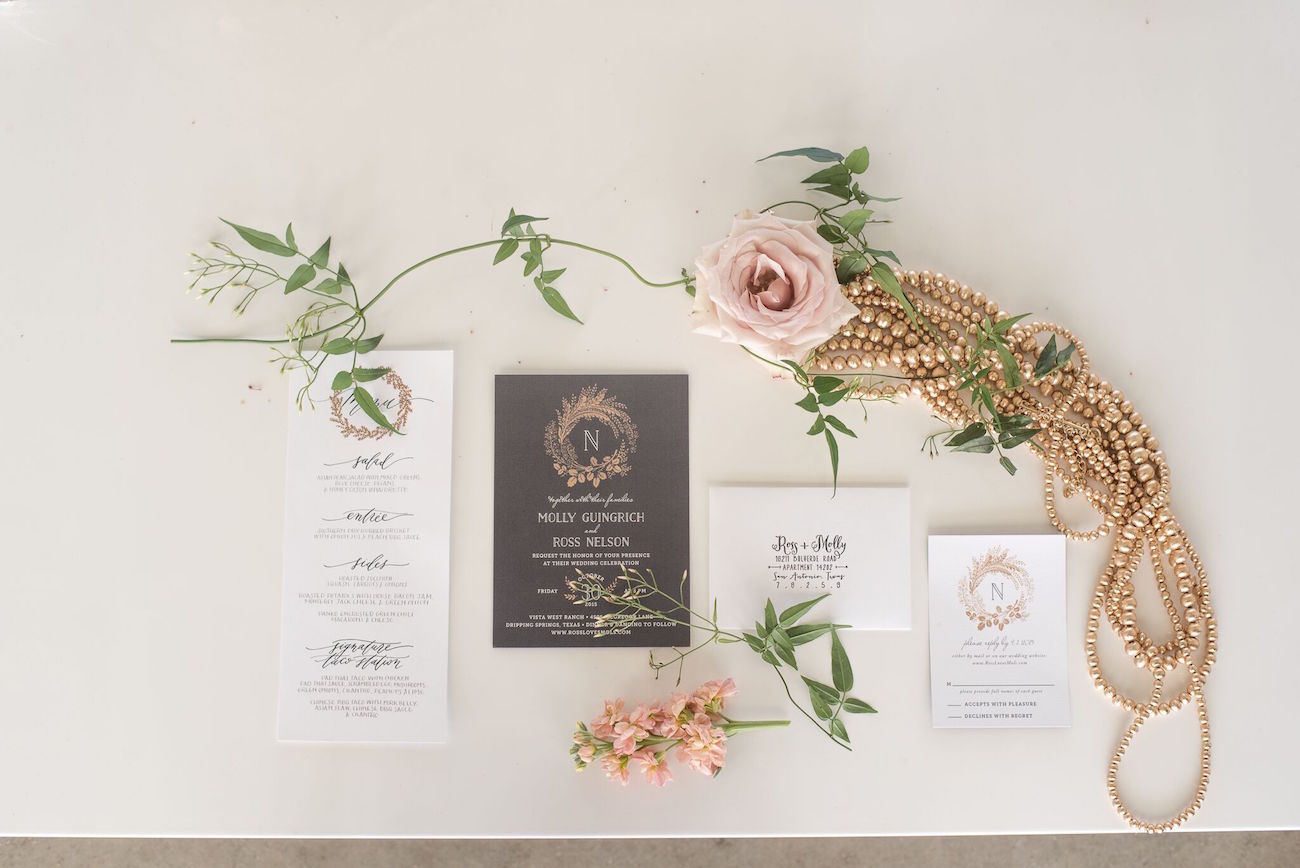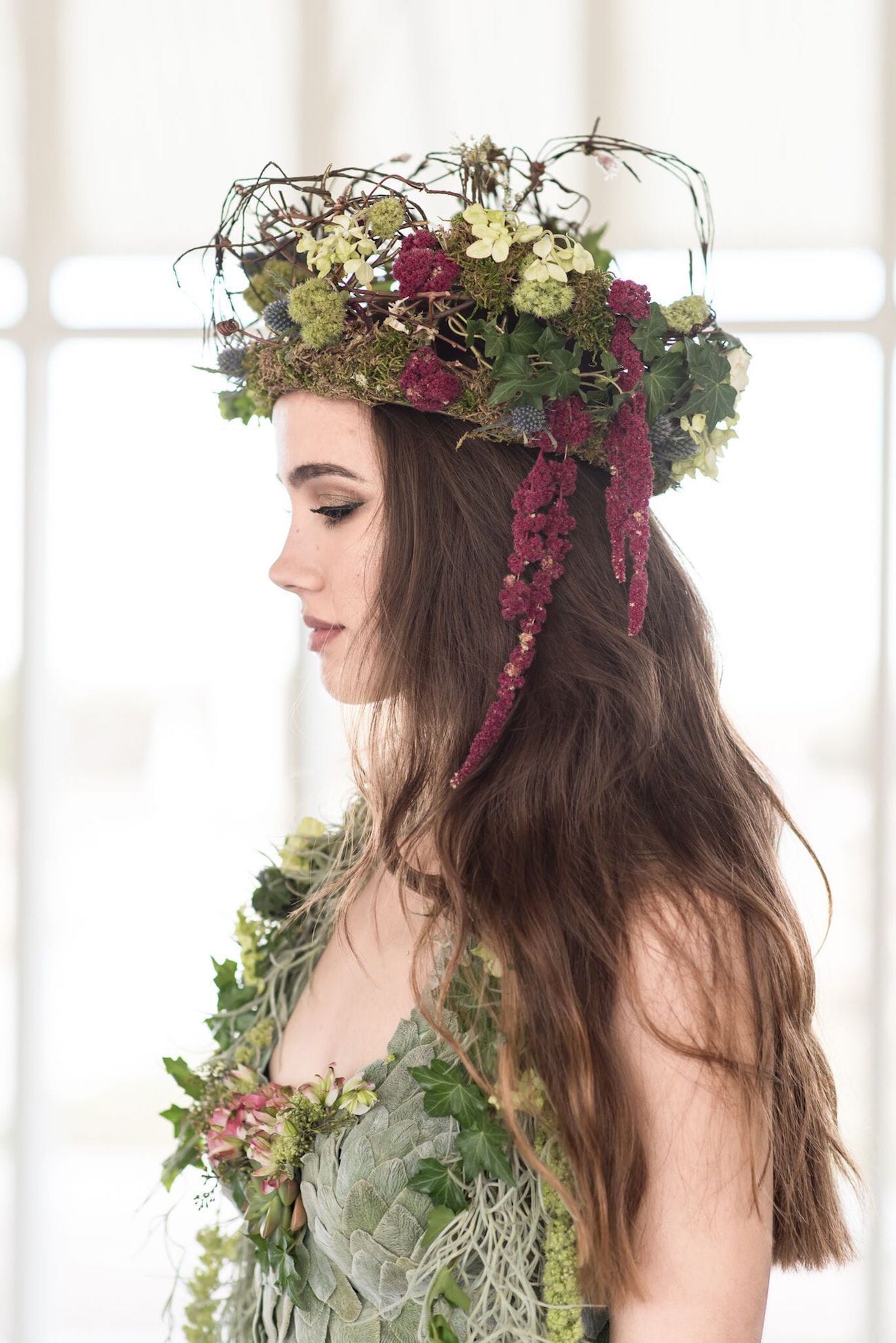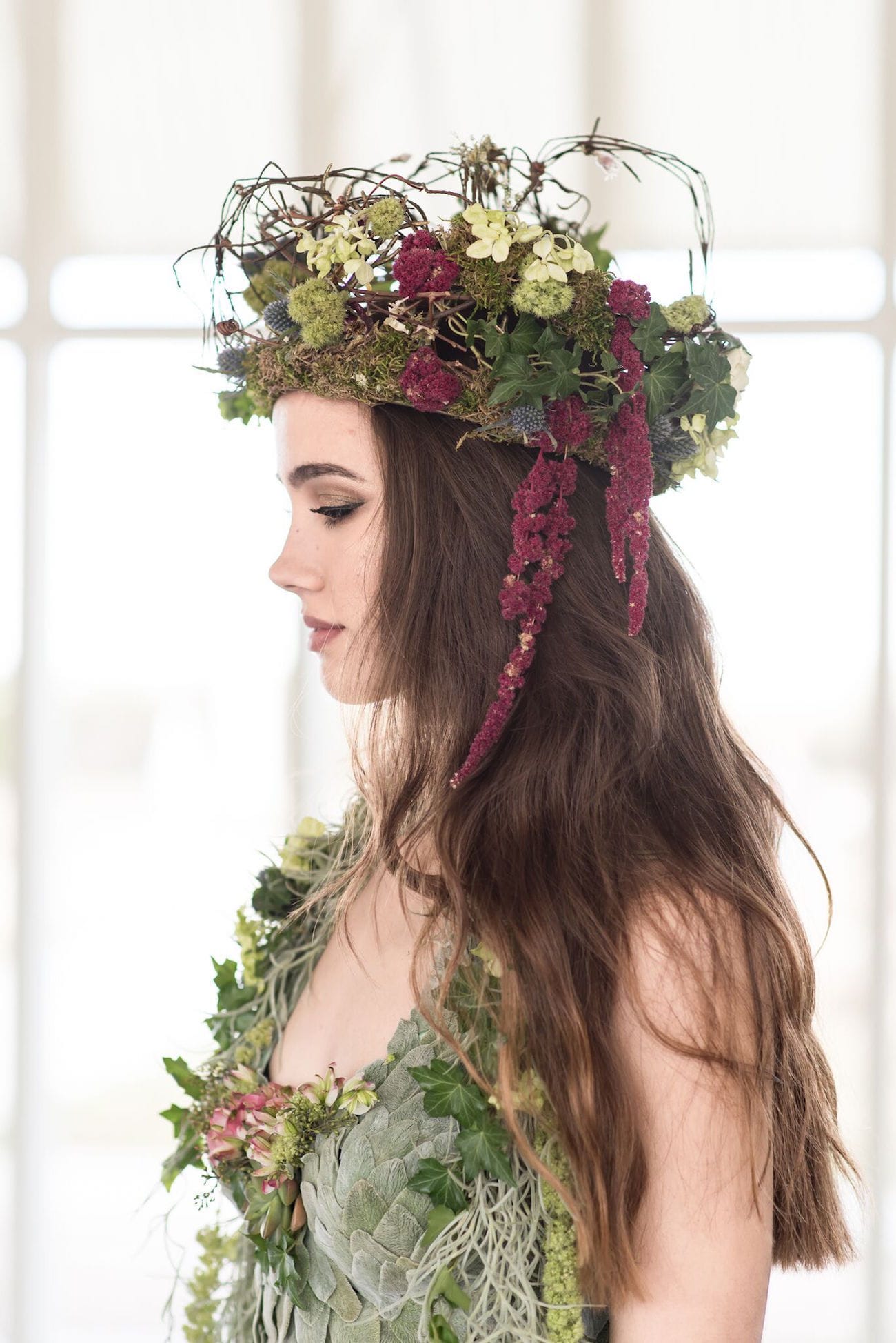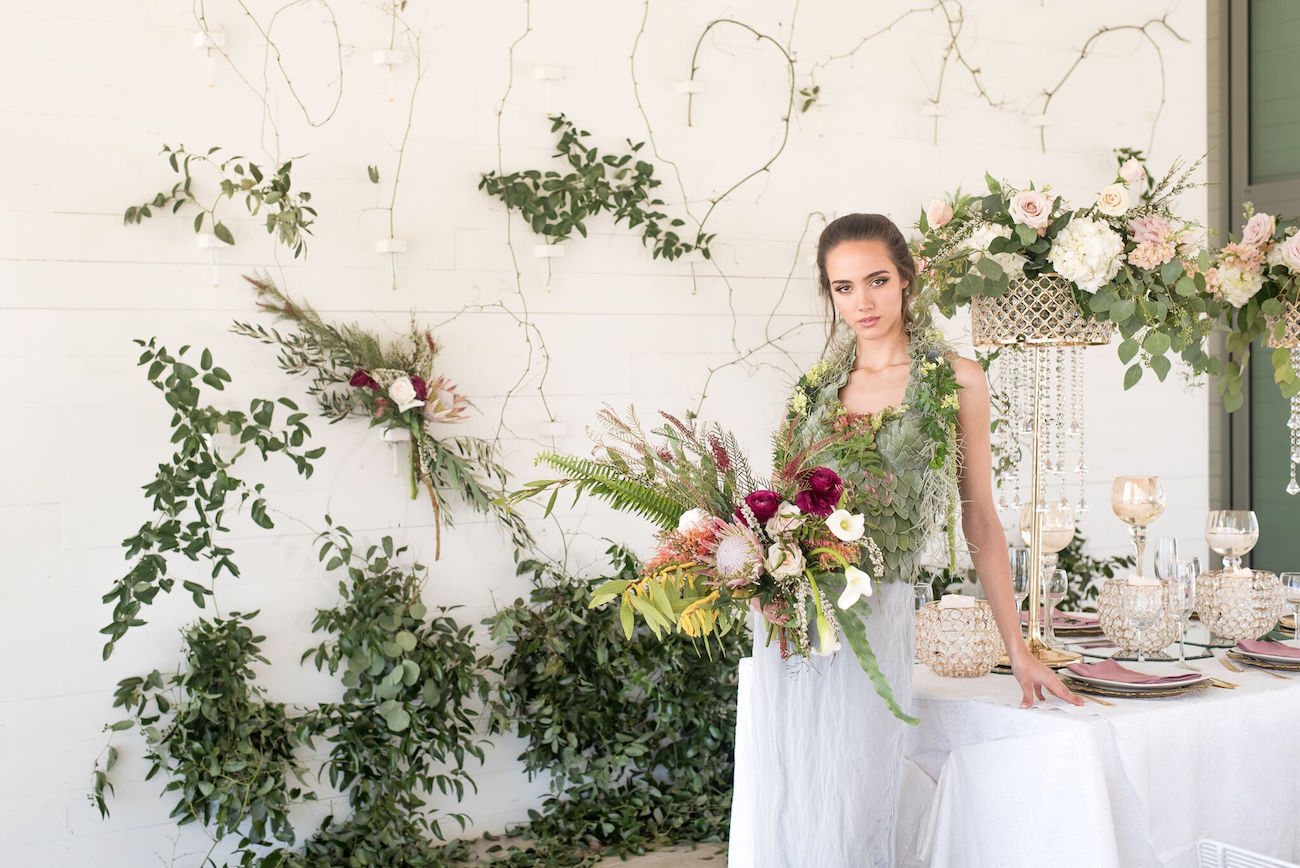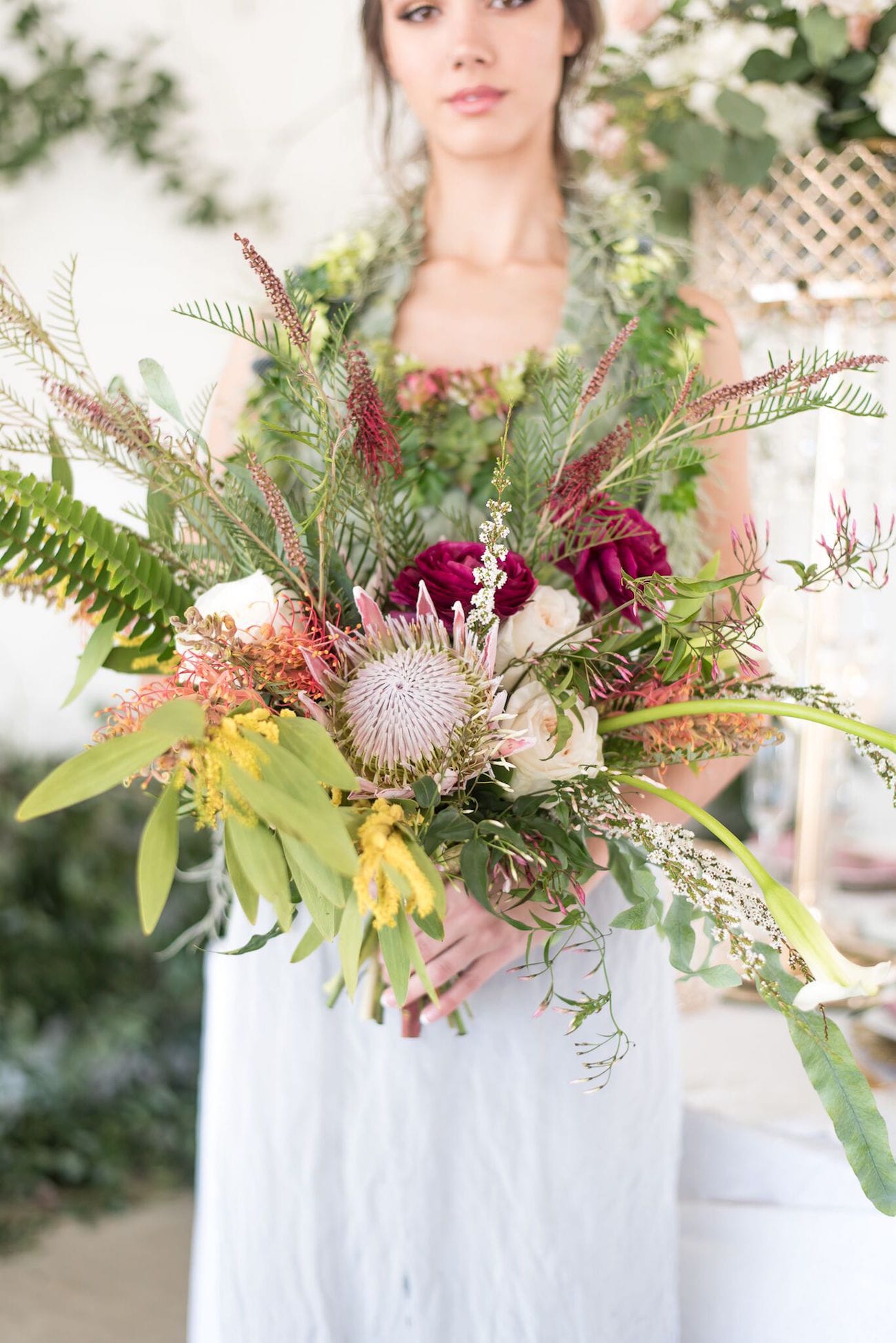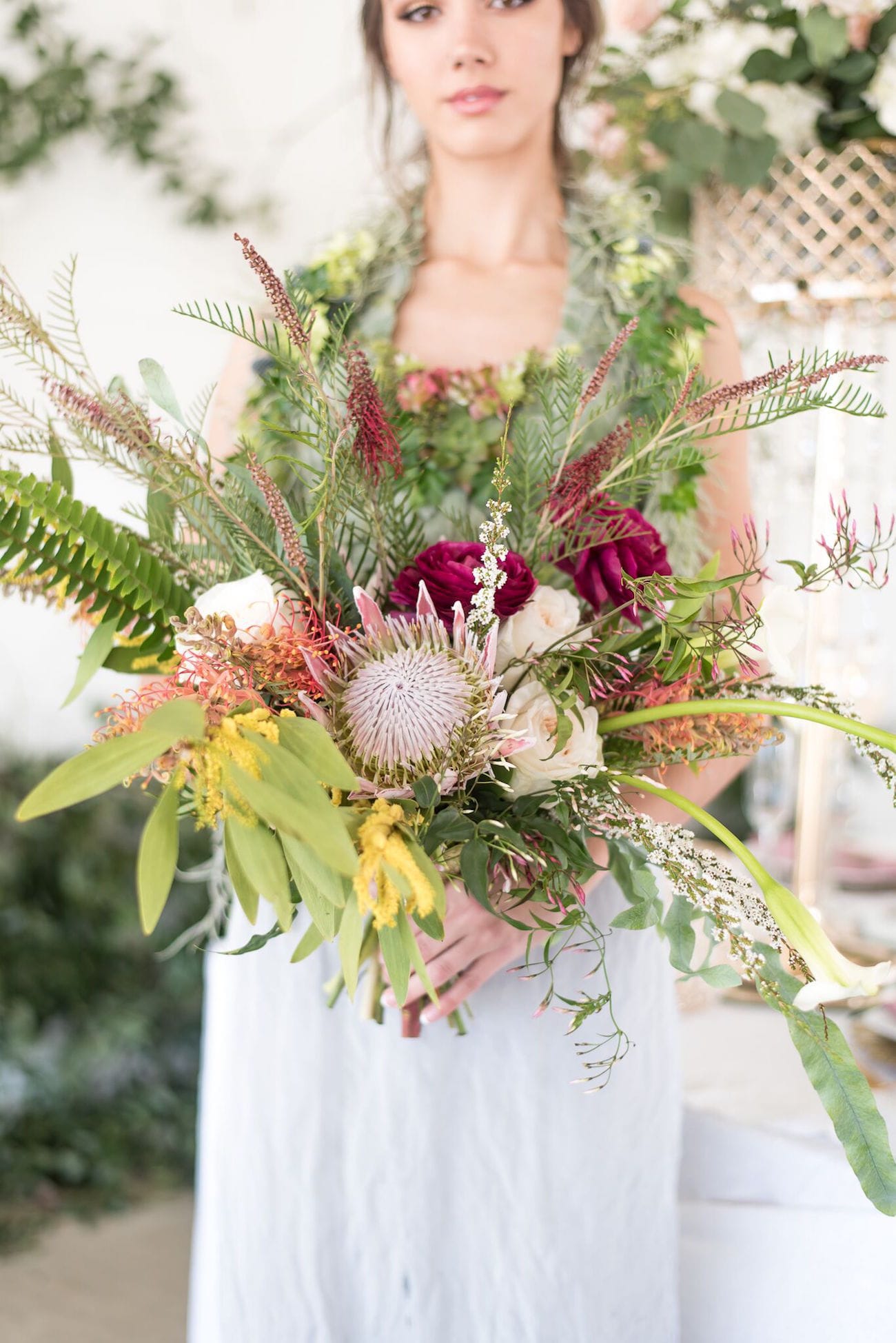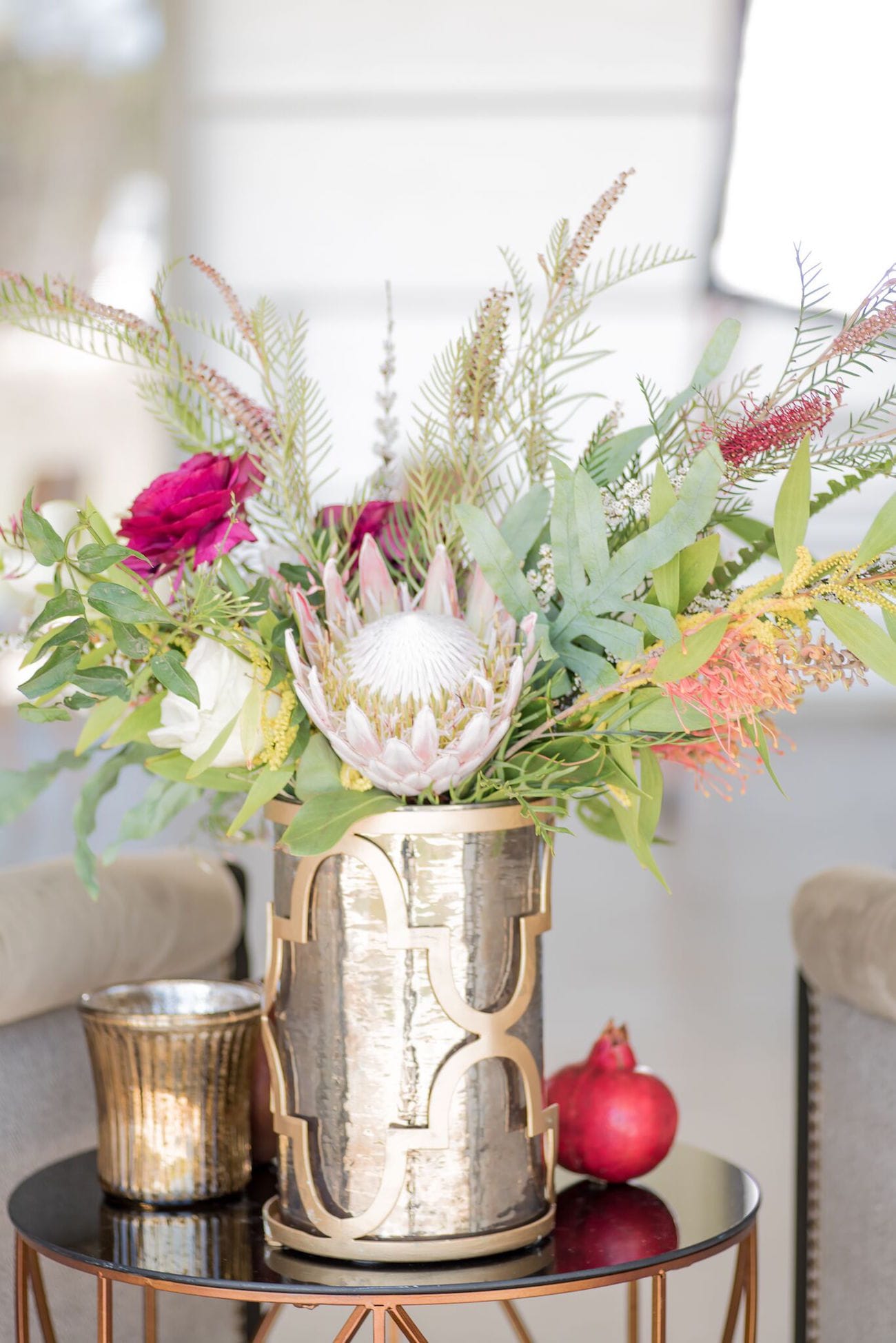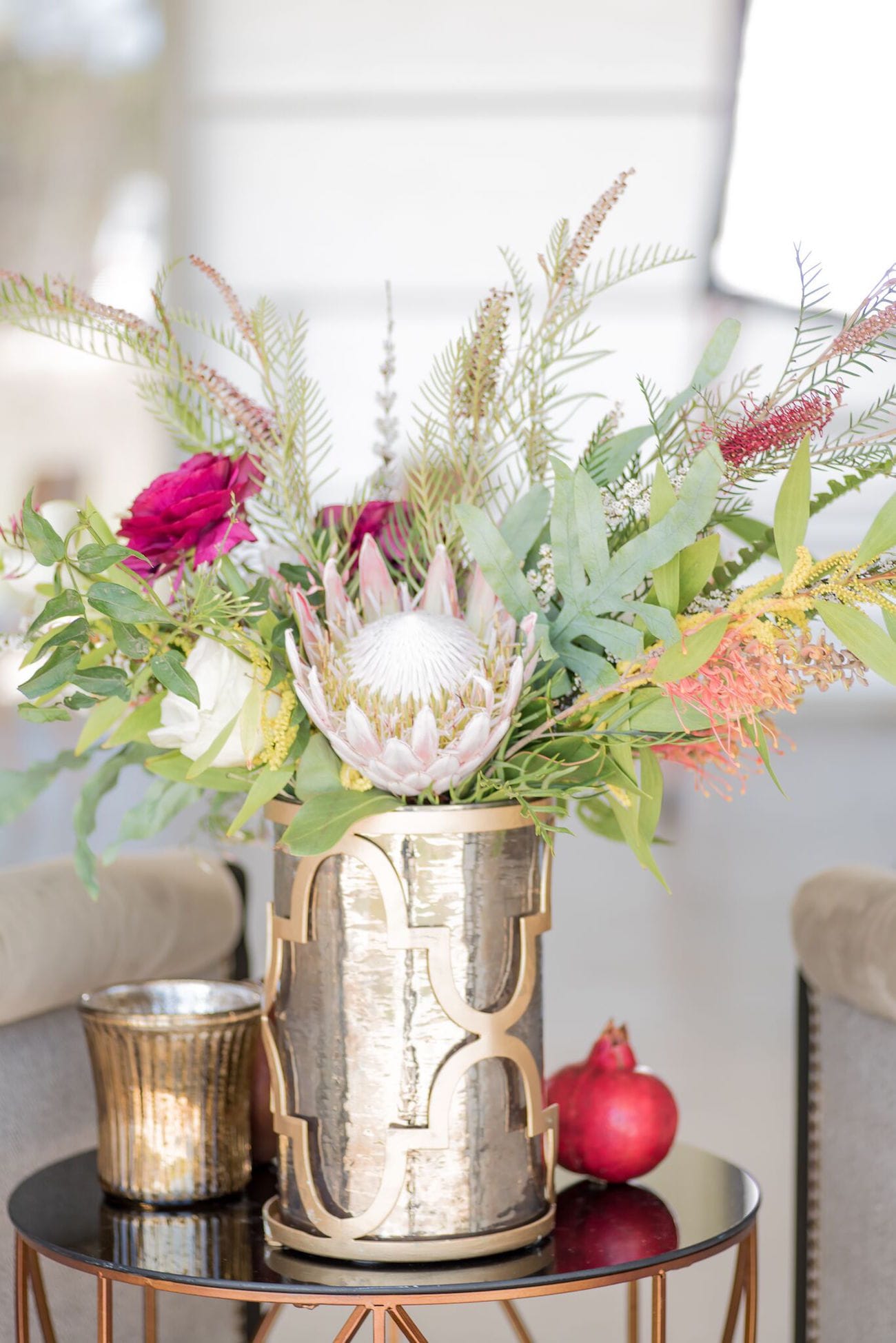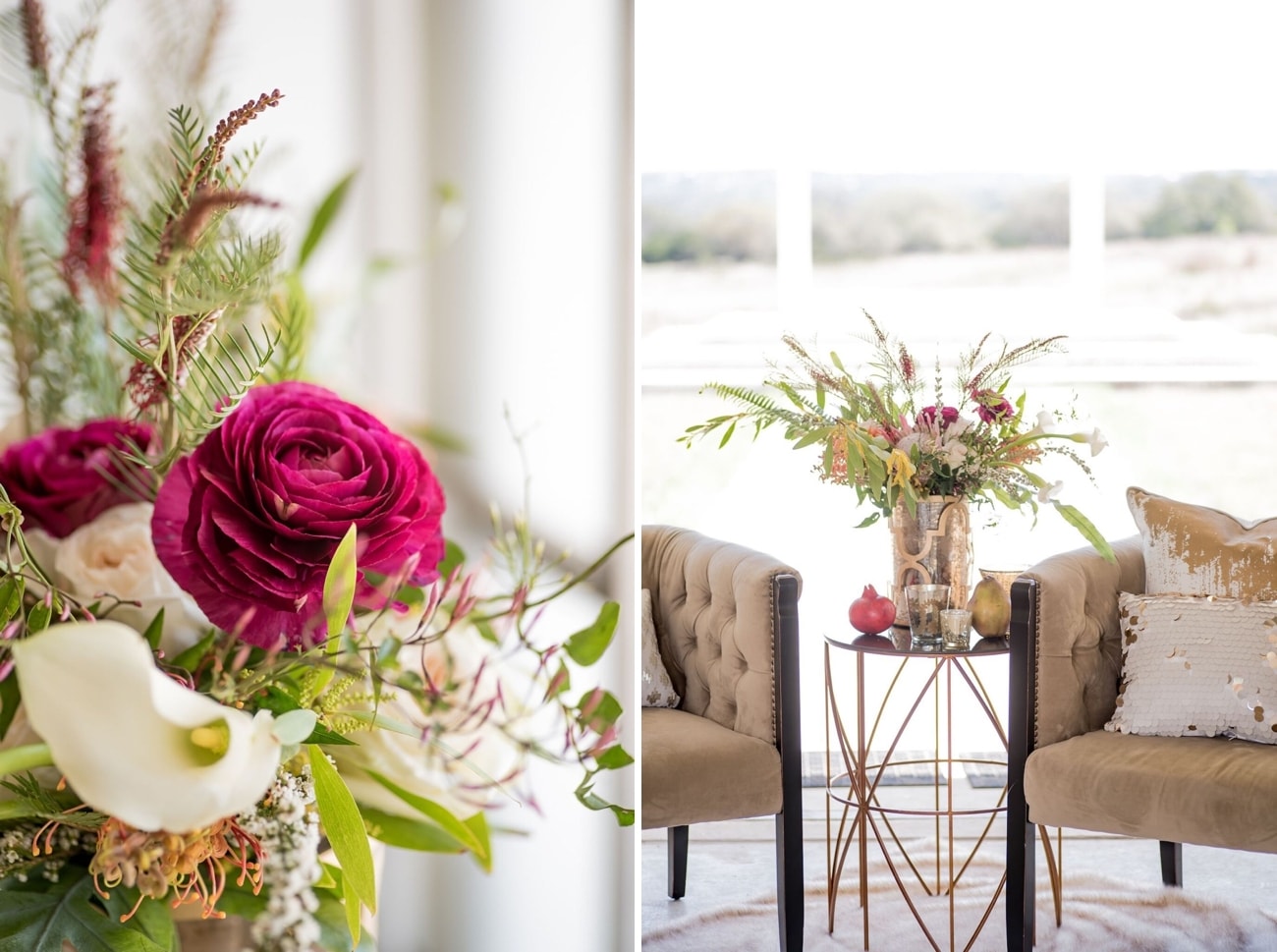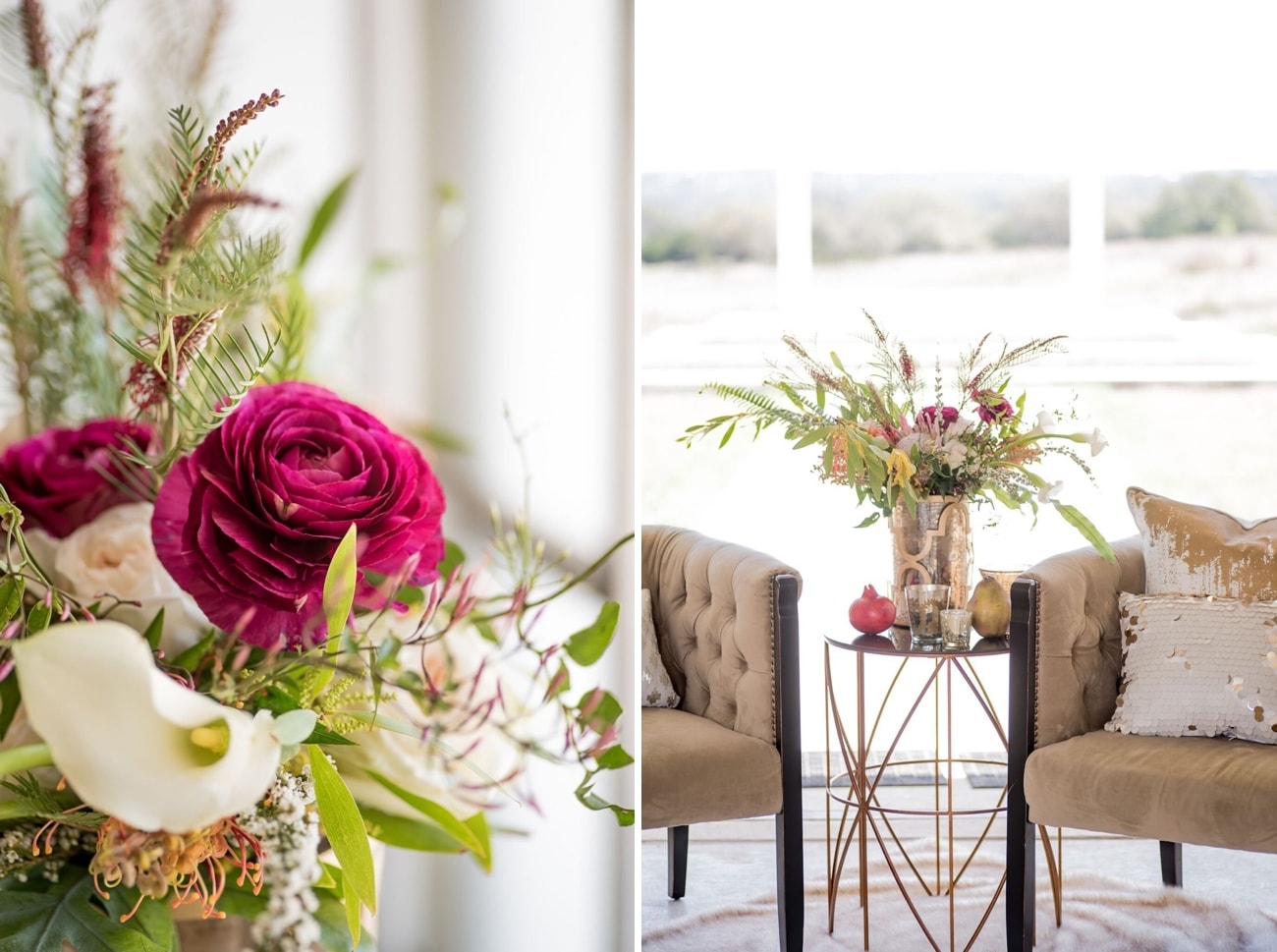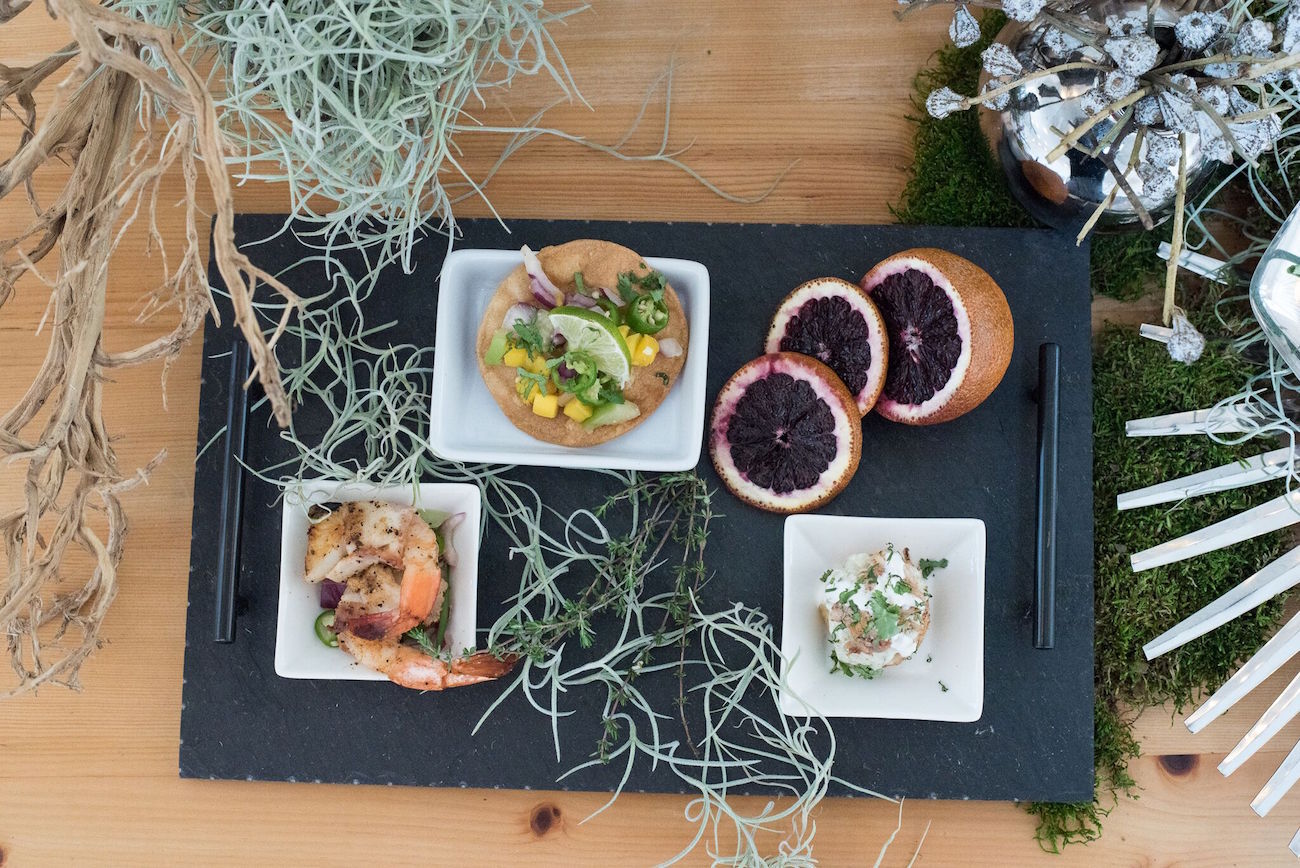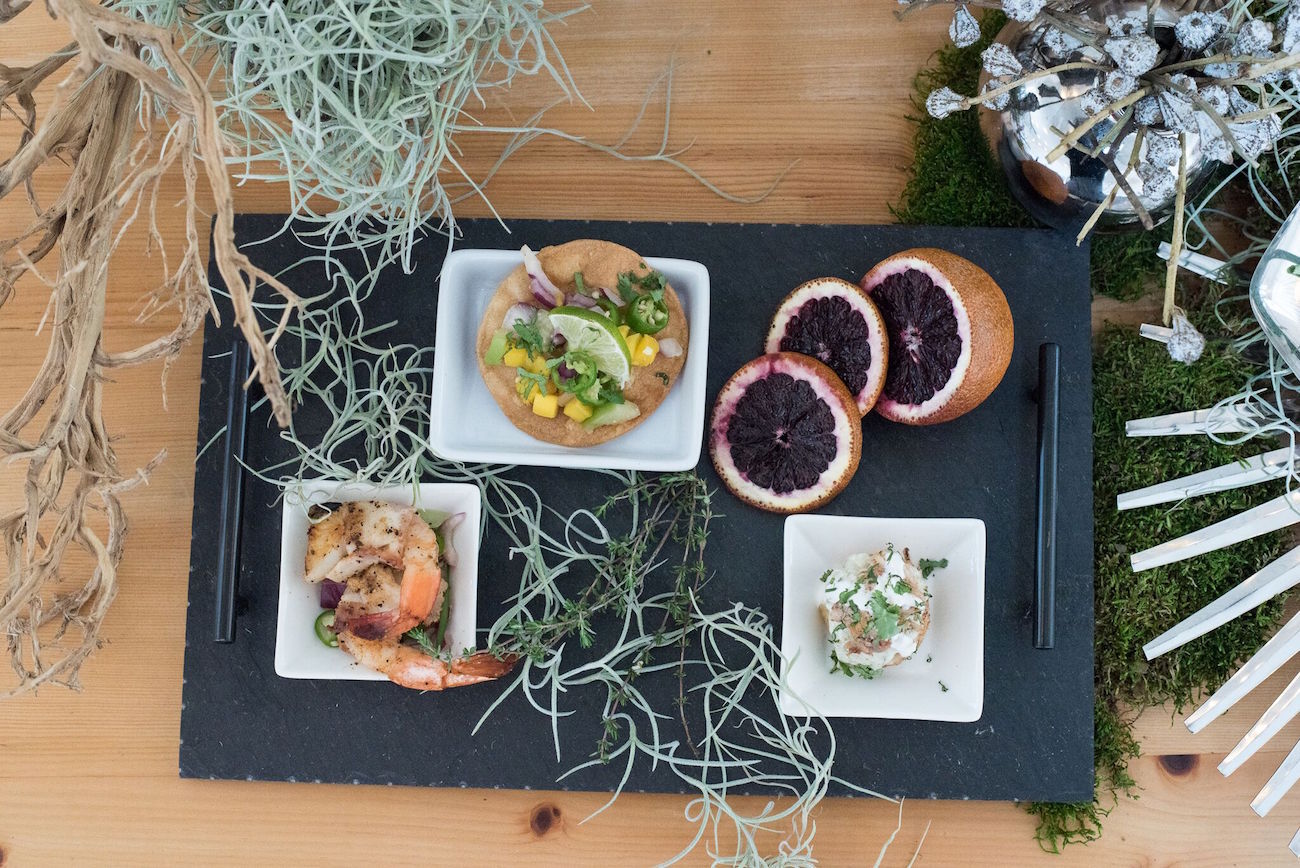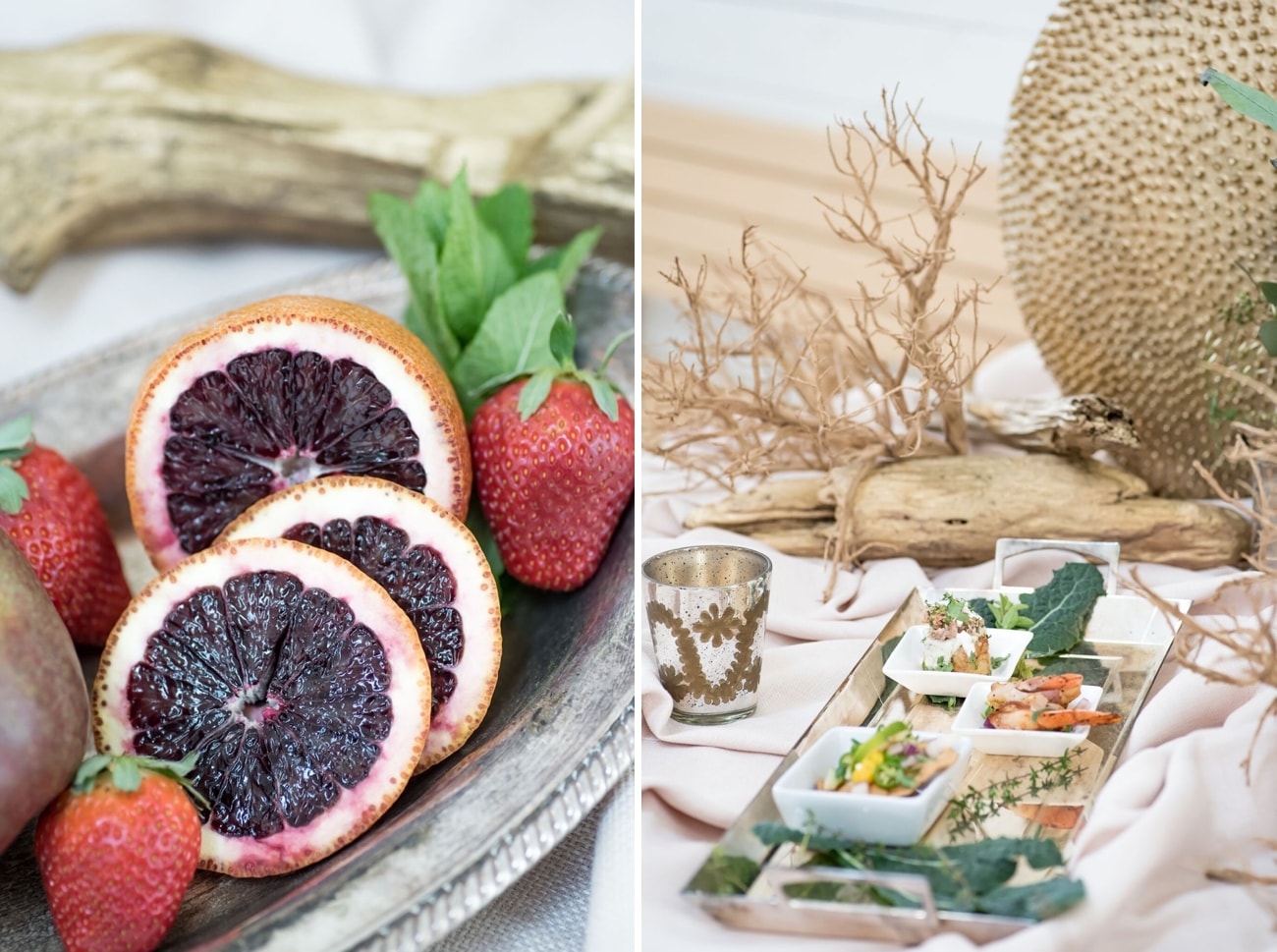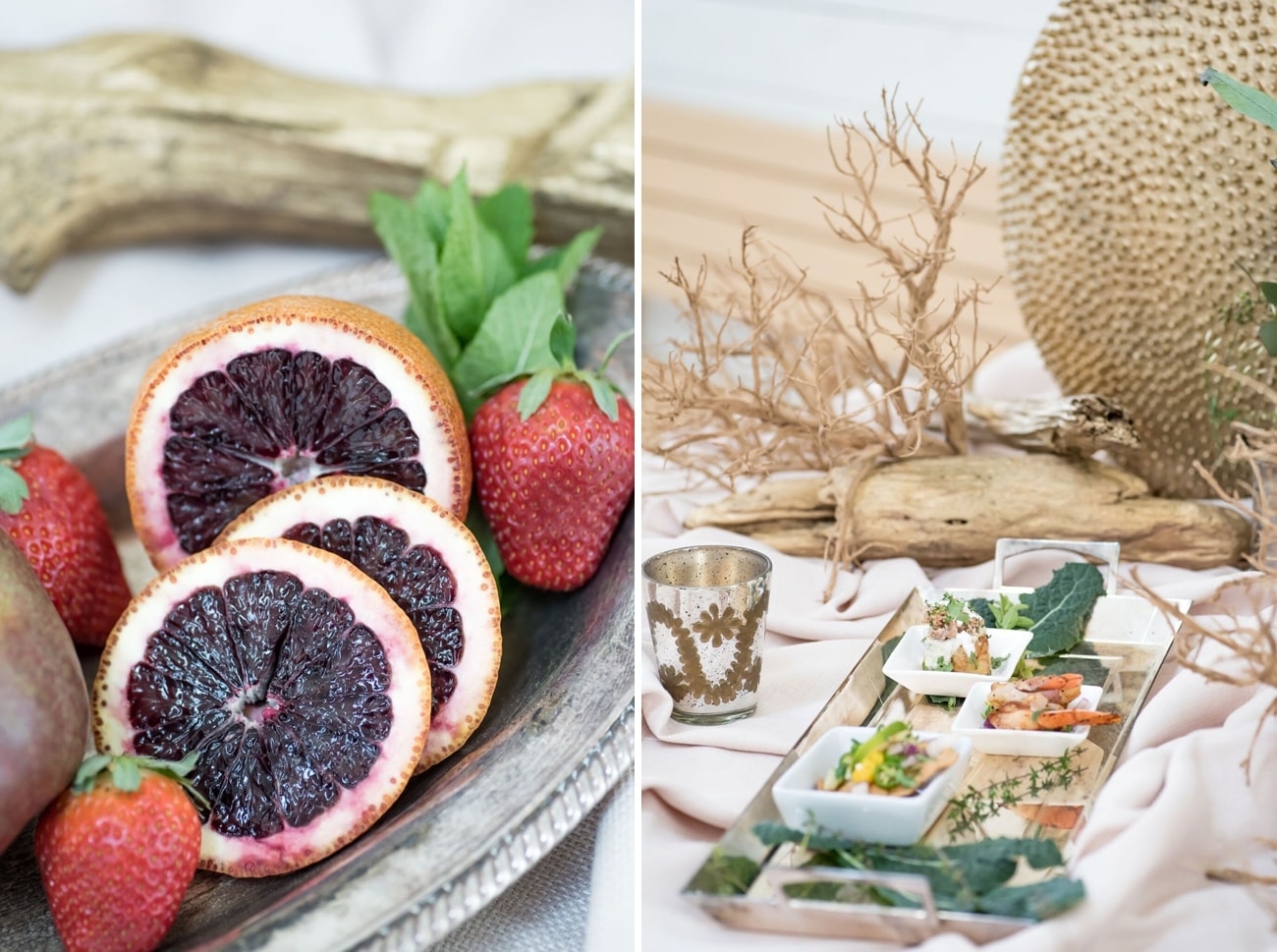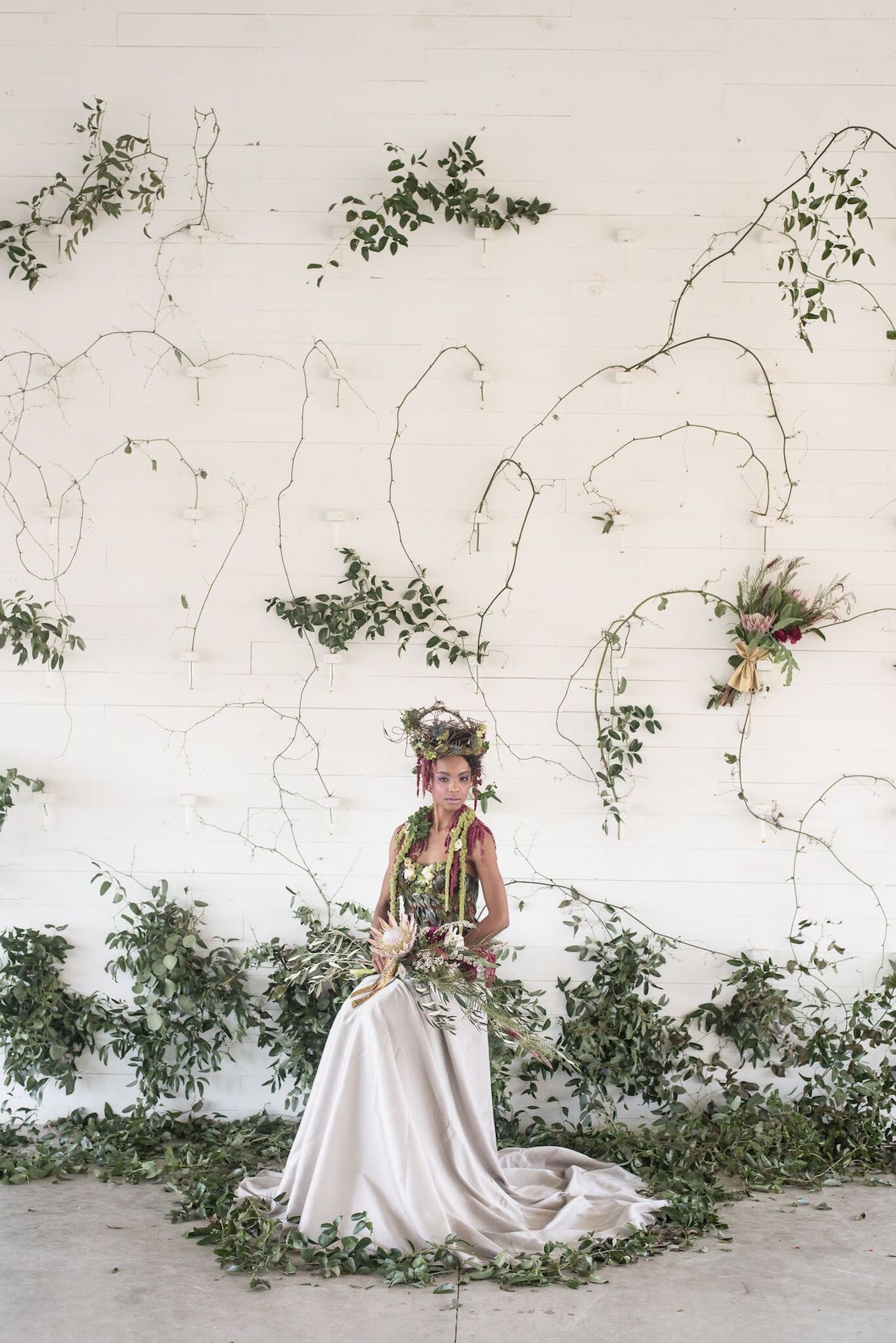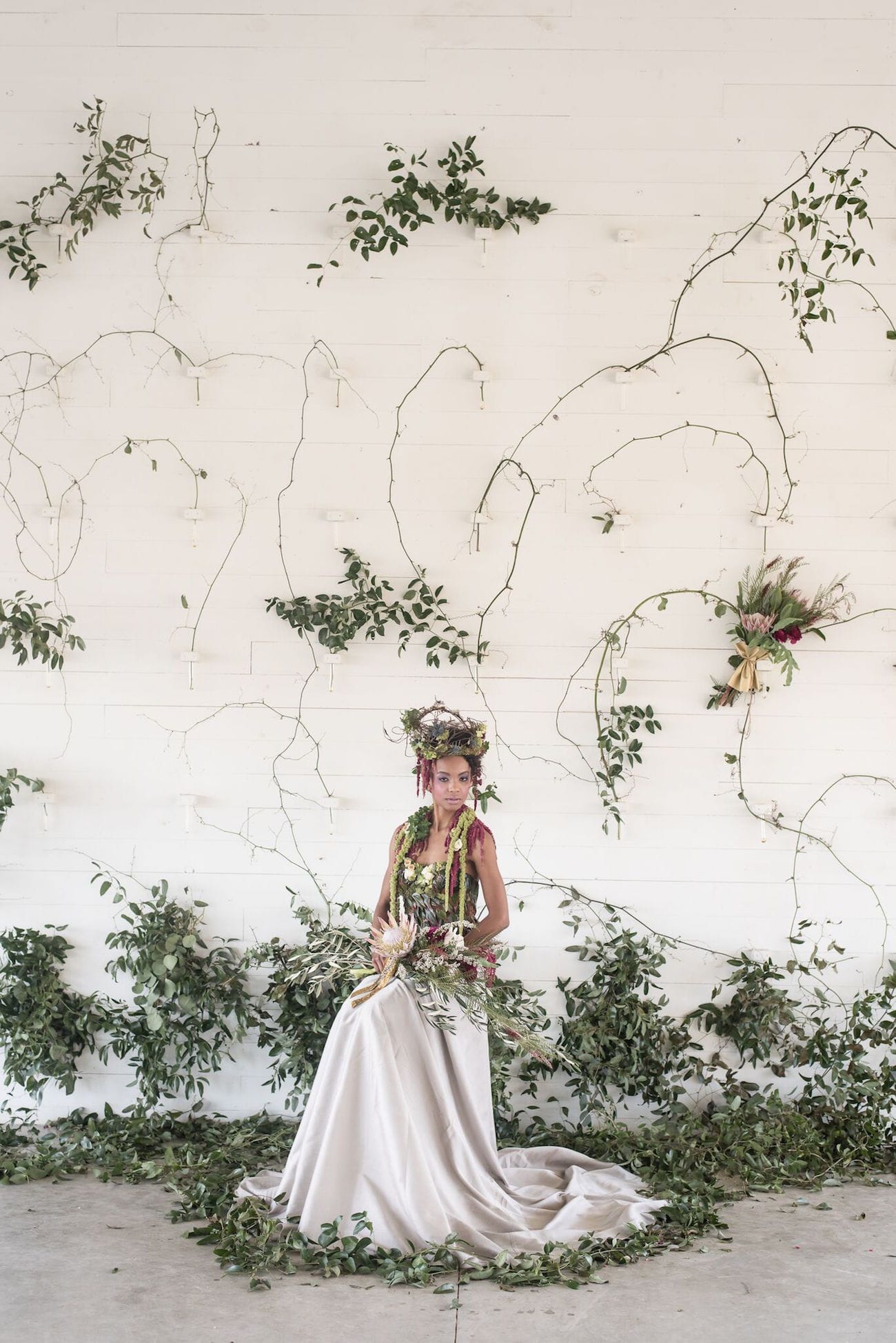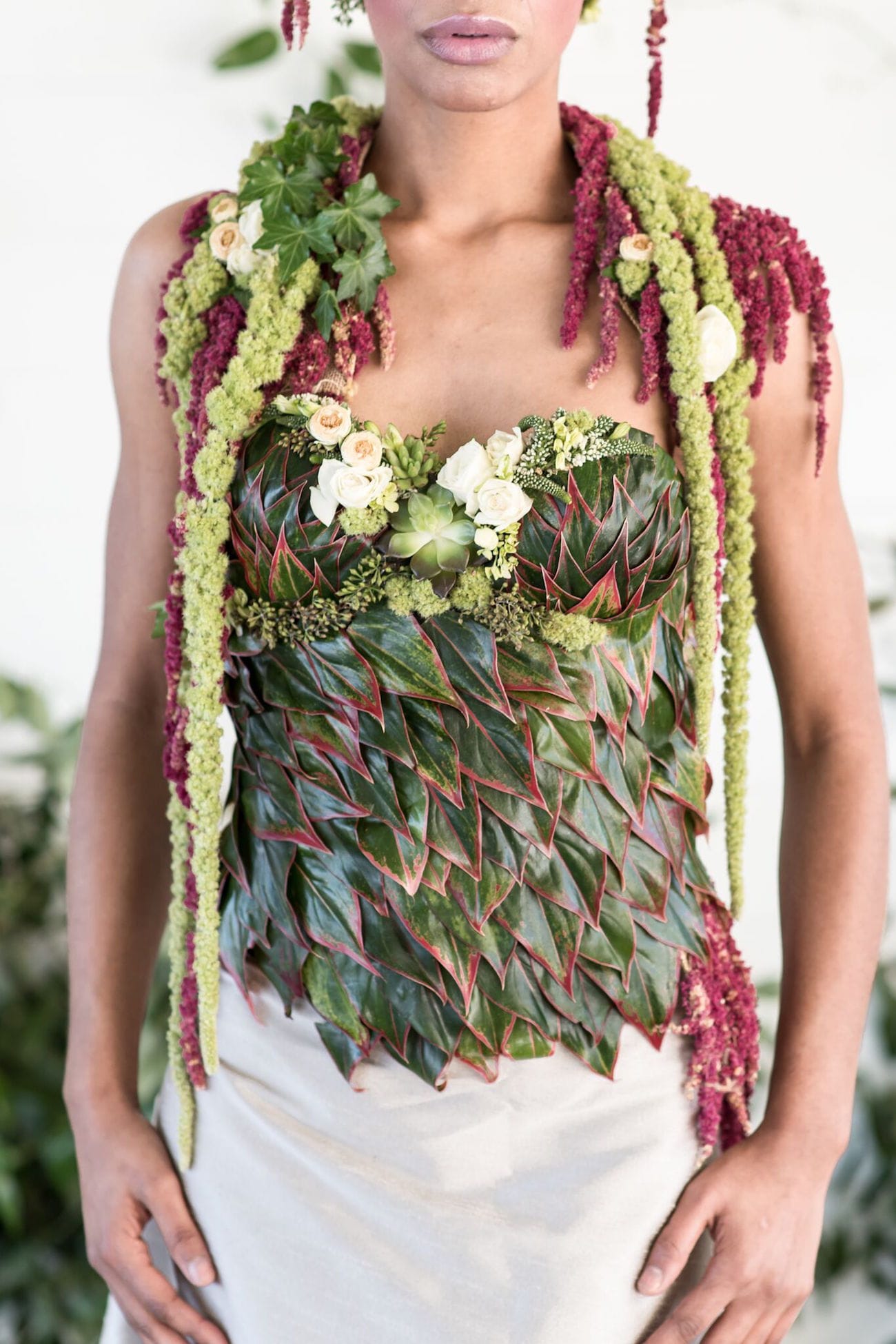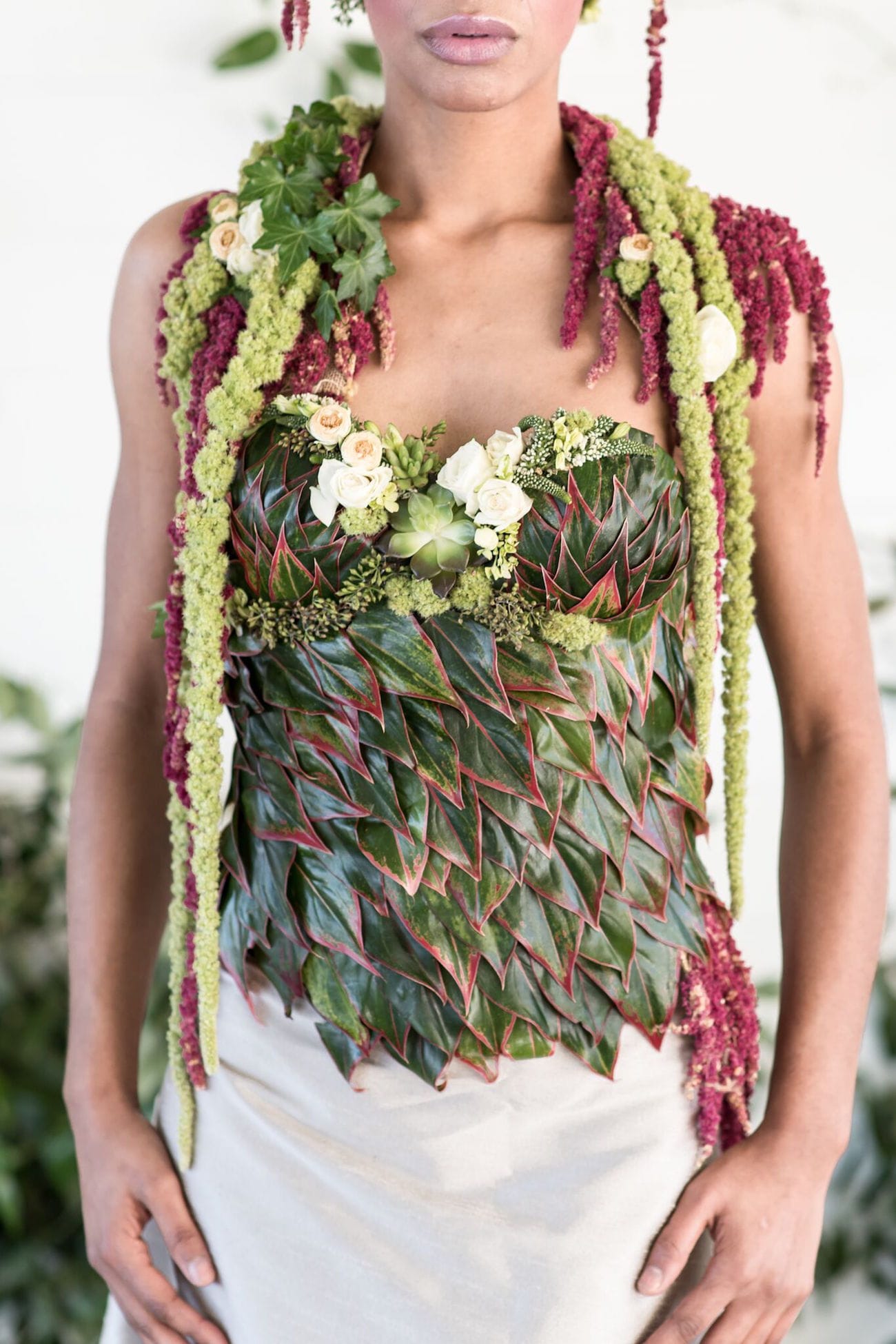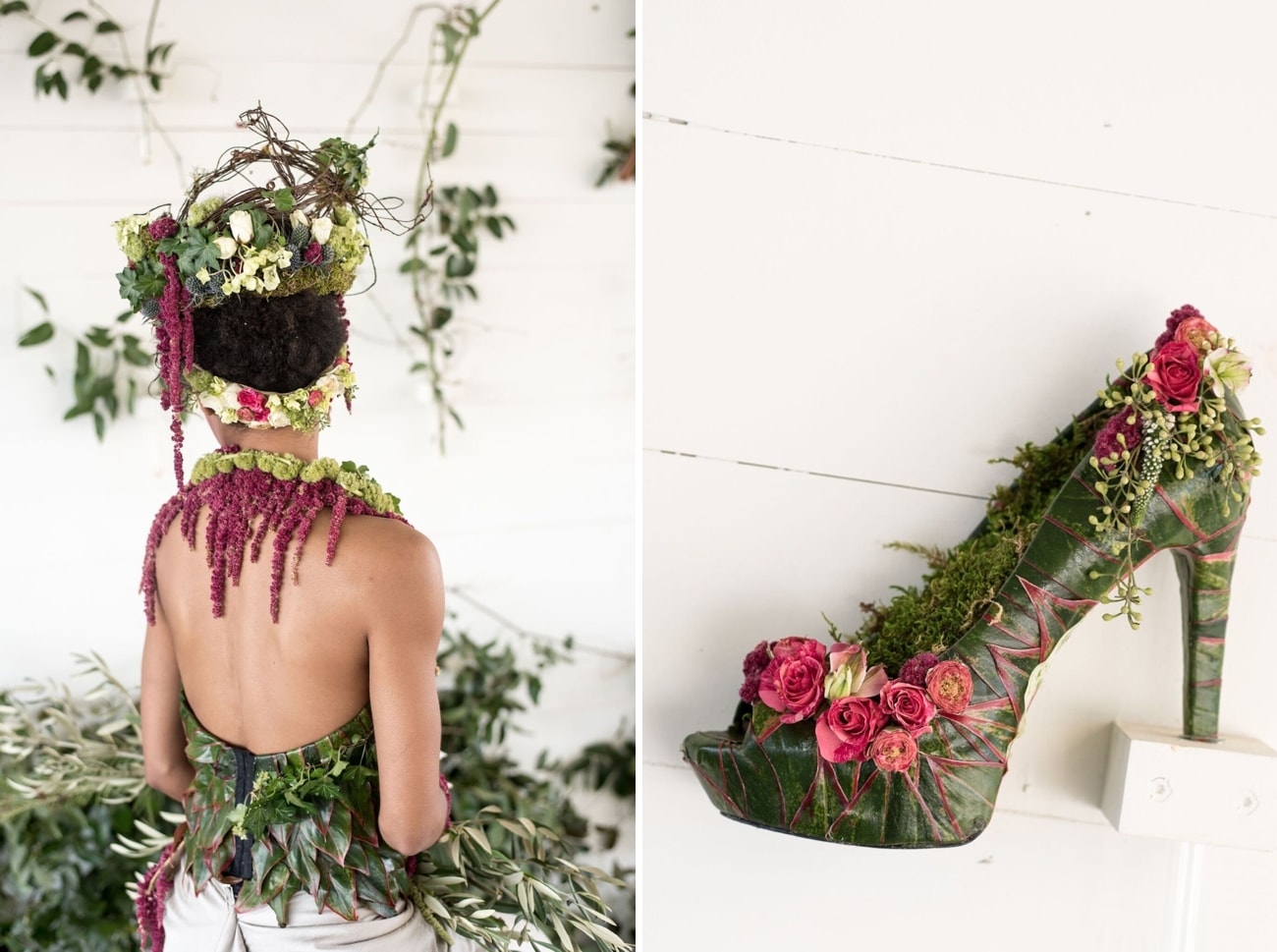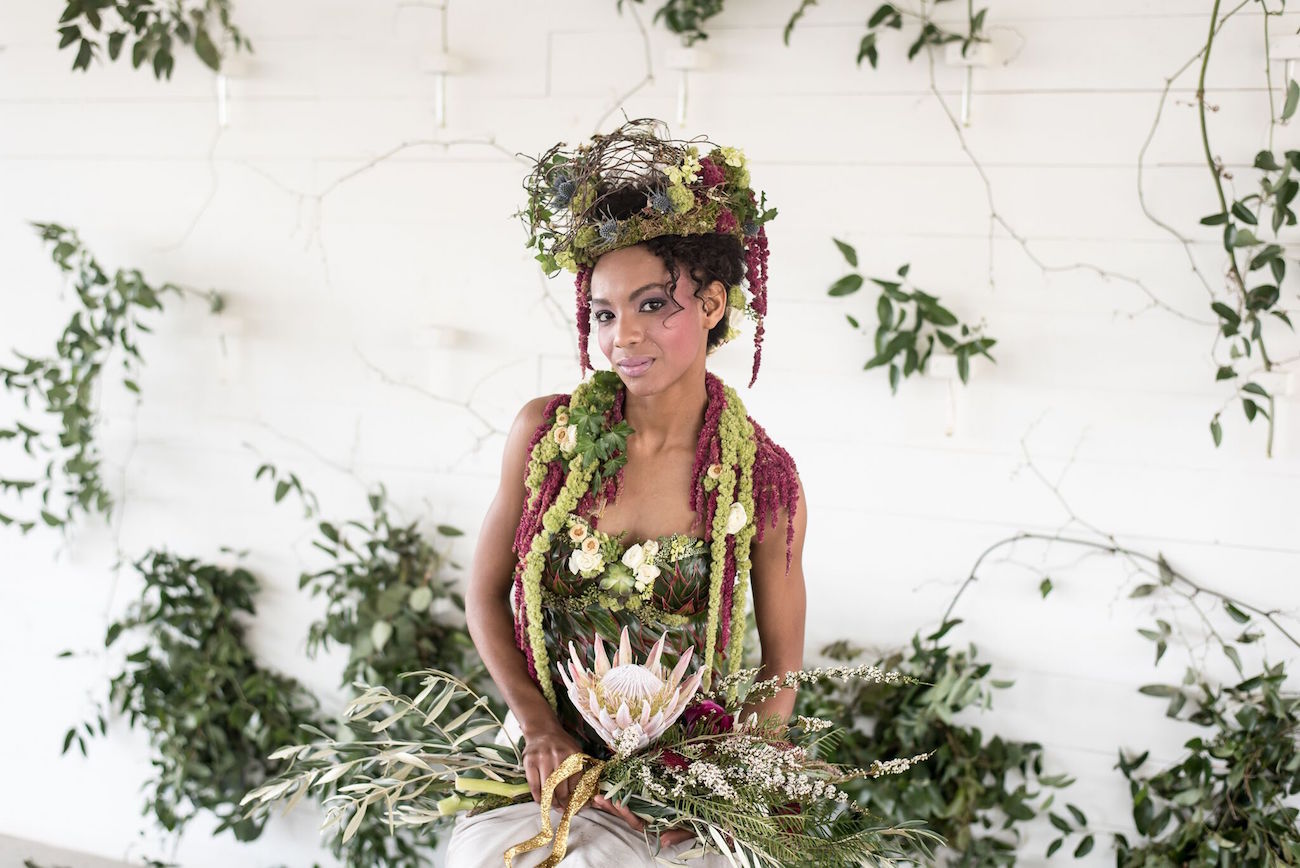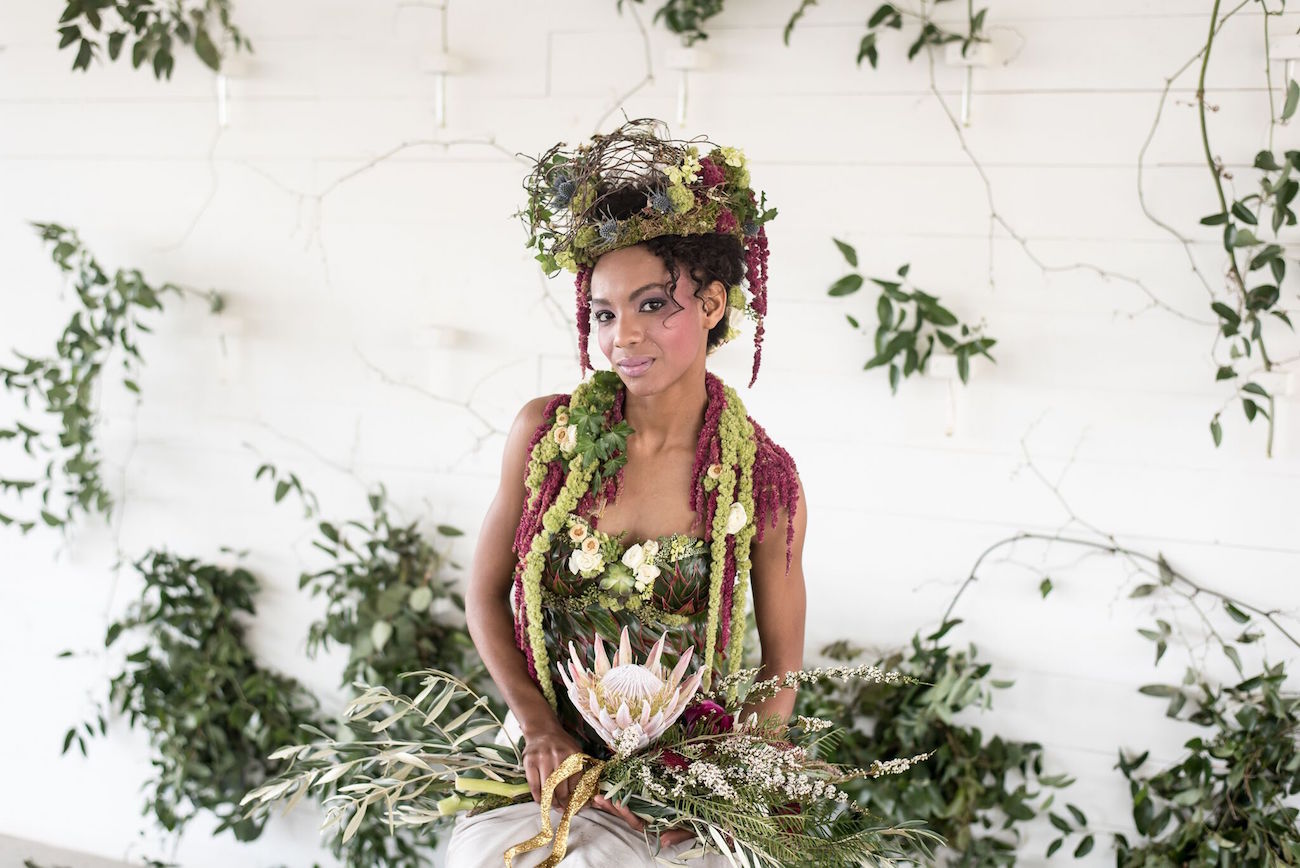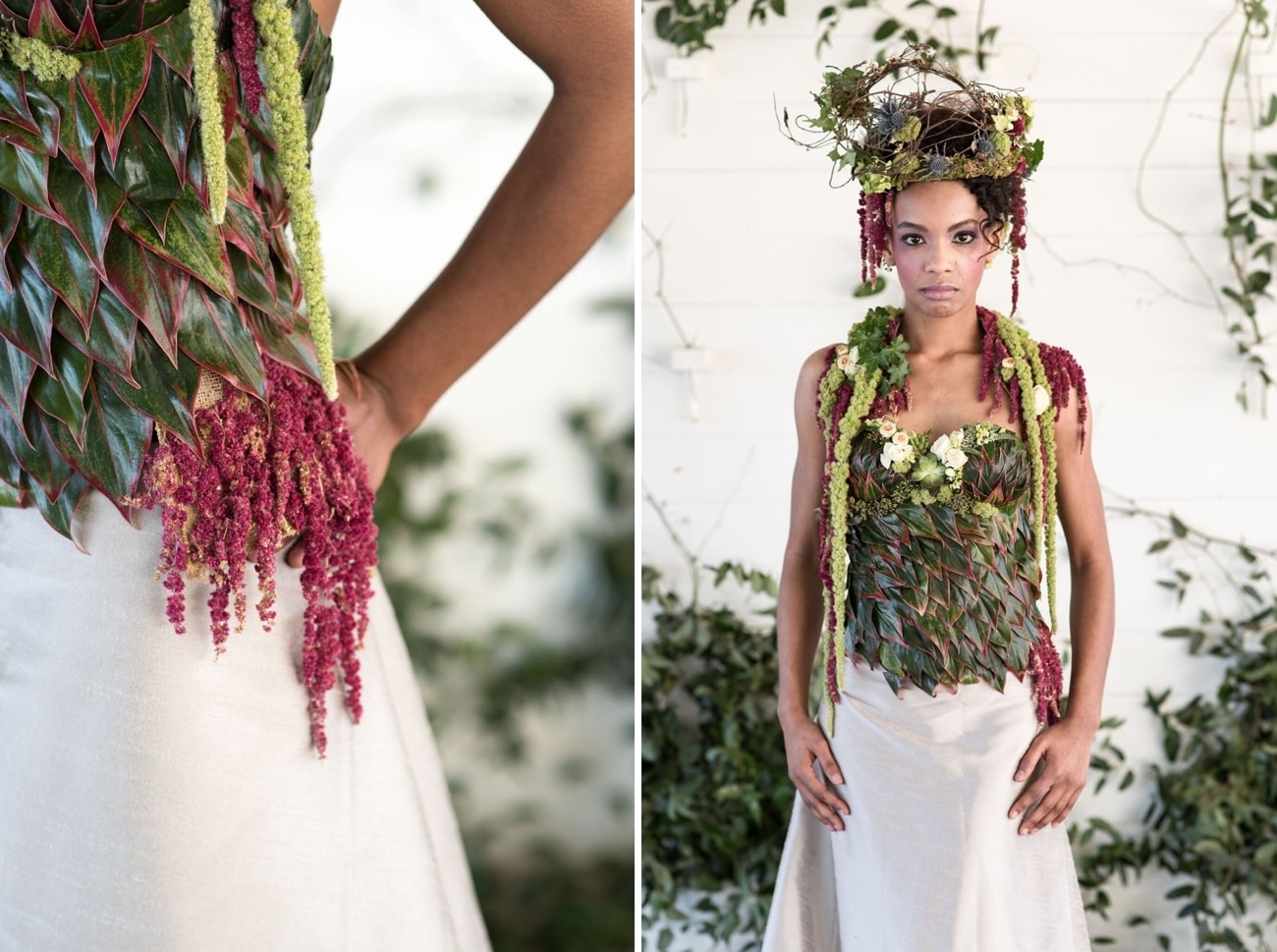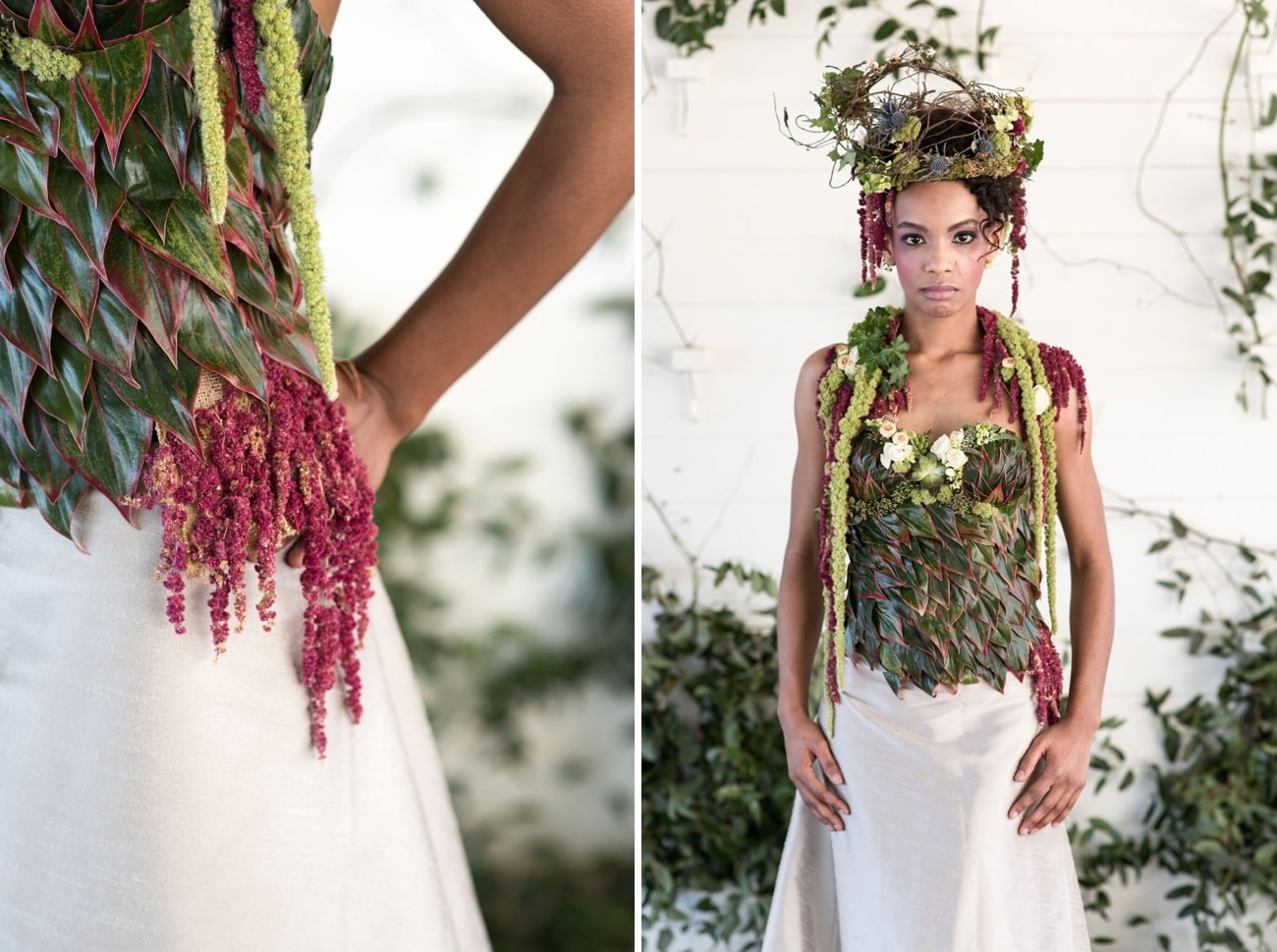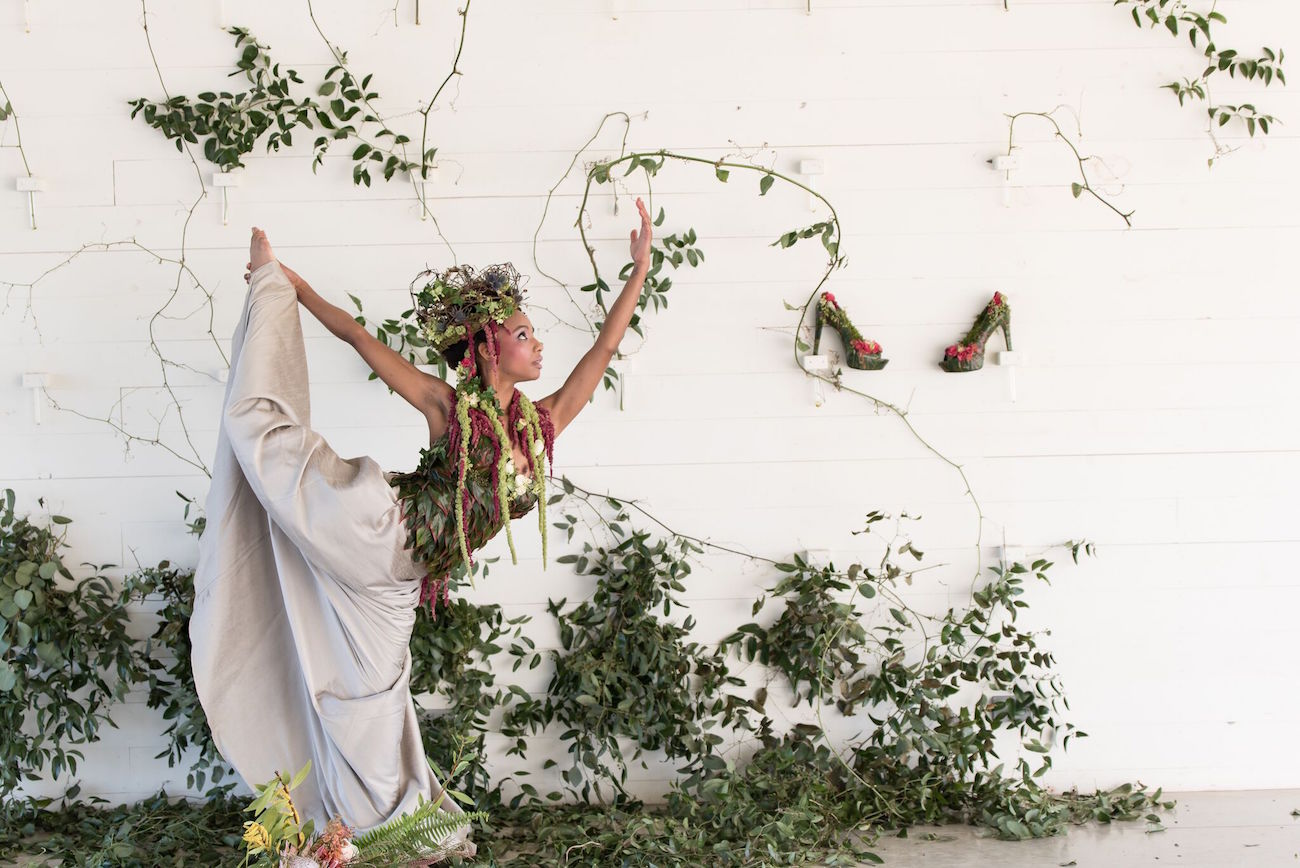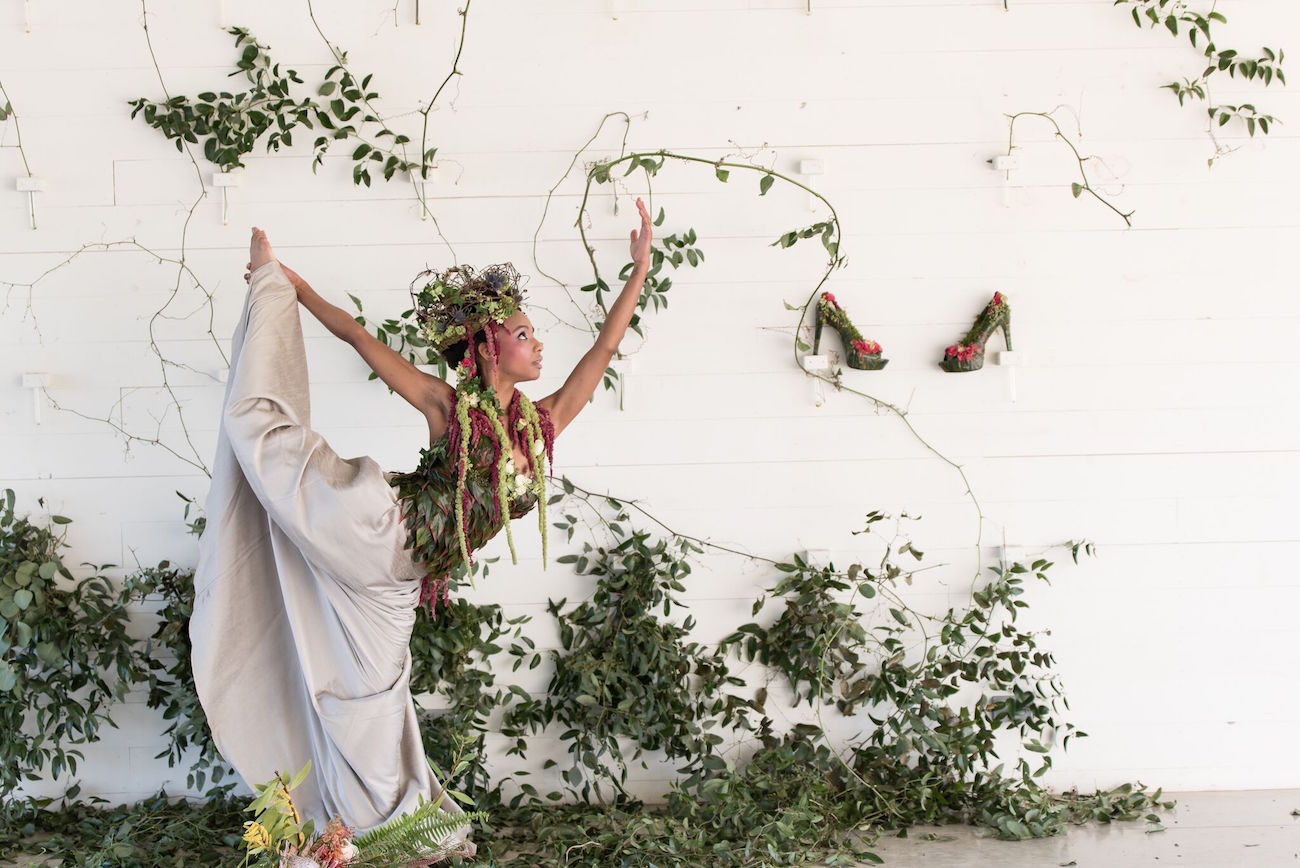 Here's a word from photographer, Ronnie:
From Pantone to living succulent bodice, this intimate wedding reception concept features a one-of-a-kind original by local artist Carol Jillian. Blush tablecloths and driftwood were used to set the tablescape and – rather than smooth the tablecloths – strategic bunching was utilised to mimic wave patterns. Gold textural elements were added to evoke sand (without the mess!). Floating candles and crystal candelabras added to the beachy, elegant feel of the afternoon, filled with the salt of tears, sea breeze, and margarita.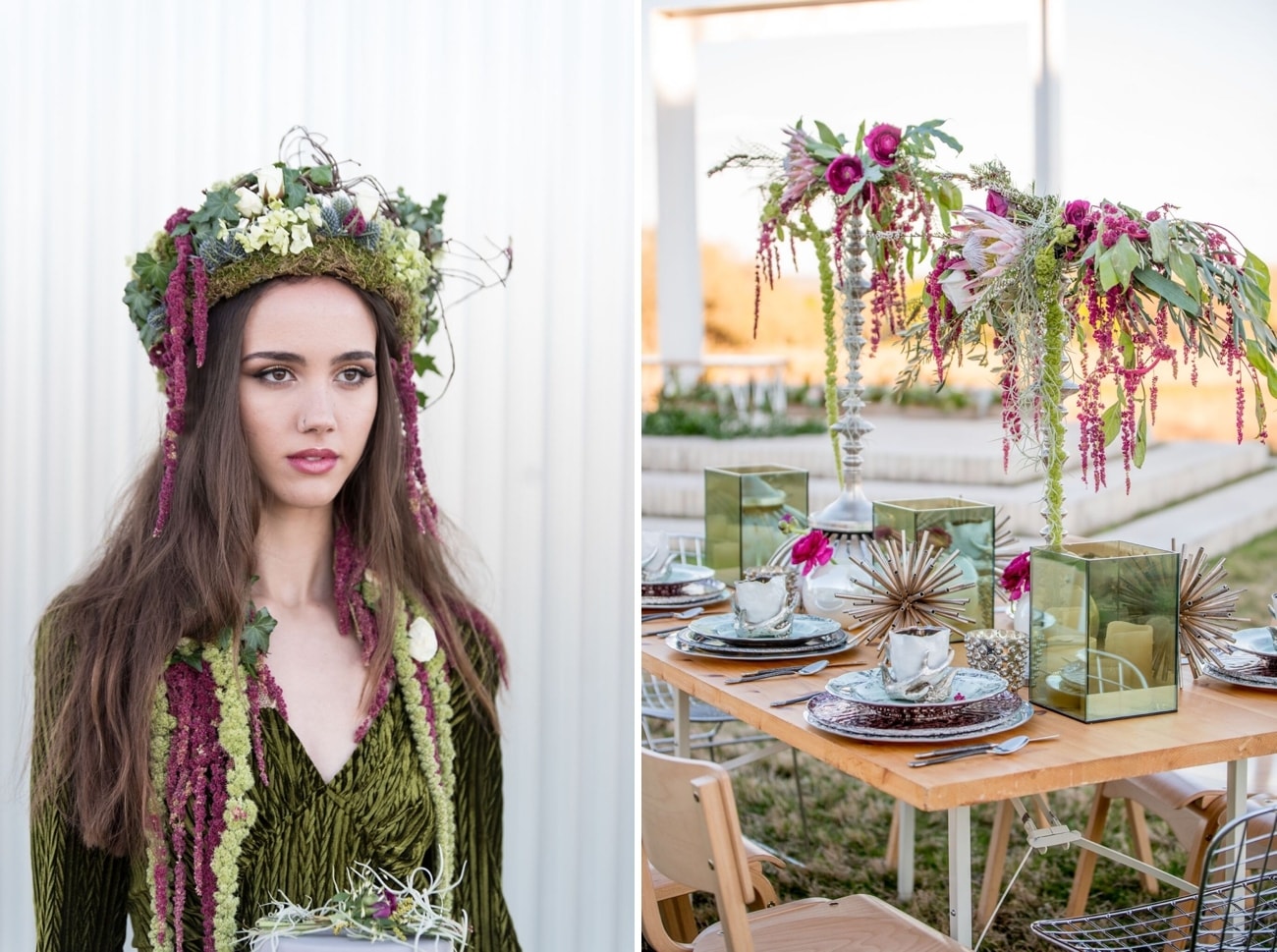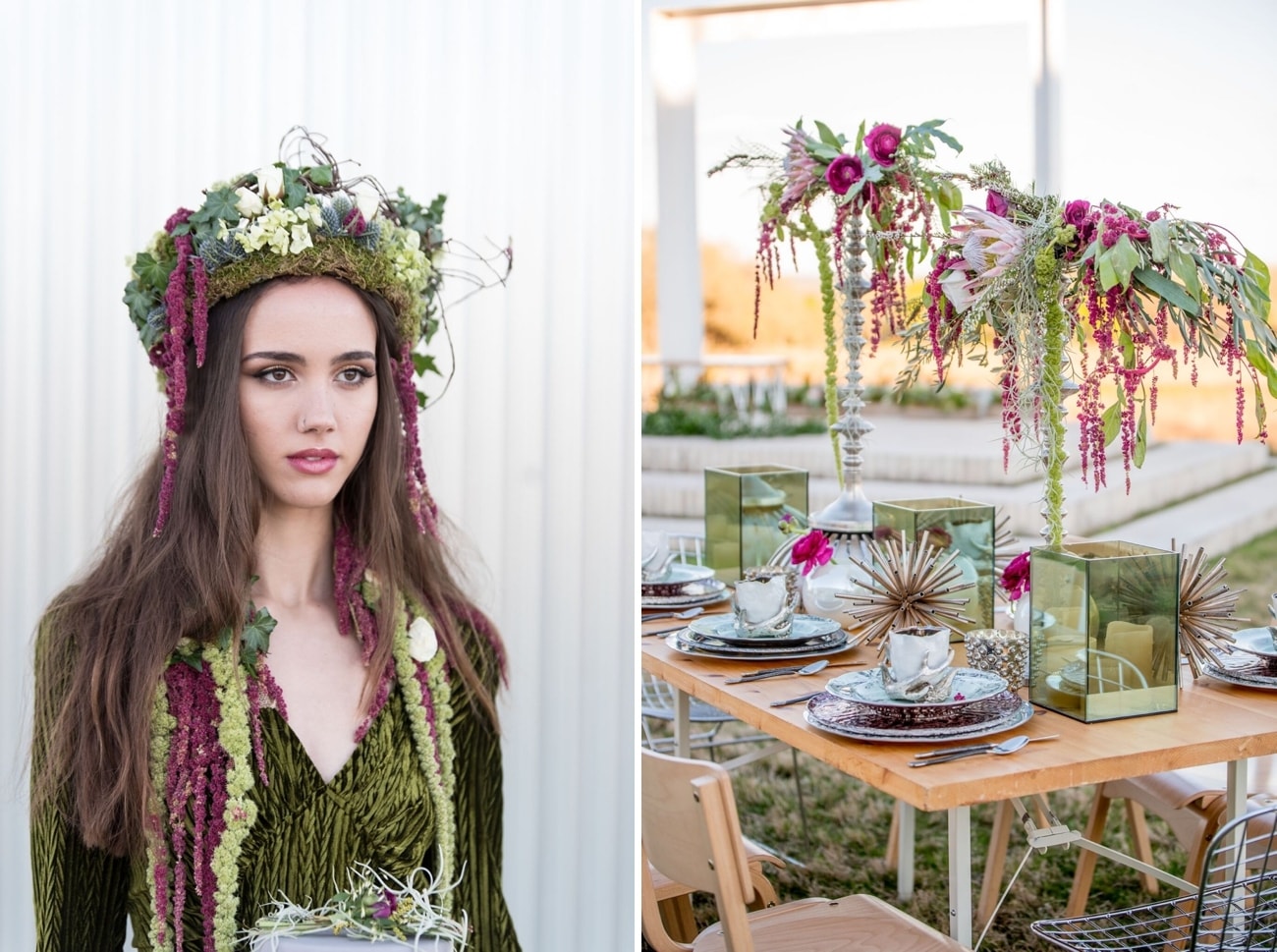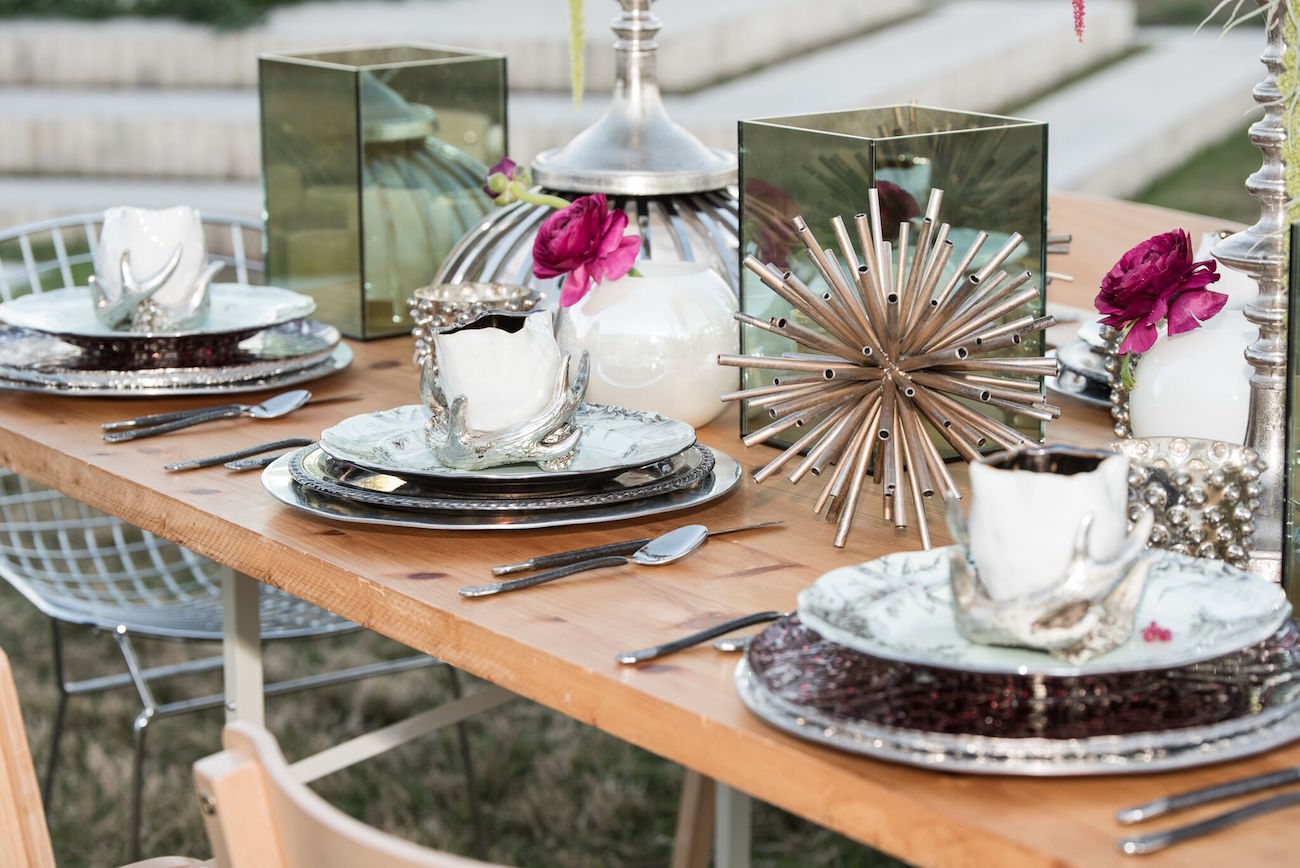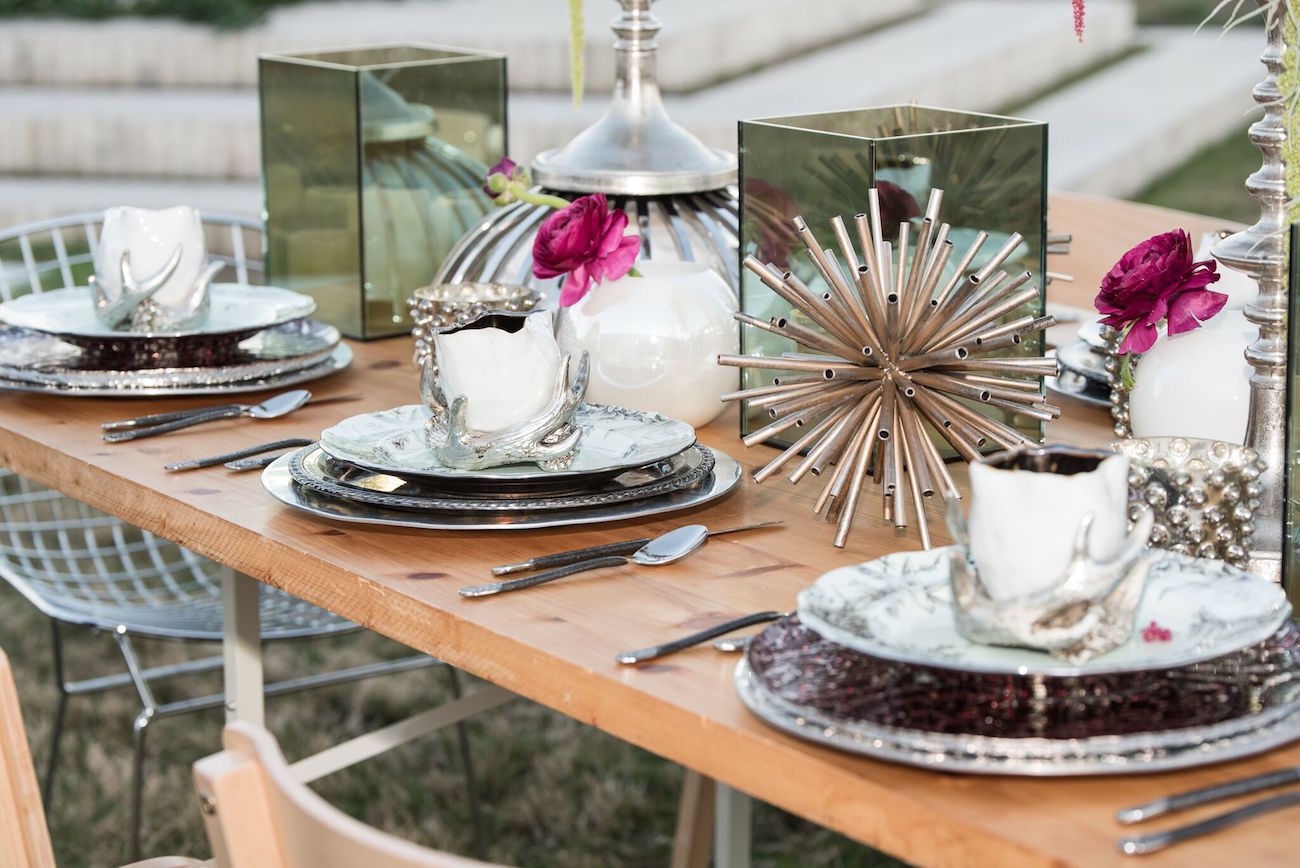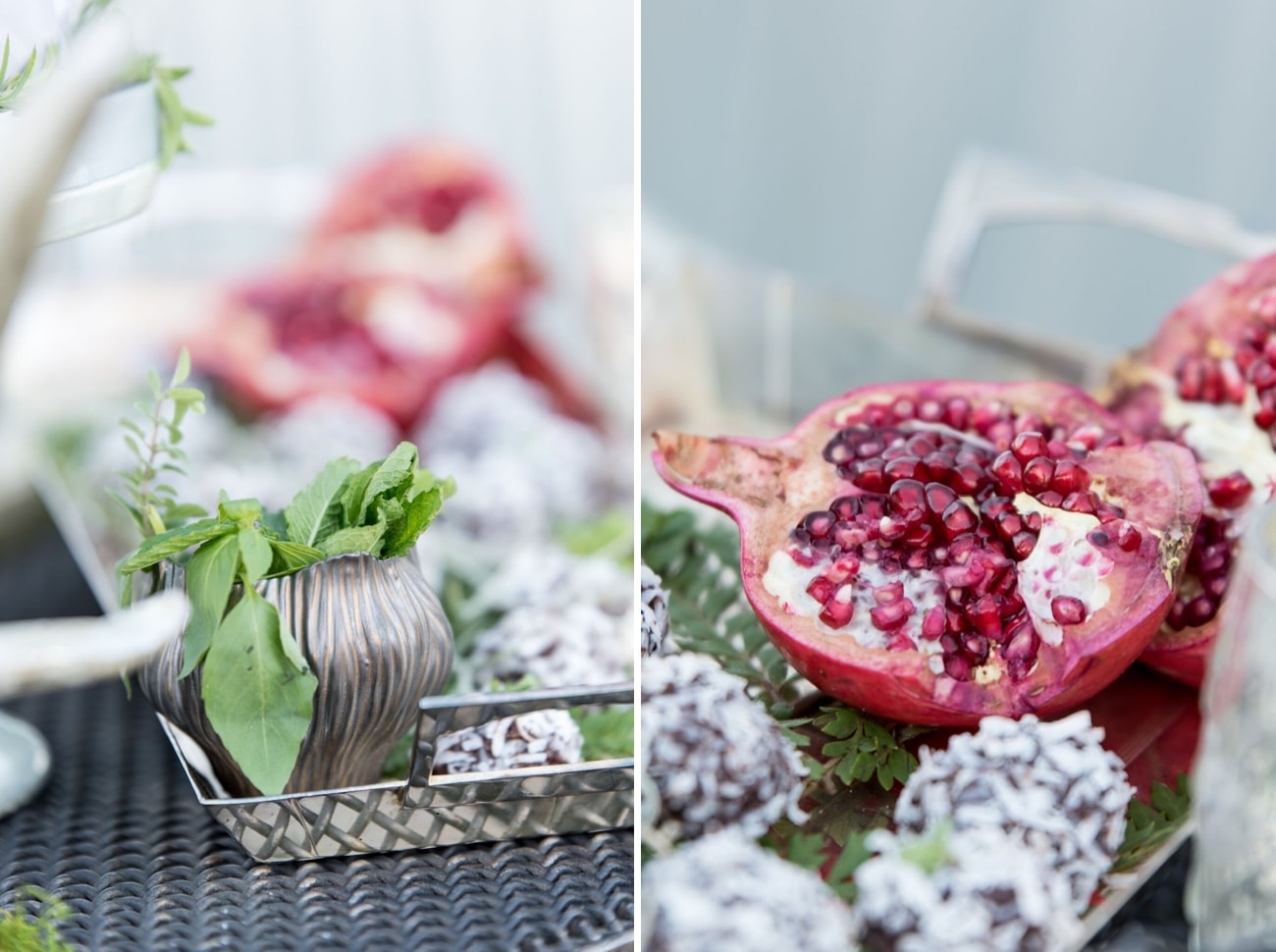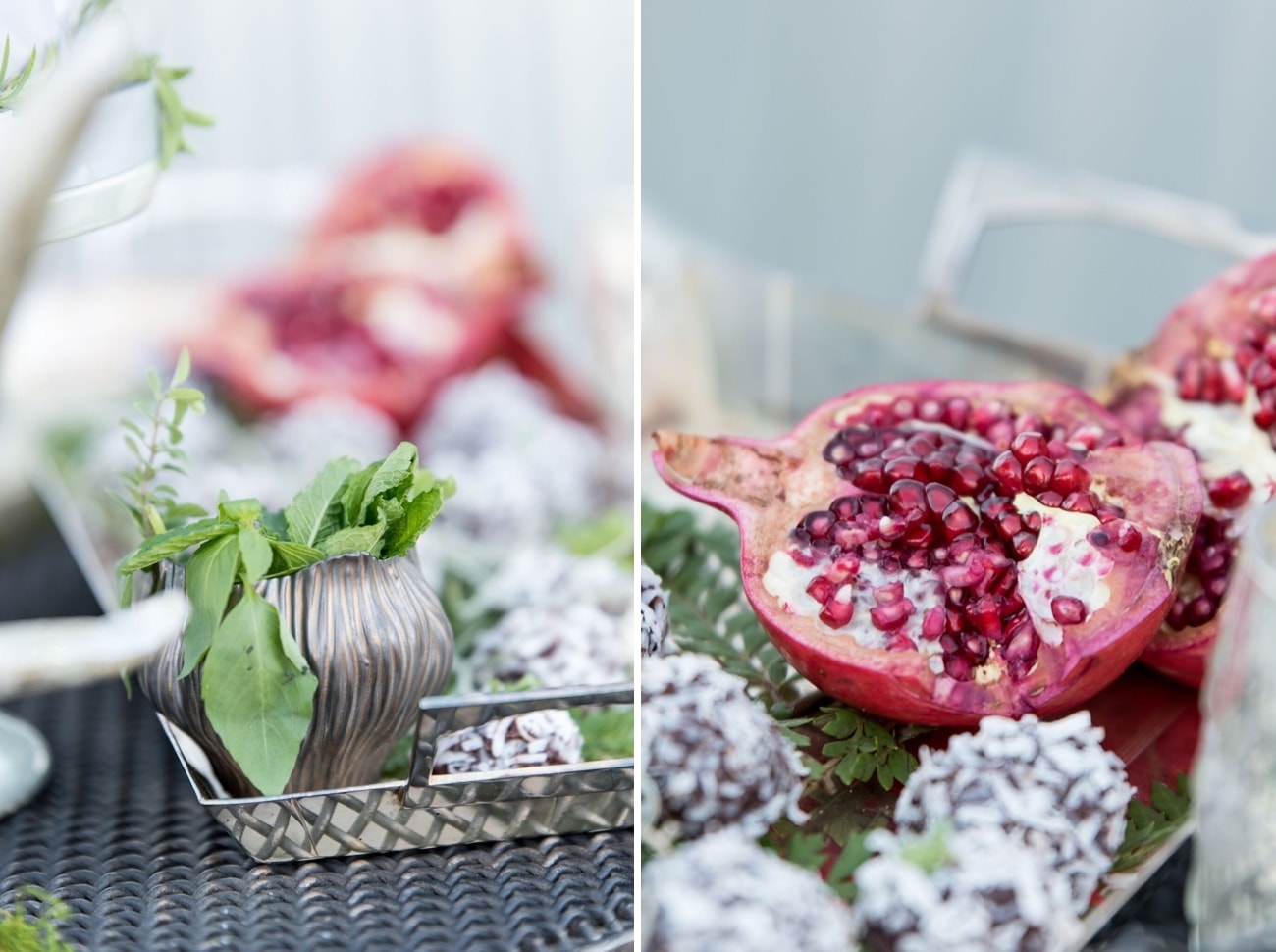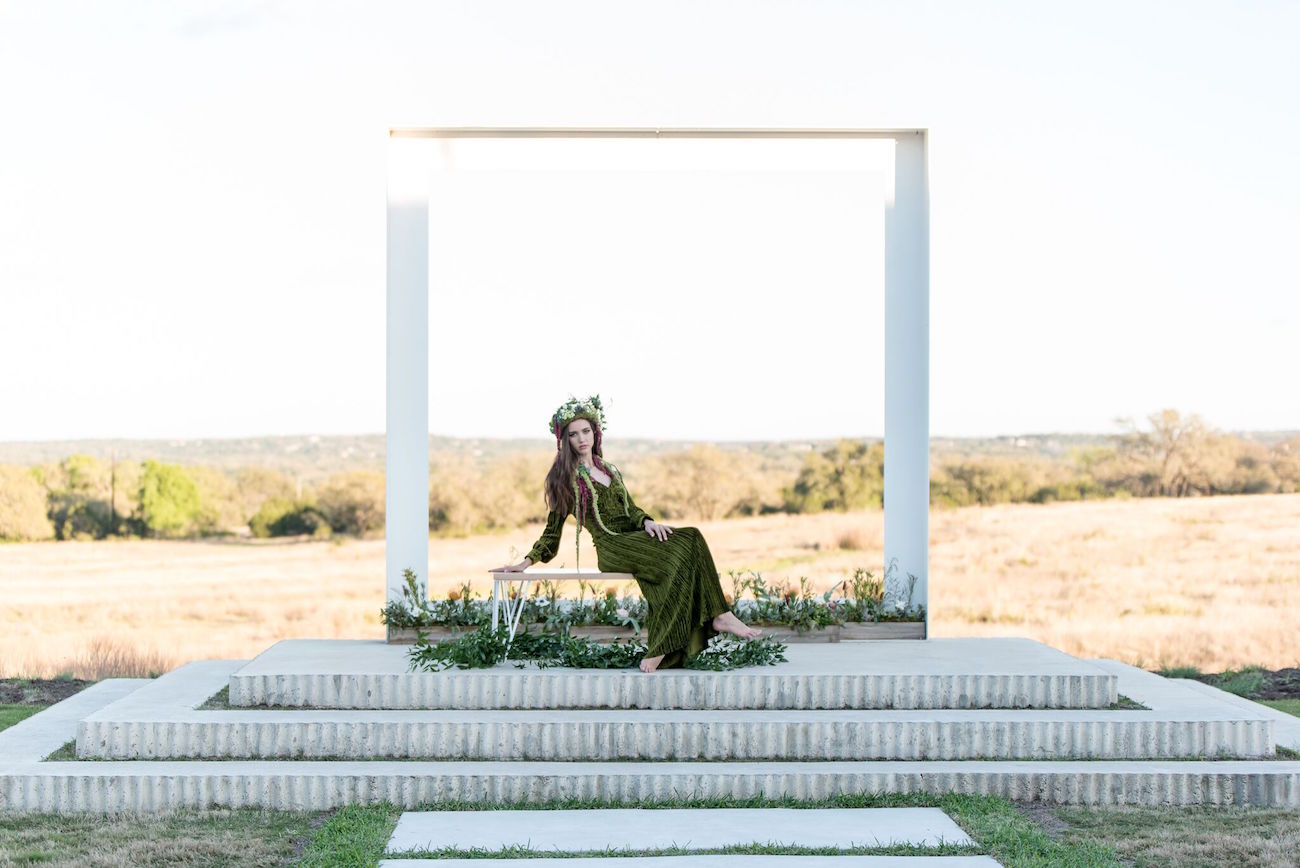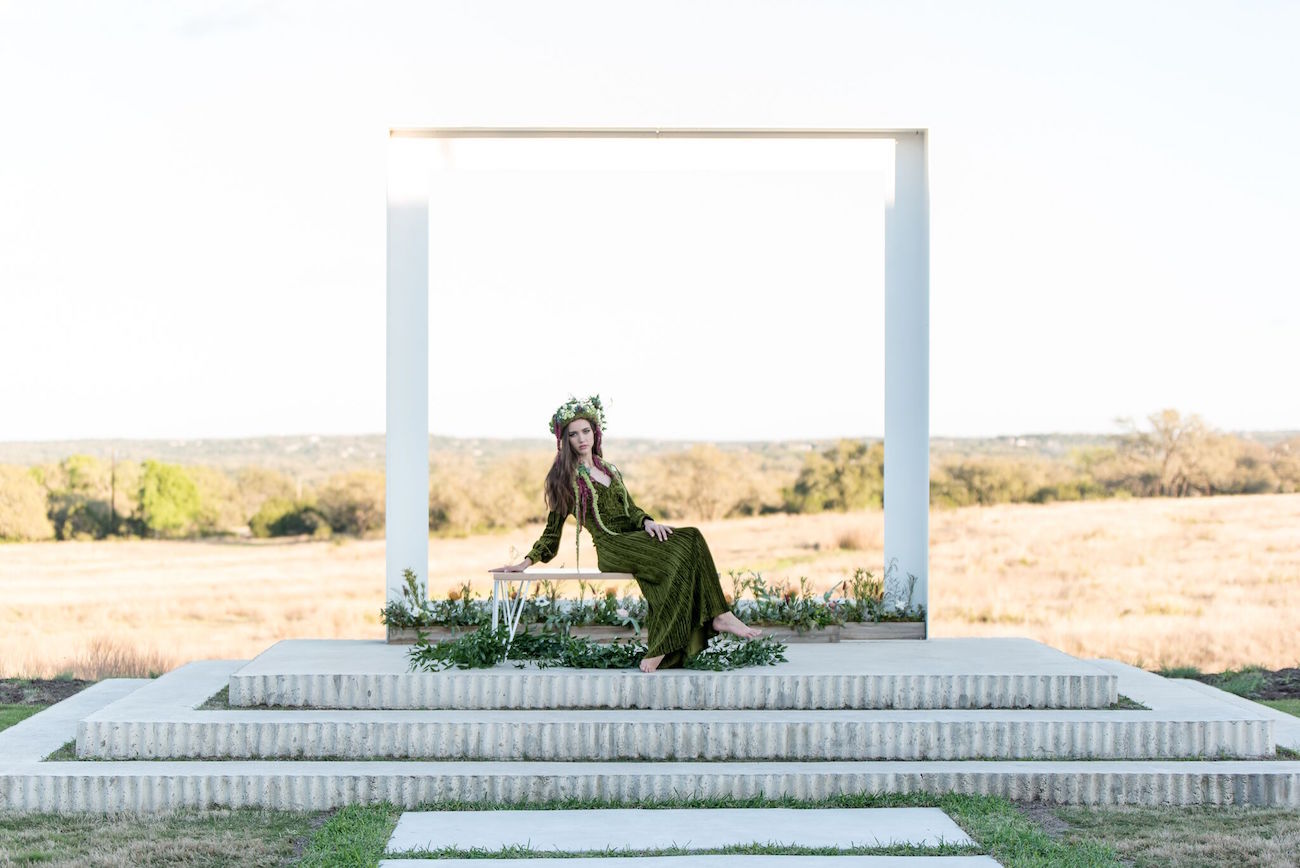 CREDITS
Photography: Ronnie Bliss Photography | Styling: Silver Thistle Wedding and Events | Styling & coordination: Spotlight Events Houston | Floral: Visual Lyrics & Austin Flower Co | Stationery: Mollg | Cake: Judy & Simon Lee | Botanic couture: Carol Jillian | Vintage green velvet dress: Lucy in Disguise | Custom wedding band: Eliza Paige/Shaesby Designs | Imogene bordeaux/plum shoes: Tory Burch | Fashion jewellery: Neiman Marcus | Hair & makeup: Carley Thornhill & Erica Gray Beauty | Catering: Verdes Catering | Decor rentals: La Bella Event Services | Video: Witte Idea | Venue: Prospect House, Texas | Models: Carley Thornhill & Dominique 'Domo' Jones