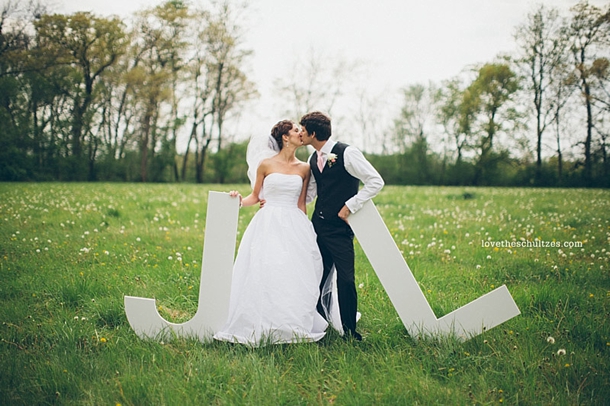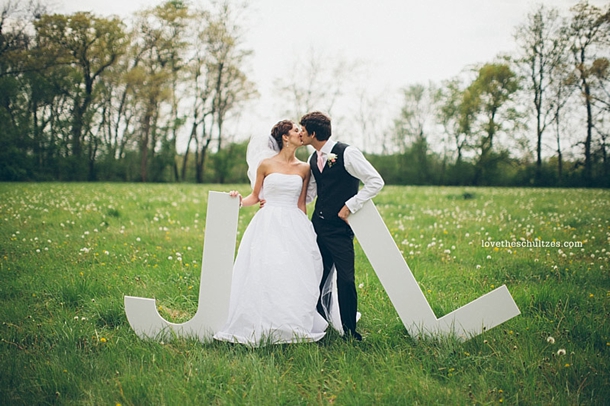 Here's a random trend: oversized letters. I've been noticing these in weddings and events from the US to South Africa, and they really appeal to my sense of fun. And we're not talking the kind of big letters you might buy in a decor shop that you and your hubby can hold sedately for your photos. No, when I say big, I mean giant. Letters almost as big as you are, bigger sometimes. Aren't they AWESOME? Frankly, there's no rhyme or reason to include these in your decor… but there's no rhyme or reason not to. It will definitely make for amazing pics, and is something your guests will be talking about. And from what I've picked up in my search, they're not even the end of the world difficult to DIY. You could go for your names, your initials, or even a word like 'love' or 'celebrate'. Or why not get super creative and spell out something unusual? Either way, this is a trend that I L-O-V-E-love.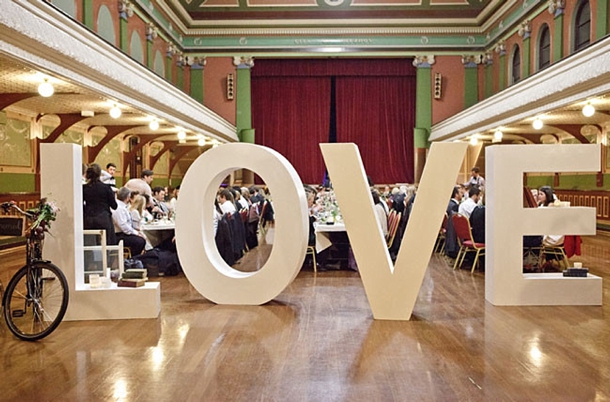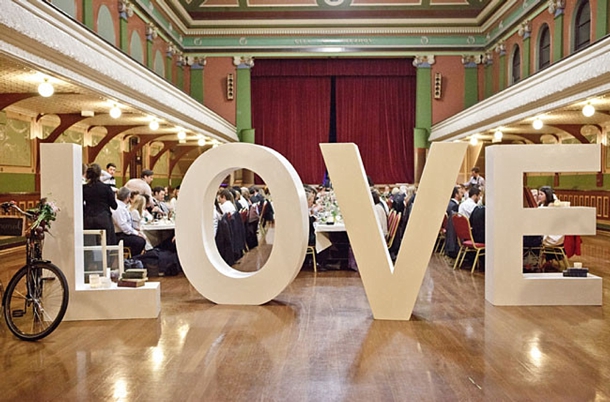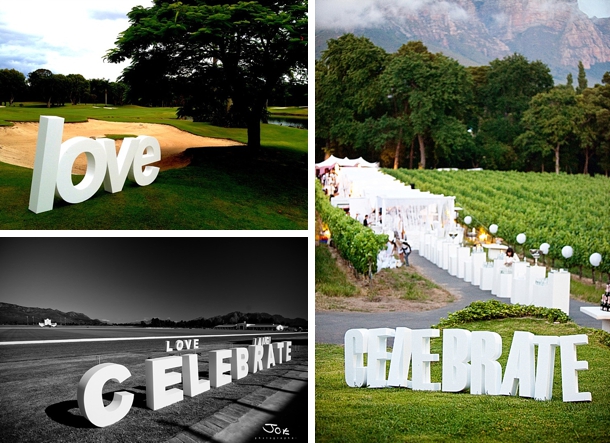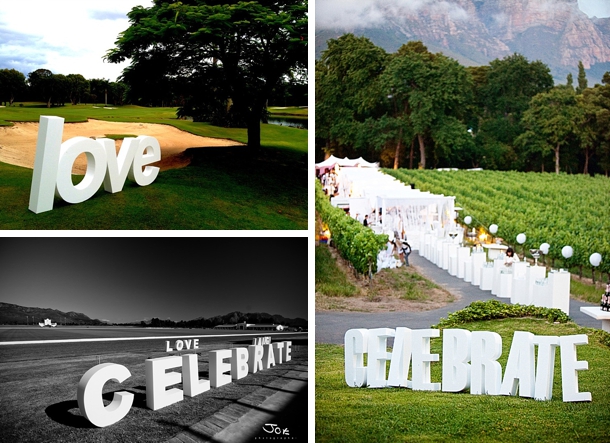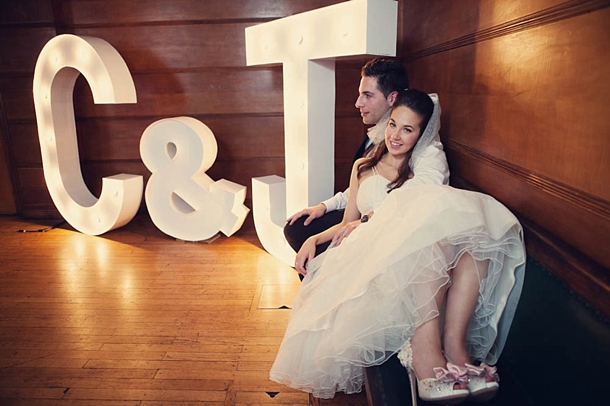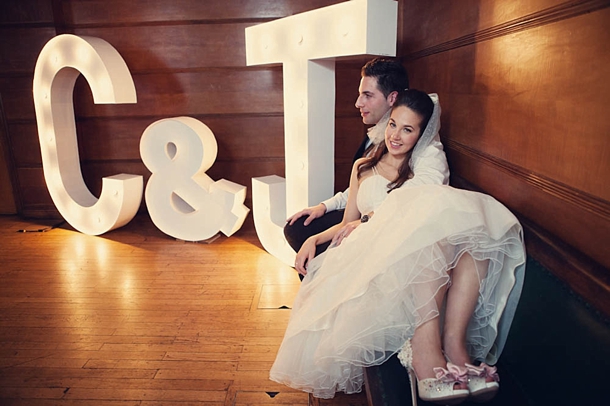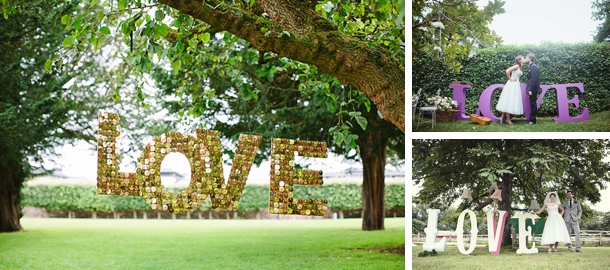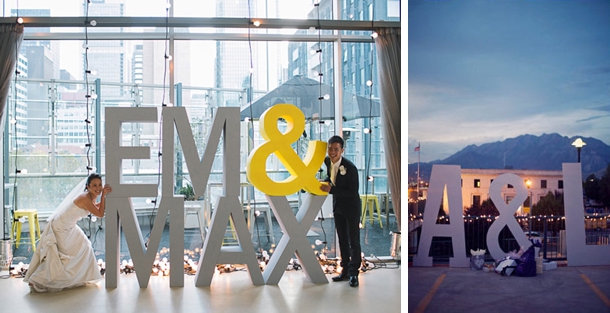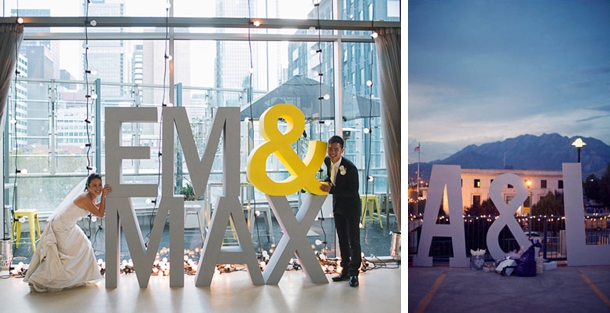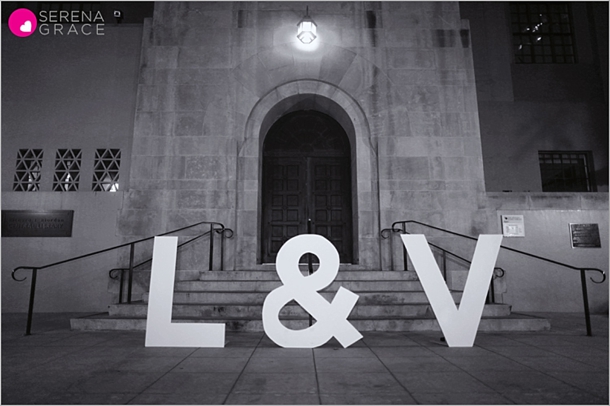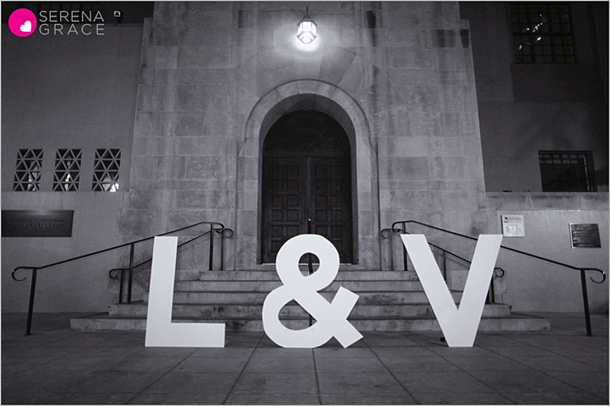 This trend isn't just for weddings – check out these cool big letter engagements!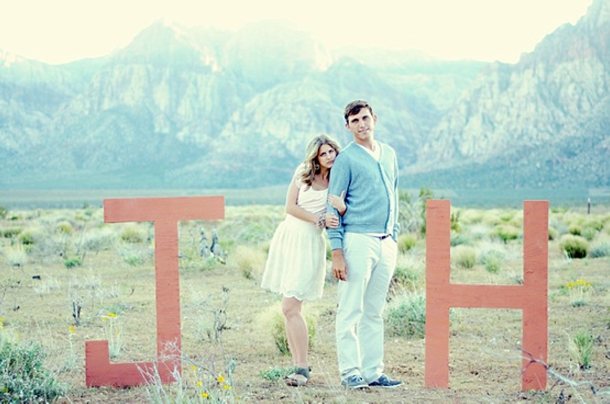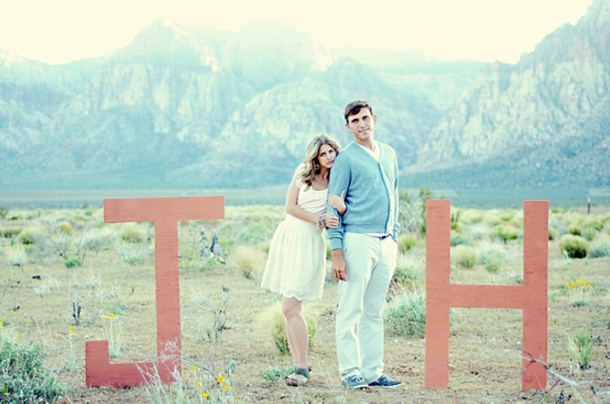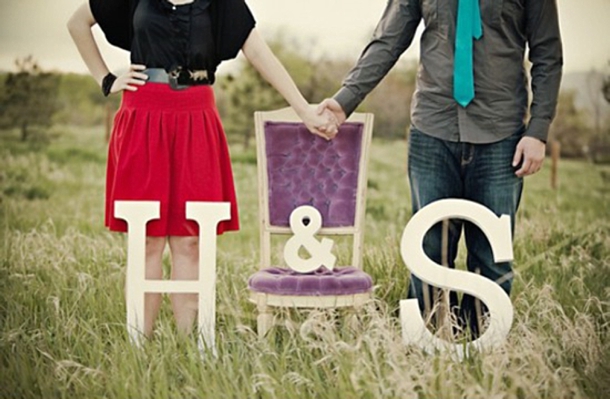 Sources – Row 1: The Schultzes; Row 2: Bayly & Moore via Green Wedding Shoes; Row 3: Sugar & Spice Events (top left); Joe Dreyer (bottom left); Jani B Photography/Absolute Weddings via The Pretty Blog (right); Row 4: Assassynation via Rock 'n Roll Bride; Row 5: Pocketful of Dreams (left); Oscar & Ruby via Tabitha Emma (top right); Emma Lucy Photography via Rock 'n Roll Bride (bottom right); Row 6: Next Exit Photography via Ken & Joy (left); Justin Wright/Jennifer Hamilton via Wedding Chicks (right); Row 7: Jeremy Beasley/The Style Co via Polka Dot Bride (left); Alixann Loosle Photography/Holly Fowler via 100 Layer Cake (right); Row 8: Serena Grace; Row 9: Chantel Marie; Row 10: Simply Bloom Photography via Green Wedding Shoes (left); Albert Palmer Photography via Whimsical Wonderland Weddings (right); Row 12: Fuse Photographic/Save The Date via Style Me Pretty.