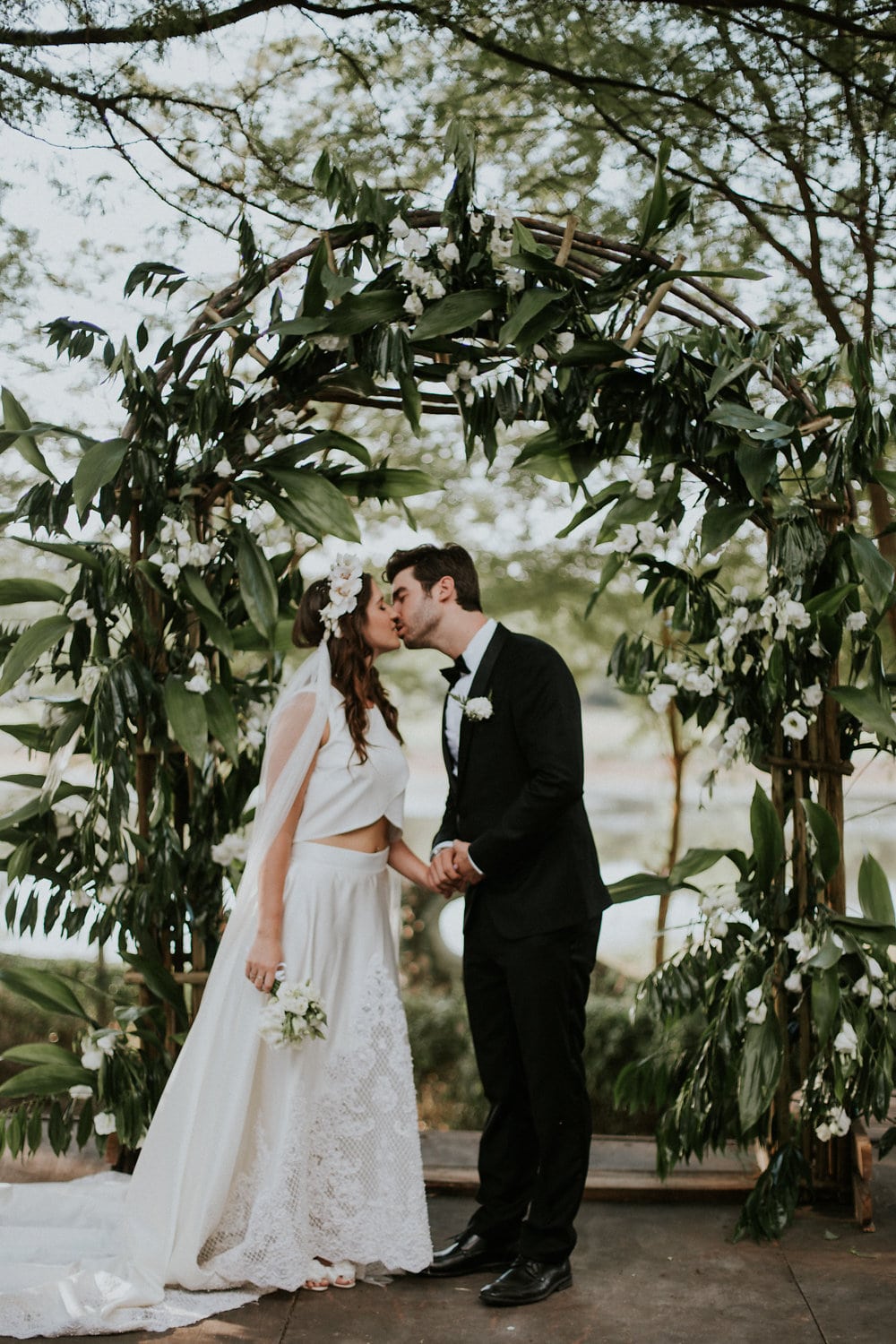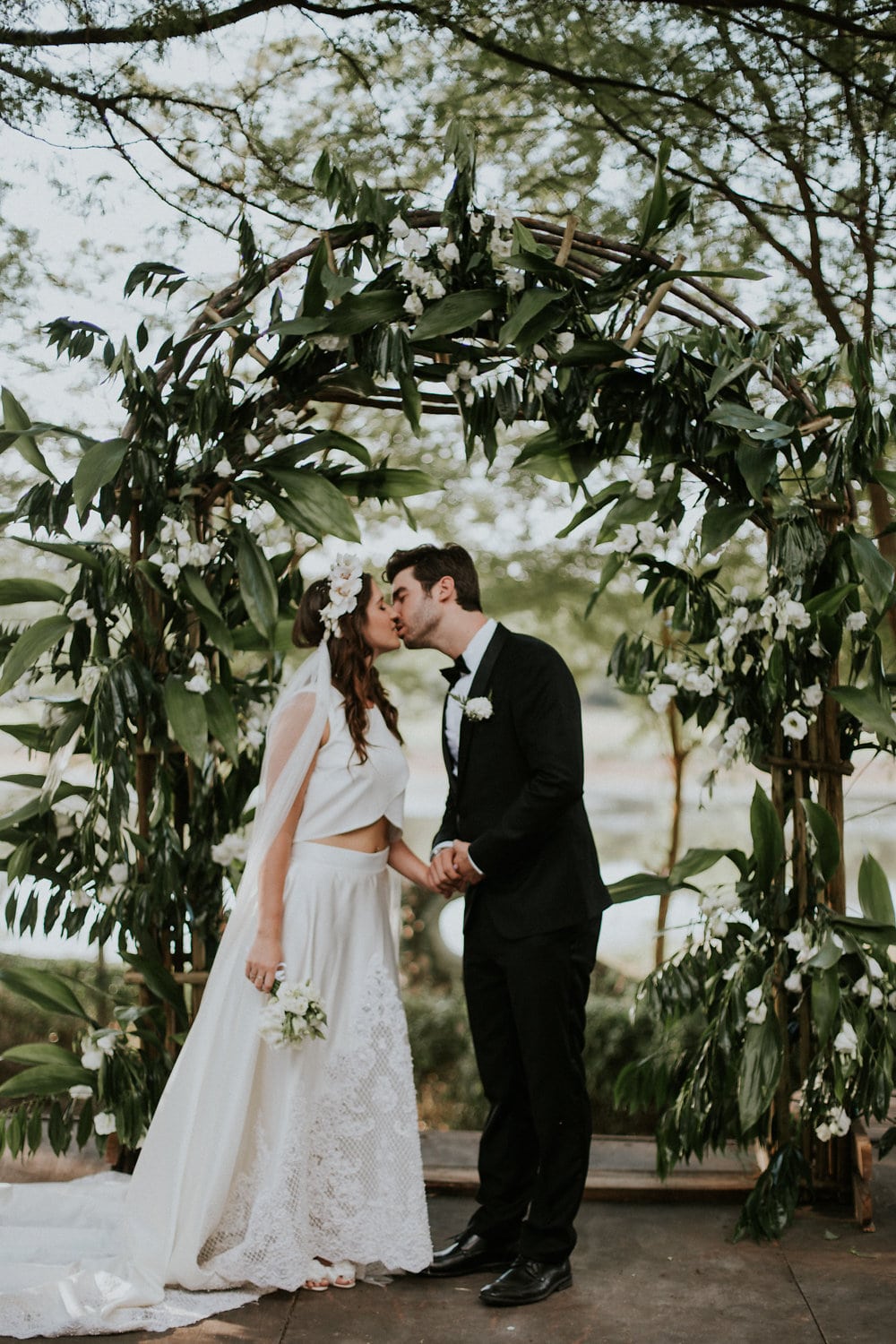 I really am such an old softie, you guys. Over the years I must have read thousands of real love stories and you'd think by now I'd be immune, but then I come across a gorgeous couple like Lena and Filip, who are clearly besotted and meant for each other, and read their story and see them full of emotion as they exchange vows and I'm gone again. Ain't love grand? Although to be fair, grand isn't a word I'd use to describe this wedding, which is earthy and natural and laid-back and fun in all the best ways possible. It took place in Lena's father's garden in Botswana, with the river as a backdrop, and the beautiful African wilderness surrounding them (those sunsets!). Lena rocked the most stunning bridal two-piece ensemble and a boho floral crown, while Filip was super handsome in his suit, and the two of them said their 'I do's under a beautiful floral and greenery arch, before a jazzy cocktail hour and an outdoor reception that went on all through the night, surrounded by family and friends from literally around the world. Sigh. And as if all of that wasn't romantic enough on its own, Maryke Albertyn absolutely killed it with the photography, capturing all the joy and loveliness forever.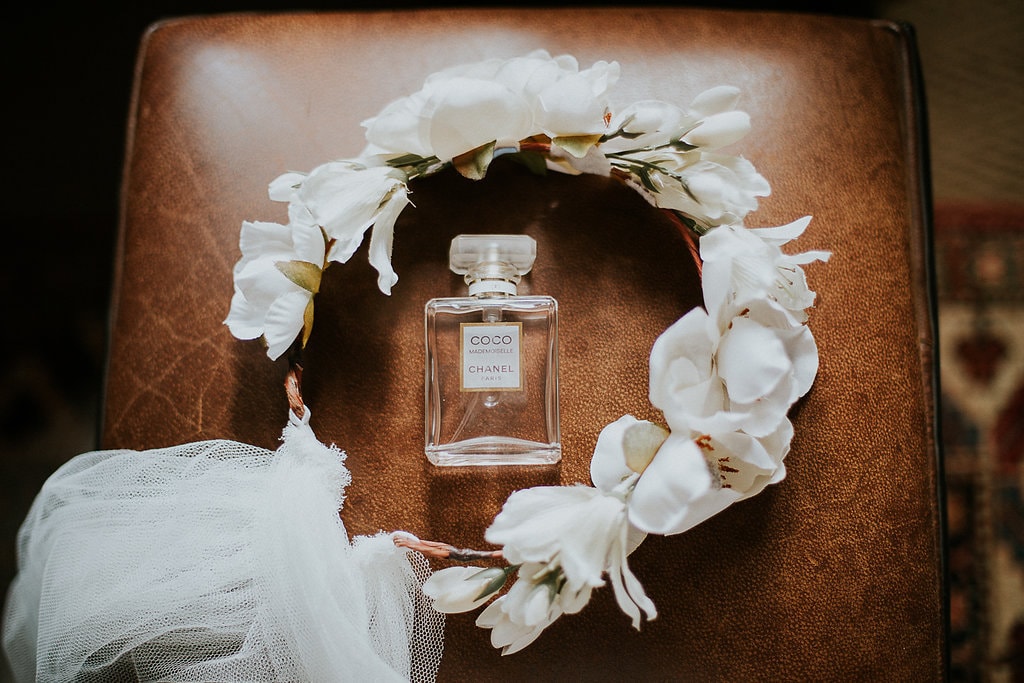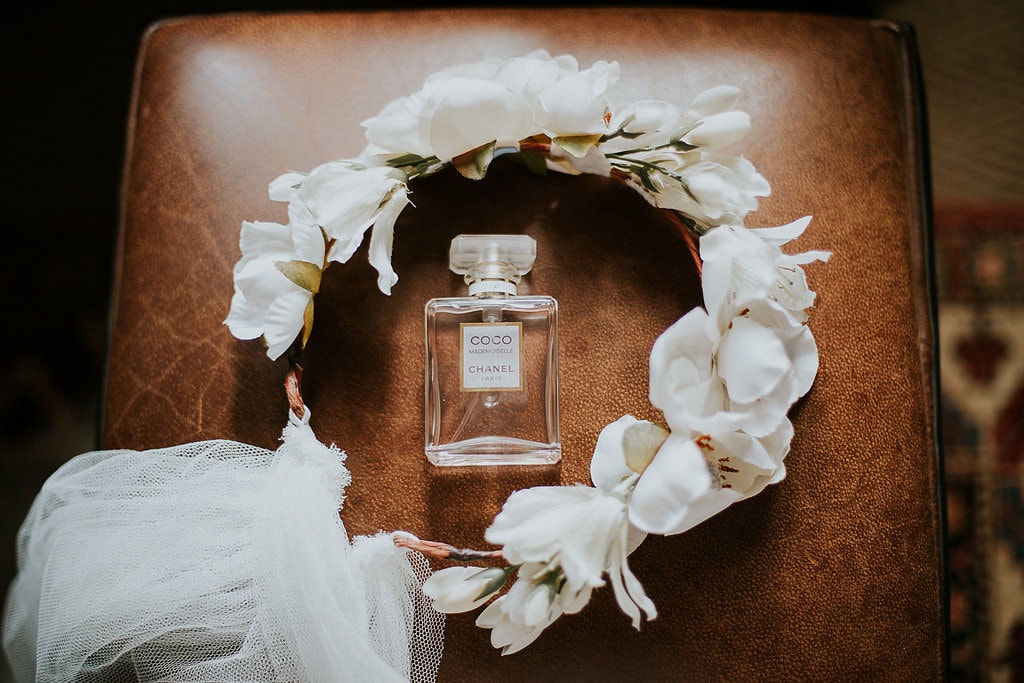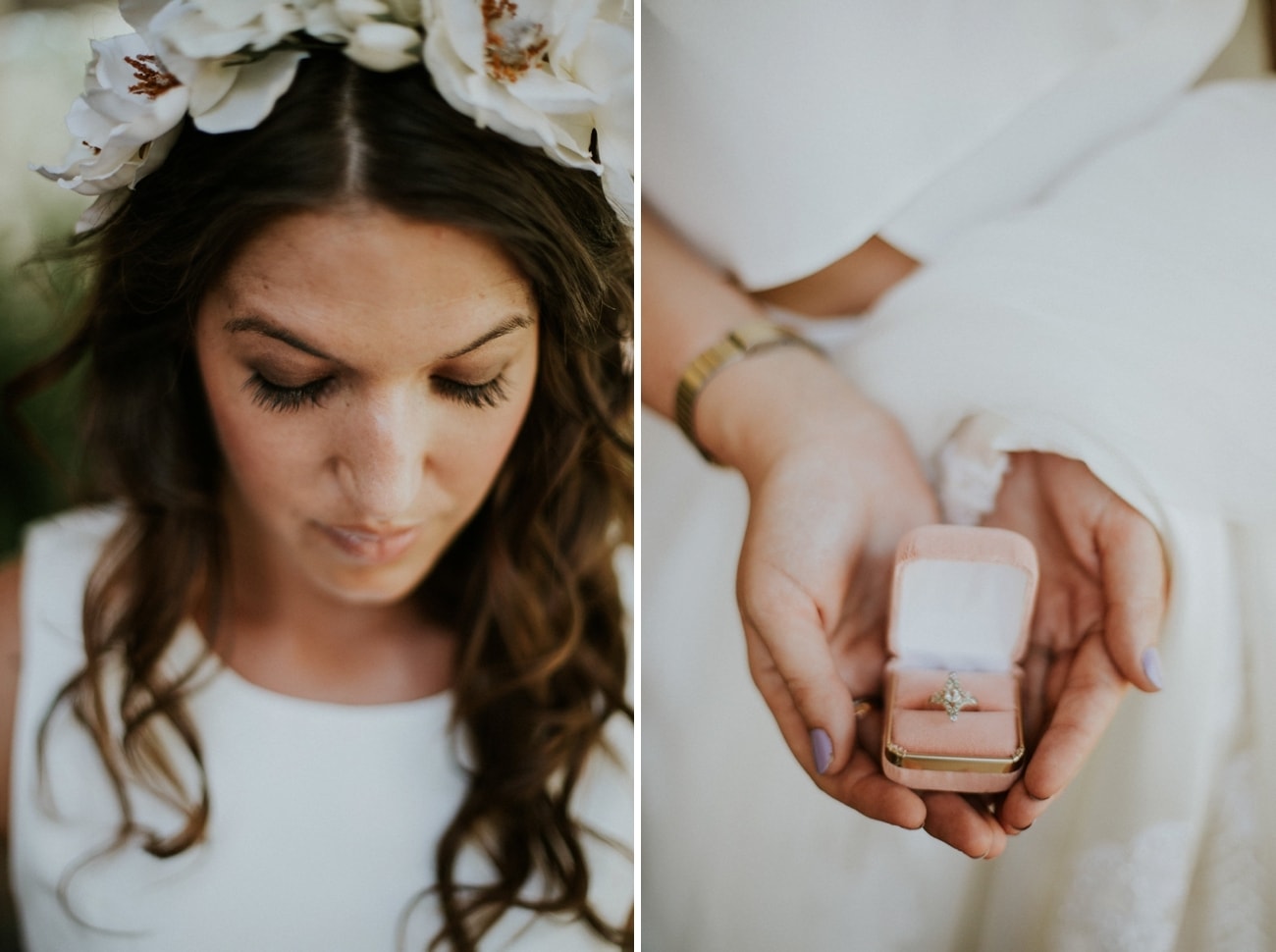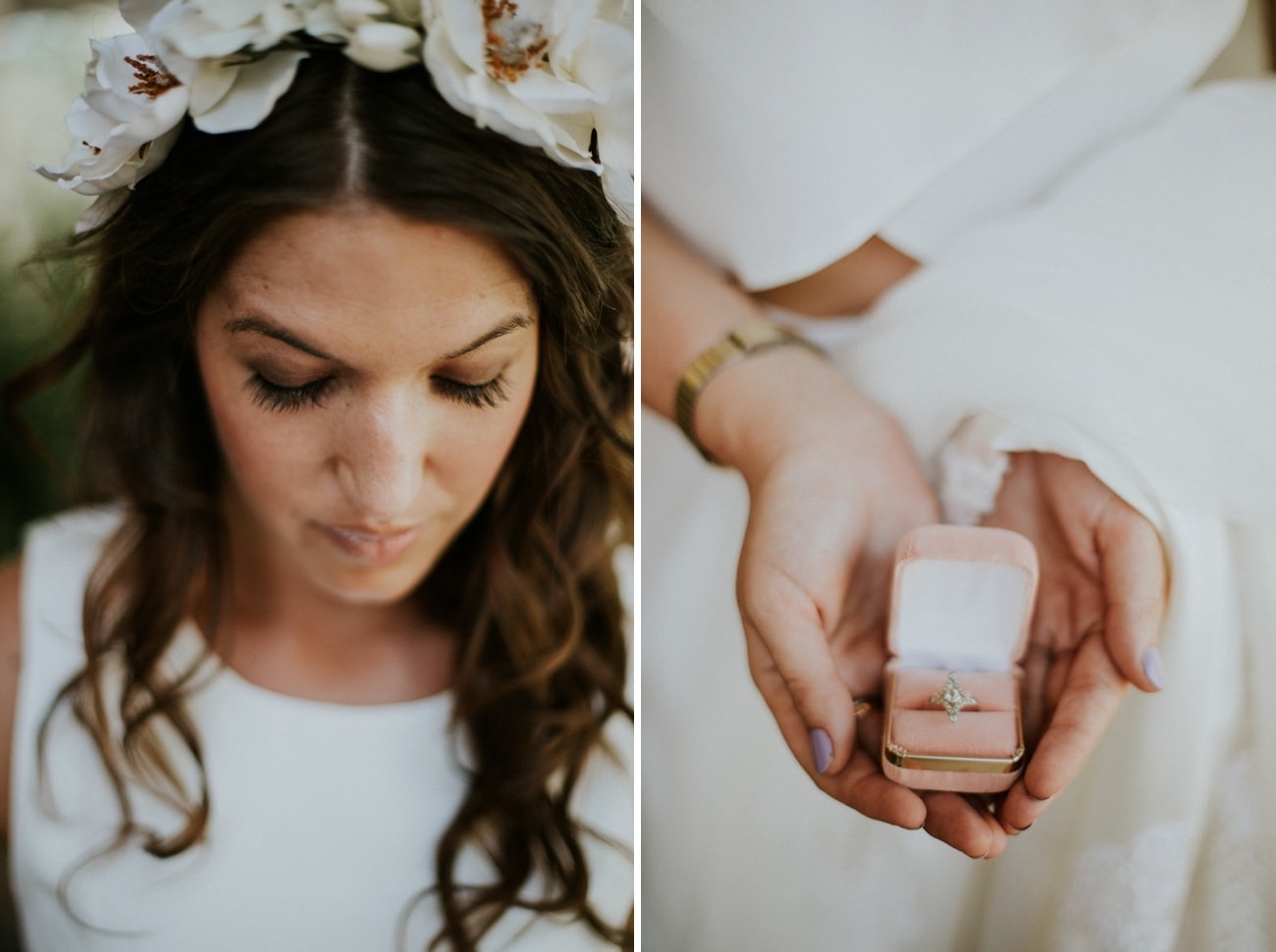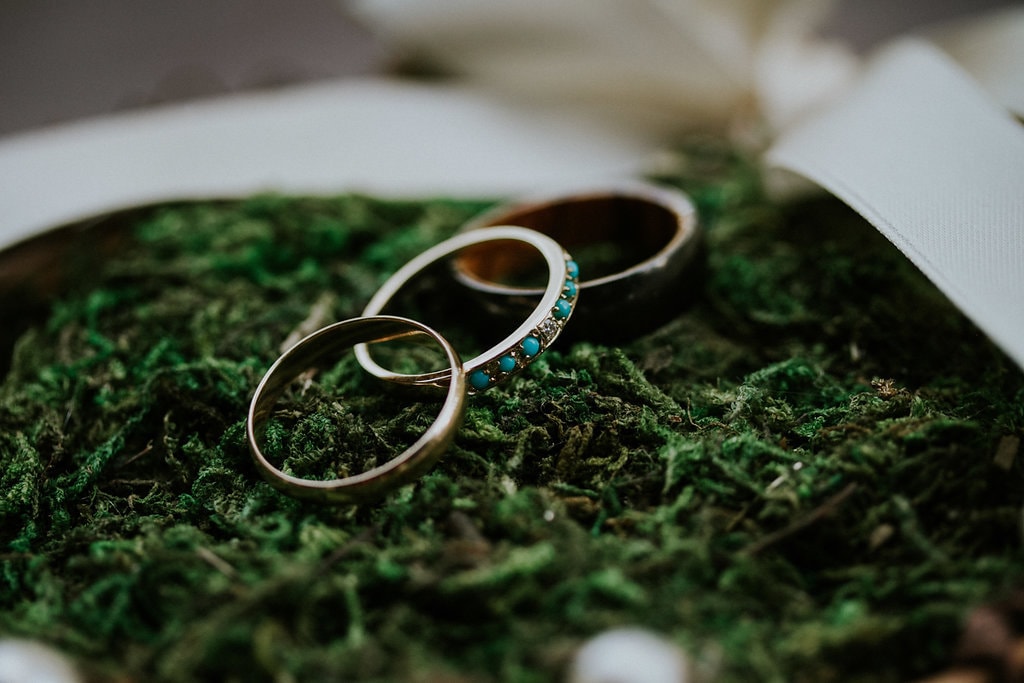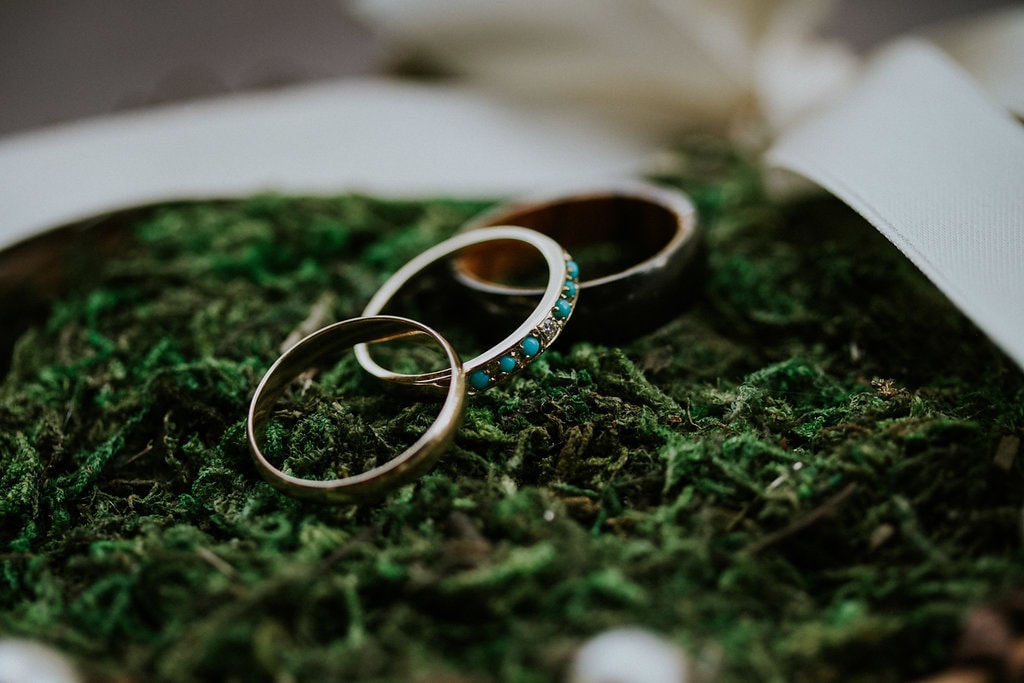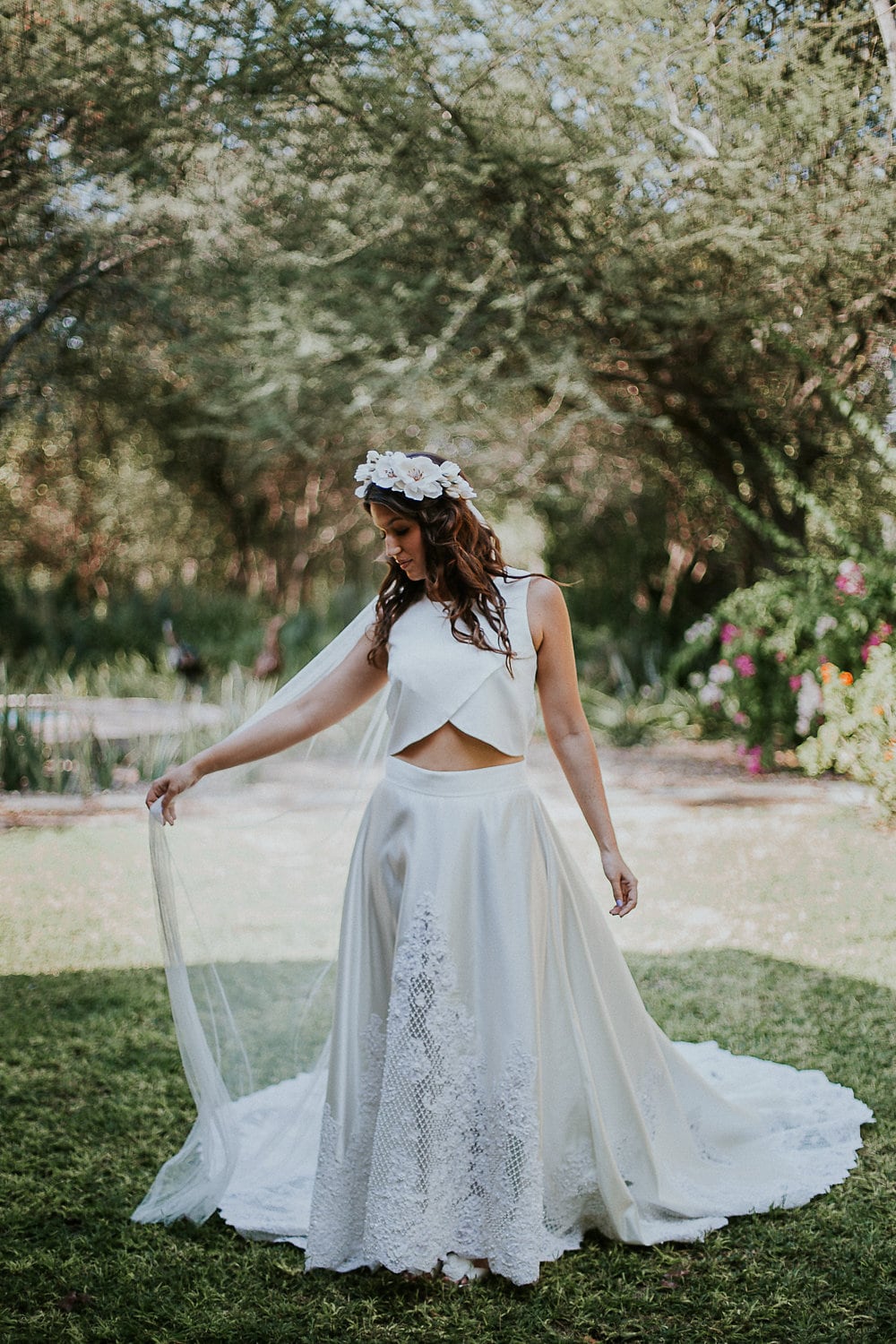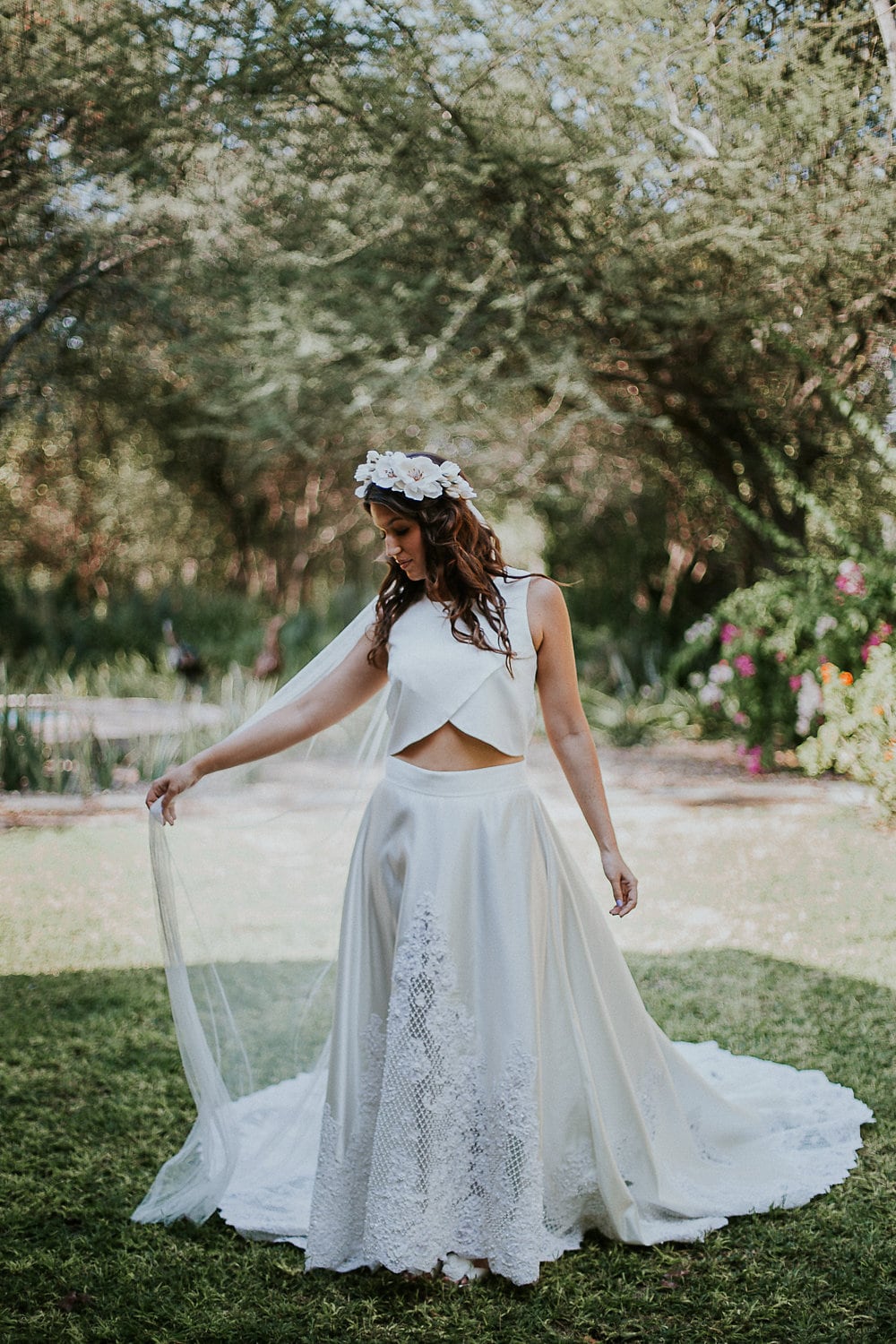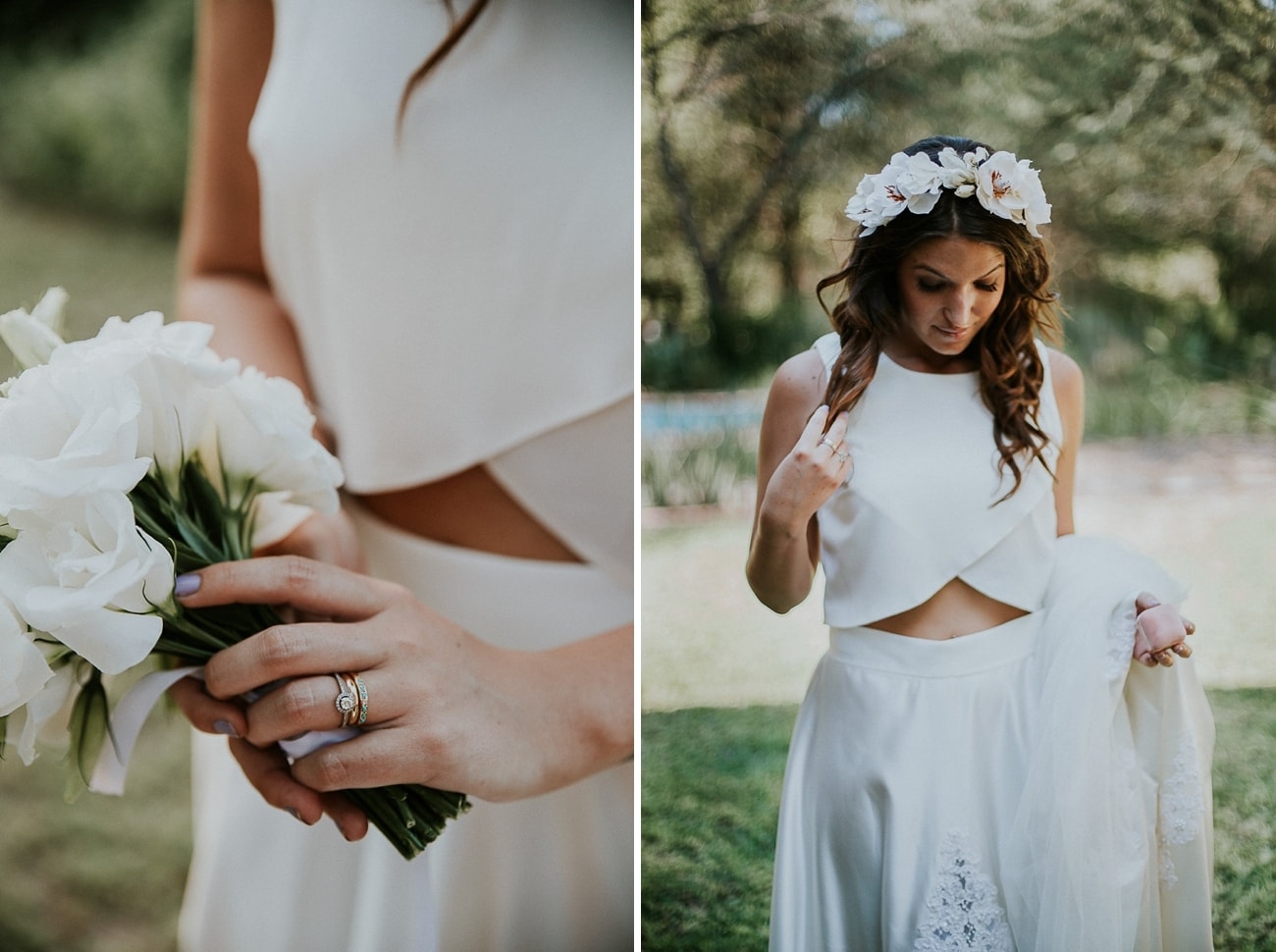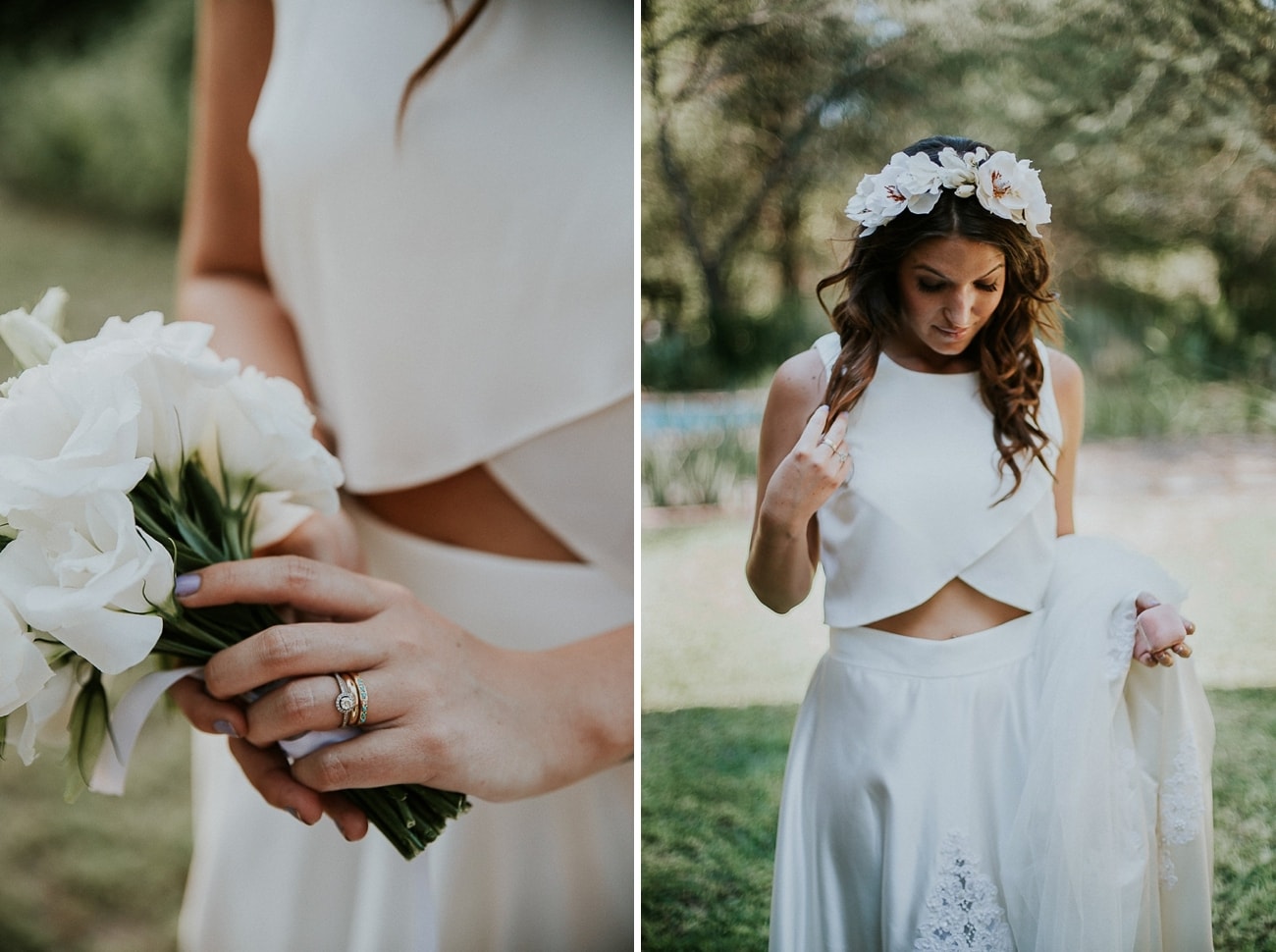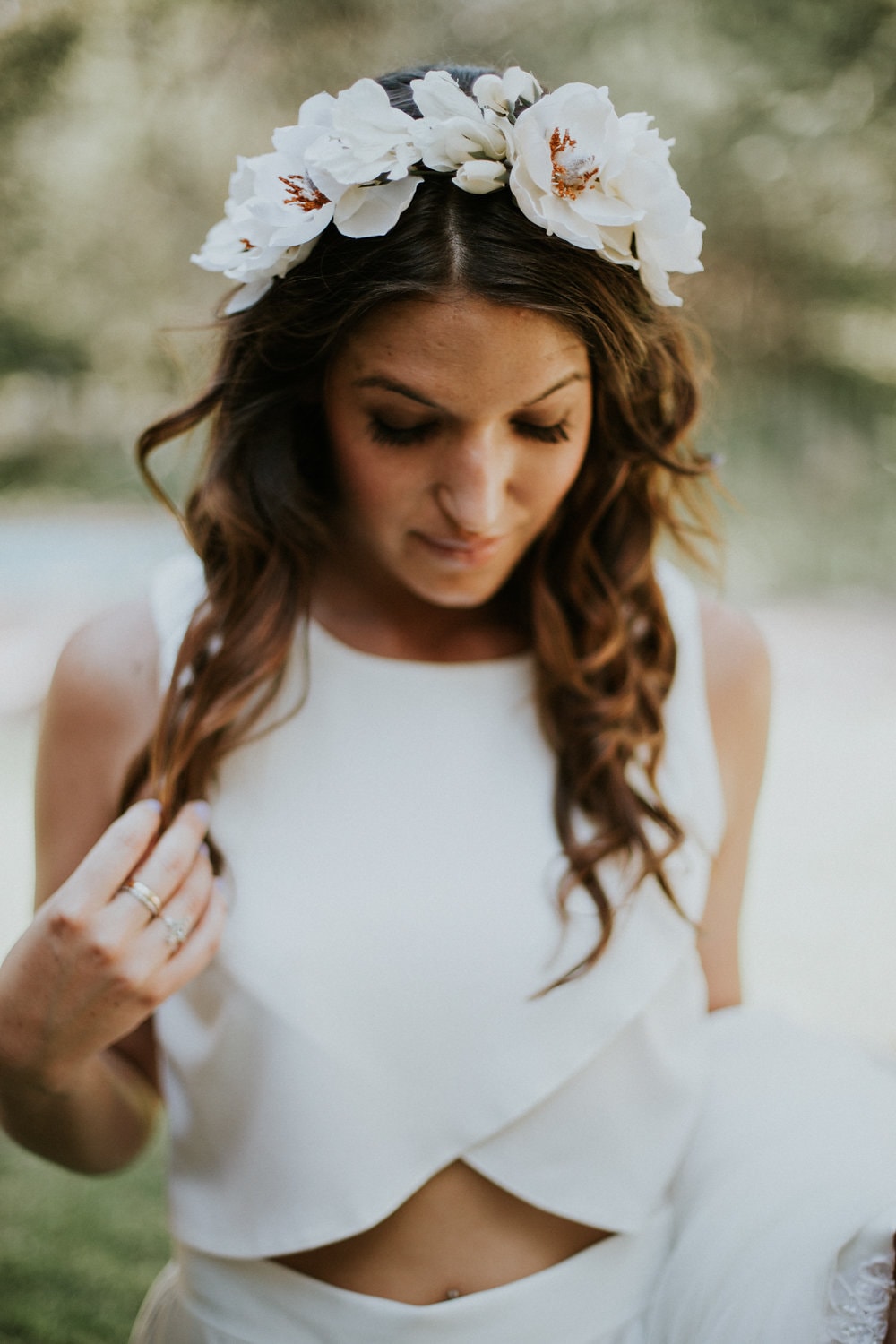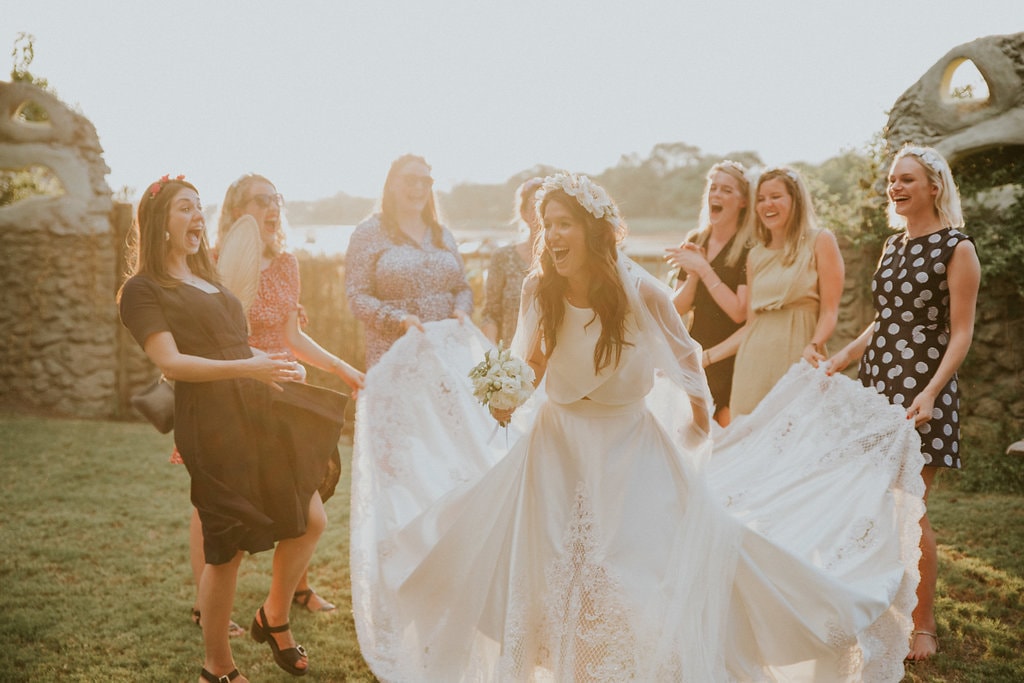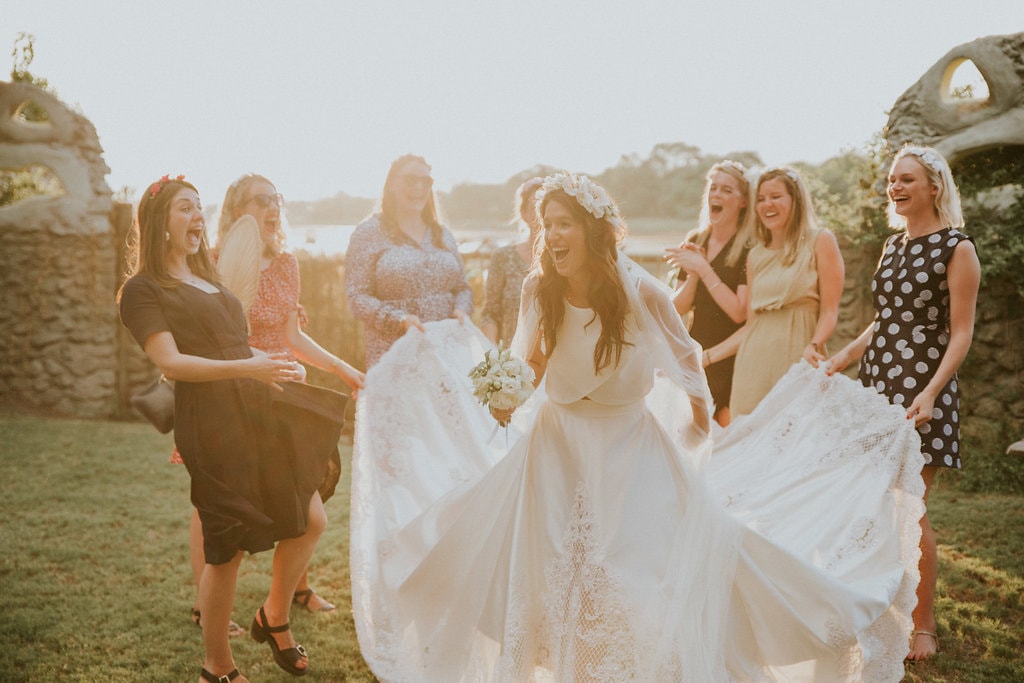 Love Story
I was living in Los Angeles and completely miserable. Overnight I decided to pack up life and head home to Botswana to spend some time with family before moving to the UK. I met Fil a couple weeks after that and two months later we were engaged. We met at a Beerfest evening at the local sports club. Maun is a really tiny town and I had already heard a lot about this handsome Canadian pilot named Fil. We were introduced and disliked each other immediately! I thought he was obnoxious and loud and he thought I was stuck up and rude. He was terribly sunburnt that night wearing a bright red shirt; I was not impressed. We spent the night ignoring each other, but even though I wasn't interested in him I still wanted him to pay me attention. One week later we met again at a bar. It was just a very typical Friday night in Maun. I was pulled aside by a friend who owns the place to be told that Fil actually had a massive crush on me! He had come in to dinner mid-week and had been asking about me. I have never been filled with such confidence and proceeded to flirt like an idiot all night. I kept on waiting for Fil to start flirting back but he never did. I got bolder and bolder until he finally figured it out. I still wasn't sure how I felt about him until we kissed. Time stood still, there was music and fireworks. I still remember it clearly, we both do. It was like a movie.
The Proposal
Fil actually proposed three times, poor guy. We had only known each other for two months at the time. It was Christmas day and we were watching the sunset at my Dad's house on the river. He told me he wanted me to be his wife and I had no idea what to say, so I just made a run for it. Later that night he was setting off fireworks with my younger brother and my stepmother Ruth turned to me and said I had a good one there. I just remember thinking how I really really did. How if I married Fil I would be happy and smiling and laughing for the rest of my life. I had made a huge mistake by not saying yes immediately. I just hoped he would ask again and luckily he did. Once via text a few days later and then finally on New Year's Eve on the banks of the Boro River. We drove into town the next day and went to the only store that was open, which was a little tuckshop that sold fishing wire and other random things. We bought my ring – it cost R10 and I guess the rest is history!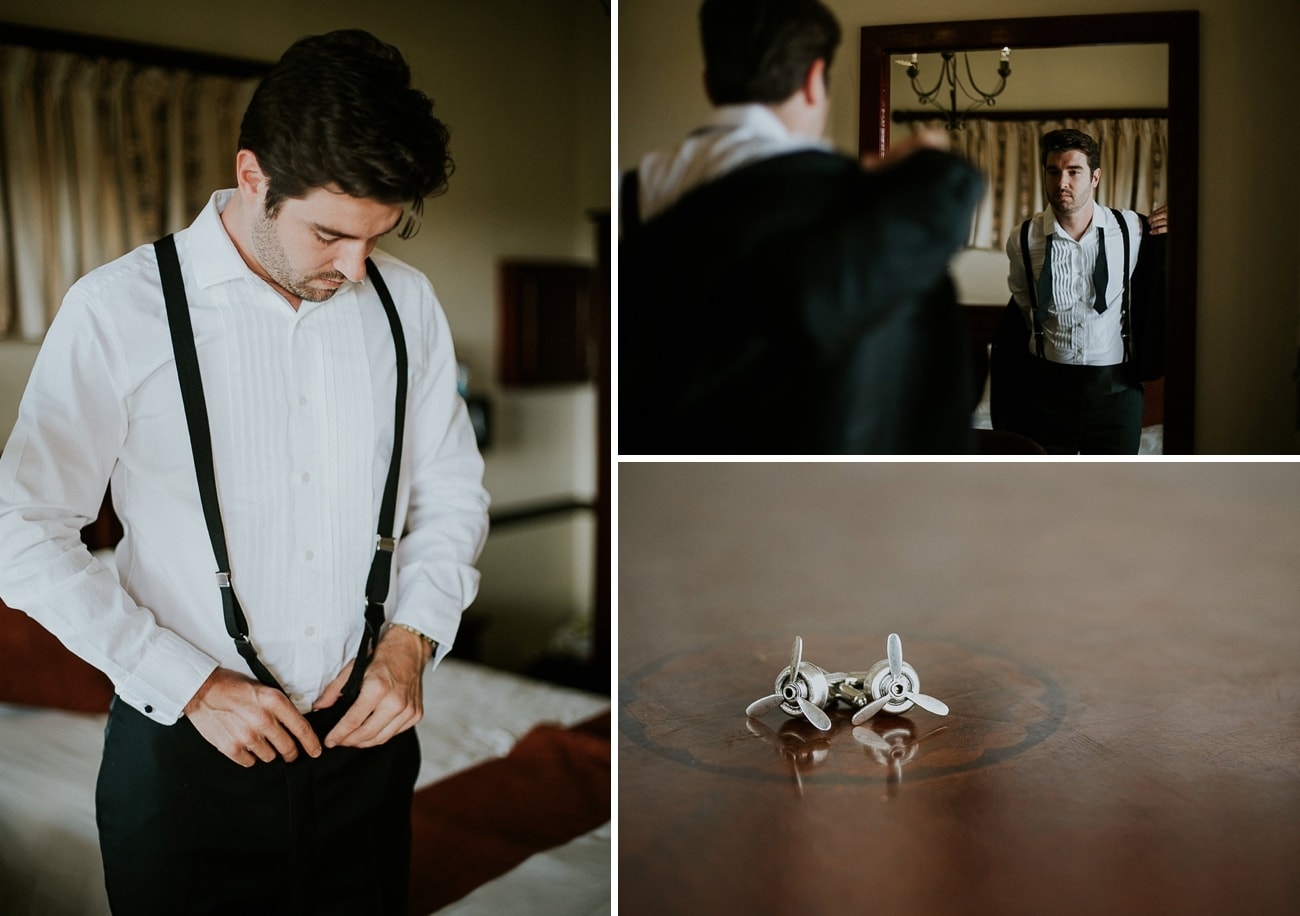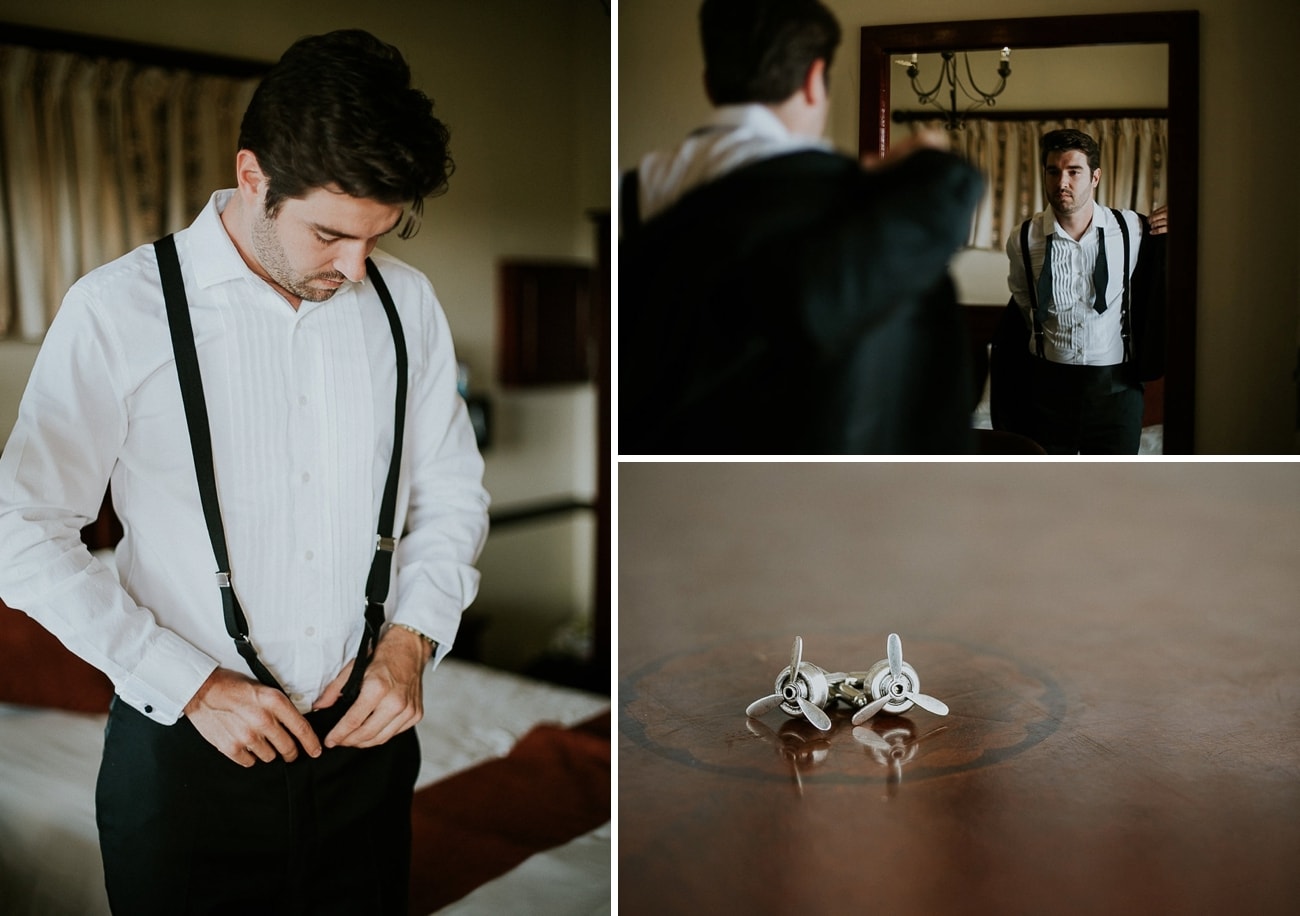 The Venue
We got married in my father's garden in Maun. It meant the world to me that I met Filip in Maun. It is where I was born and raised and will always be the place that makes my heart happy. Fil found so much happiness living there that Africa has become his home too. I knew I didn't want to hire a venue; I wanted freedom to do whatever I liked and to stay up dancing with my guests until whatever time I chose. We ended up watching the sun rise over the river, my veil filled with sticks and thorns. I know we made the right decision.
Wedding Style
I knew I didn't want a lot of white. I wanted things to be different and interesting. I loved greens and golds; I wanted an enchanted forest. Logistically it was really difficult to plan. Maun has basically no wedding supplies and everything had to come from other countries. I was living with Filip in a tiny town in Northern Ontario for a year leading up to the wedding. I didn't have a planner either so it didn't end up being what I wanted, but it was still lovely. I had worked as a waitress at weddings in Los Angeles so without even thinking about it I got so many tricks and ideas from that. I saw how some things really aren't important and how fun small details can make it so special. I loved all the ones we had. The personalised cocktail napkins and coasters that people could write on. We had little gold dinosaurs for no reason at all; I just love dinosaurs. They all got put into pockets and when I go around to my friends' and family's houses I can always spot a few. I chose big band cocktail hour music which was unusual for a Botswana wedding and worked really well. If I could have I would have had a real brass band playing swing music.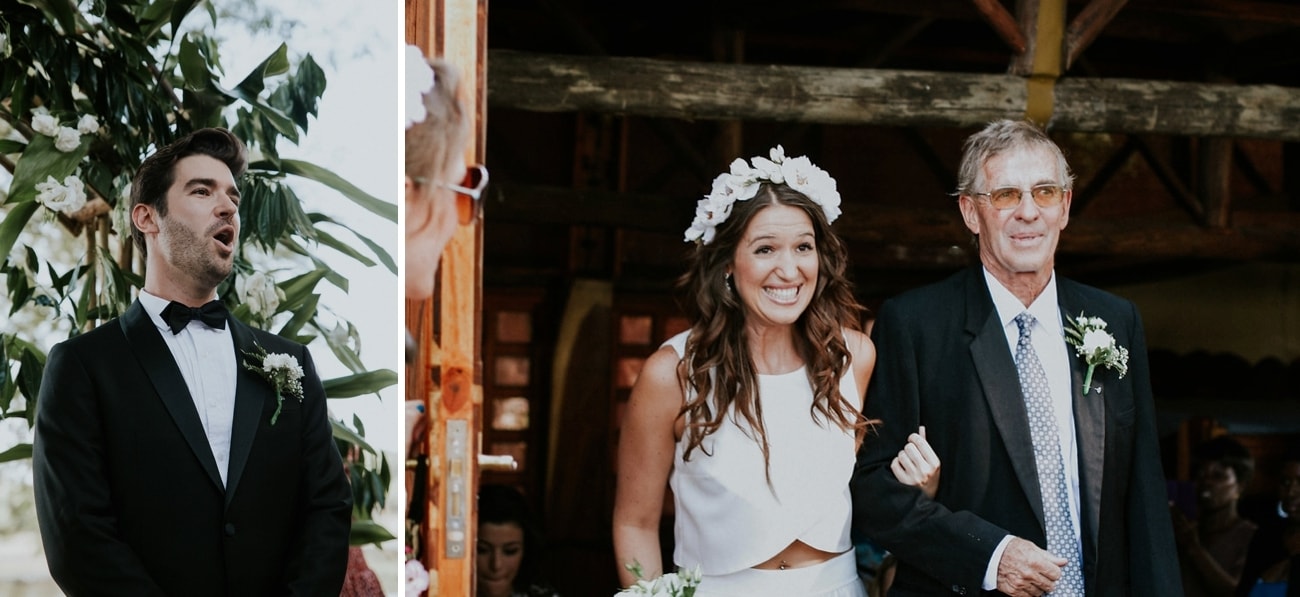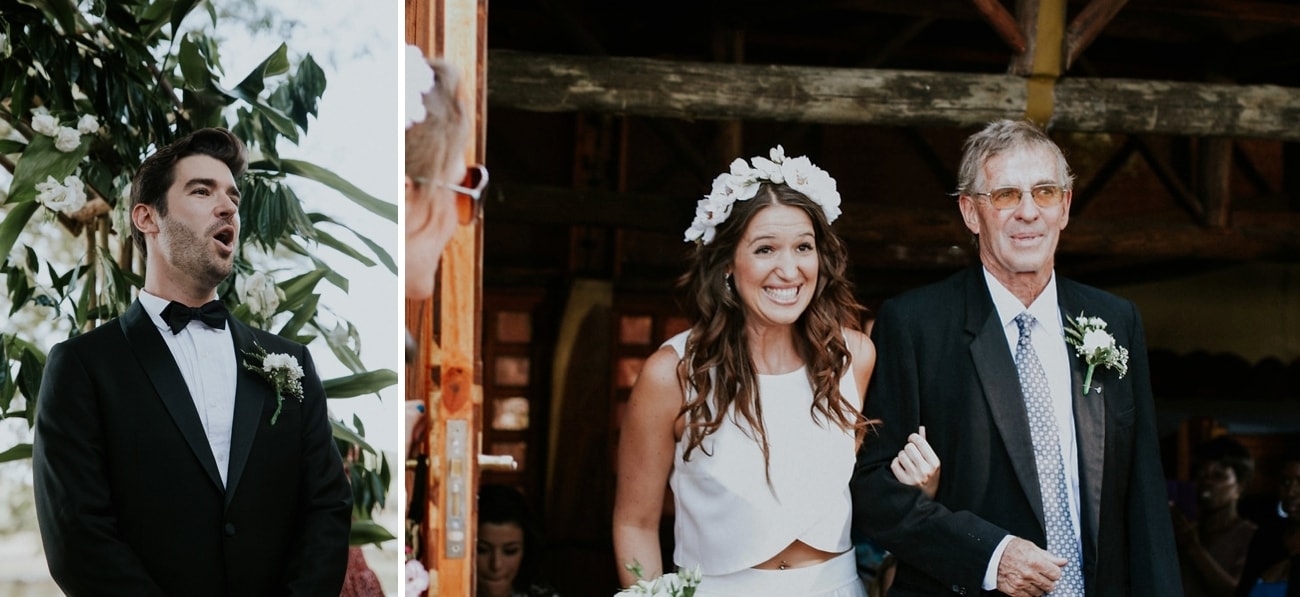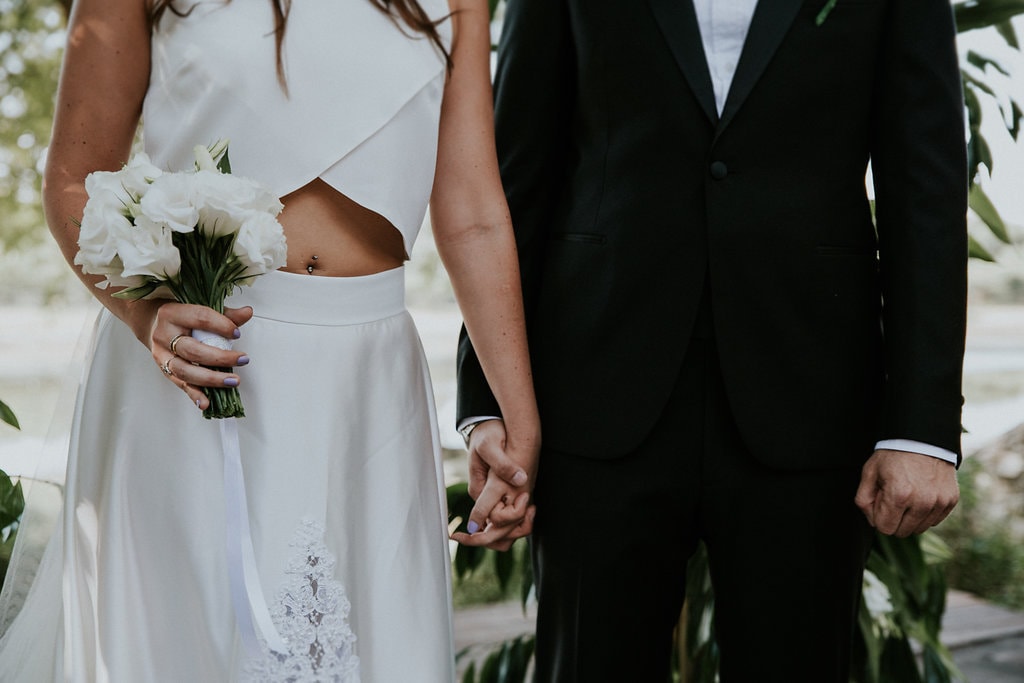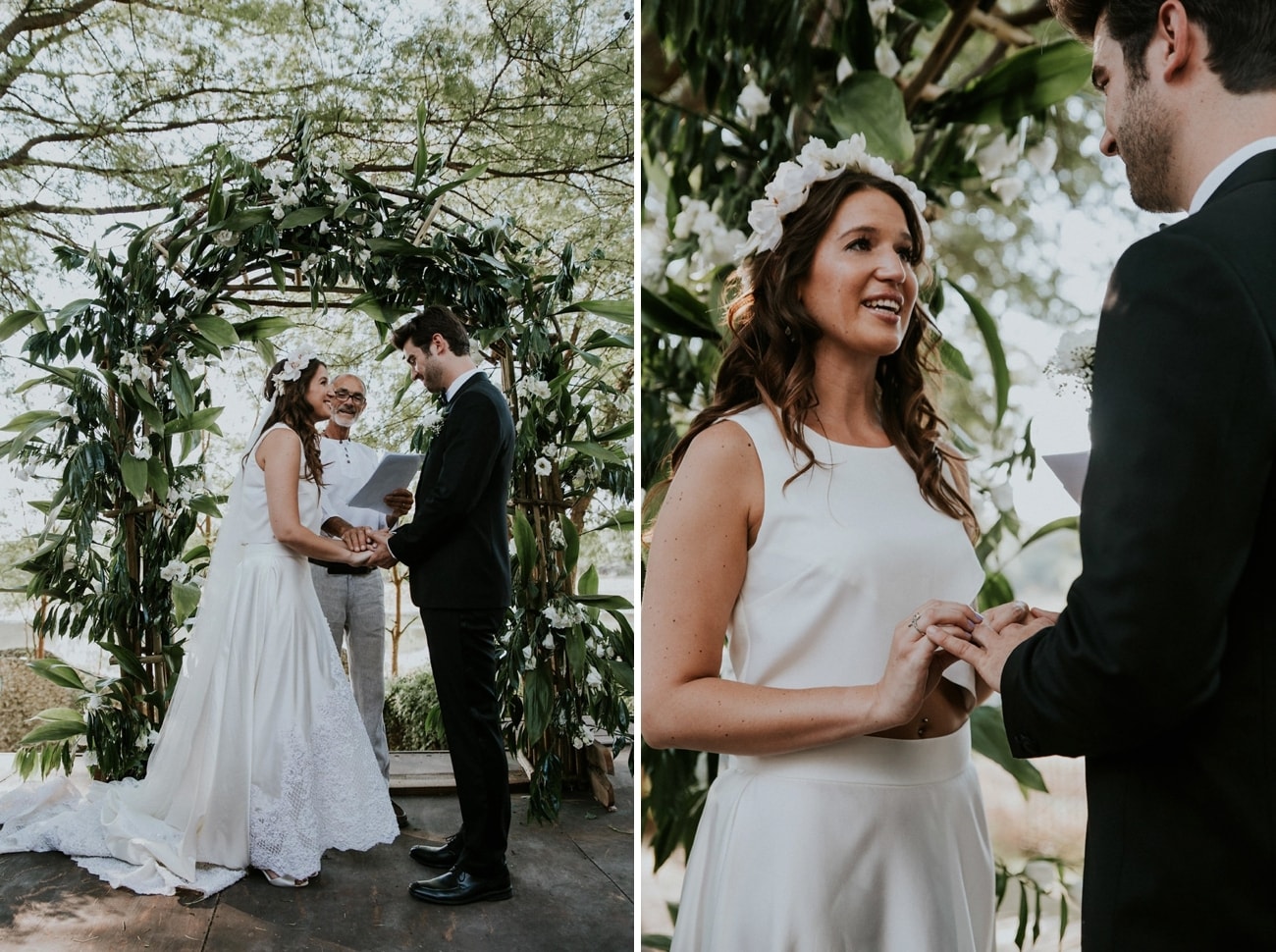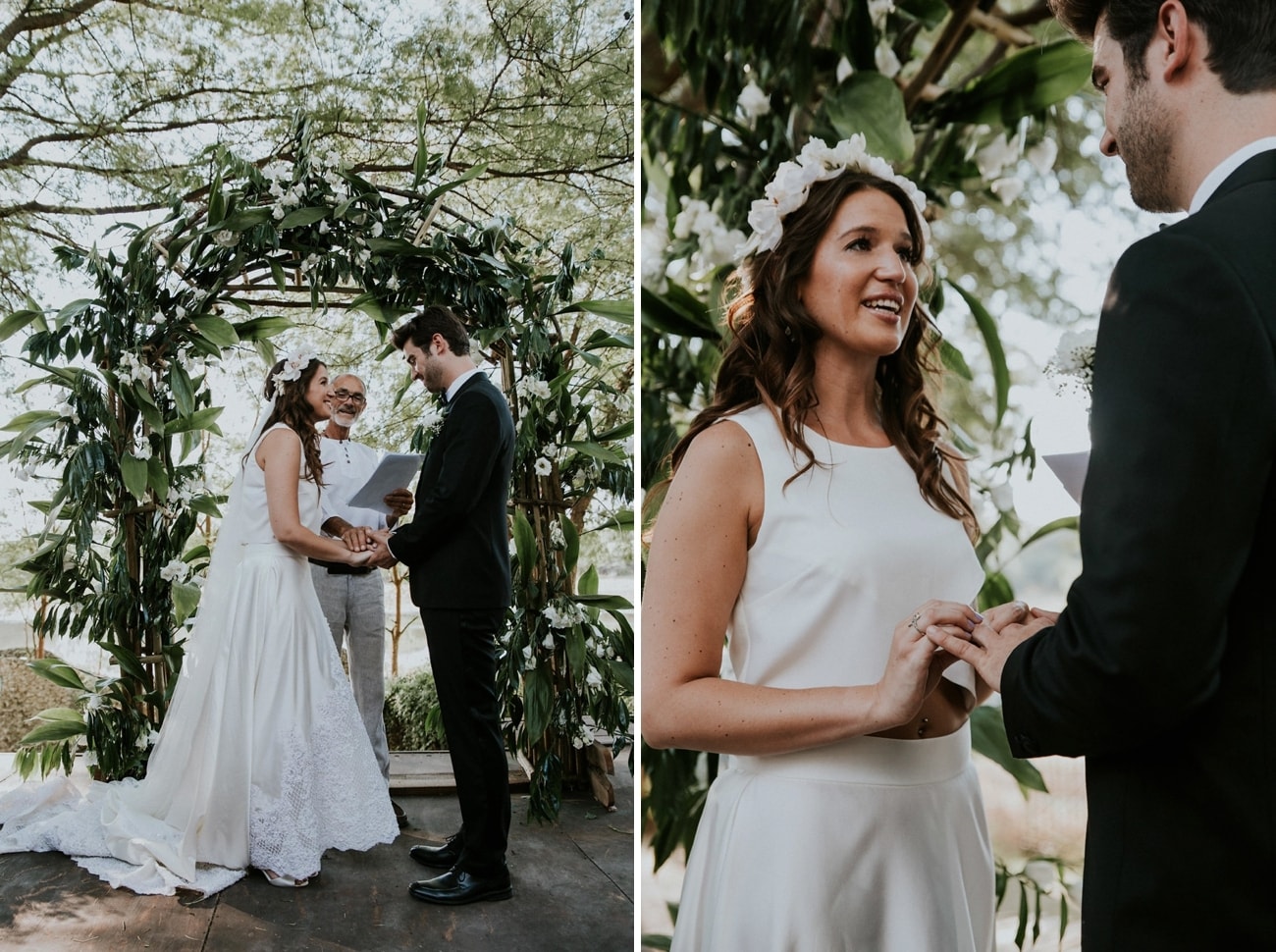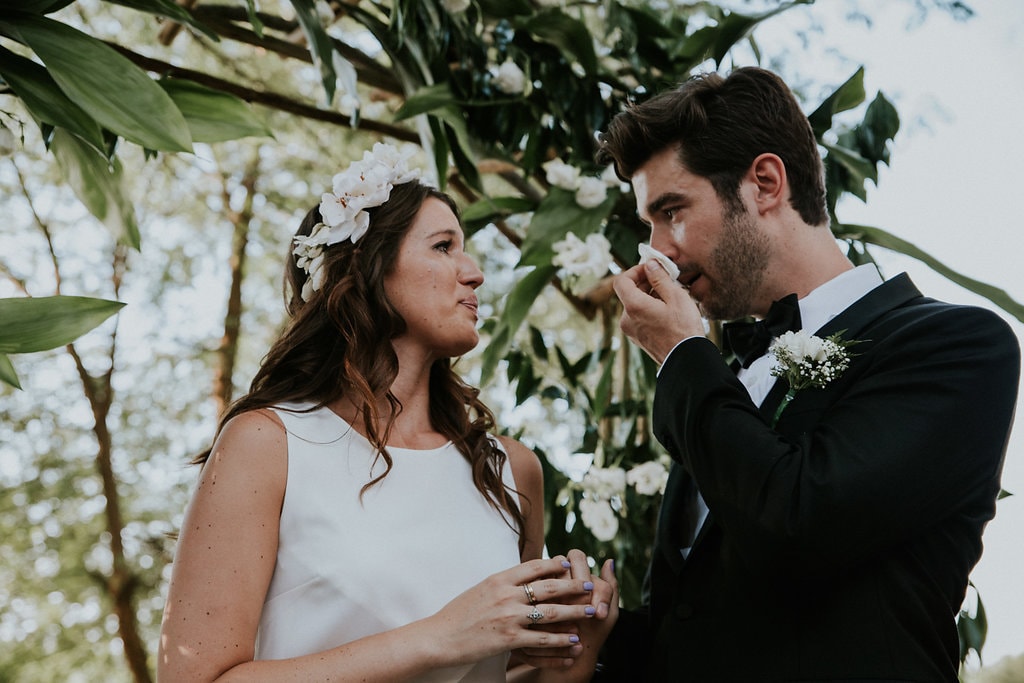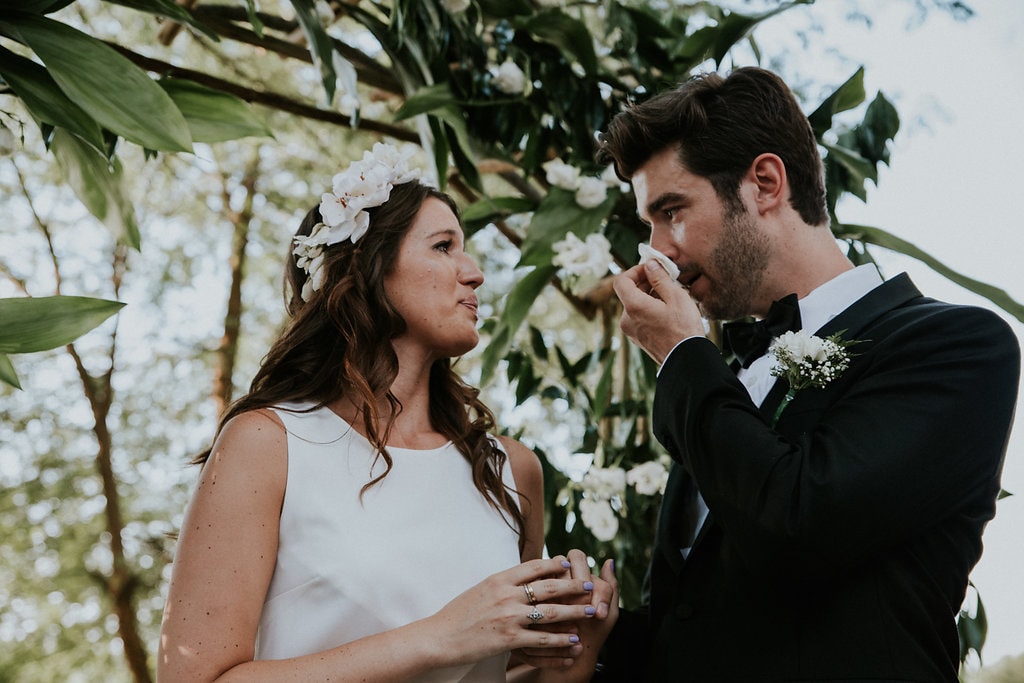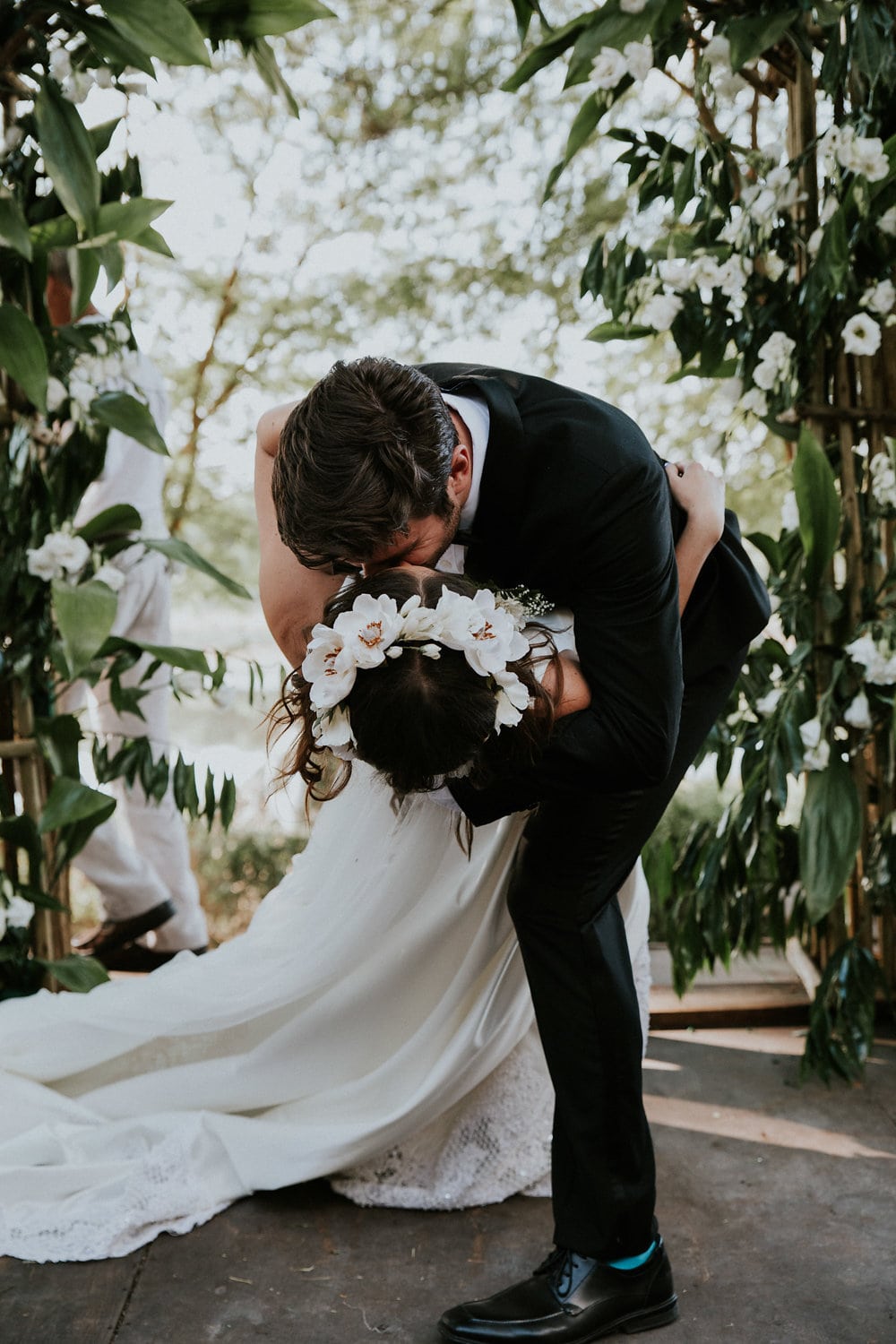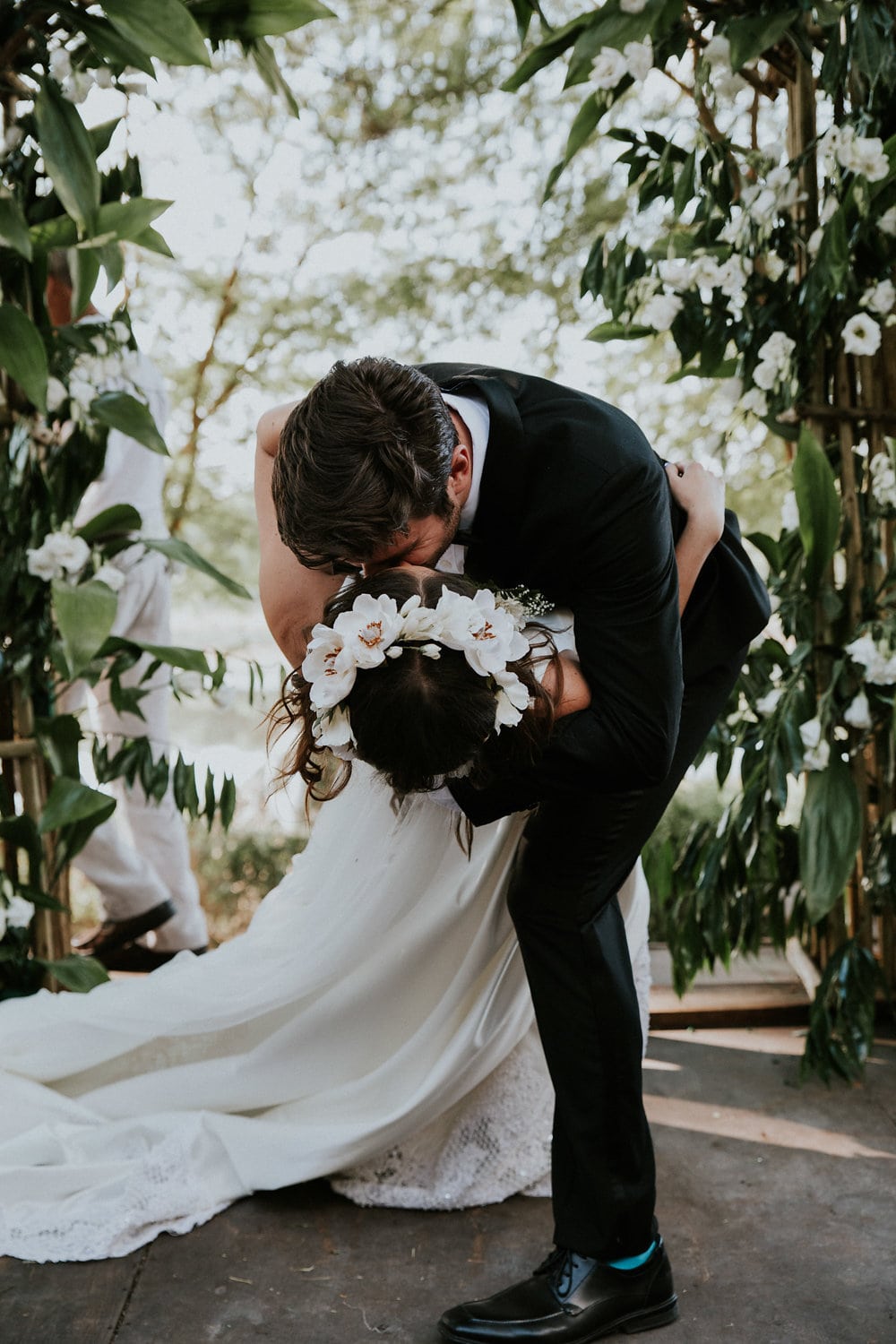 Wedding Details
I can't think of that many things we did in terms of decorating but we did make our ceremony very personal. I loved my ceremony more than anything. I assumed when you get married you rush through that bit to get to the party but the ceremony was my favorite part of the whole day. We had a family friend officiate it and essentially I just handed him a script a few days before. I found bits and pieces of ceremonies online and put it together to be unique to us. We had beautiful readings and there wasn't a dry eye in the house, including Fil and I who cried like babies.
DIY Elements
I am rubbish at DIY! I want to be good but I am just terrible and don't enjoy it. Thank God for Etsy.
The Flowers
You can't really get flowers in Maun so they were flown up from Cape Town. I was very prepared to have paper flowers and fairy lights but my Mum very kindly flew them up for the wedding. She loves flowers and her and my aunt and cousins and family friends all put the flowers together. I love greenery and that's quite lucky since in the midday Botswana heat anything too delicate will wilt immediately. There was also a wonderful woman who I have known my whole life who let us take cuttings from her garden. She has the most beautiful garden filled with amazing jungle leaves and vines and since it was so dry in Maun at the time it really helped it feel more like a forest.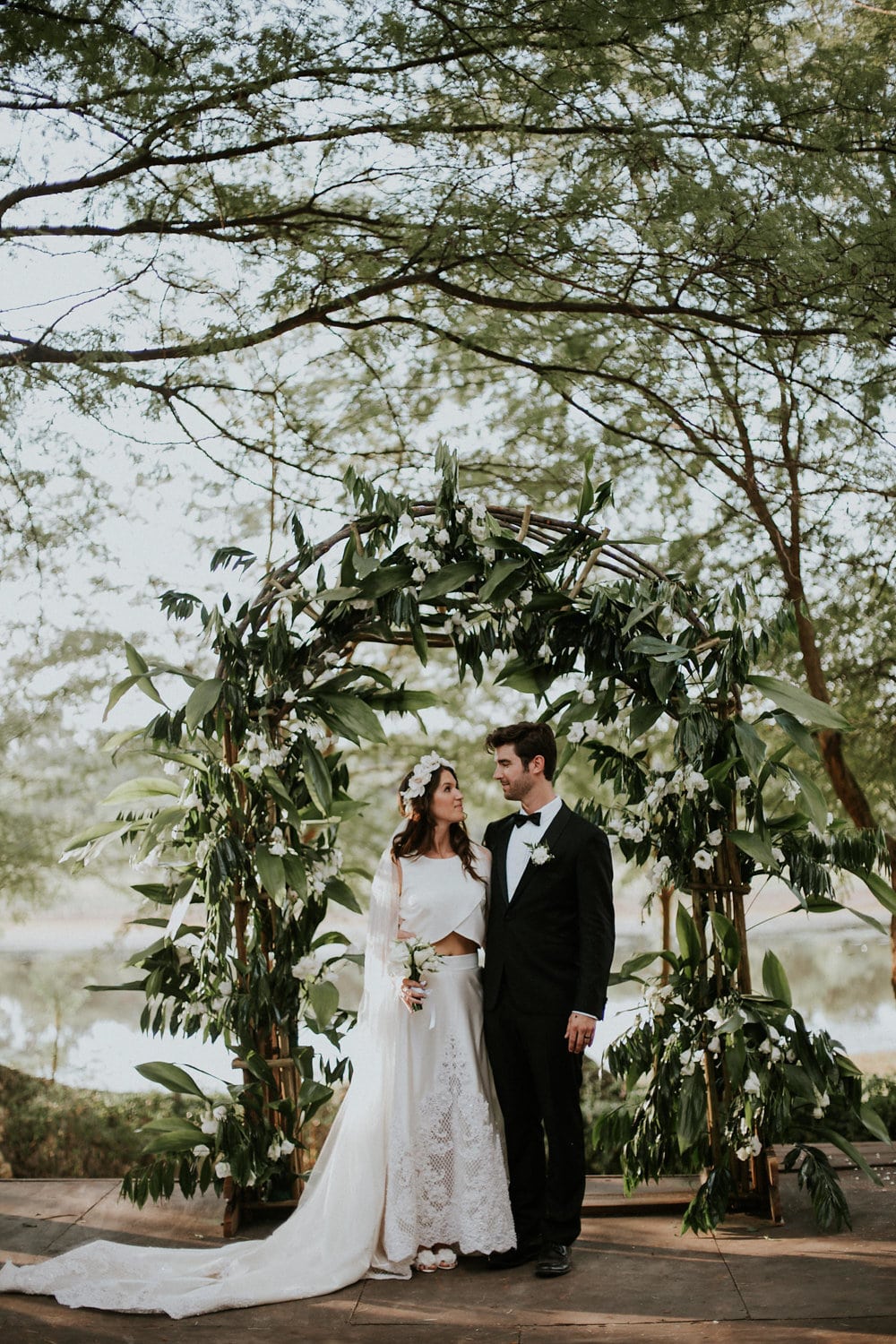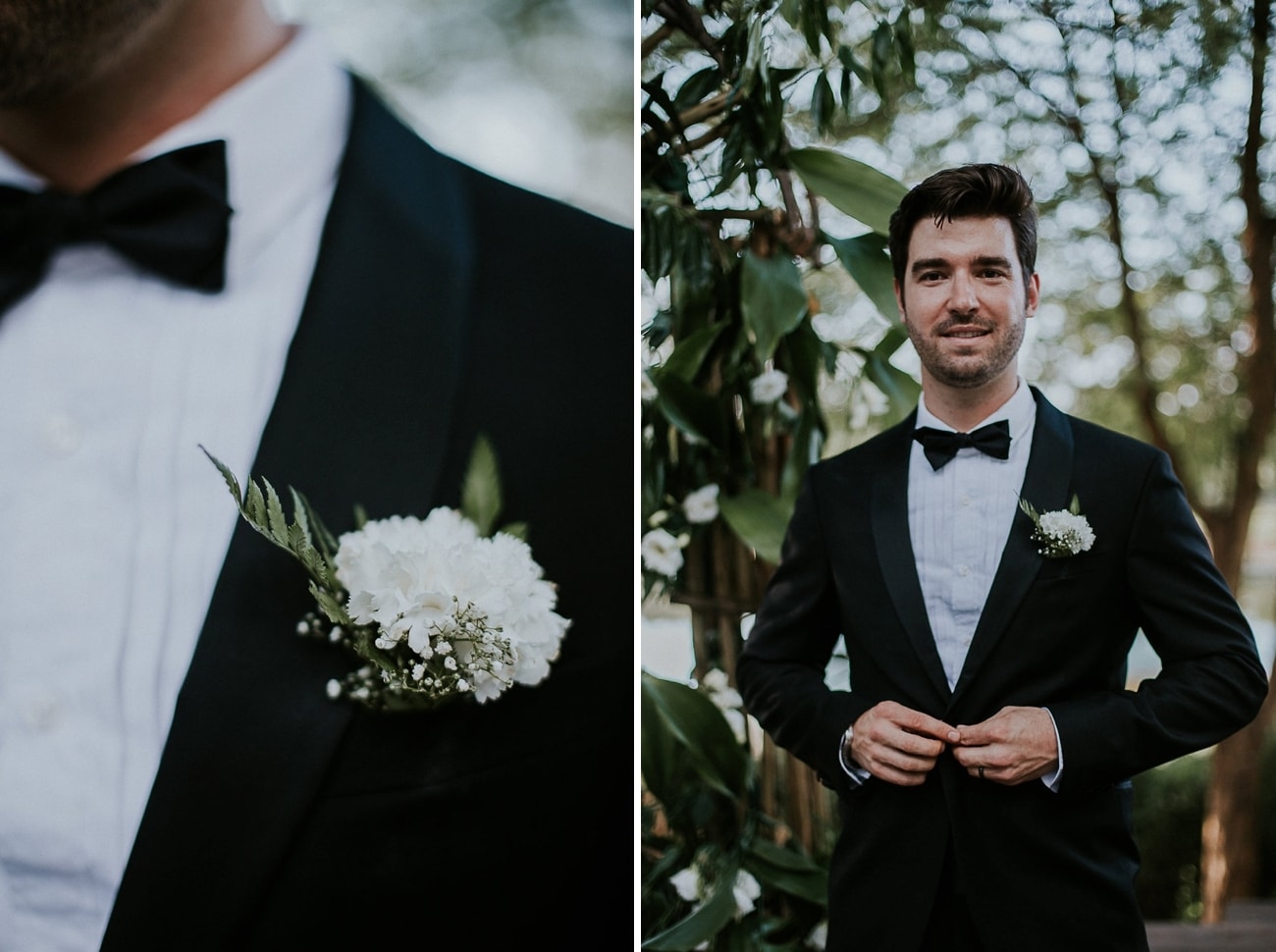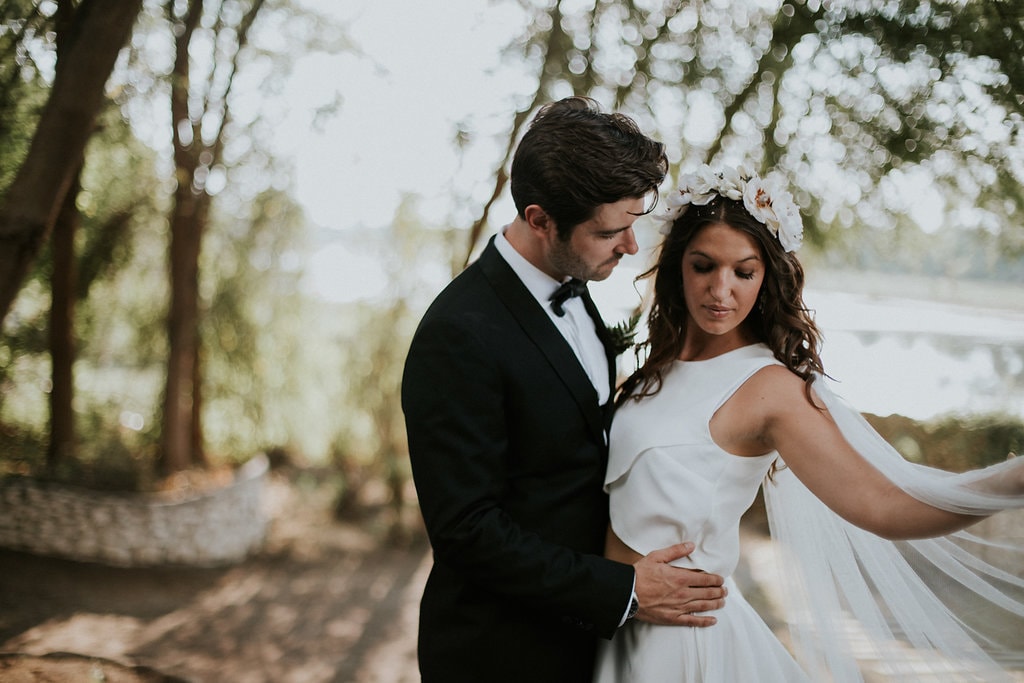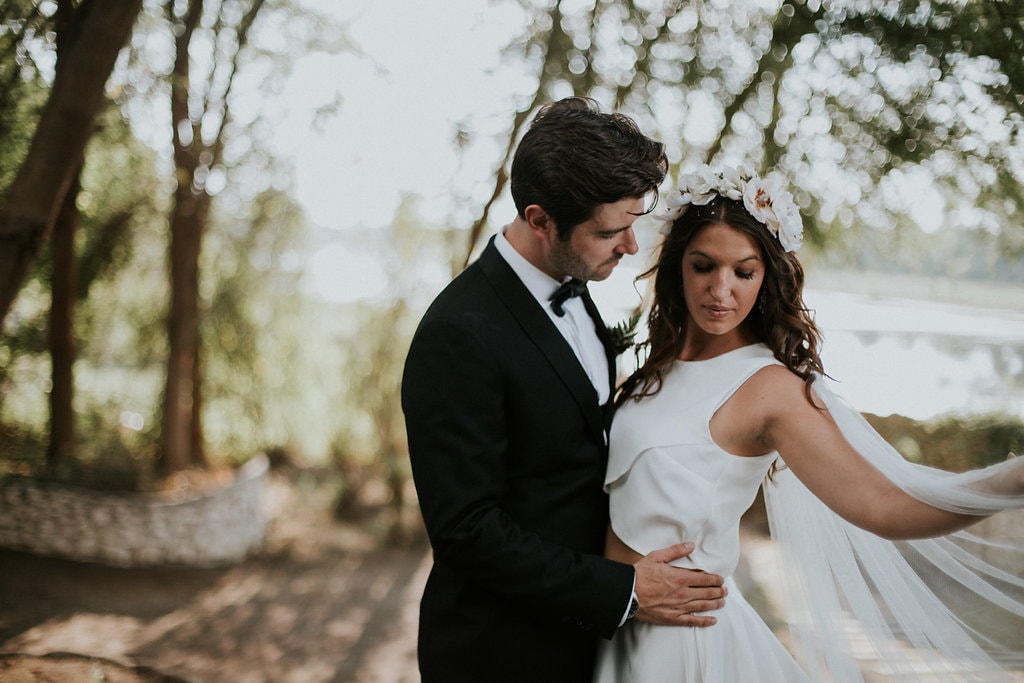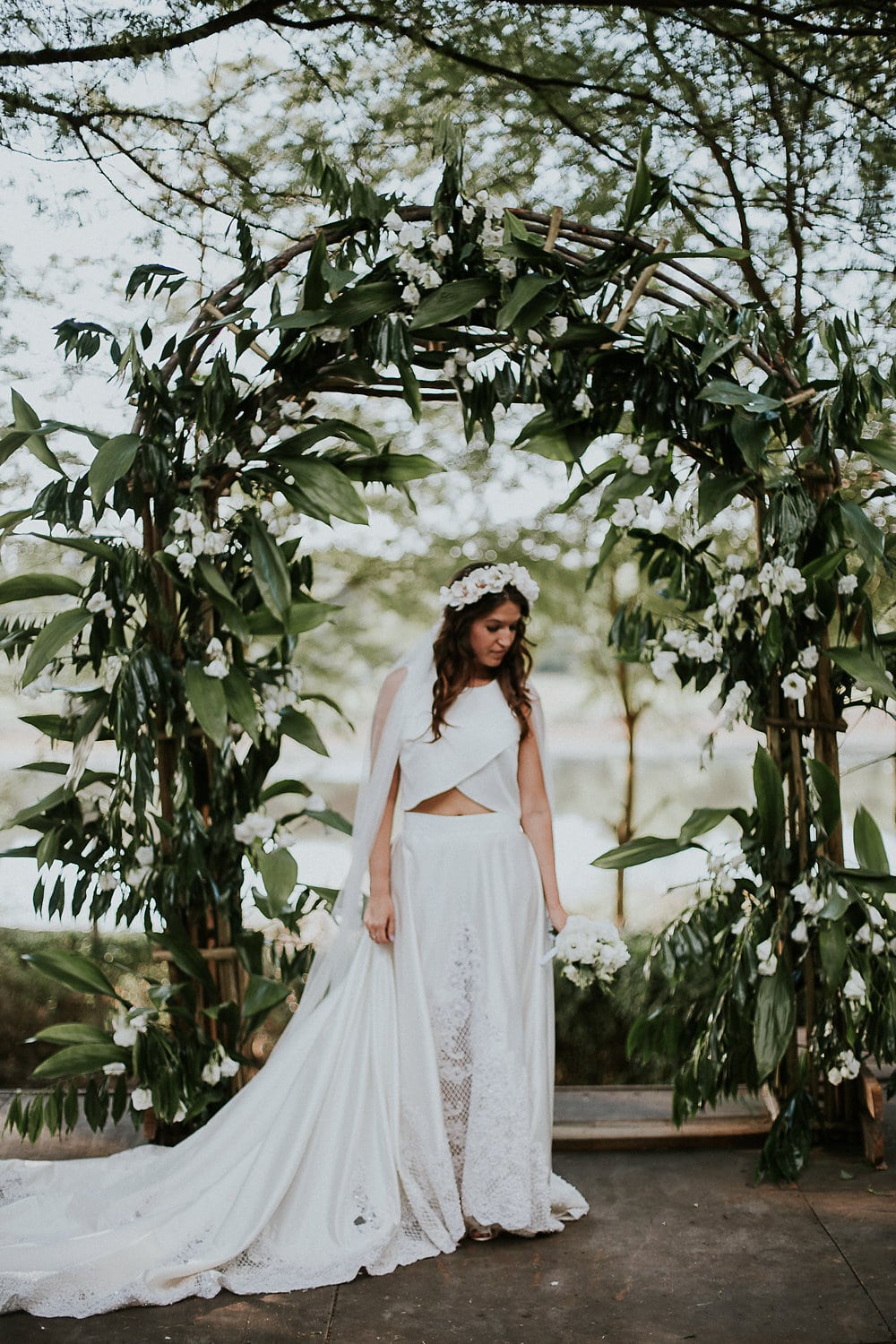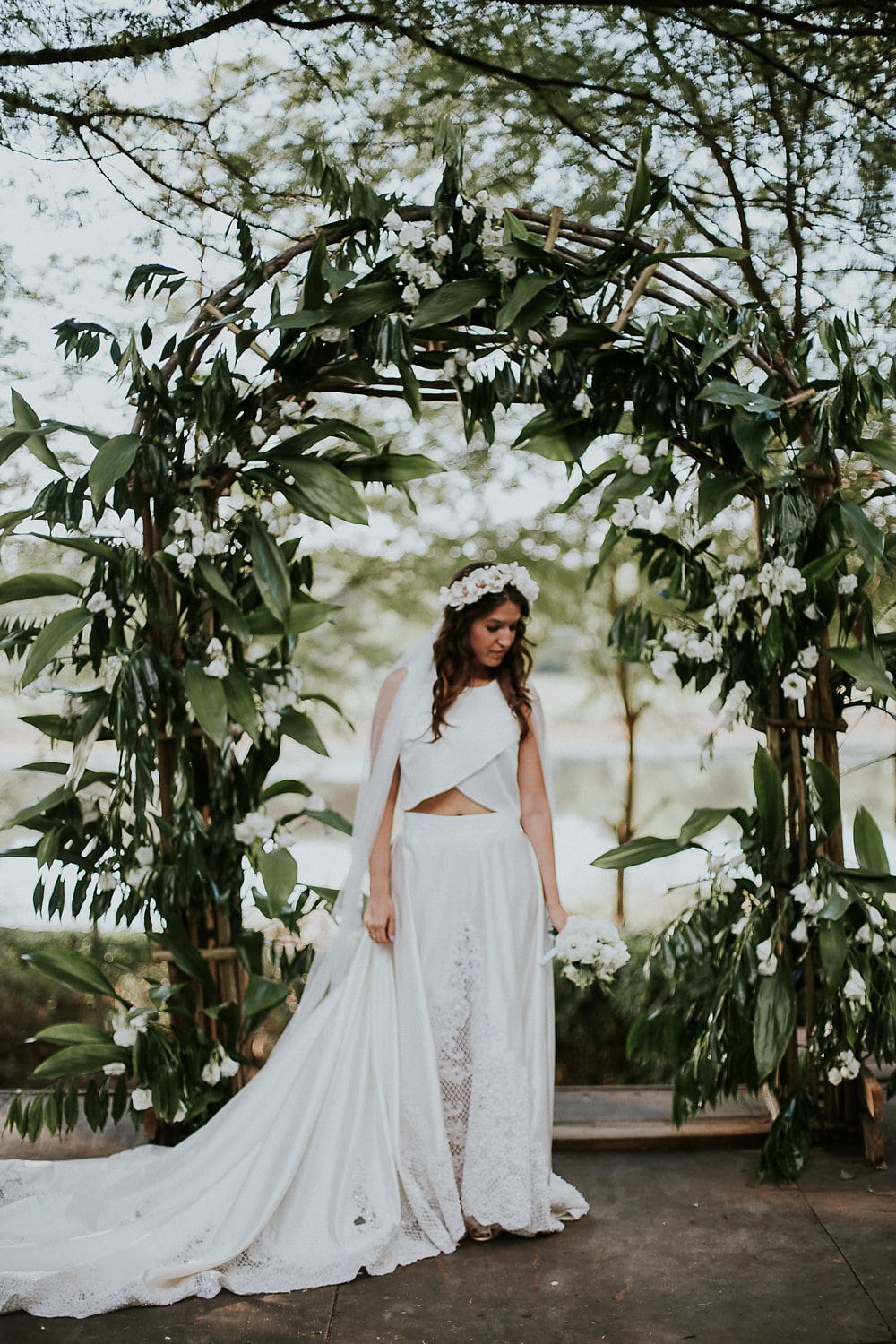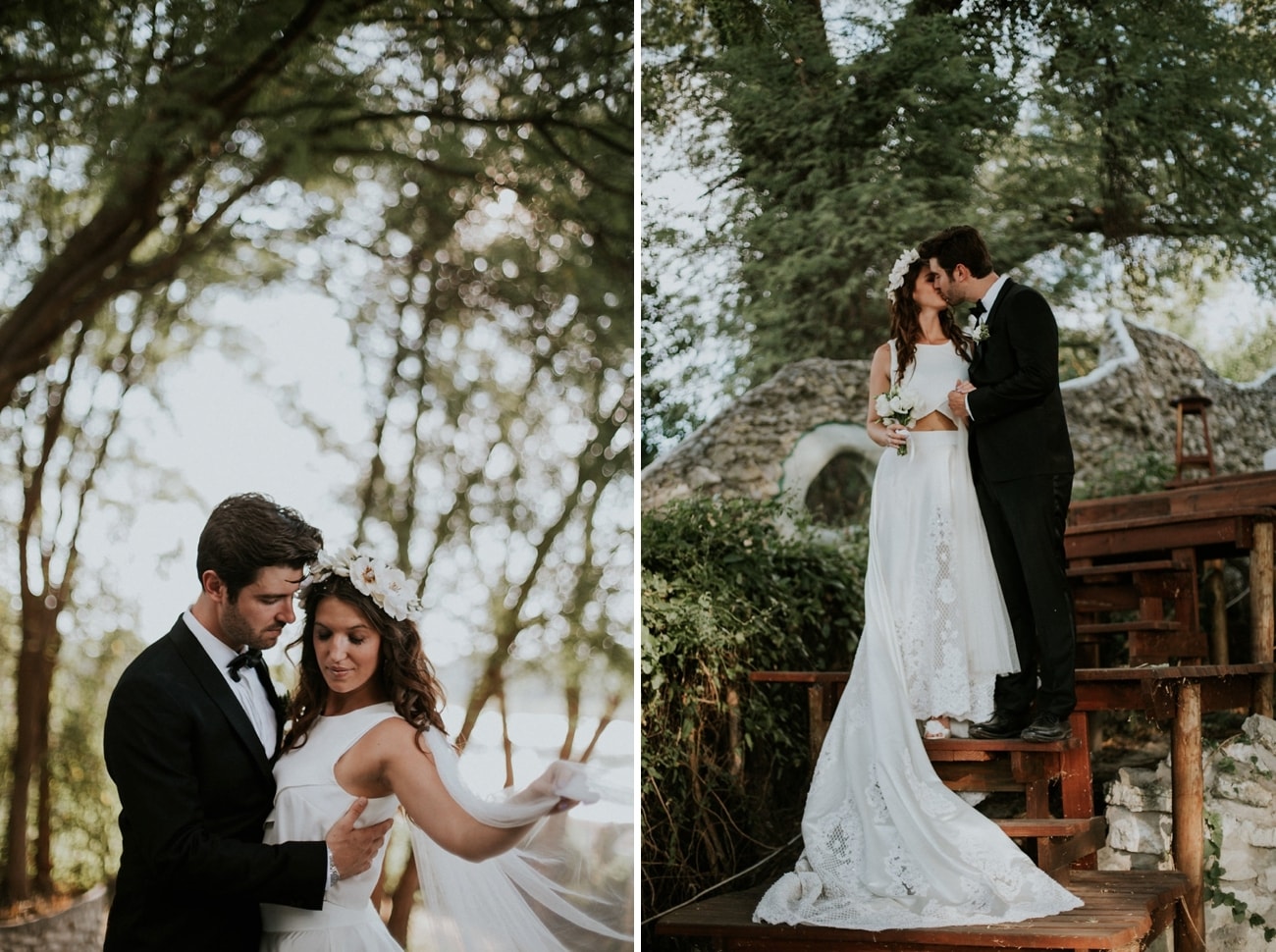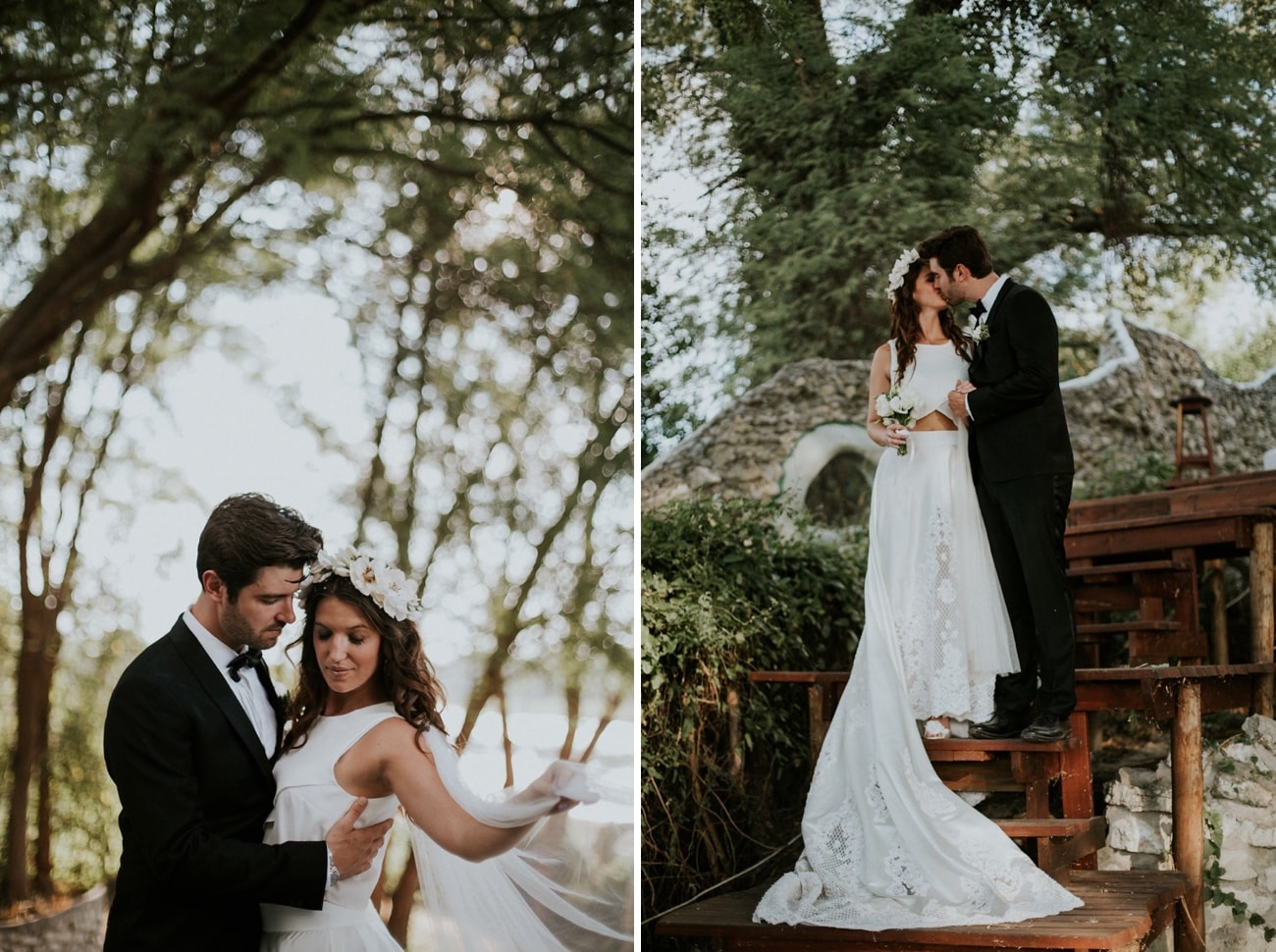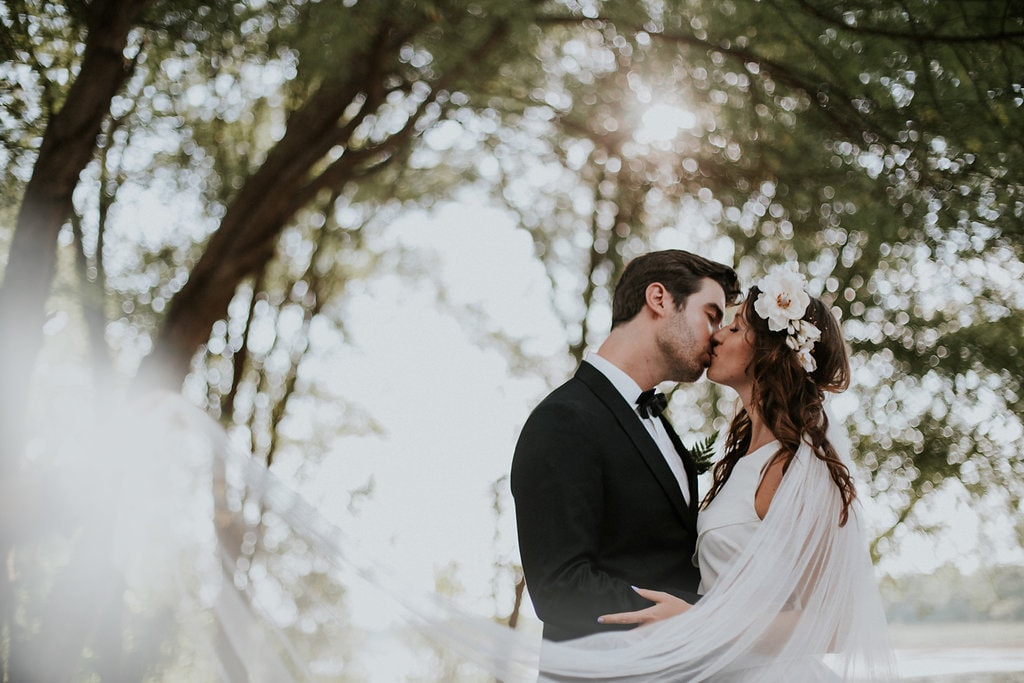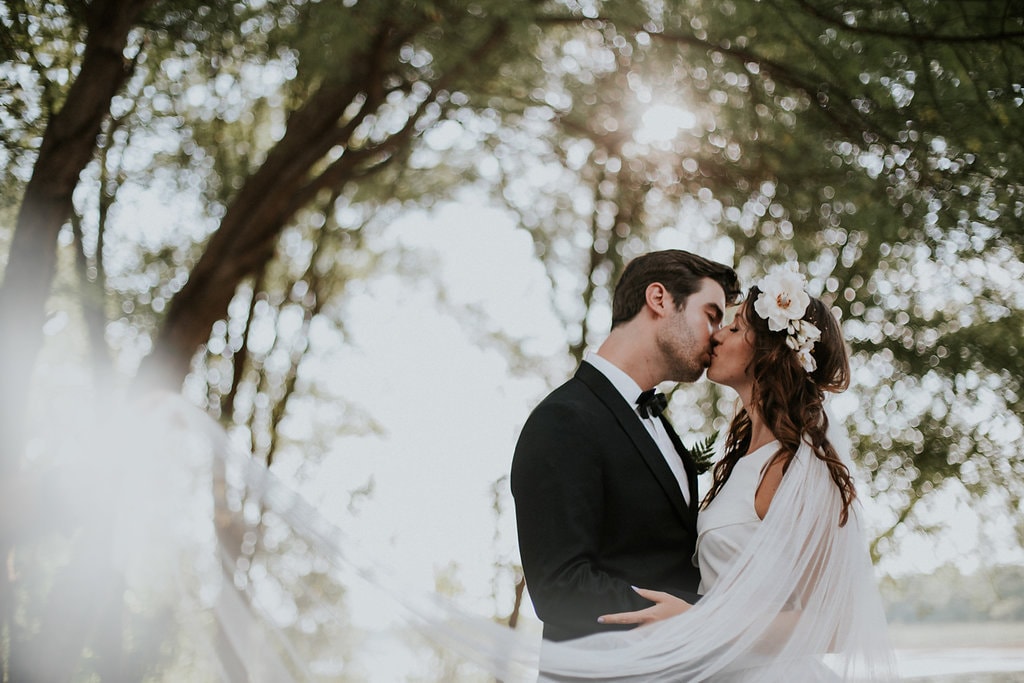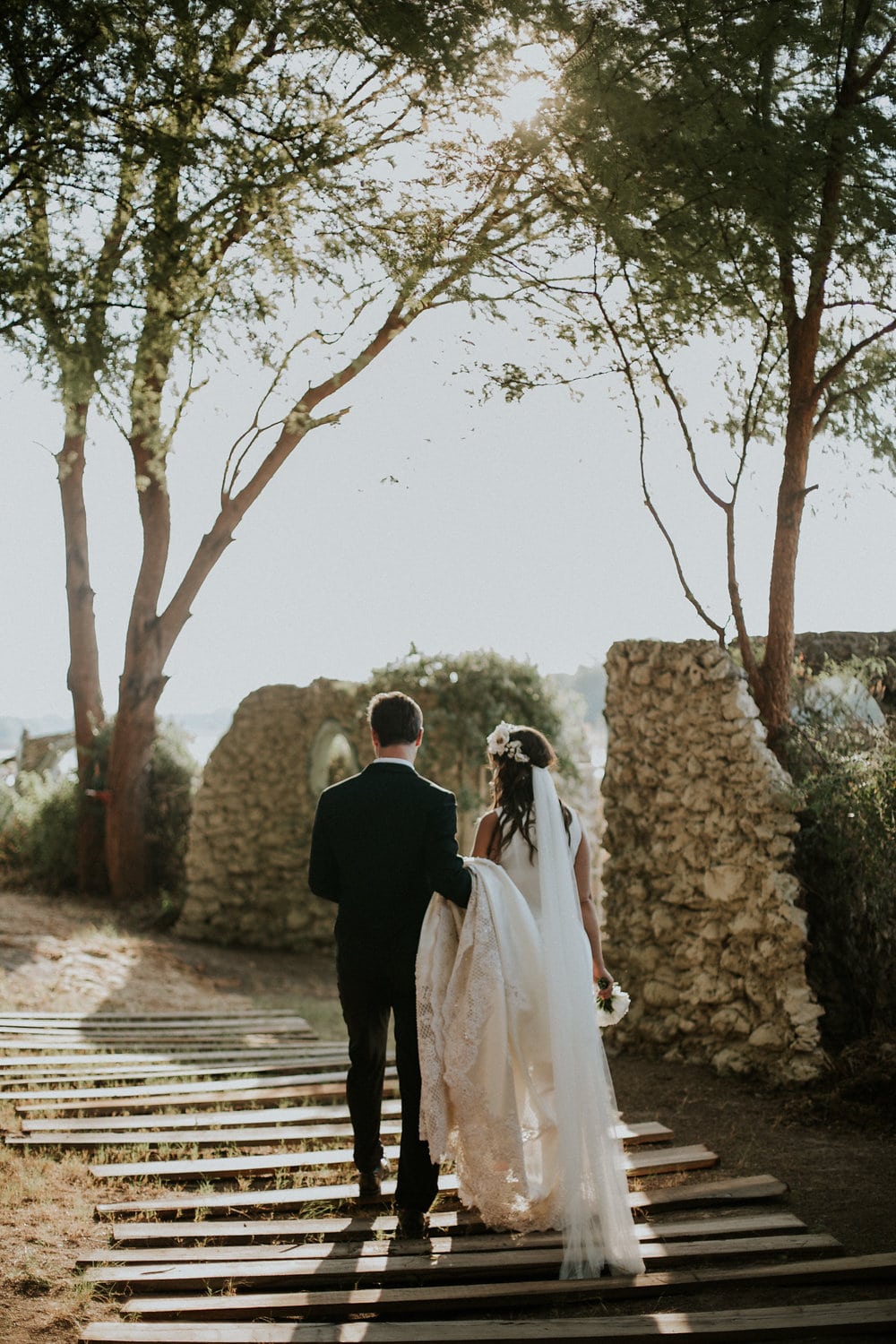 The Dress
I had the most fun ever on Pinterest looking for dresses and soon realised anything unusual was right up my alley. I adored sheer long sleeved dresses and anything made by Israeli designers. The actual wedding dress shopping was a nightmare. It turns out I have very expensive taste and the idea of spending even $1000 on a dress you wear once is insane, let alone $7000, which was the price of a lot of things I tried on. I was also stuck in a snowed-in town in Canada with very few options. I tried to get my dress made, which is what I did in Matric which was amazing, but my dressmaker in Canada was awful so I had to stop working with her and start from scratch. One day I heard about a bridal shop's going out of business sale and thought I may as well check it out. In the back were some horrendous '90s wedding dresses and for fun I thought I would pull one out. I pulled out the most amazing train on one and since it was only $50 I snapped it up and thought I would just figure out what to do with it later. I turned the dress into a skirt and even though I looked online for months and months I only found the top at Ms Selfridge three days before I flew to Cape Town. I bought my BCBG party dress on Ebay and my veil on Etsy. I loved my veil, I want to wear it everyday.
The Bridesmaids
I am not into bridesmaids but I wanted to have some for the love and support they bring, so decided to have unofficial bridesmaids. They planned my hen and helped me go to the loo in my dress but they didn't need to do anything else or wear certain dresses, etc. I gave them all a ring to show my appreciation but that's all it was.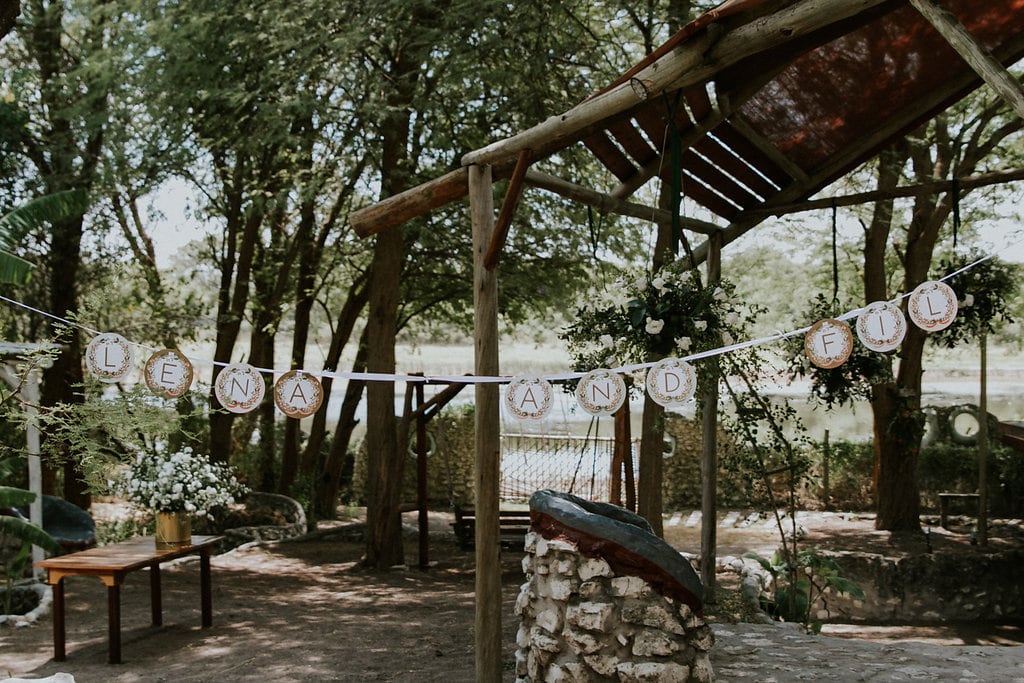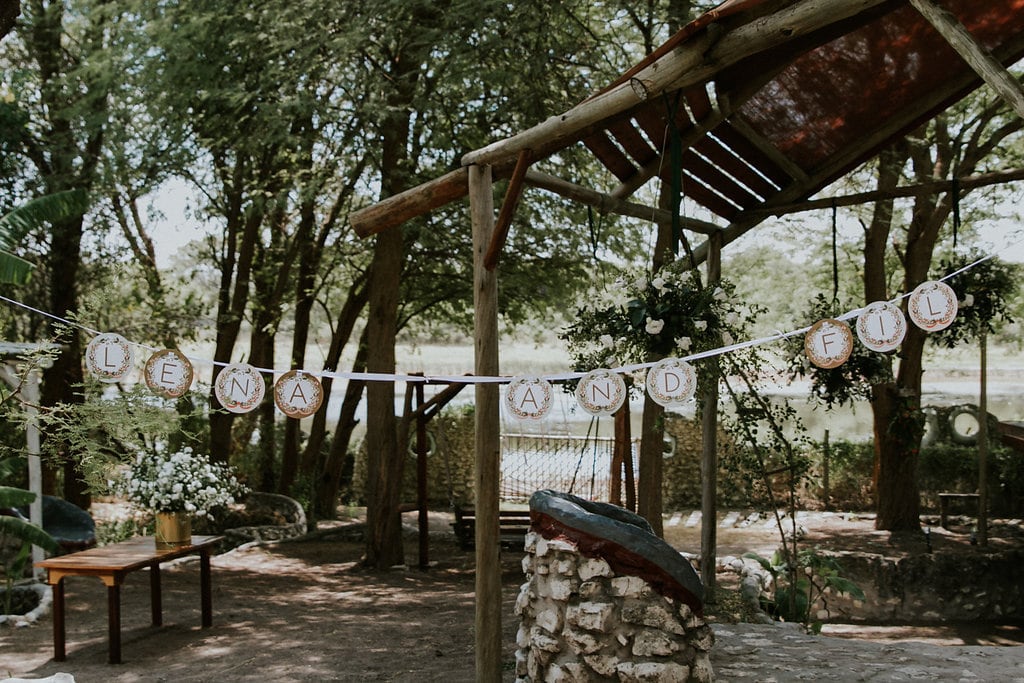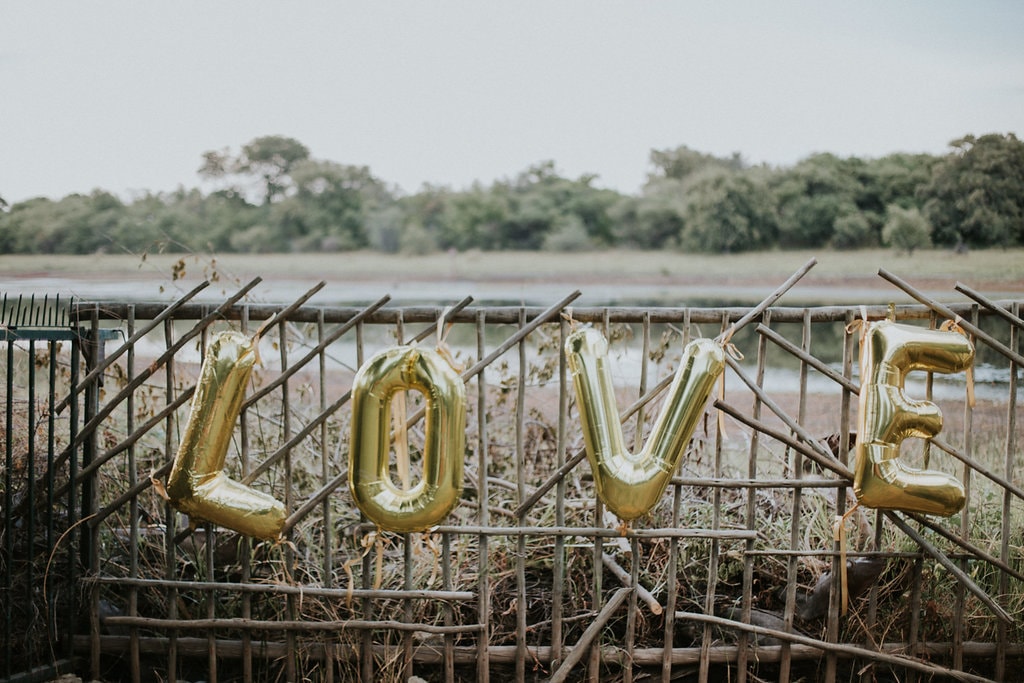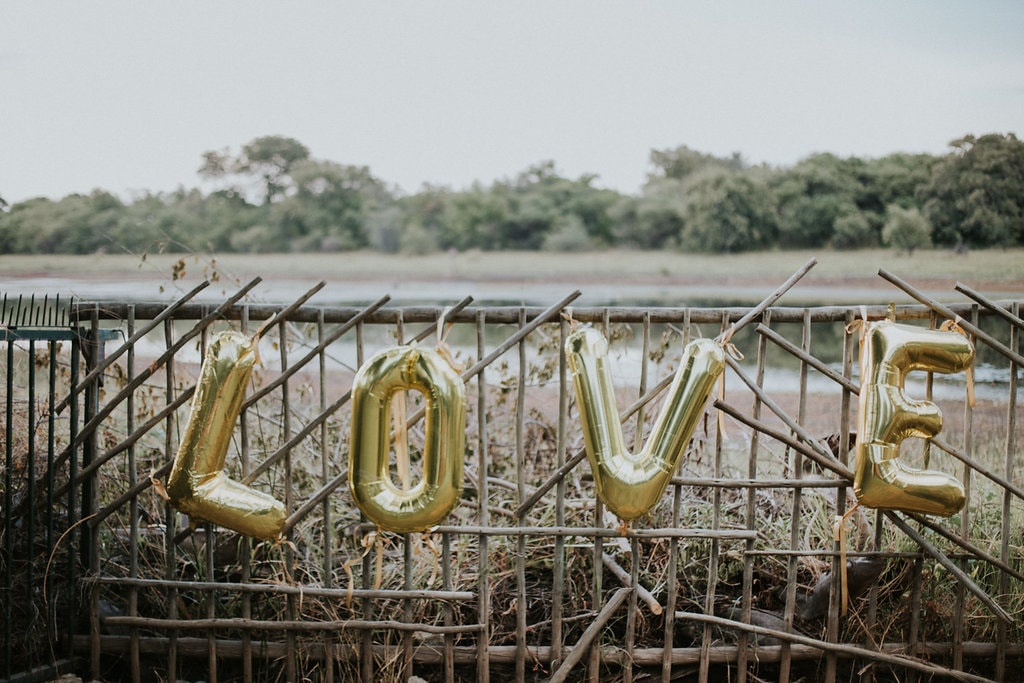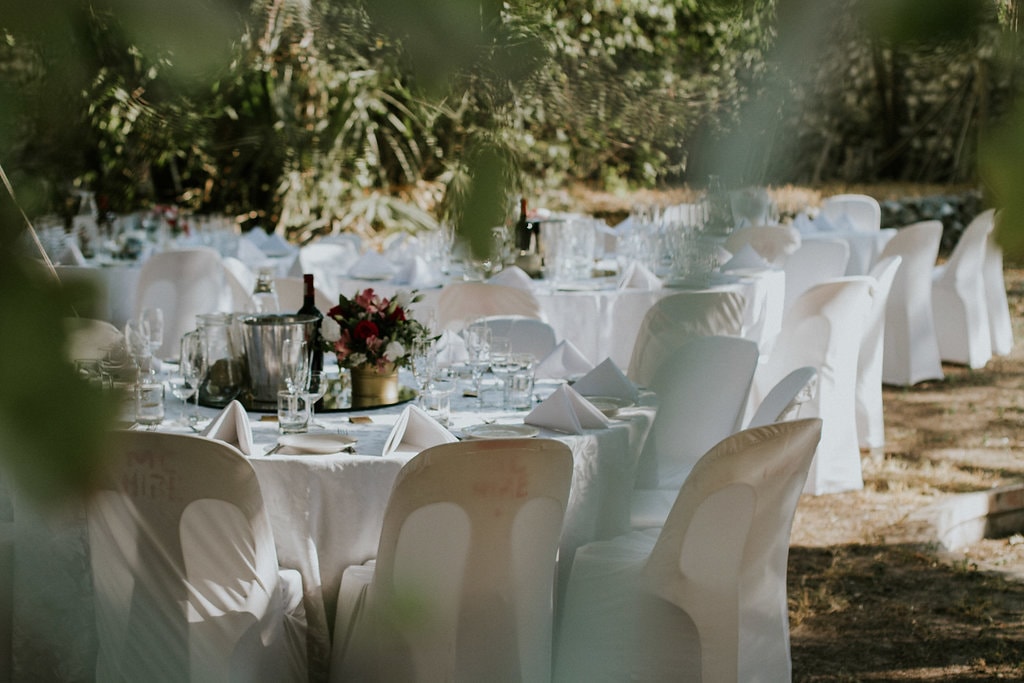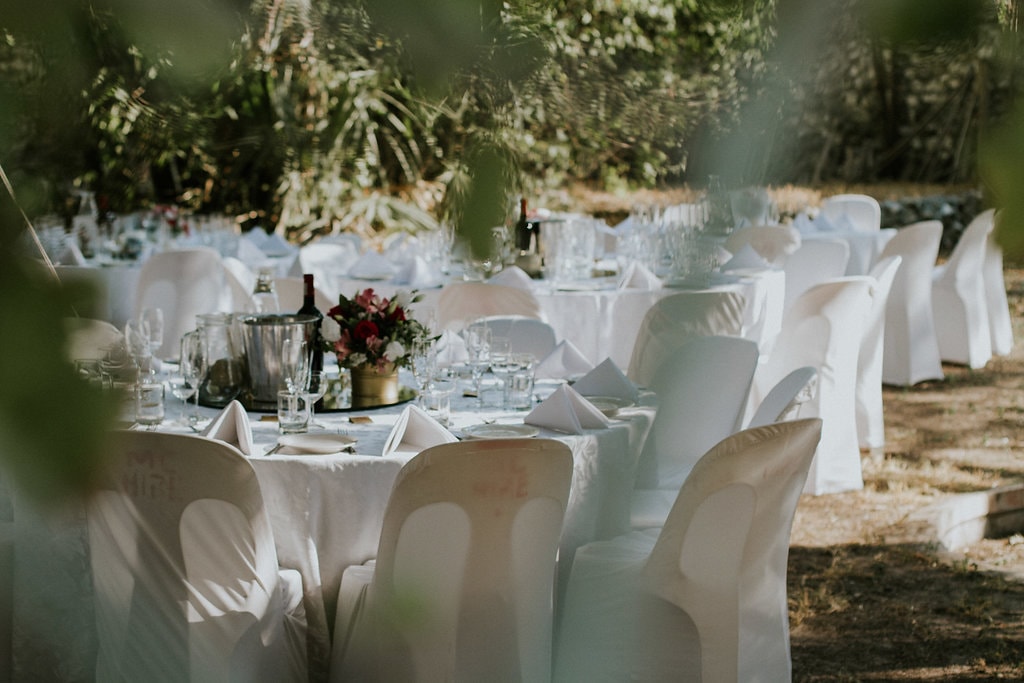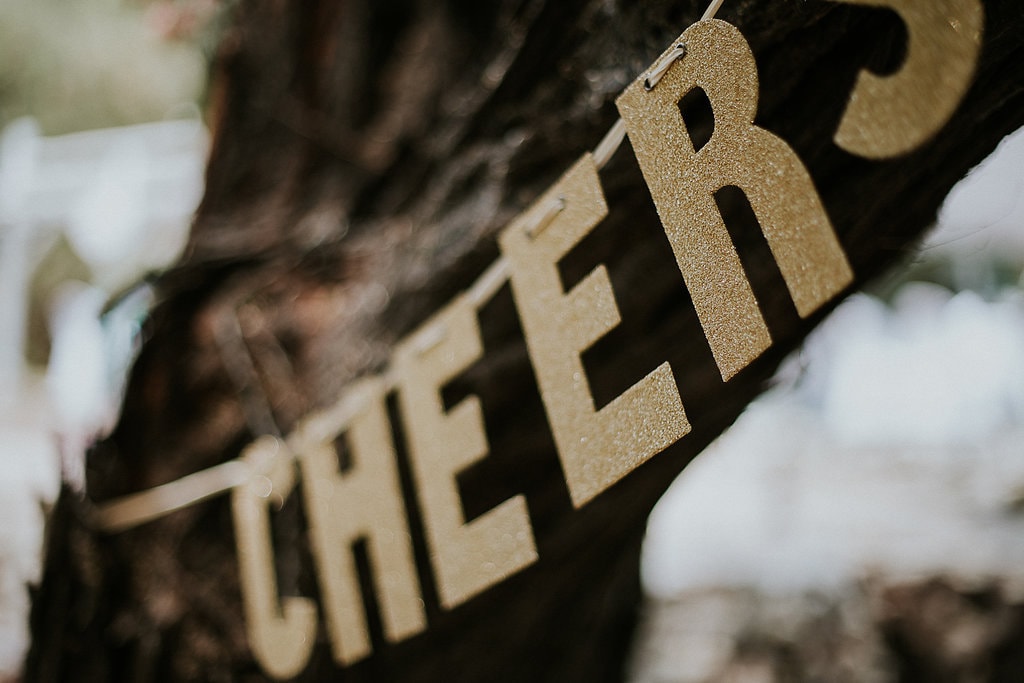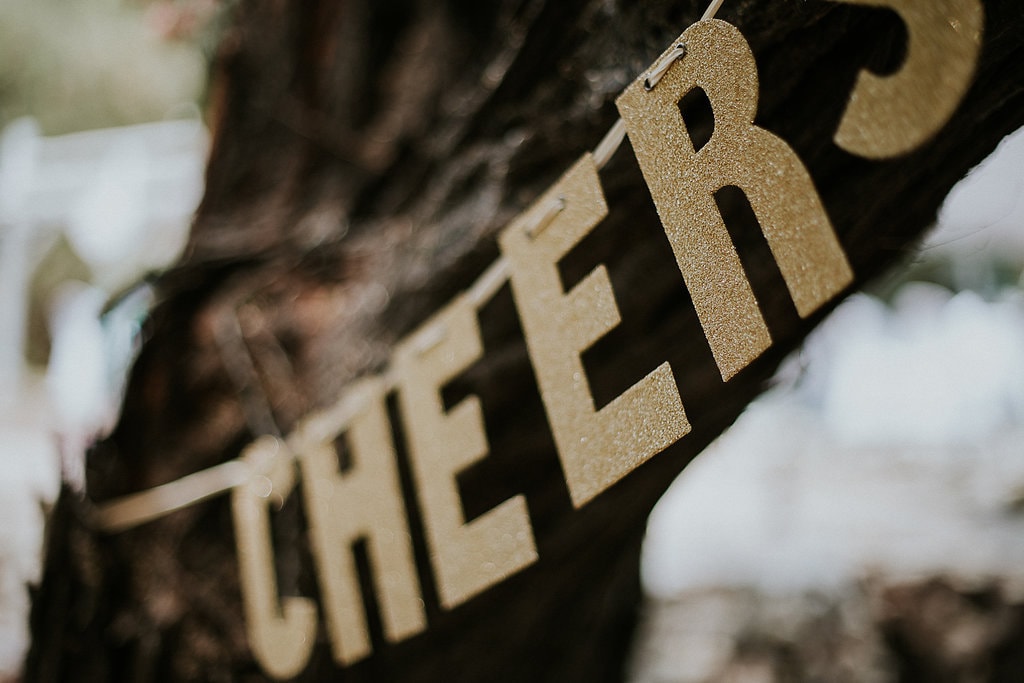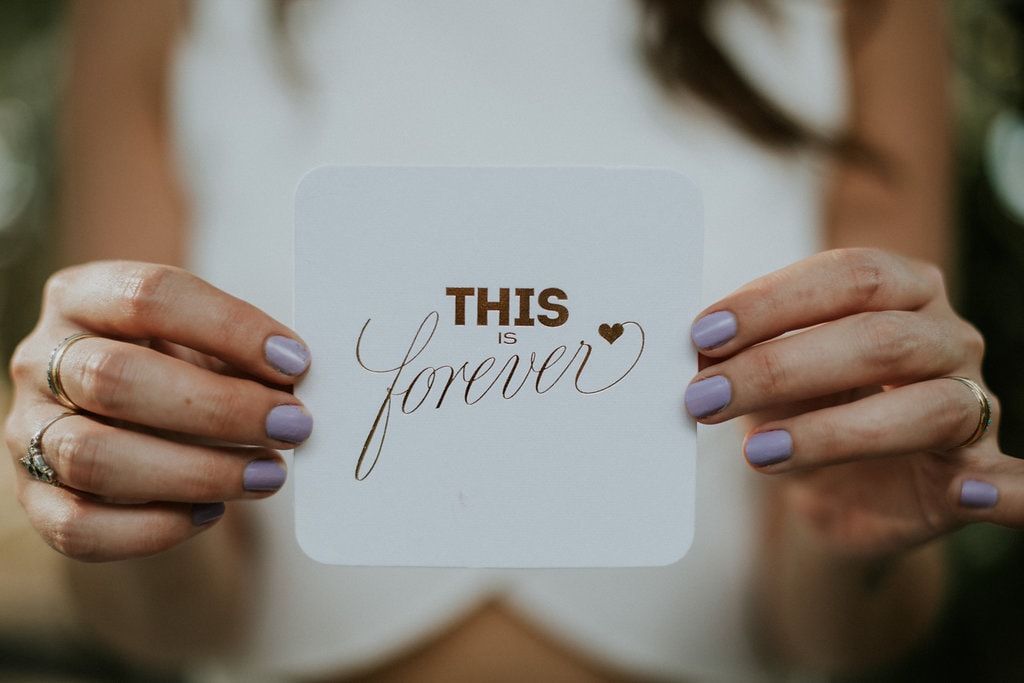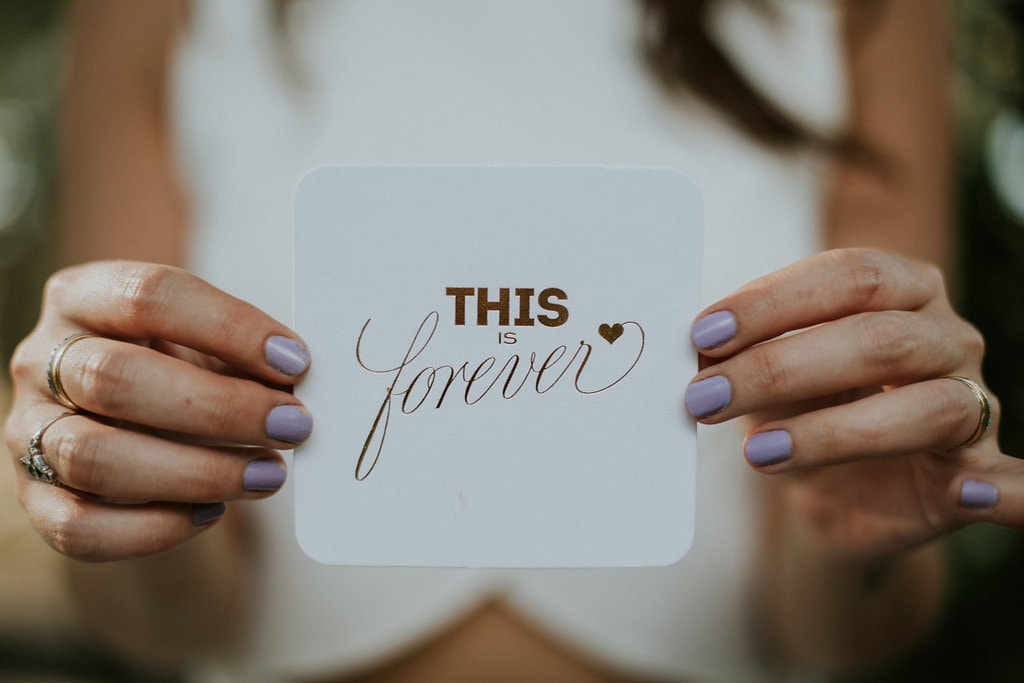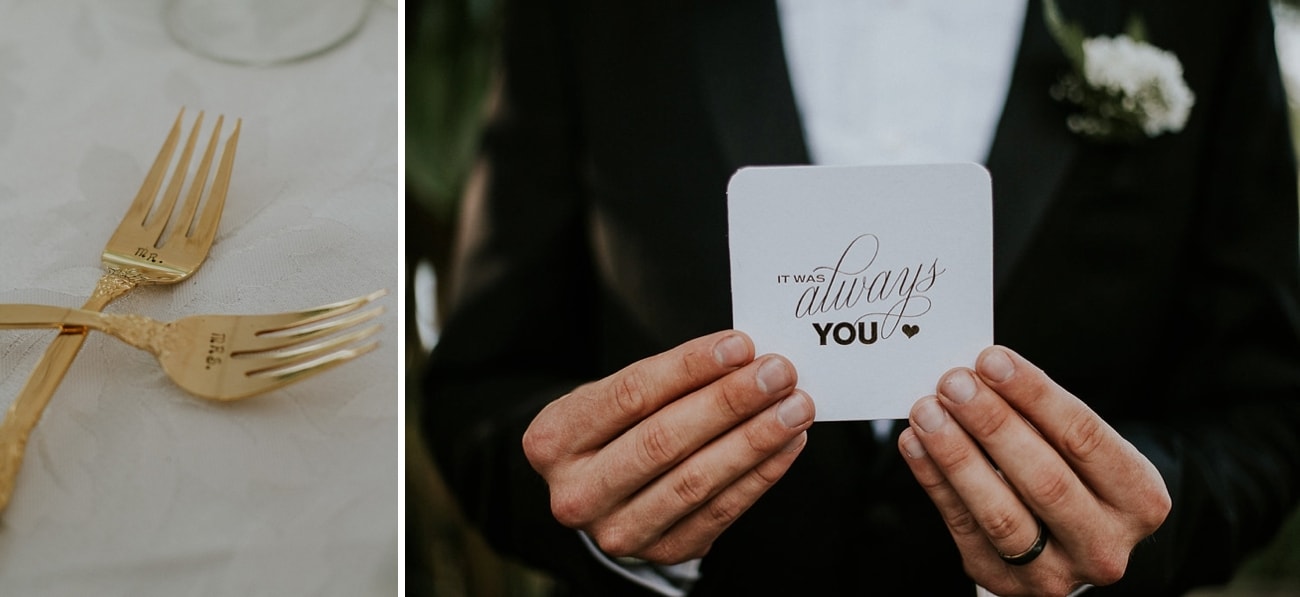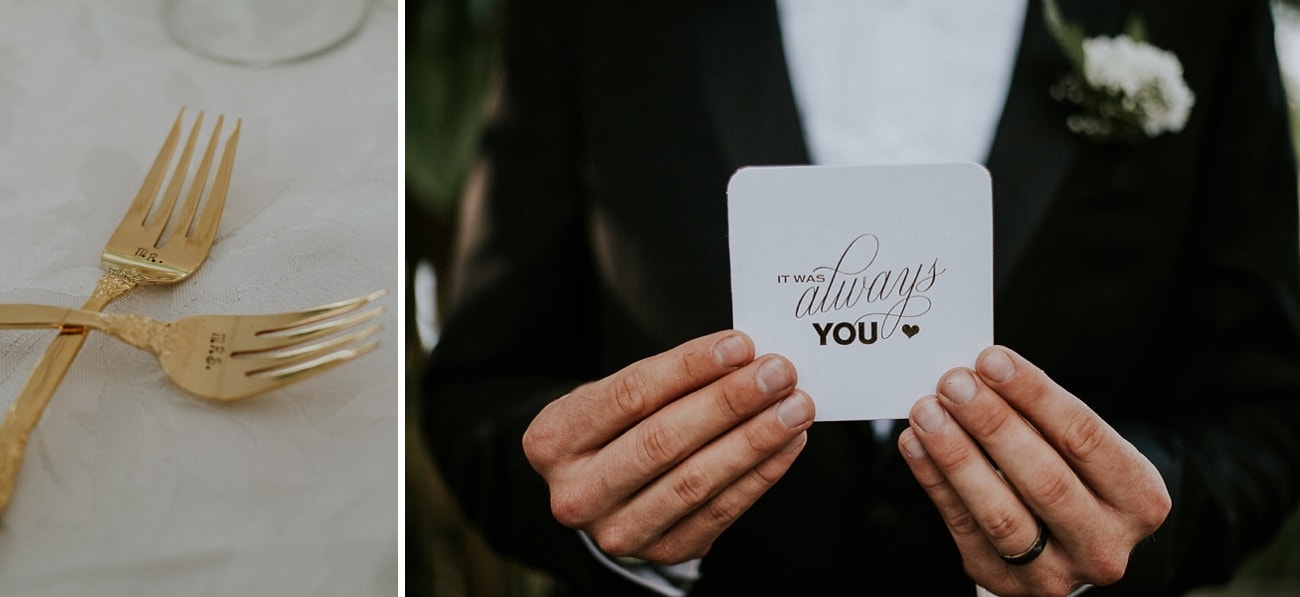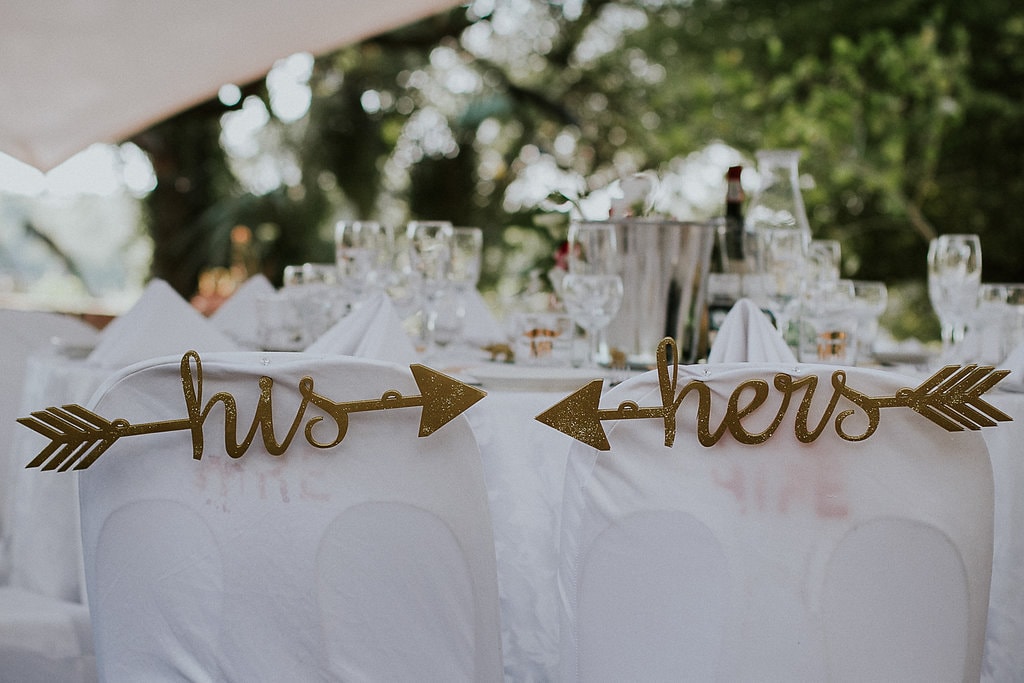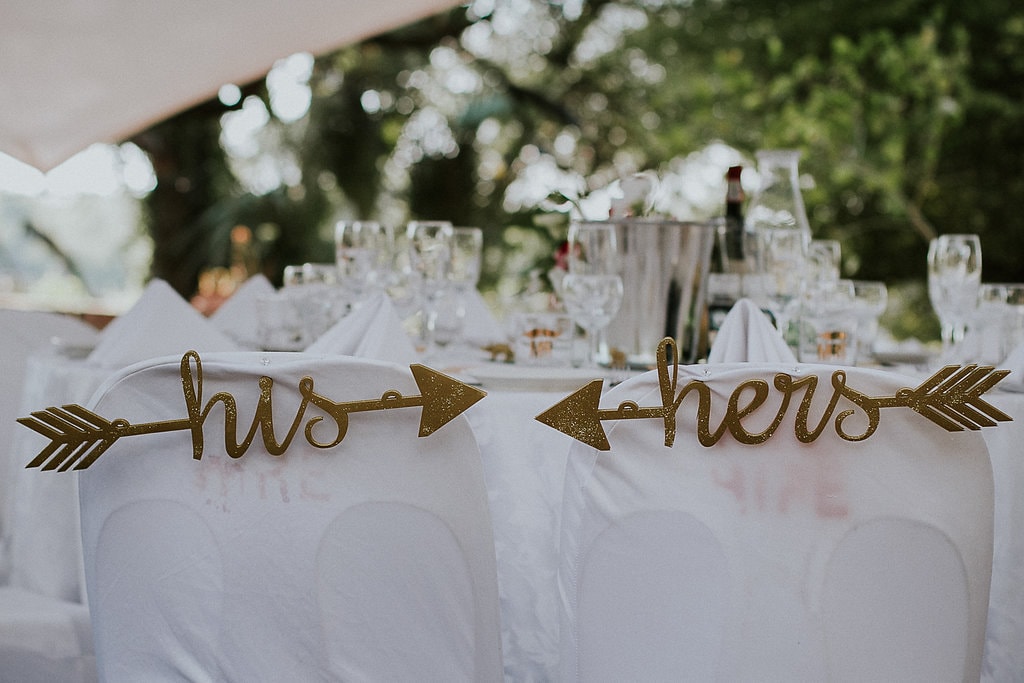 Memorable Moment
Standing underneath the arch that my father made. He is a carpenter and made the most beautiful arch for us. It took my breath away. My whole ceremony was amazing, I loved every second. Seeing Filip for the first time. and seeing him see me. We were given a honeymoon suite at a local hotel for the night as a present from some family friends. We stayed up so late we only got to the hotel at around 10am. Fil in his tuxedo and me in my dress and veil, neither wearing shoes and both still quite tipsy. The staff and guests loved it and everyone started taking photos on their phones. It was really sweet and happy.
Traditional Details
My Mum threw an amazing rehearsal dinner out on her plot the night before. It is pretty far out into the bush and she had amazing local food and everyone sat around the fire to eat. I thought so many times of adding traditional elements but just being there was enough. The traditional elements we did add were Polish as that's were Filip's parents are from. So it was a really fun bizarre mix of things.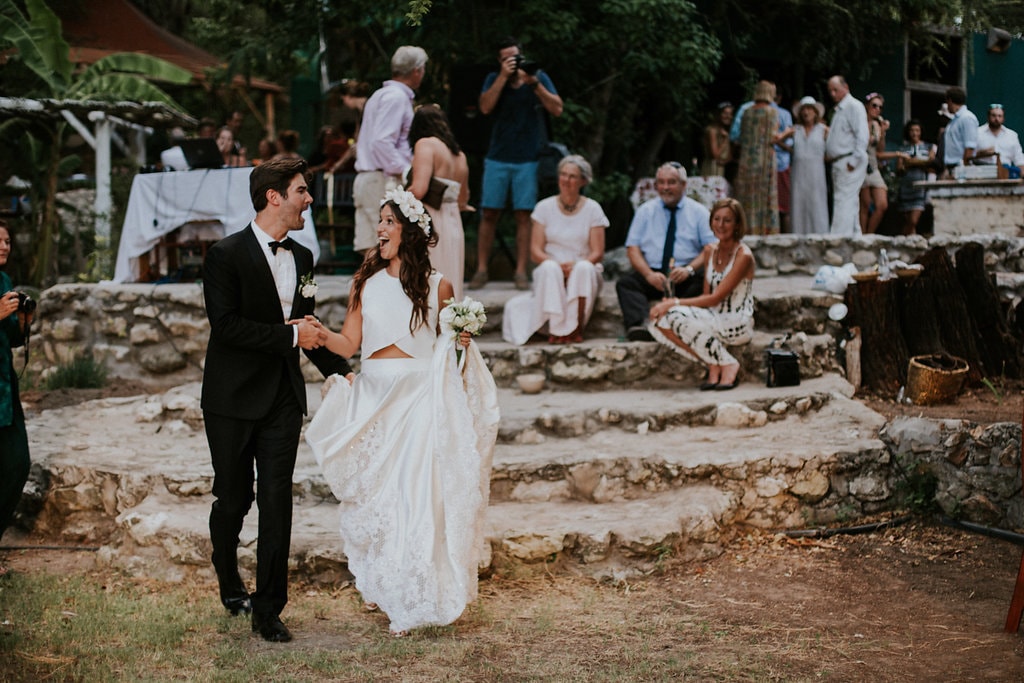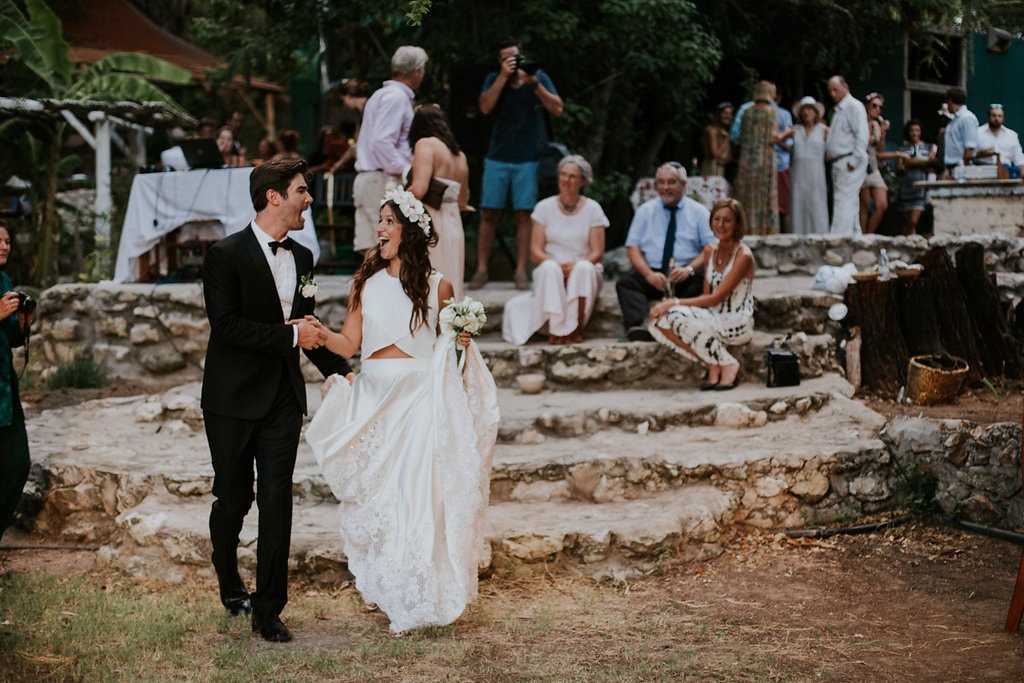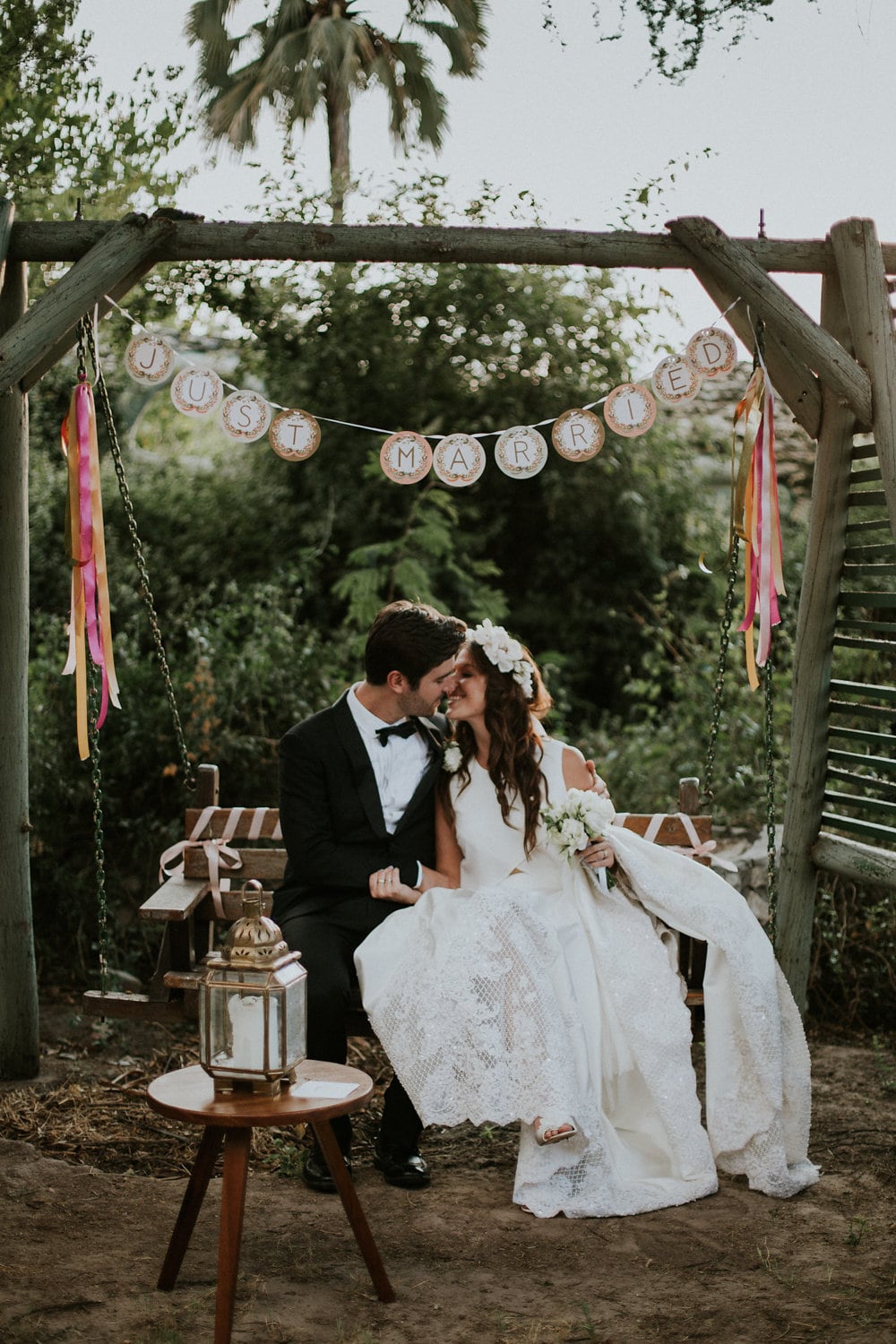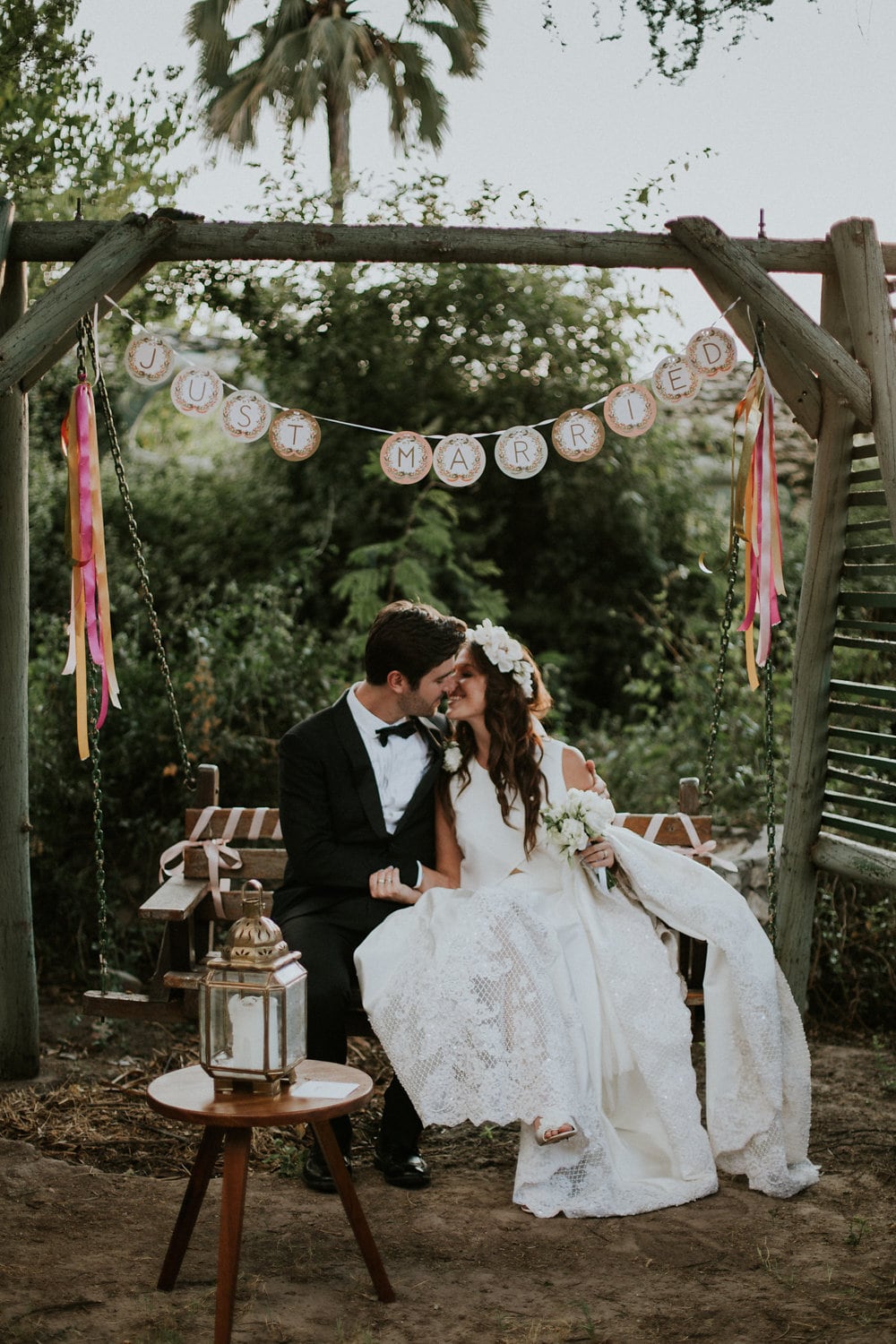 Best Decision
To spend a lot of time and energy on the wedding ceremony. Making it something we would love and not worrying about anyone else. There are so many people to please when you plan a wedding it can leave you little tired and frustrated. Keep a few things for yourself, don't compromise on something that will make you really happy. I also loved that we had the freedom to make as much noise as we wanted and stay up as late as we wanted. Things go by so quickly that sometimes you only start relaxing late into the night. It was a special day so you definitely want it to last as long as possible…well we did.
Advice for Future Brides & Grooms
Don't run out of booze like us – eek! Don't worry we got more but my father thought we didn't need a bartender. He was wrong. Make things personal. Have lots of short and sweet speeches. Have a rehearsal dinner or something similar, it's really nice for people to get to know each other. Planning yourself can be really fun but hire a day-of coordinator! Finally, hire an amazing couture wedding dress – that's what they do in Italy.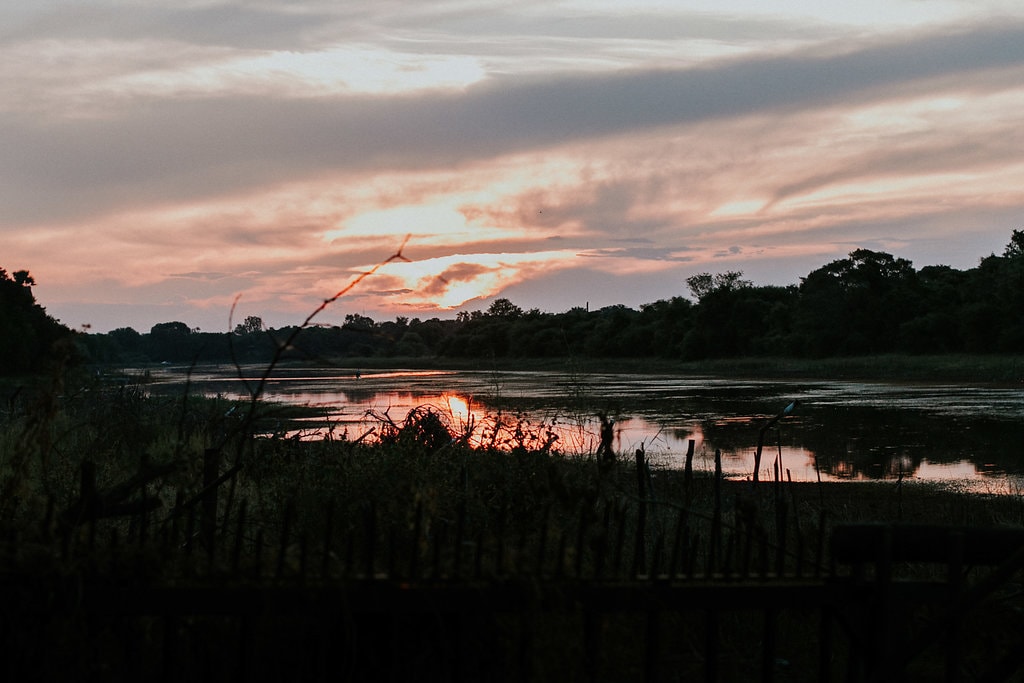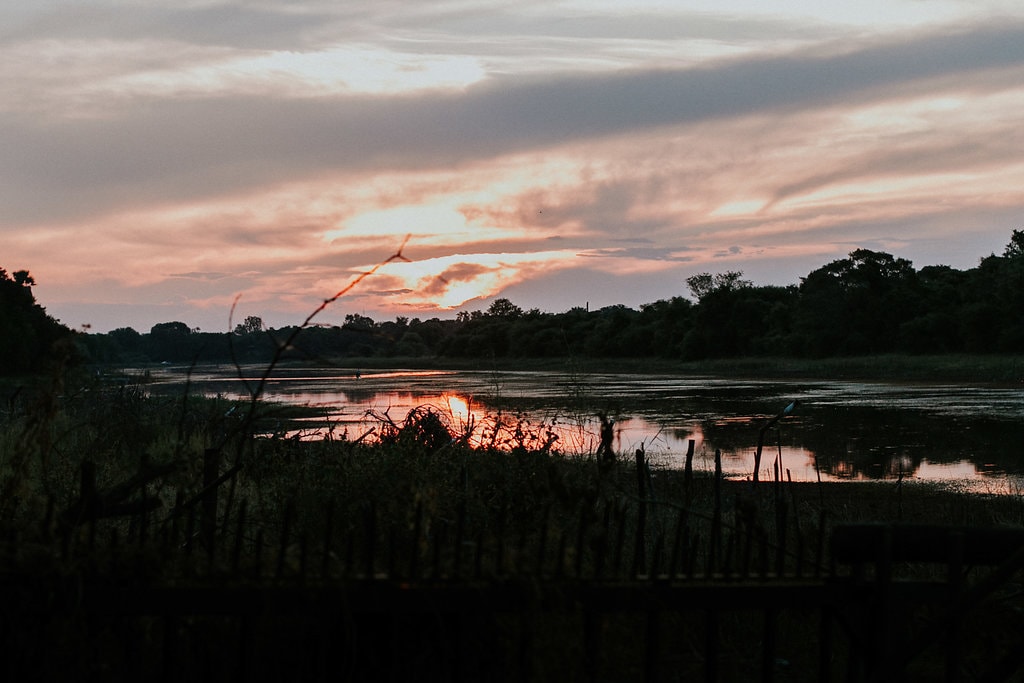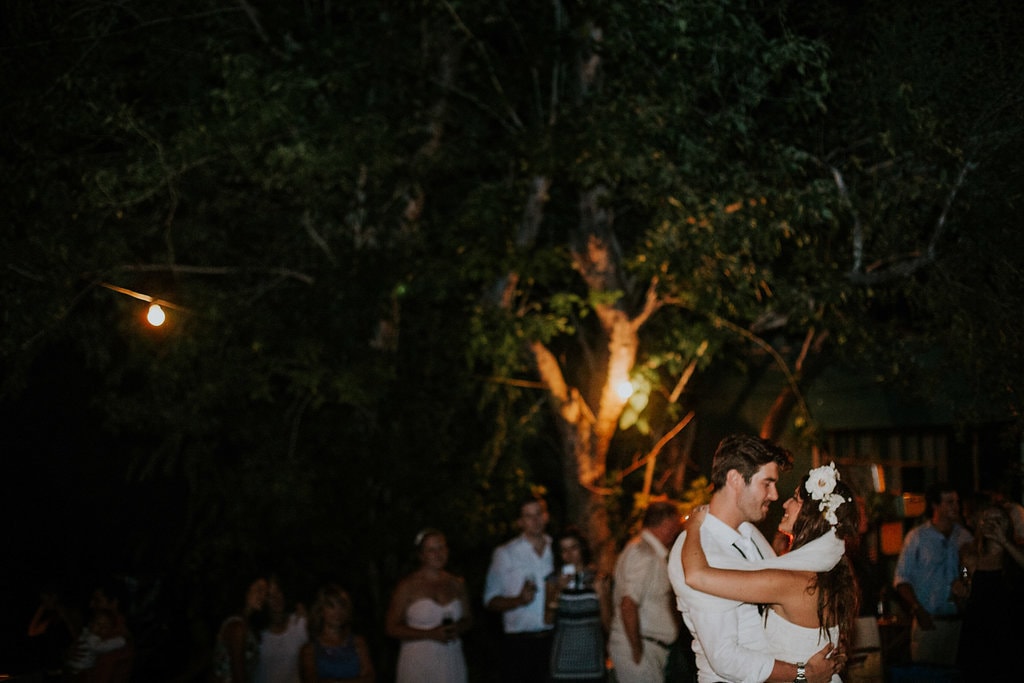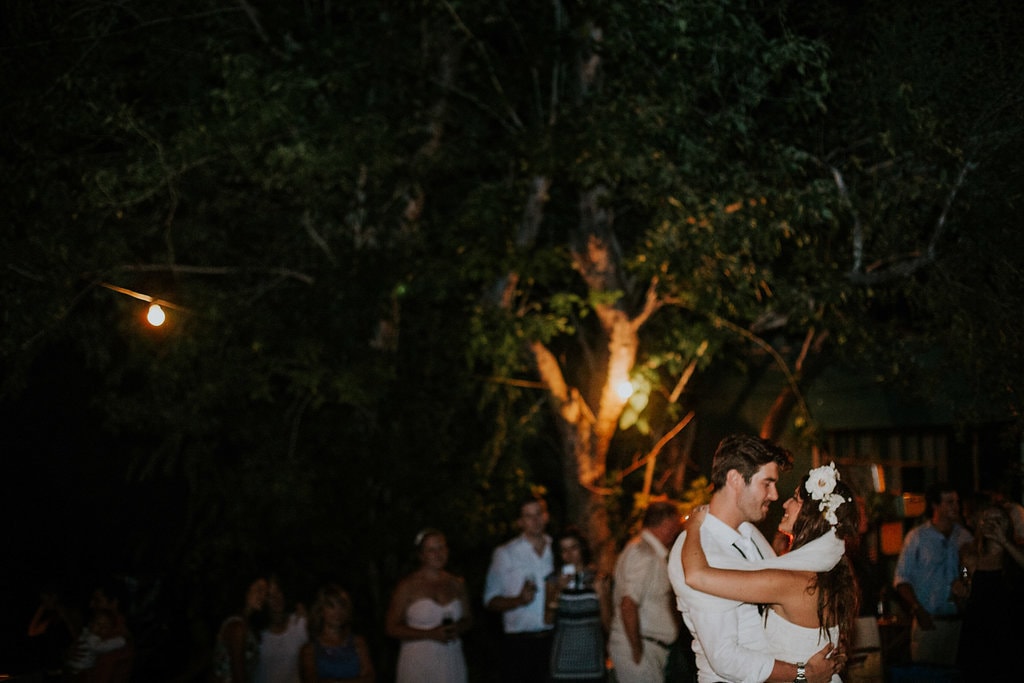 You can see more from this wedding on Maryke Albertyn's blog.
SERVICE PROVIDERS
Photography: Maryke Albertyn