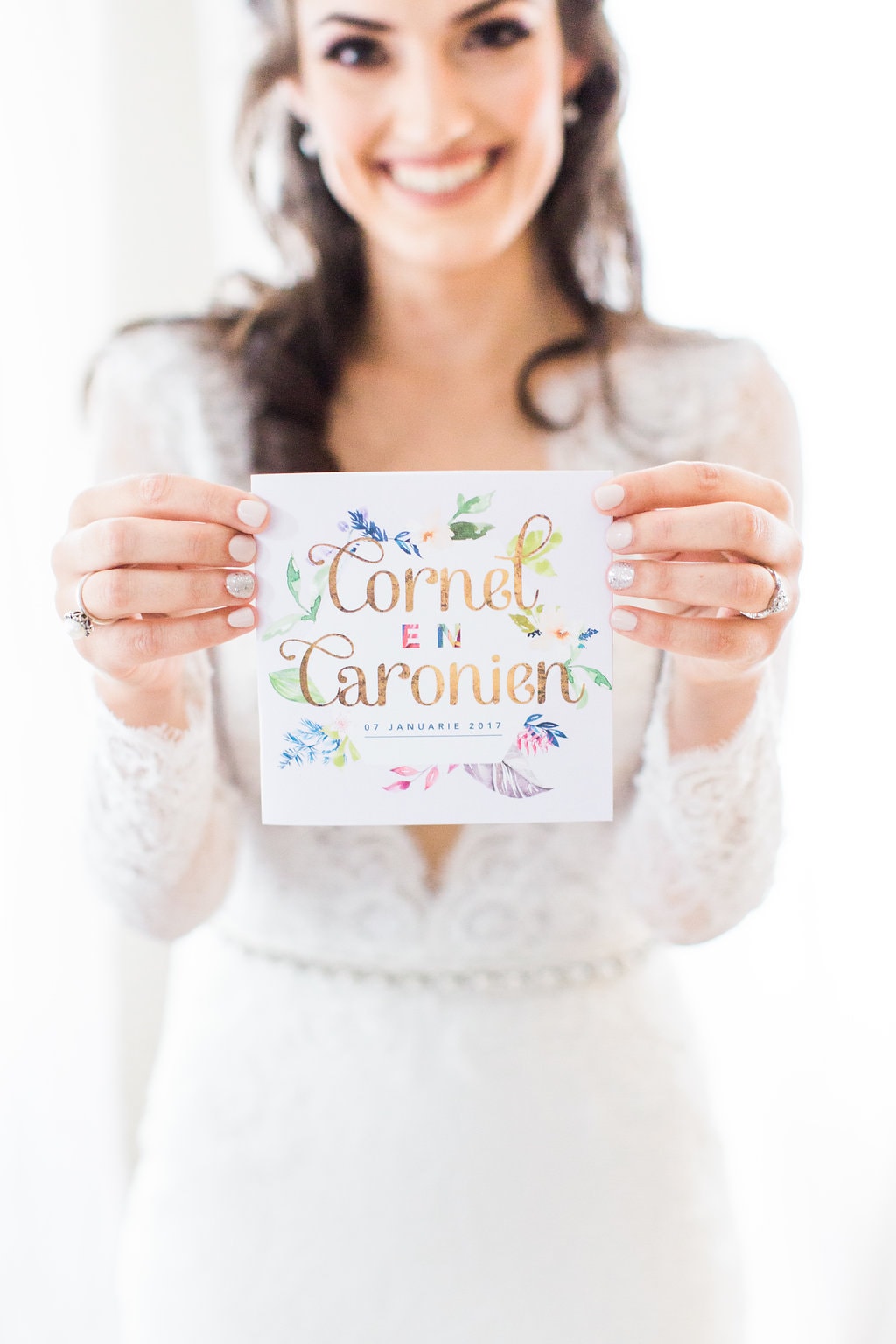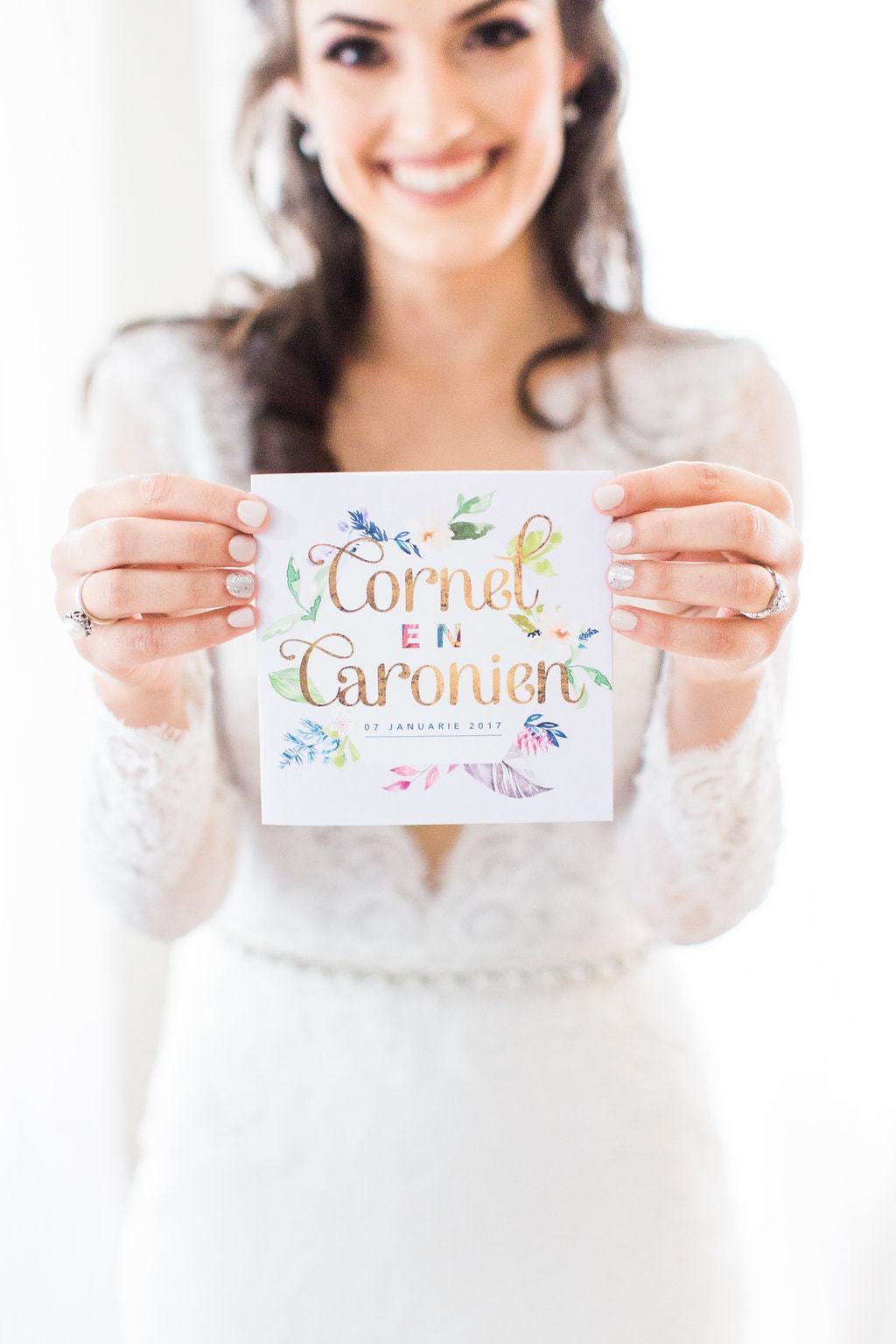 Cornel & Caronien's wedding day was filled with colour, love, fun and beauty… and rain. Because that's how it goes, doesn't it? The unexpected shows up with the things you planned. But I'll let you in on a secret: rainy day weddings are some of  my favourites. It's like everyone takes a deep breath, lets go of expectations, and just has fun right there in the moment. And come rain or come shine, that's just what this sweet couple did, bringing their colourful wedding to life for their guests in a country reception that was bursting with fun touches, from fortune cookie favours to a live caricature artist to late night waffles to fireworks. That was one half of the equation, but the other was sheer elegance and romance, and this element is especially beautifully brought to life by Genevieve Fundaro's gorgeous pics. Look out for an extra post-wedding couple shoot reshoot when the sun came out again – an awesome idea if rain does show up to bless your big day!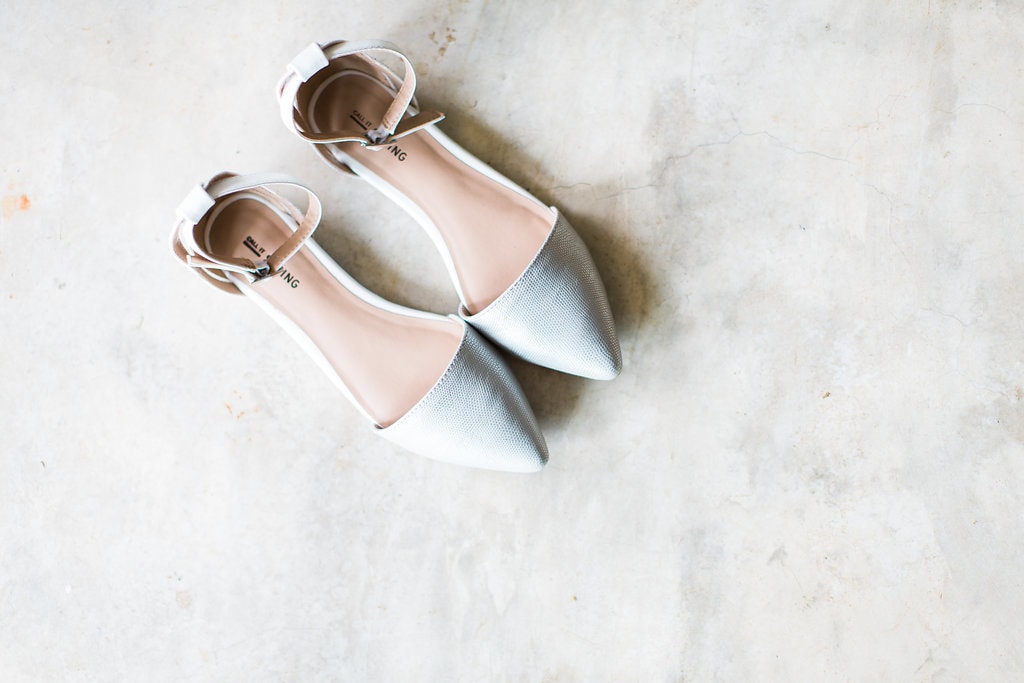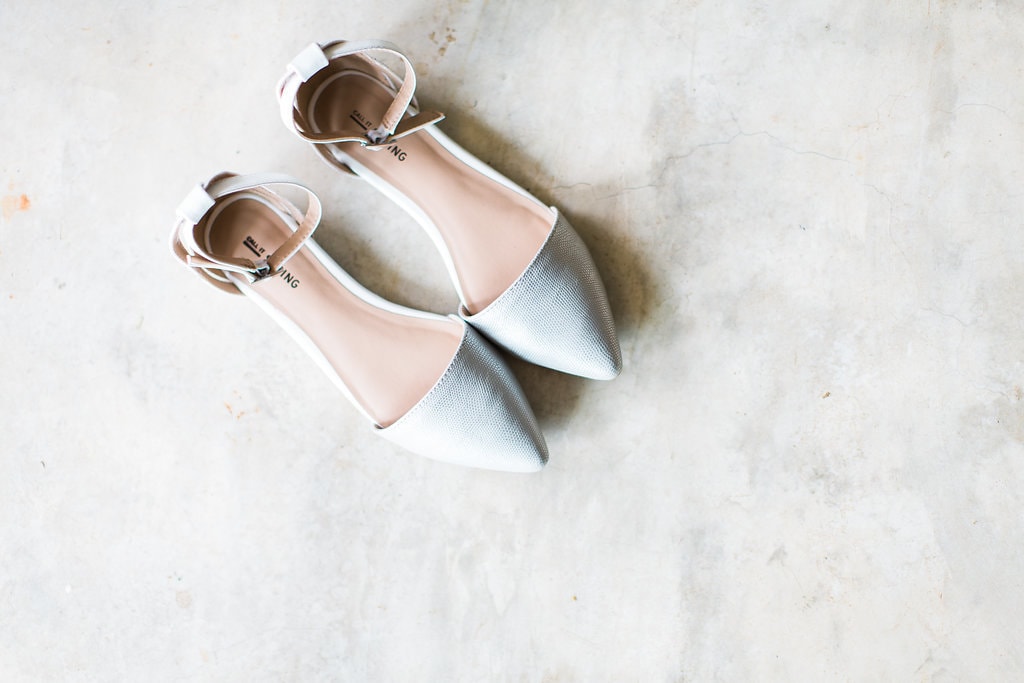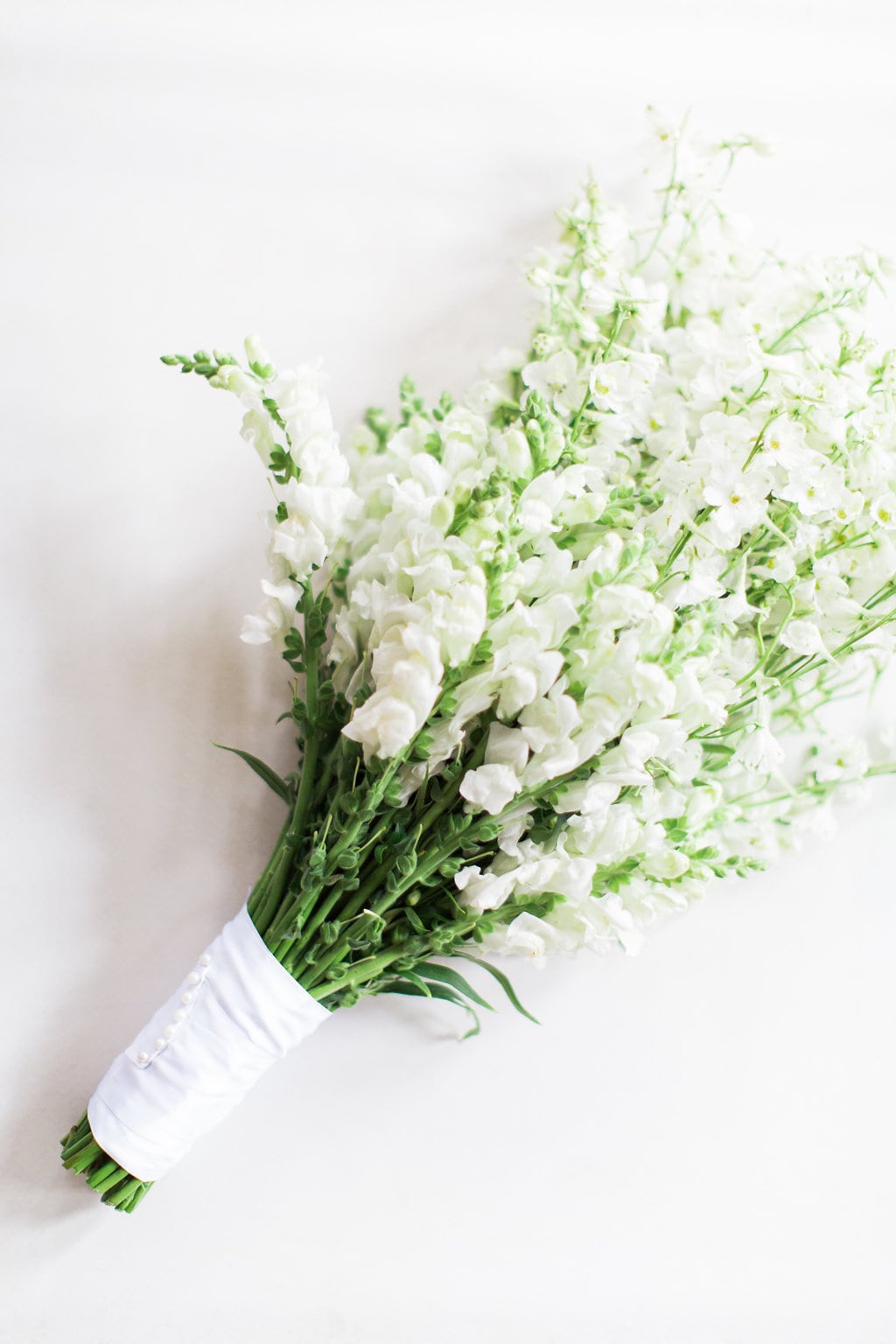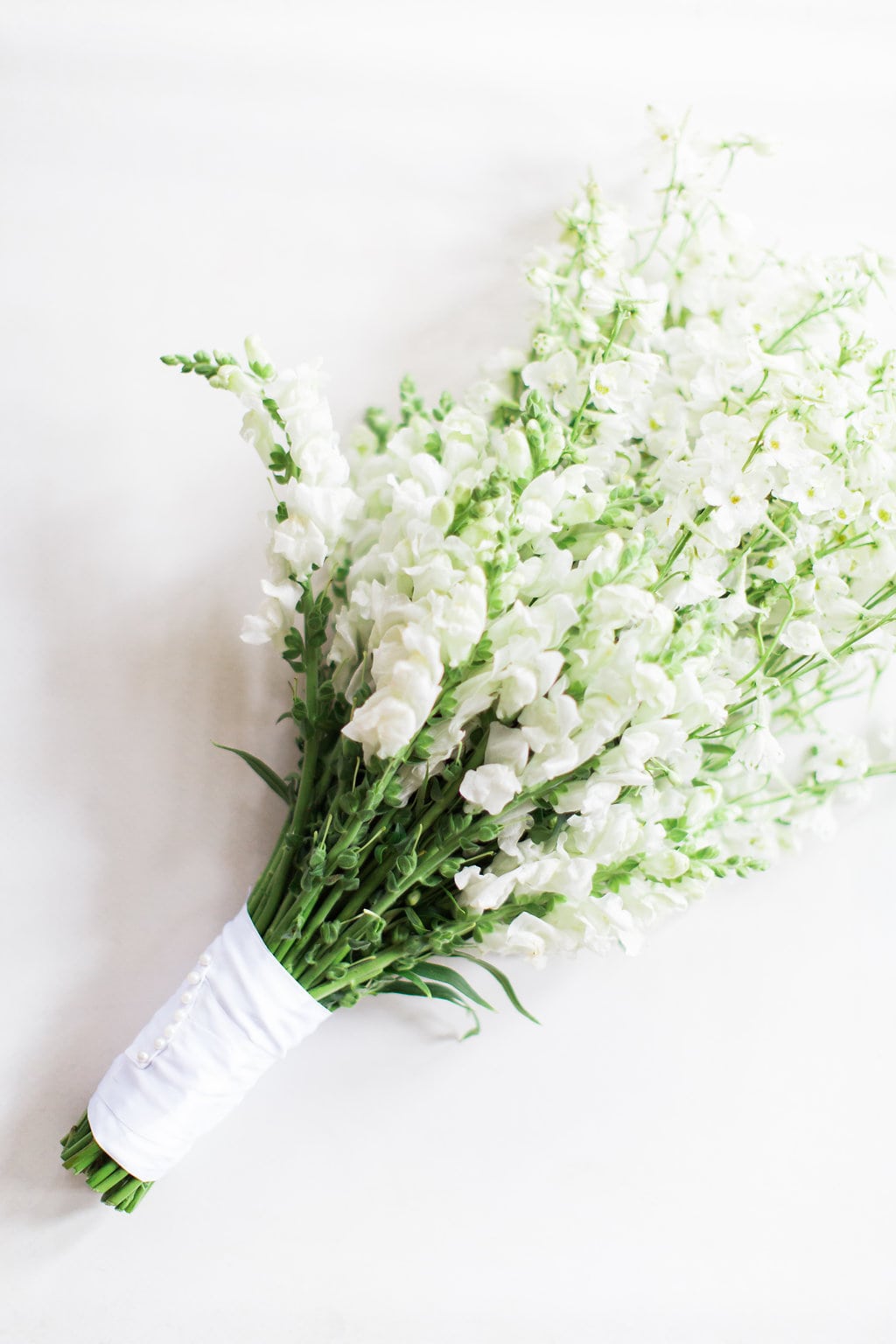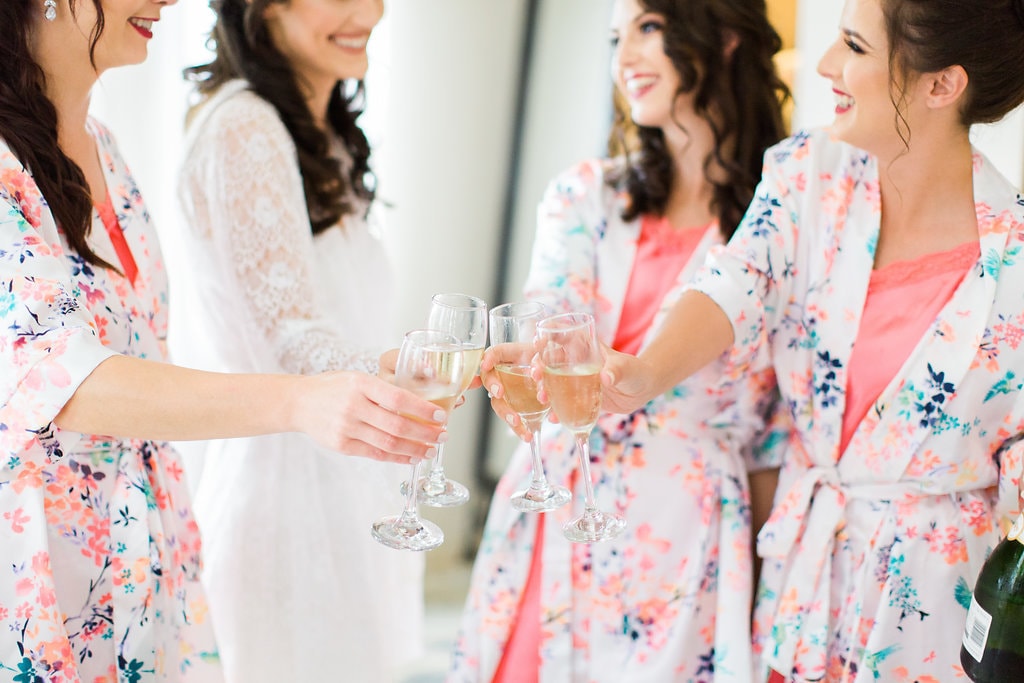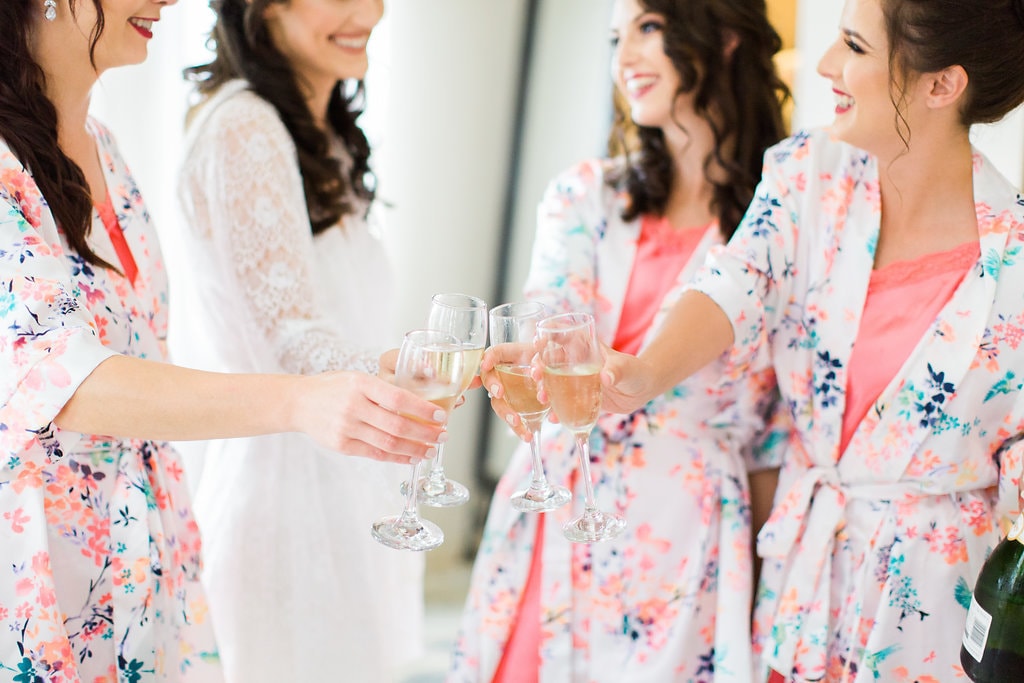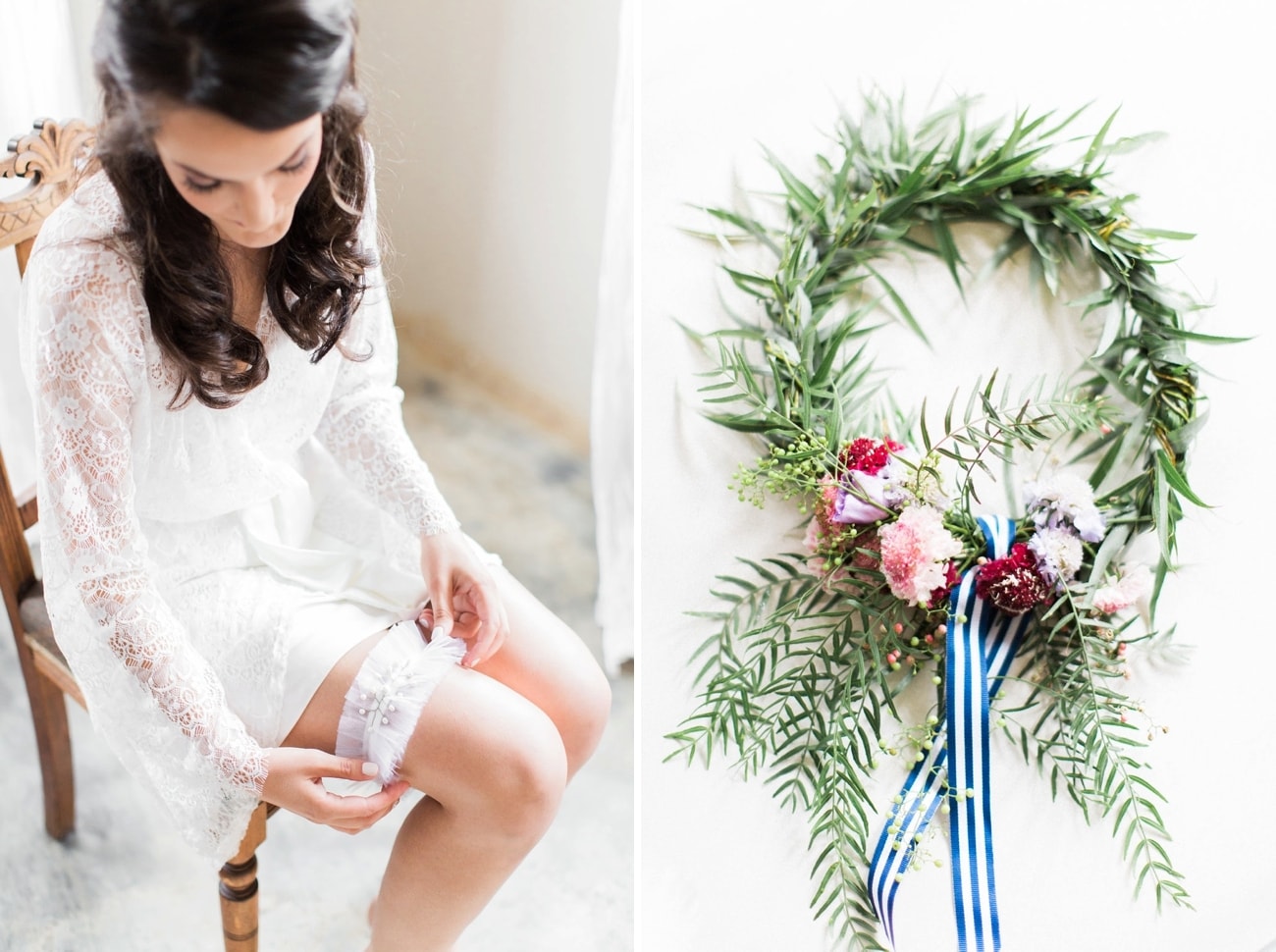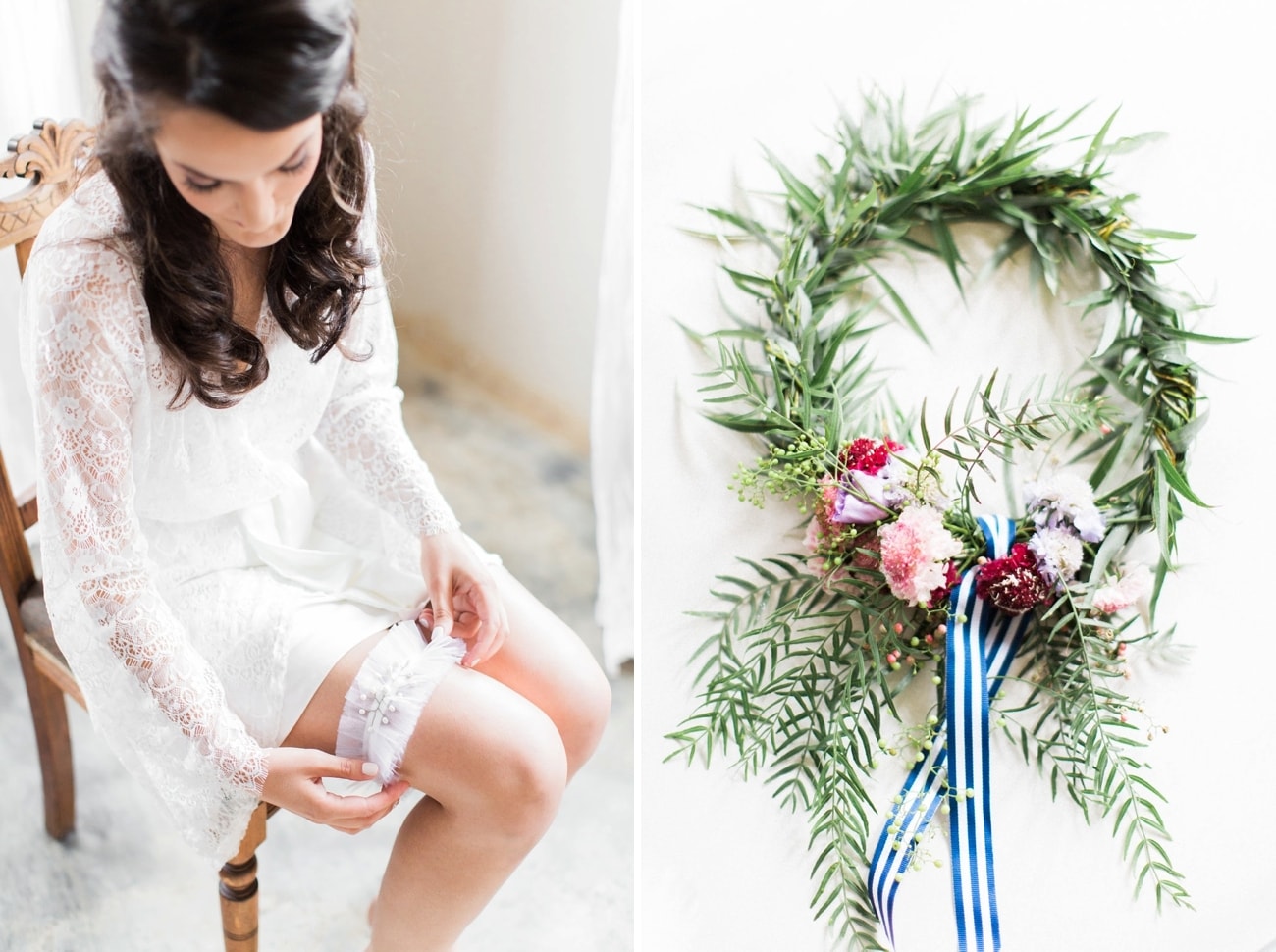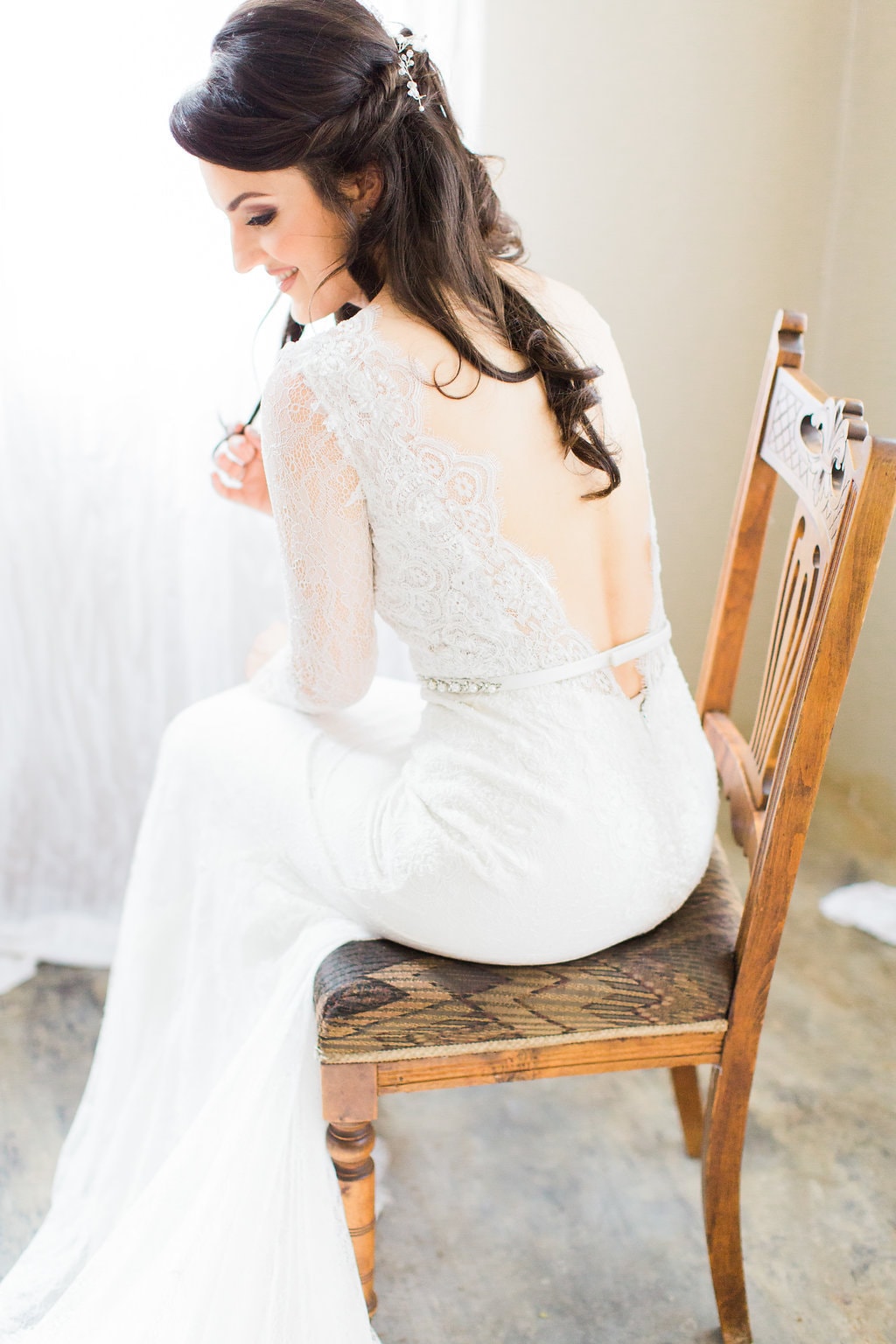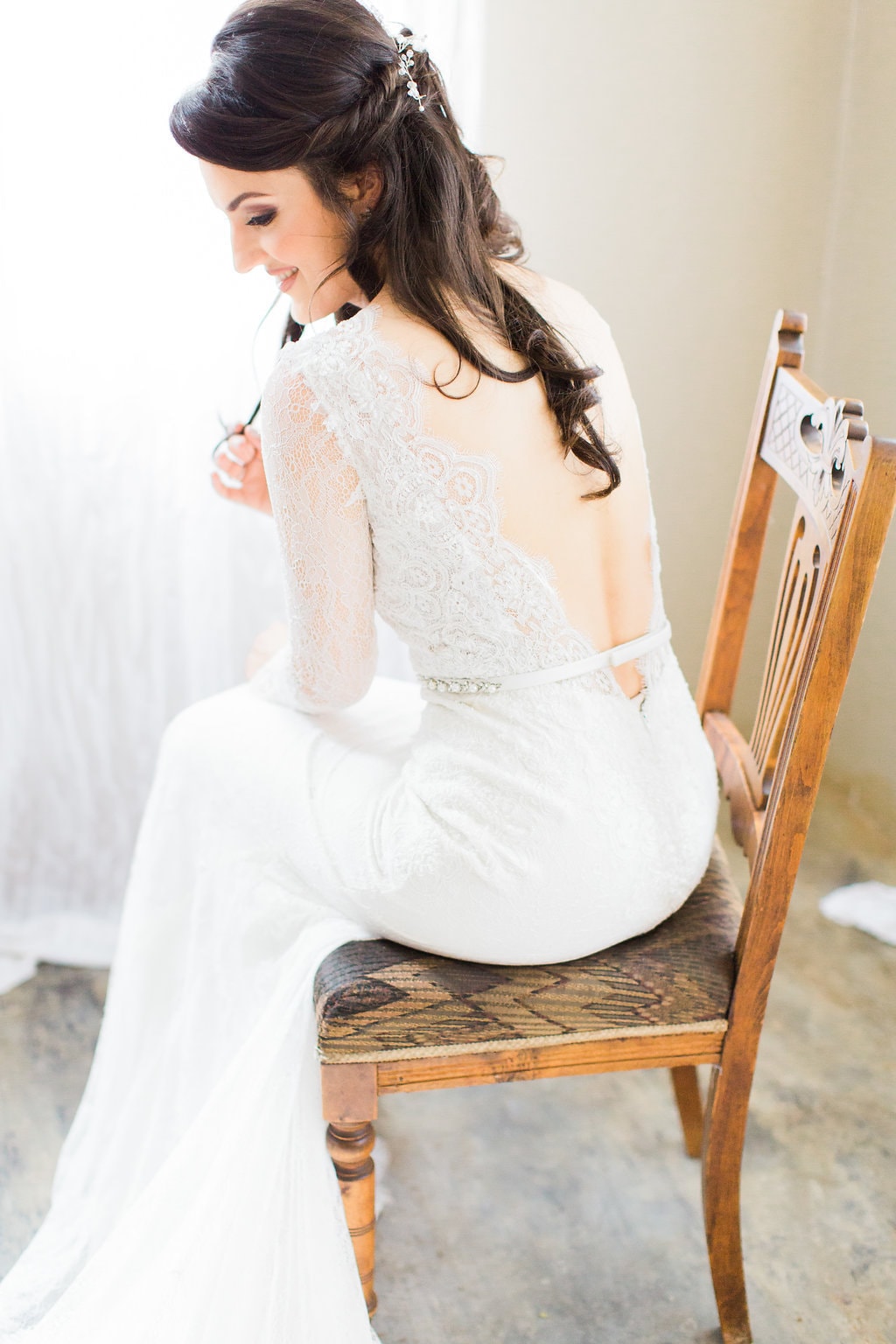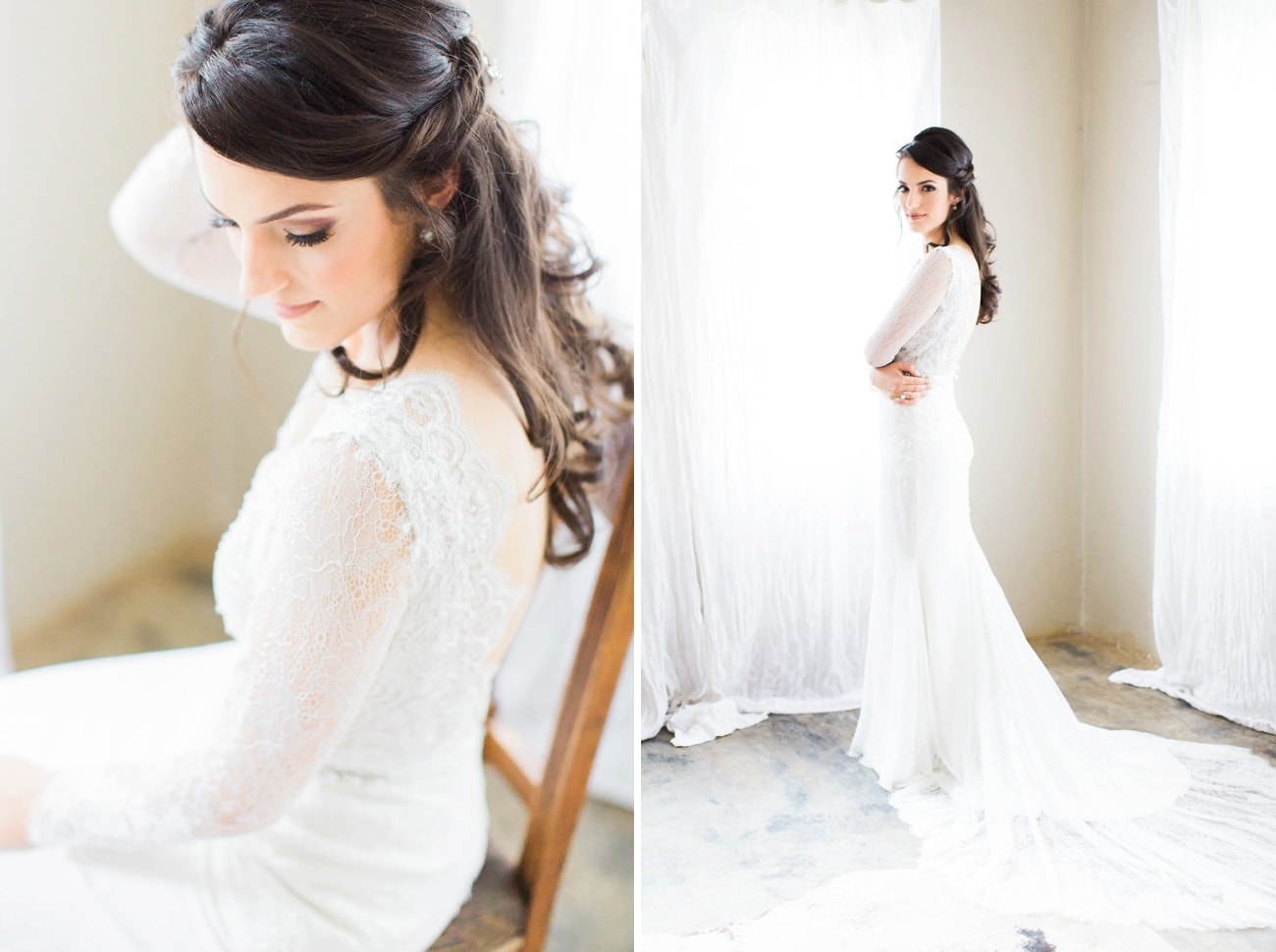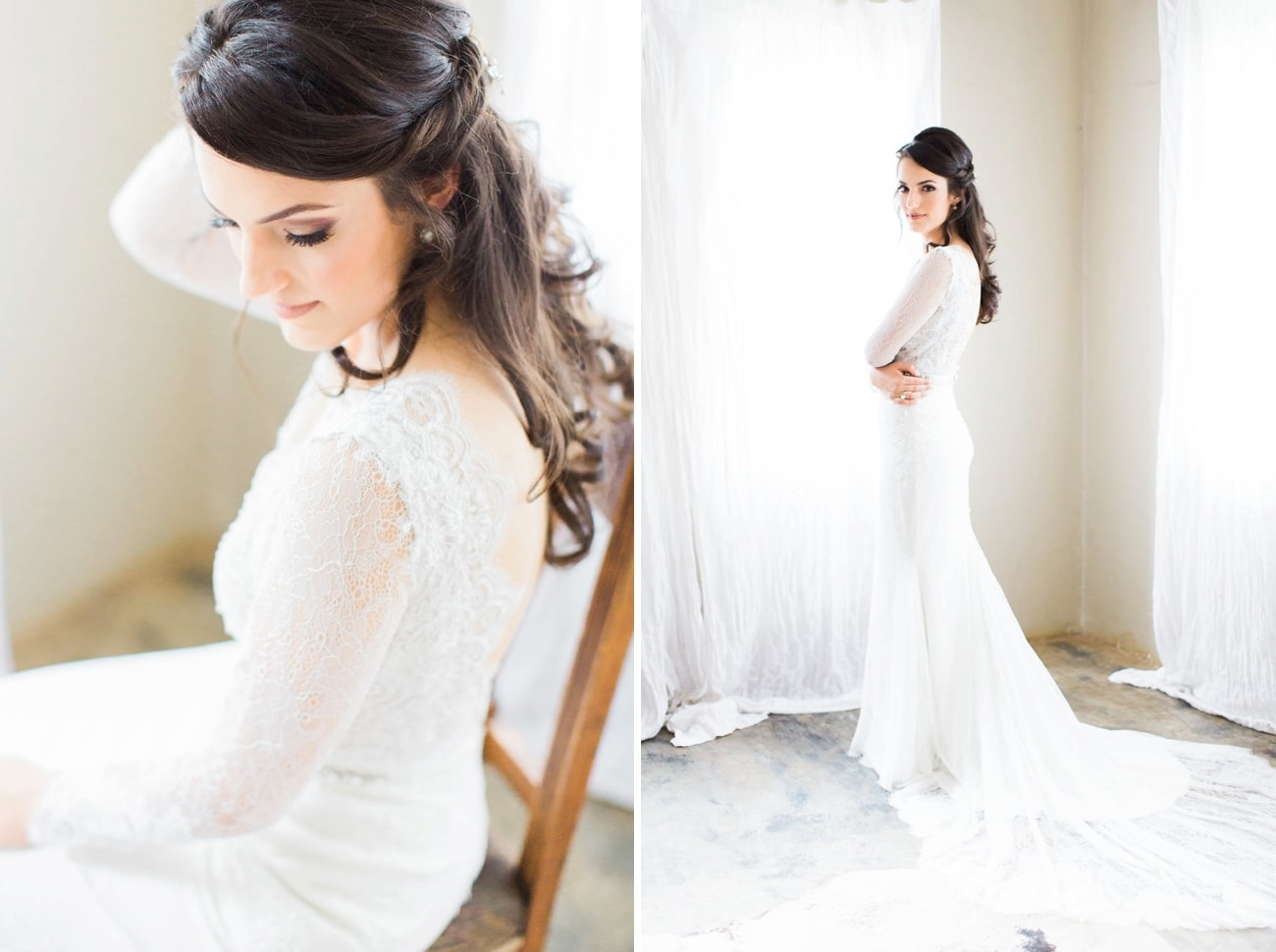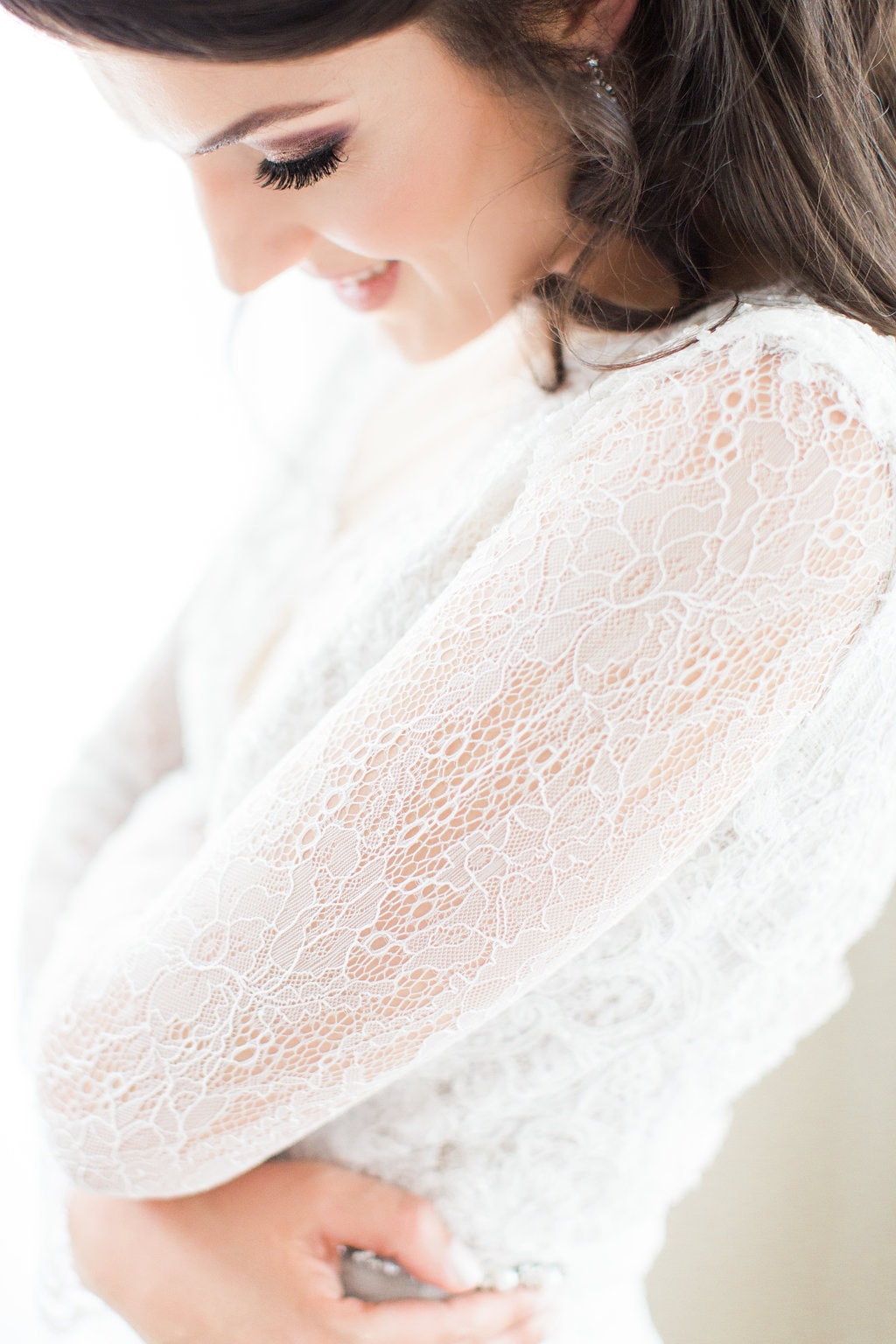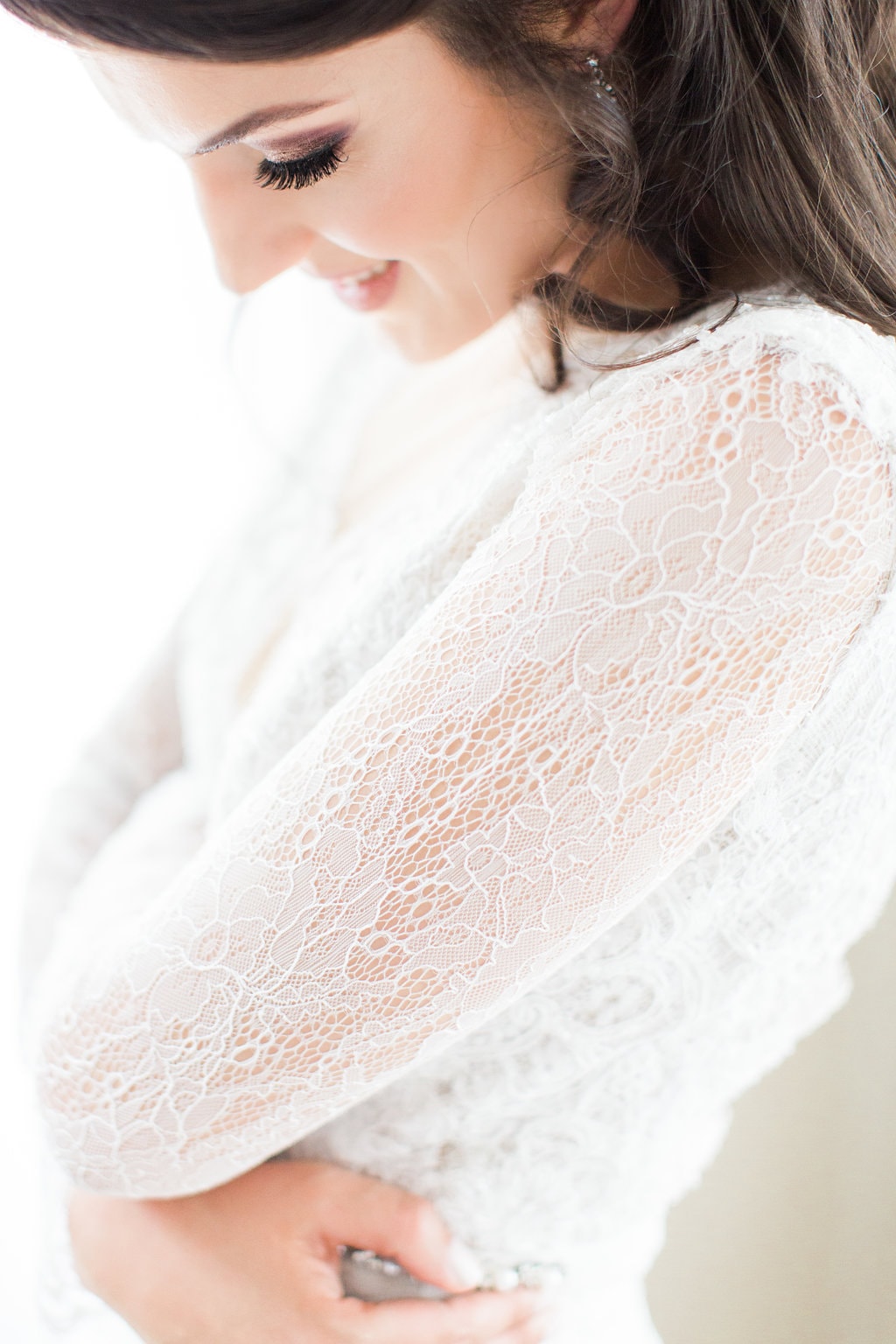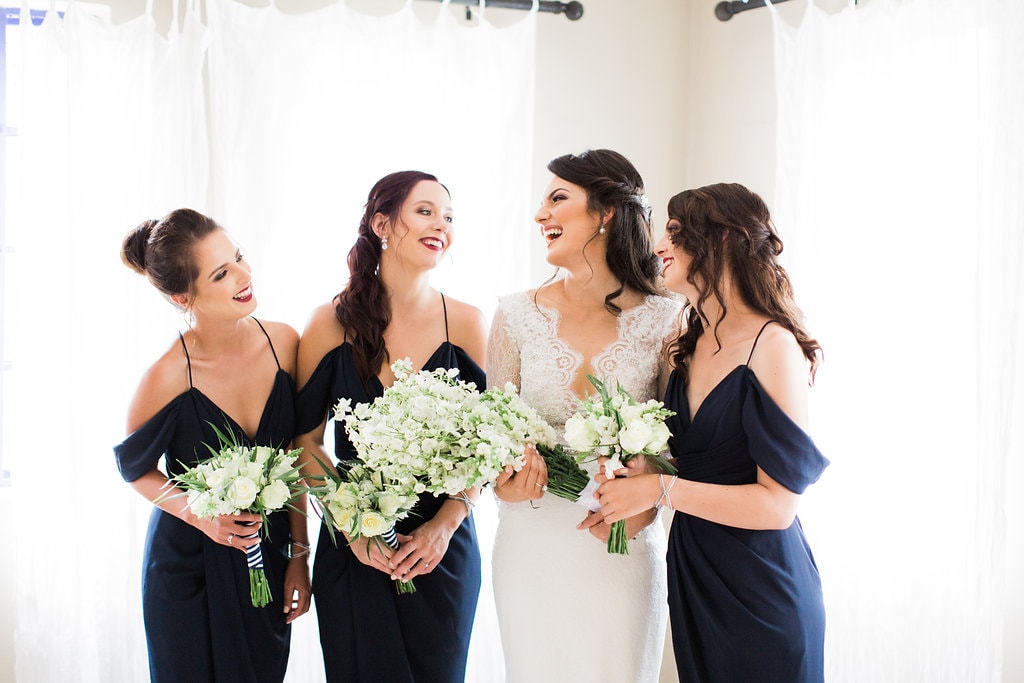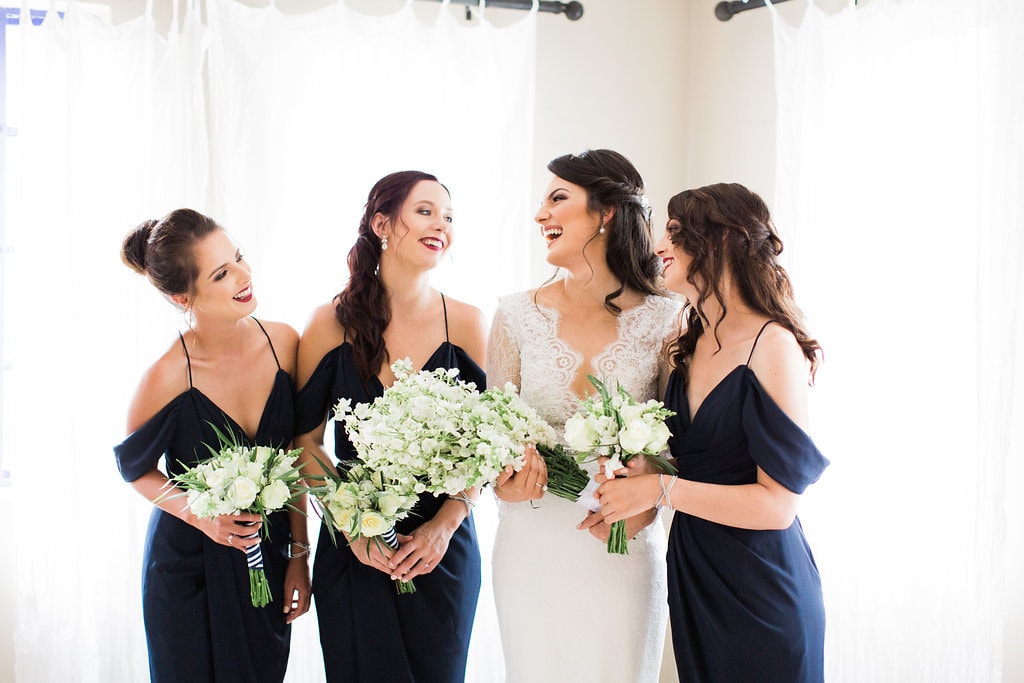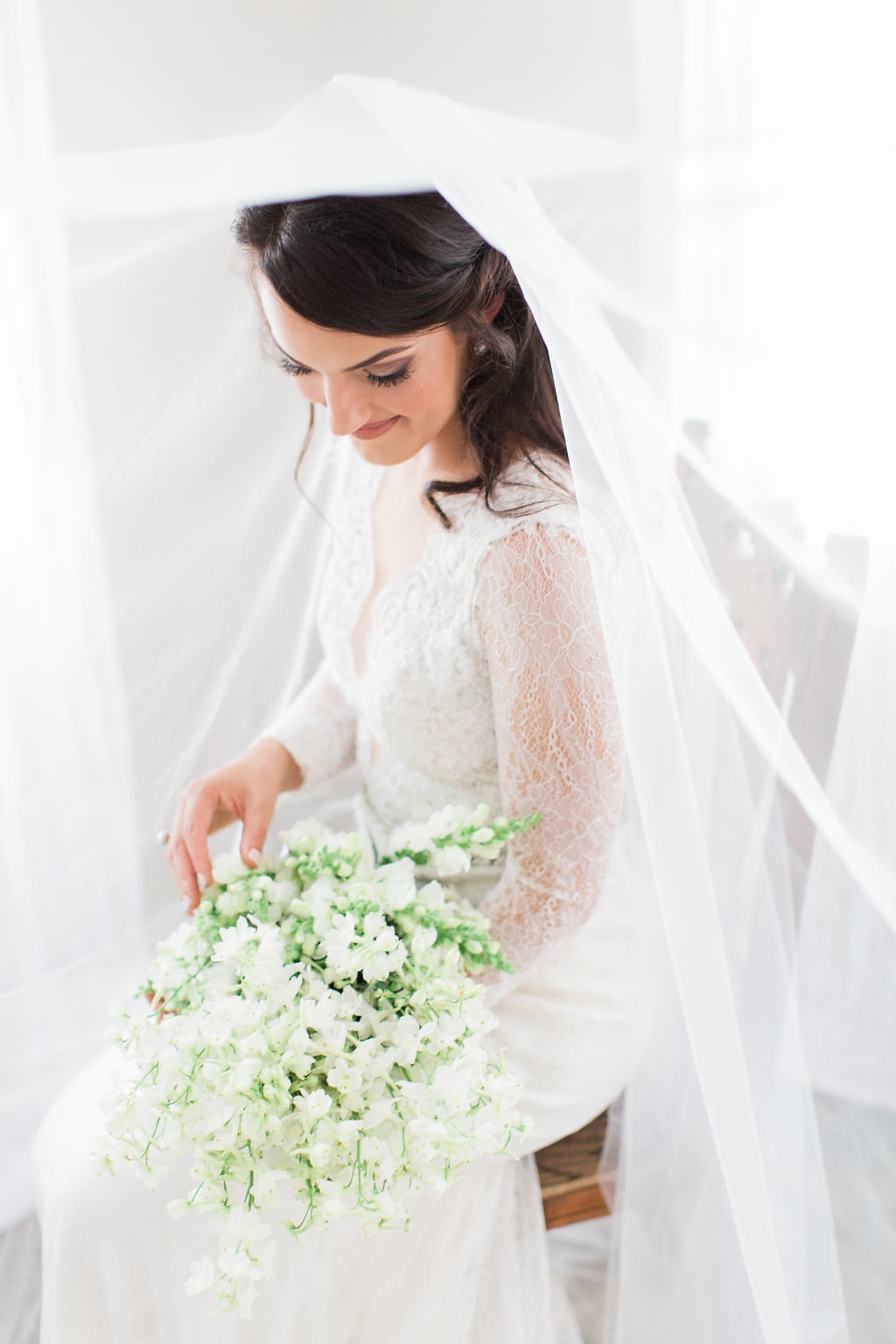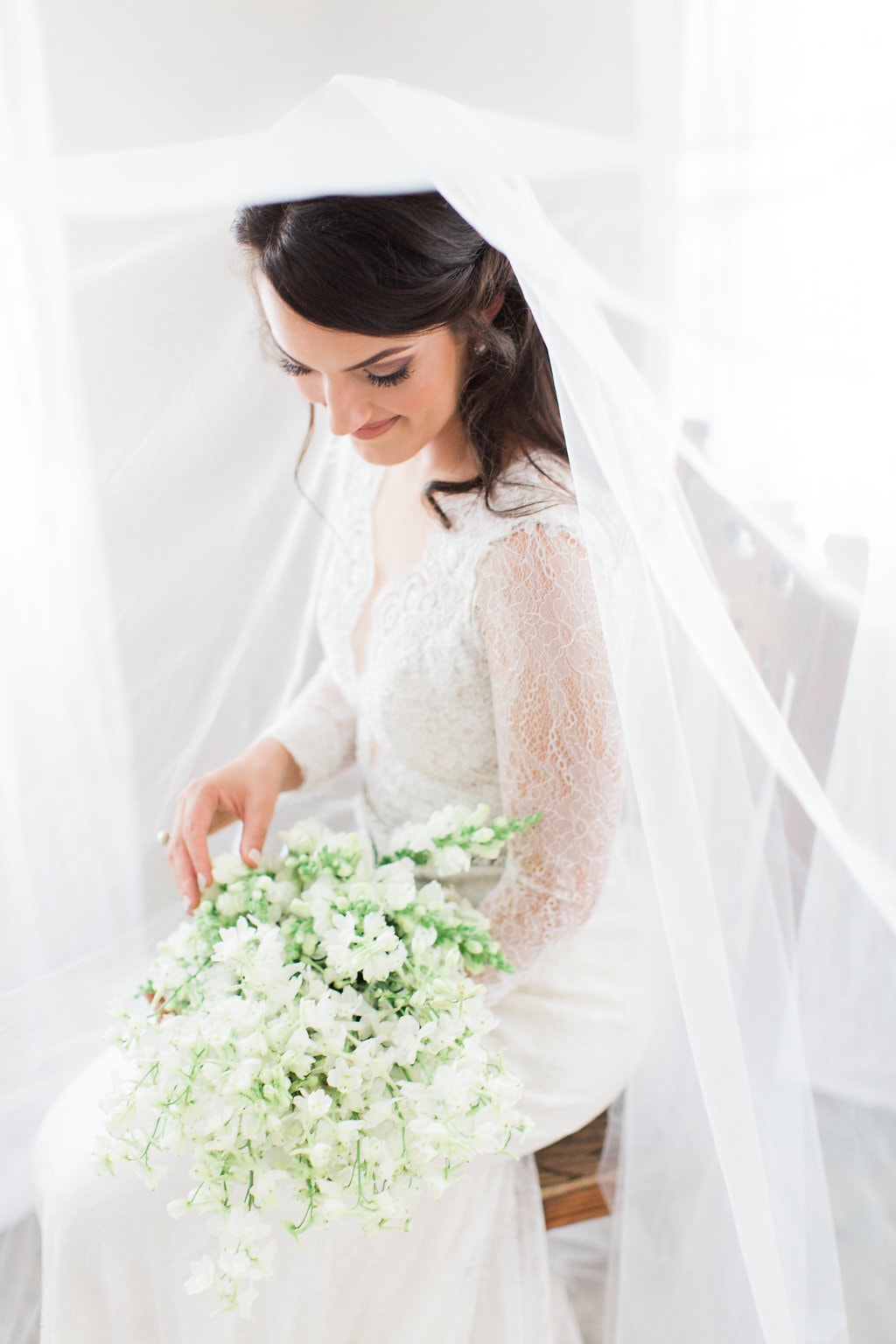 Love Story
We met through mutual friends at university – my first impression was that he only loved sports and was a brilliant student who never studied. He invited me to have McDonald's with him after class; I invited our group of friends (not knowing that this was his attempt to get me alone for a first date!). We still joke about our 'first date'. We were friends for quite some time and one day in the lift he went in for a kiss and I dodged his attempt. Luckily for me that did not discourage him and we have been together ever since.
The Proposal
He arranged a weekend away in Cape Town. On the flight there, he mentioned that he had planned a surprise for me. I thought nothing of it – he often surprises me and in turn I had a surprise for him. The following morning, he closed my eyes and led me to the car. After many turns and stops, and nagging that we should not be late for my surprise, I was guided out of the car and he took my blindfold off. I saw the most beautiful picnic setting. He had secretly organised a picnic in the Diemersfontein vineyards. While we were snacking away, and drinking champagne, I asked if I could take a picture of him with the mountains and the vineyards. I stood up and walked away to find a perfect spot – when I turned around he was on his knees and popped the question. After lots of tears and laughter we went to my surprise – a skydive! The whole day was perfect and each moment incredible!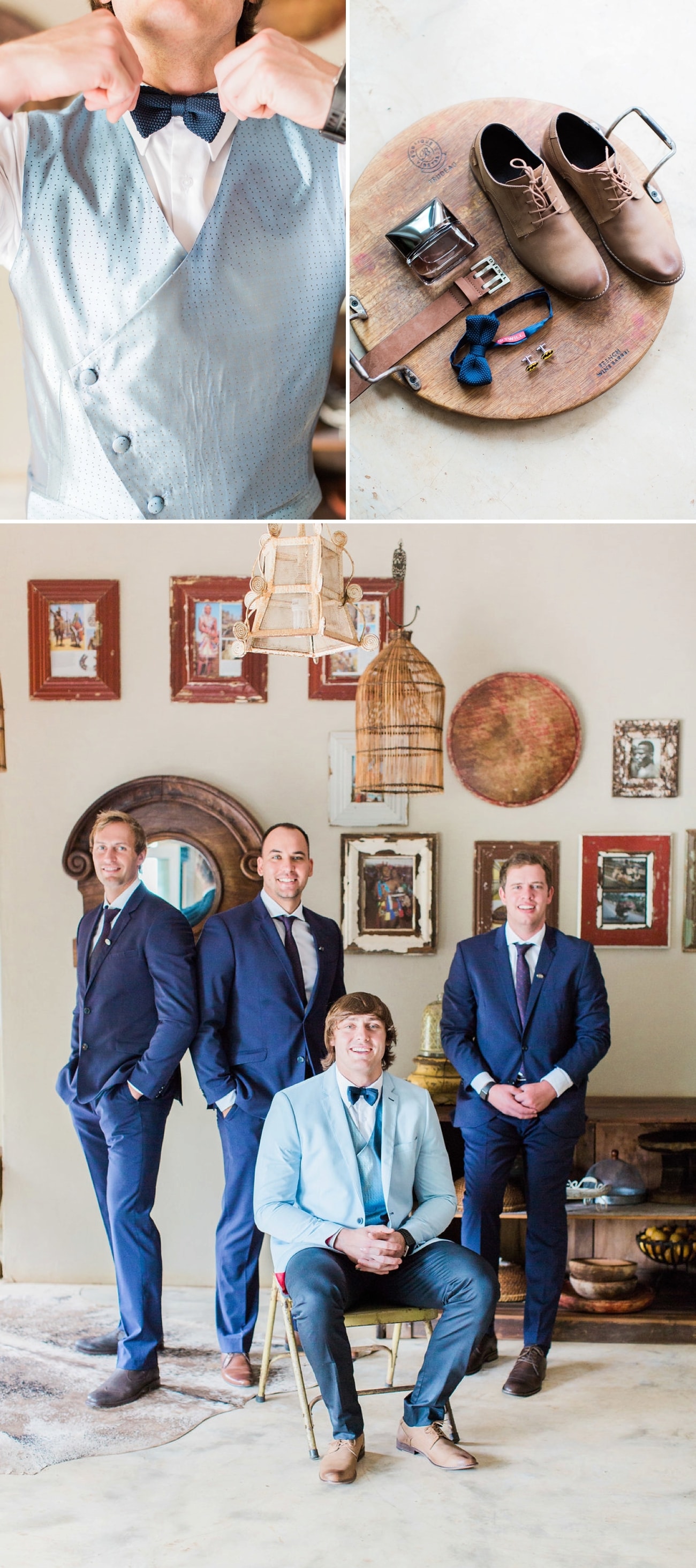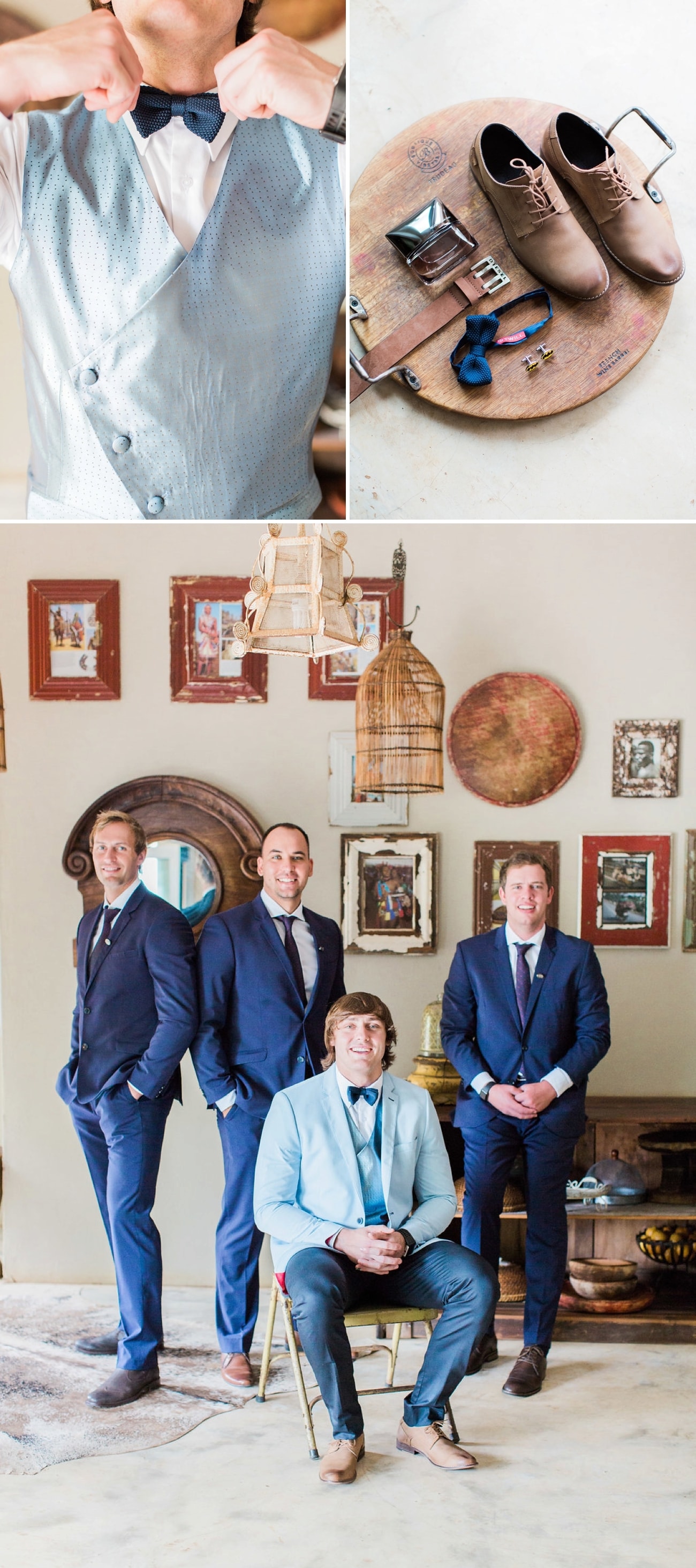 The Venue
As one does, we made a list of possible venues which we liked and wanted to visit. We were in a long distance relationship, so we tried to meet up whenever and wherever we could. It felt like we saw a million venues but as beautiful as they were, they were just not quite right. We wanted a venue that was relaxed but still intimate and part of nature. We by accident learned about the Nutcracker Country Retreat and made an appointment to view it. When we arrived at the venue you could see that it had so much character that one immediately fell in love with it. However, when they took us to look at the church and reception area, Cornel and I just knew… It was quiet and you could just hear the leaves, birds and water from the Vaal River. The setting, interior, outside lounge and atmosphere were exactly what we were looking for. The Nutcracker Country Retreat was the most perfect venue!
Wedding Style
We really wanted our wedding to reflect us as a couple and our different ideas. We did not have a clear vision on the style we wanted to create for our wedding. We started by looking through a few wedding magazines to get some inspiration. I loved the idea of wood grain tables, fairy lights and lots of greenery and colourful flowers – we wanted to keep most elements natural with burst of colour everywhere. The colours of our wedding were green, white, navy, purple, orange, red and pink with touches of copper – basically a rainbow of colours. We wanted it to feel like an informal party, where family and friends could come together: smiling, making memories and dancing the night away. We found a supplier who made identical wooden replicas of the Bride and Groom. We had two made for our cake. Cornel loves comics and especially batman, so we decided to incorporate his love for Batman into the wedding by adding Batman's cape to Cornel's cake topper. My father and mother gave Cornel and I a family bible which we used as a type of guest book. We asked the guests to highlight their favourite verse in the Bible with their names – this is one of our most precious gifts. We had help from all our family and friends; without them our special day wouldn't have been possible. Cornel and I want to thank each and EVERYONE who helped us to make our wedding unforgettable.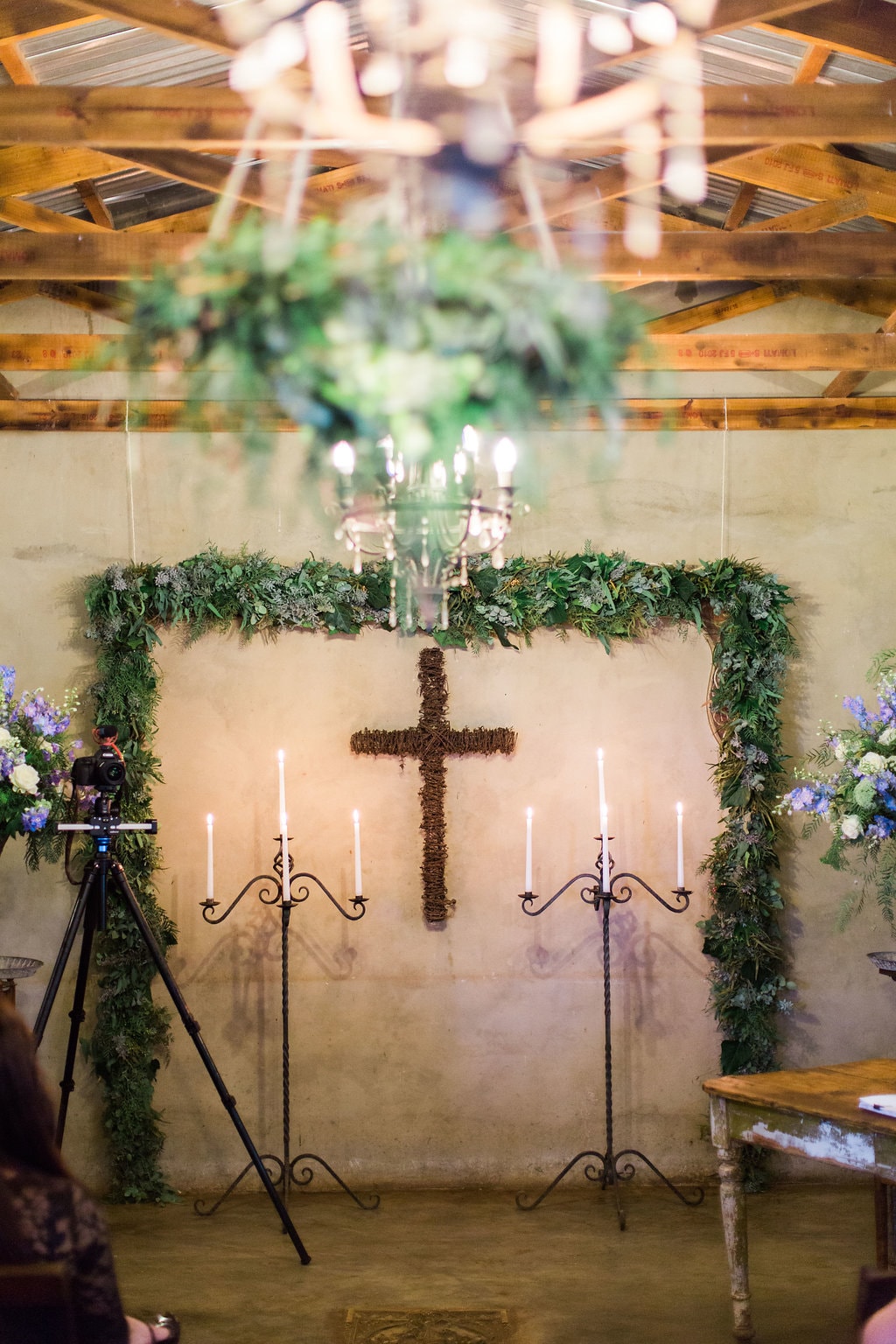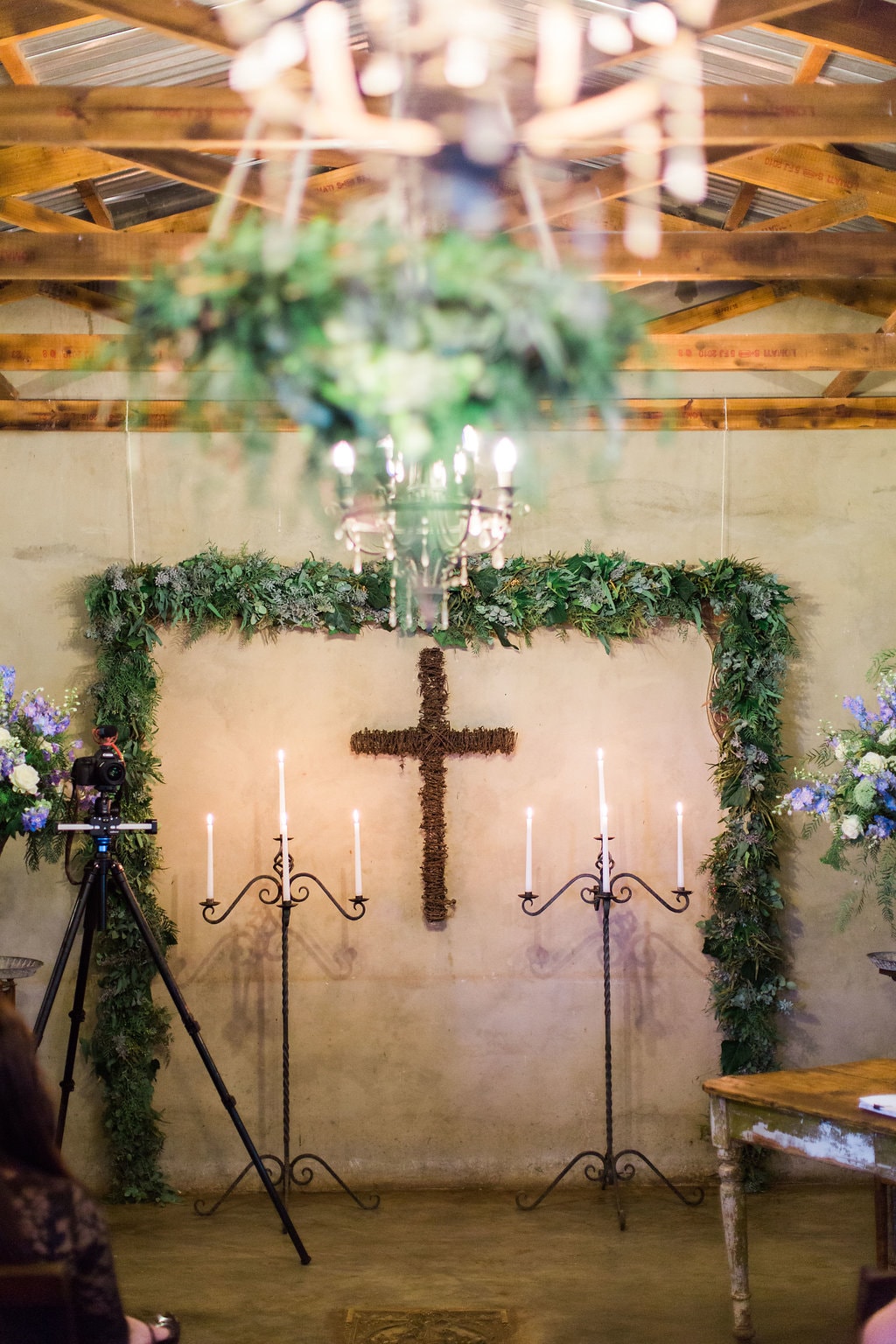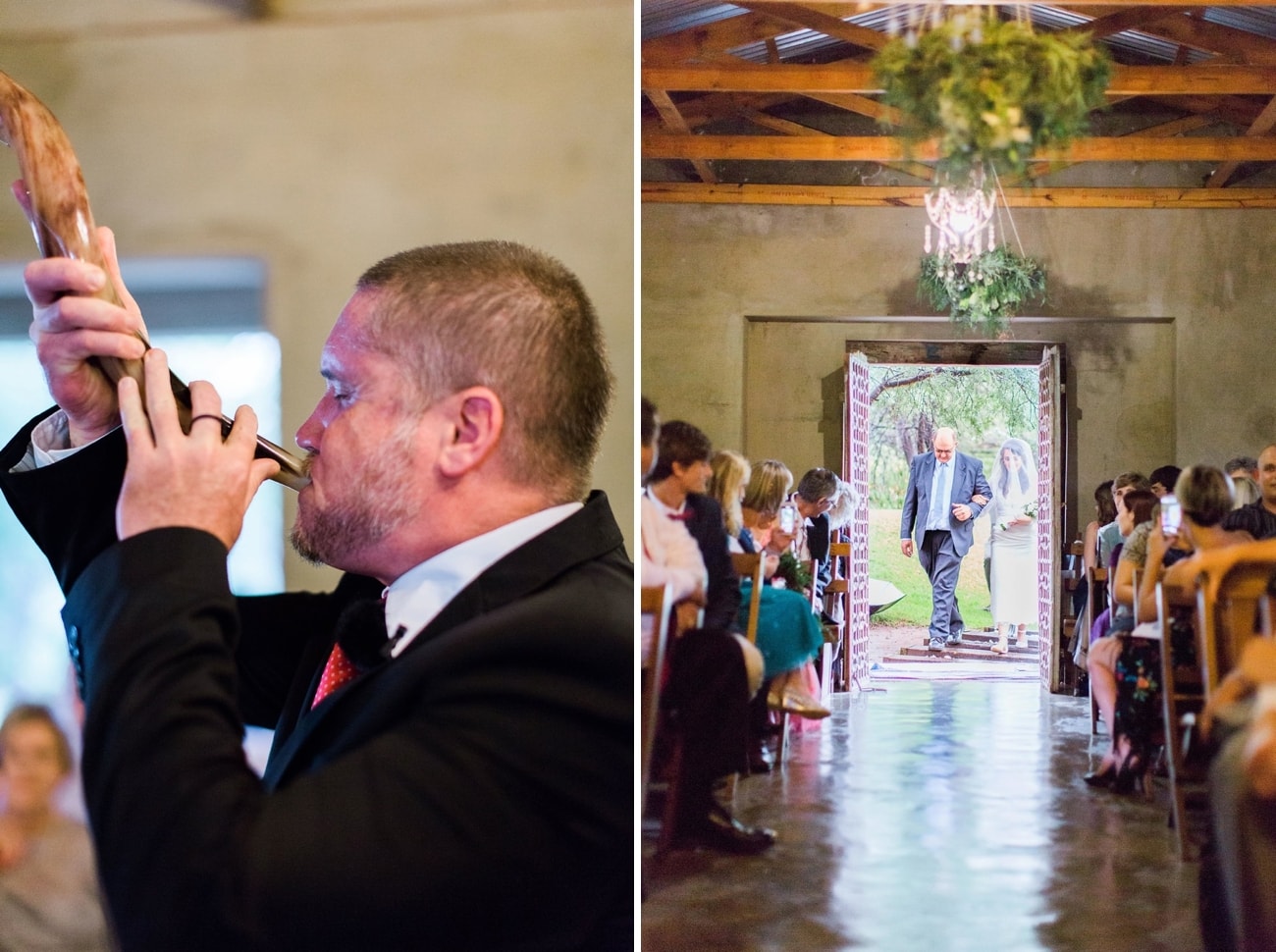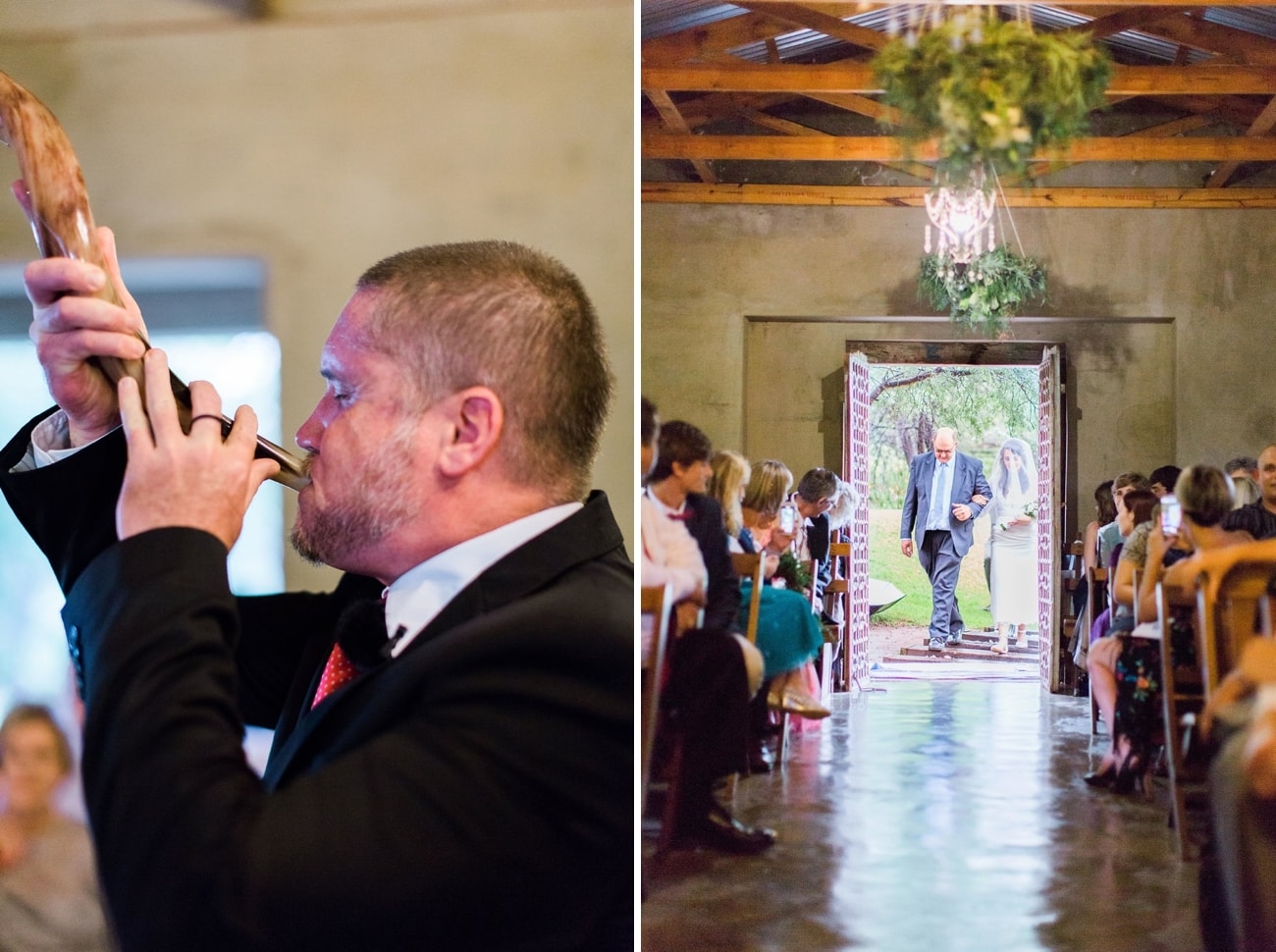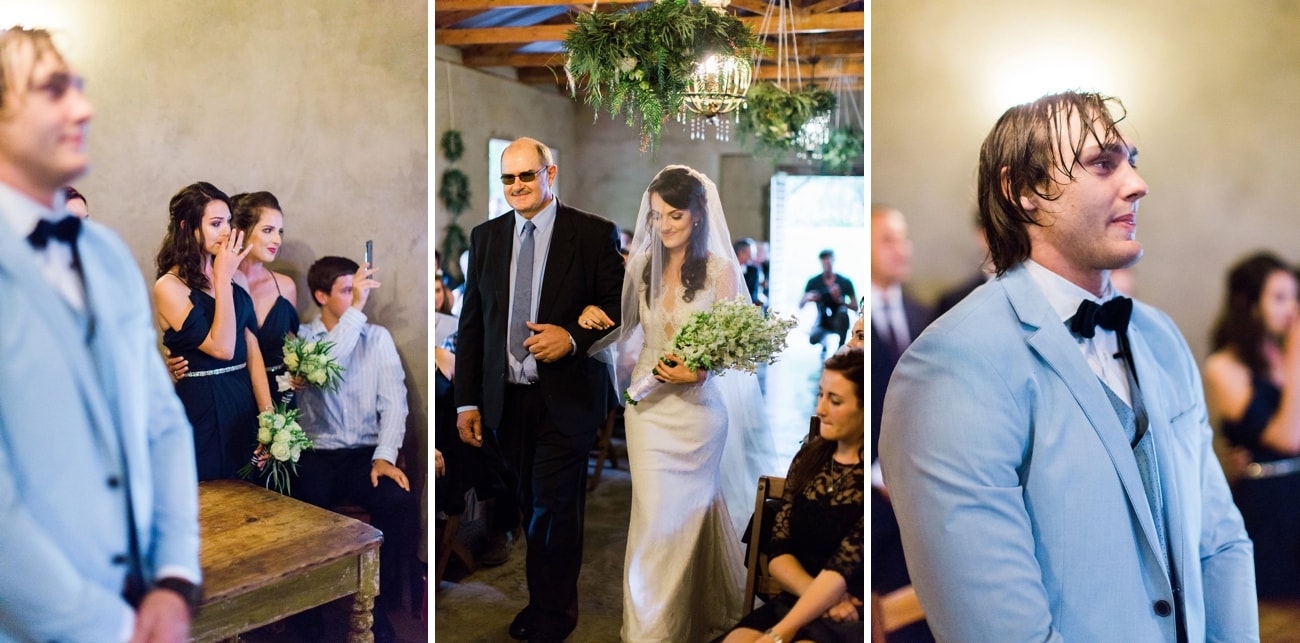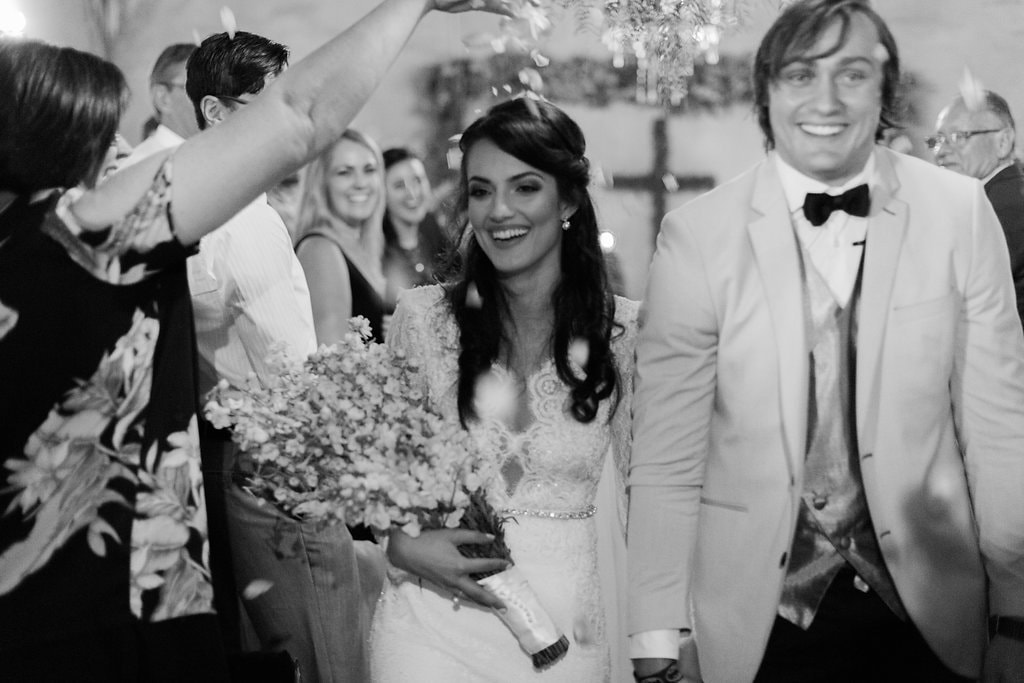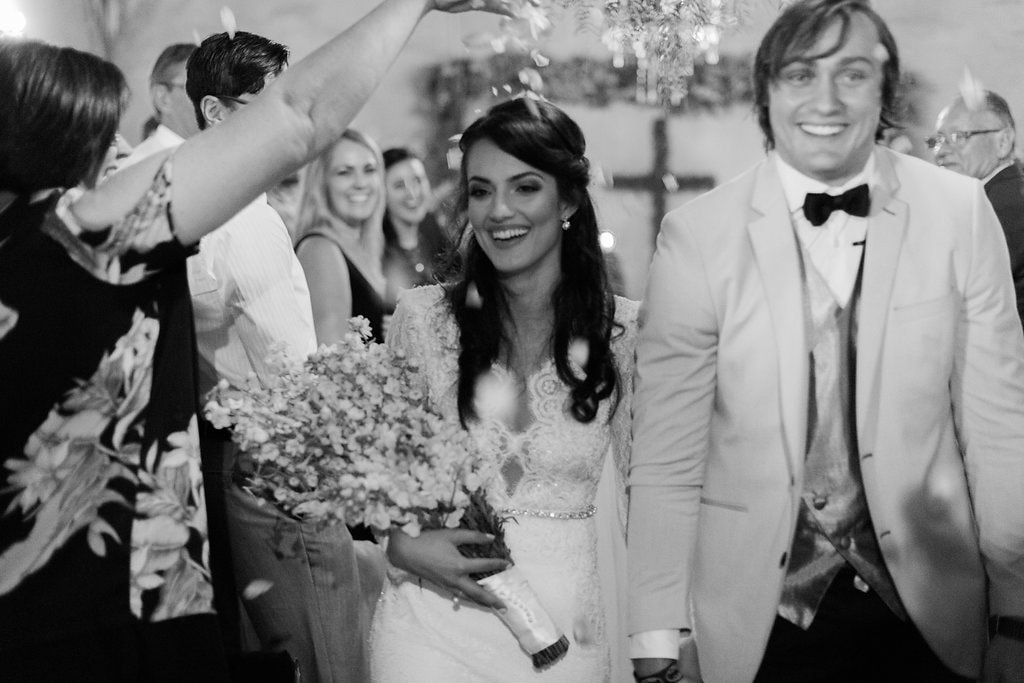 Wedding Details
We wanted to create a fun atmosphere where our guests could just enjoy themselves. We hired a stretch tent and pallet furniture to create a lounge feel. We also got a caricaturist to draw our guests, and a photobooth kombi … The guests loved all the entertainment we had for them, especially the drawings from the caricaturist, which they could take home. We did not want to spend a lot on gifts for the guests, as we wanted to make the wedding as memorable for them as possible with the entertainment, so we gave each of them a fortune cookie, which created lots of laughs! We surprised the guests at the end of the evening with an array of fireworks. We wanted an informal dessert setting and decided to have a waffle station with different types of ice cream and toppings. This was a great hit for our guests.

DIY Elements
We used paper planes for confetti. It was a different touch to the traditional way and looked amazing and felt special while walking back down the aisle.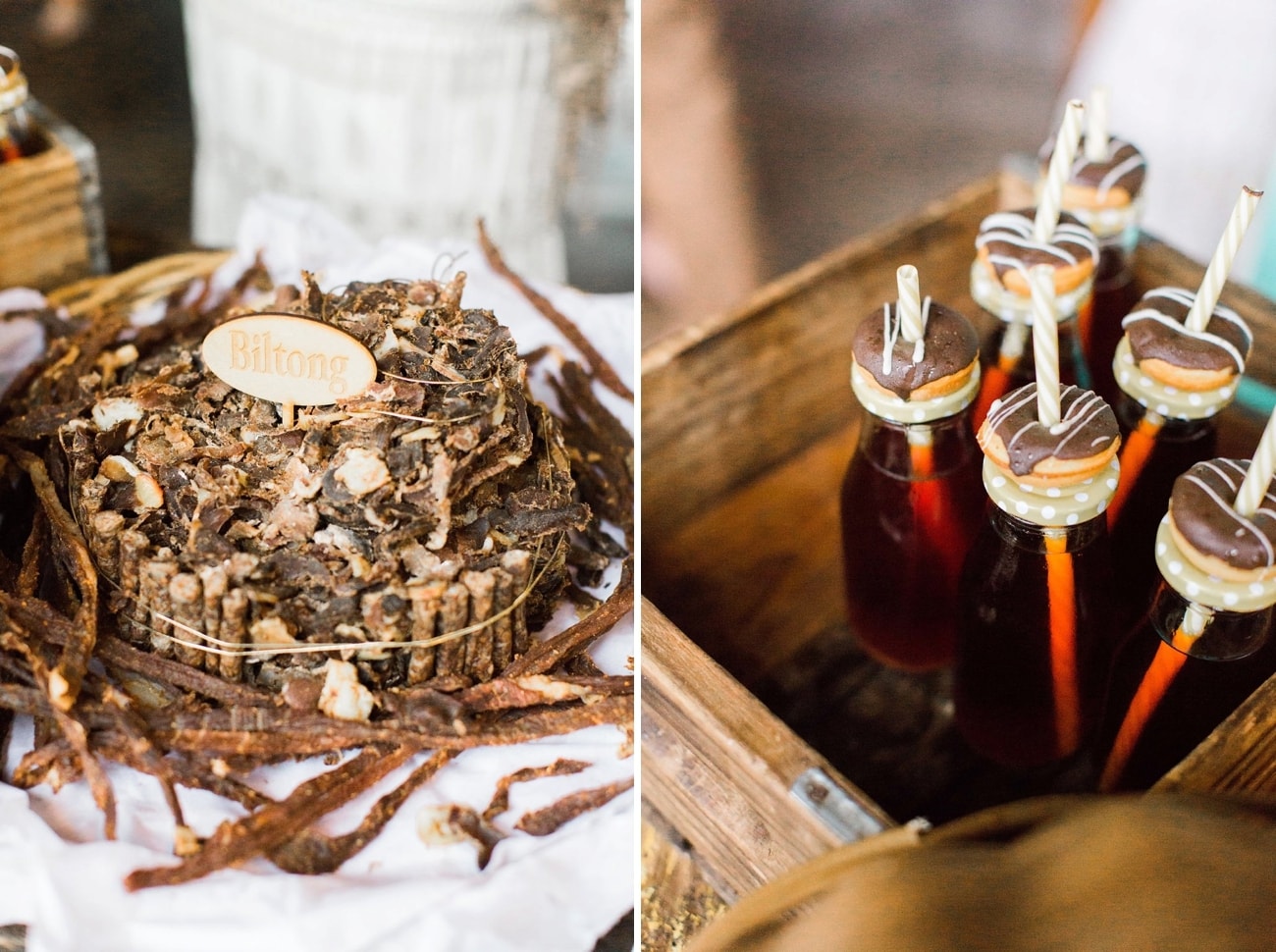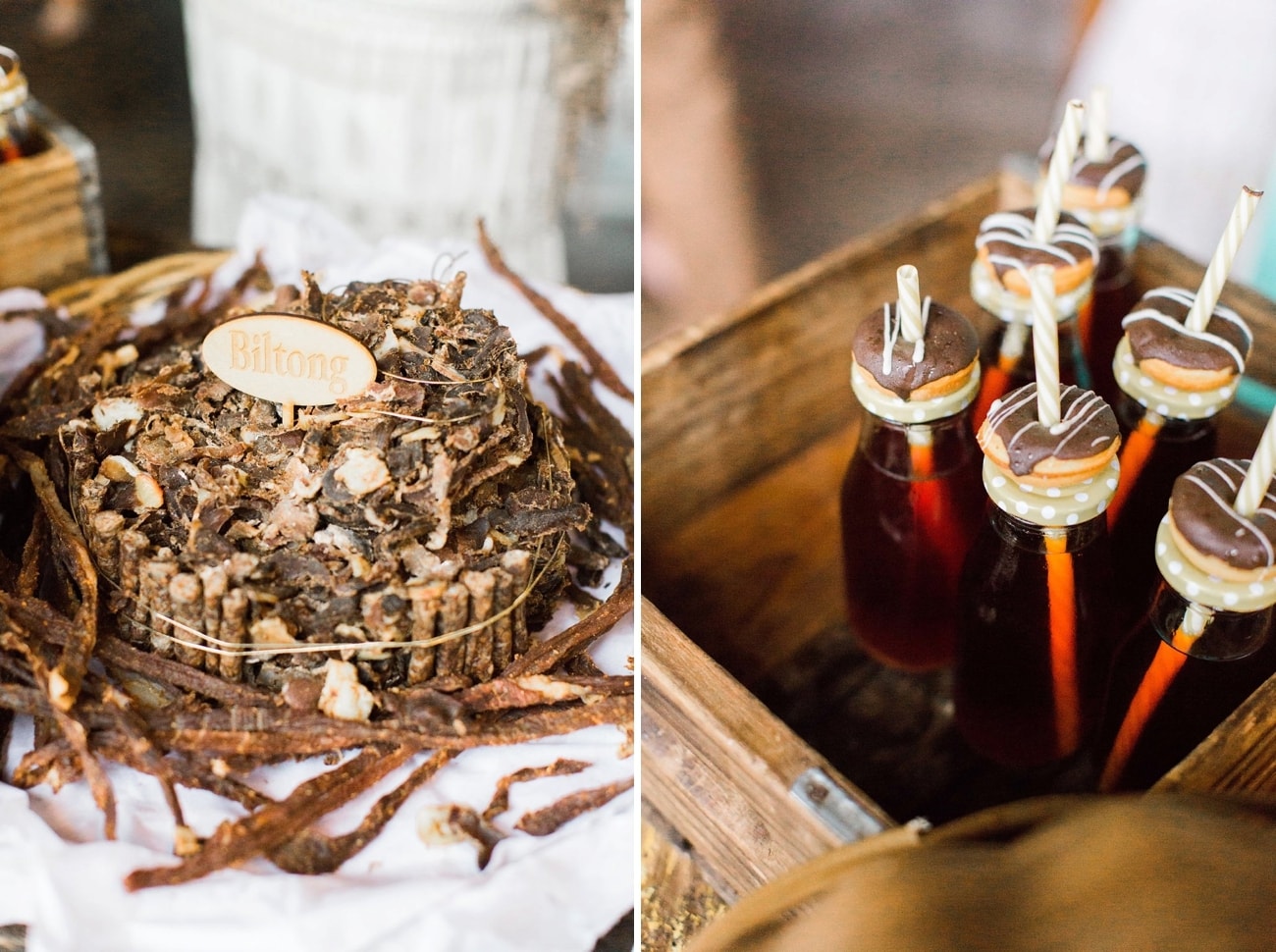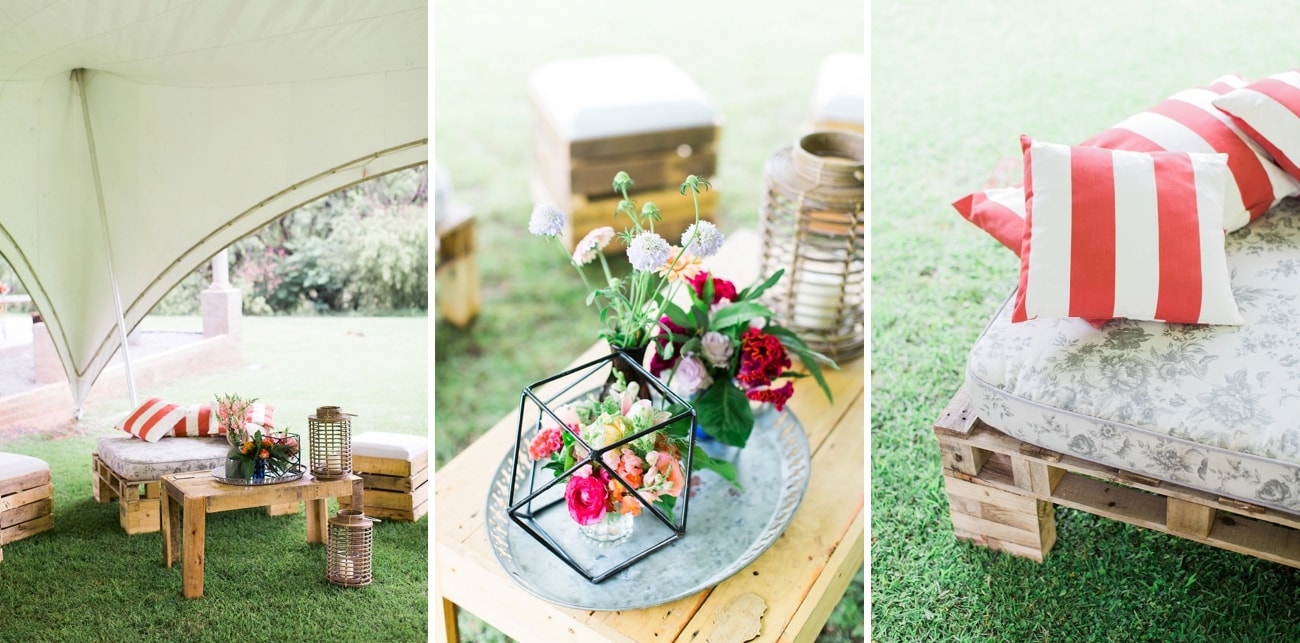 The Dress
My wedding gown was a dream! I knew I wanted something unique. I used the top of one dress and the bottom of another and the result was spectacular. I chose a long sleeve lace dress and during the fitting decided to add removable sleeves for the dancing. It was unique and nothing like any other dress I had tried on or seen before. I absolutely loved it! I chose to have a long veil with it and it rounded everything off perfectly.
The Bridesmaids
I had three bridesmaids, my little sister Chantelle and my two friends Shareen and Marcia, who I have known since forever. I could not imagine my day without these three ladies – they were there for me every step of the way and not only arranged the most beautiful kitchen tea but an amazing bachelorette. I had dresses made for them to wear but due to unforeseen circumstances, a week before my wedding I had to order new dresses online. We ordered dresses from Forever New and chose the prettiest navy dresses in the world. The style suited all three ladies and they looked absolutely breathtaking.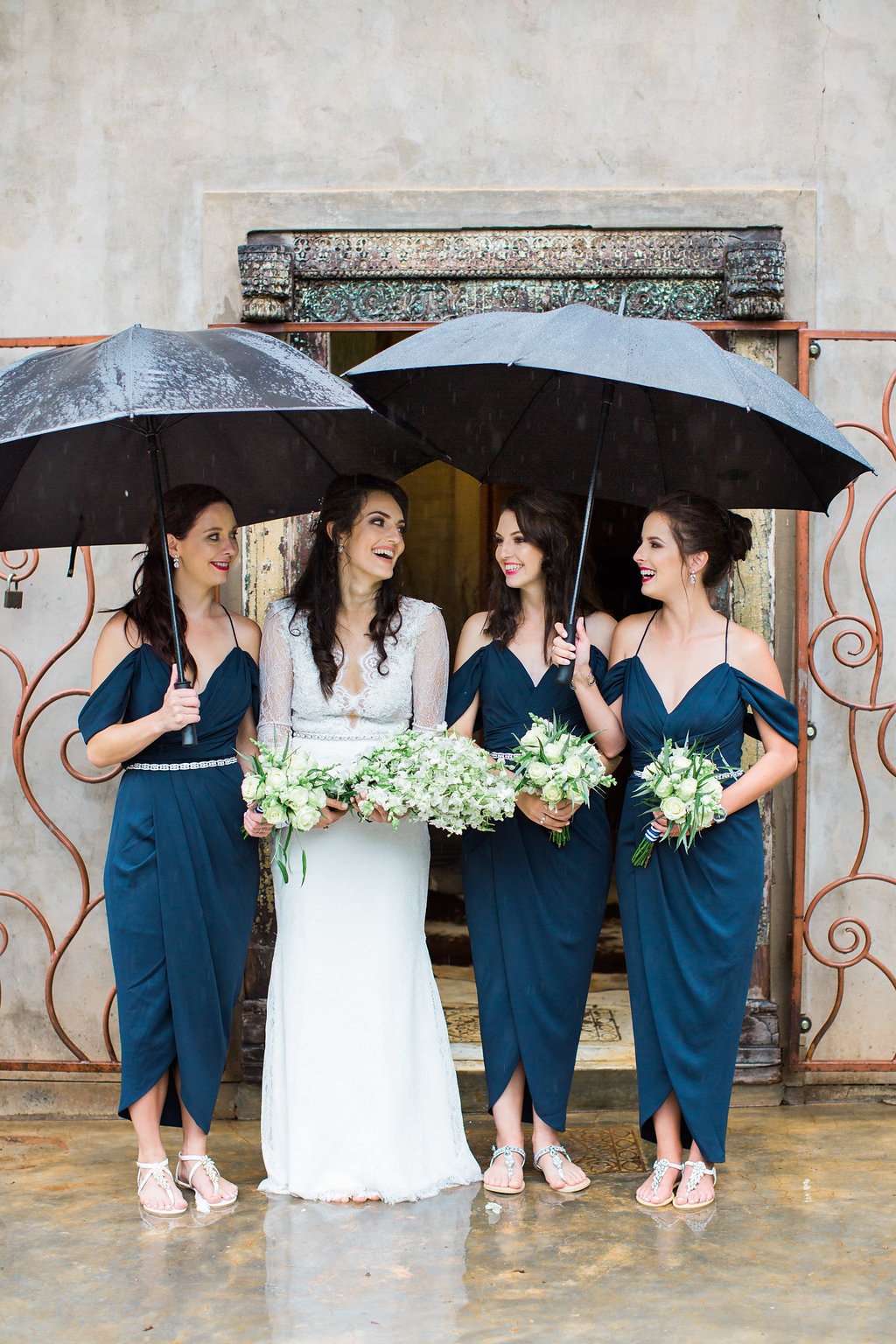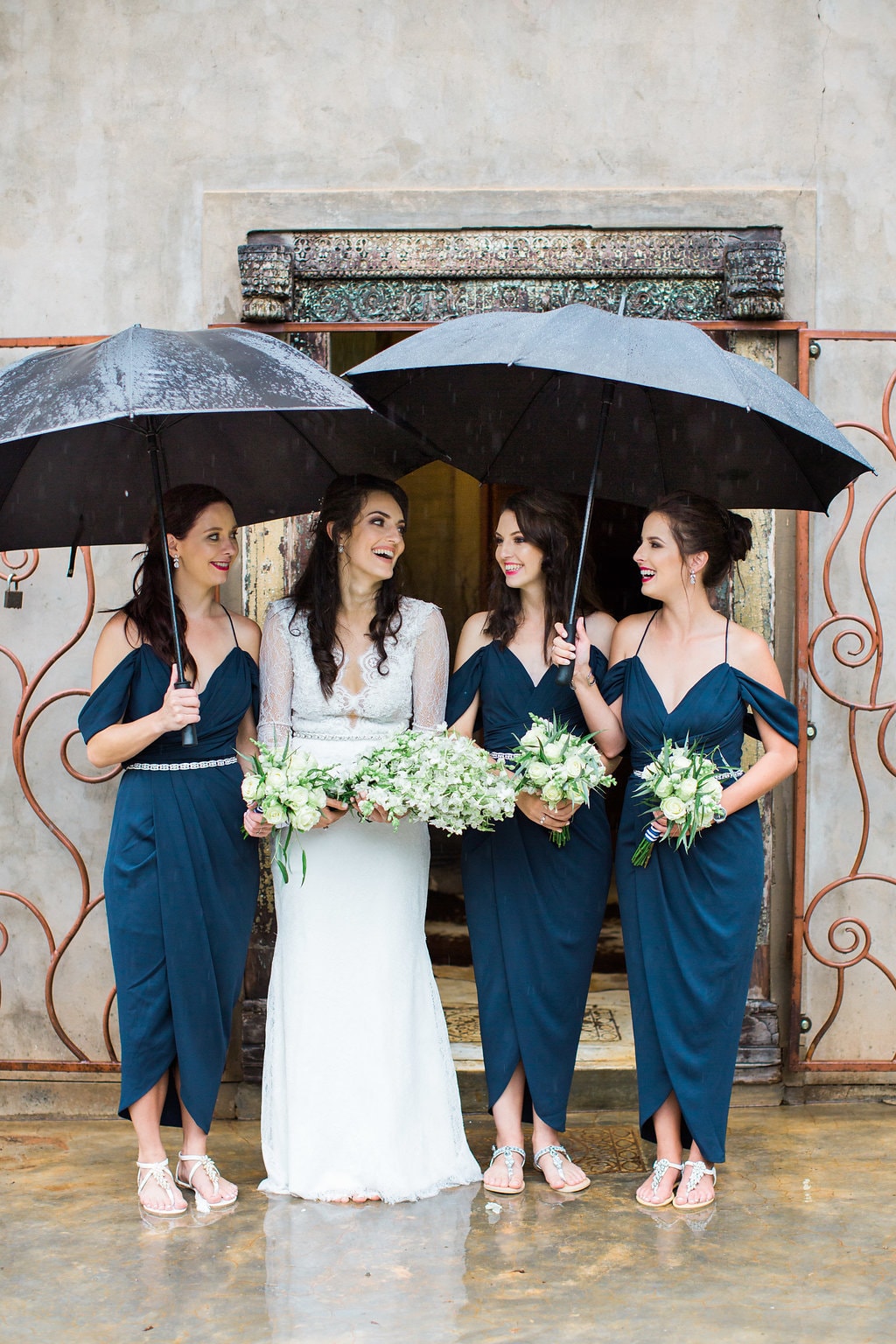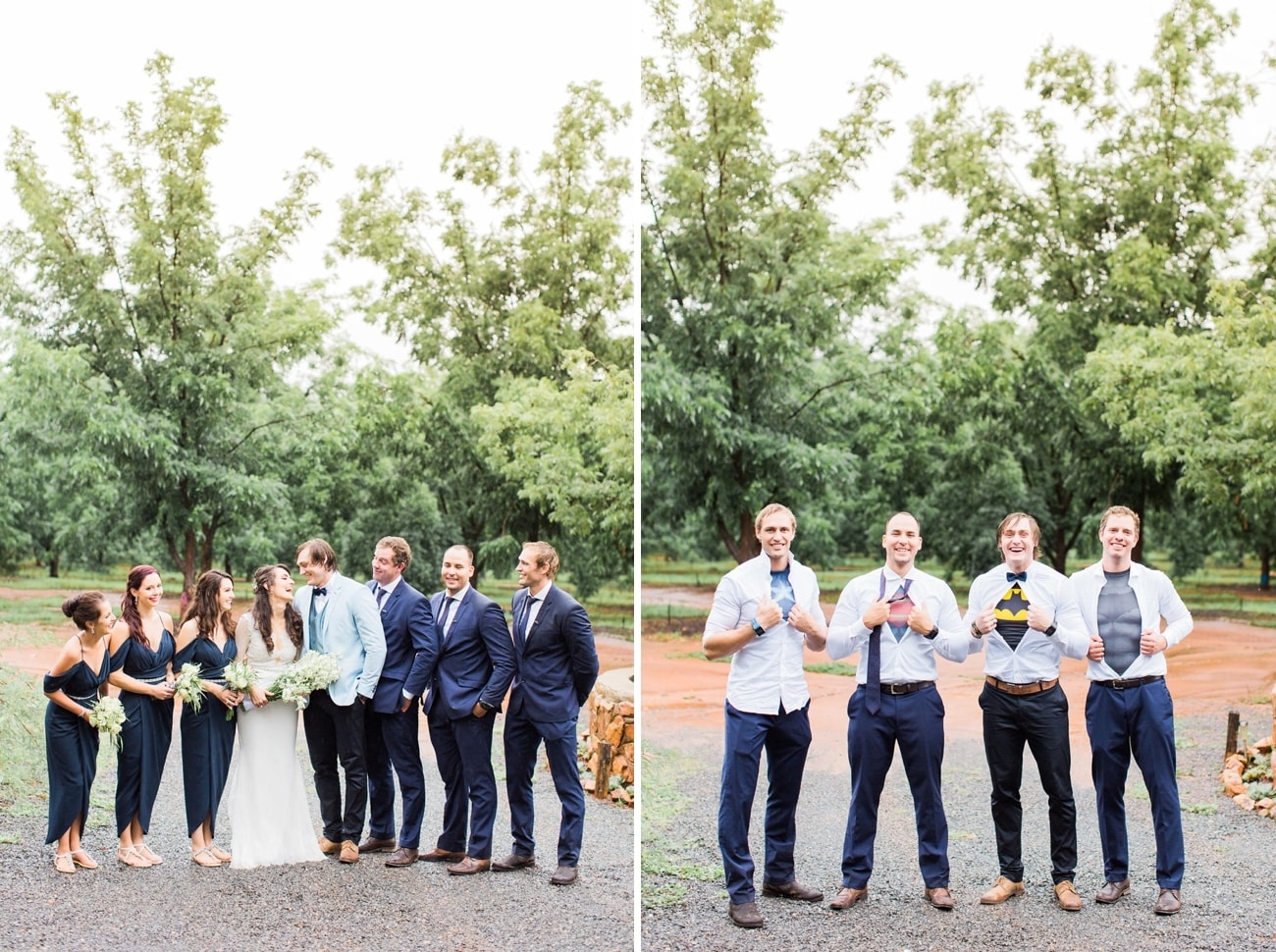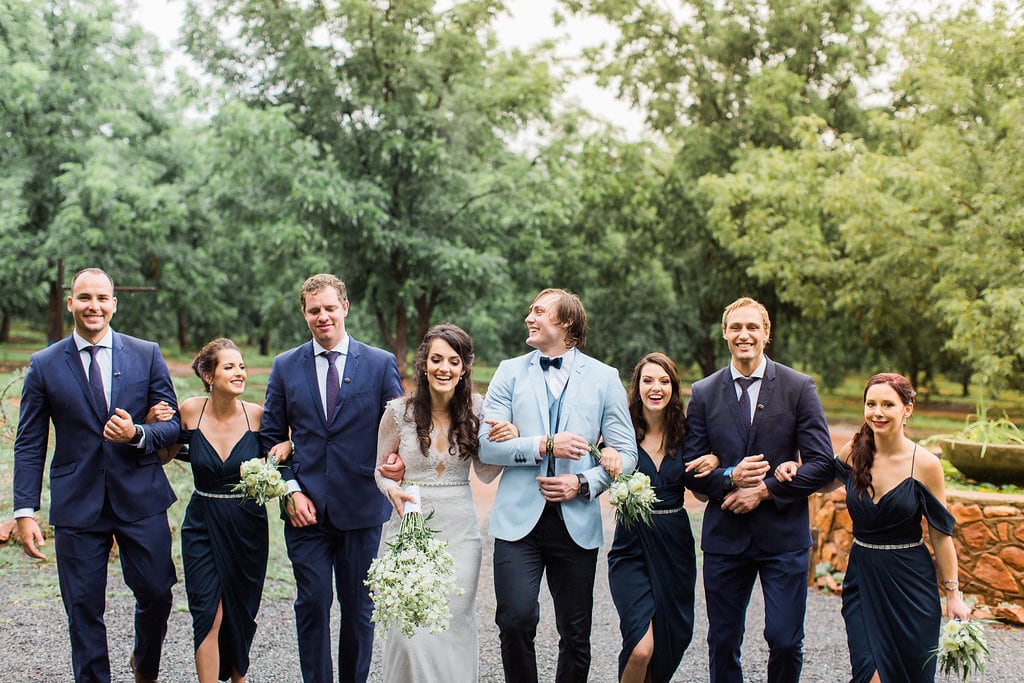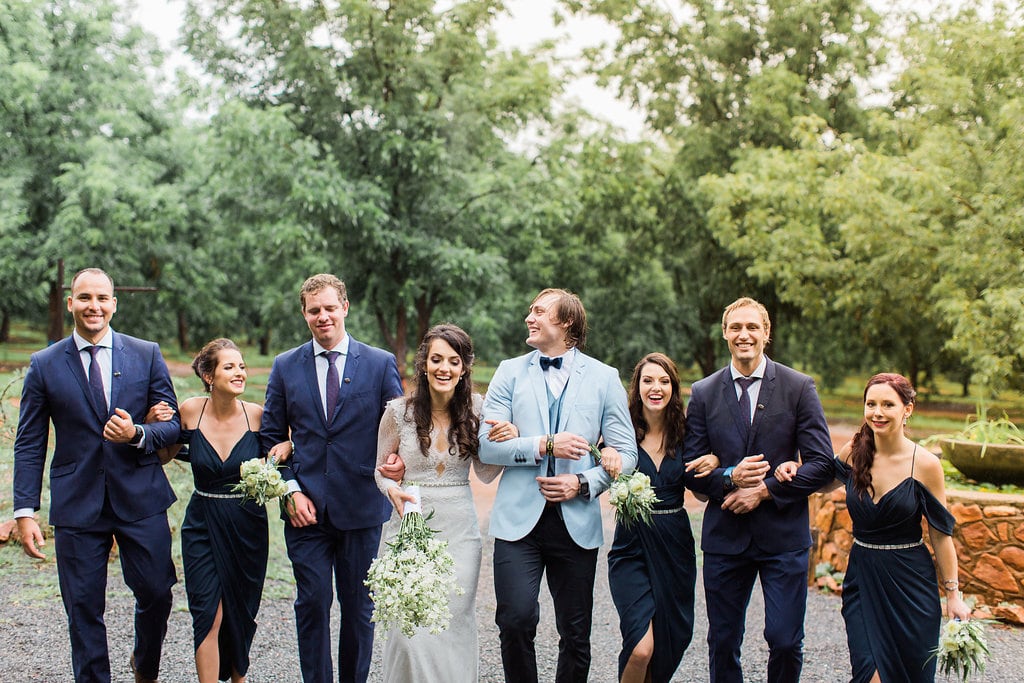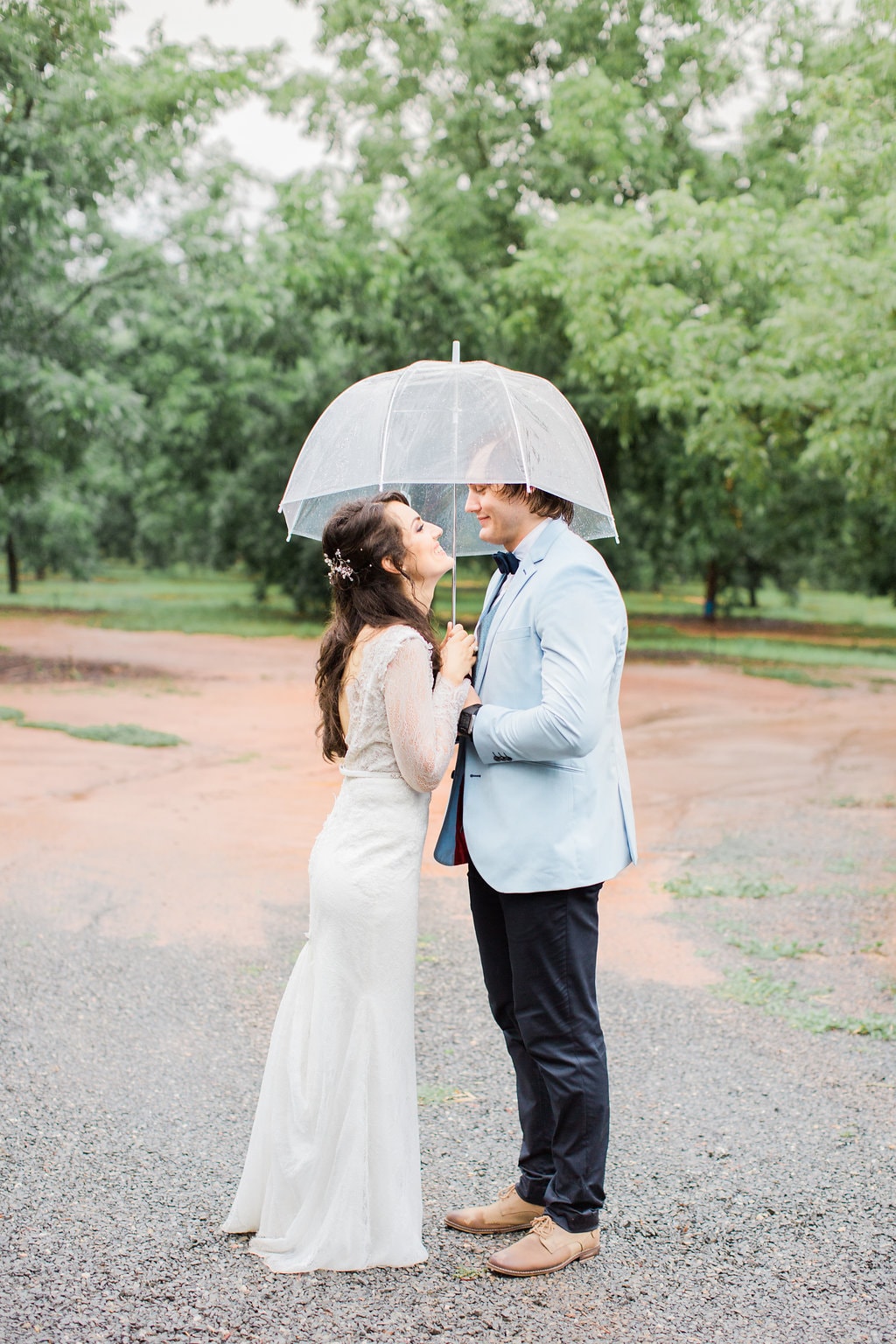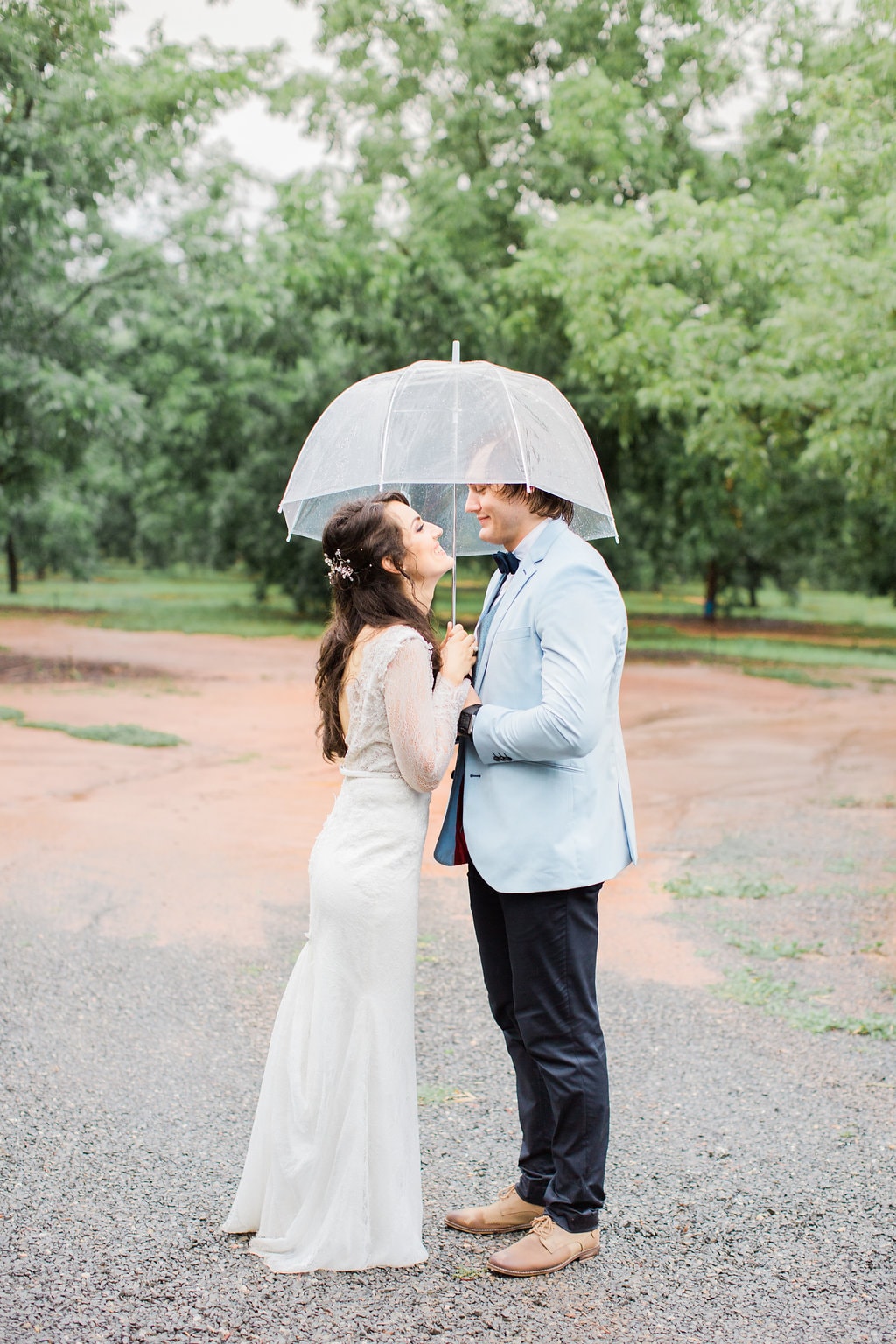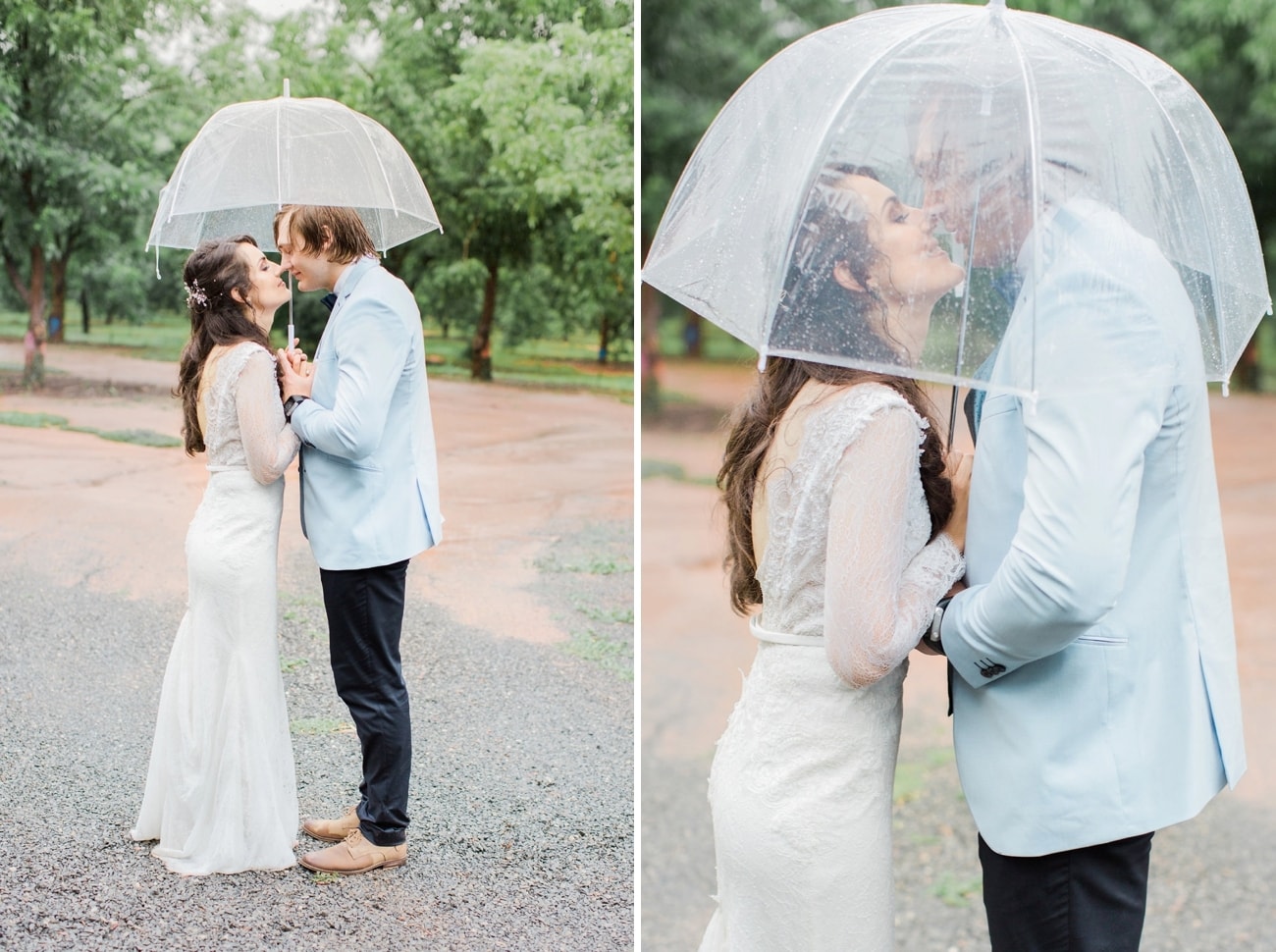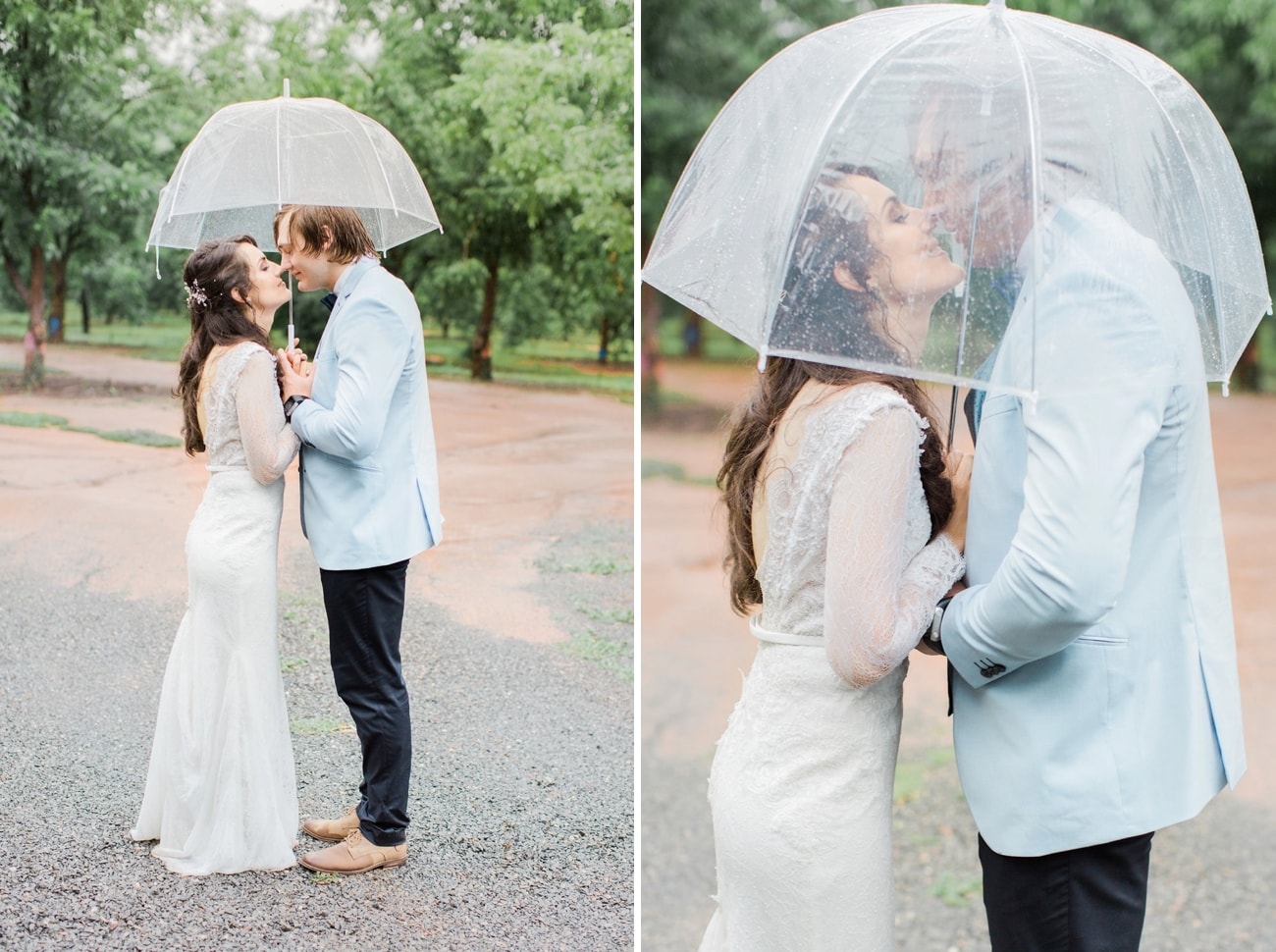 The Flowers
I wanted different unique types of flowers, something you wouldn't normally see at a wedding, and it came together so beautifully! We used white flowers and greenery in the church to create a beautiful atmosphere for the service. The reception was a complete different story; everywhere the eye could see were vibrant colourful flowers, decorative bottles and glasses. We used pentagons as vases, as well as different sizes of stacked golden cubes. This created various focal points which made the flowers the focal point of the reception area.
Wedding Traditions
We had a traditional Afrikaans wedding. So we tried to incorporate as many as traditions as we could. During Cornel's speech the group of guys were trying to haze him – but Cornel outsmarted them by asking them to close their eyes while he said a prayer. The guys did not know what to do and kept quiet until the end. We painted a rugby ball gold and after Cornel removed my garter, we placed it around the rugby ball and he threw it for the group of guys.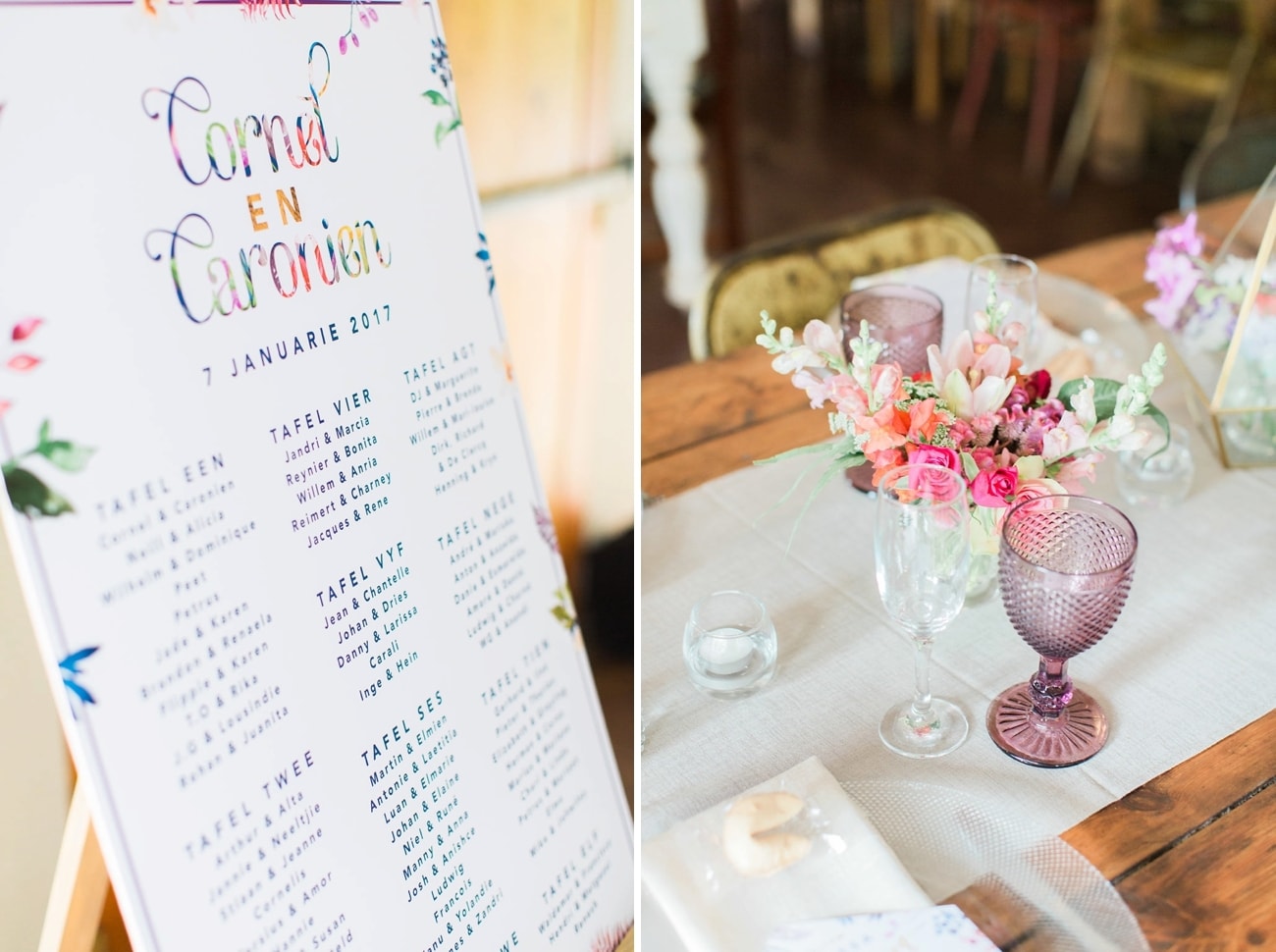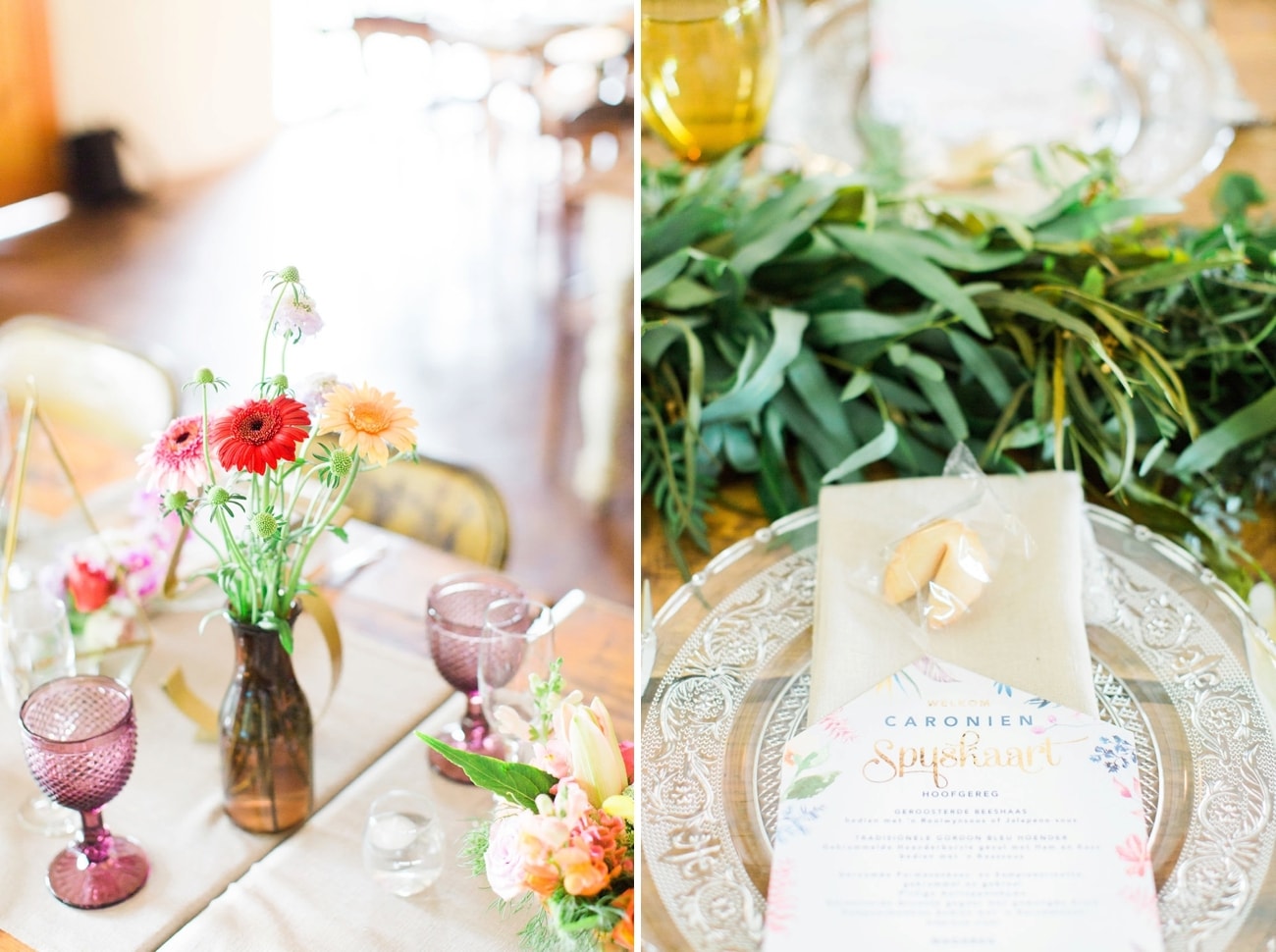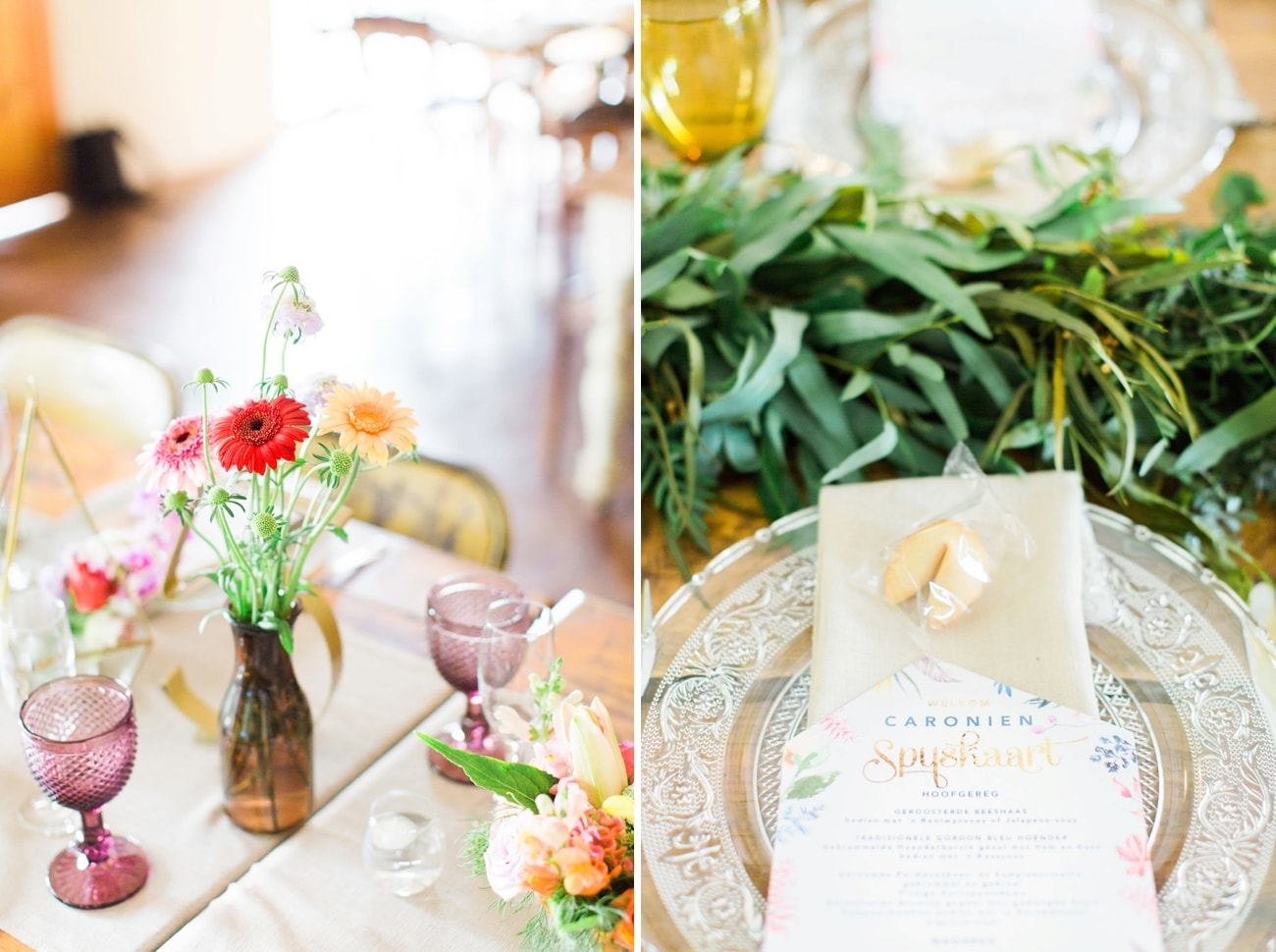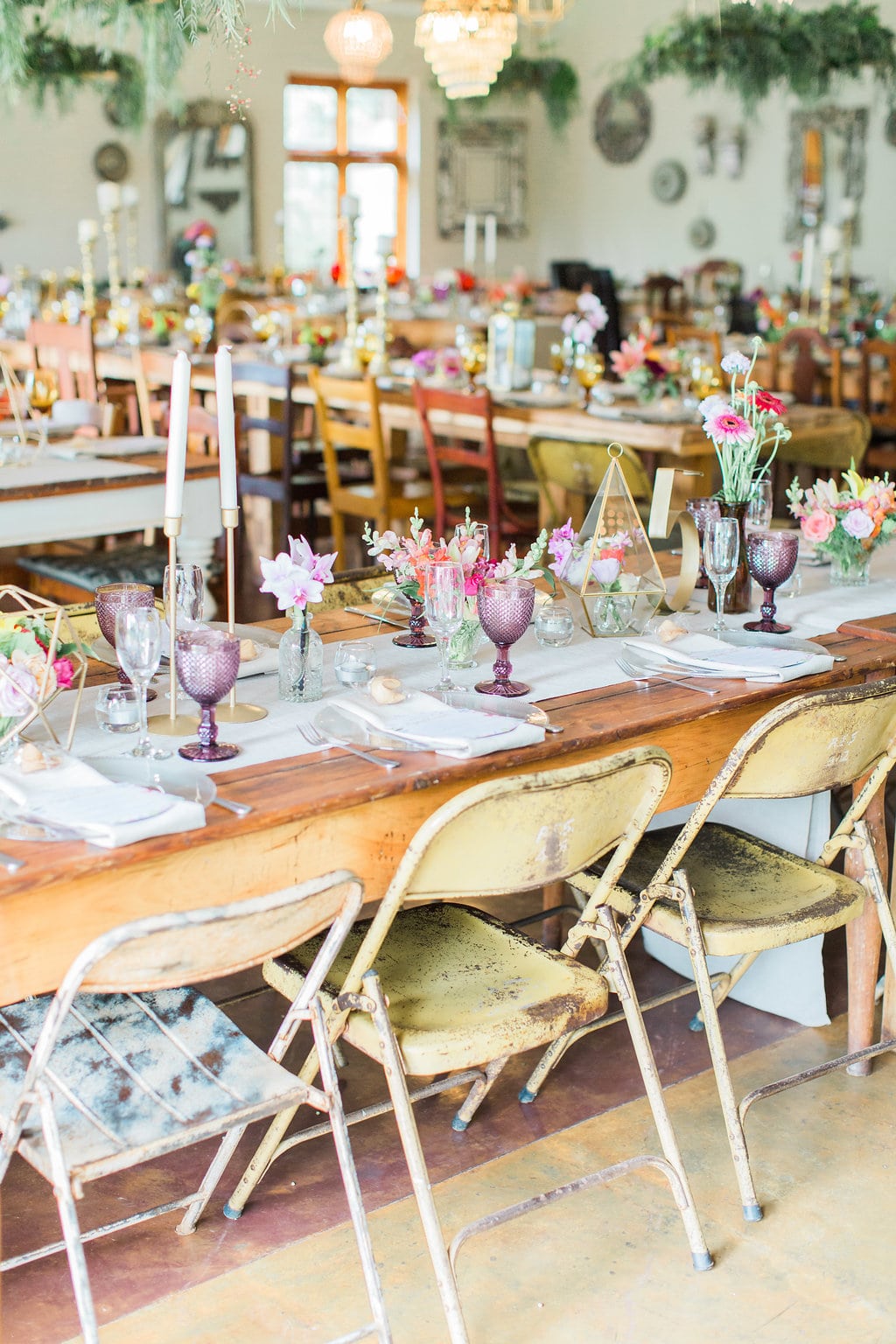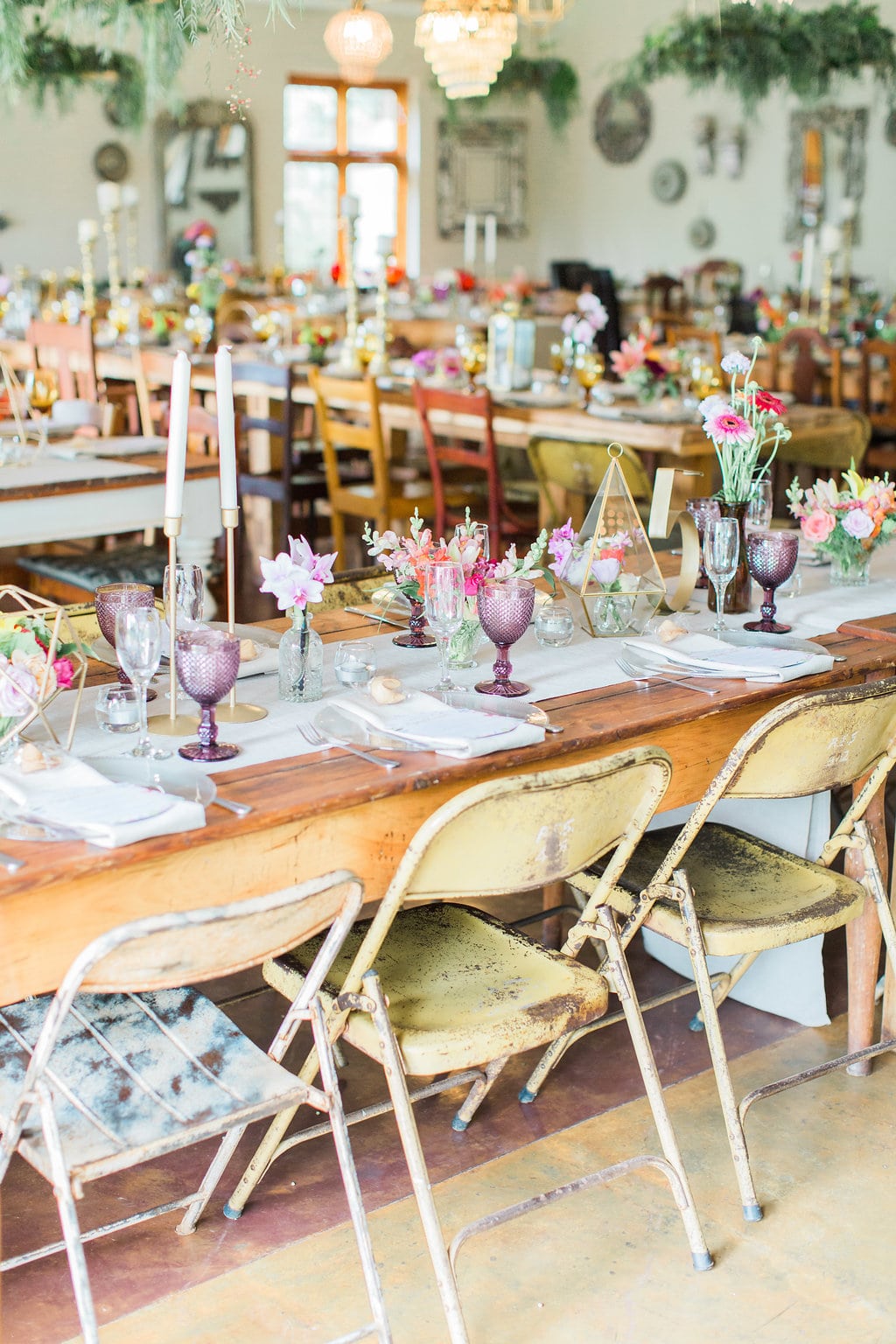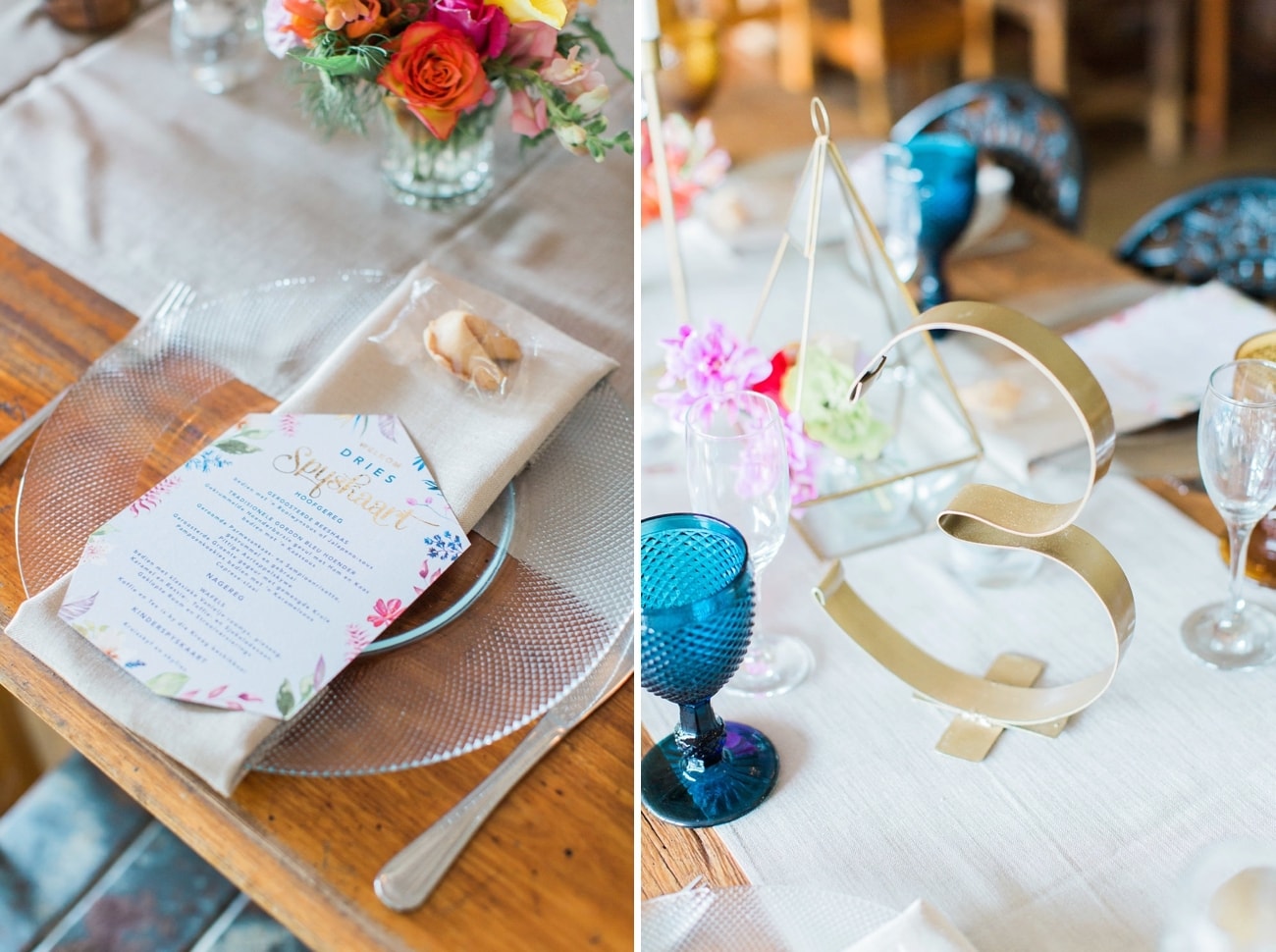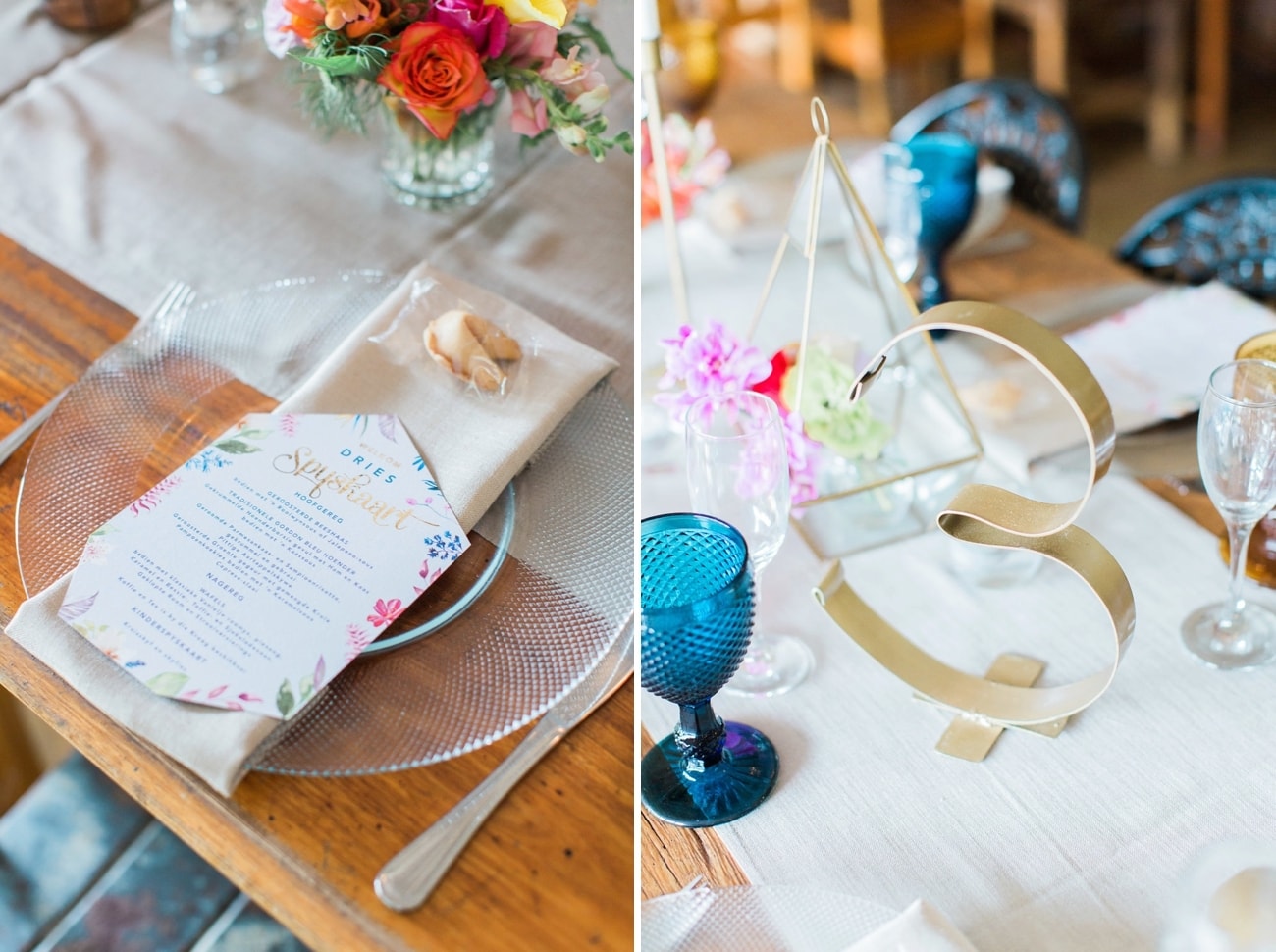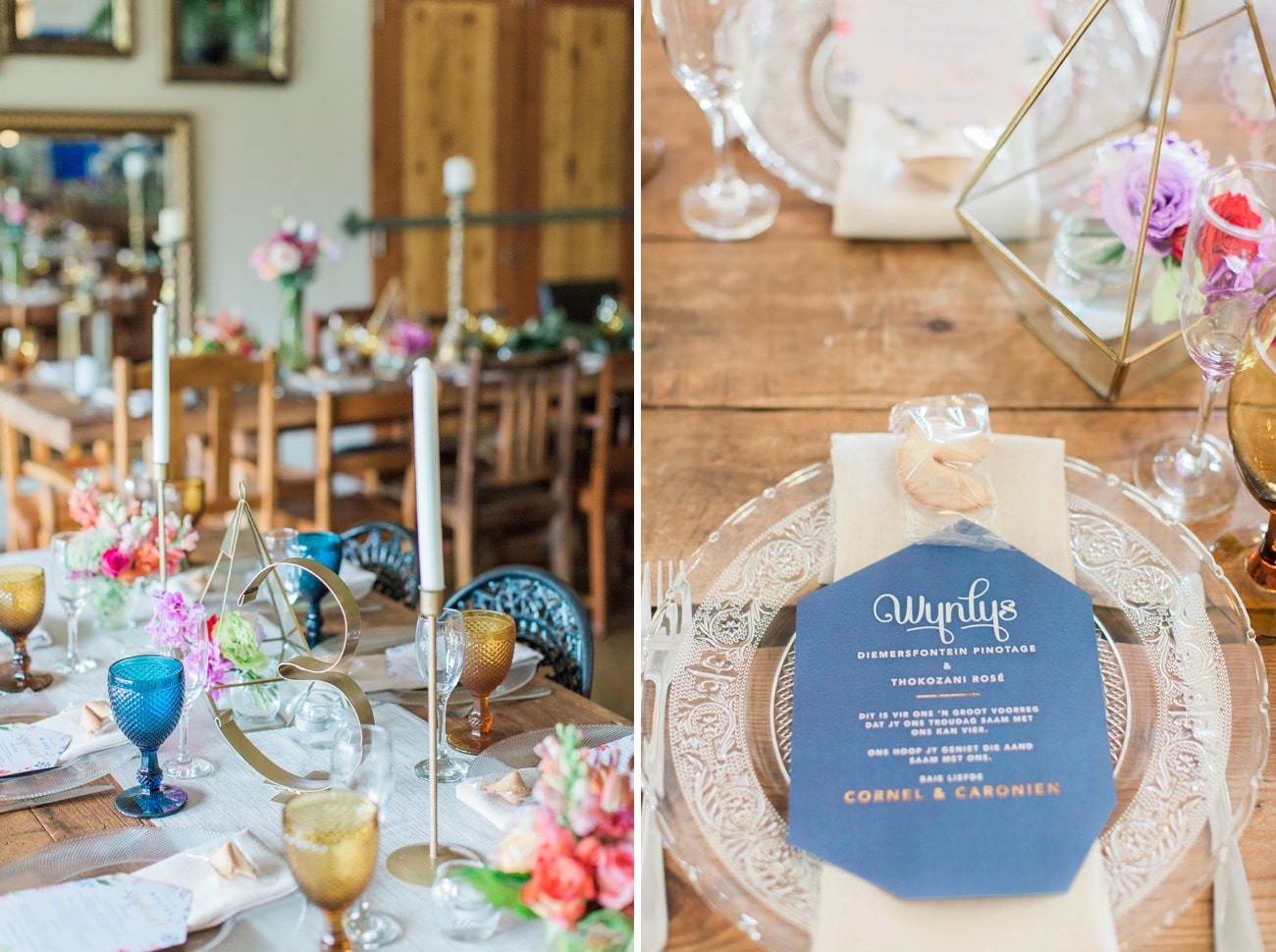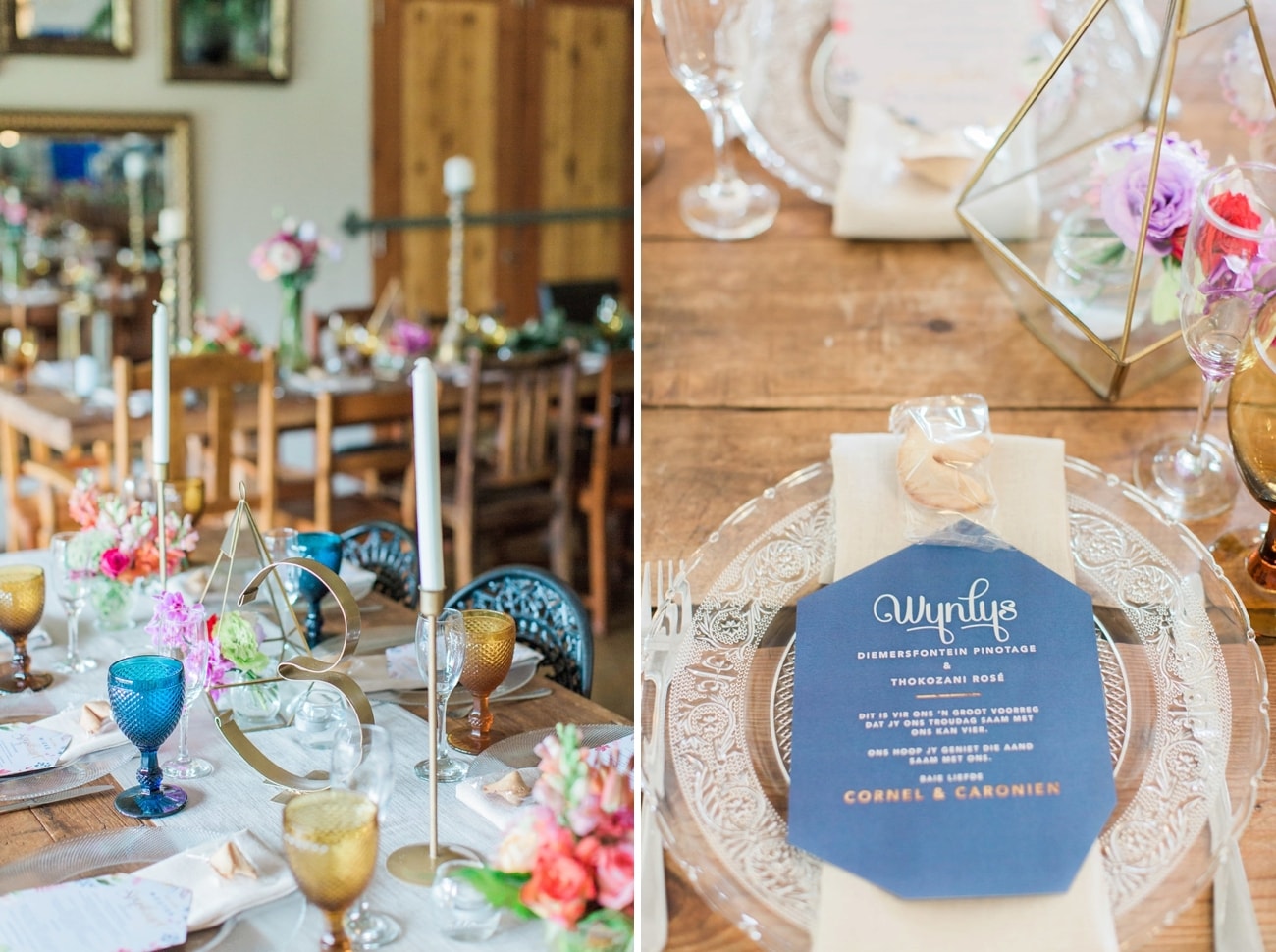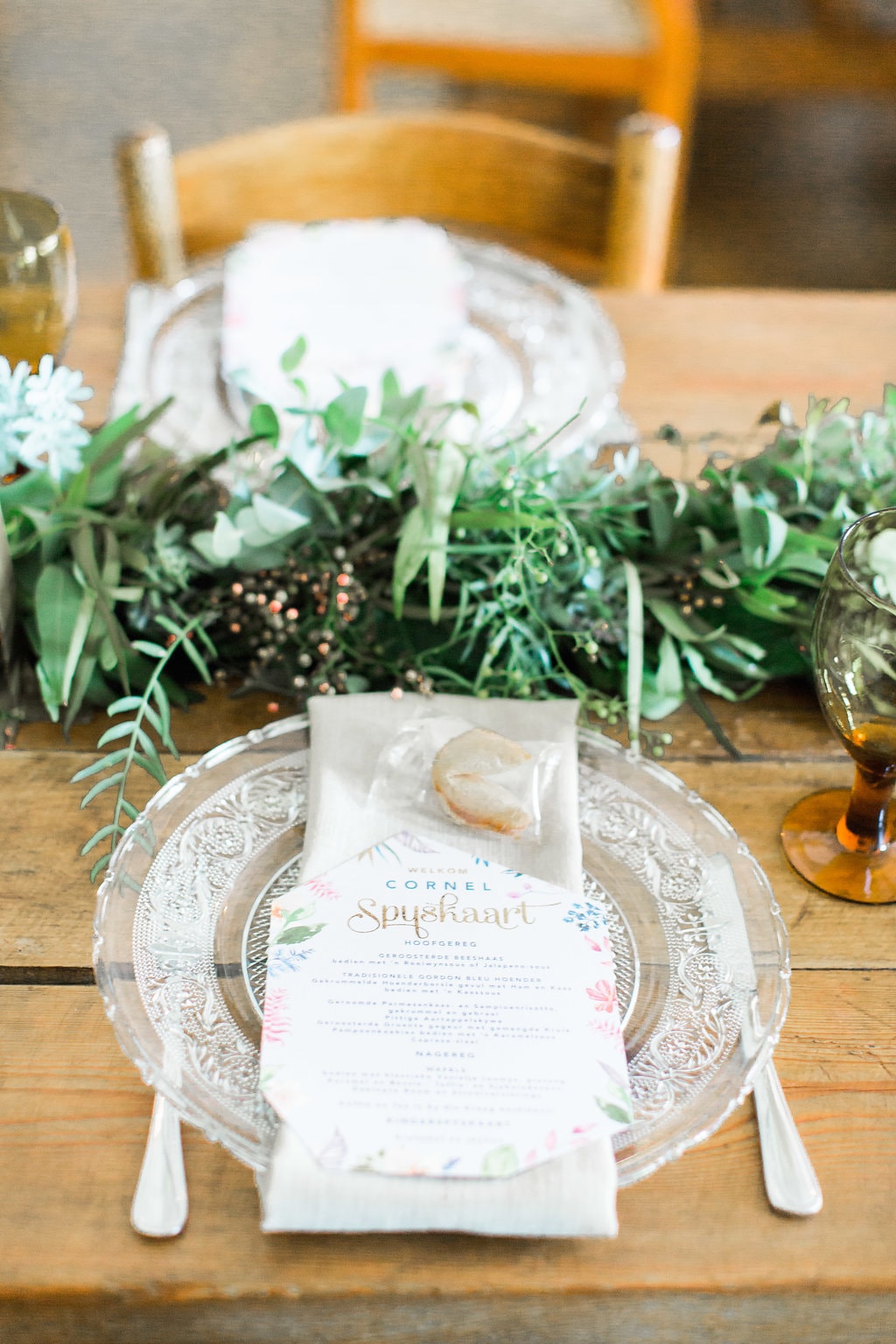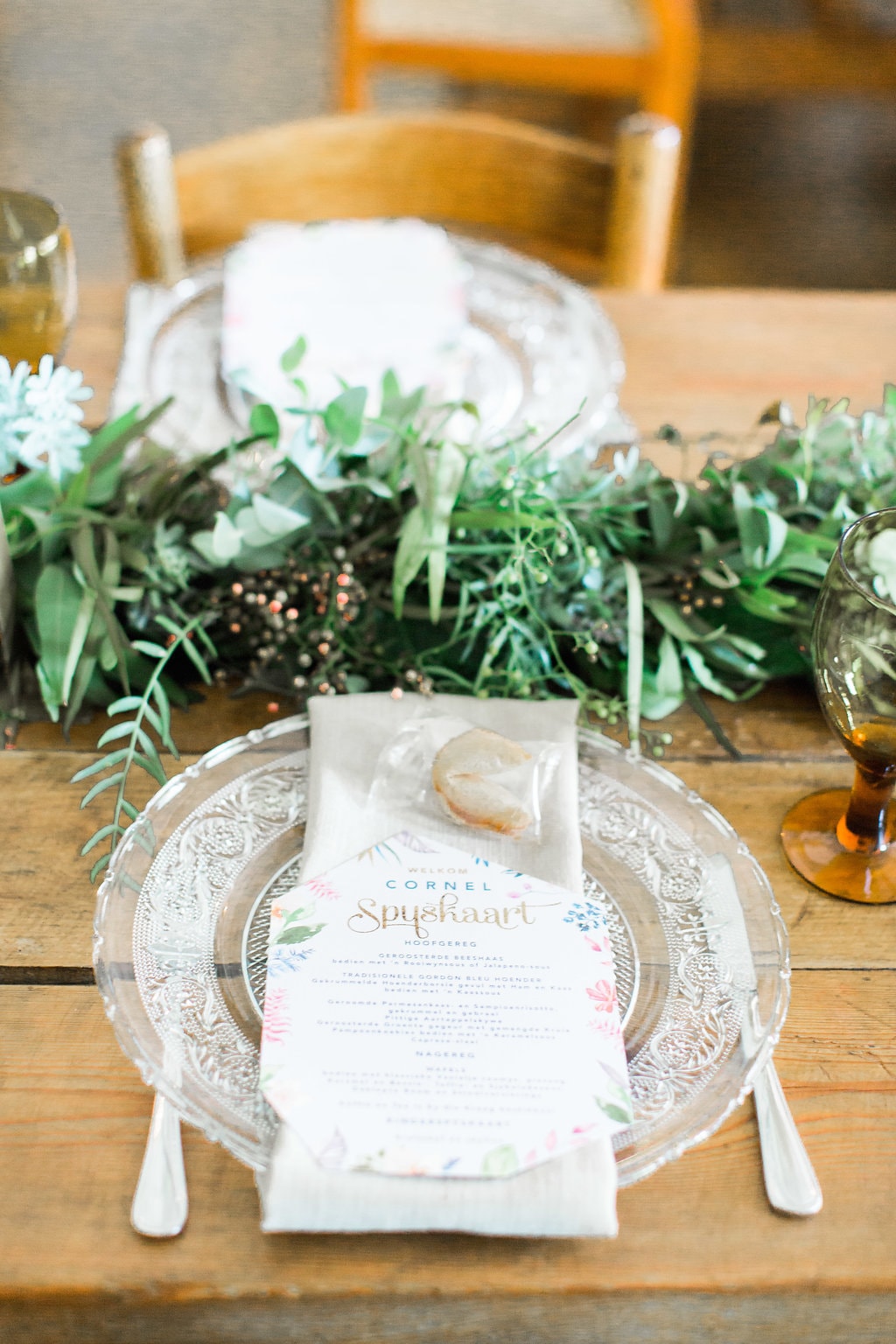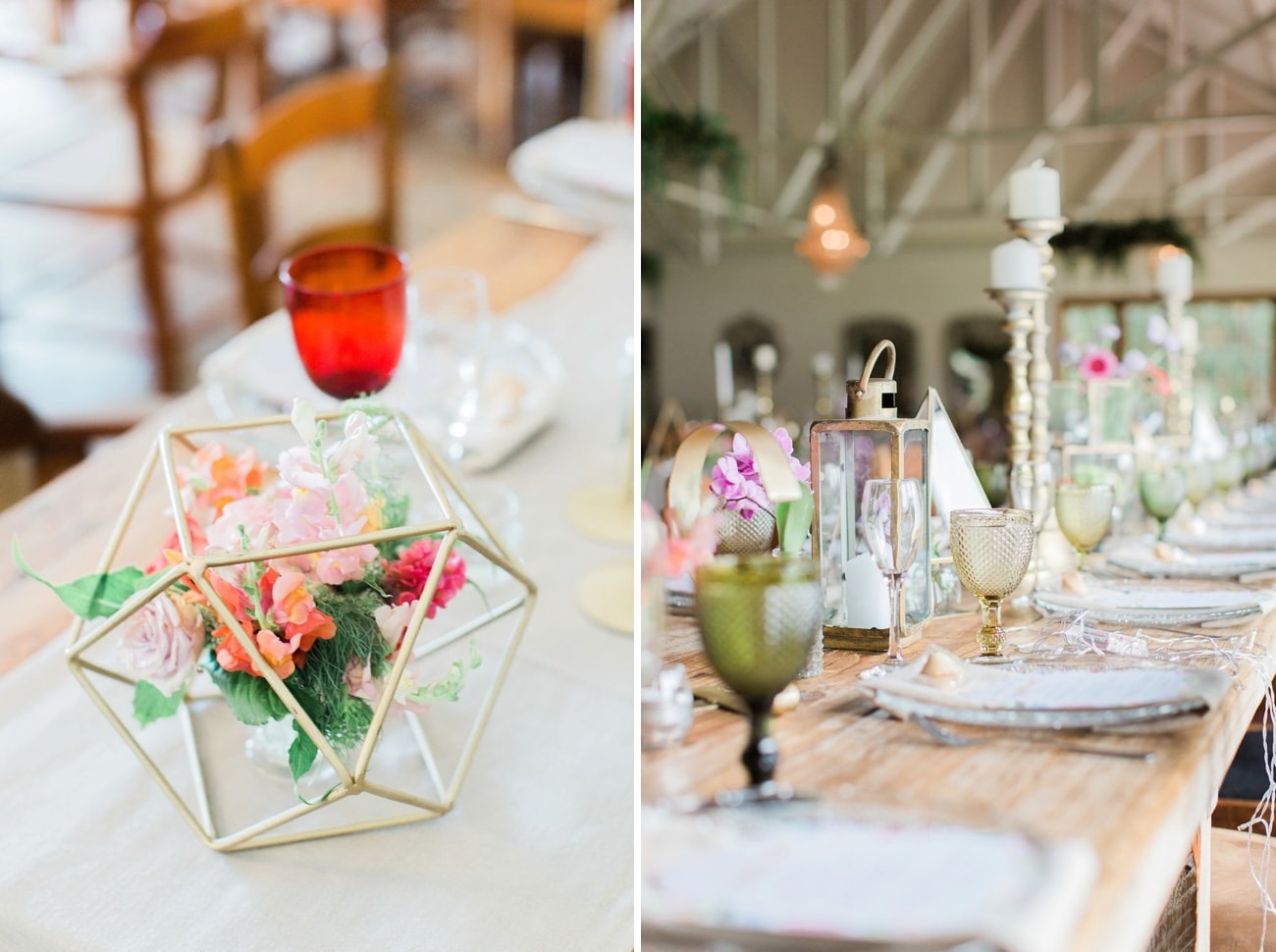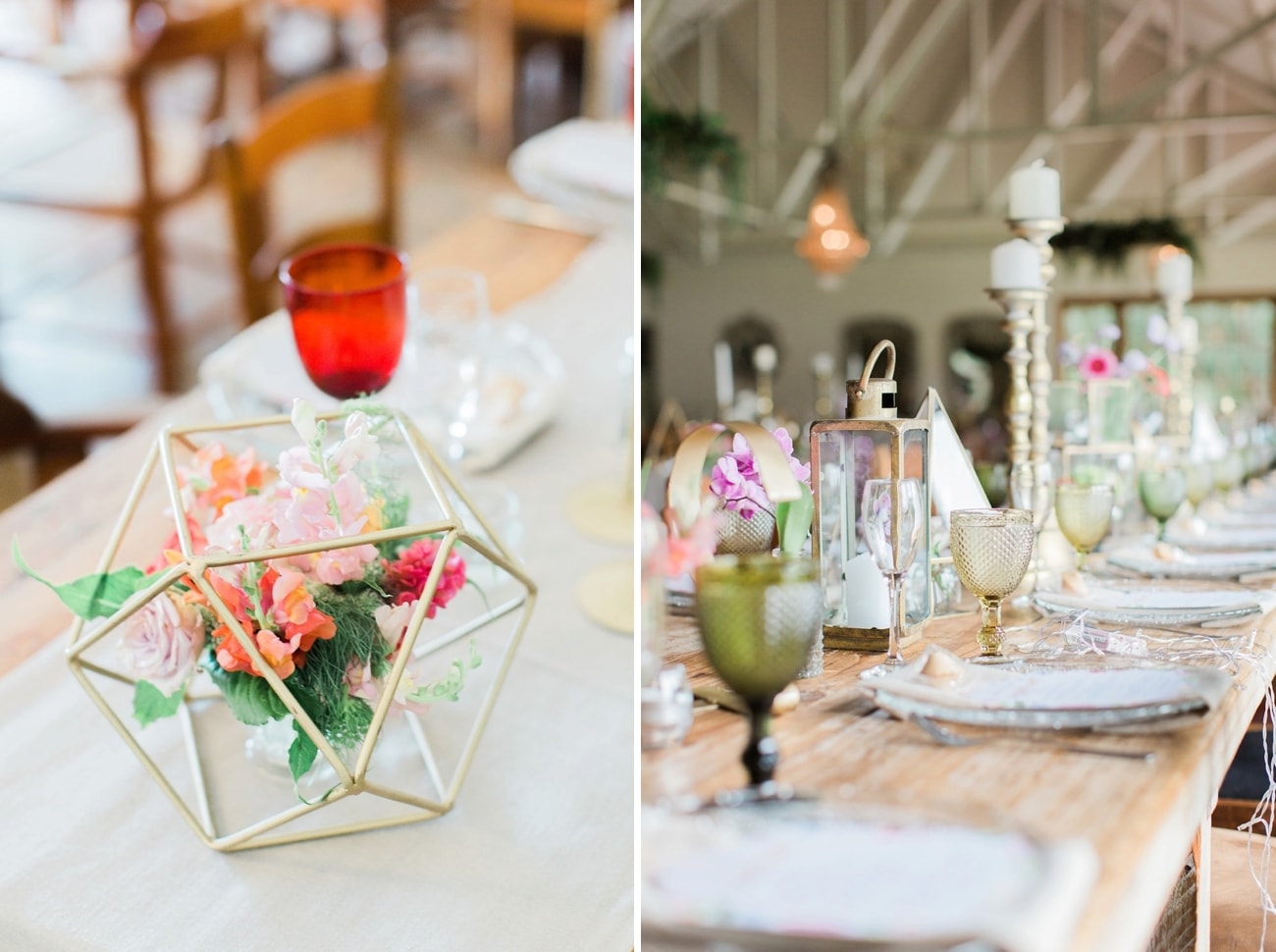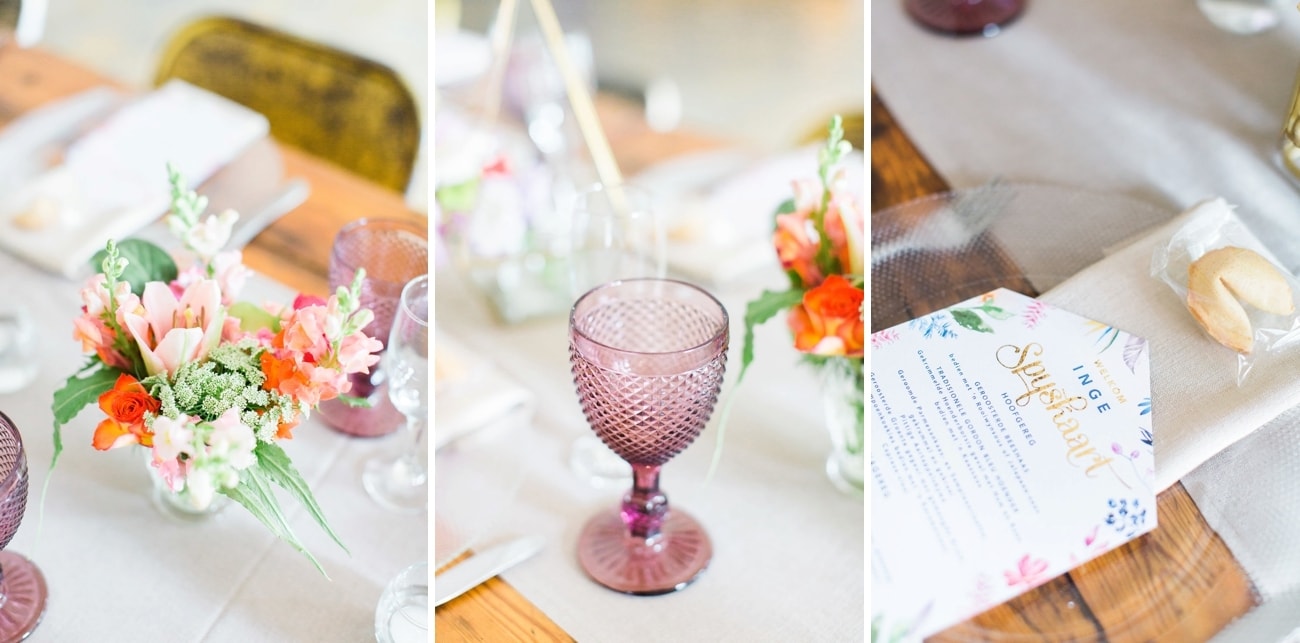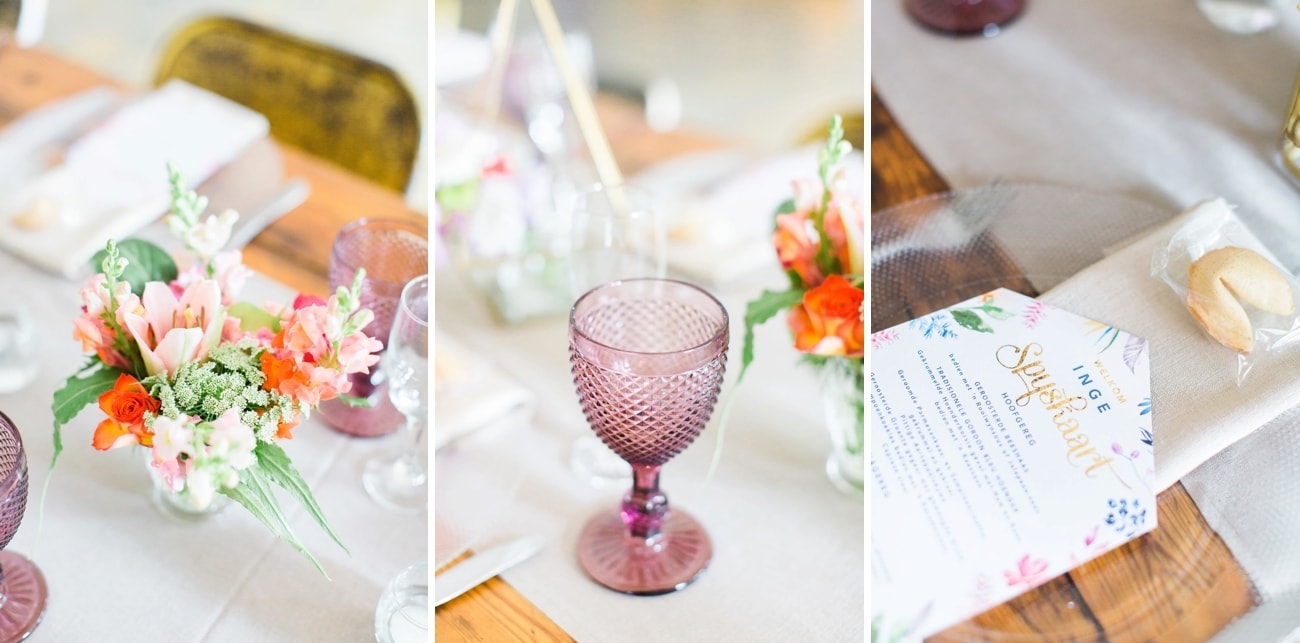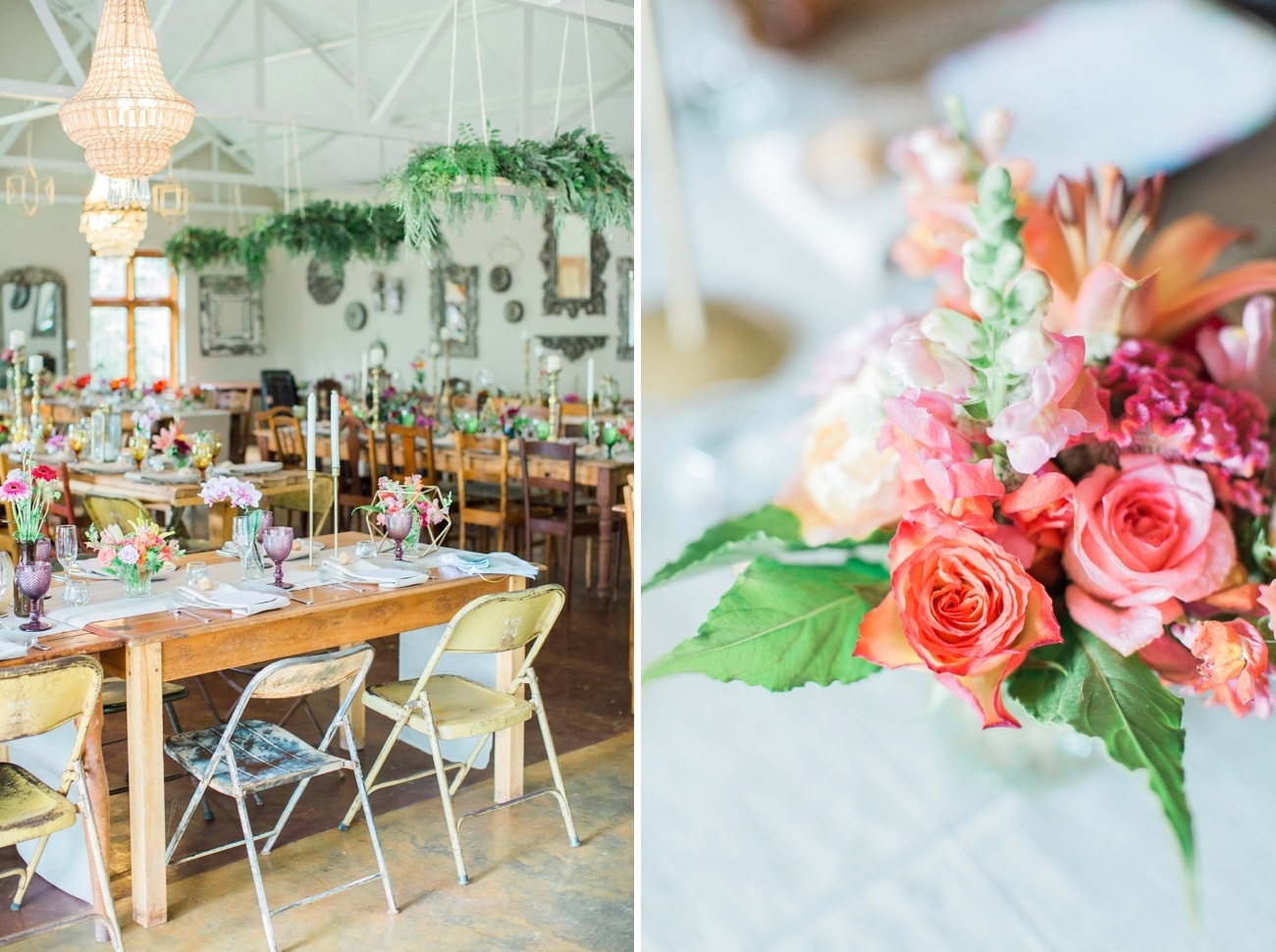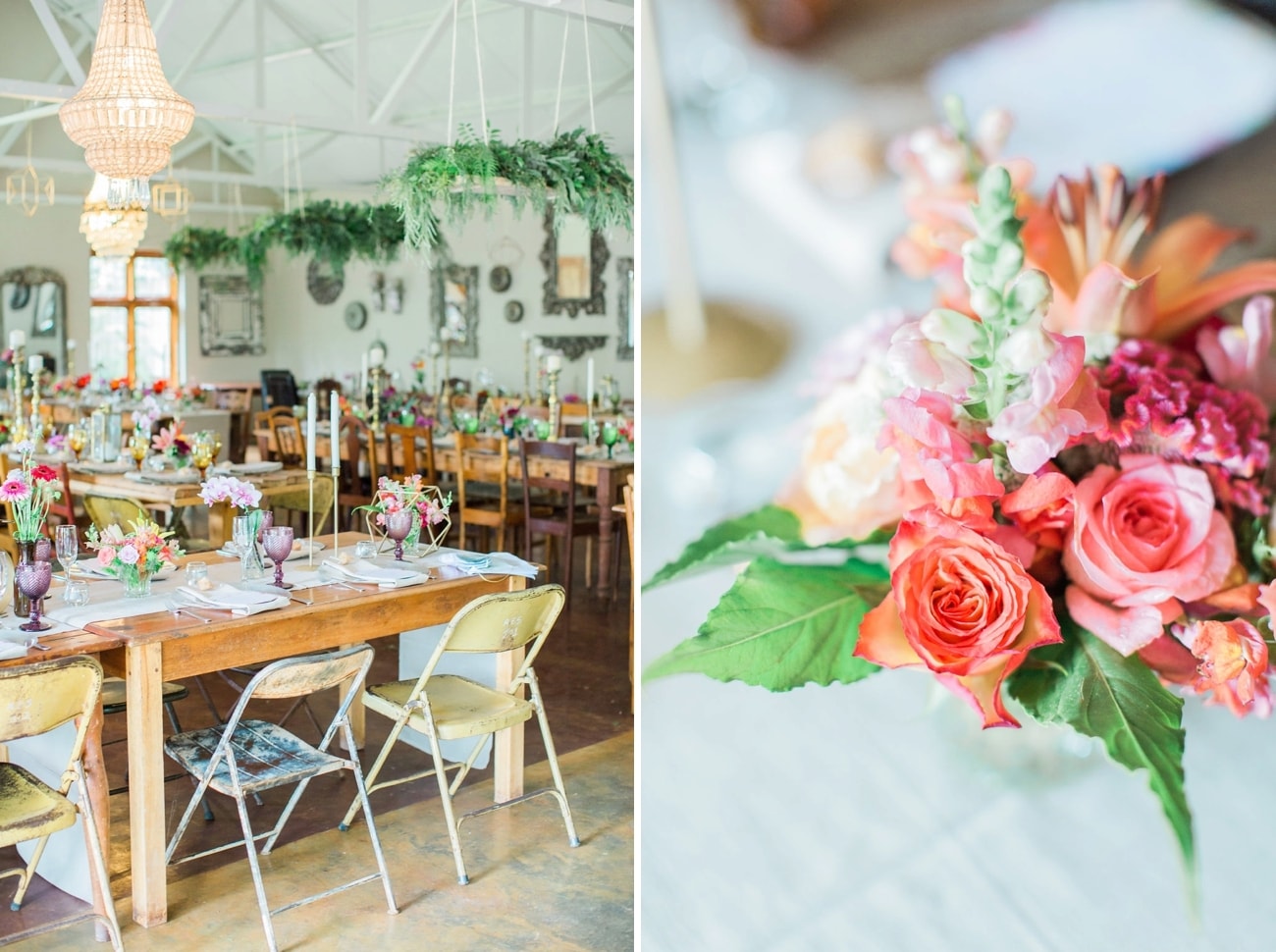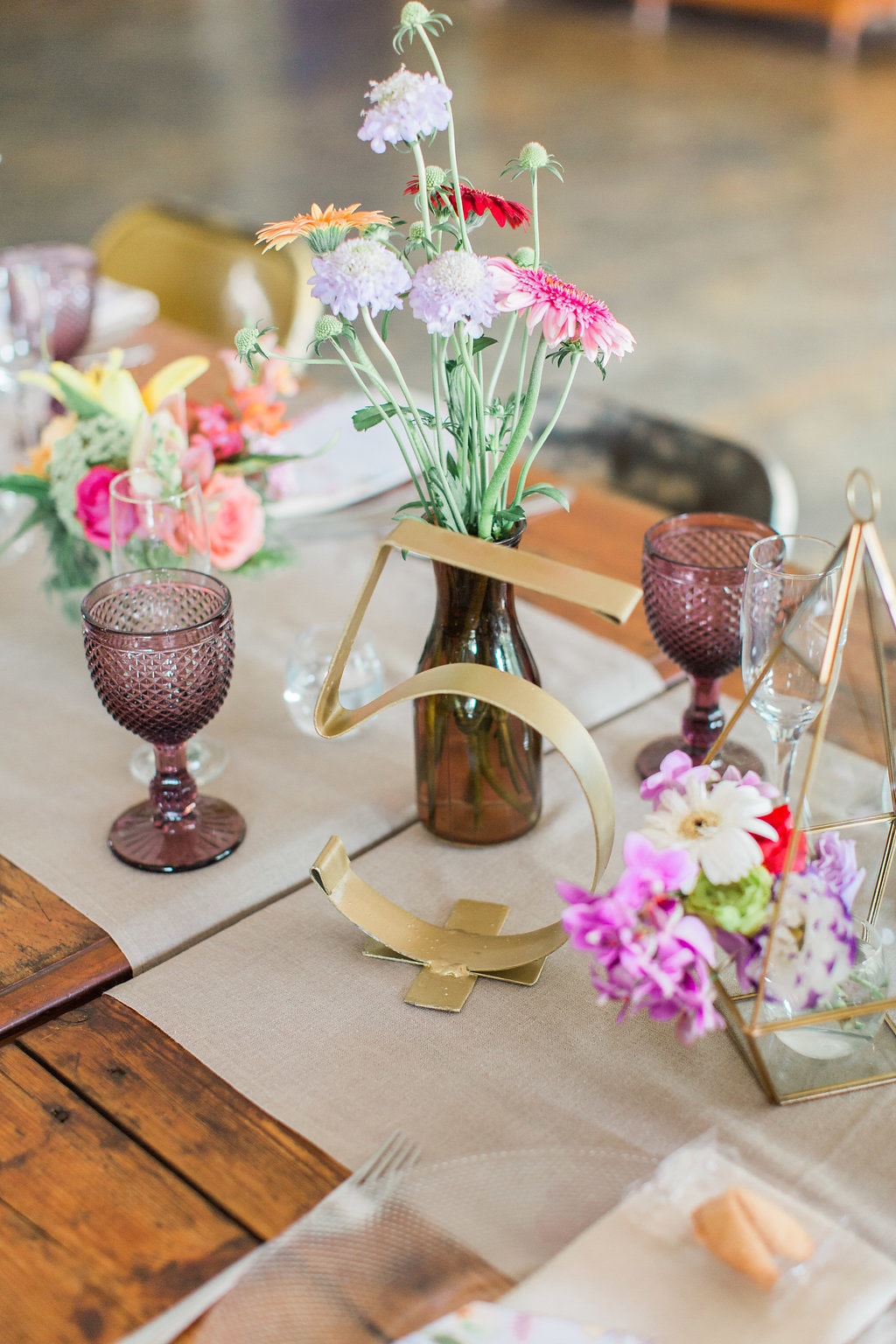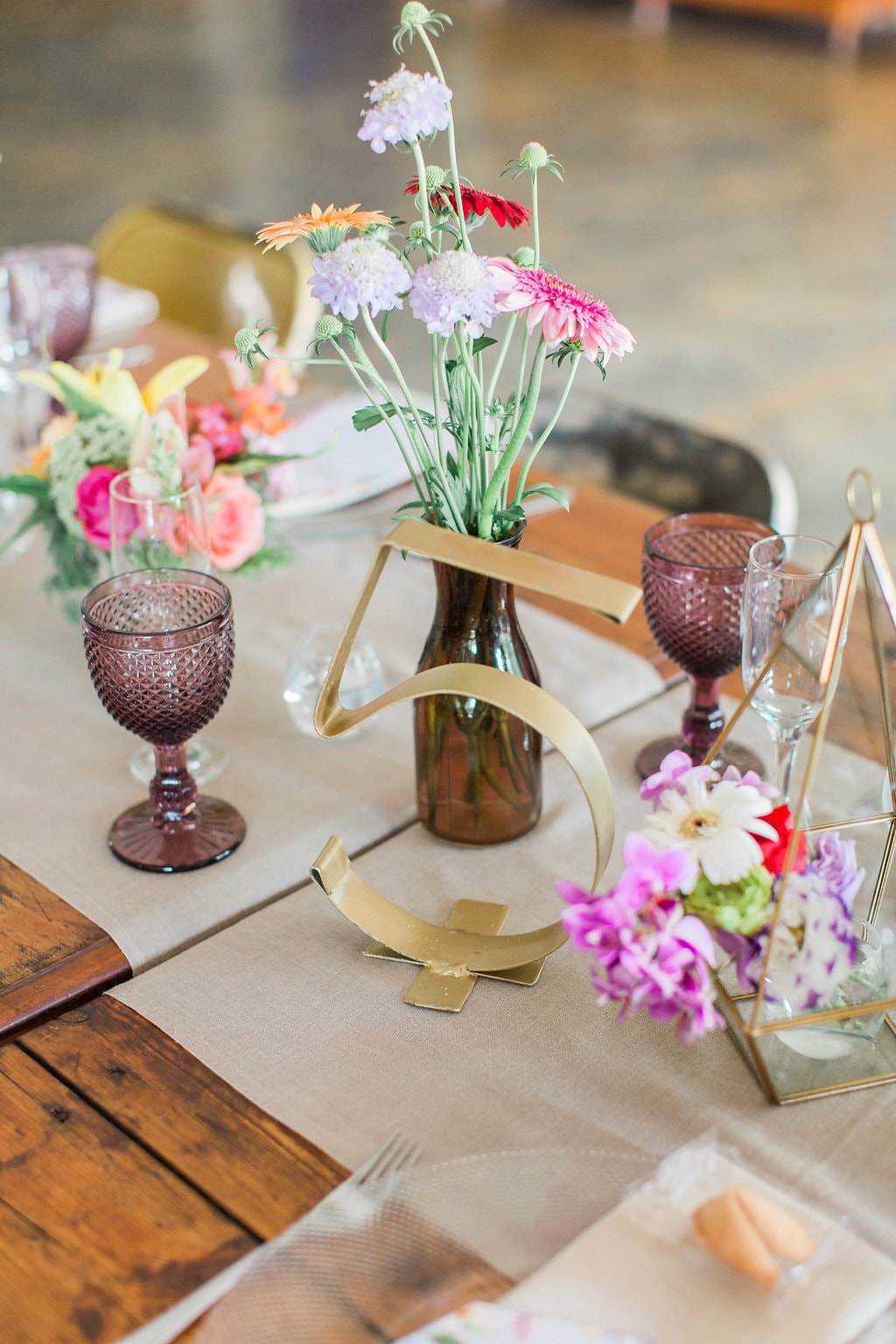 Memorable Moment
The shofar is an ancient musical horn made of a ram's horn and Cornel has a special connection with this instrument. We decided to incorporate it into our wedding. After my bridesmaids walked into the church the doors were closed and the pastor blew the shofar – it was at that moment that we realised this was it: we are getting married. When the doors opened Cornel and I locked eyes and looked at each other while I walked down the aisle. It is one of the most unforgettable moments of our lives and one that we will cherish forever.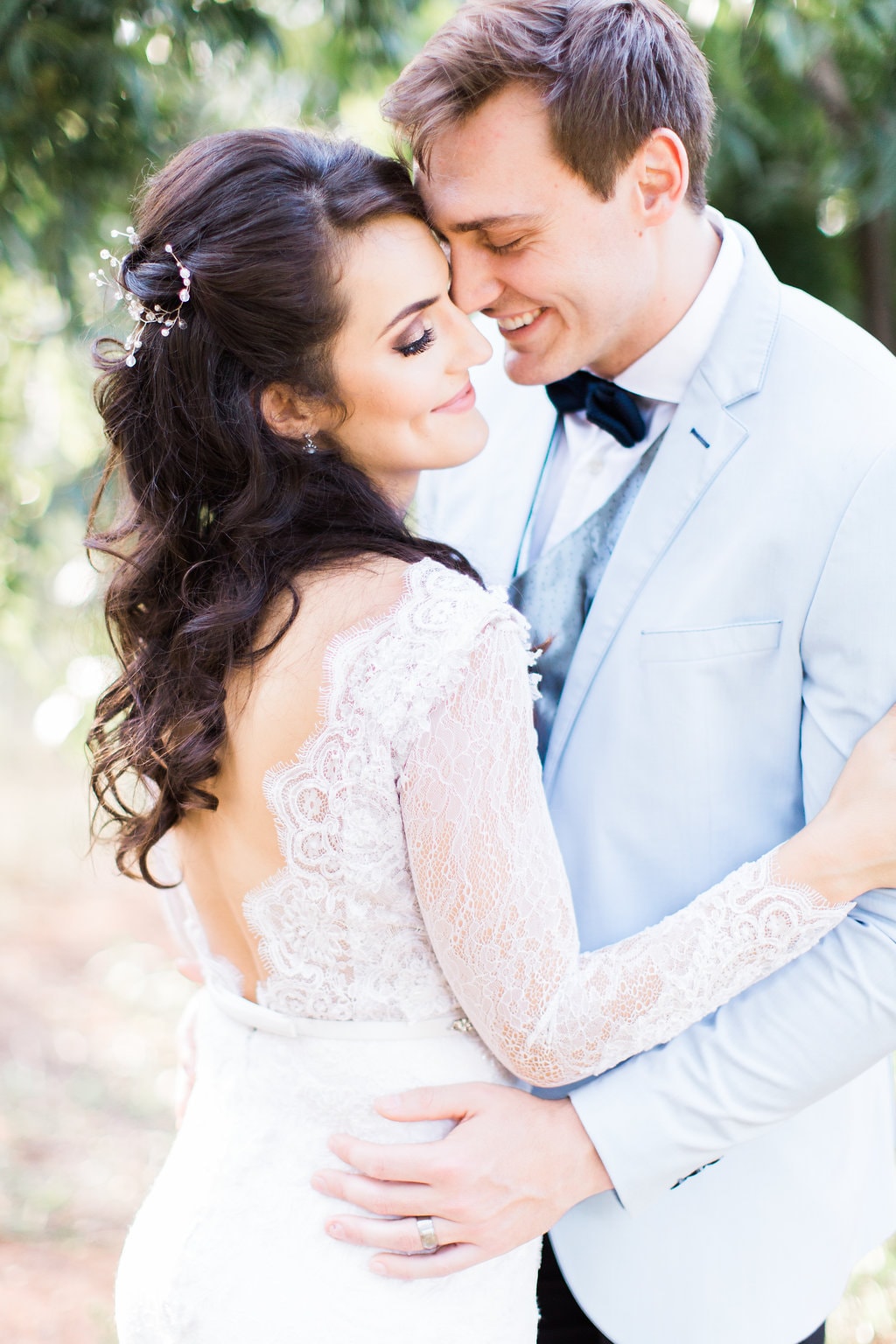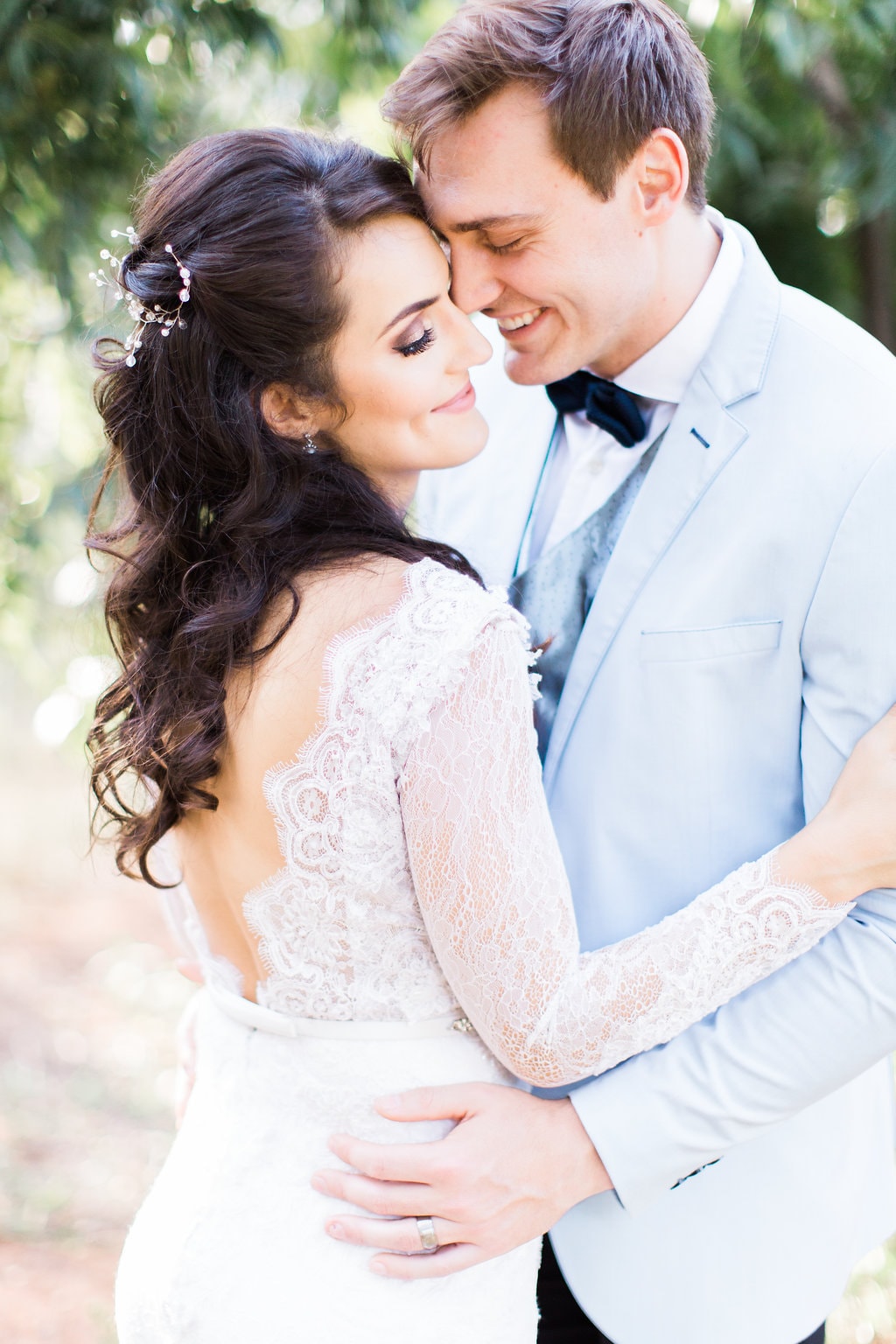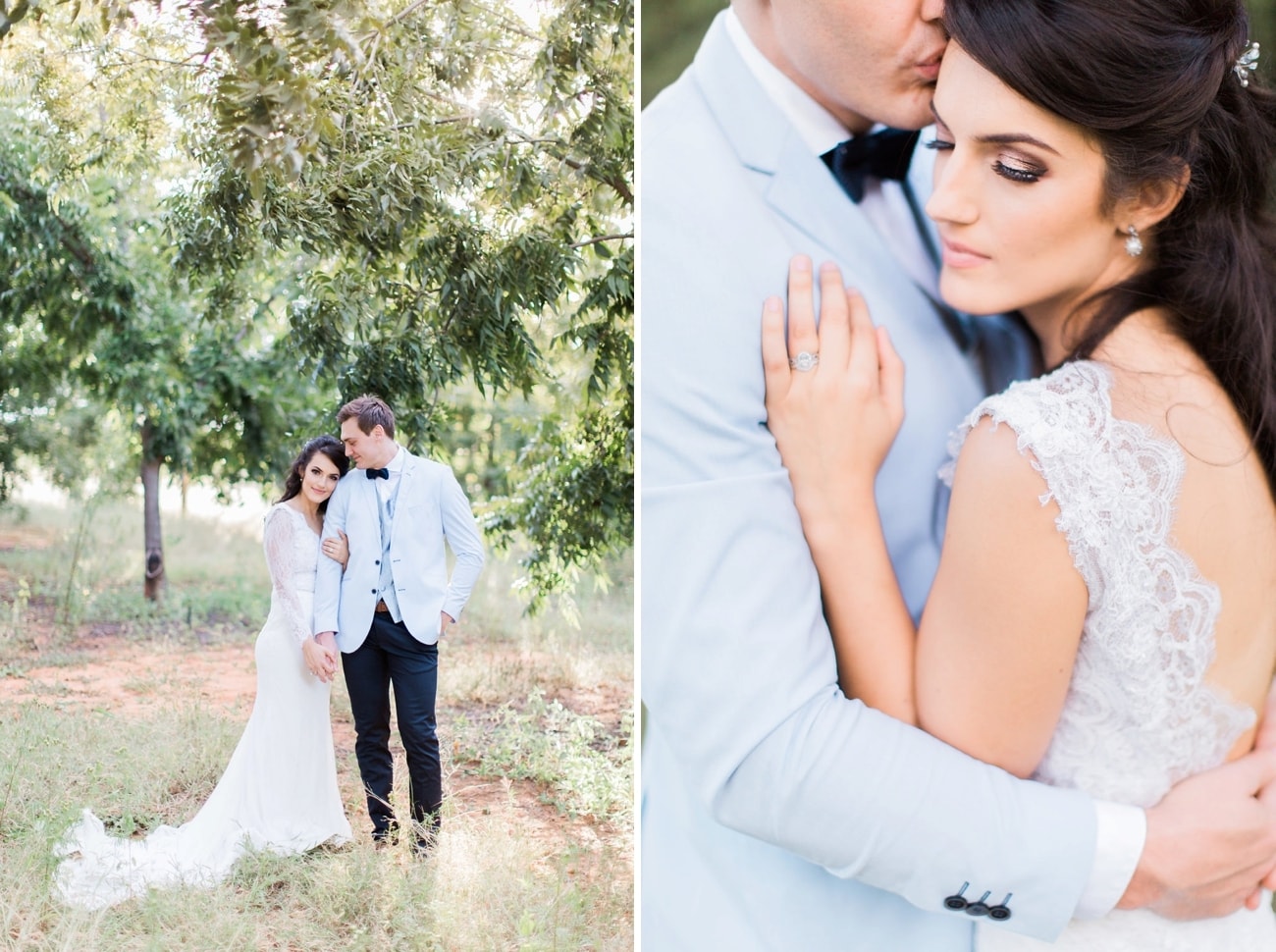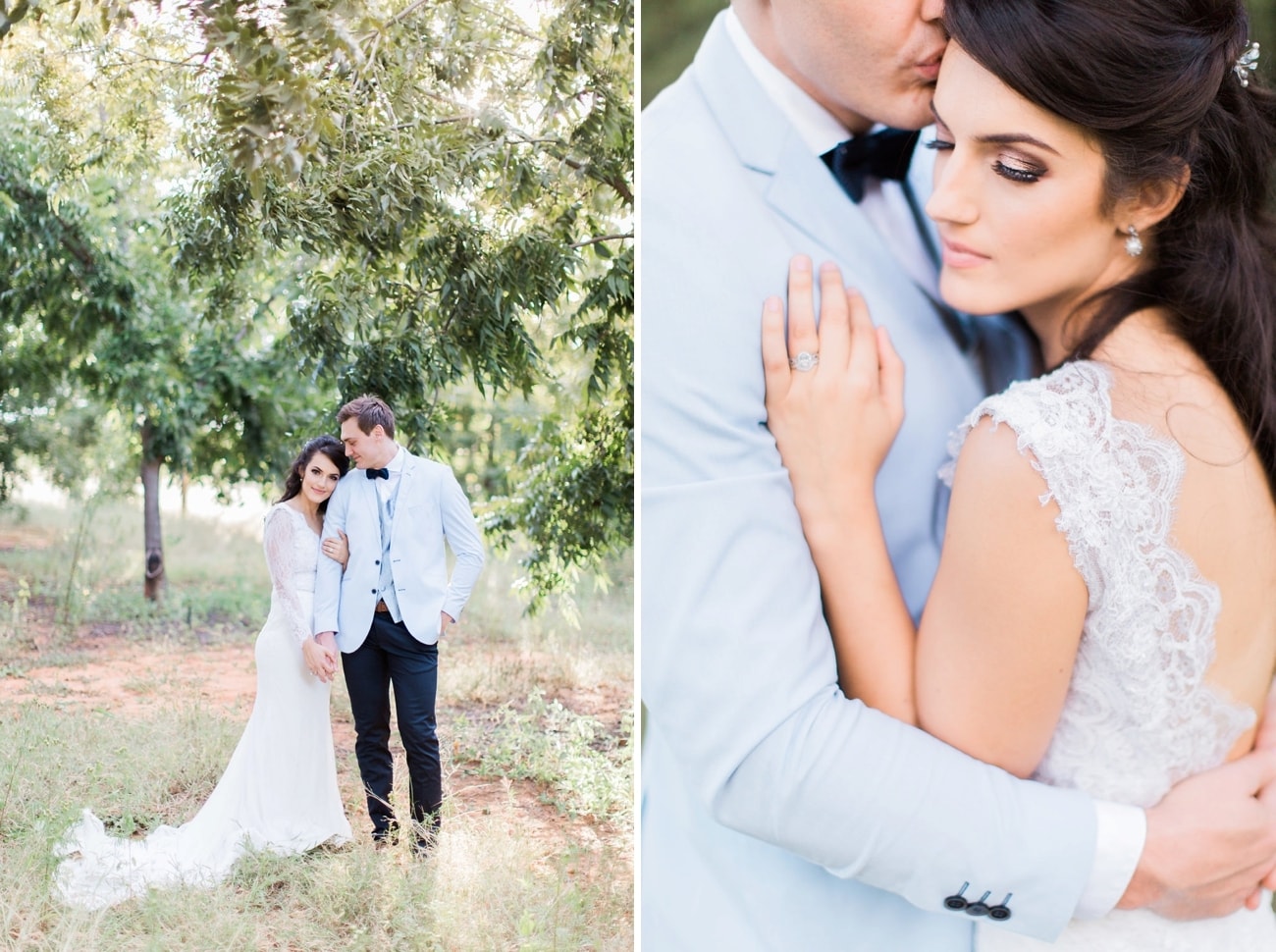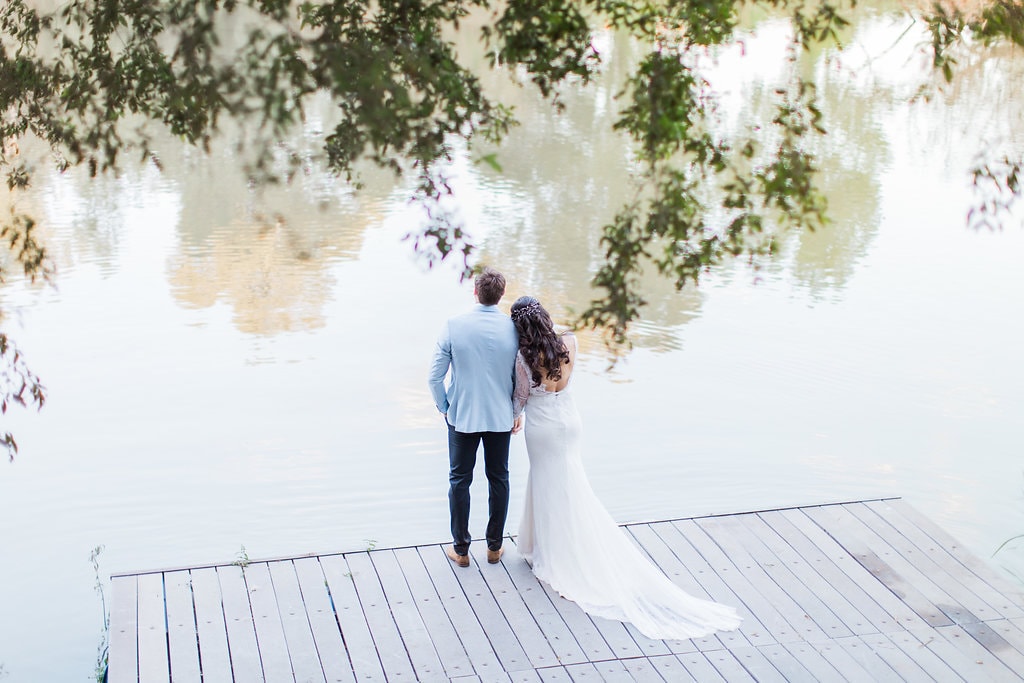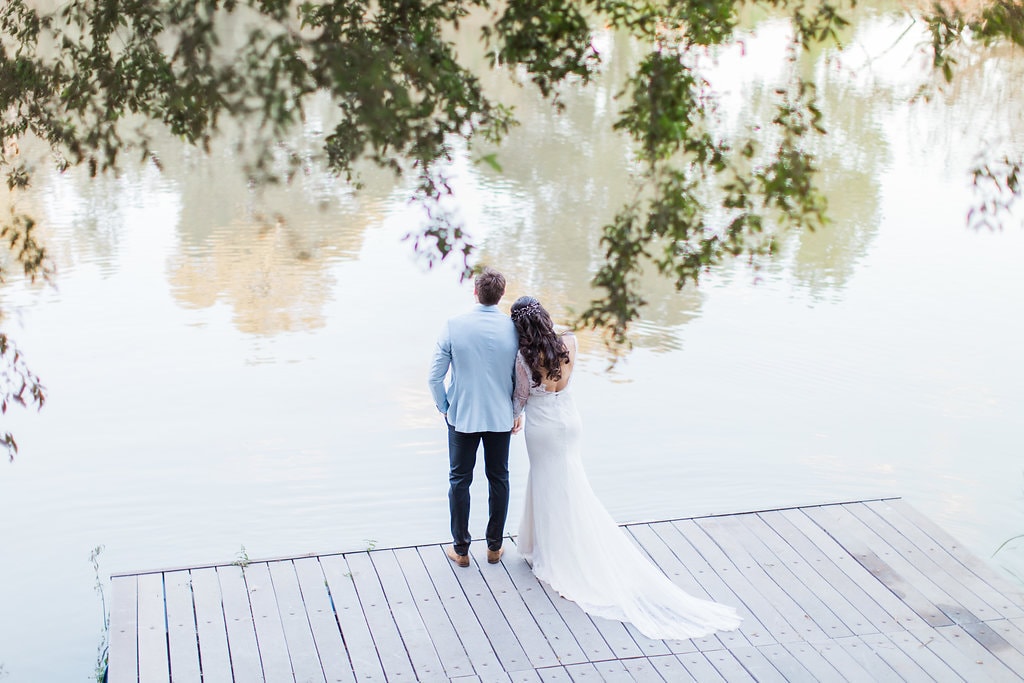 Best Decision
We decided to get married :) Wedding planning was a bit difficult for us due to our long distance relationship. We split the planning between the two of us to ensure both parties were involved and in the end it was the best decision because the wedding reflected each of our unique personality traits.
Advice for Future Brides & Grooms
Start with the planning earlier, rather than later. I made a scrapbook with different categories, for example: chapel, reception, etc. I put all the pictures which I got from magazines and ideas I liked into the book and from there I searched for the service providers who would be able to assist me to turn my ideas into reality. I would advise to go to the wedding expos – this helps you to broaden your creative side with new ideas and helps you to determine what you like and don't like. Another tip is to get the best service providers possible and a wedding planner. You need to relax on the day of the wedding and trust that your suppliers understand the look and feel that you want for your wedding.
SERVICE PROVIDERS
Venue, cake & catering: The Nutcracker Country Retreat | Photography: Genevieve Fundaro | Flowers & décor: Feast and Flower | Stationery: Chrystalace Wedding Stationery | Video: Mighty Fine Productions |Bride's dress: Casey Jeanne from Calegra Bridal | Bride's accessories: Kathleen Barry Bespoke Occasion Accessories (hair accessory) + Lindsay Huang Accessories (garter) | Makeup: Annie B Makeup Studio | Bridesmaids' dresses: Forever New | Hiring: You Me Decor + The Blue Bird Décor Café + Feast and Flowers + The Tablecloth Hiring Company + Safari Hire + Multi Styl Potchefstroom + Videotheque | DJ: DJ Chopper | Photobooth: Photo Tank Mobile Photobooth | Caricature artist: Alan Simpson  | Cake topper: Mini Me & You