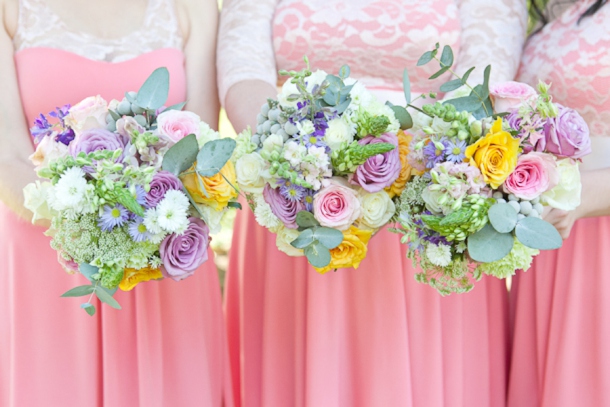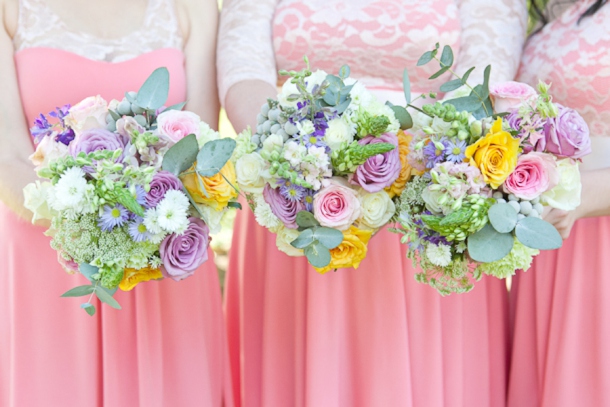 All love stories are beautiful, but some have all the hallmarks of a fairytale. A serendipitous meeting, a few heavenly signs… and of course, a happy ending. So it is with today's couple, Anchen and Endri. They have a very cute 'how we met' story (see below), and Anchen also told me how light has become a symbol for them in their relationship. Wouldn't you know it, but there was light streaming in through the windows of the chapel as they got married (captured beautifully by the fab Veronique Mills Photography!). Added to the bright corals and other summer colours of this gorgeous wedding, it's a celebration of joy and love and colour. But of course, the best light is the glow of happiness on the happy couple's faces. Now THAT's how you know it's a fairytale.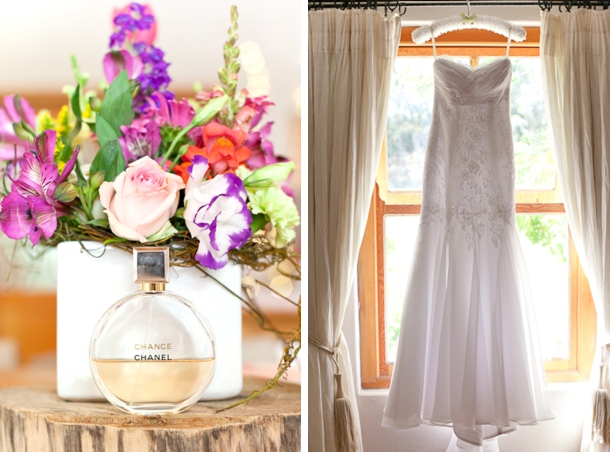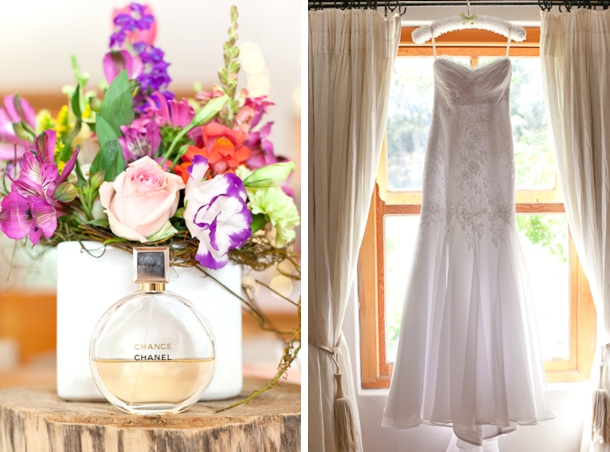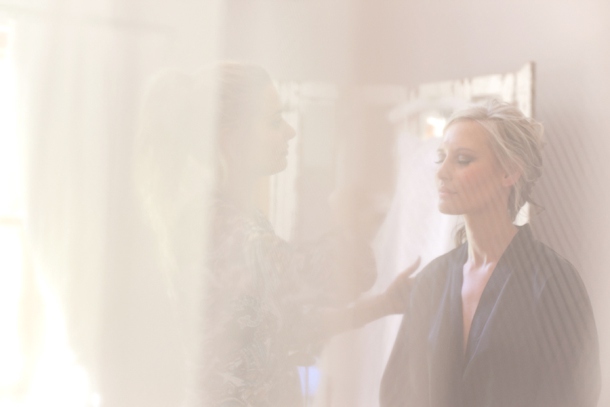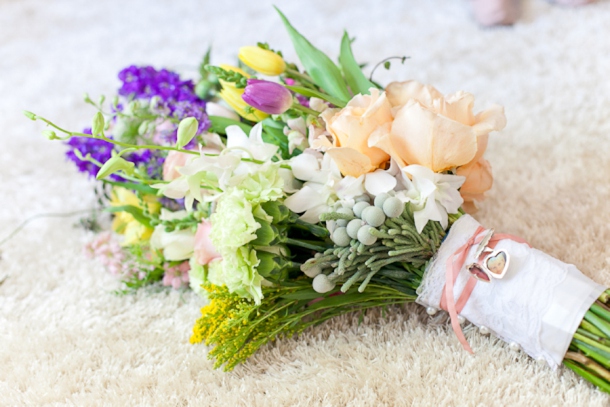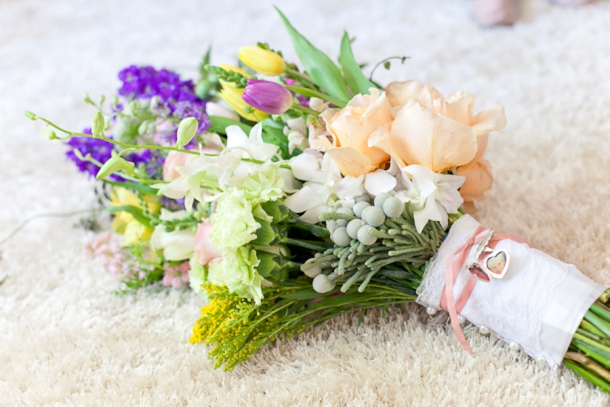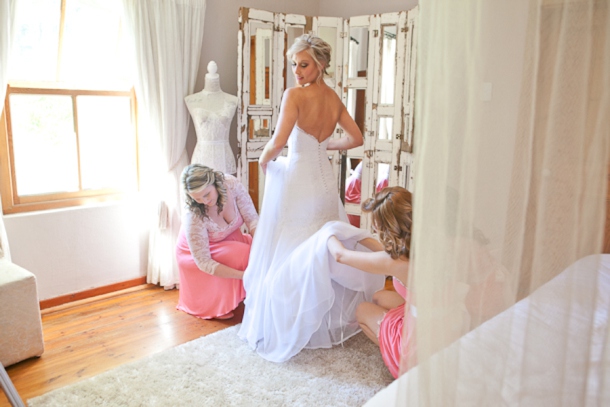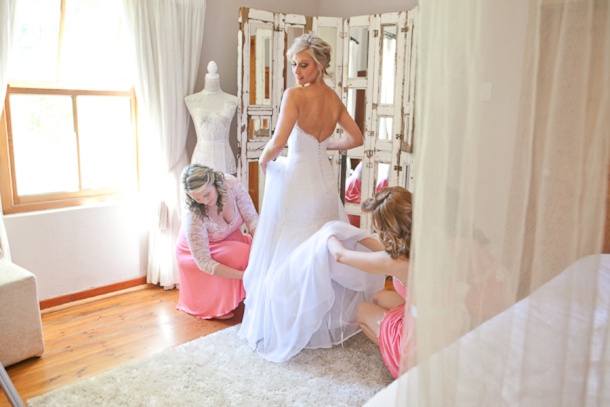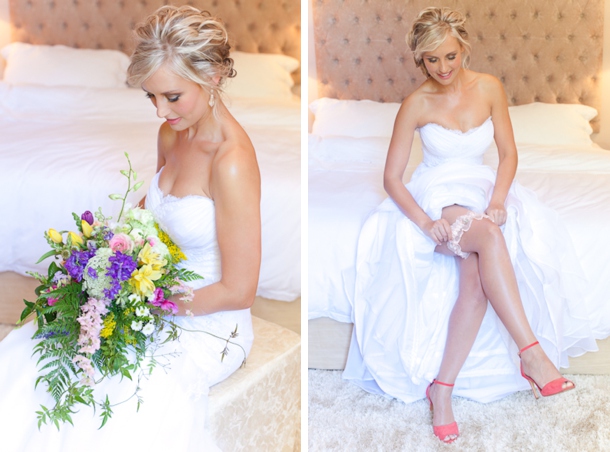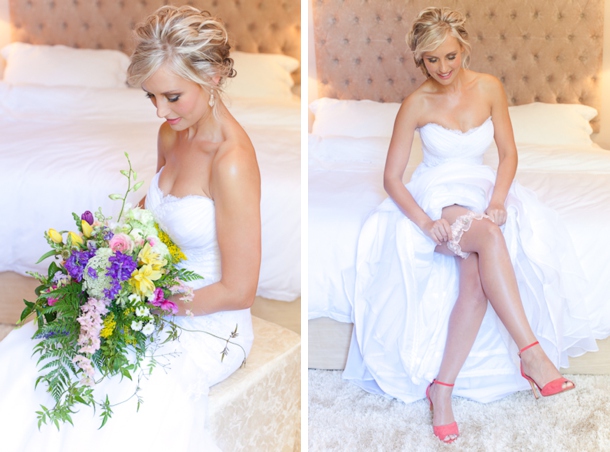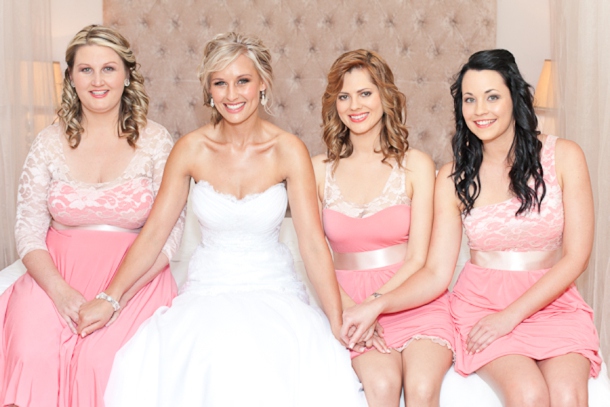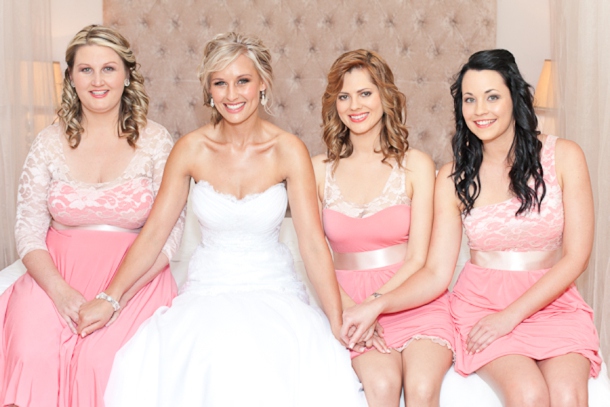 From our gorgeous bride, Anchen:
It was a sunny winter's afternoon when Endri and I met. We were both jogging along our usual route, although this time I had gone earlier than my usual time. I saw him from a distance and my heart went haywire – I actually recognised him from seeing him on a night out. The moment we passed one another, I stopped and asked if he was "that guy from Eastwoods". Confused, he stopped and looked around him. He noticed there was nobody else nearby and decided to take the credit for being "that guy". That was the moment of impact. Both red in the face from running and a little from embarrassment at what we looked like, we exchanged names. Long story short, Endri found me on Facebook a few days later, we went on several dates, and before we knew it, were talking about spending the rest of our lives together.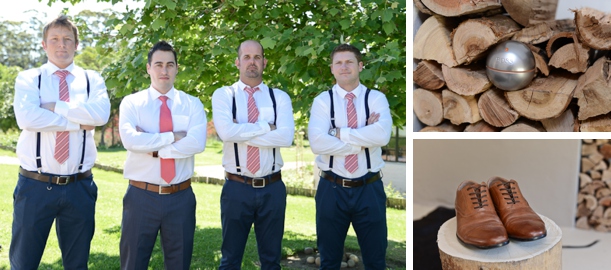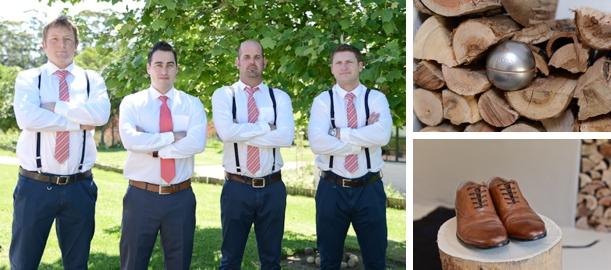 Being the romantic that he is, Endri took me on a surprise weekend away for my birthday to Botlierskop Private Game Reserve. We stayed in a luxury tent, went on a game drive and before supper that night, I was allowed to open my gift. It was a Prada box, and I was so excited about my new sunglasses that I hadn't even opened the box, or noticed as Endri took it from my hand. The next moment he was on one knee, holding the ring box that was inside the Prada box, declaring his love to me.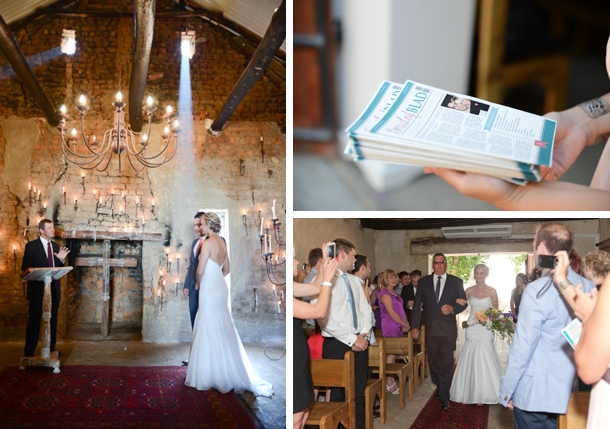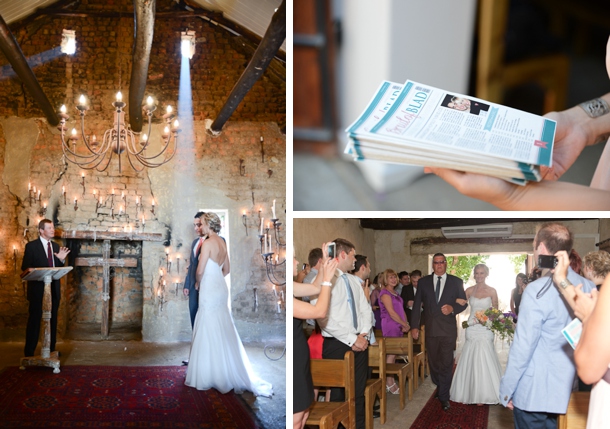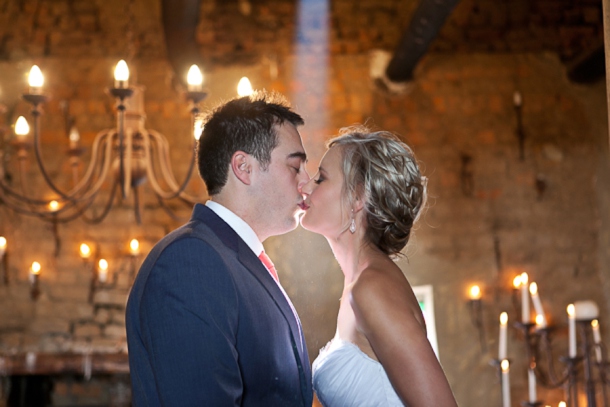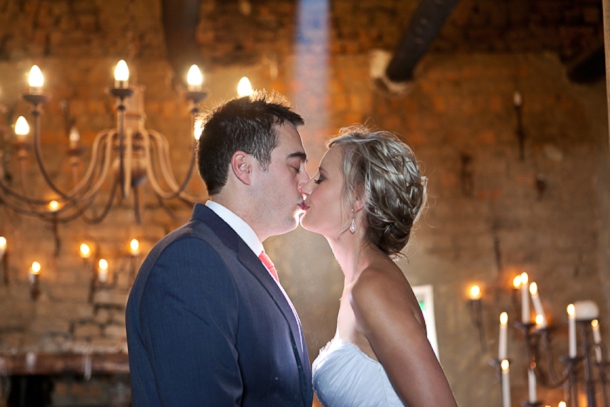 One of the most important parts of our wedding planning, as well as the venue, was to see, feel and experience my late mother's ambience and presence on our special day. She was such a garden lover and I just wanted trees and flowers around us. We wanted an intimate and romantic atmosphere accompanied by God's most beautiful artwork, Nature. At Langkloof Roses we most definitely experienced all of this.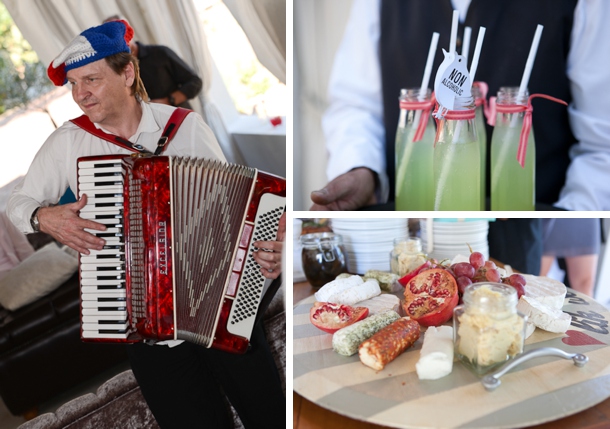 I had dreamed of walking into the church in a white dress with a veil, with Mr Right waiting at the top of the aisle, of my bridal party looking spectacular, of an old-school bride and groom figurine on the cake, and of a cozy, intimate affair with flowers to honour my mom. I never imagined that everything else would be so spectacular – every supplier met our highest expectations. My childhood Dominee led the service – it was so powerful, emotional and exactly what the day is actually about. That was one of the highlights for me, as were the flowers – the most beautiful, spectacular blooms I have ever seen! My mother lives on in every flower I see, and those who knew her will understand what I mean. The Mint & Magnolia team knew how important this aspect was to us, and created a fairytale garden on top of our dining tables. I also loved the open air dance floor with naked bulbs hanging down on the sides, as well as the awesome vibe from guests – the night was filled with love, energy, passion and fun.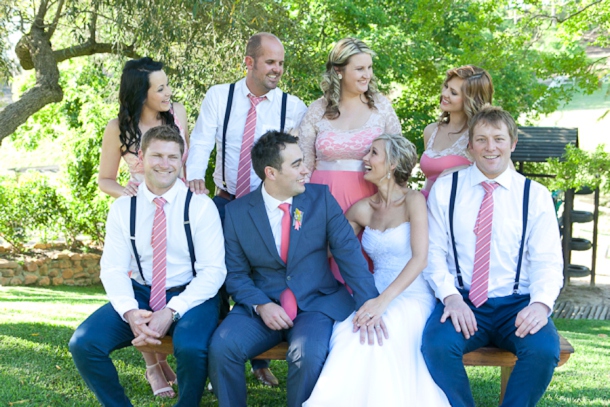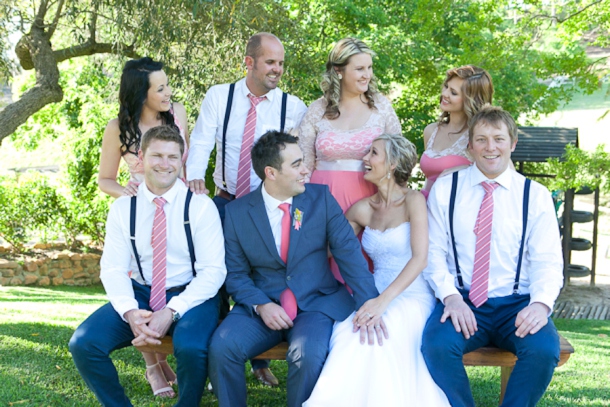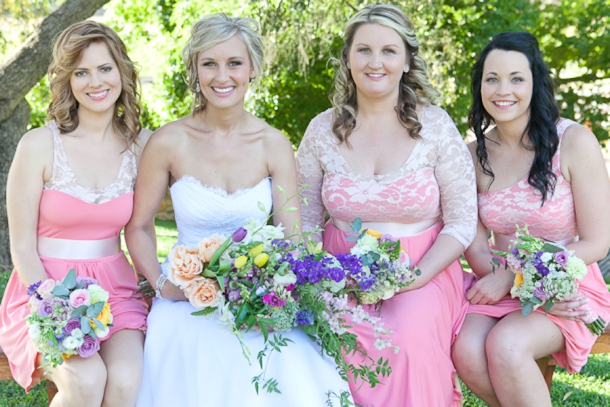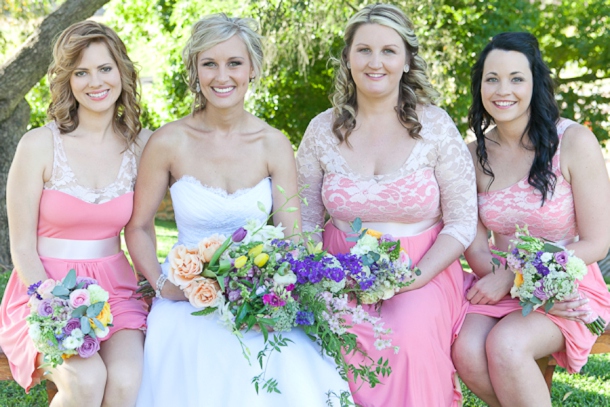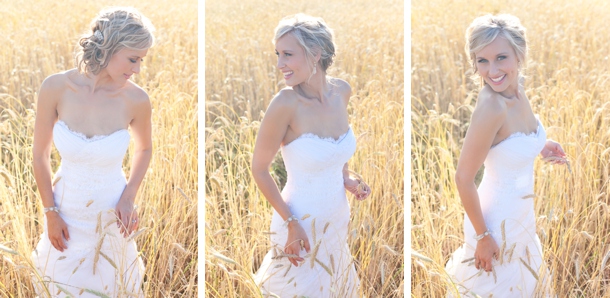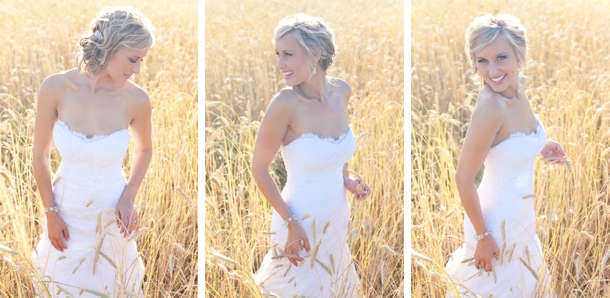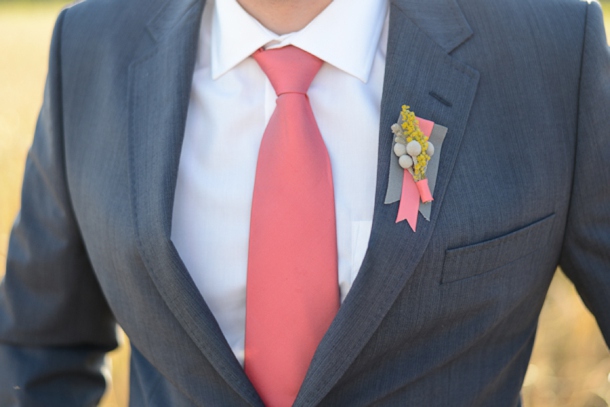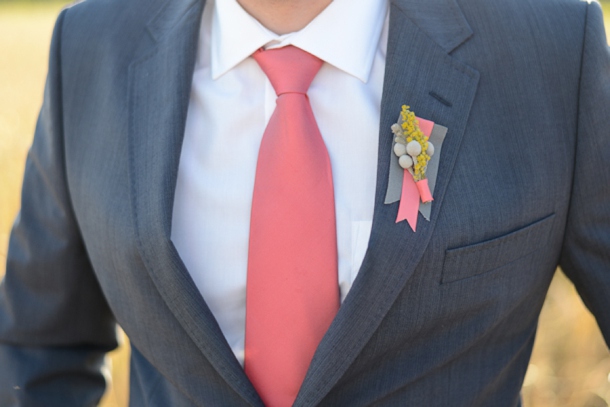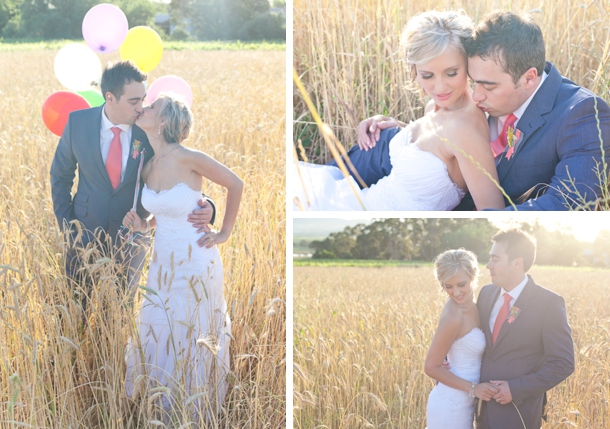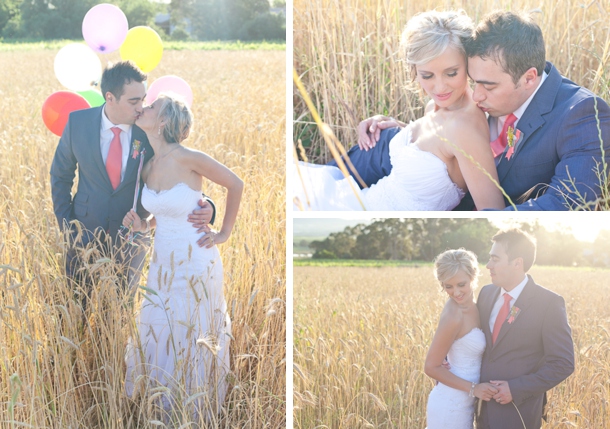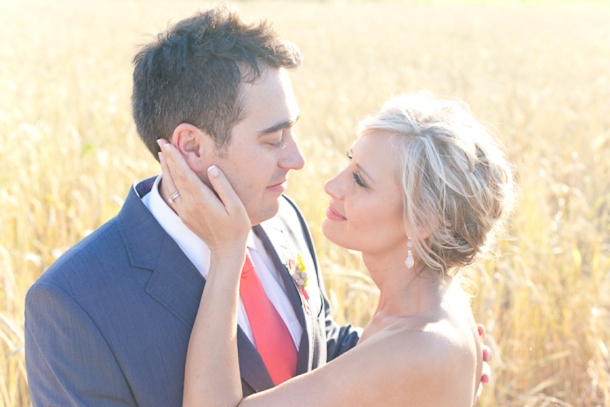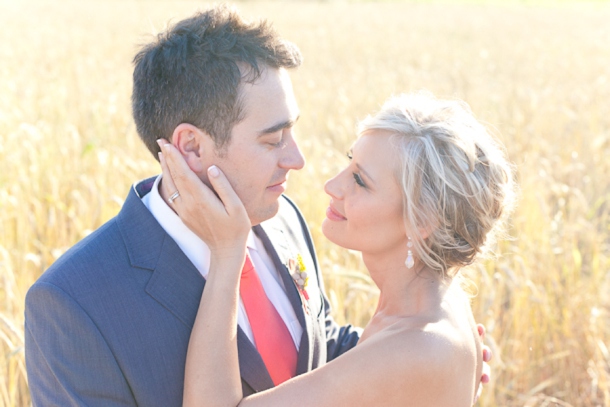 There were a few DIYs that myself, friends and family created for the big day. I collected glass jars and stuck white lace around them, to hold candles or flowers around both the drinks and reception areas. I made bride and groom pegs used for holding the name tags – my sister-in-law in Australia sent me a picture of something similar, and I decided to make them myself by painting the pegs, dressing the bride, etc. My mother-in-law made the napkin bands in coral lace, as well as the crystals that hung in the manor house.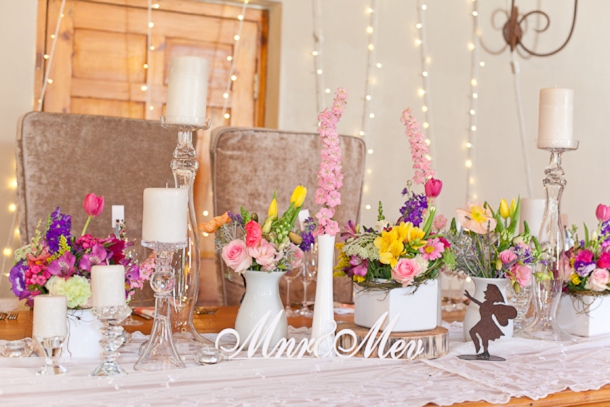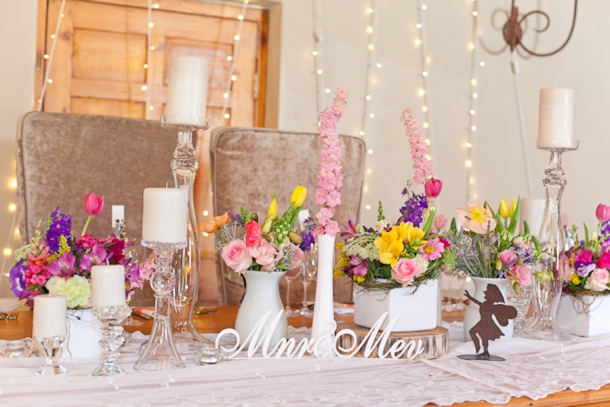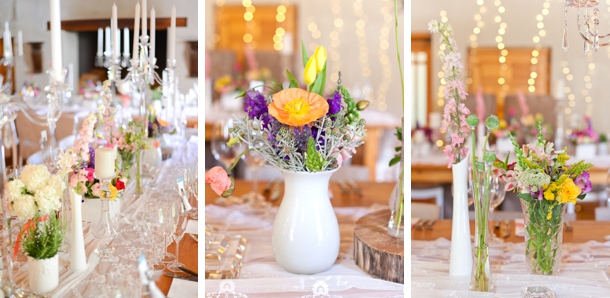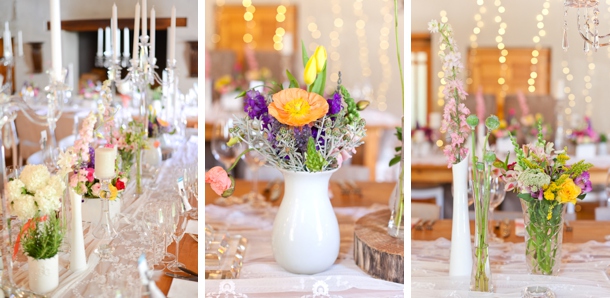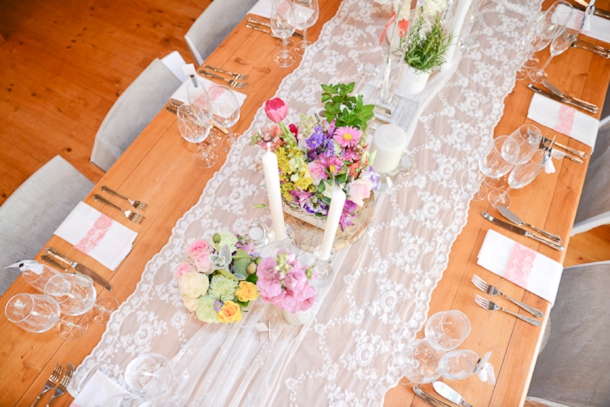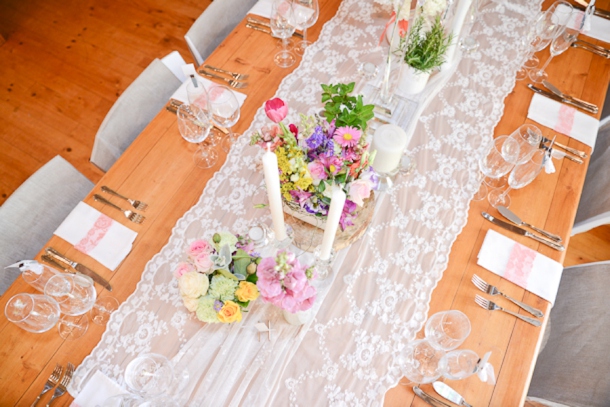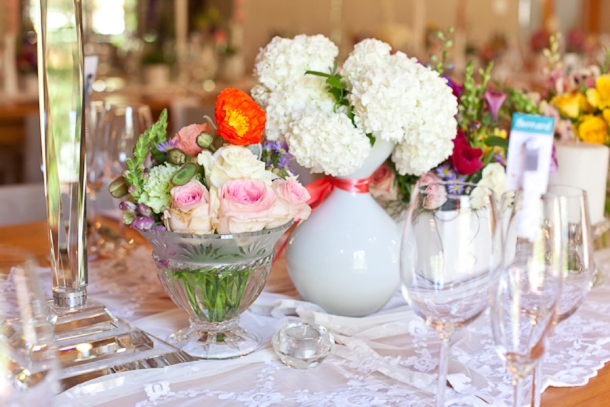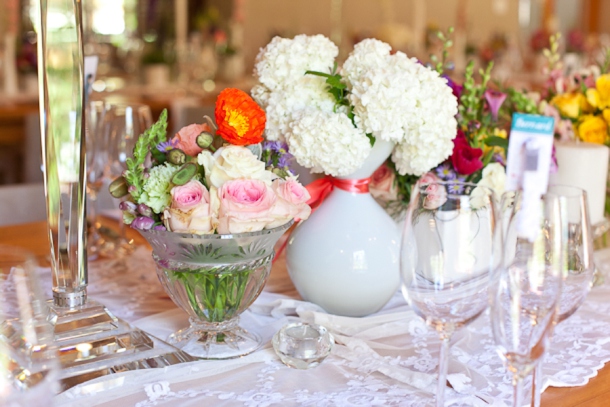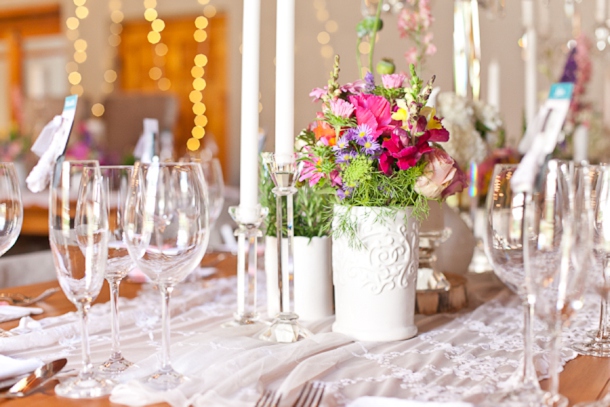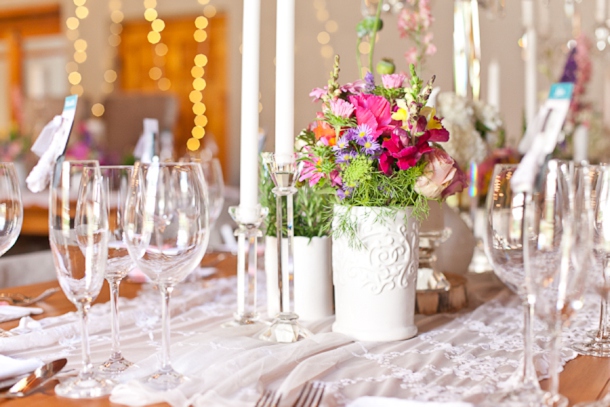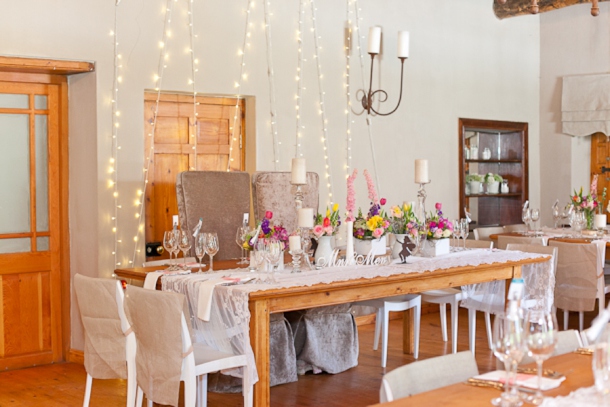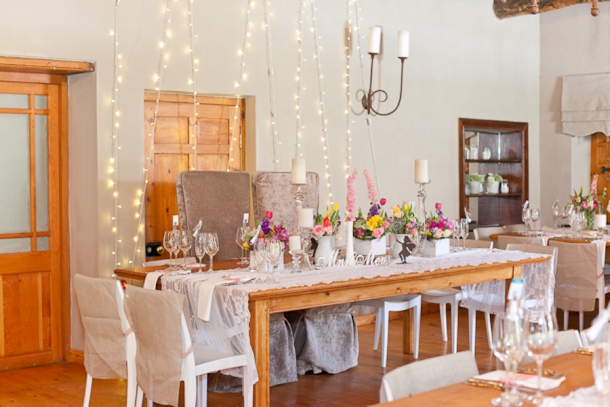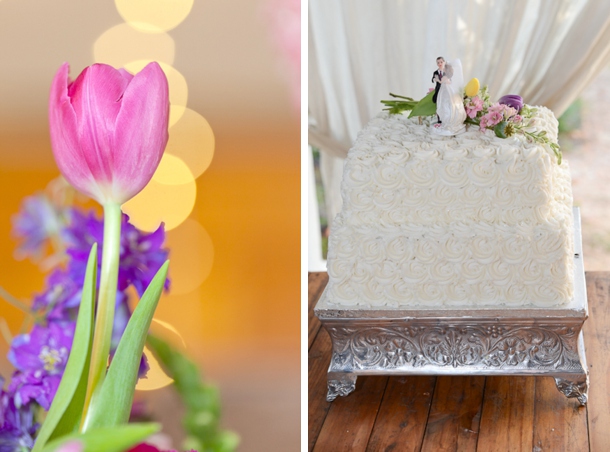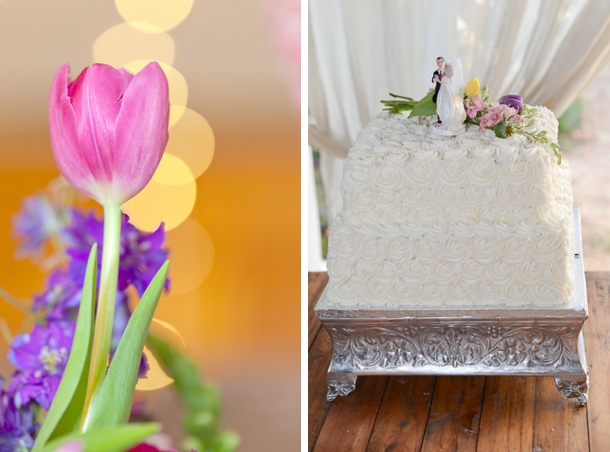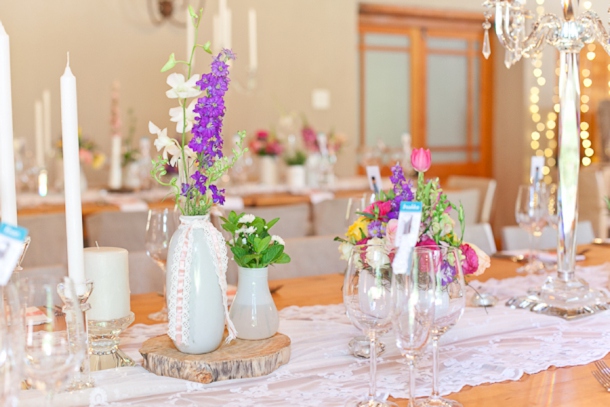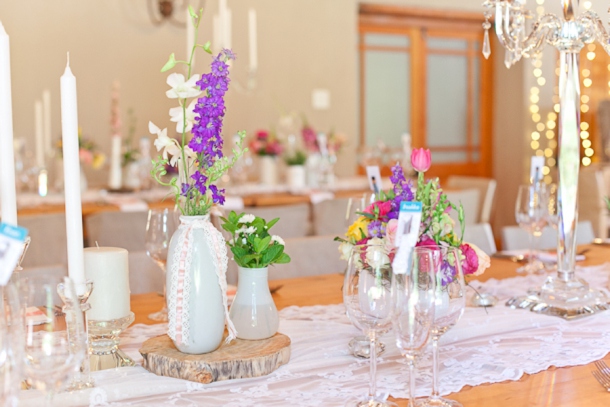 My advice to future brides is:
Try to spend time with your newlywed friends, the ones who are loving, open to advice, optimistic and who share in your love for each other and are not too critical.
Ask friends for supplier recommendations, compare quotes and PLAN PLAN PLAN! Our planning played a great part in the success of our special day.
Get your man involved by letting him to the tasks that fit his interests and personality. In our case, Endri, who is a financial advisor, did the budget, took care of the bar and the menu. He also played a great part in designing our stationery, helped with the writing and was always on hand to give advice. It was such a pleasure to have him so involved.
Get everything in writing from your suppliers – they are only human, and sometimes things can be forgotten.
Do whatever makes you and your partner happy – there are no rules to follow, no right and wrong.
Get The Irreverent A-Z Wedding Guide: South Africa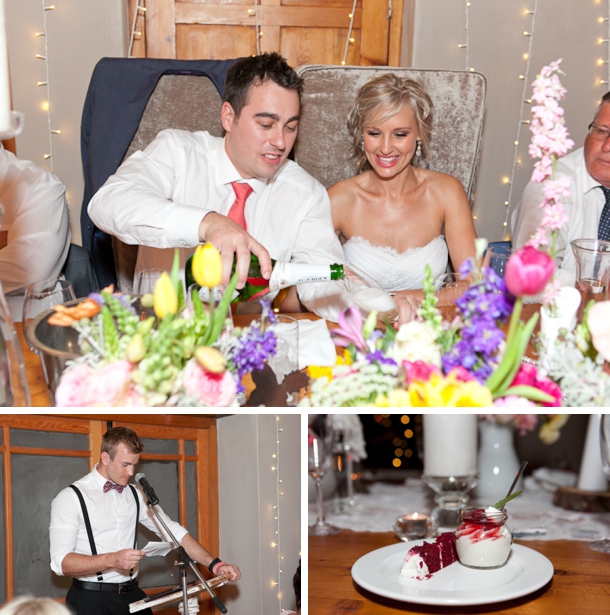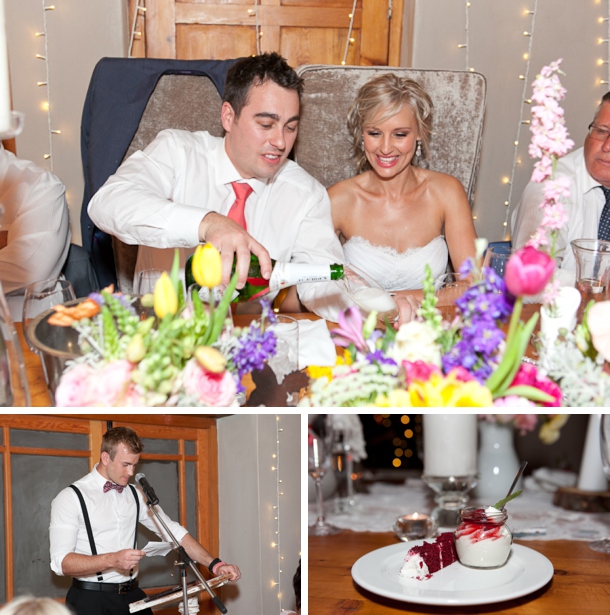 Thank you so much Anchen and Endri! Hope you have many more years together filled with love and light. And huge thanks to the lovely Veronique – head over to her blog for even more.
SERVICE PROVIDERS
Venue: Langkloof Roses | Catering: Pauline Schreuder Catering | Photography: Veronique Mills Photography | Flowers & decor: Mint & Magnolia | Cake: Tessa's | Stationery: Madre Kohn Creative | Bride's dress: Didi Couture | Bridesmaids' dresses: Sulet Gericke | Bride's hair & makeup: Alicia Buckle | Bridesmaids' hair & makeup: Michelle Schoeman | Ceremony music: Andre Janse van Vuuren (083 4604609) | DJ: DJ Dean , featuring Armand Vermeulen | Video: Invision
SBB ♥ Langkloof Roses, a featured member of our Directory