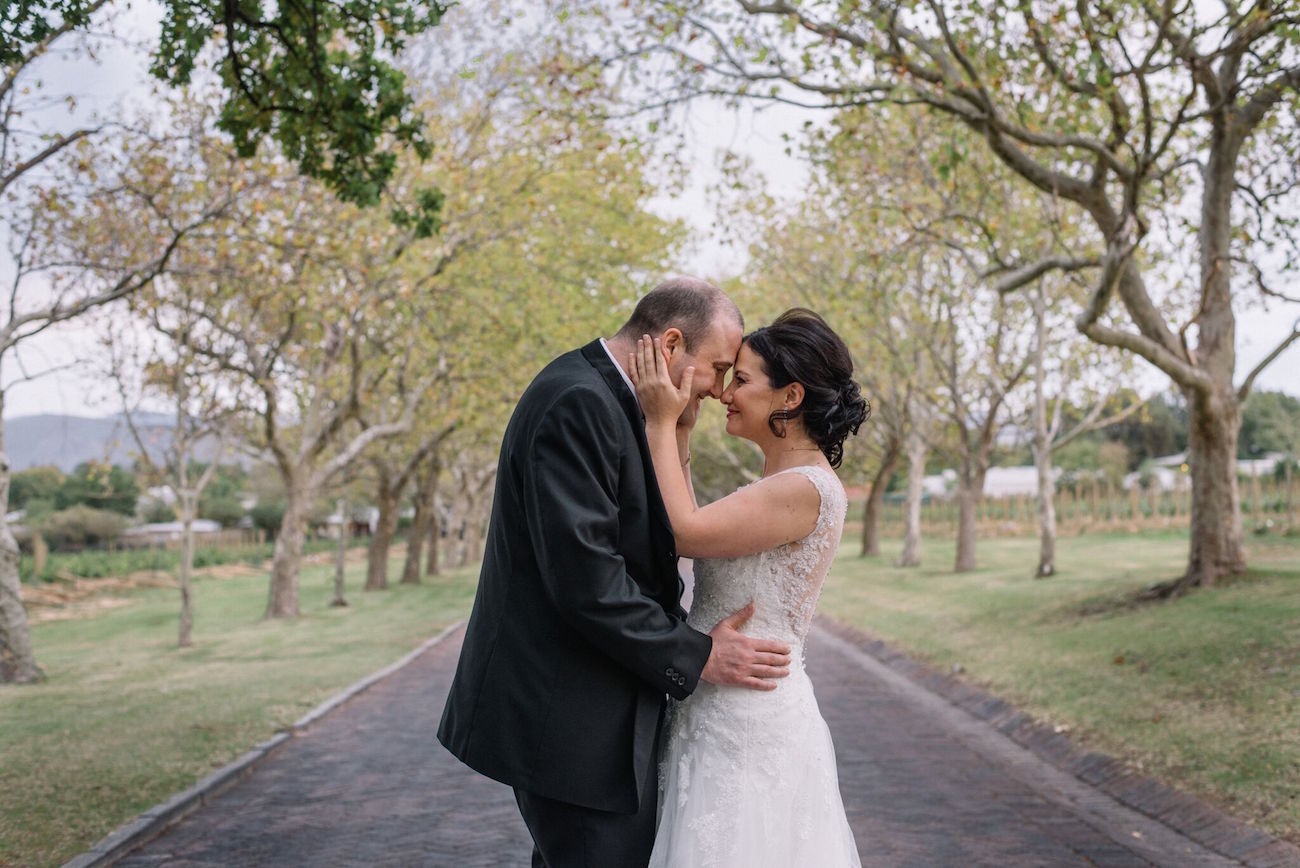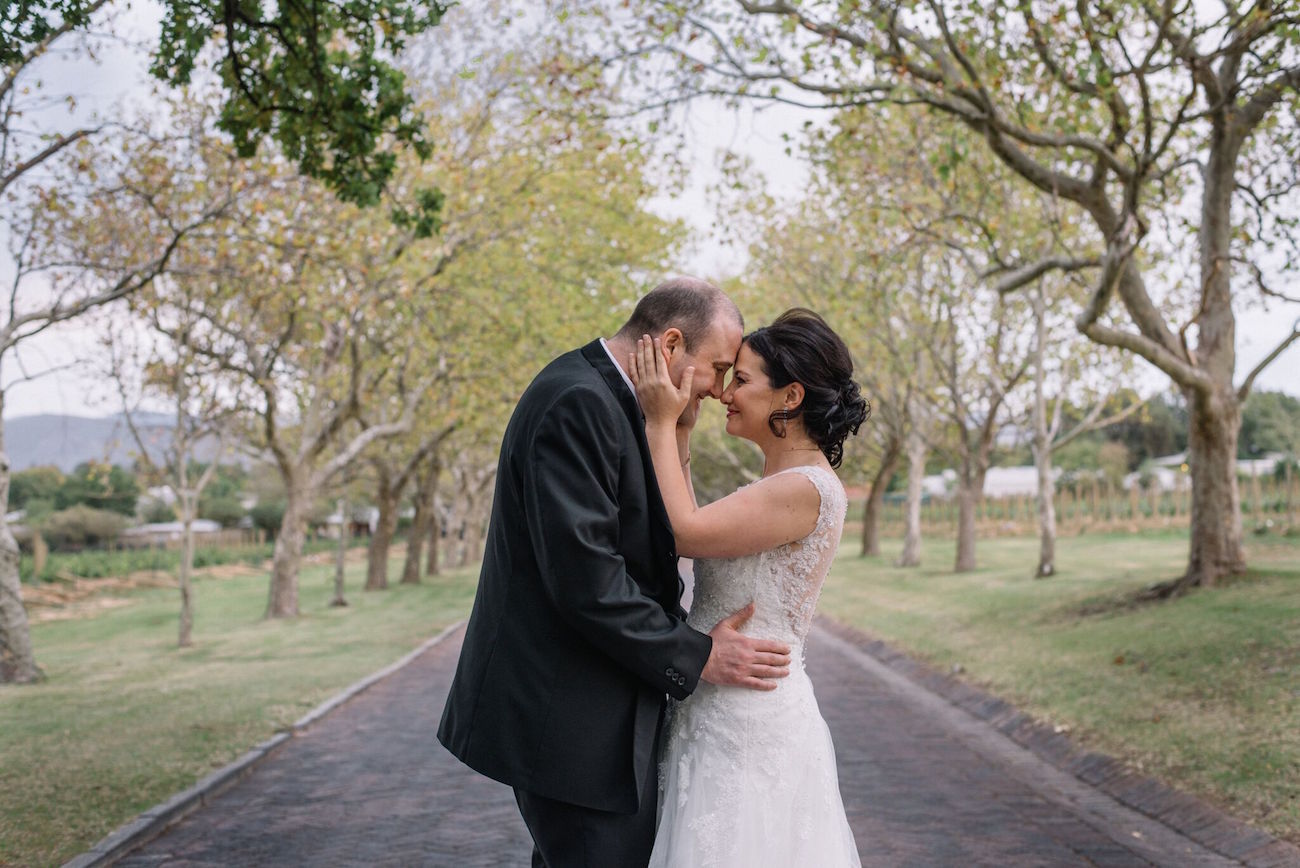 Show me a Wedding Concepts celebration, and I'll show you one happy bridal blogger. And when that wedding happens to take a cozy autumn style and setting and turn it into a magical, elegantly lush celebration, I'll show you one performing the dance of joy. Helande & Christian's wedding was just that – a seasonal soiree given the WC touch, with opulent florals on the tables, clusters of Edison bulbs and fairy lights hanging from the ceiling, and most romantic of all, a candle-lit cellar ceremony. The palette is classic autumn jewel tones, given a modern twist, and I loved that the tables also included plump grapes and vintage brass platters and candle holders alongside the protea, orchid and hydrangea arrangements, which has the effect of an old masters still life. MvR Film captured these truly lovely images of a very special day!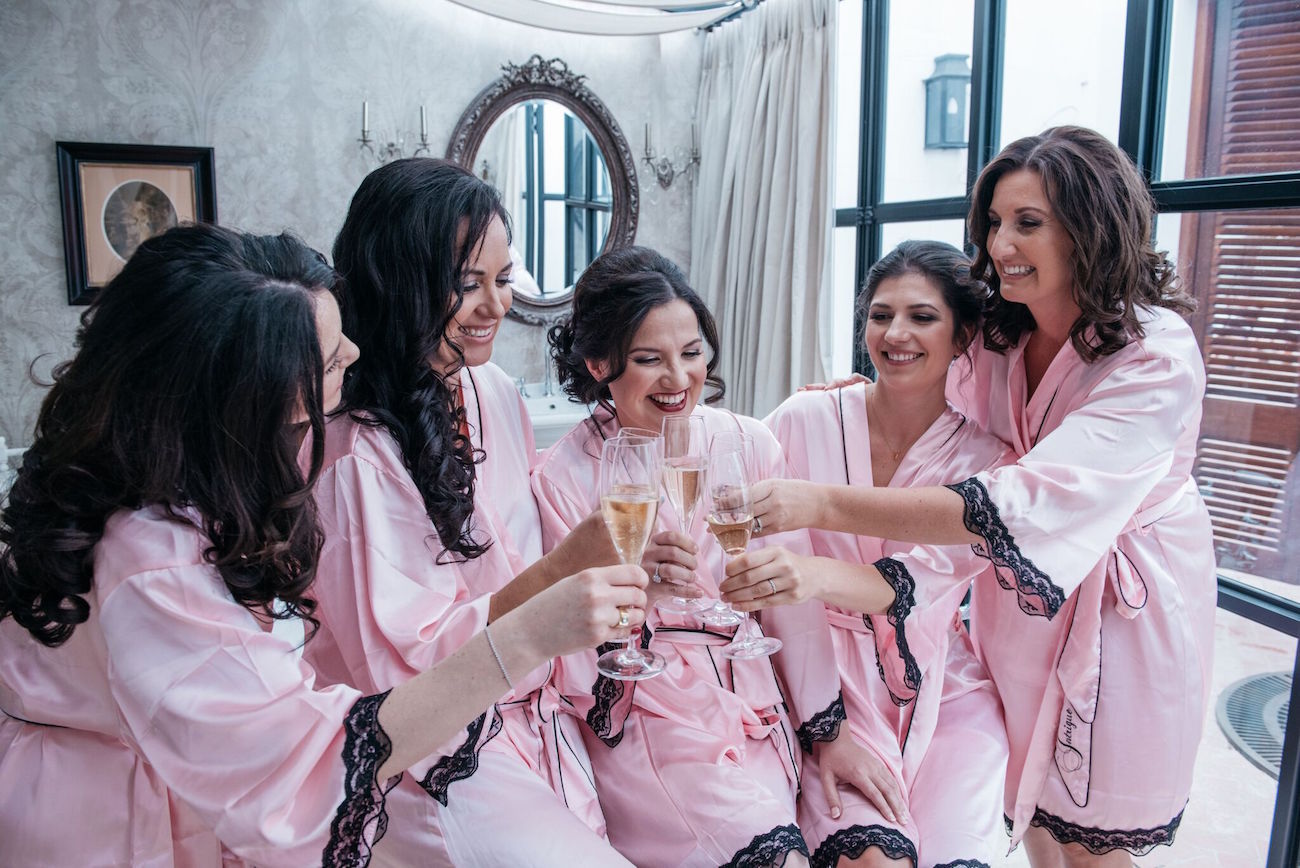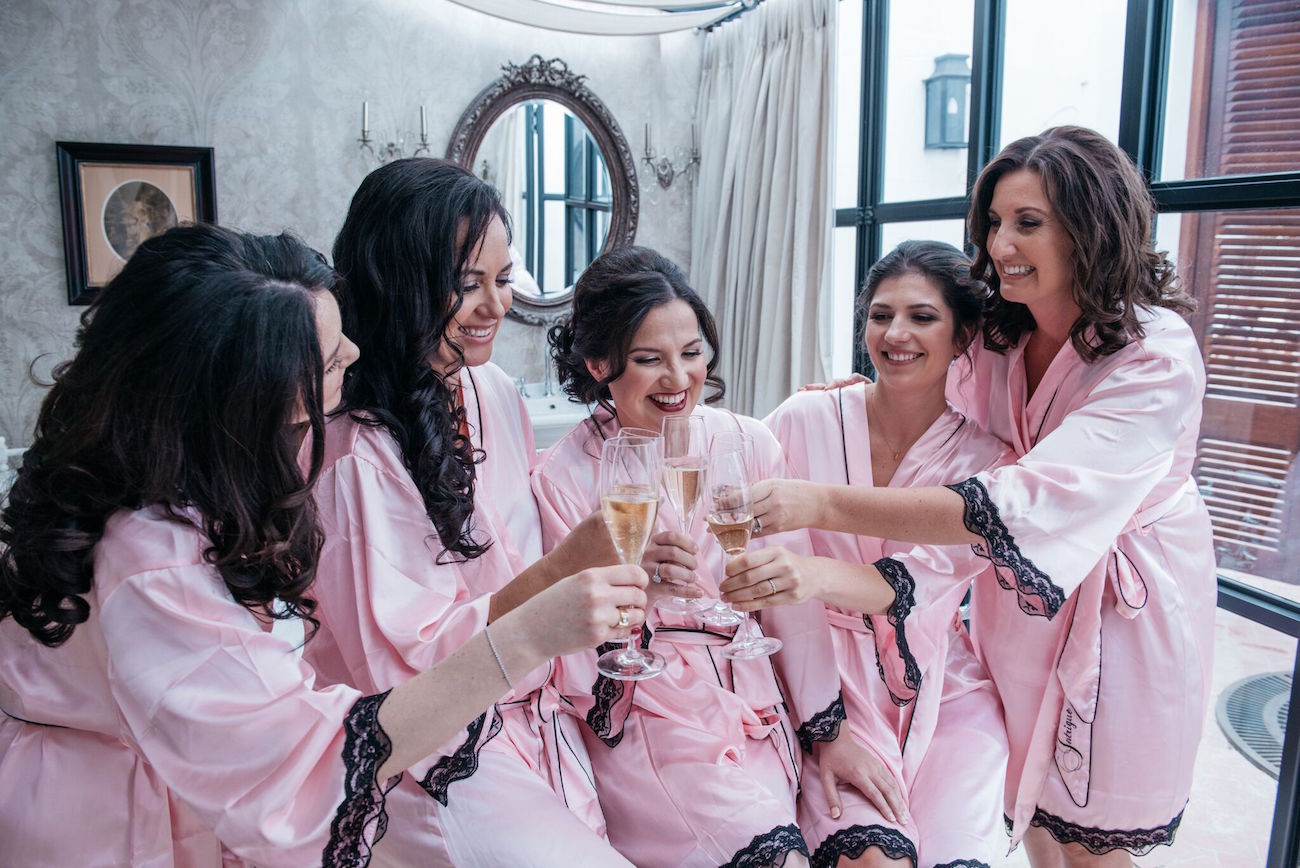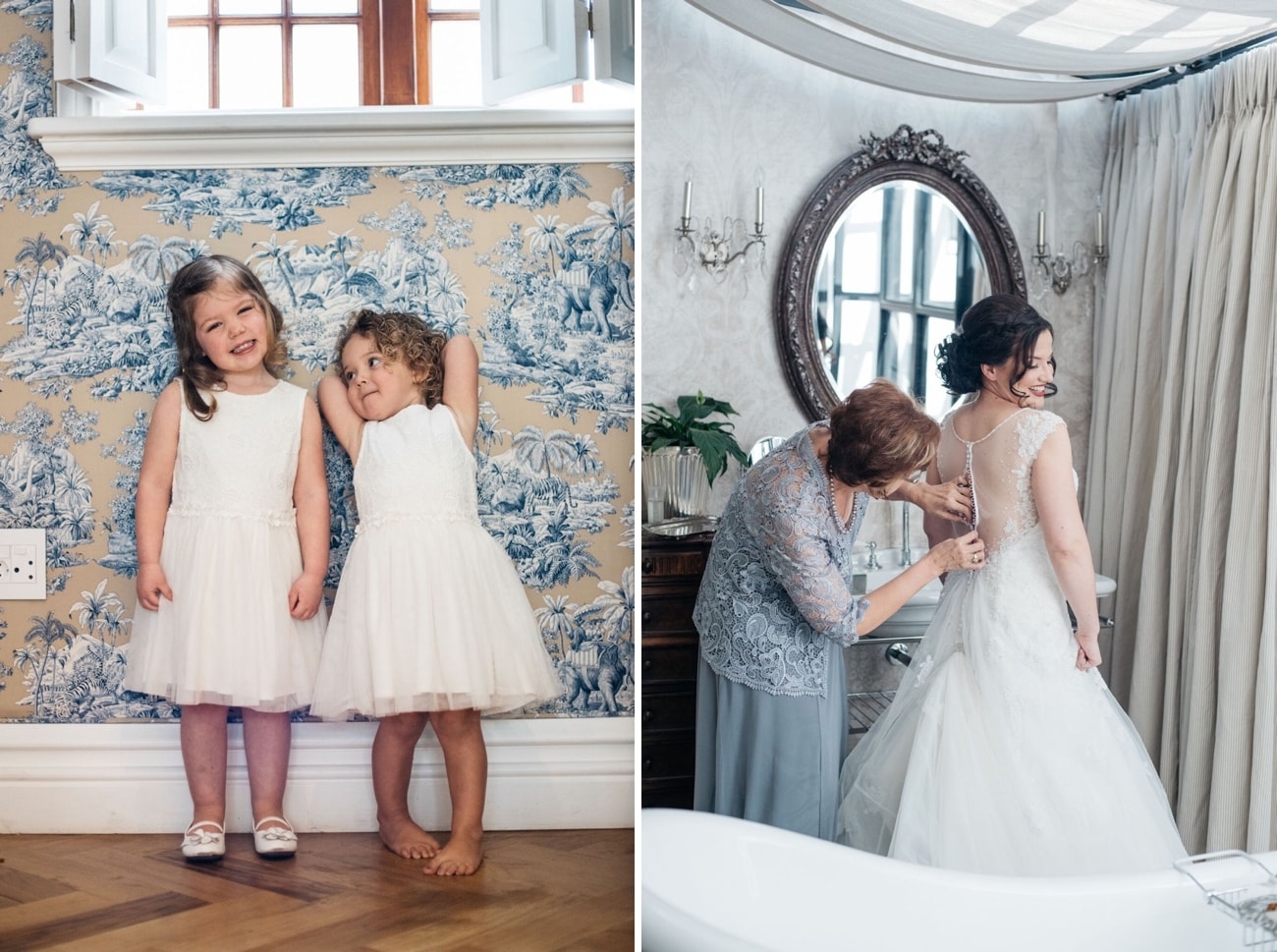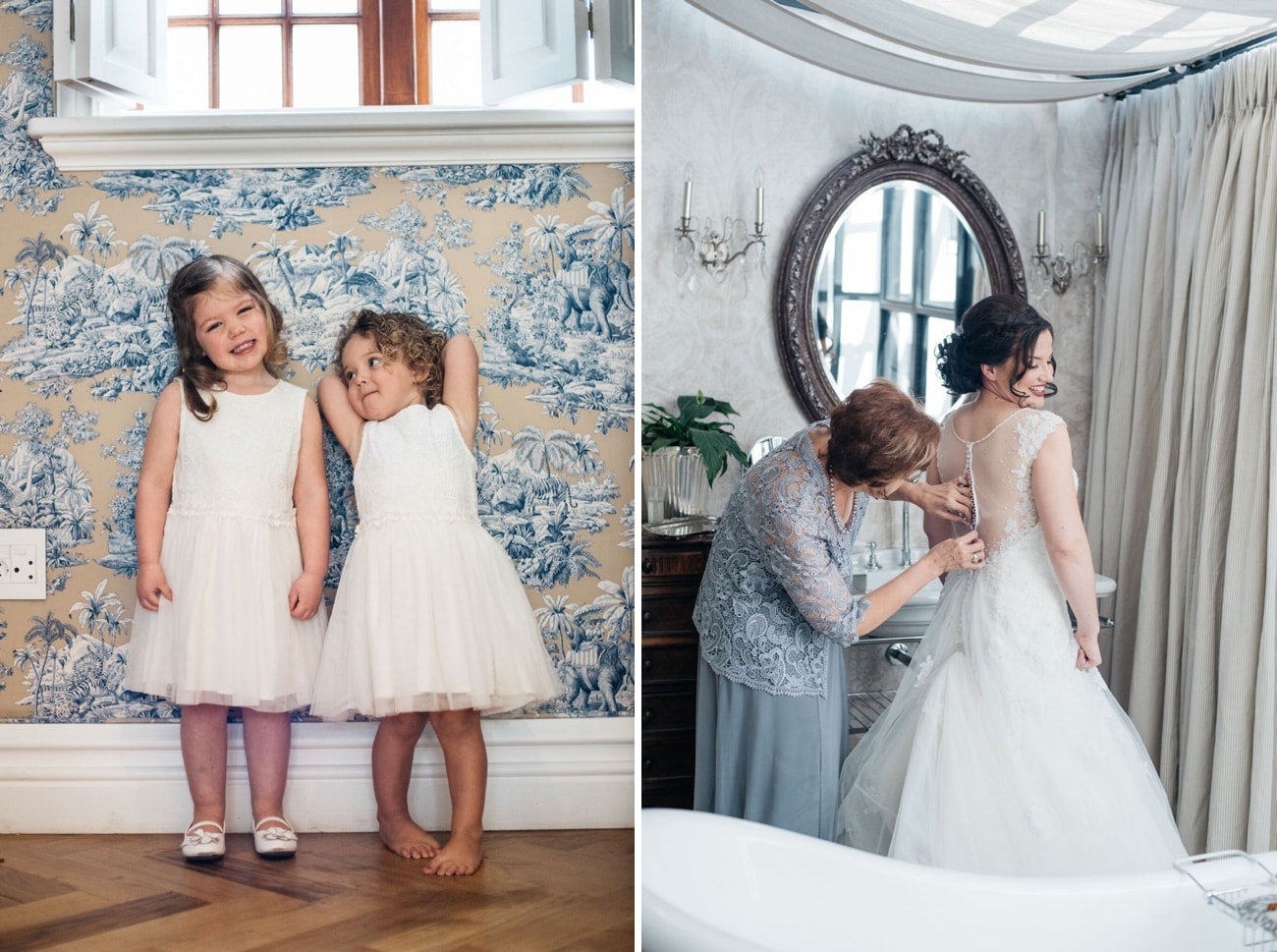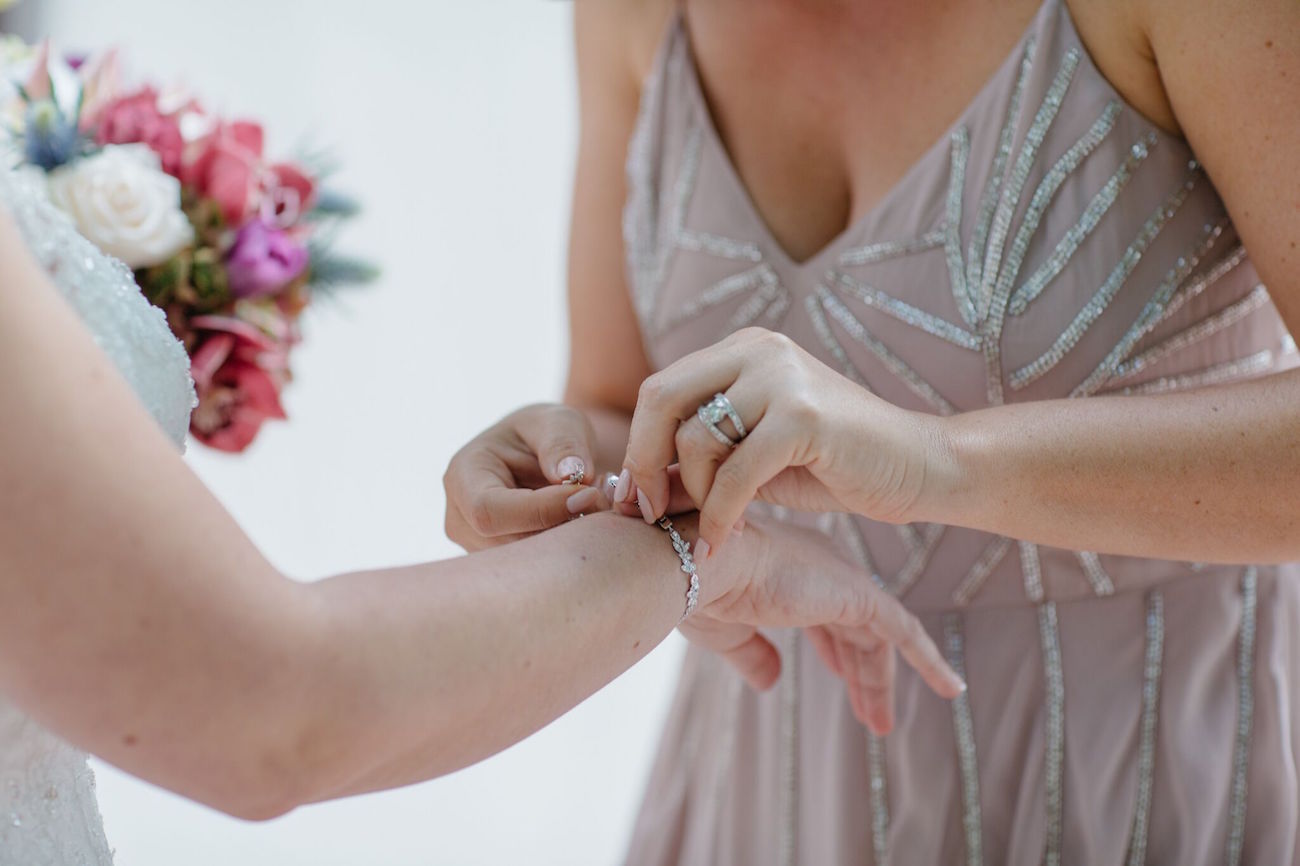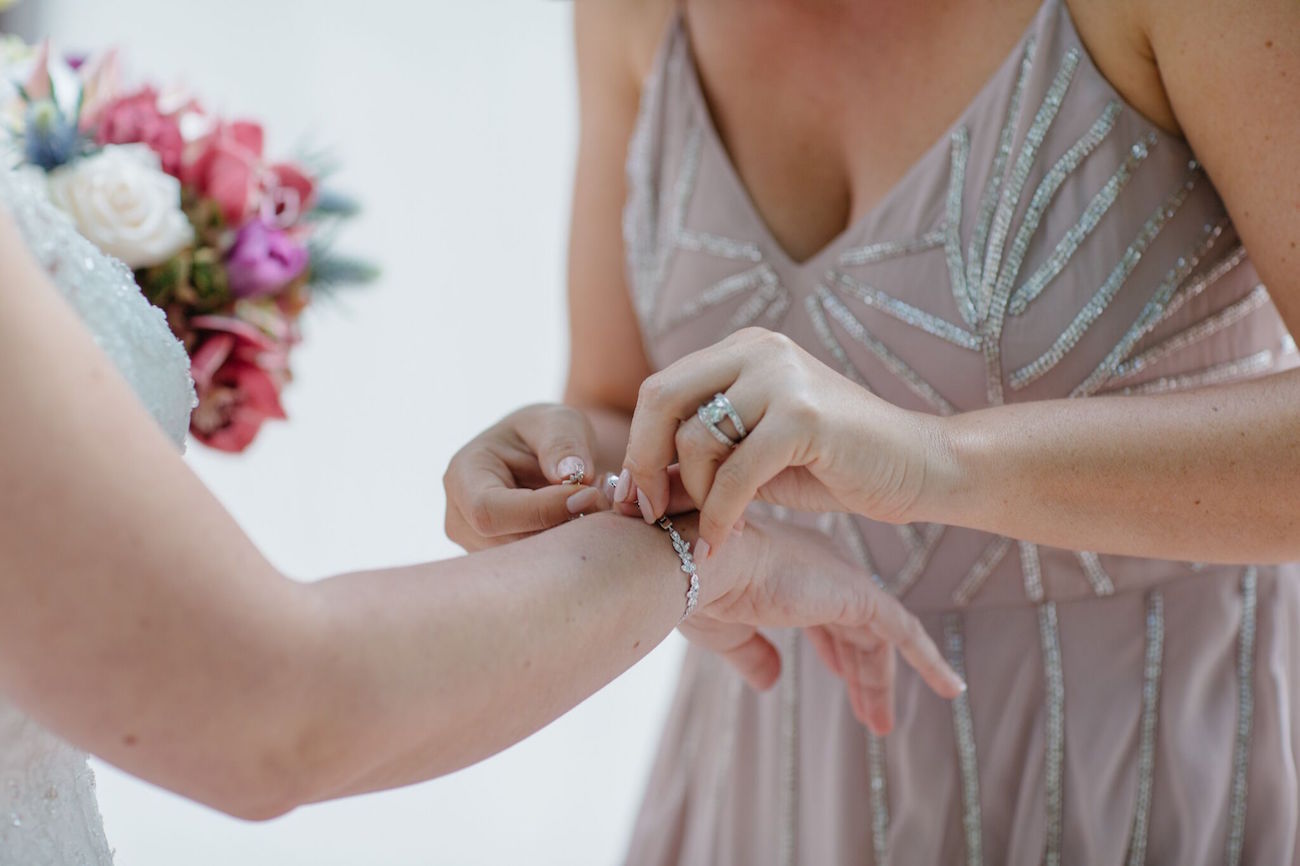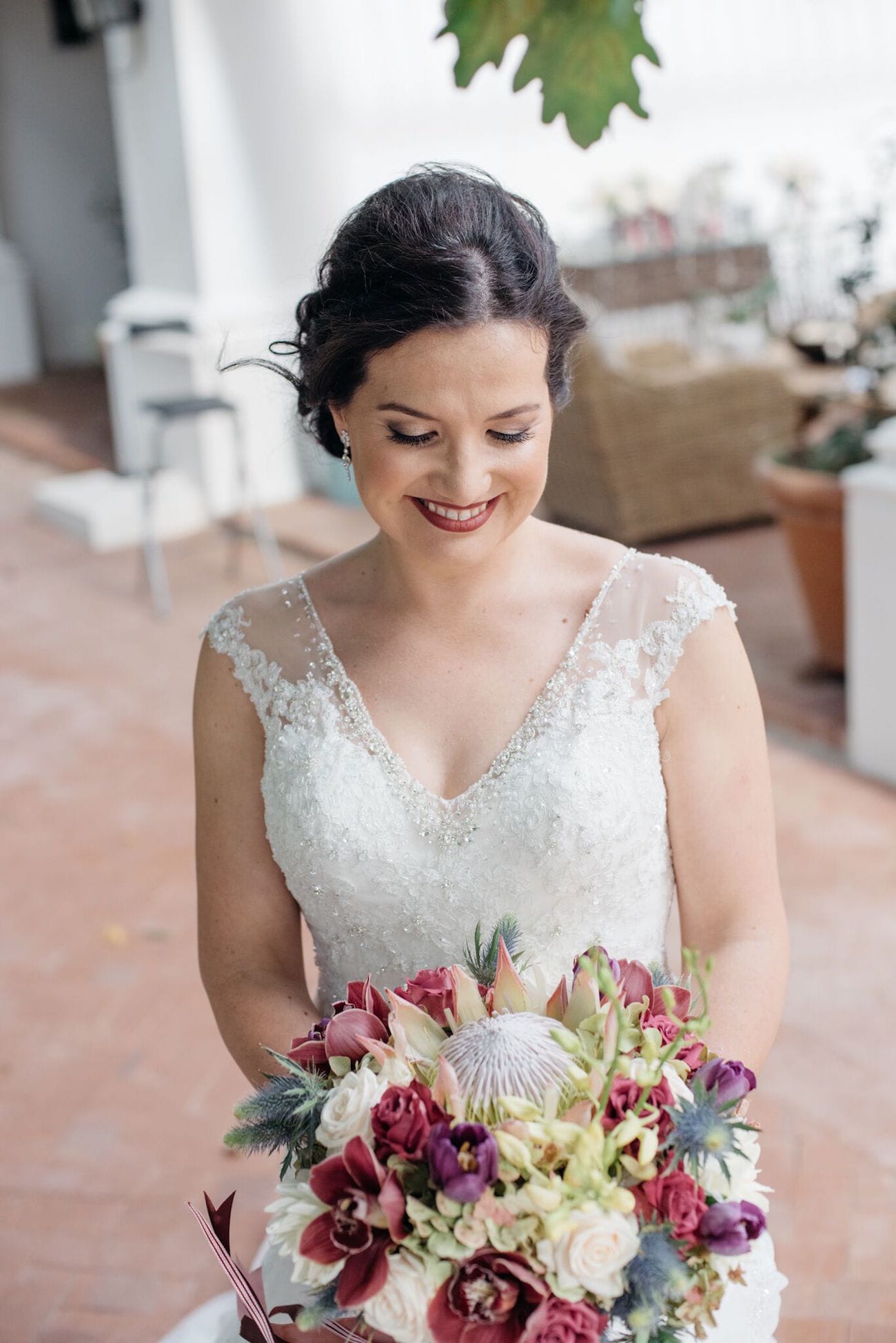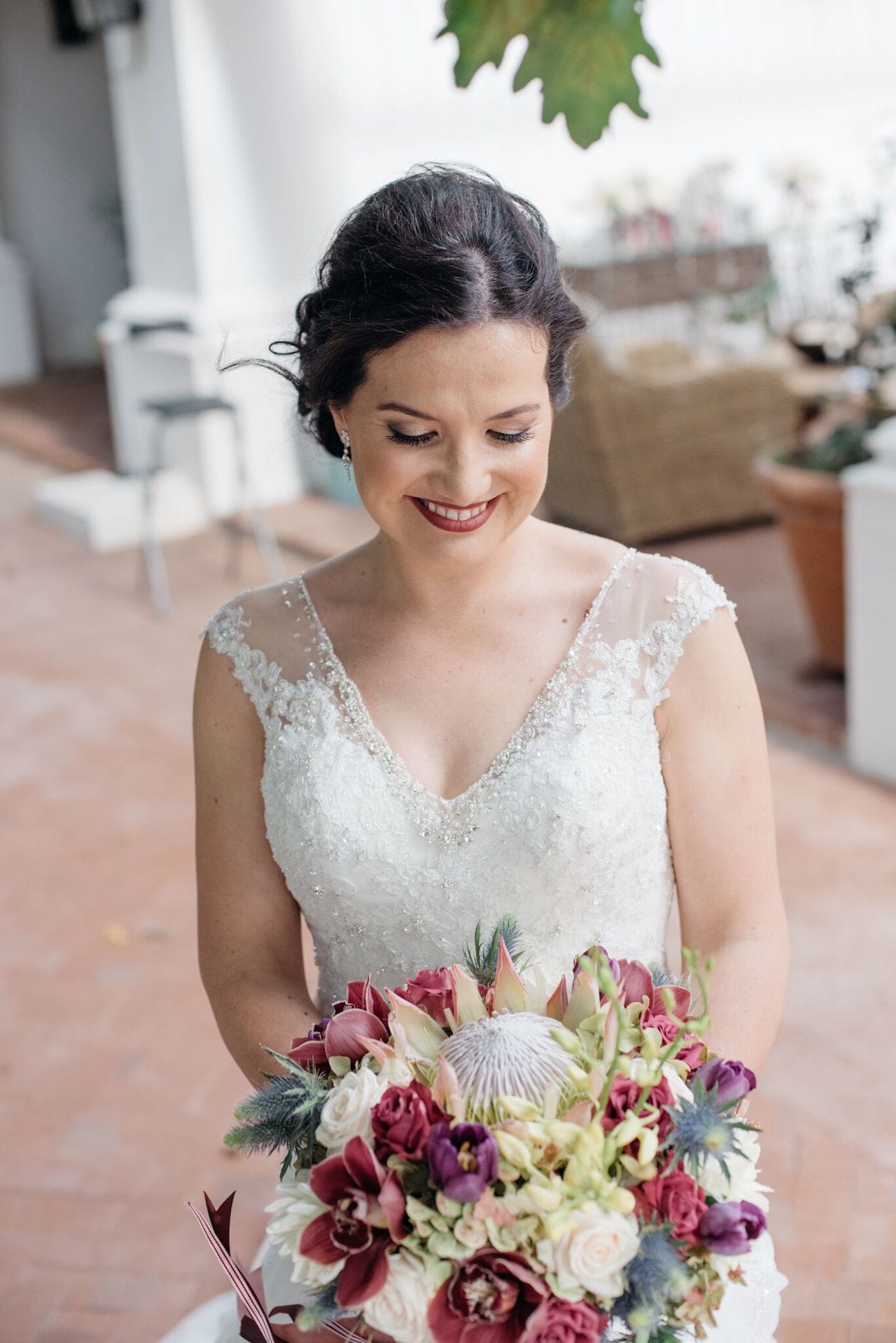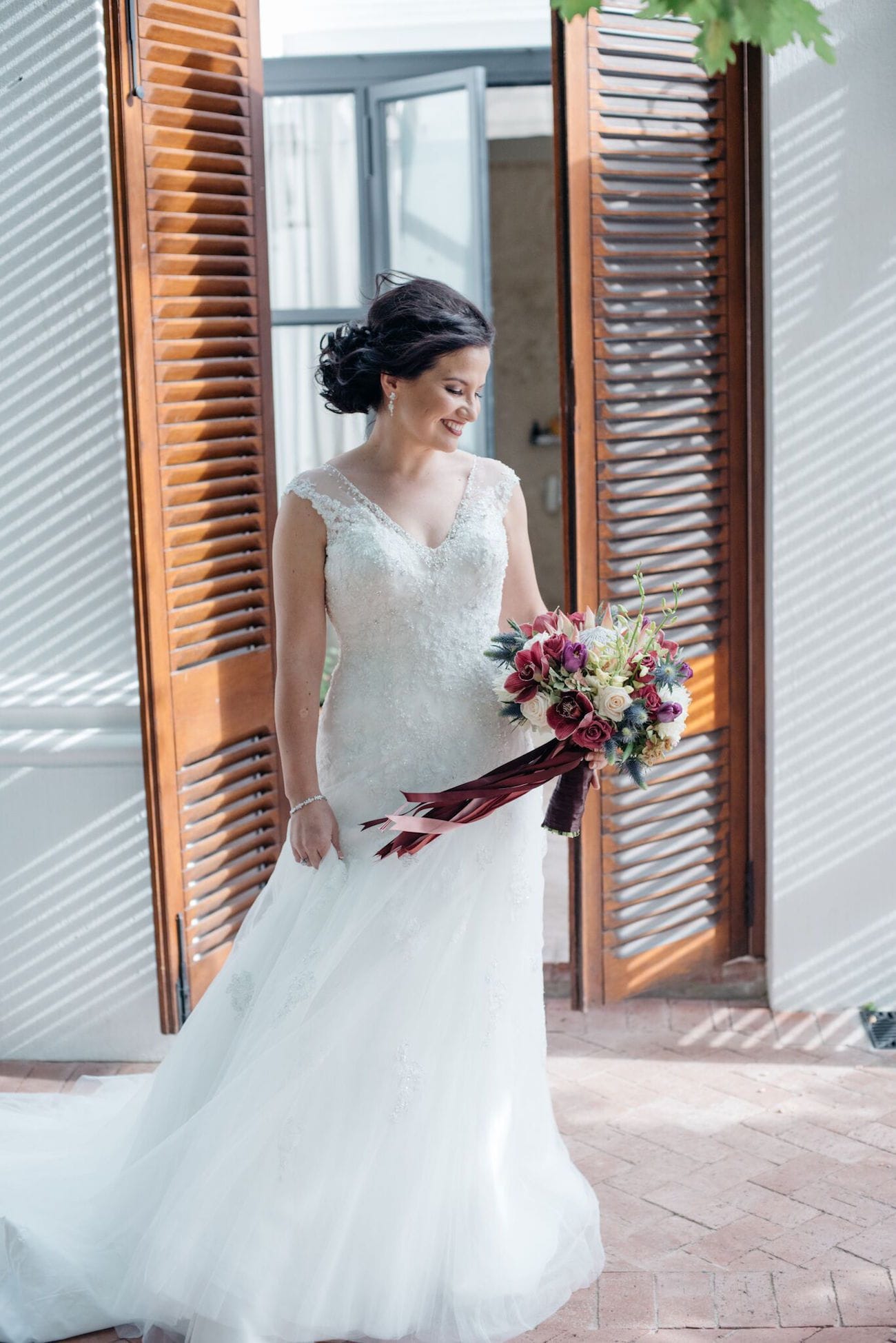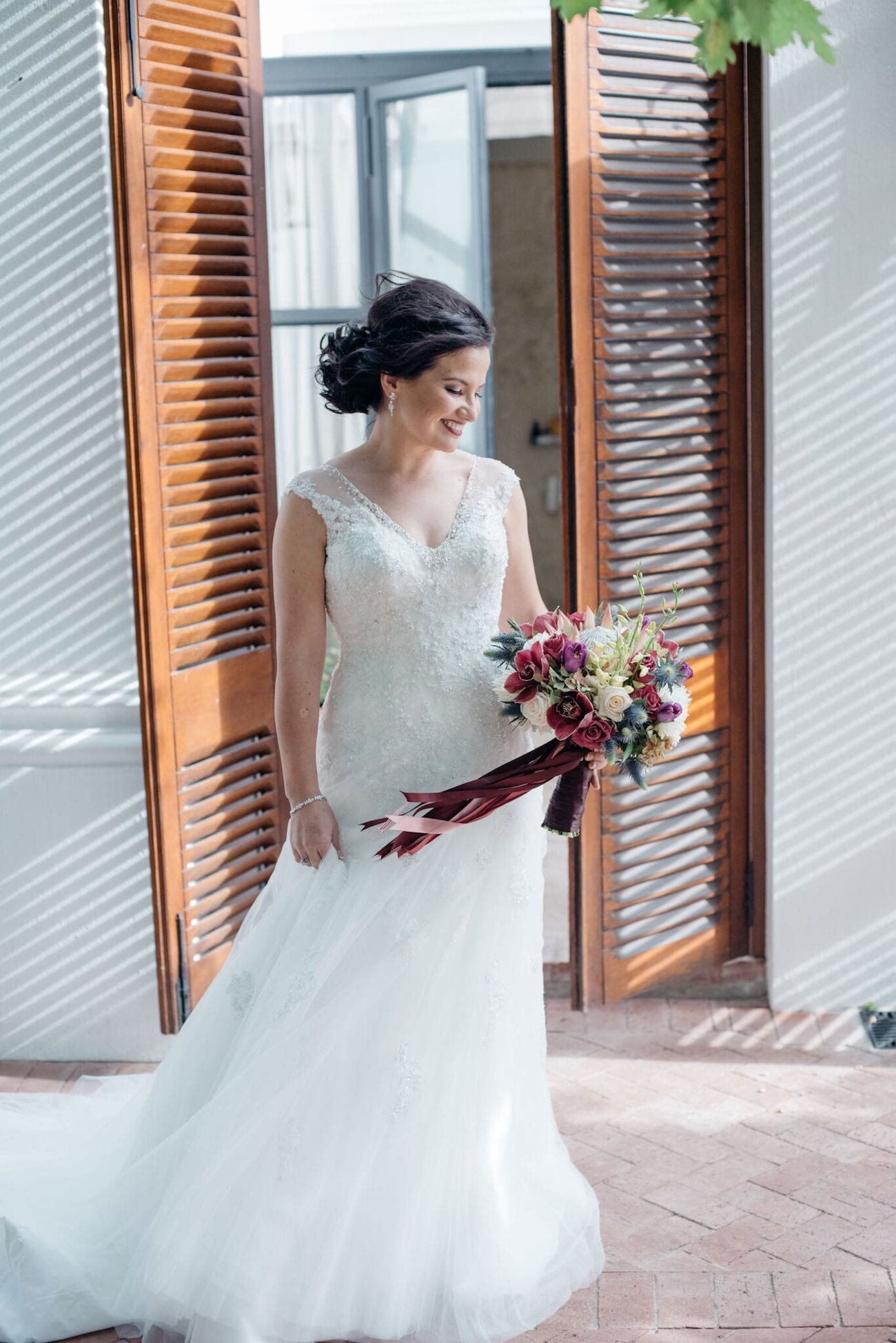 Love Story
Christian and I met in London while working for the same company. We became really good friends and spent a lot of time working on the same projects. Before I met Christian, I wasn't even able to find Denmark on a map and it's been a fun journey getting to know each other's cultures and languages. In many cases so similar and in others so very different.
The Proposal
Christian and I went home to South Africa where we sprang a week at home with my family in Pretoria before heading down to George to road trip the beautiful Garden Route for a week on our own. We stayed at Addo Elephant Park in one of the tented camps. What an experience! I would highly recommend it. Noting glamorous but I wanted to show Christian a true piece of South Africa and he loved it. We had sundowners watching a waterhole with elephants and other wildlife gathering no more than 50m from where we watched. That night as I was showing a Dane how us South Africans "braai", Christian surprised me by getting down on one knee and asking me to marry him. I was completely surprised and when I saw the ring, I realised how much thought had gone into the design. He designed my ring to look like a protea and said this way I will always have a piece of home with me.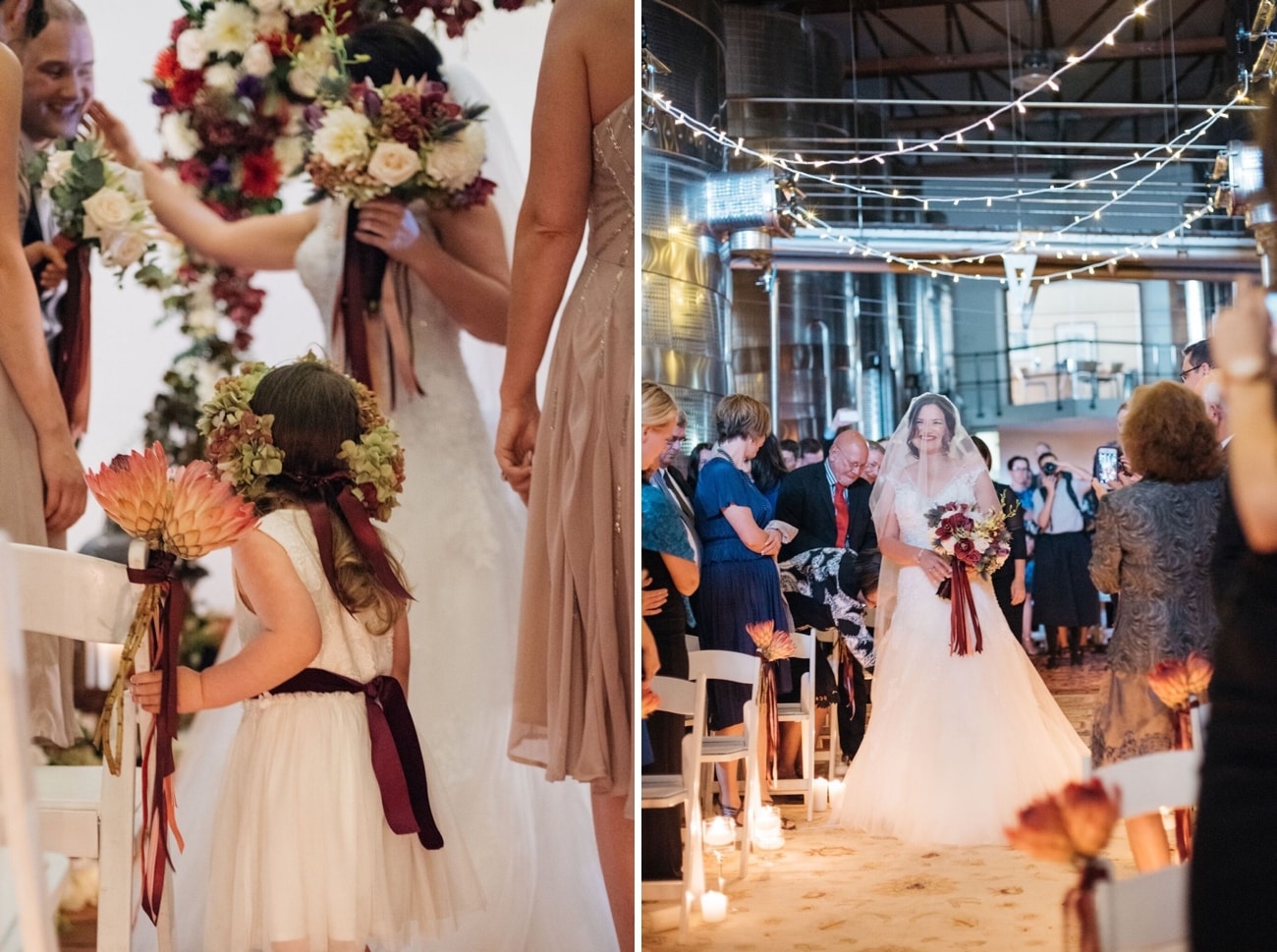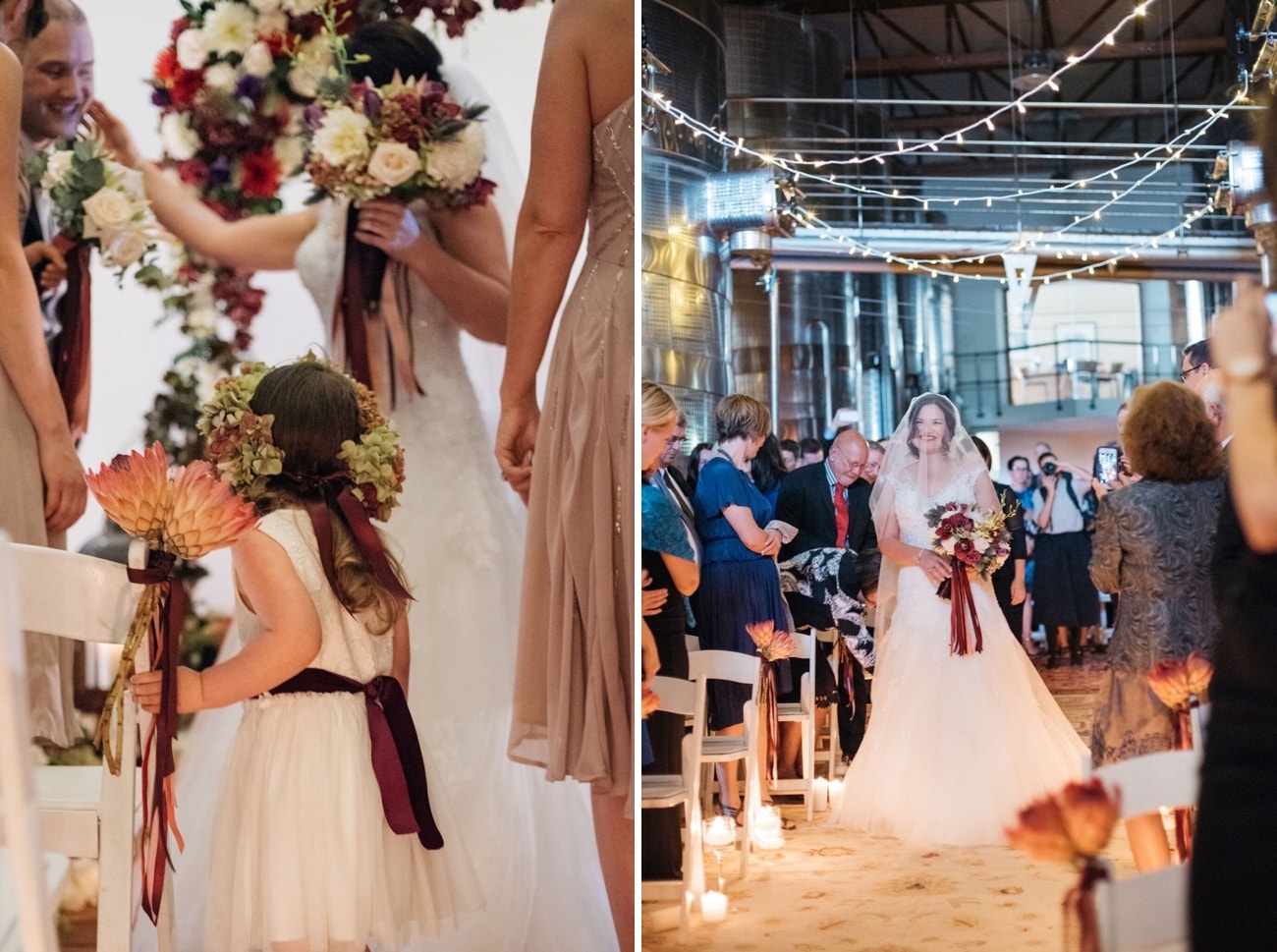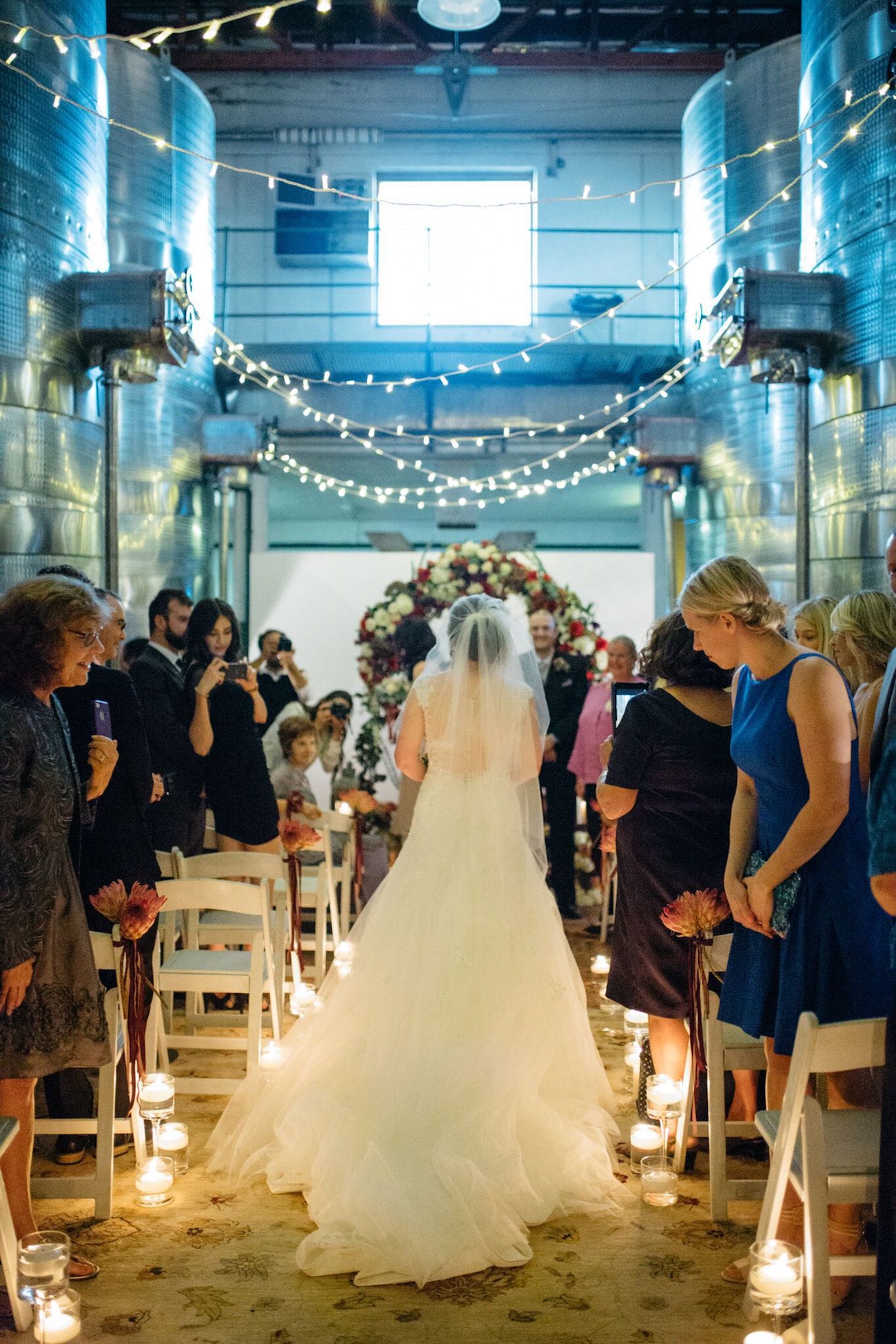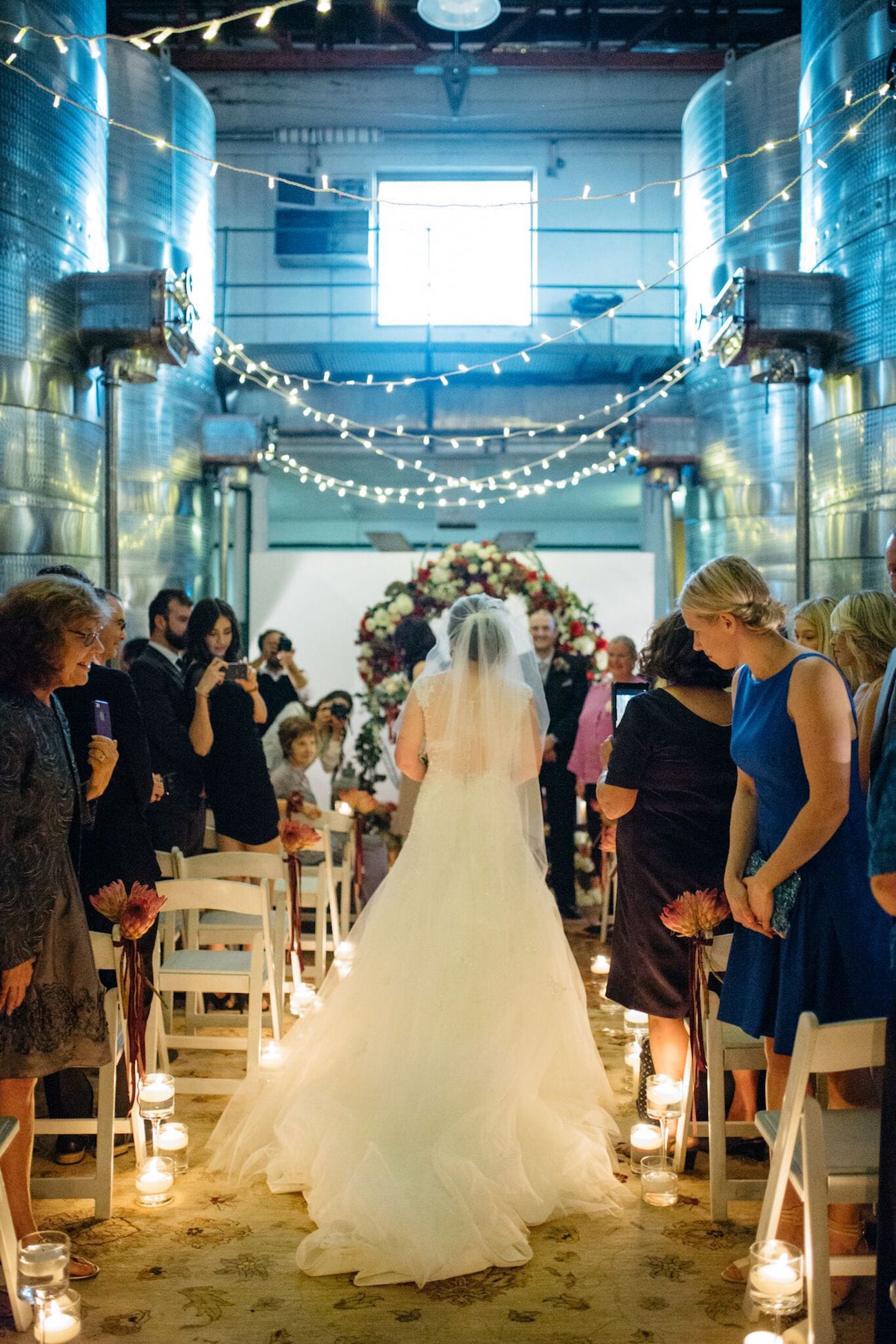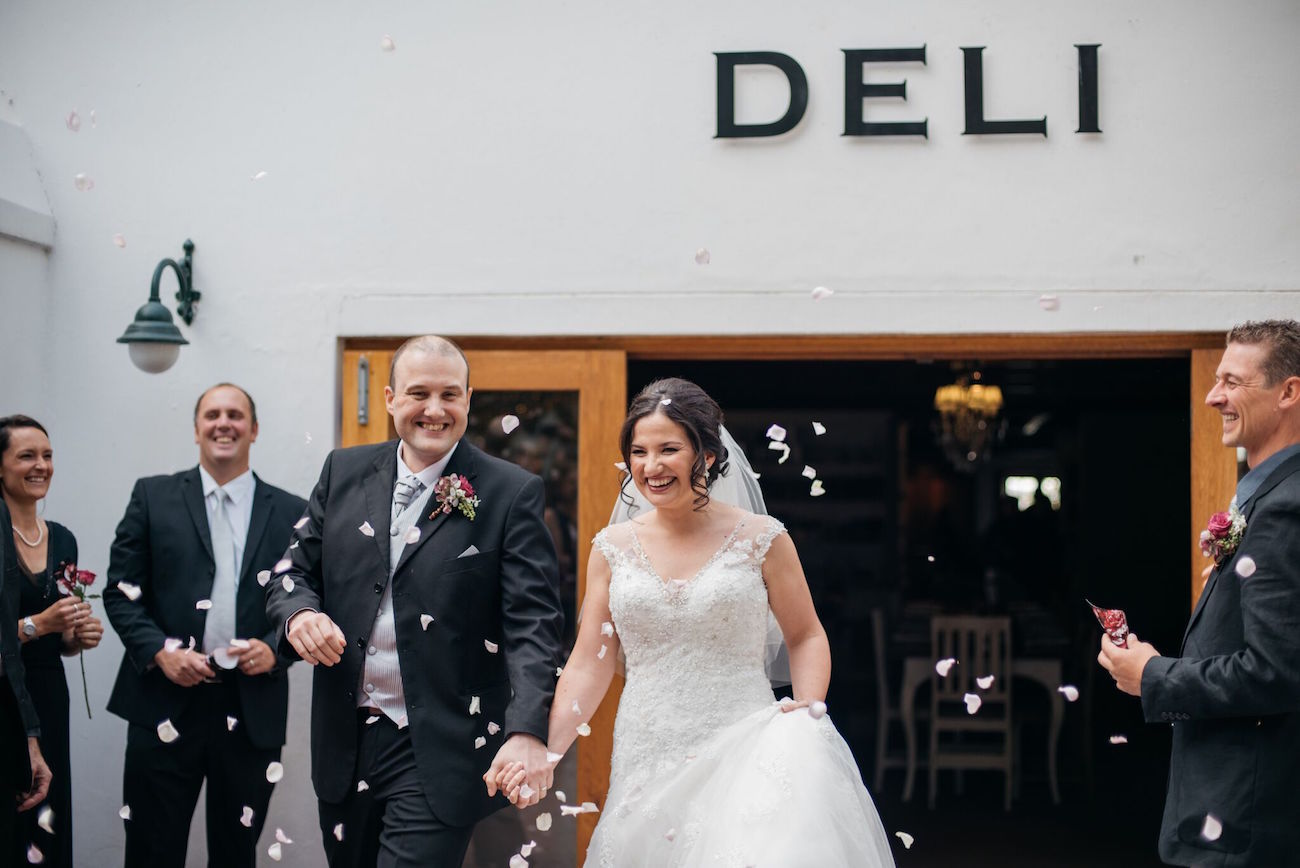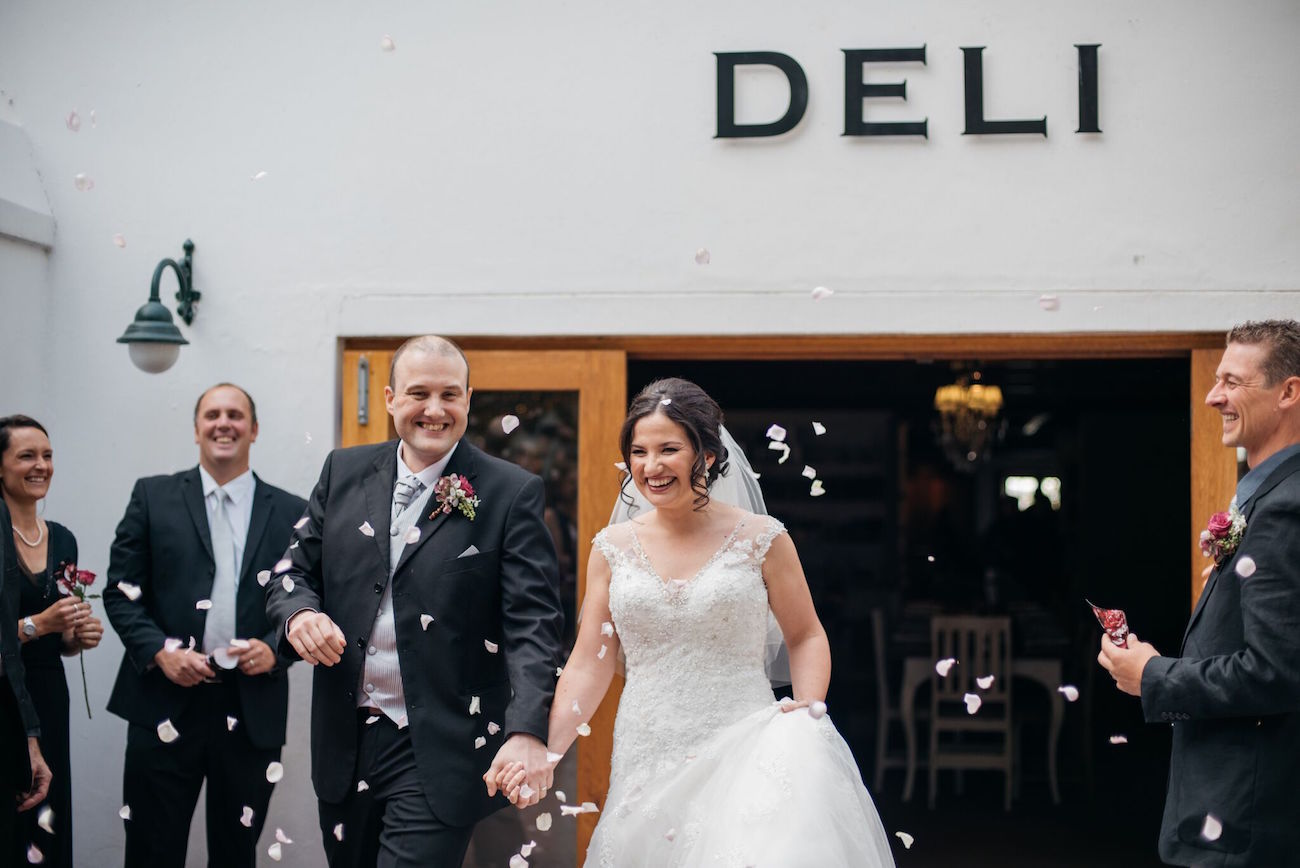 Wedding Style
Lanzerac lends itself well to our overall 'copper and Autumn inspired' colour scheme. The weather also played a part in the overall wedding look, allowing for a cosy surrounding to perfectly match the earthy colour tones that were brought through in all the floral arrangements and stunning lighting installations! The reception space had wooden and brick wall details which worked beautifully with the dark mahogany tables – all the elements complemented each other beautifully – creating a warm, Autumn inspired wedding look and feel. As wedding favours, we had mini bottles of Amarula and Gammel Dansk (schnapps) on the tables to fuse the Danish and South African culture! For our wedding cake we opted for a cake made out of different local cheeses as opposed to a traditional wedding cake.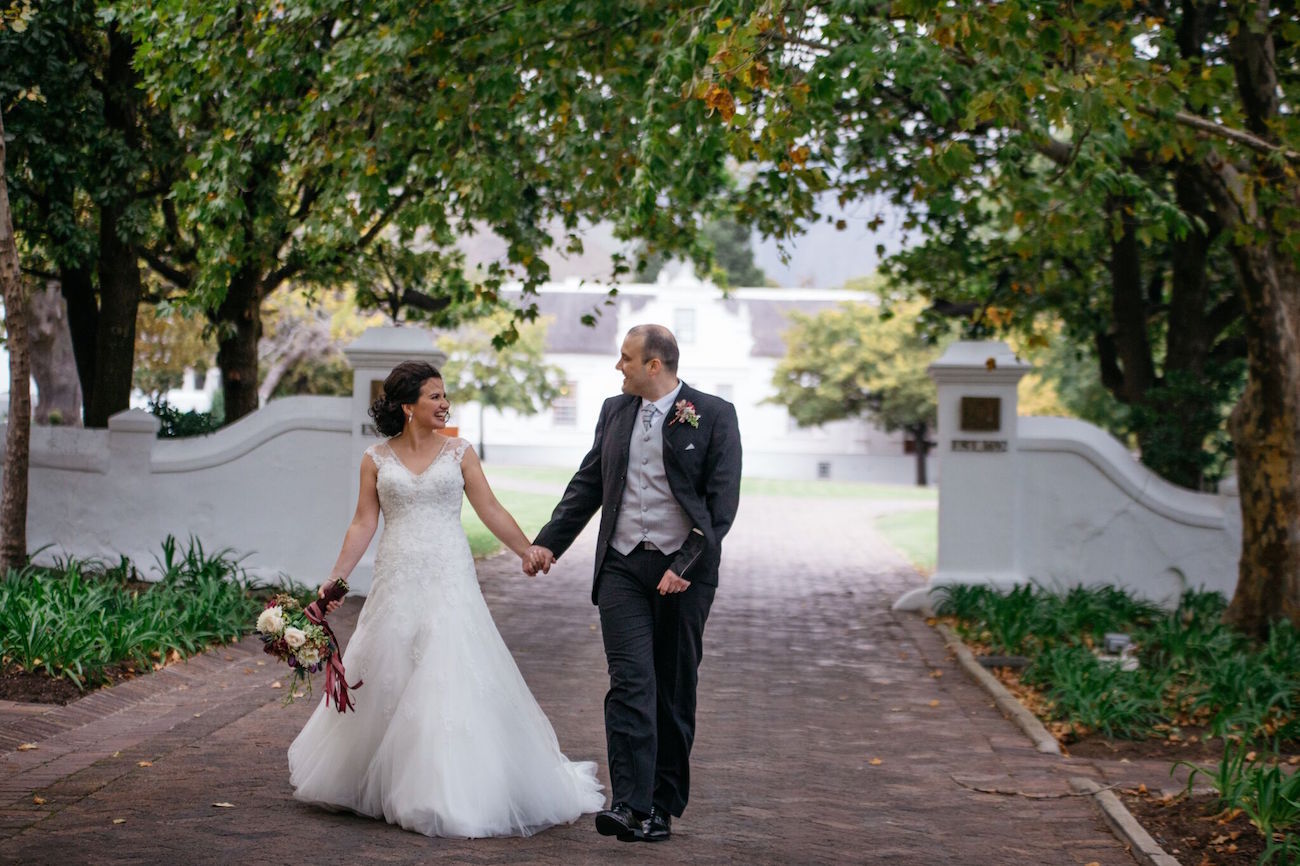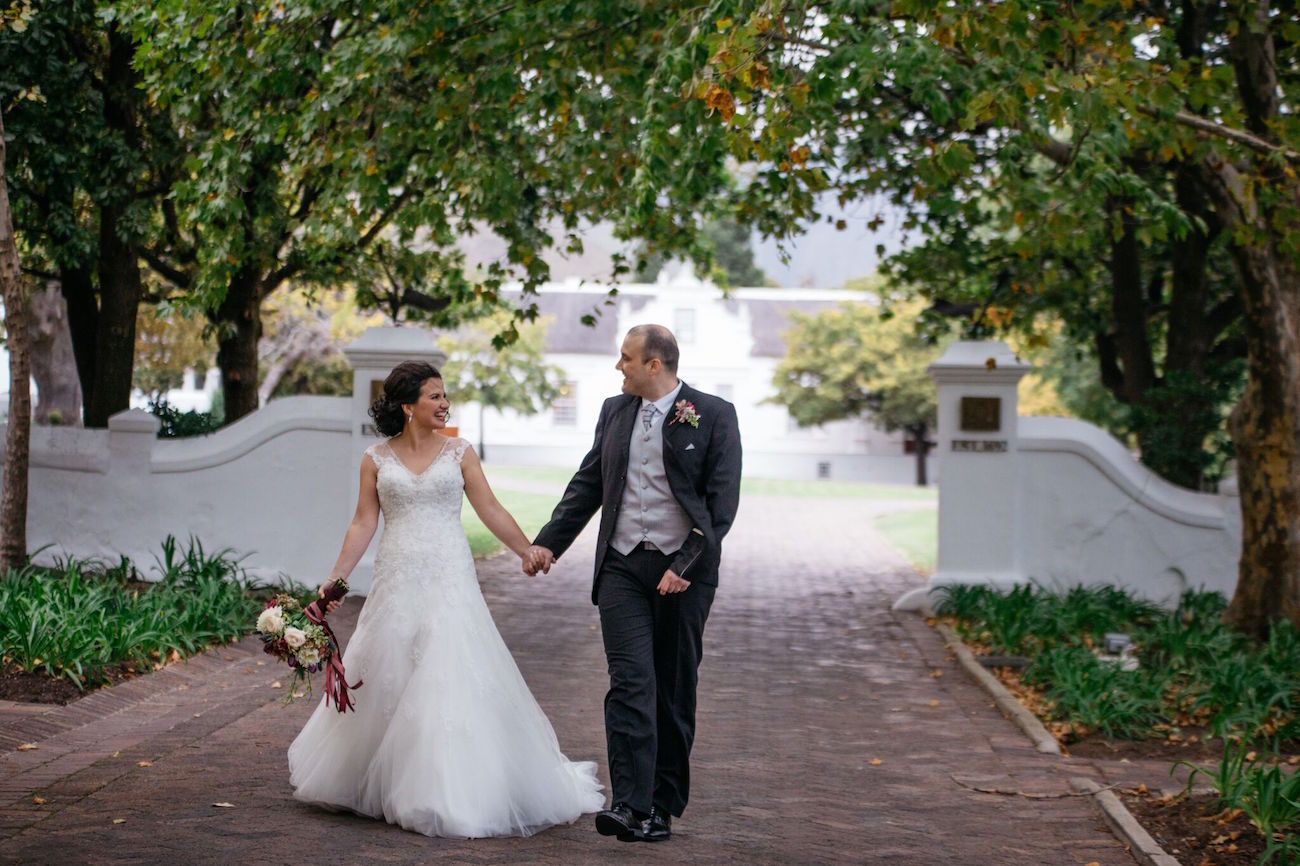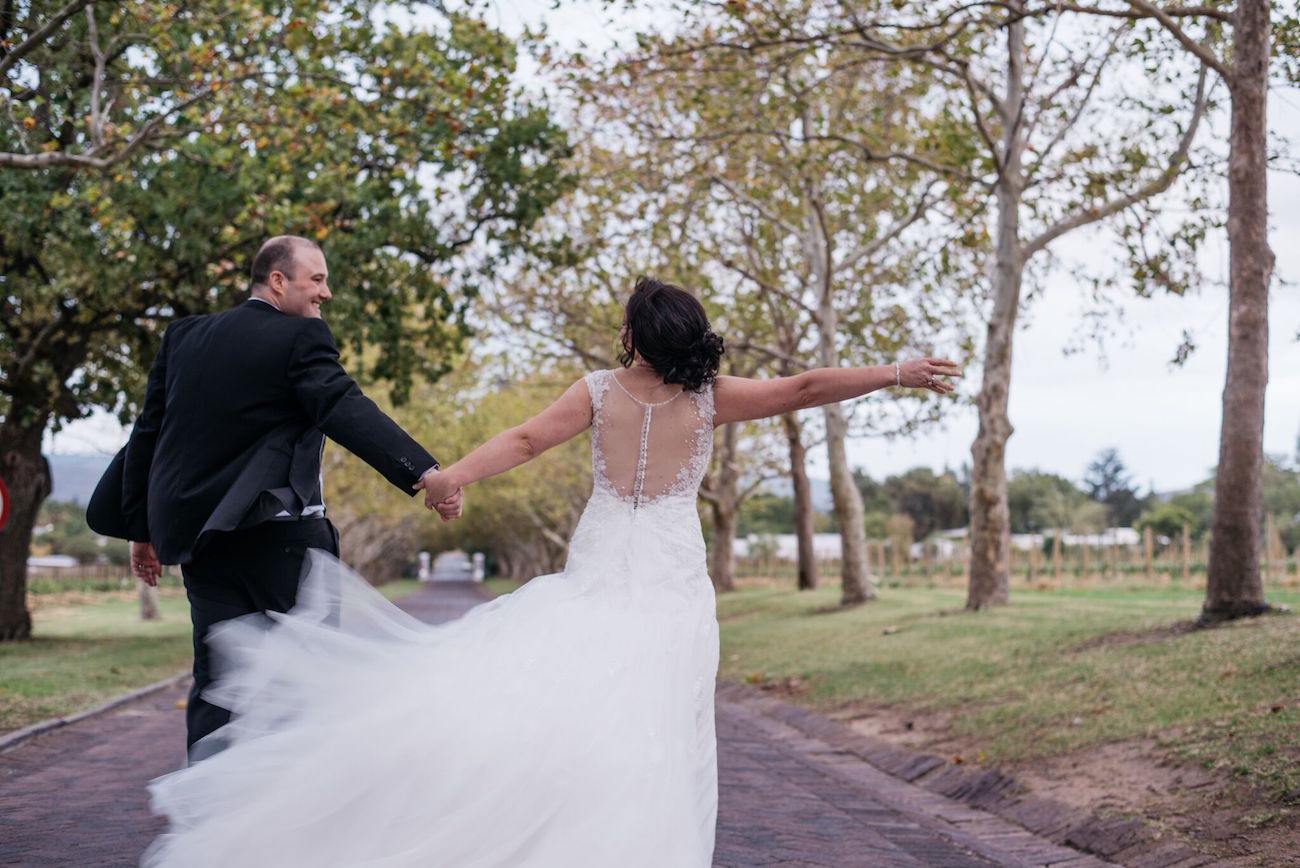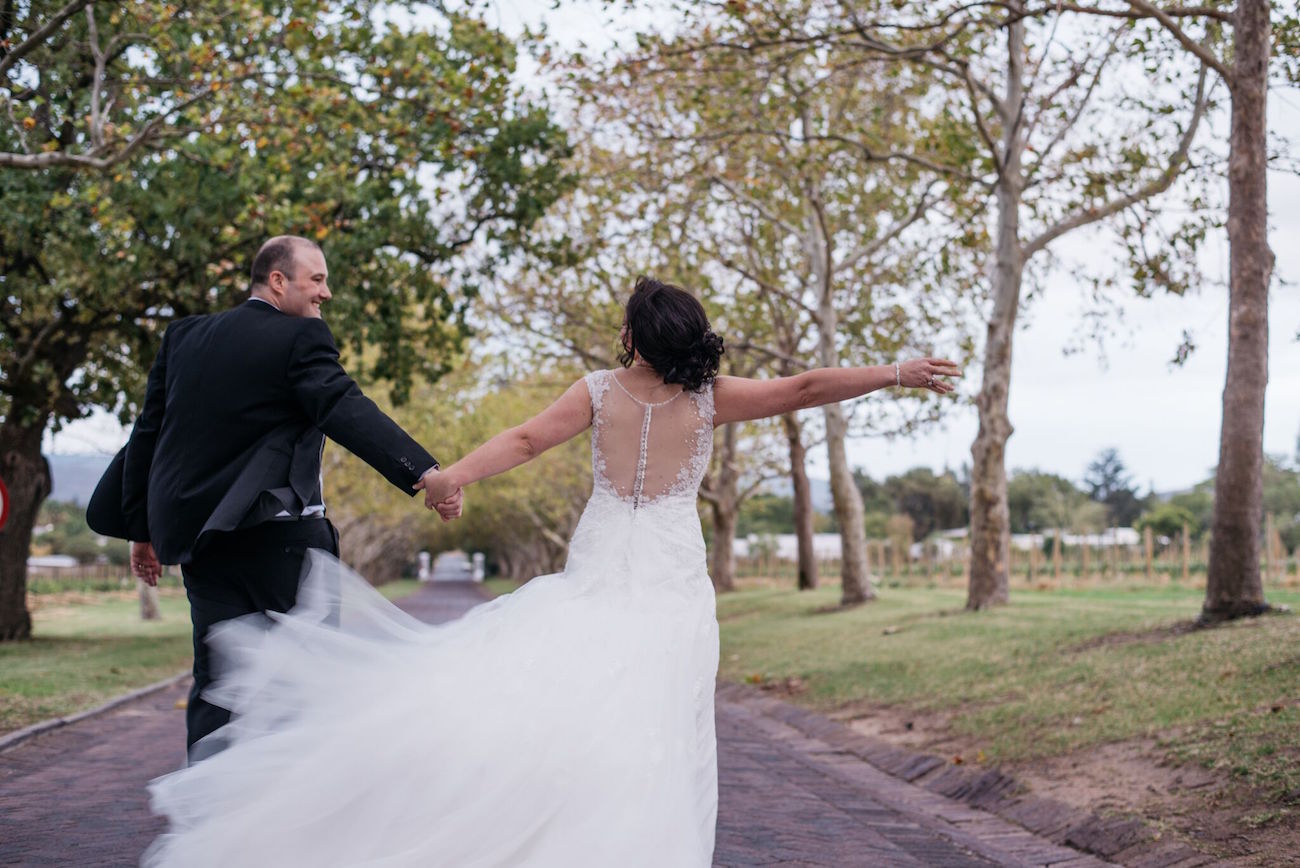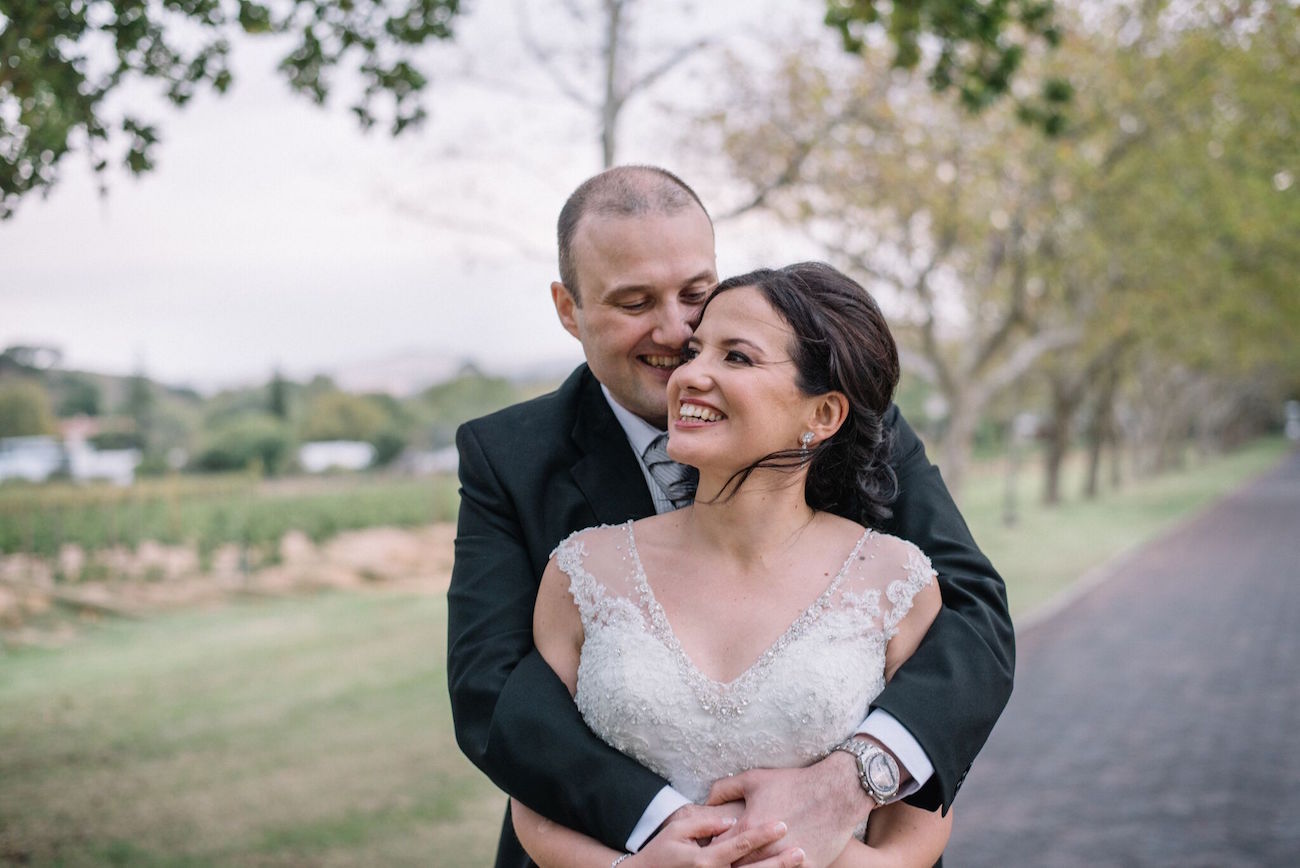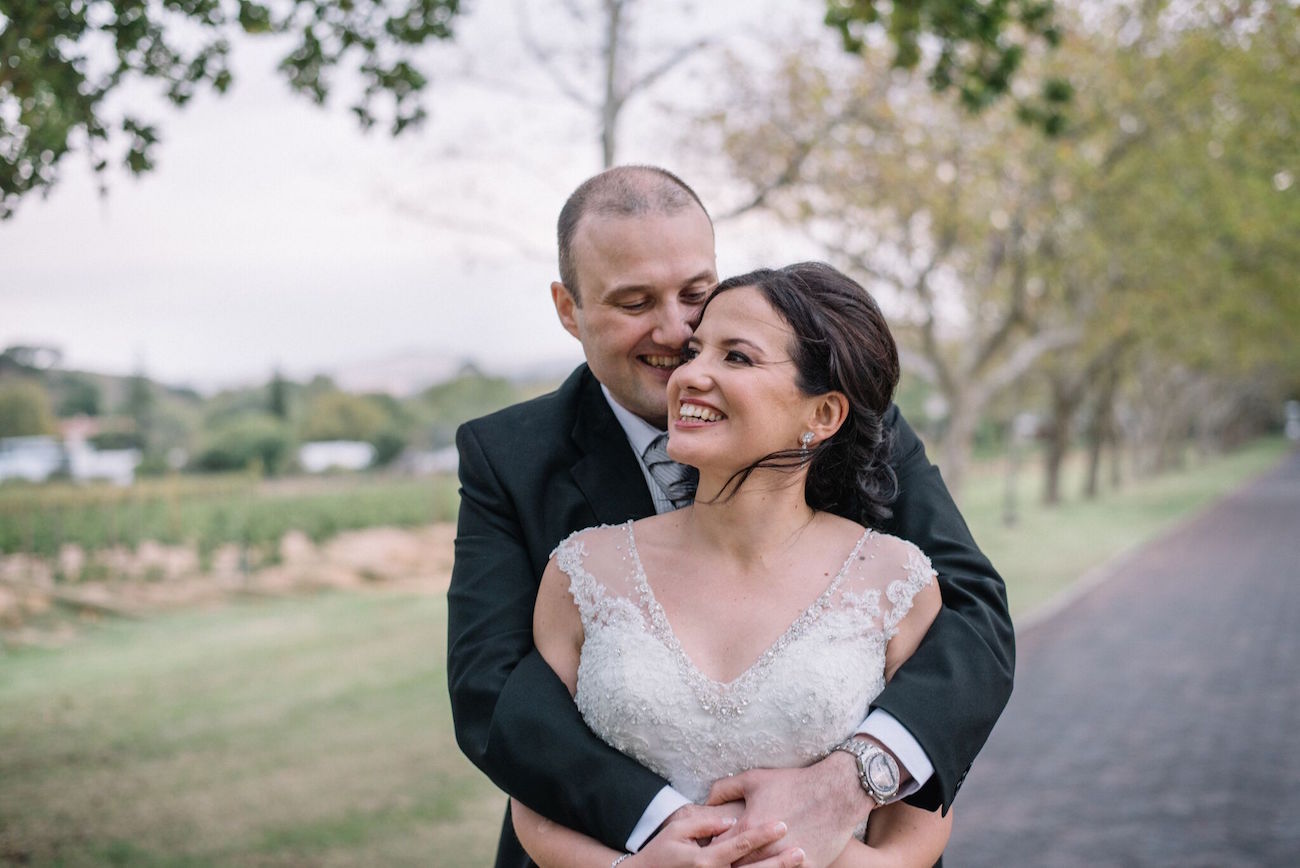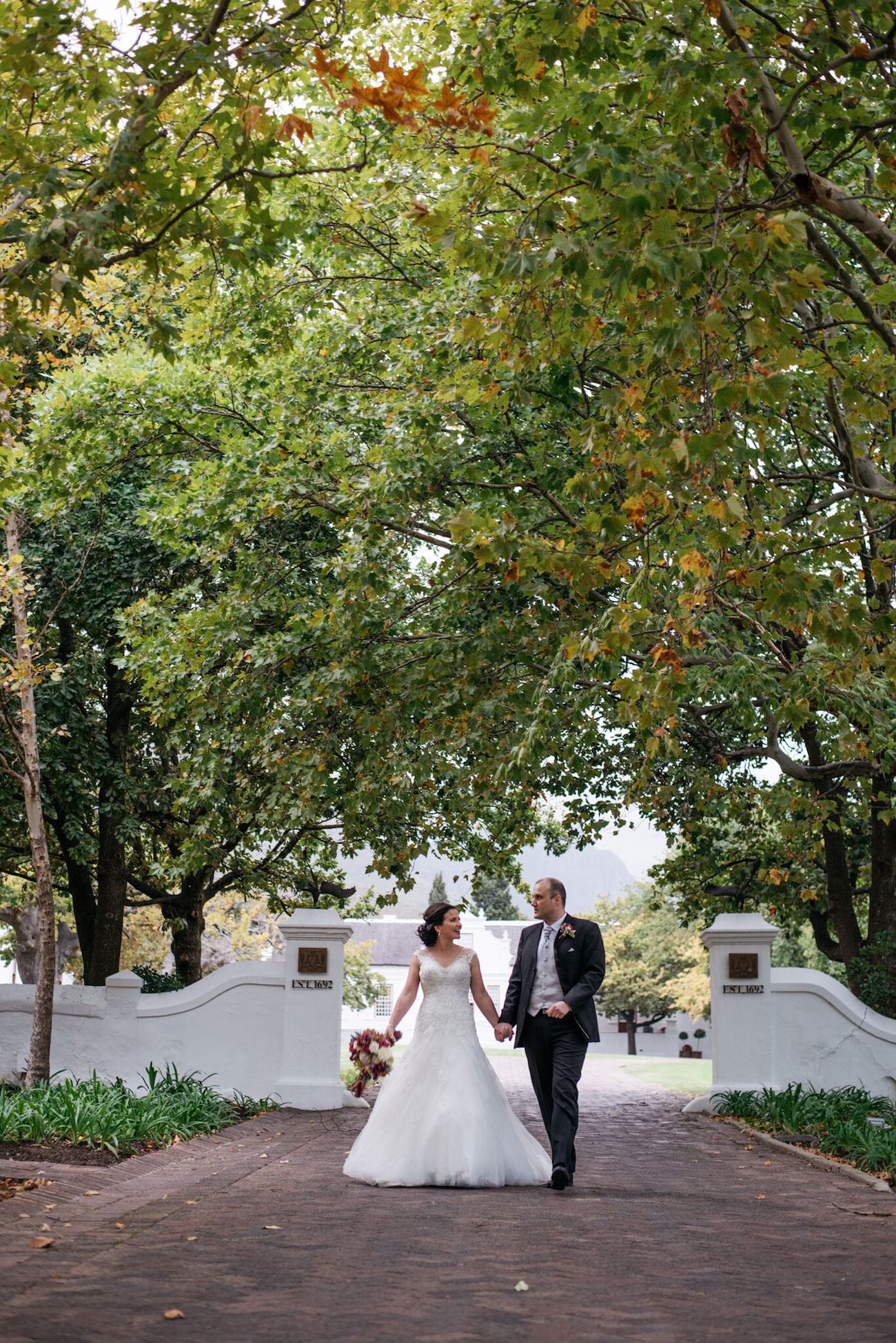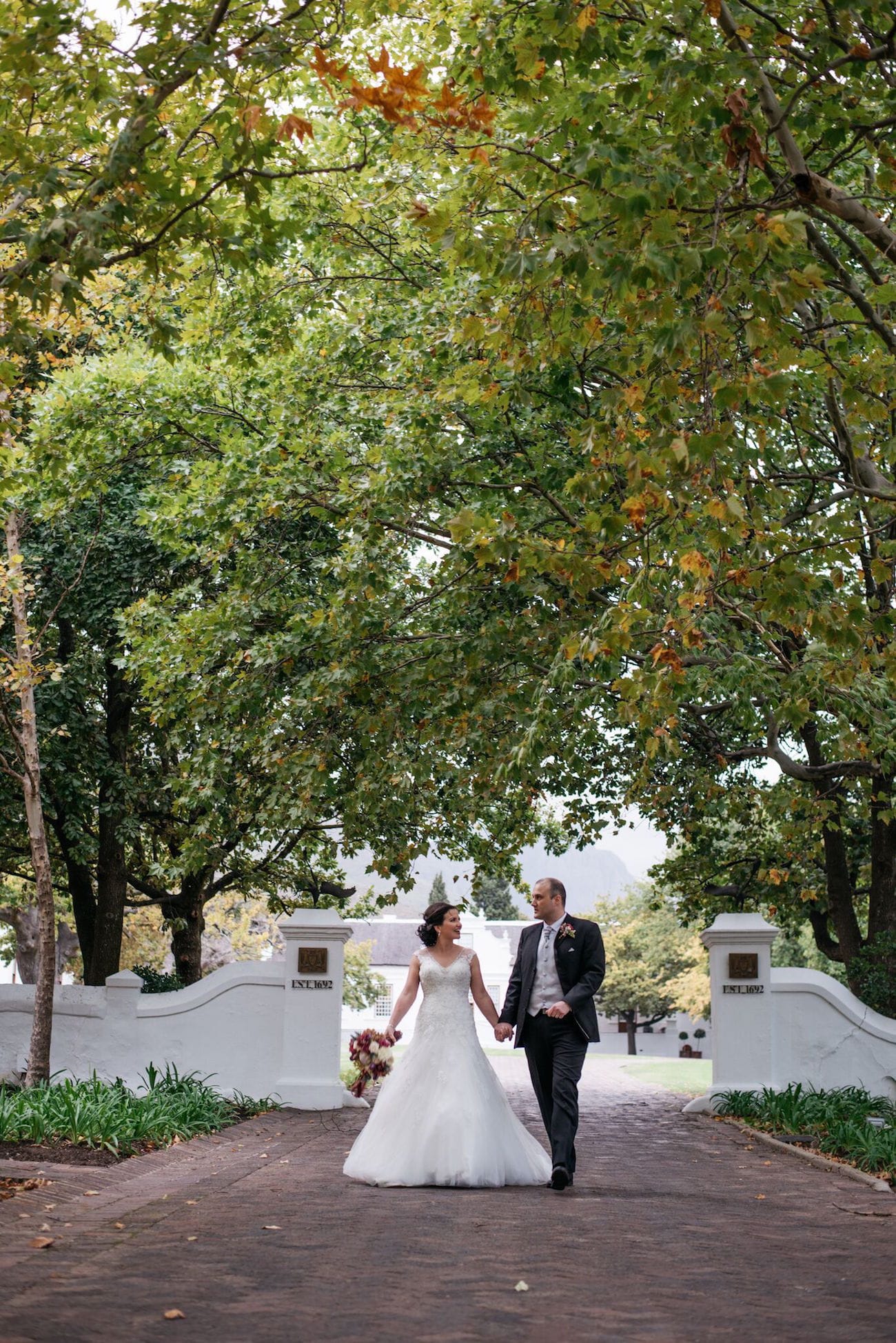 The Dress
Finding my dress was a bit of a nightmare. I think one of the first things us girls think about when getting engaged is finding that dress that makes you feel amazing. The kind of dress you will only wear once in your life but dream of forever. We got engaged 15 months before our big day which gave me loads of time to find my dress but as the time drew nearer I caved in to the pressure and made the mistake of an impulse buy. A dress that was pretty but not breathtaking, one I would never wear on the day and is still hanging in my closet with me desperately trying to get rid of it. A costly mistake that I would like to warn other brides to be not to make. Take a small trusted circle of friends or family to help you with the journey and enjoy! And take your time… you'll know when it's the right one. Don't be pressured by the dress shop staff to make a quick decision. As I live in London and my mom and sister are in South Africa, we had to be creative and use Skype and FaceTime to include them in the experience. I was also surprised by my best friend in London with a girly day out where she arranged for a personal fitting at Vera Wang in London, complete with champagne and all. We felt like we were on the set of 'Sex and the City'. A day I will always cherish.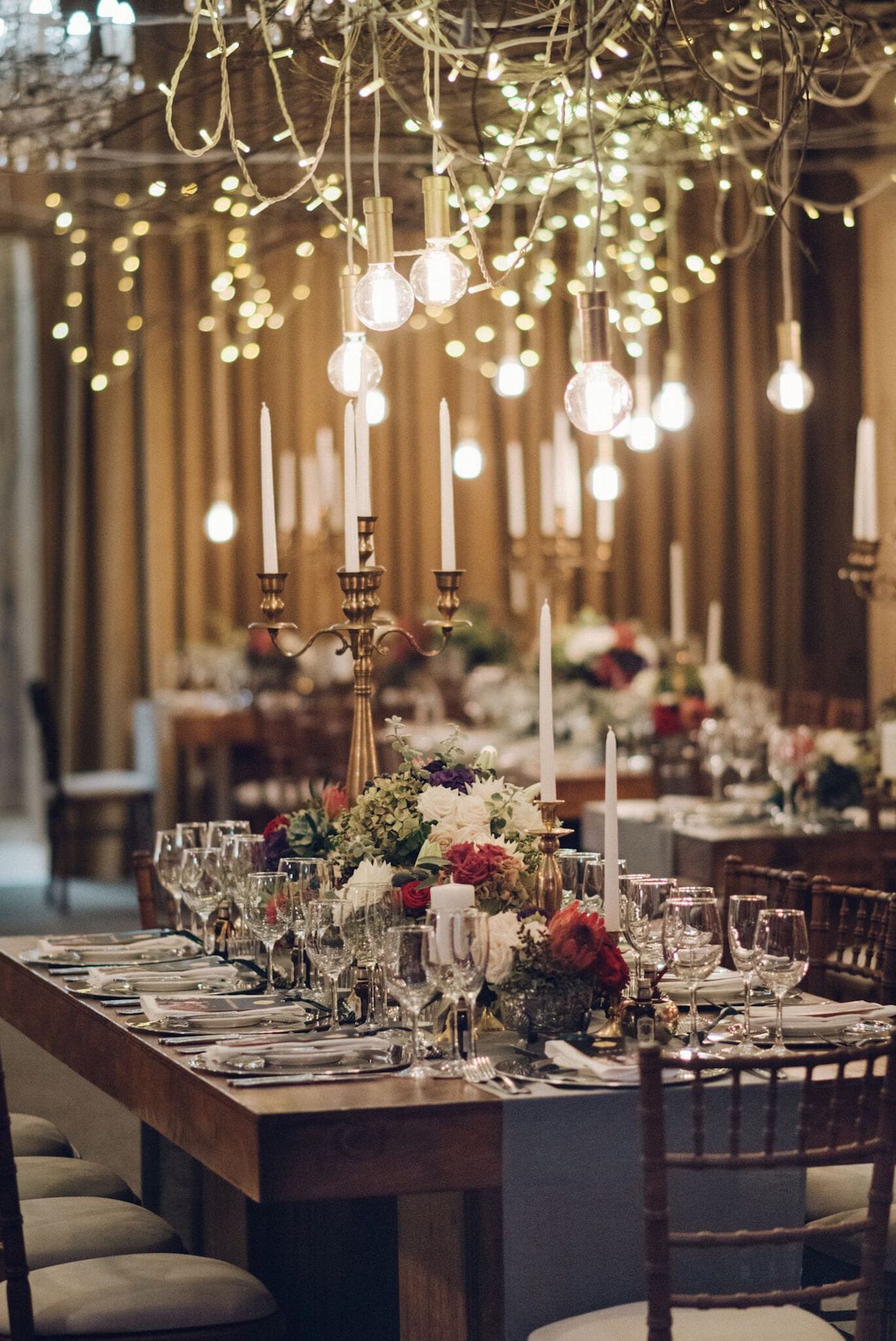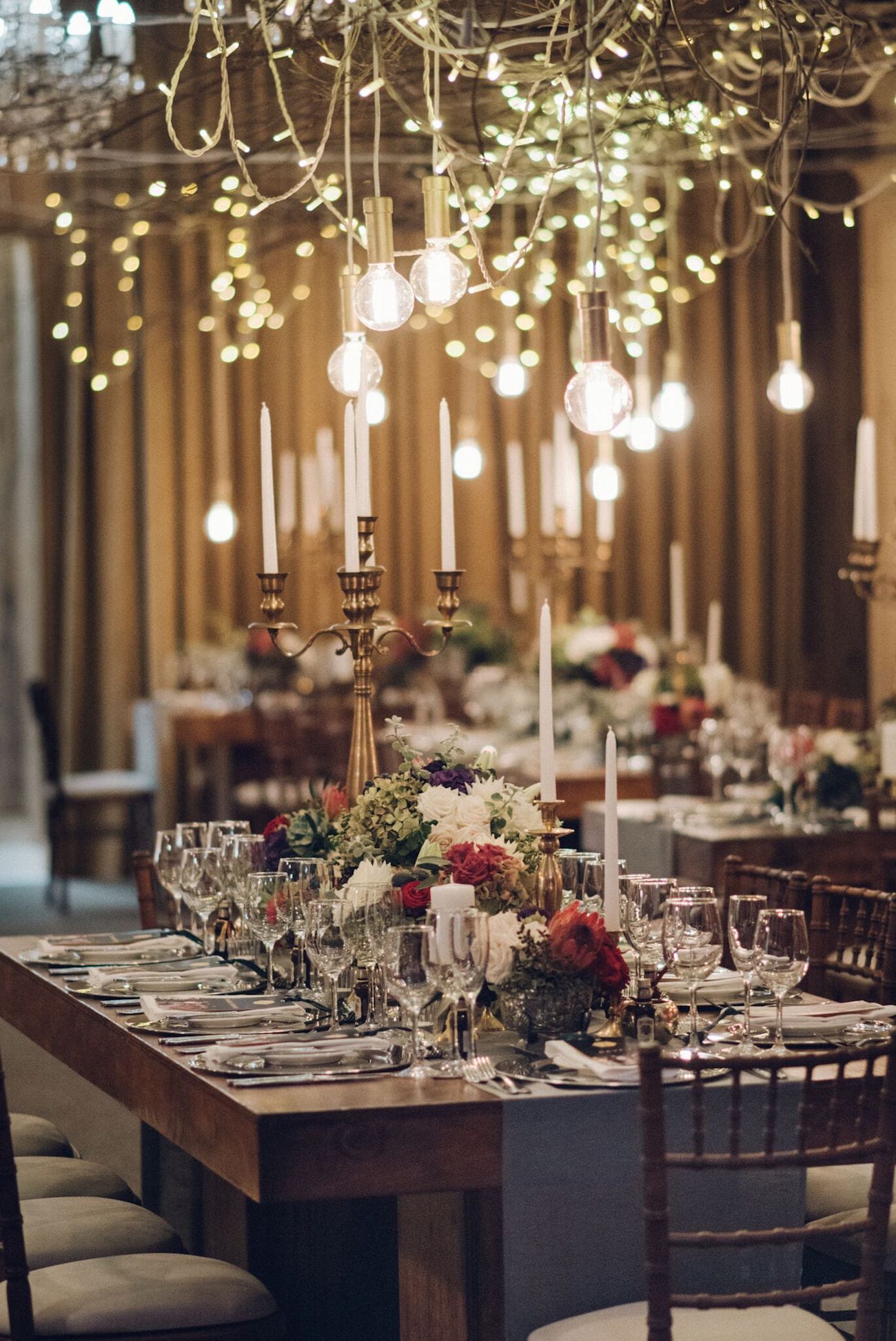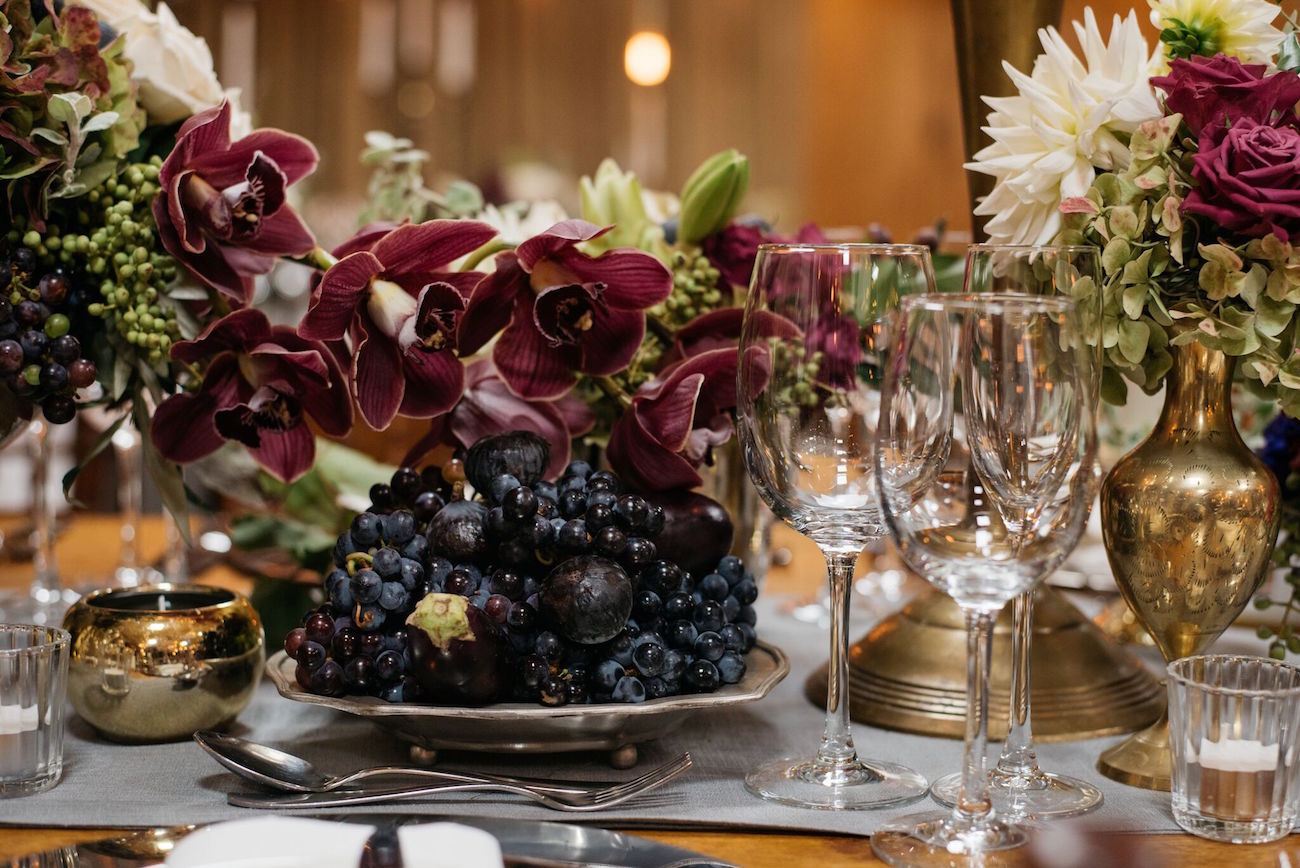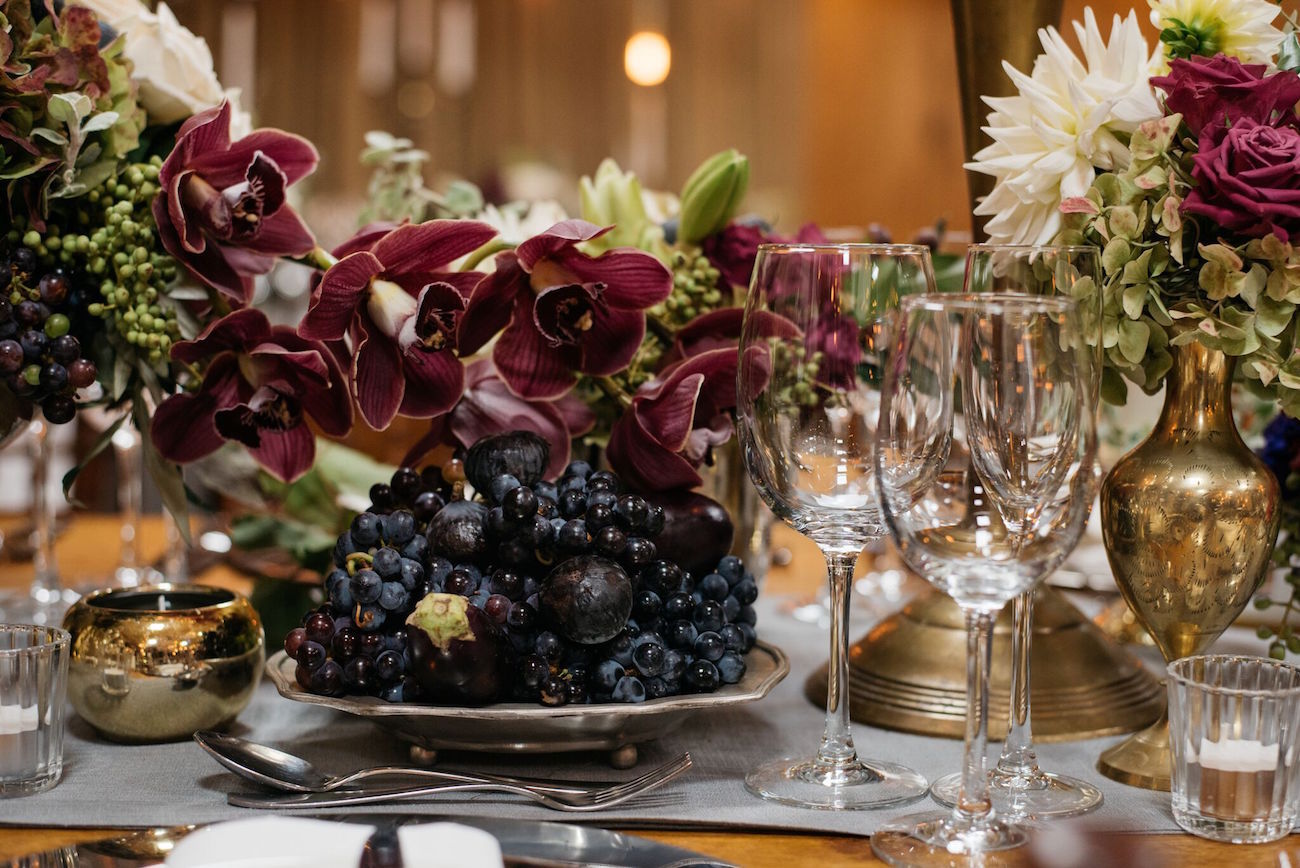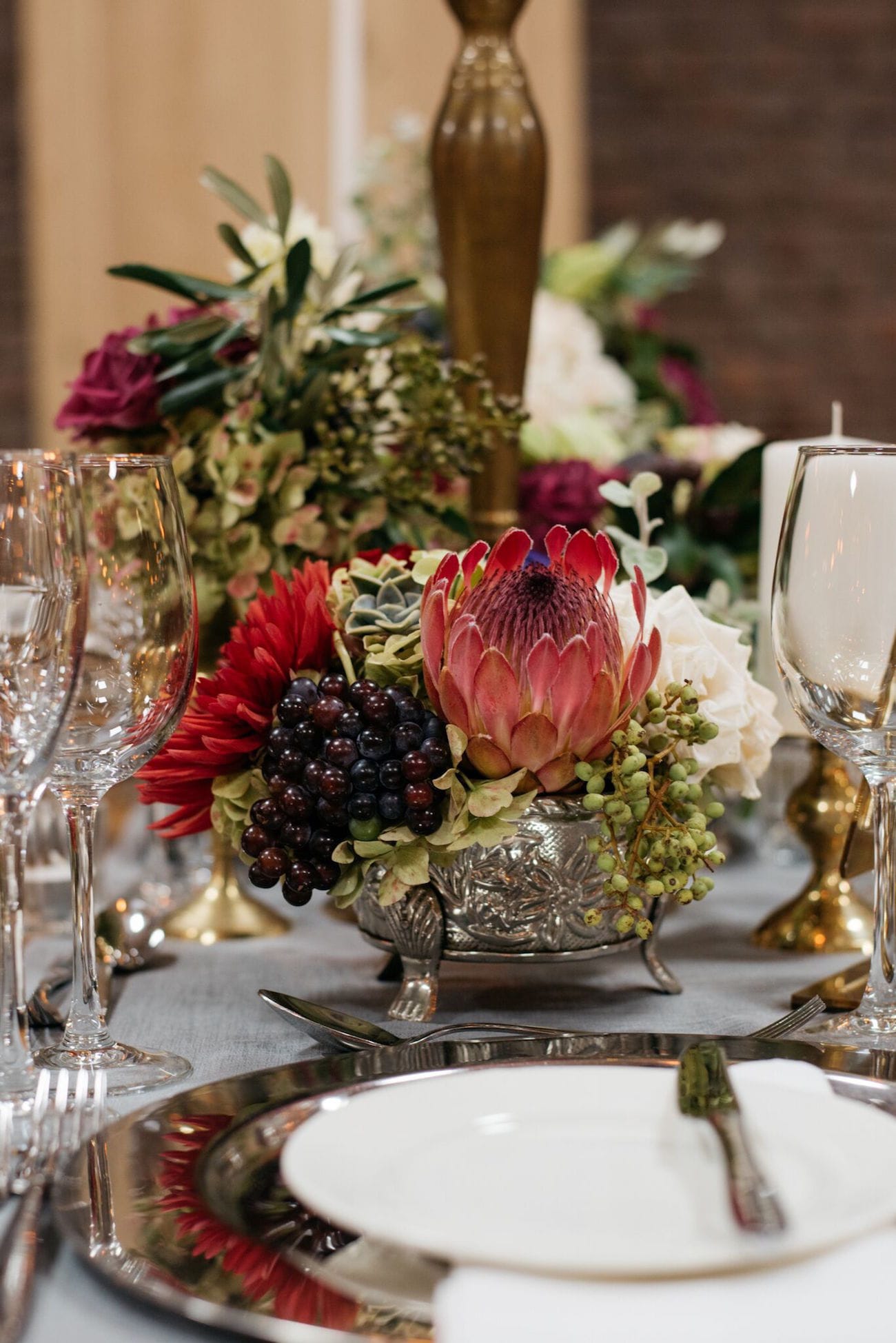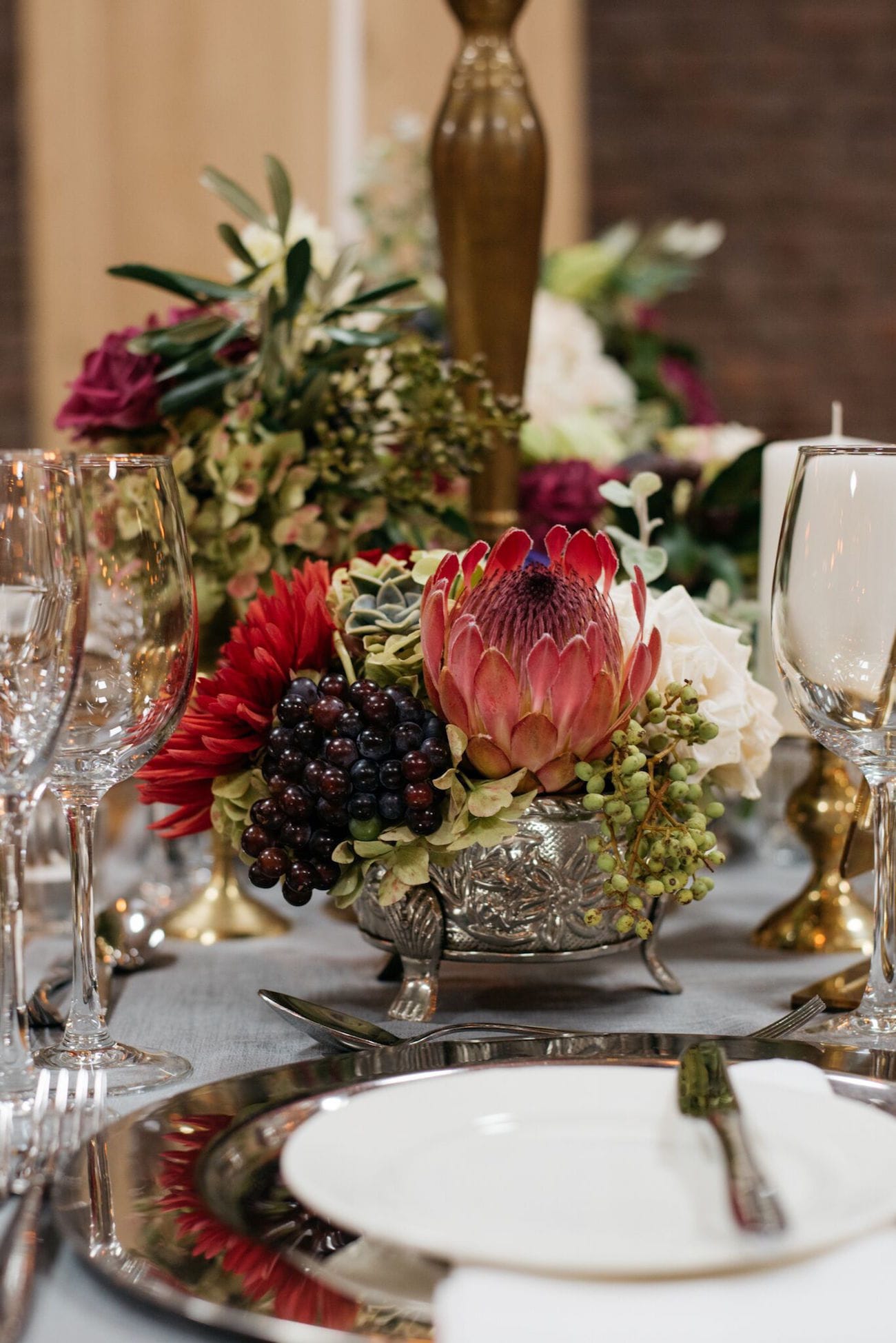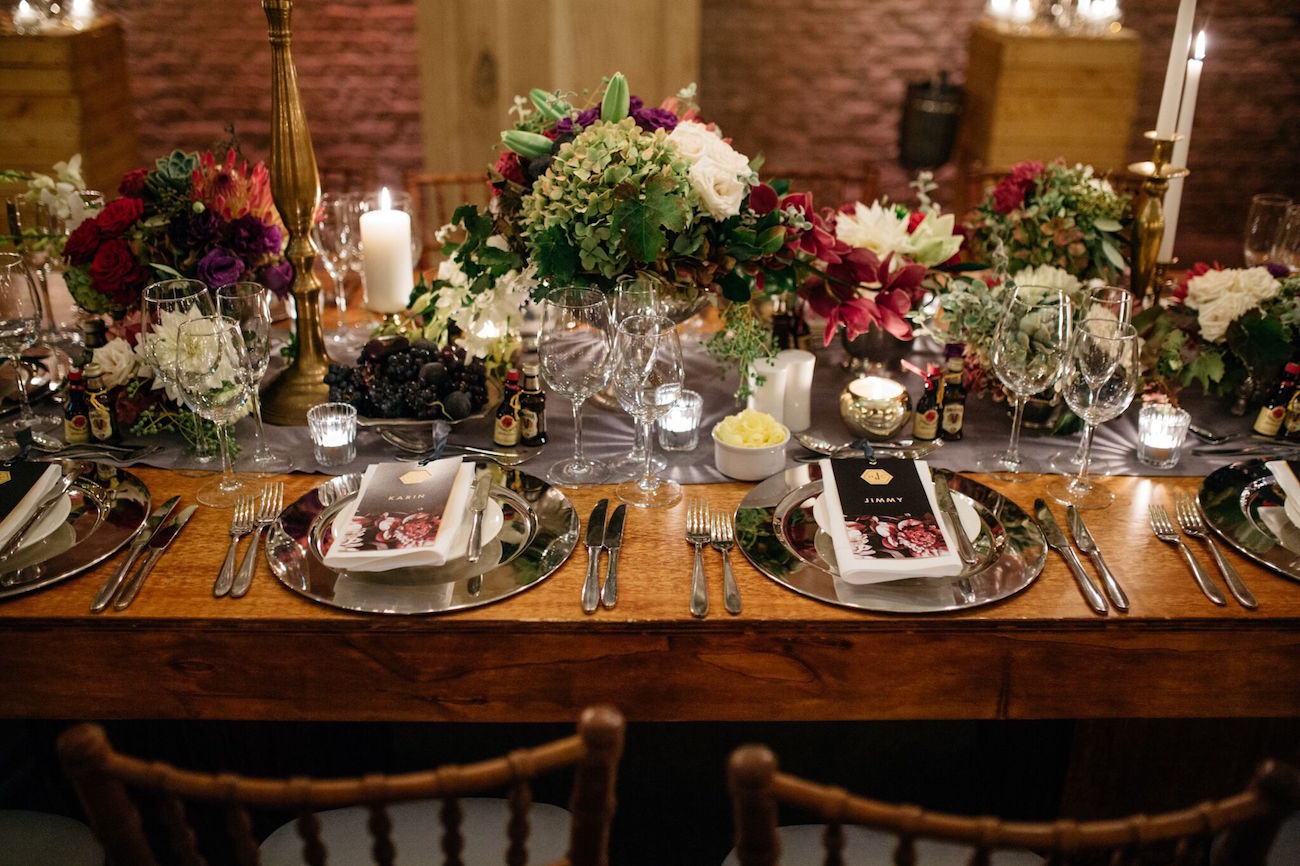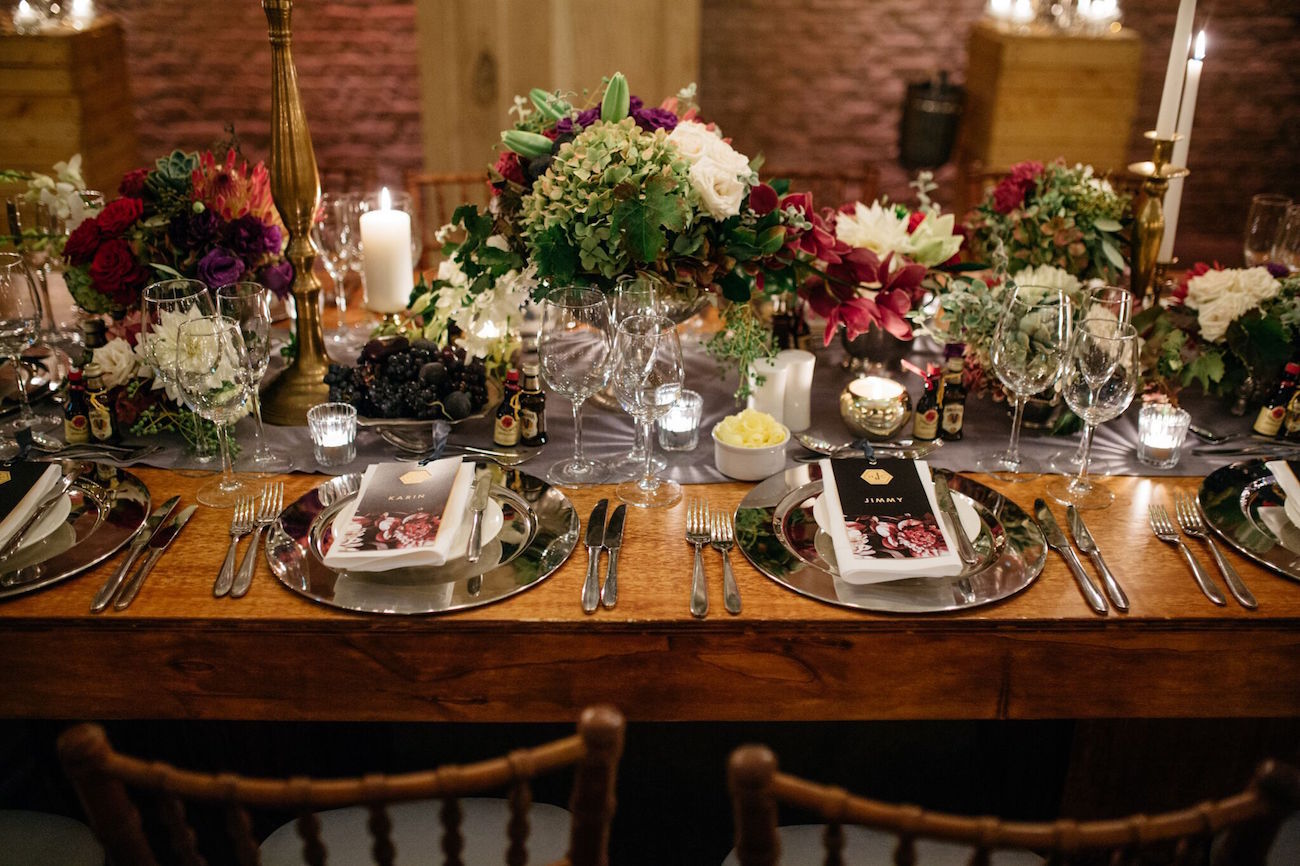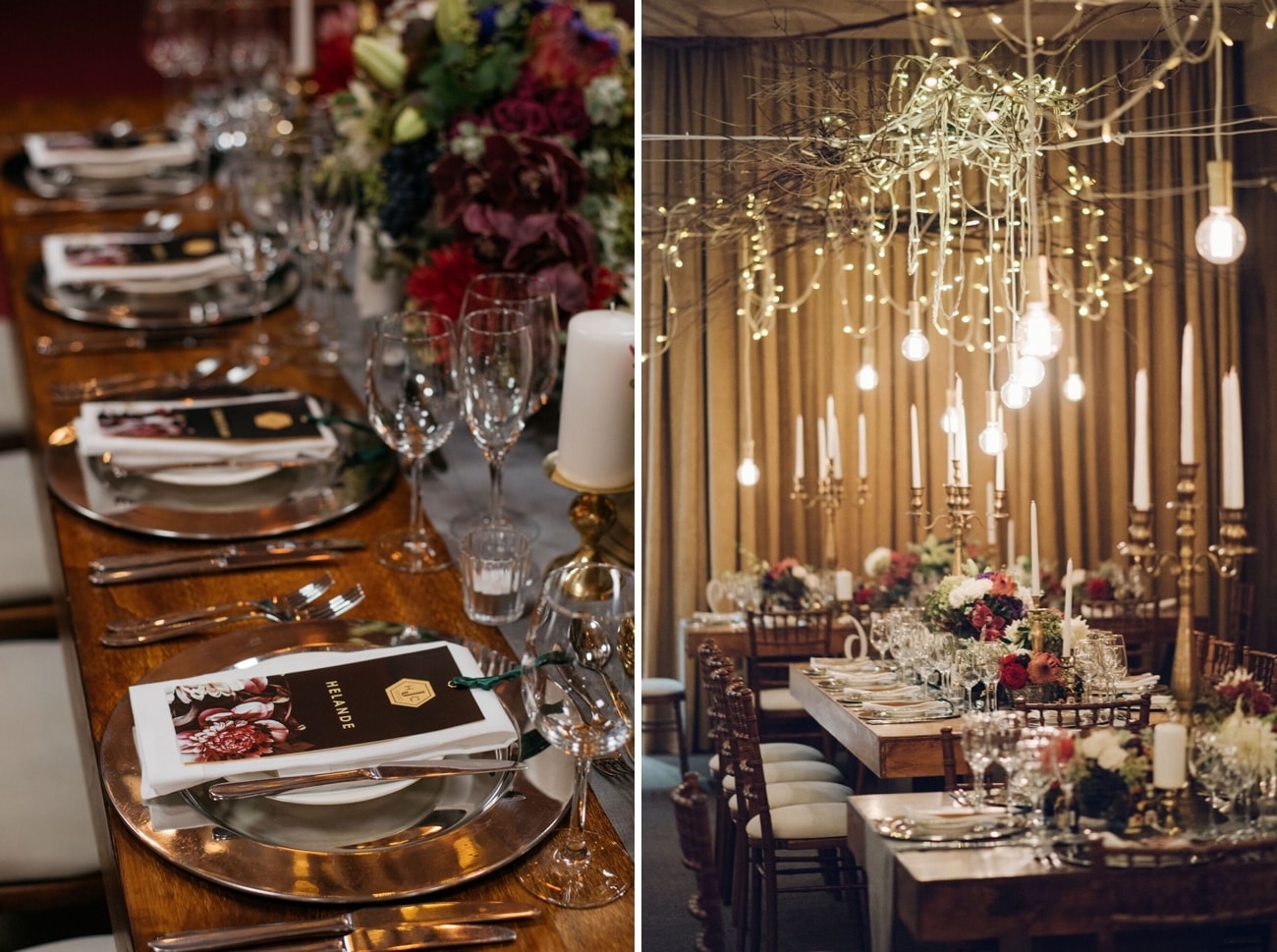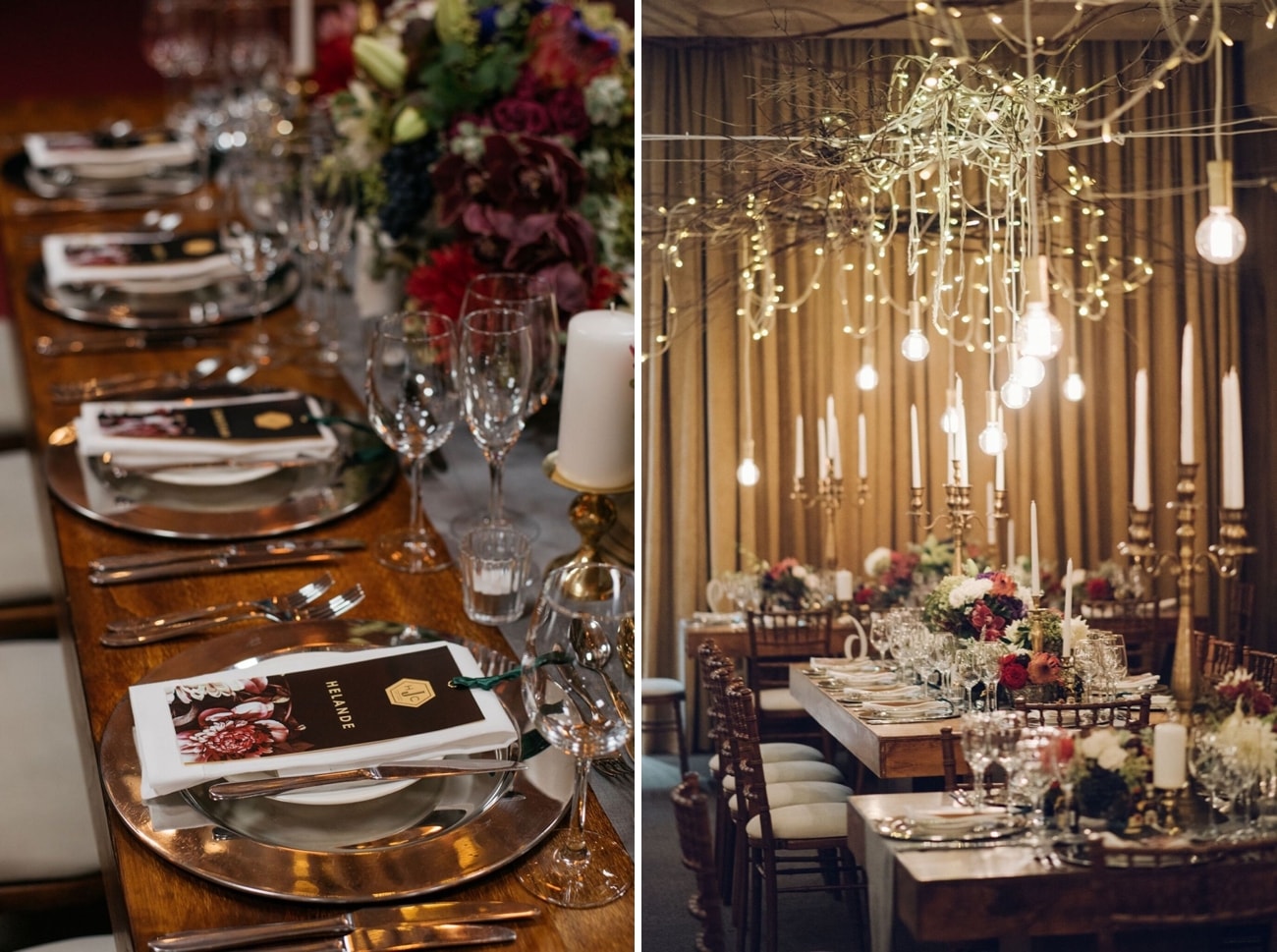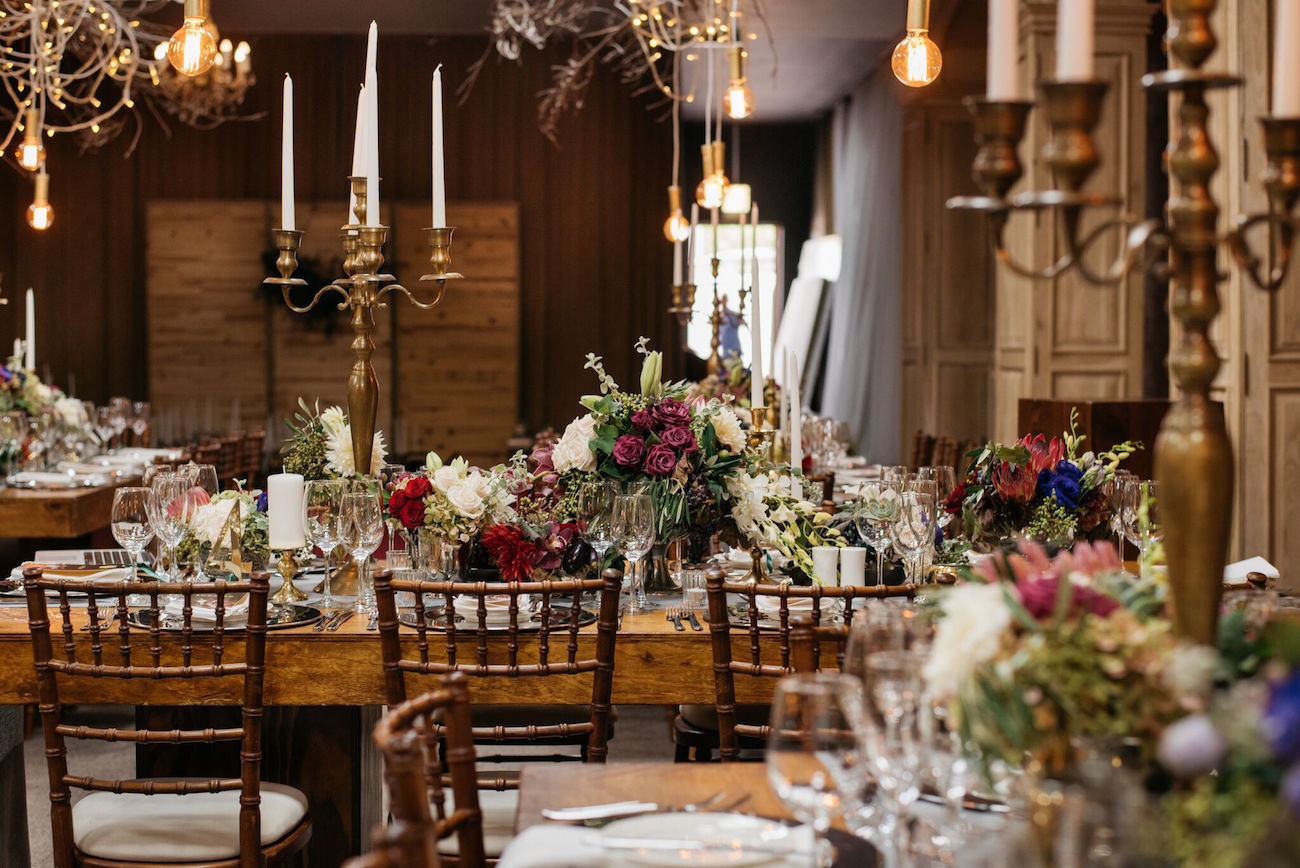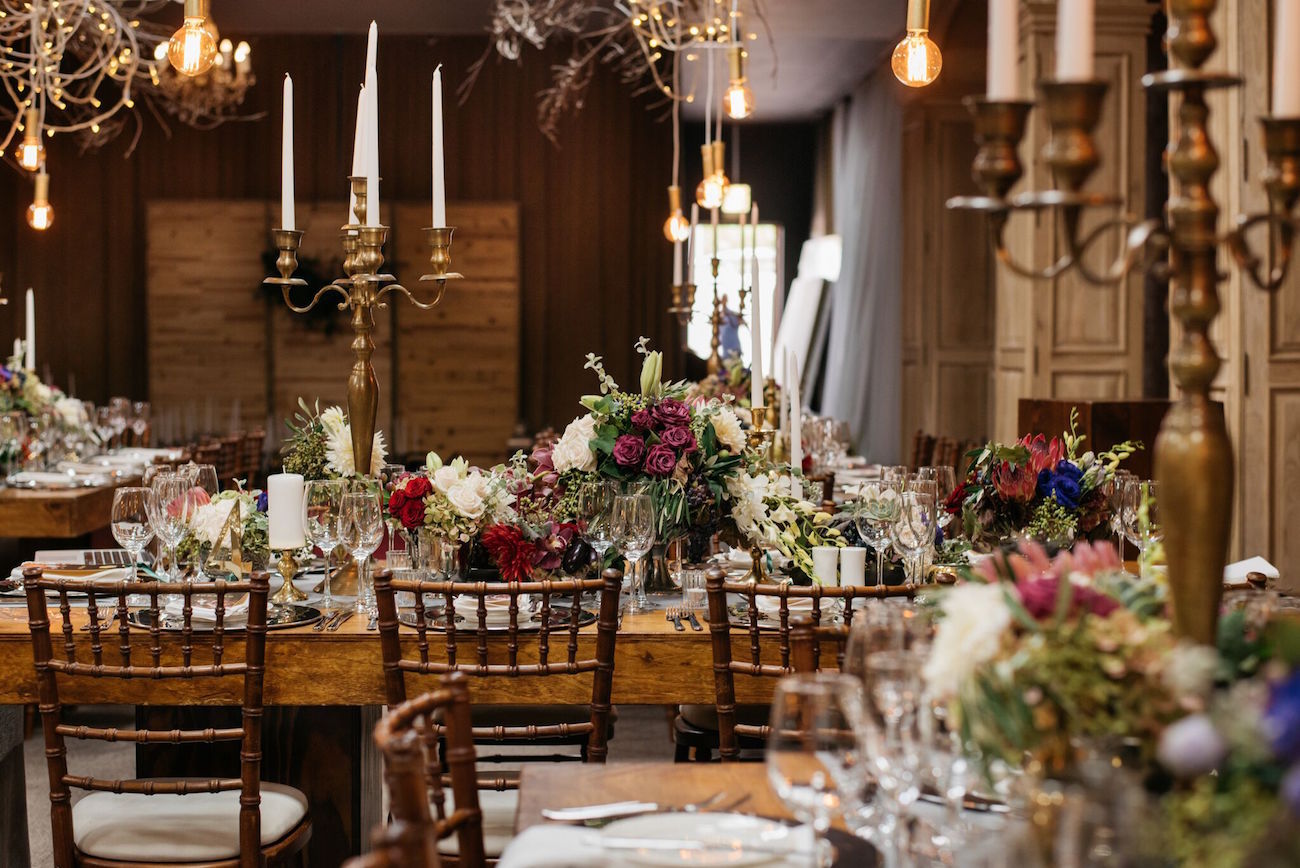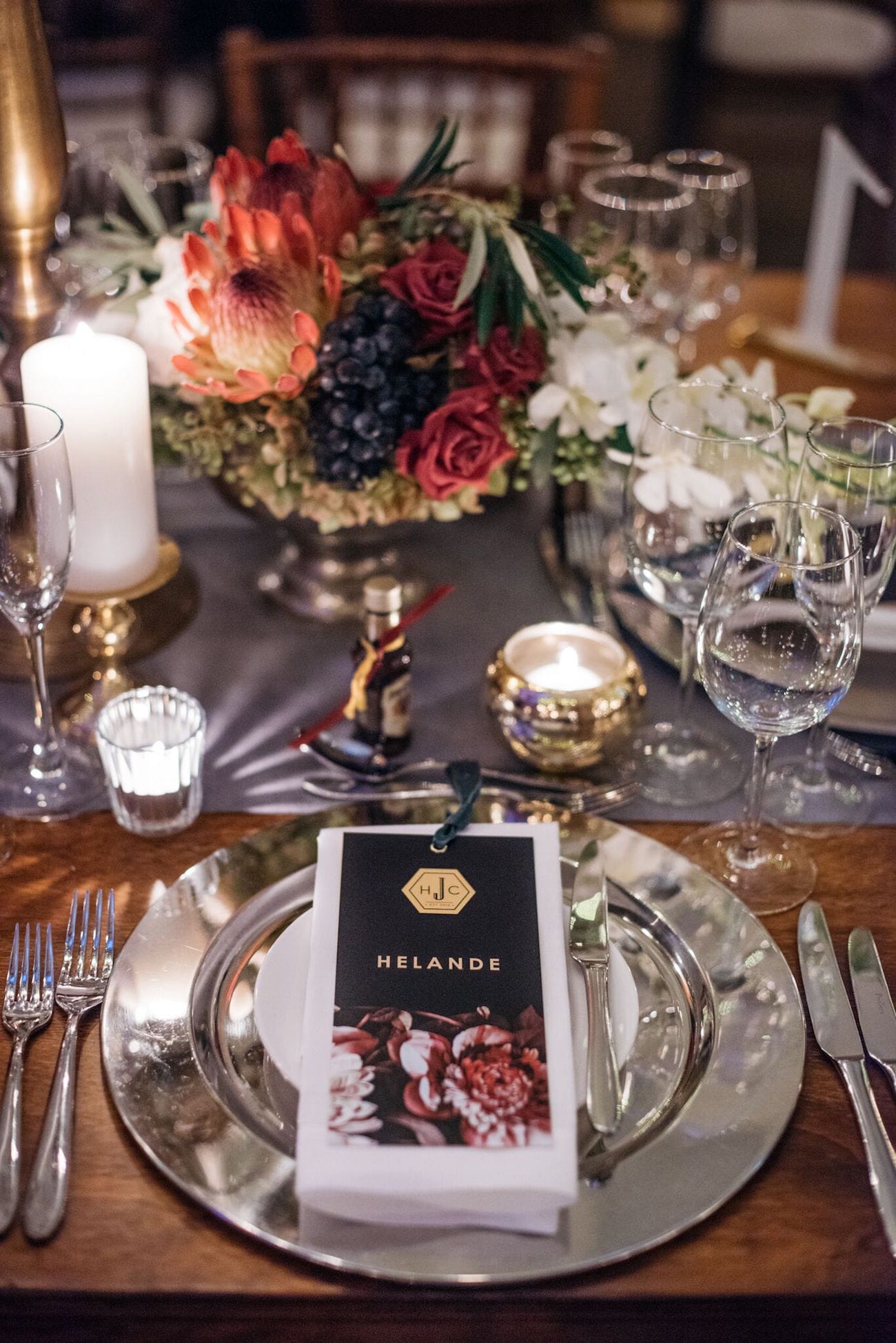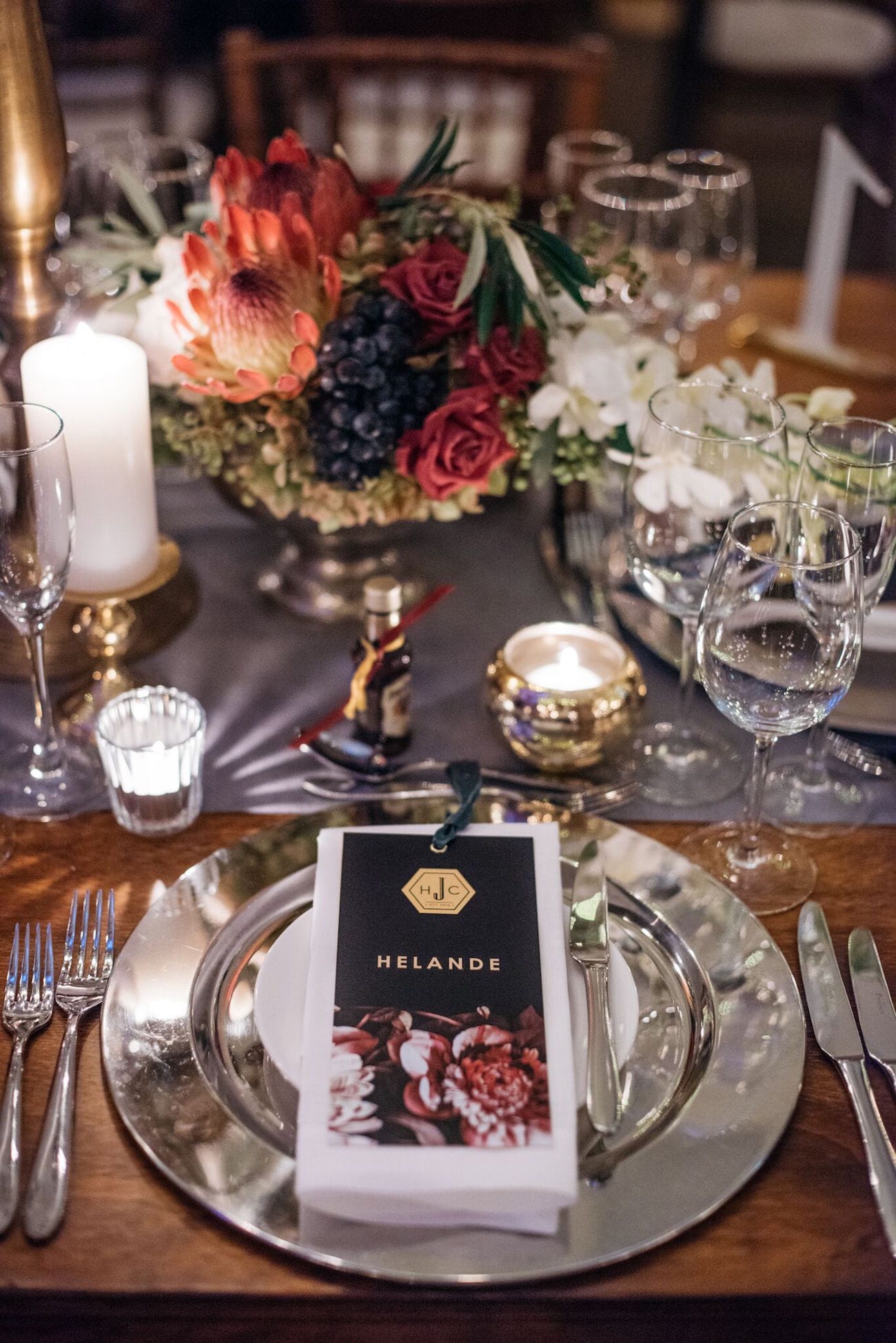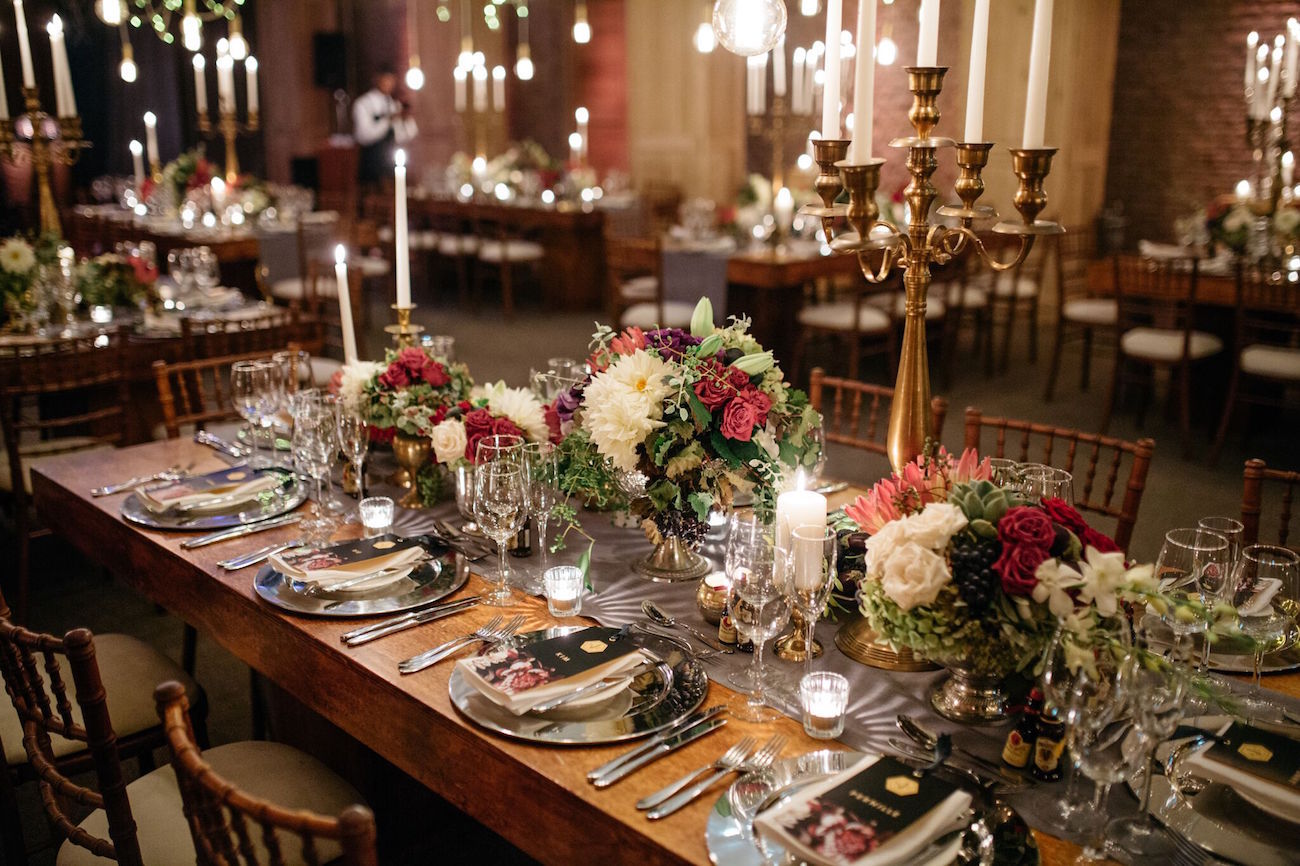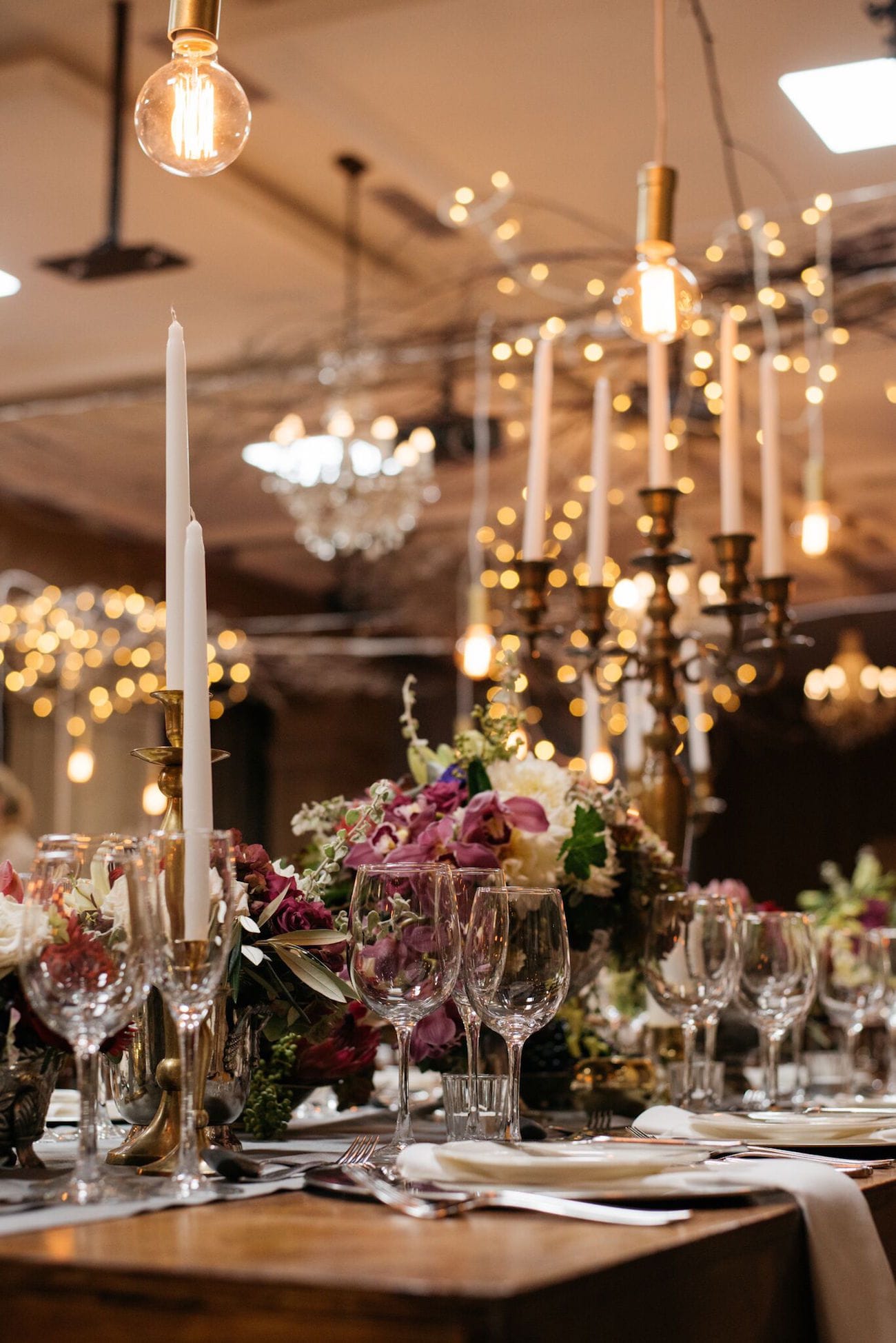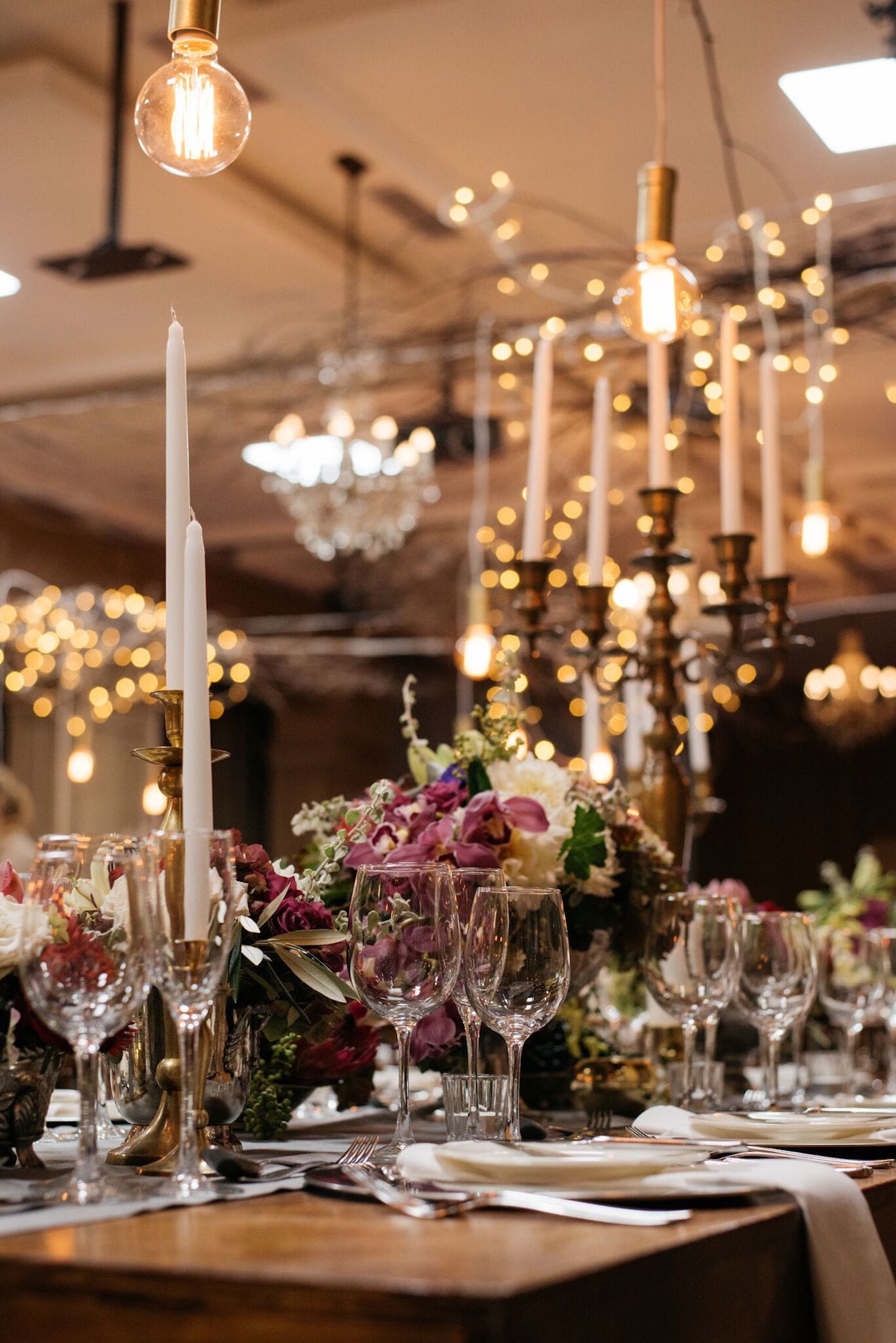 The Honeymoon
As Christian and I currently live in London and he is from the Nordics, we wanted to honeymoon closer to my home and some nice warm weather. As neither of us have ever been, we decided on exotic Zanzibar, spice Island. We had a great time staying at Diamond La Gemma dell est. Sunshine, turquoise waters, traditional Masai dinners under the stars, a wide variety of water sports and enjoying an extensive happy hour while watching the sun set from the pier were just some of the highlights of the trip. Unfortunately we also experienced some bad luck with my engagement ring being stolen from our hotel room safe. This happened on the second last day of our stay. I was heartbroken and it definitely put a damper on what was an otherwise a perfect trip.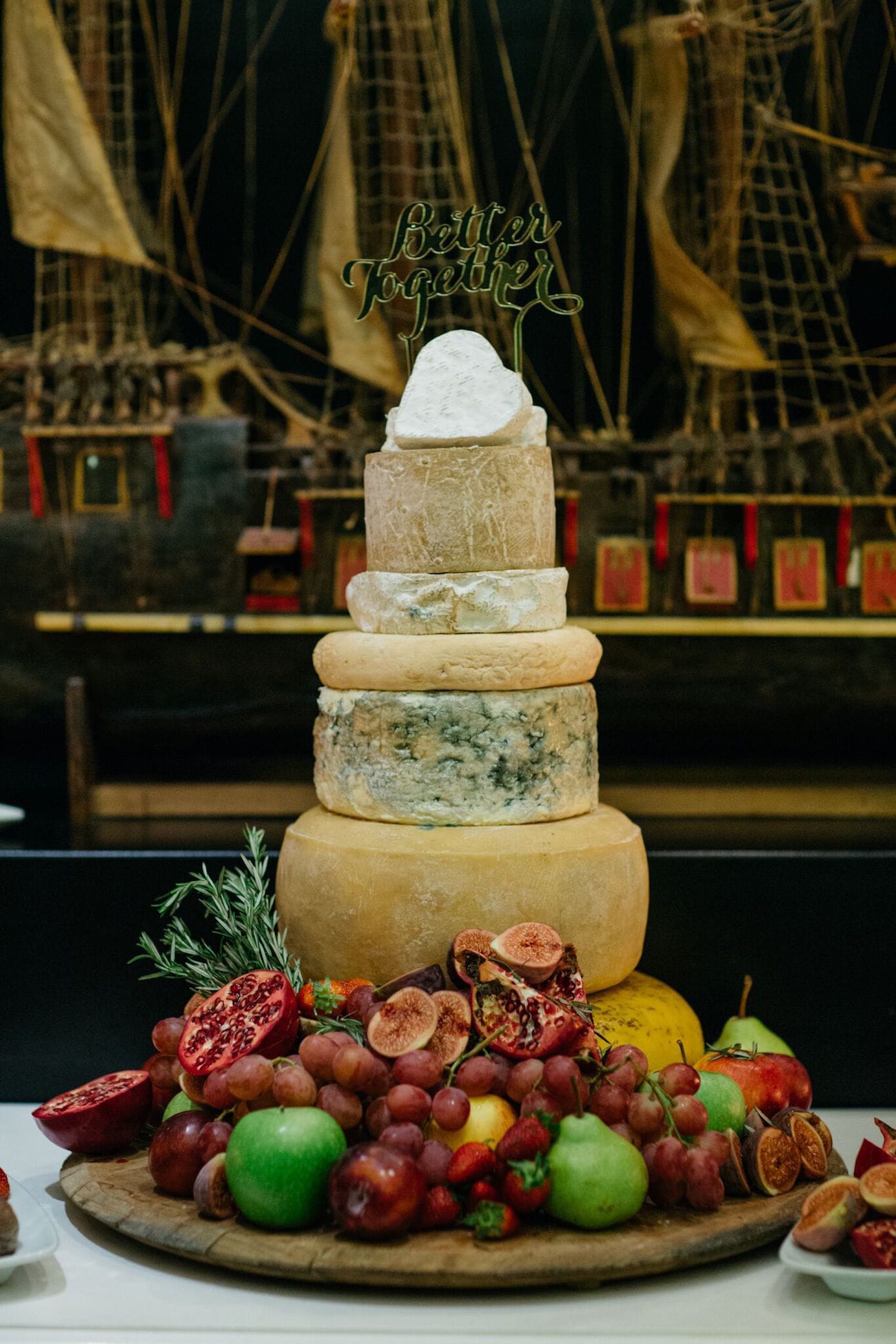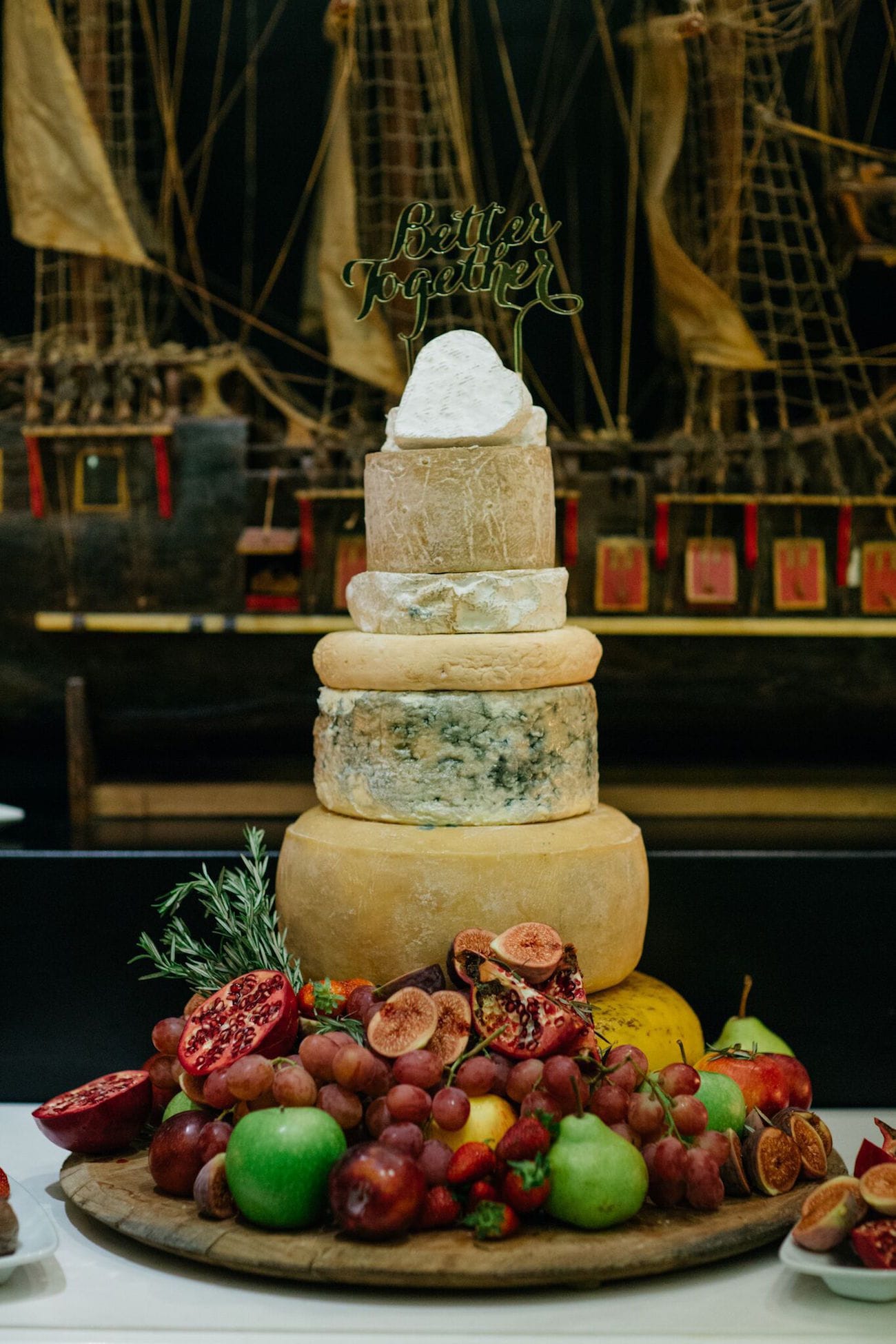 Unexpected Moment
Kate, our wedding coordinator from Wedding Concepts, and I had been in constant contact for the two days leading up to the wedding, as the weather was keeping us on our toes. I was hoping to have my ceremony outside in the garden at Lanzerac and we almost got away with it, but last minute on the morning of the wedding, the weather turned and I just remember Kate giving me a call saying we would need to move the ceremony inside. She said that she had an amazing plan for the cellar and asked me to trust her. And I am so glad I did! The cellar was transformed into a cozy classy cave with candles and Persian rugs which matched my colour scheme 100%. All my guests loved it and are still talking about our wedding in the wine cellar. Kate and her team worked their magic and not only saved the day but trumped my idea tenfold.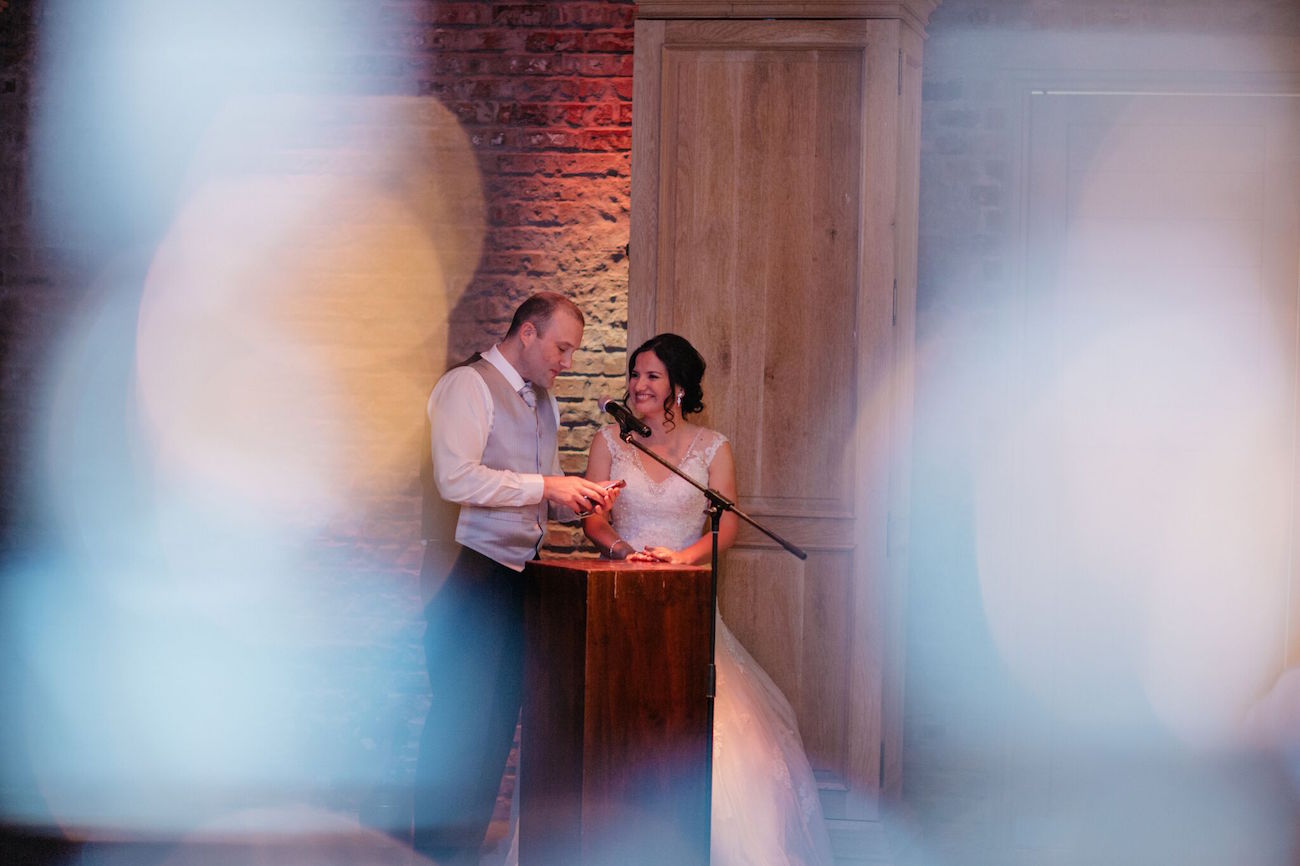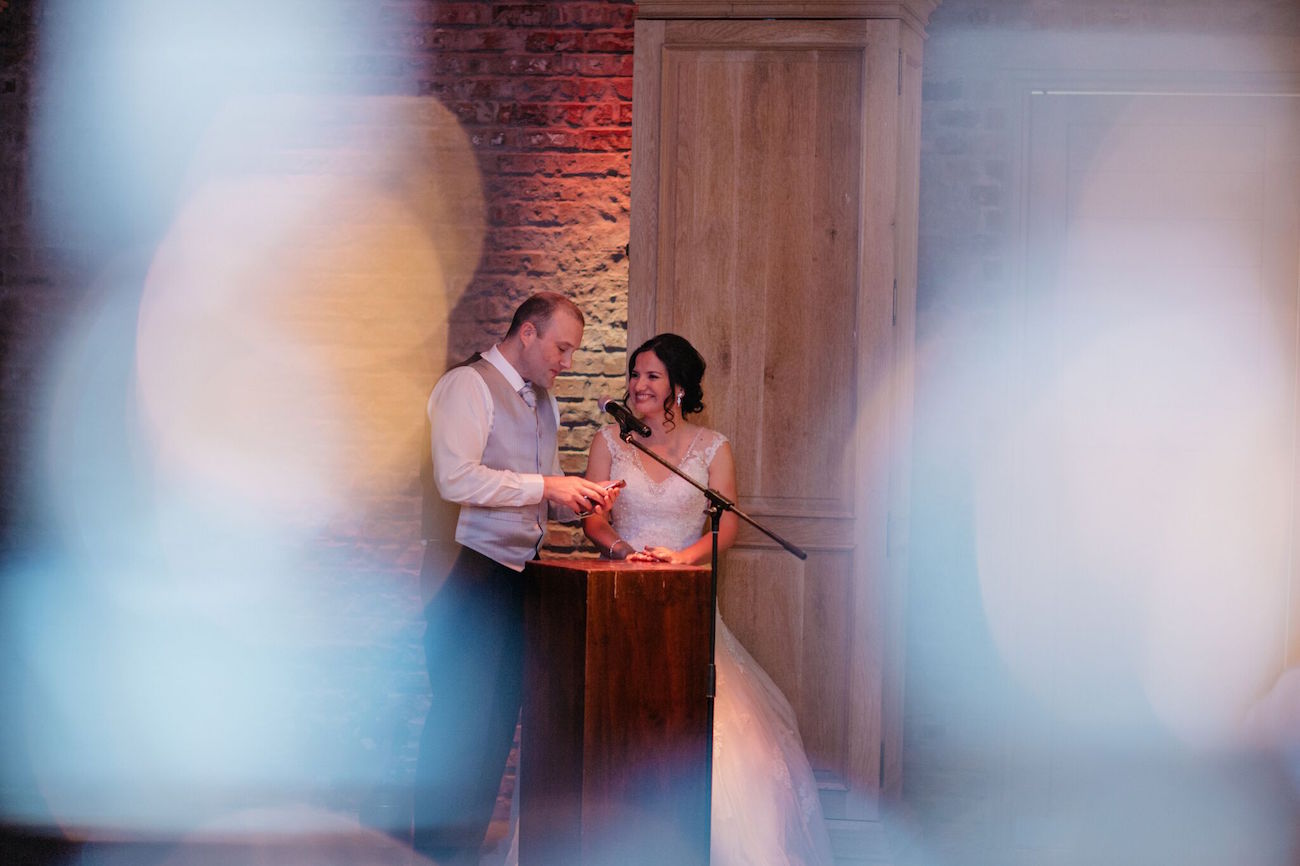 SERVICE PROVIDERS
Wedding coordination & design: Kate Diaz for Wedding Concepts | Photography & video: MvR Film | Venue & cake: The Lanzerac | Floral decor: Aspen and Co. | Stationery: Lara's Designs | Hair & makeup: Corle Barnard | Wedding dress: Sophia Tolli | Lighting & furnishings: Baie Goeters


Save