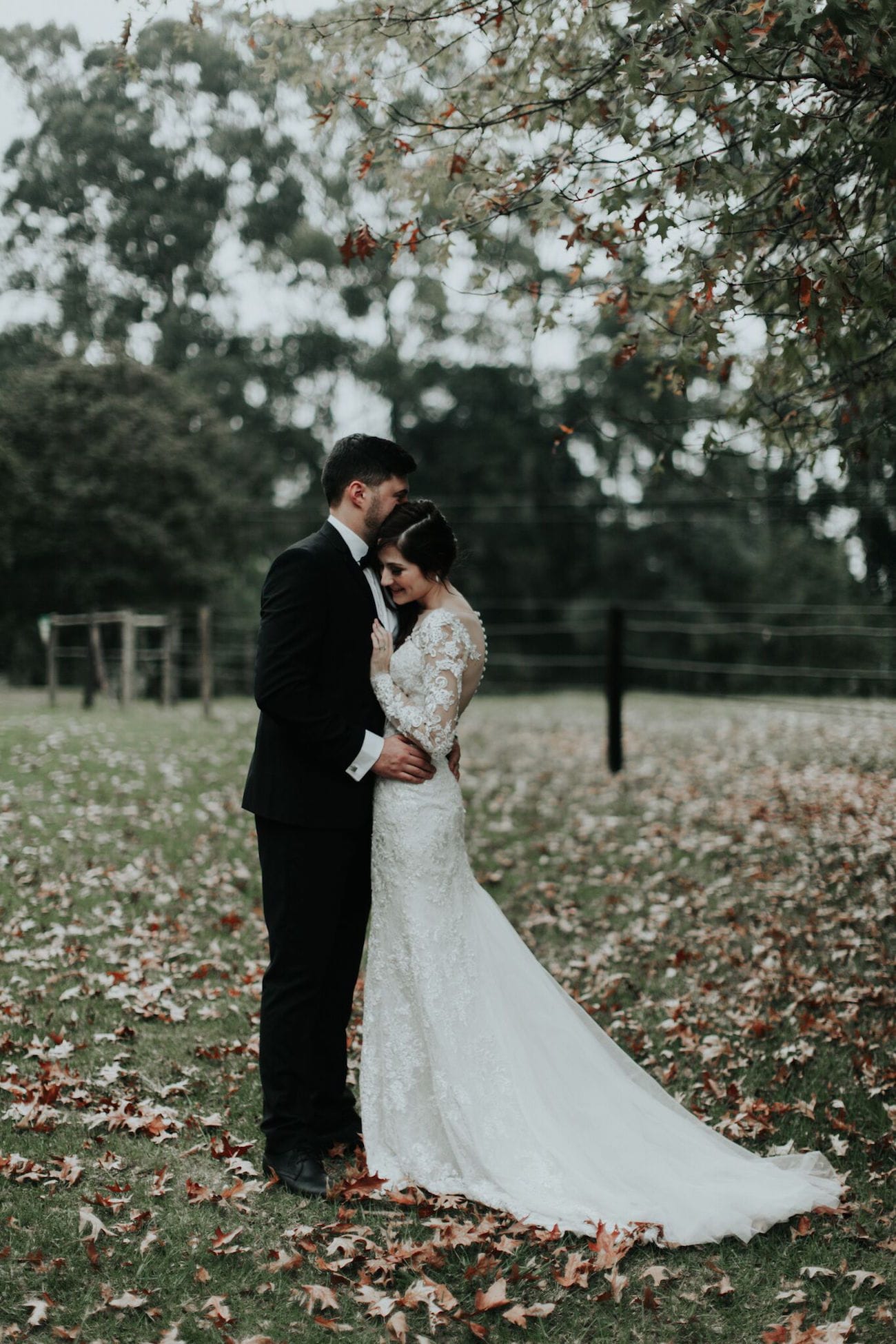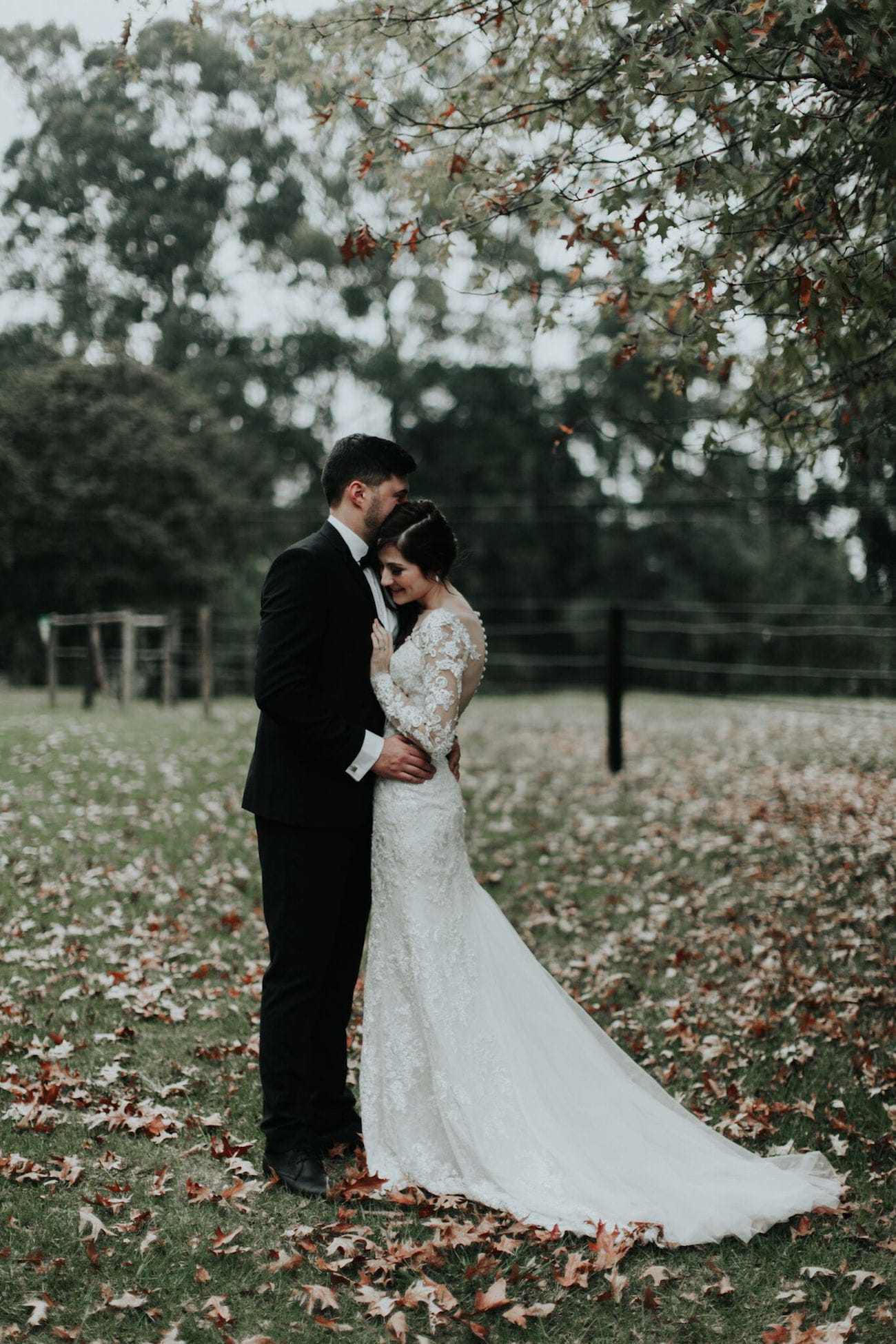 I swear, I am always so discombobulated when it comes to seasons. For one thing, right when I'm curled up in blankets drinking hot chocolate with my dog, my Aisle Society sisters are sipping sweet tea or heading for Martha's Vineyard, or whatever it is they do over in the States when it's summer. And right when we start getting summer vibes, there's tons of autumnal wedding inspiration that hits the net. And then, of course, there's the fact that we often feature weddings months after they happen, which is why now is the time of so many cold weather weddings and cozy receptions for me, and as much as I'm a summer girl, I LOVE it. Case in point: Anzél and Jaun's Midlands celebration, which is cold weather wedding style done oh-so-right. Rich colours (including and inspired by beautiful Proteas and complemented by classic black), long sleeves (Anzél's lace gown is to die for, and her bridesmaids are rocking black lace in a big way!), and cozy homemade touches like rusk favours and a rustic cheese wheel cake. Leaves on the ground, love in the heart – it's wonderful. And be sure to read the couple's story, because they have one of the cutest 'how we met' stories ever! Kristi Smith took these lovely, moody pics.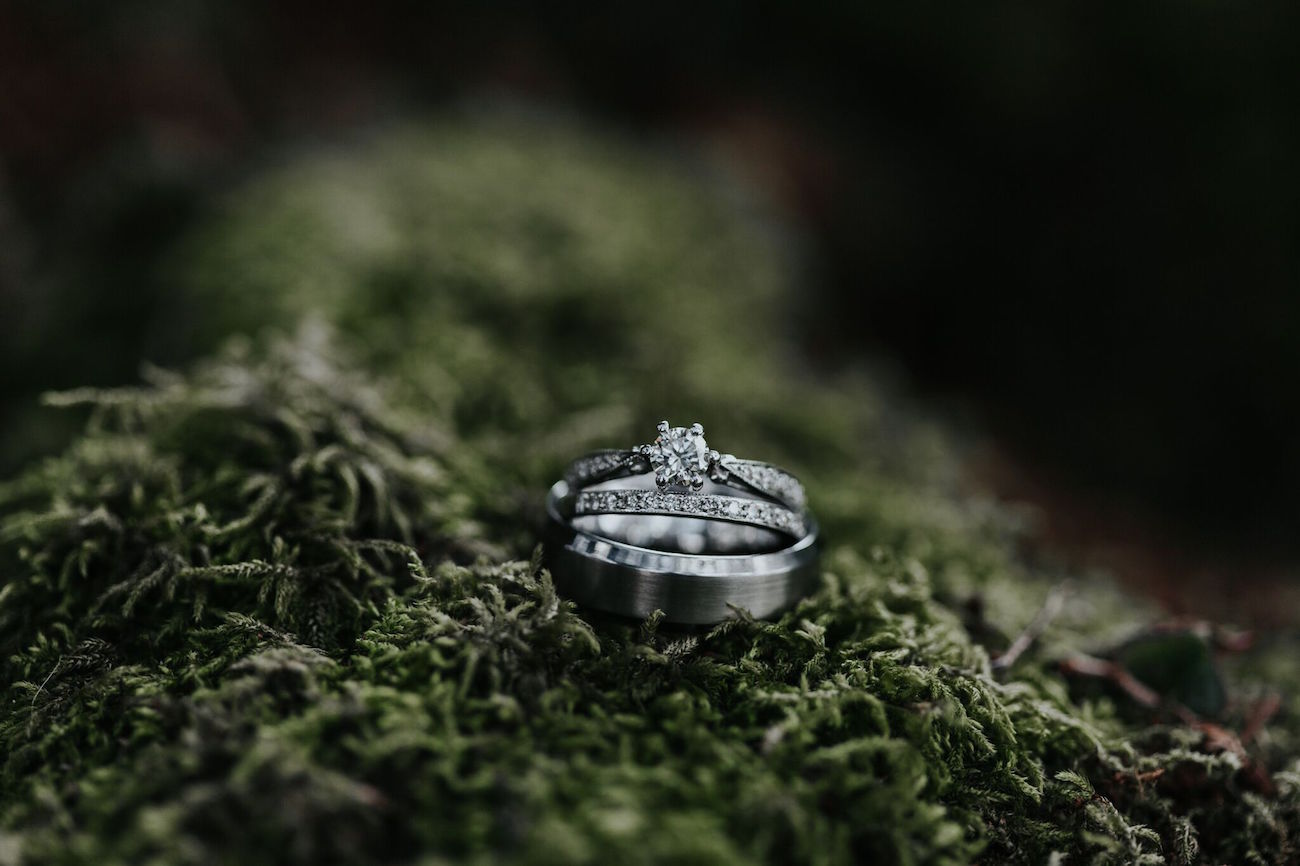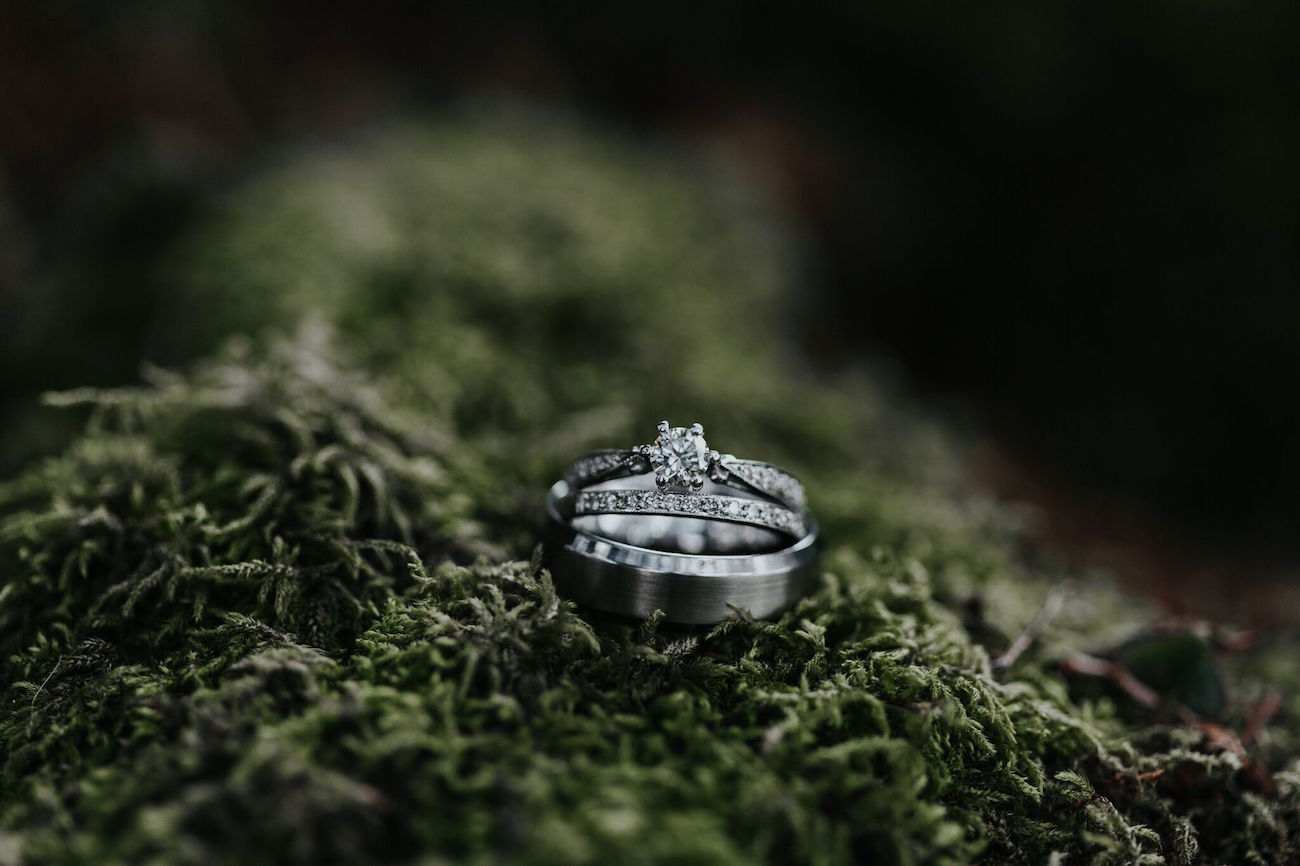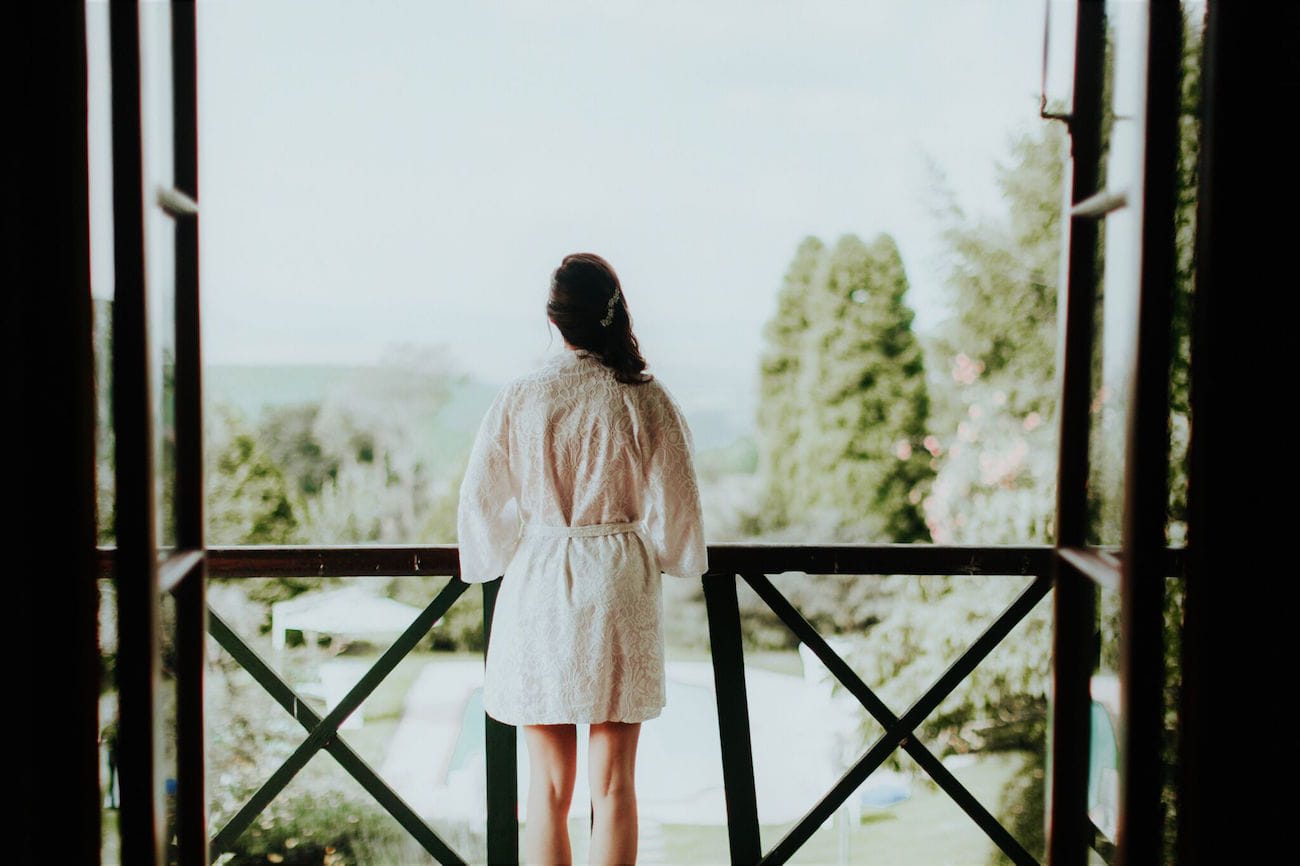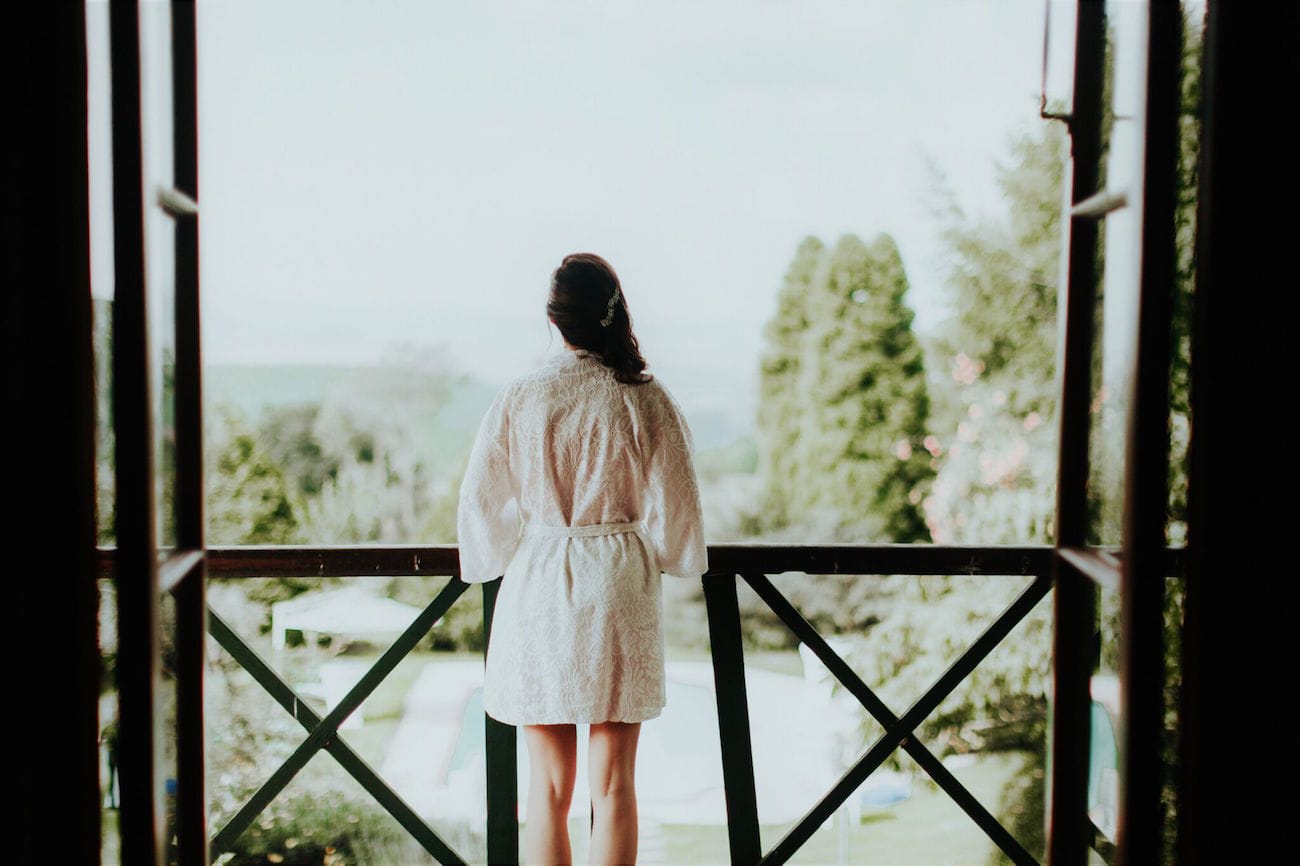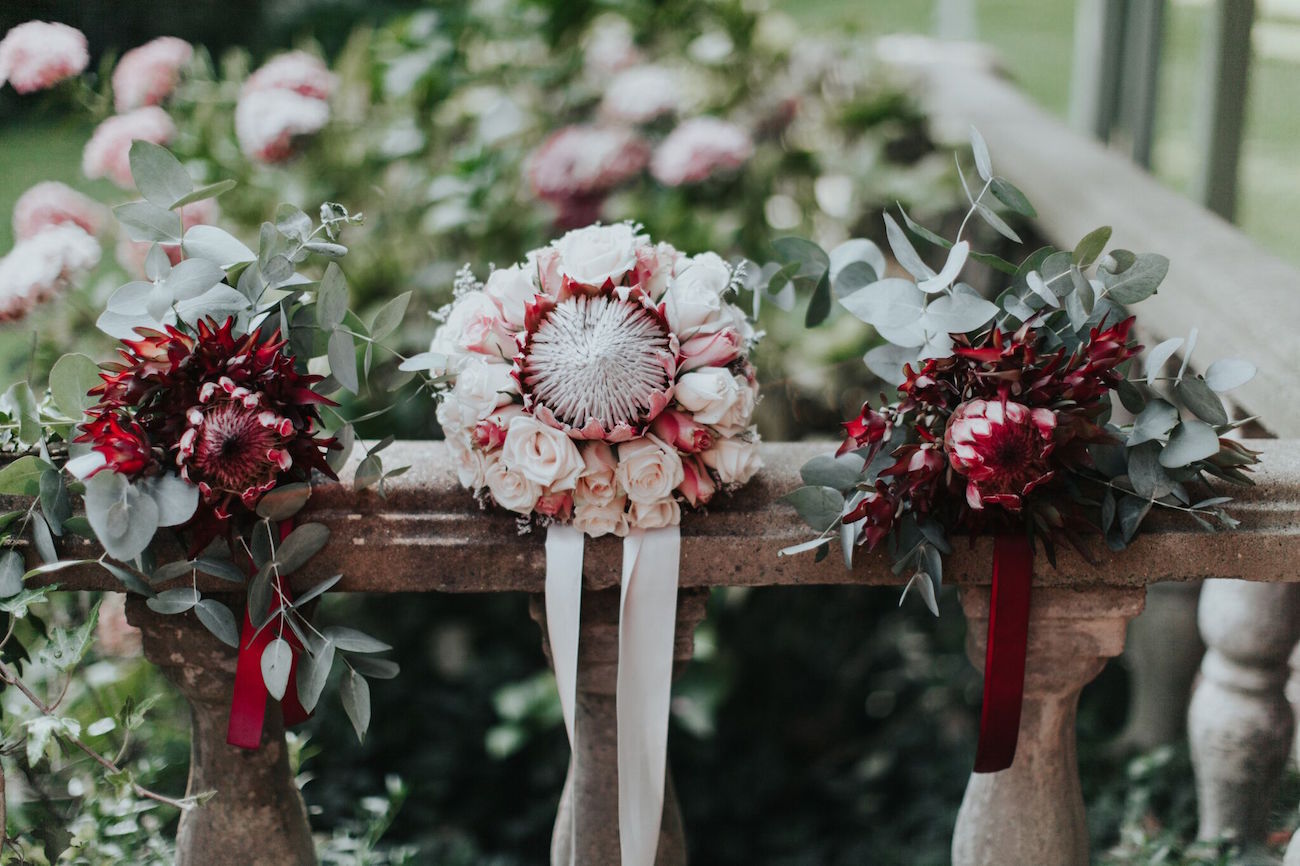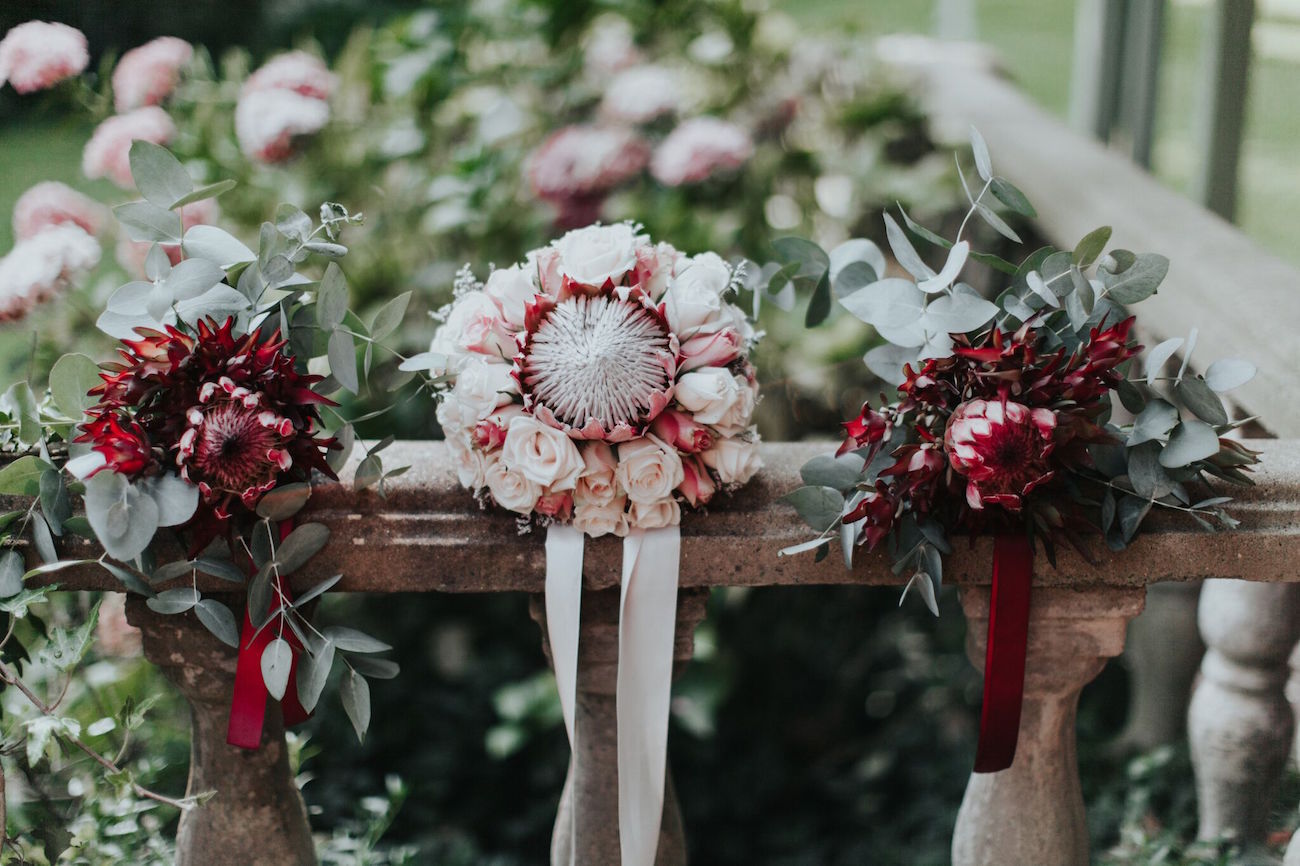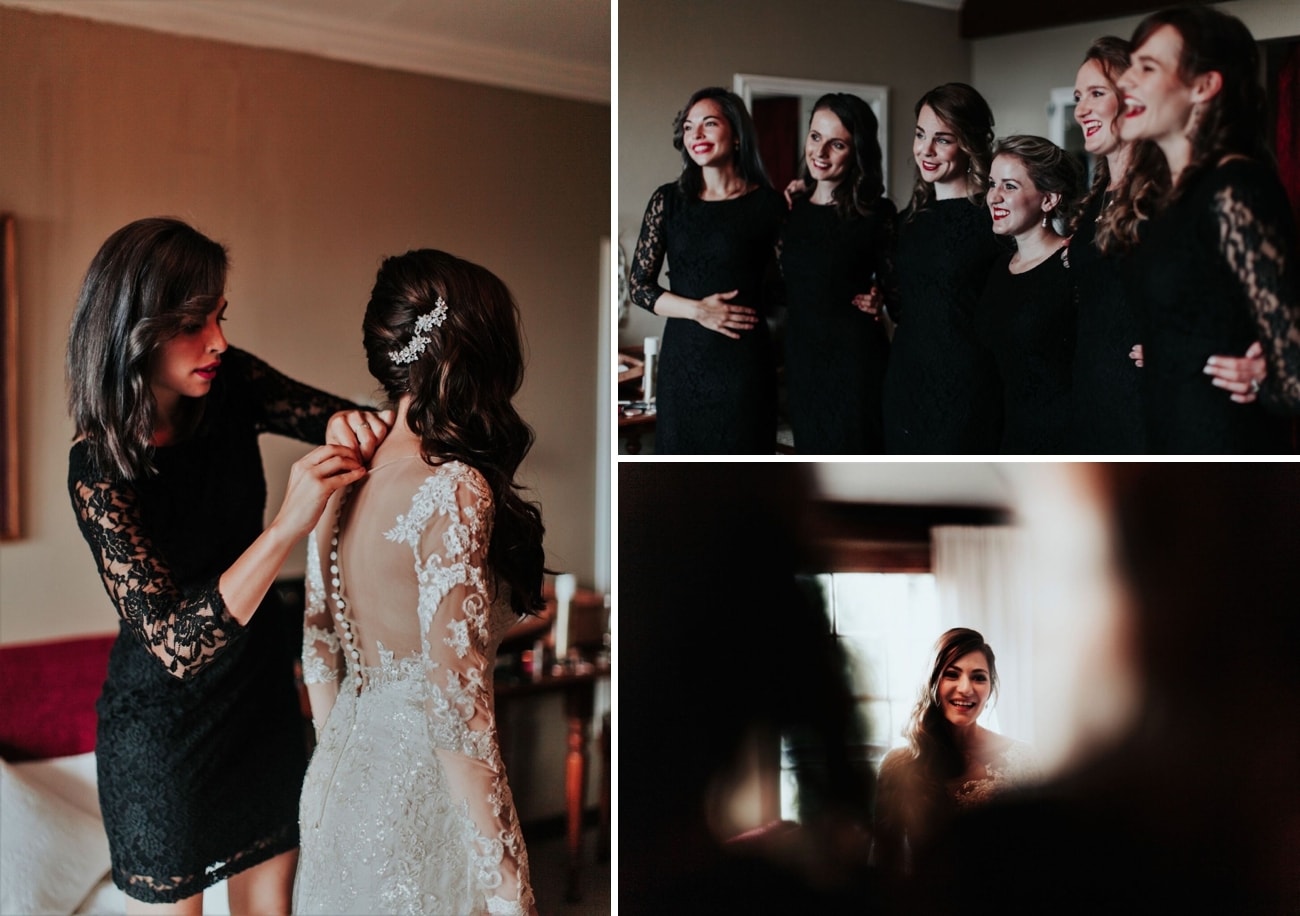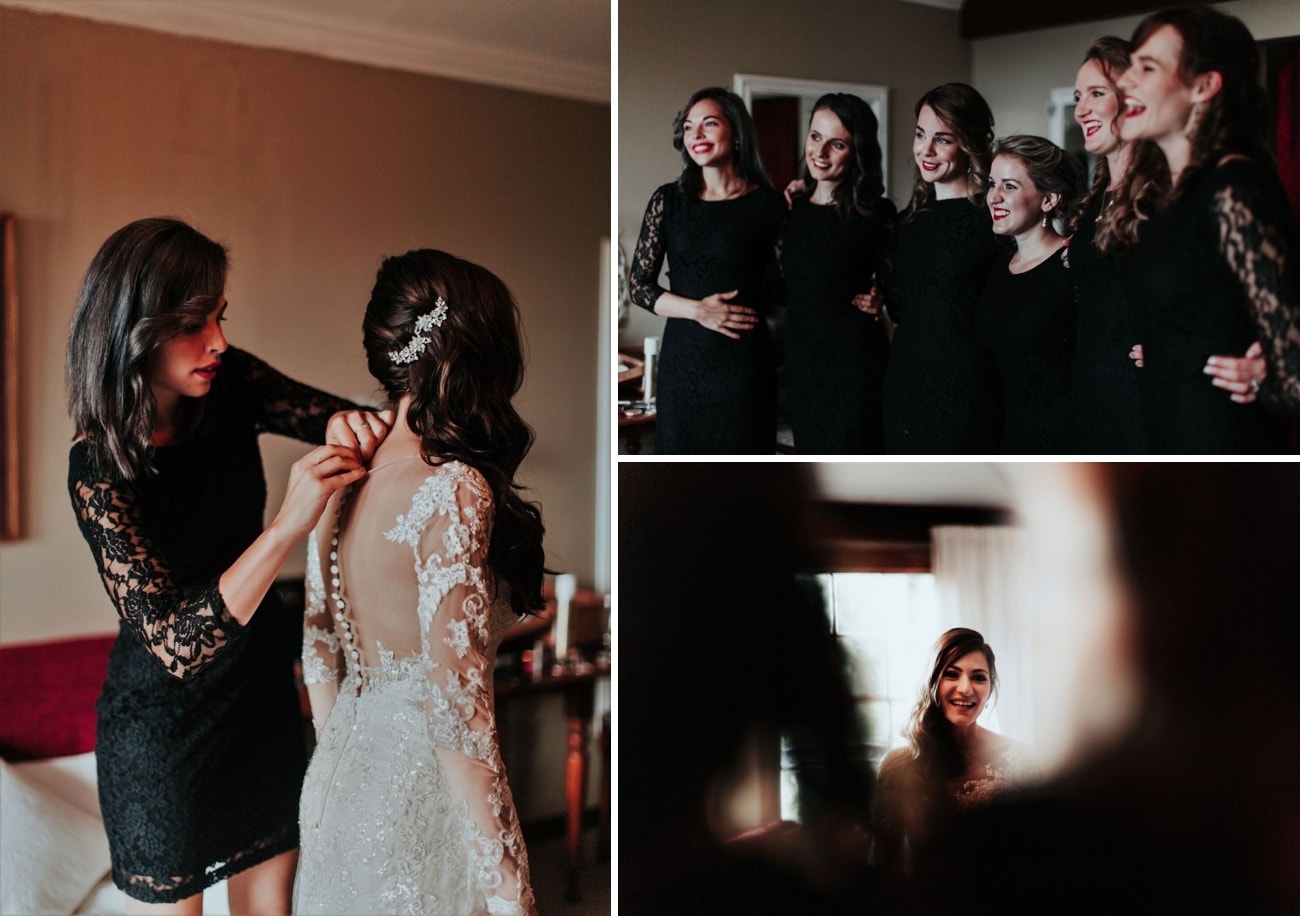 Love Story
Would you believe us if we said we were set up on a blind date by a naughty "tannie" in her antique coffee shop? And would it shock you even more that the unsuspecting bride brought her gran along to the coffee date? YES. You heard right. A mutual friend of the bride and groom's parents, tannie Luci, devised a very sneaky plan to get us to meet at her coffee shop. She told the groom (being a poor article clerk at the time) that she would offer him free lunch if he came to visit at the specified time. The bride was also told to come meet Luci at the coffee shop at the specified time for a catch up. So the bride arrived with her gran (seeing it as a perfect opportunity to take her gran out for coffee as she also knew the shop owner). The bride and her gran were just about to leave (having already finished their coffee) when the handsome groom walked in. Luci, being the naughty and devious cupid that she is, seated the groom at the table right next to the bride and her gran (who were the only ones in the room) and then promptly left saying she was "very busy". Small talk ensued and as the bride and her gran left, the groom stood up to say good bye. While walking out, the bride's gran remarked at how well-mannered this young man was. The groom promptly rushed to the kitchen to find the "very busy" shop owner to inquire whether she had orchestrated the whole set up. Tannie Luci's naughty smile could no longer hide her ulterior motives, whereafter the groom grinned mischievously and politely asked for the bride's number. The rest, as they say, is history…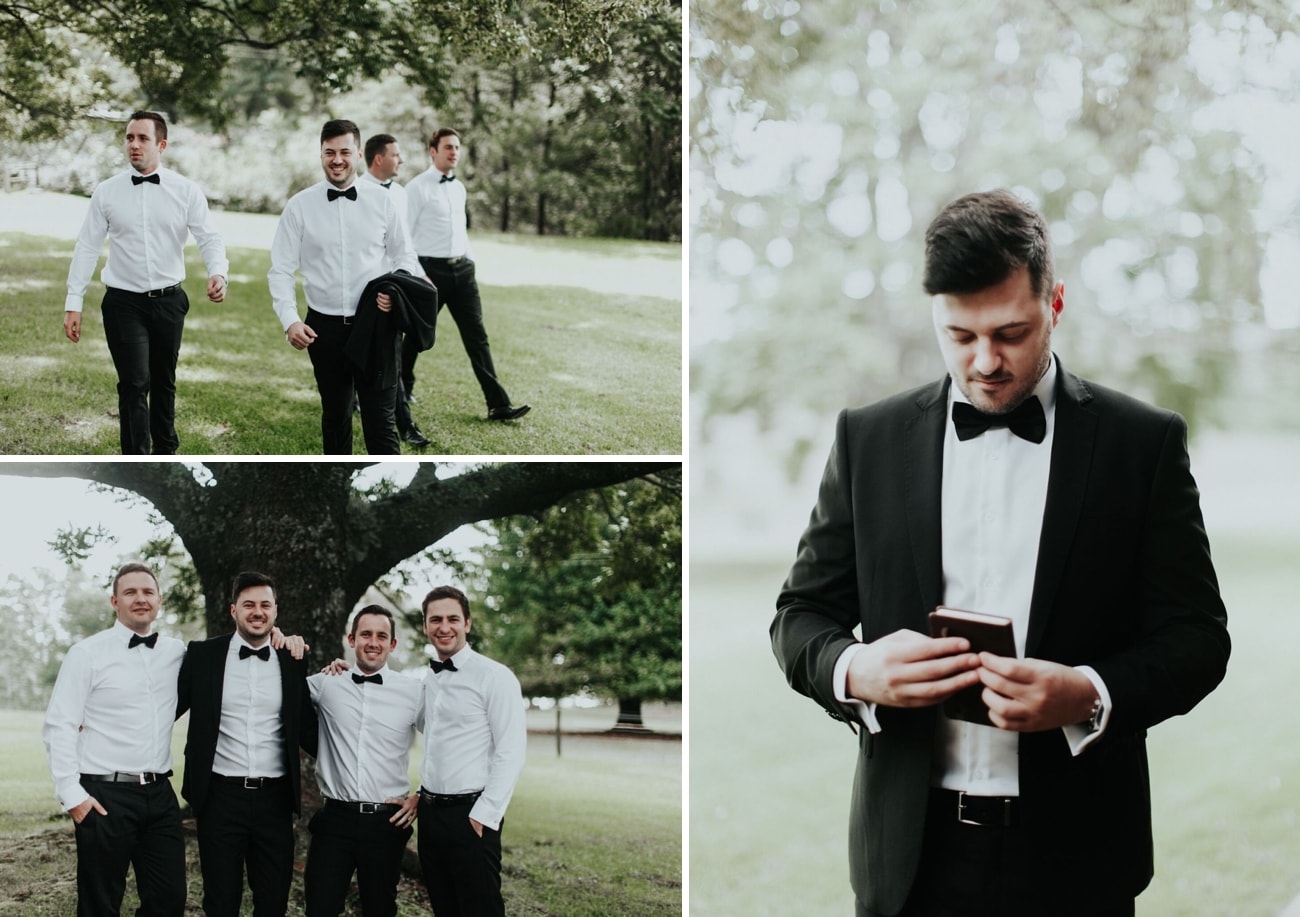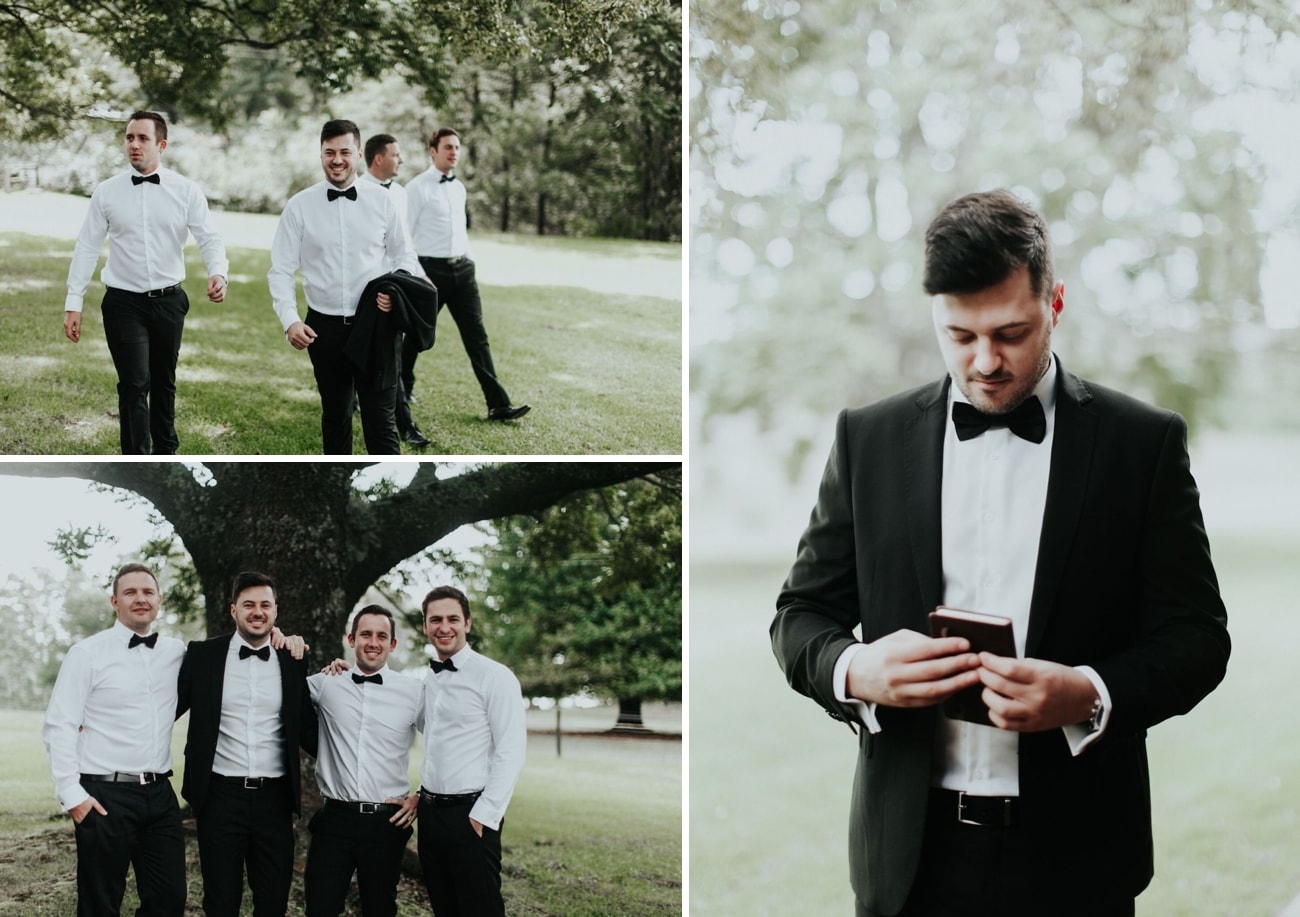 The Proposal
Jaun: Five months before our engagement I had moved to Johannesburg to start a new career, while Anzél stayed in Natal to complete her articles. It was difficult to arrange a proposal since I only saw her every second month, but I saw an opportunity to propose during the December break, which we'd planned to spend on the family farm, which my wife loves. However, she was around me 24/7, to try and spend as much time together as possible, which made it difficult to source candles, blankets, etc. in a very small farming town! I had gathered most items I needed before we left and tried to pack the car in a way that didn't look suspicious, but I also roped in both her parents and mine to assist – mine by buying the snacks, flowers, etc. and hers by keeping her busy while I executed my sneaky plan! Not wanting to get engaged on Christmas day itself, I decided on the afternoon of Christmas Eve (which also happens to be the day her parents got engagement many years before). I set up the 'proposal spot' on the koppie overlooking the farmlands below, the perfect spot to experience many a beautiful sunset. Knowing my wife would never turn down the opportunity to enjoy a great view and sunset, it was easy to convince her to join me for a sundowner at 'the spot'. But the weather that afternoon was windy, and I was afraid the candles would be extinguished or cause a veld fire before we got there. Miraculously, the wind died down as the sun began to descend. As we walked through the bushy koppie, I could see Anzél's eyes light up when she saw the candlelit pathway leading to the spot I had set up. As we approached, I got down on my knee before I could think or even say anything, and when she turned around there I was with the ring in hand with damp eyes and hugest smile. I could barely utter the words to ask her the all-important question, but I didn't need to, because she instantly saw the bling and said yes. And so ended the most stressful day of my young life!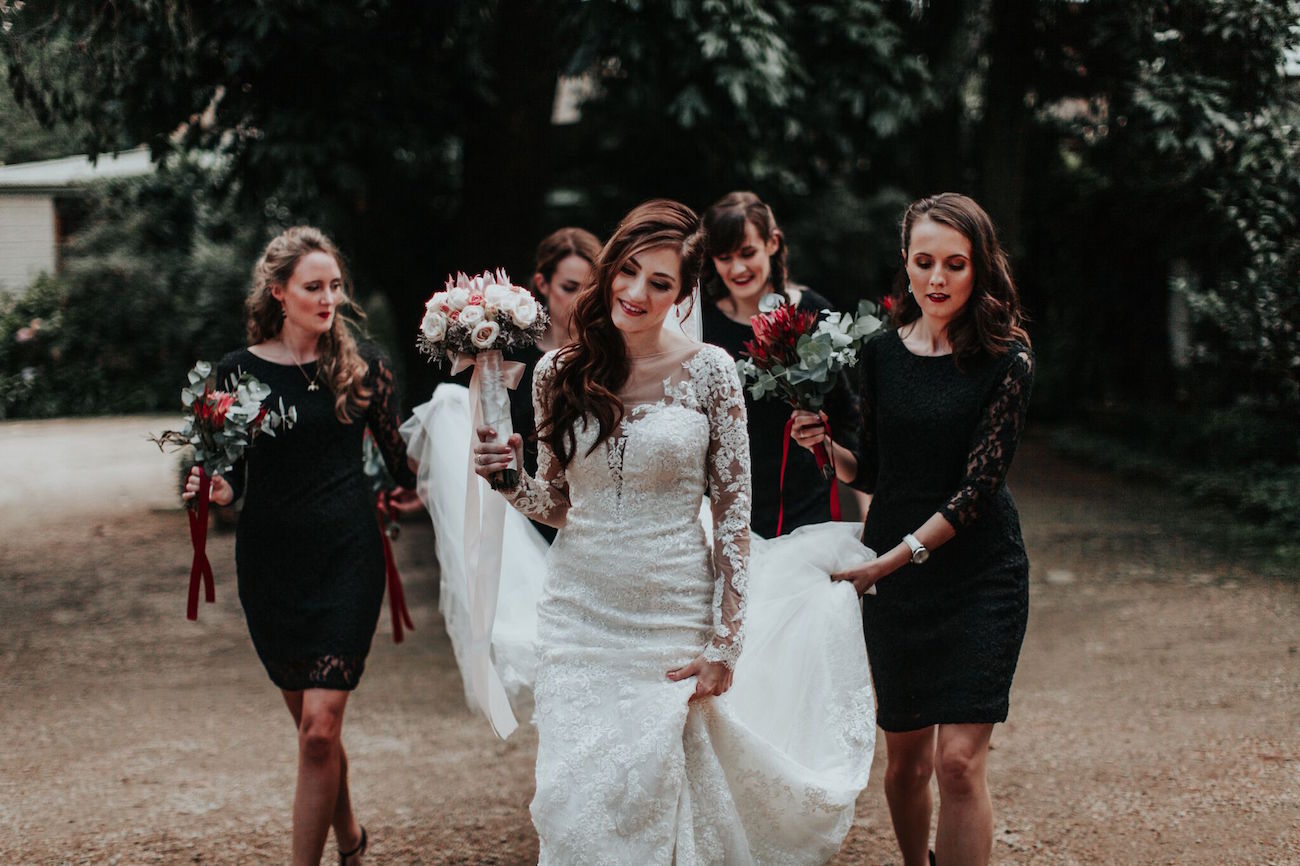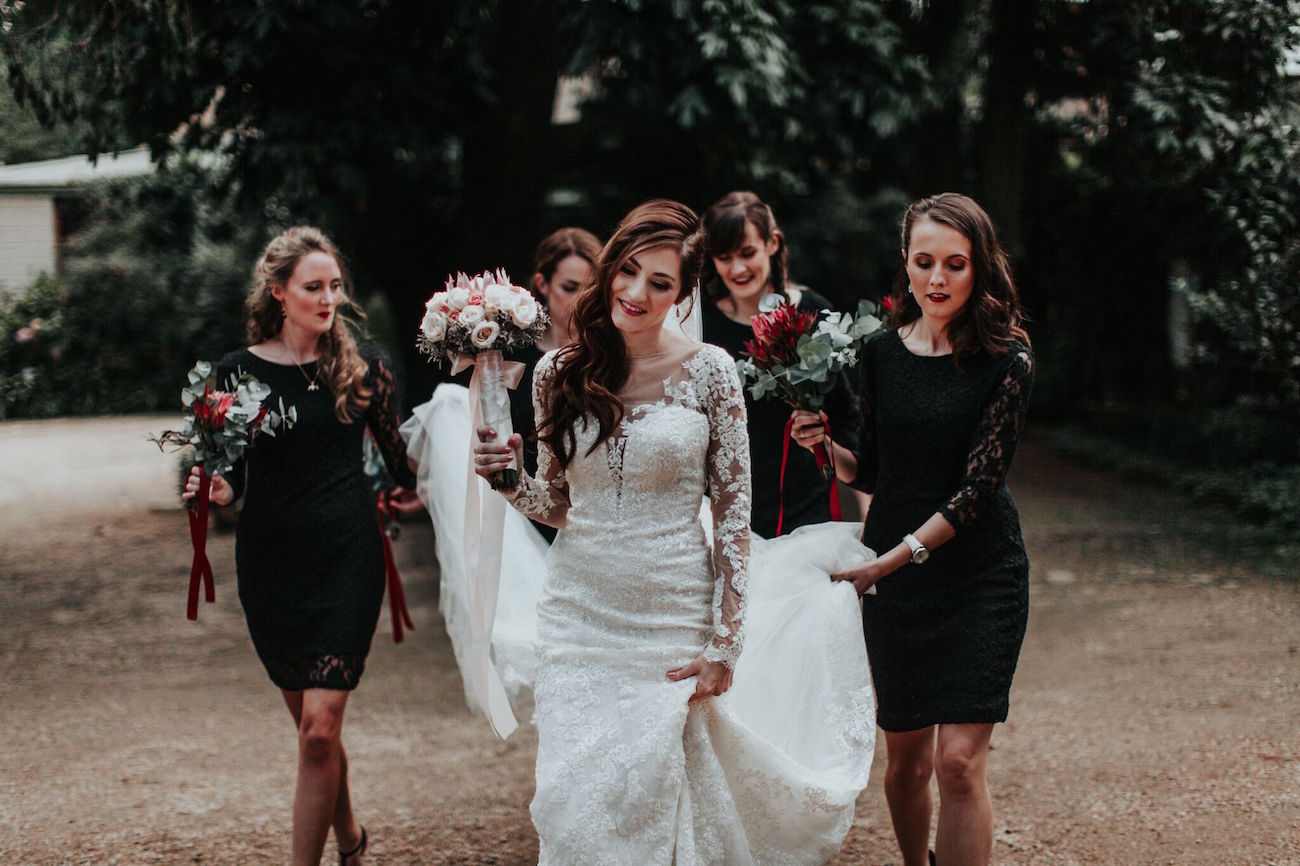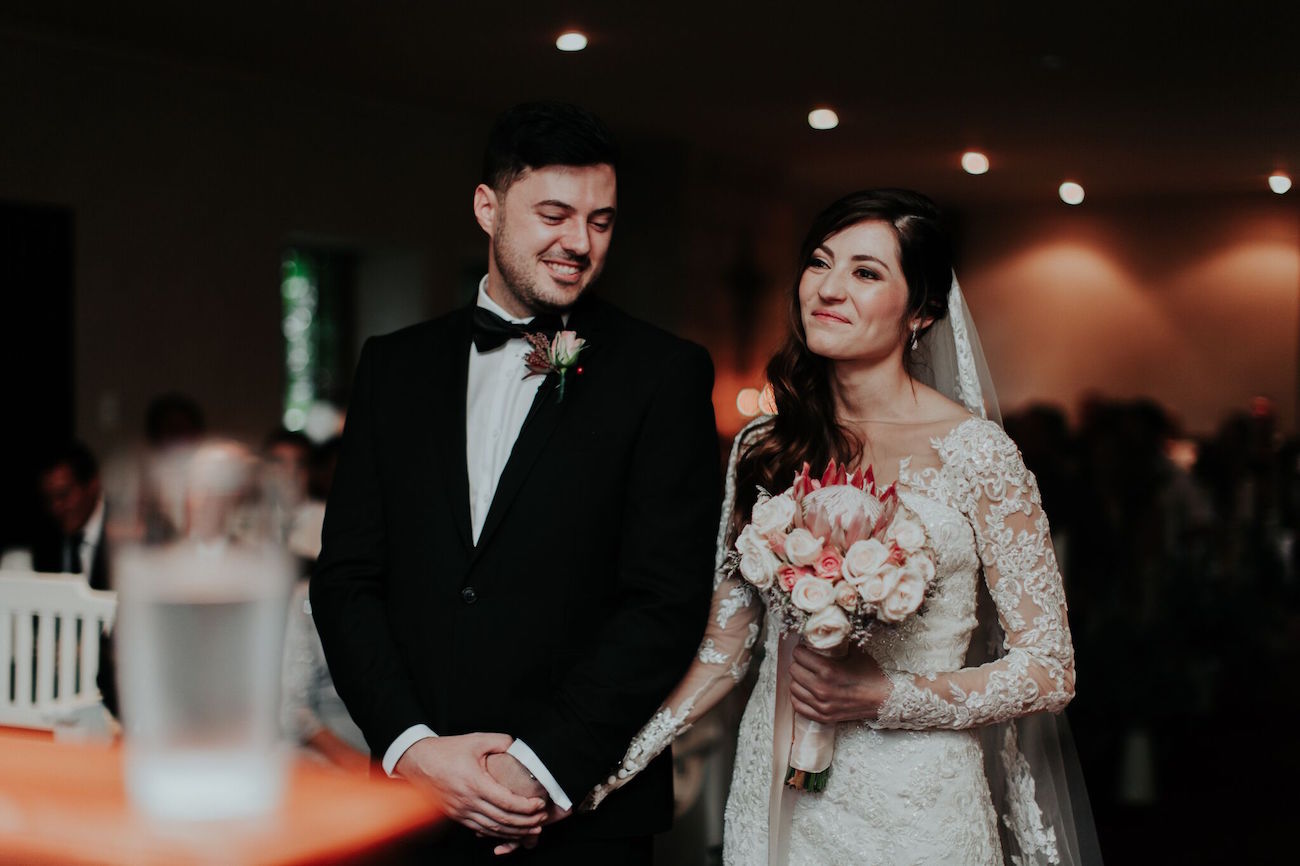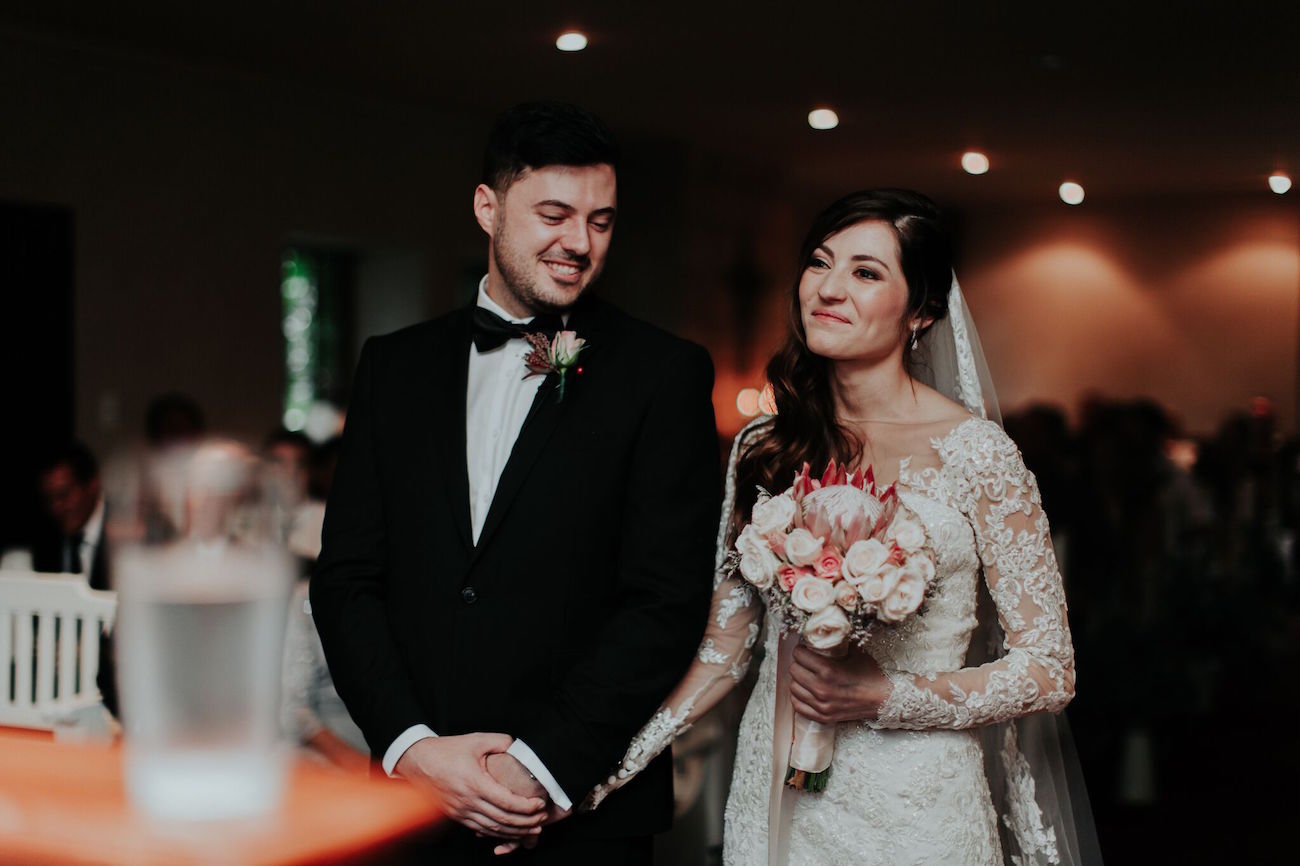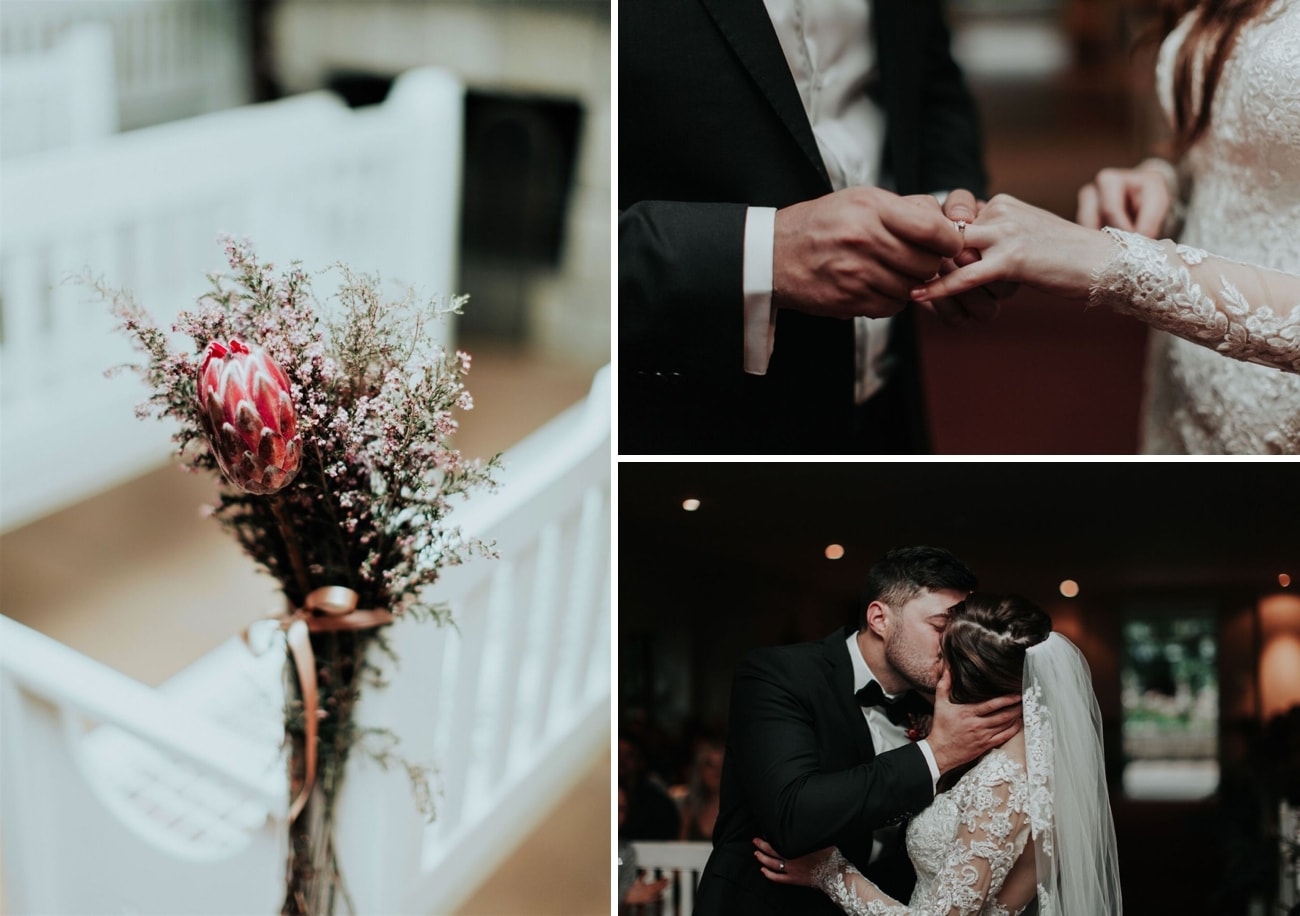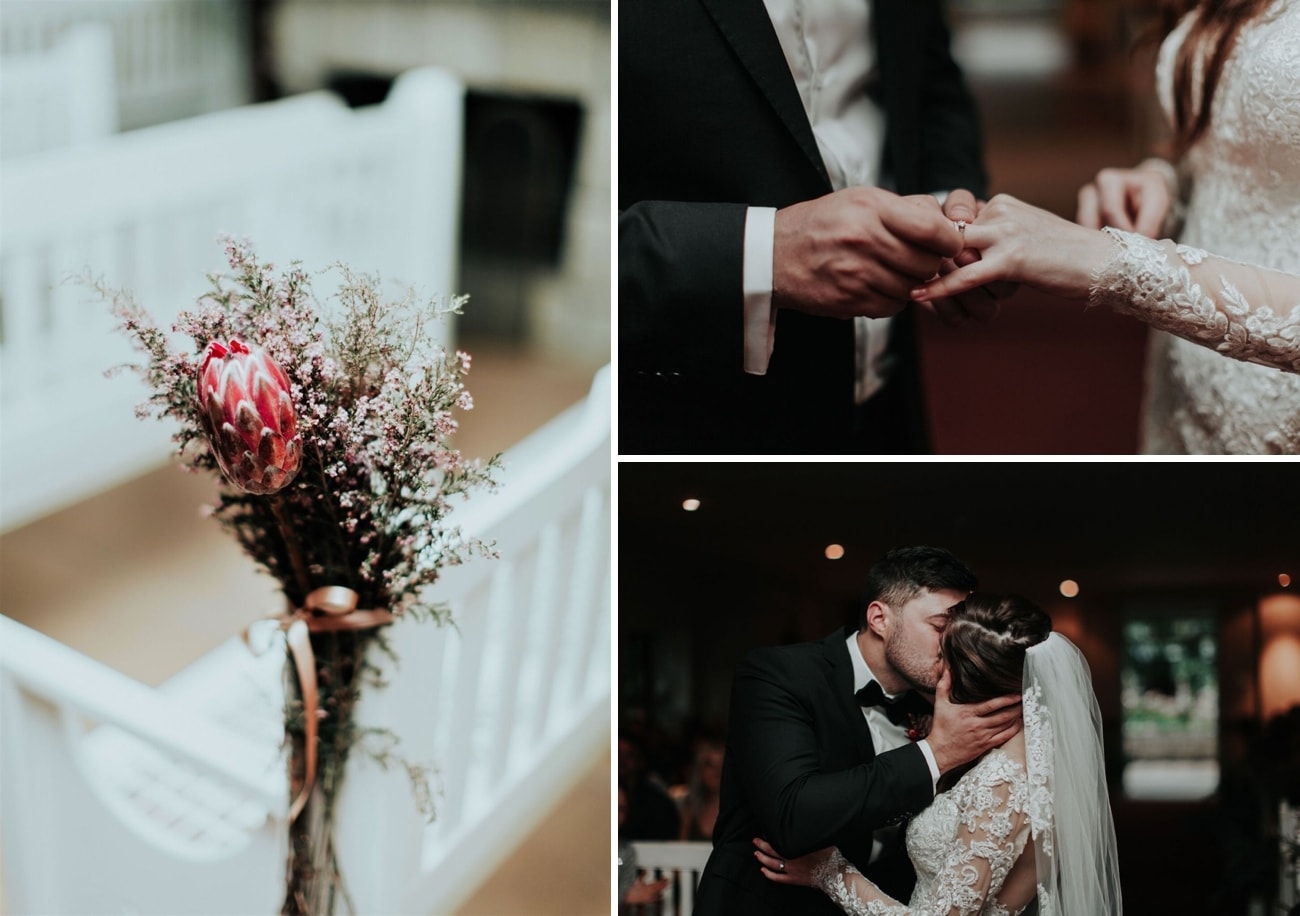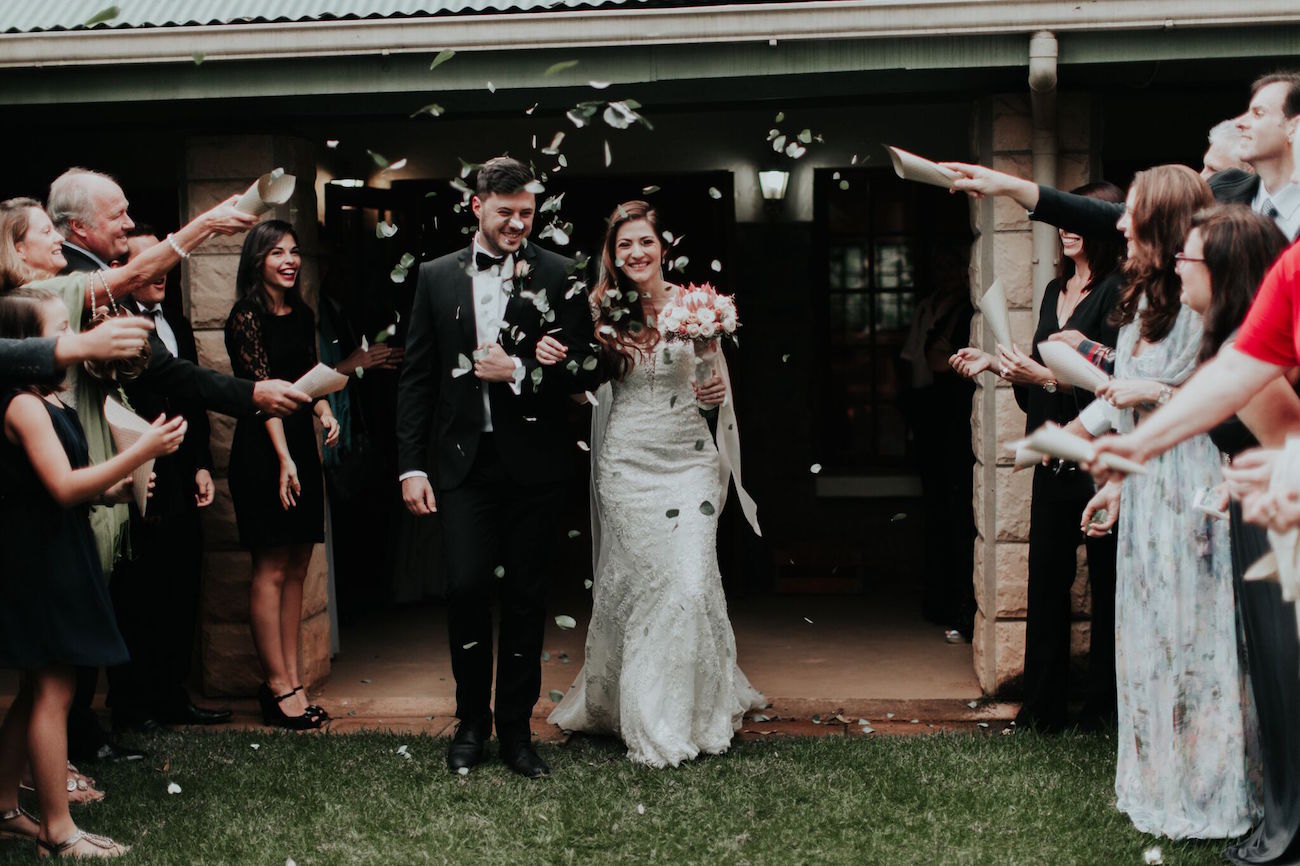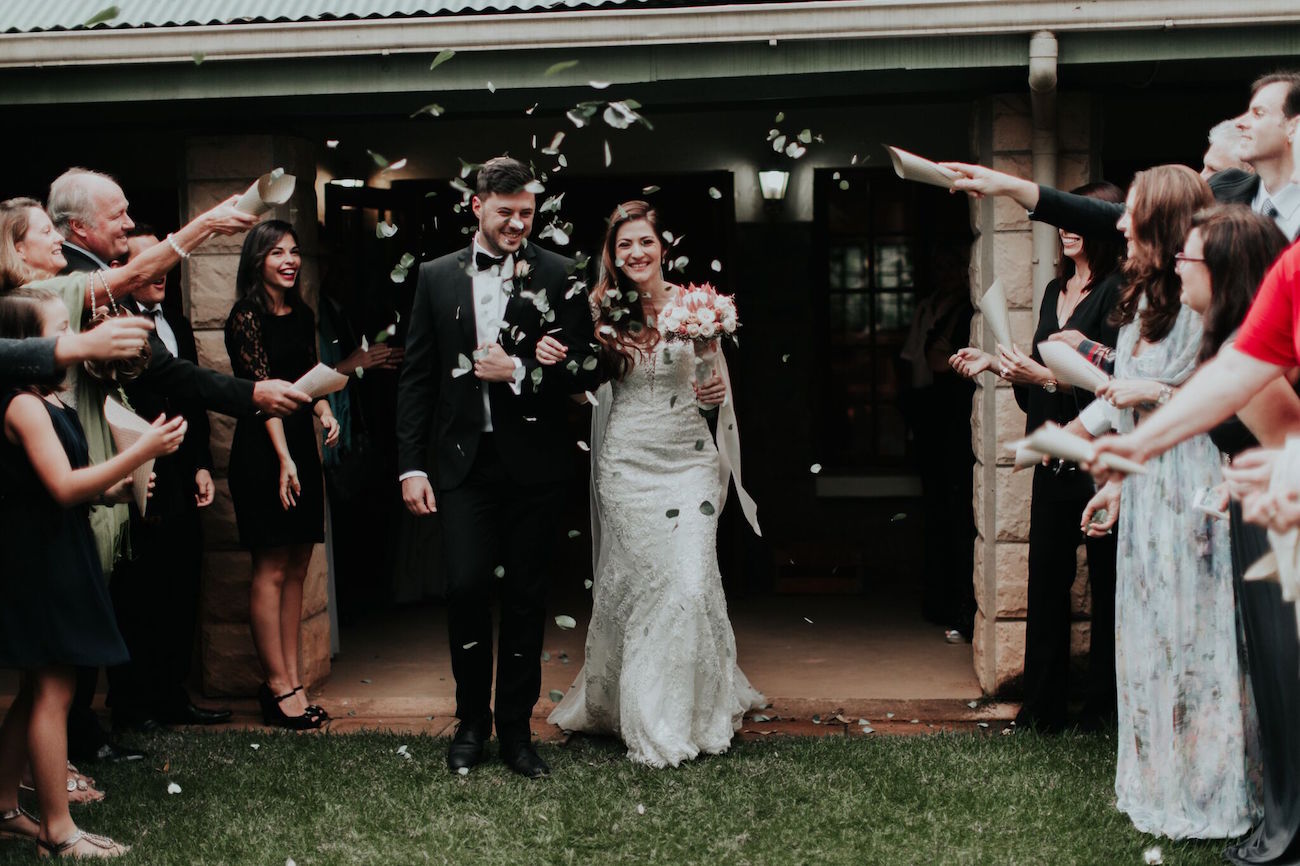 The Venue
Old Halliwell is one of the oldest hotels in the beautiful Natal Midlands, having been built in the 1800s, and having served as a fortified homestead (with 1m thick sandstone walls) to the early settlers. No wonder then, that the beautiful buildings bursting with old world charm, large fireplaces and wooden floors, coupled with views of lush green rolling hills, horses, as well as the close proximity to the bride's parents' house, made it the ideal wedding venue for us. We also thought that many of our guests from JHB (ourselves included) would appreciate a break from city life by coming down to the beautiful Midlands for the weekend.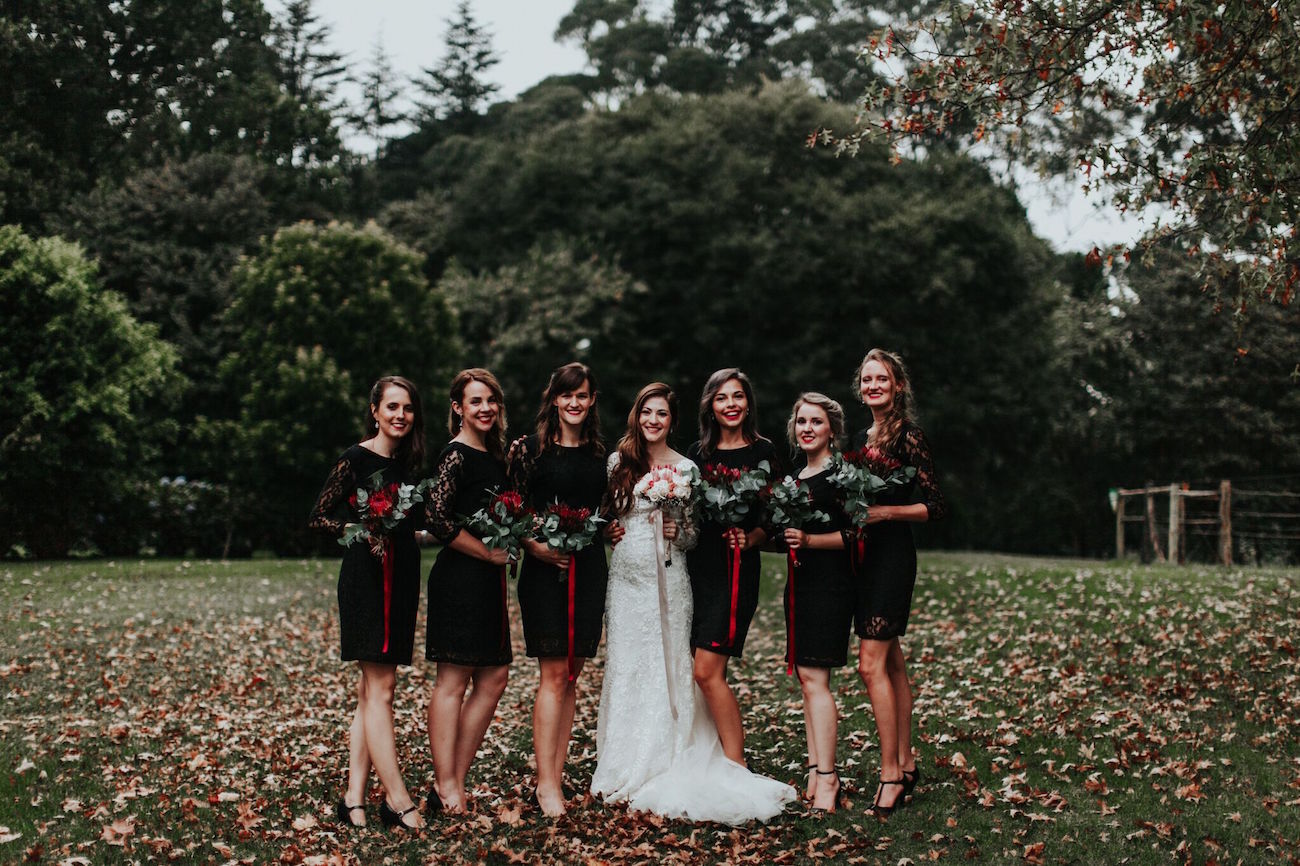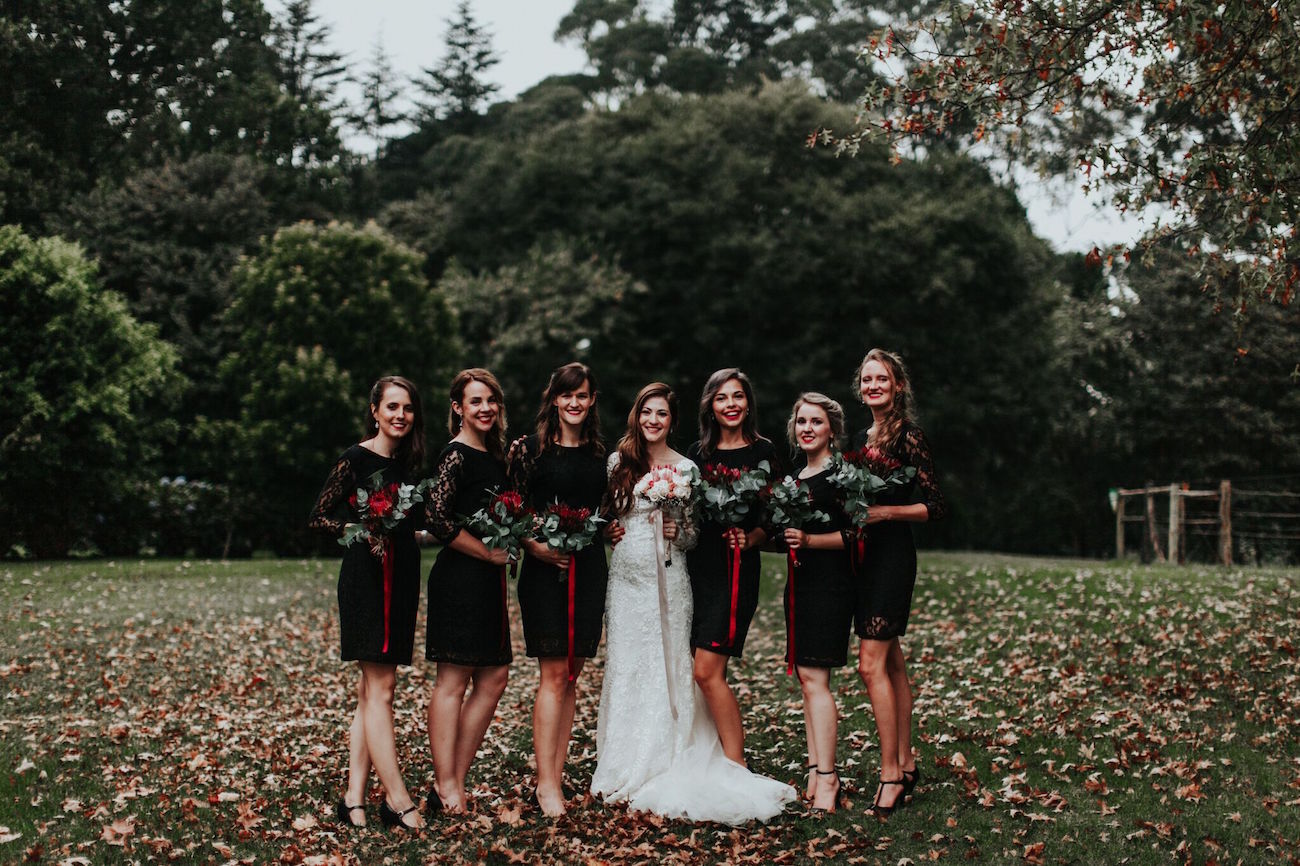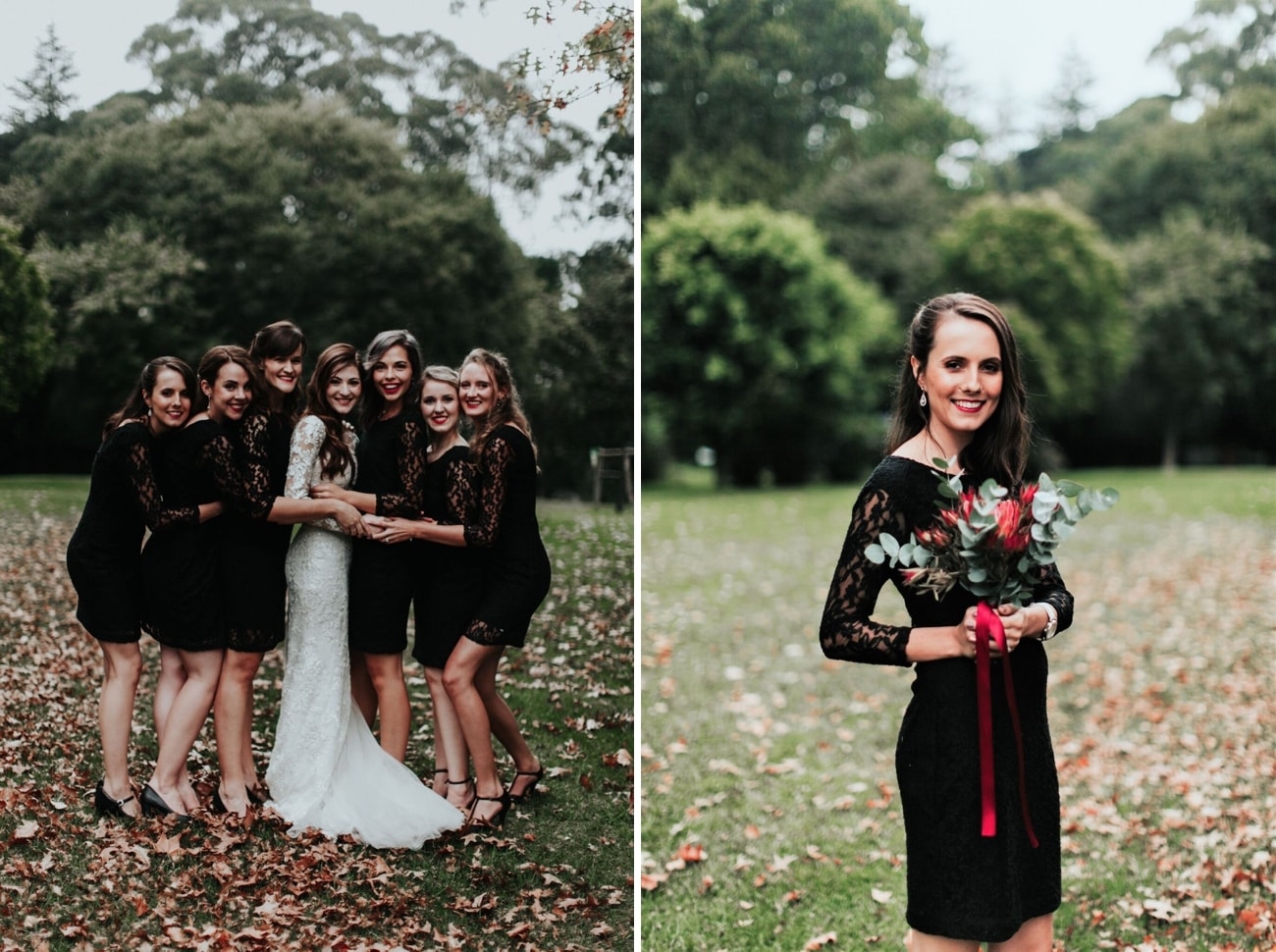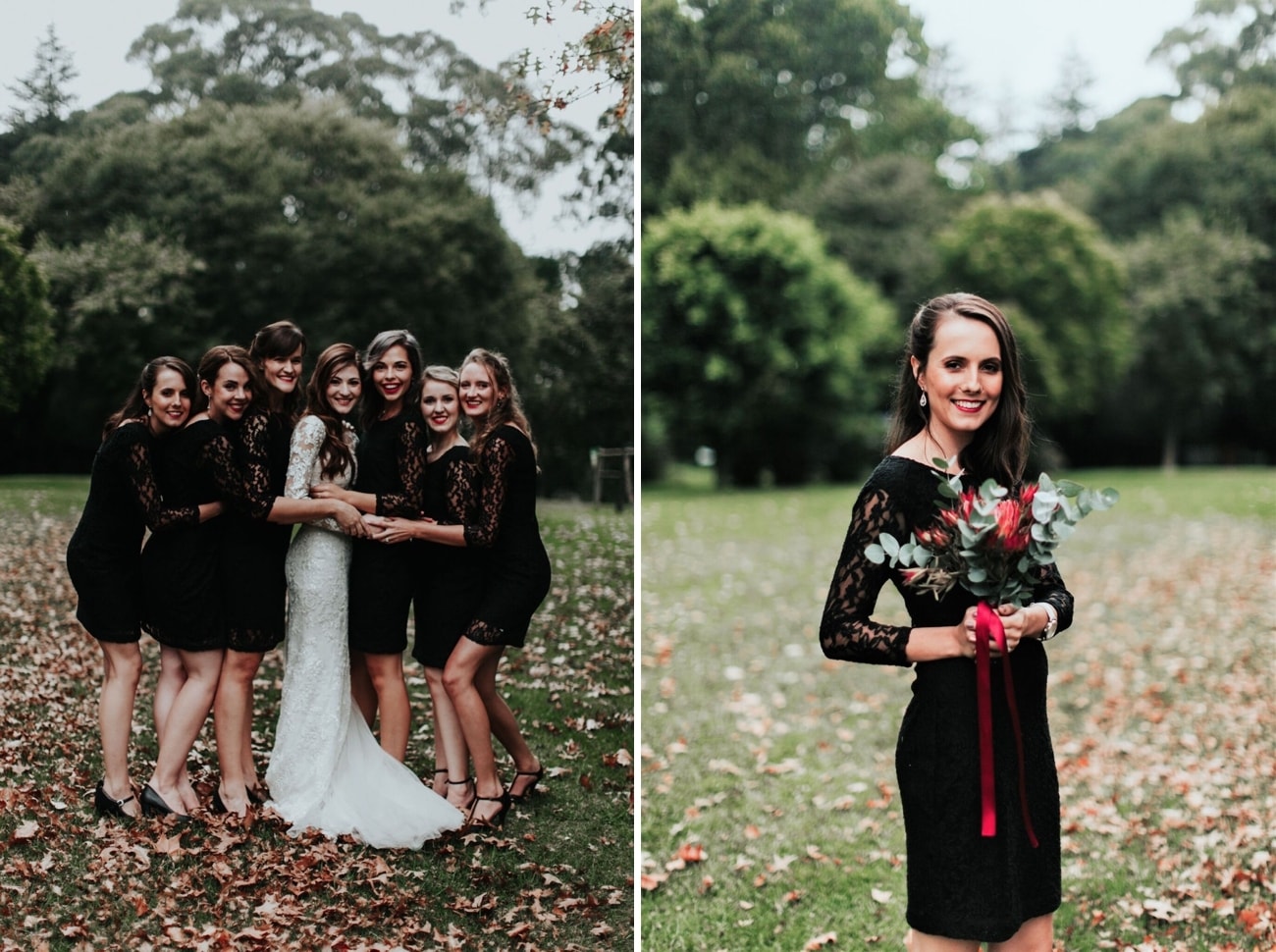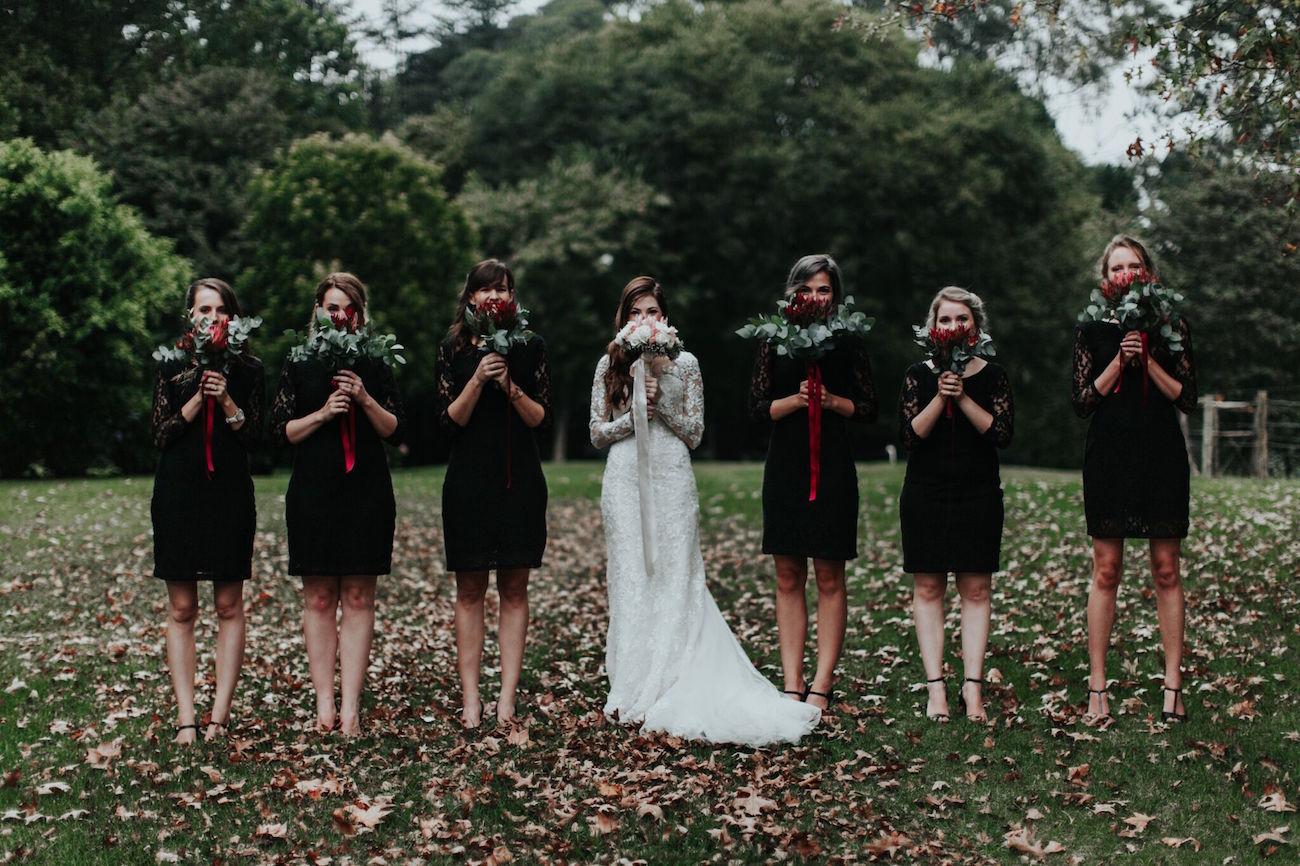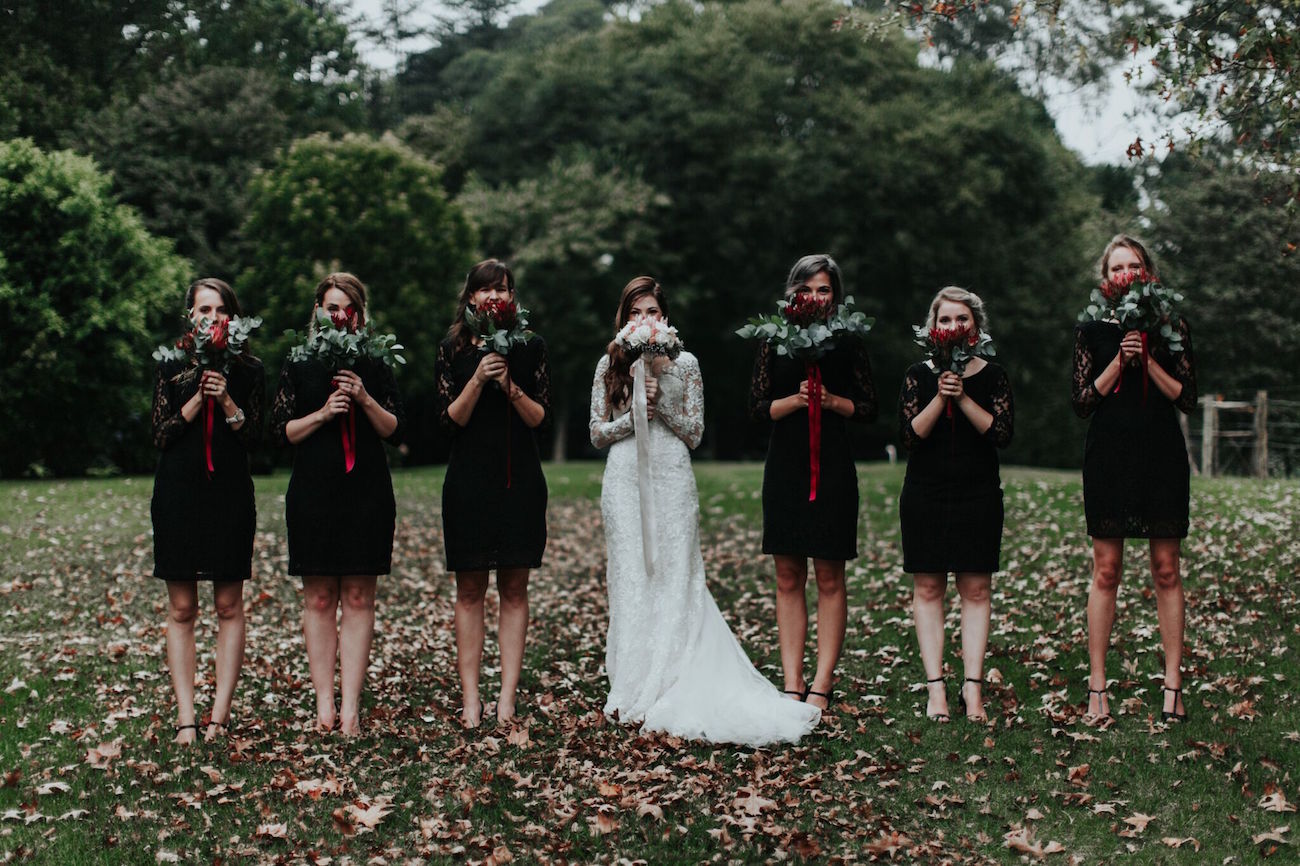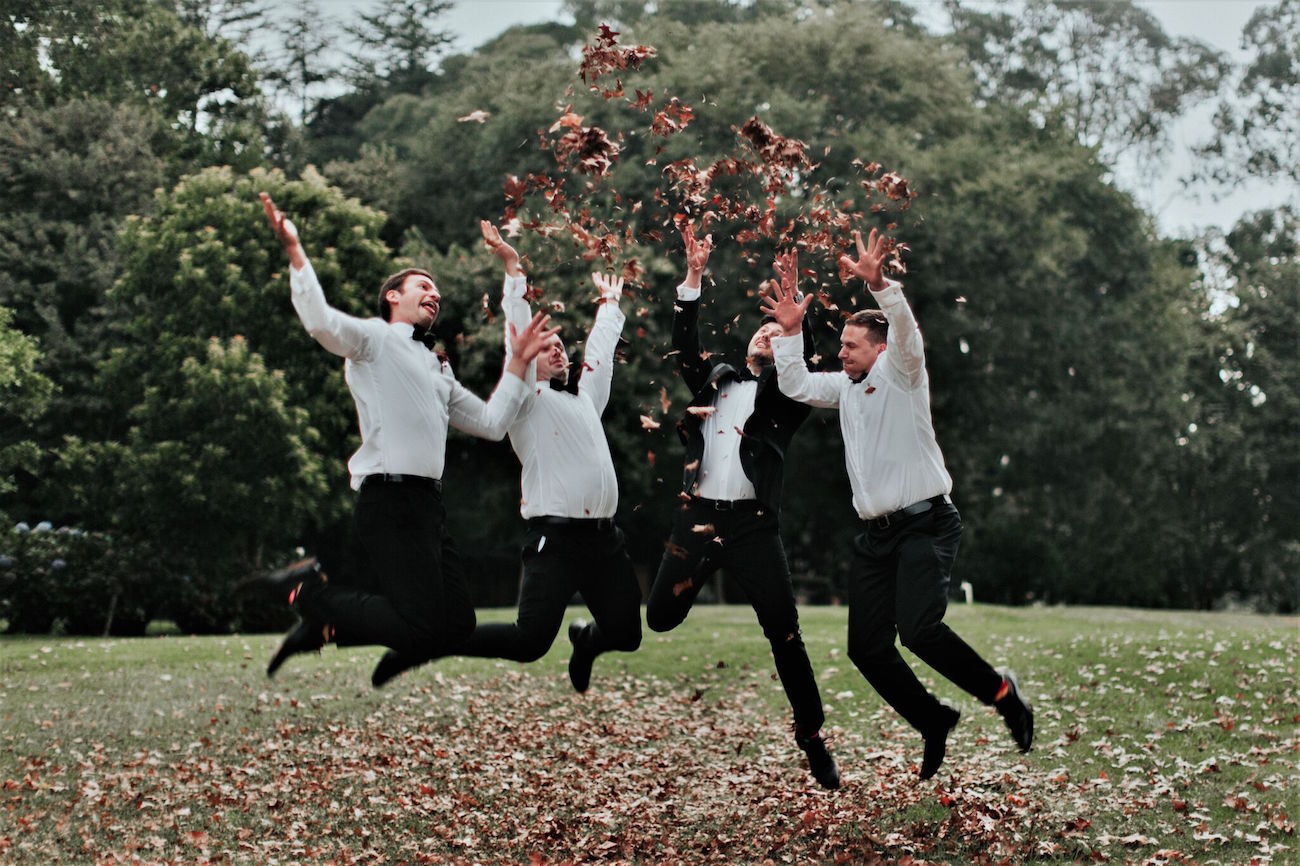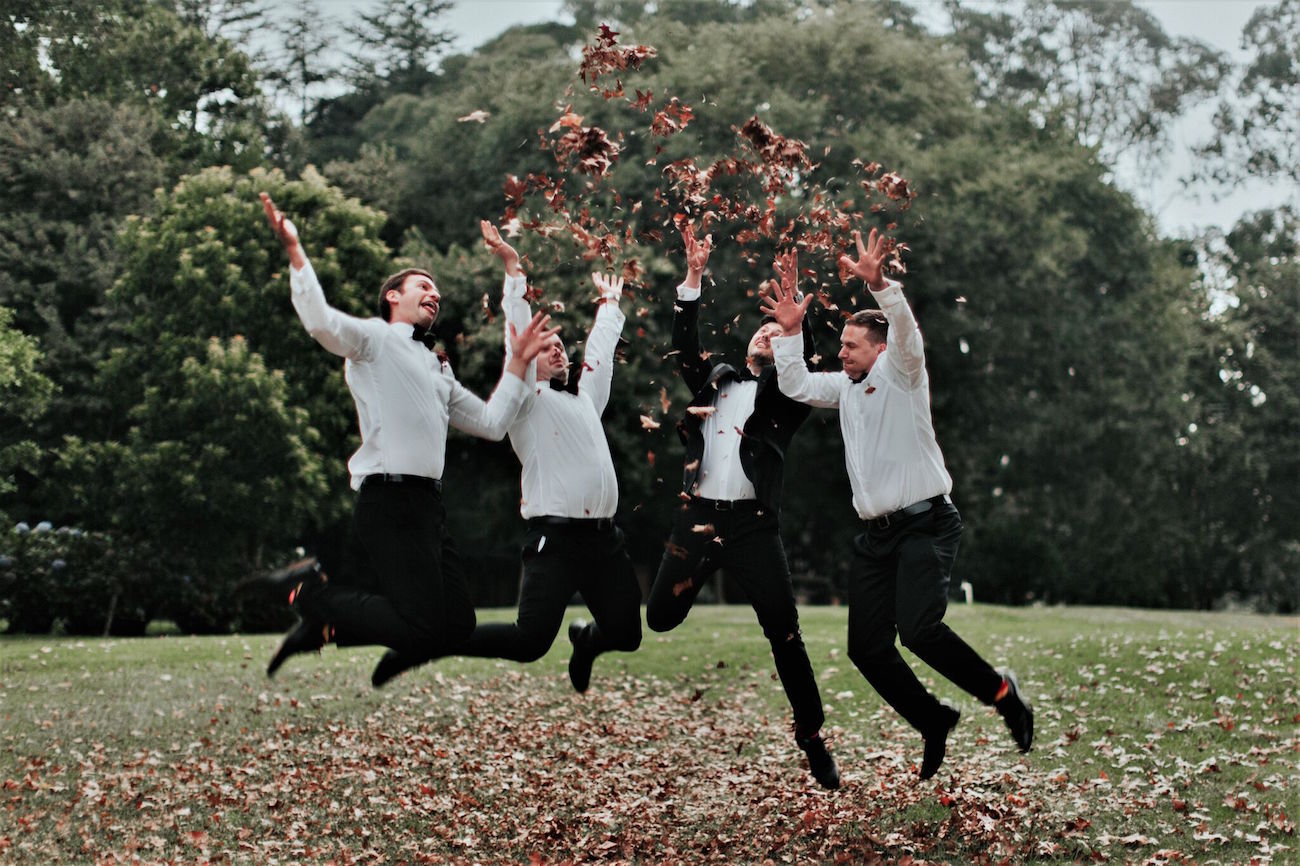 Wedding Style & Flowers
The wedding was truly a reflection of all the things we adore: countryside charm, proteas, lace and understated elegance. My bridesmaids and I did all the flower arrangements and their bouquets. The inspiration behind the decor was to honour my favourite flower, the Protea. To ensure that the proteas would be the main feature on each table, I decided on a white canvas and clean lines. To achieve this, all flowers were placed in clear glass vases of all shapes and sizes. To add height, a long vase was placed in the centre of each table featuring a singular long-stemmed King protea. The idea was to place the proteas in arrangements that looked as organic and natural as possible (nothing too formal or "arranged"). I used pennygum to add some greenery for a fresh aesthetic, and complemented the protea arrangements with roses in similar shades as the proteas (ranging from deep pinks to soft pastels), and safari in a gorgeous marsala colour. I also love desert roses and featured them in pretty domes in different sizes, and scattered the tables with dozens of tealights and candles in glass votives. To bring the look together, my mom and I bought lovely light rose gold taffeta, which she sewed into strips to make bow tiebacks for every alternate chair, and used ribbon in the same colour to tie around the crisp white napkins. Ultimately, one day when I show my grandchildren my wedding photos, I want to look back on them with pride, knowing that I chose a timeless look and classic elements that can withstand the latest trends. To achieve this, I tried to keep the style understated ('less is more') and not go "over the top" with anything or "bind" myself to a specific trend.
Wedding Details
Instead of using table numbers, each table was named after a place that was of significance to us, and the story of why it was a landmark in our relationship was written below. For our ceremony, the celebrant was Jaun's stepdad, who is a Dominee.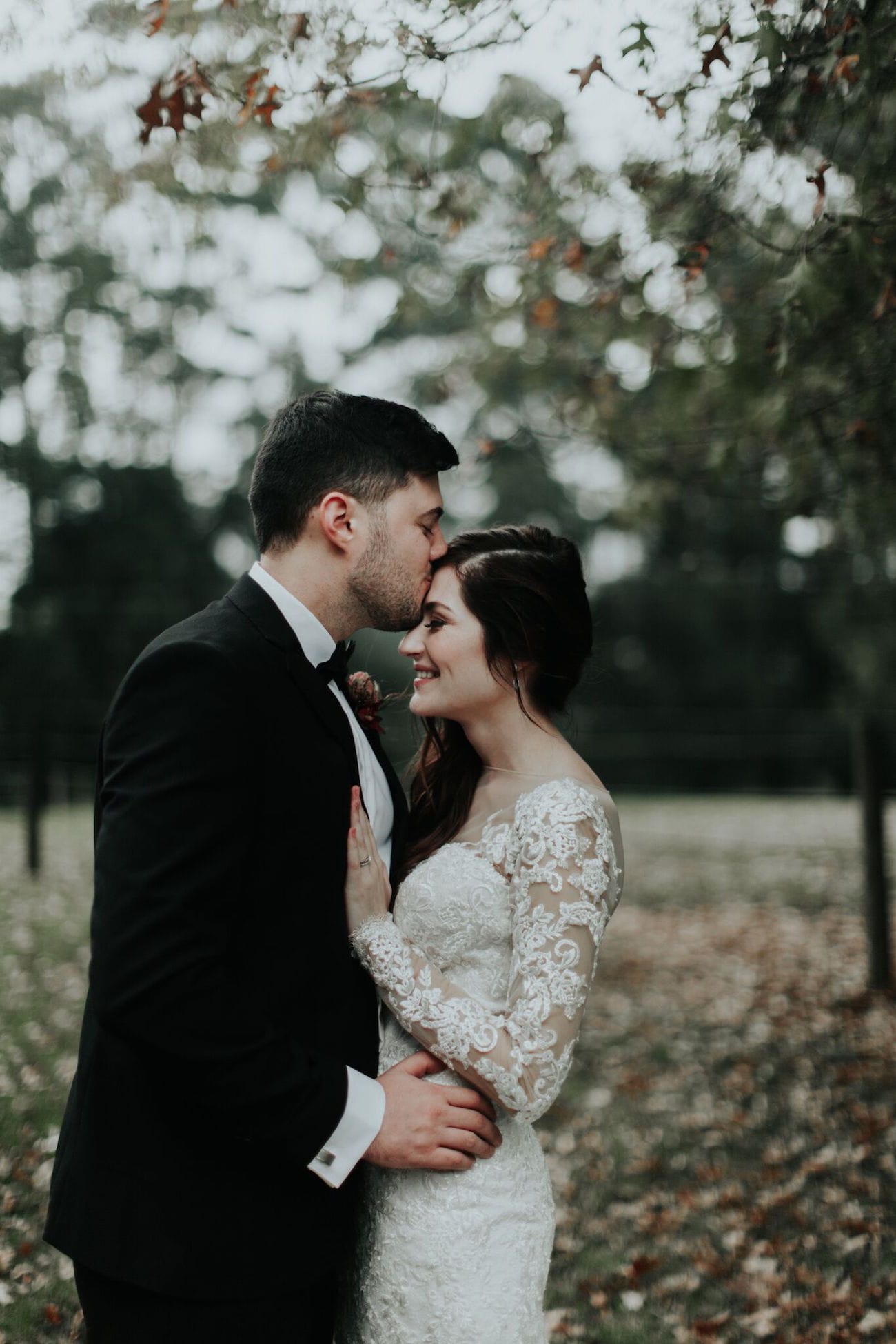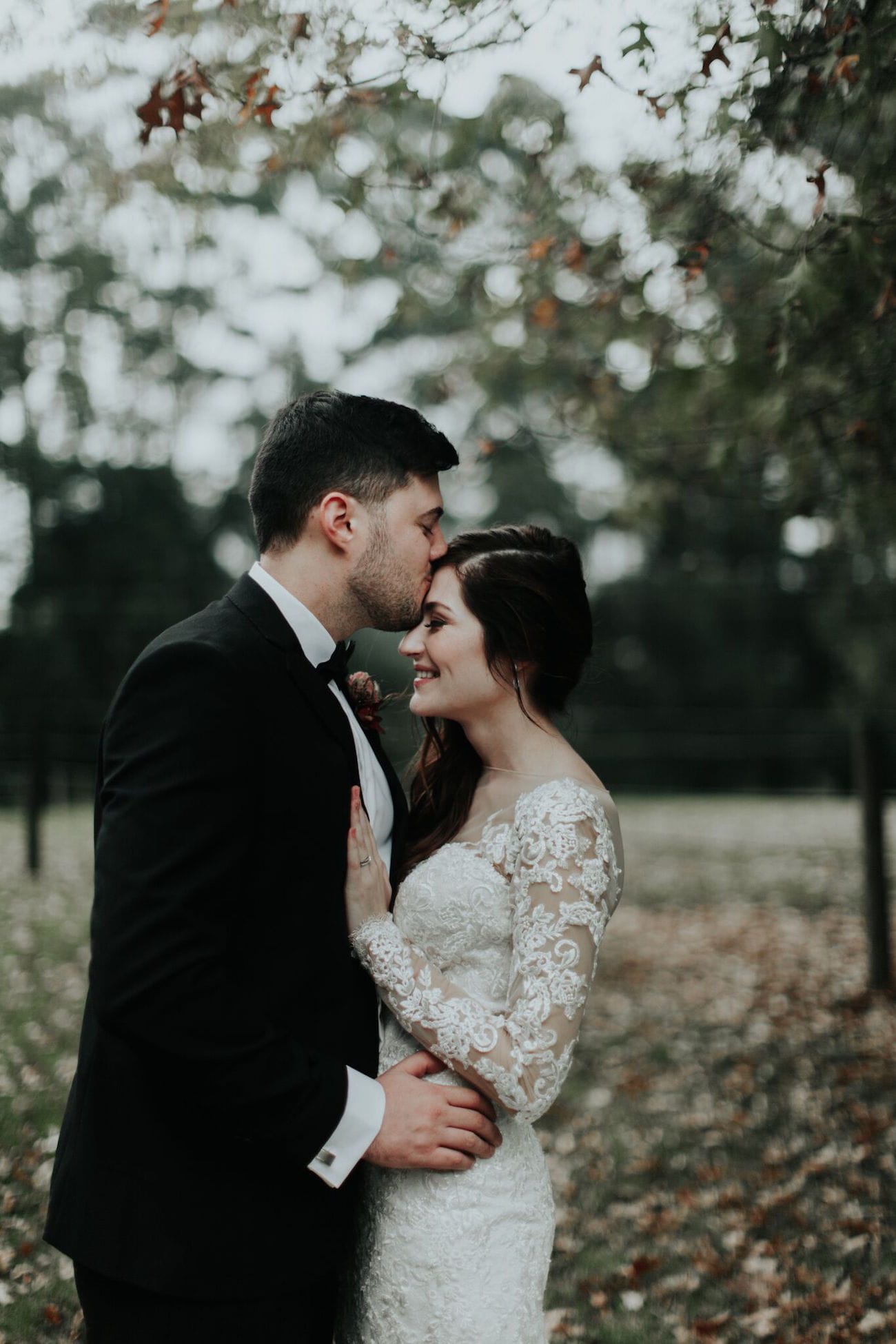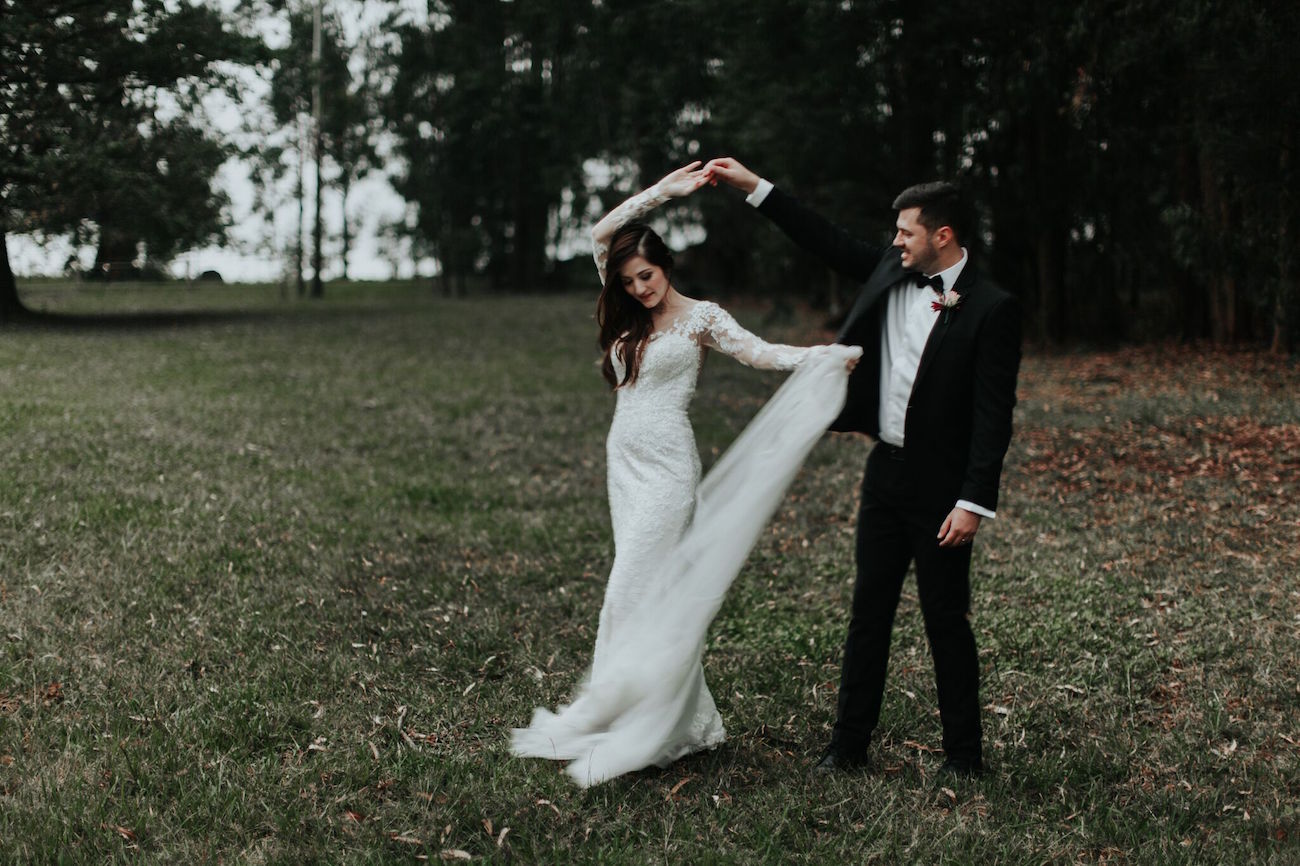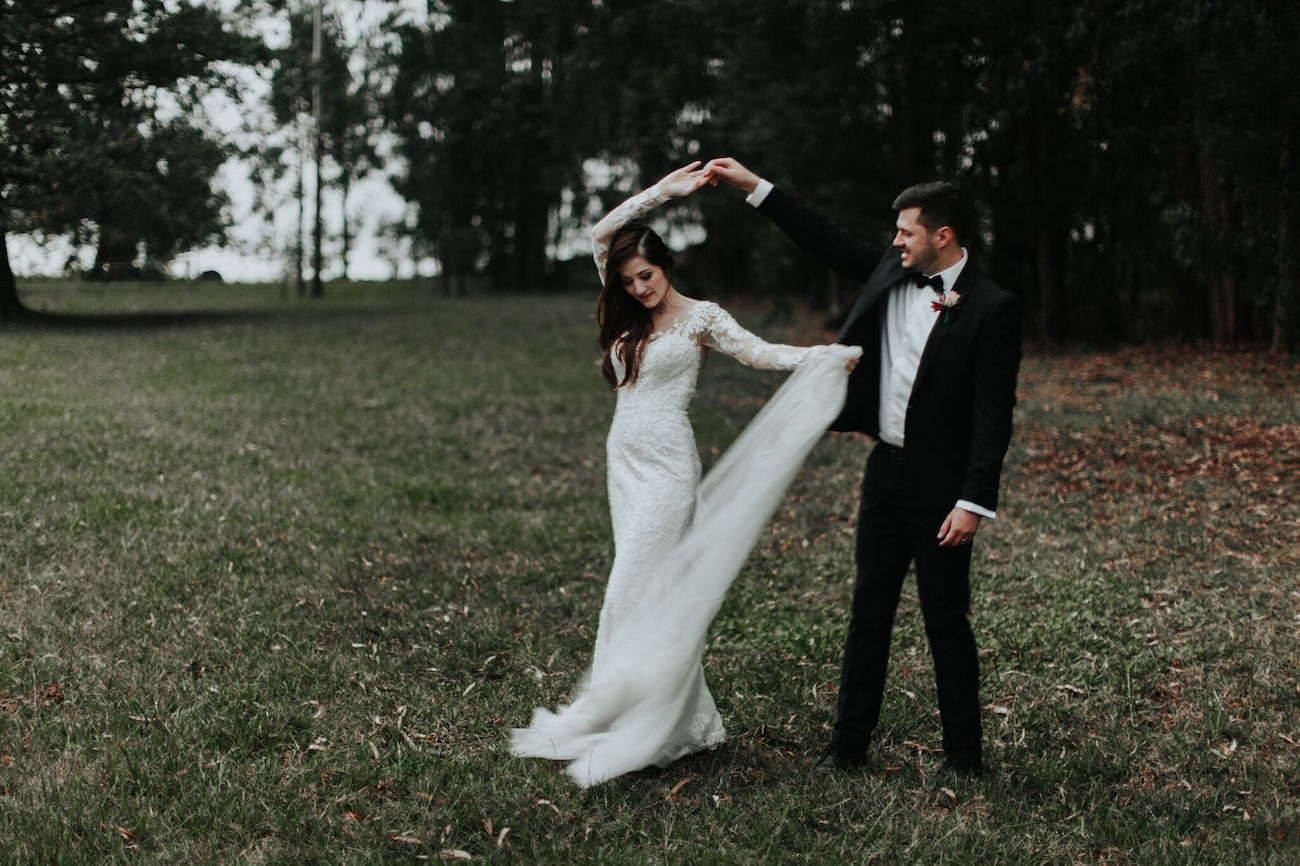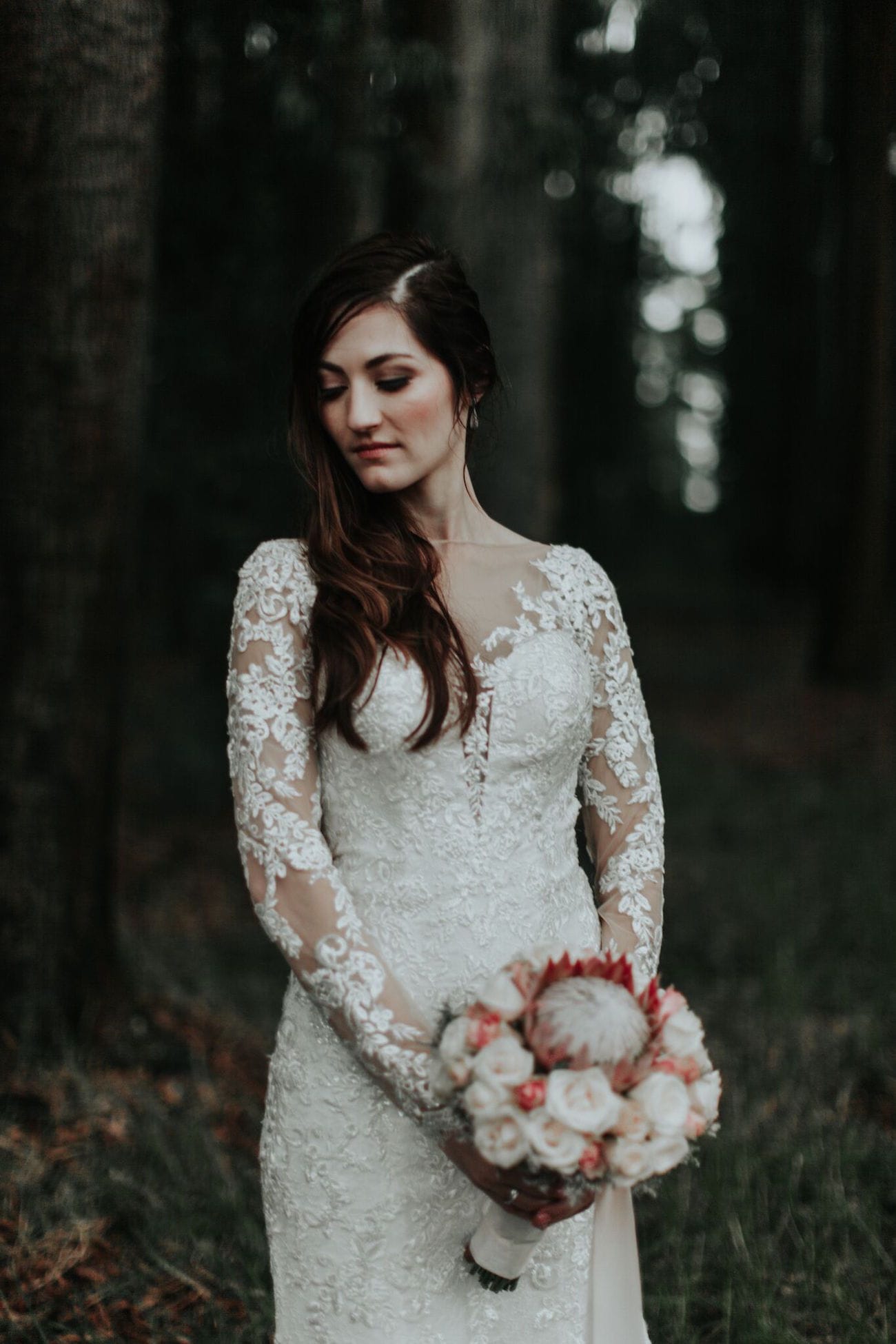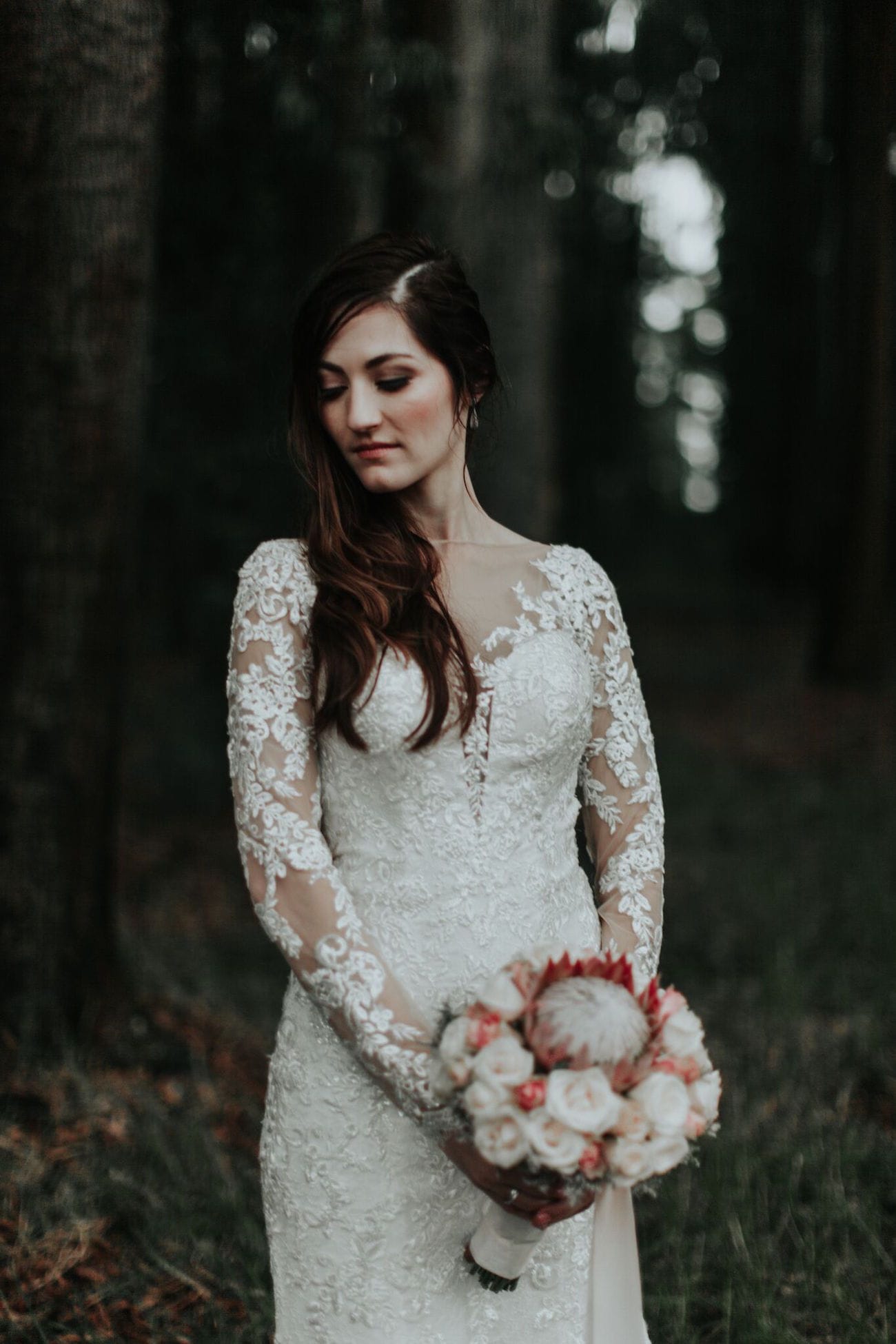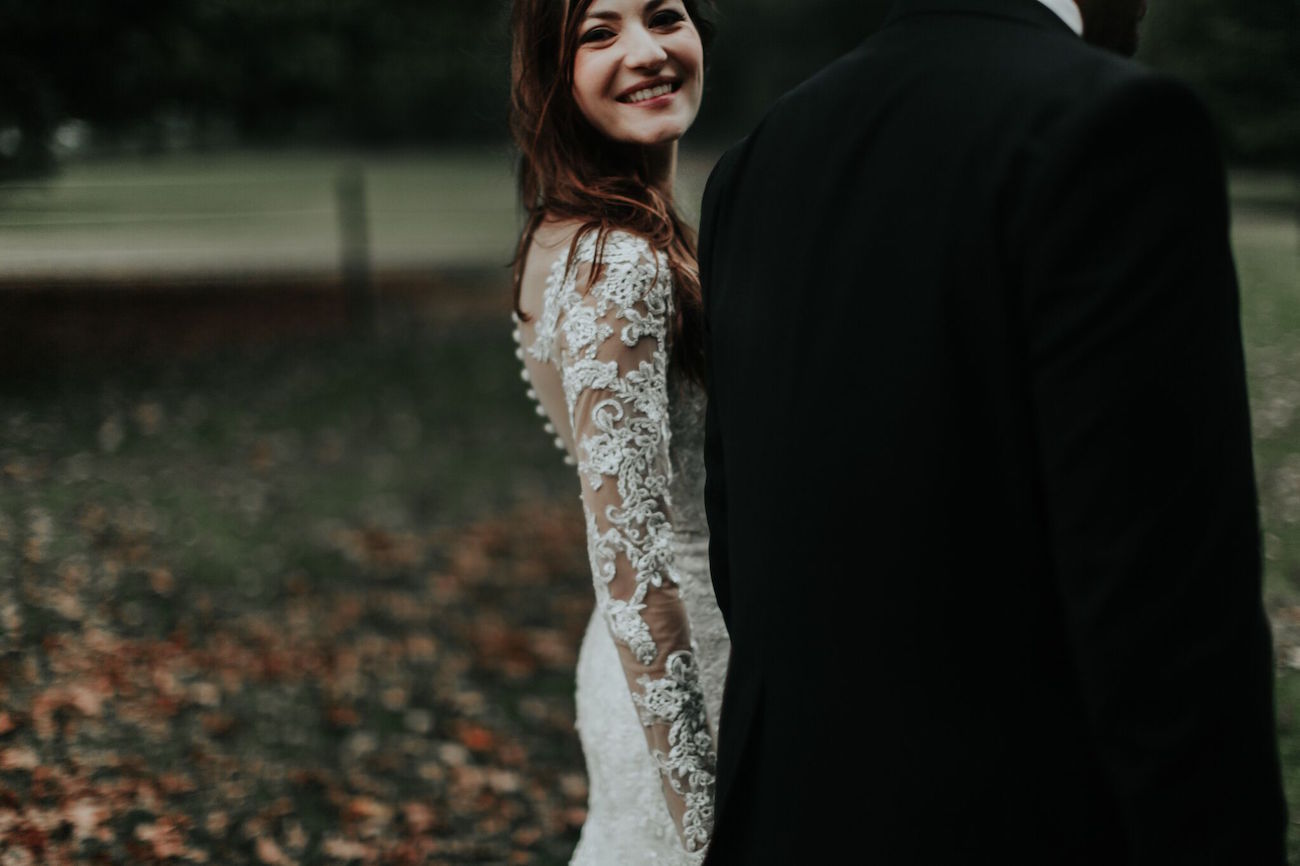 DIY Elements
Our wedding had many DIY elements! My favourite was my beautifully handmade PJ set (comprising of a lacy strappy top, shorts and cute little laundry bag to put it all in), coupled with a beautiful robe embroidered in rose gold with my new initials, made specially for me by my mom. Not only was it wonderfully comfortable to get ready in on the day with my bridesmaids (who also wore white robes with rose gold ribbons with their initials embroidered on them) but it is a hugely sentimental gift. My mom also made my garter for me, which was special and sentimental. One of the most delicious DIY elements was the rusks we made as favours for our guests, which were placed into small cellophane packets. I designed a sticker with our monogram on it for the front side of the packets, and a 'thank you' sticker on the back. I also created our wedding website and sent out digital Save the Dates, which I made into a slideshow using Canva. For our cake, we opted for a cheese tower (using the best local cheeses the Midlands had to offer) instead of a traditional wedding cake, which we assembled ourselves, and served outside with the canapes for the guests to enjoy while we took photos.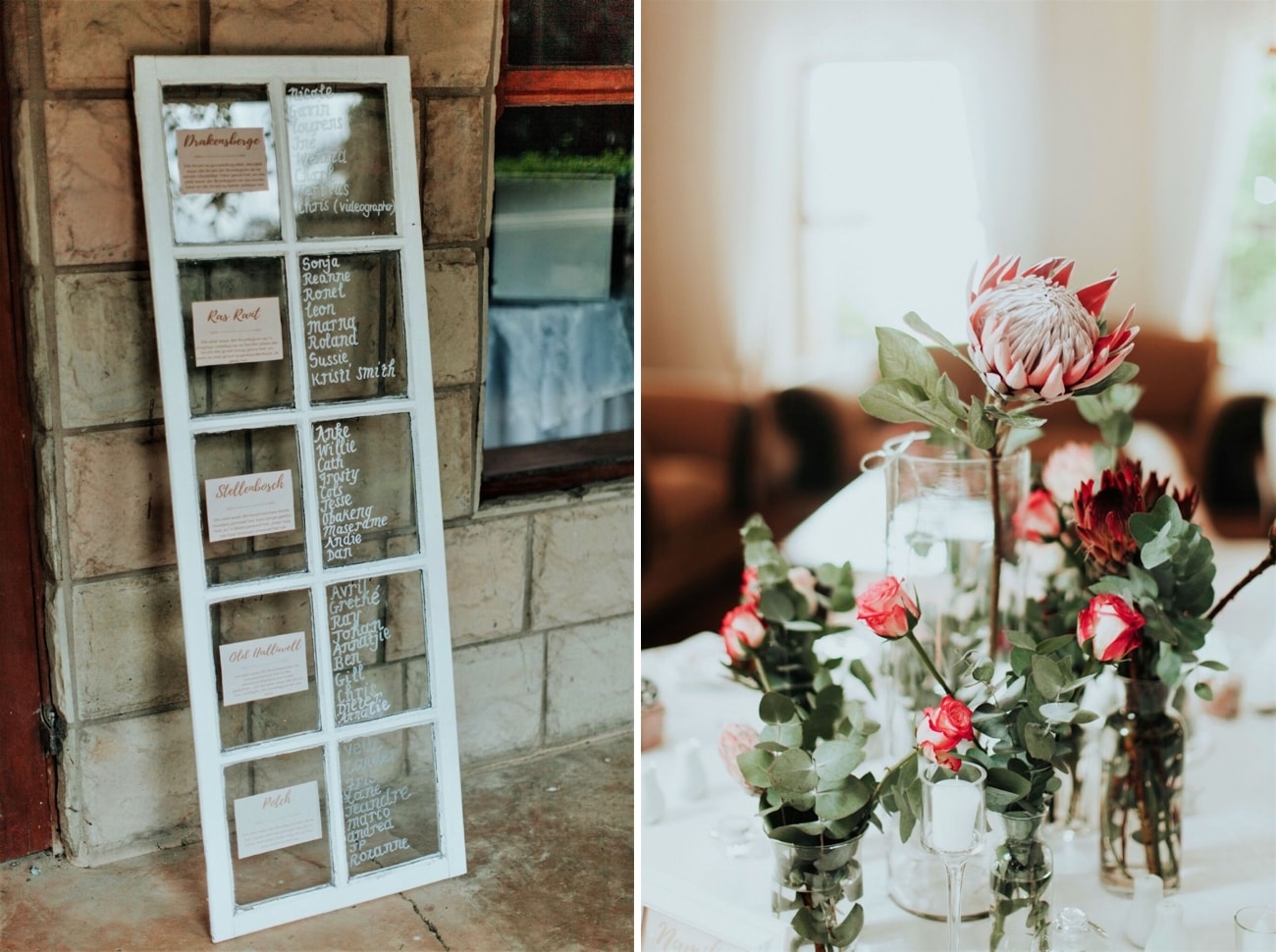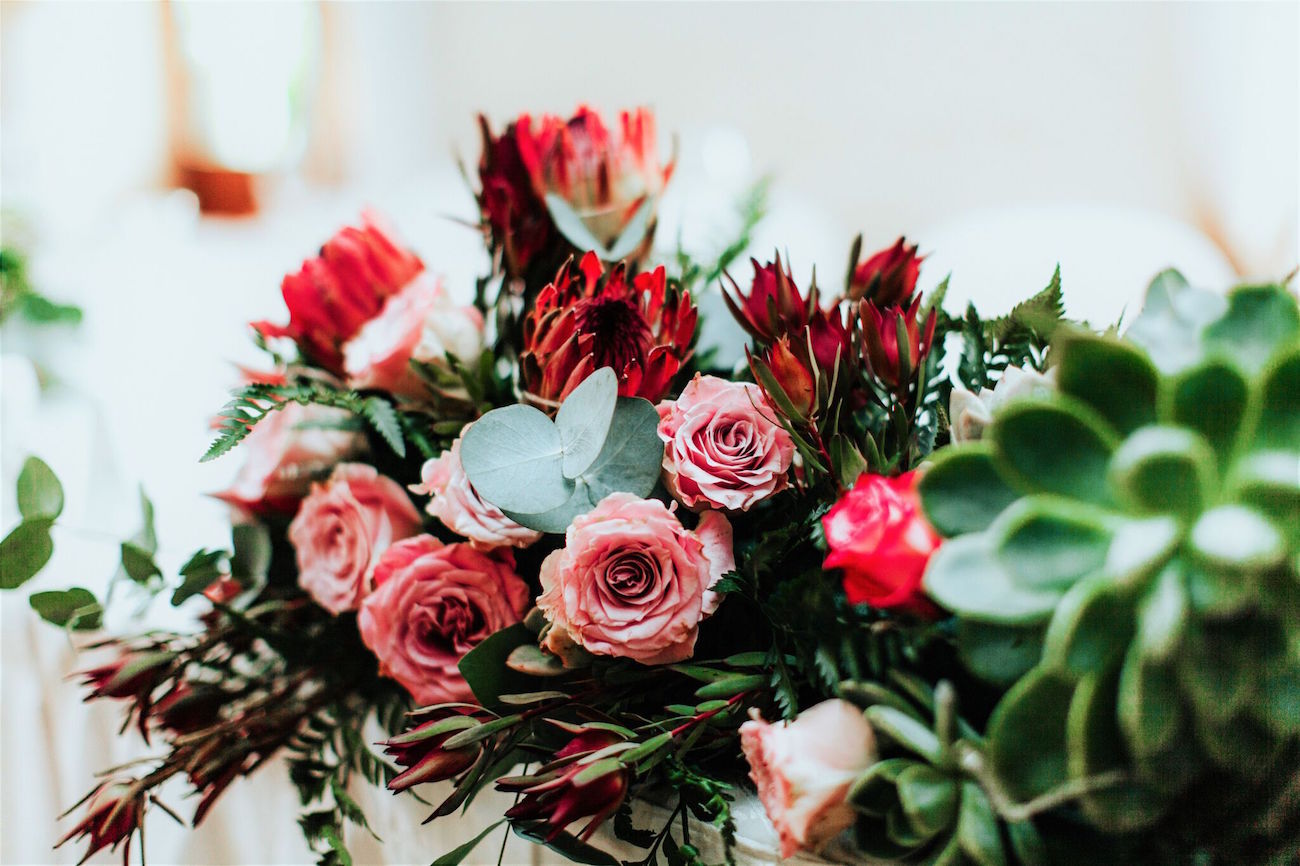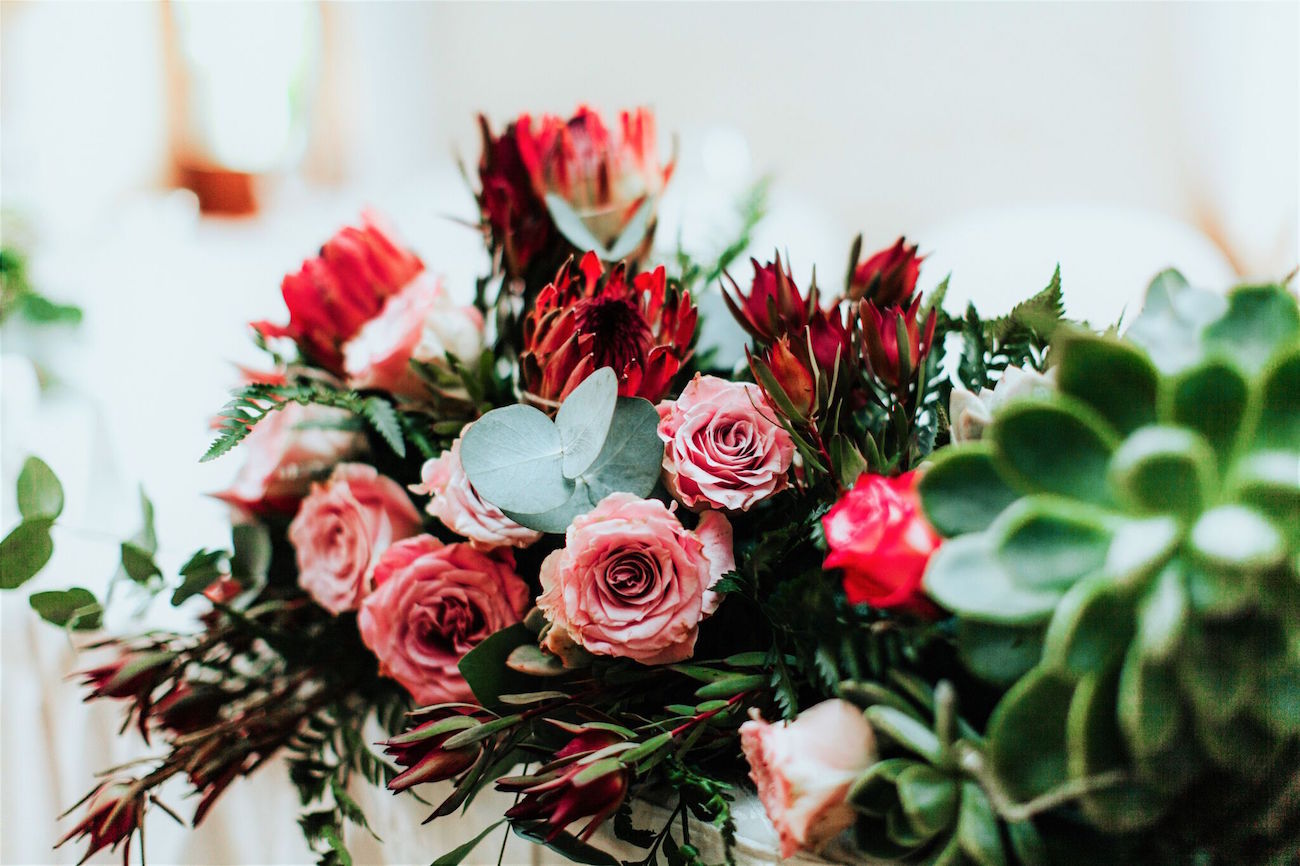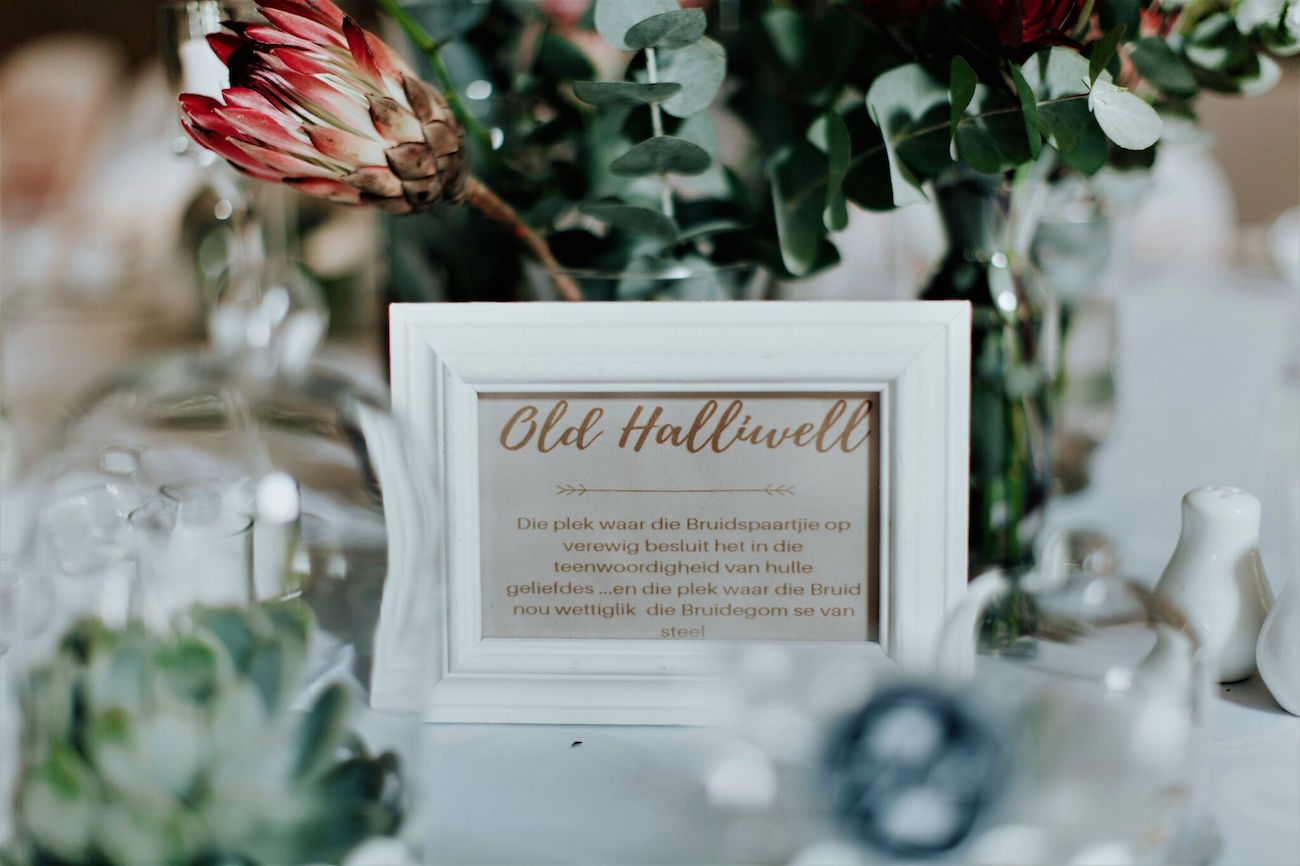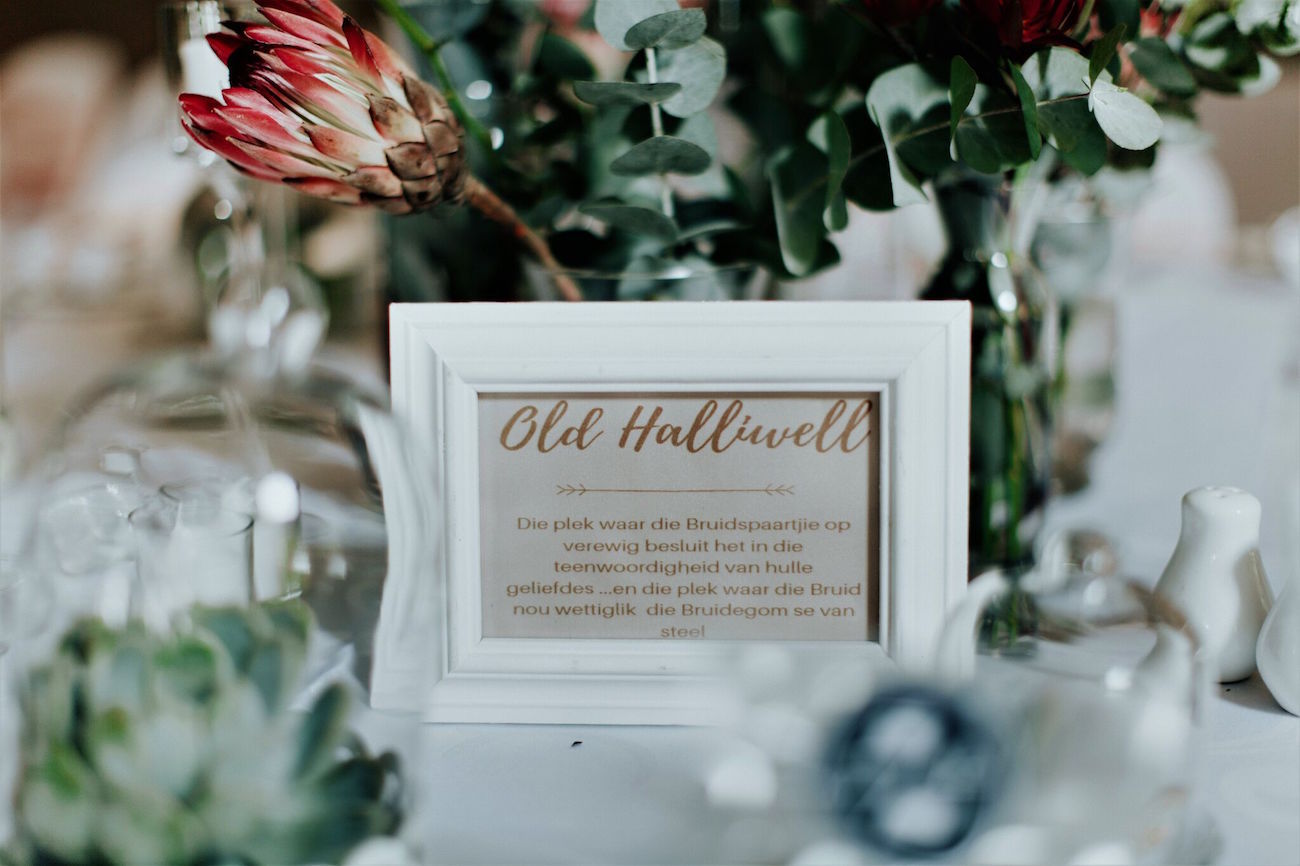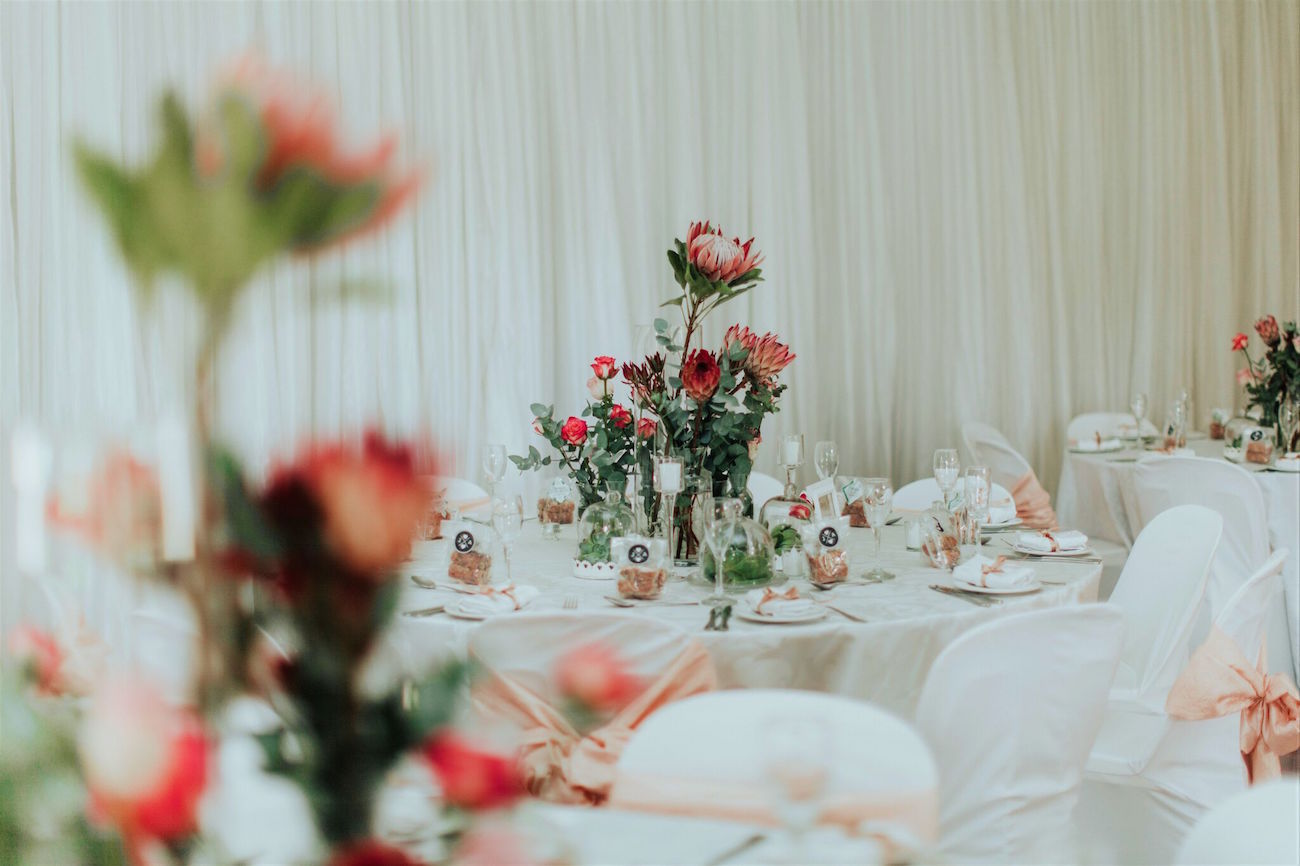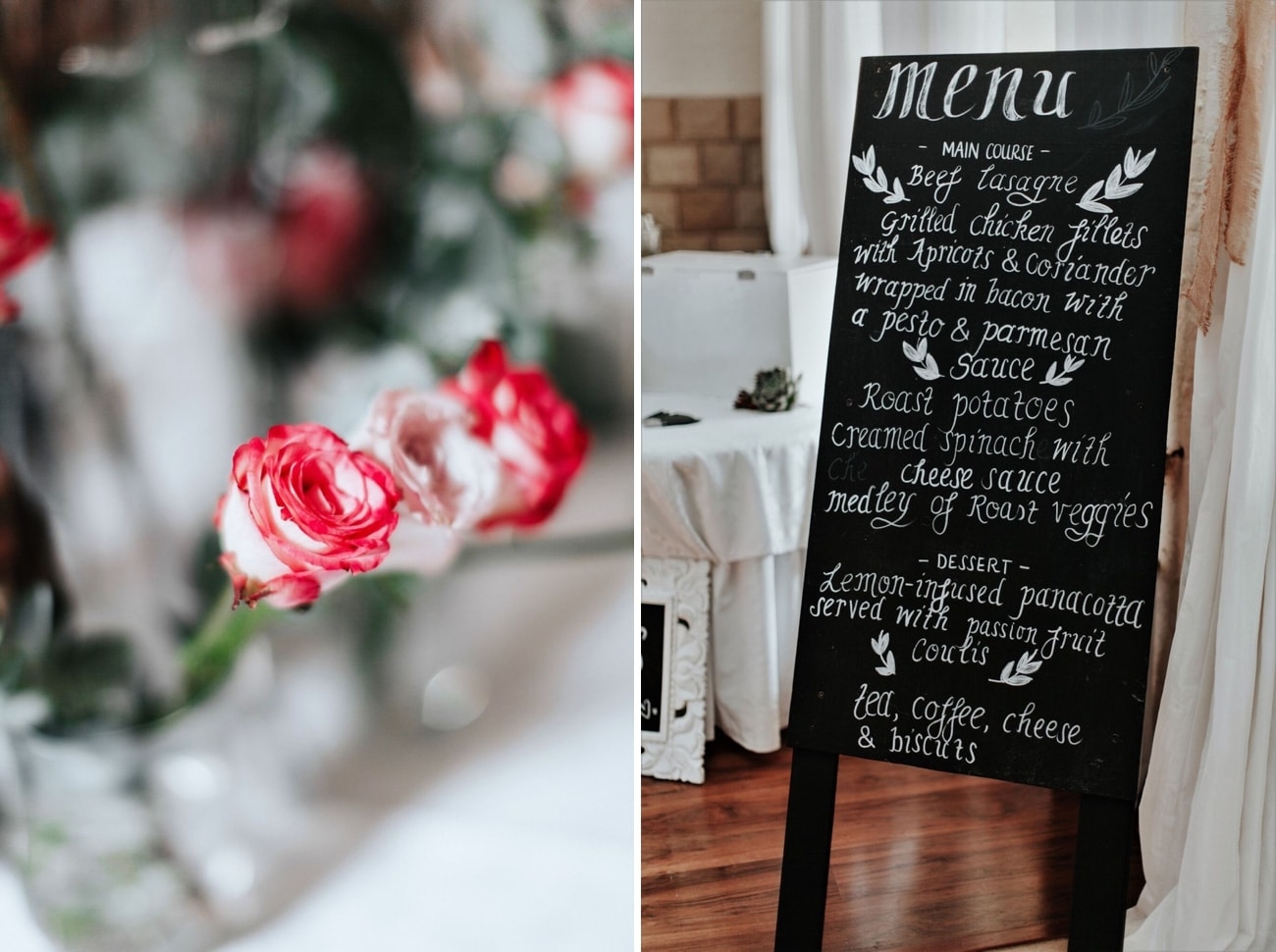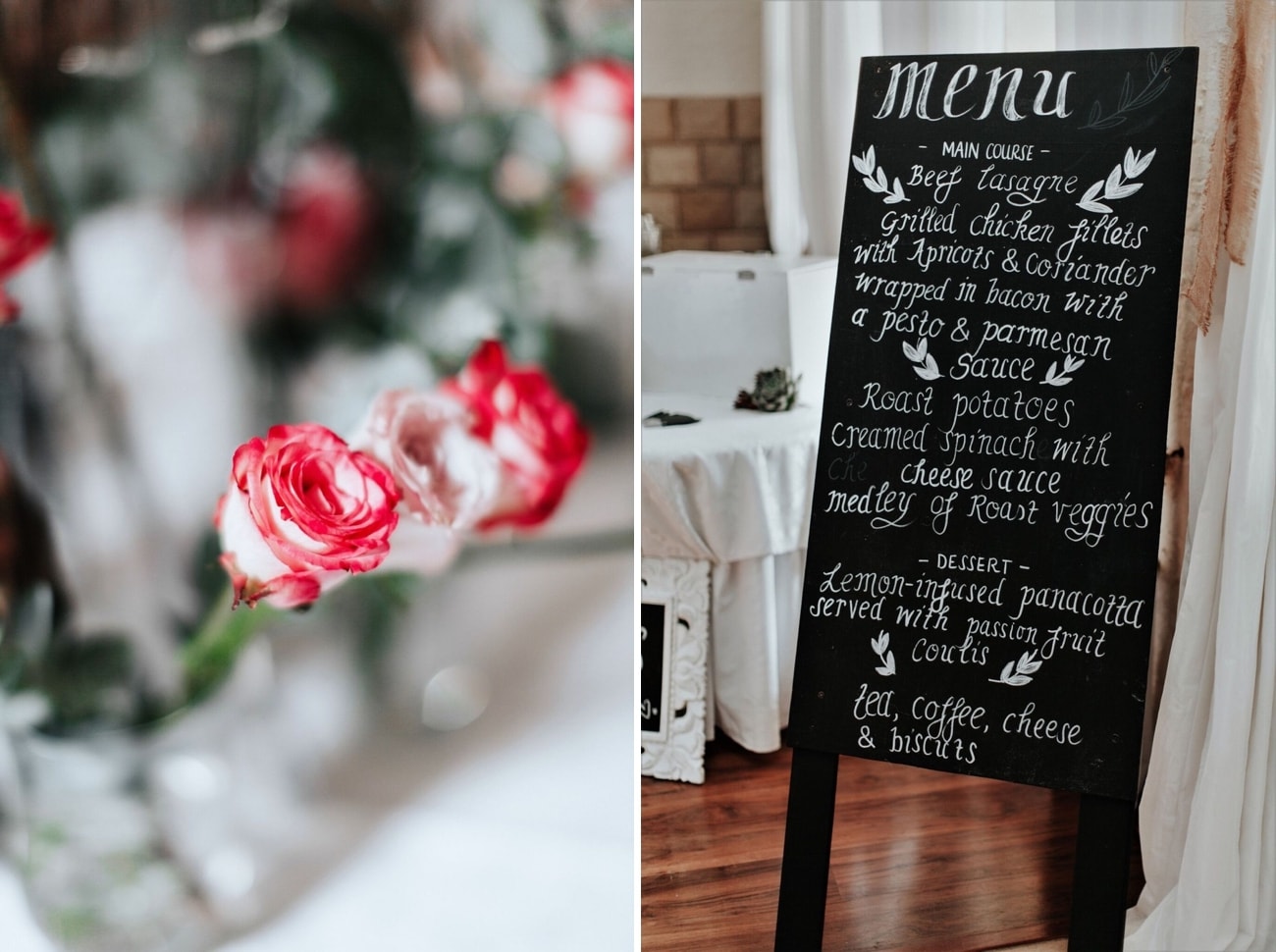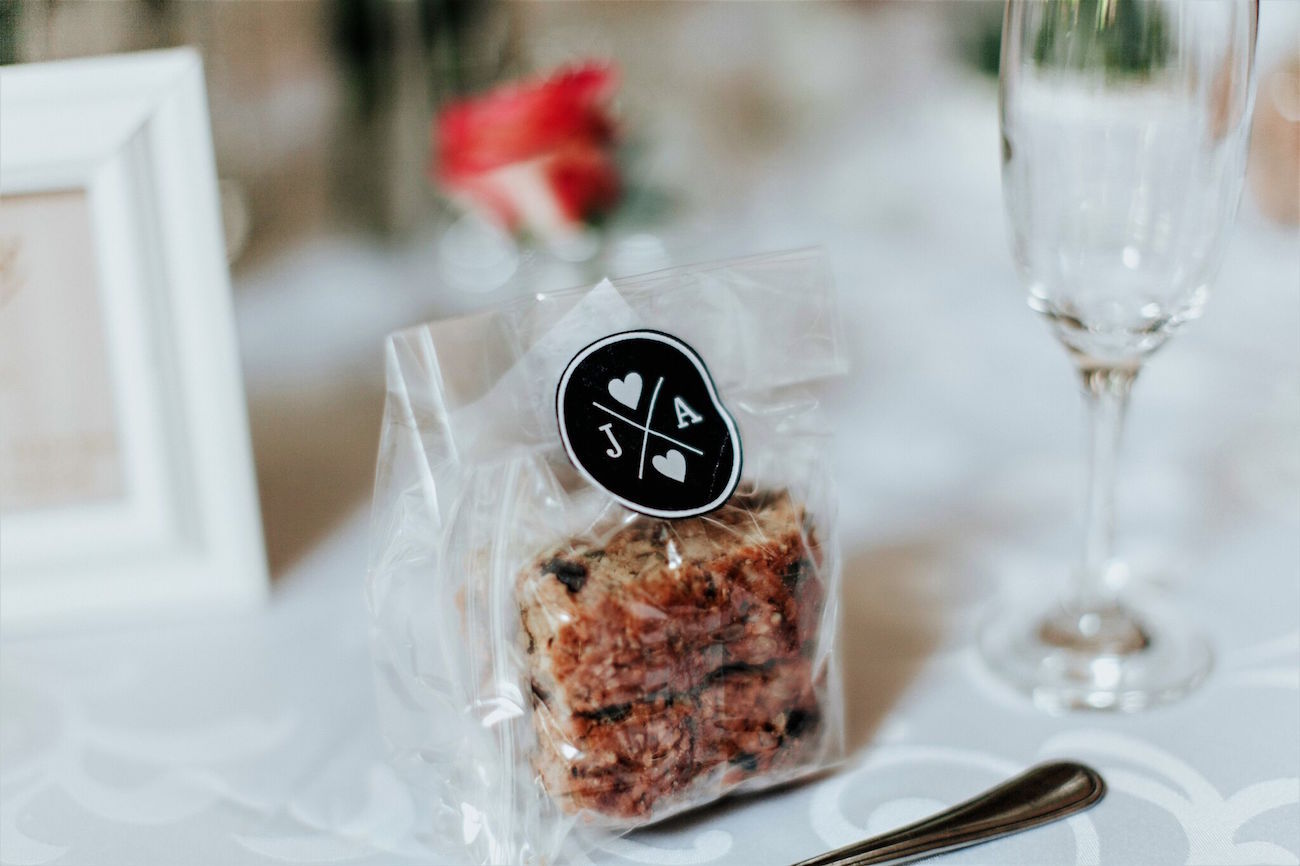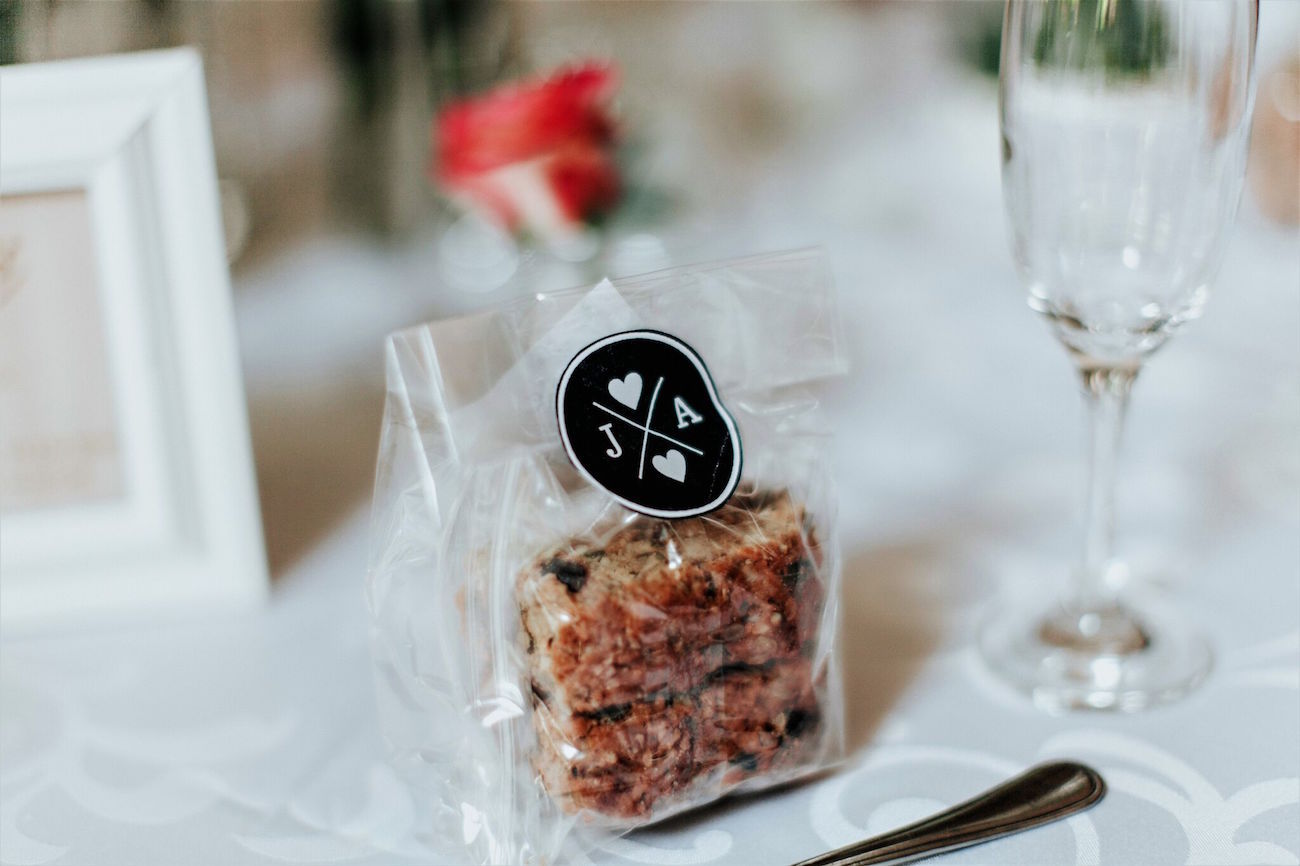 The Dress
I absolutely loved my wedding dress! To me there is nothing more lovely, feminine and elegant as LACE – so it was the obvious choice of material for me. My initial idea for a wedding dress was to have a beautifully fitted trumpet style dress with pretty back buttons and a sweetheart front (covered in gorgeous lace, obviously), but finding a combination of the two was difficult and nothing quite gave me that giddy feeling a bride should have… until I found the ONE! My dream dress had a sweetheart design in the front with gorgeous lace applique detail, and long sleeves with an open nude back with pretty white buttons. My dress was professionally altered and fit me perfectly on the day.
The Bridesmaids
My sister, cousin and four of my best and most precious friends were my bridesmaids. In keeping with my love for understated elegance and LACE, I chose beautiful black lace dresses for my lovely bridesmaids. The dresses had medium length lace sleeves and were just above the knee, paired with black heels. My mom altered each dress to ensure each bridesmaid's dress fit perfectly and that they felt comfortable. Paired with deep red lips, romantic loose curls and a protea bouquet (featuring safari and pennygum, held together by a marsala coloured ribbon) in hand, my bridesmaids looked every bit as elegant as I had imagined!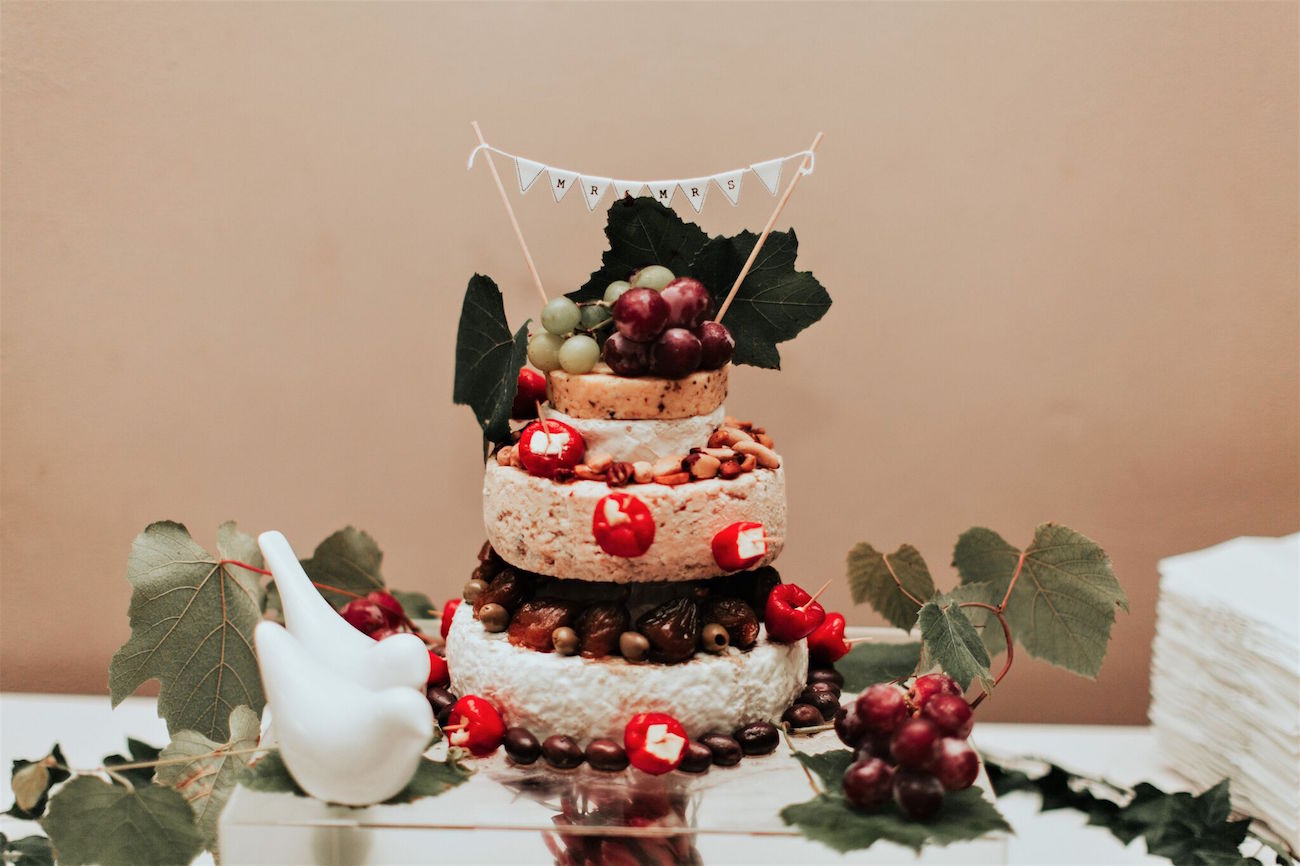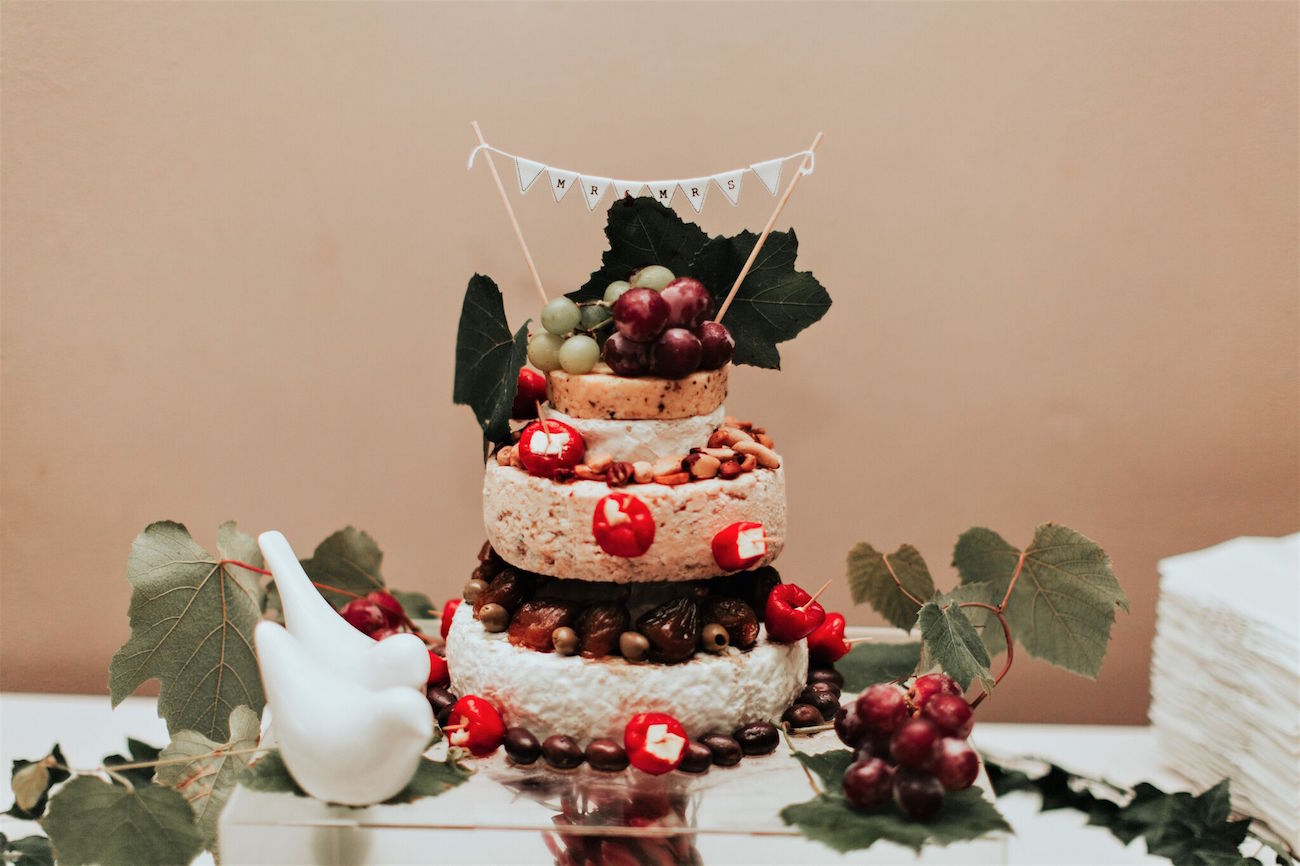 Memorable Moments
Jaun: When my wife walked down the aisle, and when I had to do my groom's speech.
Proudly South African Details
The wedding was an ode to our national flower, the Protea! We also included traditional health Rusks as wedding favours, and upheld the typical Afrikaans tradition whereby all the men gather around the groom during his speech to try to mock and distract him. The groom was sprayed with water guns, etc. and had a confetti bomb go off about halfway through his speech, which was hilarious!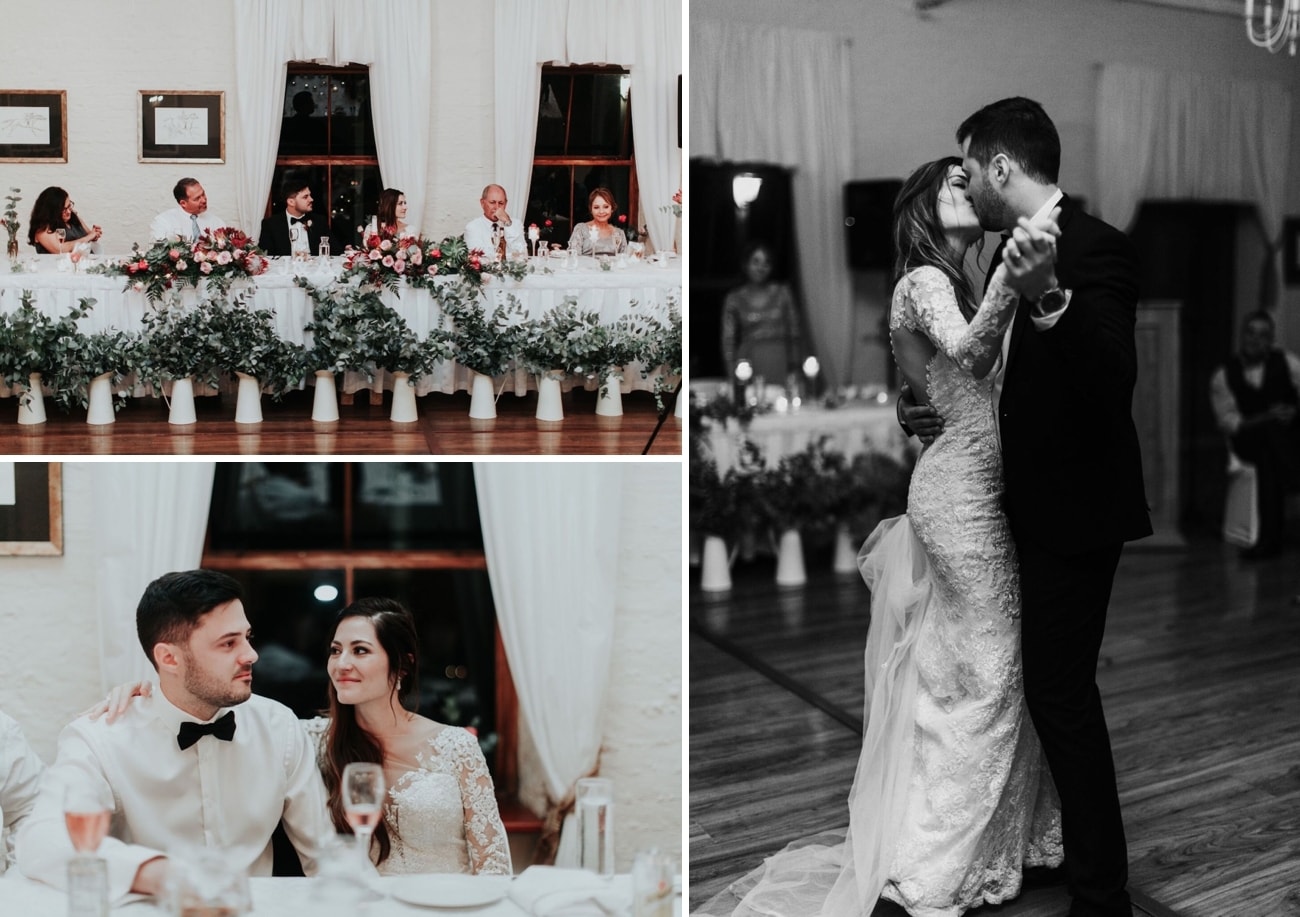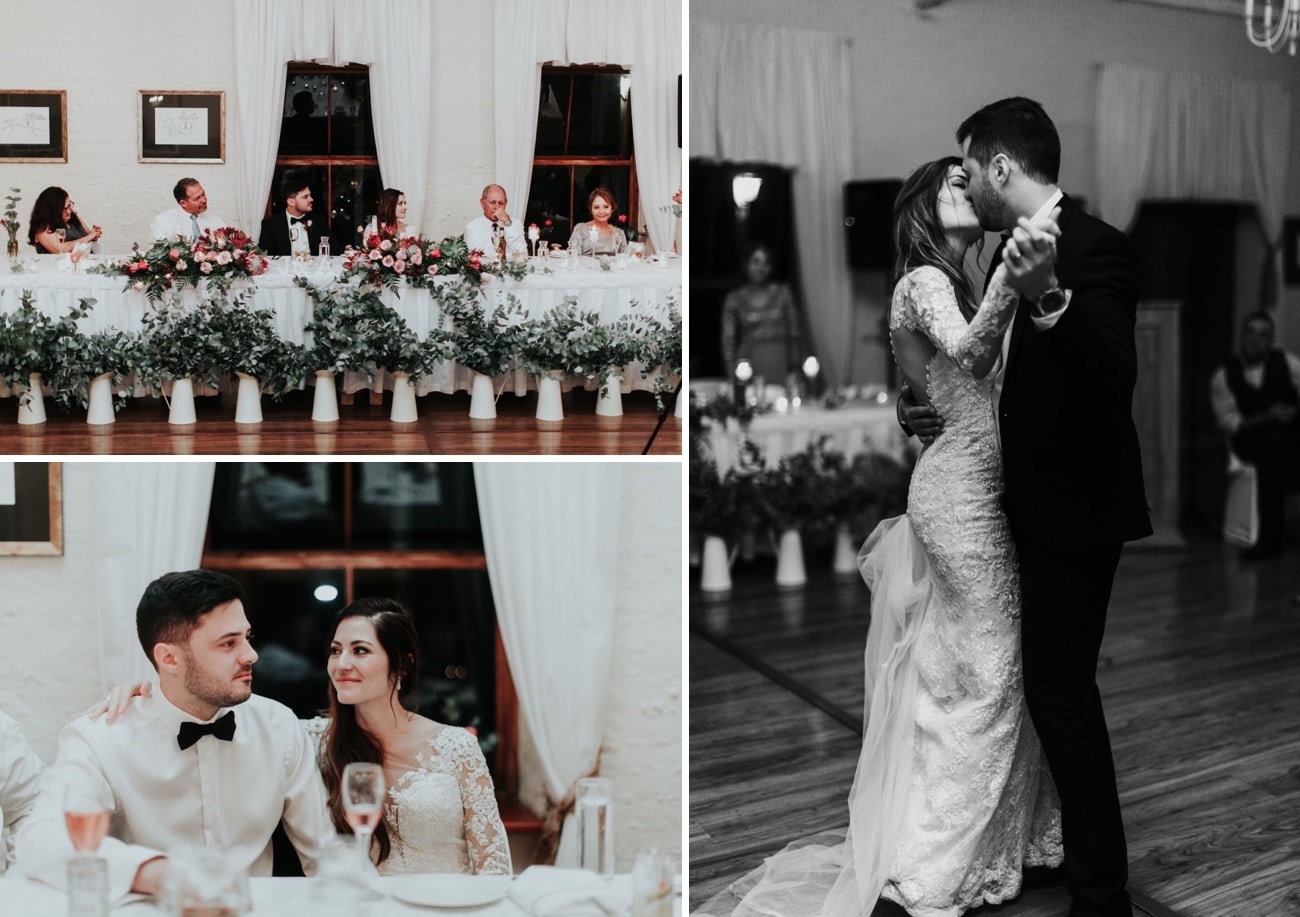 Best Decisions
Having my mom on board – her organisational skills and practicality made the wedding run as smoothly as it did. It was such fun doing weddingy things with her and my sister! Finding creative ways to stay within budget by borrowing or making items – any excuse to get creative! Also, pre-wedding counselling, and not allowing myself to get too caught up in the latest trends and Pinterest. We kept things simple and tried to stay true to ourselves as a couple. Finally, having Chris Milne, from First Kiss Productions, as our videographer. He was so professional, put us at ease and took the lead when needed.
Advice for Future Brides & Grooms
Choose your suppliers wisely – do research, meet with them and be clear about what you are looking for. Stick to your budget – after all, a wedding is merely ONE day, your marriage is forever! Don't fret about the small details or things that are out of your control on the day.
SERVICE PROVIDERS
Venue: Old Halliwell Country Inn | Catering: CHC Catering | Photography: Kristi Smith Photography | Co-ordination: Mother of Bride | Flowers: Multiflora Mall Johannesburg | Decor: Dotti Biscotti Decor | Video: First Kiss Productions | Cheese cake: La Petite France | Bride's dress: Viola Chan at Bride&co. | Hair & makeup: Tammy from PRO Make up | Groom's attire: Old Khaki (shoes) + Eurosuit (suit) | DJ: Tiaan