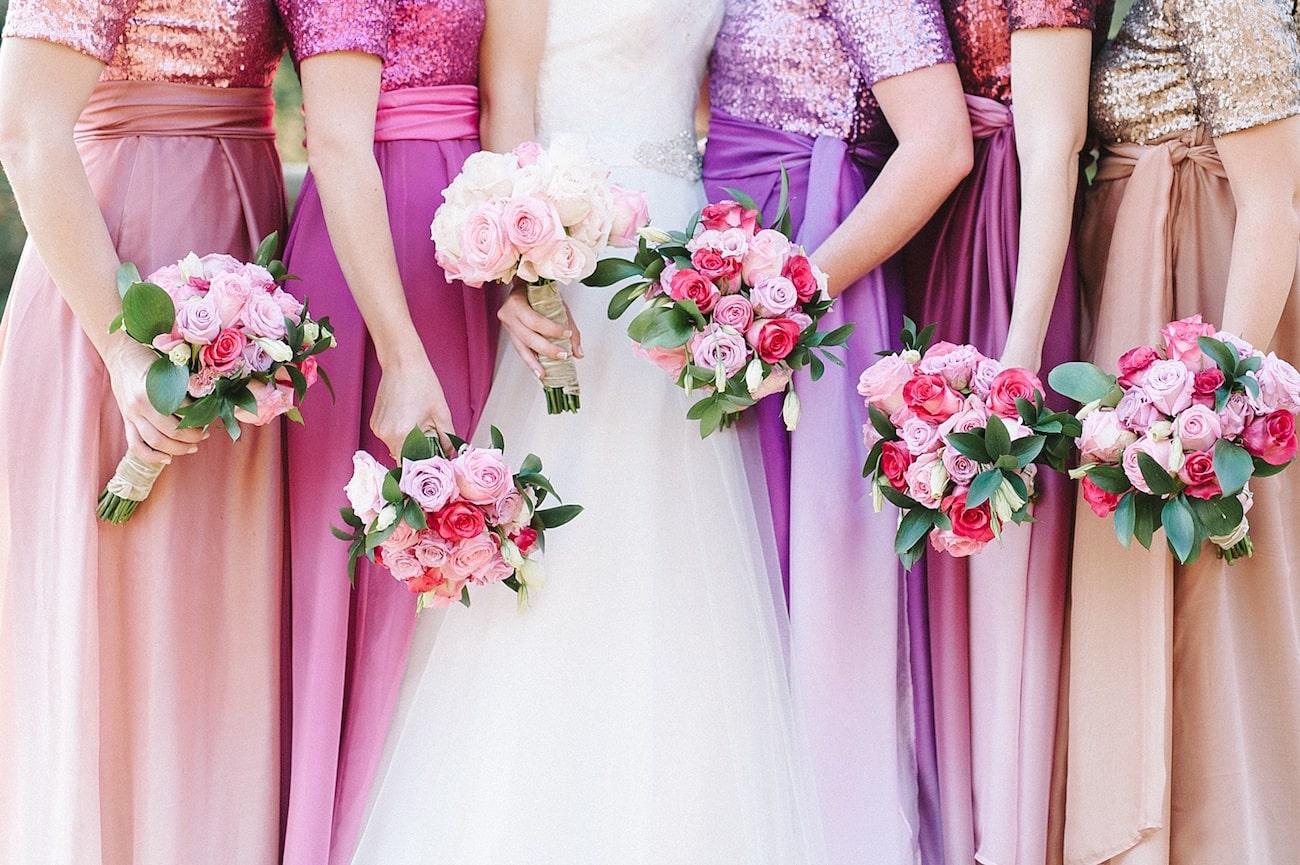 I'm a little biased because I adore her, but it seems to me that everything that's in front of Eileen of Bright Girl's lens turns to gold. Or in this case, gold and sparkle, plus lots of bright, bold, beautiful colour! Lana and Greg's wedding brought a whole punch of festive flair to the KZN winter – fat red peonies, roses in every shade of pink, velvet linens, a ceiling dripping in stars and twinkle lights, a shiny gold pear at every sitting. And the bridesmaid dresses – oh my! I'm obsessed with Lana's choice of gowns, which manage to be romantic and a little ethereal, while also being colourful and super stylish – LOVE! They worked perfectly with the abundant blooms and with Lana's own dreamy pale blush wedding gown and perfectly matched the mix of whimsicality and grown-up glamour that characterised this very special celebration. All brought to life by Eileen's lovely pics of course! Get those pinning fingers ready!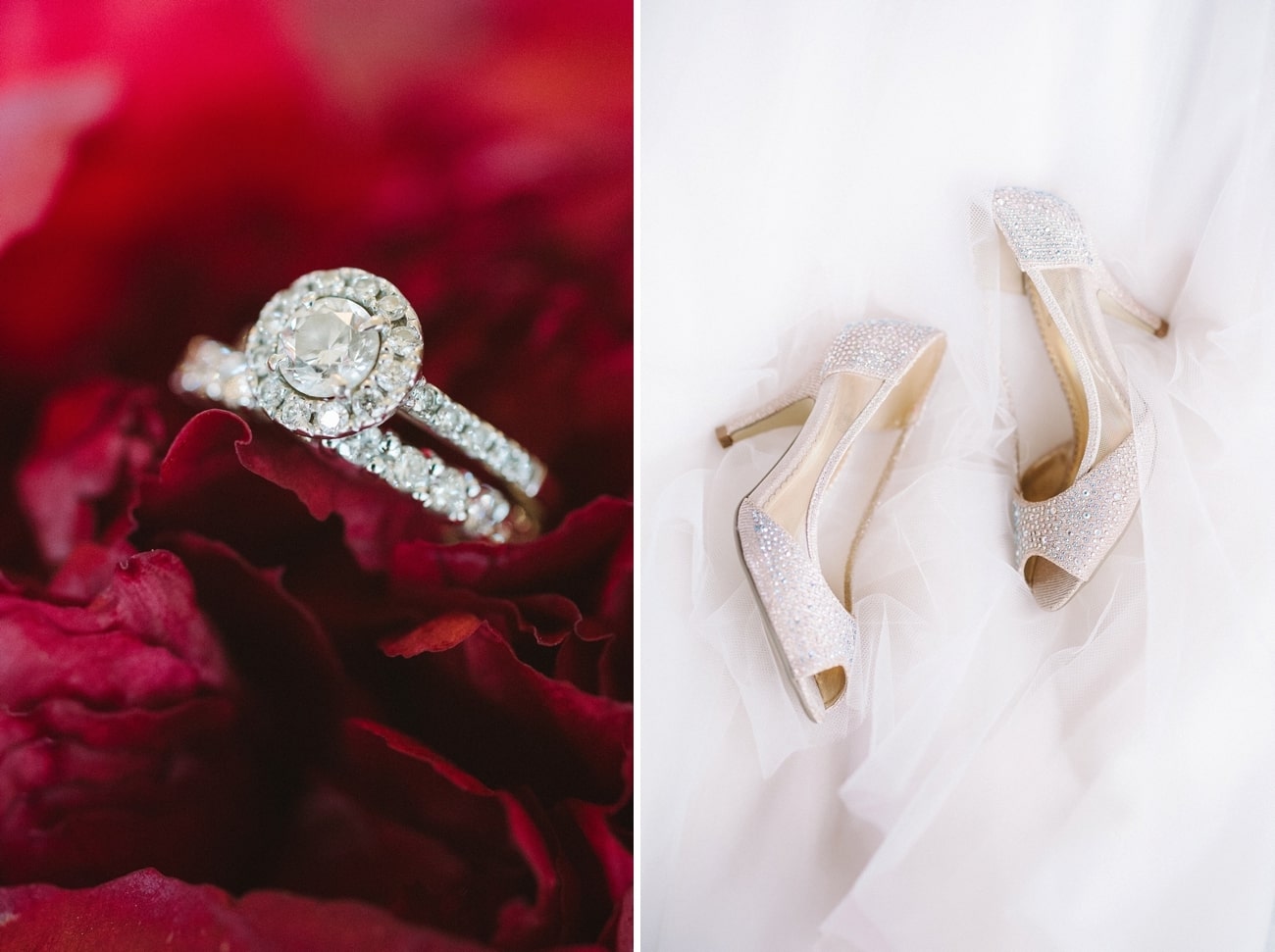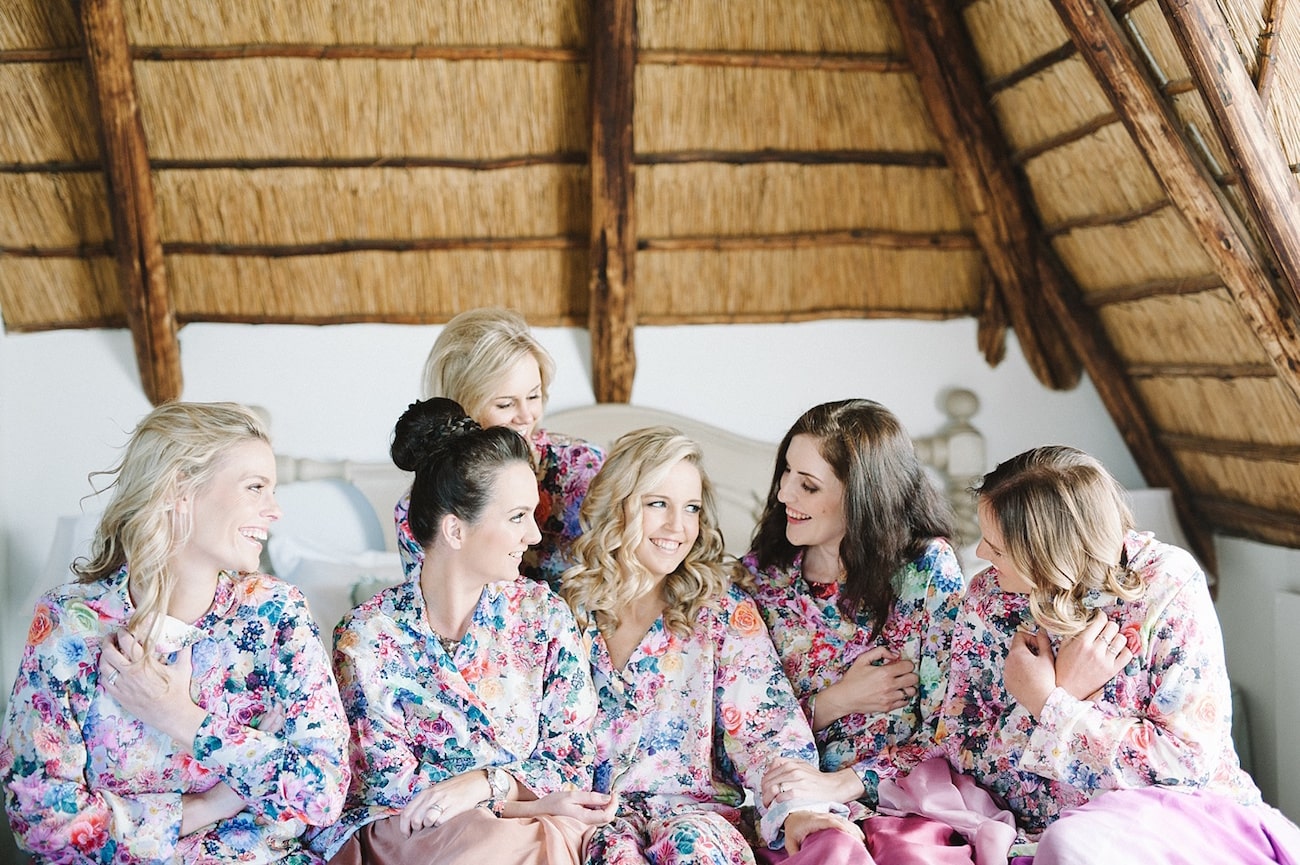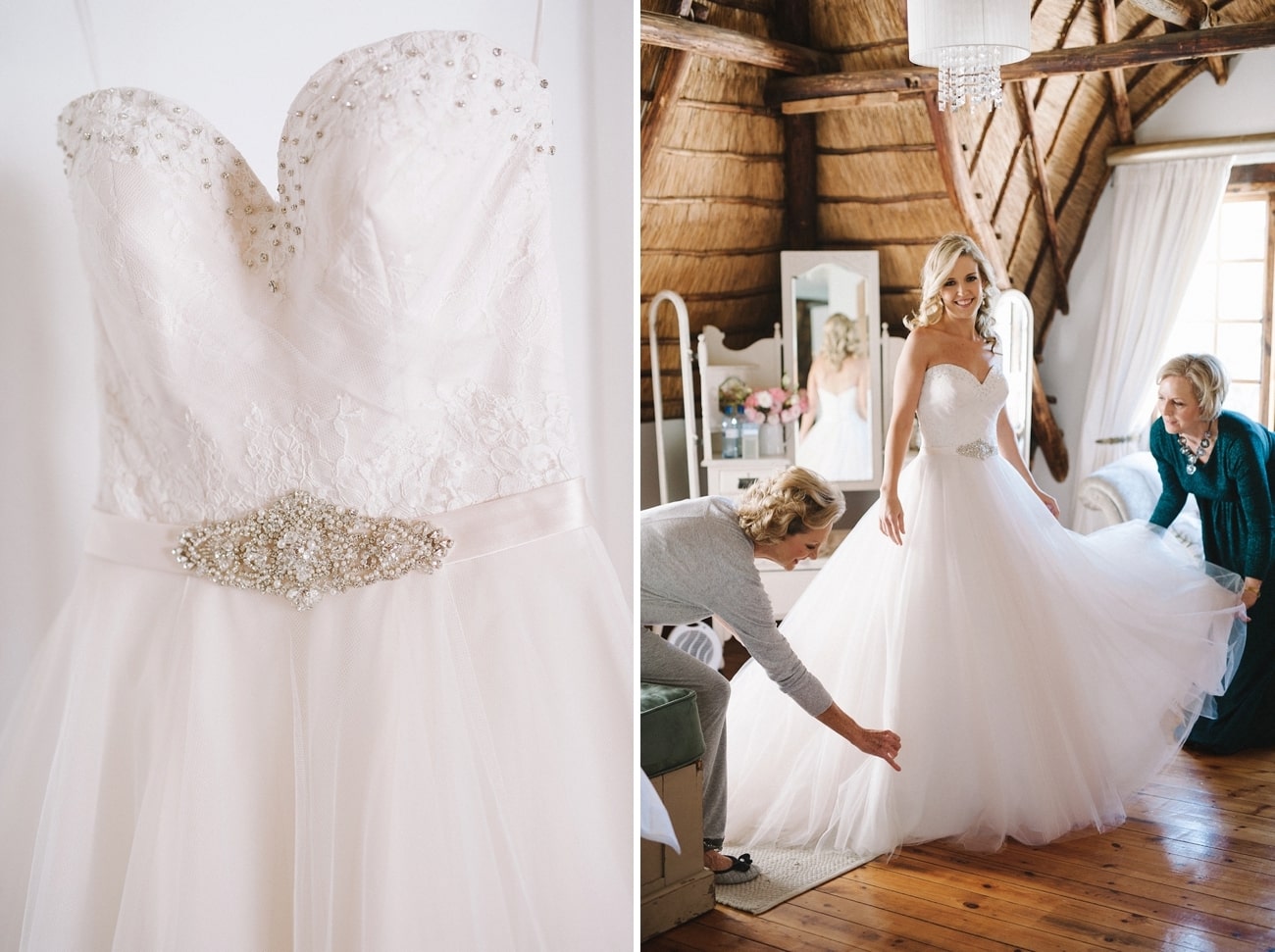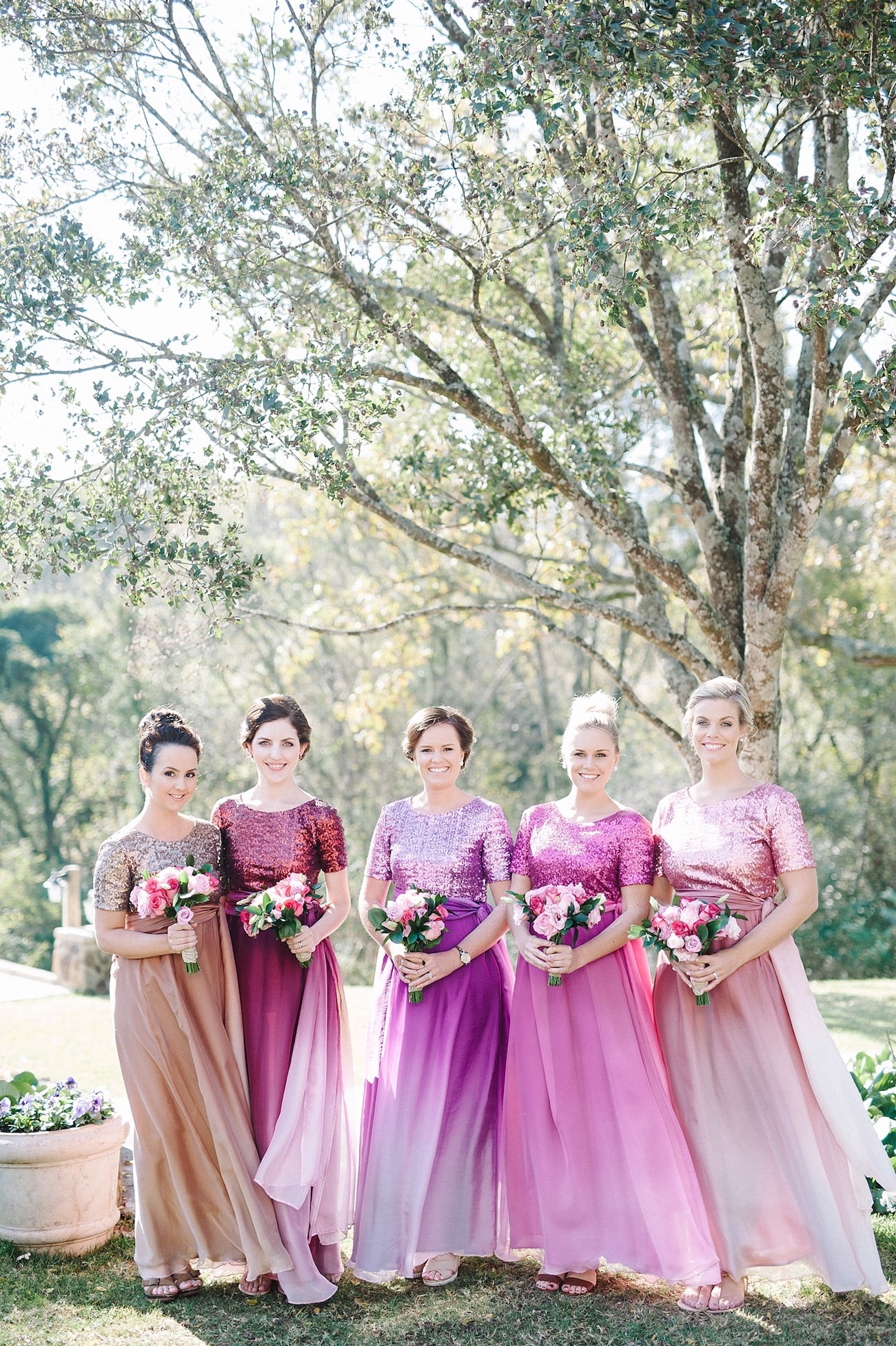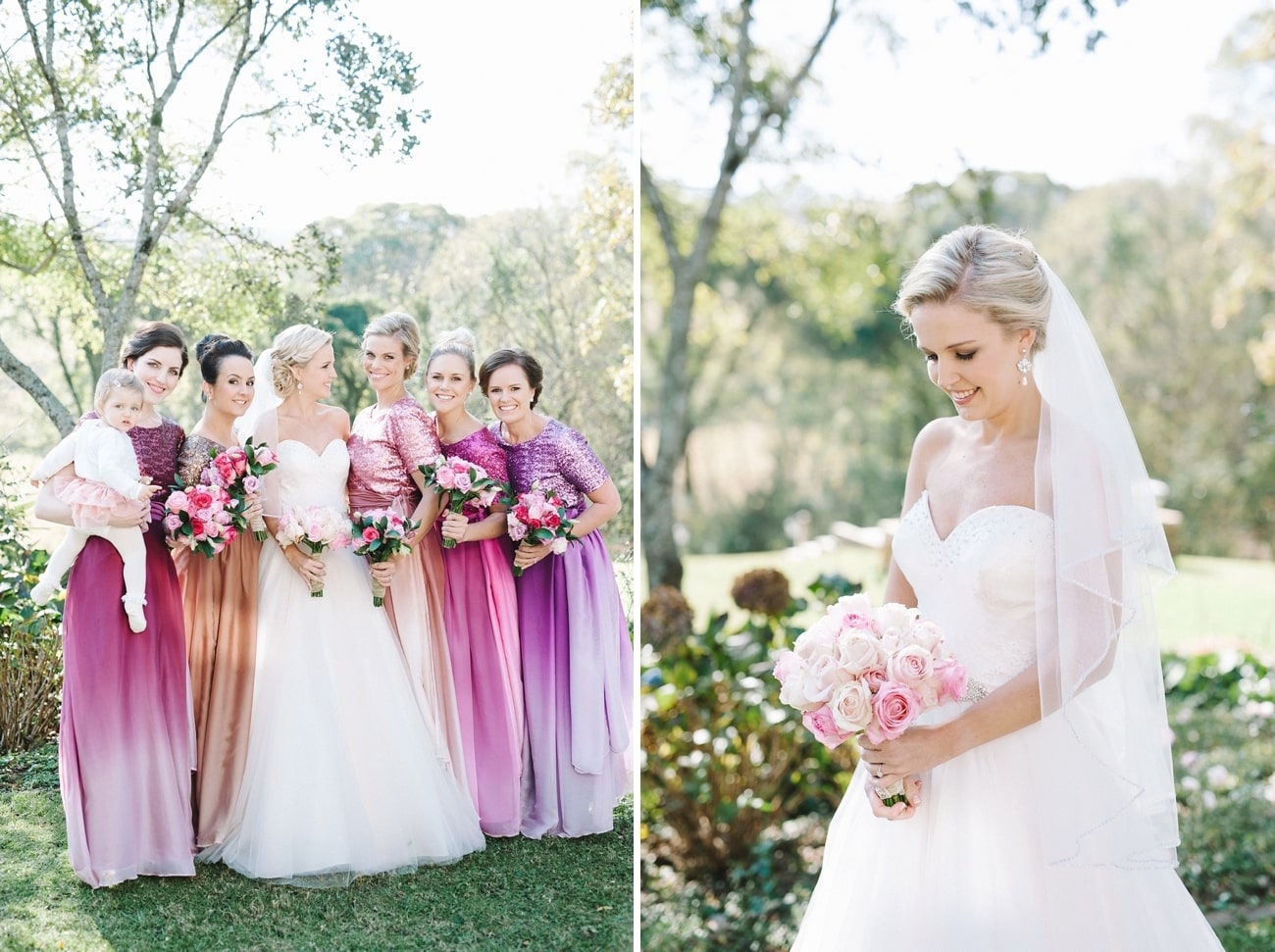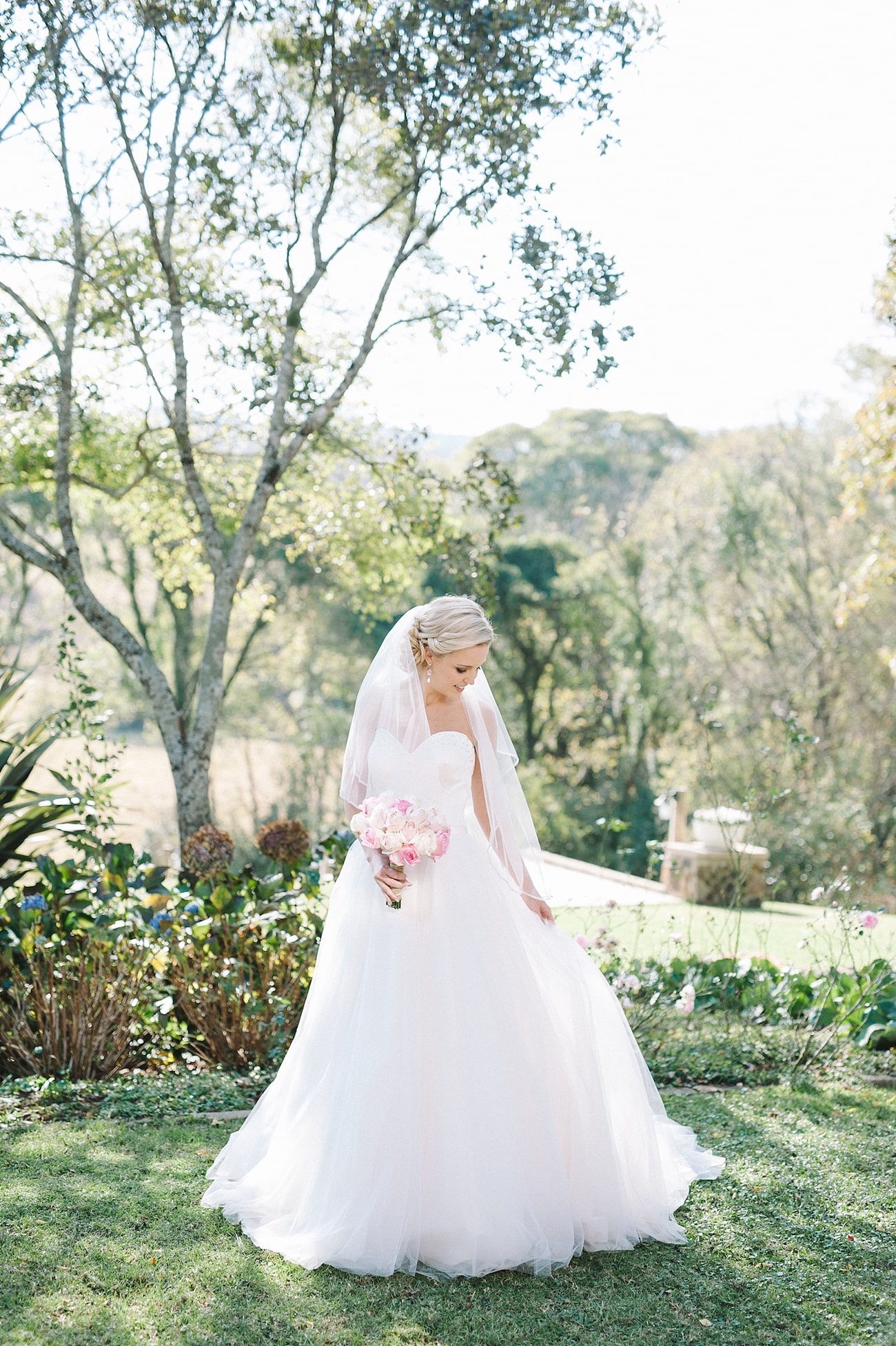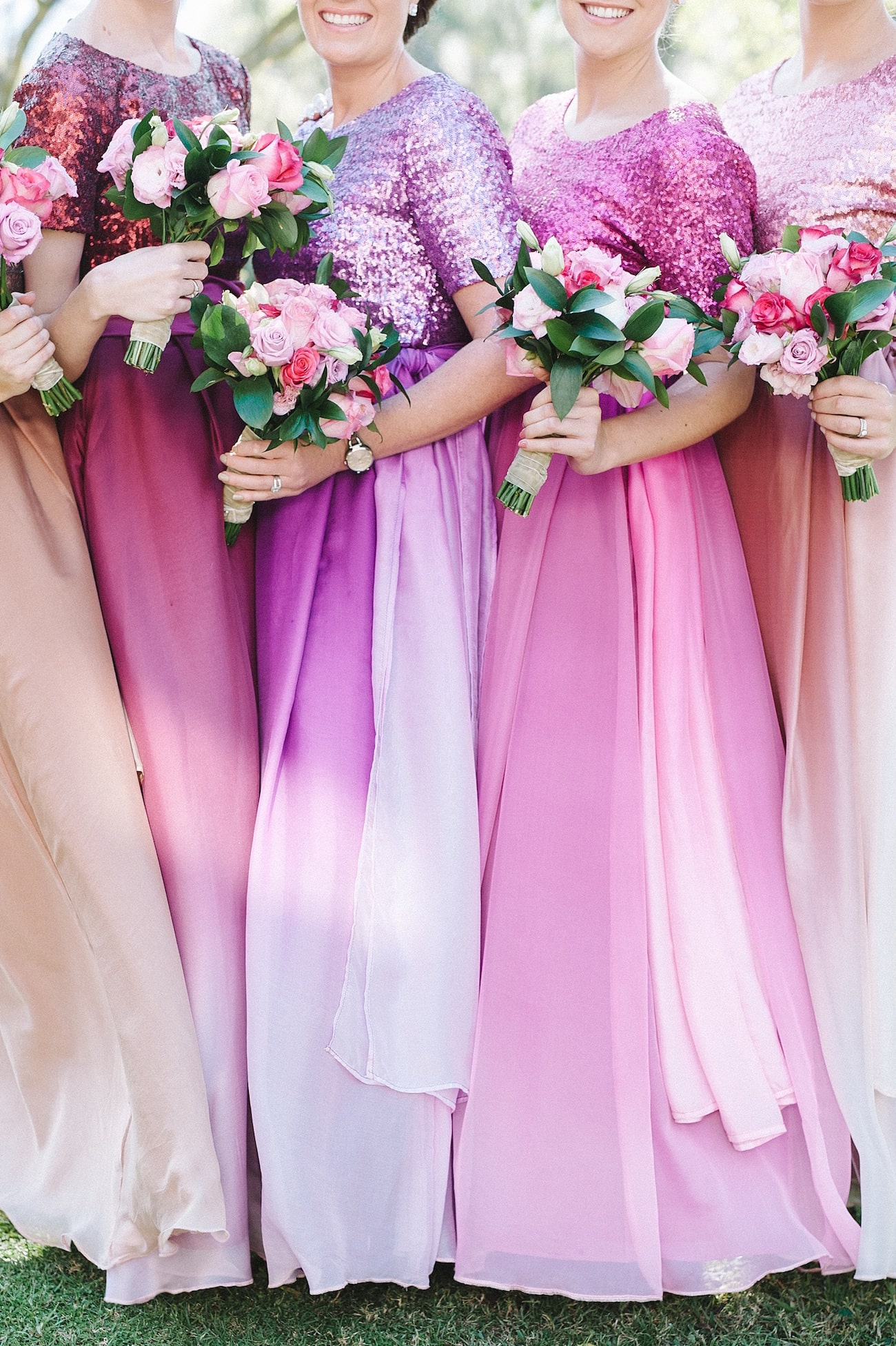 Love Story
Our story of how we met isn't your typical love story meeting. We were in varsity, and celebrating the end of exams at a nightclub in Durban. Greg and I met that night through mutual friends who were dating at the time, and spent the night partying together. Our night ended off with a kiss, and we fell madly in love with each other.
The Proposal
Eight years after our nightclub kiss, my dream proposal happened. I had always wanted a low-key proposal, ideally in the privacy of our own home, for just the two of us to enjoy that moment together. I had been in JHB for work, and after a delayed flight home (much to Greg's frustration), I arrived home to a candlelit bath that Greg had run for me, as he told me he was going out on a boys' night. Suddenly, boys' night was cancelled and Greg had chosen an outfit for me to wear to a 'last minute' dinner. Before dinner, he suggested we have some champagne at home and catch up on our day. I was chatting away, and all of a sudden Greg was down on one knee. There were tears, hugs, kisses and SO much excitement! It was such a surreal and special moment!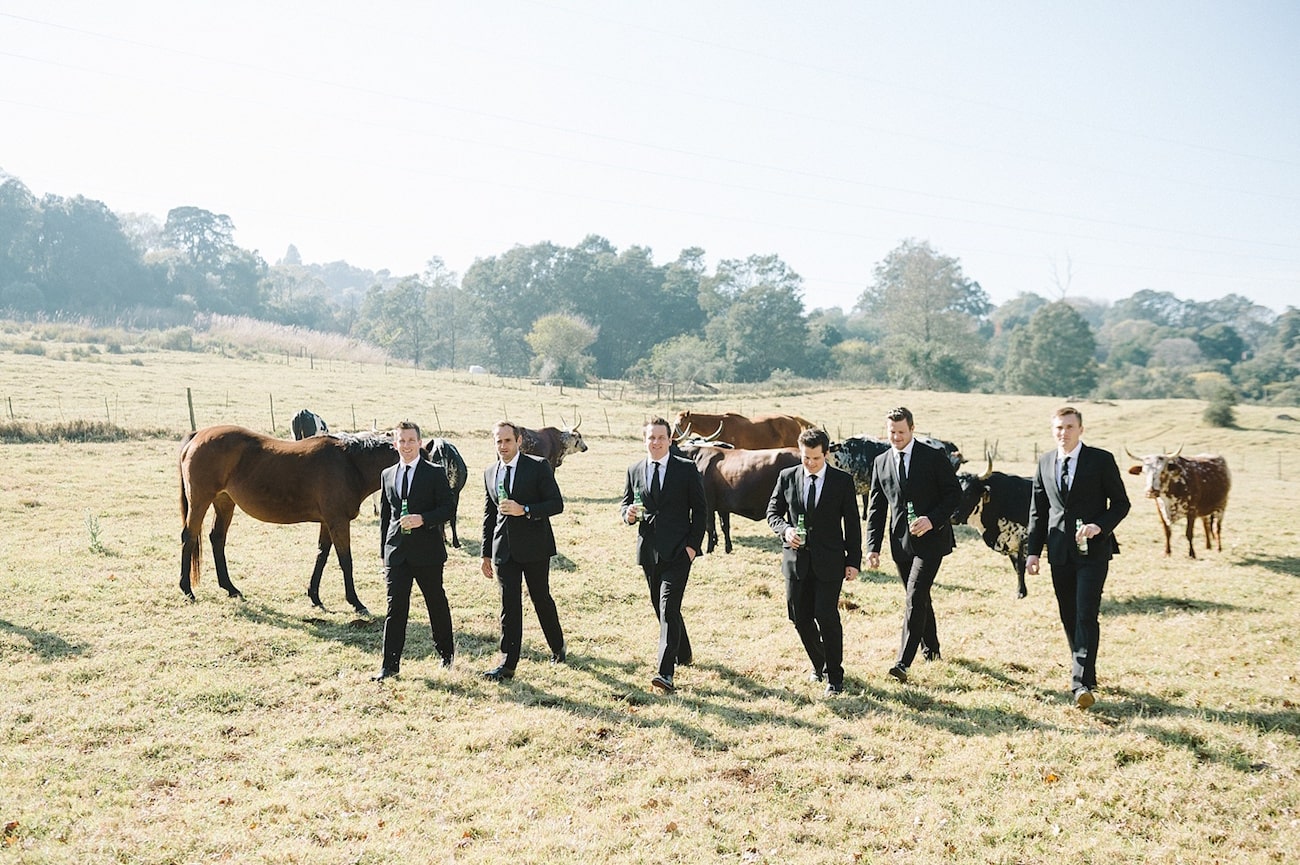 The Venue
We had only looked at one other venue prior to Orchards, but when we arrived there, it just felt right. We got such a relaxed, almost homely, feel from the venue. The owner Belinda was so lovely, and really easy-going and so happy to help and accommodate us in whichever way we needed. Orchards is the most beautiful venue, set amongst the trees and hills – perfection.
Wedding Style
I struggled to decide on our colour scheme, as there are so many beautiful ideas out there and of course Pinterest makes it more overwhelming. I eventually decided to go with something different, and not your typical Pinterest wedding. I love colour, gold and anything sparkly. Being a winter wedding, we decided to go with rich, warm tones of berries and pinks, and of course touches of gold and sparkle.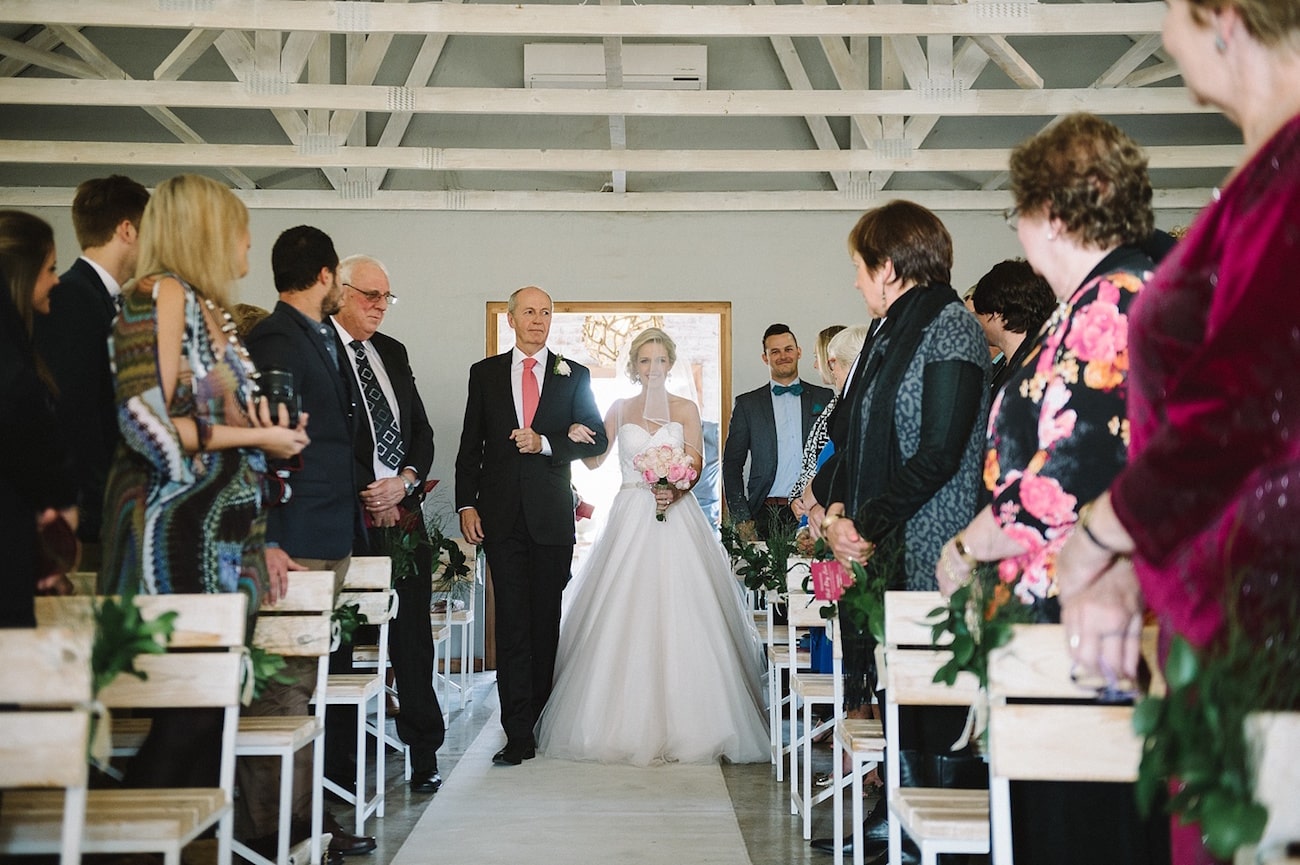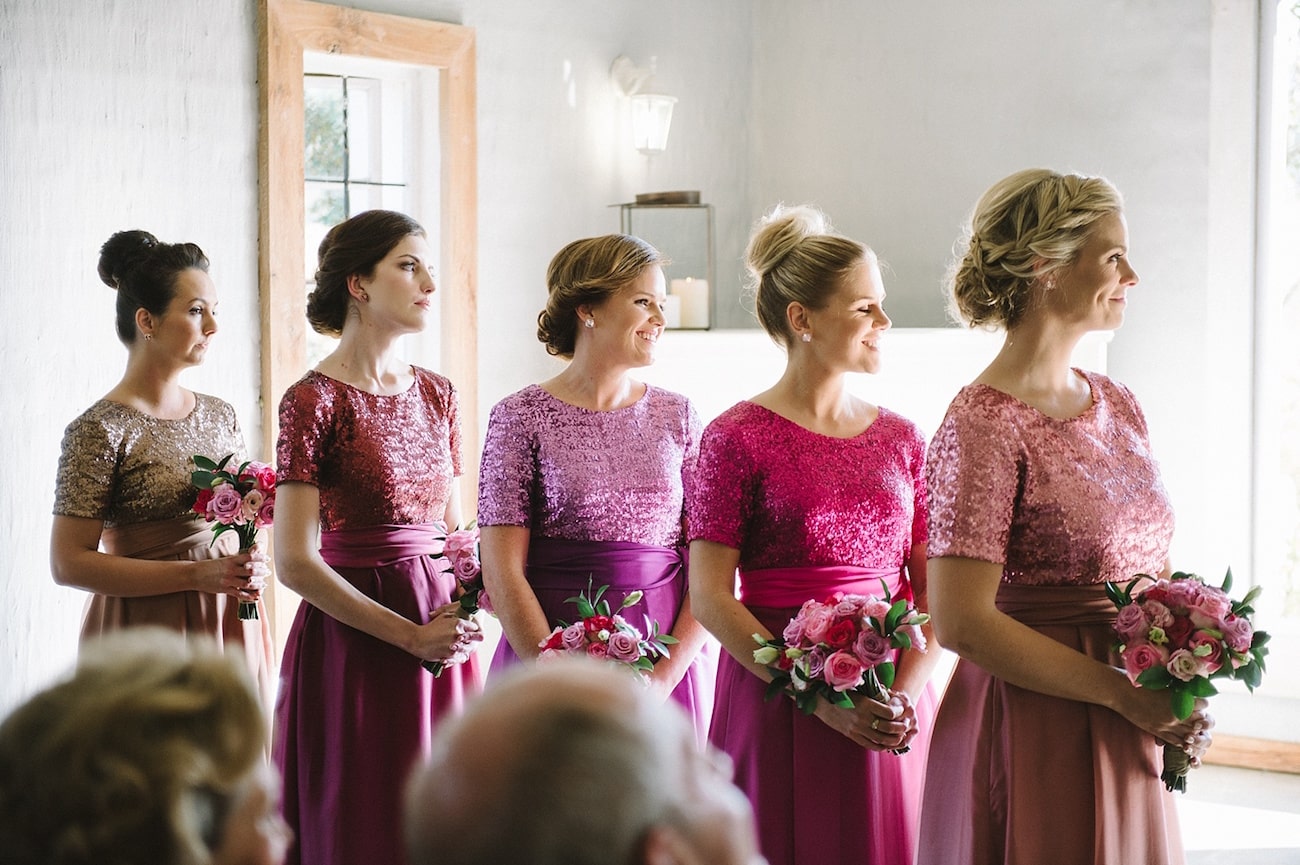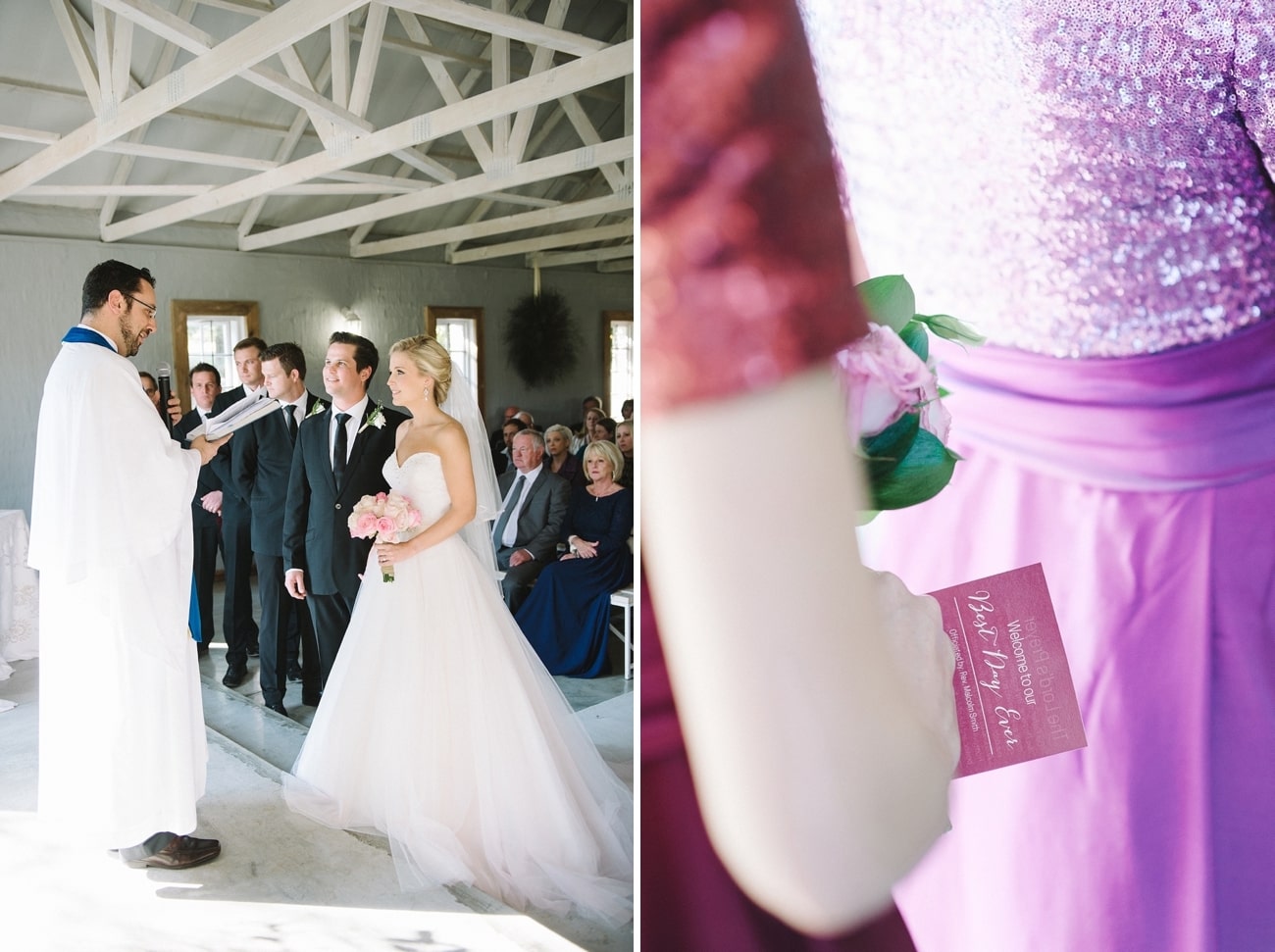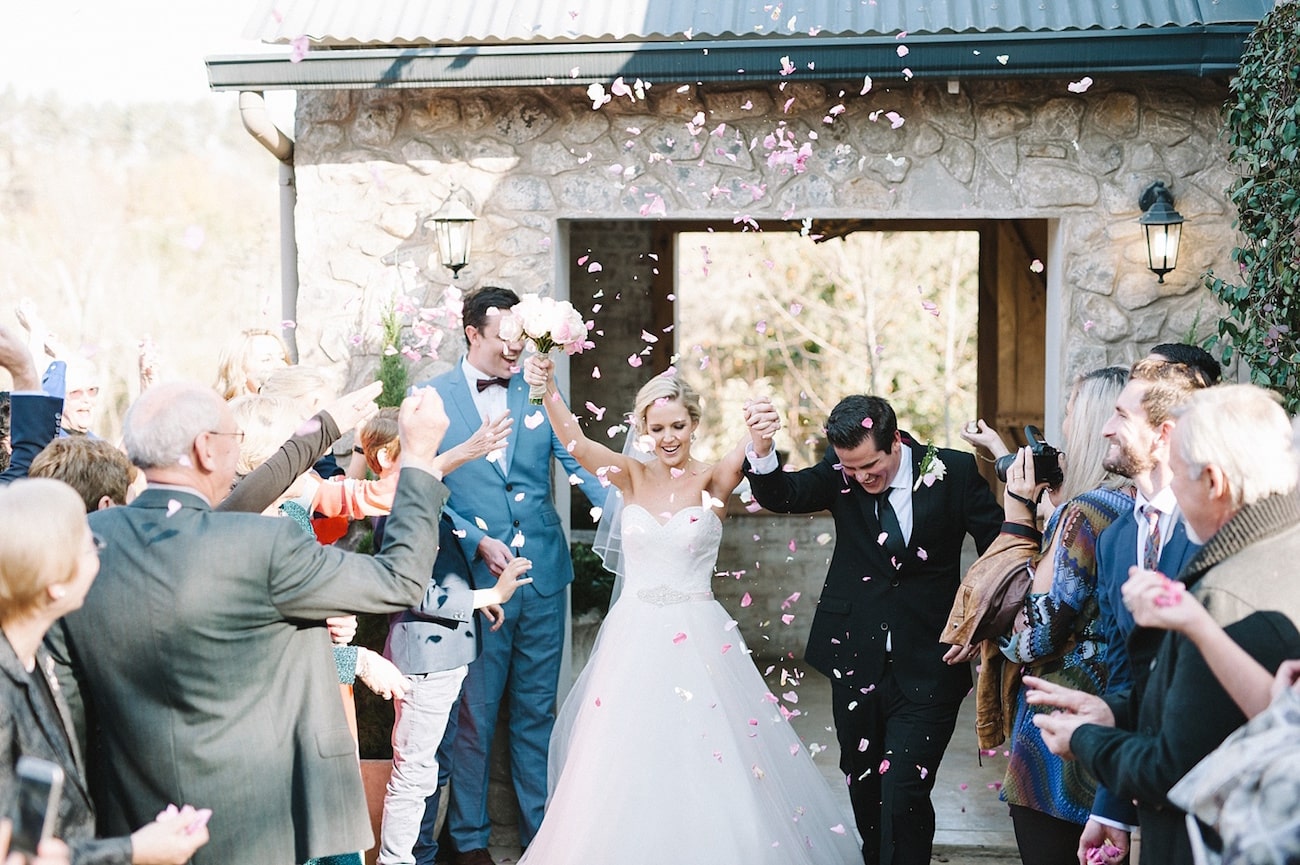 Wedding Details
In the Barn, where our guests could mingle while we were having our photos, we had displayed our parents' wedding photos, as well as those of all our siblings. It was such a fun and special way to celebrate their love and marriages on our wedding day. Instead of a guest book, we had Jenga puzzles for our guests to leave little notes on for us, which we now display in our home, and read them regularly, instead of a book that may have never been read. We also lit a candle in loving memory of Greg's dad, who we missed terribly on our day. Greg and I are all about our family and friends, and love entertaining and getting together with everyone. This is what inspired our feast-style dinner with big bowls of salads, fries and sauces on the tables for everyone to pass and share, as if we were at home having dinner together.
DIY Elements
Most of our wedding was DIY, which I loved. Our family is very creative and hands-on, so it was extra special to have everyone involved. The gorgeous bridesmaid dresses were lovingly made by my step-mom, our gold flower boxes made by our super talented friend, which I then sprayed gold. I designed our stationery and Greg, one of his brothers, and our MC sprayed all 143 pears gold for our name card holders. The gold stars which hung from the ceiling in our reception were also handmade and sprayed by my Dad and step-mom. Our flowers were just perfect and so beautiful. All of our flowers and floral arrangements were made by such wonderful ladies in our family. They had such a fun time, and really brought our ideas to life.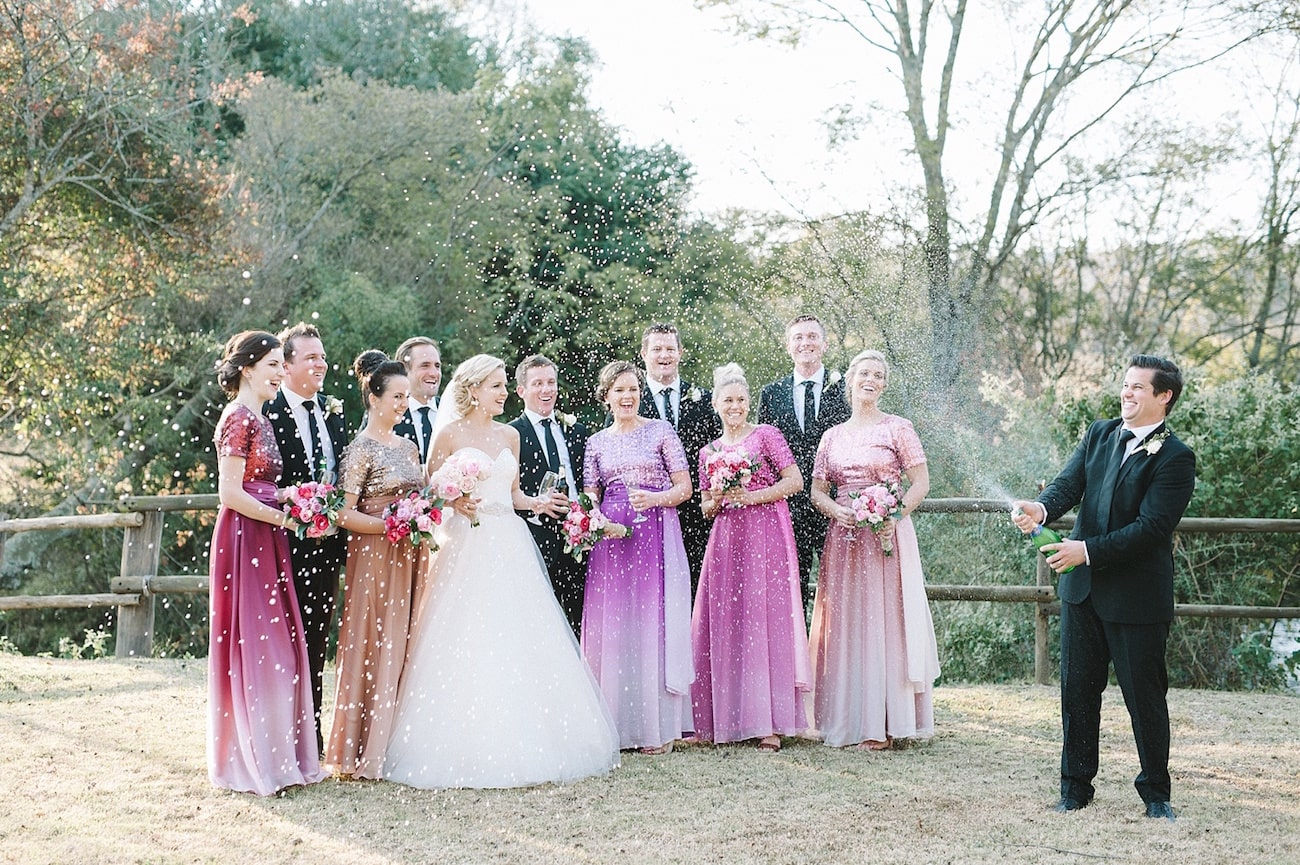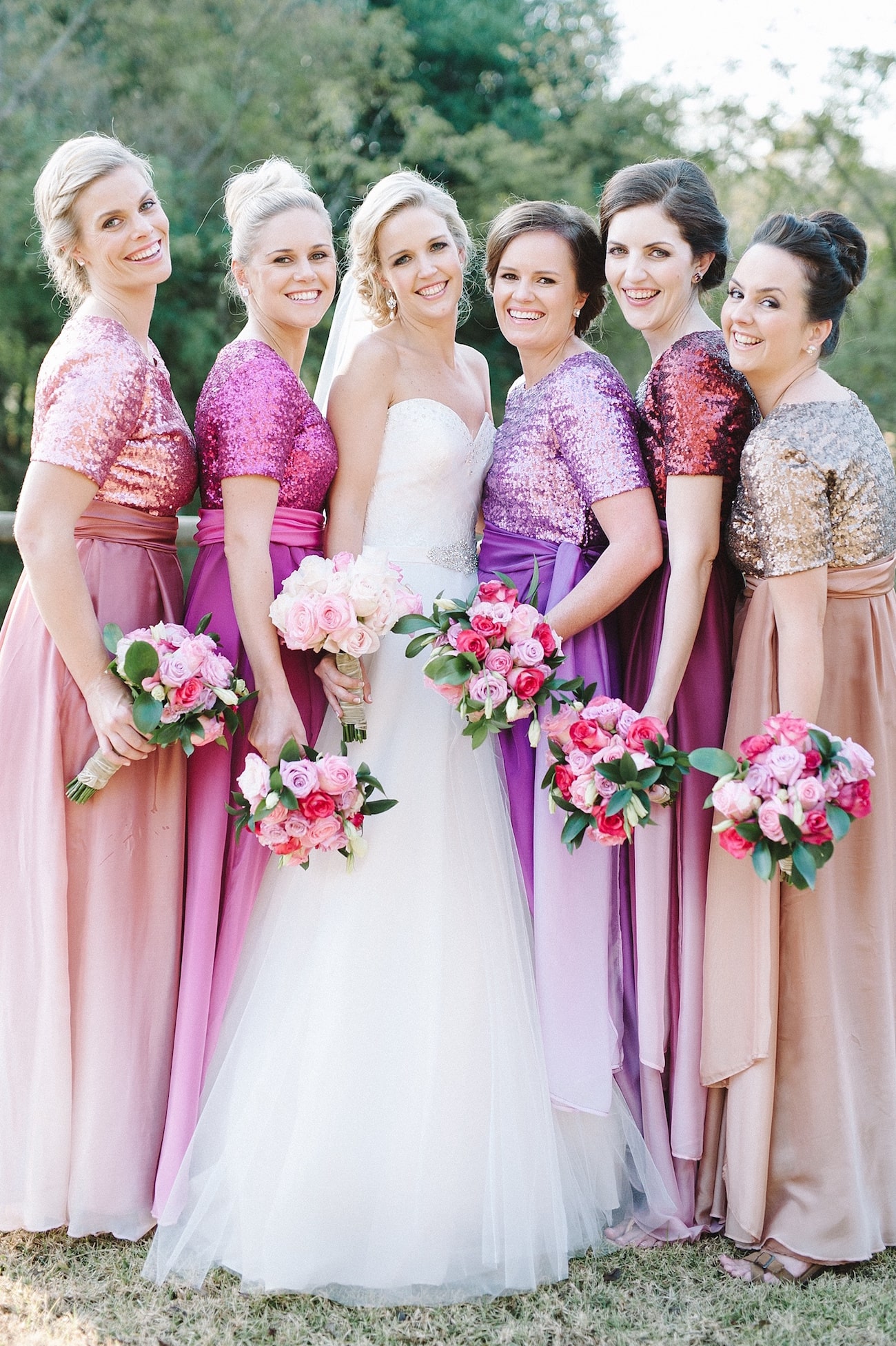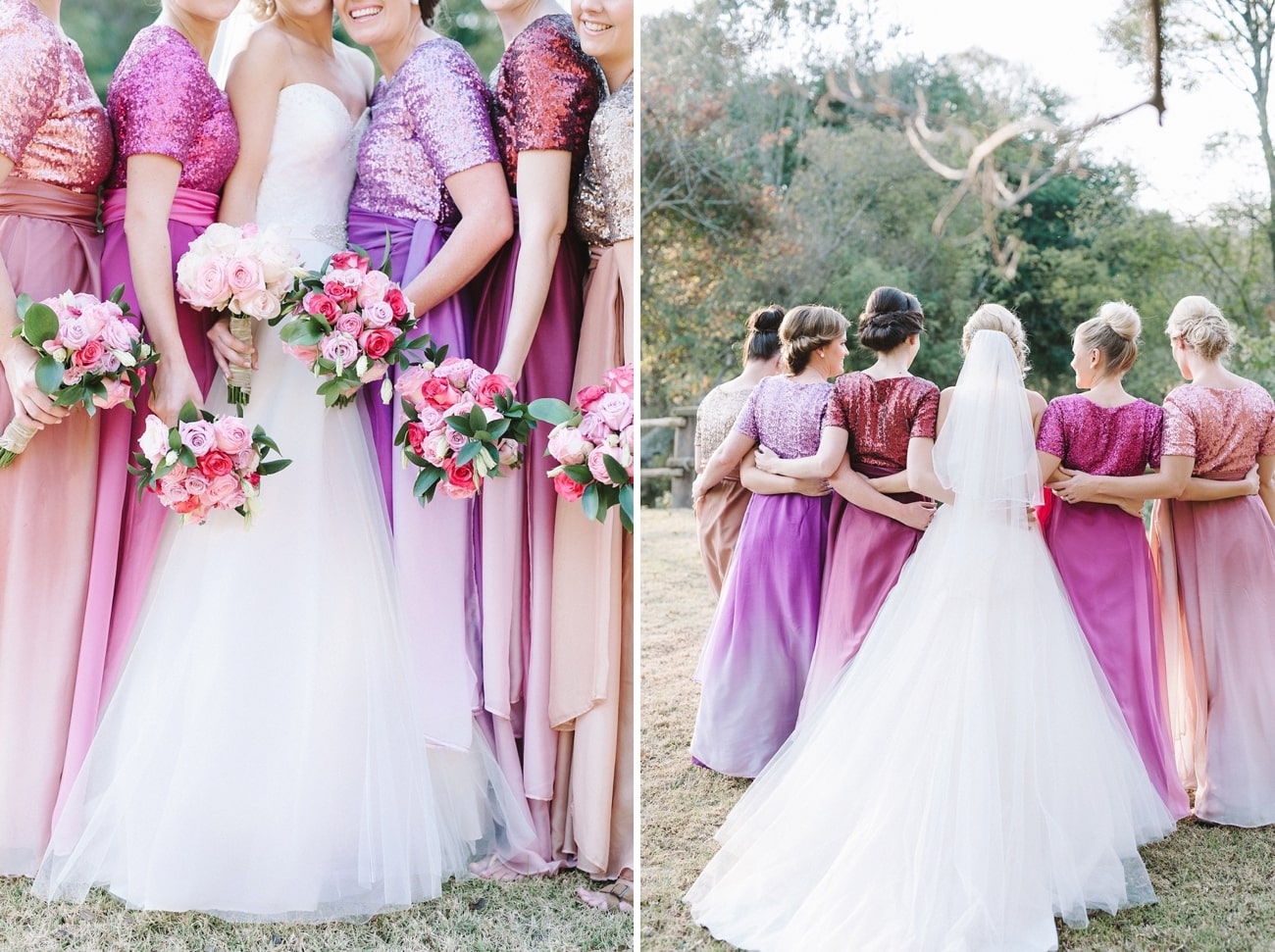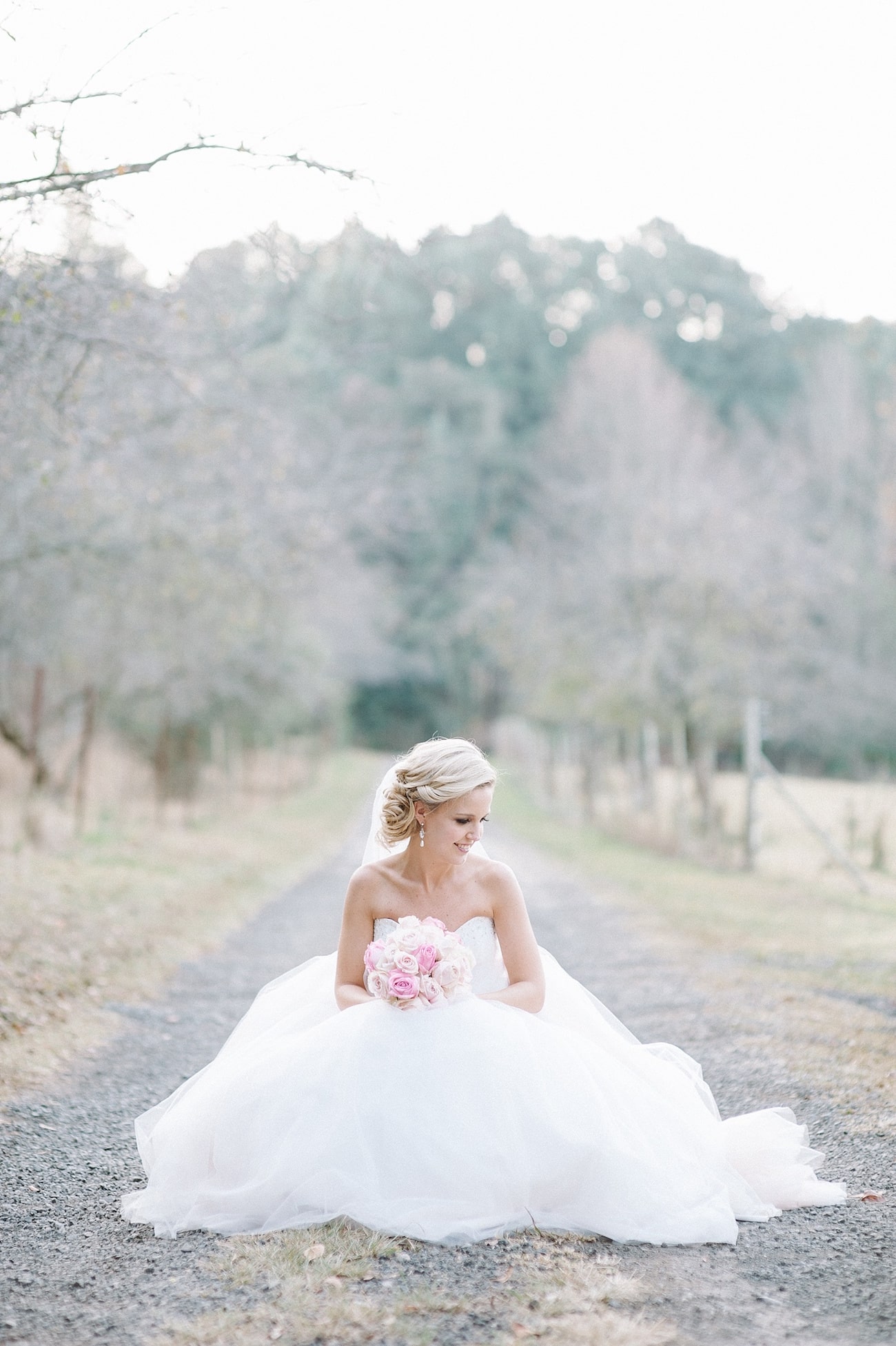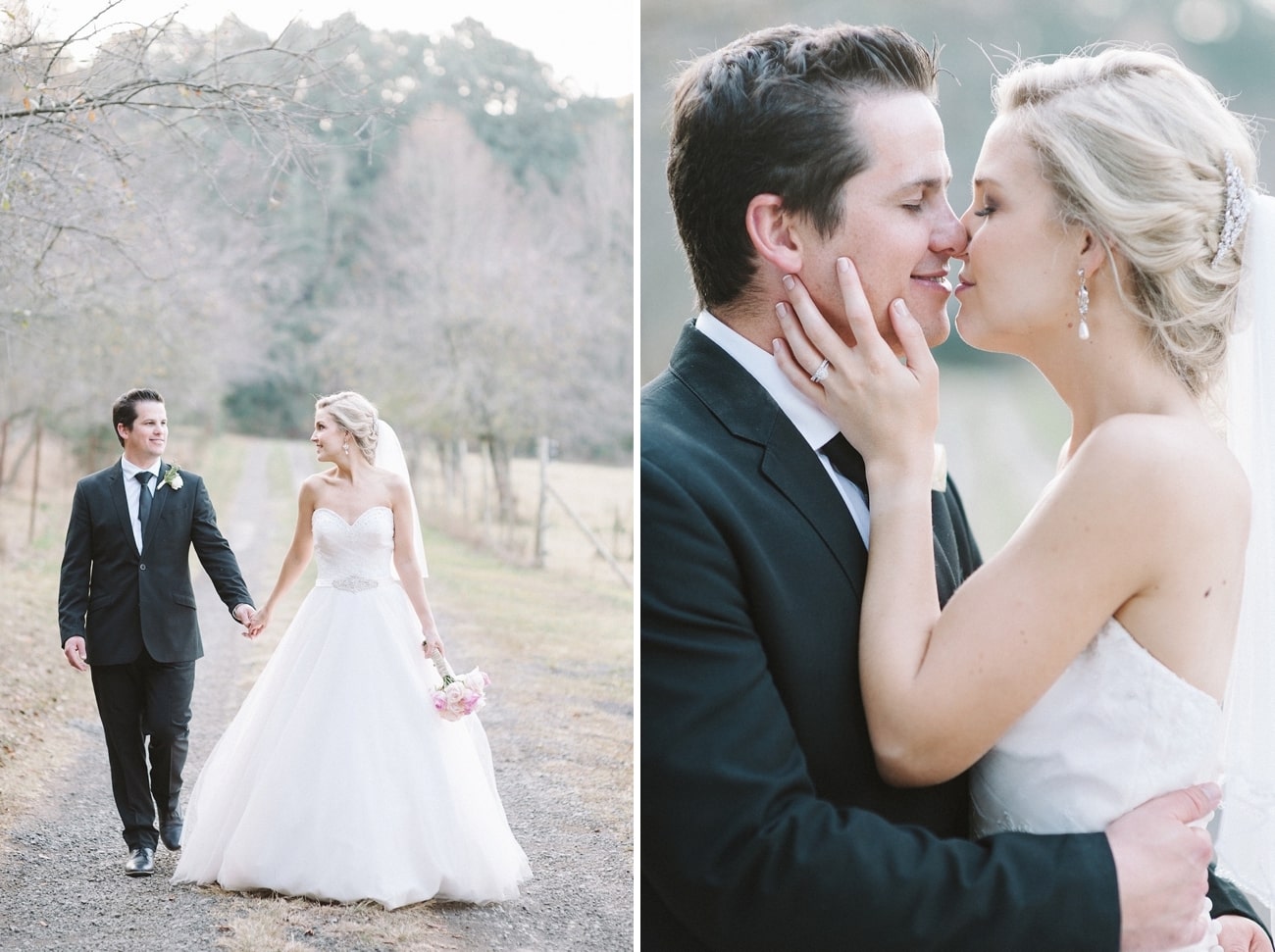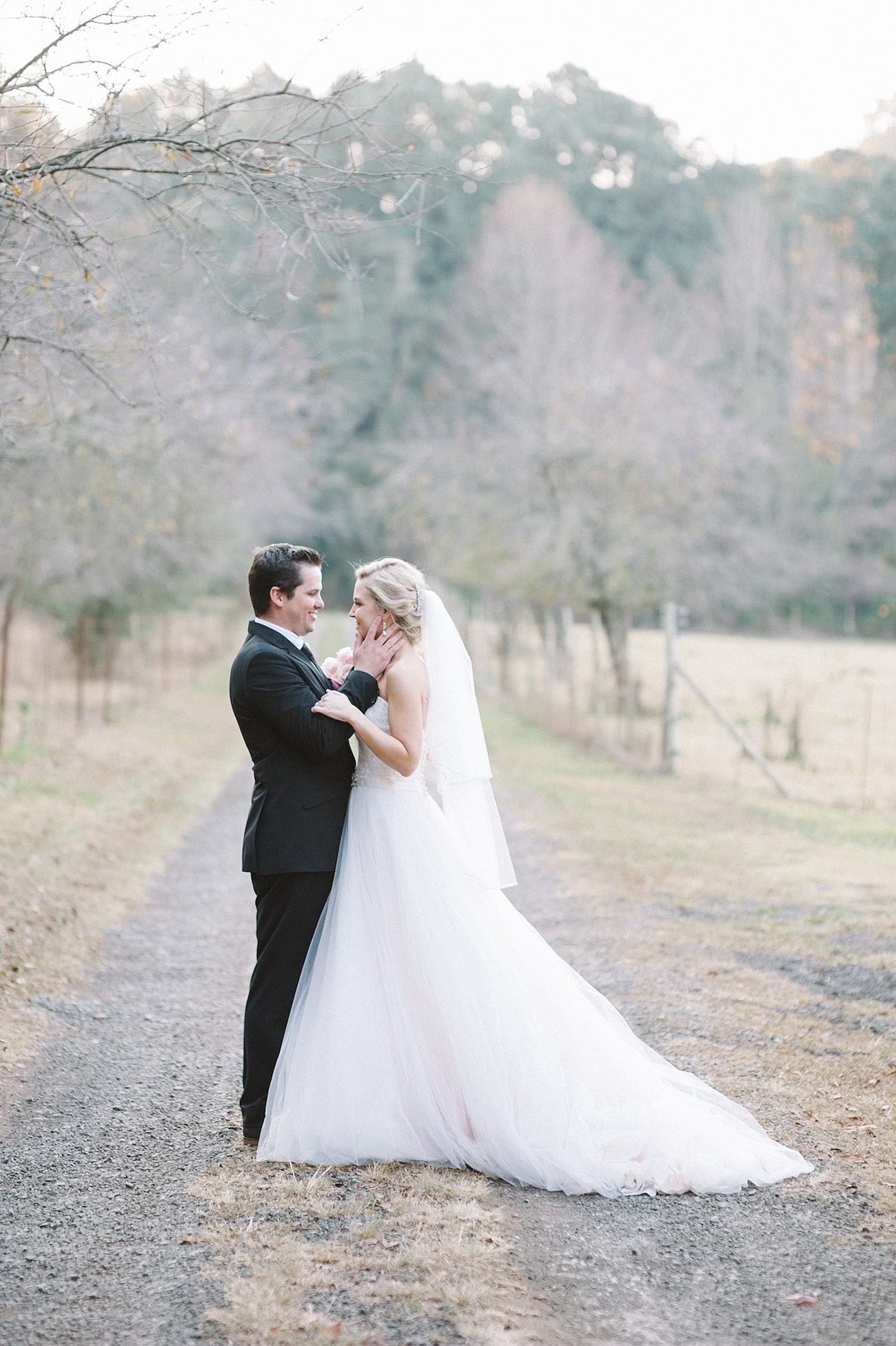 The Dress
I had tried on many gowns, and was starting to panic that I wouldn't find THE one. I had an idea in my mind of the style I wanted, as well as what I didn't want. After not having much luck with finding 'the one', I decided to try on a dress which was everything that I didn't want, and it turned out to be the perfect dress. It was a very pale pink, with a full tulle skirt, and a gorgeous beaded belt. It is the most beautiful dress, and me to a T.
The Bridesmaids
My five gorgeous bridesmaids and their dresses really set the style for our wedding day. I found a picture of the style I wanted, and my very generous, clever and brave step-mom offered to make them for us. Because the colours were bold, we chose the colours specifically to suit each bridesmaid. I absolutely loved their dresses. My girls looked incredibly beautiful.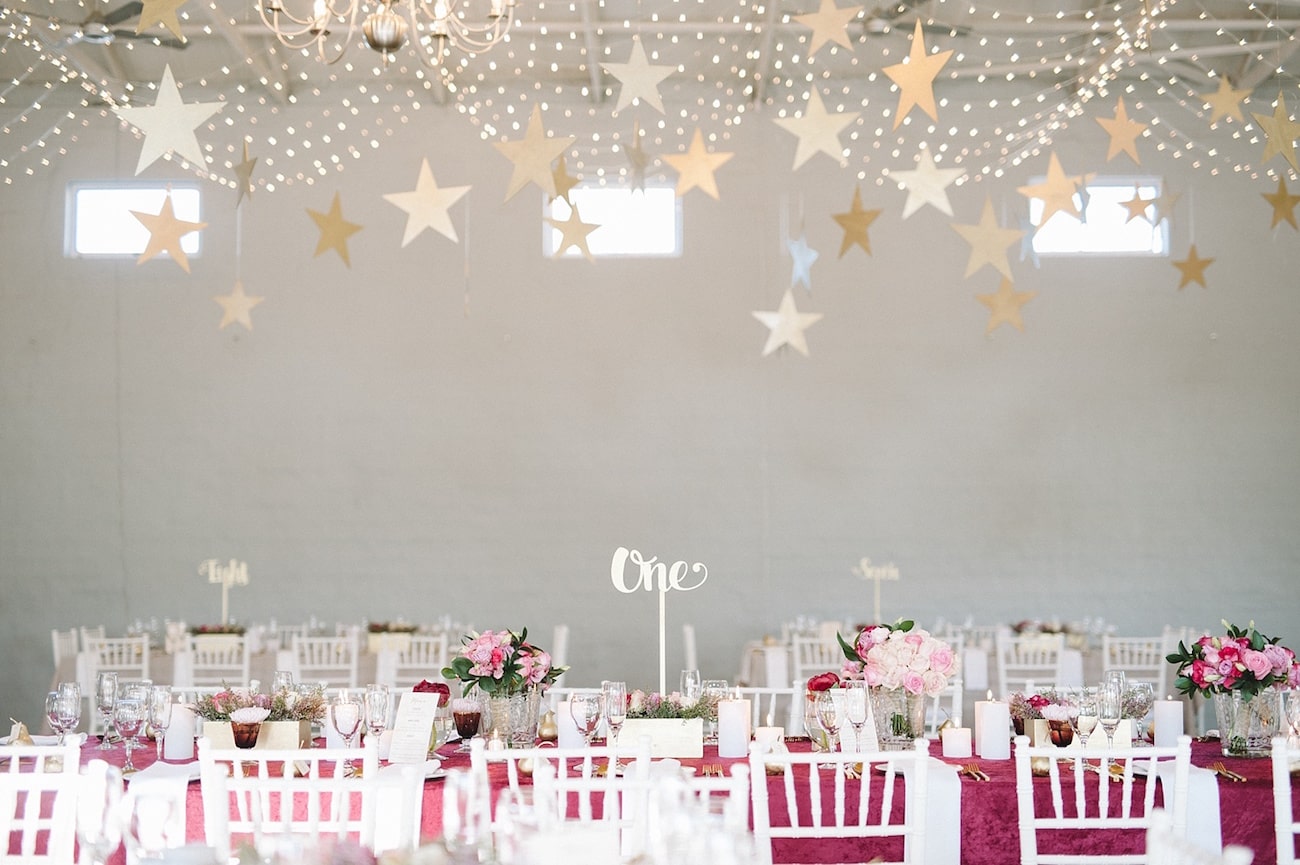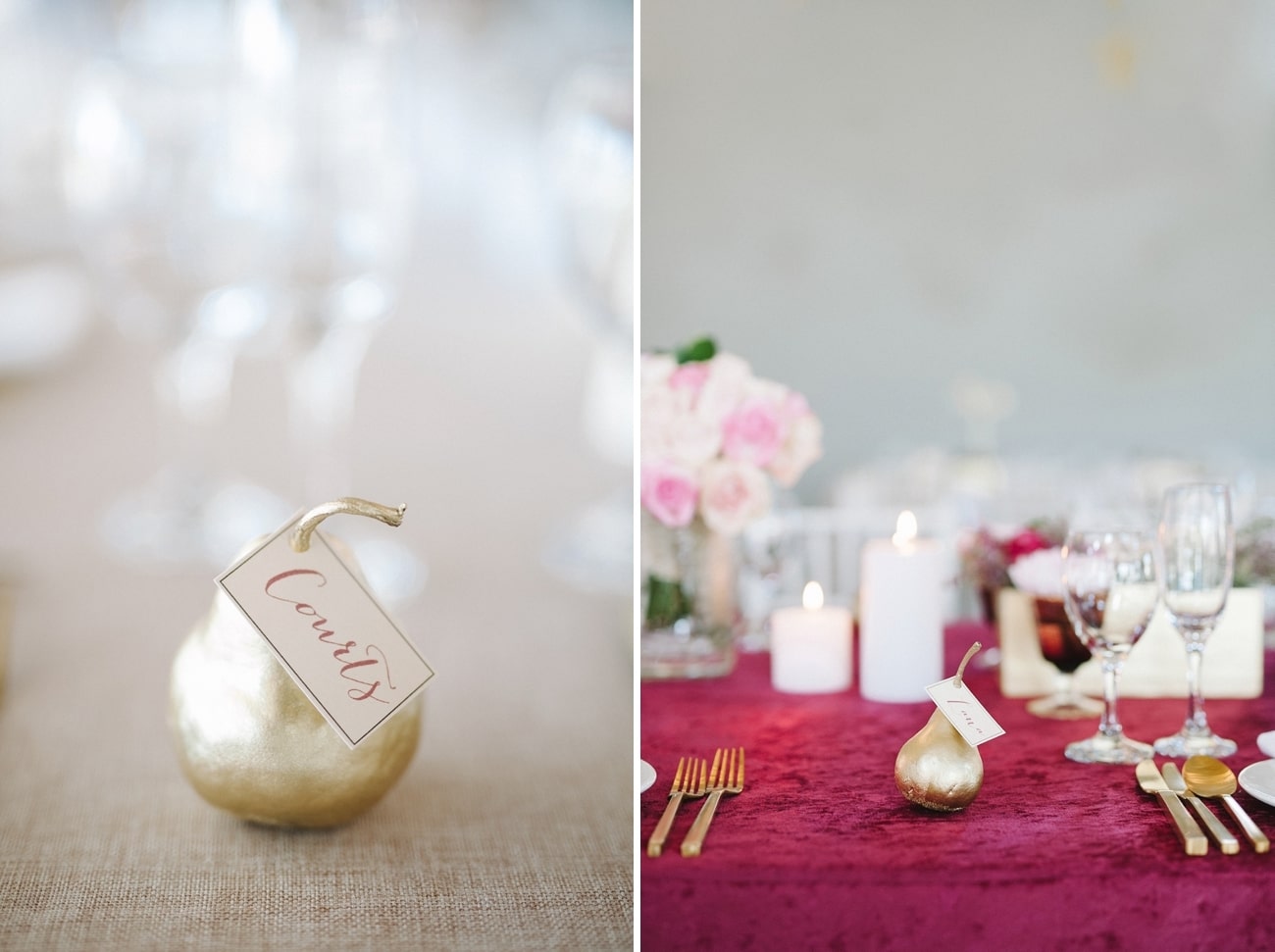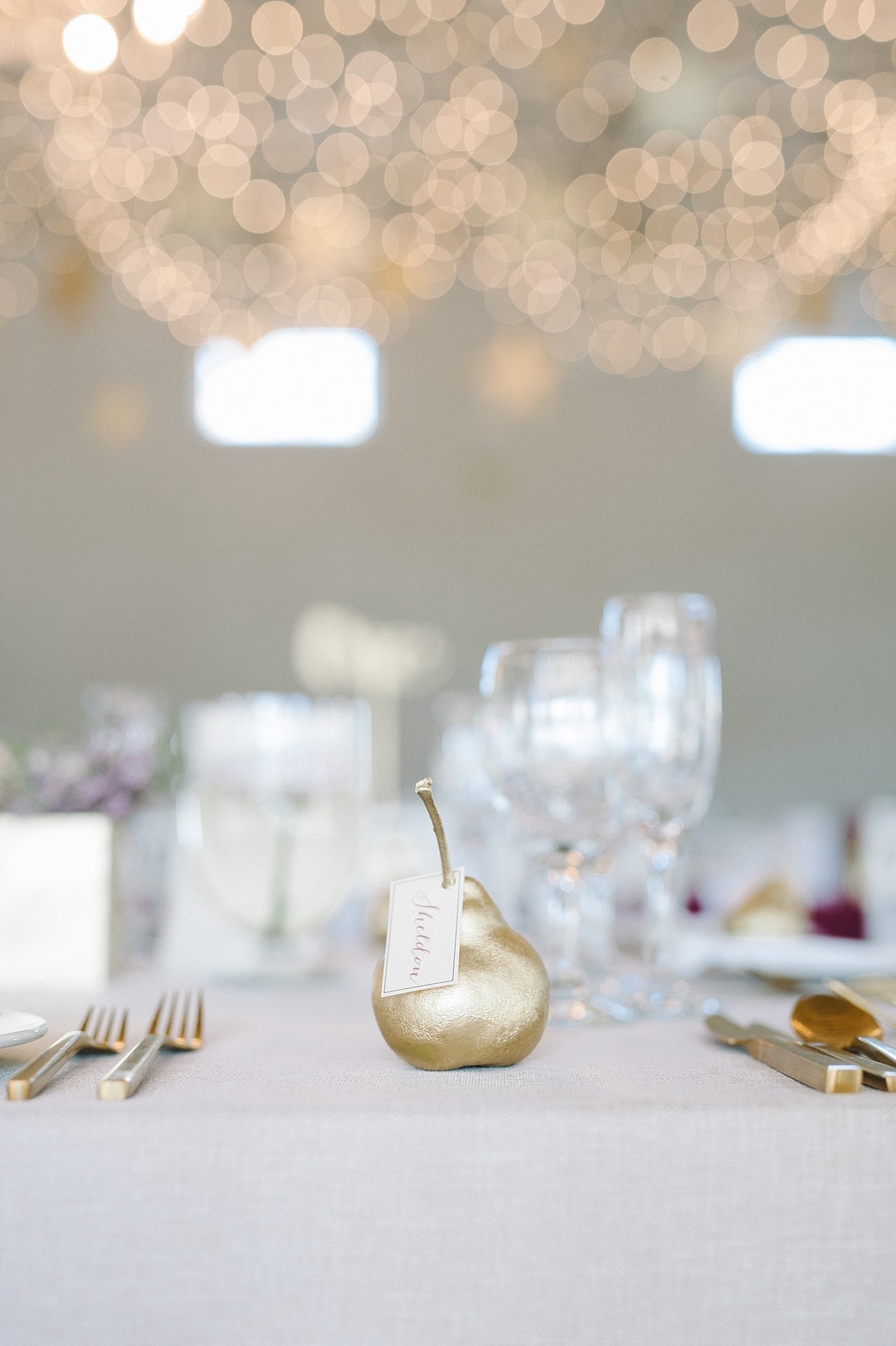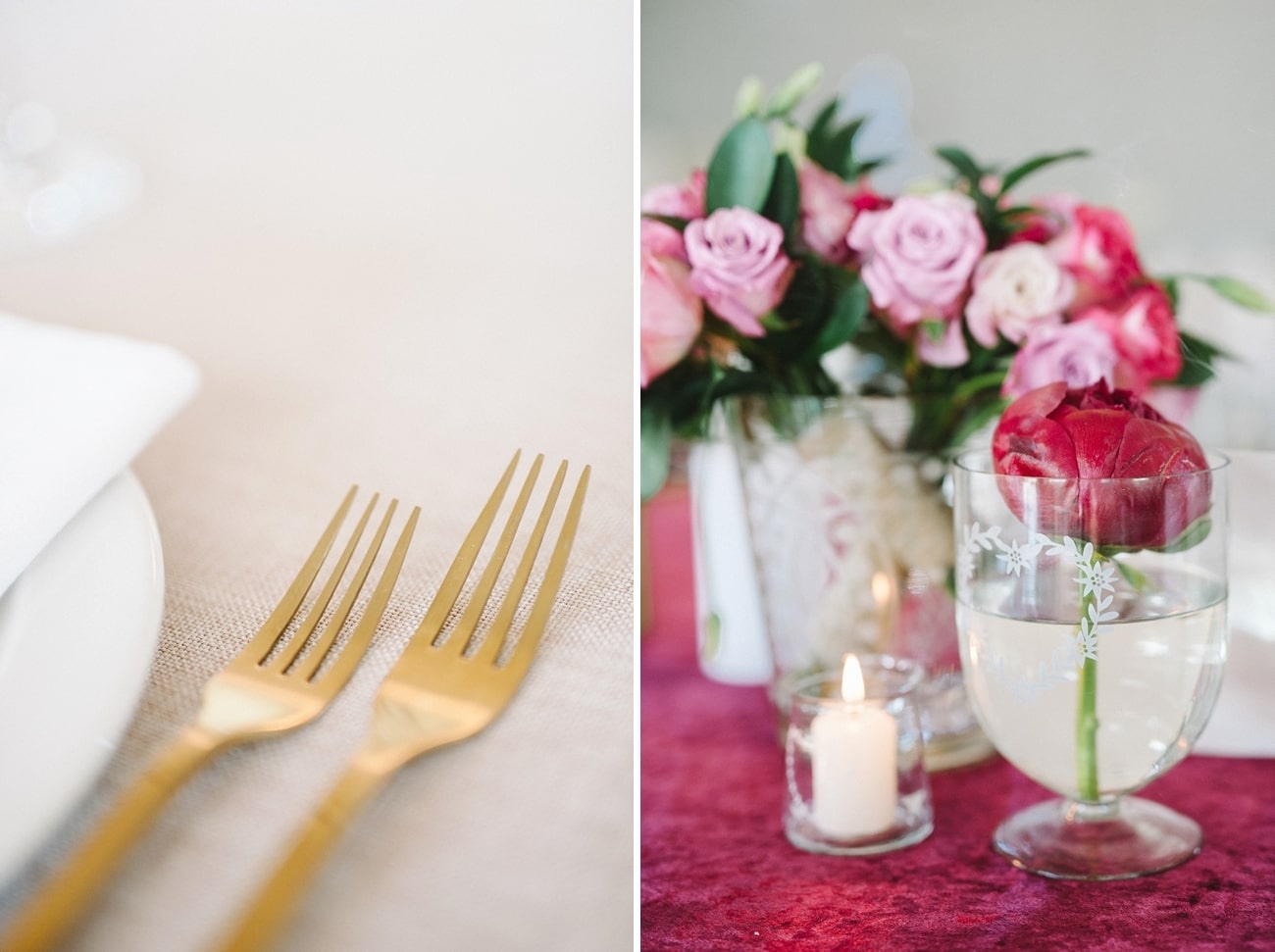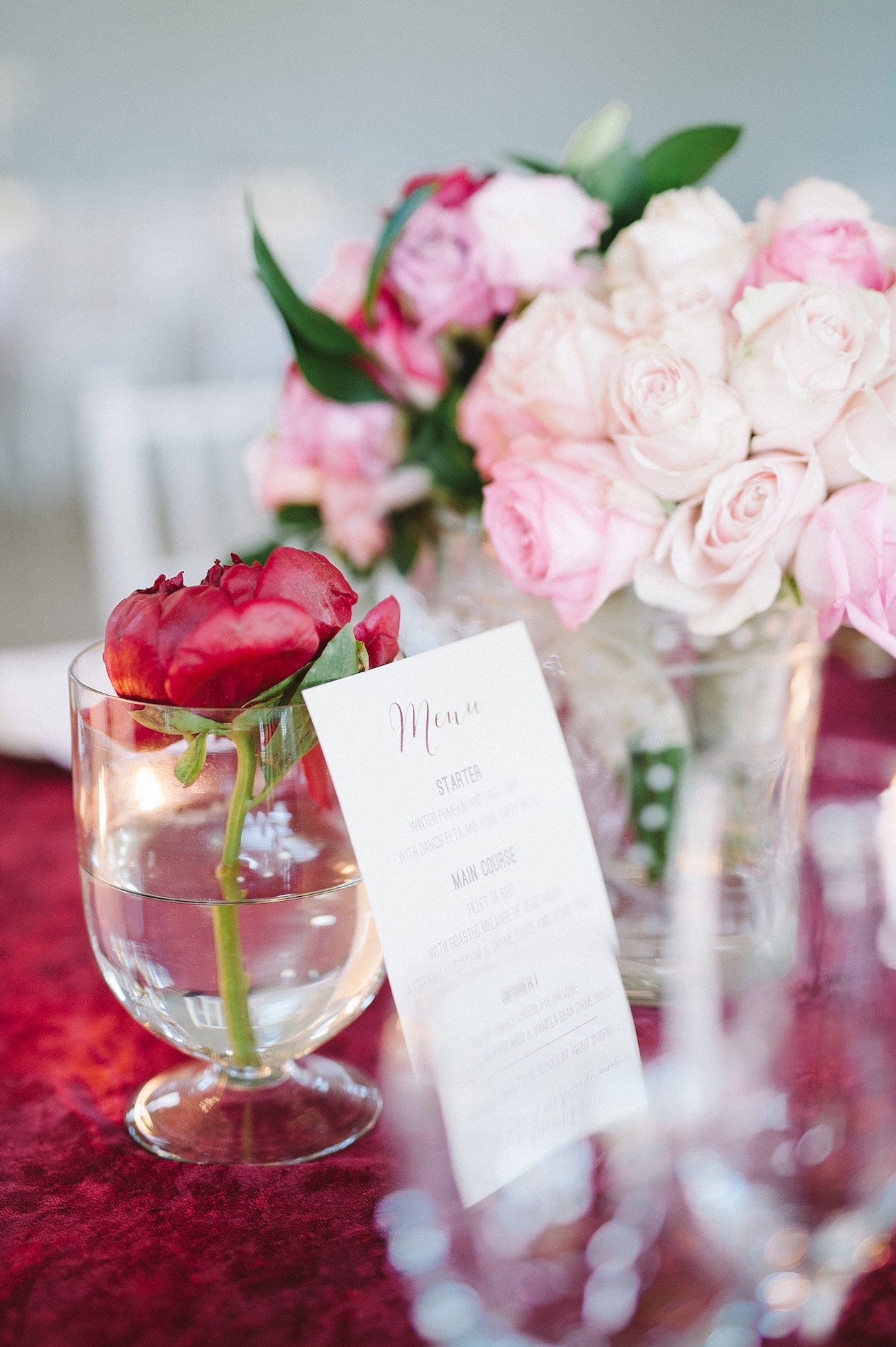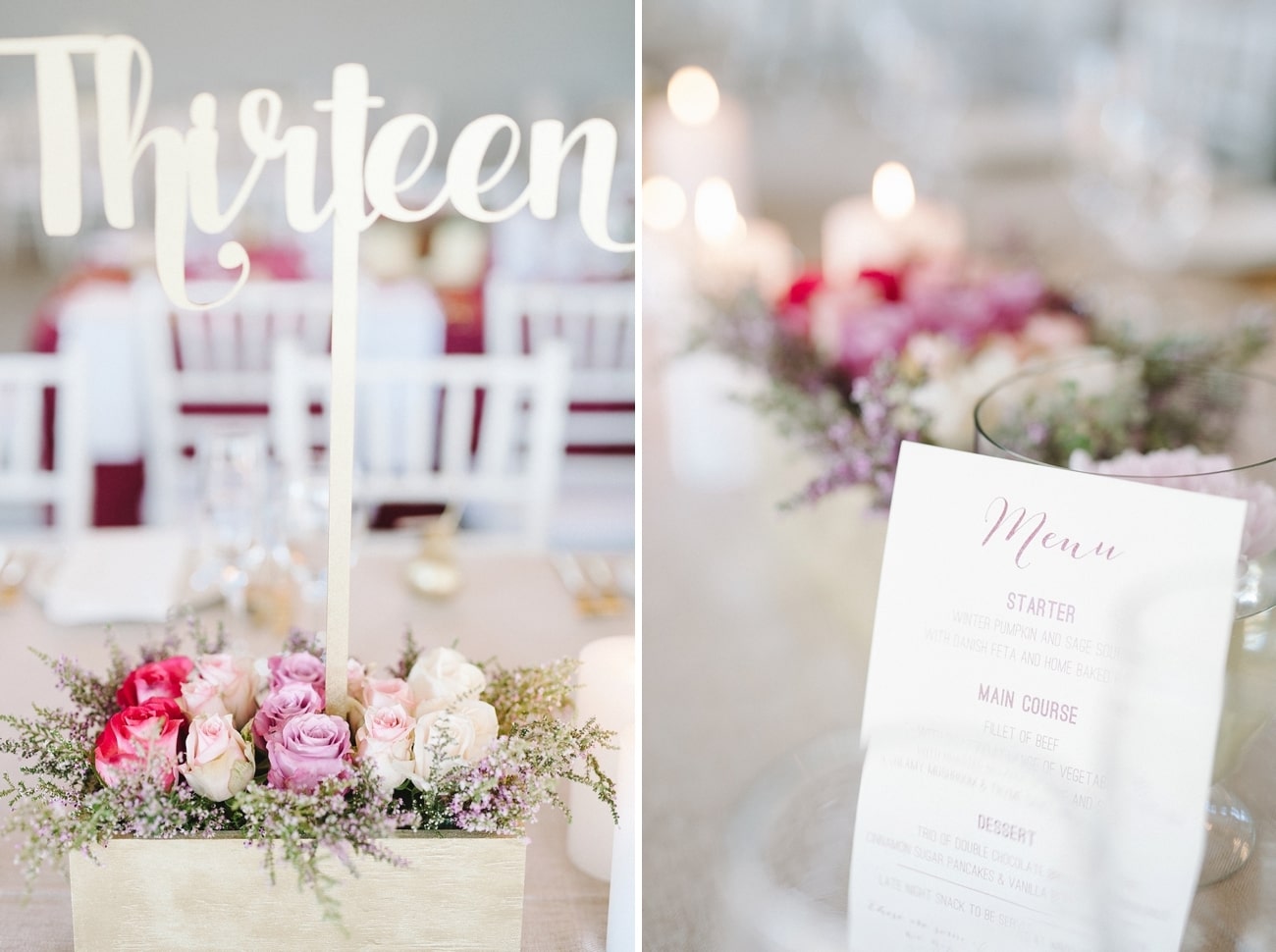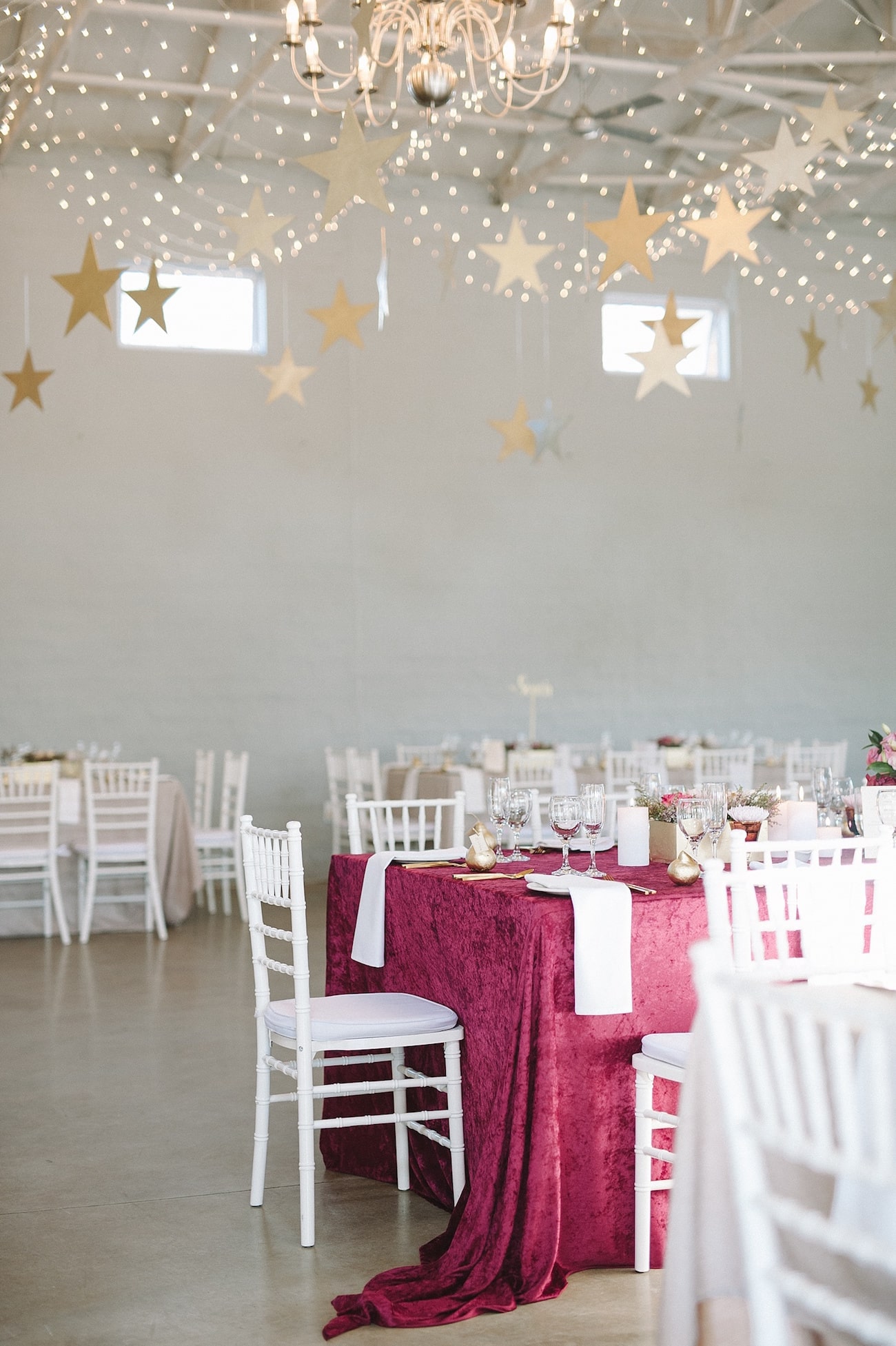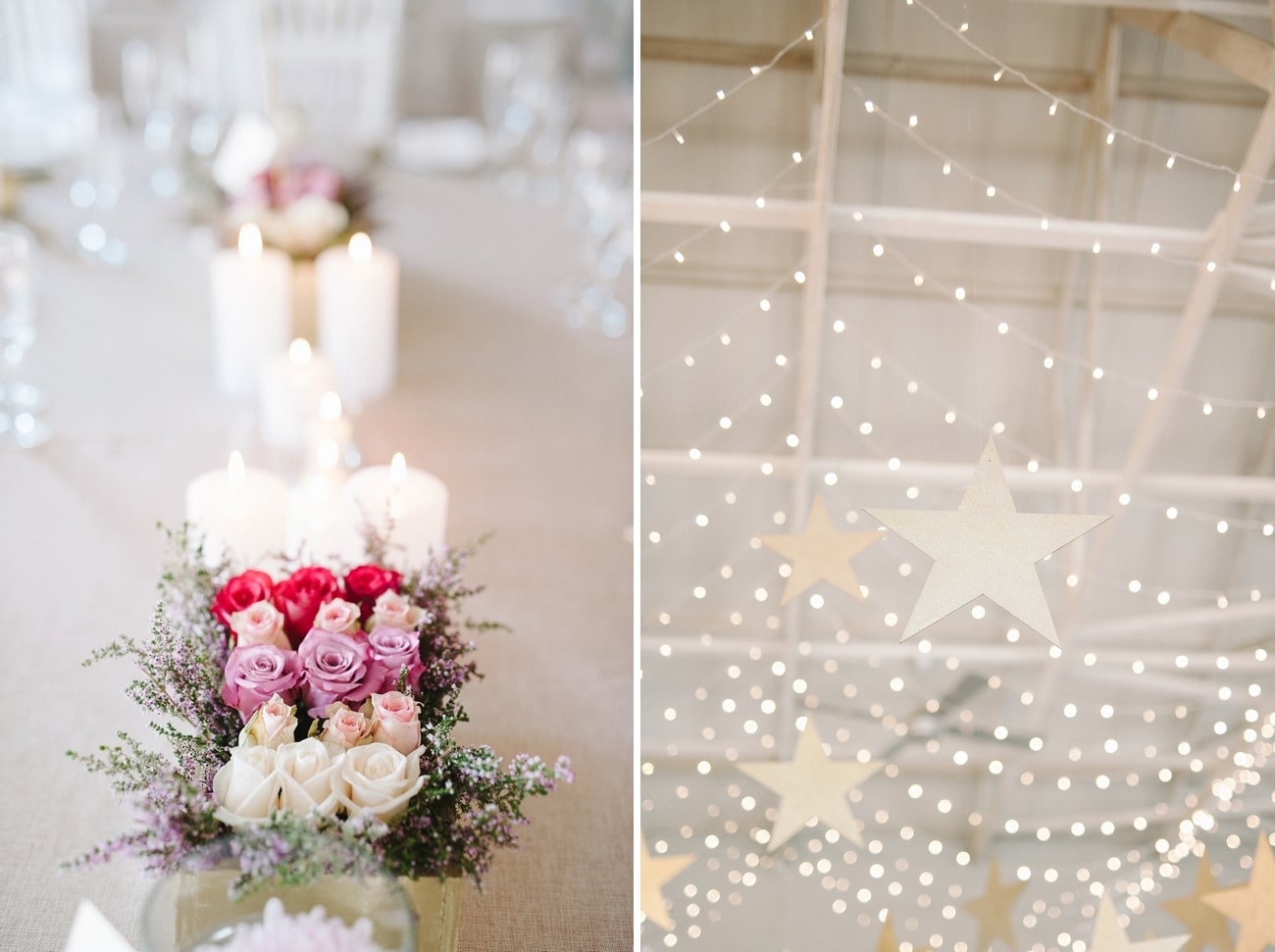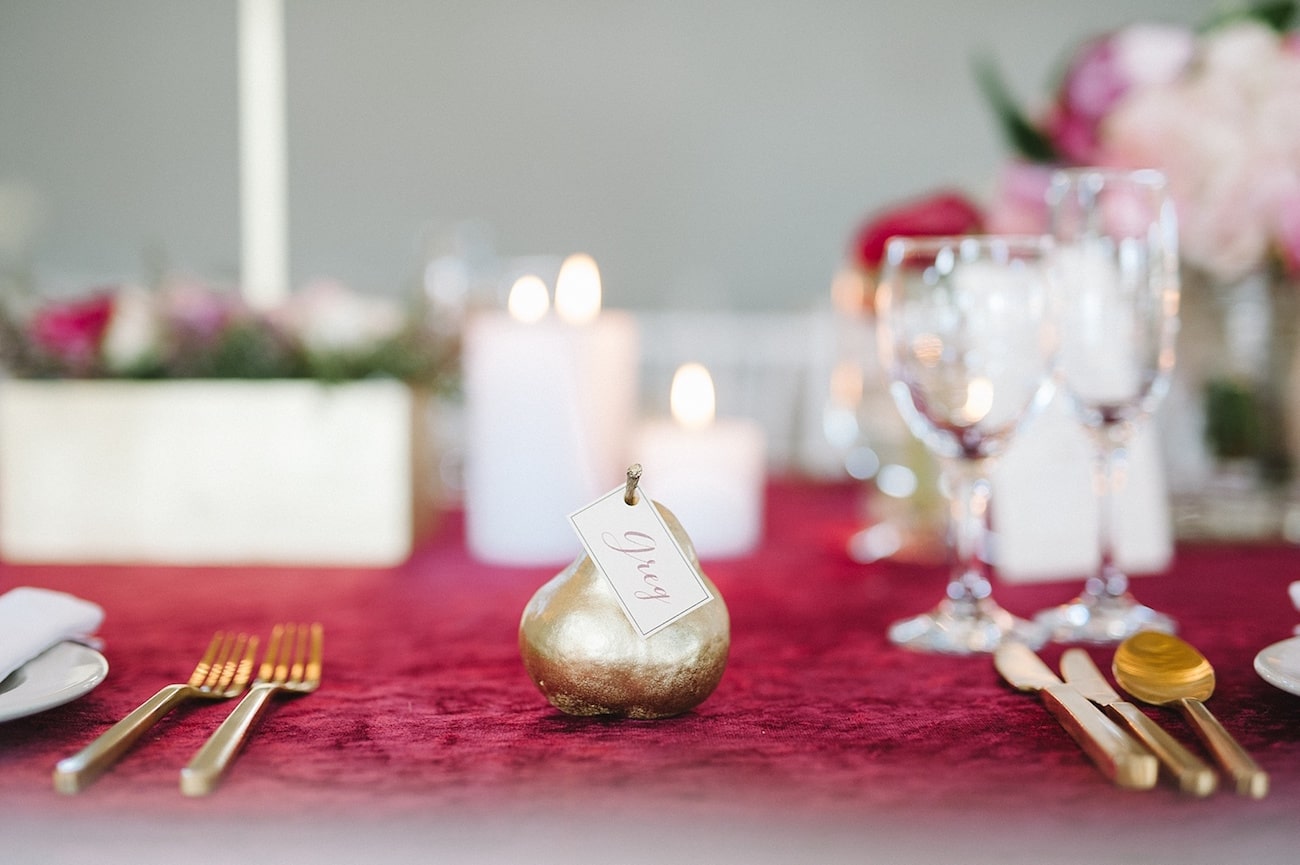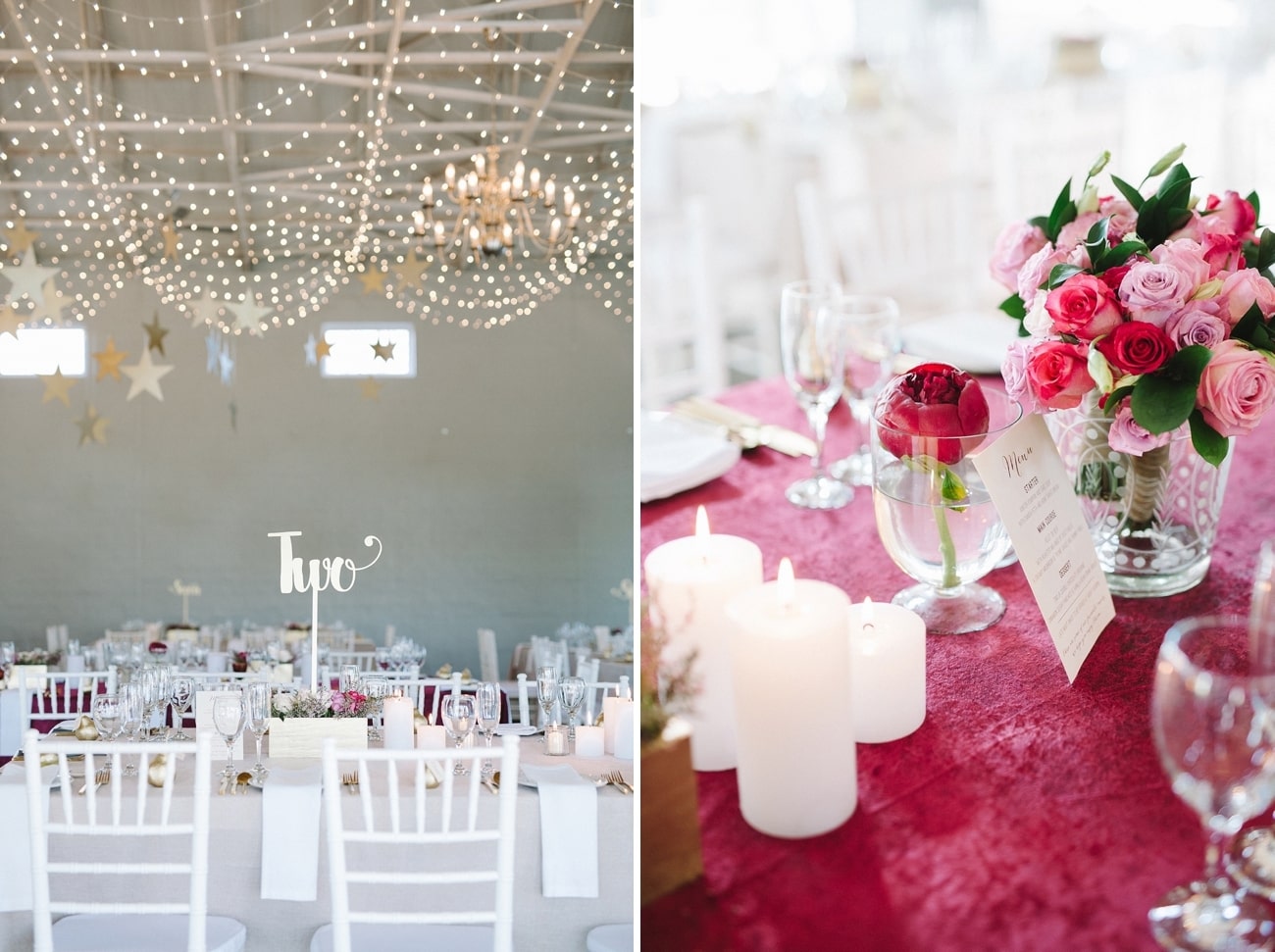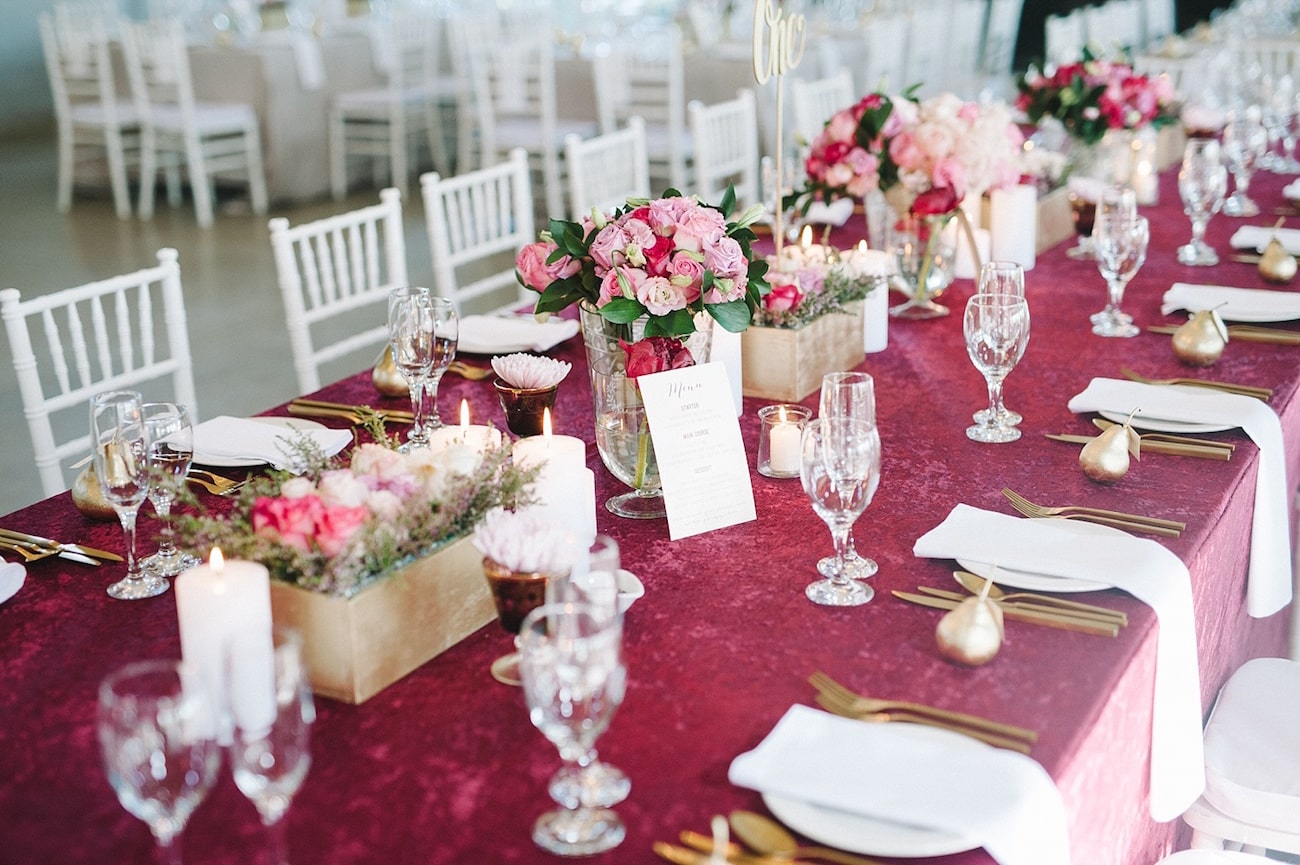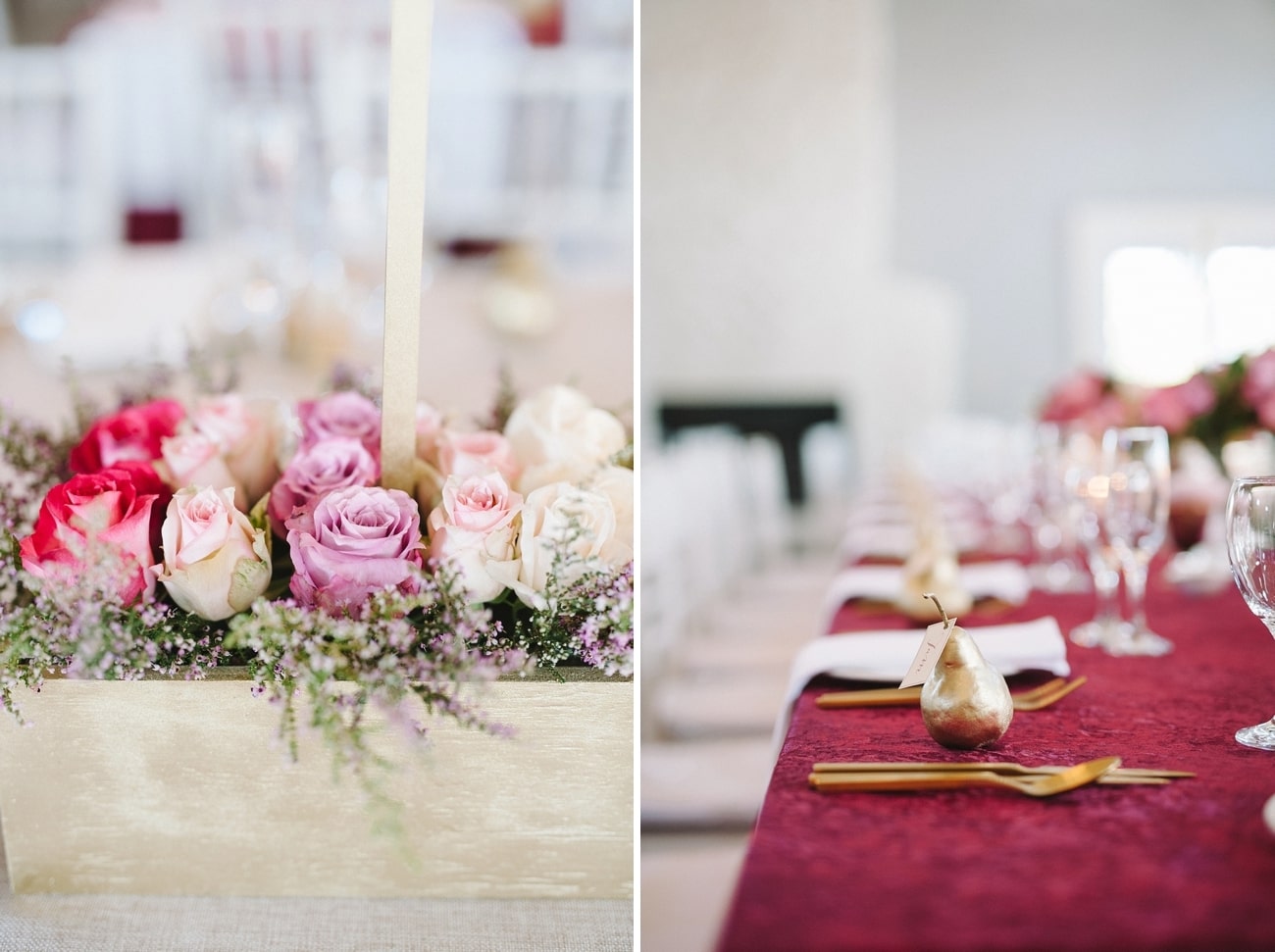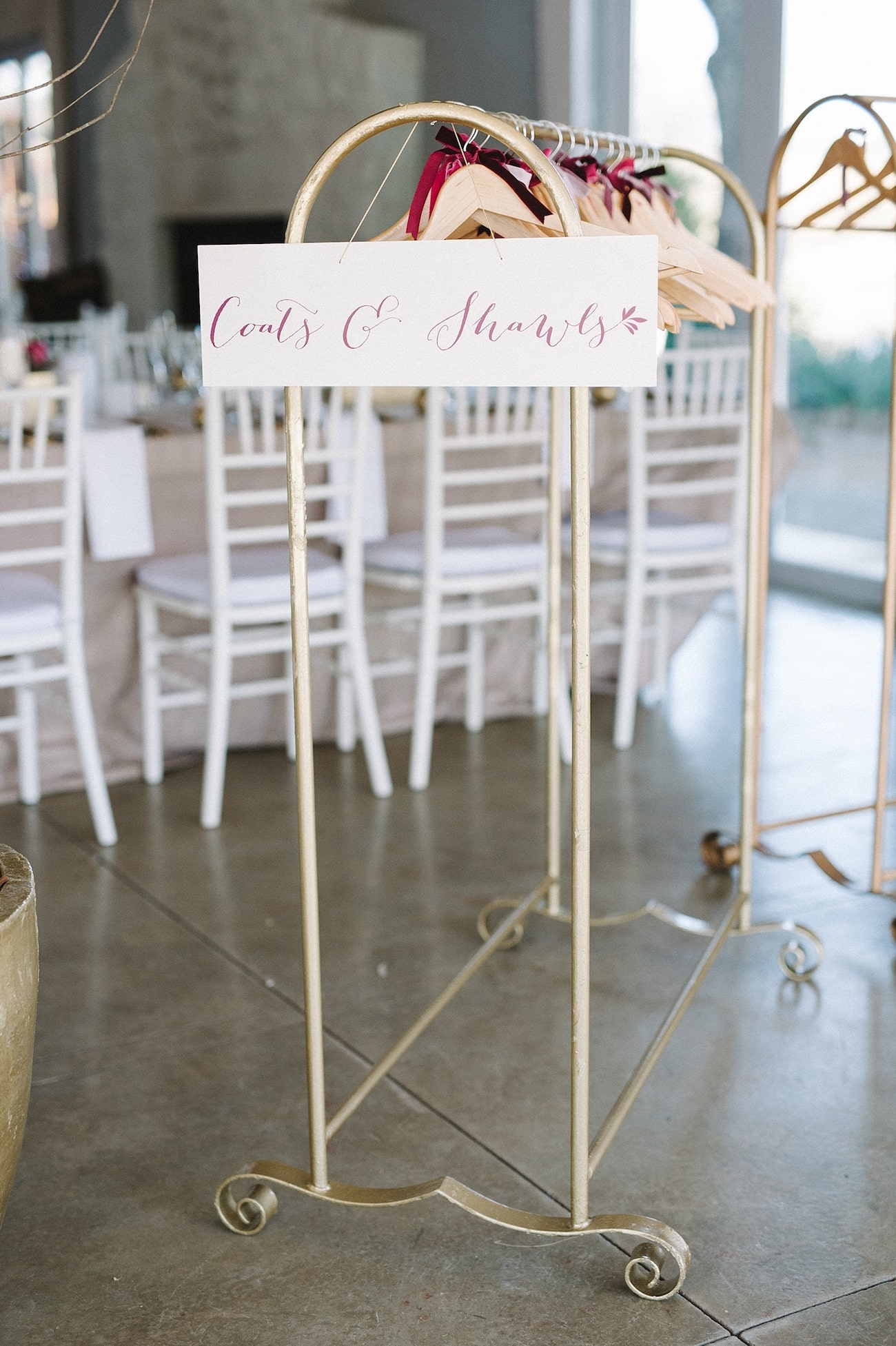 The Flowers
Along with our bridesmaids' dresses, our flowers added gorgeous punches of colour to our wedding day. I loved the fullness and femininity of the bouquets and our table flowers were beautiful ombre from cream to dark pink.
Memorable Moments
There are a few moments that really stand out for me. The first is definitely walking down the aisle and seeing Greg at the end. I thought I would be very emotional, but I was just so excited to be marrying him, I couldn't stop smiling. After Greg's very emotional and beautiful speech, our MC played such a fun game with Greg and I, asking us questions about each other. We were in hysterics and so were all of our guests – it was great! And then of course the dances – my Dad and I danced to Rod Stewart's 'Forever Young', which was such fun and so happy, we loved it! And then my first dance with my new husband – it was such a special, perfect moment.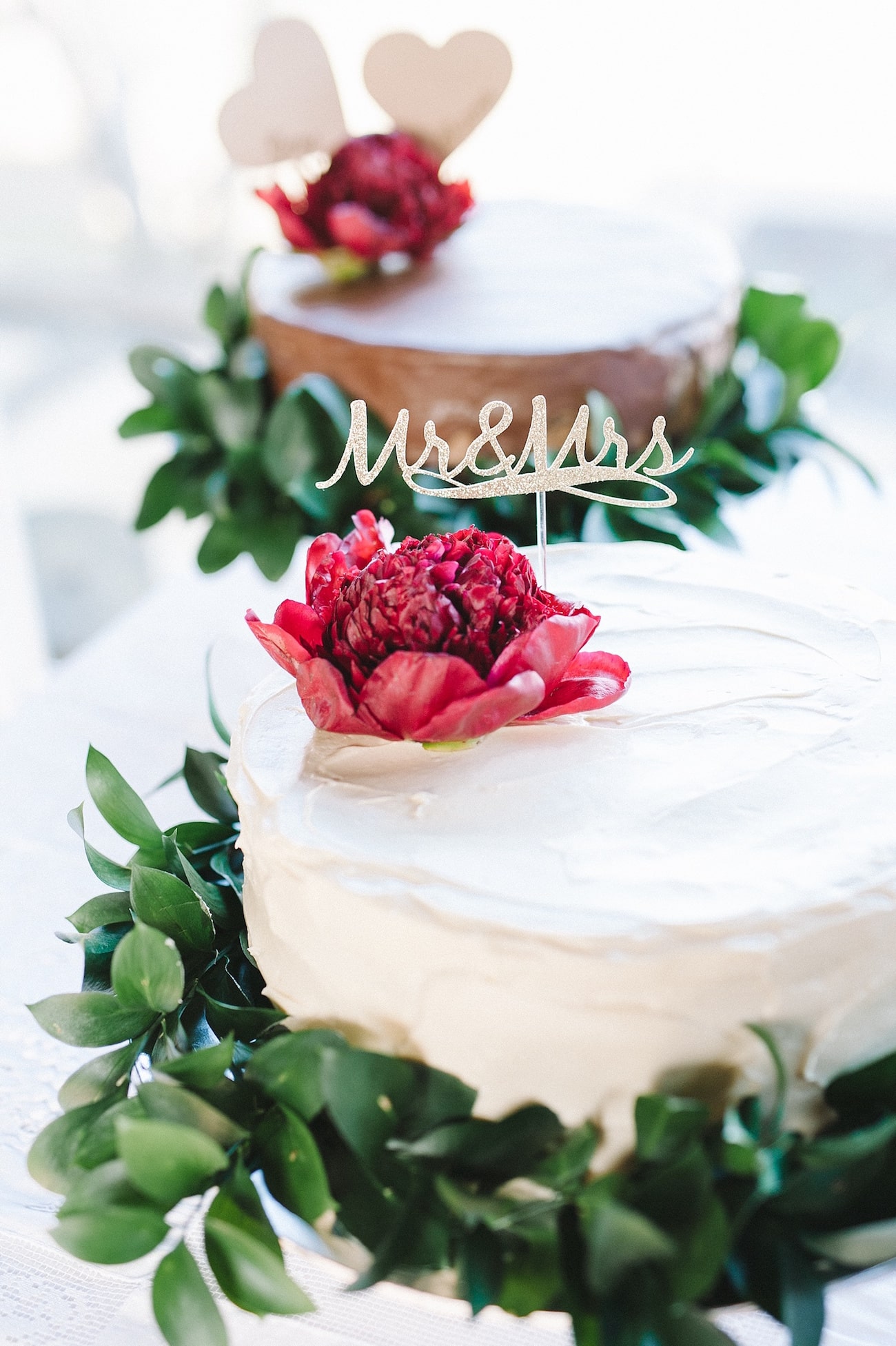 Best Decision
I think all of our vendors – we chose them all pretty easily and quickly and they all delivered so perfectly! In each of their areas, they made everything run smoothly, which contributed to our perfect day!
Advice for Future Brides & Grooms
Hire someone to hang and dismantle your lights, especially if you are hanging lots of fairy lights.
Bride: leave some comfortable shoes under your table in the reception, for when you get there later.
Pay for as much as you can, as early on as you can, because towards the end bills can start racking up.
Decide early on which aspects are most important to you. Spend more in those areas, and save on other areas.
For the couple on the night: during the reception, sneak out for a few minutes together, where no-one can disturb you and watch everyone having fun and celebrating the two of you.
HAVE FUN!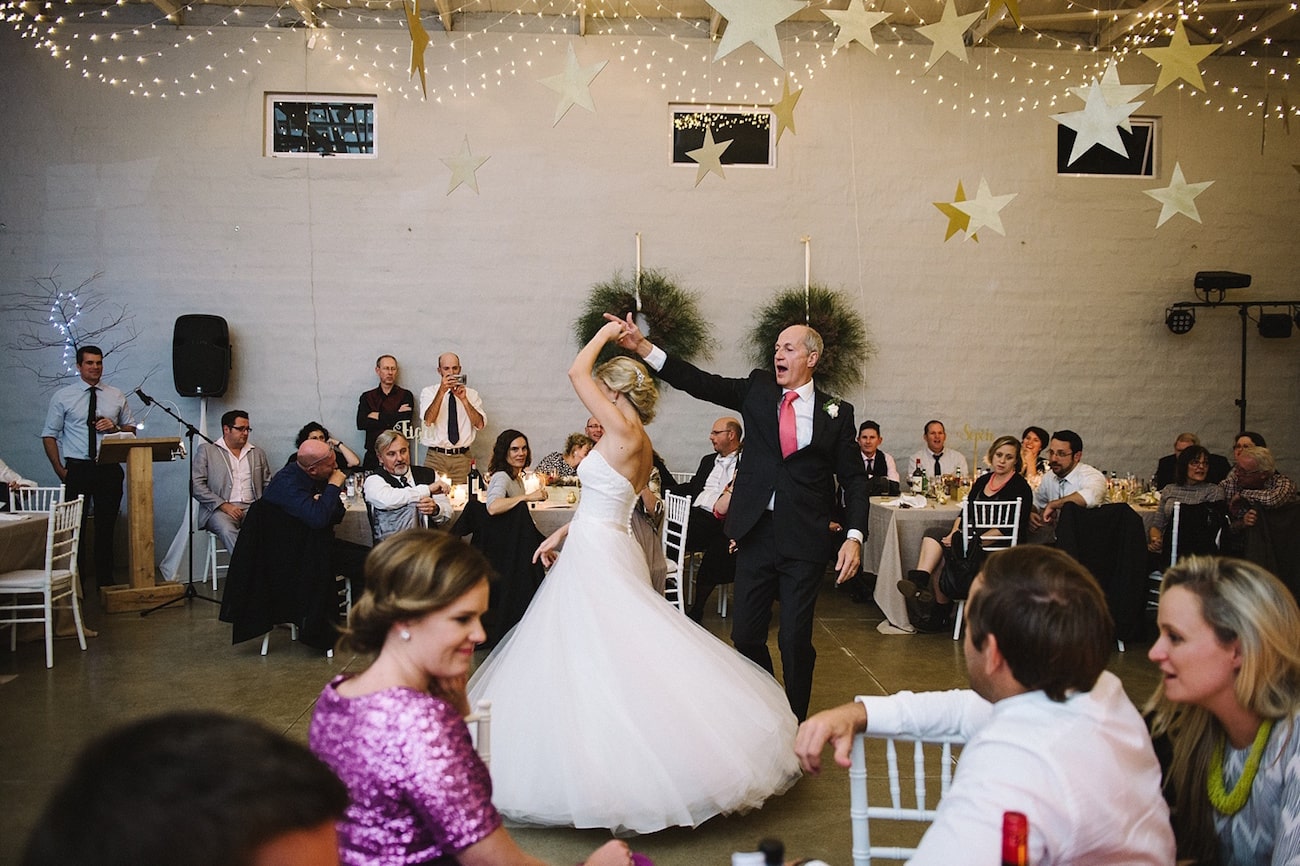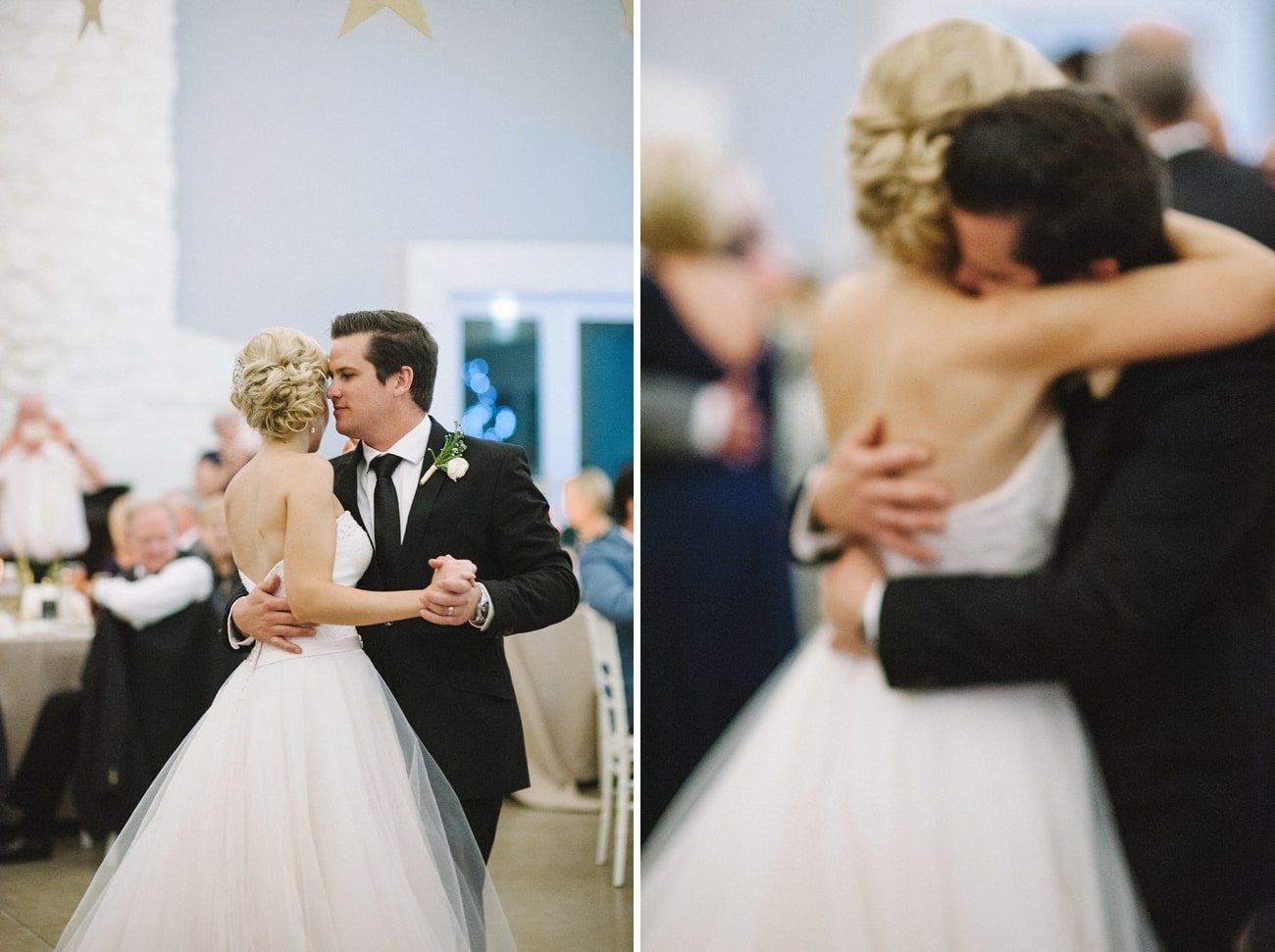 You can see more from this wedding on the Bright Girl blog.
SERVICE PROVIDERS
Venue & catering: Orchards Wedding Venue | Catering: The Farmer's Daughter | Photography: Bright Girl Photography | Cake: Kupcake Heaven | Bride's accessories: Accessorize (earrings) | Hair & makeup: Lindsay Nixon and Juliet Martin  | Groom's attire: Suit Yourself | Hiring: Crystal and Vine + Settings Function Hire | DJ: Jarryd Sunkel