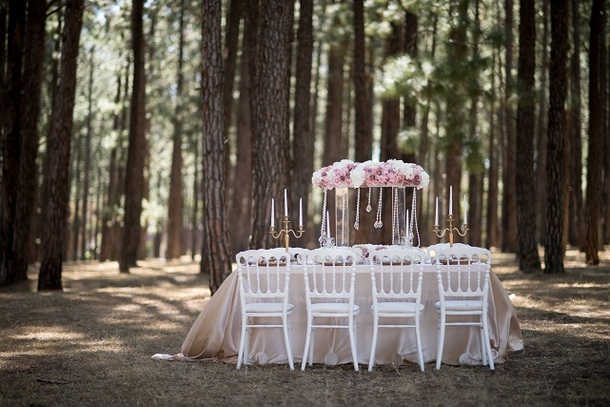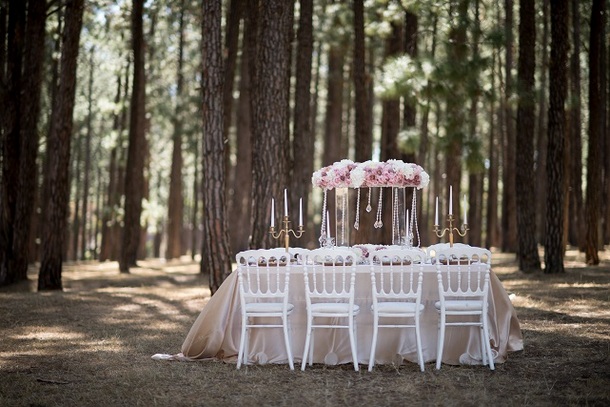 If you go down to the woods today, you're in for a big surprise… in this case, because you'd find a fairytale table set up under the trees instead of a teddy bear's picnic ;) Today's mini-editorial comes to you courtesy of SBB Directory members Red in Paris, who set up a Jozi-fabulous table in the middle of a rustic woodland – love a bit of contrast to emphasise the glamour factor, don't you? And we especially love a sparkly rose gold runner – because sequins! If you're considering a formal wedding (whether it's in a ballroom or the wild wood), you might want to consider the kind of opulent raised arrangements showcased here – they give guests the chance to see each other and chat, but you also get the height and visual interest. So let's go down to the woods today and have a look, shall we…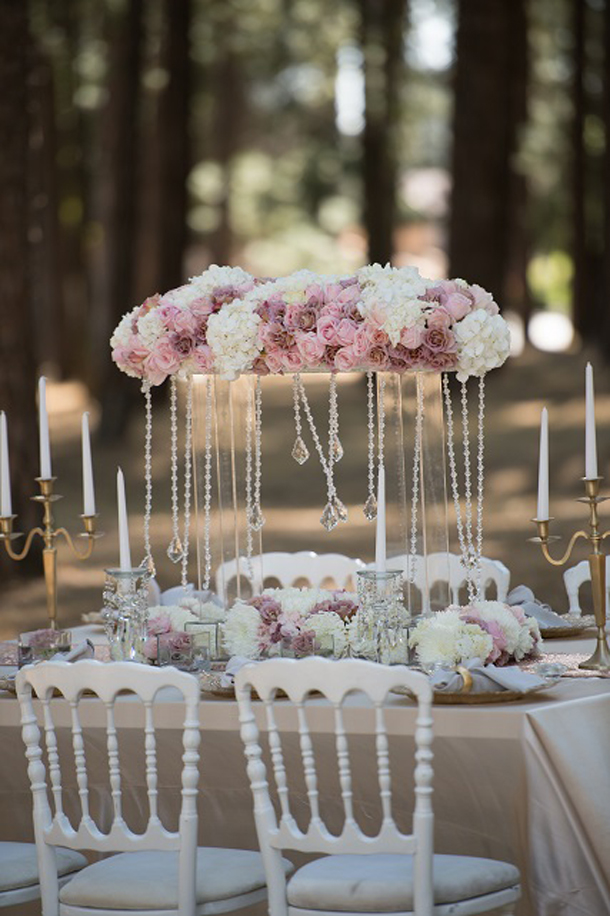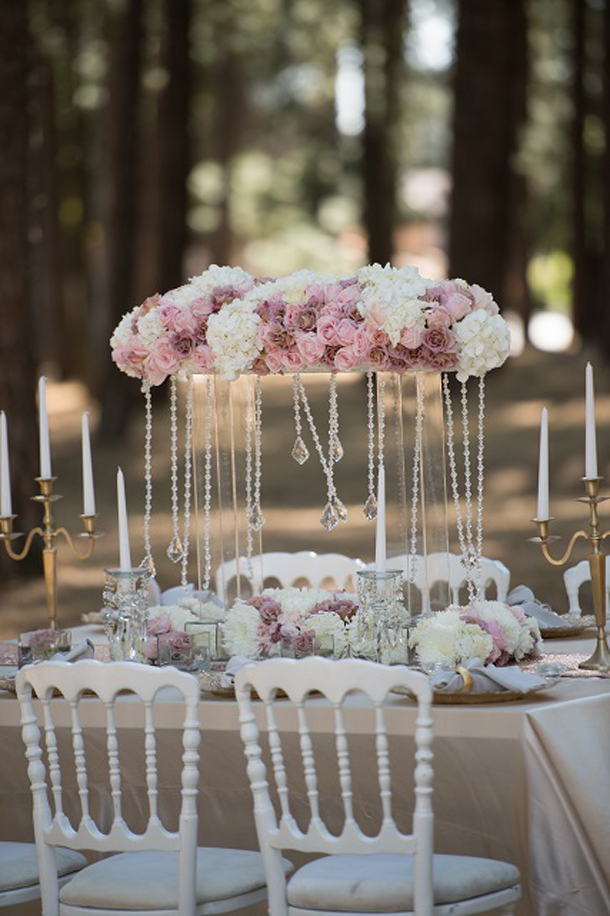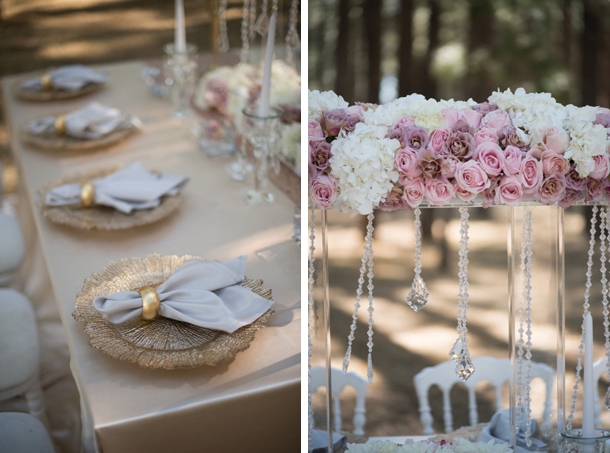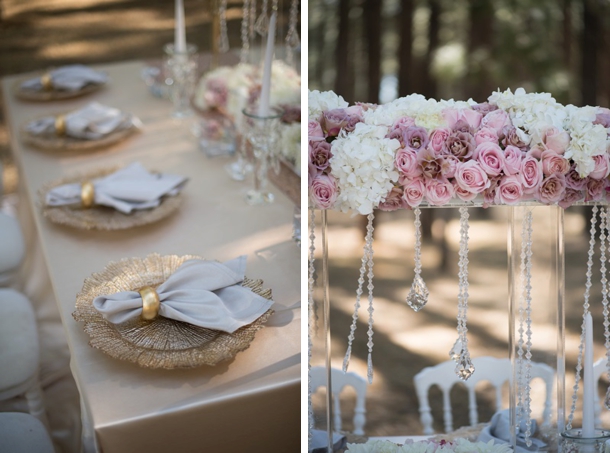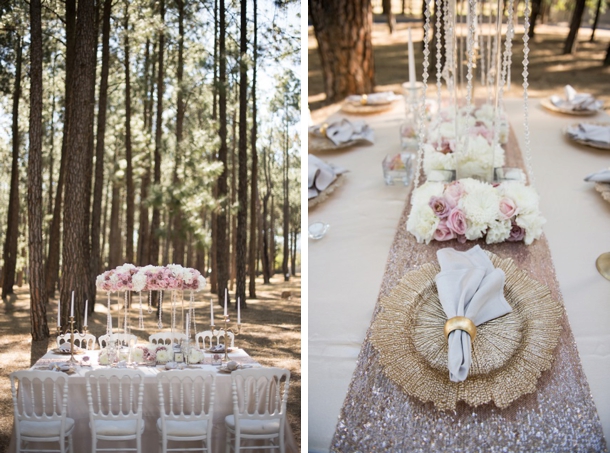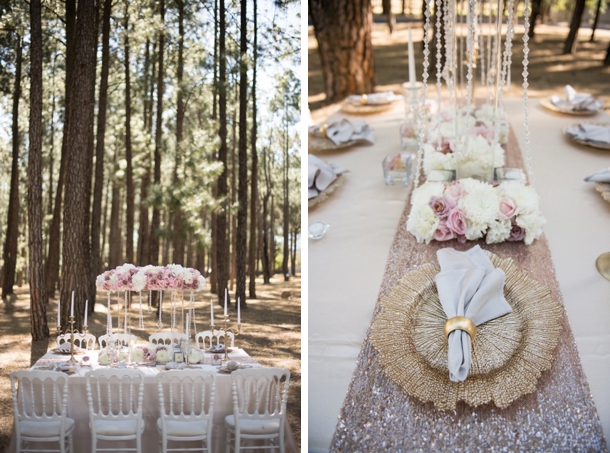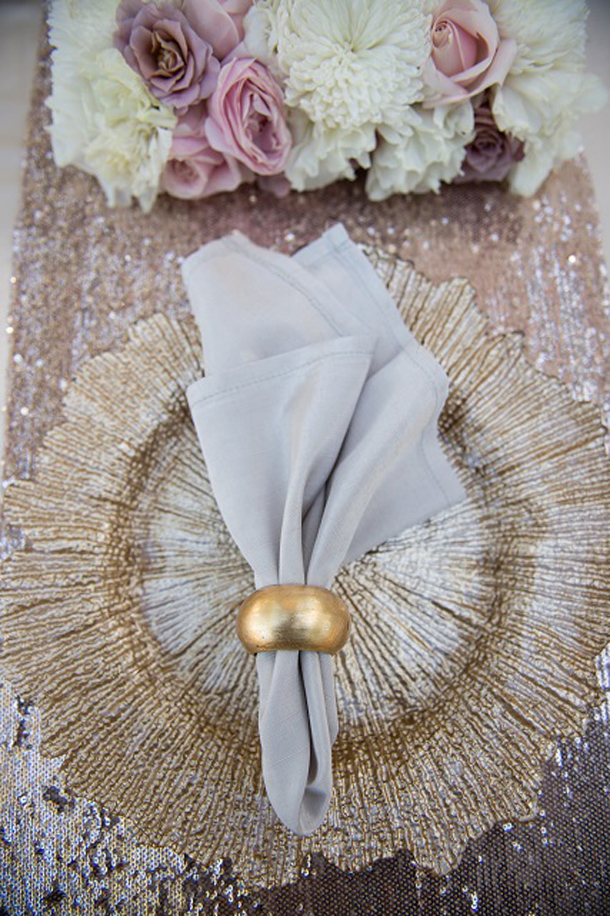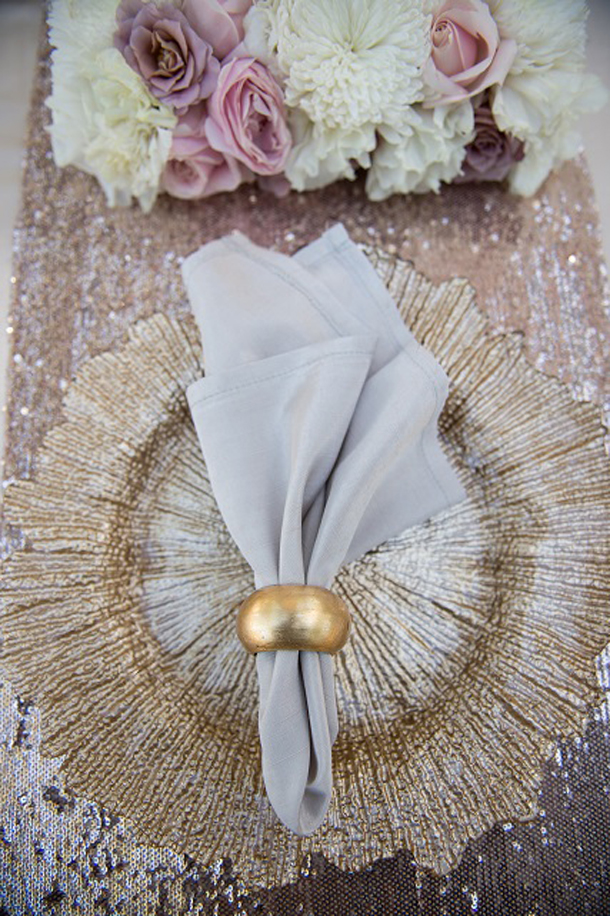 Here's a bit of background from Kelly of Red in Paris:
When we got a call from Andywayne Photography letting us know that he had found an amazing little forest and wanted to do a styled shoot, we quickly sprung into action. We have always loved and been completely inspired by mixing luxury glam with rustic scenery, and so when we saw this forest we knew we wanted to do a very glamorous table set up. We used luxury champagne satin tablecloths with our rose gold sequin table runners as the basis of the set-up. Using the satin and sequins against the earthy colors of the trees complemented each other well. Our floating centerpiece really looked glam, like flowers floating in the air with hanging crystals. The gold glass flower underplates added that extra elegance to the set-up. We finished the table off with white Napoleon chairs.
This was definitely a fairytale shoot. The kind of set up that would make any wedding feel like it was completely secluded from the world, while still giving the bridal couple that romantic and elegant ambience.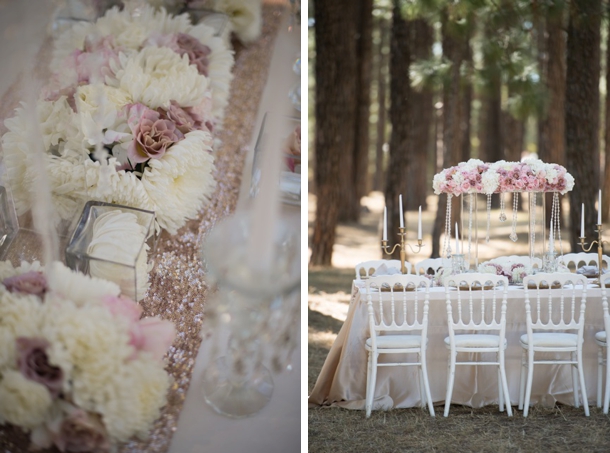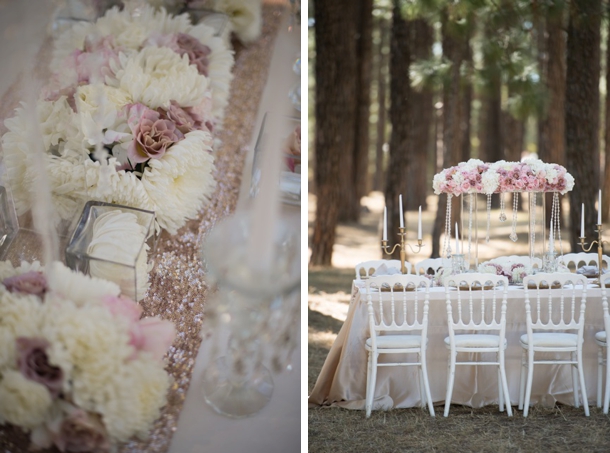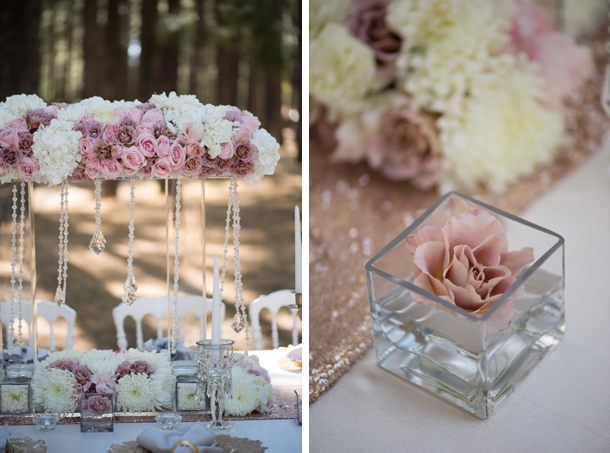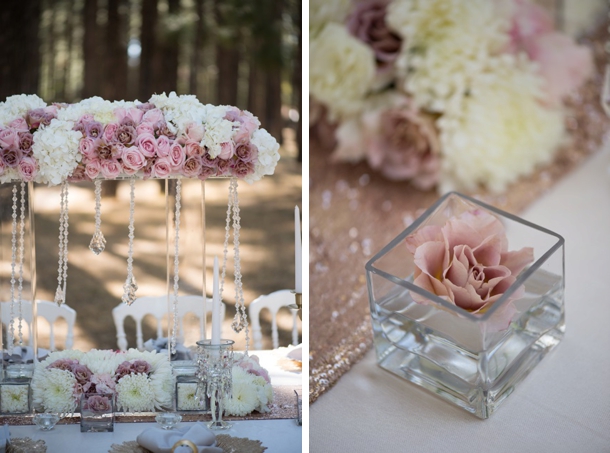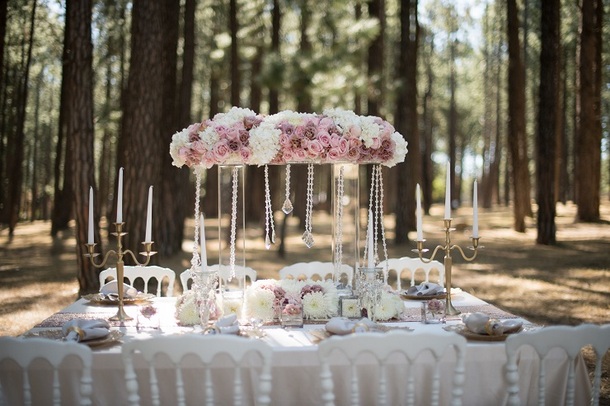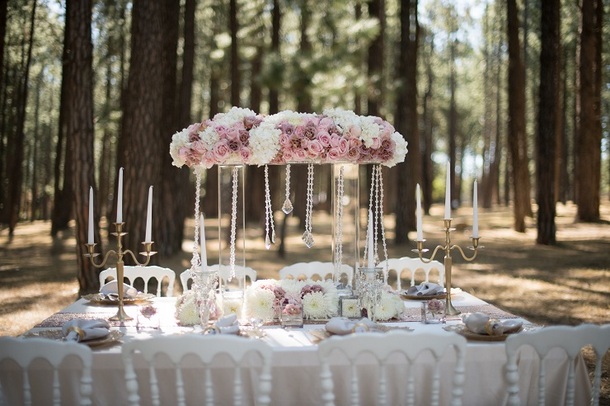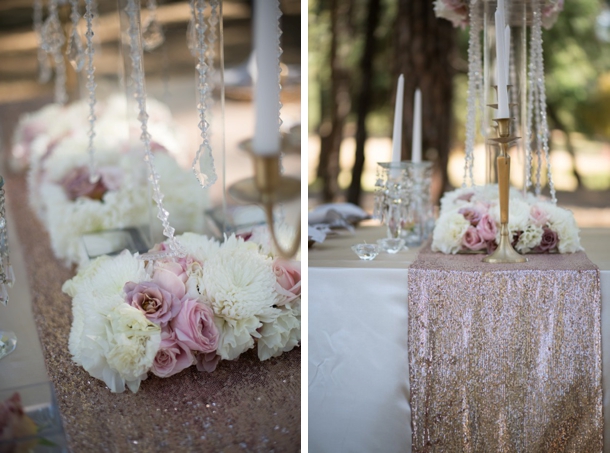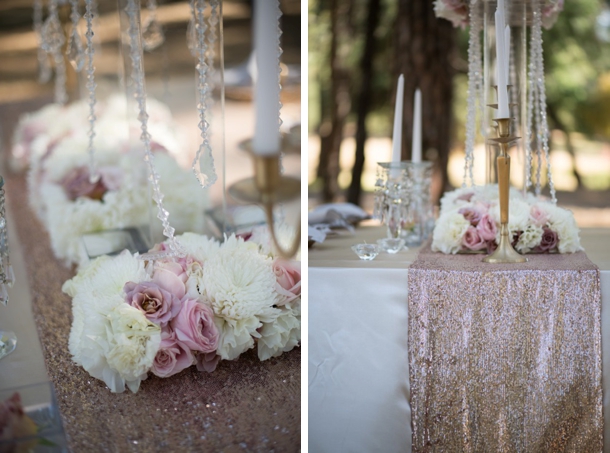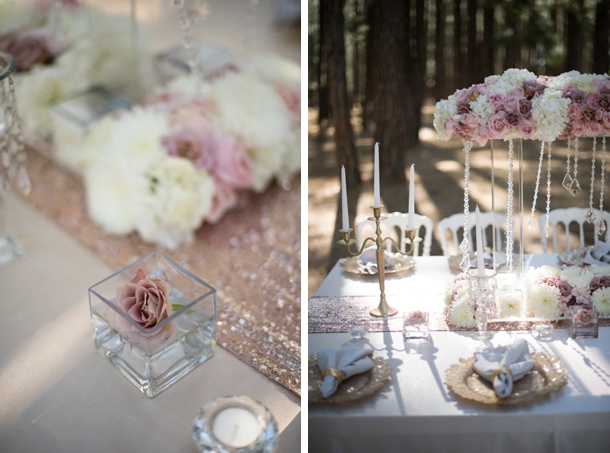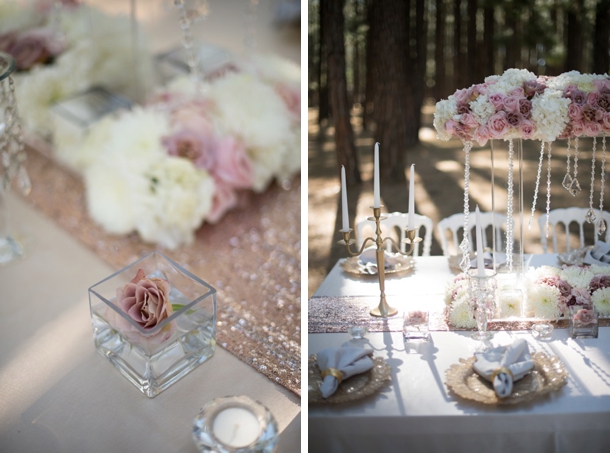 SERVICE PROVIDERS
Venue: Private Estate | Styling, decor & flowers: Red In Paris Events | Photography: Andywayne Photography