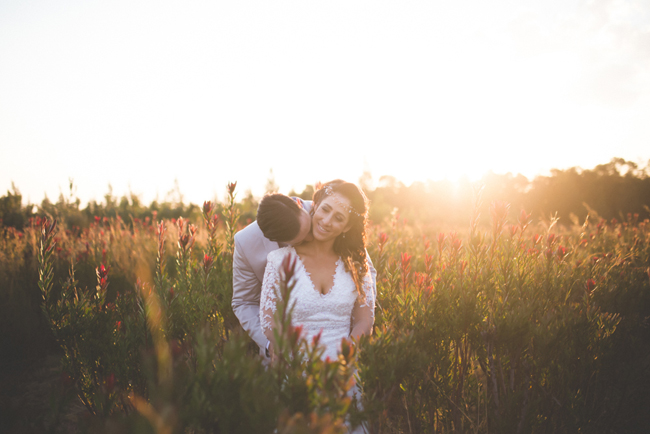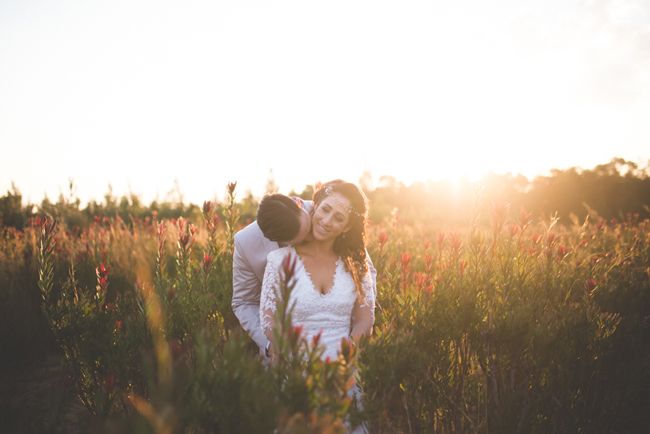 Proteas and lace. Lace and proteas. Two of our favourite things. So any wedding that begins with a hold-the-presses gorgeous lace gown (those sleeves!) with a touch of boho glam, and is held on a protea farm, is pretty much guaranteed to be legendary. Hugo and Renata's wedding had that beautiful genuine quality to it – close to nature, filled with fynbos, and punctuated by the happiest of smiles from family and friends, and of course, the smitten couple. From the forest clearing ceremony to the epic dance party, this was a wedding day among wedding days, captured beautifully by our friends, Maiden Moose Photography. And those sunset portraits? Swoon.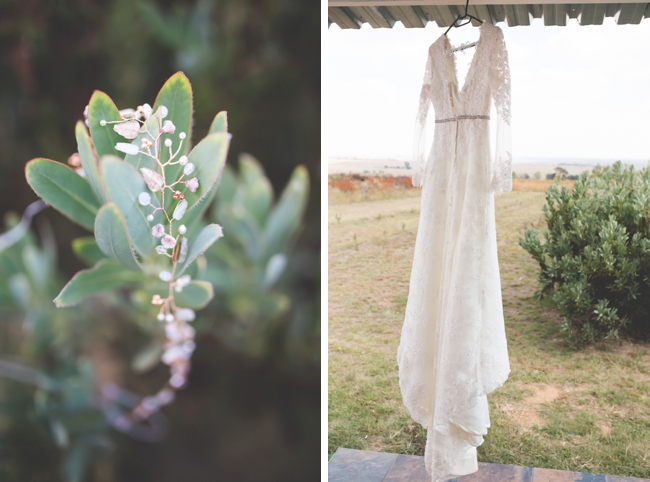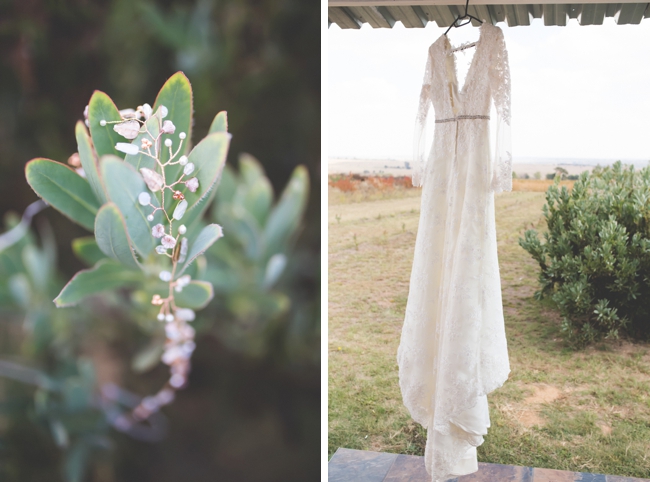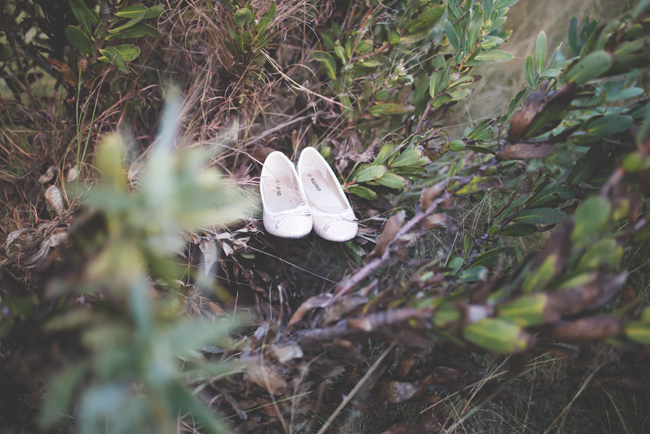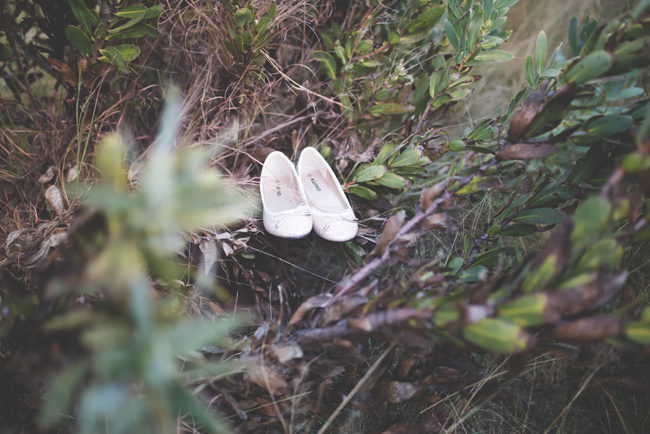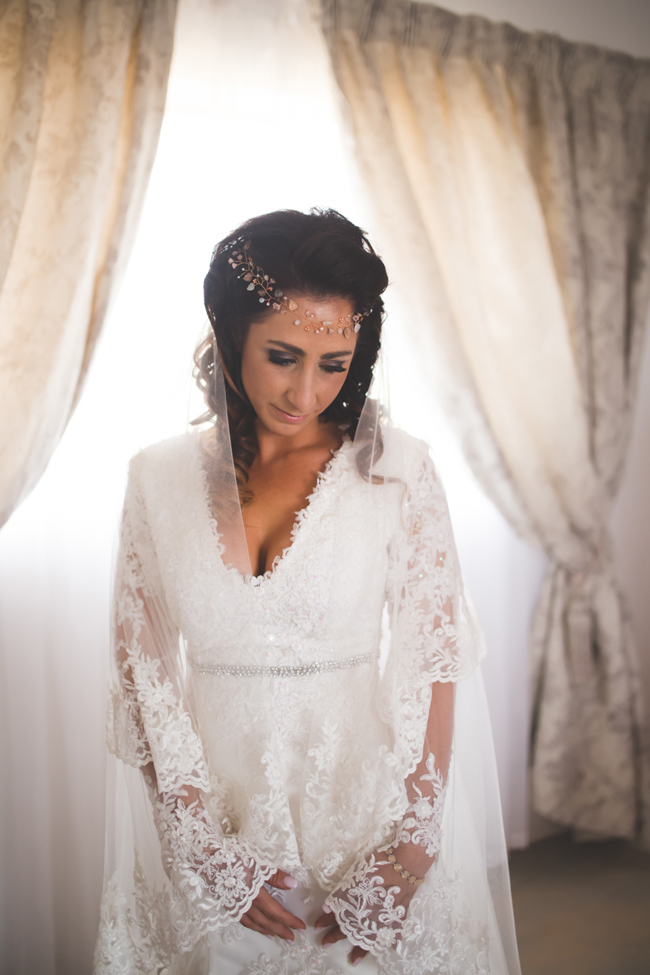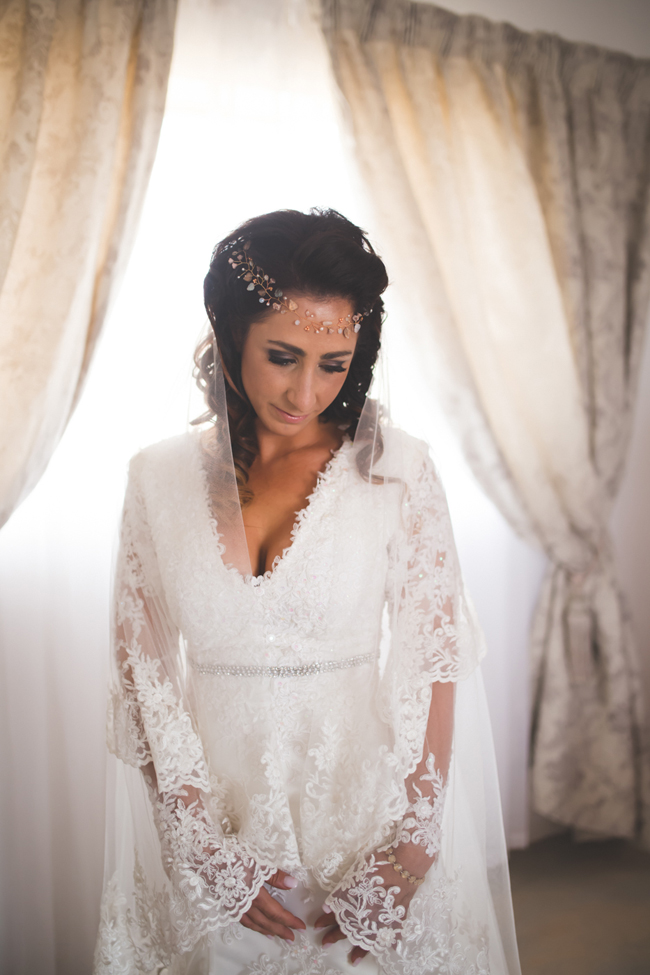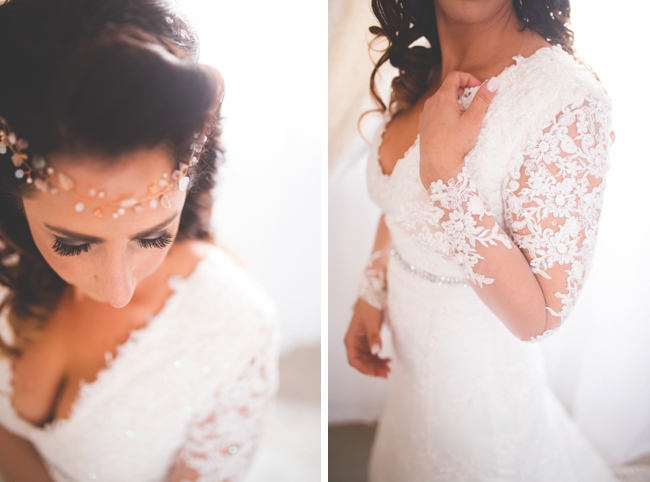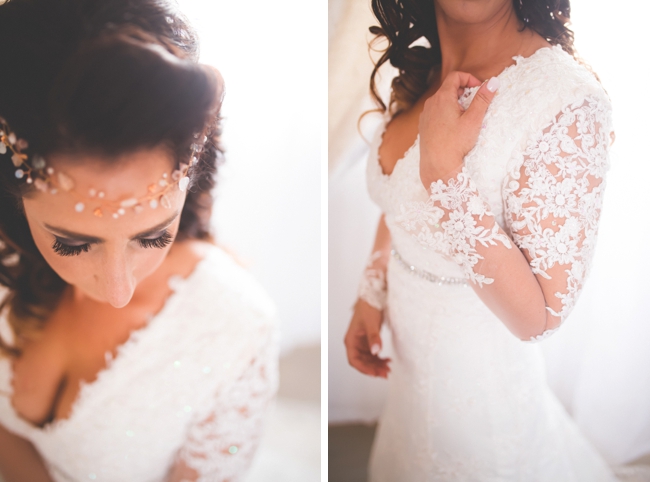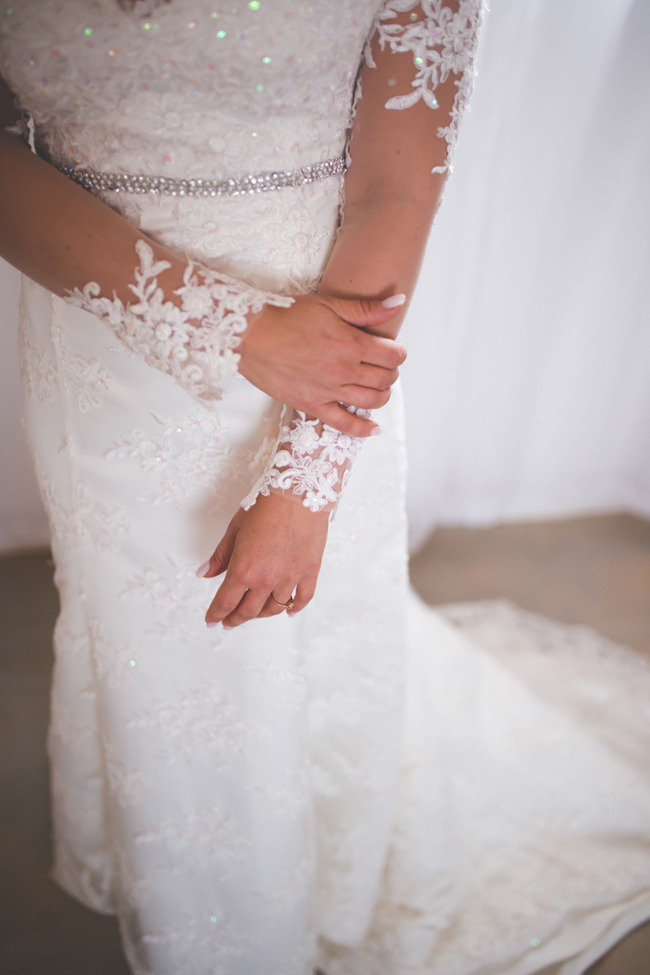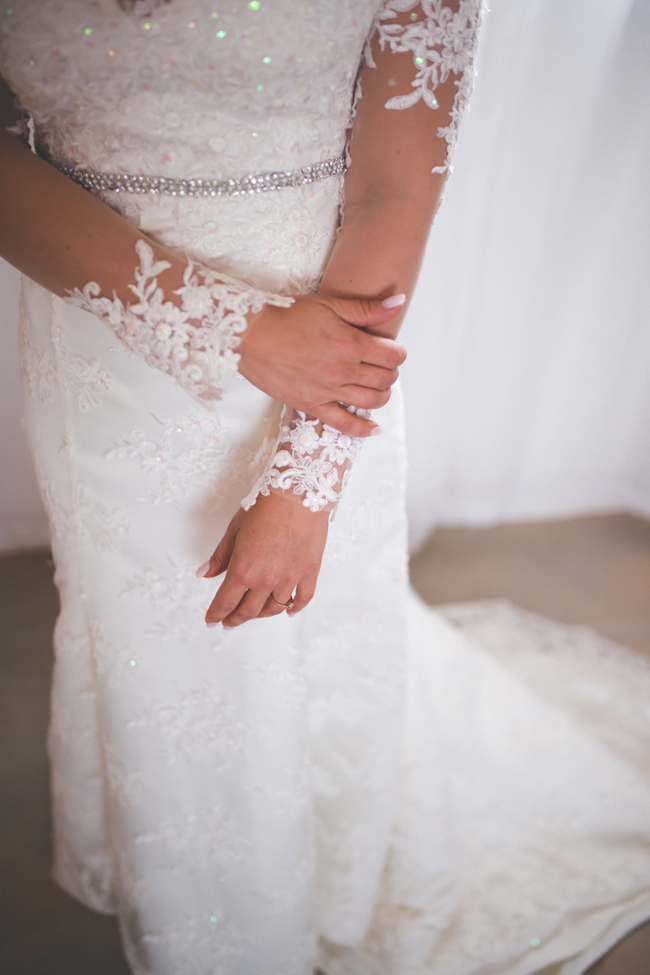 Love Story
We met as the most romantic place out… a club (not!). I had bumped into a old friend and Hugo was with him. He was out on a boys' night and I was out with the girls. I wasn't very polite to him in the beginning – he called me sweetheart, and I don't do sweetheart! I put my number on his phone and left the work up to him. The next day we had coffee together at Doppio.
The Proposal
We had just got our puppy, Basil. We went to my parents' place at Harties, and we took a walk in the forest with our new little baba. Hugo had packed a bottle of champers and tried to attach the ring to Basil's collar. I was walking ahead and when I turned, my Hugo was on his knee.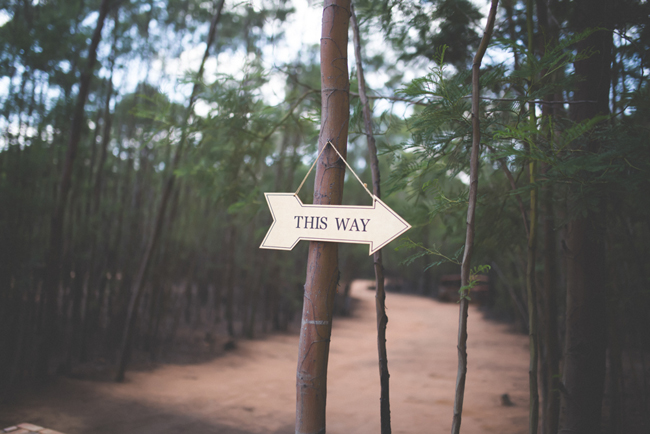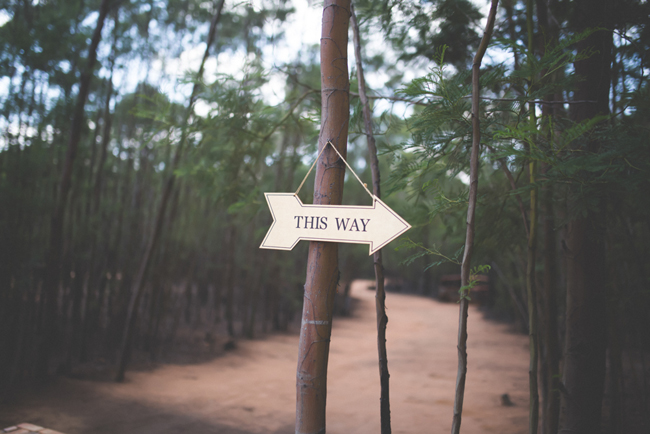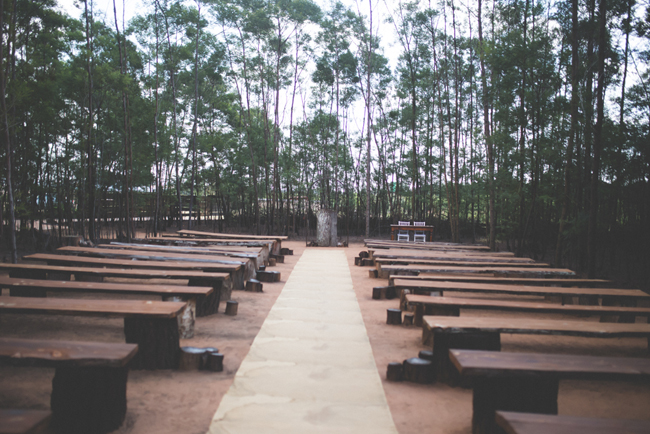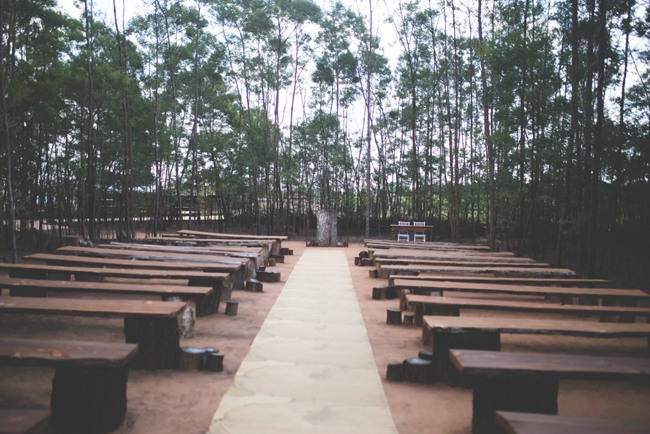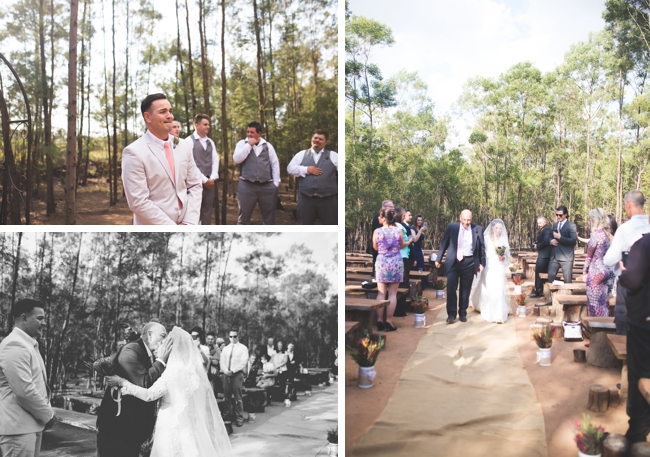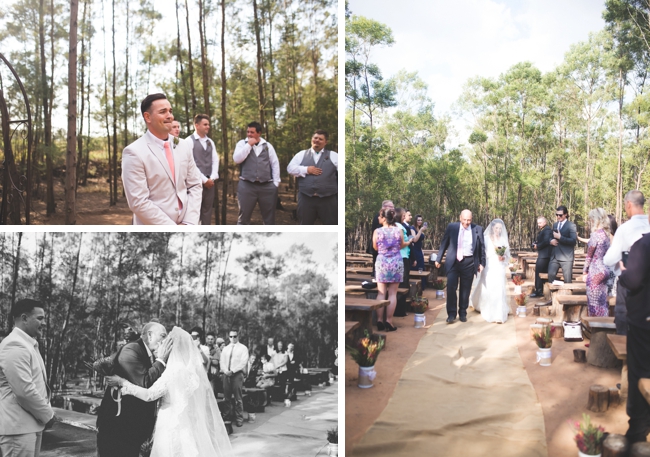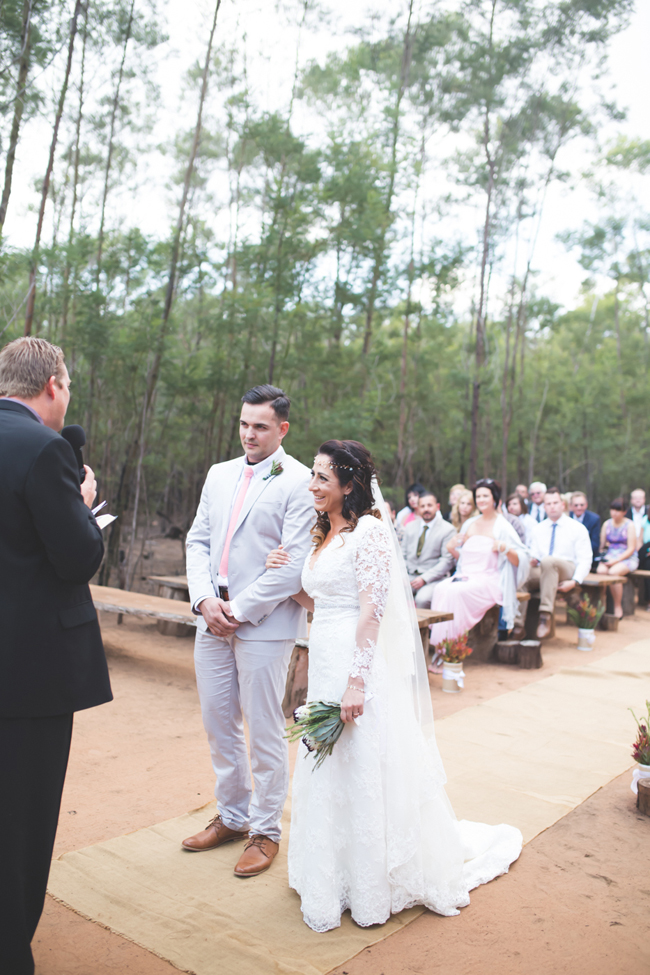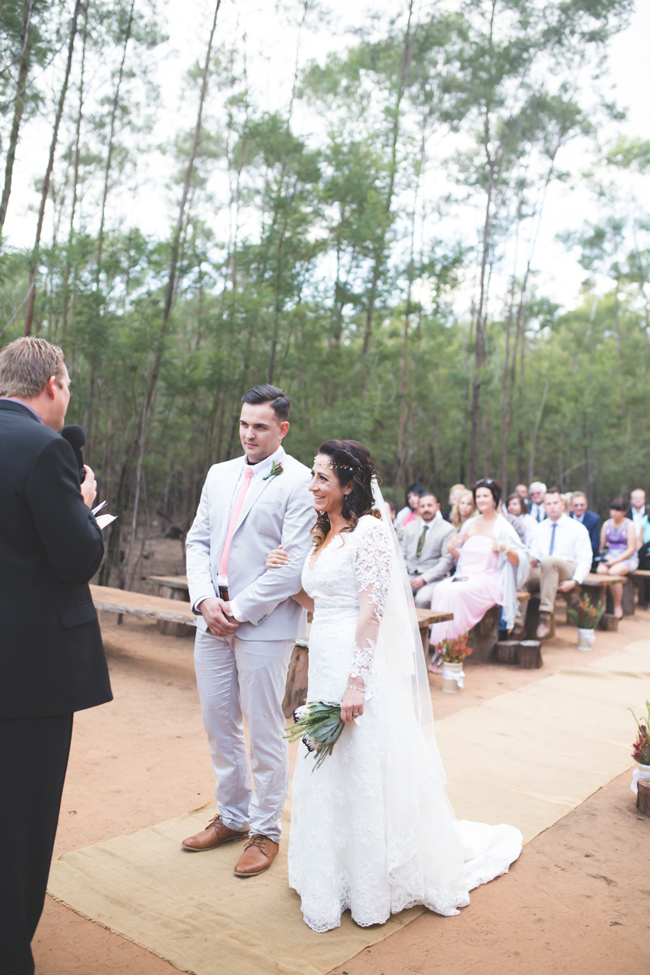 The Venue
The chapel sold me. Outside under the trees, you can't feel closer to God than that, and Nelis and his wife made us feel like we were part of their family. Amazing, genuine people.
Wedding Style
Rustic elegance, Our colours were grey and coral. Lots of hessian with ribbons, wood plates and boards, lots of candles. There was no set style for the tables – each was different.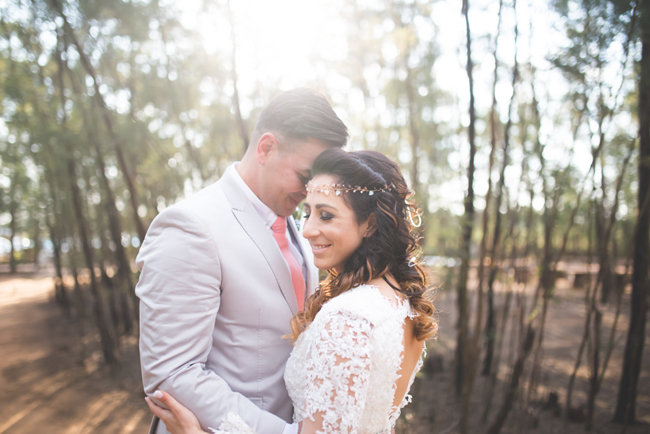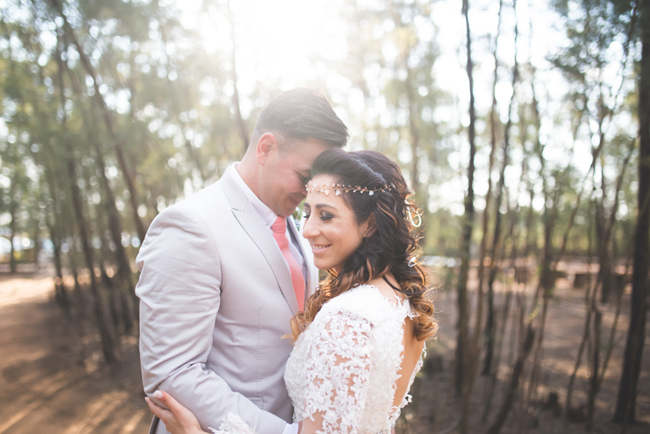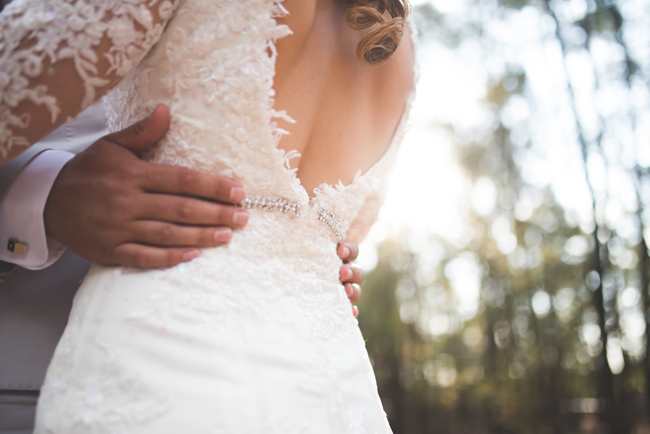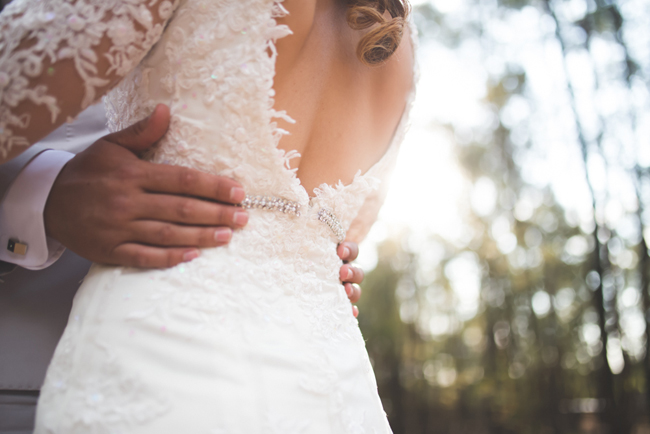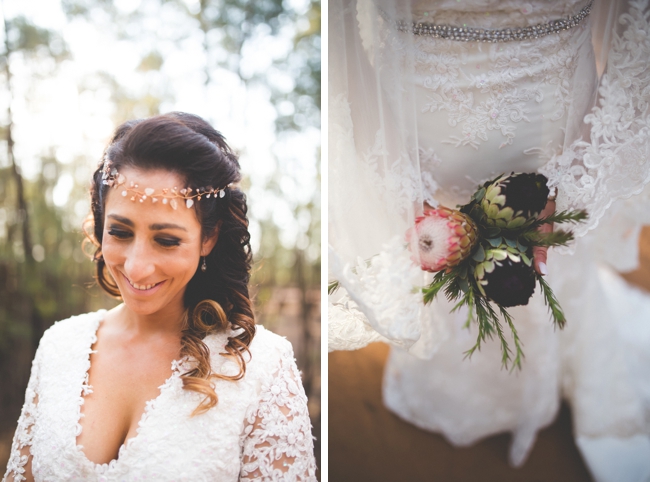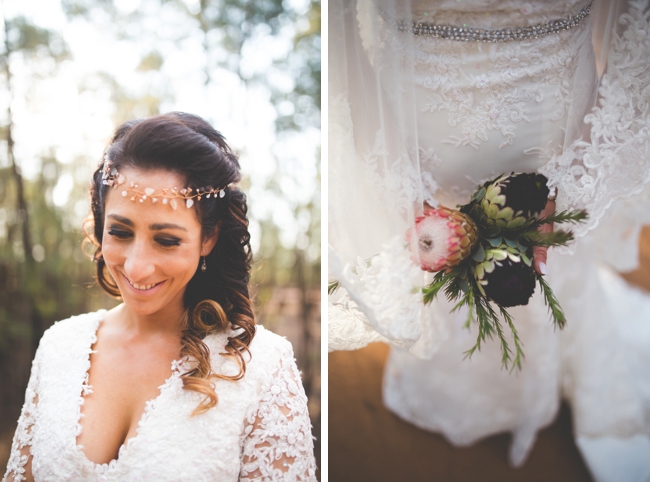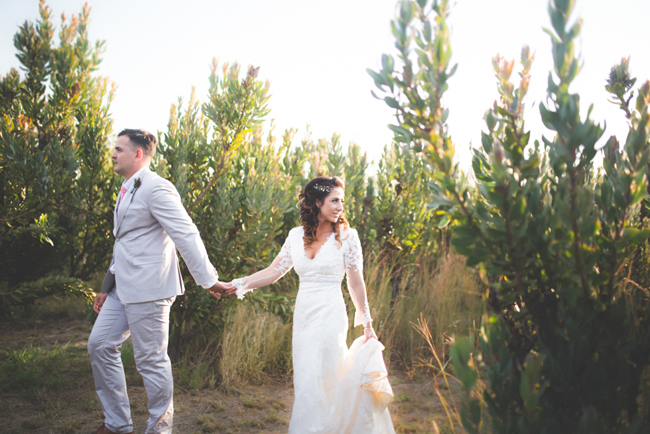 Wedding Details
I wanted my family and friends to really feel part of the wedding, so I took pictures of all my guests and attached a little message I thought would appeal to them and hung them up on the wall at the entrance. I made a memorial table for the people that had passed who meant a lot to us, with candles and a little prayer. Our menus were engraved on wooden boards with some personalised details.
DIY Elements
We DIYed EVERYTHING! From the vases on the table to the tins placed down the aisle.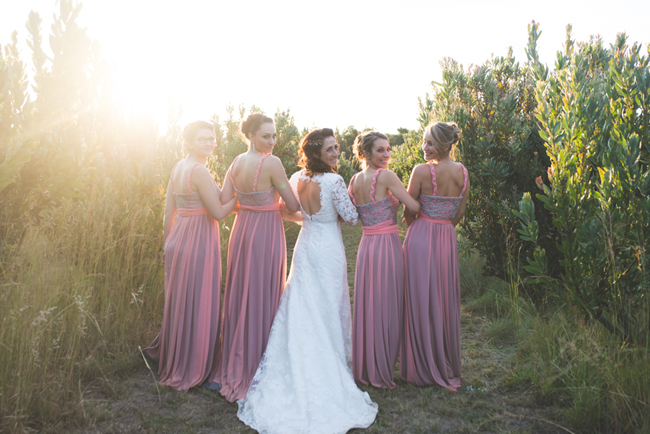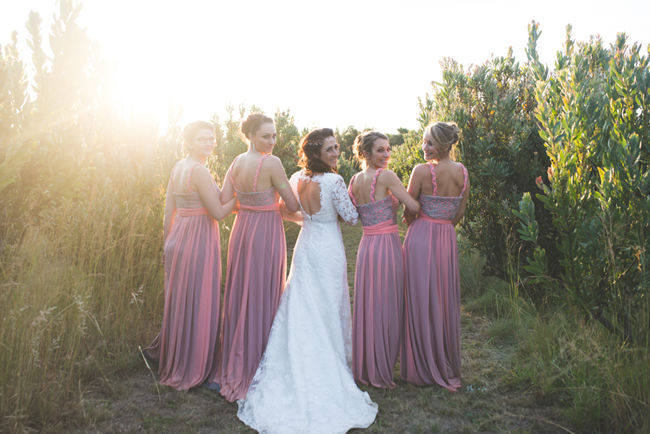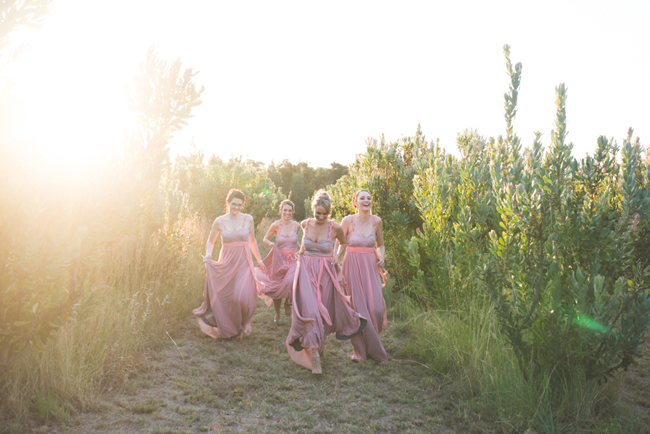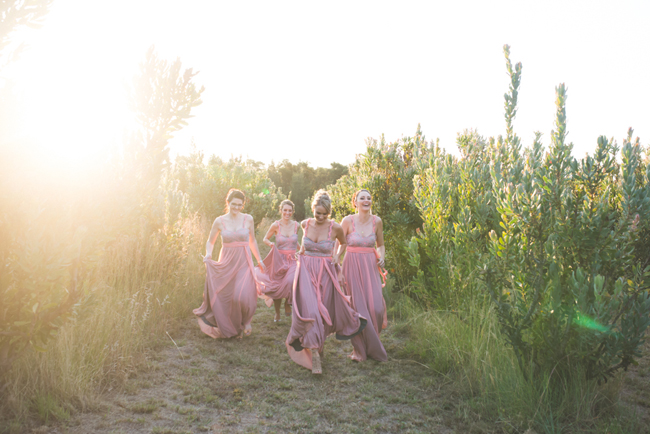 The Dress
My beautiful and talented sister-in-law made my dress and bridesmaid dresses. I wanted long sleeves with lots of lace, something a little sexy with lots of class. She translated my idea beautifully.
The Bridesmaids
I had five bridesmaids. I asked my dressmaker sister-in-law to do what she thought would look pretty and something unique. She came up with a beautiful combination of coral and grey with a sweetheart bodice and pleated straps. The dresses looked out of this world.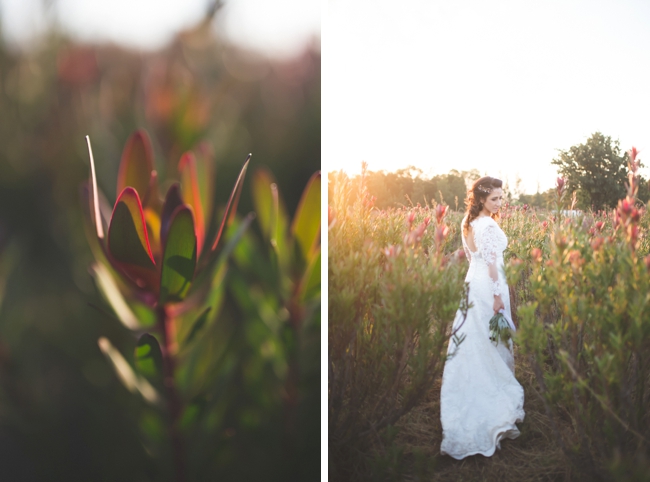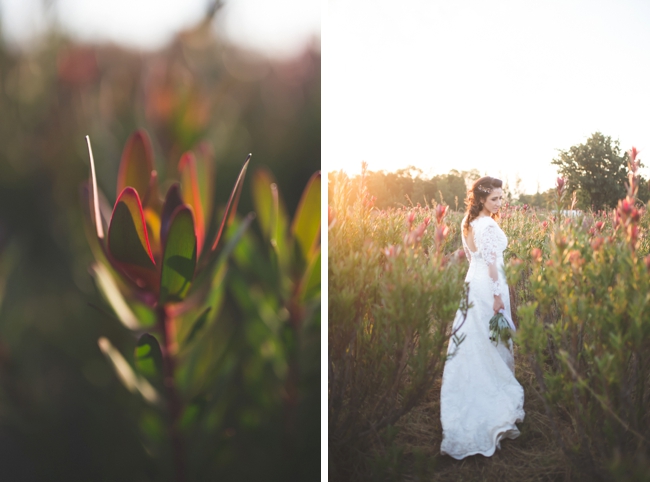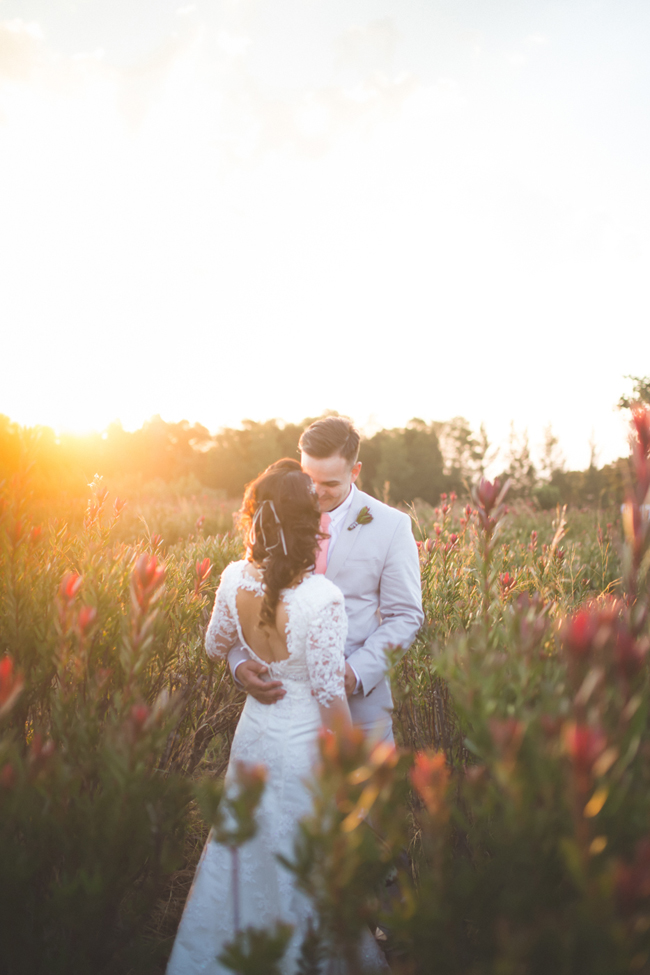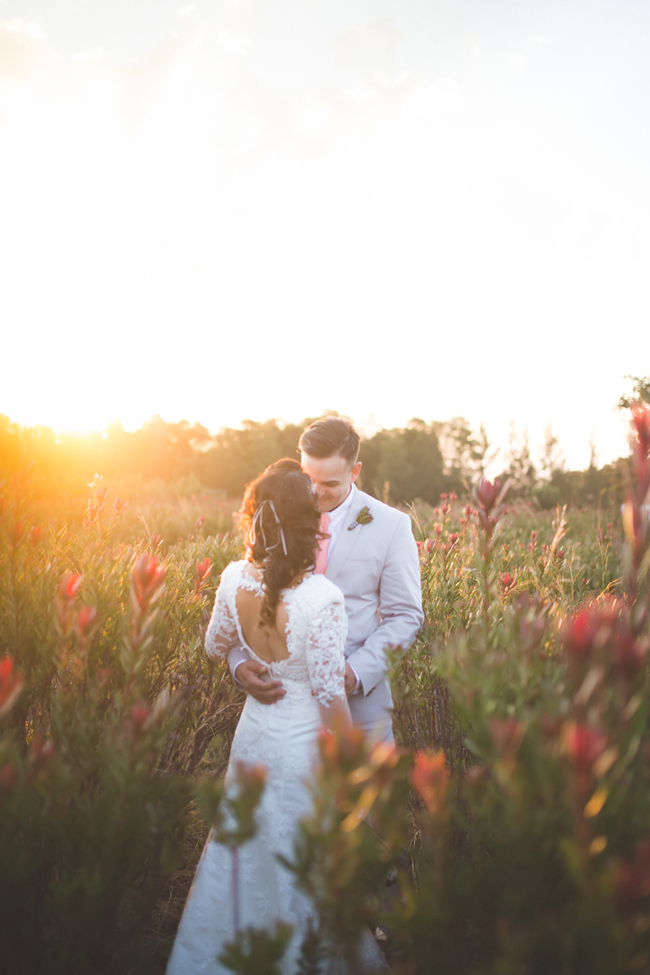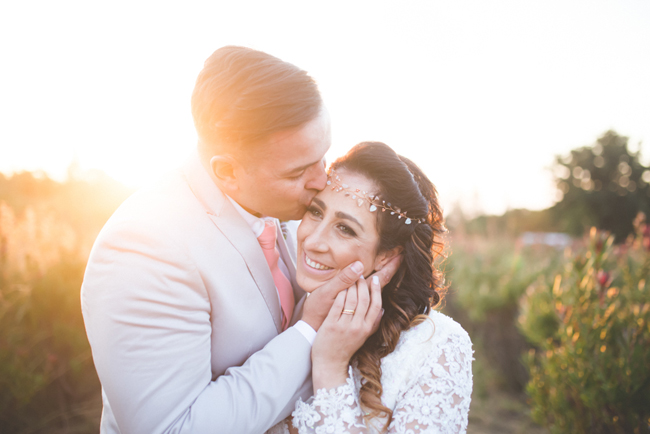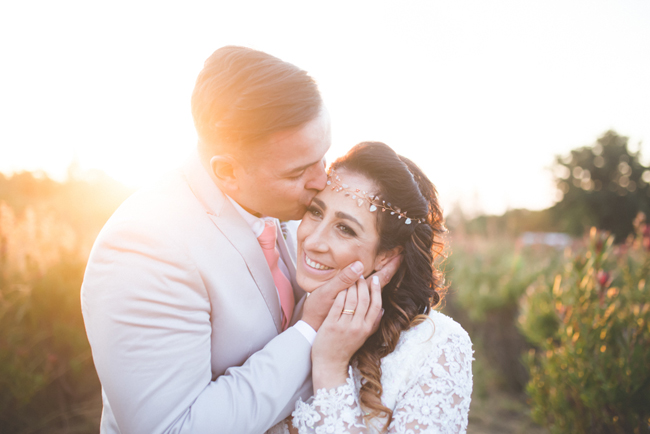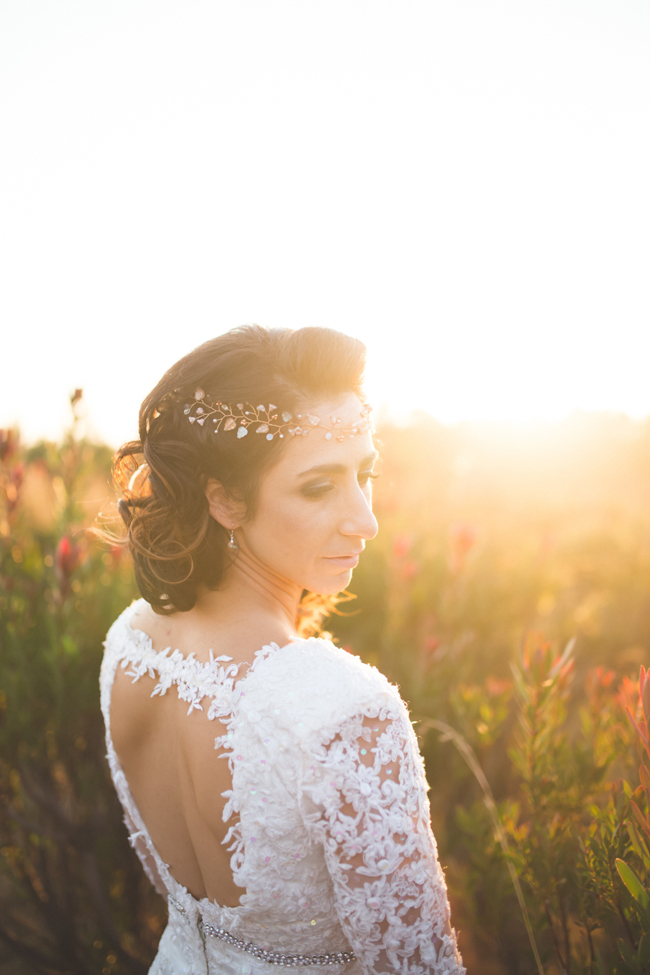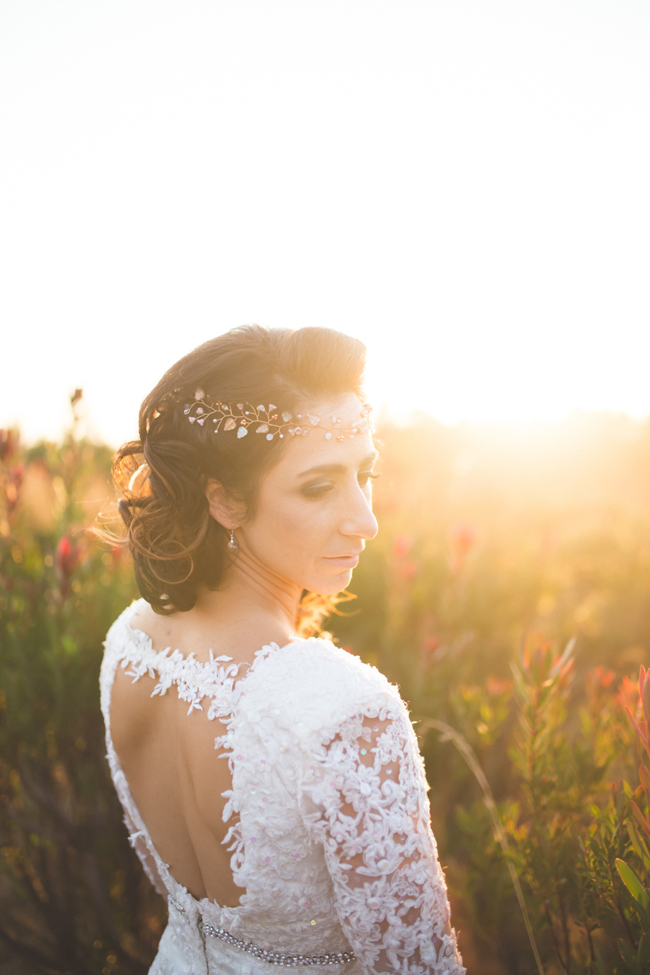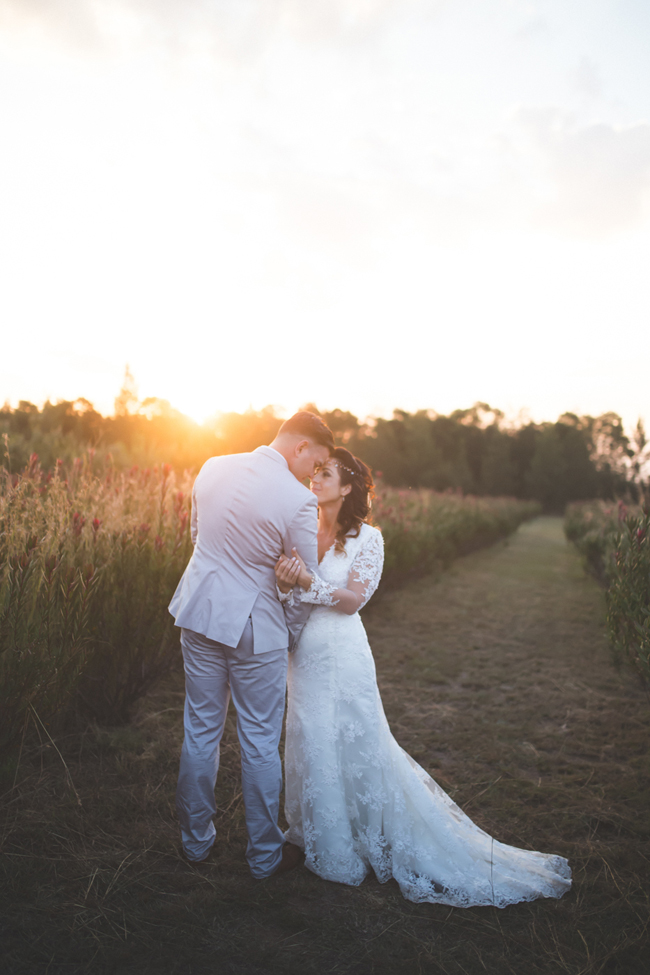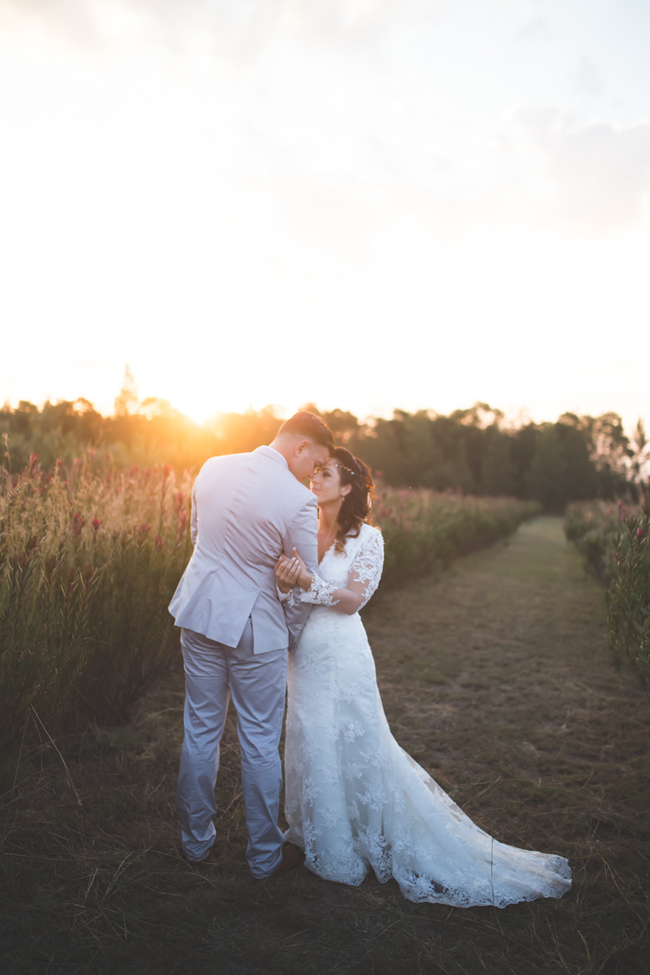 The Flowers
I was so excited to have landed a venue that was a protea farm, so I went crazy with grey and coral proteas with lots of fynbos – it was beautiful. The colours were gorgeous!
Memorable Moment
My dad walking me down the aisle and seeing Hugo.
Proudly South African Details
Our flowers were a big feature – and of course the lekker kos!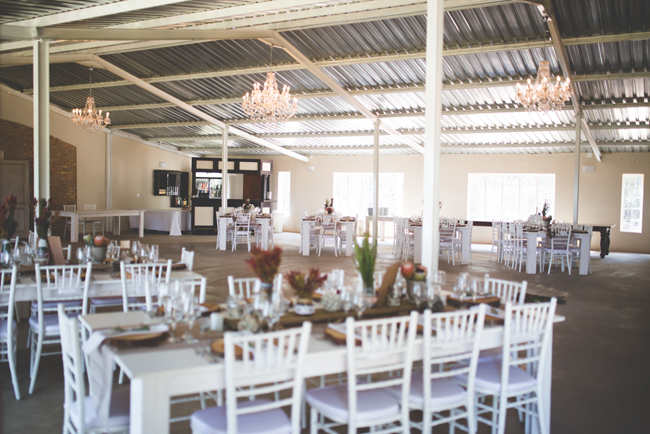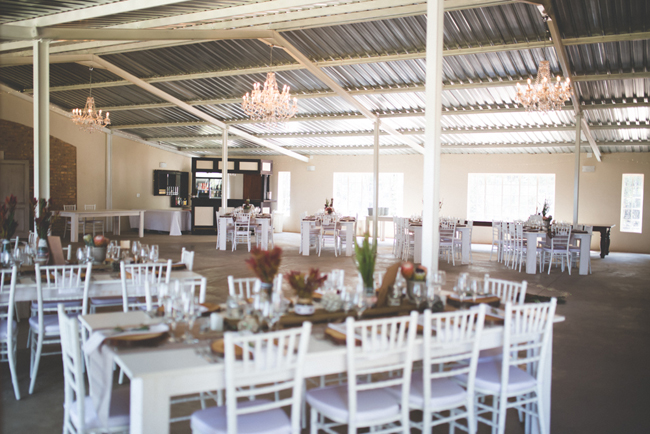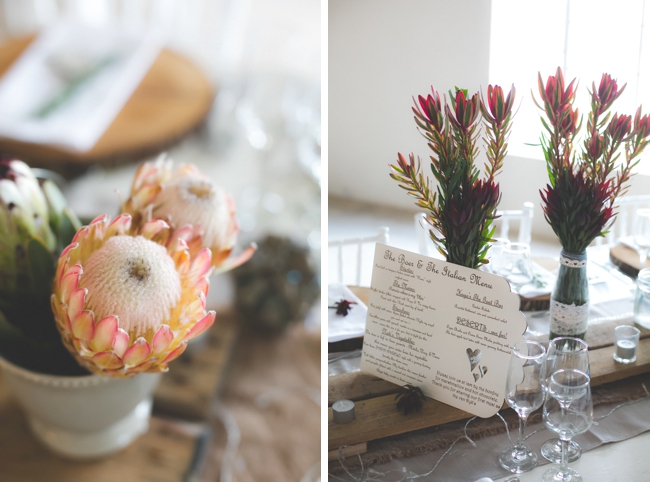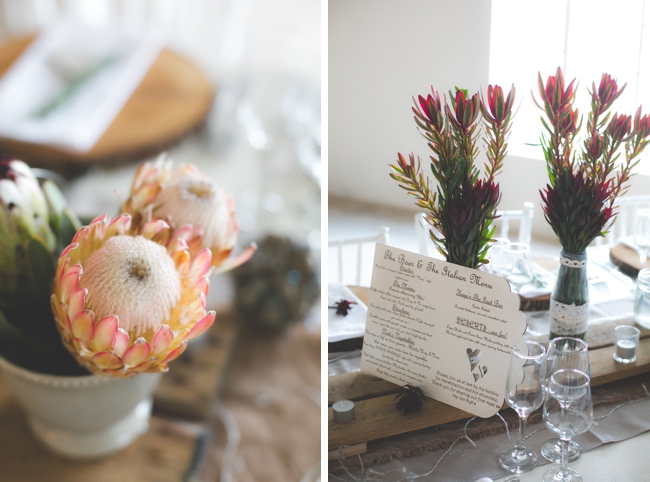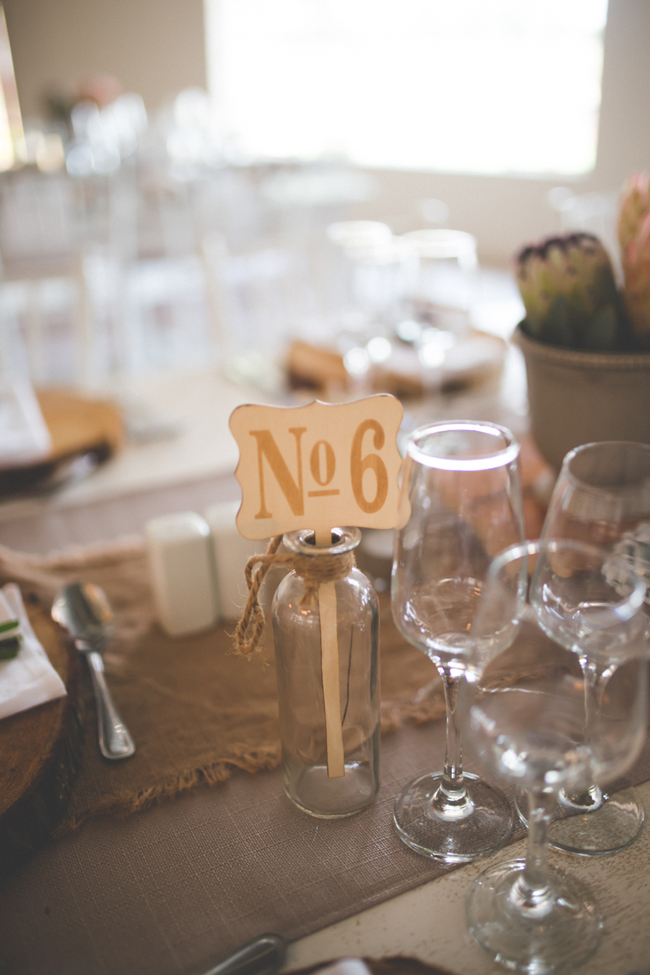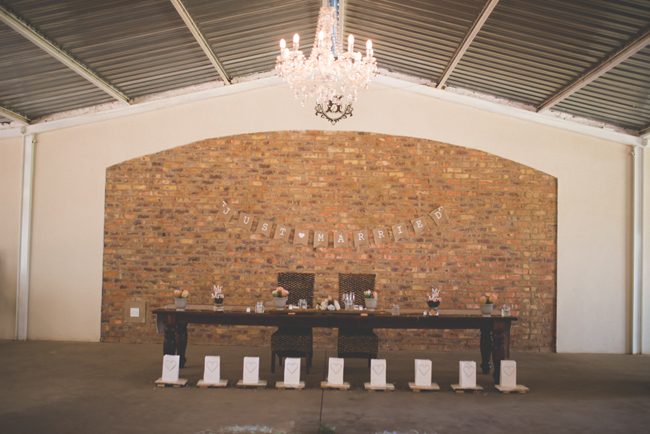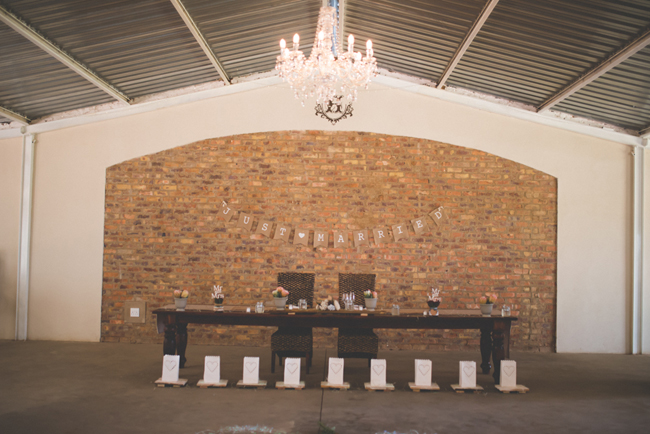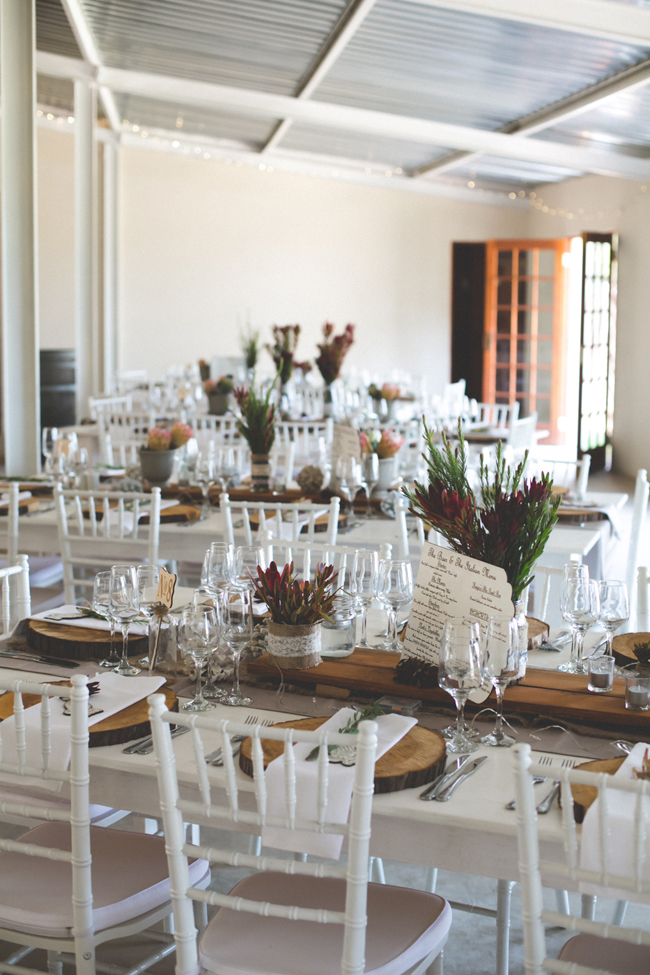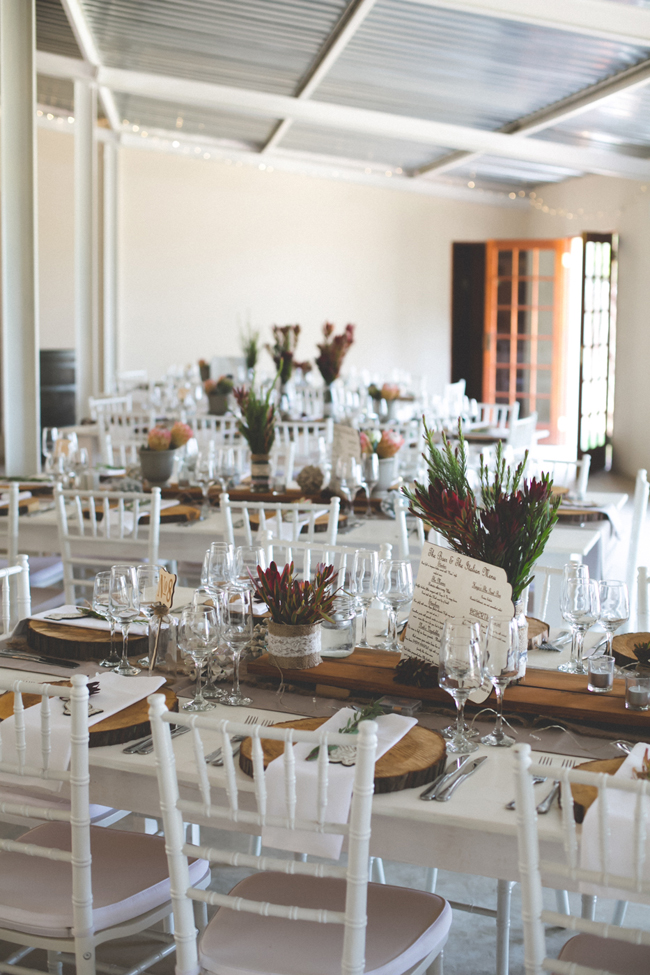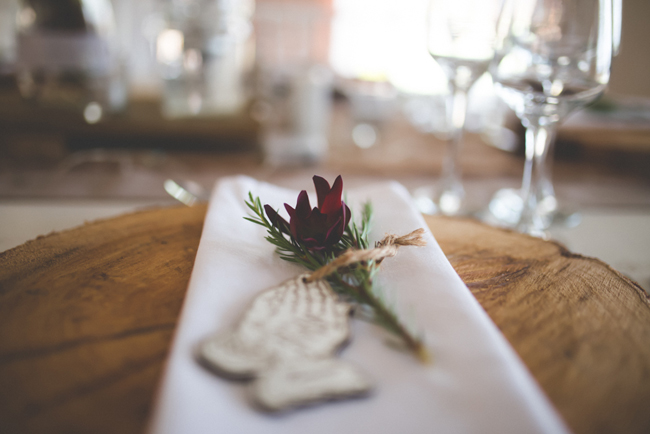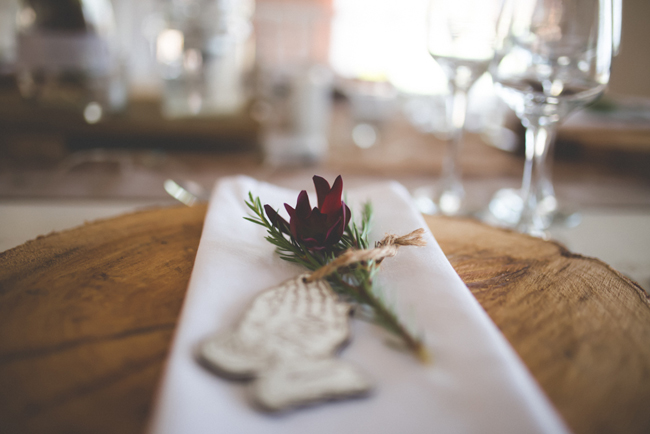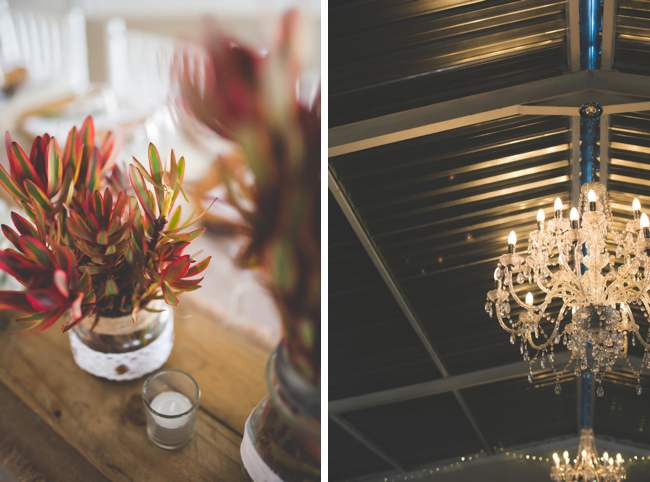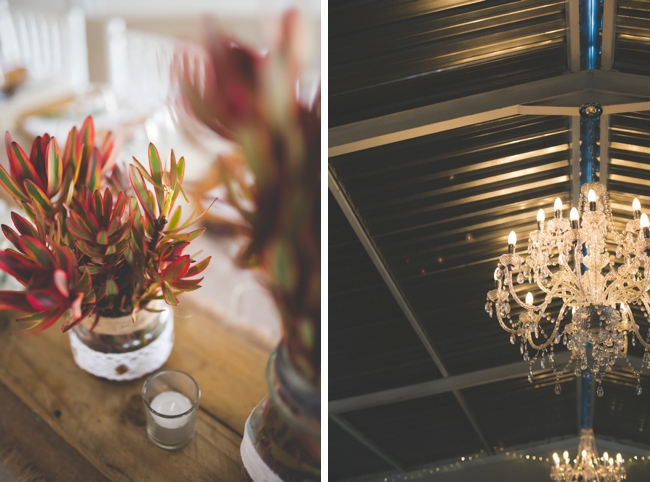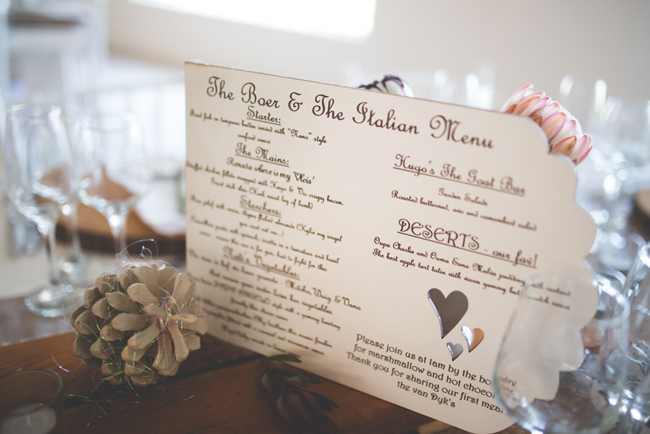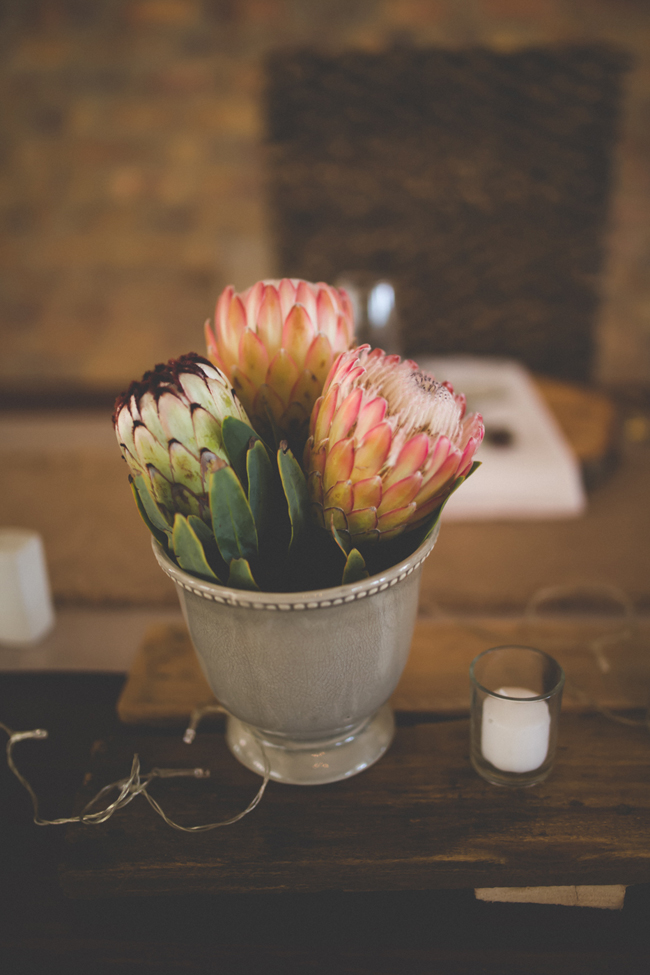 Best Decision
Our venue and our wedding cake – delicious tiers of lemon meringue cake, then chocolate chiffon with raspberry then, peppermint crisp cake.
Advice for Future Brides & Grooms
There are so many beautiful ideas on Google – be creative and save some cash!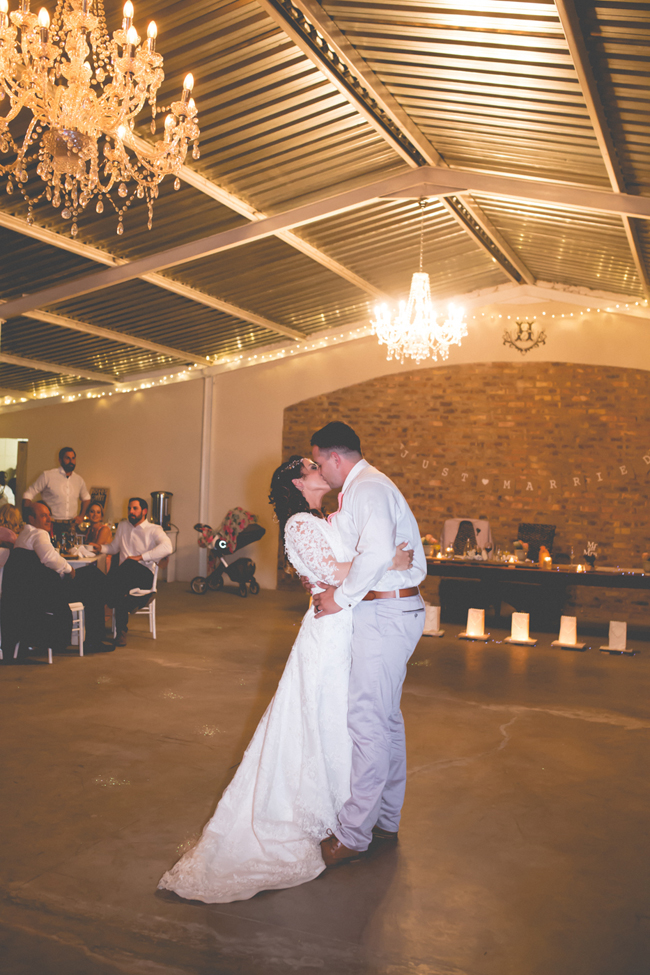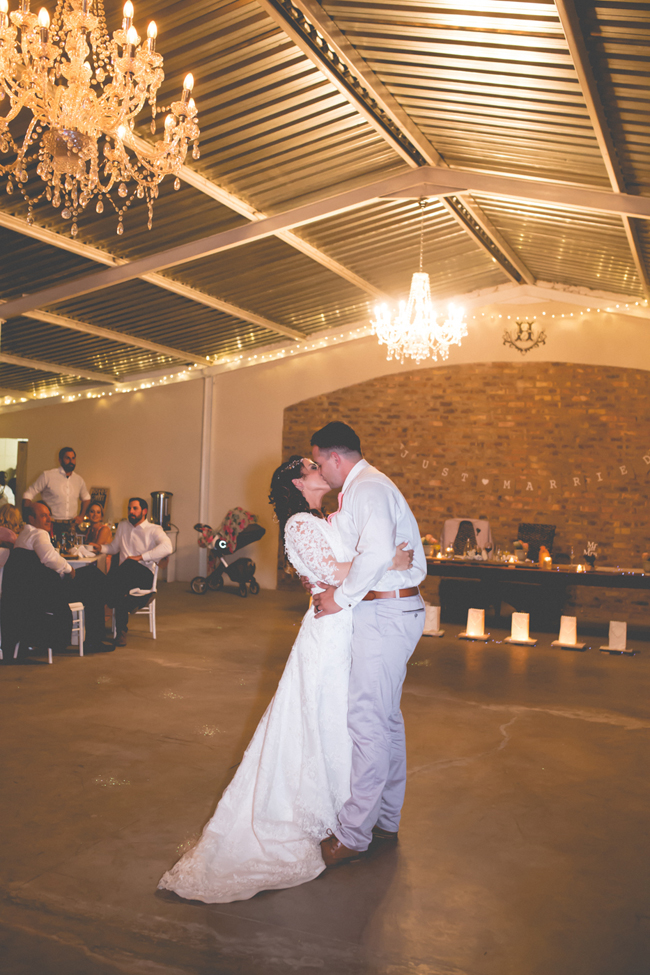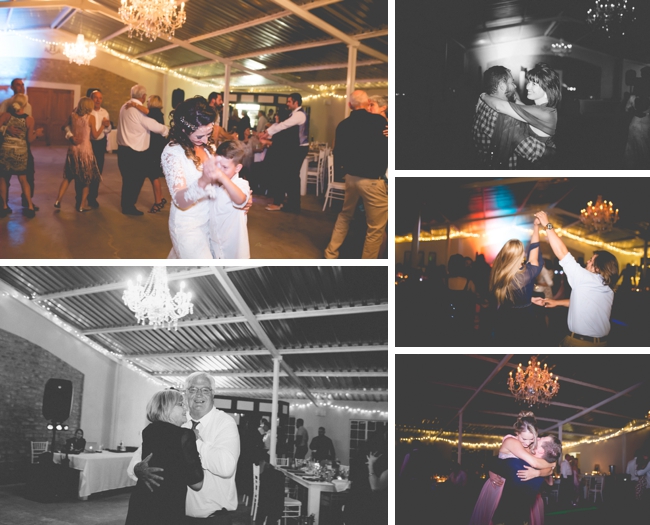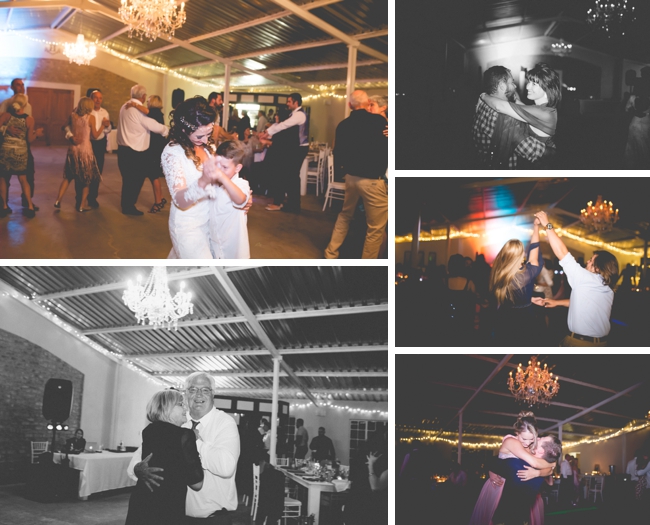 You can see more from this wedding on the Maiden Moose Photography blog.
SERVICE PROVIDERS
Venue, catering & flowers: Harmonie Proteas | Photography: Maiden Moose Photography | Cake: Tart Patisserie | Bride's dress: Esmené Couture | Hair: Hair Dynamix Rooihuiskraal | Bridesmaids' dresses: Esmené Couture | Groom's attire: Stuttafords