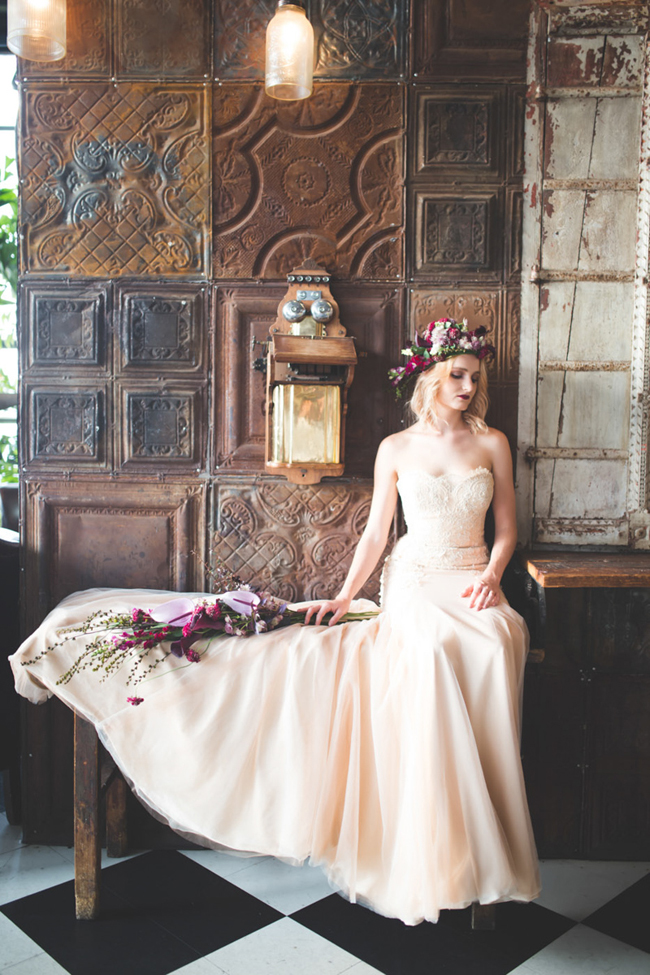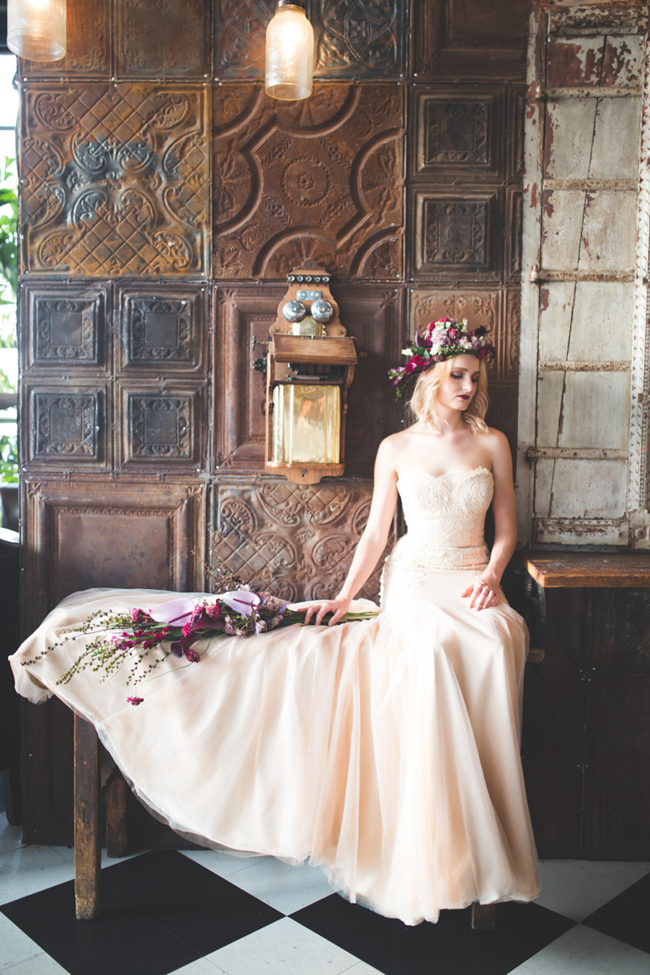 So, as I mentioned this morning, this month we're all about industrial wedding inspiration, which for me means mixing soft and romantic with utilitarian, traditionally unromantic textures and objects. Which somehow manages to look whimsical and wonderful instead of just plain wrong – in the same way that chandeliers in a barn are awesome, or black tie weddings in the bushveld. It's all about the contrast. And that's what today's styled shoot is all about too – it's called 'Rustic Elegance' and mixes an offbeat vibe with softer elements like beautiful florals and a frothy gown. The venue is Gauteng's own Katy's Palace, which has eclectic vintage industrial decor, and is just the perfect setting for this bridal editorial by Ribbon Creative Studio and Maiden Moose Photography. Enjoy!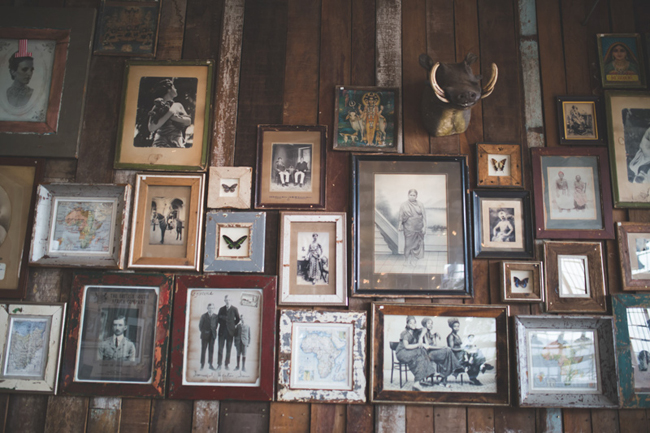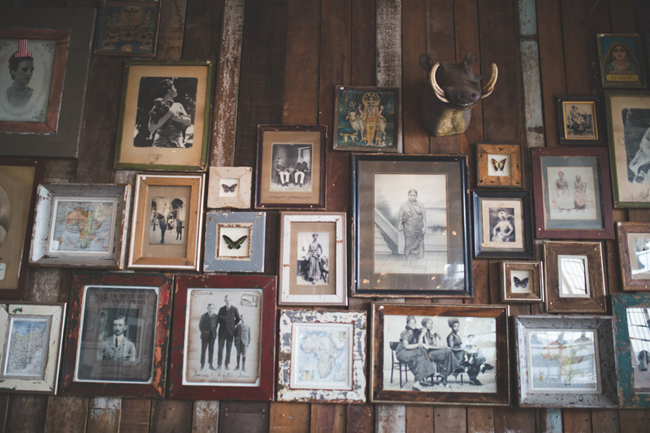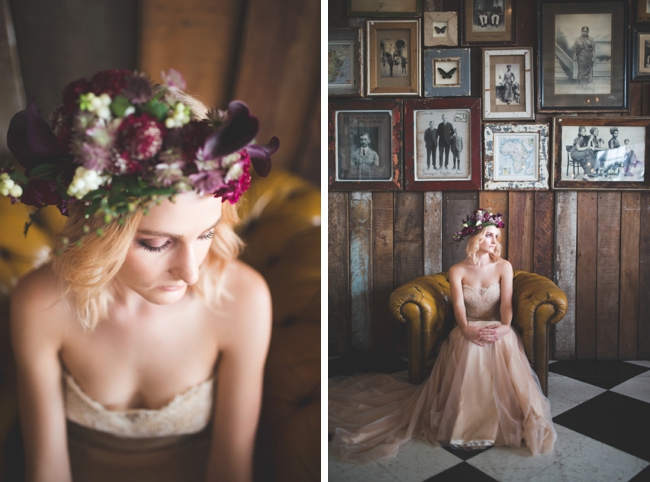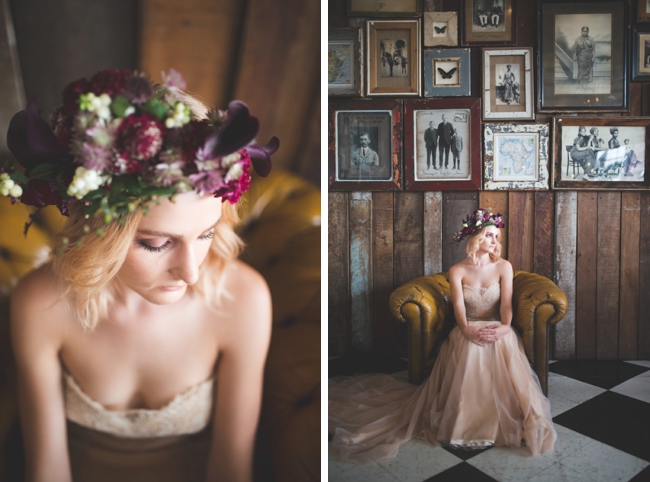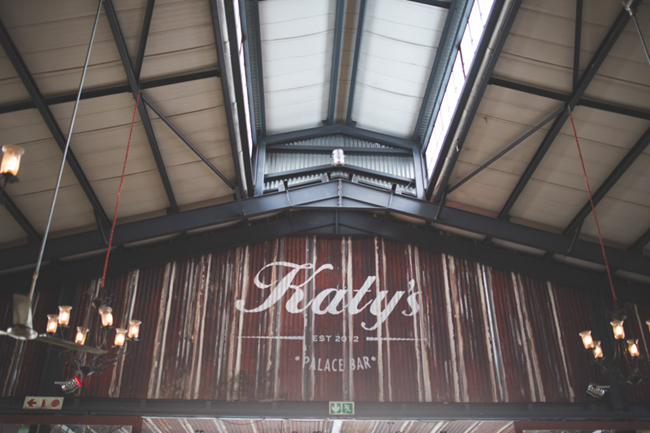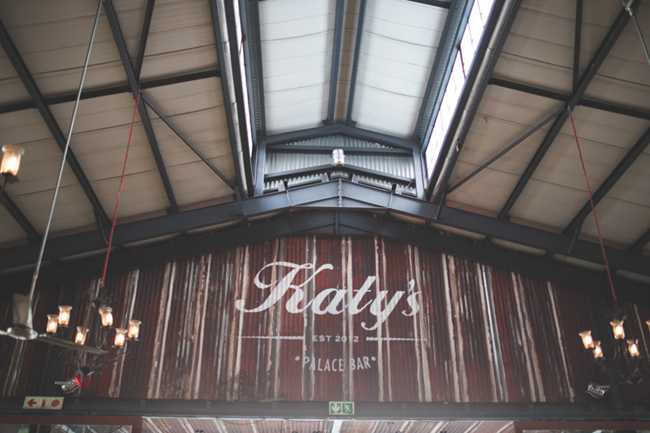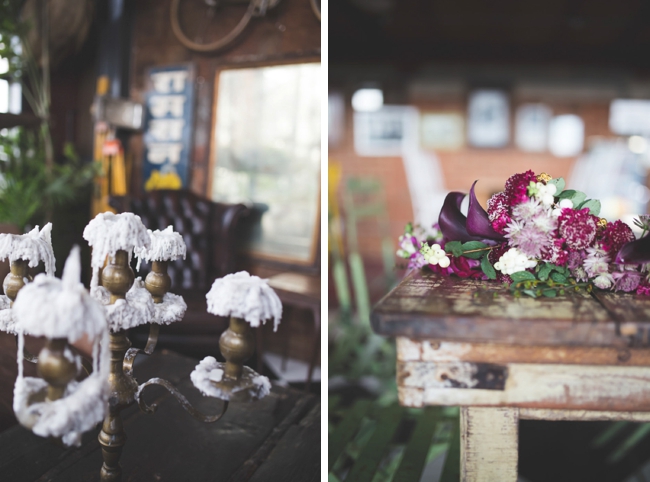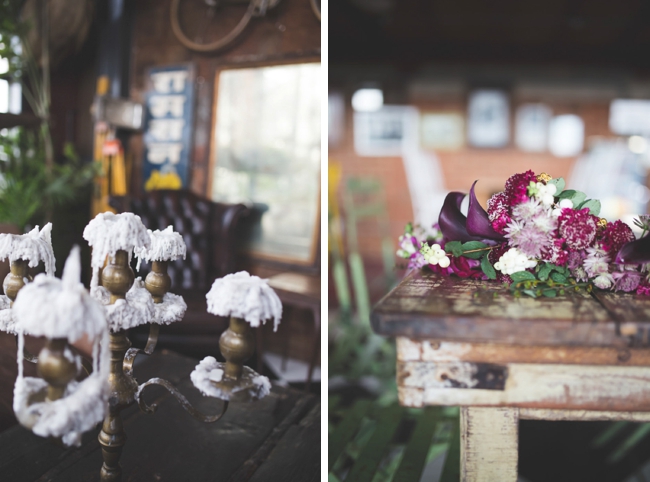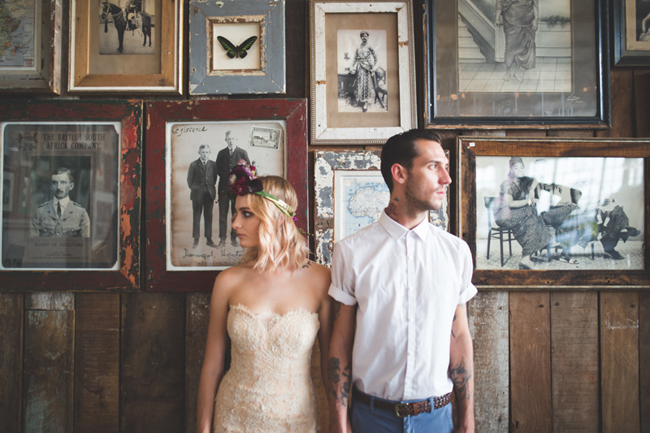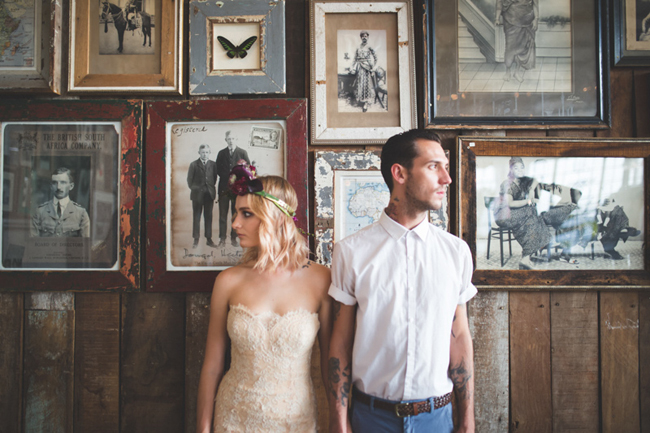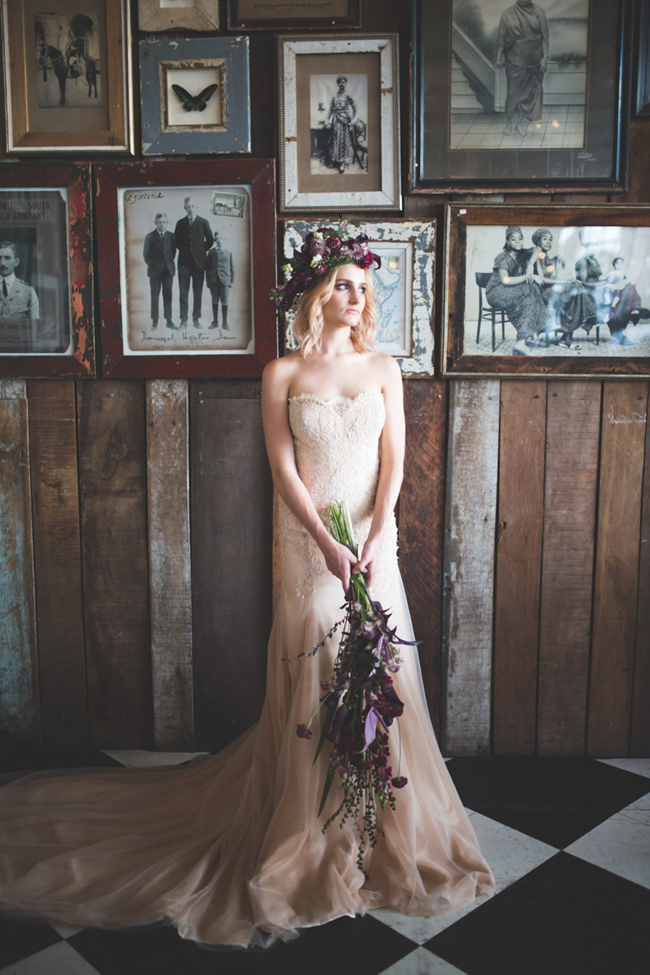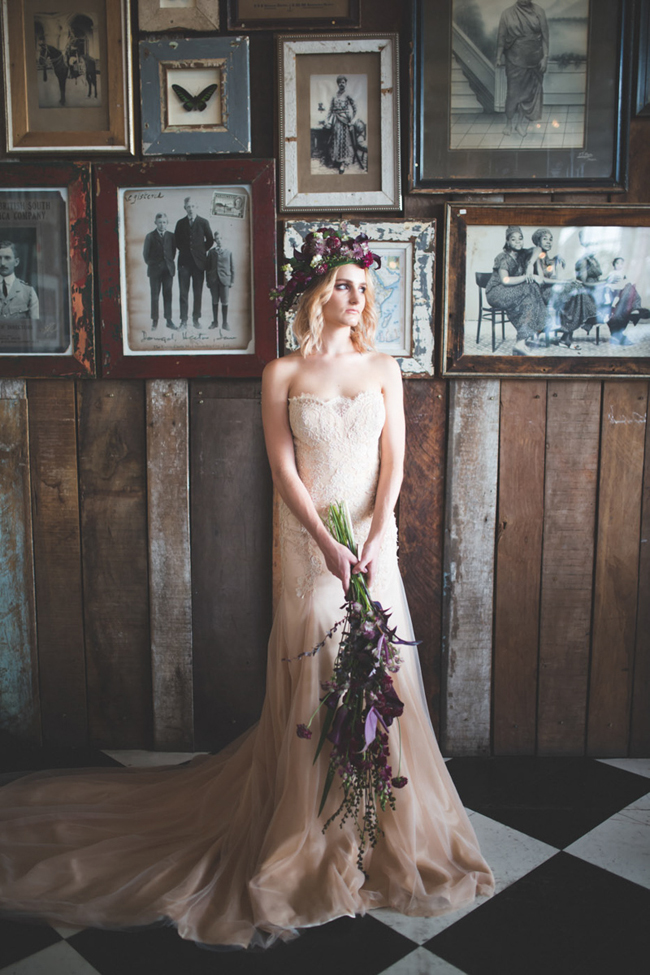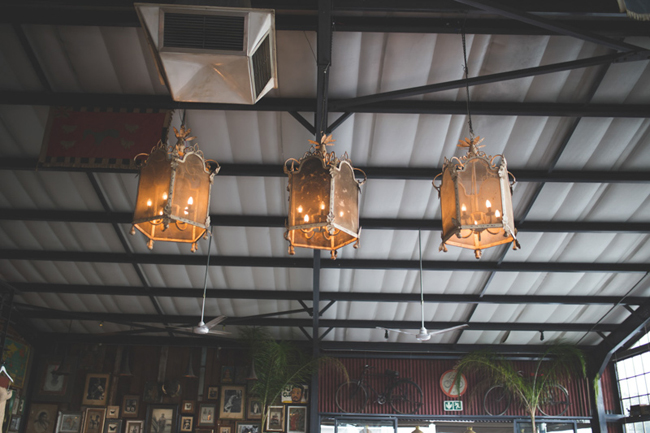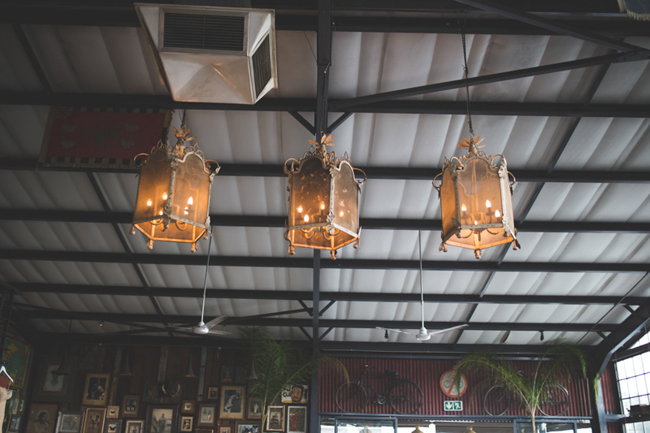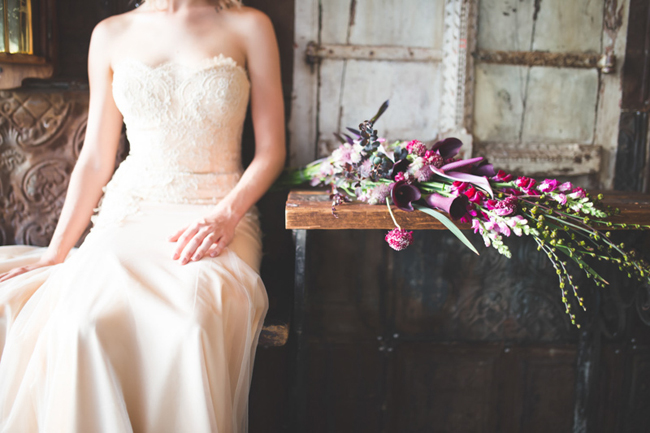 Here's some behind-the-scenes info from the team:
With an air of raw elegance, it was easy to mistake this bridal inspired styled shoot for an industrial romance set in a rustic dream that only modern lovers could inspire. The purpose of the shoot was to showcase a less traditional and more edgy but romantic touch to your wedding and we wanted to use suppliers whose worked inspired such a look! Set in Katy's Palace and overlooking the urban city, the moody atmosphere combined with simplistic but bold flower details and the exquisite art piece dress from White Lilly Bridal, elevated us to a place where the images we captured told a contemporary story of promises made, time forgotten and reveries found. With the picturesque setting, lace inspired romance and floral high notes, it wasn't by any means a stretch of the imagination to transform the afternoon into one of bold opulence and edgy innocence. The alluring softness of the vintage inspired dress and the minimalism of the rustic venue provided a juxtaposition of textures and light that would make even the most seasoned photographer stand back in awe, and we often found ourselves at a loss for words at what we saw unfold before us. The love affair between the contrasting dark and soft tones was one that poets dream of telling and lovers aspire to be part of, and we couldn't have wished for a more enchanting outcome from this experience.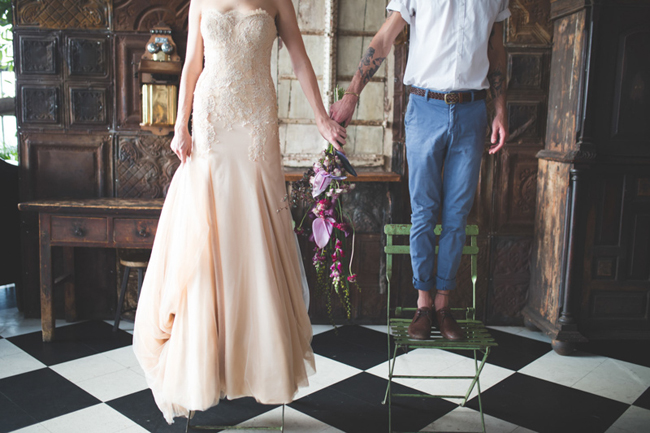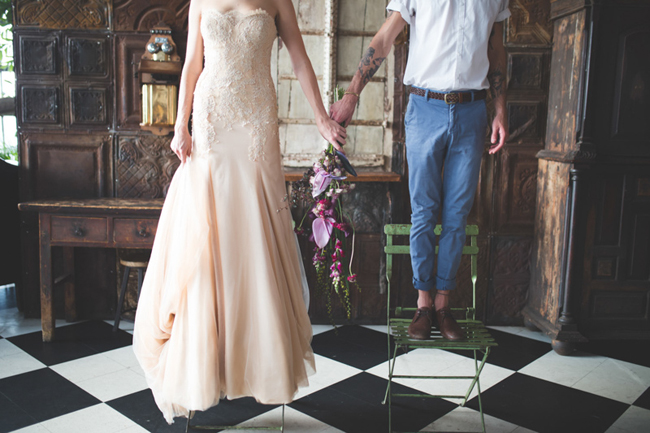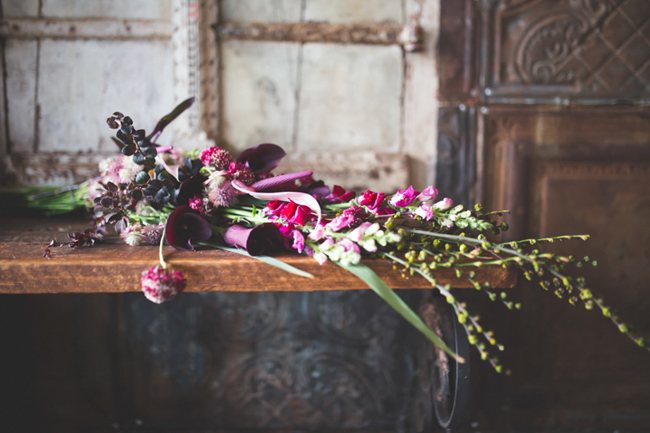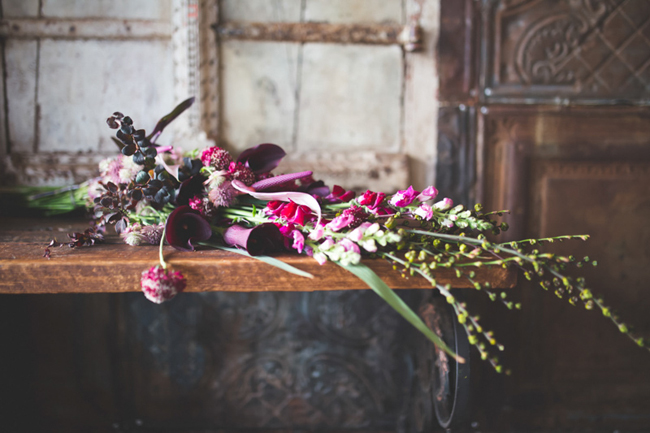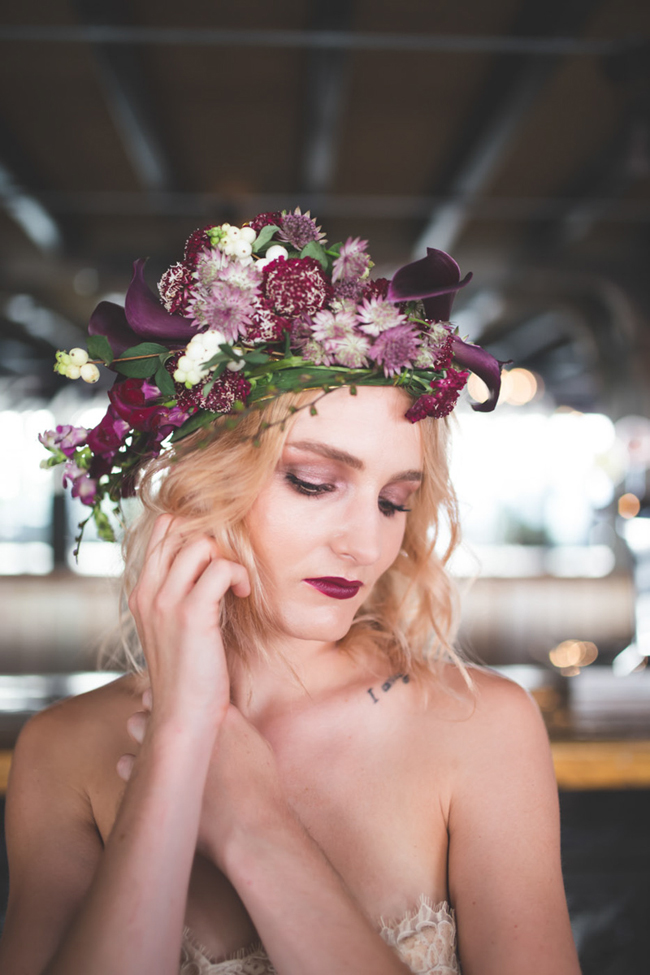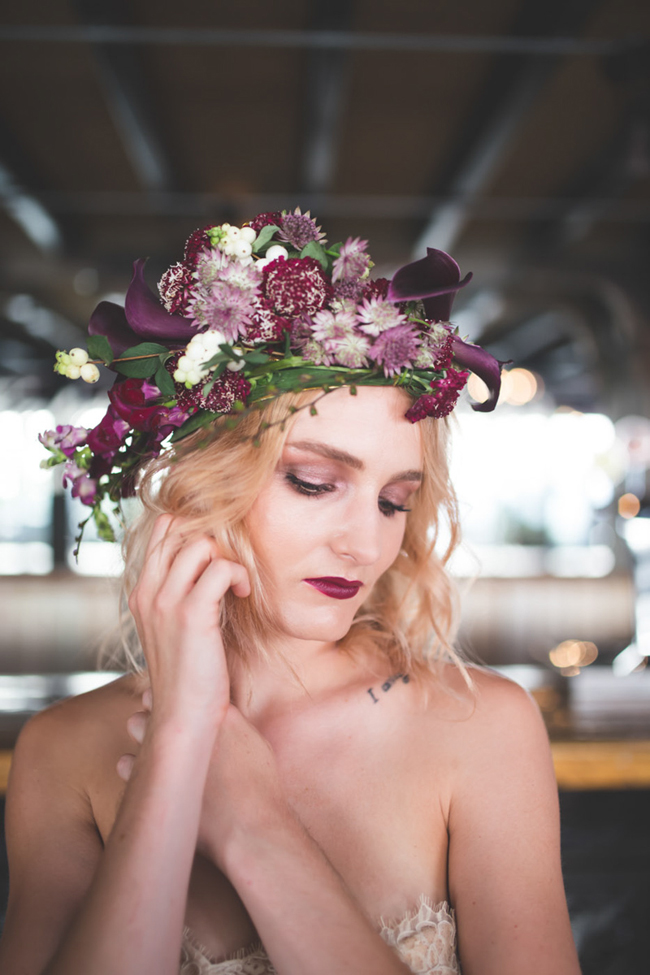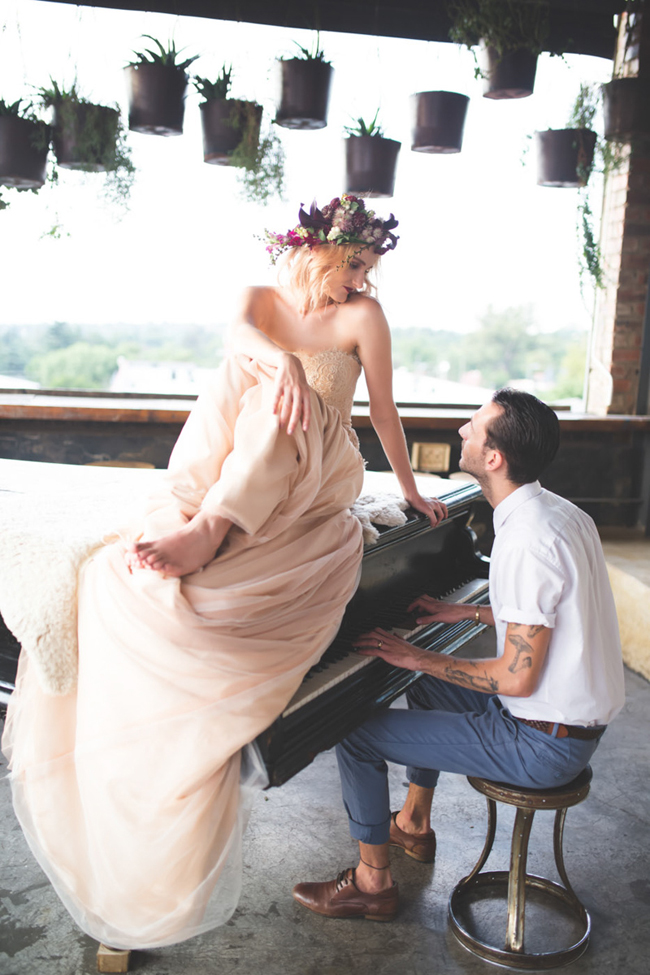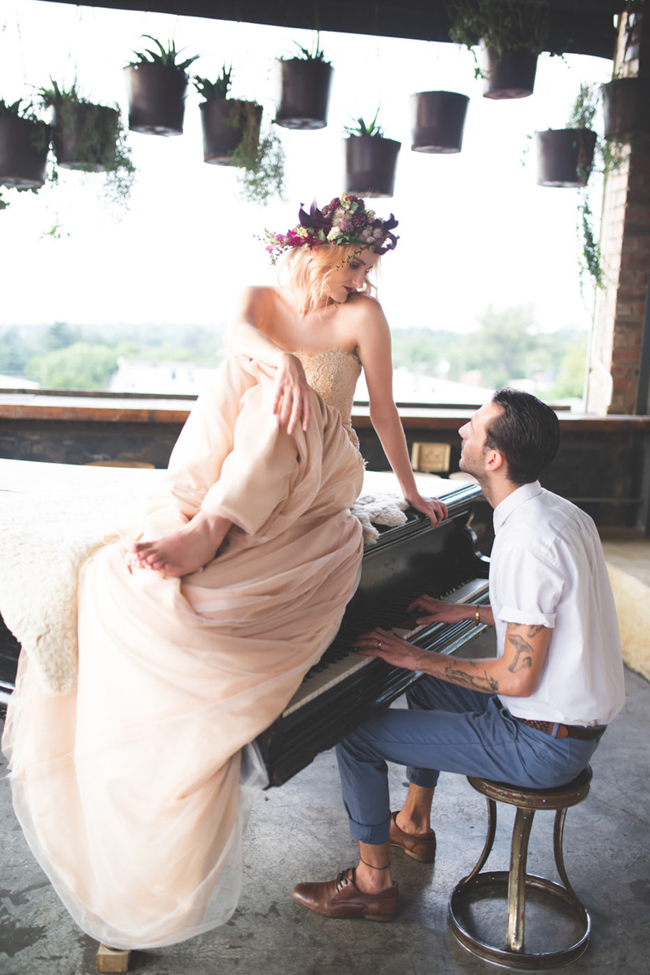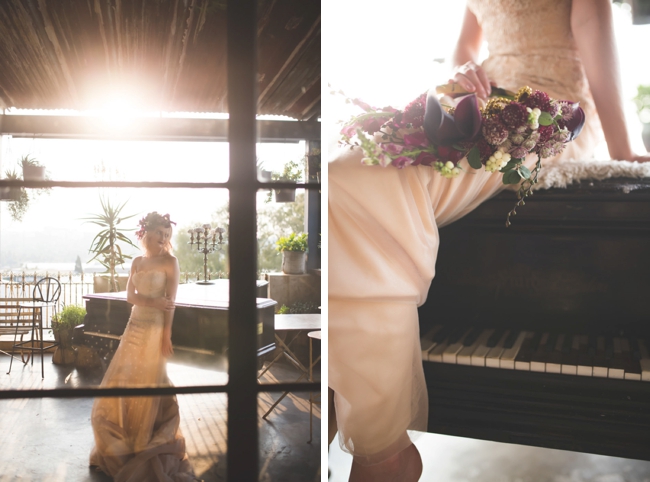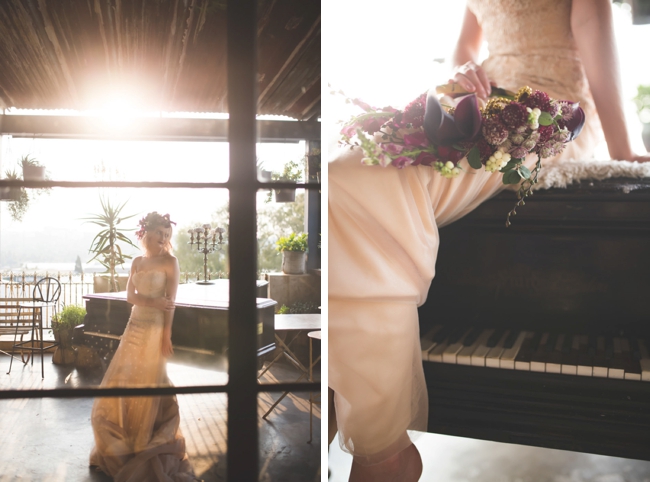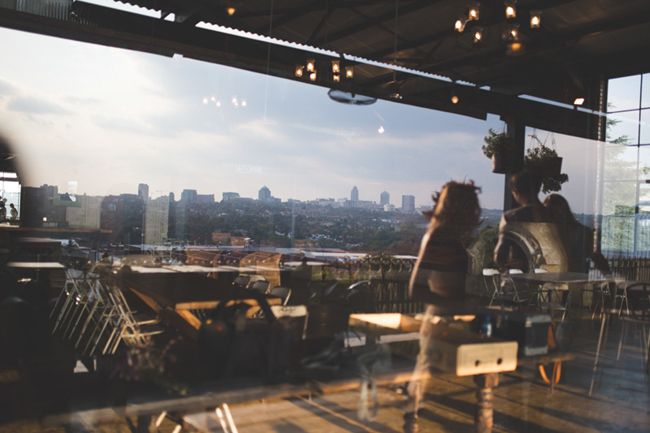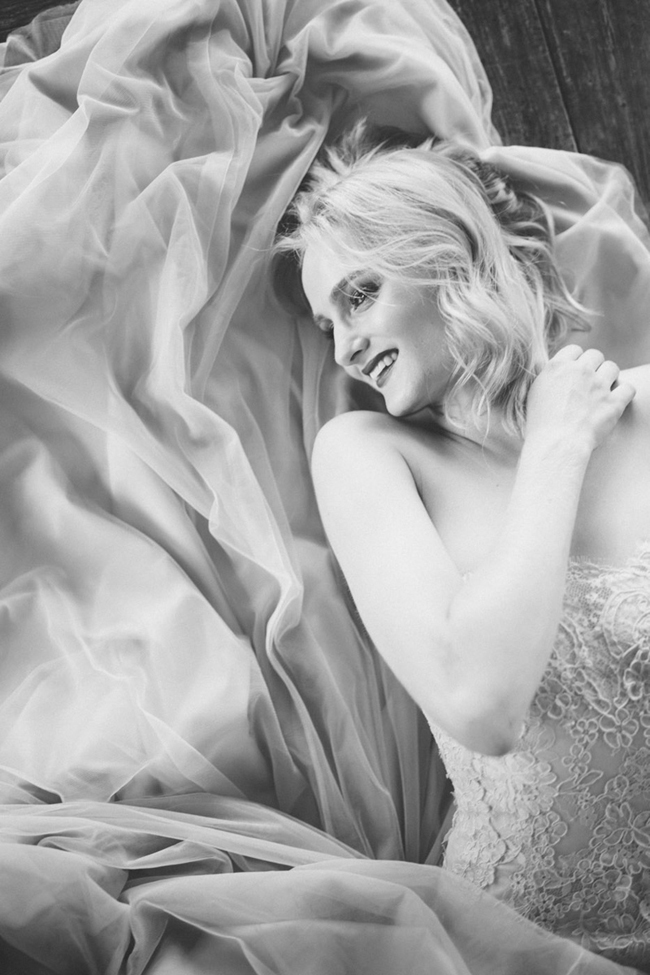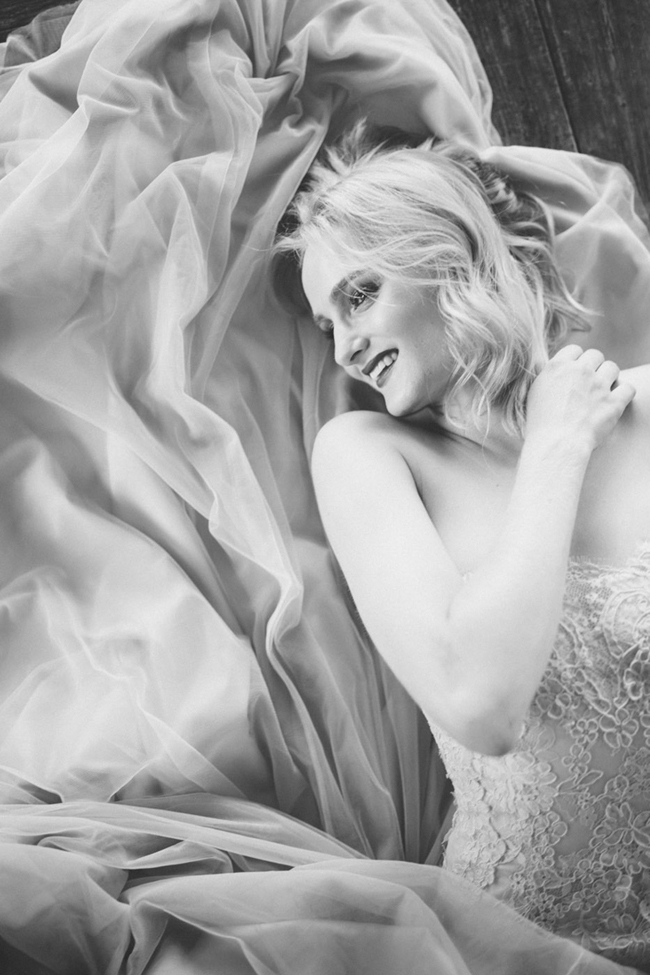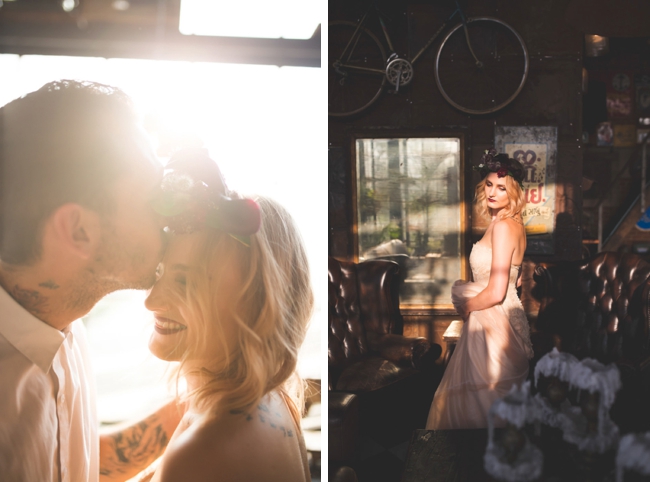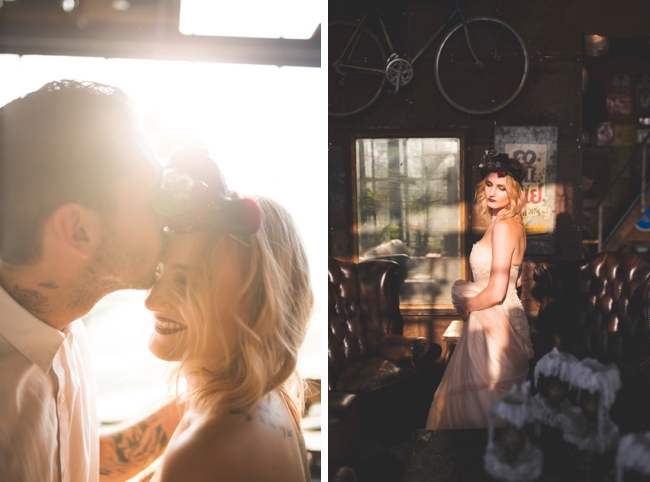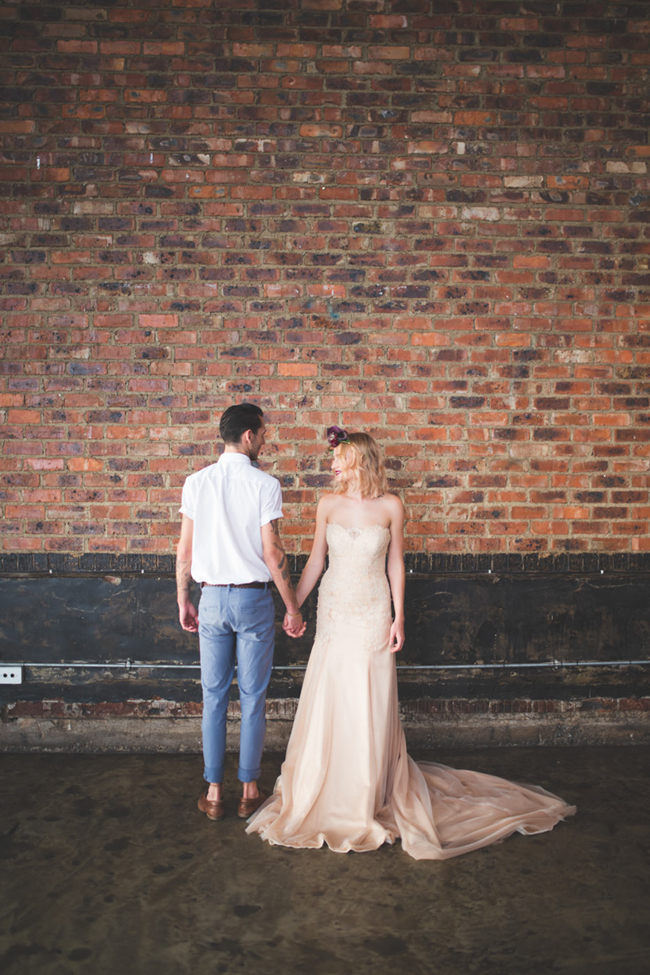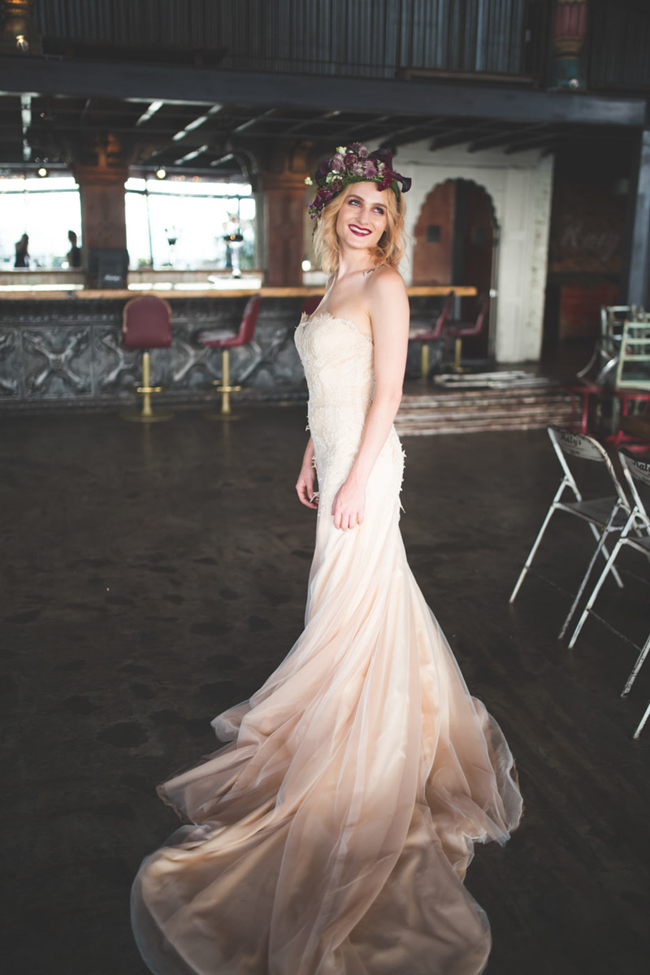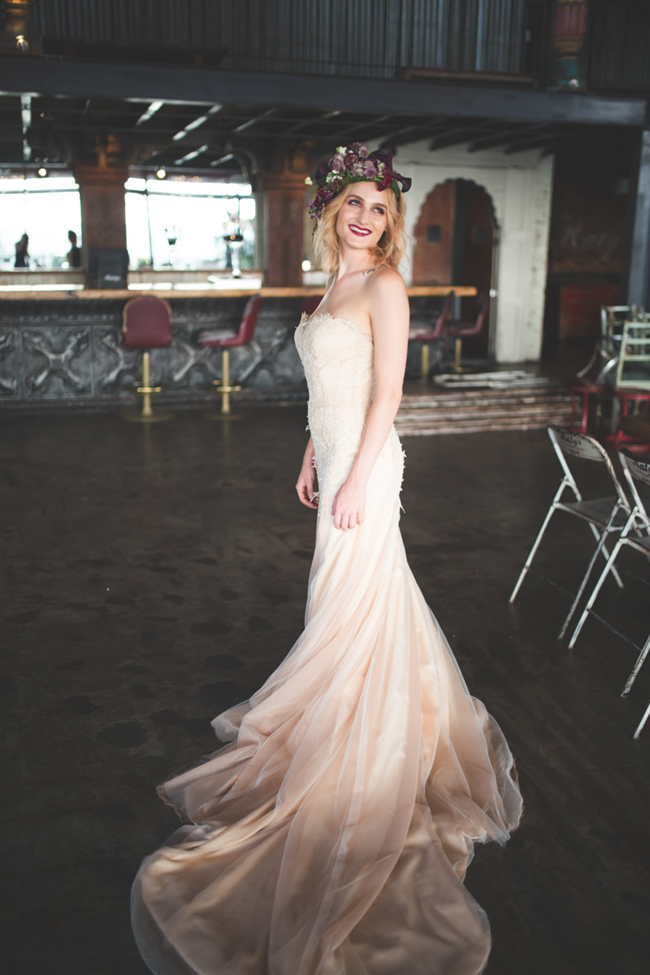 SERVICE PROVIDERS
Photography & styling: Maiden Moose | Flowers & decor: Ribbon Creative Studio | Wedding dress: White Lilly Bridal | Hair & makeup: Sarah Brown | Venue: Katy's Palace Bar | Models: Sarah Brown and Tyron