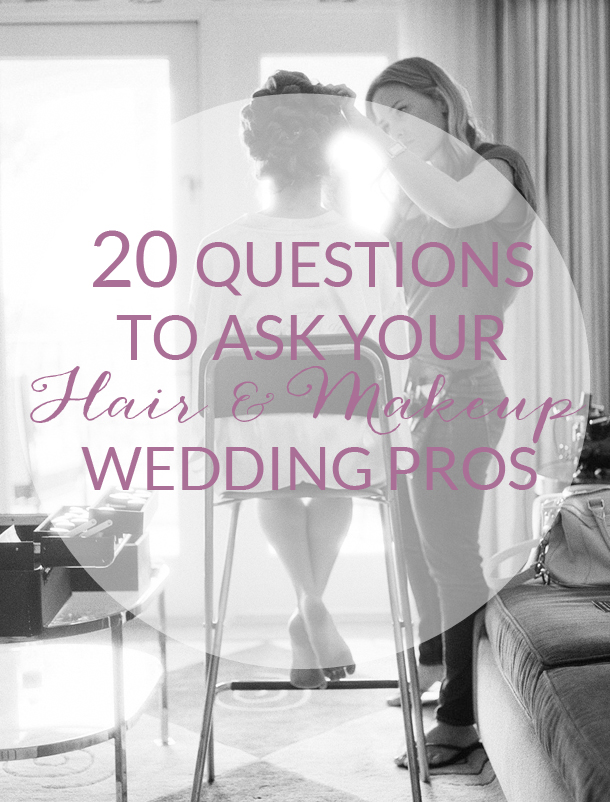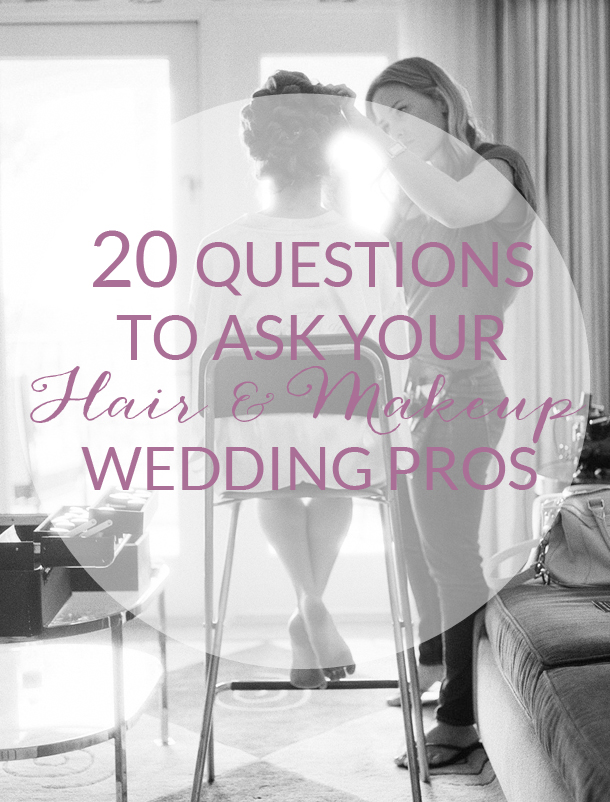 In an alternative life, I think I would have loved to be a makeup artist. You wouldn't know it from my au naturel look most days (the fact that makeup slides down my face in tropical Durbs makes that a necessity), but I used to absolutely love reading about and trying out new looks and products. So when I get the chance to watch an artist at work on a shoot, or better yet be pampered and have my hair and makeup done for me, I love it. It's amazing to me how gorgeous these talented pros can make all of us look, using their skills to bring out our natural highlights and make brides look like red carpet starlets on the aisle. But for me, one of the best things I've seen hair & makeup pros do for brides is give them a sense of relaxation at the time when they need it most – after all, when the nerves are really starting to kick in, it's their hands you're putting yourself in. That's why it's so important that the person you pick has to be the right one – someone you feel comfortable with, can communicate easily with, and most of all, who you trust to do a great job.
But how do you find that person? Well, of course the place to start is with recommendations in your area – we have some fantastic hair and makeup artists in our SBB Directory, for example. Check in with recently married friends and acquaintances for word-of-mouth recommendations as well, or have a look at the list of service providers for local real weddings where you like the bride's look. Make a list of a few candidates and get in touch with them to find out availability and arrange a meeting or chat, to see if you gel well. But once you do meet, what should you be asking them? We've narrowed it down to 20 helpful questions to make it easier to make an informed decision.
ABOUT THEM
1. What is your background? How many weddings have you done?
The second question is more important than the first, since qualifications vary, but it's a good idea to get an idea of where your candidate learned their trade as well as how much experience they have. Make sure you ask about bridal experience in particular, since the requirements for a bridal specialist are quite different from a catwalk hair or makeup pro, for example. For hair, if you're considering using your normal stylist, be sure to check with them how confident they feel about updos – not everyone who is talented at cut and colour is as good at special occasion hair, and vice versa.
2. May I see your portfolio?
This is probably the most important question of all, since all professional hair & makeup pros will be able to show you a good, varied portfolio on request. Nowadays, they should have an up-to-date website or blog for you to have a look at, making it easy to browse at your leisure. One red flag to look out for is if the looks they showcase are always the same, or if they're only showcasing images from styled shoots with professional models – you want to make sure they can work their magic with us normal girls too!
3. Do you have a few references I can call?
Unfortunately, some wedding "pros" in this day and age play it dishonest by using images of other professionals' work in their websites and portfolios (obviously, none of the ones we know and love, but it happens!) To be absolutely sure, it's worth calling one or two recent bridal clients and chatting to them directly.
4. What do you charge?
Well yes, obviously. But be sure to ask about 'hidden' extras on top of the base rate, like travel costs, a hair and/or makeup trial, products for touchups throughout the day, parking, accommodation, etc. If you're asking your pros to work on your bridesmaids, mom, etc. as well as the bride, then you'll also want to know whether they charge per person or per hour, and how many people they can accommodate. Another important cost question to ask is whether they charge a deposit. Don't be put off if they do – remember, it's for your protection as well as theirs. Finally, be sure to check what methods of payment are acceptable to ensure that you don't have any last minute problems on the day.
5. Do you have a contract?
Lots of people seem to work happily and successfully without a contract, but personally, I think it's good for everyone involved to have a clear written record of what is and isn't included, and what's expected. Be sure that the contract includes information on payment, deposit, schedule, and provision for unforeseen events. Speaking of which…
6. What happens if you can't make it on the day?
We're all human – things happen. Illness, family issues, etc. And of course you can get your money back if this happens, but it won't help you when you're sitting there on your wedding morning trying to do your own makeup and borrowing eyeliner from your bridesmaids, or downloading a Pinterest tutorial for an updo so your auntie can follow it (both fine solutions, but not at the last minute!). A good hair & makeup pro will have a backup plan in place, so ask.
7. What brand of products do you use, and do you sell them commercially?
This one's especially relevant when it comes to makeup. No matter how good a brand is, it's not going to be right for every single skin tone or type, and a good MA will have a range of quality products in her bag of tricks. You also don't want you or your bridesmaids to have to listen to a sales spiel or feel obliged to buy products. Rude. On the other hand, you'll also want to ask the question to ensure that good products are going to be used – cheap and nasty just doesn't photograph as well.
8. How many events are you working on my wedding day?
Of course, you can't expect your pro to be exclusive, especially on a summer Saturday, for example. However, you also need to know they won't be rushing off before you're happy. Make sure their scheduling is on point, and that they're not cutting things too fine. And ideally, that you're not the last in a long, long line!
9. Can you work with my specific needs?
Some brides have special requests. Perhaps you have sensitive skin and you need them to work with your products, or fine hair that needs clip in extensions. Perhaps you have severe acne and need good coverage. Maybe you're looking for contouring or airbrush makeup. Maybe you want full on false lashes, or individual lash extras. Importantly, you might have a tattoo or scar that you want covered – this can cost extra. Whatever your needs, be sure to chat about them beforehand.
10. How far in advance do I need to book?
Don't want to do all this hard work scouting and miss your chance, do you?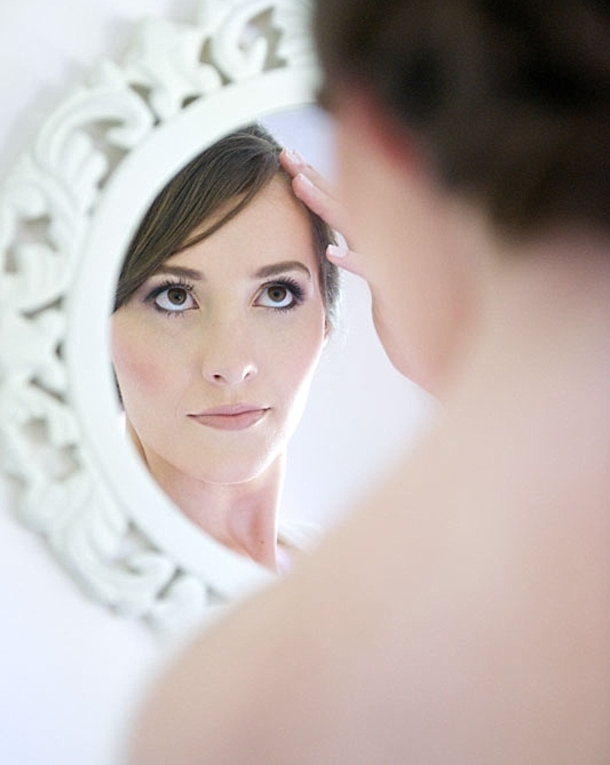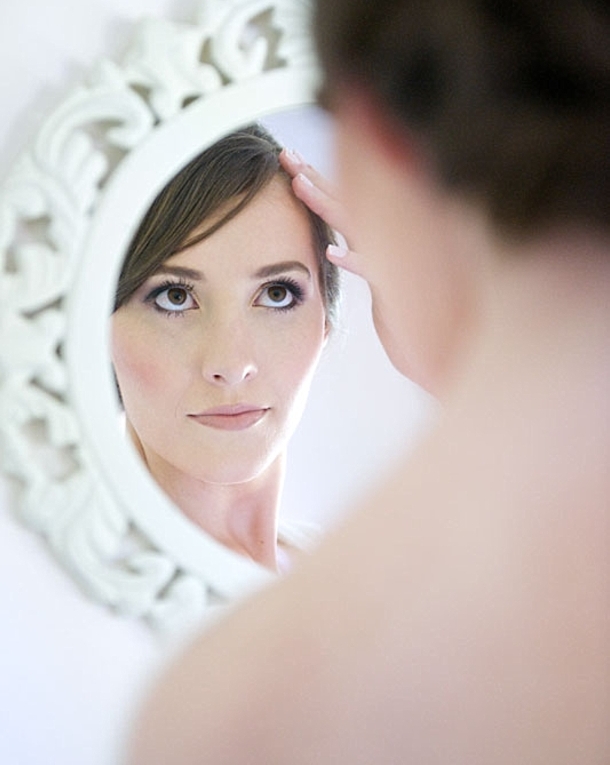 Okay, so you've picked your team (and it makes you feel like a movie star when you call them "your team"). Now it's time to think about the trial (see our full article on rocking your hair & makeup trial here).
ABOUT THE TRIAL
1. Do you offer a hair and makeup trial? Is it included in the fee?
This really is such an important step that if at all possible, I'd really recommend it. The other cost question to ask when addressing this with your pros is whether or not they expect you to pay your deposit before or after the trial. Try to negotiate for the latter if you're at all unsure of their work.
2. Can I trial more than one look?
The whole point of the trial is to get a sense of what looks best on you, so ideally you'd like to have a bit of flexibility (and room for your talented pros to give you their input and advice too!)
3. What happens if I change my mind?
You know how it is. You're all set on one look and then BAM, the month before the wedding you see that picture of Blake Lively on Pinterest and you HAVE TO HAVE HER HAIR. Well, you can't. But you may be able to negotiate for a re-trial of your hair and makeup if you decide on a different look, although it may come with a fee.
4. Will you or someone else be there on the day?
Some larger studios have the trial done by one hair or makeup pro, with another turning up on the day. Really not much point to a trial in this case, is what I think anyway. Be sure to ask.
5. What if I don't have my hair accessories ready?
We'd always recommend having your accessories ready for your trial, but it's not always possible. Your hair stylist may be able to help with some substitutes, but check with them ahead of the trial so you don't waste their time.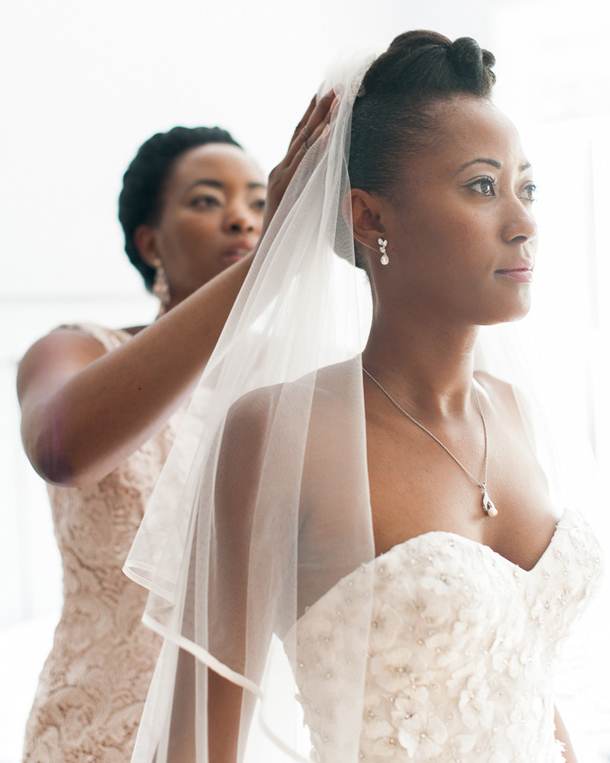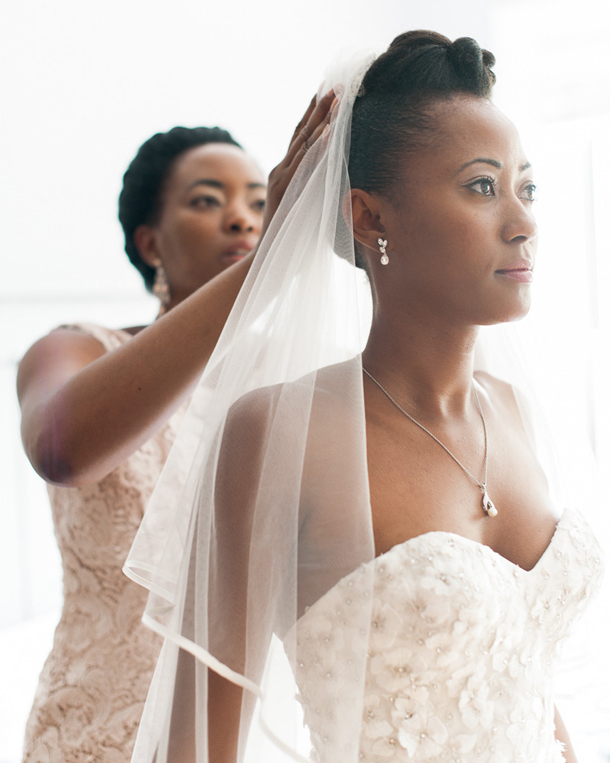 Weyhey! So you're all trialled up and booked up and ready, and now it's time for the Big Day! But there are still some questions to ask beforehand.
ABOUT THE DAY
1. How long will it take?
The most common mistake that I hear photographers complain about is brides underestimating the time needed for their hair and makeup. Which leads to being rushed, and late, and not having any portraits. Not good. So be sure to communicate with your beauty pros about exactly how much time they need (for you, and for your bridesmaids), and build in some contingency. Another top tip? Don't leave the bride till last!
2. How long will the hair/makeup last? How should I handle touchups?
Again, this is more relevant to the makeup side of things, although it can be relevant to droopy dos as well. Some pros will provide products for you to use (either included in their fee or at extra cost) or can simply recommend products for you to buy ahead of time. We'll get to trials in a second, but this is one reason why they're such a good idea.
3. Will you be able to help me with my veil and tiara?
Be sure to ask your hairdresser whether this is something they can help you with – don't leave it till the last minute when they've already gone, and then ruin all their good work with a misplaced comb!
4. How should I prepare?
It can vary from one vendor to another (and one style to another) whether they want you to moisturise and prep your skin, wash your hair or even straighten it ahead of time. Also make sure to ask if there are any products you should use (like a leave in conditioner) or any you shouldn't (like a last minute facial).
5. Would you like to see my wedding inspiration?
Beauty pros are creative folks, and many love to get a sense of the whole look and feel of your day, even if it's just before the event. Refer them to your Pinterest link, or send them an inspiration board.
Image sources: 1- Ray Kang via Style Me Pretty; 2- Bright Girl Photography on SouthBound Bride; 3- Brklyn View Photography via Style Me Pretty