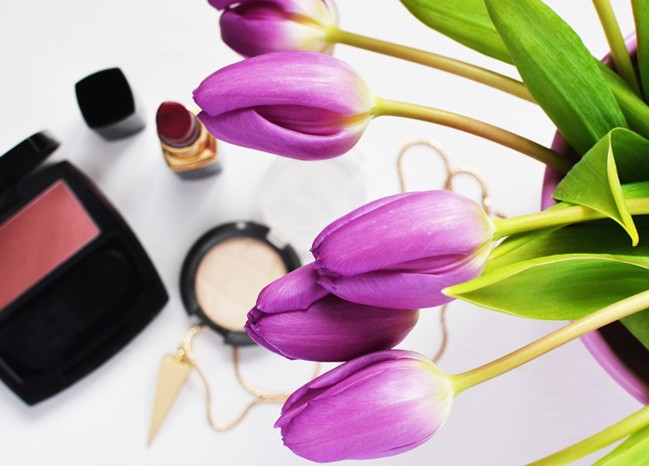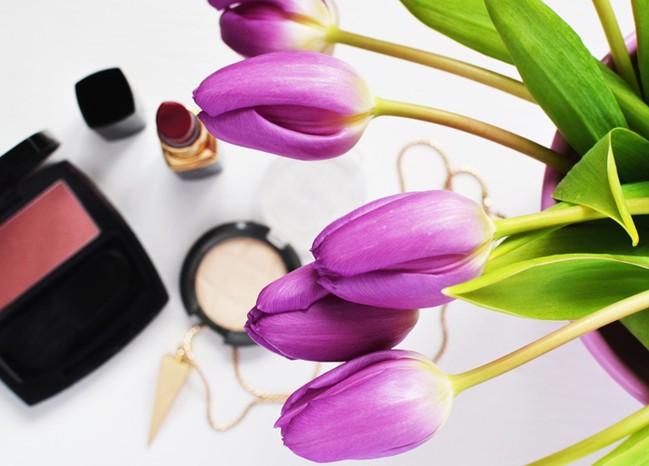 Hello lovelies! When you're putting together your plans and timelines ahead of your wedding, you'd be forgiven for thinking it's all about those practical things – the bookings, the logistics, the budgets. Or even the creative ones – the palettes, the pretties, the DIYs. But it's also about you. Unless you're a supermodel, you probably don't fall out of bed looking the way you want to on your wedding day, and some of the beauty regimens and prep work need to be started months or weeks in advance, just as much as any dressmaking or stationery ordering. To make it easy for you, as we love to do, we've created a printable, tick-off-able timeline just for you! Now, let me be clear. At SBB we believe that the most beautiful bride is one who is the best version of herself. We'll never tell you that you need to starve yourself, or change your appearance, or even wear a ton of makeup if that isn't your style. You want to look like YOU – after all, that's the person your fiance fell in love with, right? So take all of this with a pinch of self-awareness. You do not need to bleach your teeth or shape your eyebrows or get a self-tan before your wedding day. But if you want to, I've included those things on the list, so that you can plan ahead. Let's get planning, shall we?
5-6 MONTHS
This is really the foundation phase (and if you have a shorter timeline than 6 months, just start there). It's the time to think about the look you want to create and do what you need to do to make that happen. So, for example, if you've been rocking a brunette look for a couple of years, but you really love yourself blonde, now is definitely the time to go back to your natural shade (remember, colour changes can take a while to get just right) or to start growing your locks if you want to wear an updo. On the other end of that scale, if you want to invest in laser hair renewal, you'll want to start now too. If you have problem skin, it's the time to go and see a dermatologist, and even if you don't and are just lazy like me, then it's the time to put in place a daily skincare regimen (I know, boring, but you'll thank me) as well as weekly exfoliation. Another reason why this is the time to start is because, if you're using new products, you don't know how your skin is going to react to them, so it gives you plenty of time to switch if you need to.
Now in terms of diet and exercise… When it comes to dieting, we'd wholeheartedly recommend a simple move towards healthier eating at this stage, the purpose being that you feel great (and if you lose a couple of kilos before your first dress fitting, bonus – after that, you're actually making it harder to fit into your dress). Same with exercise – you don't need to make any drastic changes, but try to start incorporating some (extra) activity into your daily life. If cardio isn't your thing usually, try to incorporate something more gentle like a daily walk, or how about something calming like yoga? Planning a wedding can be stressful, and the main purpose is to offset that.
3-4 MONTHS
Now's the time to start getting specific about your big day 'look'. If you haven't already, book your hair and makeup artist/s (see our feature on how to choose one here) and make appointments for both your hair and makeup trials (here's how to rock them!), although you don't actually have to do the trials until 6-8 weeks ahead. Start narrowing down those vast Pinterest boards into your final options for style and accessories (make sure you leave enough time to hunt for and order these!). On the skin side, now is a good time to do any major treatments like skin peels, and to make appointments for monthly facials. If you're going for an eyebrow reshape, see a consultant now, as you may need to grow out your brows in some places. It's also a good time to visit your dentist for tooth bleaching – the last thing you want is to leave this until last and have sensitive teeth to worry about! Again, none of this is completely necessary and many treatments can be done at home, so apply as needed.
1-2 MONTHS
At this point, it's a good idea to set up a schedule for your wedding day (in consultation with your hair & makeup artist and photographer) and buy any products or accessories that you still need to – you'll have a ton to do closer to the time, so don't leave it to the last minute. Another thing to plan is your tan – yep, I know, sounds OCD, but this is one thing that can go horribly wrong so you'll want to try it out in advance if you're using a self-tan system that you're not familiar with. Alongside that trial (but before it!), it's a good idea to get a pro body scrub, to get your skin primed and all those nasty dead cells flushed away. Finally, if you're an older bride and Botox is part of the plan, now's the time. (Seriously though, you don't need Botox.)
1-2 WEEKS
We're in the home stretch! Confirm all your day-of hair & makeup appointments. It's time for that final haircut – you're looking at a trim at this point though, no drastic changes! Same goes for colour – get a touch-up, but you should already have the colour you want. A deep condition may also be a good idea while you're there. Keep exfoliating and moisturising, but don't try any new products at this stage. Drink LOTS of water every day and try to avoid alcohol, as it has a dulling effect on the skin. In the week before the wedding, cut down on salt, to avoid bloating. Even if you haven't been making regular appointments at your local salon, a week before is also a good time to make a day of it – get a bikini and leg wax, a final (gentle!) facial, and a massage. Taking that time for pampering will do wedding-stressed-up-you a world of good! Get your spray tan two days before the wedding. You're in the home stretch!
DAY BEFORE
Today's a day to breathe in and cover the basics. Drink a lot of water and get 8-10 hours of sleep. I'd also recommend getting your manicure and pedicure today, since when you're in the middle of wedding-day flurry, you won't want to wait to let those nails dry!
Here's your quick and easy pinnable schedule to help you remember!