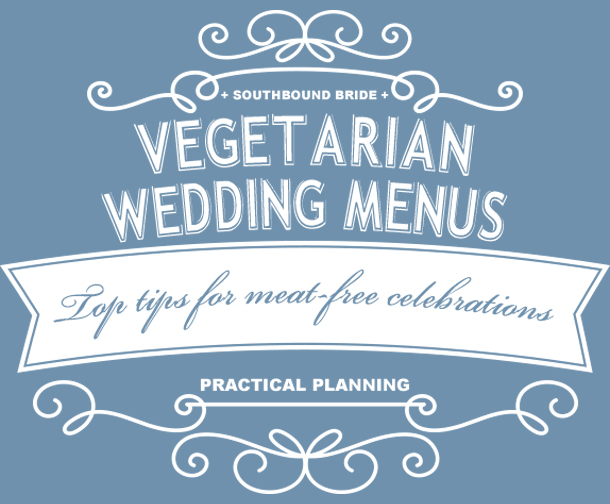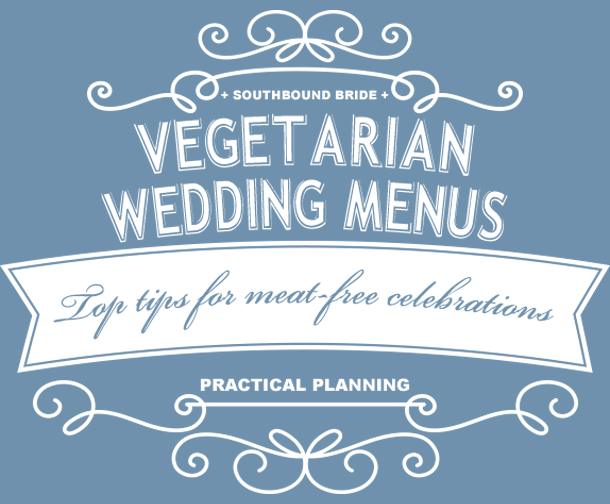 Afternoon, lovelies! I get a lot of queries from readers and as much as I have learned about weddings, there are lots of times where I think it's best to consult the pros – especially since South Africa has such a wealth of fantastic wedding service providers. So when I had a request for information on vegetarian wedding menus, I went straight to a caterer who I knew would be able to answer my questions and provide you lovely readers with lots of inspiration, Sasha of Prep'd by Sasha Catering. With lots more couples going meat-free themselves (as well as meat eating couples who want to make sure their veggie guests are treated like VIPs), it's a great time to ask yourself whether a vegetarian menu is right for your celebration. The good news? You don't have to sacrifice even a little on taste, as Sasha proved by whipping up an AMAZING menu for you all. And the best part? You can download all of her completely delicious recipes!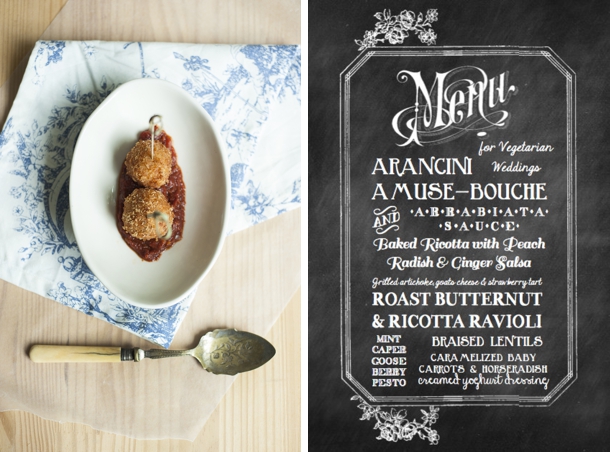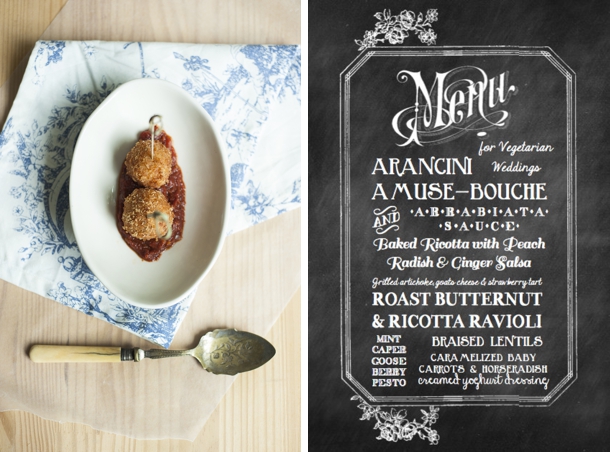 What would you recommend for couples who want to have a meat-free wedding?
In today's times we are exposed to so many great new and interesting ingredients. They can be included in dishes that are beyond the normal boring vegetarian dishes that one used to be offered or served at events. One of the top trends at the moment for weddings is serving a more relaxed style of 'family style' meals in the centre of the table – nothing brings family and friends together like sharing a meal! At Prep'ed by Sasha what we enjoy doing is serving a main meal with an array of side dishes that are placed in the centre of the table, and that guests can then choose from to accompany their main dish. The menu we designed for SouthBound Bride works on the same concept. By offering a few delicious choices to mix and match, it reduces the need for a big meat dish.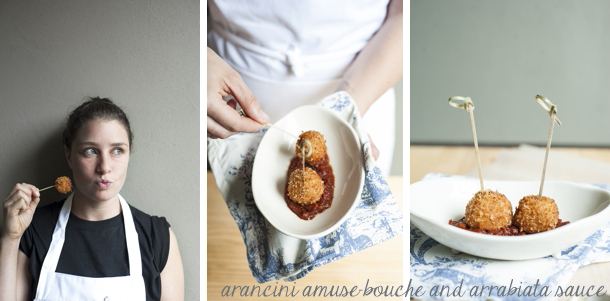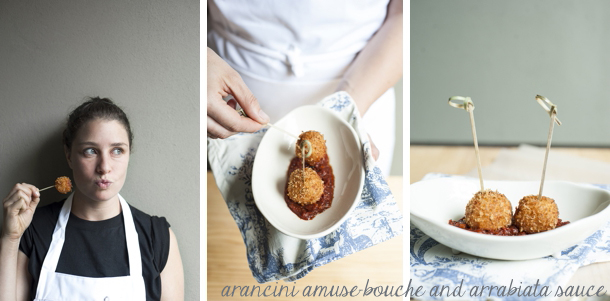 What about couples who are including meat in their menu but want to cater for their veggie guests as well?
Usually the caterer or chef will offer you some vegetarian options for your vegetarian guests. With the concept described above, at Prep'ed by Sasha we make sure all the side dishes are vegetarian so that both the meat eaters and the vegetarians can enjoy the meal. I think it's important though to make sure that the options your chef or caterer offers are substantial enough for the vegetarians and not just a plate of roast vegetables.
What's the best way of ensuring cocktail hour/canapés go smoothly?
Both timing and quantity are important, that's usually the hour or so that the bride and groom are having their photographs taken. If you don't have a coordinator that can communicate with the kitchen, then make sure you discuss the timing with your caterer beforehand to make sure that your guests aren't left standing around watching the clock for the bride and groom to return. Your guests are also extremely hungry at that point, they usually don't eat a big meal before the ceremony (well I know I usually don't!) and by the time the canapés come round I'm ready to dive in. Make sure your caterer has a good balance of meat and vegetarian-friendly items and enough to go around. At Prep'ed by Sasha we suggest a selection of five different types of canapés.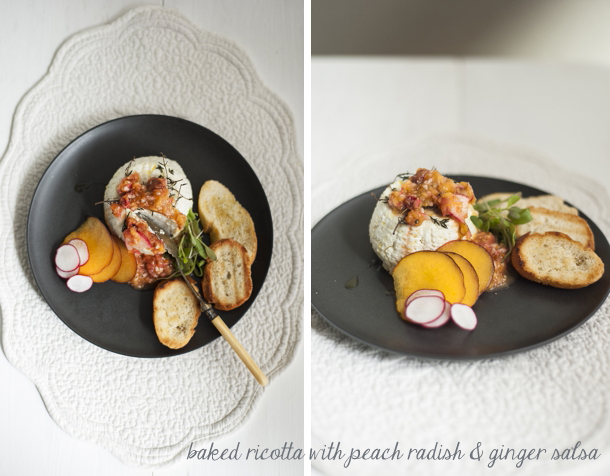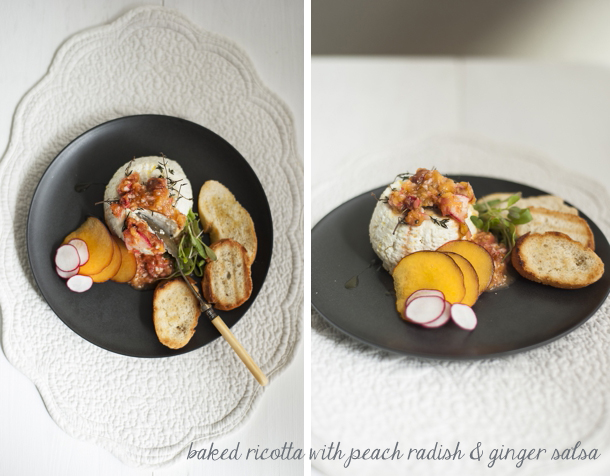 What's the most unusual dietary request you've had for a wedding so far?
We have been quite lucky over the years and only had the normal requests like the wheat intolerant guests and the dairy free requests. However we did have a bride last year at a wedding where her cousin only ate crumbed chicken and basic margarita pizzas. So that's what we had to make for him.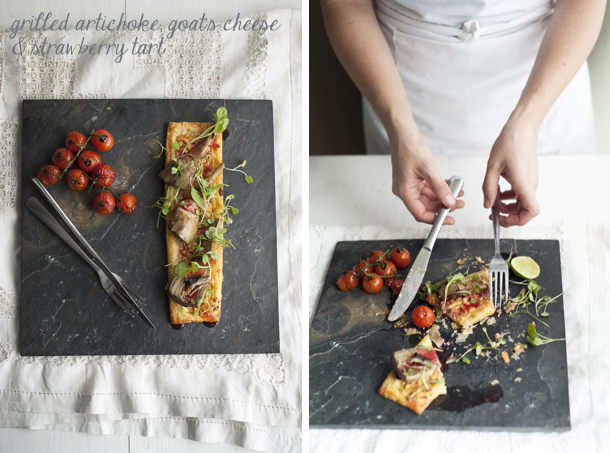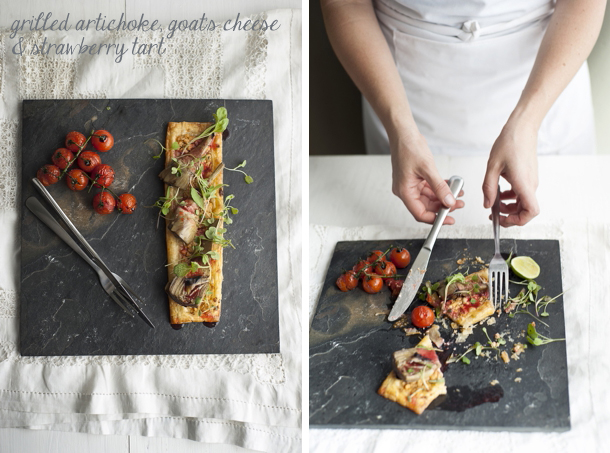 Tell us about your company – what do you offer, where are you based and which areas do you cover?
We are based in Johannesburg and are happy to travel, we often cater in the surrounding areas and have catered as far as Ladybrand, which is a six hour drive from our base.
How did you discover your passion for cooking?
I grew up in a home where food was important, we ate very fresh foods, seasonal fruit and veg and my mom limited the amount of artificial food that we ate, so food has always been something that we thought about rather than just eating to live. While I was studying hospitality management I worked at a restaurant in Johannesburg called Icon, the chef Nicole was so passionate about food, her love for it spurred my love affair with food and I never turned back.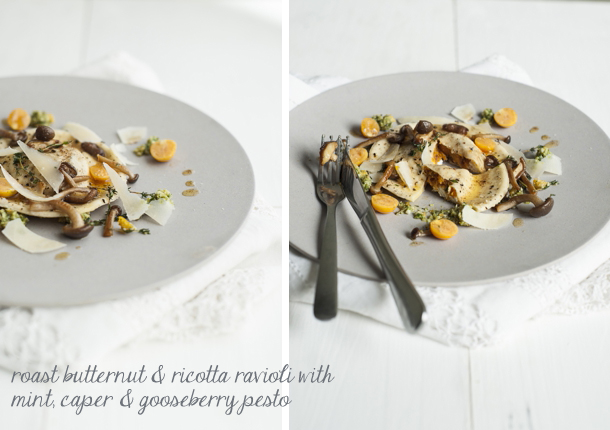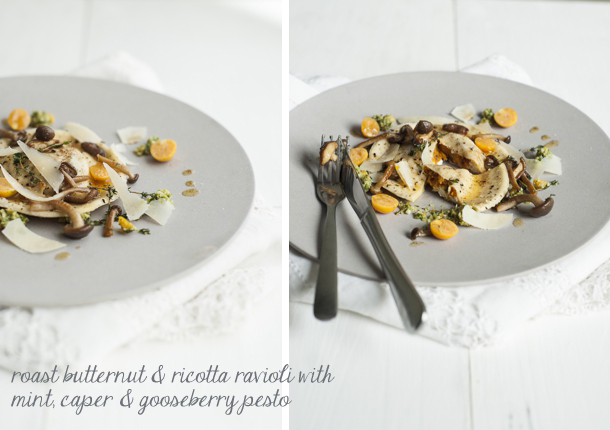 What's your favorite place in South Africa?
My parents have a share in a game farm just north of Pretoria – my hubby, James and I got married on the banks of the river there four years ago. It's a little gem only an hour away from the hustle and bustle of the city.
What inspires you?
Clever design, sweet and sour, family and the extremely talented new generation of chefs, creators and stylists in South Africa.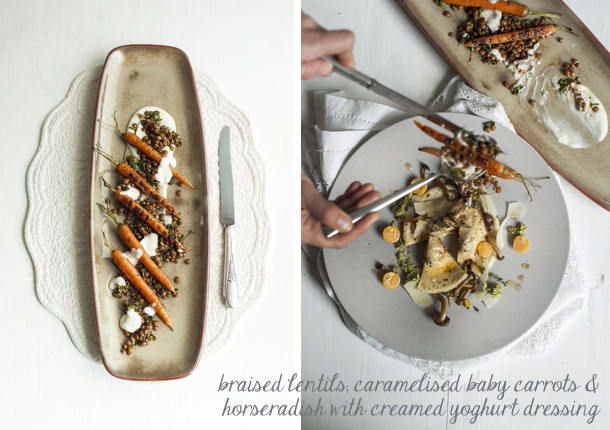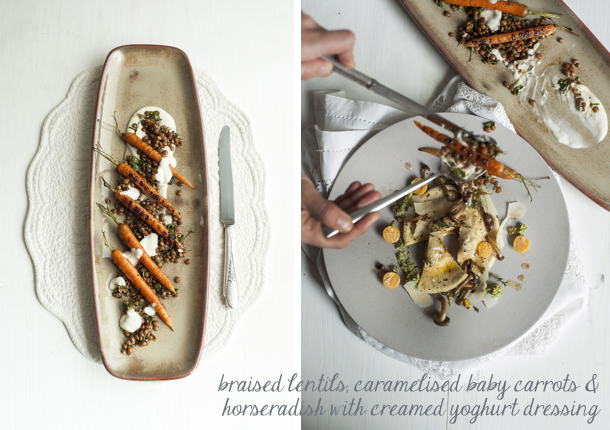 Any other advice for couples planning their wedding right now?
Feed your guests food that you love eating, challenge the norm, if you have booked a venue that has an internal chef and you aren't happy with their standard menu don't be shy to request changes. Hiring a coordinator is more important than one thinks, you are able to focus on the things that mean more to you on the day rather than the logistics.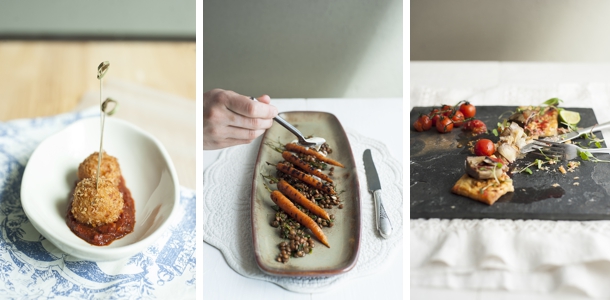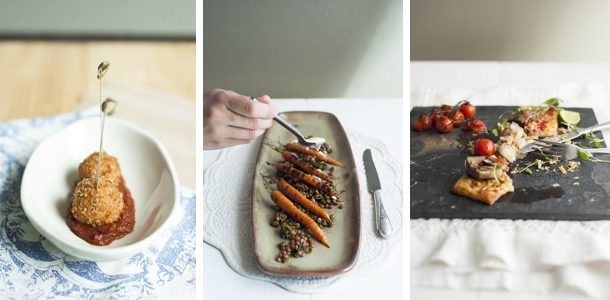 Download all the recipes for Sasha's menu here.
SERVICE PROVIDERS
Styling, and cooking and recipe creation: Sasha from Prep'ed by Sasha | Photography & styling: Mikasa from mikasa does stuff
PS The chalkboard menu graphic was created with the help of this free template – perfect for your wedding decor!