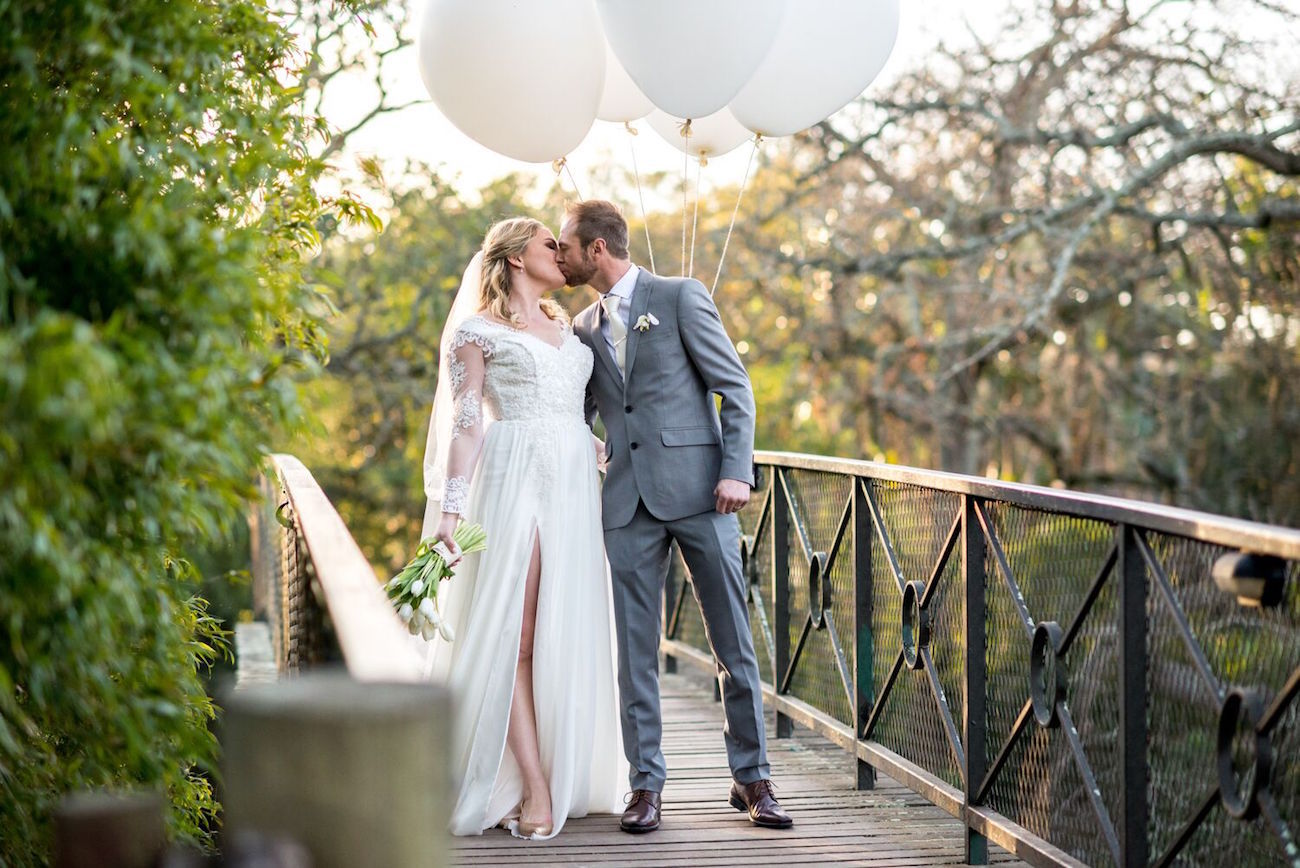 Wondering if an intimate wedding is for you? Well, look no further for inspiration. There's a quiet sophistication we love about Melissa and William's Stellenbosch celebration – a destination wedding at their favourite estate, Spier – it's hard to believe it really only took two months to pull together! The white tulip bouquet, the beautiful blooms, the floral arch… The look is classic elegance, letting the couple's love and happiness shine above all else, and the winter season and pared back guest list kept things intimate and cozy. Love the way that the couple treated their guests to a wine tasting while they had their couple shoot – one of those experiences you can really maximise on creating for your guests when you have fewer of them. Helette Photography took these lovely pics!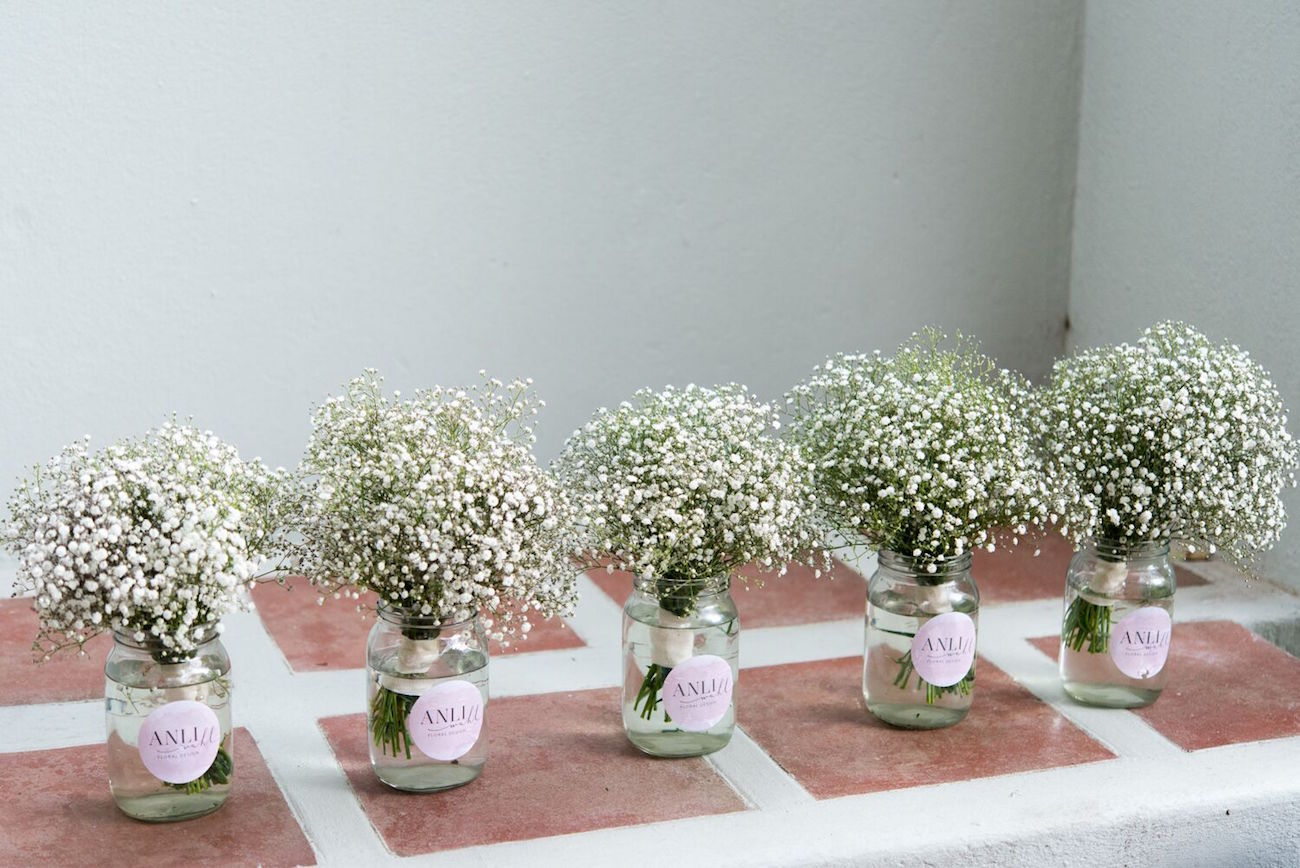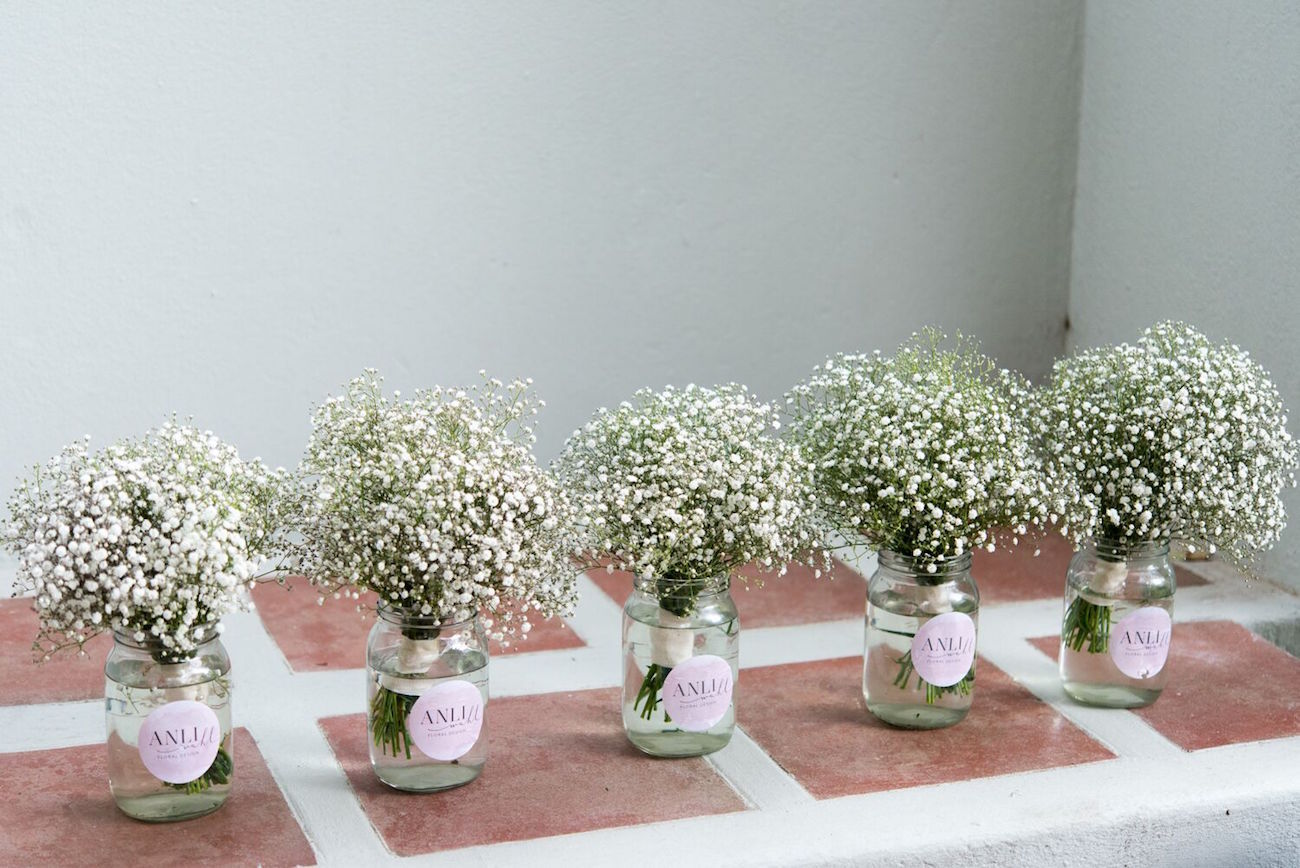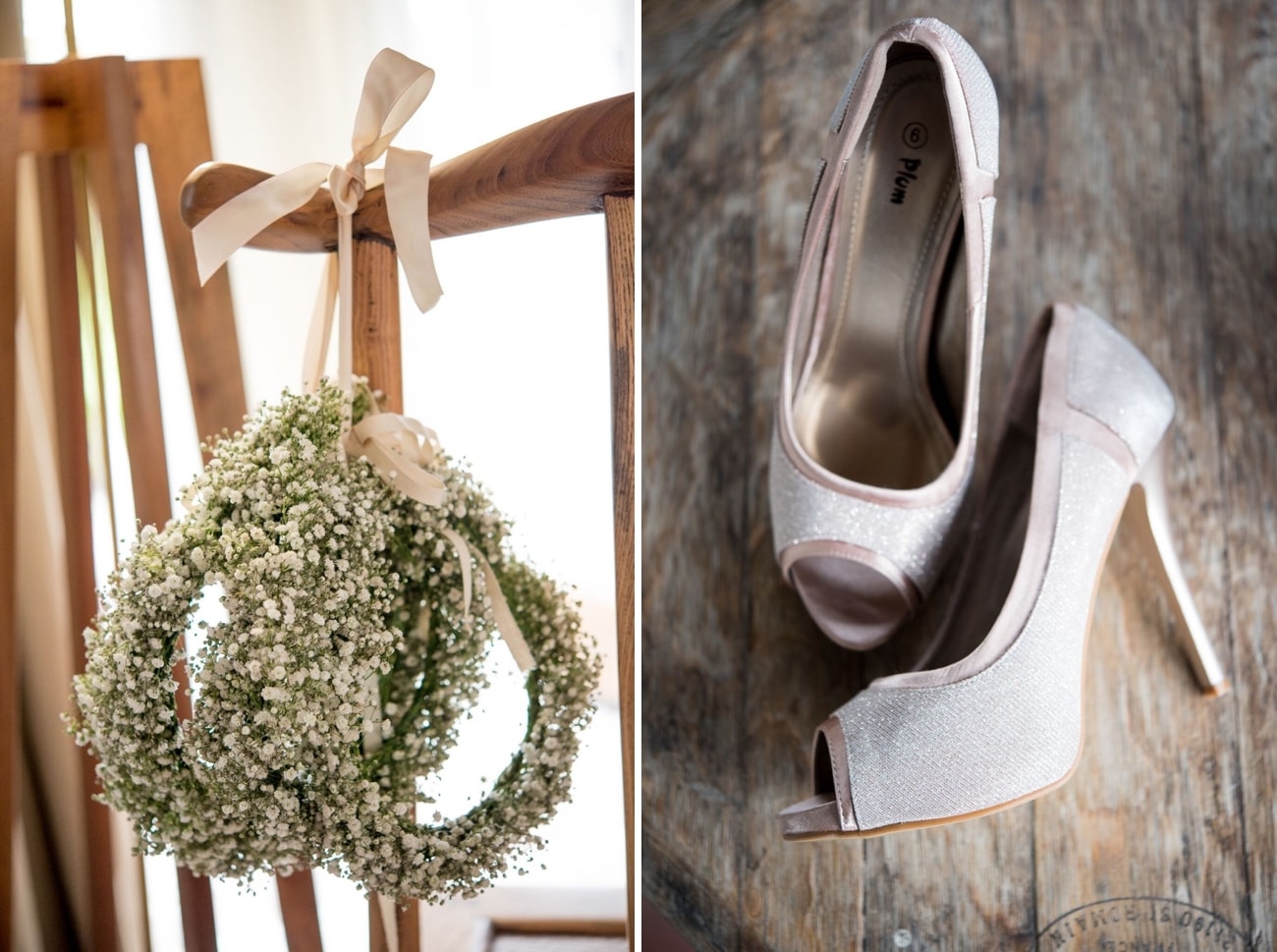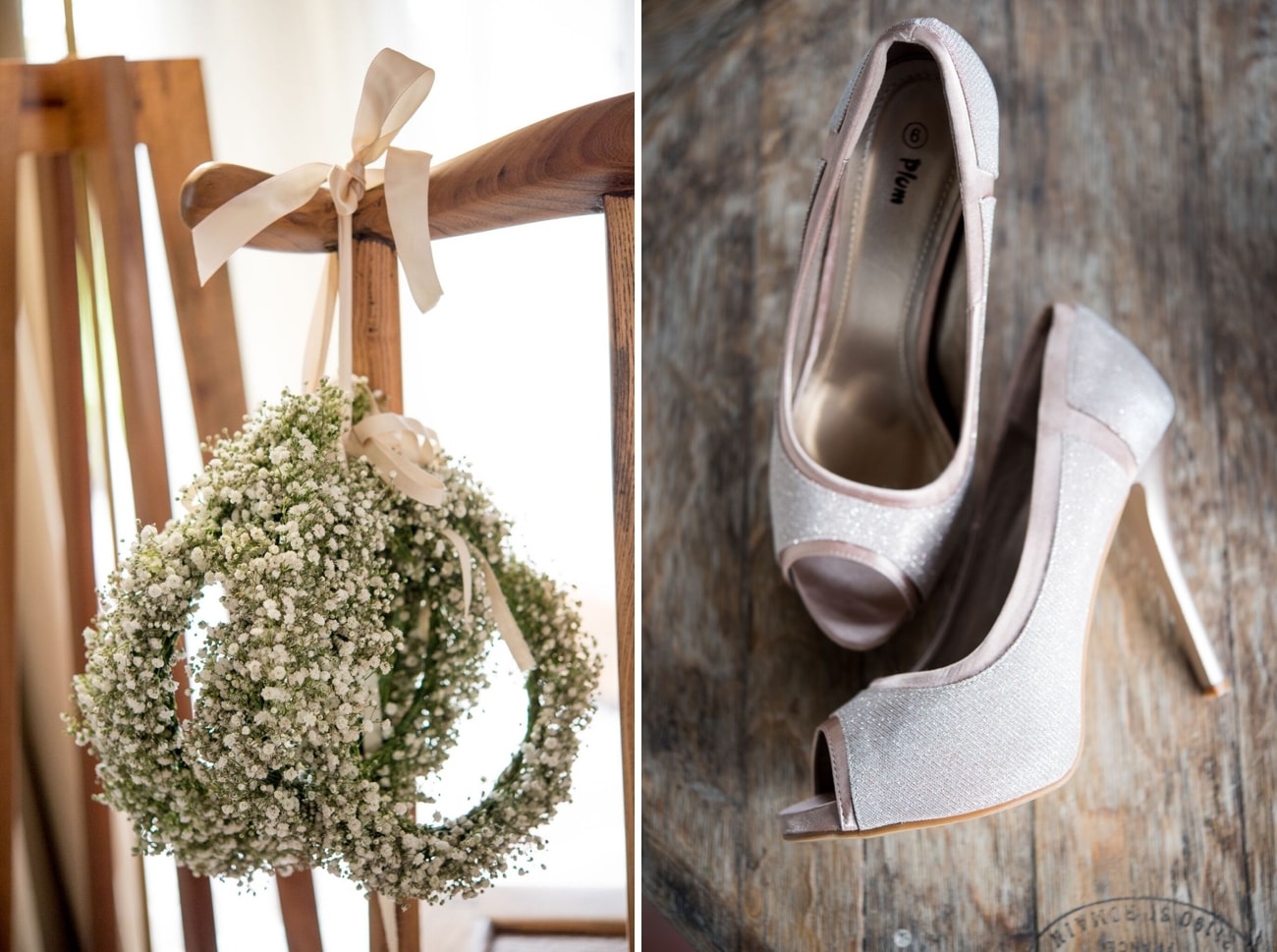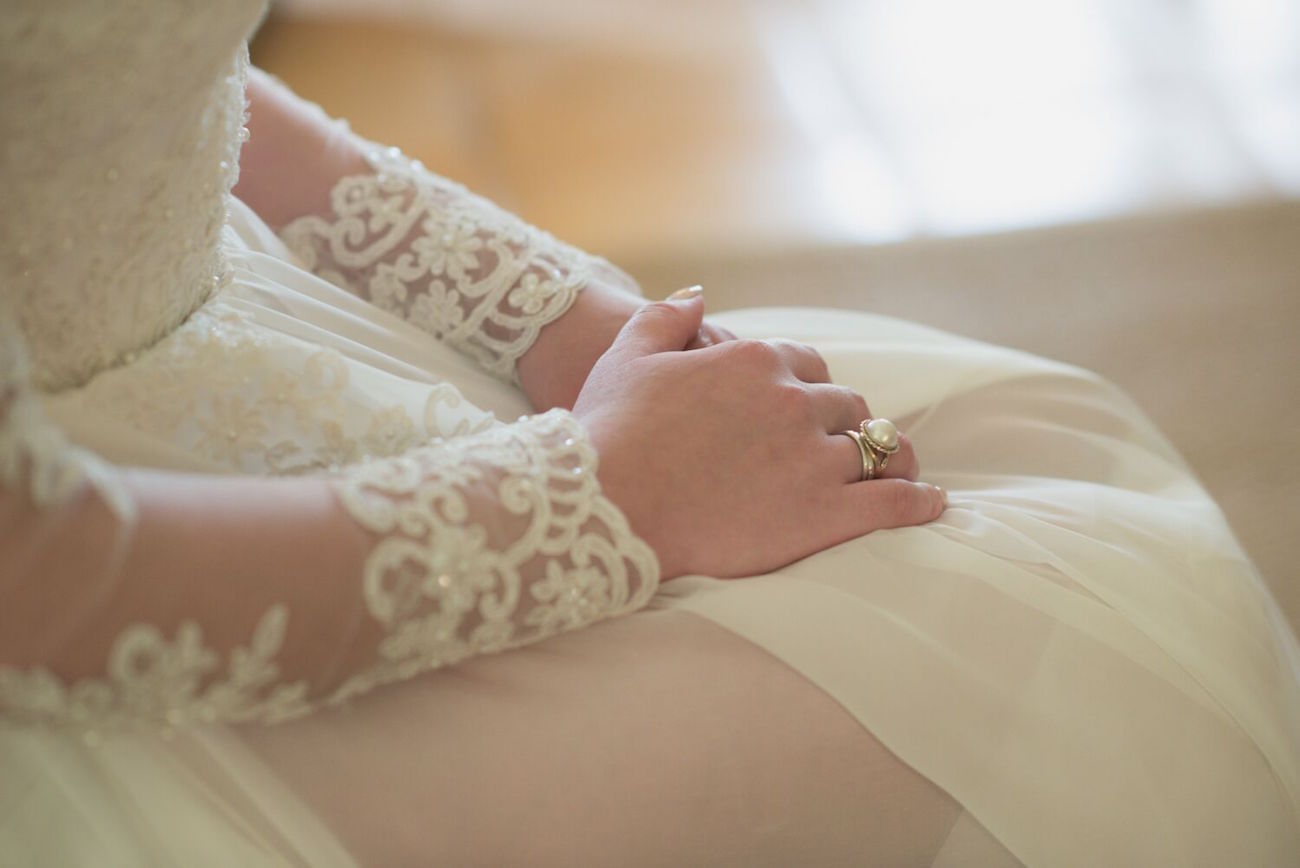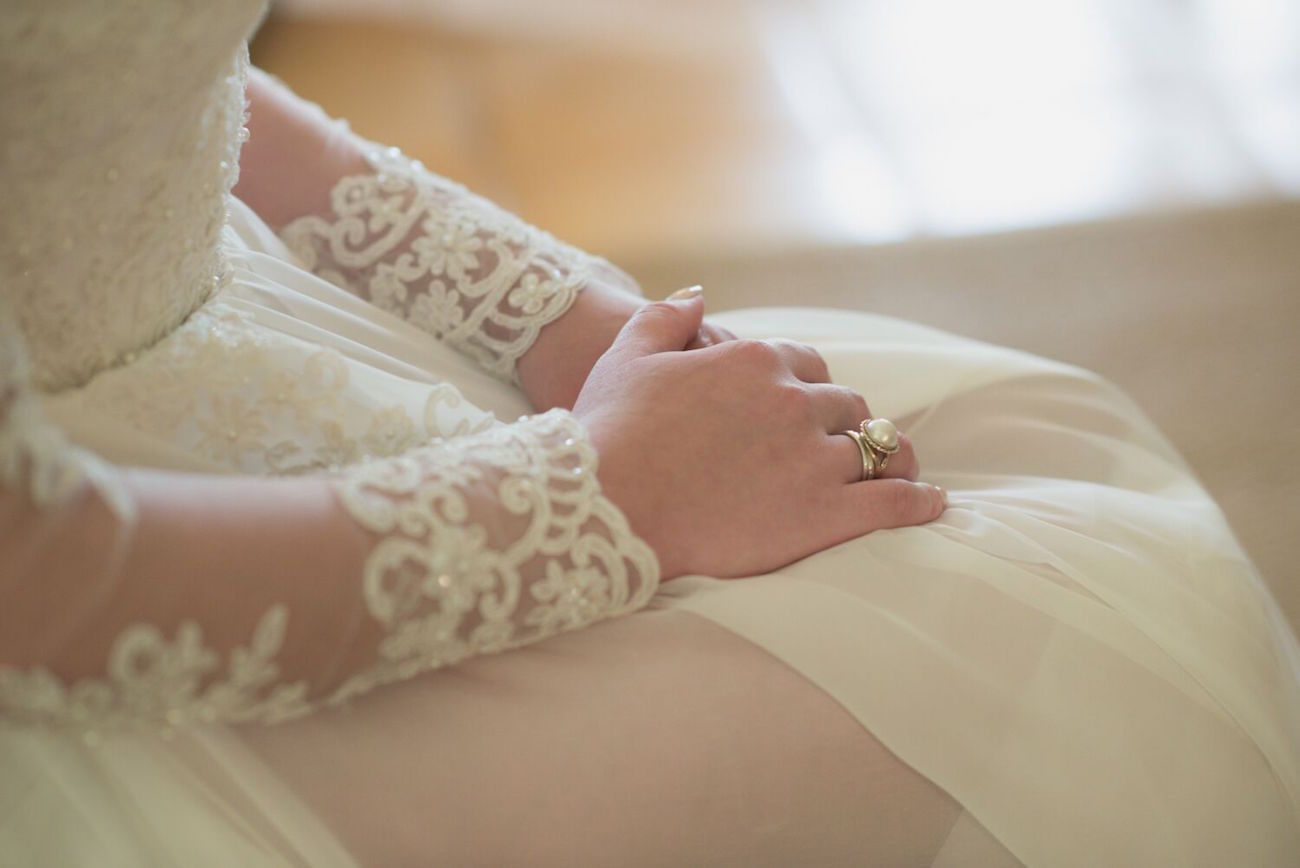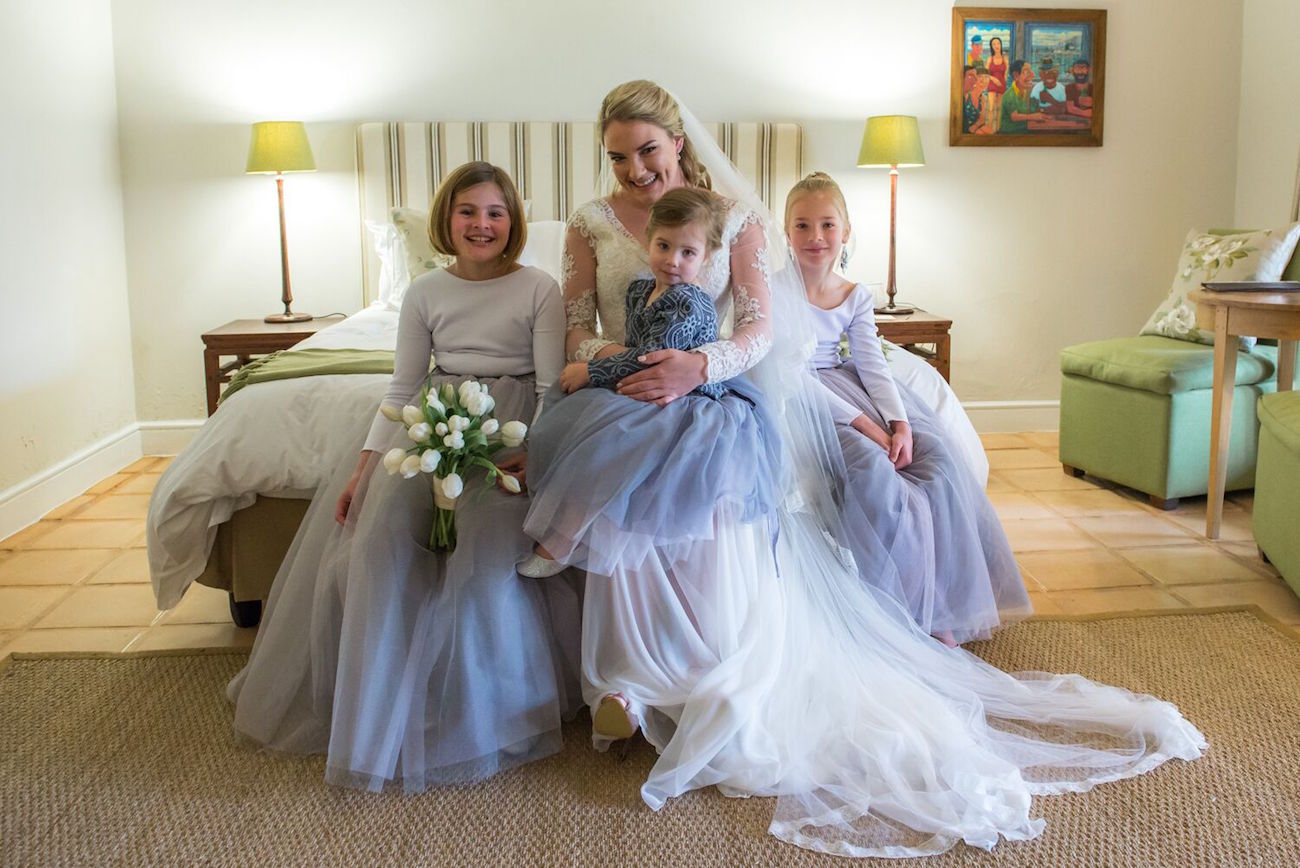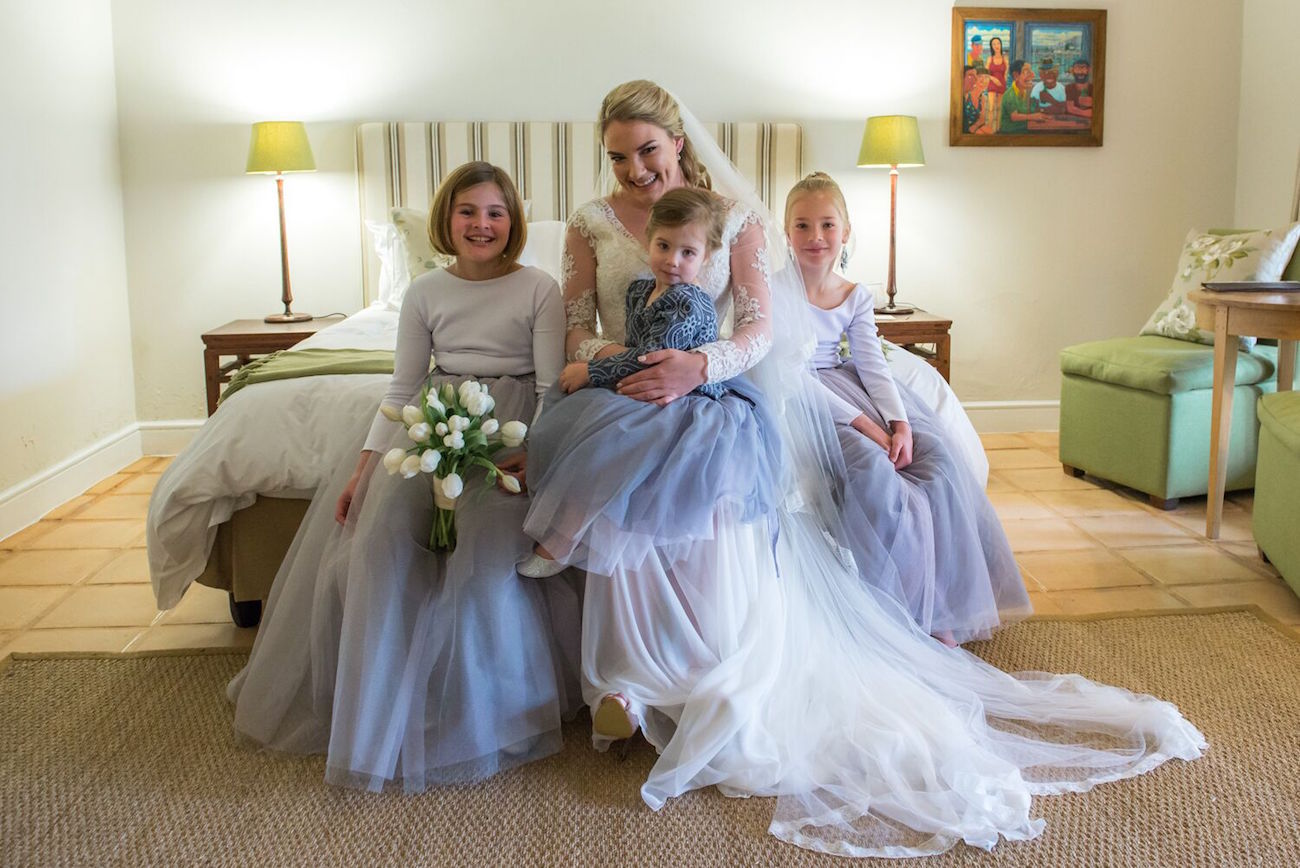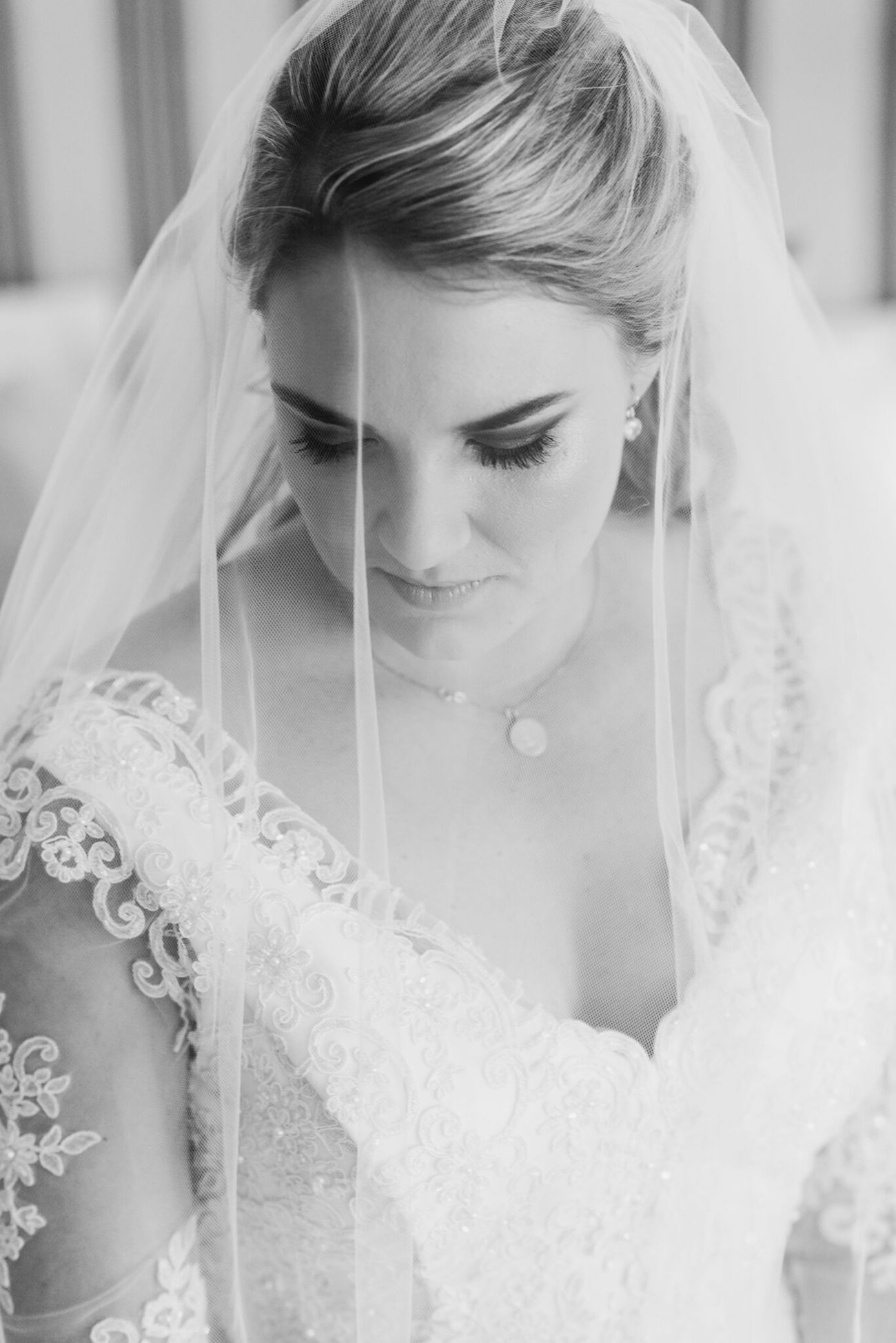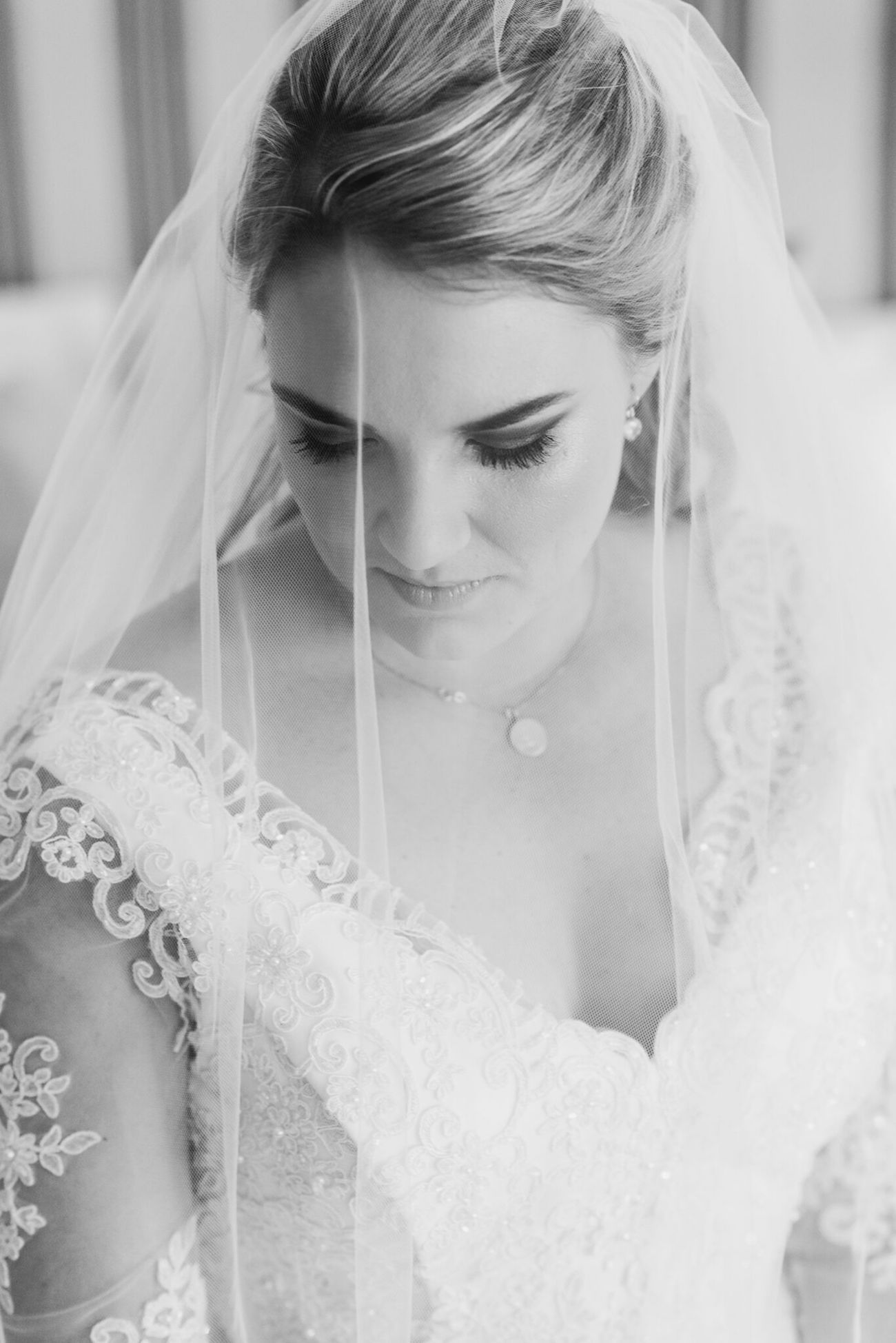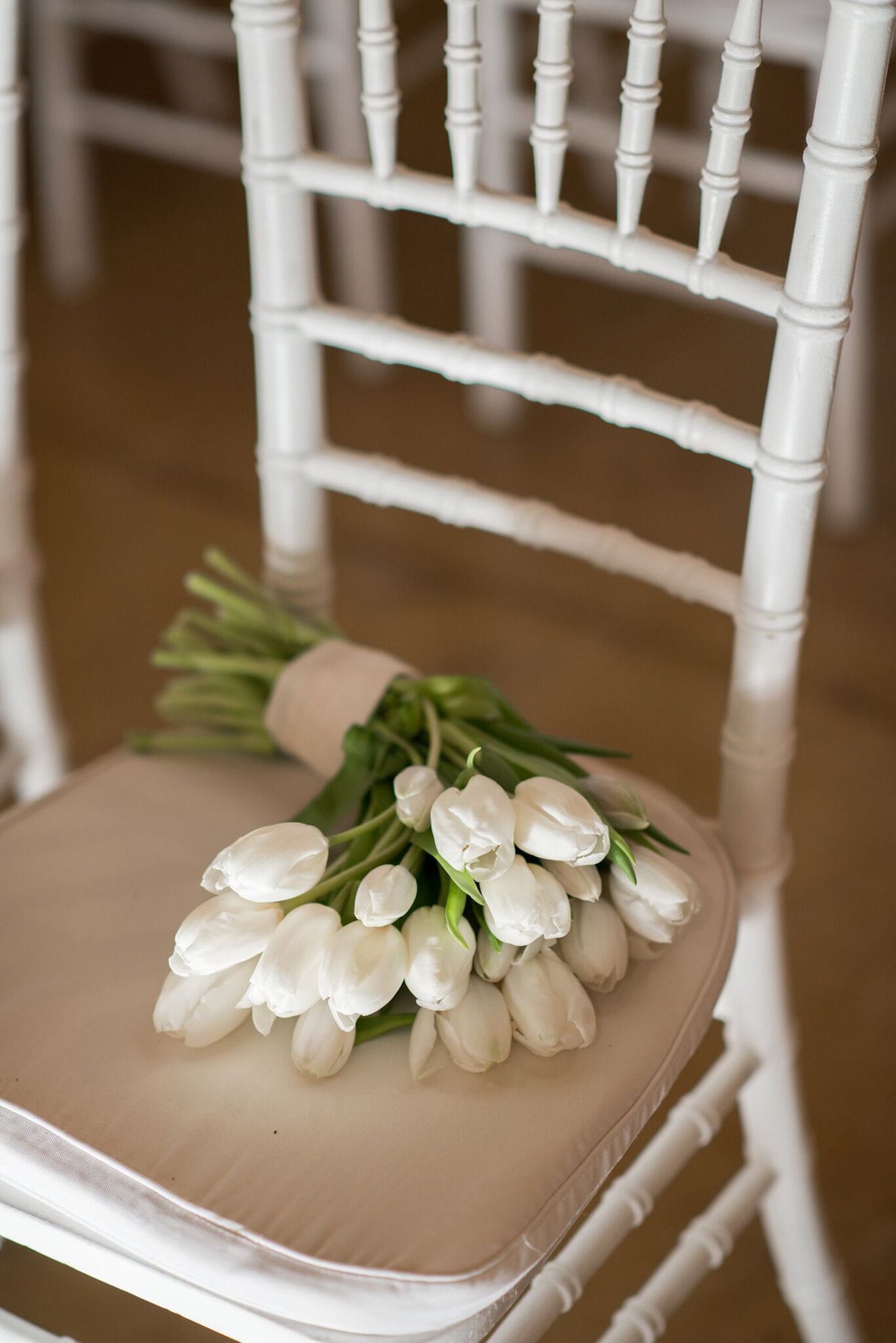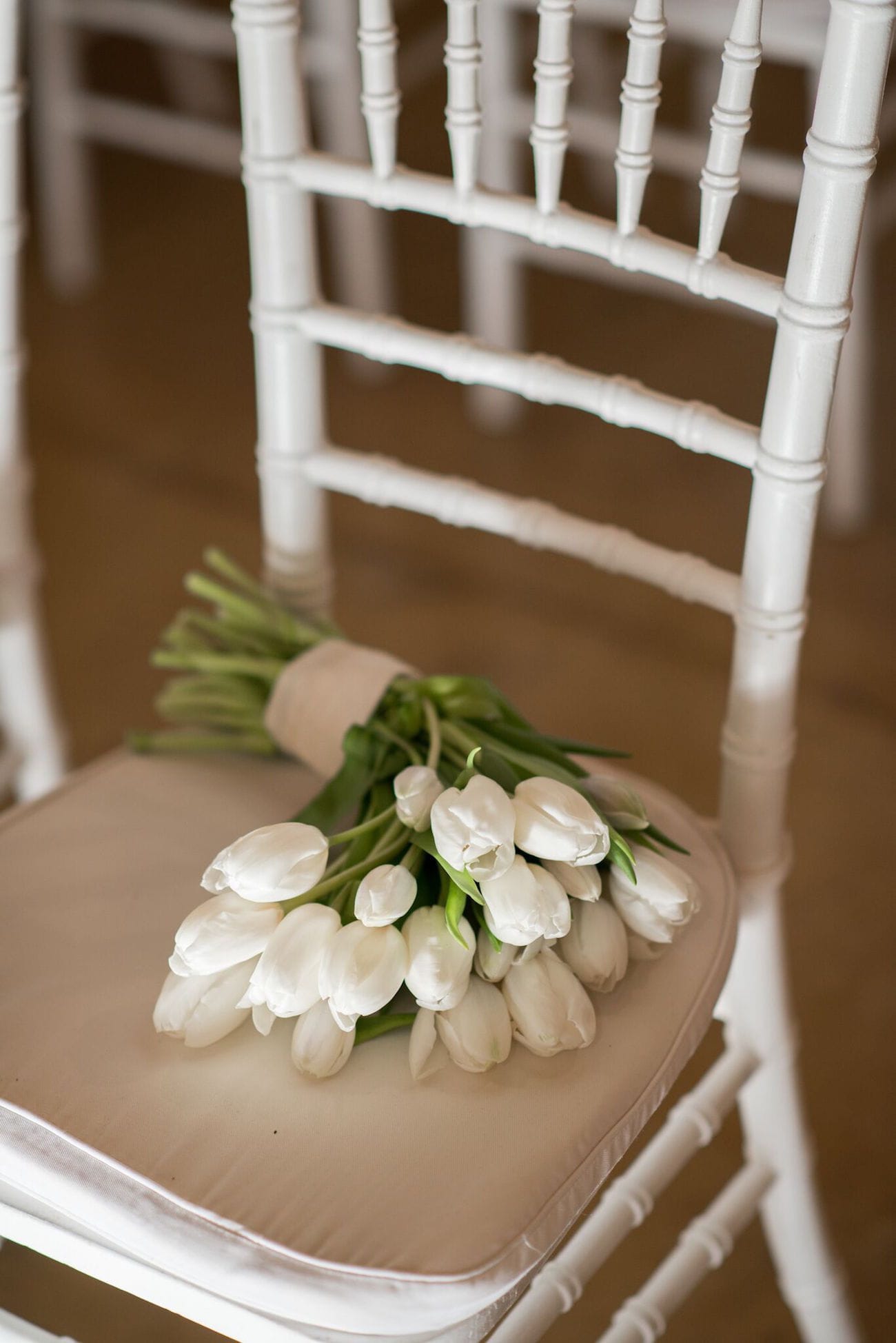 Love Story
William and my dad knew each other as they were both restaurant owners in Potchefstroom. They also played golf together. The first time we met was at my dad's restaurant after a day spent watching a Springbok game at Loftus. We were both in relationships at the time – little did we know that day that we would end up spending our lives together. We saw each other again after about six months. We were both single, and the rest was history!
The Proposal
I am not really a 'surprise person', so we planned it all together. Although William always wanted the perfect RomCom proposal, I couldn't wait! We bought the diamond together, and sent in my dream design to be made. The day the ring was done, we went to collect it, had a lovely champagne-filled lunch, and told our families when we got home. I wouldn't have wanted it any other way!
1
The Venue
From when I was ten years old, and we spent Christmas Day at Spier, I had dreamt of a wedding there. I was fortunate to had multiple holidays at Spier with my aunt. They live in the UK, and whenever they visited, we spent a few nights there. Two years before our wedding, my best friend got married in Stellenbosch, and William and I stayed at Spier; I wanted to show him my favourite holiday destination in South Africa. We had a blast.

Wedding Style
I wanted an intimate, timeless wedding with a fireplace. I also wanted a winter wedding. I am a lover of neutral colors, candlelight, a cosy atmosphere and Orchids. I wanted a wedding that was totally different from the styles in the wedding magazines at that stage, and that was exactly what we had. The wedding was arranged in two months.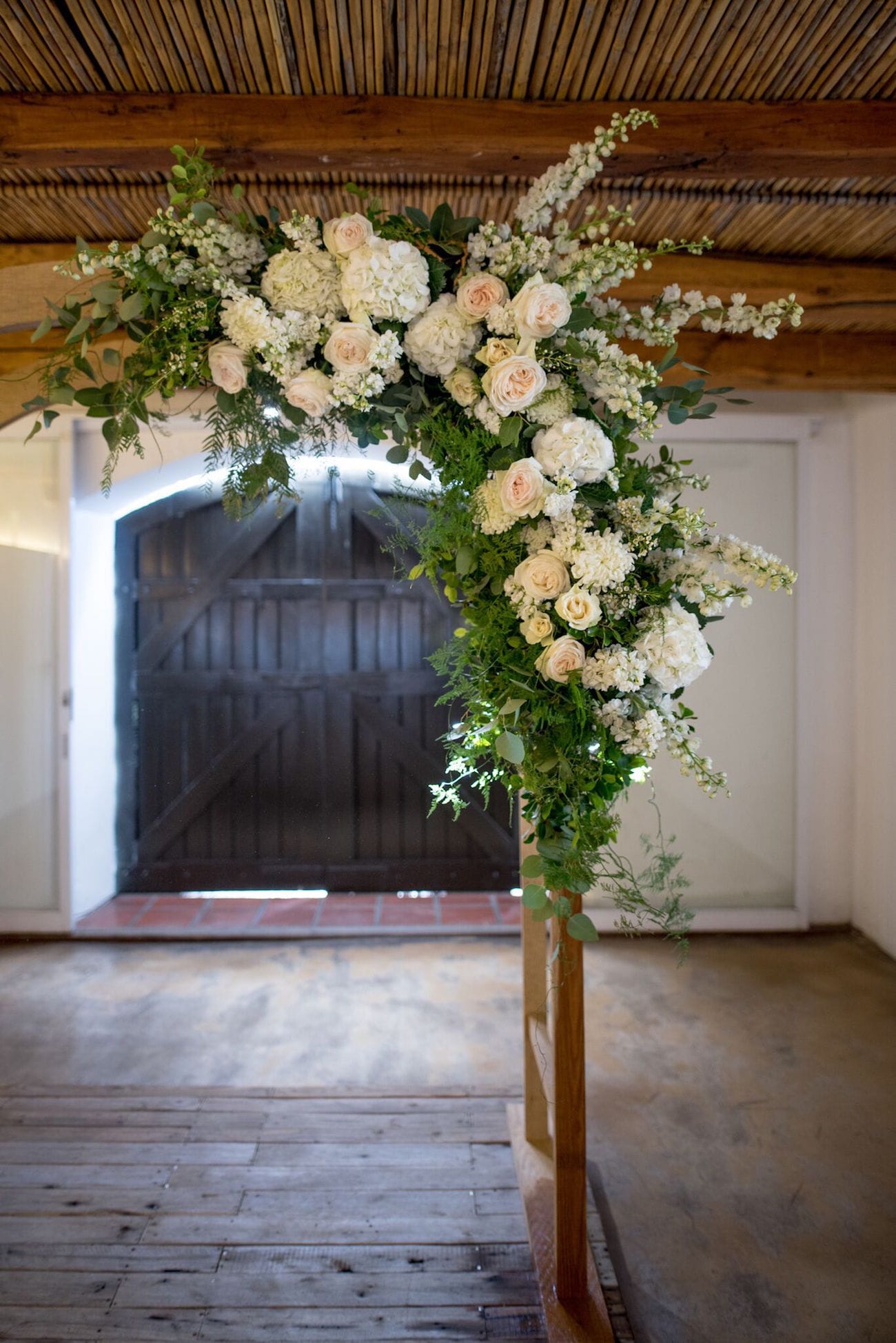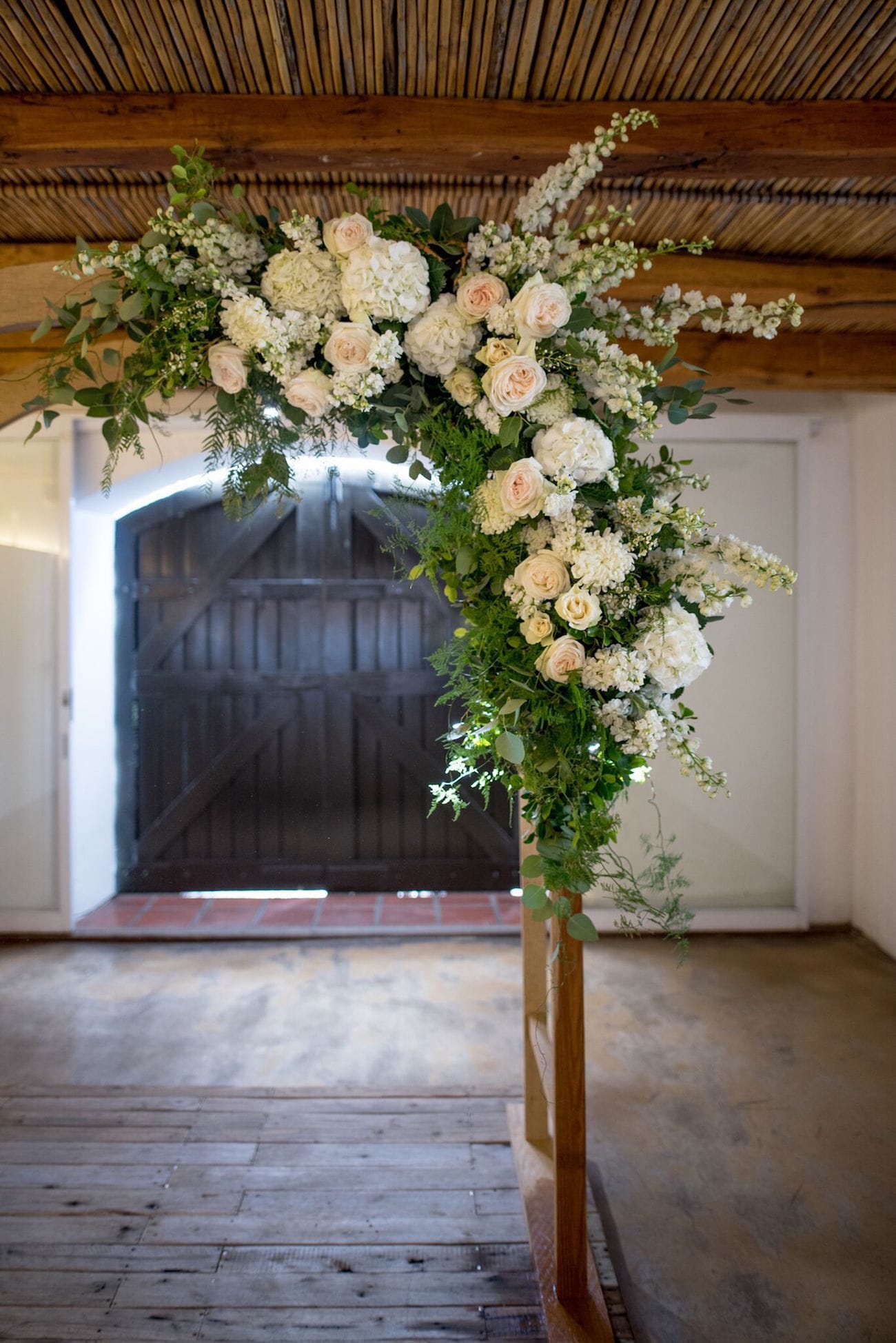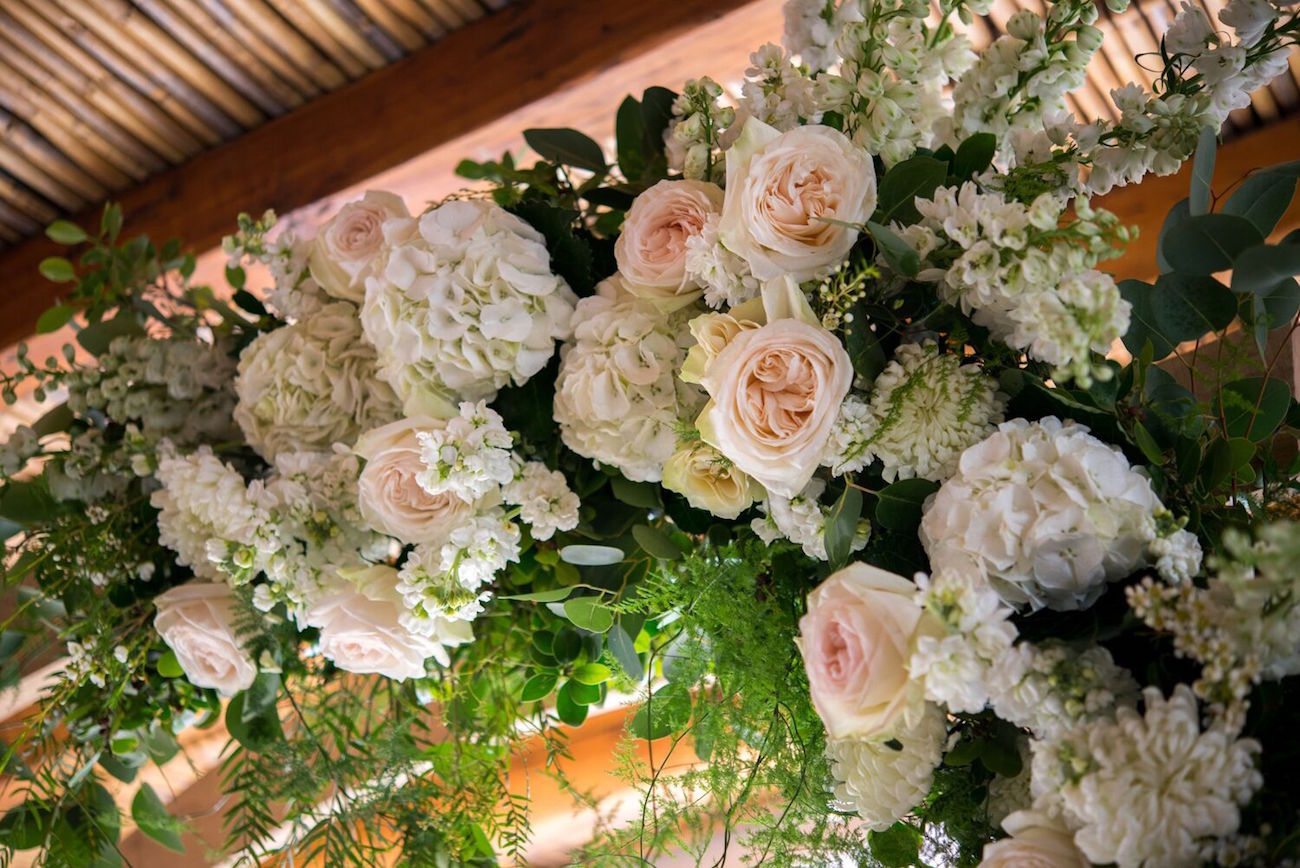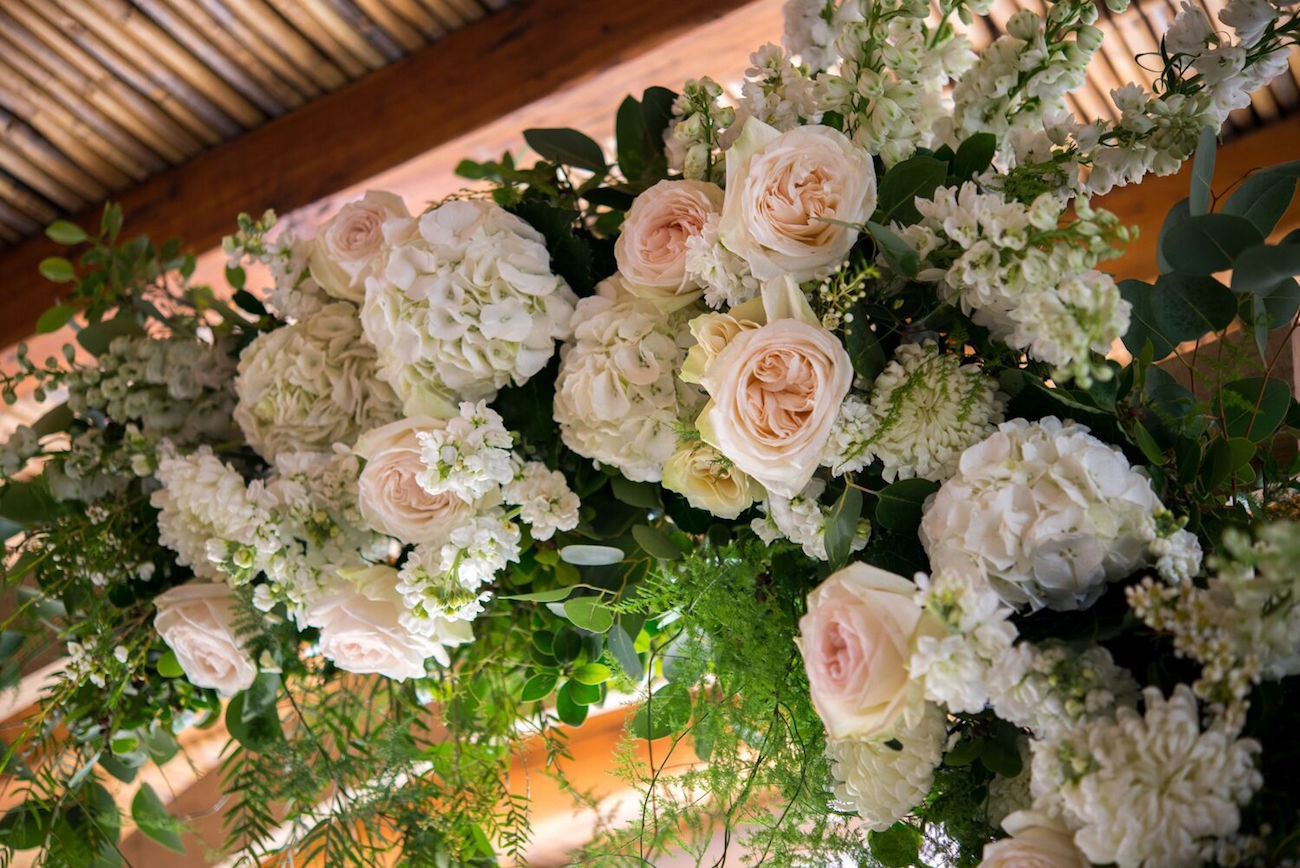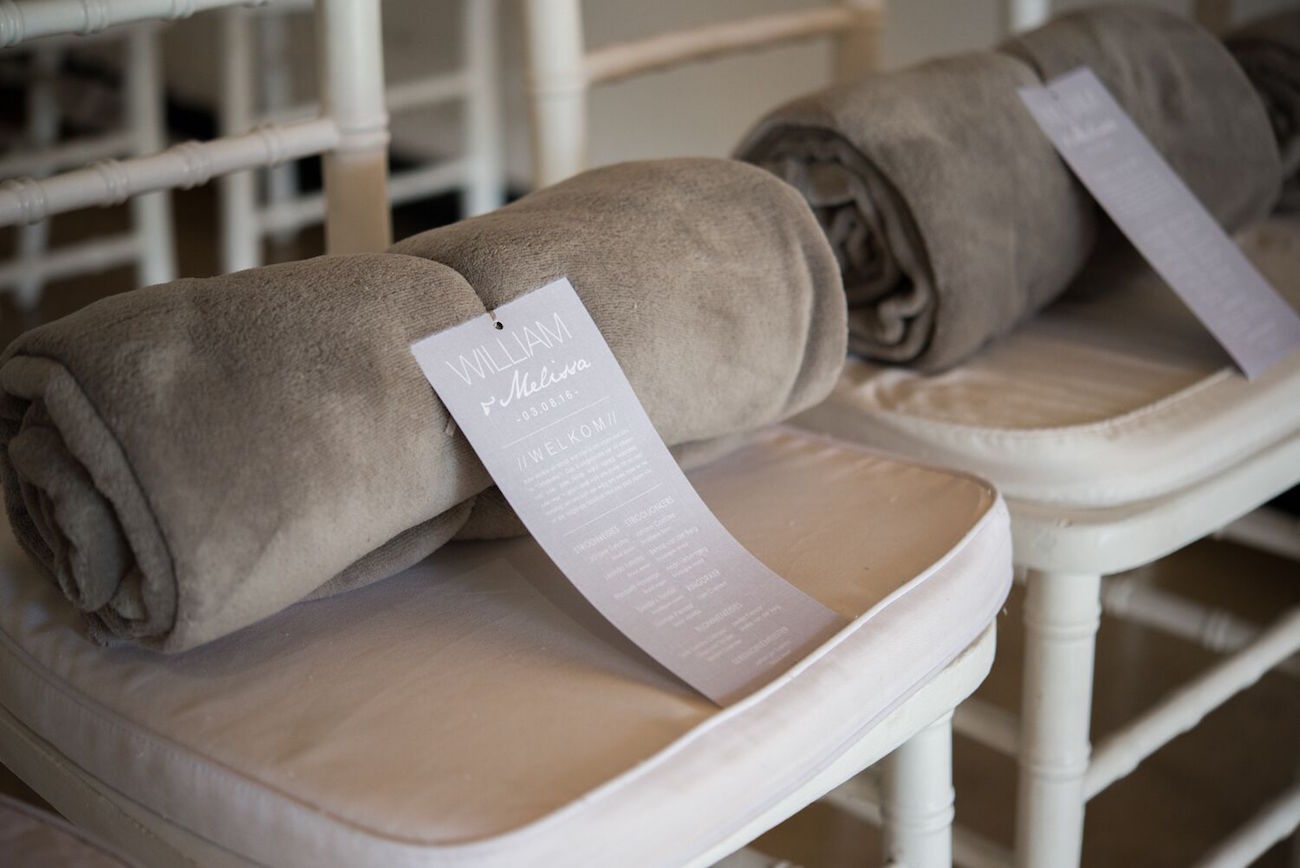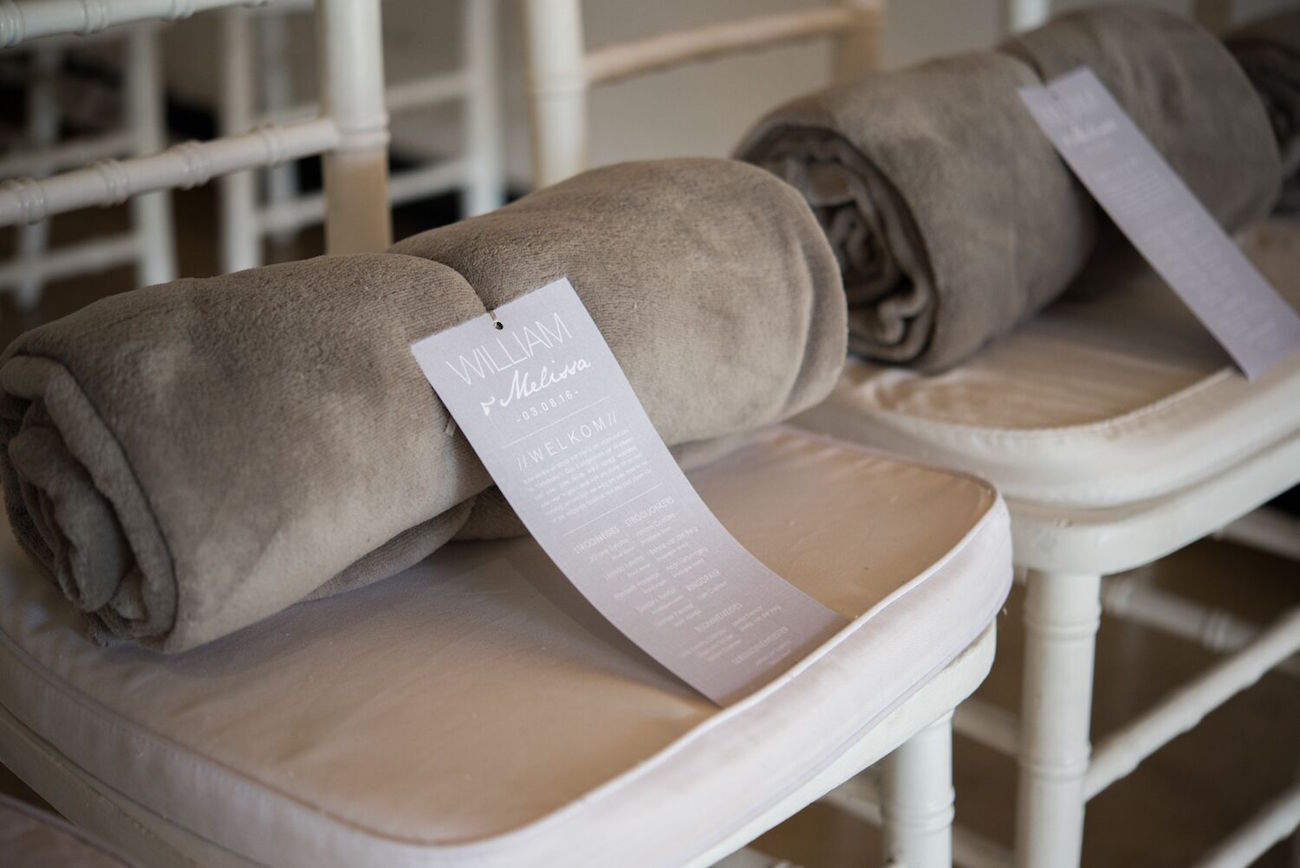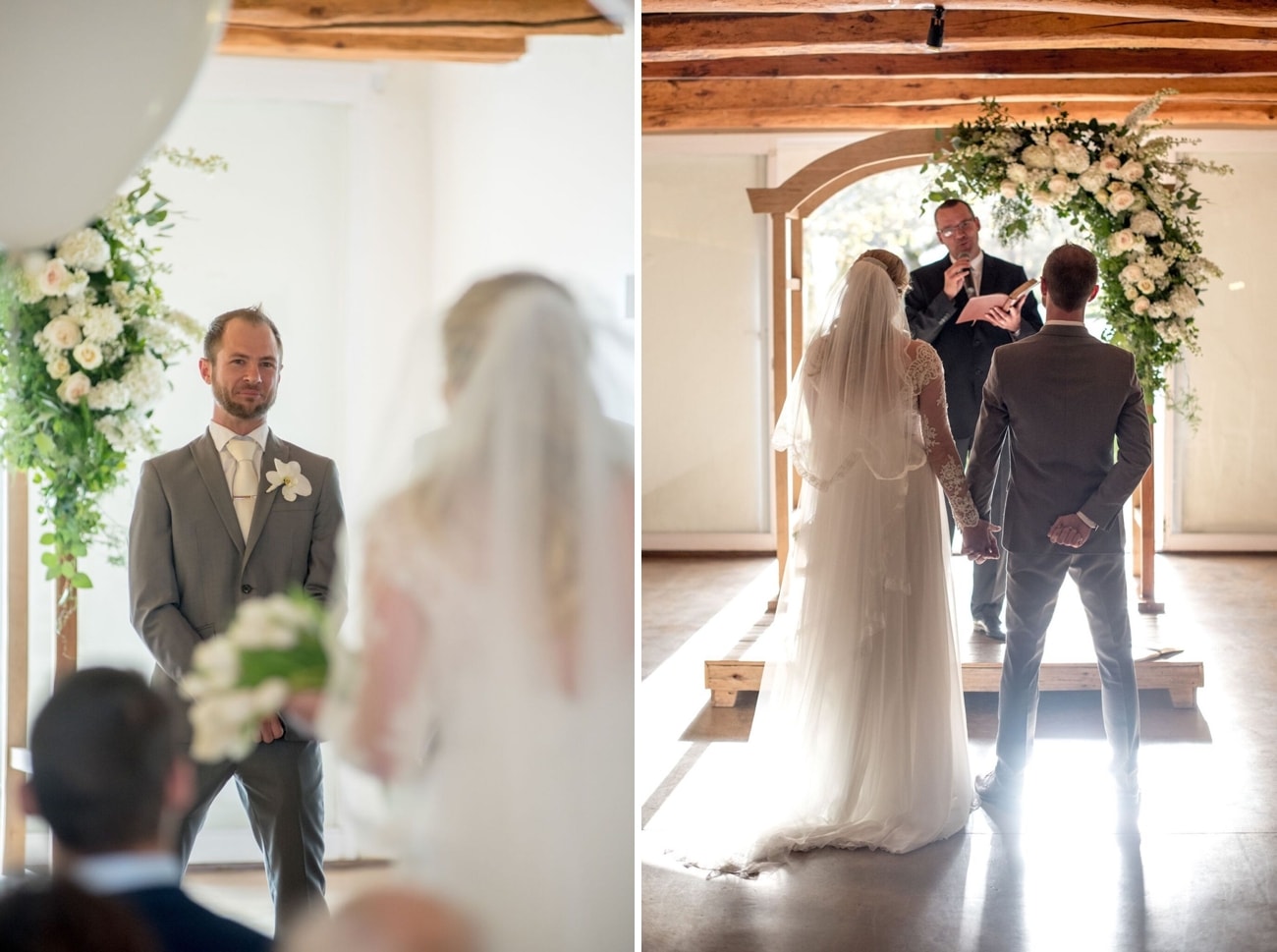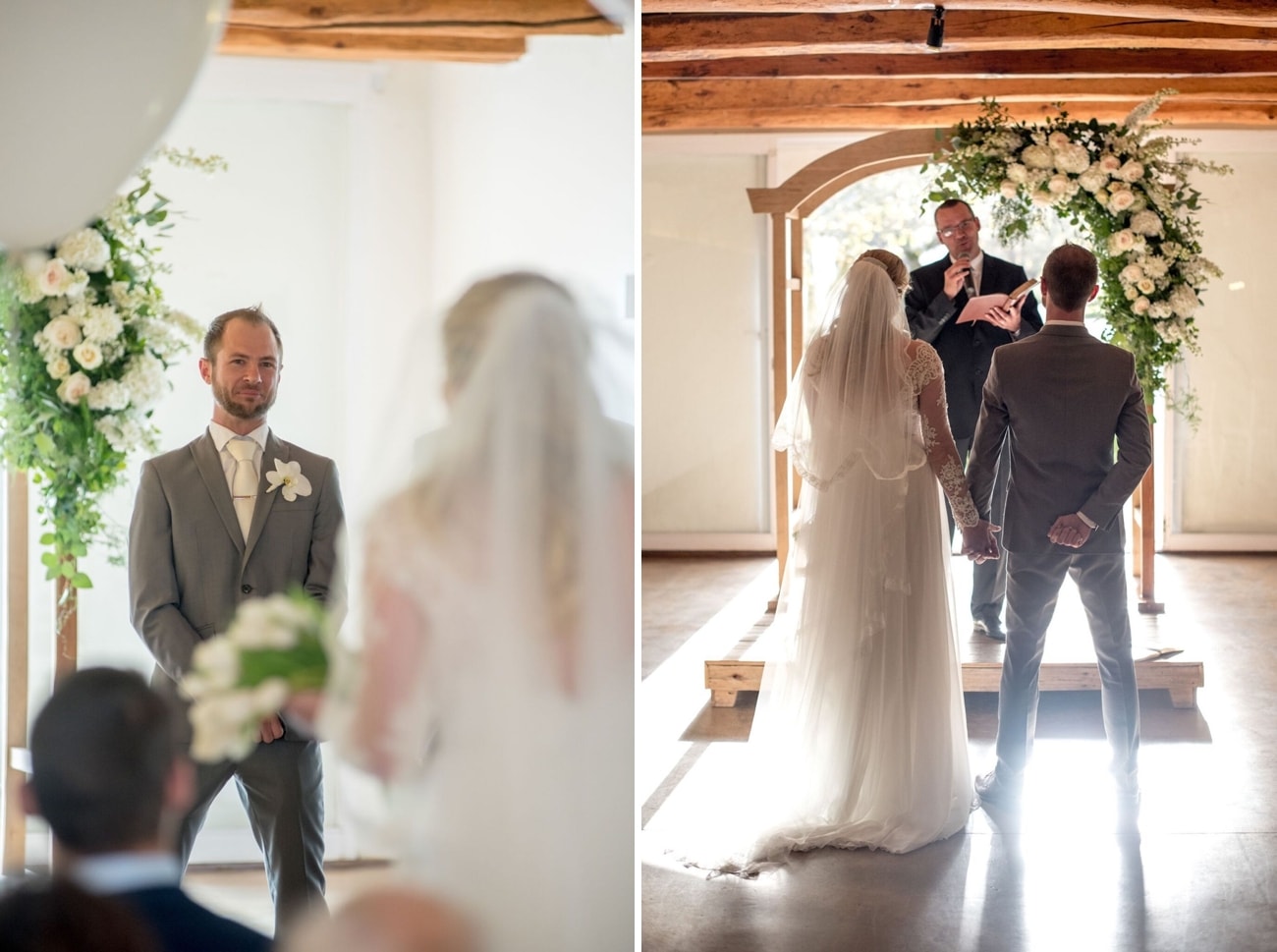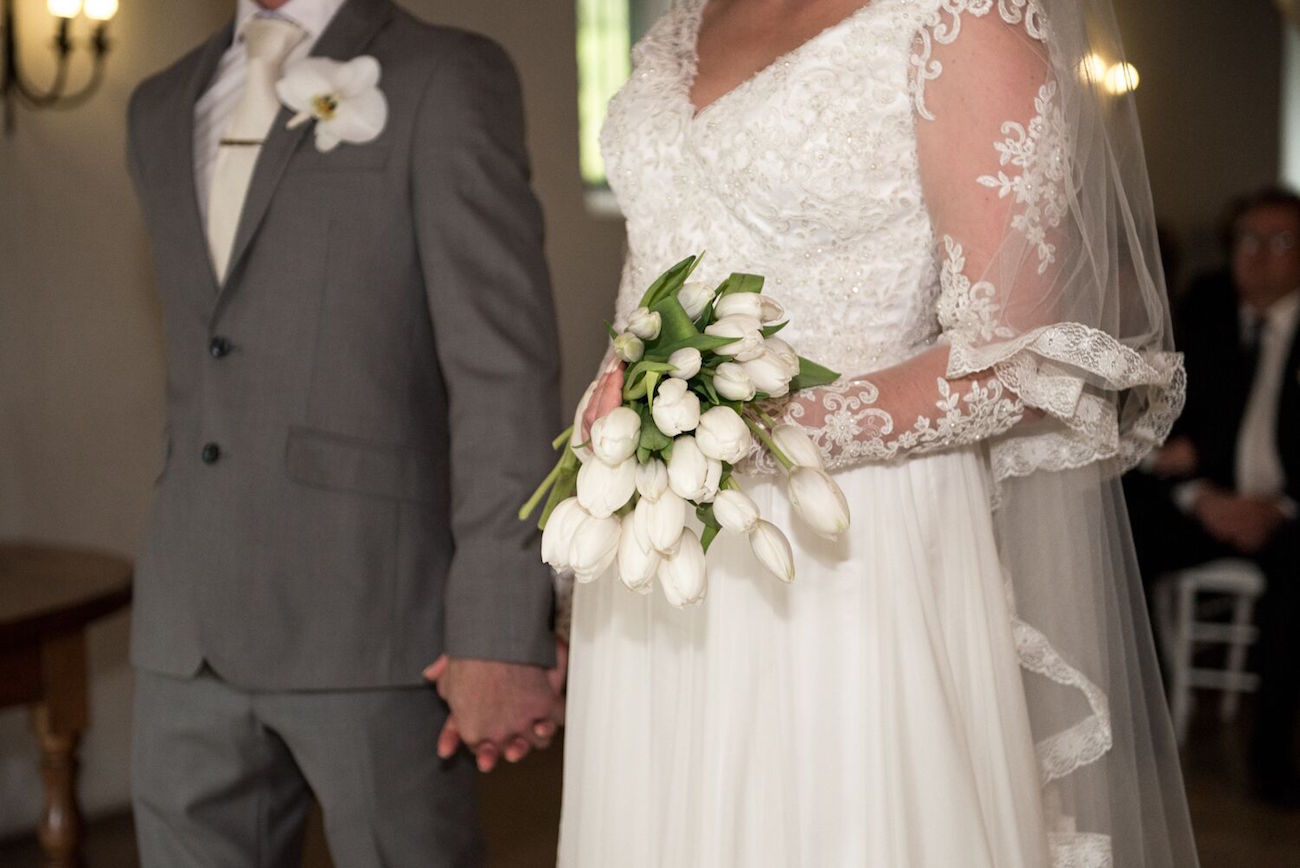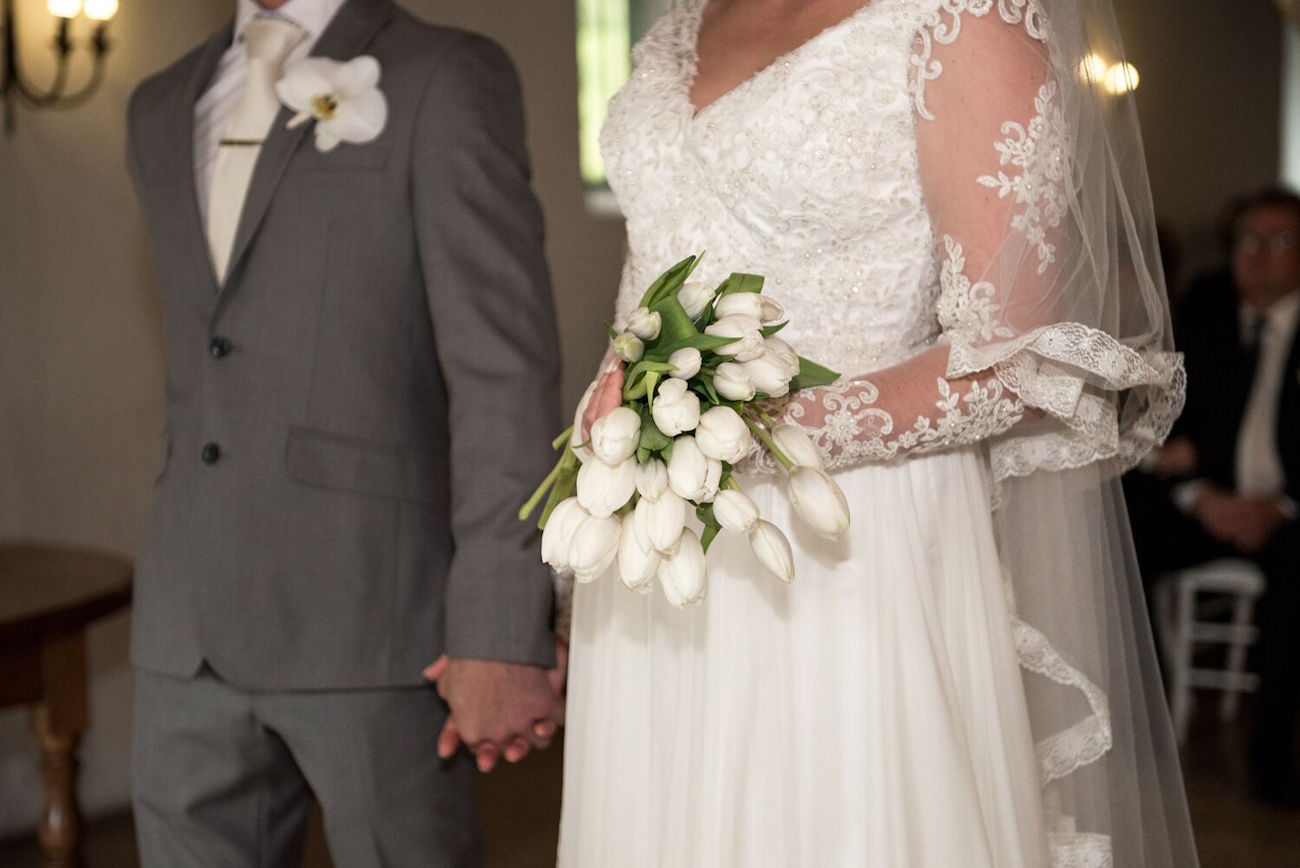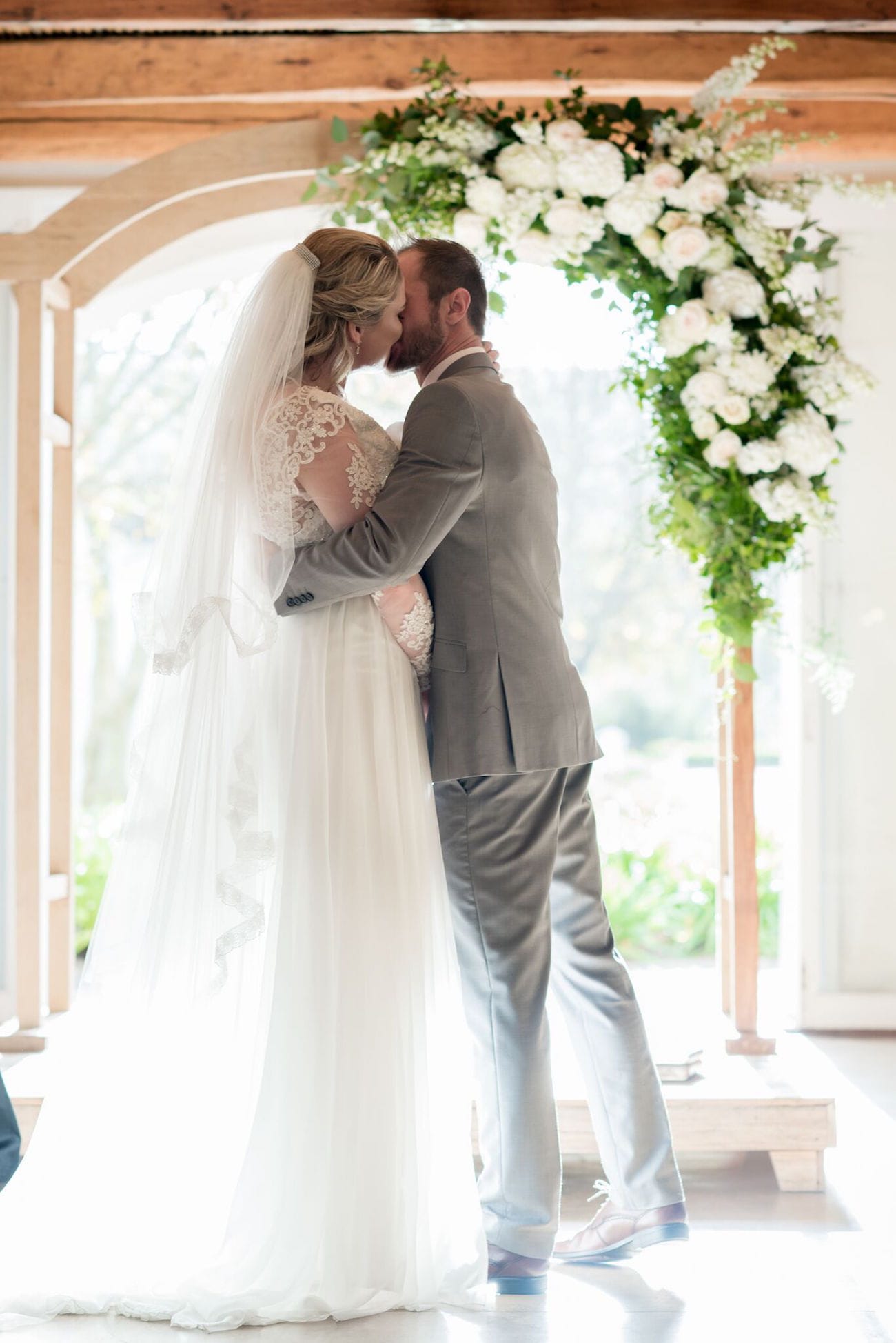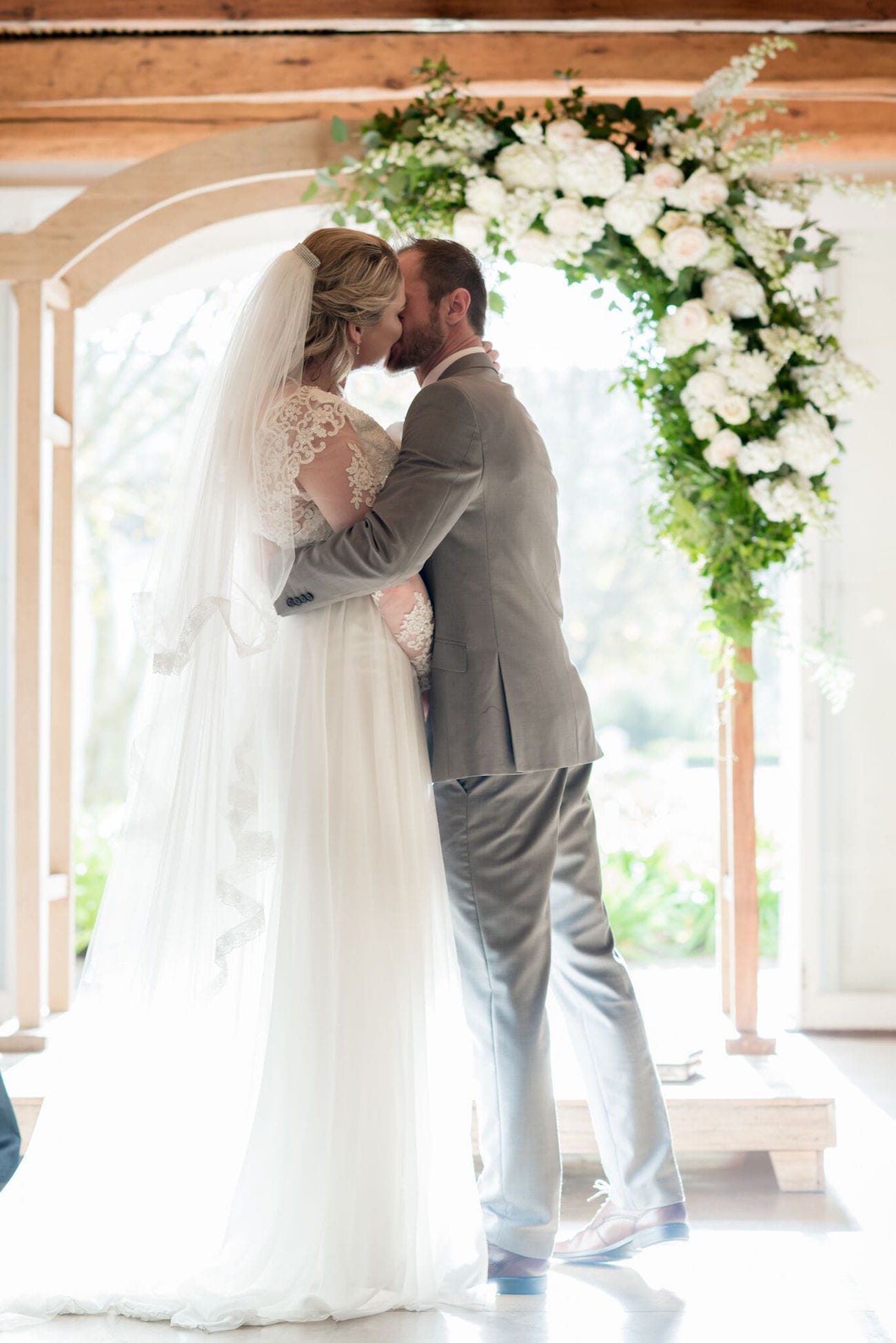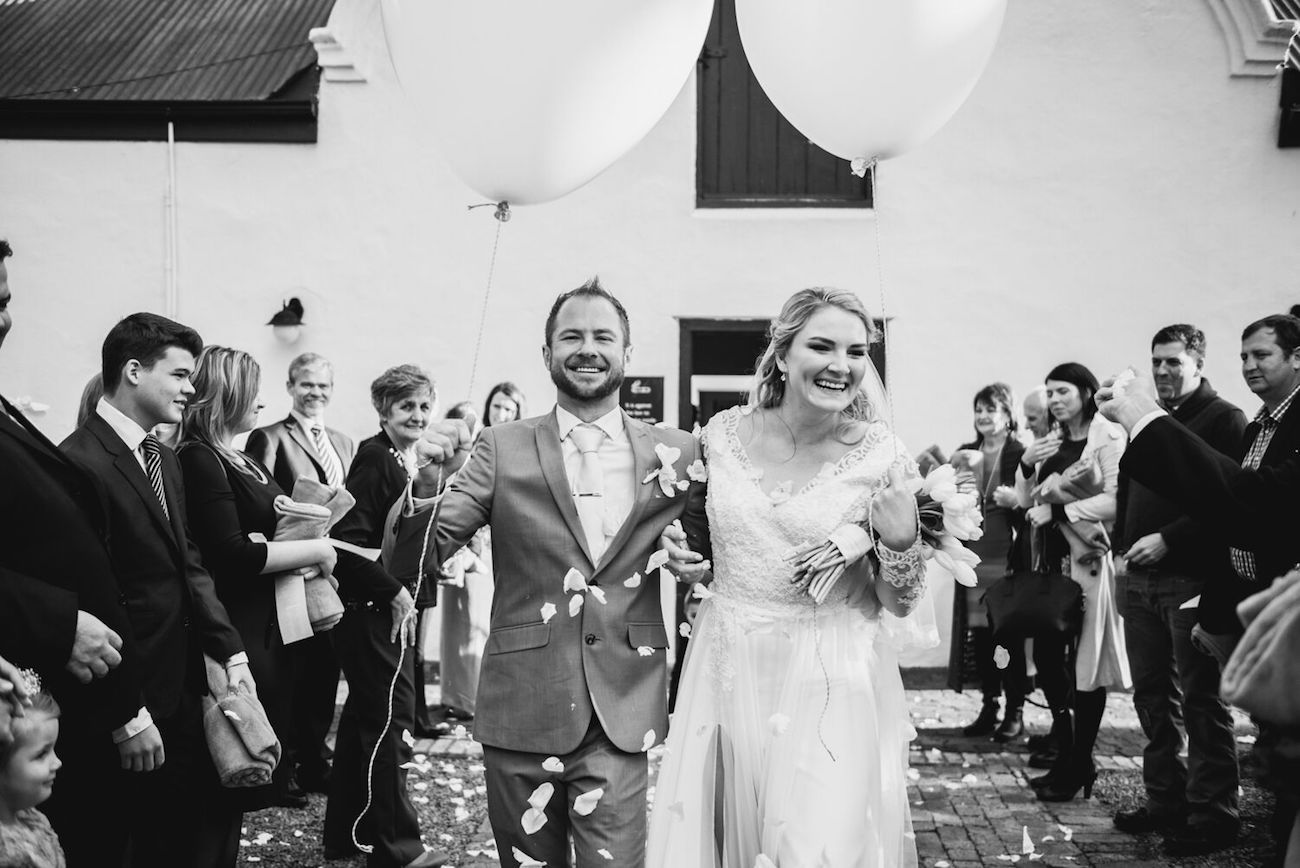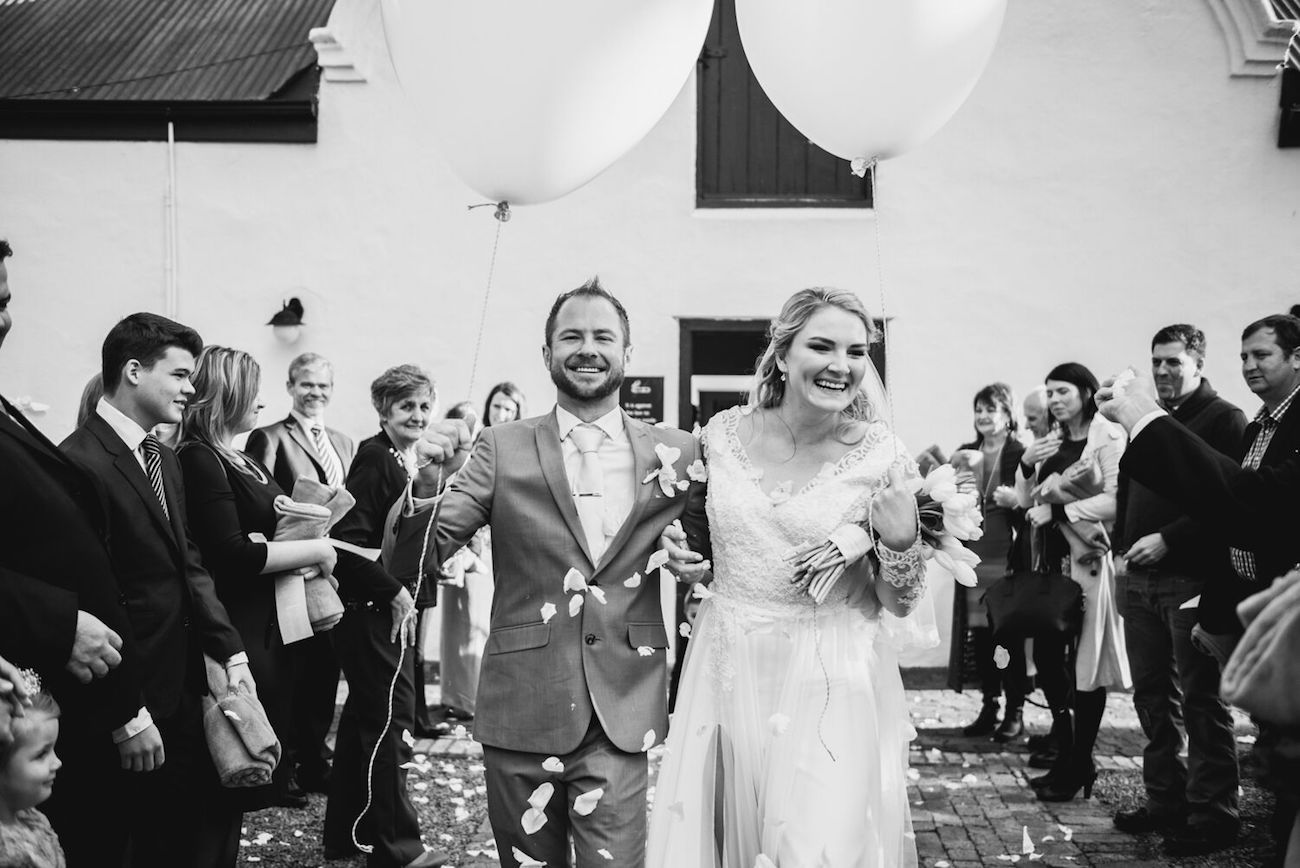 Wedding Details
We are both lovers of soft and neutral colours. Our relationship also changed from being social and going out whenever we got the chance, to a couple that prefer spending time at home. Hence the decision to have a smaller destination wedding. After the ceremony, we treated the guests to a wine tasting with canapes while we took pictures.

DIY Elements
Although I love DIY and creating, I decided that I did not want any pressure in the planning process. I designed our invitations myself, and also designed the flower girl dresses myself. Hannes Loubser, our wedding coordinator, did the best job ever. As I tried to explain my ideas via email, he did exactly that and more. I never saw a preview of the tables. I was astonished when I walked into the venue.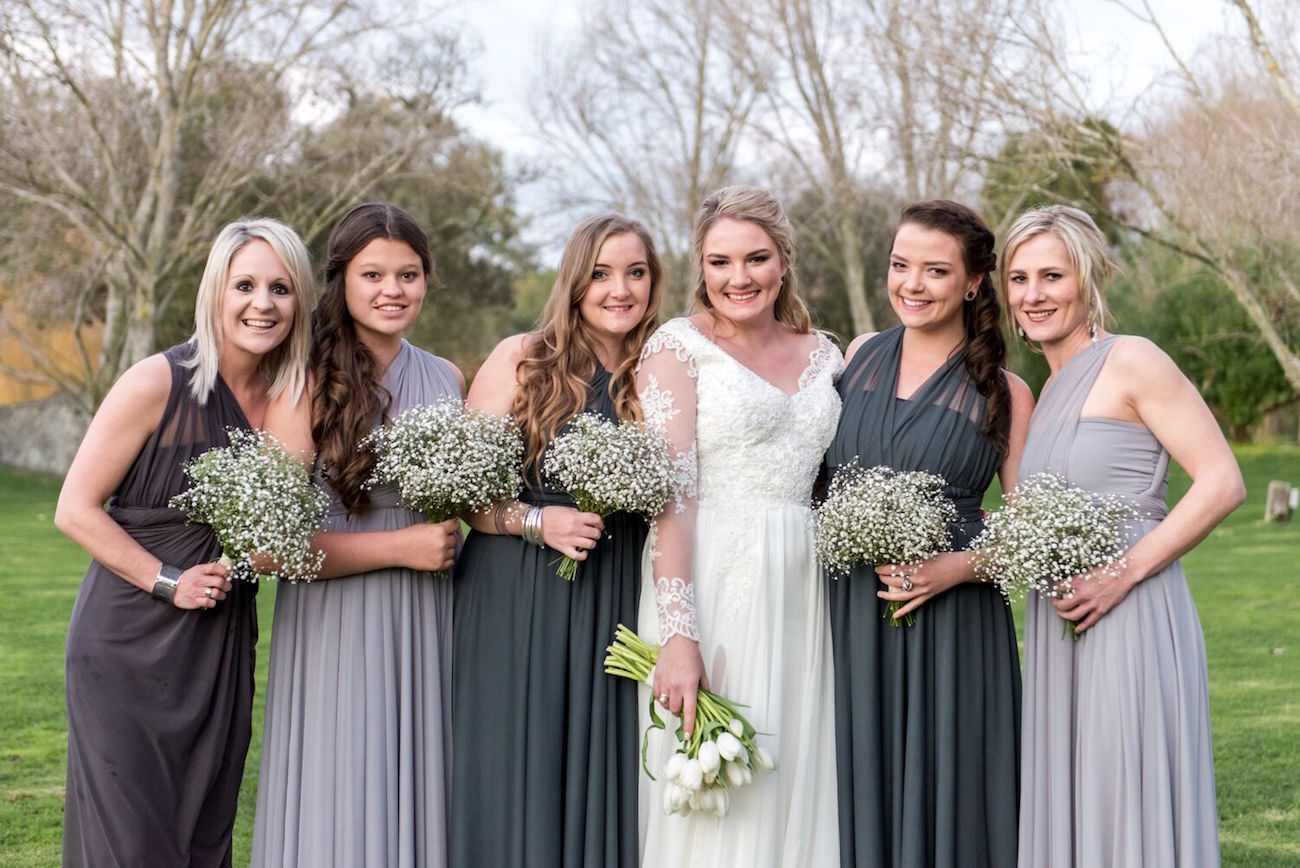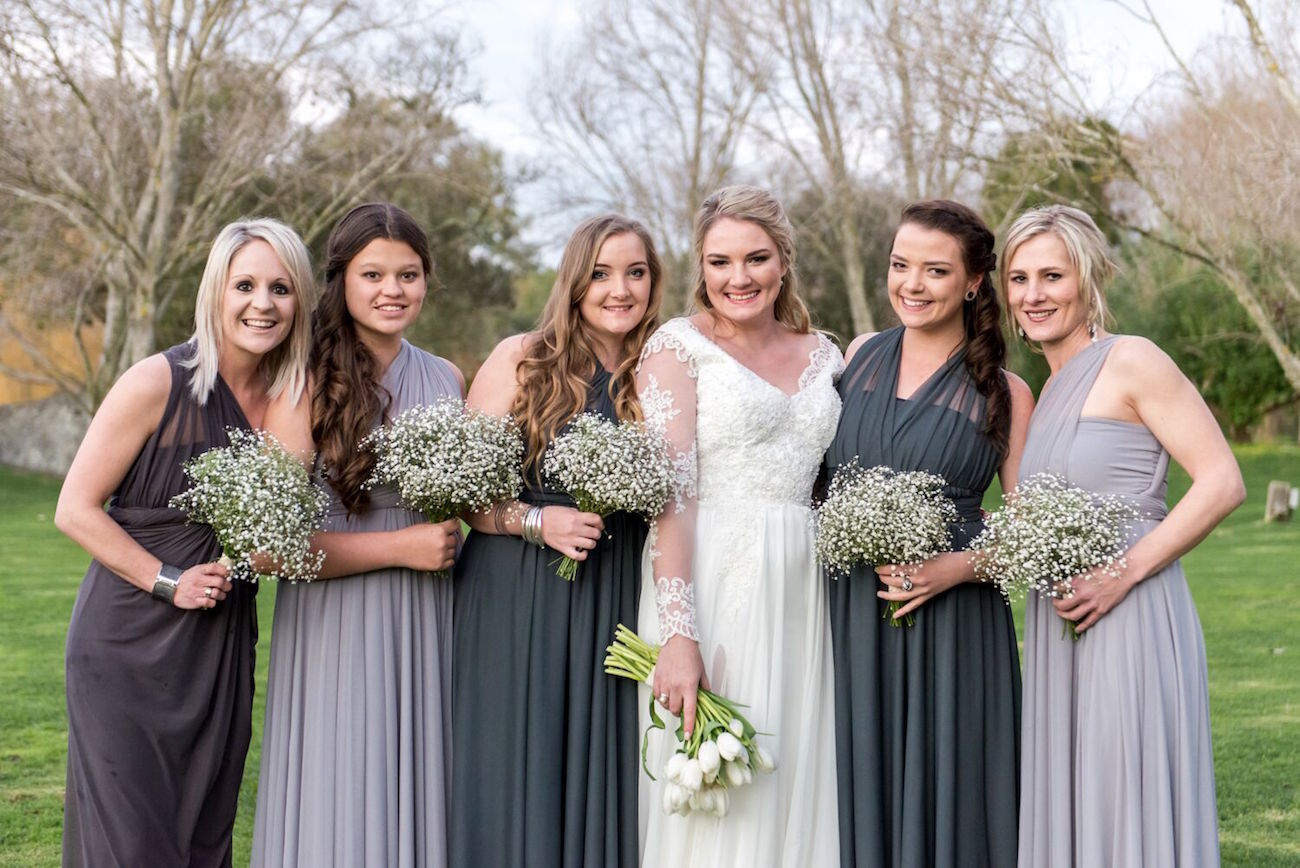 The Dress
I had about five ideas that we incorporated into my dream dress. It was pretty much the same idea I had had since high school. Jaqueline Nepgen from Klerksdorp designed and made my gown within six weeks.
The Bridesmaids
I chose flowy dresses in shades of grey. The flower girls' dresses were also grey tutus, with white leotards. Our three-year-old daughter had the same dress, although her leotard was made from lace. The baby's breath crowns made them adorable.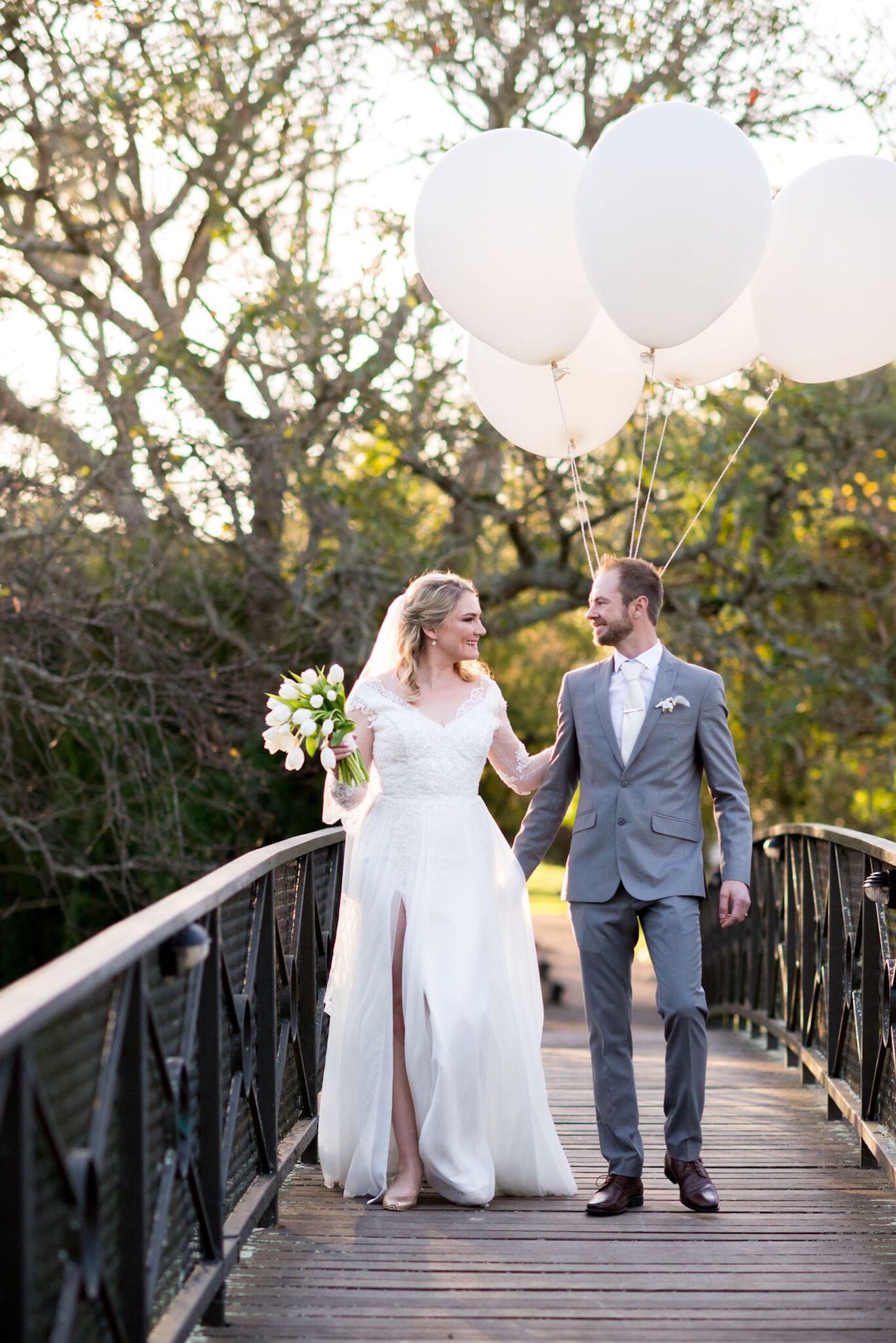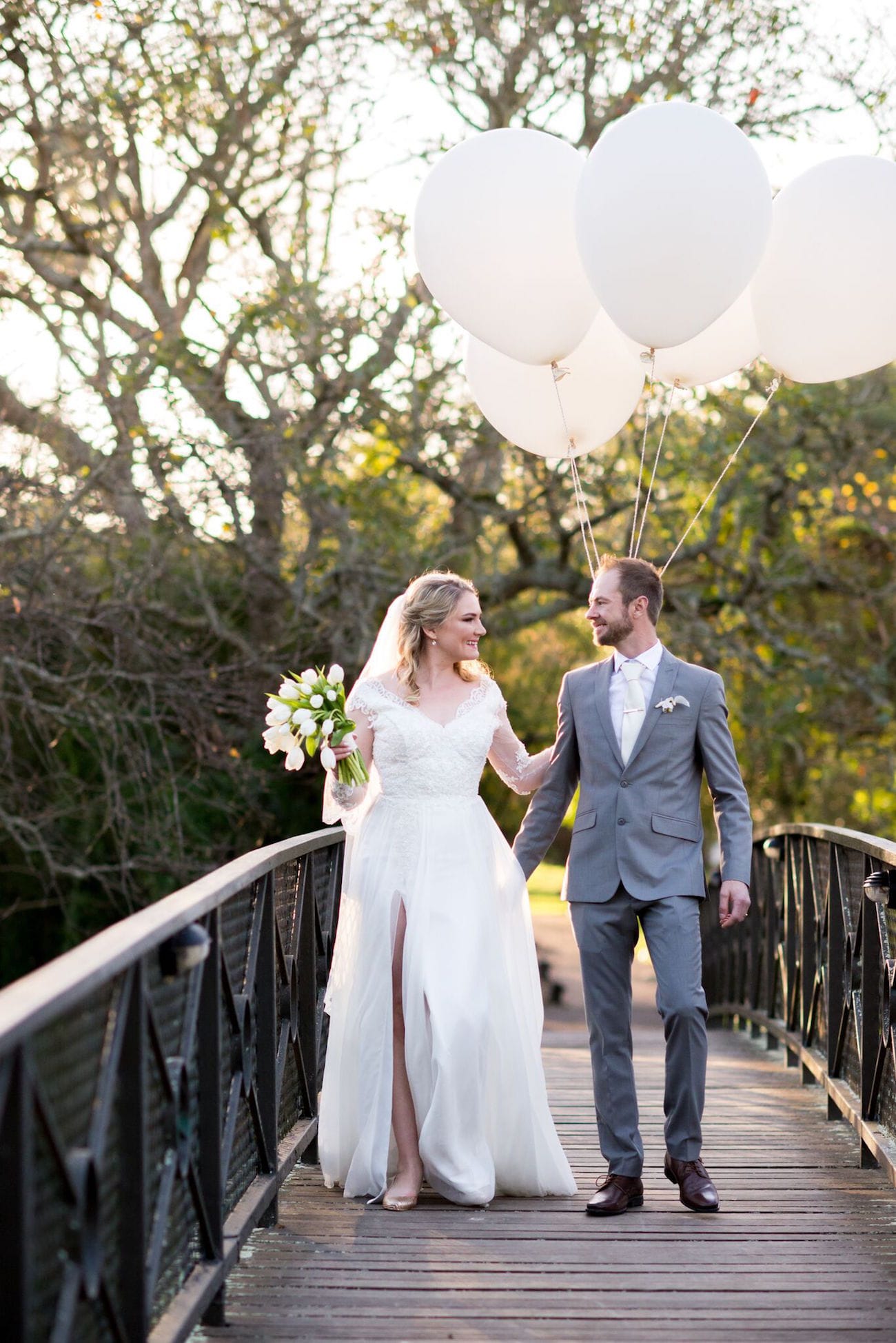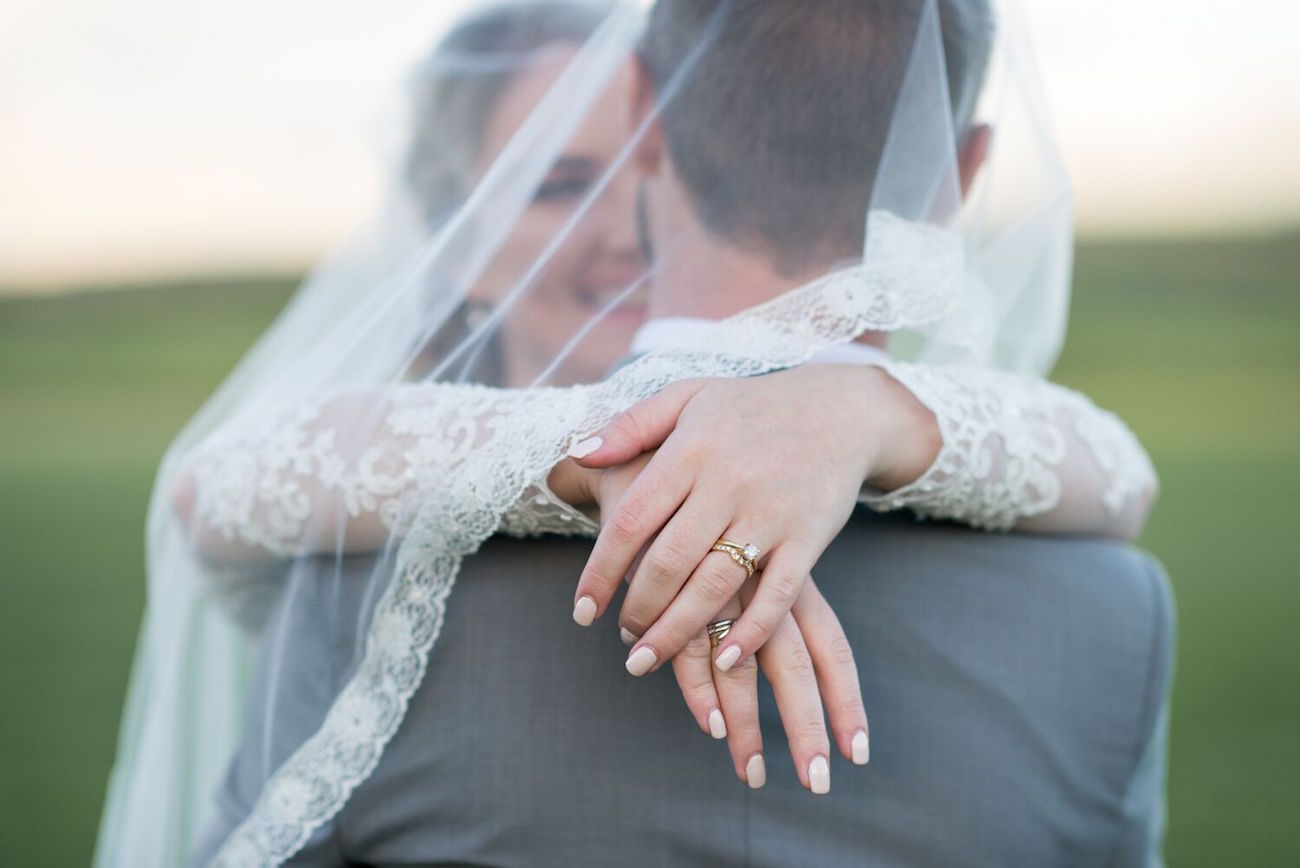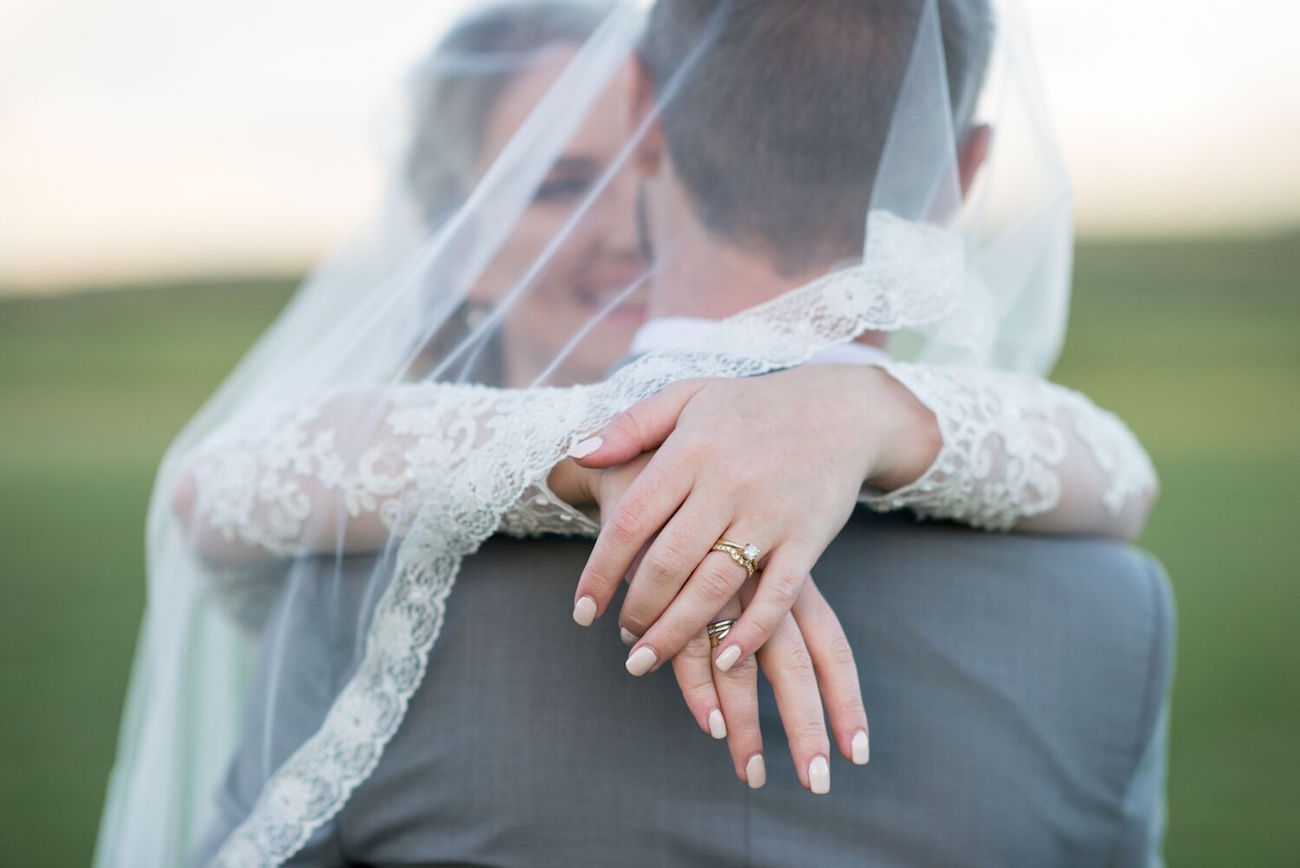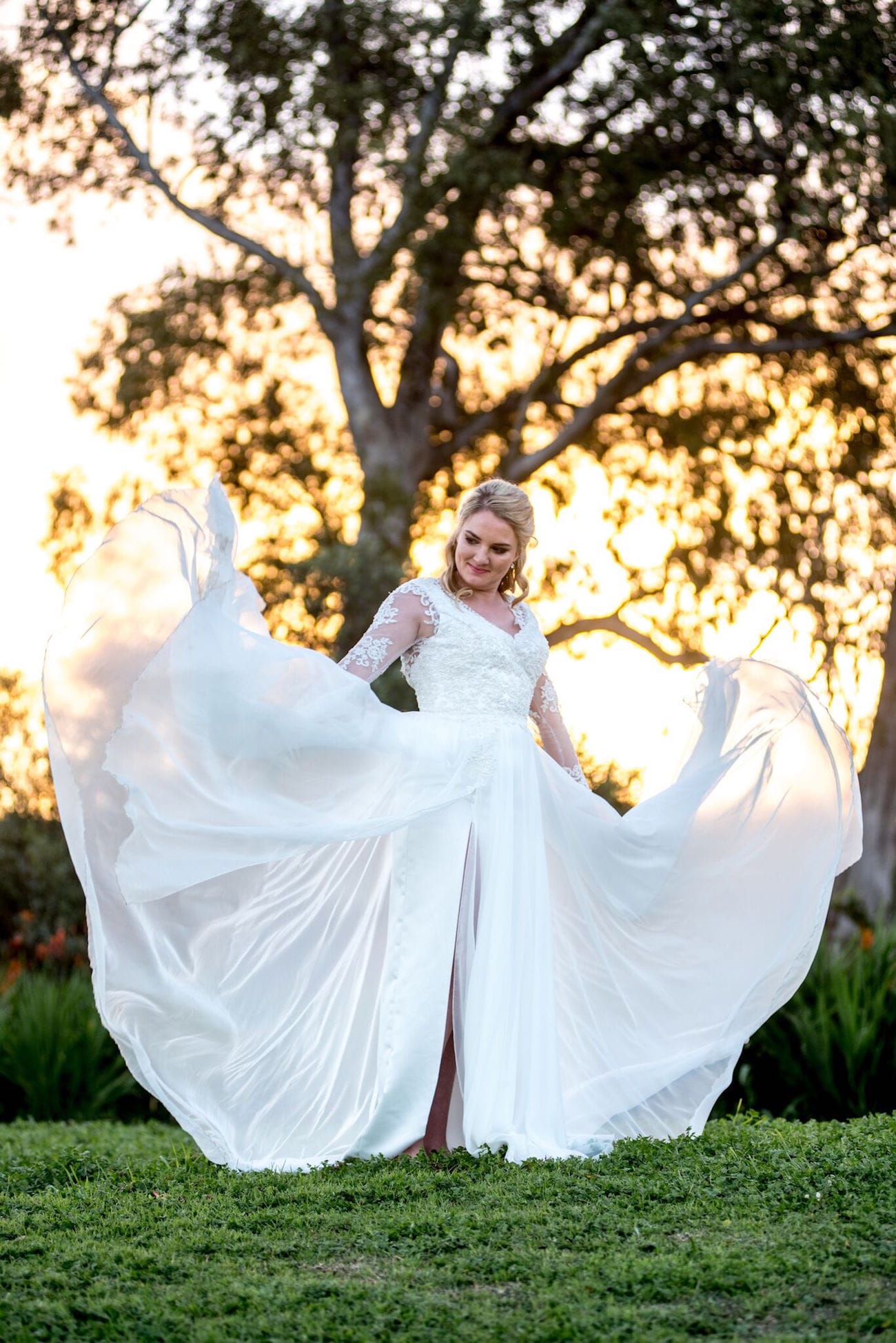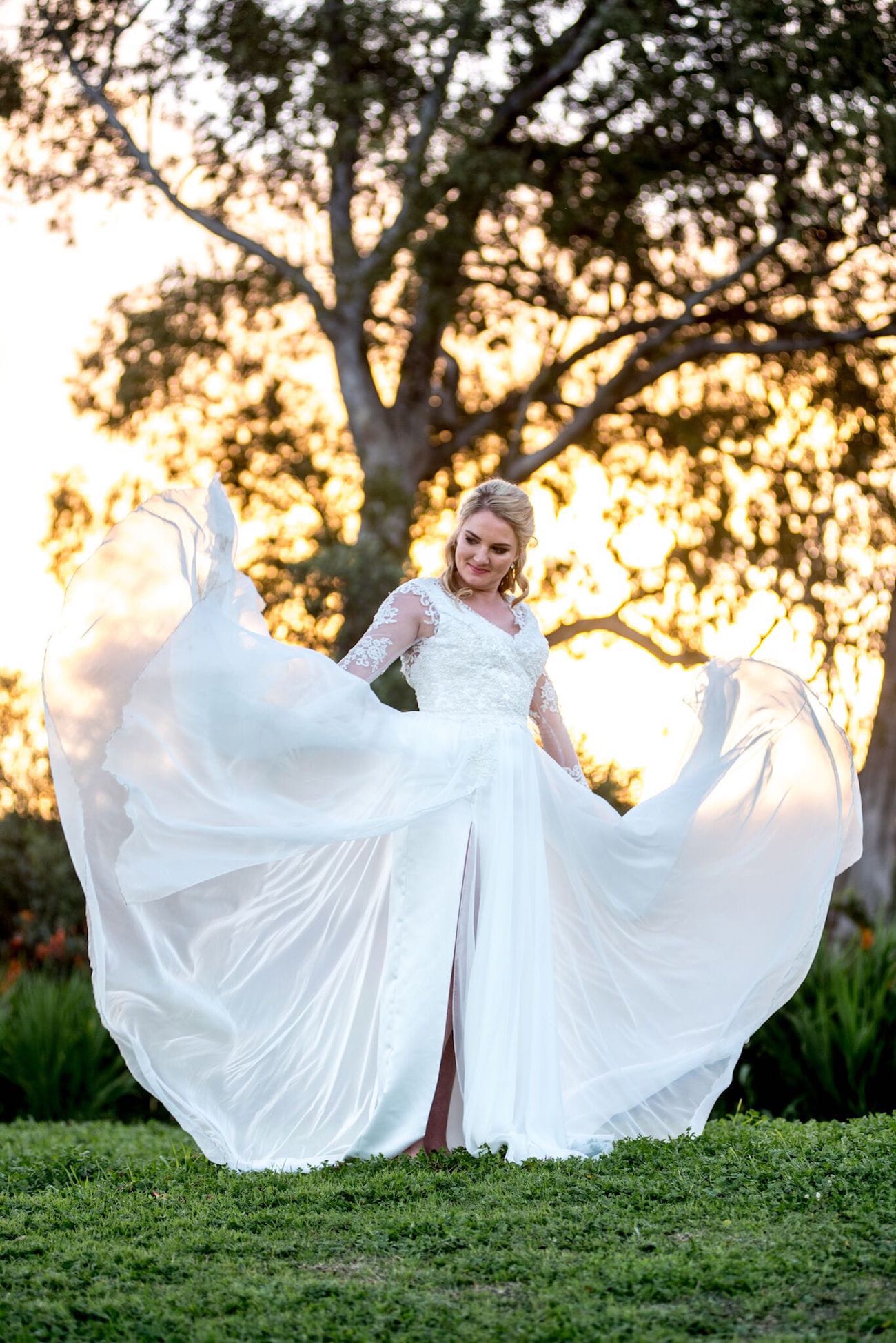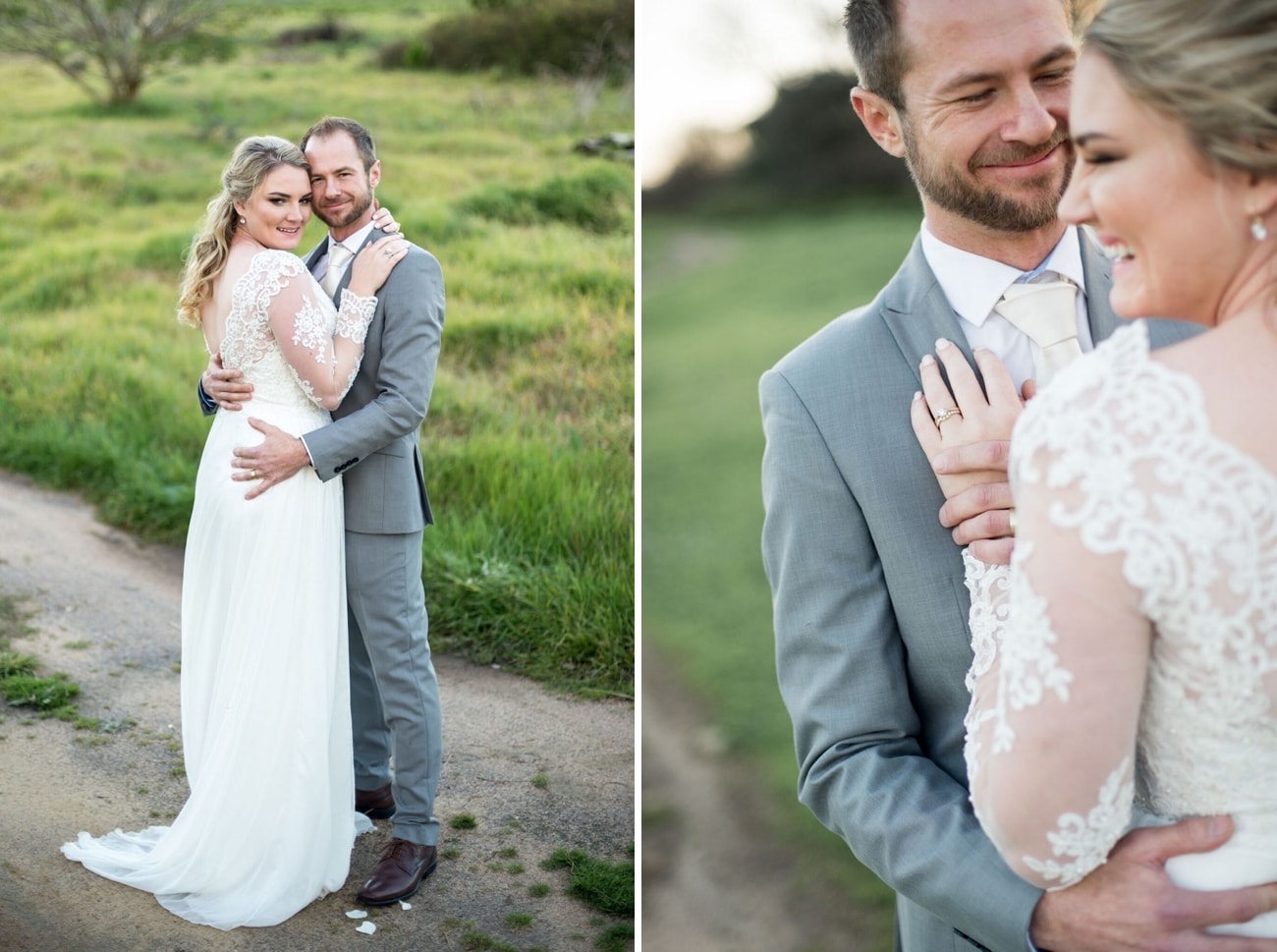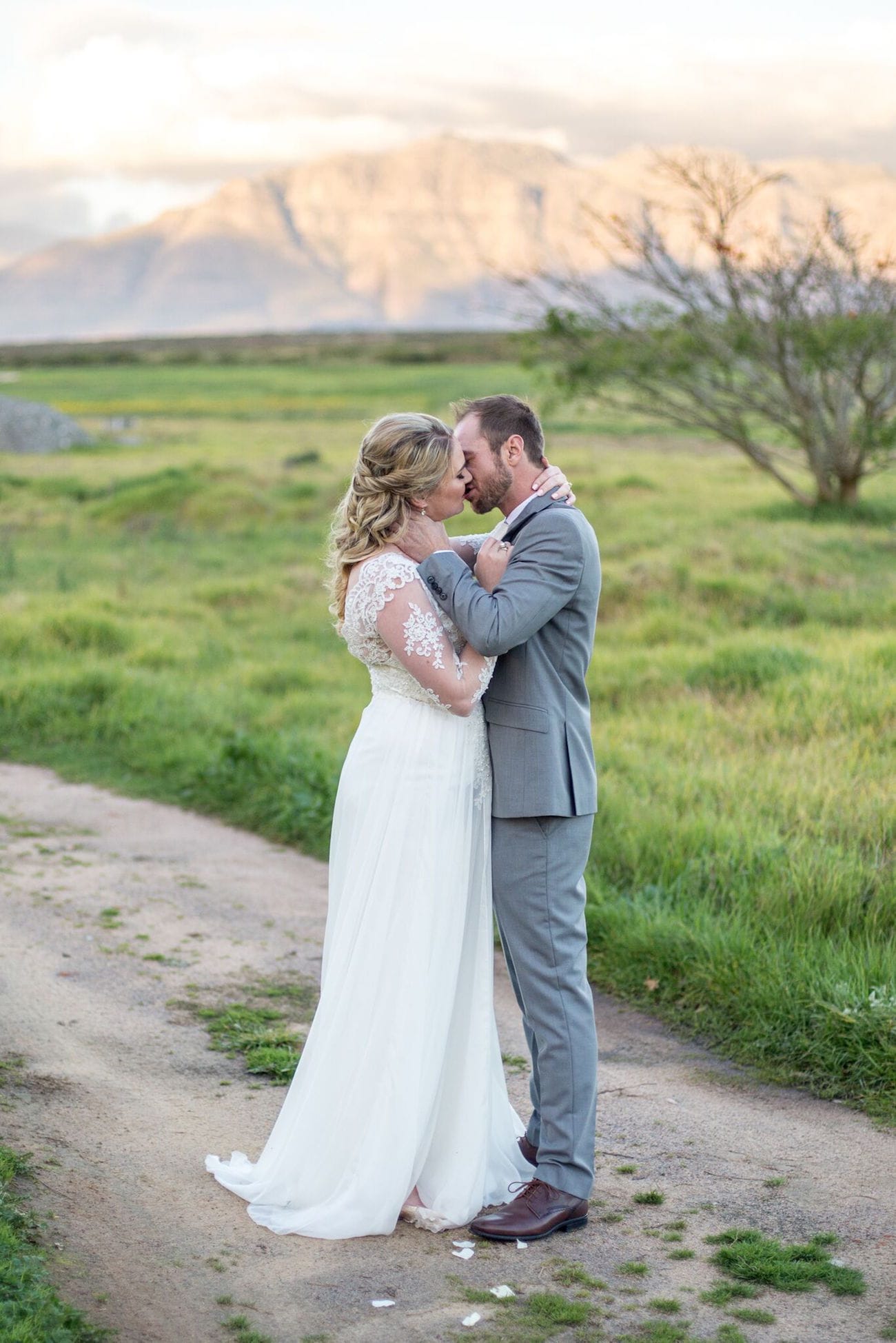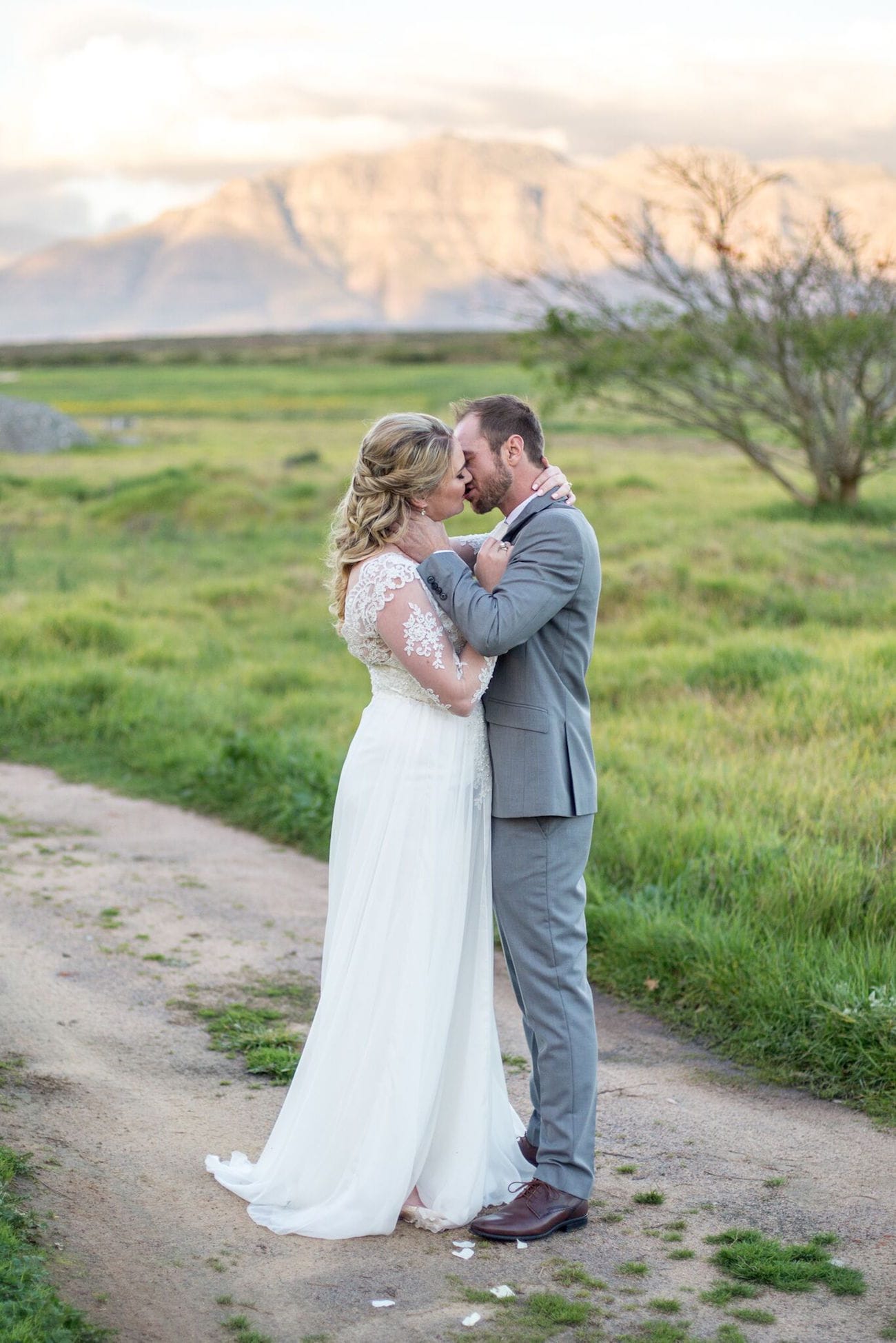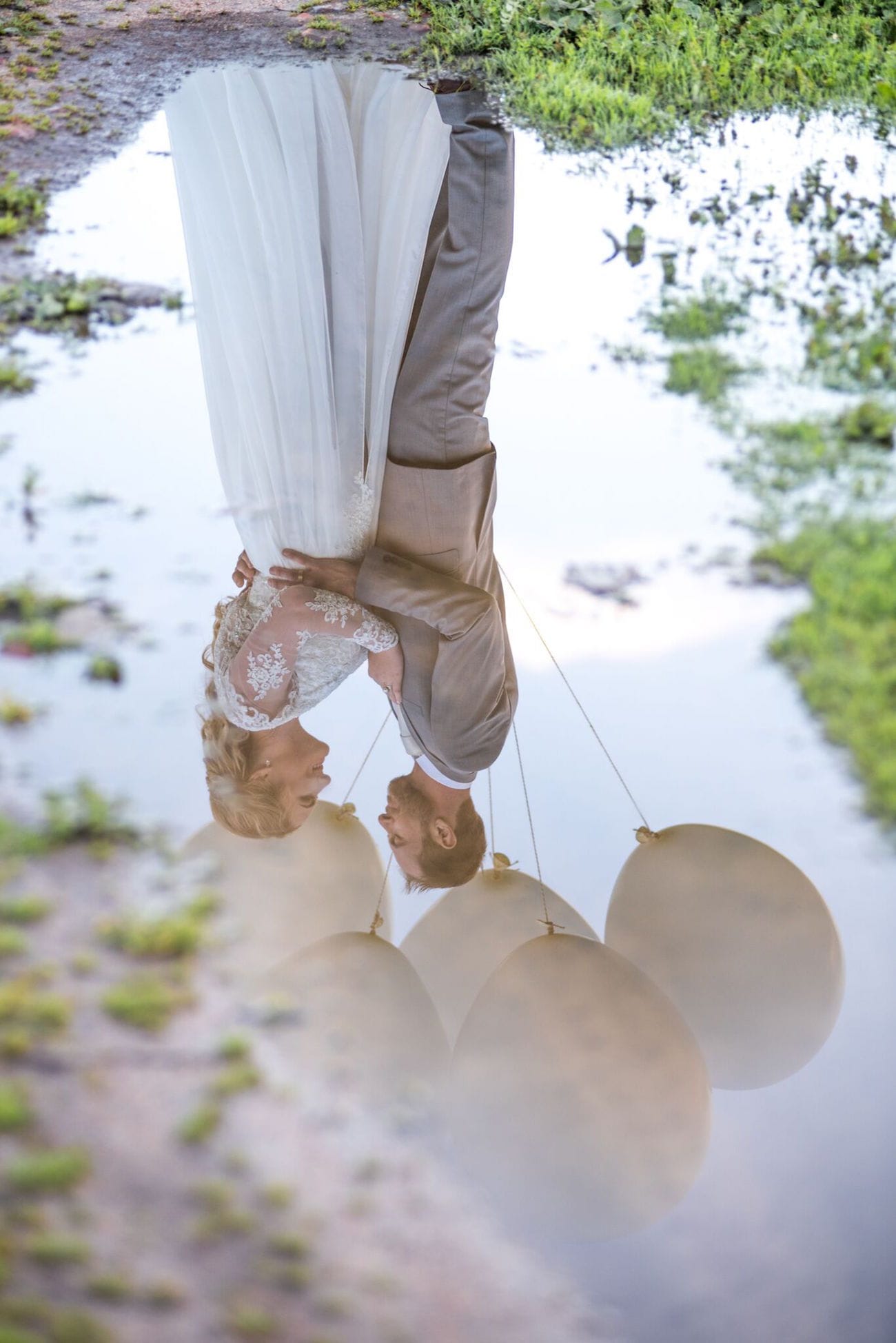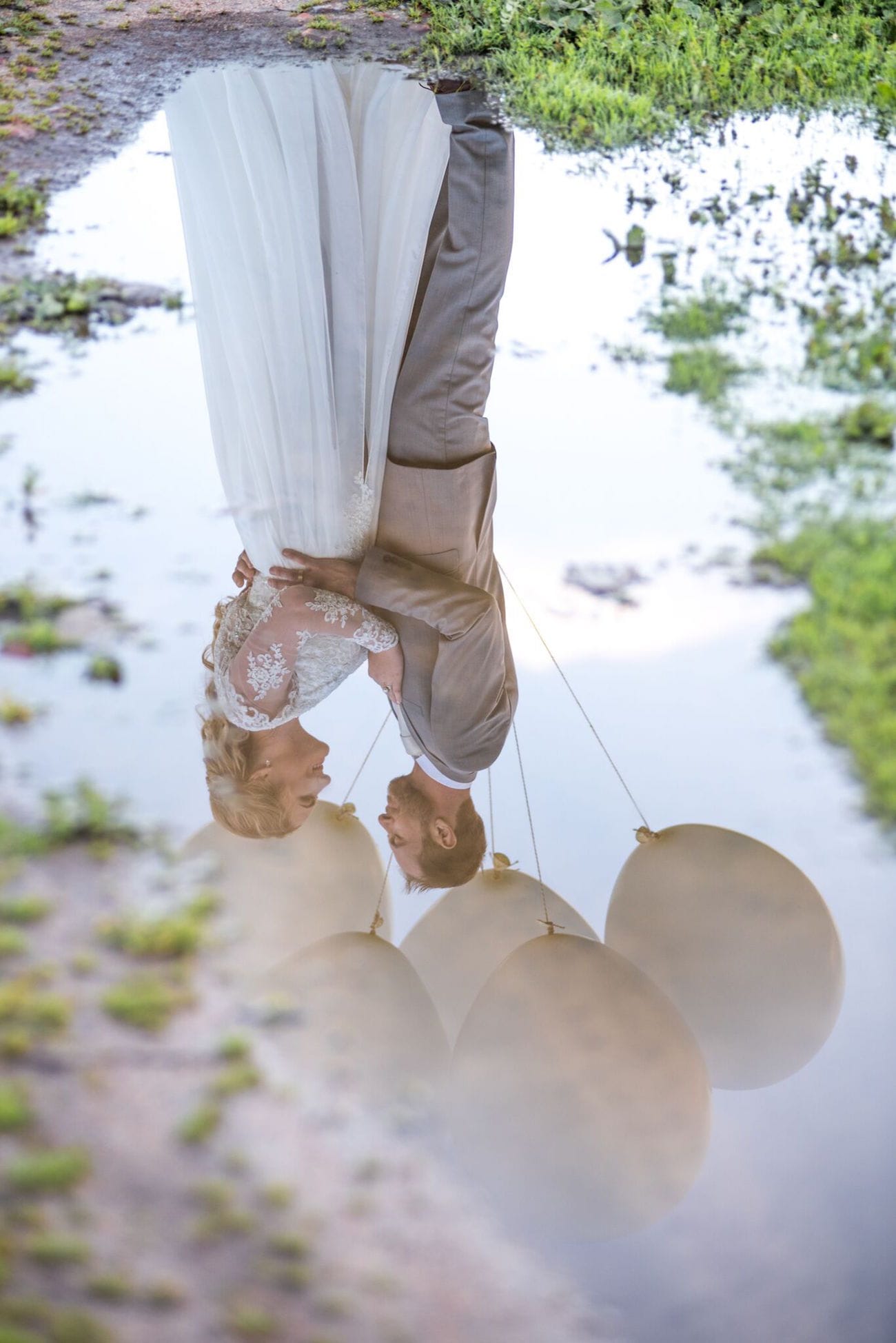 The Flowers
Orchids! Loads and loads of orchids. Tulips were also prominent, and shades of white roses were also incorporated. Anli Wahl outdid herself.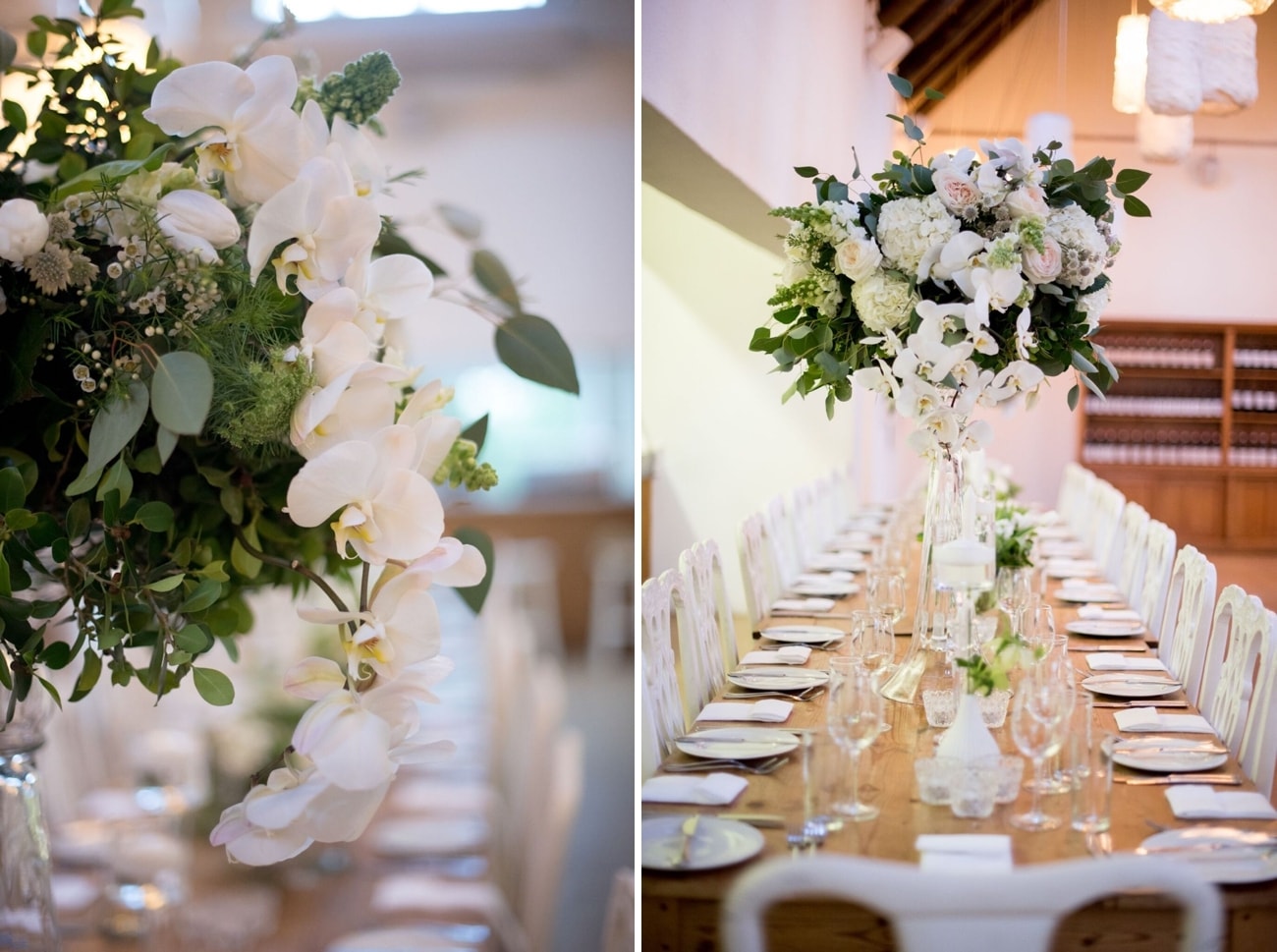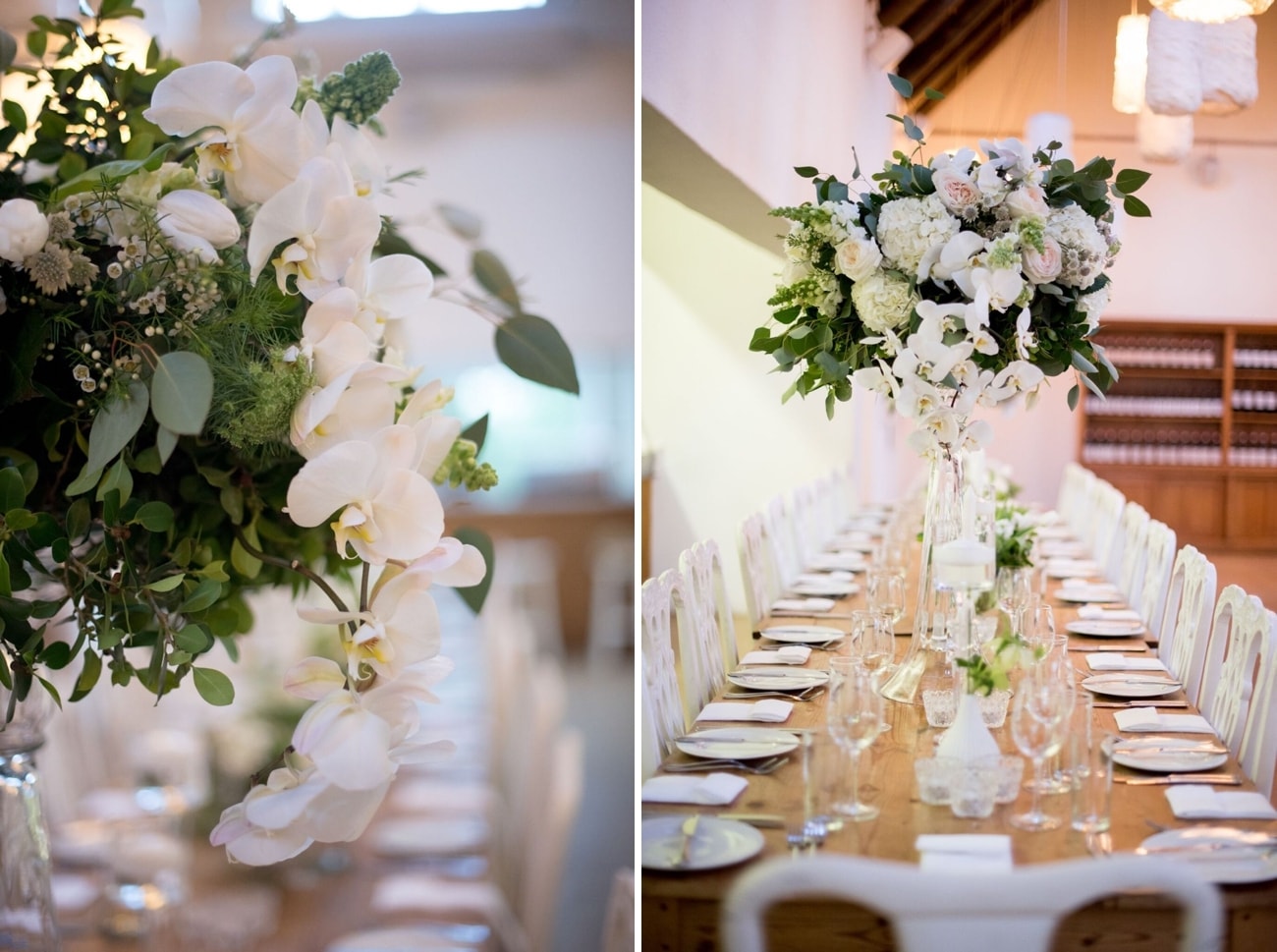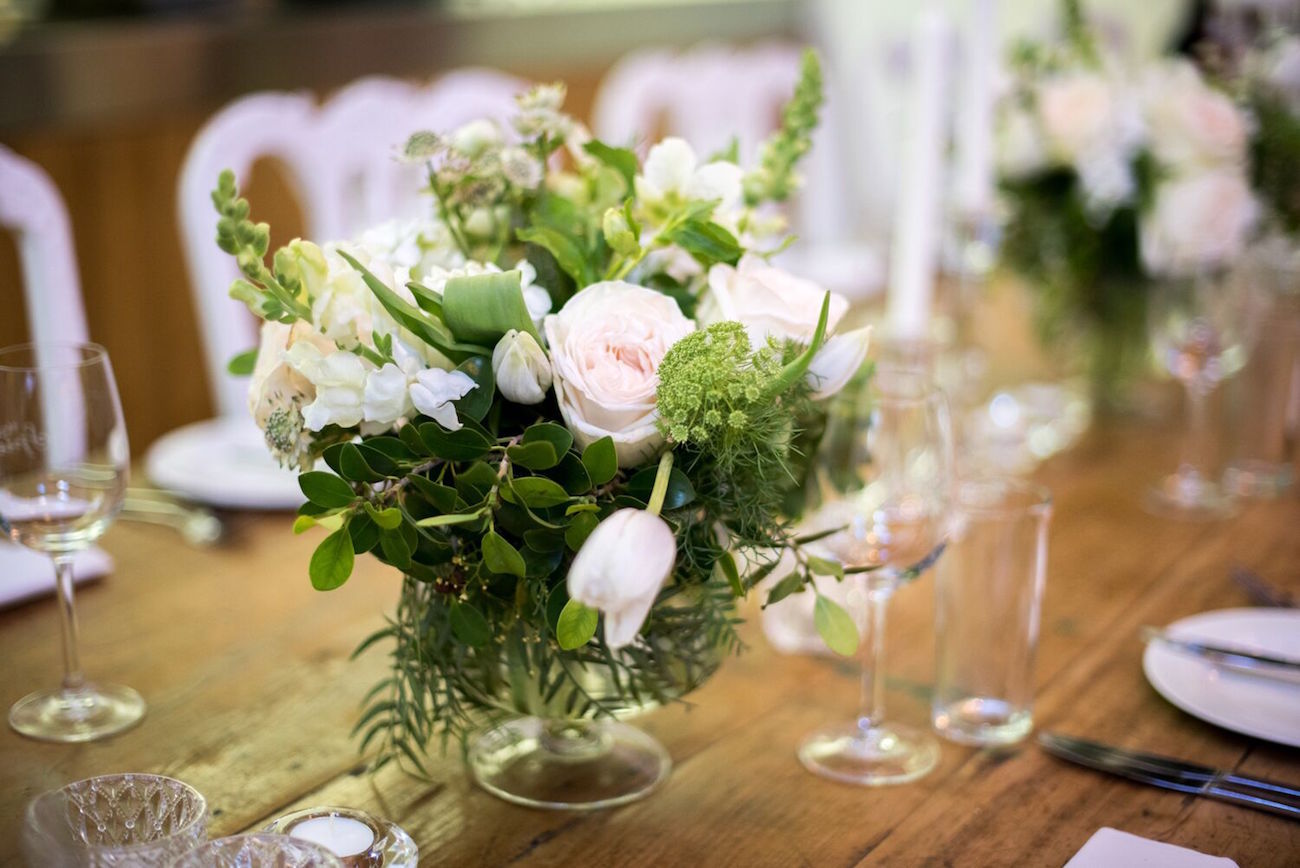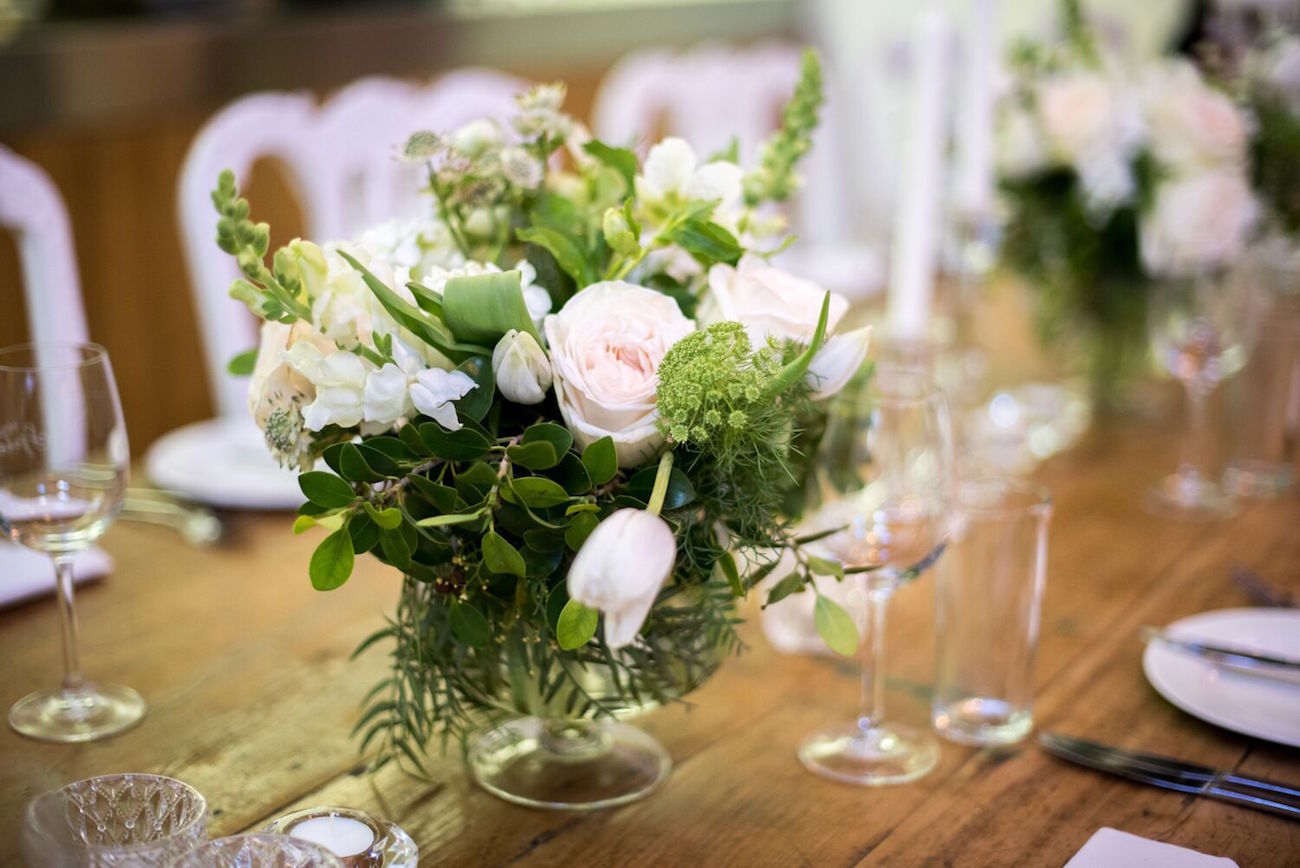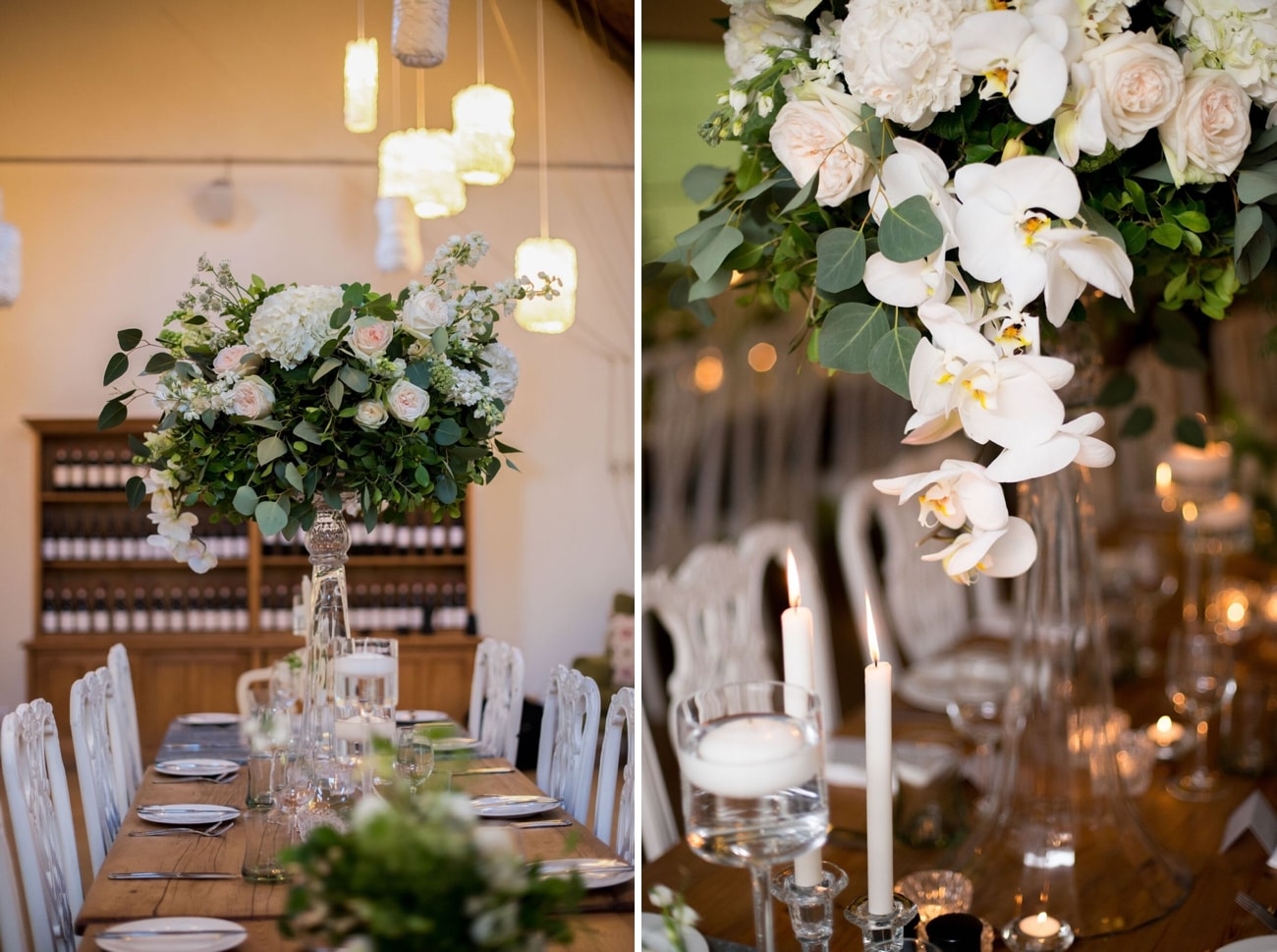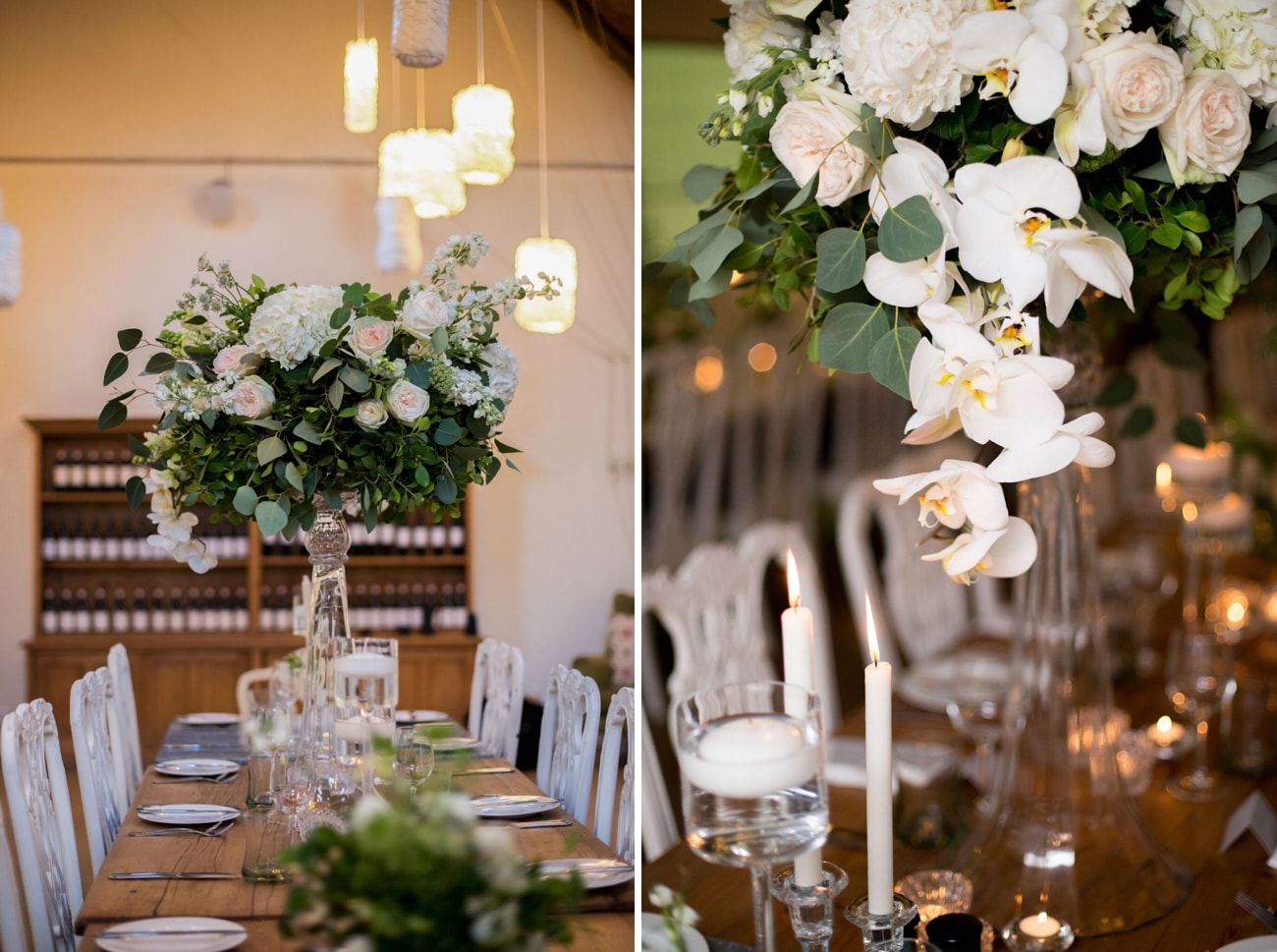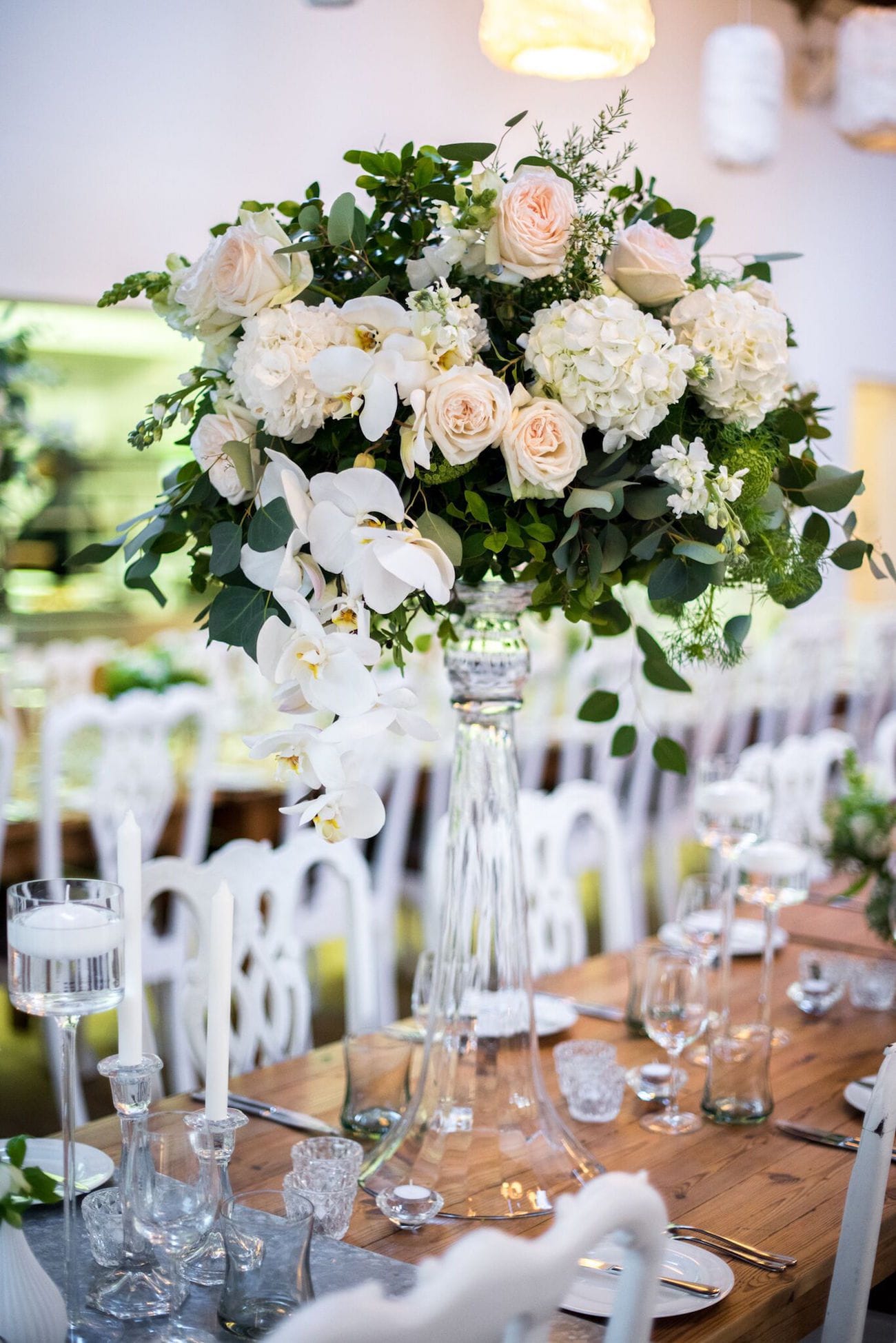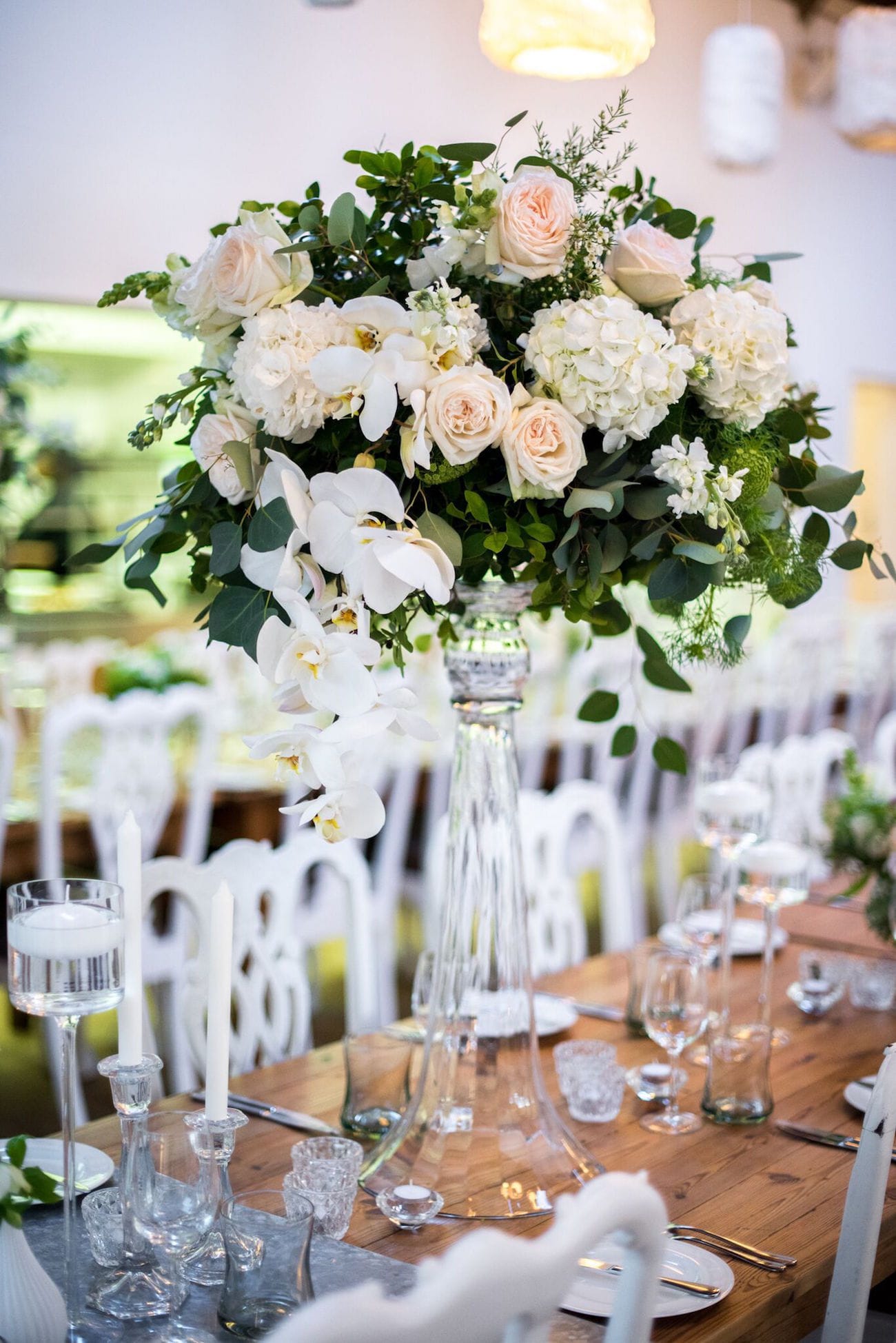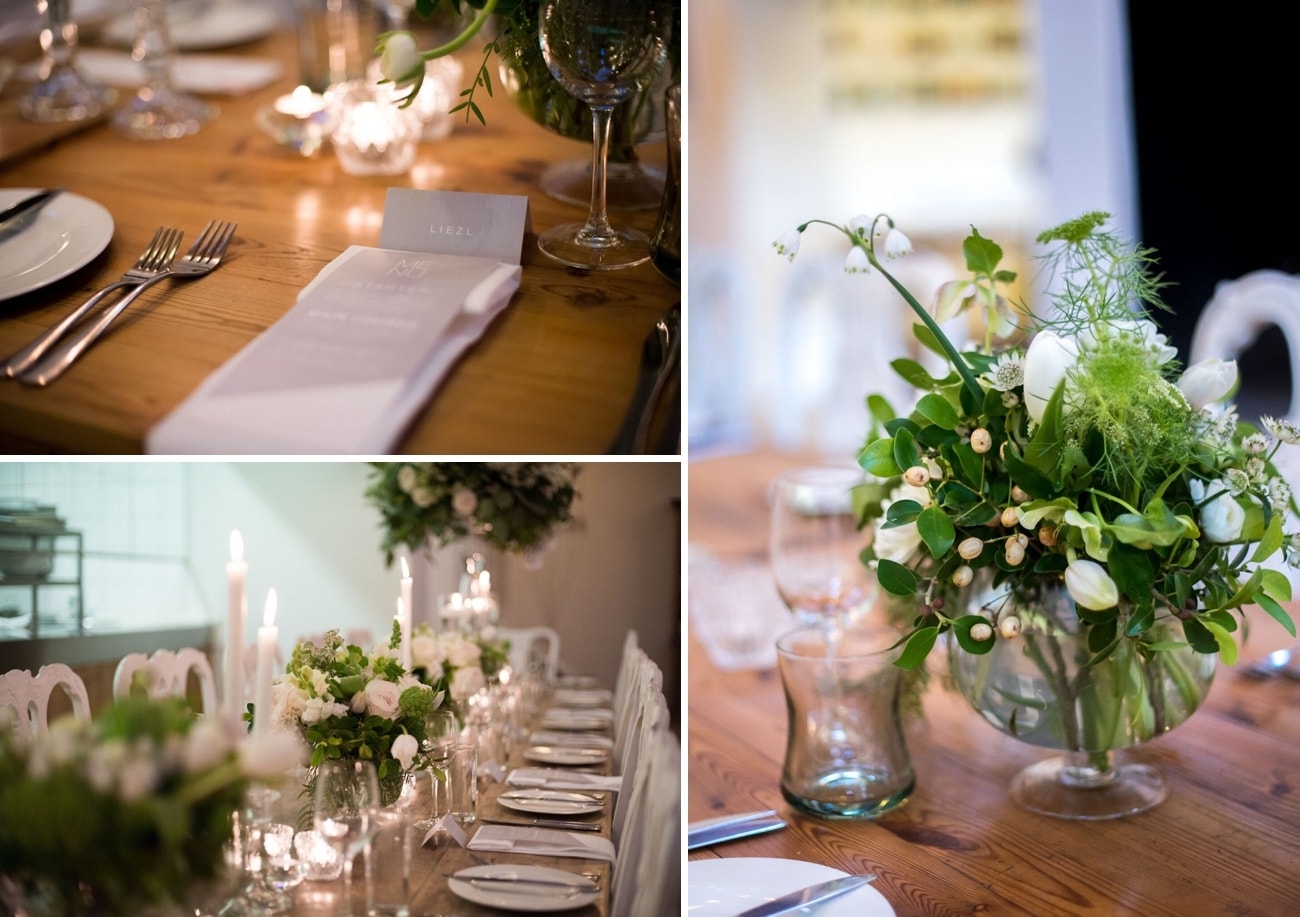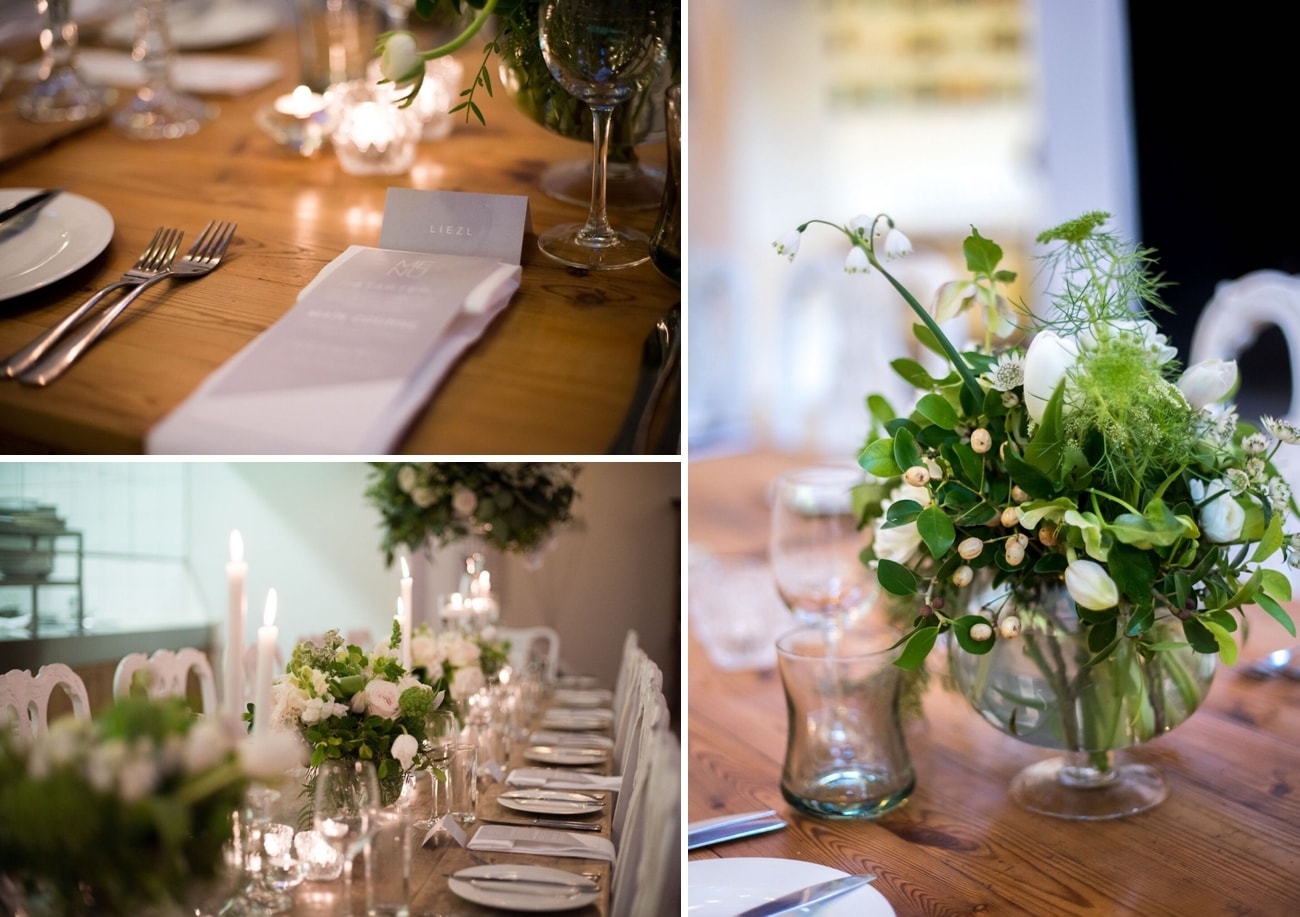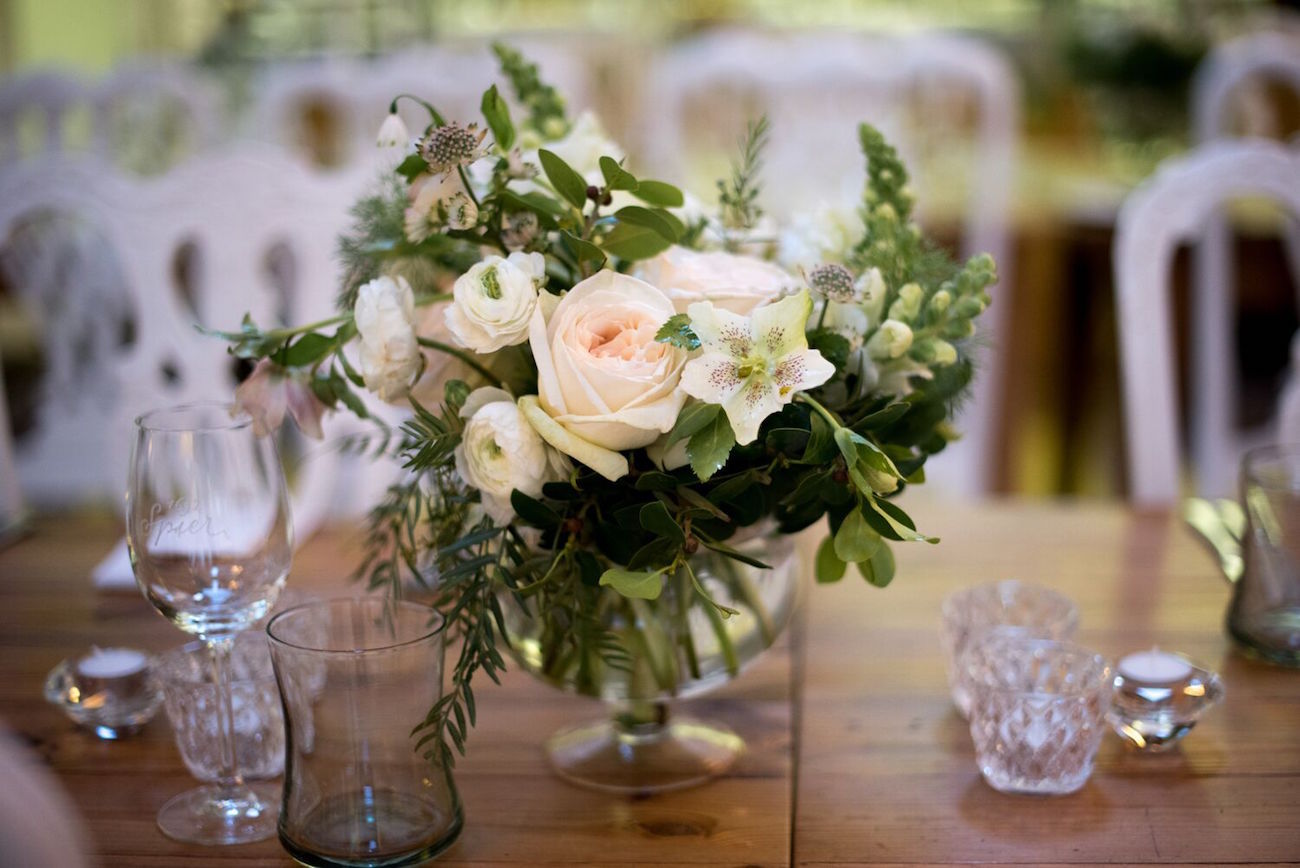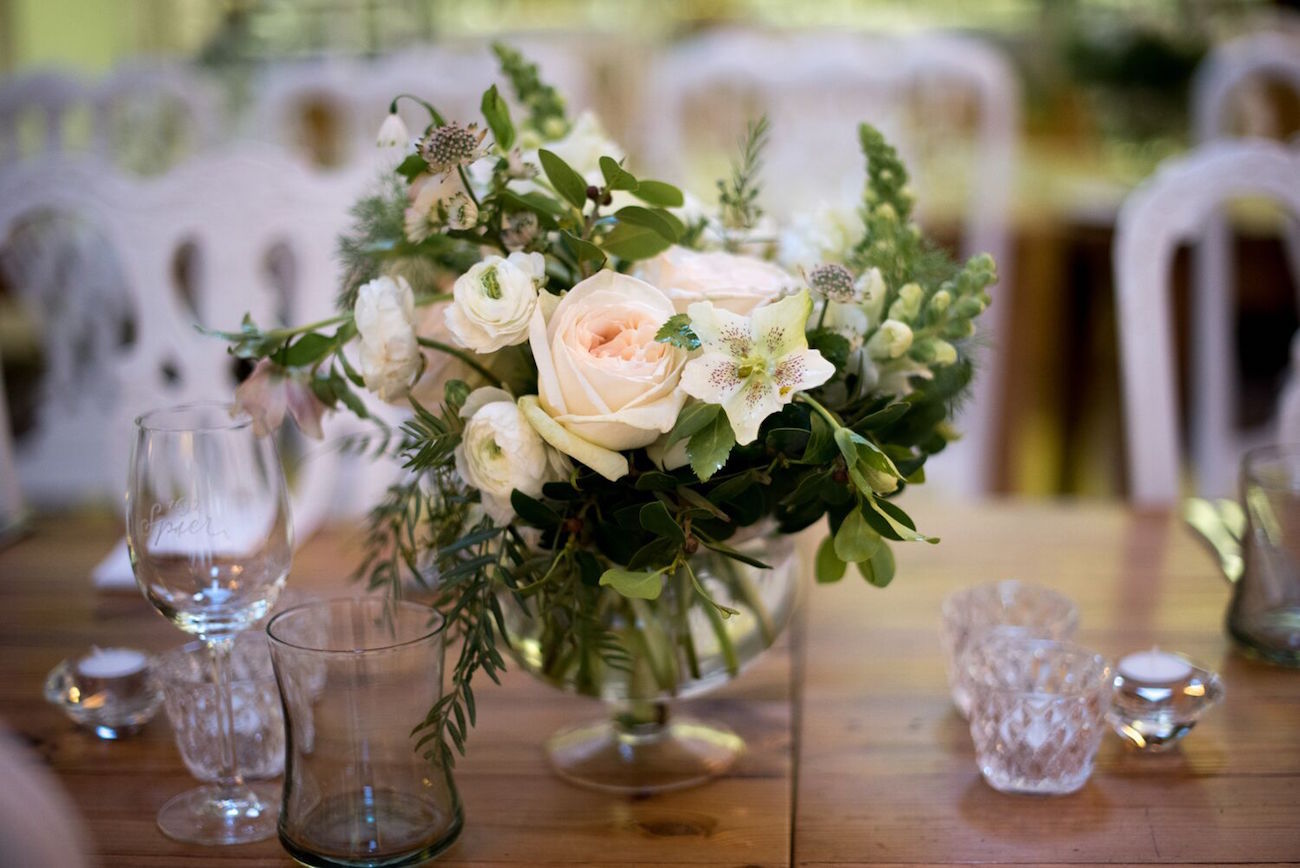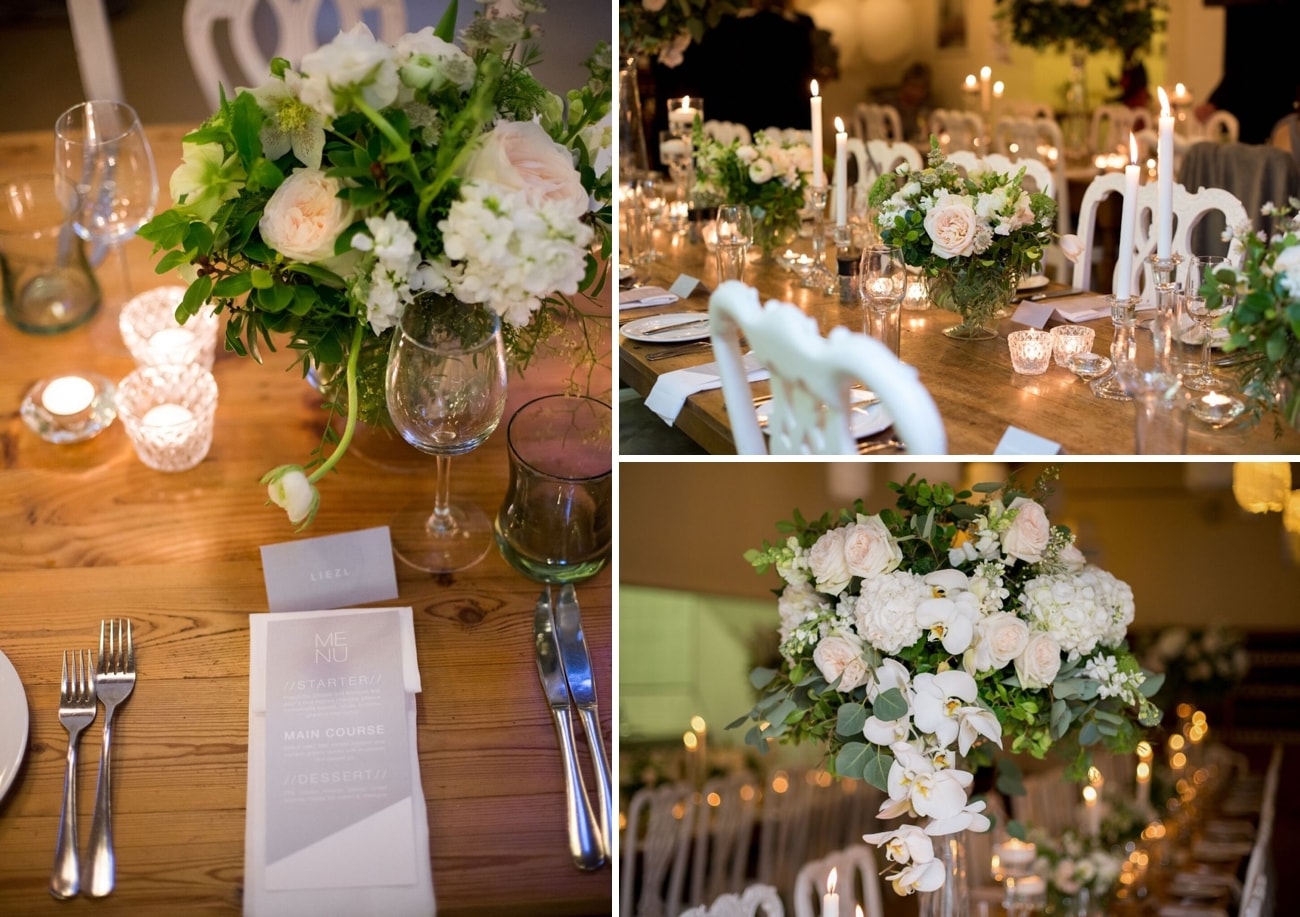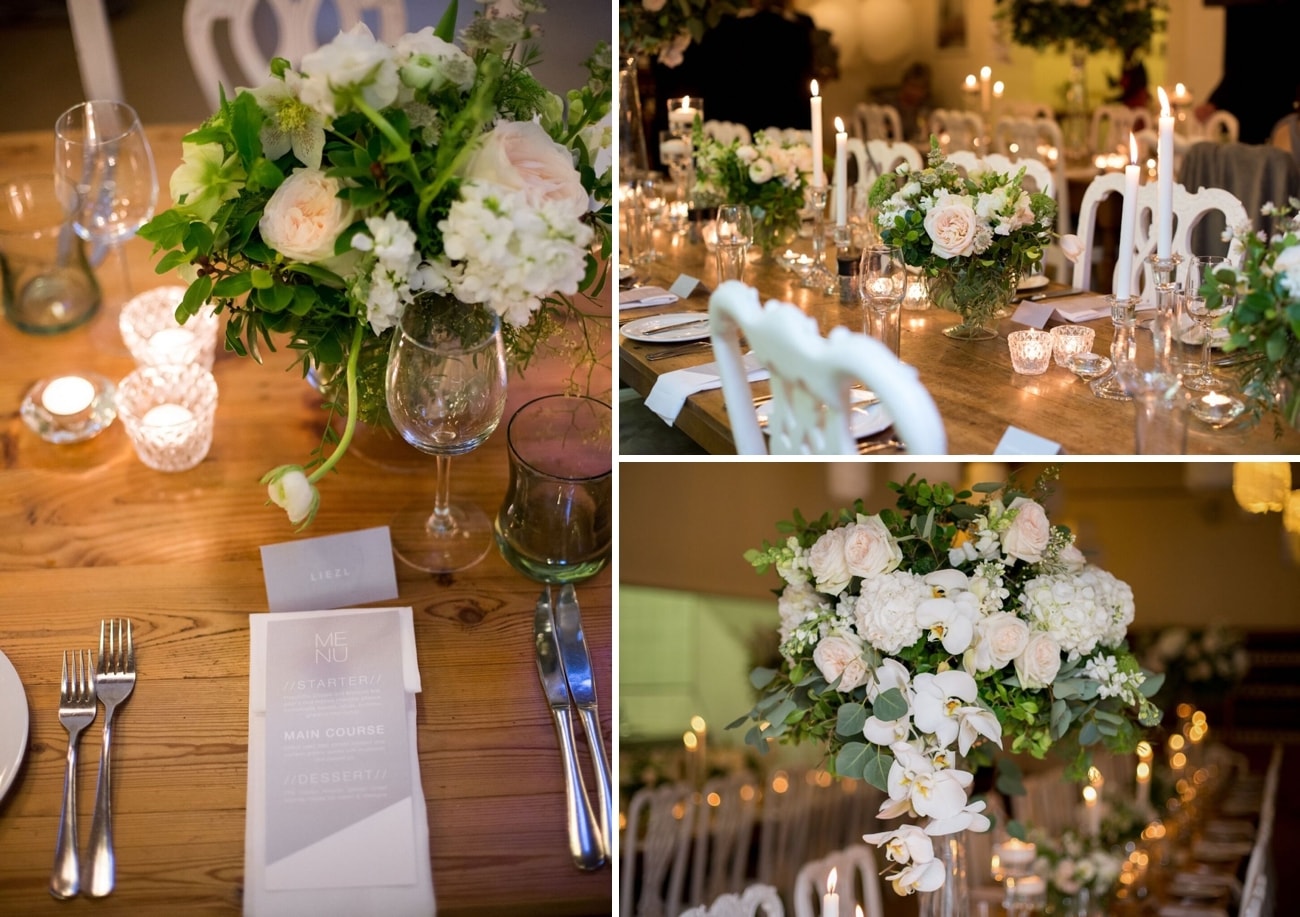 Memorable Moments
When we signed the wedding register with our dads as witnesses and our daughter in our arms. Our entrance to the reception to James' 'Sit Down' was also absolutely amazing. Also, the photo session with just myself and William, was a moment I will never forget.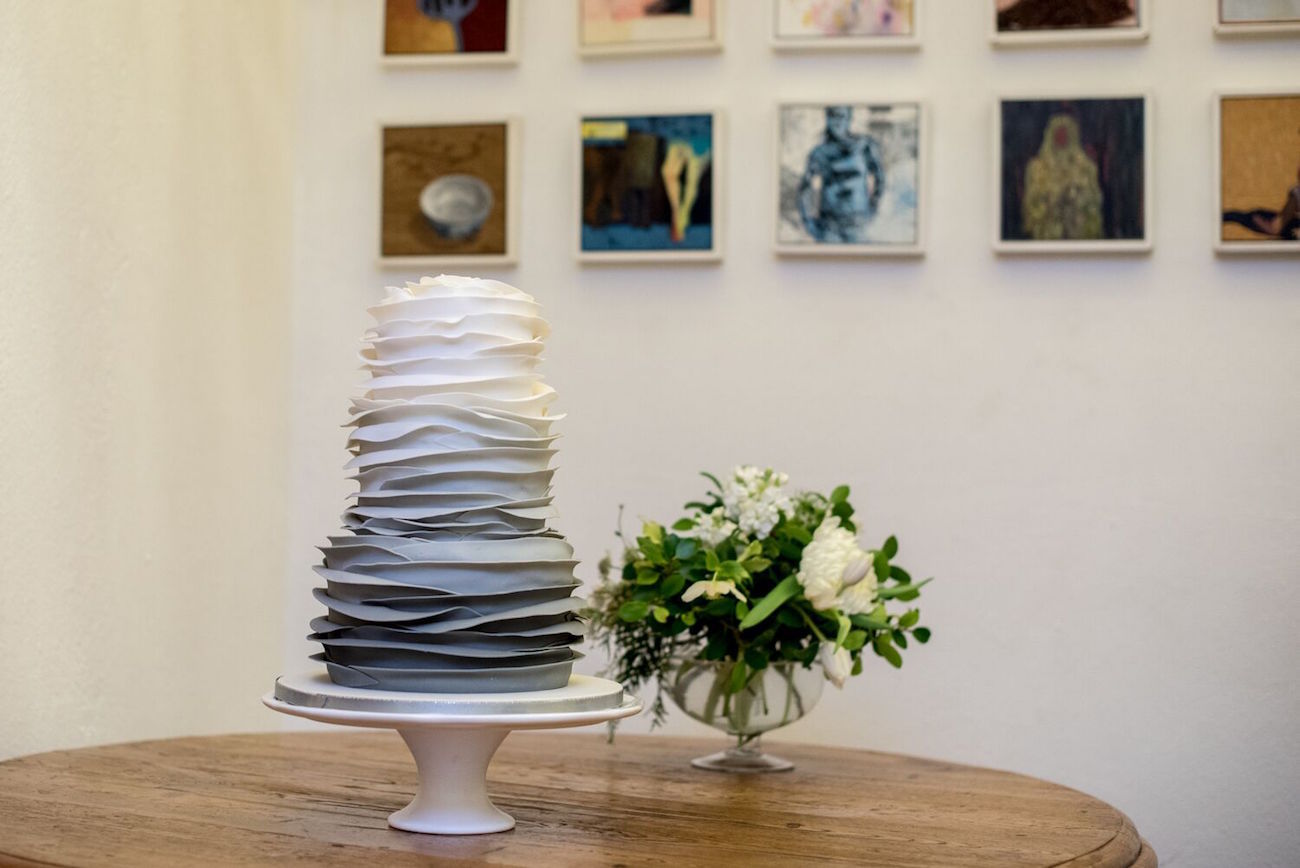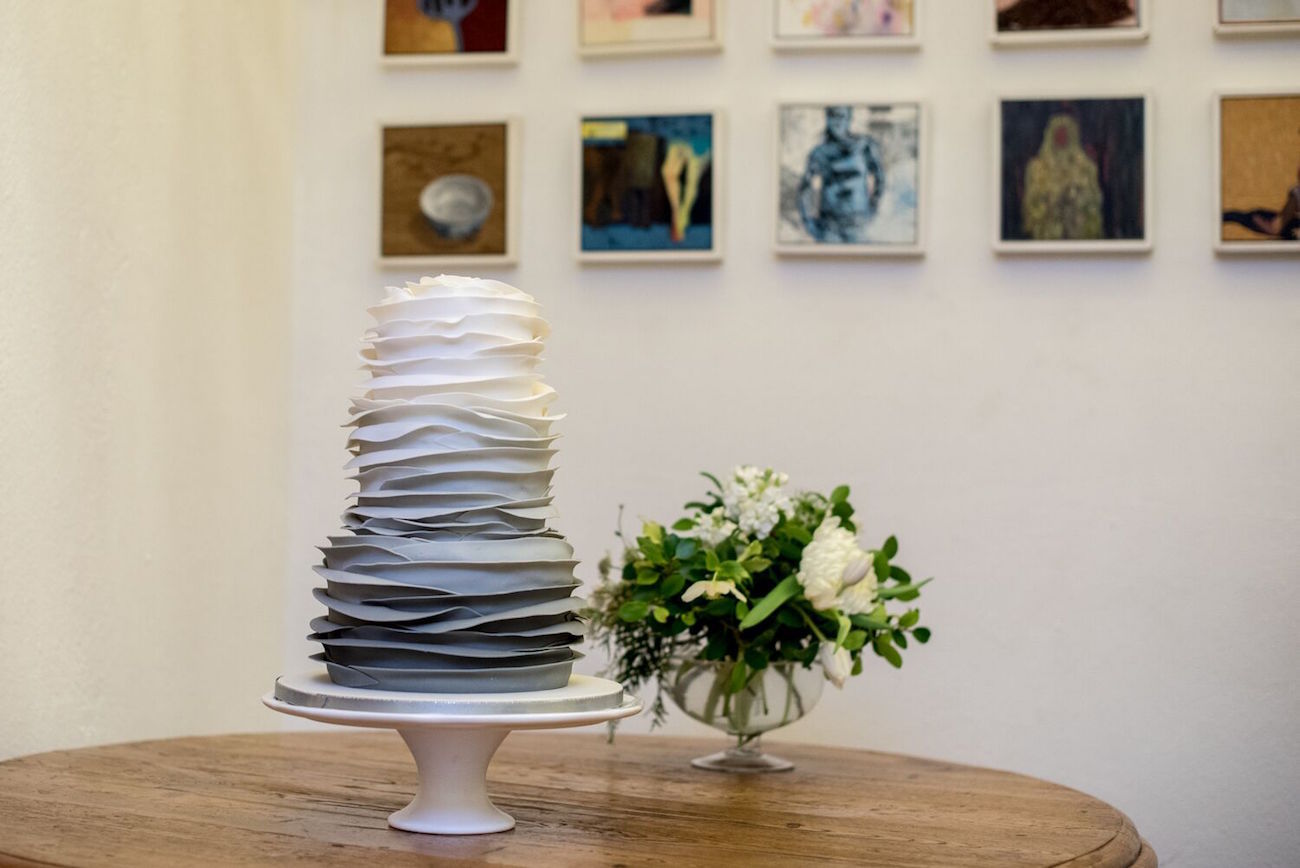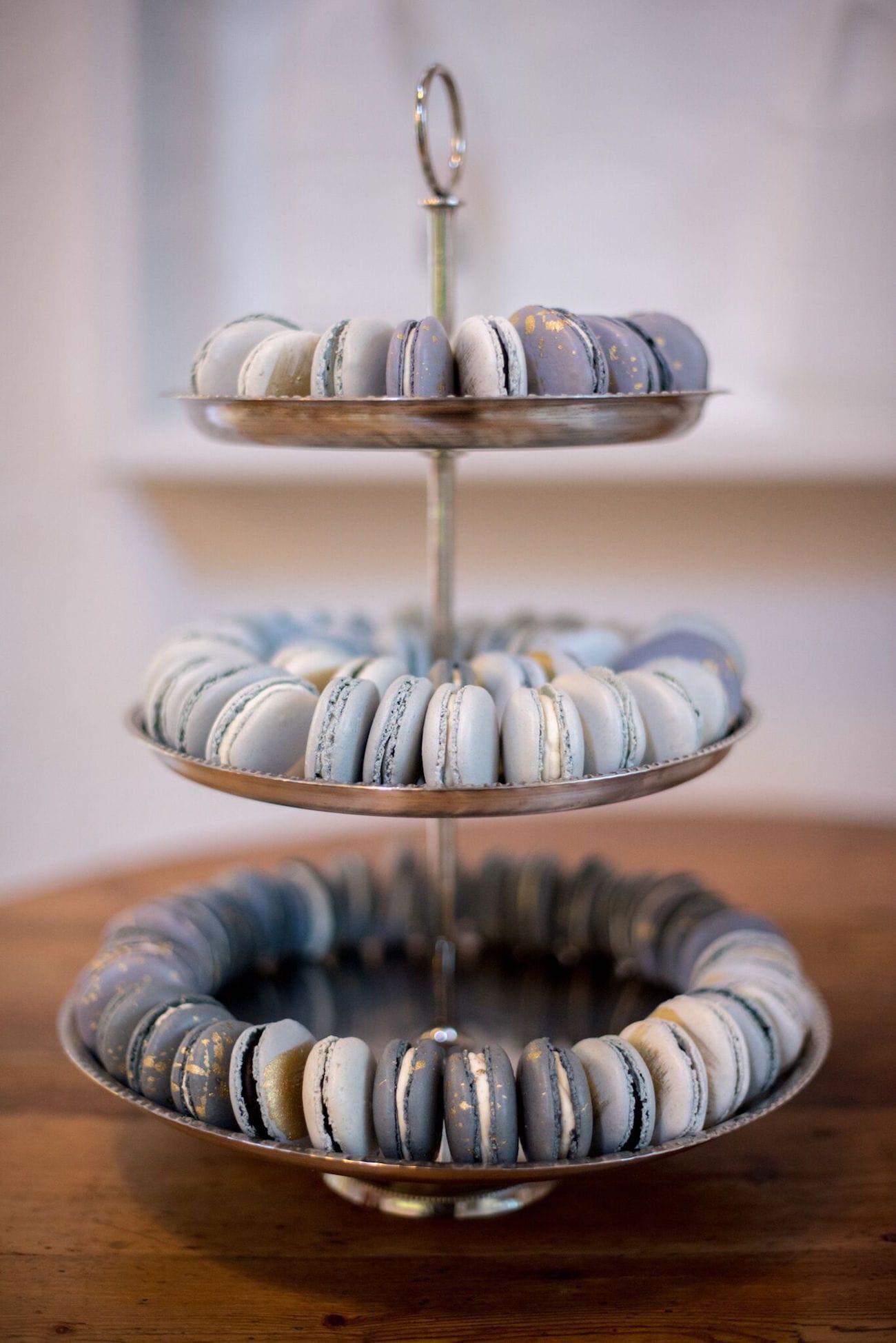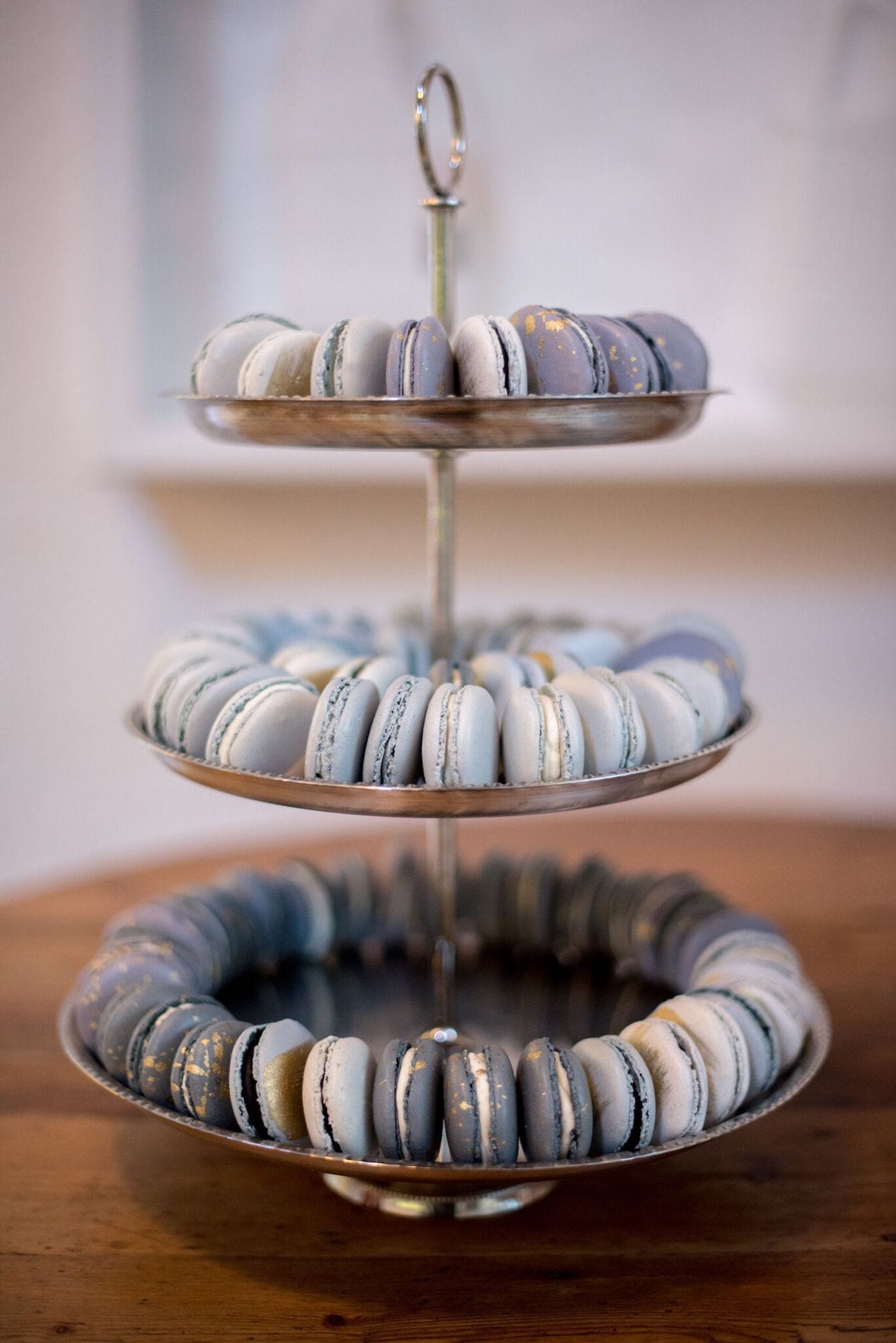 Best Decision
Choosing Spier as our venue. Also spending more on decor and food and an open bar, and treating our guests, as more than 35 of our 42 guests travelled from Potchefstroom to be part of our best day ever.
Advice for Future Brides & Grooms
Get someone like Hannes Loubser who knows the industry to help you do the planning. Less is more! And put a lot of thought into your guest list. Although I am a control freak, this was one day where I didn't want to stress and only wanted to enjoy.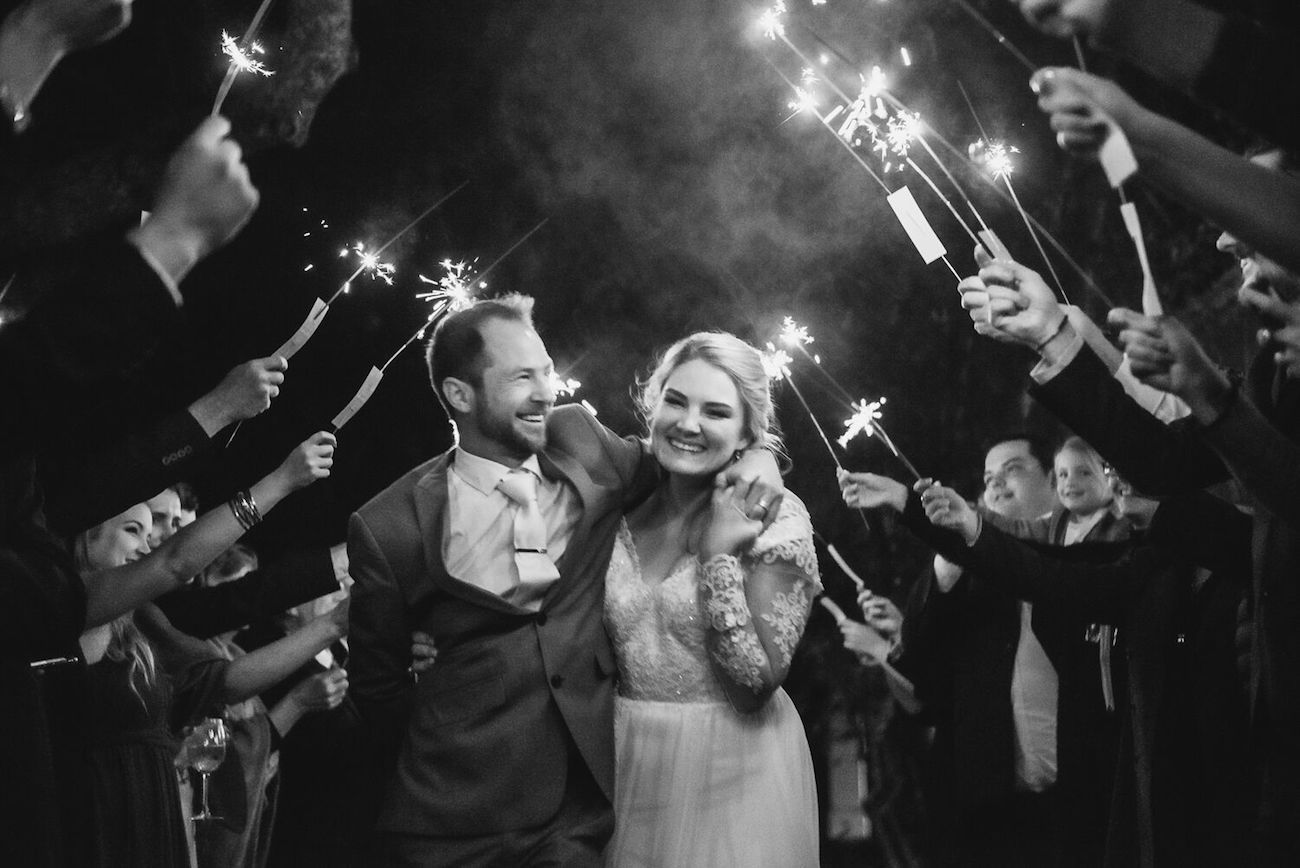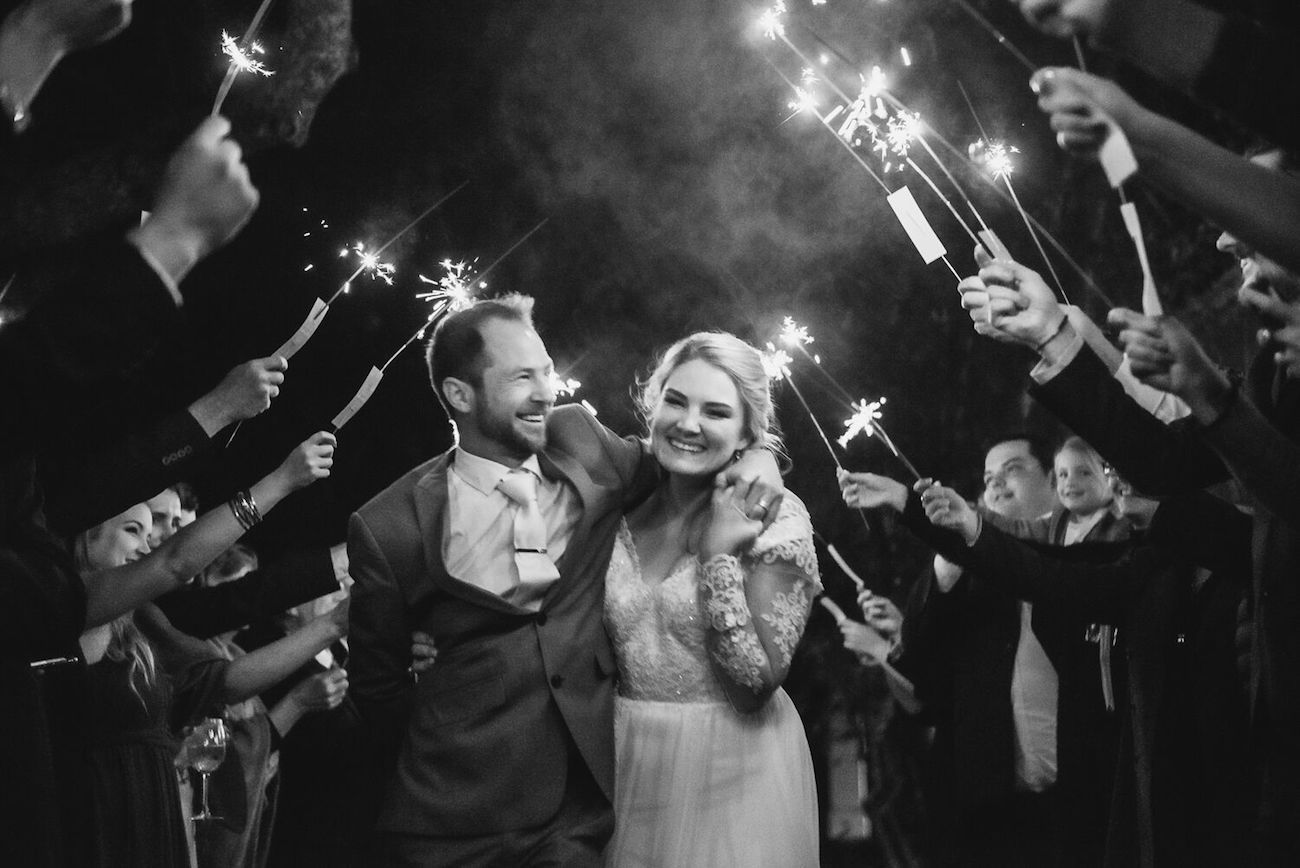 SERVICE PROVIDERS
Venue & catering: 8 Restaurant, Spier | Photography: Helette Photography | Co-ordination: Hannes Loubser for Spier | Flowers & décor: Anli Wahl | Stationery: Creative Heroes | Cake: Marianne (private) | Bride's dress: Jaqueline Nepgen | Hair & makeup: Adri Hugo | Bridesmaids' dresses: Infinity Dress SA | Groom's attire: David Jones at Woolworths
Save