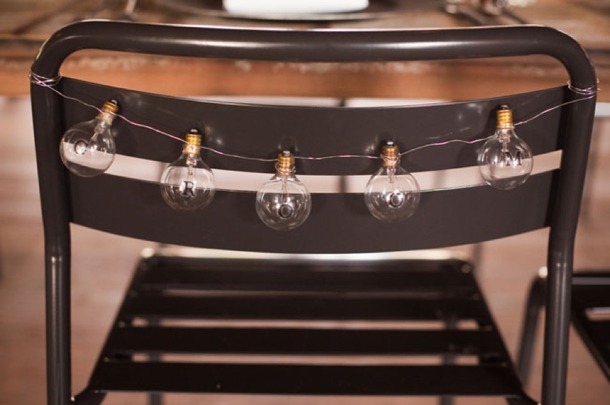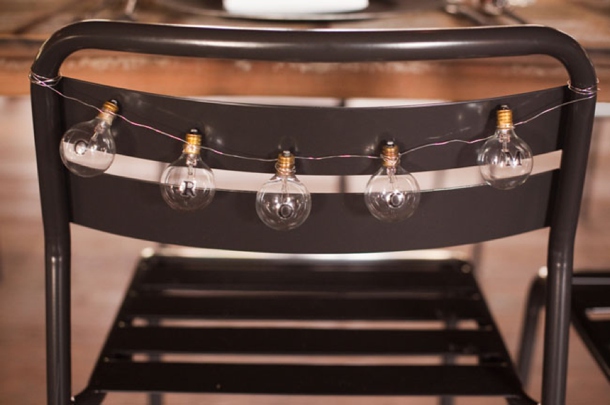 It's Wednesday Trendsday, and today we're looking at a little decor trend that I am absolutely smitten with. I first fell in love with the look earlier this year when we featured Chris and Rich's gorgeous wedding, with big, round custom-shipped Edison bulbs hanging at intervals along the tables – they were gorgeous touches of stylish retro during the day and at night helped to create an intimate, magical atmosphere. Love.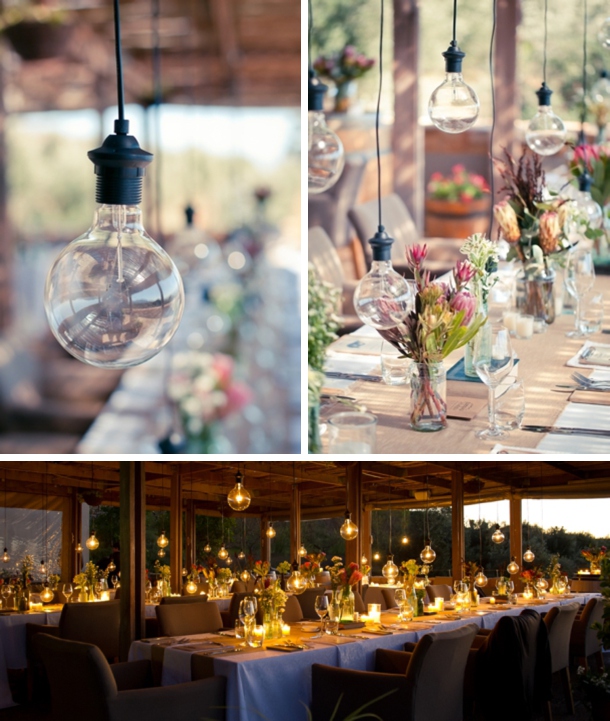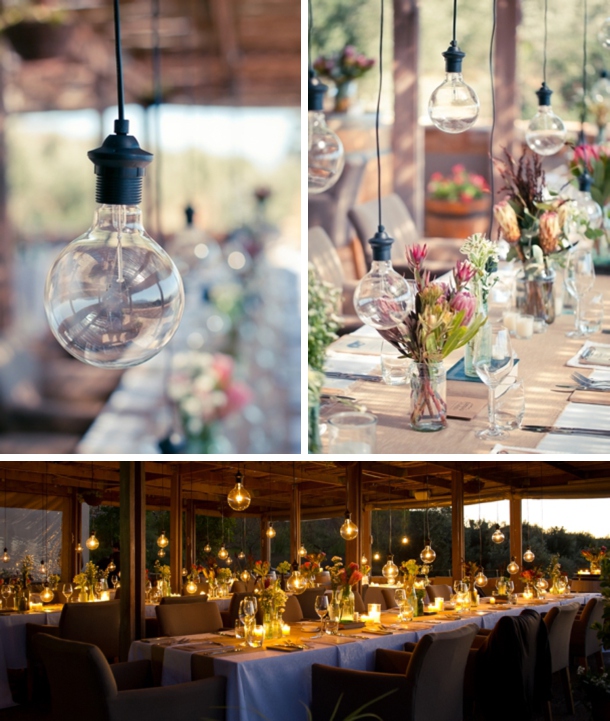 So of course, in the way that when you notice something, it starts popping up everywhere, I have been totally appreciating how this look has been developing in wedding design. What makes it great (apart from the fact that hanging bulbs look gorgeous all lit up) is that the bulbs themselves are a bit of a design throwback, to an elegant time, and yet they look surprisingly modern and sleek. Now I'm certainly not one for eschewing eco-friendly bulbs in general, but I think maybe if you spend the rest of your life using the right kind of light in your home, the green gods would let you off for one night of old-school opulence. What do you think? Here are my favourite lightbulb looks (not all Edison, but all very pretty).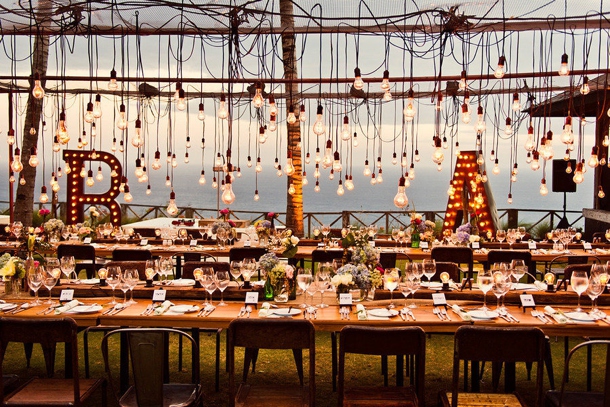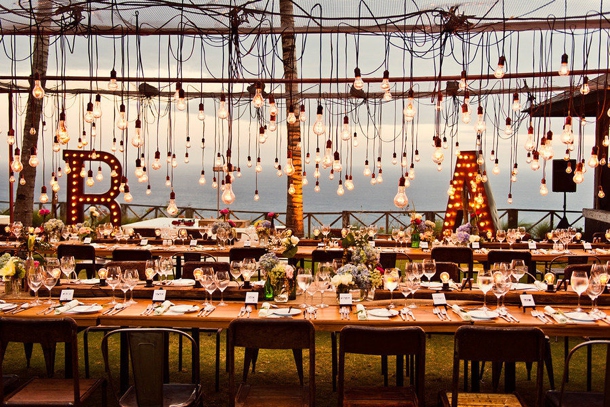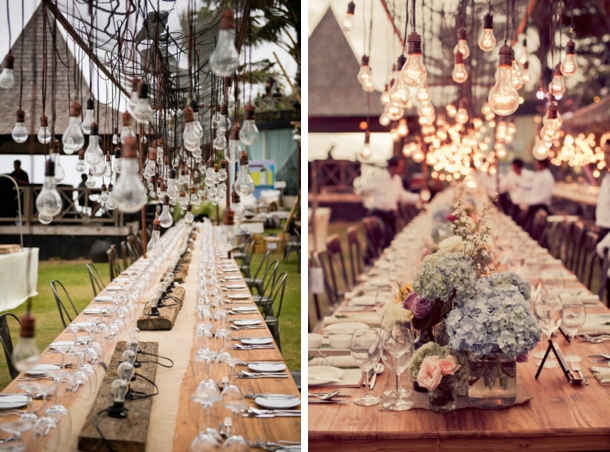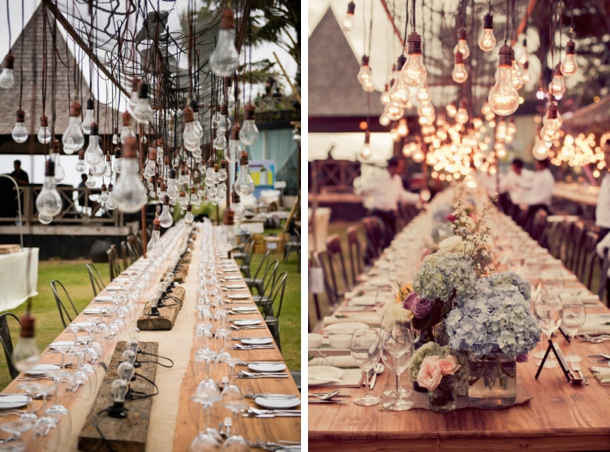 How amazing is this wedding design above? WOW.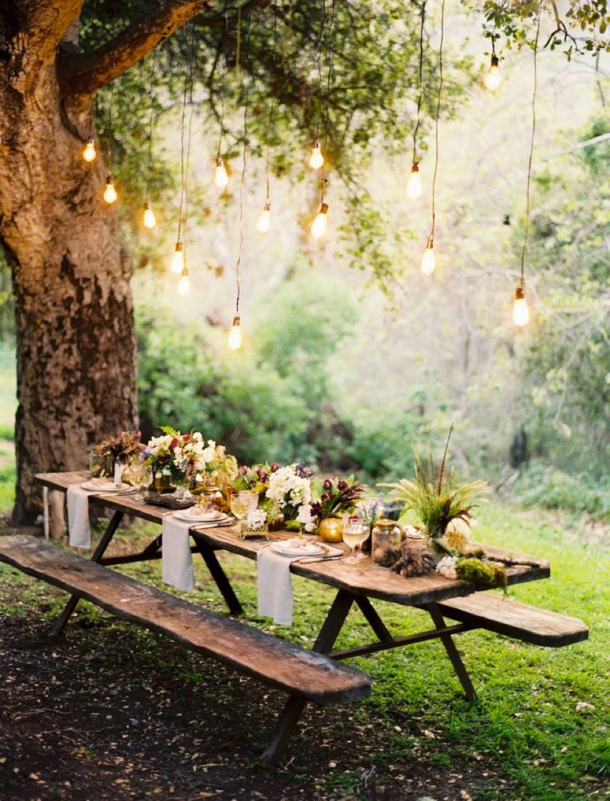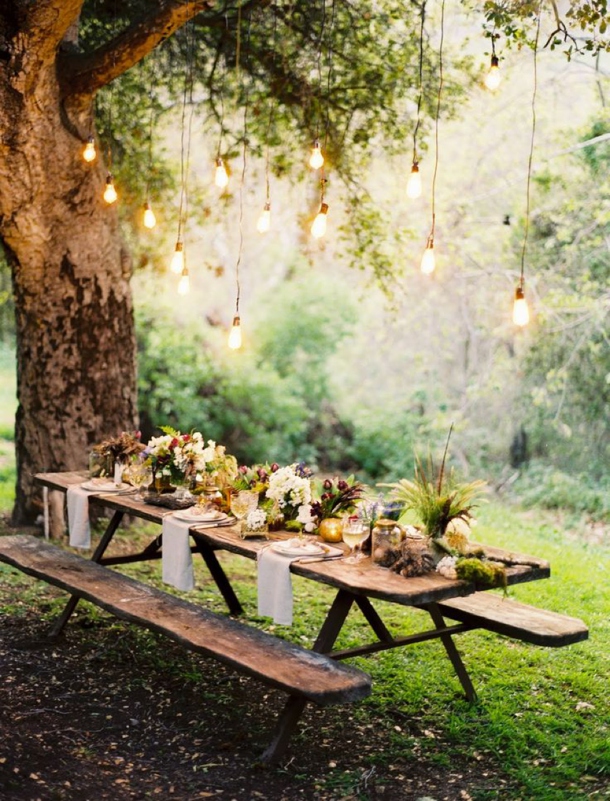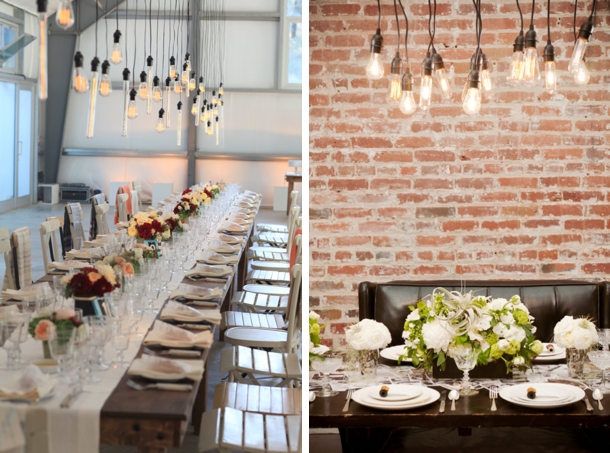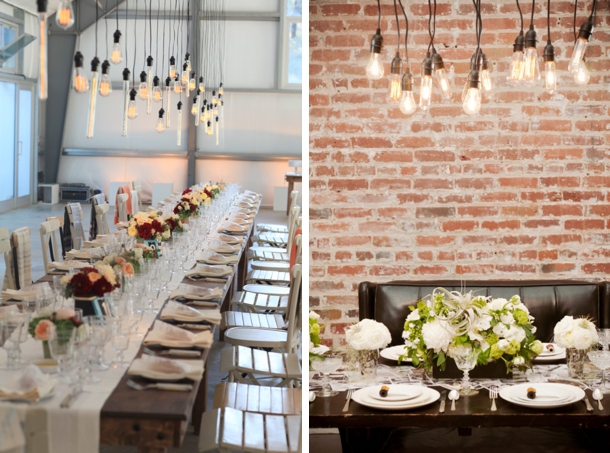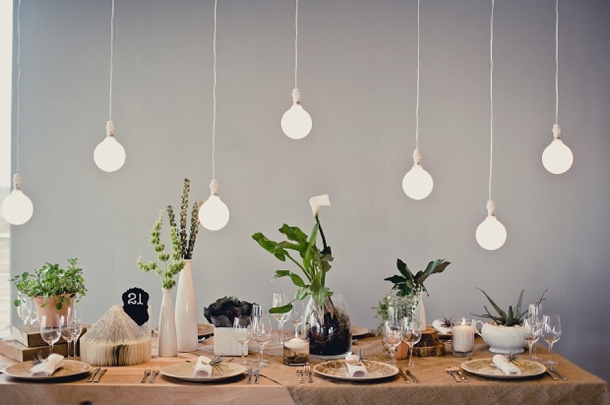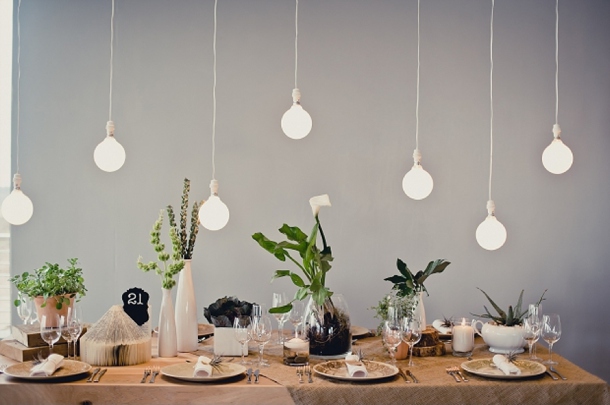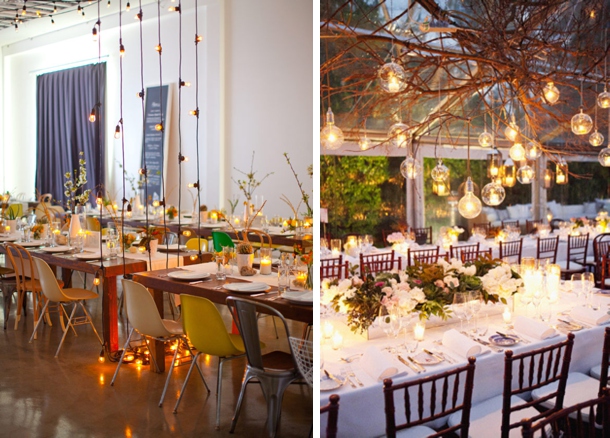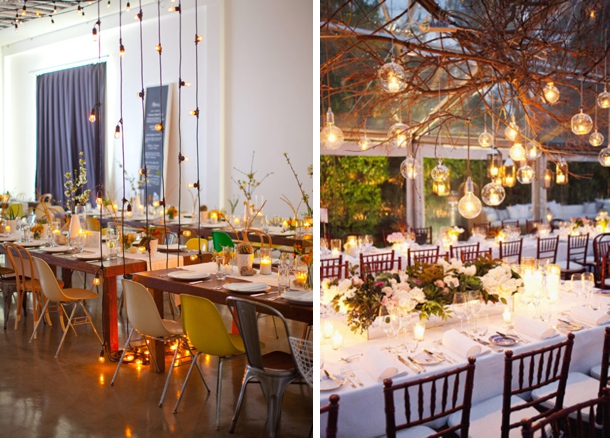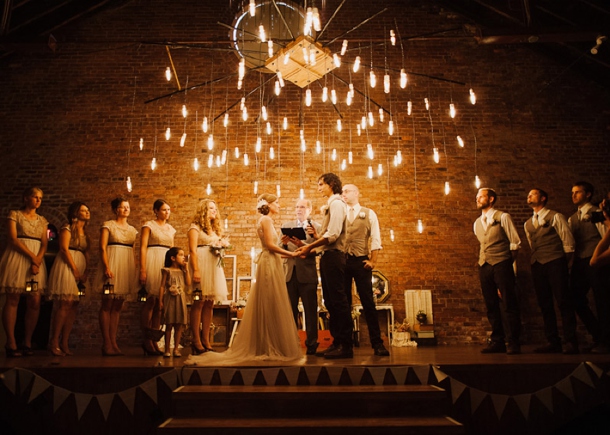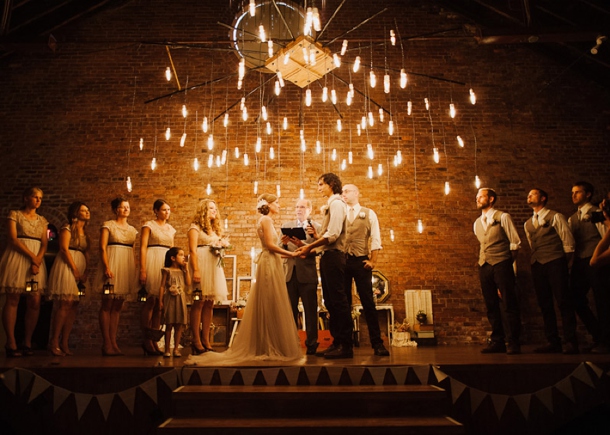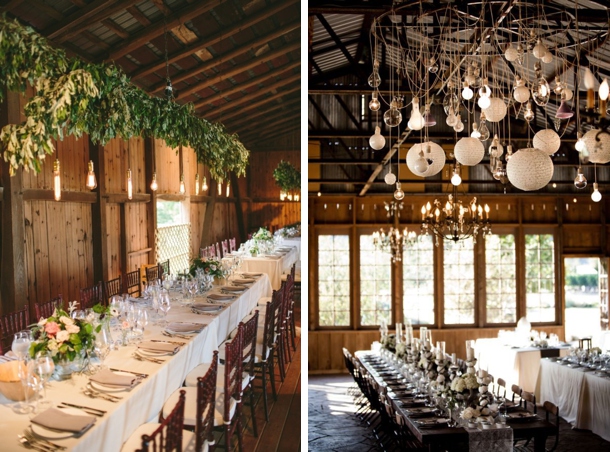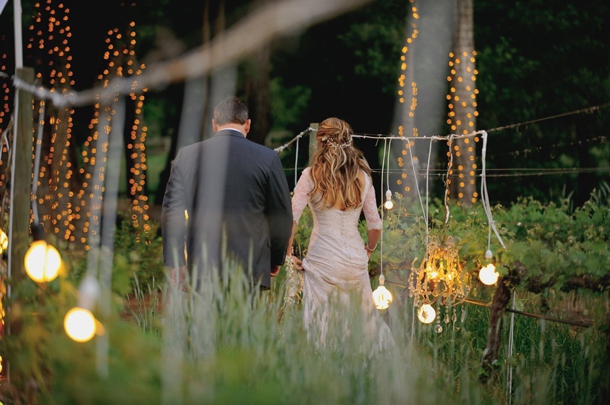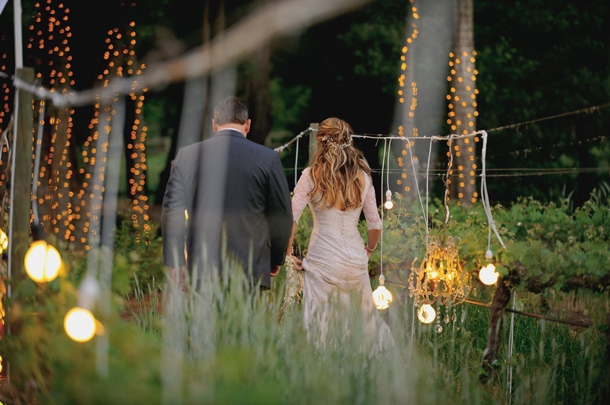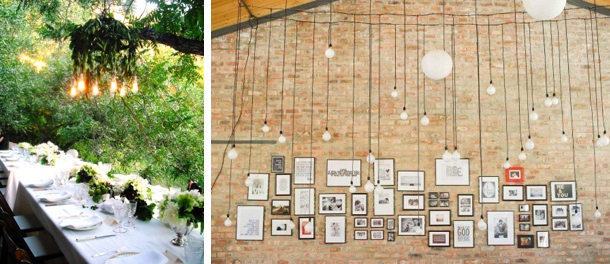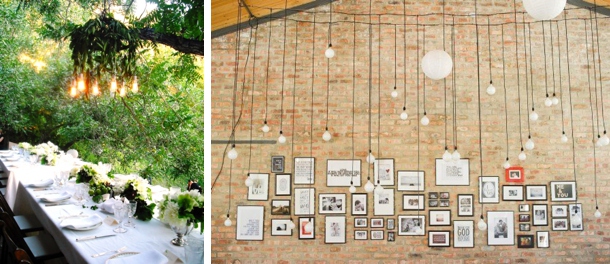 Sources: (top to bottom, left to right): 1- Jessamyn Harris/Alicia K Designs via Green Wedding Shoes; 2-4- Wesley Vorster on SBB; 5-7- Studio Impressions/Bloomz Bali via Style Me Pretty; 8- via 100 Layer Cake; 9- W.Scott Chester/Enjoy Events via Florali; 10- Krista Mason/Chic Celebrations via Ruffled; 11- Jeanine Groenewald/Leipzig via The Pretty Blog; 12- Birds of a Feather/Bash, Please via Design Sponge; 13- via Ruffled; 14- jac and heath photography; 15- Lauren Fair Photography/Oleander Florals via Style Me Pretty; 16-Abby Ross via The Style Co.; 17- Jean – Pierre Uys/Okasie/The Aleit Group via The Pretty Blog; 18- Breezy Decor/Lily Lodge via Pacific Weddings; 19- Christine Meintjes via The Pretty Blog