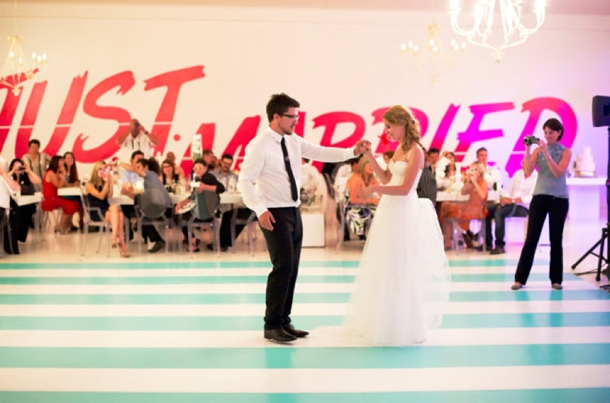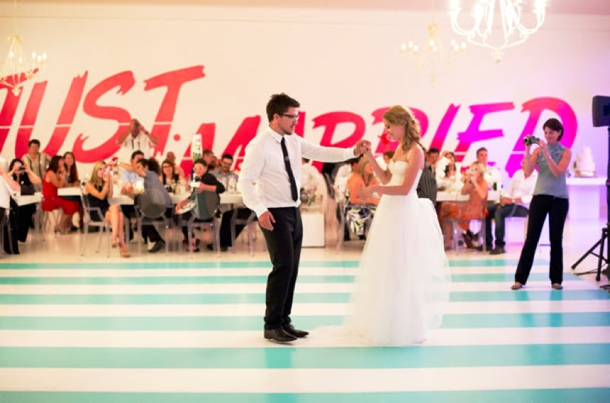 Image: welovepictures/Kraak via 100 Layer Cake
Some trends are more obvious – they tie in to more general trends in fashion, interiors, etc. Others just seem to happen, and this is one of them. For the last while, I've been noticing more and more (particularly South African) brides and grooms taking their wedding decor and personalisation one step further by creating statement dancefloors, and you guys, I love it! I mean, it's indulgent – there really is no NEED for this at your wedding – but it's just so cool! And depending on how bold you go, it can make a real statement that defines the decor of the whole reception space. Like the couple above, who painted the Kleinevalleij floor with mint stripes to go along with their gorgeous graphic decor. Together with the giant wall sign, it makes an amazing statement.
In fact, graphic is a great way to go if this is something you're considering…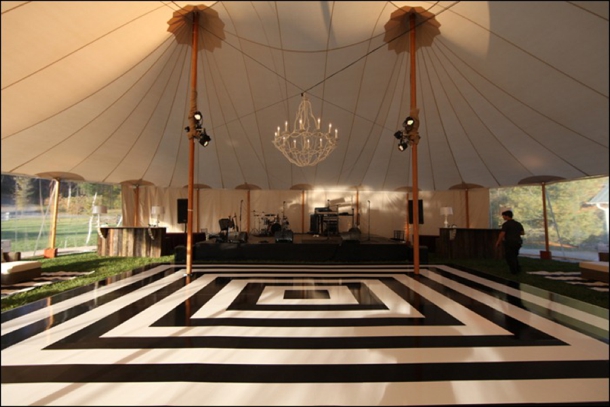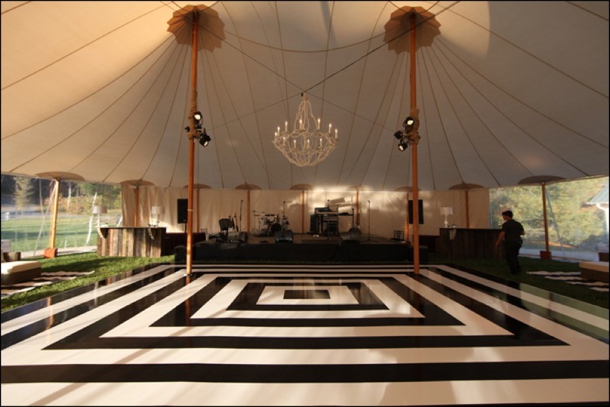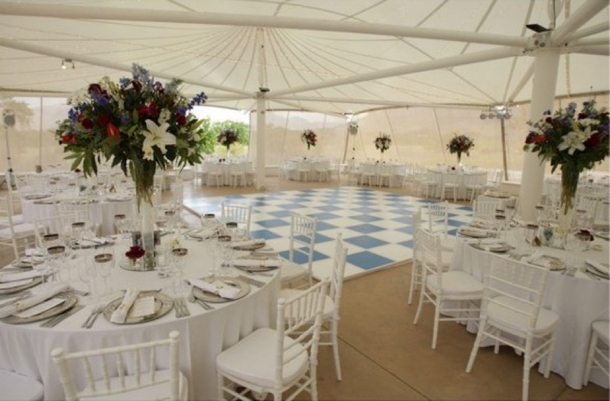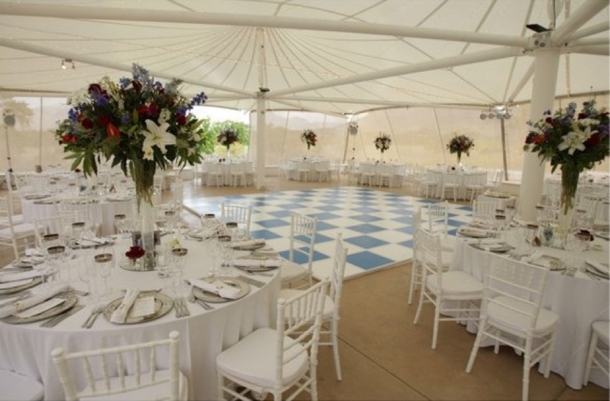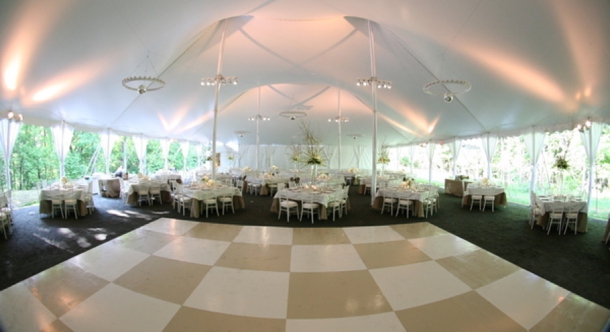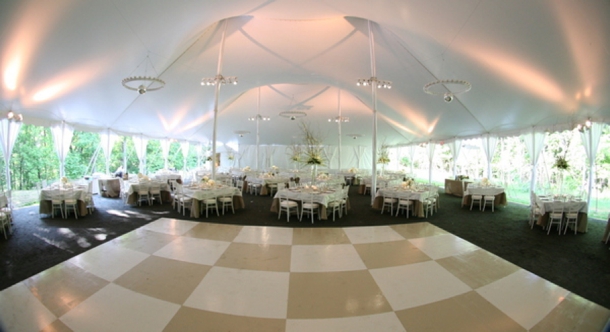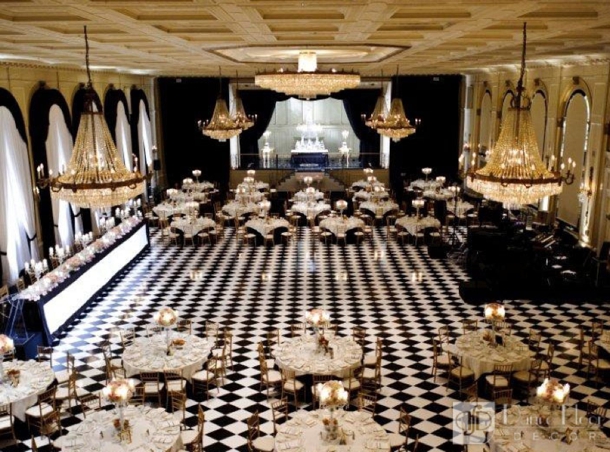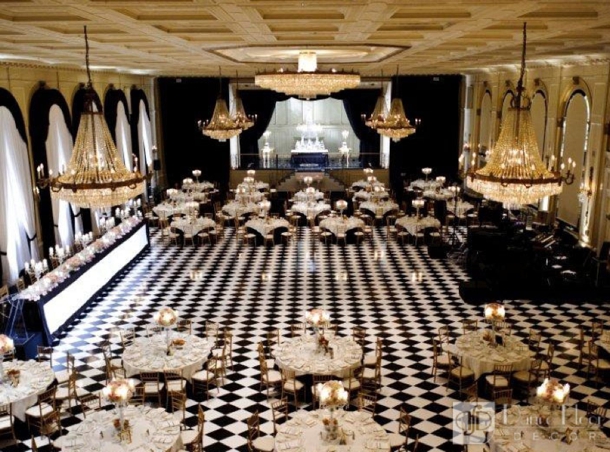 Images – Row 1: Skyline Tent Company; Row 2: Wedding Concepts/Joe Dreyer on SBB; Row 3: Skyline Tent Company via Style Me Pretty; Row 4: Dance Floor Décor
And it doesn't just have to be stripes or checks either…


Images: Abby Ross via Huffington Post (left); Aaron Shintaku (right)
Monograms and names are another popular choice…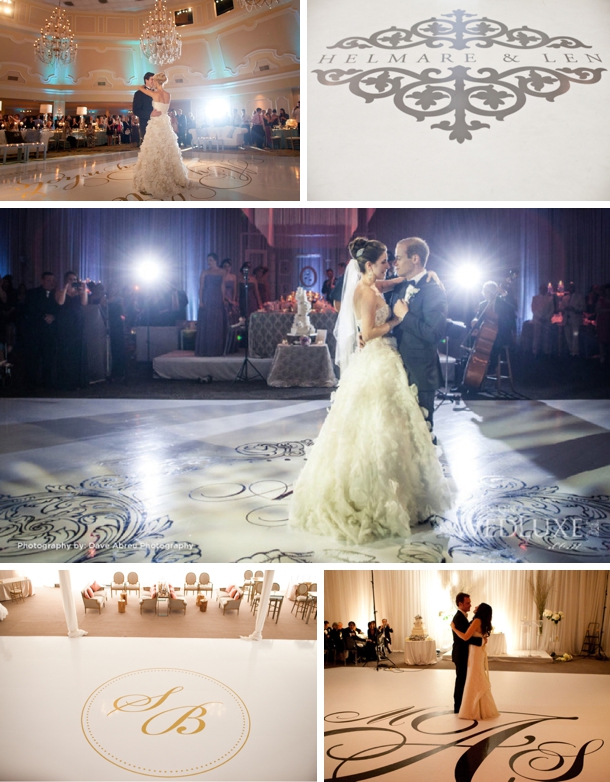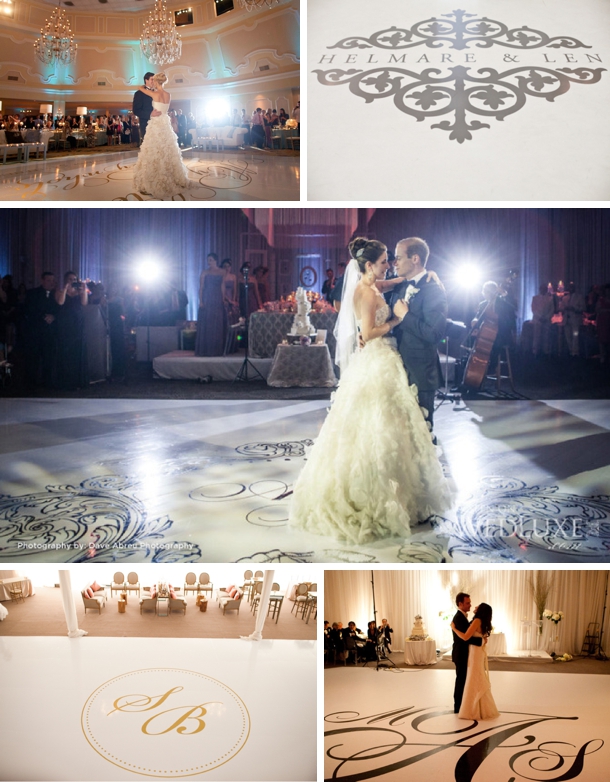 Images – Row 1: Platinum Pro (left); Nastassja Harvey/I Do on SBB (right); Row 2: Dave Abreu Photography via Wed Luxe; Row 3: Cynthia Martyn (left); Dance Floor Décor (right)
Some couples are even getting creative and using a motif from the rest of their wedding – I particularly love the nautical compass idea as seen in Mariette & Sarel's wedding here on SBB!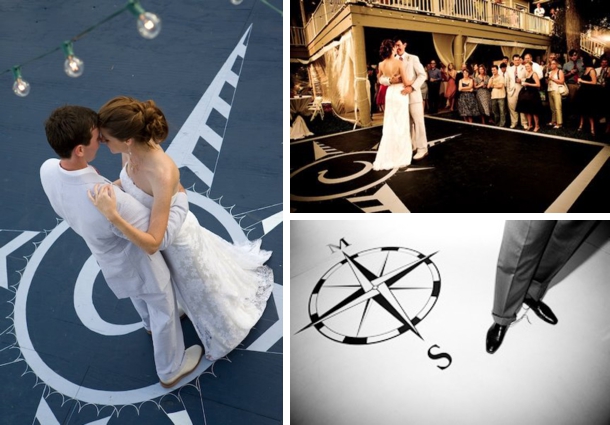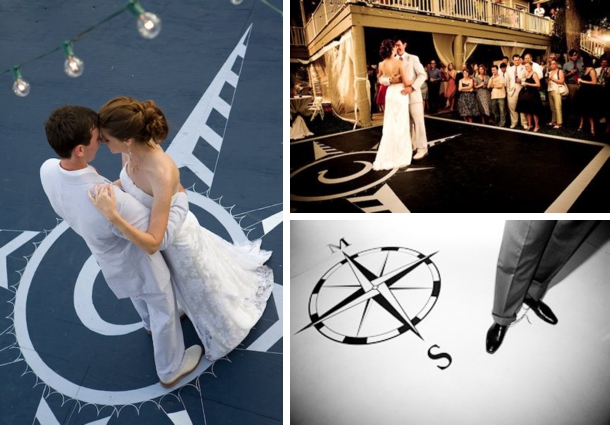 Image: Sara Gilliane (left and top right); Lizelle Lotter/I Do Weddings on SBB (bottom right)
This bride and groom designed their wedding based on Monet's Water Lilies, and painted their dance floor to match!


Images: Hether Miles Photography via Wedding Day
Or what about the Delft theme, as seen in Liesl & Andrew's wedding (and again in the gorgeous oval dance floor below)? Or even a riot of colour, as in Alida & Etienne's wedding, where left-over paint was used to create this sweet pastel effect that reflected the mountain shadows.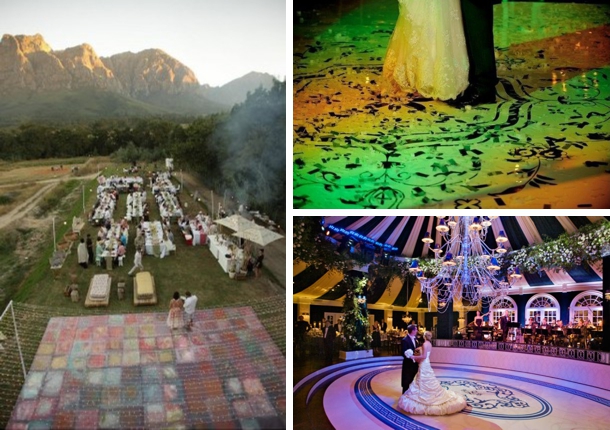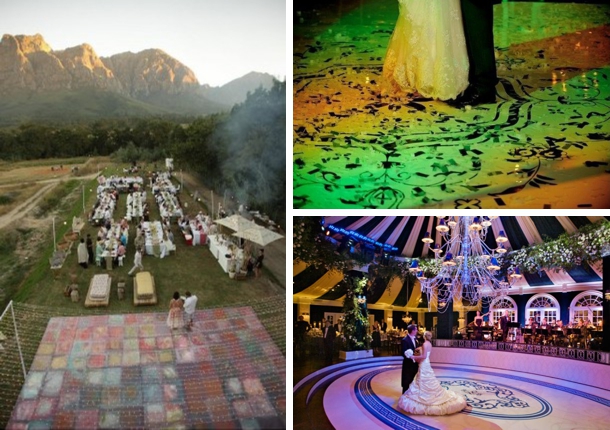 Images:  Joe Dreyer/Just Jack on SBB (left); Jean-Pierre Uys/The Aleit Group on SBB (top right); Colin Miller via Colin Cowie (bottom right)
I know Something Different in SA do custom dancefloors – but if you know of any other suppliers that do, please leave their details in the comments! Of course, paint and decals aren't always an option, but there's always a projecter, and how pretty does this look?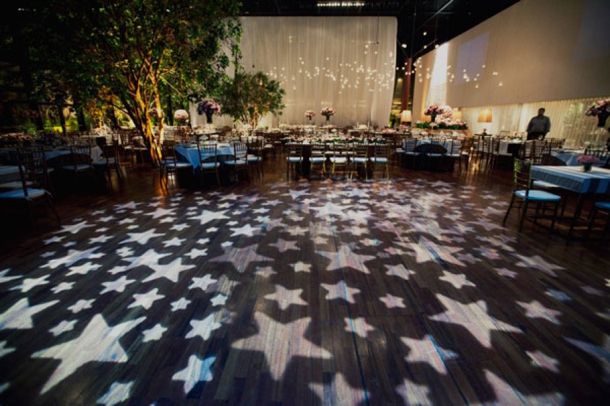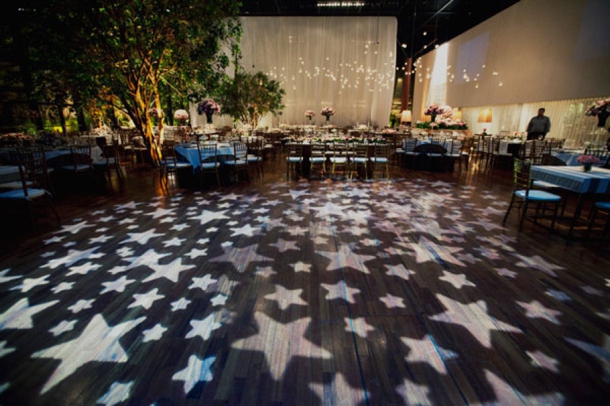 Image: Constance Zahn/Erika Verginelli