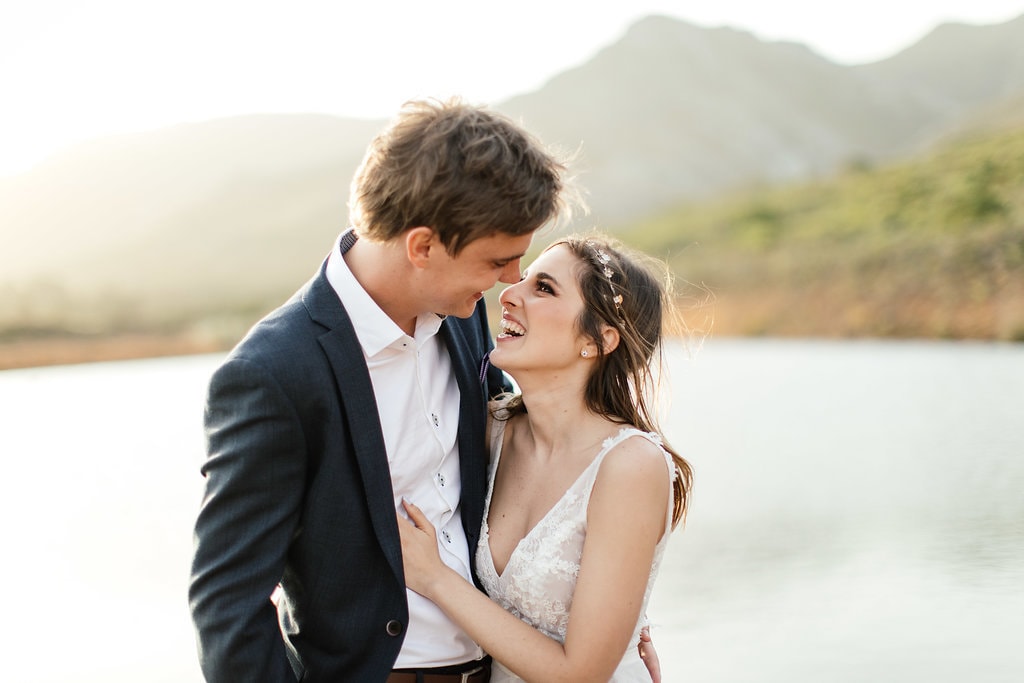 Some weddings you just take one look at and you know they were SUPER fun to attend! Talia and Andre's big day has joy and vibrancy written all over it, from Talia's gorgeous convertible gown, to an aisle lined with hearts, to a reception that kicked off with Israeli dancing, right down to bottles of Autumn Harvest on the tables as a tribute to the groom's dubious taste in first date wine and a unique way to toast the newlyweds. It's no surprise this pair kept the party going long into the night! But beyond the fun, the wedding also has a sense of simple elegance, like the greenery garlands hanging in their clear marquee, or the understated colour scheme of lilac, silver, green and white, or the bride's silver botanical crown. And with Juliette Bisset's beautiful photographs to bring the day to life, this is one you don't want to miss!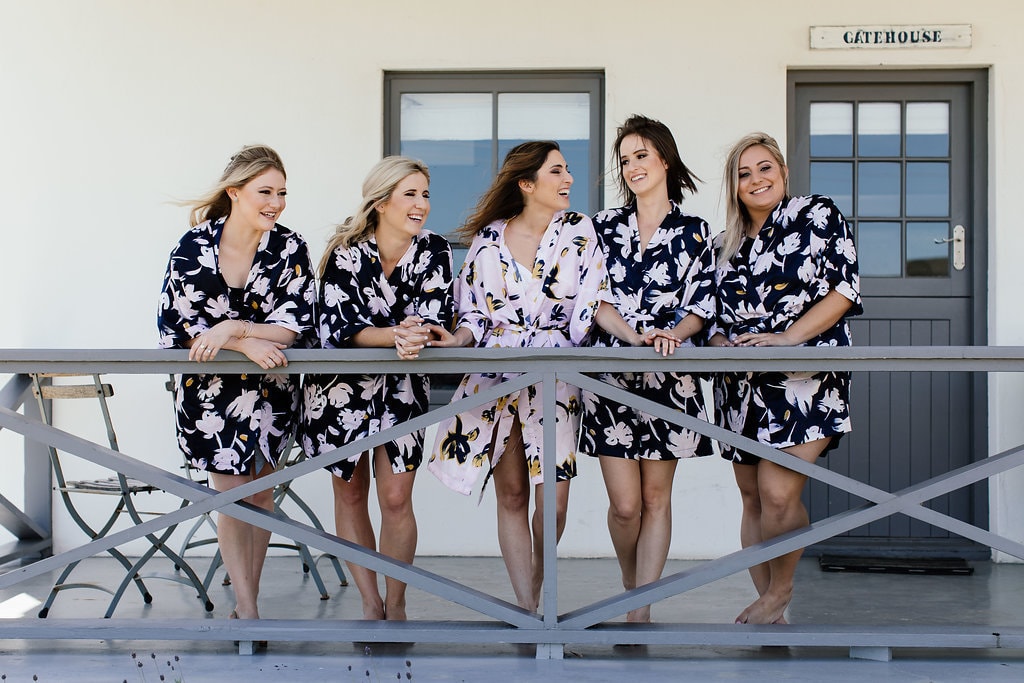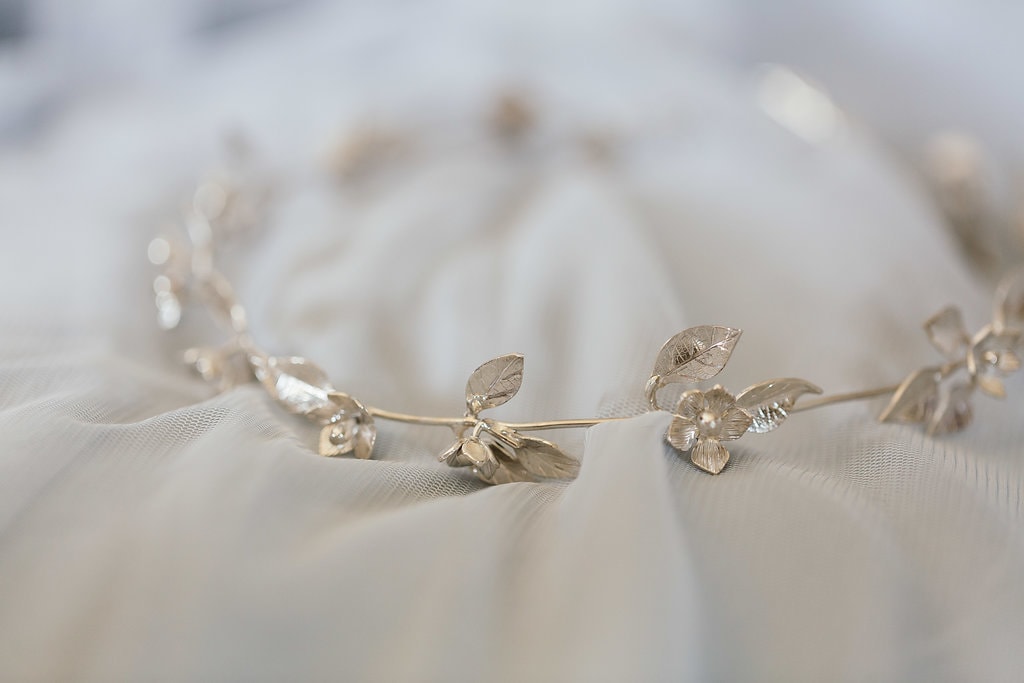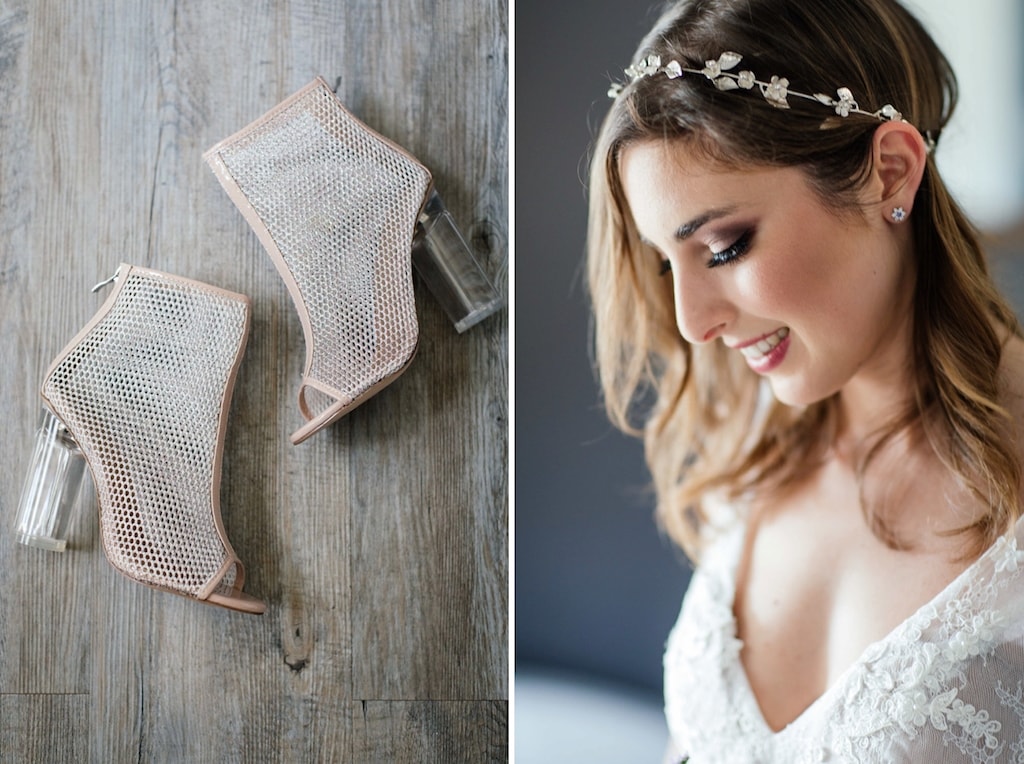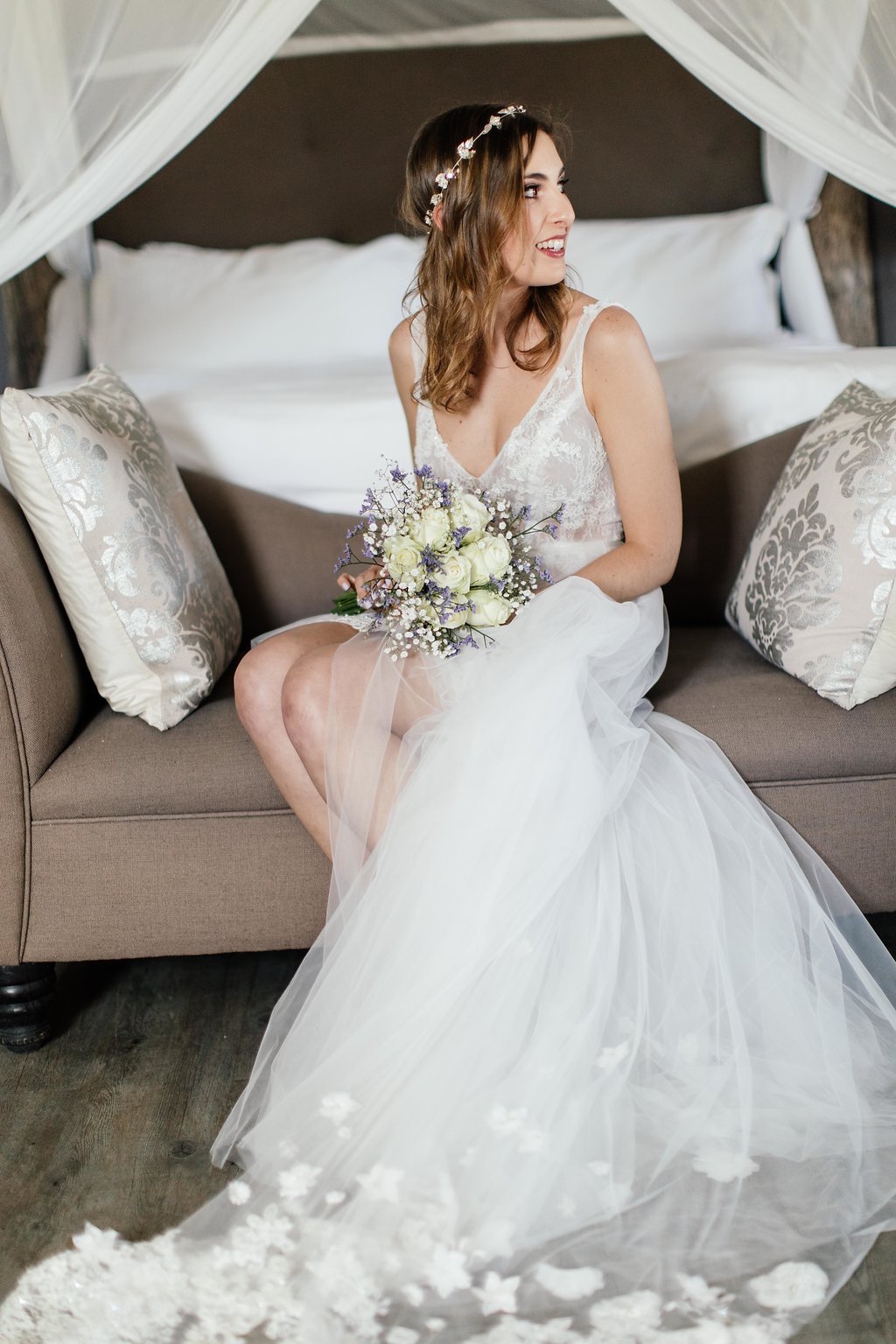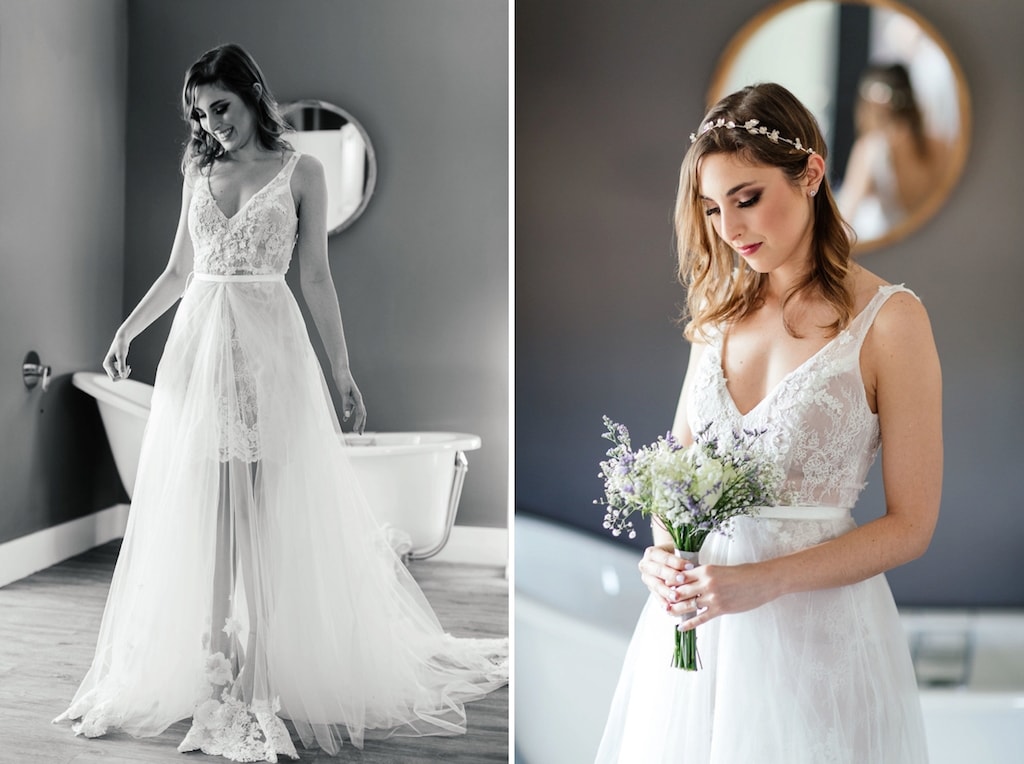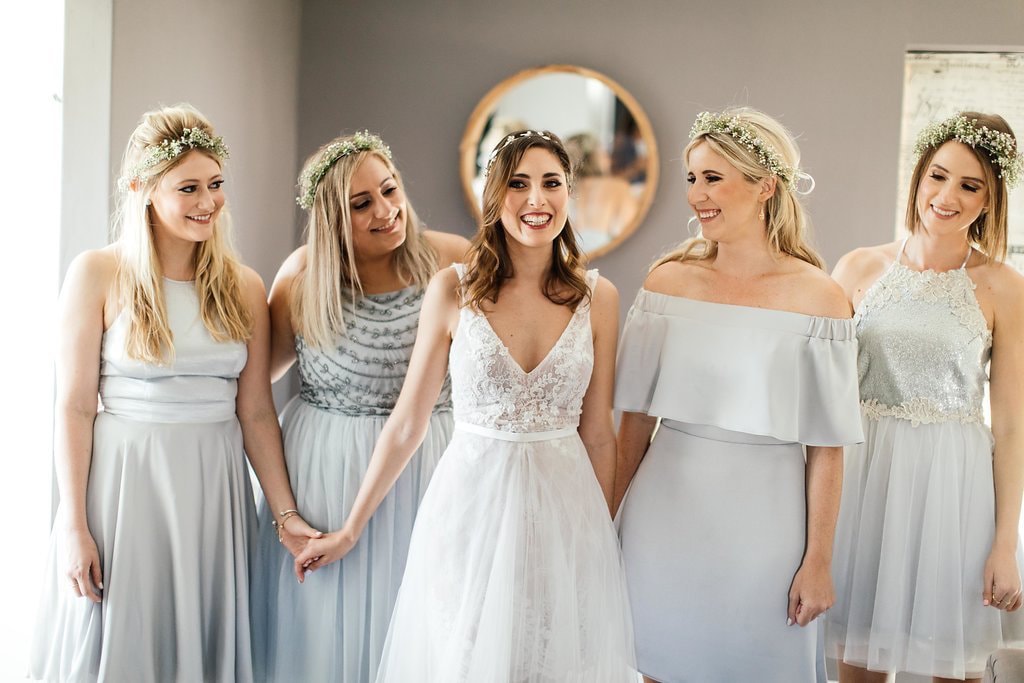 Love Story
We met through my best friend, who Andre use to date in Grade 11. Andre took a gap year after school and when he returned, Springboks in Newlands, Cape Town, was the place to be every Thursday night. My best friend bumped into him (having not been in contact with him since Grade 11) and introduced us. We just hit it off from there.
The Proposal
About three months before Andre proposed, he asked me if I wanted to go away for the long weekend to celebrate our eight year anniversary, and I agreed. From about a month before, I kept on asking Andre whether he had booked a place yet and he said he was waiting for specials to come out on bush breaks which usually appear about two weeks before your desired date. He then told me about a week before that he had found an amazing special at Madikwe Game Reserve. He asked me to pay half and I did. In the meantime, Andre had booked at this game reserve a year before the time. He also returned the money to me after he proposed. So on the Friday, we drove to Madikwe, a five star resort, where he had booked the best chalet overlooking a watering hole where we saw lions, rhinos, elephants, all on our front step. When we arrived, the room was set up so nicely with towels made into hearts and swans on the bed and my favourite colour flowers (lilac) on the side table. We went on a game drive which was amazing, and when we returned and went back to our room, there was a table set up for two. I didn't think anything of it; I thought this was all for our anniversary. After our three course delicious meal with champagne and wine, we decided to exchange gifts. I gave Andre mine, which was cologne and Andre gave me his. I unwrapped the present and it was a photo book of our eight years together. The first page was a very lovely note from him (which was so lovely as it is not his thing to write notes but he knows I love them) and then there was a card in it saying "Our present".  This led onto a whole lot of photos of our time together. The next card said "Our future" and when I flipped over the page there was a small present cellotaped to the page. I opened it and it was the ring. Andre was down on one knee already (which I hadn't noticed as I was looking through all the photos) and the rest is history. The best proposal ever!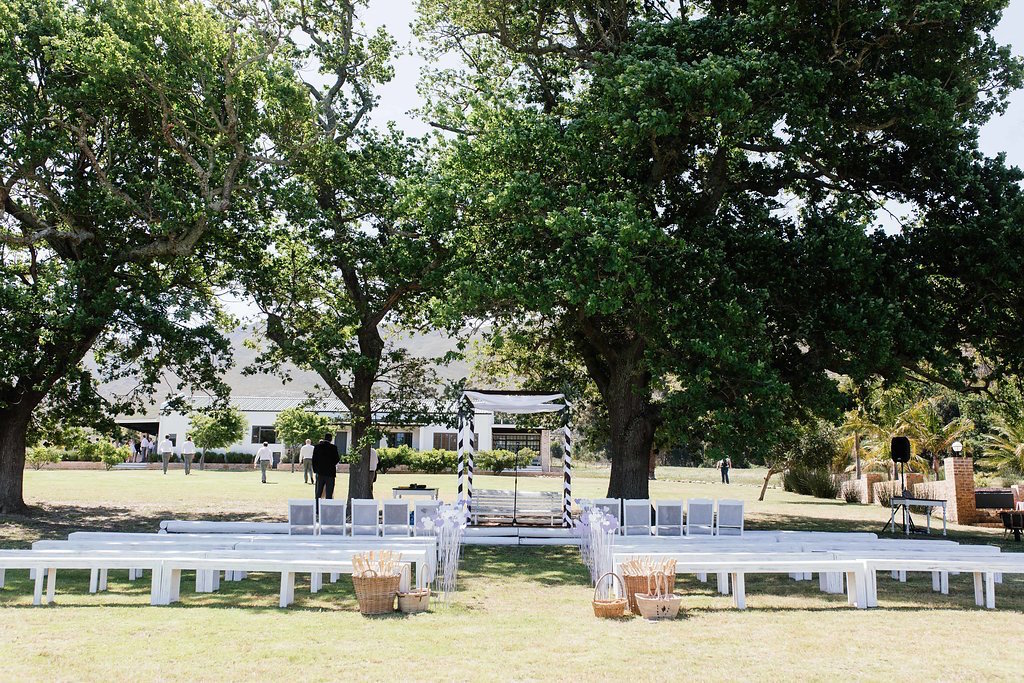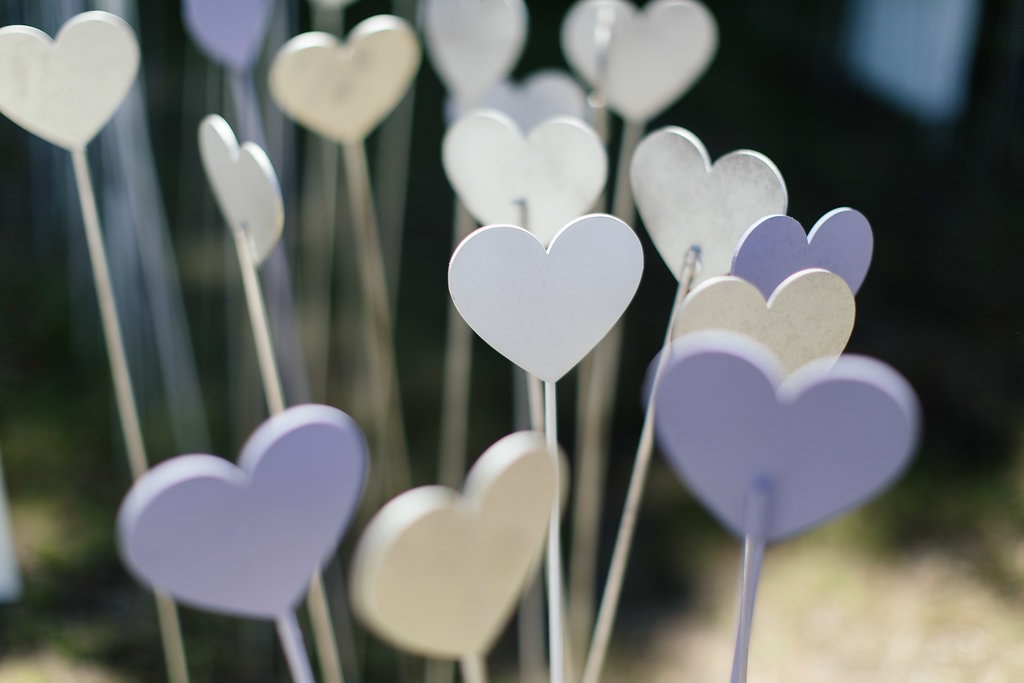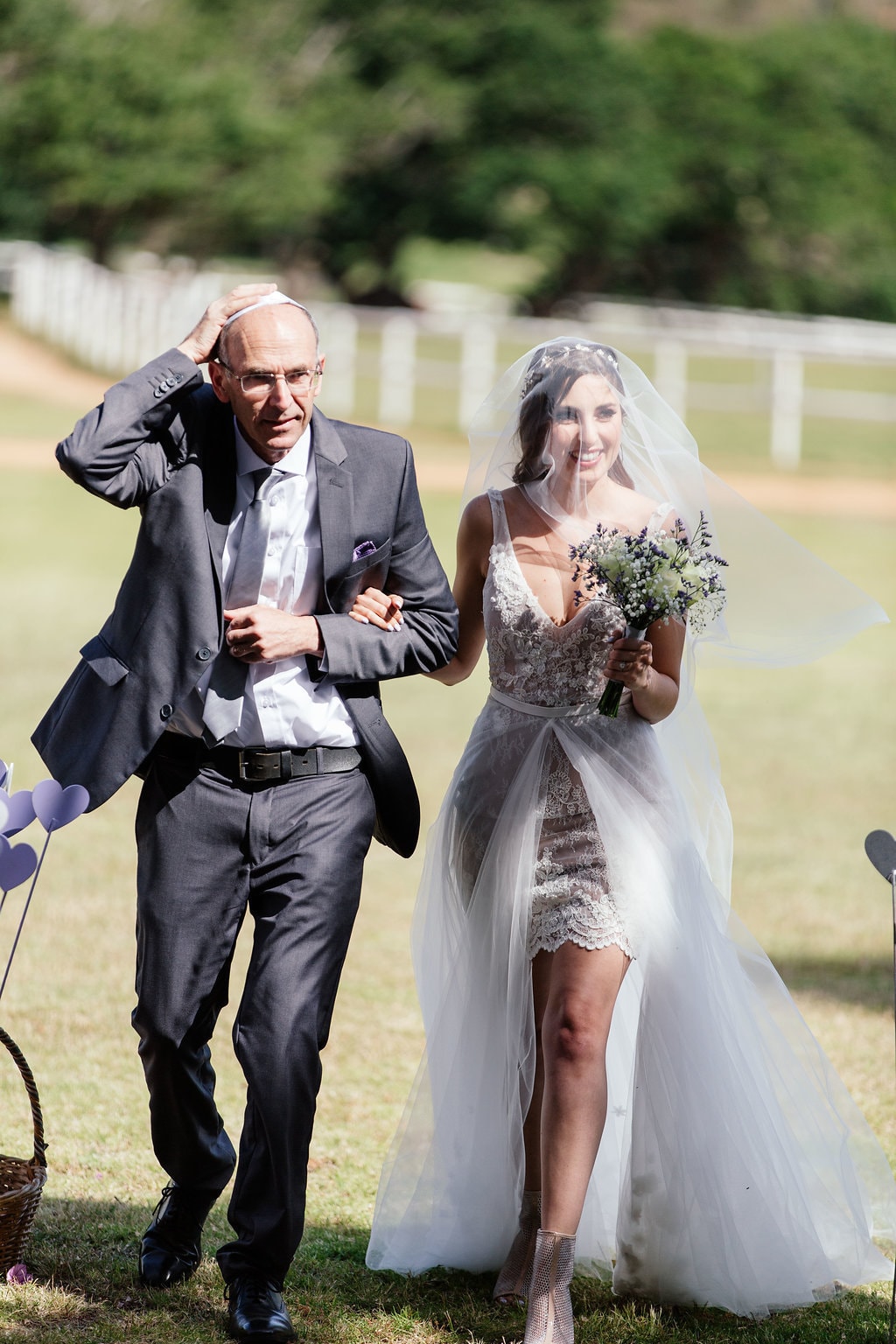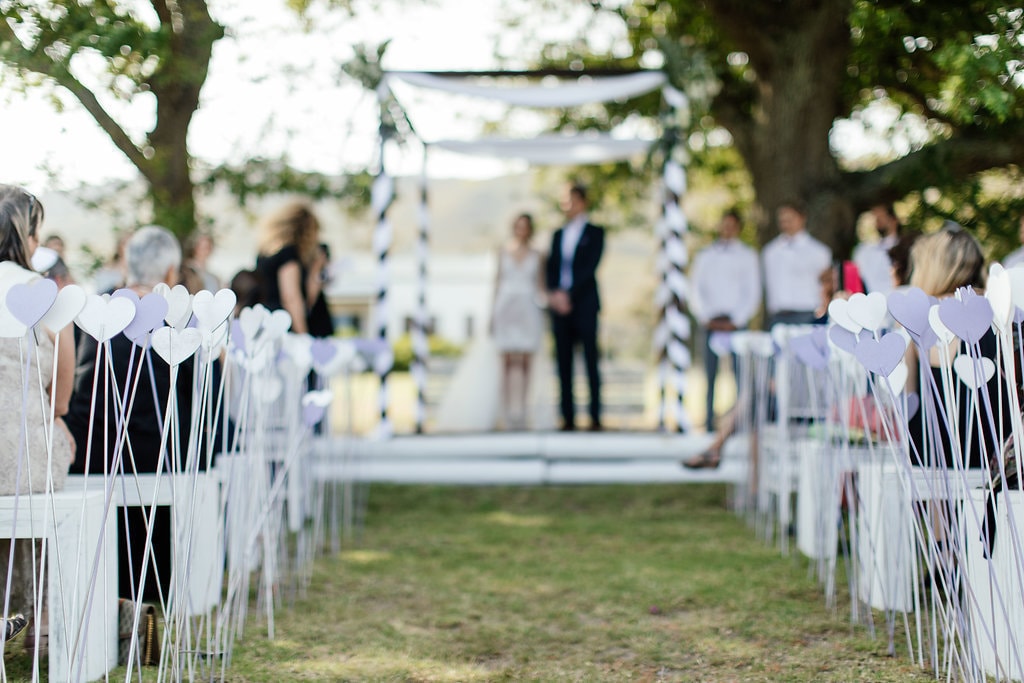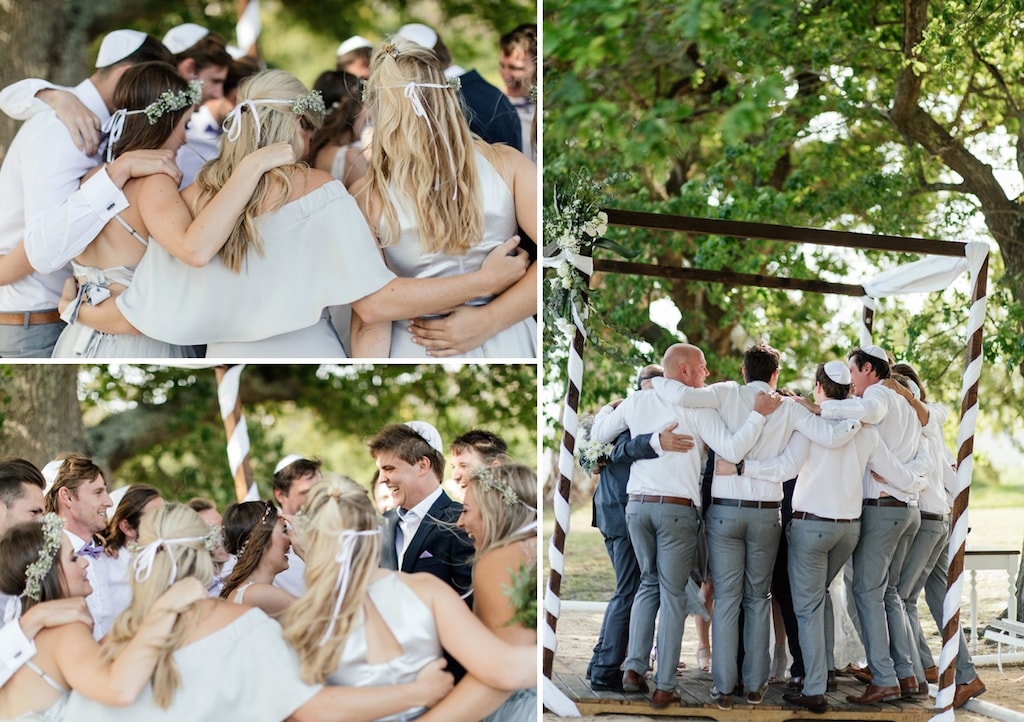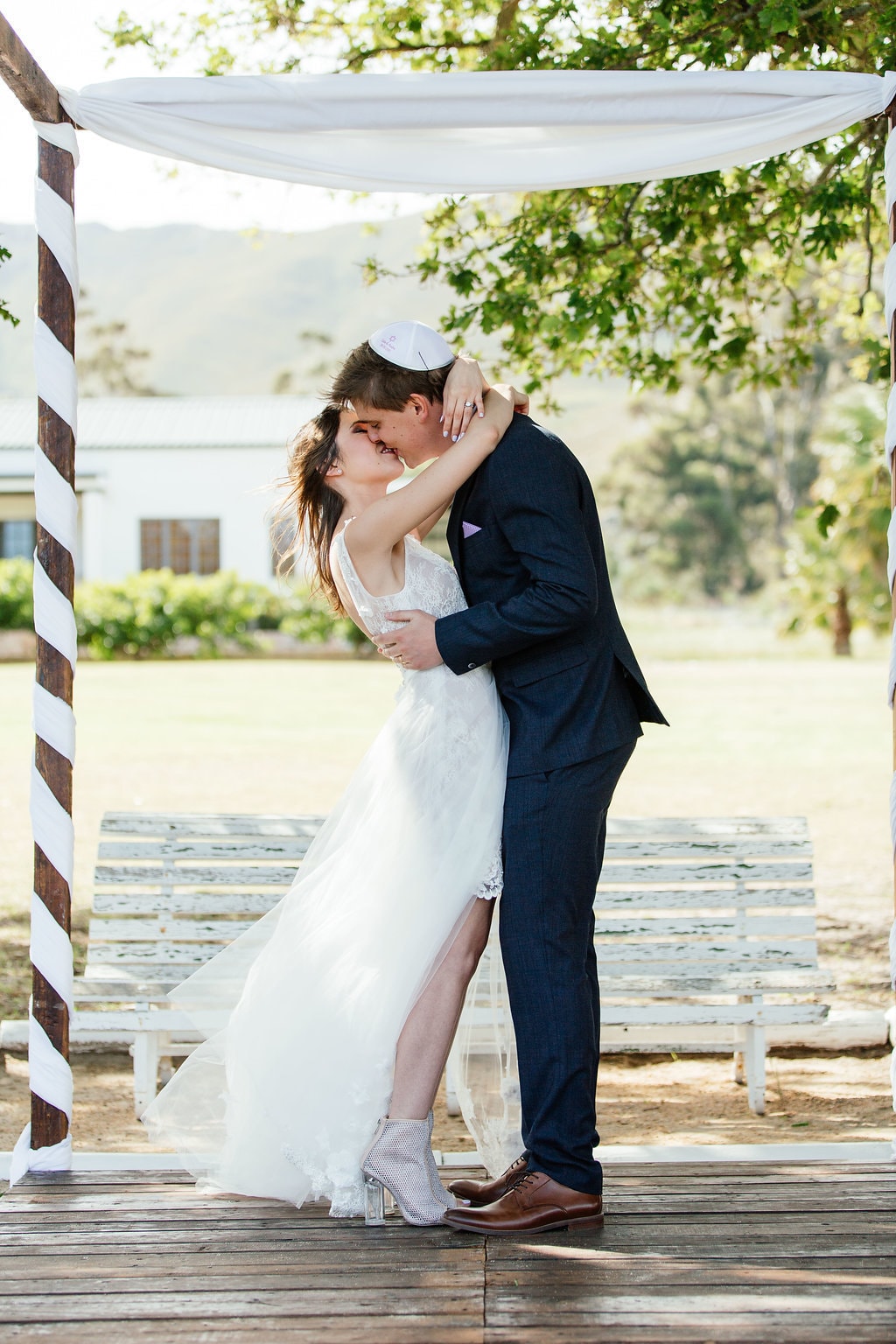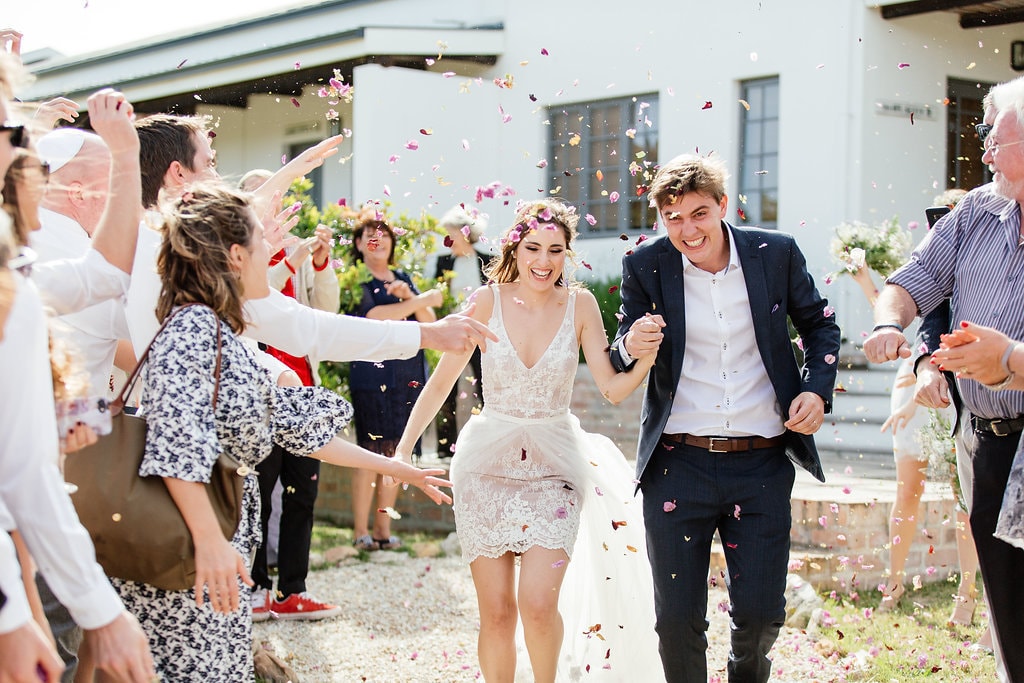 The Venue
Andre's mom retired in Stanford in the Western Cape which is a small cute little town. We decided to look for wedding venues there, as it not commercial and quite original (I had never heard of any of my friends getting married there). It has such beautiful views and I never knew how many wedding venues there were in that area. We visited about nine venues but decided on White Water Farm. The most important criteria for us was that the wedding venue did not have a shut down time; we did not want that restiction as both us and our friends love to dance all night long and White Water Farm provided this for us. They also have the most amazing accommodation and views, the owners were super friendly and helpful (they made sure everything ran smoothly on the day, they really were amazing), and there were designated areas for the ceremony, canapé area and reception that could easily flow into one another without everyone walking too far. It was honestly the most perfect and beautiful venue.
Wedding Style
My vision was simple elegance. Nothing over the top. My favourite colour since I was a little girl is lilac, so that was the colour scheme: lilac and white, with some greenery. I did not have a wedding planner, but organised everything myself with some help from Andre, our moms and friends. I used a decor company called 4EveryEvent which really met all my needs and made sure my vision became a reality.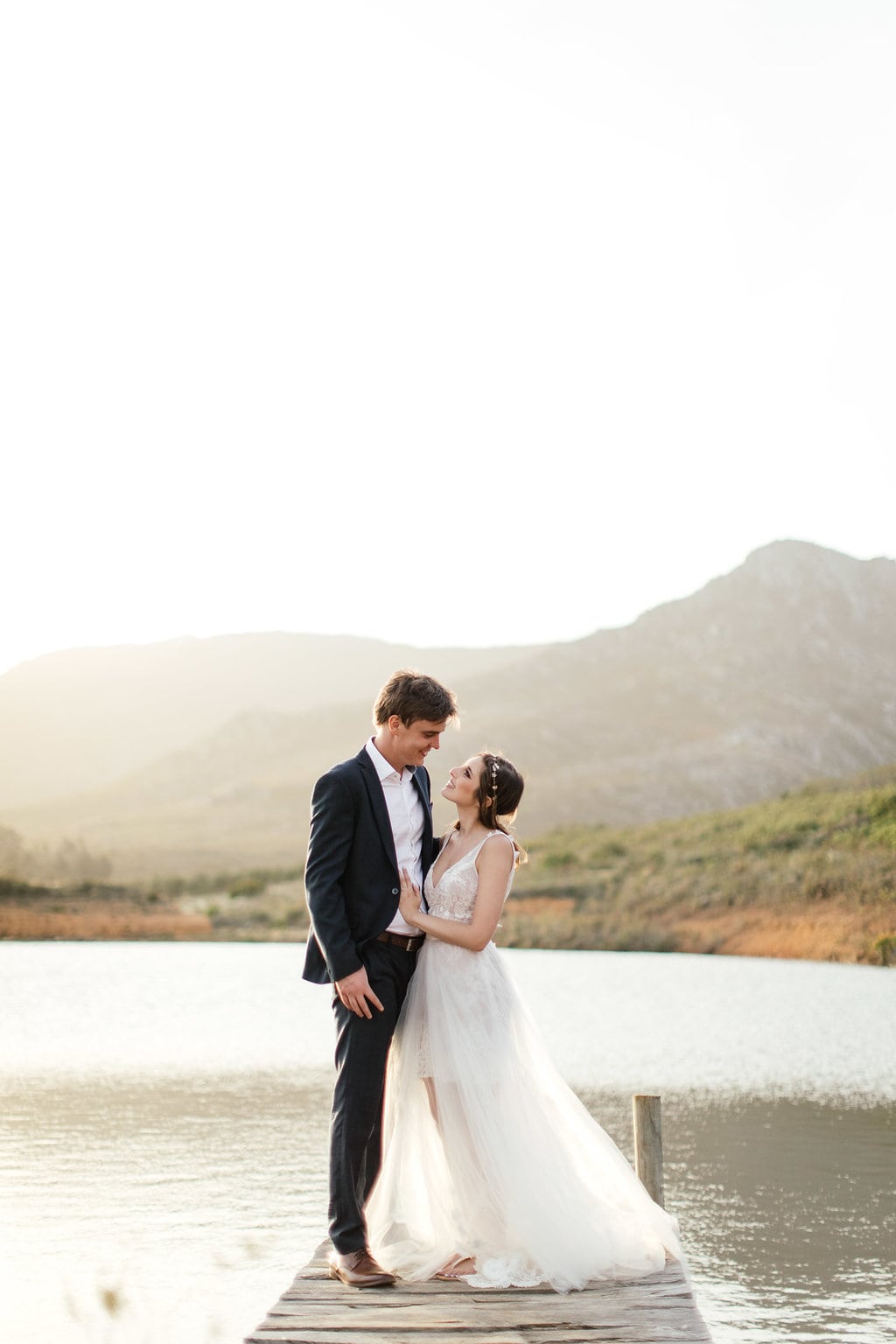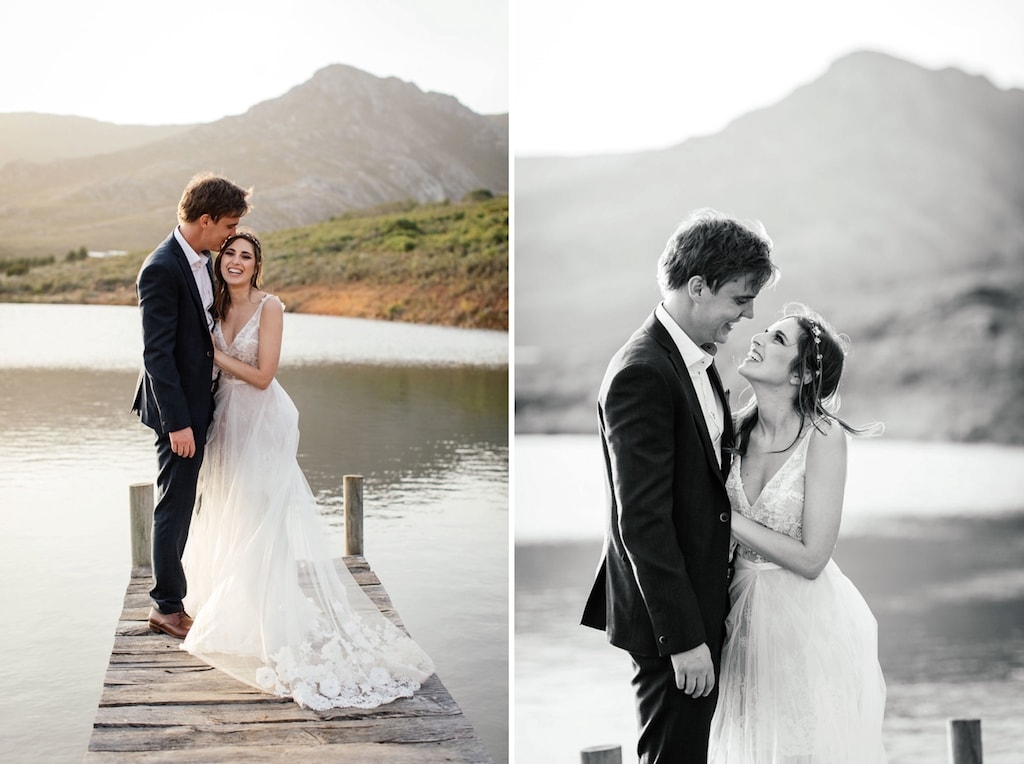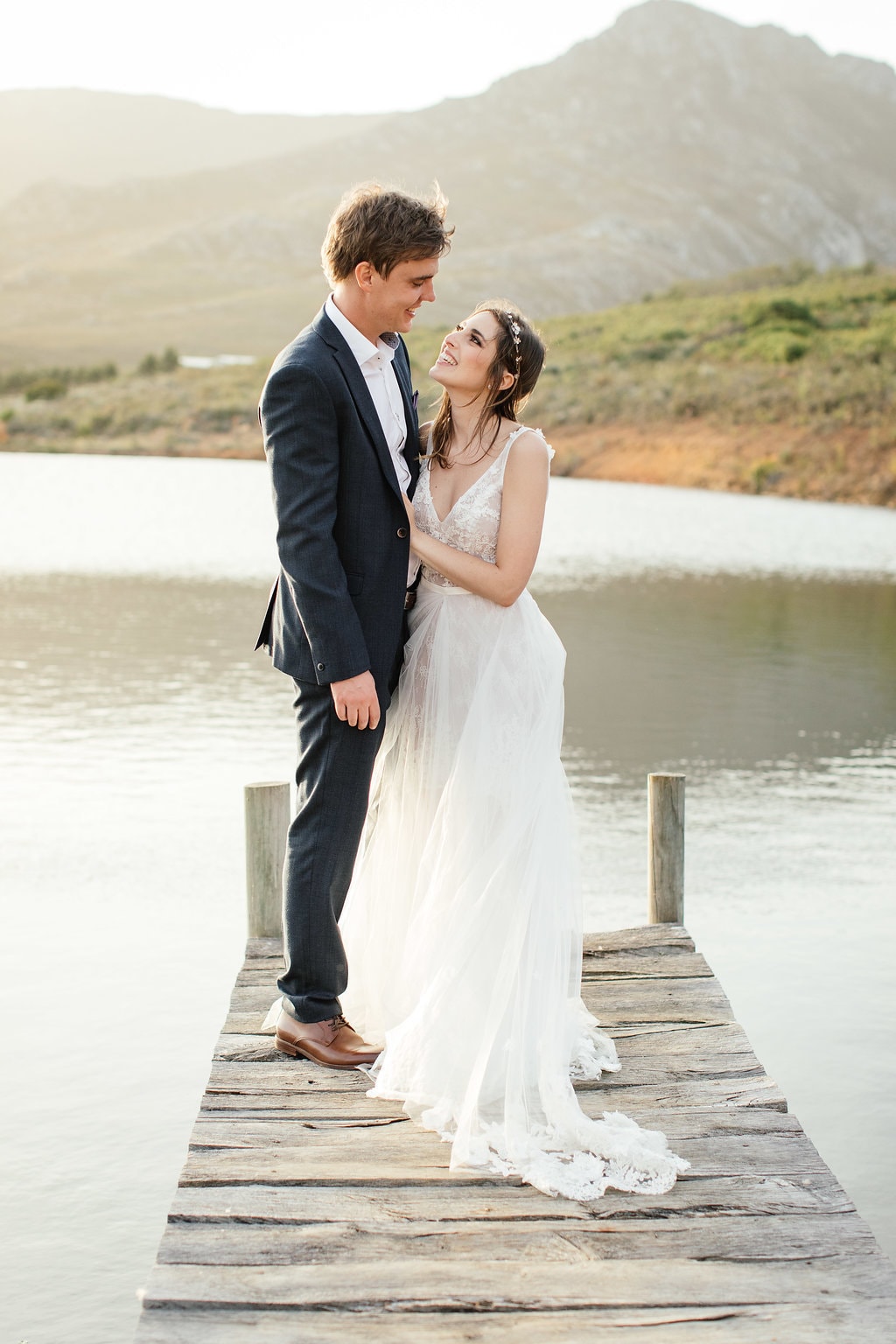 Wedding Details
Our wedding was a Jewish wedding, so we made kippot for the boys that had our names on them. We also made keyrings with our names on for our guests to take as a little gift. Andre and I call each other "bru" so instead of having a Mr and Mrs sign on our main table we had a sign that said: 'The Brus'. For our 'cake', the chef of White Water farm made an amazing pavlova with lilac cream. I just felt like the cake always goes to waste, so we made the dessert our wedding cake. We had smaller pavlovas for the guests' tables and ours was just decorated more beautifully and was bigger.

DIY Elements
For the aisle I wanted sticks with hearts on the end to be placed in the ground to make an aisle. Andre's mom made 200 of these for us. They were amazing. The colours of the heart sticks were split evenly between white, silver and lilac. I also bought my own flowers to make the bridesmaids' bouquets and flower crowns. So on the morning of the wedding, my bridesmaids were making these for themselves, which was really lovely – they could make it as they wanted whether big or small but all of them had the same type of flowers. It also kept them a bit busy to kill some time and bond.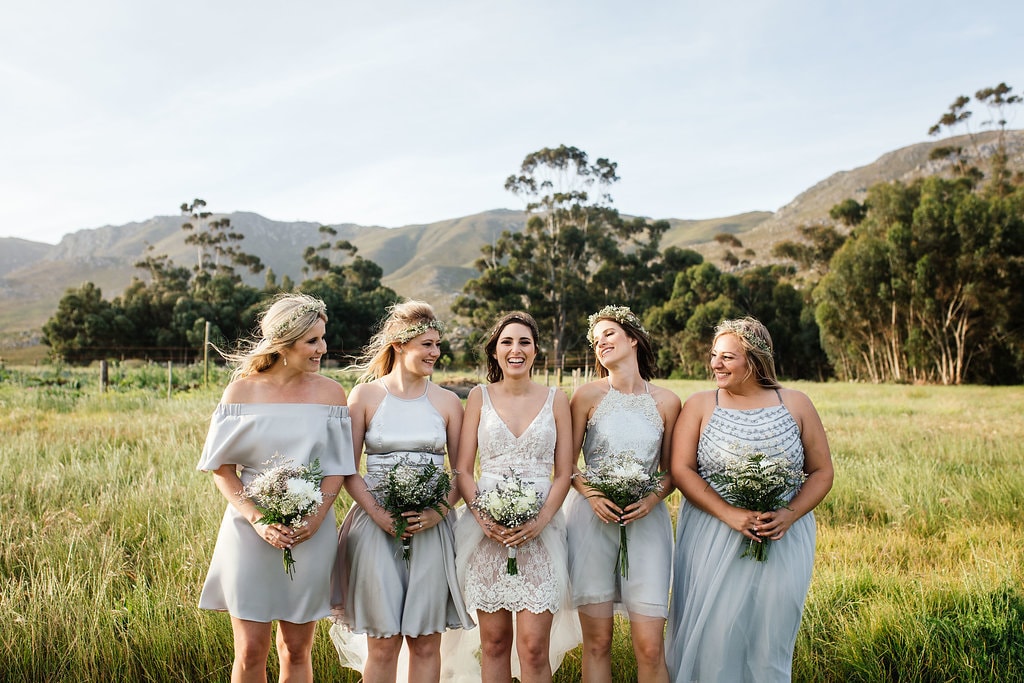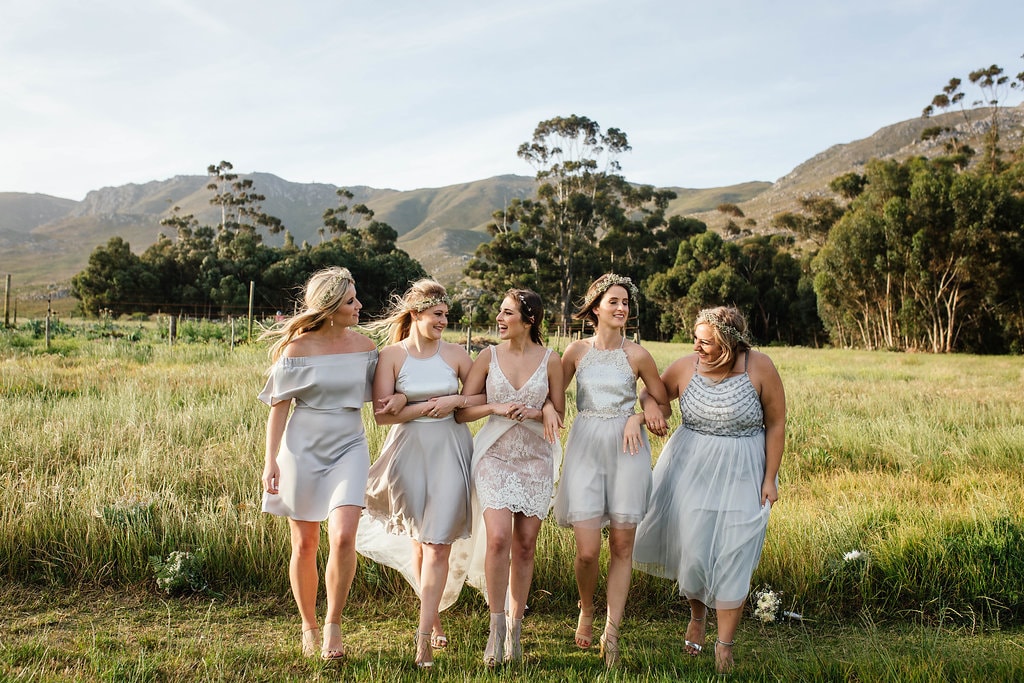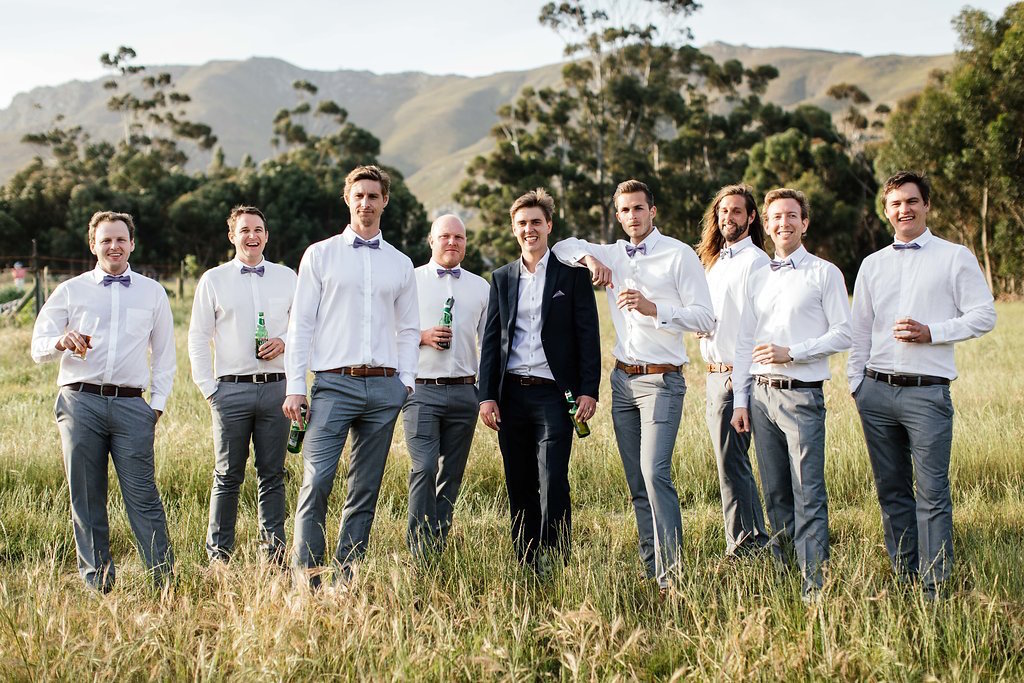 The Dress
I got my wedding gown custom made by White Lilly Bridal – the name of the designer is Jacelyn. Wow, was she amazing and she made the most gorgeous dress which I absolutely love. I wanted a dress which made me feel like a princess but was not over the top and if I wanted I could wear it again. I didn't want to spend so much money on something that I couldn't re-use. The dress had two pieces – a short v neck/relatively low back dress which had laser cut flower detail on it and a detachable french tulle skirt which was layered at the back with amazing laser cut flower details on it. I wore the most amazing sterling silver headpiece which really completed my look. It was made by Lorean Jewellery. I absolutely loved it. It will be passed down to my daughter for her wedding day.

The Bridesmaids
I had four bridesmaids. I gave my bridesmaids a small brief that I wanted the dresses to be a light silver and not long. I also said that I didn't want them to have too much lace on them. My bridesmaids then chose and bought their own dresses. They could choose their own style and have their own budget. It was a bit stressful in the beginning not knowing whether everyone would find something but it worked out perfectly in the end.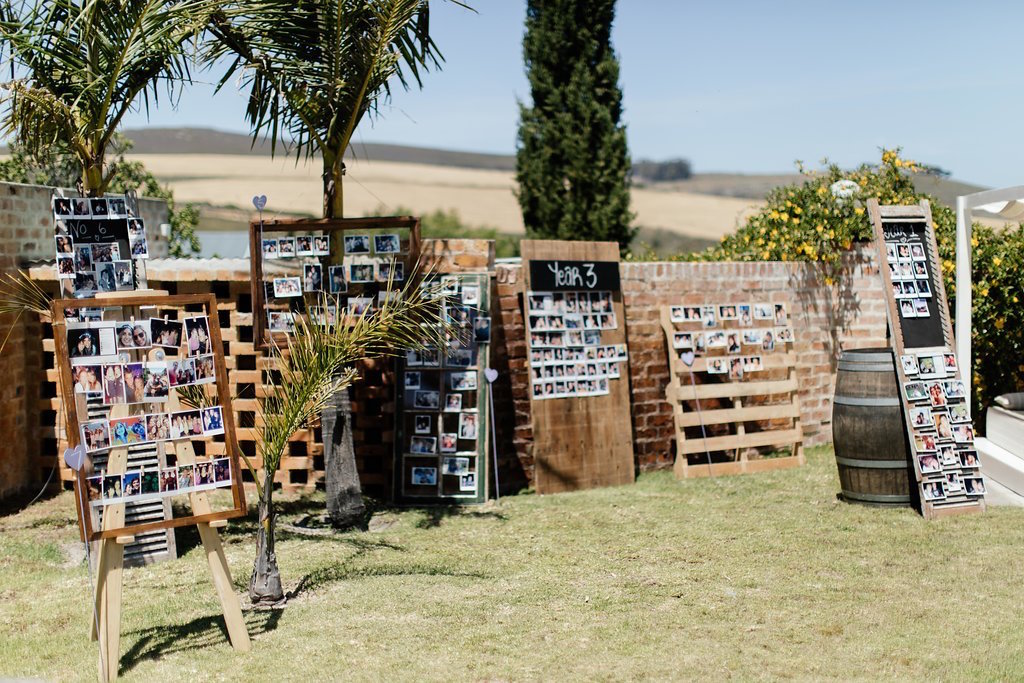 The Flowers
My wedding flowers were white, lilac and greenery. They were mainly made up of baby's breath. These flowers were perfect for me as they were small, beautiful, budget friendly and delicate. Again, nothing over the top, which is what I wanted.
Memorable Moments
The morning of the wedding, it was just so relaxing and fun being able to chill with my four best friends. I wasn't stressed at all and didn't have to organise a thing on the day. Obviously seeing Andre for the first time at the aisle as we hadn't seen each other for the week before (it is part of the Jewish tradition). The Israeli dancing was also one of my favourite parts – it was so much fun and everyone just loved it and got so involved. Then there was the dancing after the food and speeches – wow, was that a vibe! We danced all night long and it was just the best fun. We only got to bed at 3:30am. I have to mention our amazing DJ Michael Dickinson from Dynamic Sound. He is absolutely amazing. One of his specialities is playing the saxophone to, for example, Goldfish. He really draws in the crowd and gets everyone going and into the mood. It was one of the highlights.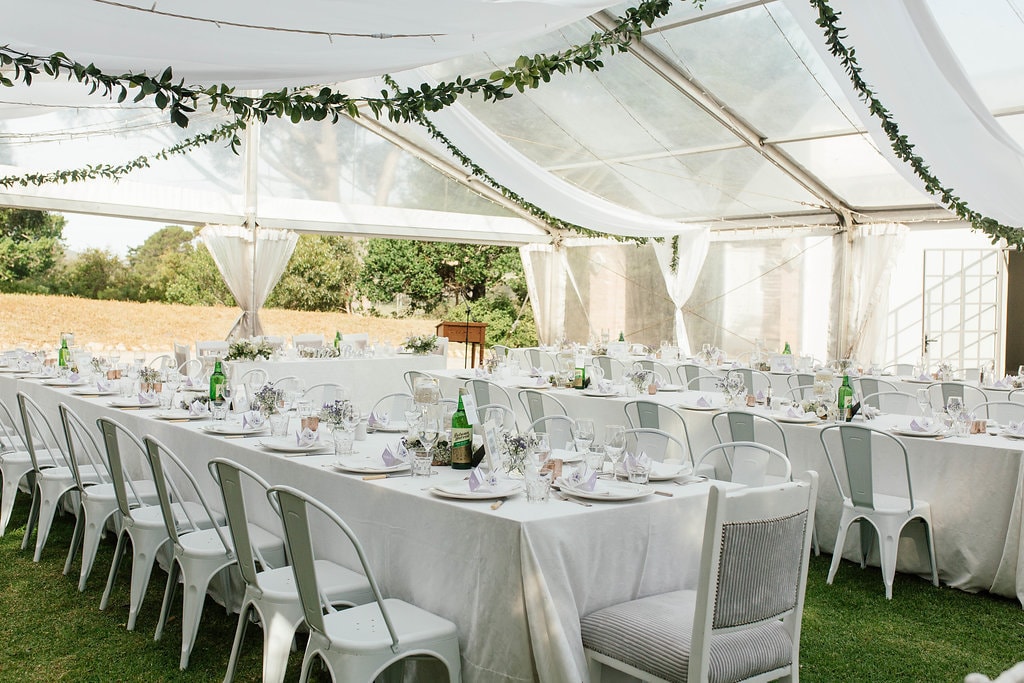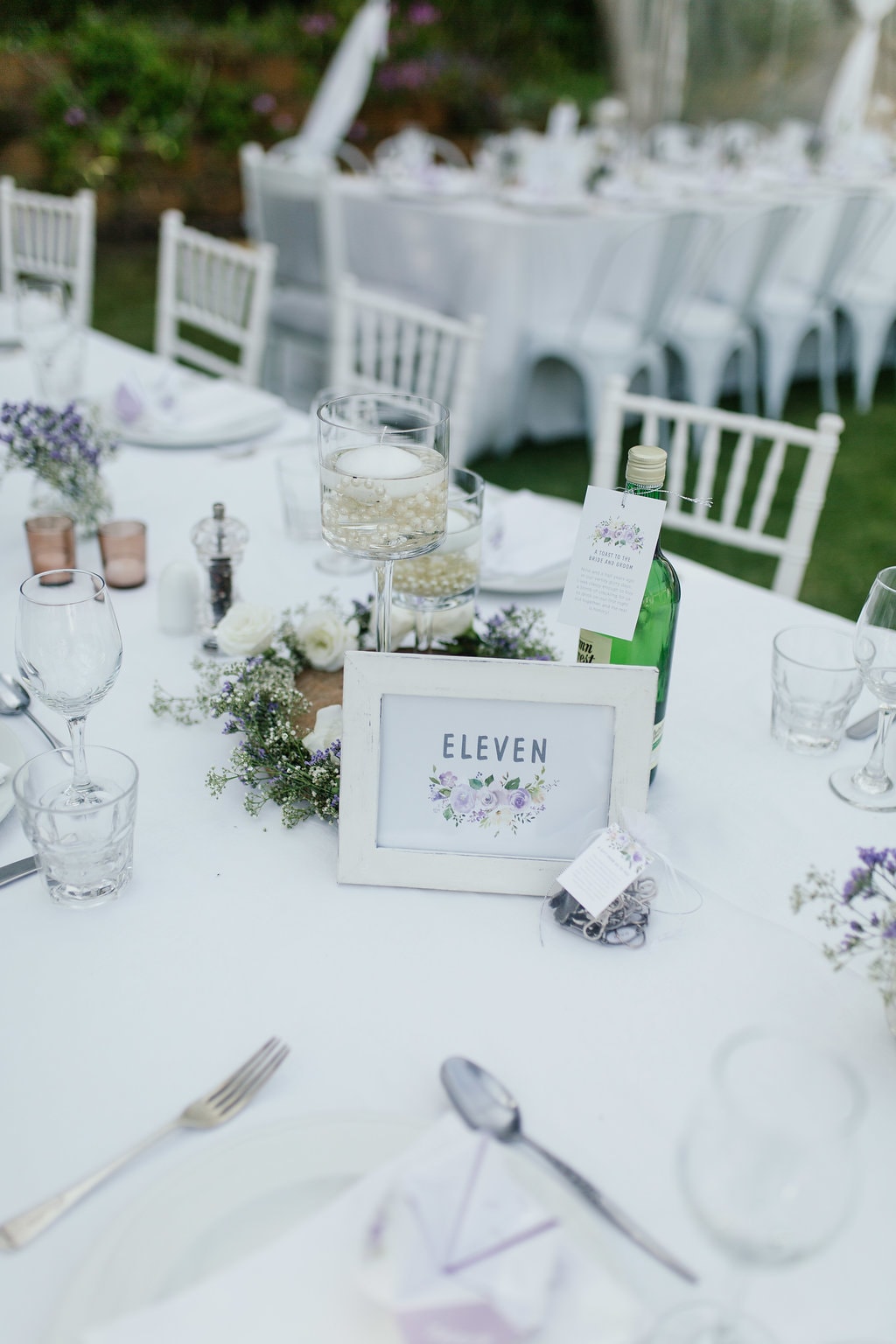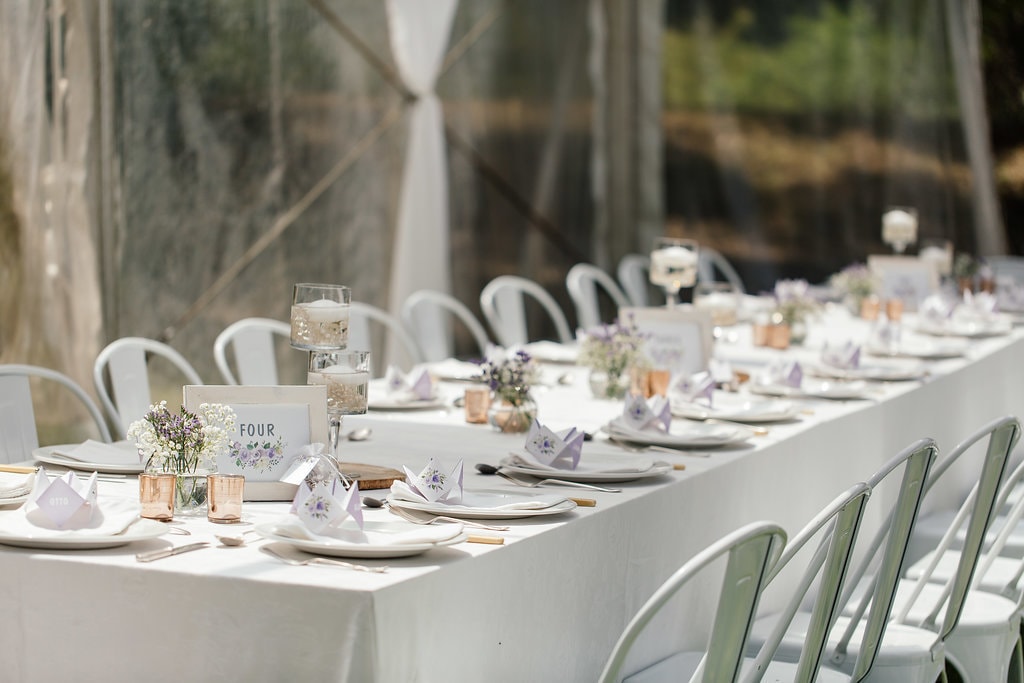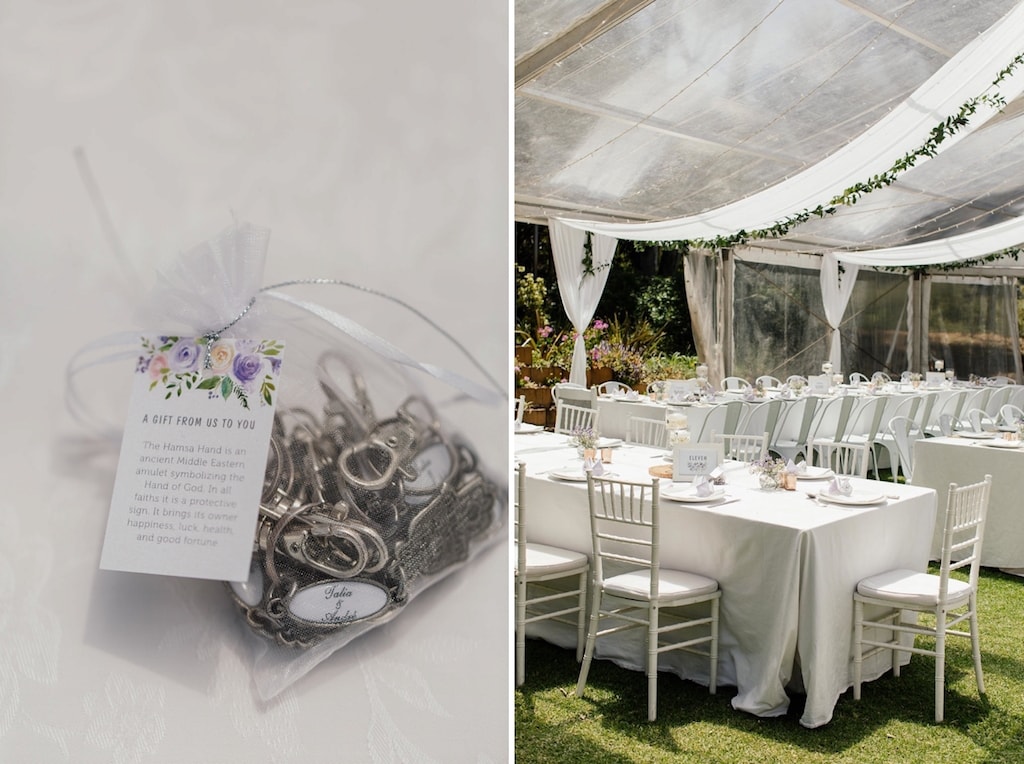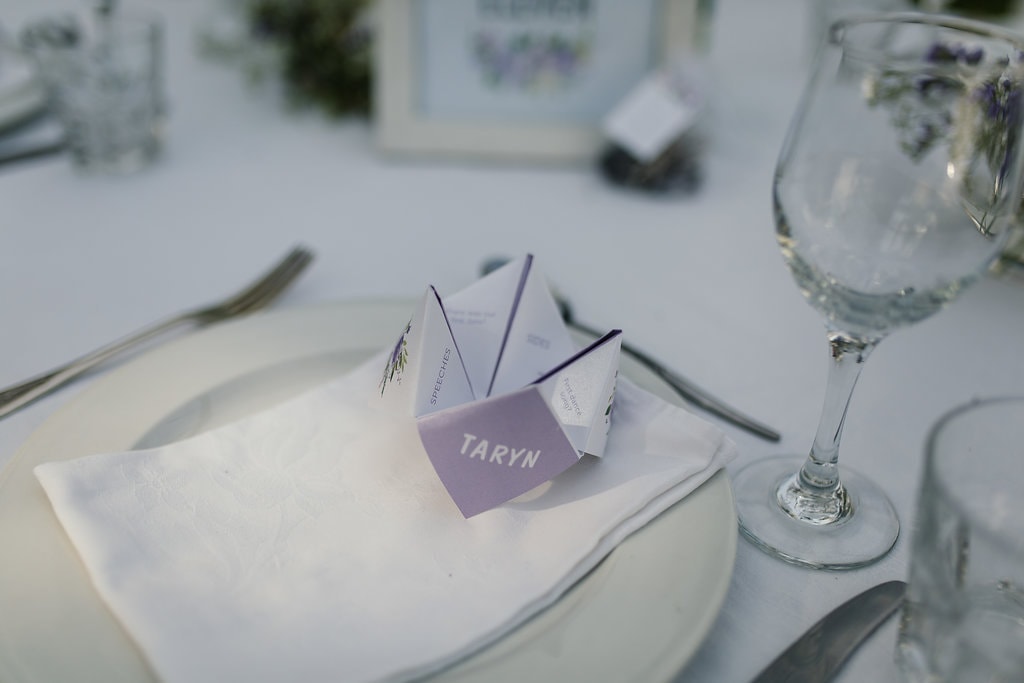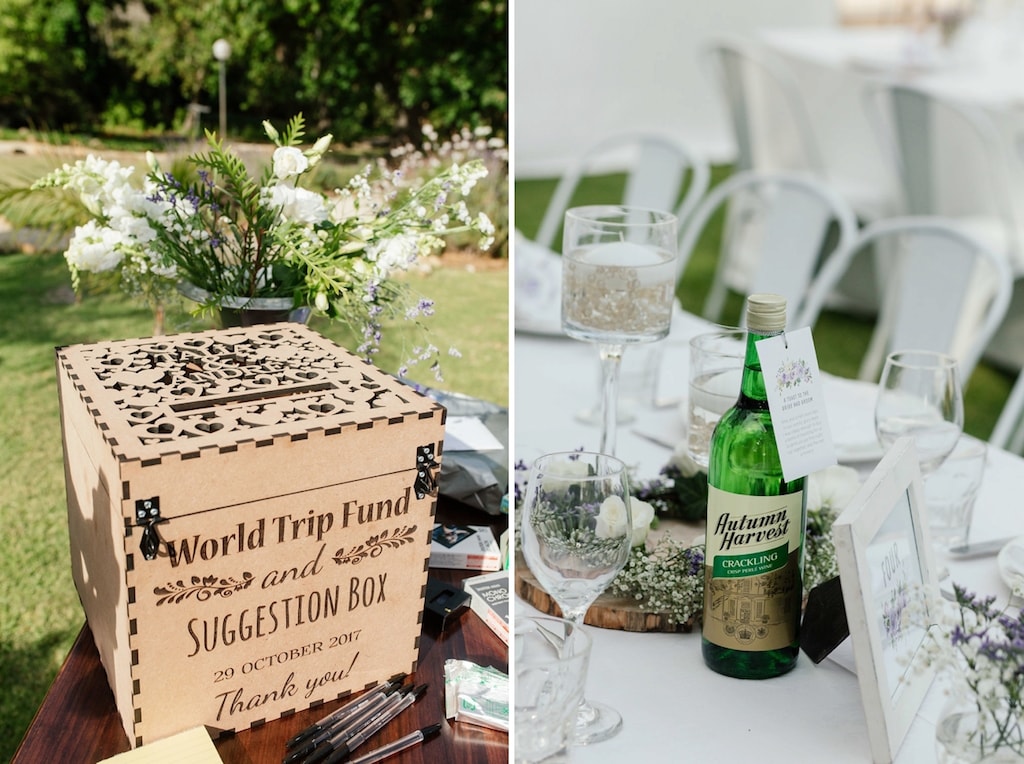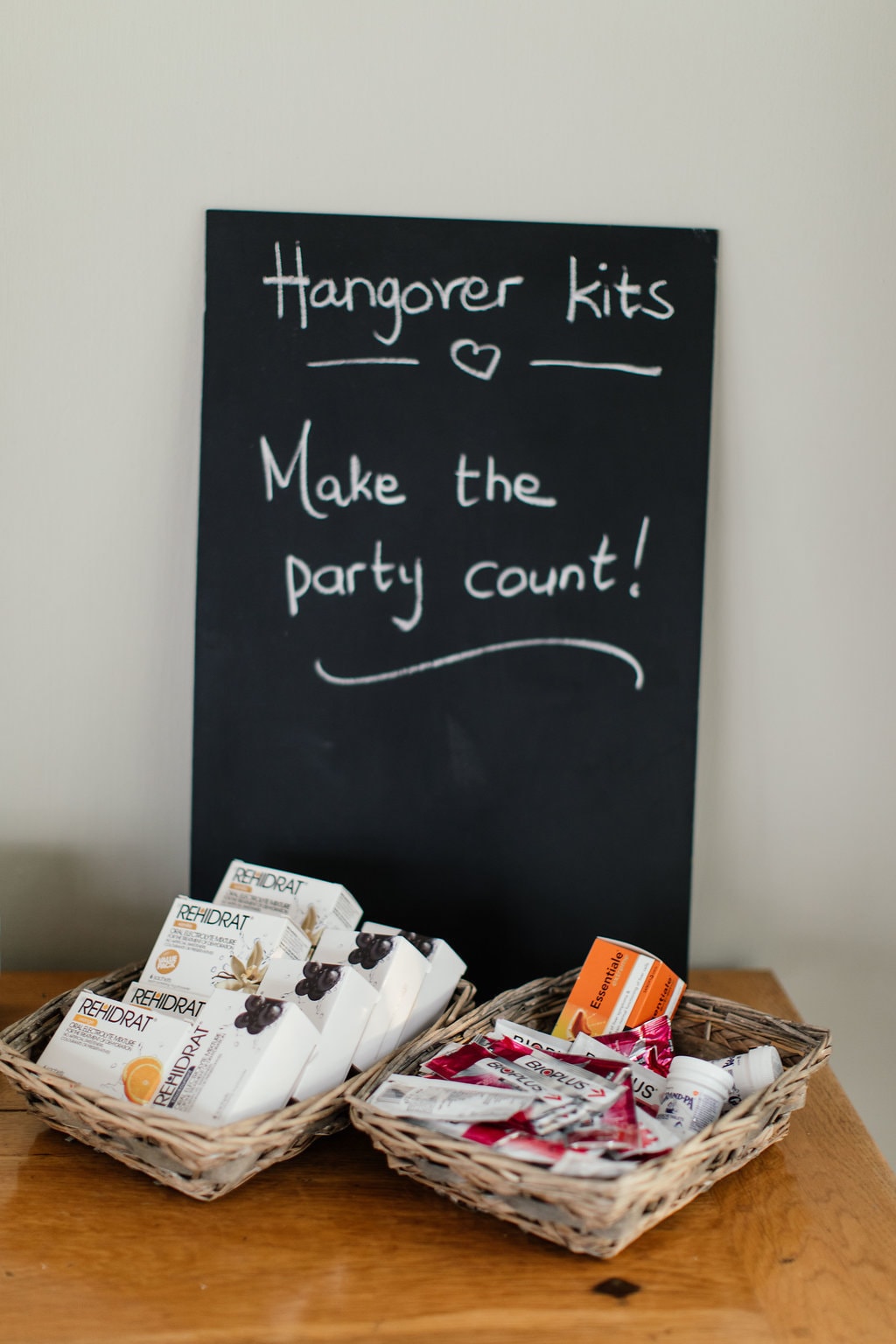 Best Decision
The venue choice as it really met all our needs. We would have been devastated had the party had to end early due to the venue time restrictions.
Advice for Future Brides & Grooms
The best advice I can give is just to go with your gut, do what you want to do and don't let anyone bully you into making decisions you don't want to make. This is your special day and you must do what makes you happy.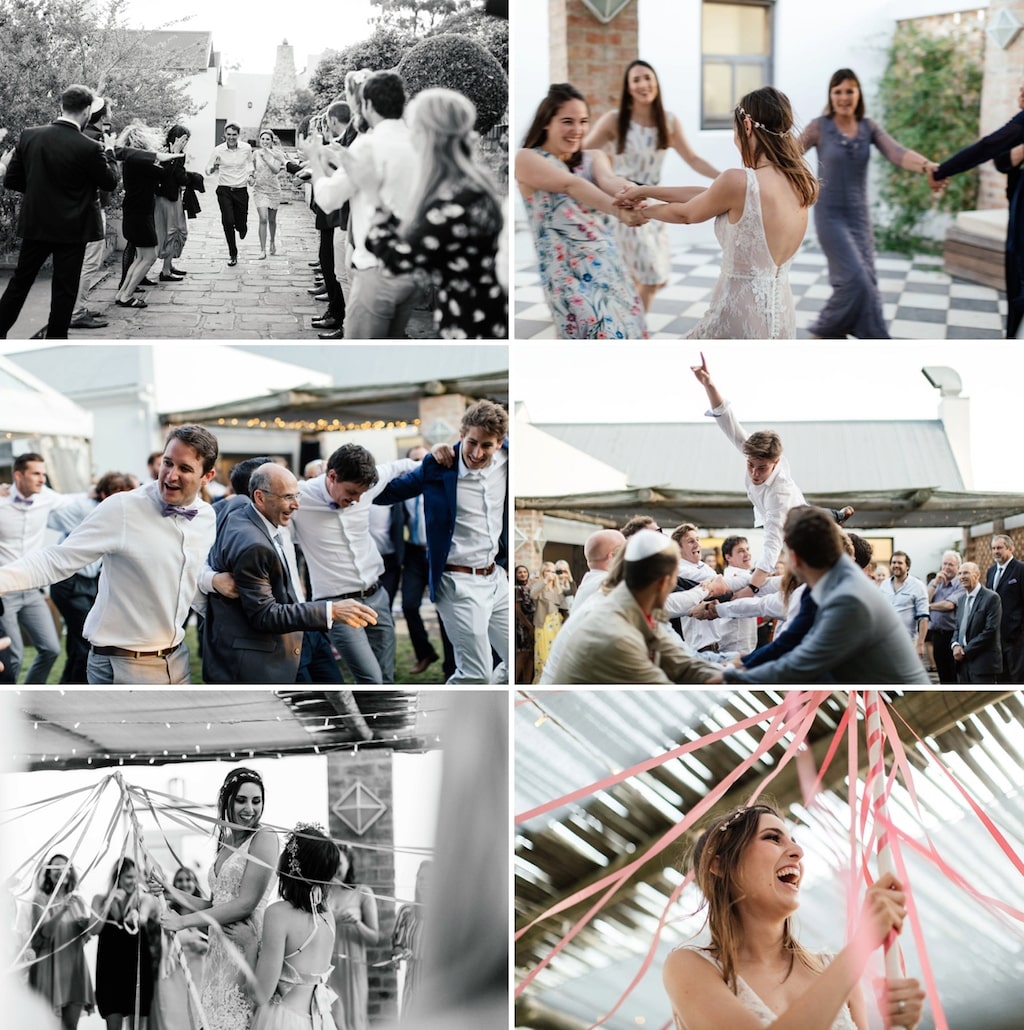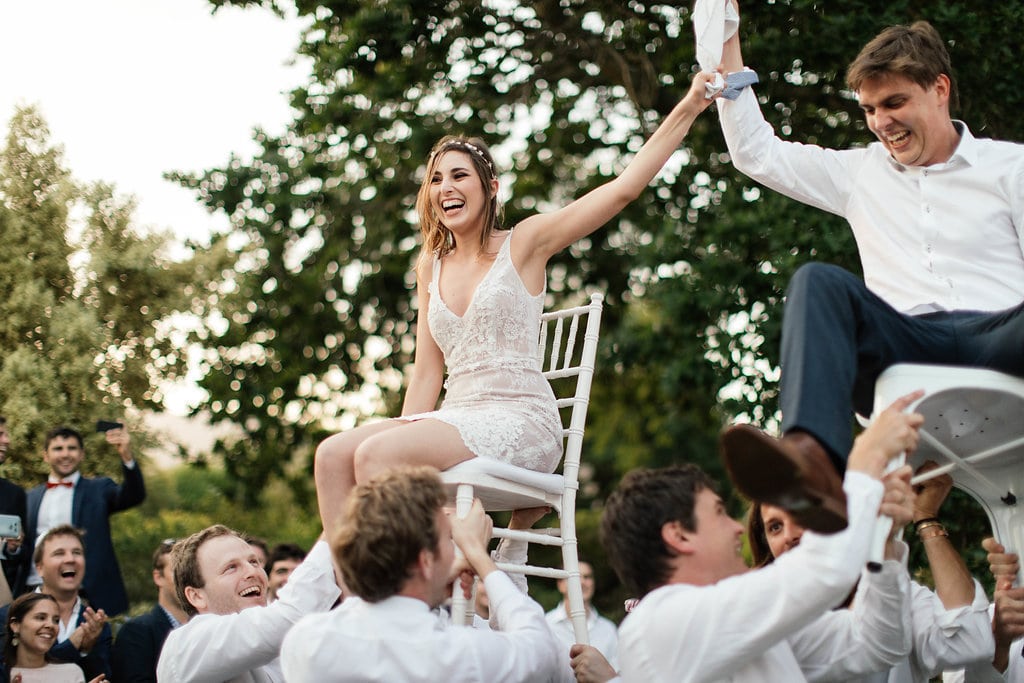 SERVICE PROVIDERS
Venue & catering: White Water Farm | Photography: Juliette Bisset | Flowers & décor: 4EveryEvent | Stationery: Seven Swans Stationery | Bride's dress: White Lilly Bridal | Headpiece: Lorean Jewellery | Hair & makeup: Leoume Vos Make-up & Hair | Groom's attire: TM Lewin | Groomsmen's attire: Top Shop (suit pants) + Twill (bow ties) | Handkerchiefs (groom, fathers & page boys): Twill | Hiring: Okasie (furniture) | DJ: Michael Dickinson