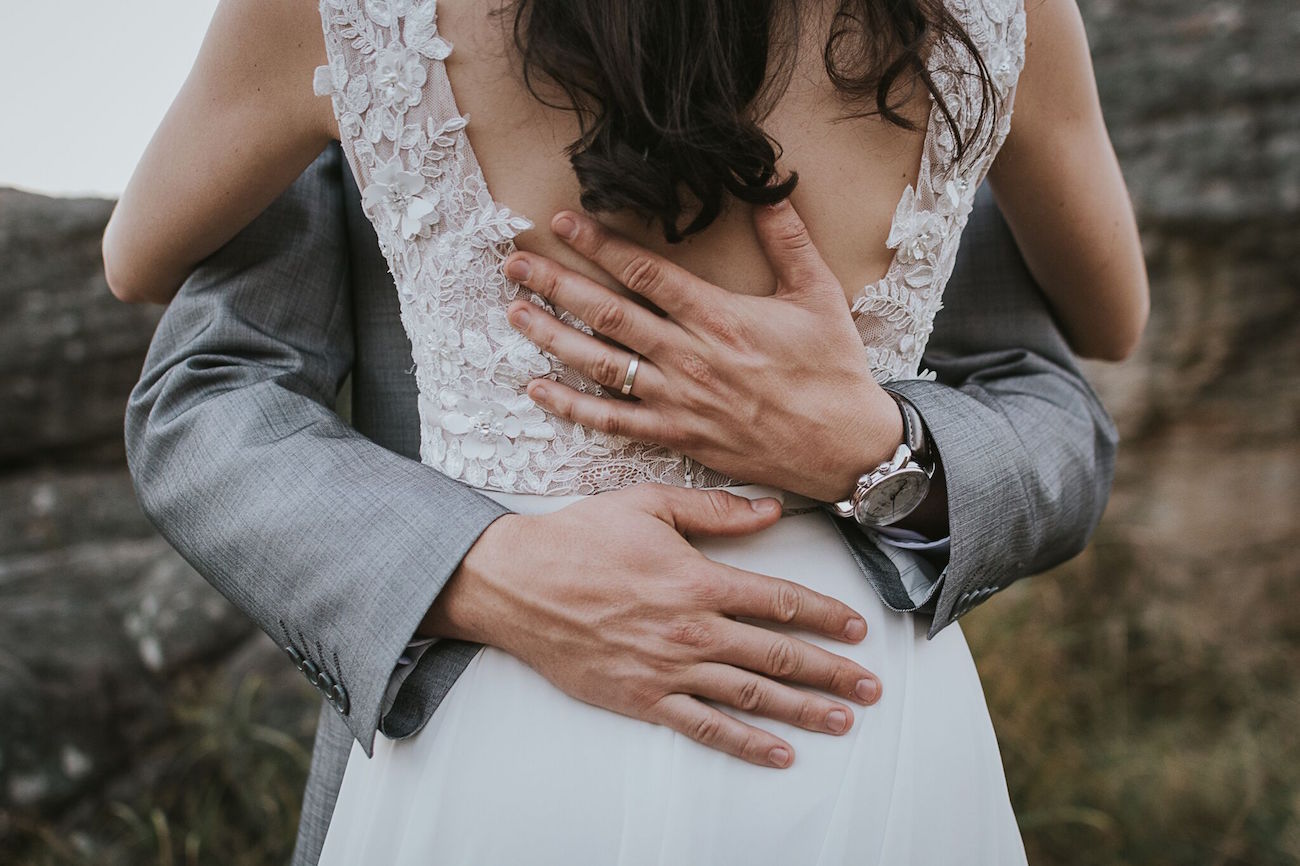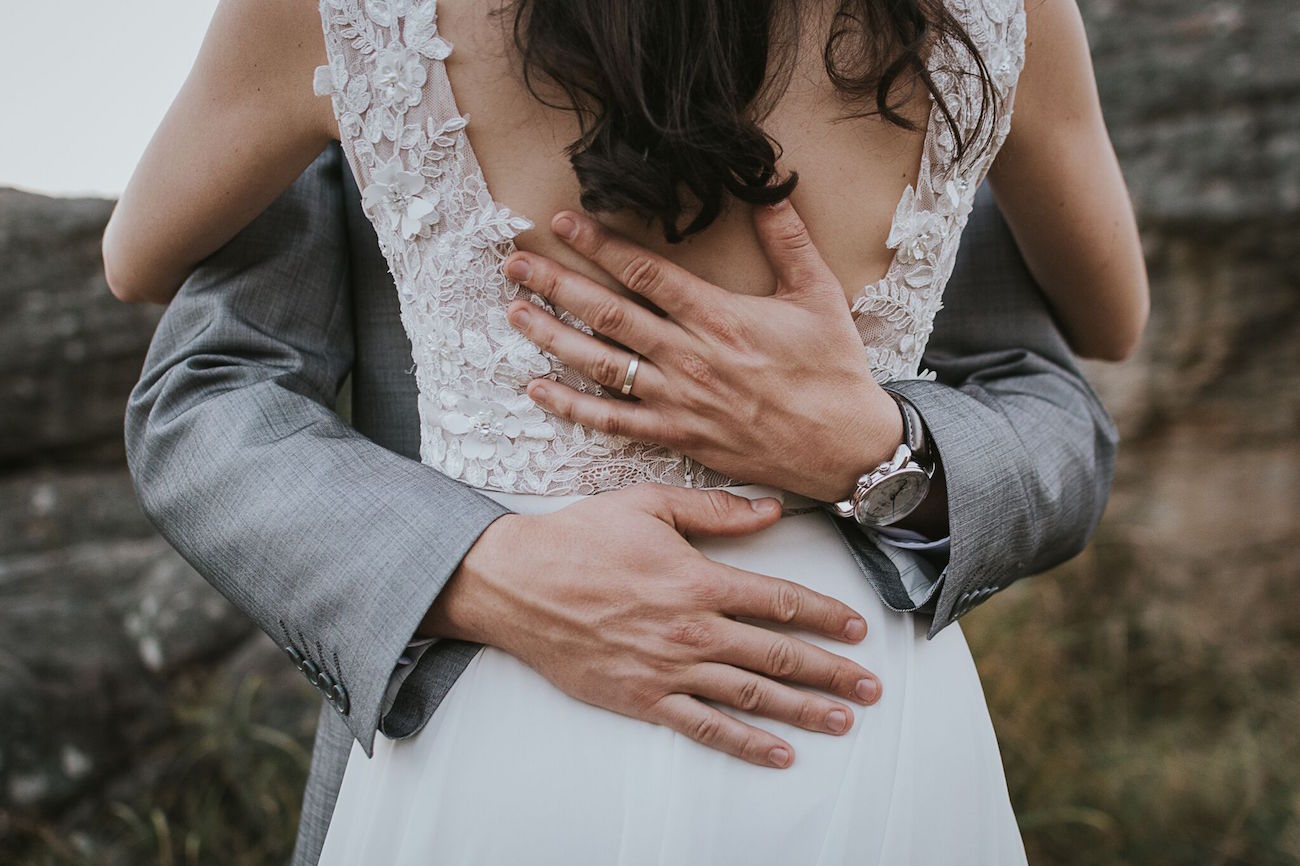 I've heard of some pretty unusual proposals, but popping the question on a squash court is a new one for me. And yet, today's groom, Coenraad, managed to make it into the most romantic thing ever (no wonder Anneen said yes!). Their wedding followed suit… A destination celebration in the little town of Kaapsehoop, a cozy country inn for a venue, forest greens and wood textures complemented by amber bottles and striped linens on the tables, white naked cakes, gorgeous winter floral bridesmaid separates and groomsmen in green ties. Oh, and speaking of attire, Anneen's Anna Georgina gown is an absolute beauty, only a little less radiant that the bride herself and her happy groom, as they prove the newlywed glow is oh-so-real! This is the first time we've featured Disco Road Photography with these lovely pics – and hopefully not the last!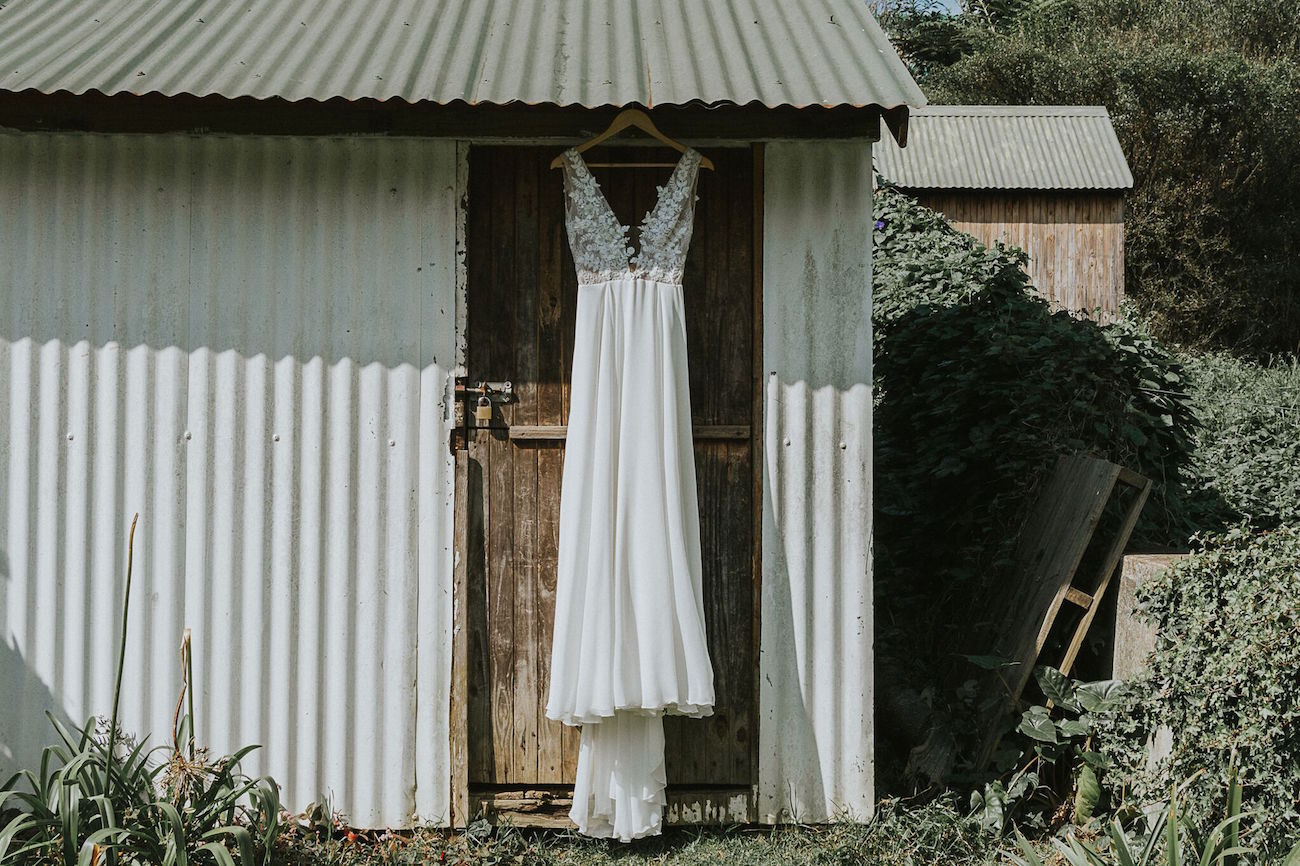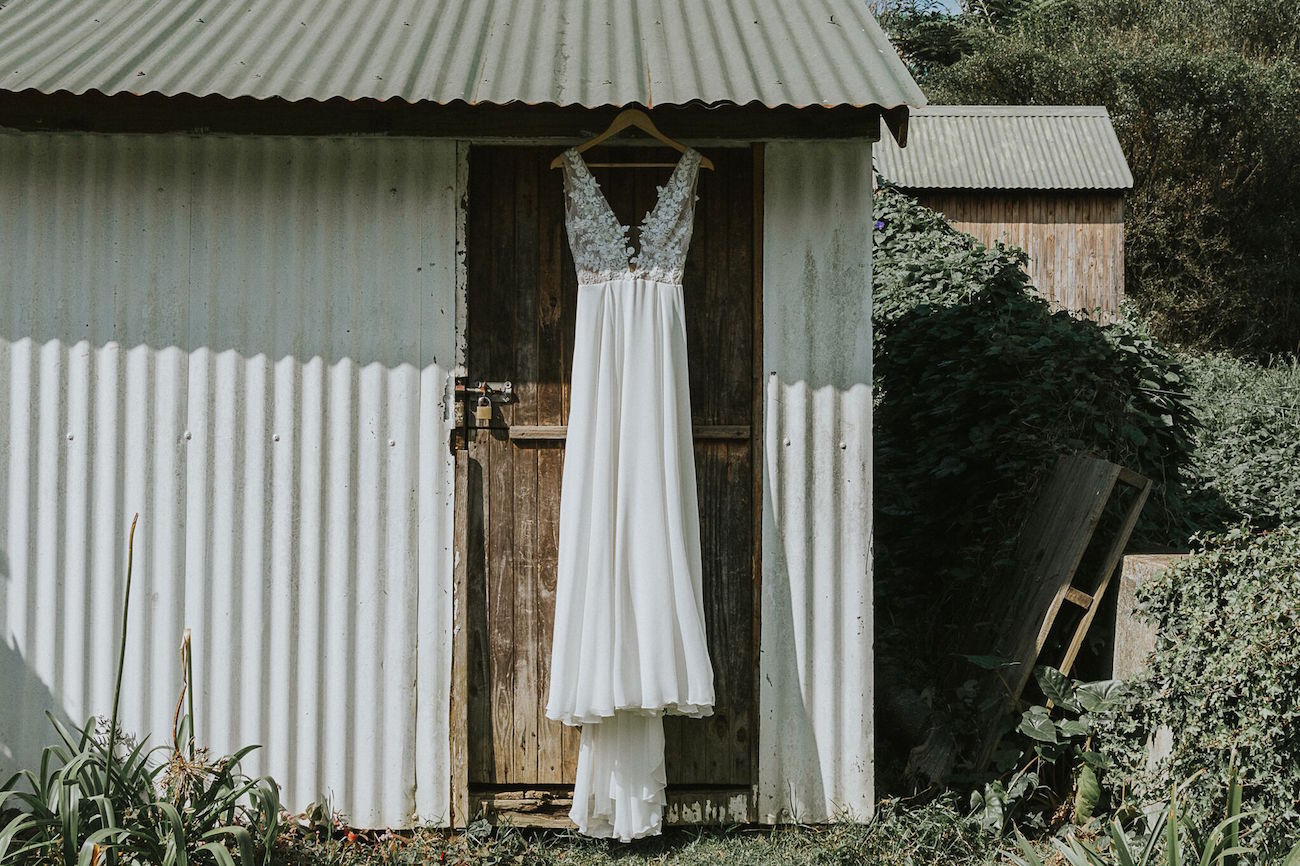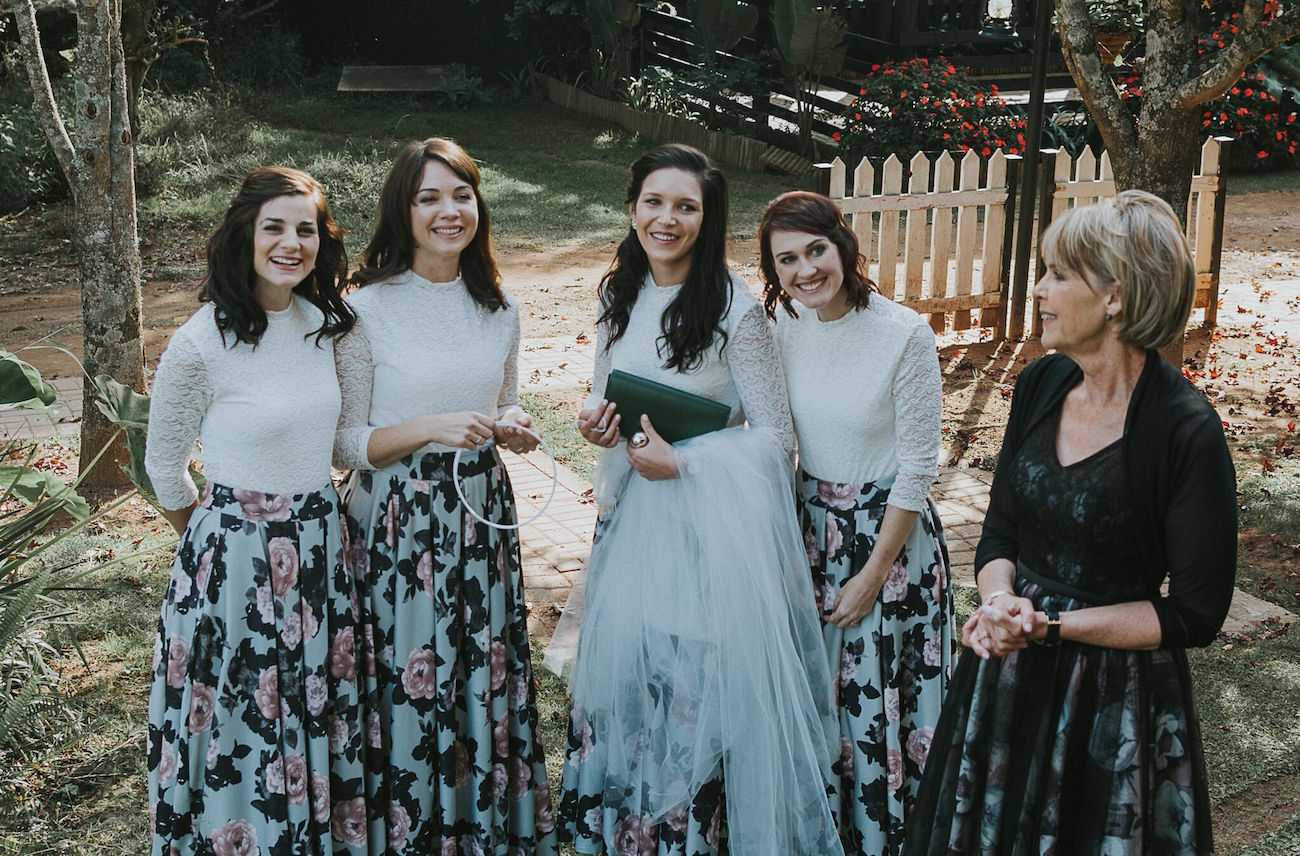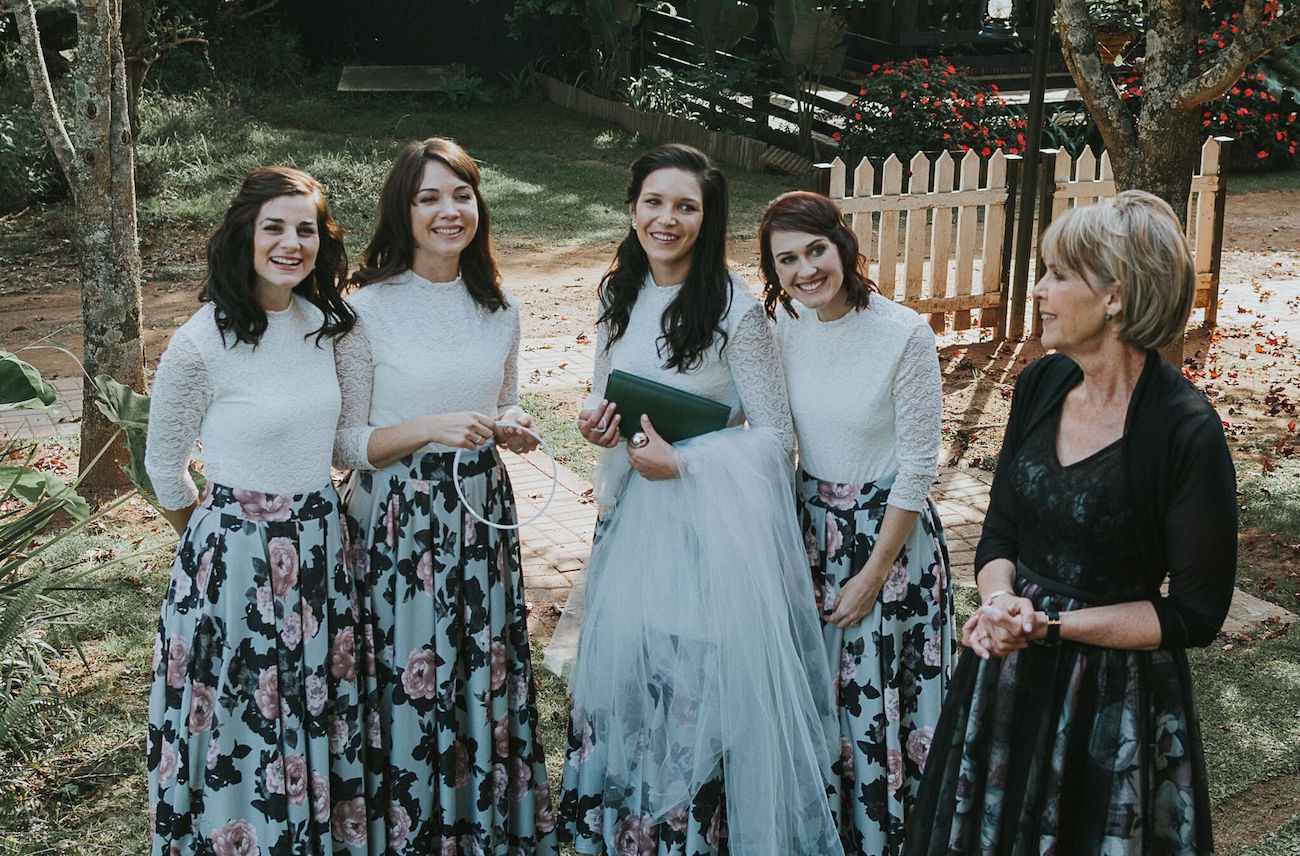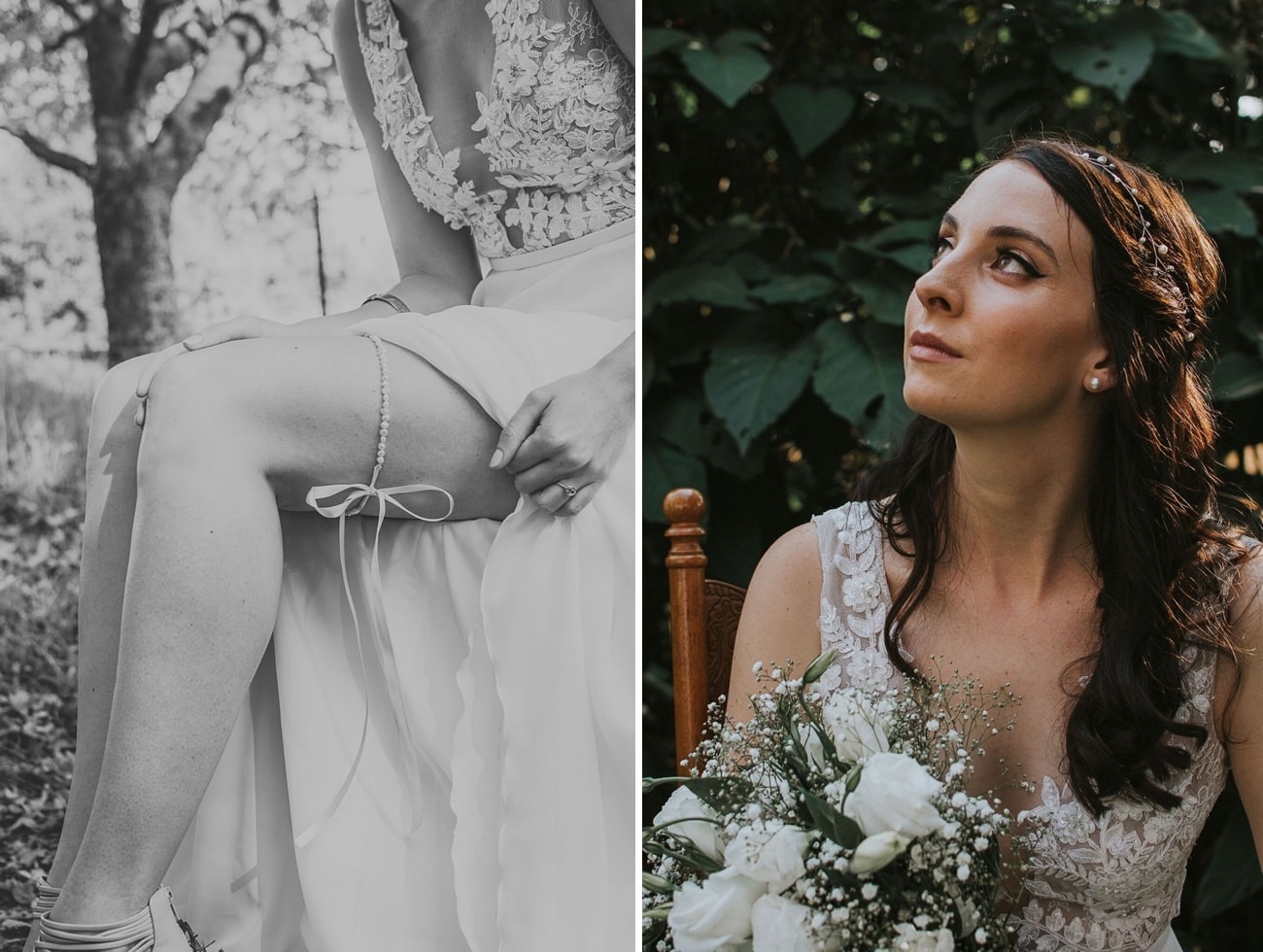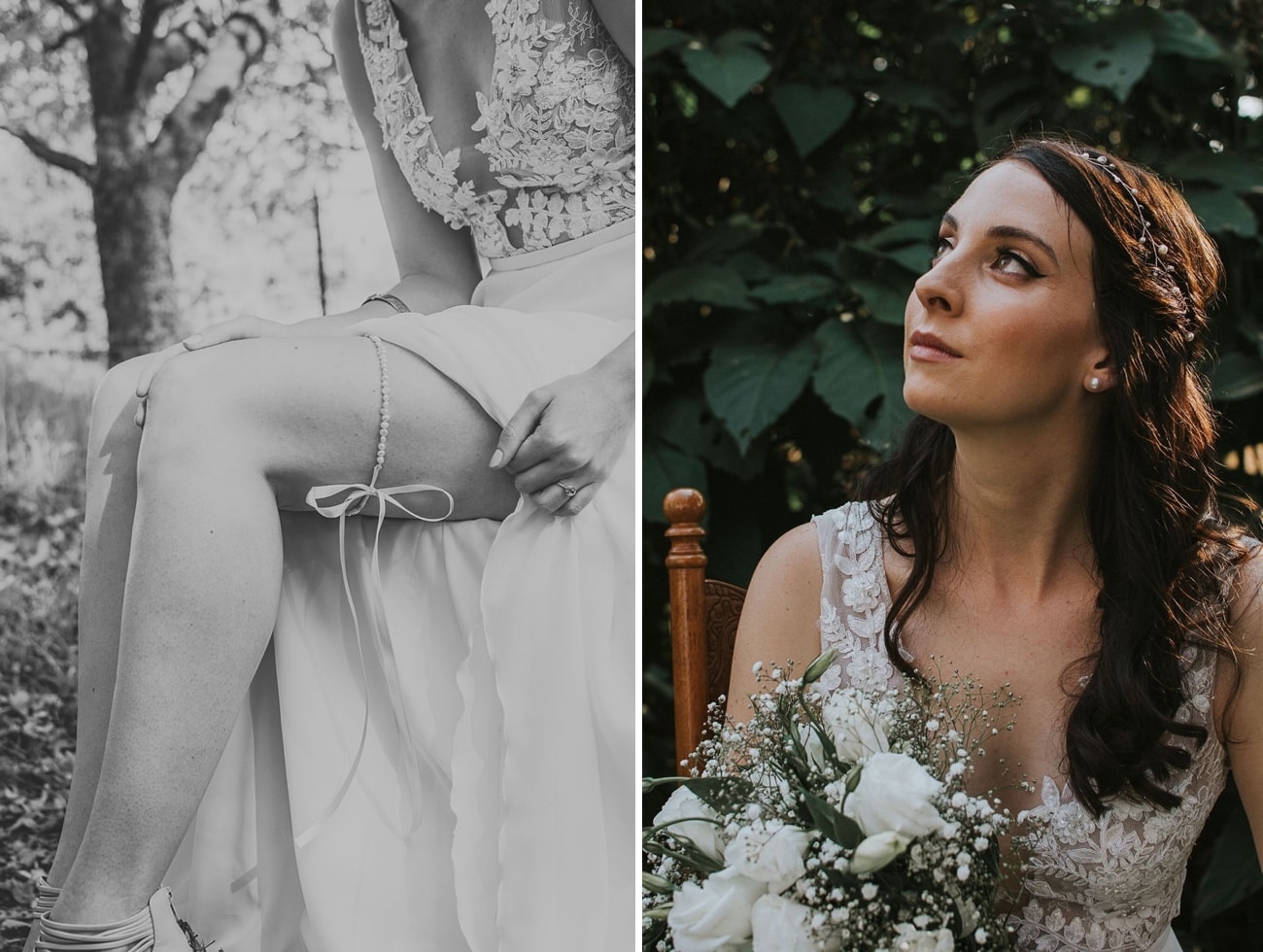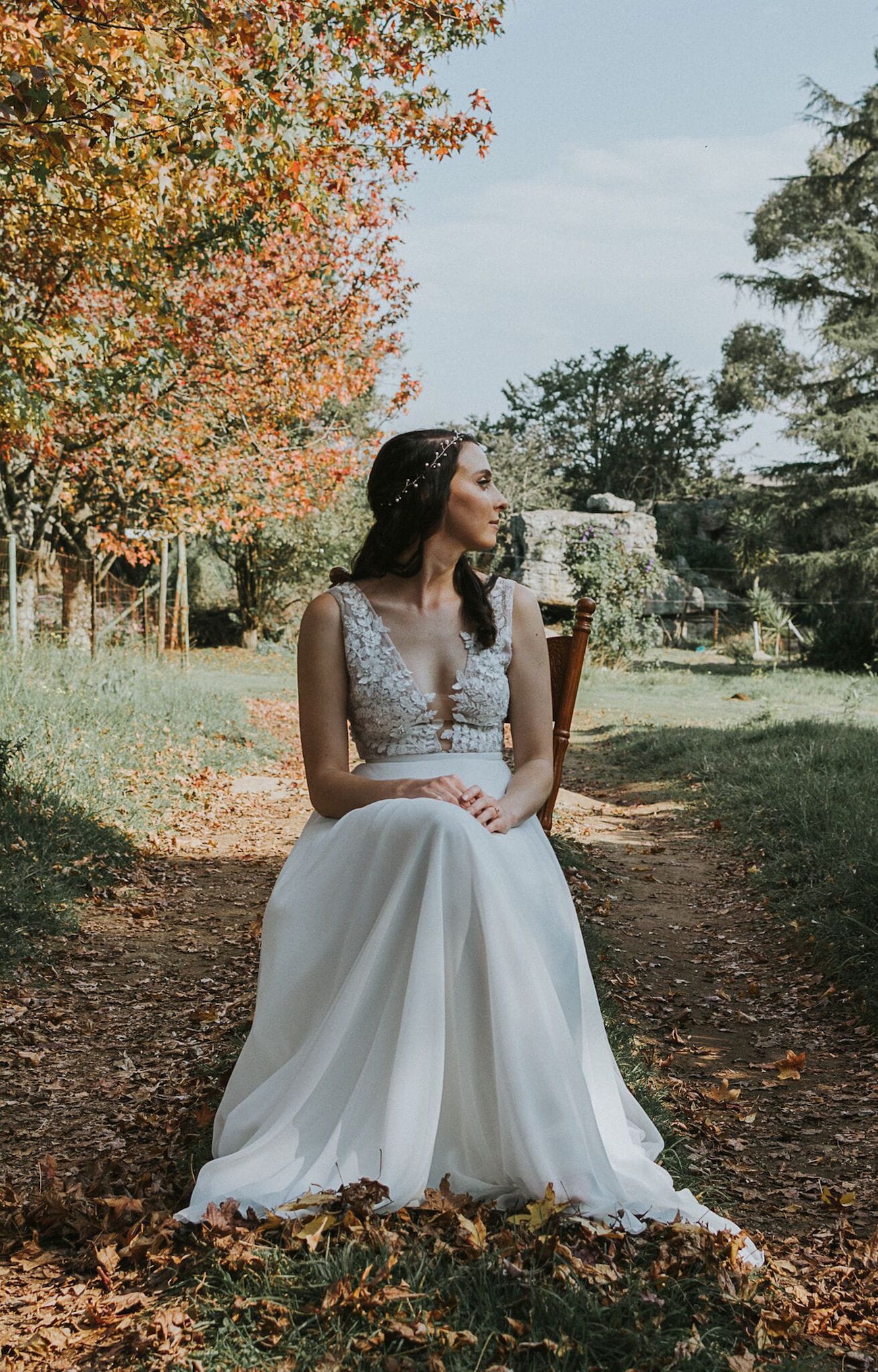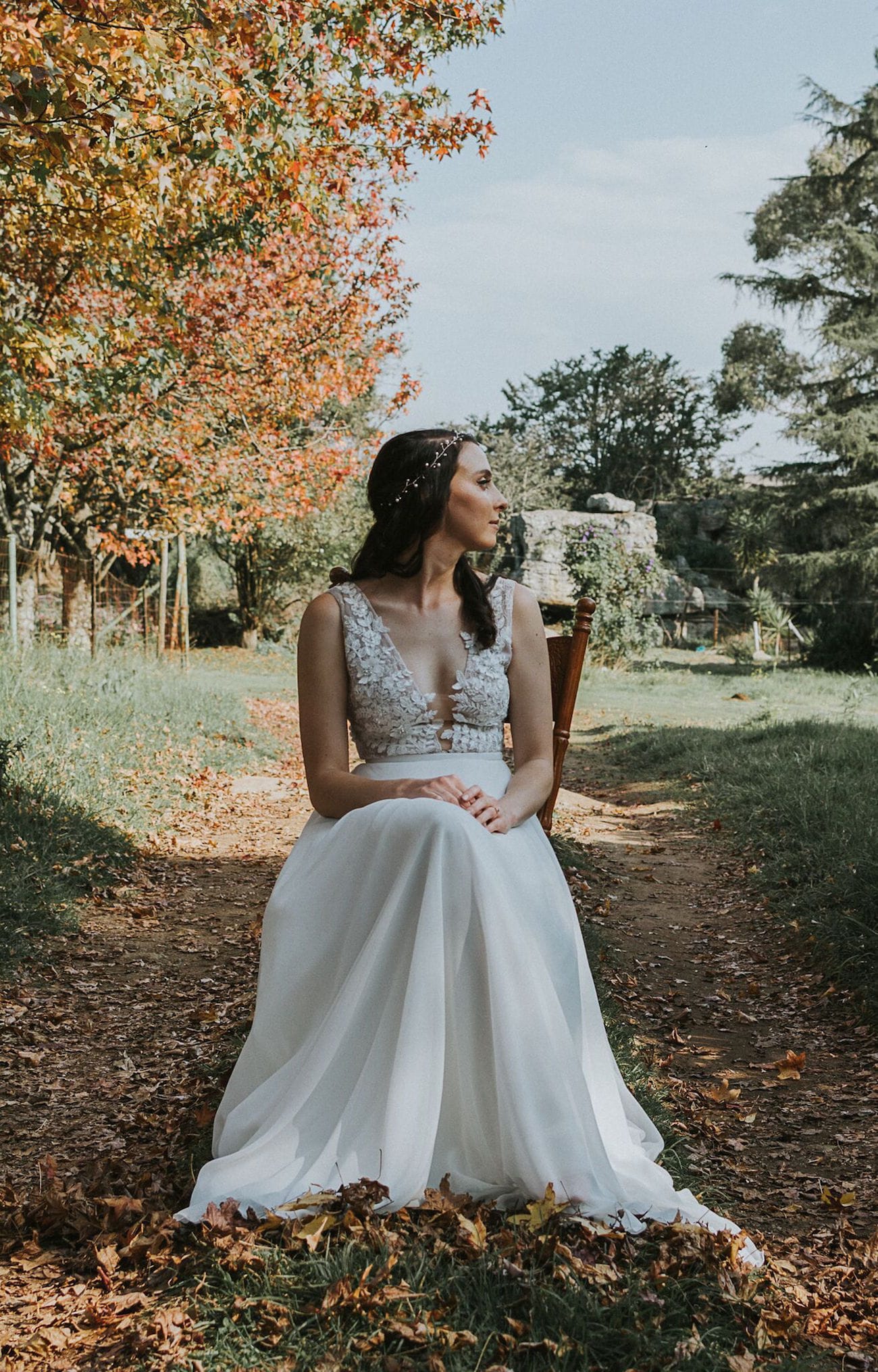 Love Story
Coenraad: We went to the same primary and secondary school but only really became friends around Grade Nine. I fell in love with her somewhere early in the tenth grade. We went out a few times but never really dated. I wanted a more serious relationship than she did, and our paths separated when we went to different universities after school. We met again three years later at a concert and even missed the bands playing, just sitting on the grass, chatting. We started dating long distance after that. She moved closer to me to study post-grad in Potchefstroom, when I was already working close to Parys. Needless to say, I know the road between Parys and Potchefstroom all too well! We dated for four years before we got engaged.
The Proposal
Coenraad: My first plan was to take her hiking in the Drakensberg as I really wanted it to be a surprise. I had bought a ring that July, and my plan was more or less to ask her in the same month. But by the time I had everything ready, had asked her parents, etc., she had told me she liked the idea of celebrating afterwards with friends and family, because both of us live far away. So the hiking trip was off. We both love playing squash, and did this on a regular basis. I had a brainwave that if I could ask her on the squash court, all our most important people could come together just outside while we were playing without arousing any suspicion and it would totally surprise her. It worked perfectly. I had let her win a game (she doesn't like winning like that!) and then told her, "I let you win this one, will you let me win for the rest of my life and marry me?" And I went down on one knee. The people waiting outside came rushing in and had paper planes with congratulatory messages on that they threw from the balcony. It was a very special moment. We all had celebratory drinks afterwards.
Anneen: He completely surprised me! I never imagined getting engaged on a squash court. We play a lot and had many of our deeper conversations on the court, which made it very special.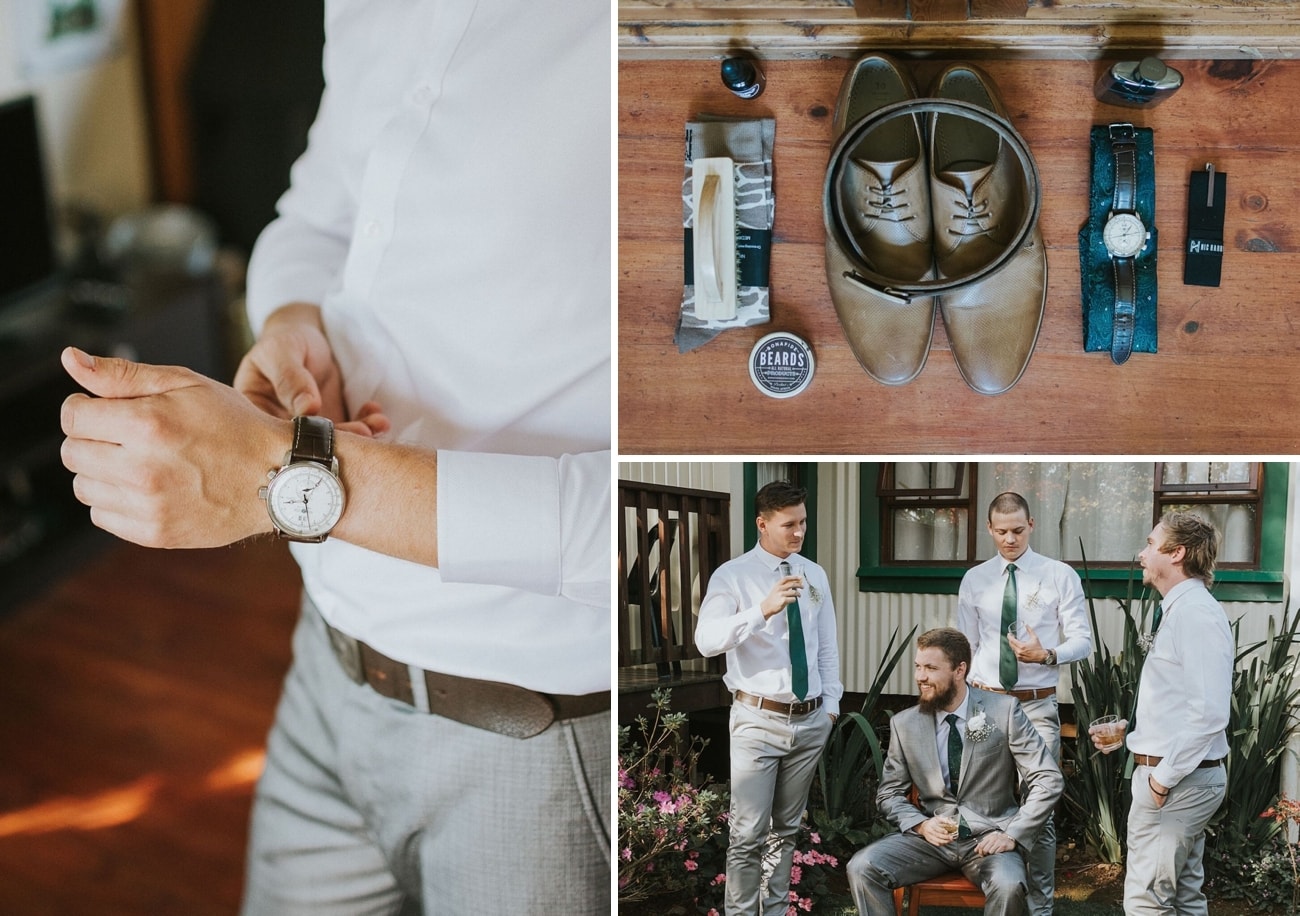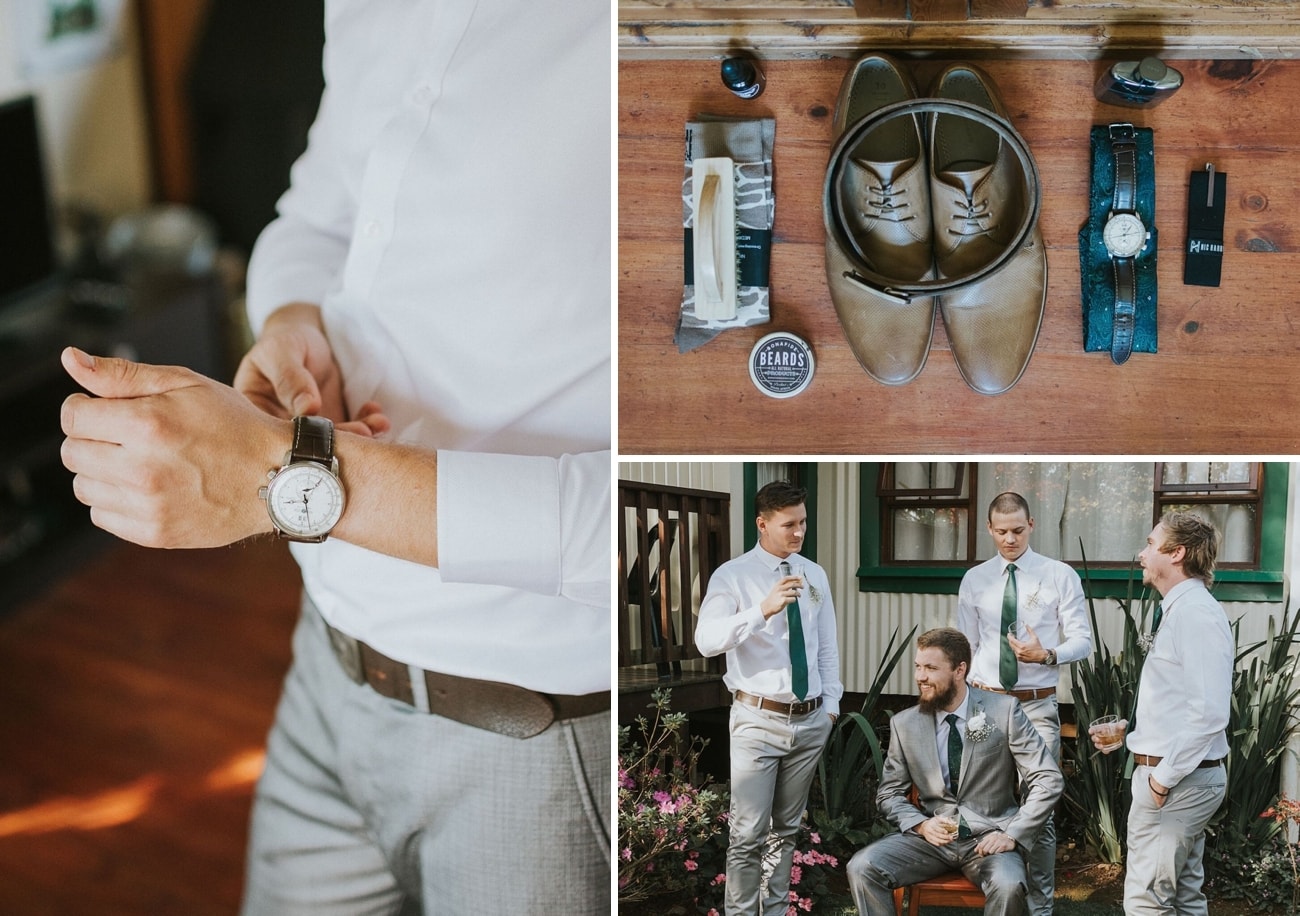 The Venue
We wanted a venue in Mpumalanga as Anneen was close by and we both love the Lowveld. We also wanted to do a weekend wedding, with all of our guests ideally coming on Friday and staying on until Sunday. The small town of Kaapsehoop is so beautiful and it felt almost completely taken over by our wedding guests. It was a wonderful feeling walking around in the town and seeing all our favourite people there. We had taken it over completely for the weekend! The town has this wonderful old-timey feeling and it's so beautiful; we really didn't have to do much to it for the reception.
Wedding Style
From the start we knew we wanted the main colour theme of the wedding to be green and have a forest feel to it. We also preferred simple, clean décor so we decided on the Philendron and Delicious Monster leaves for decoration.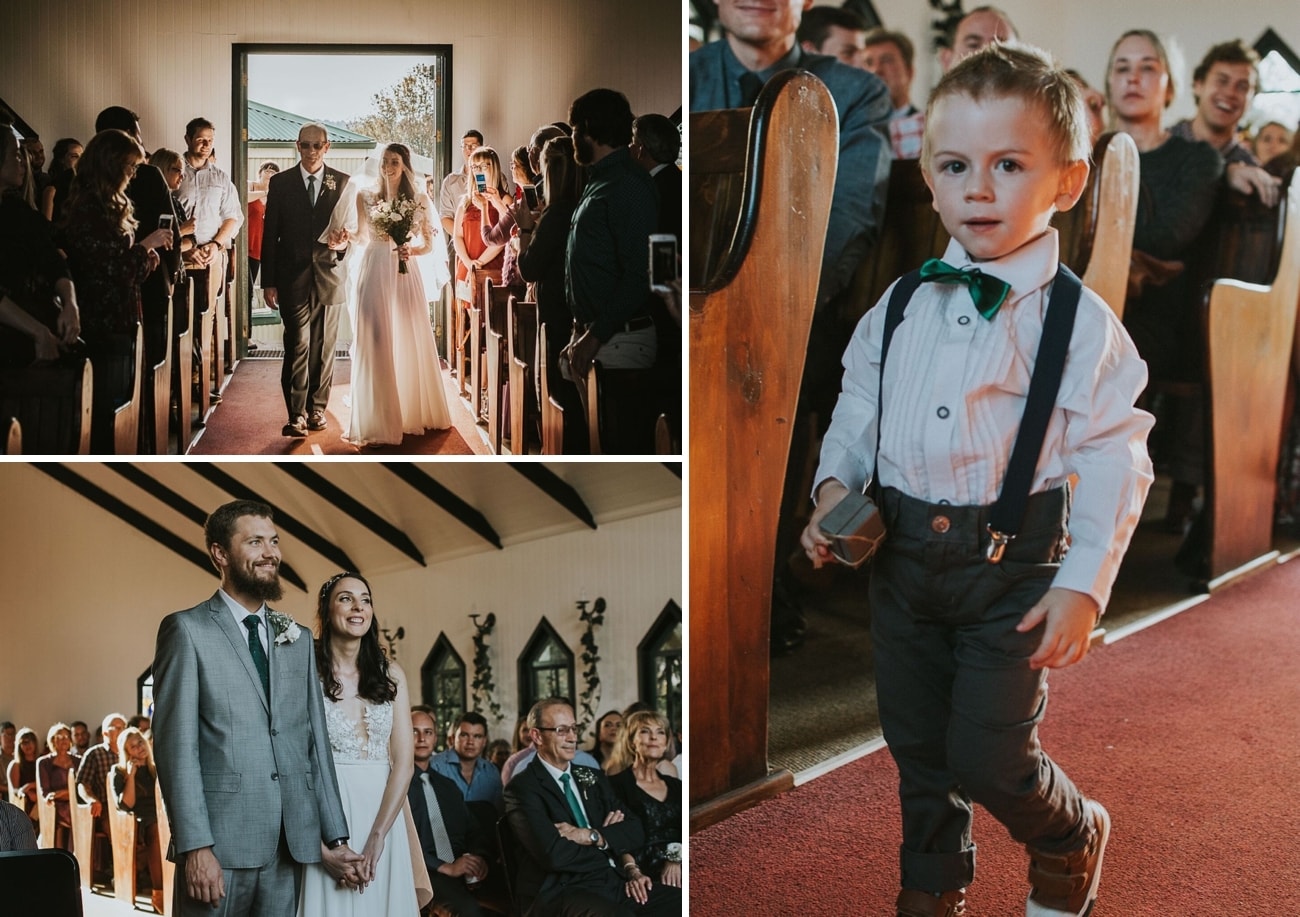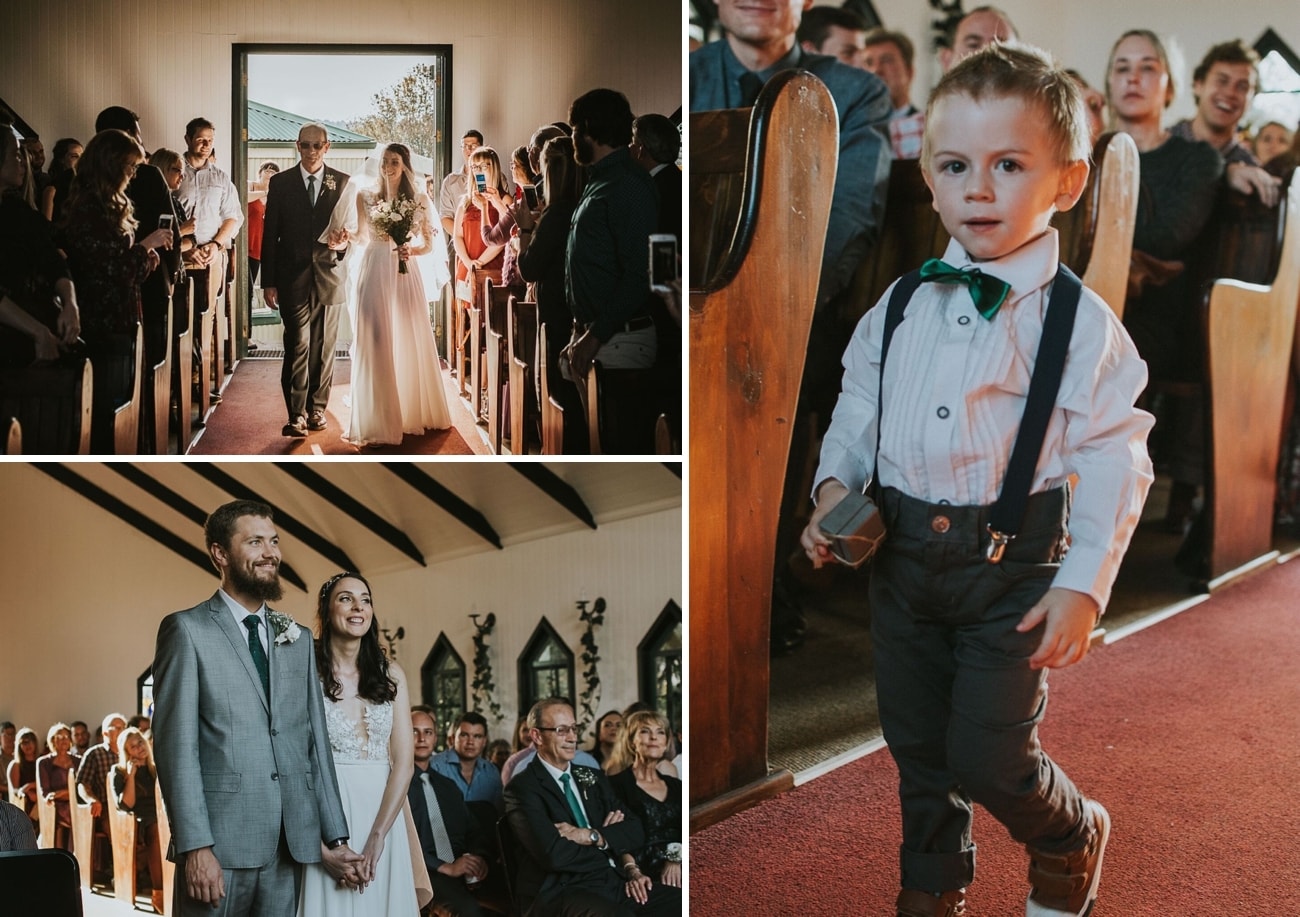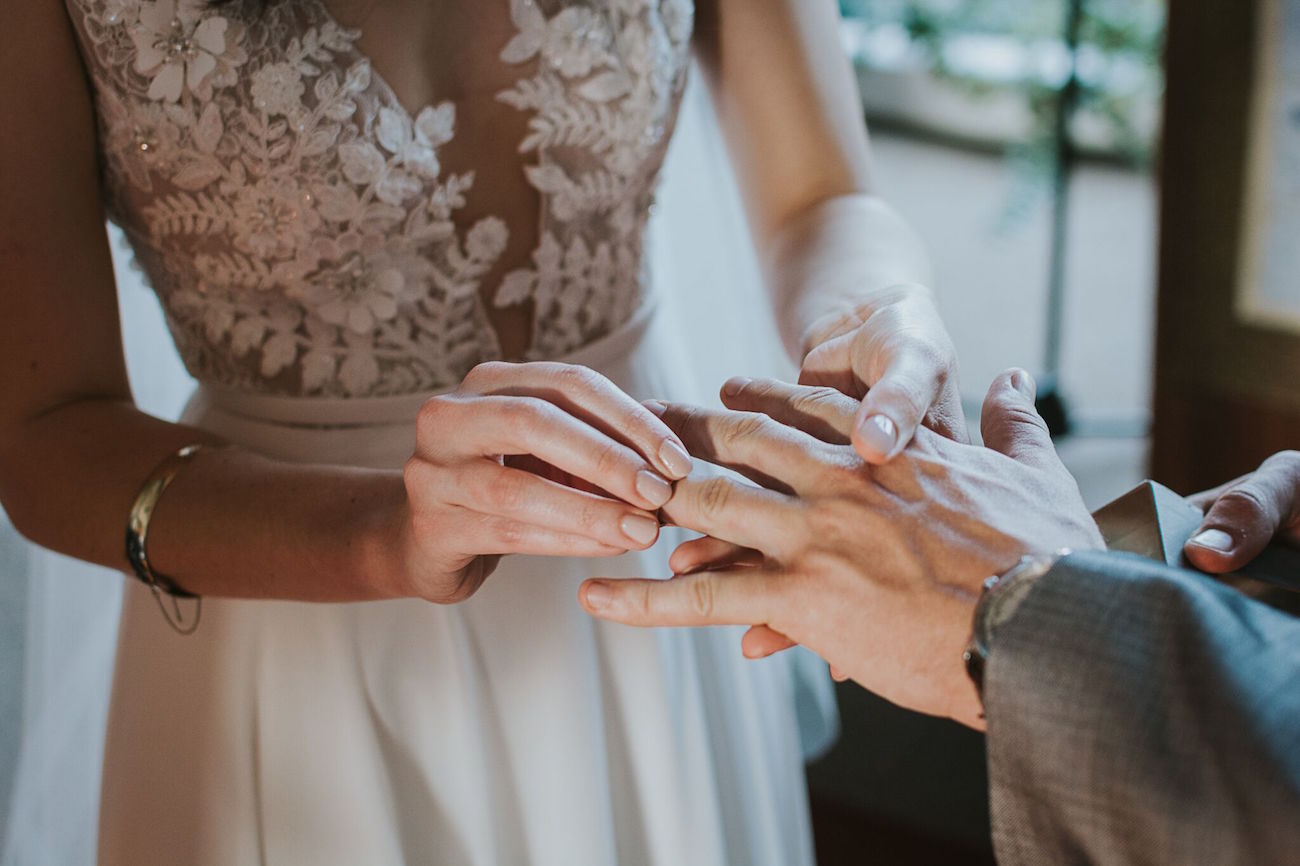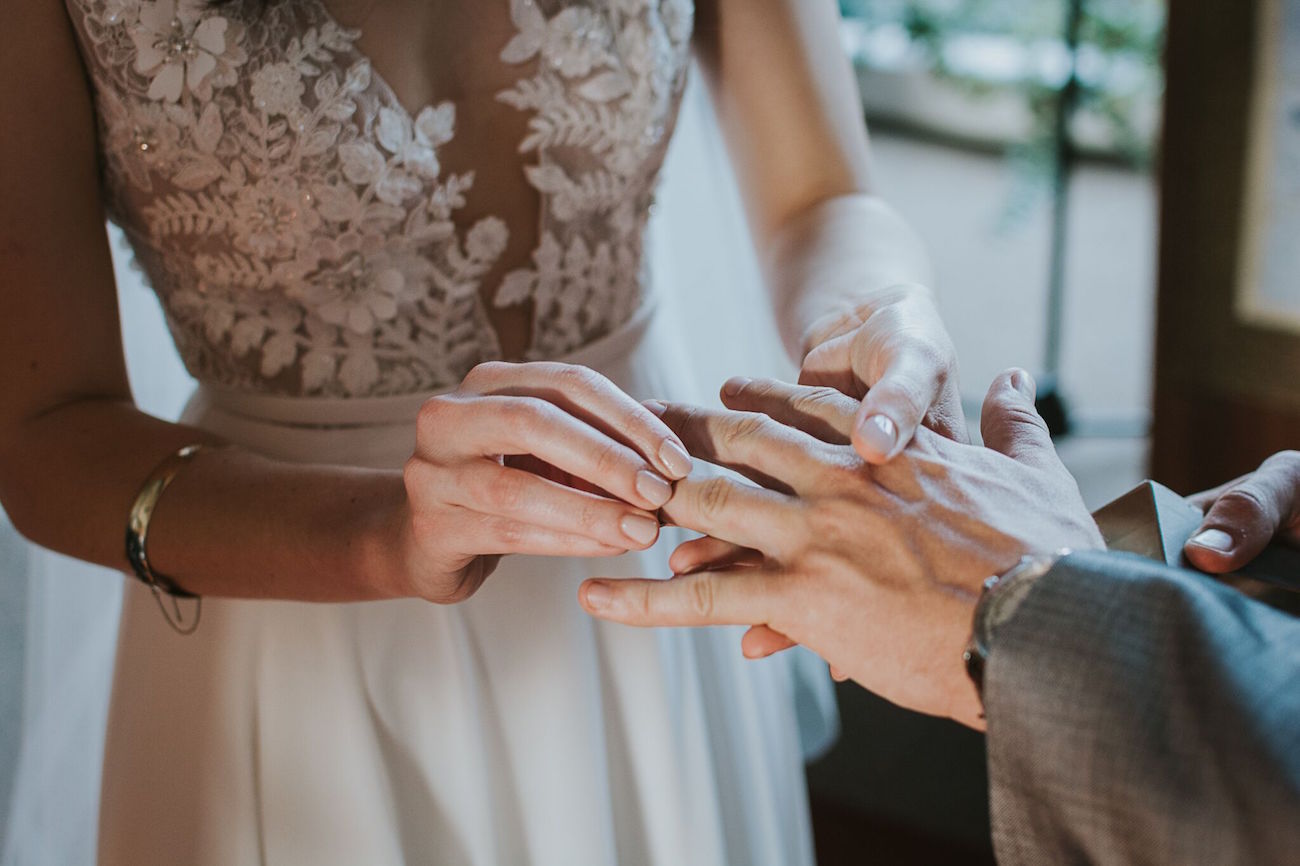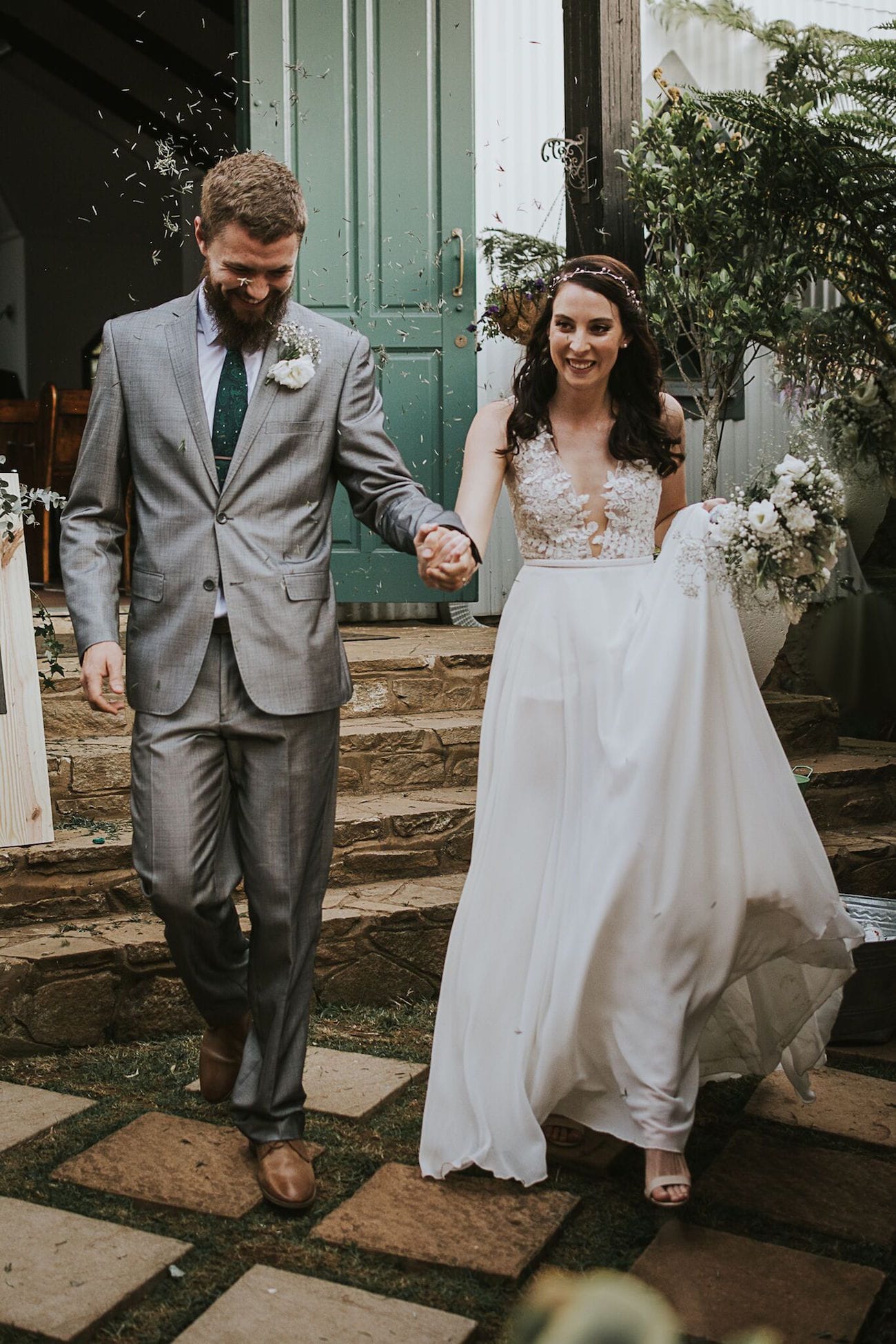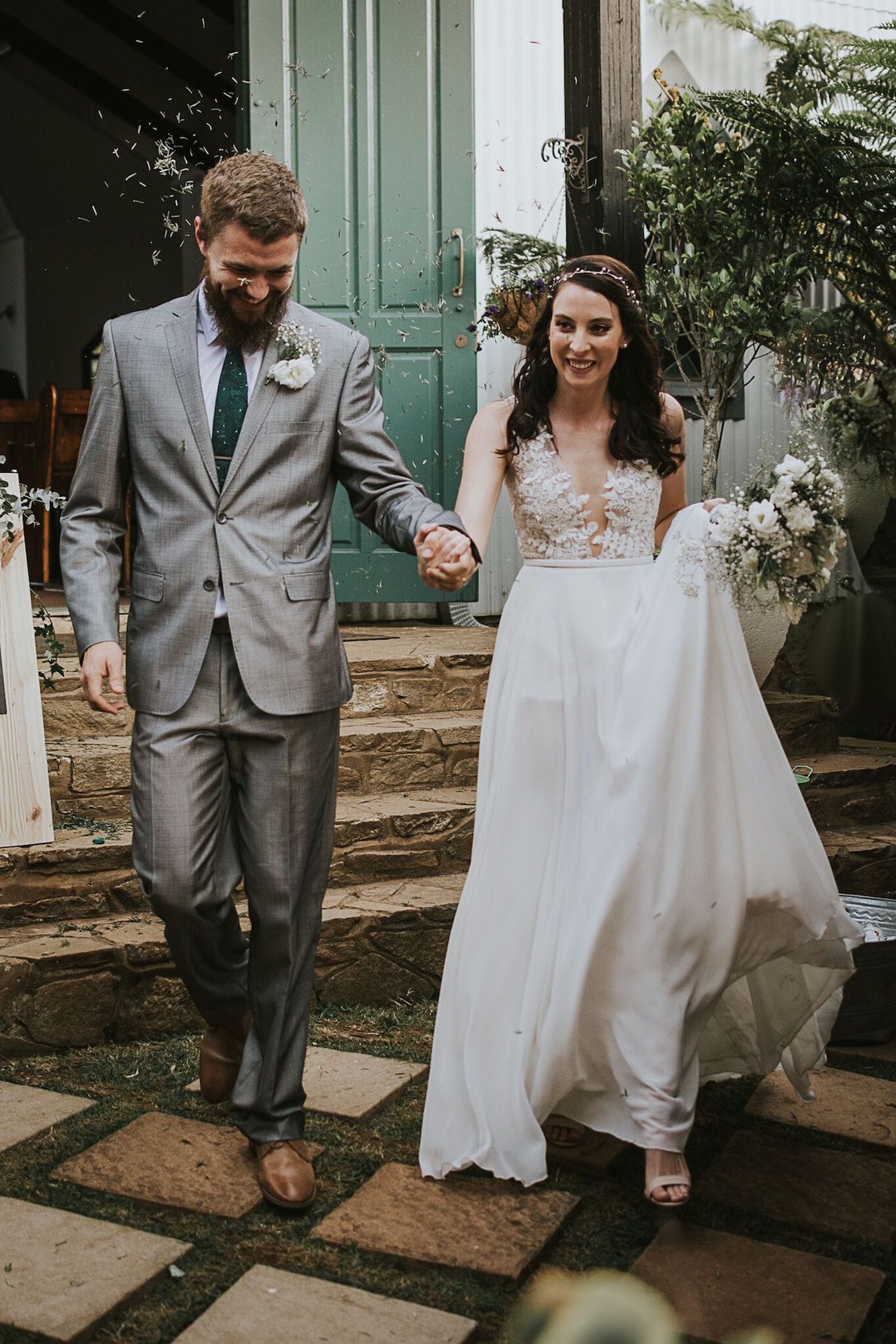 Wedding Details
We both love wine, so we decided to have a wine and cigar lounge, with wines from Hartenberg. Hartenberg is also dear to our hearts and has been part of most of our celebrations, which made it special to share with our loved ones. The cigars were a gift from my brother. It was hilarious to see my new mother-in-law smoking a cigar!
DIY Elements
We used the logo design of our initials from Lily Young to make a stamp and Coenraad even laser cut some big steel plates with it on them that my father mounted on wood, and used for decoration. We stamped everything with the logo.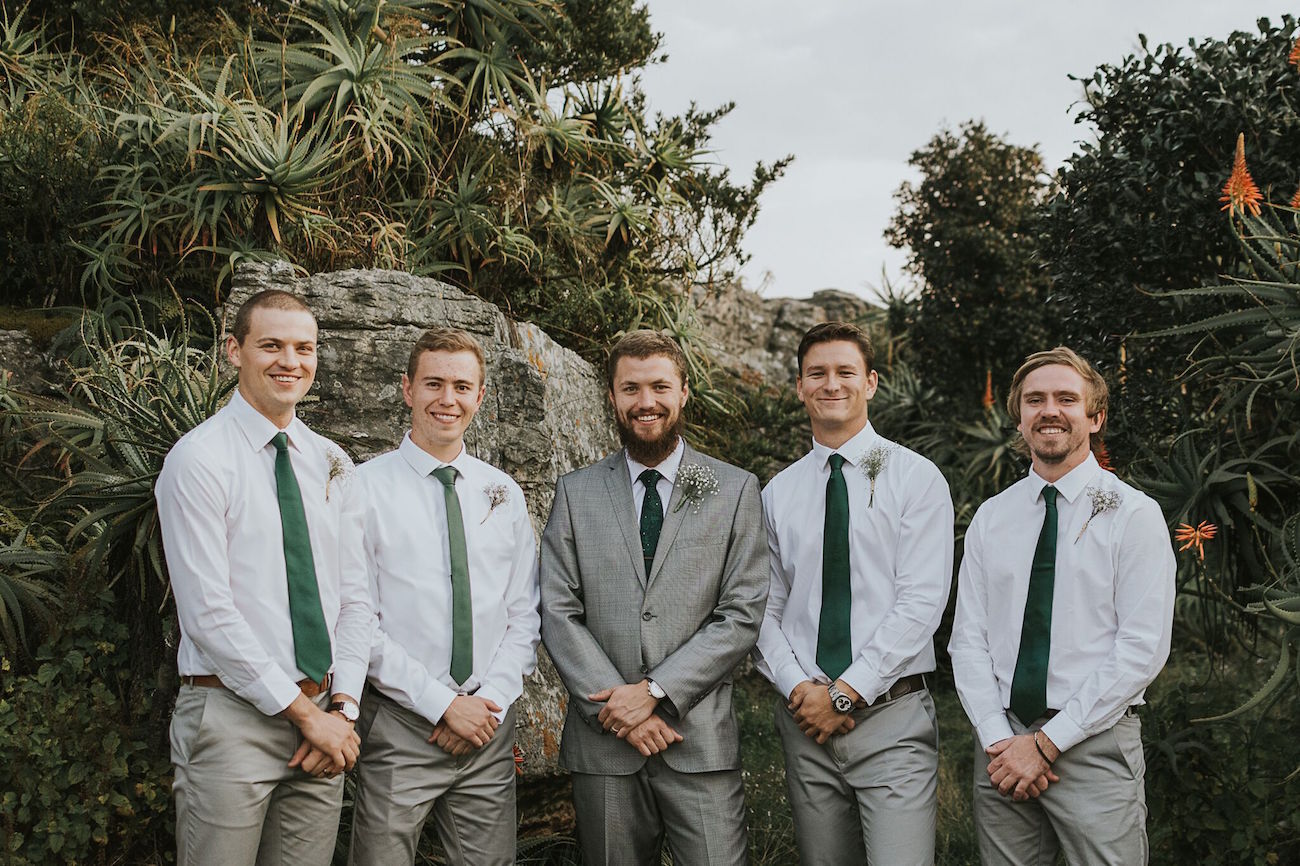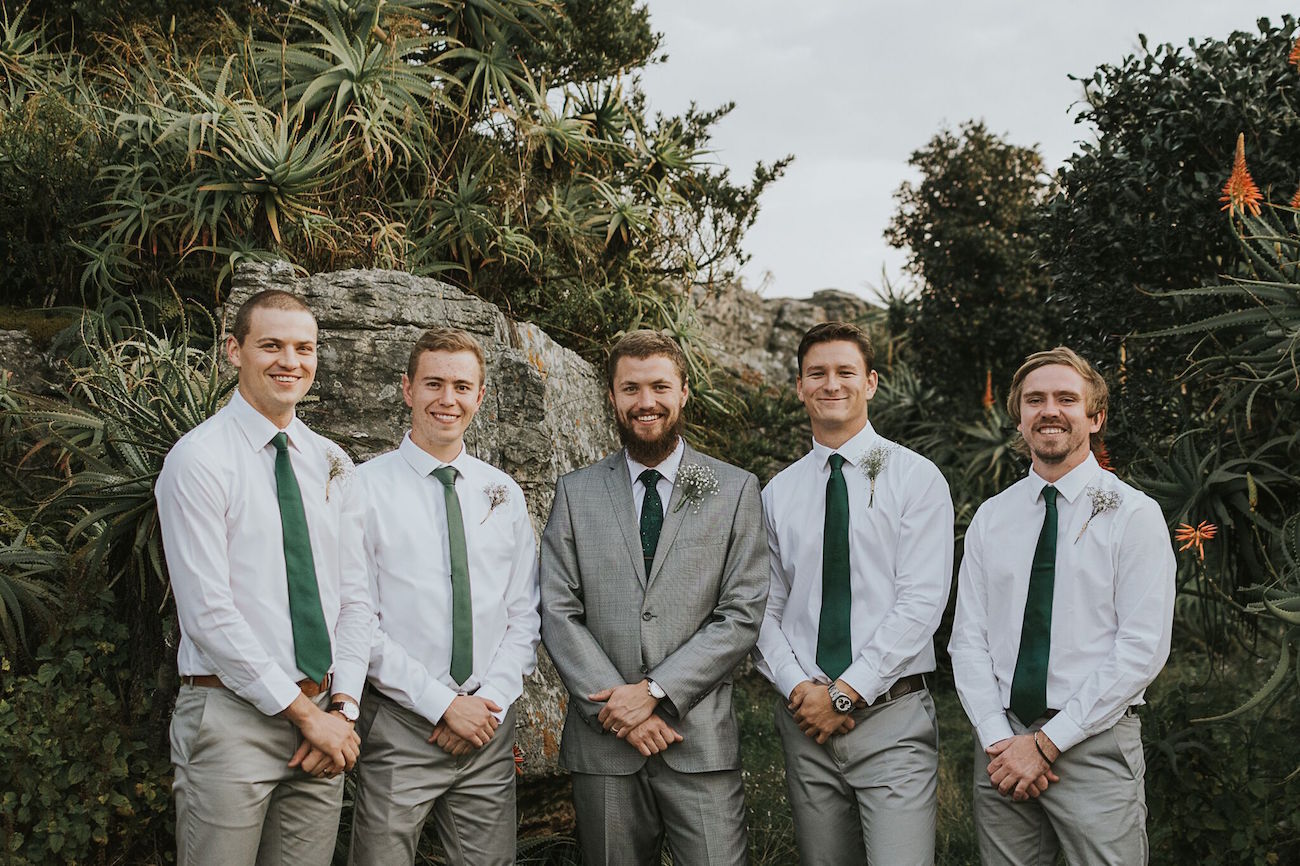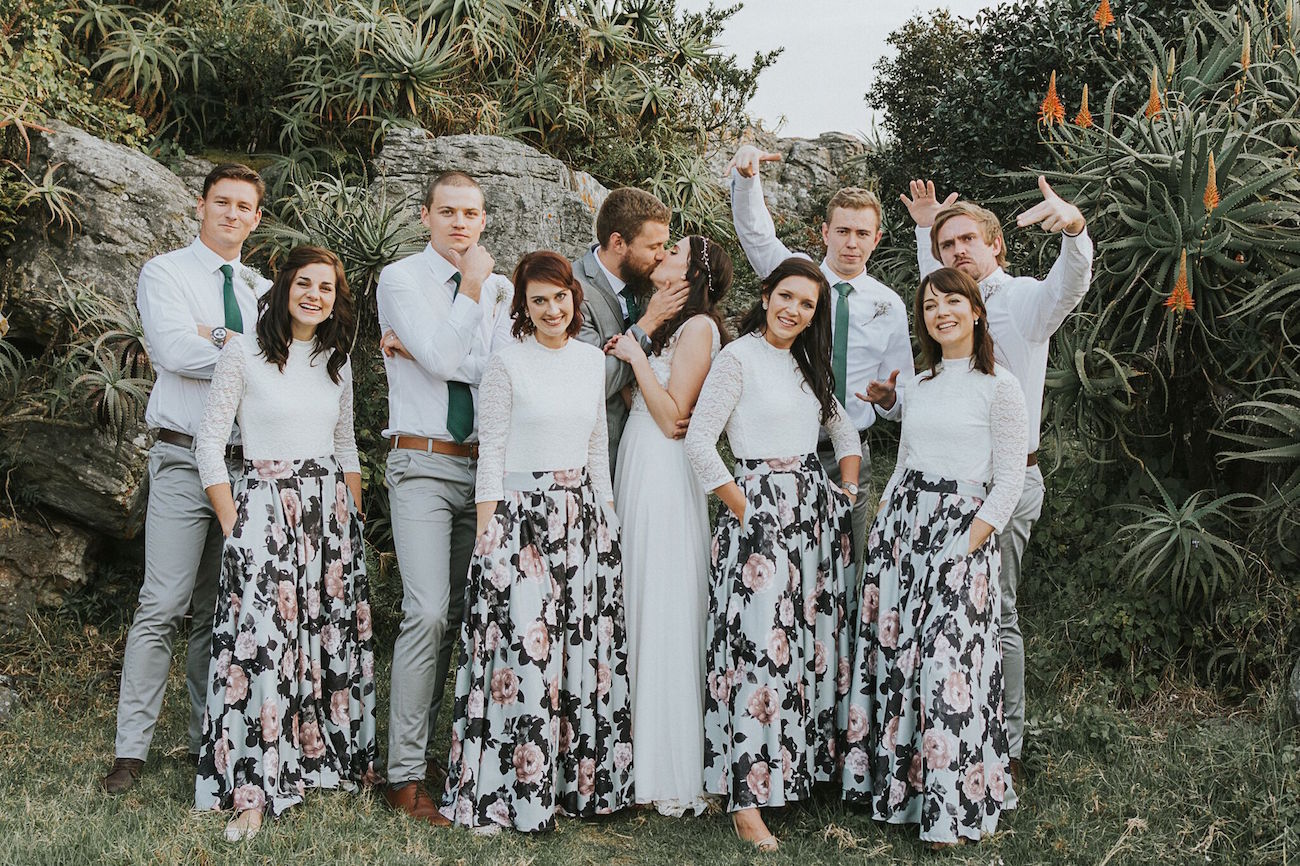 The Dress
I have a friend who got married a year before me and suggested Calegra Bridal House; thus I went there first. I loved the idea of supporting South African designers. I was not sure about the style I wanted, so I asked to try on five different styles and the dress I chose was the second one I tried on. The dress was an Anna Georgina by Kobus Dippenaar. Of course I went to try on other dresses afterwards, scared I was missing out on another dress, but I kept comparing the other dresses to that one.
The Bridesmaids
I had four bridesmaid, my sister and three friends. Although the wedding colours were dark green, I wanted the bridesmaids' dresses to be a different colour. I do not necessarily like perfect colour coordination and due to the simple décor (especially in the chapel) I felt like the dresses should stand out. We went to go look for styles together and everyone liked the greyish blue floral patterned skirts. Kaapsehoop can be quite cold, thus the long skirts worked perfectly and looked beautiful on the day.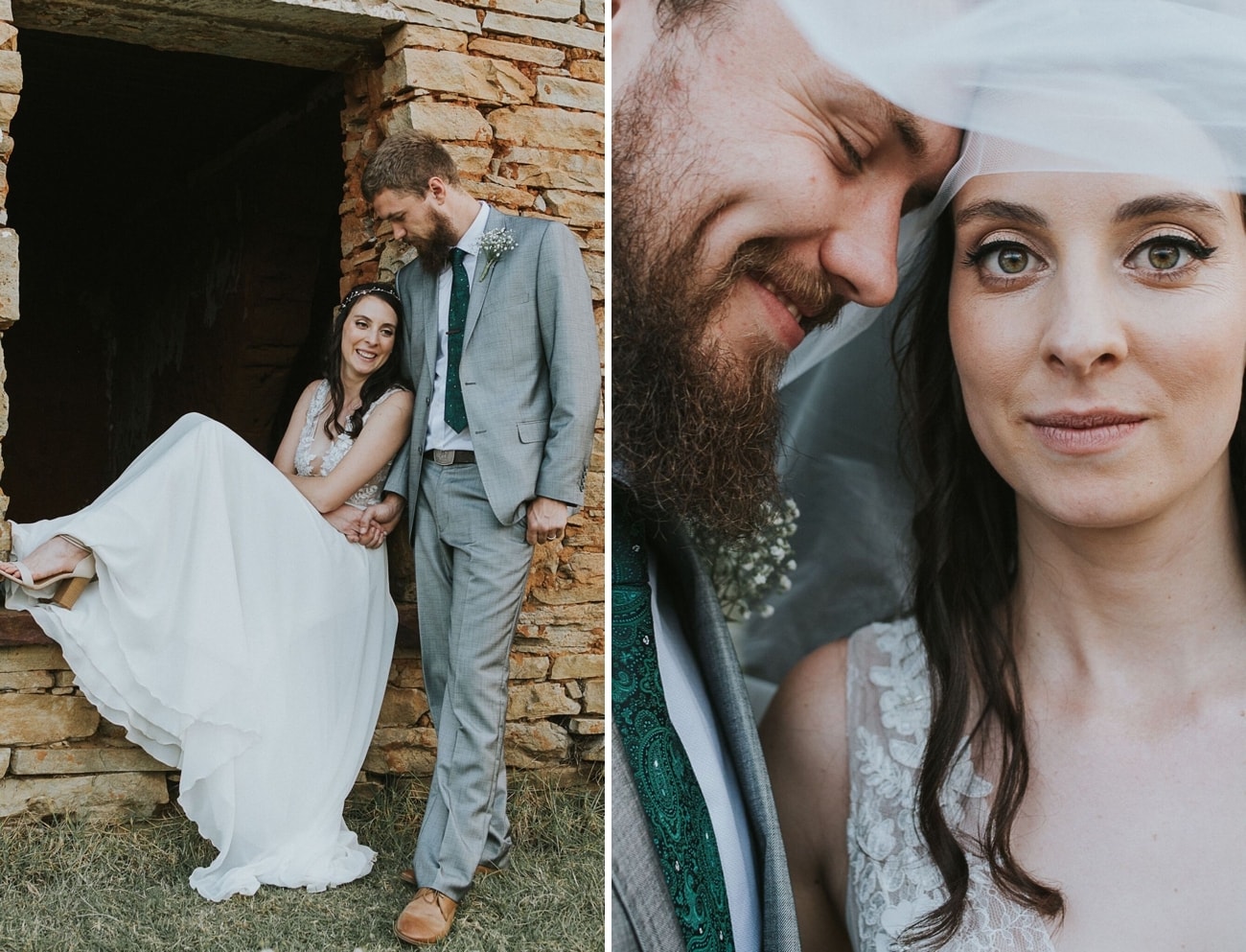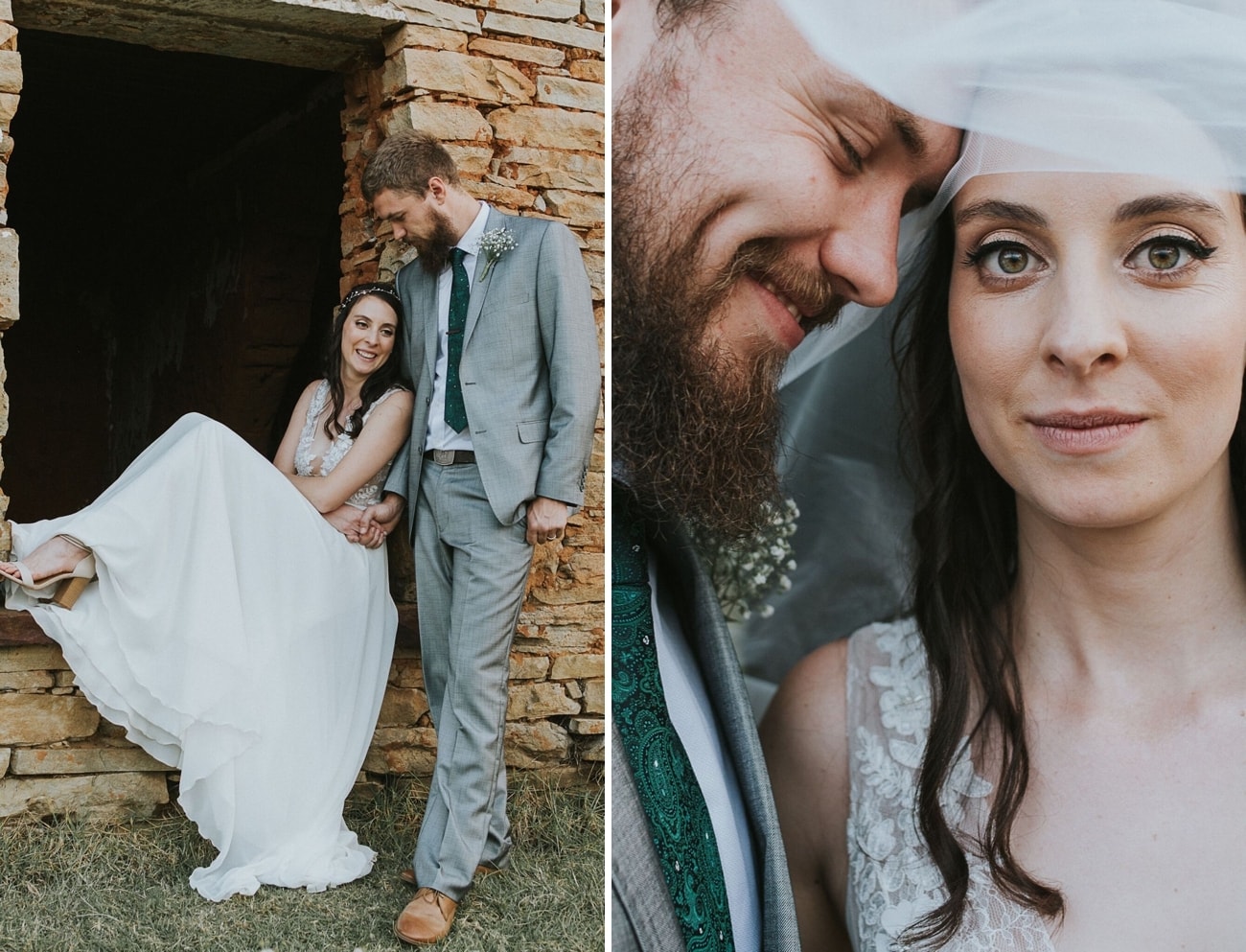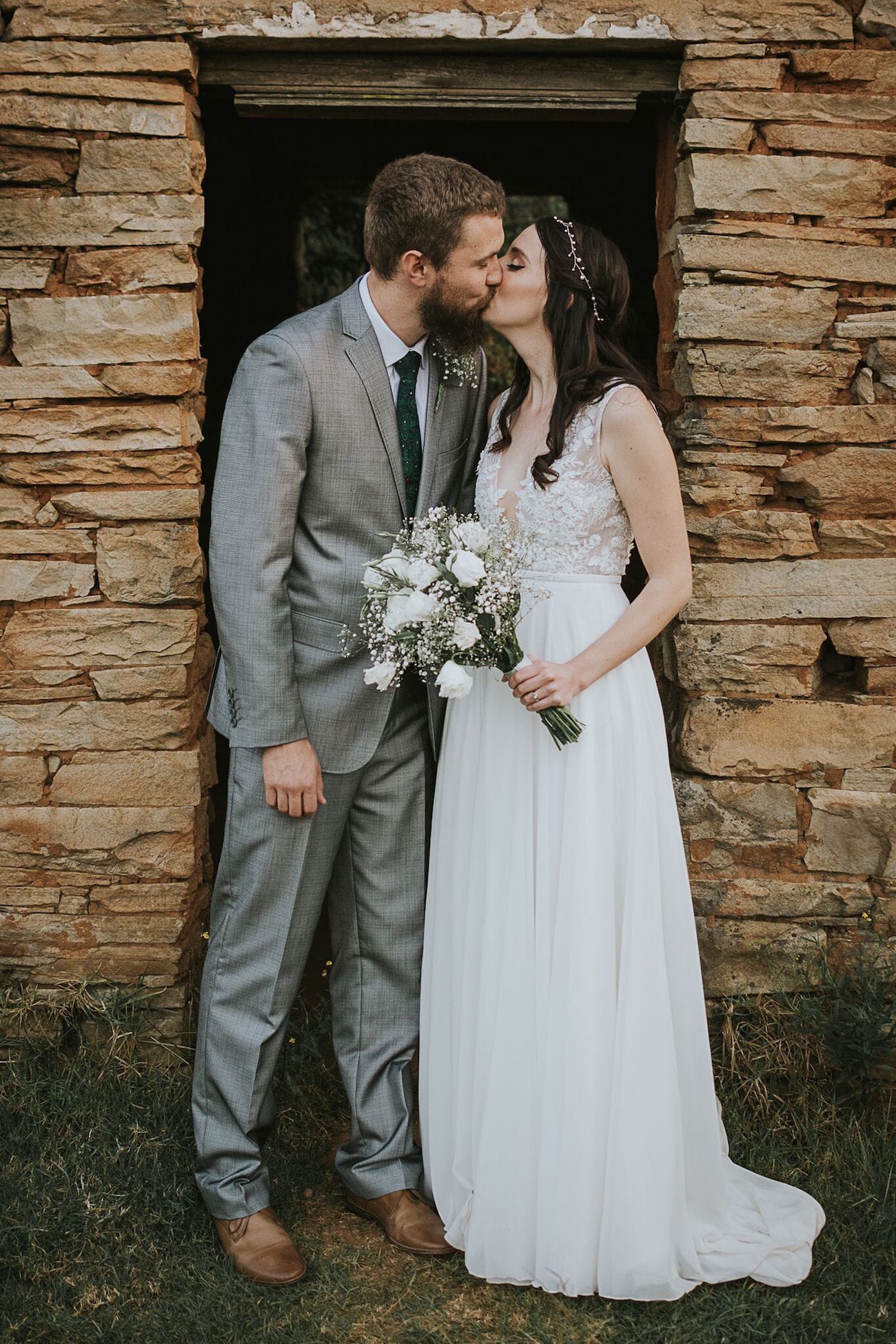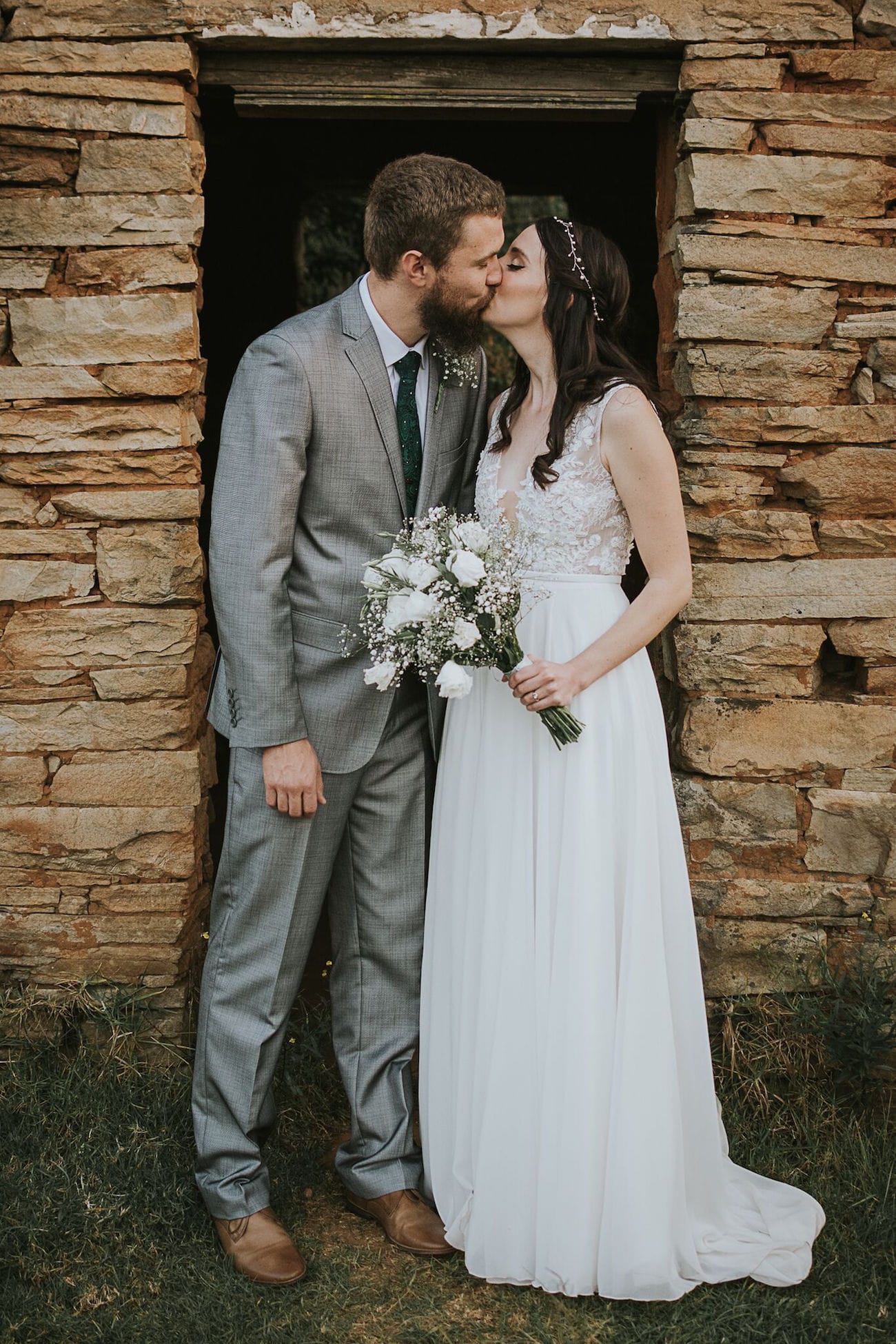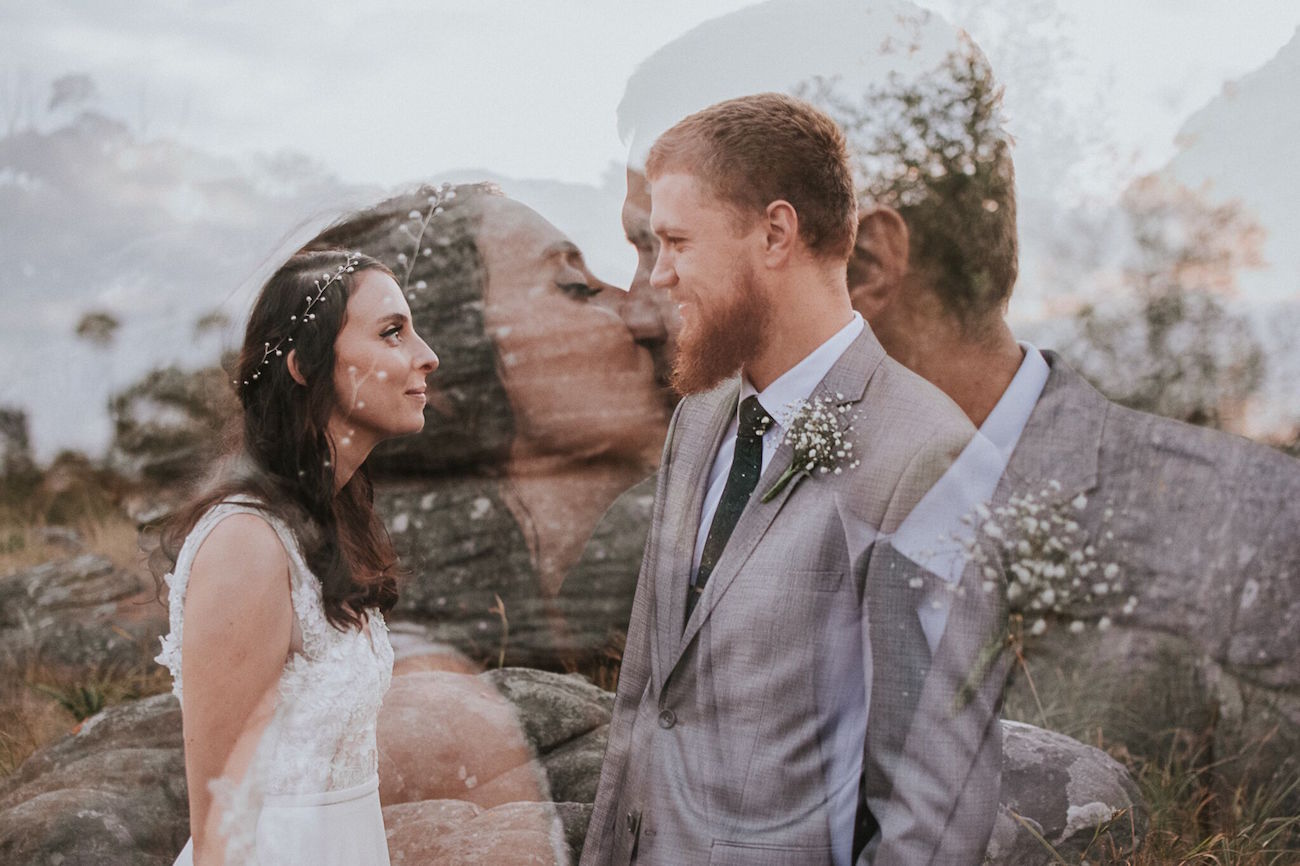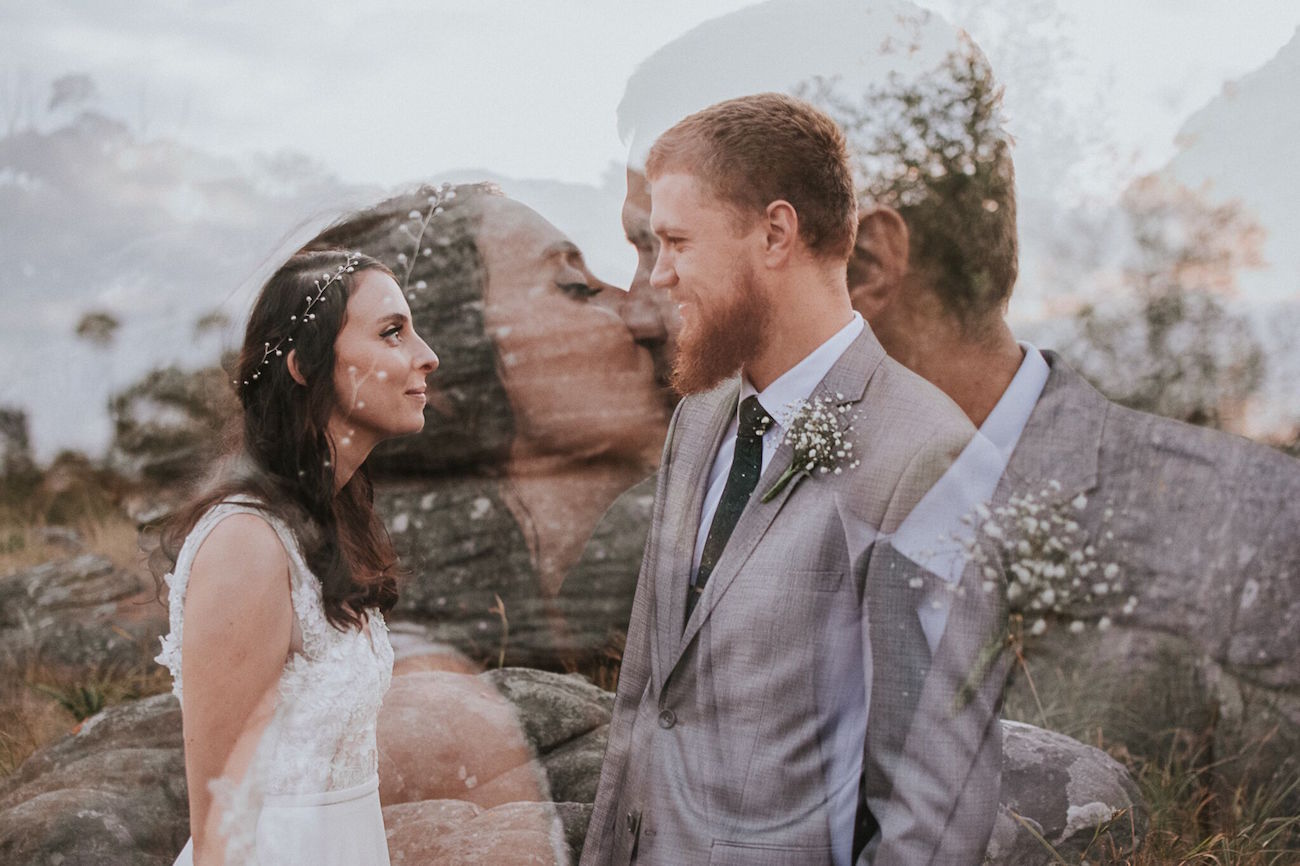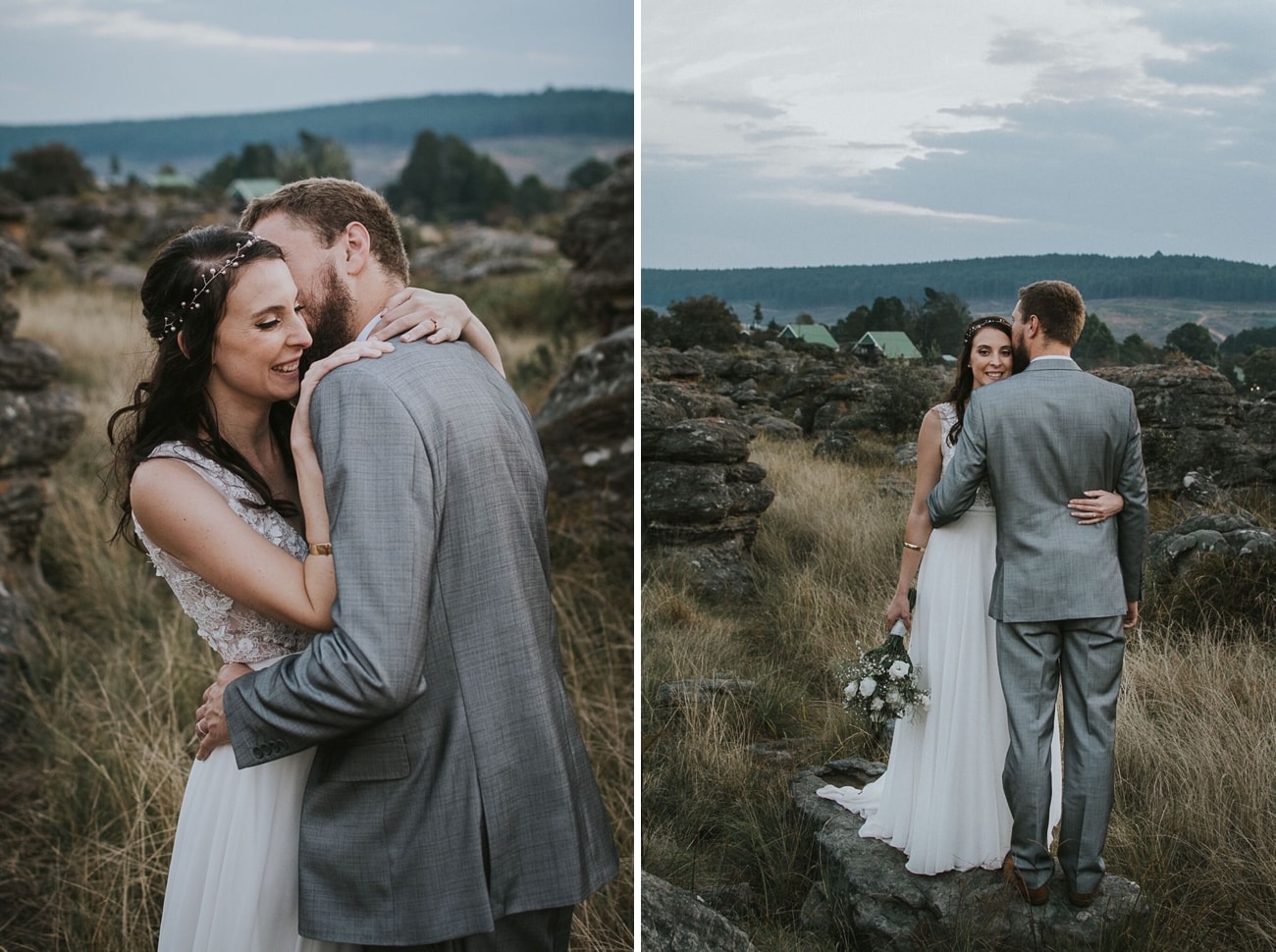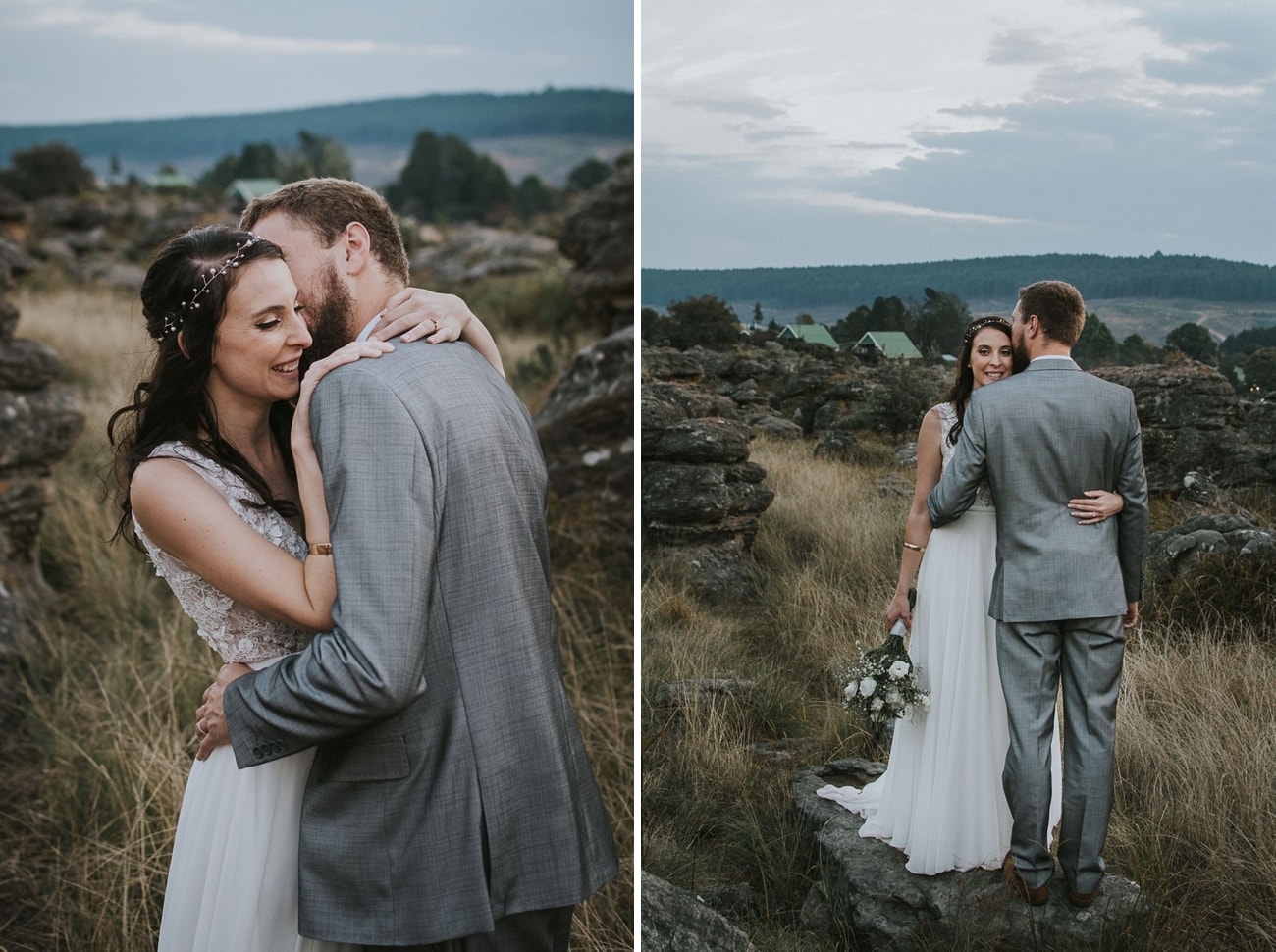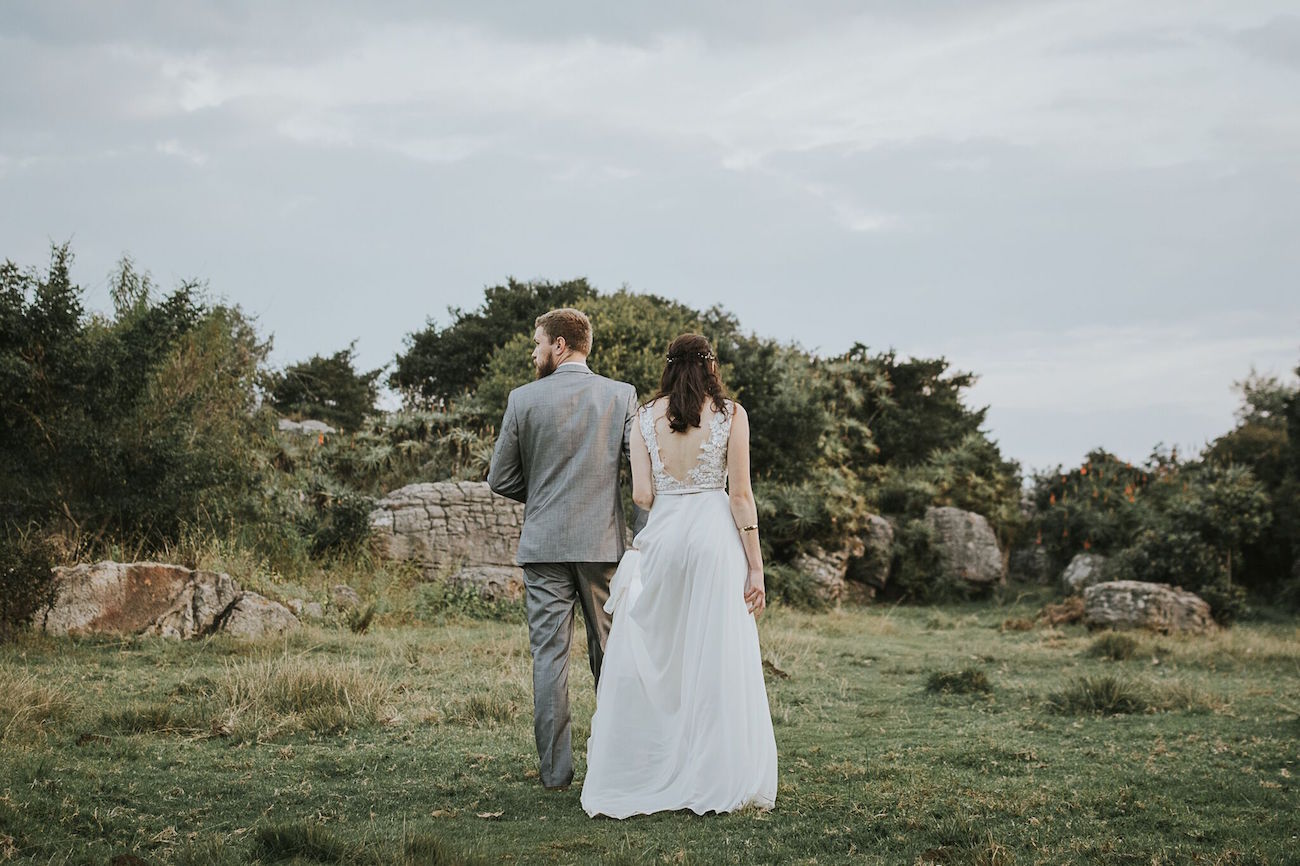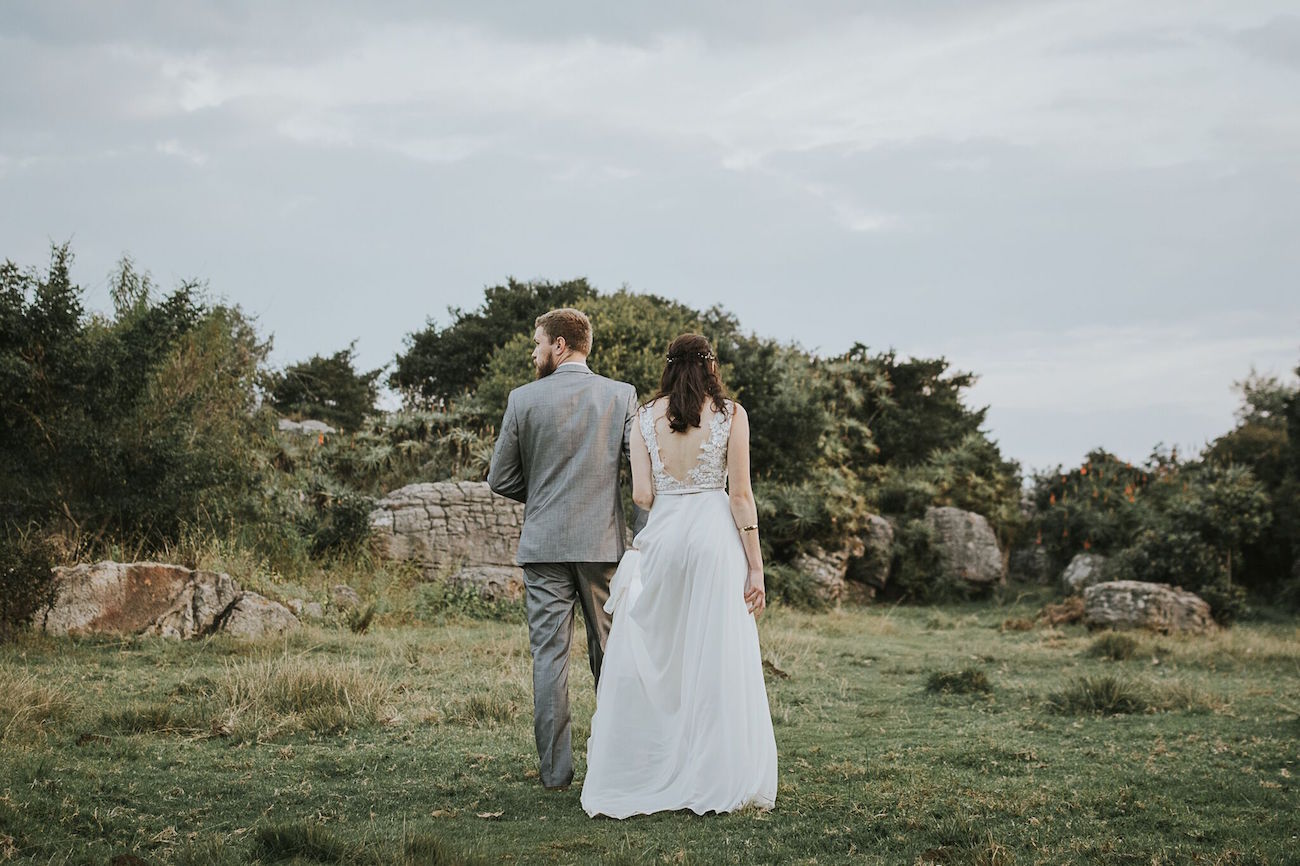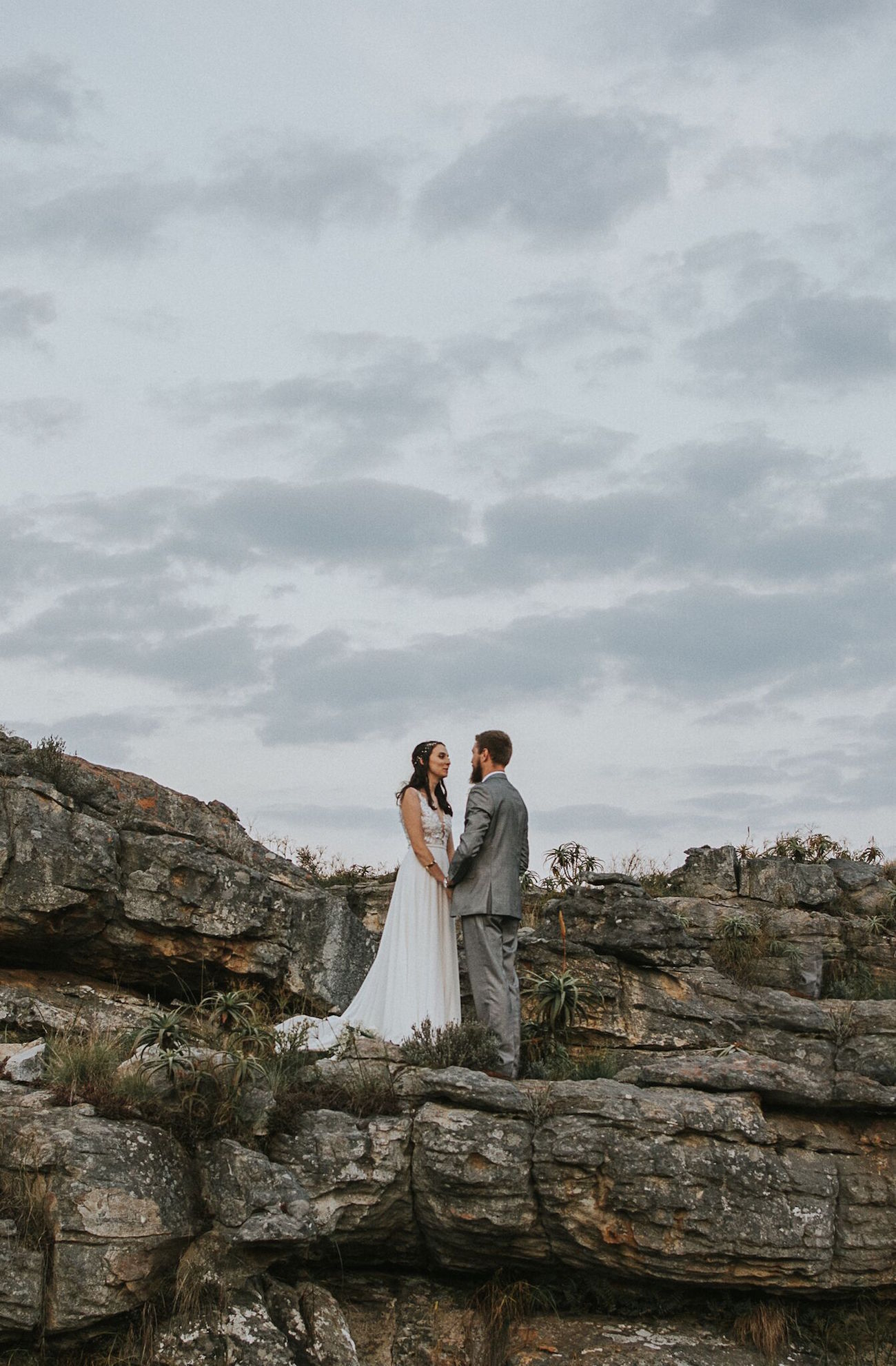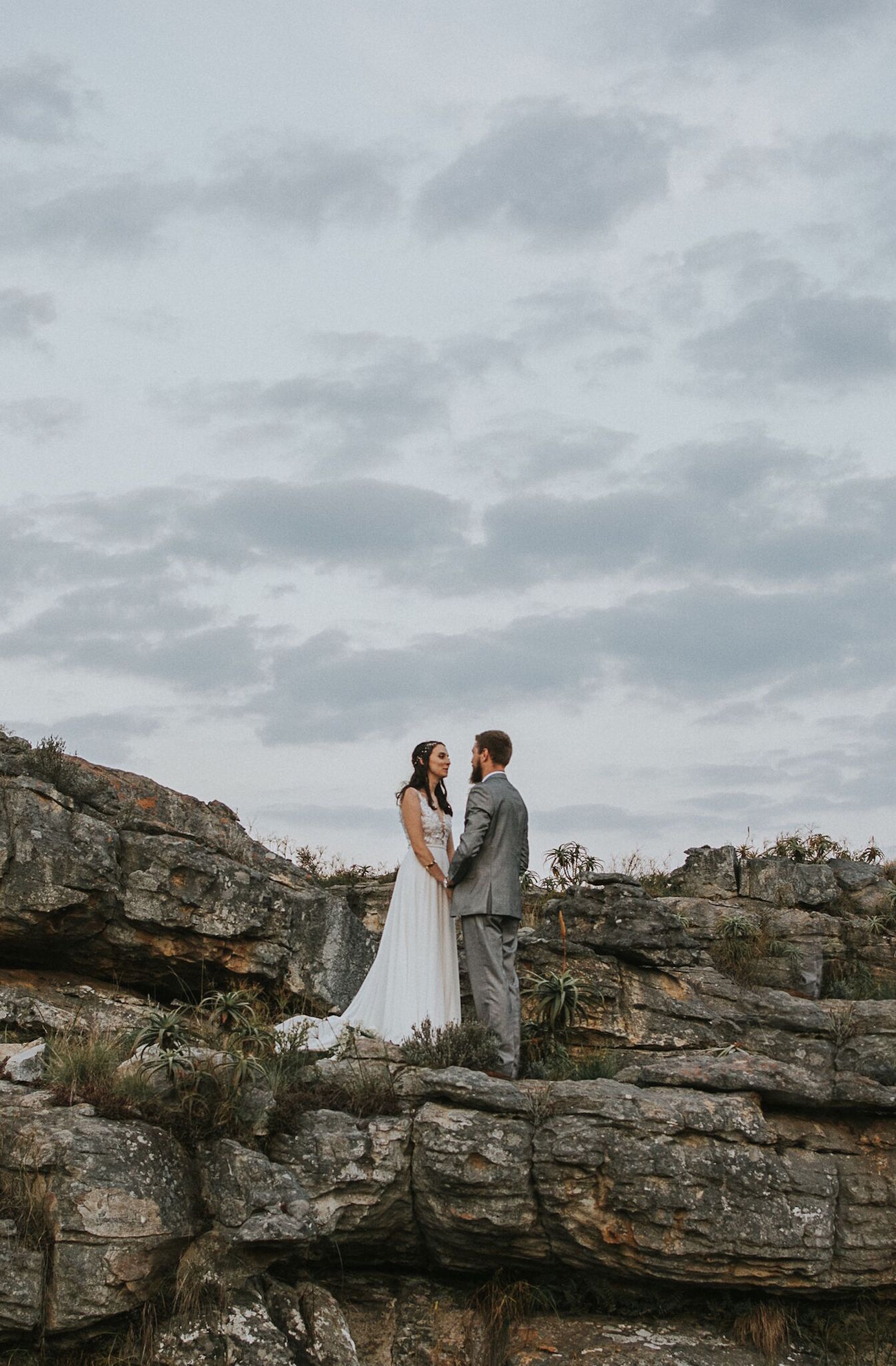 Memorable Moments
Coenraad: Waiting for Anneen to come through the doors of the Church and then seeing her for the first time in a wedding dress… She really is stunningly beautiful. The day was filled with very special moments.
Anneen: Mine was also entering the chapel and seeing Coenraad. Everything went by very quickly but I will always remember standing in the chapel next to him. I literally couldn't wait for everything we get to share together for the rest of our lives.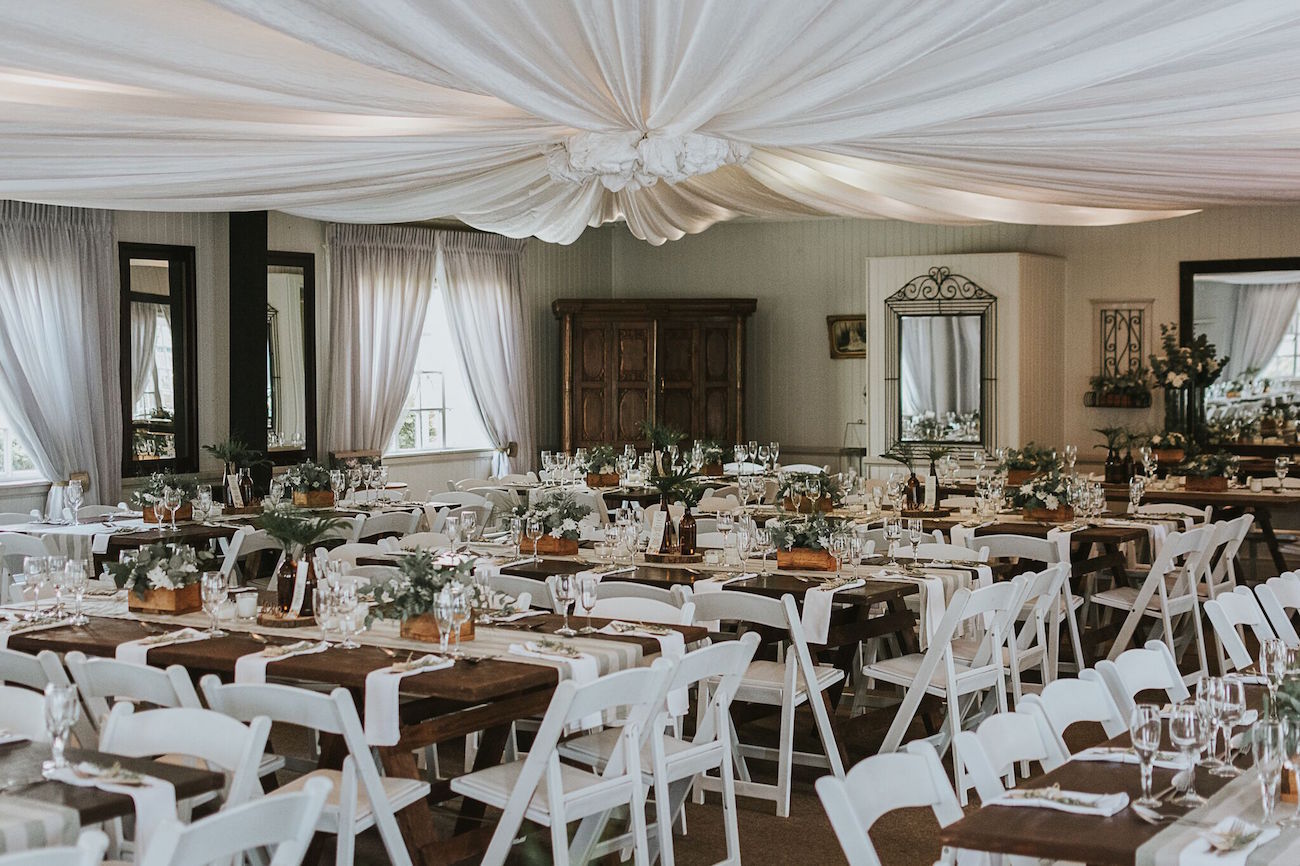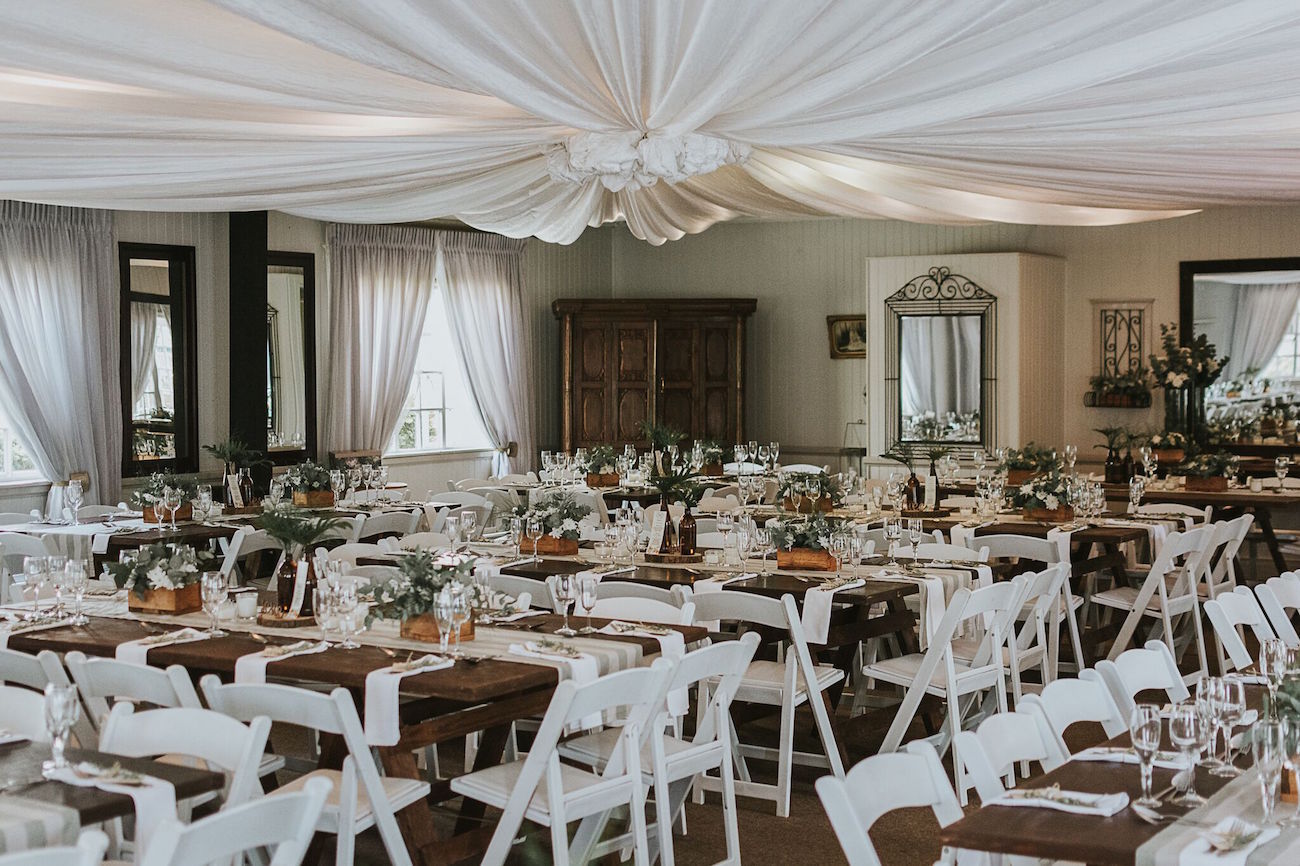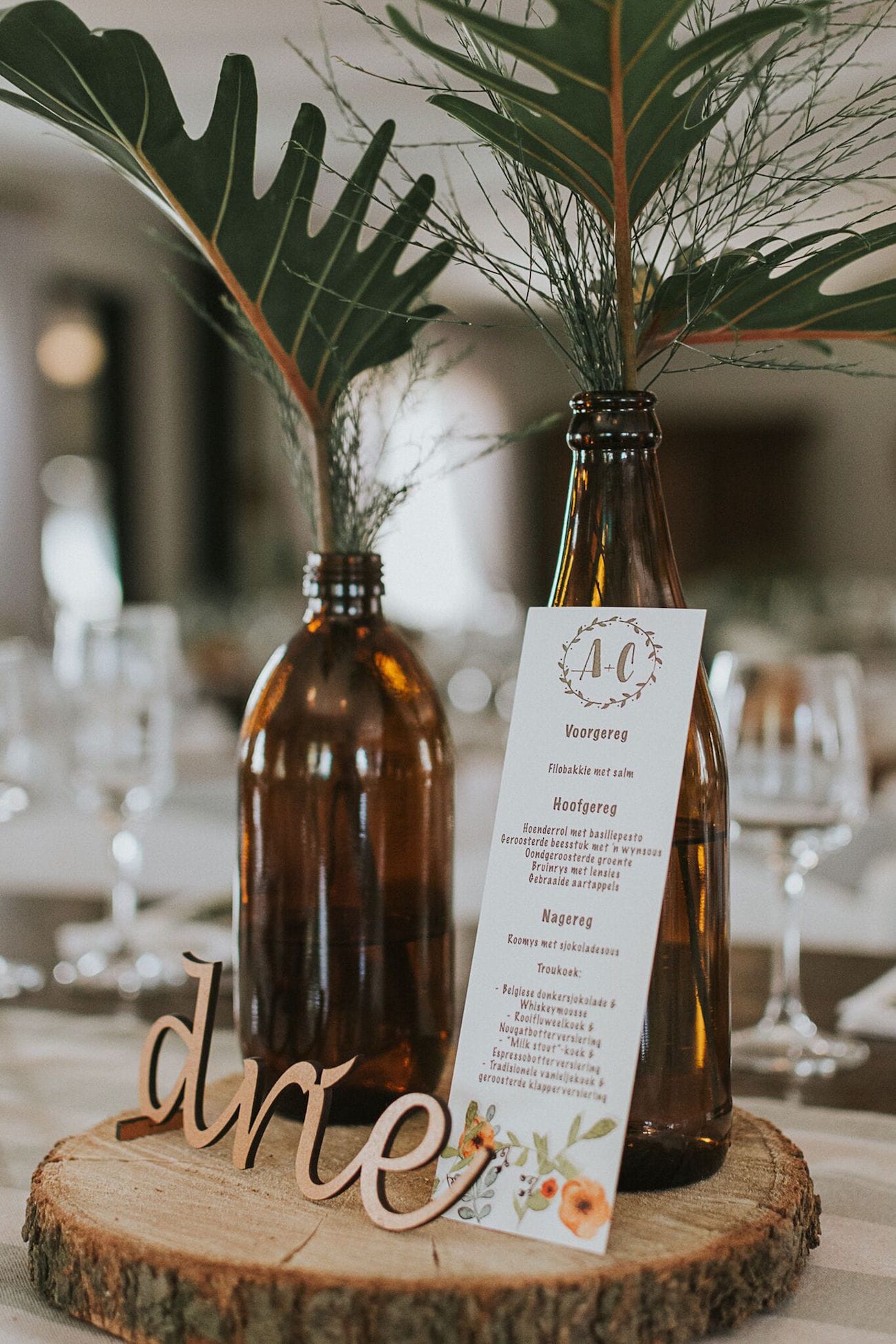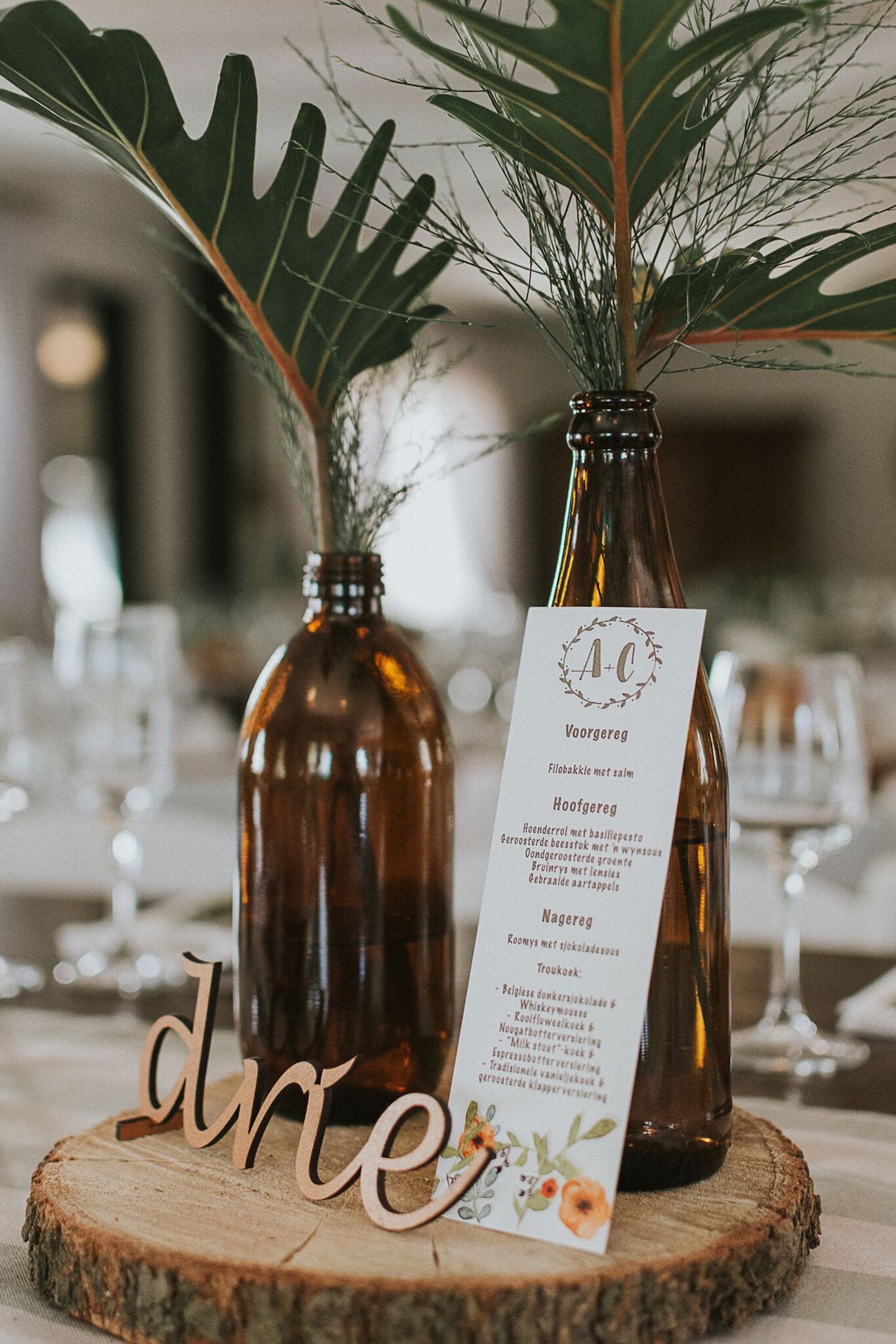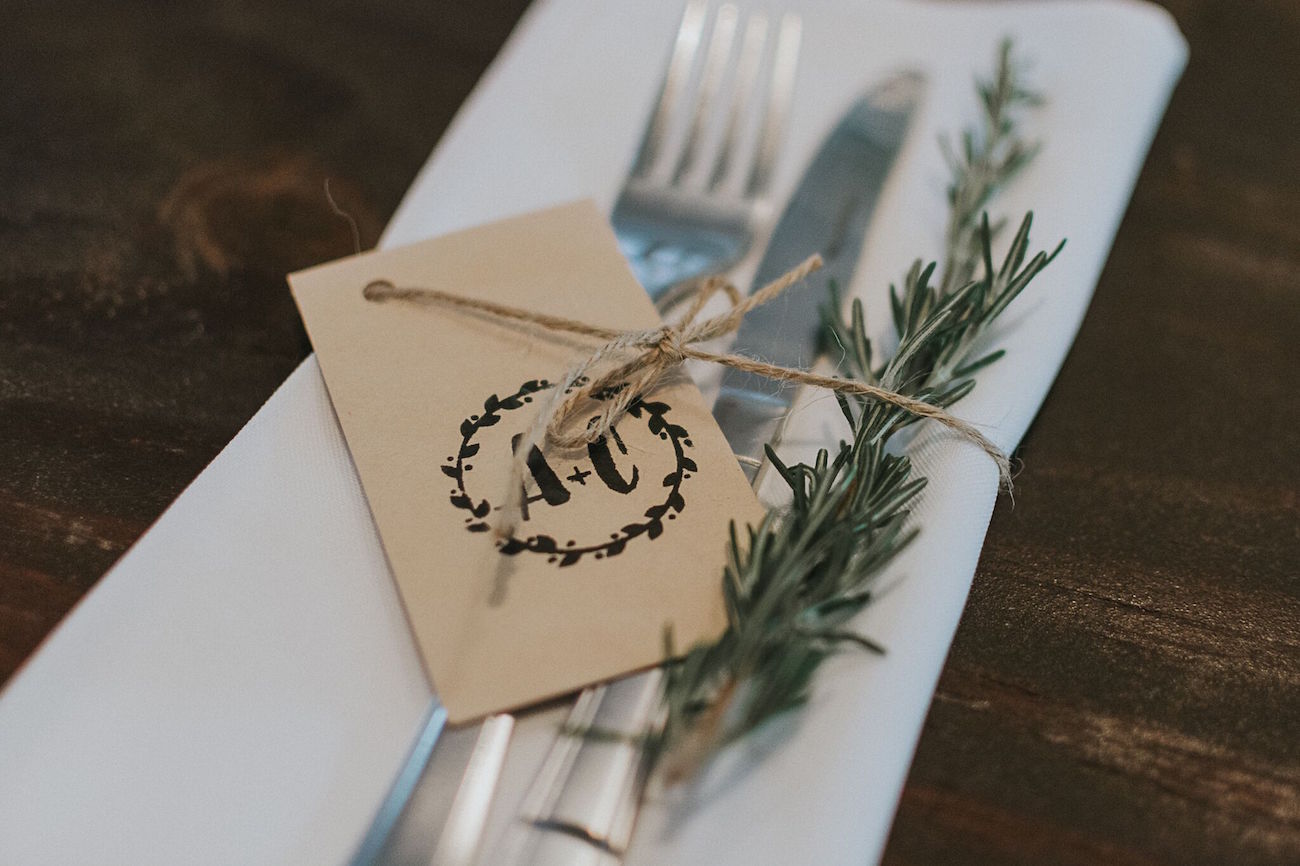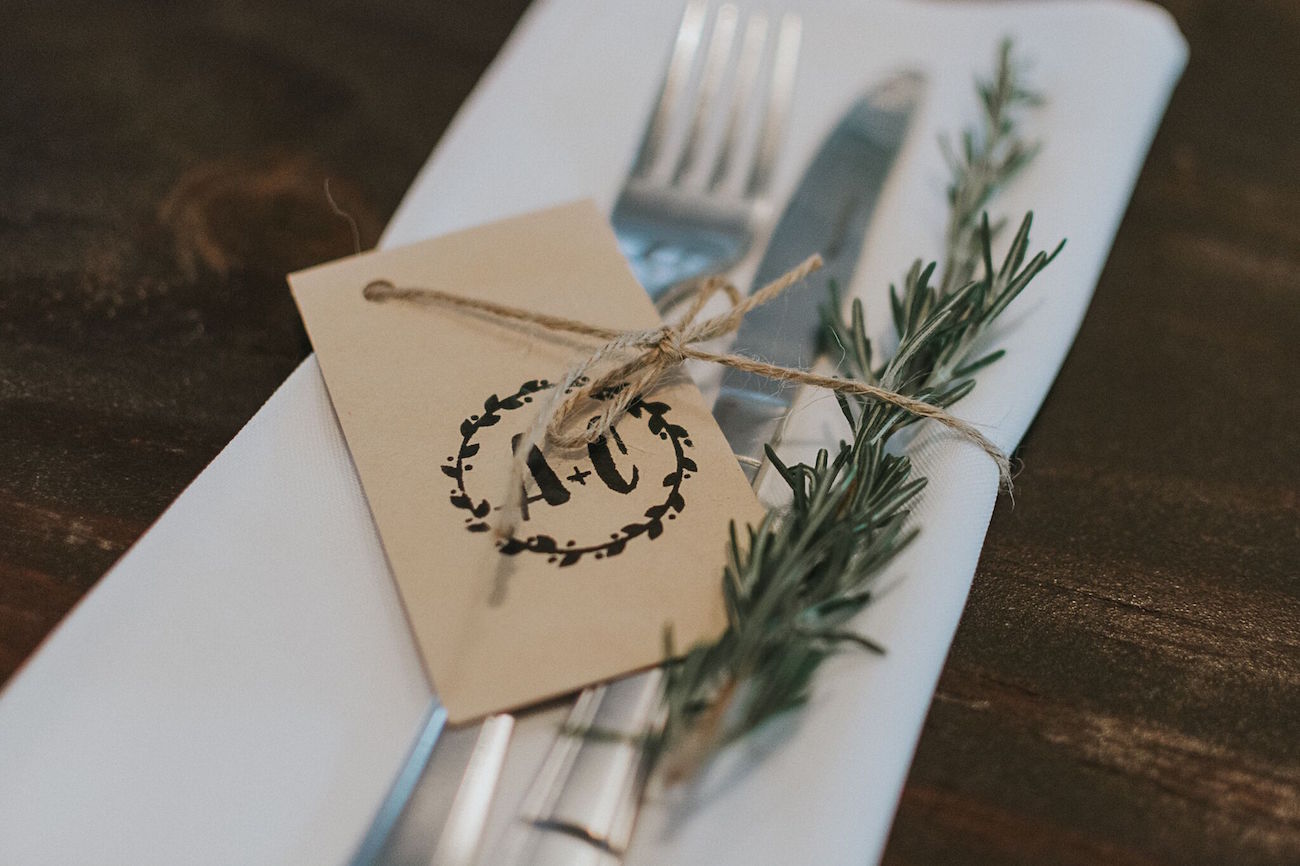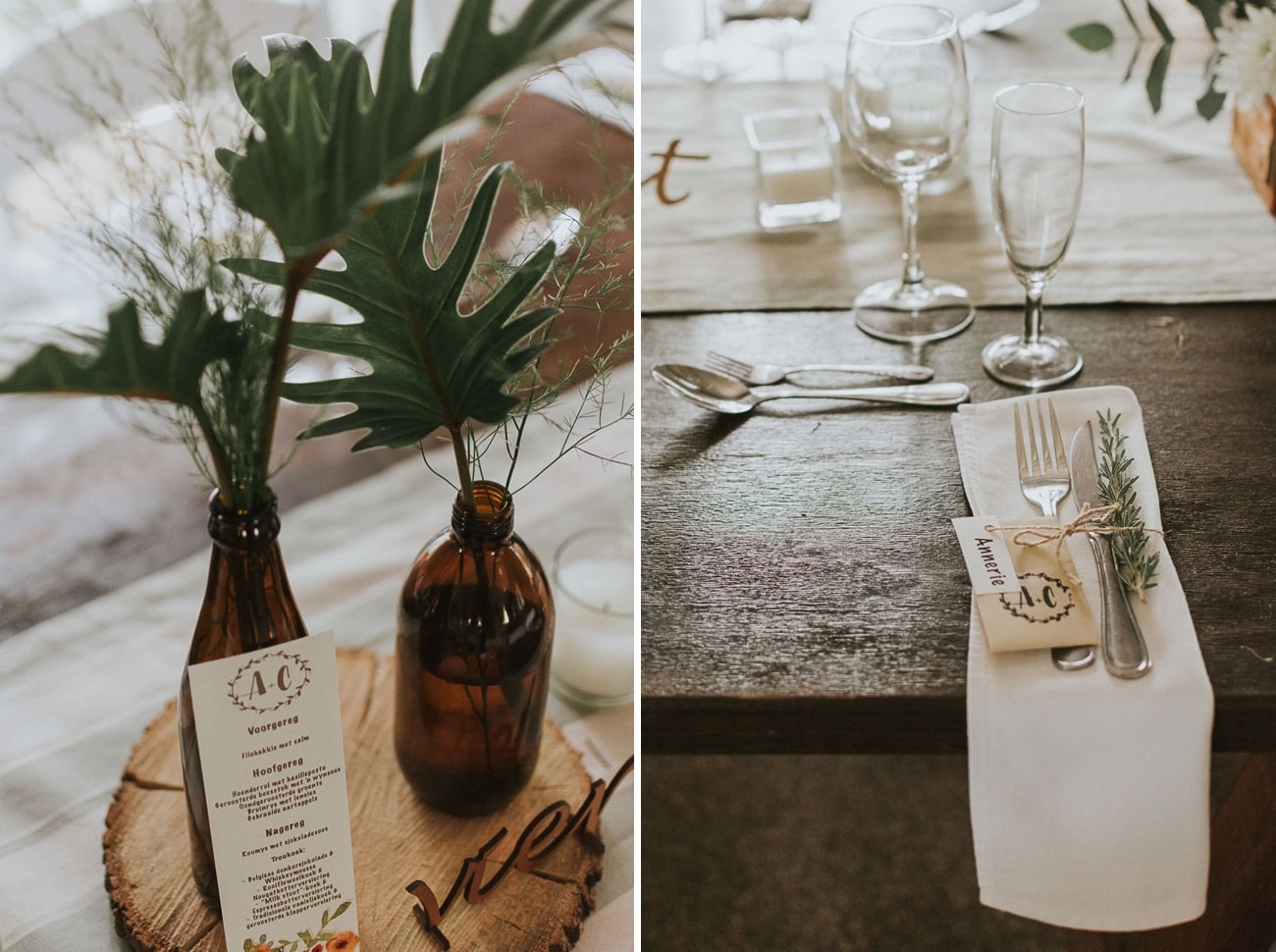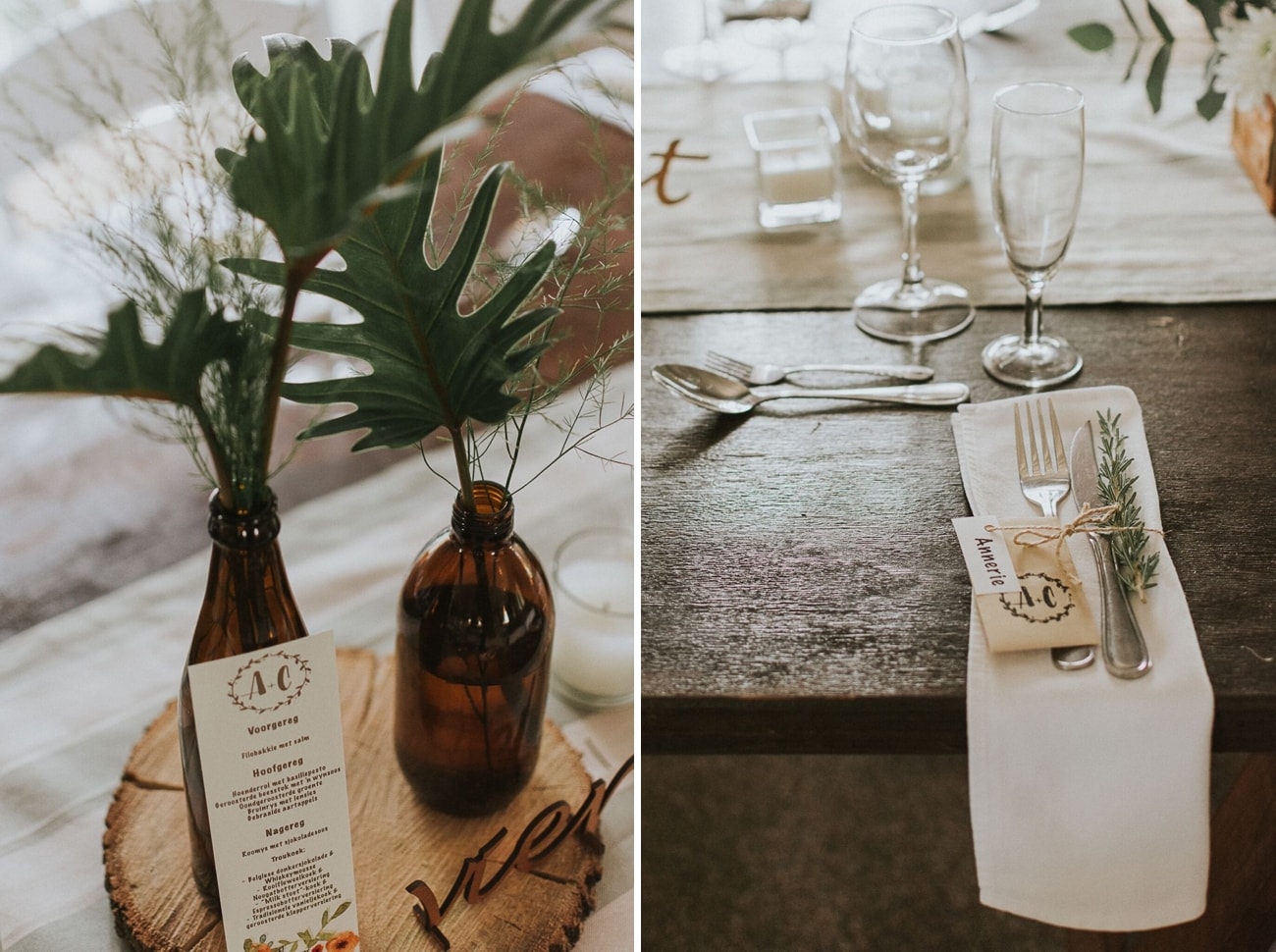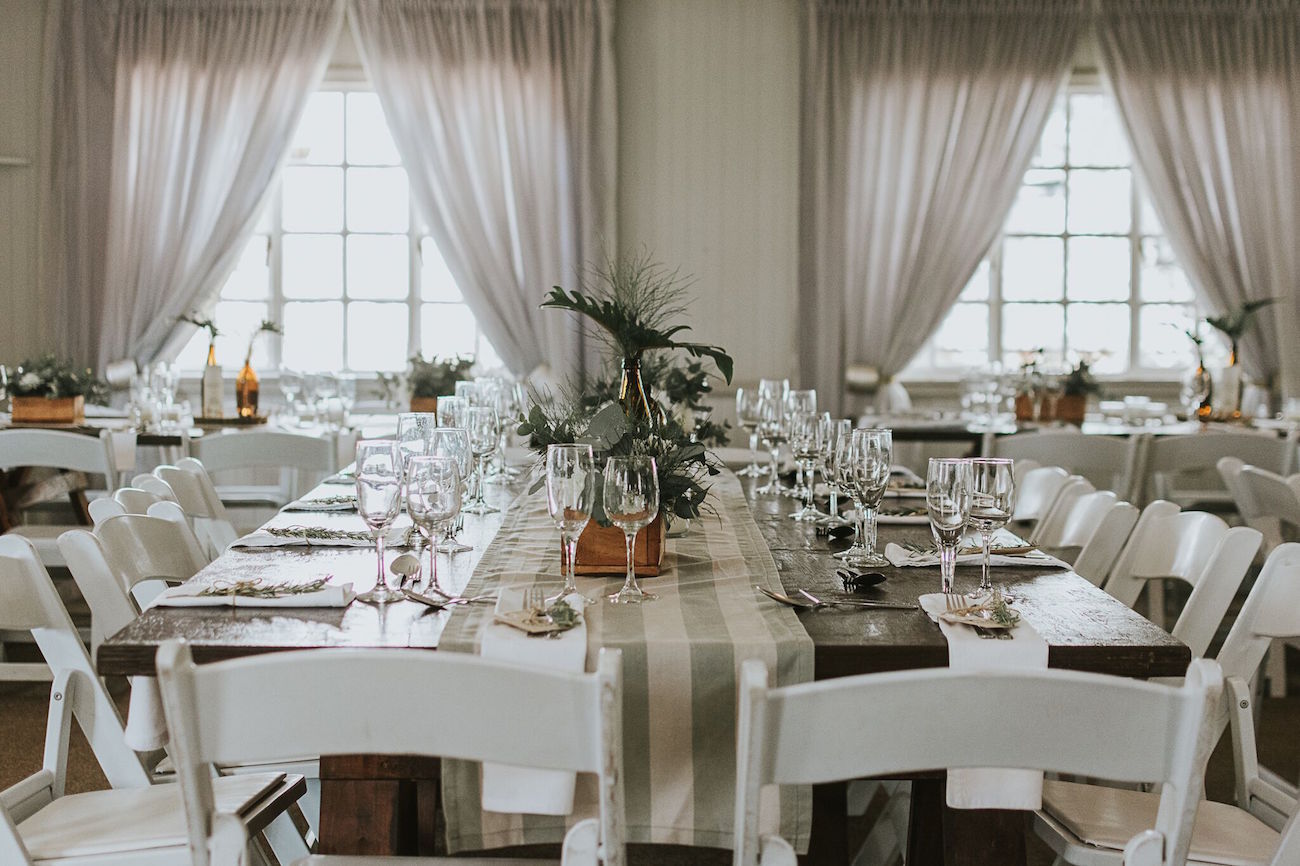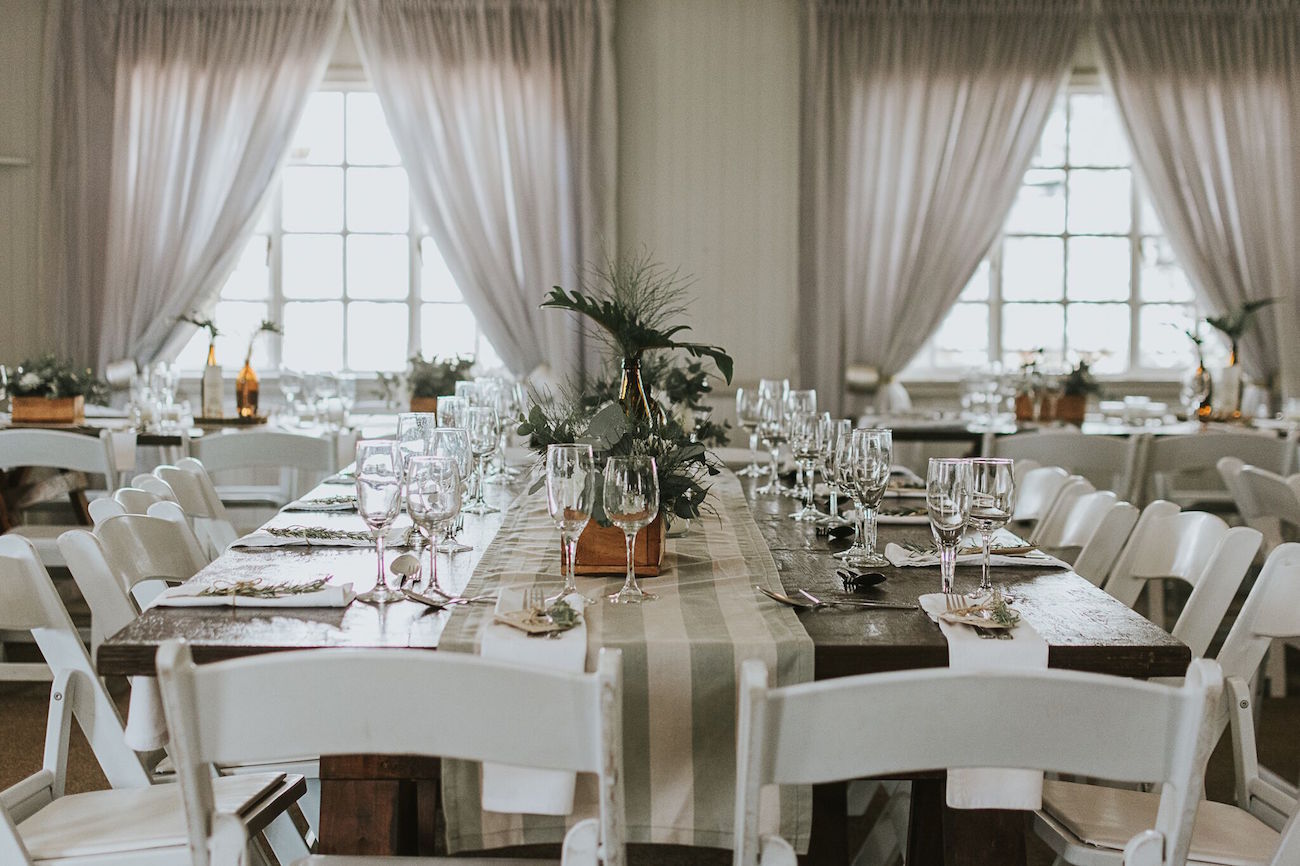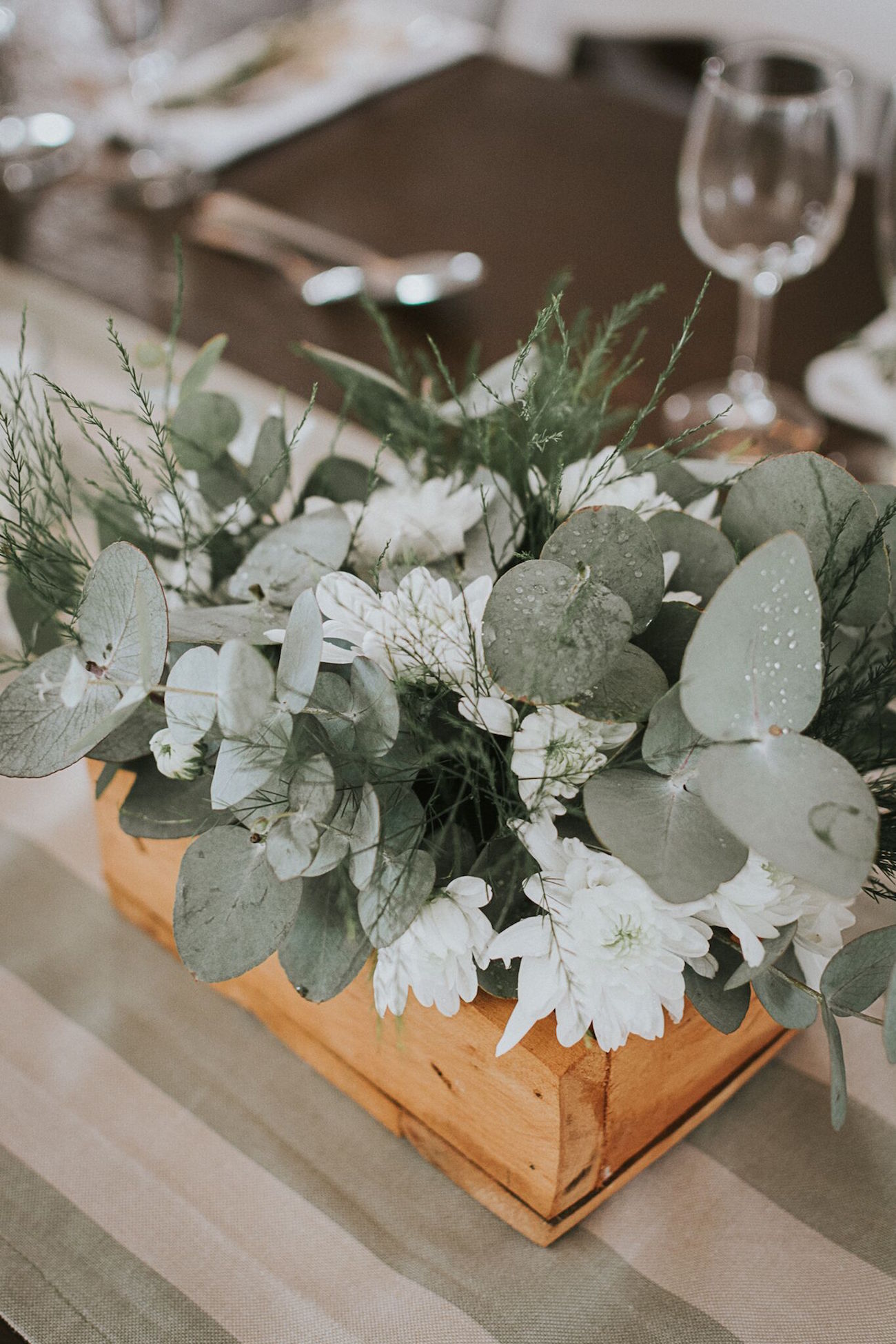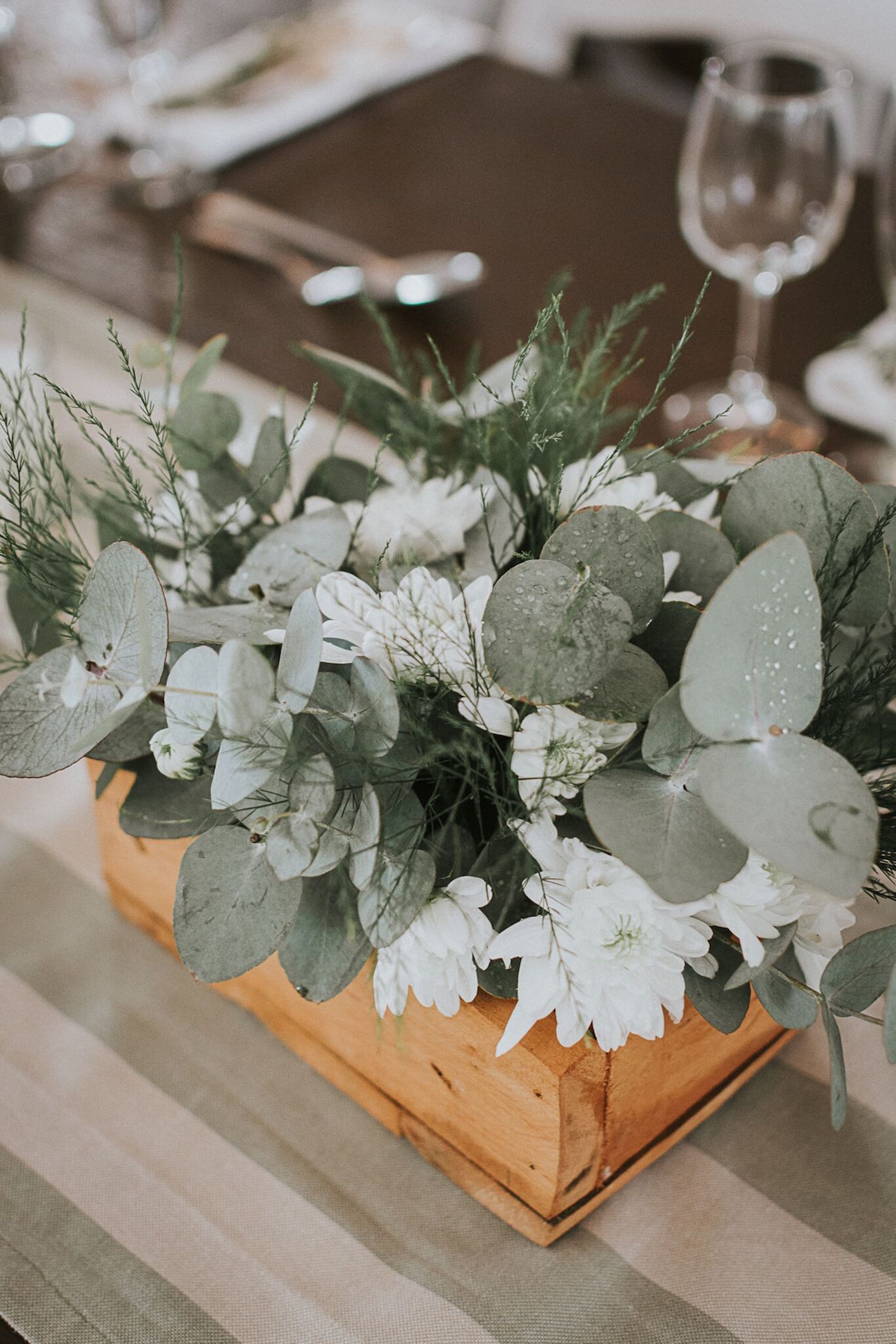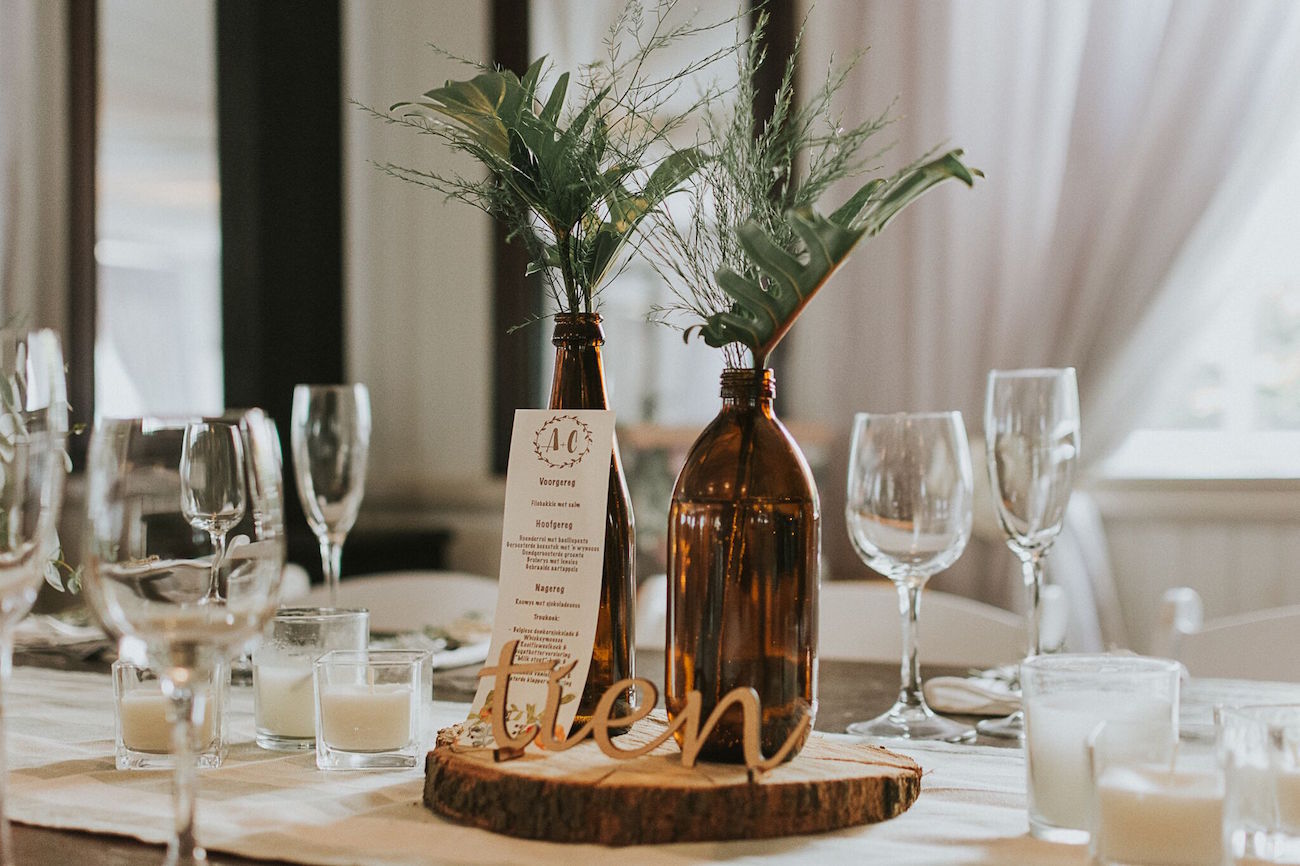 Best Decision
Sharing the planning and day with friends and family. Everything from the hair and make up, to the photographers and décor was done by friends of ours. This made everything so relaxed throughout all the planning. We appreciate all the help from everyone.
Advice for Future Brides & Grooms
Don't sweat the small stuff. Your wedding day is no longer than any other day; in fact, I'm convinced its shorter! It's easy to get bombarded with ideas and all the arrangements, but decide which aspects are the most important to you and don't get too hung up on the other stuff.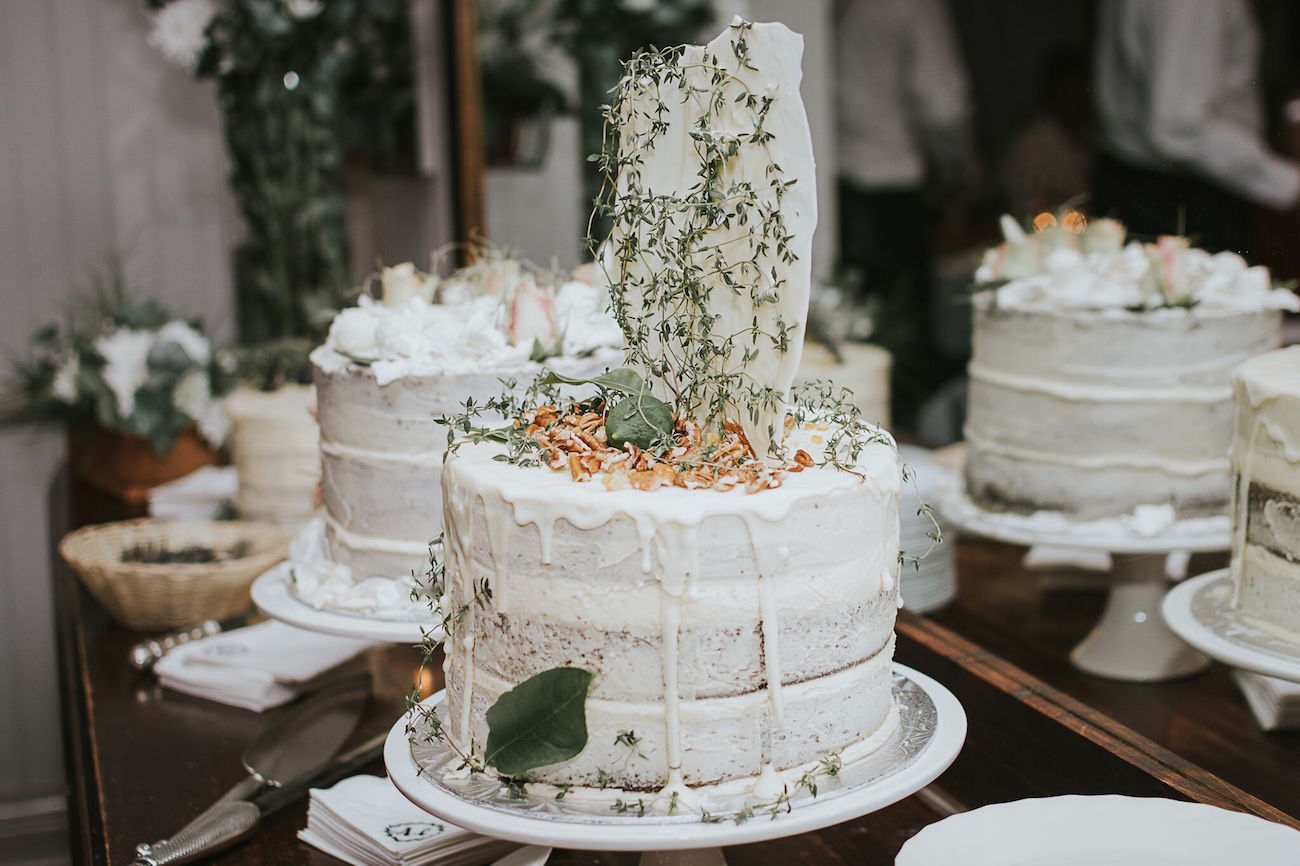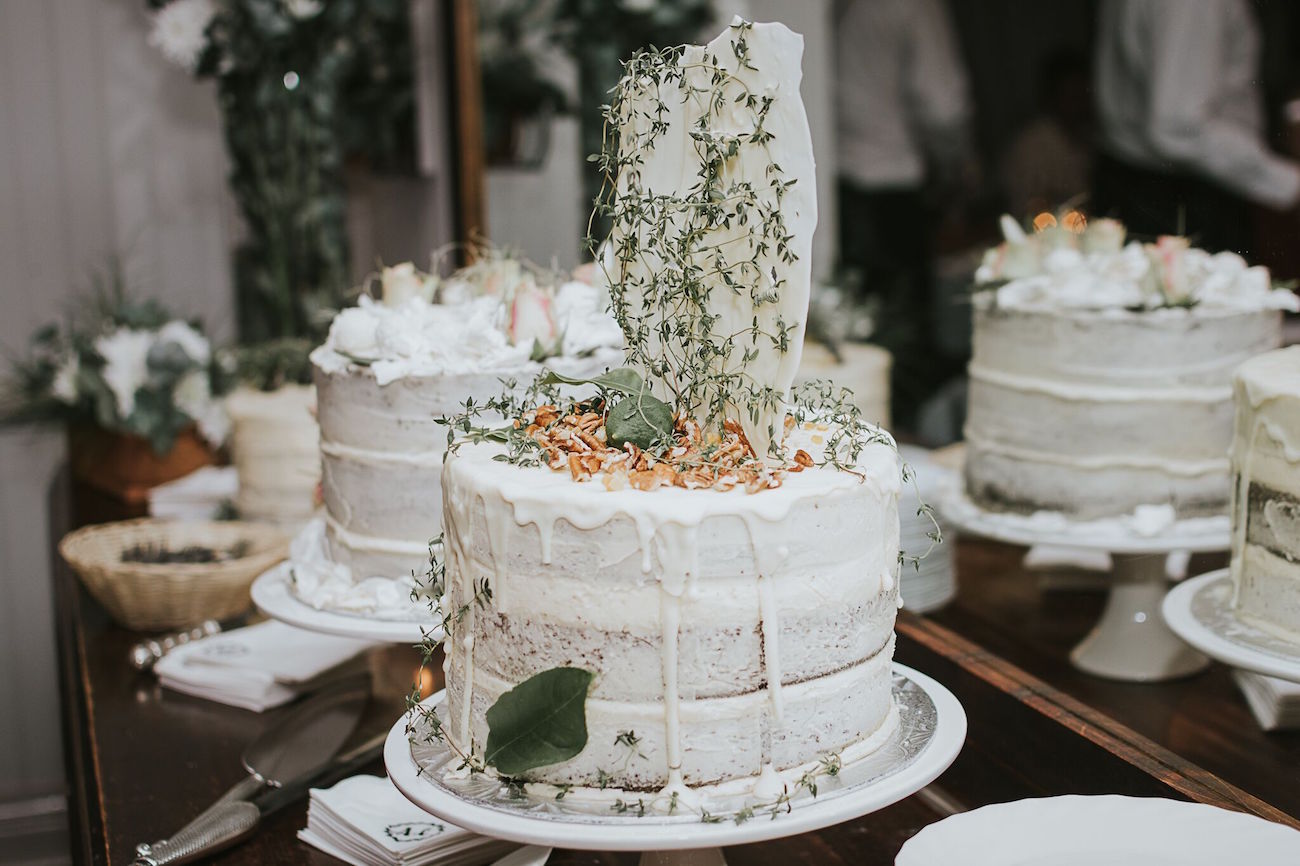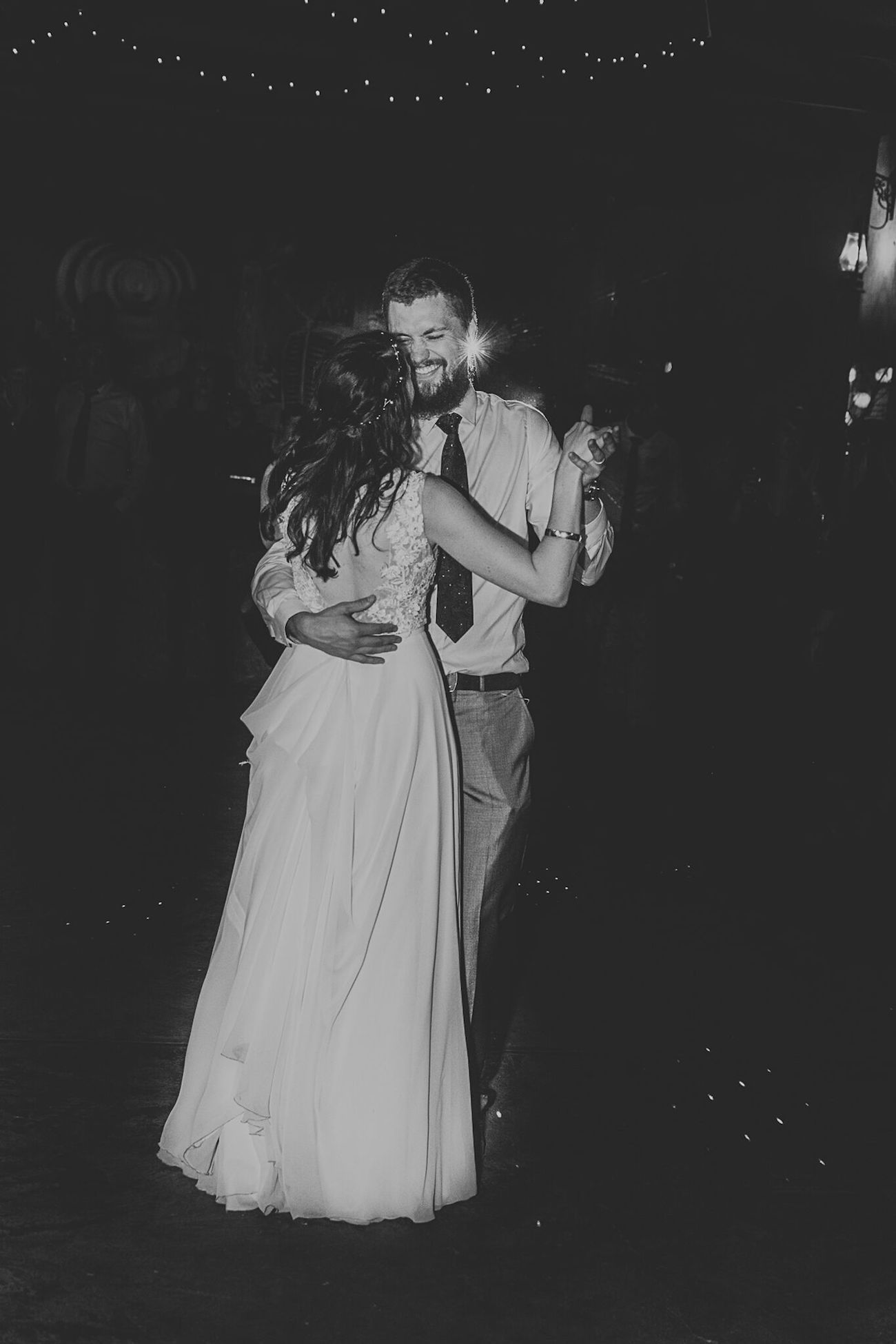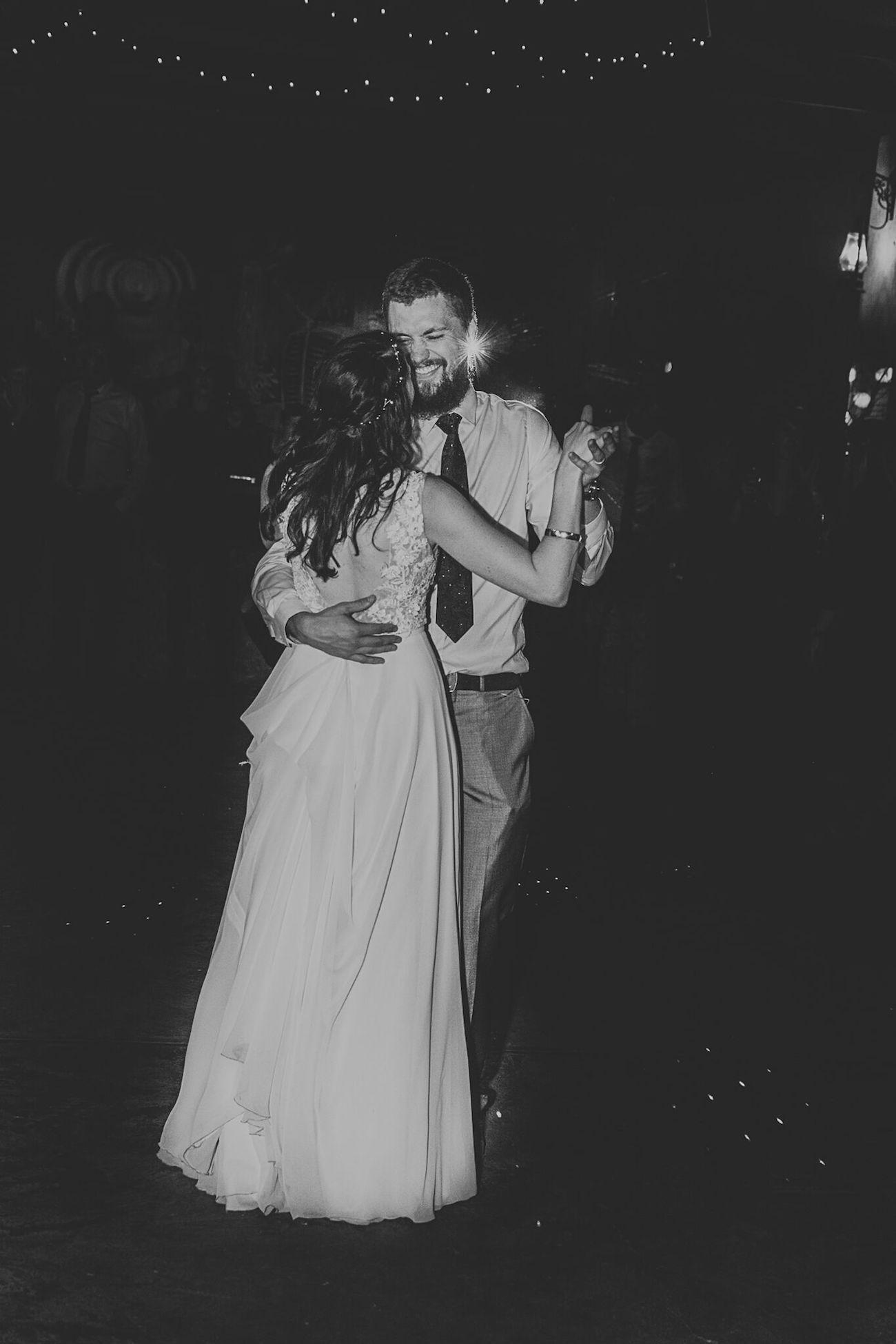 SERVICE PROVIDERS
Venue & catering: Silver Mist Country Inn | Photography: Disco Road Photography | Flowers & décor: Lisi_style | Stationery: Lily Young | Cake: Essen Eatery | Bride's dress: Anna Georgina from Calegra Bridal House | Bride's accessories: Kathleen Barry Bespoke Occasion Accessories | Hair: The Hair Scene (Nadia Horn) | Makeup: Annice Roux | Groom's attire: Pierre Cardin | Hiring: Umbali Rentals | DJ: David Coetzer