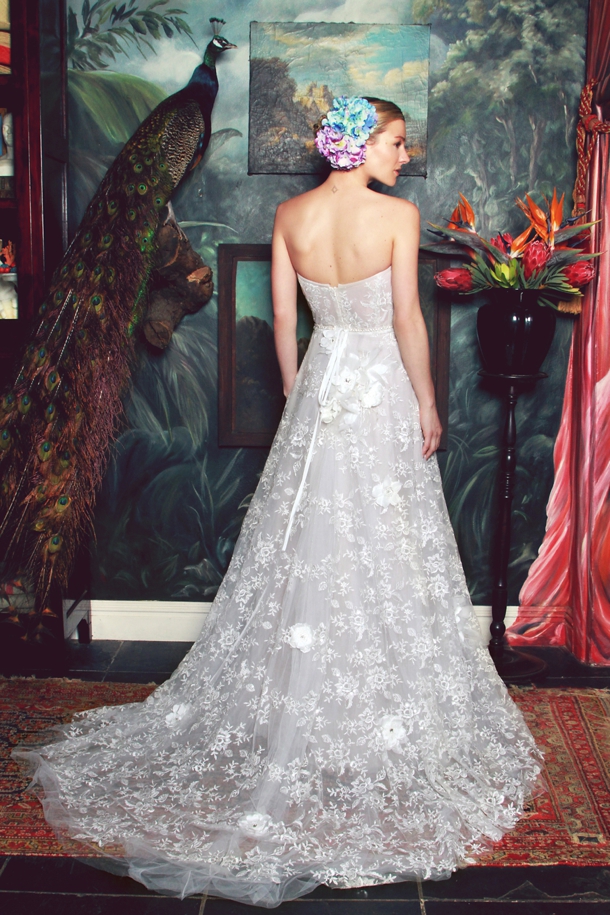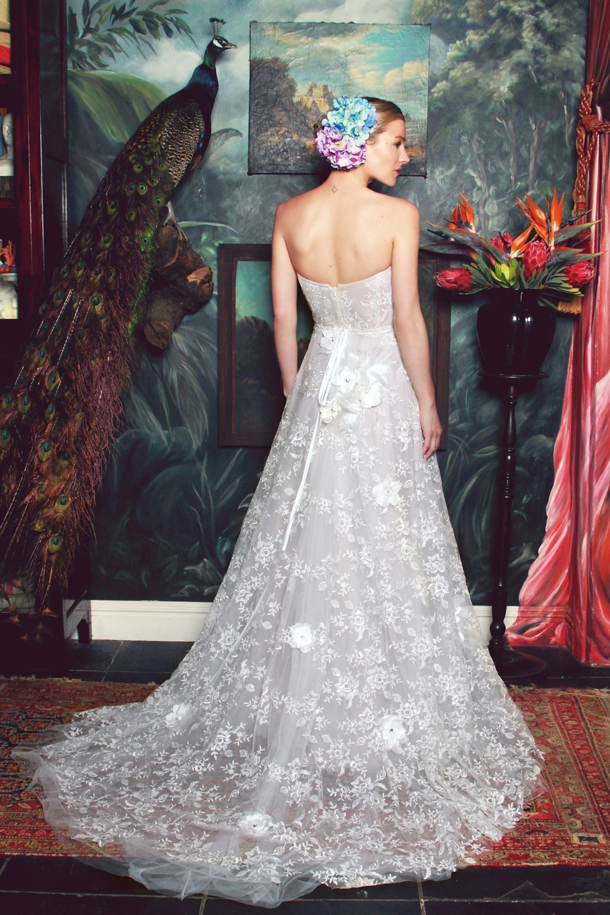 Afternoon gorgeous ones! As I mentioned yesterday, we're upgrading fashion on SBB this year – think of it as a series regular here now rather than a guest star. And I'm never happier than when I'm showcasing South African designers, because we have some serious talent on these shores! A name that won't be a stranger to any of you is Kobus Dippenaar, and today we're shining the spotlight on Kobus' bridal label, Anna Georgina, for the first time. These dresses are… well, WOW. Beautifully crafted, with the same beautiful detailing that Kobus' red carpet gowns are known for, and undeniably feminine. We're smitten. And the best part is that we were able to steal Kobus away from his studio for an exclusive interview, to go along with the latest Anna Georgina collection.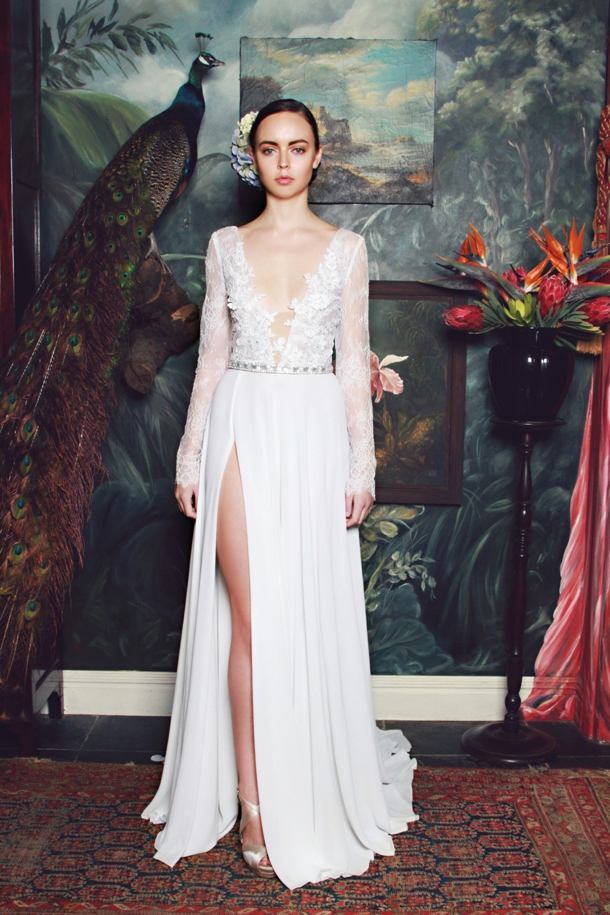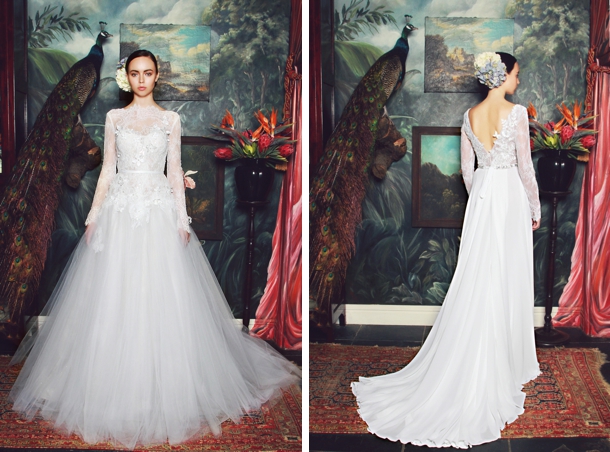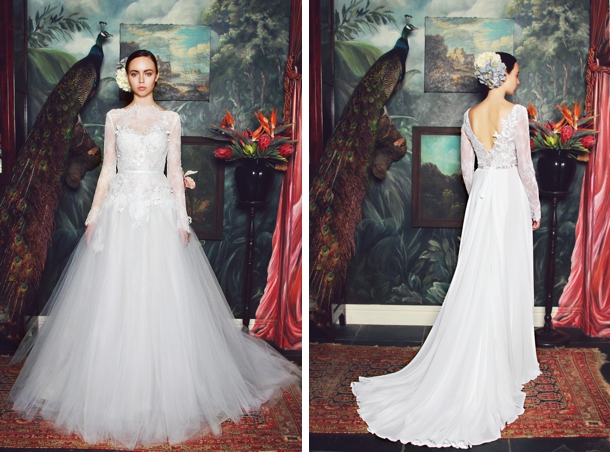 Hi Kobus – thank you so much for chatting to us today. Is there a difference between this collection of yours and those of seasons past?
Anna Georgina is for the self-assured, cosmopolitan woman who knows what she wants. My new collection continues my trademark exploration between masculinity and femininity, as well as structure and fluidity, but this time I've focused on silhouettes that are a little bit more modern. My gowns are bolder, possibly even more sensual, with a lot of bias cuts.
What were the biggest influences on this collection?
I suppose you could say I'm a true creative in this sense. I'm very aware of my environment, of what's going on in the world. I recently went on holiday to Zanzibar and the textures and colours I witnessed there, inspired a collection that I showed at the Mercedes Benz Fashion Week in Cape Town. For this collection, I was inspired by the 1920s.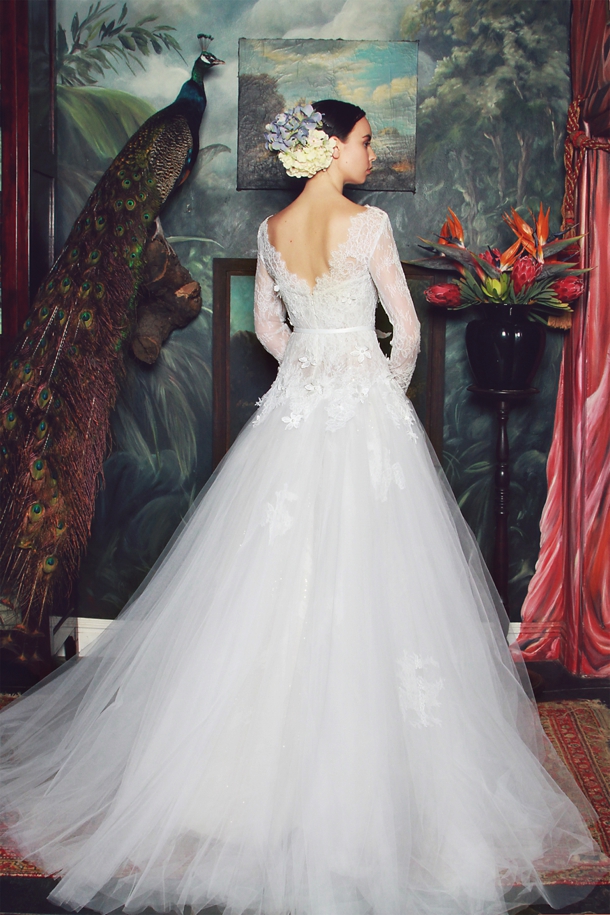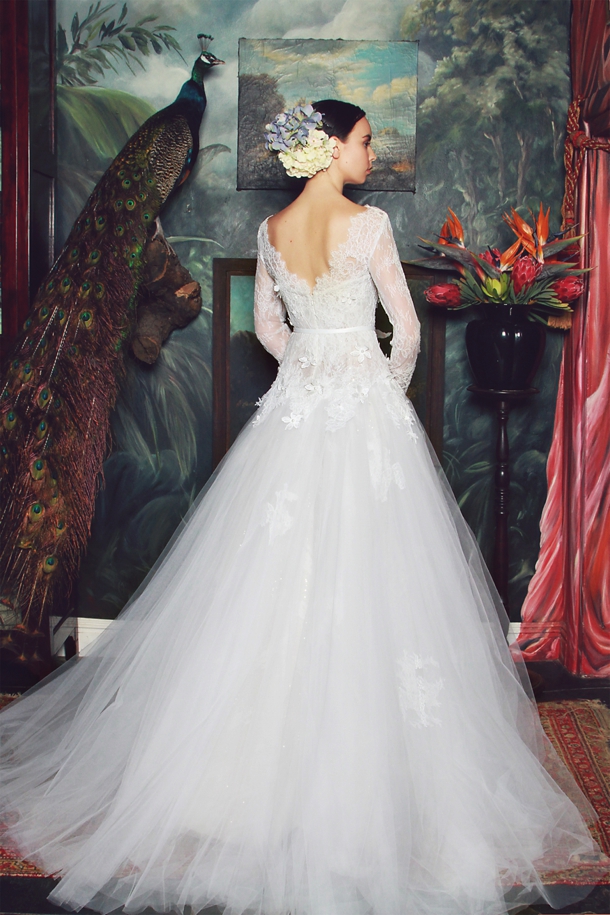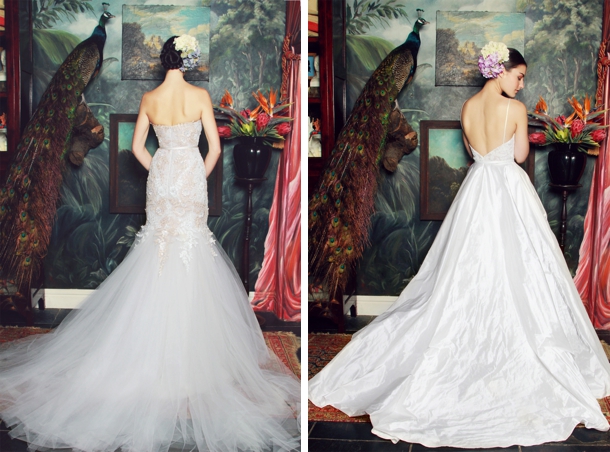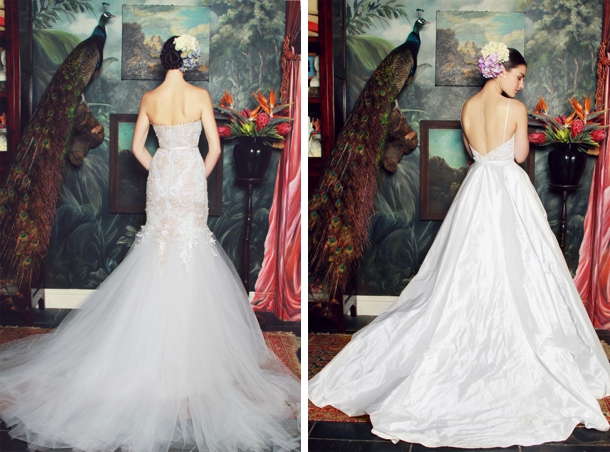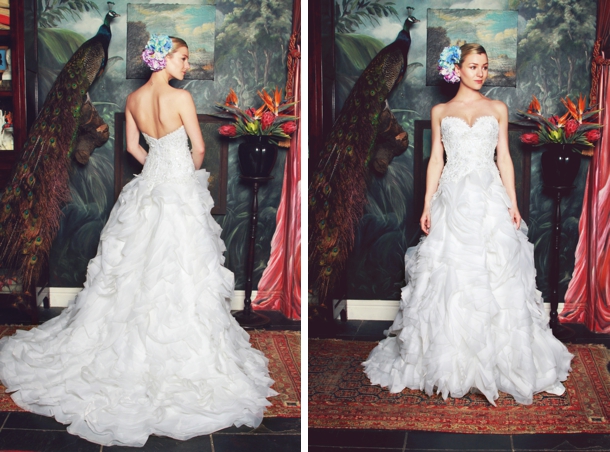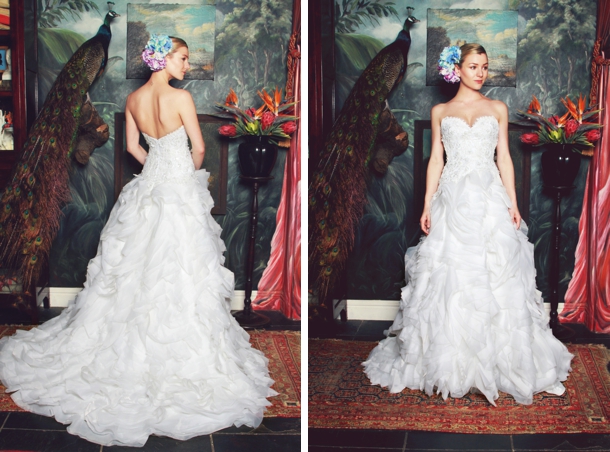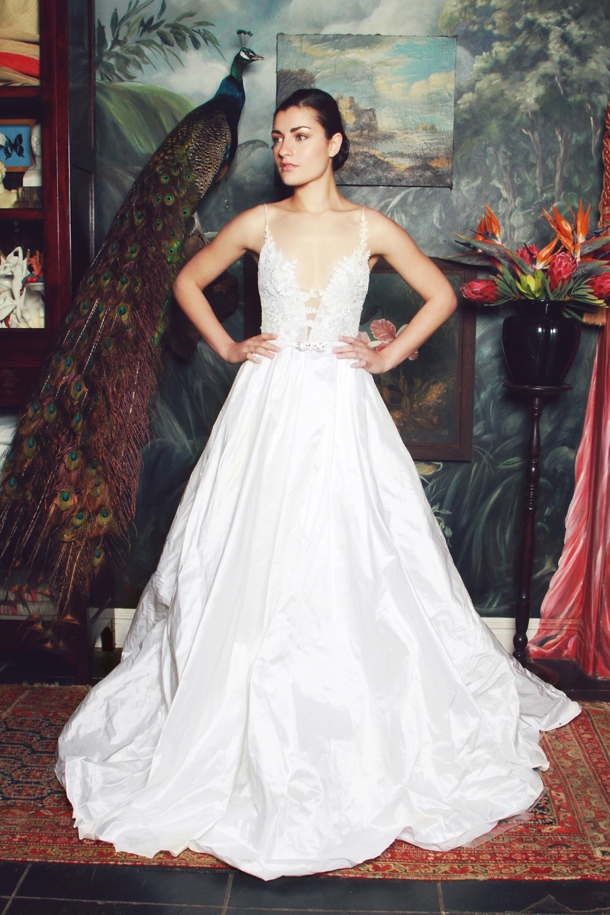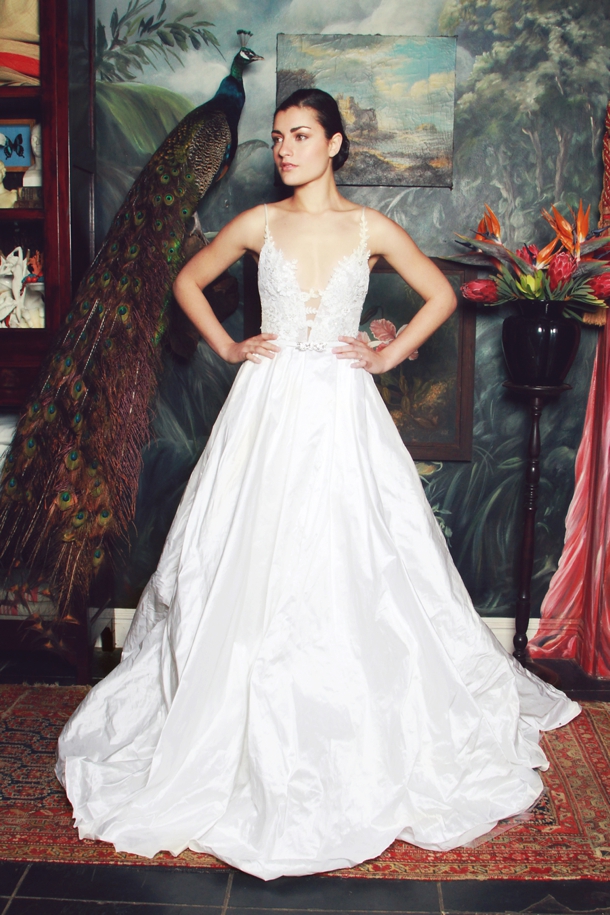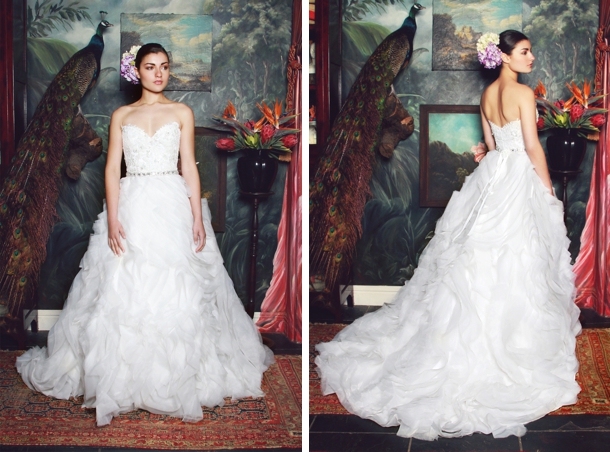 What are your favourite fabrics to work with?
Oh, I have several. I love silk dupion and silk georgette, and lace – there's nothing quite like lace when it comes to a fabric that moulds to the body and glosses over imperfections. But my current favourite is Mikado silk.
How do you choose the names for your dresses?
In the last collection I used the names of Greek goddesses. In this collection, I used the names of ethereal and magical women, with a few solid Afrikaans names as the anchors for the collection. Afrikaans is my heart language, it's where my roots are – so these are the cornerstones.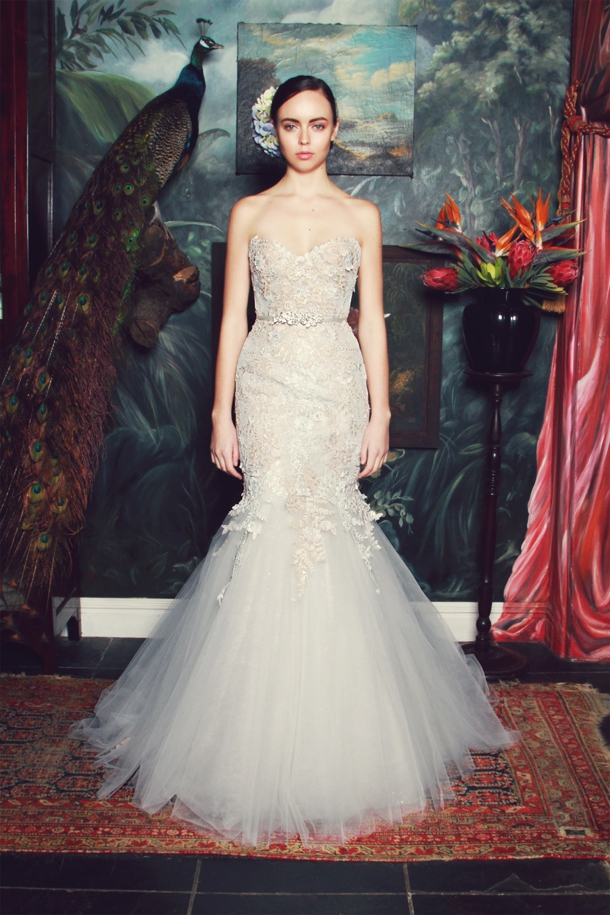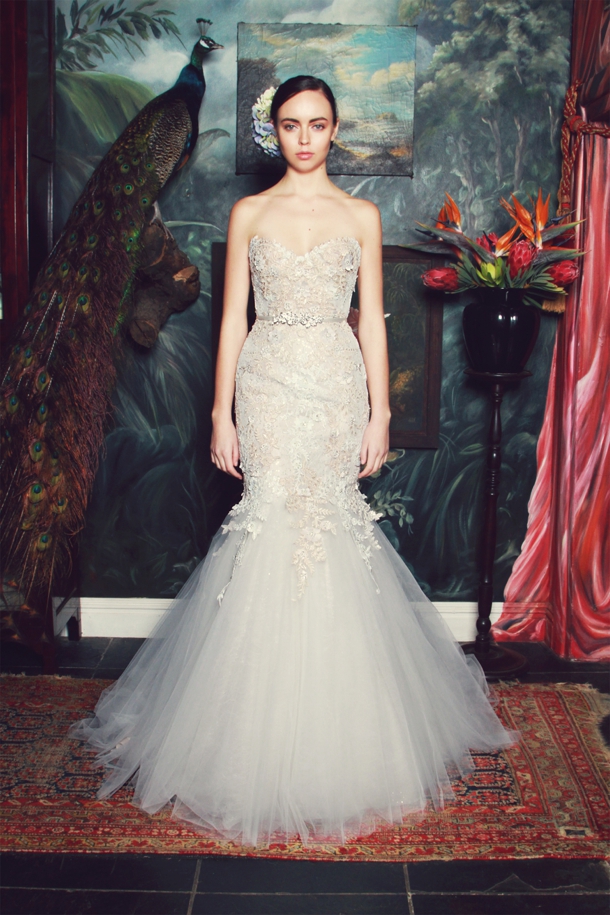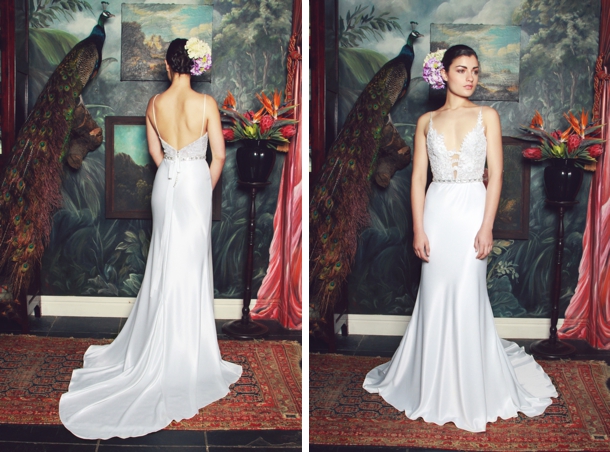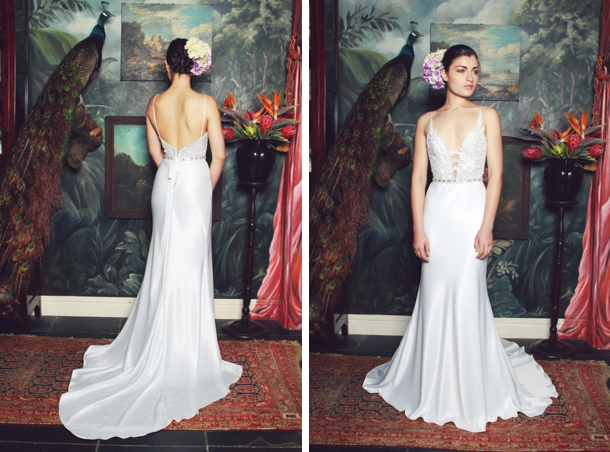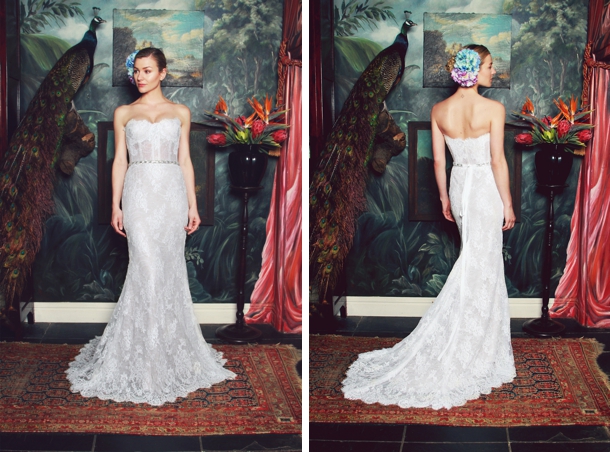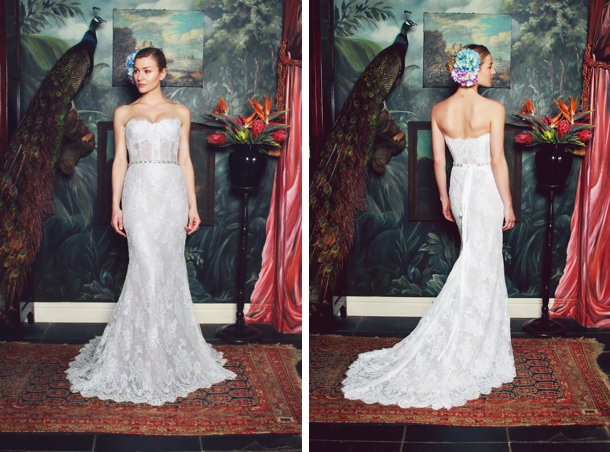 What would you suggest is the best way to accessorise one of your creations?
My dresses are strong enough to be worn without any accessories. But if you like, a beautiful pair of earrings or a bracelet will do.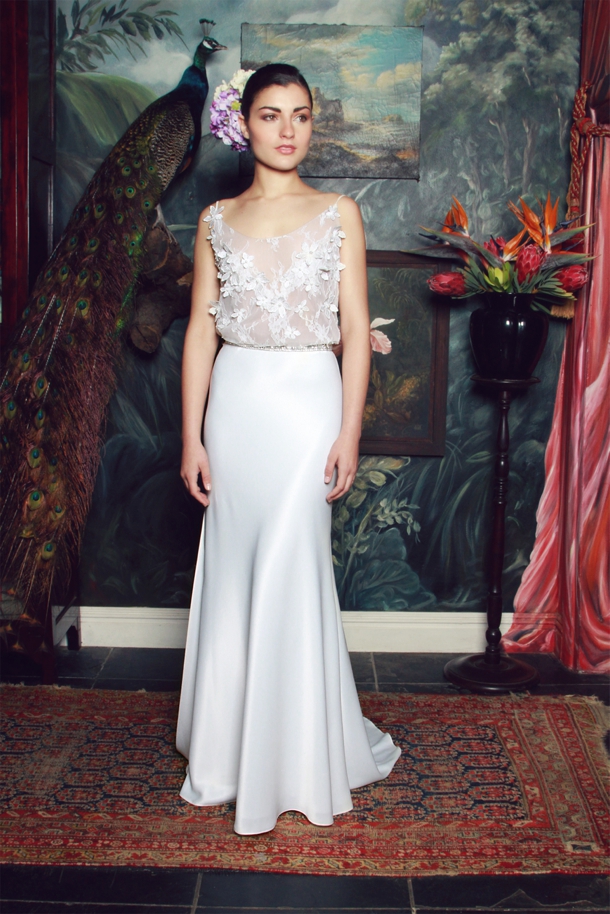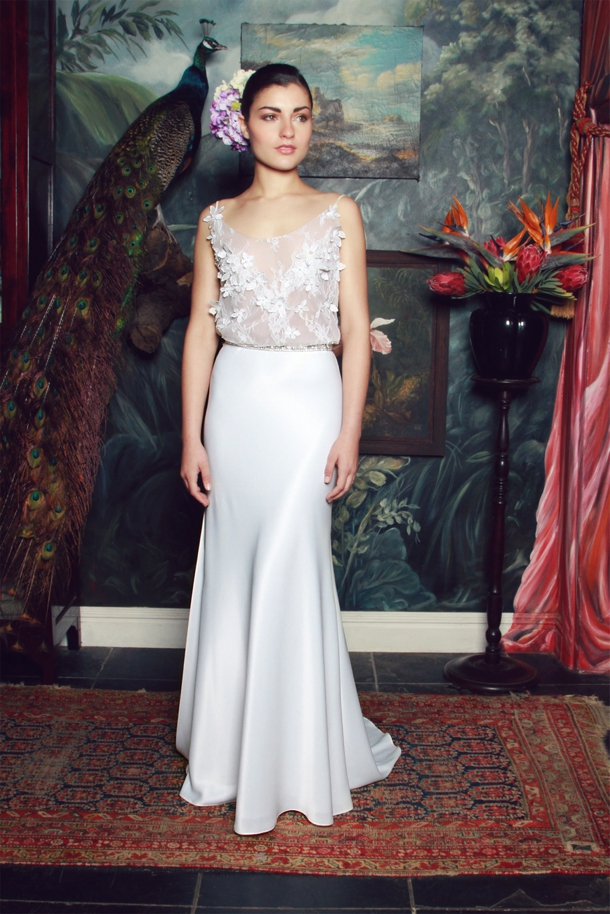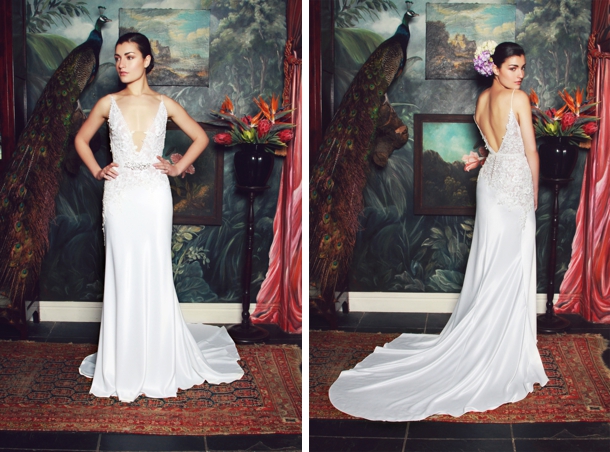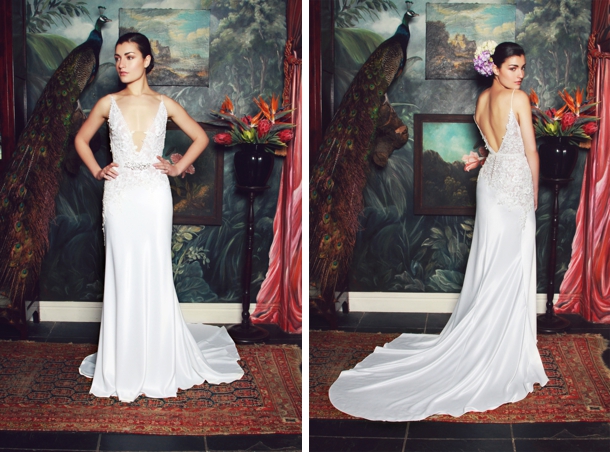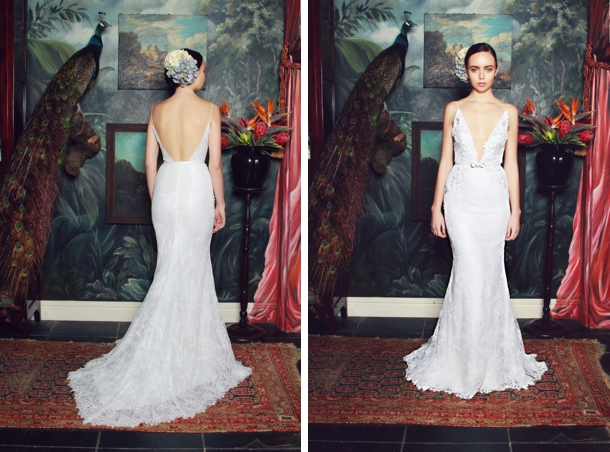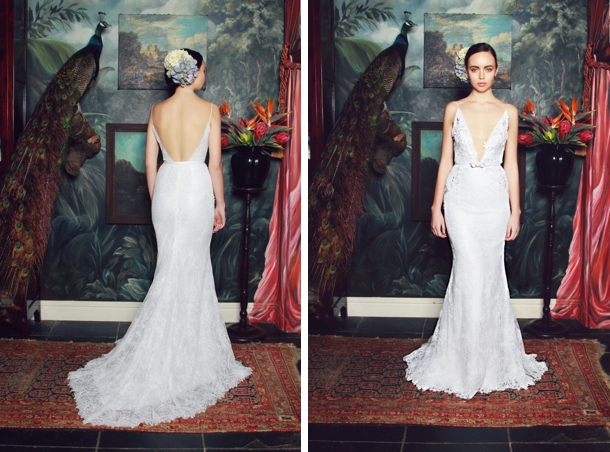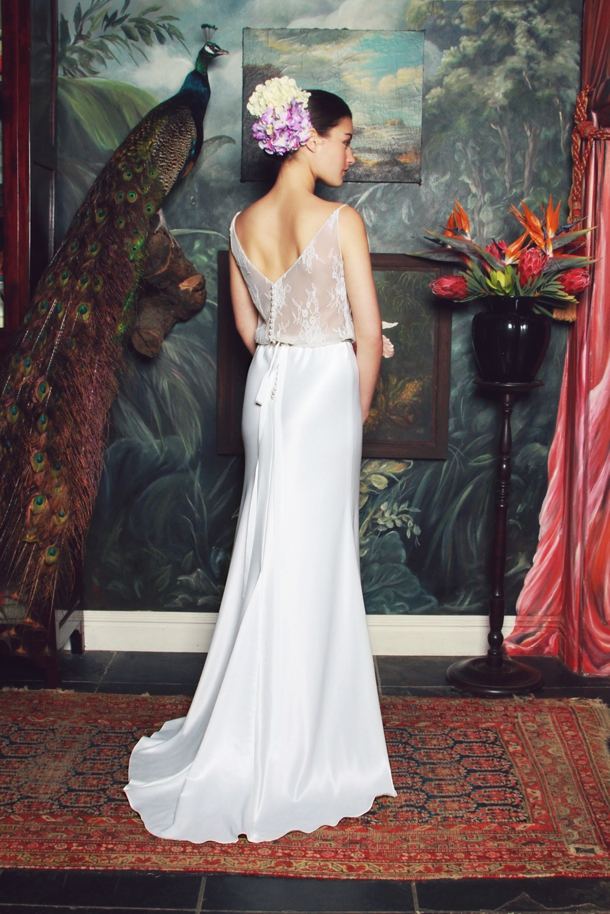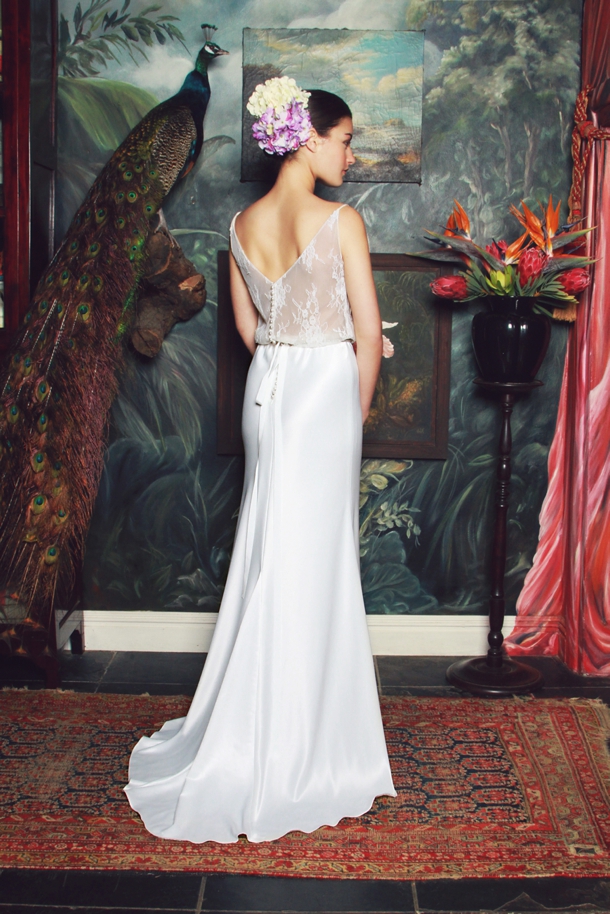 What wedding dress trends will we be seeing for 2015?
I think the passing of Oscar de la Renta will see us looking at the classics again, but using modern fabrics.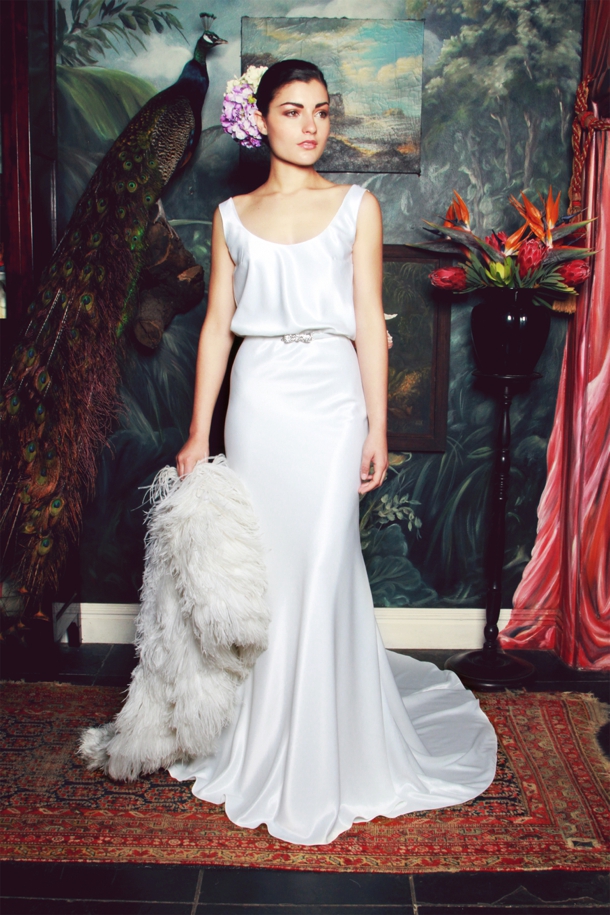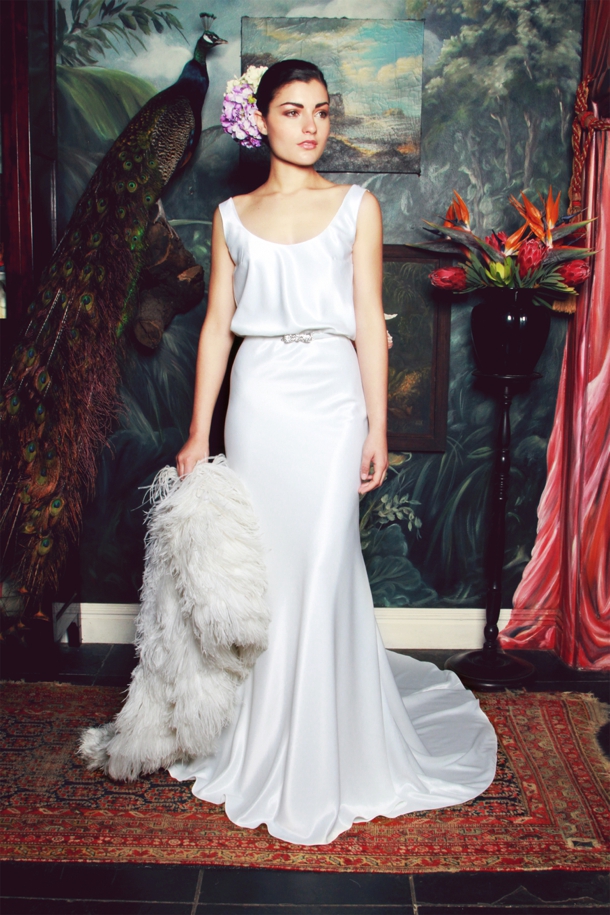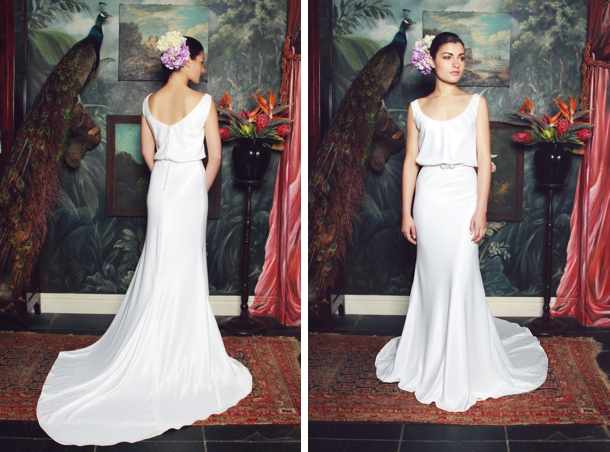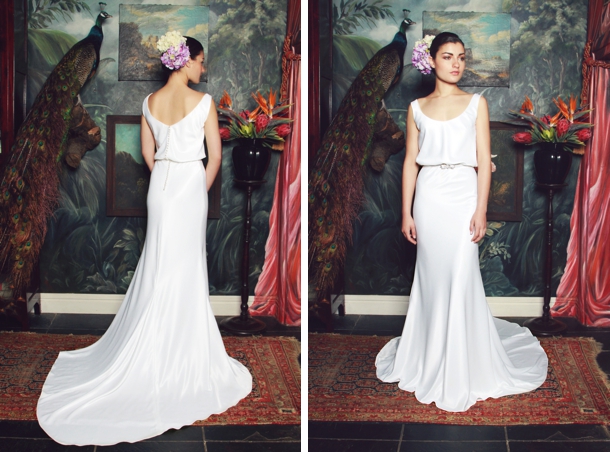 What tips would you give a bride when she first starts looking for her dream dress?
I always say that it starts with knowing yourself. Be bold, know what you like and what you don't. Don't be too influenced by what others tell you. If you know the silhouette that suits your body type, then it's just a matter of the price range. And have fun!
Is there anything that you think makes South African brides and weddings stand out?
Ah. Yes. In my opinion, the South African bride is more confident. She shops without a big entourage or much fuss. She generally knows what works for her and she goes for it. I'd say this is partly because the custom design market is much bigger in South Africa. The women here have been defined by this service.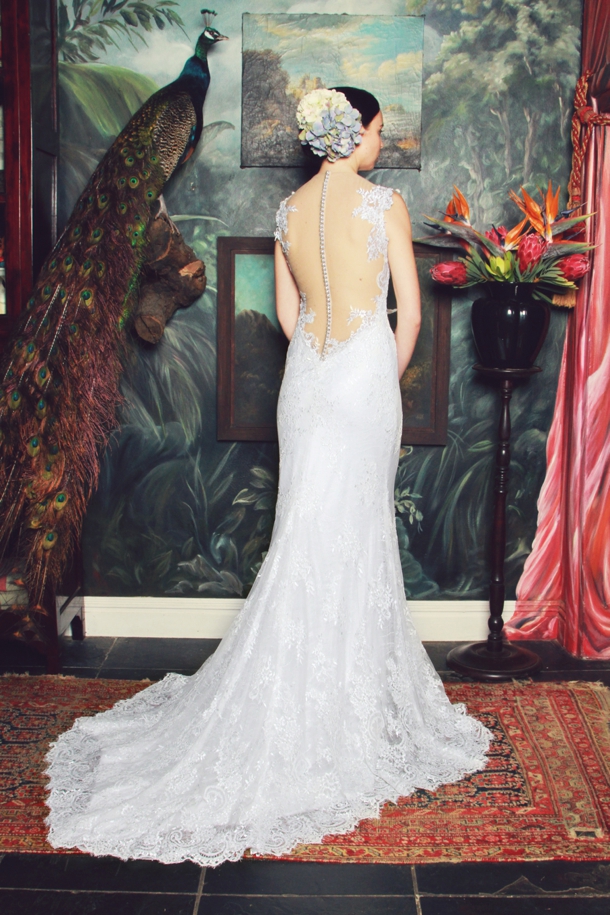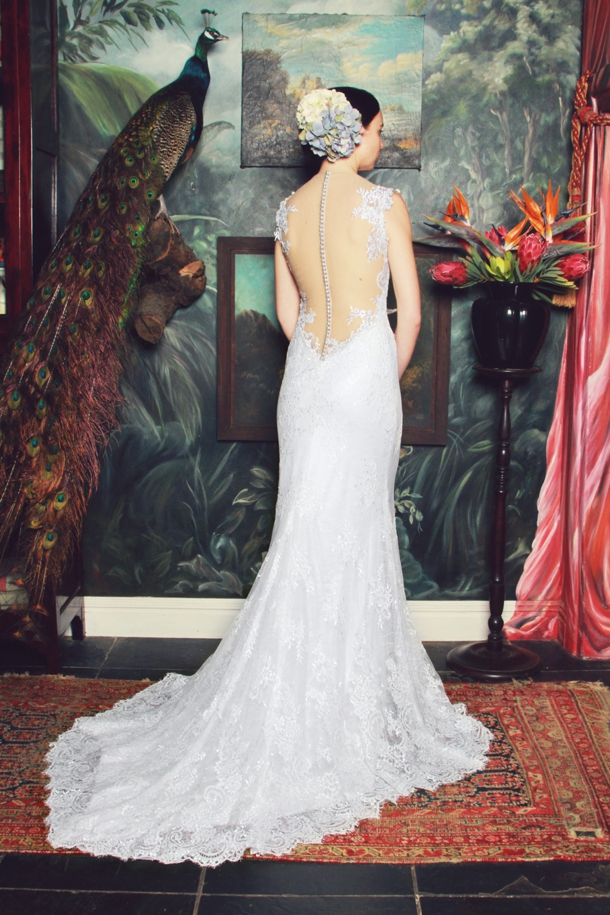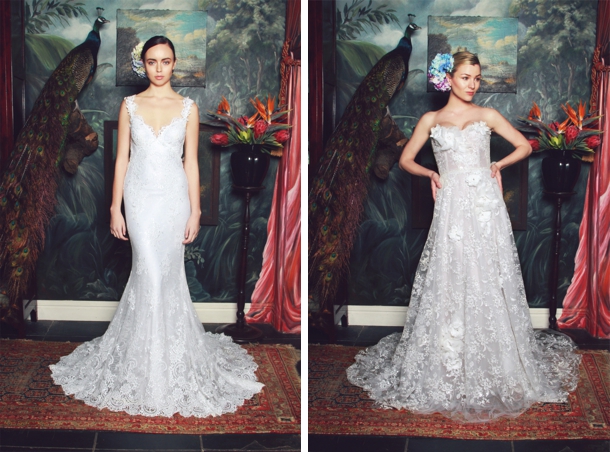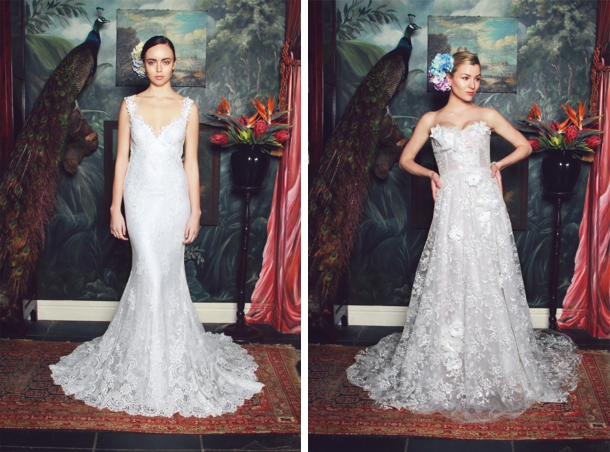 You can see the full 2015 Collection on the Anna Georgina website.