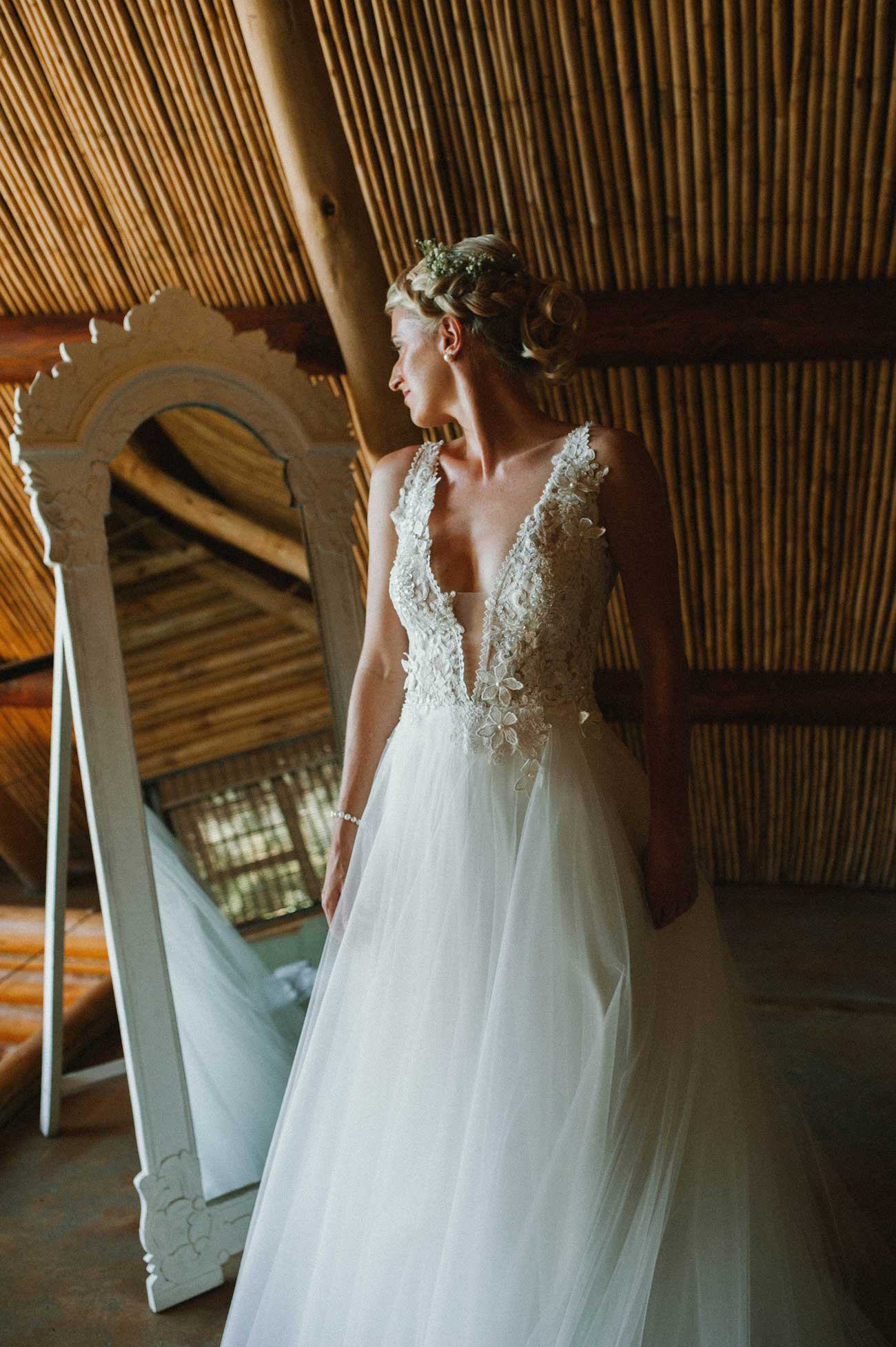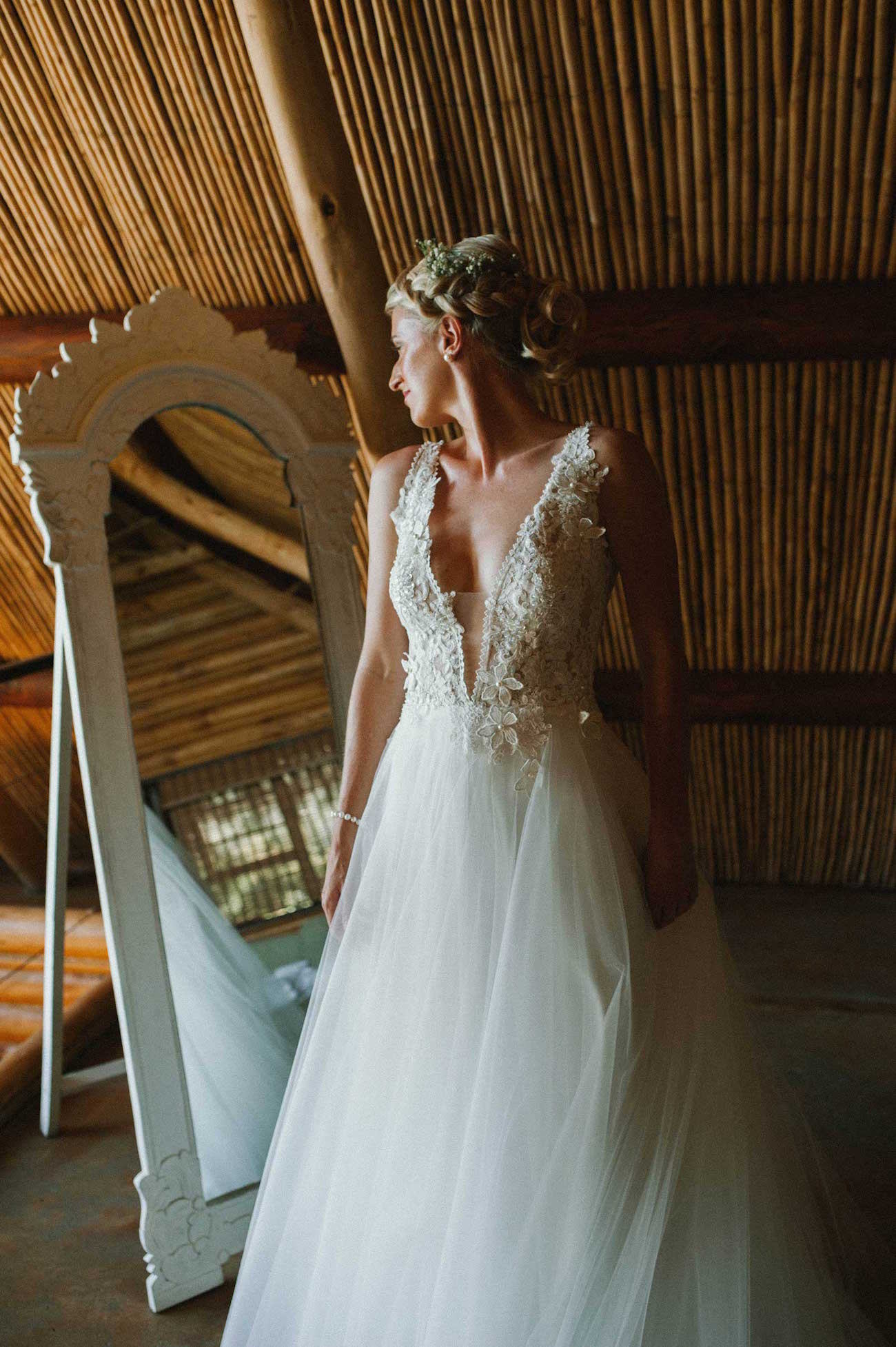 If you ever find yourself in the middle of the chaos of planning a wedding from afar (as I know many of you lovely readers are!), then heed today's bride's oh-so-smart advice. Hire a great planner. Someone you can trust, the way Michelle and her sweetheart Stéfan trusted Niki of The Event Planners, who pulled all the moving parts together into a truly beautiful day, filled with laughter and personal details inspired by the couple's wanderlust adventures. Of course, it helps when your planner is backed up by a brilliant team, and this wedding has some of our absolute faves on board, including photographer Claire Thomson and stunning venue Olive Rock. I always get such a warm feeling from any Olive Rock wedding – maybe it's that combination of the spectacular mountain backdrop and the al fresco vibe. Whatever it is, this wedding is no exception, and you'll be smiling along at every detail (starting with that incredible dress!)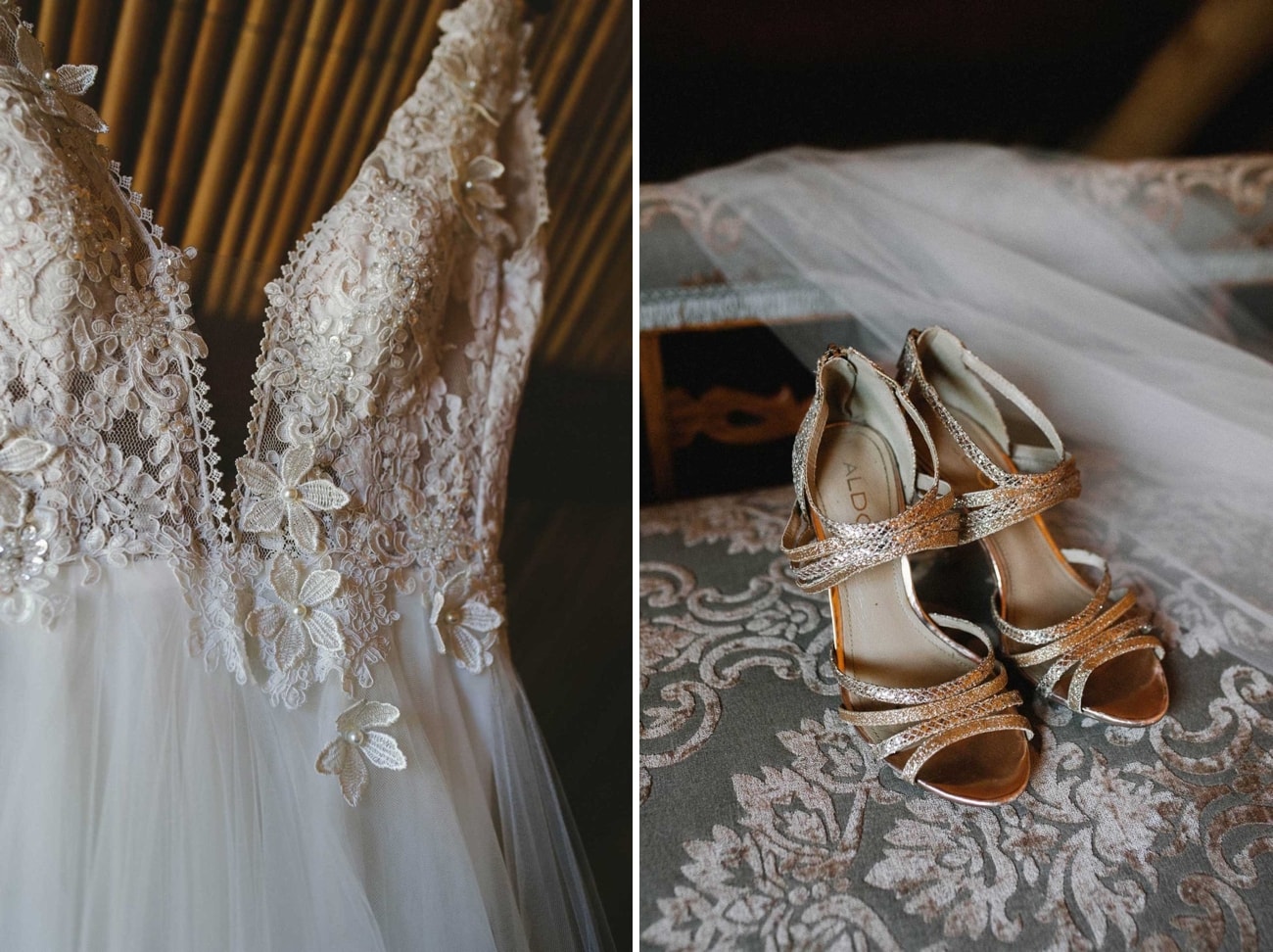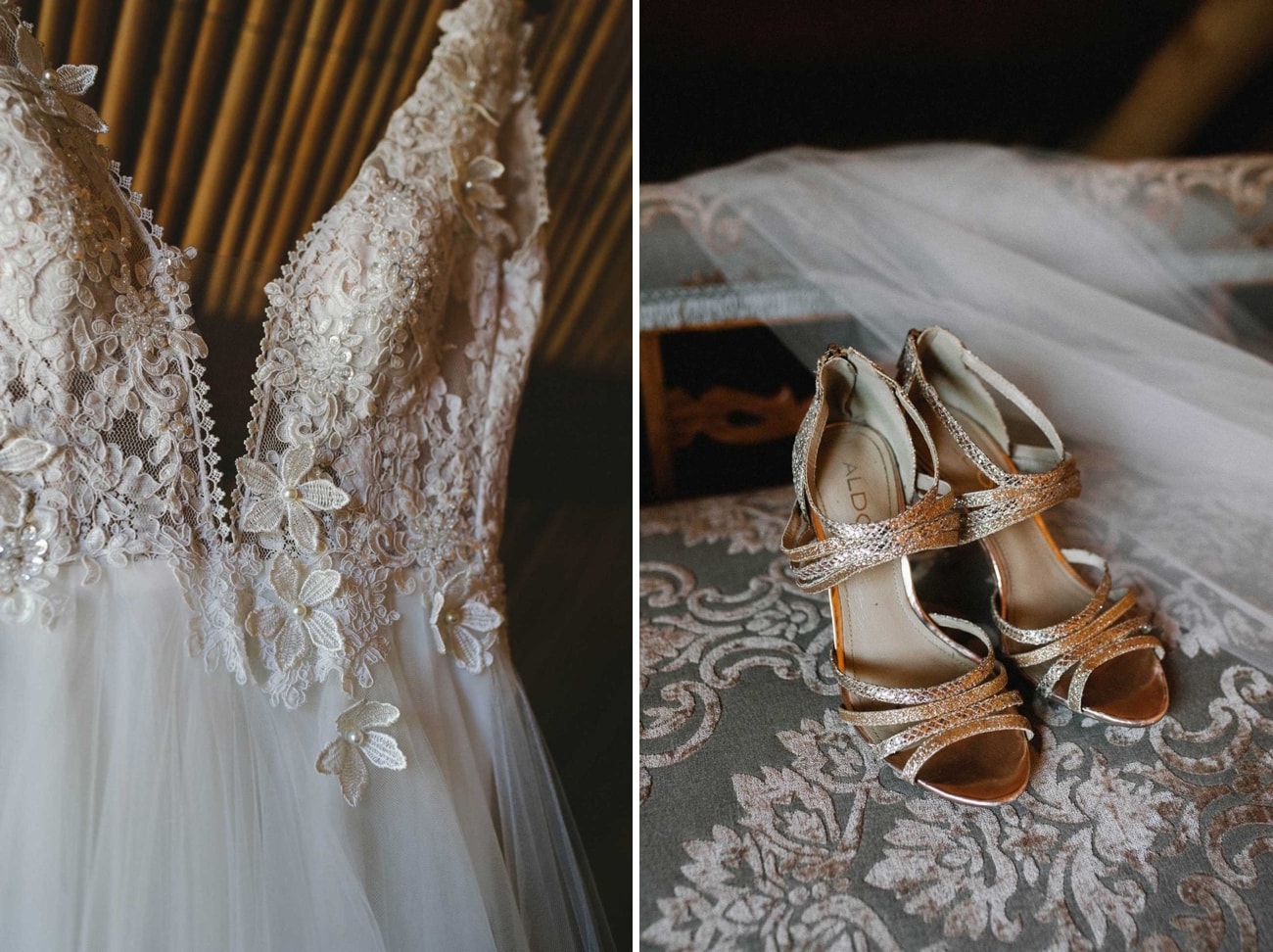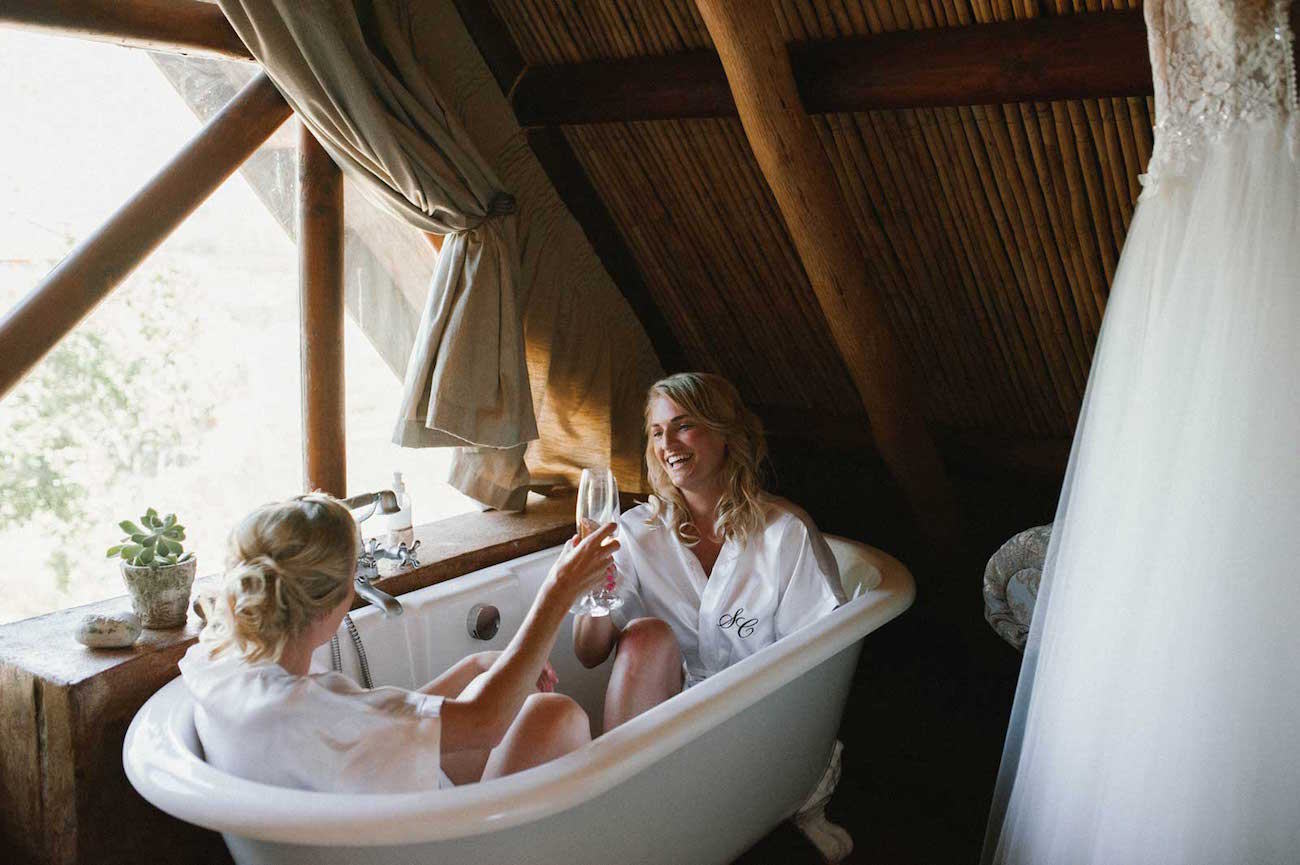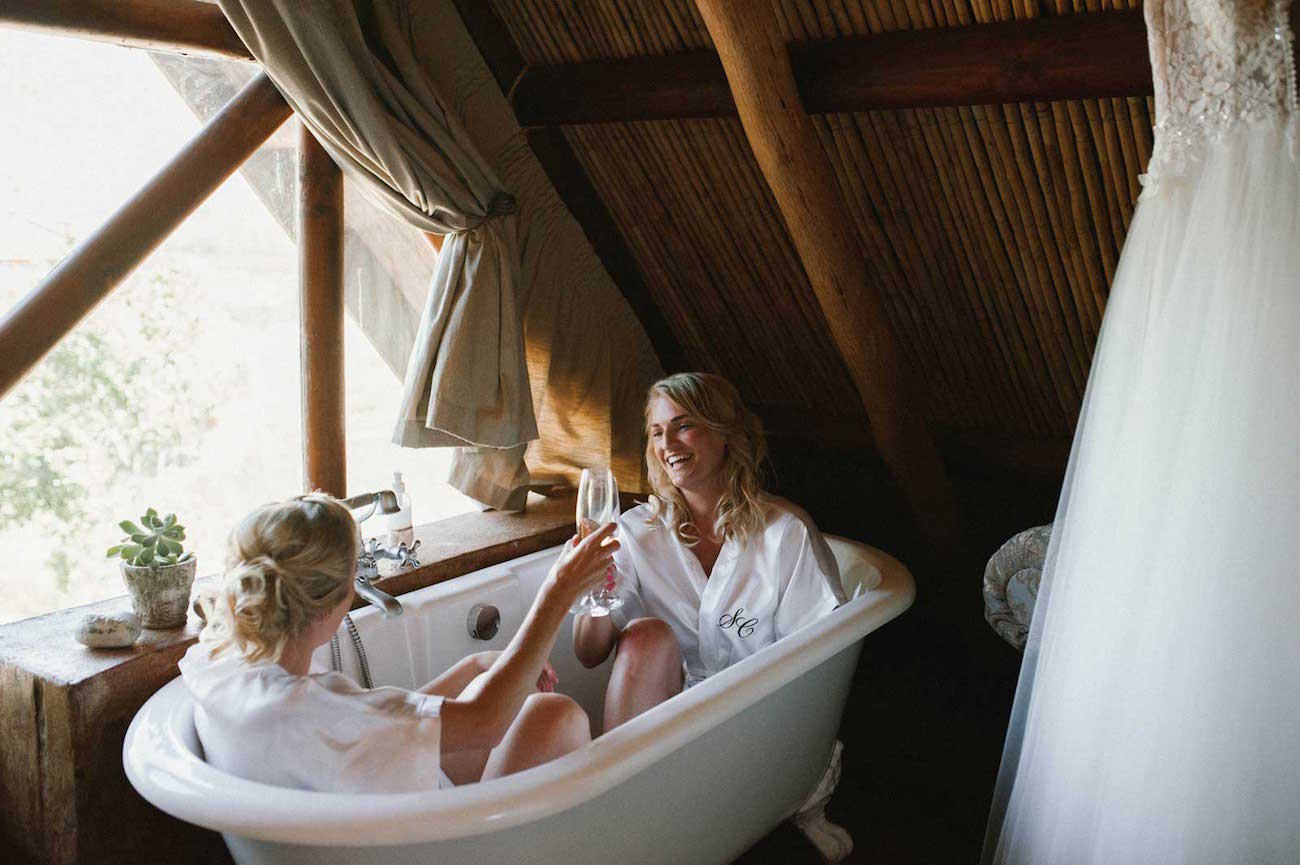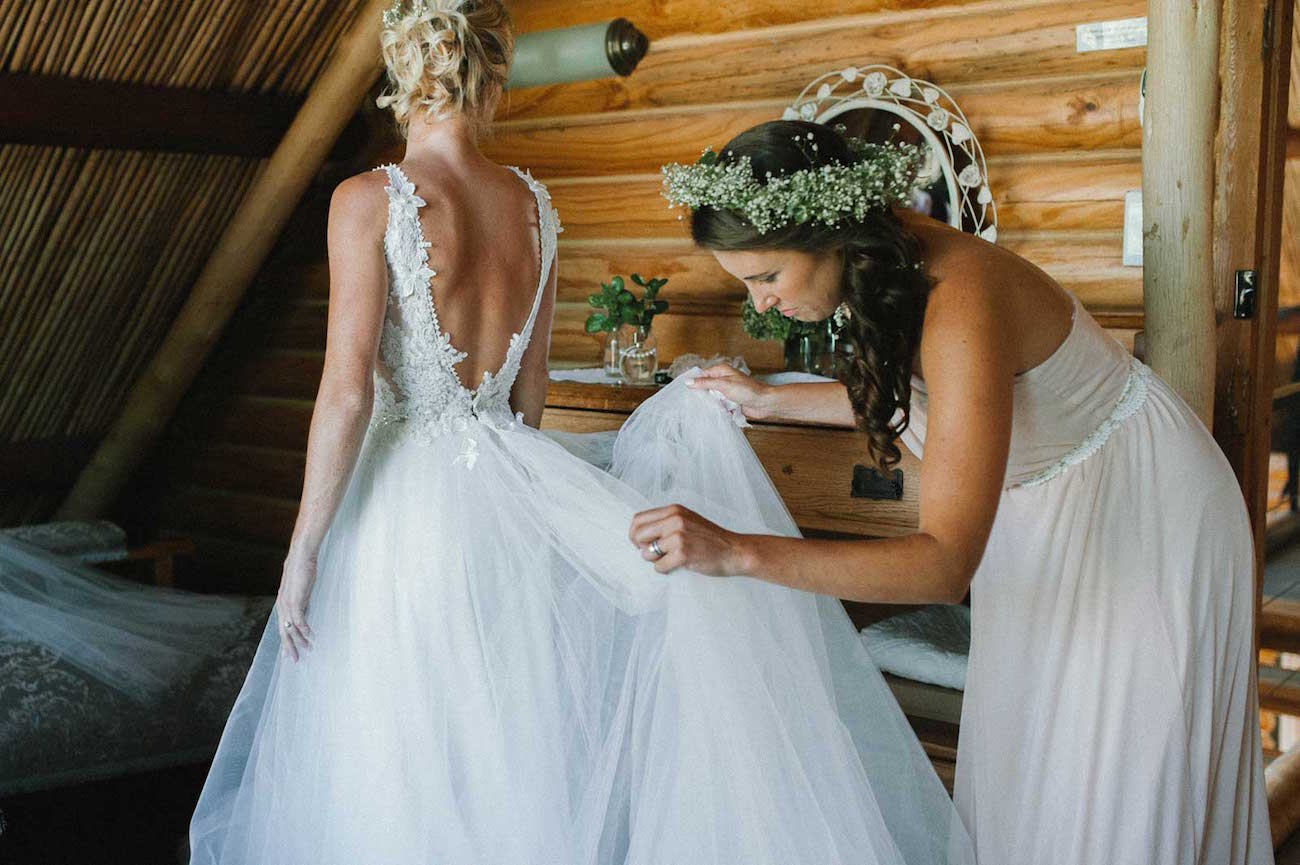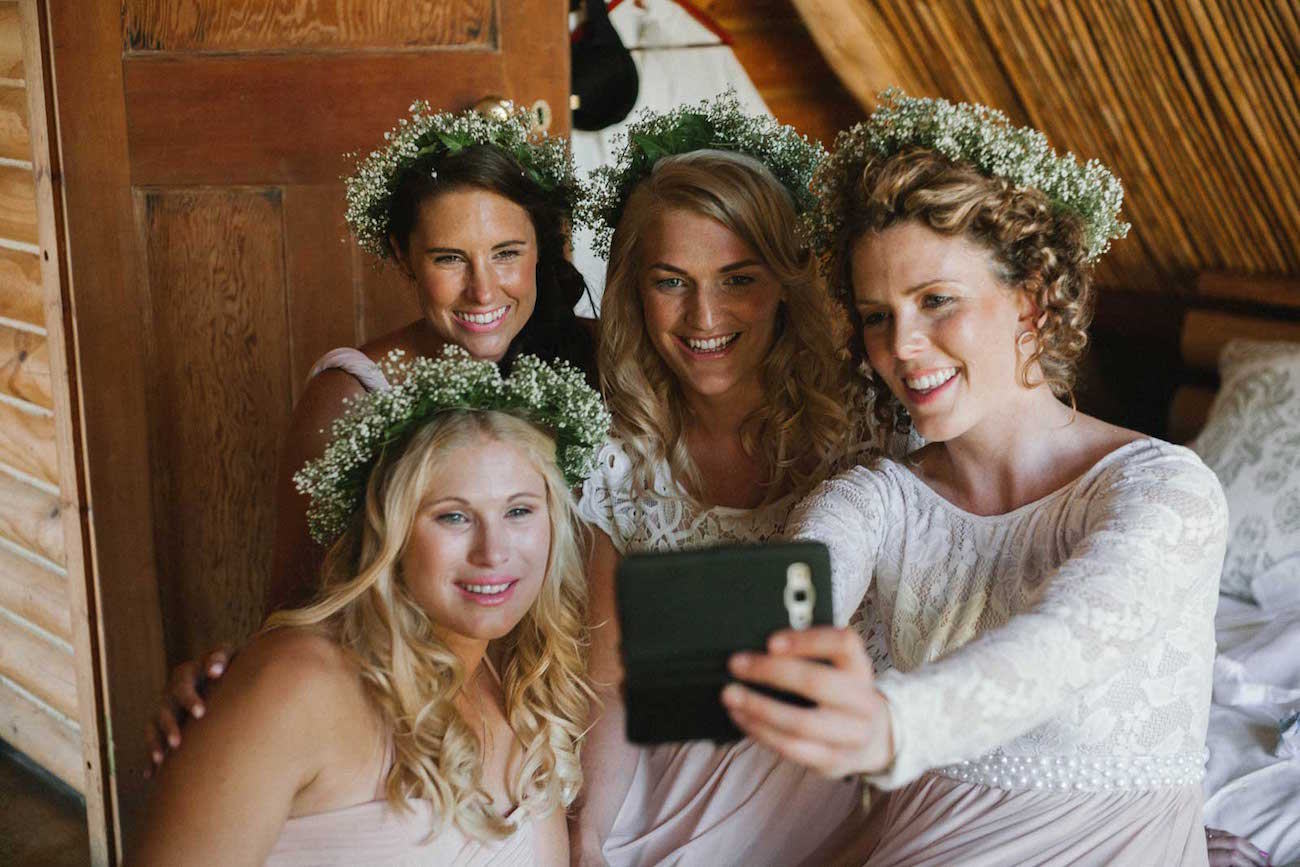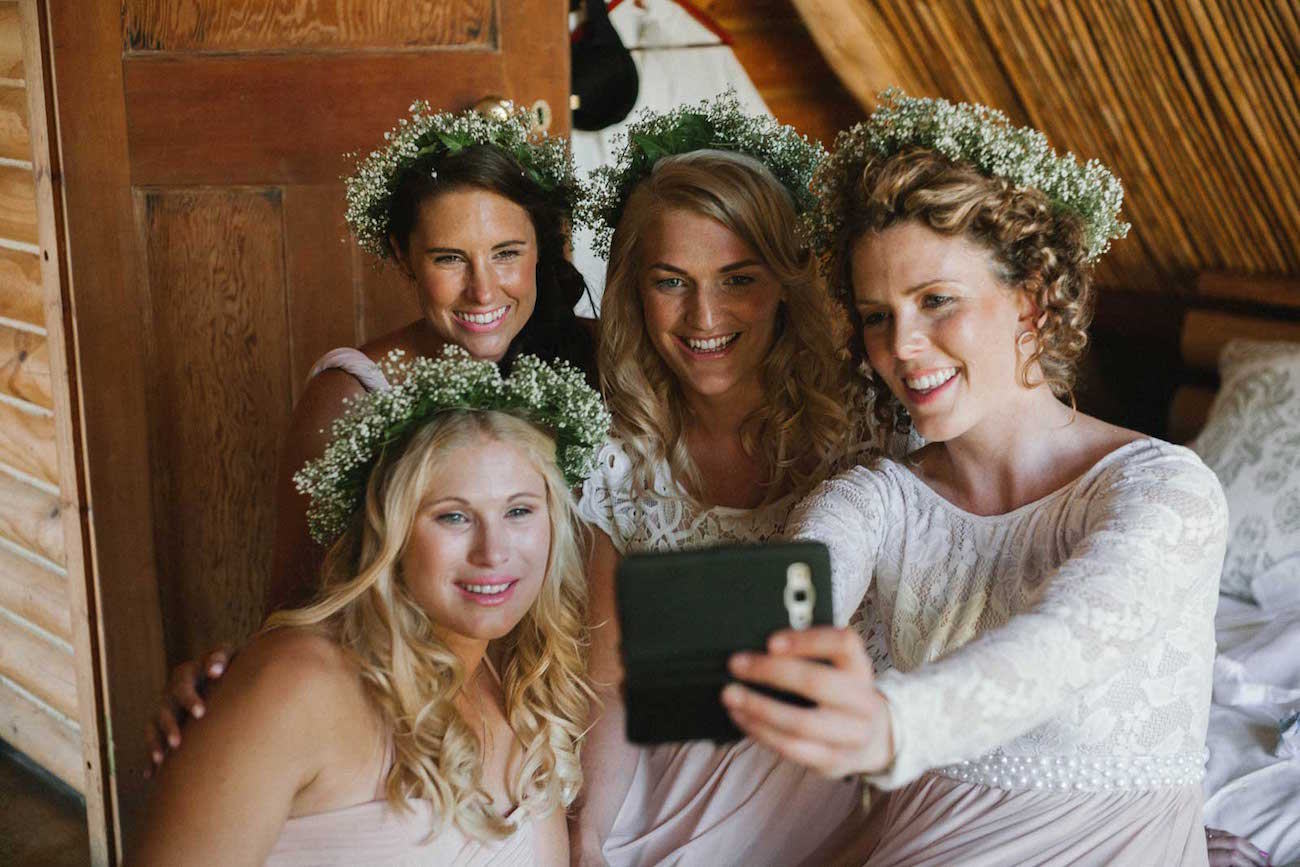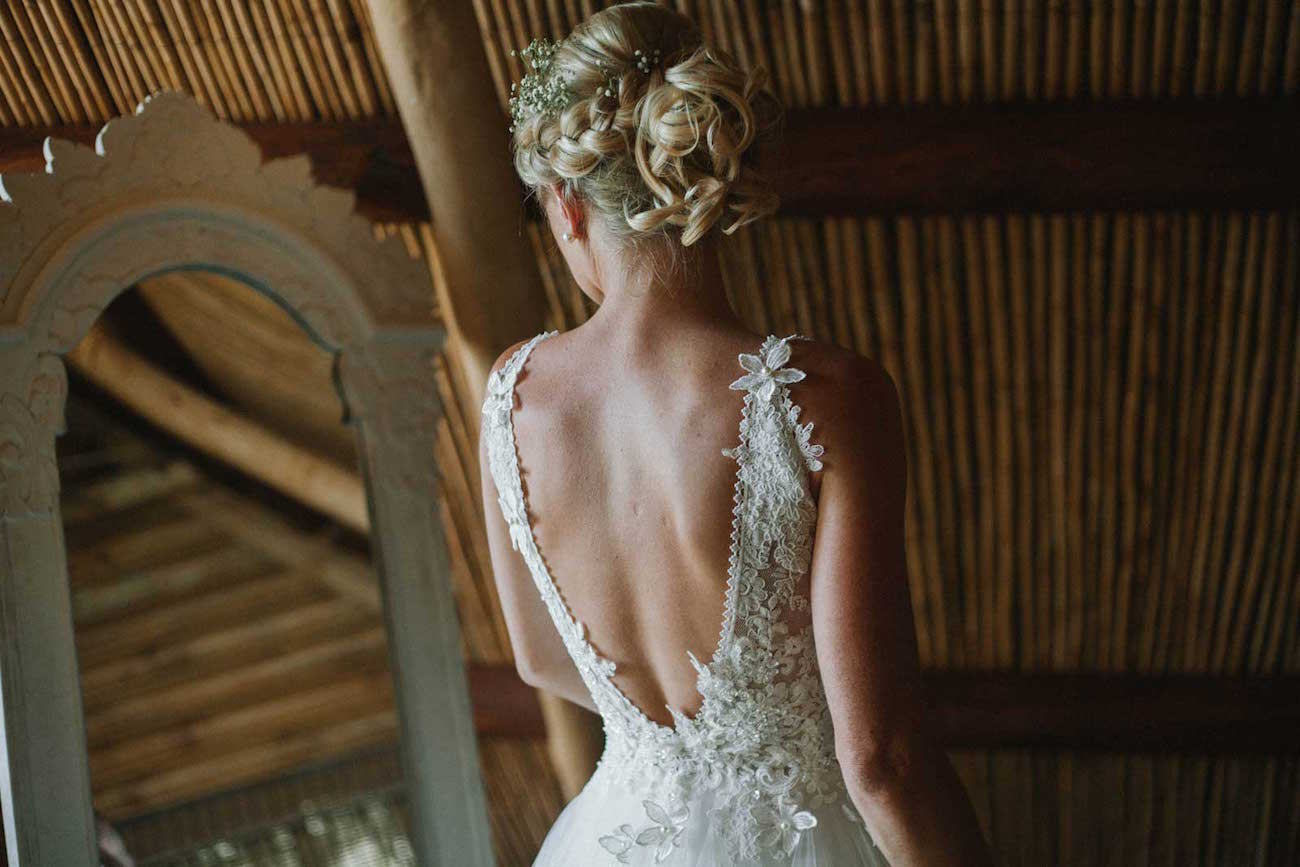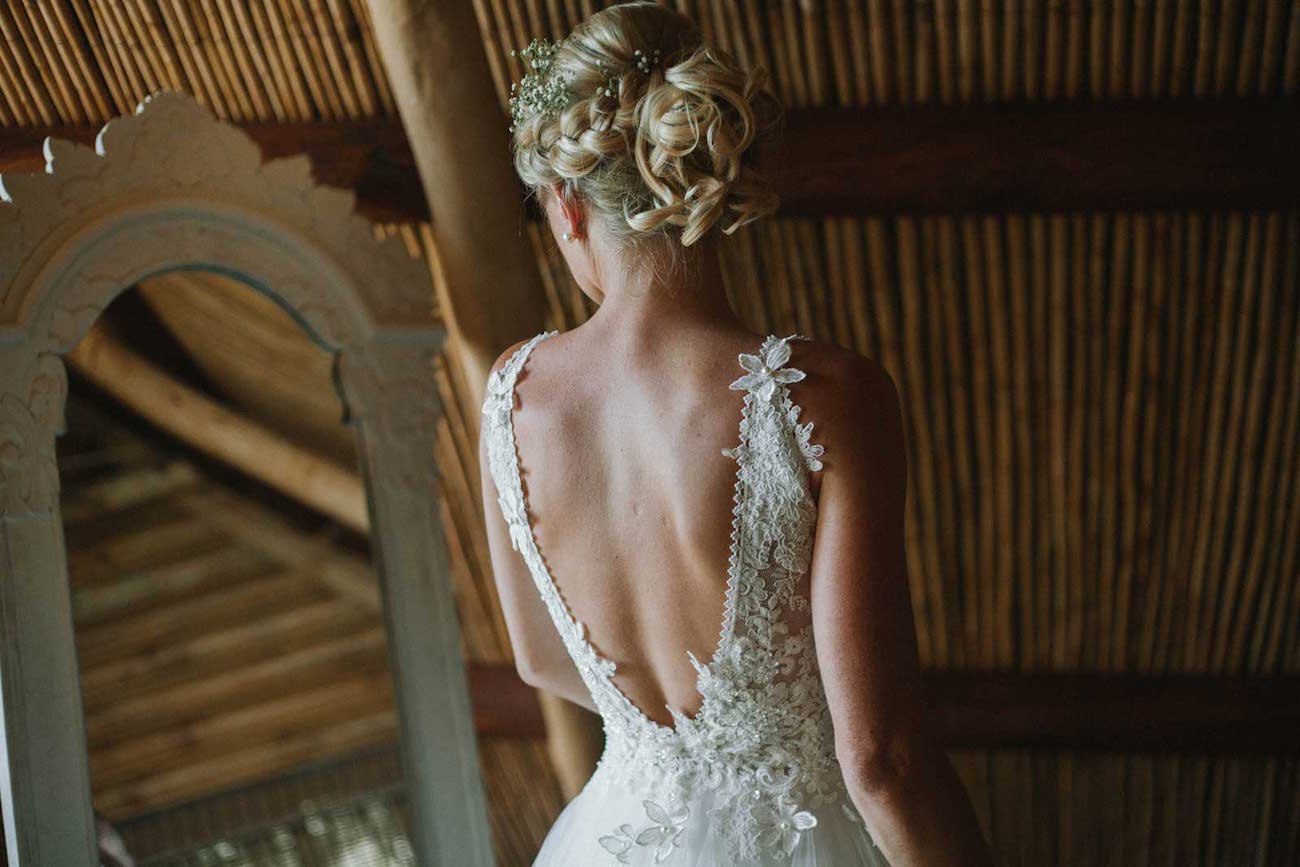 Love Story
Stefan and I met back in my university days in Stellenbosch. He was a chef and I was working as a waitress part-time. I knew from the moment I met him, that I wanted to be with him. He took a little longer to figure it out!
The Proposal
I was completely taken aback. I always knew we would get married, but I didn't think that the proposal would come at the time it did :) We are both yachties and were based in Florida for the winter. Our boss sprung a surprise trip on us, so Stefan thought that if he didn't didn't propose that weekend, it wouldn't happen for the next six months (luckily, he already had the ring and had asked for my parents' blessing). He planned a weekend away for us to Miami, and booked us into a really great hotel (who got our room mixed up). On the second night (now in the right room overlooking South Beach), after cocktails by the pool, we went up to the room for a shower. There were champagne and strawberries waiting, but I thought it was a 'sorry for messing up your room' gift. Stefan's plan was to propose while we were in our robes on the balcony. I had different plans, though, and went for a lie down. He came up to the bed and handed me a glass of champagne and then got on one knee and asked. I of course yelped yes in excitement!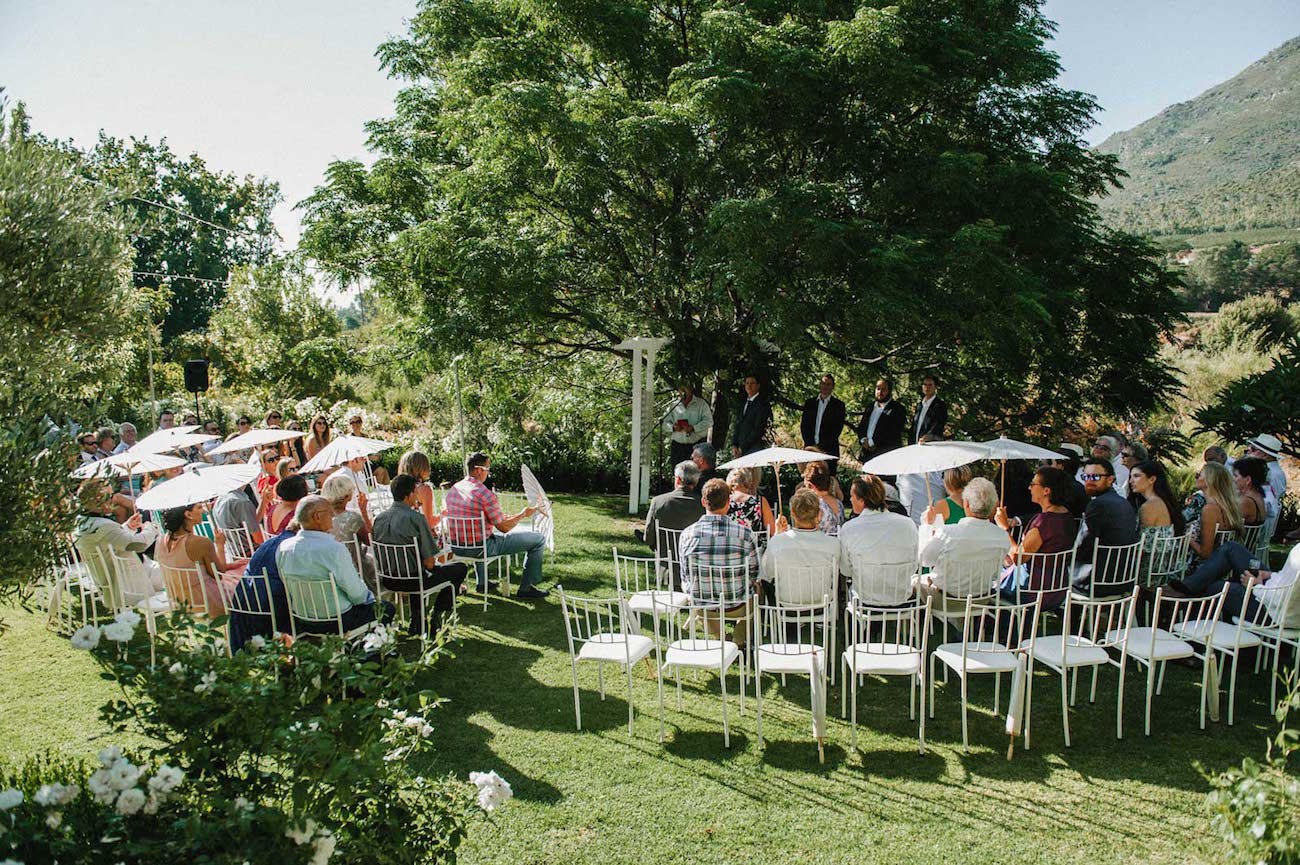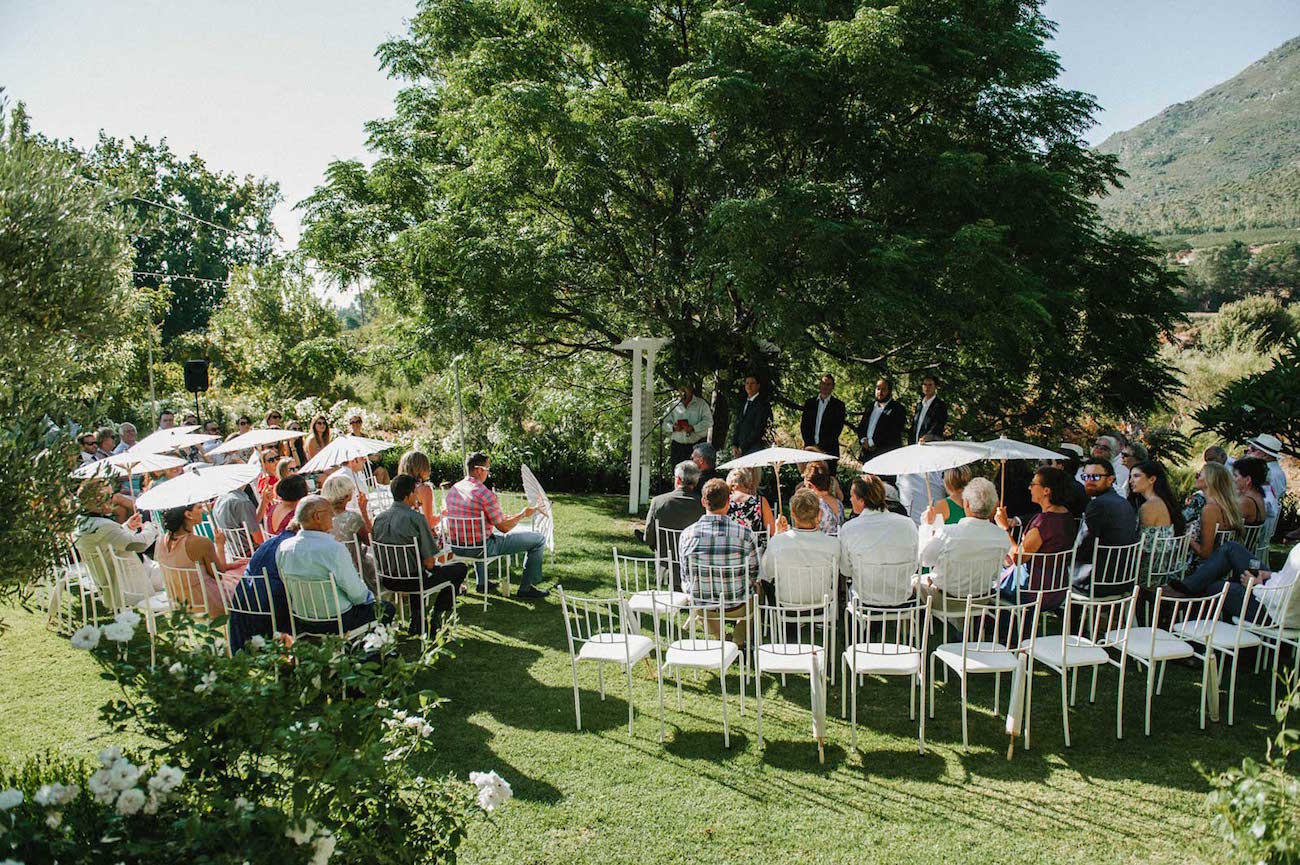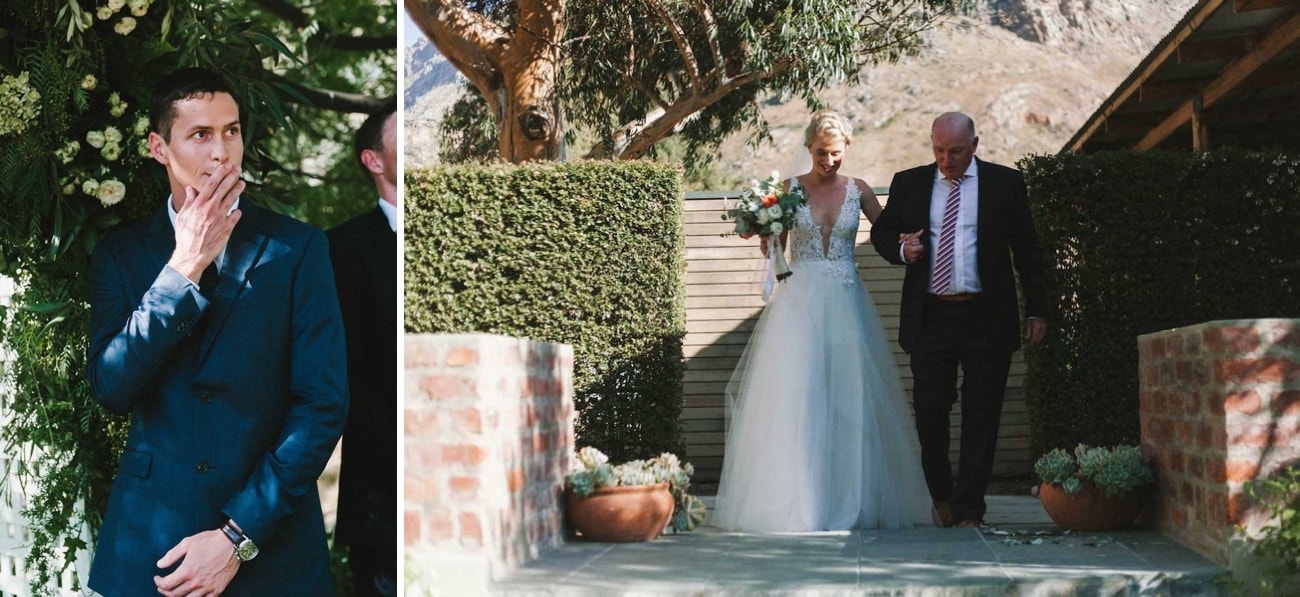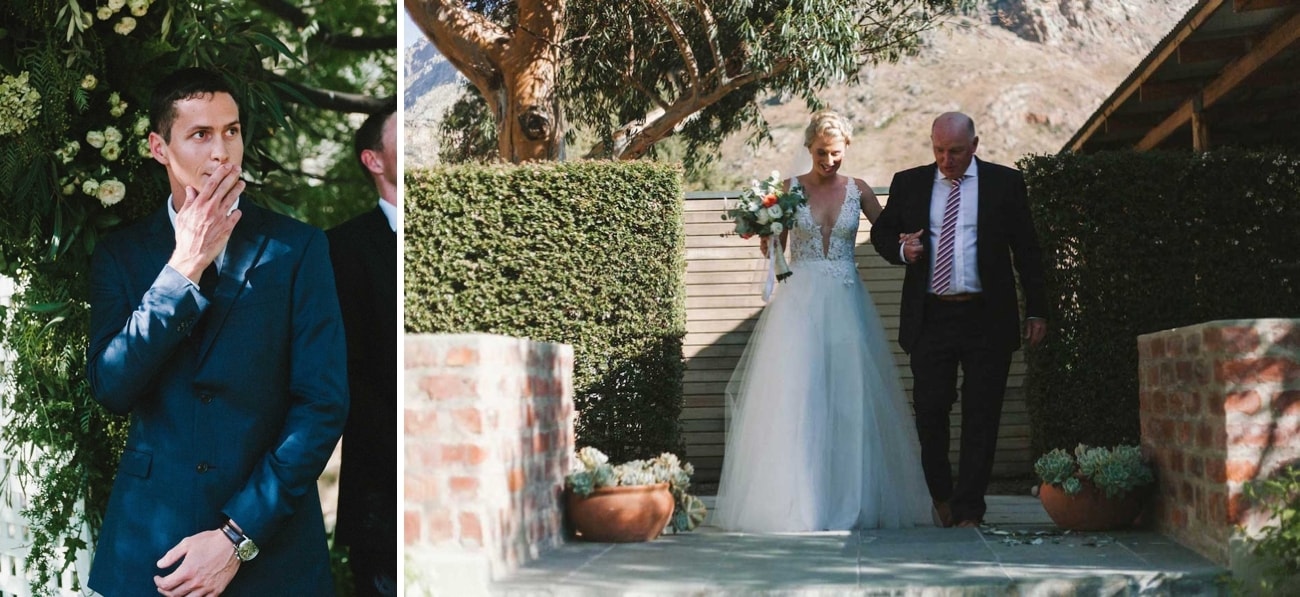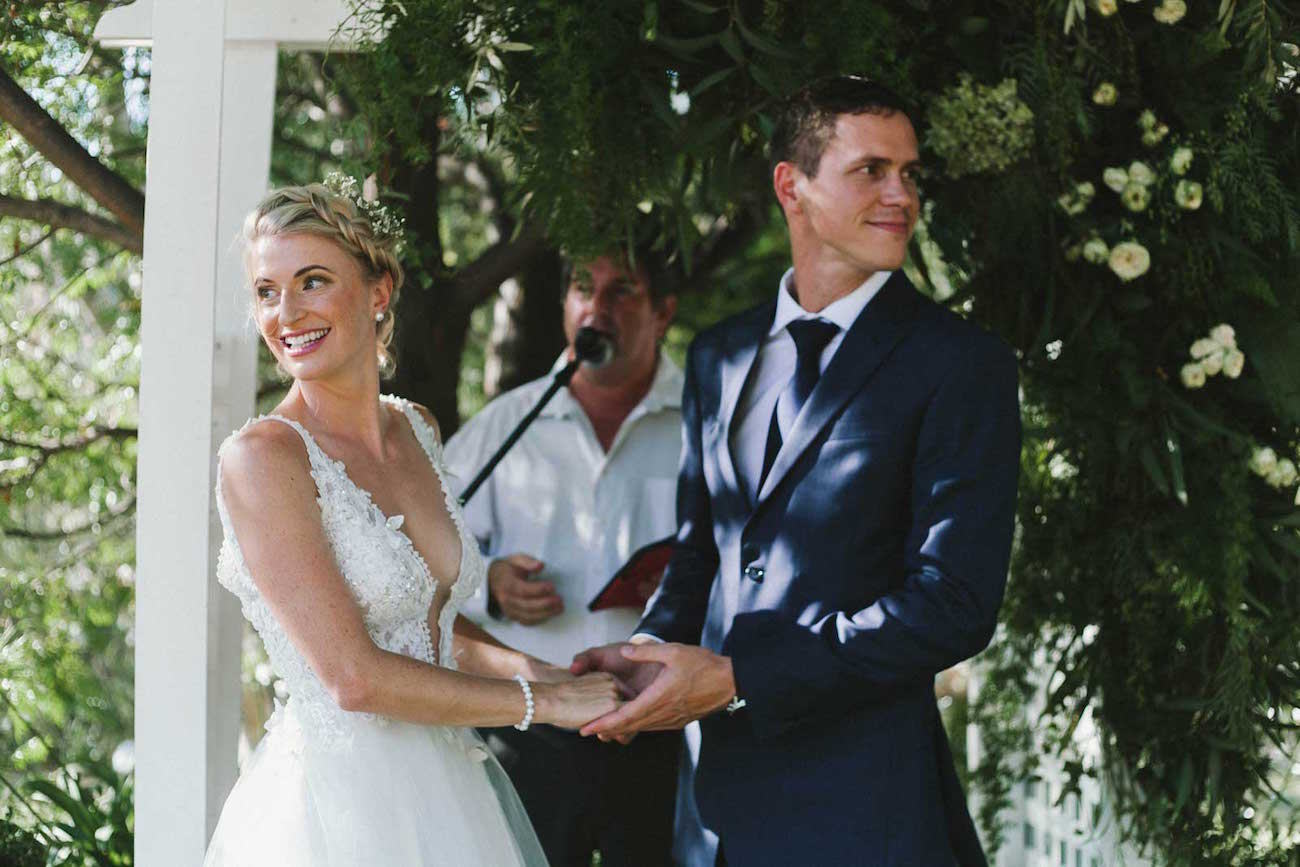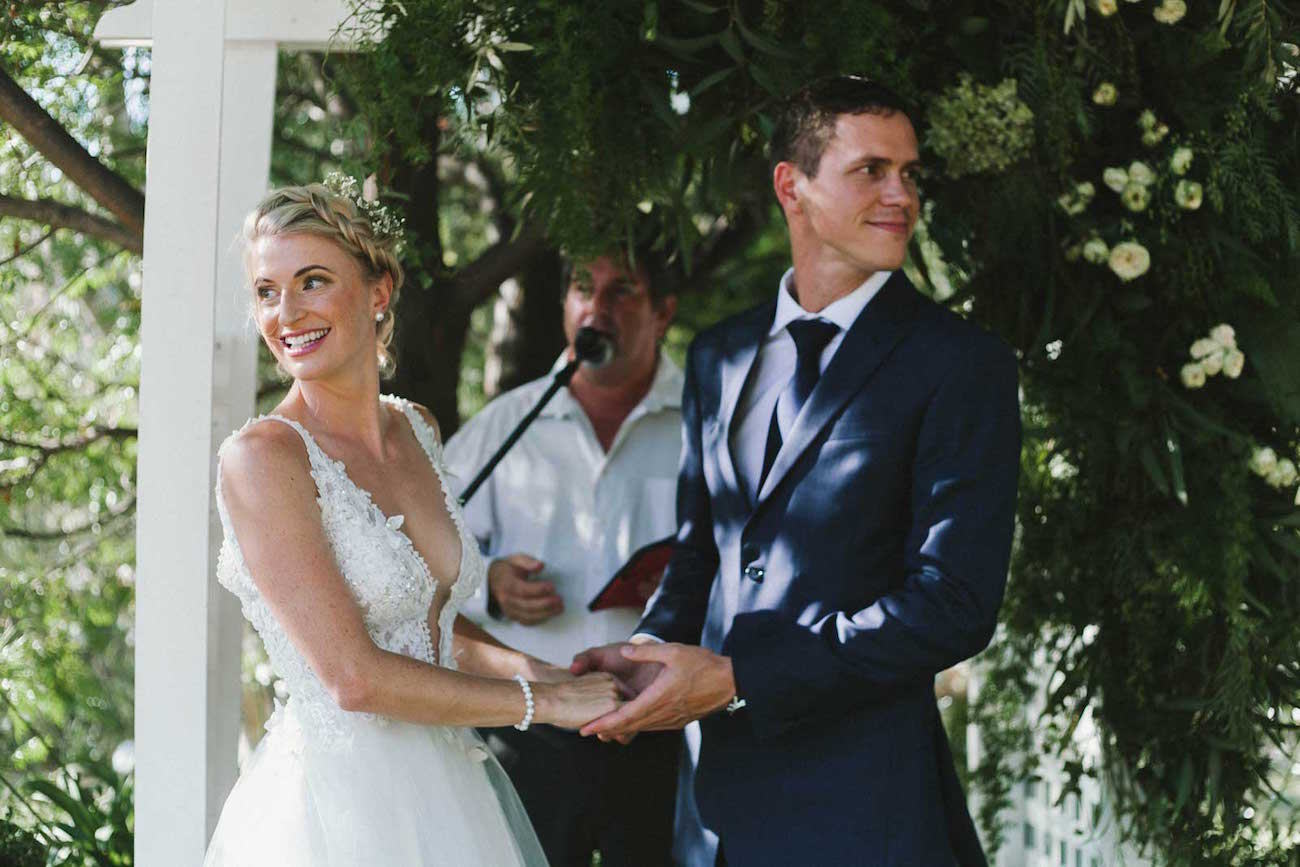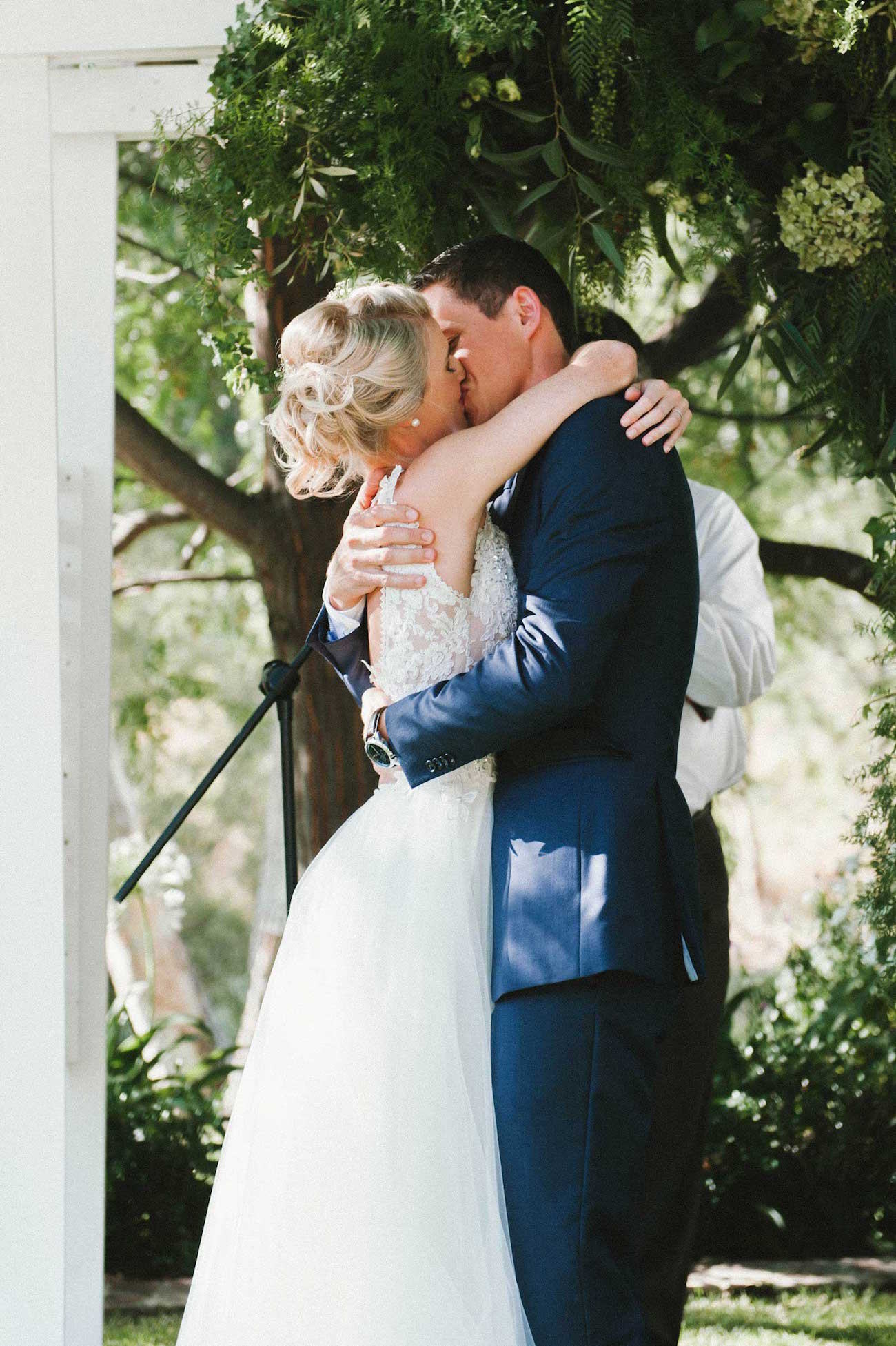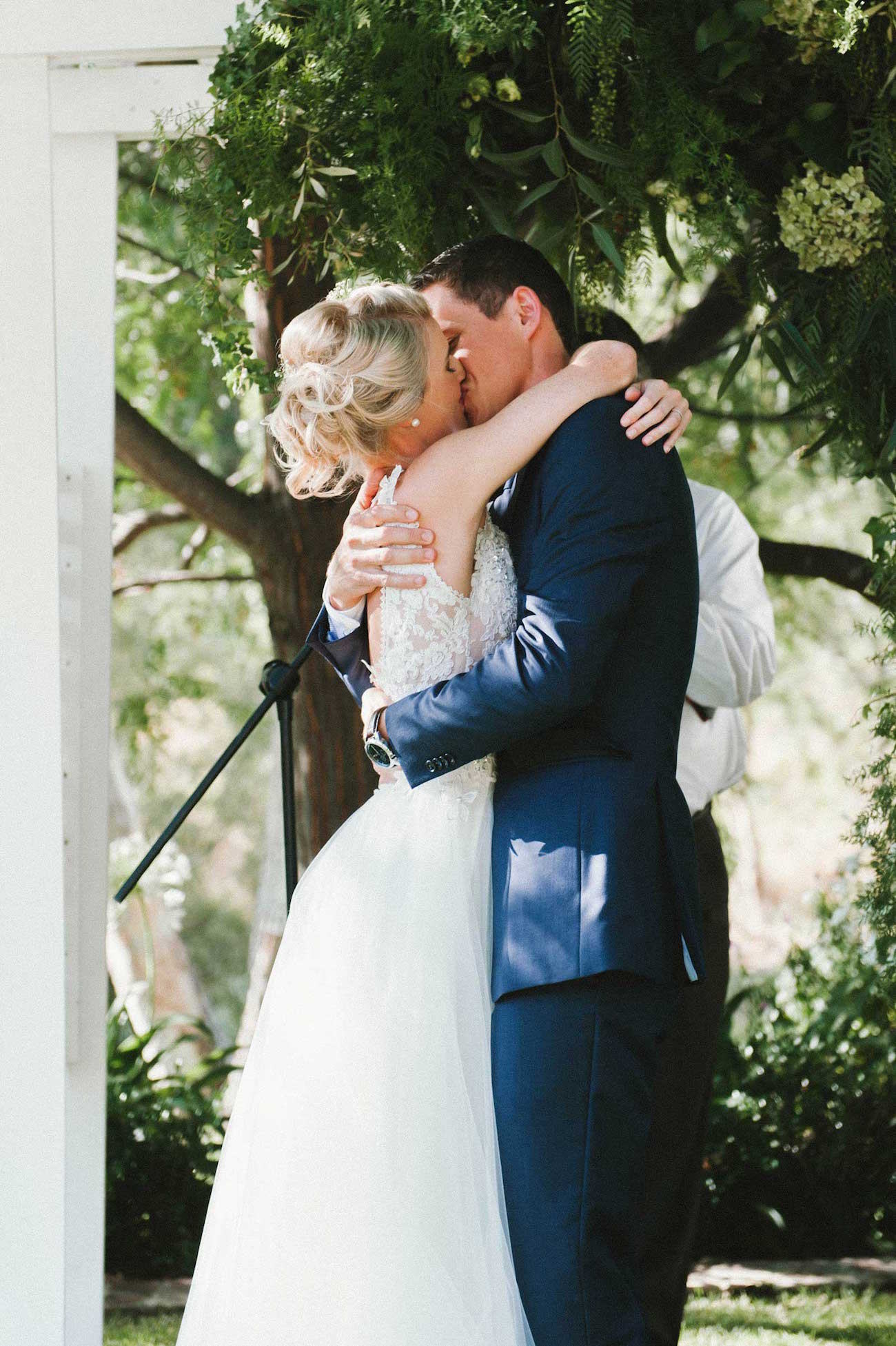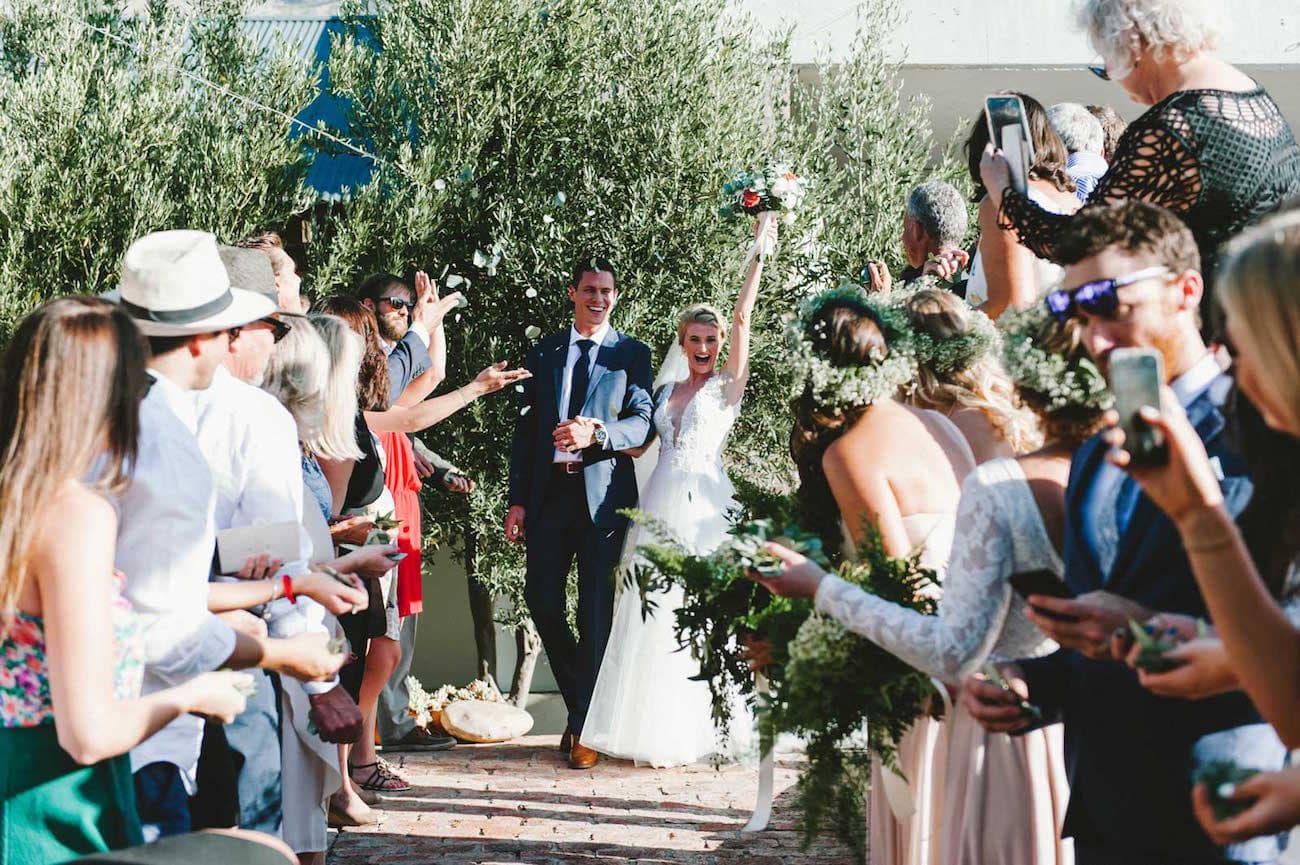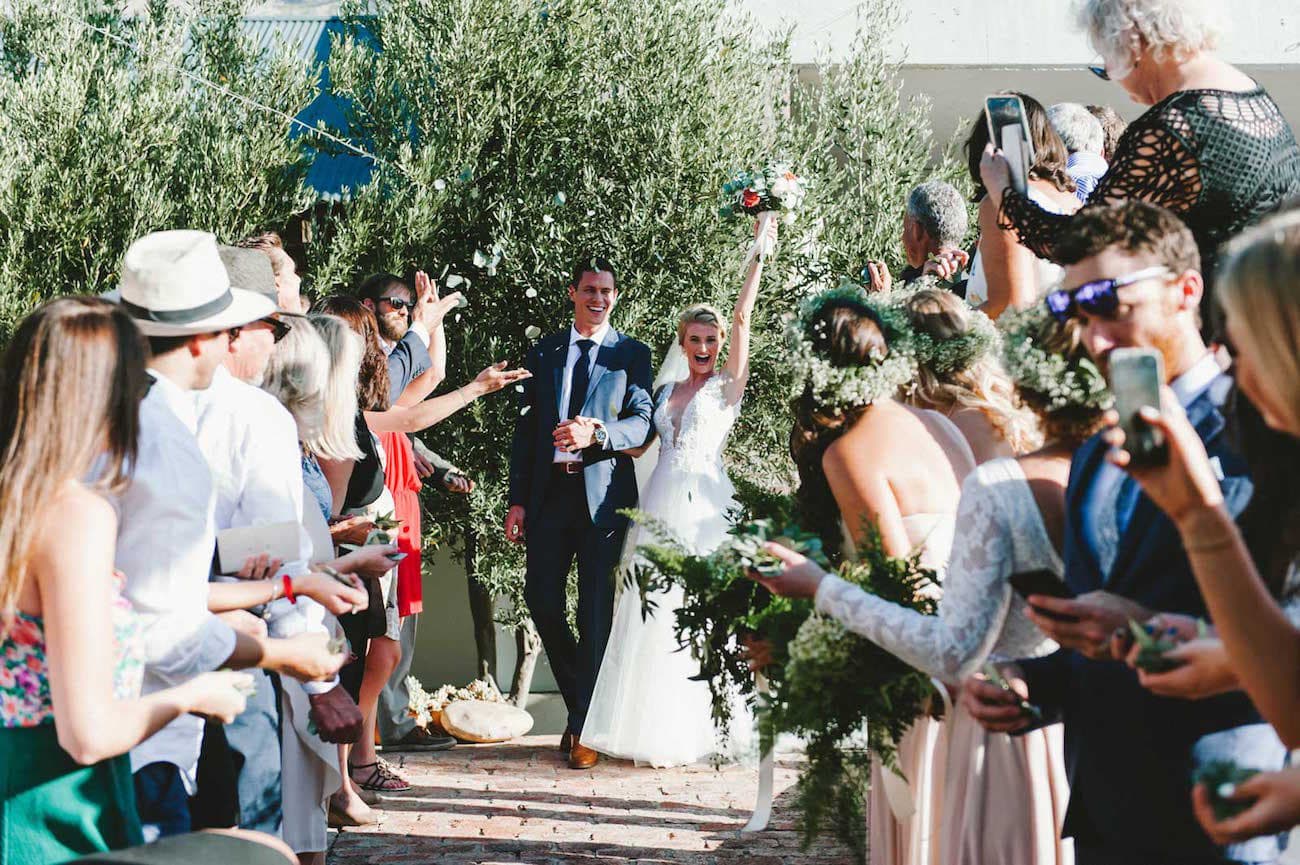 The Venue
Olive Rock was everything we could have dreamed of. We fell in love with it as soon as we saw it (in photos from my mom's phone, as we were overseas). Simone is fantastic and went completely out of her way to make everything amazing. Food and wine were important to us as well as a great view. Olive Rock gave us all of these and more.
Wedding Style
We went with a travel theme, although it was very understated. We had passports for ceremony programmes and luggage tags for place names. Each table was named after a country that we had visited as opposed to a number and our seating plan was a world map. Travel is so much a part of our lives that we thought we would bring it into our wedding day.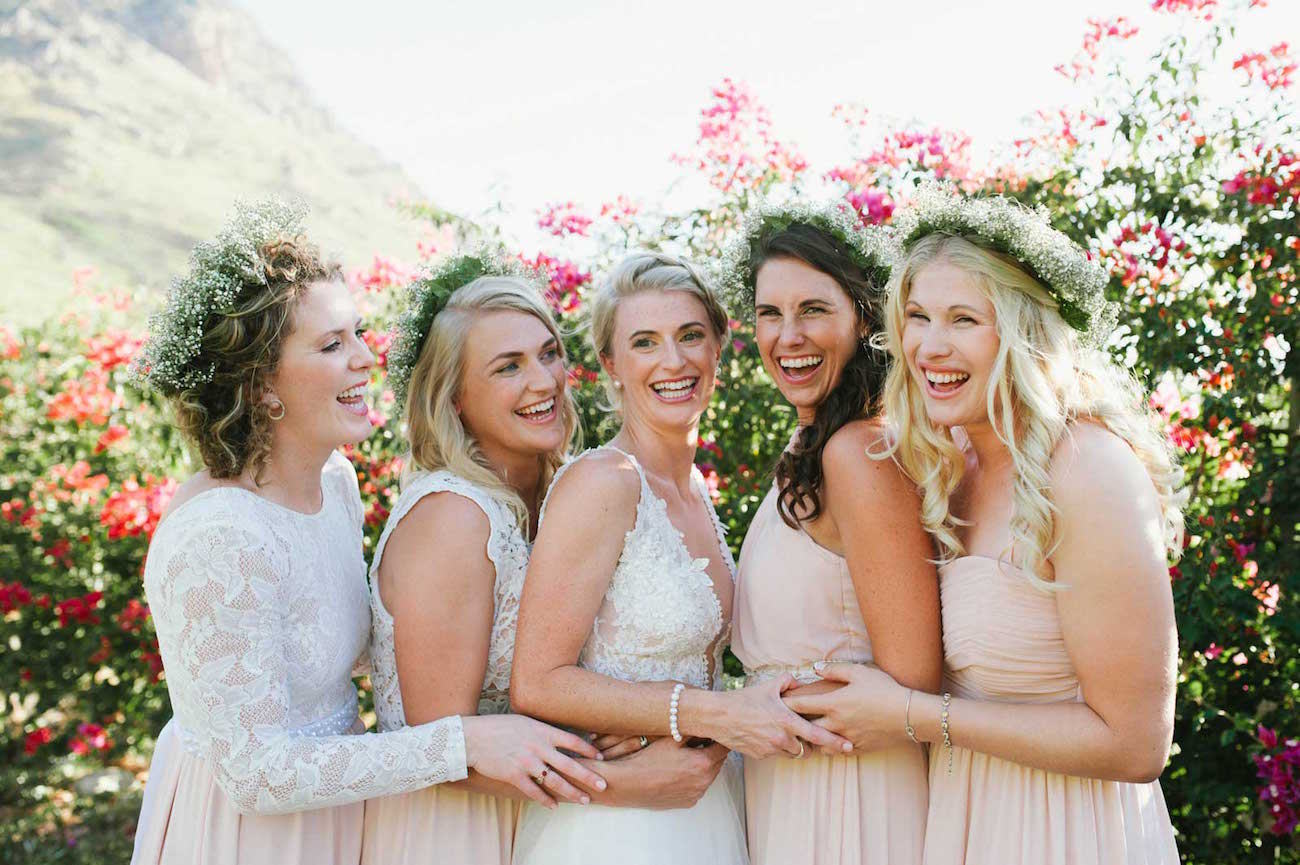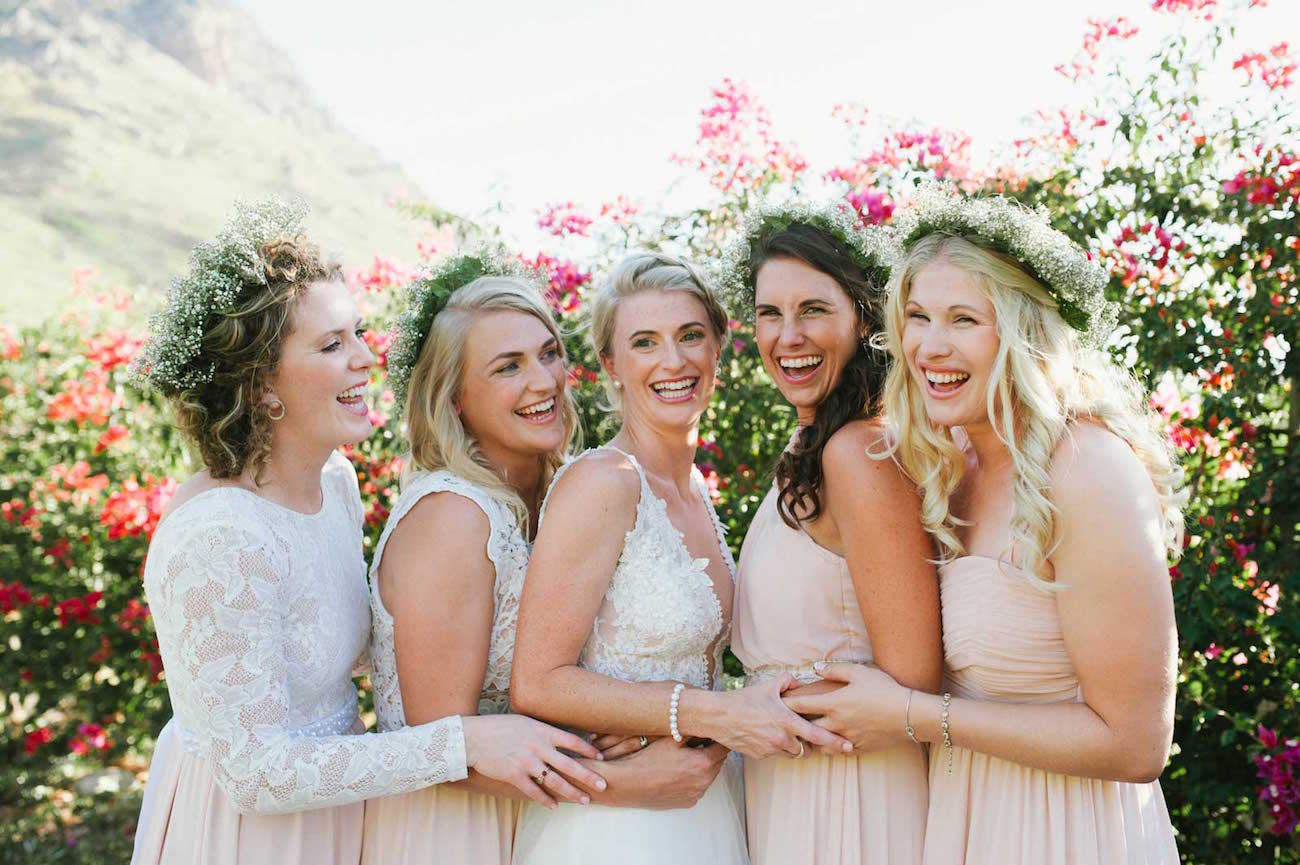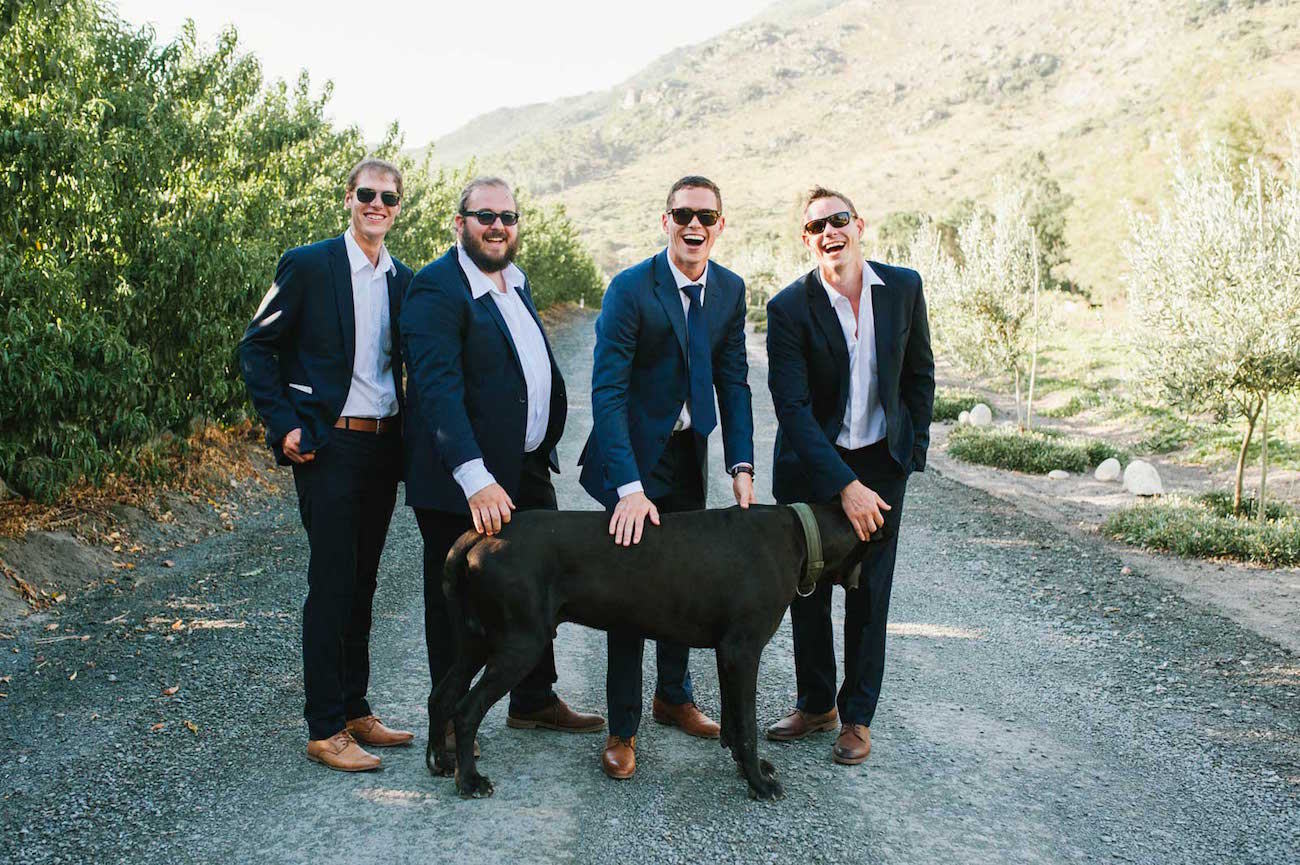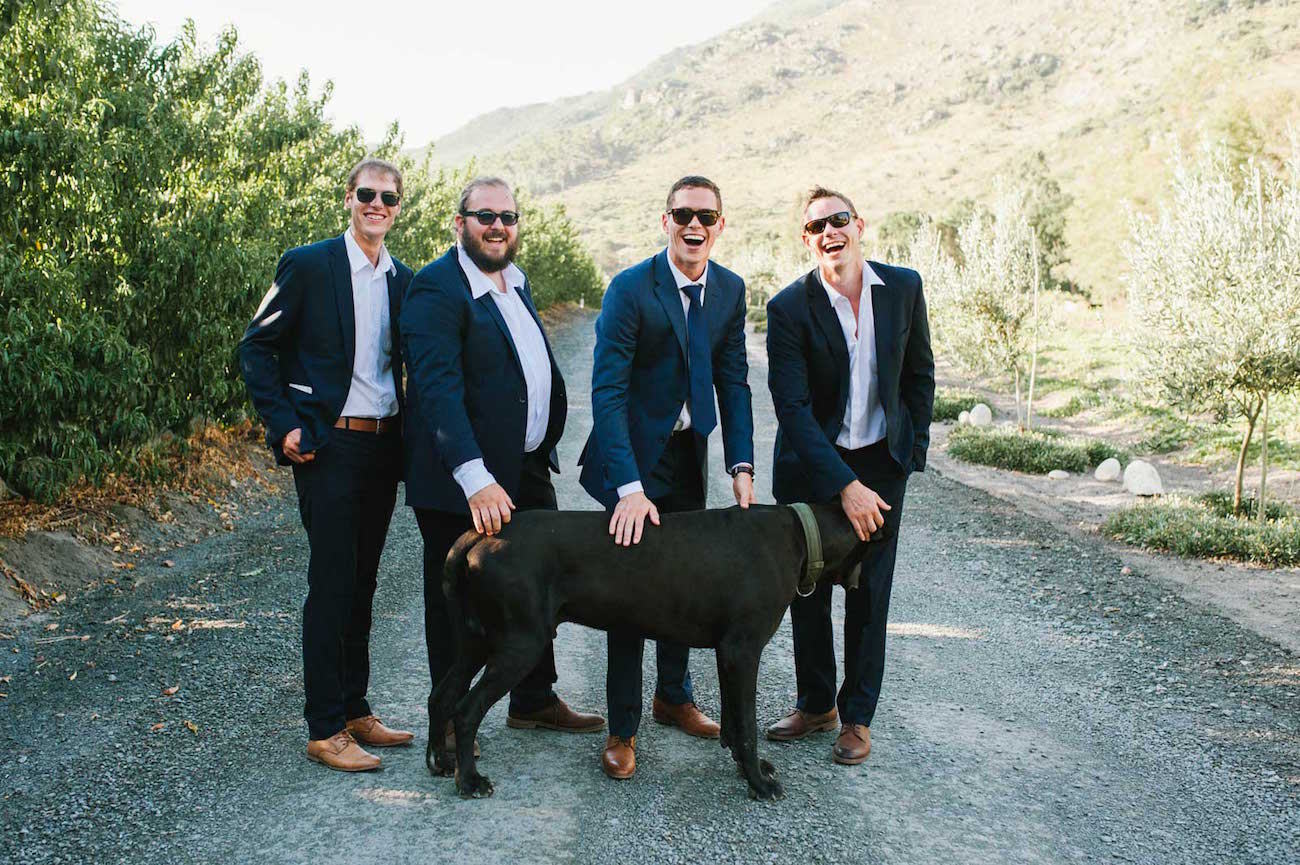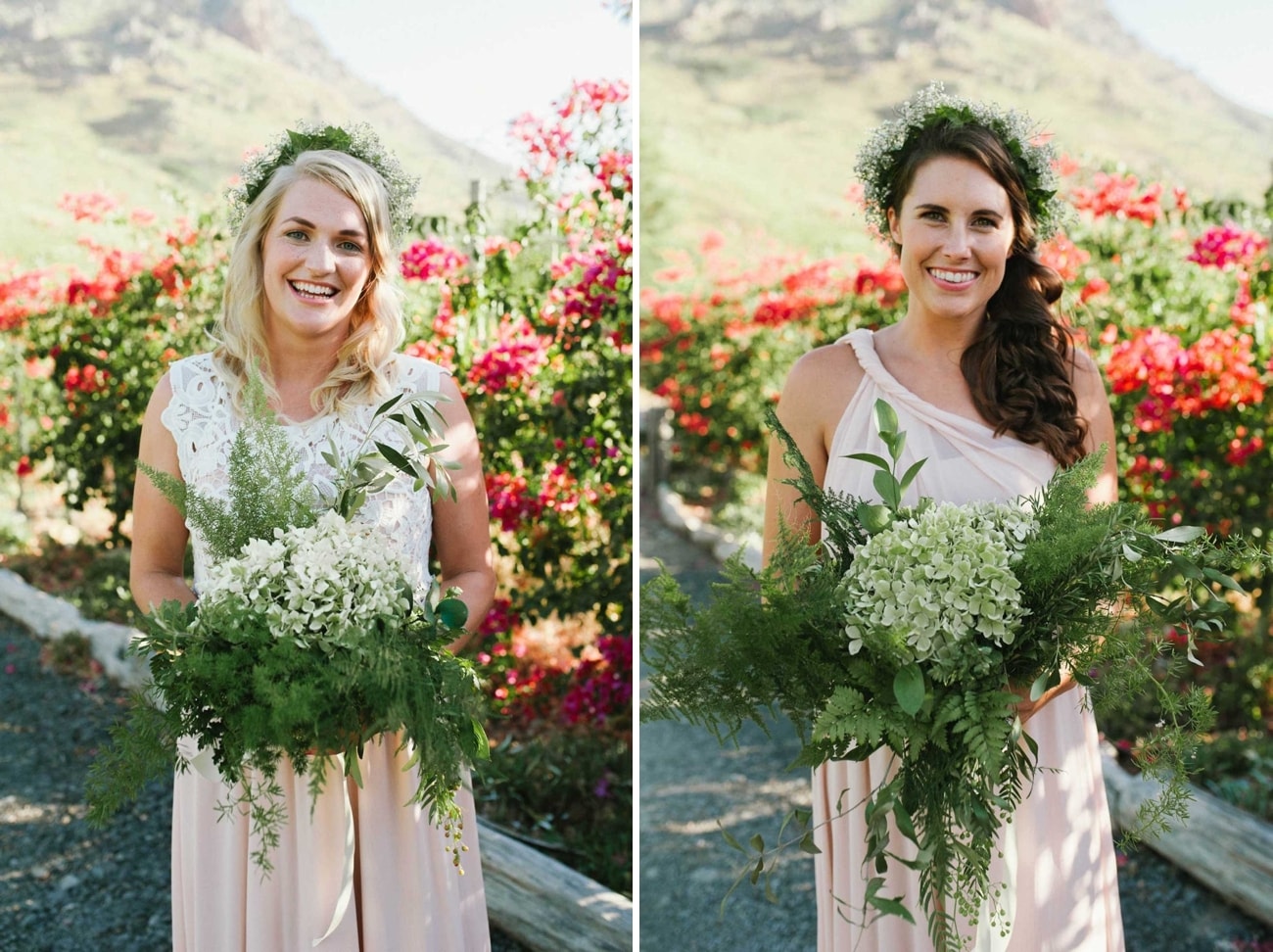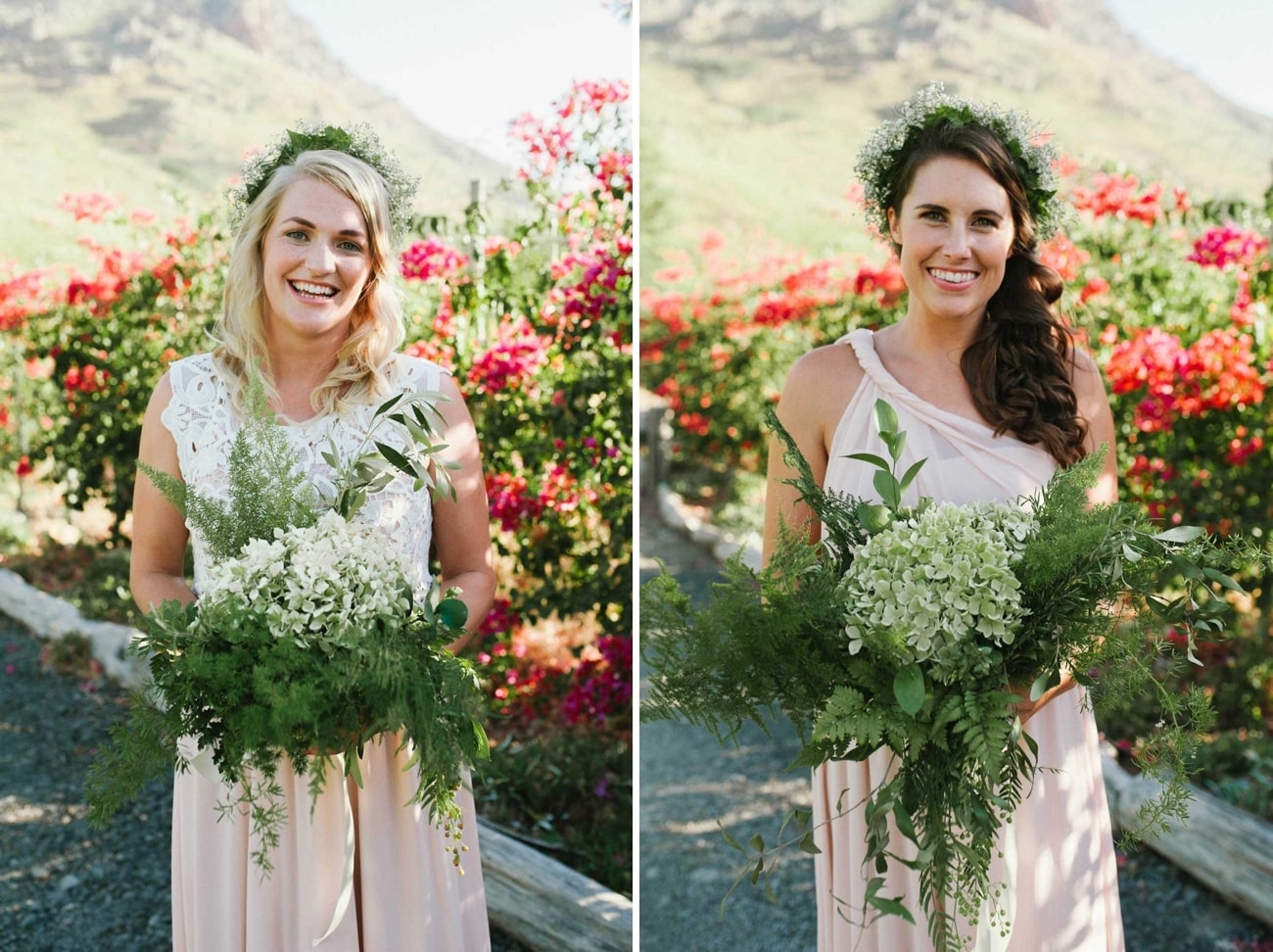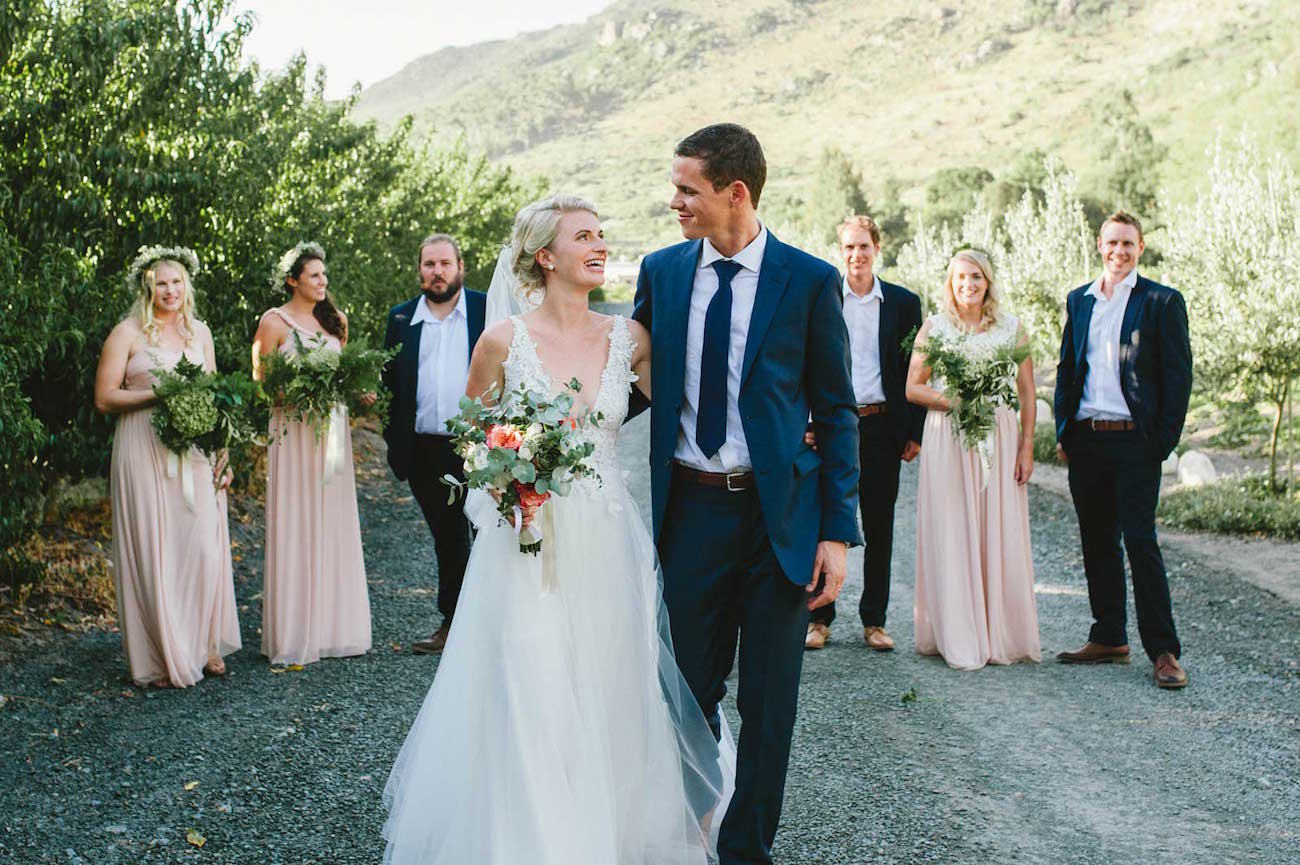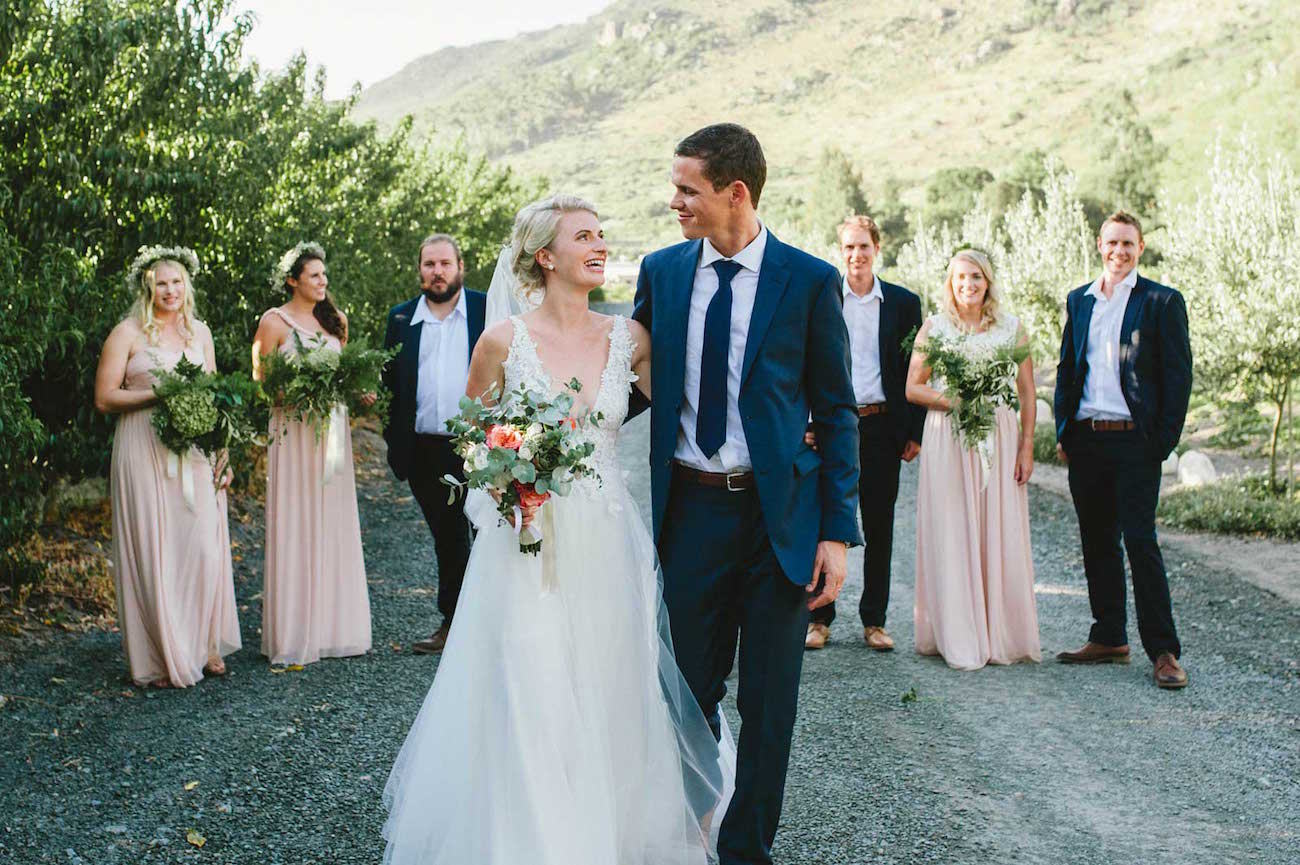 Wedding Details
The Jack Russel cake toppers were one of our favourite things. My two Jack Russels (Toby and Zara), one black and one brown, were unable to attend, so they were there in spirit.
DIY Elements
Stefan was responsible for the entire dessert table. All I asked for were some vanilla and pistachio macaroons and I got them and a whole lot more. My mom also had some coasters printed with photos of us whilst on our travels in the countries that were chosen as tables.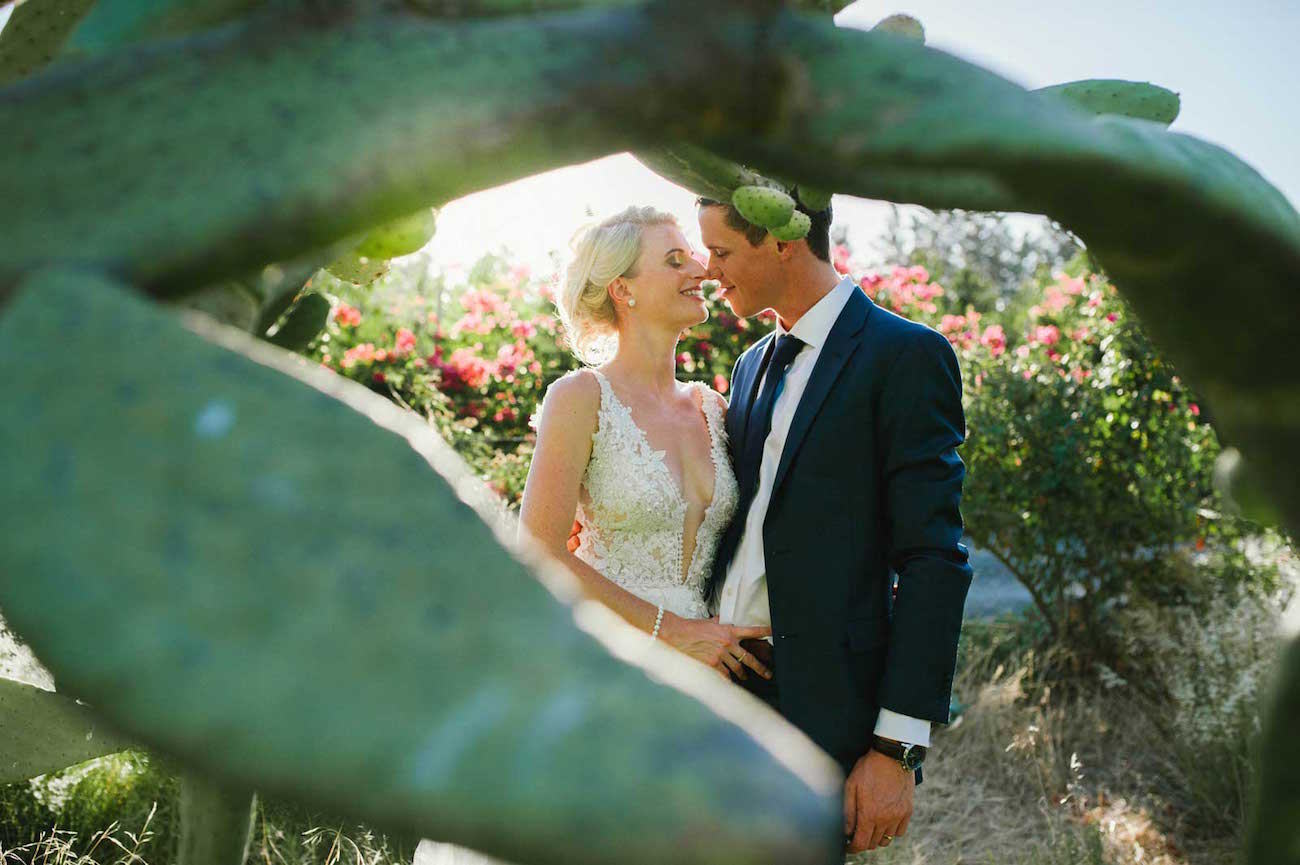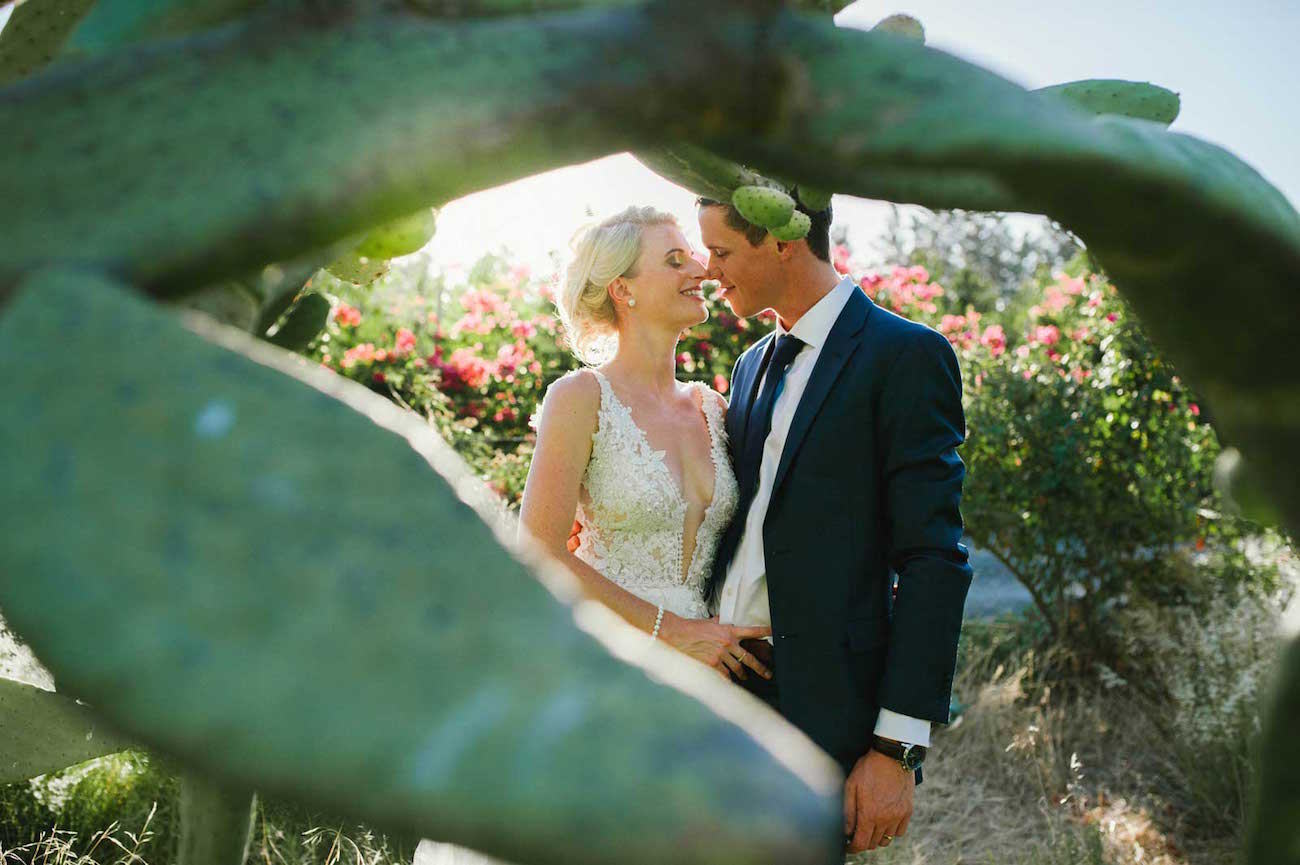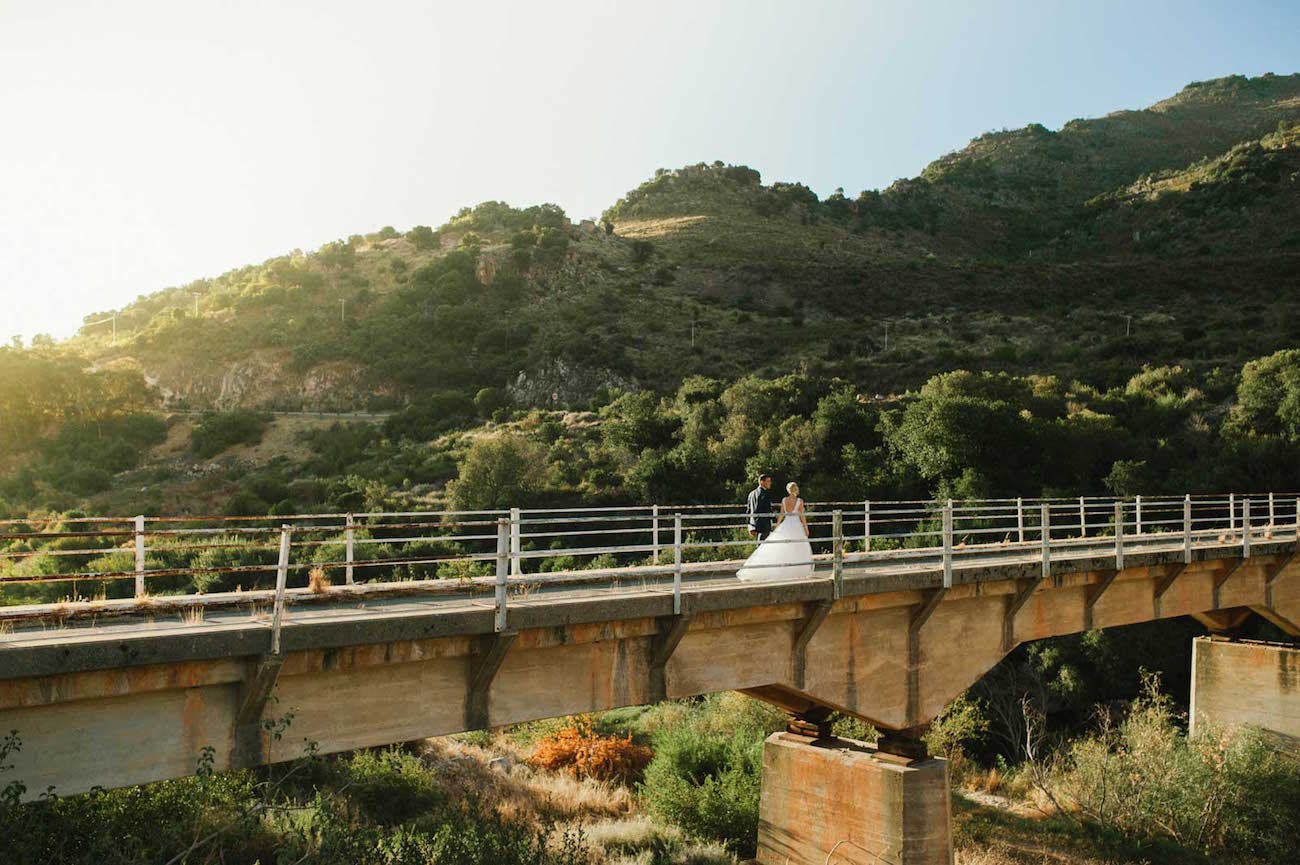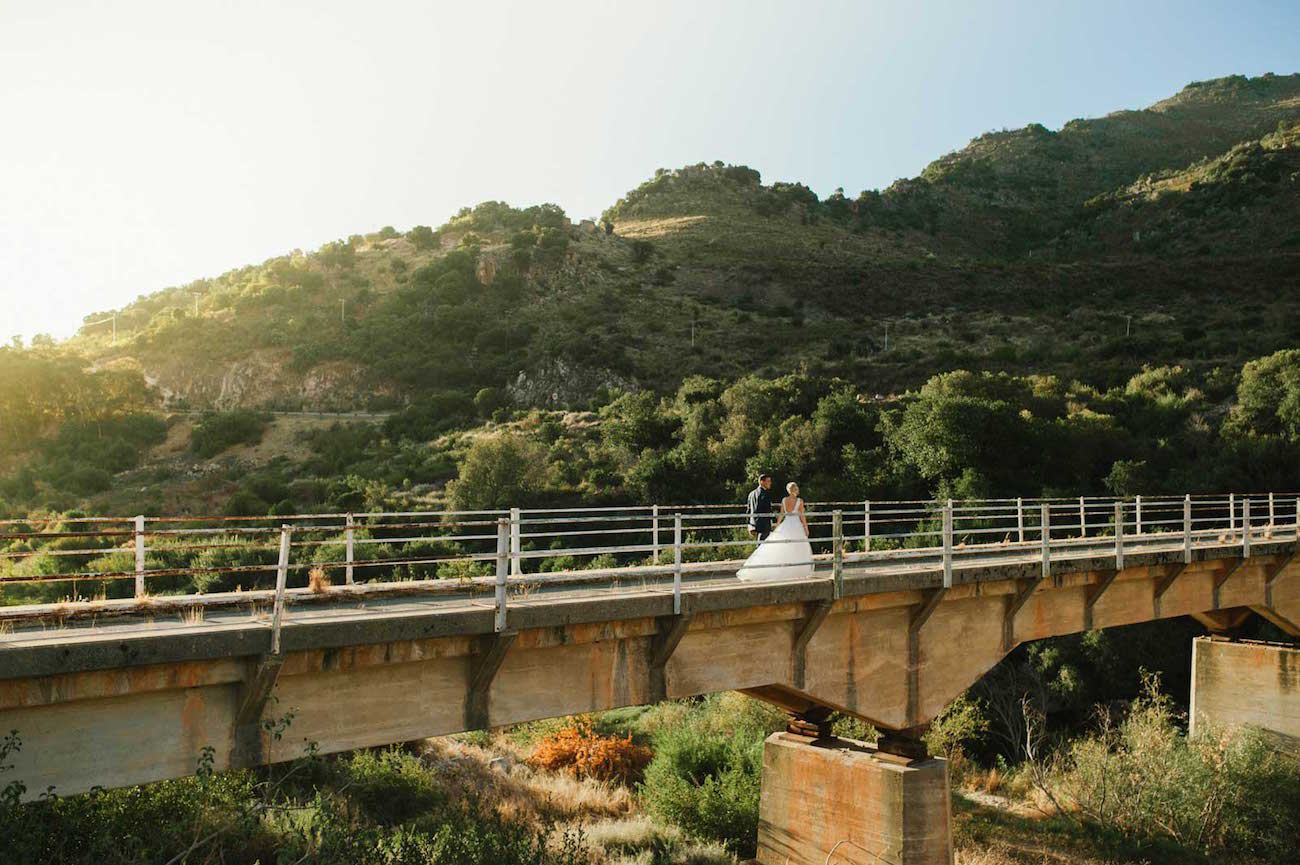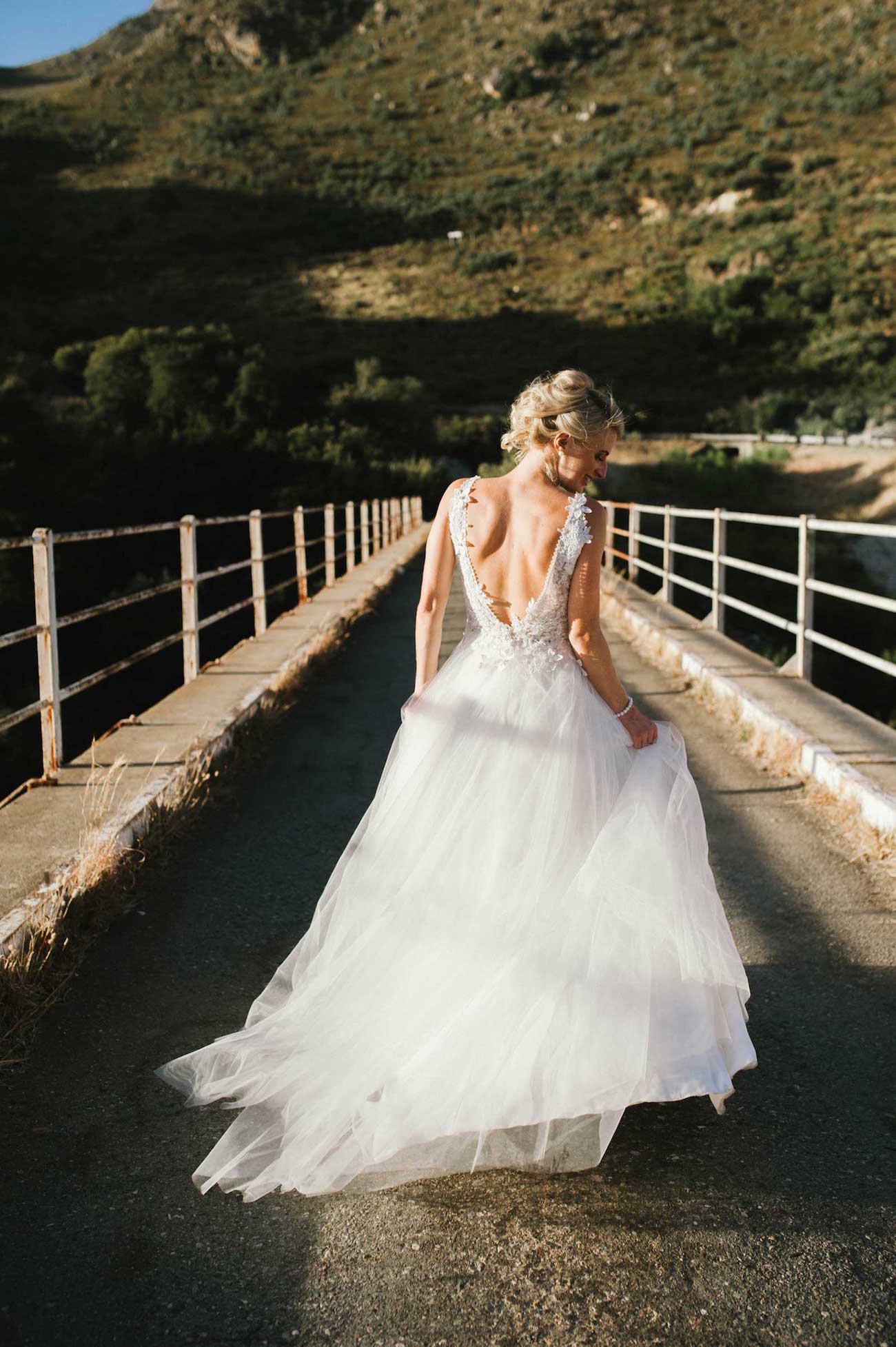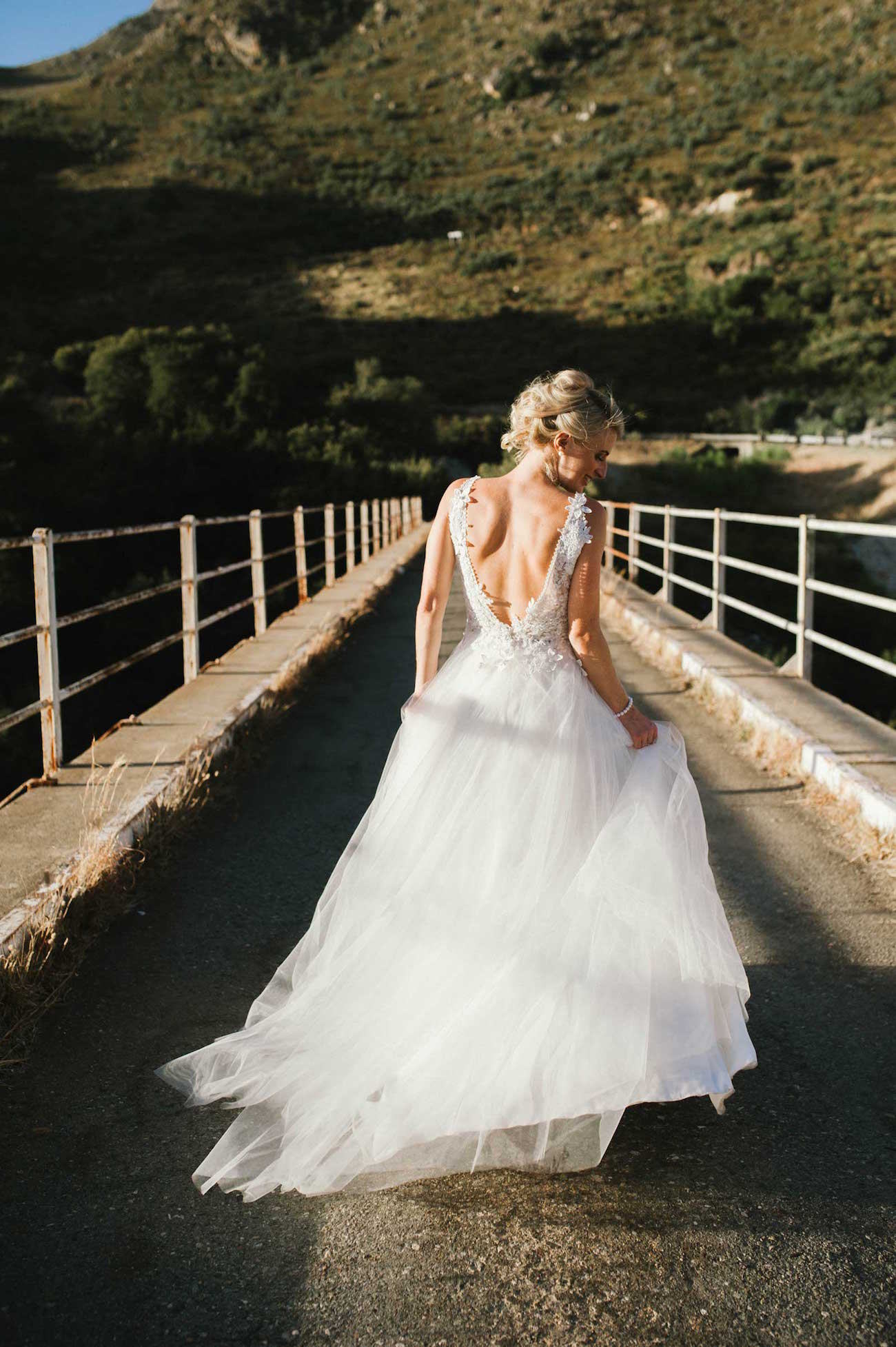 The Dress
I didn't need to try very hard in finding my dress. It had loads of tulle and had a very low neck line and back. I knew what I wanted and at the second place I visited, it was the first dress I tried on! I felt like a princess. Calegra, in Cape Town were absolutely amazing and very accommodating considering I was overseas for most of my wedding planning months.
The Bridesmaids
I had four bridesmaids. They are the most amazing girls in the world! They all came from far and wide – two from Europe and the BVIs and the other two from different sides of the country. Saying that, it was impossible for them to get together at a dress maker and get dresses done that way. Instead I used Hoiden in PE. What an amazing company. All they asked for were the girls measurements and they made the dresses from scratch and sent them in the post. It was a risk, but they turned out beautifully! I gave the girls a catalogue and let them choose a style that they wanted and I just chose the colour blush. I wanted them to to feel relaxed, comfortable and beautiful, which they absolutely were.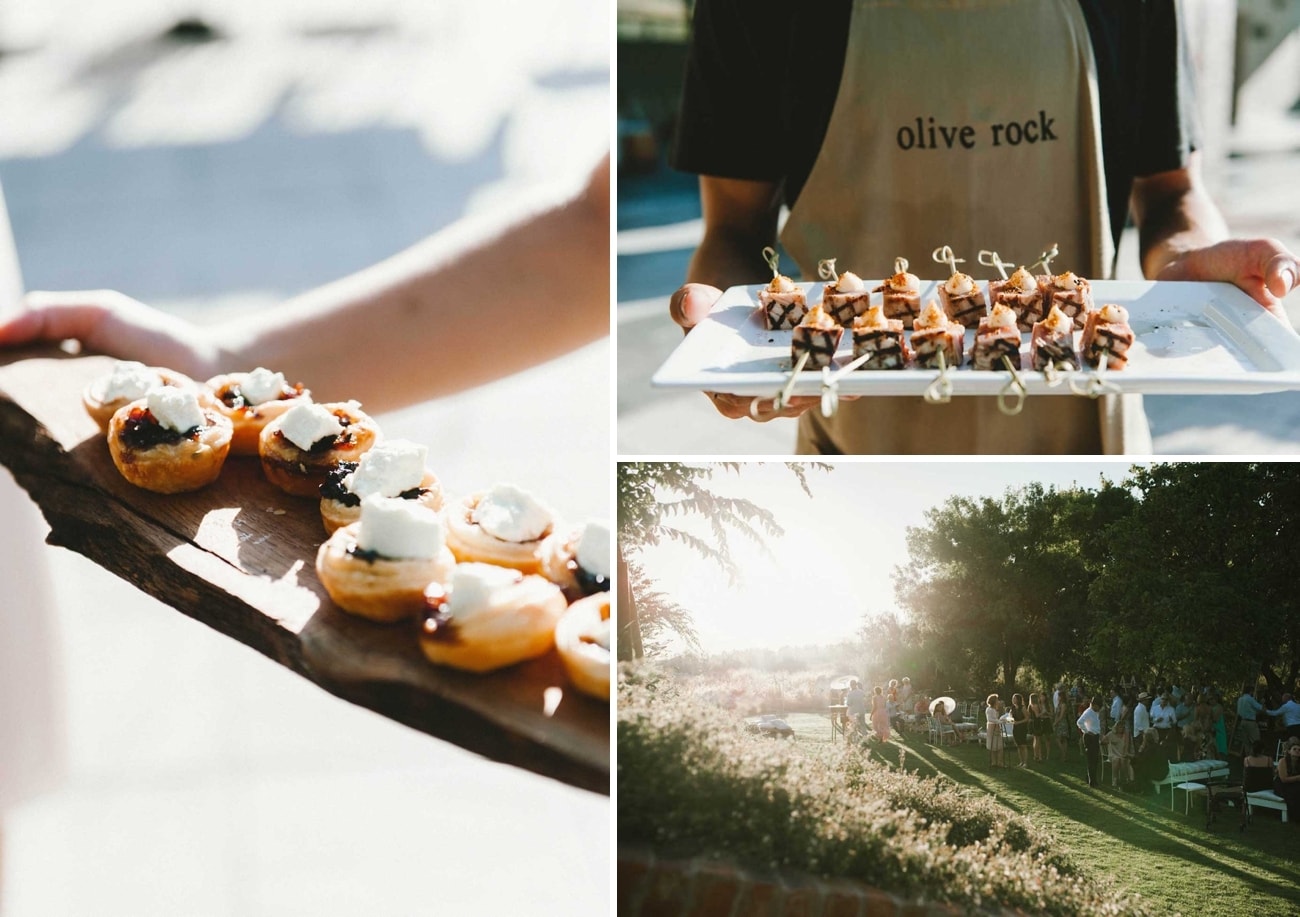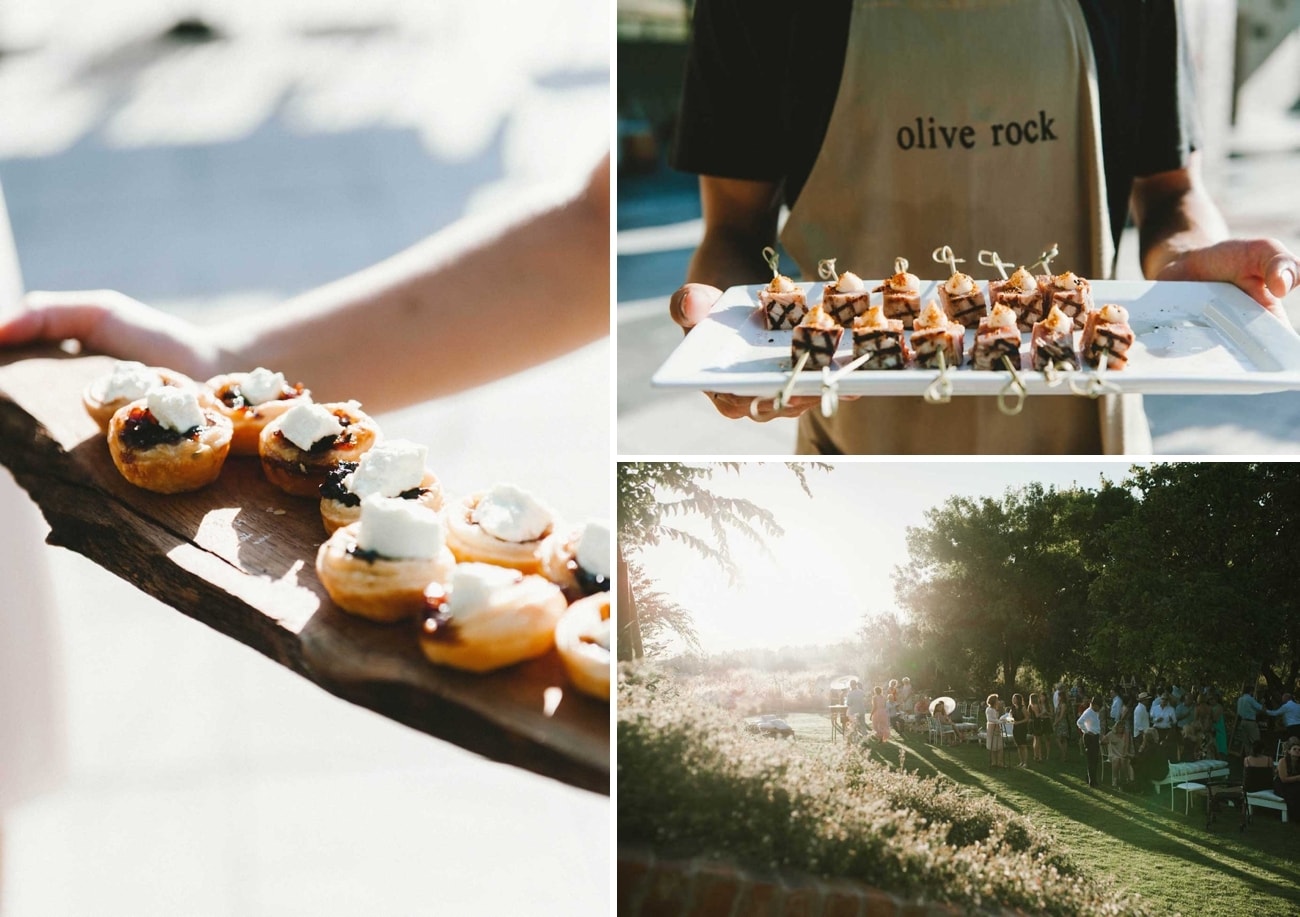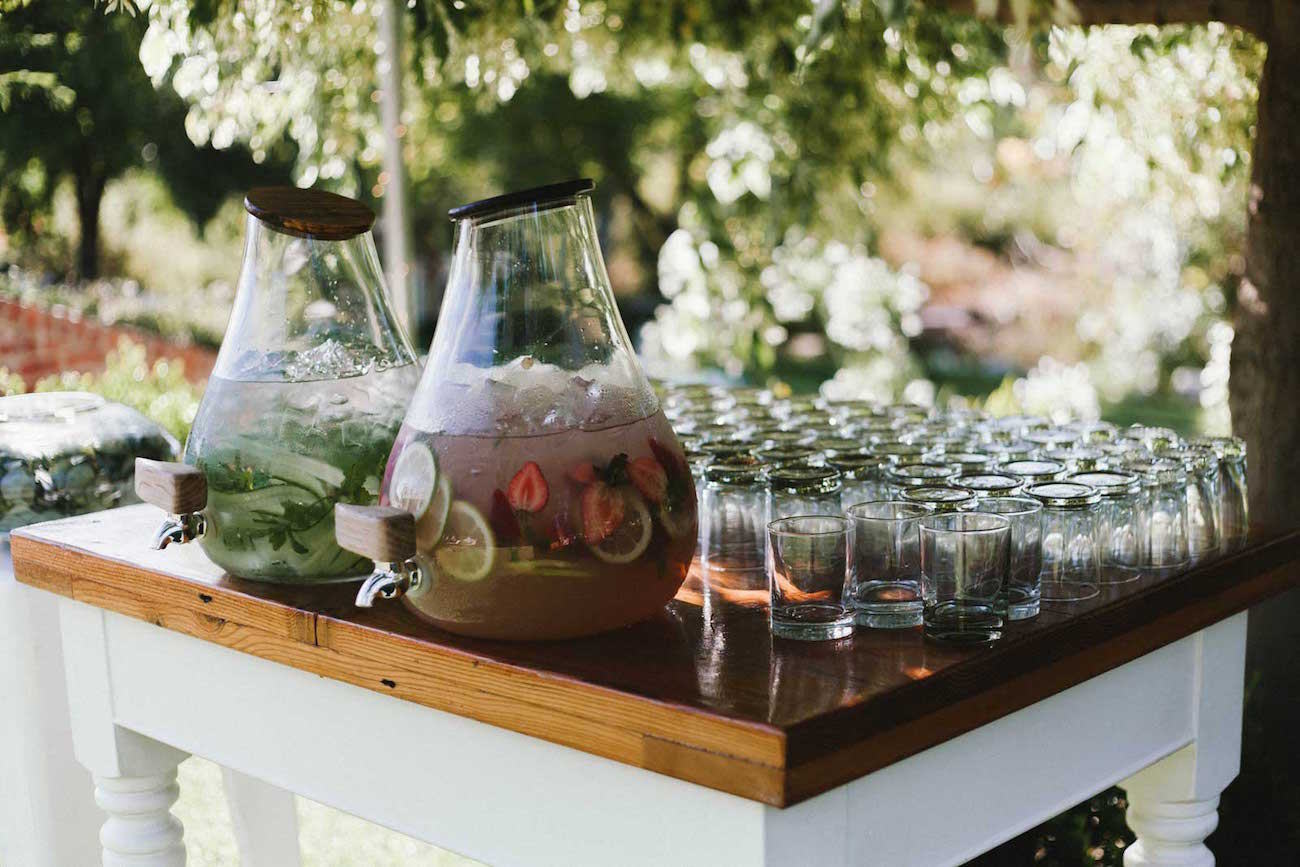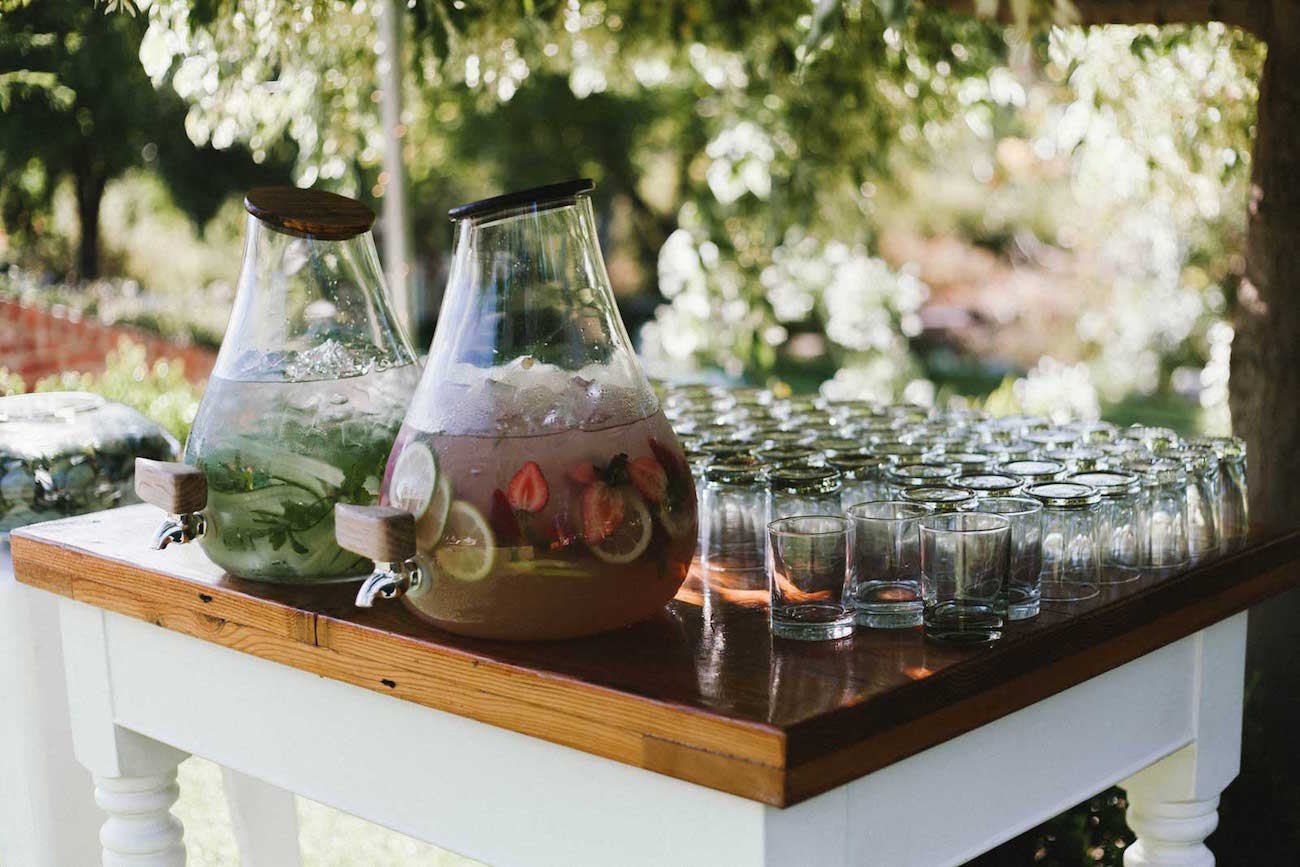 The Flowers
I actually wasn't very fussy with my wedding flowers. I knew that I did not want to blast half my budget on flowers. I requested very simple green and white arrangements with a touch of blush. They turned out great. The tables looked incredible and the arch which we were married under was wonderfully decorated with the simplest of arrangements.
Memorable Moments
This is a hard question! I would say, definitely a memory that stands out, is when my dad saw me for the first time. It was such an emotional moment. Another memory was when a Great Dane included himself in the bridal party photos. We all got a bit emotional when I said that this dog (long story) was our friend (and groomsman) who had passed away a few months earlier. Dancing with Stefan and messing up the steps…gosh and so many more!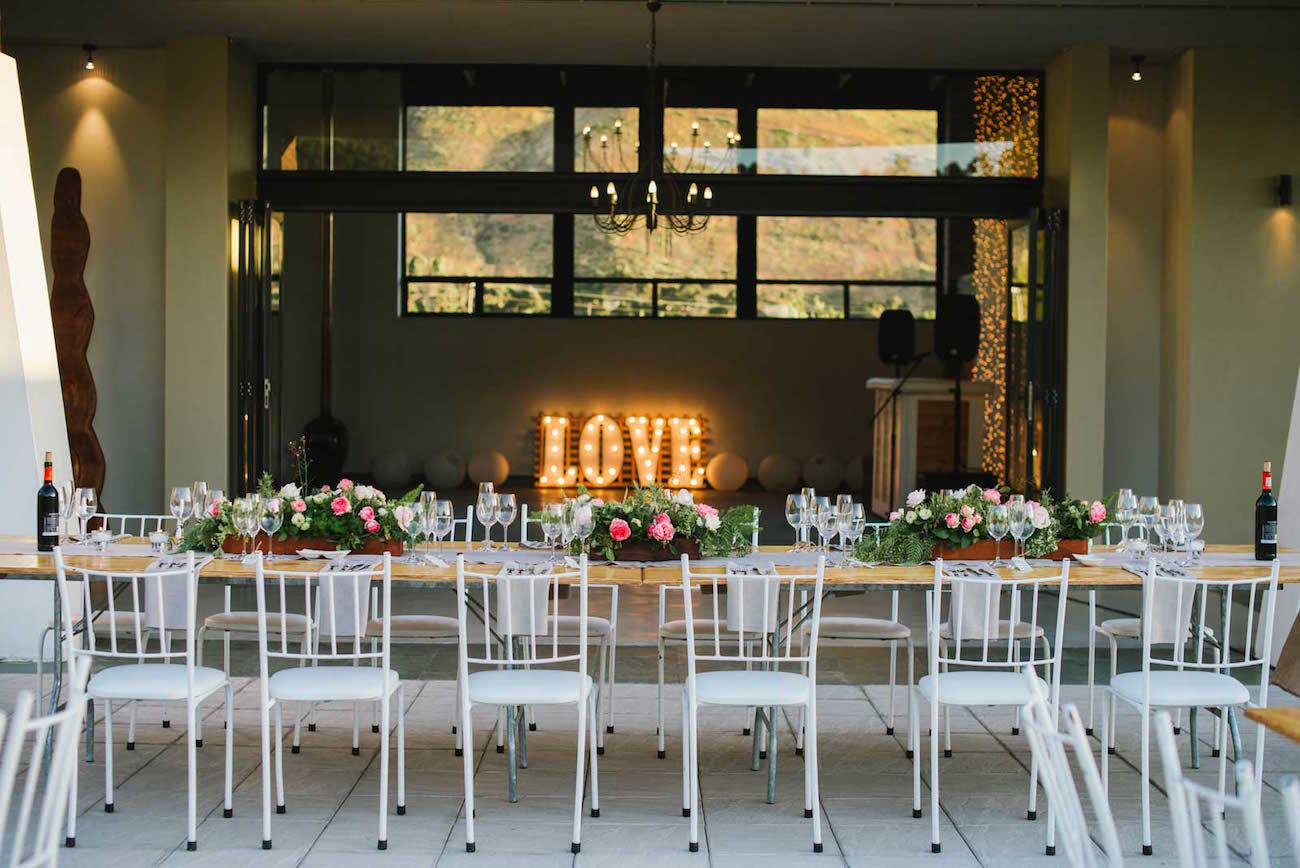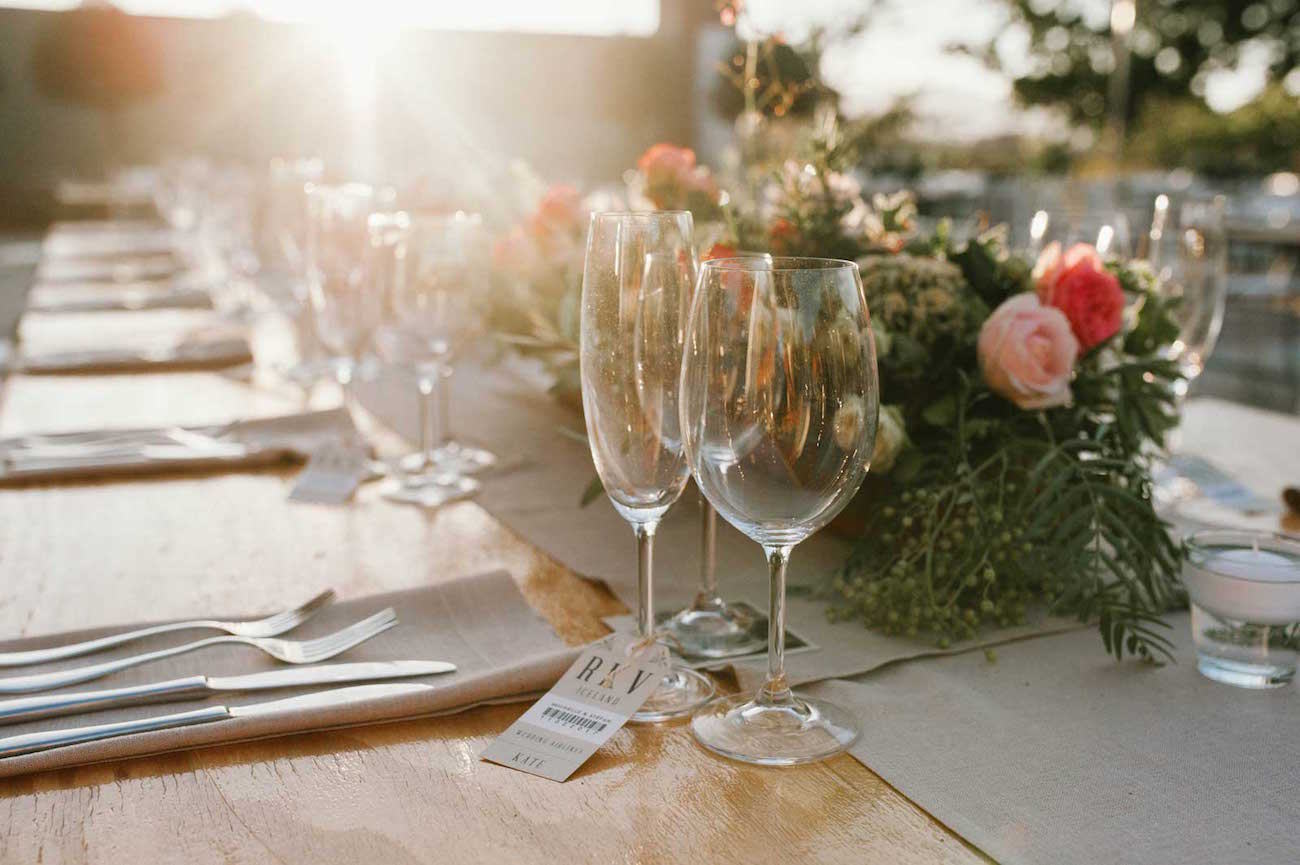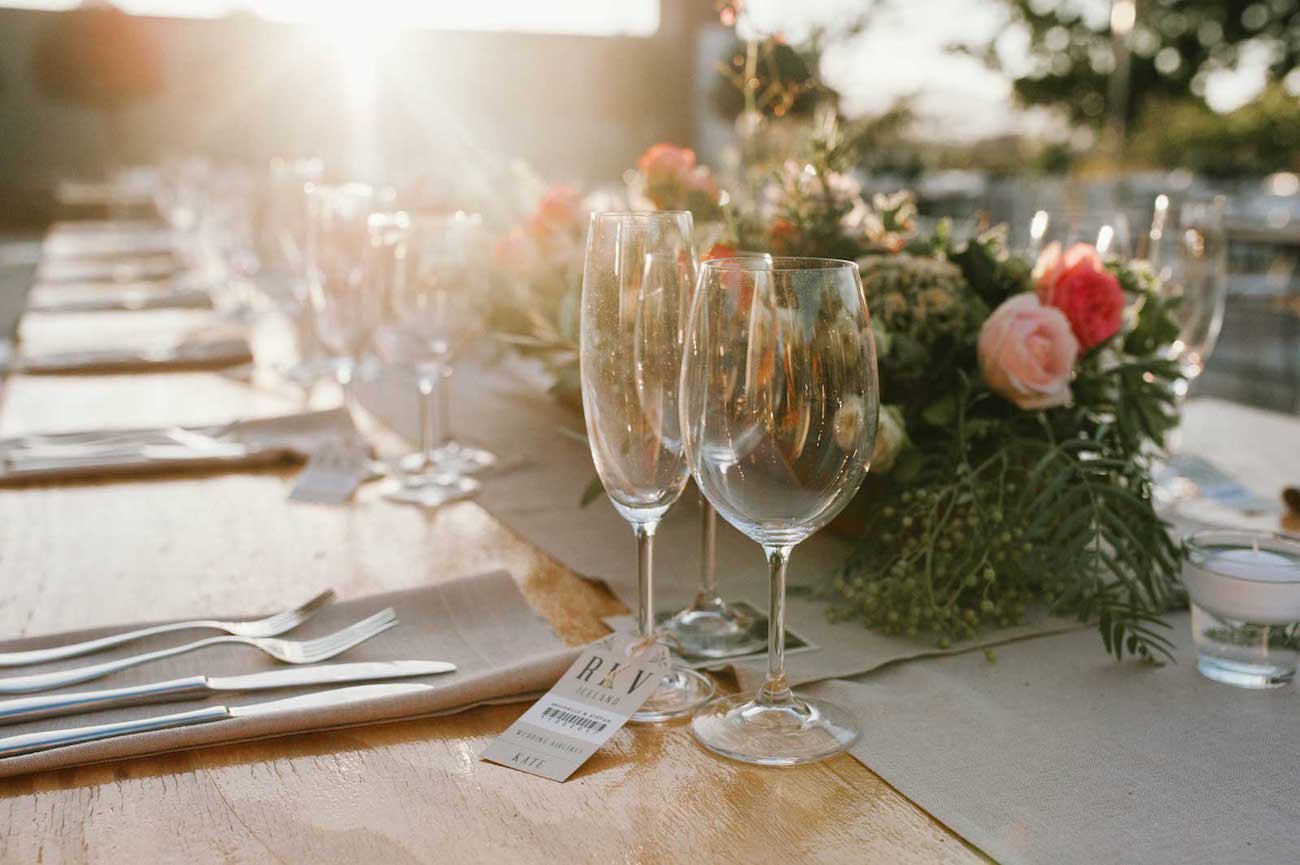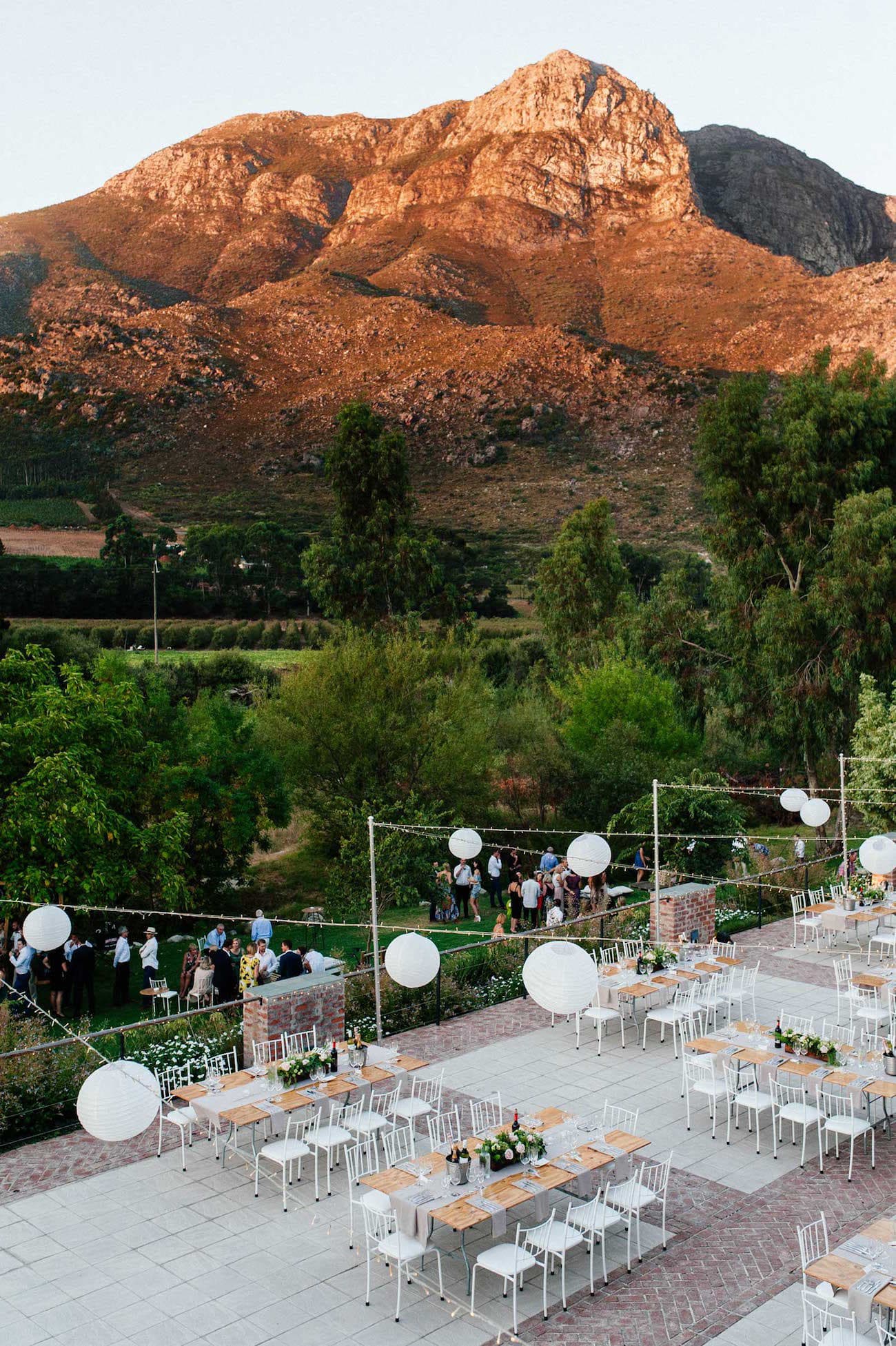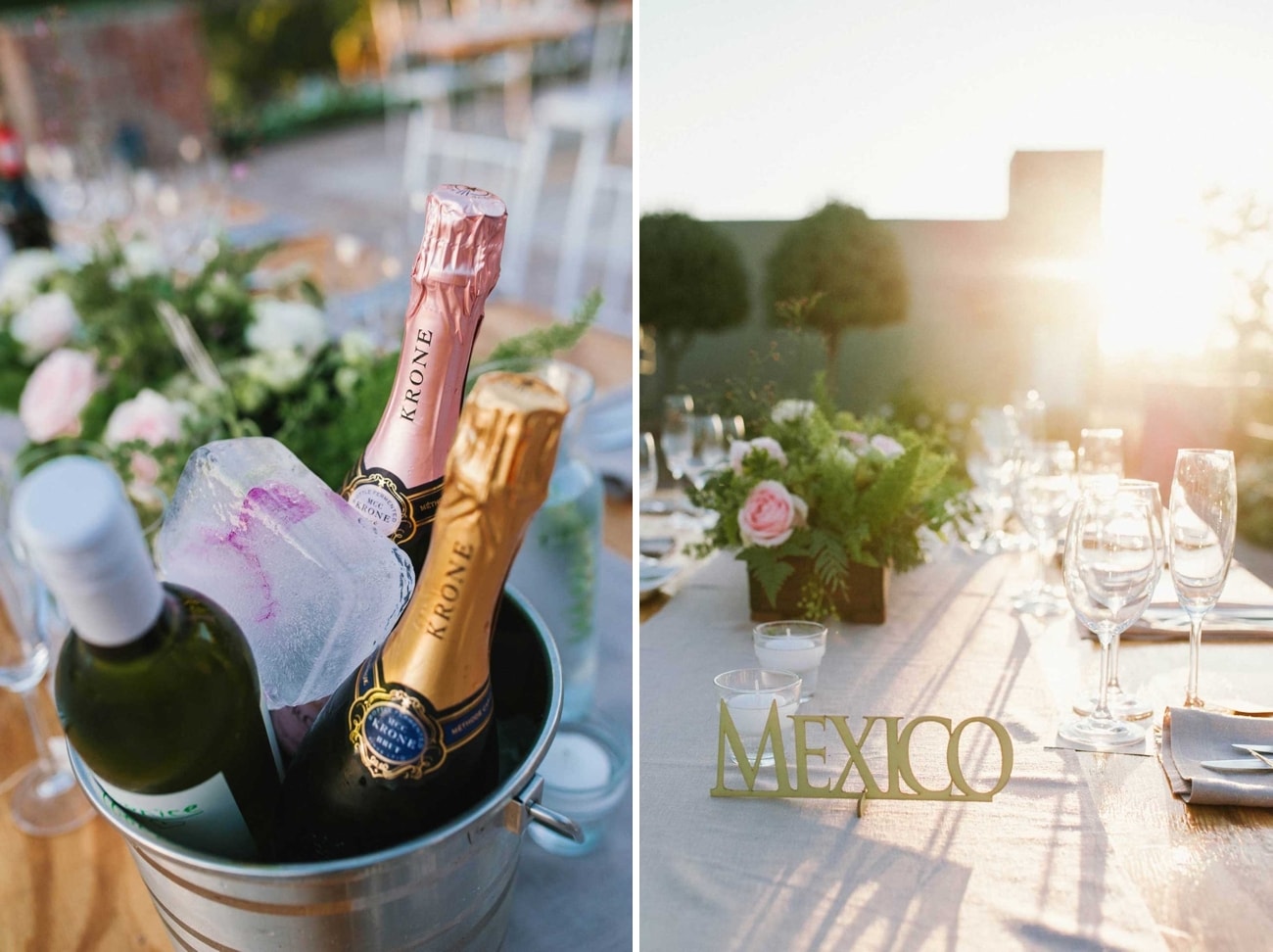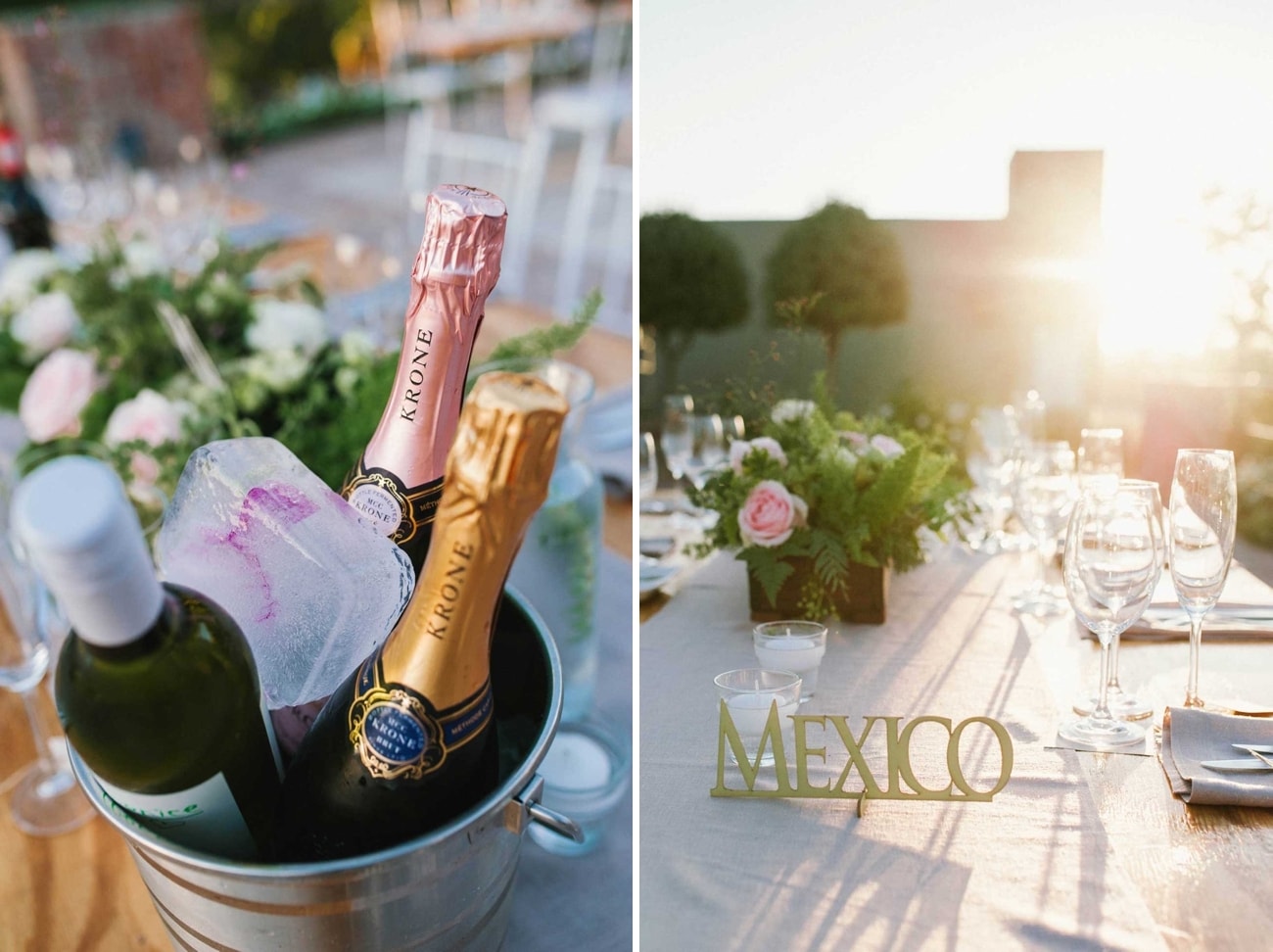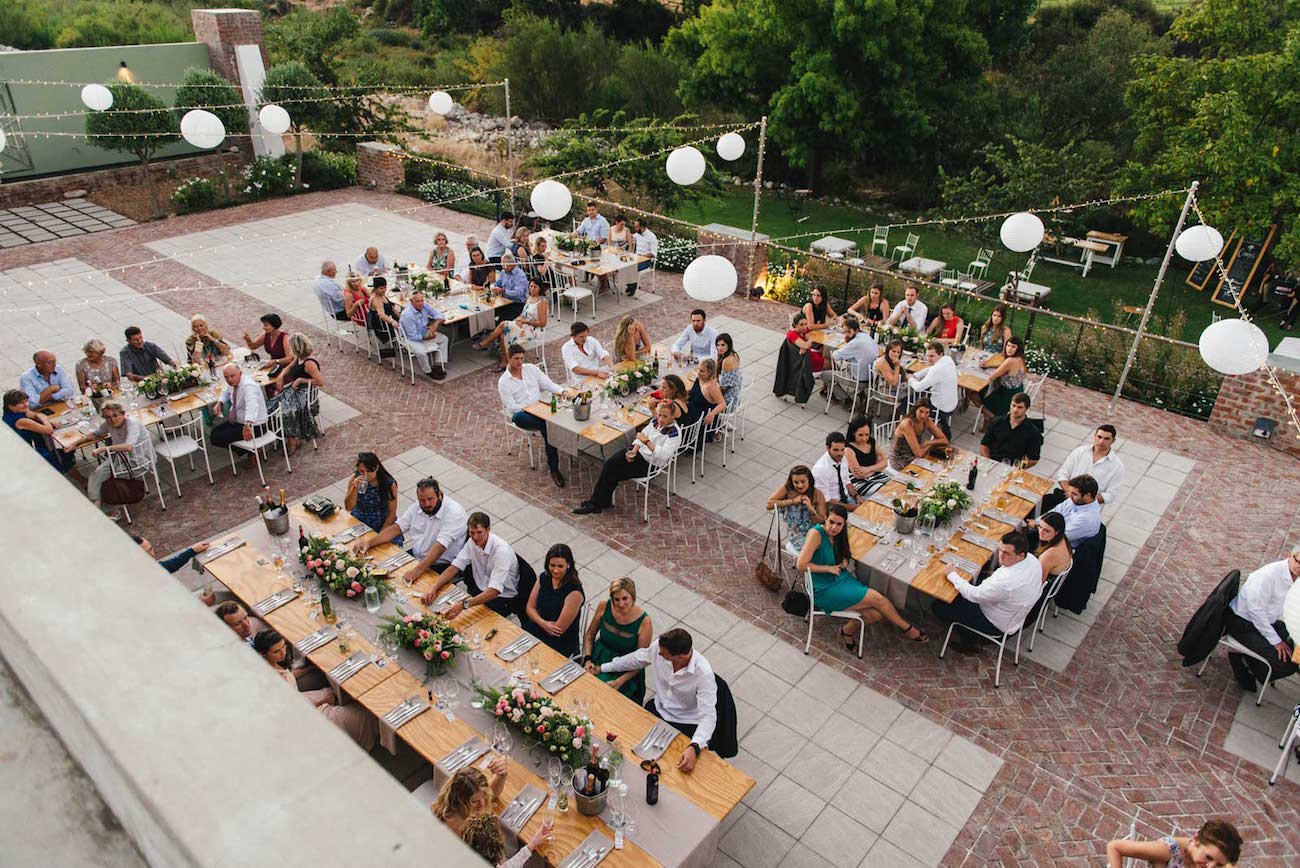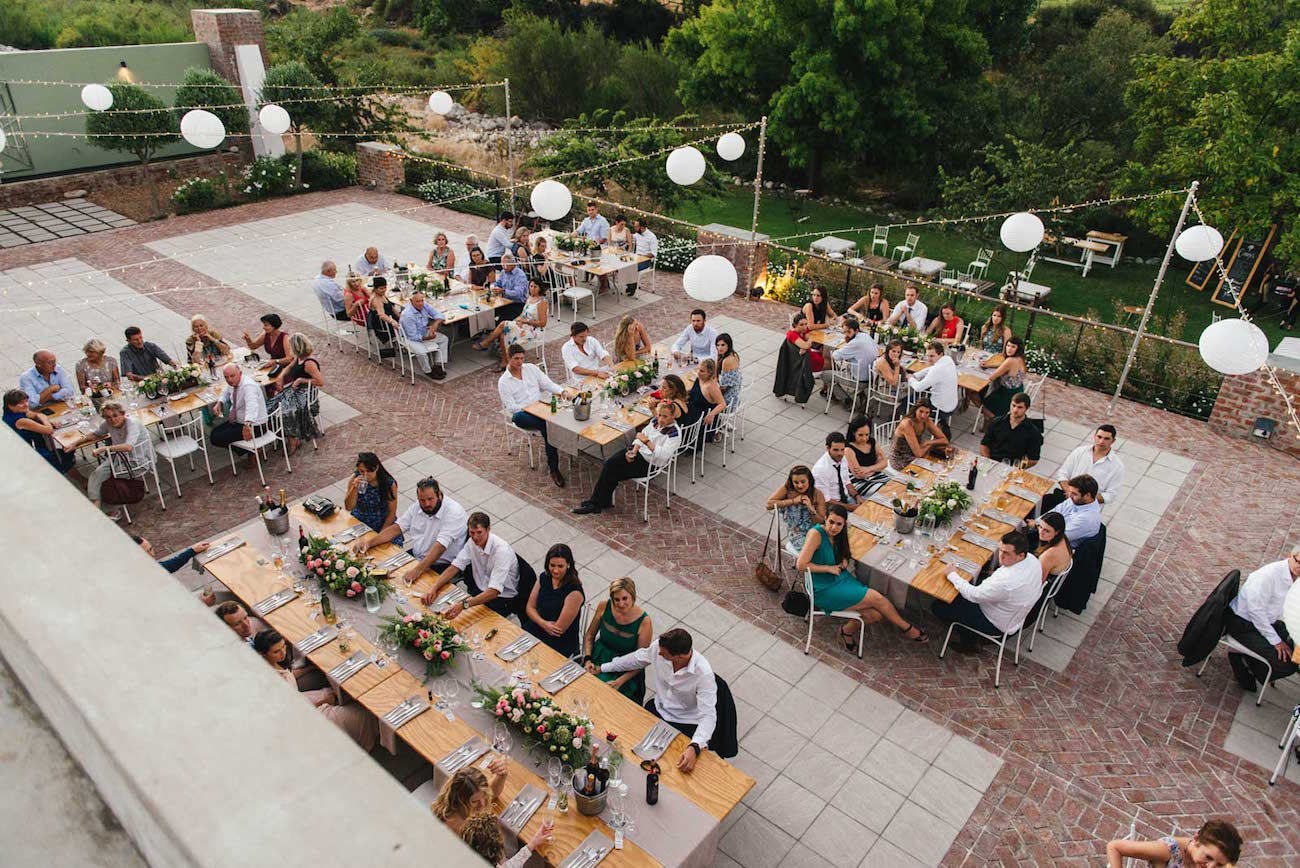 Best Decision
Definitely hiring a wedding planner! Niki from the Event Planners was just incredible. It was just such an easy process from the beginning. My circumstances really did necessitate having a planner, and I do believe it was the best decision we made regarding the wedding. The day of the wedding, I had absolutely nothing to stress about. My girls and I sat around doing our hair and makeup, and drinking champagne, and I didn't once worry about what was going on at the venue.
Advice for Future Brides & Grooms
Hire a planner :) and relax! I would say that just enjoy every moment of the day as it really does go by so quickly. Stop and have moments with just you and your groom because remember, after everything, the day is for you as a couple to enjoy. Oh and book your photographer earlier on. You want a great one and they get snapped up!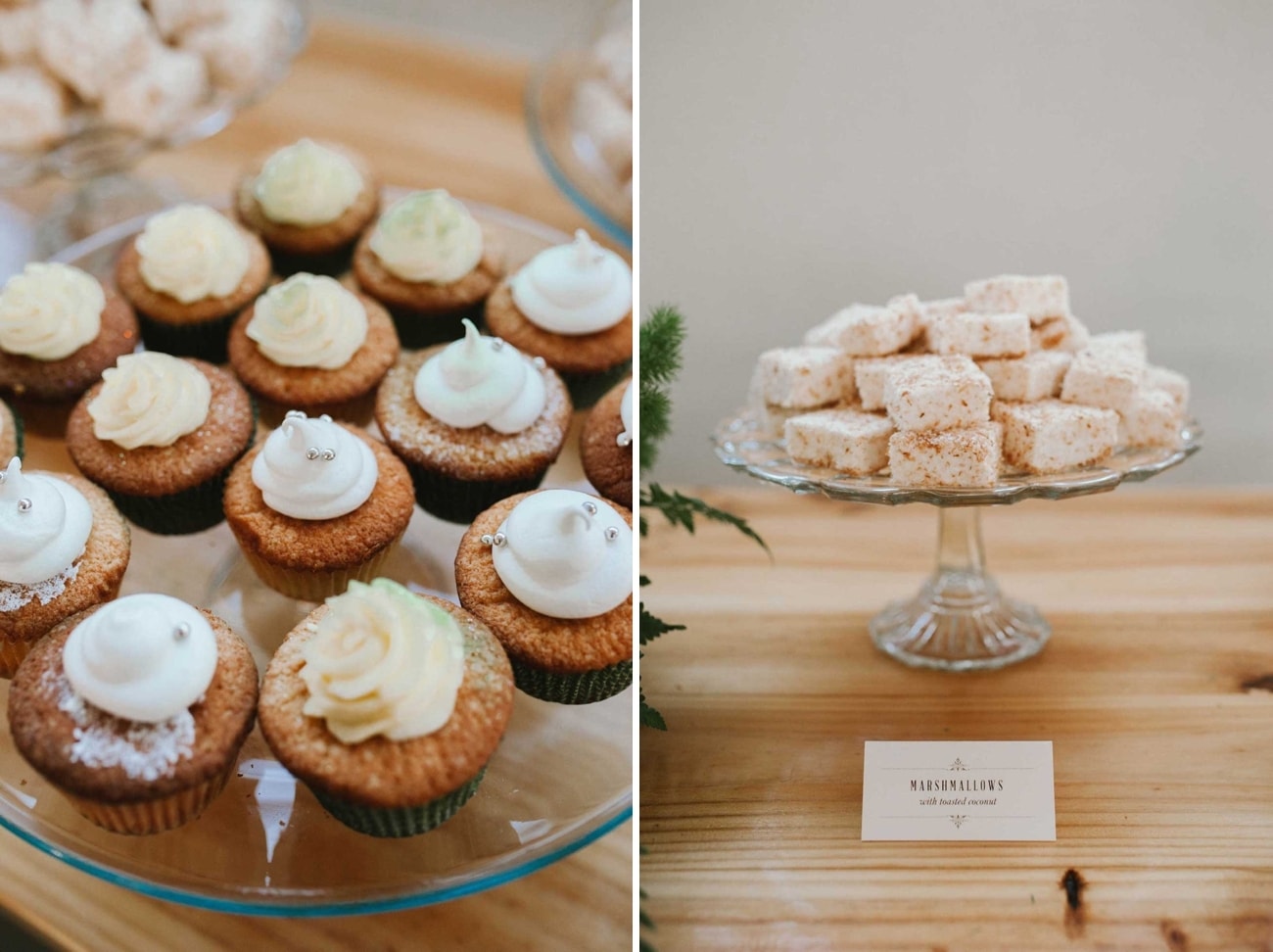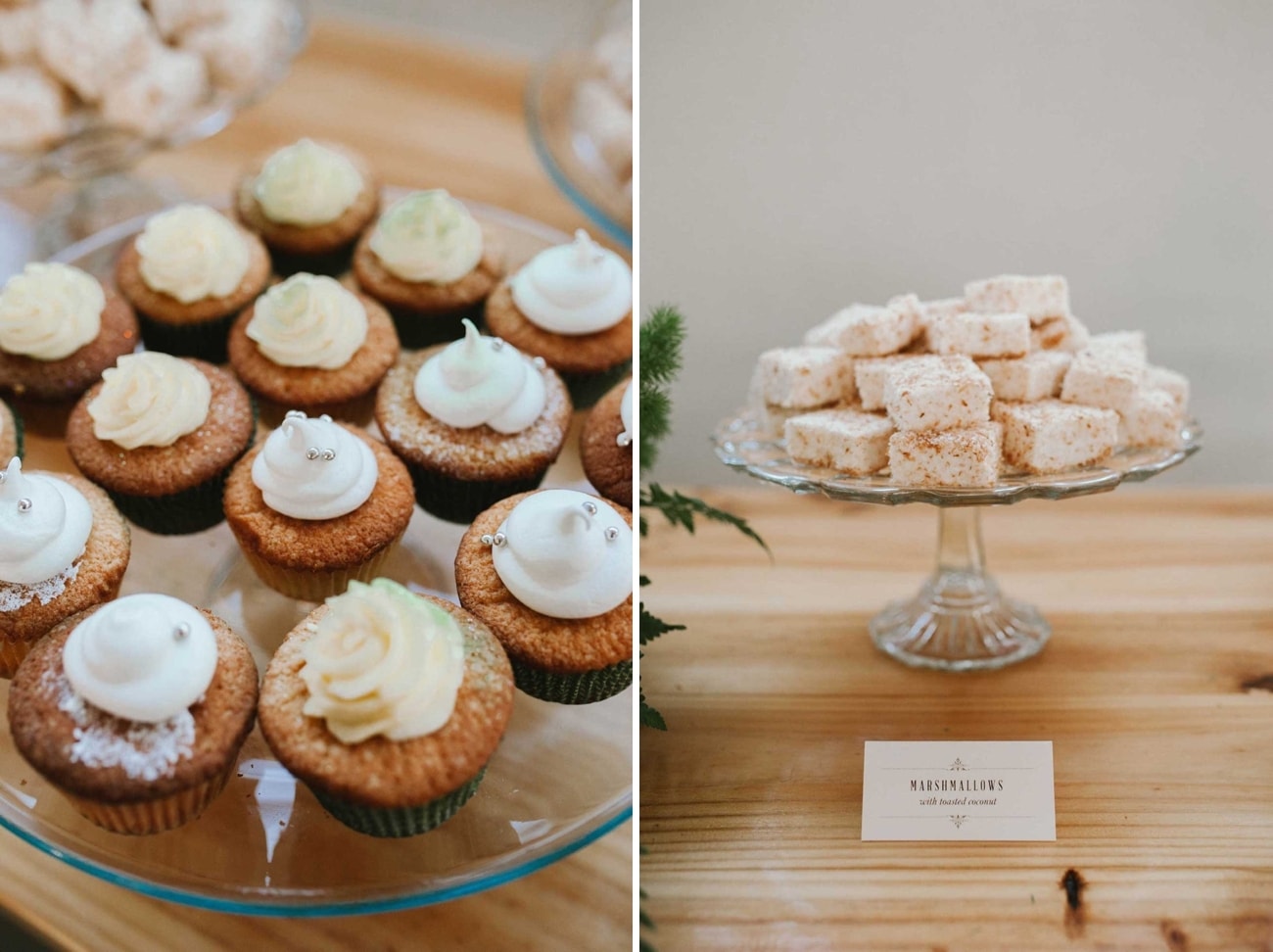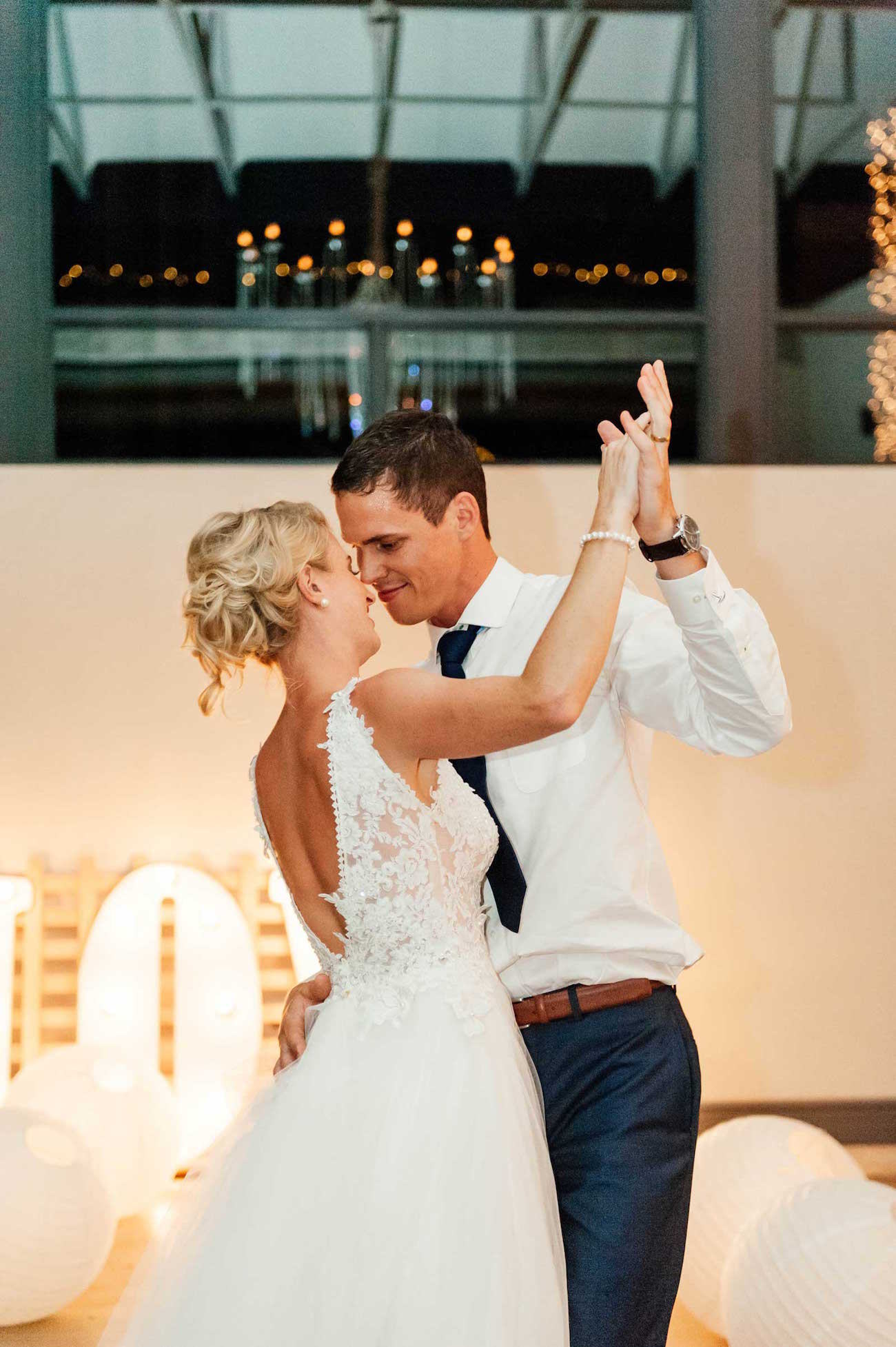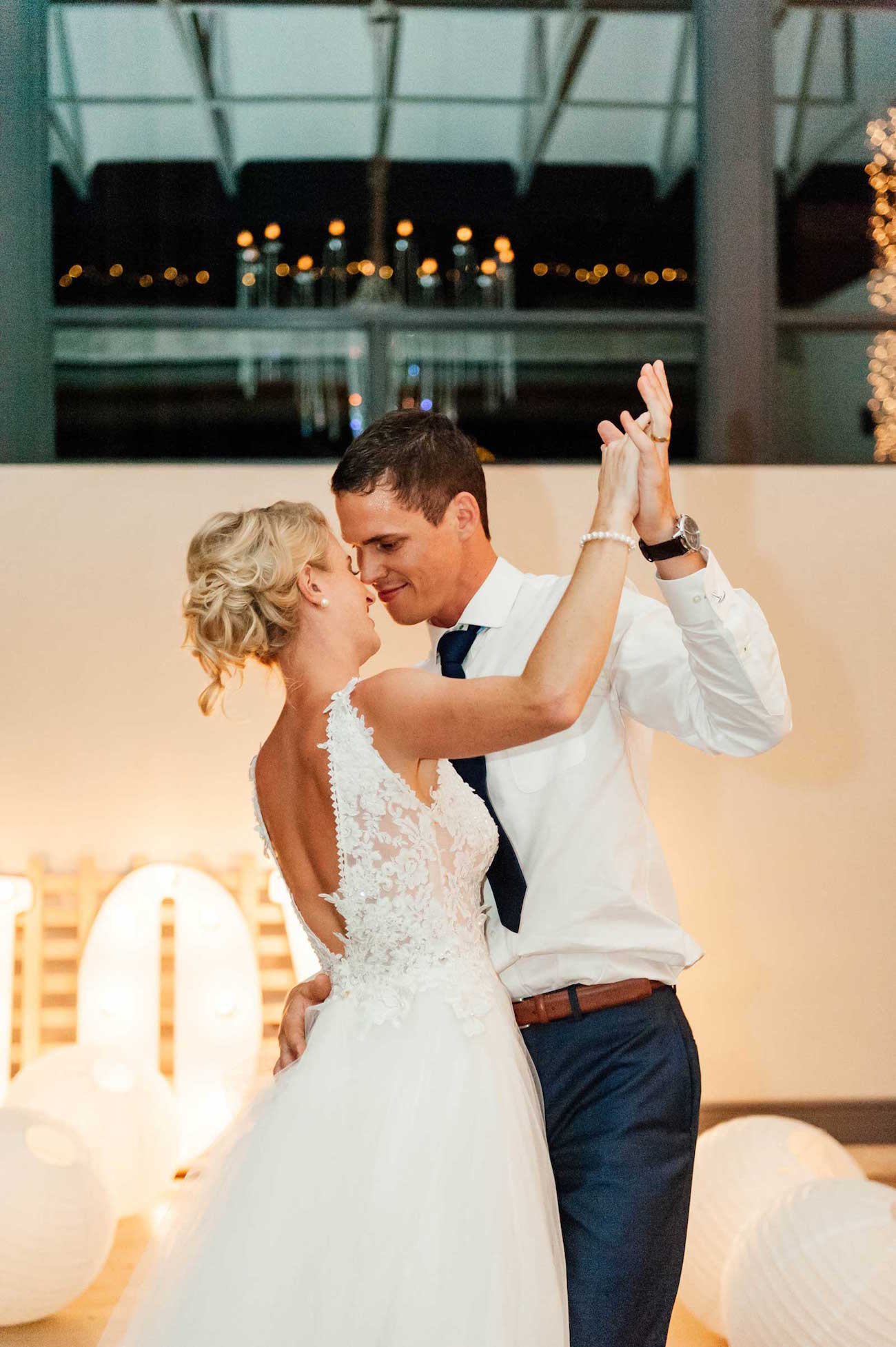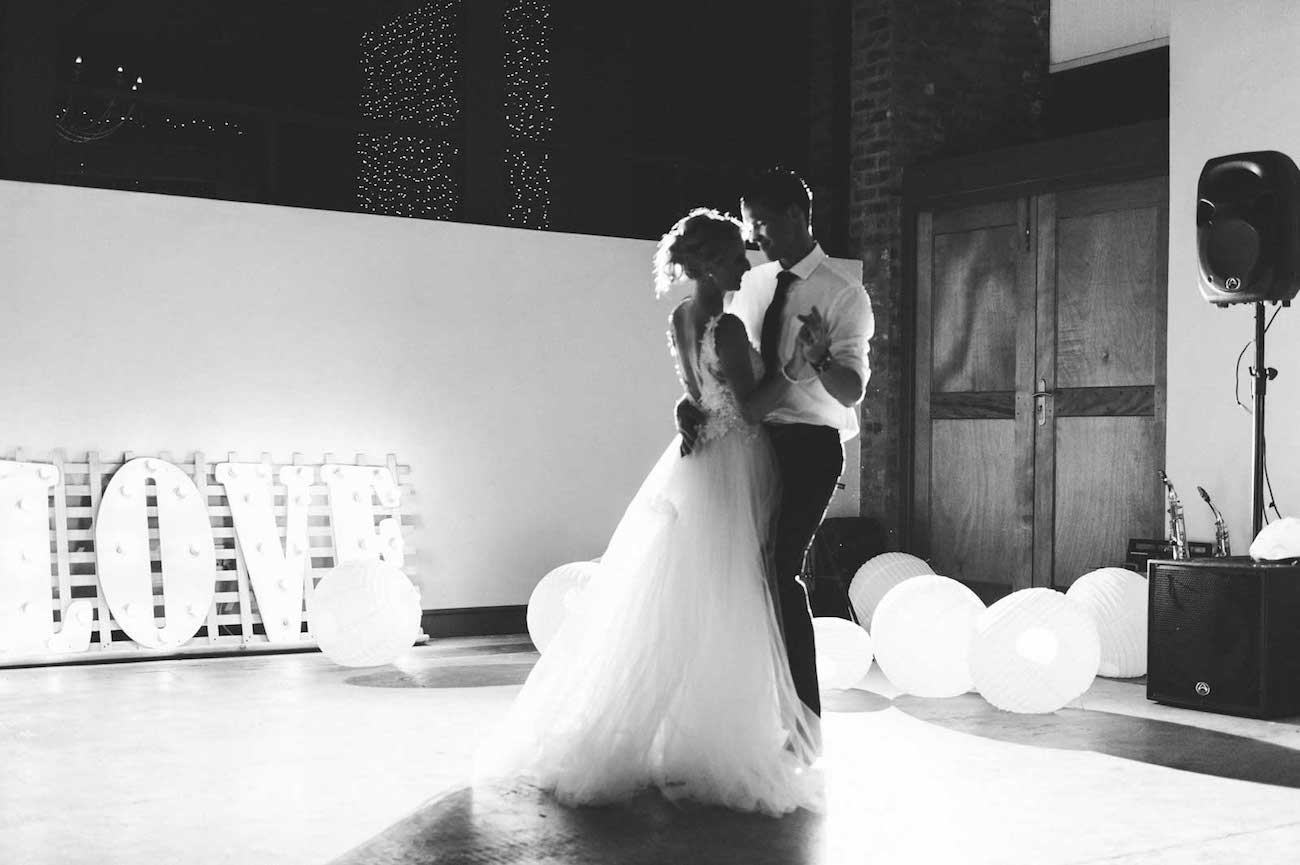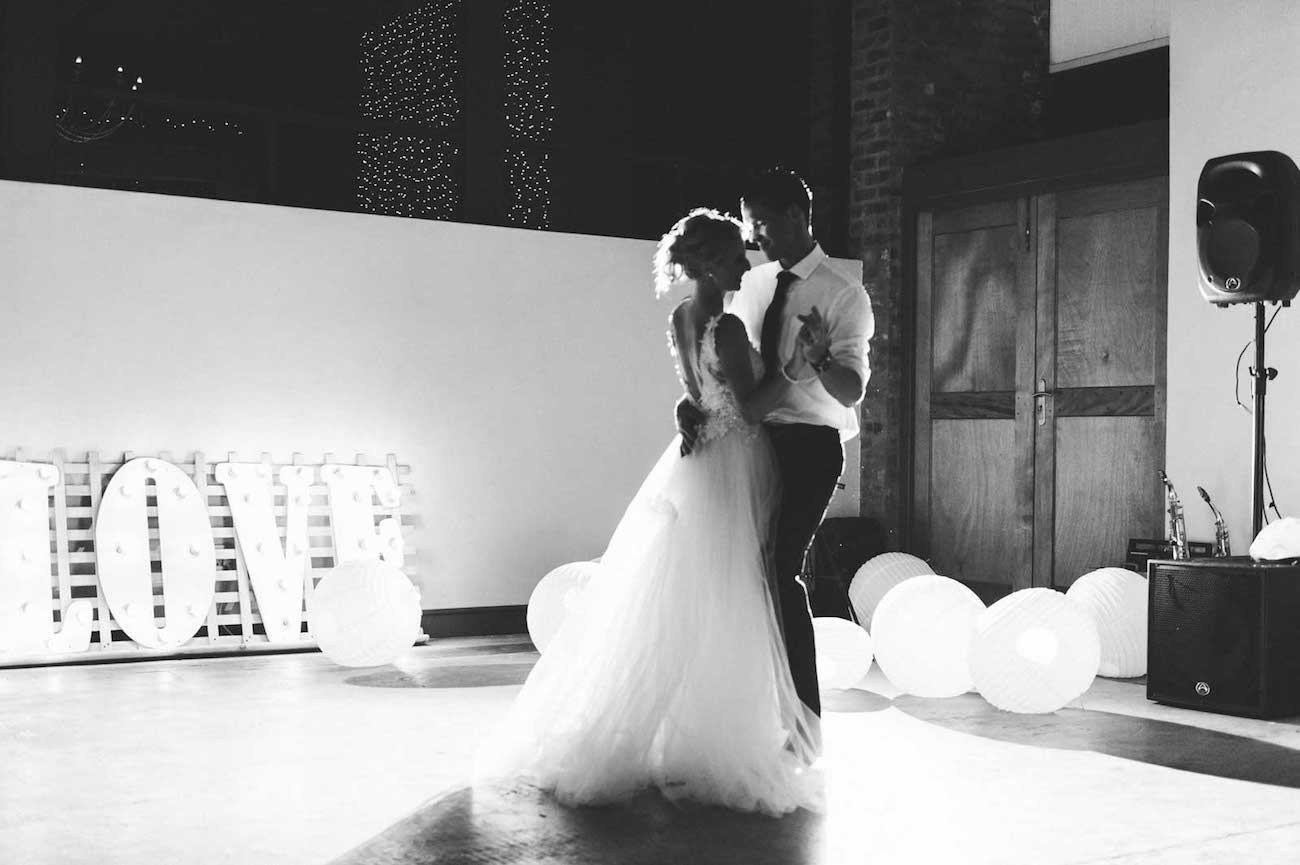 You can see more from this wedding on Claire Thomson's blog.
SERVICE PROVIDERS
Venue & catering: Olive Rock | Photography: Claire Thomson | Co-ordination: The Event Planners | Floral: Floral Affairs | Stationery: Lezanne's Designs | Bride's dress: Anna Georgina from Calegra Bridal House | Hair & makeup: Roxanne Van Riet | Bridesmaids' dresses: Hoiden | Groom's attire: Tommy Hilfiger | Groomsmen's attire: Top Hat Cape Town | Photobooth: Pie in the Sky | DJ: Werner Denner