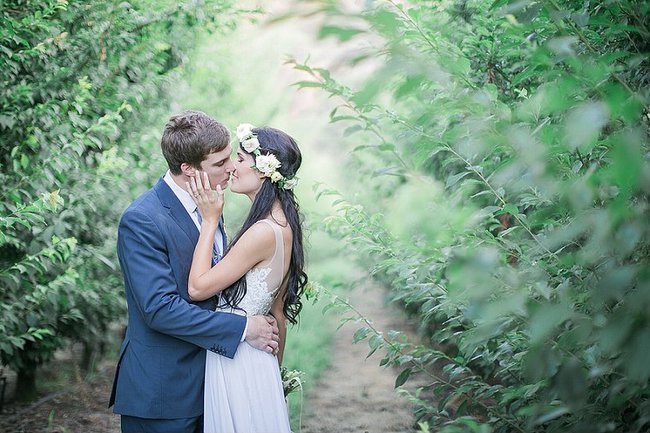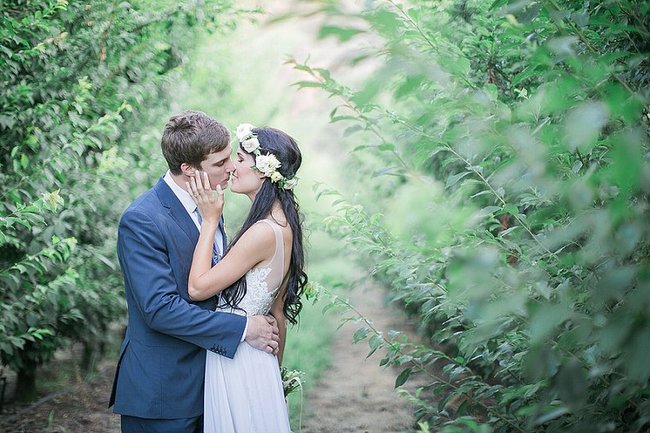 Some weddings are like a carnival, parading across my screen with colour and noise and celebration. Others, like today's beautiful celebration from the fab Adene Photography, are more like a summer breeze, full of gentle details and whispers of lace, and sheer wedding day romance, and you just want to bask in their radiant glow. That's Joandi and Jurgens' big day to me – it's light and bright and airy, and equal measures organic and contemporary, which is the perfect complement to the gorgeous space at Olive Rock (one of our fave SBB Collection venues). With delicate watercolour details in the stationery, fantastic white florals, and some of the sweetest bridesmaid dresses I've seen in a while (as well as Joandi's incredible illusion neckline gown), it's the prettiest way to kick off our week of weddings. The final cherry on top? Stacks of chocolate brownies for the guests to take home. Now that's a sweet farewell.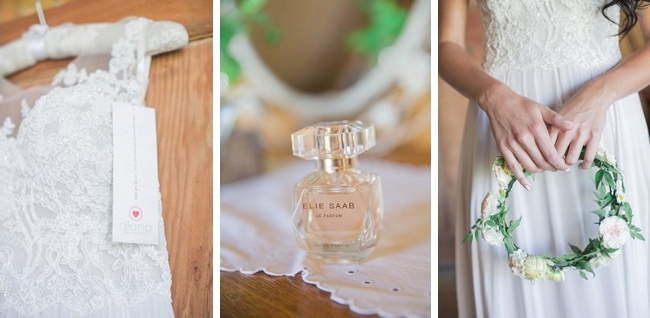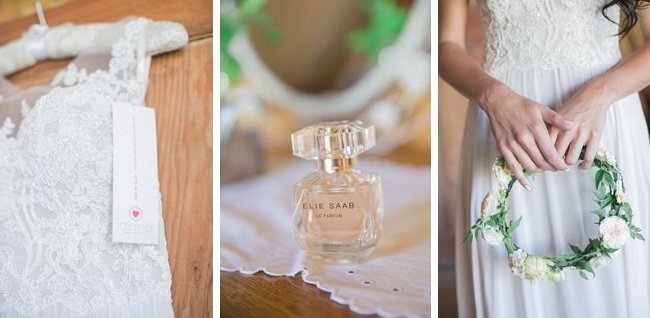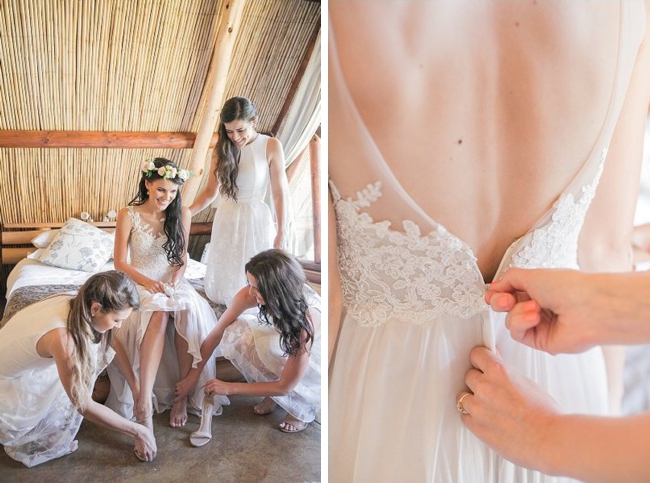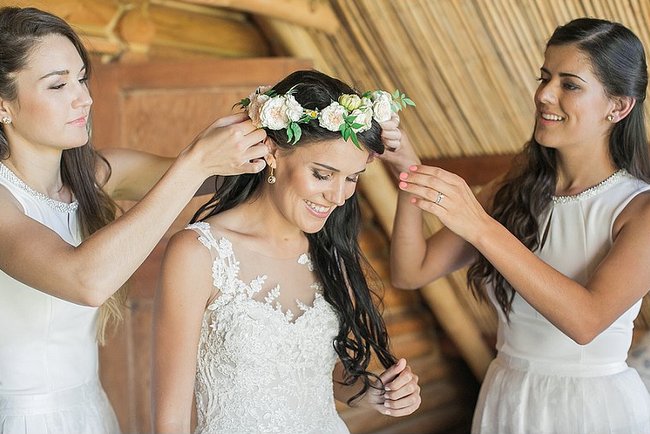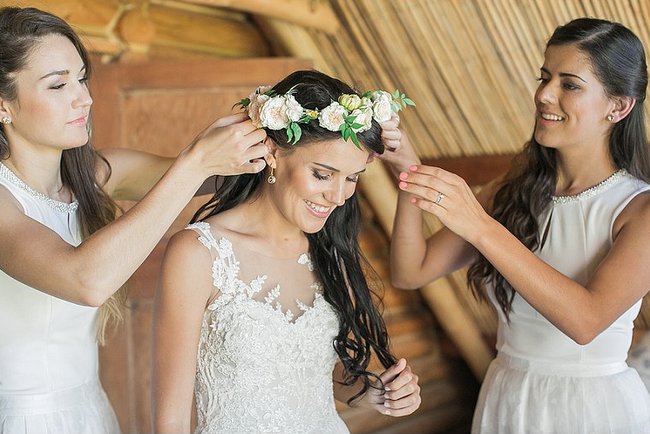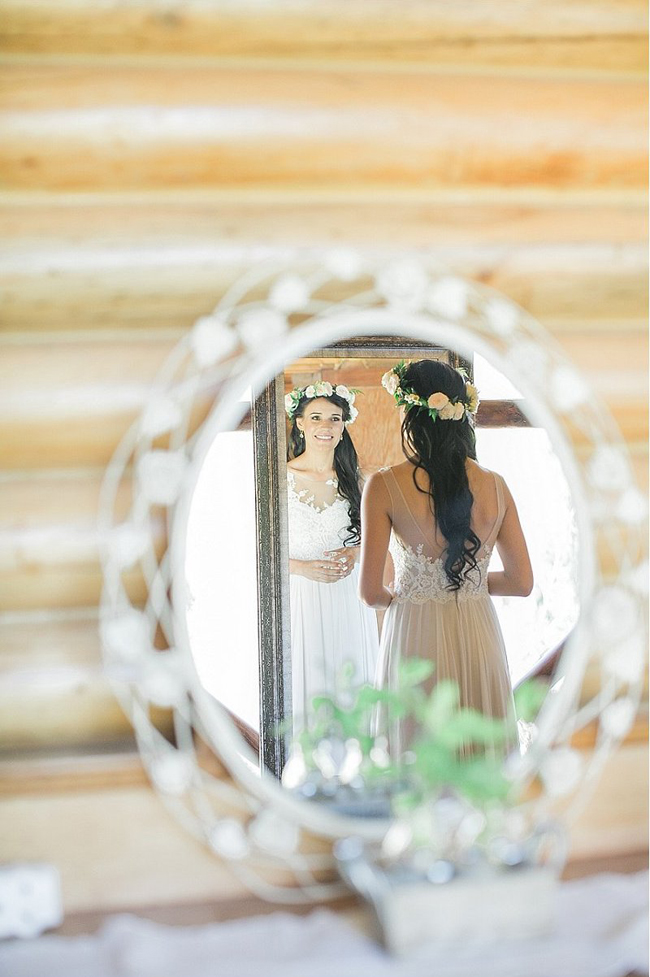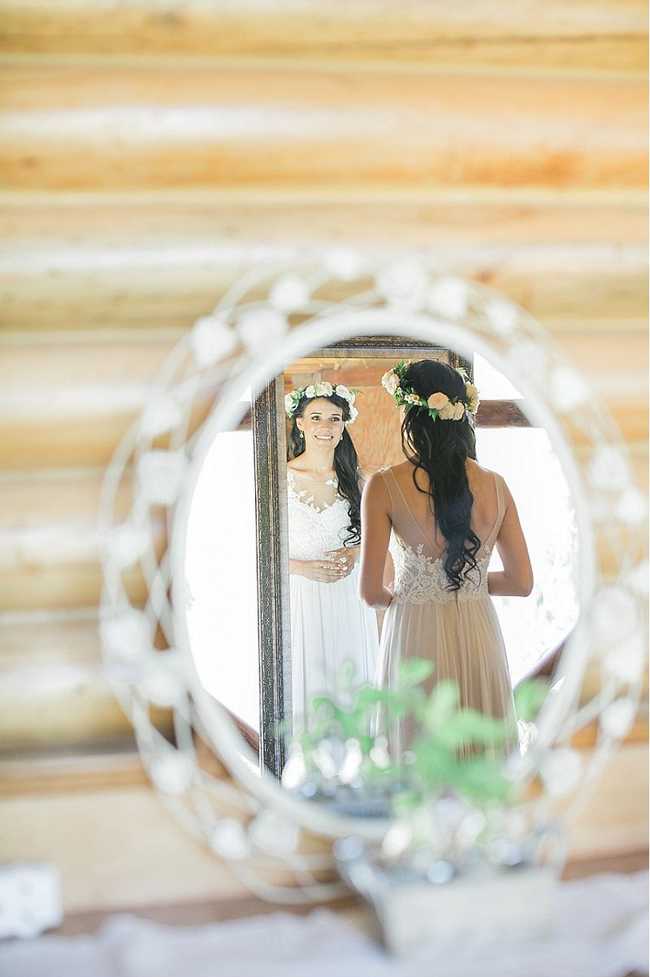 Love Story
We met at university when I was in my first year, became very good friends through other mutual friends and started dating the next year. We have known since then that we wanted to get married. At the end of our fifth year we got engaged and after graduation the following year we were married.
The Proposal
I went with his family to Namibia for the December holidays last year and he had planned a secret beach picnic on the dunes at Walvis Bay. I thought we were going for sundowners with some of their family's friends – but the picnic turned out to be way better :)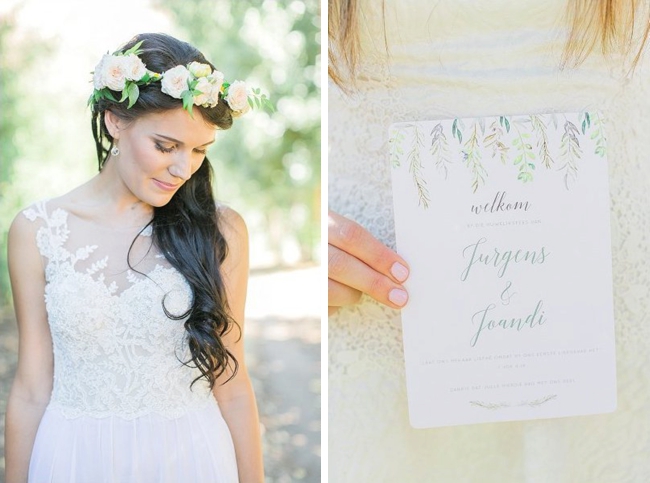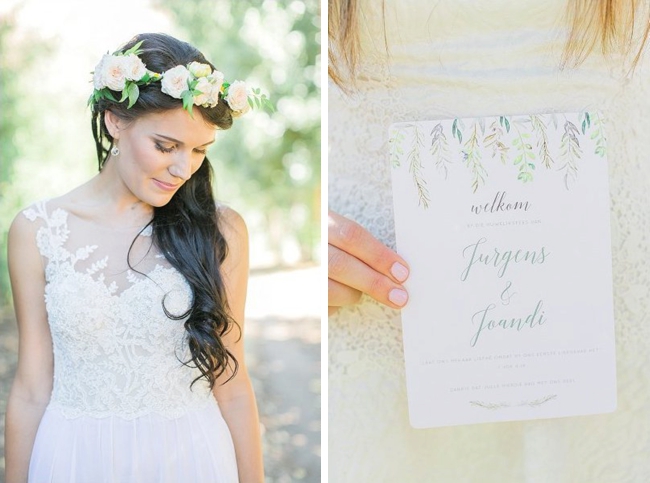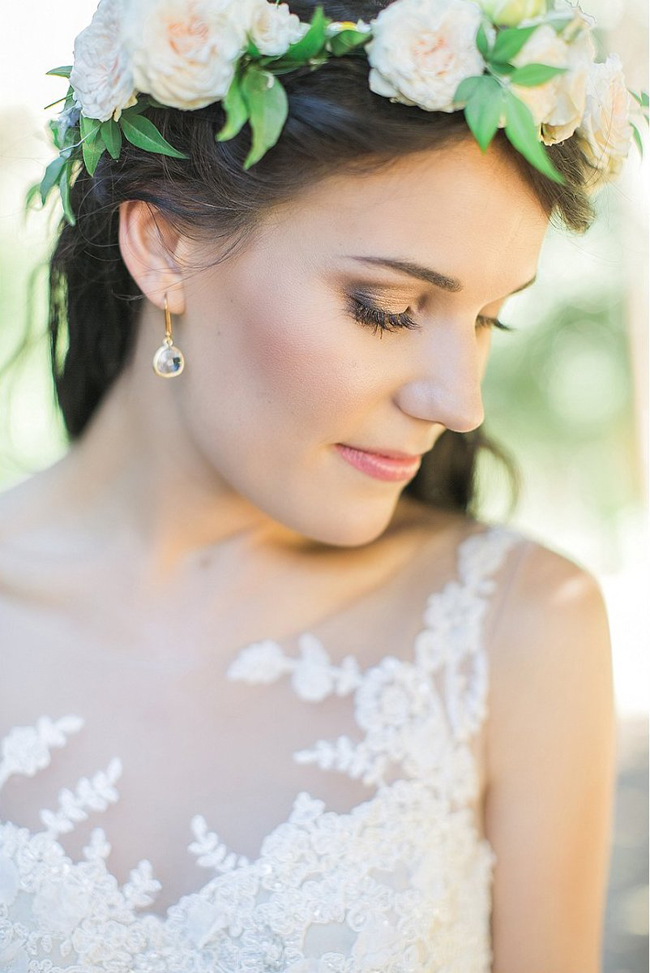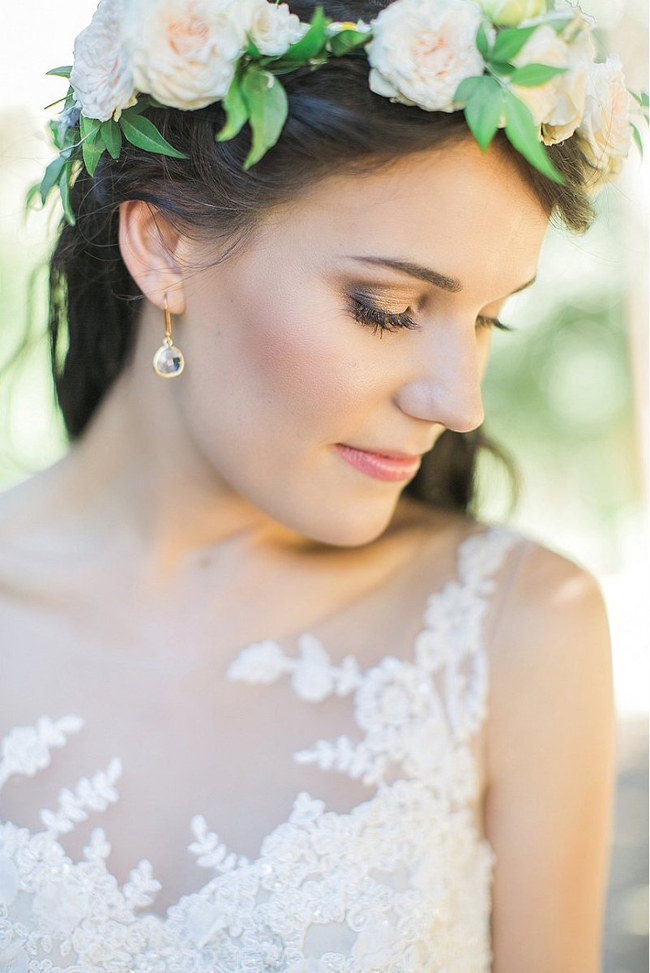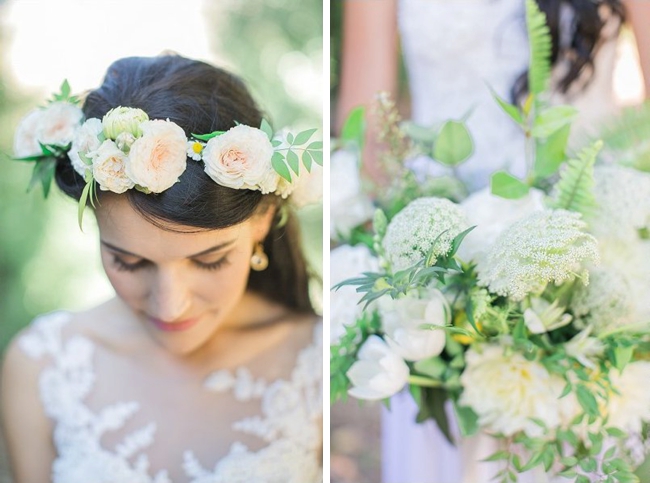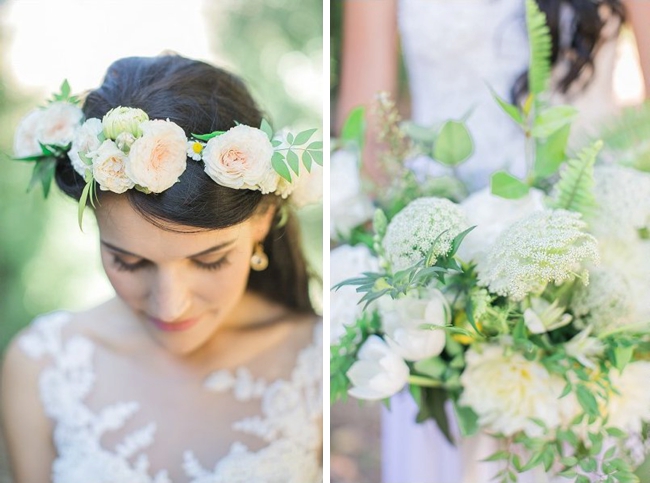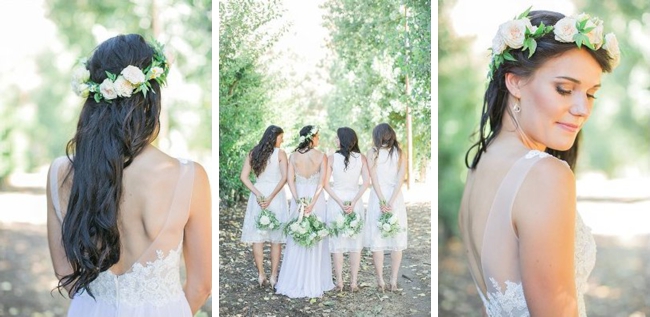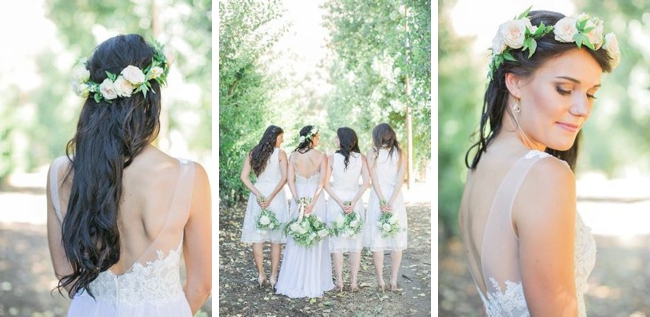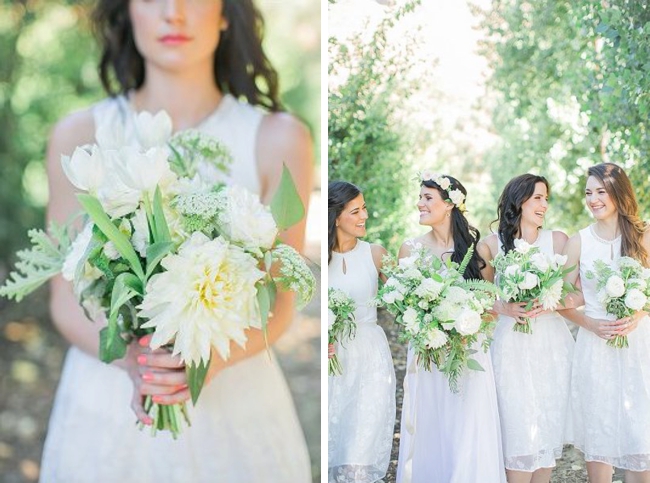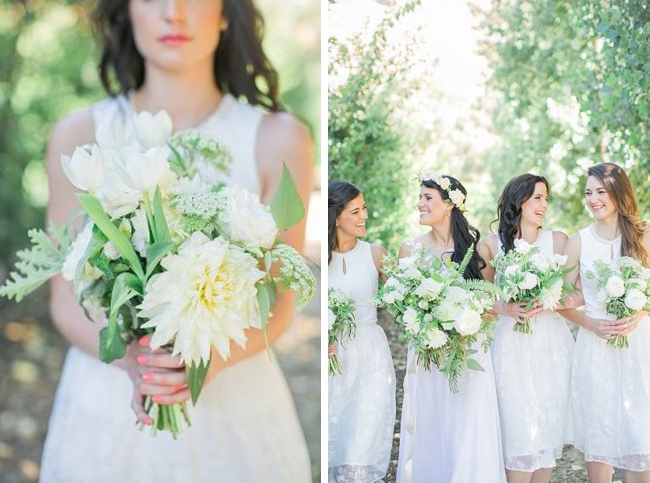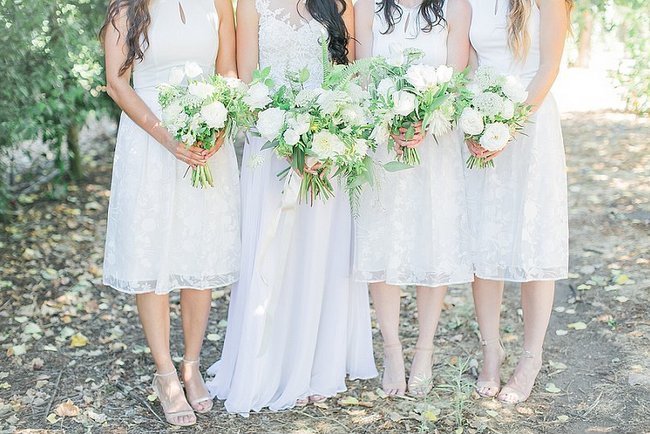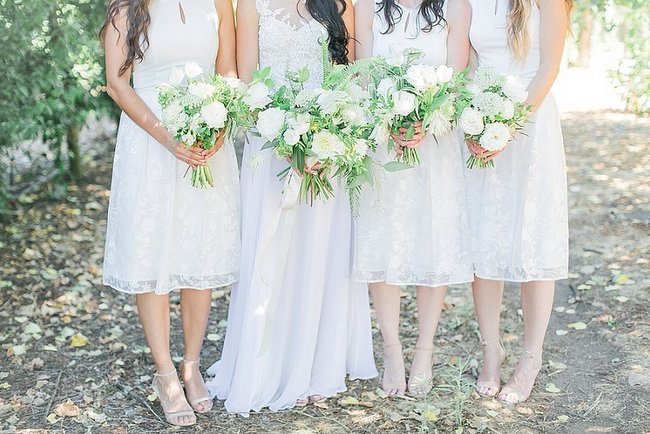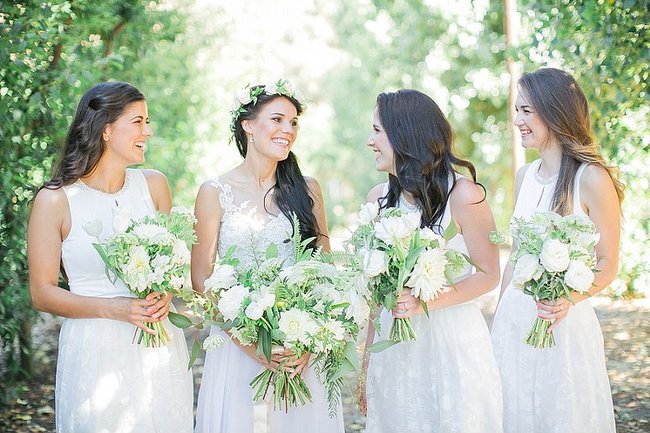 The Venue
Olive Rock was the second venue we looked at and immediately fell in love when we arrived. It has spectacular surroundings and a very warm and cozy feel to it!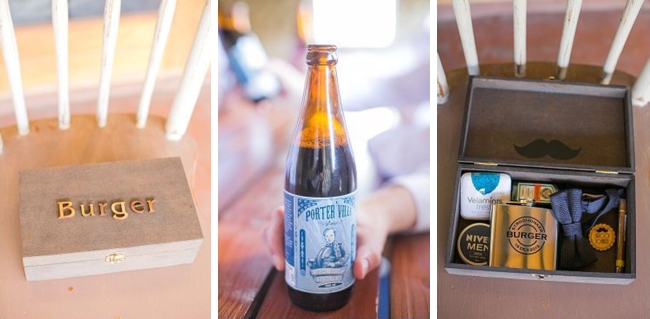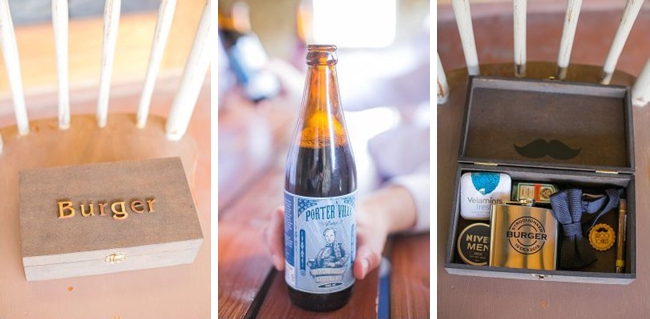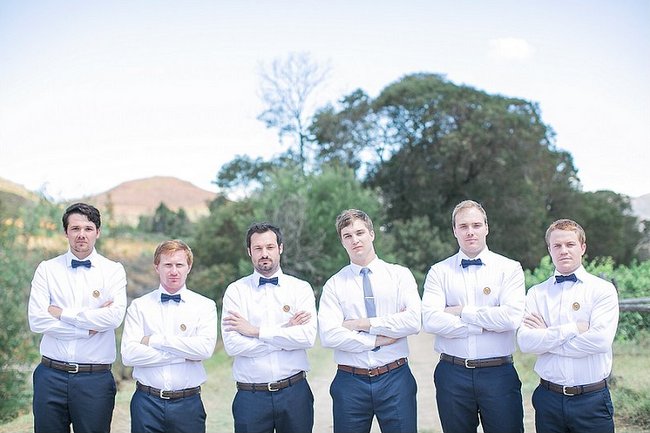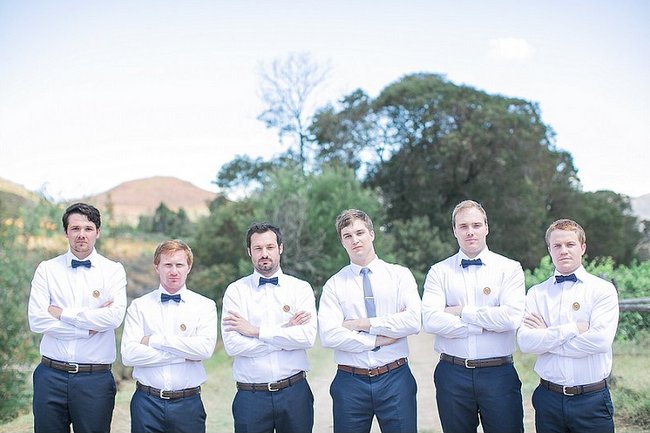 Wedding Style
We both wanted a festive atmosphere to celebrate with close friends and family. I also loved the botanical theme and thought it would complement the beautiful surroundings, so we tried to incorporate that as much as possible. Both of us like simple elegance and we tried to minimise small details and rather go for bigger features to create the festive environment like the lighting and raw wooden tables.
Wedding Details
We love a good cappuccino and wanted to share this love with our guests, so we had a cappuccino bar outside under the tree where we got married. We also had brownie stacks! One of our good friends, and owner of Yummichef sponsored two stacks of his amazing brownies. This formed part of our dessert table and we had small boxes for the guest to have them as take home favours.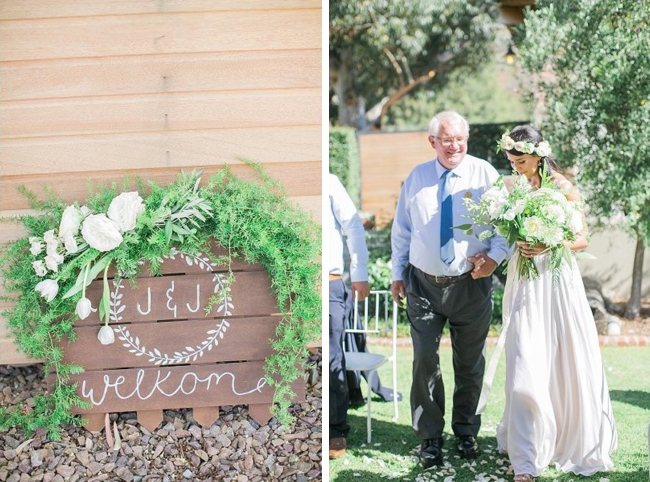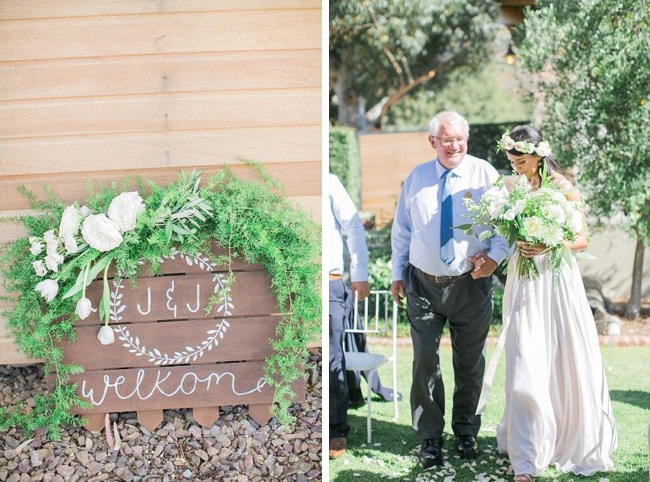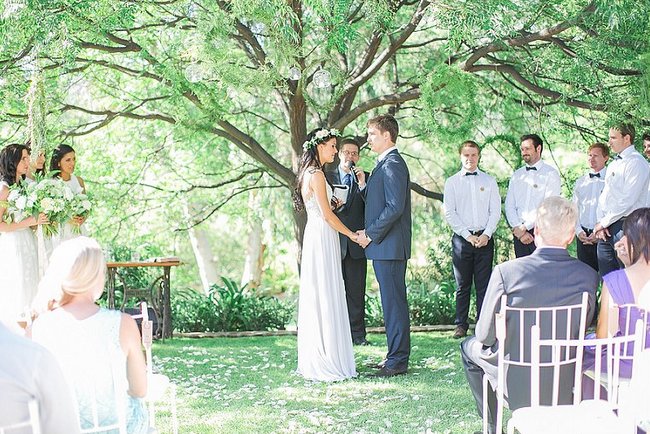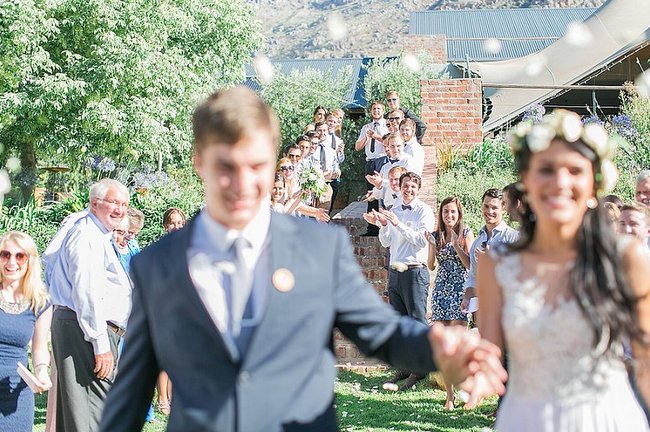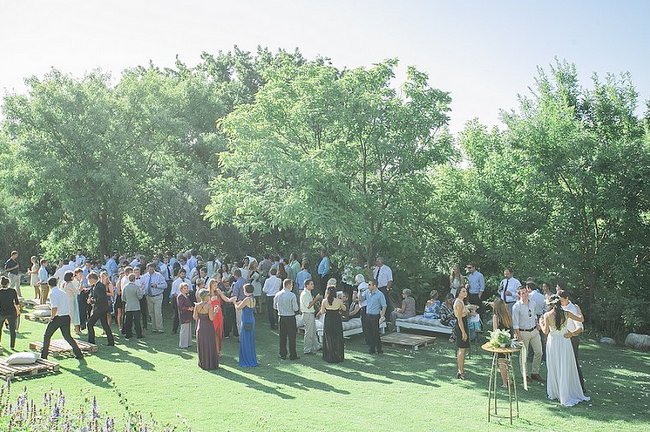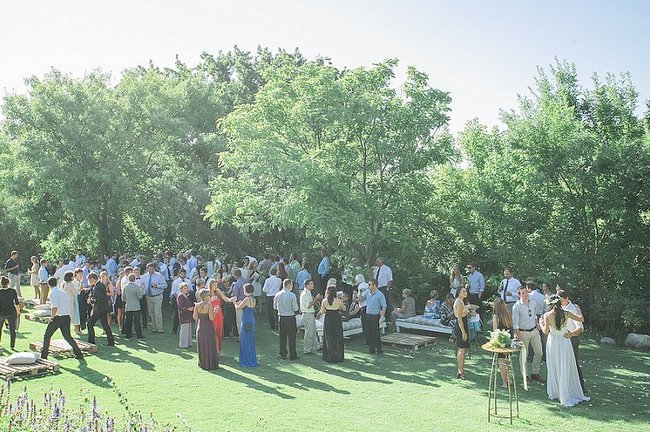 DIY Elements
We made the wooden boxes for the groomsmen's goodies and the take-home dessert boxes.
The Flowers
Botanical,soft,romantic.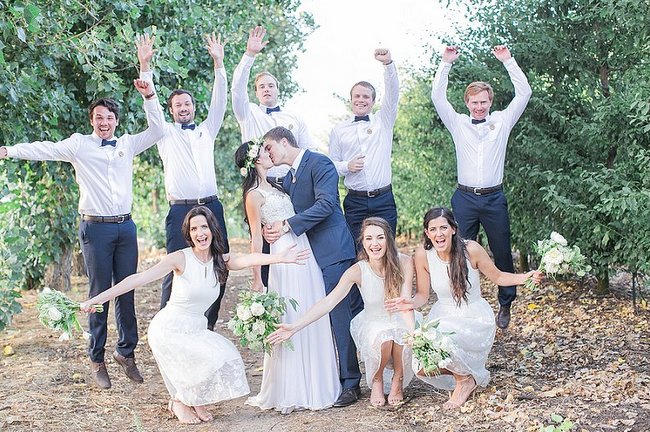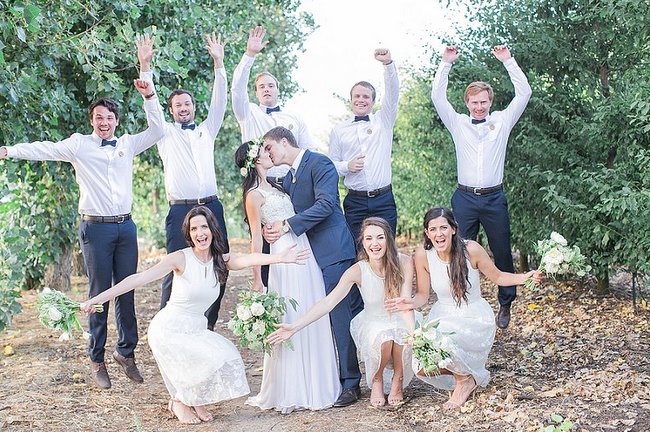 The Dress
From the time I began looking at wedding dresses I knew I wanted Alana van Heerden to design my dress. I didn't try on any beforehand so when I went to see her I actually had too many ideas and things that I liked. She designed a dress that I really liked and we made adjustments along the way. It turned out totally different to what I first thought I wanted but I loved it! The best part was to be able to change your mind and add new ideas as the year went on.
The Bridesmaids
My three best friends were my bridesmaids. I wanted something clean and fresh for their outfits but still romantic.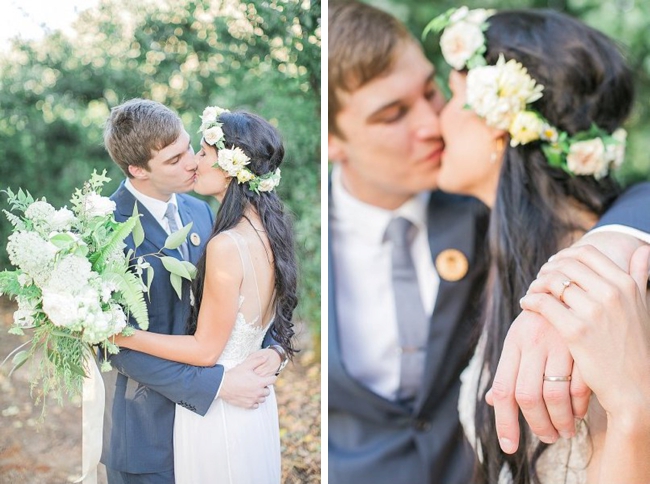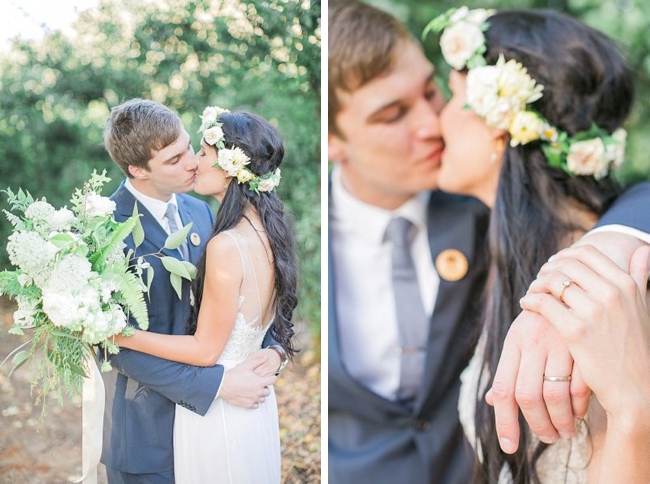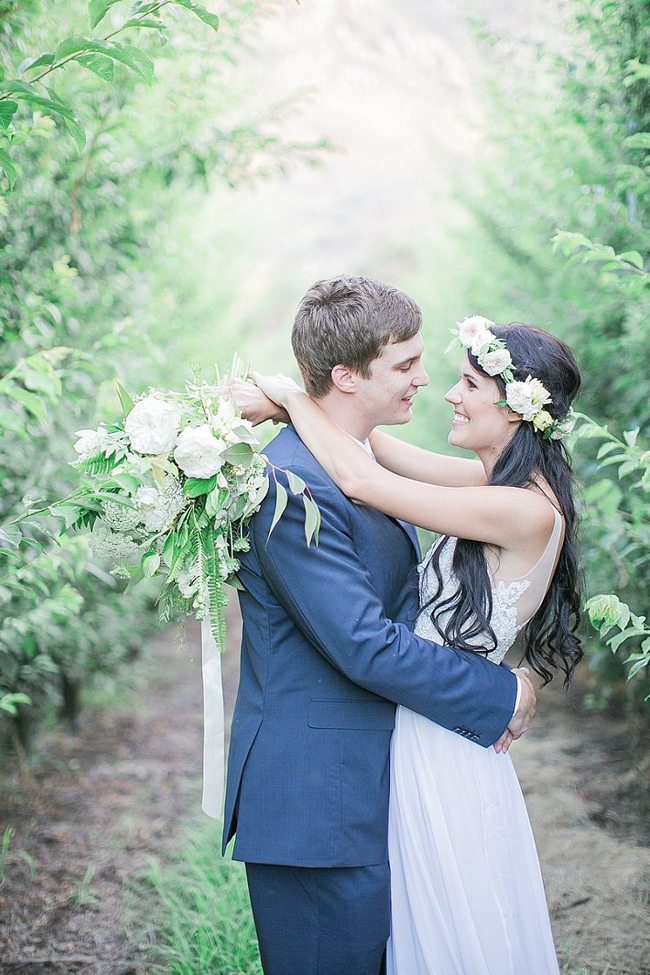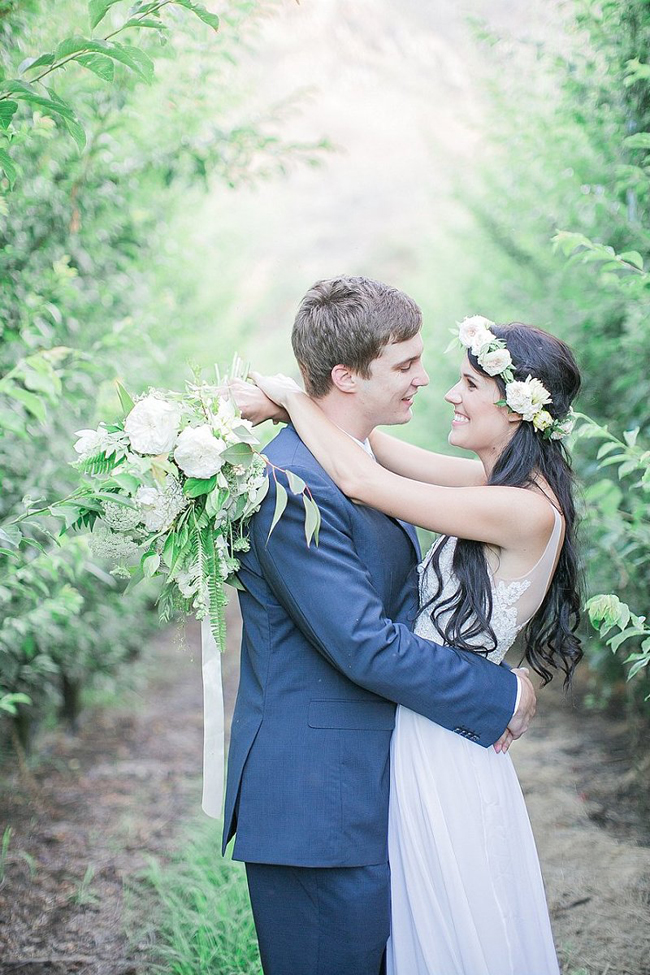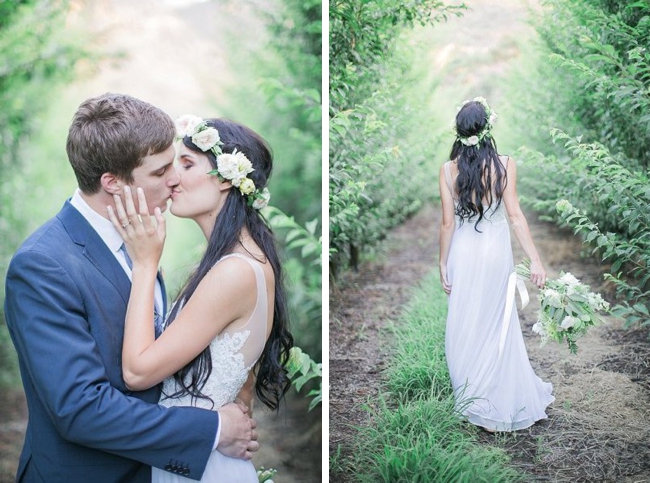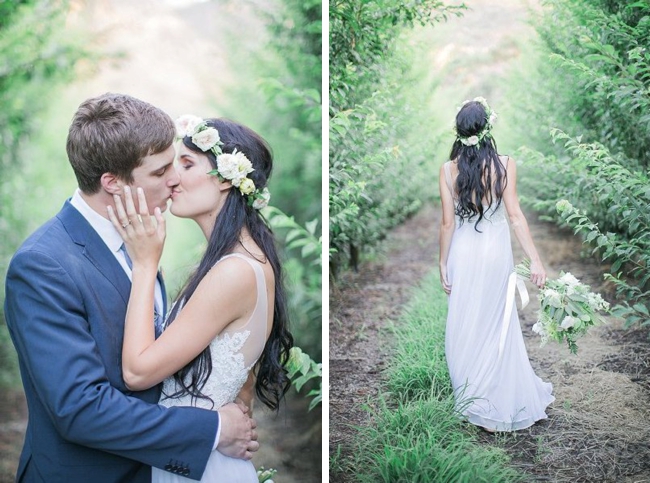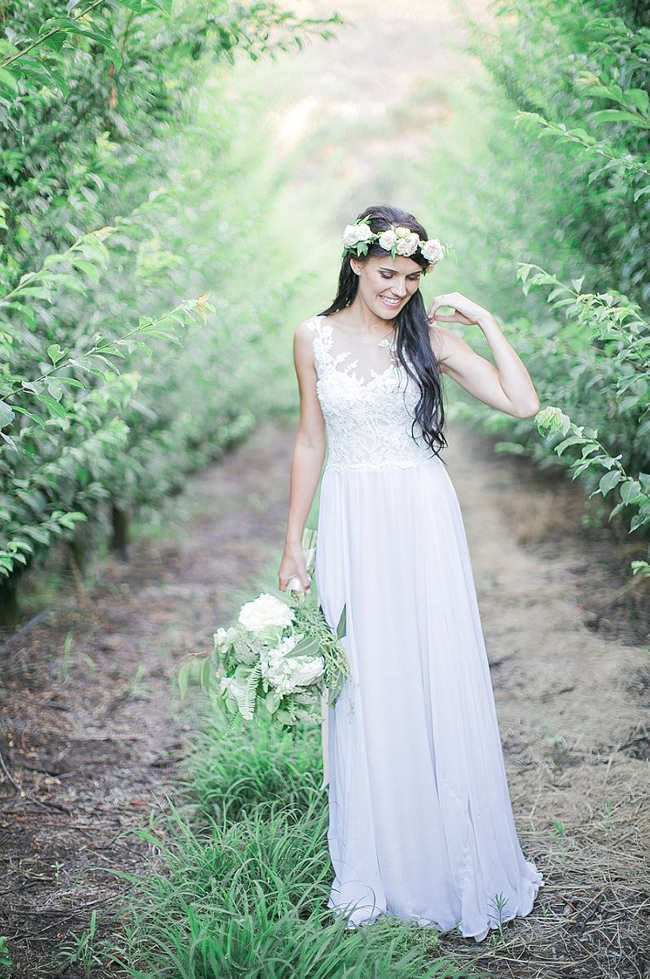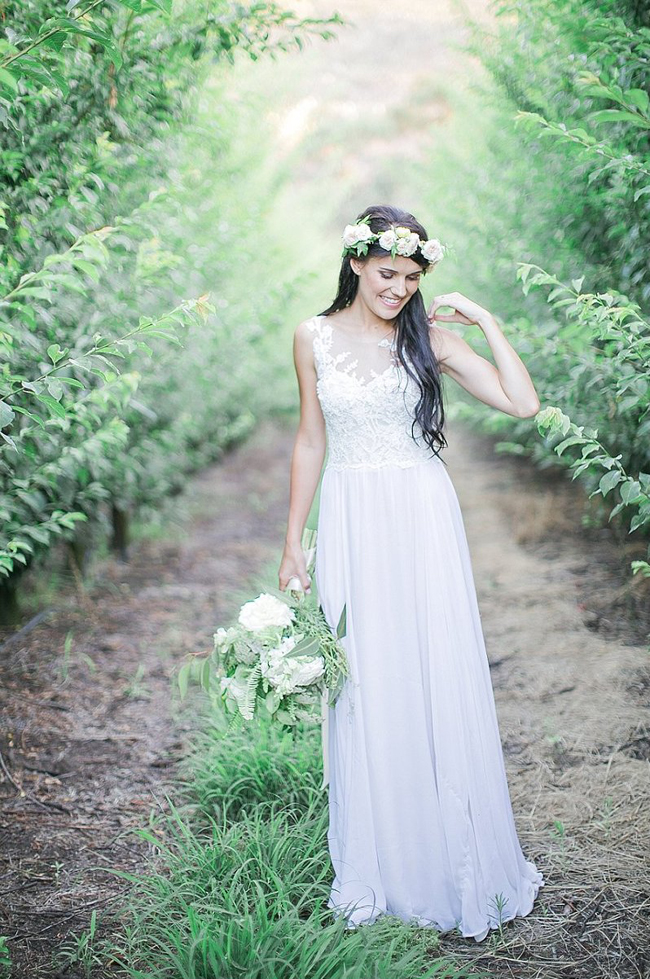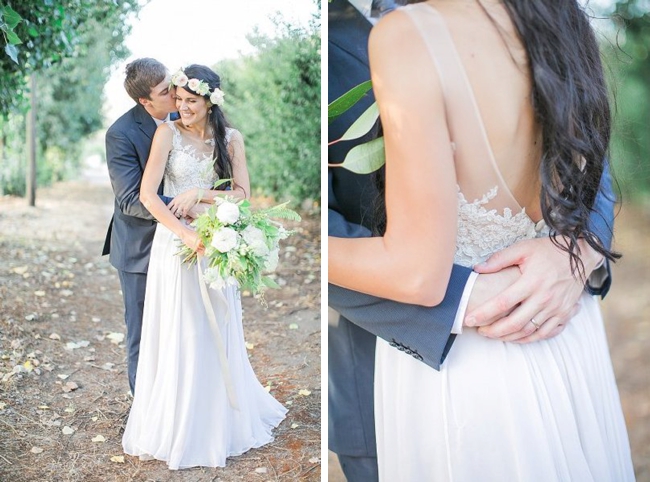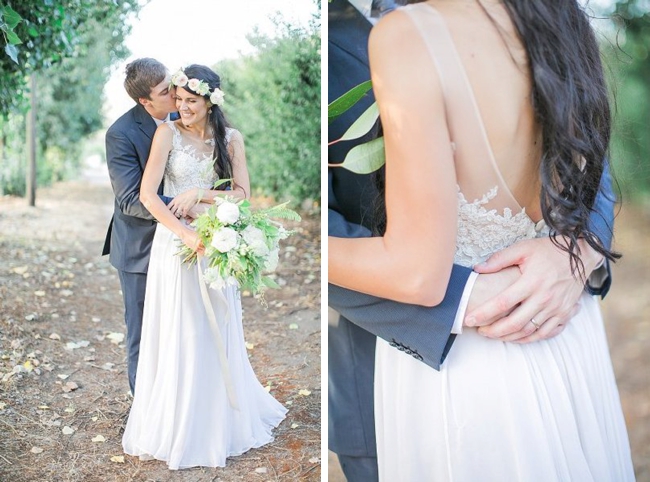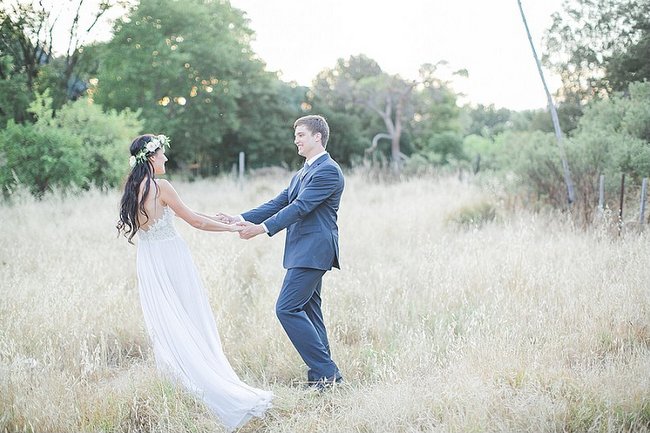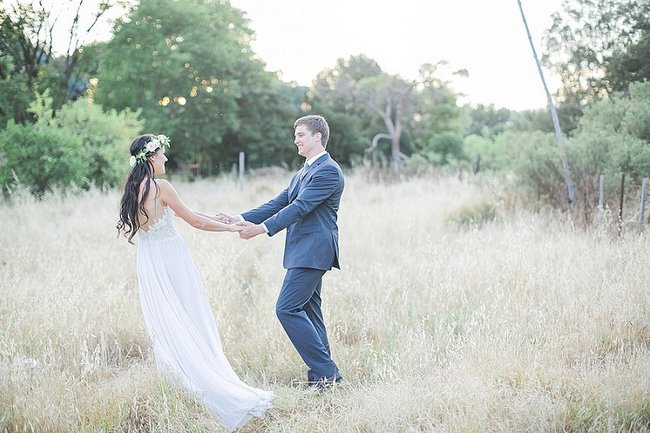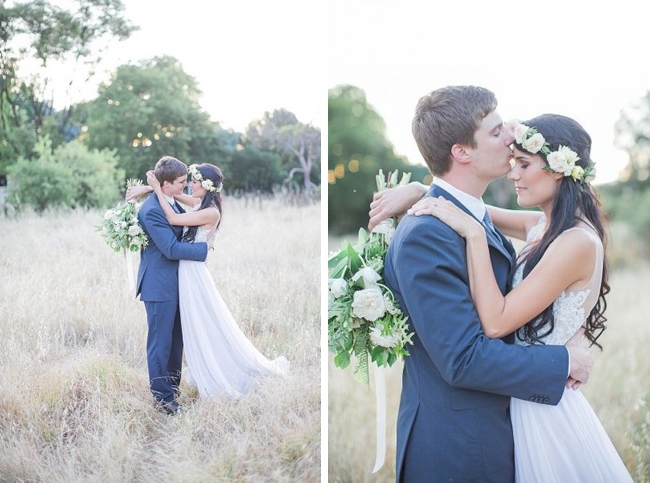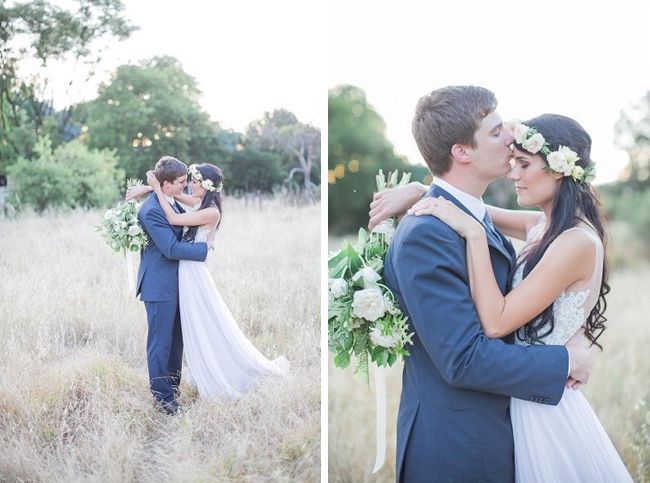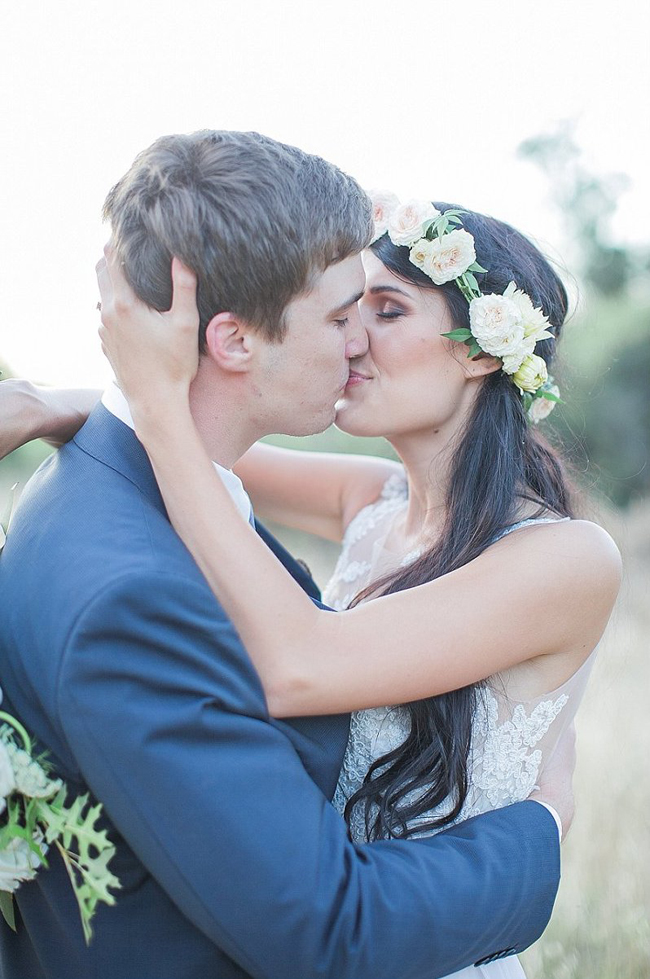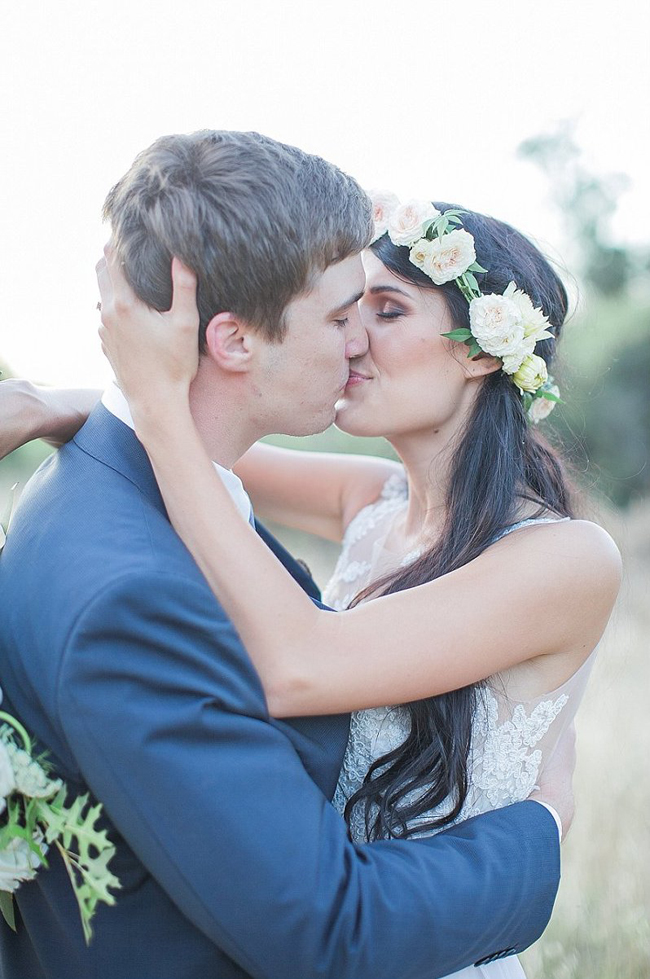 Memorable Moment
It's hard to single out a part of the day because it's filled with special moments with different people in your life: getting ready with my best friends, having my mom and Jurgens' mom there when we got ready and having tea with them, seeing my dad waiting for me before the ceremony – all such precious memories. But one of the most special moments was to see Jurgens. Just to see each other and realise that the day we had been planning for so long was actually happening!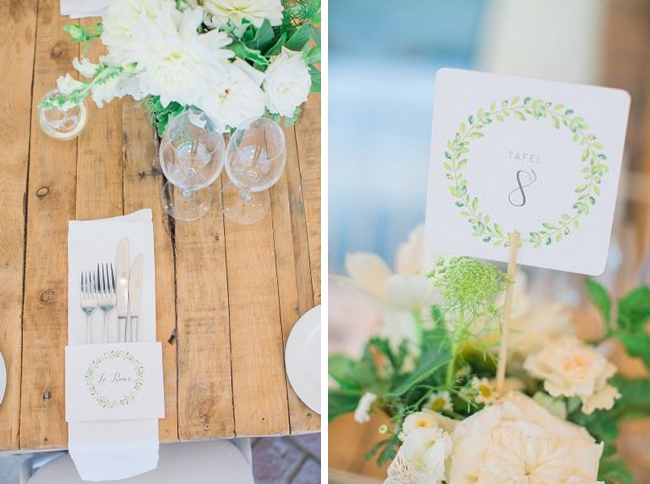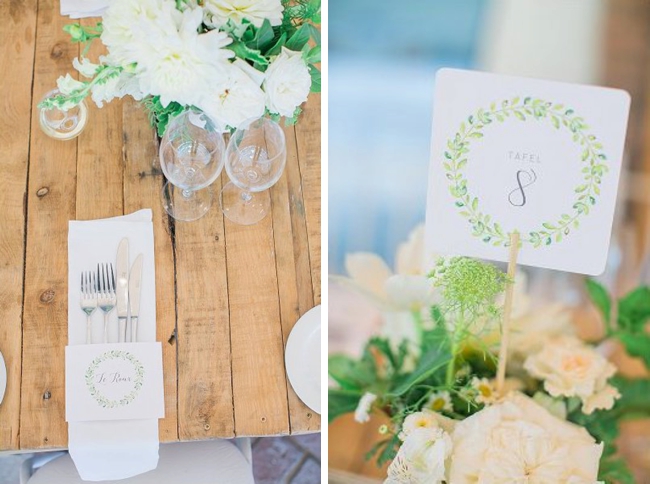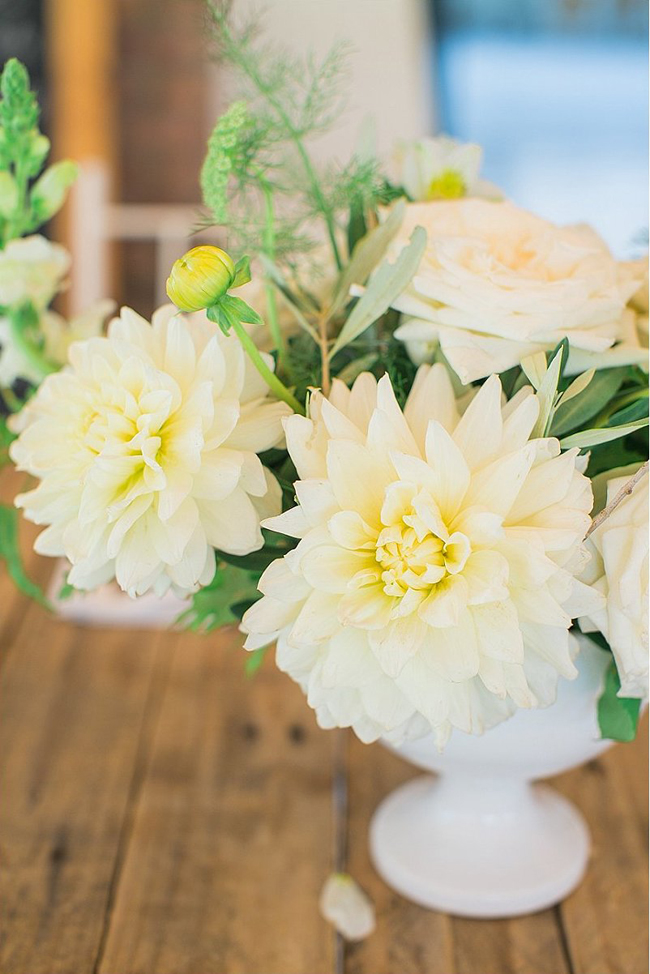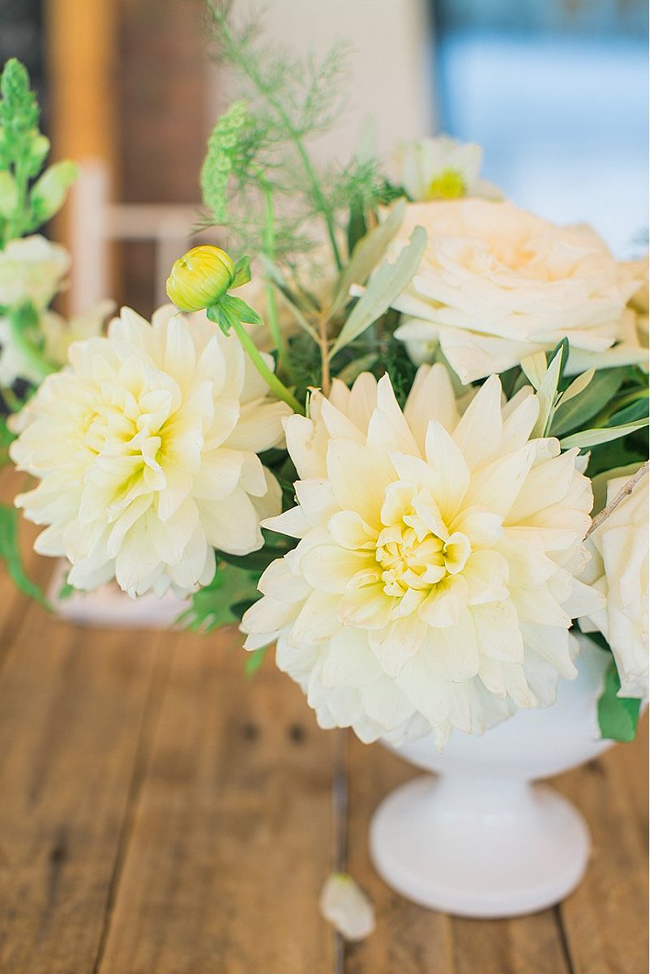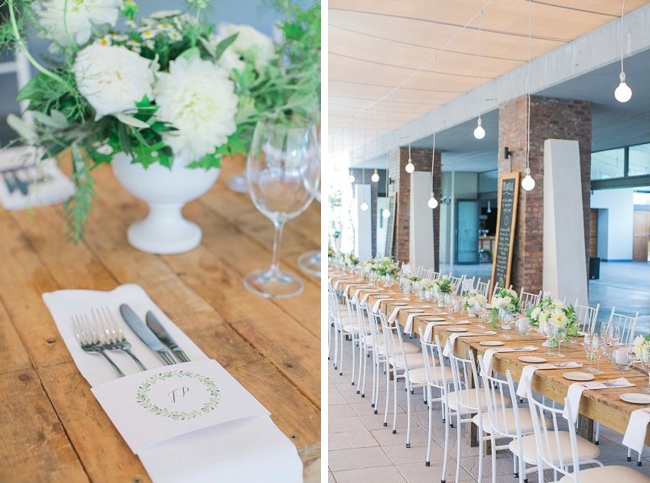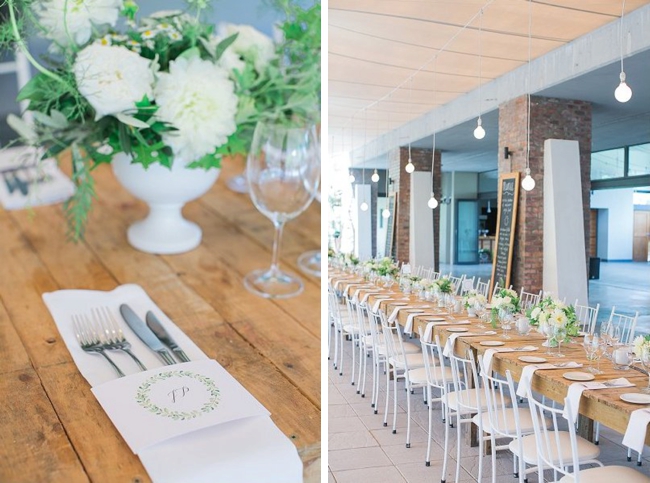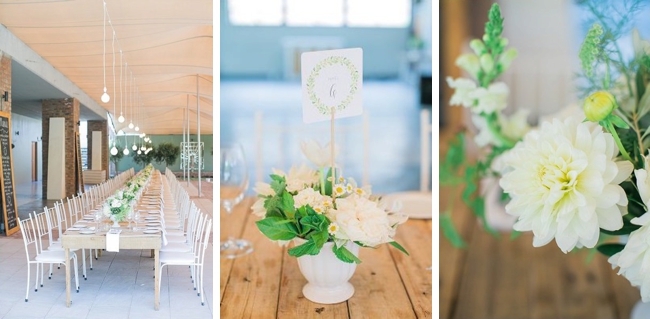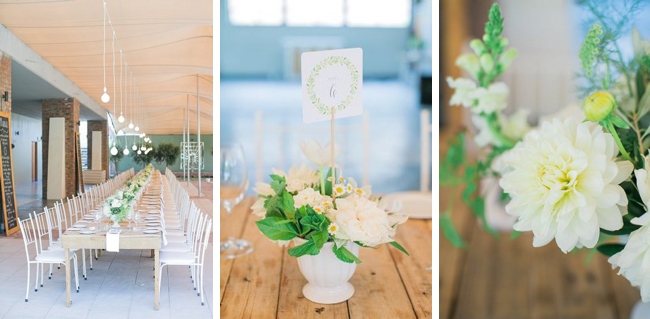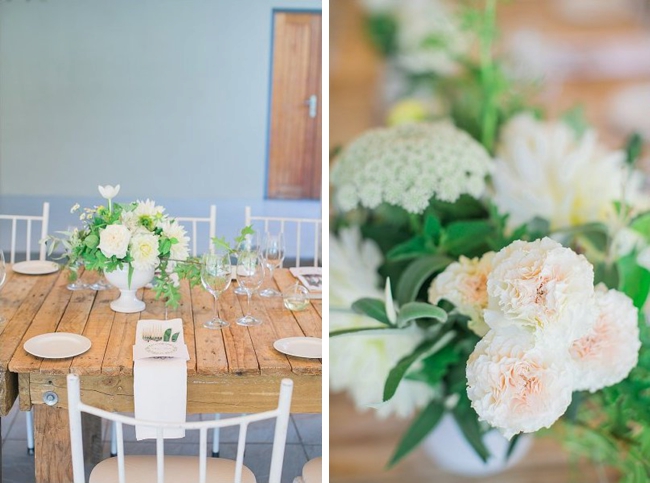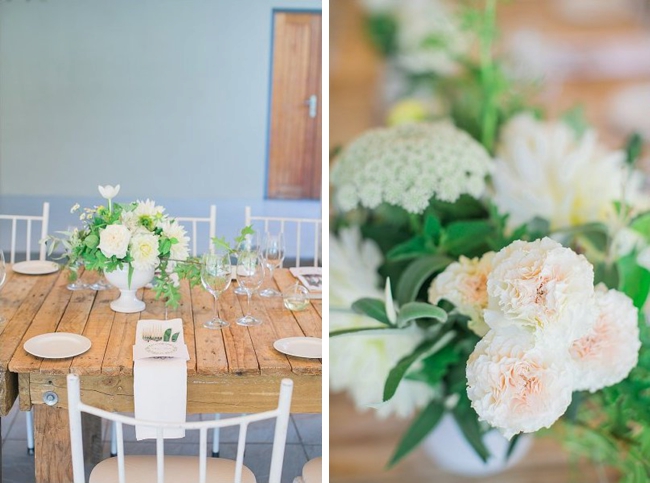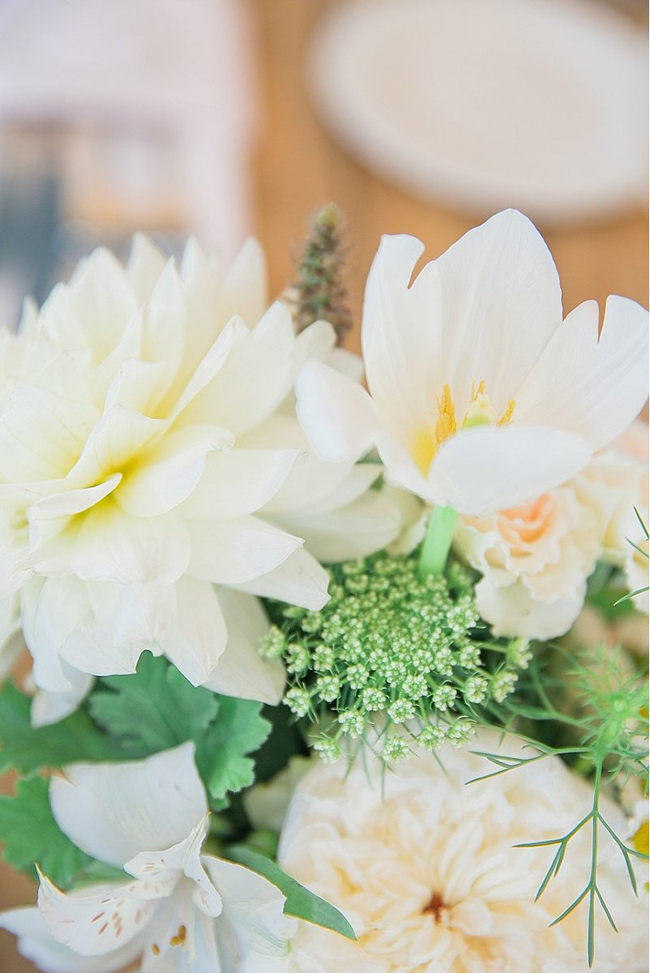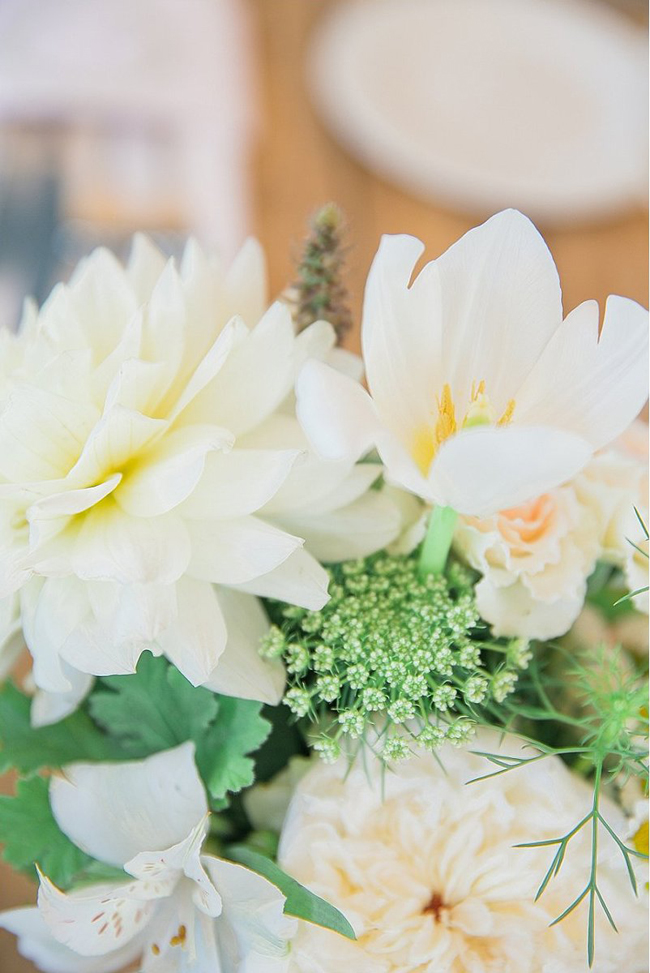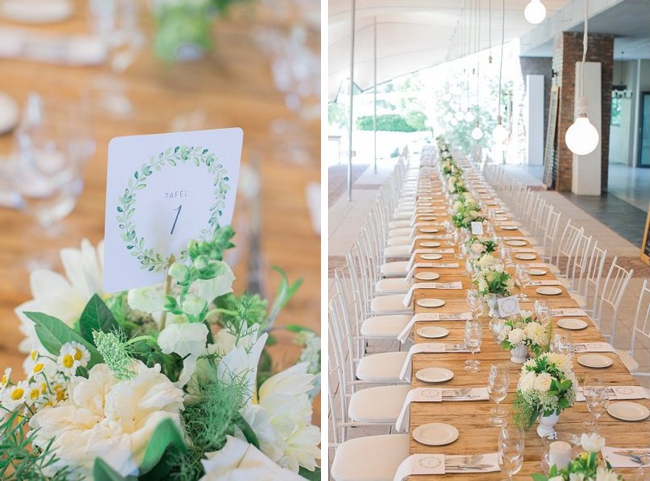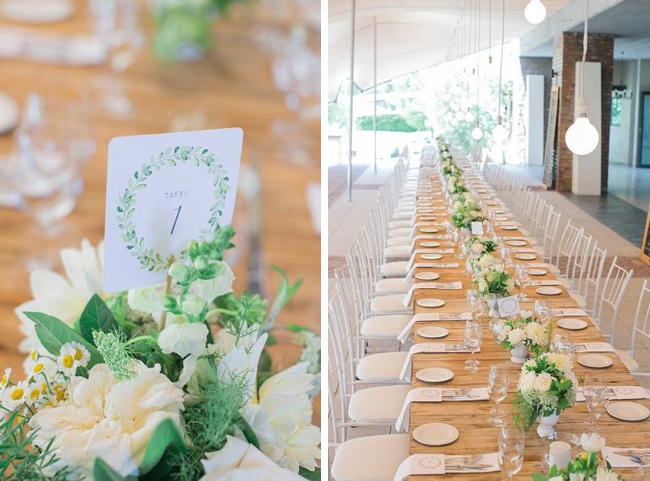 Best Decision
Choosing the right service providers! It takes away most of the stress and if you choose service providers with the style that you like you are guaranteed a beautiful wedding. We did not get too set on specific things regarding setup or decor right from the start, we gave ourselves the freedom to change our mind up to the end almost.
Advice for Future Brides & Grooms
Decide on the type of atmosphere you want – that helped us a lot in choosing the venue and even the service providers. Once you have the big things covered, the small things will fall into place as well. It also prevents you from having too many details.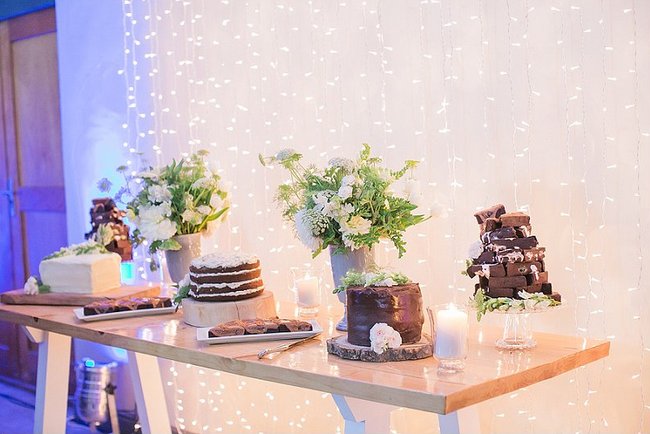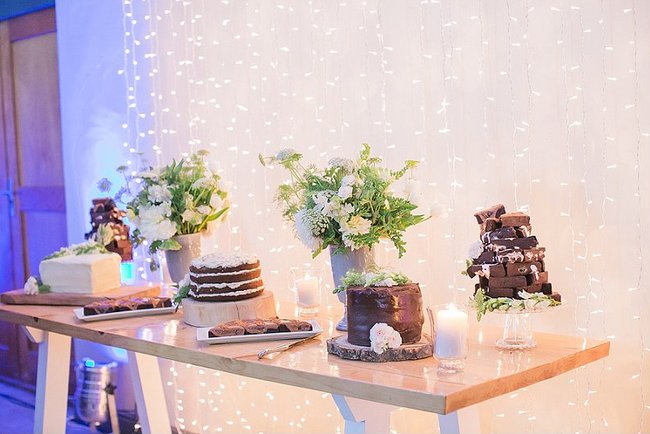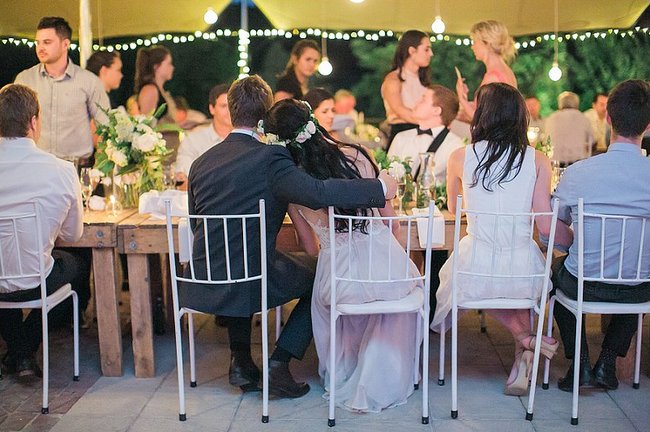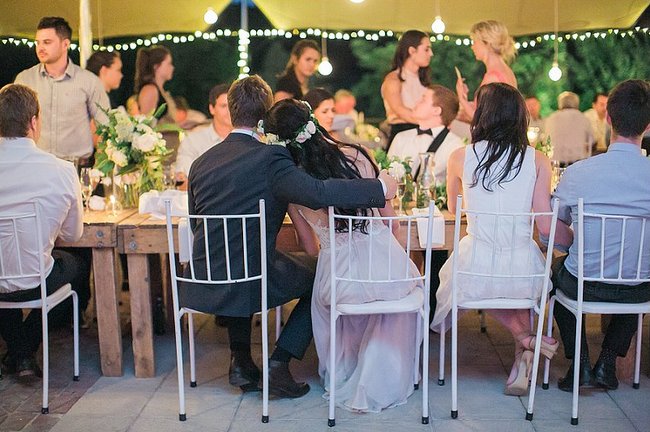 You can see more from this wedding on the Adene Photography blog.
SERVICE PROVIDERS
Venue & catering: Olive Rock | Photography: Adene Photography | Flowers & décor: Anli Wahl Floral Design | Cake: Olive Rock | Stationery: Letterlove Stationery | Bride's dress: Alana van Heerden | Bride's shoes: Steve Madden | Hair & makeup: Adri Walters | Bridesmaids' dresses: Forever New | Groom's attire: Trenery | Hiring: Goeters (tables & lighting); Classy Hire (candles & vases) | DJ: Baha Entertainment | Brownies: Yummichef | Coffee stand: Chaincoffee


Save