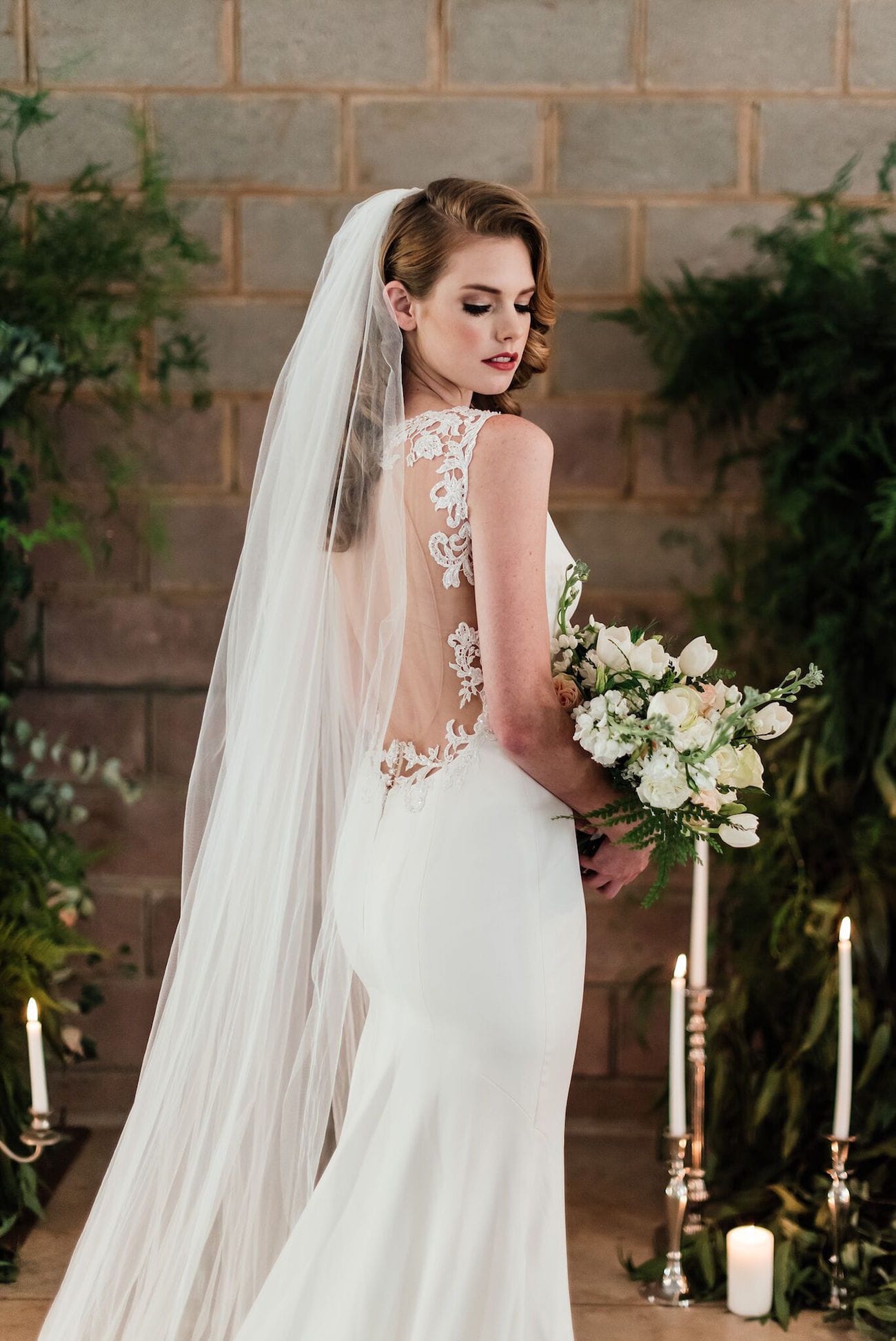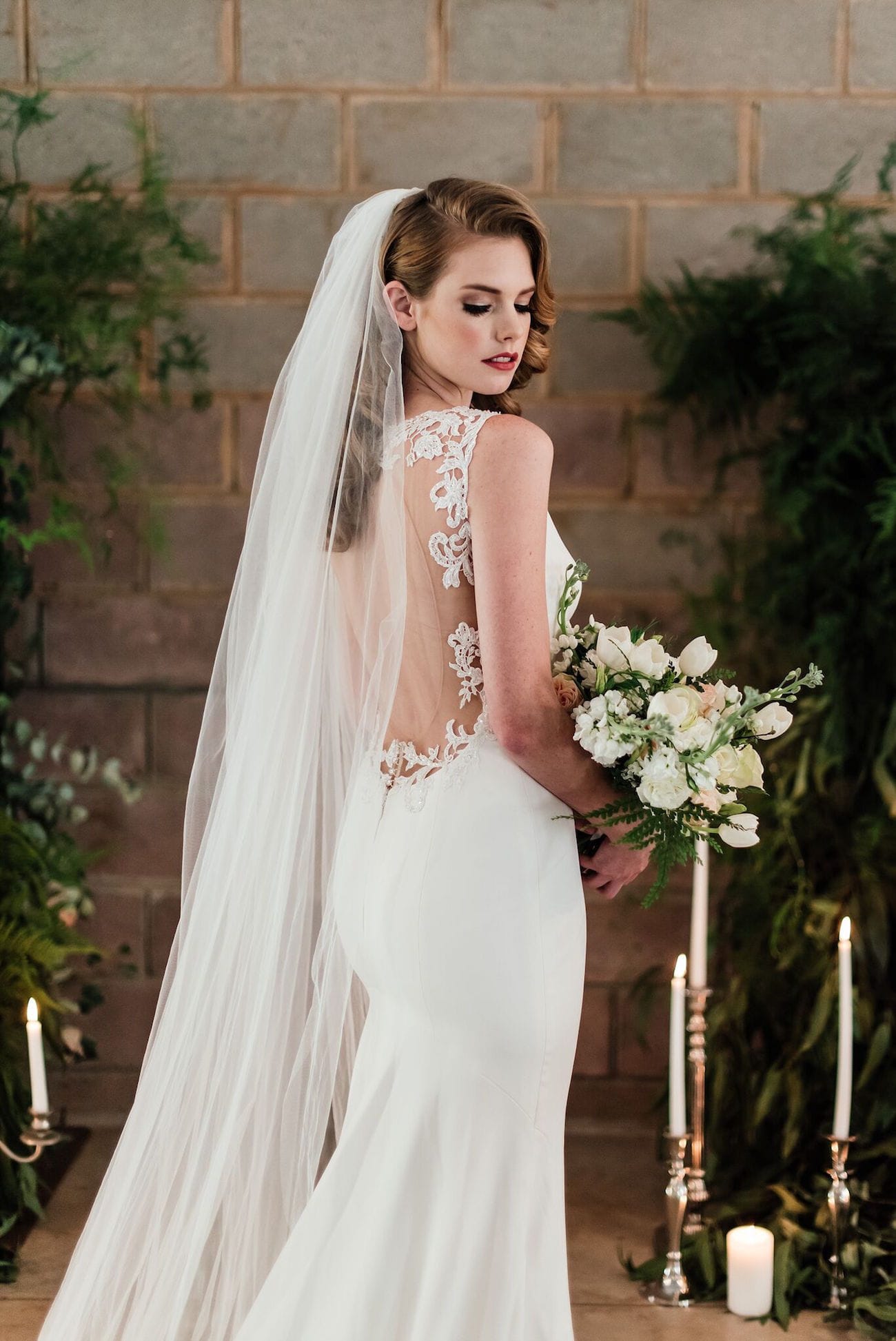 It's been fun focusing on marble and minerals this month – really one of the most versatile trends I've seen in a long while, which works for wedding styles from sophisticated city soiree to organic boho celebration, and everything in between. And as we come to the end of August, I can't think of a better way to end off than with this utterly gorgeous styled shoot, from some of my bestest local Durban suppliers, including my almost-neighbour, Toujours Wedding House, Planned to Perfection, and photographer Wilma Towell. Incorporating greenery, moody candlelight and sophisticated styling, mixed in with crystals and geodes and the prettiest of marble cakes and stationery, it just sums up everything I love about this look and gives it the perfect amount of industrial-meets-rustic flair. The gorgeous models rock swish suits and swoony gowns (oh, so swoony!), and the flowers… oh my. It's fabulous, so ready, steady, let's get inspired!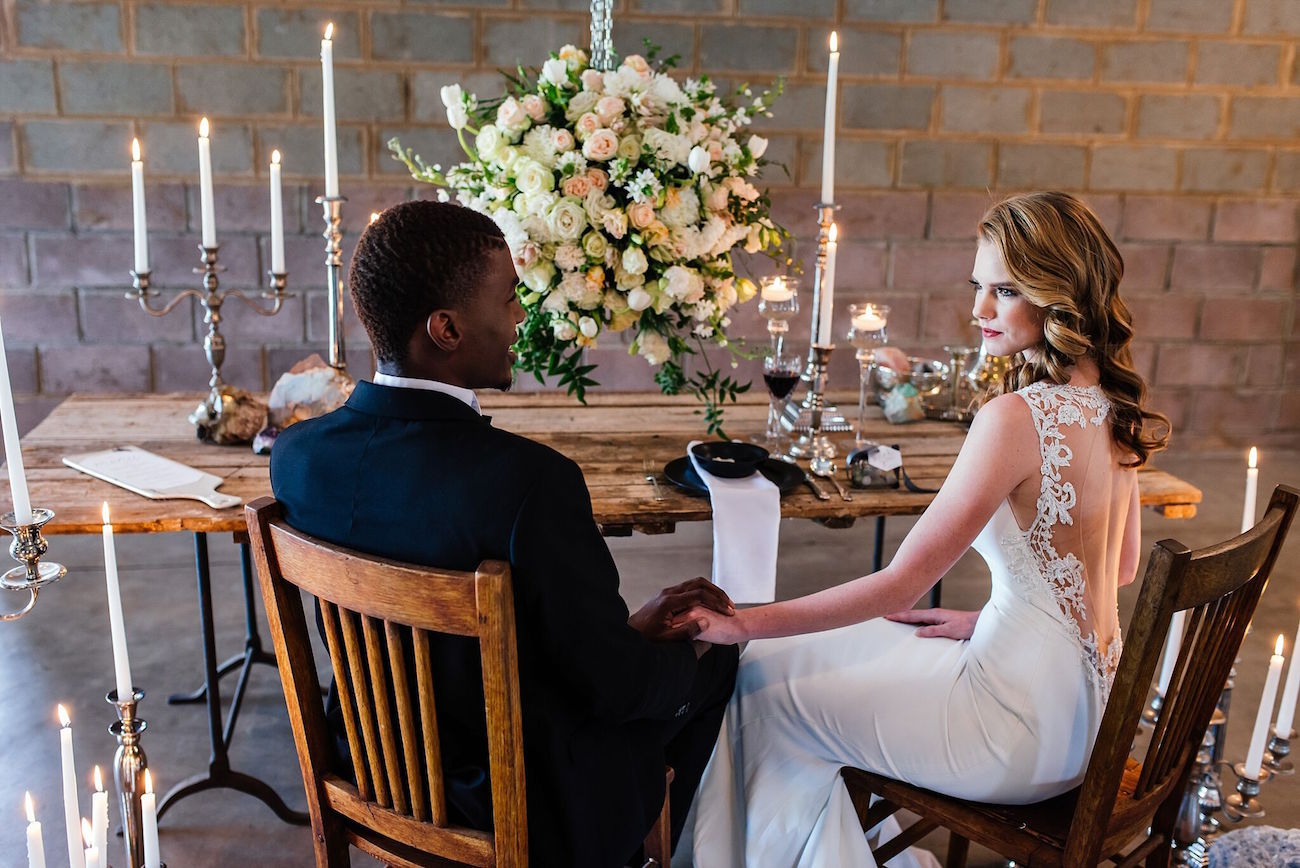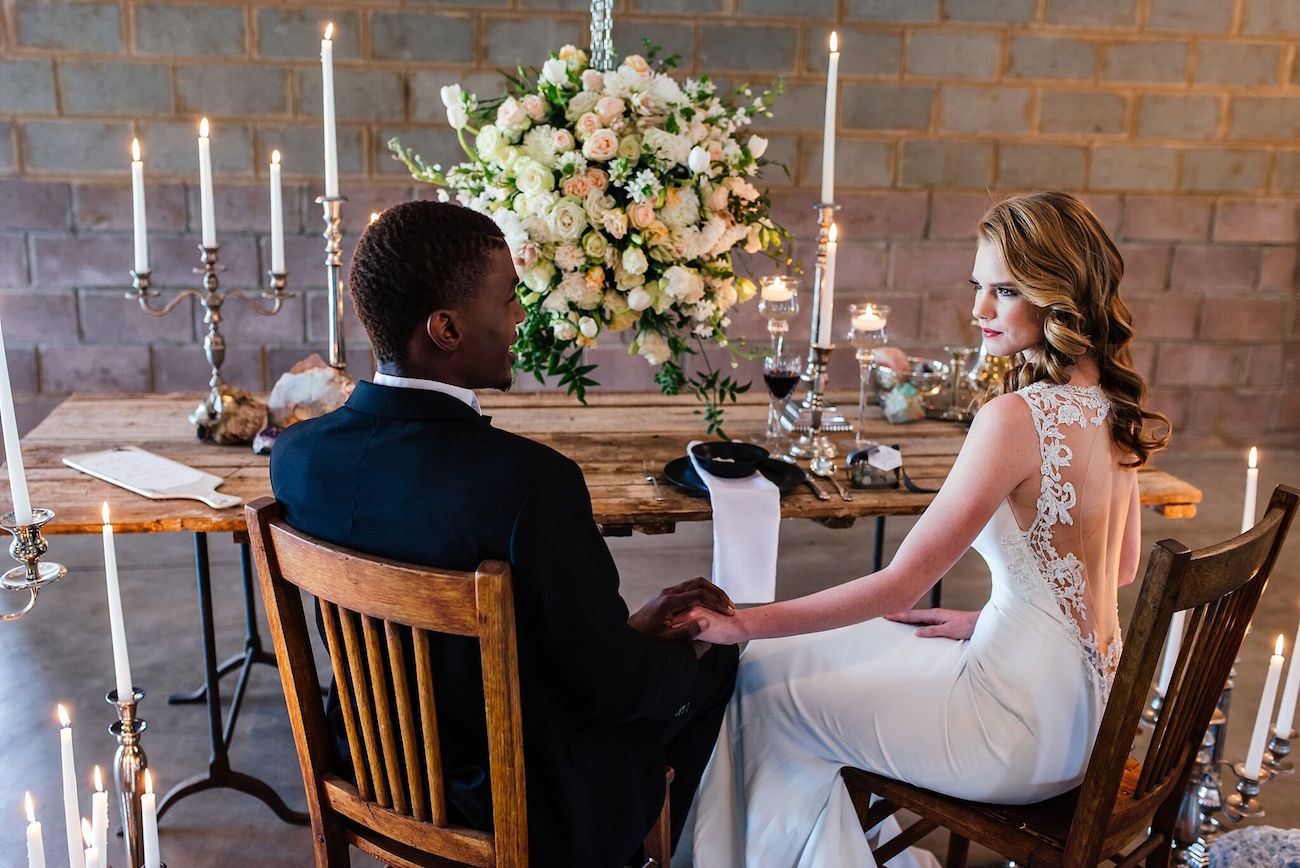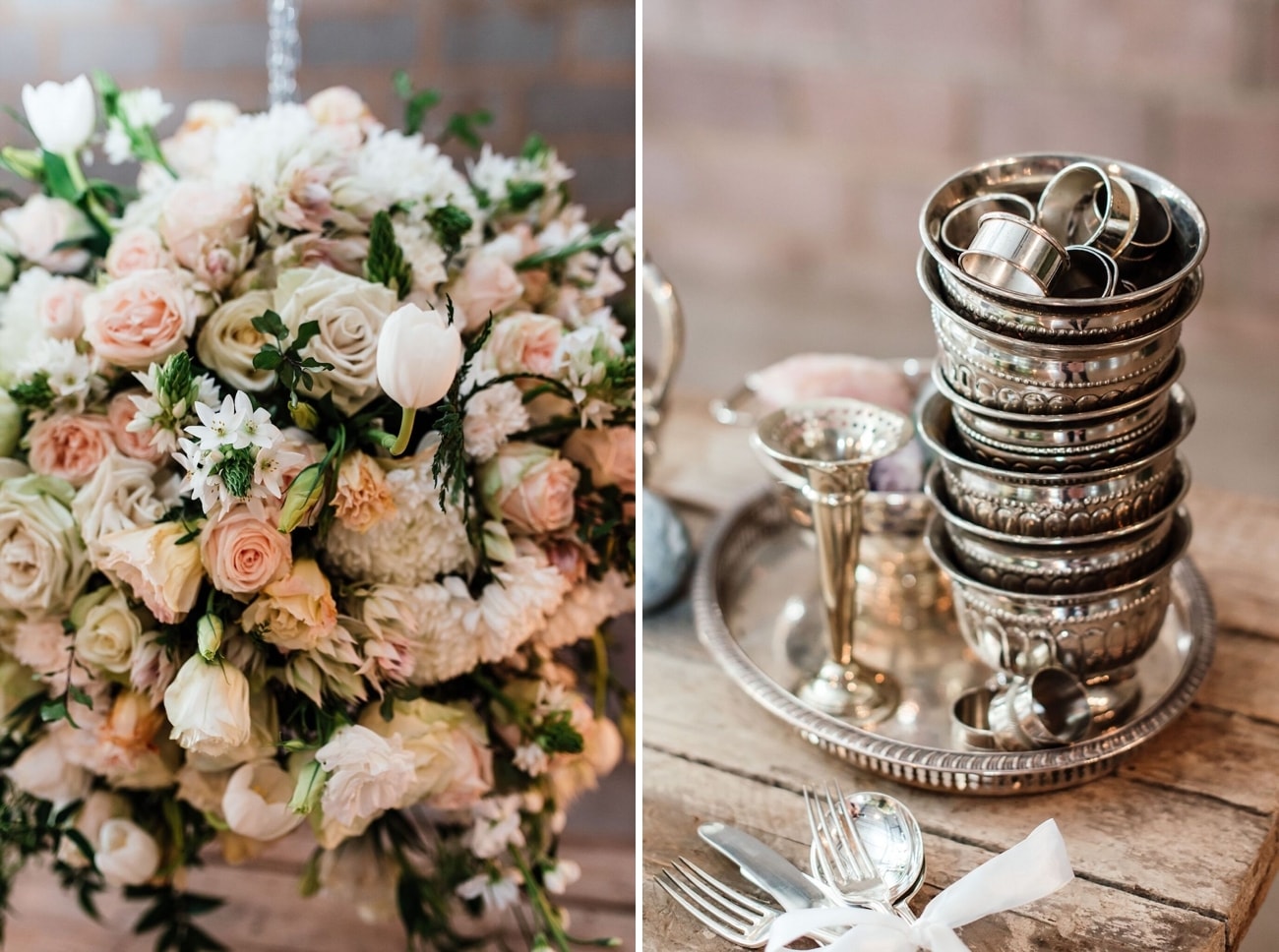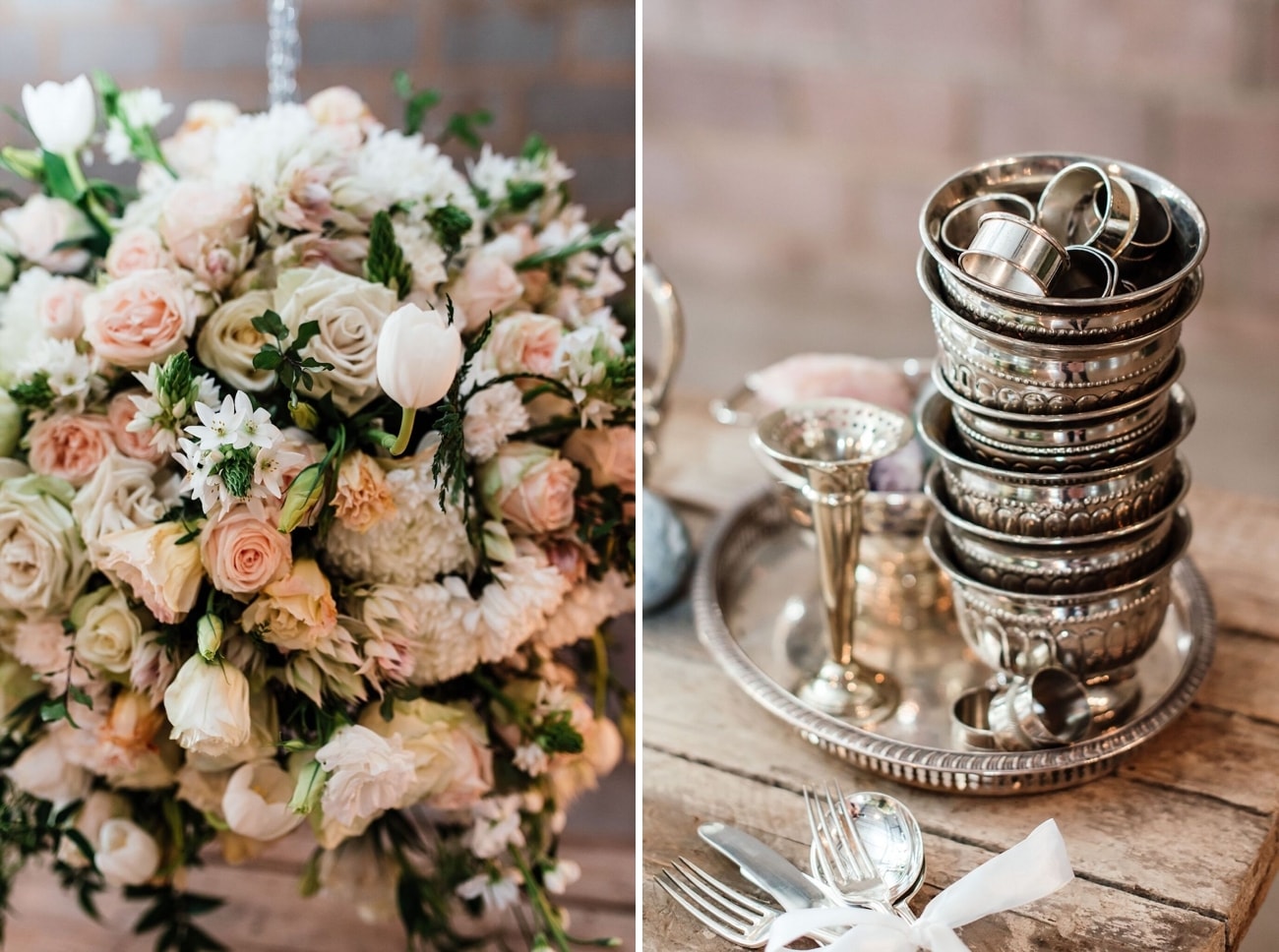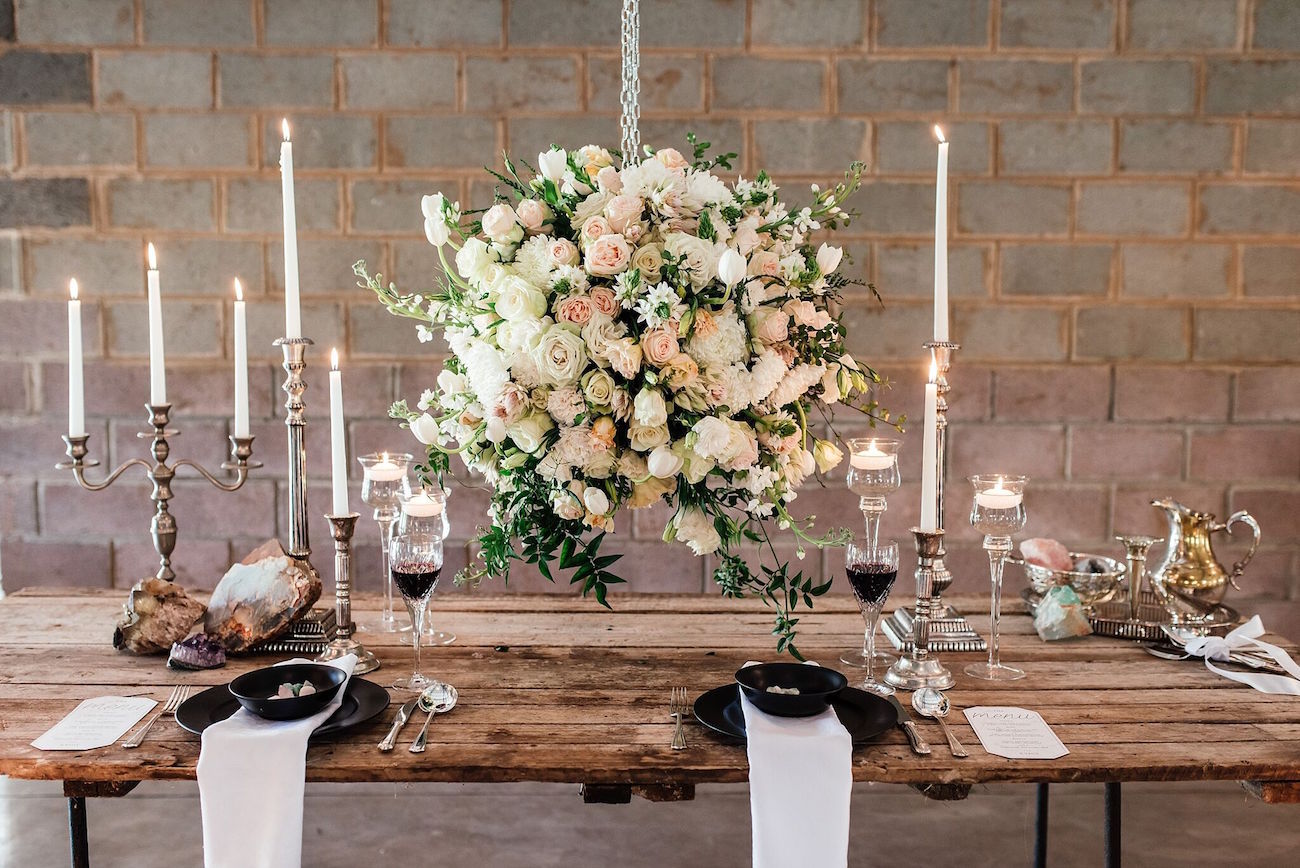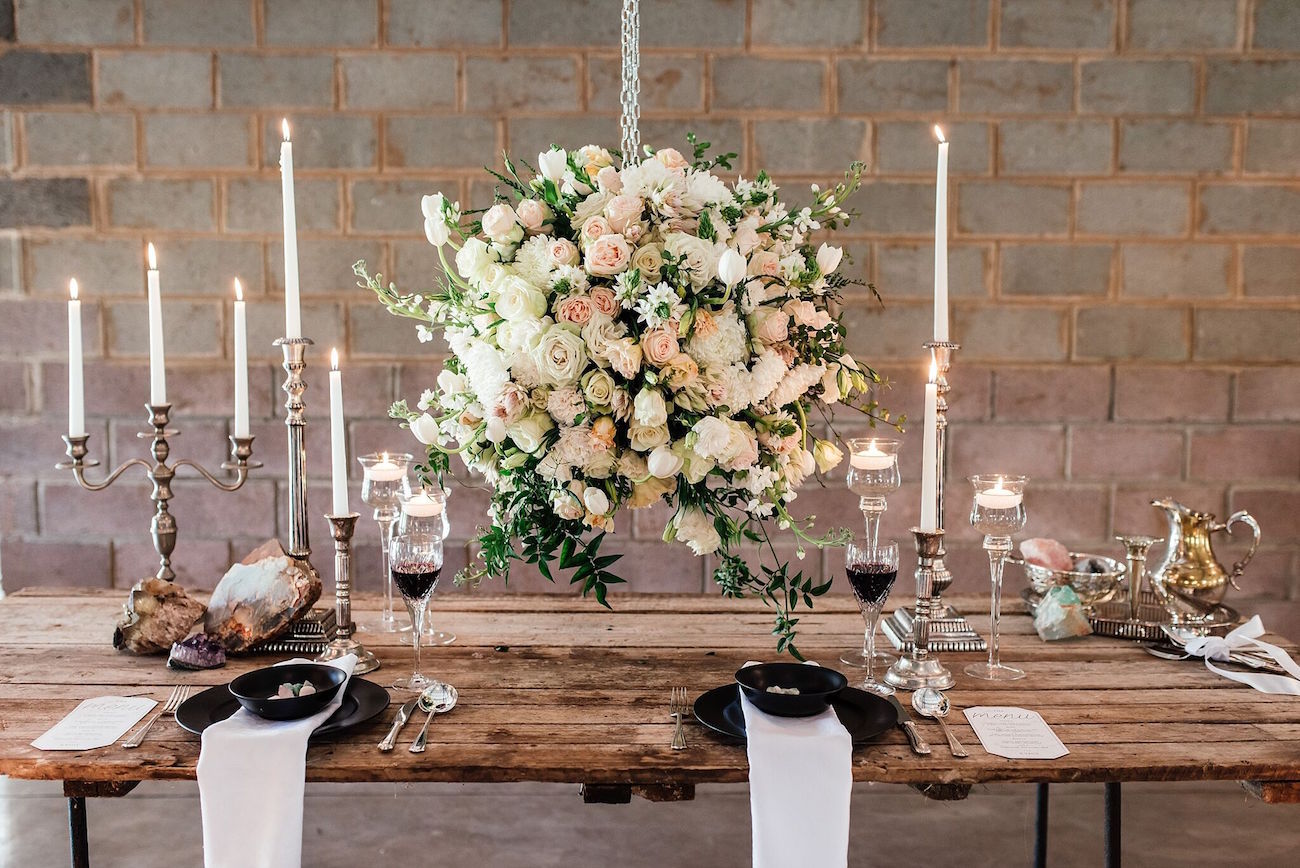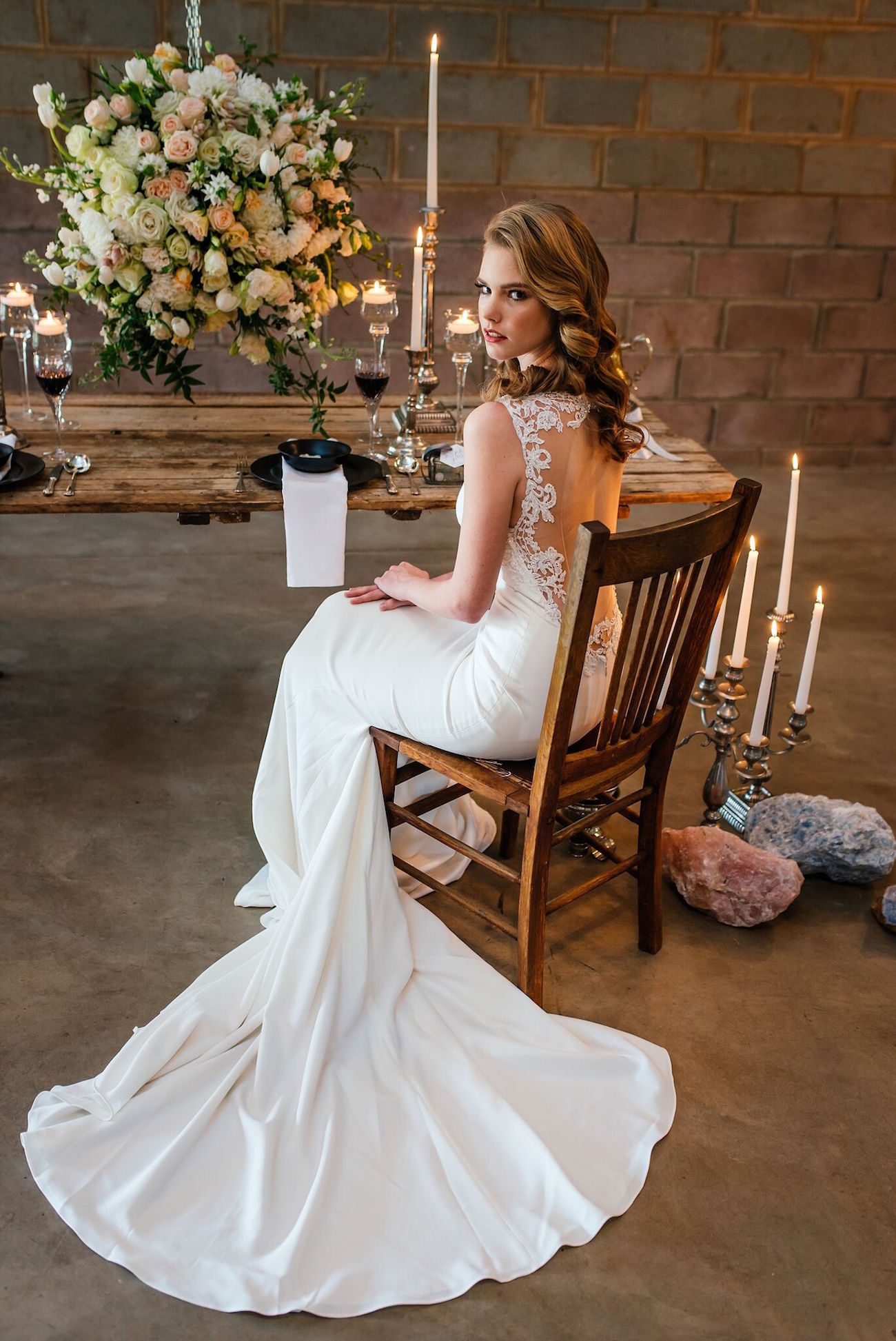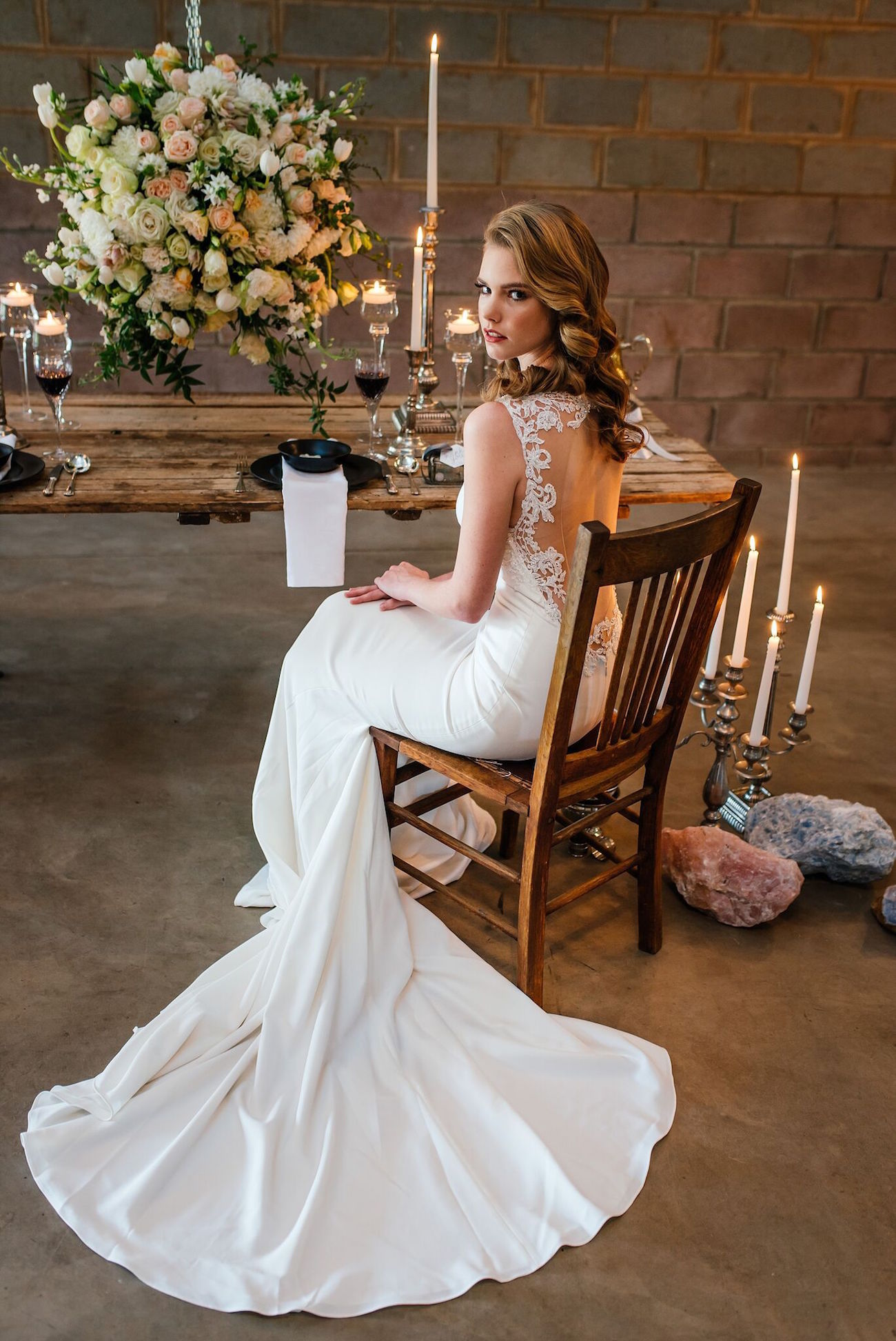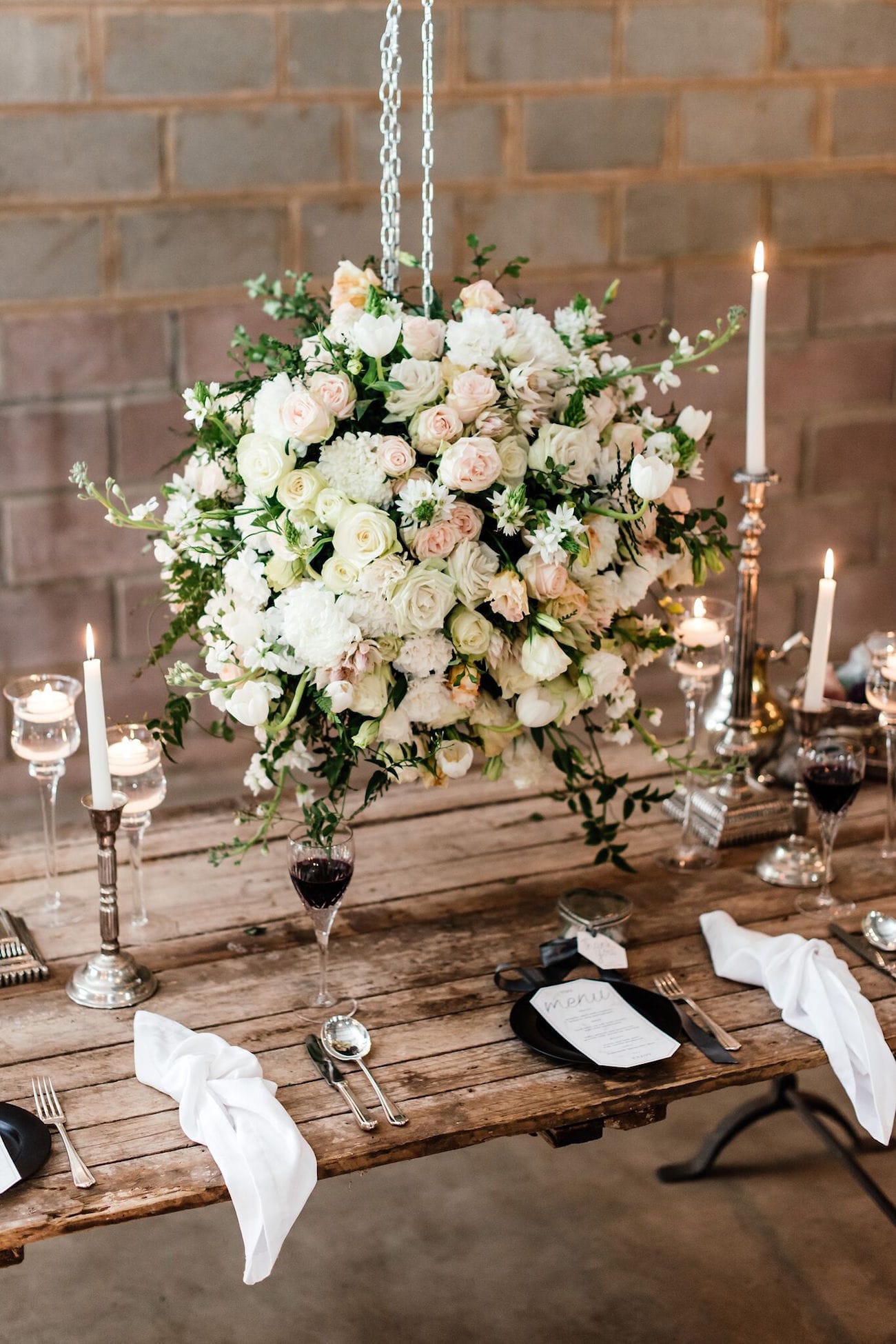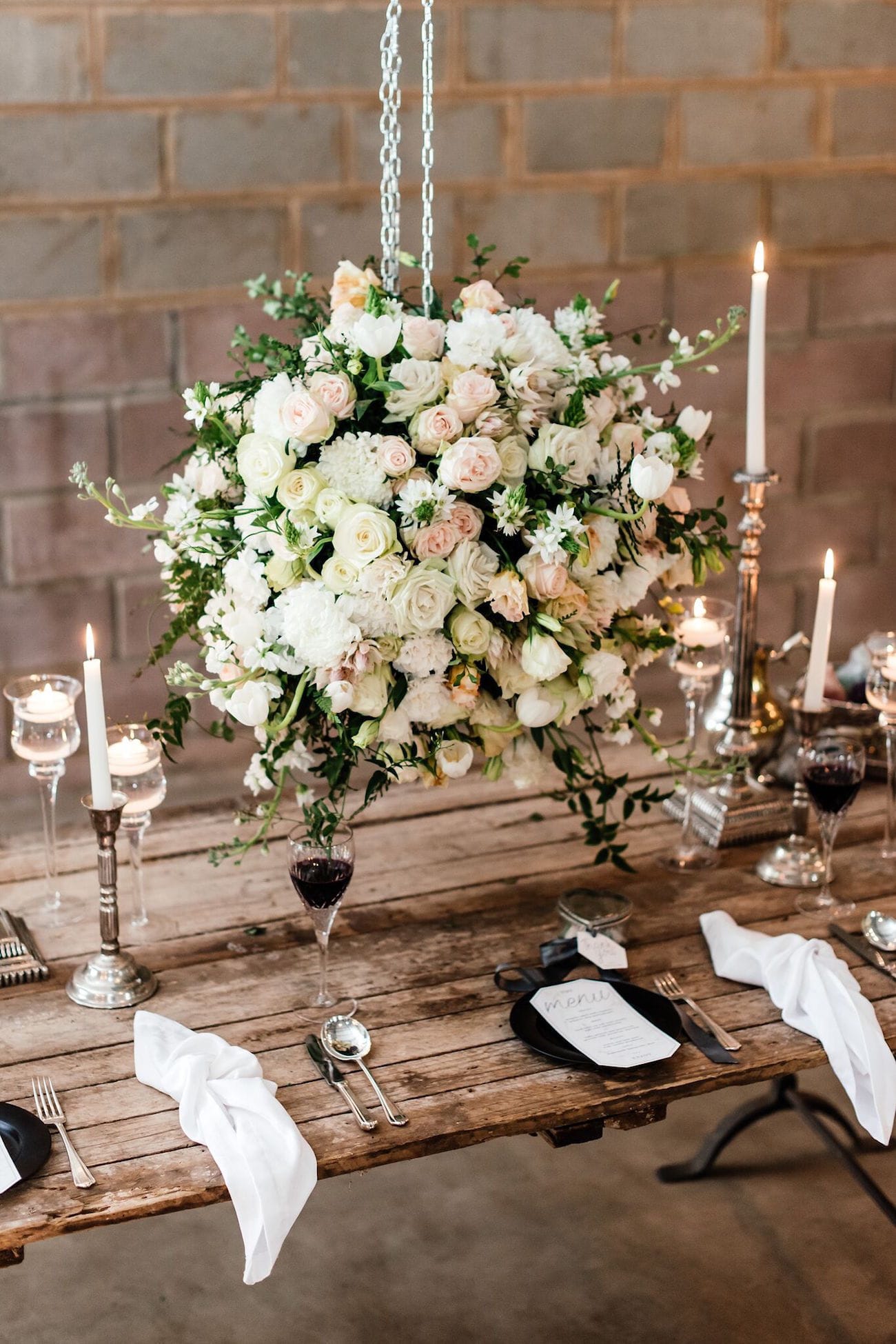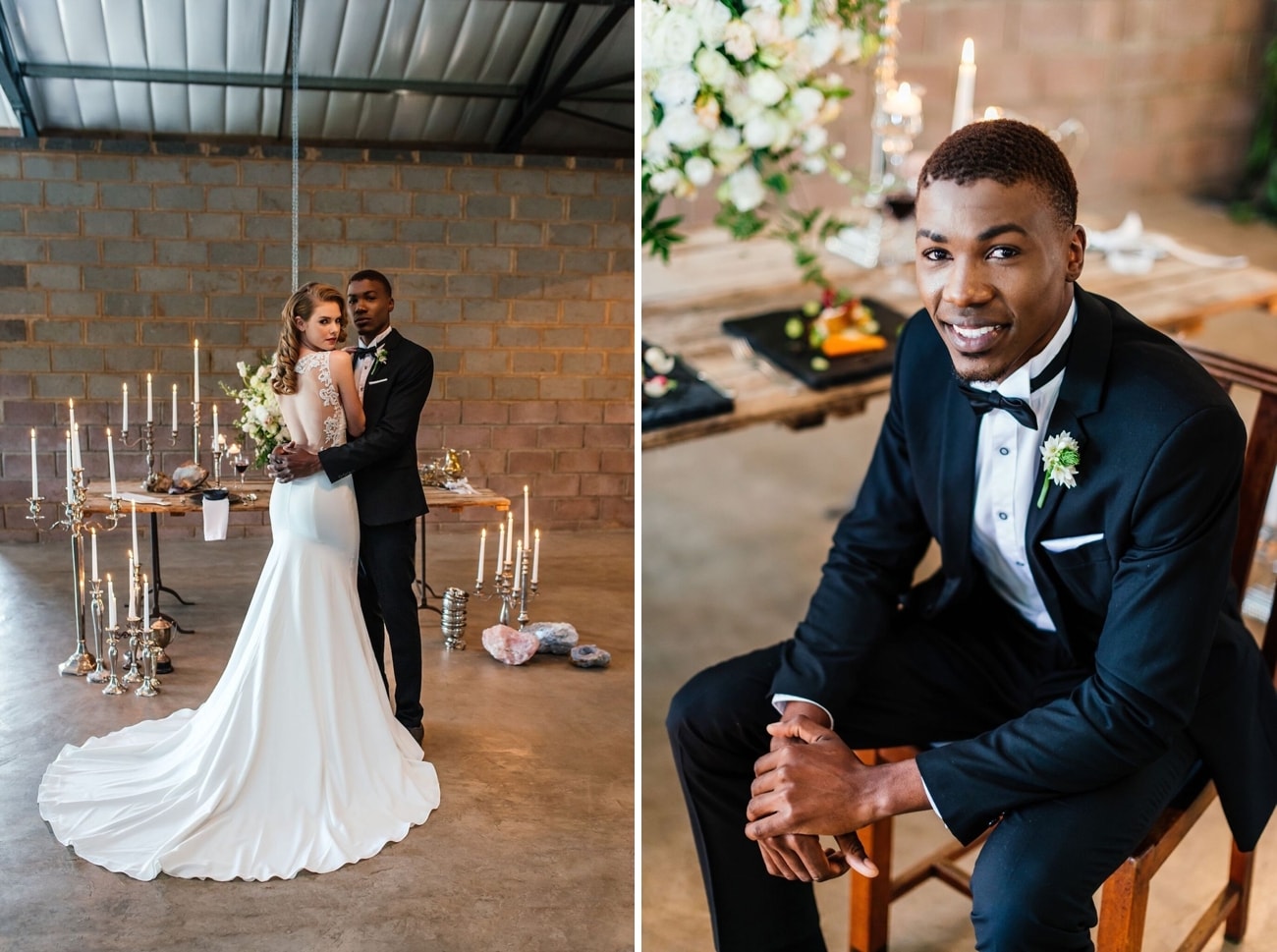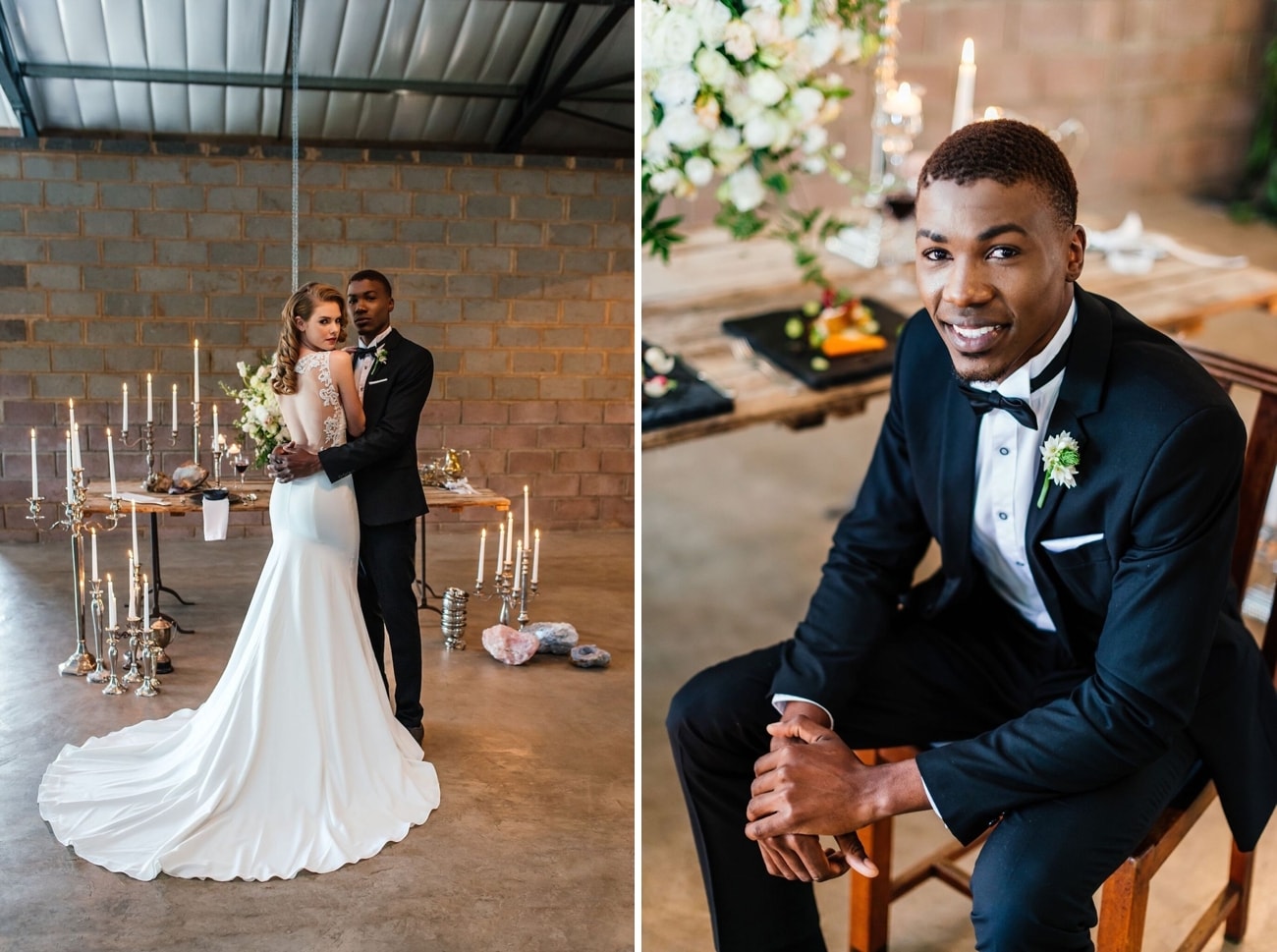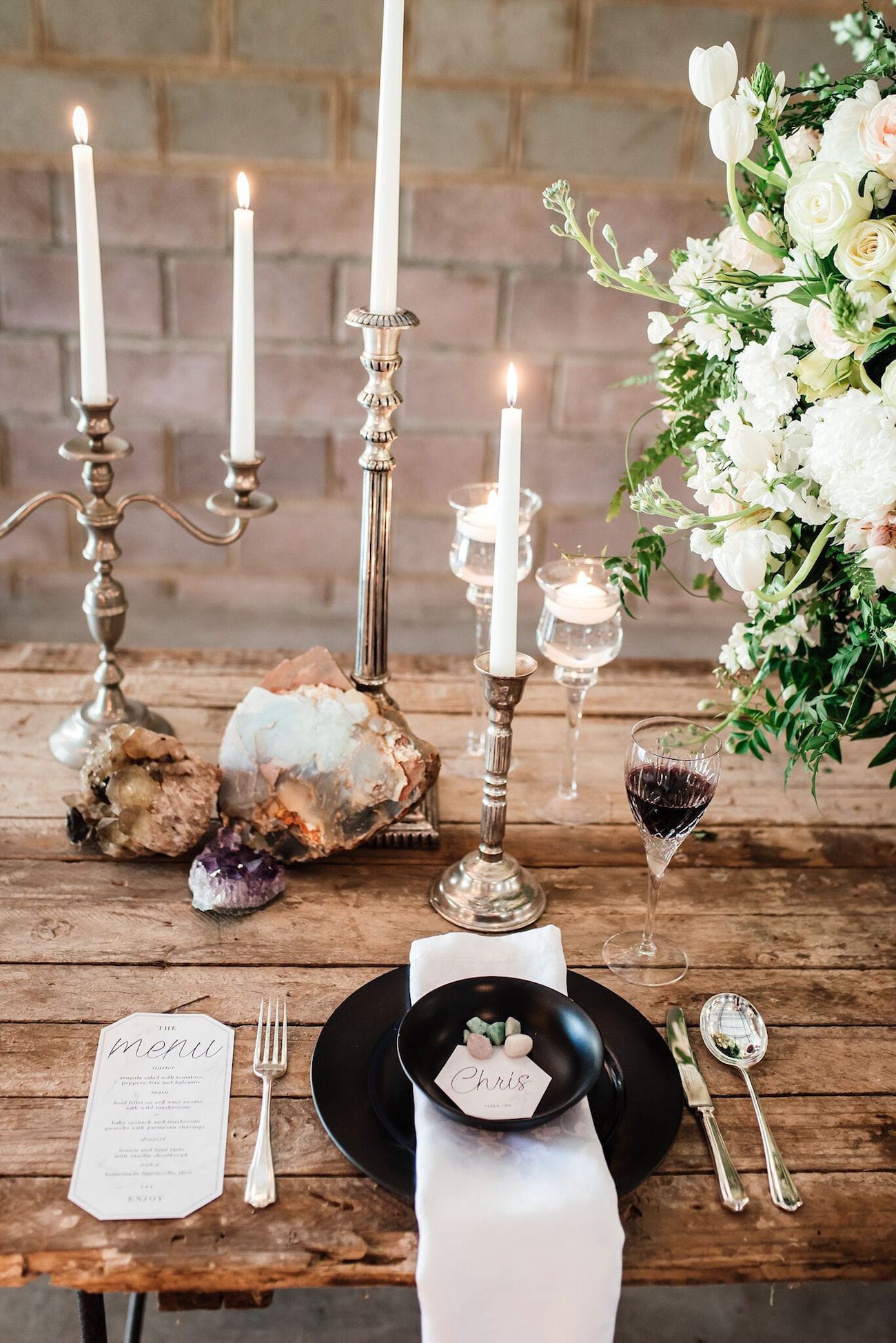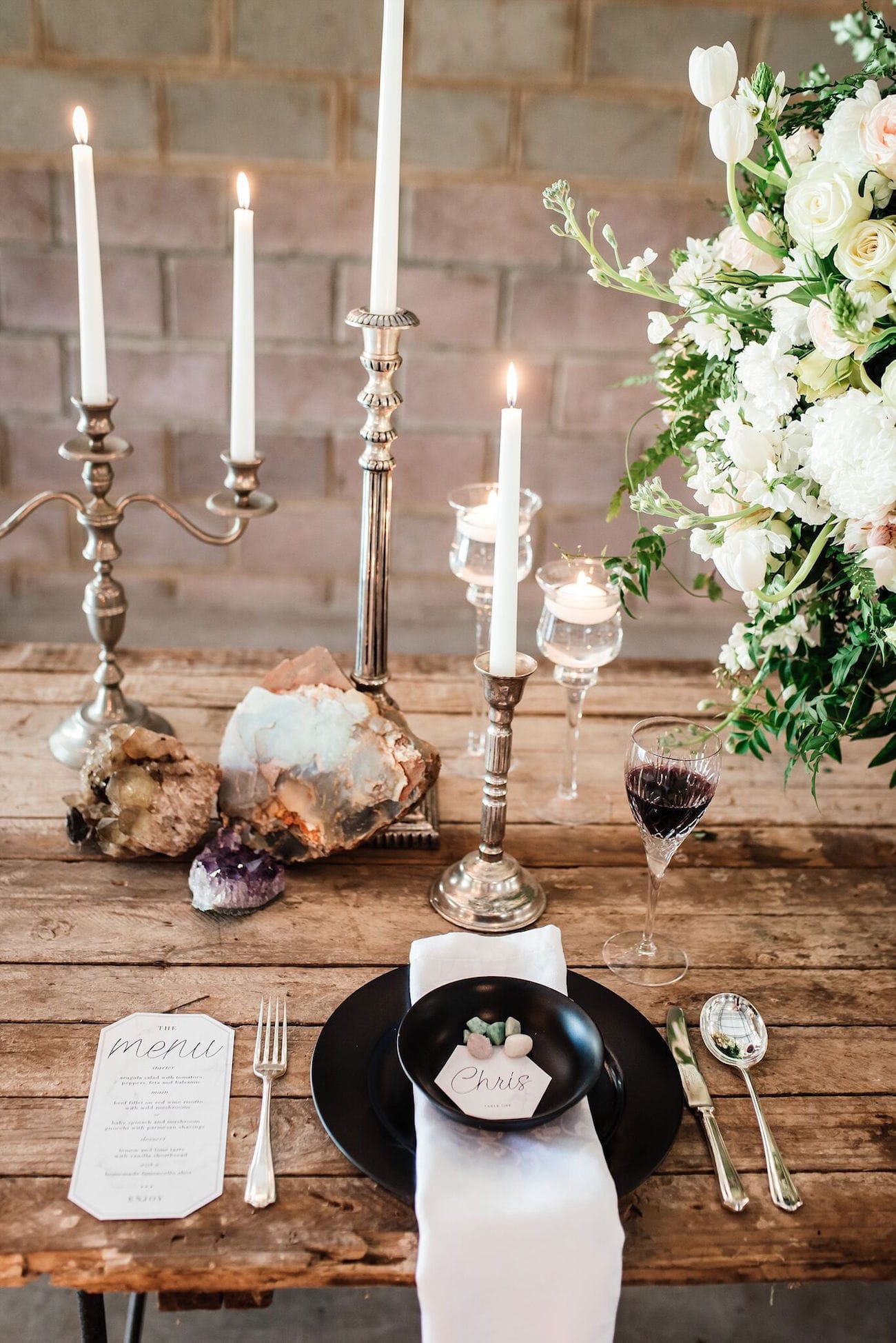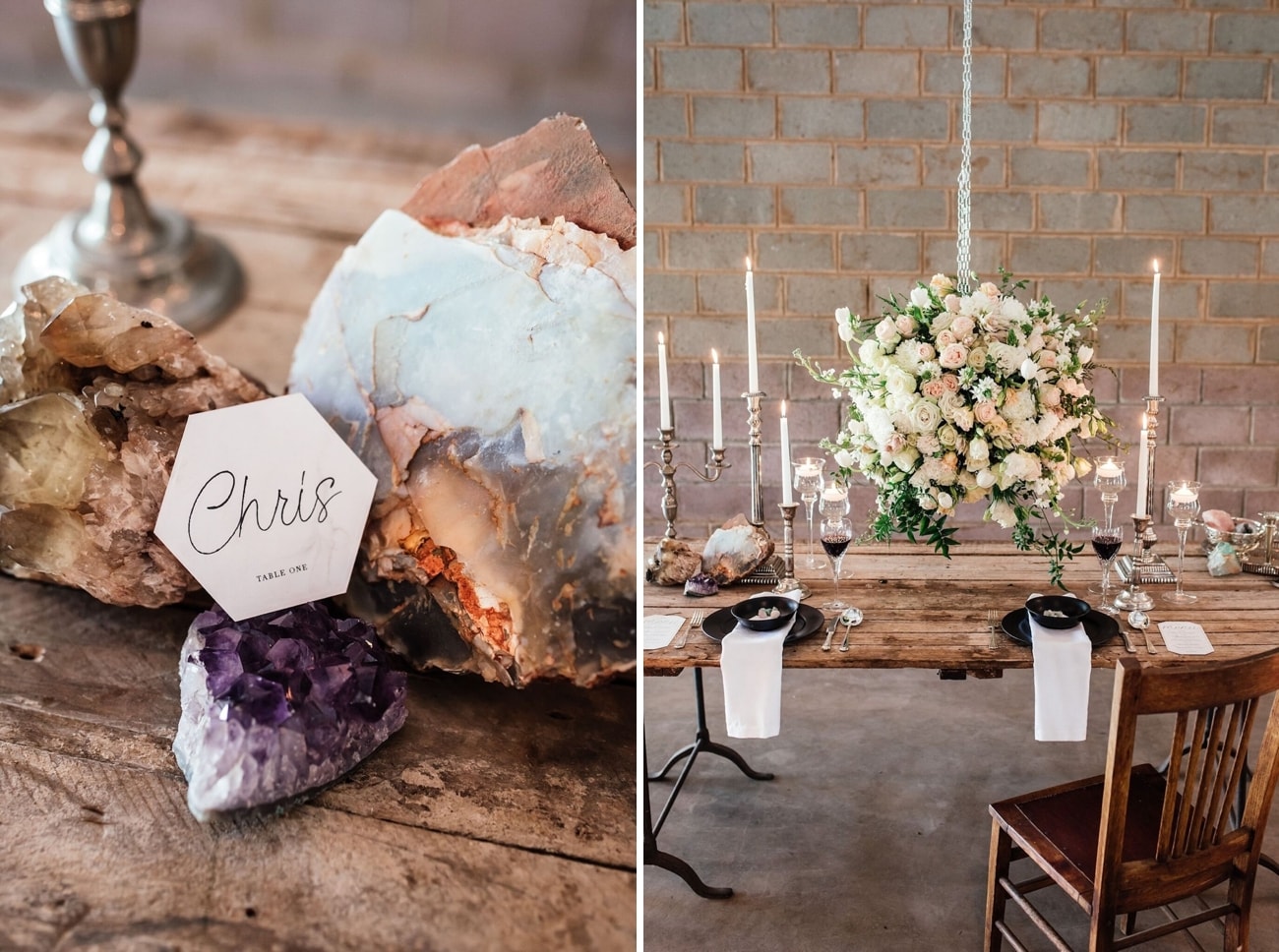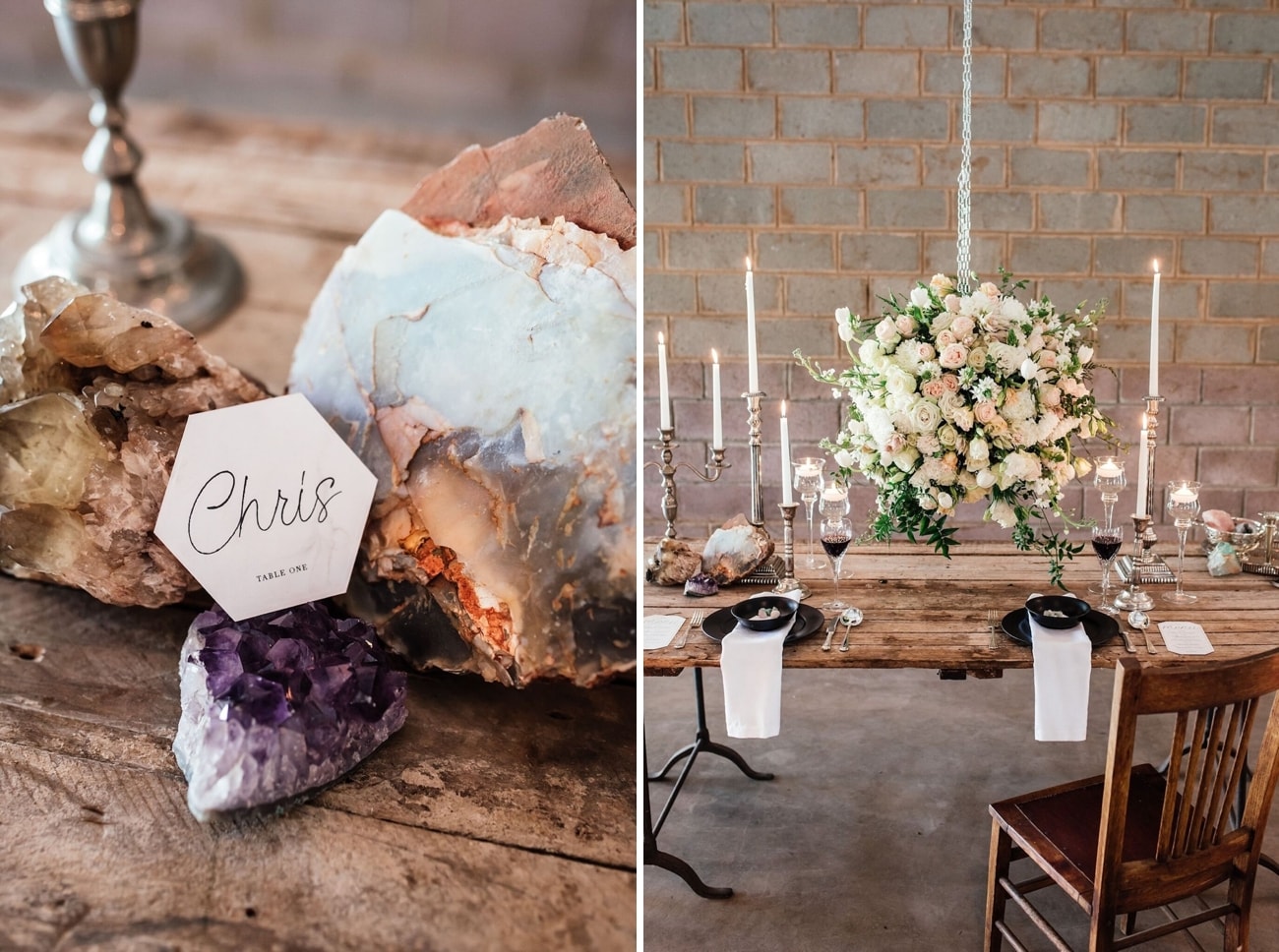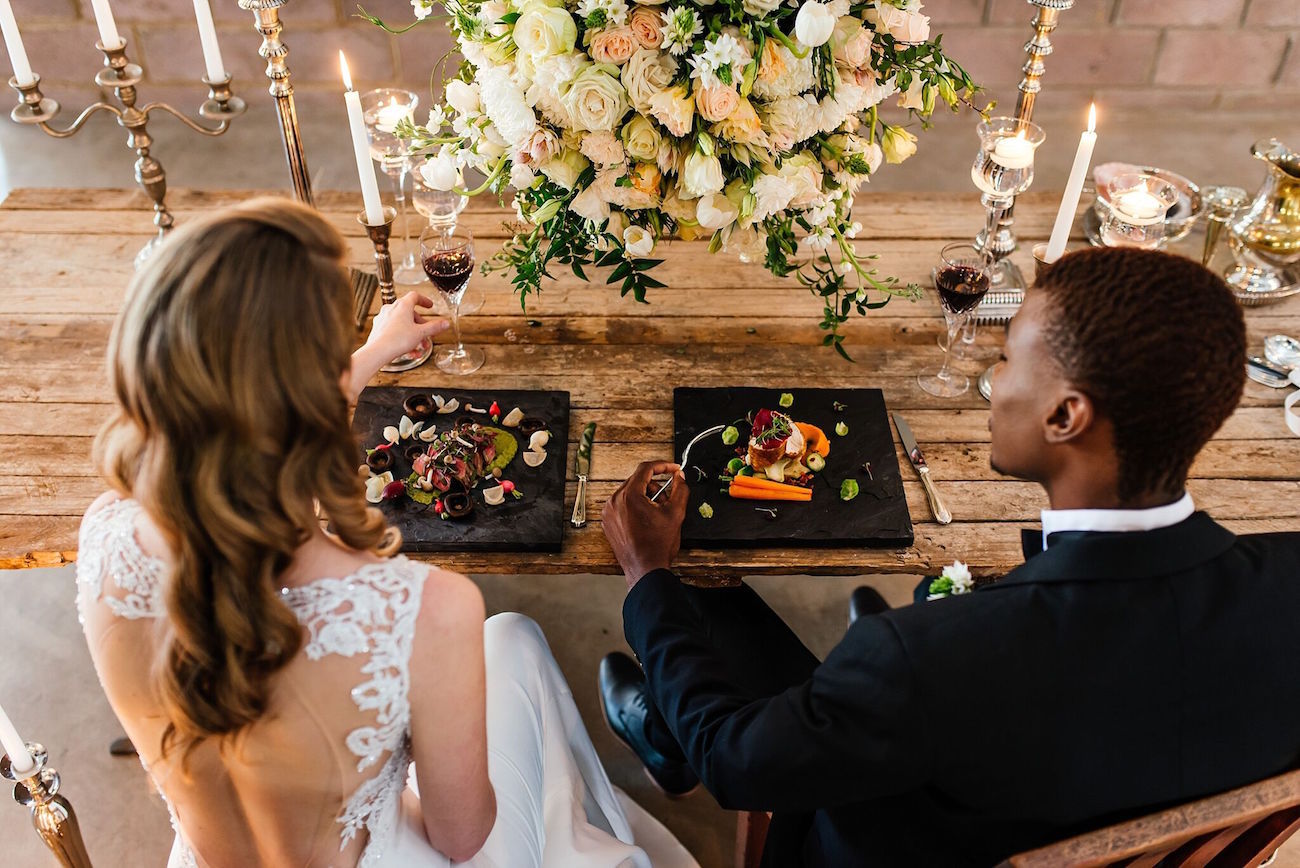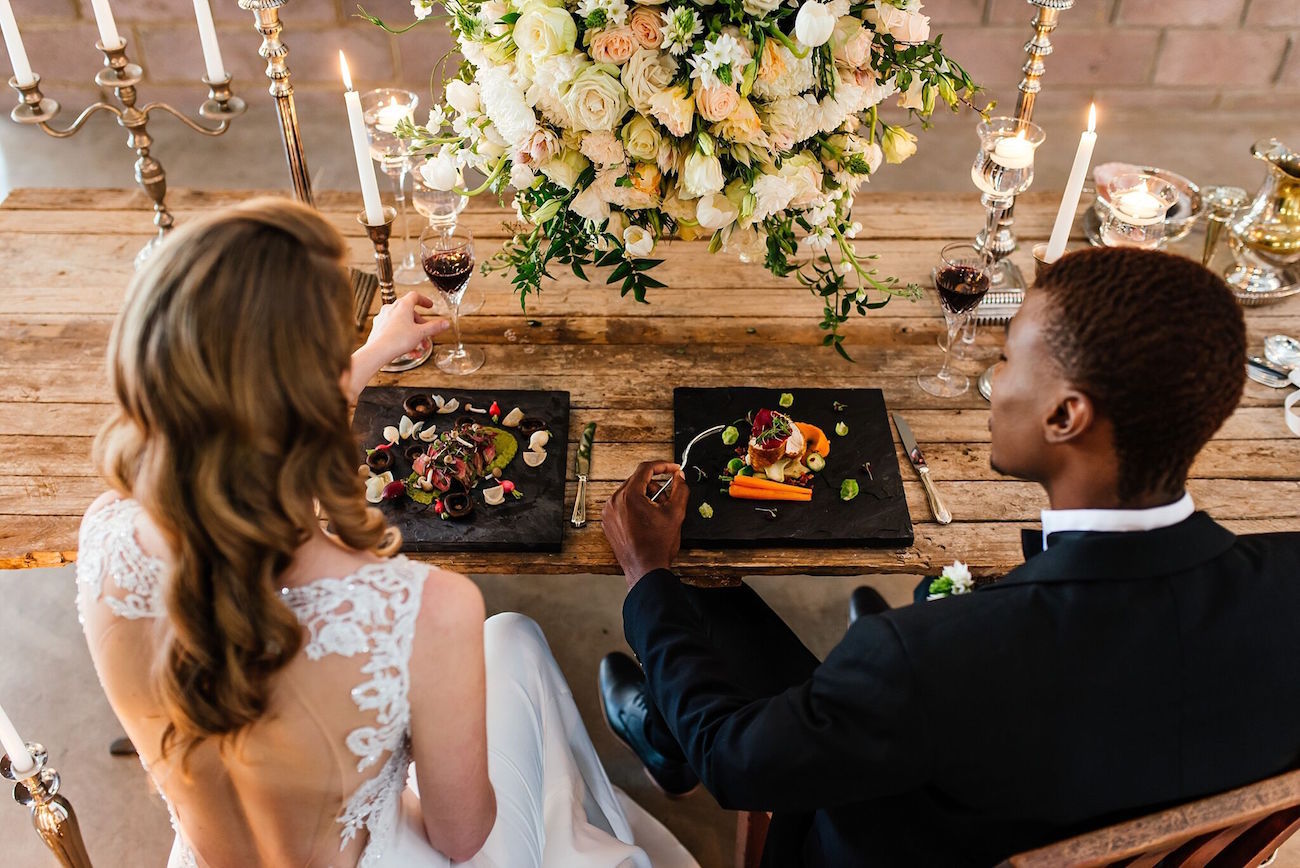 Here's some background on the shoot:
We were inspired by Barker Manor itself – the slightly industrial open space of the reception venue is a versatile canvas for any decor. Using this base concept we were able to get creative with styling elements, such as rich mineral coloured gemstones, an extravagant loose floral arrangement suspended from the high ceiling, deep green foliage to frame the ceremony area, and candles and linens to add a warm natural glow. This all worked together to create a romantic and intimate space that still maintained the original industrial elegance of the venue.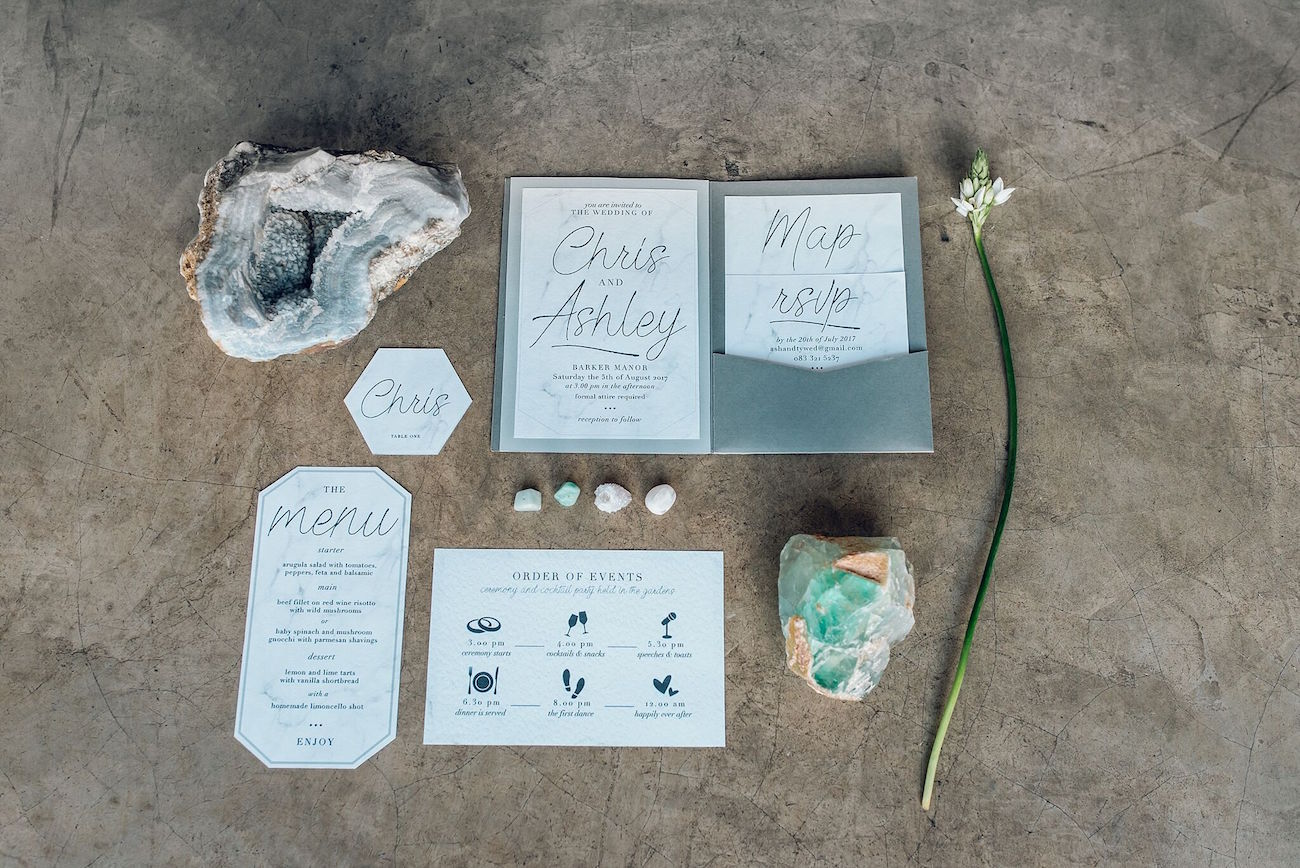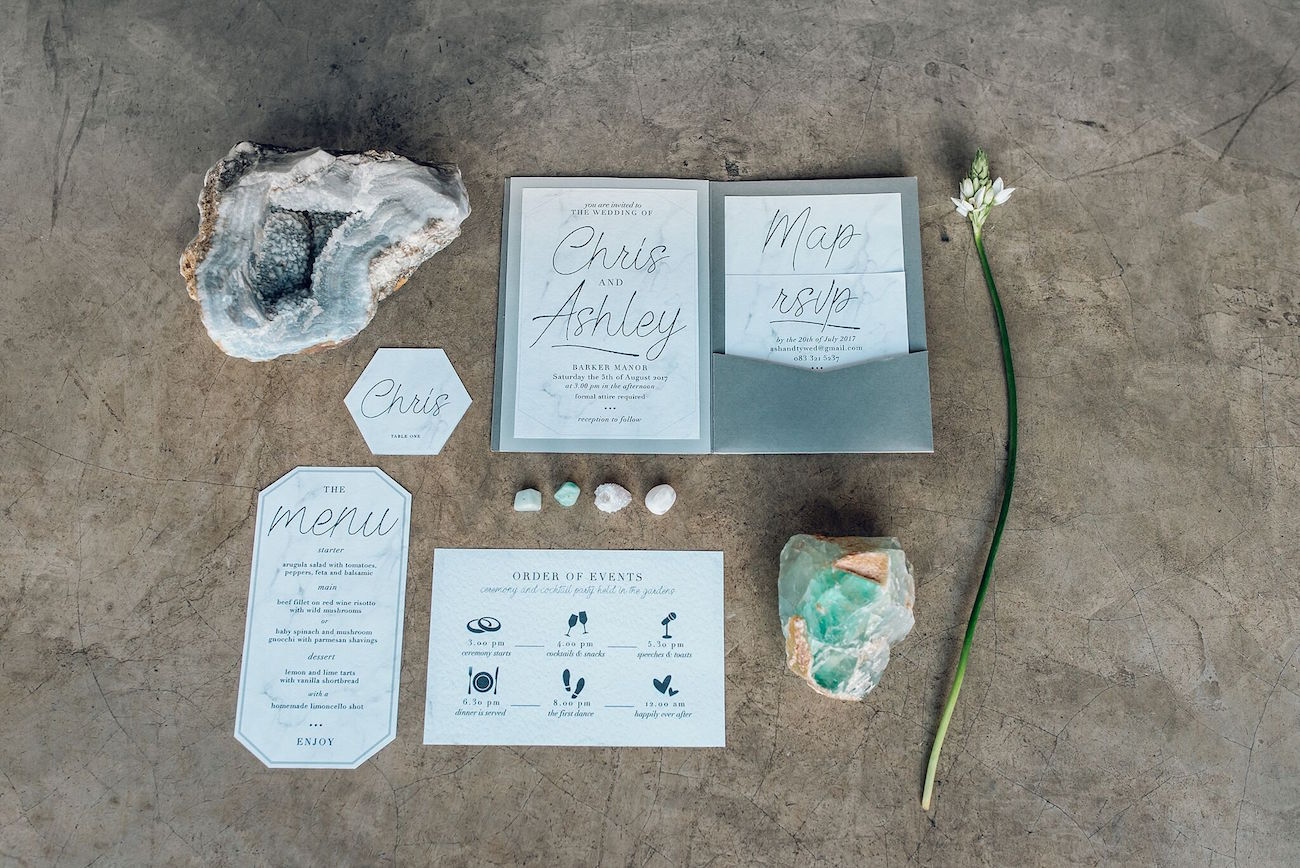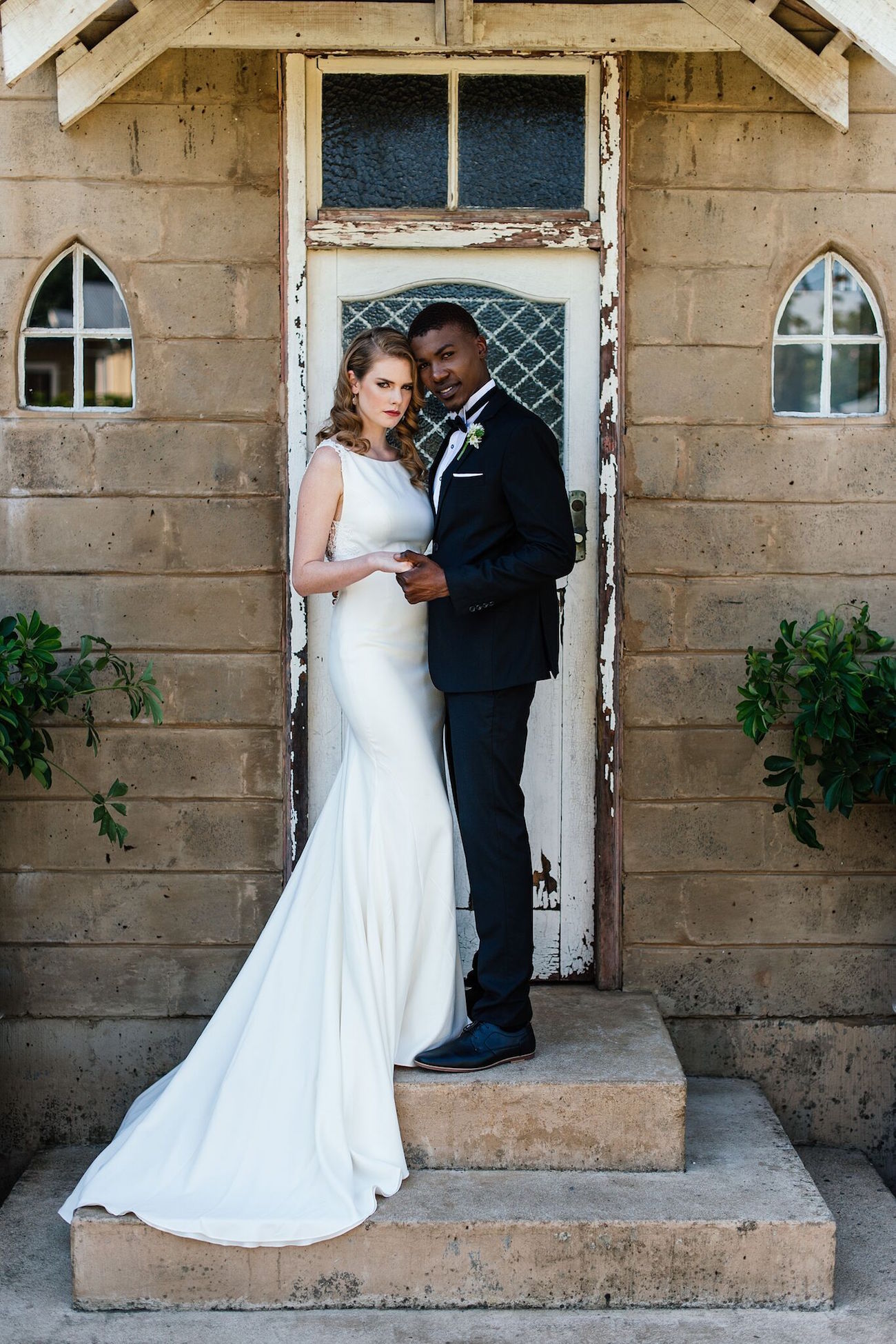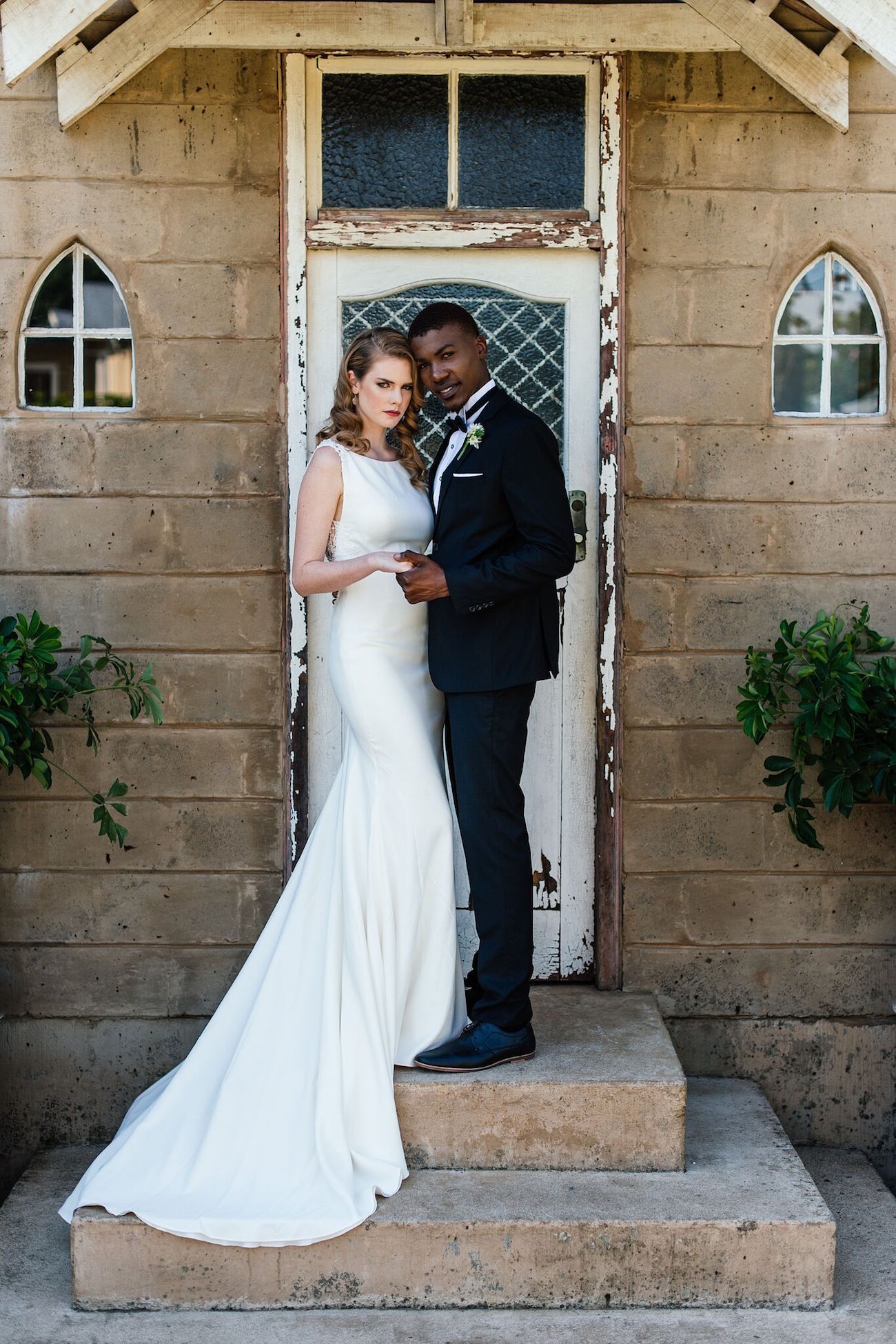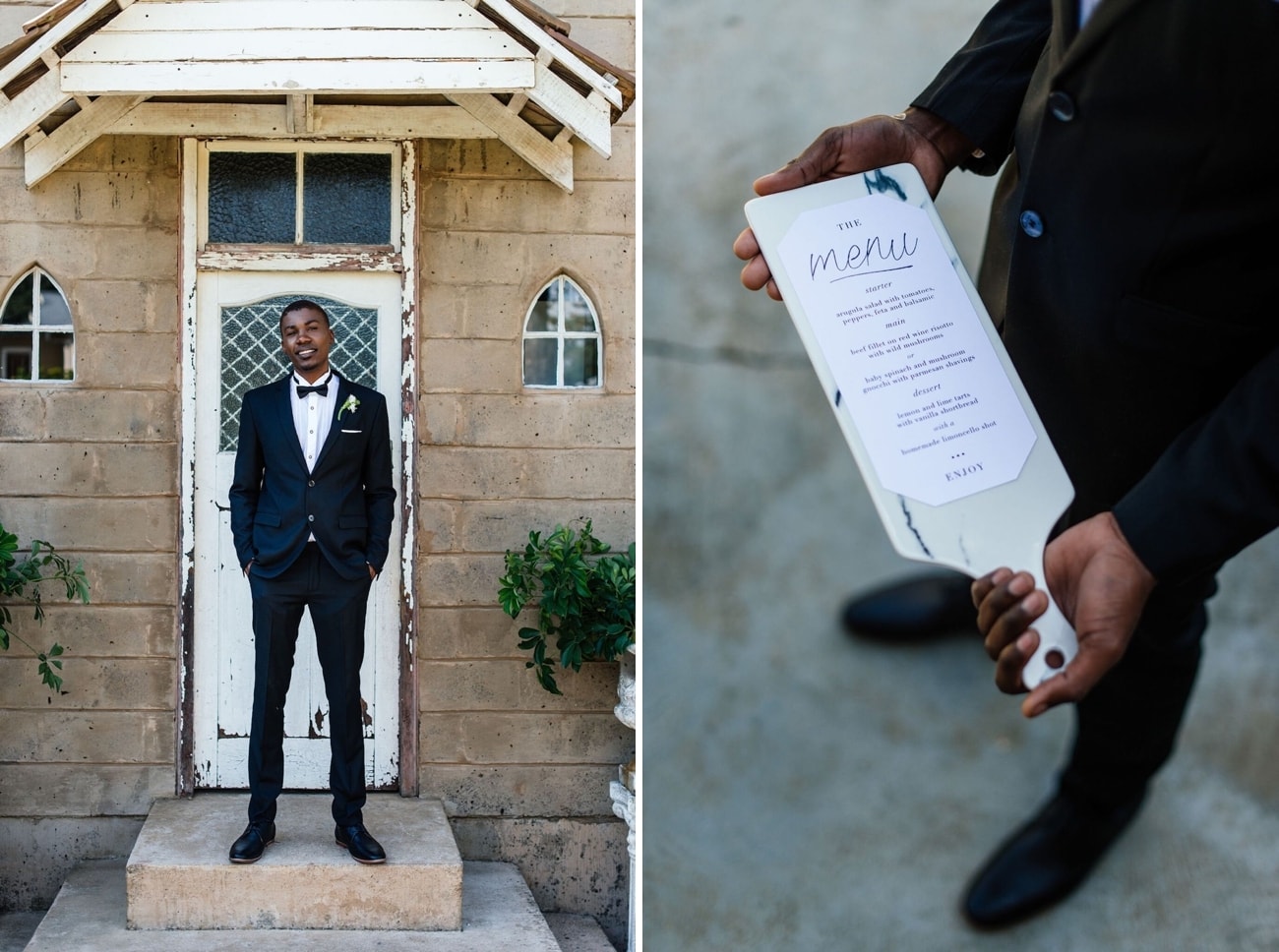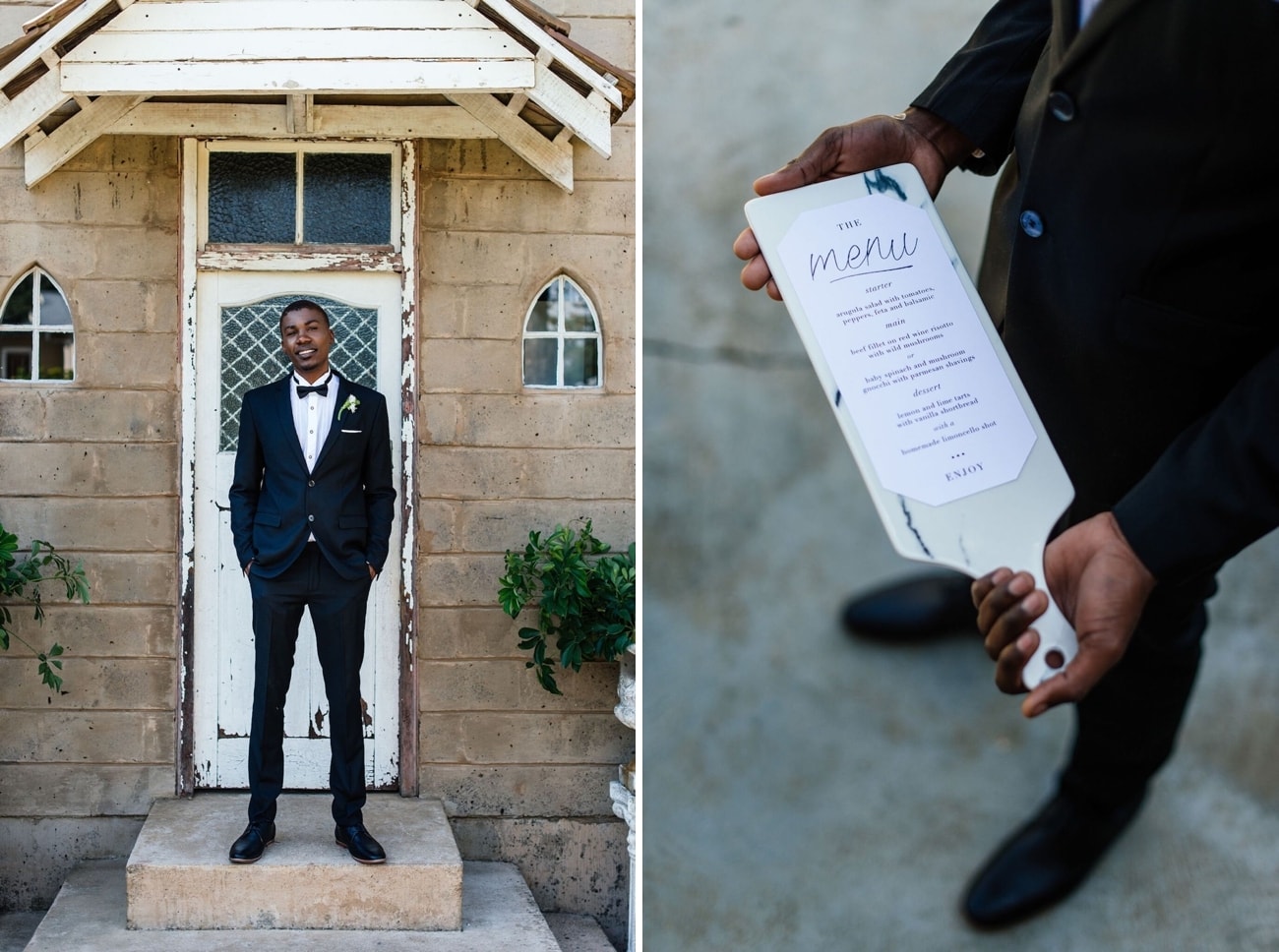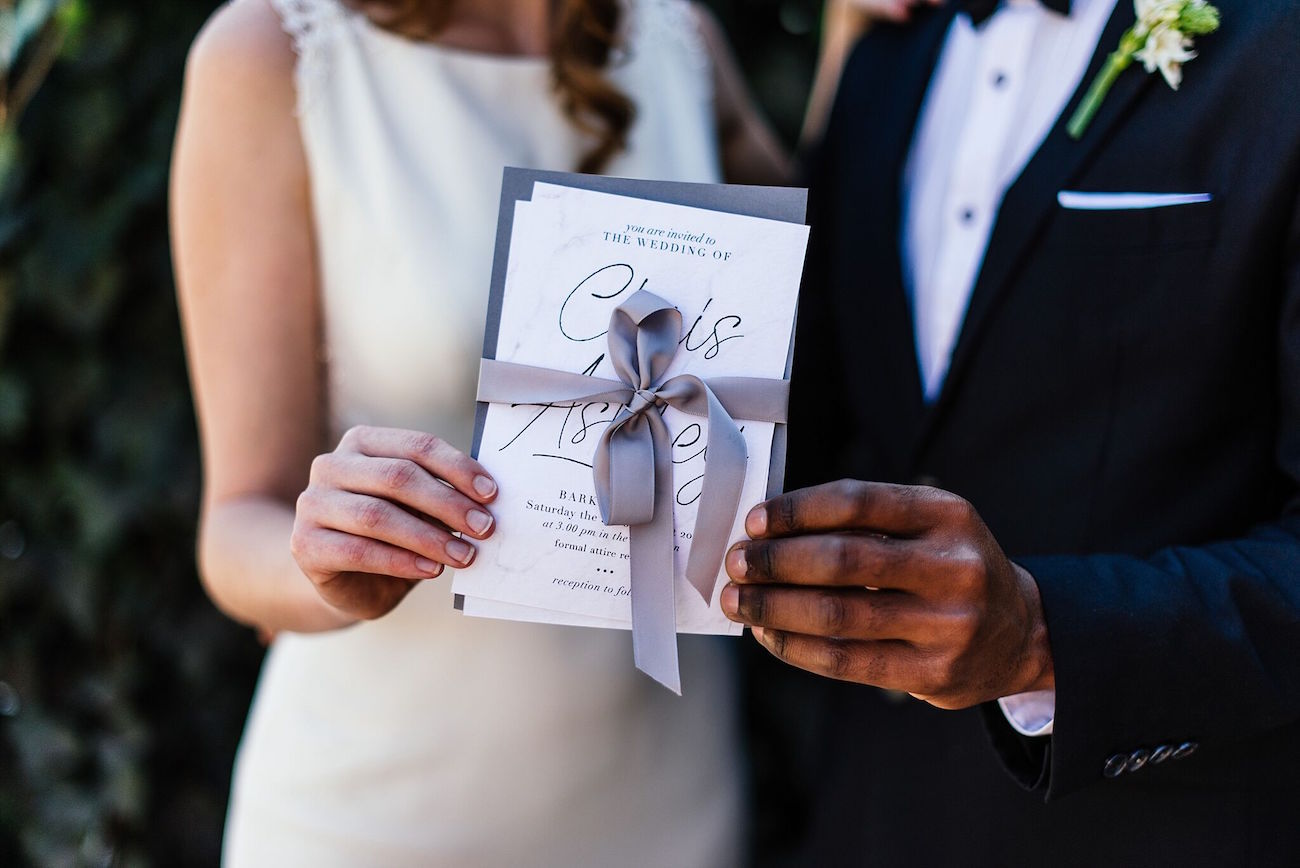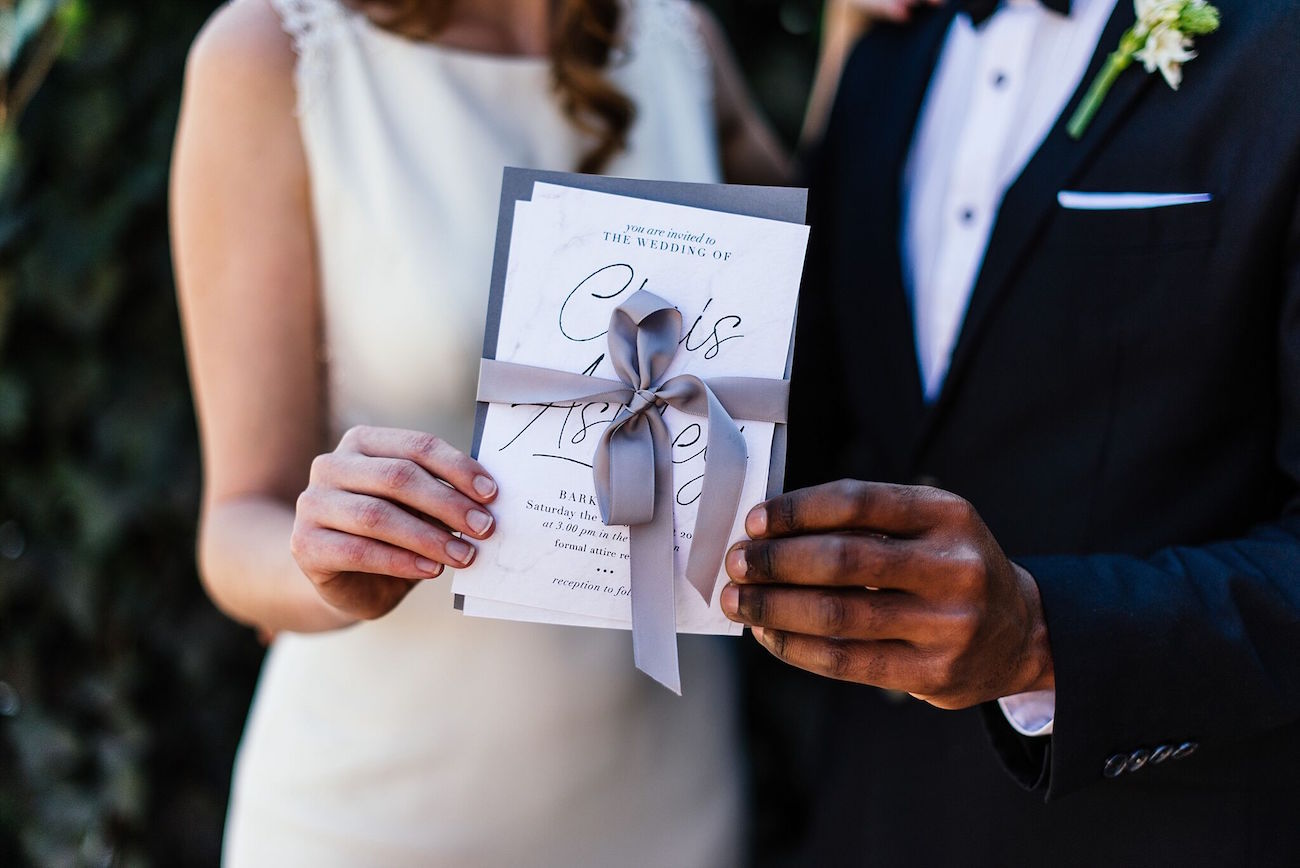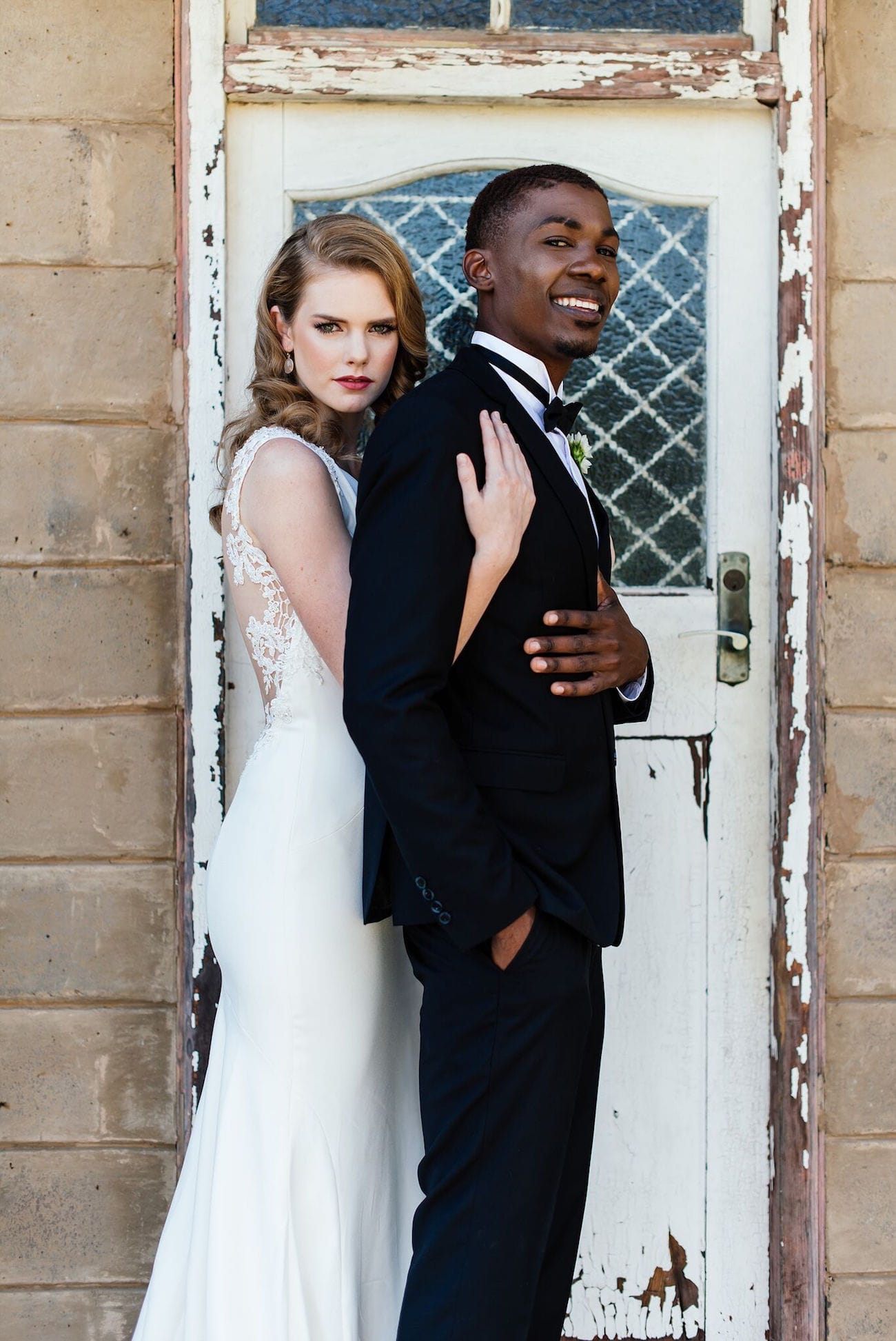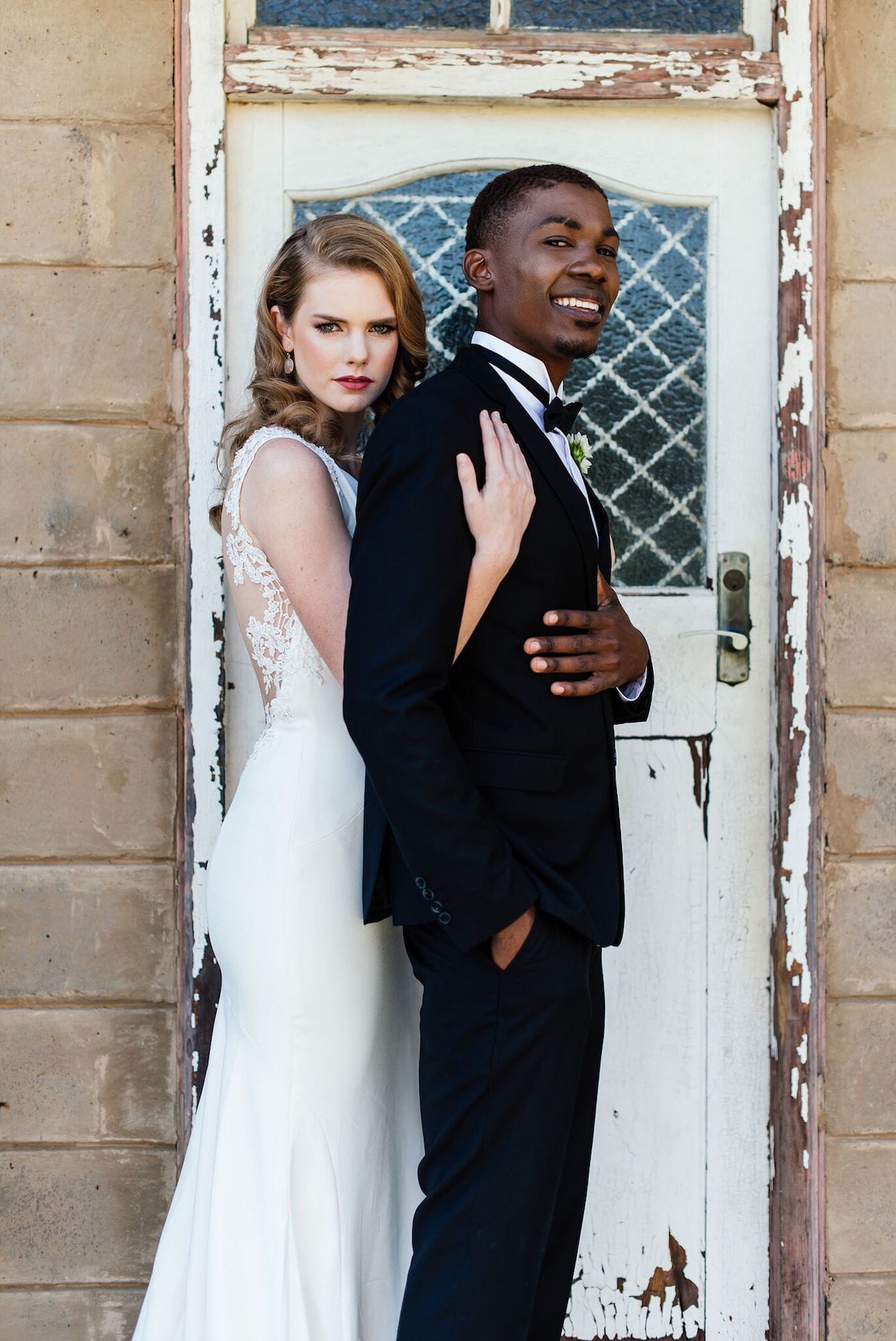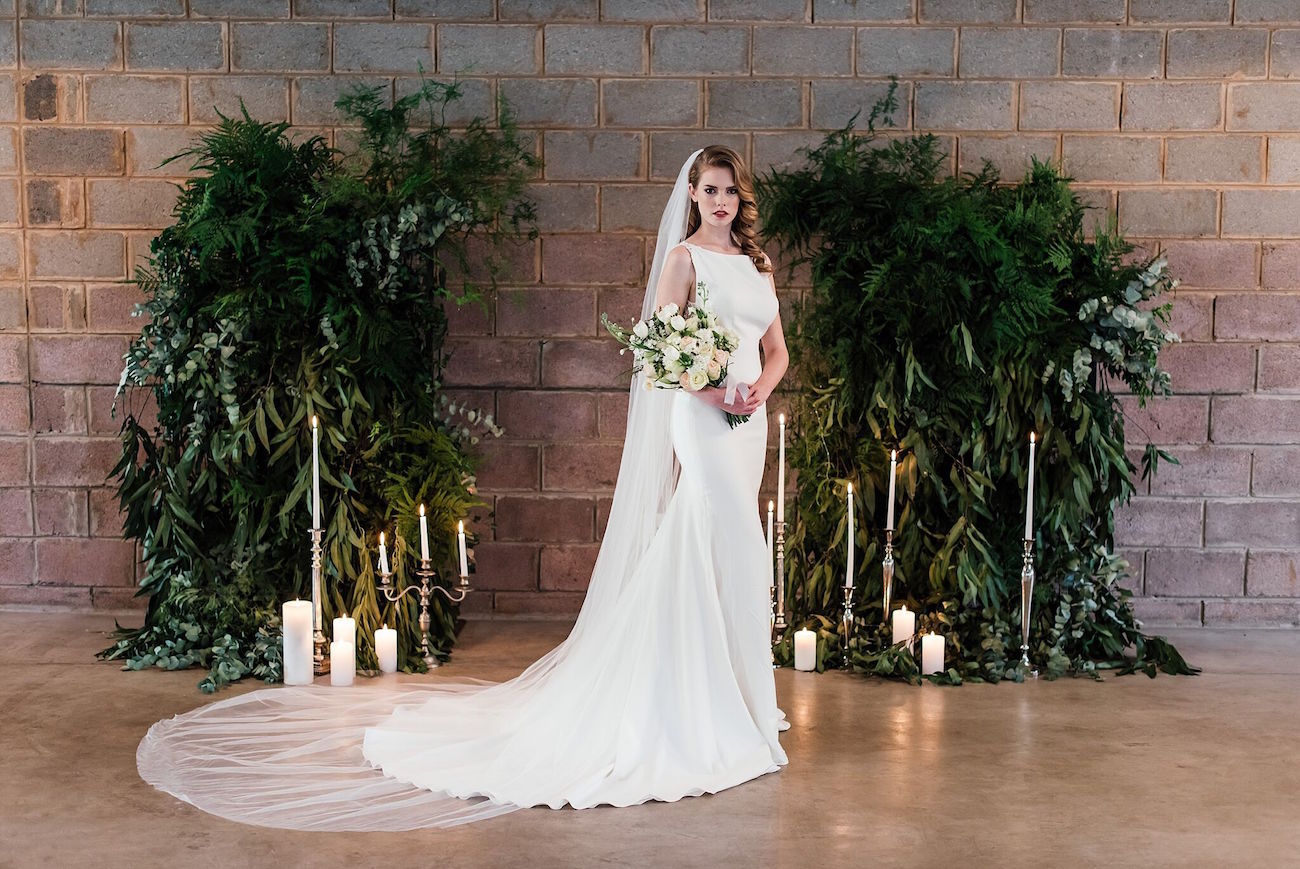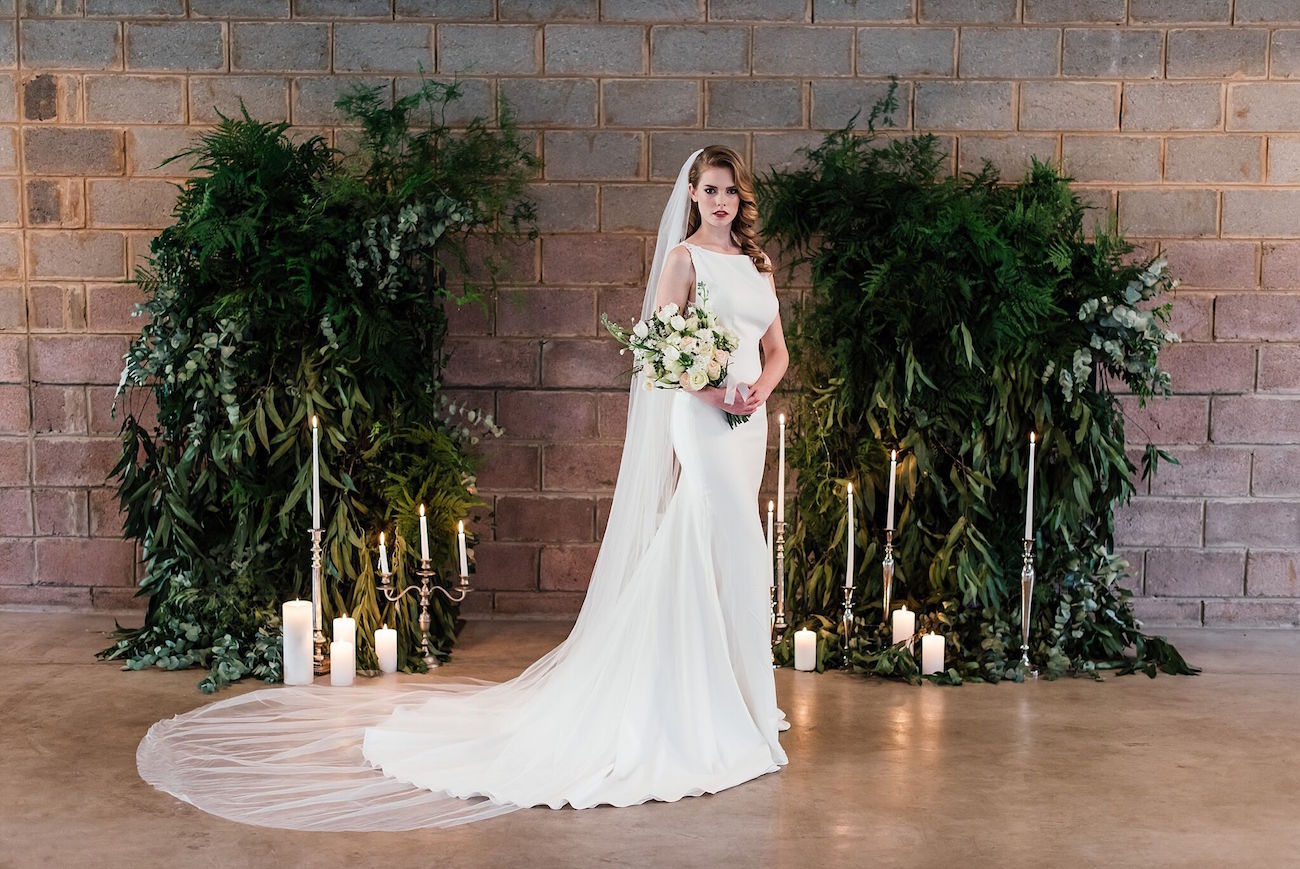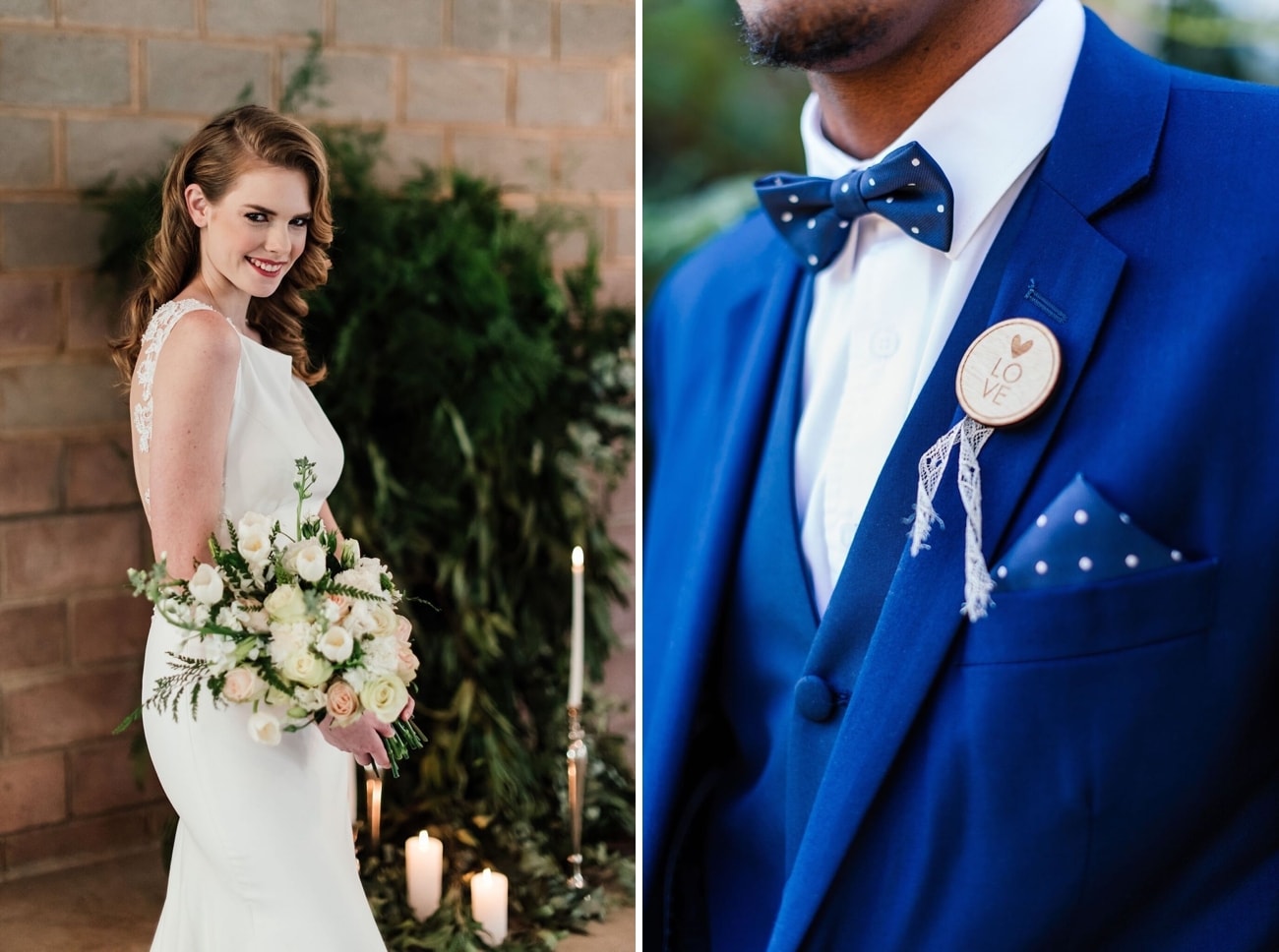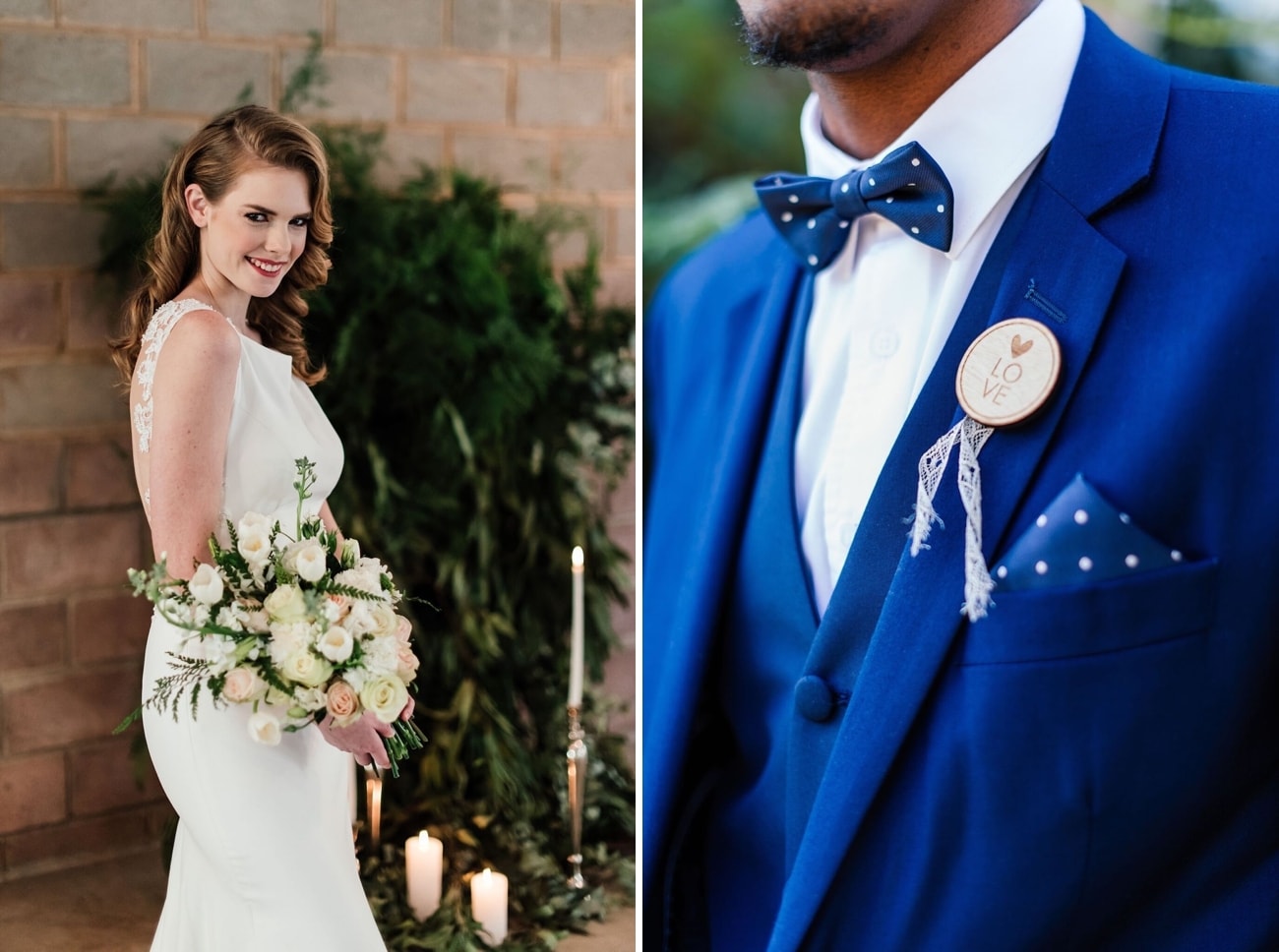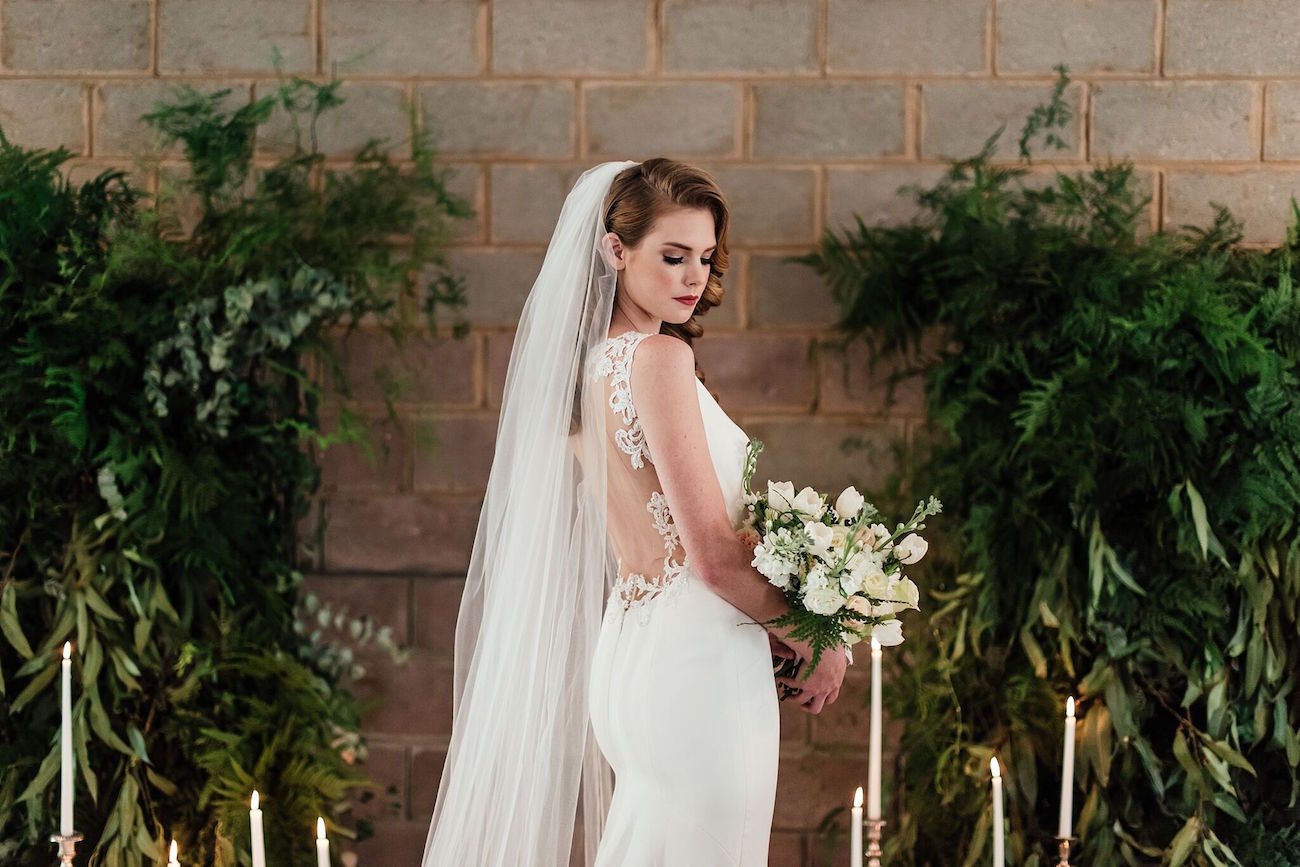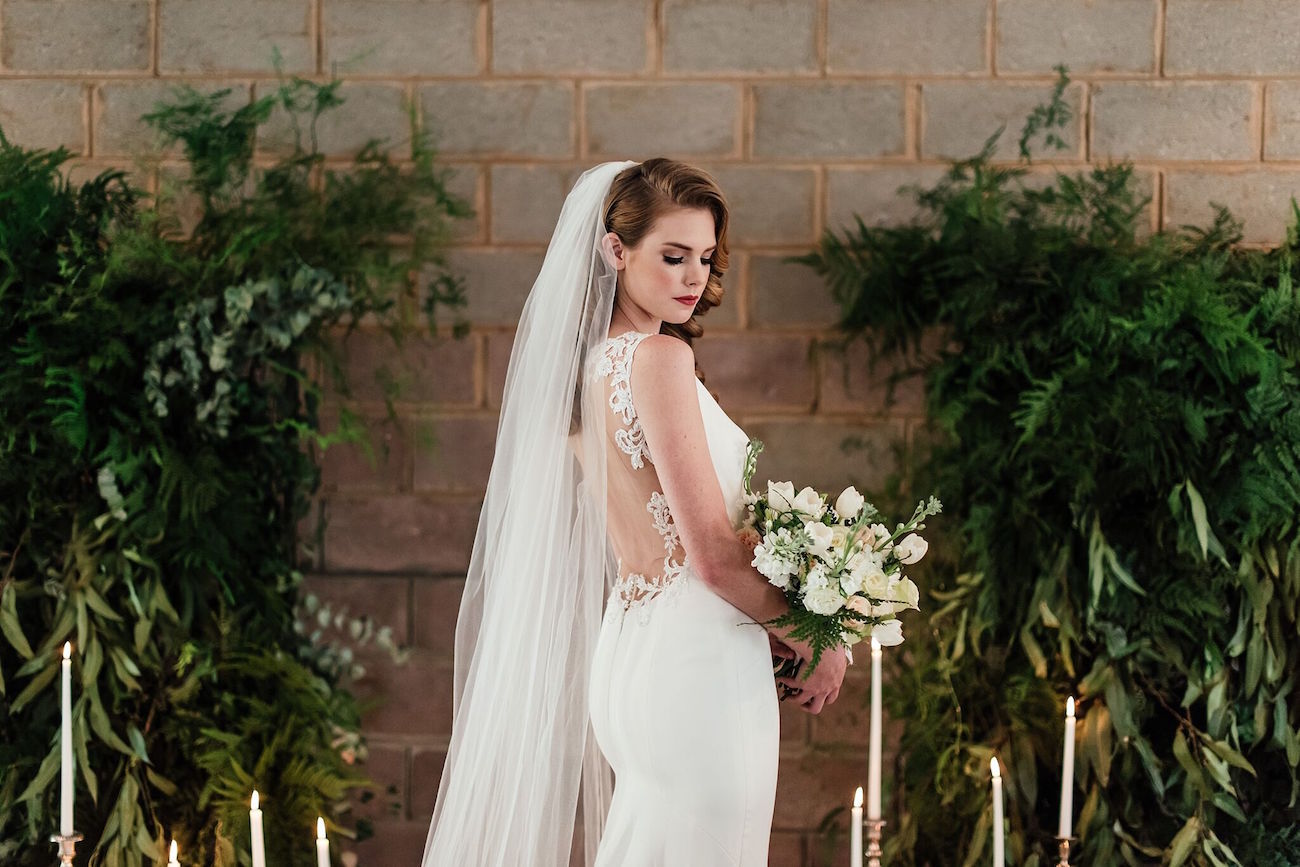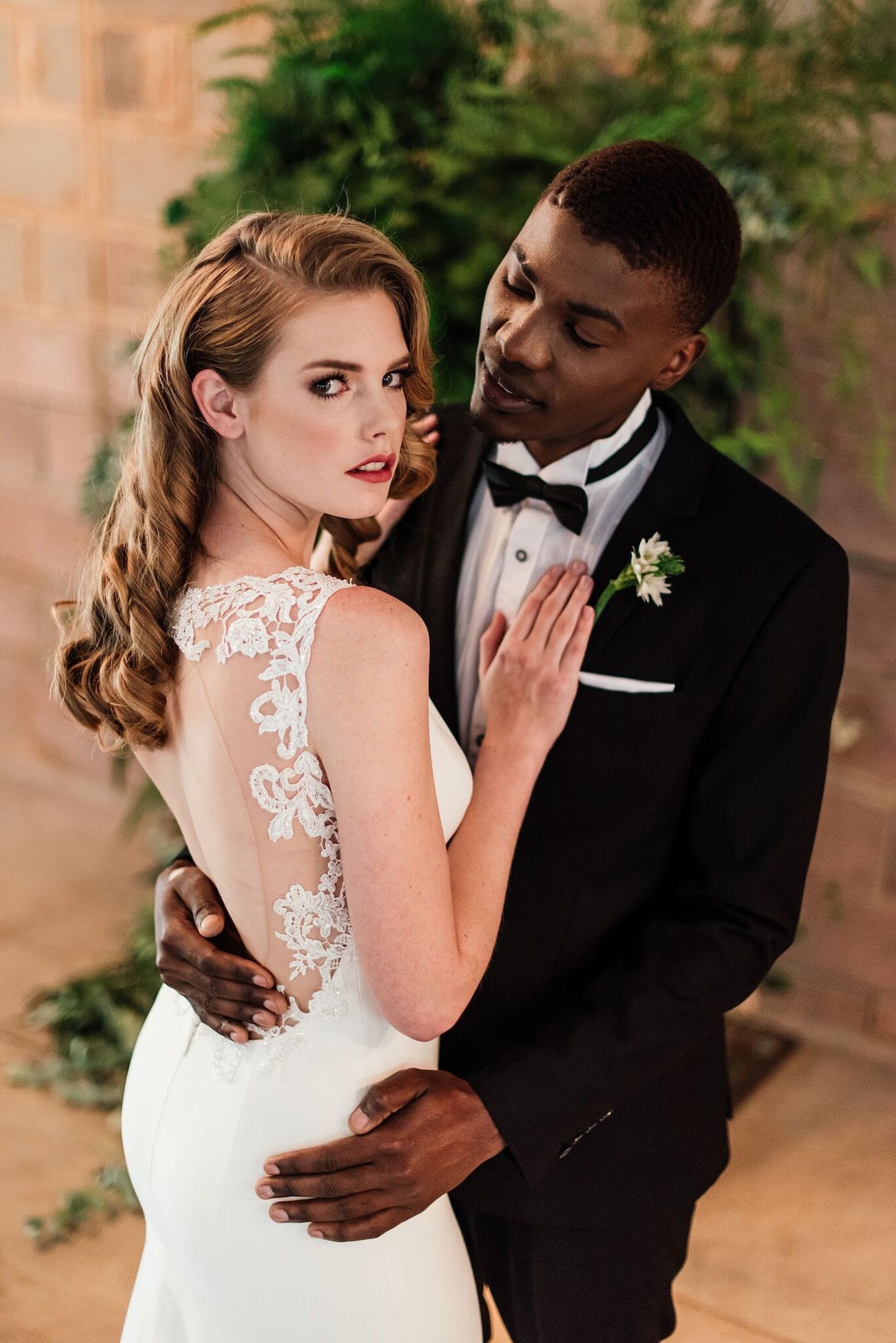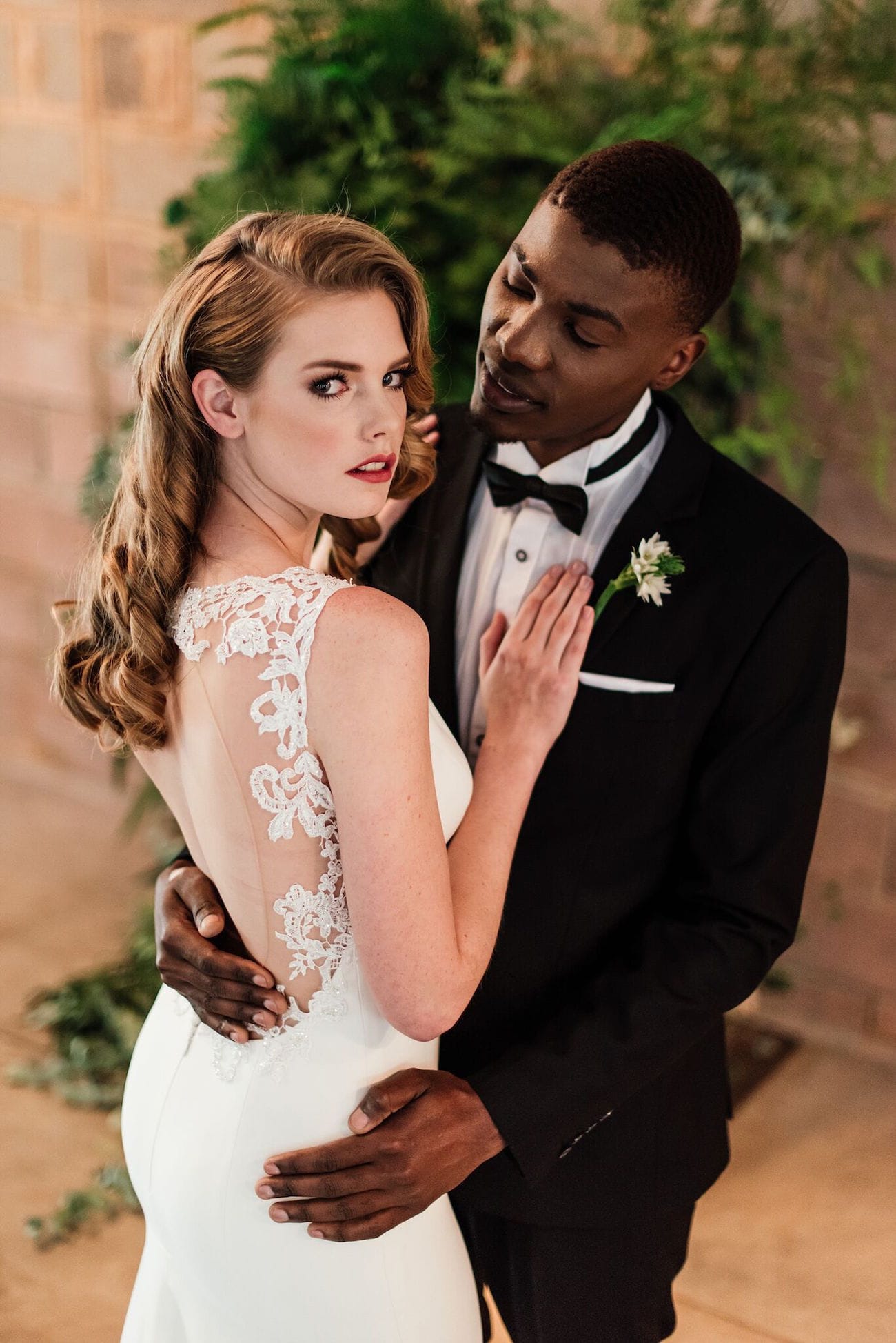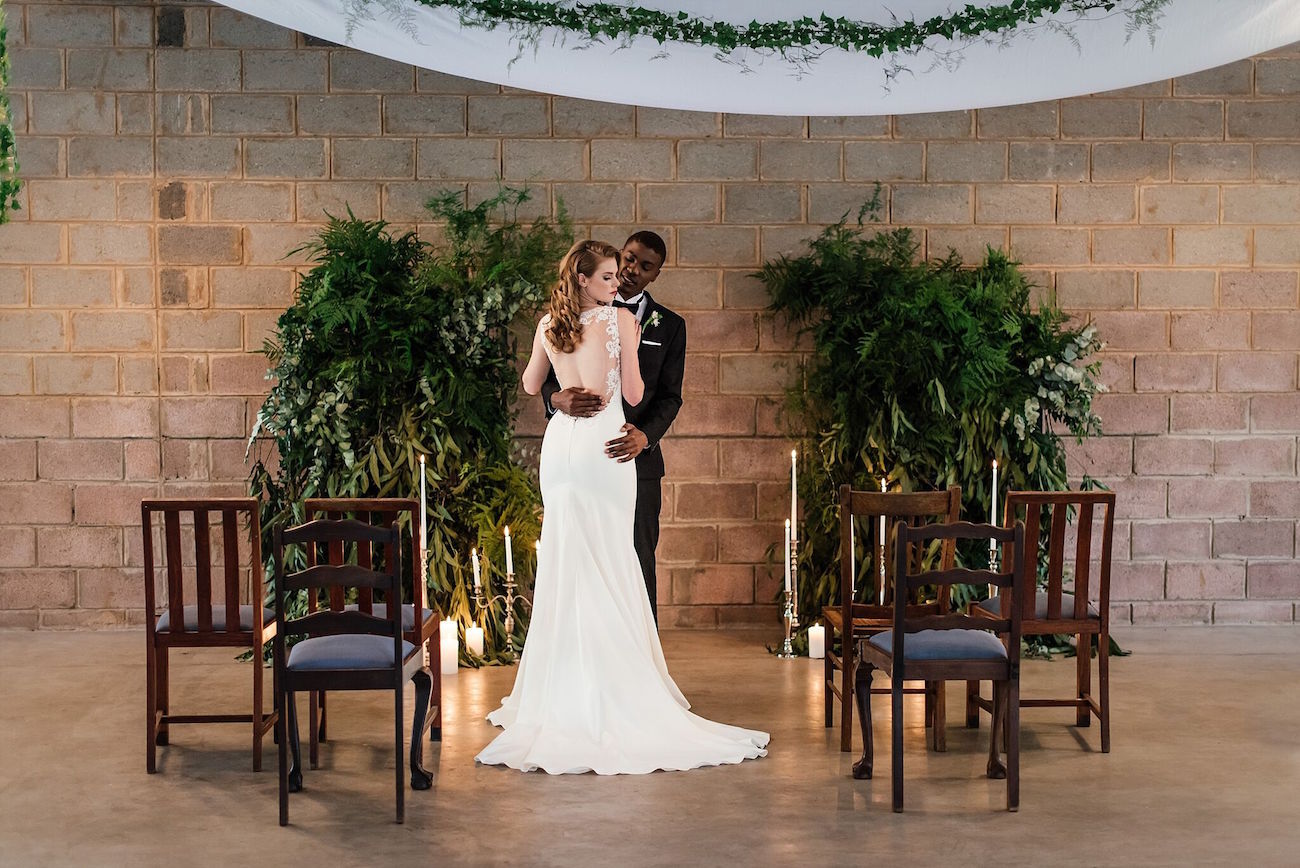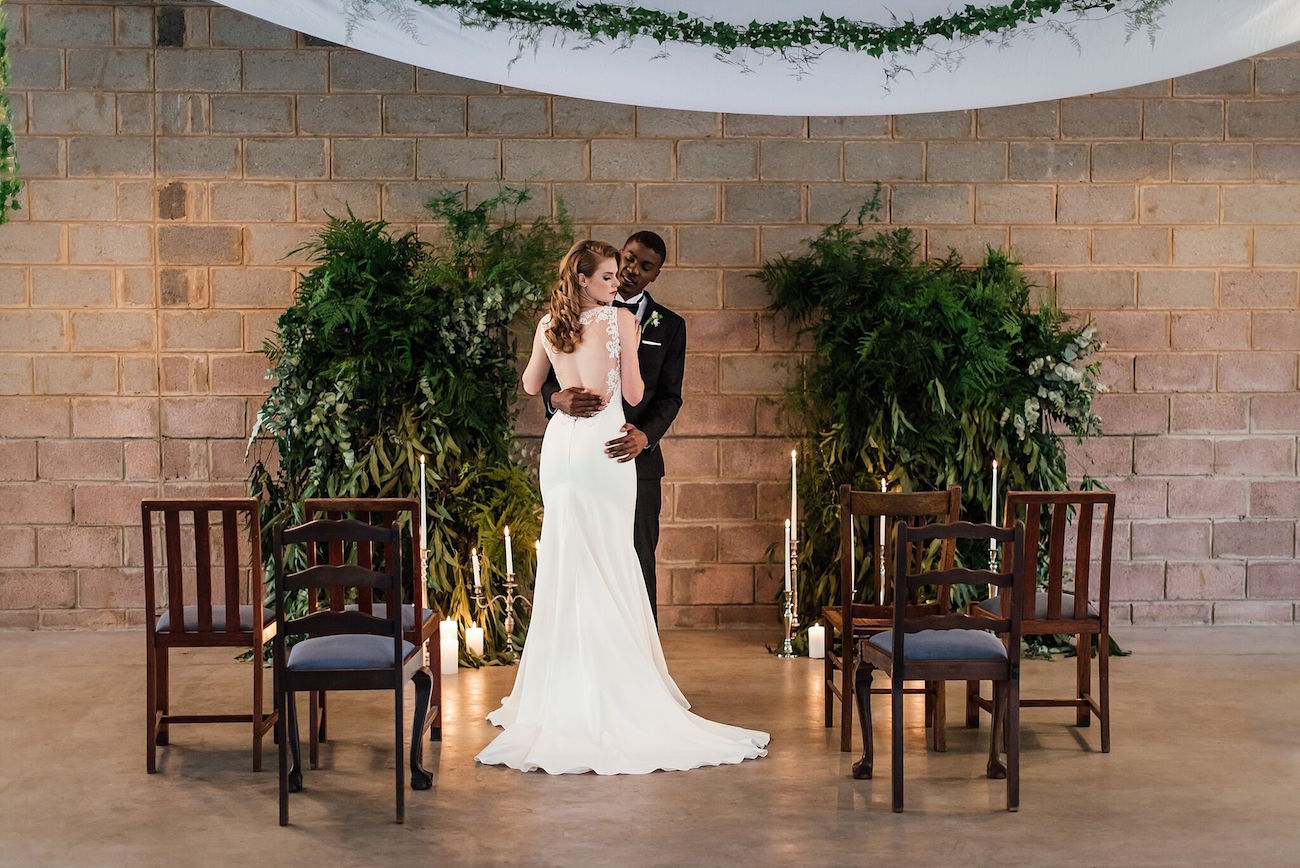 We wanted to highlight the elegant and open feel of this unique wedding venue. By drawing inspiration from the slightly industrial feel of the reception area with its raw concrete floors, brick walls and high open ceilings, we were able to bring in crisp and textured decor elements that make for a very elegant and dramatic setup. The cool concrete floors, combined with mineral elements such as marble and gemstone tones paired beautifully with the contrast of glowing soft candlelight, a rustic warm table setting and elegant white floral arrangements. We chose textured decor elements, such as the raw wood table, gorgeous rich gemstones, vintage silver, marble textured stationery and cake. For the wedding attire, it was clean lines: alluring, Hollywood starlet for her, and dashing, debonair gentleman for him.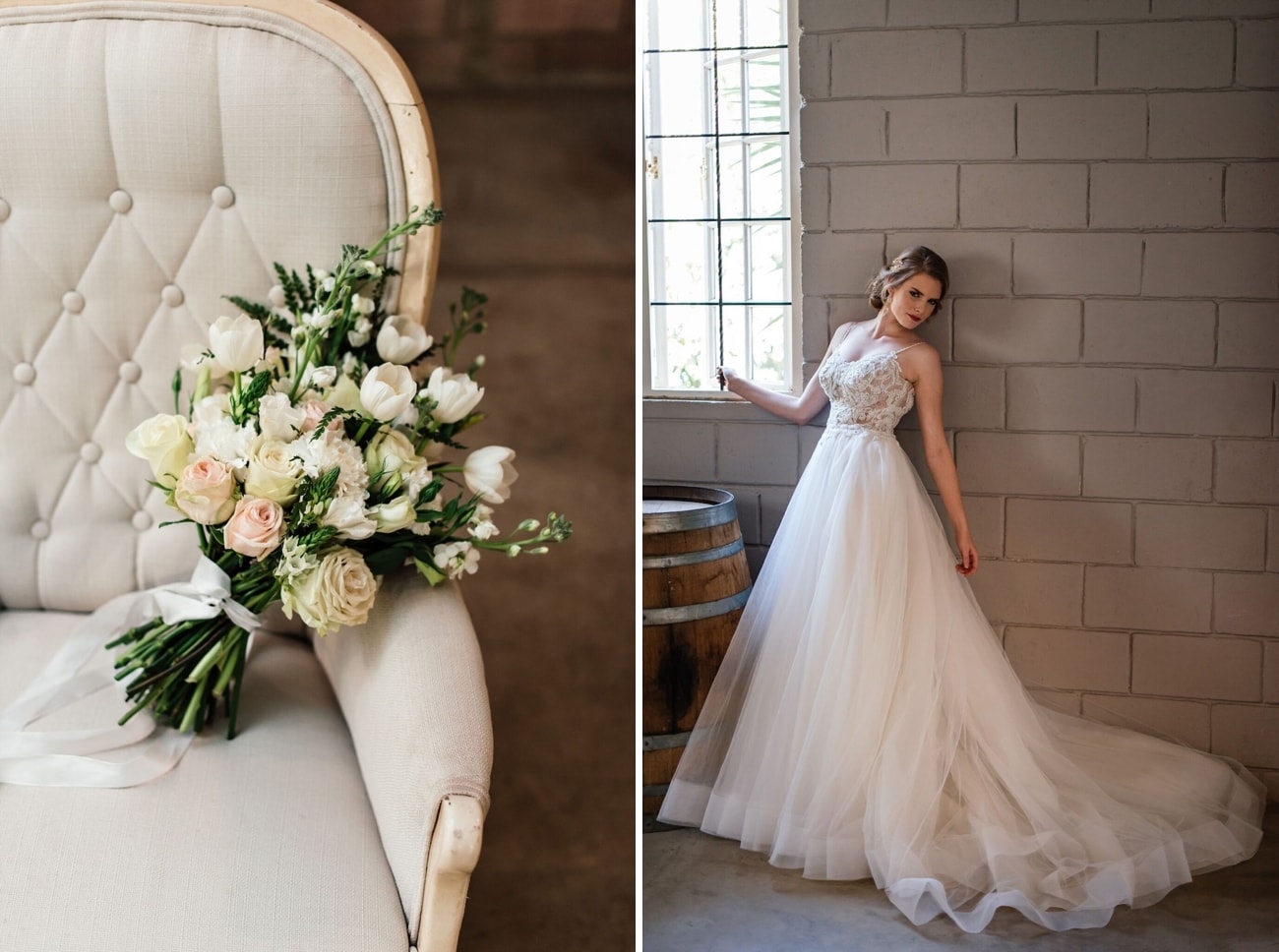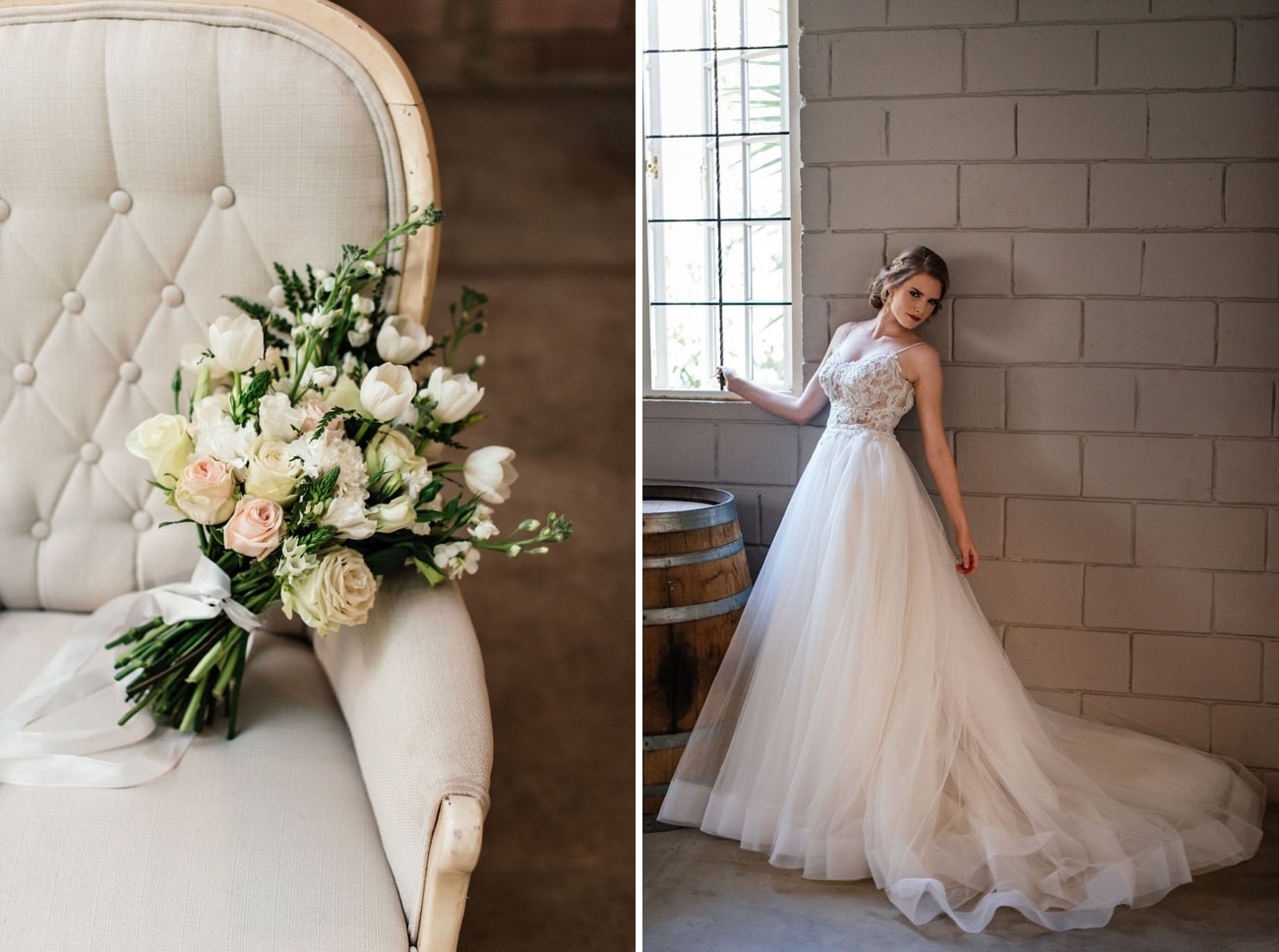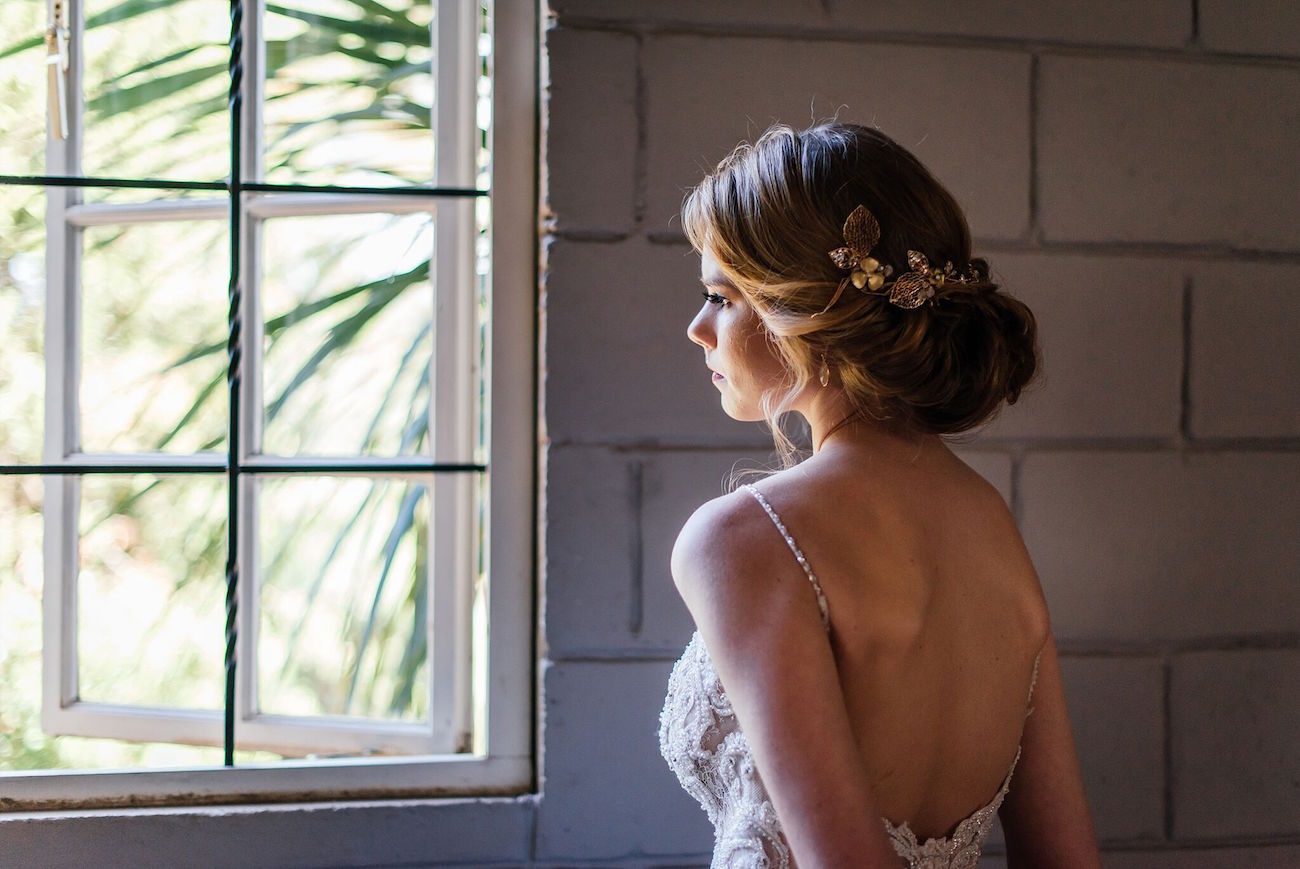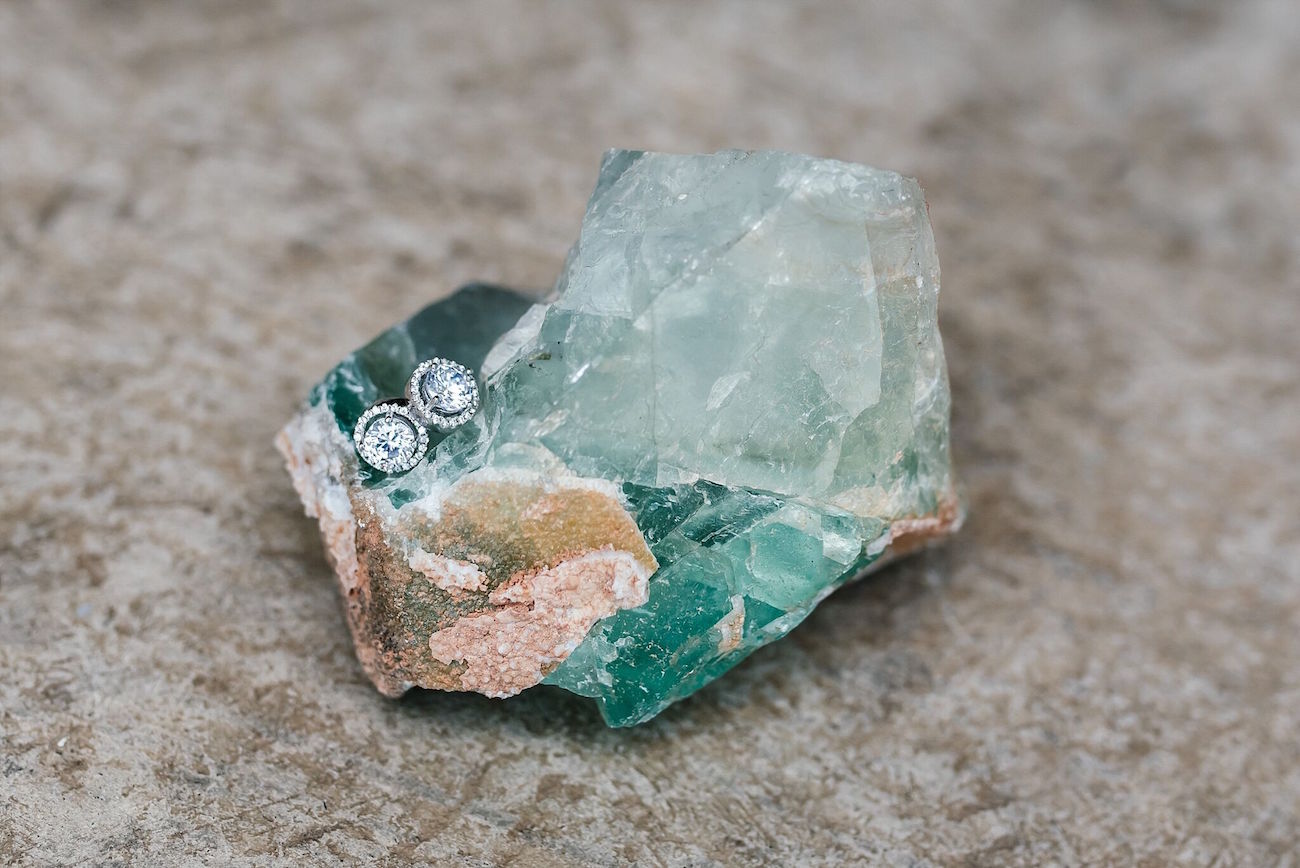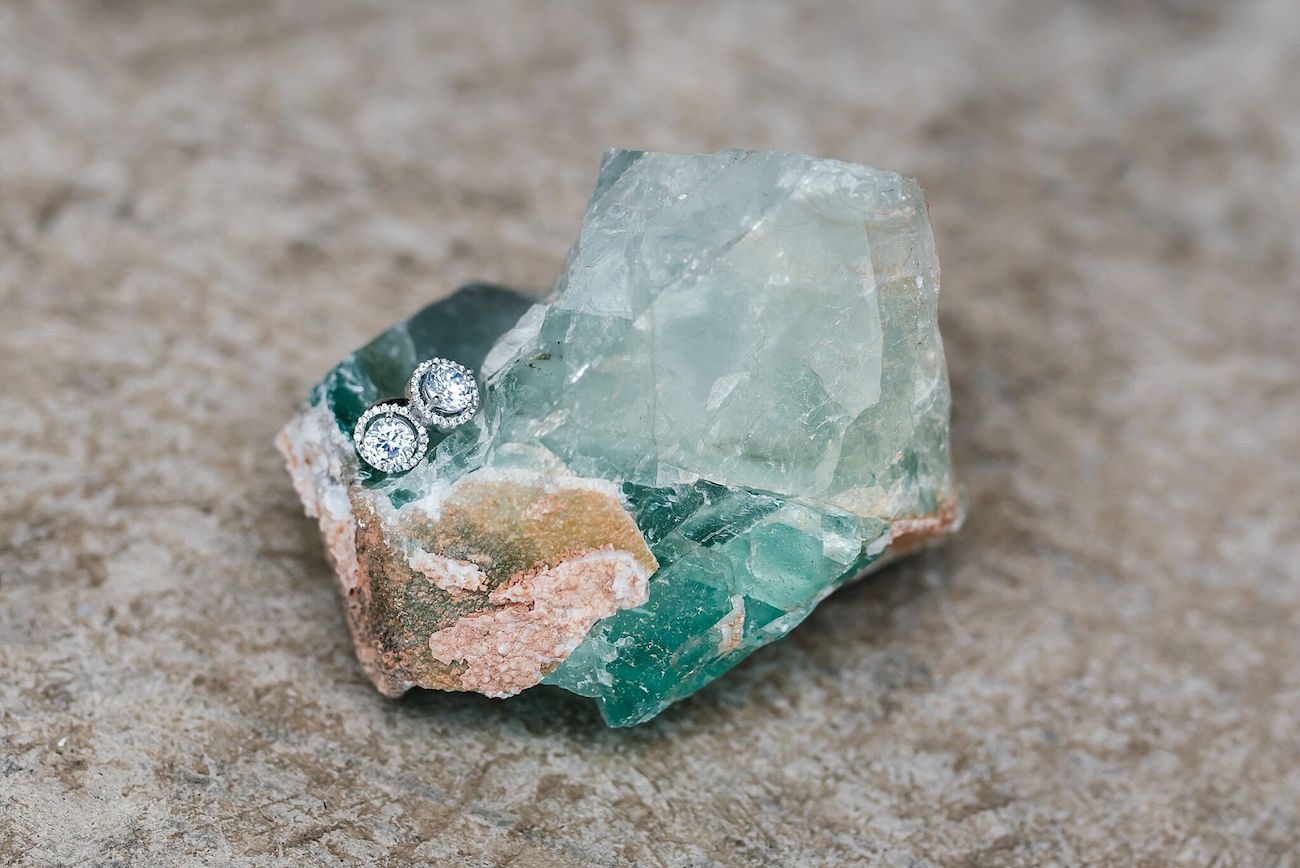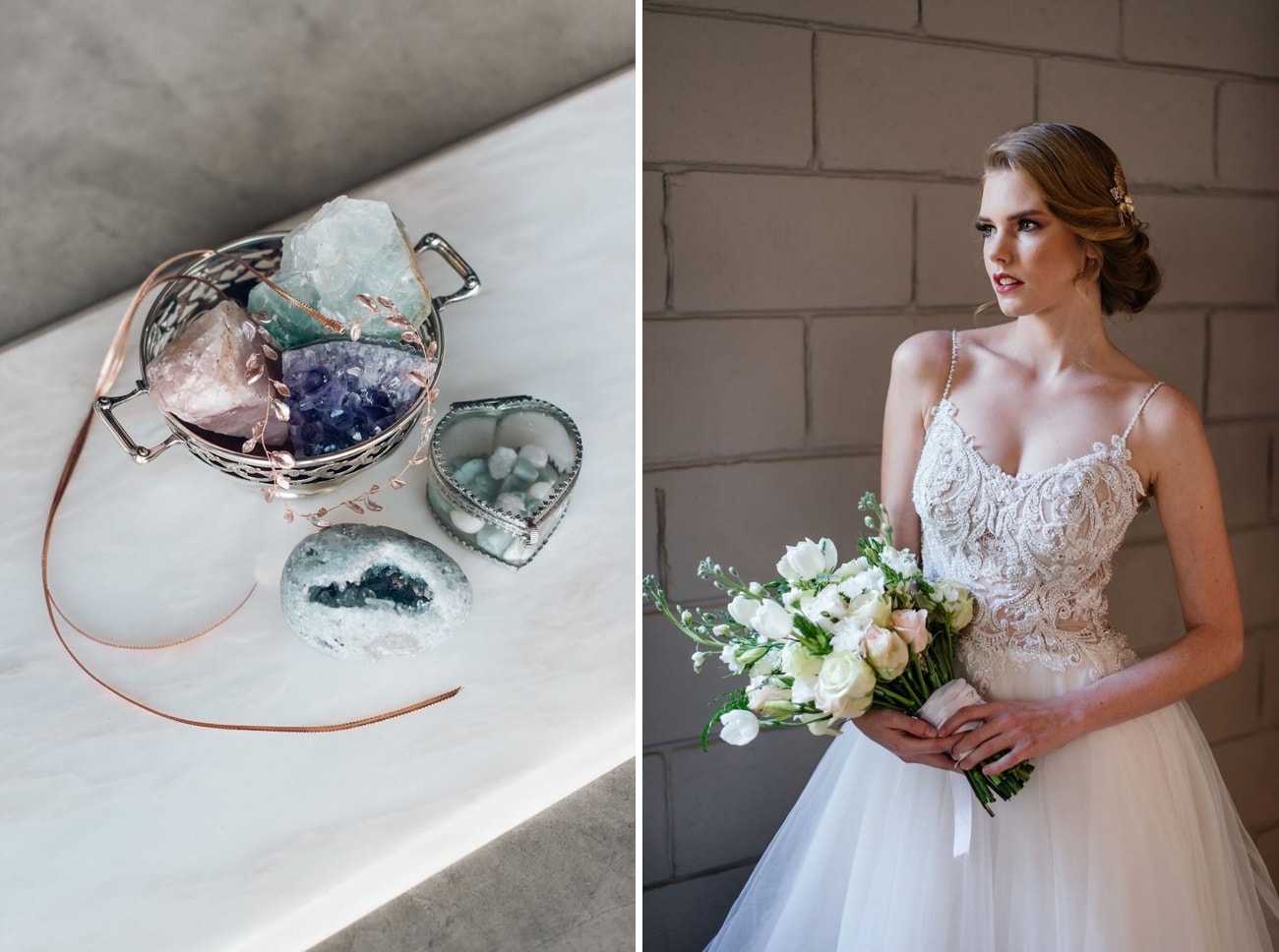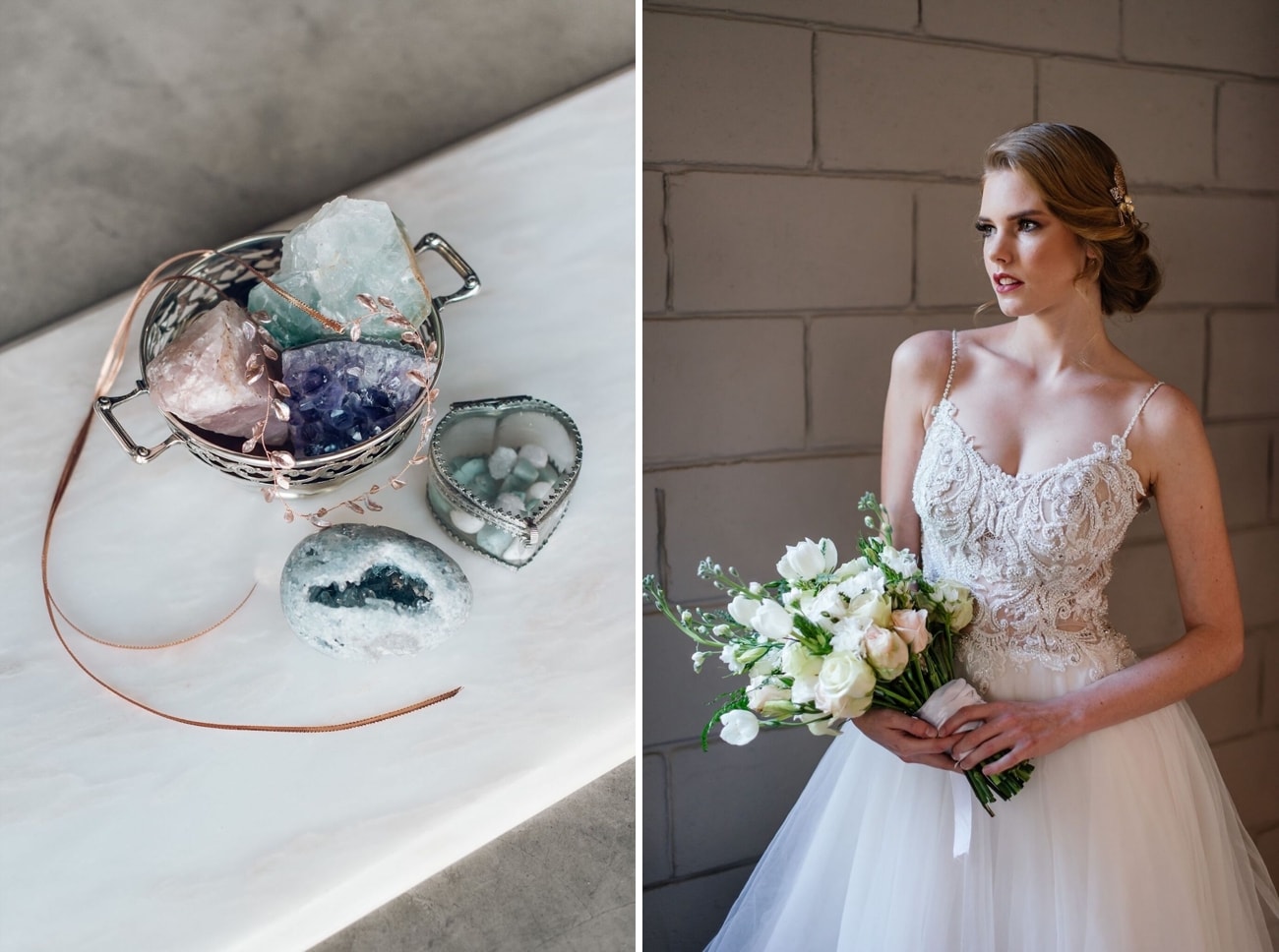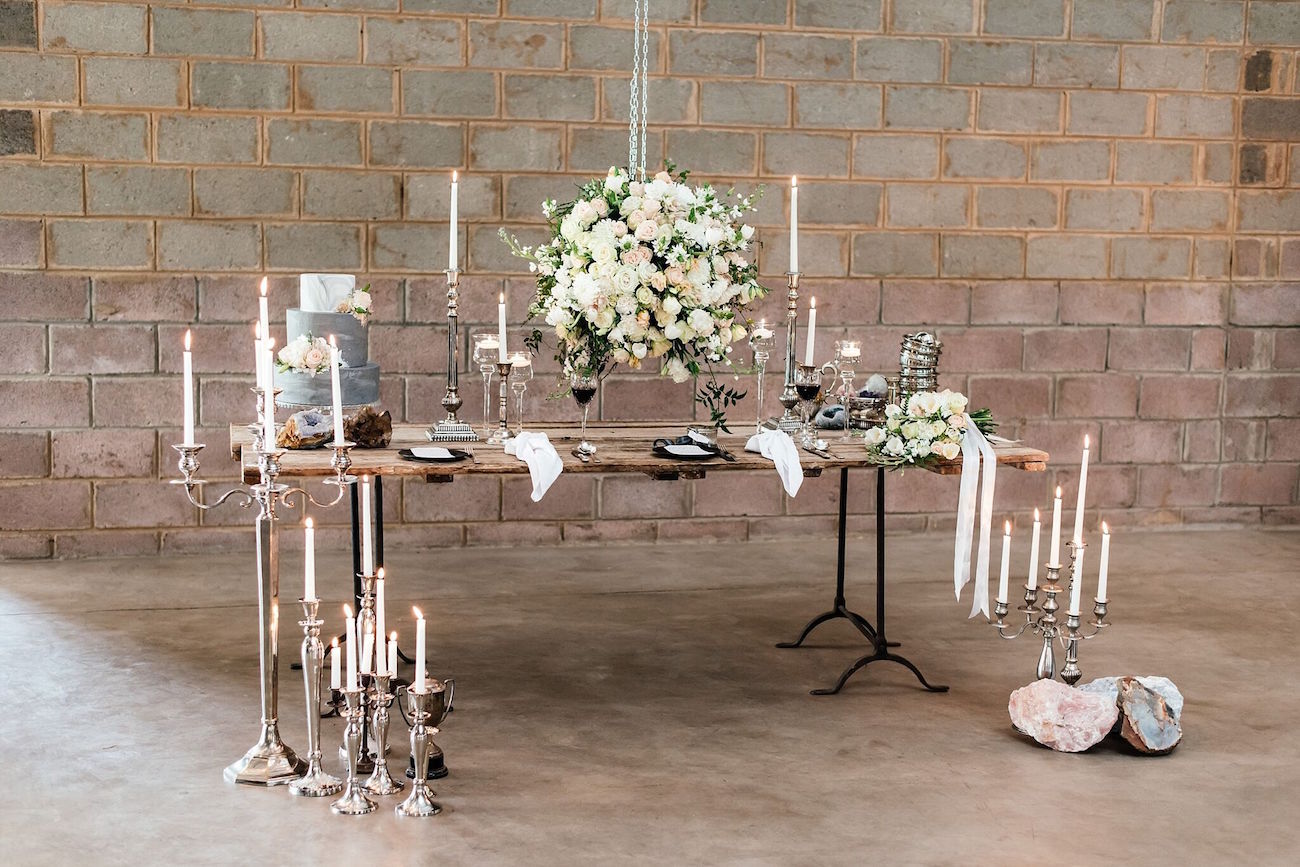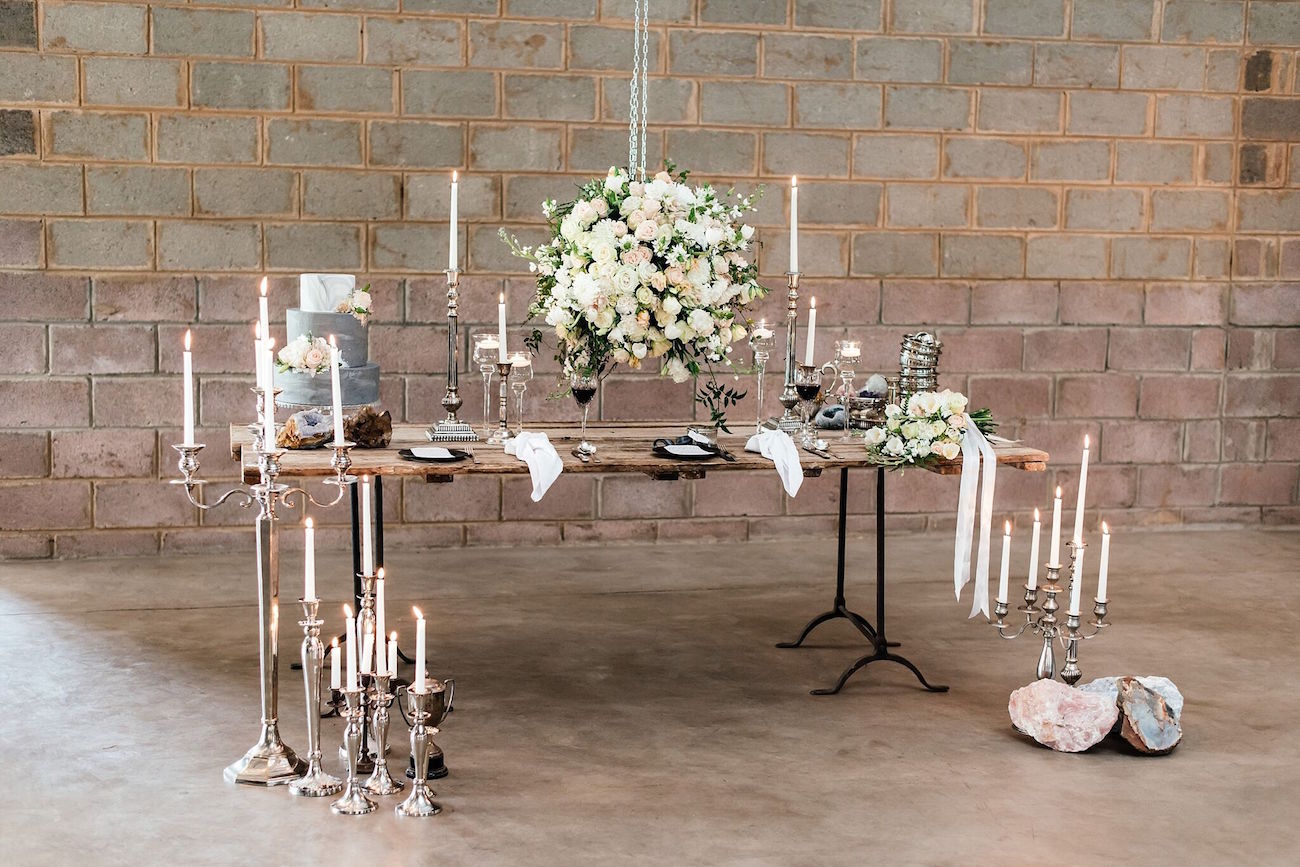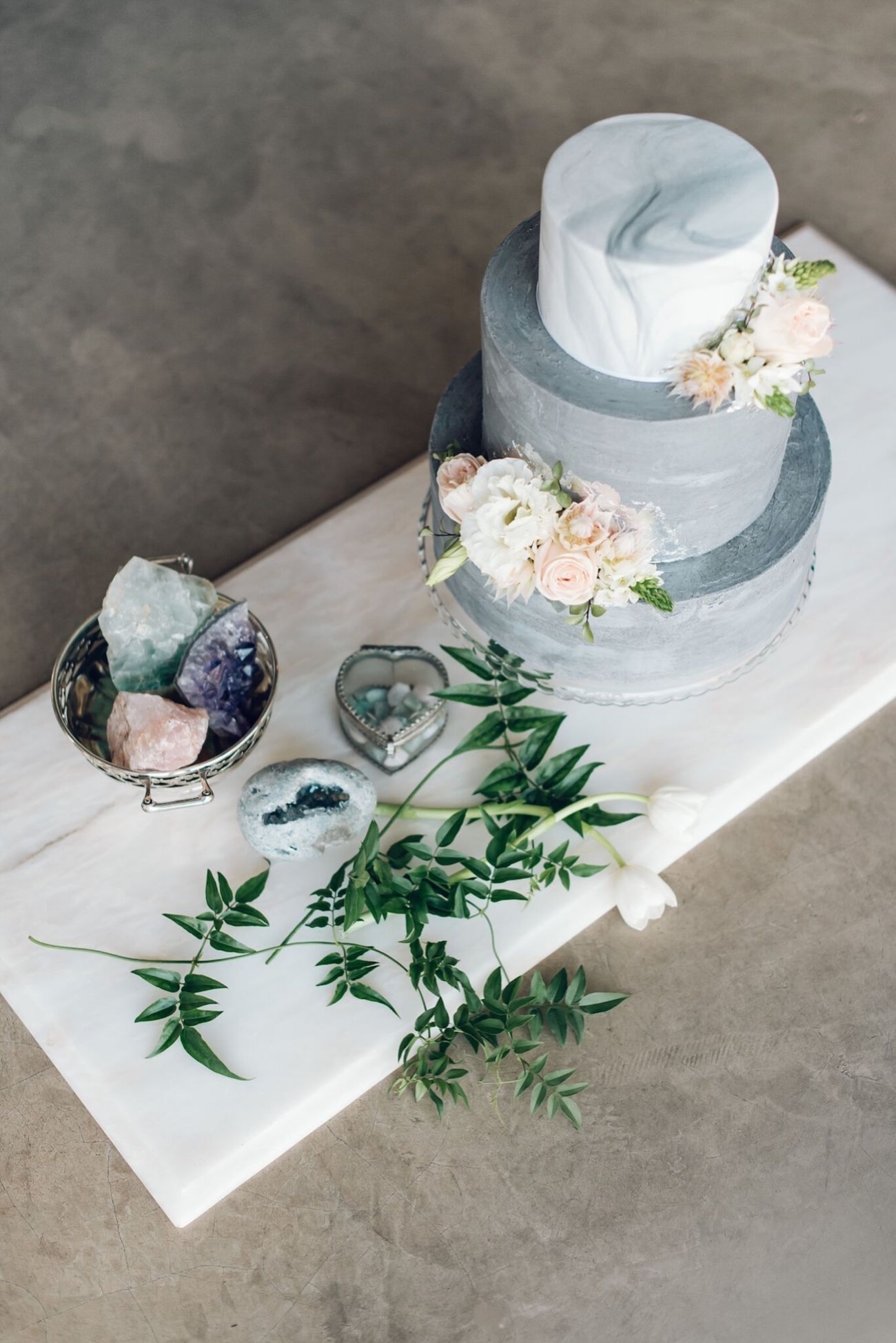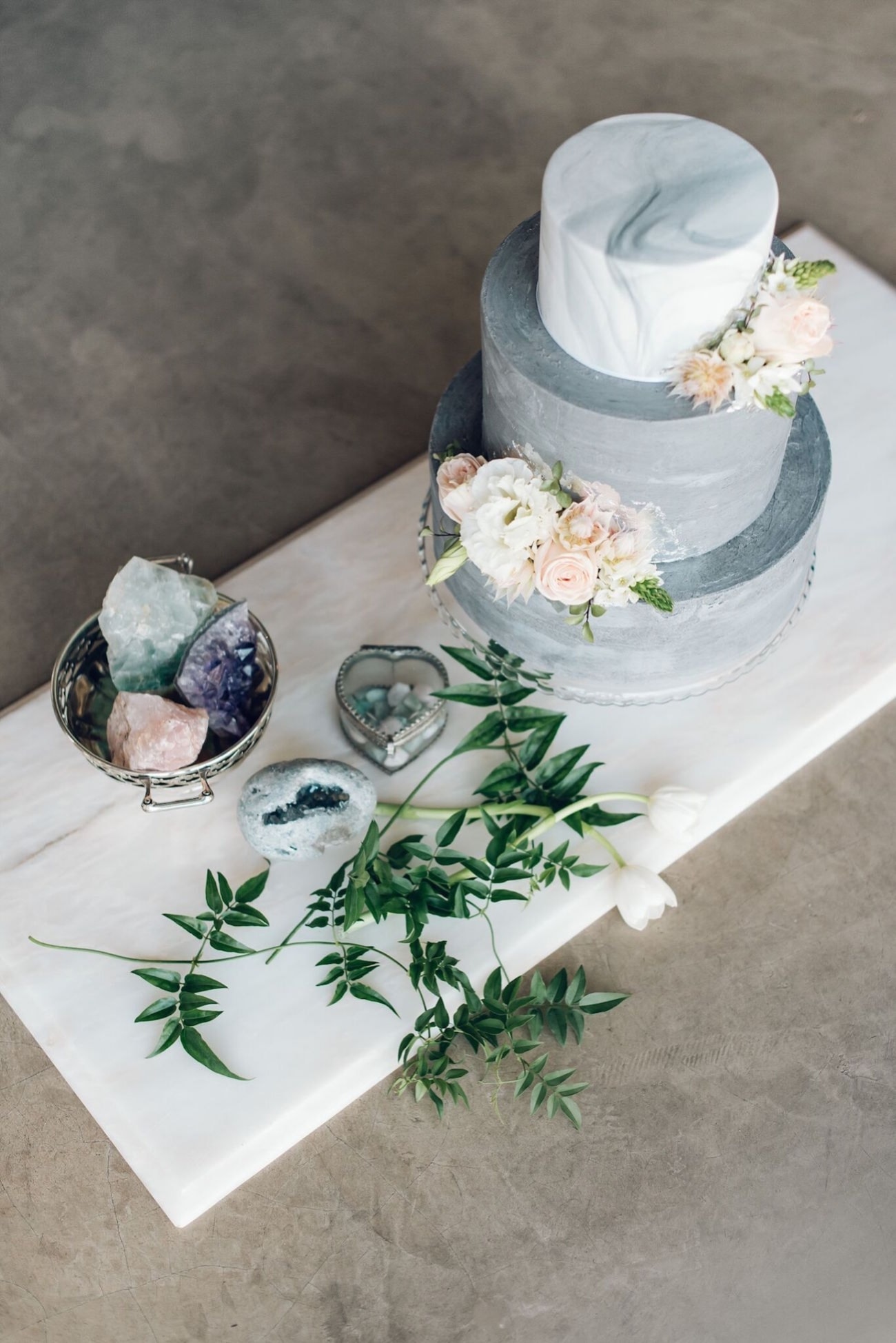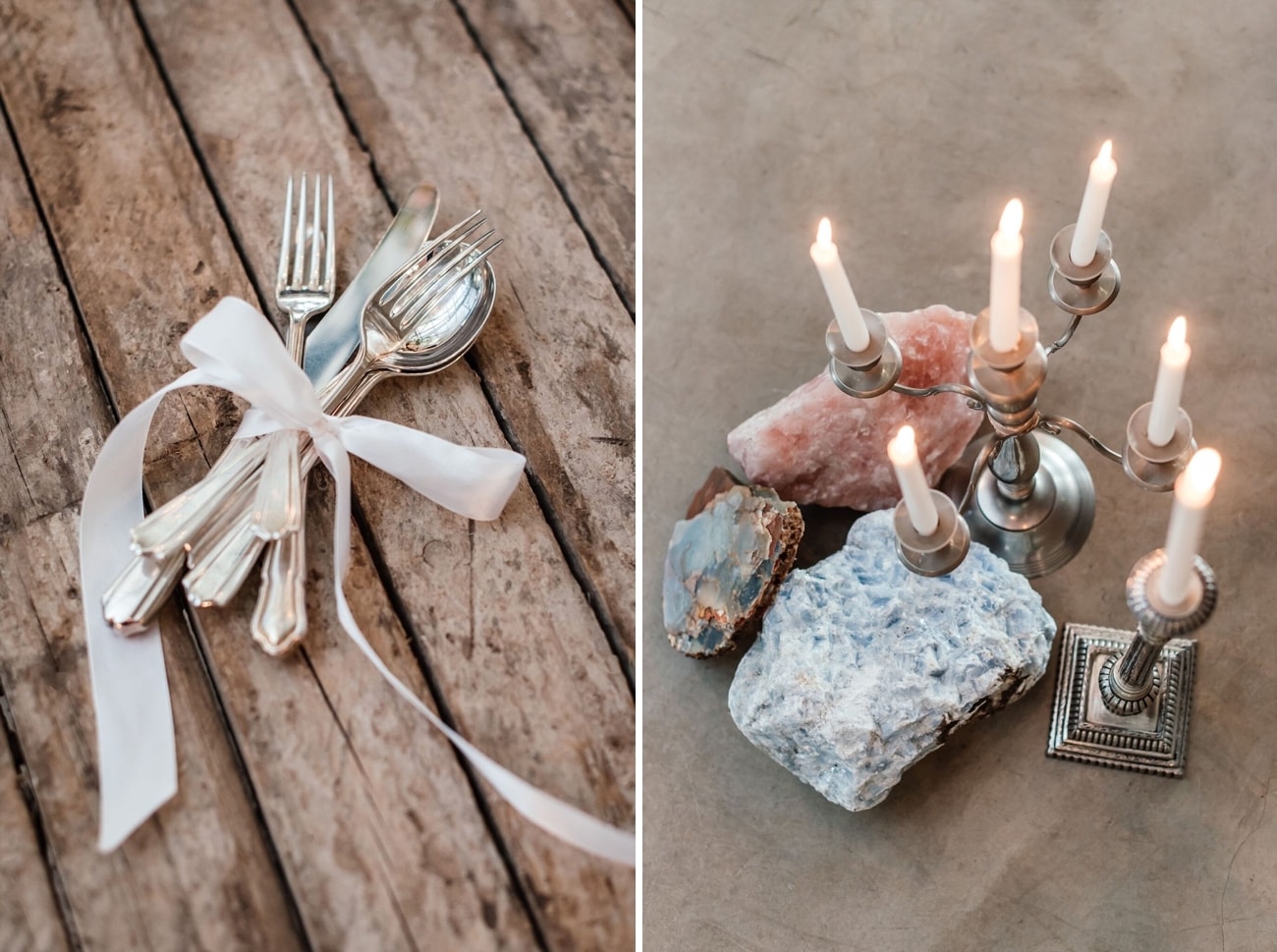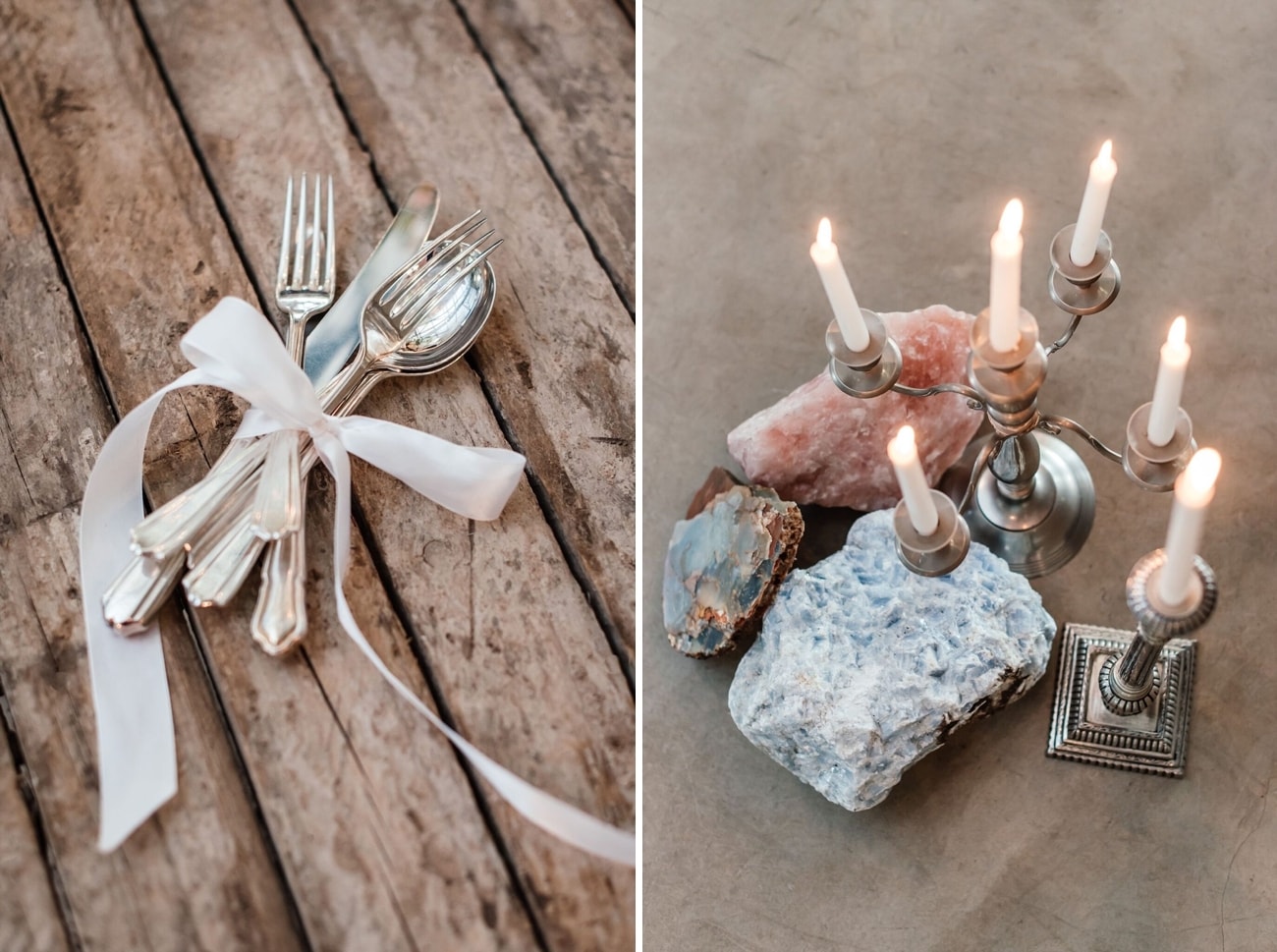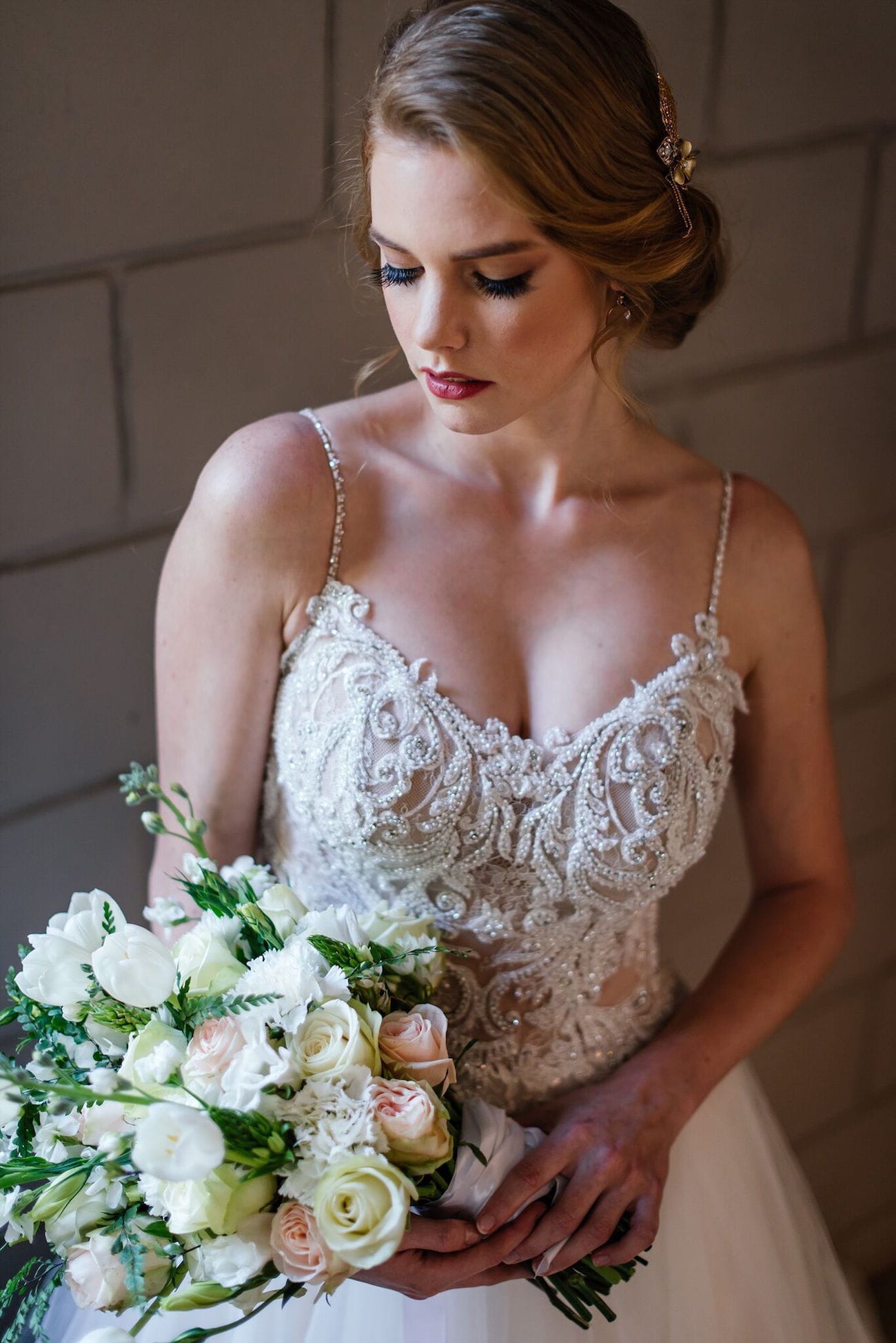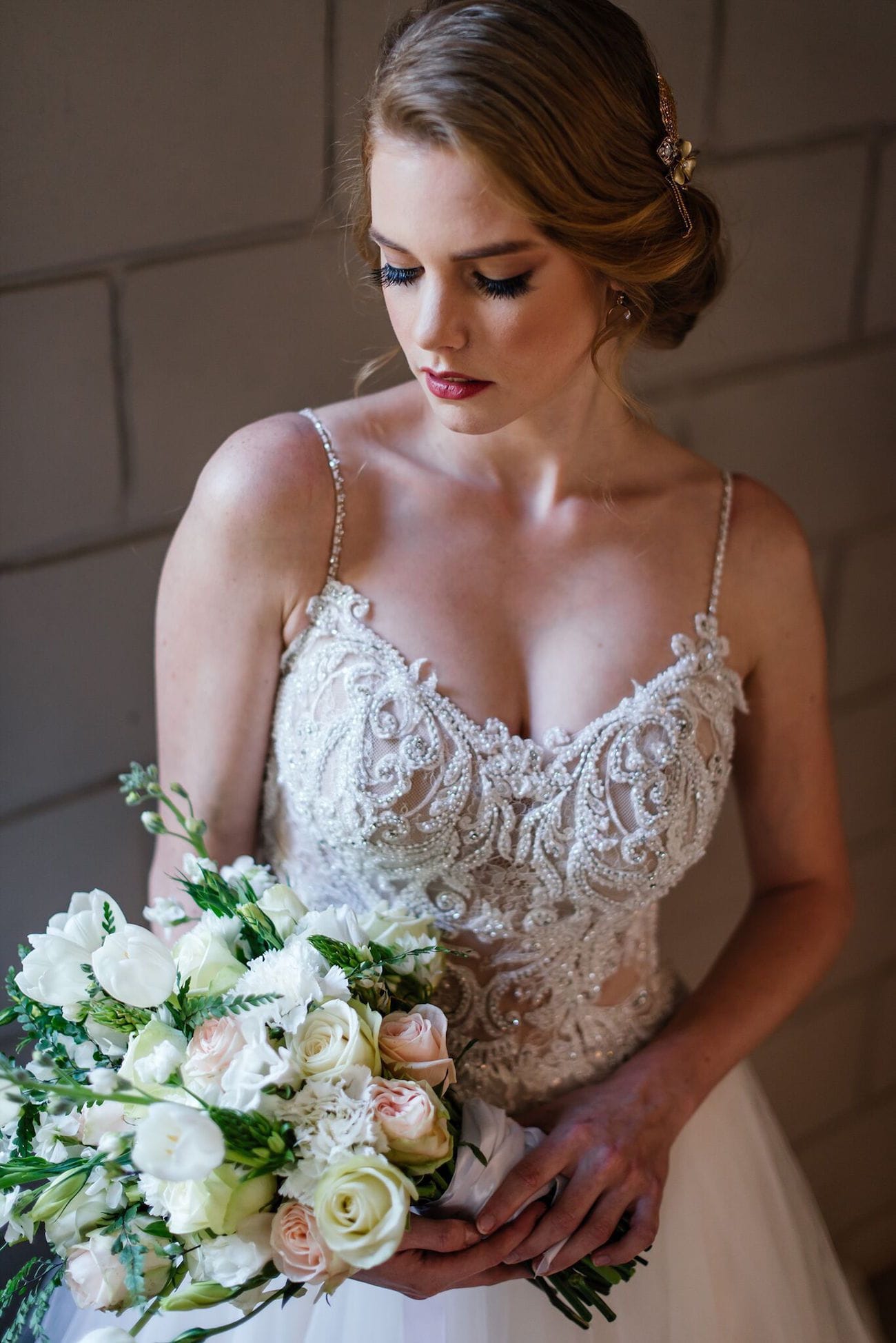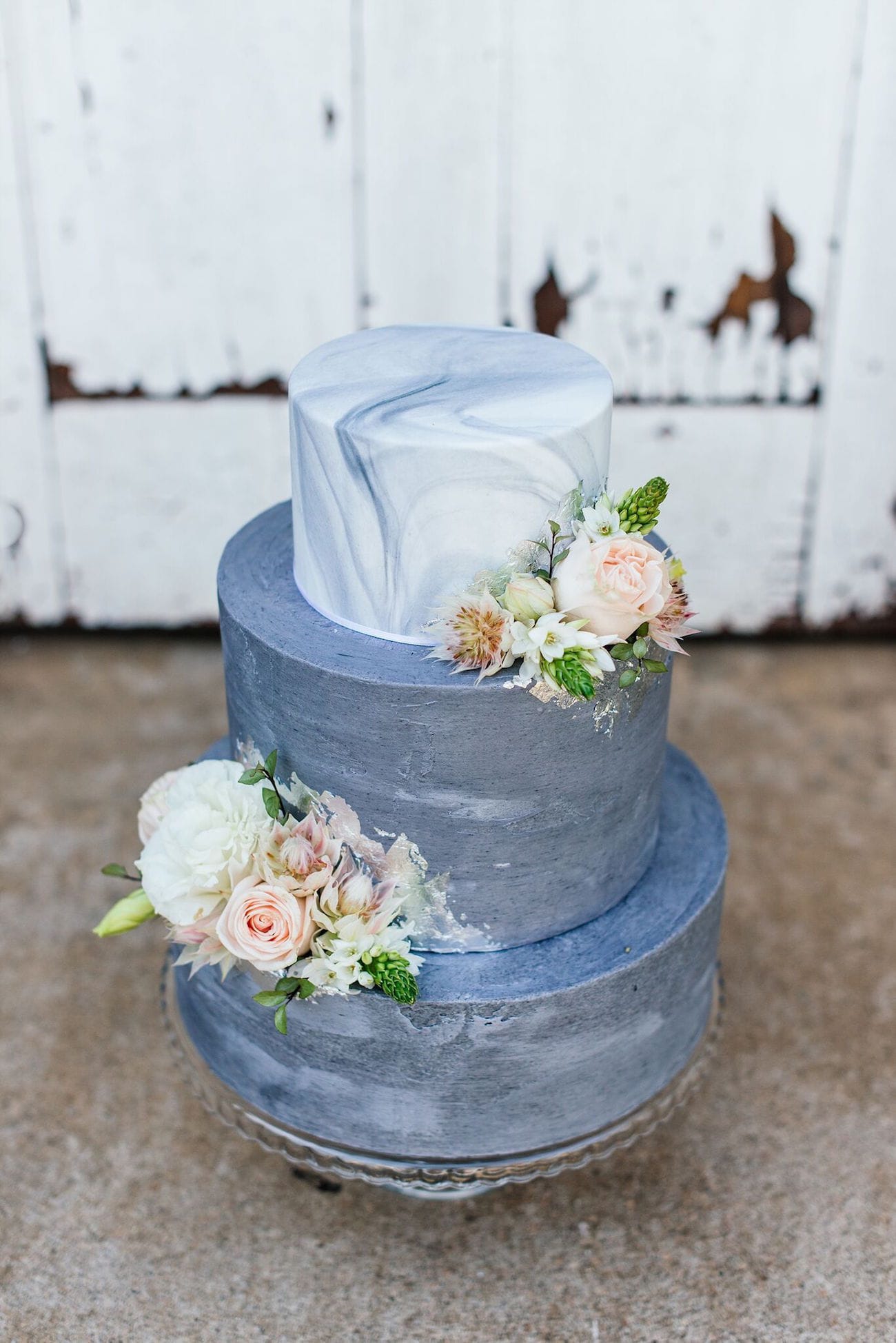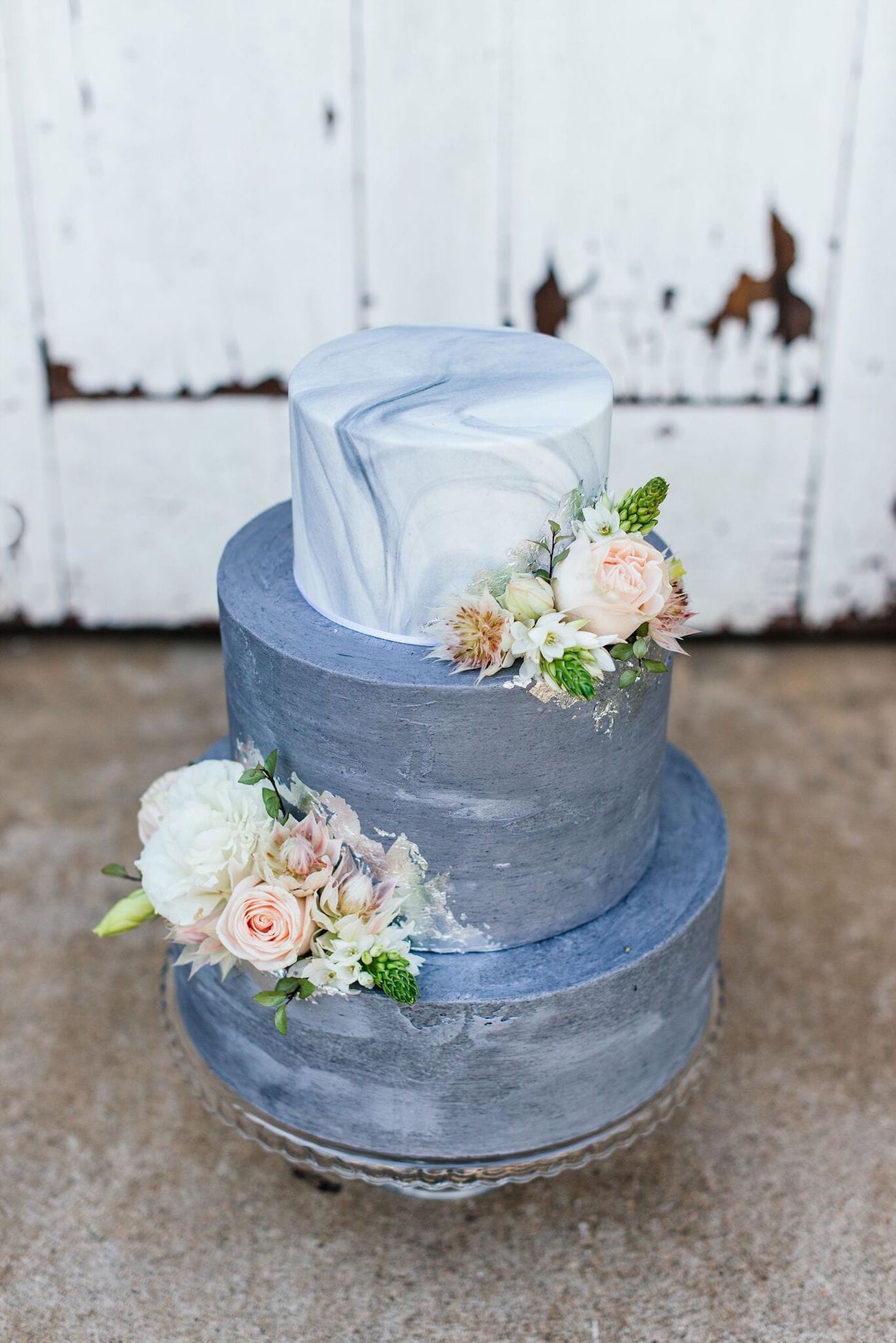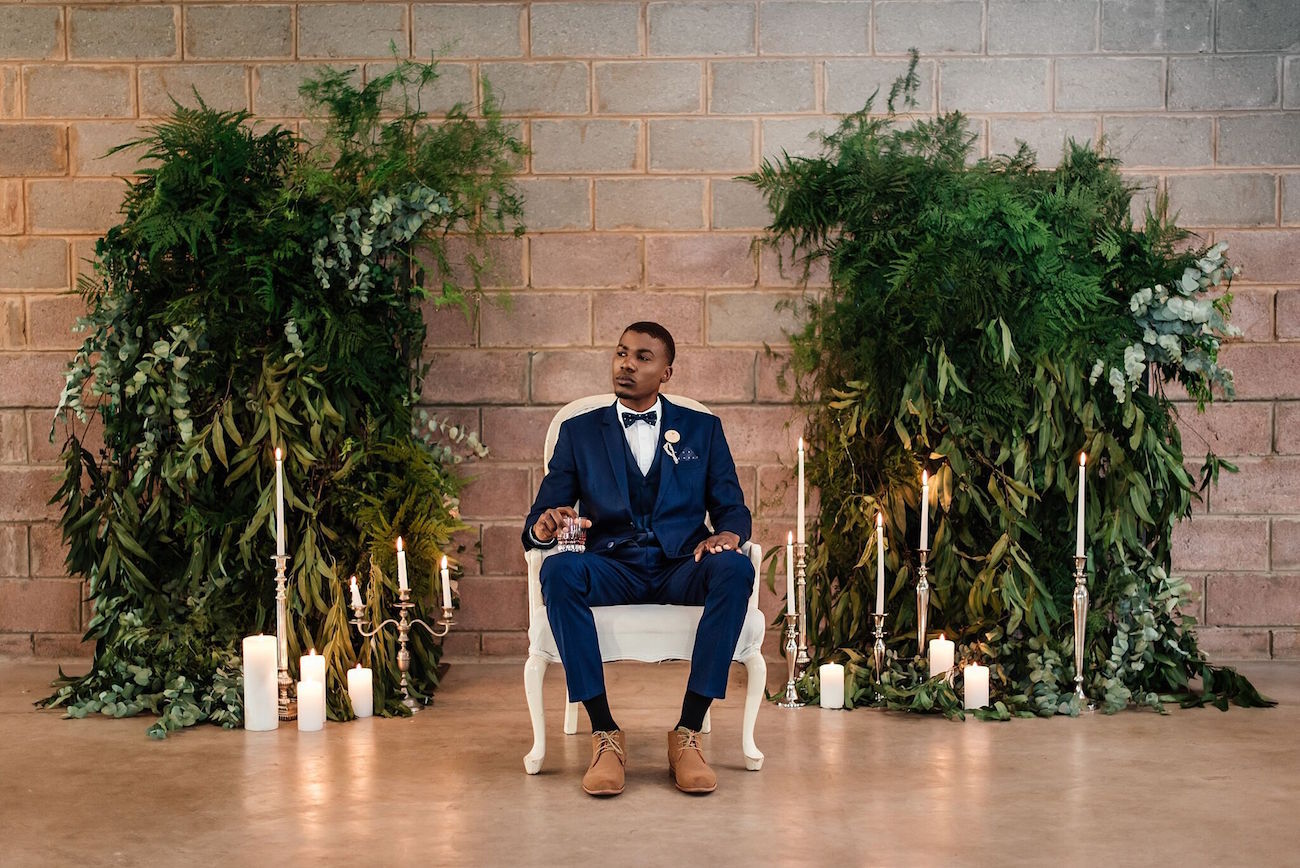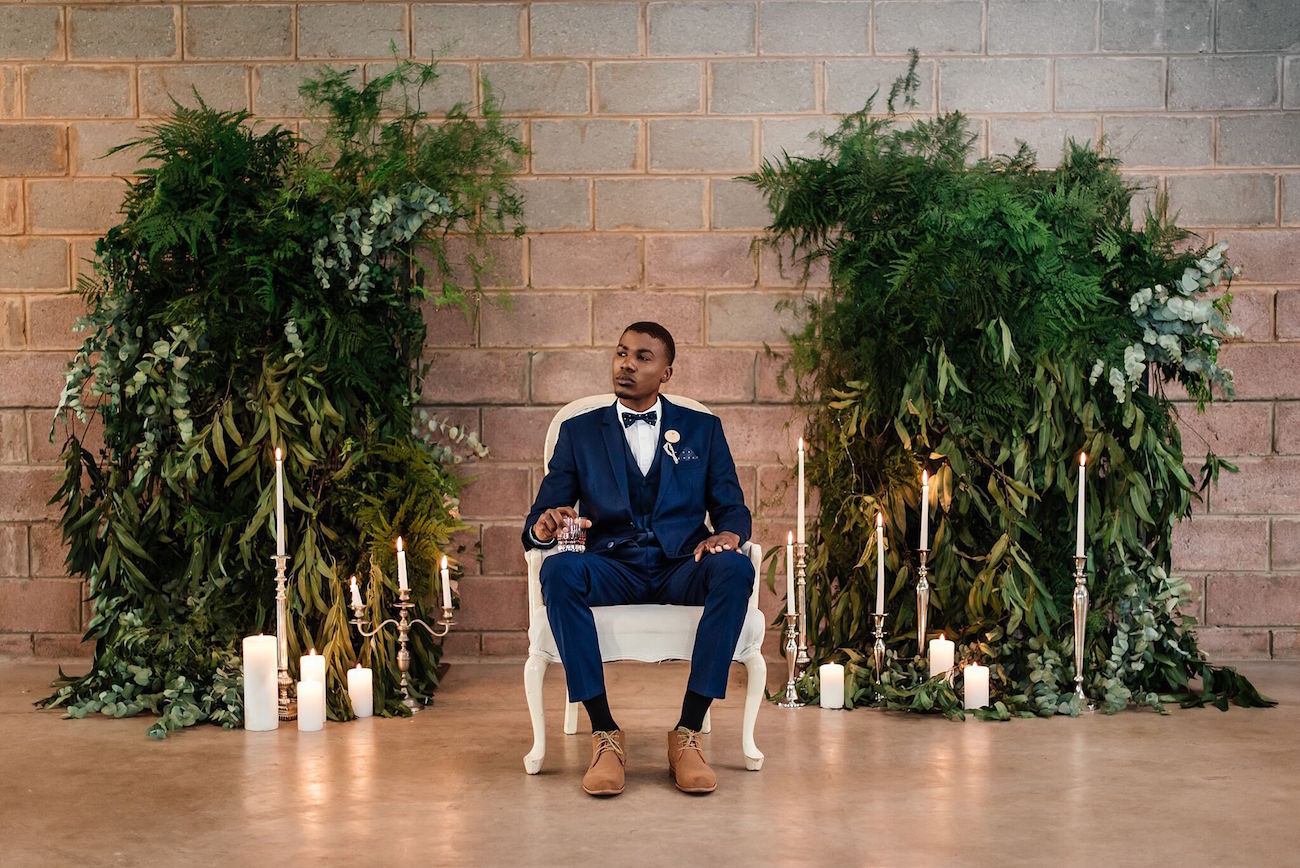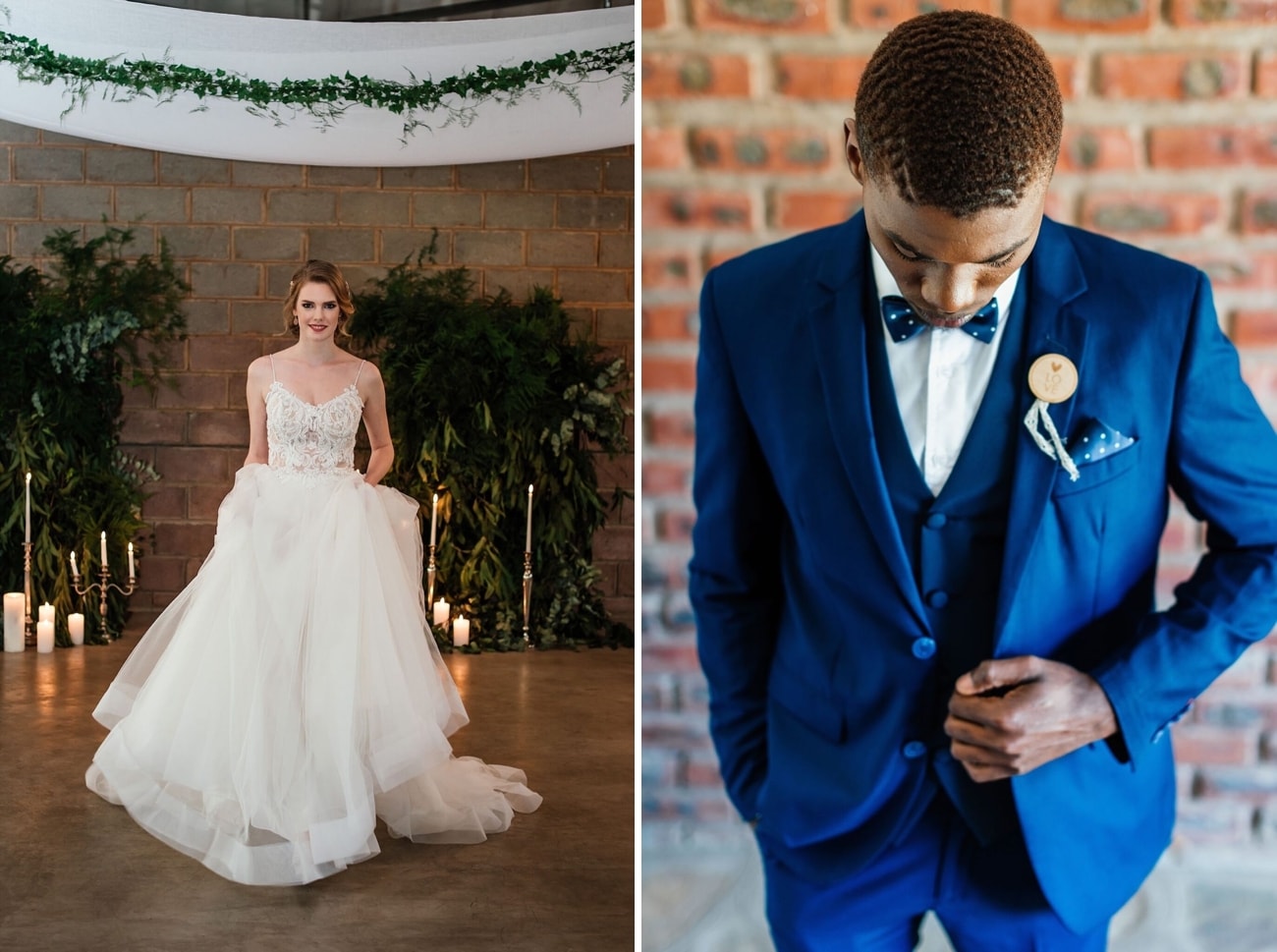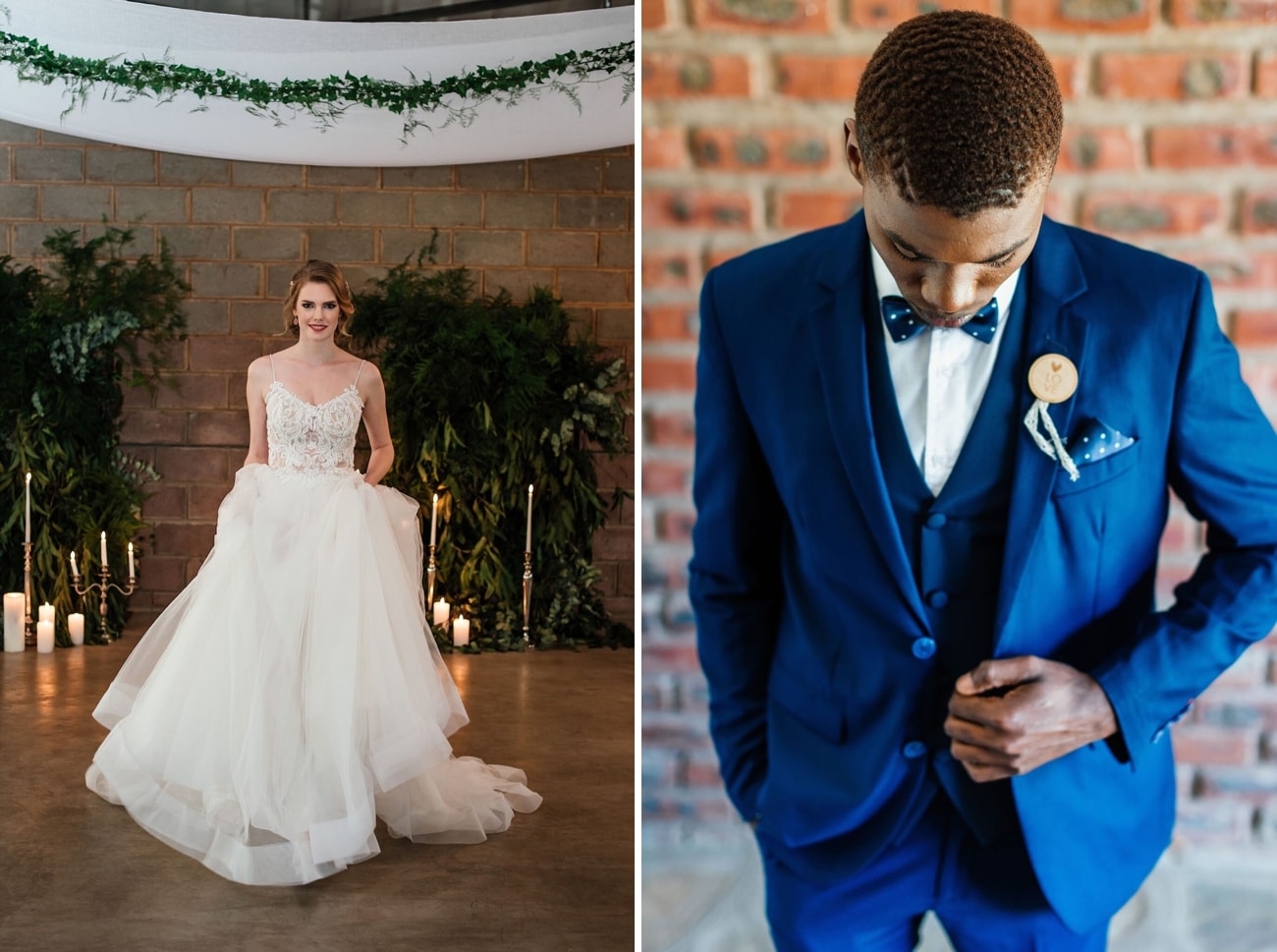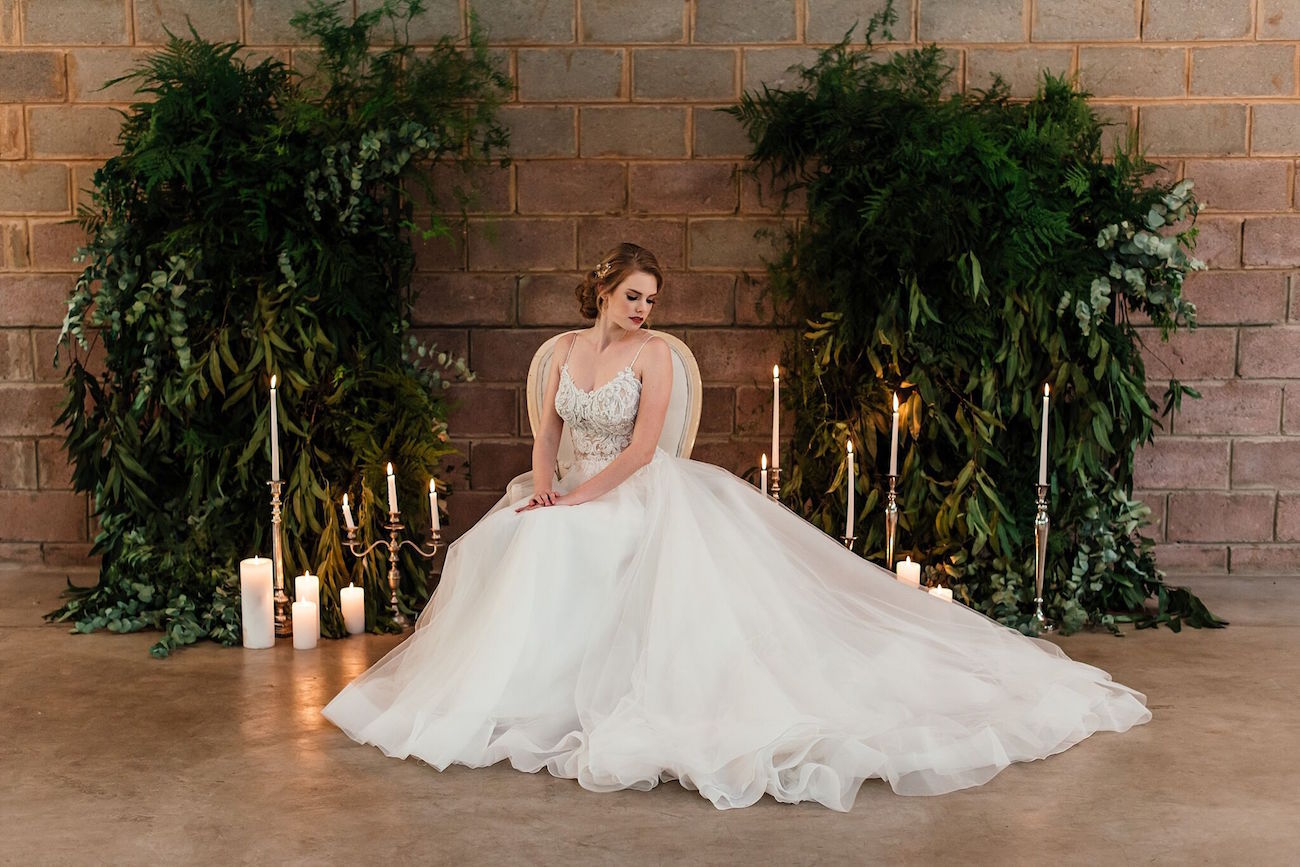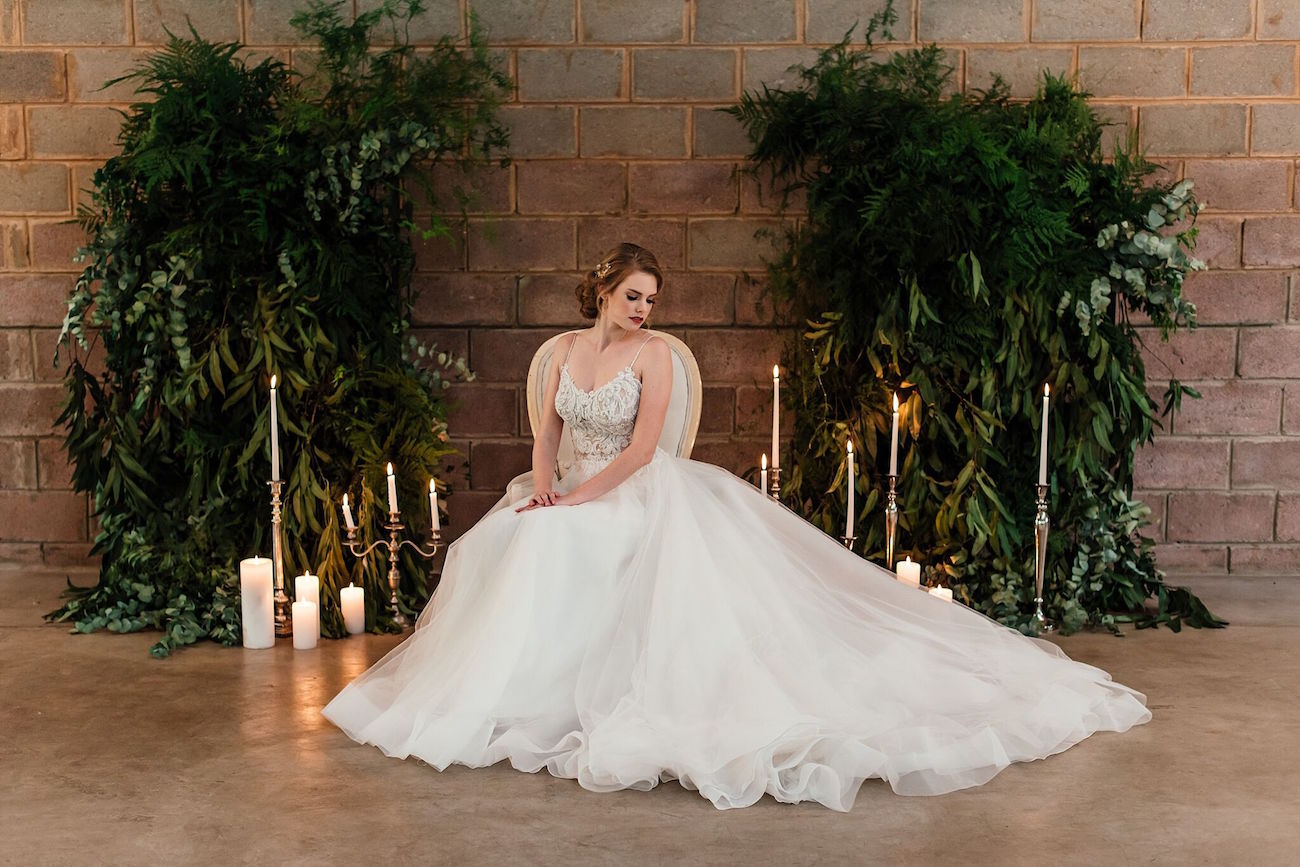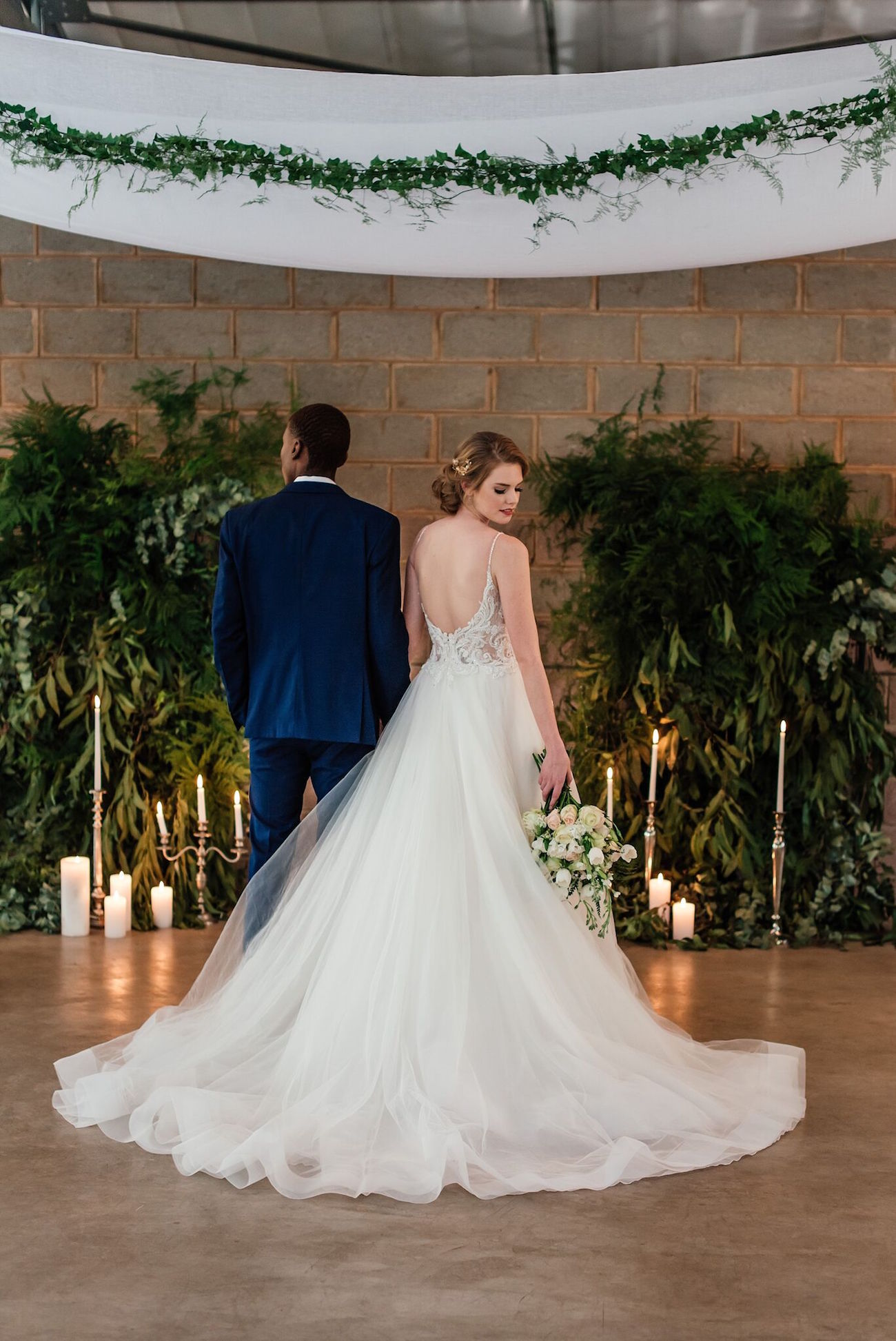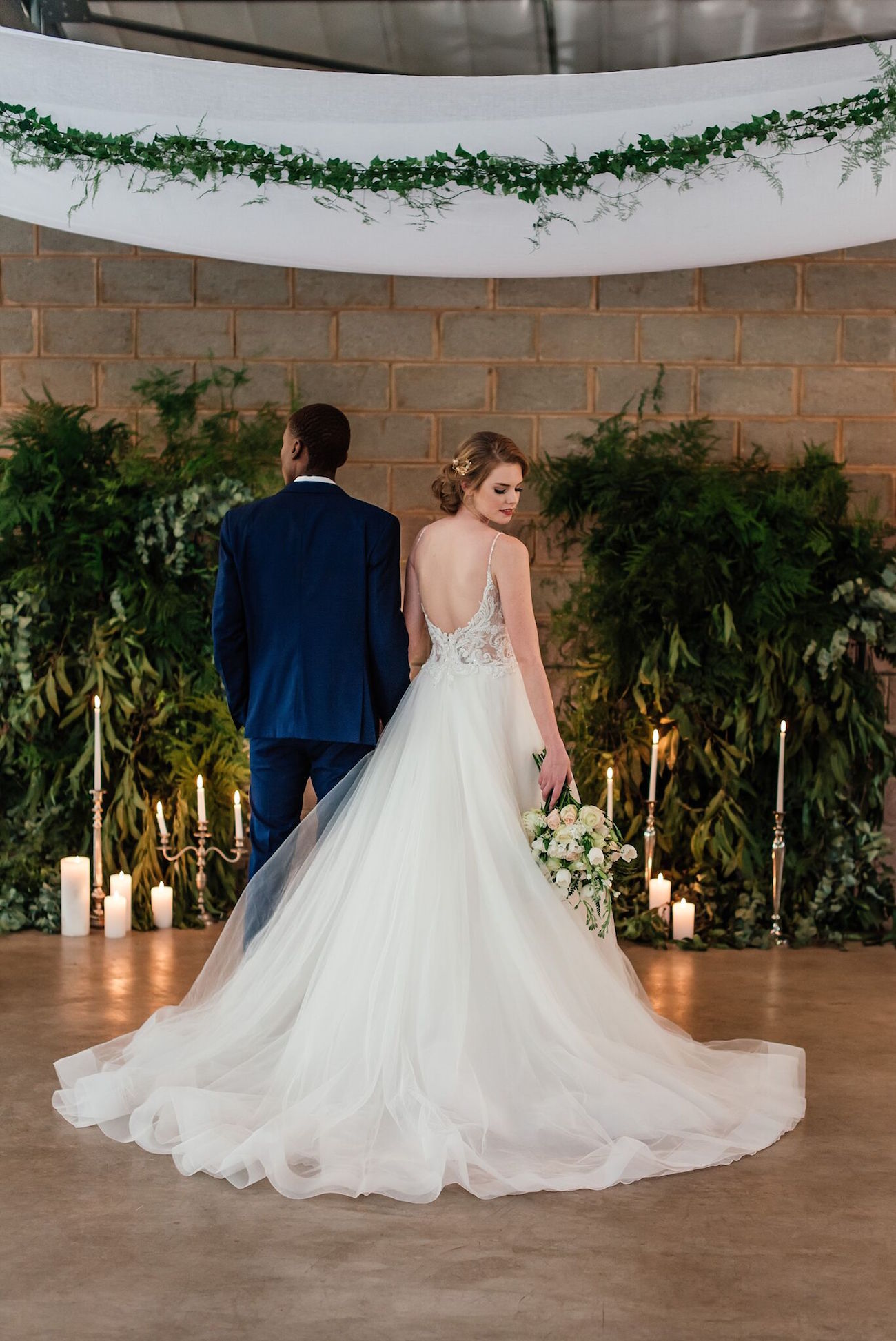 SERVICE PROVIDERS
Photography: Wilma Towell | Styling, co-ordination, floral & decor: Planned to Perfection | Stationery: Laurie Lee Design | Cake: Lauren Lee Cake Couture | Bride's dress: Toujours Wedding House | Bride's accessories: Kathleen Barry (hair accessories) + Bella Bespoke (earrings) + Portal of Alchemy (gemstones) | Hair & makeup: Kiss The Bride Hair and Makeup | Groom's attire: Suit Up Suit Hire | Venue: Barker Manor | Food: Nosh Catering | Models: Heidi & Simba from Extreme Model Management