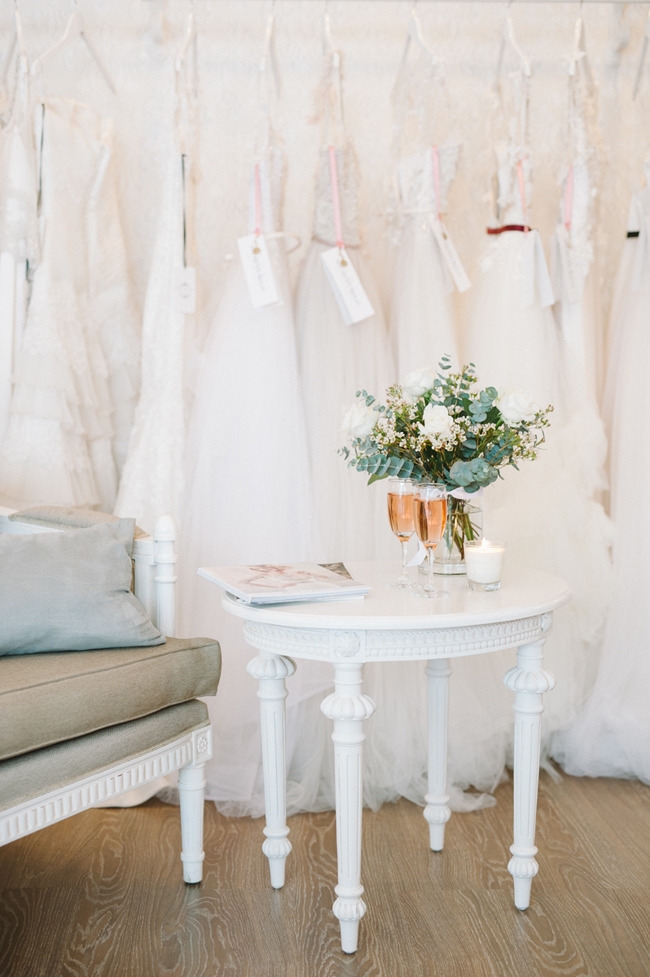 Maybe it's from watching too many movies, but when I think about wedding dress shopping, I picture a charming little shop full of soft light and plush chairs and flowers and champagne – a place where dreams are made, and where somewhere in amongst the silk, tulle and lace, that perfect wedding dress is just waiting for you to try it on and fall crazy in love, and share that amazing moment with your mum or best friend. Sadly, reality sometimes falls short of the fantasy. So you can imagine how thrilled I was last year to discover the most wonderful little boutique right here in Durban, tucked in amongst the leafy streets of Westville that I know so well. Toujours Wedding House is an absolute gem – a light, bright studio nestled off a sunny courtyard, with just the right amount of chic understated detail to let the gowns, veils and accessories take centre stage. Guiding her brides through their experience is owner Tracey Laubscher, who you immediately warm to like she's an extra bridesmaid, and who knows and cherishes each dress in her collection like a favourite song. I couldn't wait to go back to the boutique to do a special little tour, together with the talented Eileen Laubscher of Bright Girl Photography. We spent our morning drinking tea, shooting these beautiful images, and chatting to Tracey about what makes Toujours such a special place…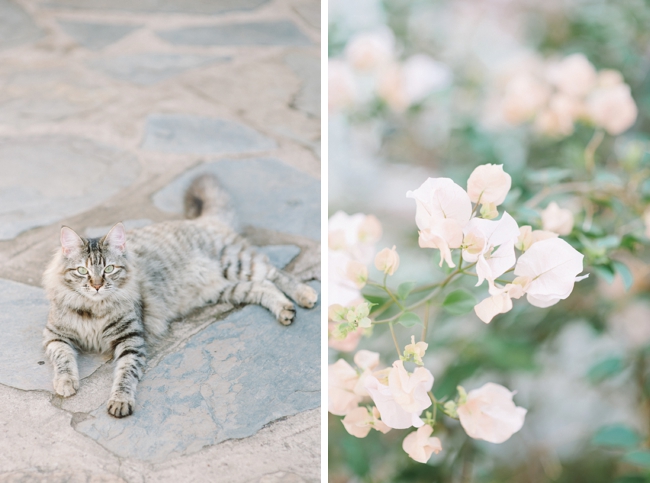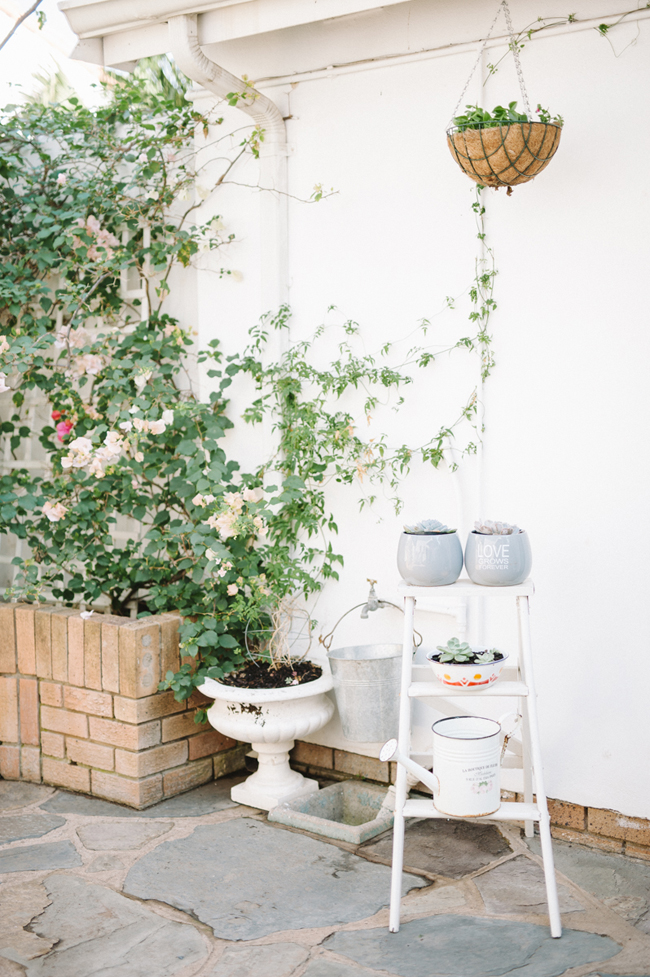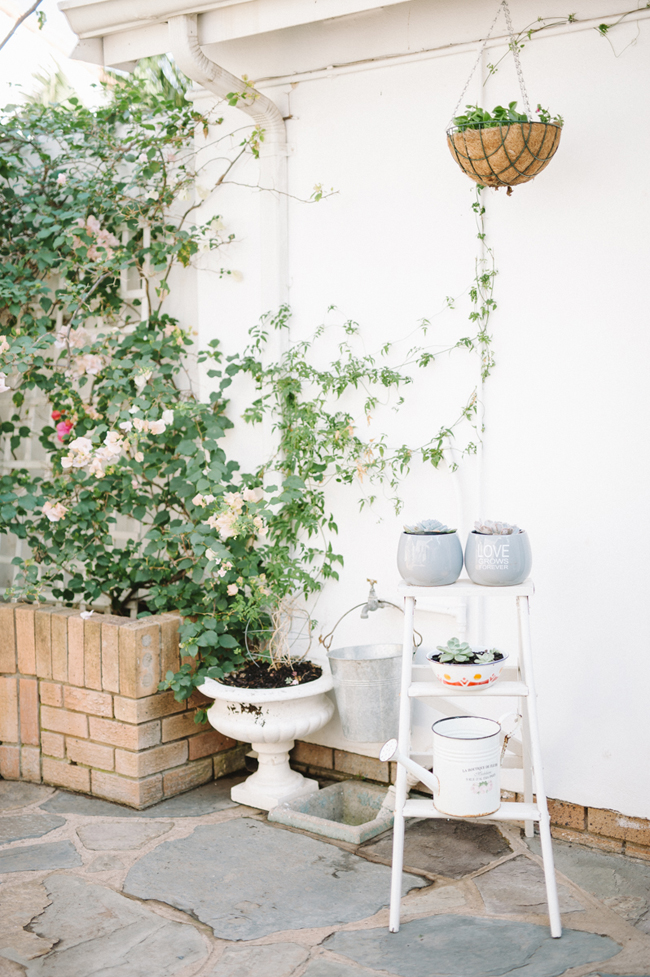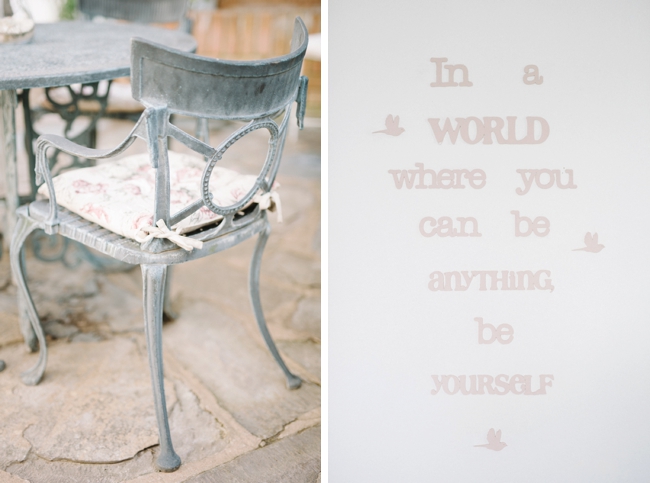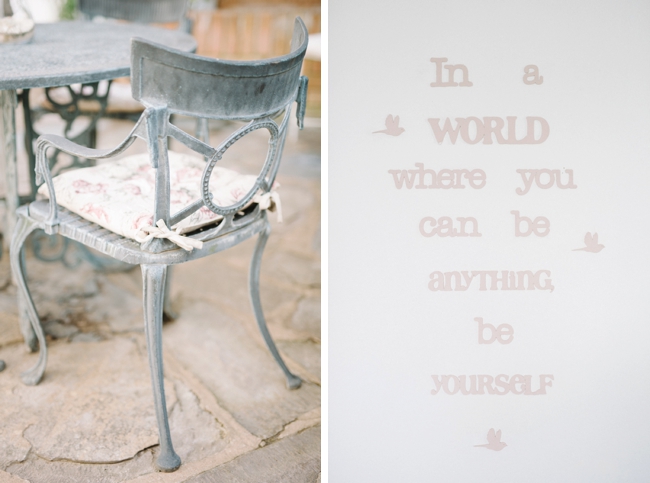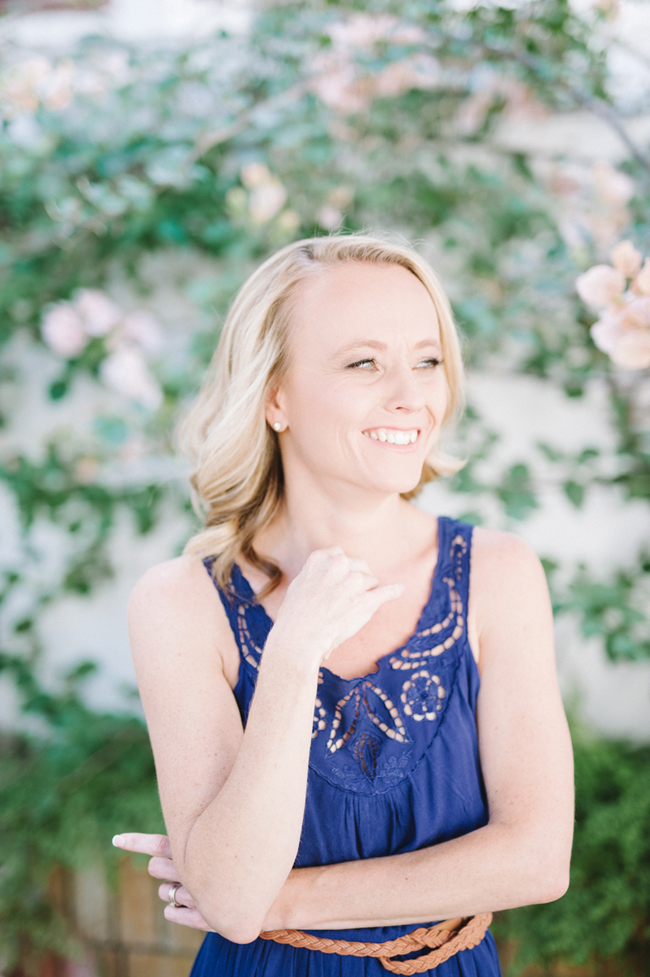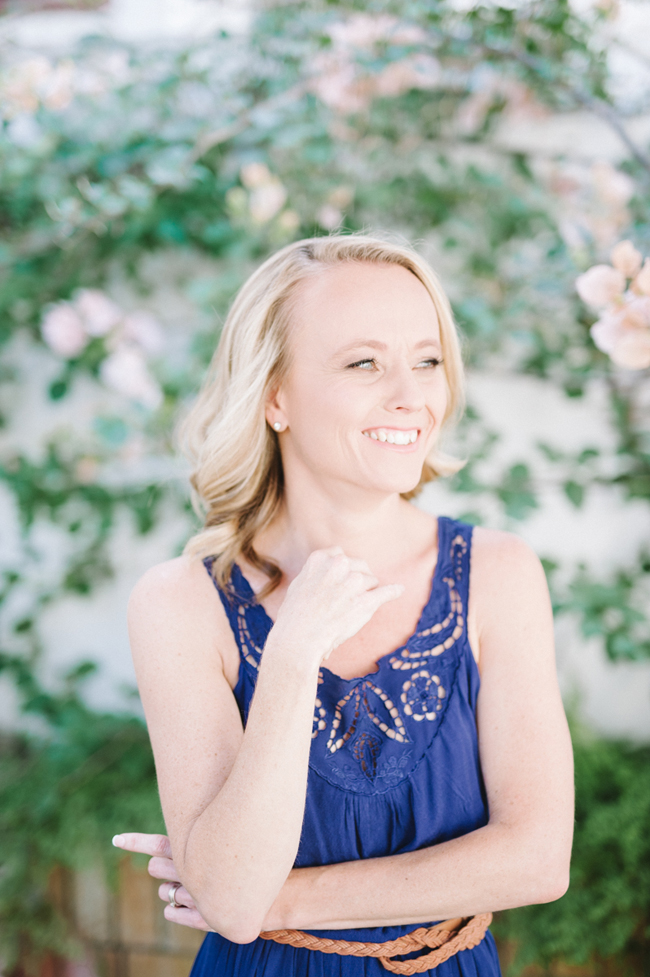 How would you describe the Toujours bride?
The Toujours bride is a bit dreamy, very romantic and is someone who appreciates and understands excellent quality when it comes to her wedding gown and the experience she will receive when on the journey to find her wedding gown. I find that each bride I work with immediately relates to the Toujours philosophy of kindness, honesty and love.
Which designers do you currently carry?
I currently have two international collections: Blue by Enzoani and Le Papillon by Modeca, and am bringing a new collection to Durban towards the end of the year, which is very exciting! I am also lucky to have some exquisite gowns designed right here in Durban: the Secret Garden collection by the very talented McCarthy Wolff.
What are some of the things you consider when deciding on which designers to work with?
I obviously spend much of my time looking for the most beautiful and unique styles to offer my brides, but on a practical level, for me it is hugely important that my gowns are all of the best quality in terms of fabrics used and the fit on a bride. I can see immediately when gowns are made from inferior fabrics and when very little thought has been given to the actual fit of a gown. The Toujours bride knows quality and I aim to maintain this high level of expectation at all costs.
The designers that I choose to work with will always have a flawless reputation in terms of fabric quality, impeccable workmanship, and honesty when it comes to the production and delivery of gowns. I will never commit to a gown that will not be absolutely perfect within the required amount of time before a wedding. The support from designers in terms of delivering on a bride's expectations is a priority.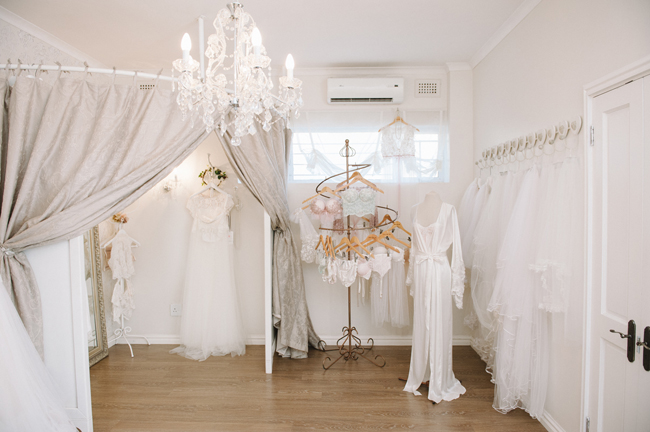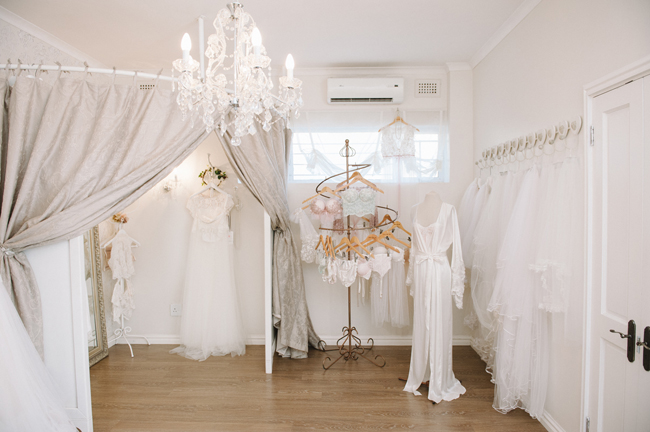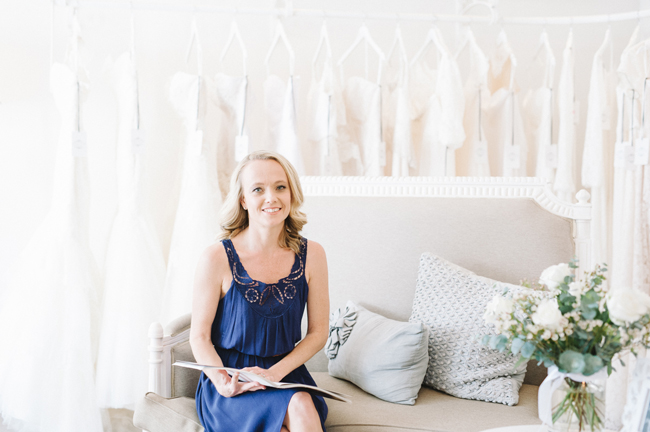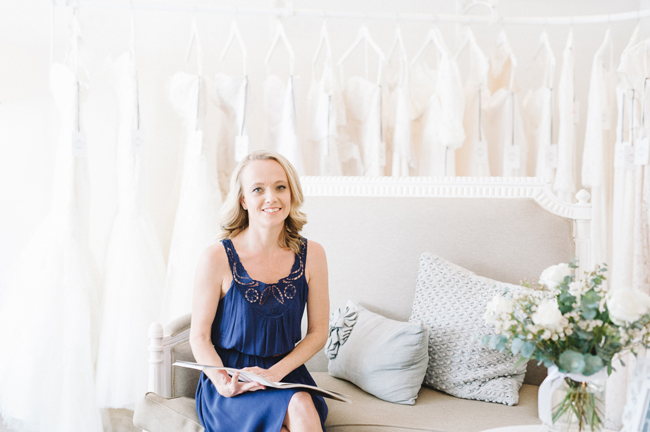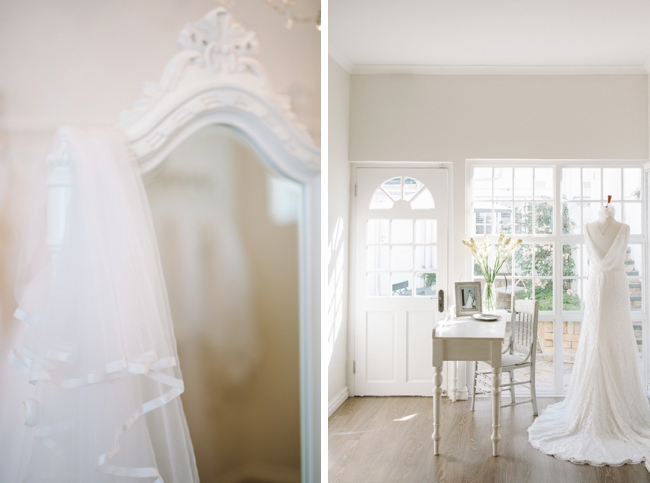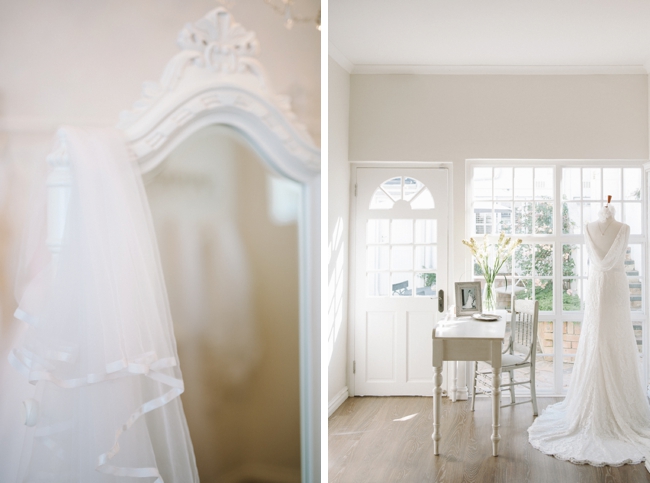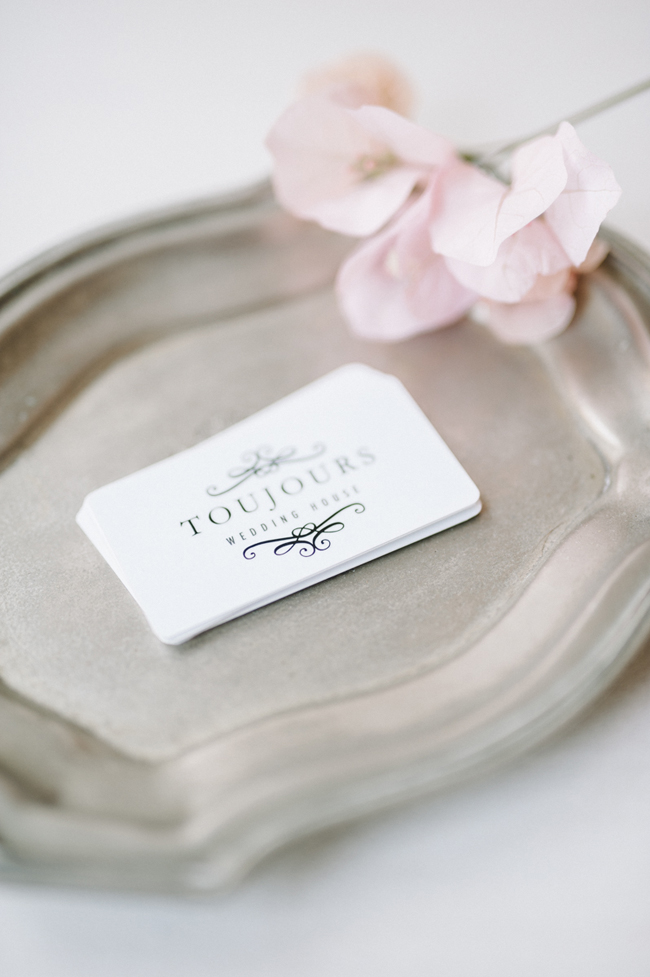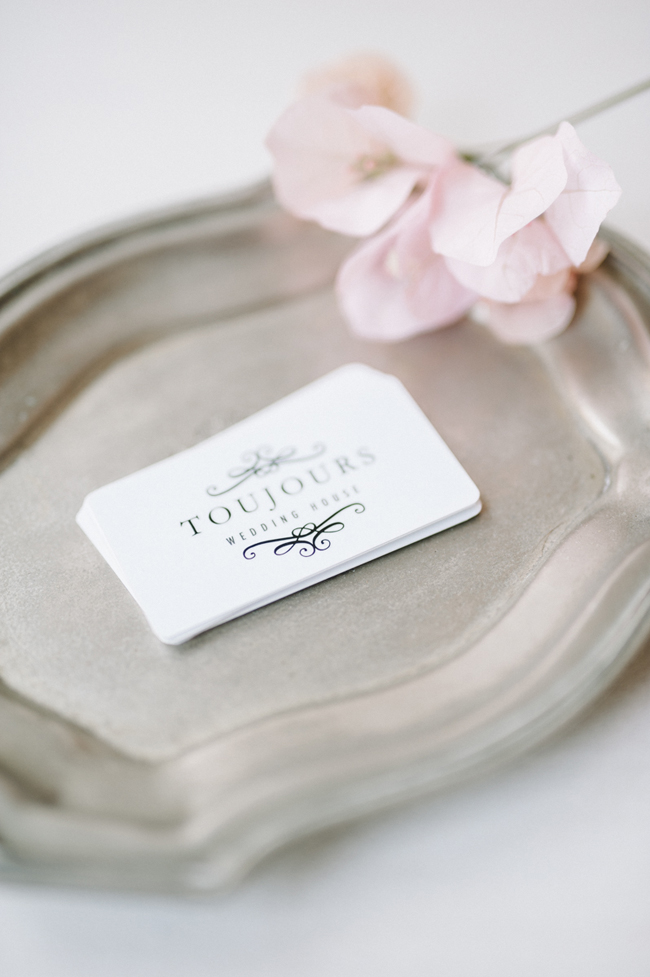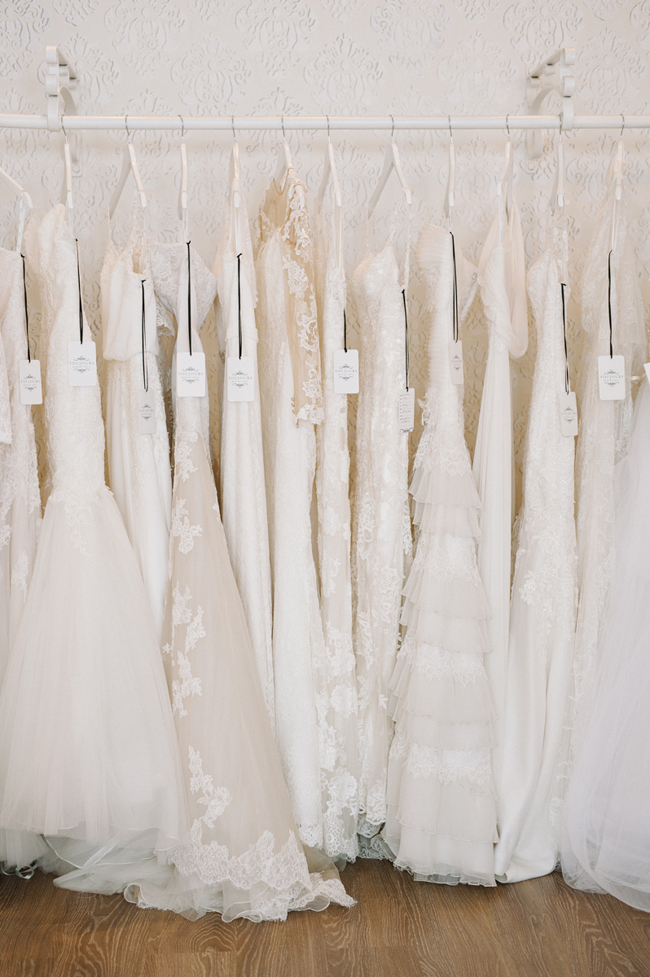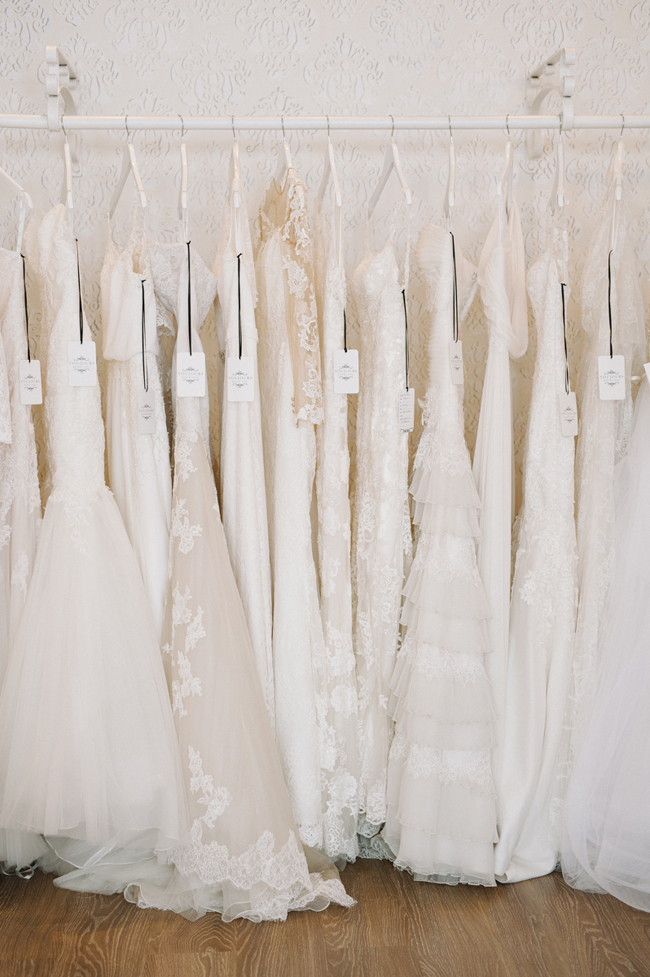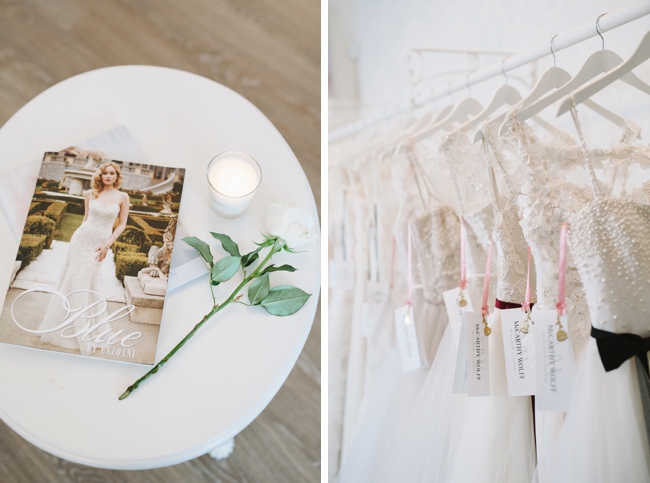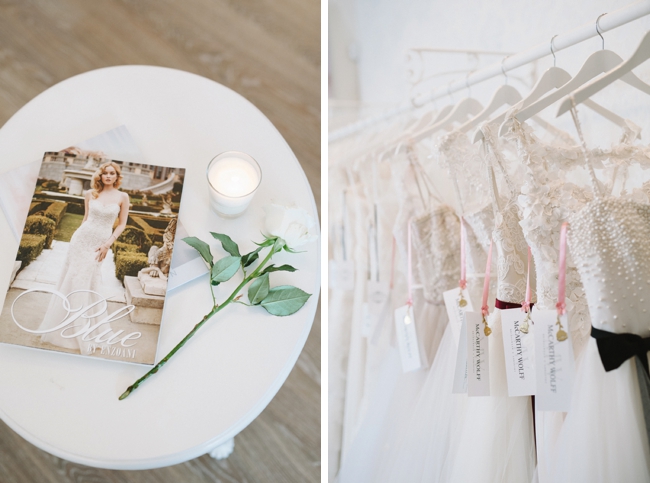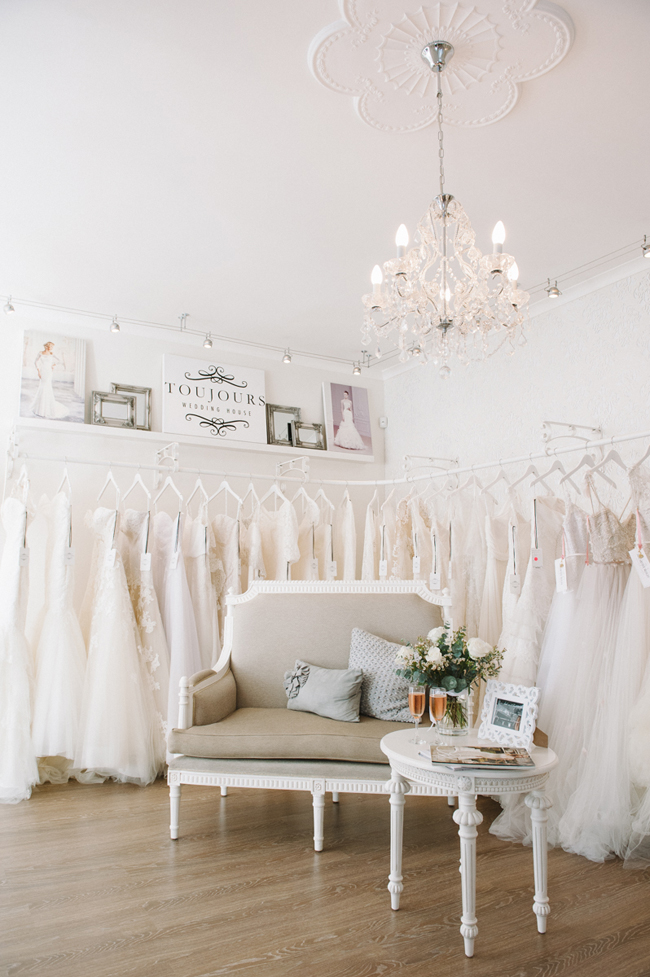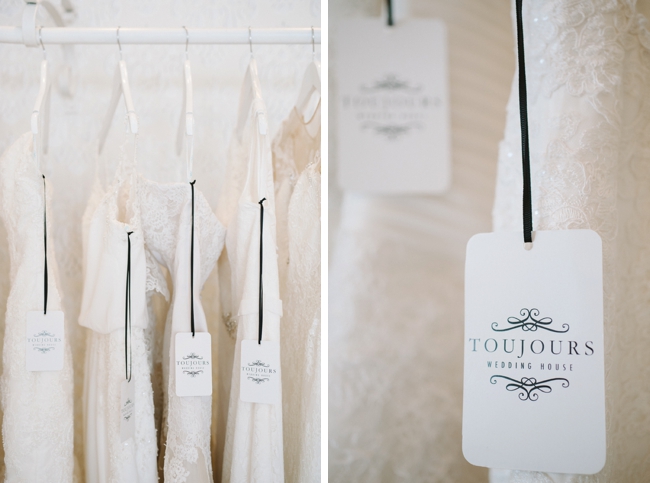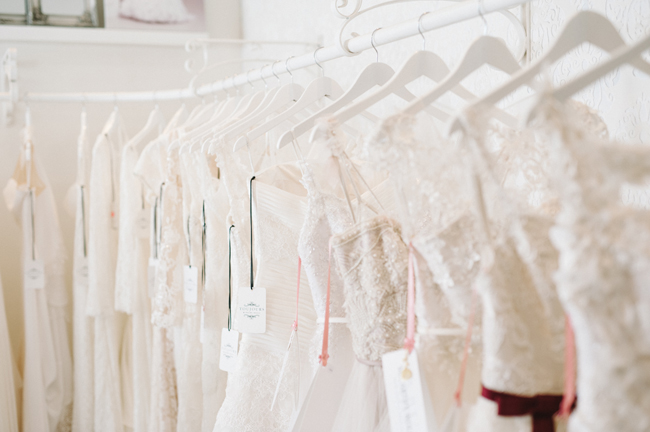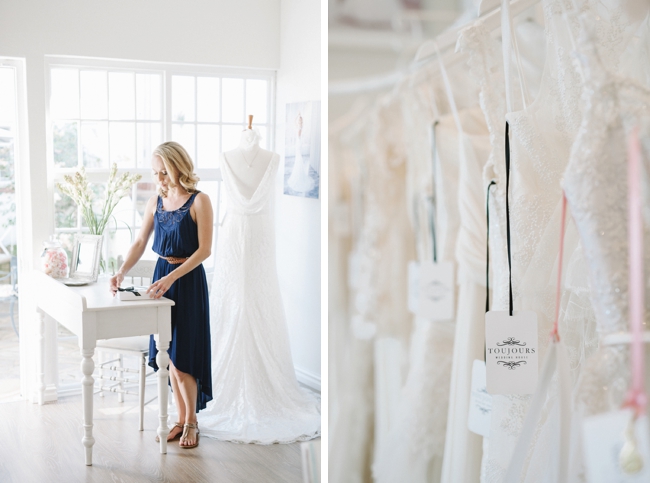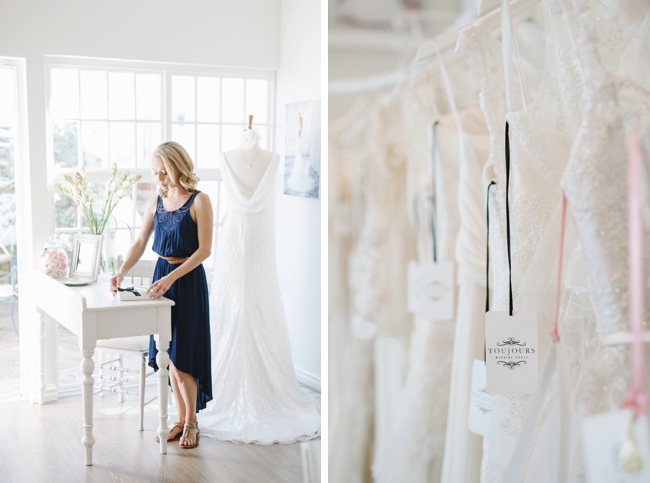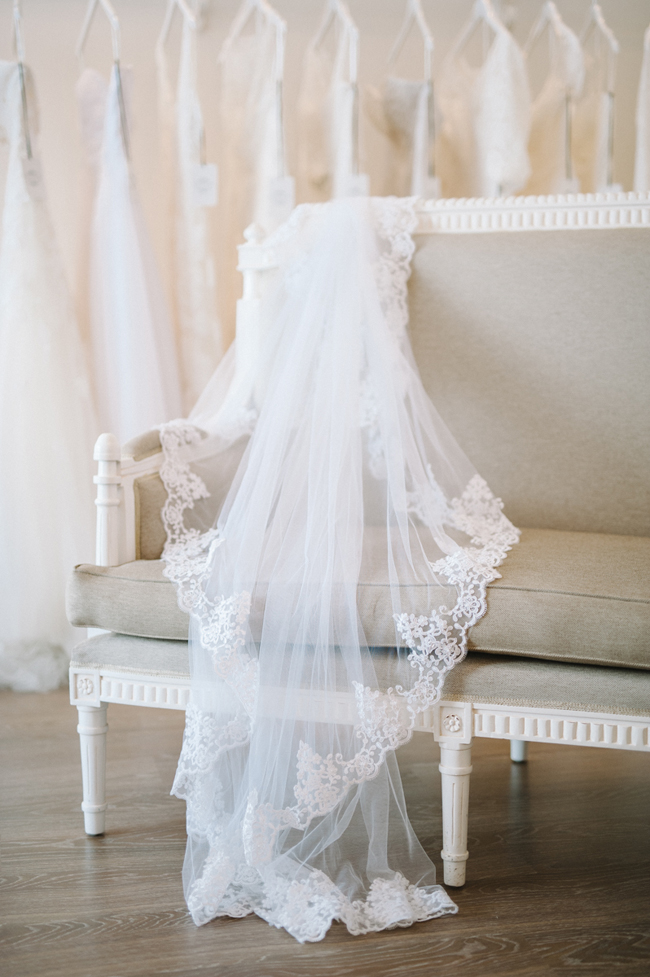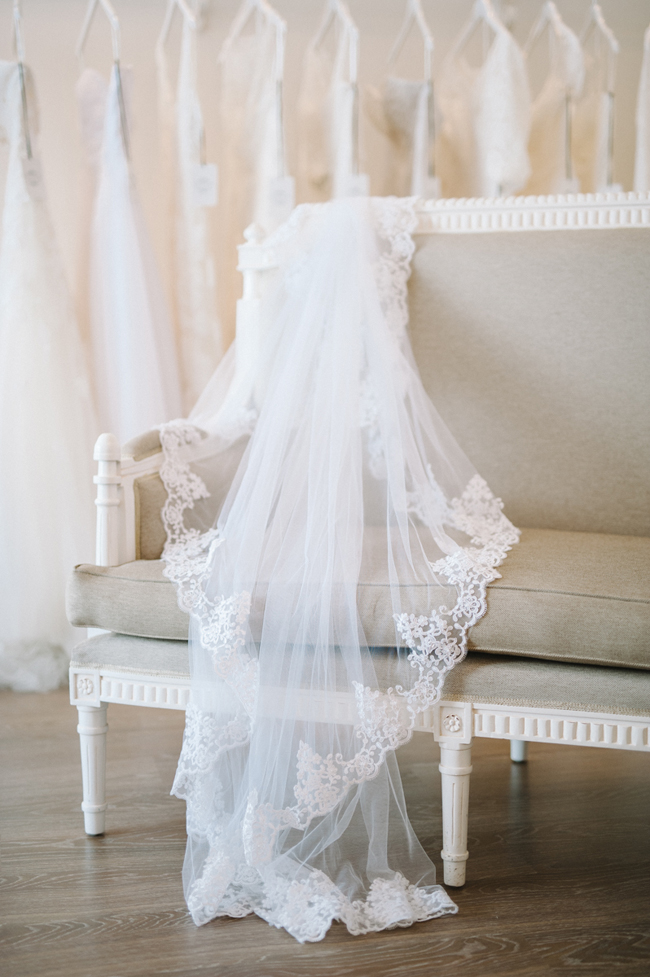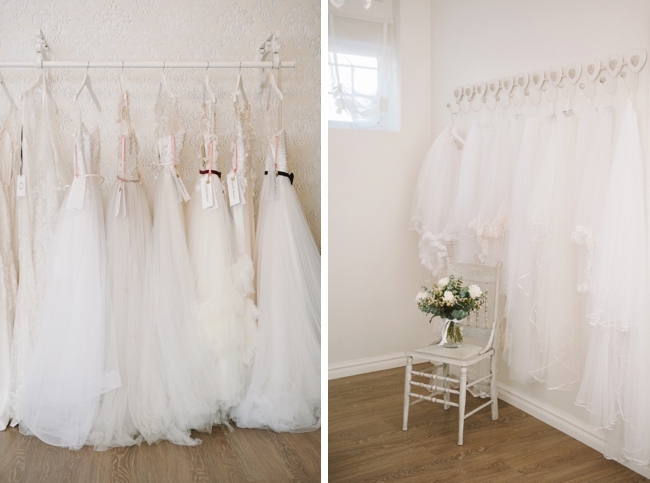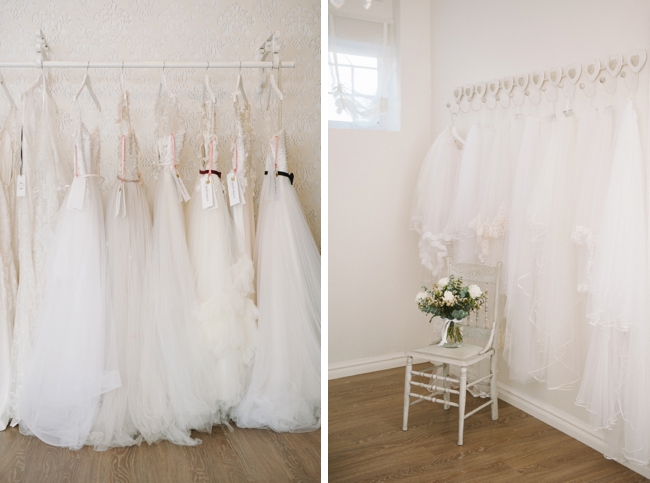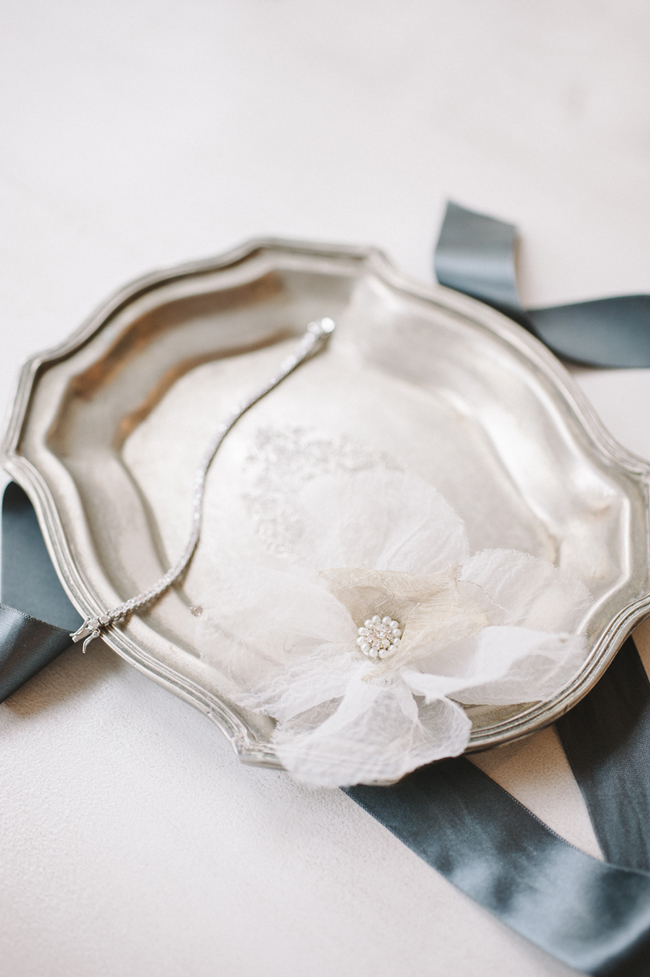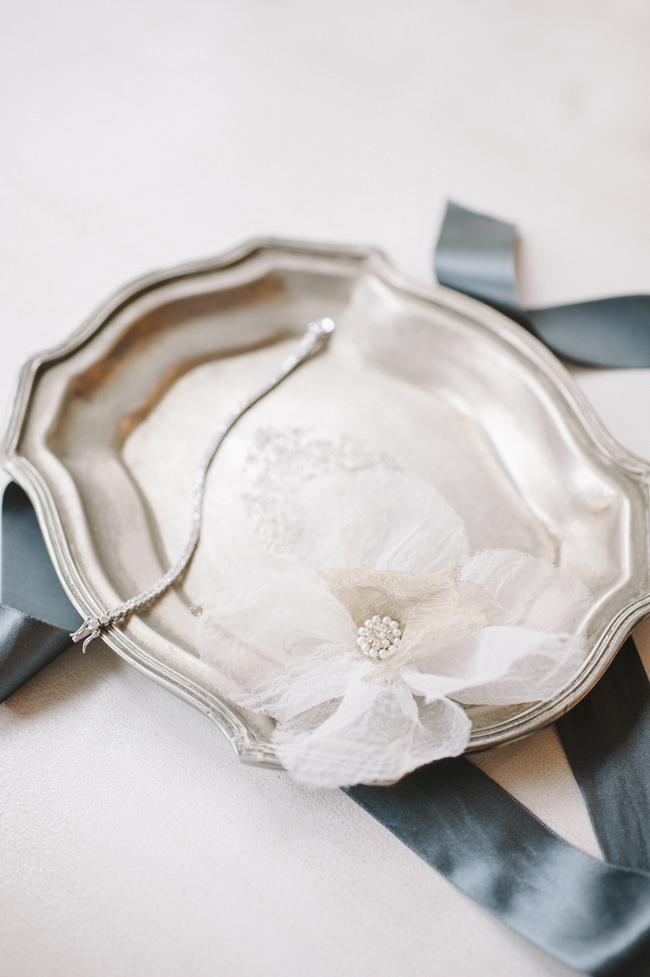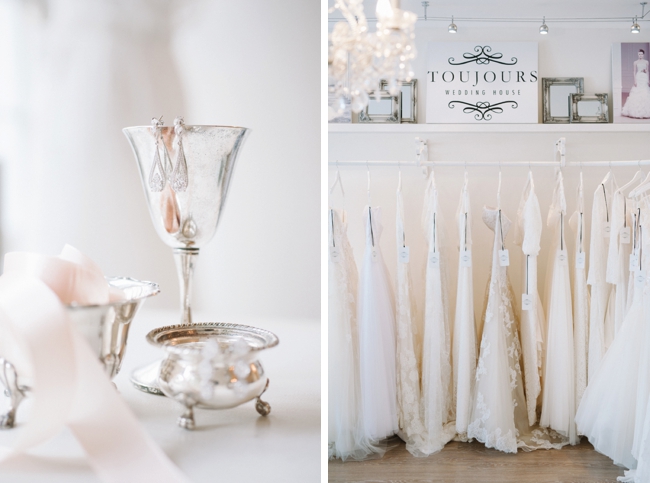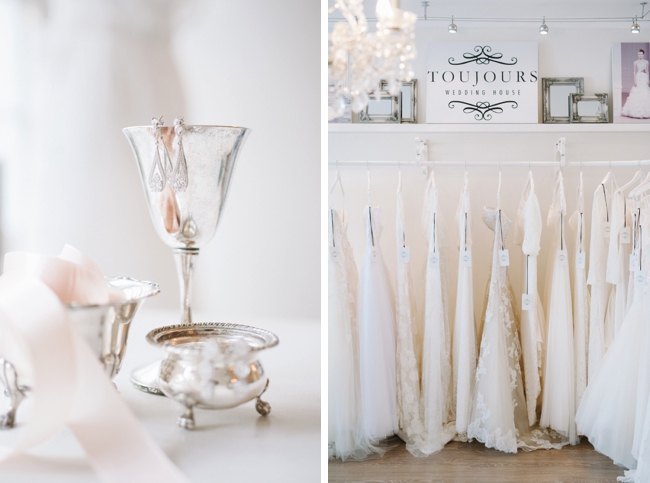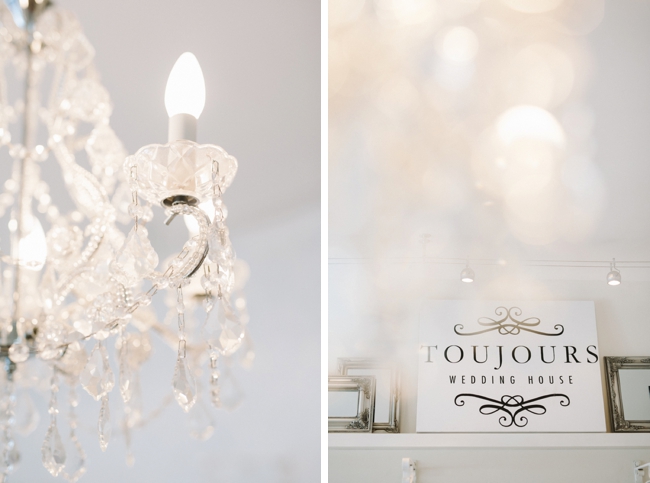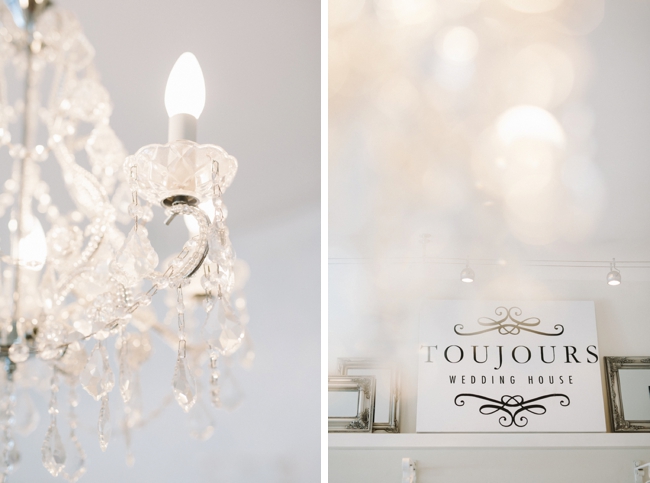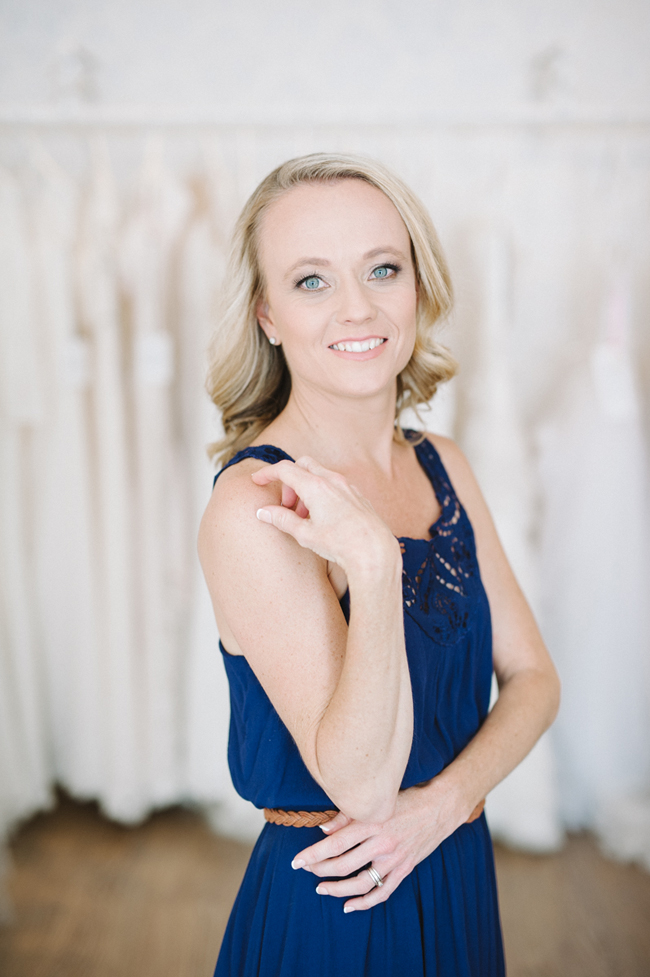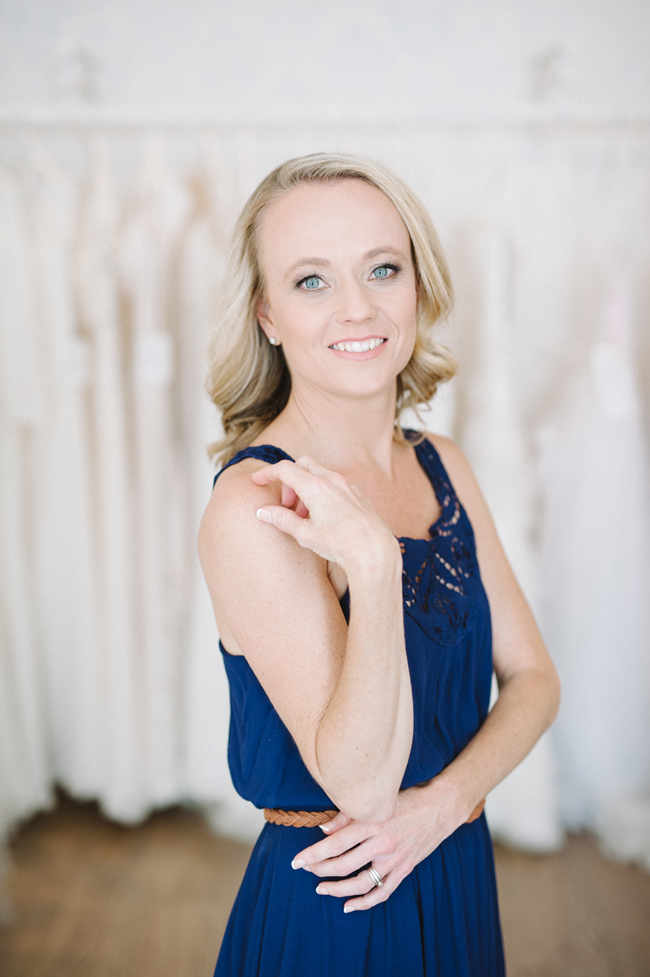 What inspired the design of your boutique?
I have always loved the charm of all things old. Quaint cafes, old cobble-stoned courtyards filled with flowers, Edith Piaf singing 'La Vie En Rose', interesting antique furniture and the romance of Paris. I simply wanted to create a special space for brides to experience beautiful wedding gowns and to feel completely romantic, so I tried to incorporate all the things I love the most… I of course, had the help of a very talented friend who is an interior designer who helped me bring this vision to life. Che Hooper from Portfolio Design is a true gem!
What are your favourite current bridal fashion trends?
Low and interesting backs will always be a firm favourite of mine and I feel that this has continued to be prevalent in the latest collections. I am very excited to see that many designers are continuing to use floral prints and colours in their designs which certainly appeals to my love of something different. A move towards A-line and ballgown style gowns is something that I have noticed recently and love. A fitted silhouette will always be very popular, elegant and classic but, at the moment, soft, flowing and romantic A-line gowns, sometimes finished off with a gorgeous bow, seem to be the preference which suits me just fine!
Make an appointment to visit the boutique by calling +27 (0)71 509 3223 or email [email protected]. You can also find out more about Toujours in the SBB Directory.


CREDITS
Wedding dress boutique: Toujours Wedding House | Photography: Bright Girl | Styling: Gaby Frescura for SouthBound Bride | Hair & makeup: Make Me Up Kezia


Save