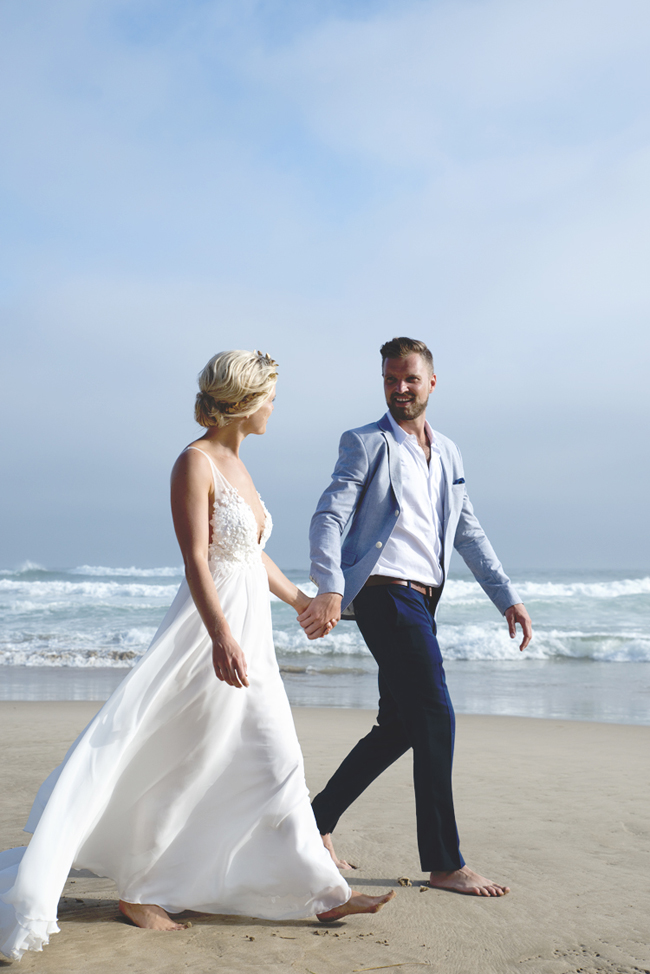 I could use a little beachiness today, to remind me of summer, and this bijoux Garden Route wedding really fits the bill. Infused with sunshine and salty air, Tarryn and Warwick's ceremony overlooking Noetzie Beach was the first part of their wedding celebrations (with part 2 being a reception at a local wine estate), and it exemplified everything I love about intimate weddings. There's an incredible feeling of warmth and family and togetherness, exemplified by the way that, at the dinner that followed, each guest made a heartfelt (and tearful!) speech. Tarryn's dreamy Silver Swallow gown and gold laurel headpiece and Warwick's pastel blazer were the perfect complement to their laid back wedding style, and that beautiful simplicity carried through to the dinner decor of hanging bunches of fynbos and greenery garlands interspersed with candles – all at a table with the most incredible view of the sea. Alfred Lor was on hand to capture all the natural beauty of this special day.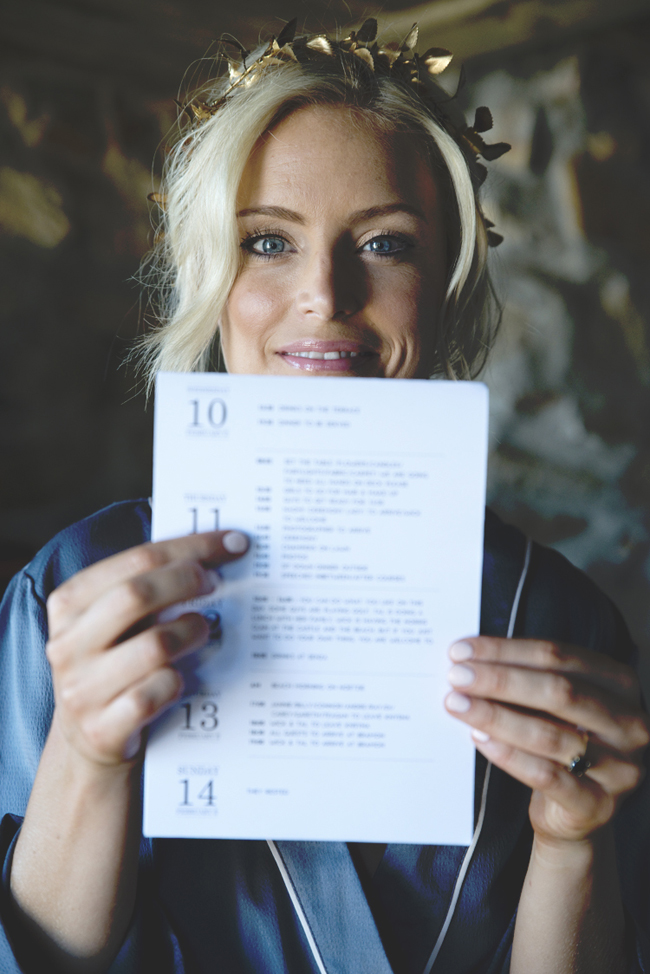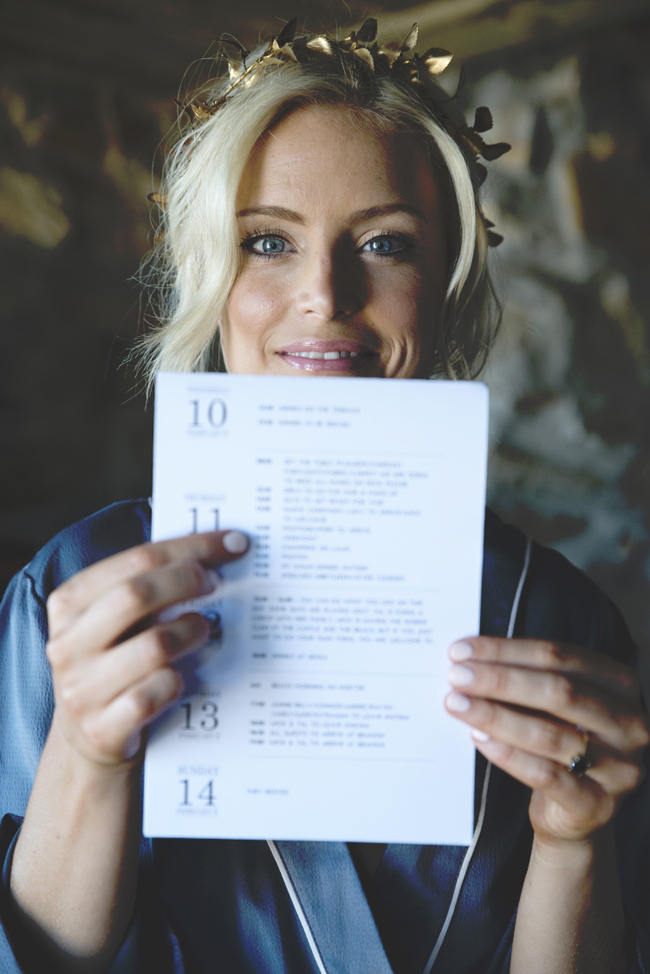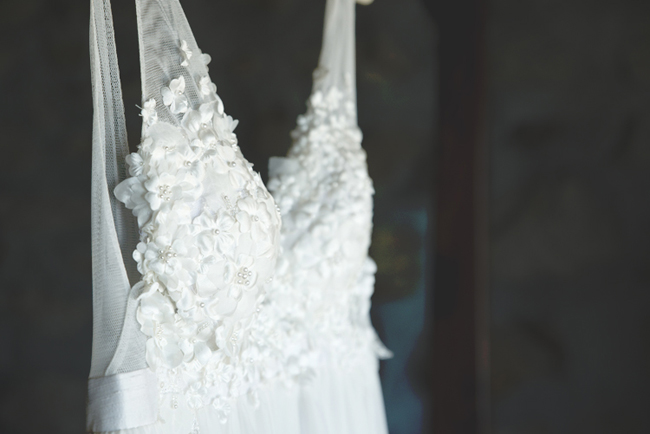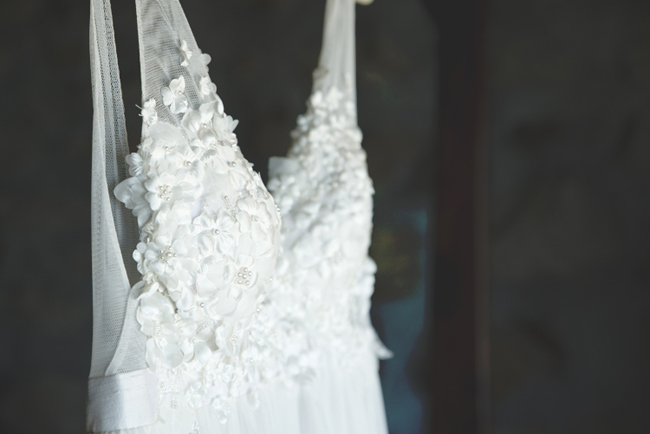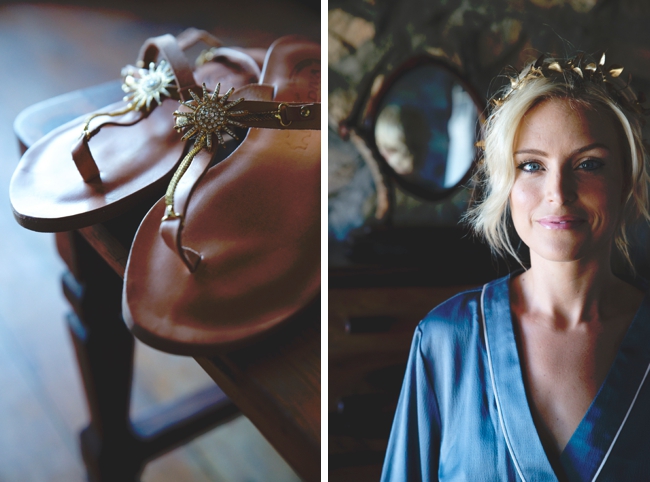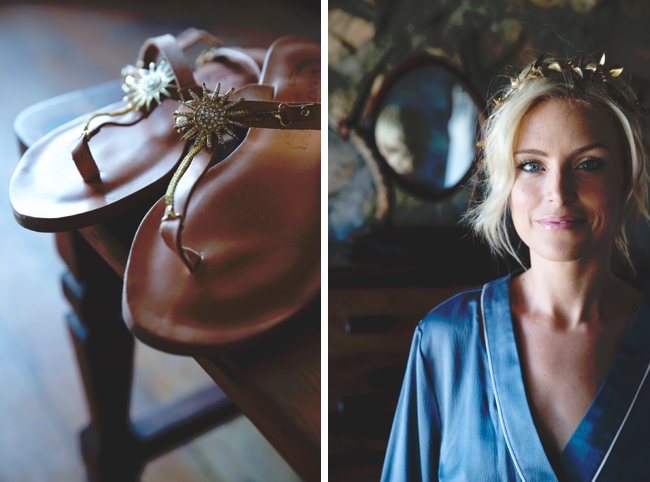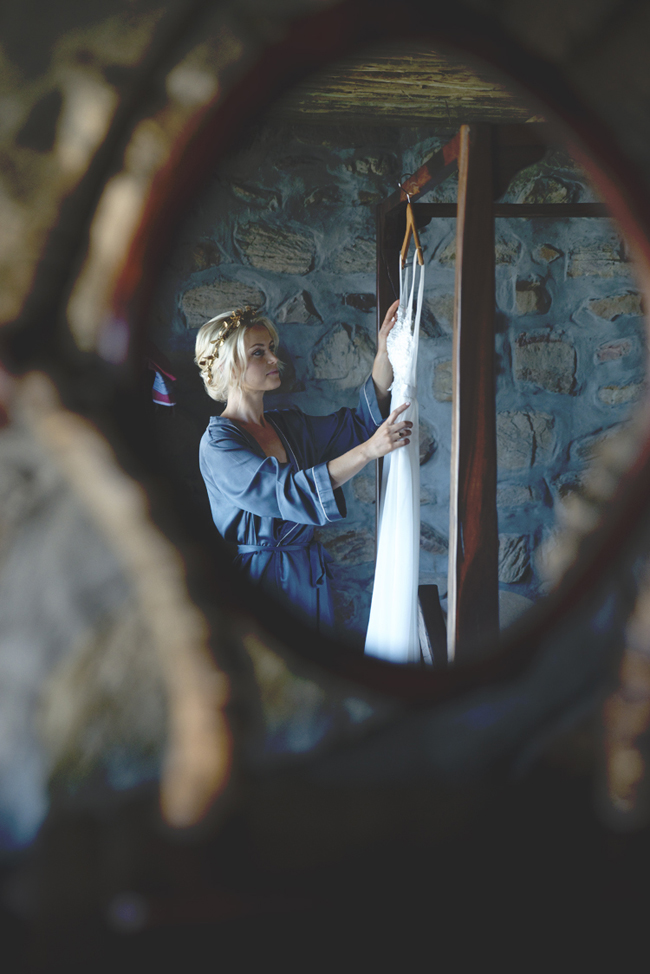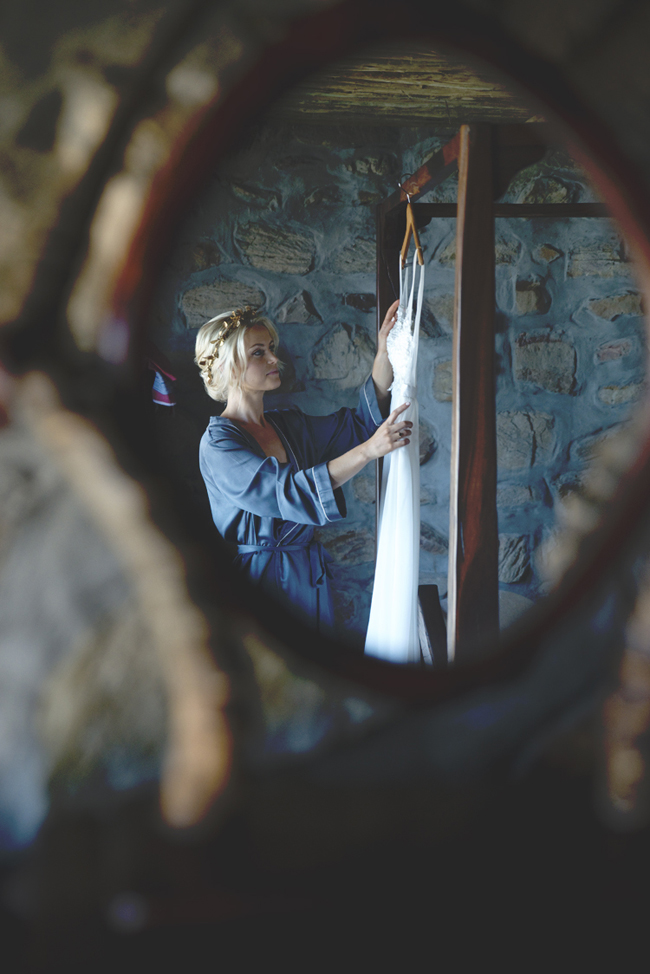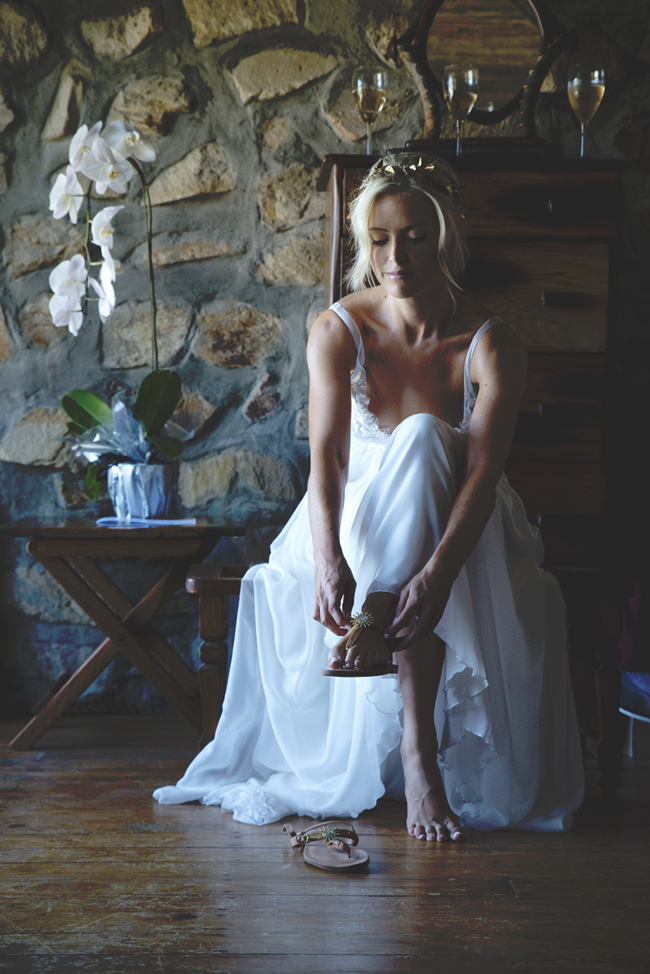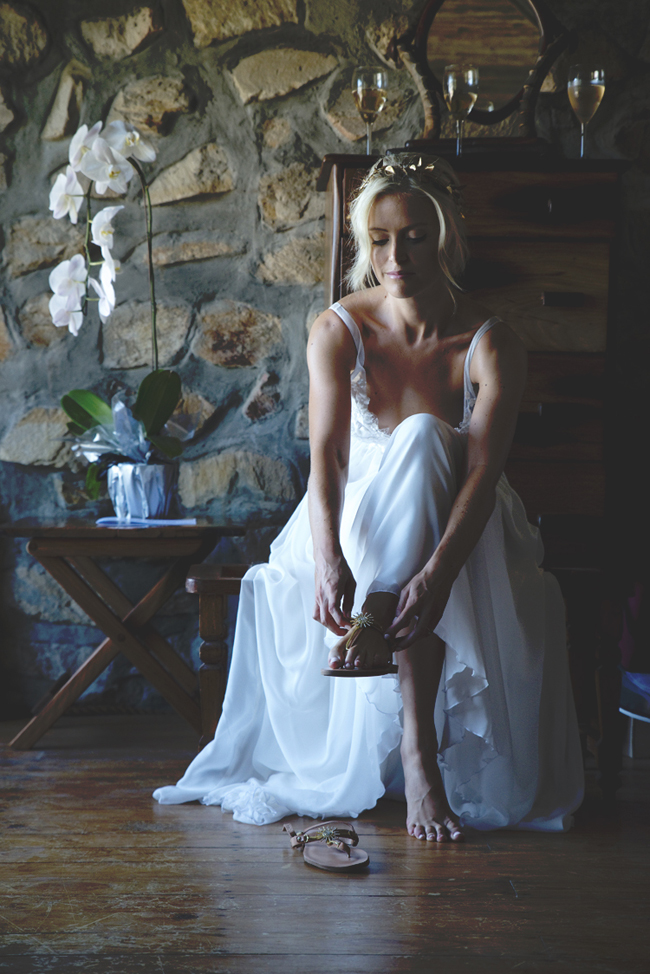 Love Story
Warwick: We met at work. We used to work in an advertising agency together. I was a creative and she was a 'suit'. We are completely different; Tarryn is logical, planny and very together, where as I am creative, spontaneous and all over the show. On paper, we are chalk and cheese, but we are the ying to each other's yang, and it just works. We've been together for seven amazing years.
The Proposal
Warwick: I proposed in Paternoster on the beach at sunset. There was champagne, a beautiful view and lots of tears of joy. It was such a beautiful afternoon and I'm pretty sure she would have said yes even if she didn't want to, because of the beautiful setting -haha. I'm a musician, so I had written a song for Tarryn and had recorded it for her before. I asked her to listen to the song on headphones and in the song I asked her to marry me. She started crying and ripped the headphones off and screamed "yes". It was perfect, if I do say so myself.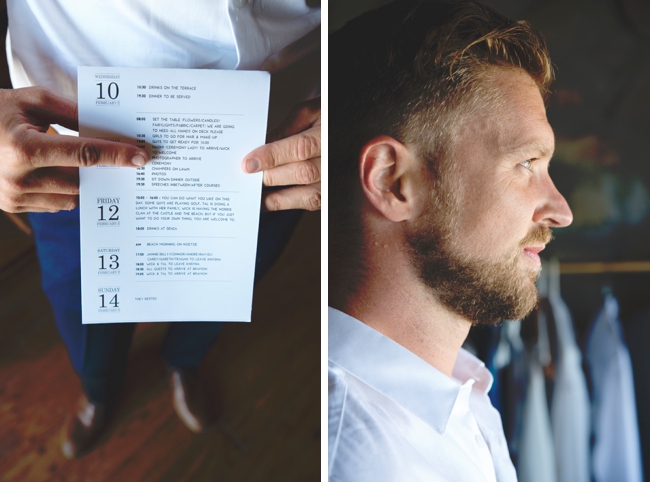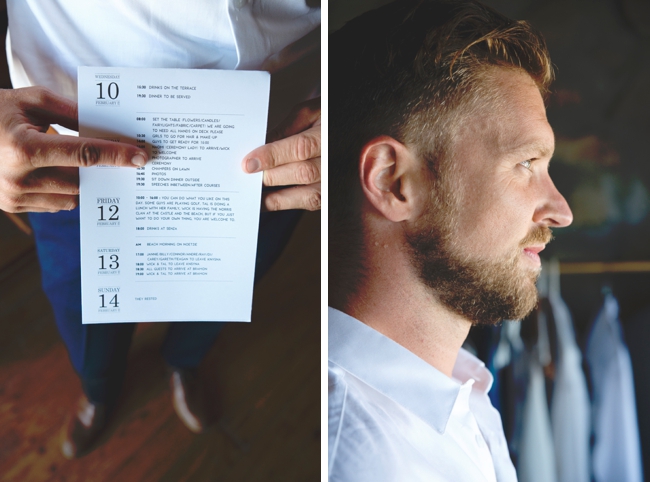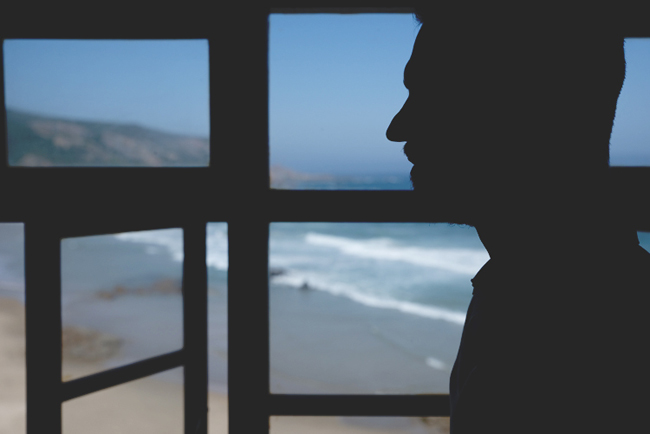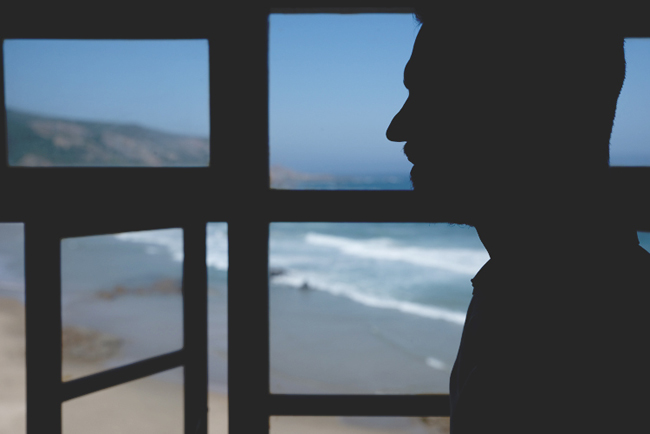 The Venue
Warwick: My family moved to Knysna the year Tarryn and I started dating, and we have been holidaying in the Garden Route ever since. It's an incredibly special place to us. The first time we saw Noetzie beach with all its beautiful castles and natural beauty, we had said to each other that that would be the perfect place to get married. Seven years later, we made it happen.
Wedding Style
We wanted it to be as simple and hassle free as possible, as well as reflect the natural beauty of the Garden Route. We used fauna and flora of the area for our flowers and fynbos, wood and other textures for our decor.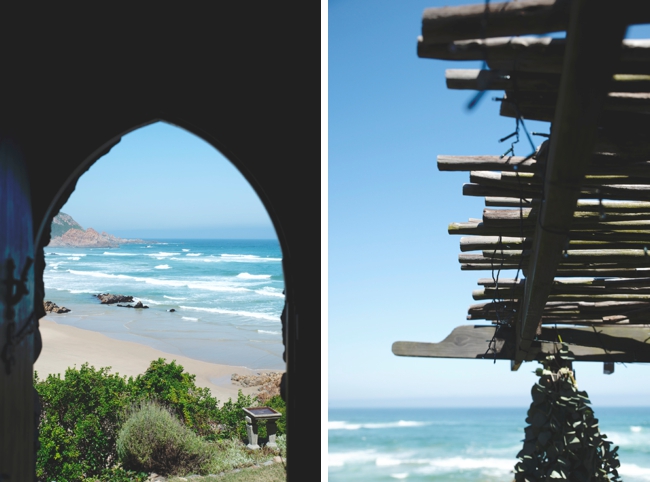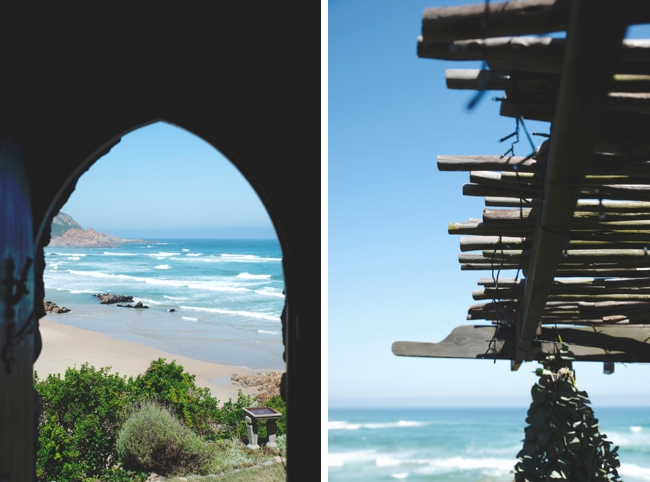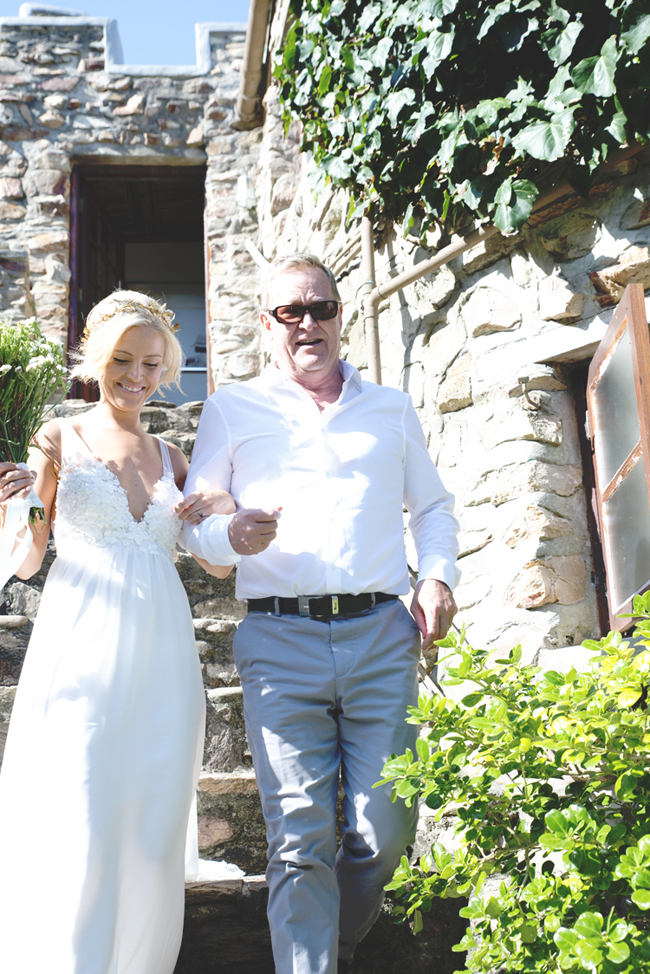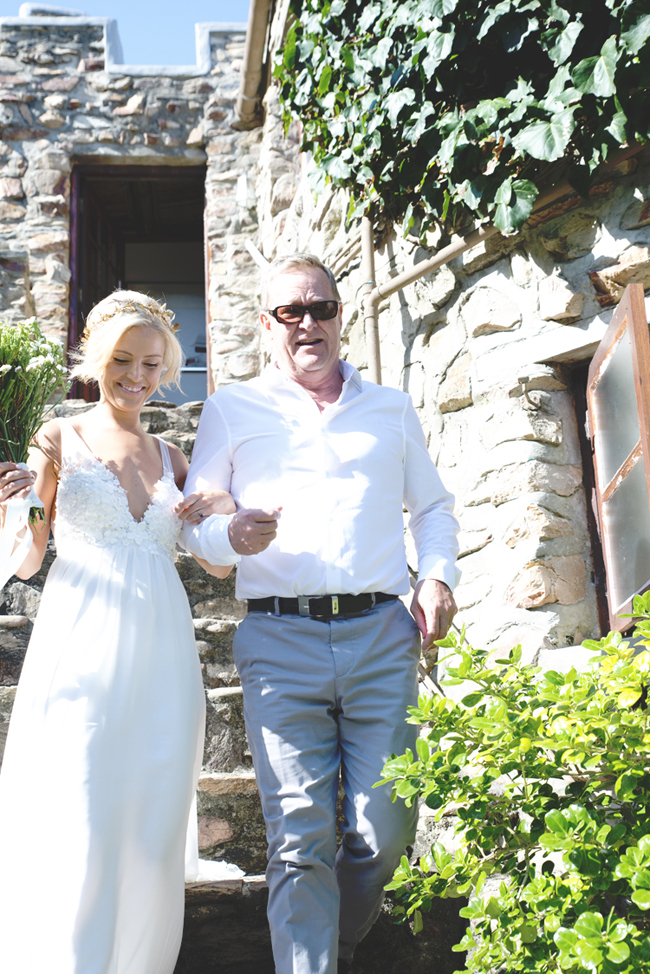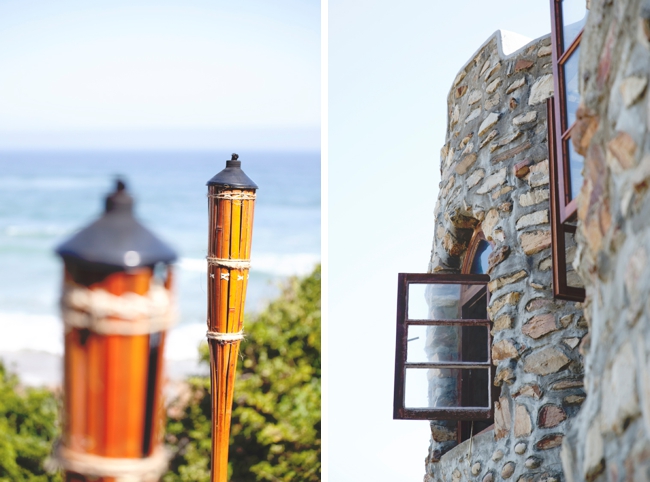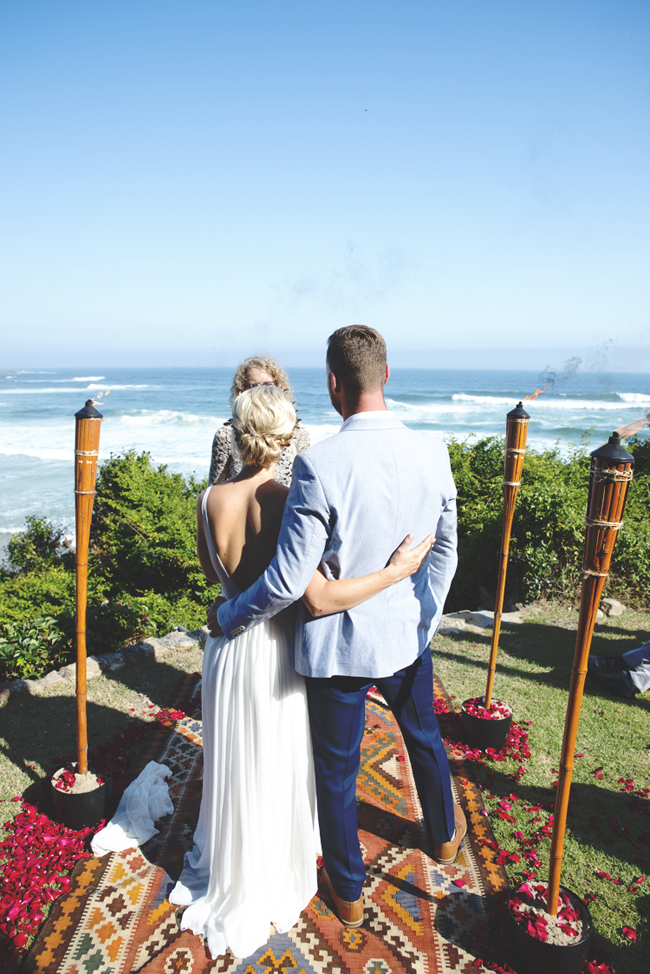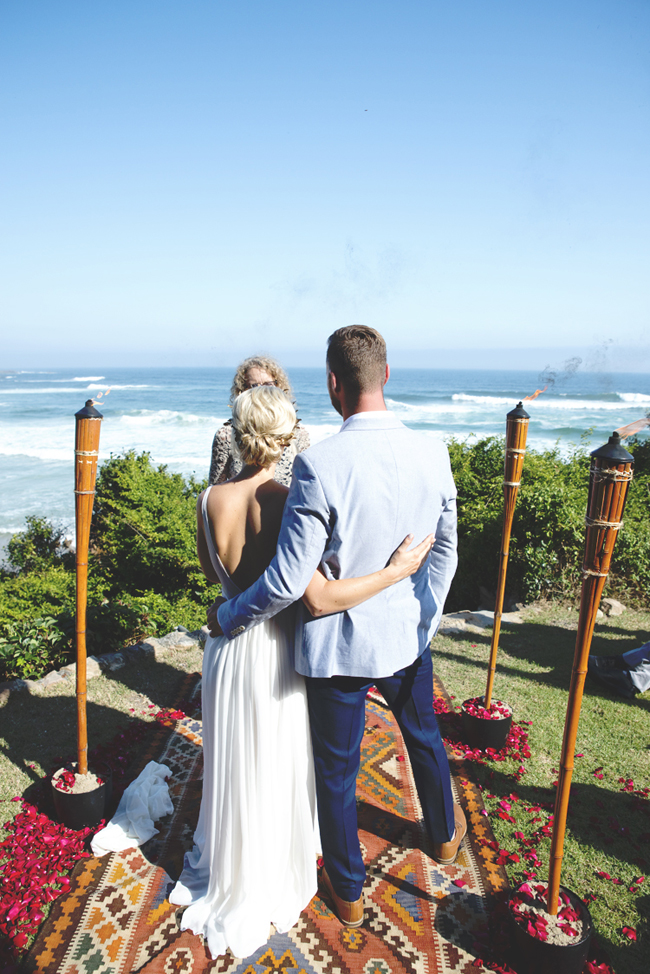 Wedding Details
Everything we did, we tried to stick to three rules: 1- stress free; 2- untraditional, unconventional and unique; 3- do things the way we wanted to do them, without any interference. We wanted to get as much out of the whole experience as possible and instead of doing a one day/night wedding which would be over in the blink of an eye, we stretched out the festivities over a week. We decided to do our ceremony with just parents and siblings. So invited ten of the closest, most important people in our lives to spend five days with us in a beautiful old castle on Noetzie beach, overlooking the ocean. The idea was to get our parents and siblings from the two families to get to know each other, and what better way to do that than eat, drink and be merry in one of the most beautiful places on the planet. The ceremony was on the lawn of our castle, overlooking the beach and sea. It was a spiritual ceremony with a mix of different cultural traditions. It was small and intimate and the ten family members there were already best friends from the previous days. Although a lot of planning went into those five days, with catering, decor, the ceremony, getting people from overseas, etc, we could never have dreamed of how special it would be. Our two families are now one clan and that week will always be remembered as one of the most incredible times of our lives. On day three of the five at the castle, we invited 80 close friends and family to join us for the weekend in the Garden Route. We had cocktails at The Heads in Knysna on the Friday, a beautiful beach day on Noetzie beach on the Saturday before heading off to Bramon Wine Farm in Plett for a night of eating, drinking and dancing. That night we had the biggest party with our best friends. It was the most 'un-wedding-y' reception we had ever been to and that's exactly how we wanted it to be. It was important to us to keep our eye on the prize with what we wanted to do and how we wanted to do it, and although there were a couple of hiccups along the way and a few nay-sayers questioning our decisions, we stuck to our guns and didn't veer from our original plan. It made the world of difference to our experience.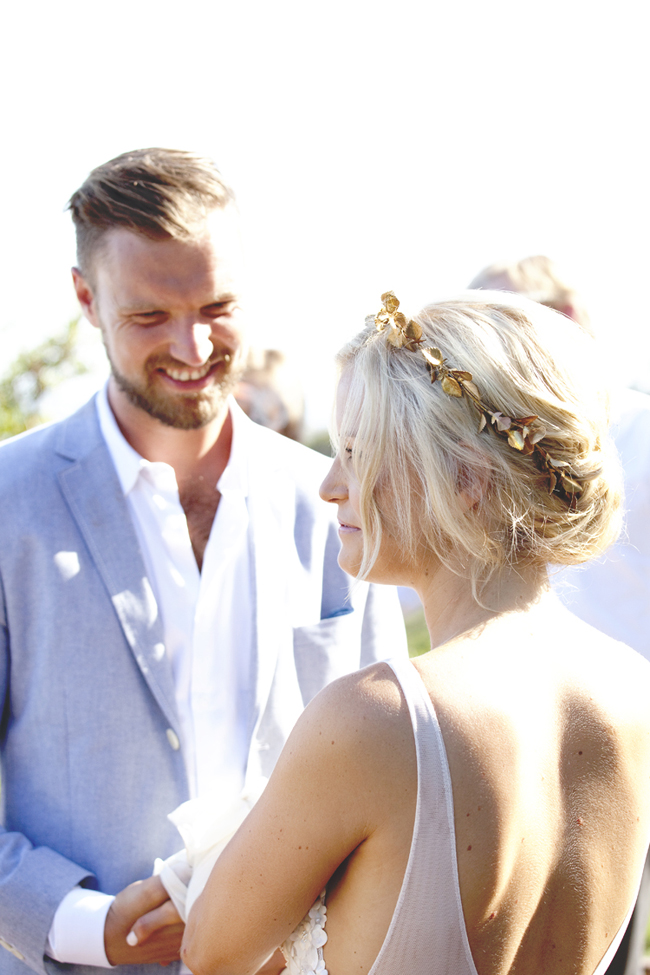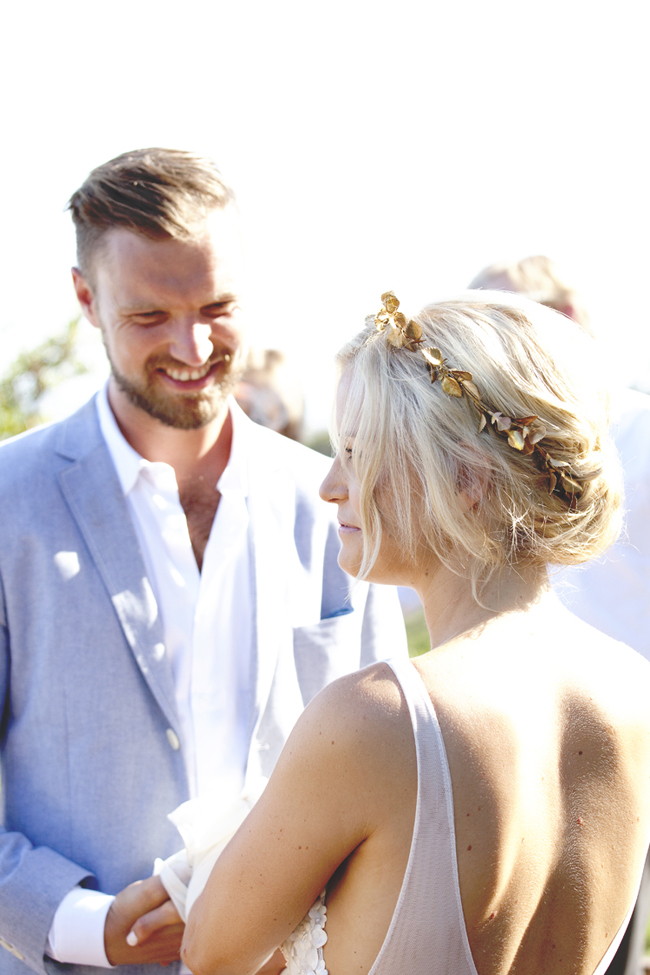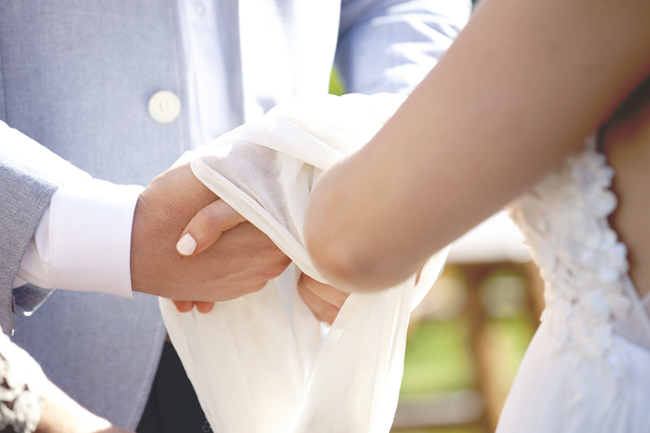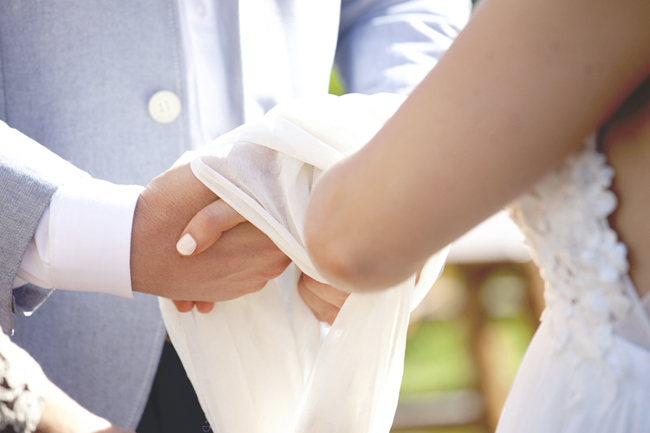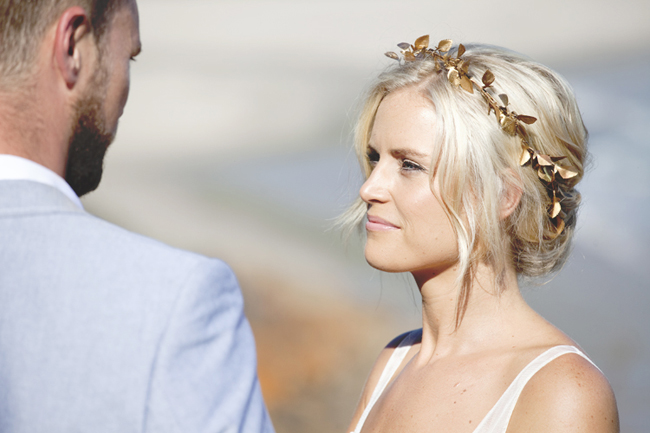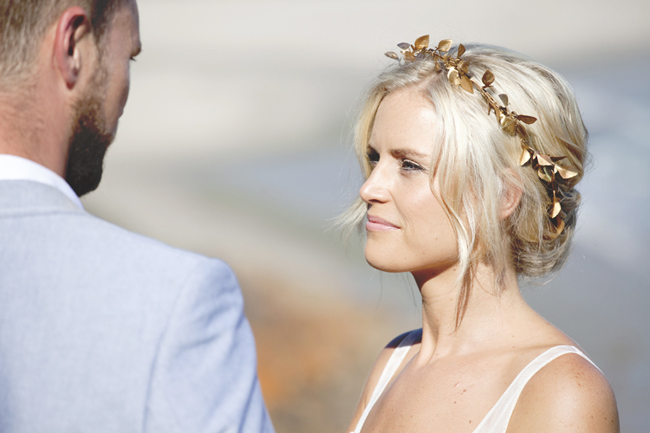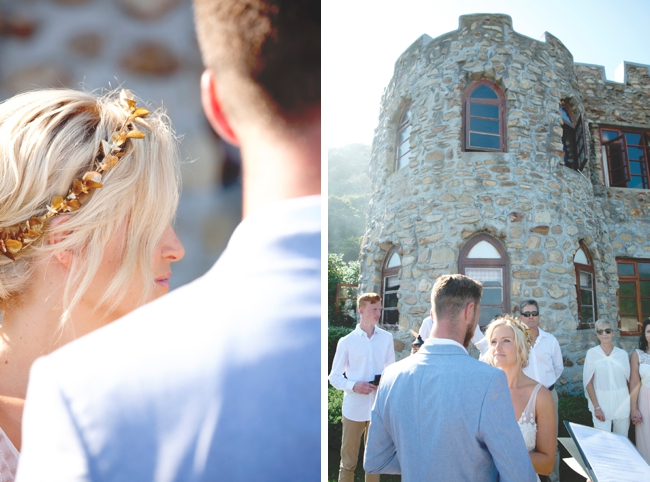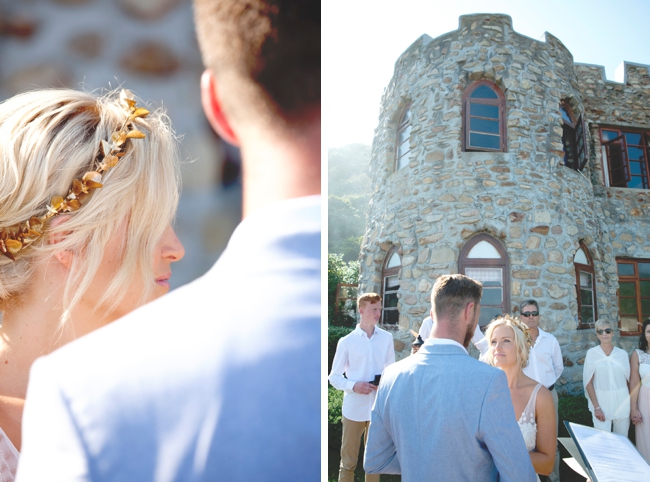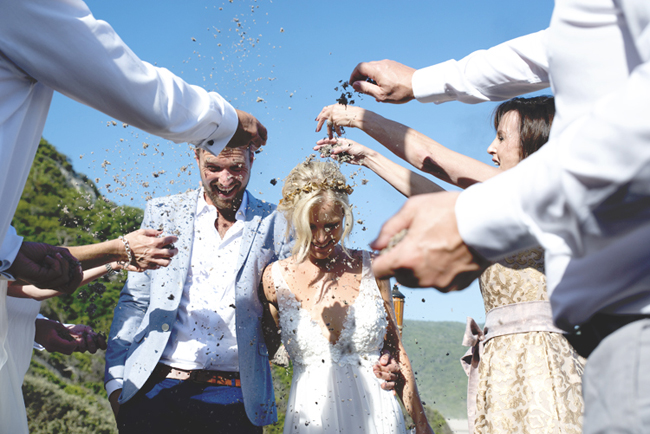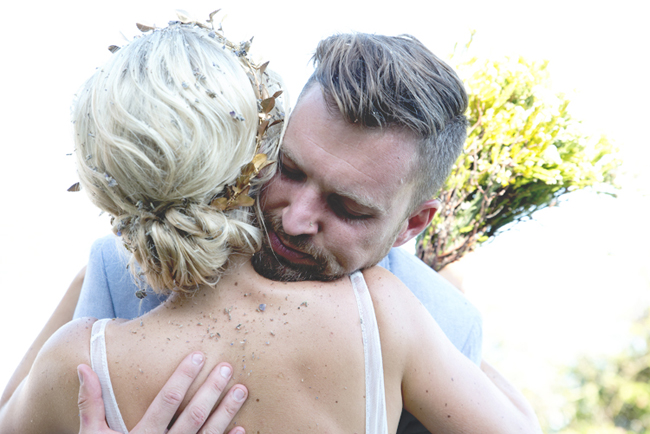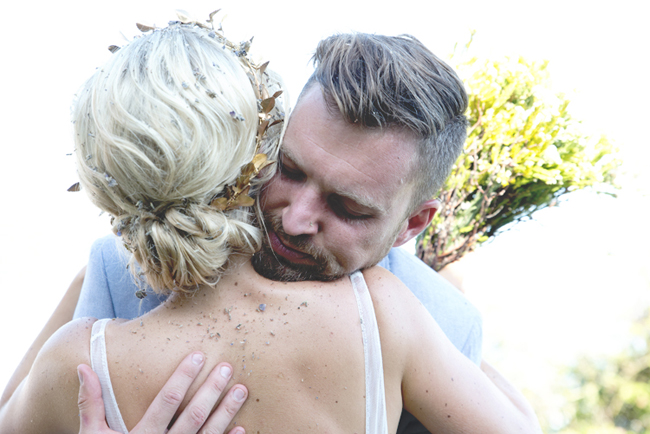 The Dress
Tarryn: I really wanted something light, soft and ethereal and struggled to find a designer who was able to do this. I ended up finding Jana Meintjies (Silver Swallow) in the one and only bridal magazine I bought; it was a beautiful underwater shoot and all her dresses were soft and floaty and exactly what I was looking for. She was amazing to work with and got my vision from the first appointment.
The Flowers
Tarryn: We wanted everything to be super simple and cost effective and be able to be used on the Thursday and Saturday, so felt fynbos was the perfect choice. As there was not a lot of space on the table, I thought it would be better if we hung bushels of fynbos & eucalyptus, upside down above the table in and amongst rows of fairy lights. It ended up being so unique, which we loved.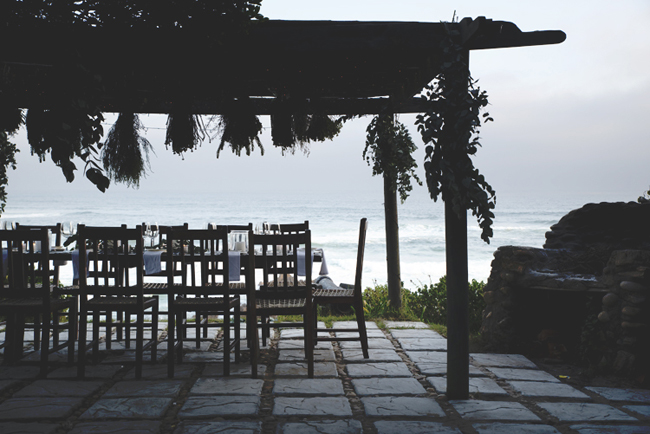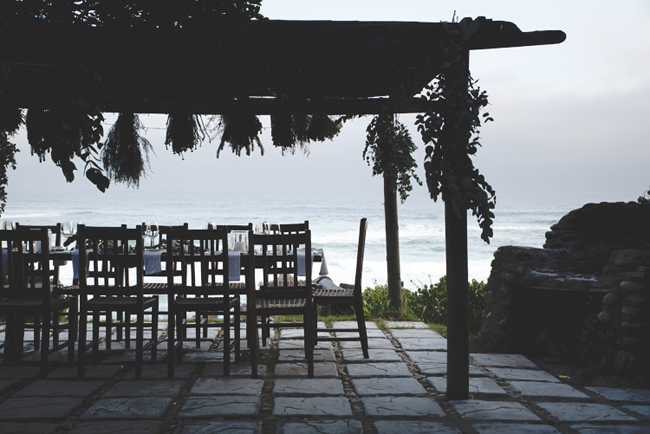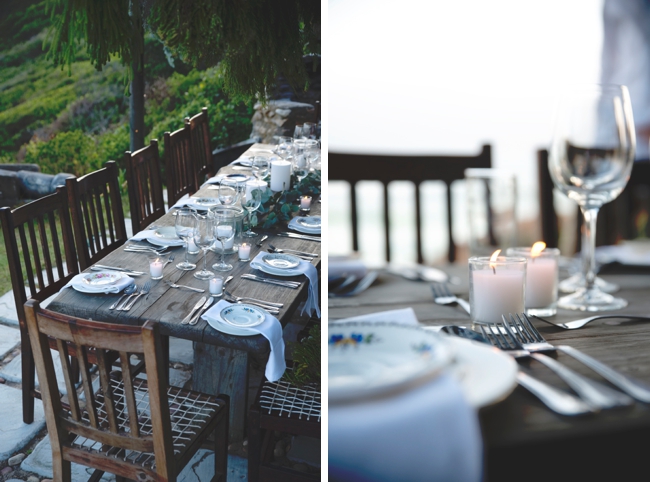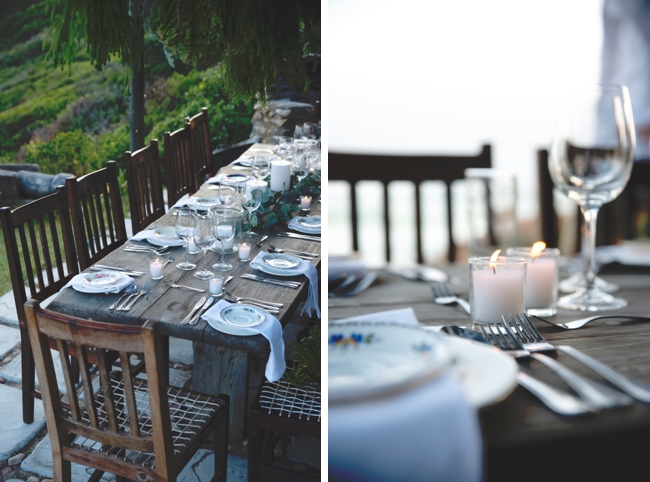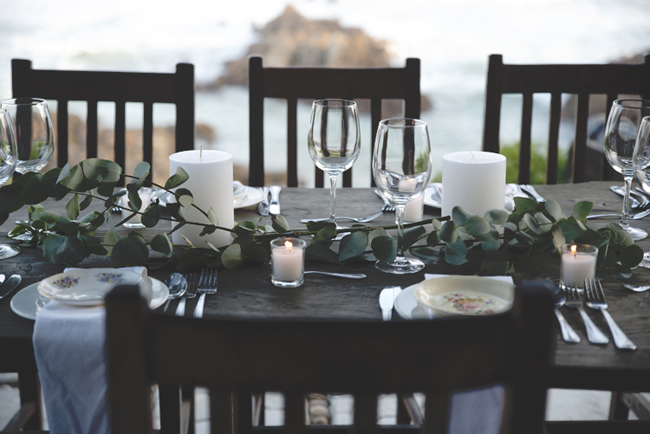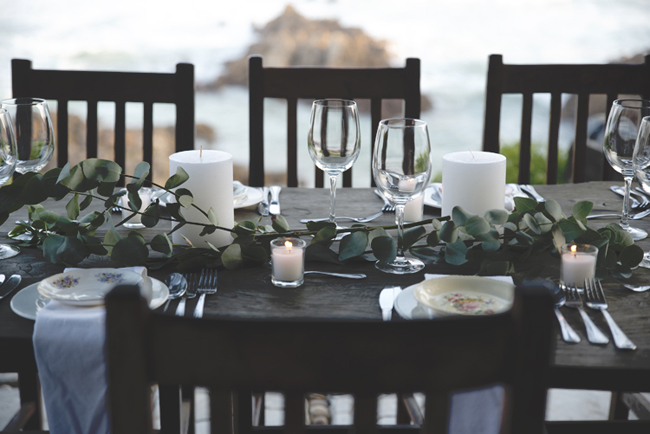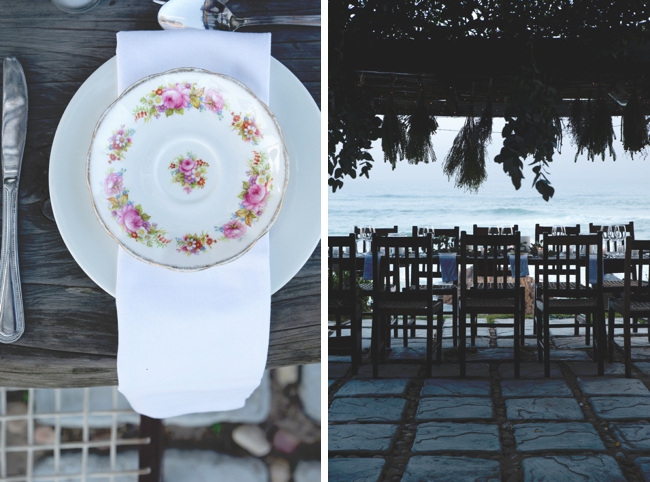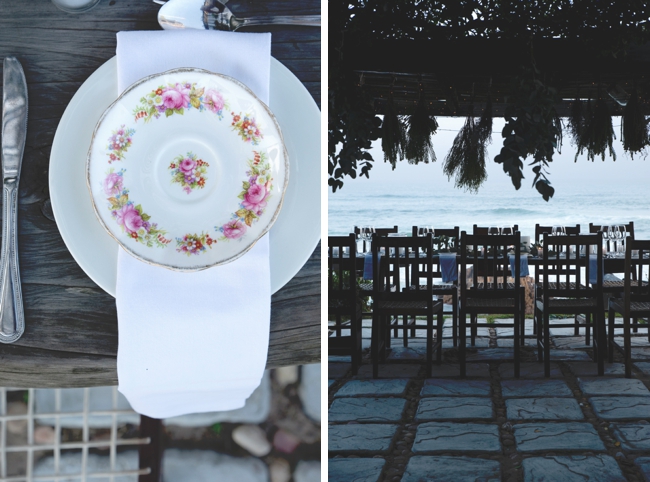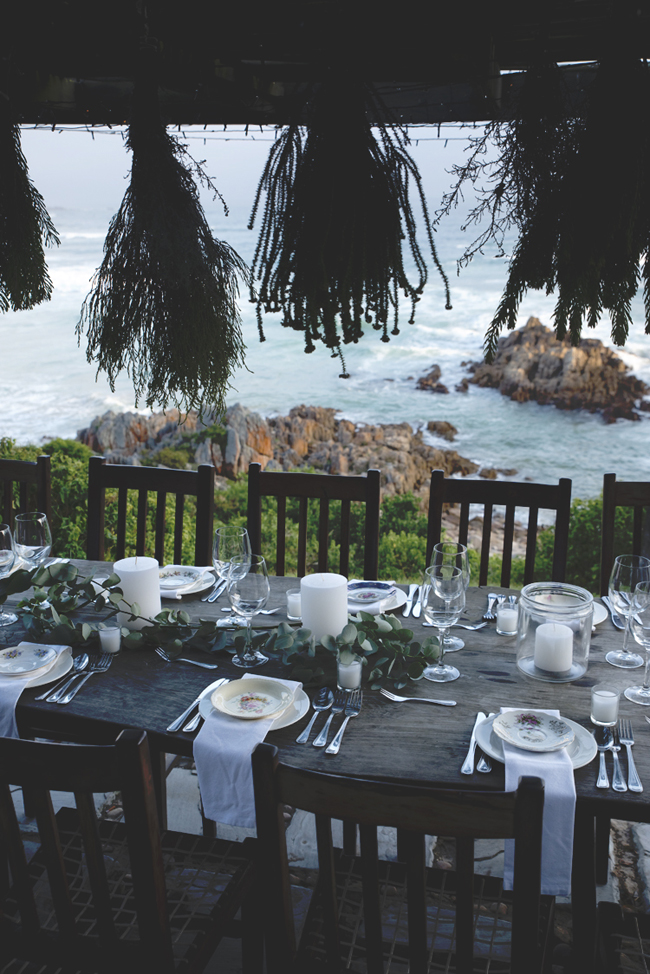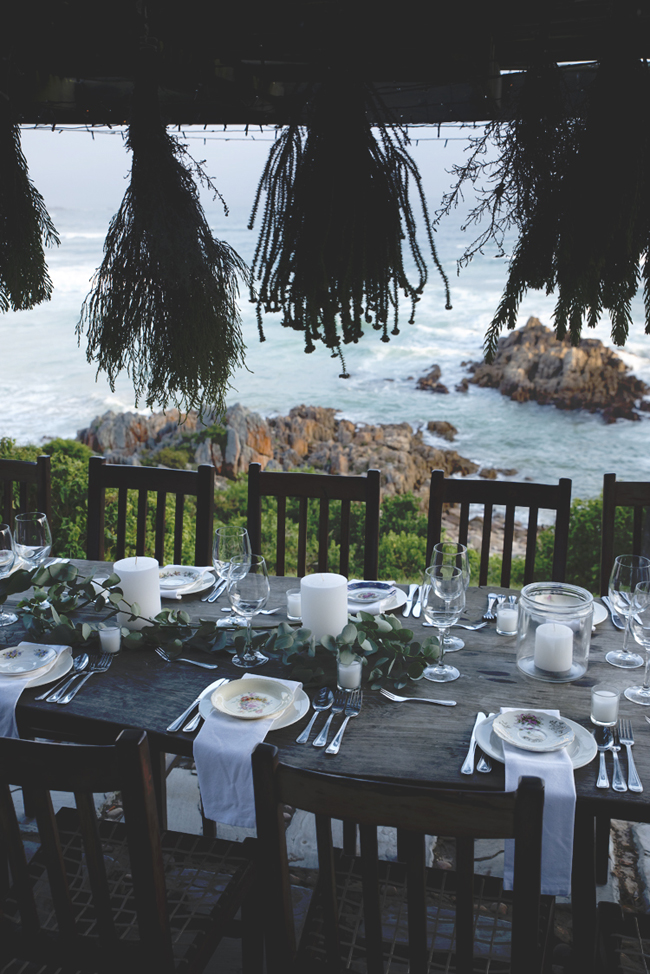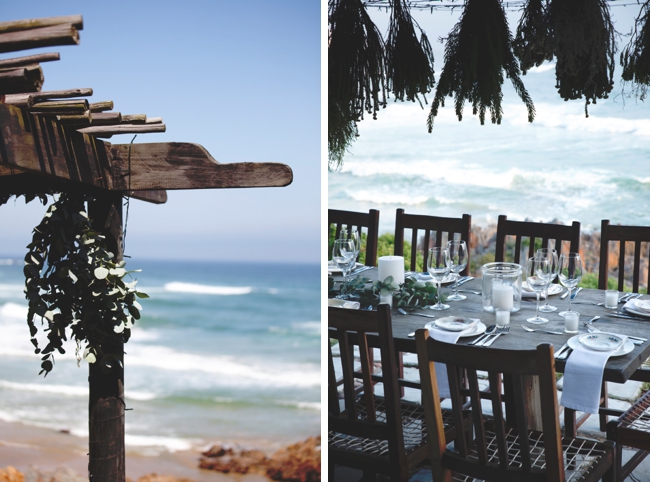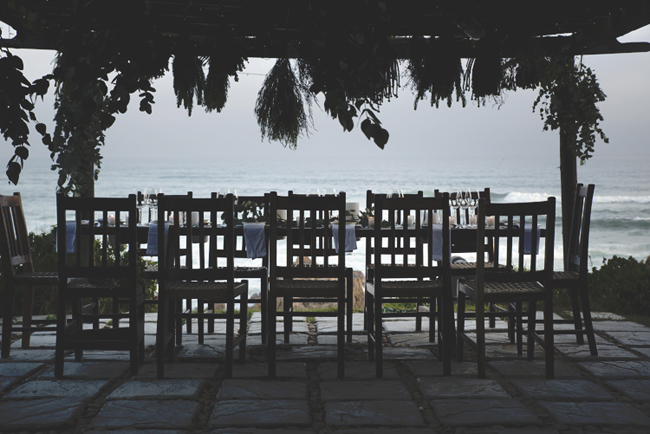 Memorable Moments
Warwick: There were many. The two that stood out though were watching Tarryn walk down the aisle. The whole moment hit me like a spontaneous gale force wind; I was floored. Then, for our reception dinner at the castle with our ten closest family members, we had everyone around the table do a little speech. The sun had just set over the sea and we were all glowing from the amazing afternoon we'd just had. Each speech was personal, honest and beautiful, and every single person cried like a a baby for two hours. It was magical.
Proudly South African Details
Warwick: Tarryn and I absolutely love the Garden Route and it always surprises us when people tell us they've never been. We loved having the wedding down there to let people experience such an amazing part of our country.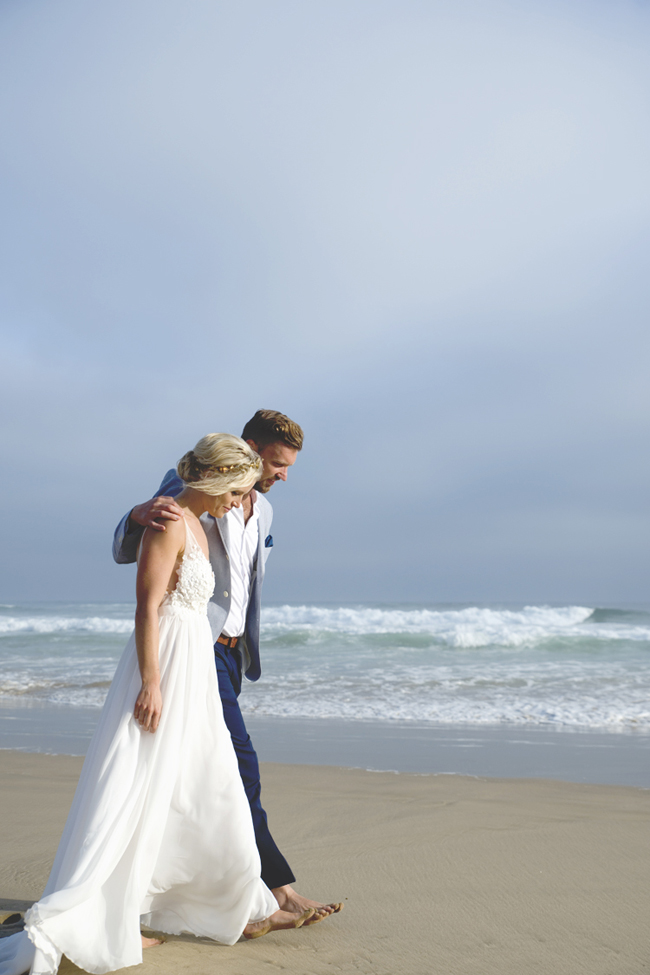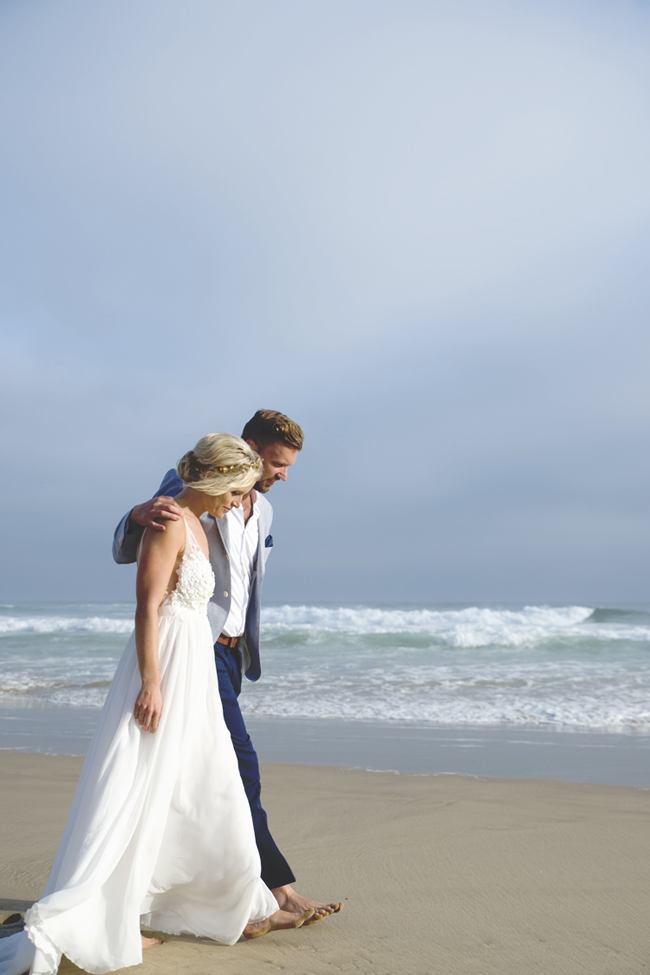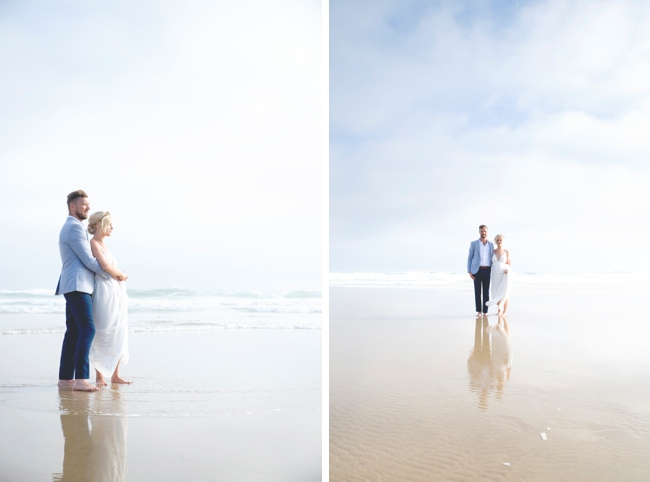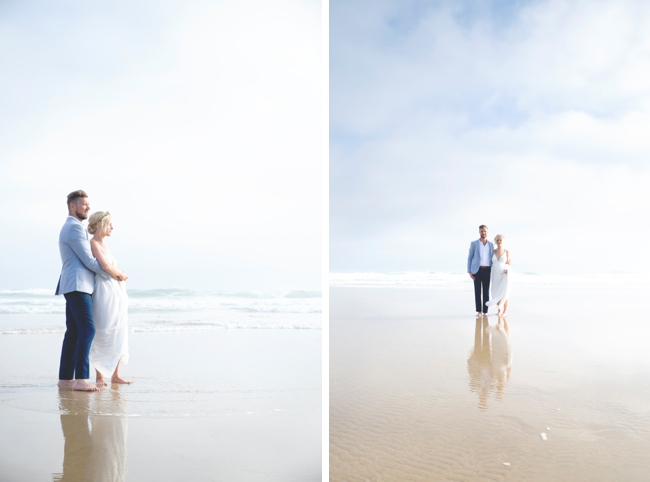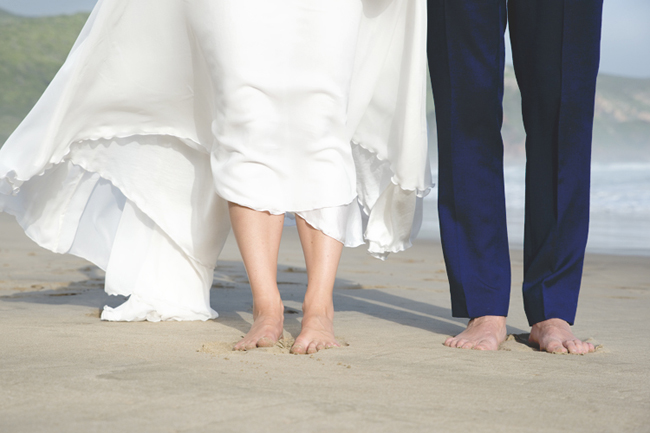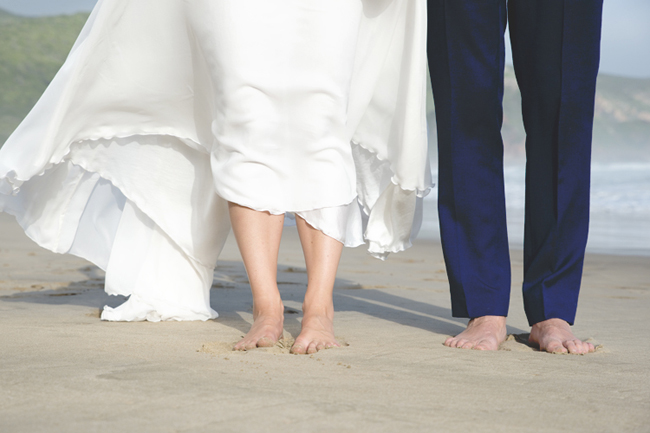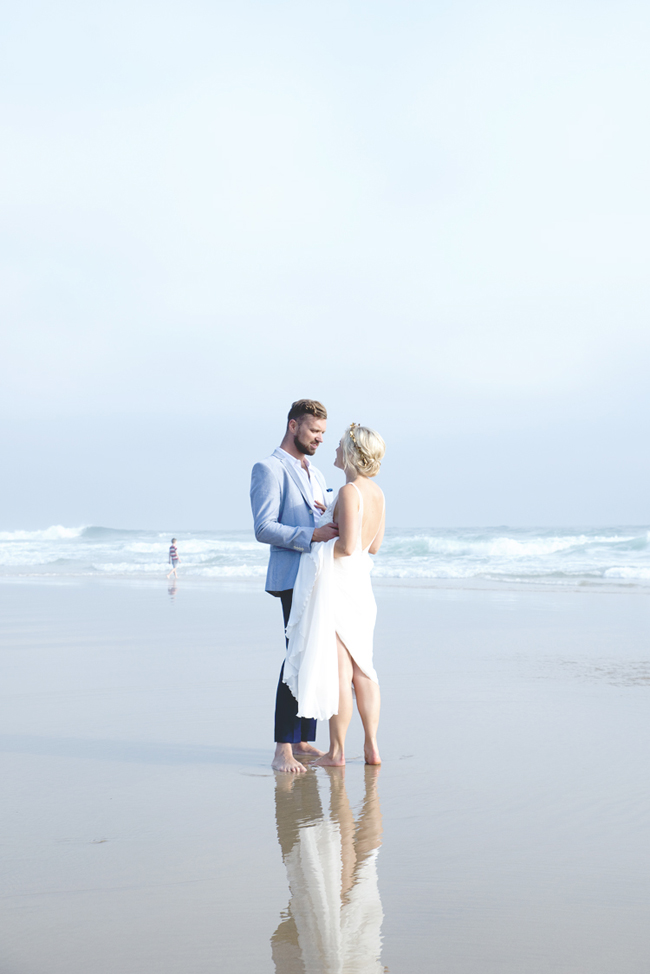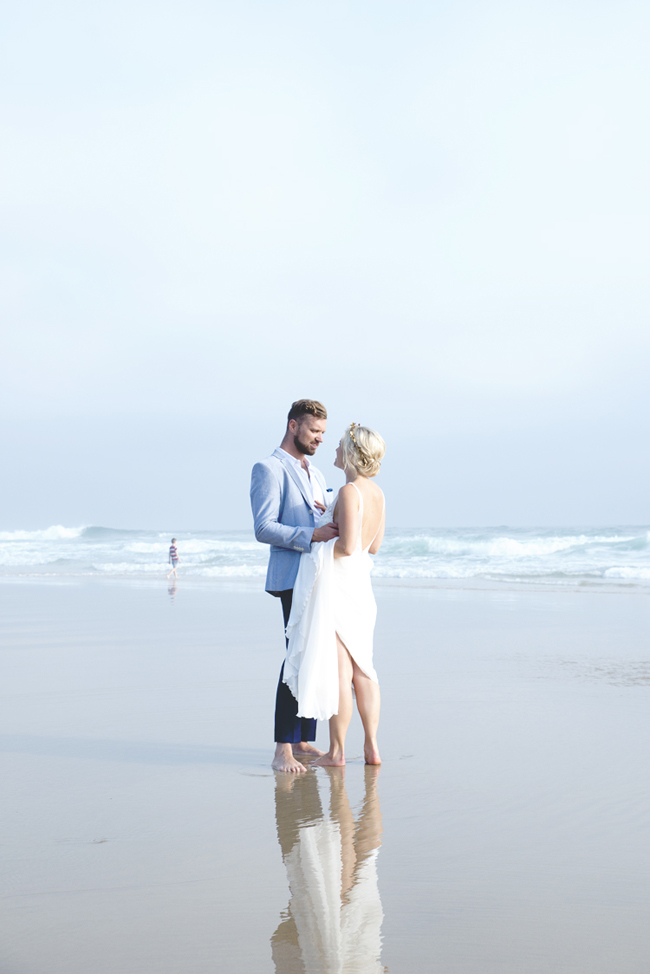 Best Decision
Sticking to our plan and not faltering on that plan, no matter what anyone said to try and make us change our minds to follow convention.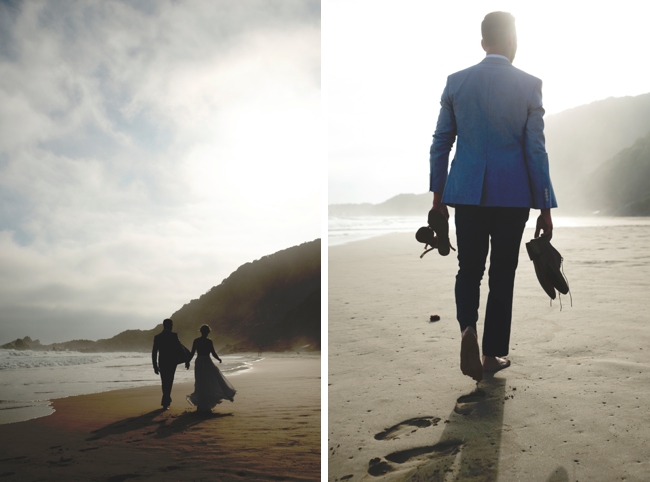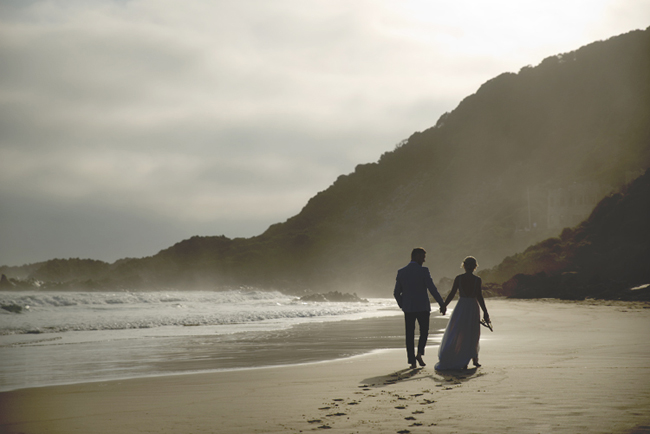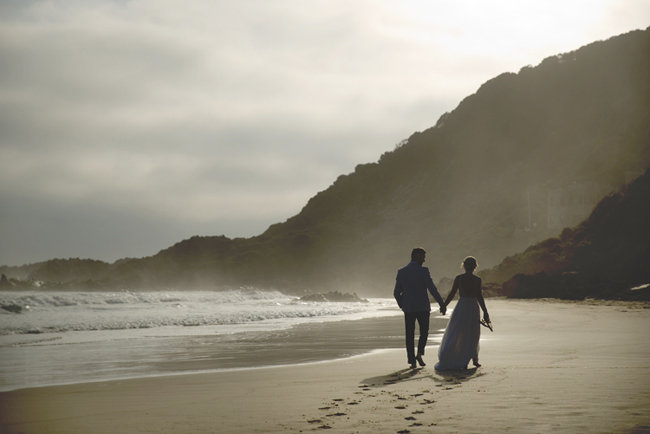 SERVICE PROVIDERS
Ceremony venue: Noetzie Beach | Photography: Alfred Lor | Stationery: Warwick Rautenbach | Bride & bridesmaid's dress: Silver Swallow | Bride's accessories: Spree (flower crown) | Hair & makeup: Karen & Debbie Jean | Groom's attire: Top Man | DJ: DJ Mike
Save
Save