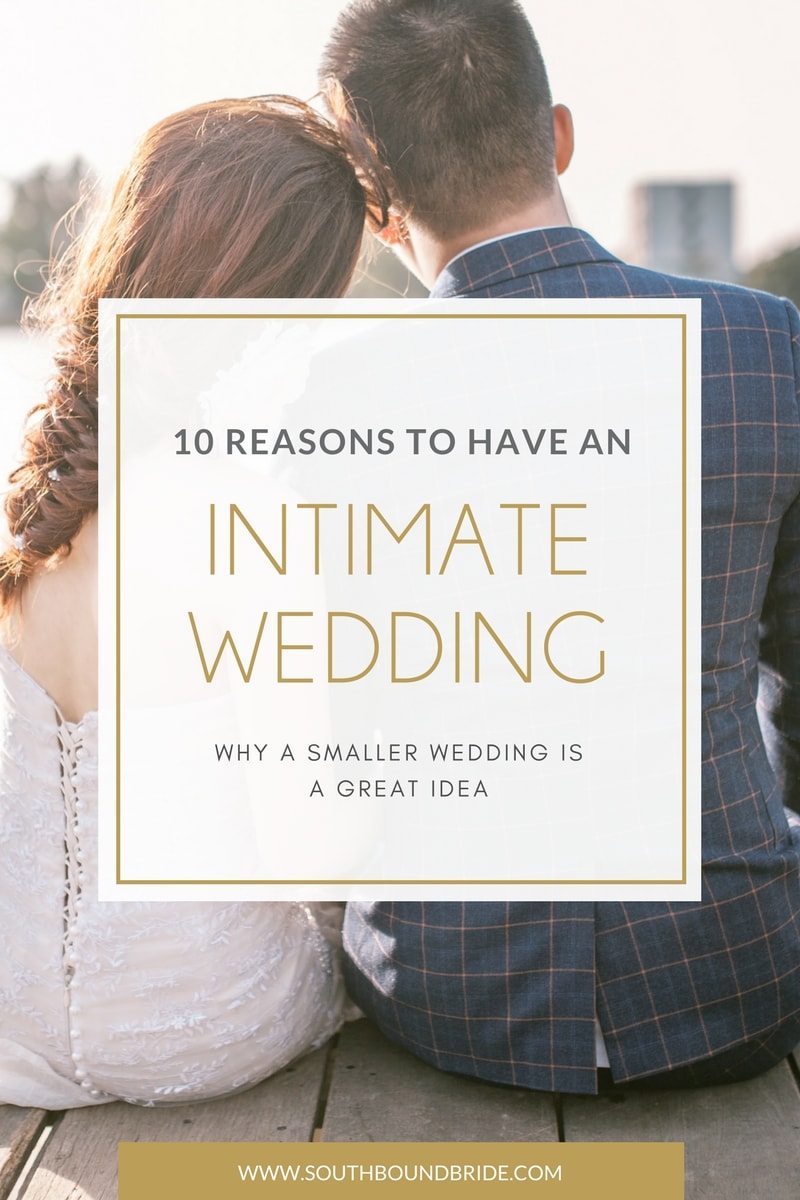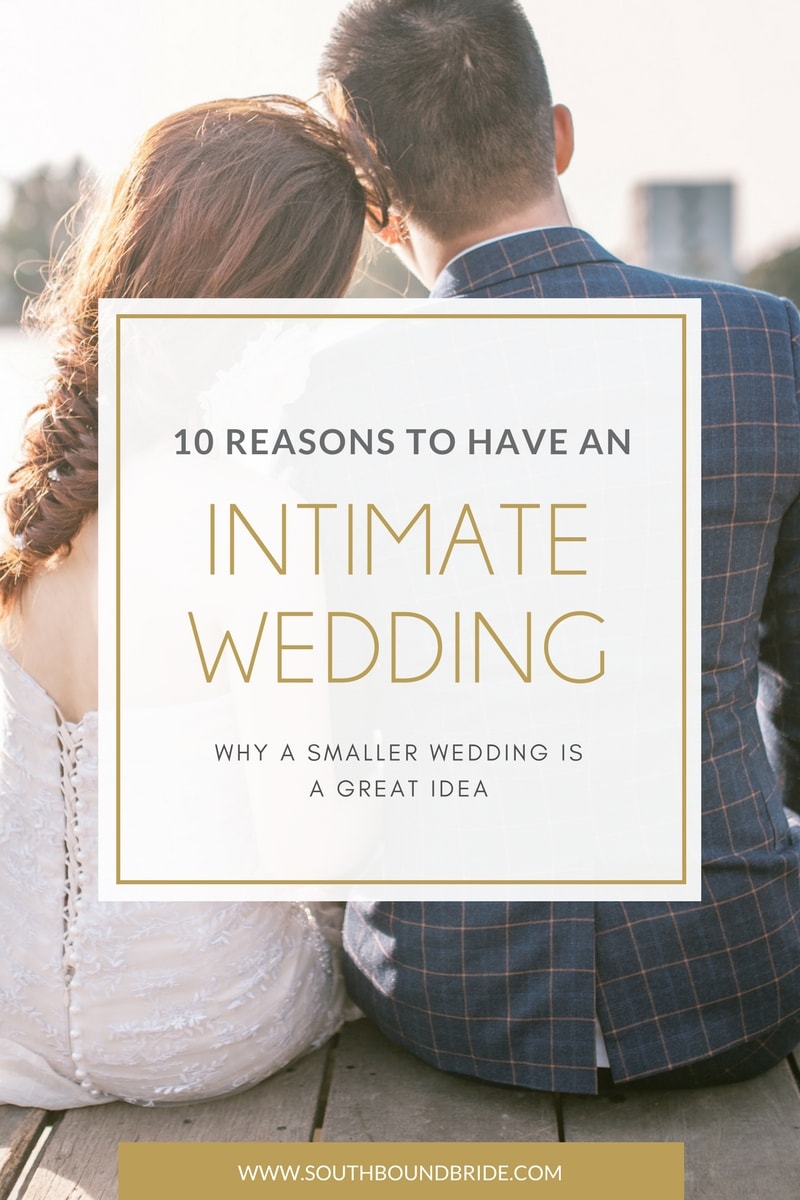 You've probably gathered by now that our 'theme' for April is intimate weddings, and I have to say, I am super excited to be focusing on this wedding style in many of our posts over the next few weeks. Everything from elopements to destination weddings to surprise weddings to smaller soirees of 75 guests or less – there's a lot of wiggle room under that 'intimate wedding' banner, so it really suits all kinds of couples and budgets. But before we get into the nitty gritty, I thought I'd answer the question: what exactly makes small weddings rock? Because they definitely do. So here are my Top 10 reasons why you should consider a bijoux bash for your own Big (little) Day.
1. It's budget friendly
Any wedding planner will tell you that the Number One Way to Save Money on Your Wedding is to cut the guest list. Which makes sense, obvs. Fewer guests = fewer mouths to feed, fewer knives and forks and plates and linens and chair covers to rent = fewer favours to buy, etc. Of course, it depends on the choices you make (and small weddings can still be costly), but downscaling your event is a great way to make smaller budgets work harder. Is it worth spending the extra moolah to have a mini-family/school/university reunion? Maybe. But for many couples, being surrounded by those they're closest to is all they need.
2. You can indulge where it matters to you
This is the flip side to the budget point above, because having a bit of extra room in the budget allows you to spend your cash on the things that you really want, whether that's a luxurious faraway honeymoon, huge luxuriant flower arrangements, top-of-the-line decor, a gourmet menu, personalised favours, or a much-loved band. If you have champagne tastes on a lemonade budget, a small wedding is the perfect solution for you, because it allows you to have the kind of detailed, high spec wedding design that most of us can only drool all over Pinterest about, but on a mini scale.
3. It's eco-friendly
Let's be honest, weddings create rather a lot of waste overall, so if you have concerns about keeping it green, then keep it intimate too.The smaller the venue, the less electricity, the fewer flights your guests will take, the less food and flowers will be used and left over, and the more your carbon footprint will be reduced.
4. You can get creative with the location
This for me is maybe the best thing about small weddings, because you can really get creative about your venue. Destination weddings are an option, for one thing (and who doesn't secretly want to swan about Paris or Tuscany or a desert island somewhere in a wedding dress?). Closer to home, you don't have to limit yourself to the small function rooms (although sometimes a cosy little room exquisitely decorated is perfect!). Restaurants can be booked out for the night, galleries and museums, boats, beach houses, B&Bs, private residences… A small guest list really does give you so much more flexibility to pick the kind of venue that makes your heart sing.
5. They can be quicker to arrange
If you want to be husband and wife yesterday already, then rejoice! Smaller weddings are a little smoother to plan, and it's a lot easier to squeeze in a late booking or order with venues and wedding pros when the numbers are low. It also cuts down on the logistics of accommodation – and many venues have fantastic on-site accommodation that will house a small party.
6. You get to stress less
As with point 5, smaller weddings can be a little easier to plan, so there's less stress on the front end, but the other advantage is that on the actual day, you're not going to be worrying about where to seat 300 people and remembering the name of your distant Aunt Sally's latest husband, or whether the buffet line will move smoothly, etc. When you're surrounded by the number one people in your life, you can chill out, ask for help setting up, feel completely comfortable in their company and really let your hair down. Now doesn't that sound like how you'd like to feel on your wedding day?
7. You'll get to enjoy each other's company
You'd be amazed how many brides and grooms feel like they've barely seen one another at the night's end. And it's no wonder, with so many people to chat to and welcome and spend time with. A small wedding really allows you to focus on one another, from the ceremony right through the reception. And after all, being together is kind of the whole point, isn't it? ;)
8. You can give your guests personal attention
This sort of goes hand in hand with point 7 – with fewer guests, you won't have that nagging feeling that you've been neglecting everyone, even though you've been running around all night trying to work the room. It also means that you can add special welcoming touches, like gifts in guests' hotel rooms, or personal notes to each and every one of them thanking them for being there – touches that will really show how much you value these people in your lives.
9. It's a good way to avoid wedding politics
For some families, weddings are fraught with politics and tension, and the bigger the guest list, the more chance that your distant cousin Rodney will feel slighted if he and his six children didn't get an invite as well. What about colleagues? Or groups of friends? It seems that the more people you invite, the more people you feel like you have to invite. With a small wedding, people are much more understanding – "We'd love to have you there, but we're keeping the guest list to just immediate family" goes down a lot better than "We're inviting 300 people and we still didn't include you."
10. It'll be an affair to remember!
I don't know why, but small weddings are often that much more memorable and unusual. Maybe it's because, in the same way that the bride and groom get to spend time with their guests and each other more, so the guests get to know one another better, and there's a truly intimate feeling among them. Plus, there's that level of design detail, luxury and personalisation that I mentioned earlier. Whether you throw a surprise backyard bash (now that's DEFINITELY memorable) or a chic soiree in an unexpected location, your guests will be talking about it for years to come.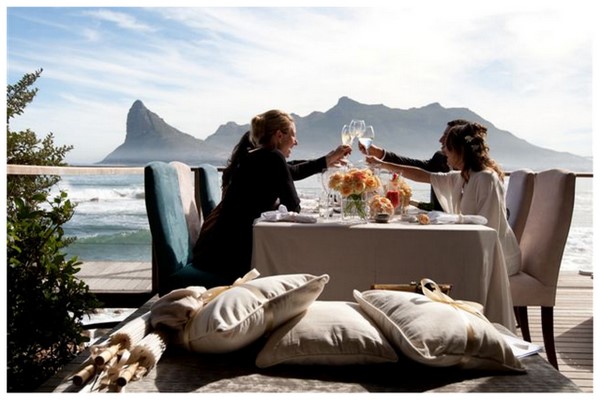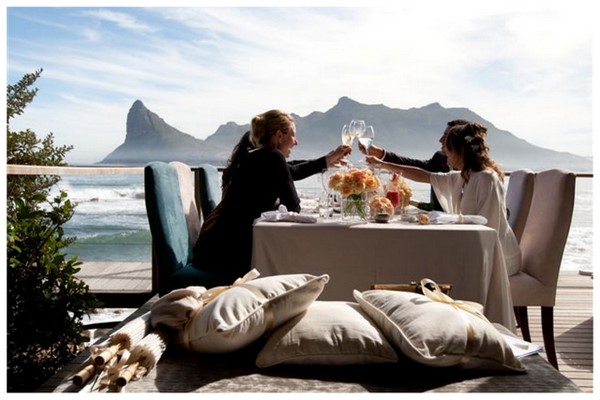 Image:  Zarazoo/The Aleit Group on SouthBound Bride