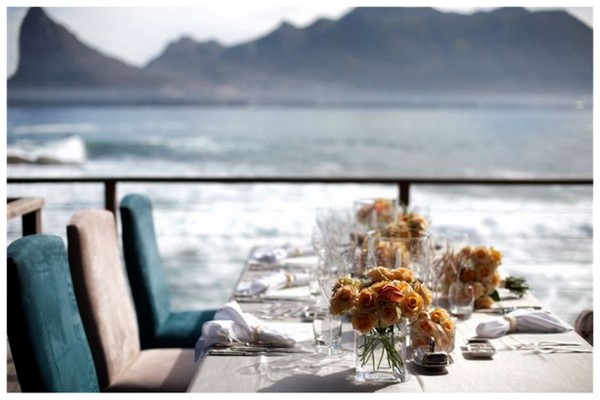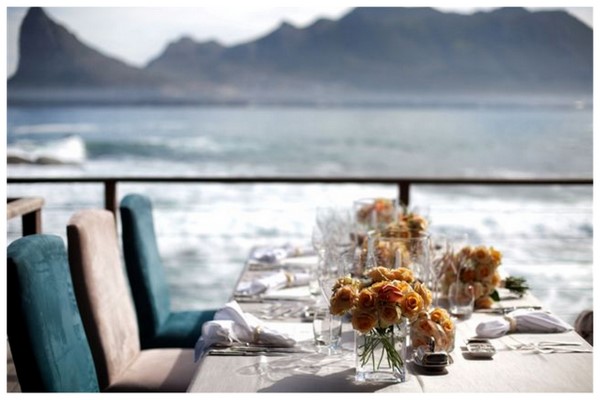 Guess where I'd like to be right now? Yep, right there on that terrace, sitting at that table, looking out at that incredible view. It's no secret I think the Cape is just about heaven on earth, but some days even I'm blown away. And I can't think of a more wonderful and romantic place to begin your life together. The spot in question is the verandah of the luxurious Tintswalo Atlantic, which looks out over Hout Bay and where in season you can spot whales and dolphins frolicking in the waves. It's one of the Cape's best kept secrets, and I am desperate to stay there now! It would also make an amazing place for a honeymoon. The other thing I love about Mehtap and Paul's wedding, which was flawlessly coordinated by the Aleit team and photographed by the ever-awesome Zarazoo, is that it was so small – just them and three lucky guests. A lot of couples who get married in the Cape are looking for something intimate, and this shows just how to do it. A wonderful location, amazing style (how much am I loving the combination of those coral roses with the rustic Atlantic blues?), and great cuisine – with a view to die for. This is destination weddings at their very best.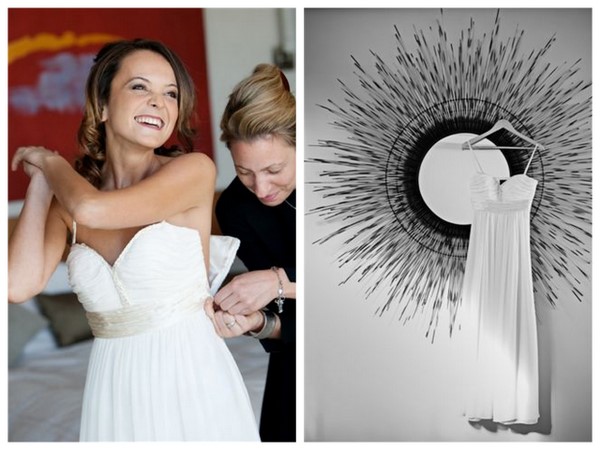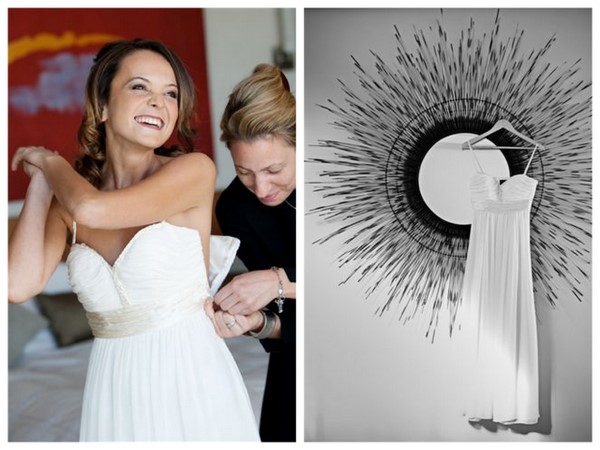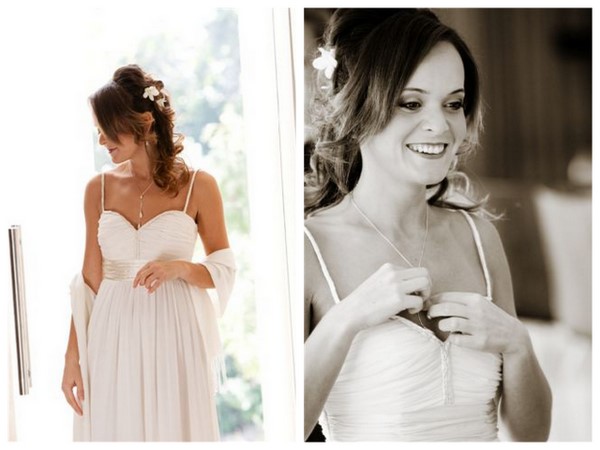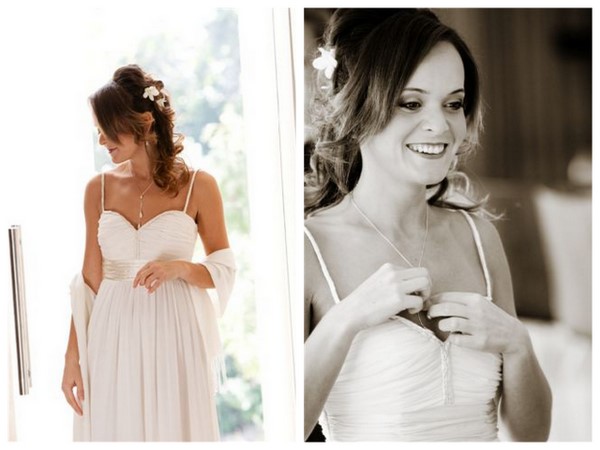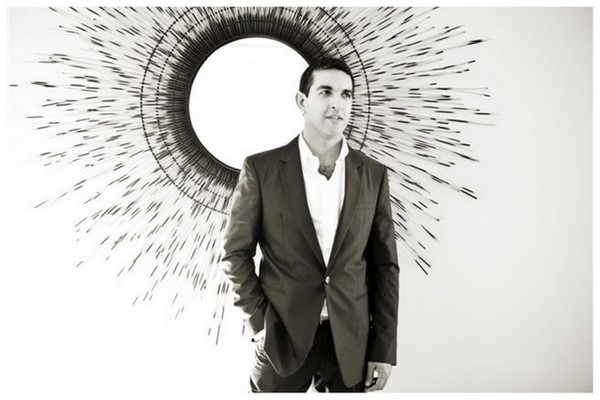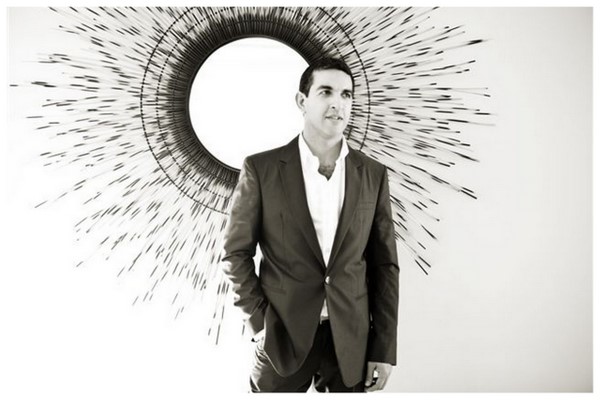 Mehtap and Paul came all the way from Dubai for their celebration, which is also where they met at dinner with a group of friends. Paul proposed to Mehtap in one of her favourite spots – the balcony of their flat!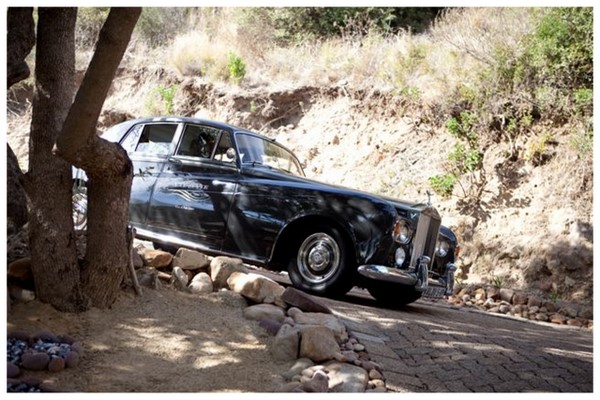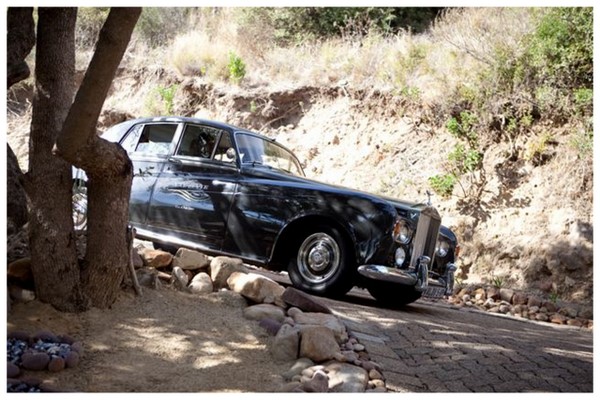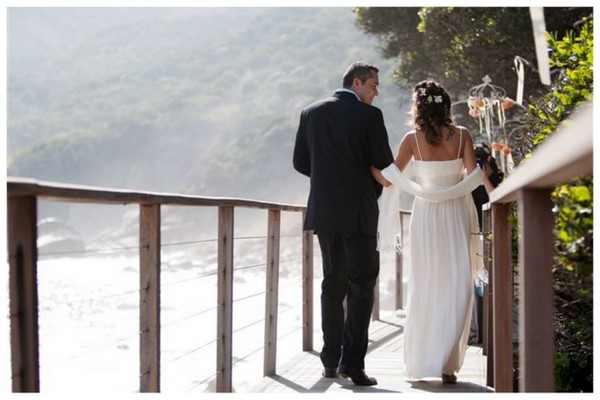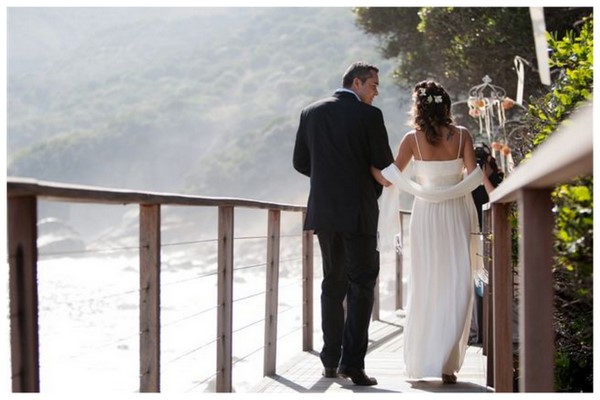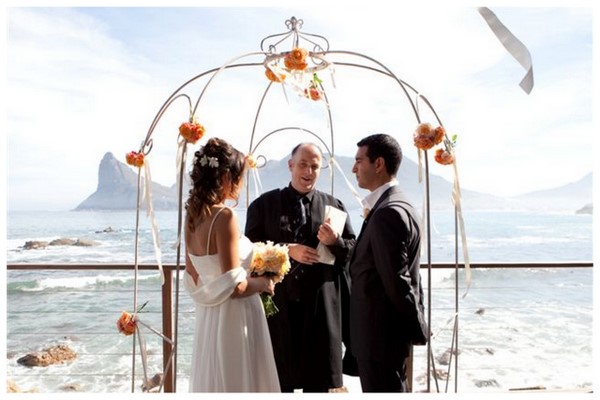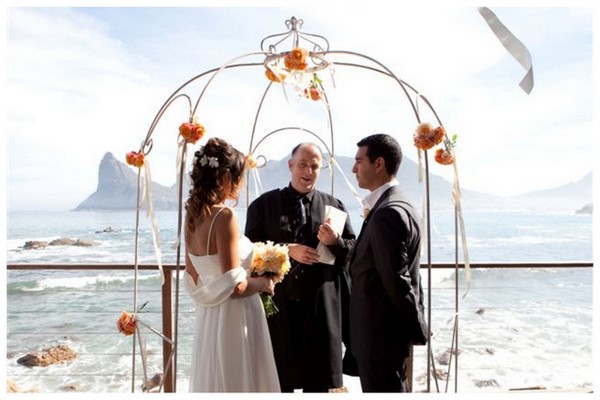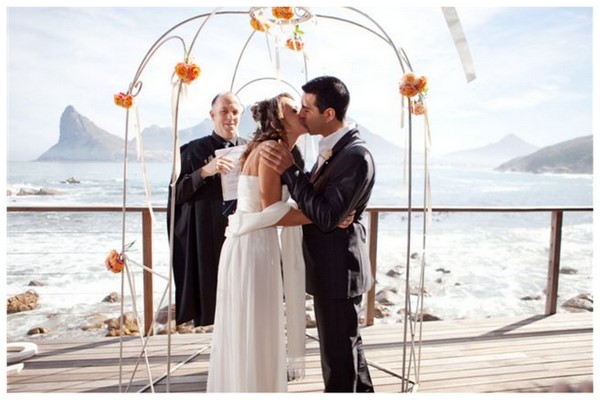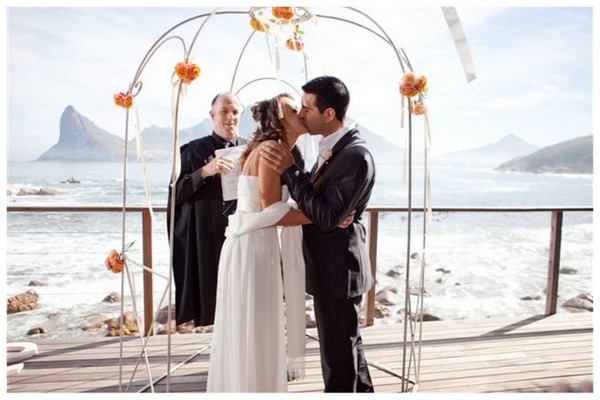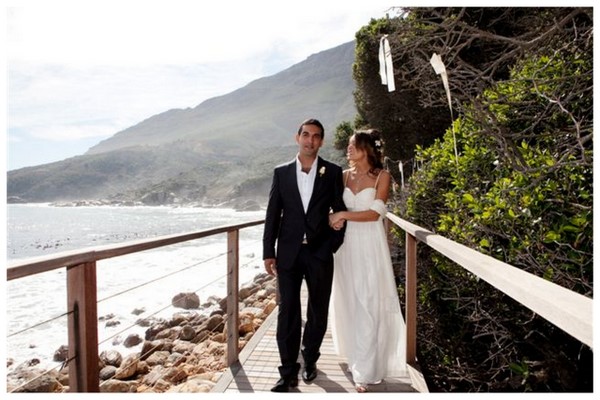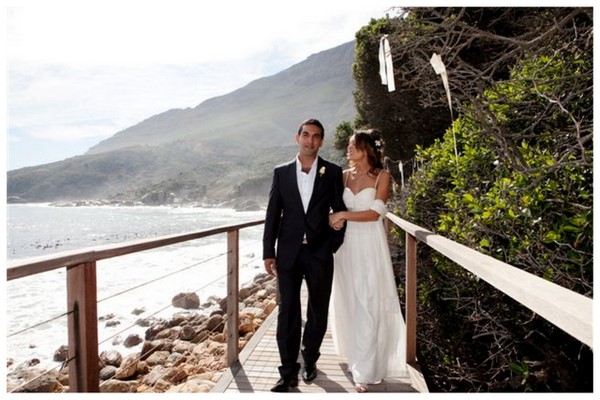 Chanel from Aleit handled all the co-ordination and gave us some background info on the event:
The ceremony had a classy ambience with timeless, stylish and simple decor, including rose-filled flower arrangements and hurricane lamps.
The wedding started with pre-drinks underneath the trees which hang over the Tintswalo verandah. The ceremony was held in the middle section of the verandah. We had a gazebo with romantic flowers, framed by ottomans and off-white pillows for the guests. The furniture was also used for pre-drinks after Mehtap and Paul said their vows.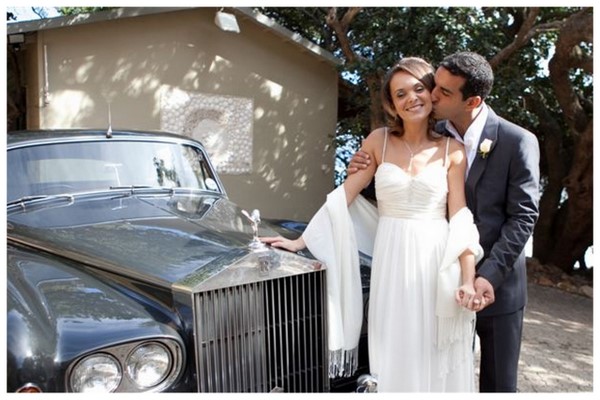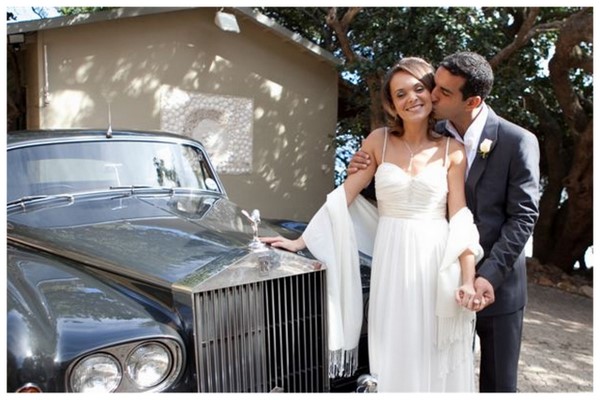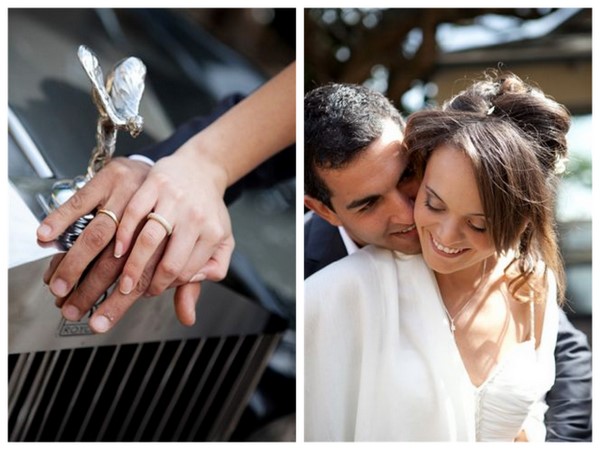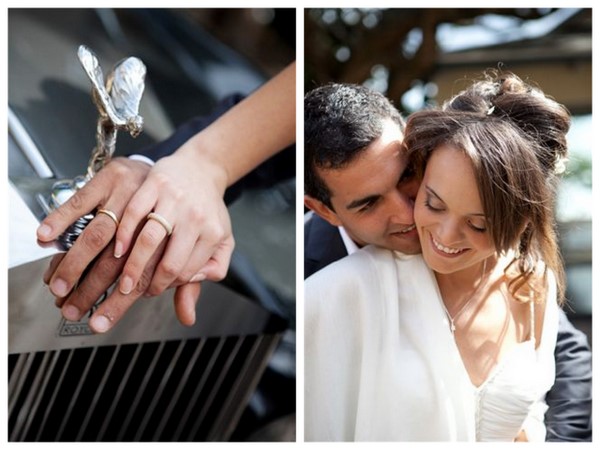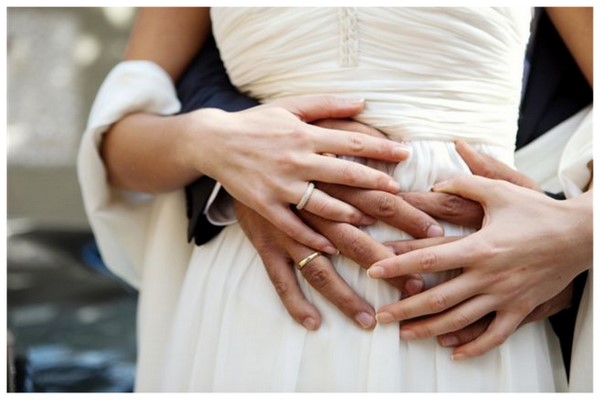 After the couple had signed their marriage certificate, they emerged to a shower of rose petals – the couple's favourite moment of the day. They then moved on to a reception on the far side of the verandah, with a single wooden table and blue and off-white chairs provided by Tintswalo. Glass containers with flowers in them hung from the trees and peach roses adorned the table. A classical duo played as the guests enjoyed a three course lunch with the finest sparkling wine, white win, orange juice and virgin cocktails with the ocean in the background.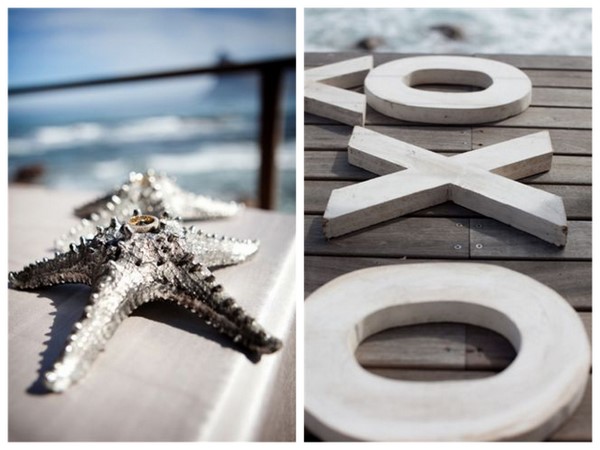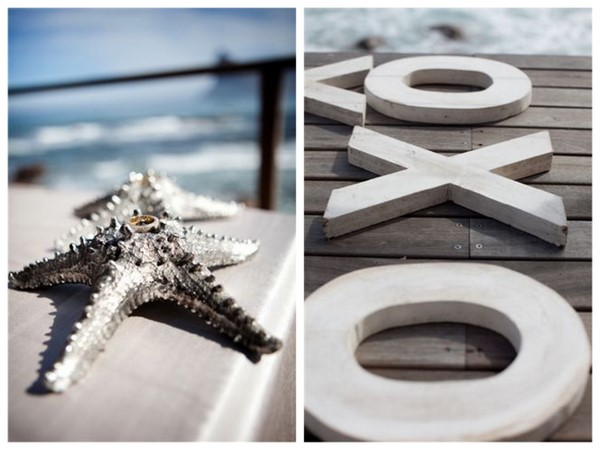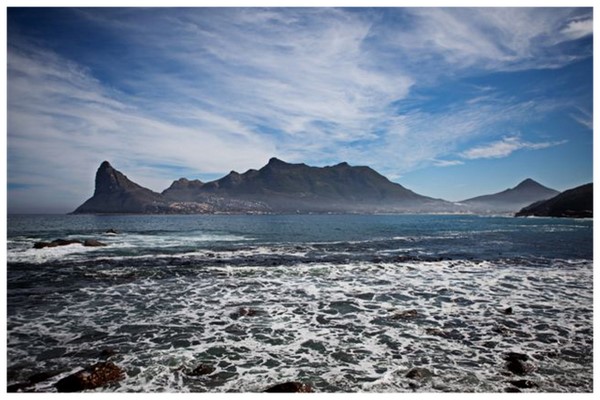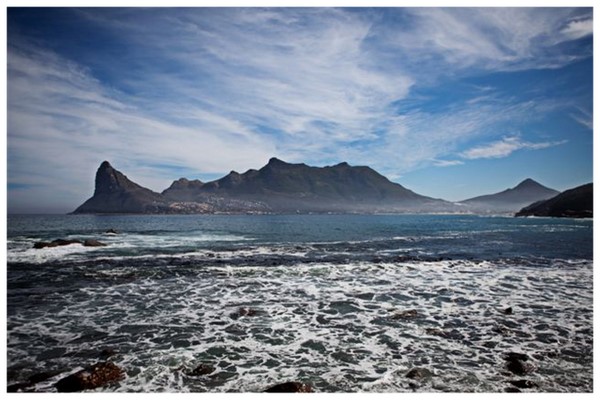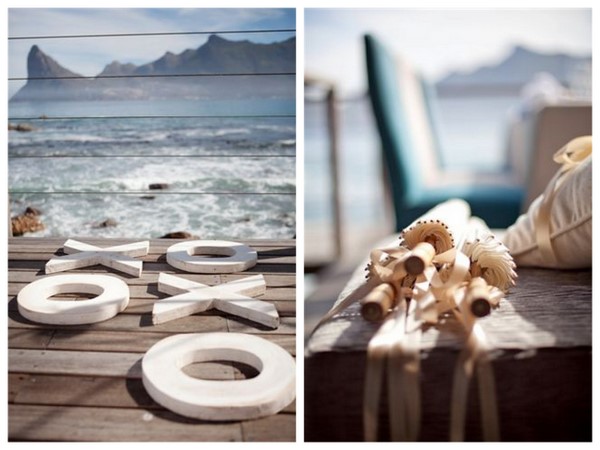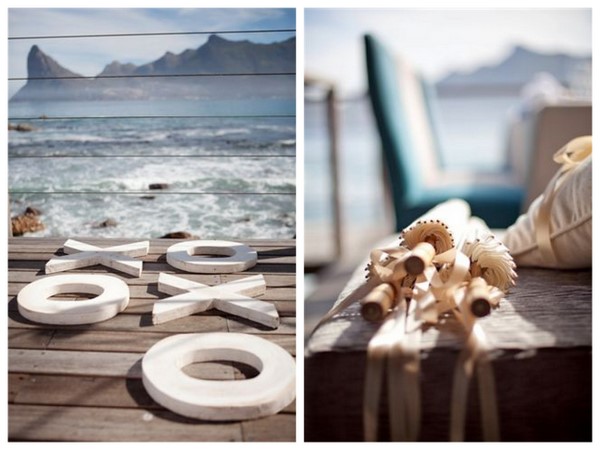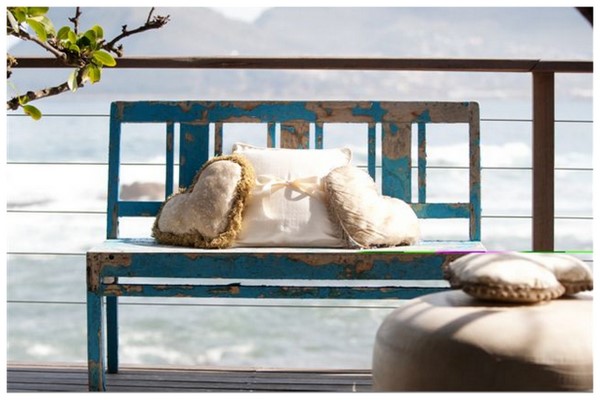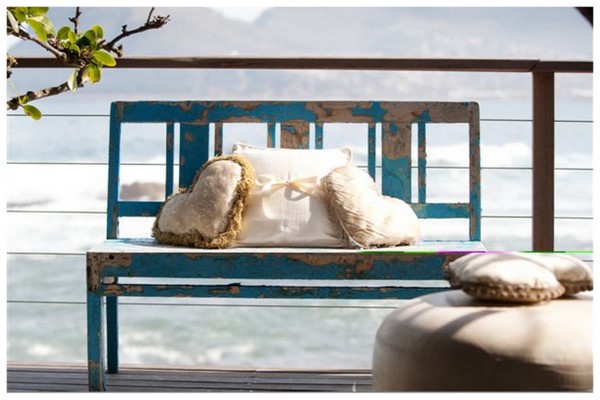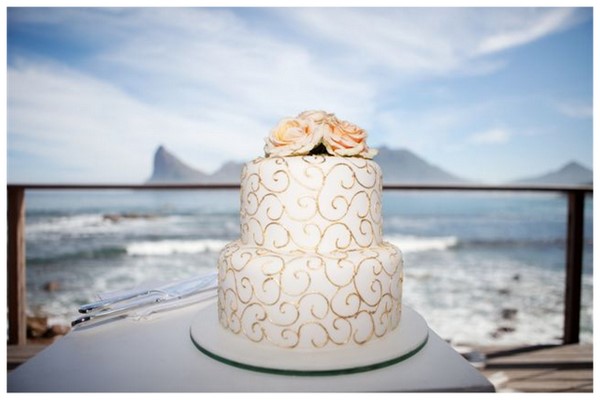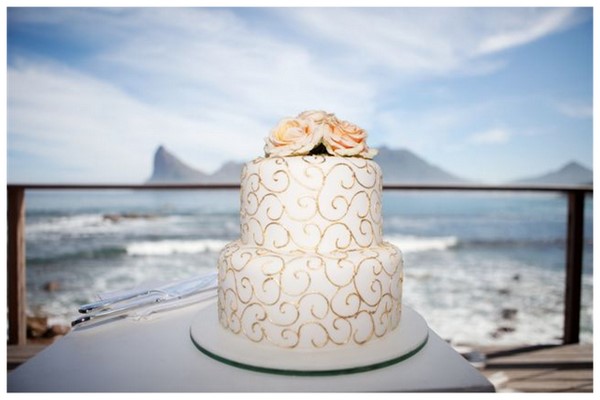 Afterwards, Mehtap and Paul enjoyed a South African honeymoon, where they noted the Garden Route as a highlight and must-see. They describe their wedding as beautiful, unique, exquisite and elegant and advise: "If you want an uncomplicated but unique wedding, then go for South Africa (no paperwork at all) and get Aleit involved for a hassle-free and unforgettable experience. You have to be there to know…"
Indeed you do. Lovely Cape Town!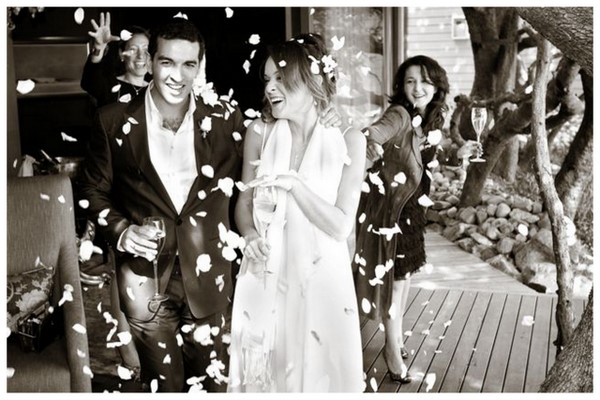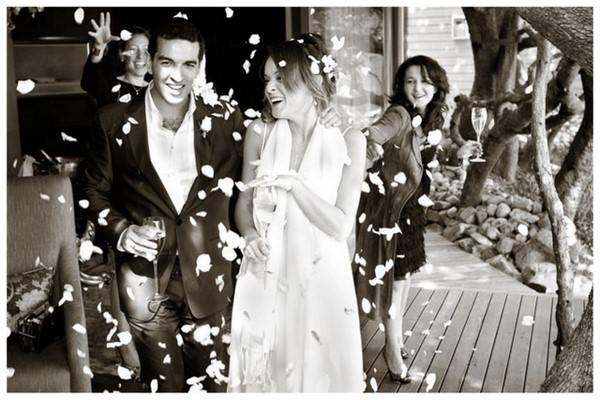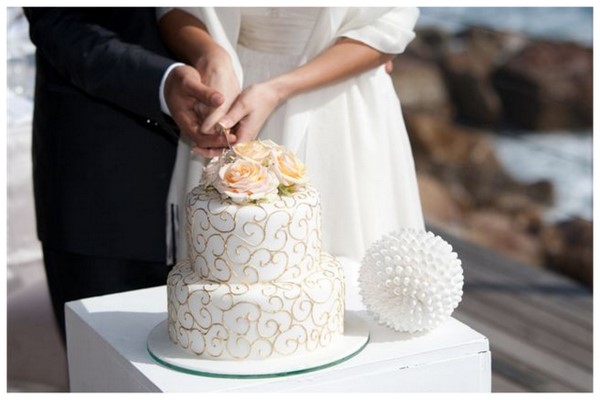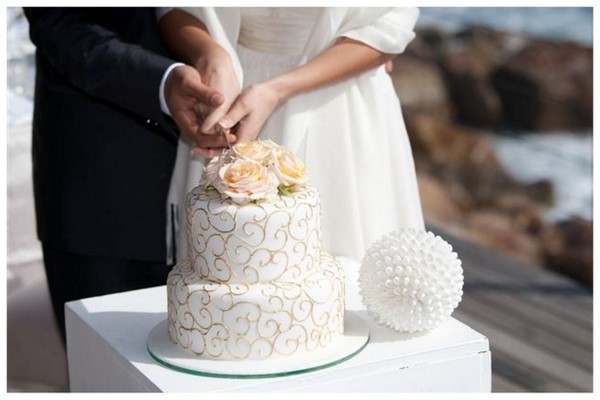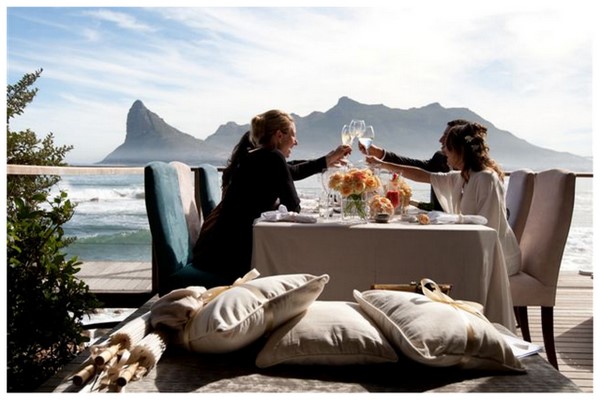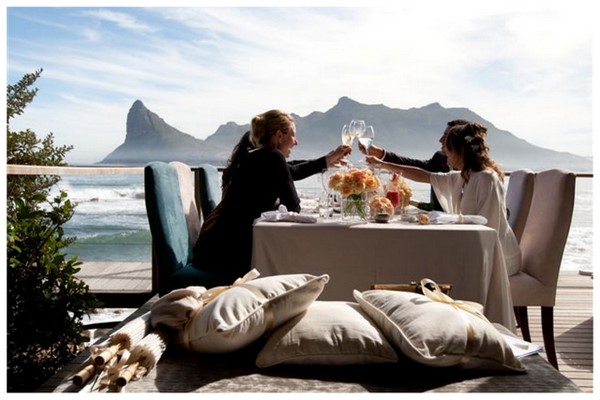 Big thanks to Chanel and the rest of the Aleit team, as well as to Zarazoo for sharing these awesome pics with us (you can see more on their blog). And of course, congratulations and thank you to Mehtap and Paul!
Service providers:
Venue & catering: Tintswalo Atlantic
Co-ordination:The Aleit Group
Photography: Zarazoo
Flowers: Floral Affairs
Ceremony minister: Kevin Needham ([email protected])
Cake: Cakes by Wade
Music: Annien van der Linde ([email protected])
Waitrons: Shake & Serve
Hair & makeup: Le Look
Transport: Val de Vie ([email protected])
Hiring: Top Table