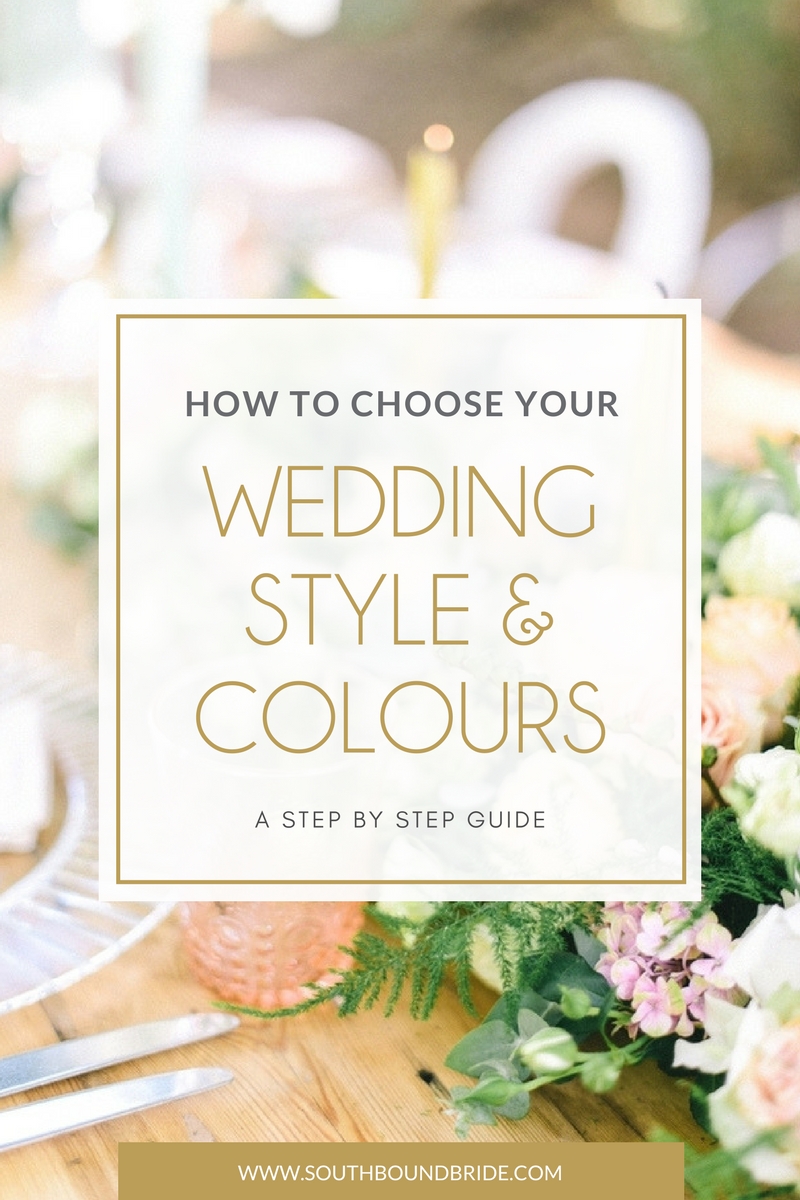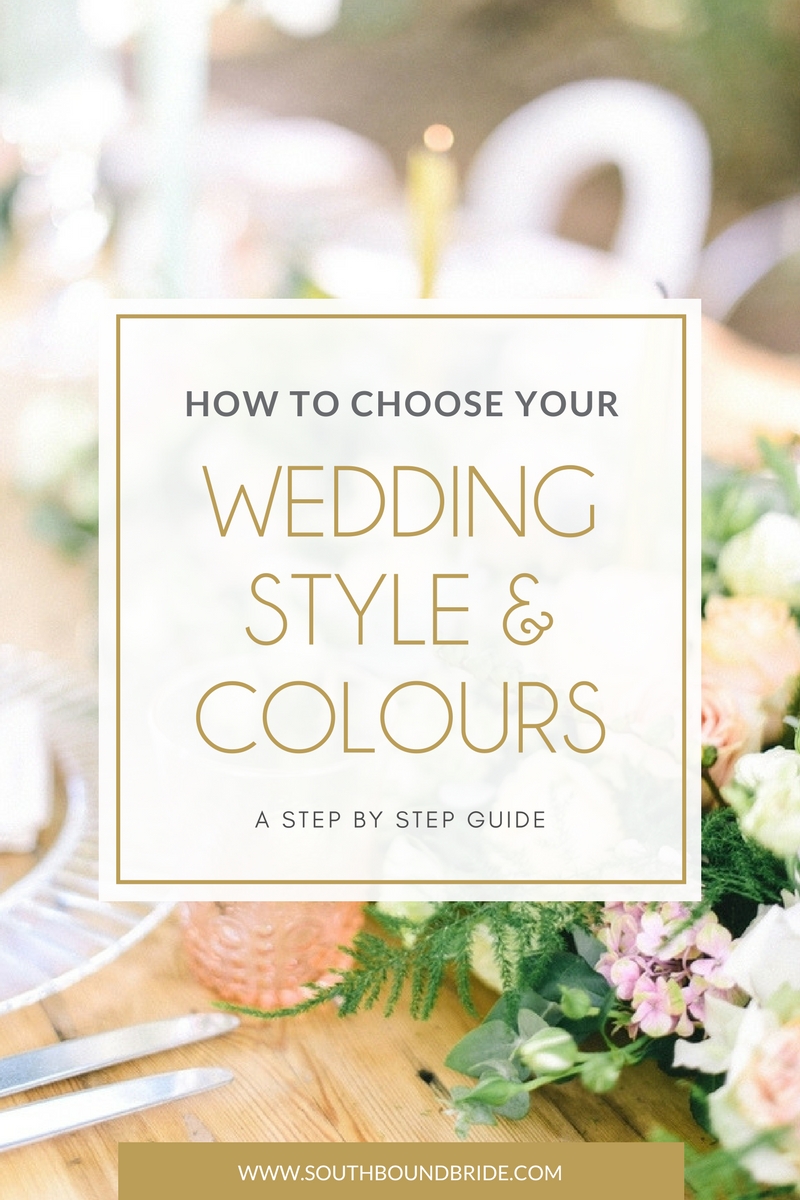 As I mentioned earlier this week, January is the time when lots of new brides join the SBB family, and so we like to tailor our advice content to help you out in those early days of planning, which let's face it, can be overwhelming. Especially when the first question after "how did he ask?" and "have you set a date?" is "what colours have you chosen?" Or if you've ever been on Pinterest, where the sheer volume of styles and colours is terrifying. And sure, some of you will already have your colours figured out. But even if you've been in love with Blush & Bashful since high school (actually, ESPECIALLY if you've been in love with your palette since high school), there is a process that can help you figure out a basic design template for your wedding – one that is totally you, and that you'll be able to build on instead of panicking about and (worst case scenario) throwing out and changing a couple of months down the line. So close down Pinterest for a minute, put aside your preconceptions, and follow these five steps to choose your perfect wedding style.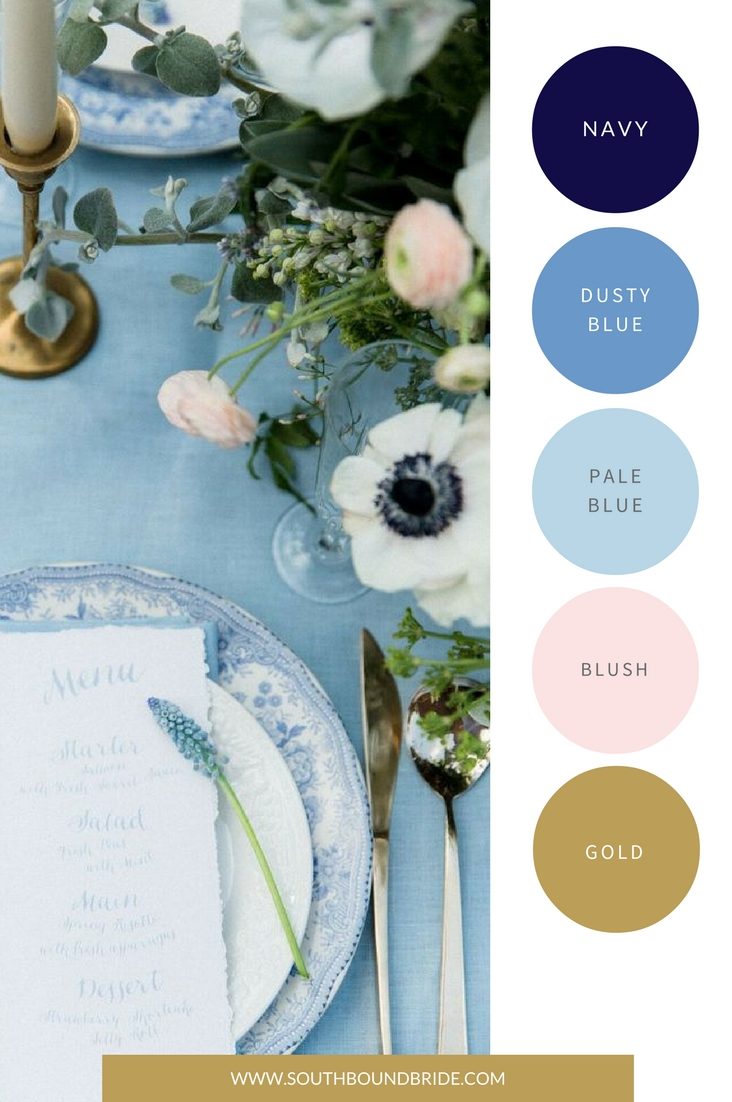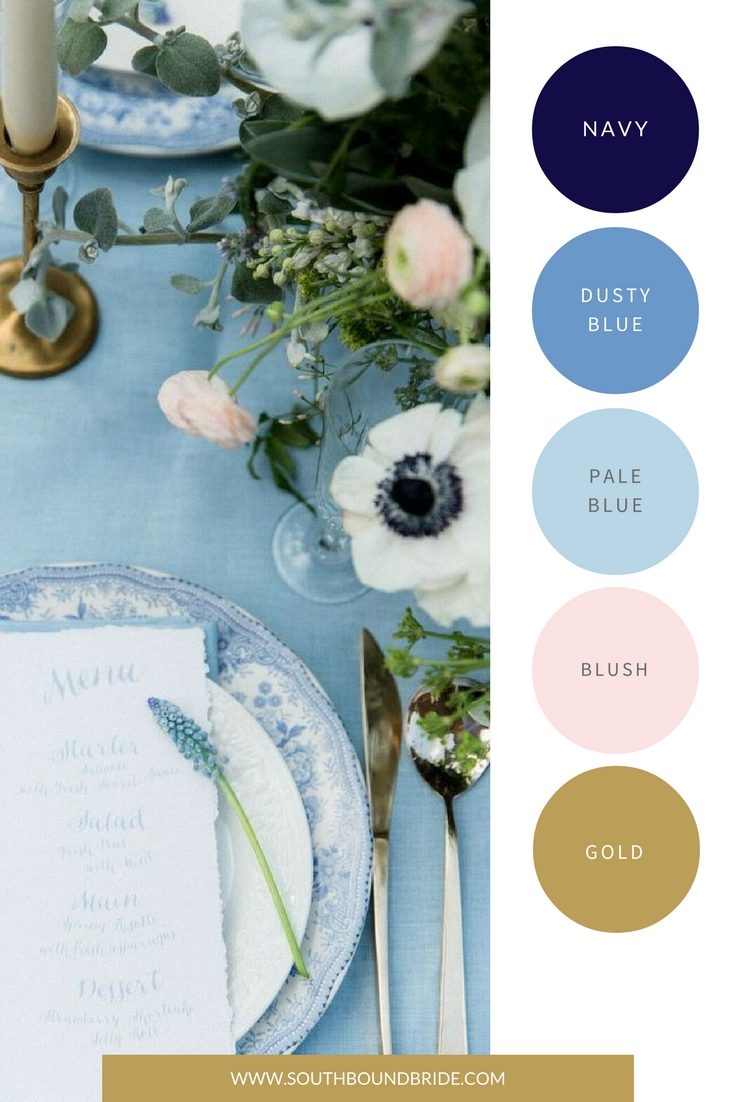 Step 1: What do you love?
What do you want your guests to think when they walk into your reception? Chances are, if it's "OMG, this is so Brad & Janet" (or whatever your names are) you'll be more than happy. It can be really REALLY tempting to jump in and choose a style based on what you see online, and on wedding trends in general. "Oh," you think, "look at that gorgeous boho wedding in a forest, I want that." Not considering that you and your fiance are city slickers who choose sleek, minimalist style in your everyday lives. There's nothing wrong with wanting to channel a different part of your personalities, but it really should be YOUR personalities you're channelling. So the jumping off point in finding your wedding style should always be yourselves. Put weddings aside for a minute. What sort of things are you drawn to in life? What style does your home decor (or your dream home decor) follow? What sort of colours, patterns and styles do you choose to fill your wardrobe? What sort of images do you find yourselves naturally drawn to? We all have things that we find especially pleasing visually – and okay, not all of them are going to be right for your wedding – but for now, spend some time with your fiance chatting about the colours and textures and styles that hit the spot for you.
Then think about your love story, your cultures, your shared interests. Maybe there are some elements of how you met or fell in love that are particularly meaningful for you. Maybe you met travelling in South America, and you'd like to include some South American design elements, colours or flavours. Maybe both of you LOVE modern art, and you want to have bright, bold colours in your palette. I remember a pair of designers who chose a CMYK palette for their wedding as a nod to their shared profession. You don't need to come up with all the answers right now (nor do you have to include everything you think of), but making a list will help bring all these special elements to the forefront.
Another thing to consider is whether there are any items or themes or motifs that are an absolute must-have. Perhaps you're wearing a family veil, or your mother grows hydrangeas, or you have a collection of Moroccan decor that you want to include. Some of these things could clash with your style if you introduce them later on, so it's better to weave your wedding design around them from the start.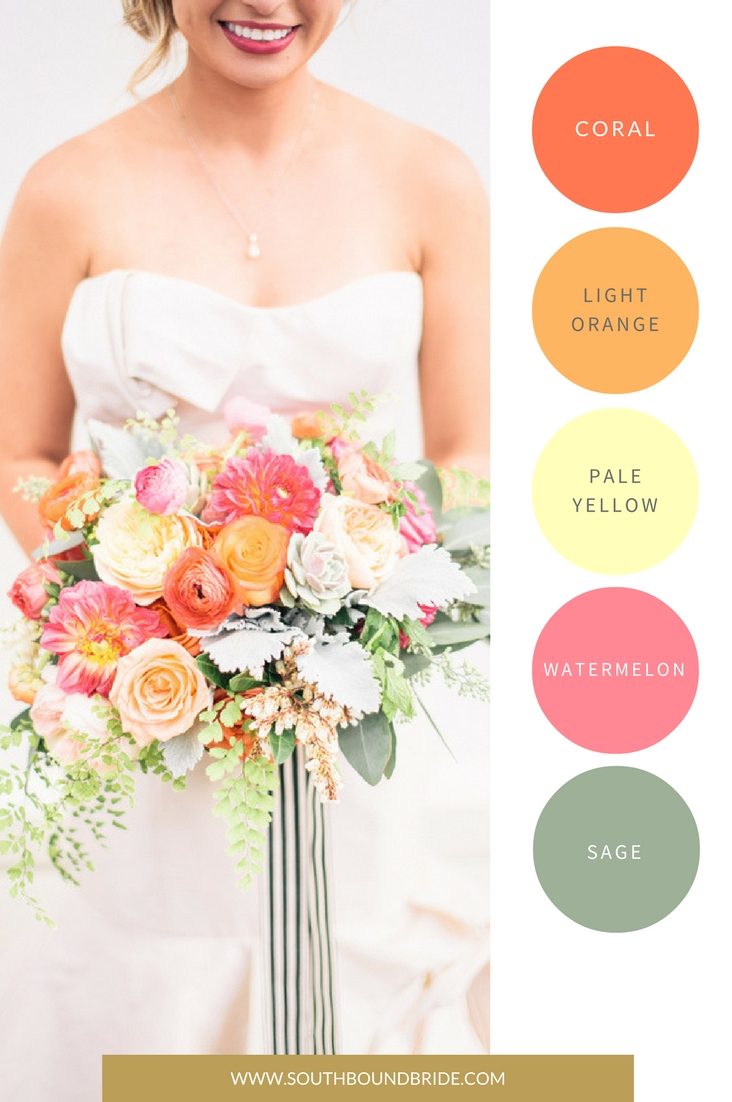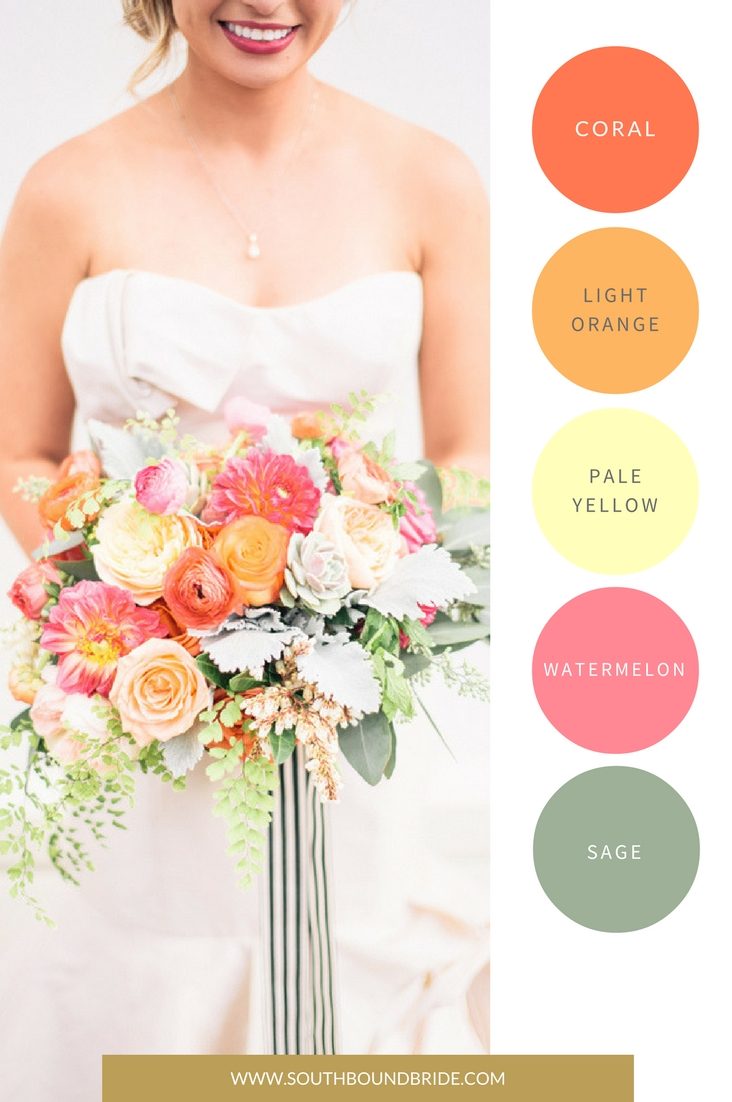 Step 2: Define your wedding style
Consider the FEELING you want your wedding to have. Relaxed? Sophisticated? Formal? Traditional? Like a dinner party with friends, or like a chic Manhattan cocktail party? Talk about that, and if it helps you, start collecting visual images that embody that feeling for you (again, they don't have to be wedding related).
Now it's time to define that feeling, and the style or styles that came to the forefront in your discussions for Step 1. Listen to what your heart and gut are telling you, and come up with a word or a name for it. This might seem unneccessary, but trust me, it will really help when communicating your vision to your suppliers. It could be something super defined, like 'French farmhouse with an industrial twist' or 'vintage botanical', but it can just as easily be something much more vague like 'beachy' or 'glamorous' (and by the way, 'unique' is not a wedding style – you'll want to drill down a bit more if that's the answer you're coming up with). This is also the time to decide if you want a theme (for example, 'Gatsby' or 'nautical') or a motif (for example, 'berries' or 'geometrics'). You don't need to have either, but they can help bring all those other elements together.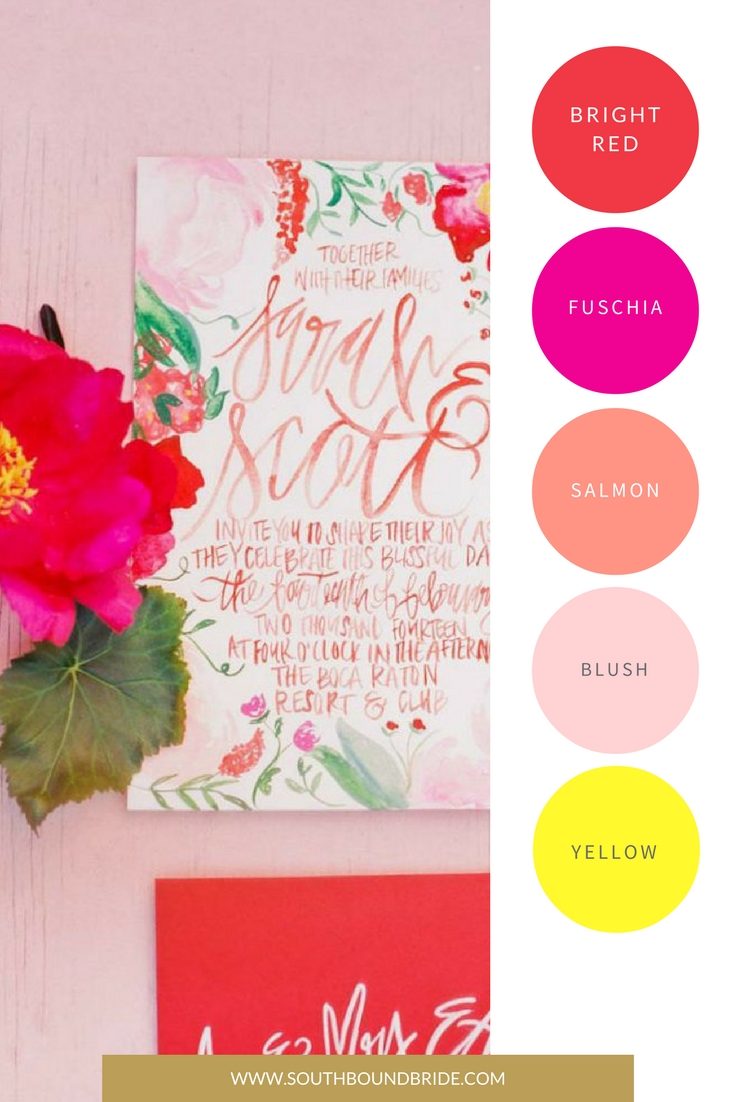 Step 3: Choose your venue
Yep, I know, you might have already chosen your venue and if you have, then it comes under the 'must-haves' category in Step 1. But whenever you do settle on a venue, it's going to be a huge part of defining your style, and your colour palette too. Indoor or outdoor? Vintage or modern? Some venues have colours and textures that are very much part of their design, while others are more of a blank slate. If your venue does have a very specific look or colour palette, then work WITH it. Sometimes that means incorporating or developing the venue's style into your own theme or motif, but sometimes it just means choosing to use neutral decor and letting the surroundings speak for themselves. Or perhaps you don't have a specific venue in mind, in which case, all the thinking you've already done in Steps 1 & 2 will help you narrow that down. Either way, don't go any further until the decision is made! (For our top tips on choosing a venue, see here.)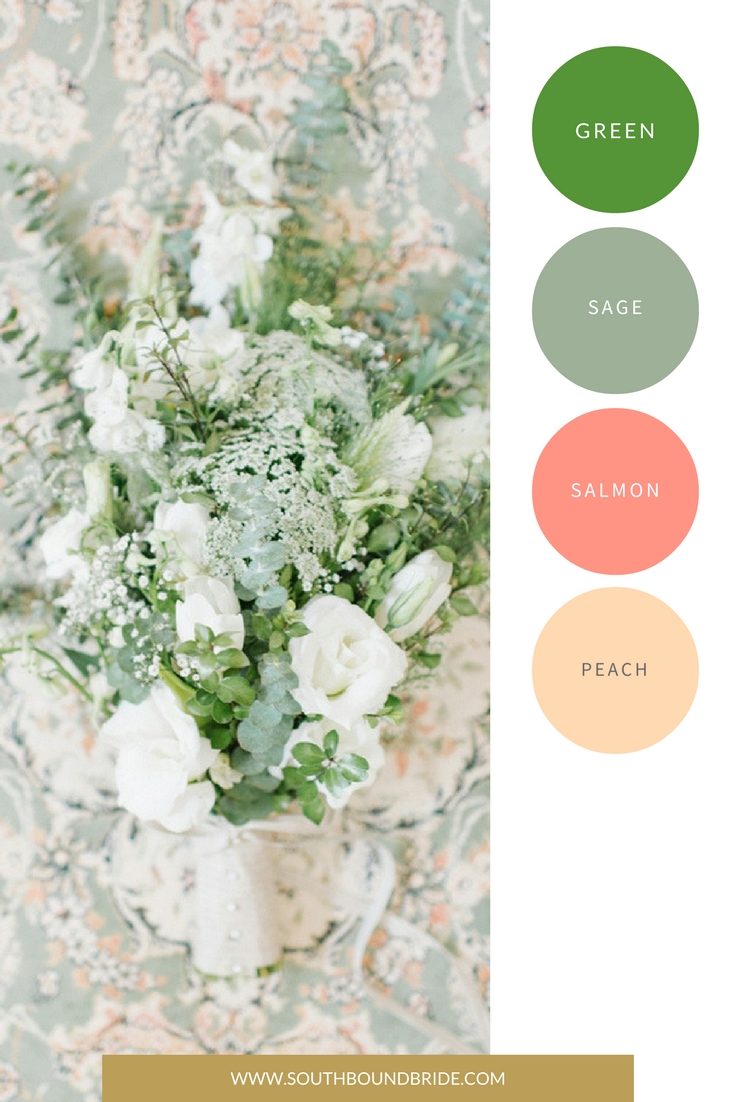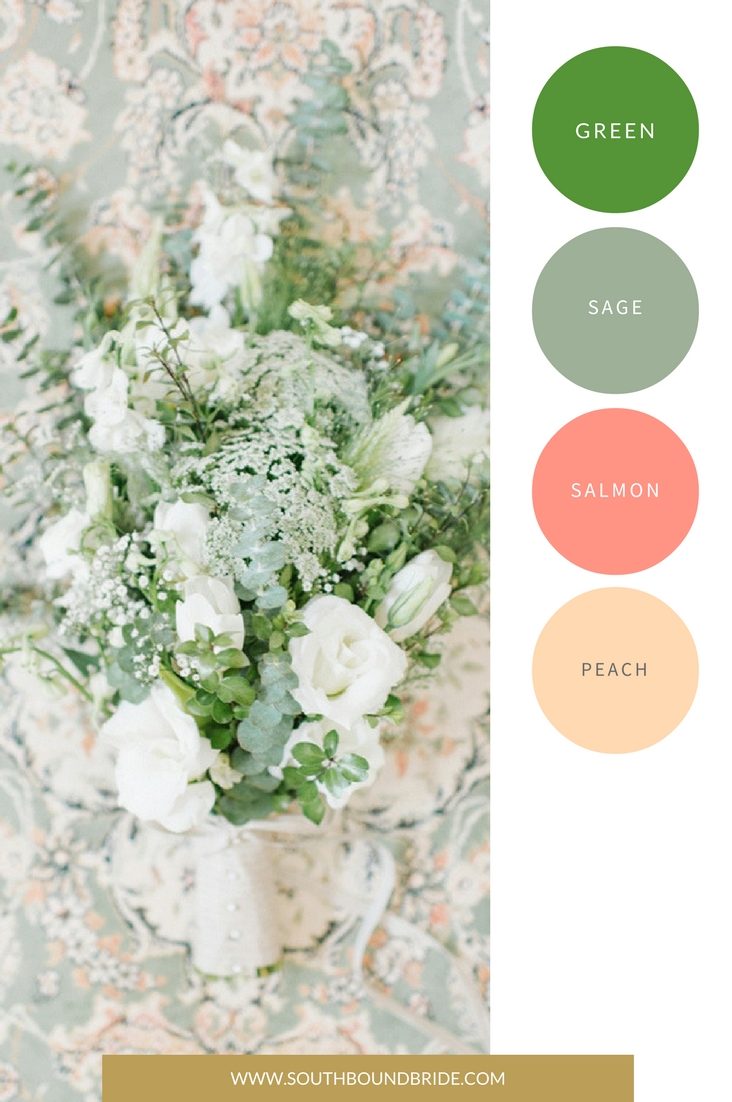 Step 4: Narrow down your colours
And finally, we come to colour. That's because, unless a particular colour is one of your must-haves, your palette is something that should develop organically from your wedding style, not the other way around – that's a mistake many brides make and regret later on. From all the work you've done so far, you should now have one or two colours that are starting to push their way to the front of your mind. If not, start with the answers you already have. As I mentioned, some venues will dictate the colour scheme. Other times, it will come from the atmosphere you're trying to create or the theme you choose. For example, if you're looking for something Old Hollywood, you'll probably want to work with a monochrome (black and white) palette, maybe adding in a dash of gold or mixed metallics. Here are some more elements that can suggest a particular set of colours:
Season: Don't be limited by this (and don't feel like you have to go with the same-old, same-old autumn & winter palettes, or pastels for spring), but seasonality is a great contributing factor to wedding style. Think about which flowers and foods are in season, the colours that show up in nature at that time of year, and the ones that will help create the atmosphere you want – e.g. sunny outdoor, or cosy indoor.
Flowers: This is a good time to consider the availability of particular blooms, as well as your flower budget, since it might be a contributing factor.
Your dress: With brides choosing dresses that are everything from gold to red to grey, this is an important consideration, because you don't want to clash with your wedding. Obviously.
Your bridesmaids' dresses: Again, you might have fallen in love with a particular look, like glittery gold dresses for your girls or ombre or ice cream pastels. Your BM dresses don't have to dictate your wedding palette, but they should complement it.
You should now have one or two colours, or a general idea of a colour palette.
**Just a note though, you don't NEED to have a palette. Some brides choose to just use neutrals or a mix of things they like, and it can come together beautifully – we've featured many of these weddings on SBB. These brides do always have a strong sense of style though – they know the general look and feel they want, even if they're relaxed about specifics, and that's what makes it work.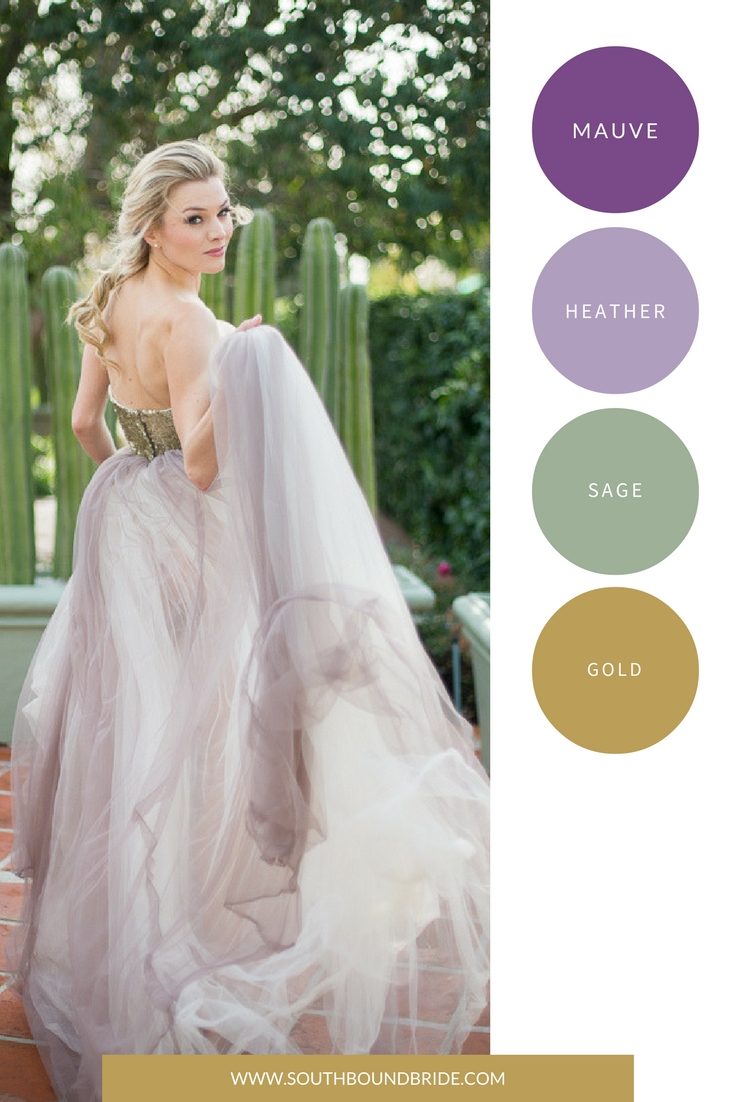 Step 5: Play with your palette
Of course, you can totally have a single colour, or two. But it can get a little… matchy. So, for me, the best thing to do is to work out a range of complementary shades. You'll start with the colours you already know. Then add in one or two neutrals (navy, dove grey, slate grey, black, white, ivory, mocha, cream, etc.). You might also want to add in a pastel for depth, or a metallic for brightness and glamour (remember, that's not just gold – think silver, rose gold, copper, brass, pewter, or even a mix!). If your palette is on the softer side, maybe you need to work it the other way and have a bright for variety – a little goes a long way with brights, but they can really make a look pop! This is the time to get some fabric swatches or paint samples, and to play around. See what you're drawn to. Visit sites like SBB and check out our inspiration boards. This is also a good time to consider trends, because sometimes a slight variety on a shade can make a palette look fresh – or dated.
You may also want to look at the traditional colour wheel. It'll help you make one of three main colour combinations:
Complementary – those colours opposite one another on the colour wheel
Analogous – those colours next to one another on the wheel
Monochromatic – the various different shades of a single colour
Pantone is also a great source for colours. Don't get too hung up on working with exact shades, but where these tools are especially useful is in distinguishing between two shades. For example, if you tell your florist your colour is 'purple', you'll find there's a huge difference between lilac and deep purple, for example, which will dramatically affect the ultimate look.
When you've settled on a combination you like, it's time to pull it all together and create an inspiration board – the best way to share your wedding day vision with your suppliers, as well as keep yourself on track. (Need some help? Here's how.)
And there you go. Wedding style and colours defined, venue booked… Now the fun begins! (For more info on how to get started with planning your wedding, see HERE).
Image credits (top to bottom): 1 (top)- Louise Vorster/Beatrix Events on SouthBound Bride | 2- Anouschka Rokebrand/B.LOVED/DON FLORITO on SouthBound Bride | 3- Christine Skari Photography/JenEvents/Flower Allie on SouthBound Bride| 4- Watercolor Blossoms Invitation by Shannon Kirsten on Etsy* (*this is an affiliate link – SBB may receive a commission on any sales made) | 5- Louise Vorster on SouthBound Bride | 6- Nicola Bester Photography on SouthBound Bride

Save