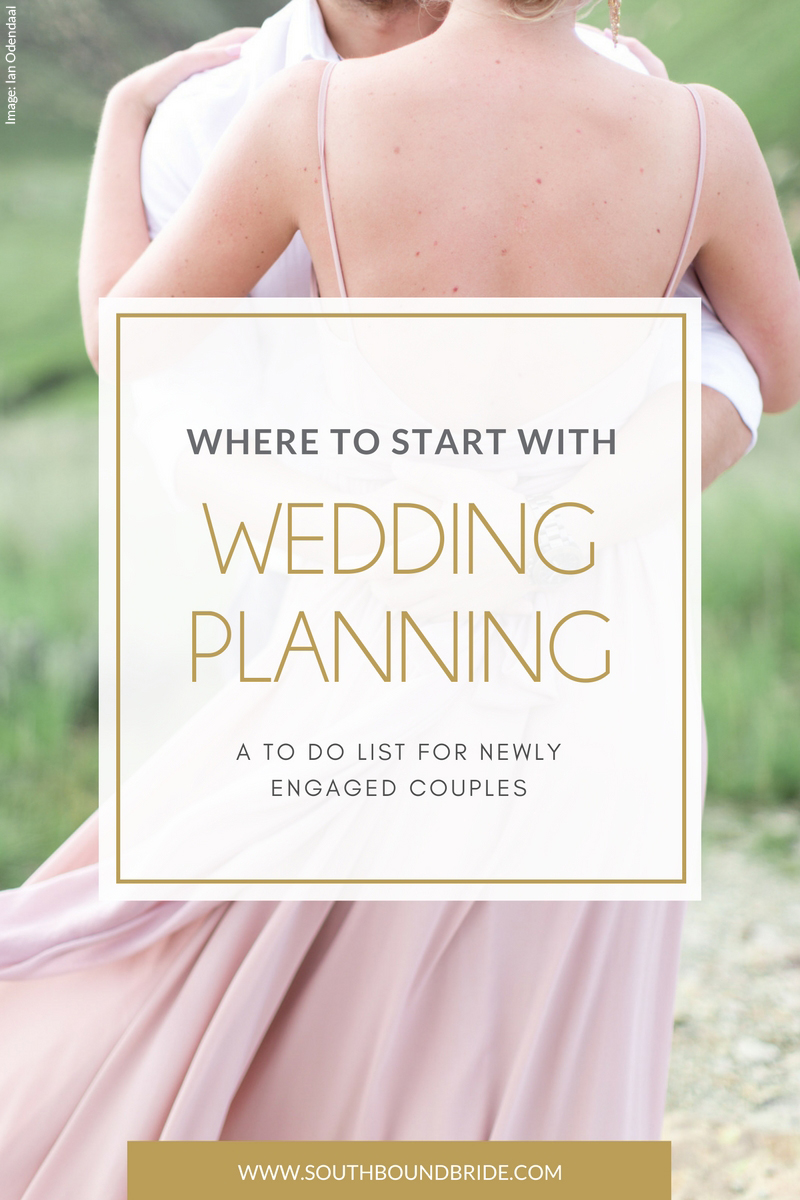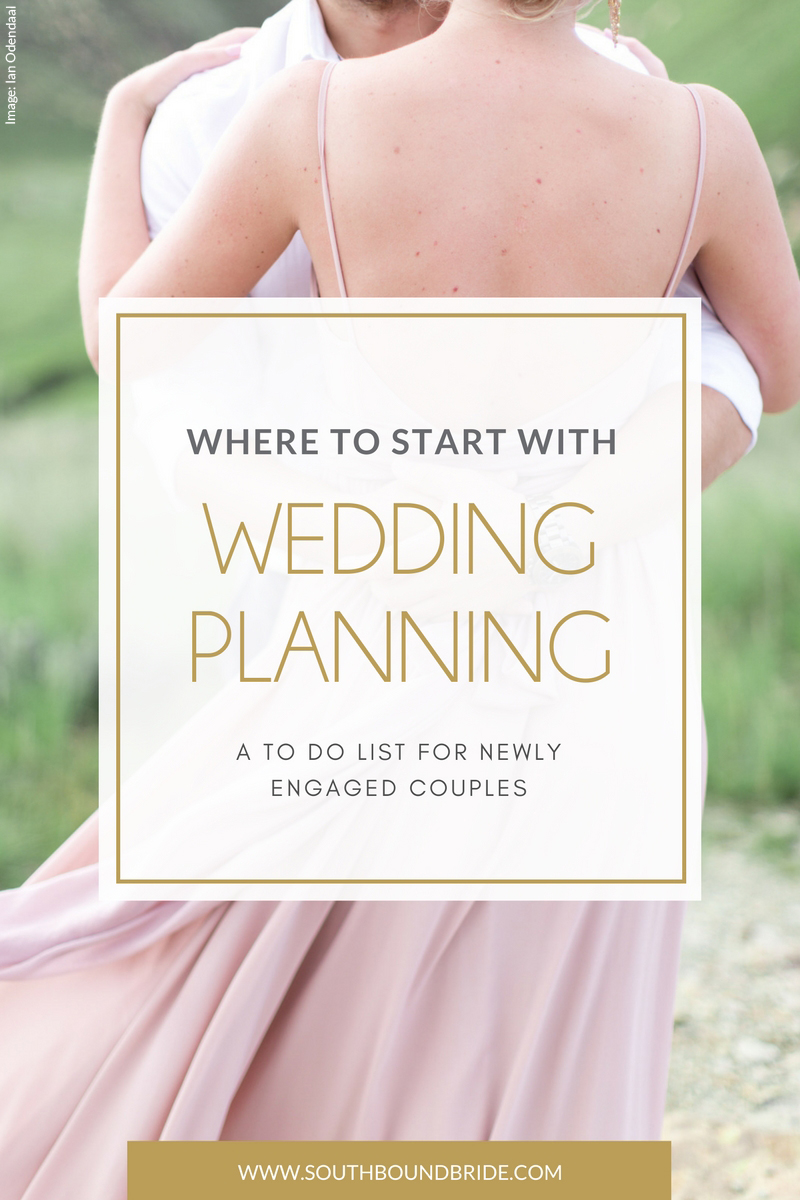 You're engaged! CONGRATULATIONS! This is such a crazy, exciting time in your life, and an experience that you'll never forget. But once the ring selfies have been taken and the parents (and the friends, and the distant cousins once removed) have been called, once the Facebook statuses have been changed and the champagne bottles emptied, there's an inevitable moment of panic. OMGwehavetoplanawedding! Ack! How on earth, you think, do we do this? And more importantly, where do you start? Well brideys (and groomeys), we have you covered. Do not pass go, do not collect $200 until you have read this checklist for the newly engaged – ten things to get you firmly on track with your wedding planning journey. And also… BREATHE…
1. Discuss your wedding as a couple
Sounds obvious, I know, but you'd be amazed how many couples immediately get caught up in detail before they take the time to step back and compare notes on what kind of wedding each actually wants. Even after years together, you'll be surprised at some of the things that your partner likes or doesn't want! So book a dinner table or just pour some wine, switch off your phones, and have a real heart to heart that will give you a foundation for all the decisions to come. One thing I always recommend is choosing three things that are your top priority non-negotiables – the things that no matter what, you don't want to compromise on. So, for example, a wonderful photographer might be on the list, but a fancy cake might not. Or maybe you're a big cake fan, so that's a must-have, but you're not too fussed about the music. Every couple is different, but it helps to know what really matters to each of you. Some other things to discuss:
Expectations – both yours and those of your families
Religious requirements
Size of the wedding
Time frame of your engagement, and the season you'd like to get married in
Location and setting
Things you did and didn't like about weddings you've attended in the past
How much time each of you has to devote to wedding planning
Budget
2. Set a budget
Following on from your discussion, the next step is to set that budget! SO many of your decisions will rely on this aspect, so knowing how much you have to spend up front is essential before you make any firm plans and bookings. Obviously you'll also need to think about who is paying for what, if you're not covering it all yourselves, so this may mean sitting down with one or both sets of parents. No lies, it could be an uncomfortable conversation (because talking about money, ugh), but it's better to get it out of the way now.
3. Pick a date (range)!
The first thing people will ask you after you get engaged is whether or not you have a date picked out, but some things like venue availability will impact the actual date you eventually choose. Not to worry, pick a range of dates instead, and be sure to test them against any major family events, holidays, and yes, sports games. (Trust me, the last thing you want is half your guests skipping the ceremony so they can catch the rugby, or hustled in a corner at your reception watching it on someone's phone.)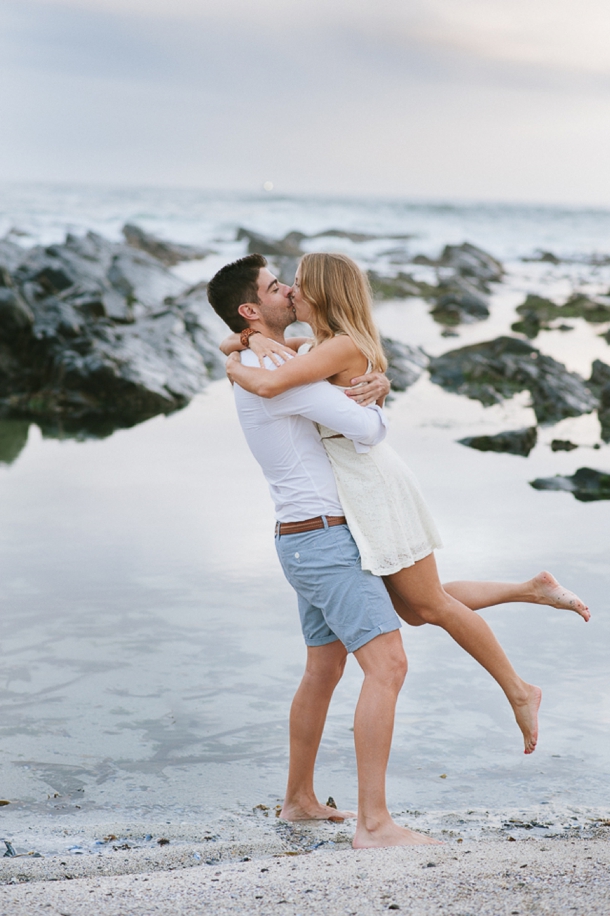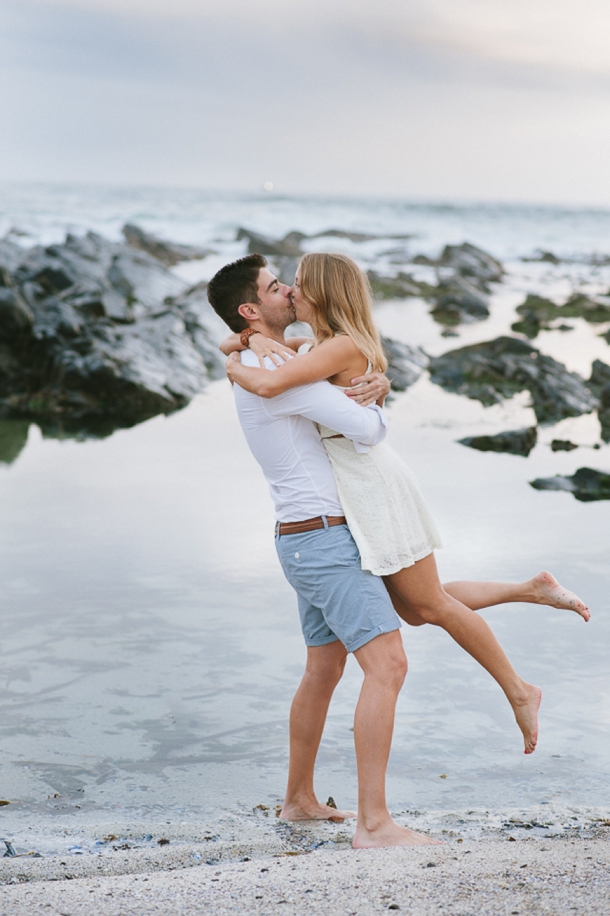 4. Get started on your guest list
Guest lists are hard, you guys, but before you even start looking at venues, you'll need to have a general idea of how many people you'll be inviting. Taking into account what you've already spoken about in terms of wedding size and family expectations, jot down a rough list of guests and check it against your budget. (For more guest list help, see our article: How to Write a Wedding Guest List in 10 Simple Steps)
5. Decide on your wedding style
Yes, we know, you've been dying to get on Pinterest, and now's your chance :) There's plenty of time to figure out the details of your big day (so tip: don't order everything you love off Etsy on day one – many's the bride who's changed her mind half way through!), so right now focus on the overall style and/or theme. For example: modern, romantic, classic, urban/industrial, vintage, rustic, casual, formal, beach, etc. This will inform the venues you look at, but equally, you may find yourself falling in love with a venue or setting that changes the whole tone of your idea, so you should do step 5 pretty much alongside step 6.
6. Do your research
It's time to get informed! As I mentioned, this one kind of goes alongside the last step, because you'll probably be doing them side by side. First off, check into the legal and religious requirements of your wedding, and get any paperwork started. Consider hiring a wedding planner at this stage – this will save you a TON of time, stress and even money, as they can recommend all the best local suppliers for your budget. With their help (or without, if you choose to go it alone), start researching venues and suppliers (and dresses!) and checking them against your budget. As well as visiting venues, take the time to interview your key vendors to make sure that you 'click', and ask them for references from some of their past clients. We love connecting brides and venues, which is why we have our very own SBB Directory, and don't forget our handpicked choice of South African venues: the SBB Collection!
More of our resources to help you at this stage:
7. Make priority bookings
Some wedding vendors get booked up over a year in advance, so as soon as you know what you want, it's time to make those bookings. Start with the venue (both ceremony and reception), so you have the date finalised, and then lock in your photographer, videographer and caterer (if applicable), as well as any other service providers that were on that list of must-haves you came up with right at the beginning. After that, you can move on to flowers & decor, stationery, cake, entertainment, hiring, hair and makeup, transportation, groom and wedding party attire, and other details.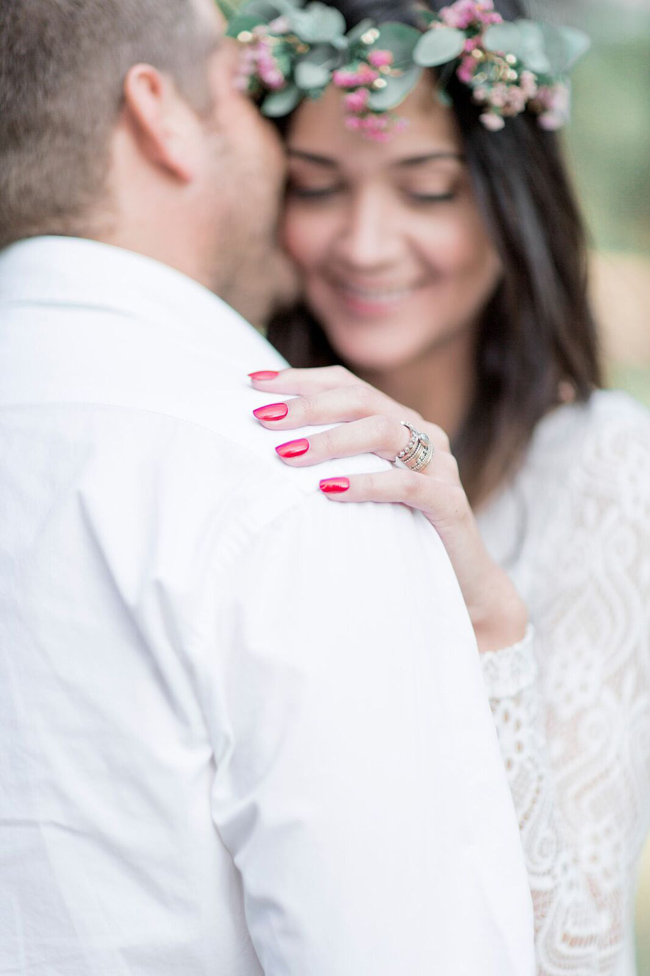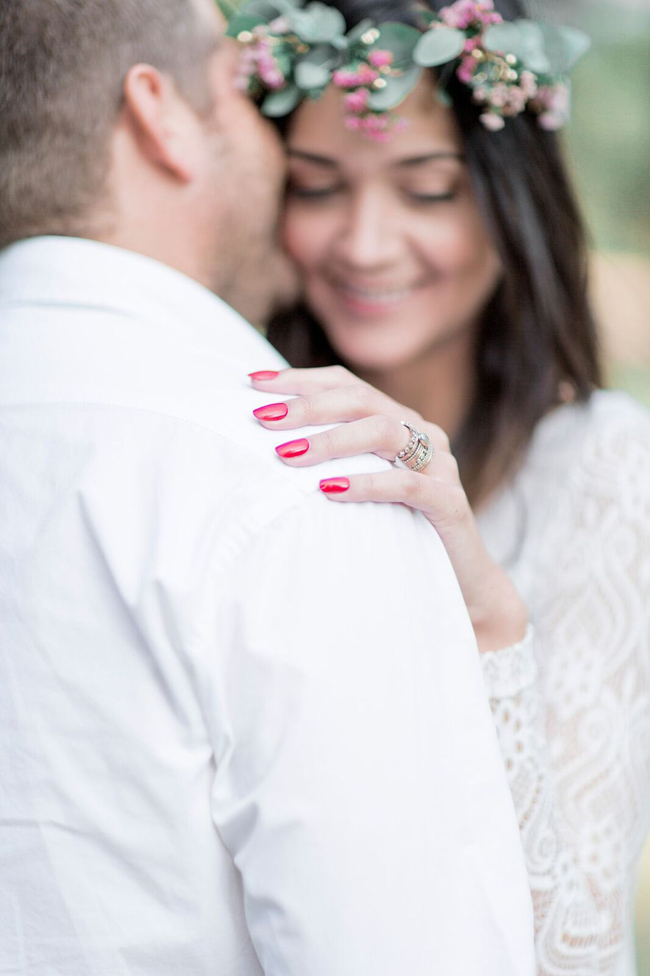 8. Shop for a dress
Depending on who's making your dress and whether it's custom, from a salon, or off the rack, there's a different lead time needed on your dress, so it's a good idea to start shopping around early to get an idea of both style and timeline. No matter what kind of dress you think you want, schedule at least one appointment to try different gowns on – you'll be amazed at how a fitting can change what you think you know about what flatters you. Plus, there's nothing to make all this wedding stuff feel real like looking at yourself in a mirror with a veil on!
9. Sort out your engagement ring
If your fiance surprised you with the perfect ring at the perfect size, lucky you! For many, there's still the task of designing the ring together, or simply resizing the one you have, so you can show it off far and wide! And don't forget insurance – I once spent a whole night crawling around the dancefloor of a club on my hands and knees to find a friend's engagement ring, when it fell off after too much vigorous hand flinging and she had a complete meltdown because it wasn't insured. Not ideal.
10. Enjoy it
Maybe this should have been at the top of the list, because taking a couple of weeks to chill out before the whole wedding planning craziness begins can be good for the soul. Either way, this is a big one. Throw an engagement party. Throw two! Hang out with your fiance and stare at your ring (or just call each other "feeeeyonceee" a lot – it rhymes with Beyonce, it's all good). Set up a regular date night where you can switch off from wedding stuff and just enjoy each other's company. Take some time off from planning once key vendors are booked (your favourite wedding blogs will still be there when you get back, and I promise I won't be offended). Whatever you do, just remember that being engaged is supposed to be fun, and it's a special time in your life that you'll never repeat. So be in the moment, and remember that all of this is just a preamble to the thing that really matters. The wedding. No, I'm kidding. The marriage, obvs. Because no matter how you plan your wedding, no matter who you book or what you put on your tables, your marriage is what matters – never let that get away from you, and the rest will be a pleasure.
Got some great wedding planning advice? Let us know in the comments below!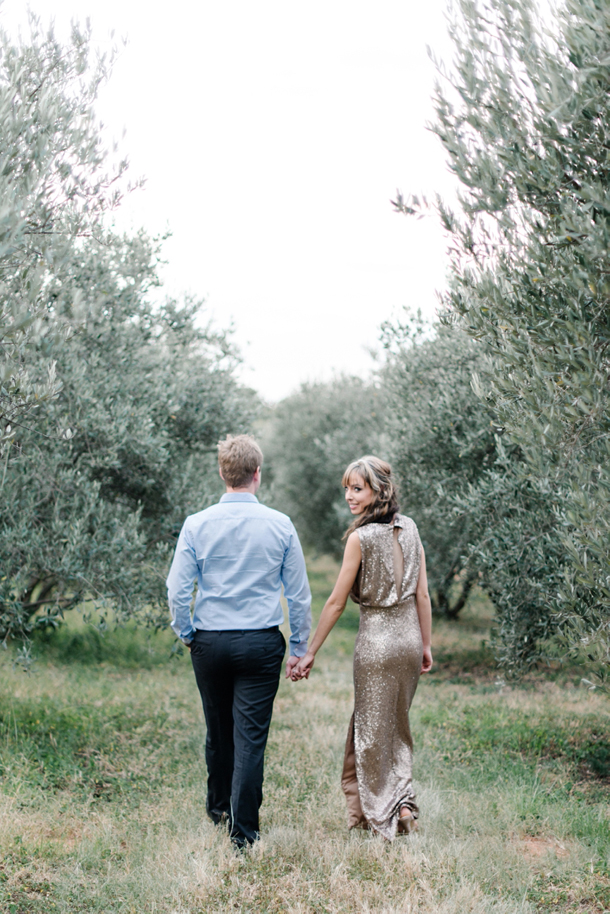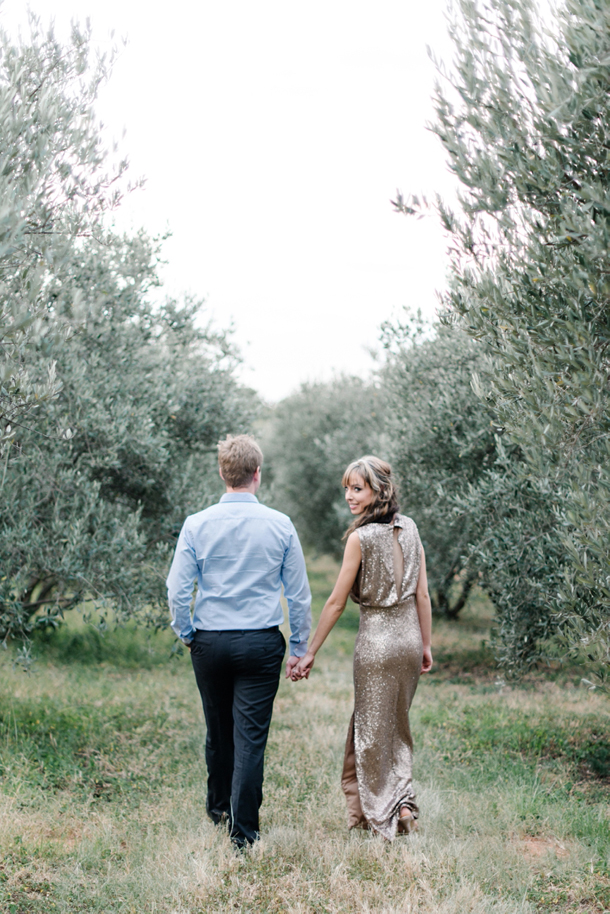 Image credits (top to bottom): 1- Ian Odendaal on SouthBound Bride | 2- Danieka Erasmus on SouthBound Bride | 3- Clareece Smit on SouthBound Bride | 4- Louise Vorster on SouthBound Bride 
Save
Save