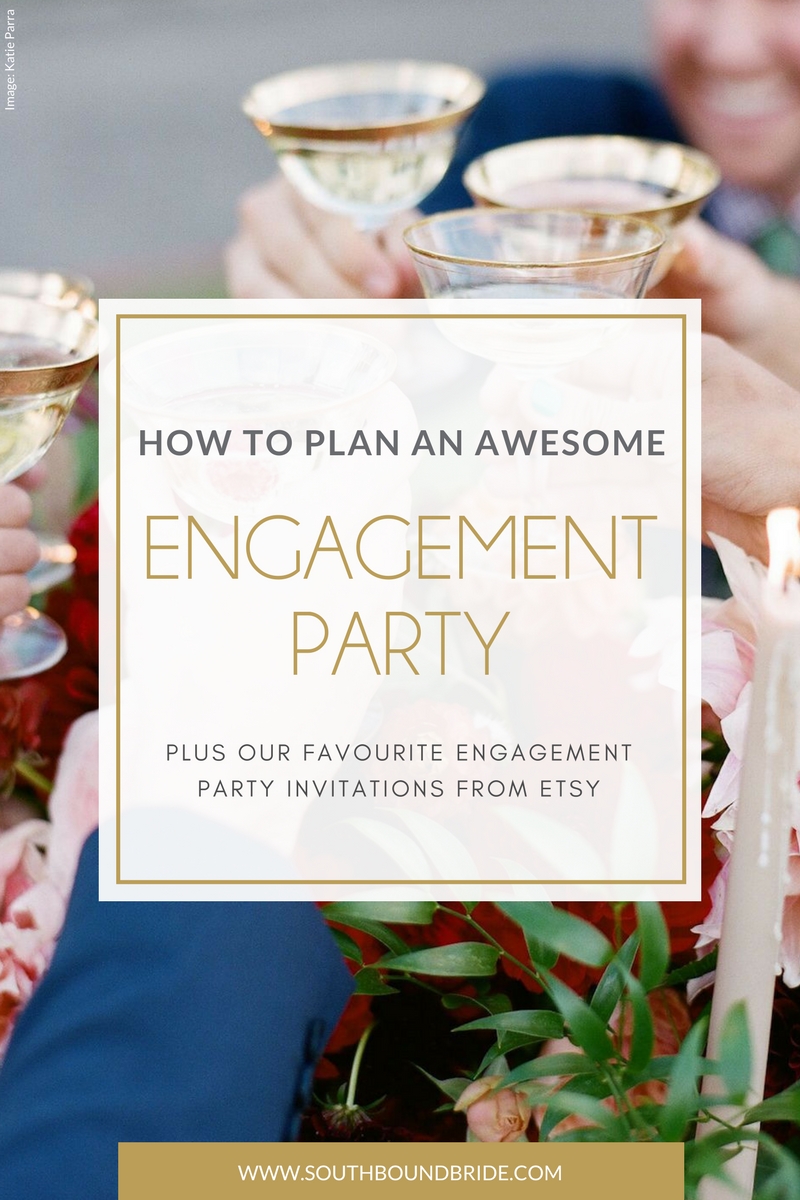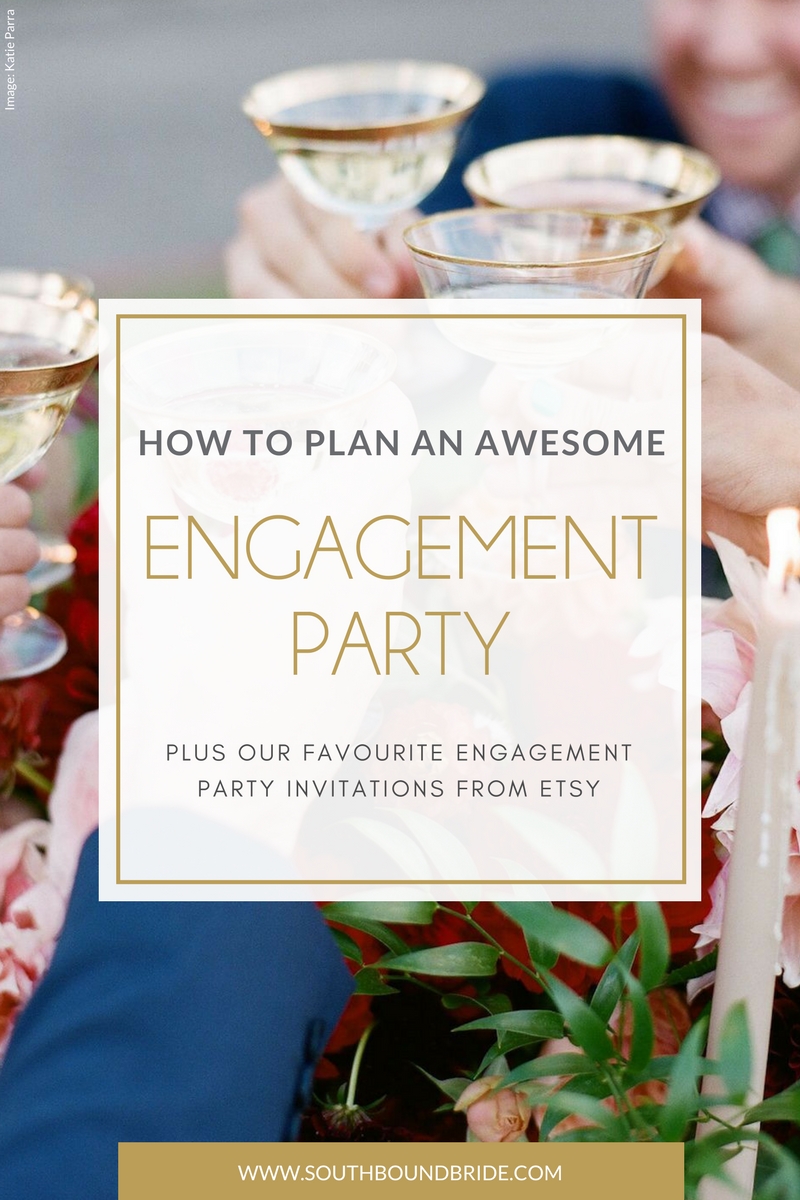 Image: Katie Parra Photography/Clutch Events on SouthBound Bride
As we come to the end of our month of engagement-themed posts, there's no better way to finish off than with a party! In this case, an engagement party, because if you're just engaged, this is the first celebration that might be on your mind. Engagement parties are such a lovely tradition (although certainly not something you should feel you HAVE to have, time and budget being major considerations for many) as they give you a chance to celebrate a very exciting moment in any couple's lives with their nearest and dearest. Here are some guidelines and ideas to get you started.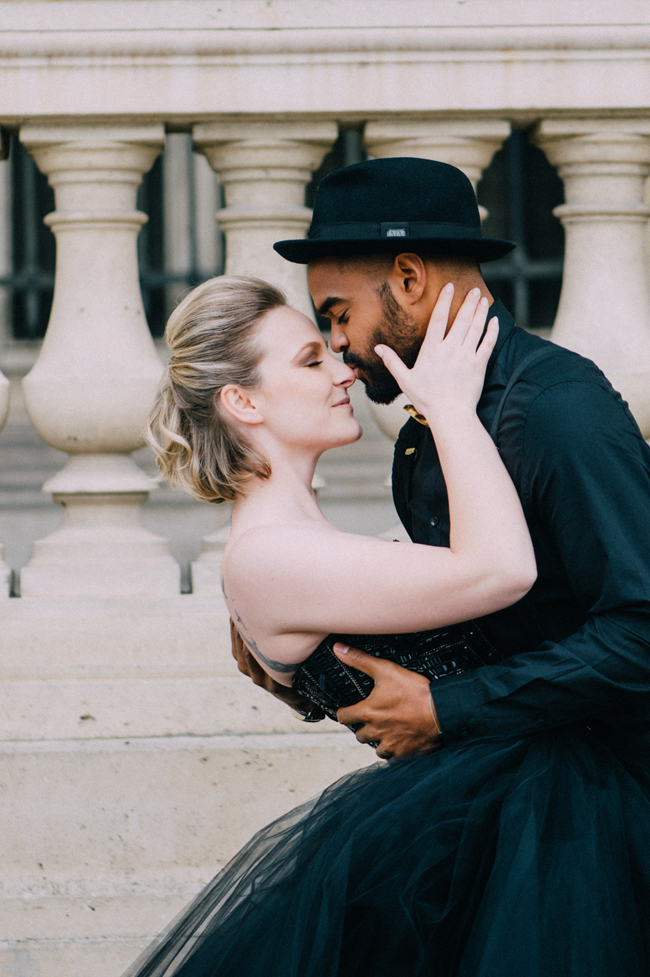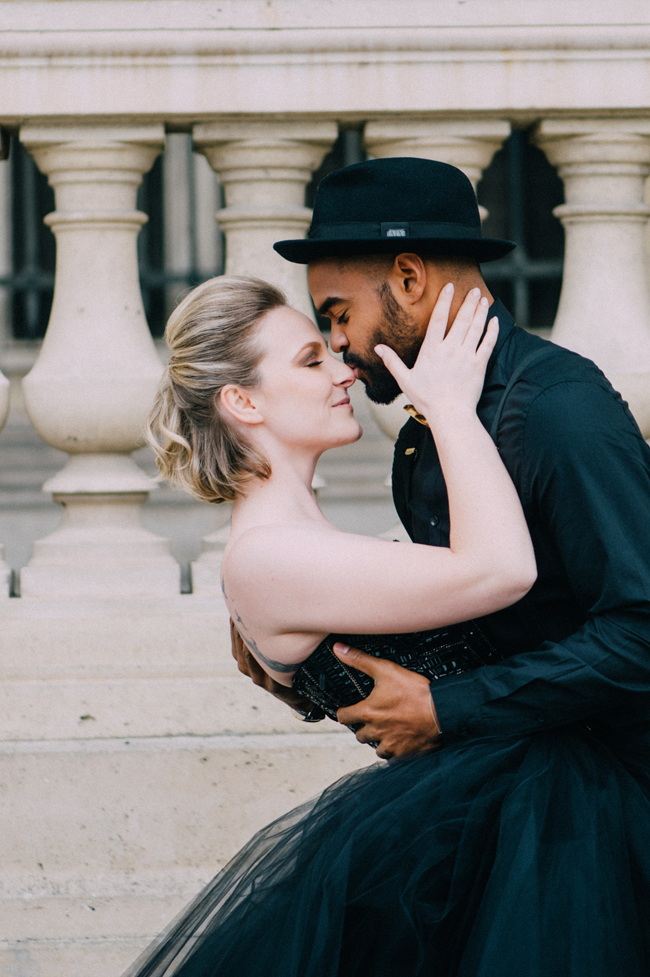 Image: Ladies & Lord on SouthBound Bride
Who should host an engagement party?
Traditionally, an engagement party is thrown by the parents of the bride, and you may still want to give your folks the opportunity to do this – especially if they'll have less involvement in organising and paying for the wedding itself. But that's not to say that someone else – another friend or relative, or even the bride and groom – can't host the party just as well. In fact, there's nothing to say that you can't have more than one party, to celebrate with different groups, although one big party can be an opportunity for your guests to get to know each other ahead of the big event.
What's the timeline?
Again, there are no rules, although ideally you'll want to throw the party soon after the engagement to celebrate the proposal and the start of this special time. You could even surprise your guests with an announcement, although usually the only way to pull this off is if the groom organises it an advance of his proposal, or if you have another viable reason to gather everyone together. If you're having a long engagement, a party is also a lovely way of getting into the swing of things long before you have to get down to planning. Of course, if your engagement is shorter or circumstances mean your party comes a few months after the question is popped, that's fine too, but bear in mind that if it's within three or four months of the big day, you're already going to have your hands full, so you might want to give it a skip.
Who should I invite?
This will depend largely on the sort of party you're throwing – for example, if it's an intimate dinner, you'll want to invite only your close family and perhaps your groomsmen and bridesmaids, or you might want to throw a much bigger bash where everyone's included. In general, it's only polite to invite people who can expect an invitation to the wedding as well. The notable exception to this is that if you're having a very intimate or destination wedding, you may want to use the engagement party as an opportunity to celebrate with a wider group of people, and I think that's okay too. But even if you're tempted to extend a casual invite to every friend and colleague you see, rent-a-crowd is generally not the way to go here.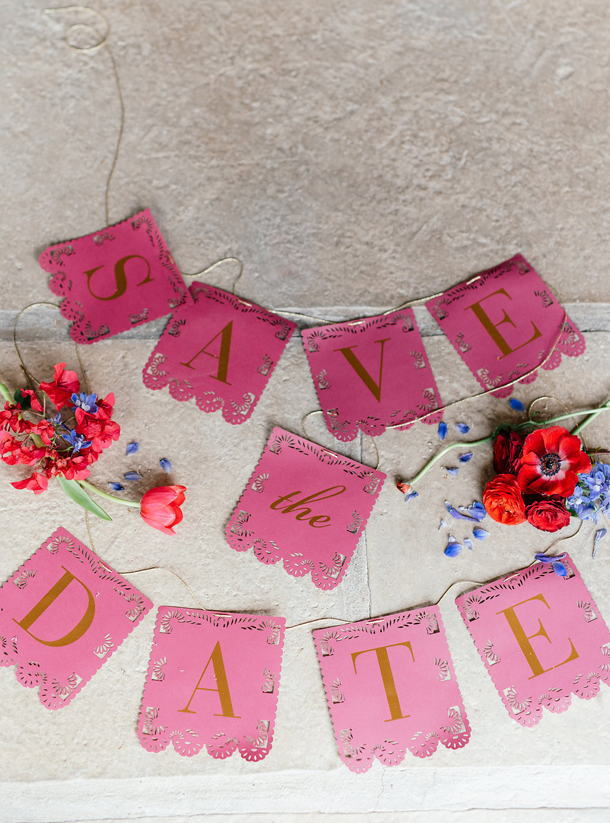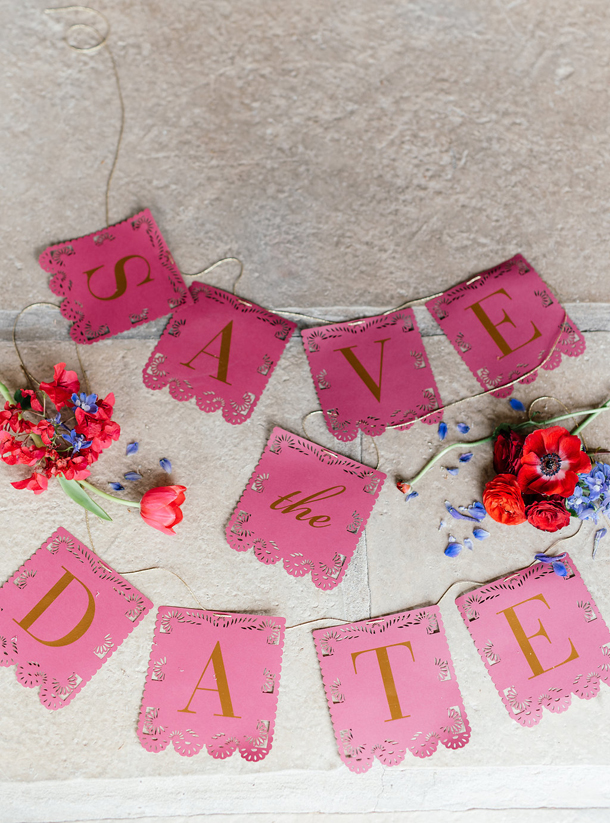 Image: Debbie Lourens/Lezanne's Designs on SouthBound Bride

What type of party should we have?
This is the best part for anyone who loves to throw a party, as I do – you can really make this party anything you want it to be. Casual, formal, evening, day, themed, straightforward… whatever you want. Think of it in the same way as you might a milestone birthday, and throw the kind of party you like to have. It's also a great opportunity for you to try out one of those ideas you love for your wedding but won't be able to include. For example, if you're thrilled by the idea of a brunch wedding but have decided to throw a more traditional evening event, then have a brunch for your engagement. It's also a chance to include the more quirky or informal ideas you may like but don't feel are appropriate for your actual wedding, like a sweet table, a photo booth, candy floss and popcorn machines, lawn games, etc. Here are some of my favourite party ideas:
The backyard party
A classic cocktail party is a great option if your parents (or you) are hosting the party at home (or in someone else's home). Limit catering to canapes and serve a selection of alcoholic and non-alcoholic drinks – a signature cocktail (or two) named after the two of you or some aspect of your relationship makes a lovely touch. This sort of setting allows you to mingle freely with all your guests (and for them to meet one another) and you may also want to include a couple of toasts (you'll certainly want to thank your hosts, if nothing else). Decor can be as simple or elaborate as you choose – beautiful flowers are never amiss, and you may want to set up a few tables or breakout areas for guests to relax in. Make sure to arrange the party area so that guests have easy access to the couple, since everyone is going to want a chance to chat and congratulate them. If you don't have a suitable home venue for this sort of party, another option is to rent a private home – a great resource for this is Amazing Spaces, which has some gorgeous locations round the country. Instead of a cocktail party, another backyard option is the typical South African braai – there's nothing wrong with keeping things low-key and even asking guests to bring and braai, as they might normally do, if you're on a budget. It'll certainly create a lovely relaxed atmosphere.
The party at a bar/restaurant
If a home venue isn't available, a low-hassle option is to hire a room or private area in a favourite bar, especially if that means taking advantage of gorgeous views or stunning decor. Or how about hiring out a boat? There's nothing quite like a sunset cruise around the V&A Waterfront to get guests in a celebratory mood. Your choice of venue could be anything from your treasured local to an up-and-coming hotspot – or why not go back to the place where you had your first date, or where he proposed?
The activity-based party
If there's something you've been dying to do or an activity you enjoy as a couple, this is a great opportunity to share it with your nearest and dearest. Wine tasting is a perfect example (although be aware that many of the estates don't cater to large groups) – hire a bus so everyone can partake. Go retro with bowling or putt putt (mini golf). Have a country or beach picnic. Go hiking. Have a formal high tea. Have a private screening of a favourite film. Share something the two of you love to do or have always wanted to. Like a birthday party, this is a chance to be creative and enjoy yourselves.
The themed party
Yes, even an engagement party can have a theme. Most will go subtle, with a sweet decor or colour scheme – I especially love themes that reflect something about a couple's lives and relationship. For example, if you met speed dating, you could host a speed dating-style event for family and friends to get to know one another. Of course, there are those of us that love a full-scale dress-up, and why not? Make sure you pick a theme where your costumes will be complimentary and your guests will be comfortable, but beyond that, use your imagination. You could even throw a murder mystery or, if you got engaged in an exotic location (or know where you'll be honeymooning), throw a destination-themed bash. So fun!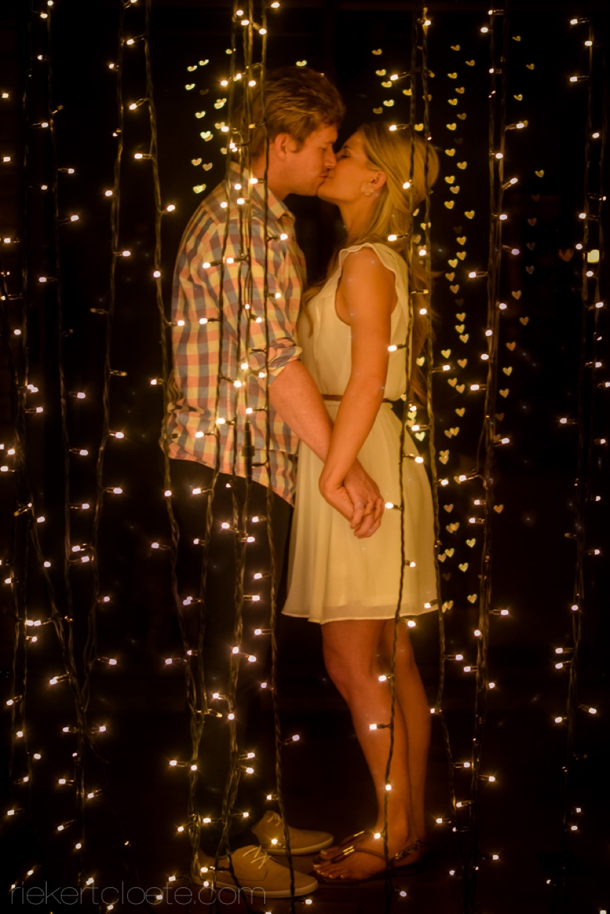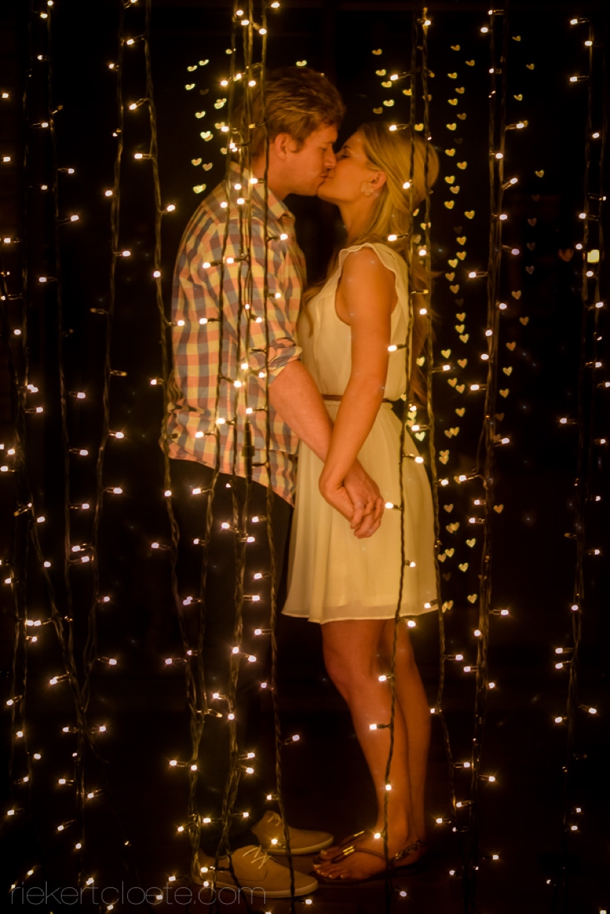 Image: Riekert Cloete on SouthBound Bride
What about gifts?
In general, I don't give engagement gifts. I'm sorry, but in between hen parties/bachelorettes, travel and accommodation for the wedding, outfits and wedding gifts, your guests often have a big financial commitment to your wedding already (trust me, I've been to six weddings this year). So you definitely shouldn't expect anything, but of course, in the spirit of the occasion some people will be generous and that's a wonderful thing. Get into the habit of writing thank-you notes by following up promptly with a card – ideally, you'll thank all your guests for attending anyway, even if they haven't brought a gift.
Engagement Party Invitations
Finally, here are some of my favourite engagement party invitations from Etsy (affiliate links are marked in bold; SBB may receive a commission on any sales):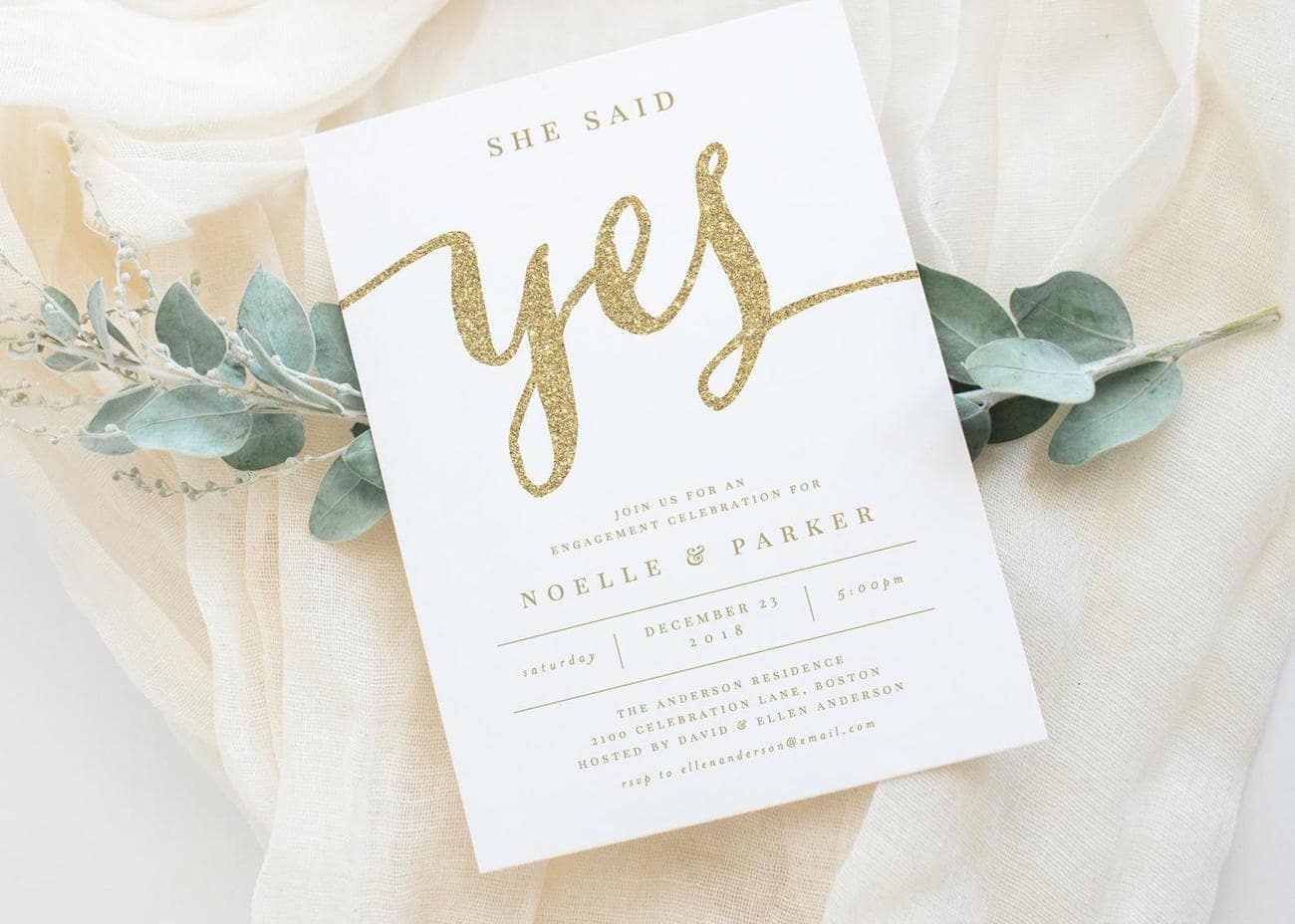 She Said Yes Engagement Party Invitation by Fine and Dandy Paper C.

Engagement Party Invitation by BlissPaperBoutique (left) | Navy Engagement Party Invitation Template by Marry Me Paper Boutique (right)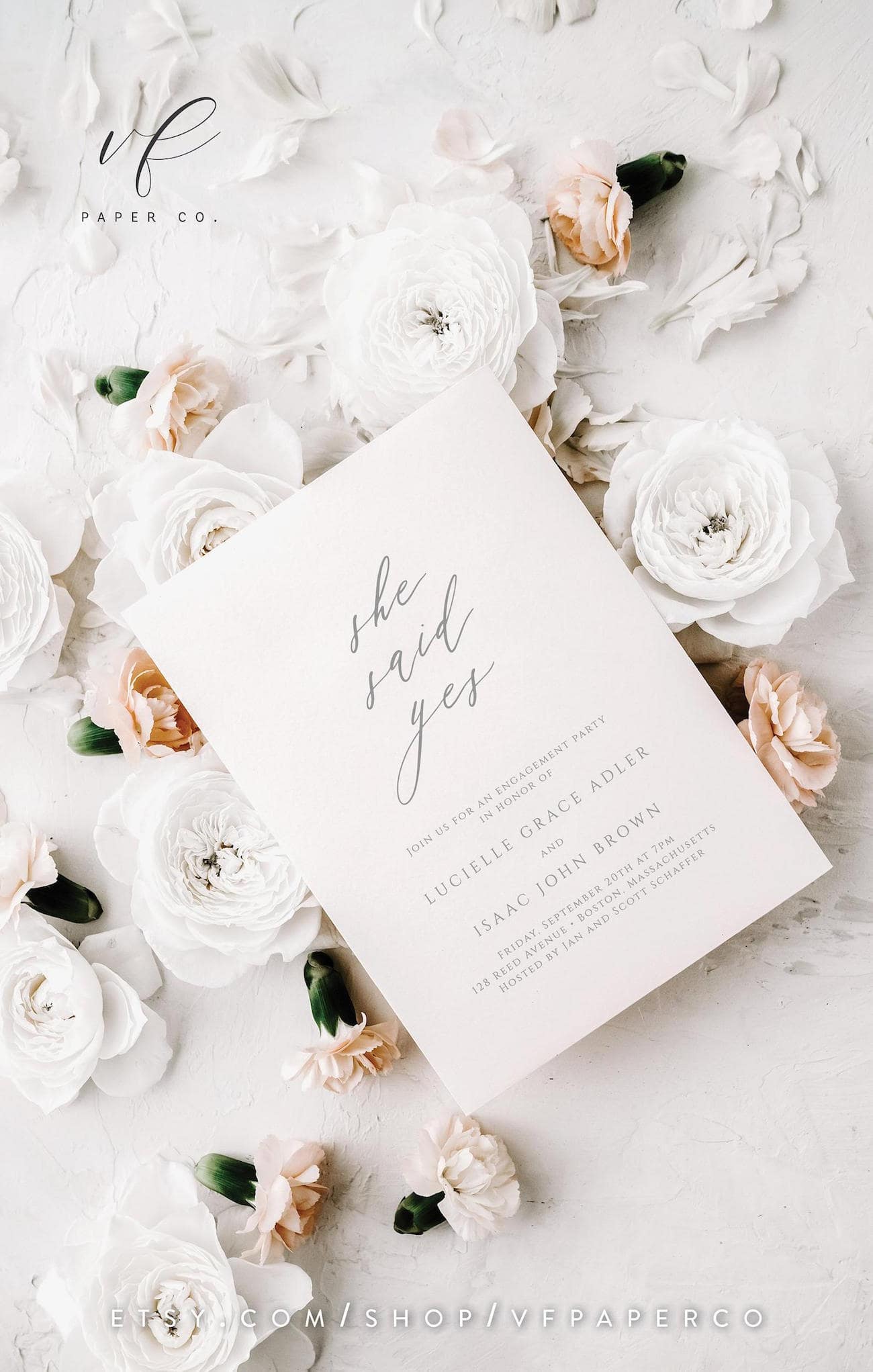 Engagement Party Invitation Template by VF Paper Co

Minimalist Engagement Party Invitation by Wishful Paperie (left) | Engagement Cocktail Party Invitation by Hatch Party (right)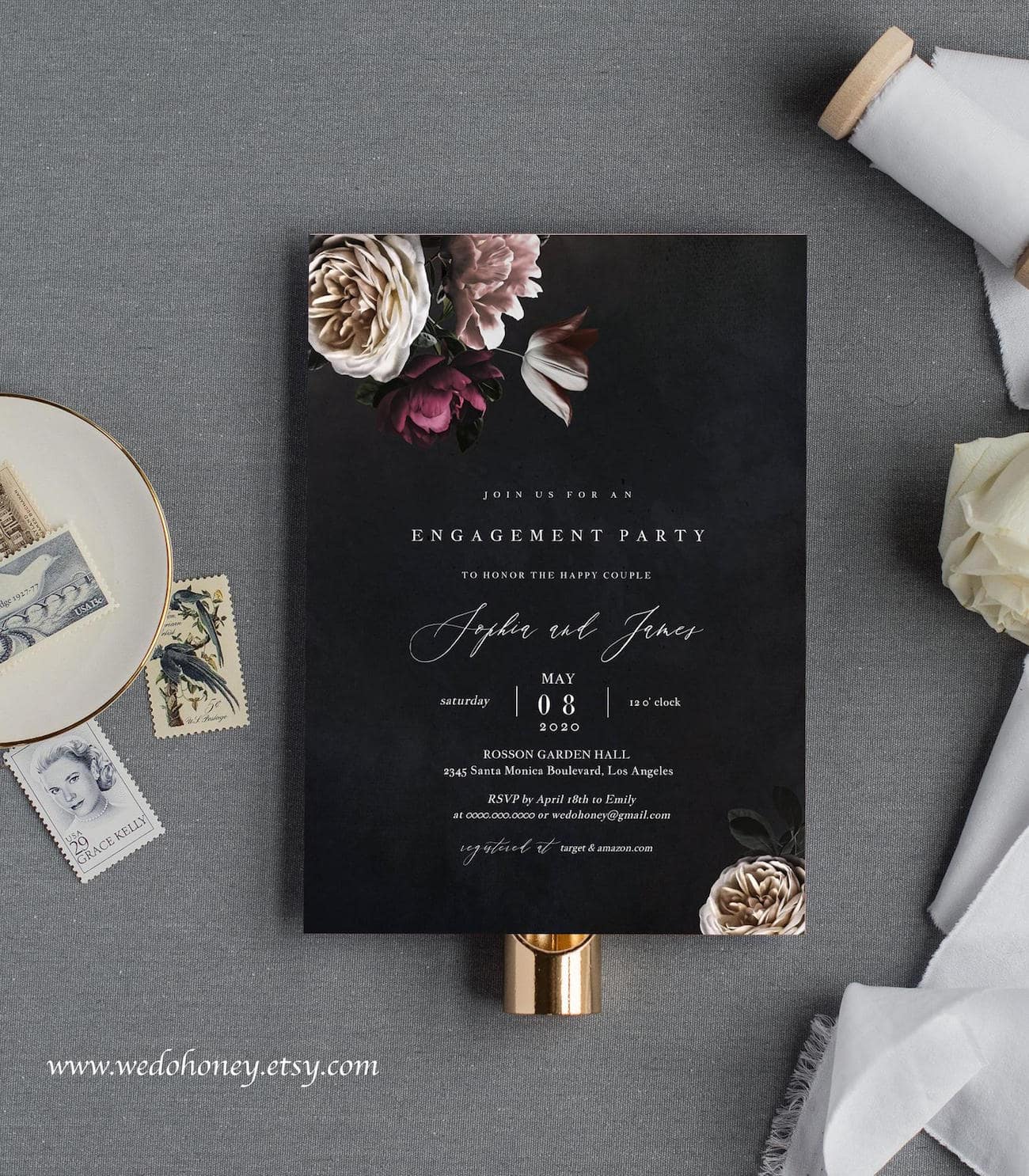 Moody Floral Engagement Party Invitation Template by We Do Honey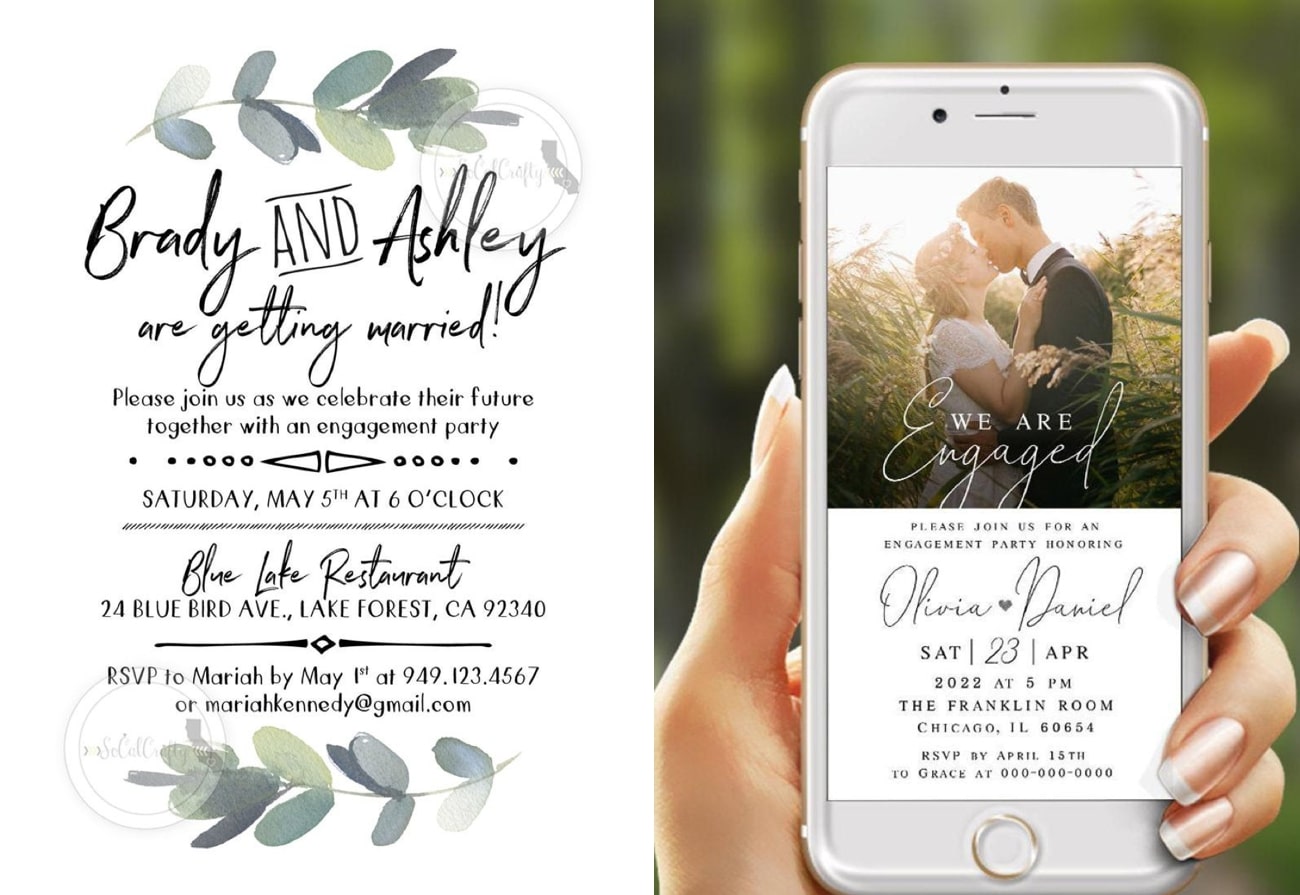 Eucalyptus Engagement Party Invitation by Socal Crafty (left) | Paperless Phone Photo Engagement Party Invite by Scarlett Weddings Co. (right)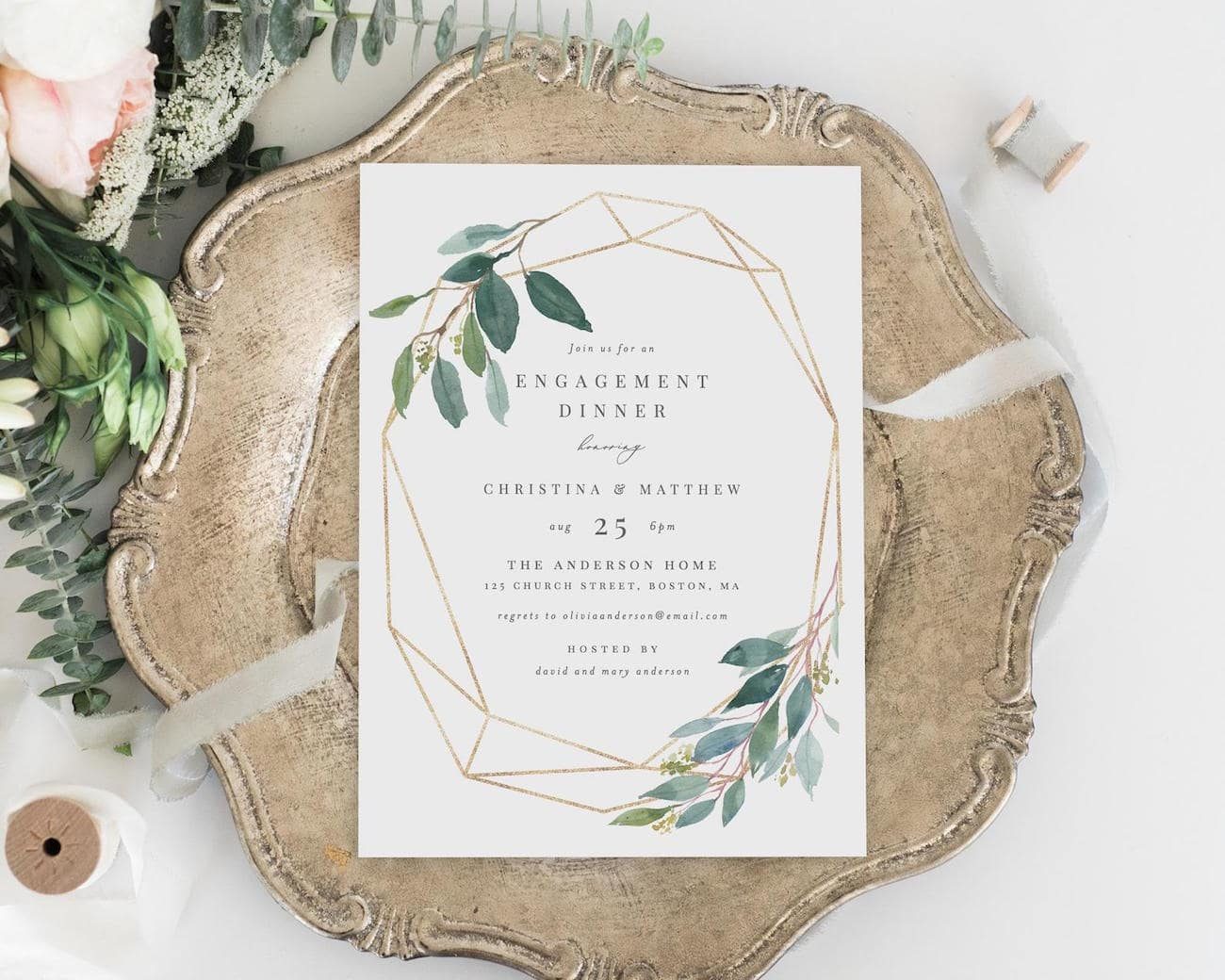 Geometric Leafy Engagement Dinner Invitation by Fine and Dandy Paper Co
Just engaged? Read these posts!
Find e-shoot inspiration on Pinterest: