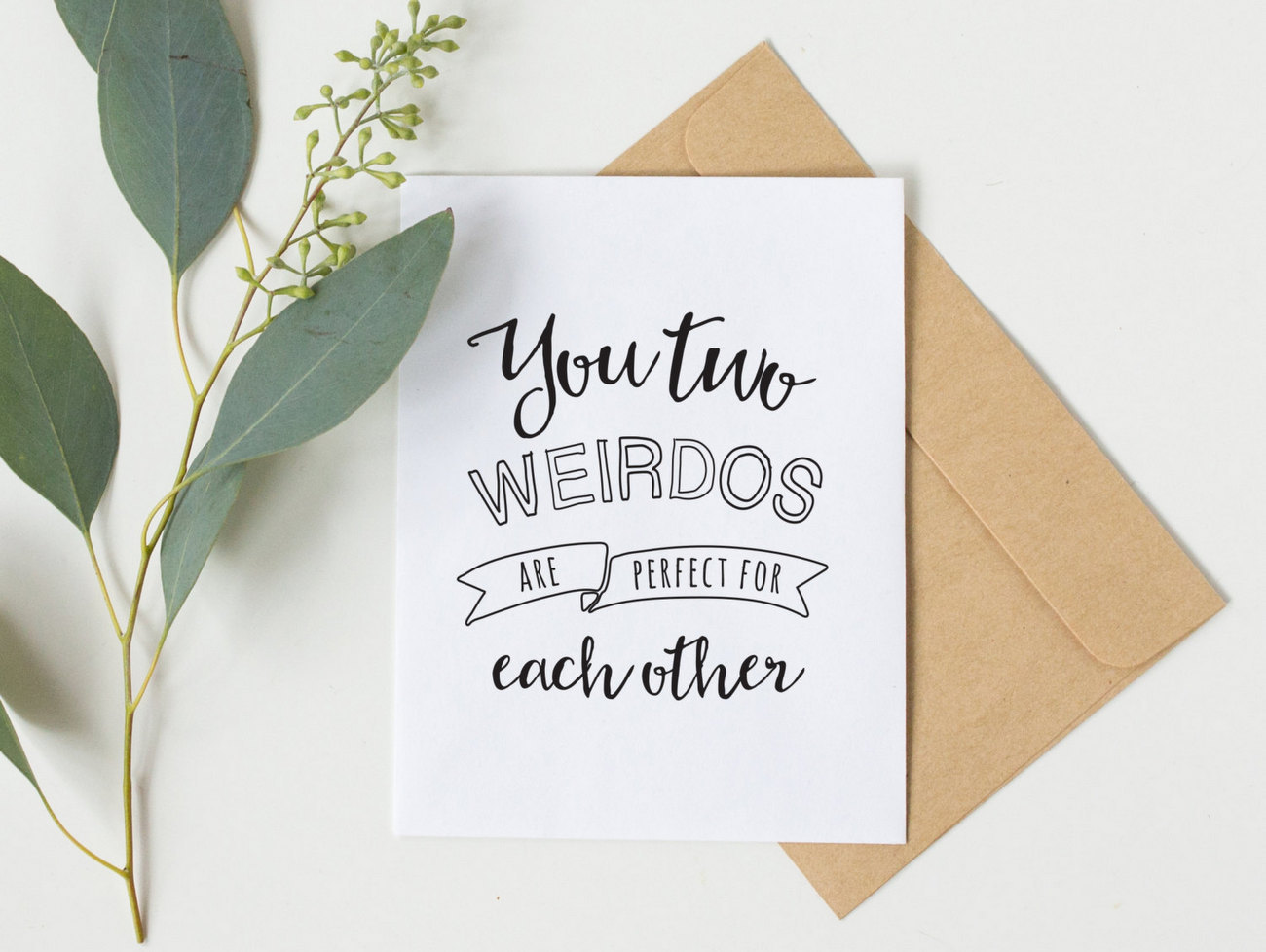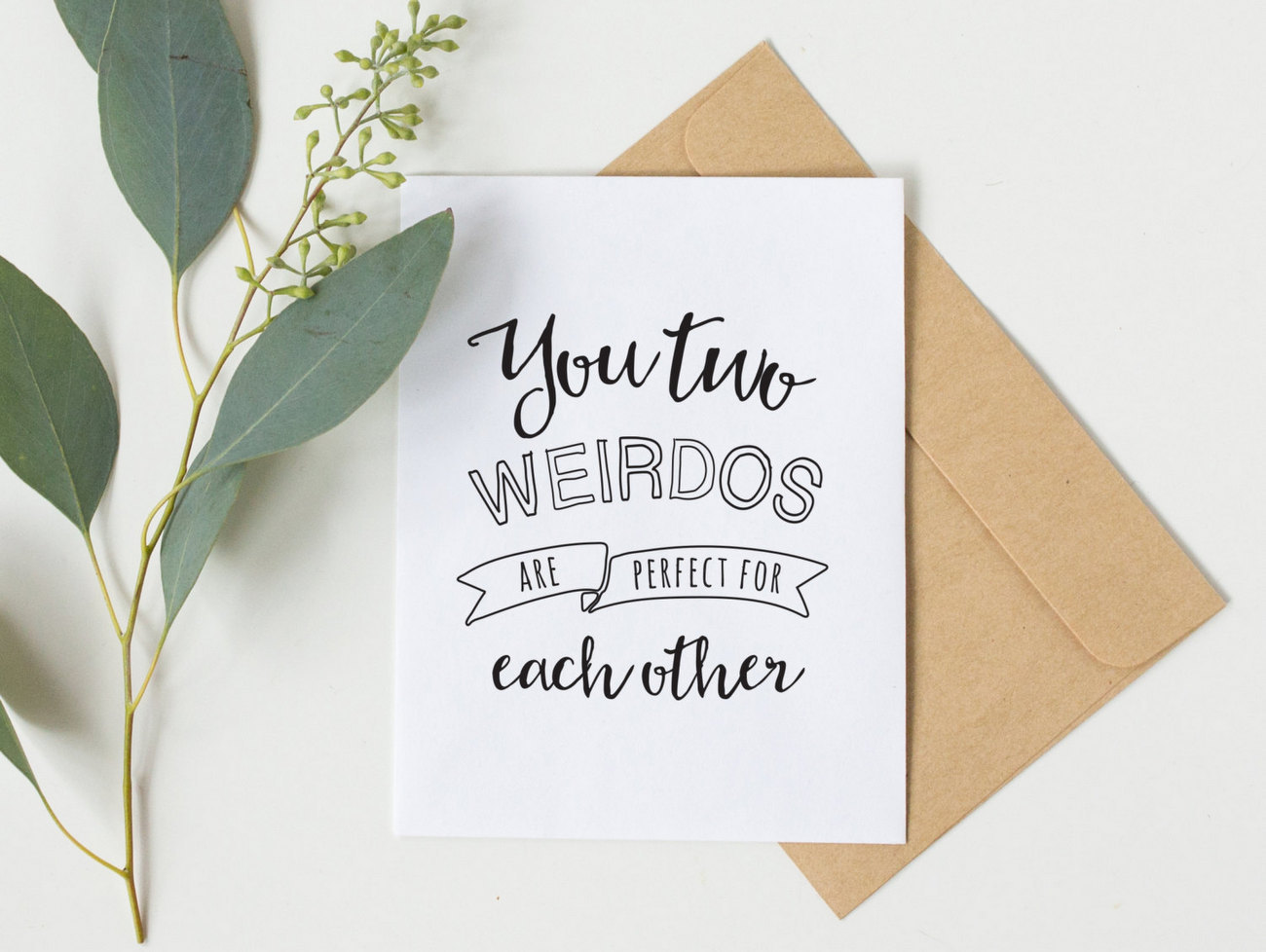 'You Two Weirdos' Engagement Card by Beccy Kitty Designs
We're finishing off our week with some fun ideas for engagement cards – after all, if you're getting engaged, chances are a few of your friends are too! I personally really struggle to find nice cards for weddings and engagements – it seems like they're always WAY too cheesy for my taste, and I just end up feeling silly giving them to someone who knows that's not my style, but at the same time, you totally want to show you care (and a card with a wedding gift is essential – nothing worse than being the bride who has to phone round your friends saying "was it you who gave us the breadmaker?"). So this is another time when my fave shop spot Etsy comes into play, because as you can imagine, there are loads of cute engagement cards on the site. I've picked my Top 20 – some are downloadable, some are beautifully printed for you, but either way, you'll be able to give your friends one of these sweet, fun little cards with a smile on your face.
*Links in bold denote affiliate links. The cost to you remains the same, but SBB may receive a commission for any sales made.
Visual Journey Through Wedding Planning Illustrated Engagement Card by Veronica Dearly

Pop Fizz Clink Luxury Gold Foiled Engagement Card by doyoupunctuate (left) | Funny Engagement Card by Classy Cards Creative (right)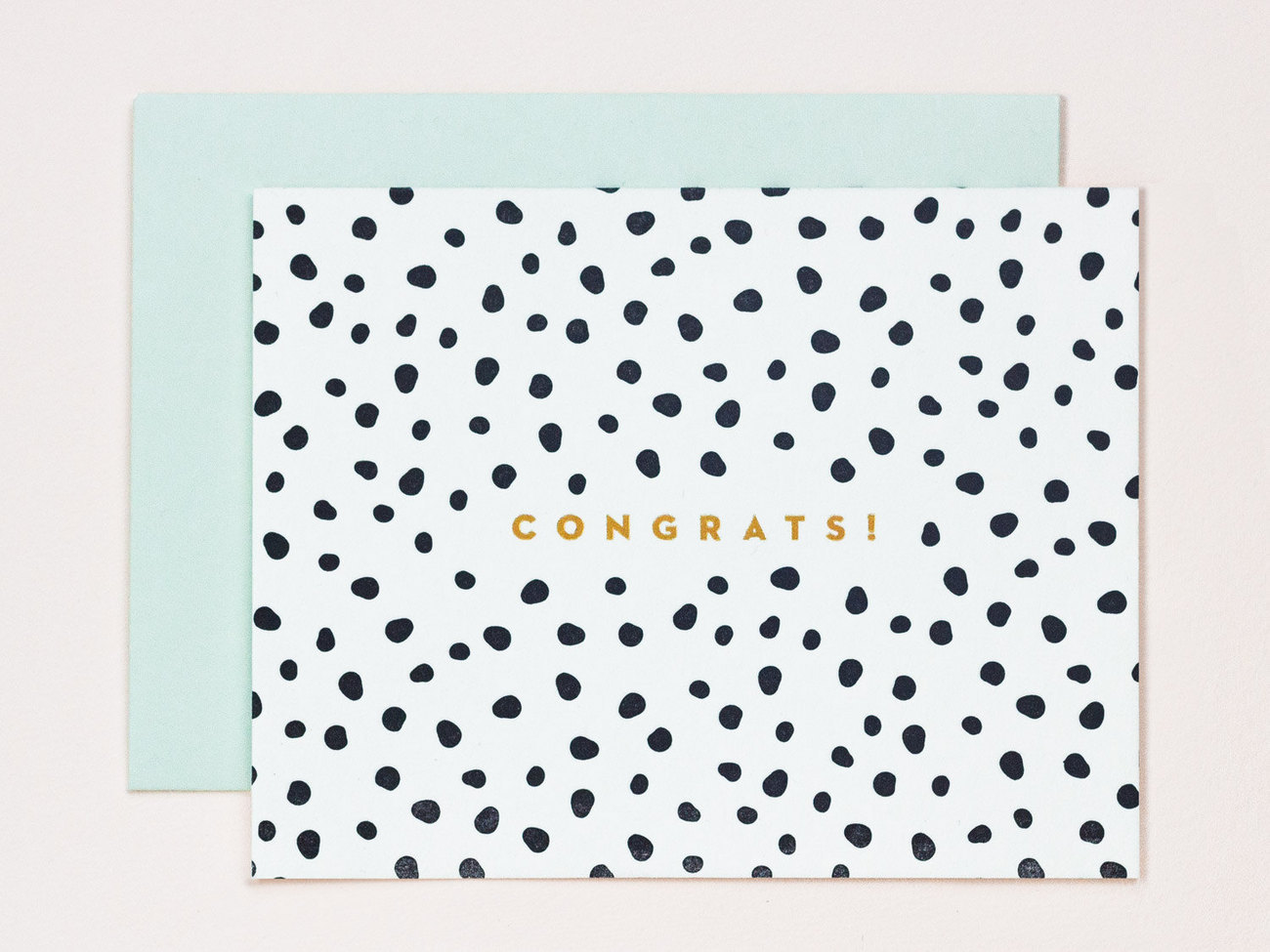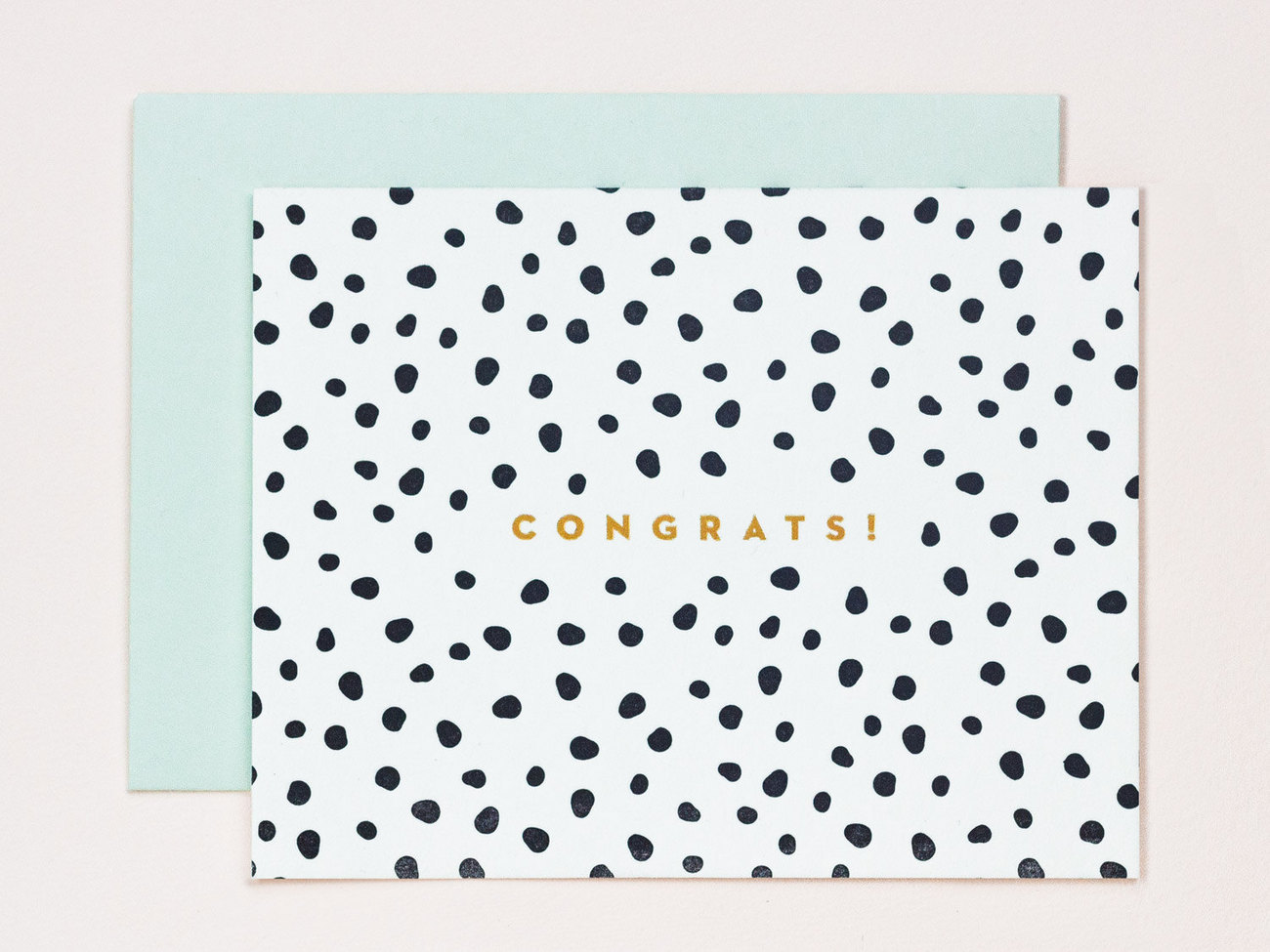 Wedding Congratulations Card by mydarlinbk

Pretty Engagement Congratulations Card by Paula And Waffle (left) | OMG So Engaged Engagement Card by Veronica Dearly (right)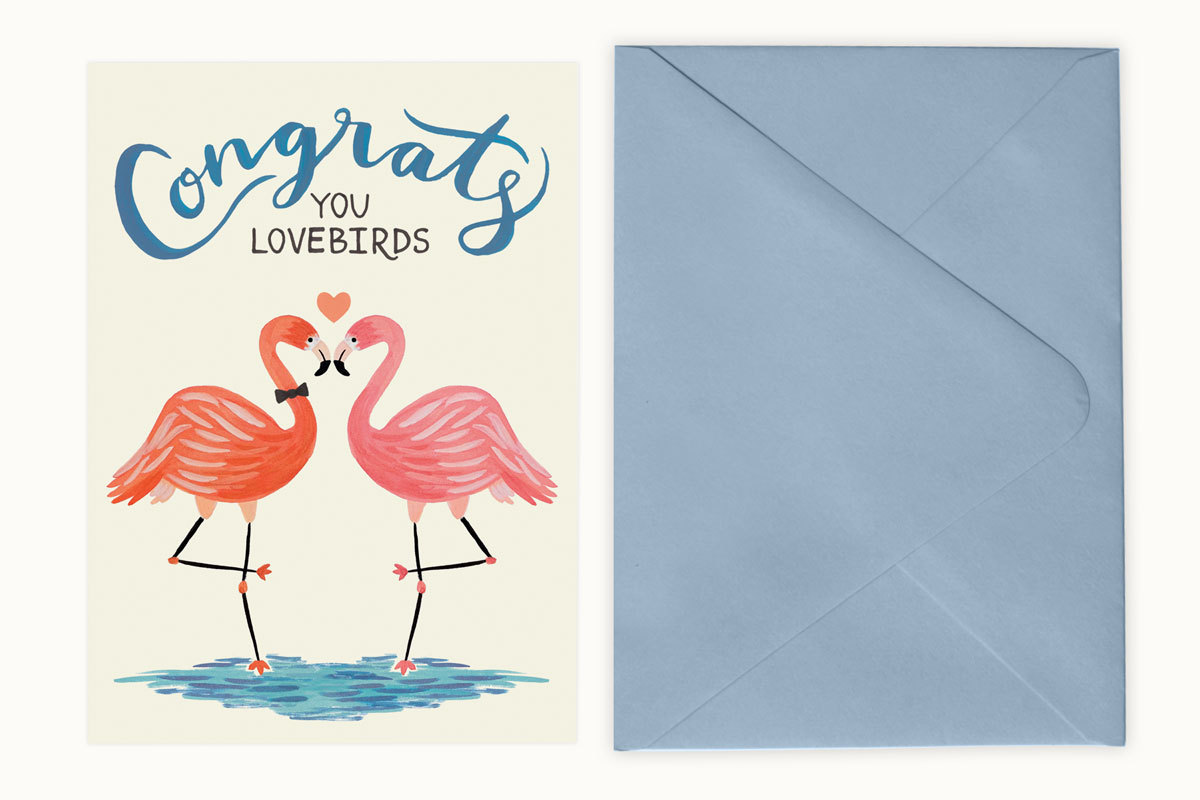 Lovebird Flamingos Wedding + Engagement Card by Love Light Paper
Stars in the Sky Card by Paula And Waffle (left) | En-gay-gement Sunburst Card by Little Mushroom Cards (right)
Engagement Card – You Two are Perfect for Each Other by whimsywhimsical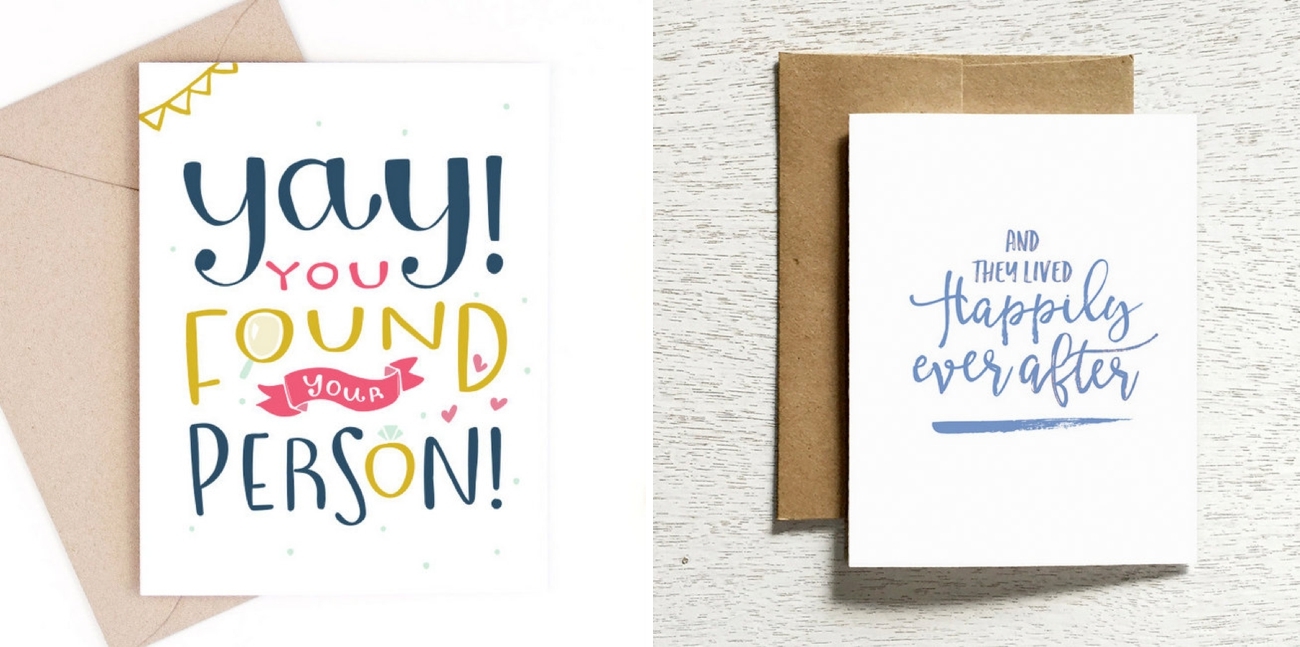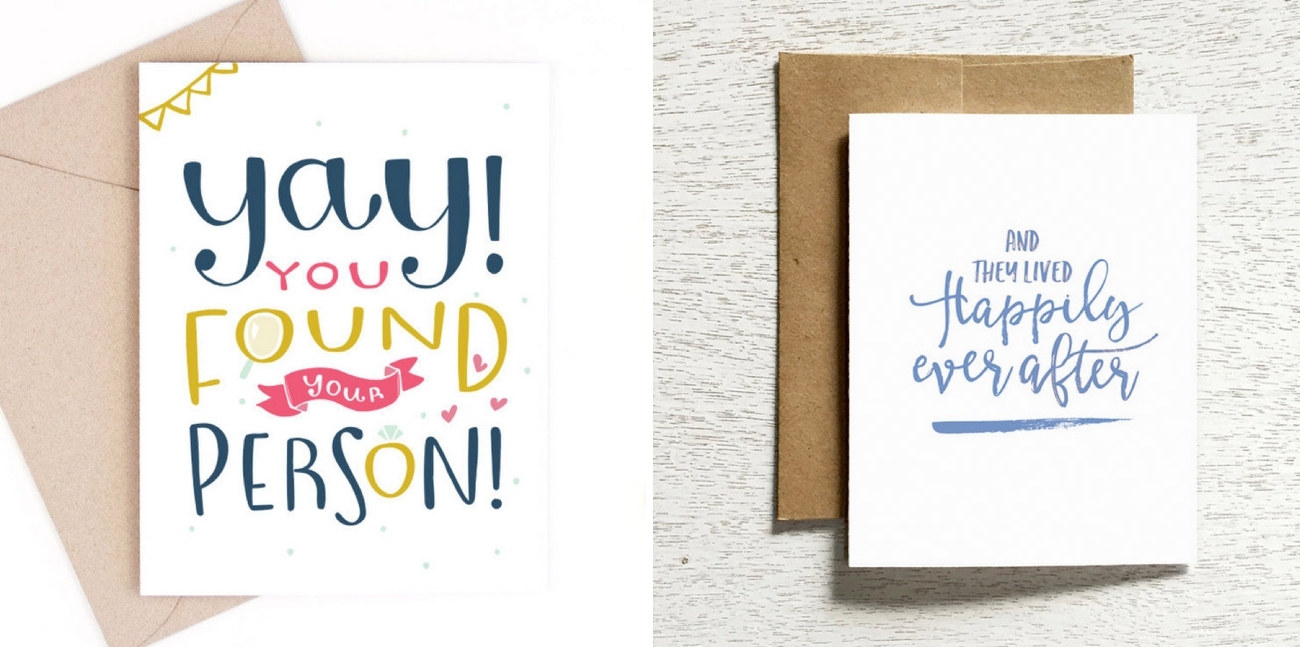 Recycled Paper Engagement Card by Pinwheel Print Shop (left) | Engagement Card by Devon Design Co(right)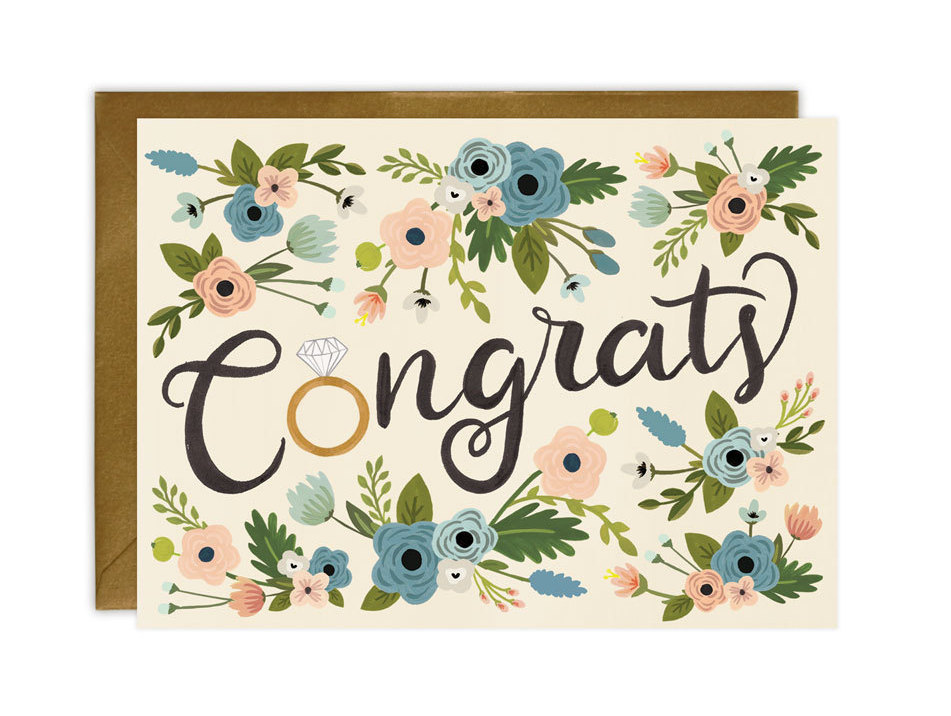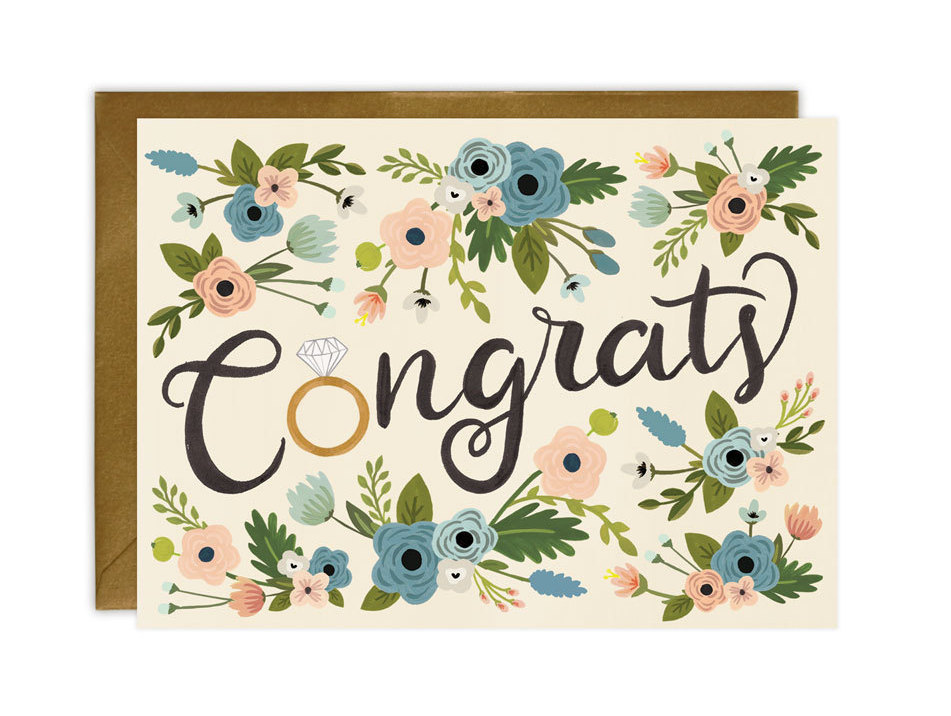 Congrats Ring & Flowers – Engagement Card by LoveLightPaper

Yaaas! Engagement Card by MERRILYDESIGNS (left) | Funny Engagement Card by Shortbread and Champagne (right)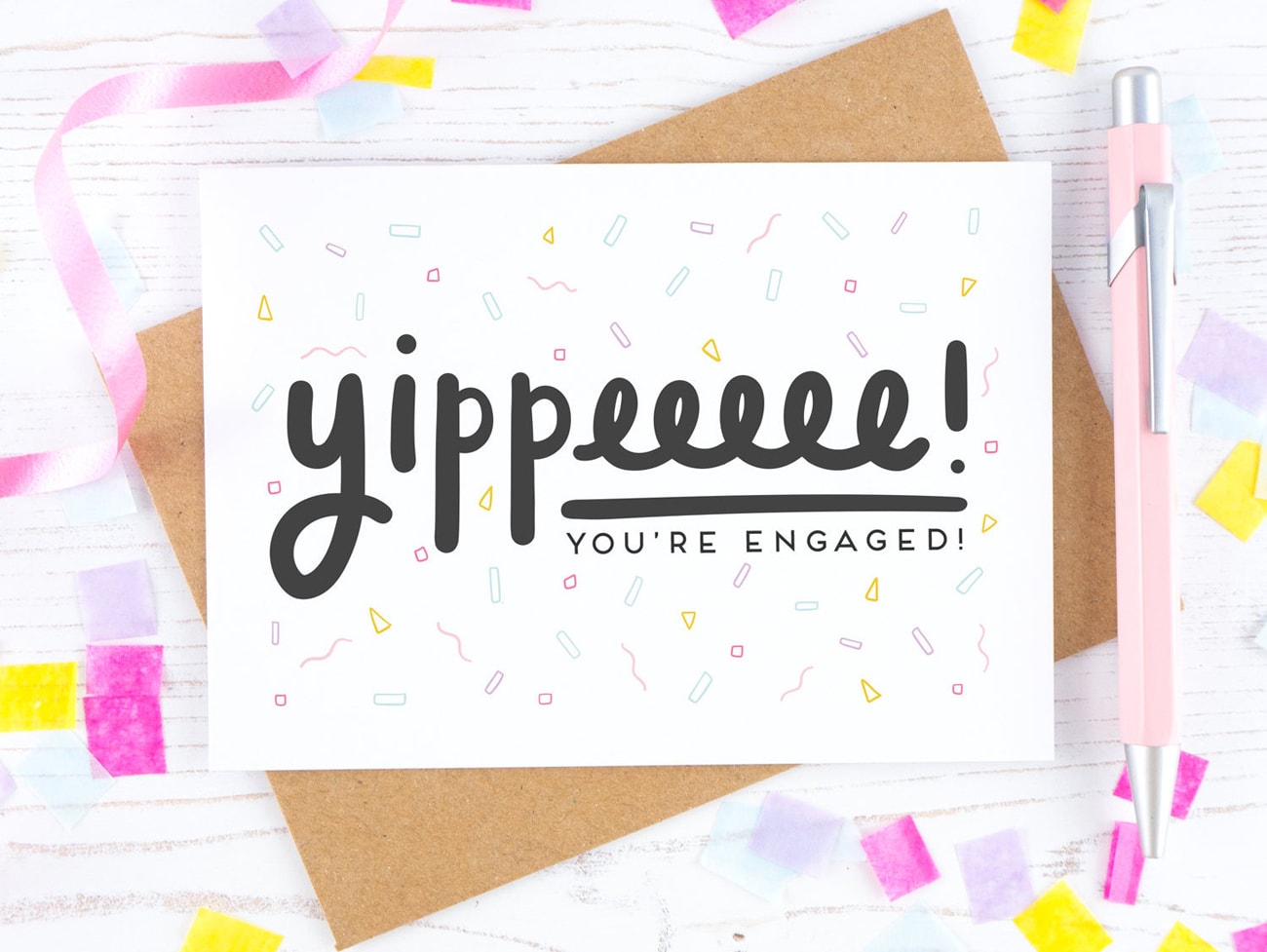 Yippee Engagement Card by Joanne Hawker

Future Mr Mrs Card by The Branch and the Vine (left) | Funny Adele Engagement Card by Party Mountain Paper (right)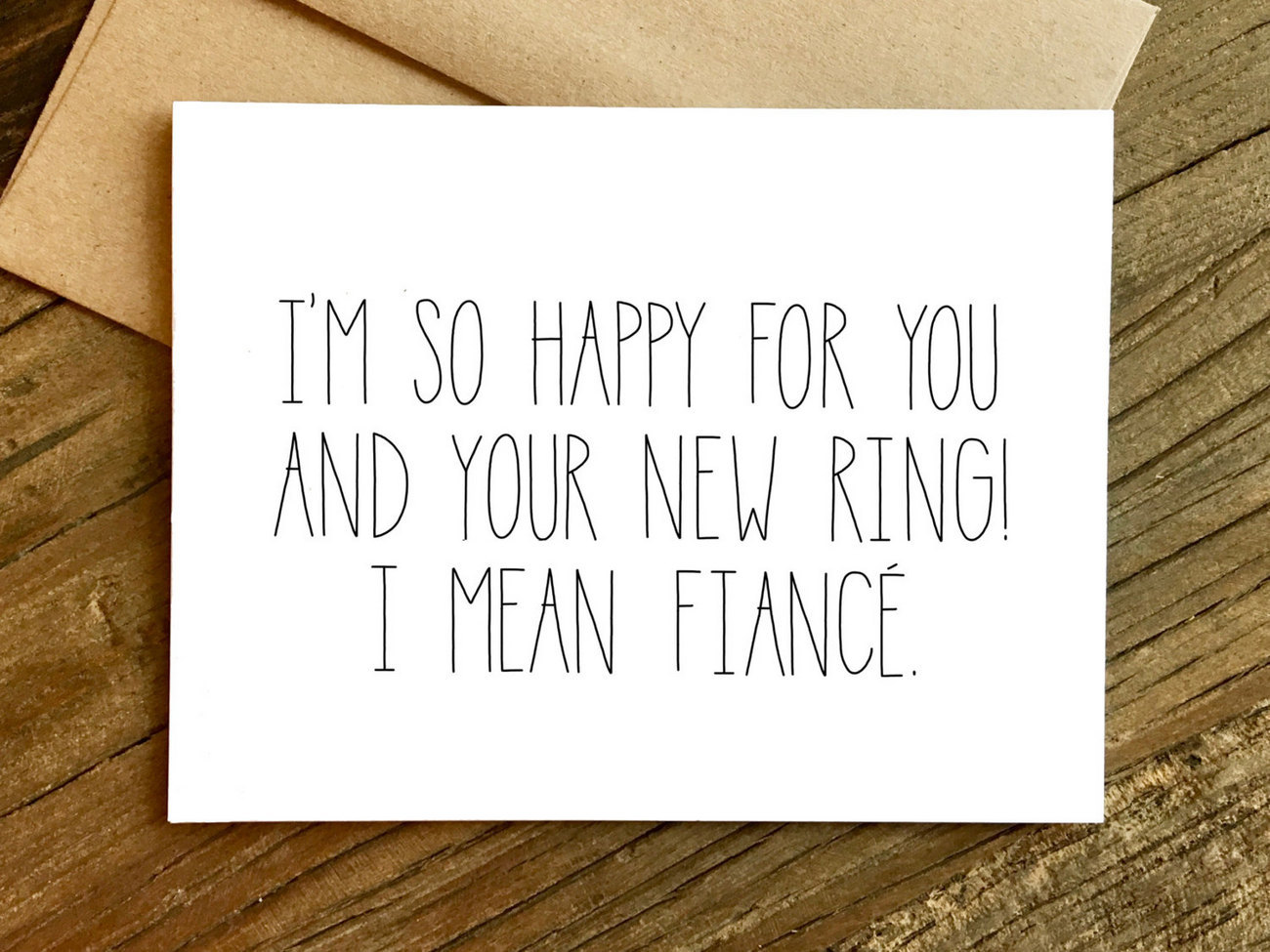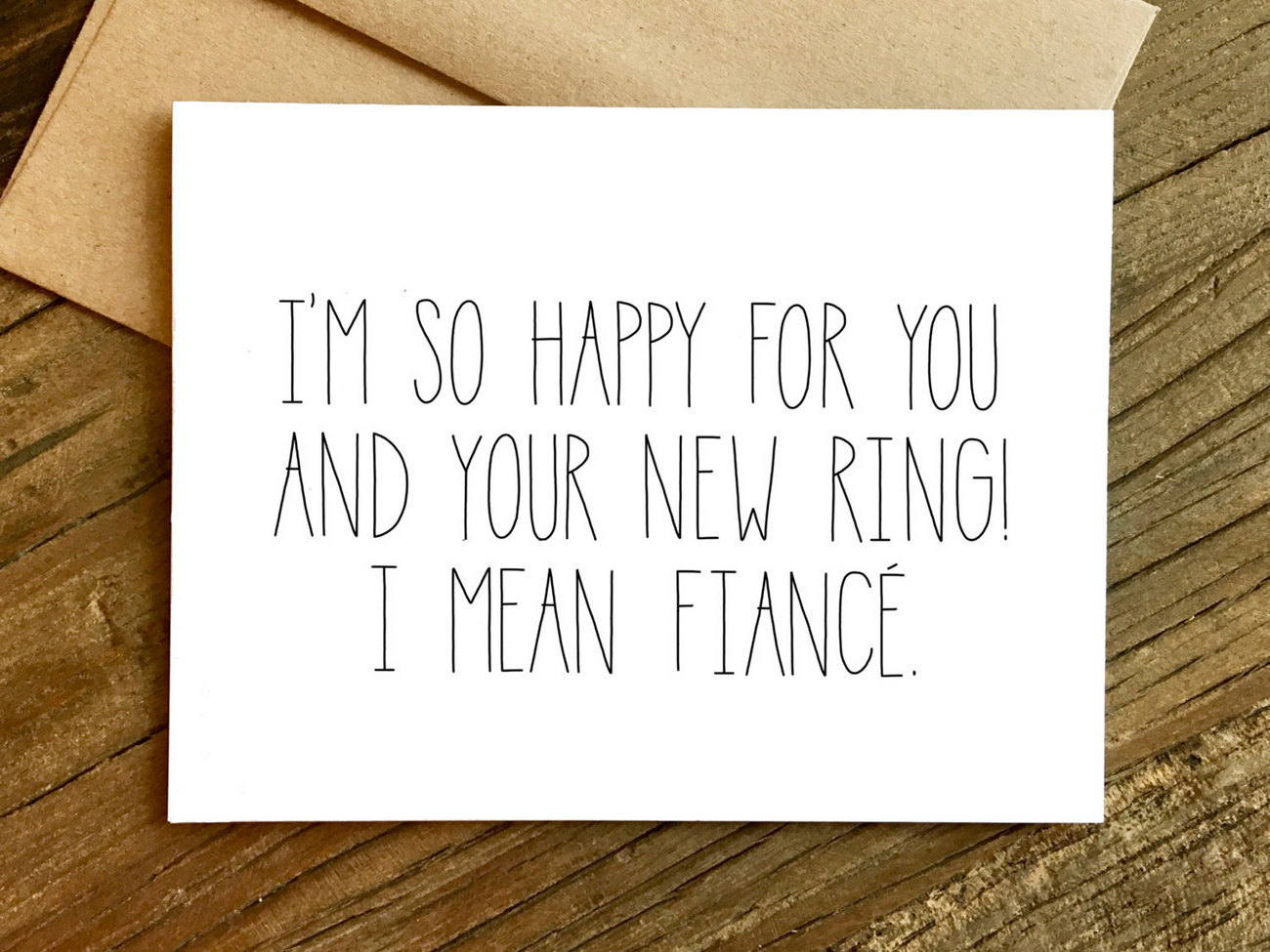 Funny Engagement Card by Cheeky Kumquat (right)