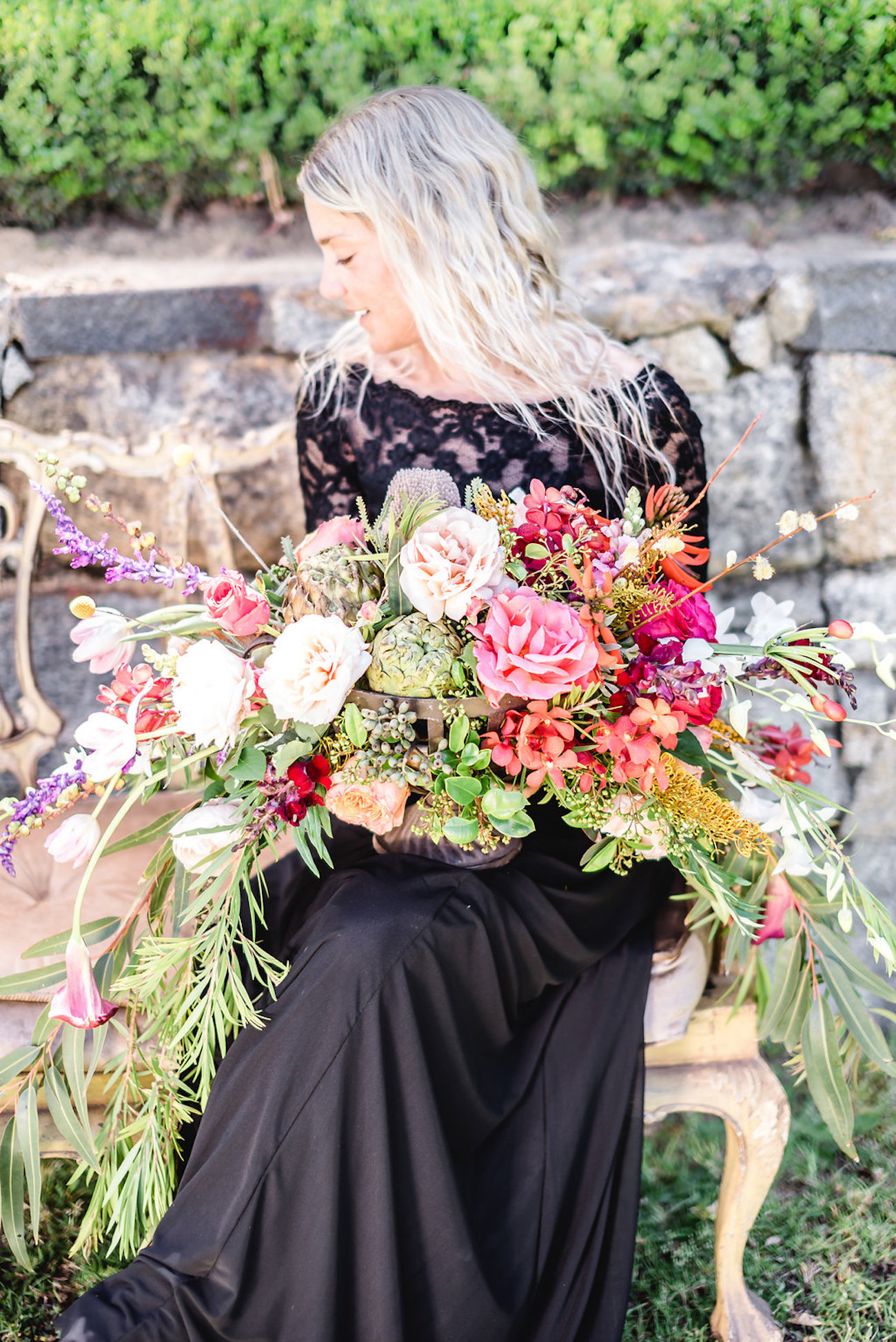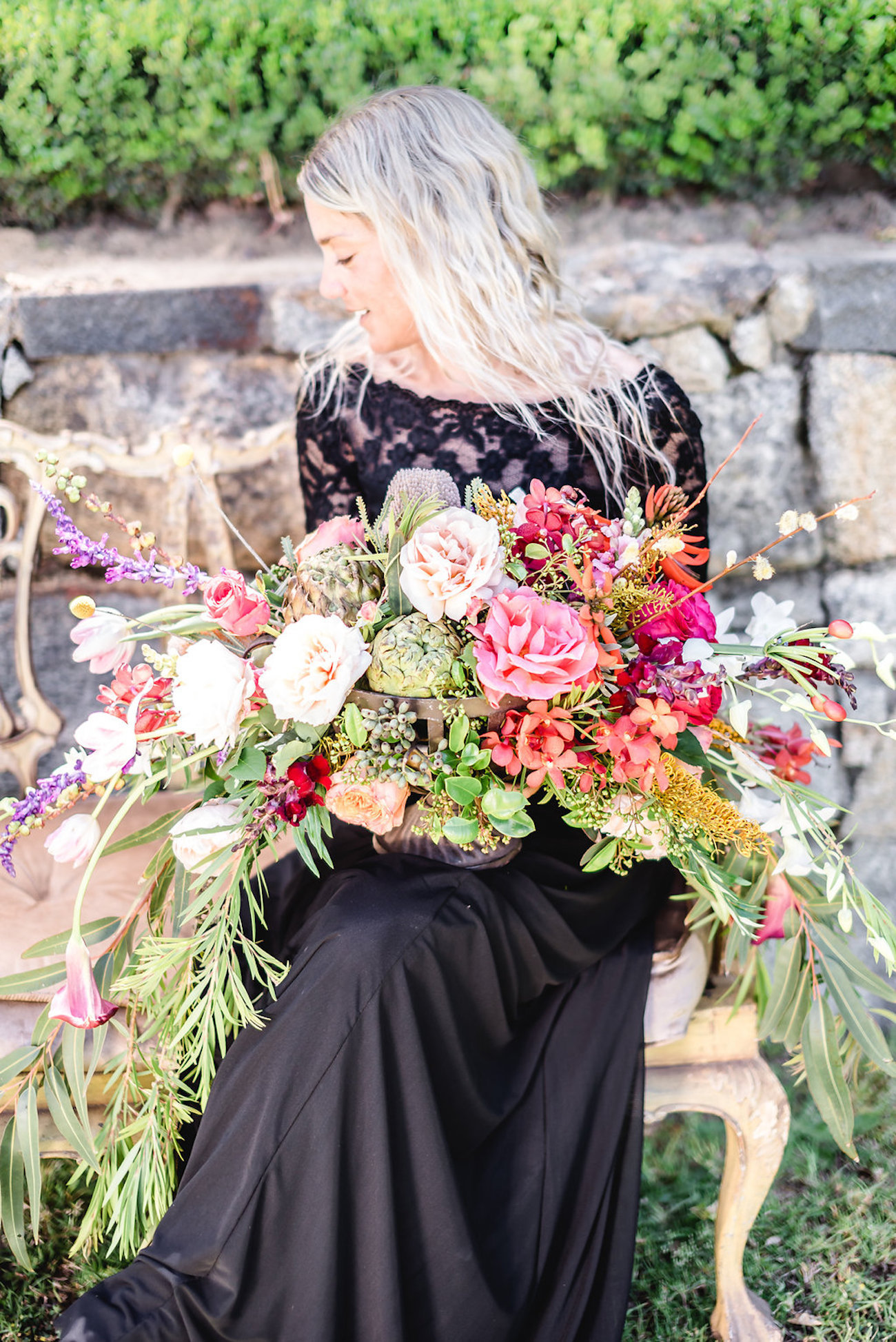 It's Fashion Friday, you guys, so not only are we bringing you the best in wedding gowns for 2017, but I have some brilliant local fashion inspiration to share with you today, courtesy of our talented friends at Jacoba Clothing. This shoot was inspired by the bright colours and bold movements of flamenco dancers, and it's full of the most beautiful bright florals and table decor, which just serve to highlight how pretty Jacoba's dresses are. A stunning combination of comfort and detail, whether you're wearing one as a bride or bridesmaid, you're going to feel like a million pesetas (well, Euro, but whatever) and be ready to click those castanets and dance the night away (flamenco dance moves not guaranteed).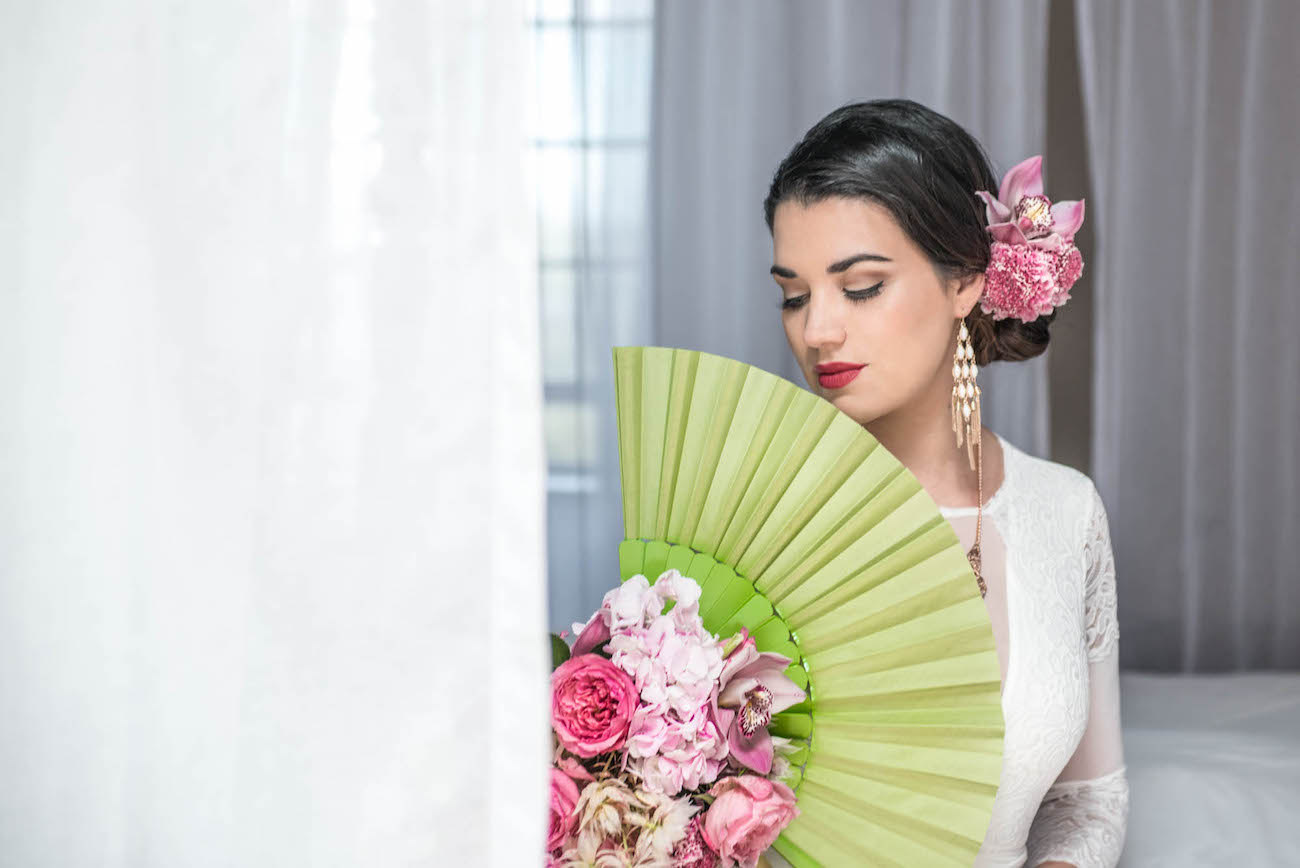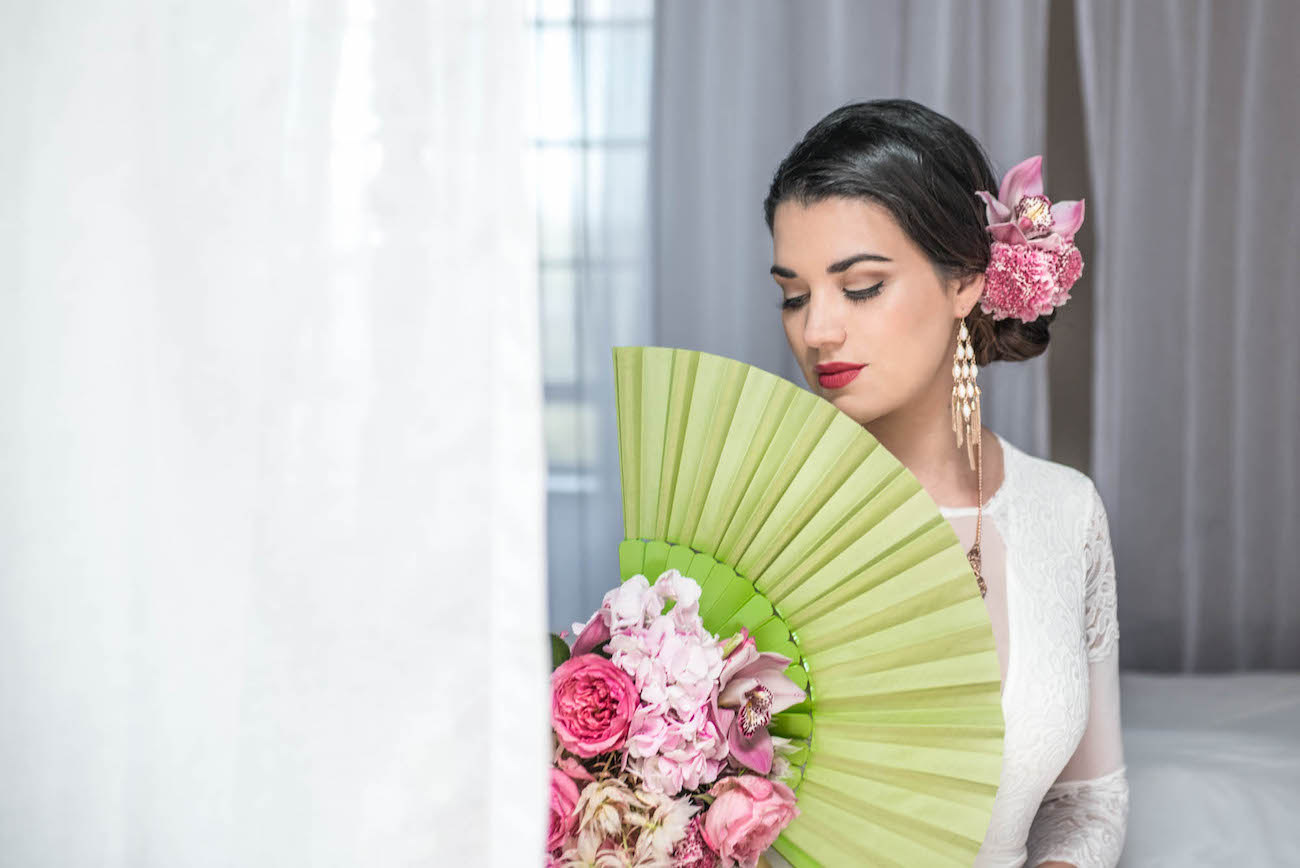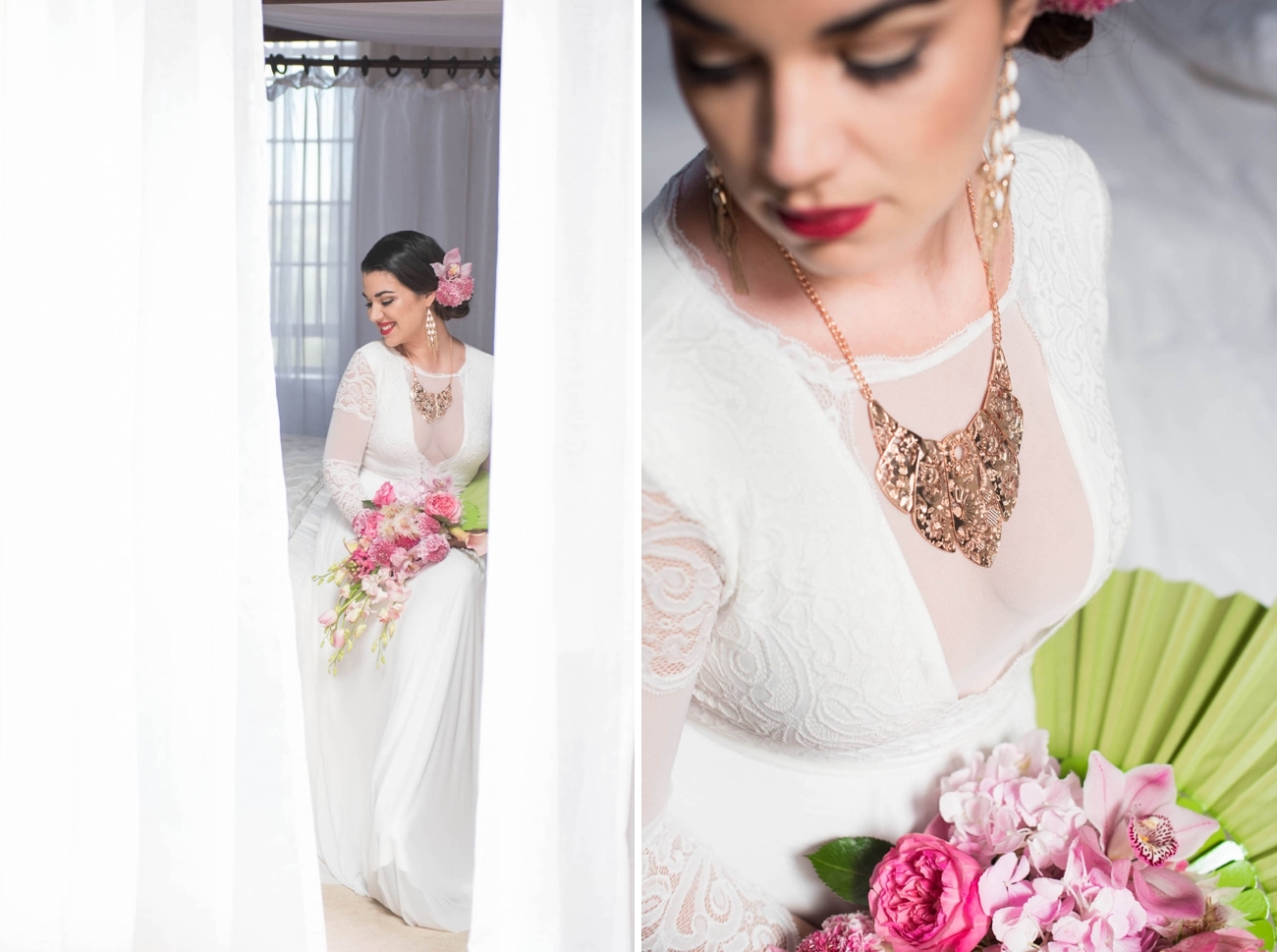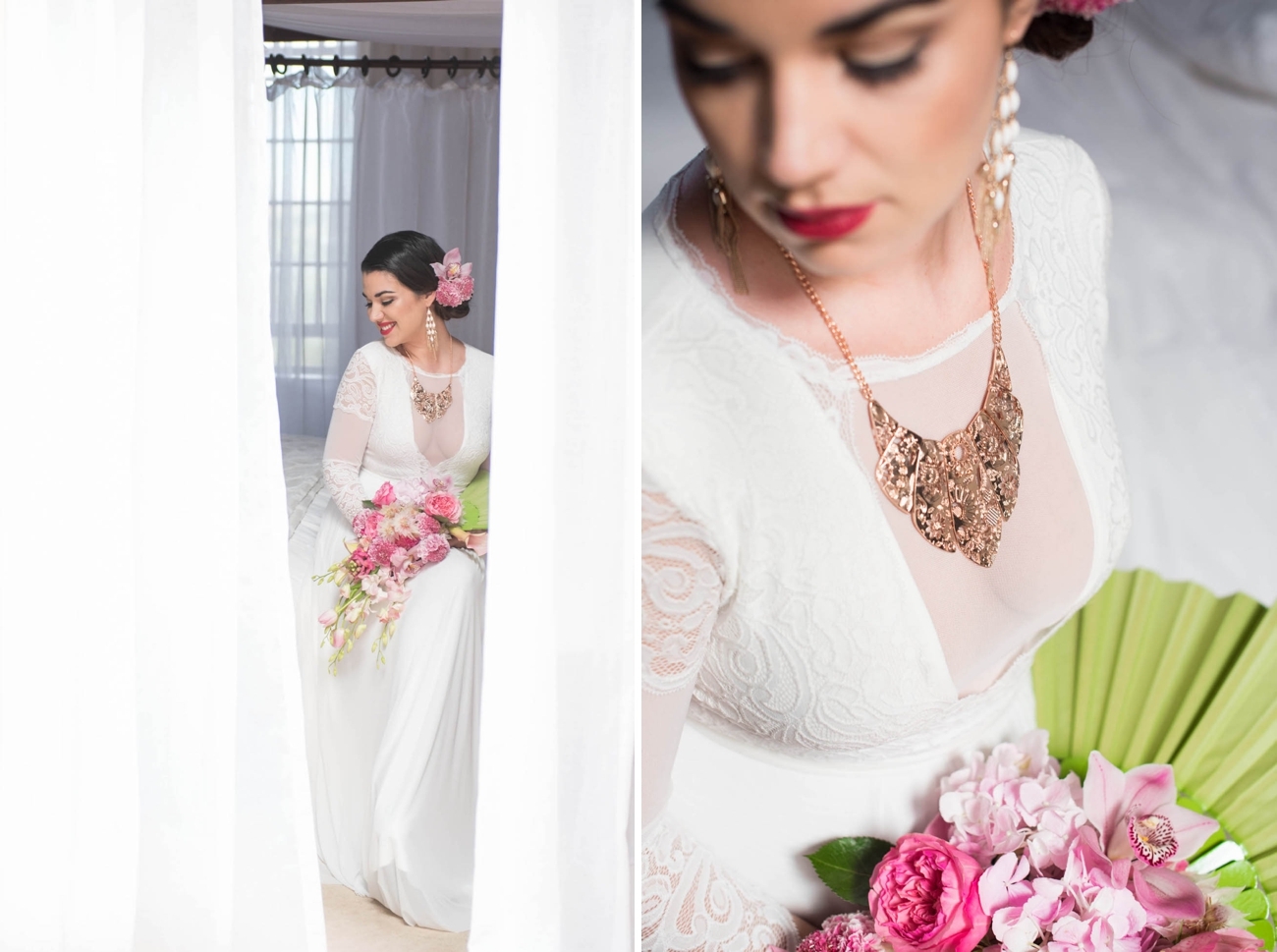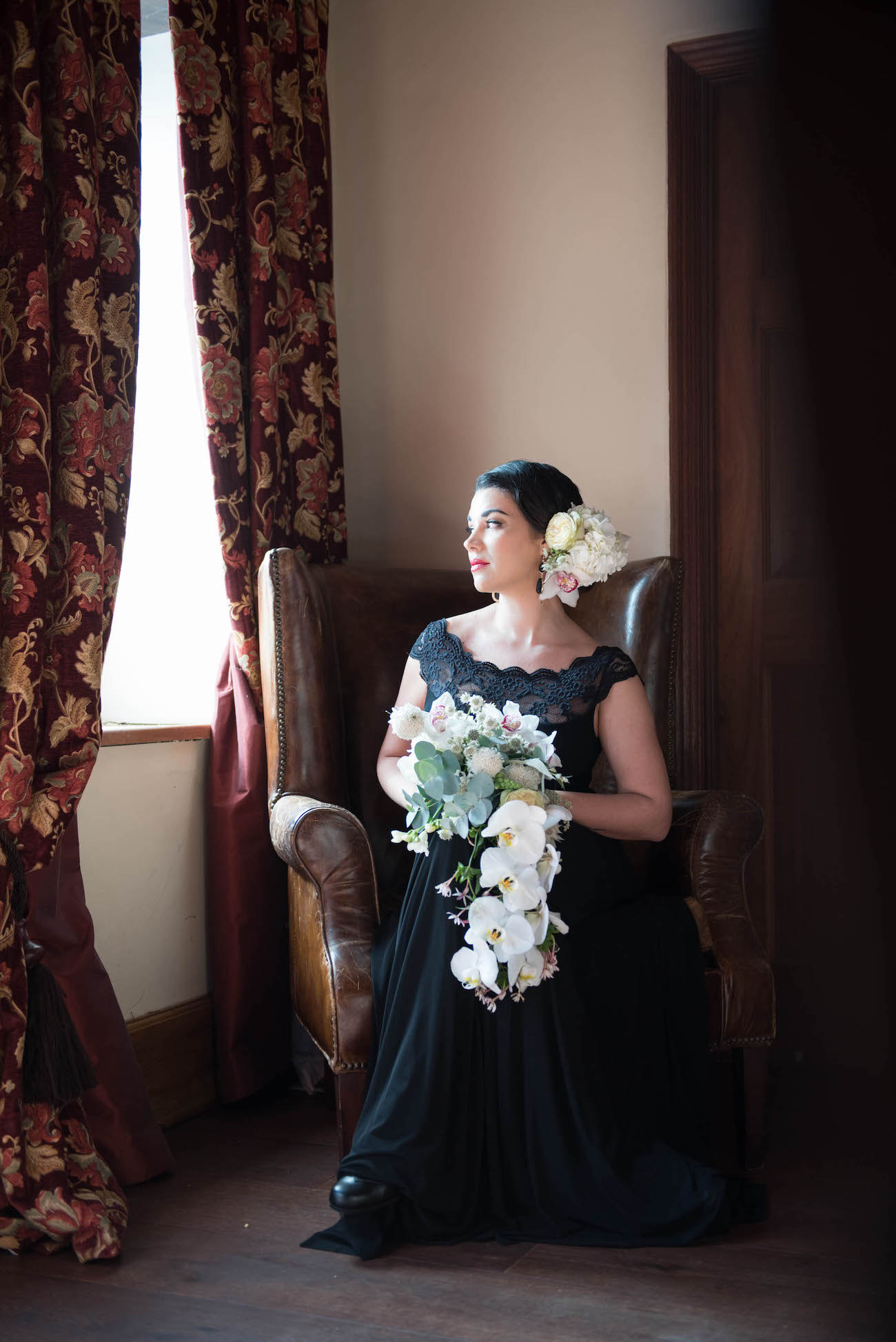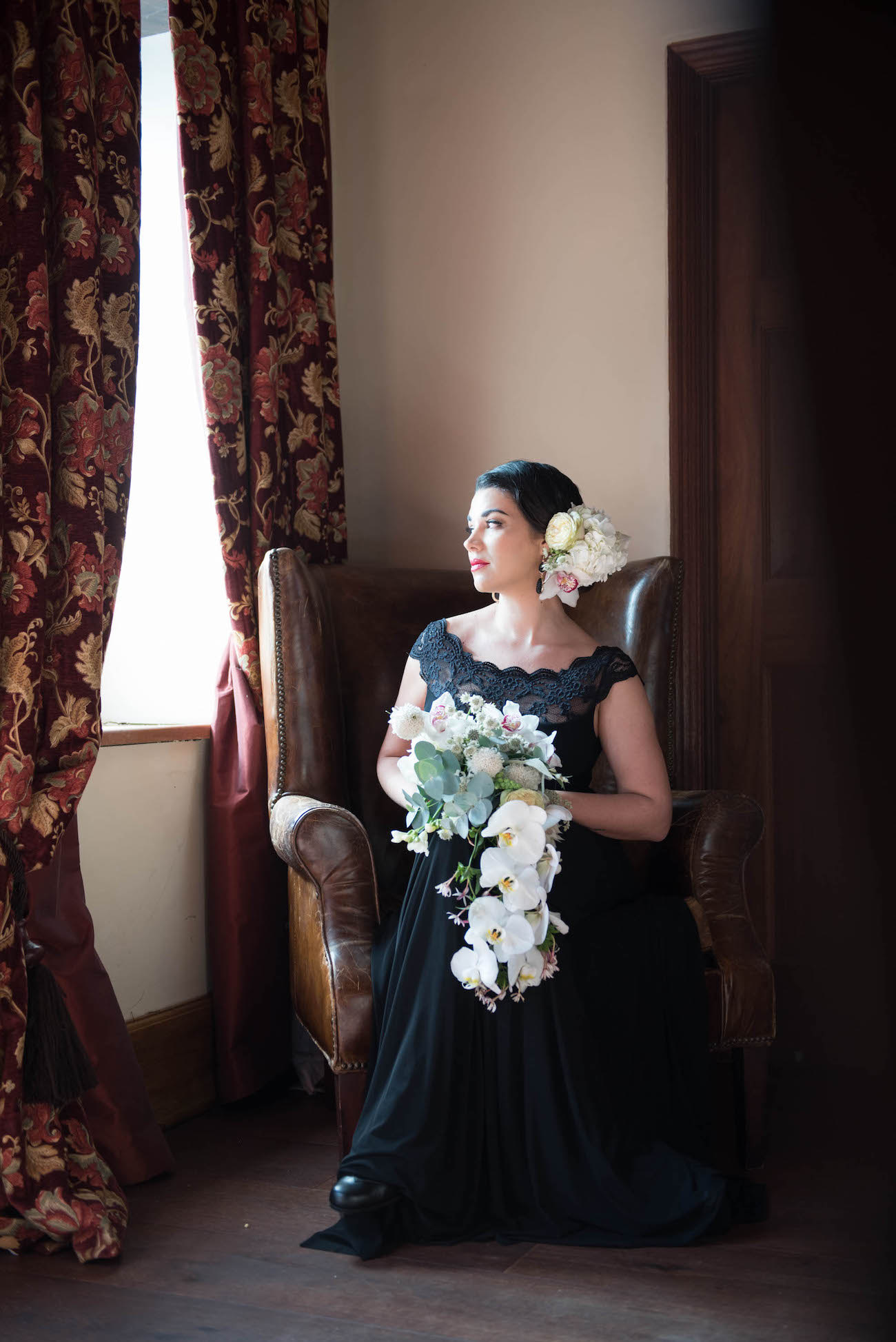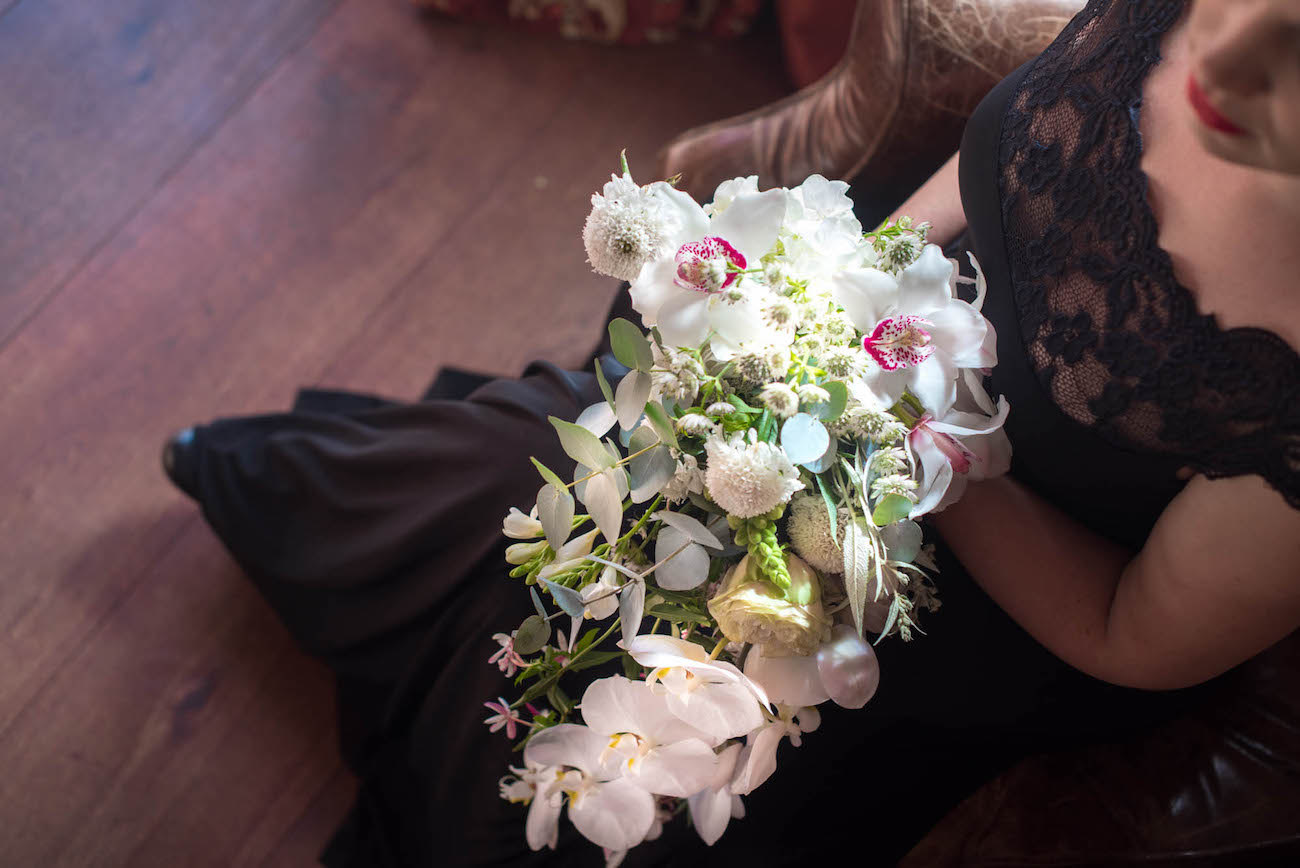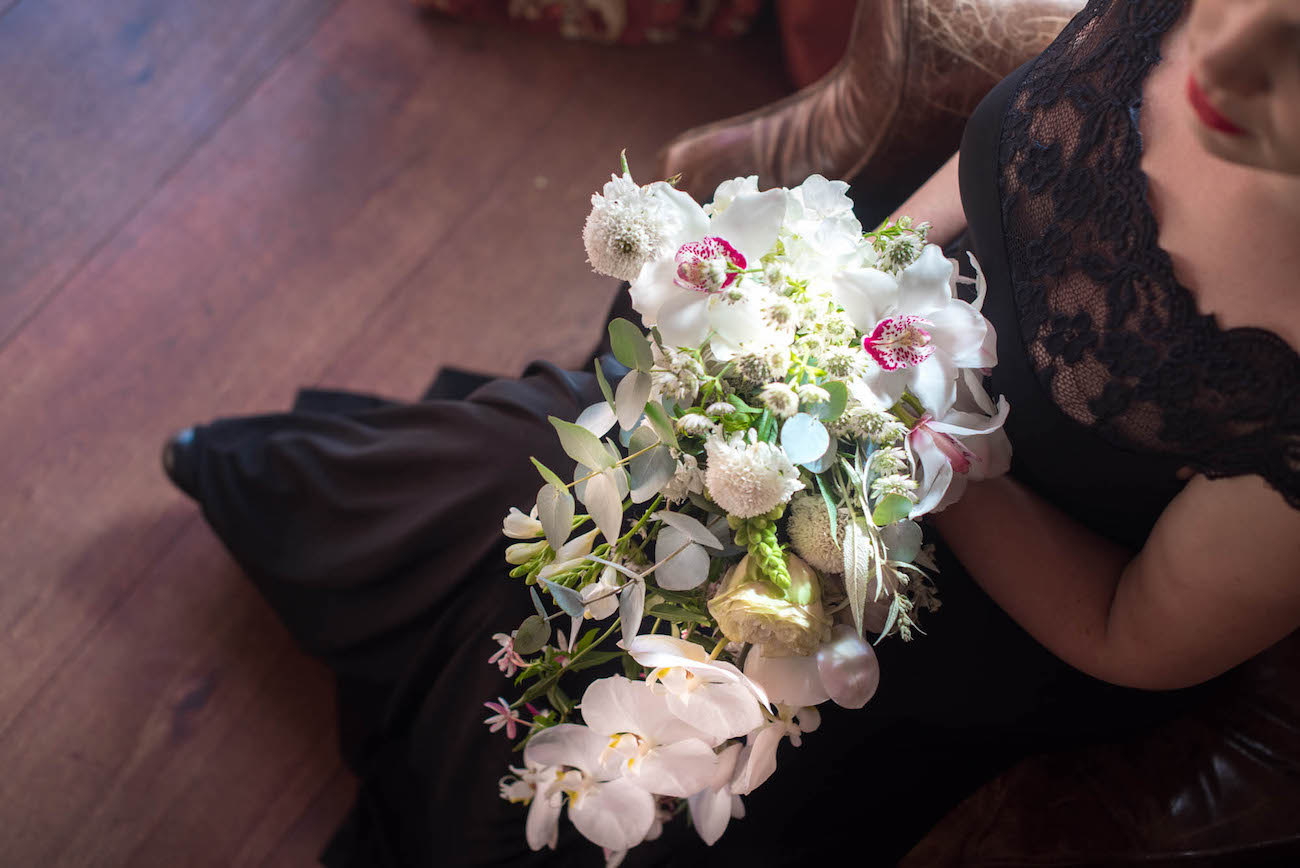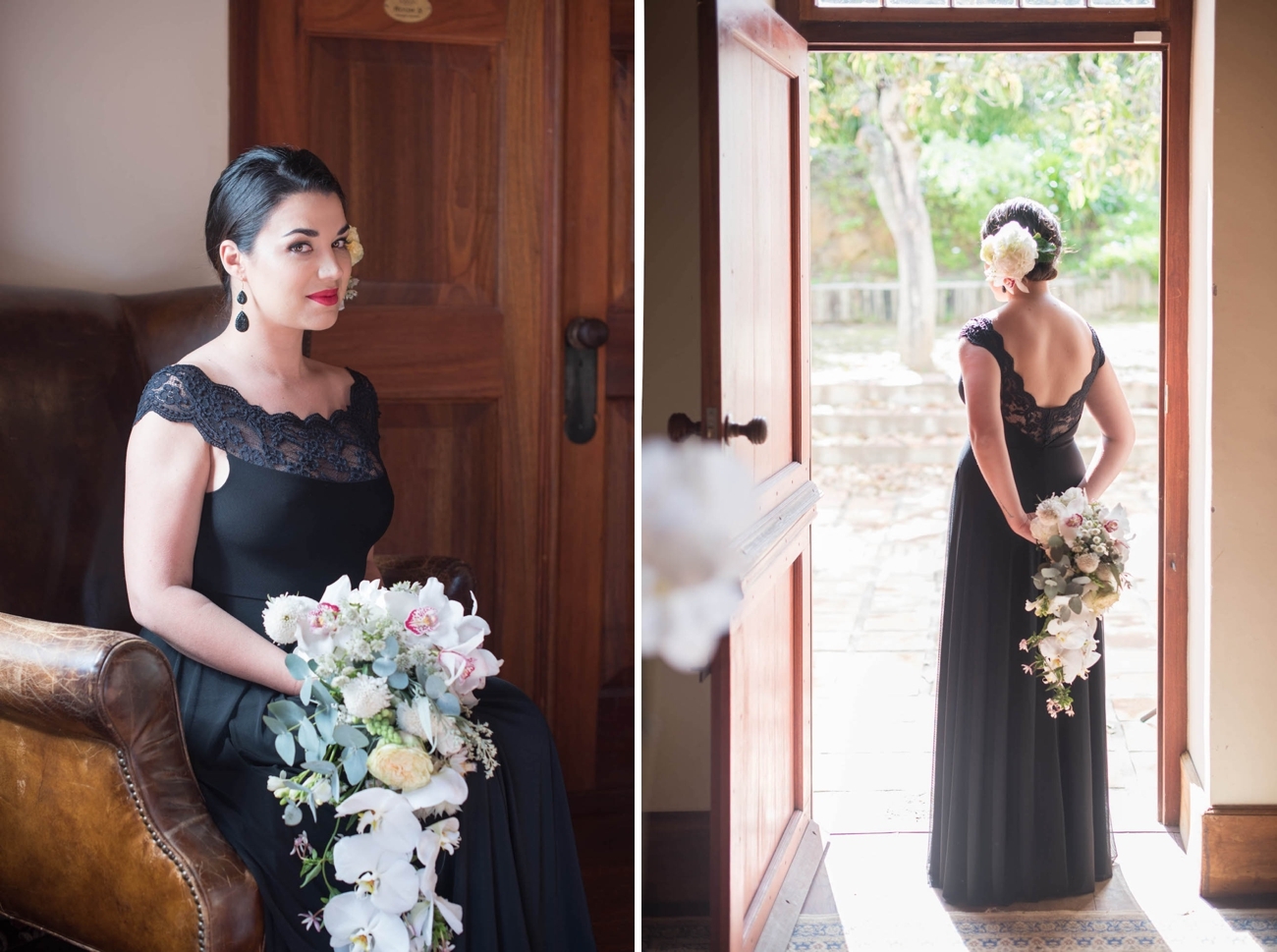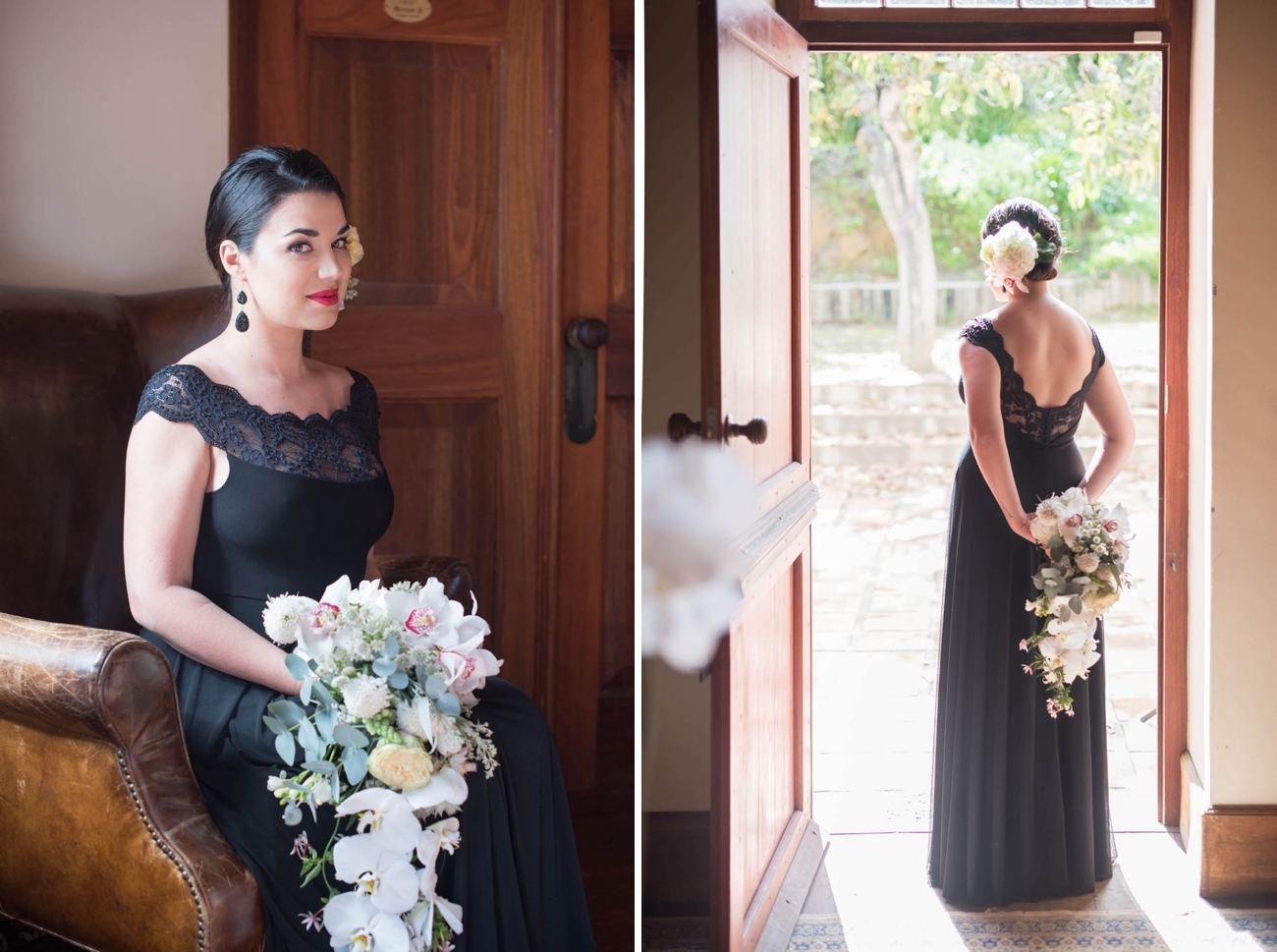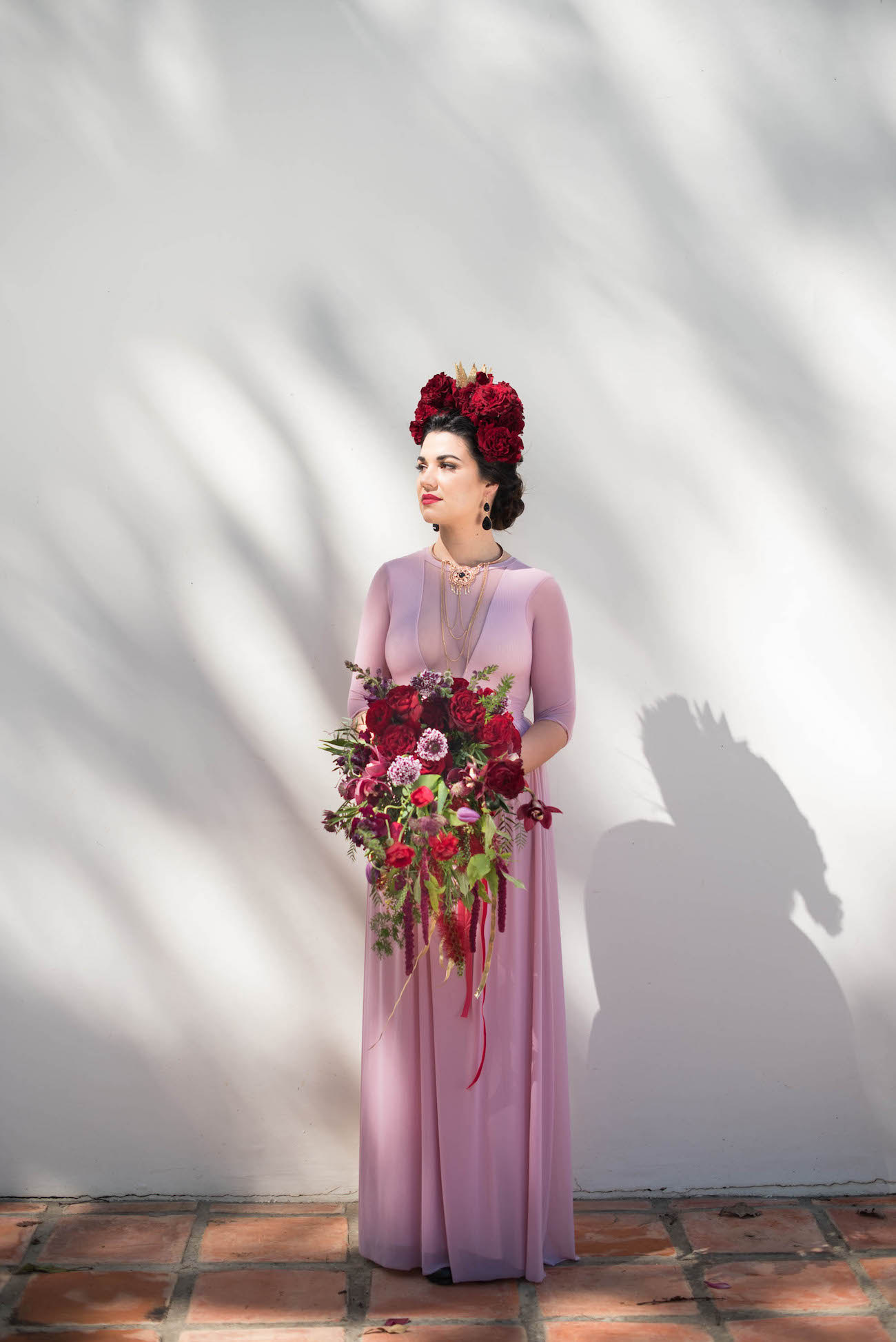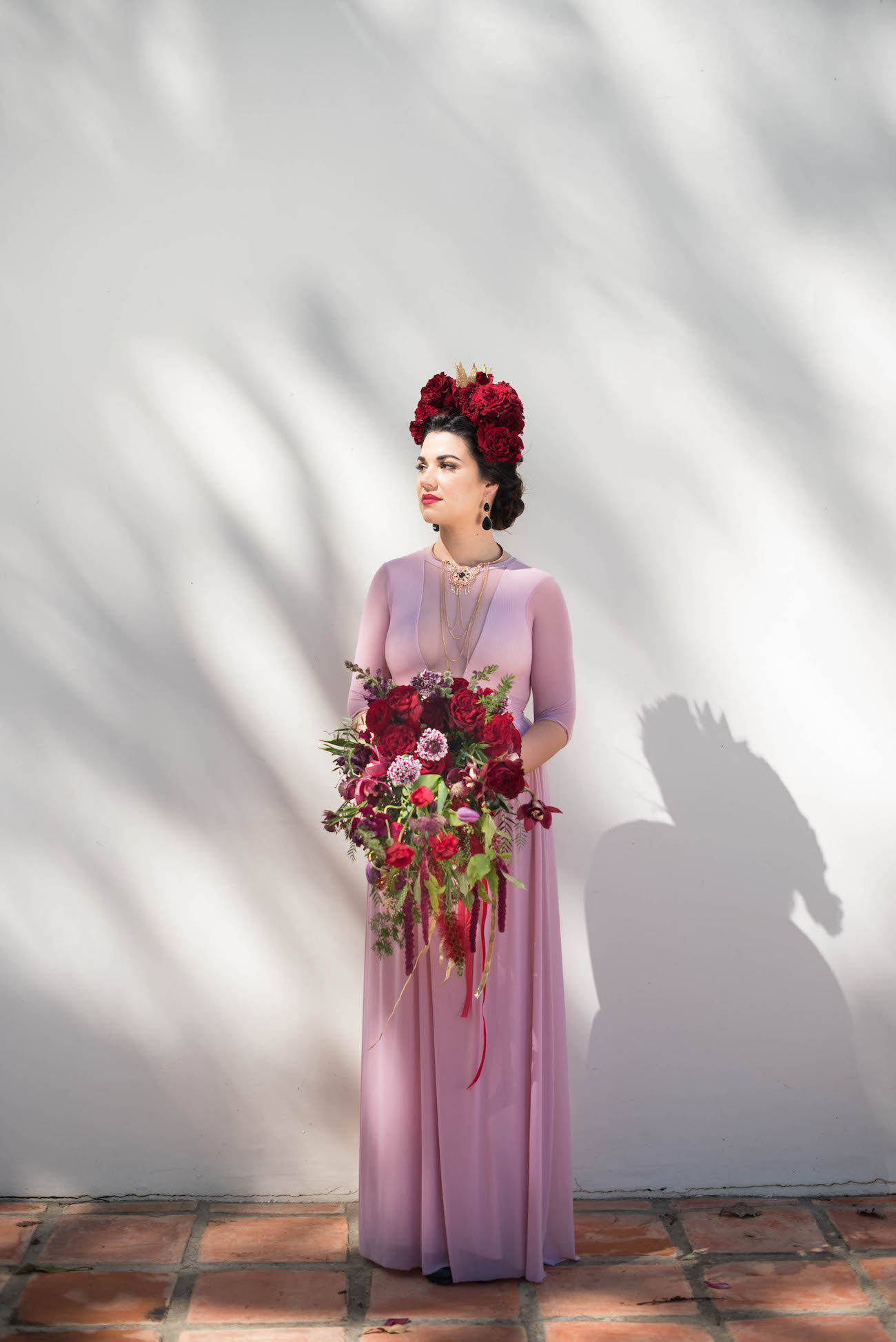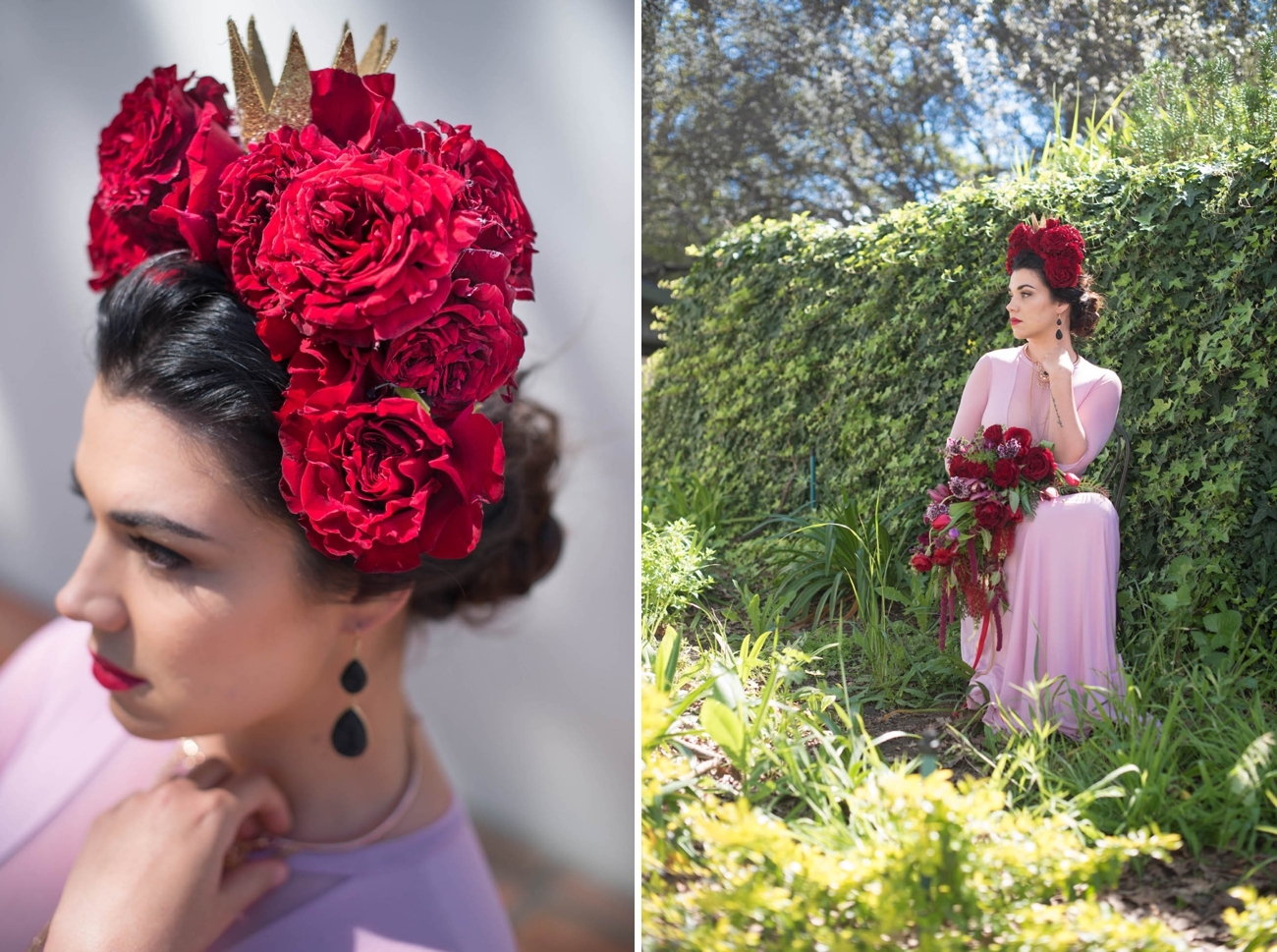 Anna of Jacoba sent over some more information on the shoot and the gowns included in it:
What I loved about this shoot is that it slowly developed into something magical as we went along. It started off being inspired by Flamenco dancing and developed into a lush Spanish fantasy… We wanted to create something exotic and different using sensual flamenco dancers, balmy Spanish nights and dining al fresco as inspiration. Brides that don't want the traditional white wedding will love this turn from the ordinary. This quote by Frida Kahlo expresses it well: "Take a lover that looks at you like maybe you are magic."
We used three of our dresses for this shoot: Claudine in black; sexy, but still classic. Claudine has a boat neckline in front with a low V at the back in a scalloped lace with cap sleeves. We chose this dress because the black and the lace combination has such a traditional Spanish feel. We used white flowers and dark make-up to keep with the Spanish theme. If you want to go a little bit more dramatic, you can even pair this with a black veil and gold chandelier earrings. Saffron was one of the favorites for this shoot. This is quite a sultry dress with the low V in front, so we chose an almost innocent ivory color to create a striking contrast. Then paired it with gold jewellery, the green fan and trailing pink flowers for a exotic, sexy, feminine feel. Bella in dusty pink with red flowers, gold accessories and black fishnet stockings to create a sultry, bold look, for the more adventurous bride. We chose this dress also for the sexiness of it to go with the whole look of this shoot. The dusty pink juxtaposed with the deep red of the flowers and the gold jewellery makes for quite a striking effect.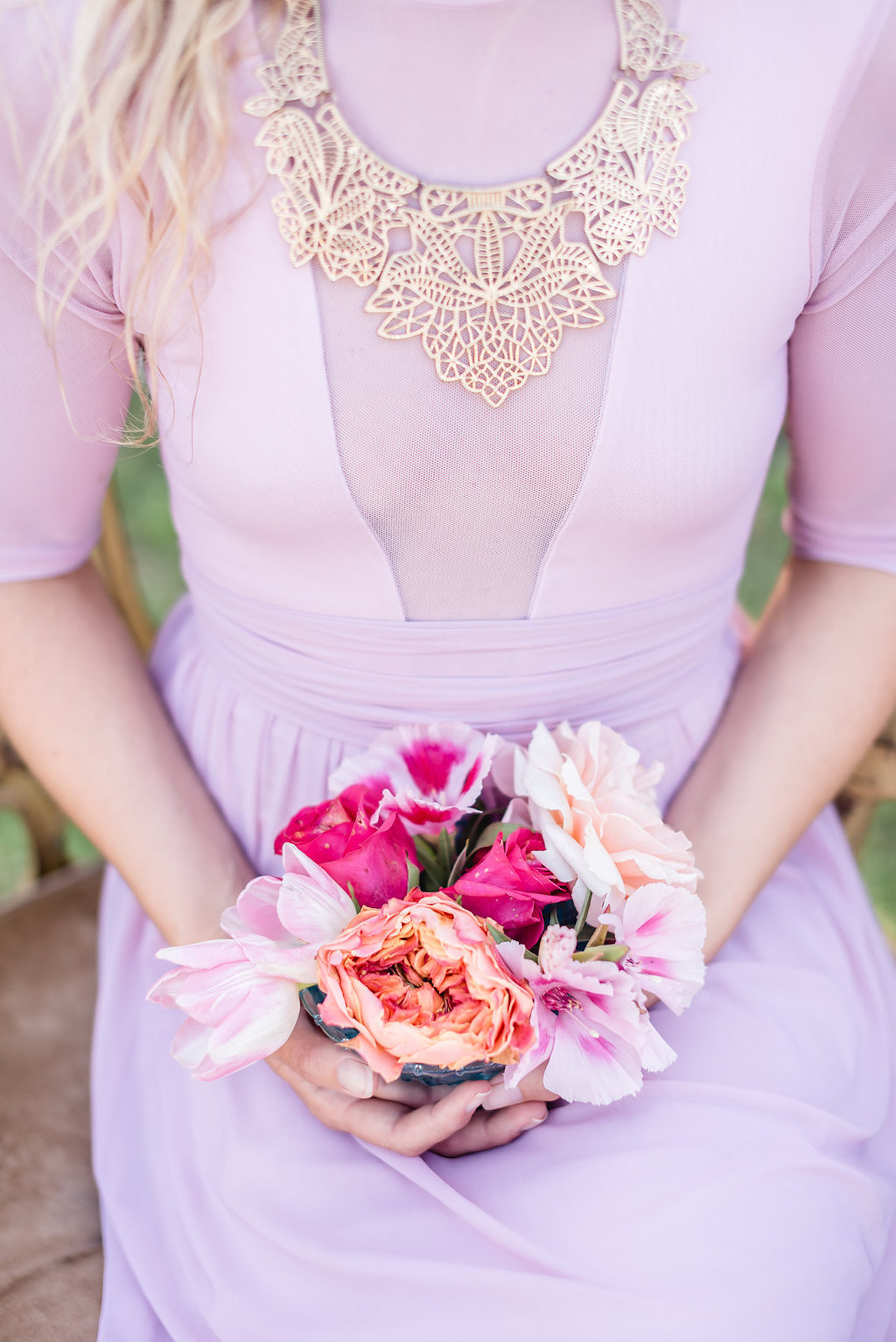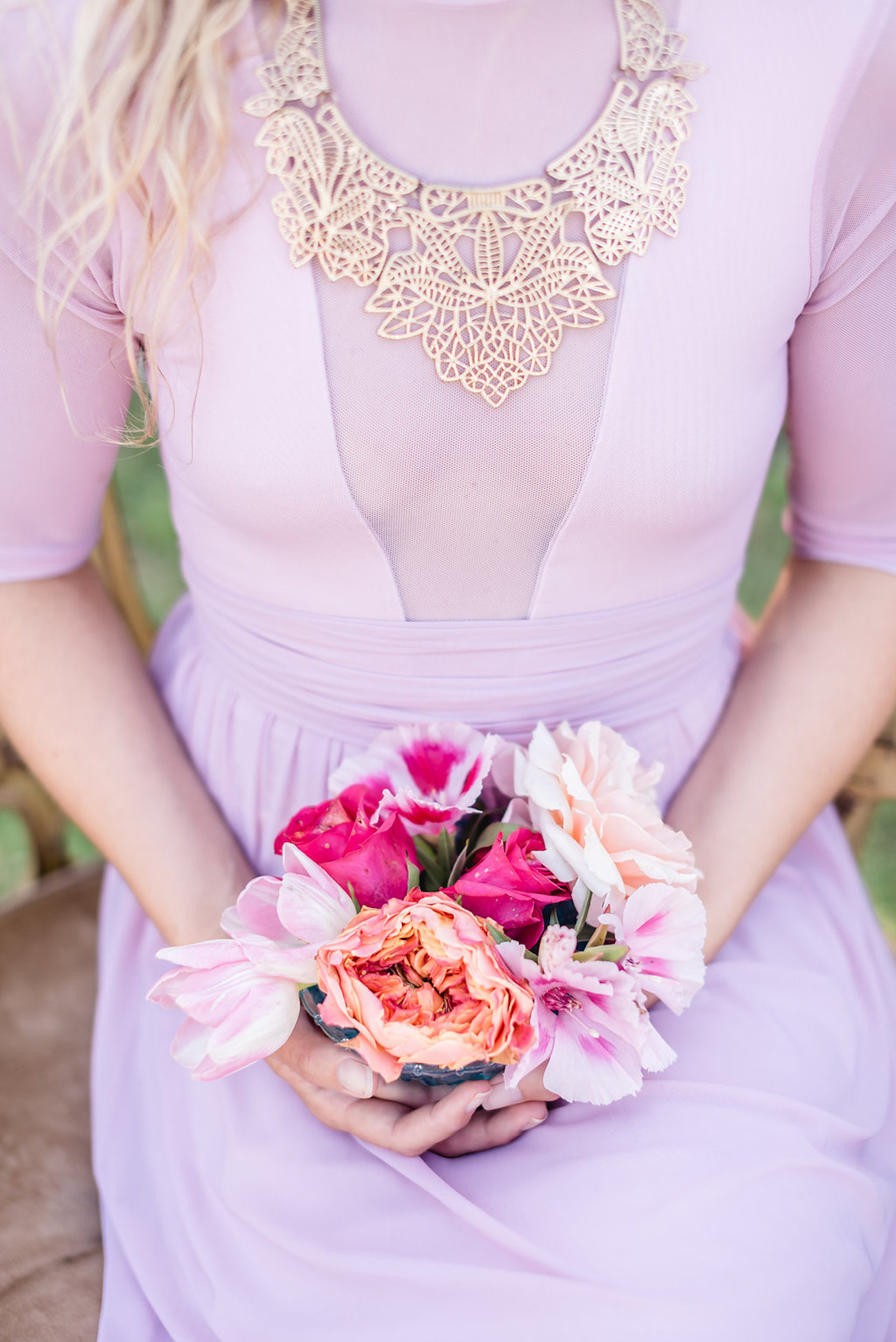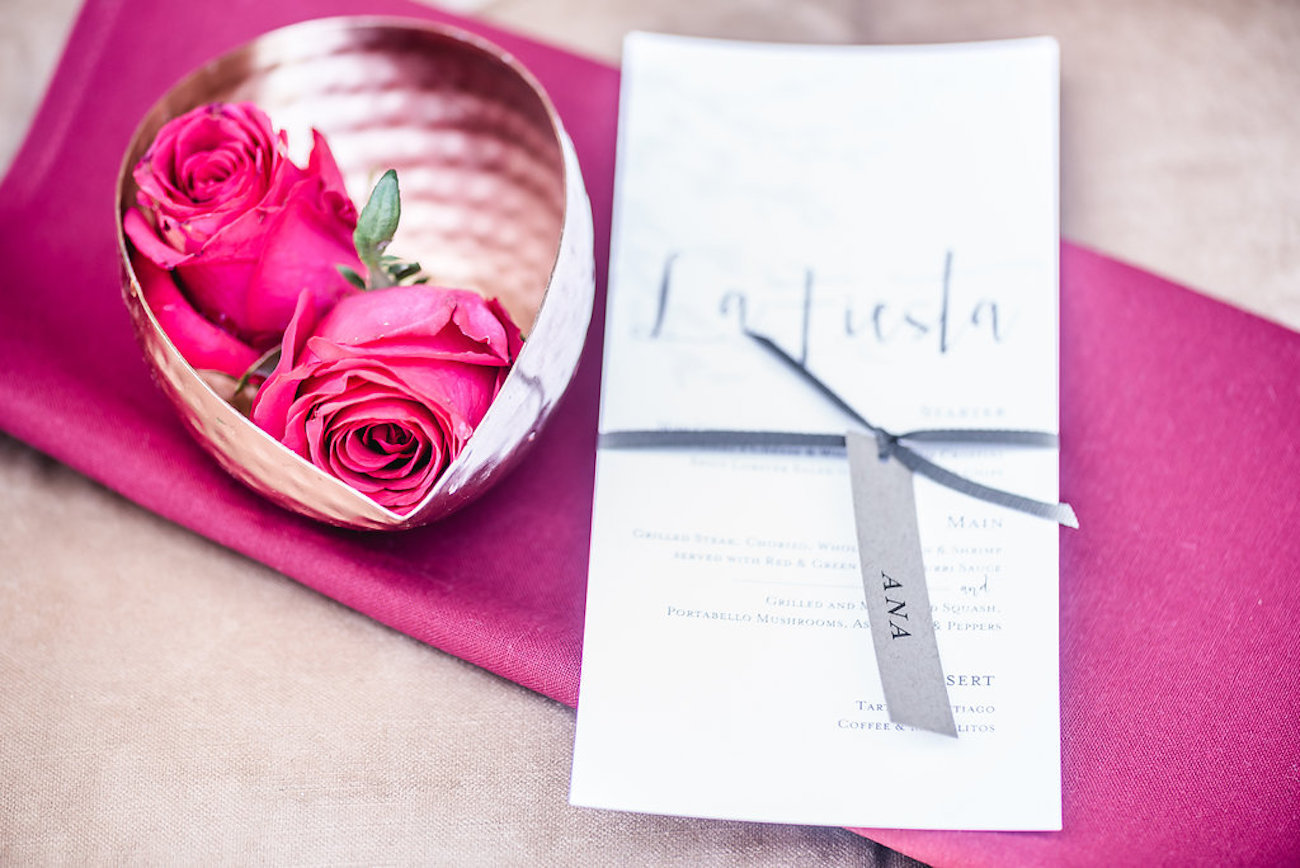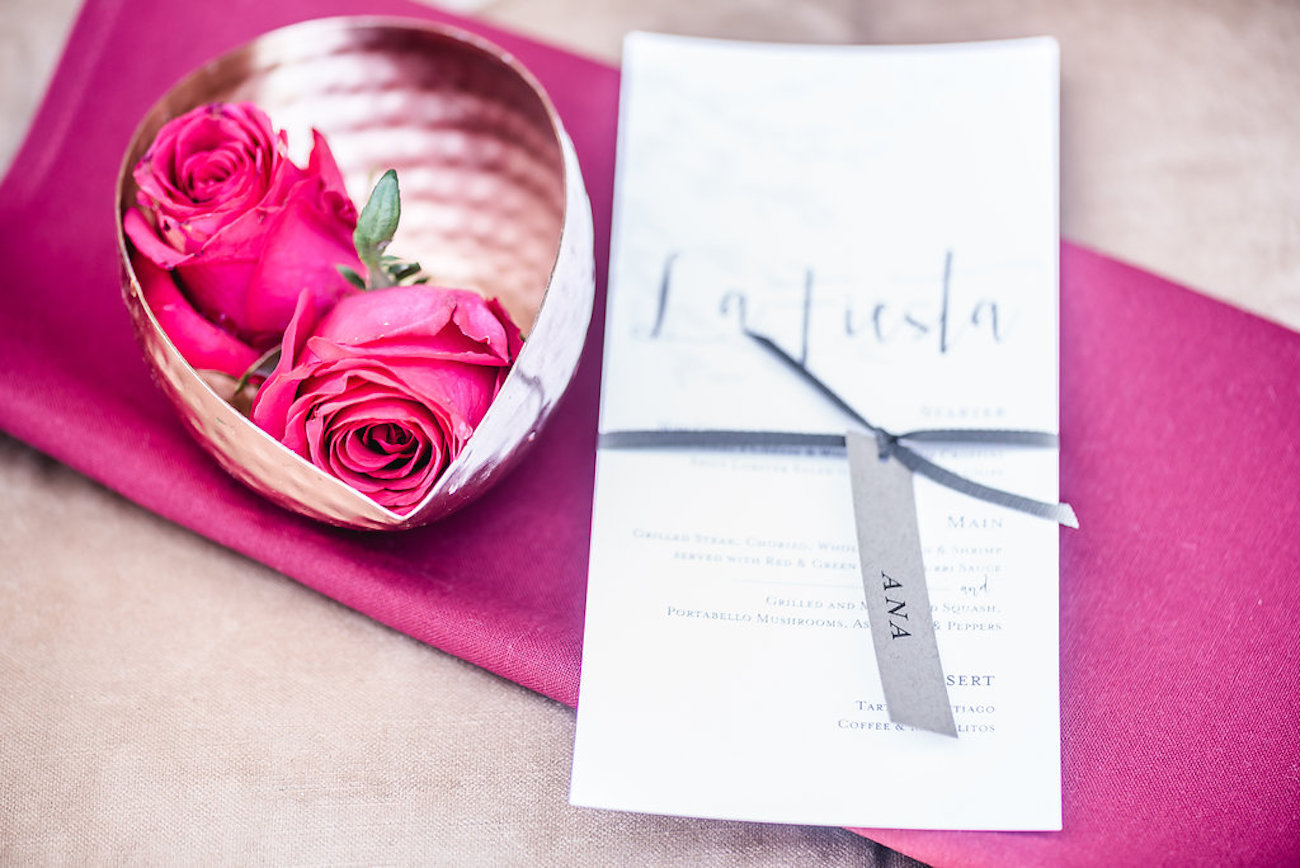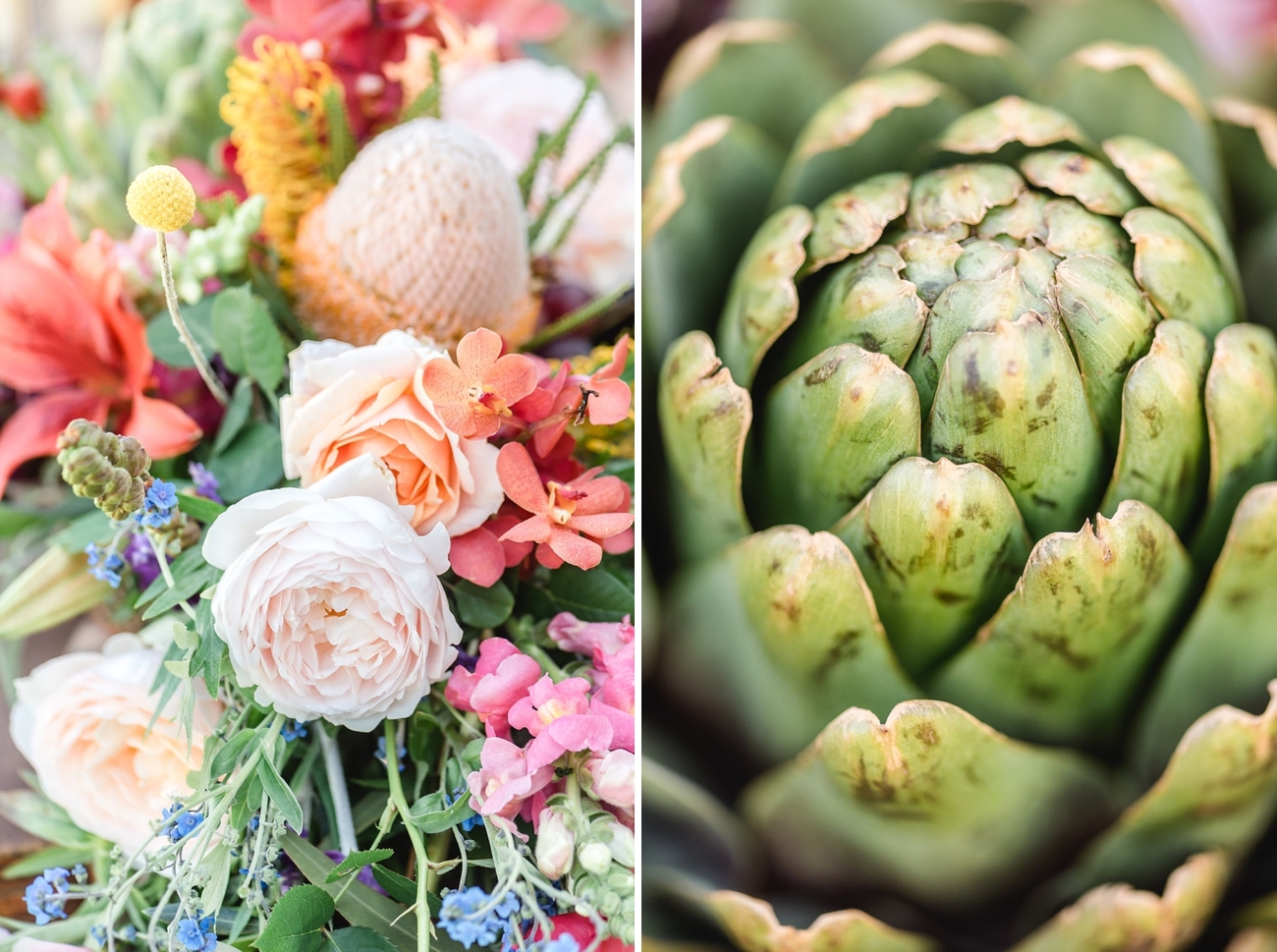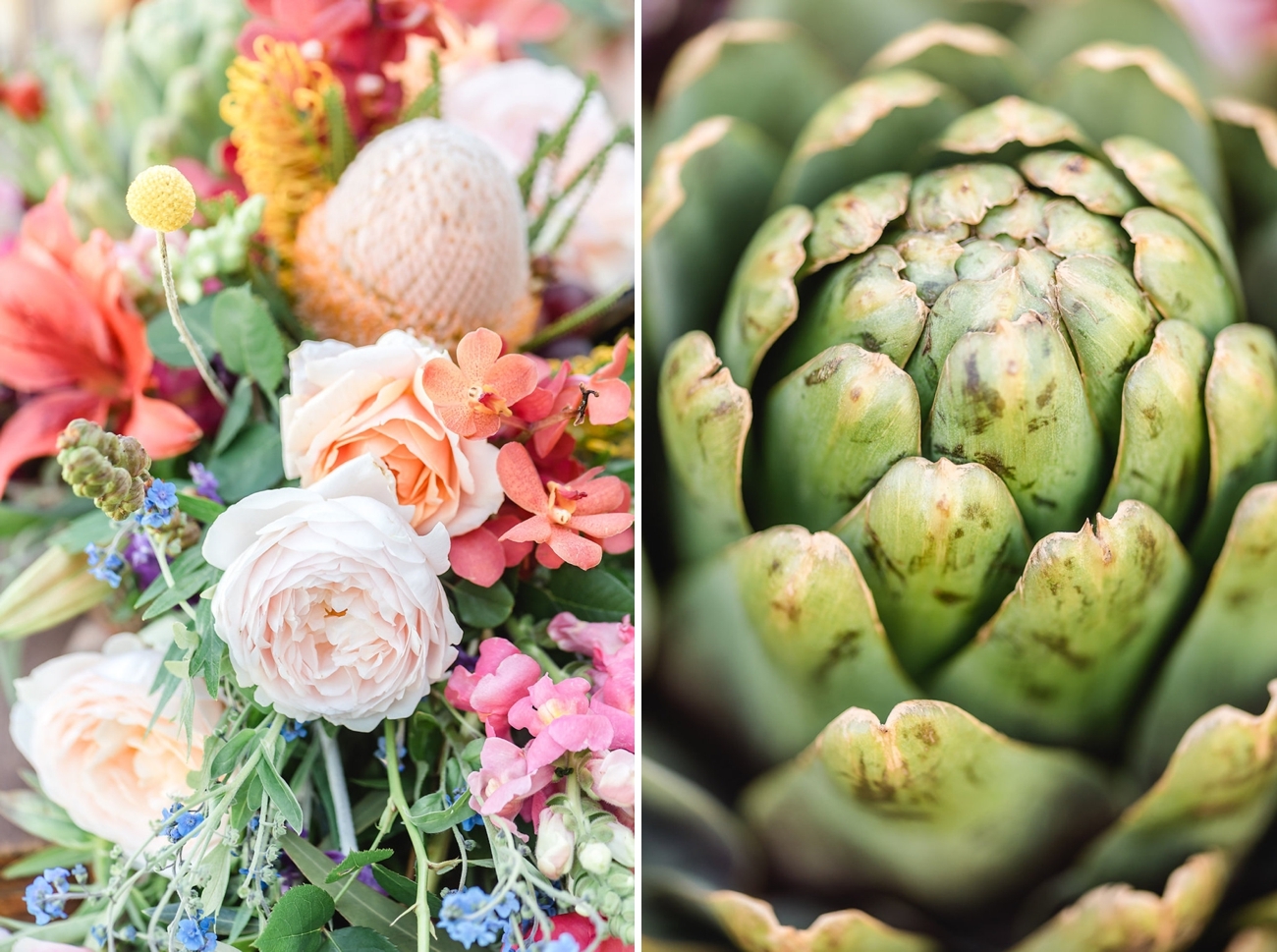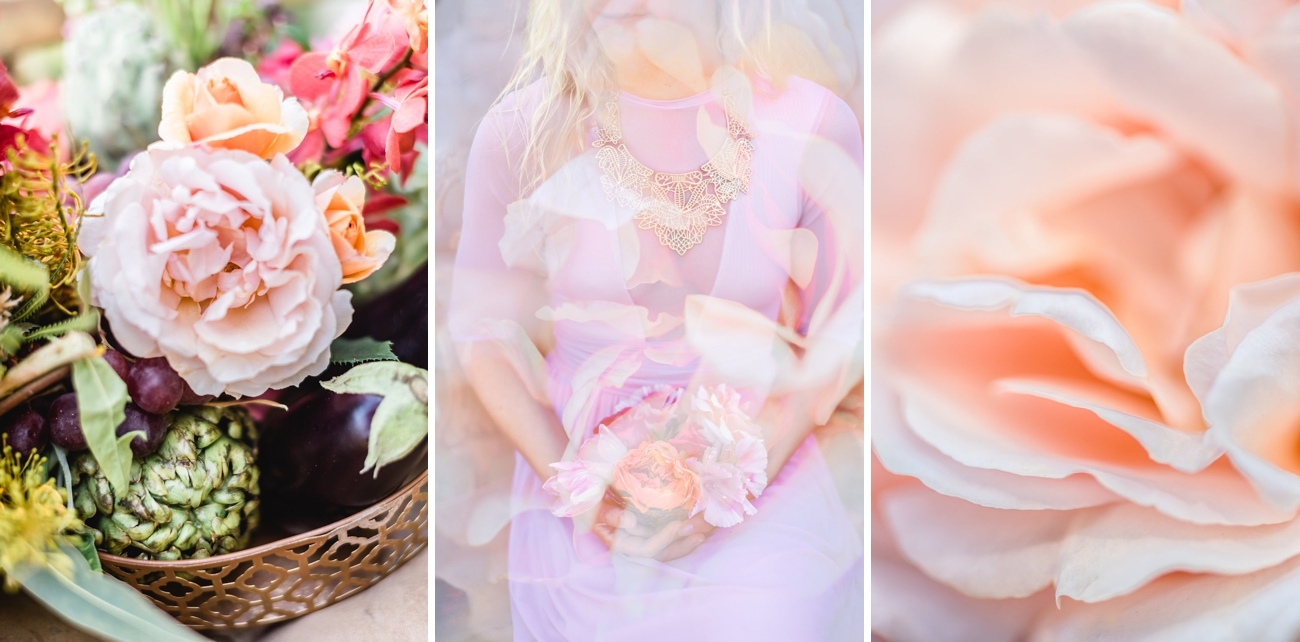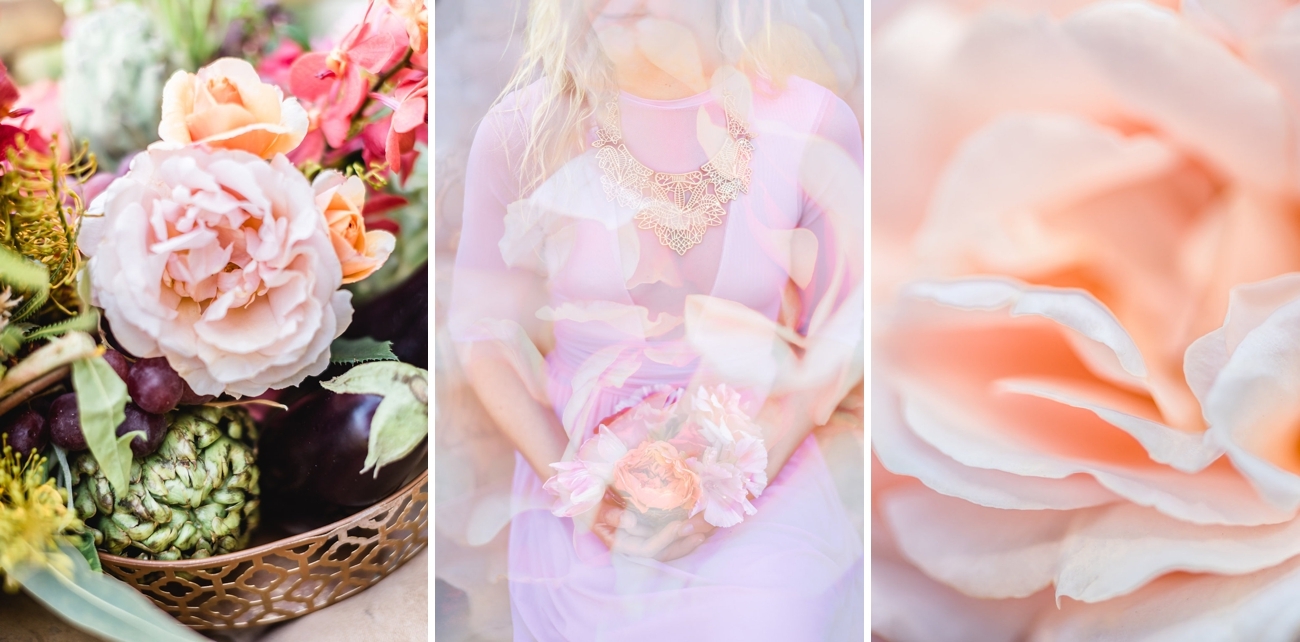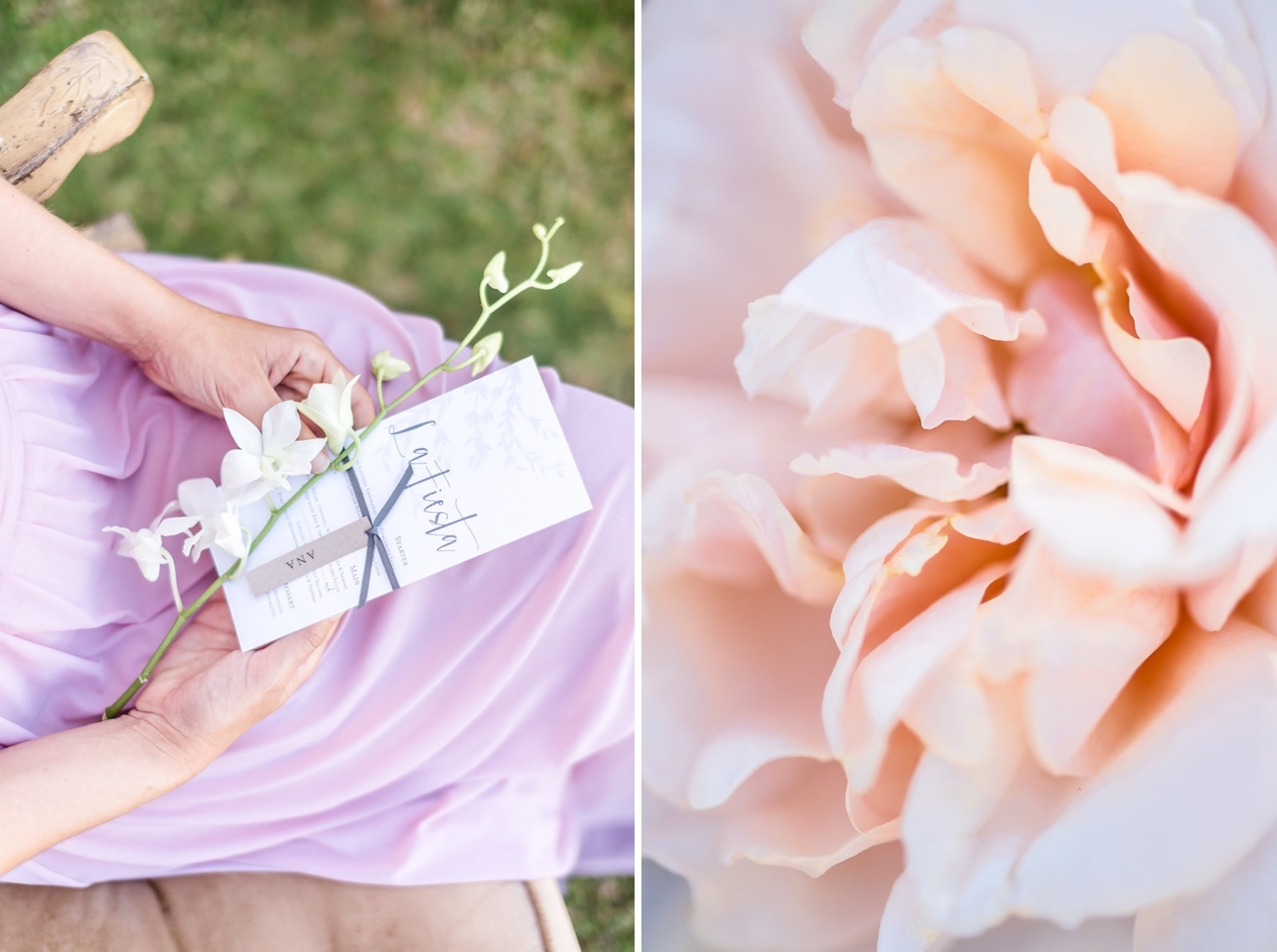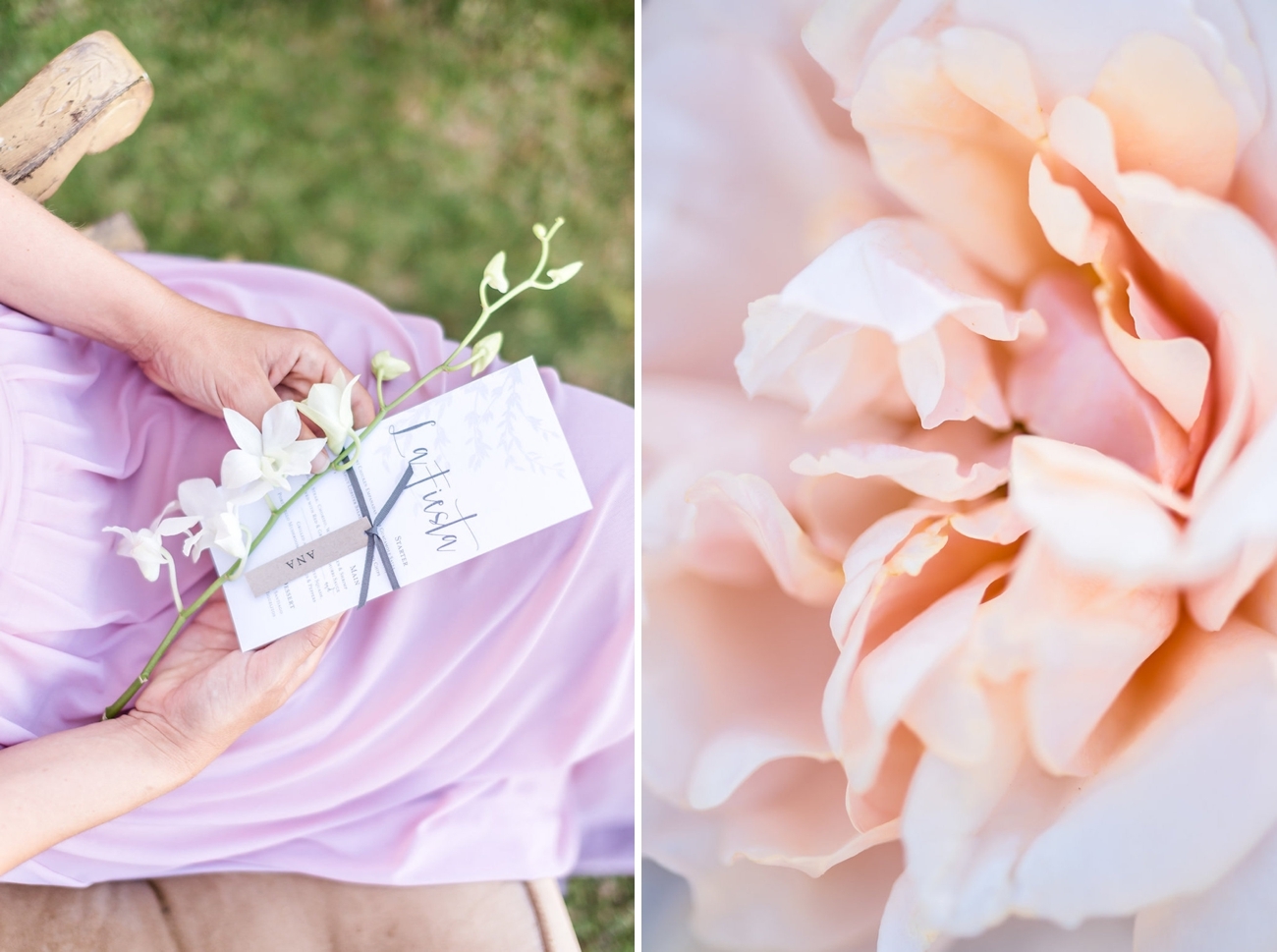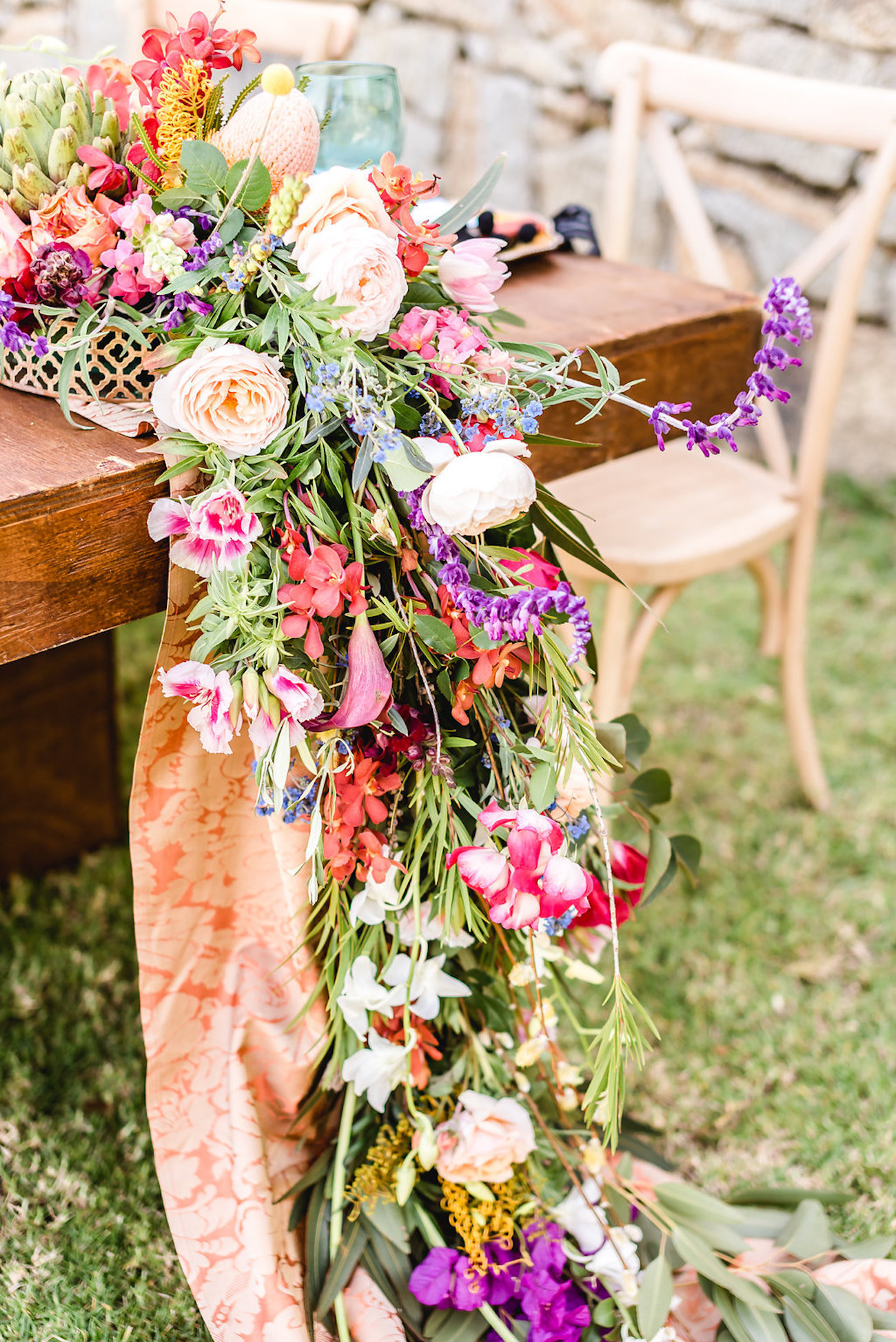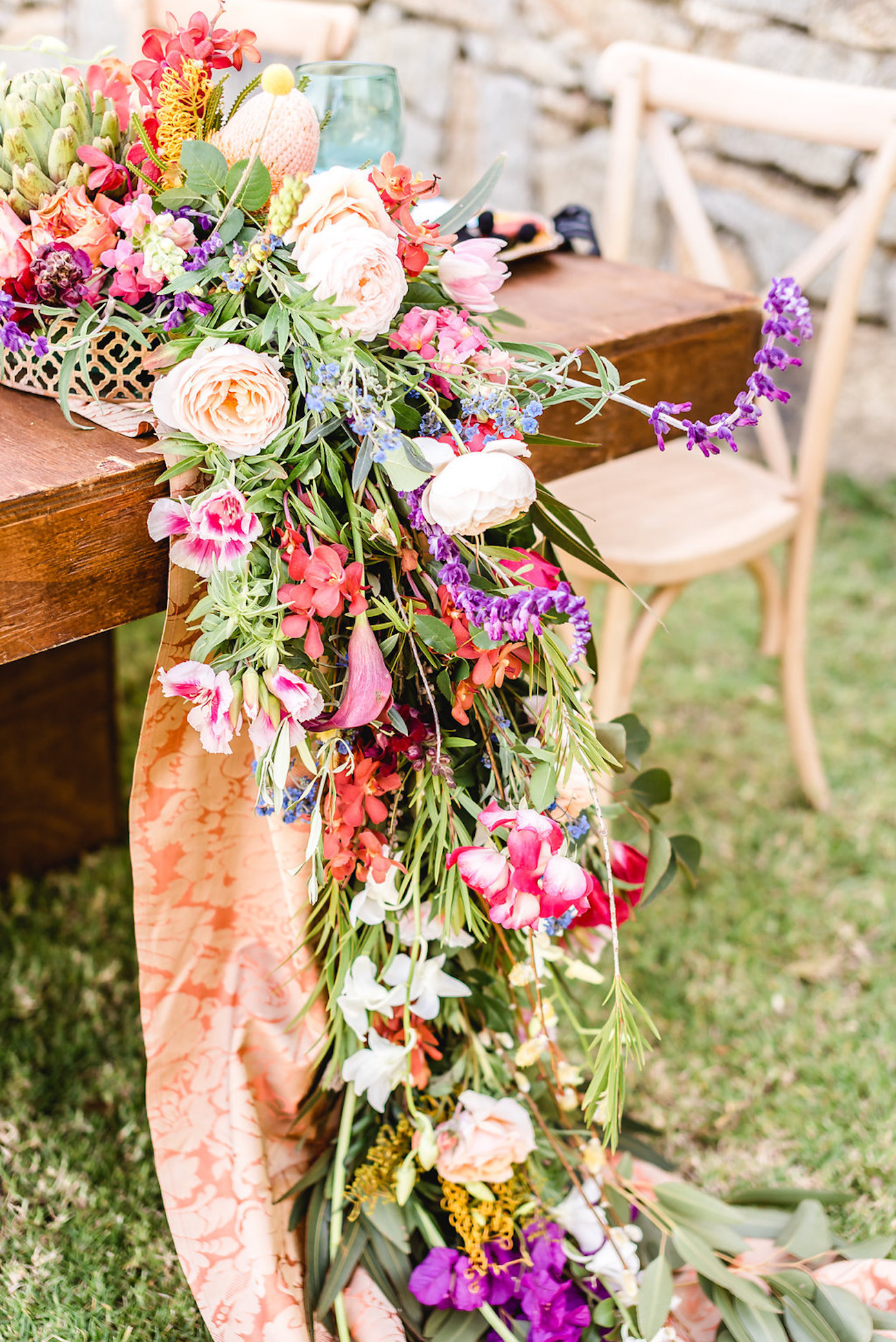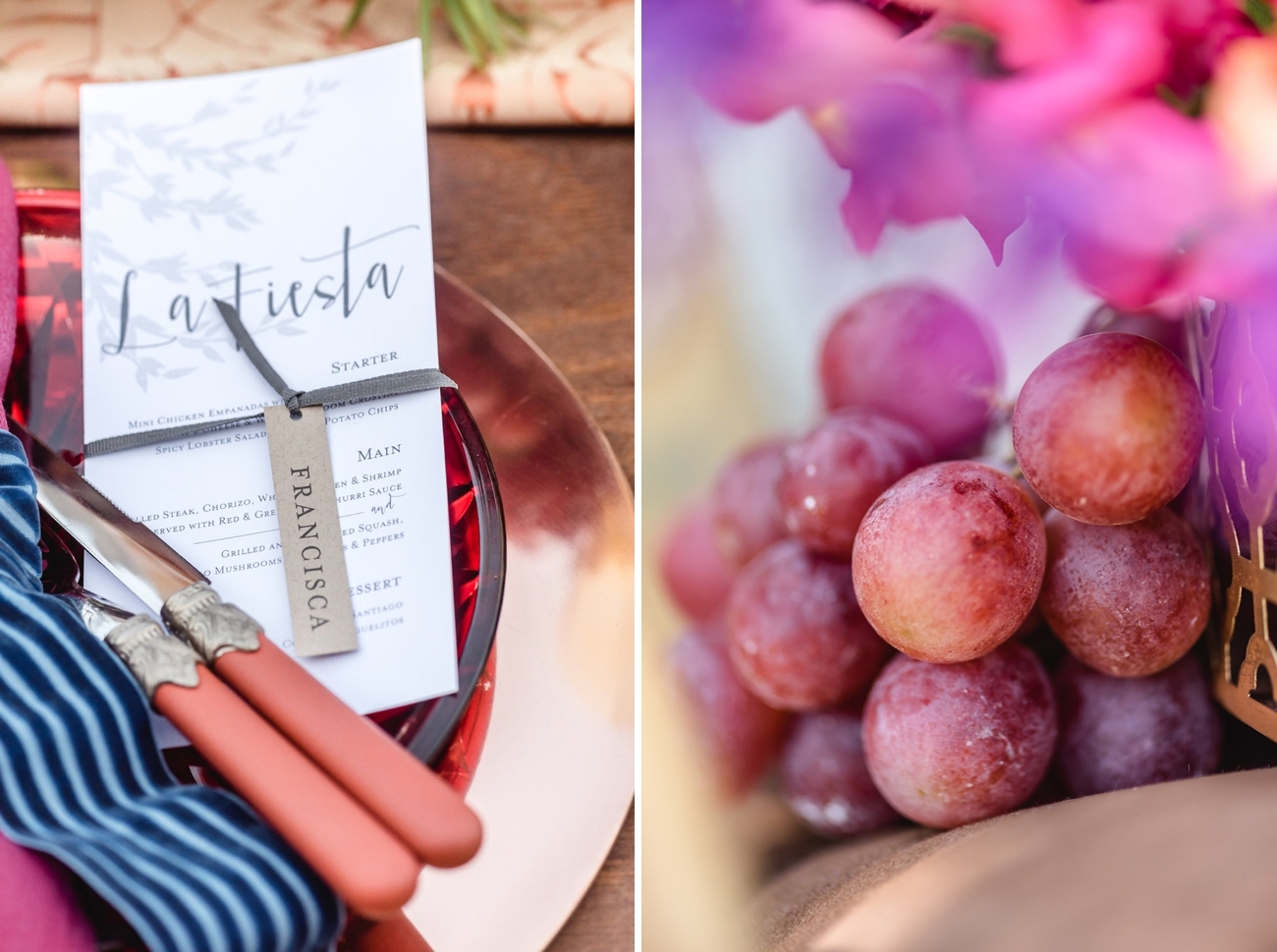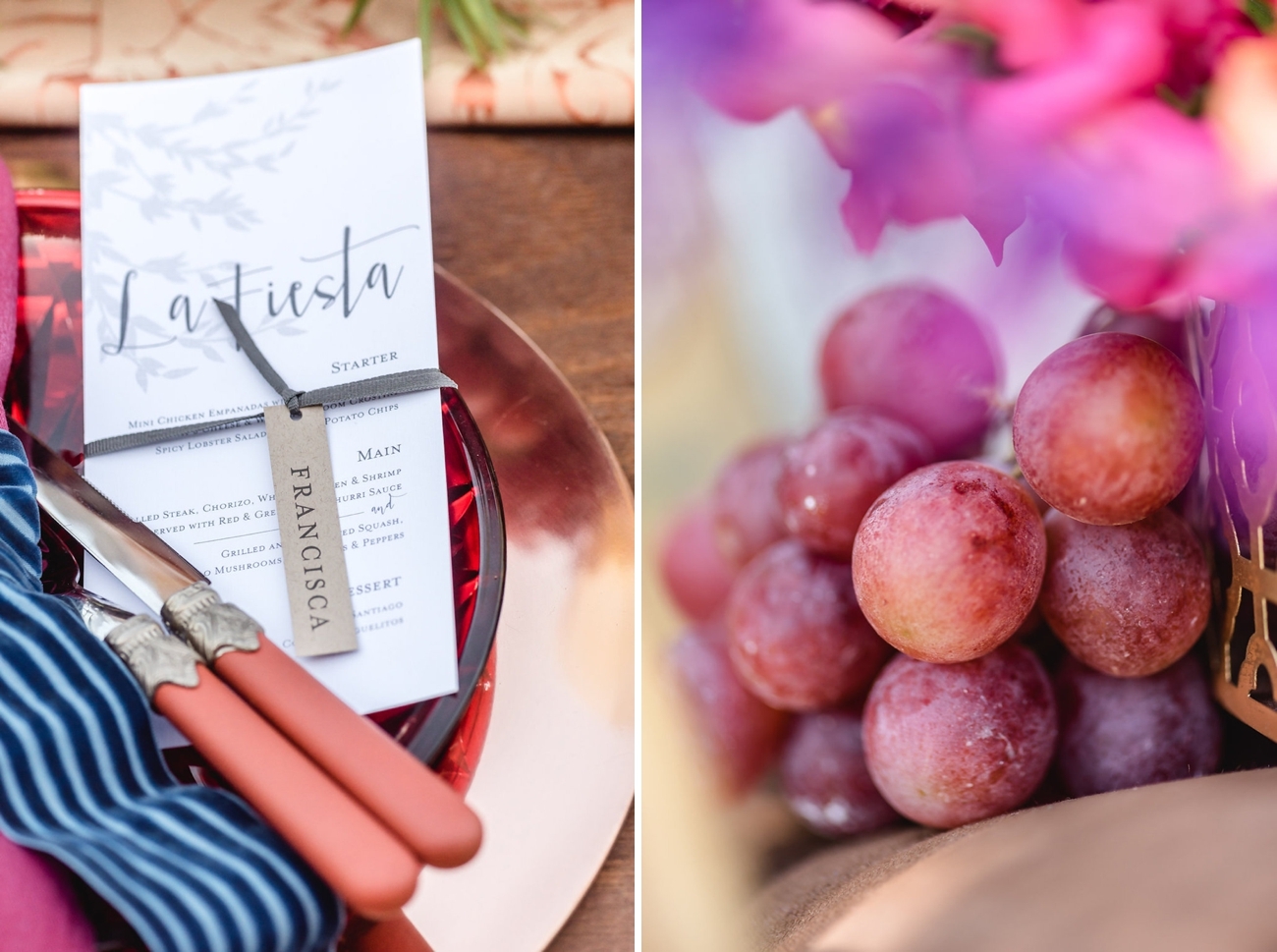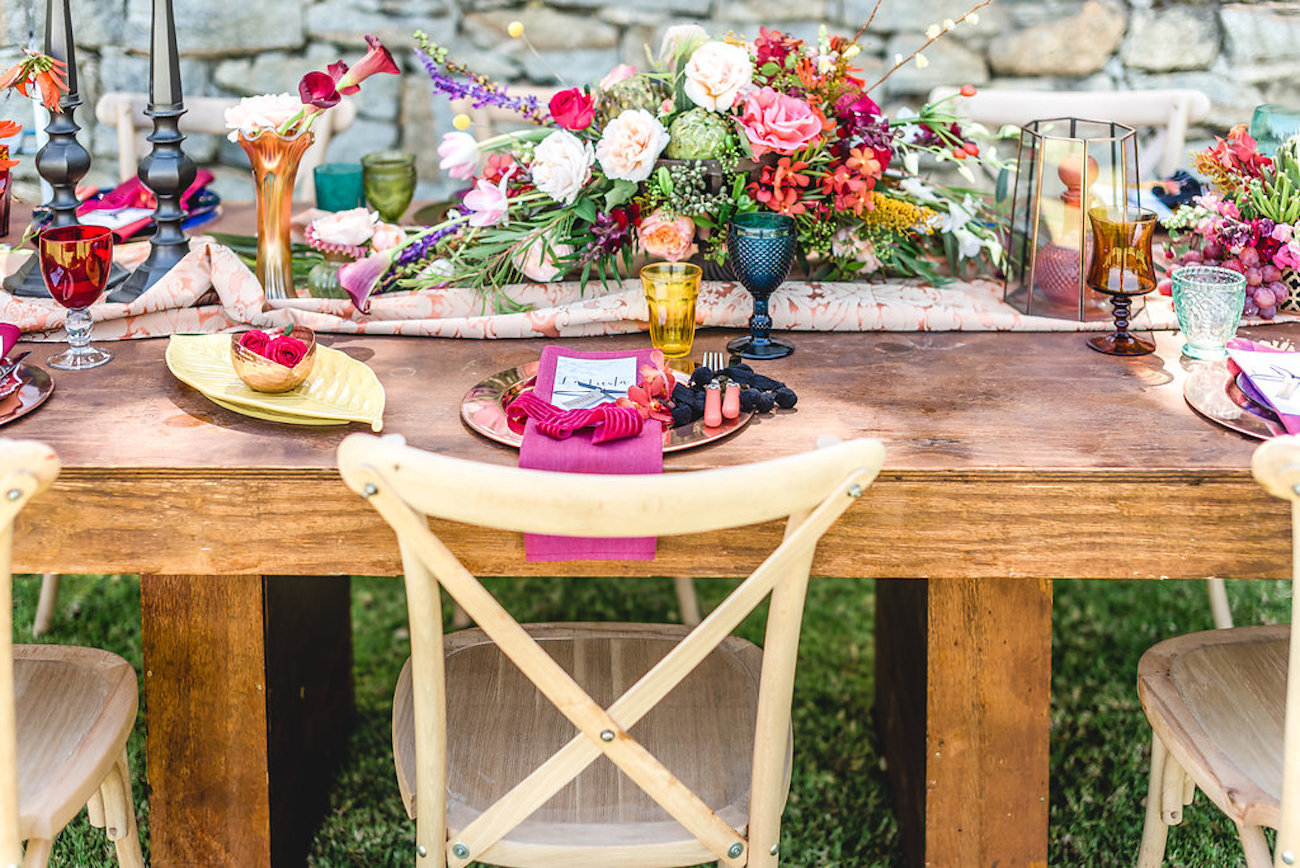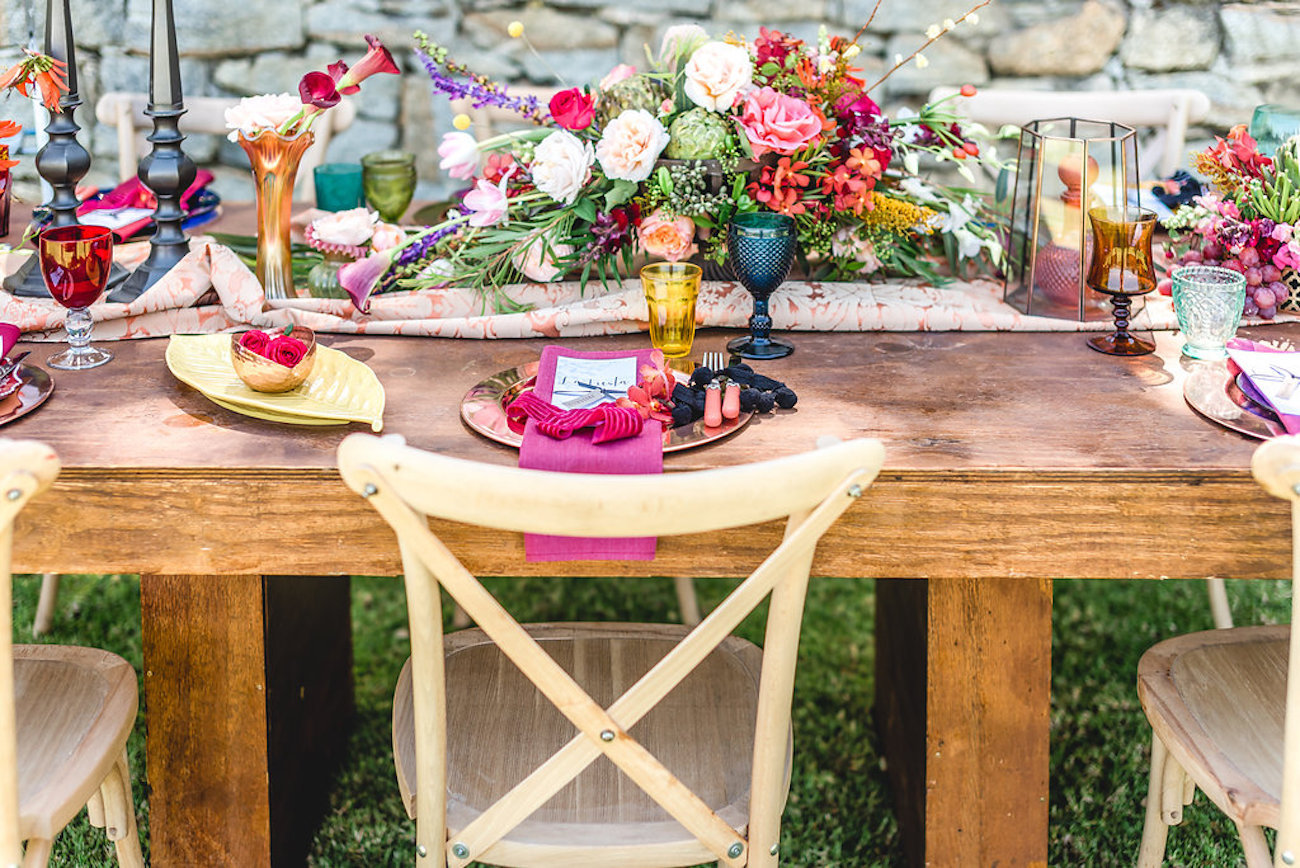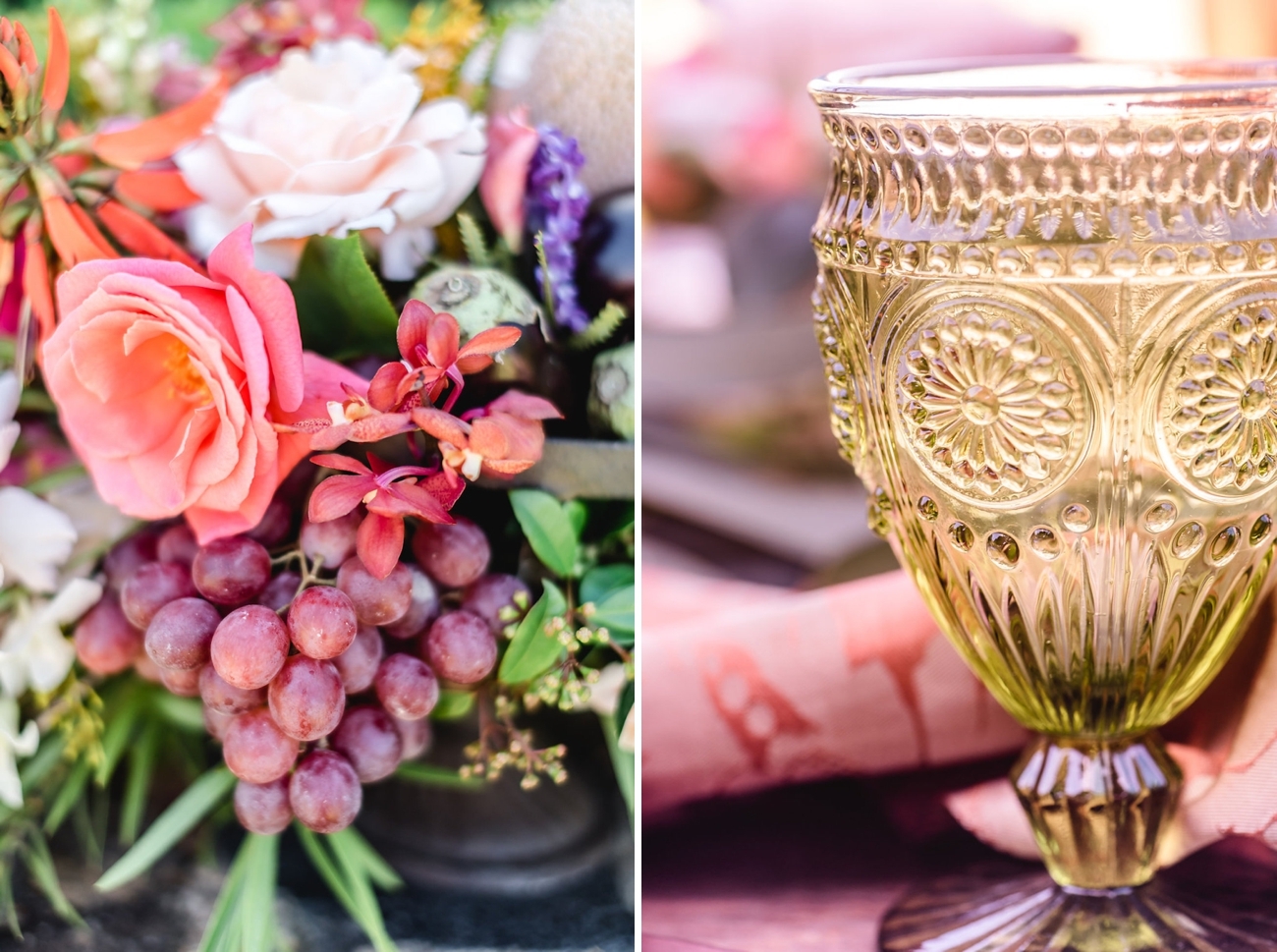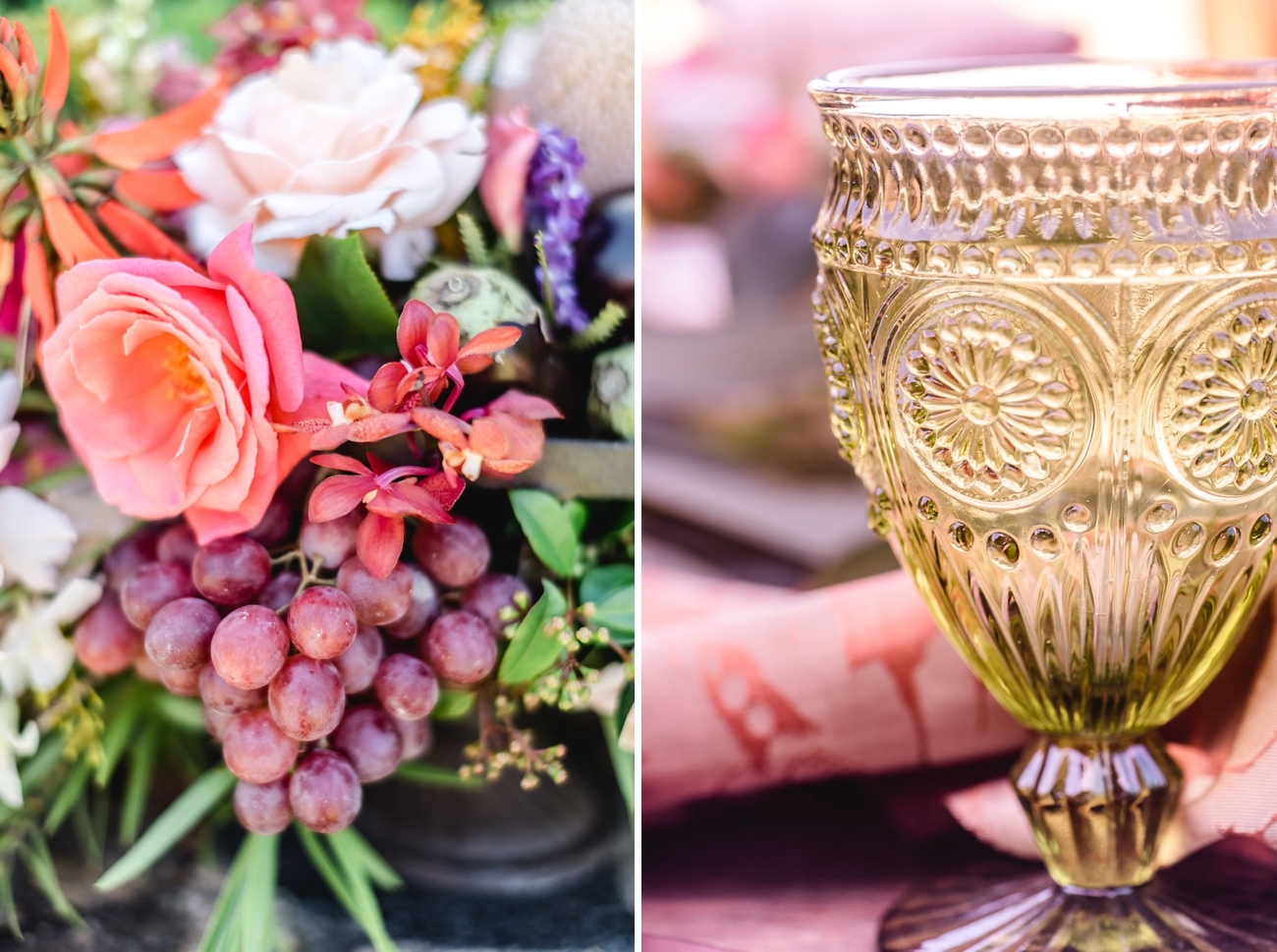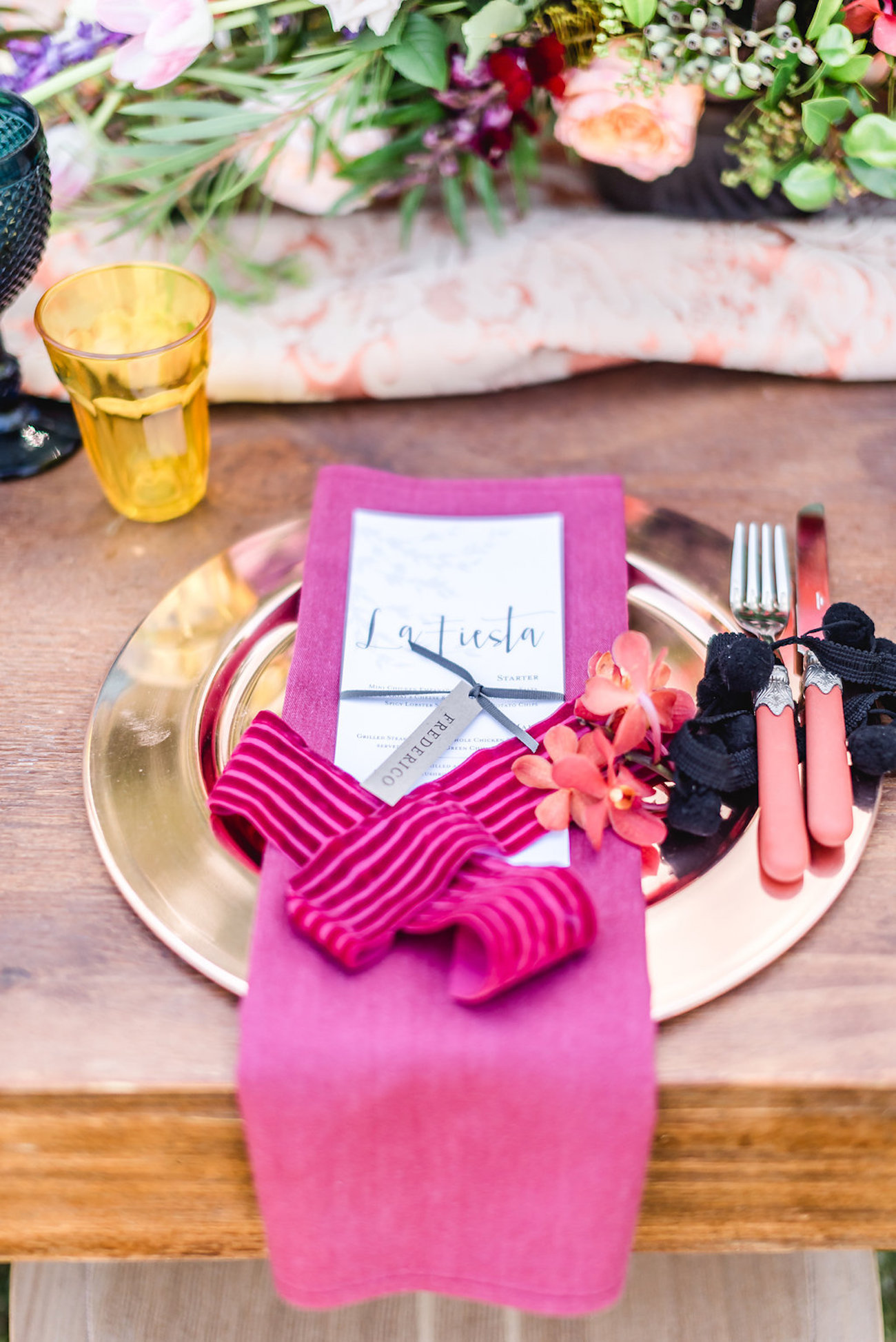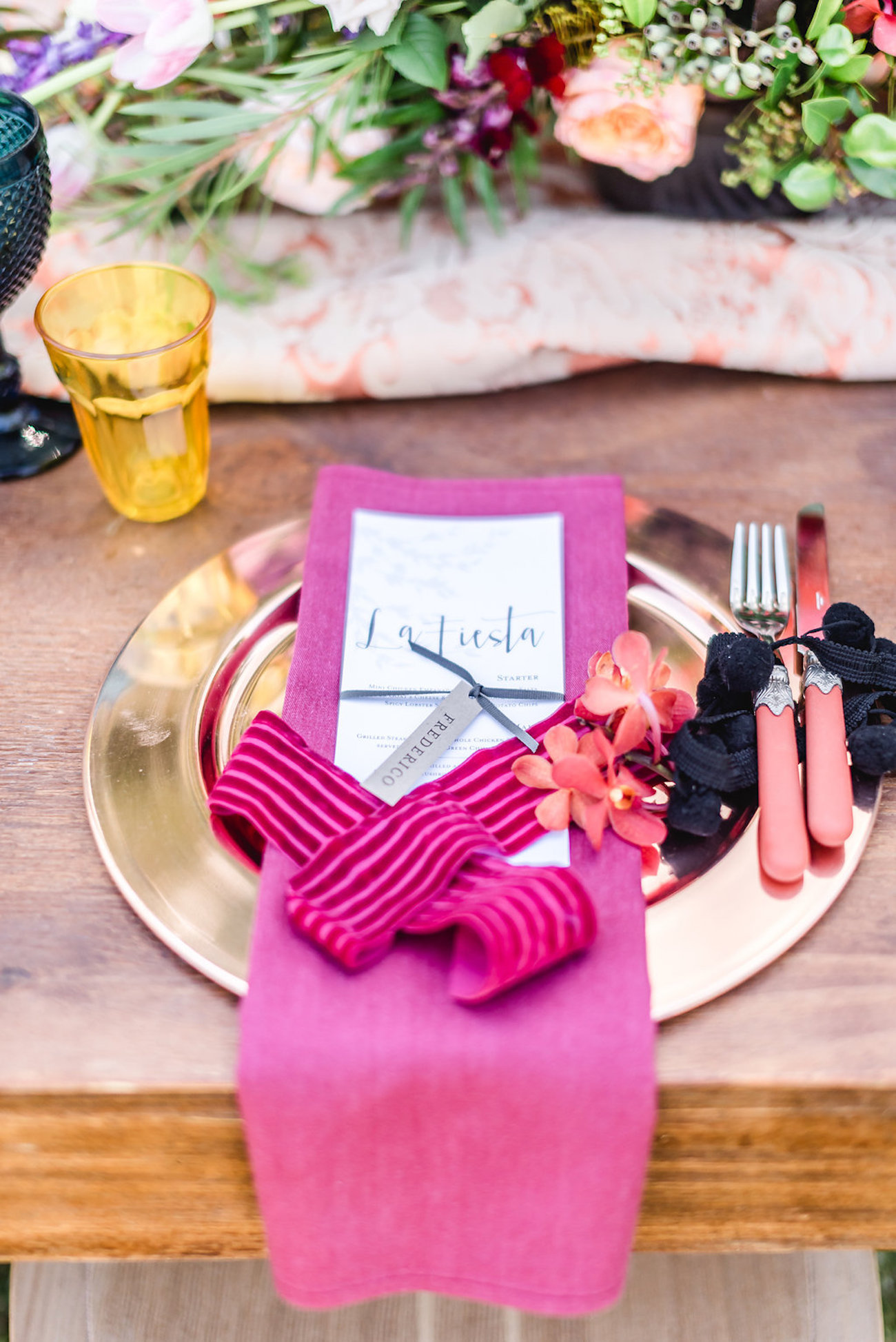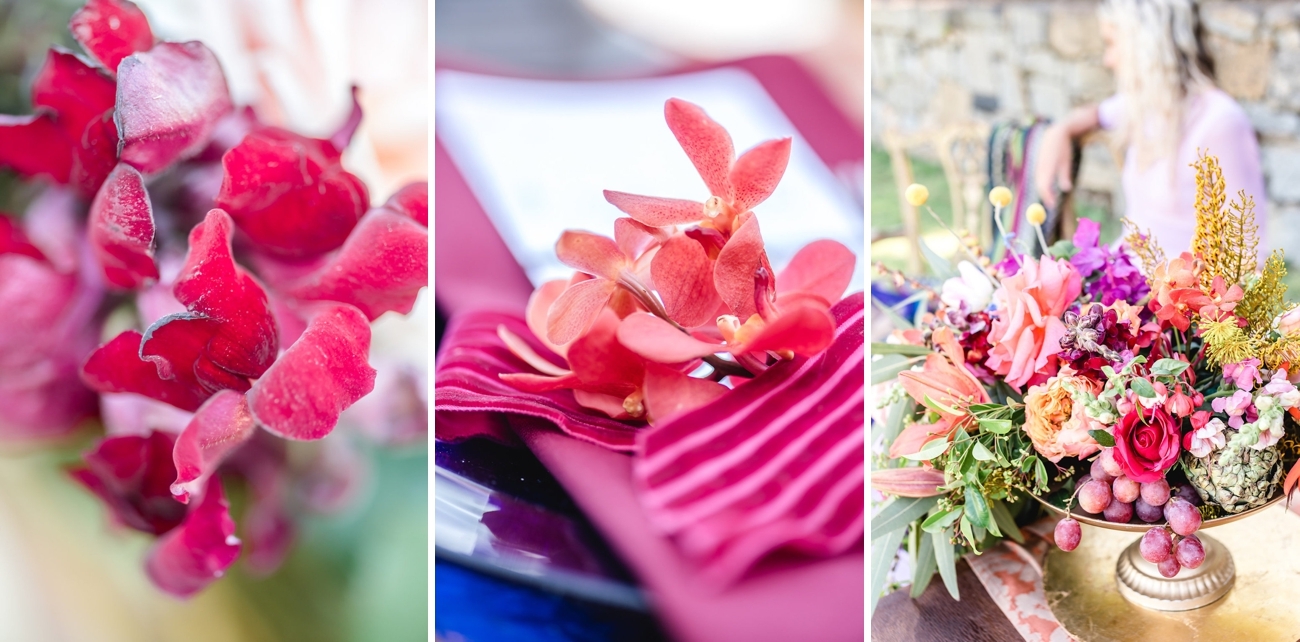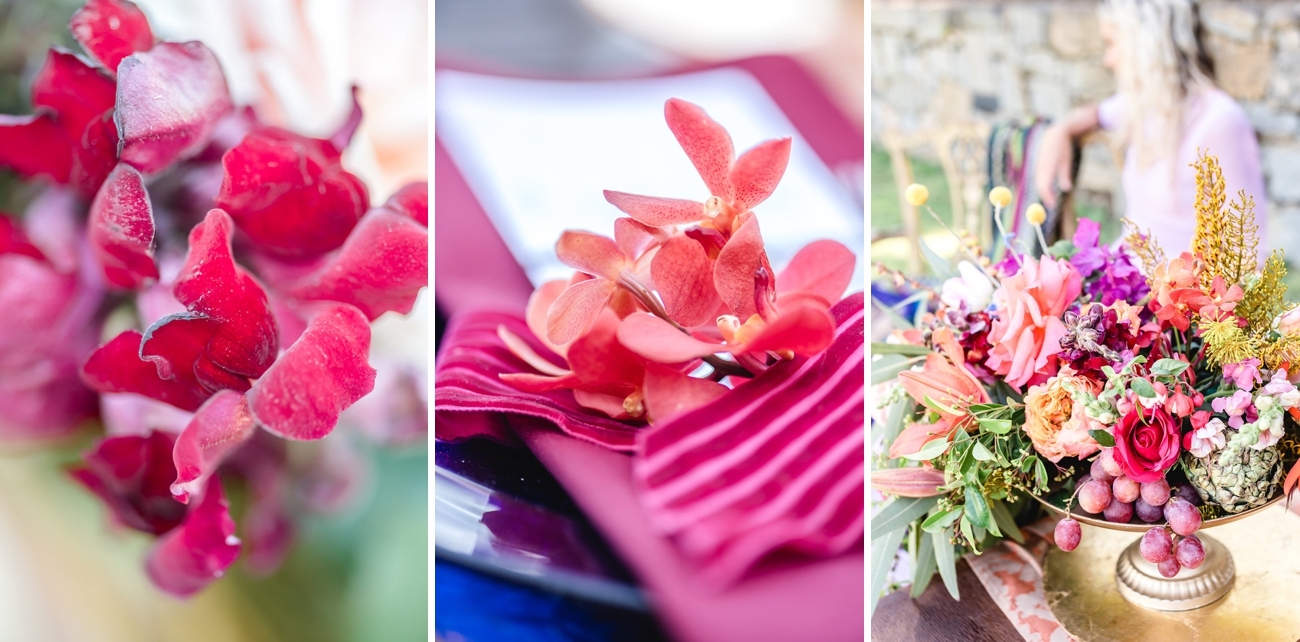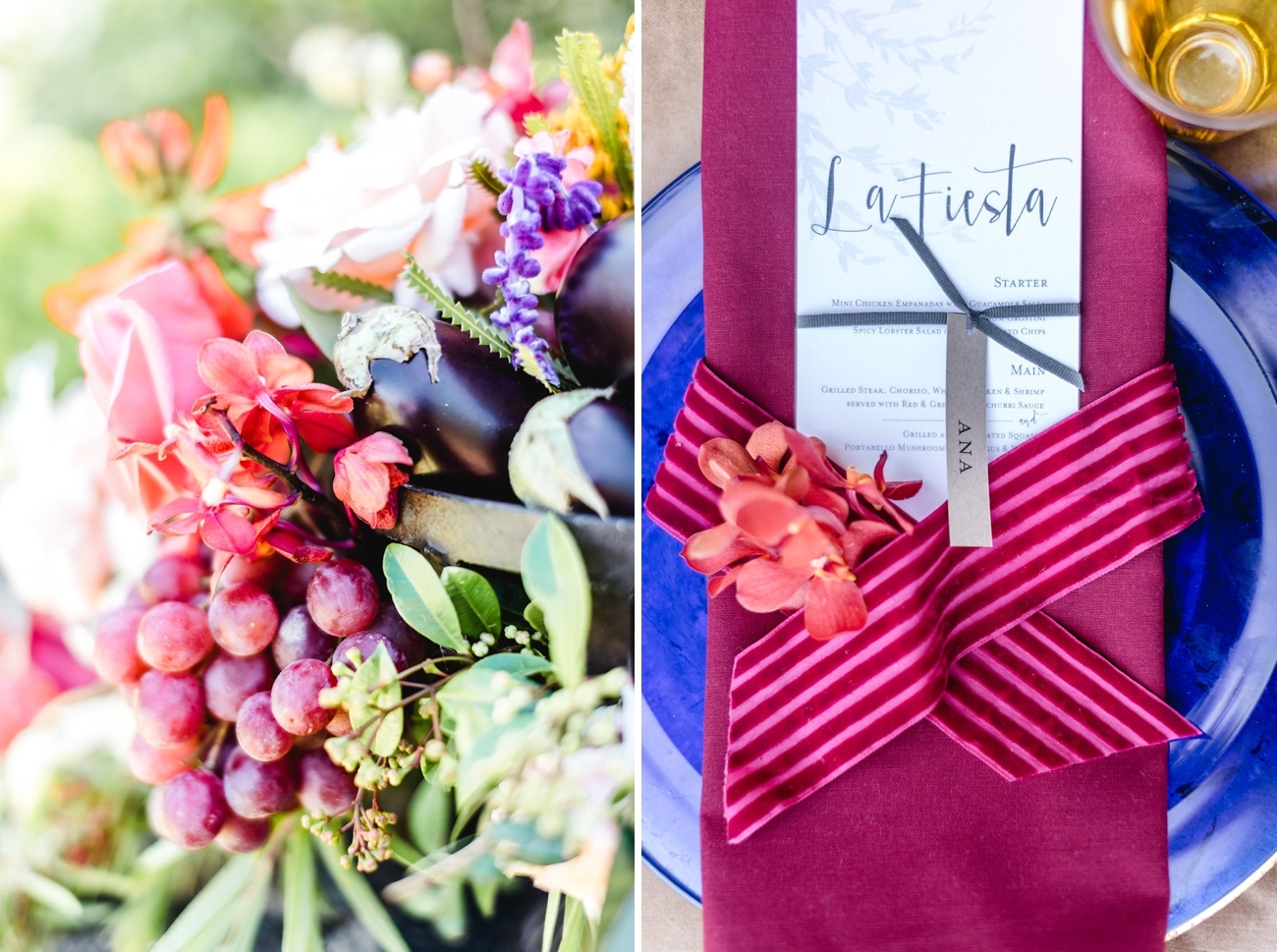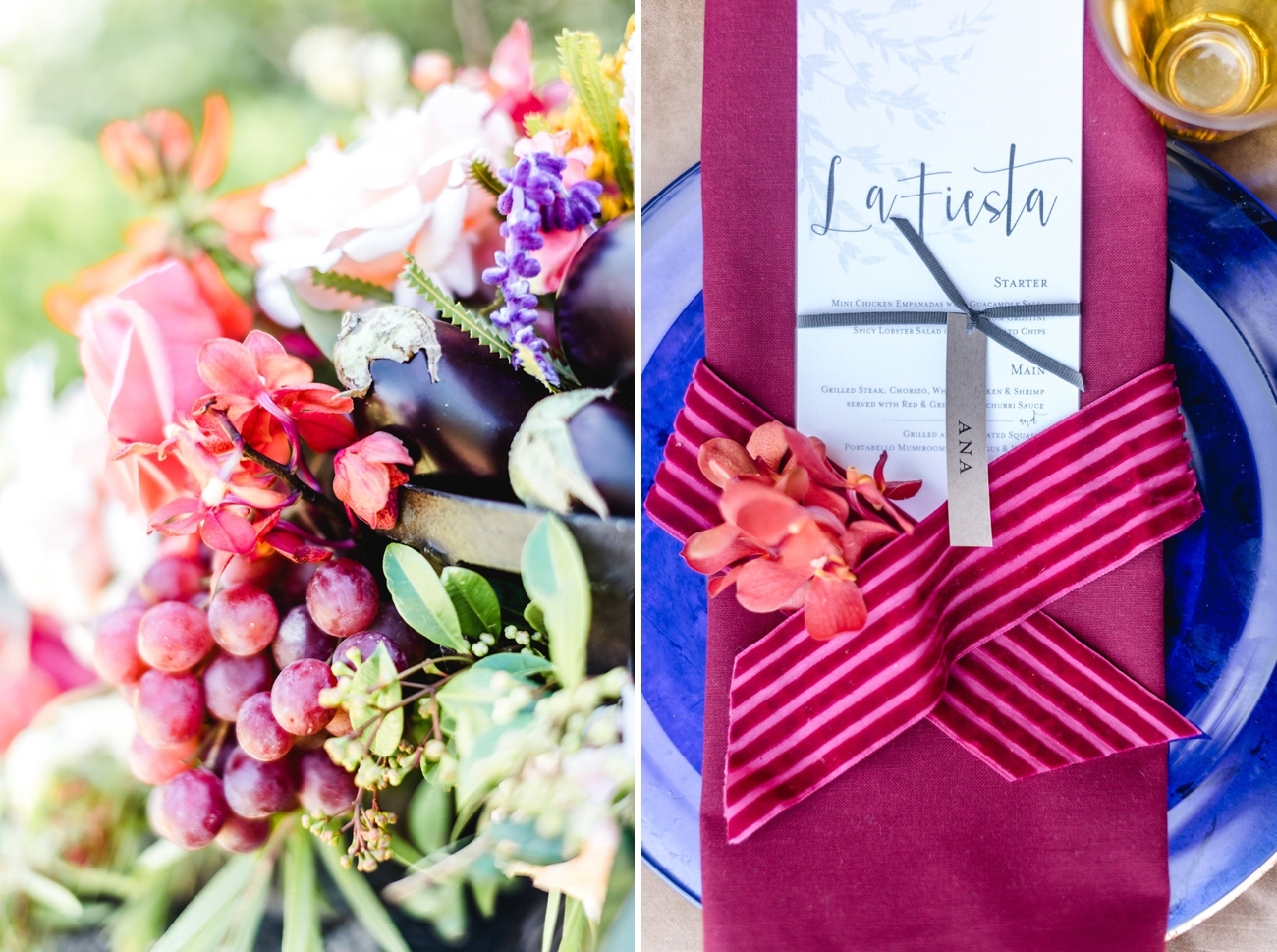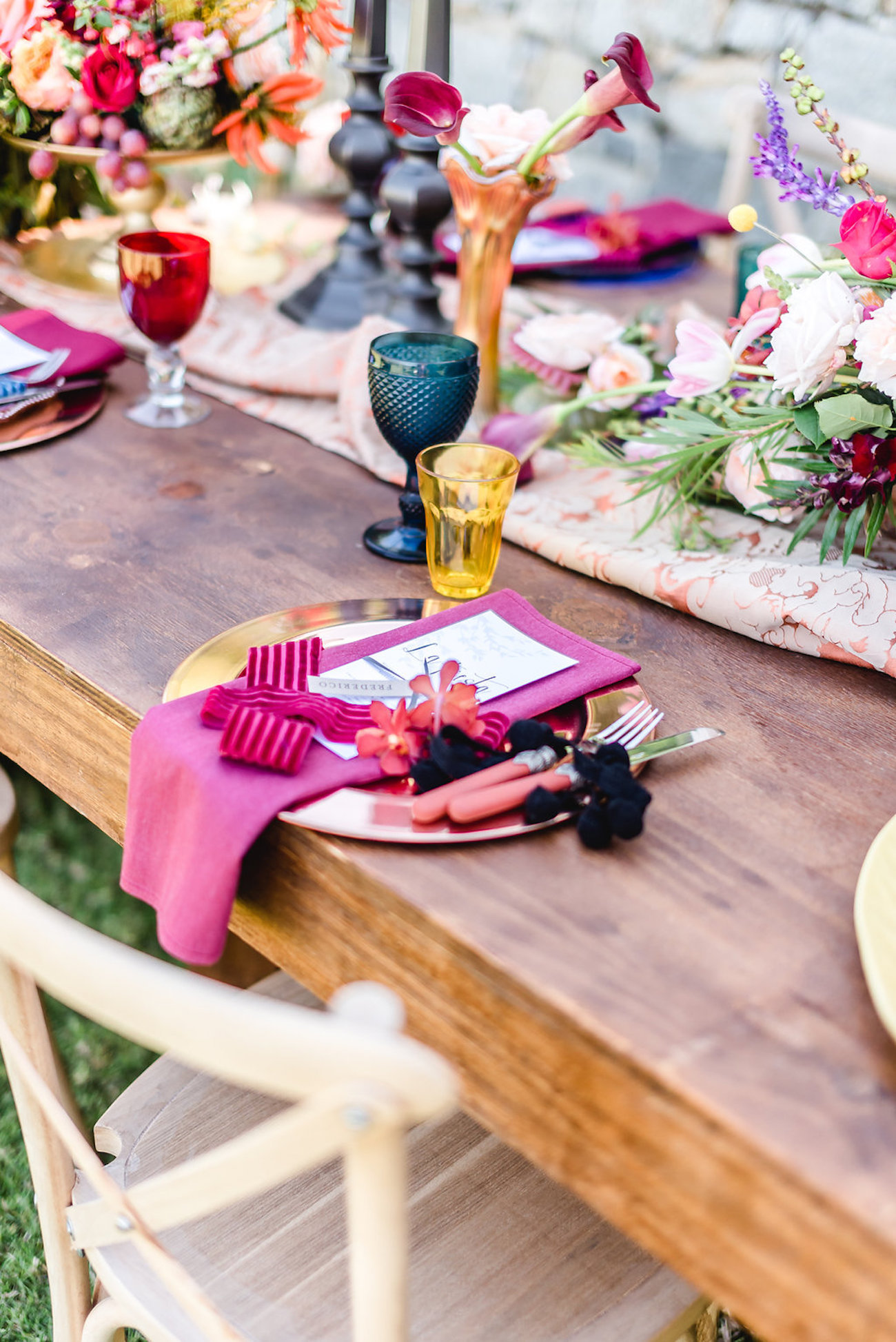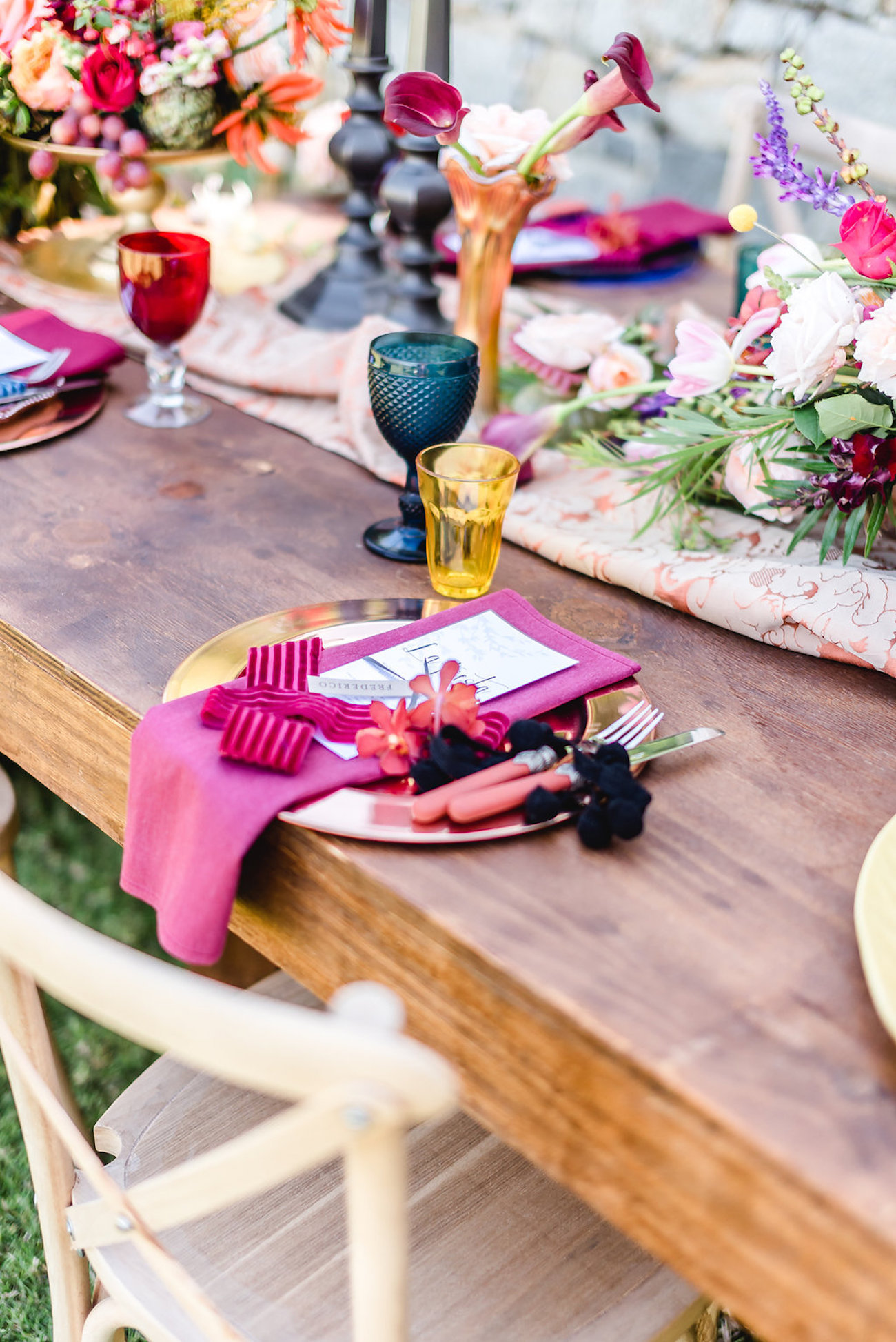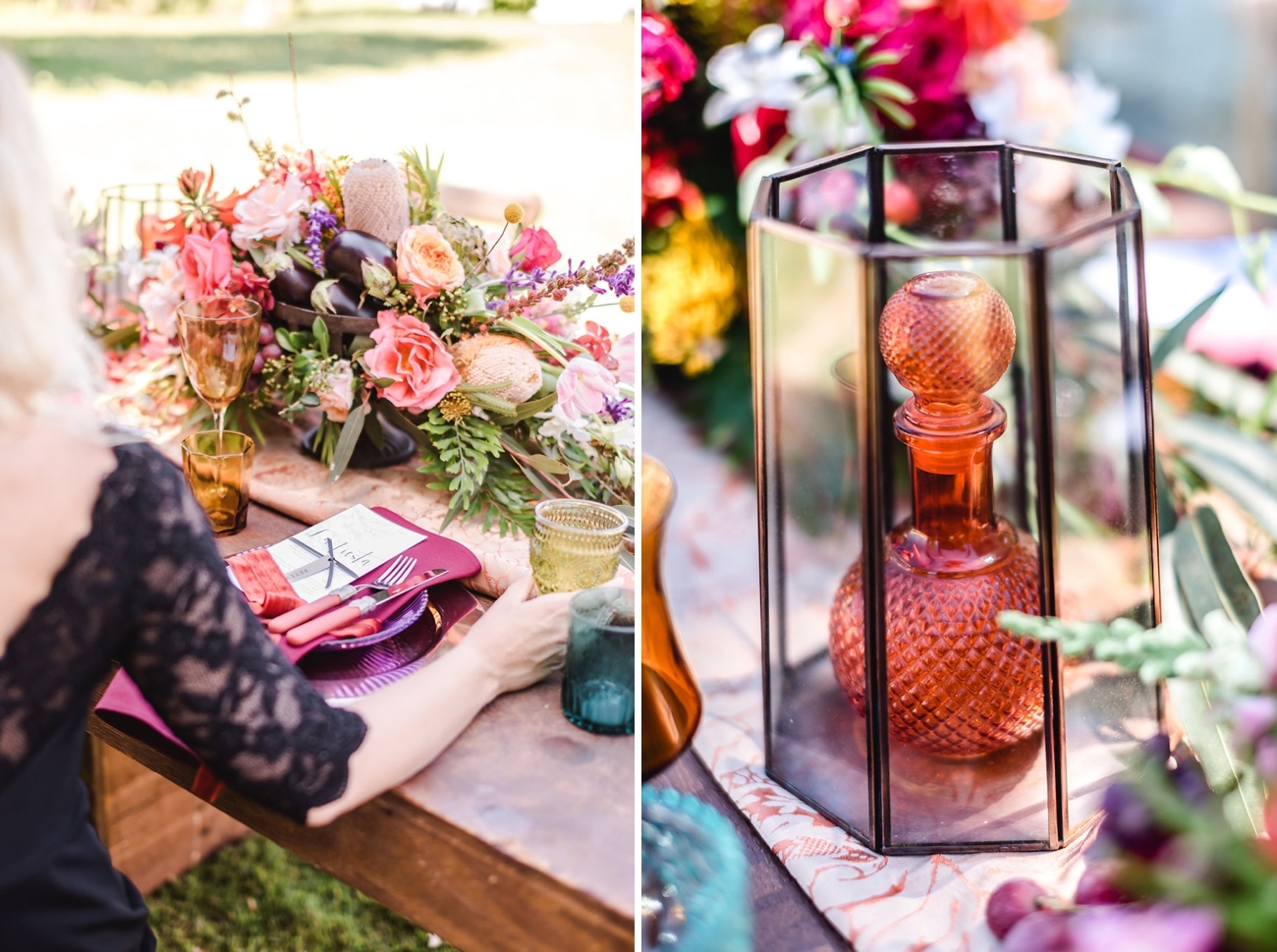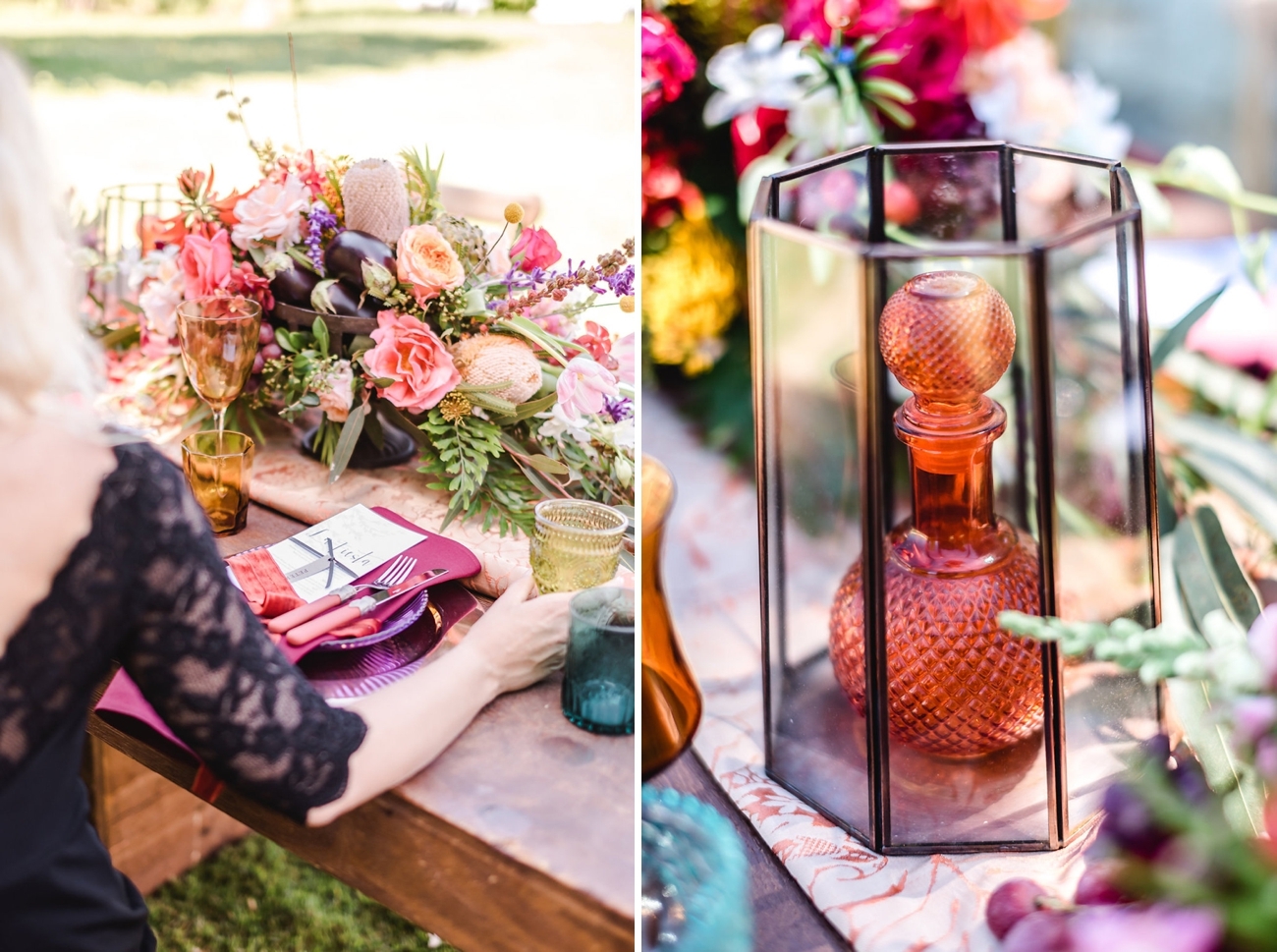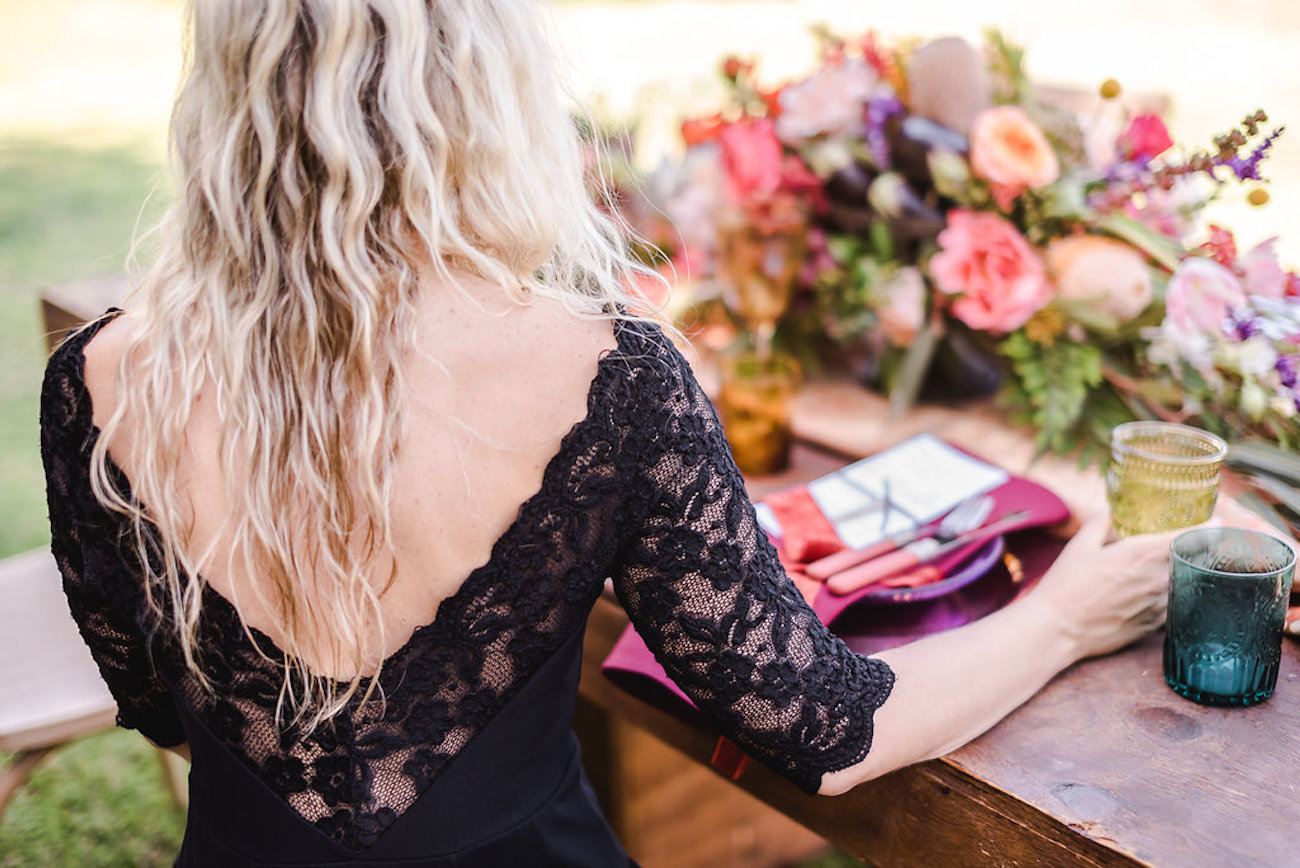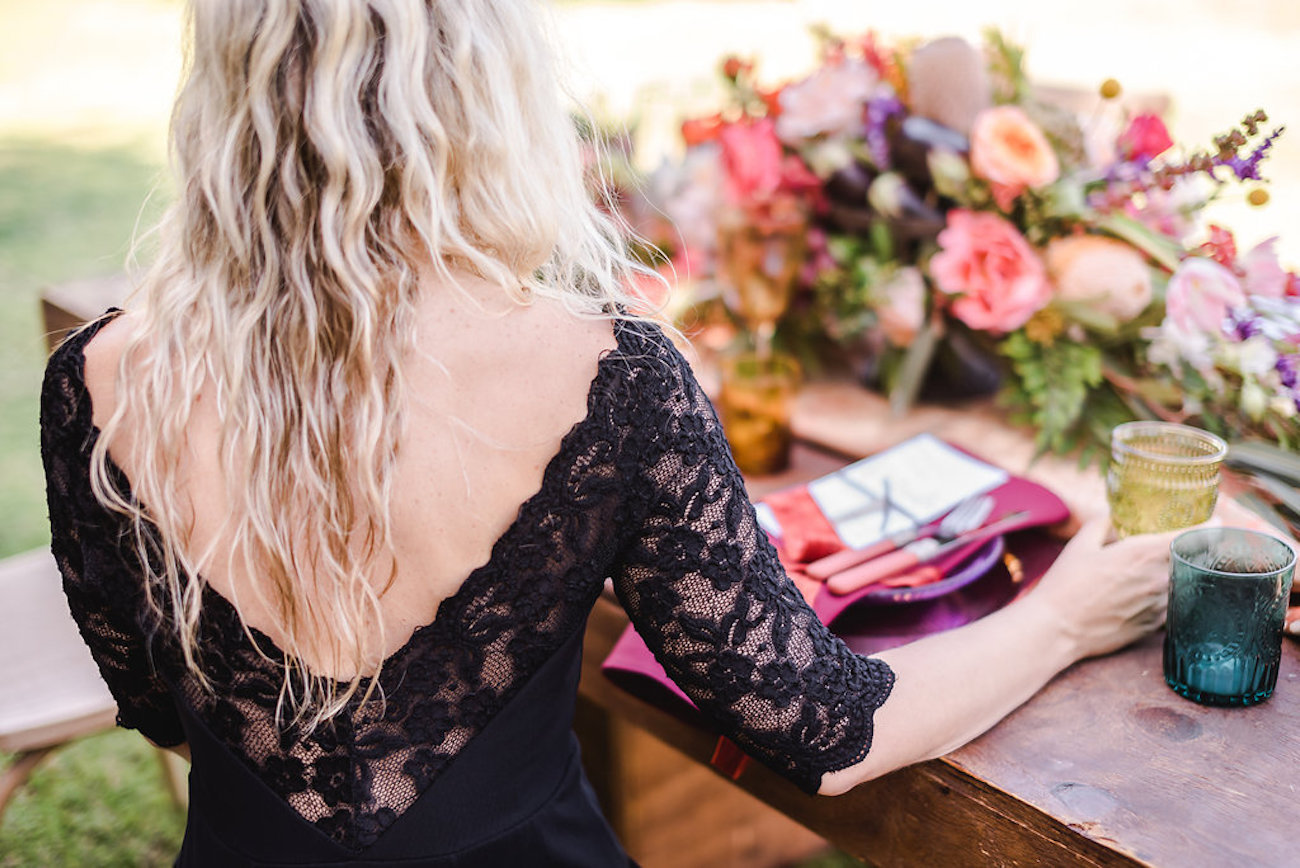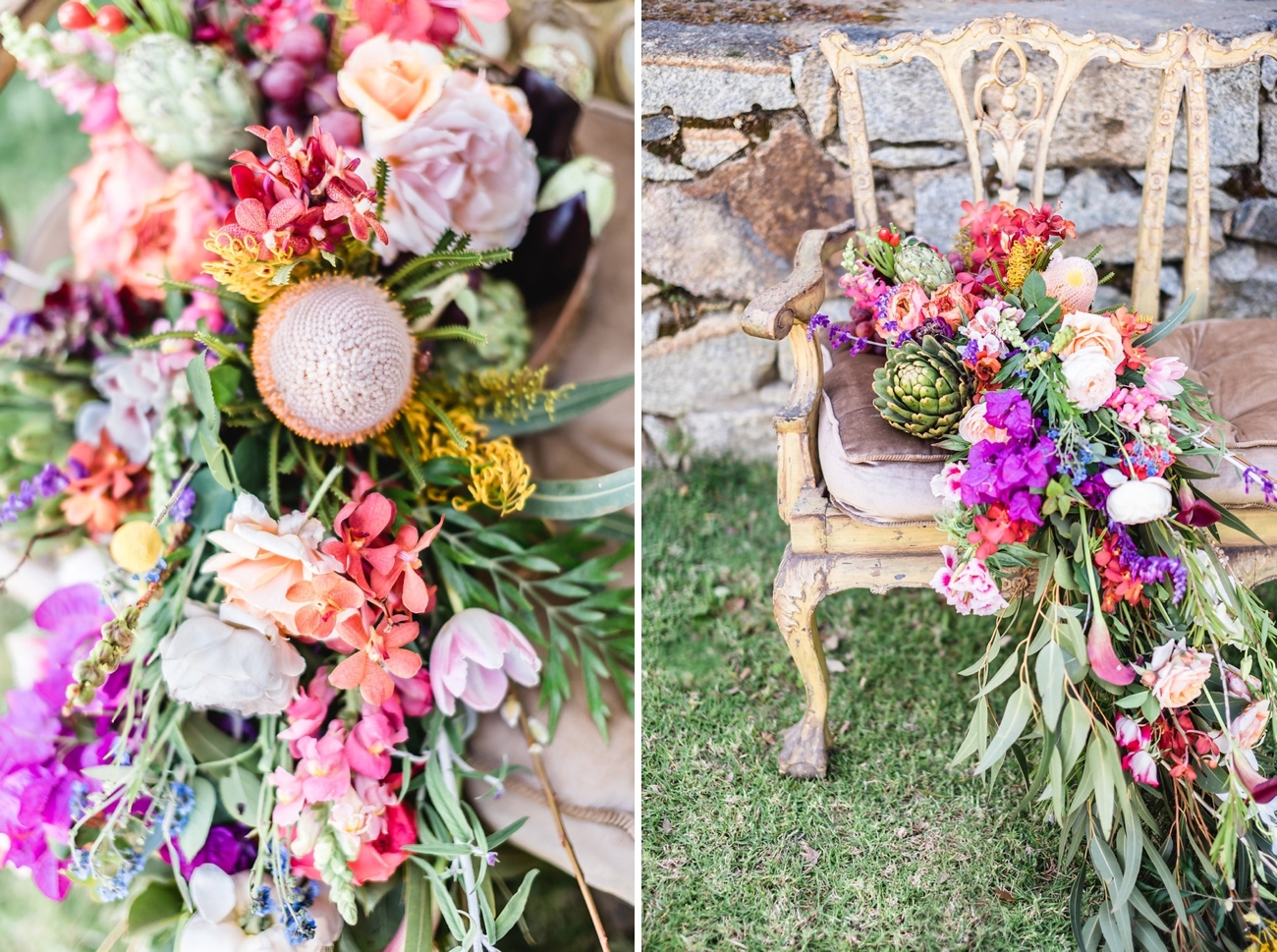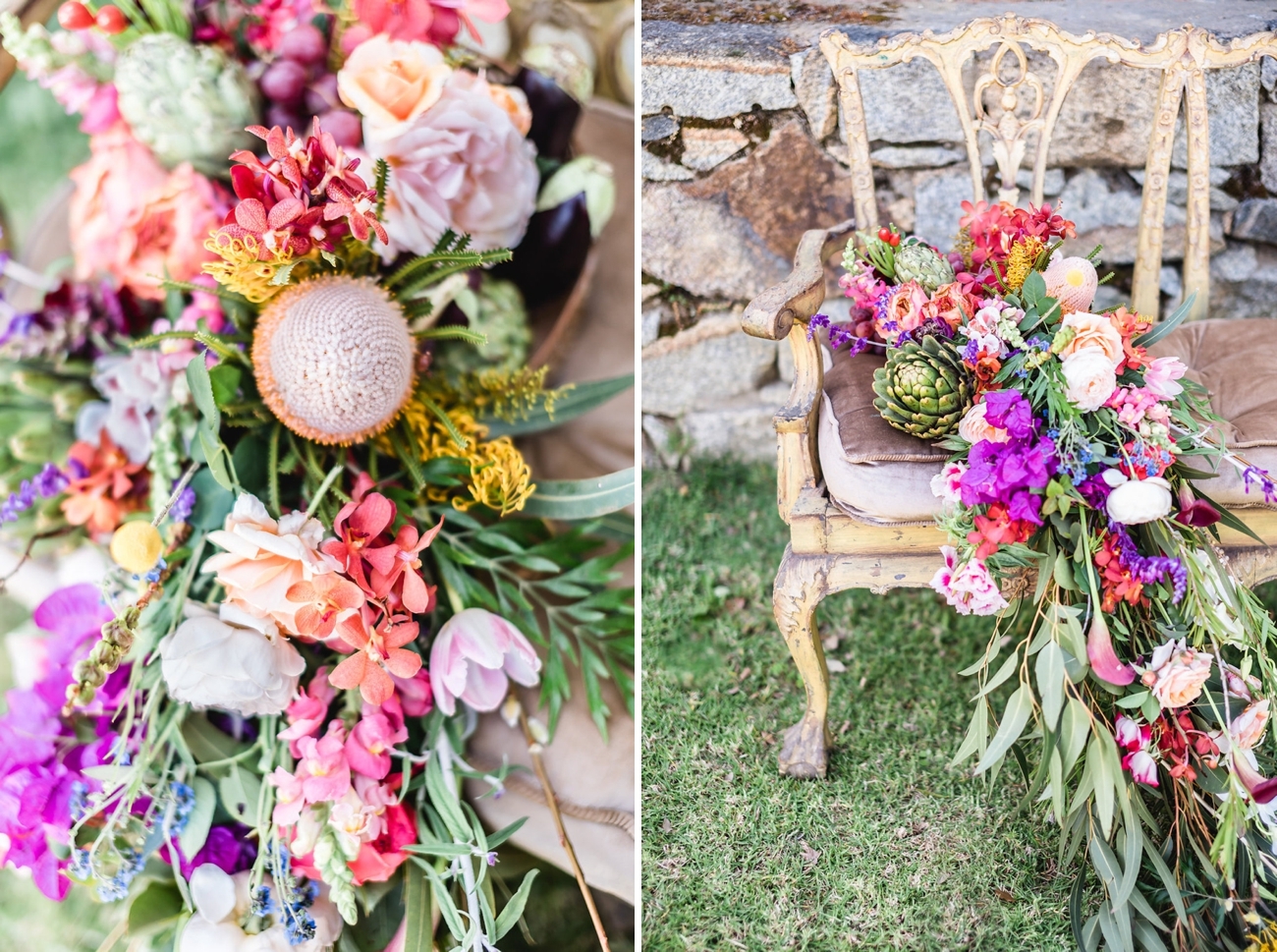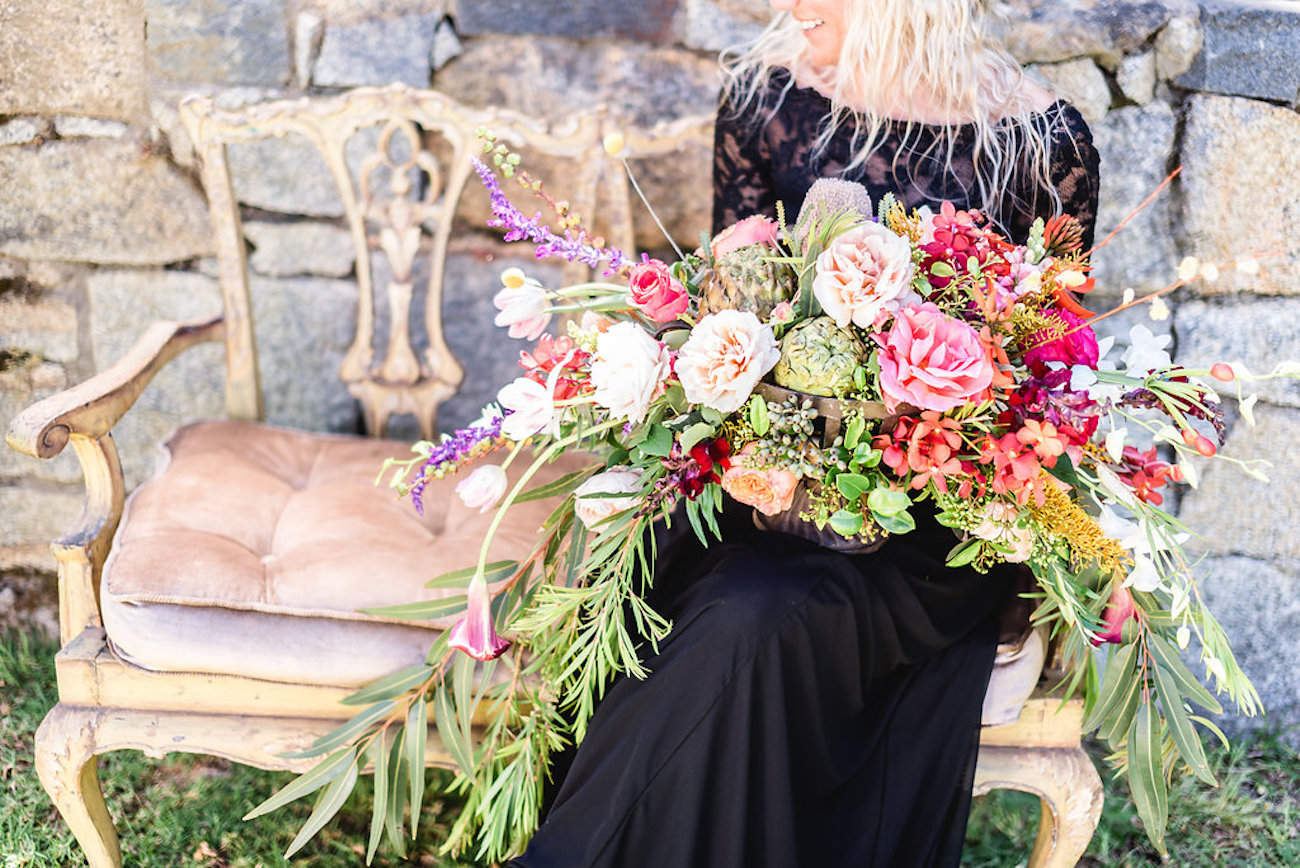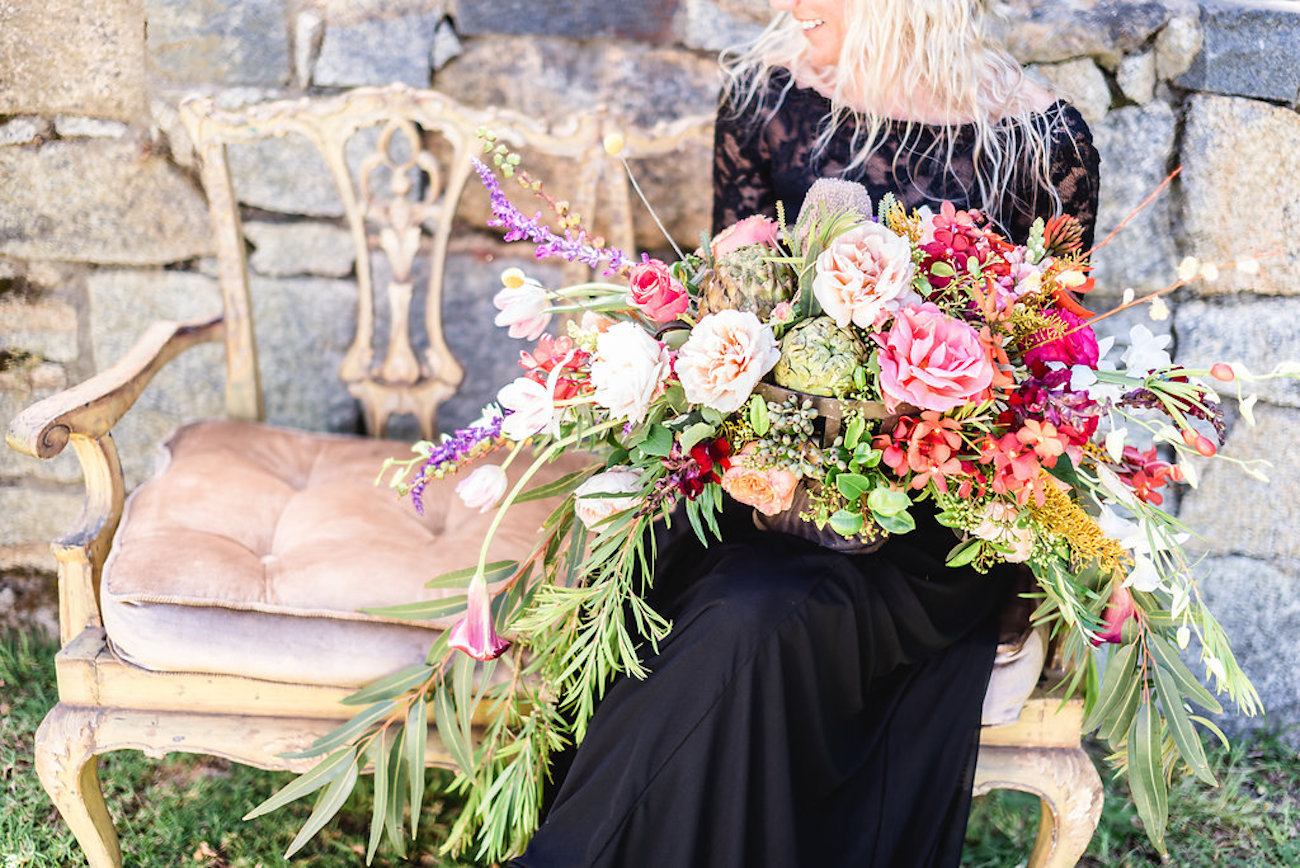 SERVICE PROVIDERS
Dresses: Jacoba Clothing | Photography: Forever September (dresses) + PhotoKru (table) | Styling: Jacoba Clothing + Inkt | Co-ordination: Inkt | Accessories: Stylist's own | Bouquets: Floral Affairs | Table florals: NConcepts & Designs | Stationery: Lezanne's Designs | Hair & makeup: Rina Viljoen | Venue: Diamant Estate | Model: Rouxmia Bougas