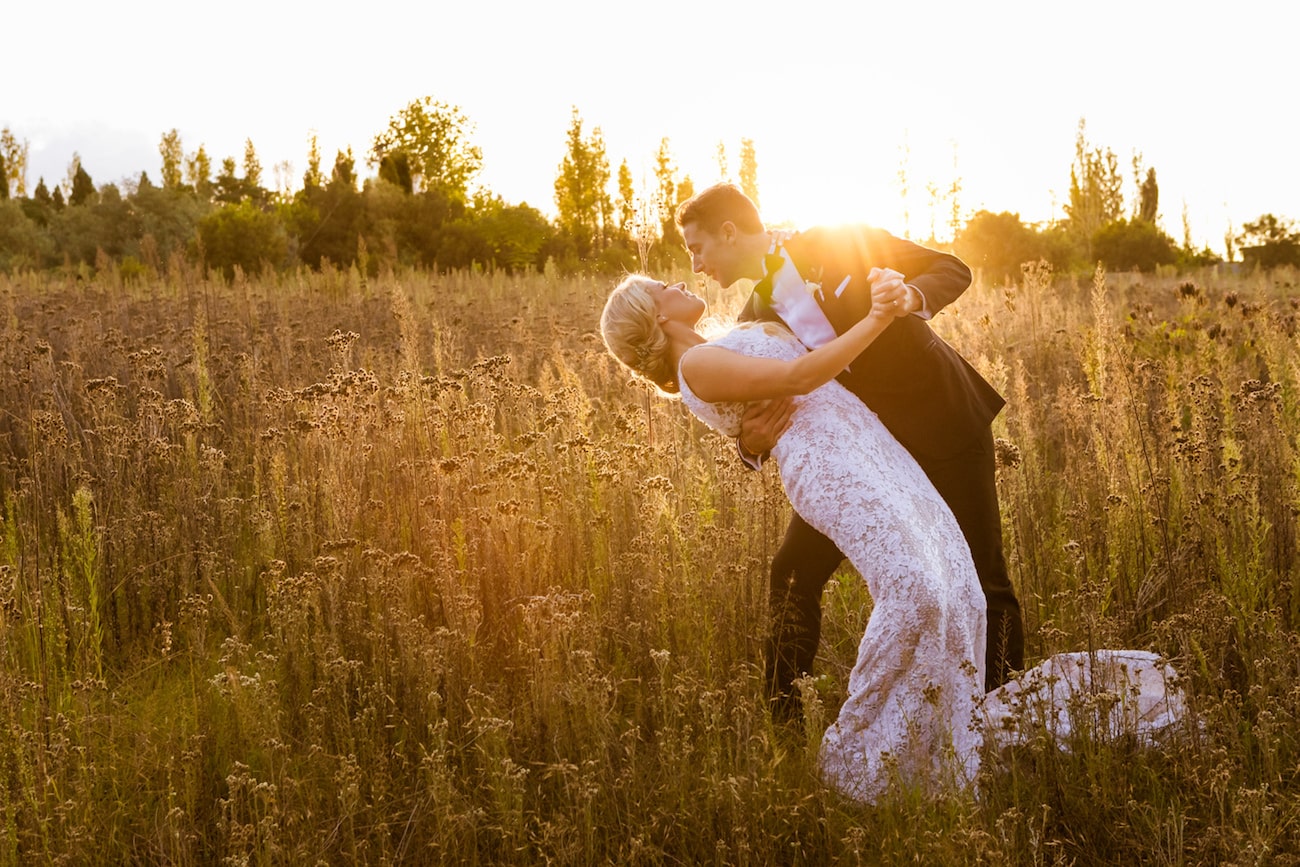 'Your day, your way' has pretty much always been our mantra around here, because if a wedding doesn't reflect the two people it celebrates, what will? Today's special couple, Francois and Taryn, totally got that. They dreamed up a day that perfectly encapsulated their chic, modern style with its clean monochrome palette (along with touches of greenery and copper, so pretty!), geometric details, and general feeling of light and space (thanks in no small part to their fab venue, White Light). But while the look is very contemporary and stylish, the vibe is full of fun! From the skateboard-riding groom to the bride positively overflowing with happiness, the talented Daniel West has captured a real spirit of joie de vivre in these images, and I LOVE it.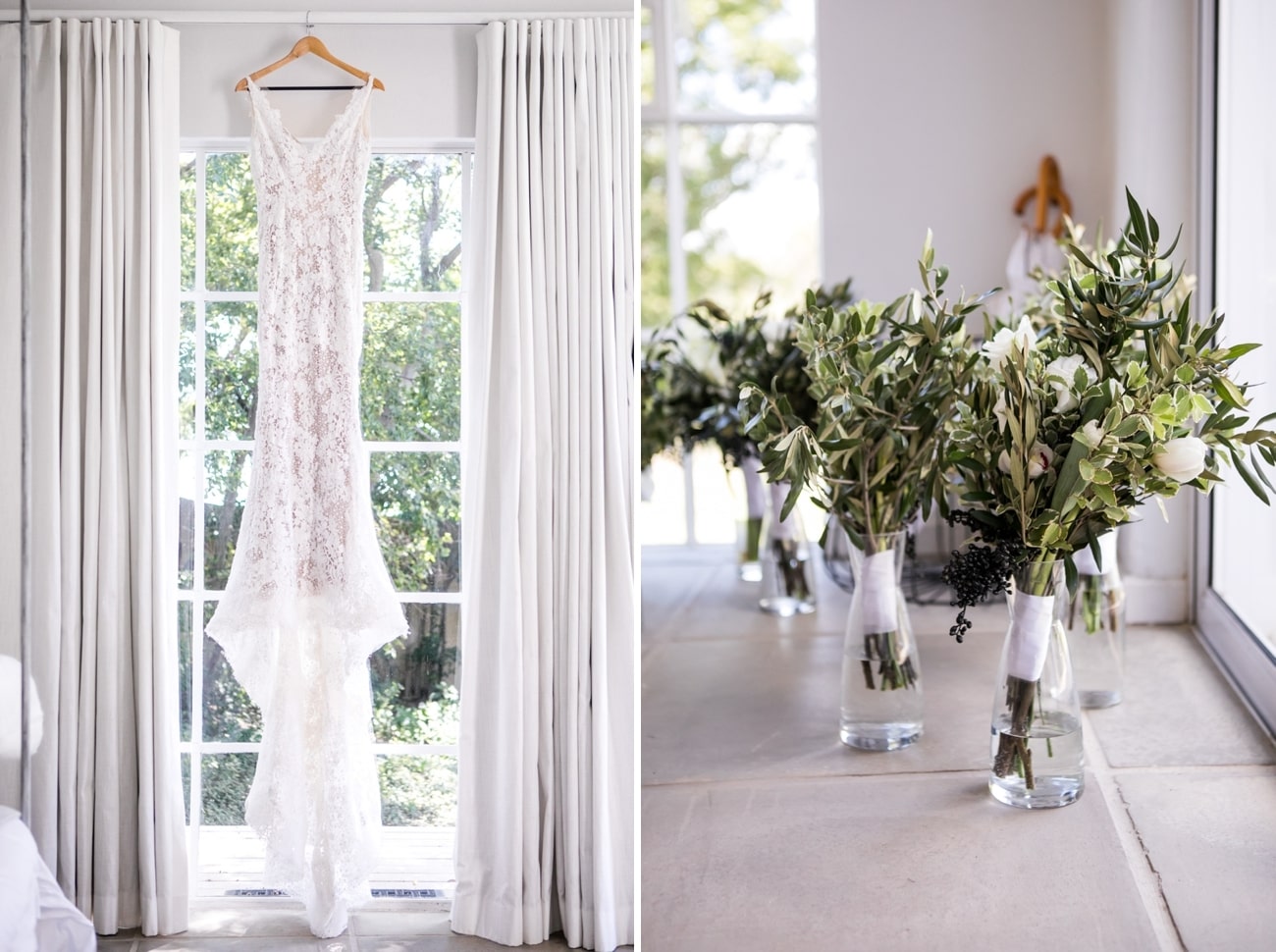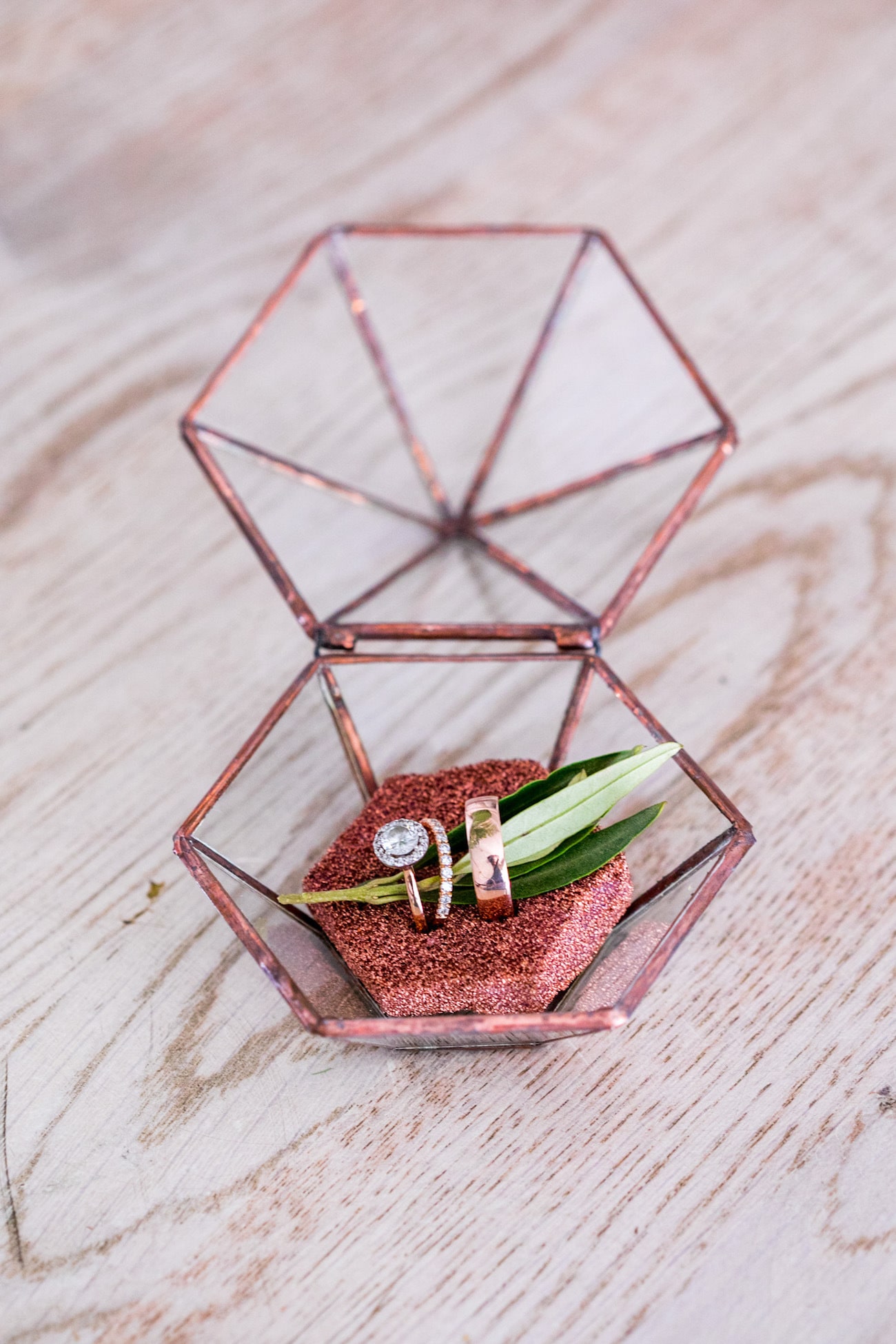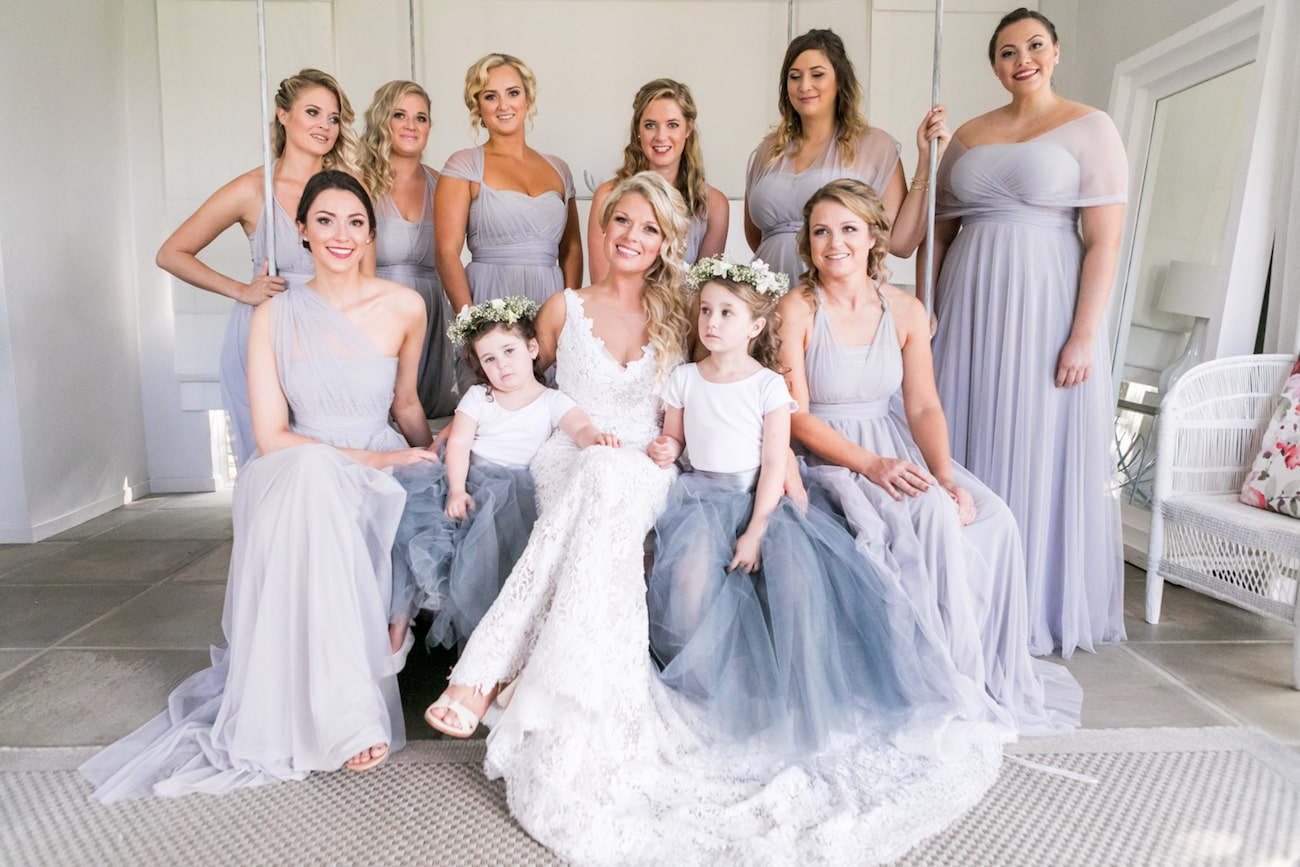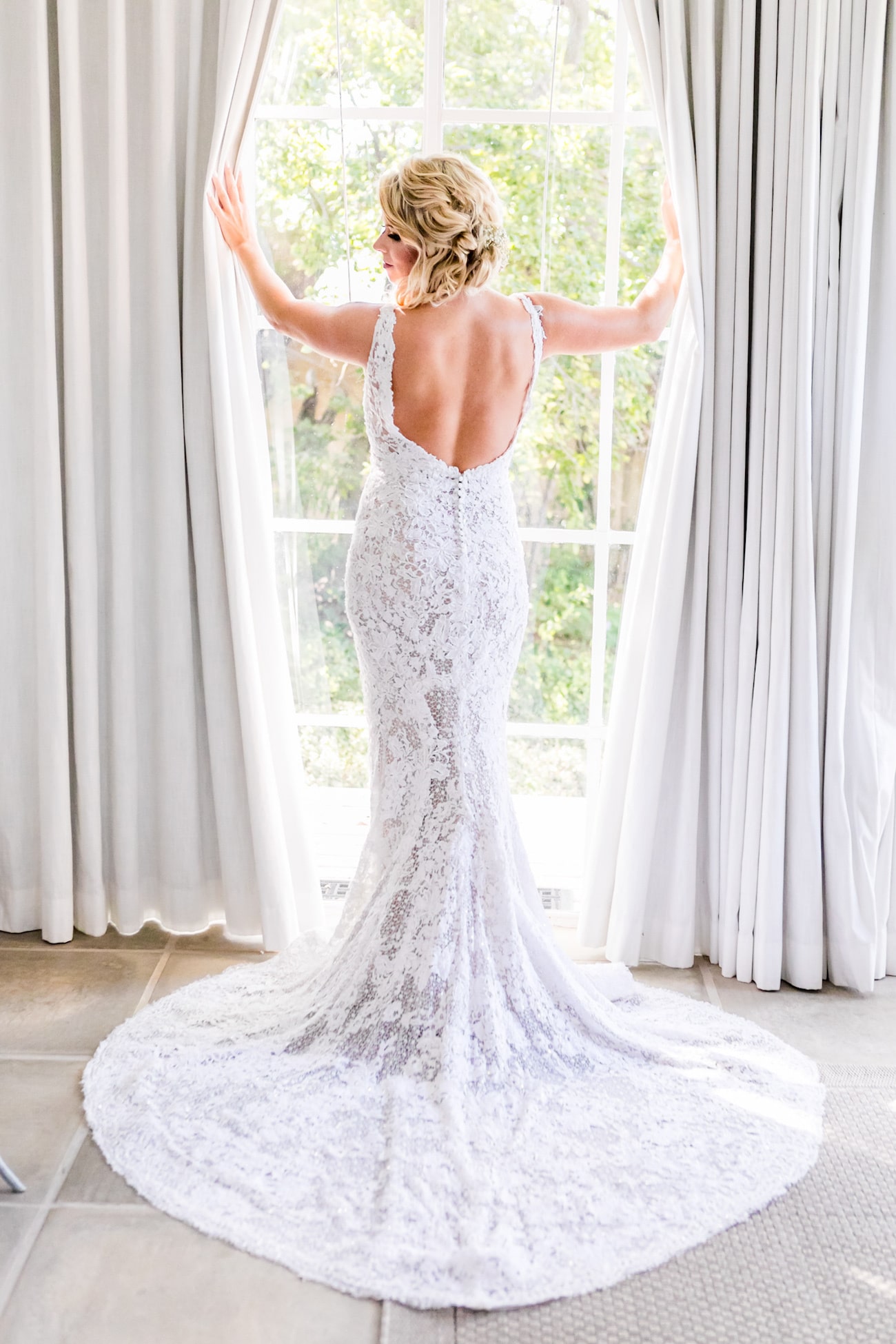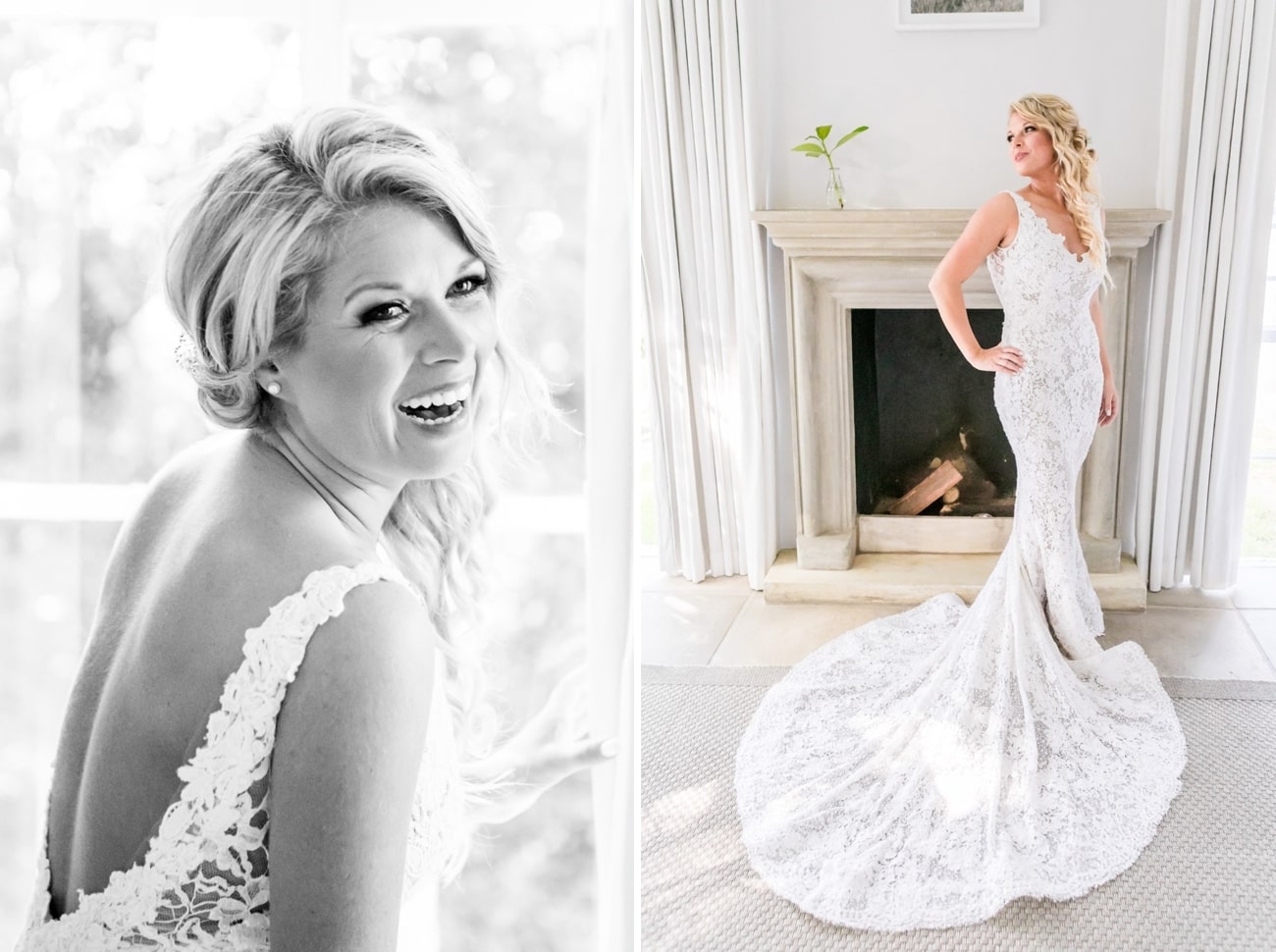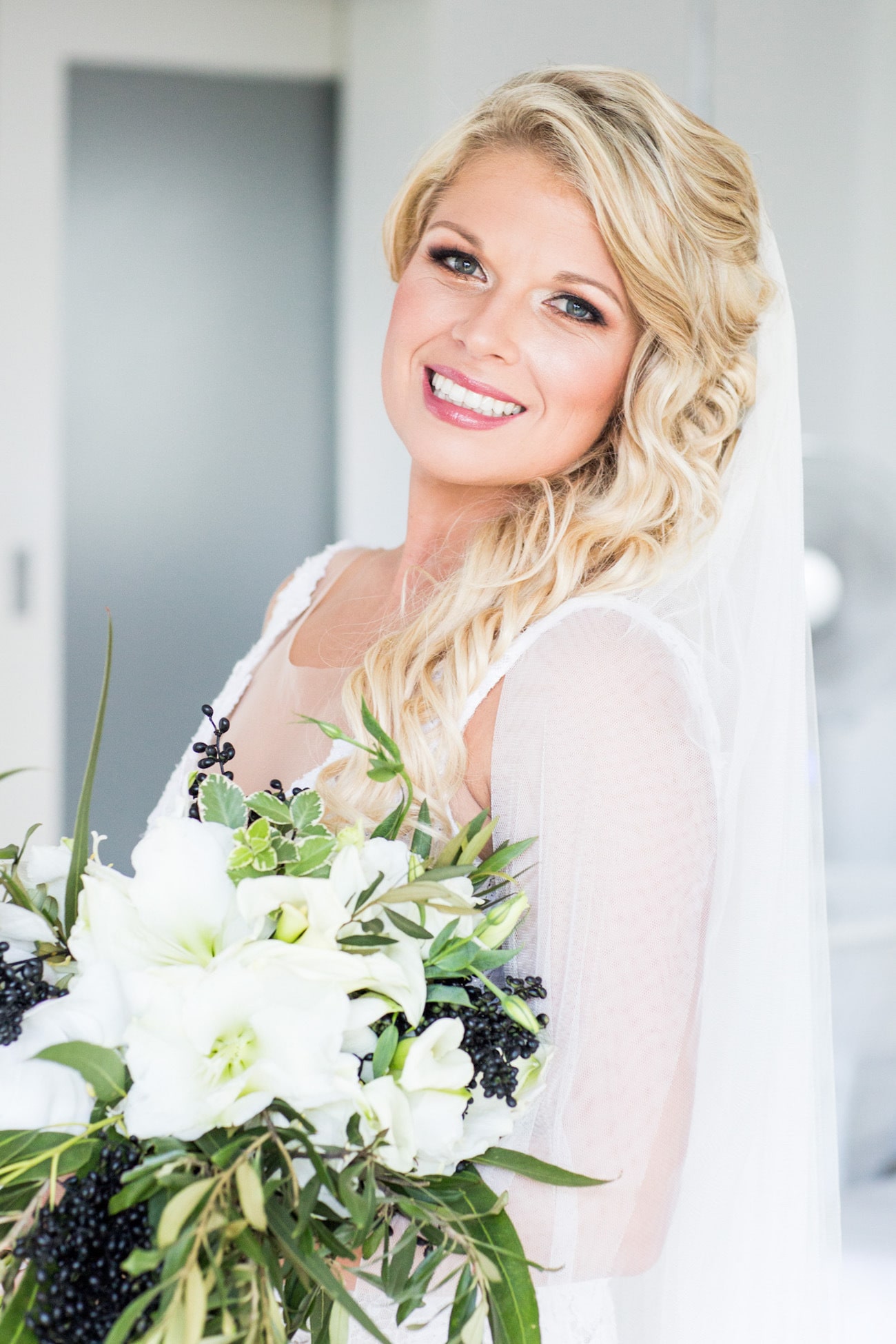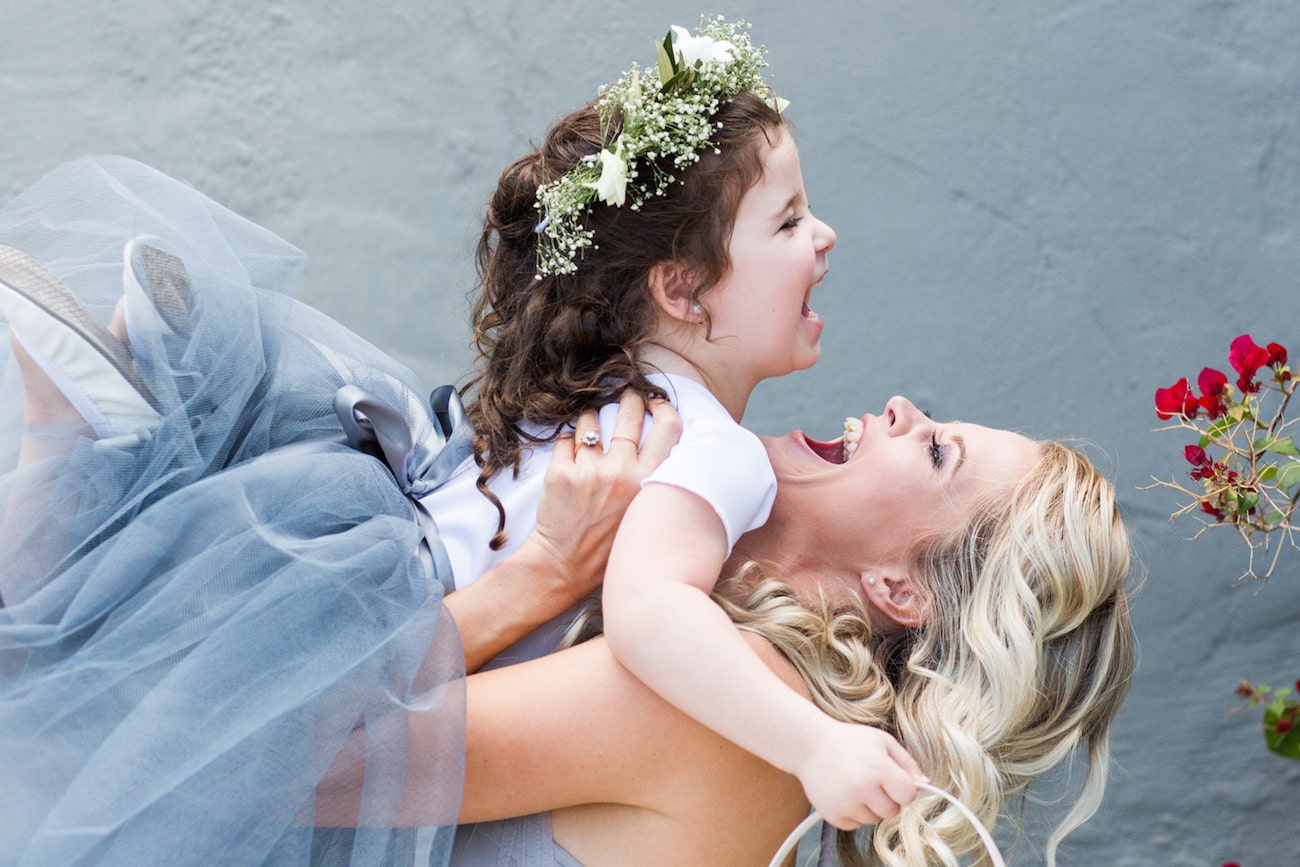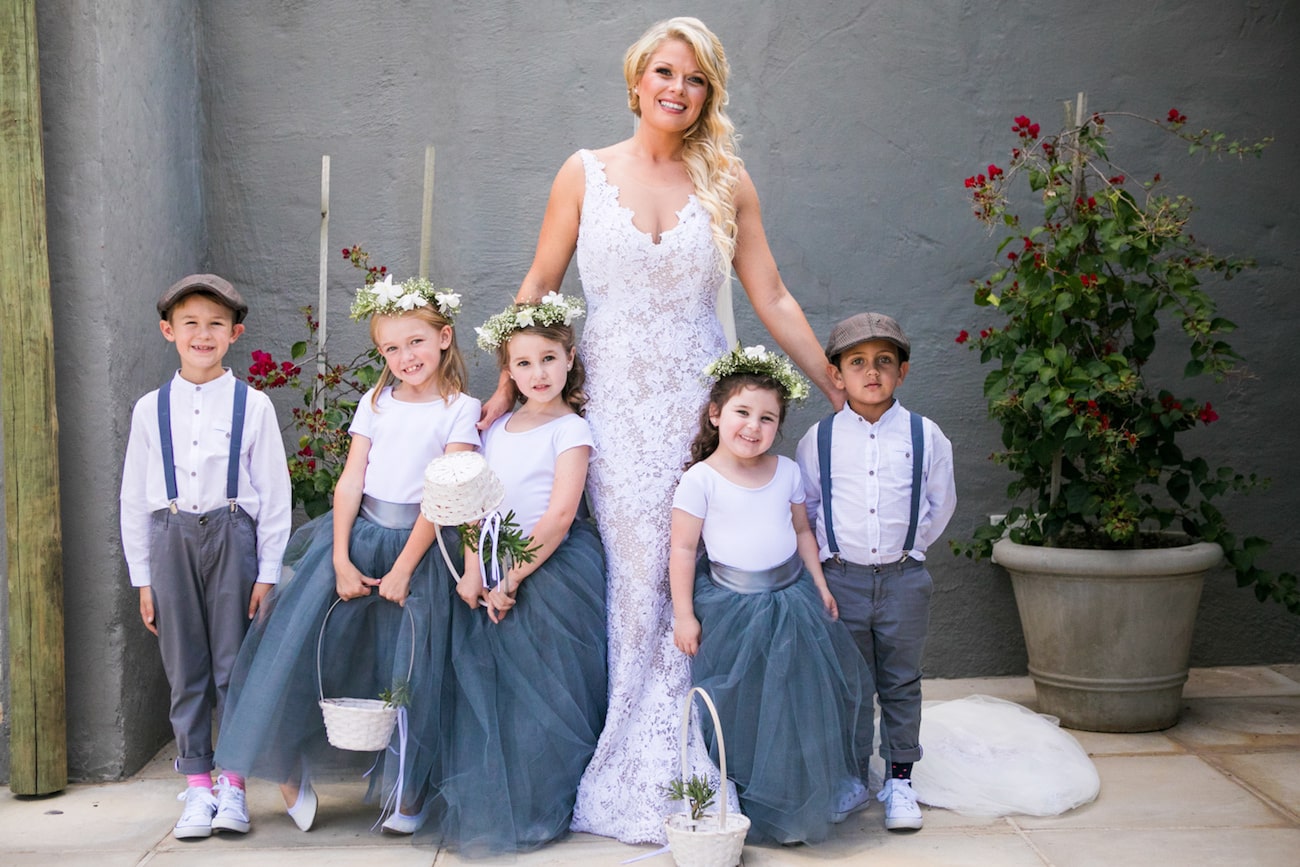 Love Story
We met through work, in a very formal setting. Sitting across from each other at a boardroom table; ignoring most of what was being discussed and preferring to focus on each other. Our time together working started a real friendship which blossomed over three years and countless laughs, great moments, successes and set backs. Relationships changed and the opportunity eventually presented itself, as we met up for an evening in Stellenbosch which would lead us both to realise that the person each of us had been searching for was each other. We moved in together and I changed cities and jobs to be with Francois. The two of us found happiness and a lifelong connection together as we decided to take the next step and start our lives together as a family – married and in love.
The Proposal
Francois whisked me away for a romantic weekend in Dullstroom, surrounded by fireplaces, trout dams and scenic mountains. We spent a romantic Saturday together, including a visit to the spa for some pampering. After which followed an impromptu drive in a golf cart – pre-planned by Francois – which ended up at a lakeside location with a picnic setup, champagne, yummy snacks and best of all, a proposal. Not too many frills, just the most necessary elements required to turn the mundane and ordinary into a special occasion – someone with passion and fun at heart and a genuine gesture to create the most memorable moment.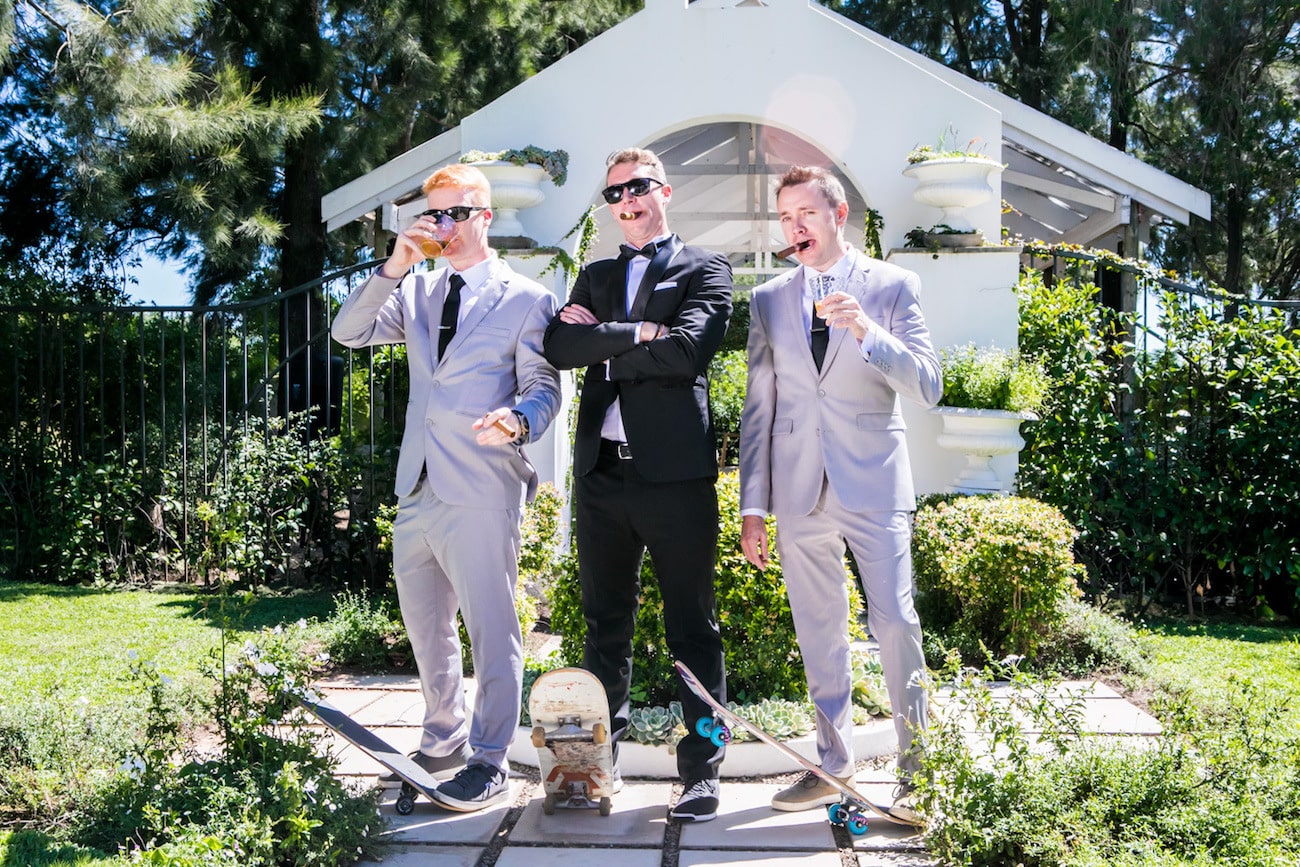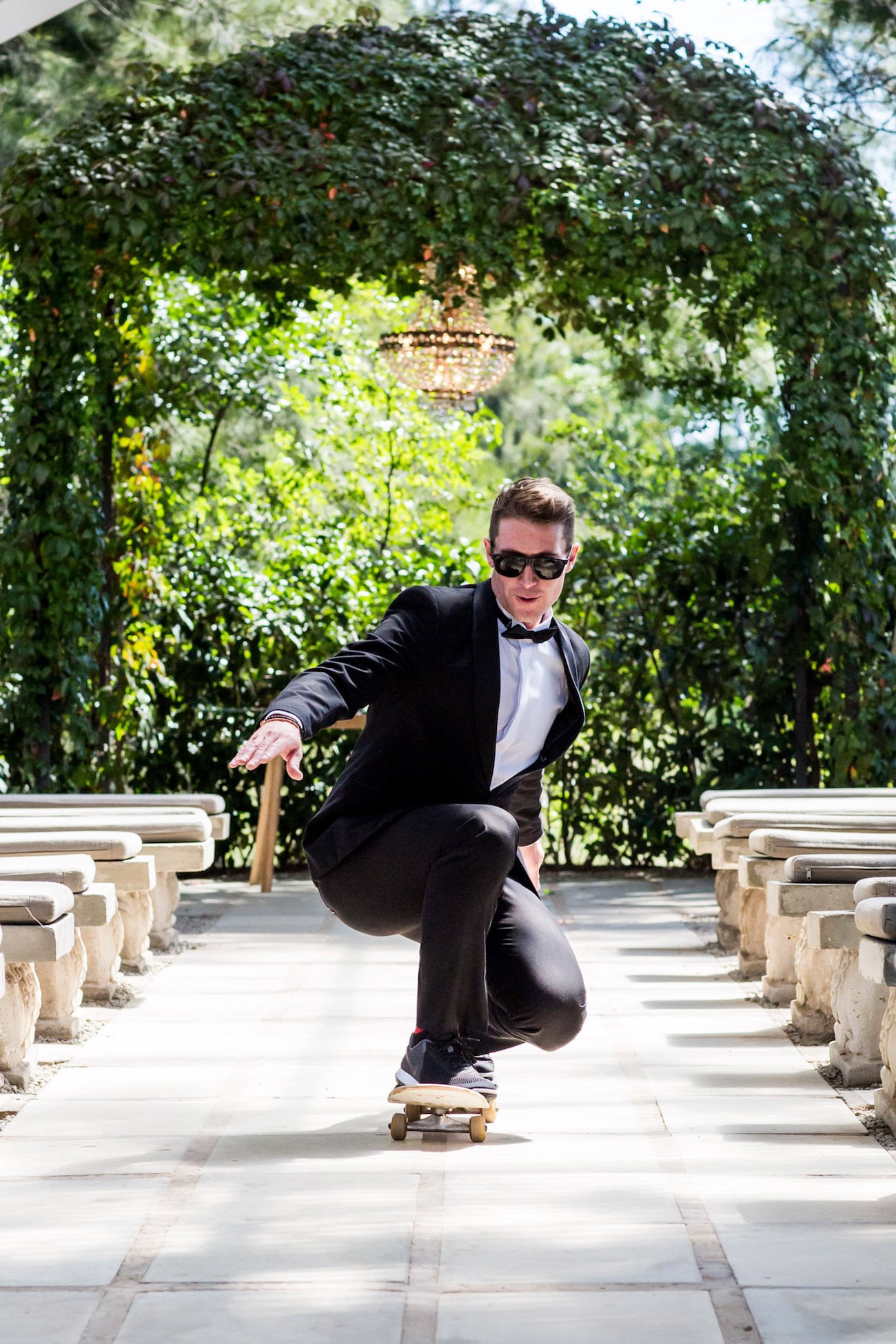 The Venue
We wanted something contemporary, clean and fresh, but didn't have the budget to transport a horde of guests to a scenic wine farm setting in Stellenbosch or Franschoek. So we scoured the wedding venue location roster in Joburg to find something that suited our contemporary vision for our day. We stumbled across White Light as part of the portfolio of properties managed and run by The Forum. We had initially intended to make use of their inner city venue, Turbine Hall, but fate led us in the direction of White Light. When we visited the venue it really did meet our expectations from an aesthetic perspective; being clean, with fresh green tones and an extremely romantic and charming chapel venue. The close nature of the setup meant that we could pour all our ideas into a simple location and get so much more out of it. The logistics are very simple and the team at The Forum are out of this world – their input, effort and talent really did help us to take our day to another level.
Wedding Style
We wanted to incorporate our modern design aesthetic with the venue's fresh green and white tone. Our colour palette was a simple grey, black, white and rose gold theme which was soft in nature and worked perfectly with the venue's styling. We obviously wanted it to be VERY modern and match our styling, which is more contemporary and classic. We did not want to follow the typical rustic look and feel that so many modern weddings have because that isn't our style and it isn't true to who we are and what we like. We tried very hard not to over-clutter the location and the decor with excessive and bold features – but that does also become challenging with the tight layout of the venue. Overall our view of the day and the styling was that we managed to create something very premium and stylish which made us both very proud.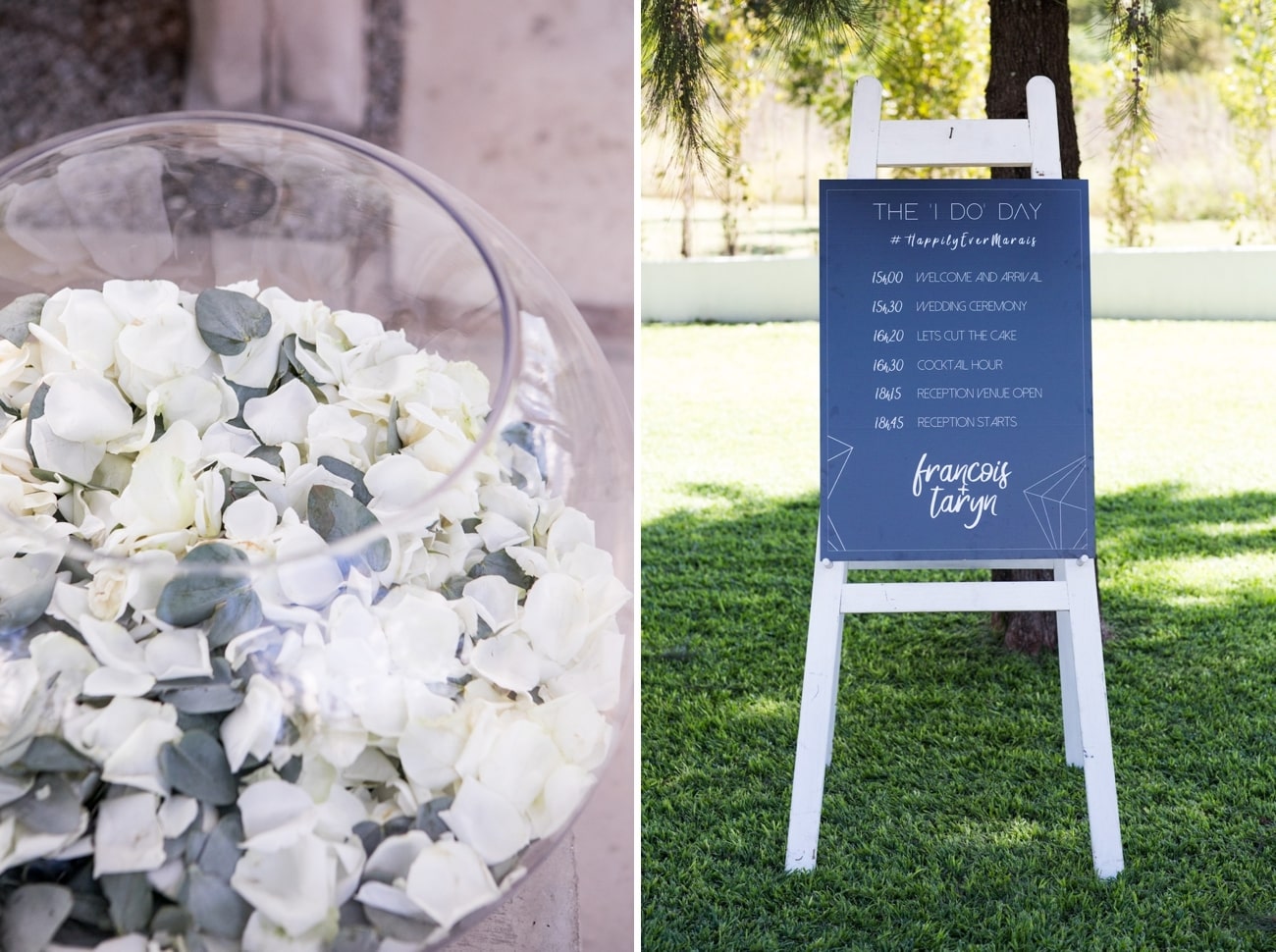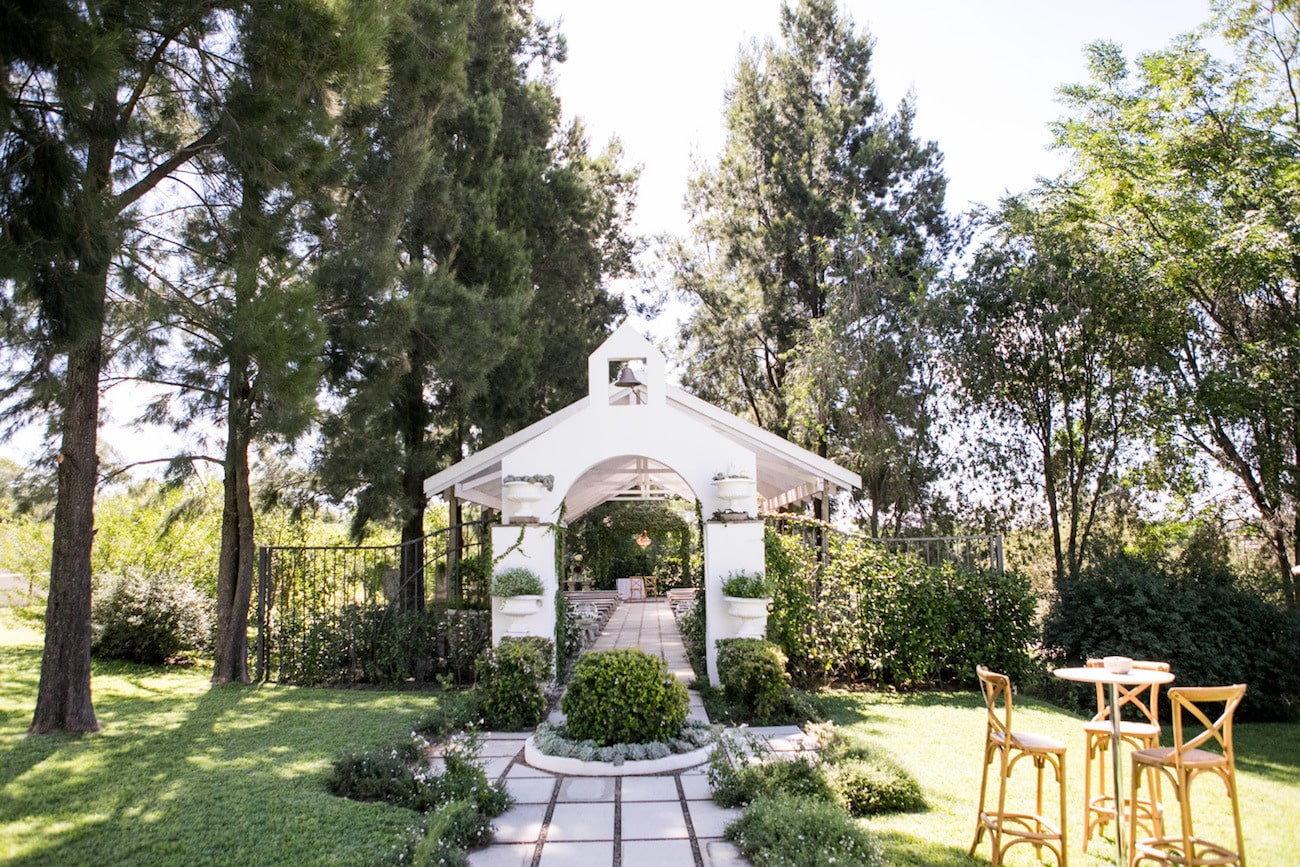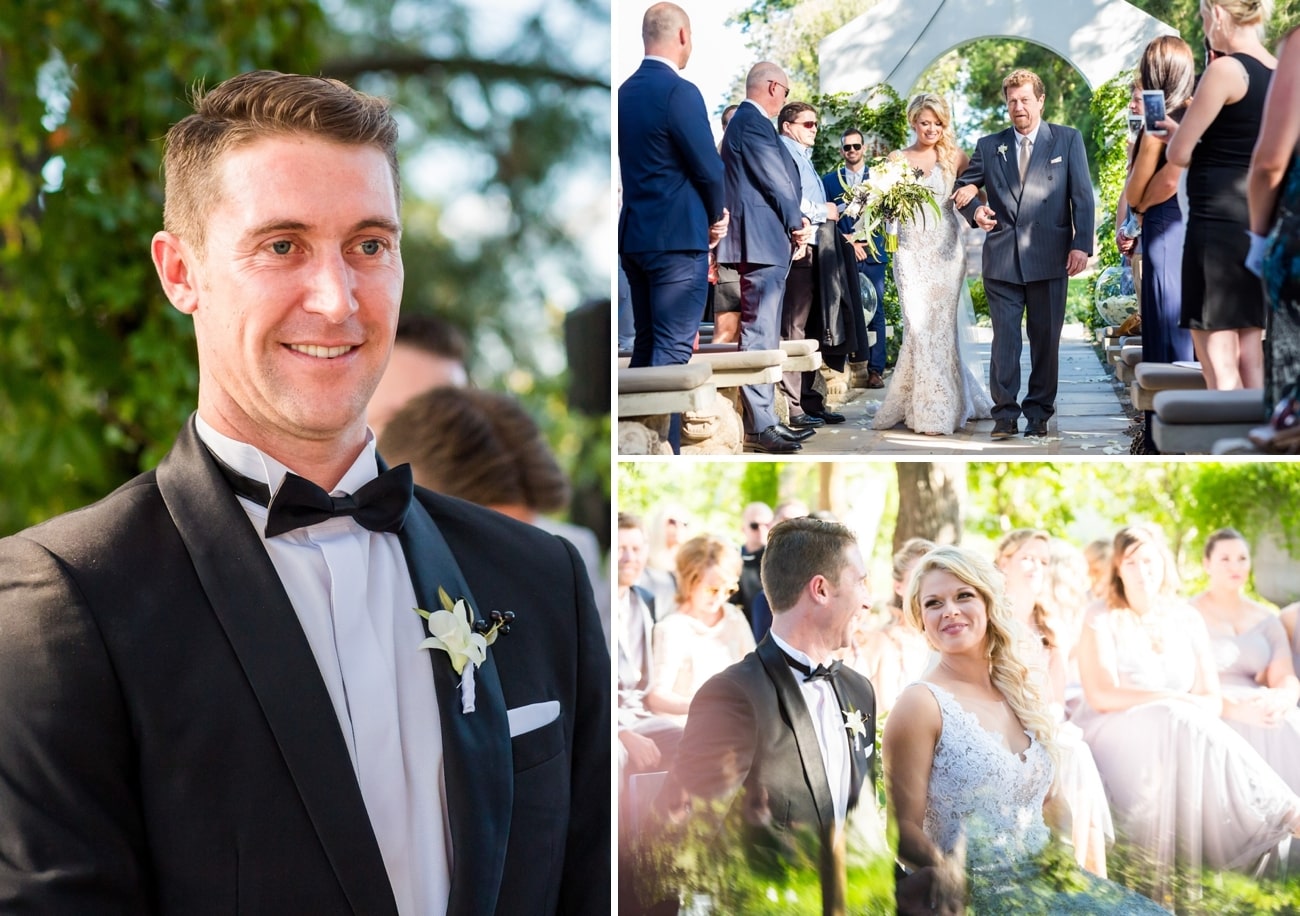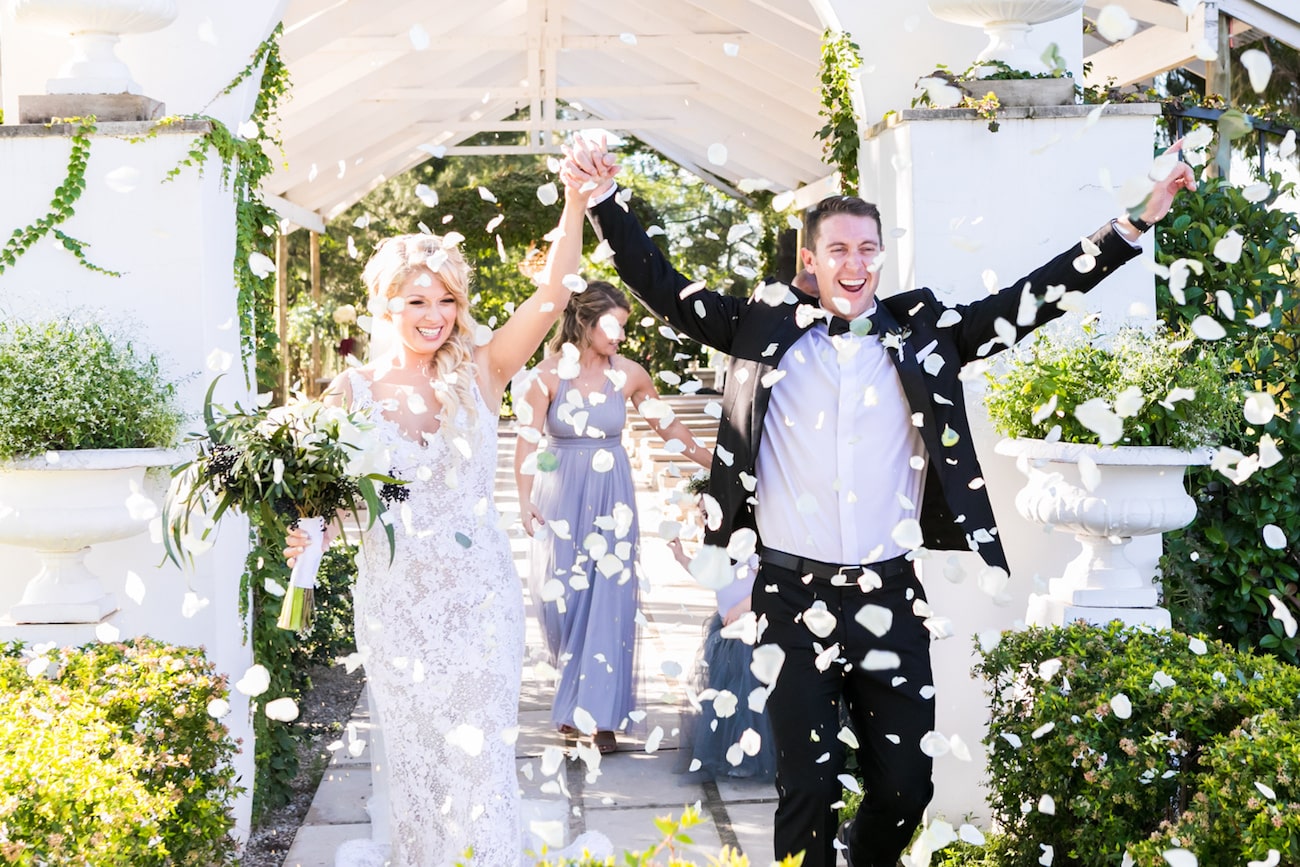 Wedding Details
Our acoustic guitar band was playing for the guests on arrival and during our cocktail hour. They were superb and so much fun!
The gin and craft beer bars were really well put together – thanks to the team at The Forum, this really got the vibe going! We also had a custom Tequila Trolley – included by the Forum team again. It was an absolute hit with the guests.
The outdoor dance floor with fireworks really made a huge impact and created lots of drama for our first dance – even if we weren't the best dancers!
The naked bulbs in the feature tree at the venue – this was an option actually from The Forum and it makes that particular venue look brilliant at night.
French balloons – we found the reference online and included these giant white balloons with green foliage along the string as an outdoor feature during the day. They called this the French Balloon as a reference to Francois who's nickname is 'Frenchy' and he really did find these and turn these into a reality!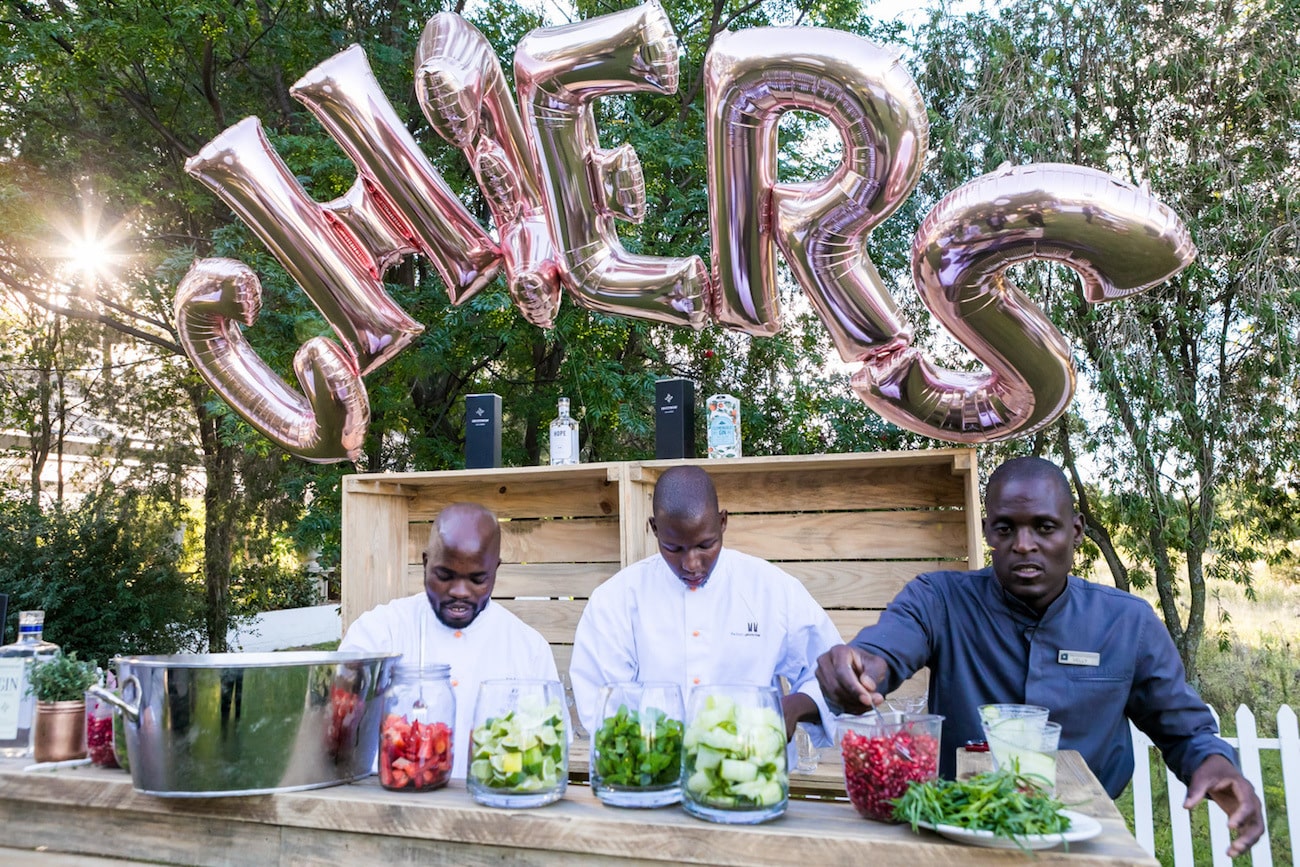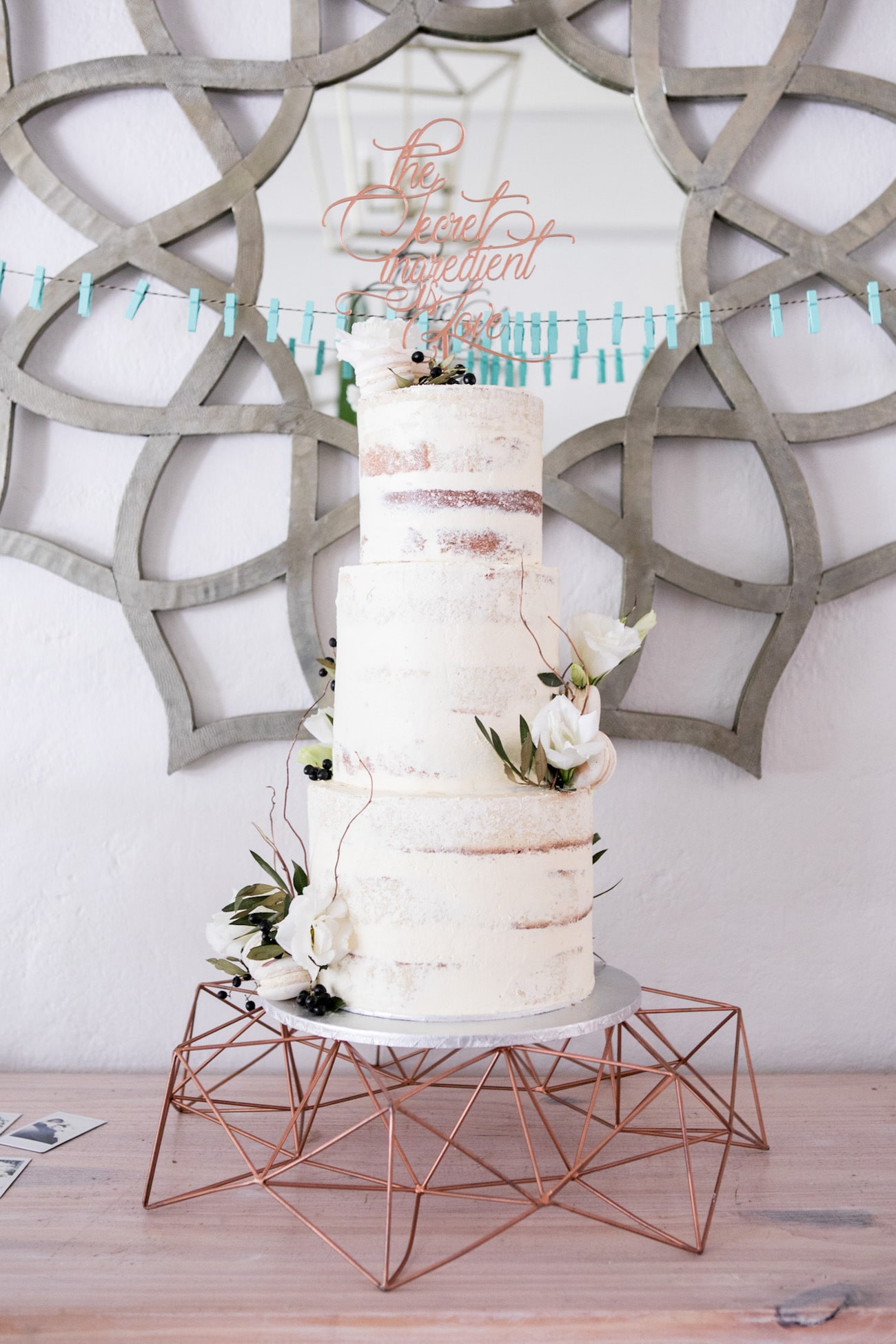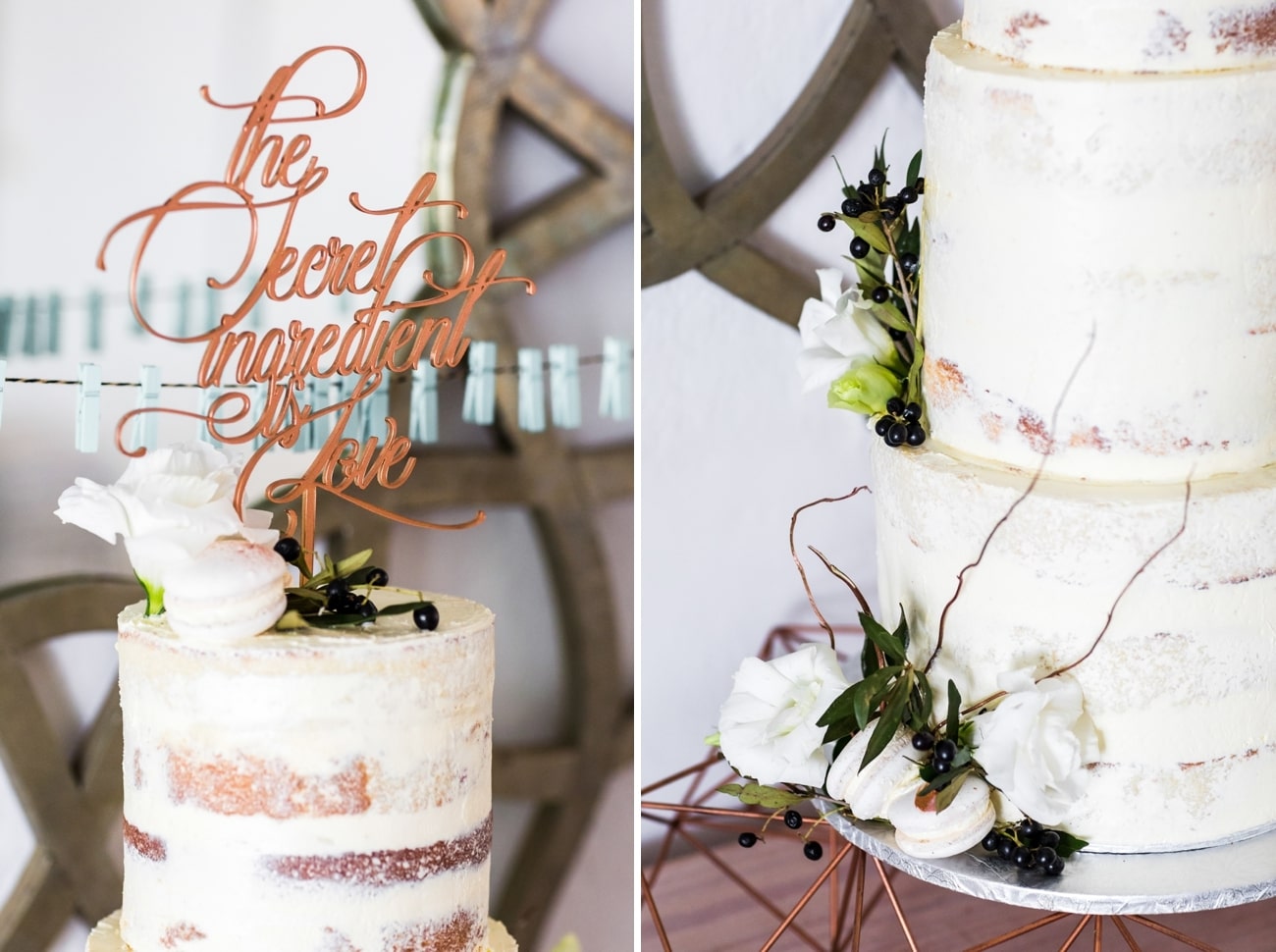 DIY Elements
This is not normally our style but we did have three custom created elements at the wedding: the wooden gin bar outside during the cocktail hour, the tequila trolley, and the French Balloons scattered across the garden (which were created by Francois).
The Dress
My mom flew up from Cape Town for the wedding dress fittings. This was the first dress at the second venue that I tried on.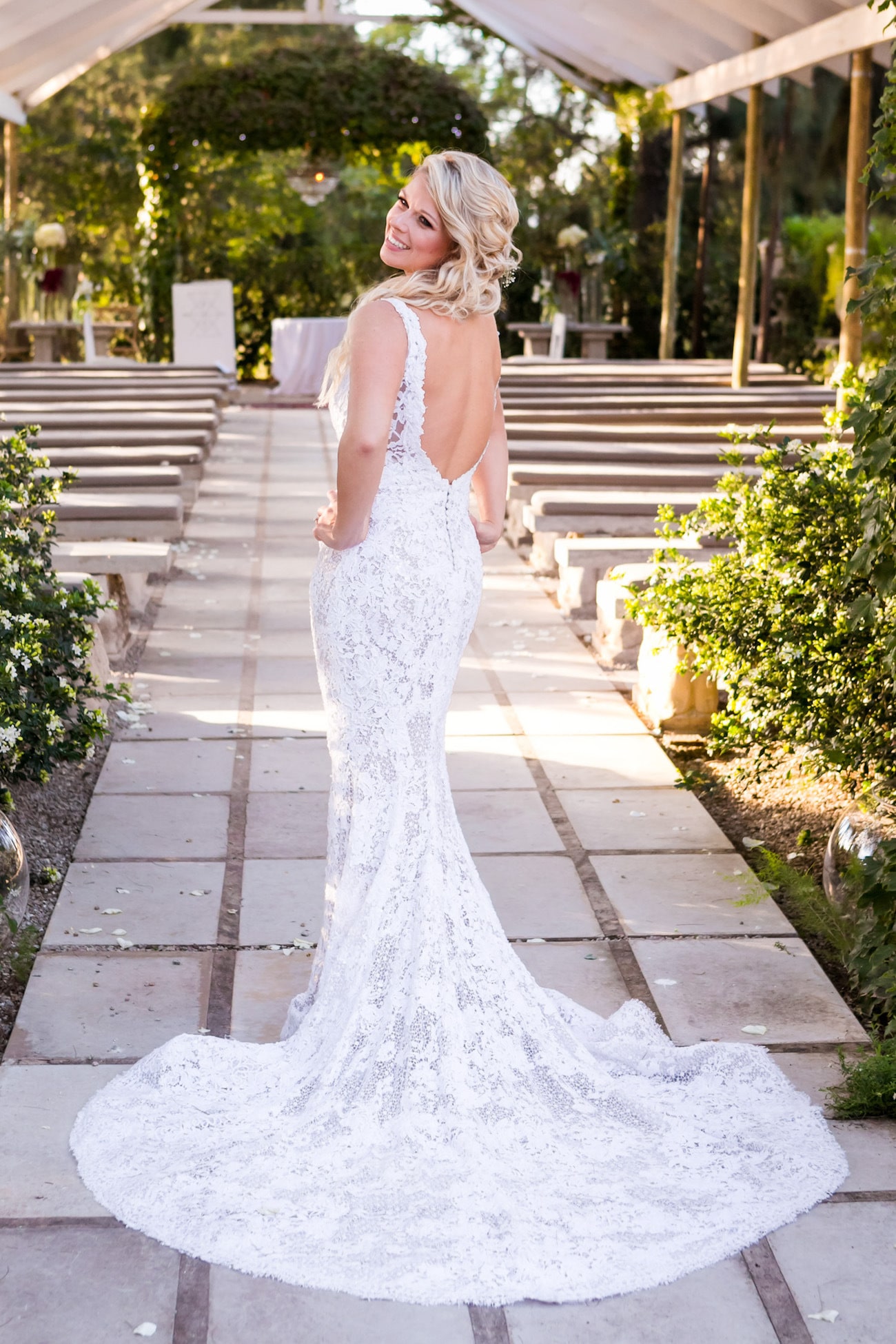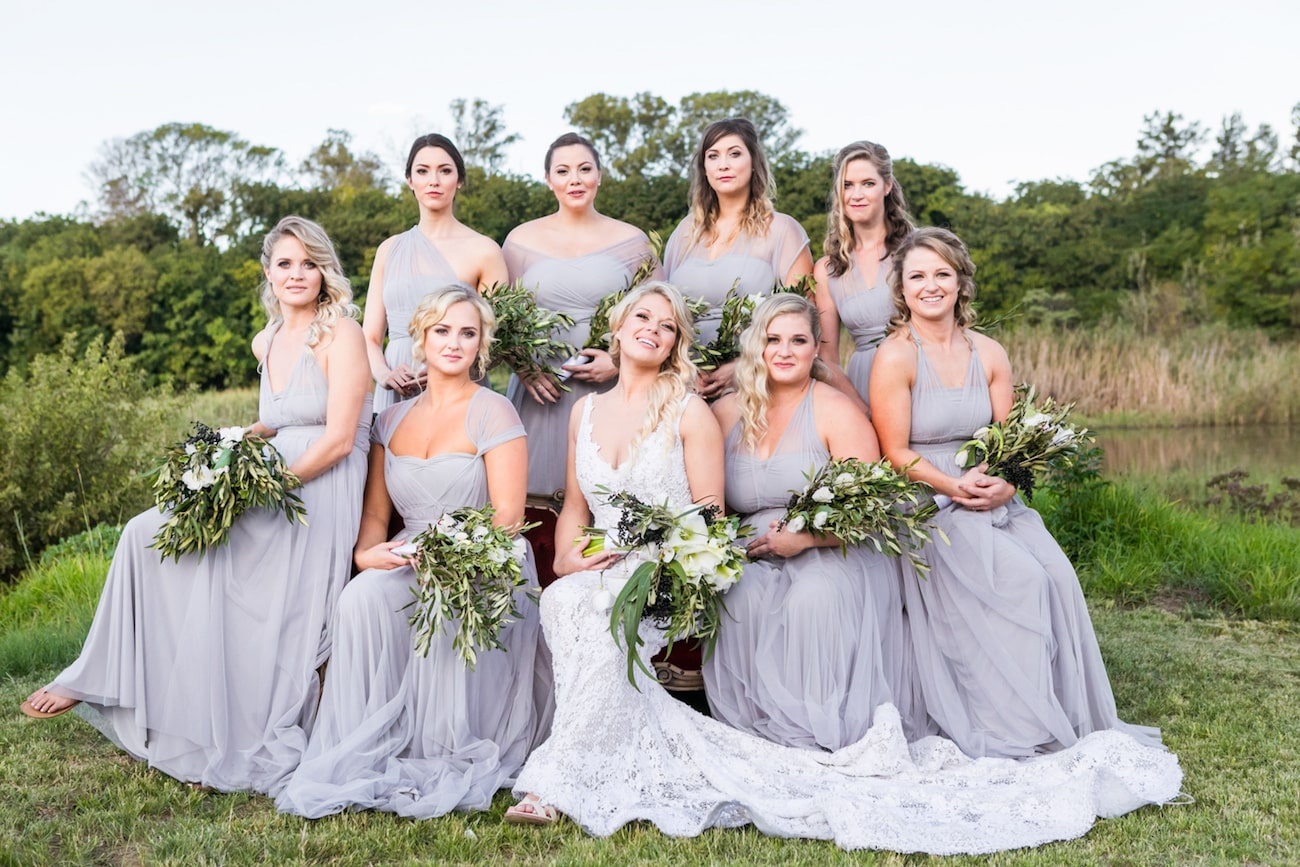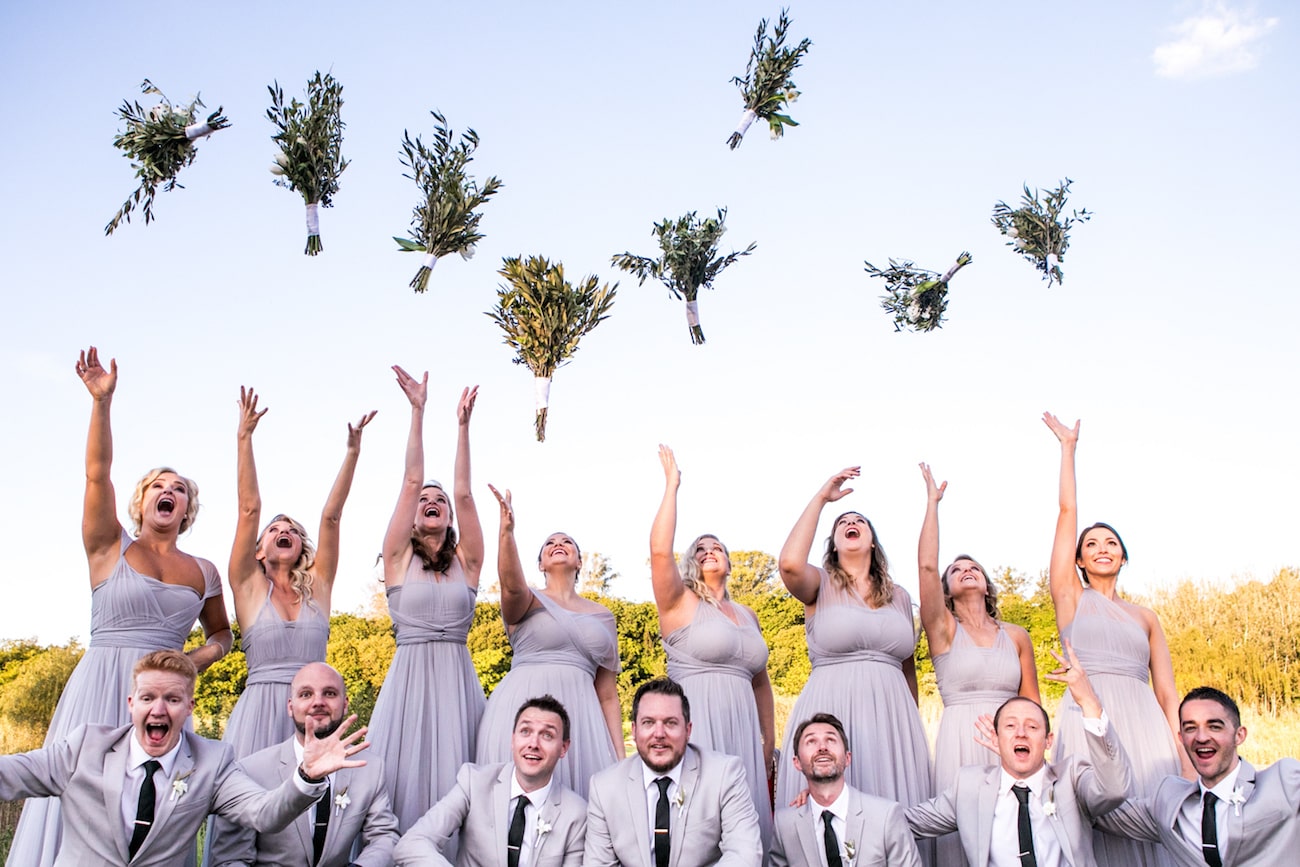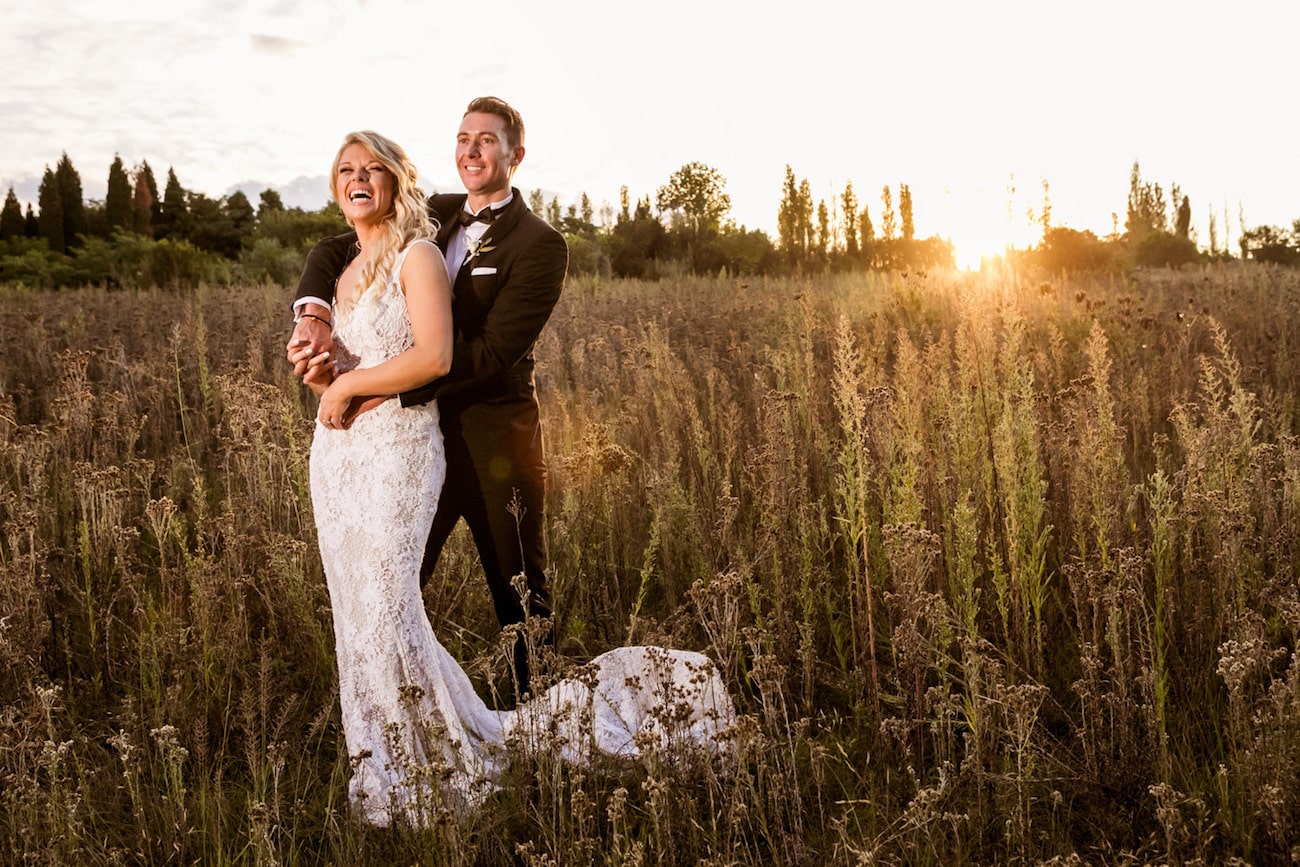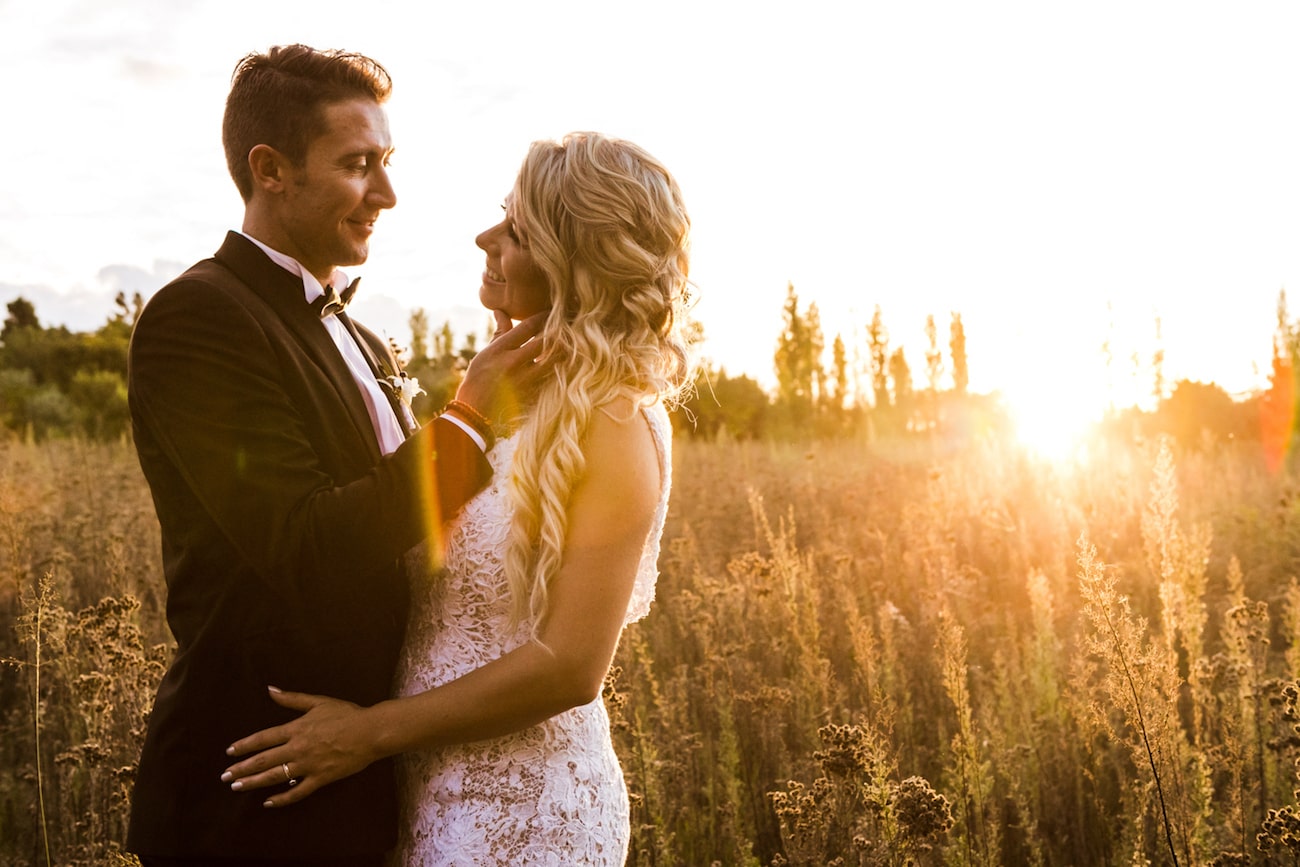 Memorable Moments
The day was so rushed and it really does fly by of course, but I think that when I saw Francois at the end of the aisle it brought me into a very emotional state. On the dance floor towards the middle of the evening we also had a dance off between all the guys and girls which was very funny. One of our friends from the States sang a Lionel Richie cover which also had everyone grooving and enjoying the vibe. There were so many great moments – we were both just happy that overall everyone who attended the day left with a big fat smile on their faces and they all really enjoyed the day.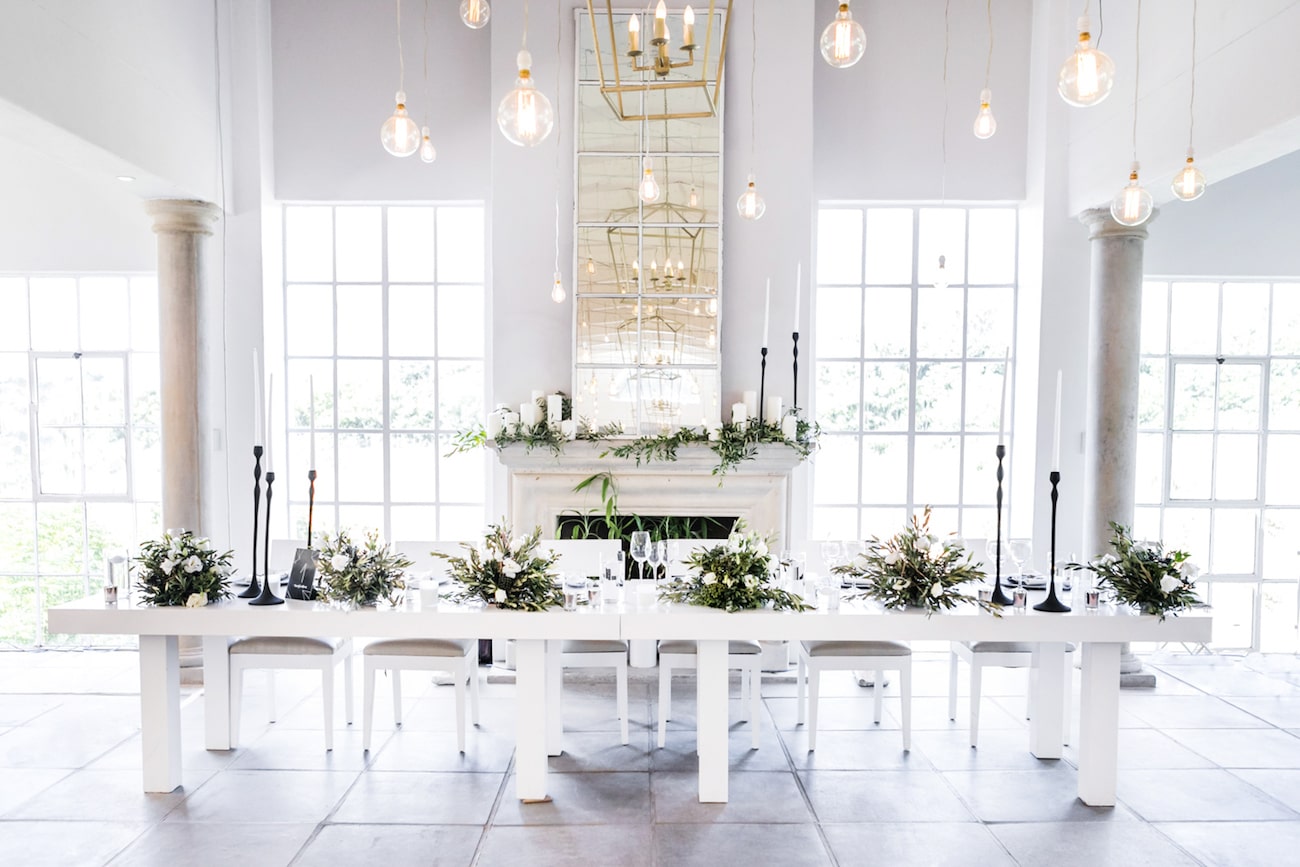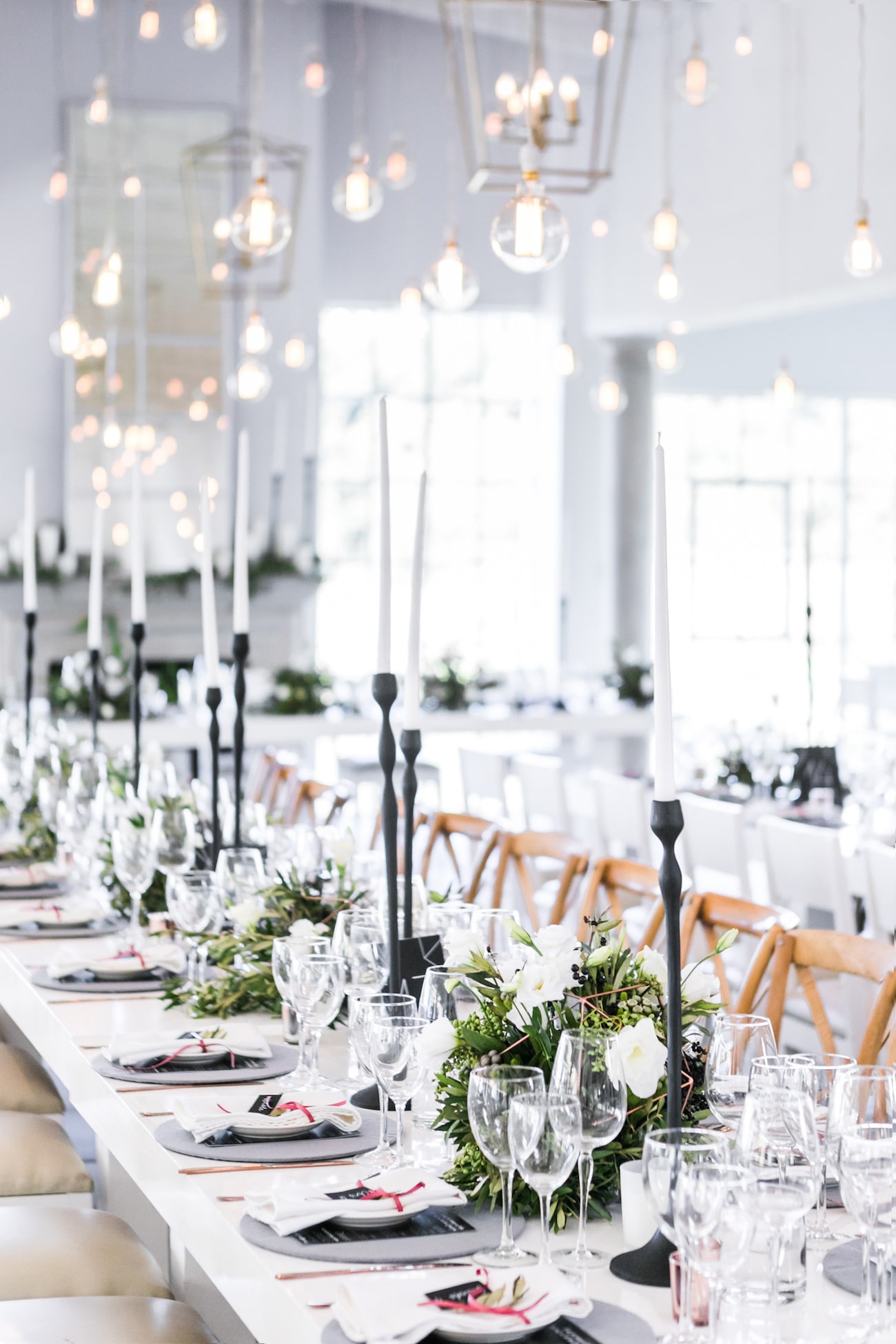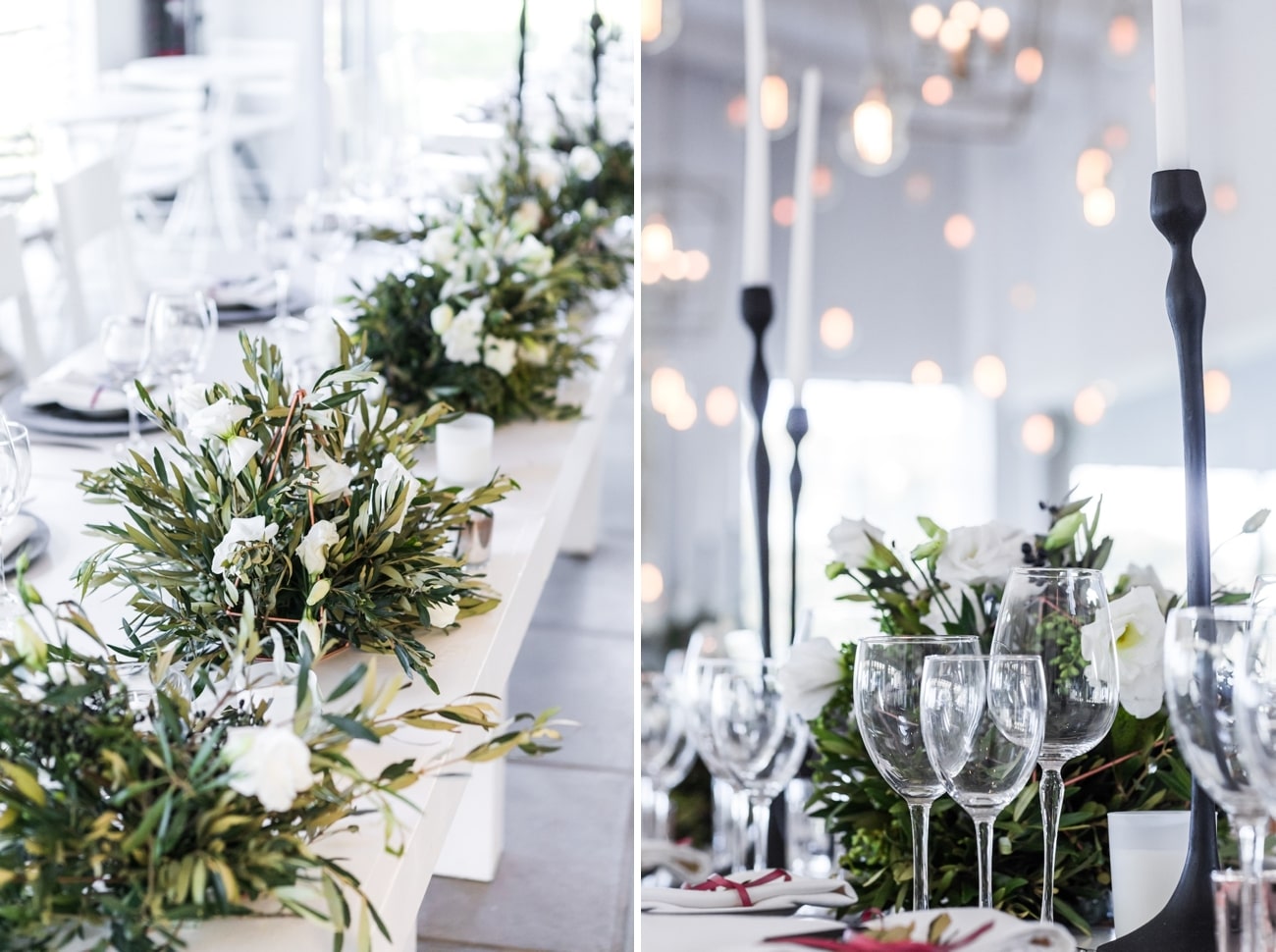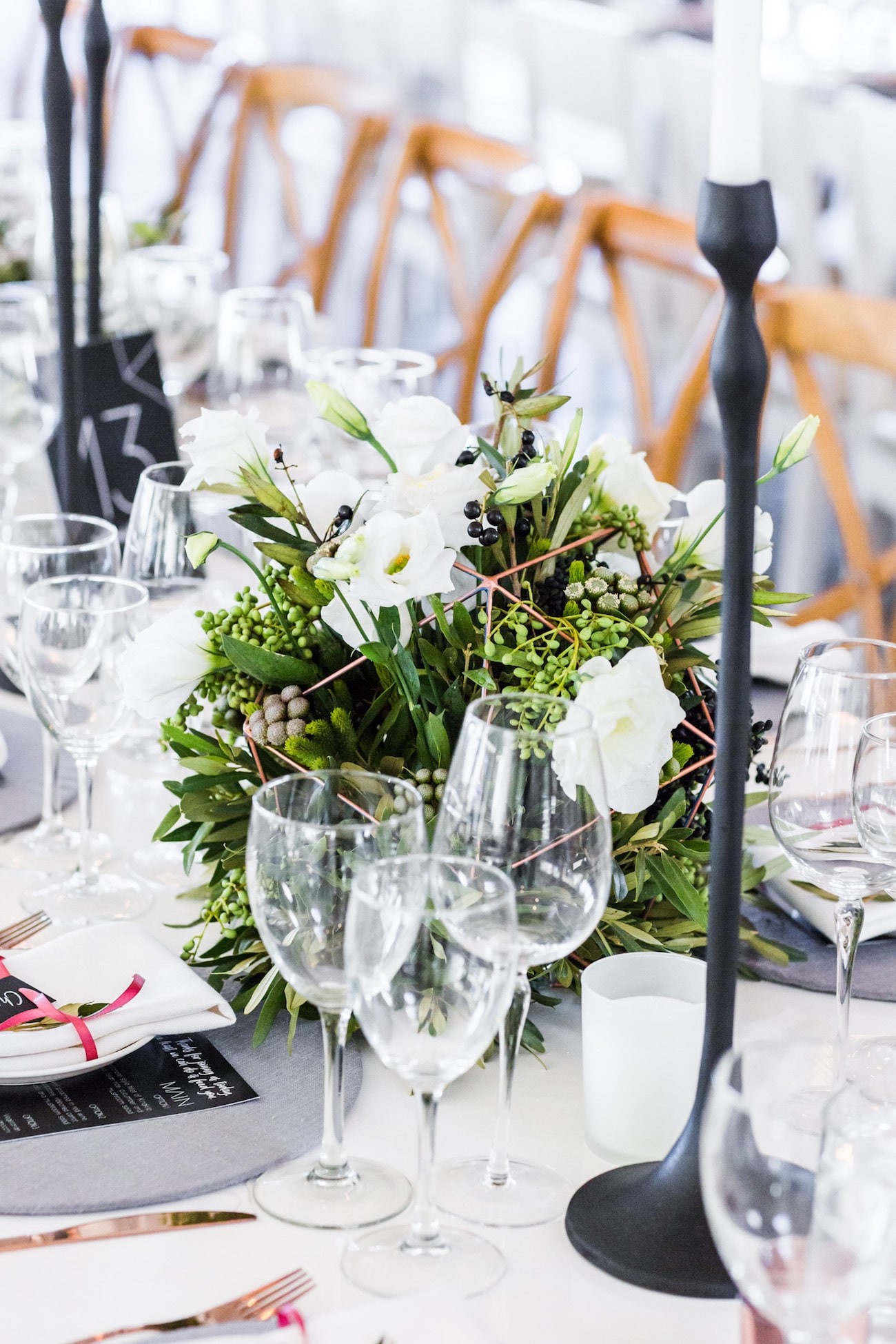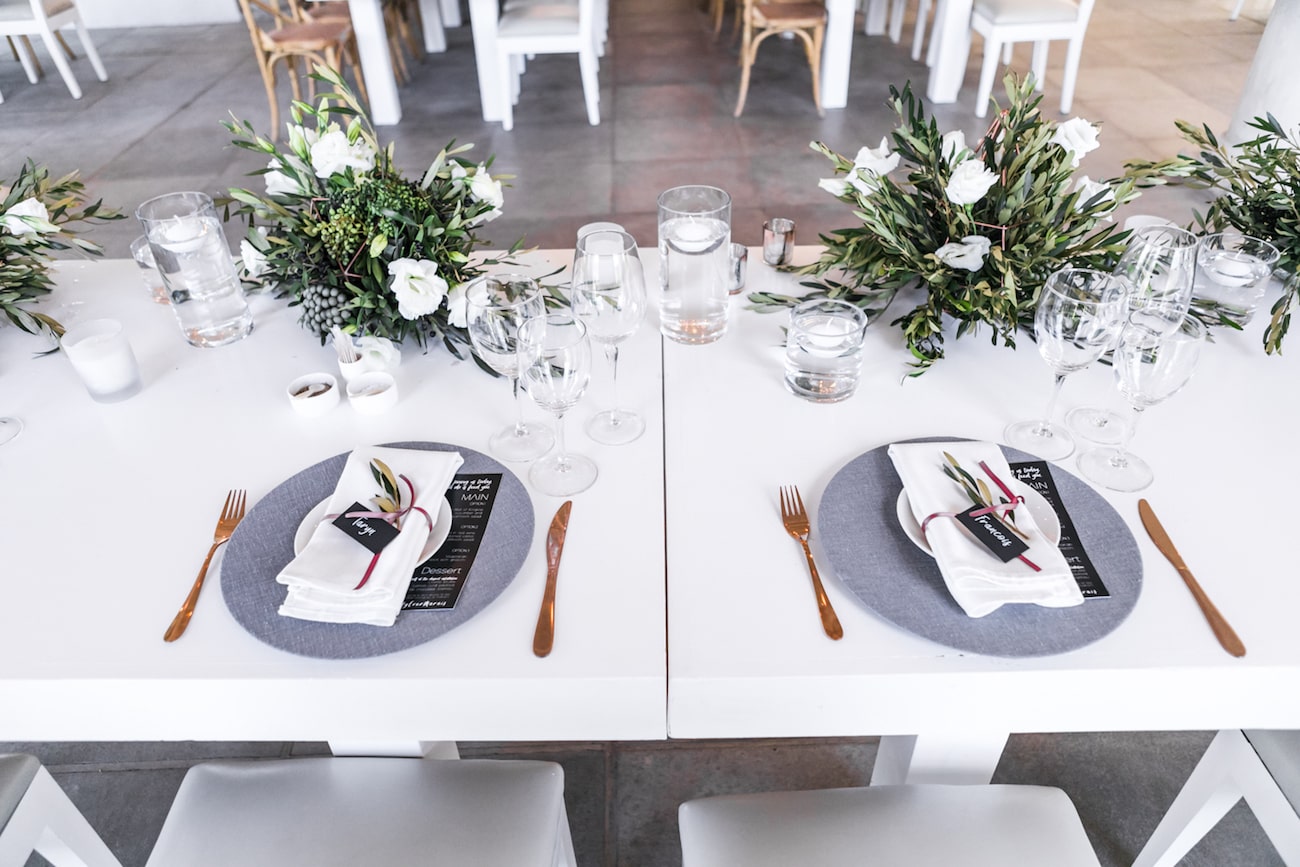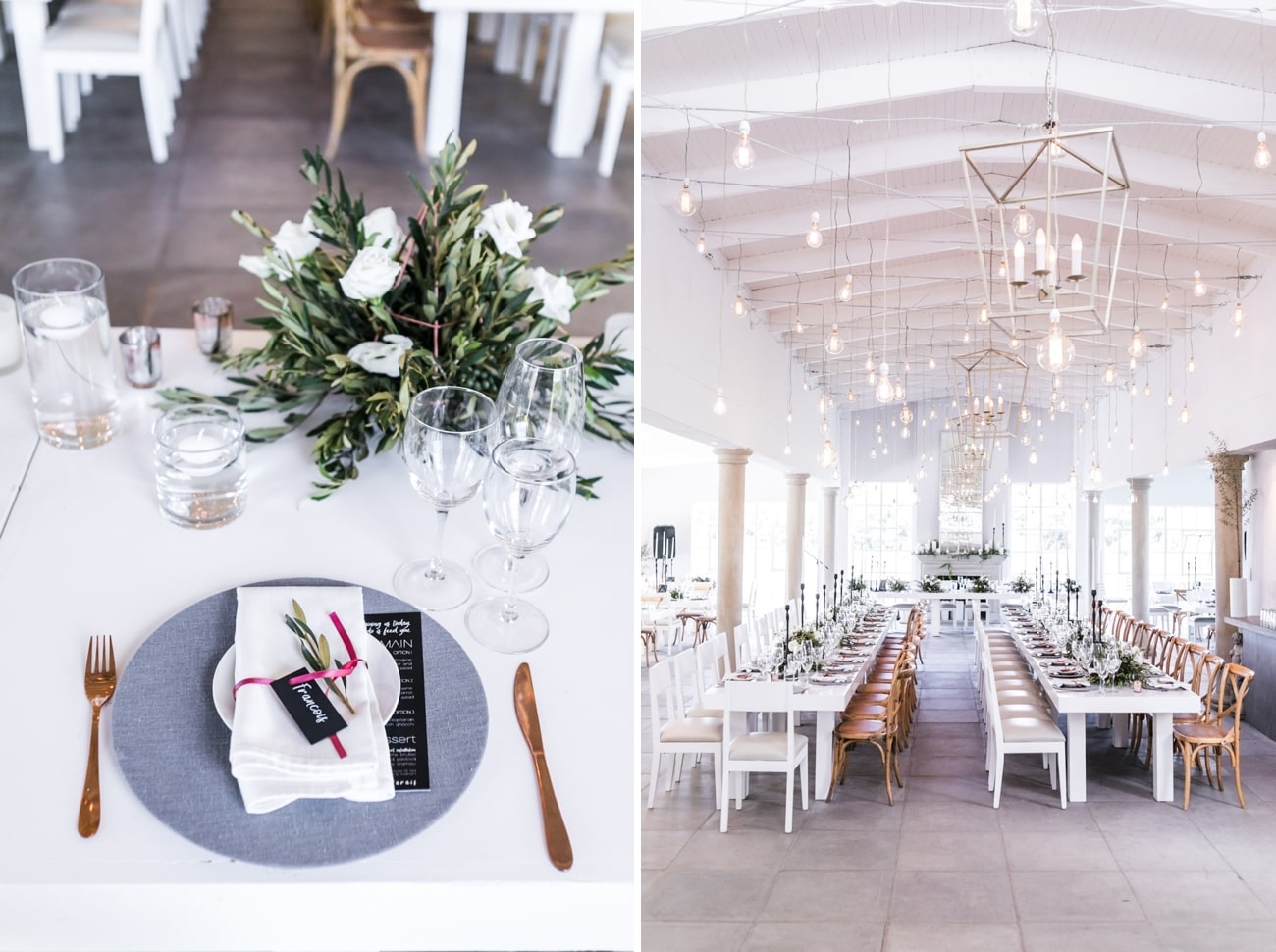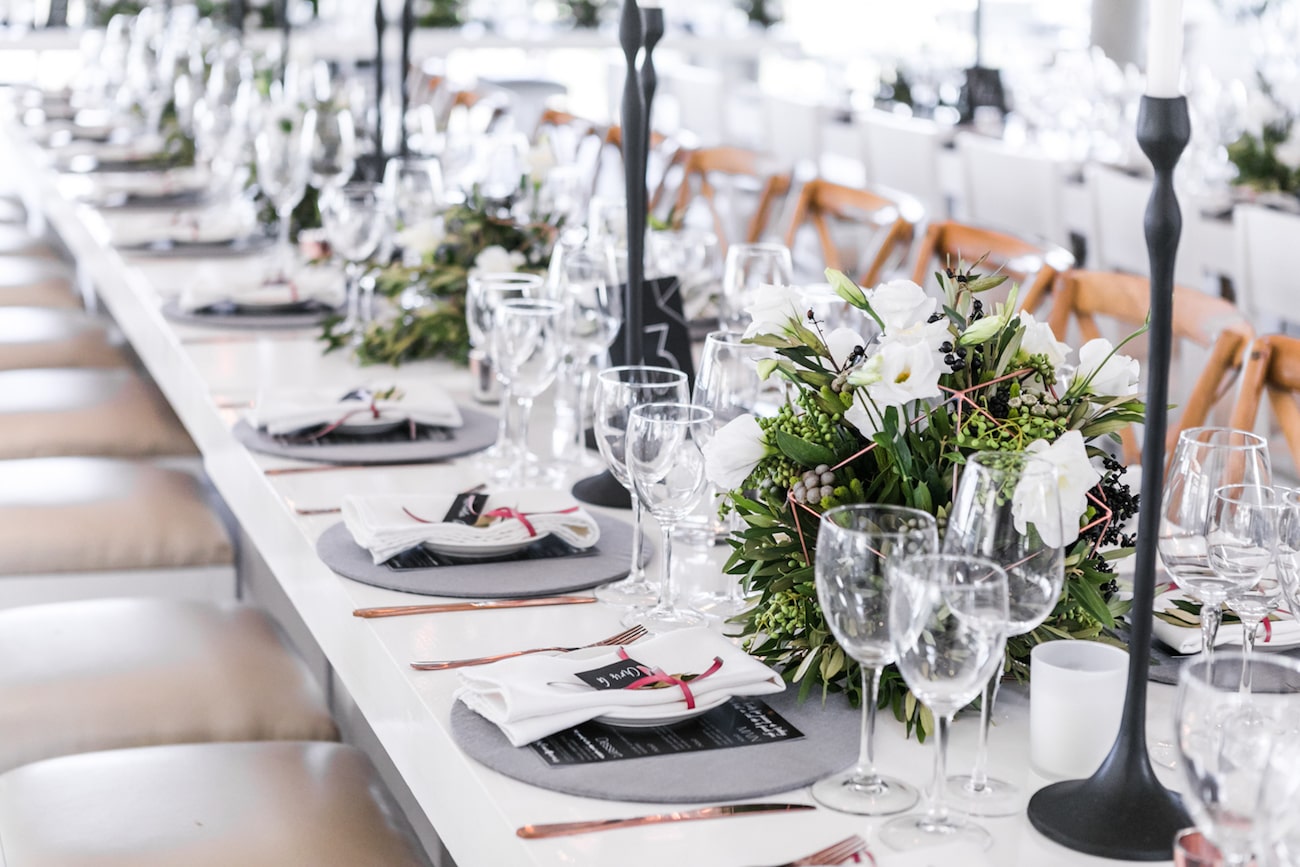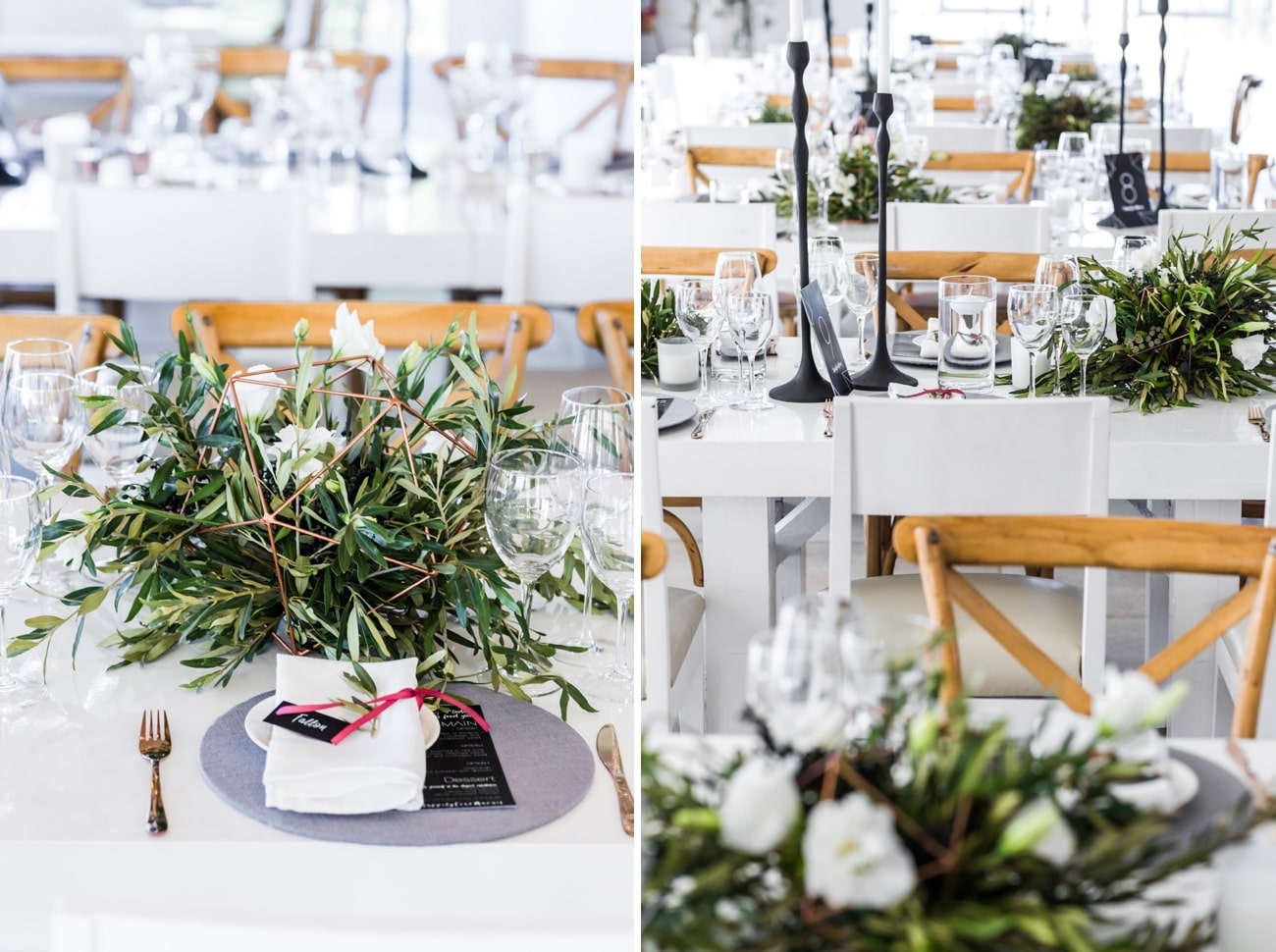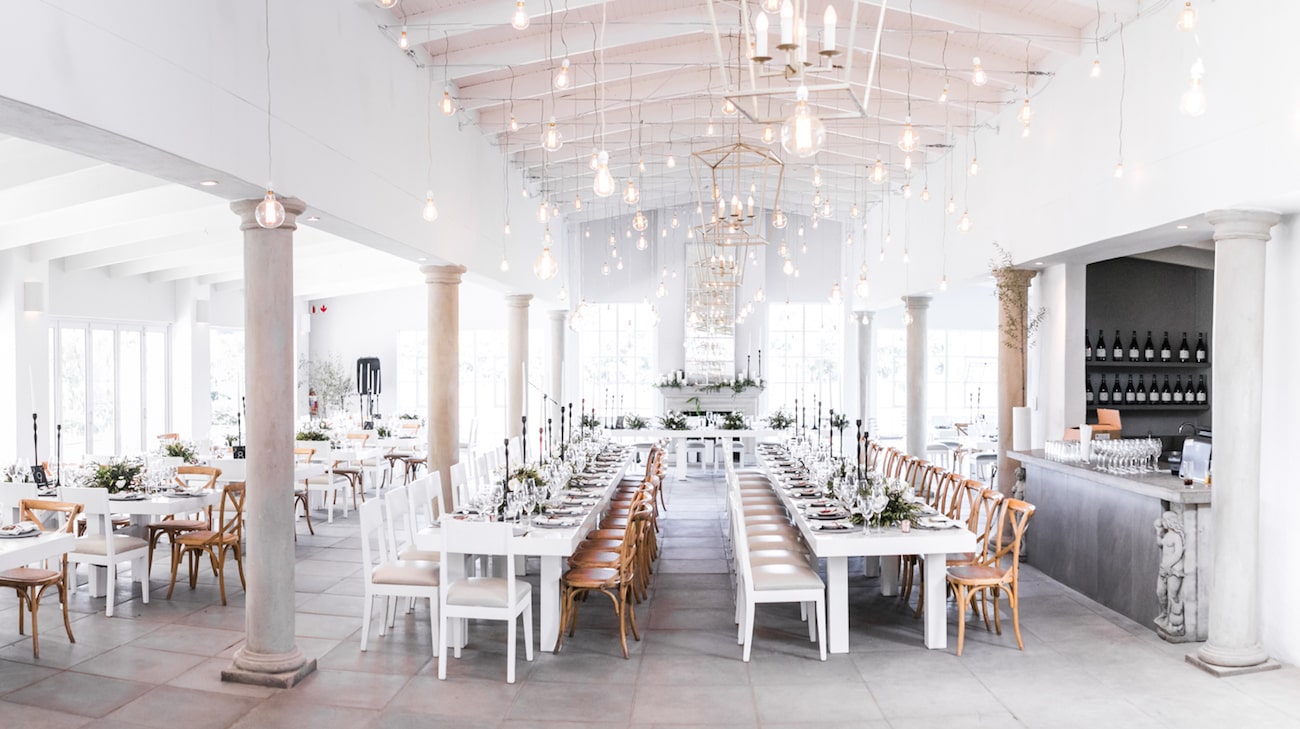 Best Decision
We included the services of a wedding decor expert from The Forum who was invaluable. Sven and Candice both went above and beyond to make our vision a reality and including them was a smart move.
Advice for Future Brides & Grooms
Just do it – don't worry about the money or family politics – just create the day that you really want. Don't be too hard on those around you and remember that this day will stay with you forever.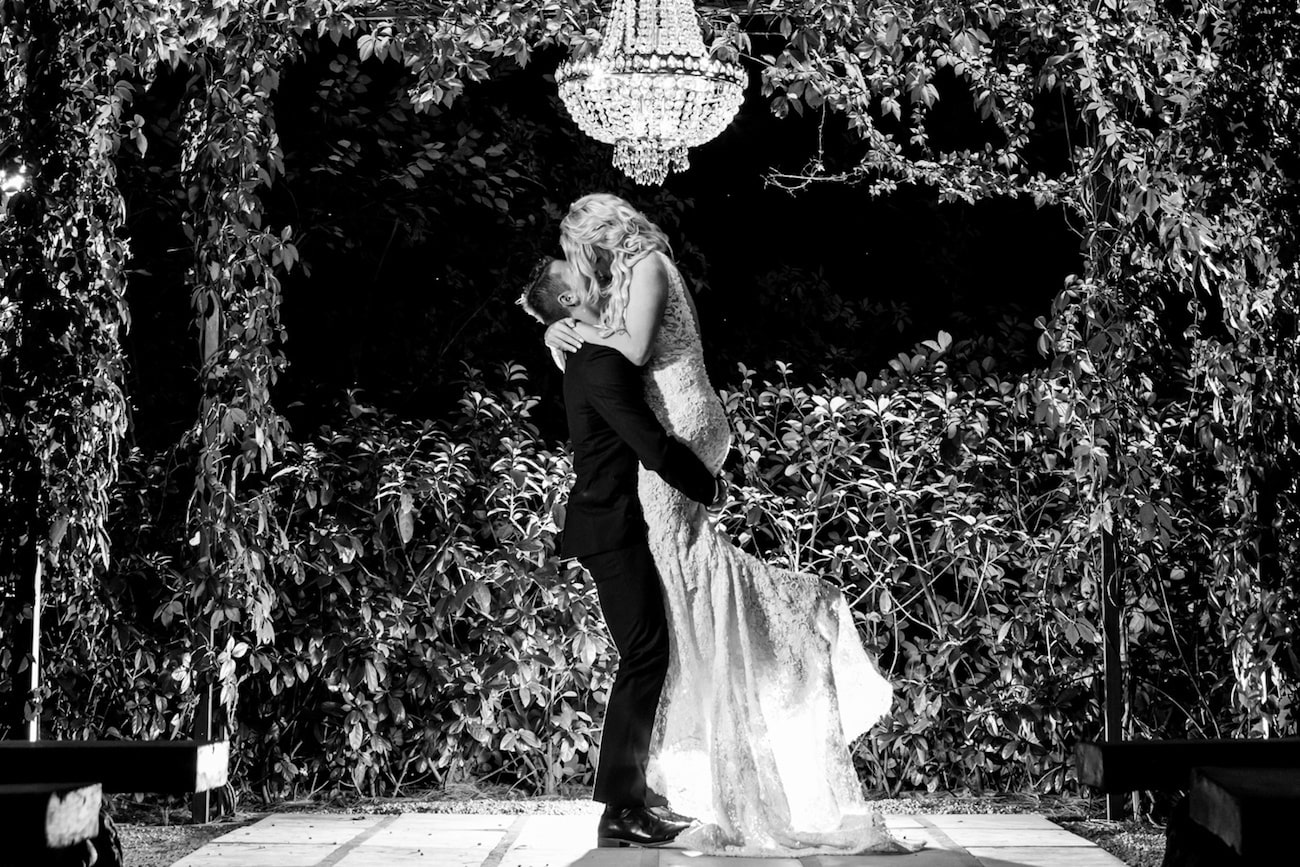 SERVICE PROVIDERS
Venue & catering: The Forum White Light | Photography: Daniel West | Video: James Peters | Cake: Baked by Jana | Bride's dress: Pronovias | Hair: Ivo from Hello Darling | Makeup: Lee-Anne Esplendor | Bridesmaids' dresses: Gelique | DJ: Agnes Jooste