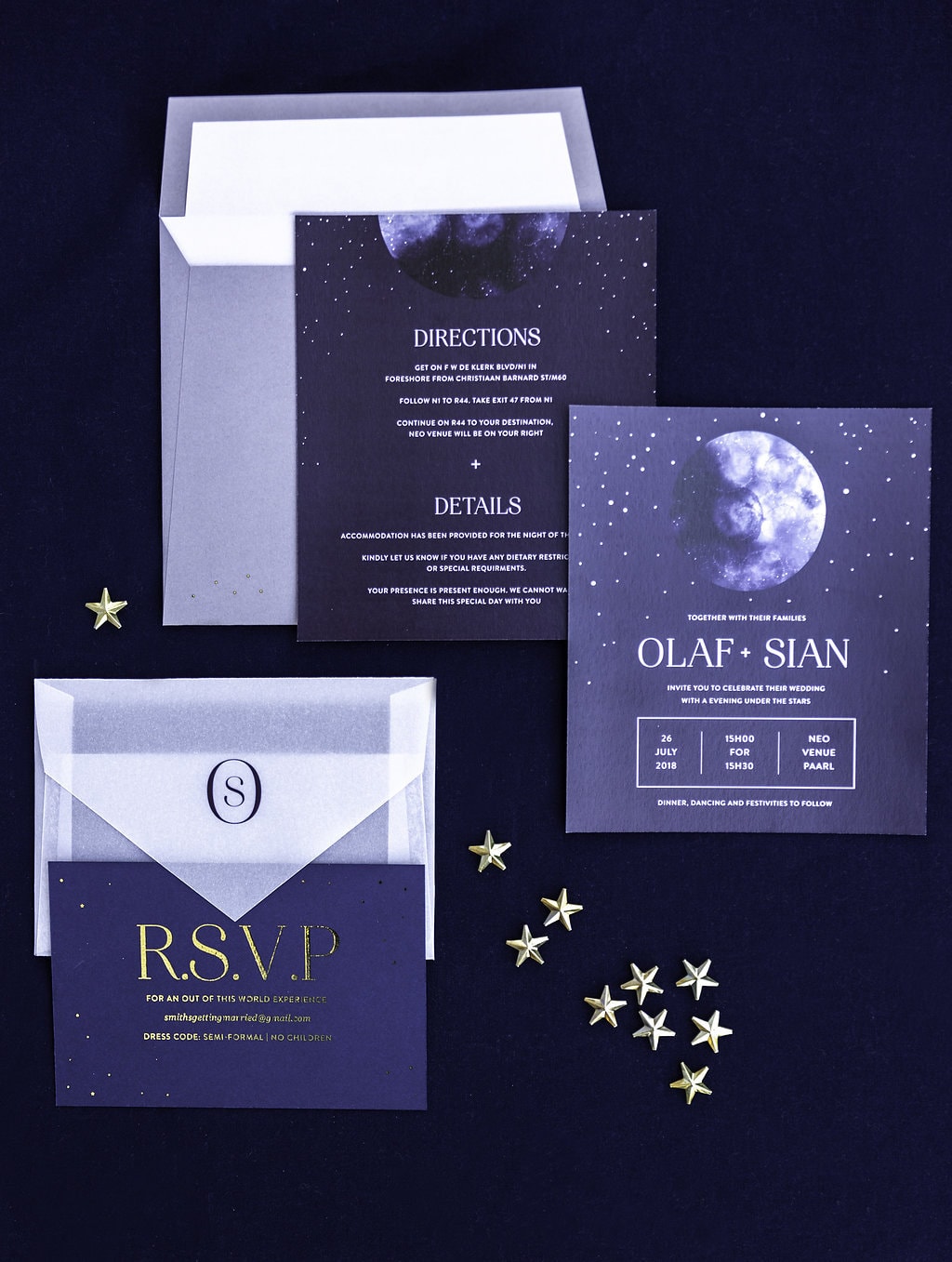 We're shooting for the stars this morning, with a moody styled shoot inspired by this beautiful quote: "I have loved the stars too fondly to be fearful of the night". Celestial weddings are SUPER on trend right now, and I'm loving all the starstruck details here, from geometric elements on the table, to a gown with a constellation of bling, to the most beautiful celestial wedding invitation suite. And the cake is something else too! So let's embrace the dark side of the moon and dive into these images by Candice Clarke Photography!
For more ideas on How to Style a Celestial Wedding, see our feature here.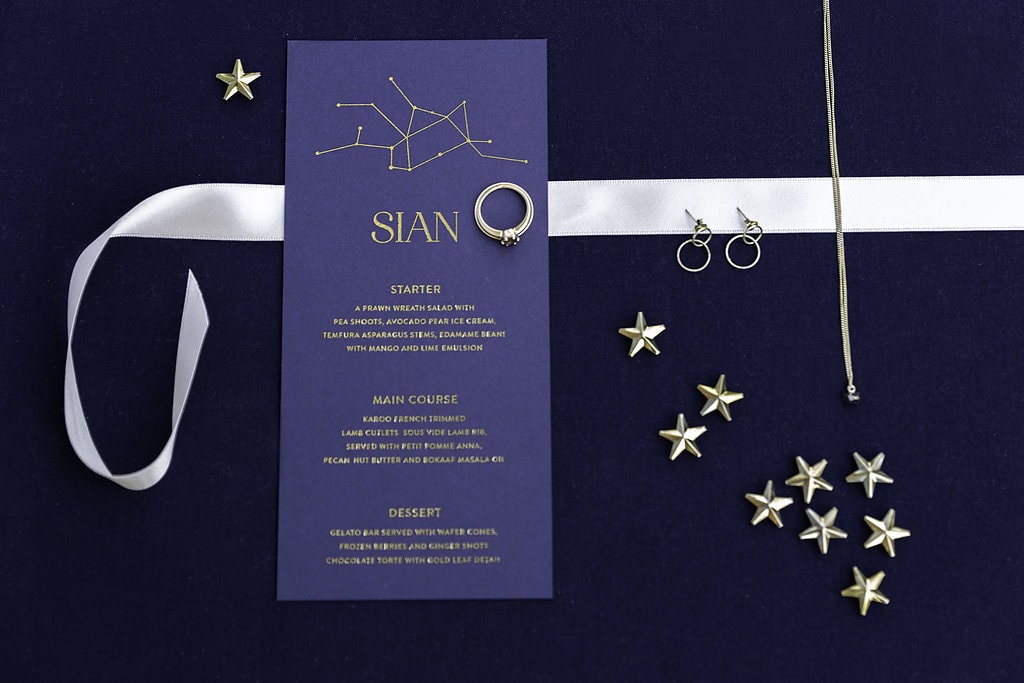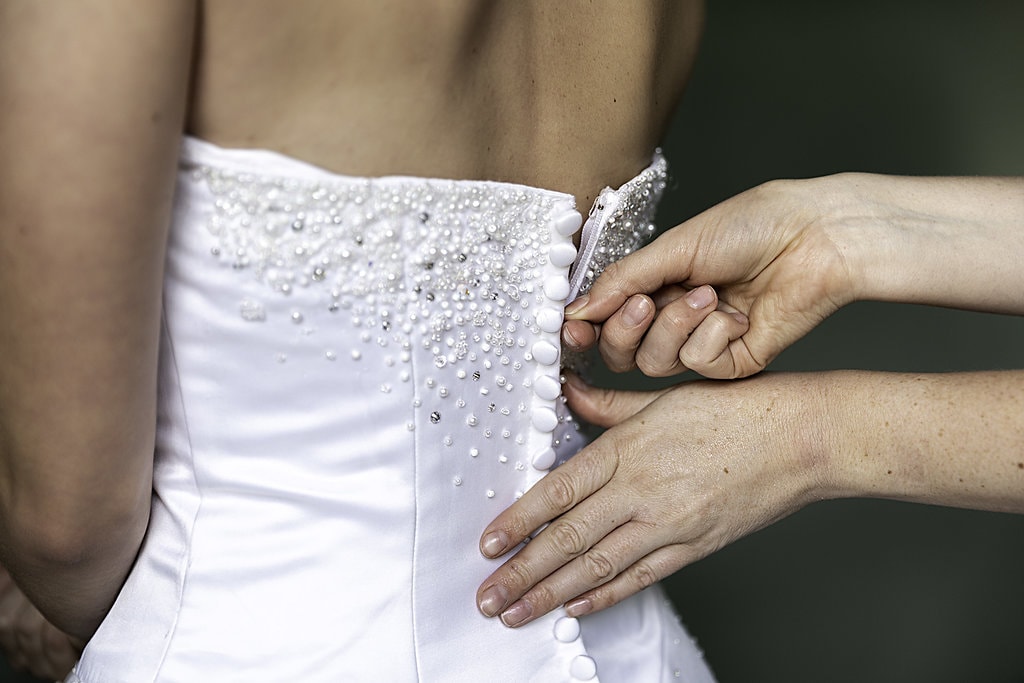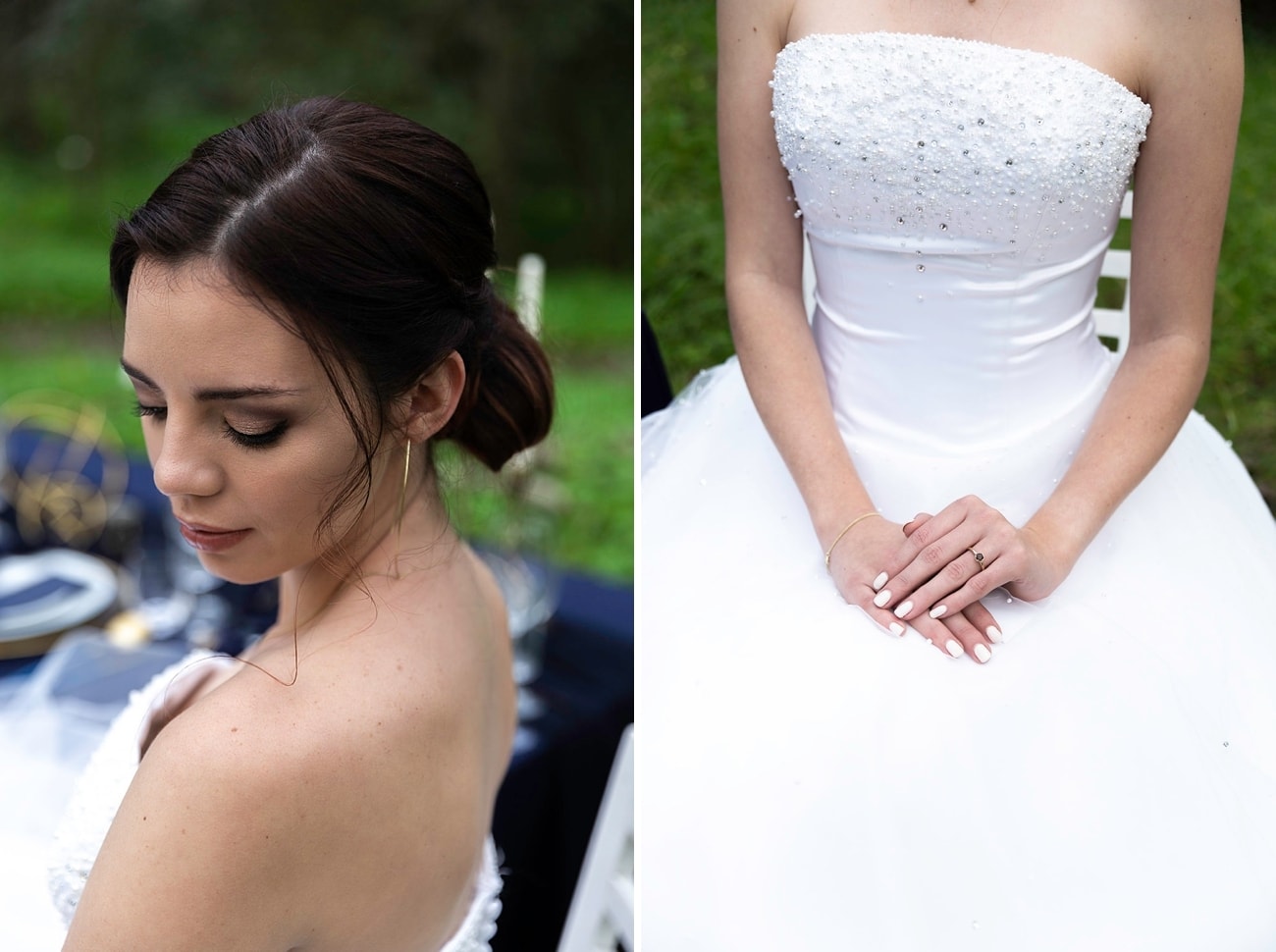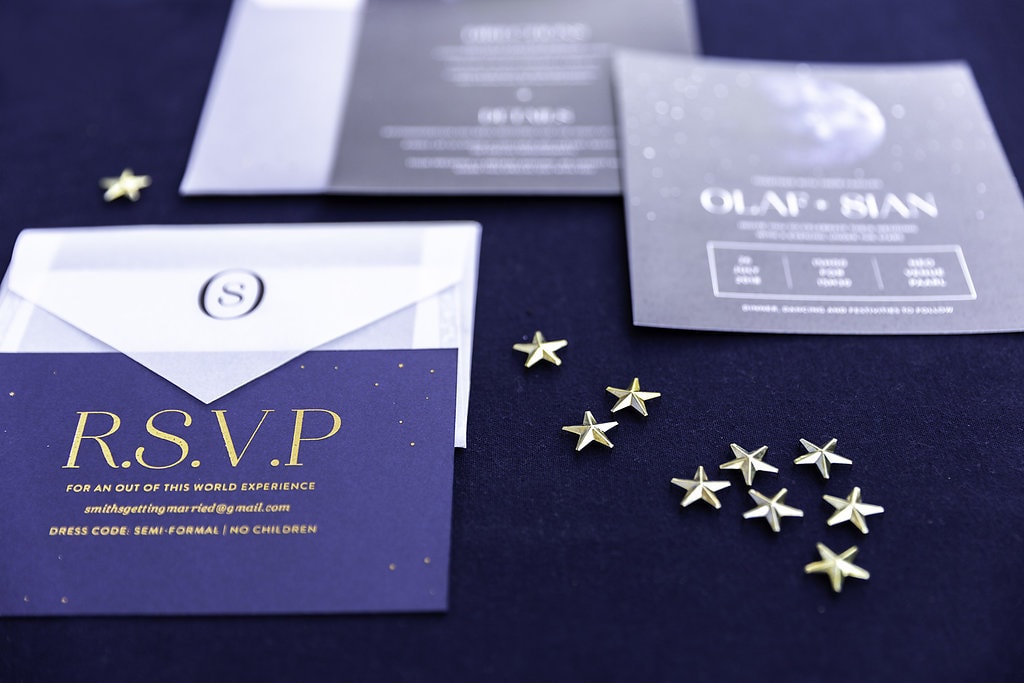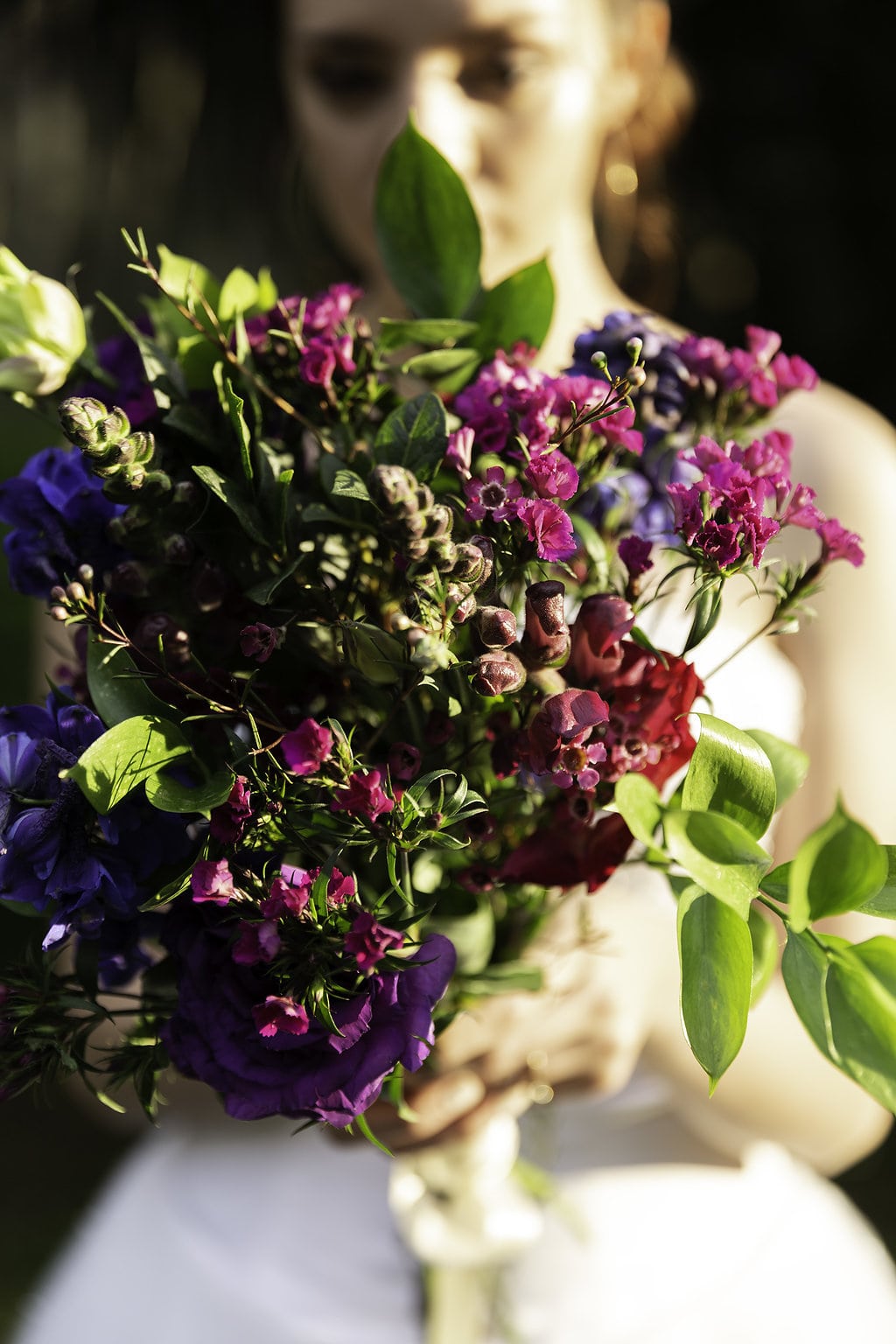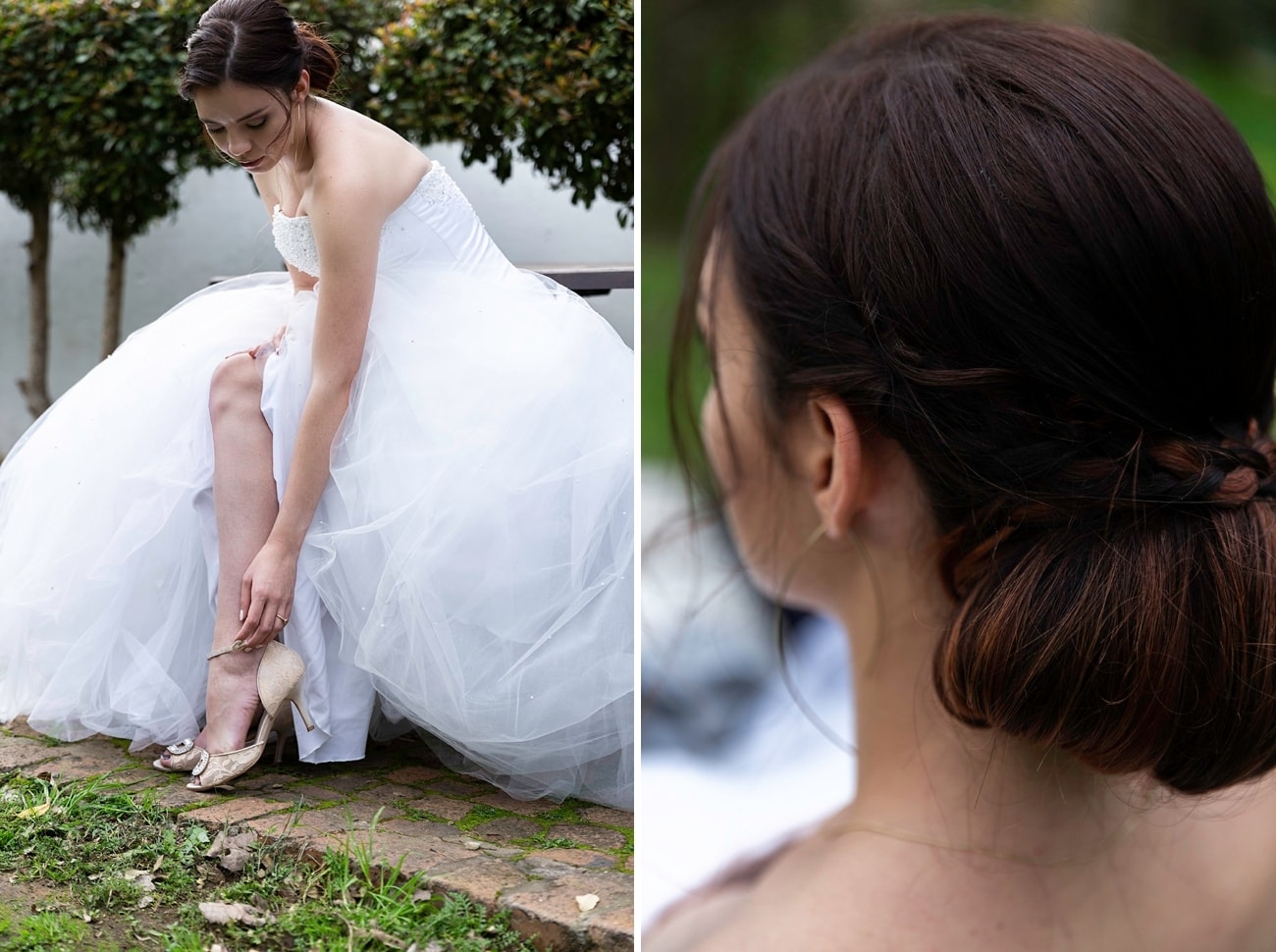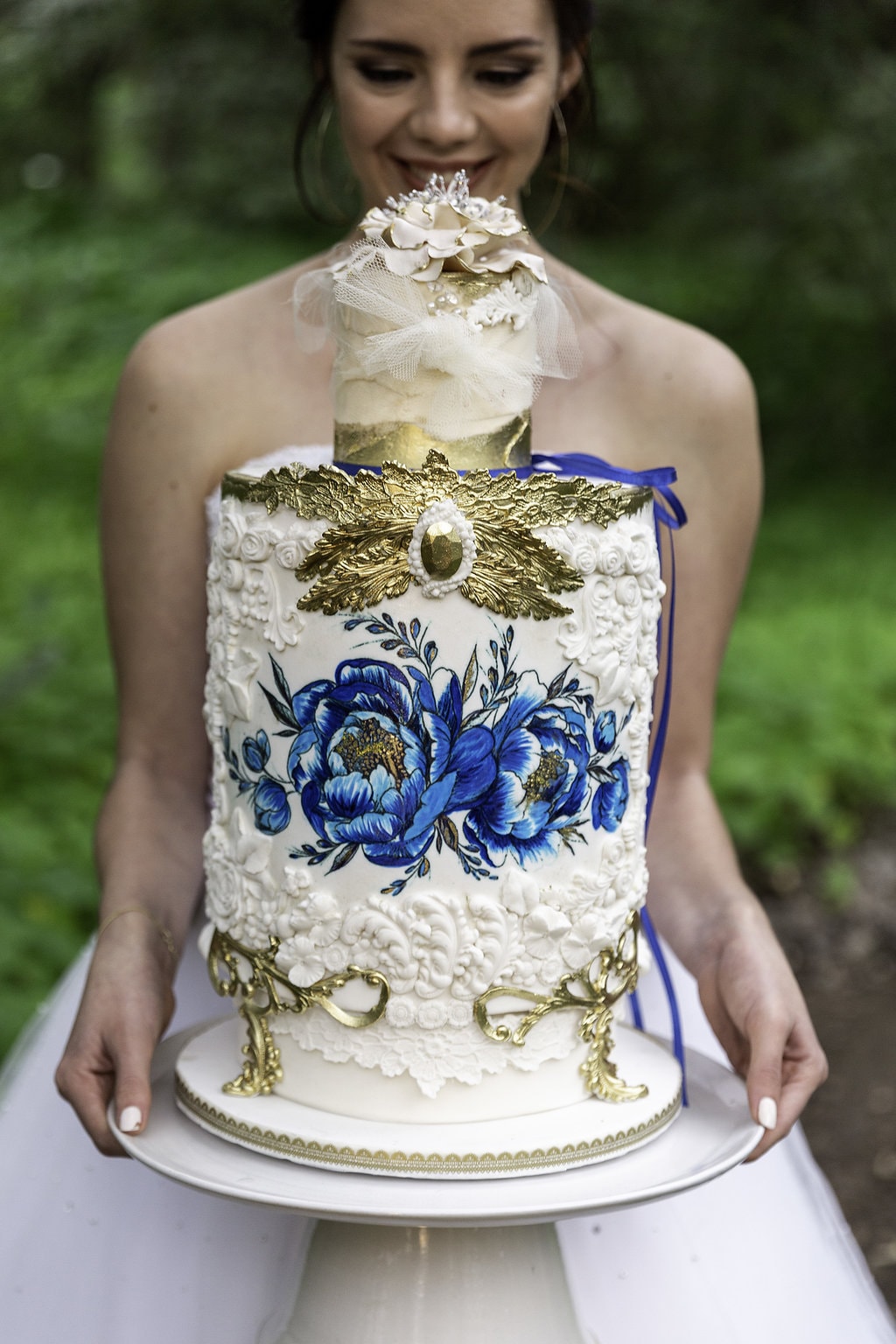 Here's some background on the inspiration for this shoot from Candice:
I was browsing through Pinterest one day (as one does during coffee breaks), and I came across a beautiful drawing by Charlie Bowater, of a young woman picking some stars from the sky. The caption that came with the Pin was this: " 'I have loved the stars too fondly to be fearful of the night.' A doodle for a favourite poem, The Old Astronomer". I instantly fell in love with this. I loved the moodiness of the woman in sepia tones against the dark sky, and I also loved the caption that came with it. Love protects, guides, shelters. Those feelings are what I wanted to emulate. Taryn, from TMS Makeup and Hair, and I met up and came up with this vision, and Carmen from Two Cherries Events brought it to life.
The look we wanted was dark and moody, so we decided on dark blues and navy for the linens and napkins, with touches of gold in the underplates, cutlery and table accessories. We also wanted to incorporate geometric shapes, as a nod to the stars, and this was achieved with the table accessories and candelabra. Little twinkling lights intertwined within the table runner just set the tone beautifully. We also envisioned the setting to be in a forest, at sunset, to add to the moodiness. The bride's dress and jewellery was kept simple, yet in keeping with the stars. The jewellery was quite geometric, and the dress had beautiful twinkling sequins.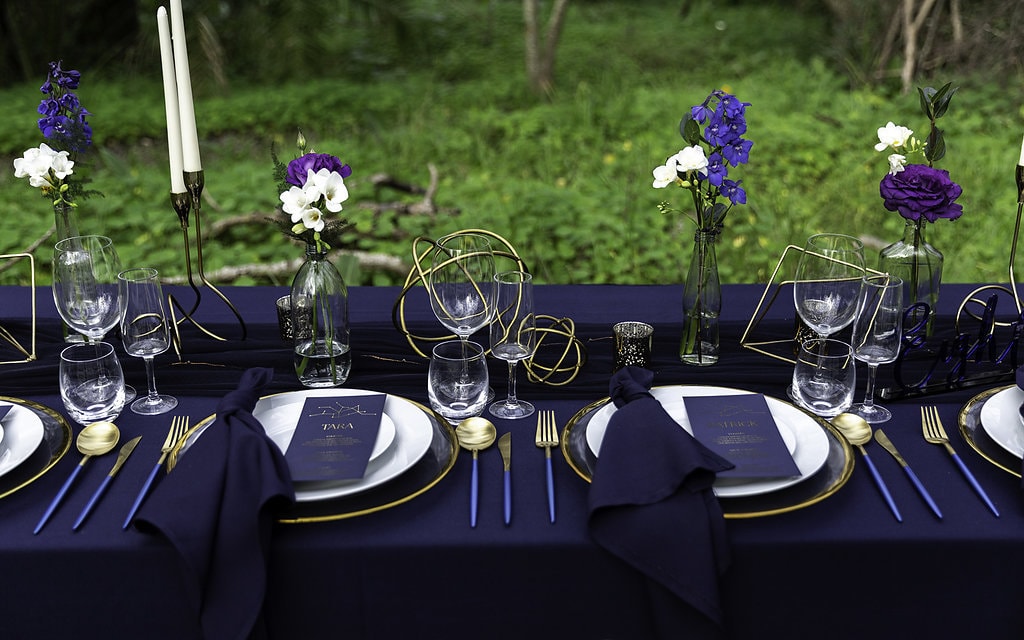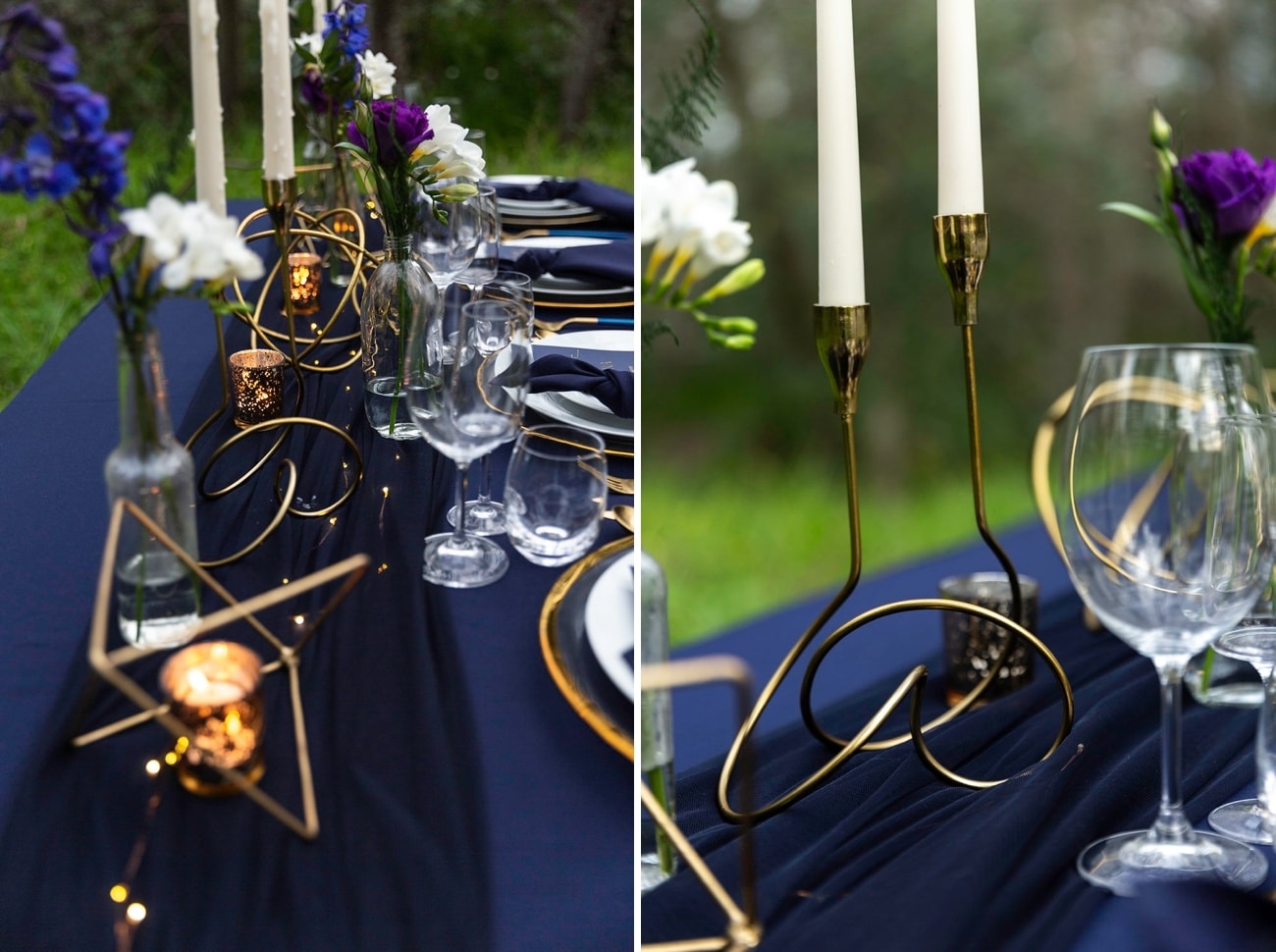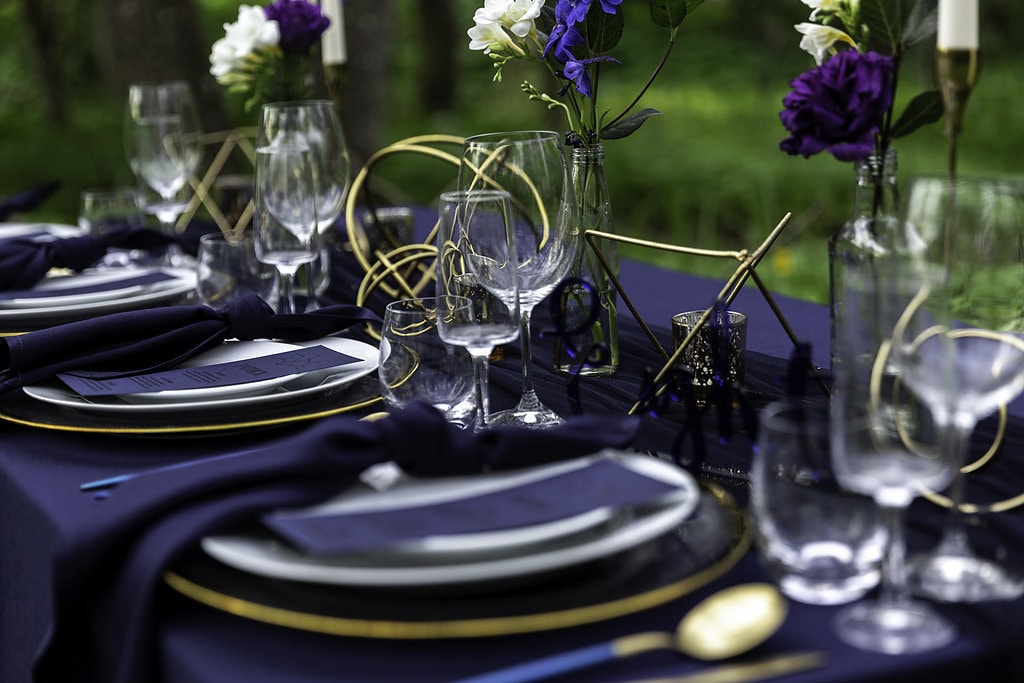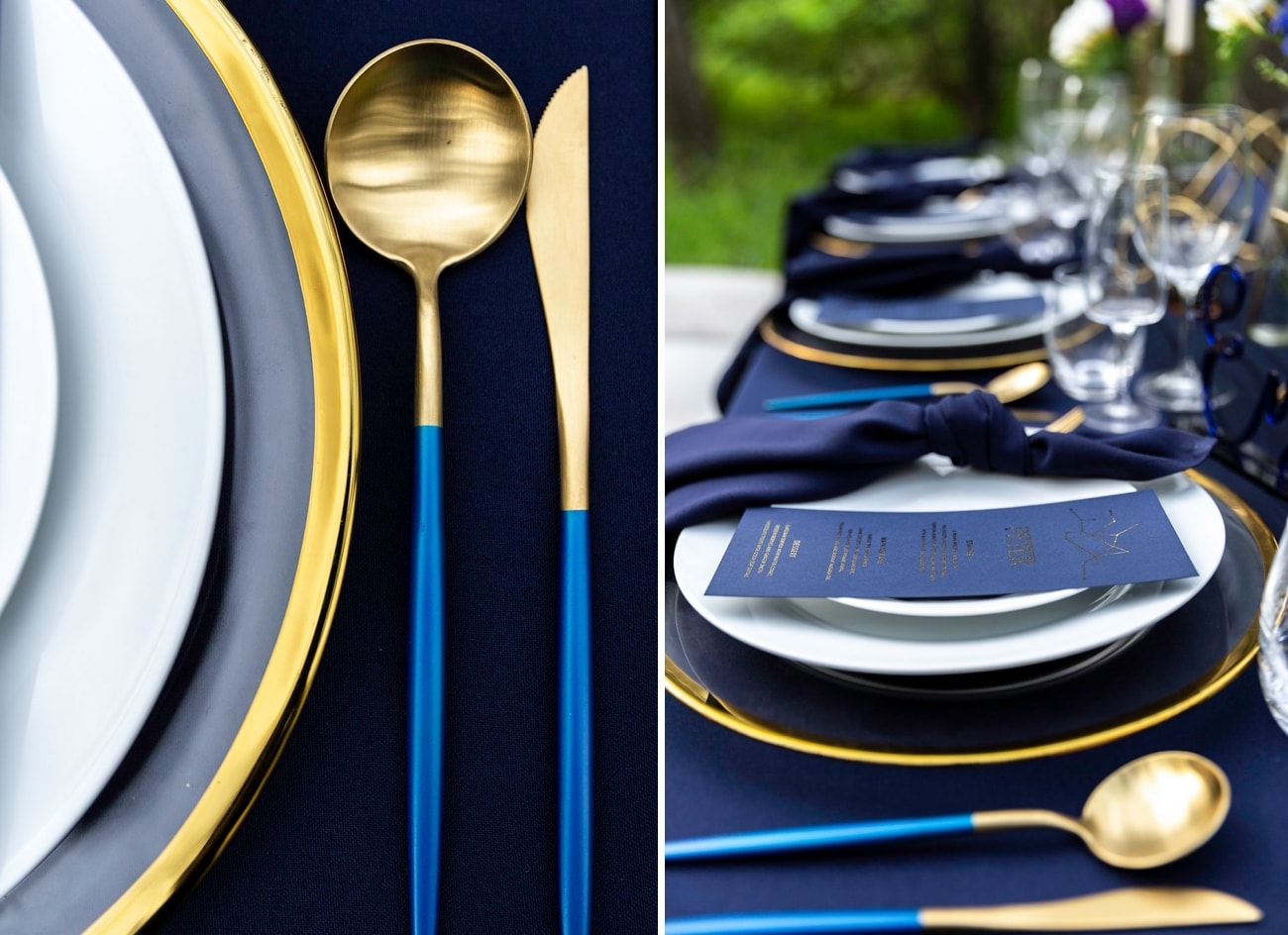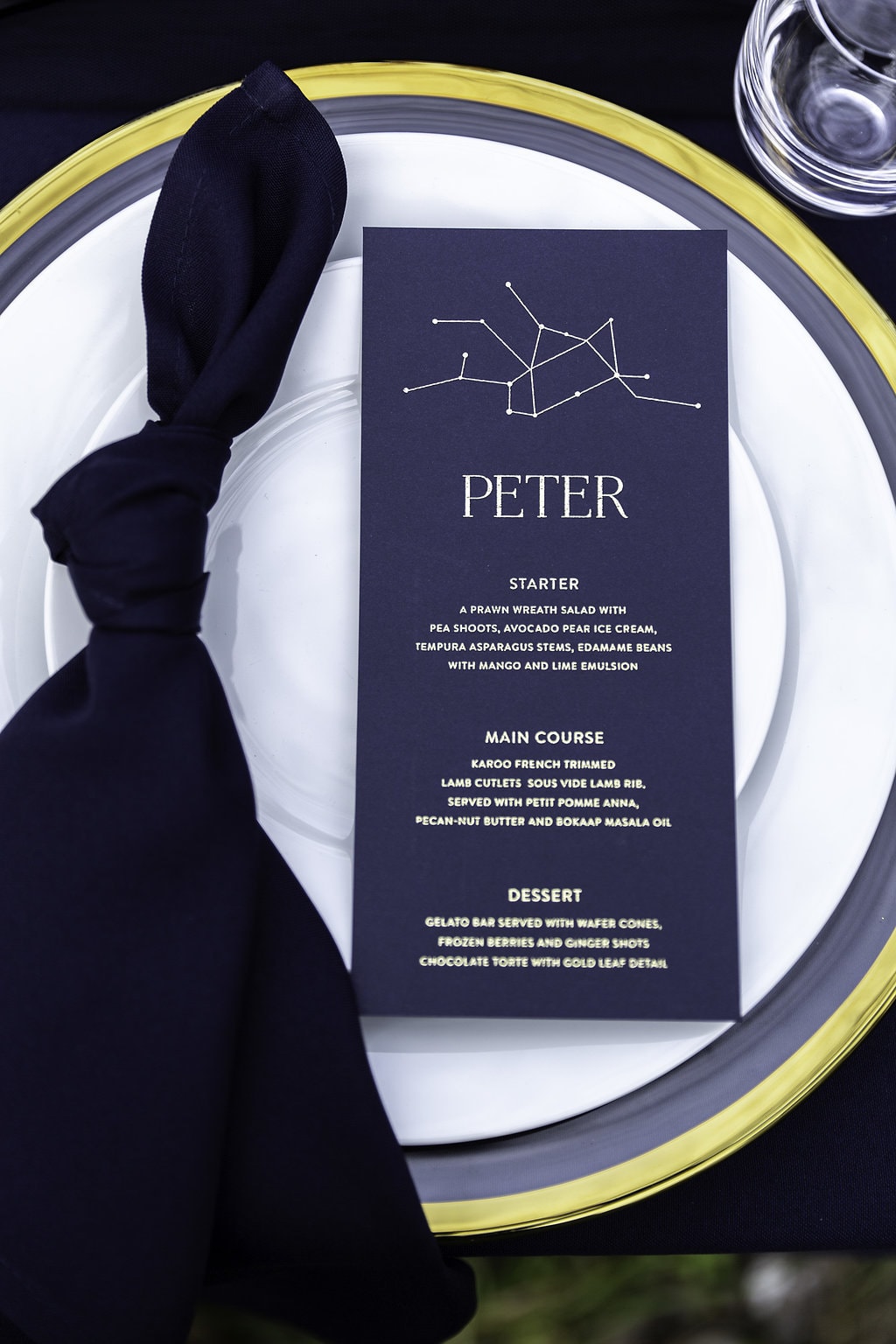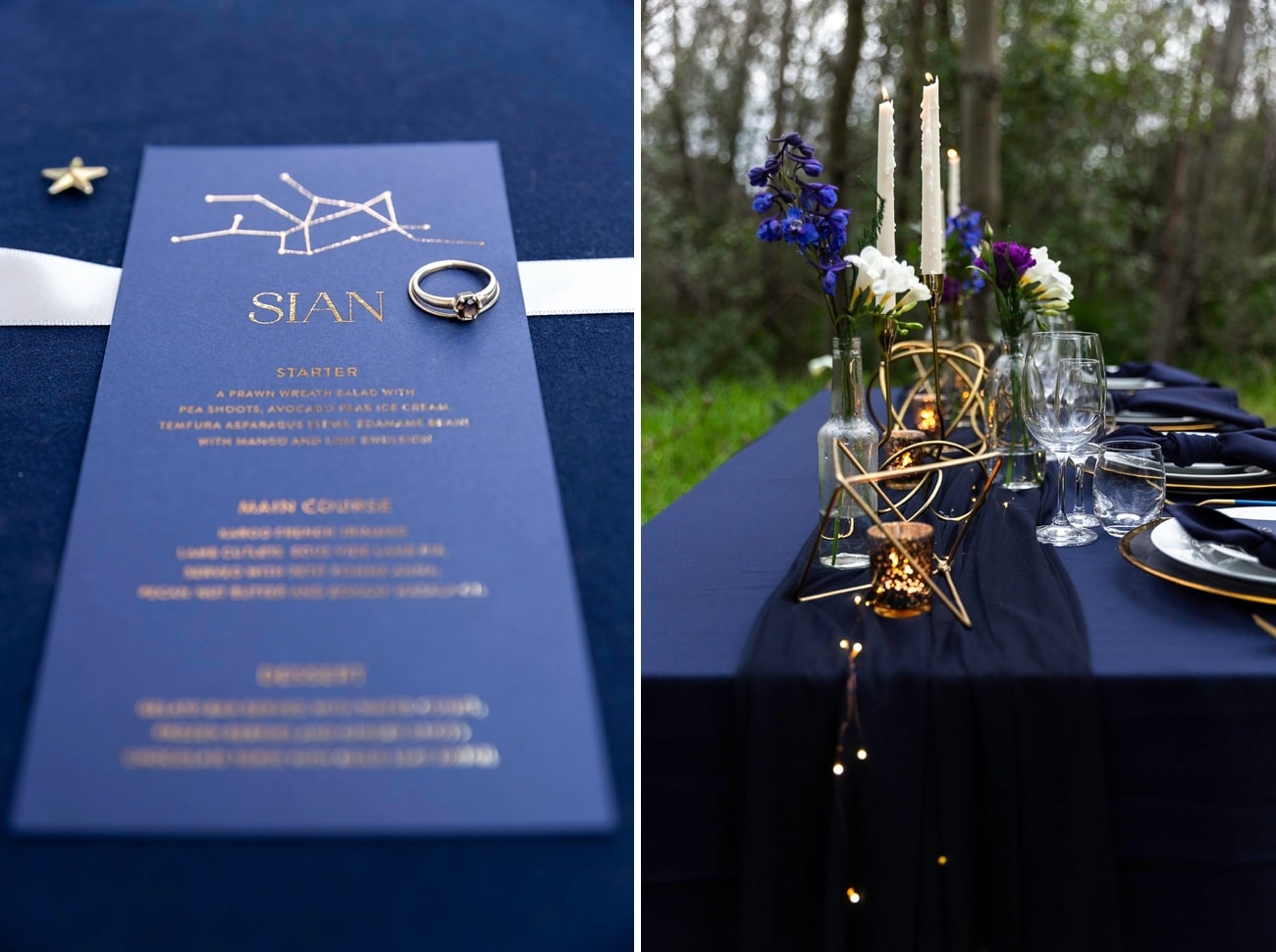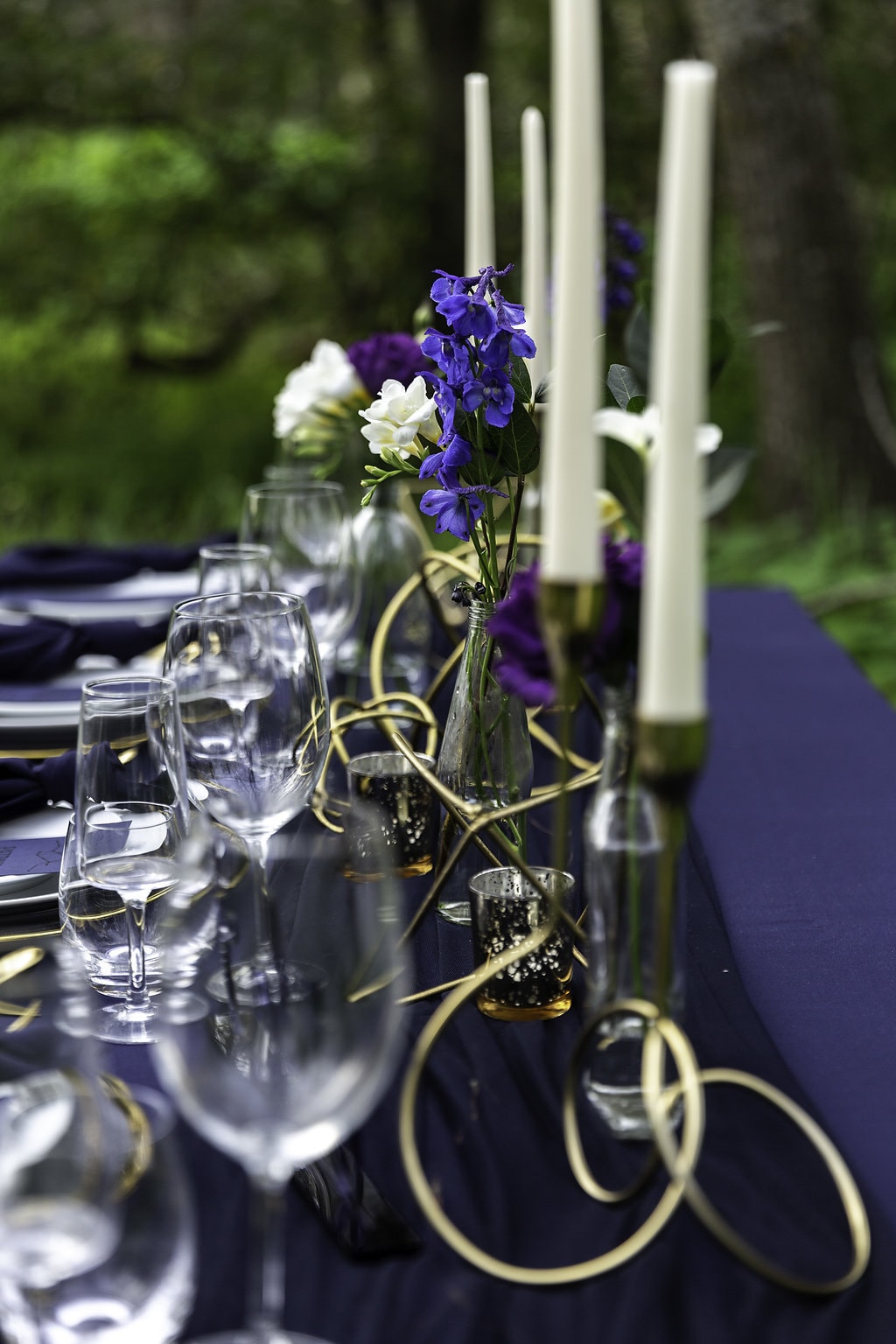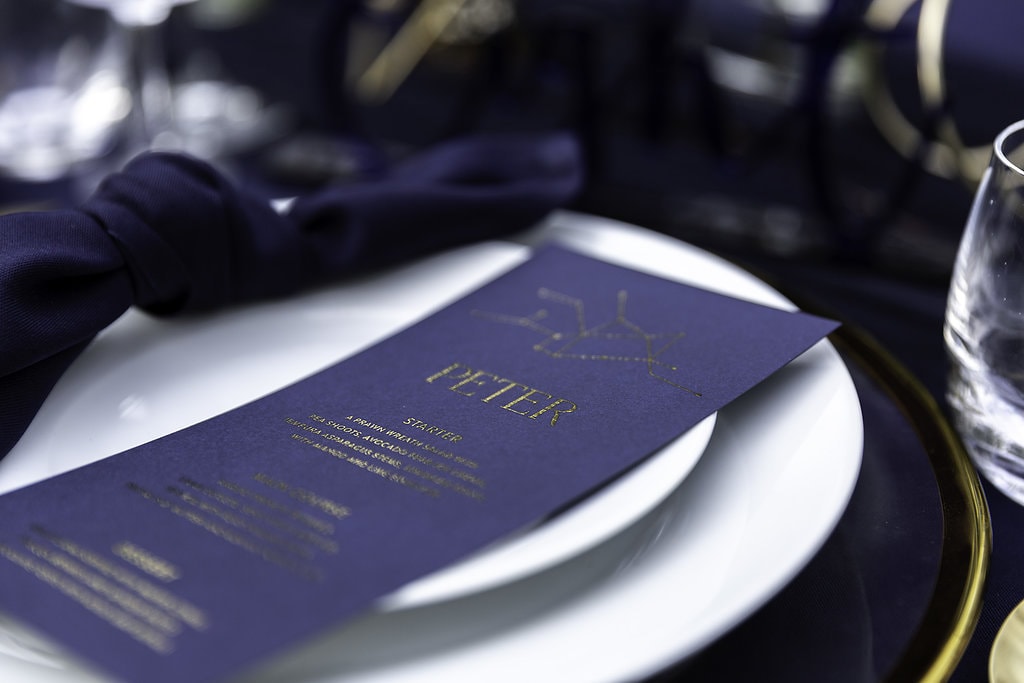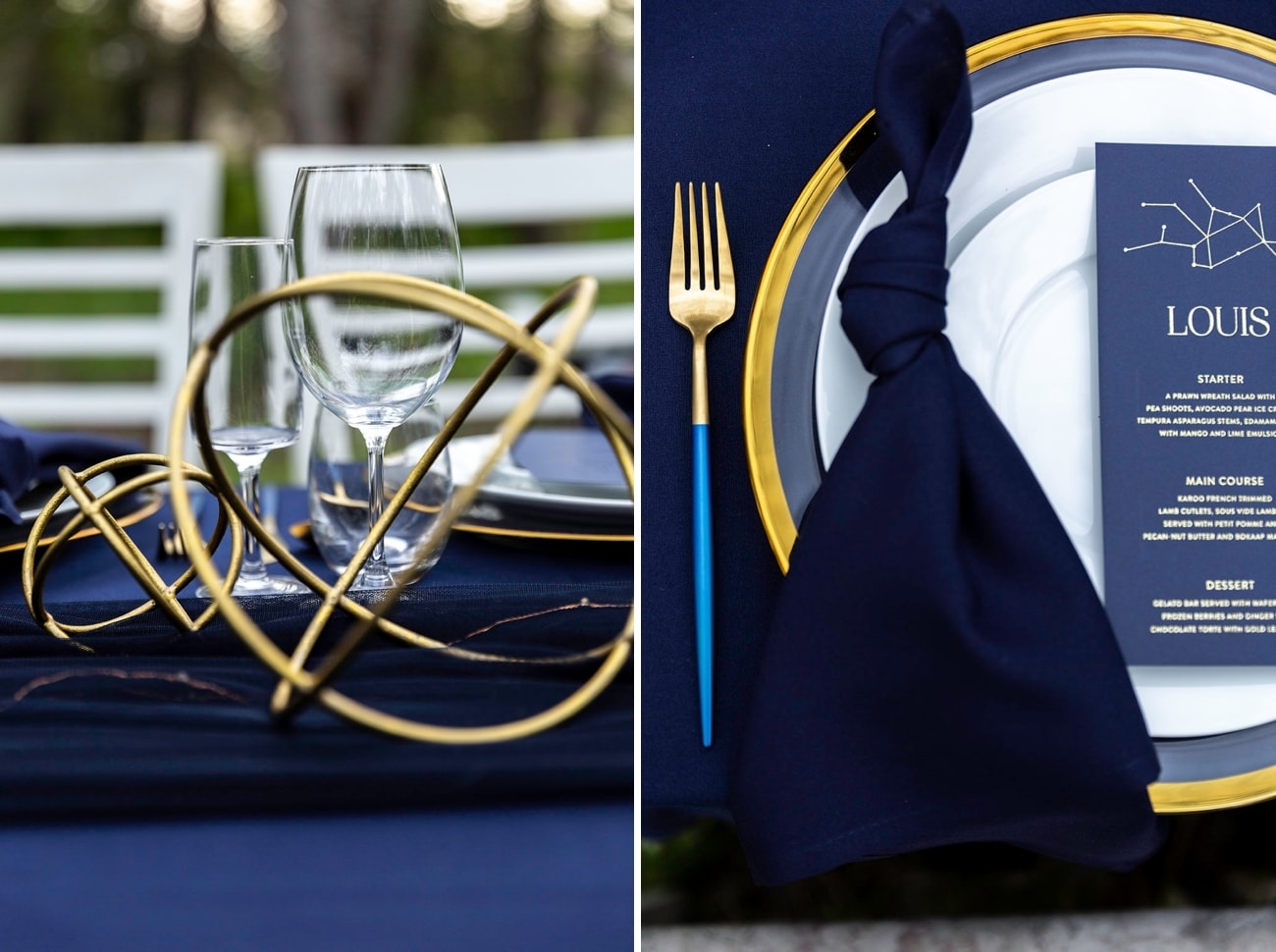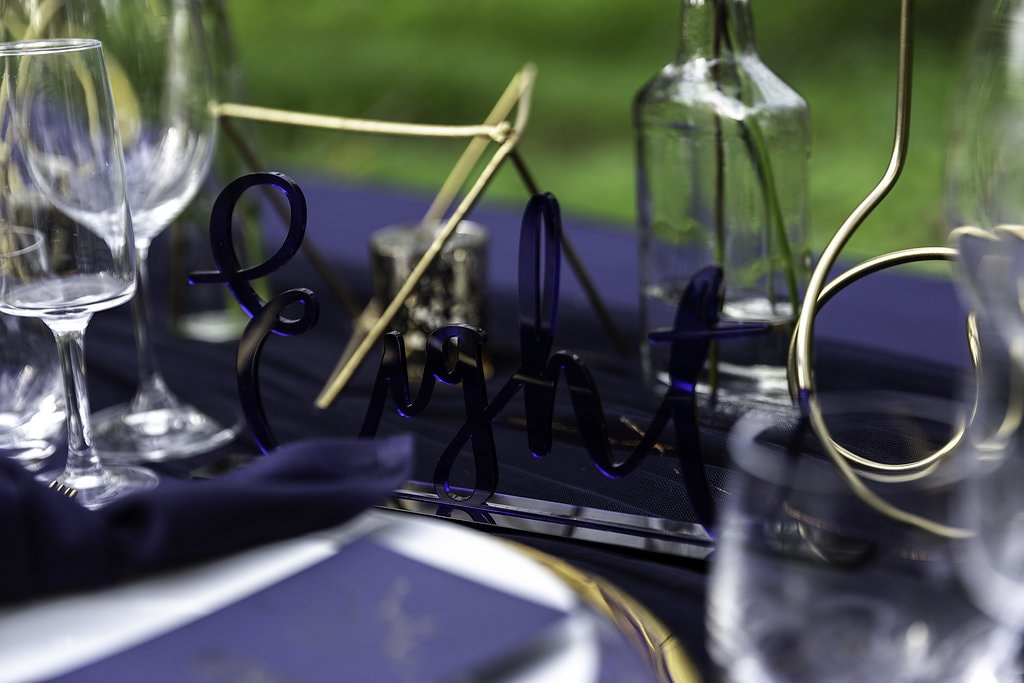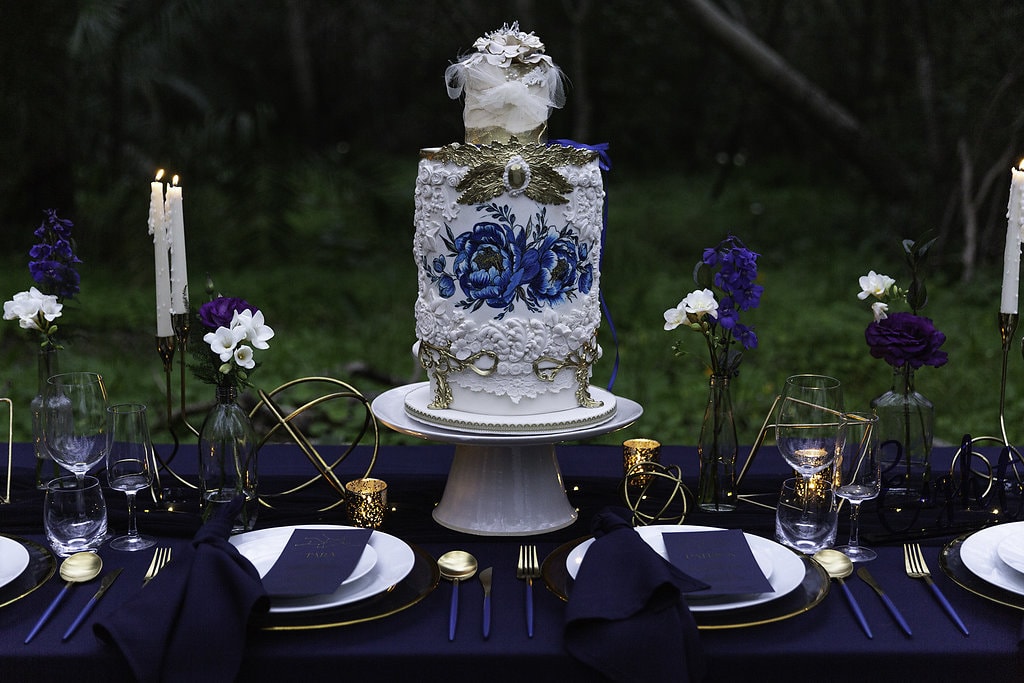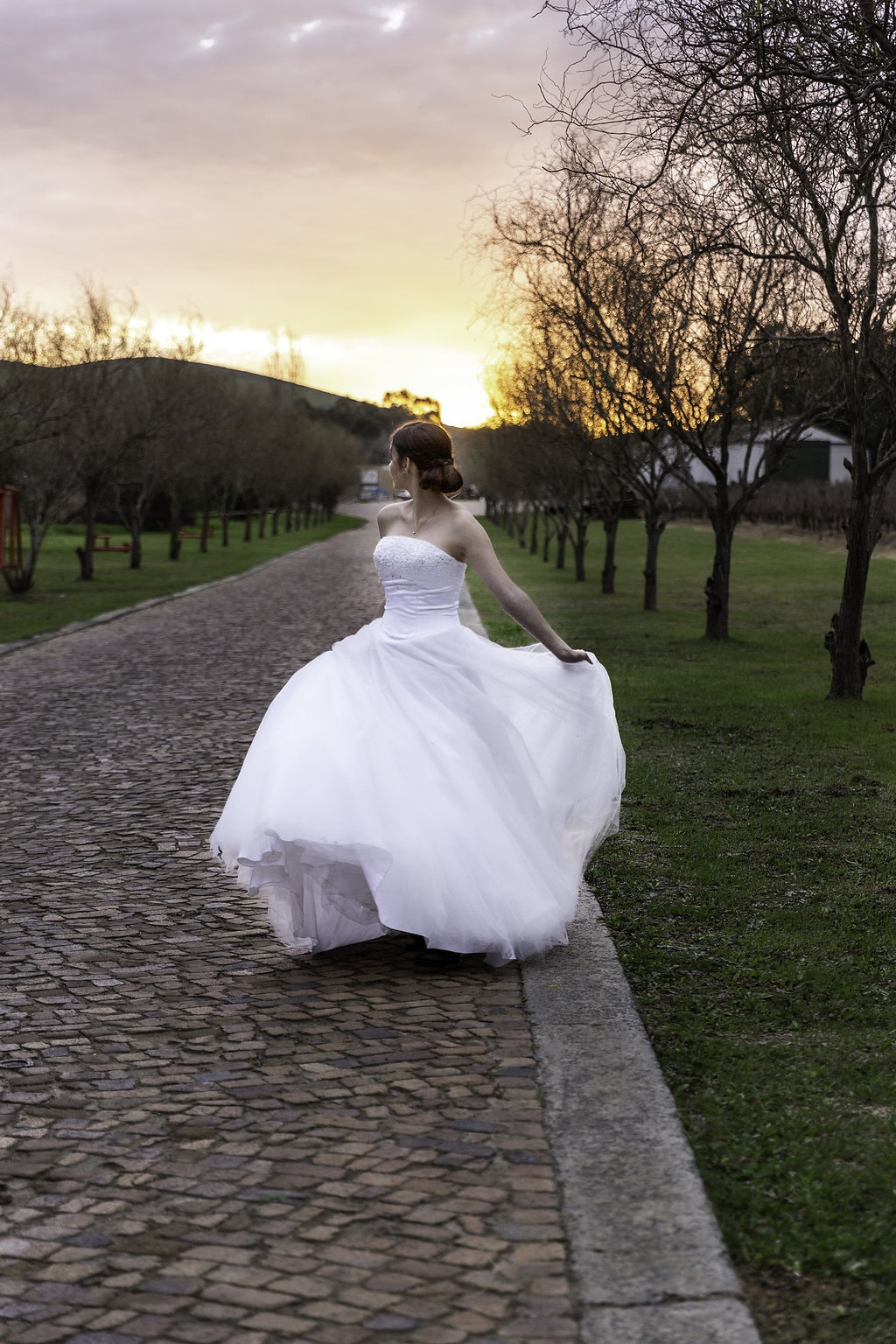 CREDITS
Photography: Candice Clarke Photography | Styling & coordination: Two Cherries Events | Stationery: Lezanne's Designs | Cake: Sugar Cakes (Linda Knop) | Dress: Brooks Bridal | Shoes: Imaani | Garter: Lindi Loves Lace Bridal Accessories | Jewellery: Famke Jewellery | Hair & makeup: TMS Makeup & Hair | Linens: The Tablecloth Hiring Company | Decor items: Eventworx + My Pretty Vintage | Venue: Venue D'Aria | Model: Kayla Anne Murray