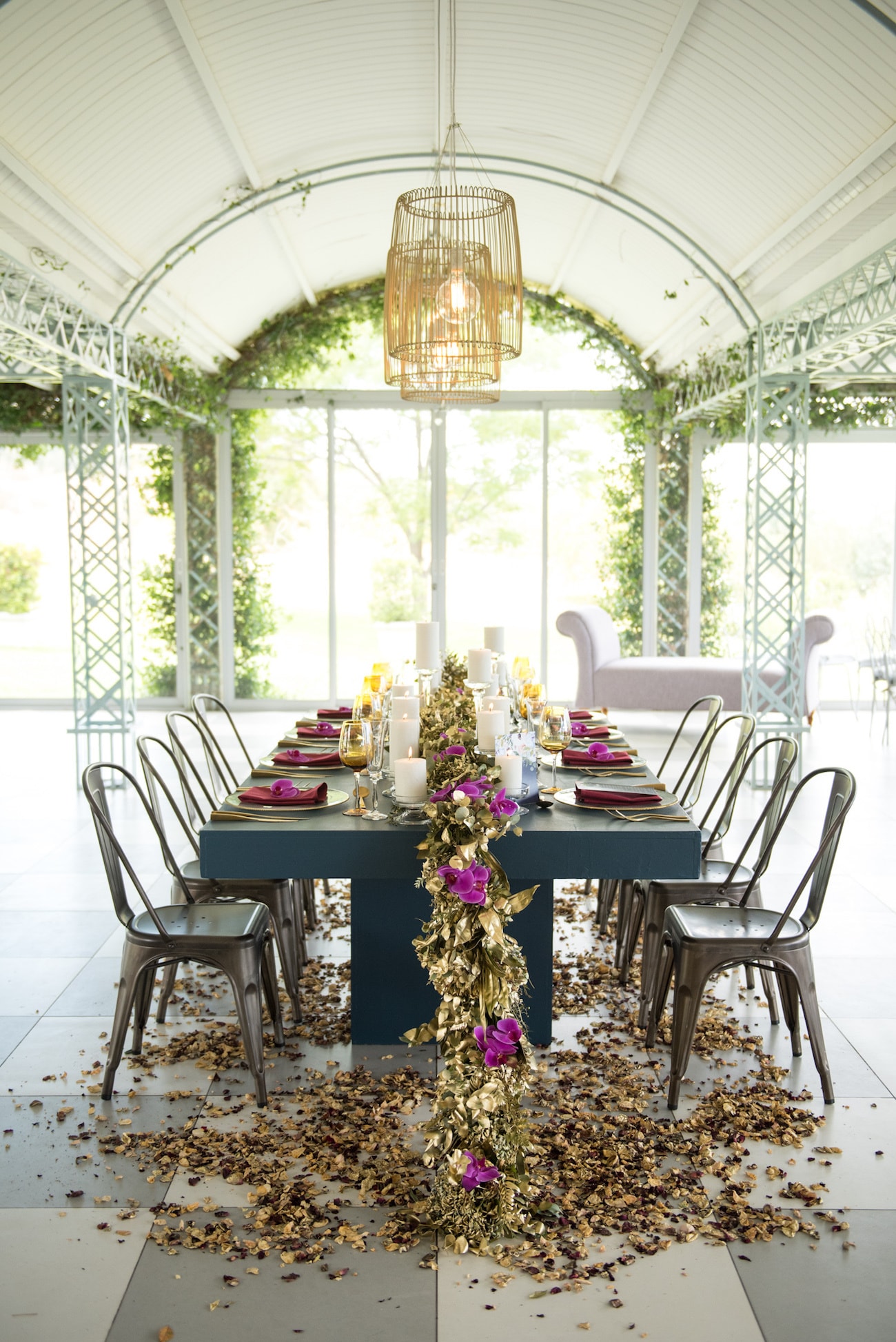 We're going glam this afternoon! This opulent styled shoot from a team including photographer Jeanne Taylor, and stylist and designer Ronelda Rhode, is all about showcasing some stunning, modern gowns, set against tumbling orchids, a geometric ceremony backdrop, and gorgeously shiny golden foliage by the talented Nico from N Concepts and Design. It's autumn wedding style, but with extra extra-ness. Think: orchid boa level extra. And as well as being lovely to look at and perfect for all you dark and moody tone brides, it's also a great example of how with a bit of creativity, you can combine natural textures and modern elements for a fusion that's surprising and visually delightful. And let's be honest: FIERCE. Enjoy!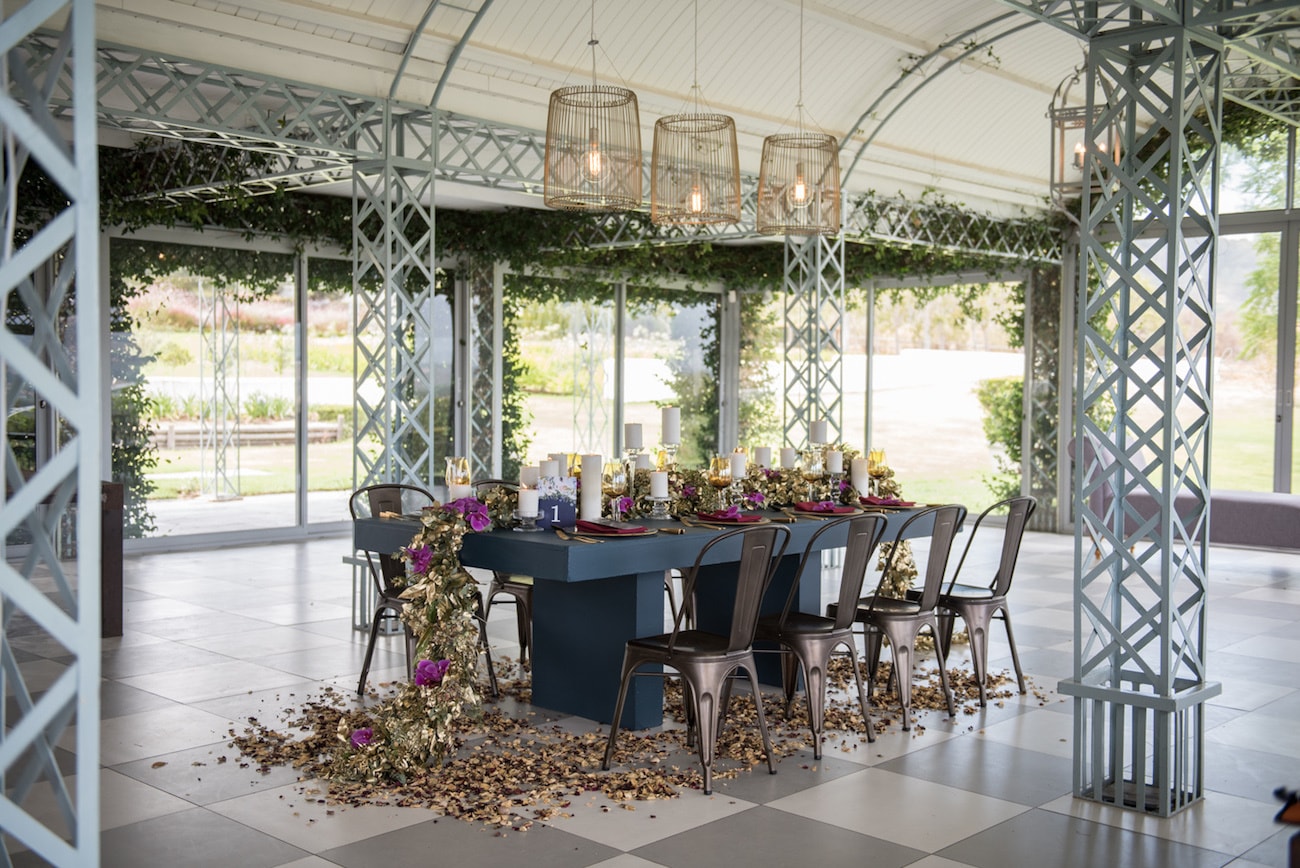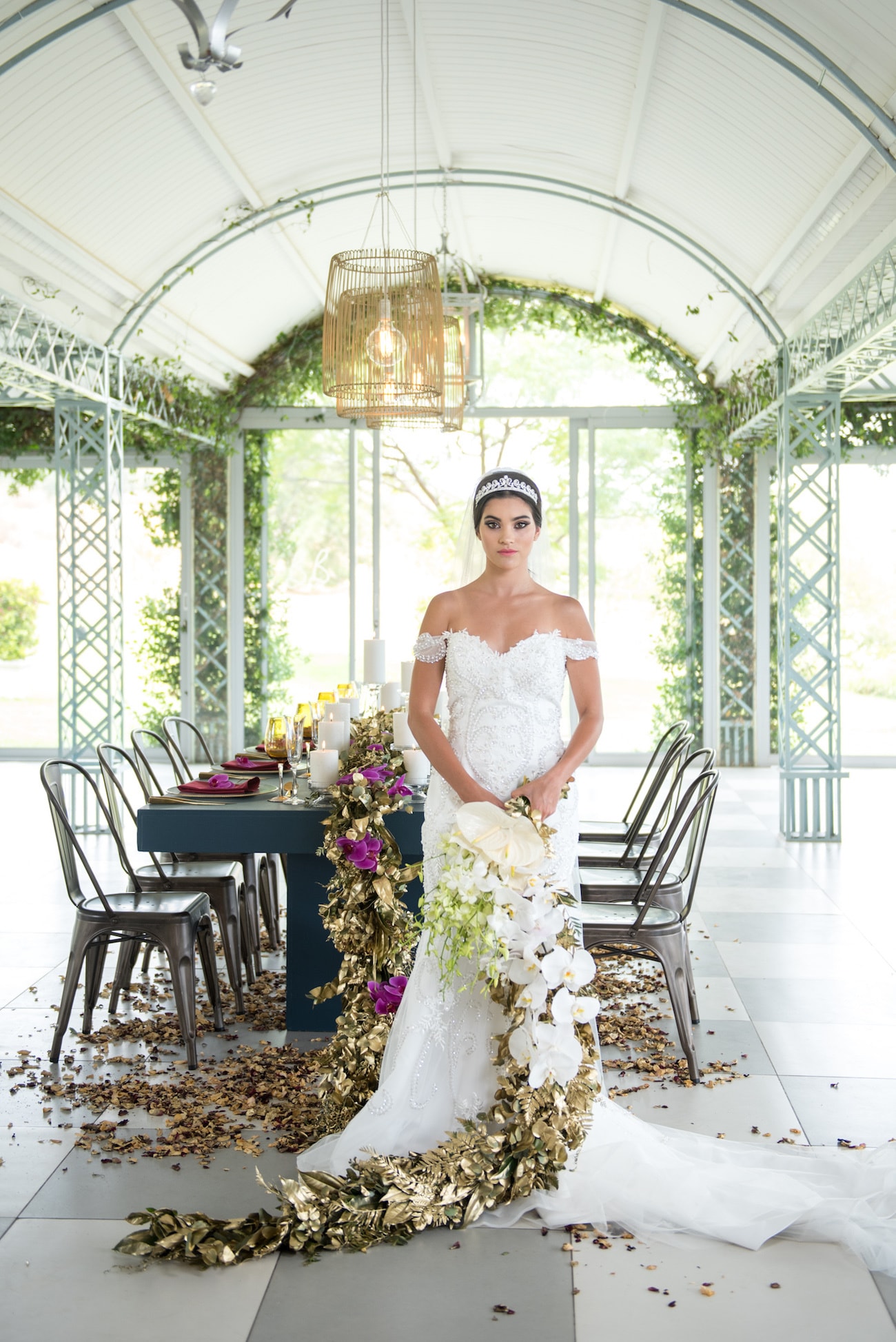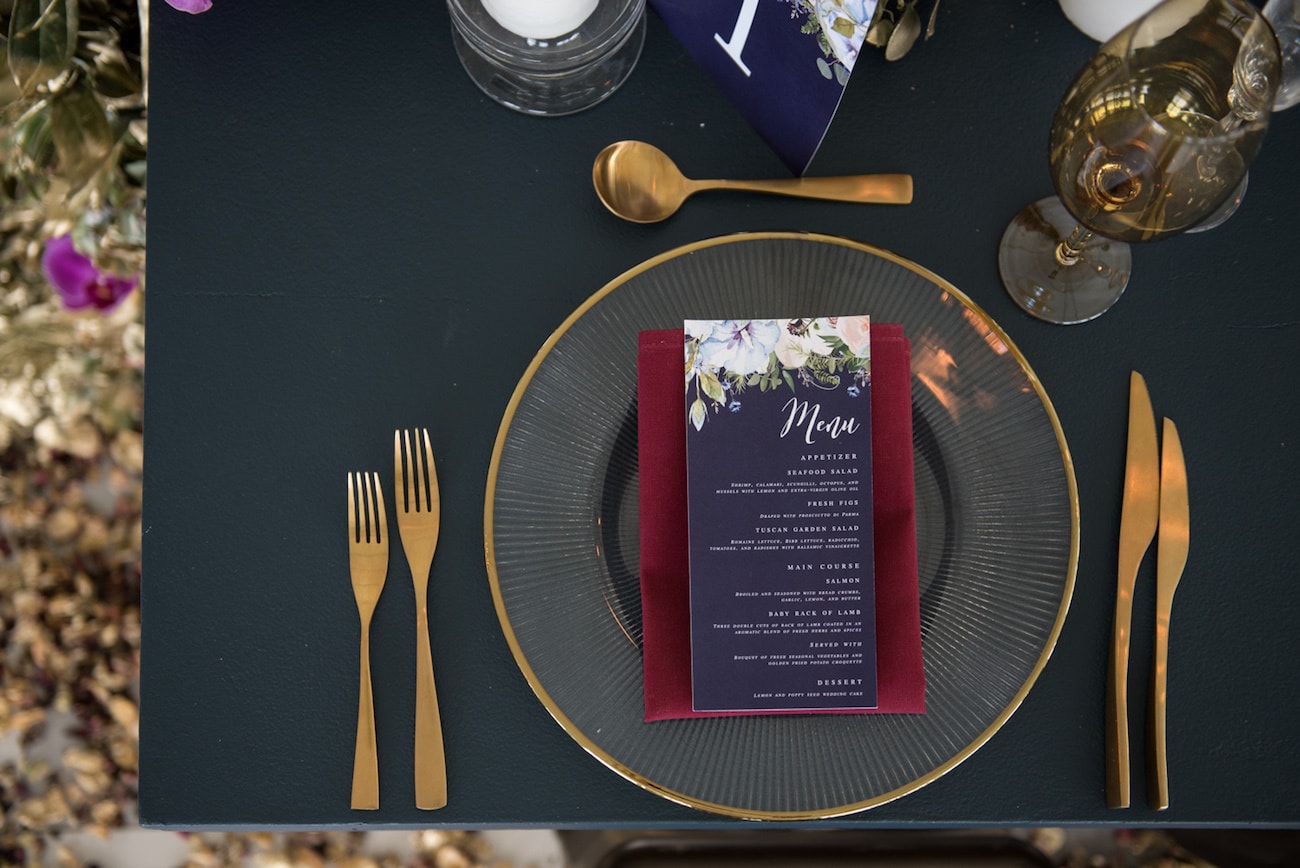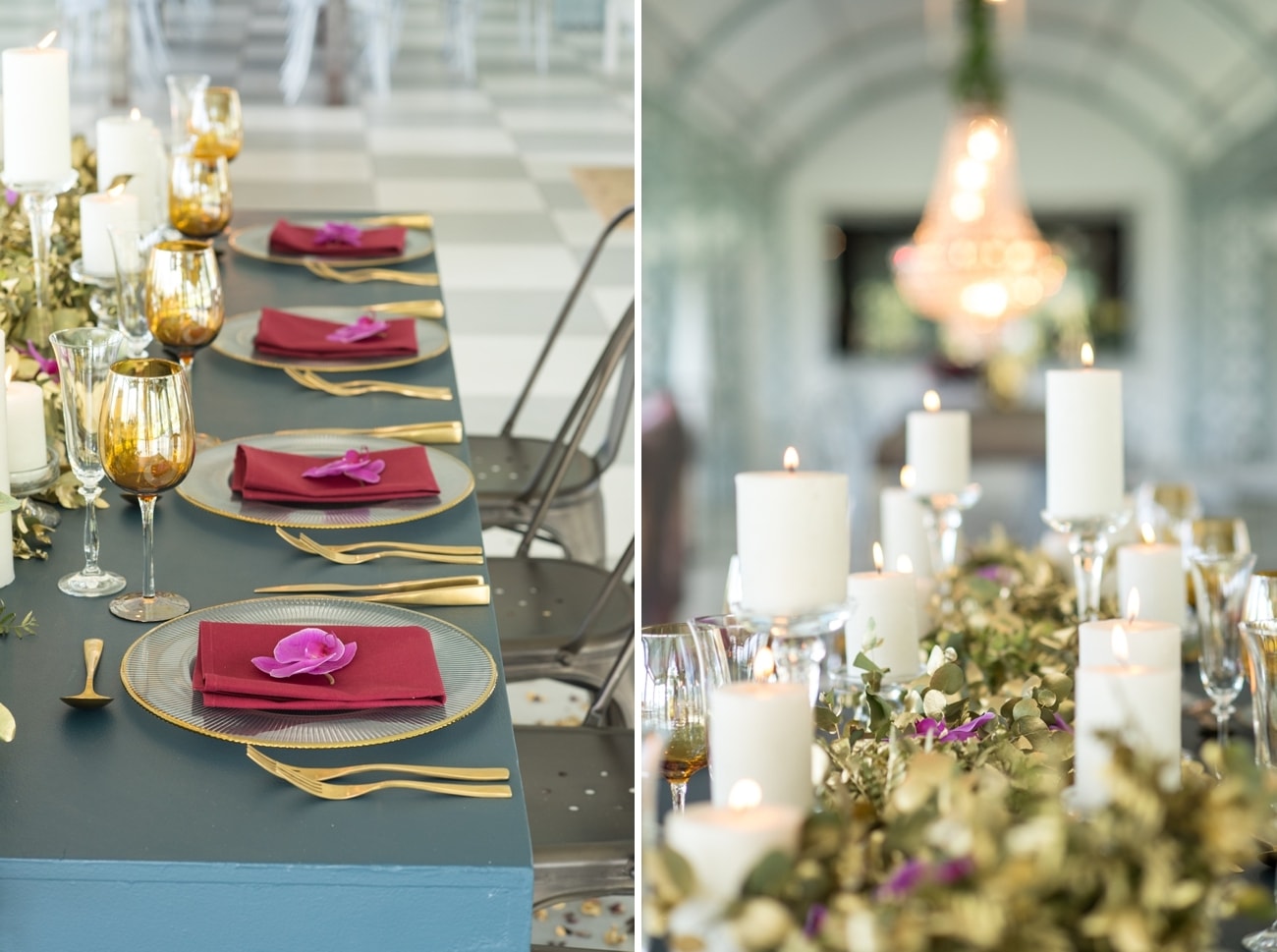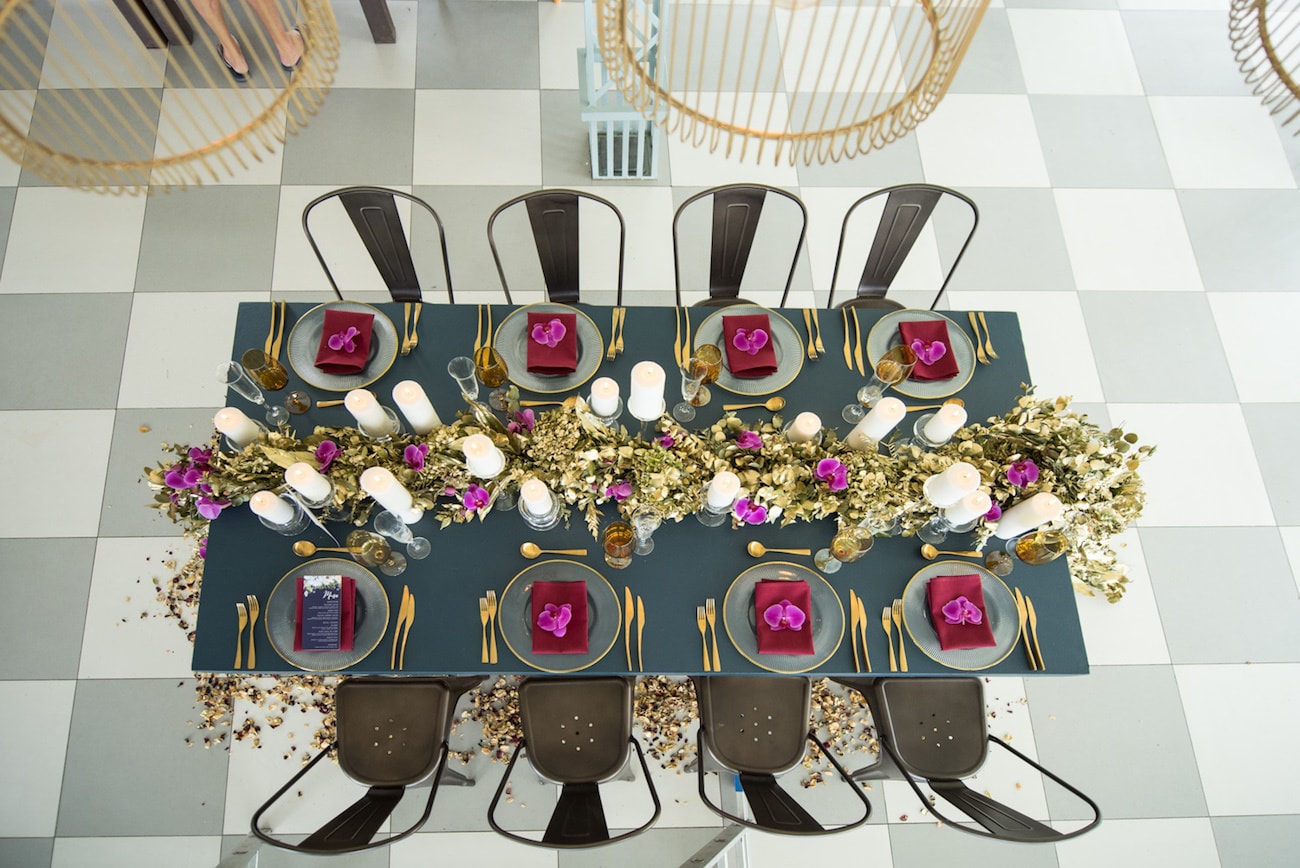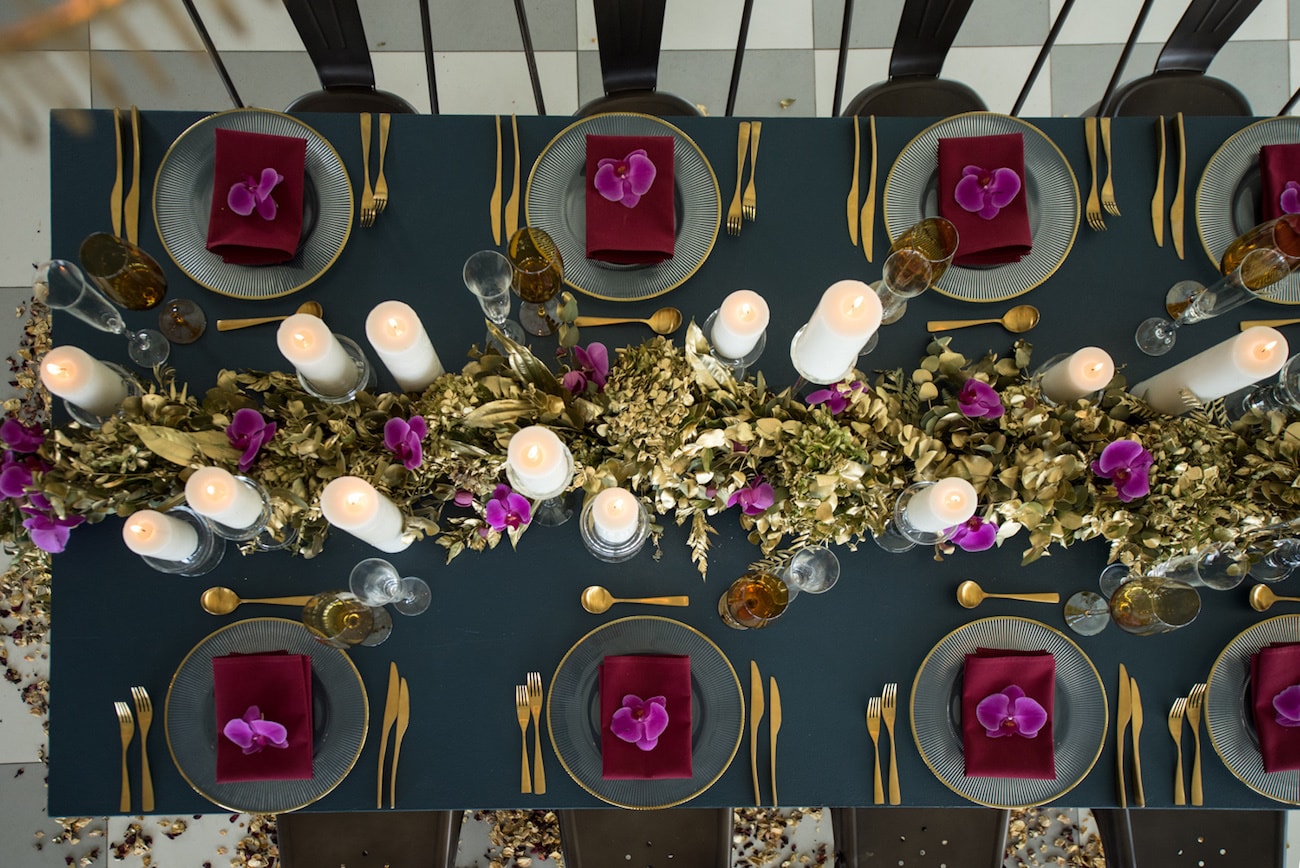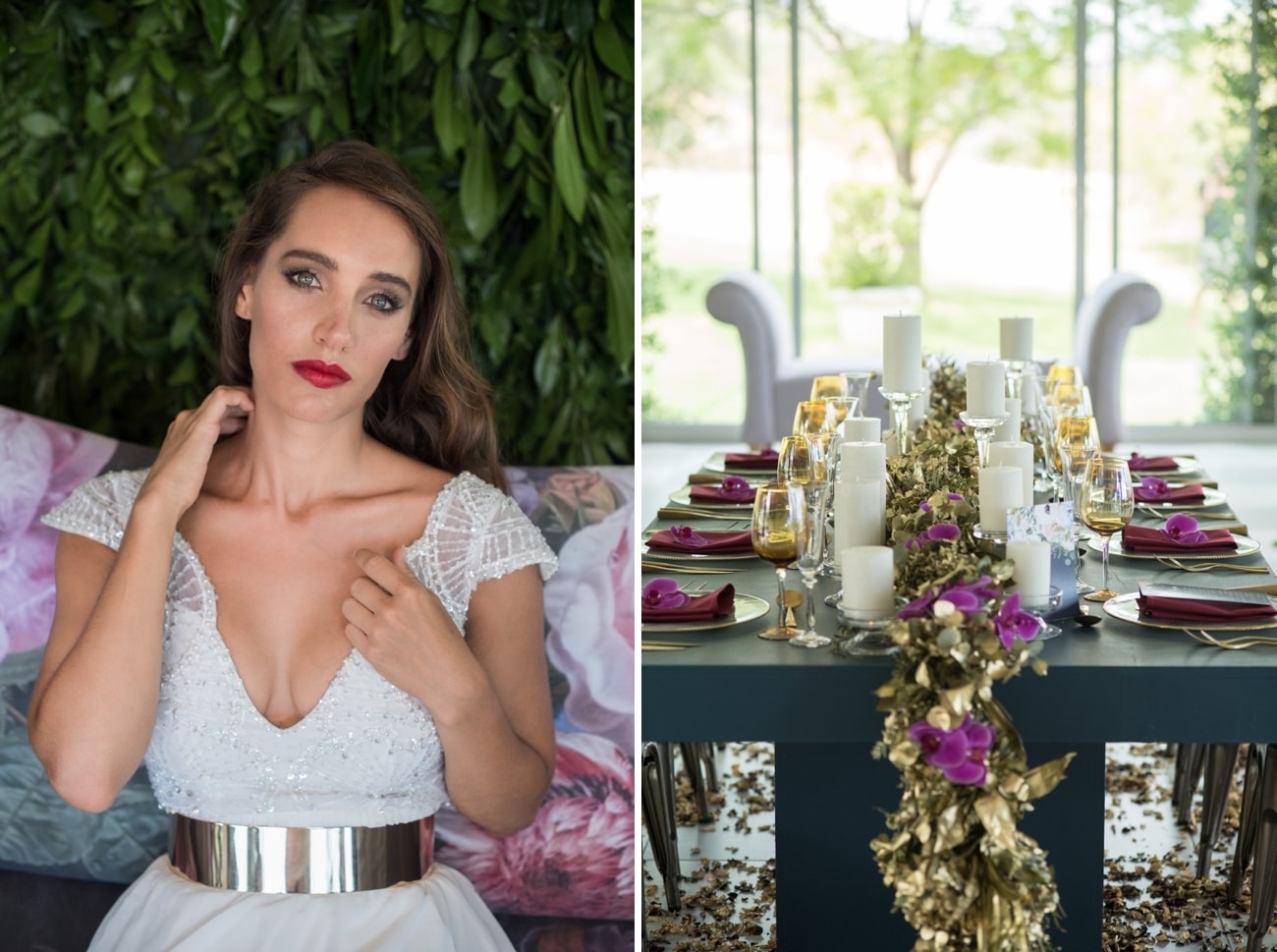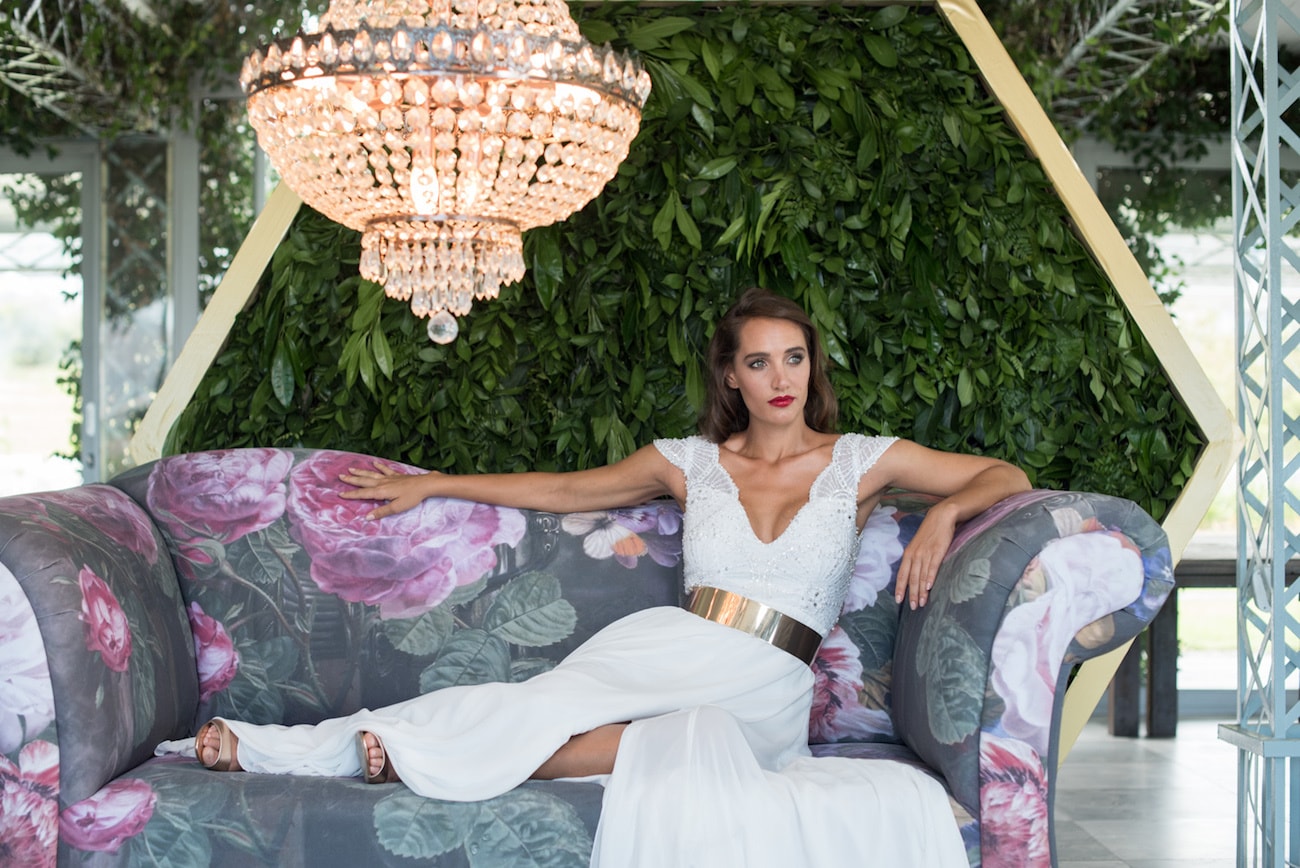 Here's some background from the styling team:
The inspiration behind the shoot was to create a beautiful setting to showcase pure white wedding gowns. We wanted to offset the dresses against some strong autumn colors and stunning decorative items, like the floral printed fabric couch. We created an overall opulent feel with strong deep colours, metallics and crystal, to create a deep luxurious feel to the images. We wanted a wedding look that was warm and saturated with darker moods for autumn and winter color tones.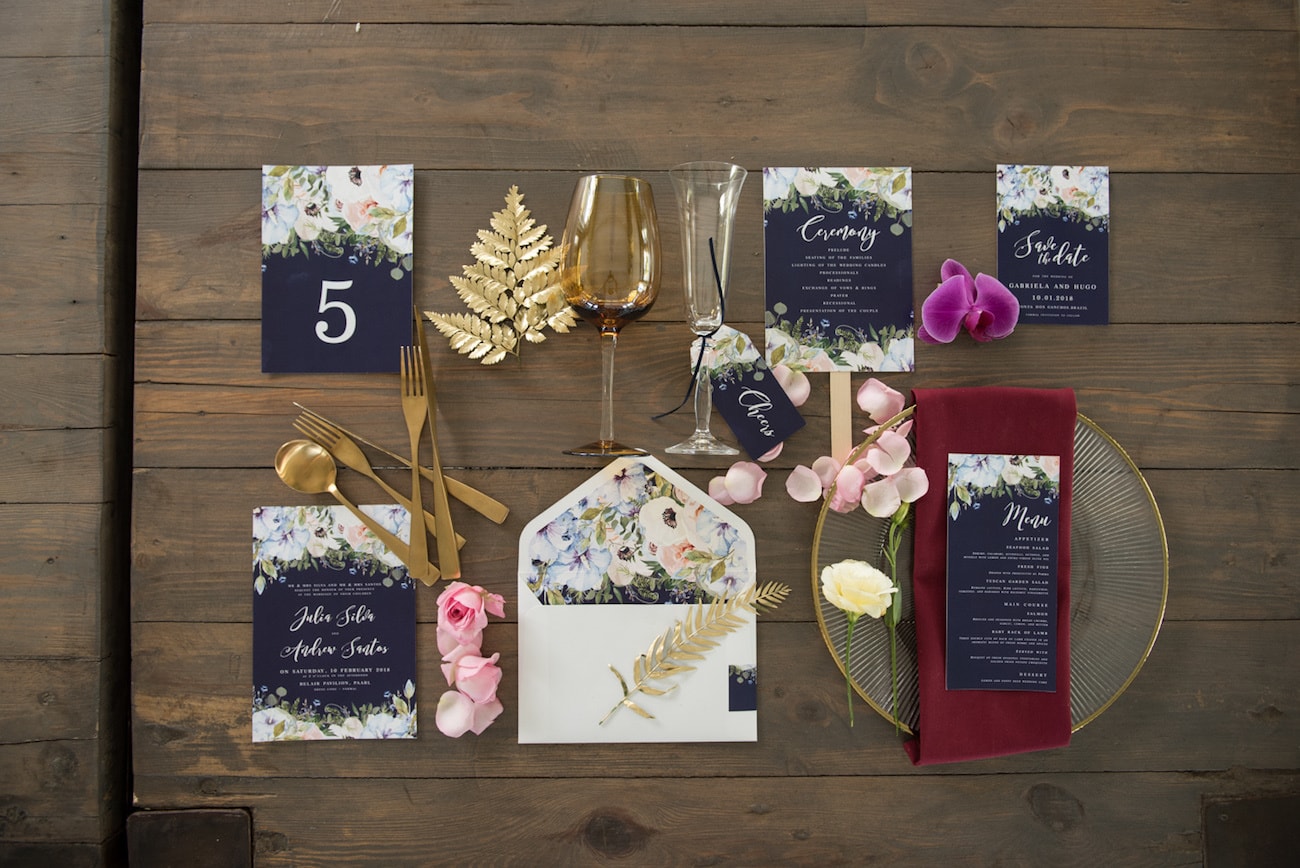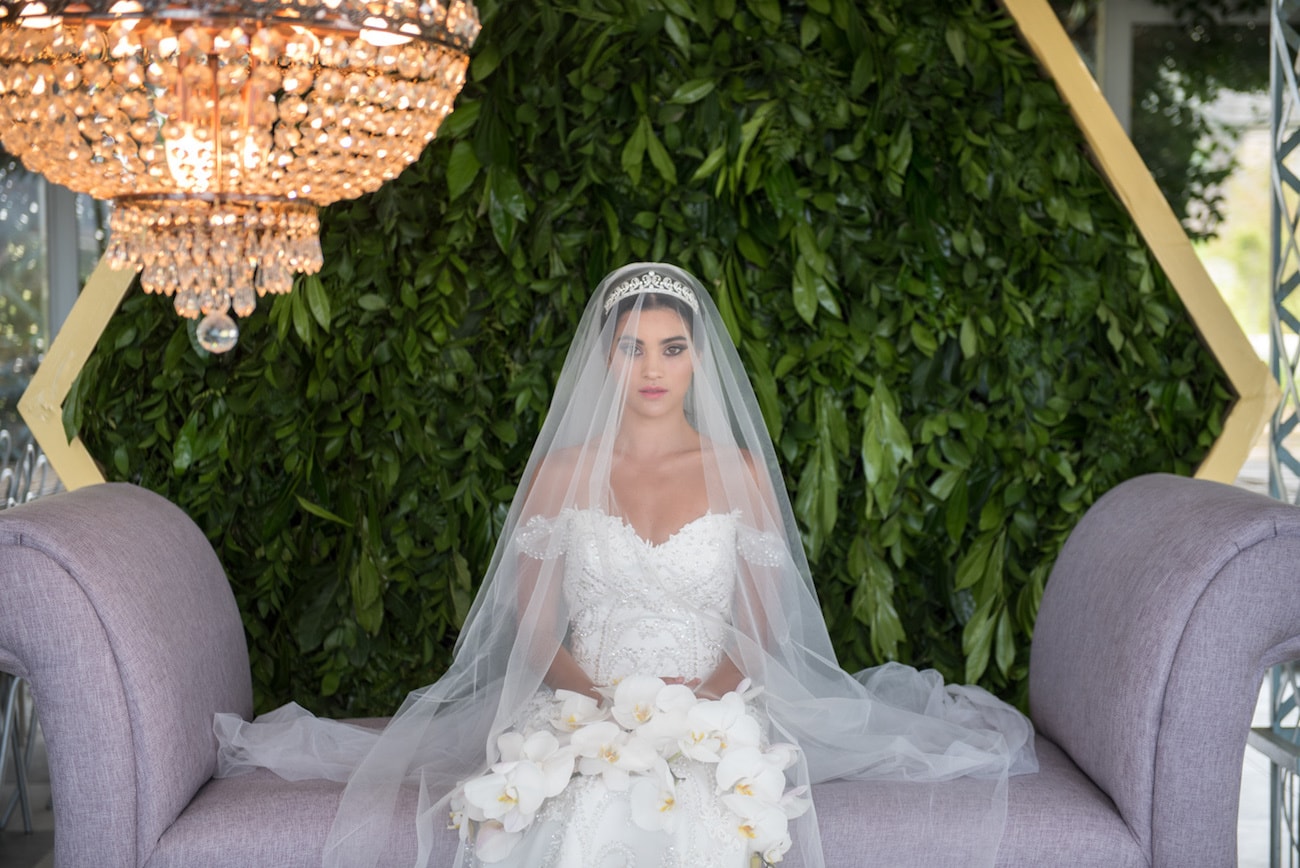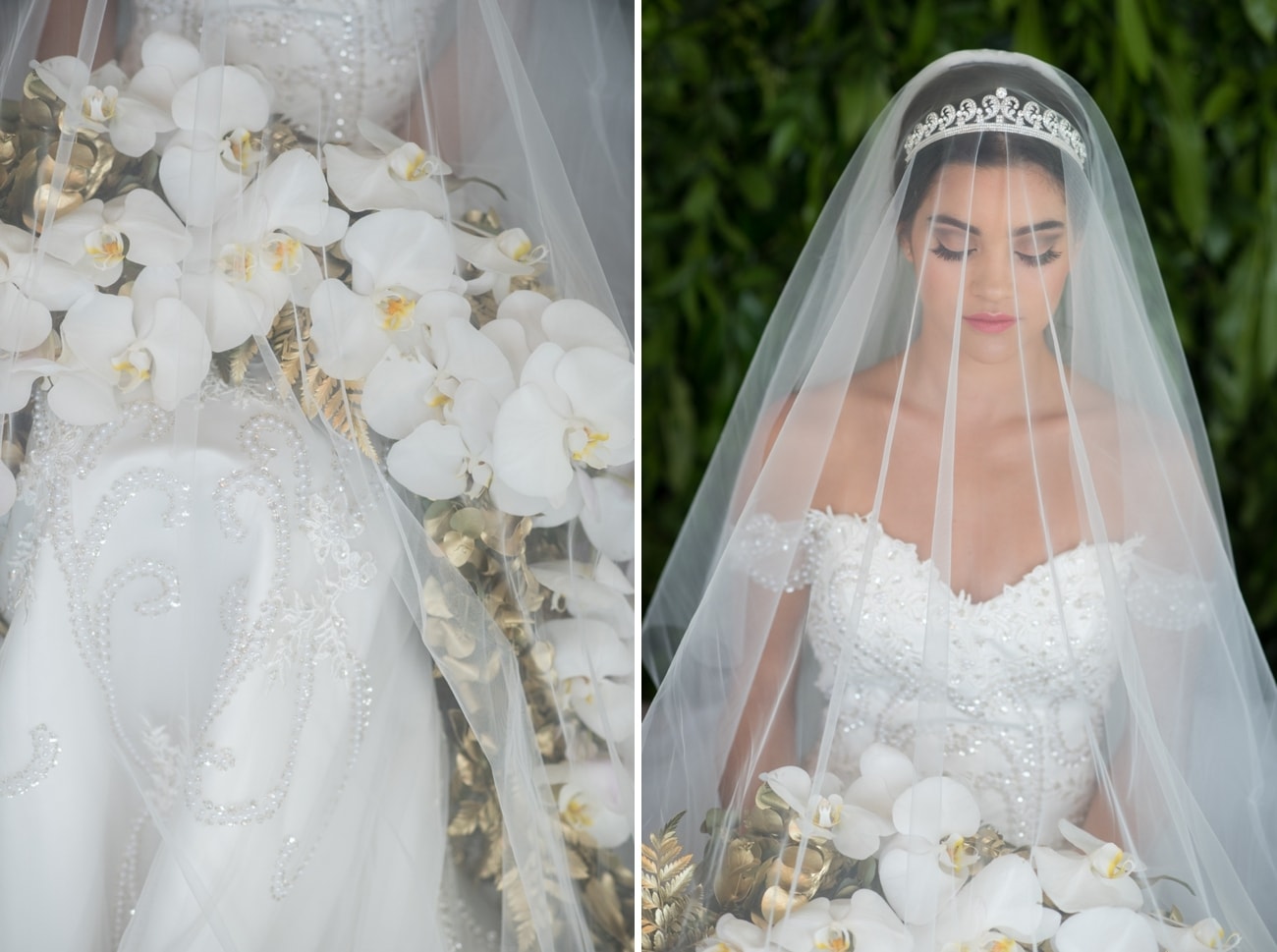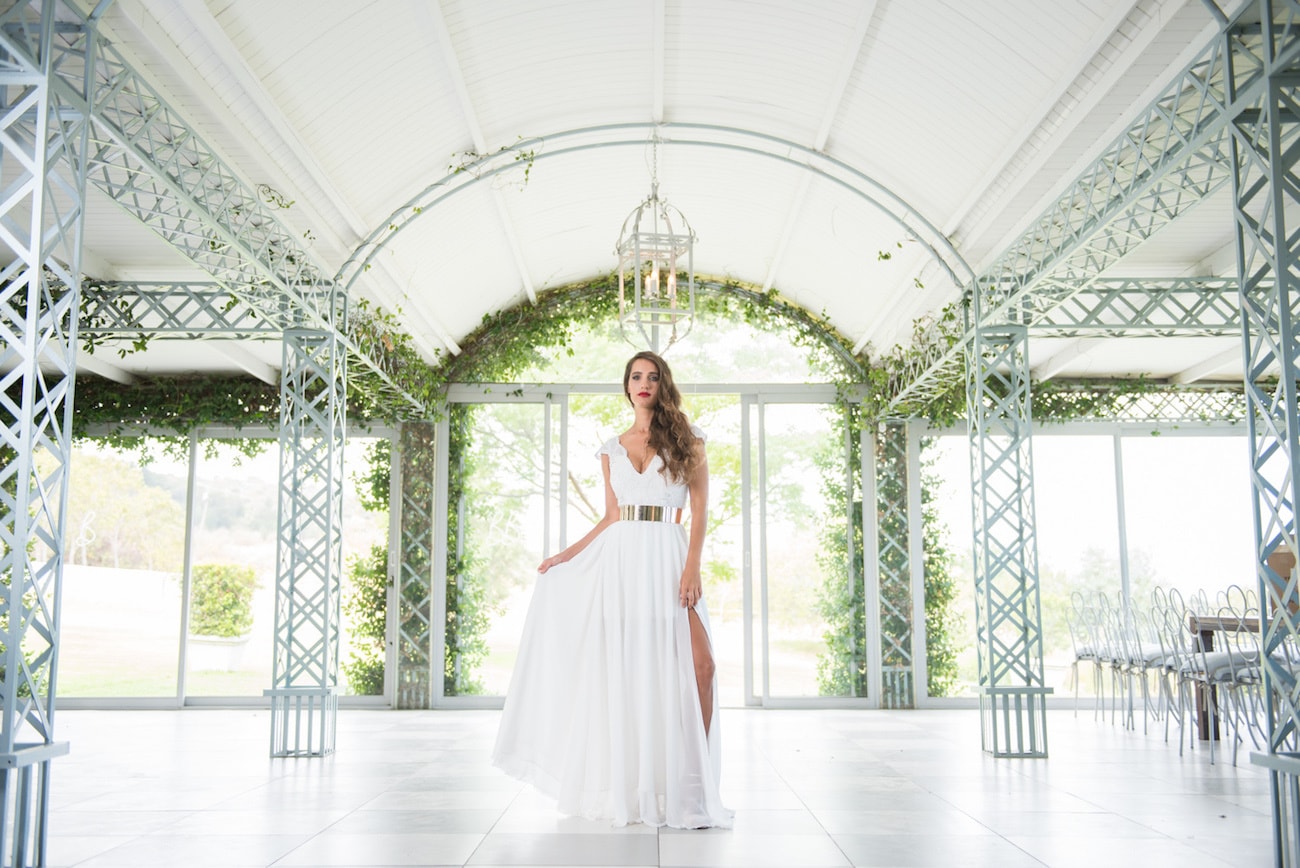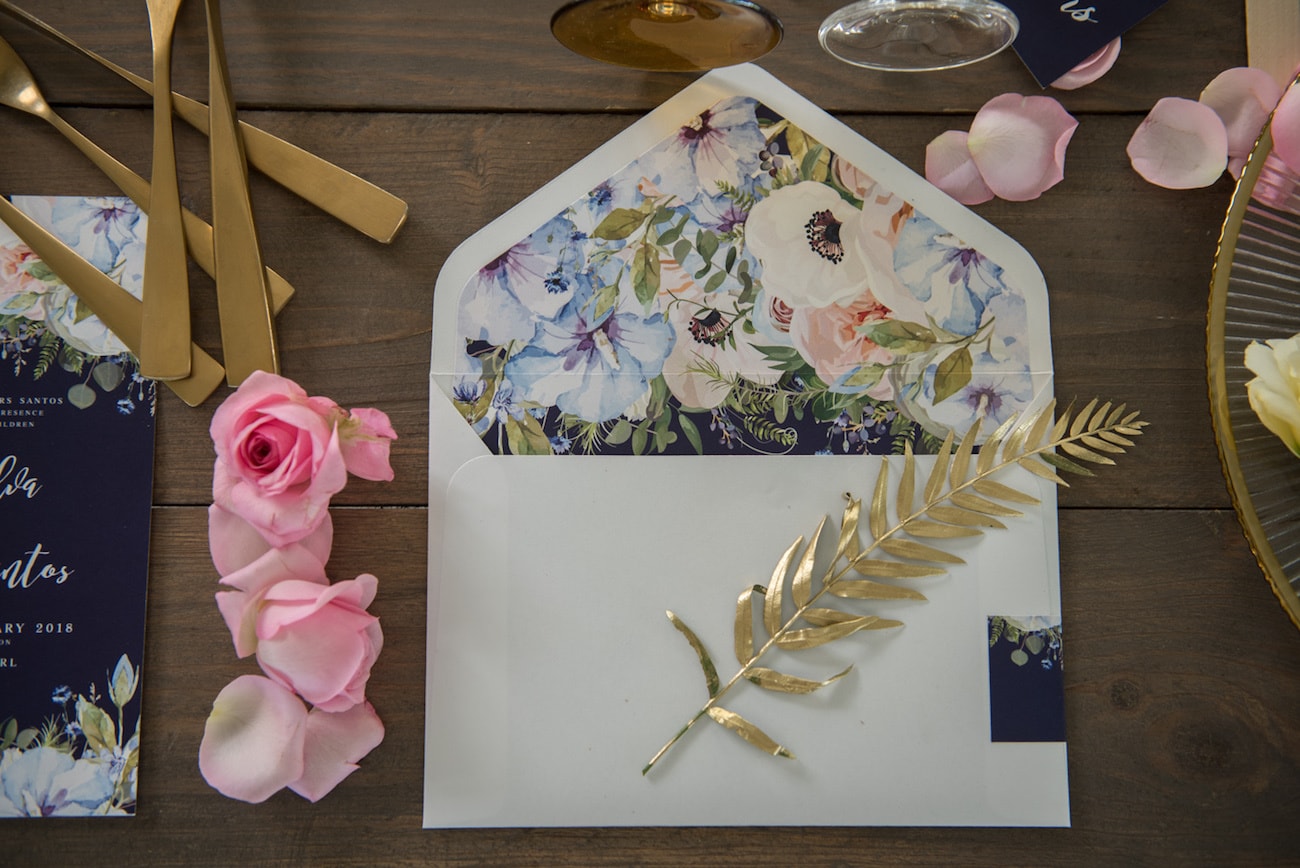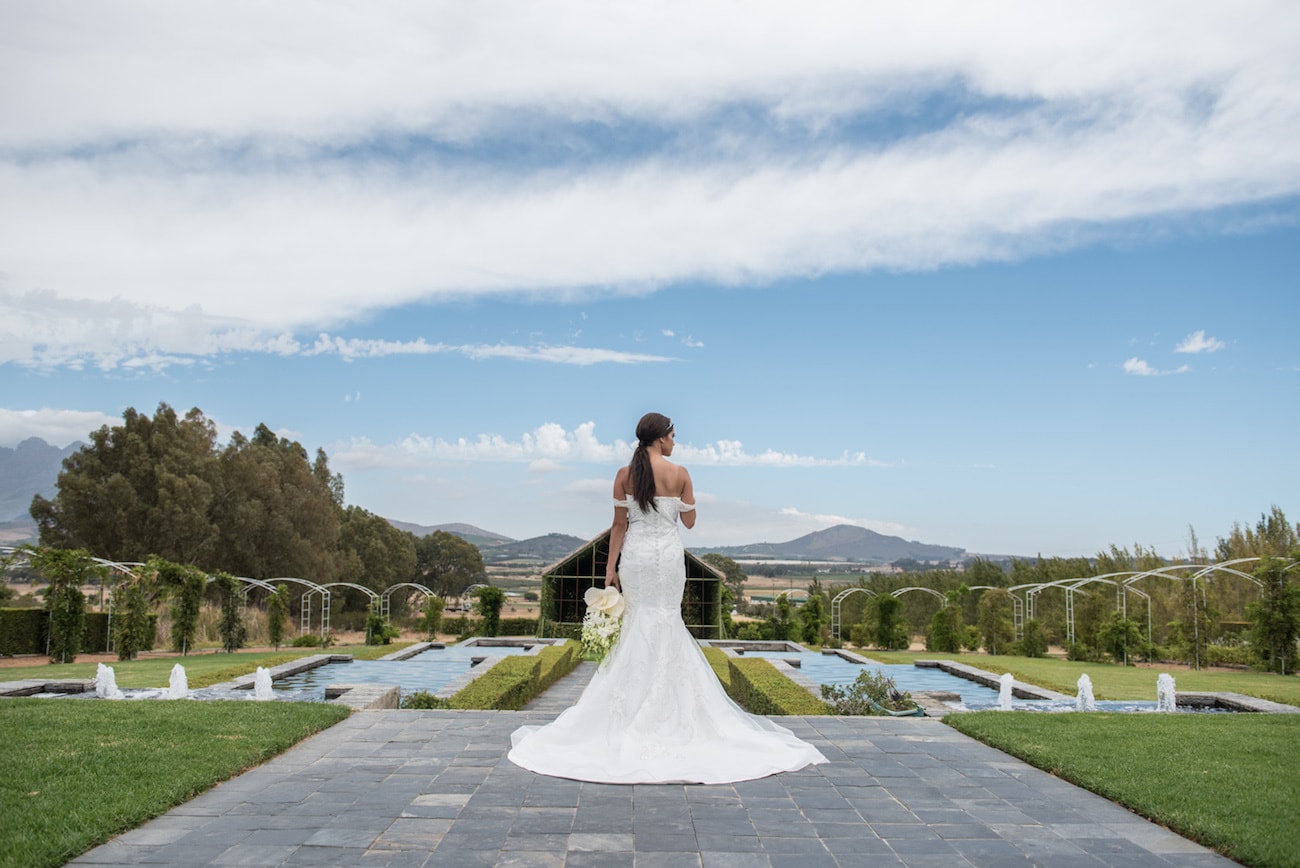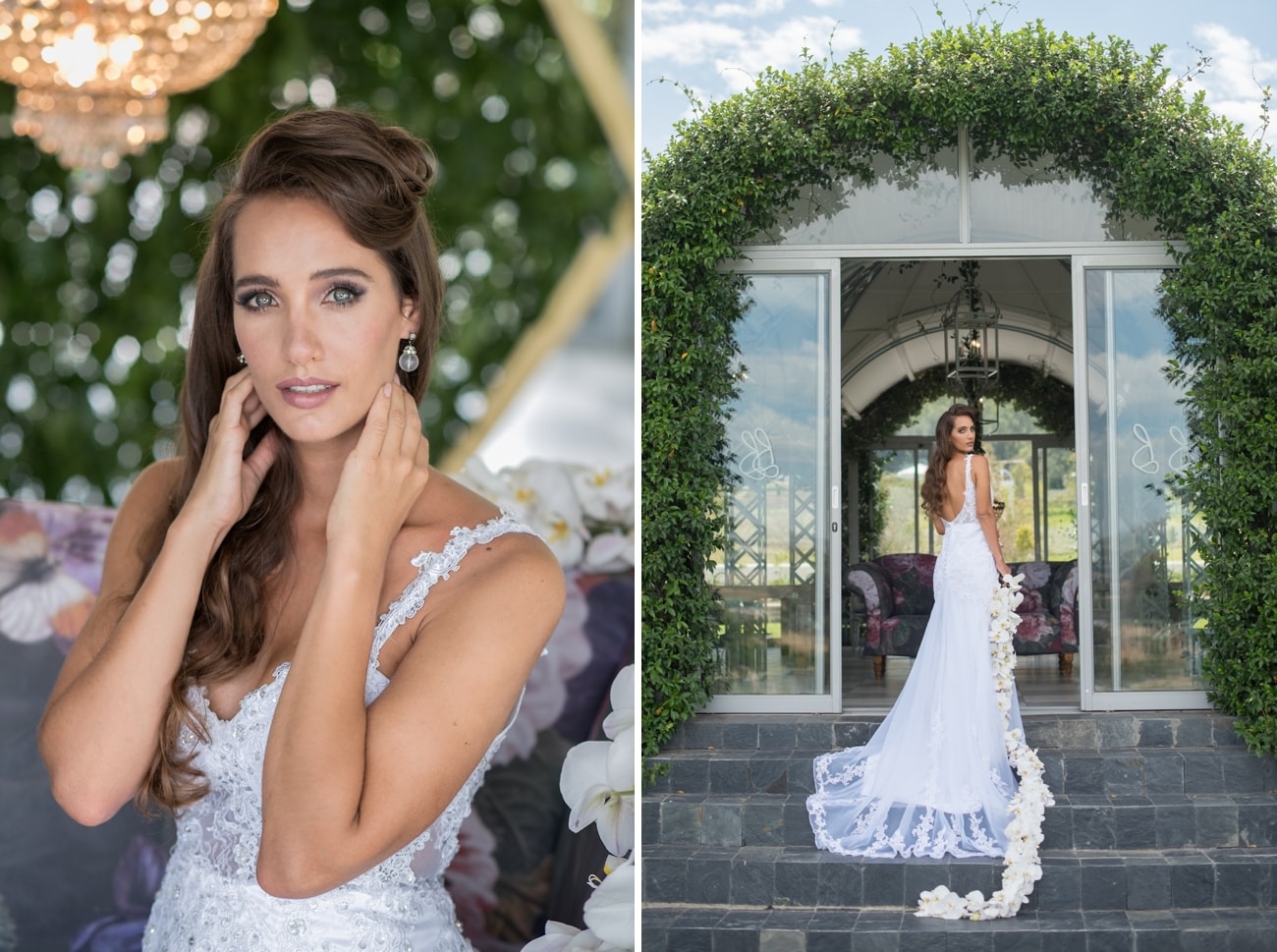 The floral couch, golden leaves and stationery all have warm colours with touches of gold, giving a feel of luxury and opulence, the perfect backdrop for a crisp white dress. The feminine touch of pink, coupled with the intensity of black and gold, creates a colour combo that is strong and inviting.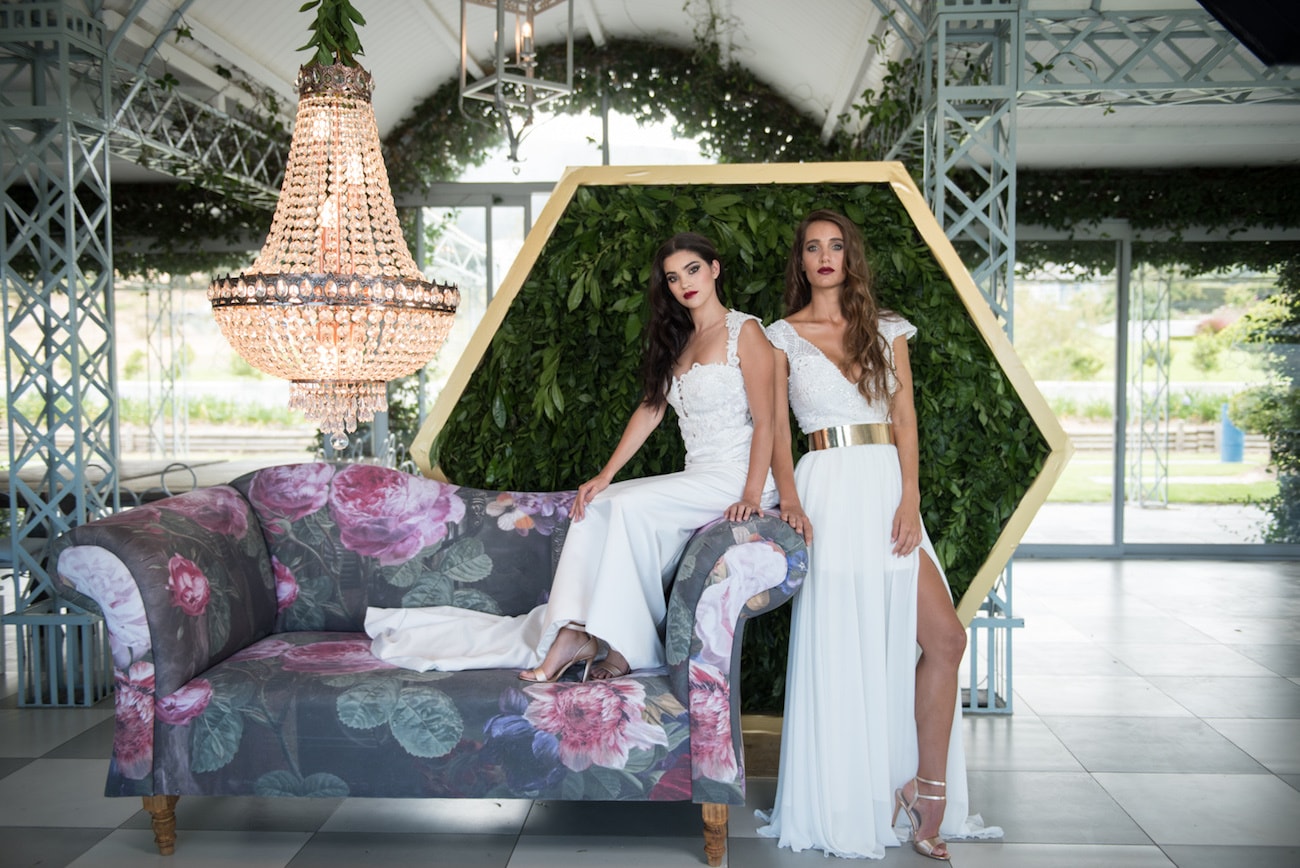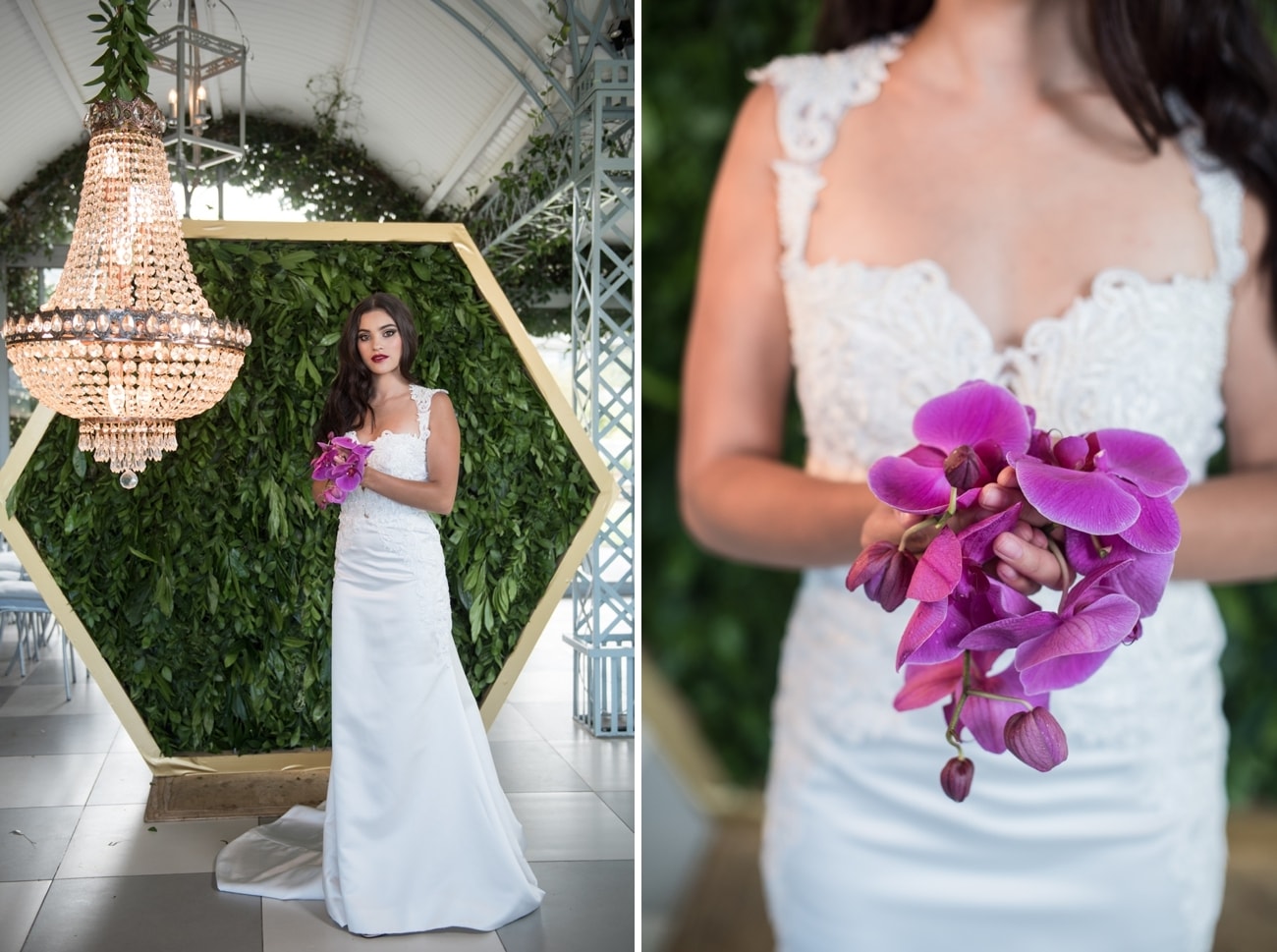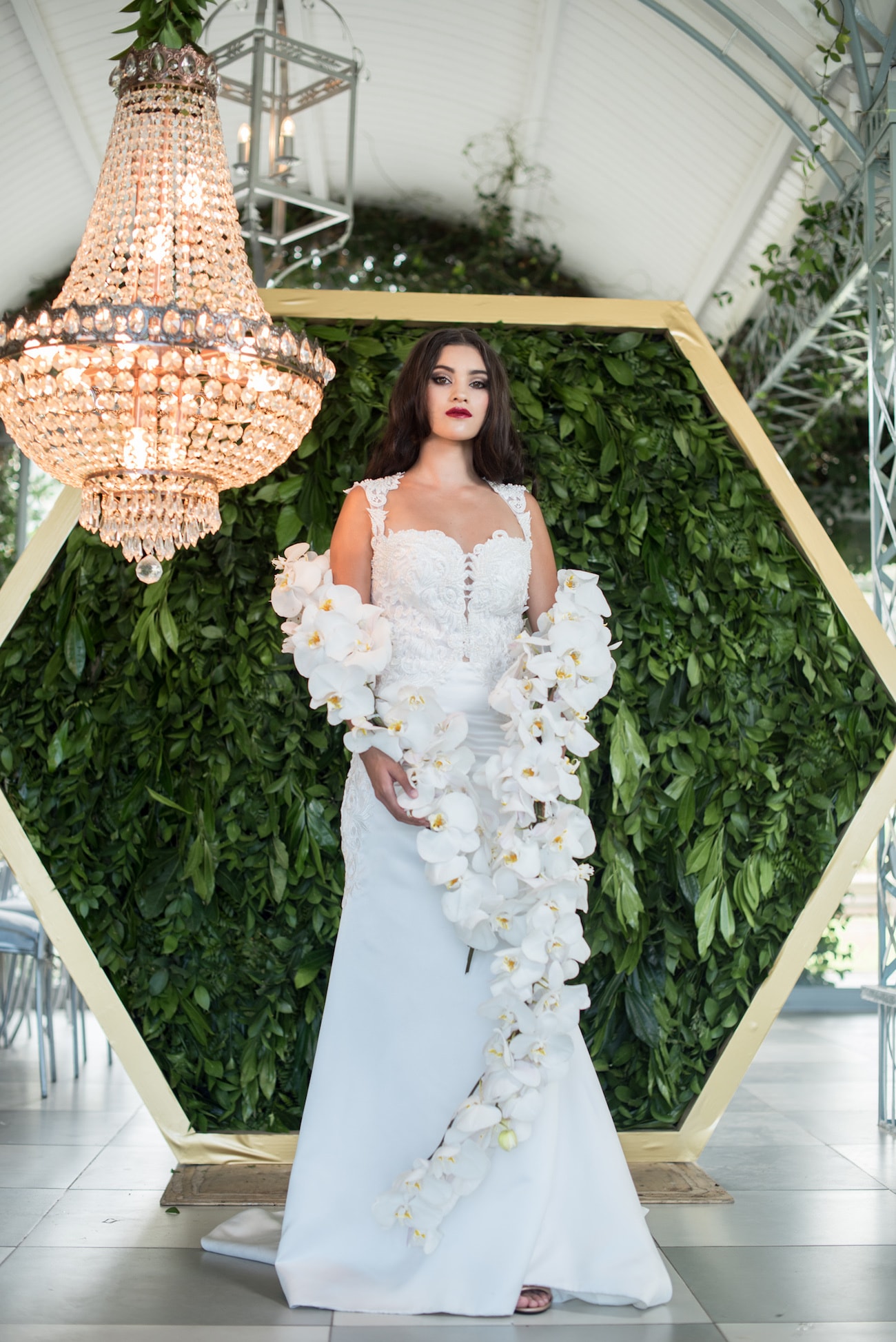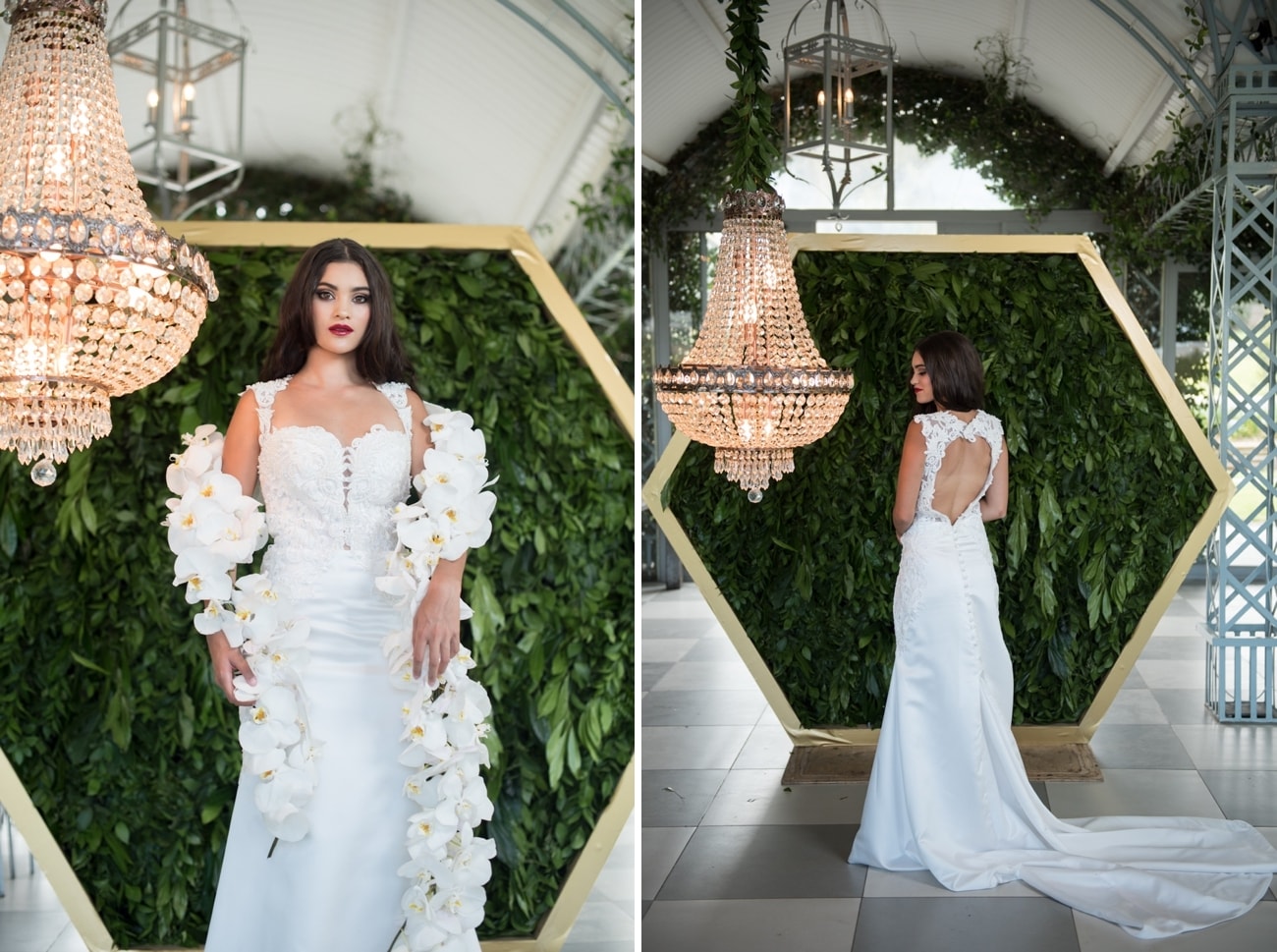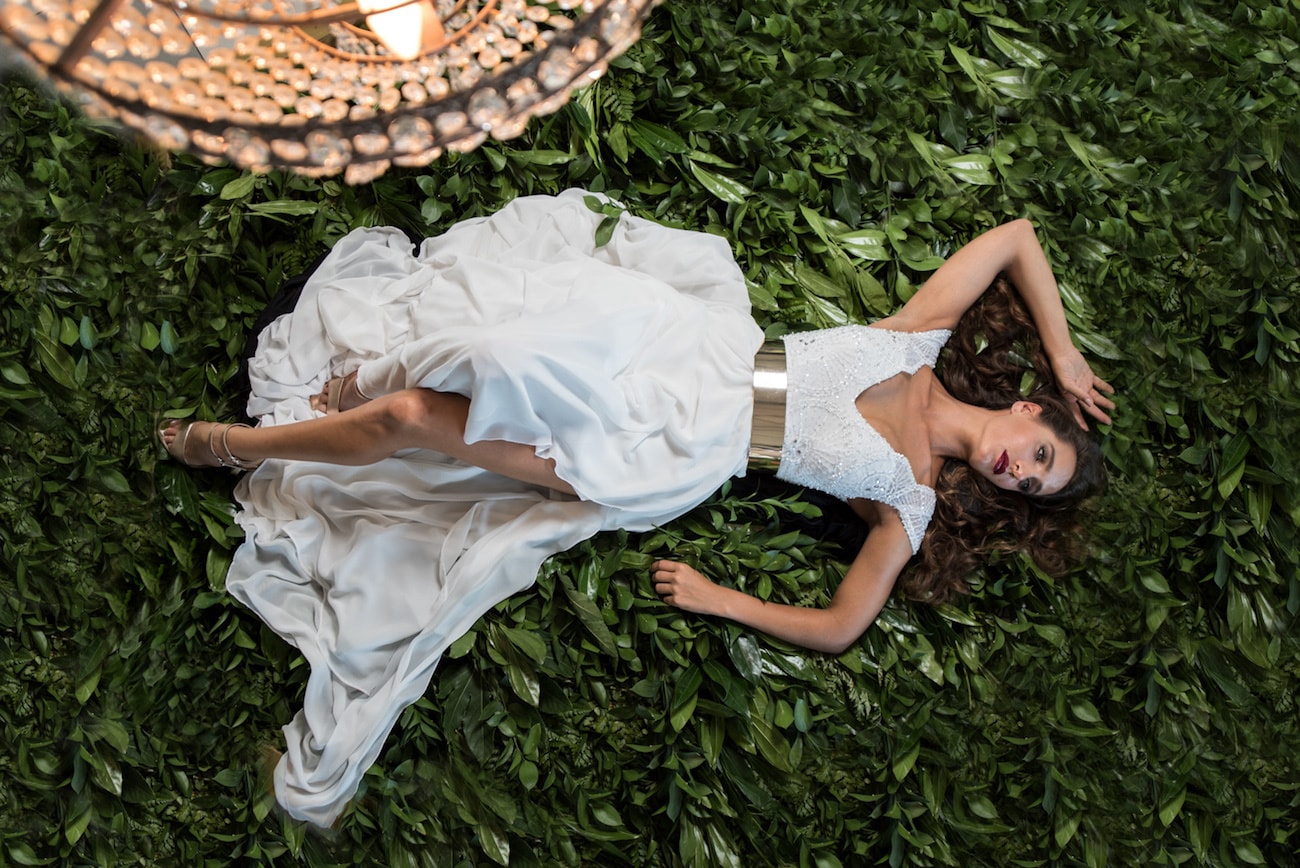 CREDITS
Photography: Jeanne Taylor Photography | Styling & coordination: Ronelda Rhode Styling | Decor, styling & floral: N Concepts and Design | Stationery: Secret Diary | Dresses & accessories: Ronelda Rhode Bridal Wear | Hair & makeup: Inge-Marie Hair and Makeup | Venue: Belair Pavillion | Models: Danielle Ehlers & Nikita Joshua, both from 20 Model Management