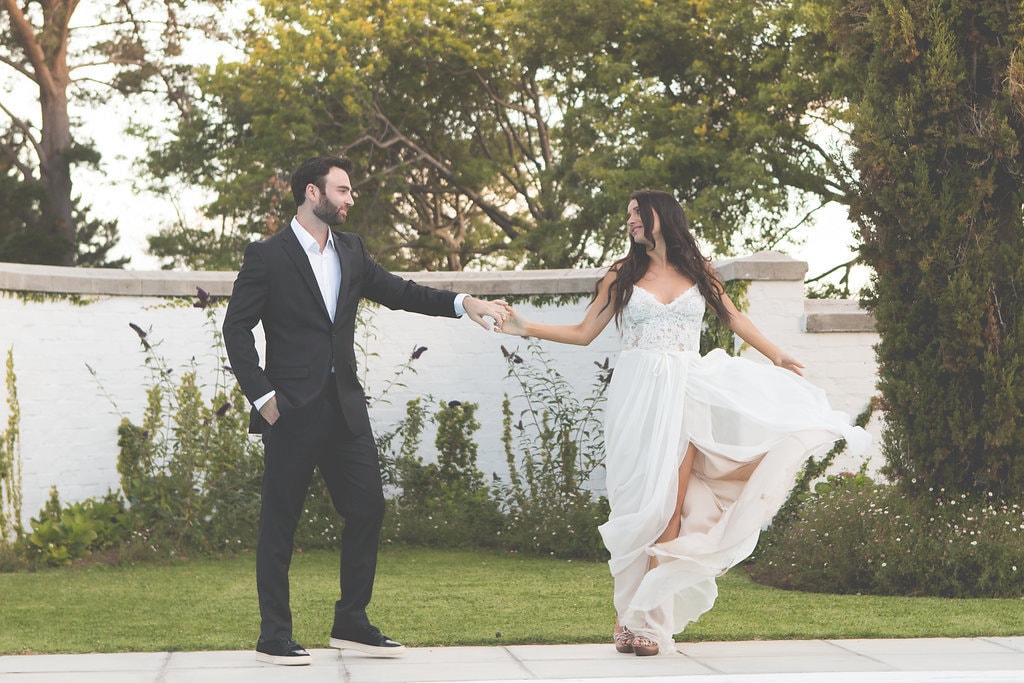 A few drops of rain at the wedding ceremony certainly couldn't dampen this lovely wedding, set amongst the beautifully manicured gardens of The Forum Embassy Hill. In contrast to Carin and Jamie's life of hustle and bustle in LA, the details of their intimate wedding were simple, classic, and beautiful: candles, soft white roses, chandeliers (with the playful addition of some silver painted animal place card holders – love this idea!). The colour palette was understated too, but there was nothing muted about the spirit in which the day unfolded, as seen here through the lens of Nikki van Diermen. From the many happy tears as the bride and her parents walked down the aisle, to the unbridled joy on the dancefloor, it was a celebration to remember! As Nikki put it: "No fuss, no frill, just love."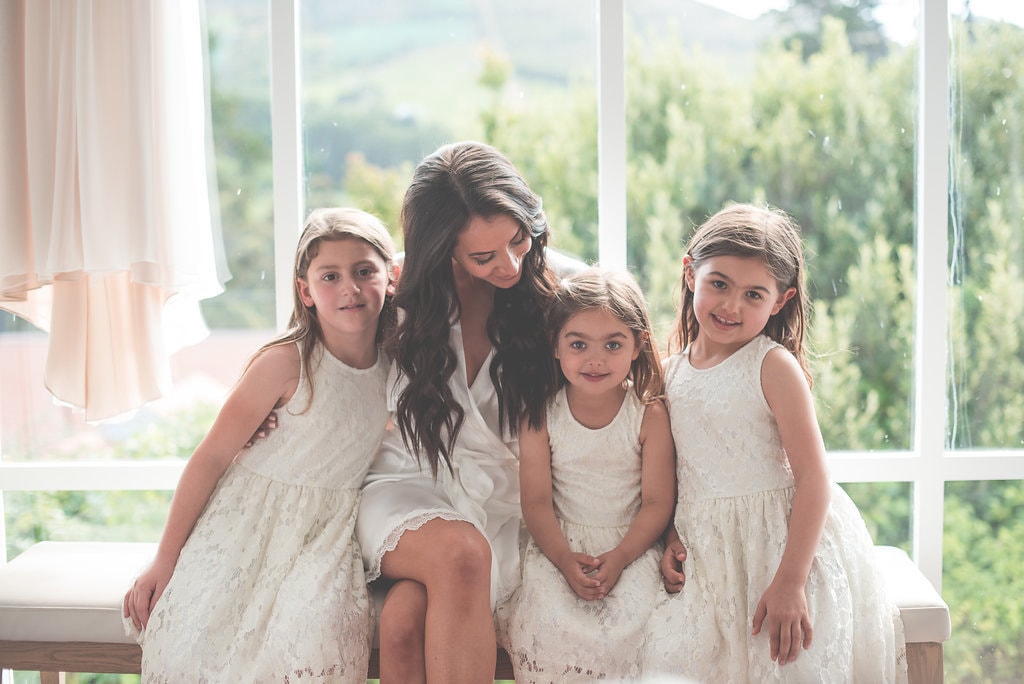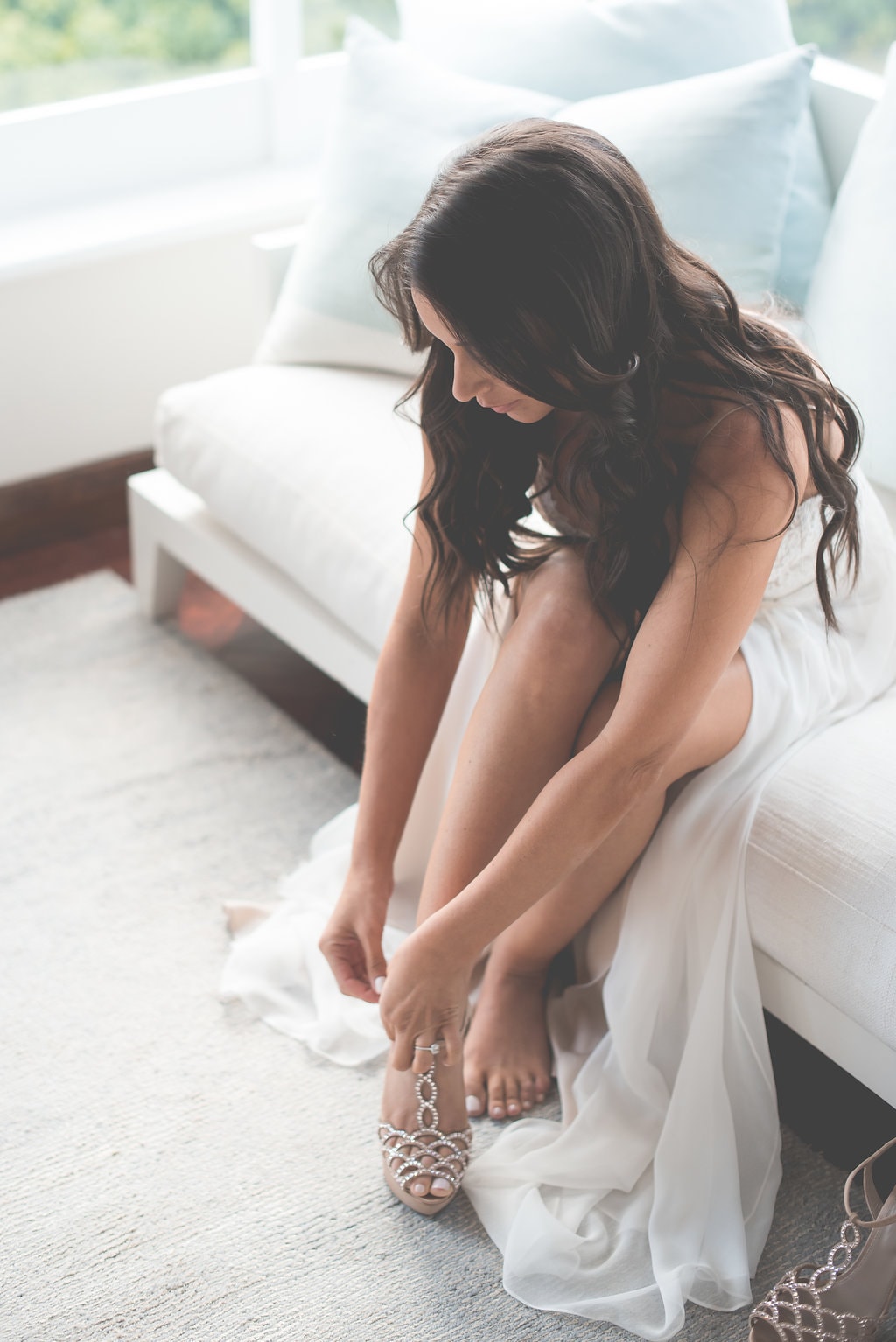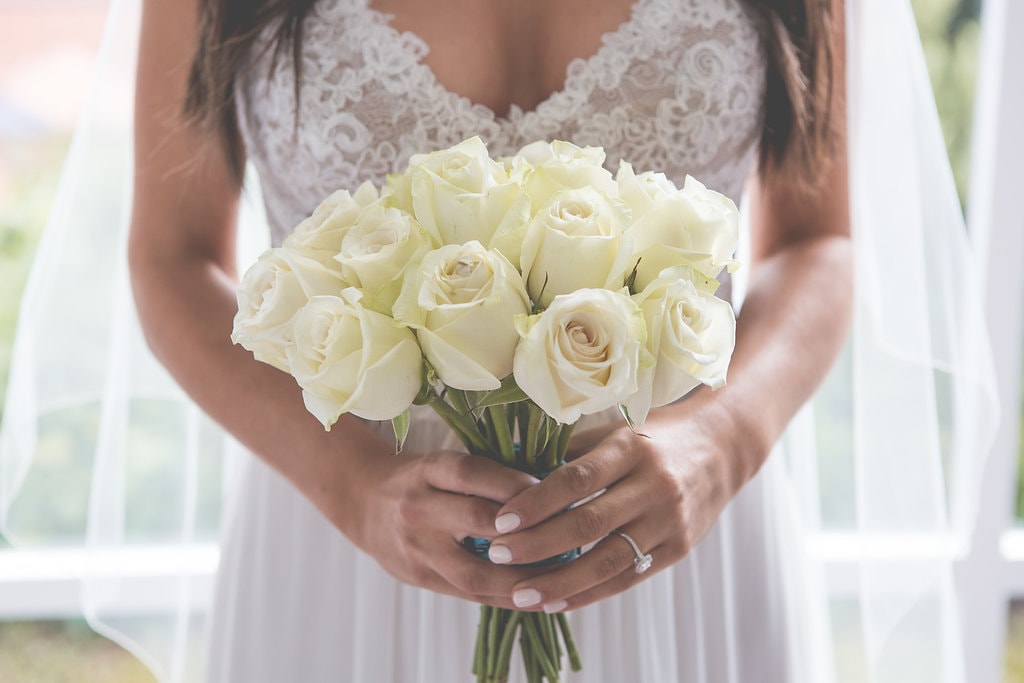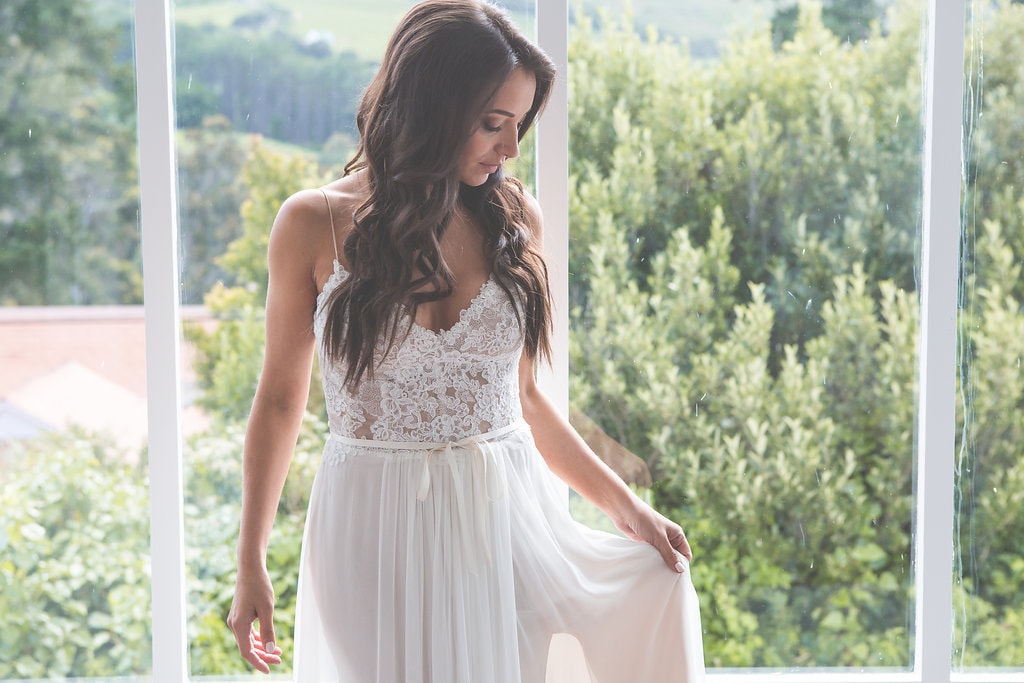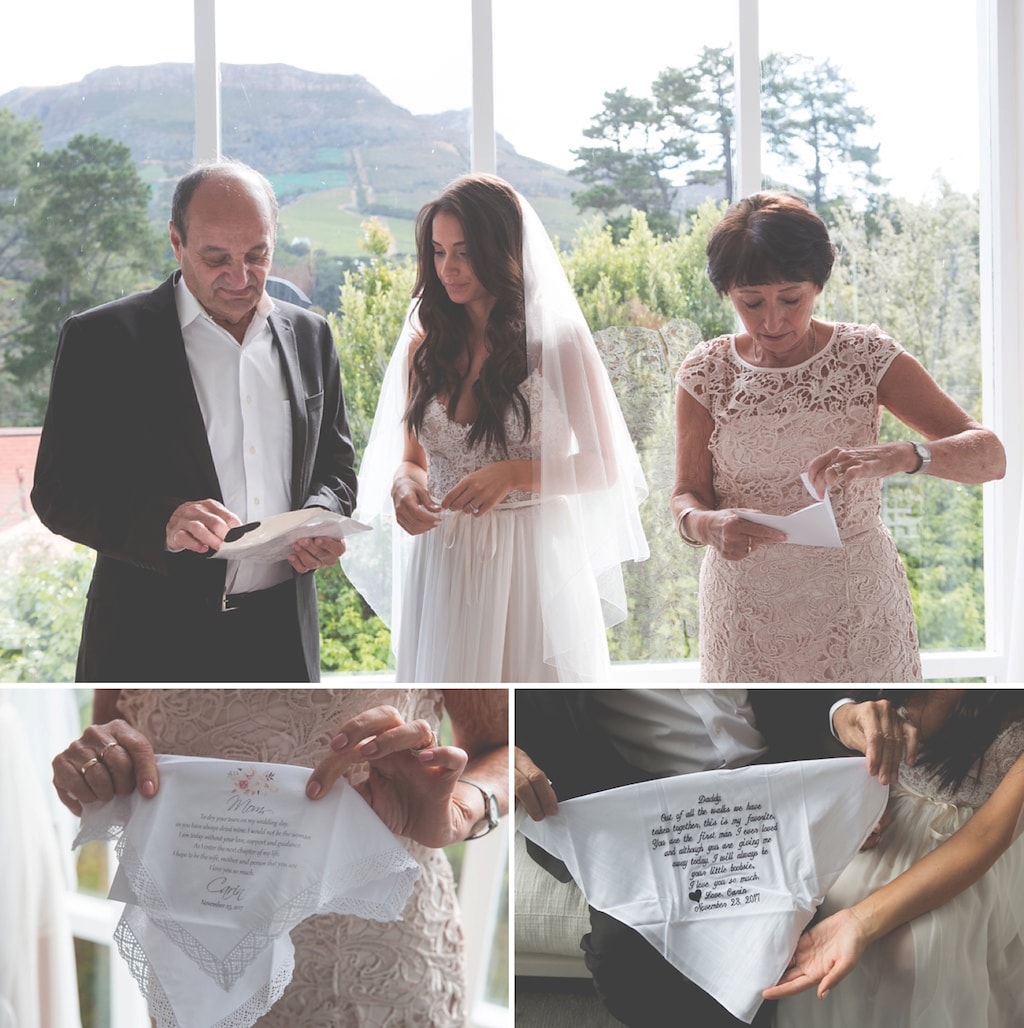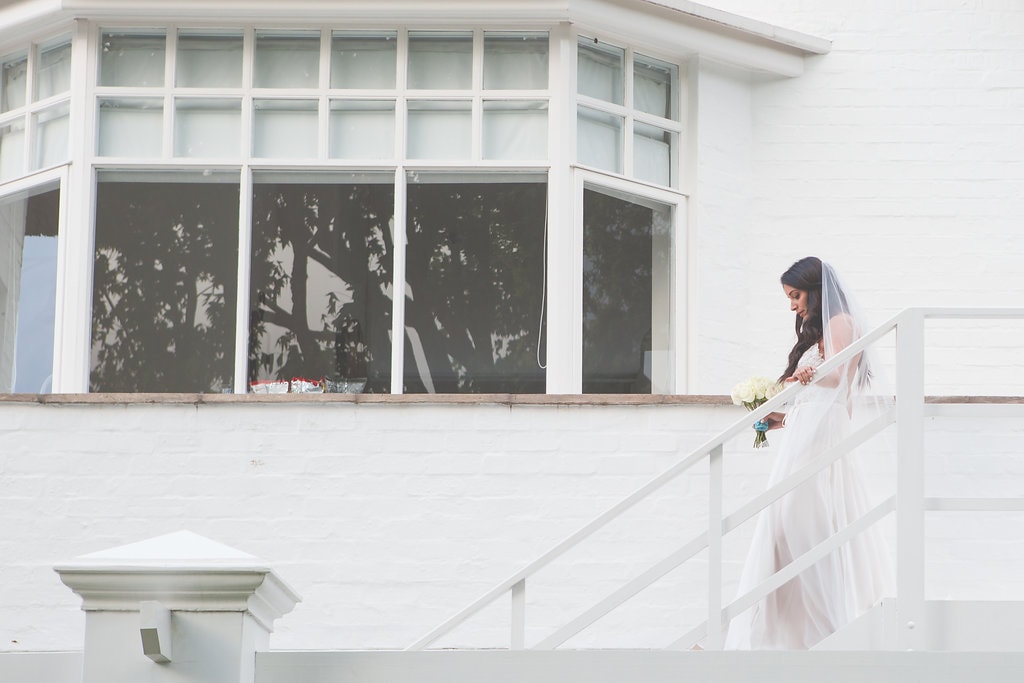 Love Story
We met through mutual friends. I was in a relationship at the time but Jamie kept asking his friends about me and when he found out I had broken up with my boyfriend he made a plan to take our mutual friends out so we could meet up.
The Proposal
His parents were in town and they love the beach, so Jamie picked me up from work to go meet them there for lunch. We got there and I couldn't see them and kept asking where they were and why we were on the beach and not at a restaurant. He then got down on one knee. We were at the same spot we had come to on one of our first dates. He proposed and then we met up with his parents afterwards for lunch.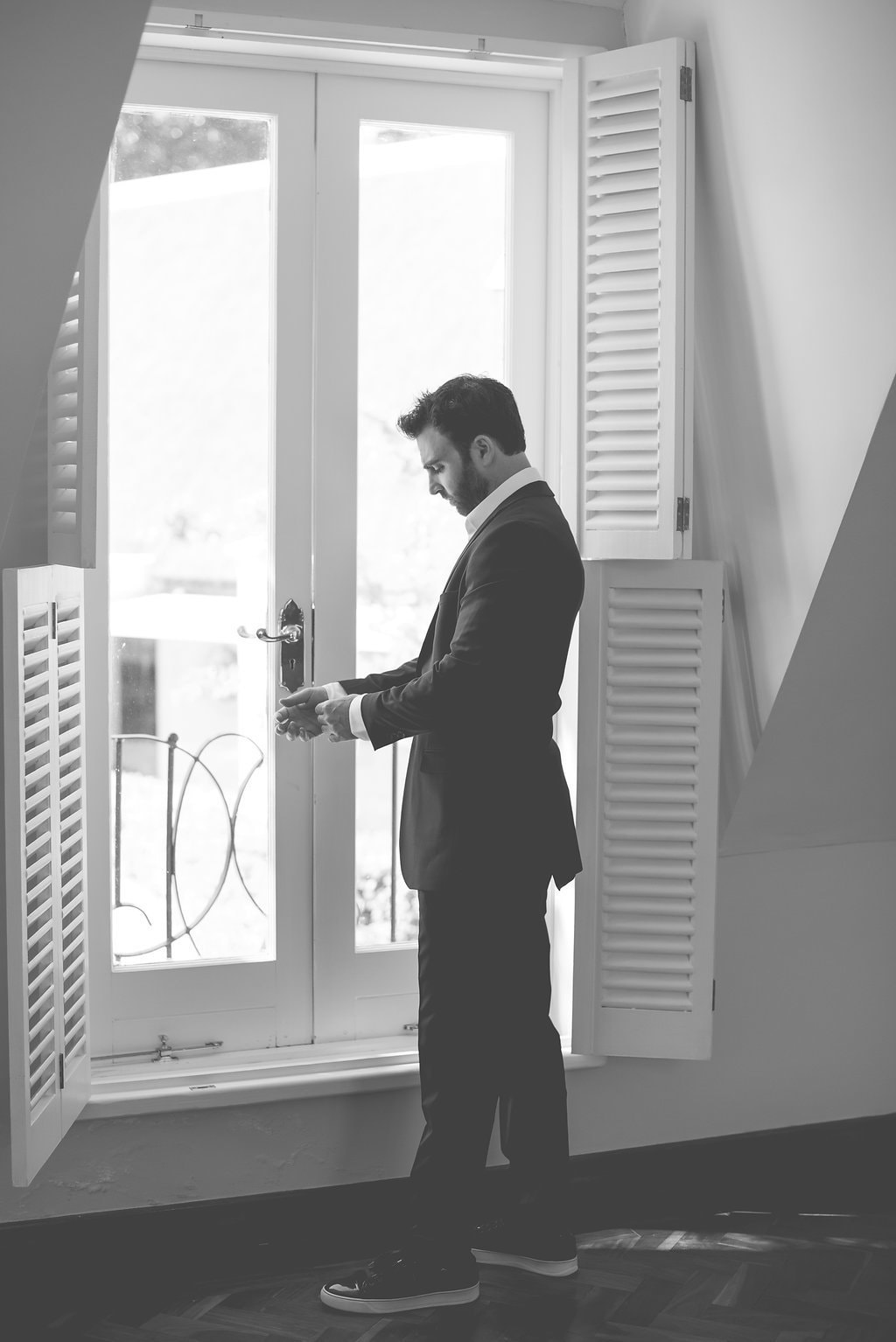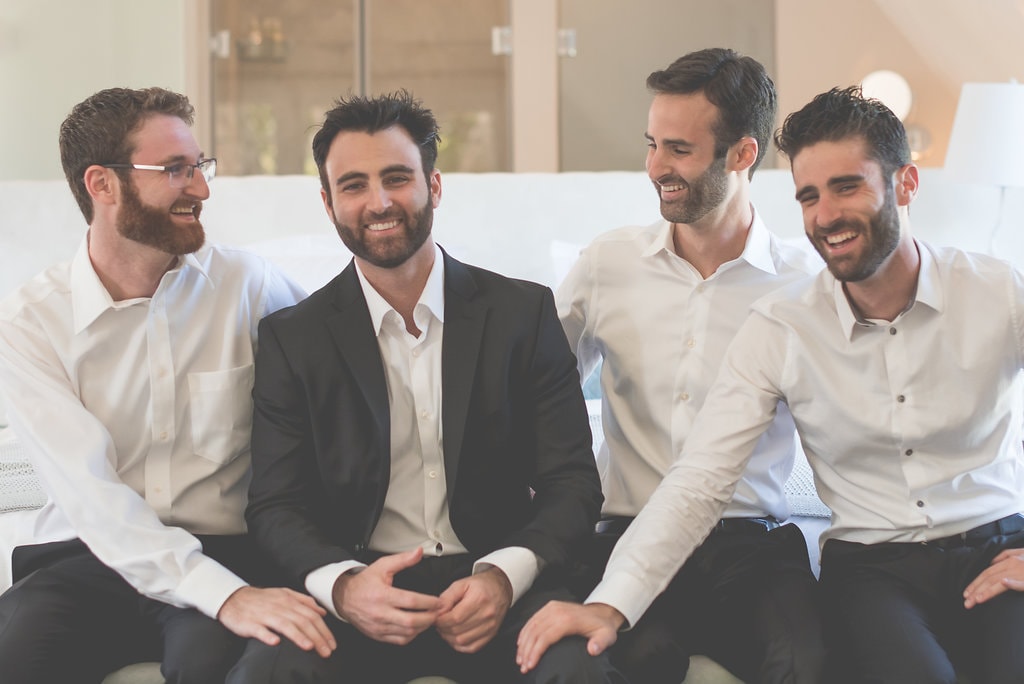 The Venue
We chose Embassy Hill because it was a one stop shop. They did everything and I knew the day would be relaxed in their hands. I loved that we could spend the night there and have the whole day there to get ready and wouldn't be stressed about transportation or having to move around. It was perfect!
Wedding Style
I wanted simple but elegant. I am not a huge wedding person, so didn't want the day to feel like a production. I wanted everything to be calm and to just feel like a big party with all our favourite people. The color scheme I wanted was just all white flowers and mirrored glass centrepieces. The most important thing was that we made the whole wedding experience a holiday. We live in Los Angeles and so the majority of our guests flew in from out of the country or from out of town and we wanted the week to feel like a true vacation for everyone, with just a big party sprinkled into it.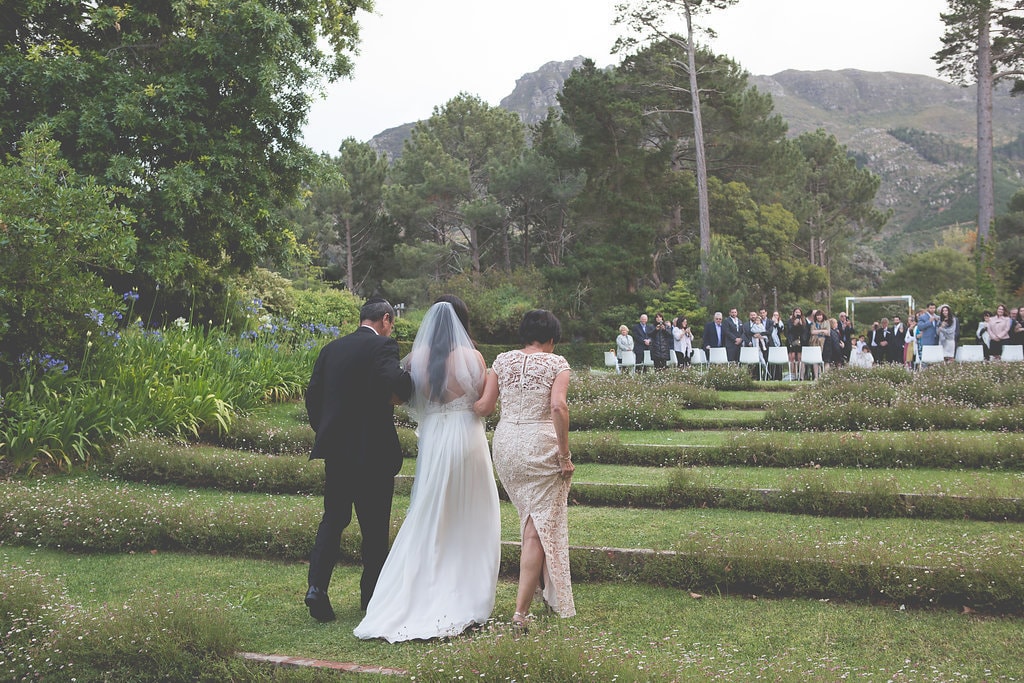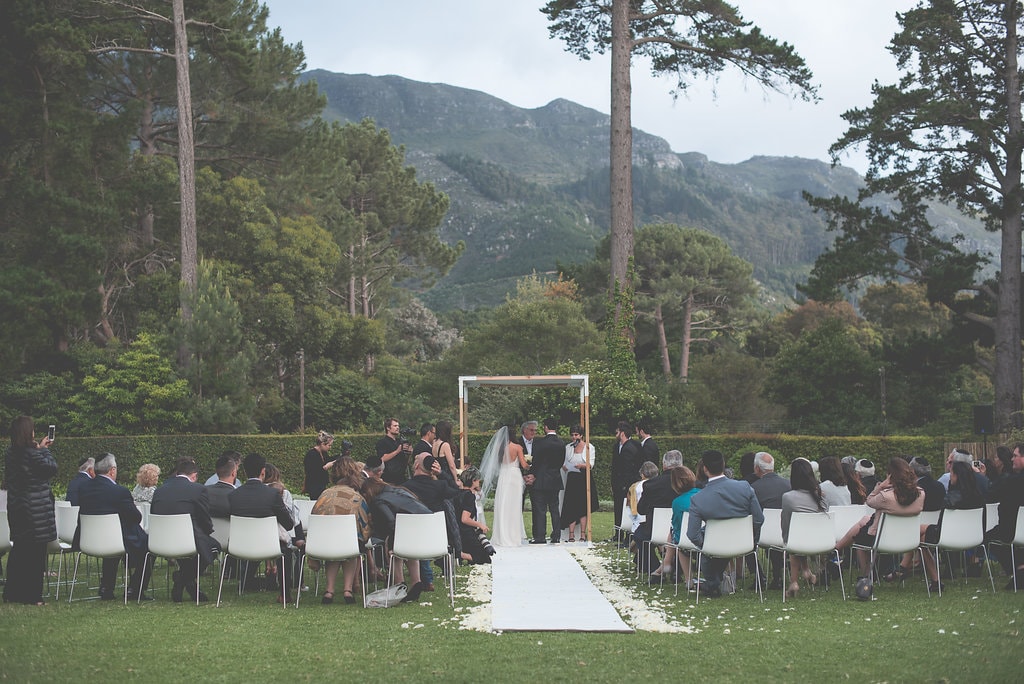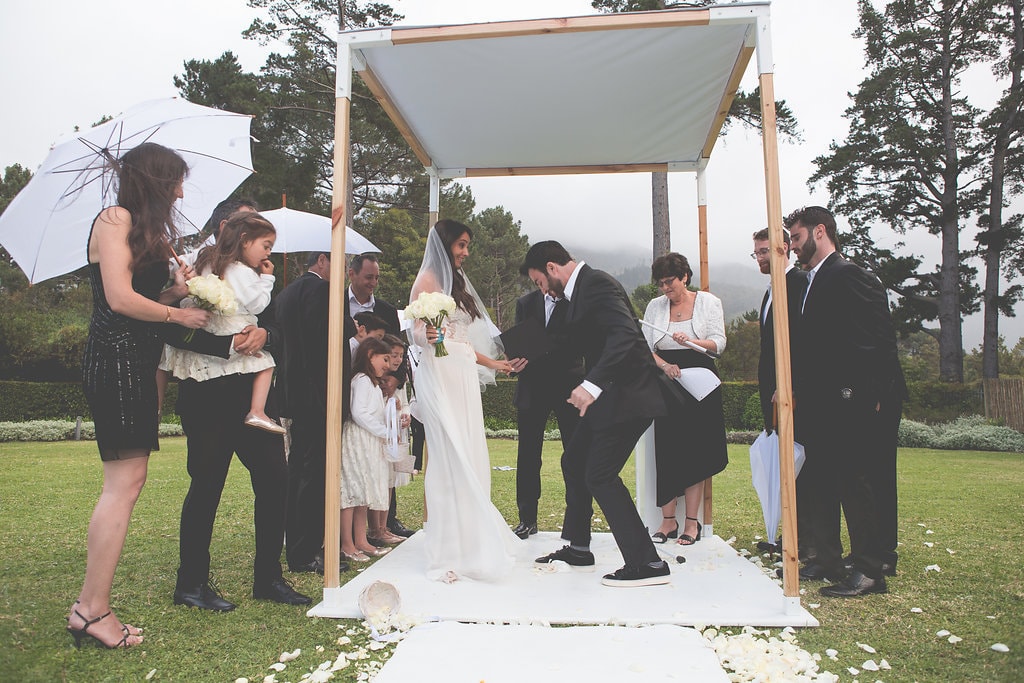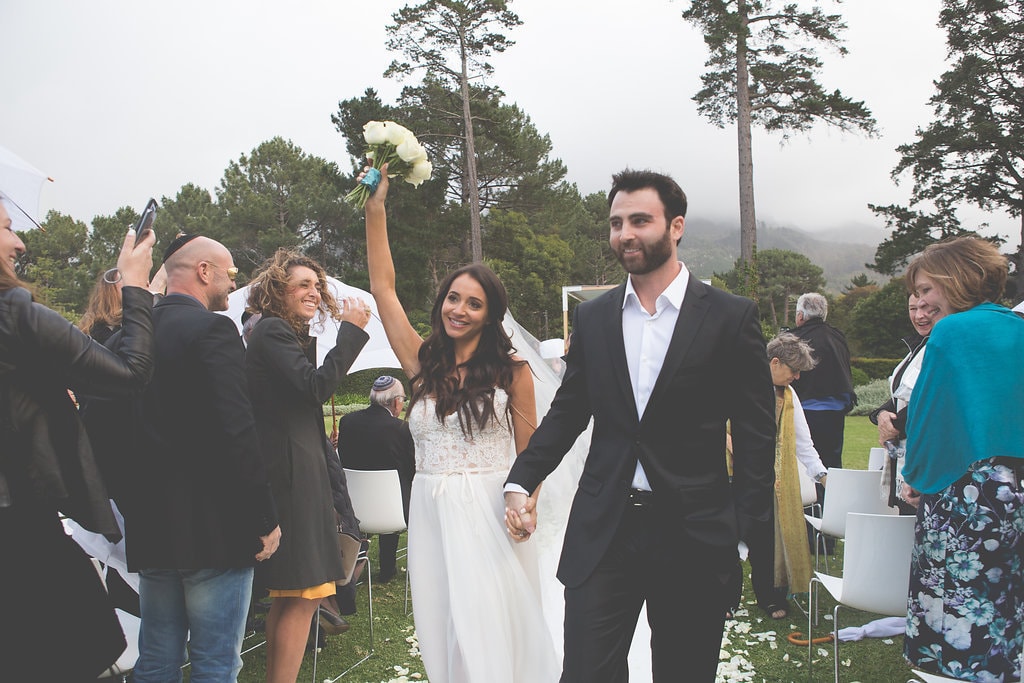 Wedding Details
We cut a piece of my late grandma's dress that she wore to my mom's wedding and tied it around my bouquet. It just happened to be a blue dress so it was my "something blue".
DIY Elements
Guests from out of town all got goodie bags at their accommodation, filled with trinkets from South Africa. I am from Cape Town and my husband is from Boston so the bags said "South African American" on the front and inside was all South African stuff: biltong, Peppermint Crisp, etc.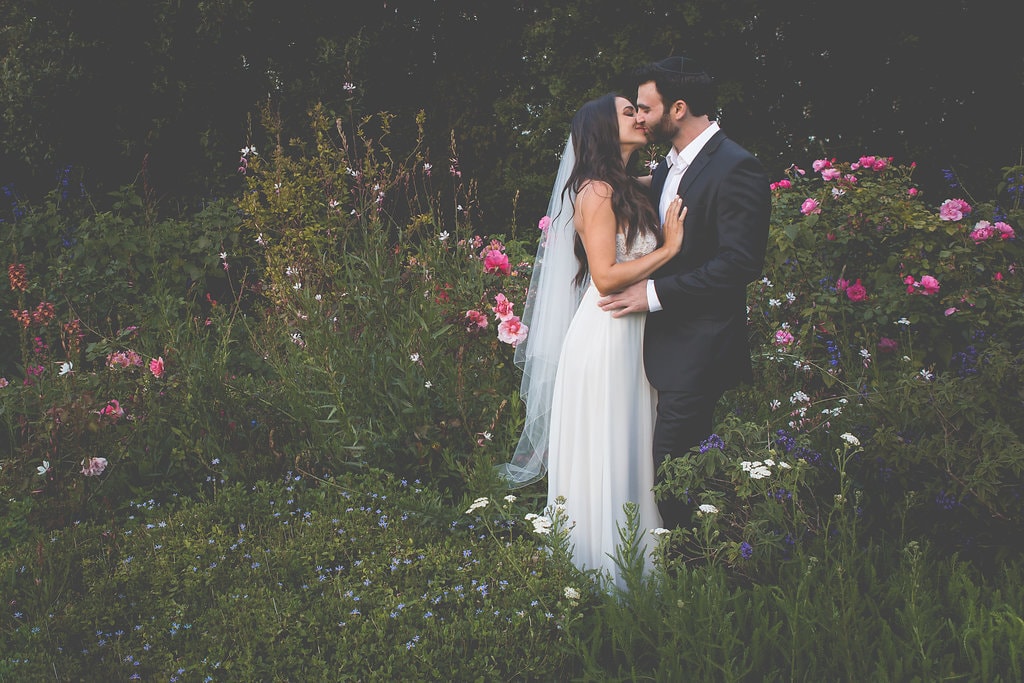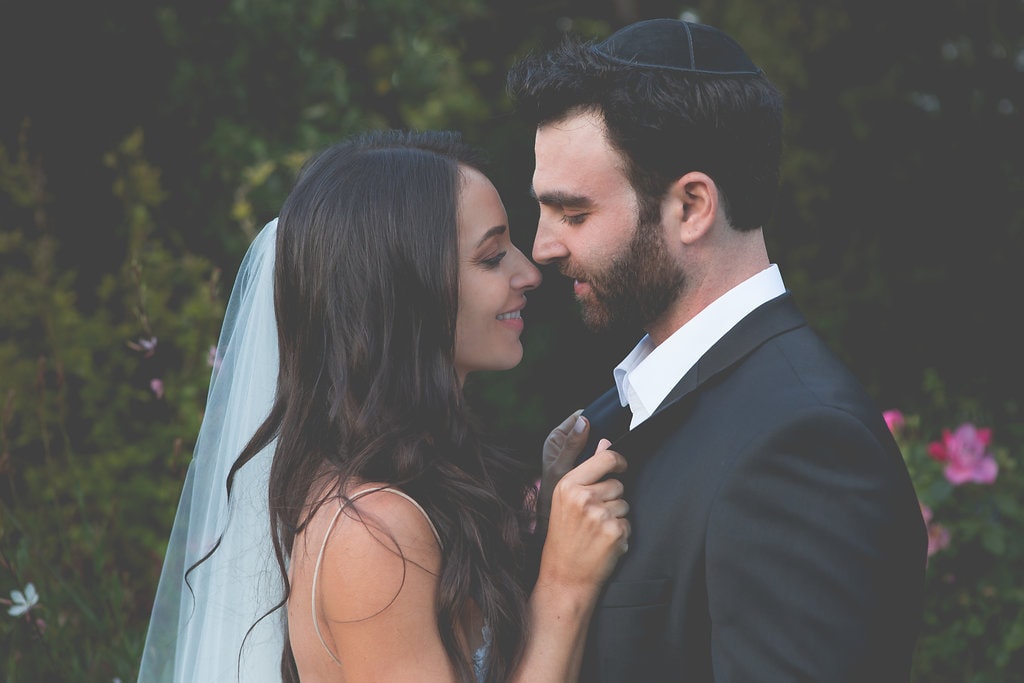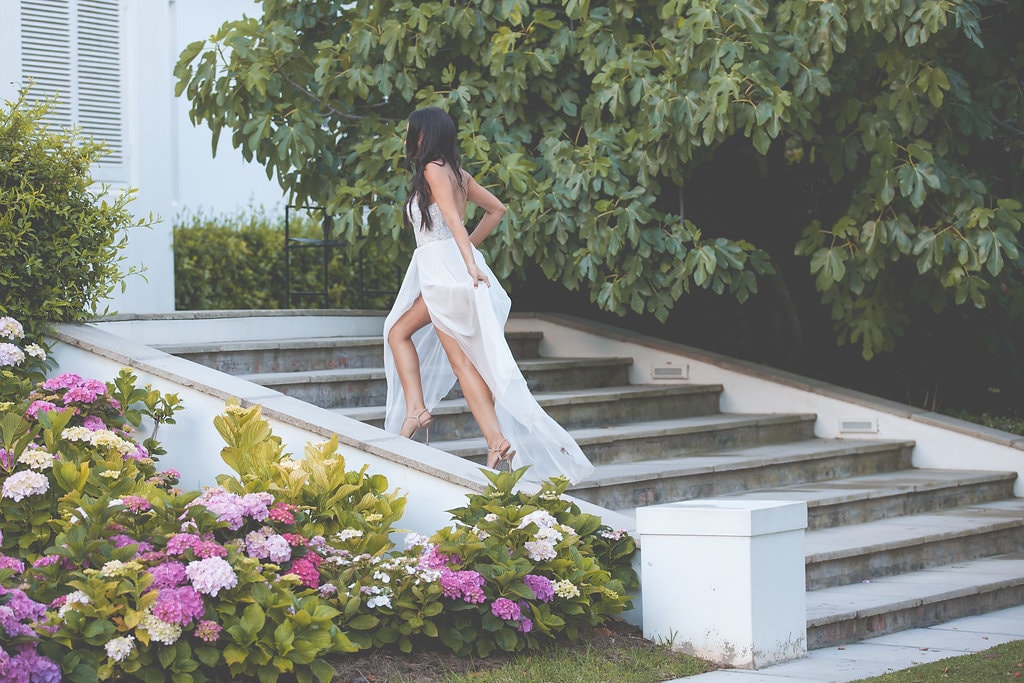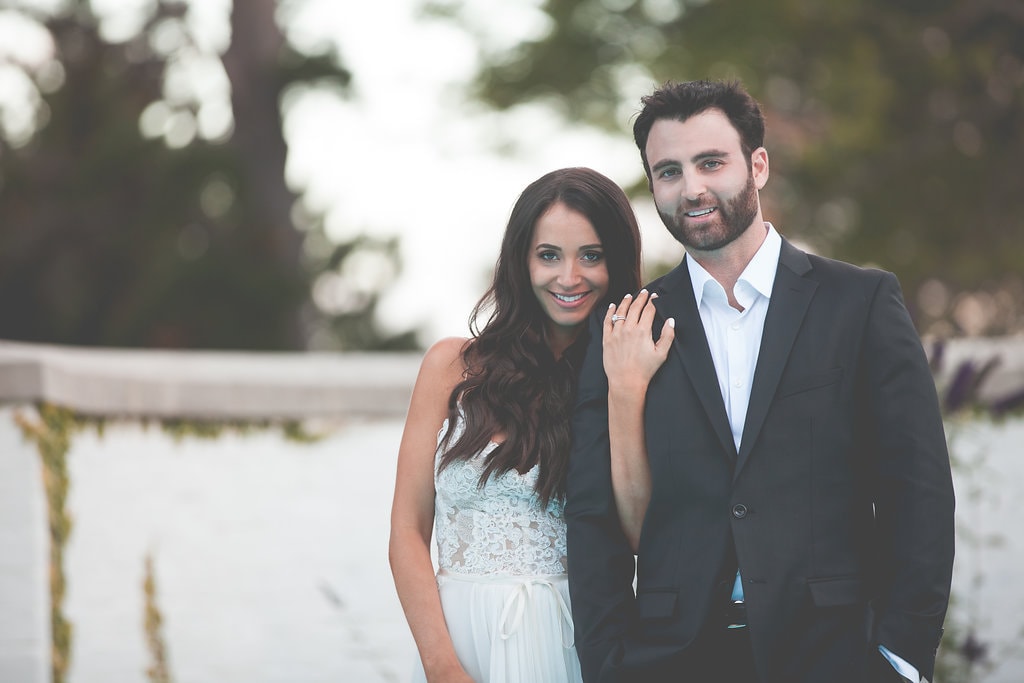 The Bridal Party
For the wedding party I just had a maid of honour, and my husband just had a best man and then our family was under the chuppah with us as well. We had the guys wear black suits with white button downs and no ties and my MOH just wore a black dress.
The Flowers
I wanted simple white flowers, so I had a mixture of roses and hydrangeas.
Proudly South African Details
We had a marimba band during cocktail hour. The american guests loved it!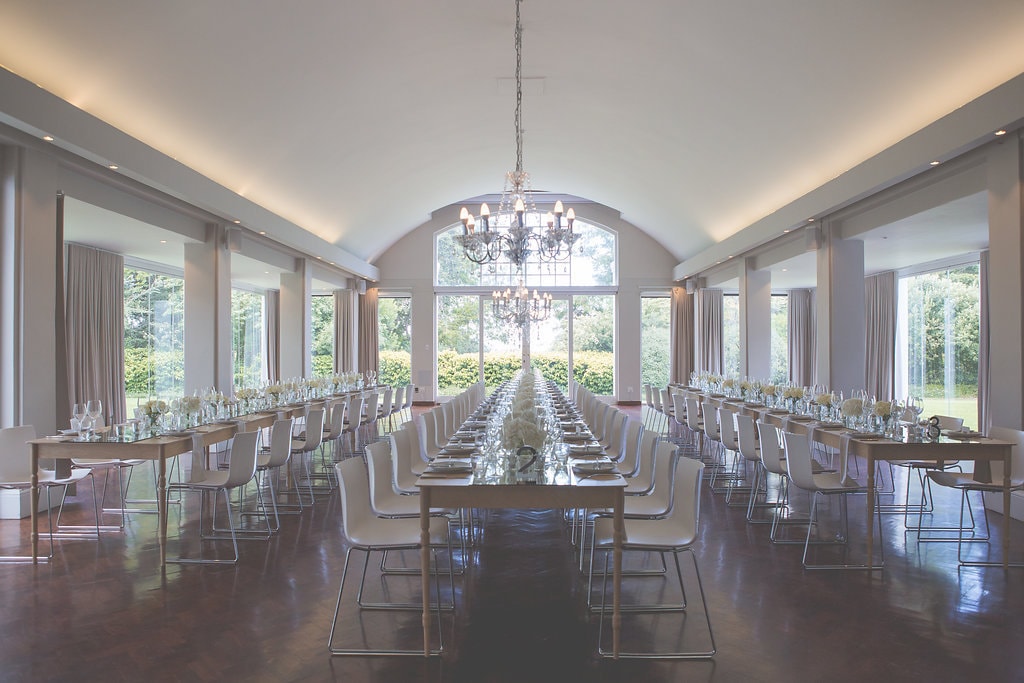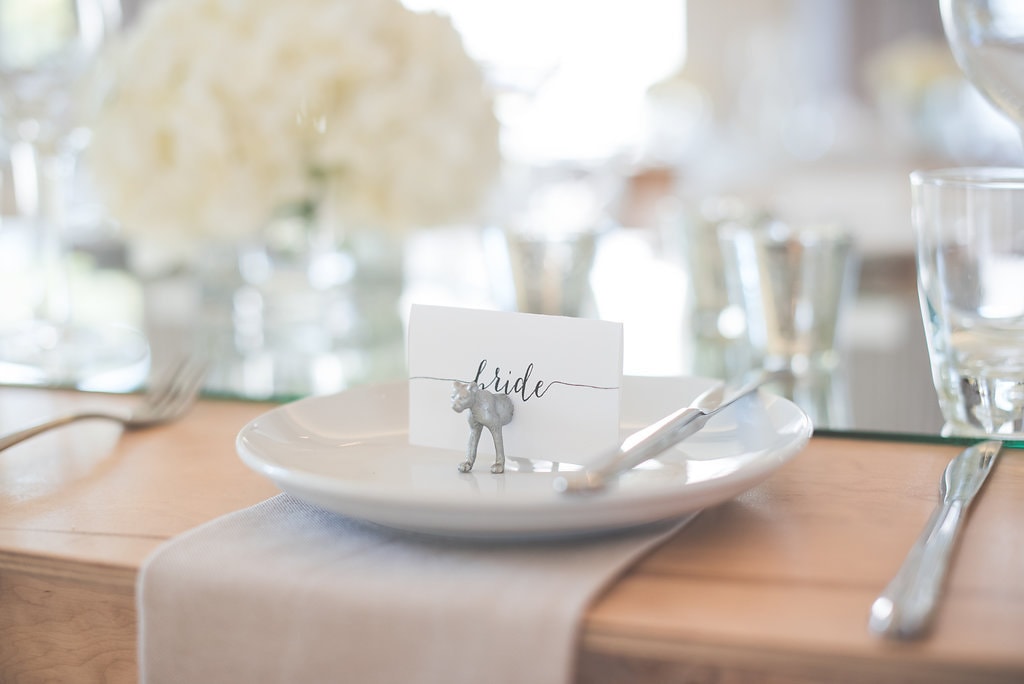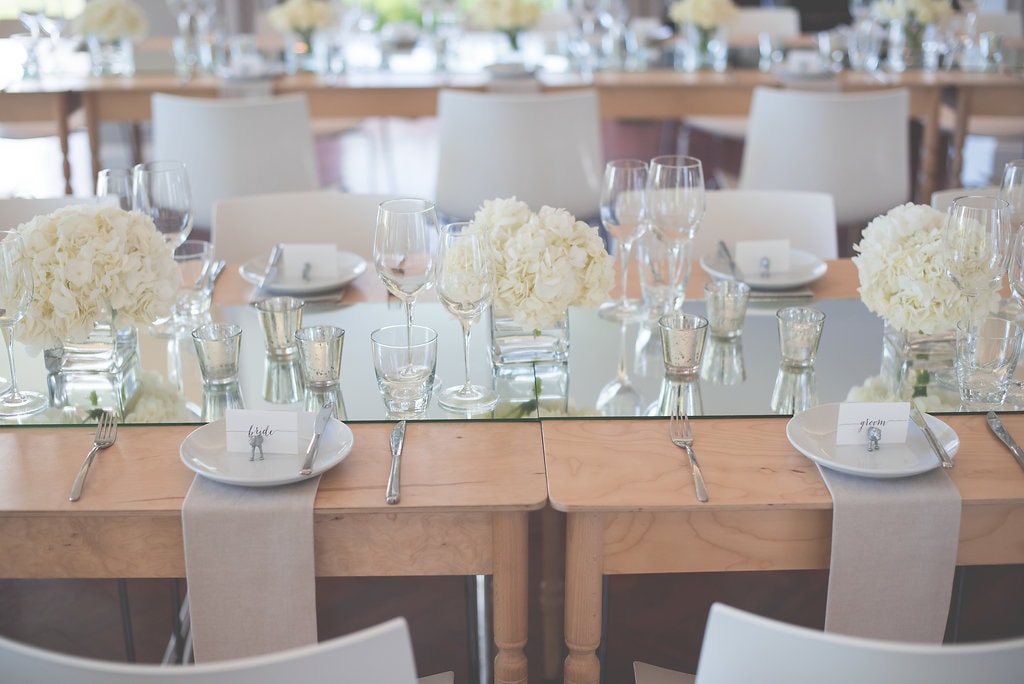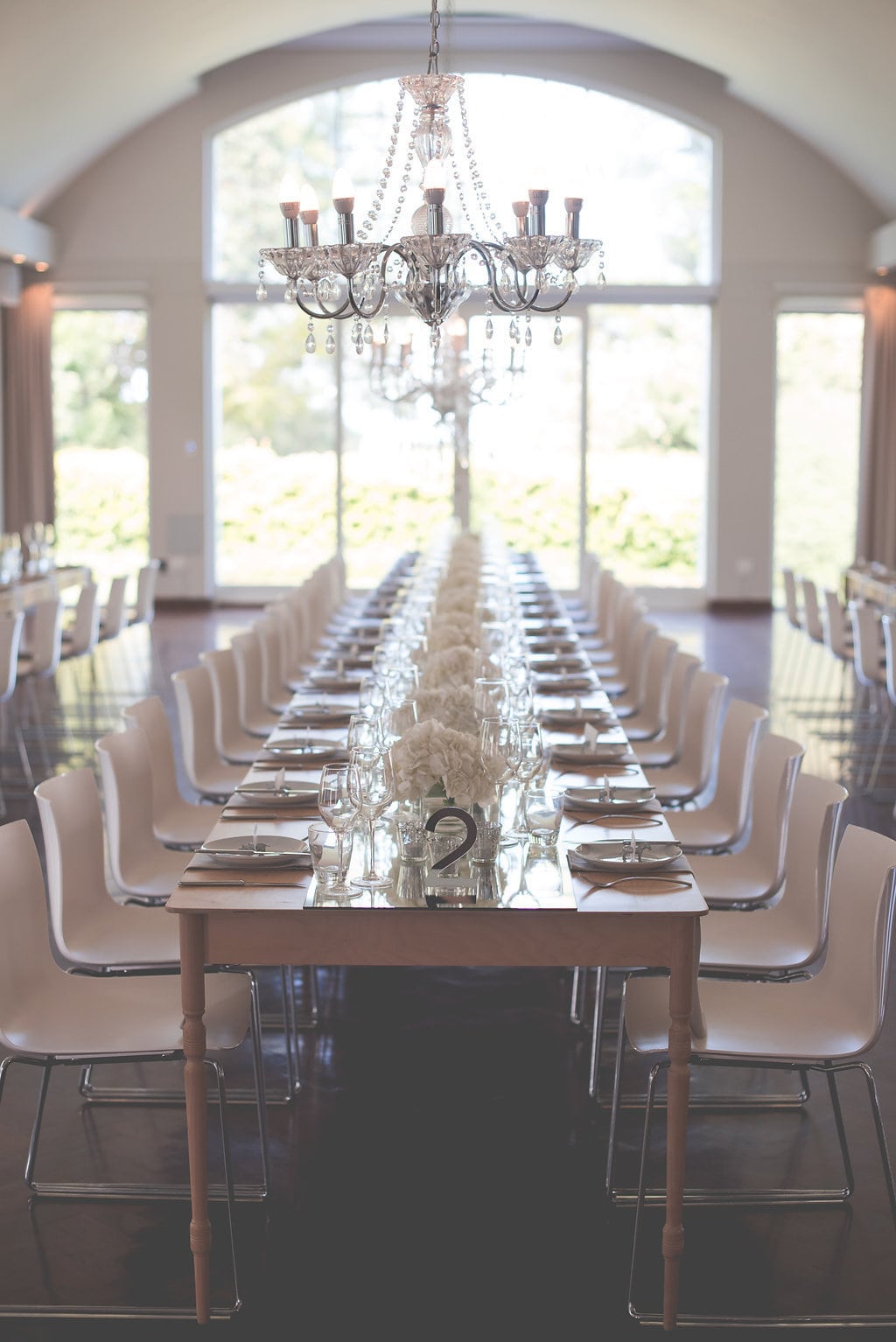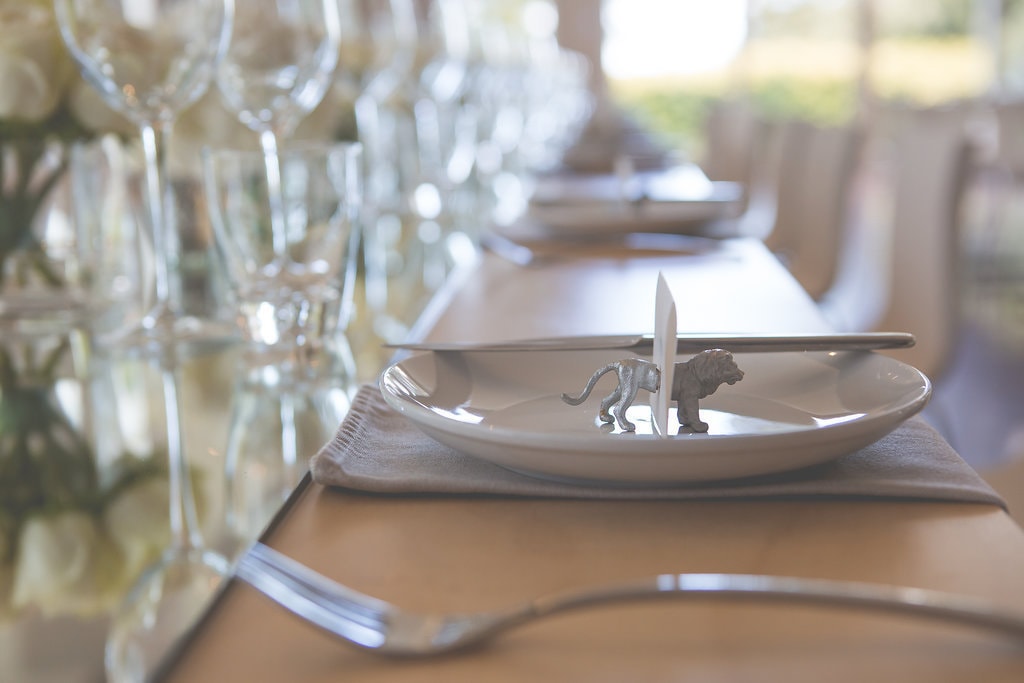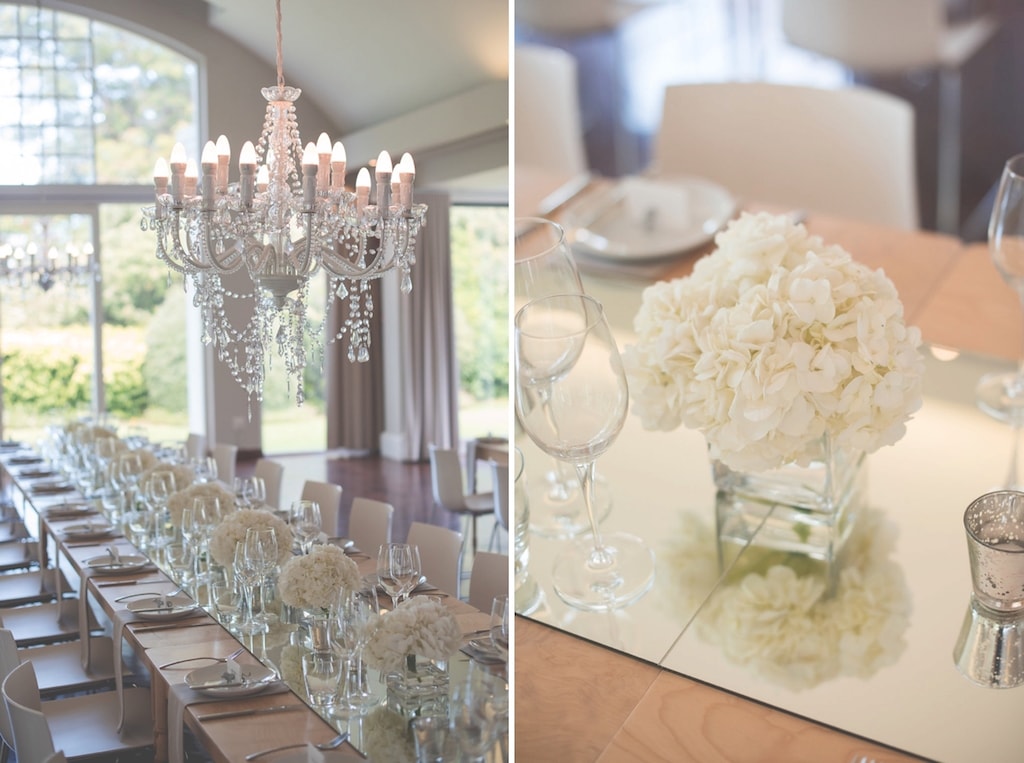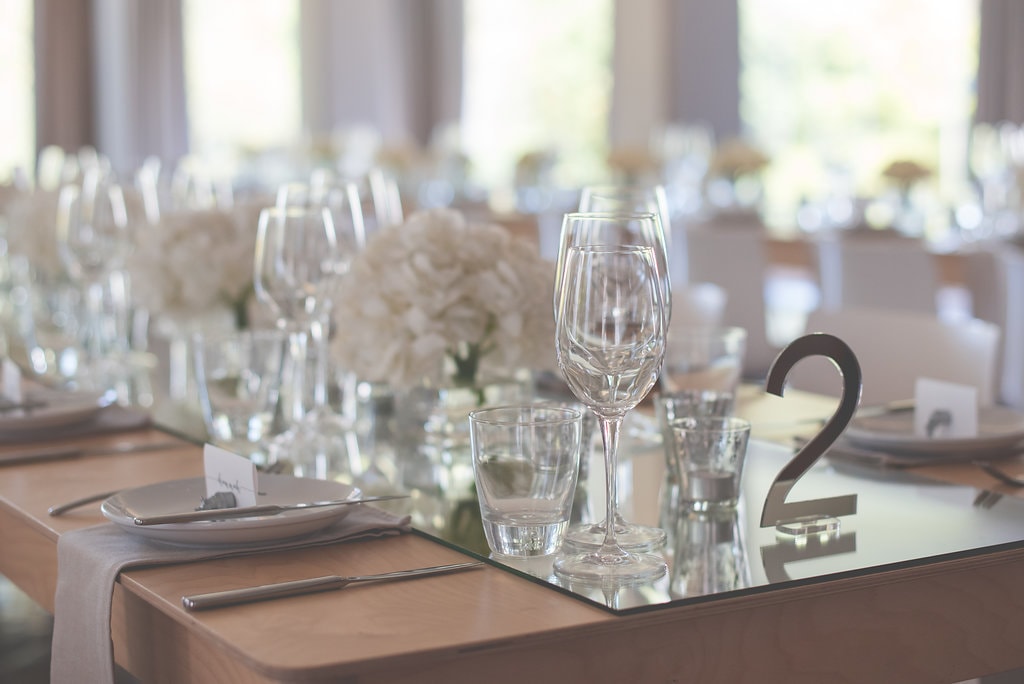 Memorable Moments
Getting ready with my family and walking down the aisle to my husband, who was crying. That made it so special and so sweet. Dancing the night away of course was amazing but the best part was my husband's speech. I was 13 weeks pregnant at our wedding and only our parents knew, but during the speech he announced it and the whole room exploded. It was amazing.
Advice for Future Brides & Grooms
Do what you want! Don't fall into the hype and make it a big production. What will make you happy will ultimately make your day, and that will make your guests happy. People put so much pressure on the wedding, but in the end it should be viewed as just a big party with all the people you love. Make sure the bar is close to the dance floor, make sure you are calm and relaxed, and everyone else will follow suit.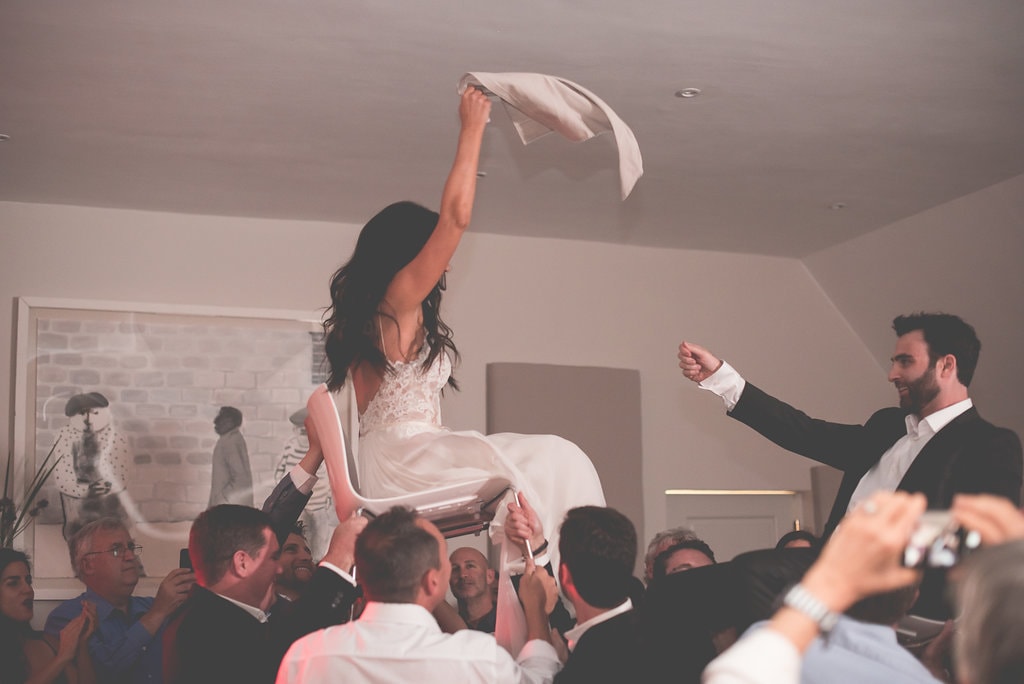 SERVICE PROVIDERS
Photography: Nikki van Diermen | Venue: The Forum Embassy Hill | Event Planning: trunk events | Hair: Jeanette Genis | Makeup: Algria Ferreira | Videography: Kovacevic Bosch | Wedding Dress: Monique L'Huillier | Bride's Shoes: Sergio Rossi | Submitted via: Matchology