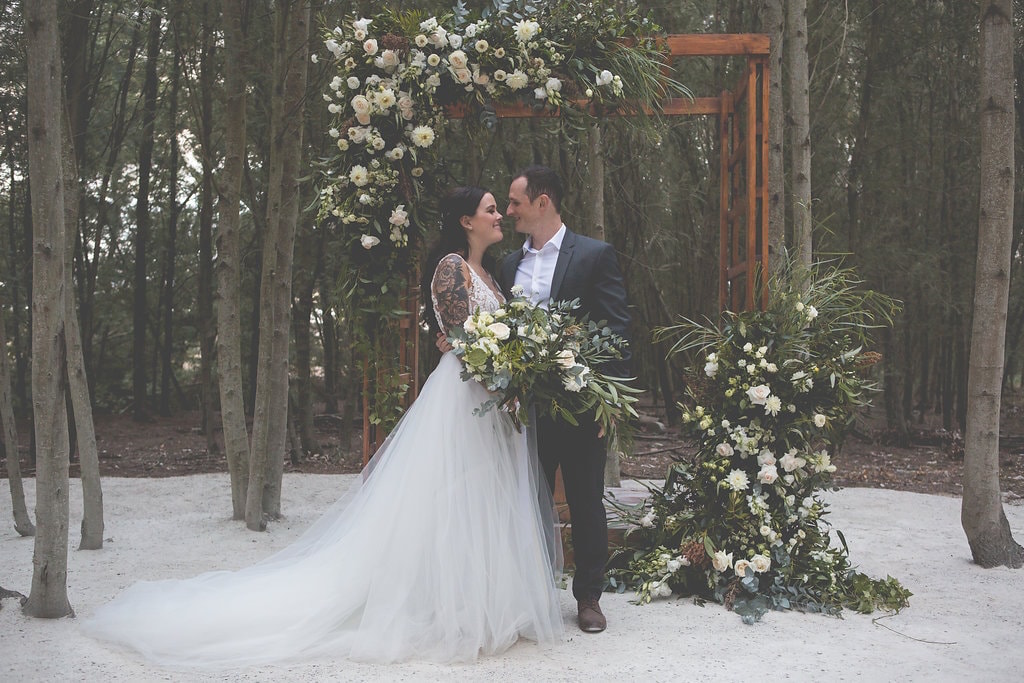 When it comes to describing this gorgeous forest wedding at the stunning Die Woud, overflowing with flowers and greenery, I can't do better than photographer Nikki van Diermen, who told us: "Tom and Kelly got married in the beautiful hidden woodlands in the sleepy town of Elgin in the Westen Cape, South Africa. They wed amongst bare trees, and celebrated in a house of glass. Like a modern fairytale, with edge. Kelly, dressed by the talented Janita Toerien, was the epitome of a rebel princess – all perfectly placed lace, dramatic tulle, tattoos and a little bit of skin. They partied to hip hop late into the night, under the chandeliers and stars, and it all just worked together perfectly!" SIGH.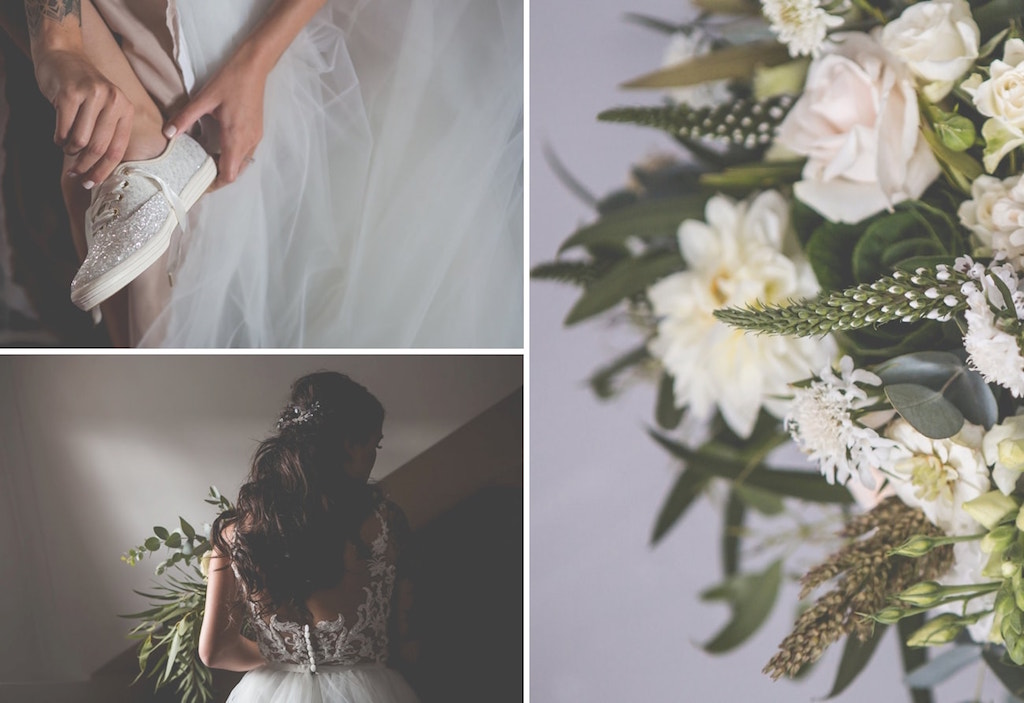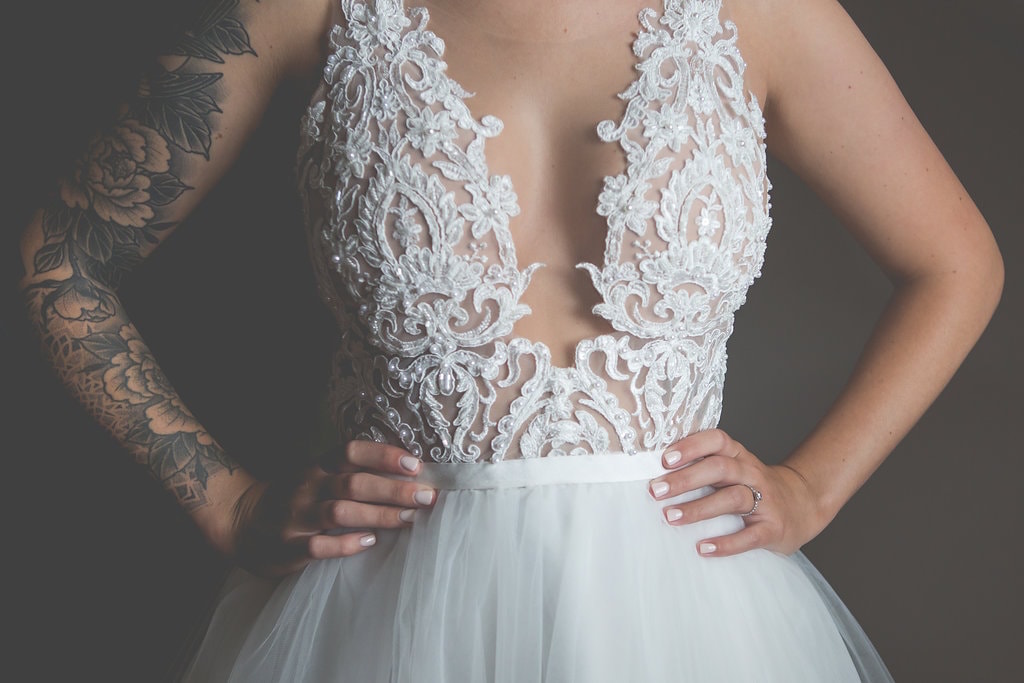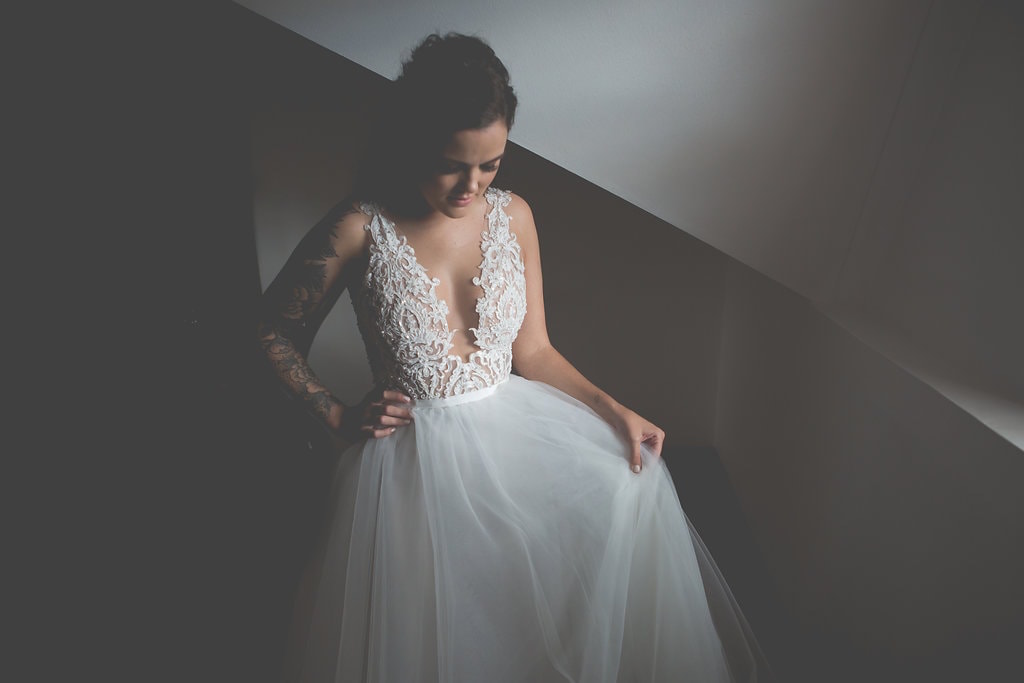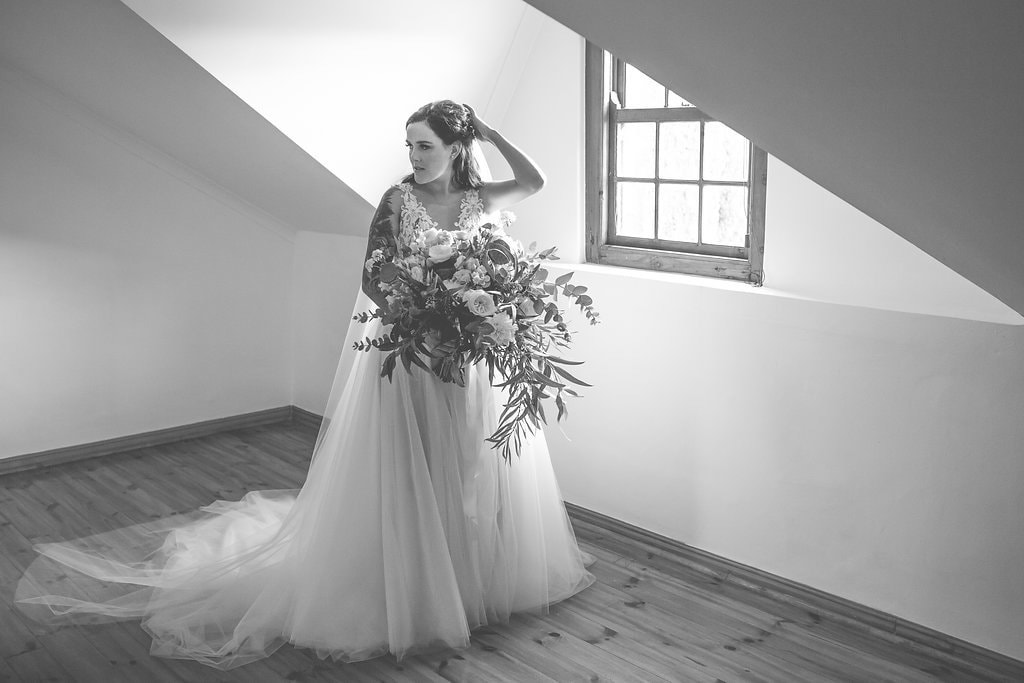 Love Story
We met through mutual friends out one night. I was relatively new friends with a group of girls and all they could talk about was how I needed to meet their friend Tom. We finally met and have been inseparable since.
The Proposal
While visiting my dad in Mozambique, we took a trip on his boat for a few days to sail out to some of the islands. One day we went snorkelling off an island to see the giant starfish that are there. It was cold, so I didn't want to get into the water, but Tom convinced me that there was a giant starfish I needed to see. I swam over and there was my ring, in a box open next to a star fish. Tom knelt down in the waist-deep water and asked me to be his wife!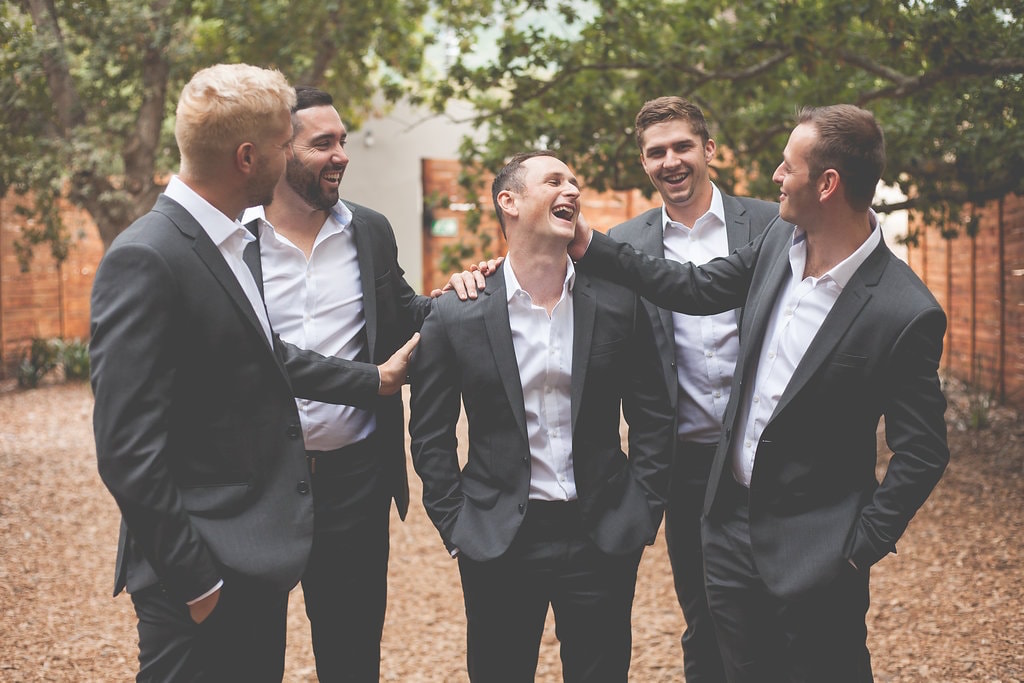 The Venue
A friend recommended the venue and when I saw it online I was already in love, I have always wanted to get married in a forest, so it just seemed perfect. Then when we visited, we fell in love immediately. It's such an incredible setting that I knew we wouldn't need to do much to it, rather accentuate what was already there. We both have very simple taste so didn't want anything too flashy either. Our planner, Erin, was incredible with making our vision come to life and she really got to know our taste and show us ideas that would suit. We stuck to a very basic palette of colours, with the greenery and white from the flowers taking all the glory on the tables.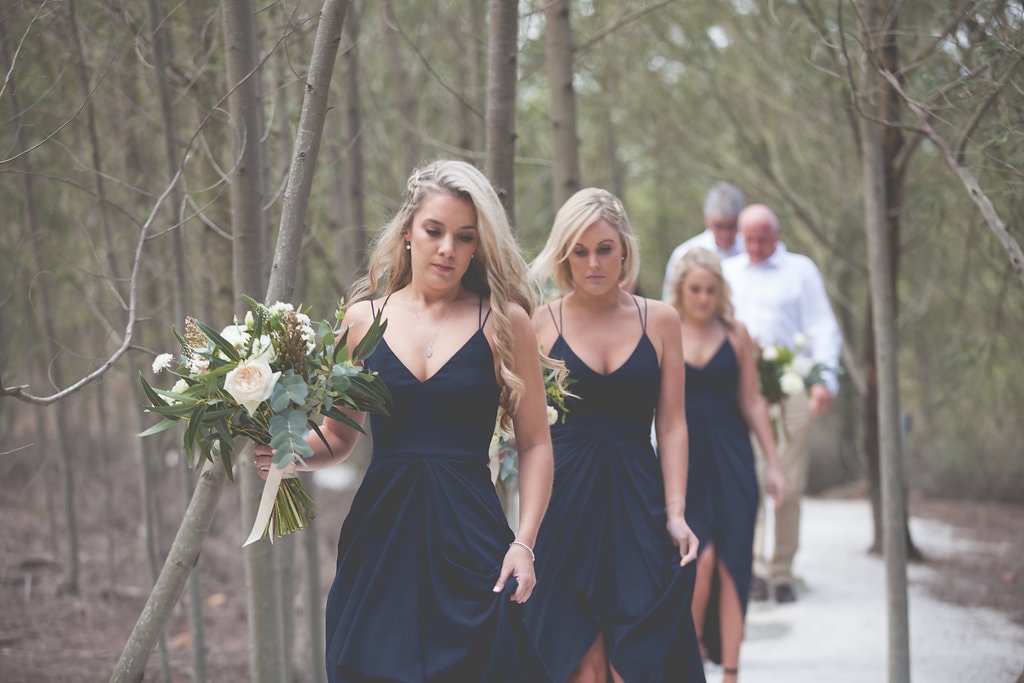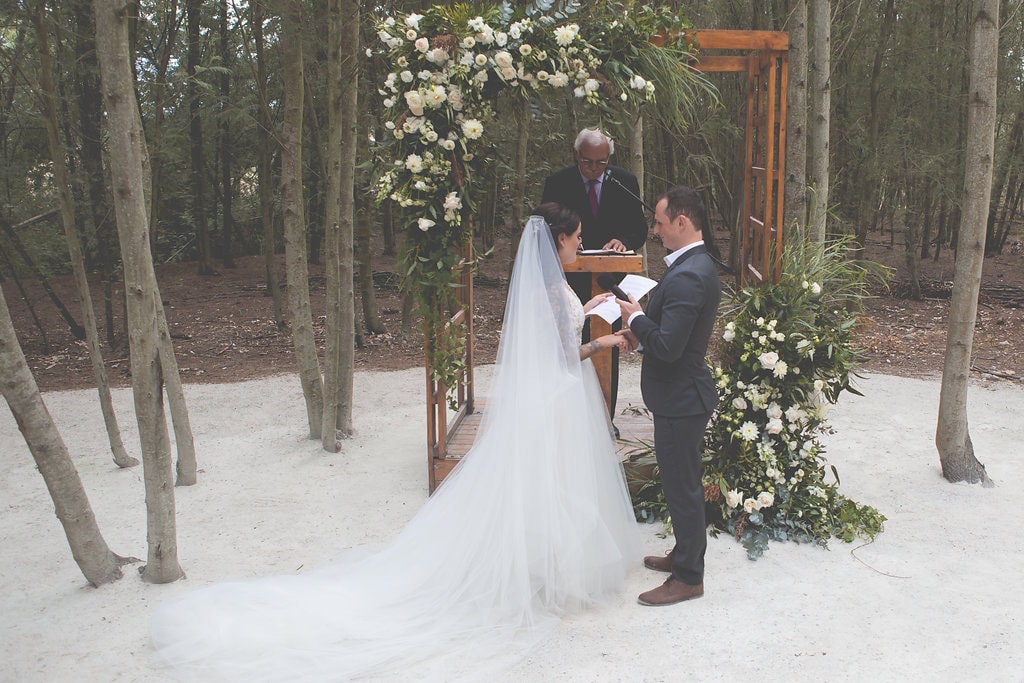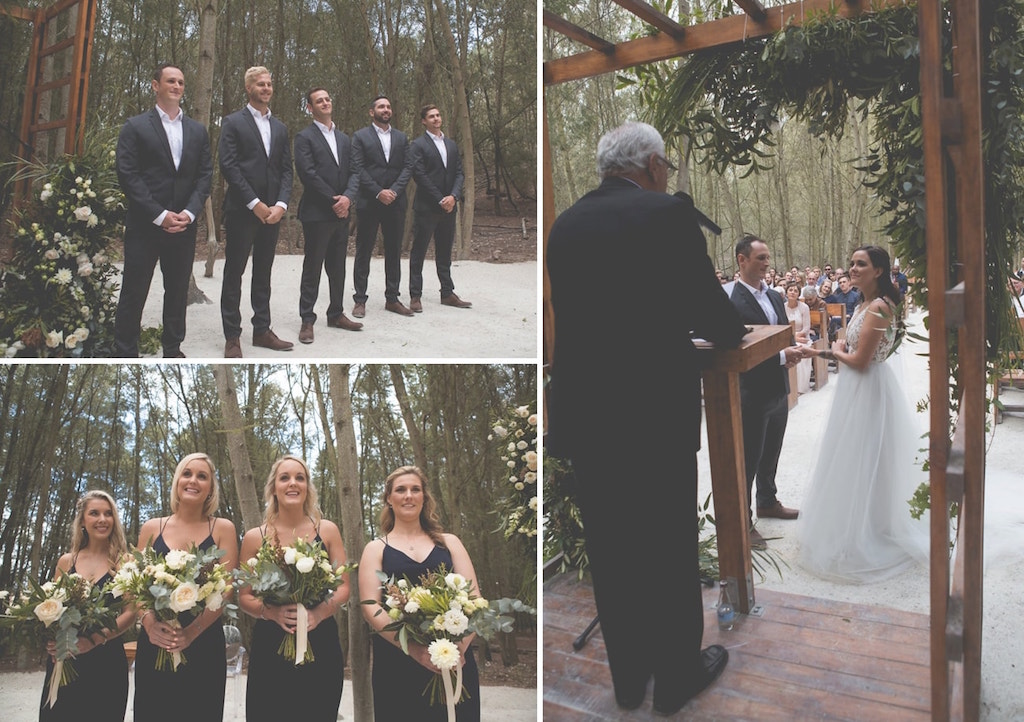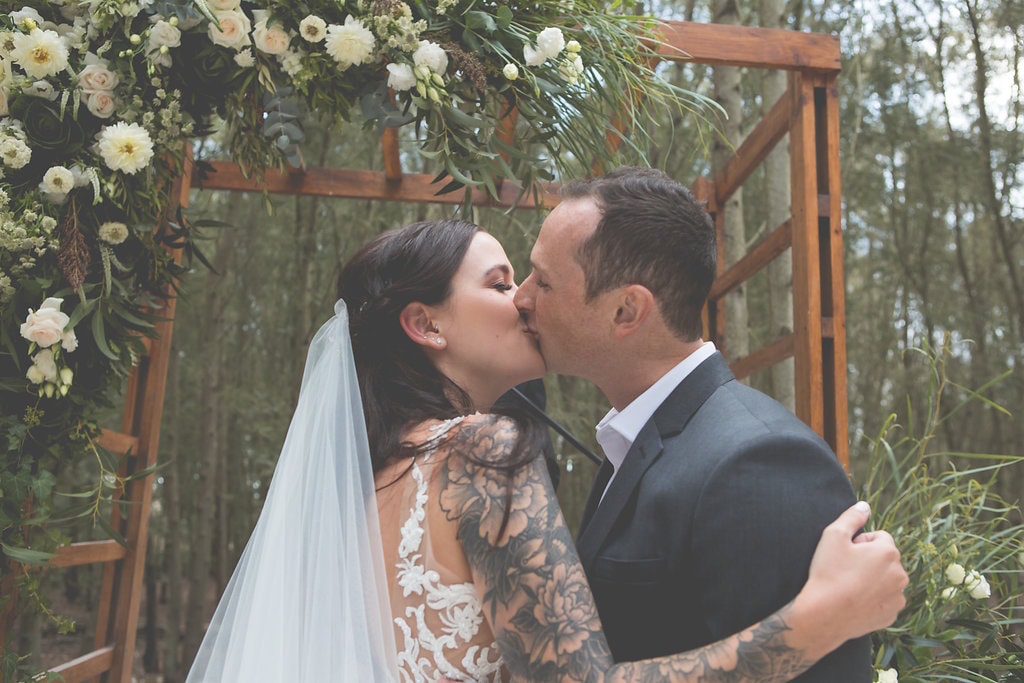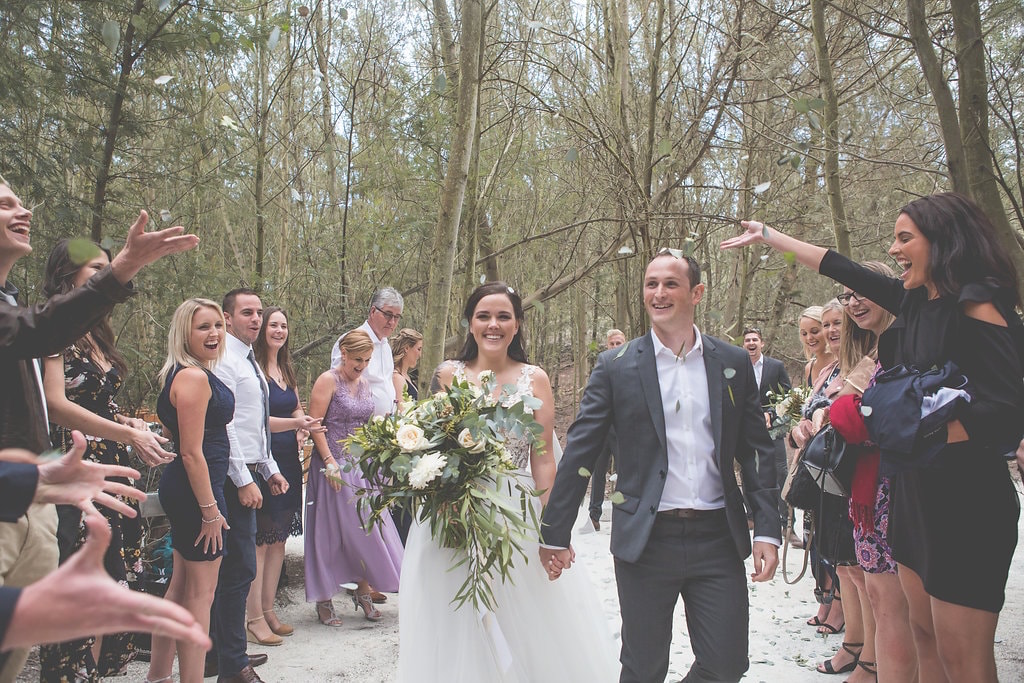 Wedding Style
We actually ended up skipping quite a few 'traditional' parts of a wedding. We didn't have a cake, throw the bouquet or throw the garter. I didn't even wear a garter (after five minutes I took it off). I didn't see the point in spending the money on things that weren't important to us, so we chose to spend it elsewhere. Our Photo Booth was a last minute addition; I have always wanted one but we just didn't have the budget. A few weeks before, we decided to just spend the extra money and I'm so happy we did, those photos are so funny and it really brought people together. I think the most important part was planning a wedding that reflected the two of us and our relationship together. There were a few arguments with family along the way but we chose to stick to what we wanted our day to be. I think when it comes to weddings, everyone has their own opinion and I'm glad we took people's advice but at the end of the day, we did it the way we wanted, and it honestly couldn't have been more of a perfect day.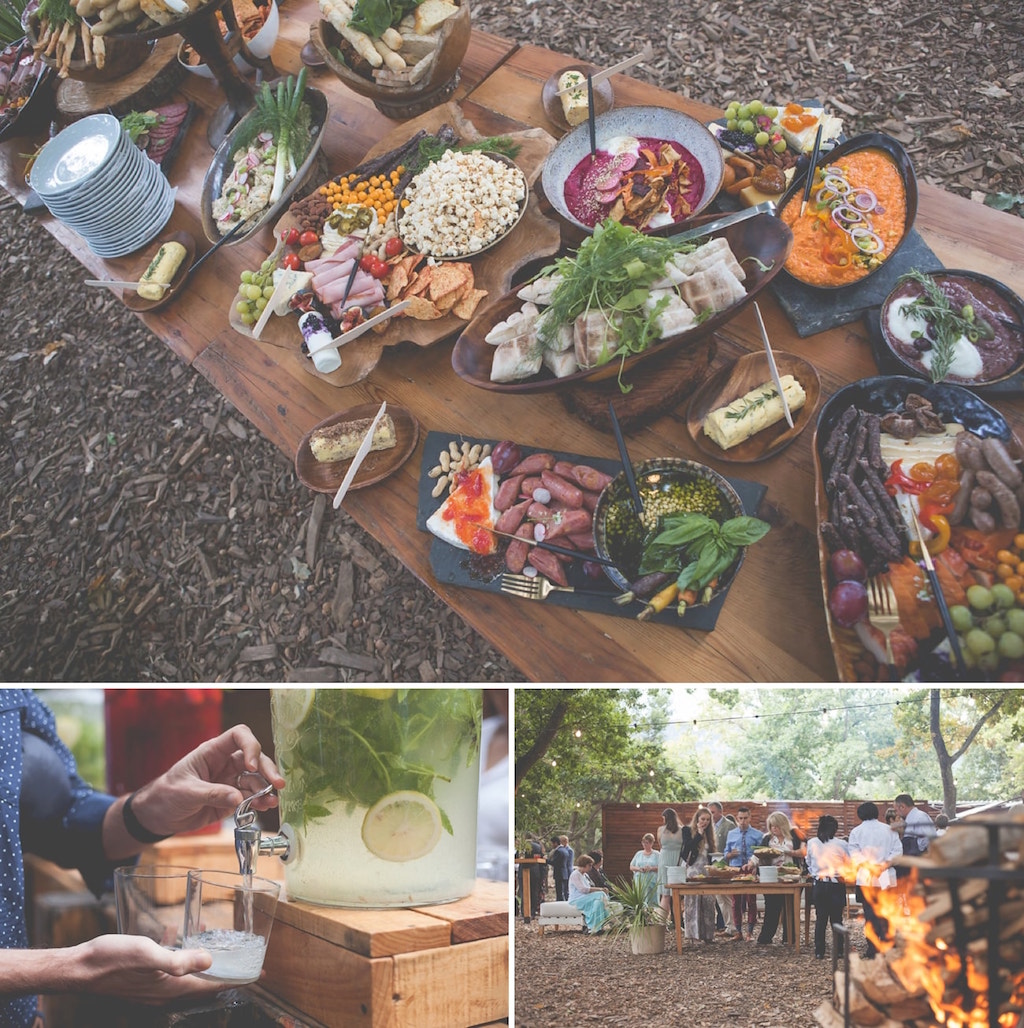 The Dress
Janita was recommended to me by our planner and after going to one of her collection launches, I just knew I had to work with her. She has such an incredible personality and we immediately got along; that was a big part for me. I had initially chosen a dress from her ready-to-wear collection, which I paid for and loved. After a few months of thinking (I started planning very early on), I started to change my idea of my dress. I chatted to Janita about it and she was so understanding and suggested we talk through my vision of my dress and she would draw something up from there. I absolutely fell in love with the drawing and knew this was going to be my dress! I was involved in every single step, from shopping for the fabrics, to playing a mannequin while she "sculpted" the lace onto my body. It was incredible to watch her work and with every visit I fell in love with my dress more, I had to be dragged out of every fitting. Wearing it on the day, it was everything I could have ever dreamed of and more. It was so comfortable and incredibly flattering, it really was a princess dress! For my shoes I chose to wear sneakers as I am a little obsessed. I'm not really a heels girl and I really didn't want to be moaning about sore feet all night, so I found a pair of sneakers that were wedding appropriate and ordered them. They were a little tricky to get to SA as they only deliver within the US but I managed to find someone on holiday to bring them home for me. I absolutely loved them and I will definitely be wearing them again. My mom bought me a hair piece from Kathleen Barry, which is handmade. At the time I was a little hesitant because I really wanted to keep everything simple, with my dress taking all the attention. Looking at the photos I'm so glad I wore it as it added such a nice texture to my hair and just made pulled it all together.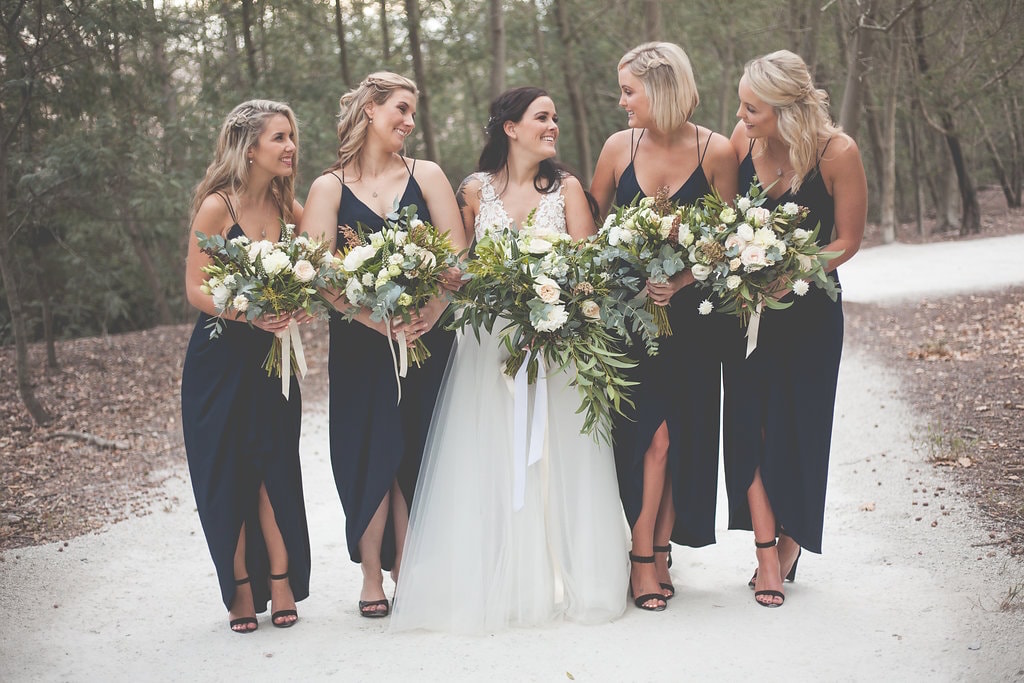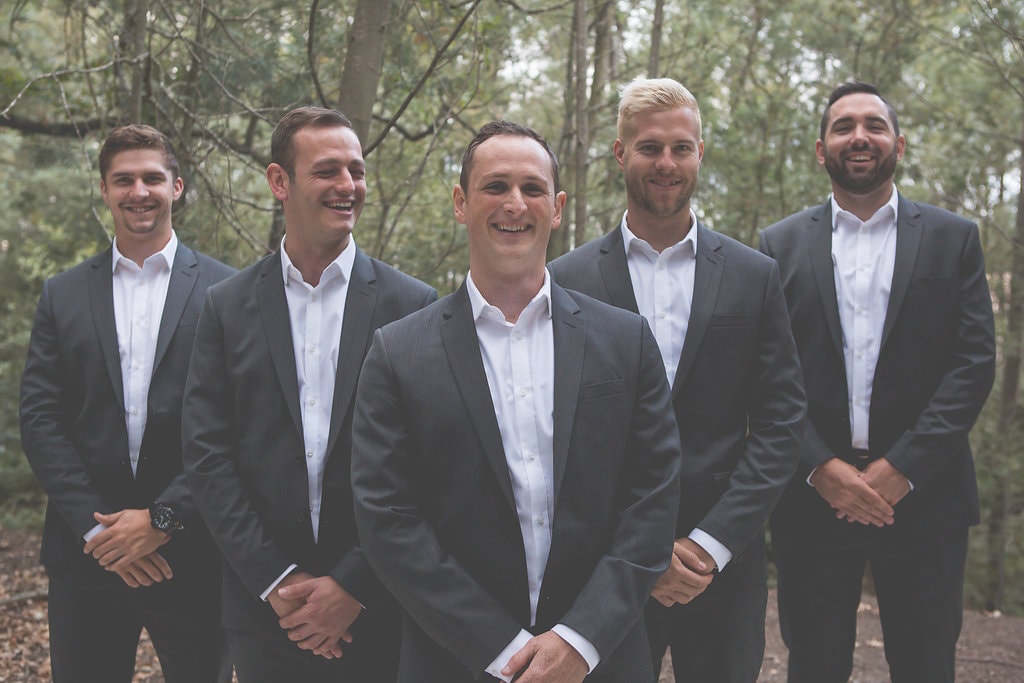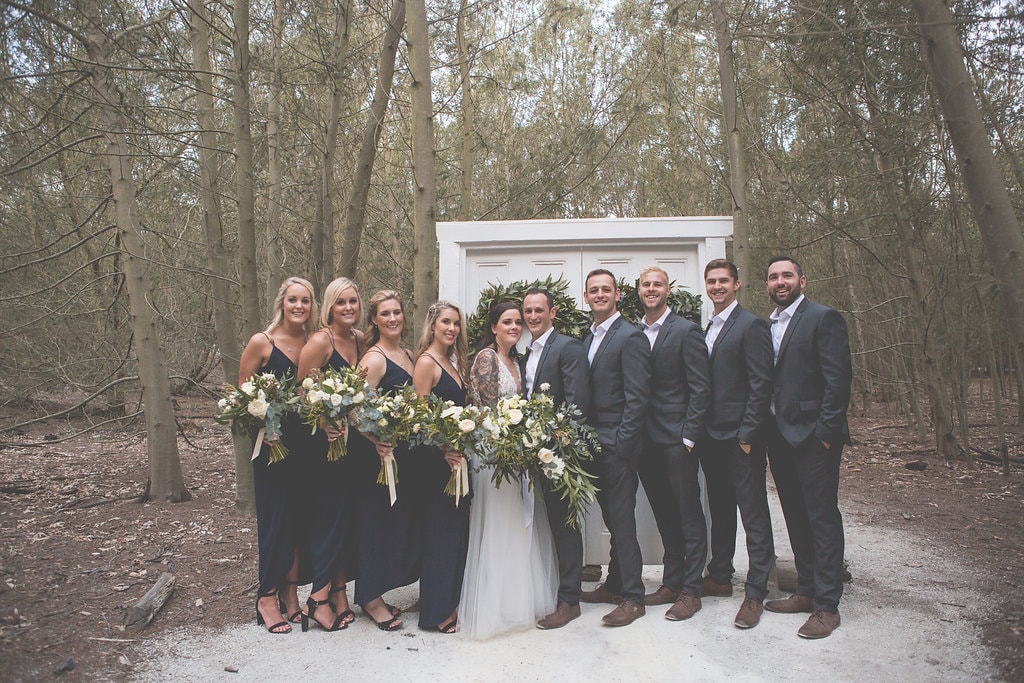 The Groom's Attire
Tom is a simple guy who is really not fussed with fashion so he left a lot up to me. We went shopping and spotted two colours of suits he liked (navy and grey), which he then tried on. We felt the grey was a better colour with my girls being in Navy, so it wasn't too much navy. We ended up buying all the guys suits and white shirts from Country Road, as a gift for being a part of our wedding. We had so much fun all going shopping together and then getting them tailored; it was a great opportunity for us both to bond with them.
The Flowers
They were honestly a dream. My idea to our planner was to have loads of greenery, with pops of white. I found a reference image where they had greenery down the centre of the table and Bouwer ran with that and made it so much more amazing. She really did an incredible job with the tables; they were so simple but so effective and really made a statement. Our bouquets were also so amazing. They arrived at the house where we were getting ready with a handwritten note from Shari, which I thought was such a special touch. The texture and length in my bouquet was so stunning and there were so many interesting things, I kept finding new things every time I looked.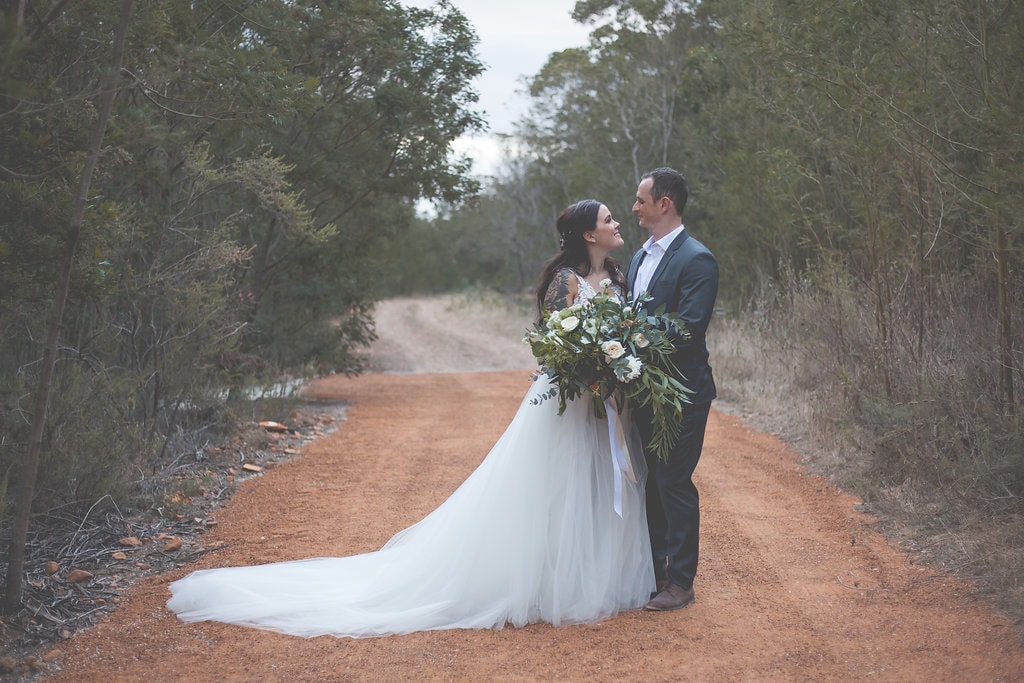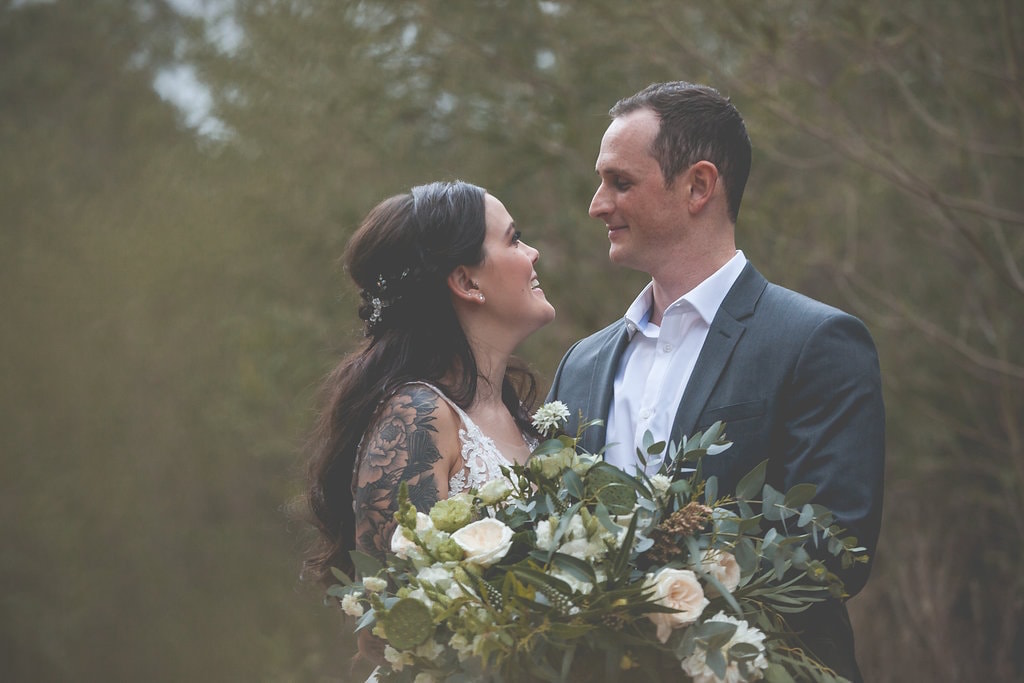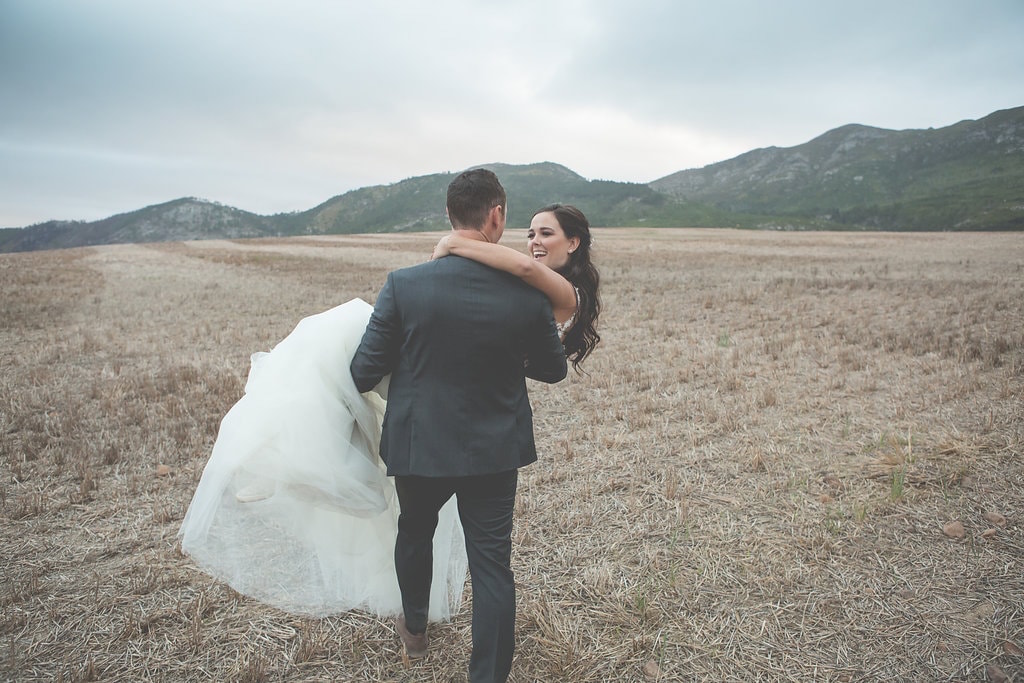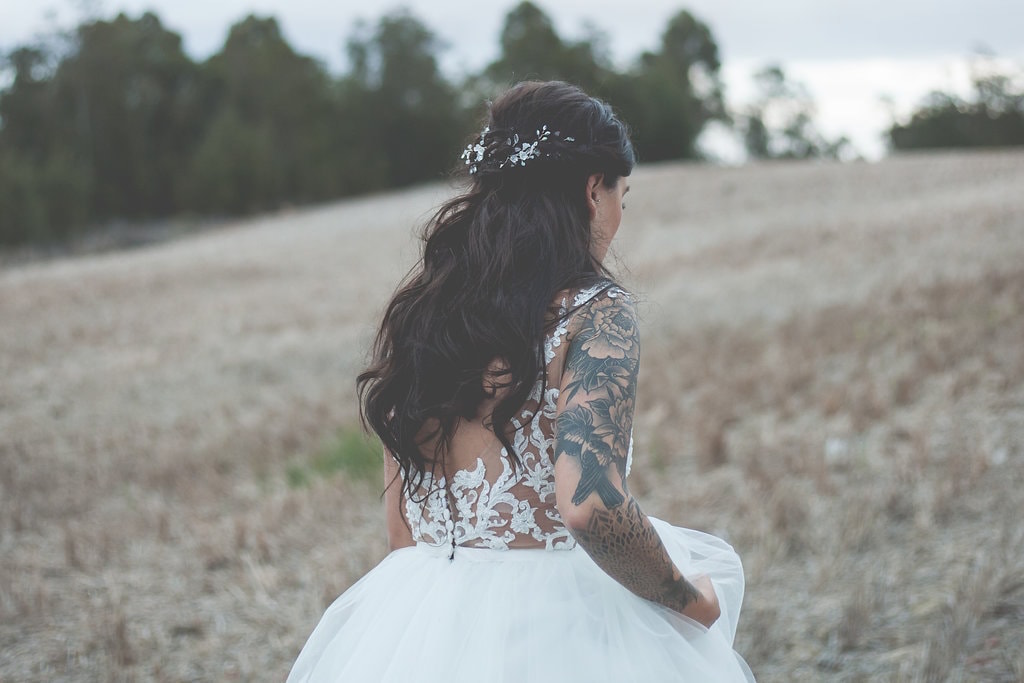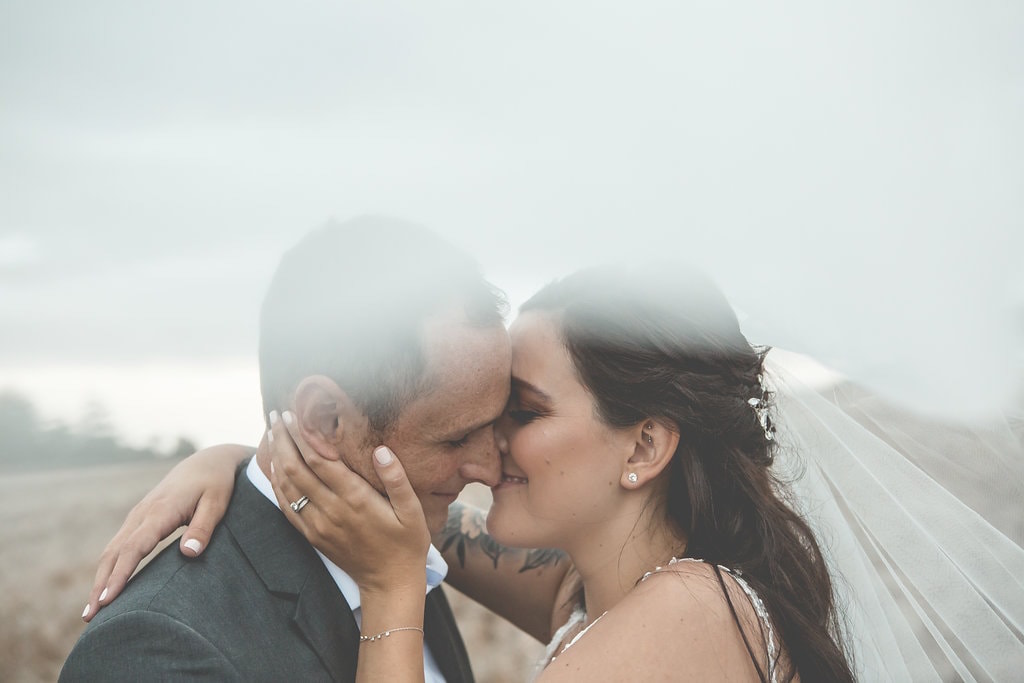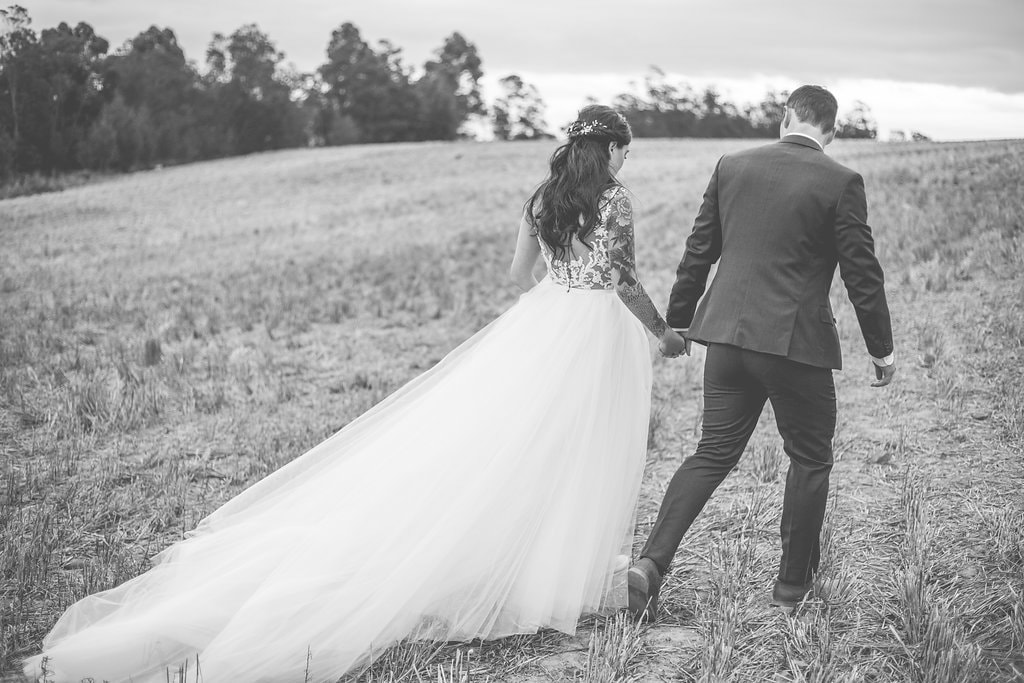 Memorable Moment
My dad stayed over with me the night before the wedding and we chatted for hours. We have a really close bond, so it was important for both of us to have that time together. On the morning of the wedding, I woke up super excited and ran around the house waking all the girls up. We all had breakfast together and had a very relaxed day getting ready. I can honestly say I didn't stress at all, which was quite a surprise for me.
After the ceremony and photos (which can be a little overwhelming), Tom and I were a little ahead of schedule, so our planner came and asked us to go for a walk together while she got everyone inside for us to enter. Those fifteen minutes were so special for us as a brand new married couple. We caught up on our day and just got to look down at everyone and the decor and just take it all in. I think it can be a little overwhelming for some people, so it was really amazing to take that time to be together and just absorb and appreciate the day. From there, our entrance song with fireworks was so much fun, nobody saw it coming as we hadn't told anyone. It was the perfect opening to a fun night filled with lots of dancing and laughing. I look at the photos now and there's not a single one where we aren't smiling; it was such a happy day. To end it off, a few of our friends organised a DJ set. It went a little over the top of some of the guests' heads but it was so fun for us and our closest friends as they played all the songs we had grown up listening to. We even ended up extending our closing time by an hour; we just didn't want it to end!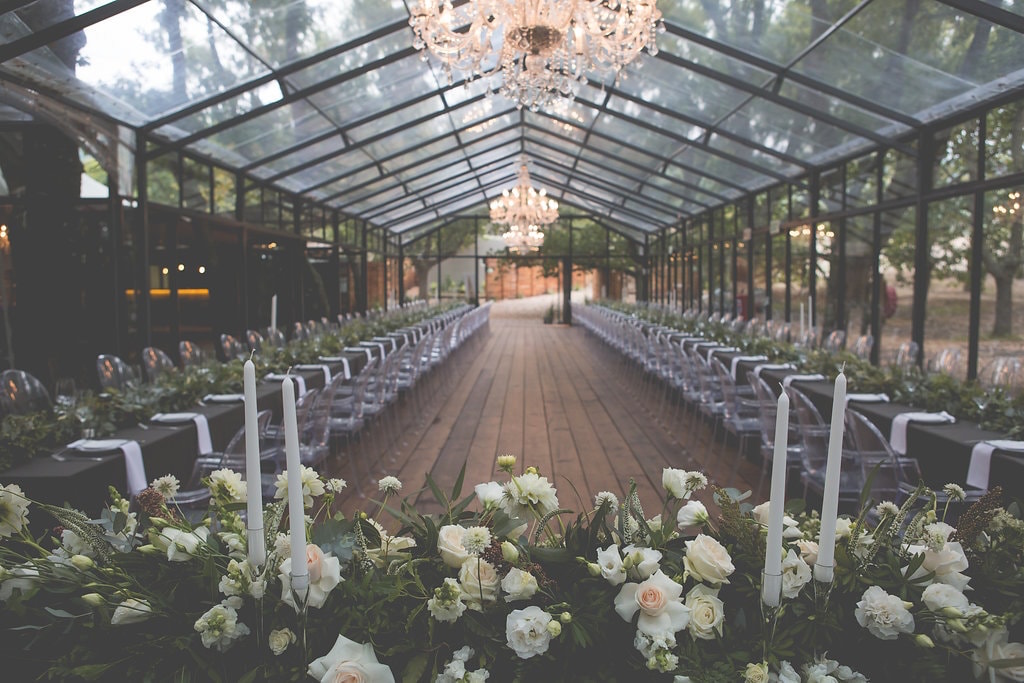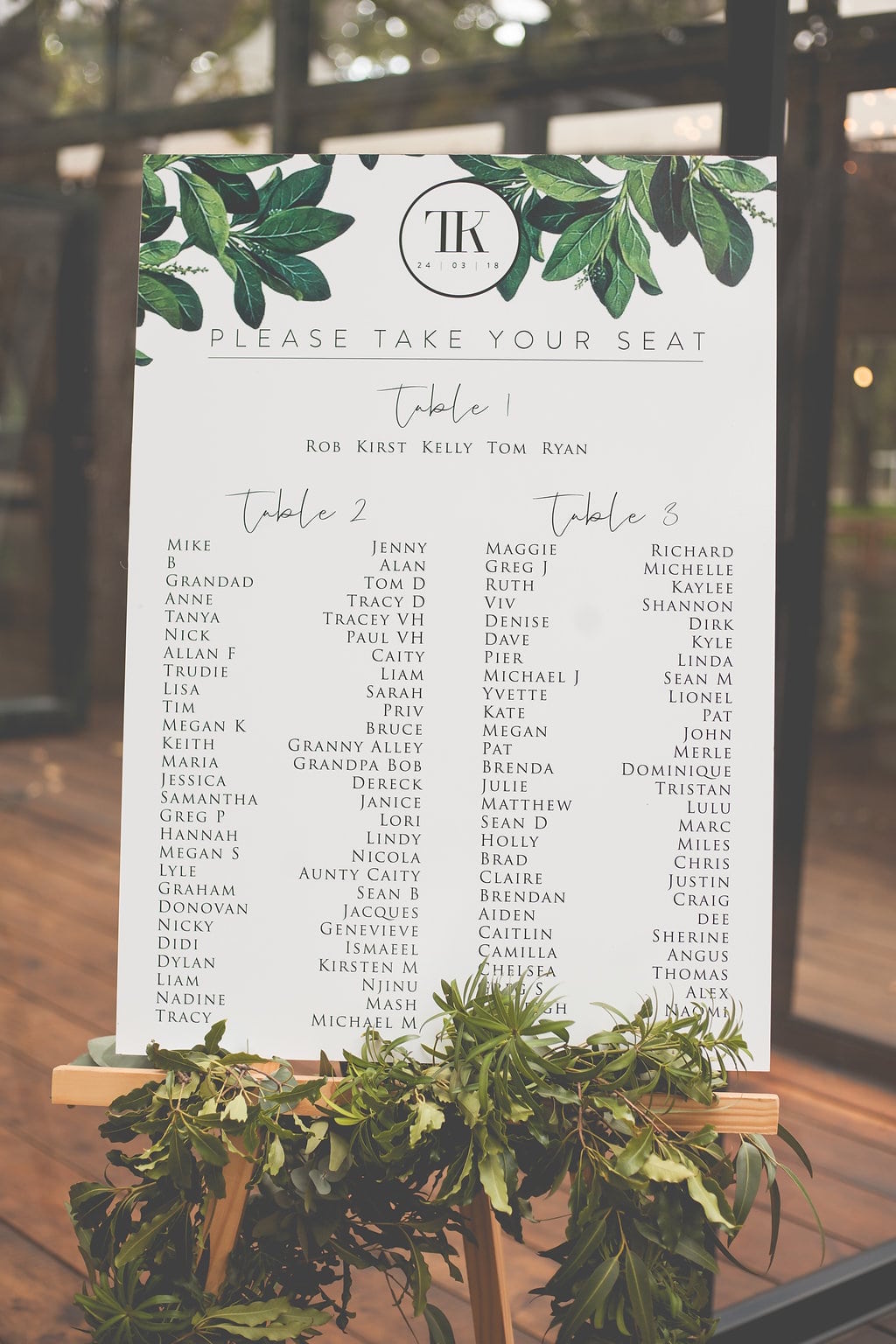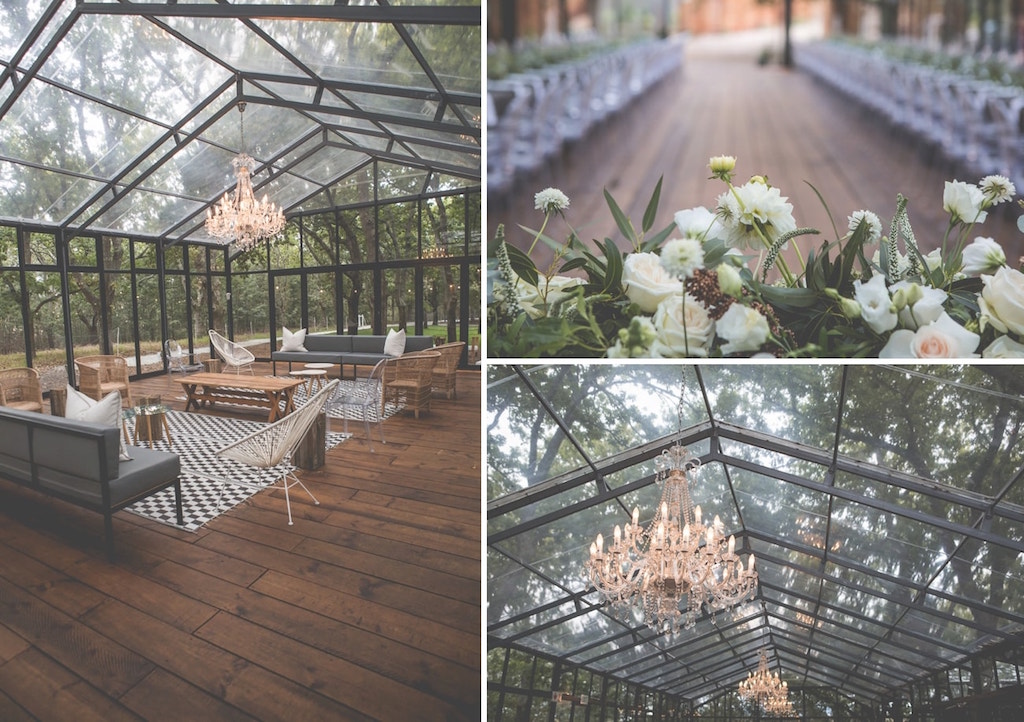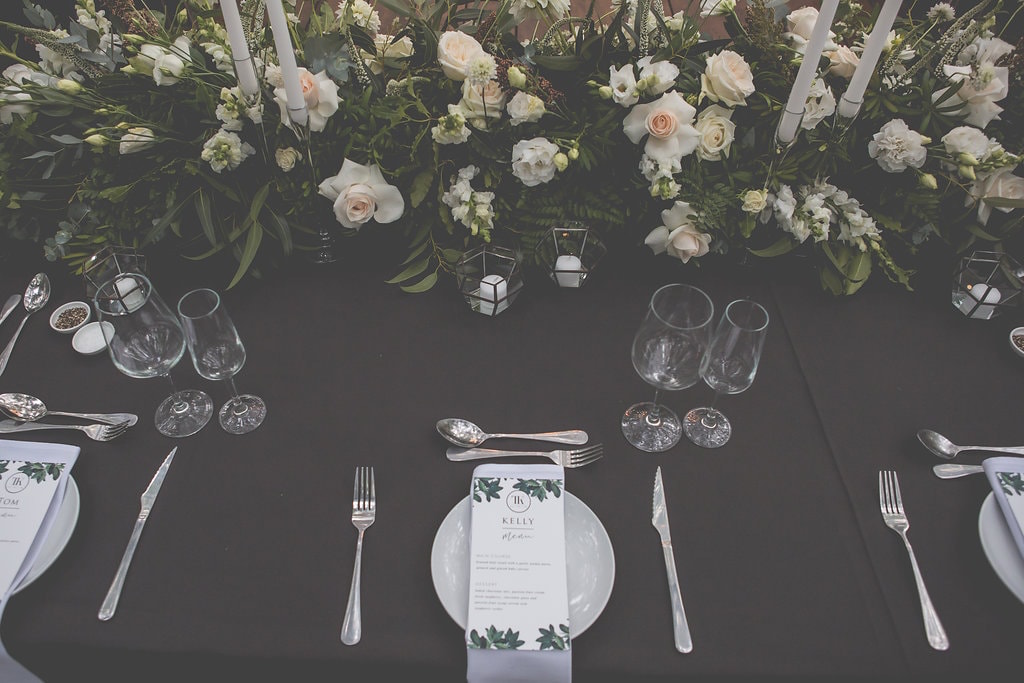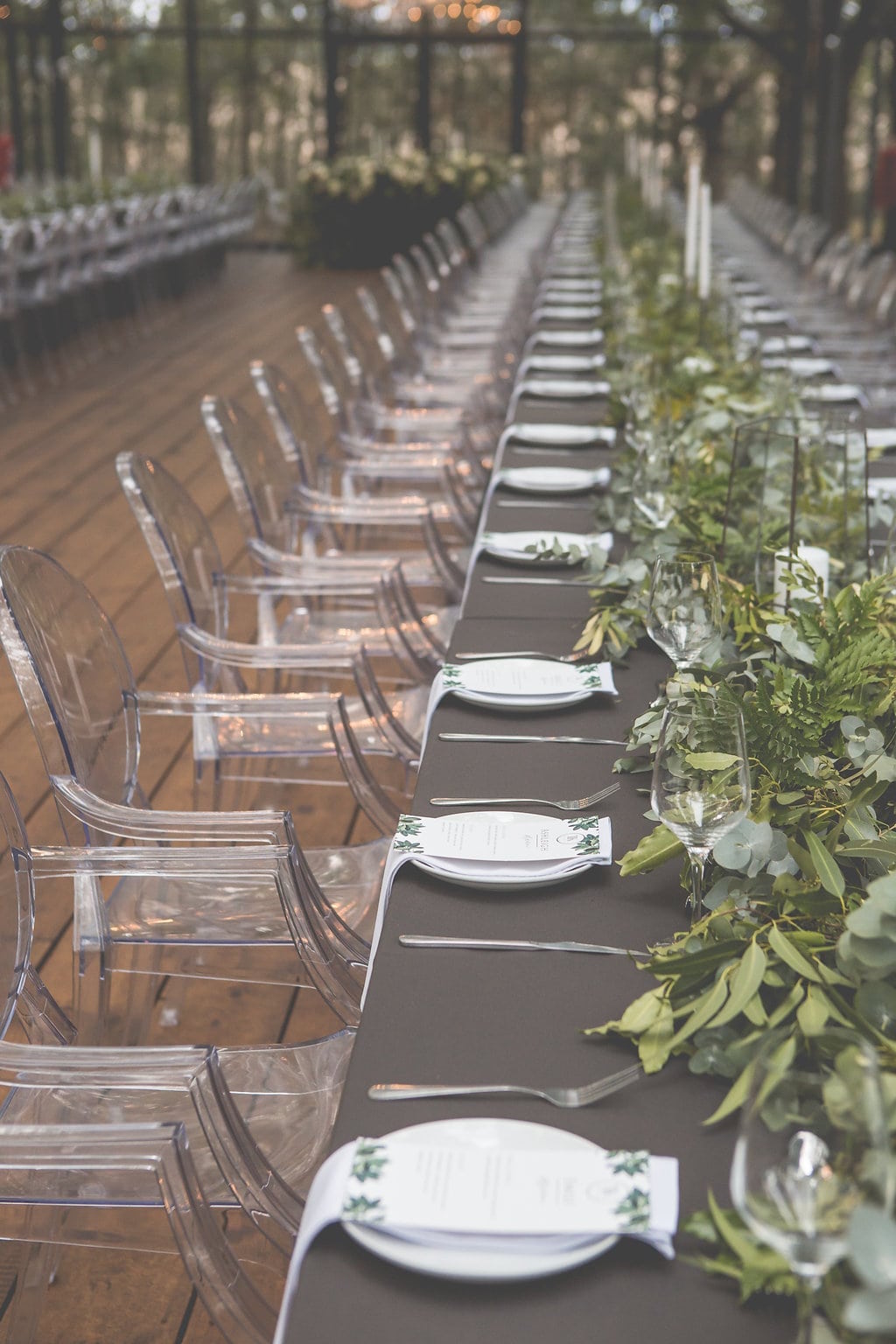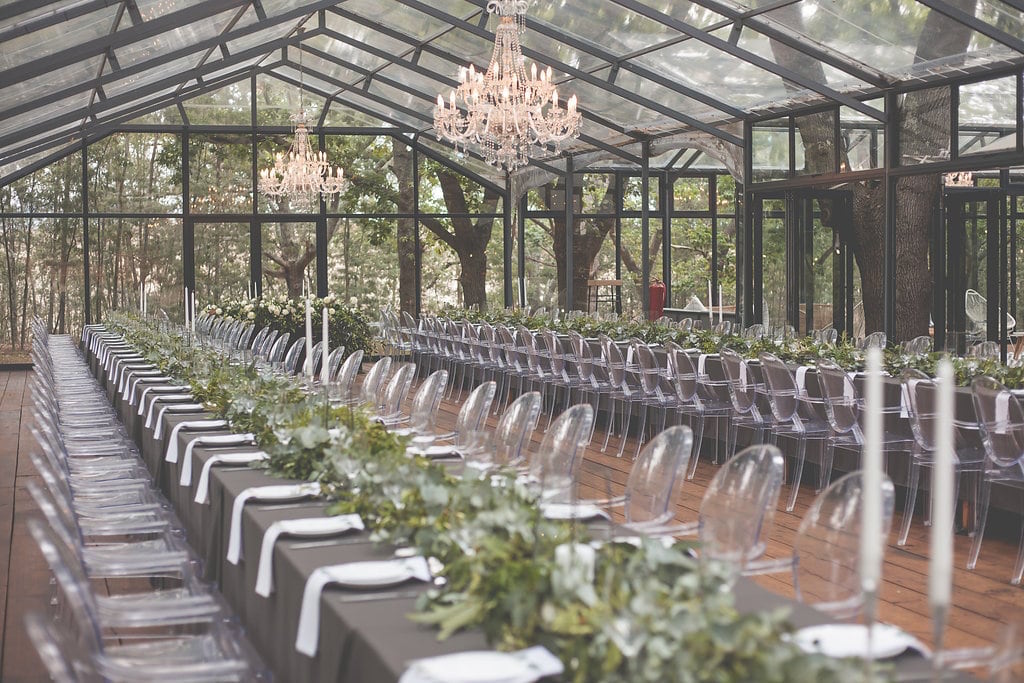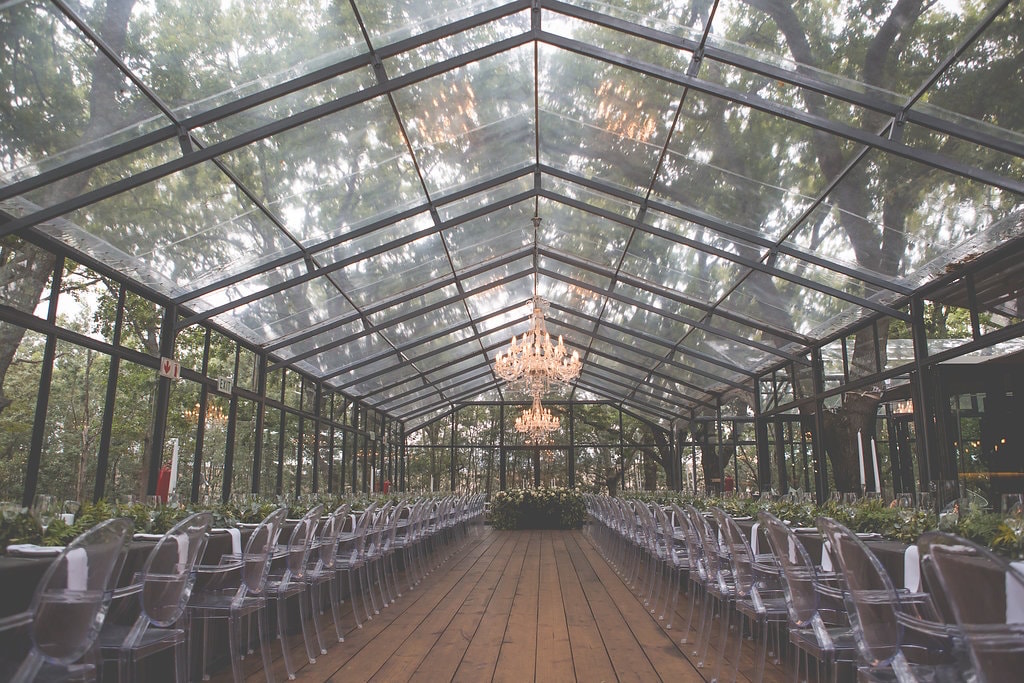 Advice for Future Brides & Grooms
Enjoy every minute of the planning and try not to get too stressed or overwhelmed. Plan a day that reflects the two of you and your relationship and try not to let others' ideas or objections influence you too much, unless you want them to. At the end of the day it's a day to celebrate the start of your marriage, so enjoy it and make it one you will never forget!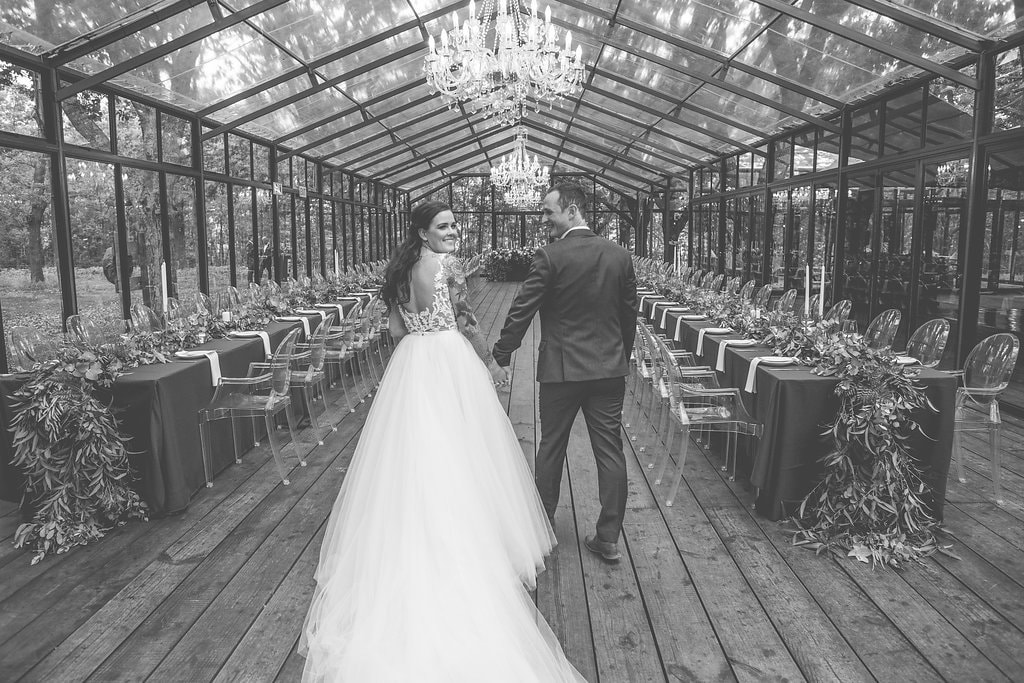 SERVICE PROVIDERS
Photography: Nikki van Diermen | Ceremony Venue: Die Woud | Reception Venue: Die Woud | Event Planning: Happinest | Floral: Bouwer Flowers | Stationery: Fleur Design Studio | Hair: Marnel Toerien | Makeup: Marnel Toerien | Rentals: Happinest | Hair: Marnel Toerien | Makeup: Marnel Toerien | Linens: the linen corporation | Wedding Dress: Janita Toerien | Bride's Shoes: Kate Spade | Bridesmaid Dresses: Forever New | Veil: Janita Toerien | Headpiece: Kathleen Barry Bespoke Occasion Accessories* | Submitted via: Matchology | *Links in bold denote affiliate links. The cost to you remains the same, but SBB may receive a commission for any sales made.