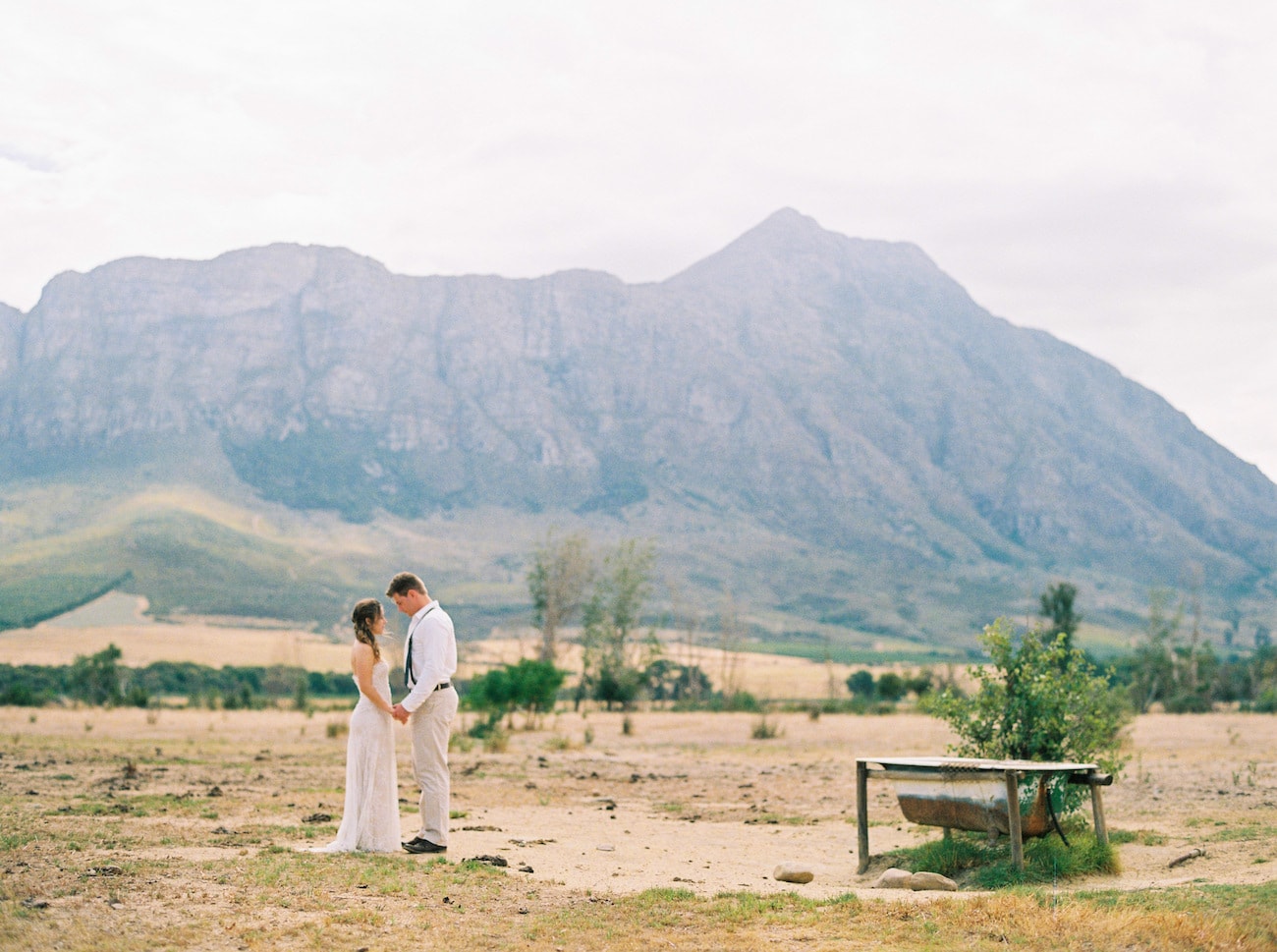 Today's wedding is beautiful in so many ways, but my favourite is the way that Claudia and Quinton are one of those couples who were truly focused on what mattered: marrying one another. It's something that carried them through a relatively short engagement with a minimum of drama, that meant they were never as focused on the details as they were on the people, and that even made rain on the morning of their wedding a non-event. Instead of feeling upset about it, they loved it for the drought-time blessing that it was, moved their ceremony indoors and (thanks to the quick work of loving family and friends) ended up with a romantic, intimate candlelit chapel filled with greenery and paper cranes, which was basically perfect. Talk about #engagedcouplegoals! The funny thing is, that they still ended up with a celebration that's as picturesque as it is romantic, with hanging foliage and Edison bulbs above tables draped in greenery, touches of wood and candlelight, a macaron cake. And they won the jackpot with their wedding pictures too – these images by blfStudios are absolutely gorgeous!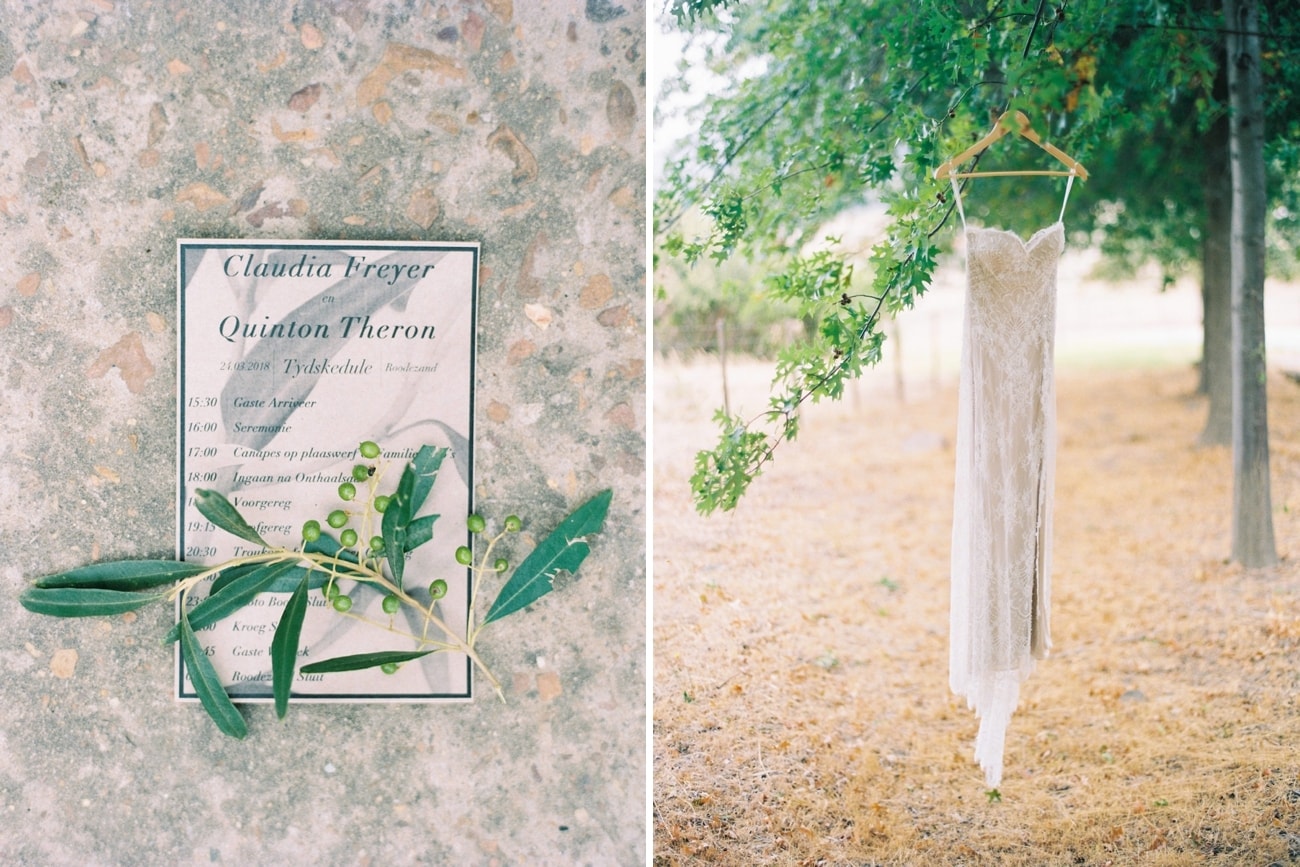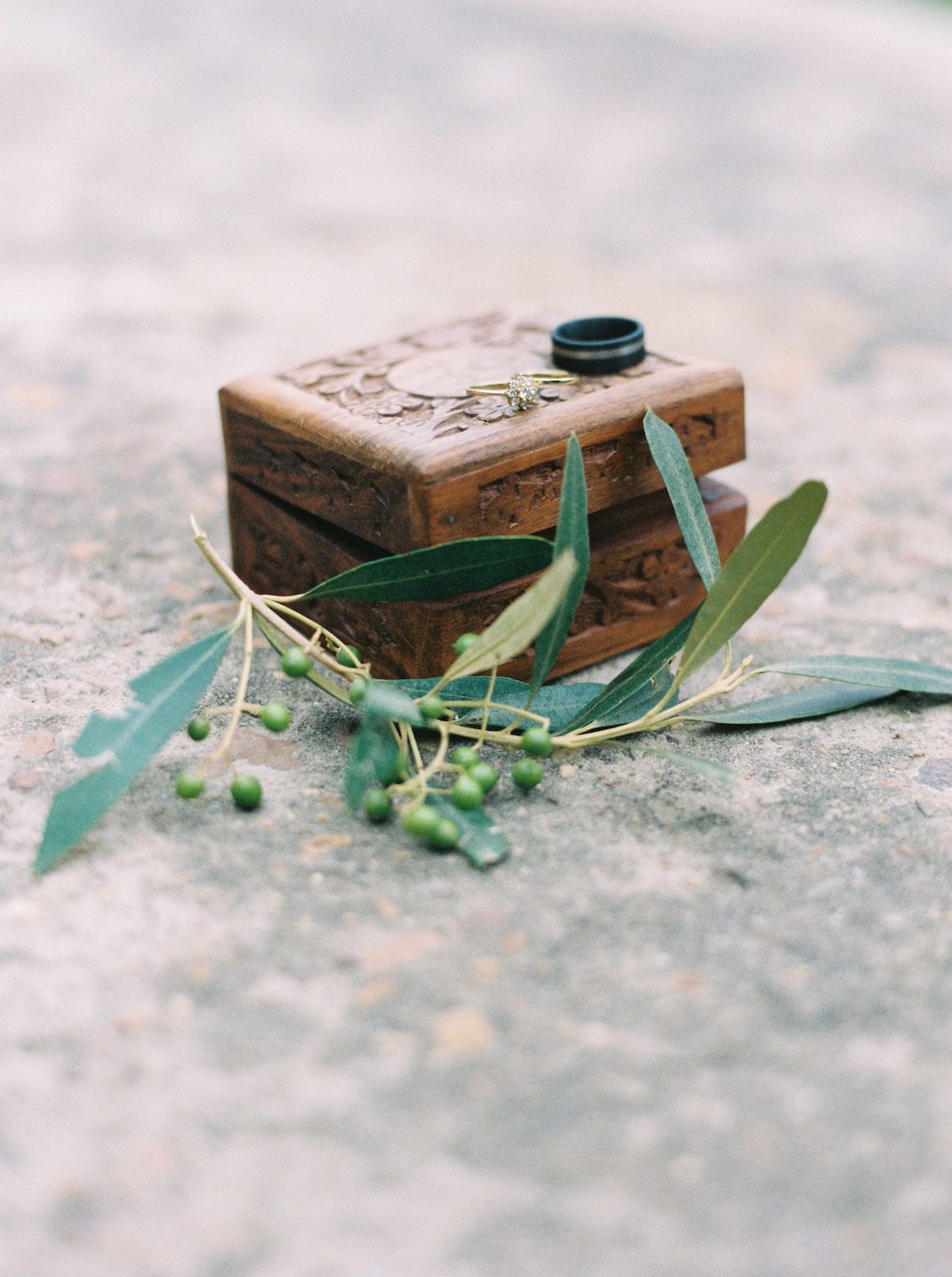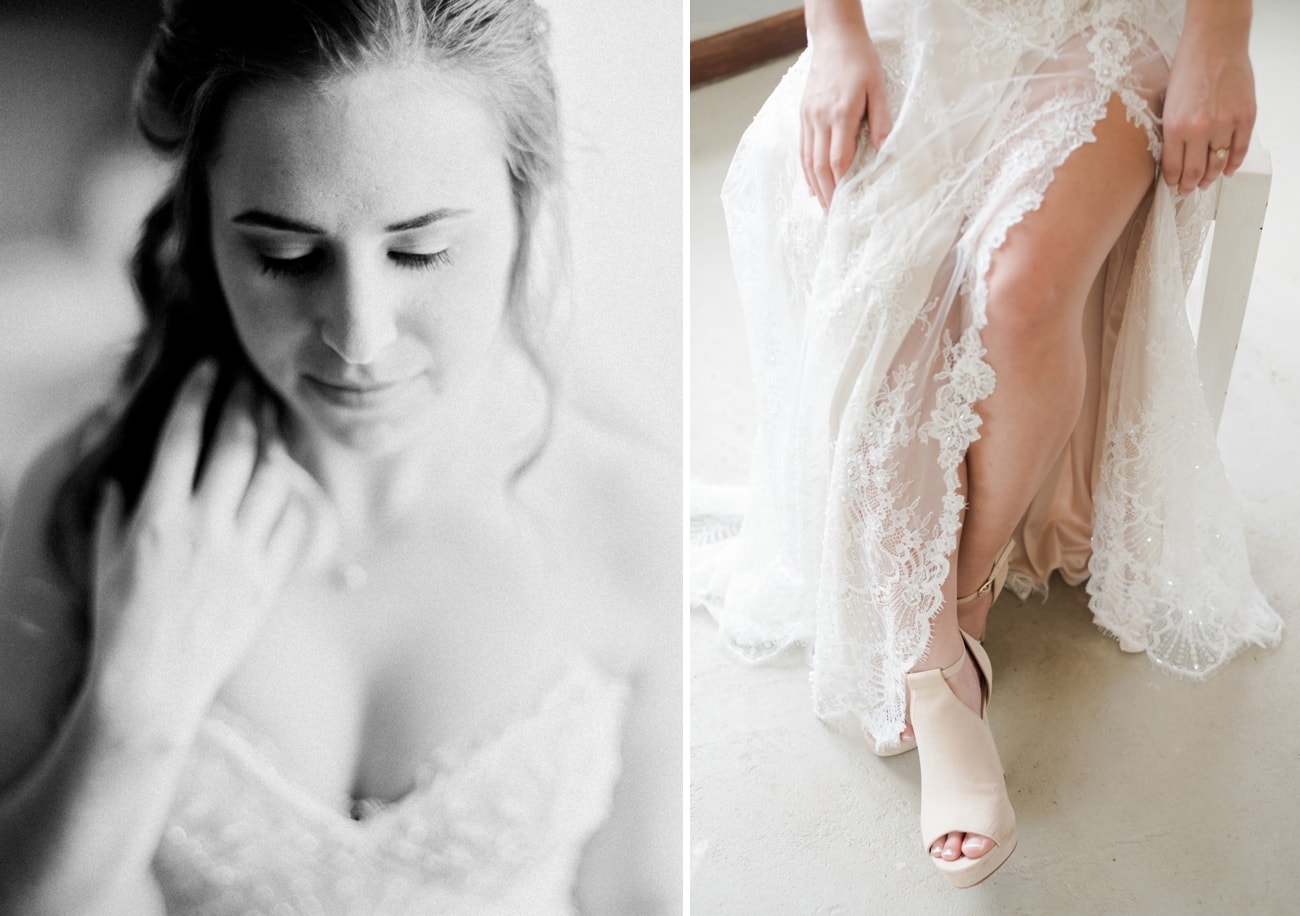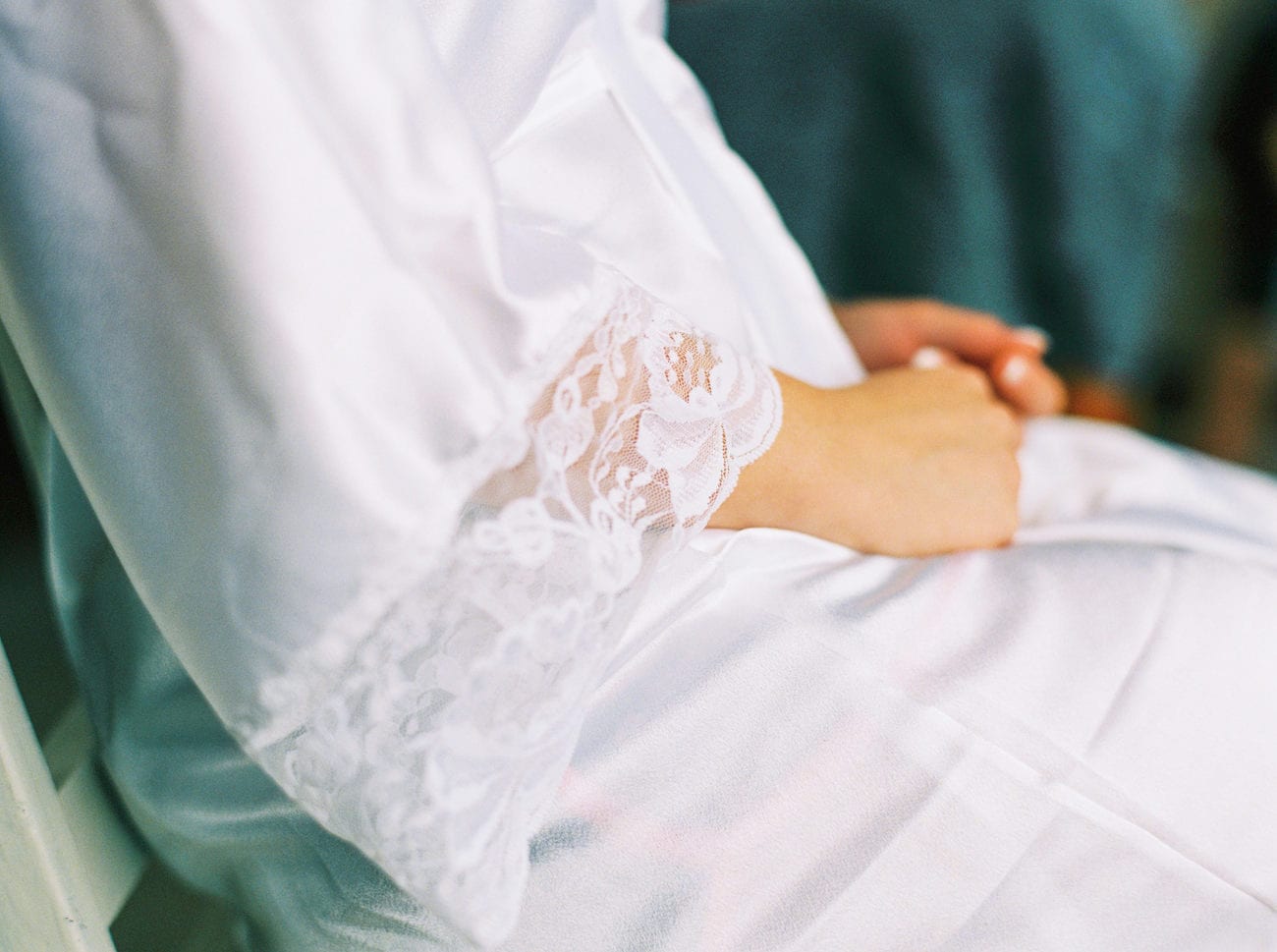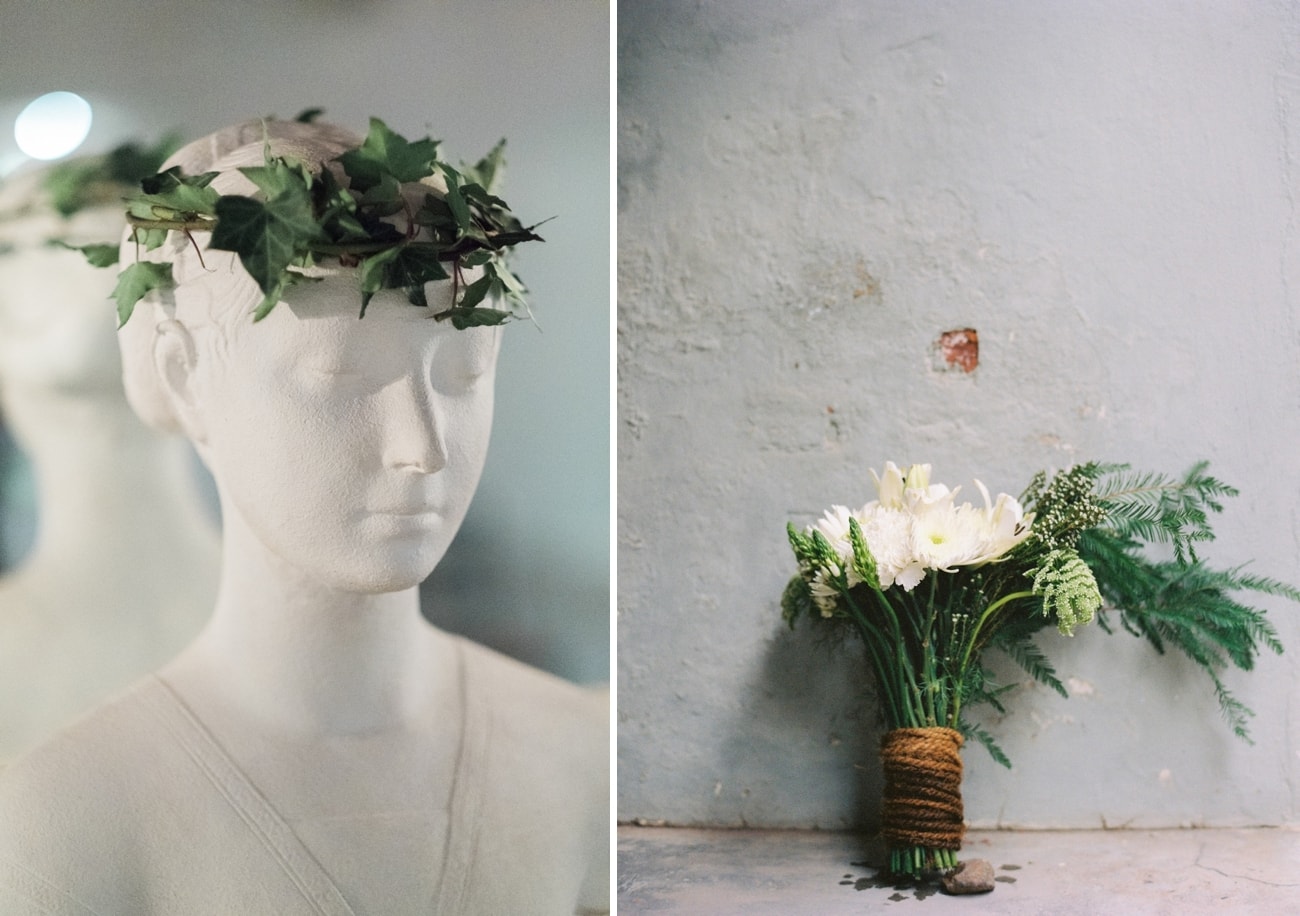 Love Story
We met absolutely by some kind of miracle. I moved to Cape Town, as this was the only place were I got a job offer. Quinton was born and raised in the Western Cape, a small town called Vredenburg, and came to Cape Town for the job opportunities it presents. One weekend, a few months after I arrived, Quinton and my flatmate met in Pretoria of all places and to their surprise found that both of them now lived in Cape Town. After weeks of trying to get us to meet, she finally surprised me and invited him over for a glass of wine. Needles to say I was not impressed; here was this guy with the most colourful personality who I hardly knew, and he was teasing me. When we arranged for him to come over again it was with a couple of friends for National Braai Day. We happen to be of the same religion (of all things) and when we came to discuss our beliefs we fell in love by learning about each other's big hearts.
The Proposal
One day I decided out of the blue I wanted my nails done. Which doesn't sound so odd, except that I never get my nails done. All my friends and family would have asked what the occasion was, but I simply wanted to treat myself. Quinton kept pushing me to postpone it to the Friday, but I wanted to do it on the Monday. Eventually I gave in to his charms and agreed. After that, he said he wanted to take me on a date night and that I should get dressed, do my hair and makeup (looking back I really should have known something was fishy, since as I mentioned before I don't usually do nails, hair, makeup and so on). However, I didn't question that he wanted me to look all pretty for the "date night" and took my time and went all out, enjoying every minute of pampering myself. He came to pick me up and said he wanted to help a friend carry a heavy cupboard to his flat on the second floor before going out. I was a little taken aback as I could not understand why we couldn't have helped him any other time. They went around the back and told me to go to the front door and meet up with his friend's wife (who is also a close friend of mine). I agreed unhappily. She told me to go to the back door, eventually pushing me out of it, as I could not understand why! But when I stepped out, I found they had arranged a whole dinner setting. Their balcony opened onto a lawn that had the most beautiful view of Table Mountain. Quinton was standing in the center of a heart made out of rose petals with a rose in his hand and urged me to come closer. I was speechless as he went on one knee and proclaimed his love and took out the ring. Even after his speech I started crying and gave him a hug but could not answer due to my shock. I think he even had to ask "Is that a yes?". We spent the evening sharing our joy and having a homemade Italian 3 course meal with a great wine.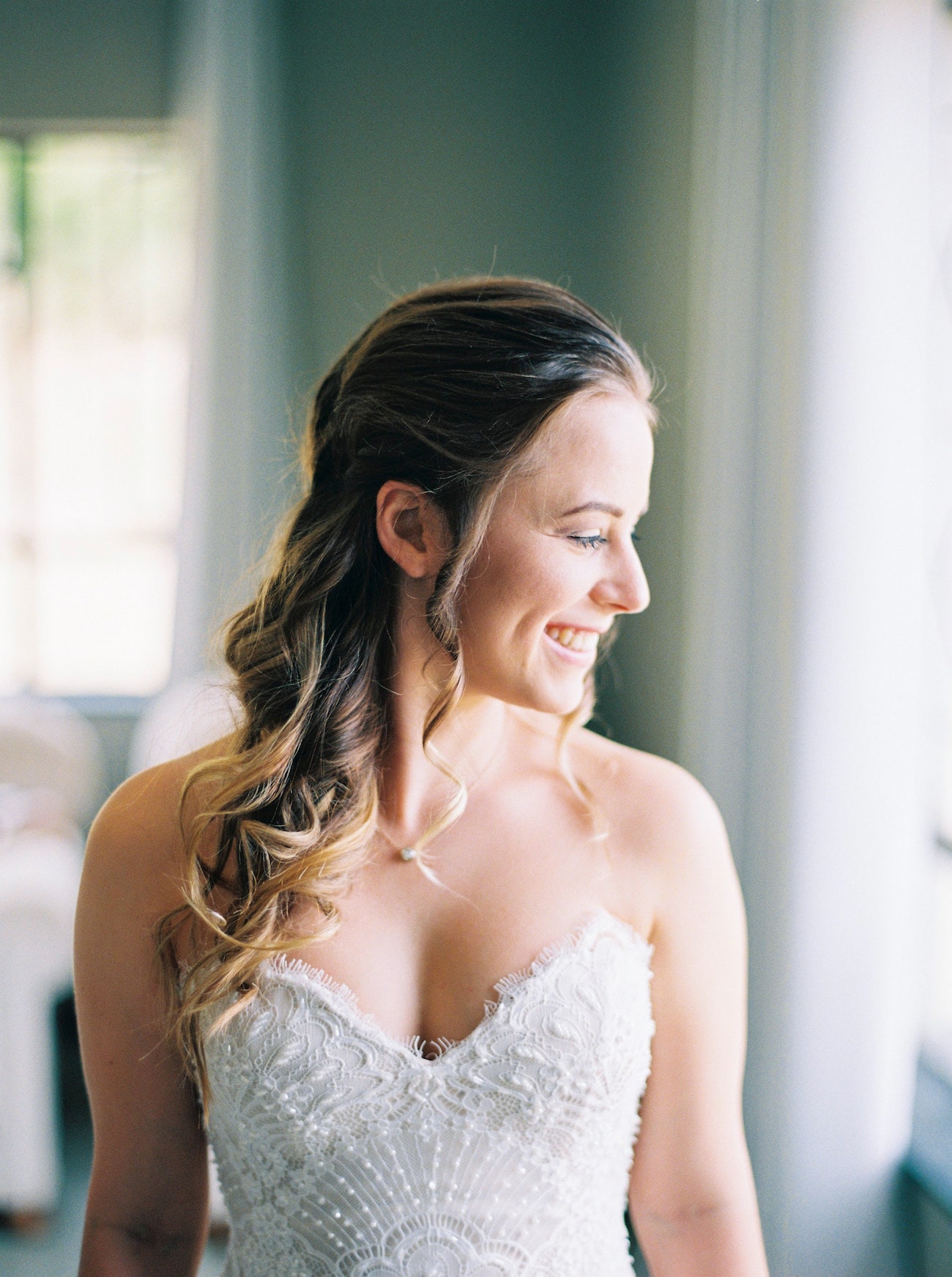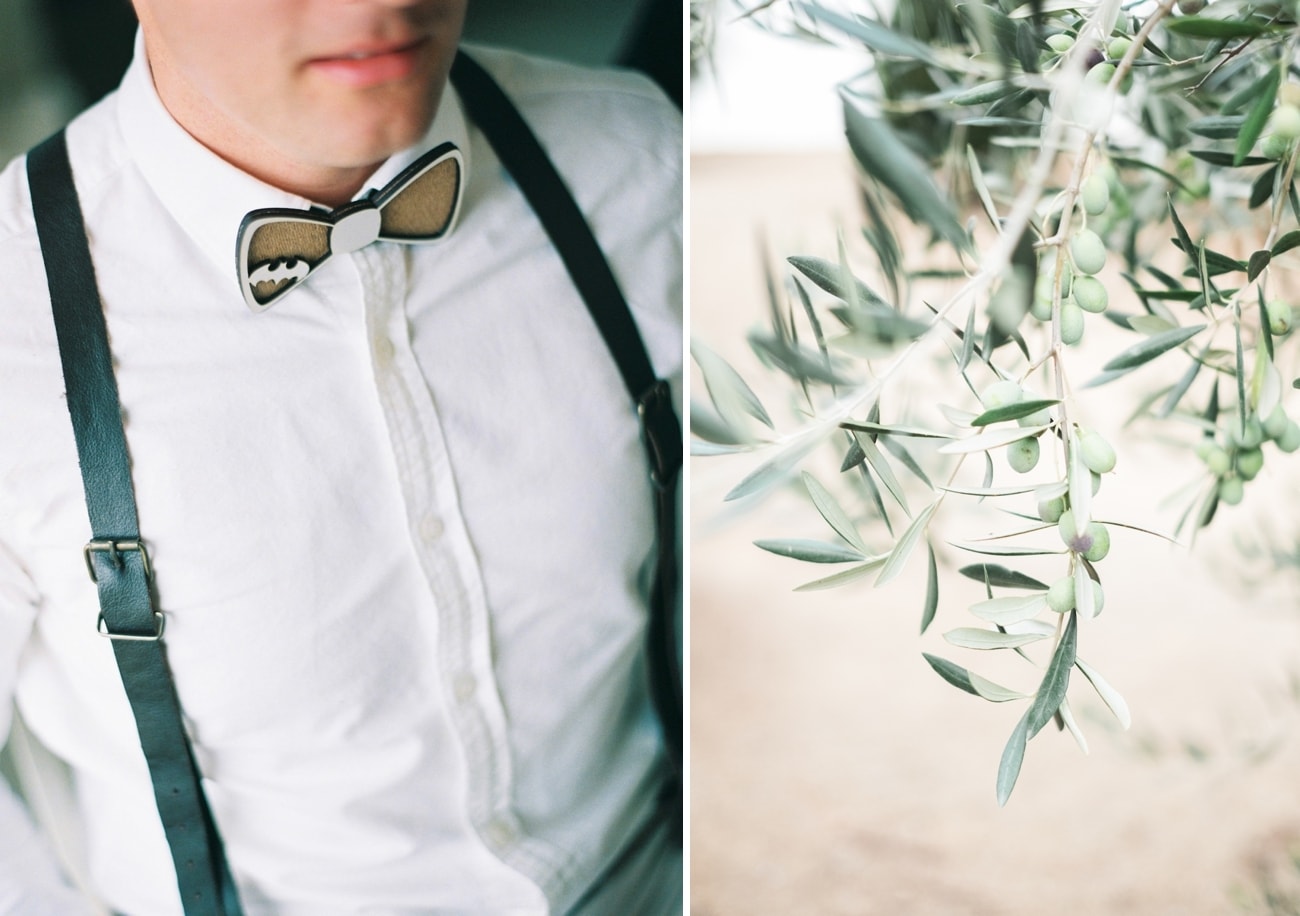 The Venue
We looked at multiple locations for our ceremony and reception, knowing we wanted them to be walking distance from each other. We both love nature and wanted to get married on grass under trees. We went from wine farm to wine farm looking for our special location with no luck. One day I told Quinton I had found this place on Google just outside Tulbagh (which is two hours from Cape Town). It was a long trip to make to check out a venue but when we got out of the car we looked at each other and both knew that it was where we wanted to spend our special day. The scenery is stunning with small mountains, wine farms and green trees everywhere. It was a small rustic venue and we loved it.
Wedding Style
I am not really a person who plans according to a vision. I always do what I like and throw it all together and hope it fits. Luckily I had Quinton on my side whose favourite colour is green. My idea of a wedding has always been white and since my ring was gold I decided that we had to use these three colours. In the end we decided we wanted it all to be rustic and natural – finally getting to our colour scheme of green, brown and gold. We also wanted people to see "us" in our wedding; we didn't want it to be like everyone else, and wanted to do all the things that made us happy.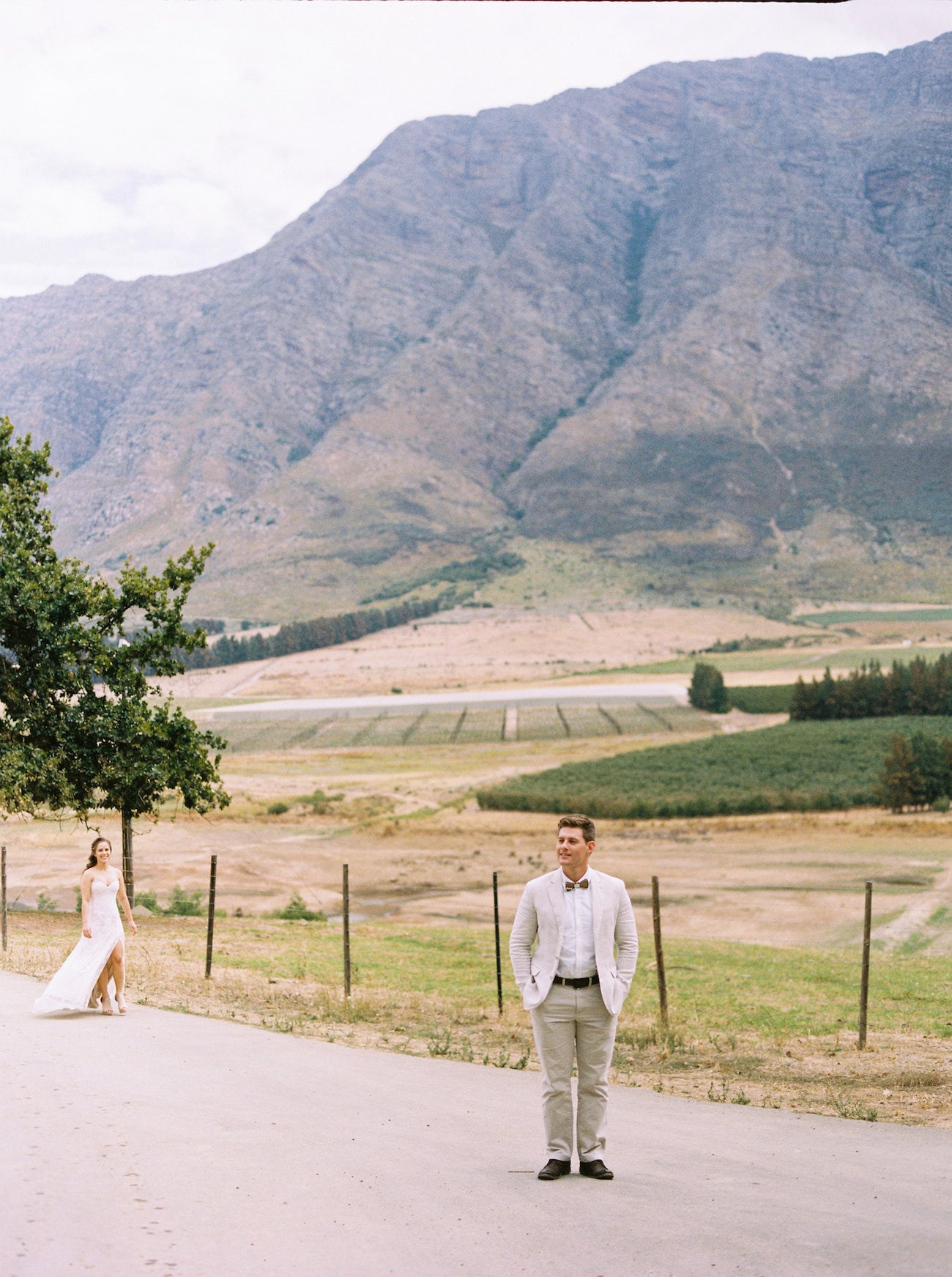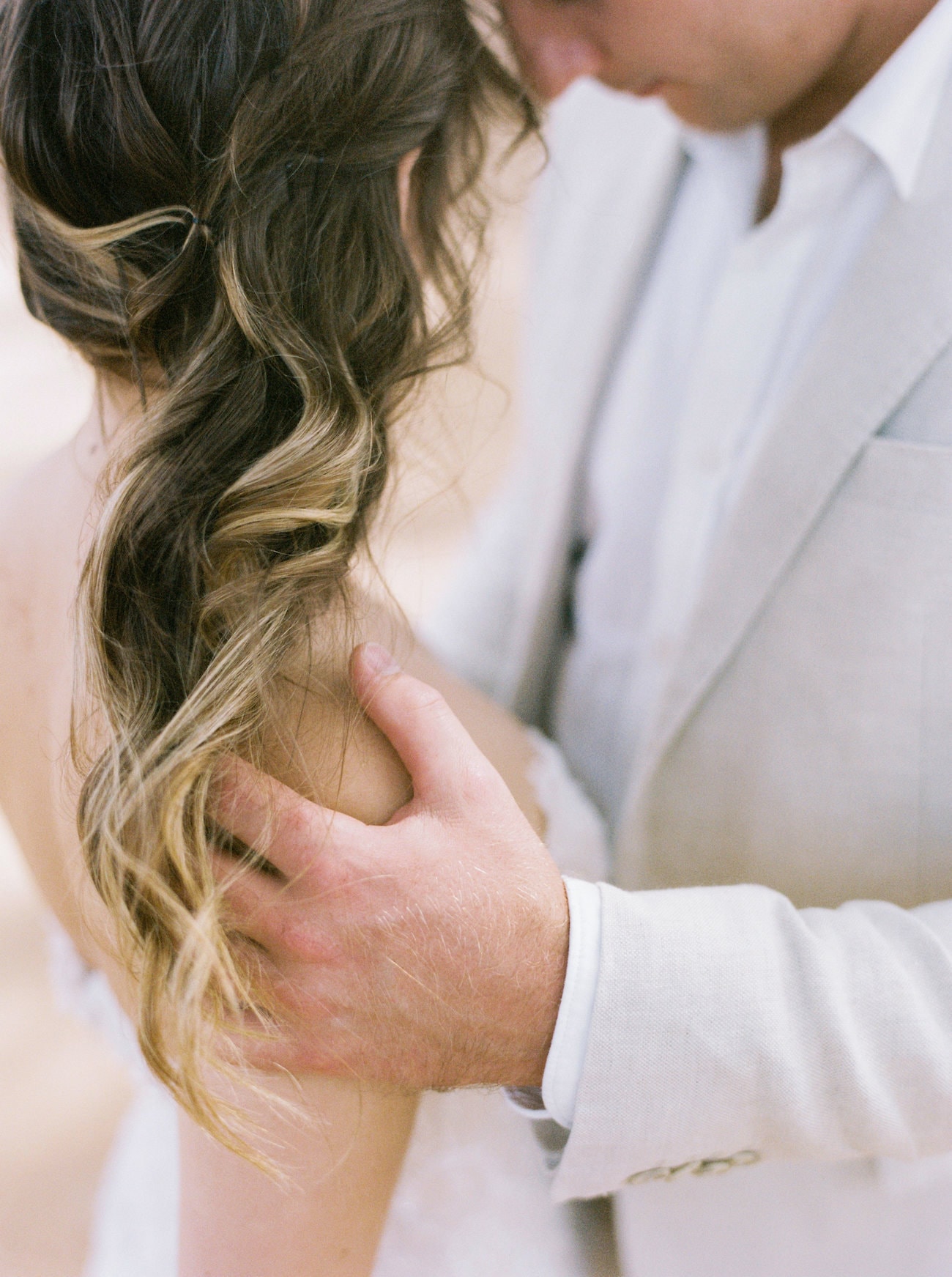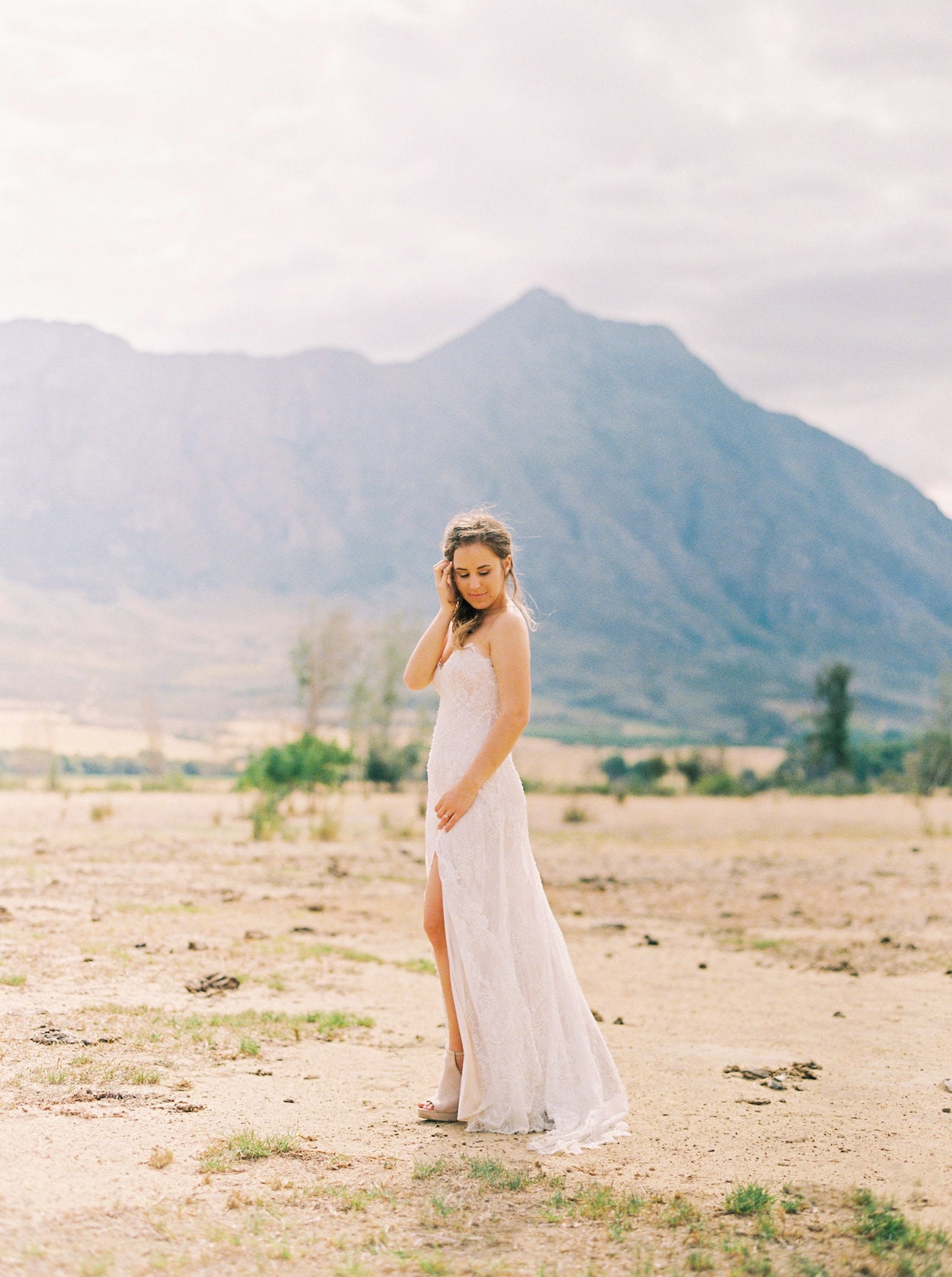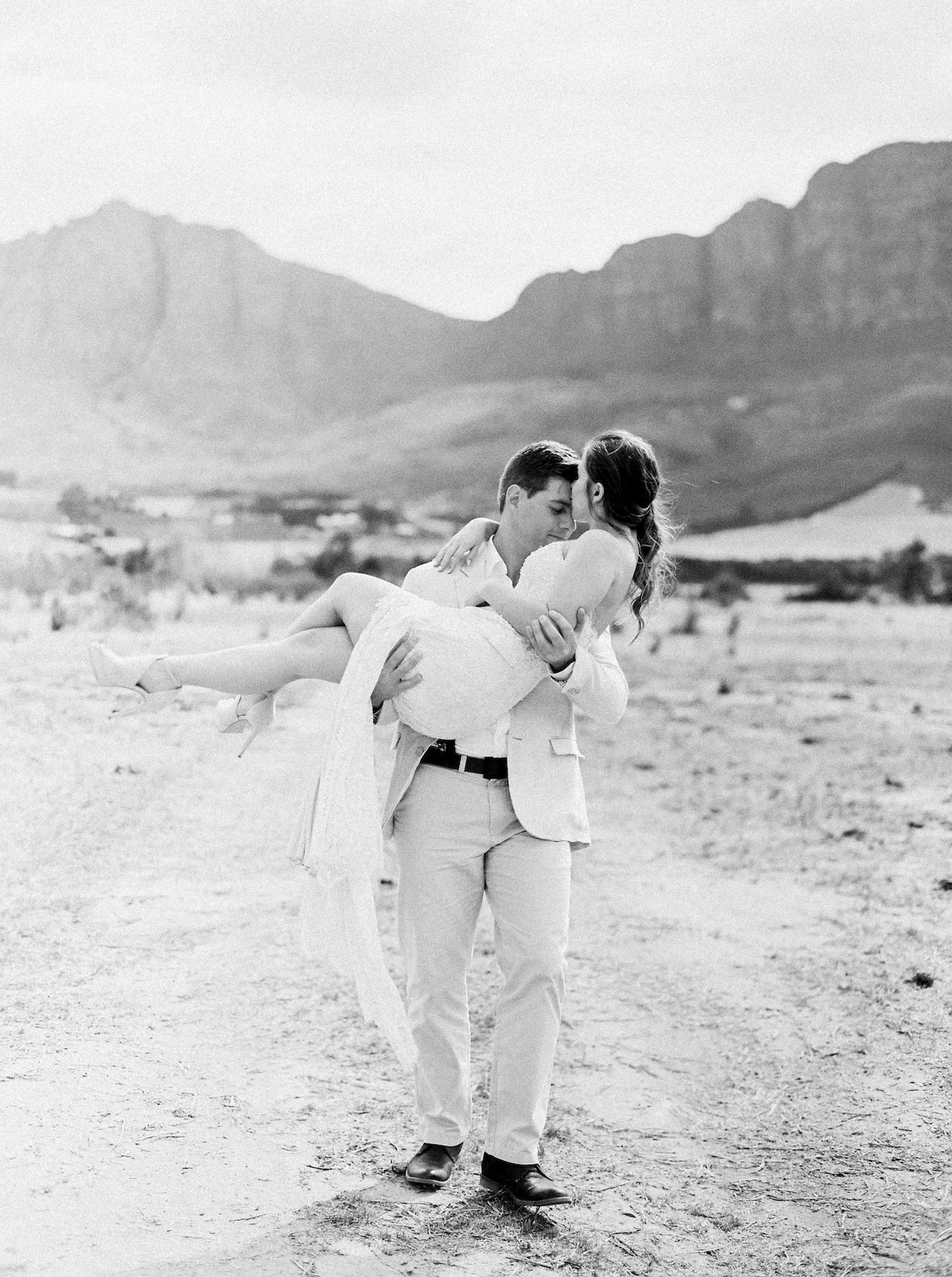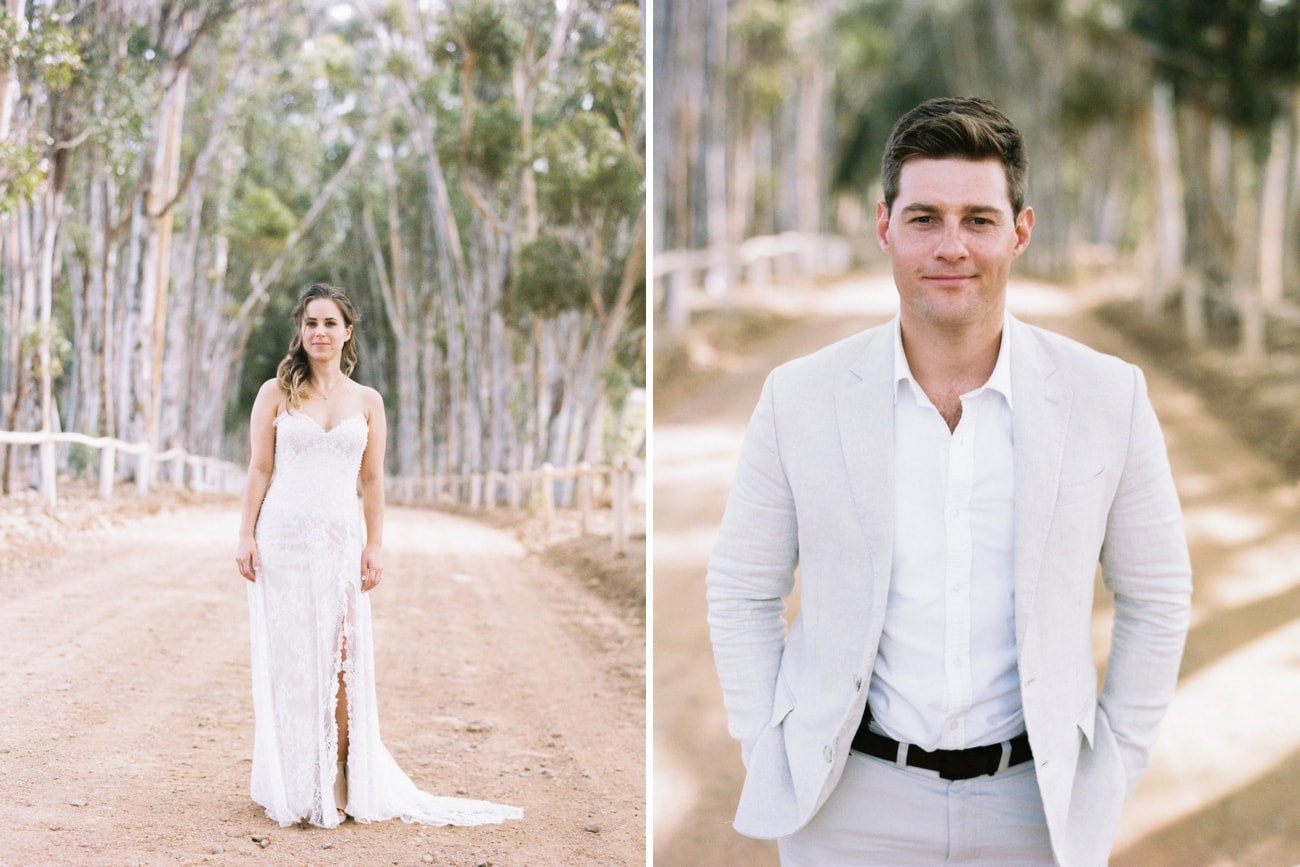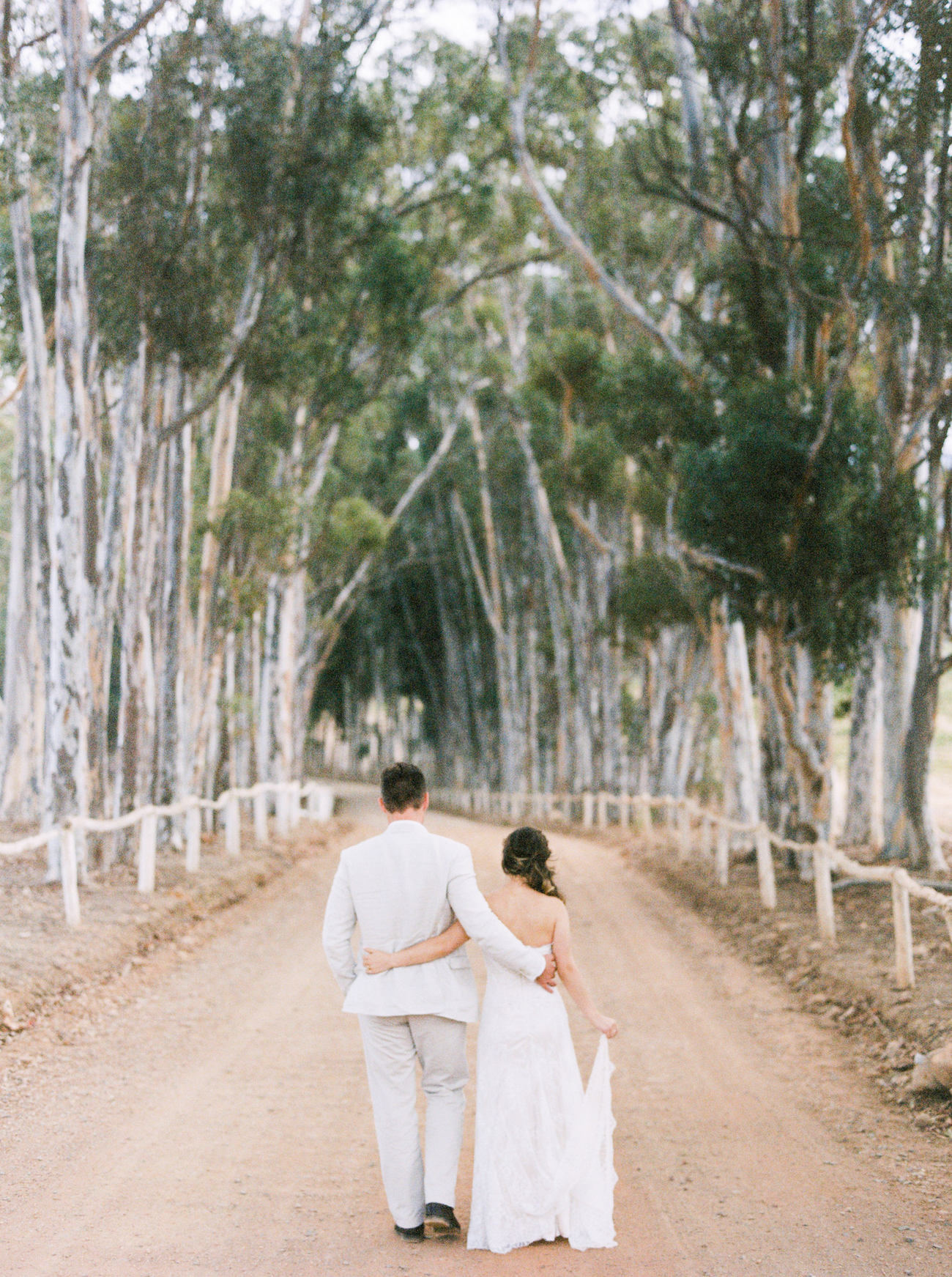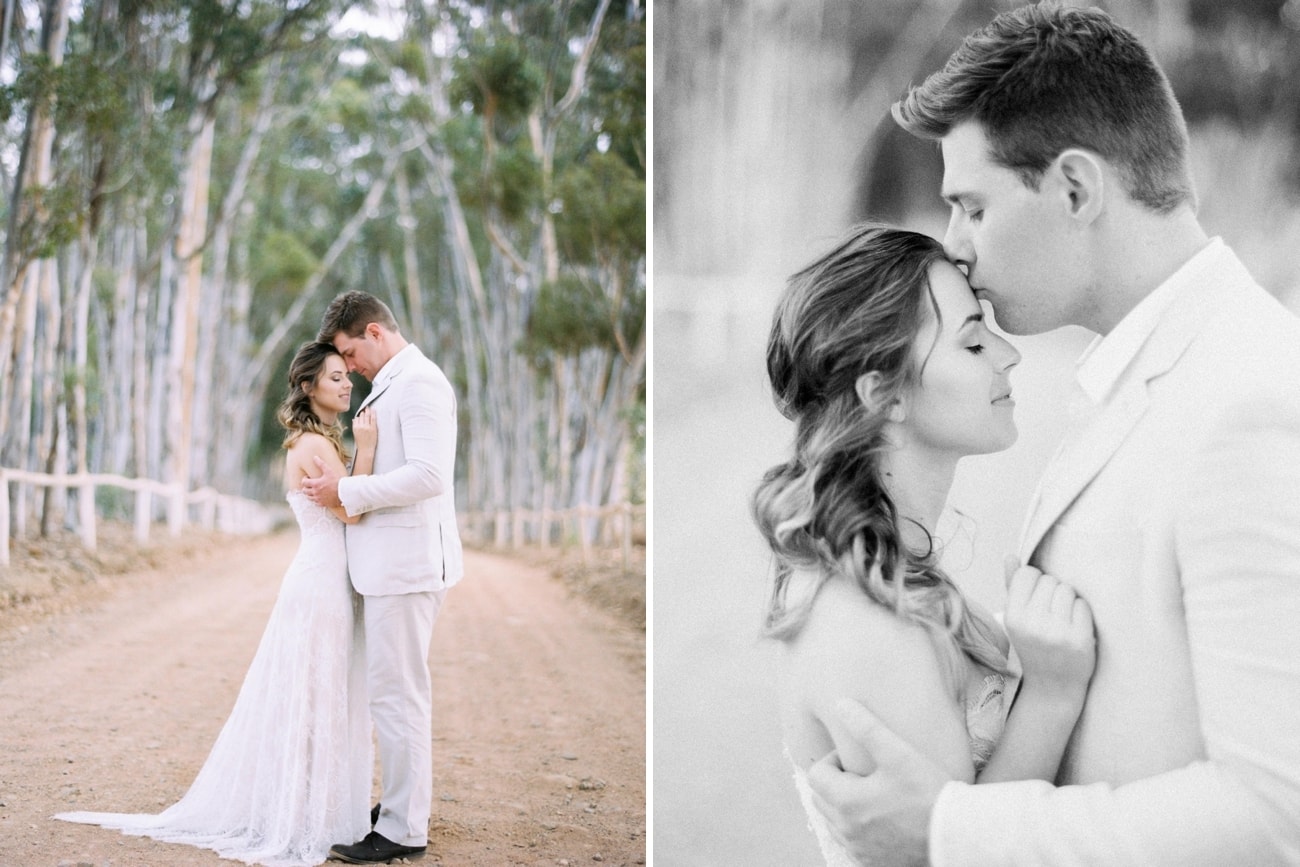 Wedding Details
I loved every detail of my wedding. We had names cut out of wood for our table setting, white and green flowers and foliage everywhere. We wanted the venue to speak for itself instead of decorating everything and therefore had little detail. Actually my favorite wedding detail was that we shared the moments with each other and the people that we loved.
DIY Elements
I made origami cranes. And a lot of them! If I knew it would take so much time and hard work I probably would not have done it but I saw a picture of them hanging in a tree and I absolute loved it, which kept me going when I wanted to give up. Luckily Quinton and some of my best friends helped out once in a while. Hanging them up with my family and friends was the best part. Even my grandmother helped out. I am so grateful for the time everyone gave to help me prepare. My sister and best friend made a macaroon cake themselves which was amazing and worth mentioning due to the hours of making macaroons – they were also brought down all the way from Pretoria to Cape Town.

The Flowers
My wedding flowers were yet another blessing. I got quotes for my ideas from multiple florists. Unfortunately I could not afford any of them. I spoke to my friend who helped Quinton with the engagement (the one whose flat we got engaged at) and she indicated that if I could get the flowers she would help me arrange them. I ordered a ton of flowers and the day before the wedding, she drove two hours with all these flowers in her car to come help me out. My brother and his fiancé also helped arrange the foliage above the tables. I was so impressed at how resourceful everyone could be.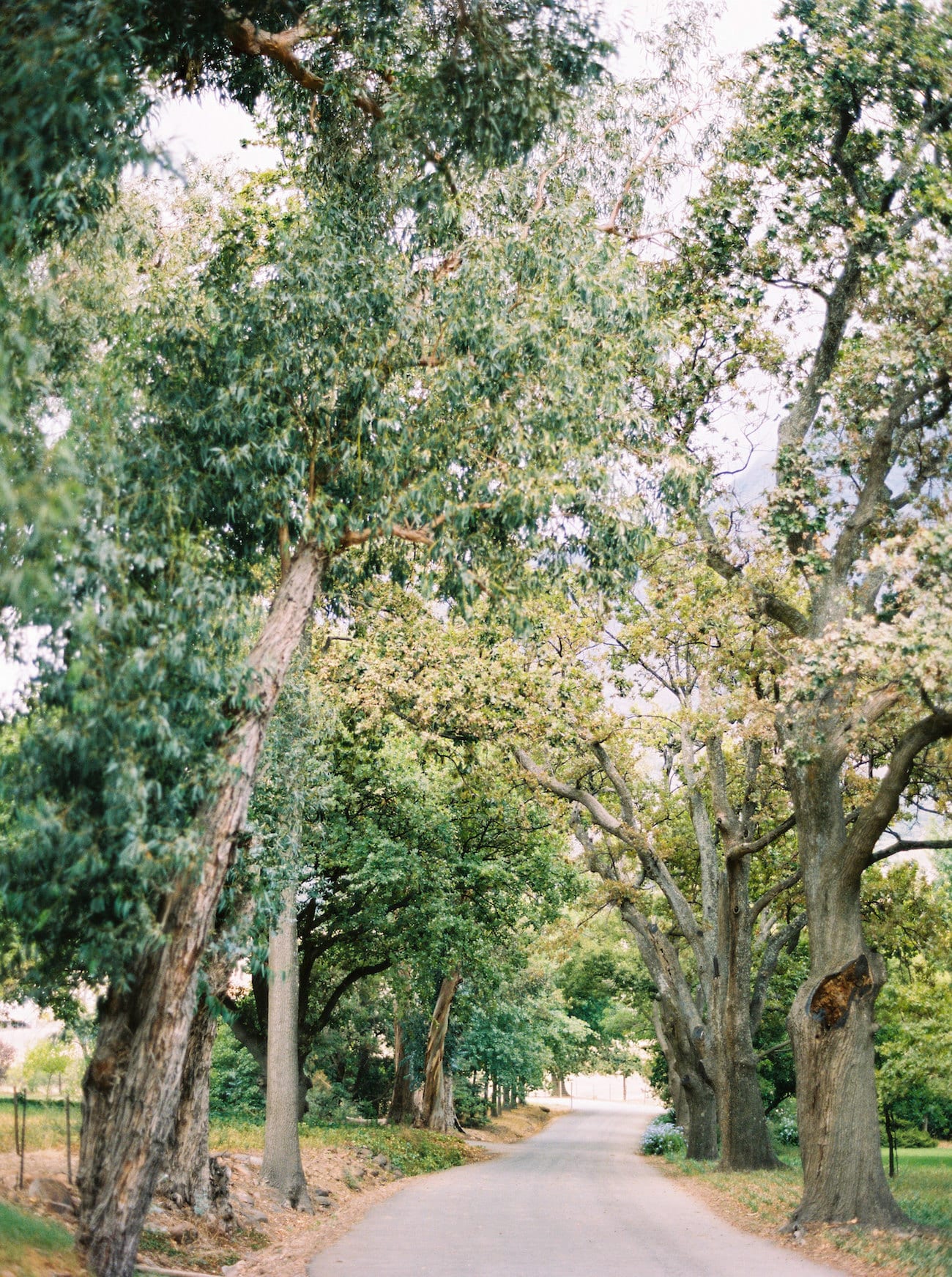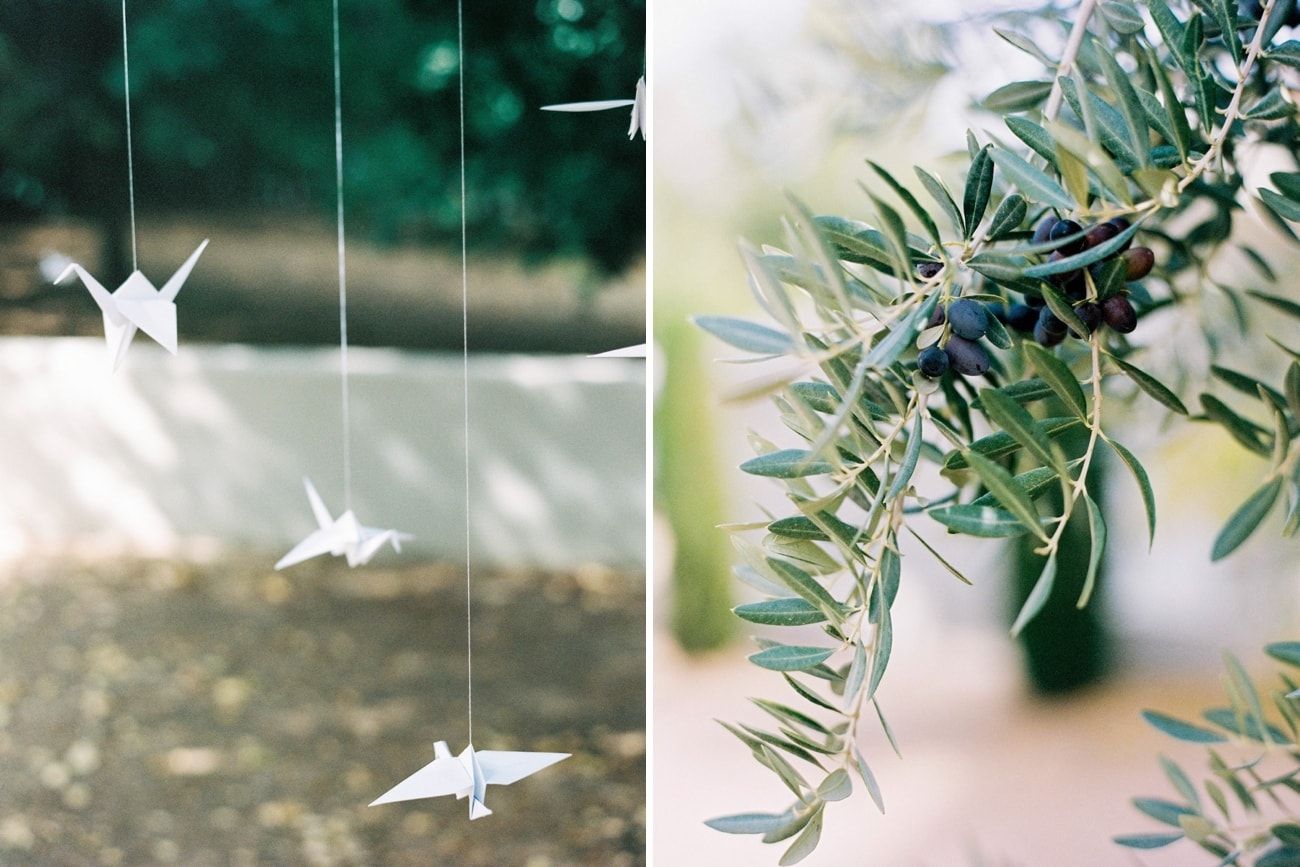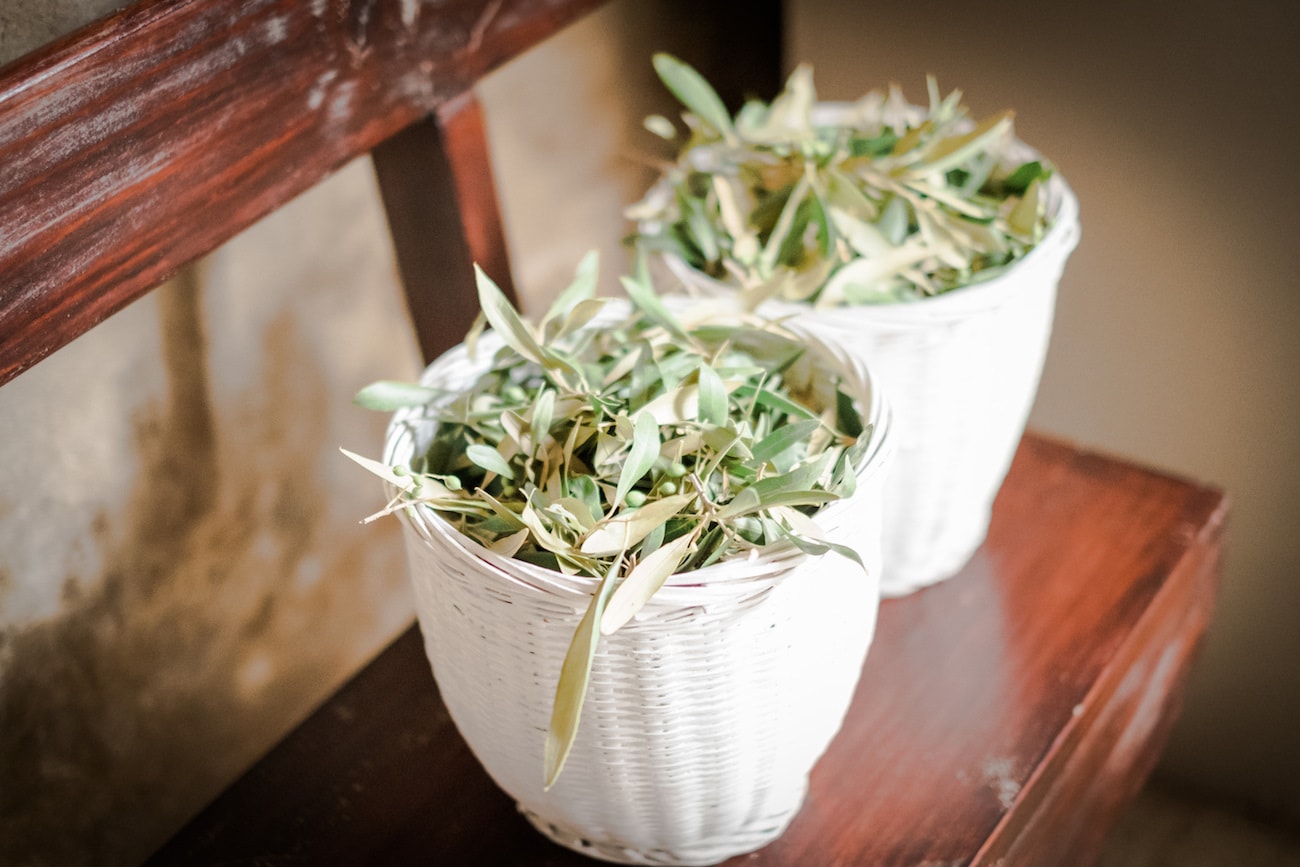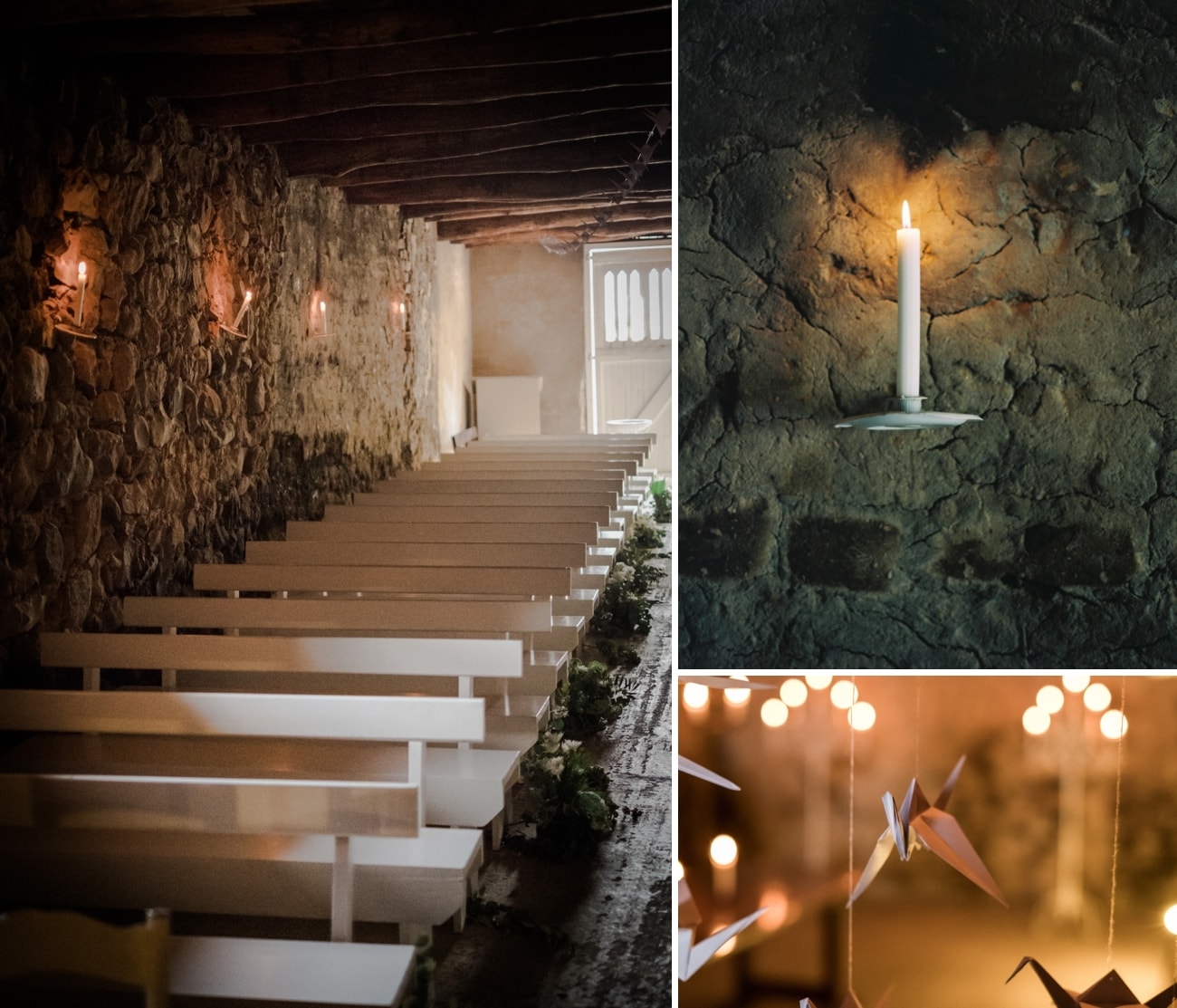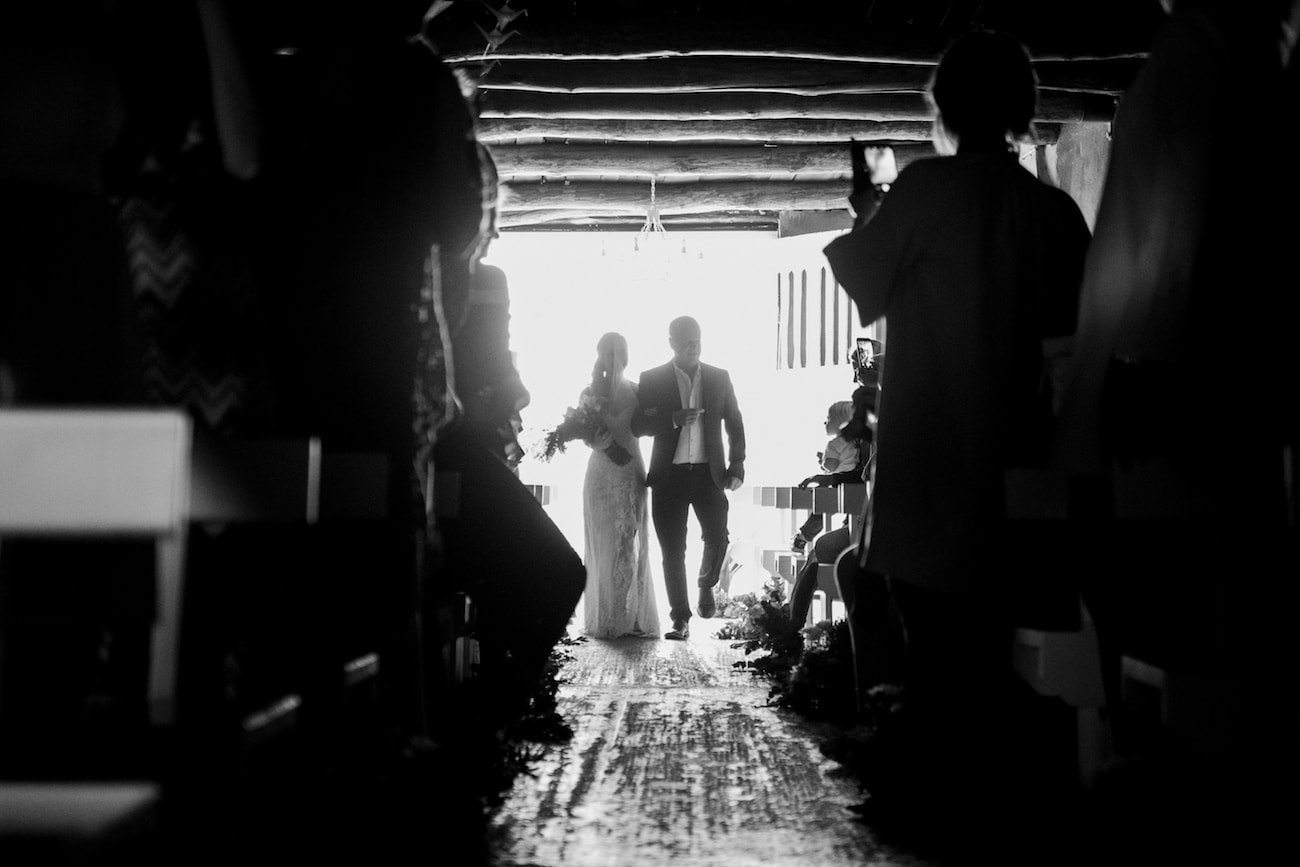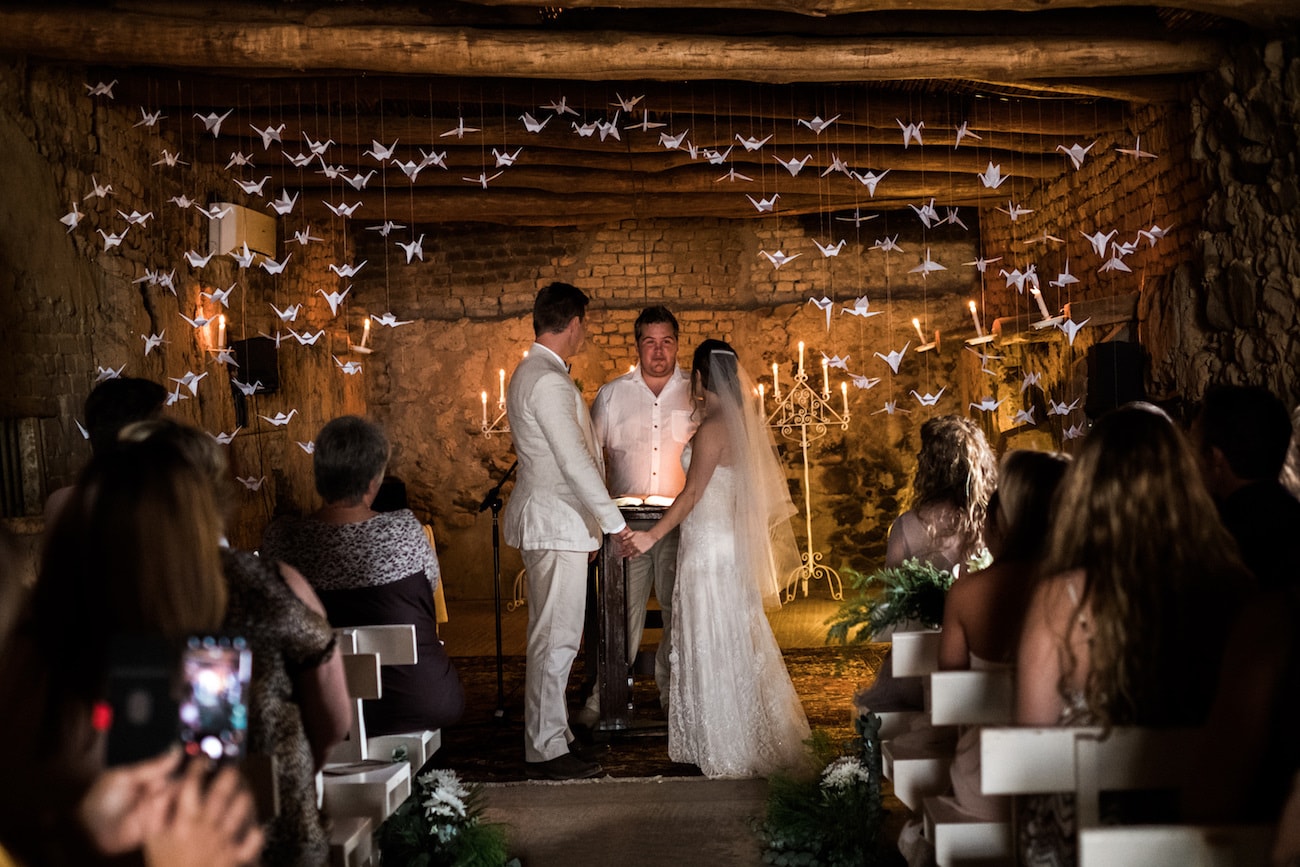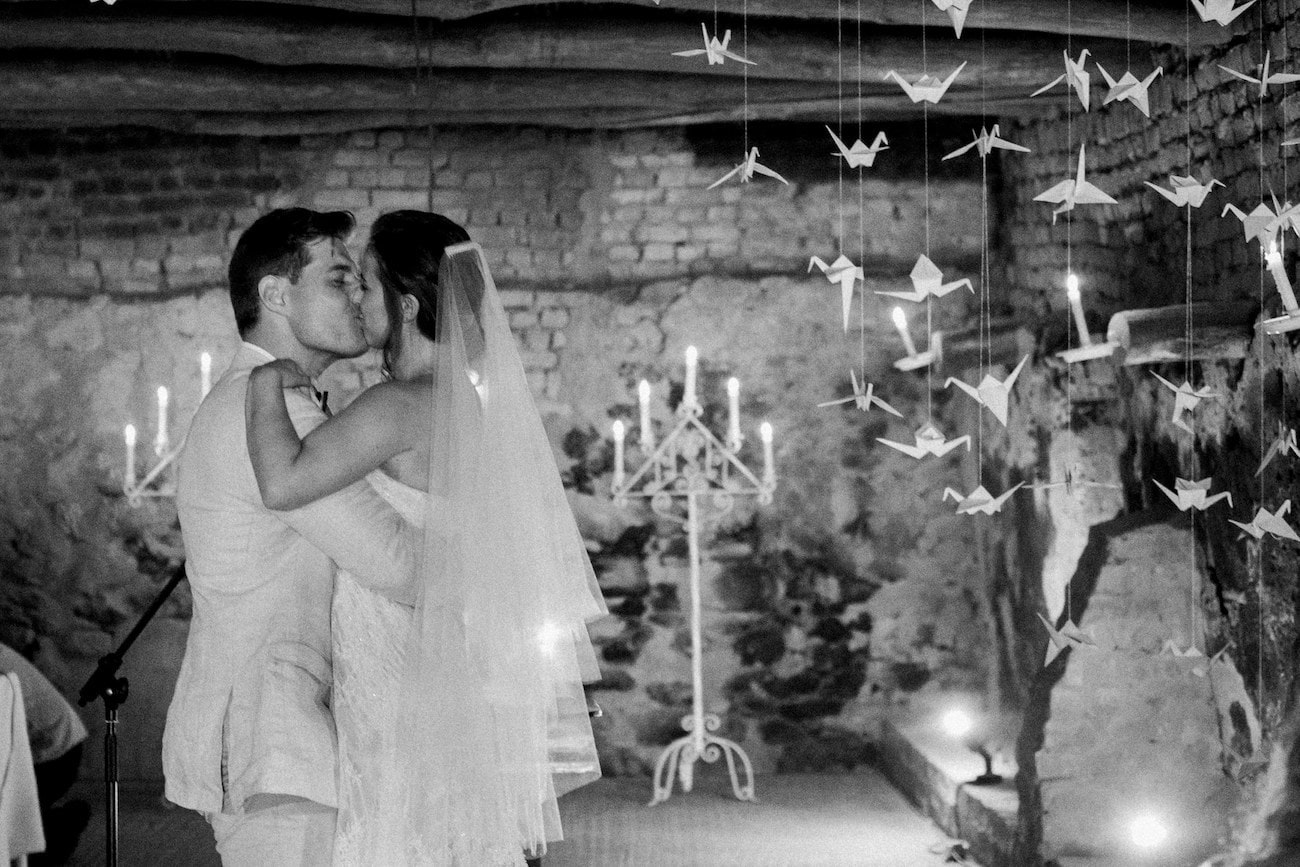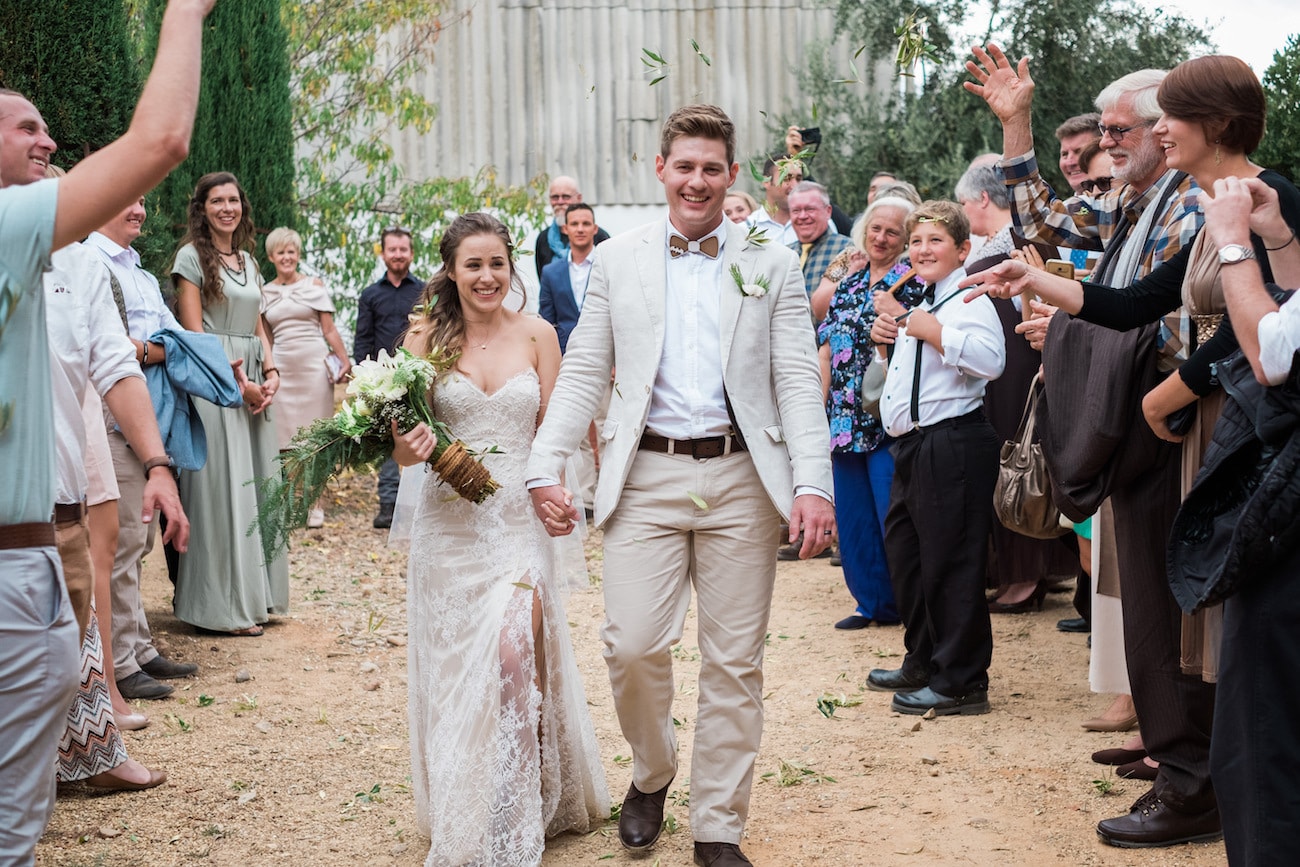 The Dress
The wedding gown was one of my biggest concerns. I am 1.48m (4.85 feet) which is a little short in South Africa. I went around to fit a couple of dresses, but I felt none of them portrayed my personality and few of them really looked good. My friend's brother and his wife got married a few years back and I knew she had her dressed made. After giving up the search, I decided to give her a call and she refered me to Magda Grove. She had about three and a half months to make my dress, which was cutting it close in my opinion, due to Christmas being in that time. Regardless of the time constraints she decided to help me out. I went shopping for material with my mom and best friend and we found this amazing material which was nothing like what I had in mind, but decided to go for it. This was the best decision ever. Magda made absolute miracles in that thee months – she even went away for about three weeks in the middle of it all. She never took my physical measurements, and I've never been so impressed with someone's talents.
The Bridesmaids
I had no official bridesmaids. My best friend knew I didn't want to spend time on worrying about bridesmaids and so on and took initiative. She got a dress that looked just like a bridesmaid dress, got her hair and makeup done with me, spent the whole week before the wedding and most of the time during the wedding to help me out. She really went all out arranging a small bachelorette's with my old friends who studied together. She, my mom, and sister threw me a kitchen tea. (I have to mention she lives in Pretoria along with all my old friends and family, therefore most of what they arranged was there.) And during all of this I never had to worry about a thing. I also had another friend who arranged a small bachelorette/kitchen tea in Cape Town. I am absolutely blessed to have such great friends and family who love me and want to help and make me feel special.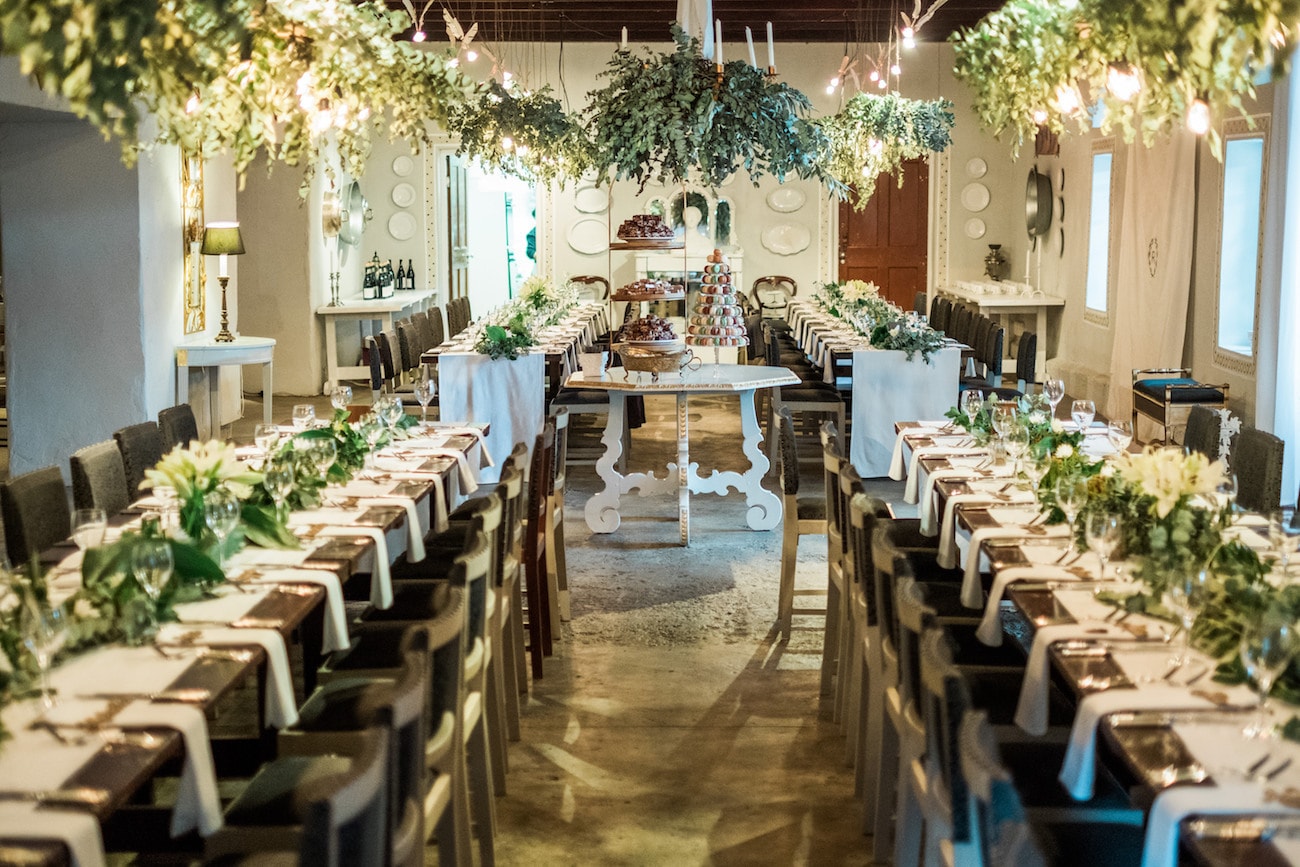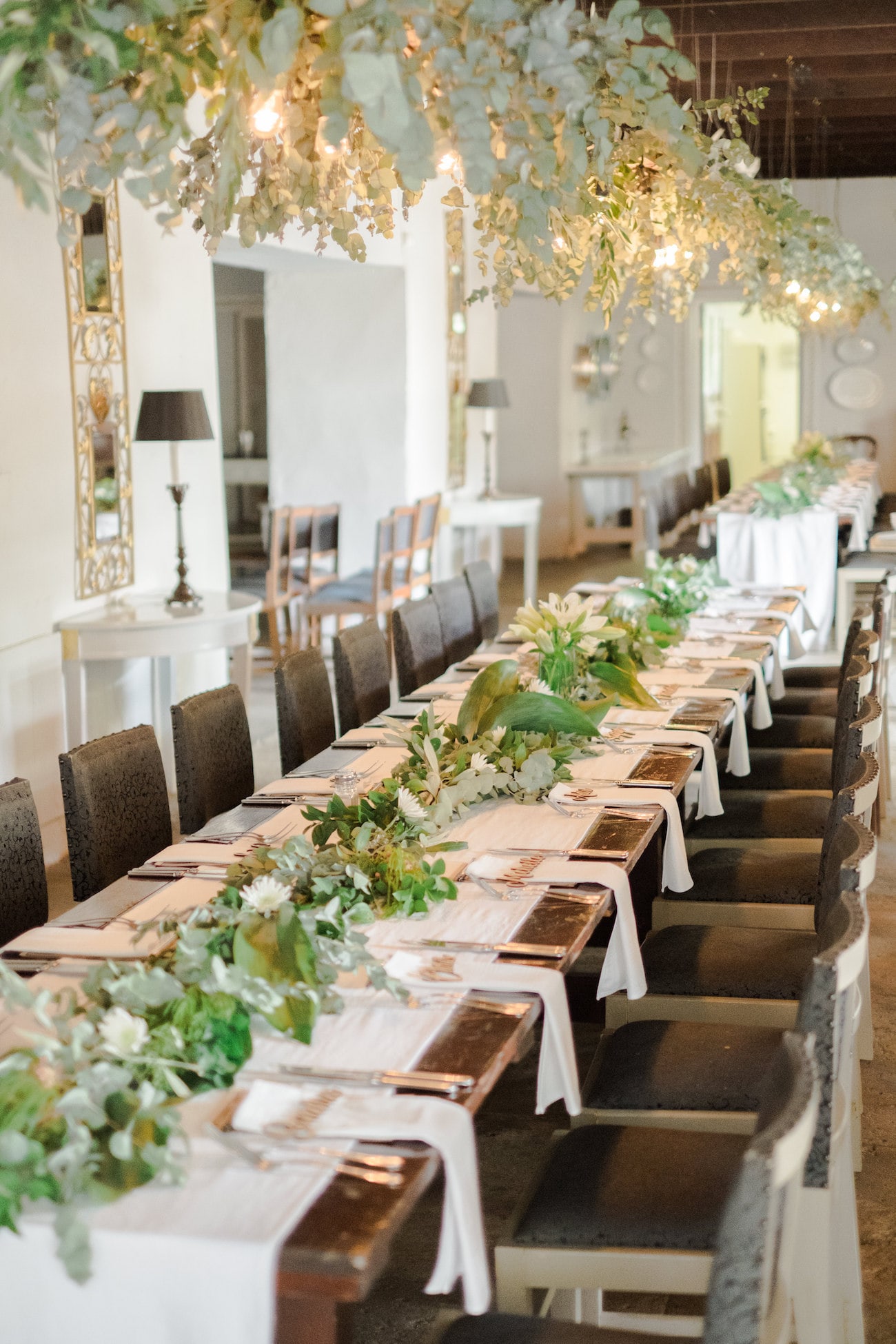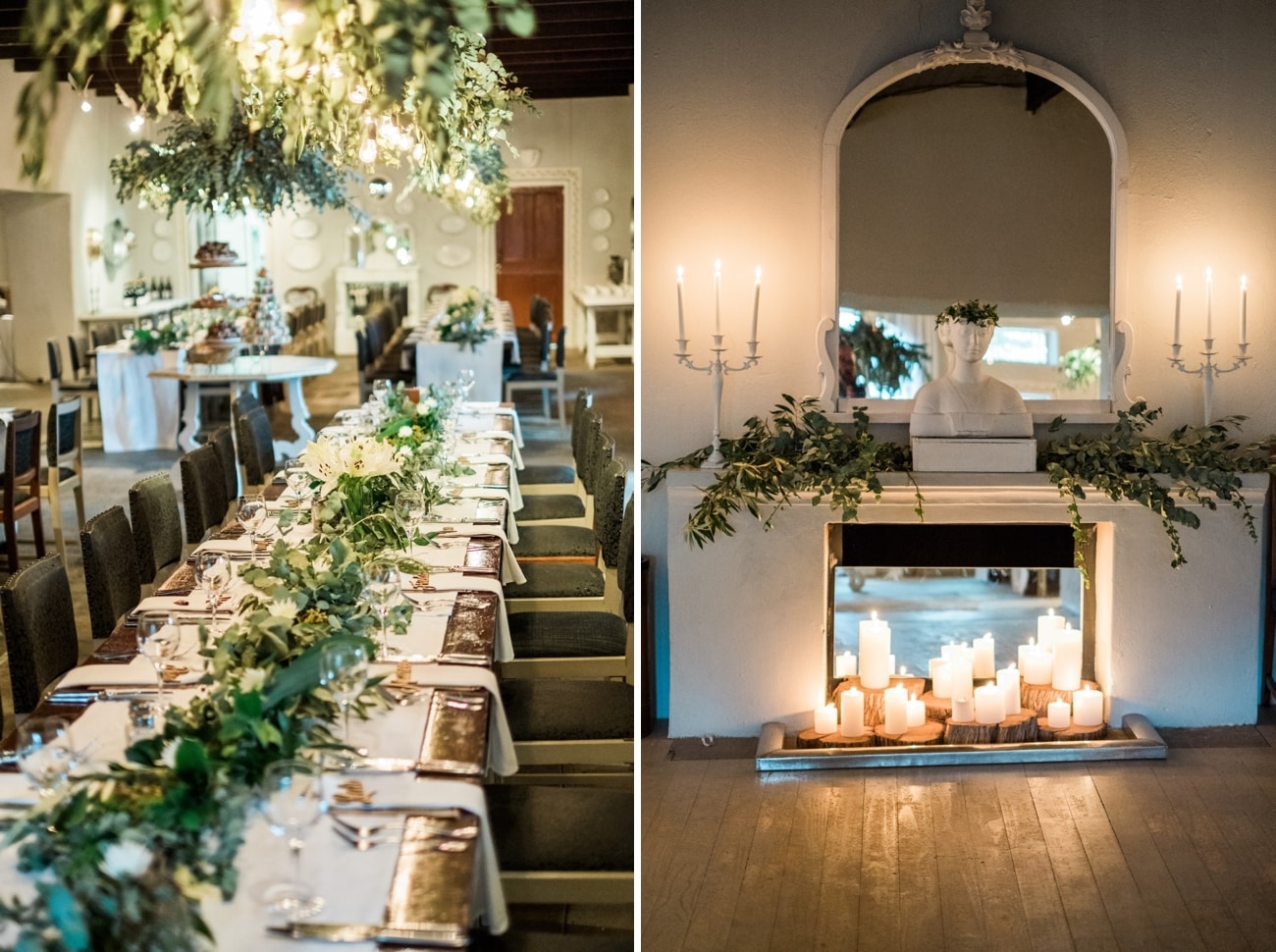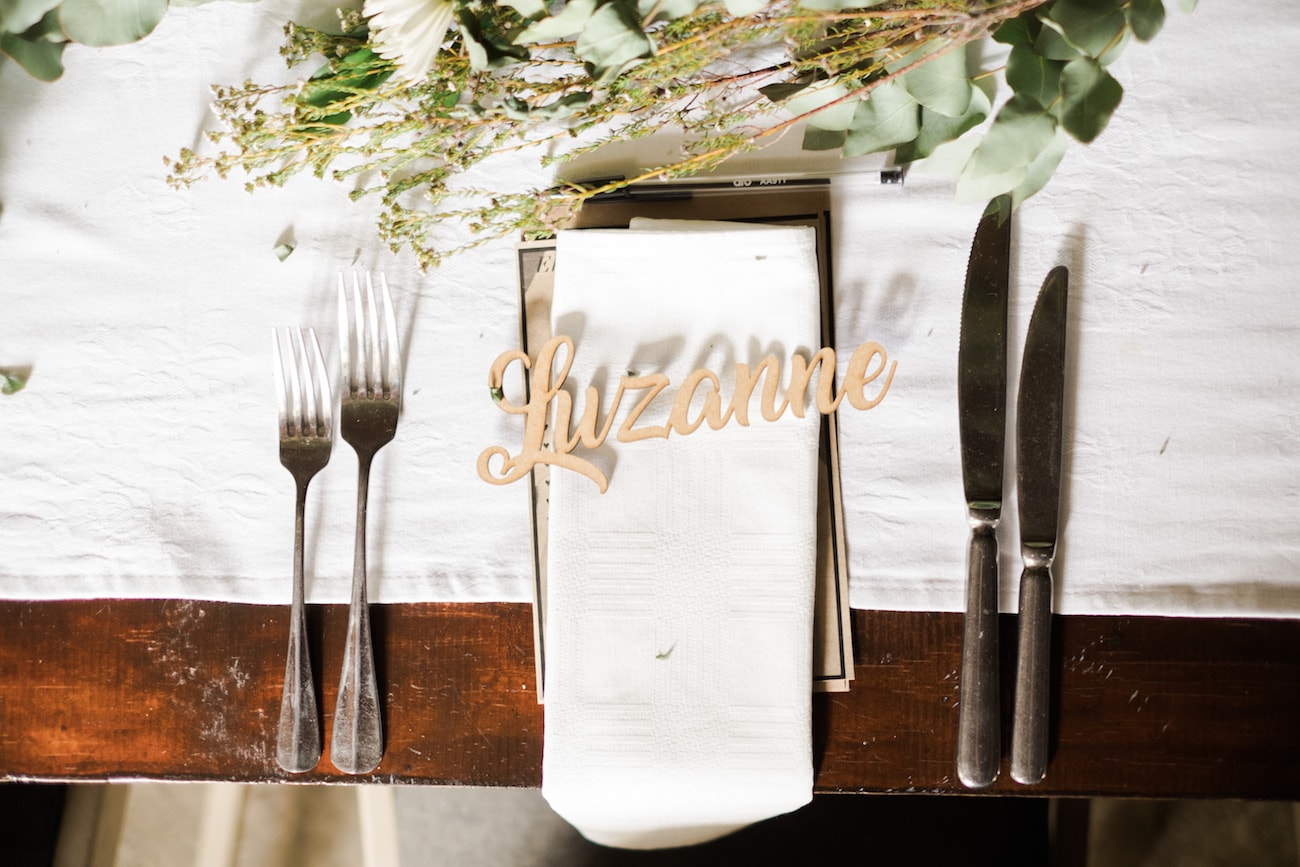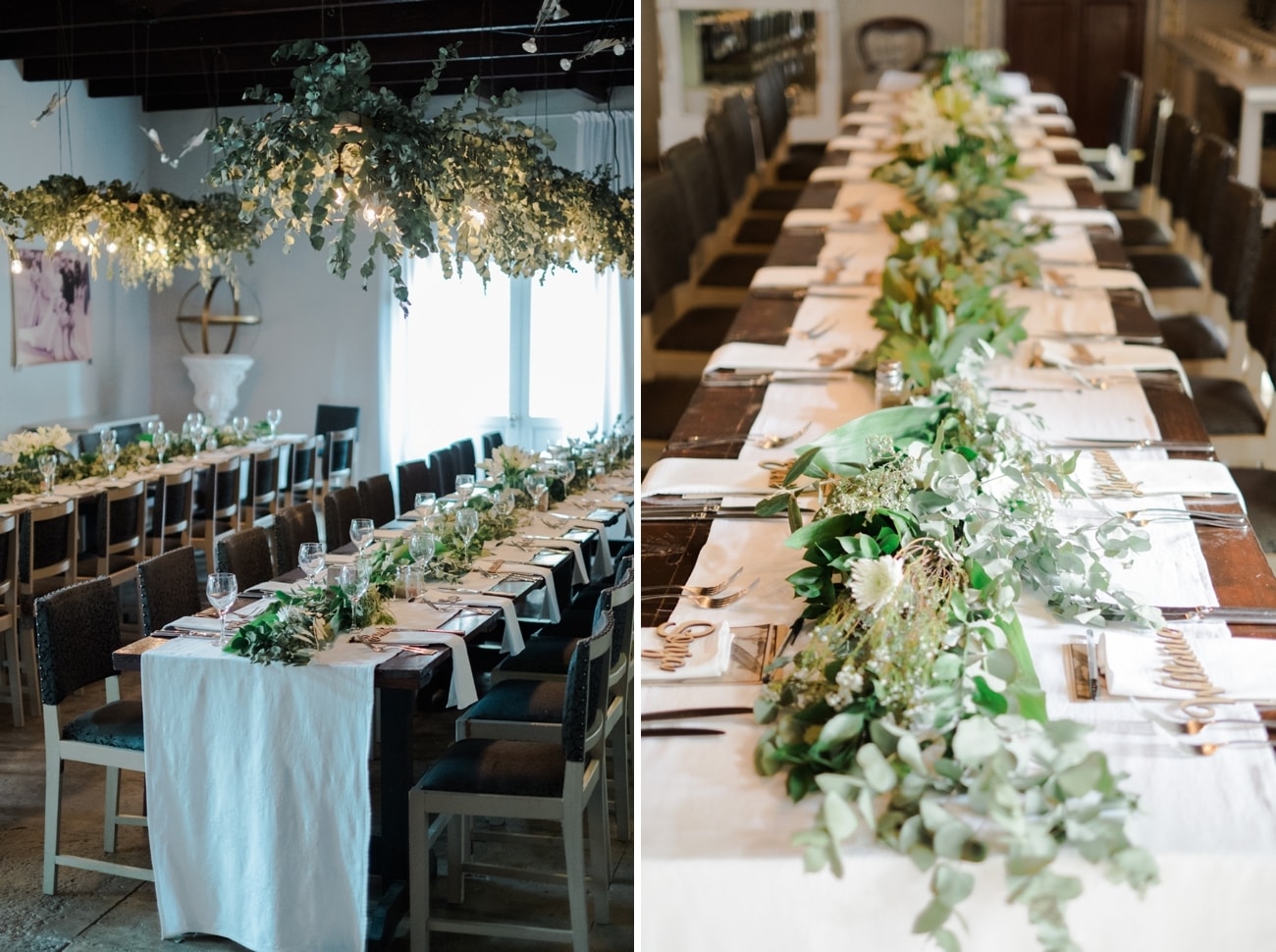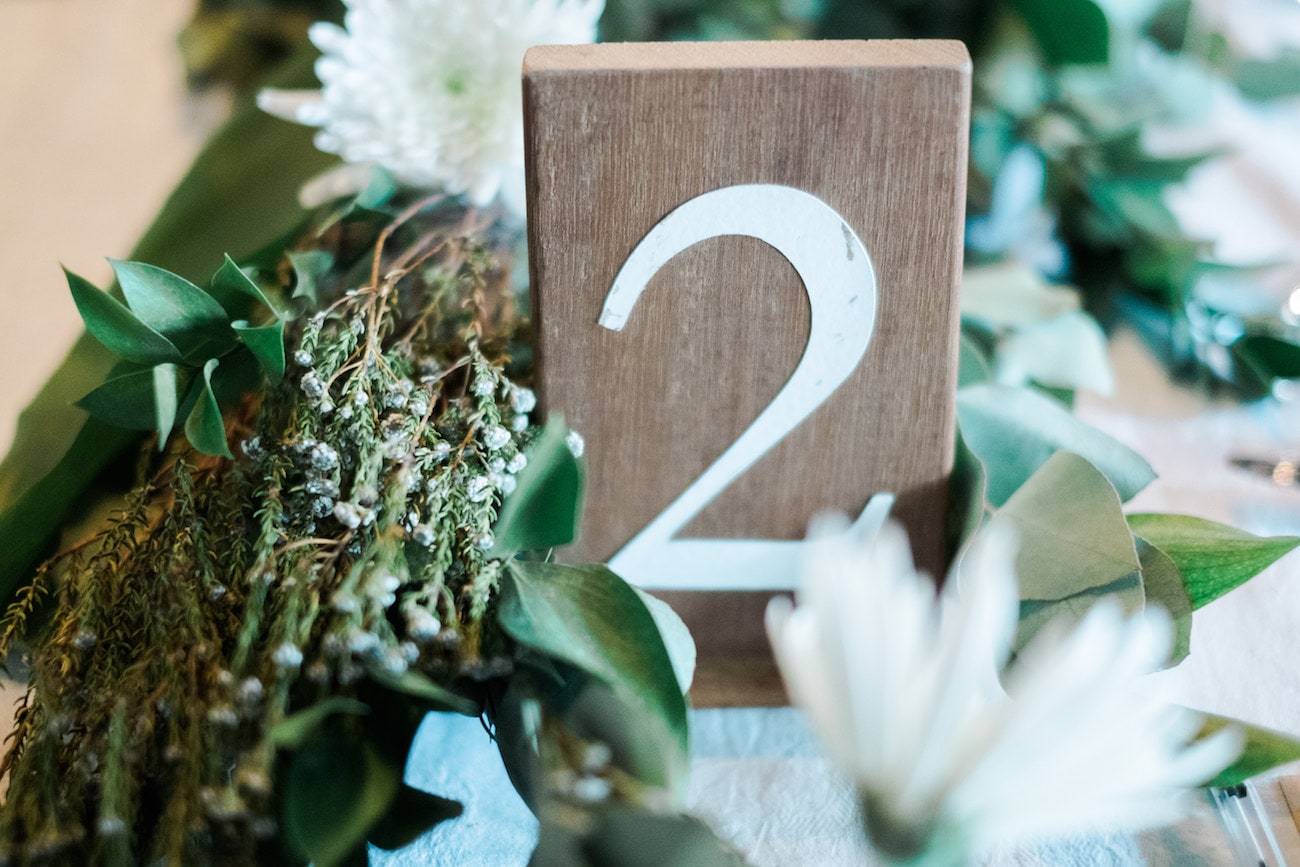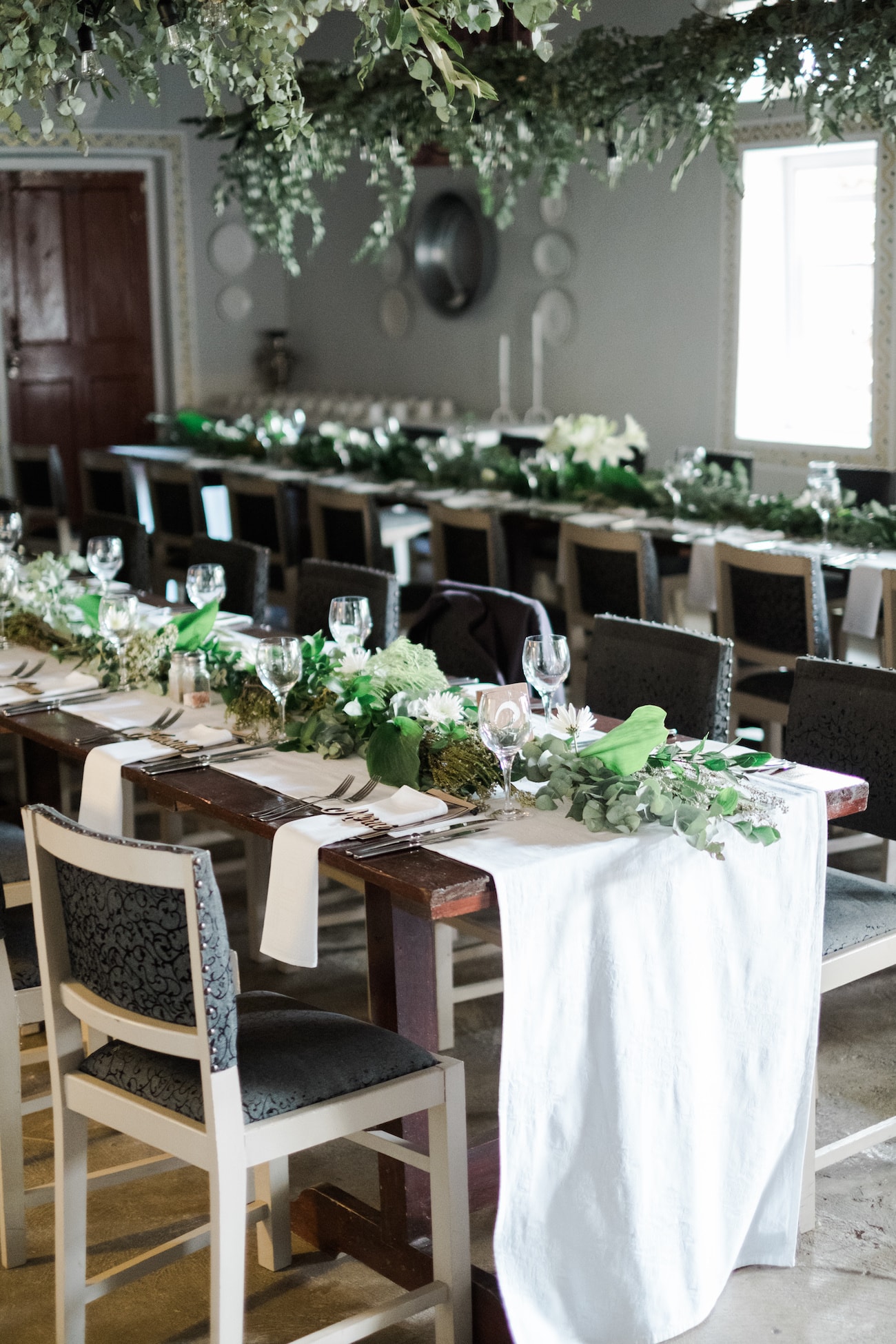 The Photography
We did a first look in order to take photos together. We are not very traditional people and it didn't bother us to see each other before the ceremony. Then after the ceremony we did the canapes and champagne with all our friends and family. This was also a great idea as we both got to really relax and have fun with everyone. We didn't feel like we missed a second of our wedding. I hear of a lot of brides who said they wish they had spent that time to participate instead of taking photos, and I feel it was a great decision. Bond (from BLF studios) is my nephew and I had to fight to get married in March because I knew he came to South Africa during that time. That was six moths after we got engaged and everyone was concerned with the time constraints and so on. I knew Bond was an amazing photographer and wanted him to be mine for the wedding. I haven't regretted pushing my wedding forward. He really is amazing and did so much for our special day. He really goes over and above for his clients and we were honoured to have him. The photos we got back are breathtaking. and I haven't regretted the short engagement. A longer one would have been more stressful and less exciting. Finally, our photo-booth was awesome. The vendor did a great job and the guys who did set up and printouts were so friendly!
Memorable Moments
Honestly, I don't think it's fair to pinpoint a moment, as the whole day was amazing, but the ceremony was my favourite part. The morning of my wedding I awoke and noticed that it was a cold, rainy day. Most brides would be worried, as we arranged an outdoor wedding. But I was so happy. The thing is we were and are still in a massive drought here in Cape Town and any rain any day feels like a blessing. Quinton and I both feel like rain symbolizes blessing, growth and new beginnings, especially after a drought. In any case, my family looked worried until I told them: let's get married in the chapel (luckily the venue had a chapel as well). They were still worried as the chapel has not been prepared. We had leftover flowers and origami cranes and I told them I don't really care because I'm marrying the man of my dreams but if they wanted to they could decorate the chapel with the leftovers. My mother-in-law did the flowers, my brother's fiancé got together a couple of people including Quinton and they hung the origami birds. My sister and (I suspect) mother and friend arranged olive leaves for confetti. Everyone got involved while I was doing hair and makeup and having fun getting dressed and doing our first look. When I stepped into the chapel with my dad leading me it was the first time I saw it. Everyone turned around and smiled and I remember feeling so happy to see everyone that I wanted to stop and greet them. I was totally blown away with that moment, seeing how beautiful the chapel looked and all my friends and family… and above all my groom. When he started his vows was the best moment of my life because I loved every word and felt so blessed to get to spend my life with this man.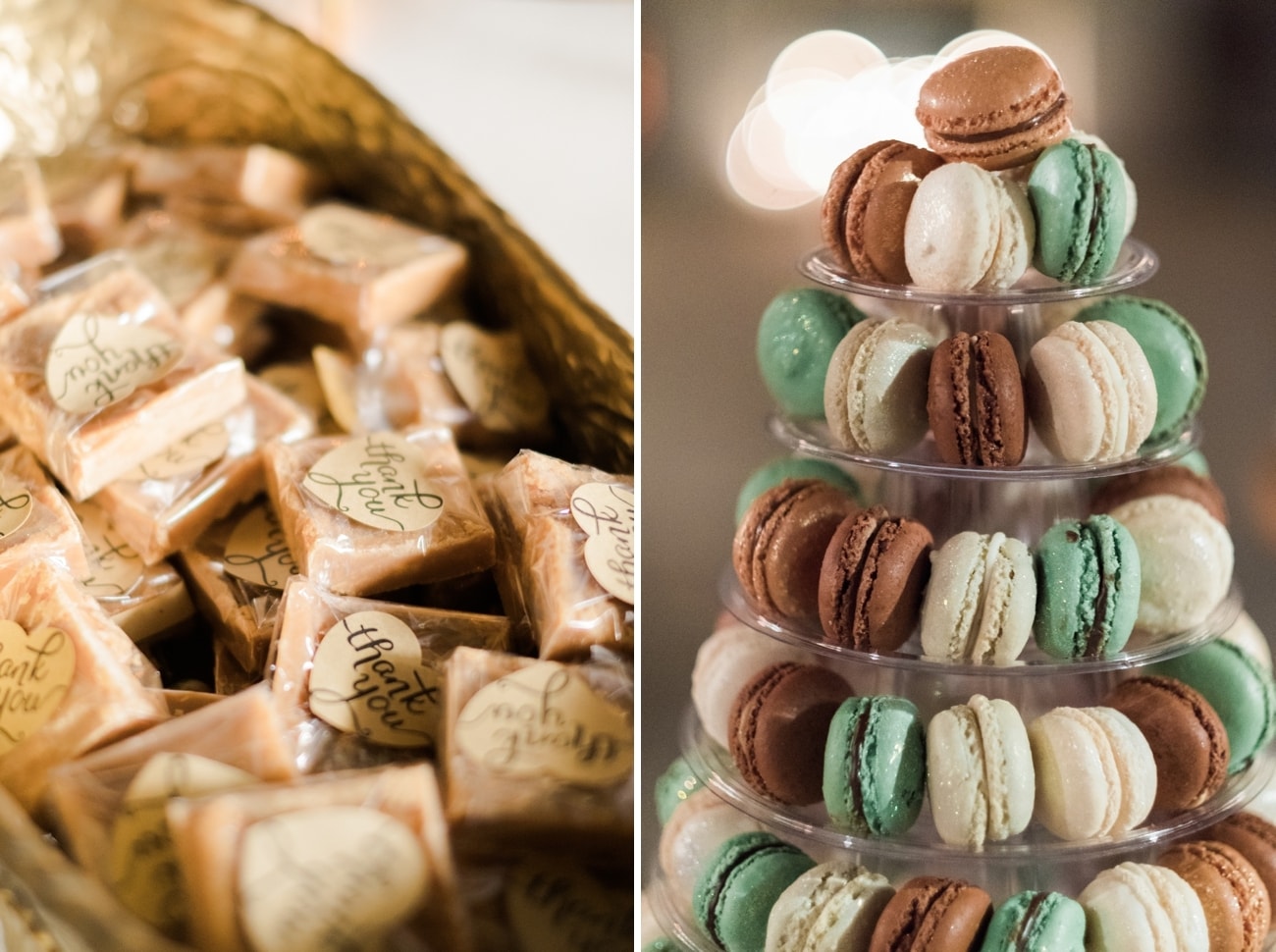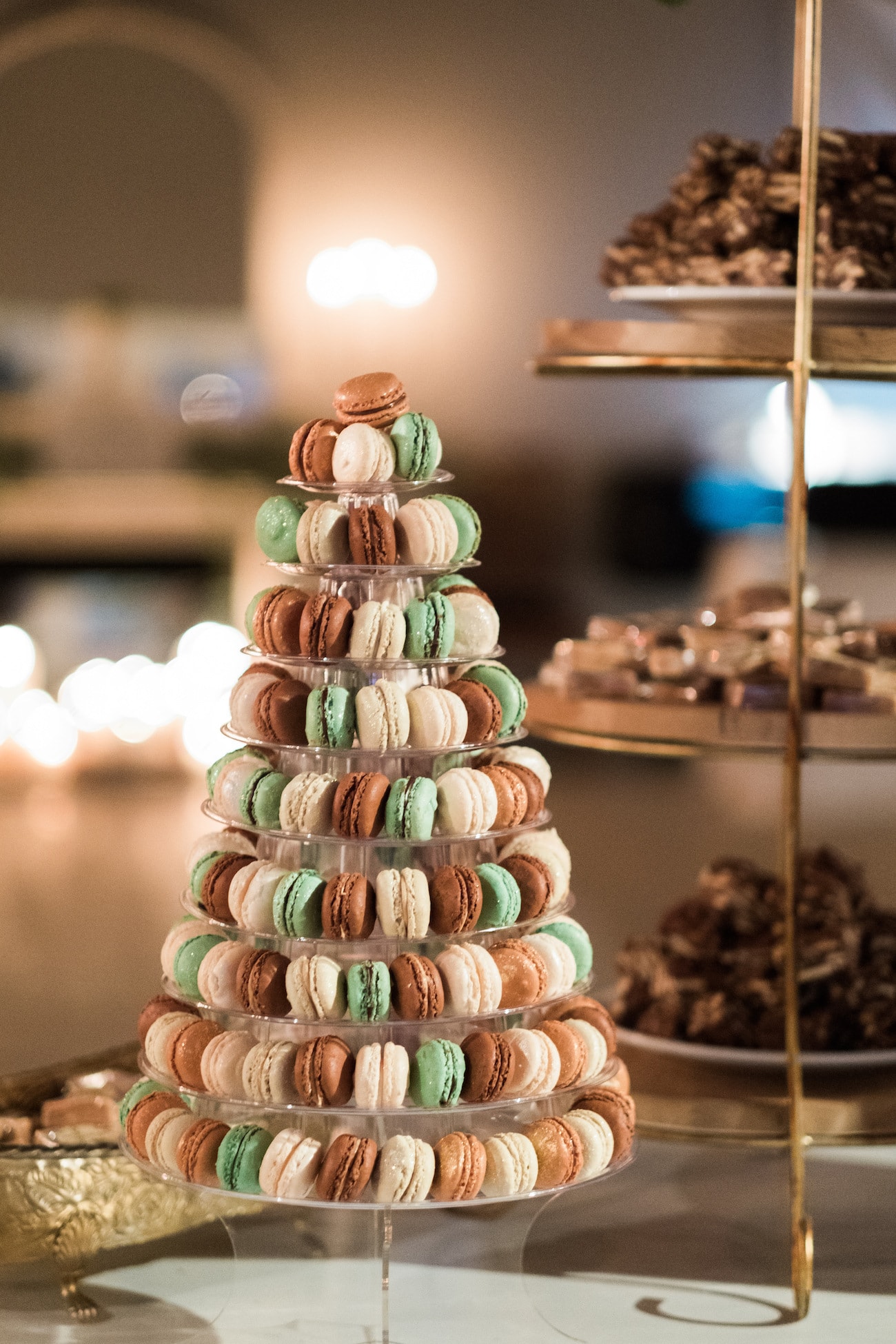 Best Decisions
Not worrying about the small stuff, people's opinions or actually anything. A lot could have gone wrong, but I didn't care and that was the best decision. I knew I was marrying the man I wanted and was meant to spend my life with, and nothing else mattered. A lot of people had negative opinions or ideas that would have made the wedding hard work and I didn't let it influence me and I'm very thankful for that. All the small details didn't matter and everyone who really loved me helped out the week before. I felt silly to have worried about anything at all! My vendors all did amazing jobs as well.
Advice for Future Brides & Grooms
Don't count down the days, it makes you stress unnecessarily. Trust friends and family to take care of some details and don't question them about it. Leave it in their hands and decide not to worry if it doesn't come out the way you wanted it. Don't be selfish and rude (bridezilla term) because it's not worth losing friends and family or trust and love over one day. Don't try to be a princess. Be what you are. If you are someone who's always dreamed of being a princess on her wedding then be that, but remember to celebrate who you are not who you want to be, and celebrate your new beginning with your husband. Celebrate your love and relationship. Be kind to your fiance (husband). He cares about you and your wedding. Maybe he doesn't care about the colours or the flowers but maybe he does. Talk to one another decide what is important to both of you. Don't sweep his opinions under the rug, and let him do some things he wants. I have seen many mistakes and lived through a few of them. But everyone will make their own mistakes, learn from them, and enjoy the adventure of getting married!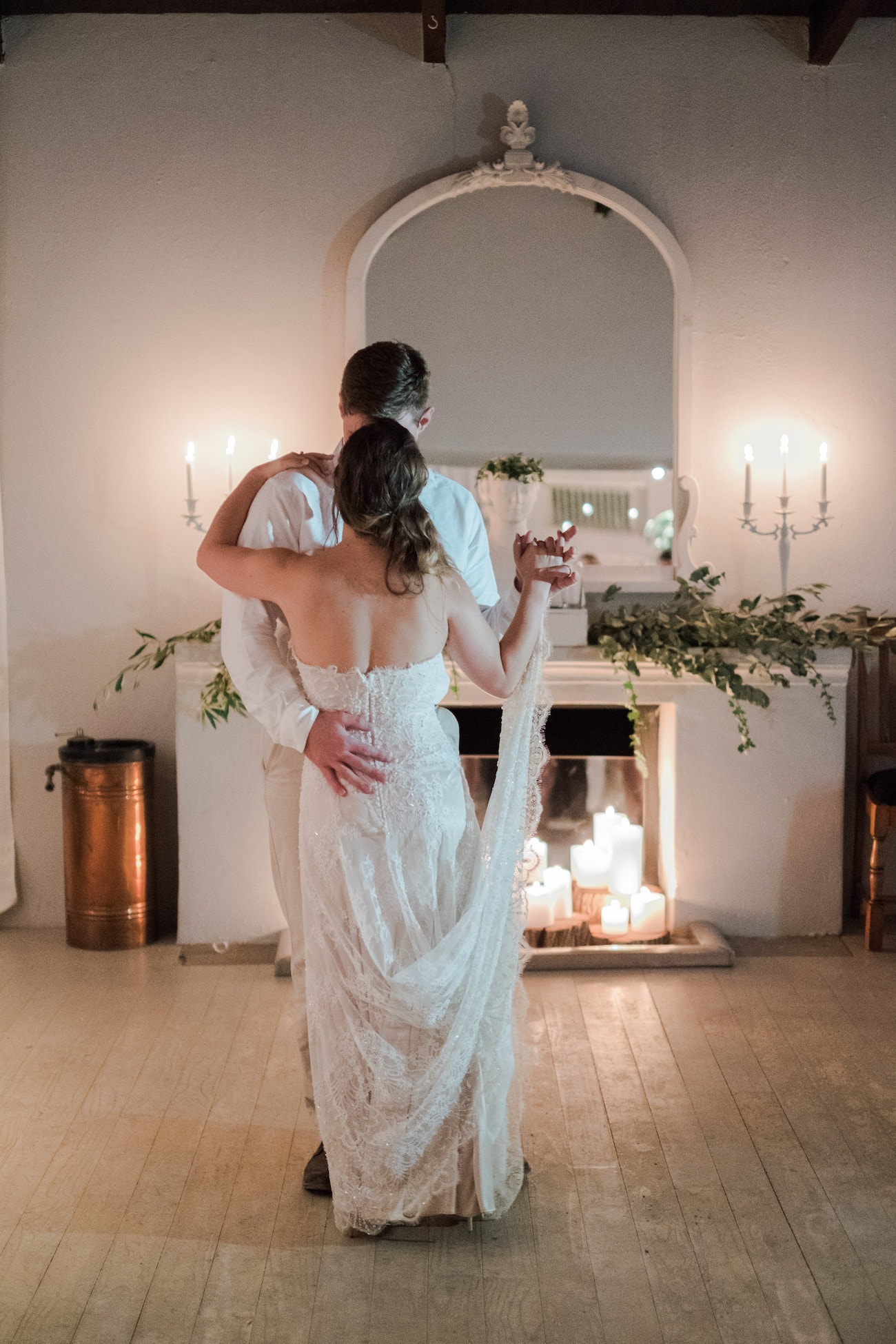 SERVICE PROVIDERS
Venue & catering: Roodezand, Tulbagh | Photography: blfStudios | Cake: Nadine Engelbrecht | Bride's dress: Magda Grove | Hair: Michelle Moolman | DJ: Greg of DeeJays Music