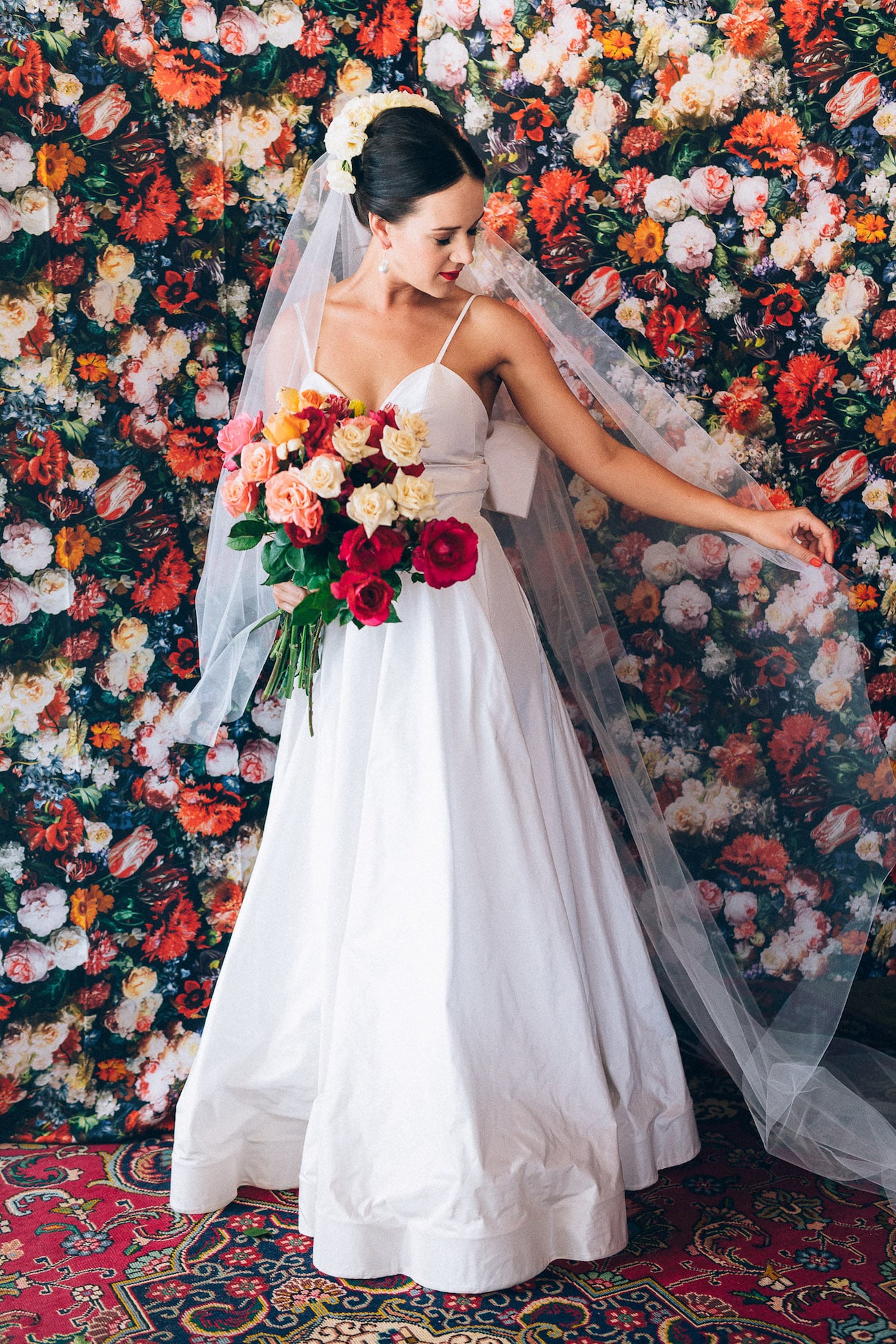 One of the things I've most come to love about South African weddings is that so often those weddings that really stand out, that are beautiful and unique and filled with gorgeous ideas and unique details are weddings that are created from the ground up by the couple, their family and friends. What can I say, my countrymen and women are a talented bunch! Marli & Alexandru's wedding is just such a special day – a handmade labour of love that belongs on the pages of any glossy wedding mag but is put together in a completely organic, non-matchy way. The flowers – many picked from the family garden that morning – are a riot of colour. The bride looks stunning in her bow-backed gown. The bridesmaids… SERIOUSLY love the bridesmaids' off shoulder tops and mismatched skirts (channeling a bit of a Cuban vibe that I adore). Even the food is colourful and pretty. But what makes it even more amazing is that each of those details has a story that links it with the couple, or with the people that they love. Perfect, right? The wonderful Tasha Seccombe captured these spectacularly lovely images of the day.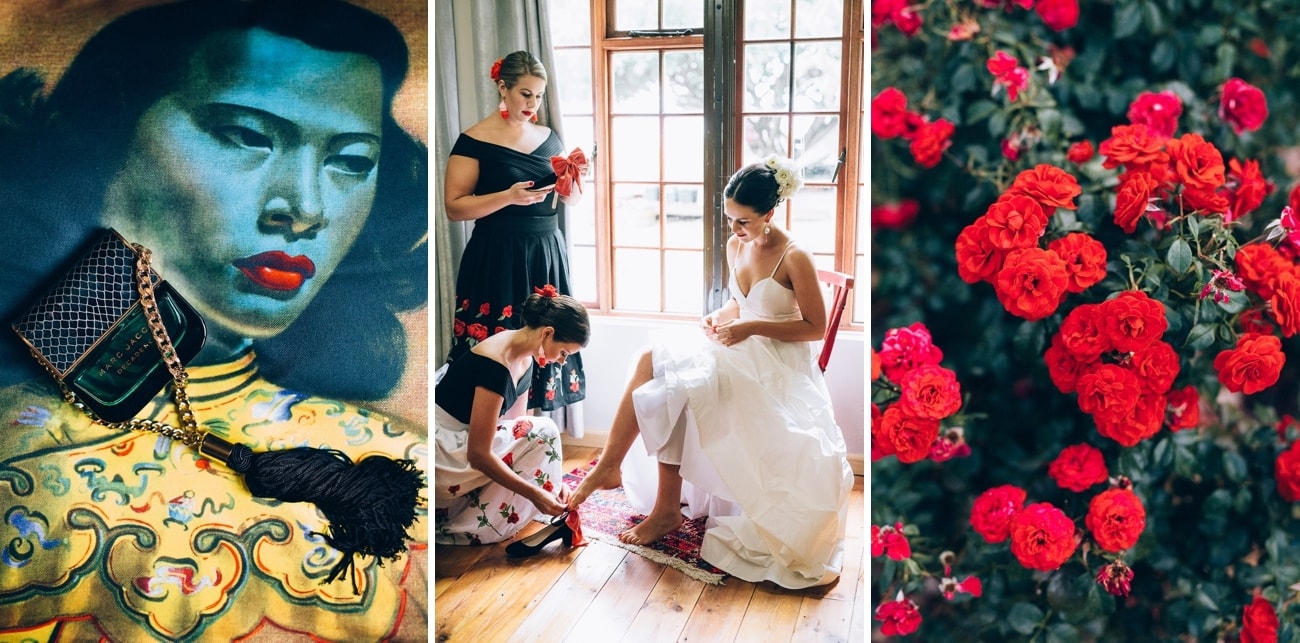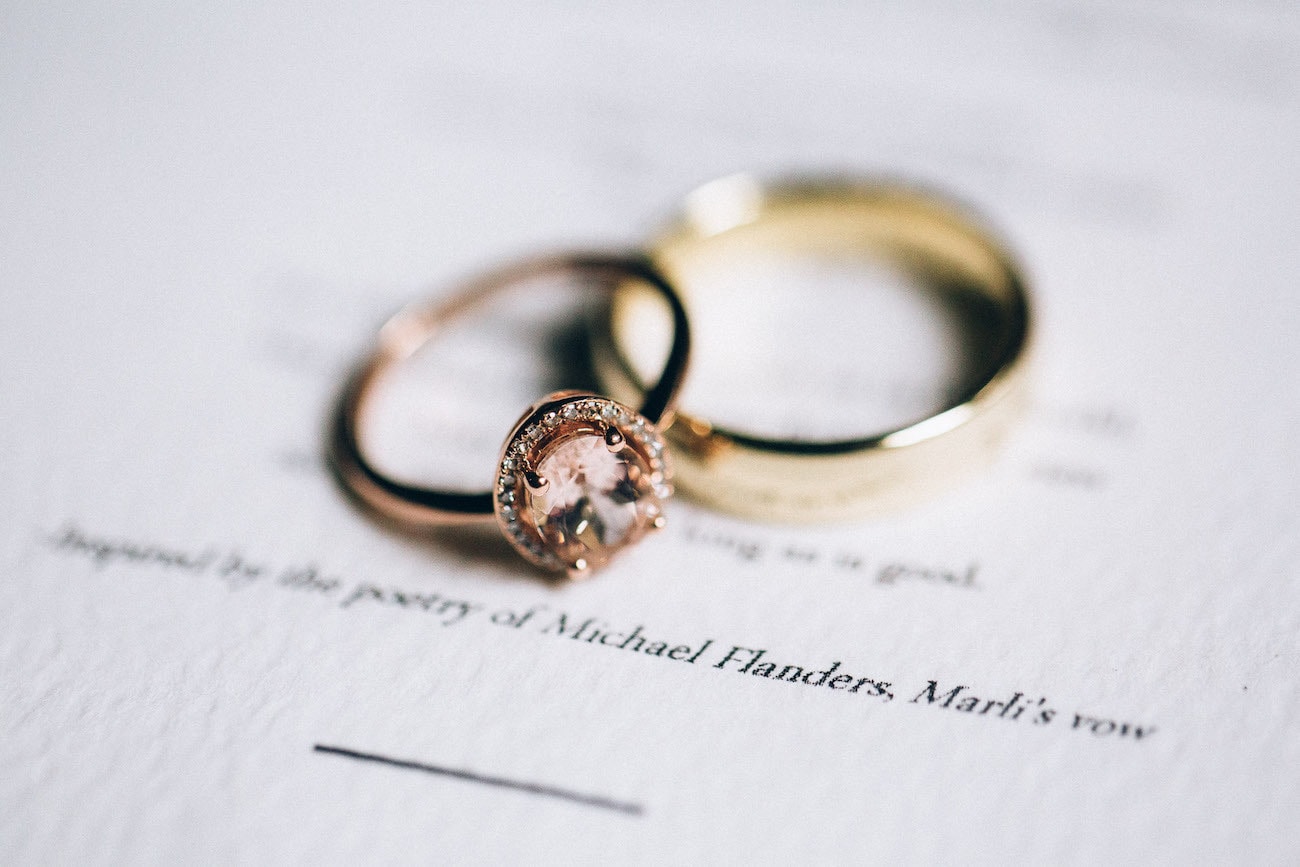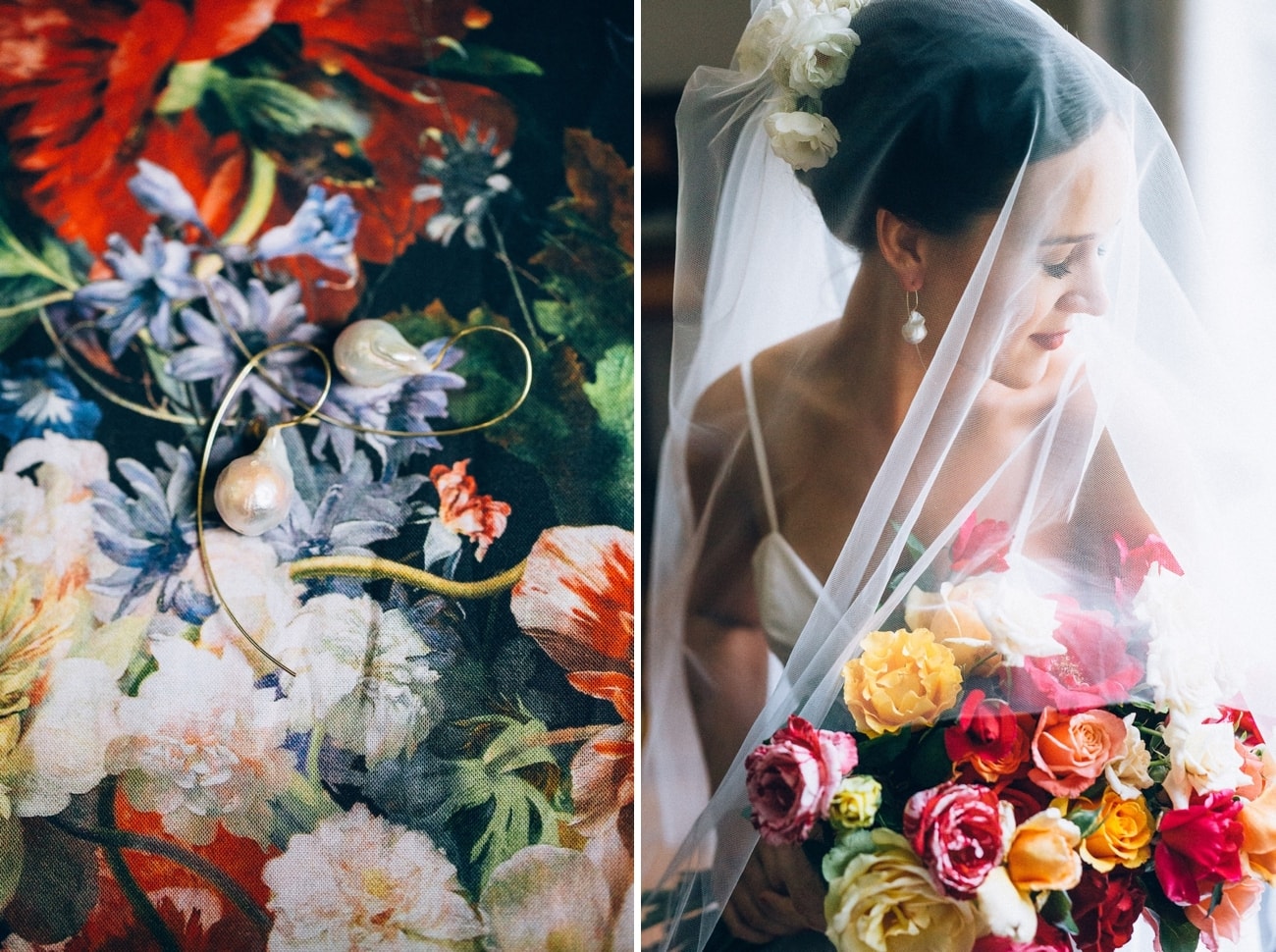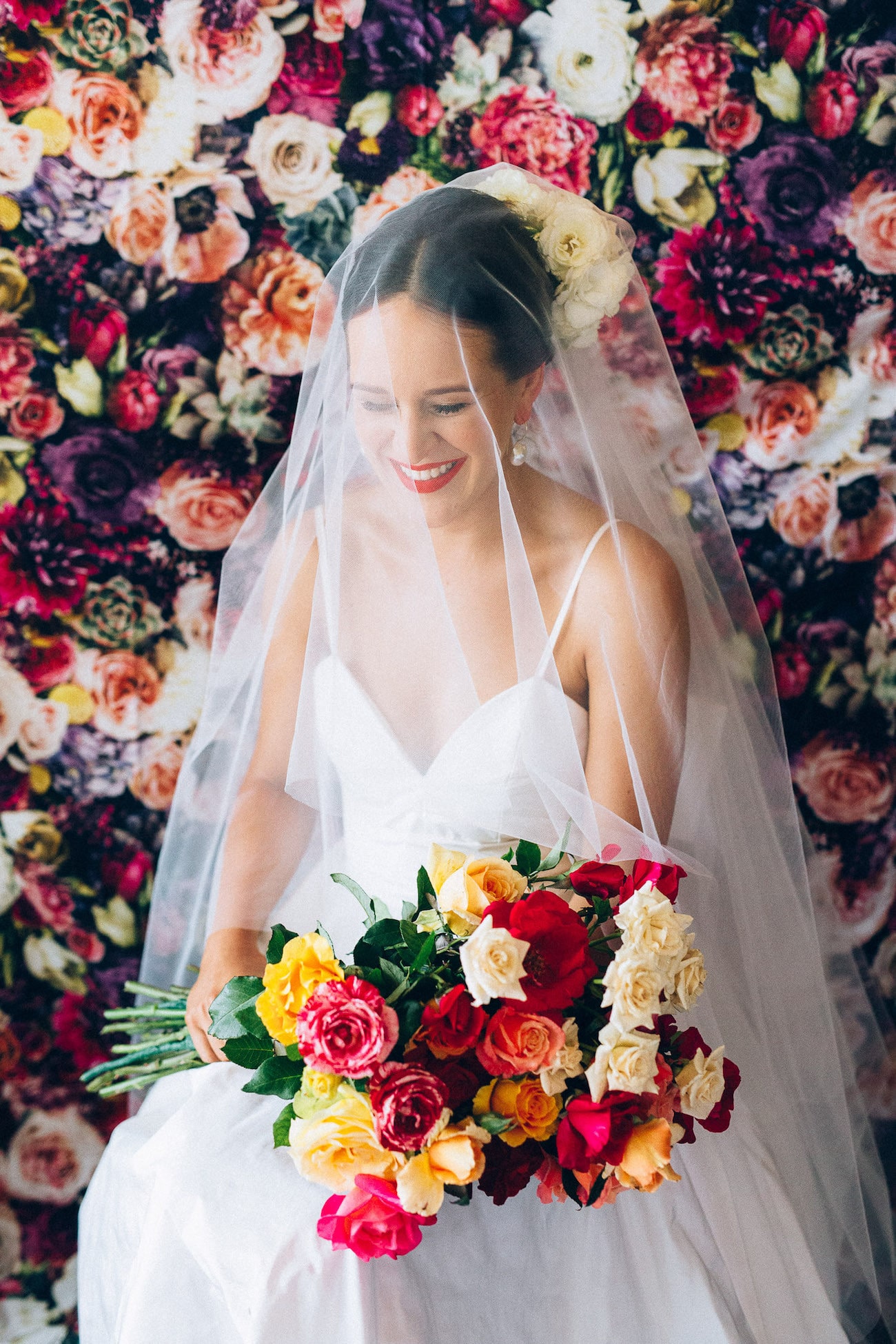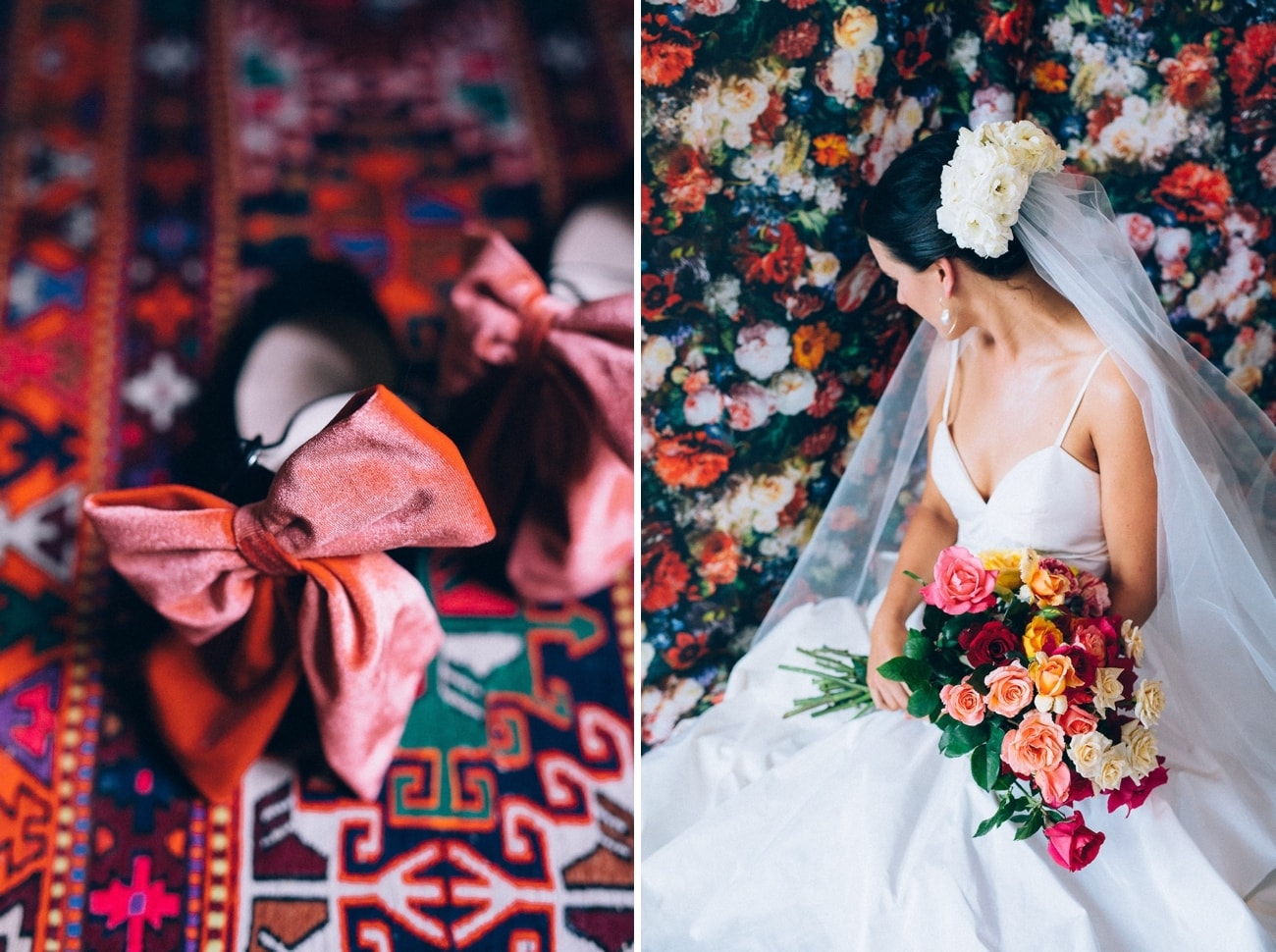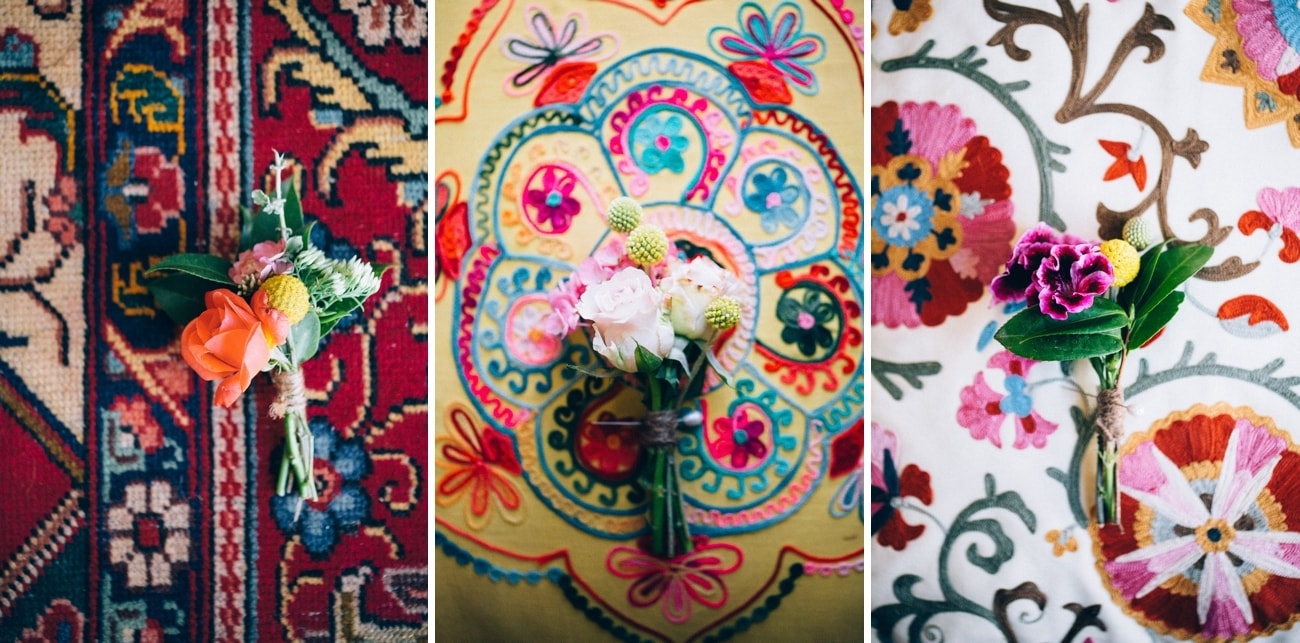 Love Story
I flew in from Dublin and Alex from Paris – we met on a train from Luton Airport to London. And yeah ;)
The Proposal
A little wooden shack in the forest. We were out celebrating Alex's birthday with a party for two. Red wine, deep house music and multi-coloured balloons. Suddenly a ring appeared and he claimed his birthday present.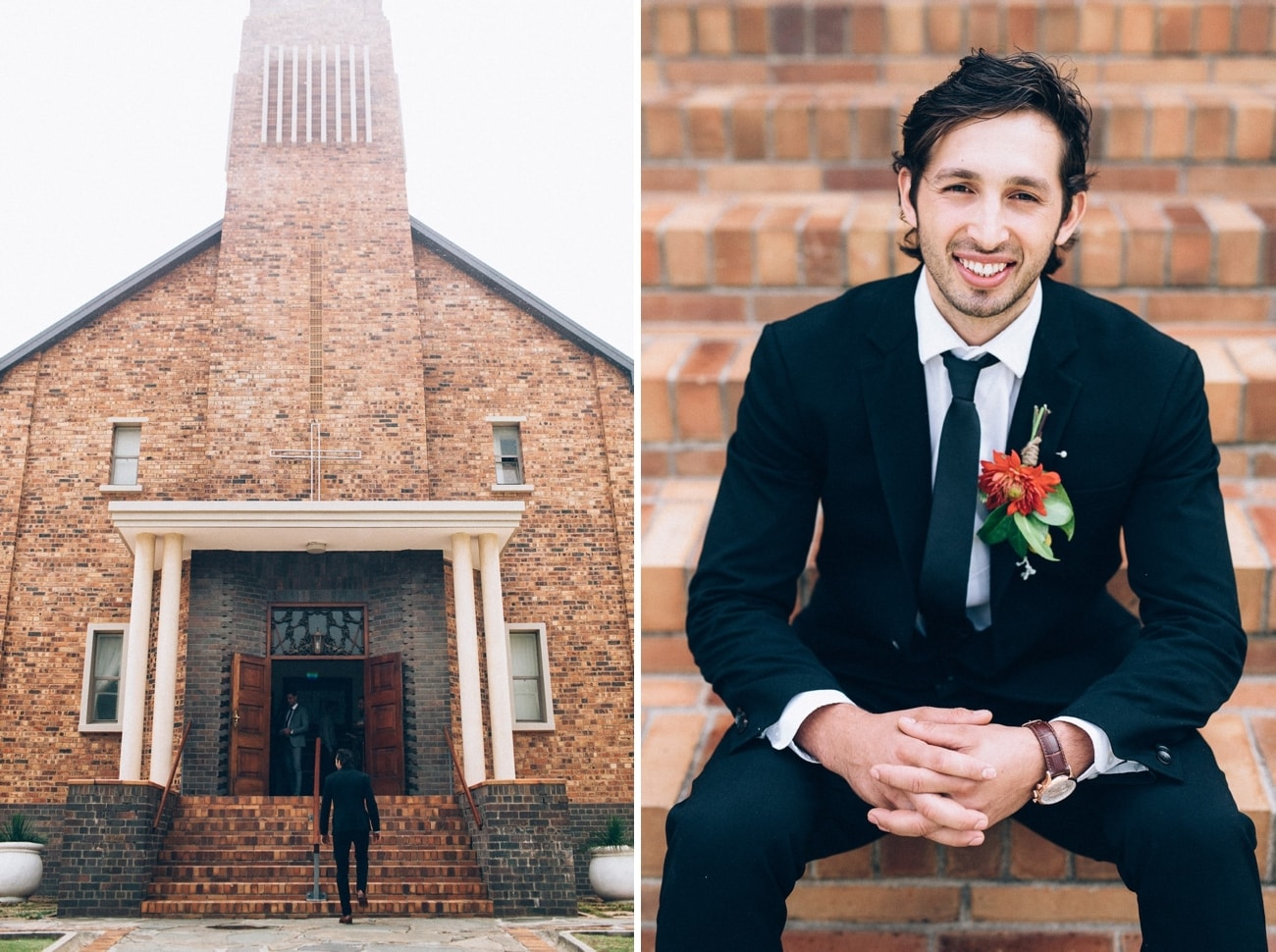 The Venue
Myself and my family grew up as part of the NG Kerk Villiersdorp community; in fact, my great-grandfather built the church, so it was special for me to have a traditional ceremony in the church. For the reception, we chose to host the festivities on our family farm, where I was born and bred. Naturally, this is my favourite place in the world. It was here that I learned about genuine love, serenity and beauty.
Wedding Style
Everything we did for our SA wedding was to celebrate my heritage, family and friends. At our second wedding, we celebrated Alex's bygone days and influences in Romania.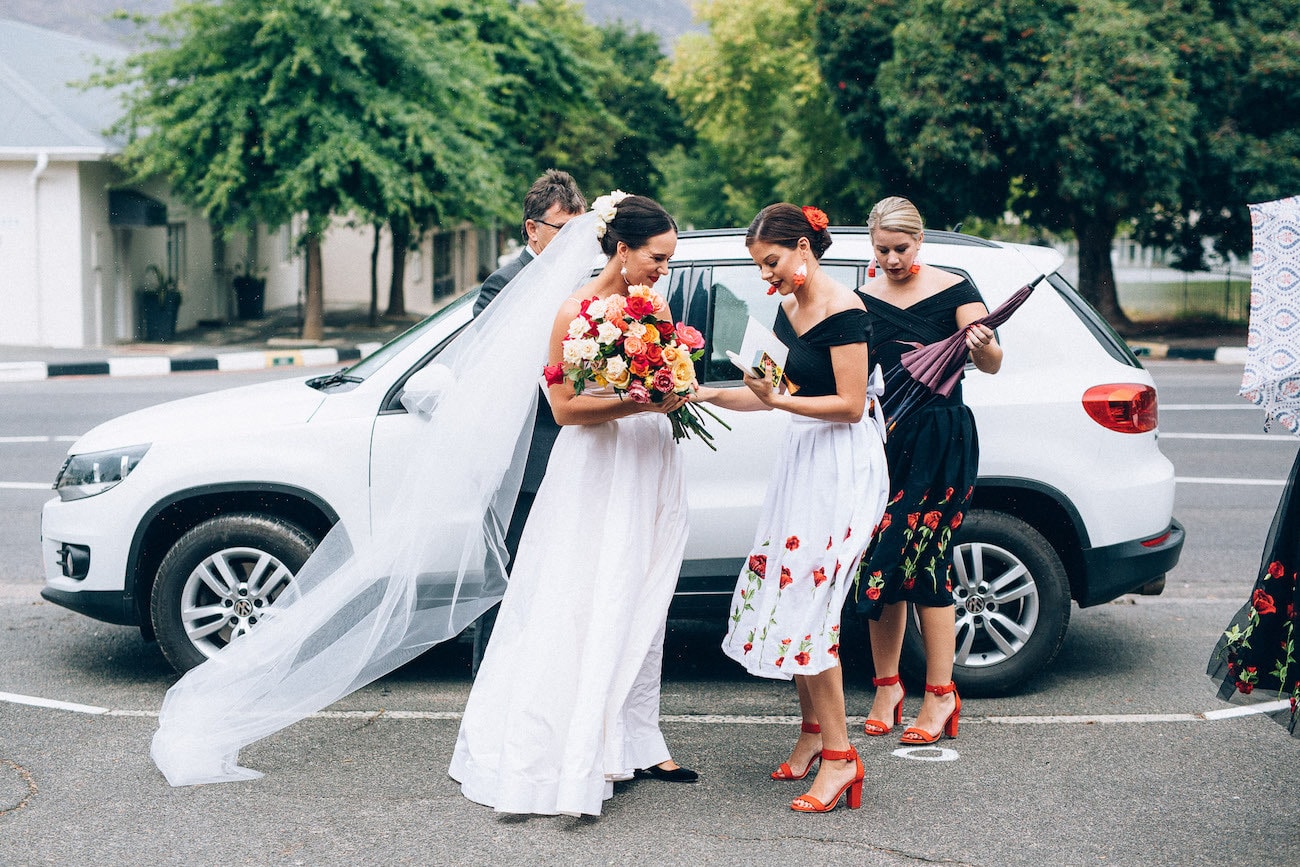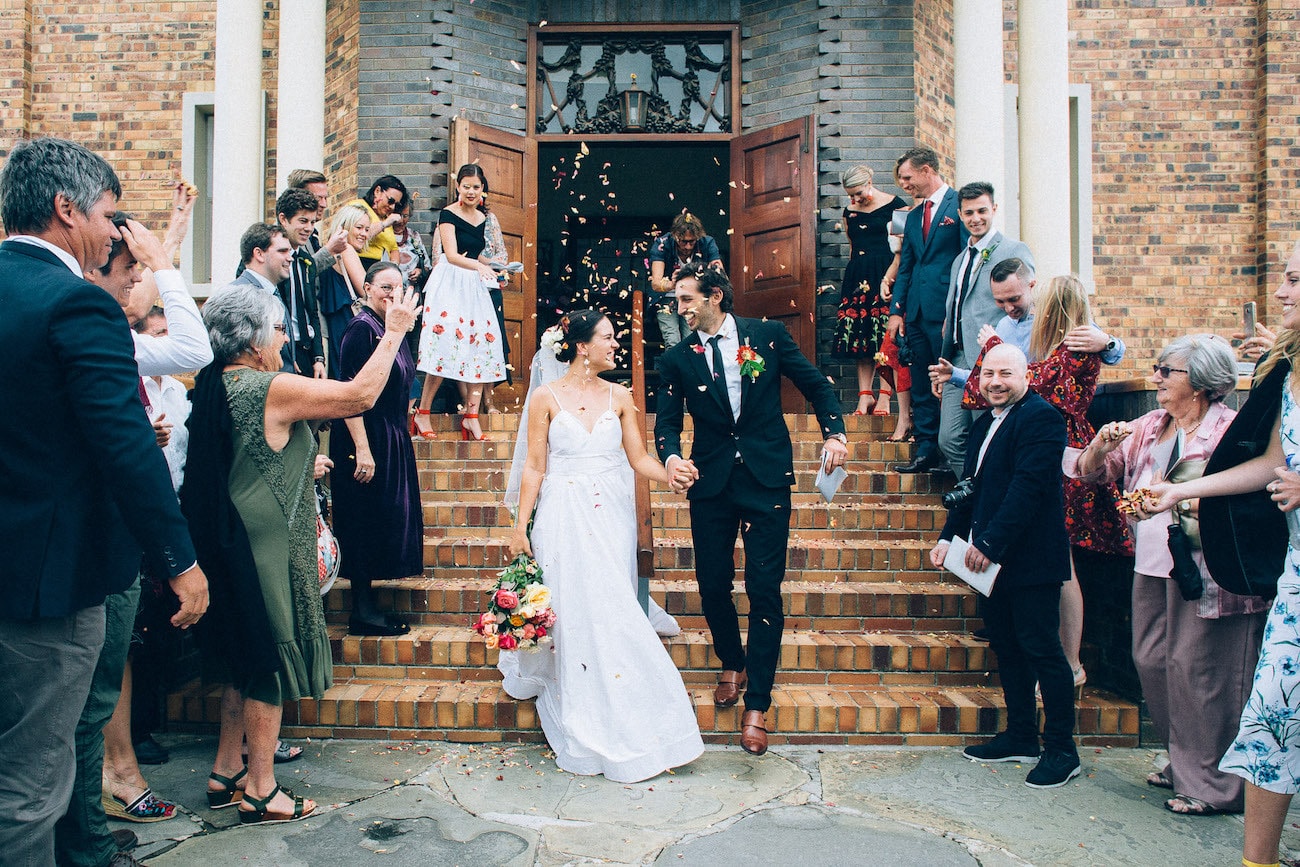 Wedding Details
Oh so many things! The cake was baked by my granny and my aunt to celebrate Alex's birthday, which was on the same day (a year after our engagement). A family recipe perfected by my granny, The Pink Cake, as we call it, which has been enjoyed for many years celebrating birthdays and such. I had the privilege of building many dear friendships through music and it was just wonderful having these friends sing and play with me and for us. We also loved having the guests play 'DJ' and care for the playlist. It turned out to be a VERY interesting selection of music!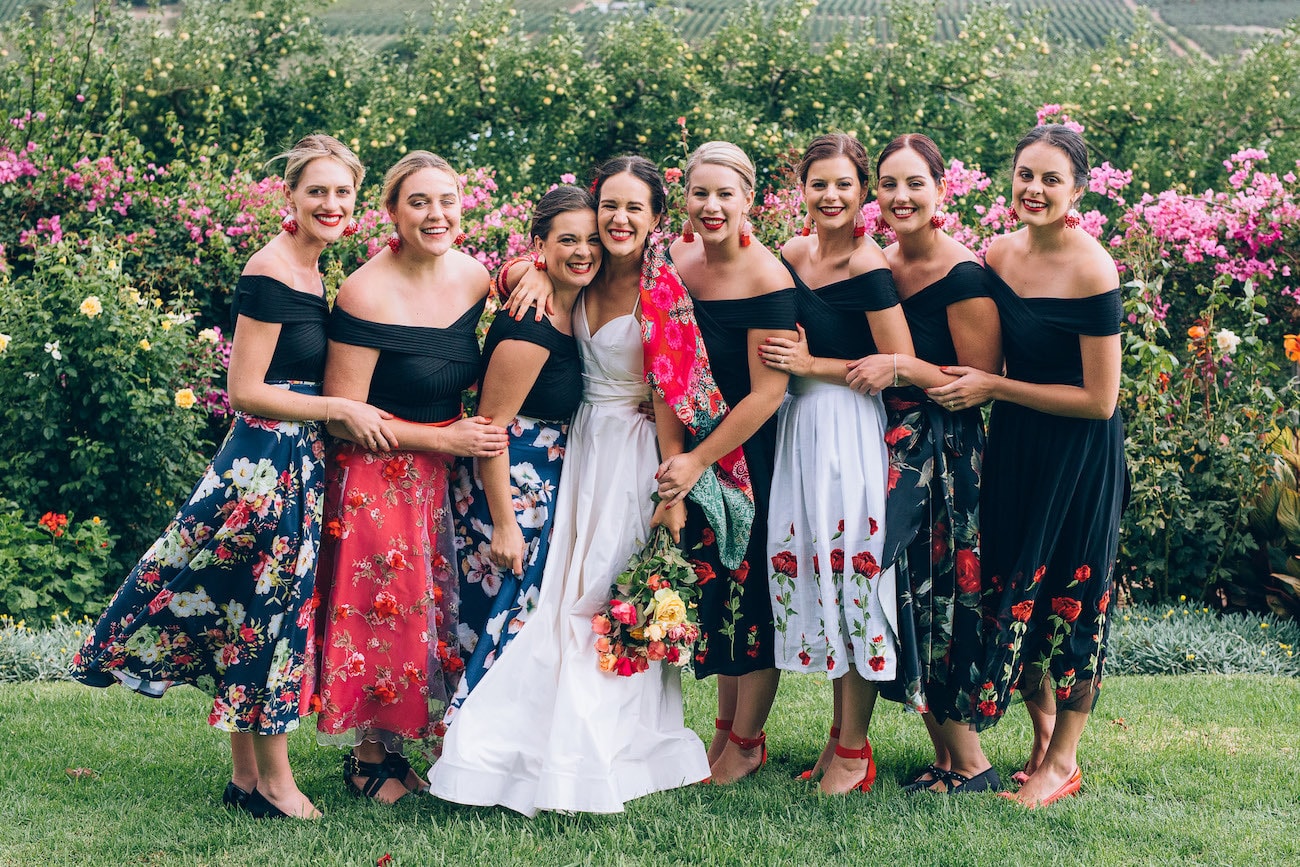 DIY Elements
Almost everything was created by us, family and friends. We are so grateful now for all the part-taking – it feels so brilliantly personal and timeless. From painting the shed to using some decor pieces and furniture from our home. From hanging my gran's beautiful French chandeliers to sewing linen napkins in Mom's quilting shop. I wanted to dance merrily under the the Wild Fig Tree where I had spent years playing, climbing, and dreaming. So my dad built a dance floor under it. It's wonderful that I can dance on the same dance floor with my kiddies one day, 'neath the Wild Fig Tree.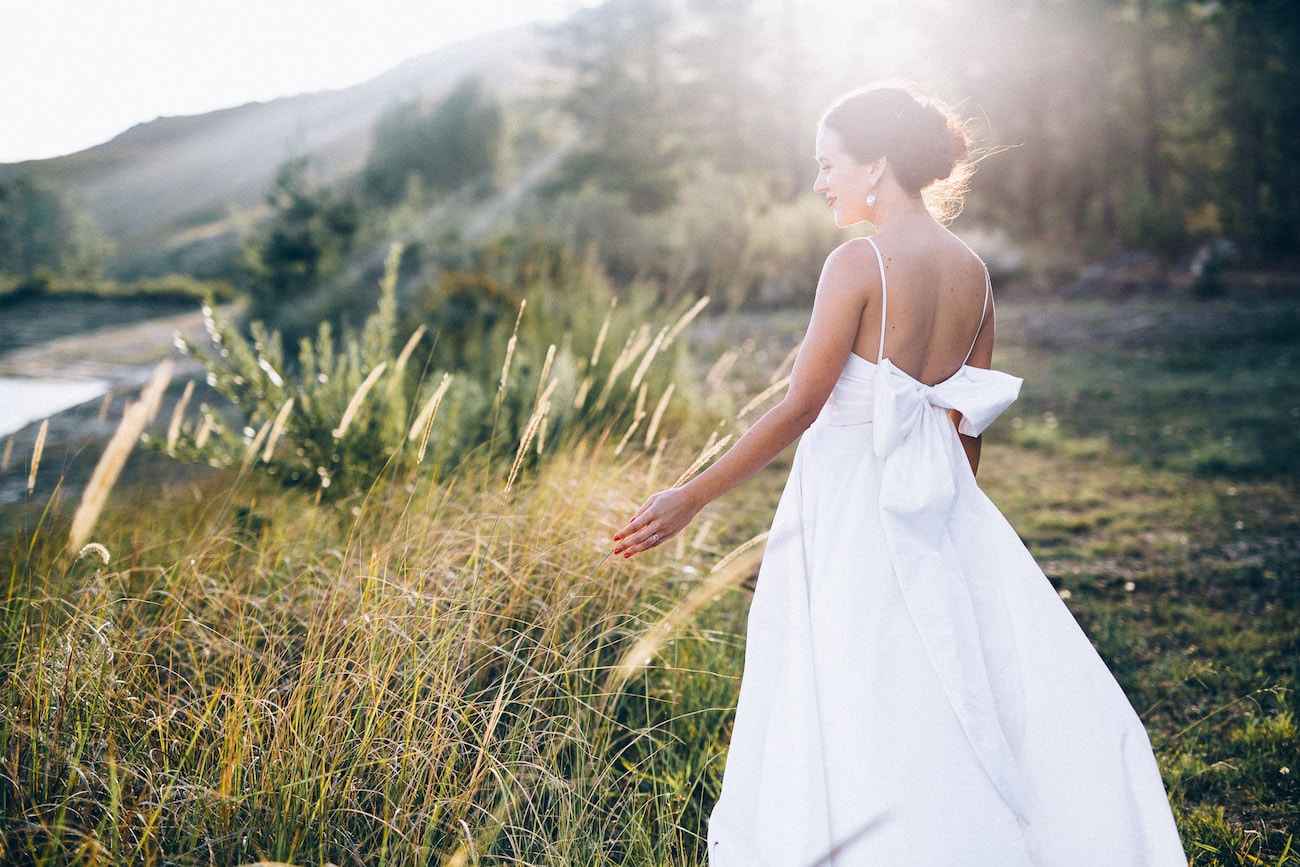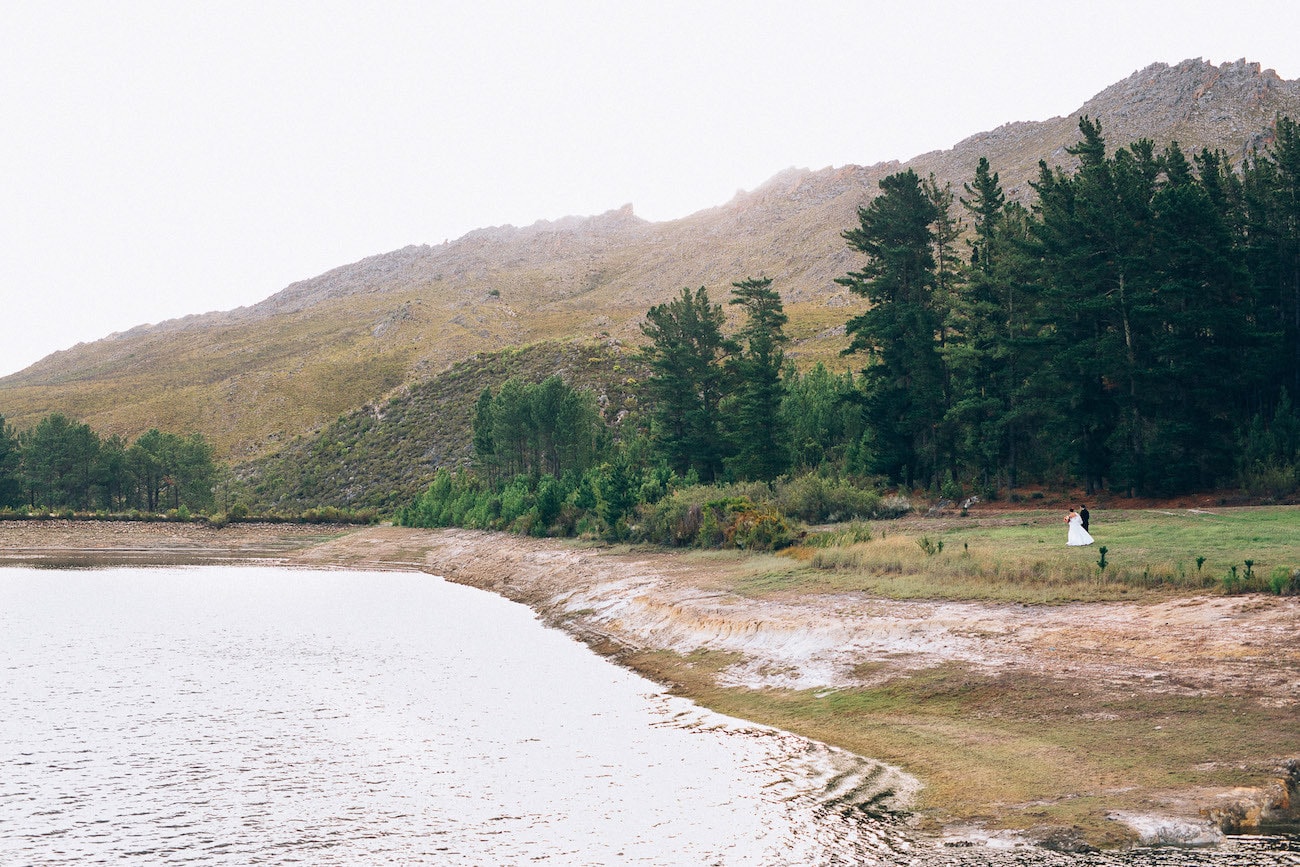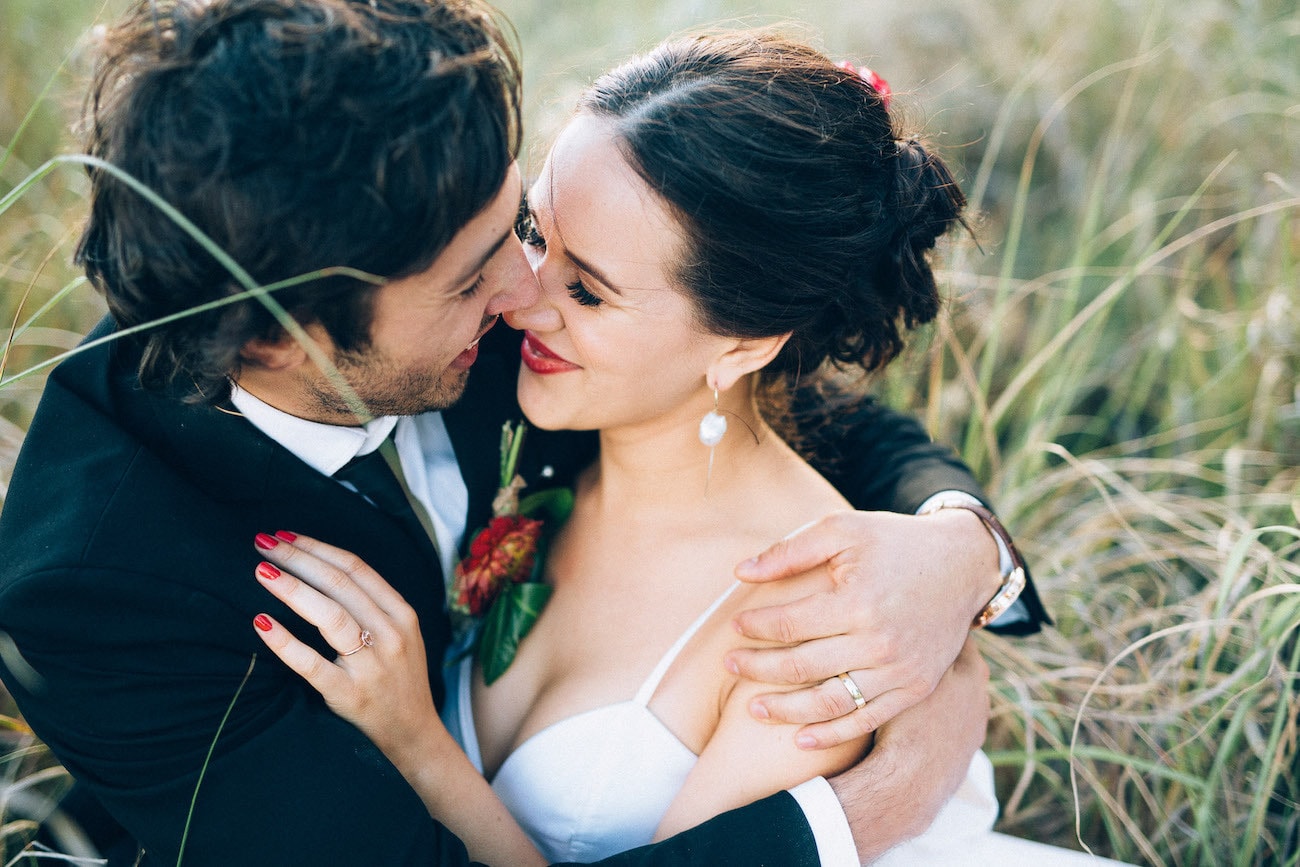 The Dress
My cousin, Katrien, made my gown with careful hands and an adoring heart. We had such fun randomly choosing ivory silk taffeta. I was like, 'ah I think this was like Princess Diana's dress' and we just took the whole lot! My beautiful pearl and gold earrings were my 'something borrowed' from my dear friend and bridesmaid, Dalene. She wore them on her wedding day also.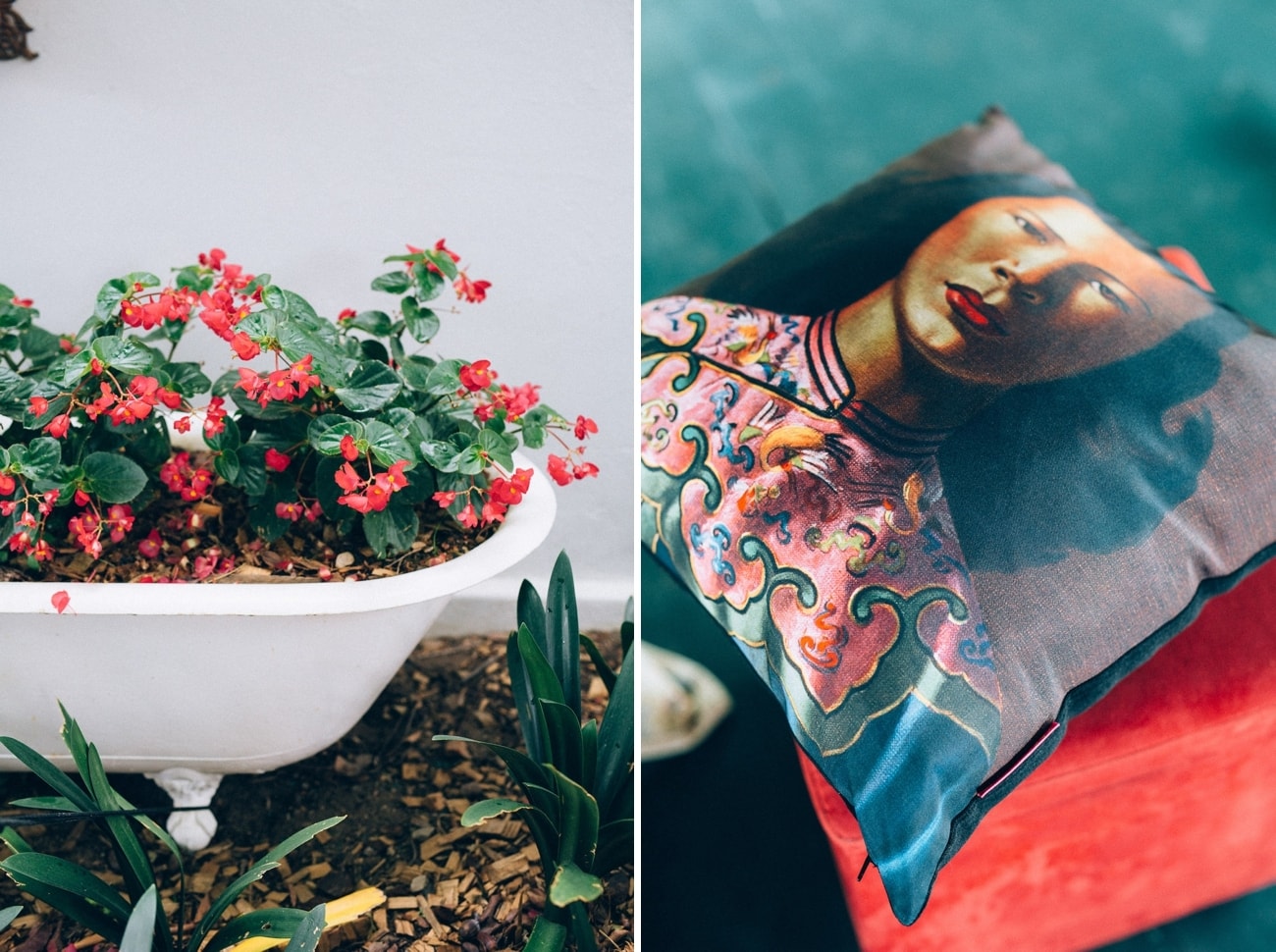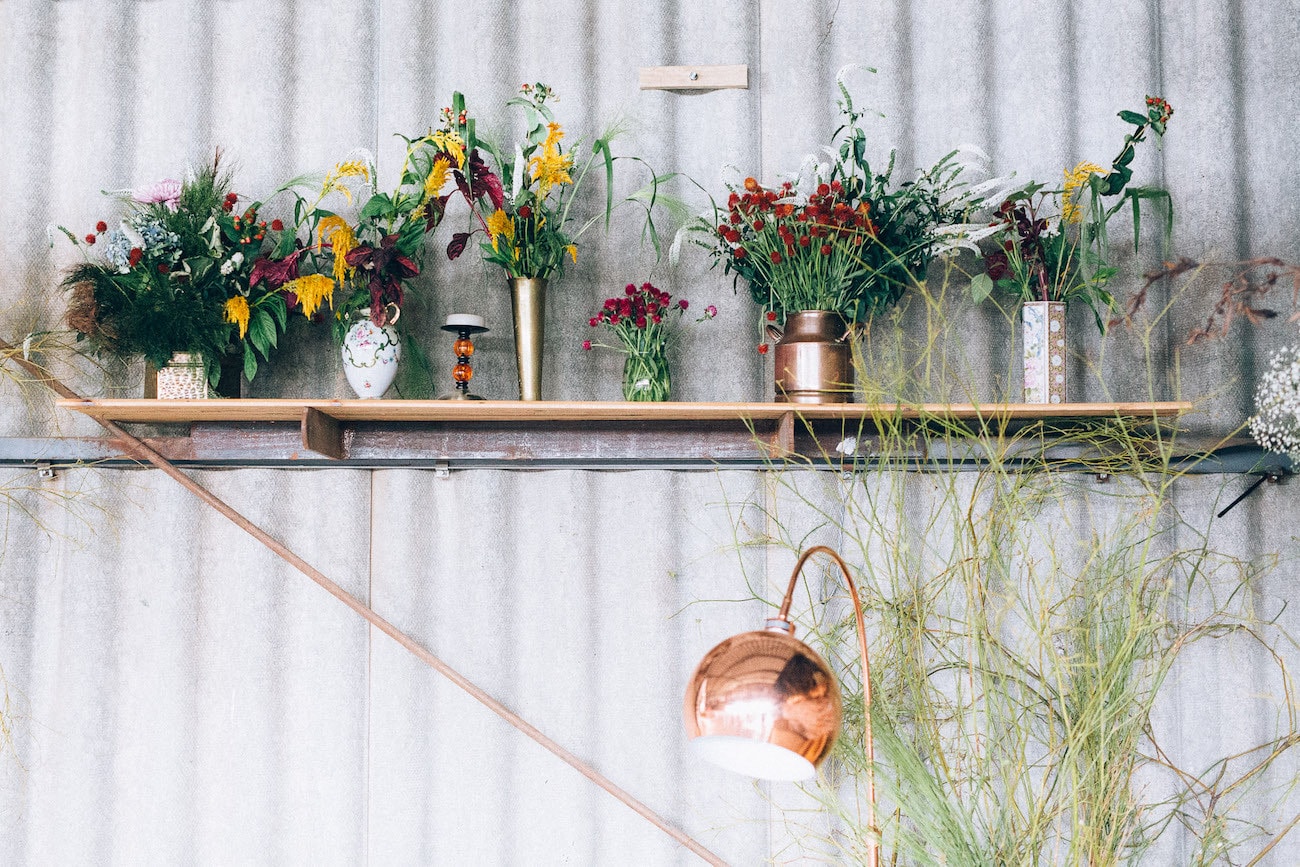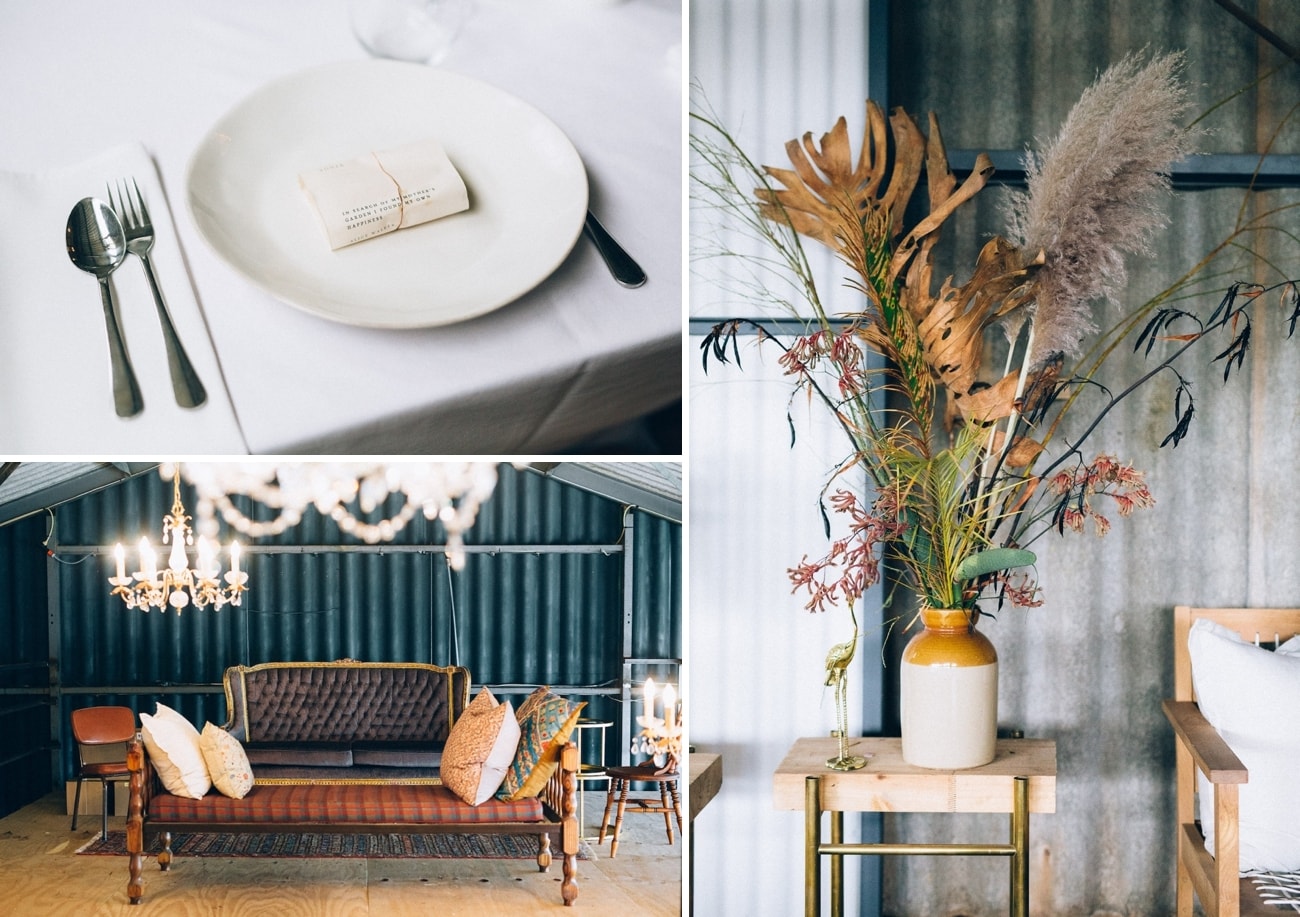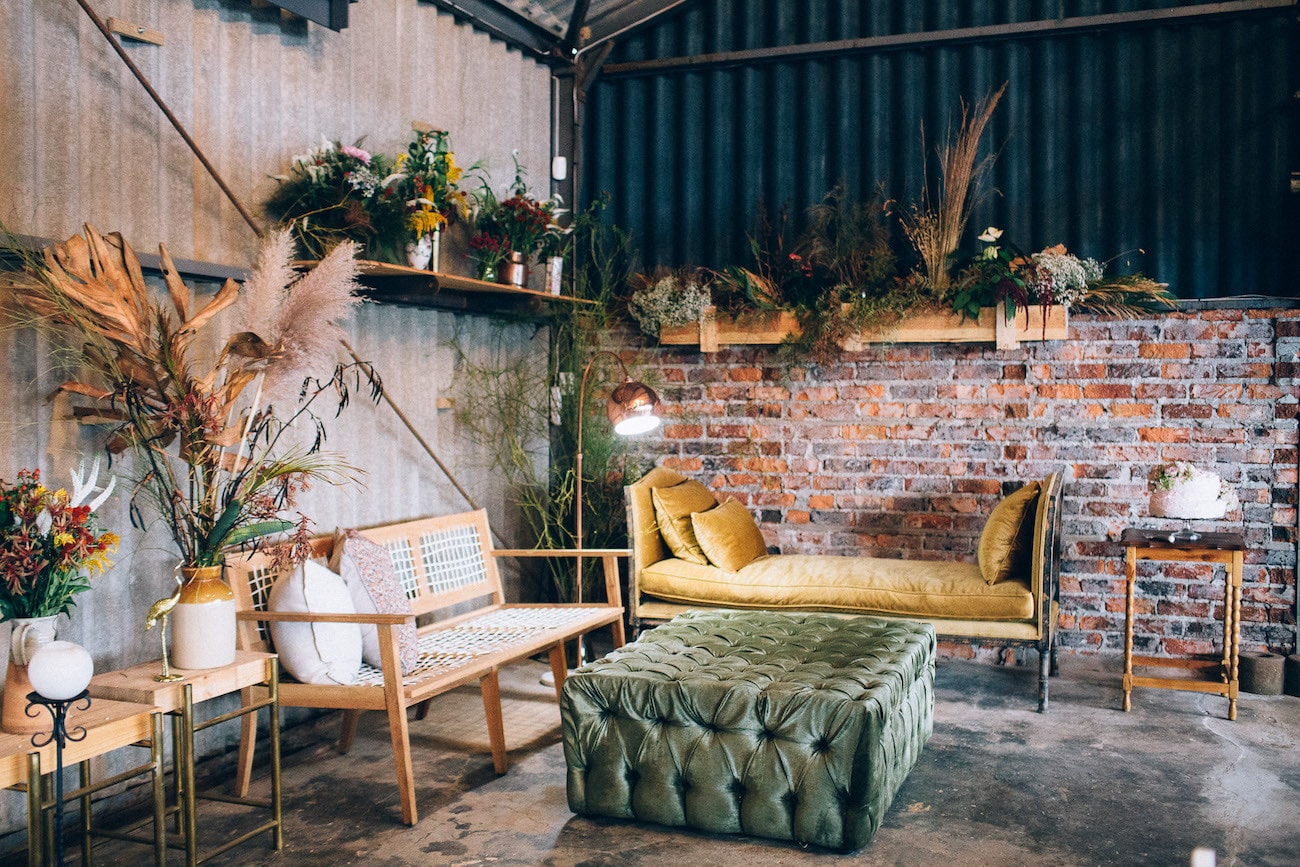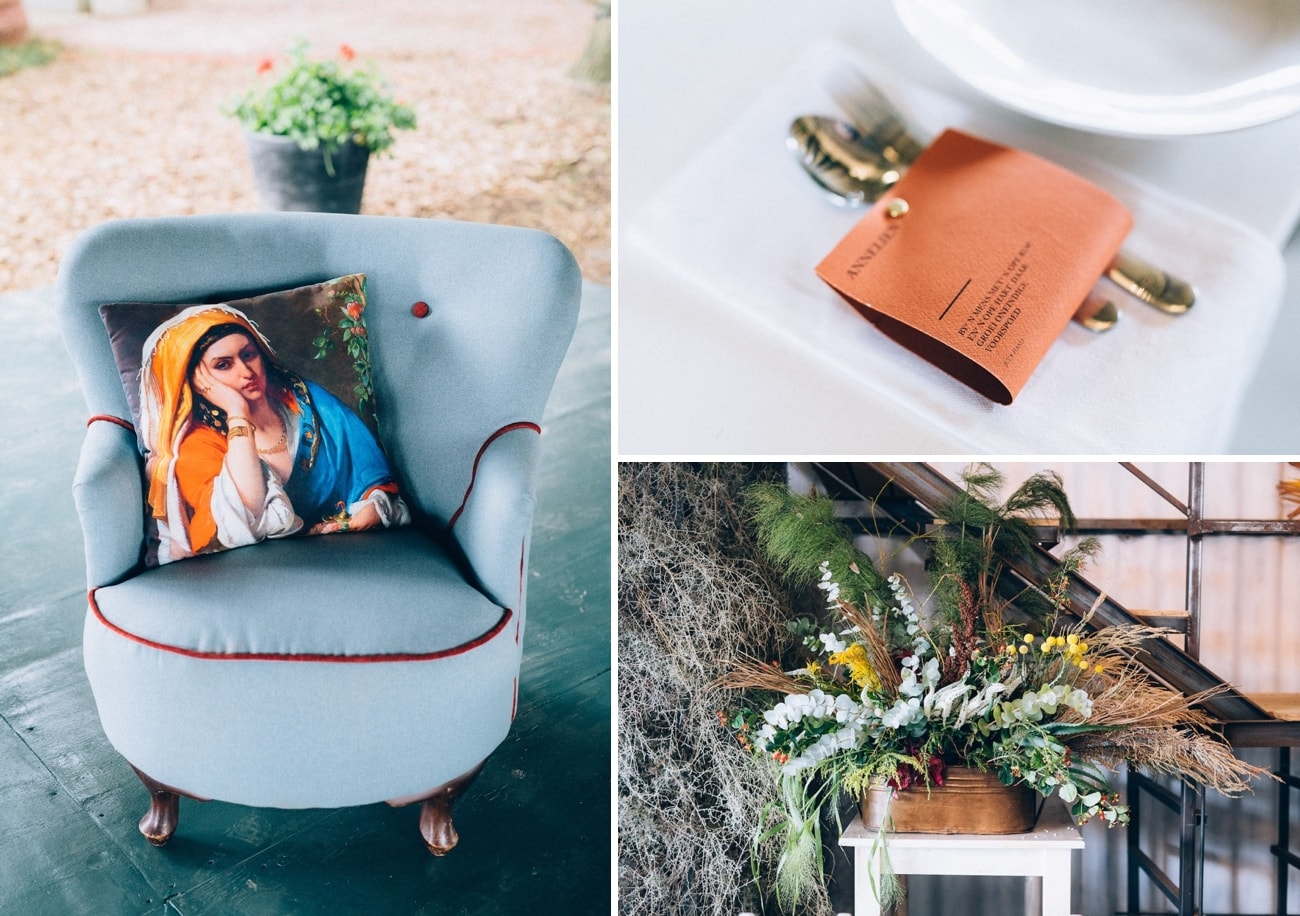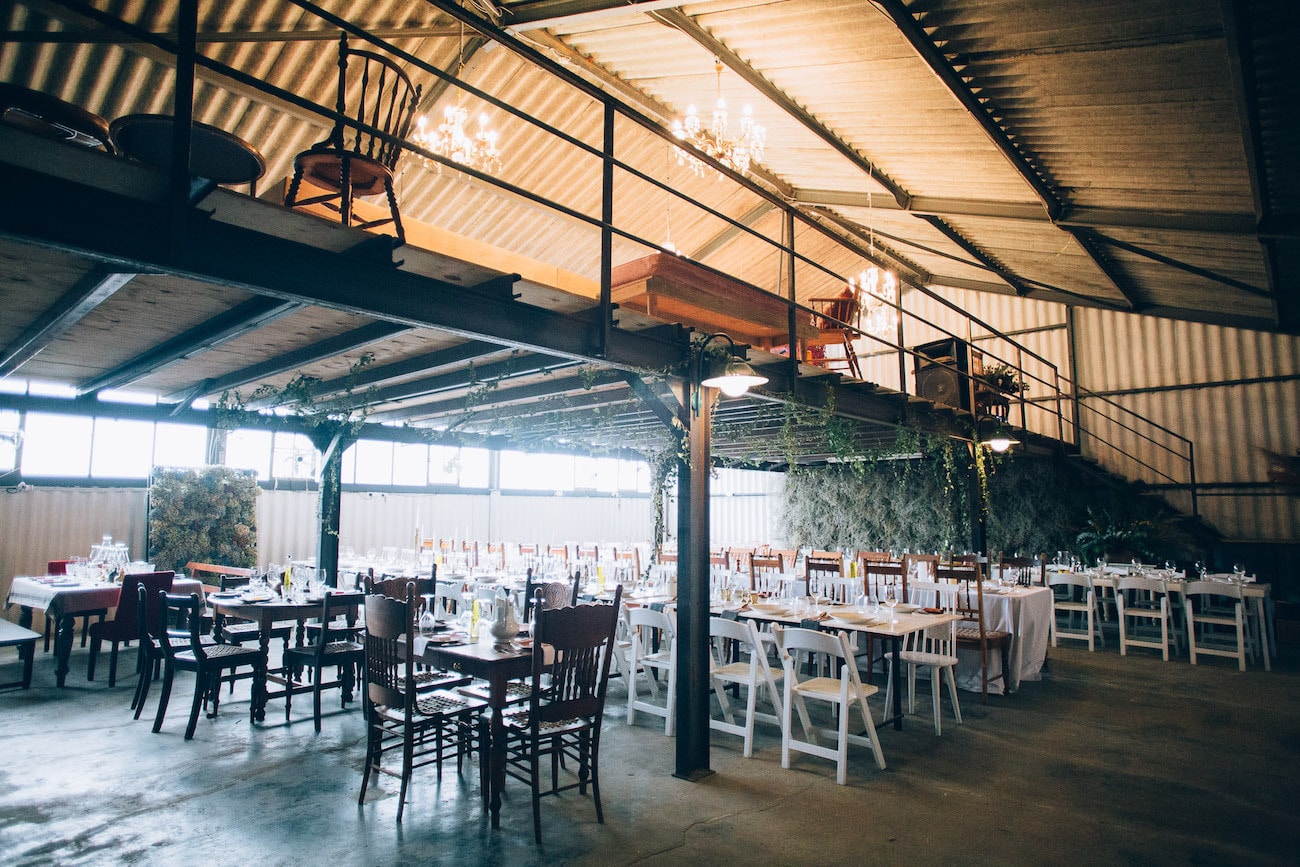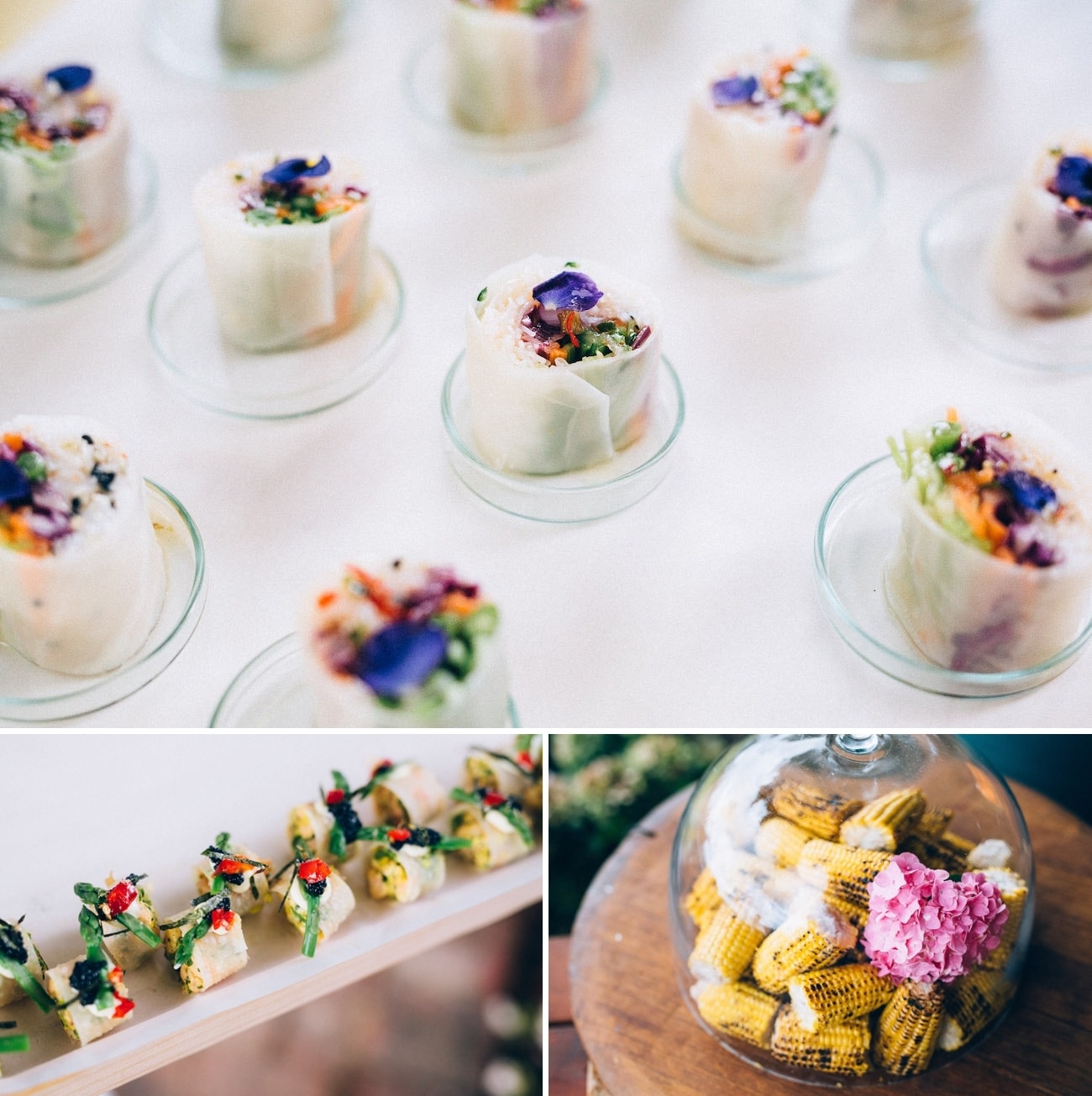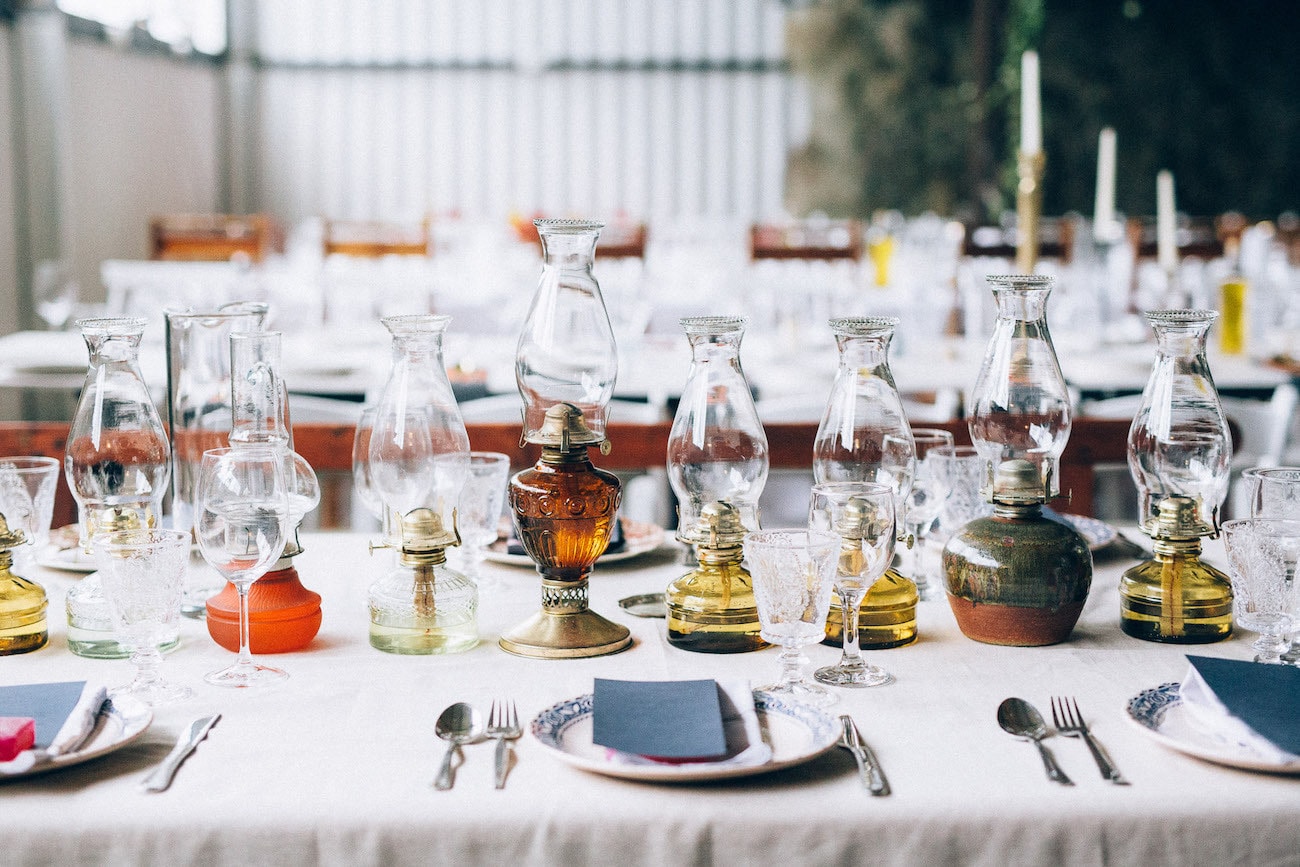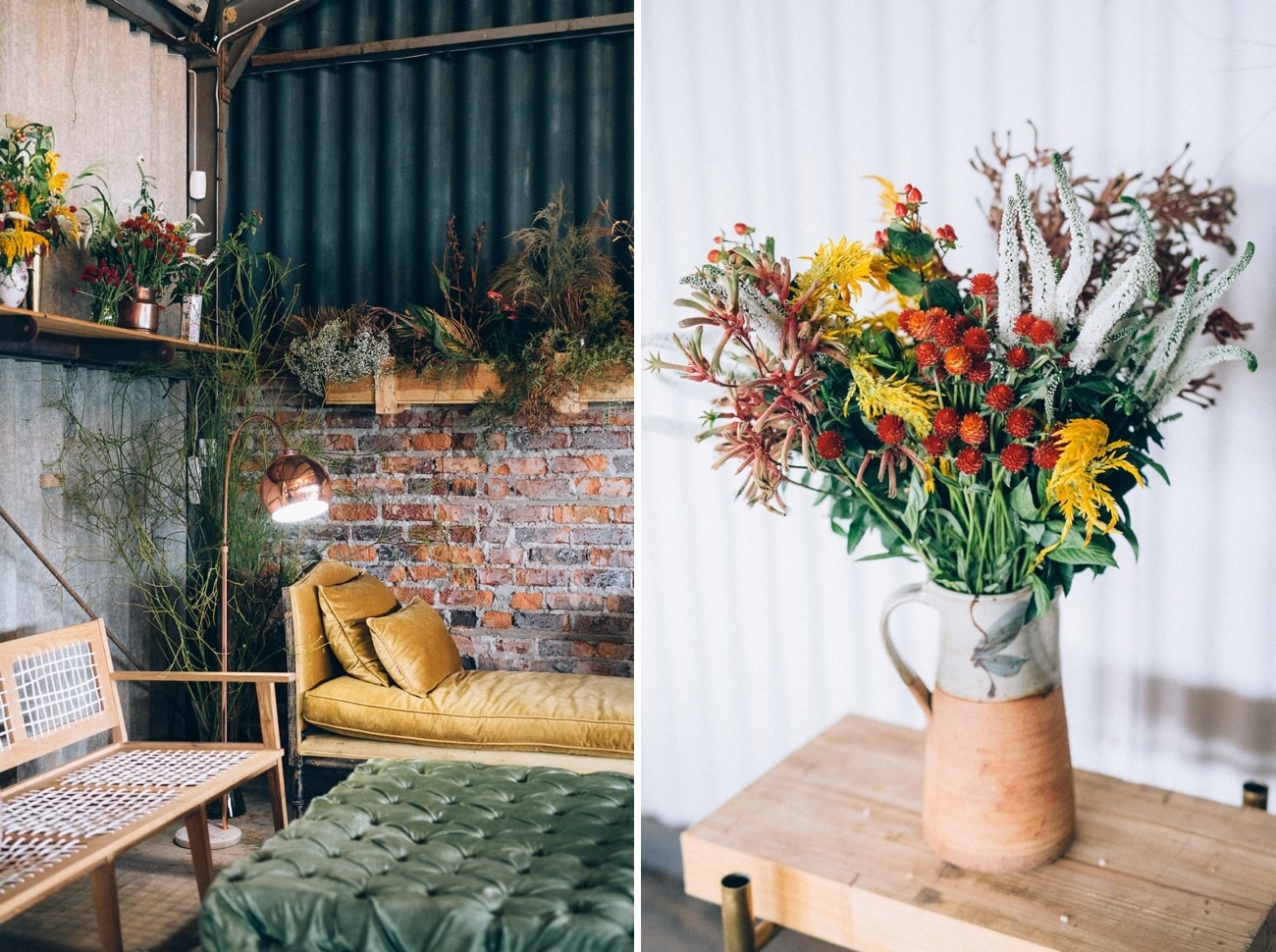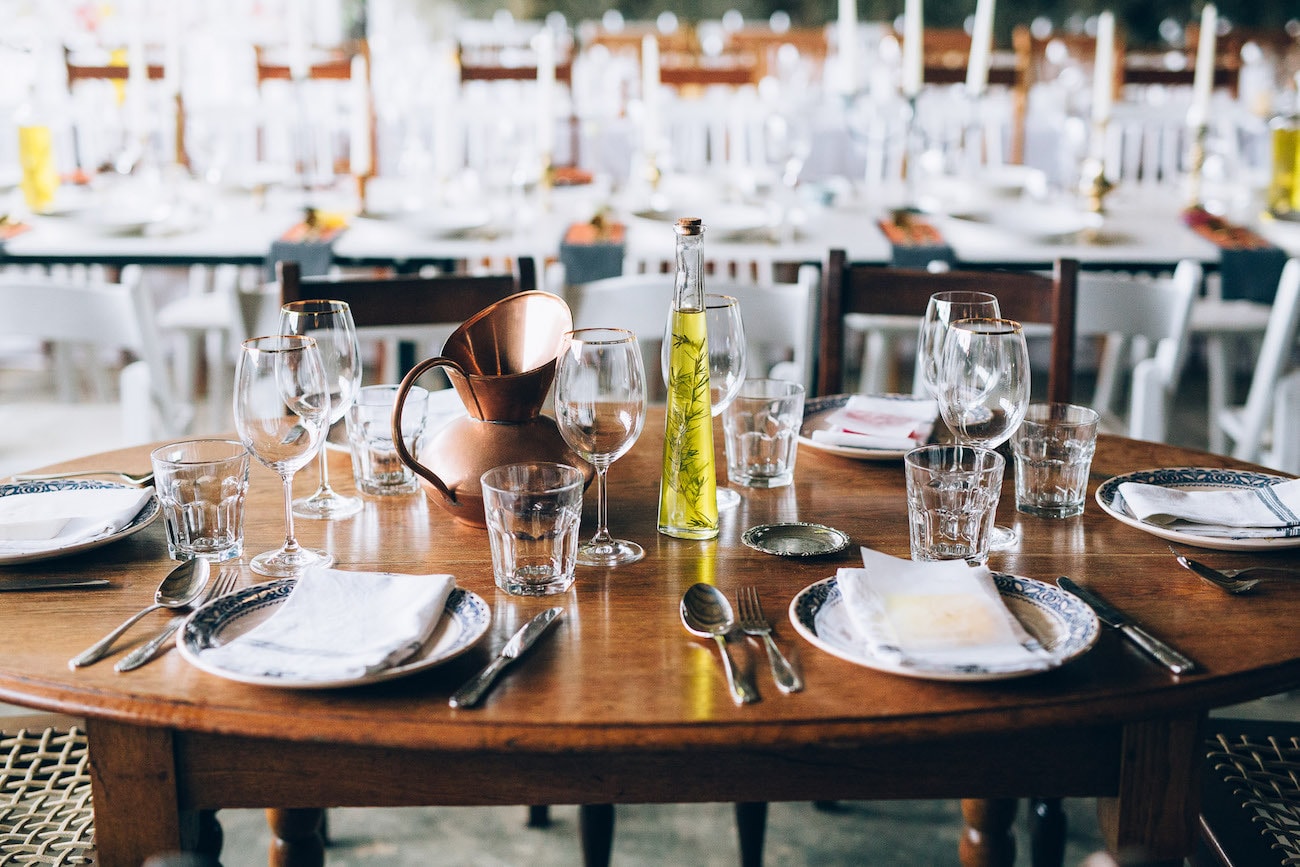 The Flowers
I always think of gardens as bearing silent witness to our growth. This is my family's legacy – we're all about gardens and chatting and tea. My mom picked a bunch of fresh roses from our garden for my bouquet and rosy hairpiece the morning of our wedding day. It was a delightful surprise what she created, and the roses smelled so pleasant and fresh after drops of rain blessed them the night before. We picked many flowers from the valley, the surrounding mountains and our own gardens. From slangbos to bougainvillea to ivy. My aunt did most of the planning for the arrangements. I loved how we all added flowers everywhere and anywhere we wanted.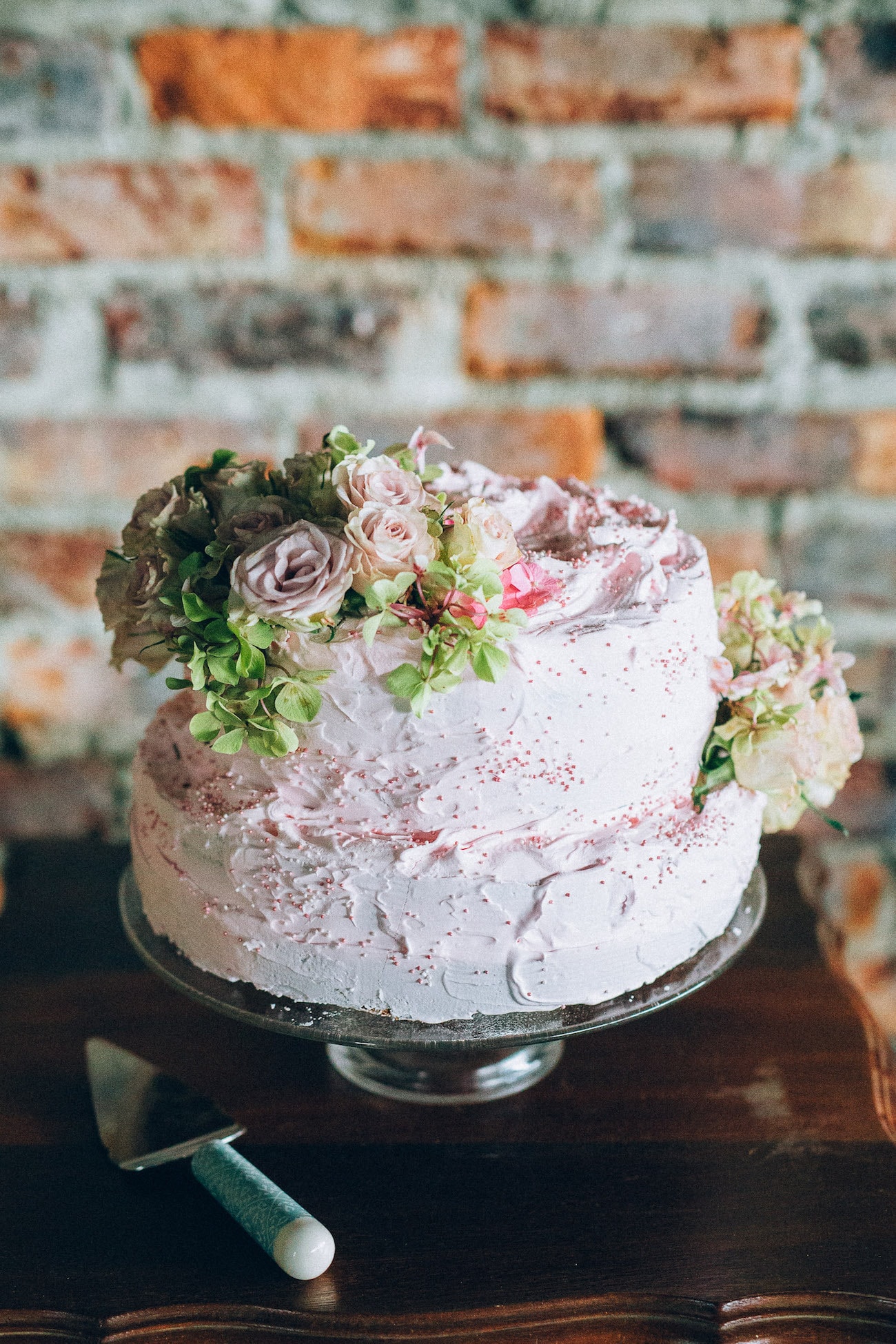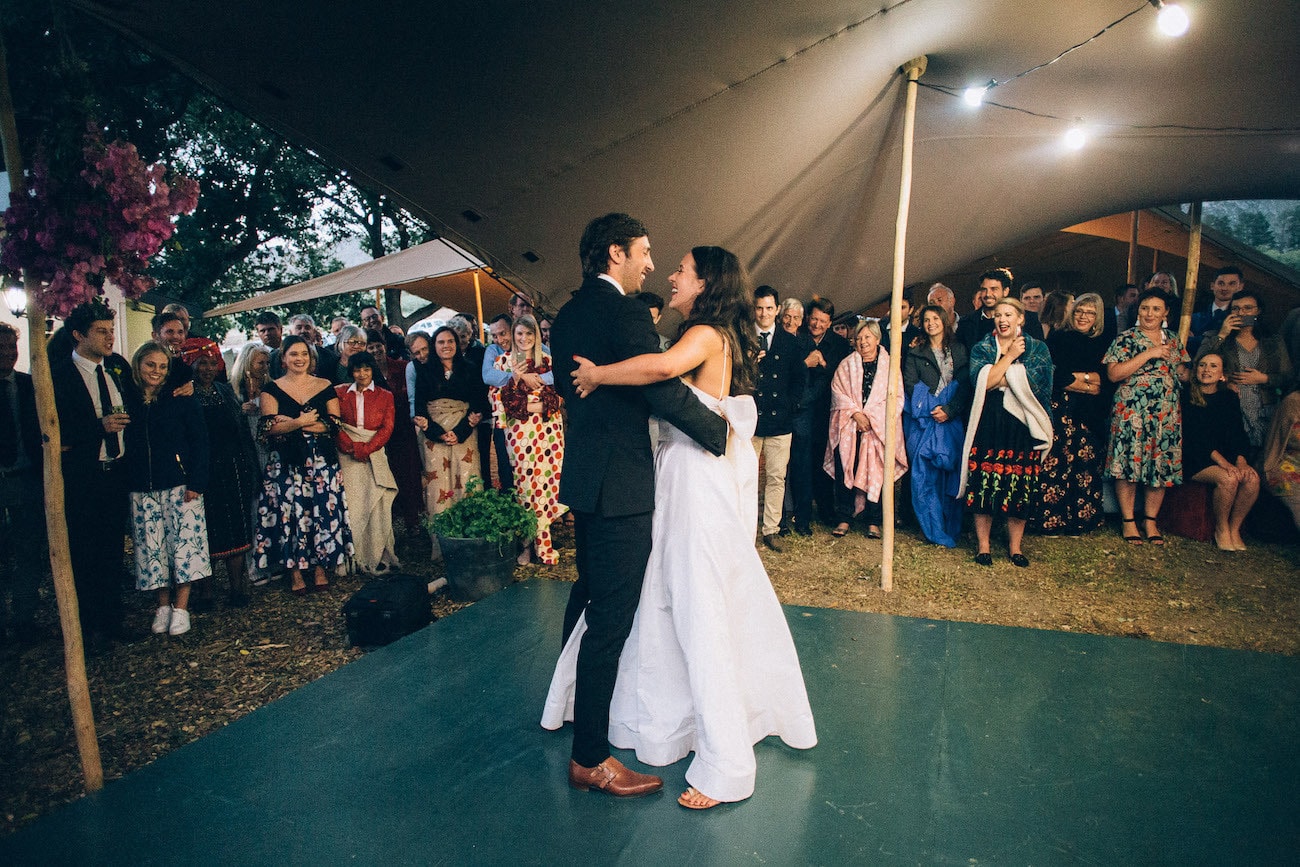 Memorable Moment
A lighthearted bewitchment filled the shed as we sat down for a festive candlelit banquet, the sweet sound of singing red wine glasses, classic melodies and tittering filled the air. It was totally sensational to see all the people I adore in one space, celebrating a new chapter with me.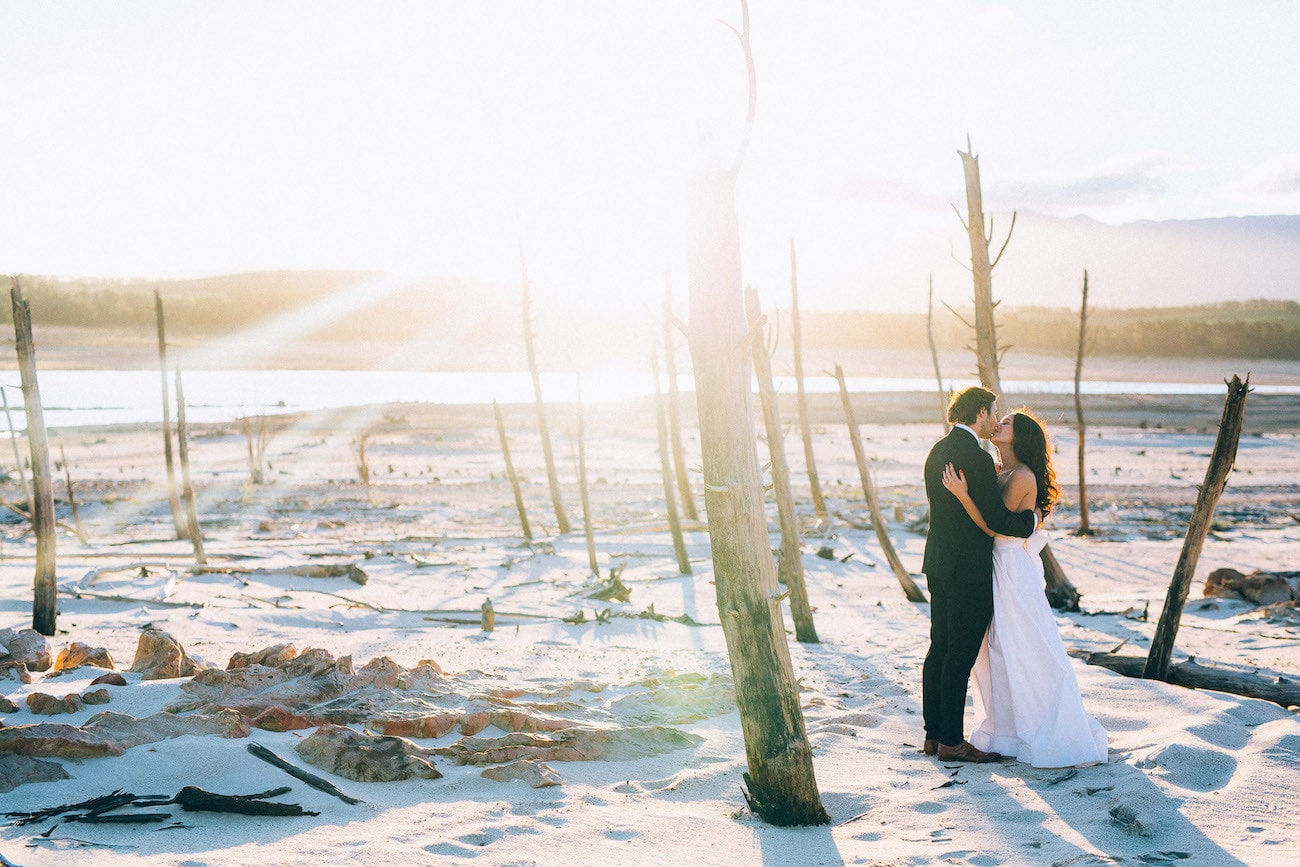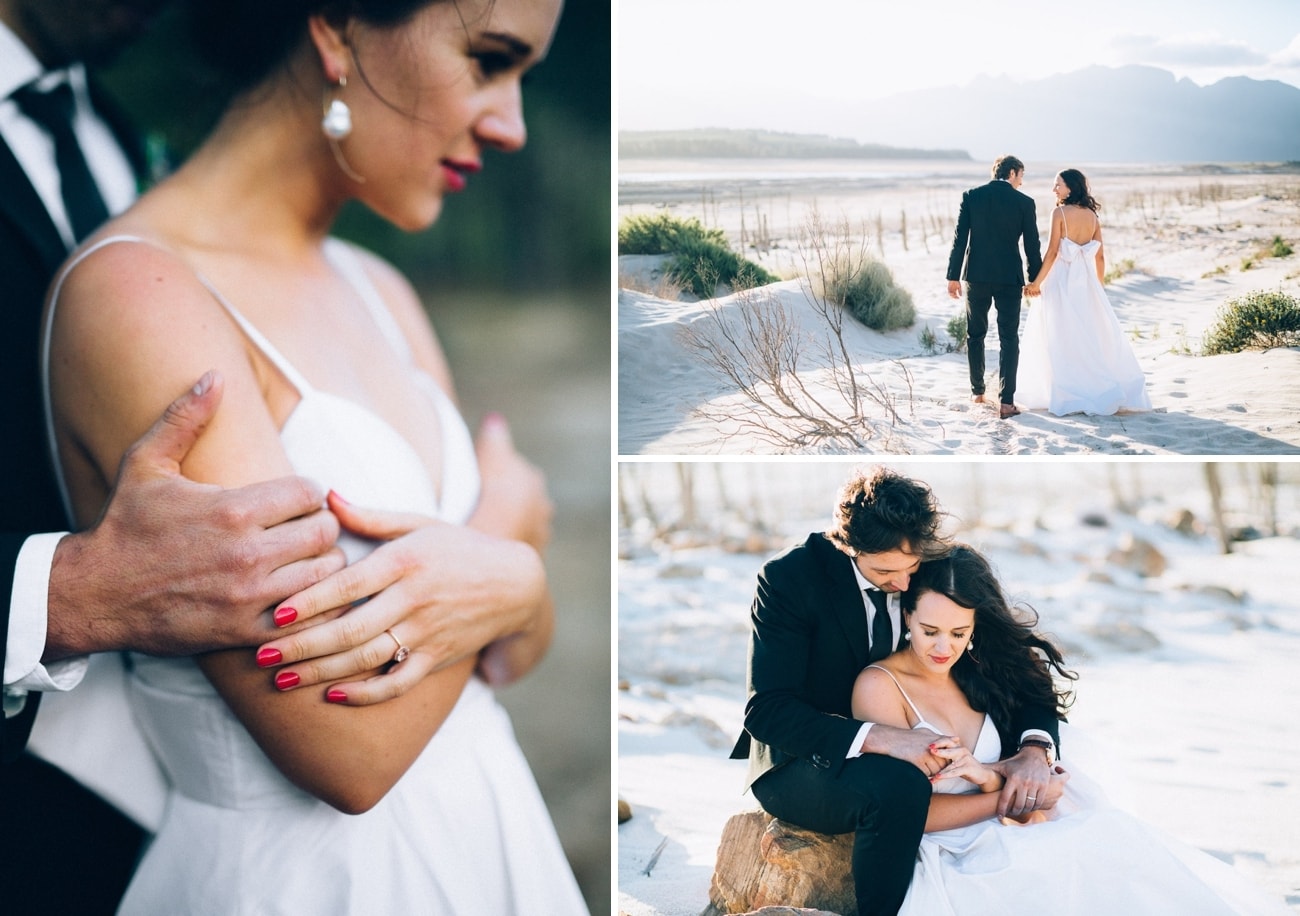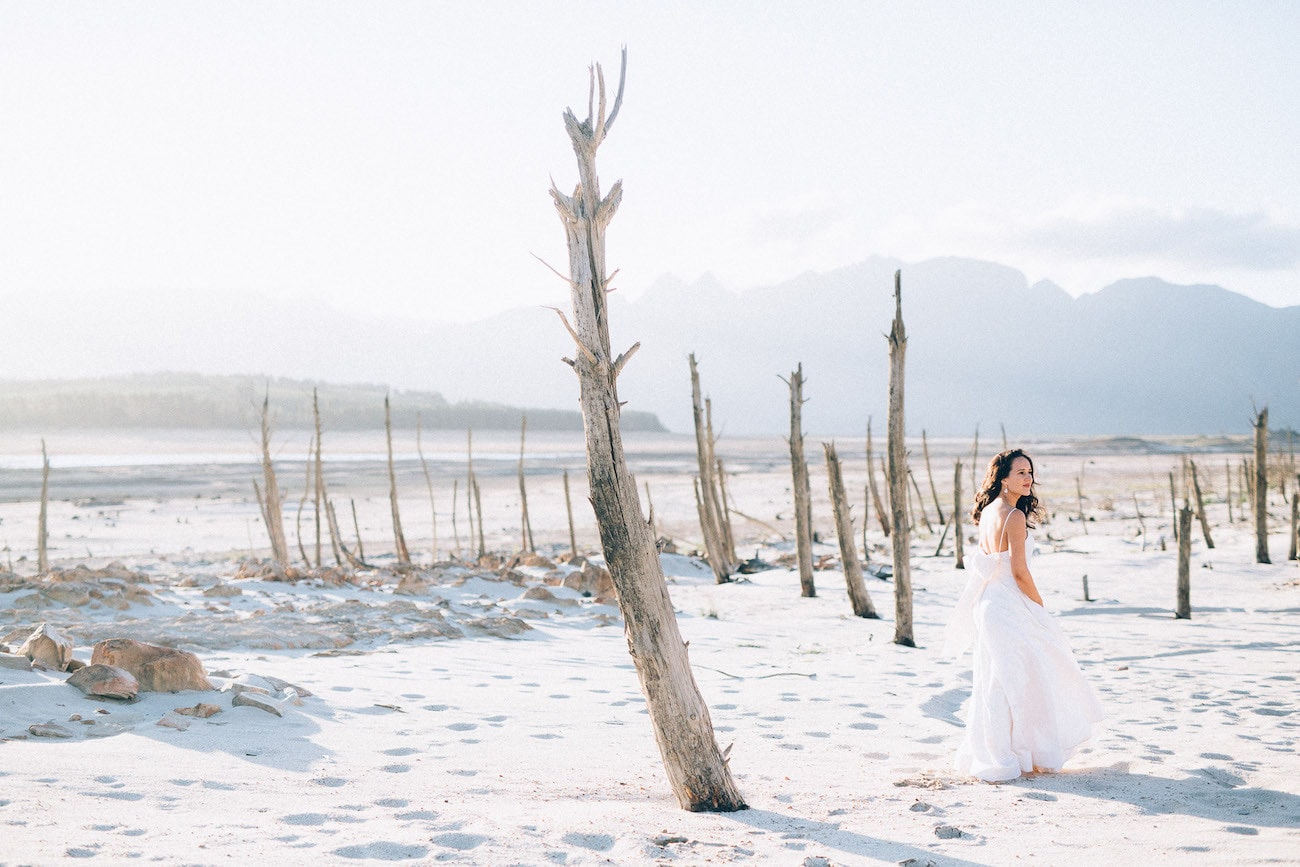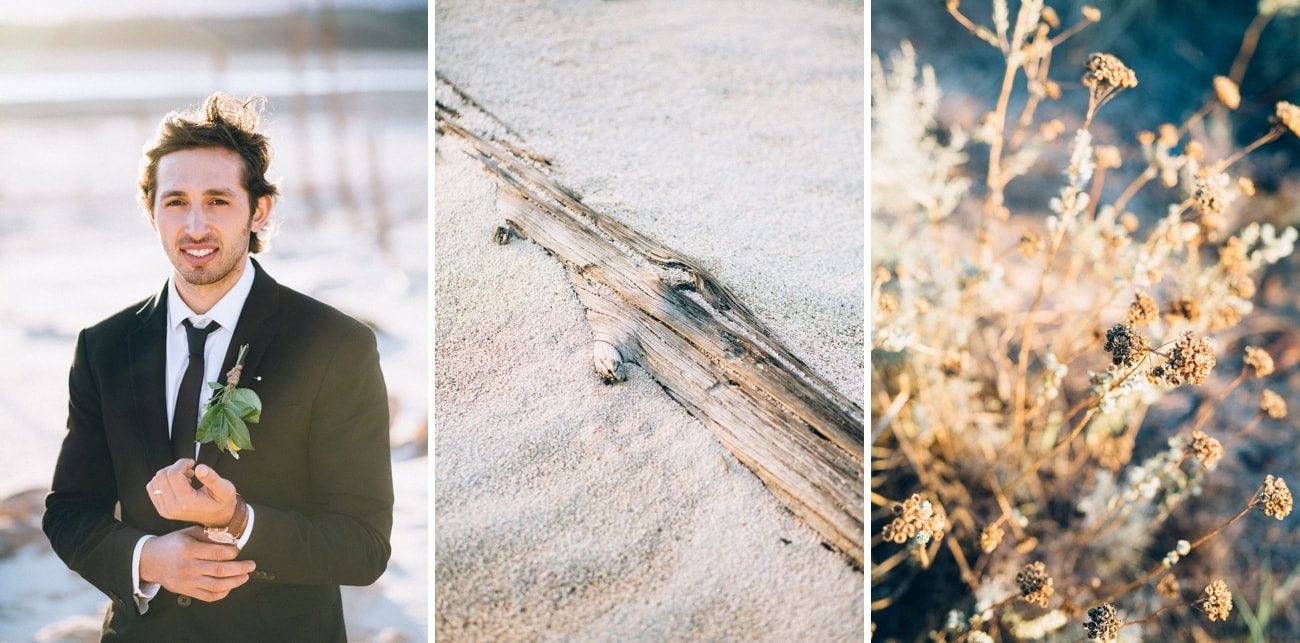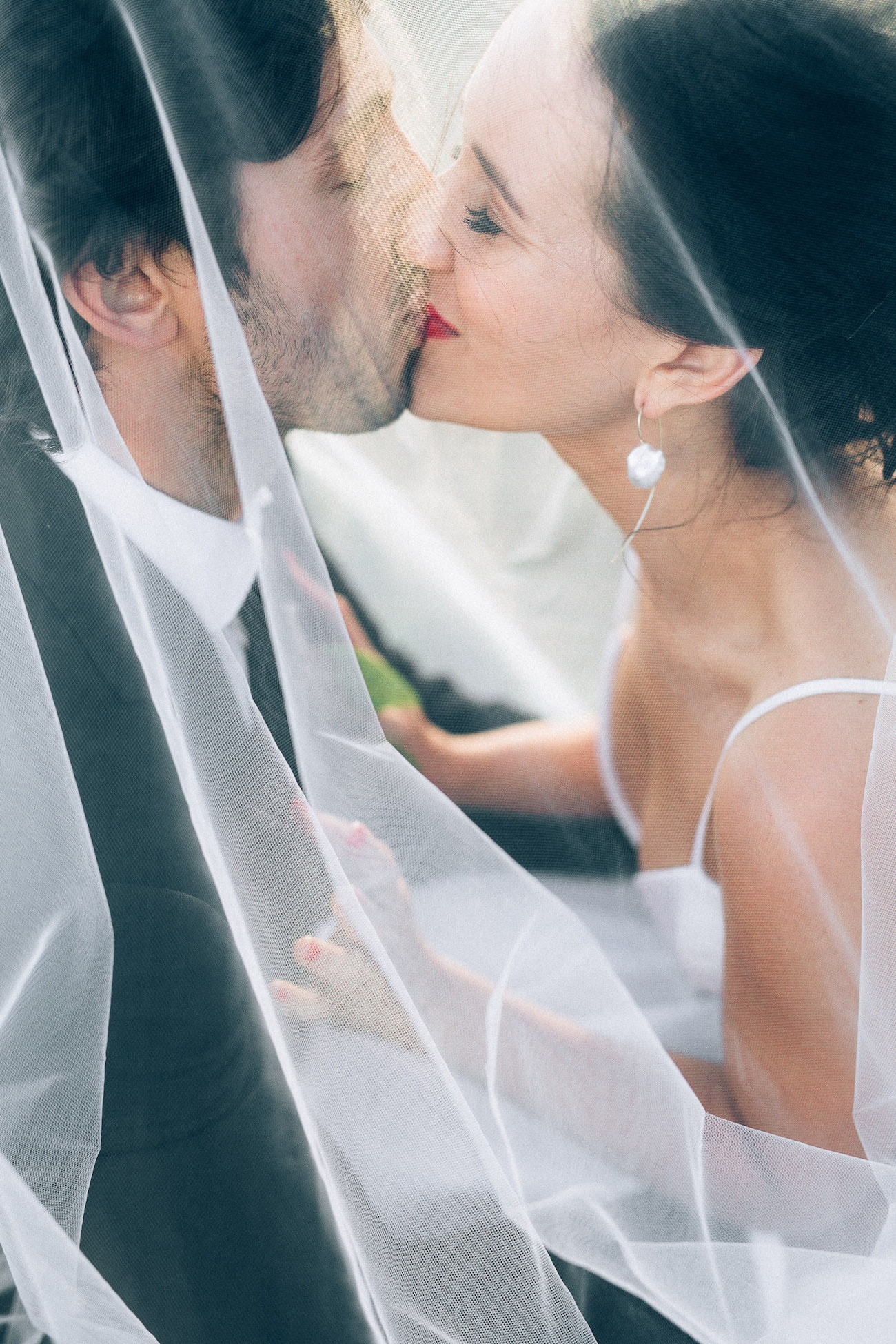 Best Decision
We are so happy Tasha, Dean and Jean documented our wedding day and Johnny provided the food. It makes it so much more special and comfortable when you have a relationship with your service providers, as this is such a personal day. Such professional and lovely people.
You can see more from this wedding on Tasha Seccombe's blog.
SERVICE PROVIDERS
Venue & catering: Bride's family farm, Villiersdorp Valley | Catering: Slippery Spoon Kitchen | Photography: Tasha Seccombe Photography | Video: Consuming Fire Films | Bride's dress: Appelief by Katrien | Hair: Tannie Marette (she also gave me my very first haircut as a little girl!) | Makeup: The Morley Sisters | Bridesmaids' dresses: Appelief by Katrien | Groom's suit: Calvin Klein | Hiring: ACreate + Curated Event Concepts + Goeters