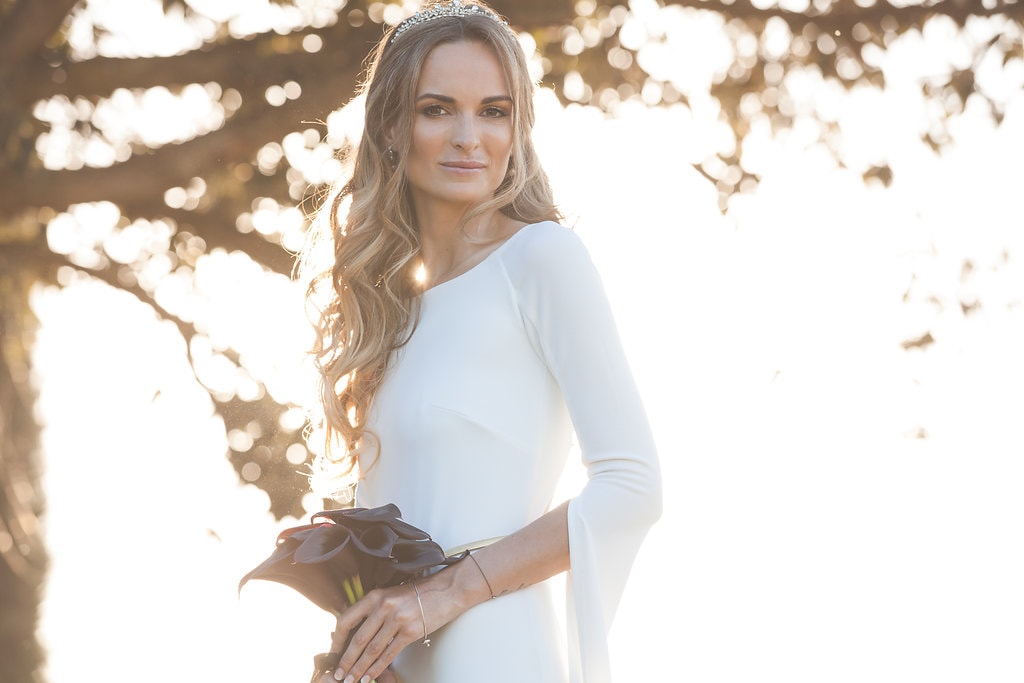 And now, as the Monty Python boys say, for something completely different. Kat and Keith's wedding danced to its own tune: a sunset ceremony, a cocktail reception punctuated with wild blooms and houndstooth accents, fairy lights and floor-to-ceiling window views. A bride who looked like a modern fairytale princess in the most spectacular Janita Toerien gown with statement sleeves and gold belt detail (this is how minimalist bridal style is done right folks!) carrying a simple bouquet of Odessa calla lilies, bridesmaids in a rainbow of autumn shades, a geode cake. And of course, a love between bride and groom like no other. It was, as their photographer Nikki van Diermen put it: "perfectly unordinary".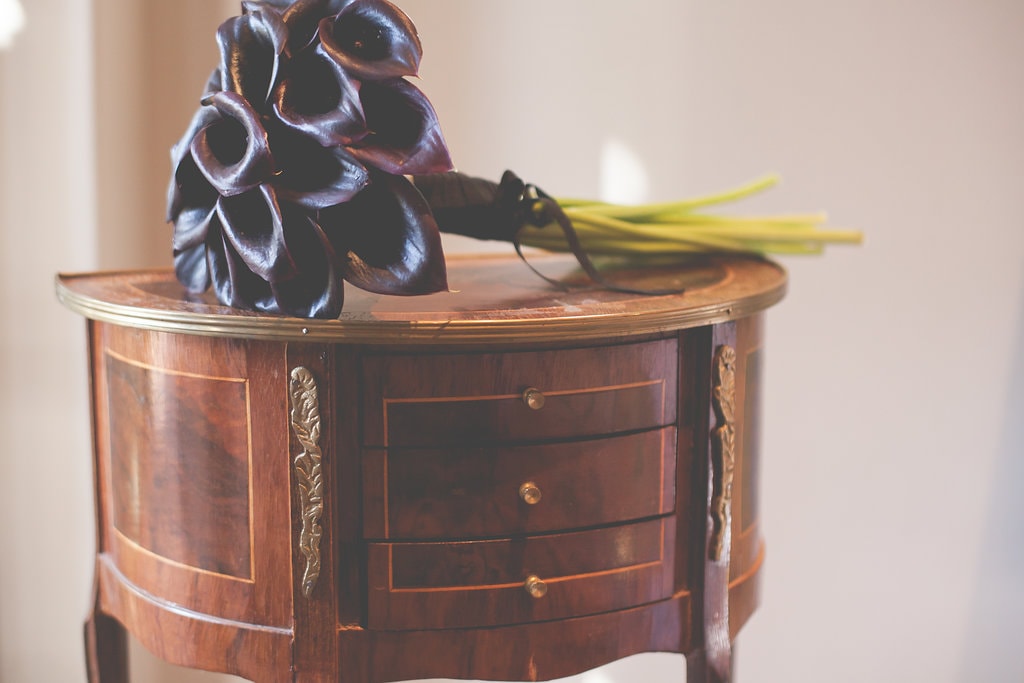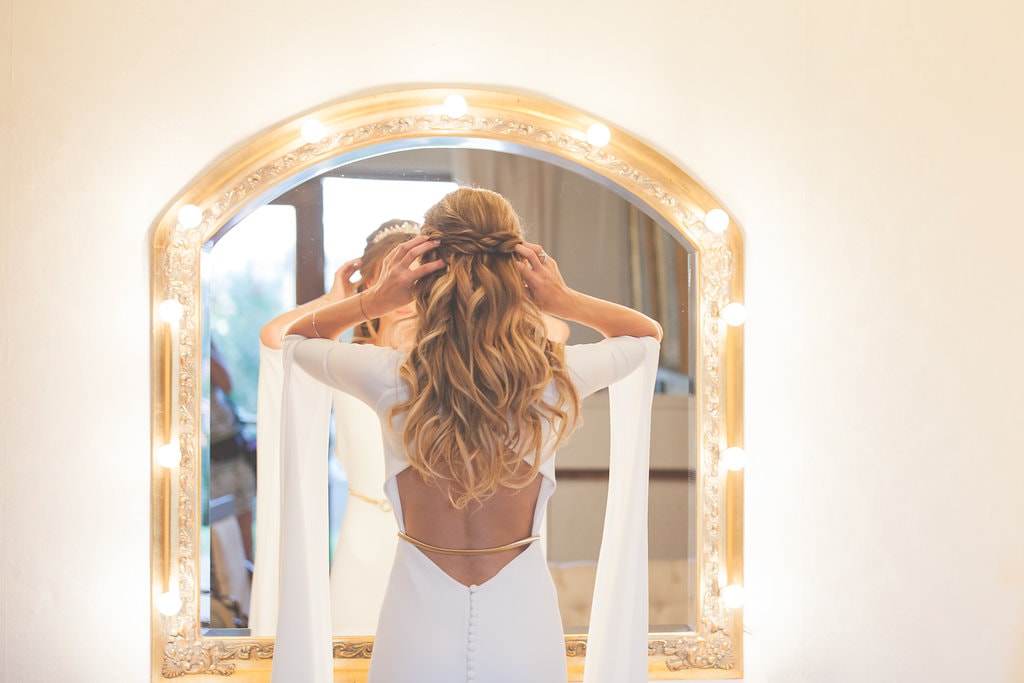 Love Story
After being out of the country for a while my friend wanted to surprise the guy she was sort of seeing at the time. She was a little nervous though and asked me to come with as her support system. When we walked into the bar, the surprise was a full on success … Not only for my friend's then-beau but for me and my now-husband too! We both thought this would just be an innocent flirtation. Who knew.
The Proposal
Marriage definitely was a topic of discussion but not really tangible at the same time. Keith misled me by taking me on a series of romantic dates, but never actually popped the question. Until one day, he planned a romantic dinner at Ellerman House in Bantry Bay, Cape Town. However, I wasn't having a good day and tried to convince him that we should just go for a pizza and beer instead. He wasn't having any of it. So I dressed up and off we went. Ellerman House is something very special. We arrived and immediately got spoilt with impeccable service. We even got our very own table away from all the other tables because "we are not hotel guests" (or that is at least the reason I got told). I didn't mind though as the table was perfect with the best view in the house. Keith seemed a little distracted but nothing out of the ordinary. While I was in the middle of eating my main he all of a sudden jumped up, declaring he needed the toilet and also wanted to take some pictures with my phone of the interior. I just thought to myself "suit yourself" and kept on enjoying my delicious food and wine. When he came back, the waiter followed him with my phone in his hand and Keith asked me to stand up as he would like to take a picture. As soon as I got up he went down on one knee and asked me to marry him. What I only realised later is that the waiter filmed the whole proposal with my phone, so I will always be able to go back to that moment. The proposal didn't end there though. After having some bubbles to celebrate, Keith said we had to go as his mother, stepfather and brother were waiting at the 12 Apostles to celebrate with us. So we went there and when I walked into the bar I expected three people… instead there were 30 of our family and friends to have the best surprise engagement party with us.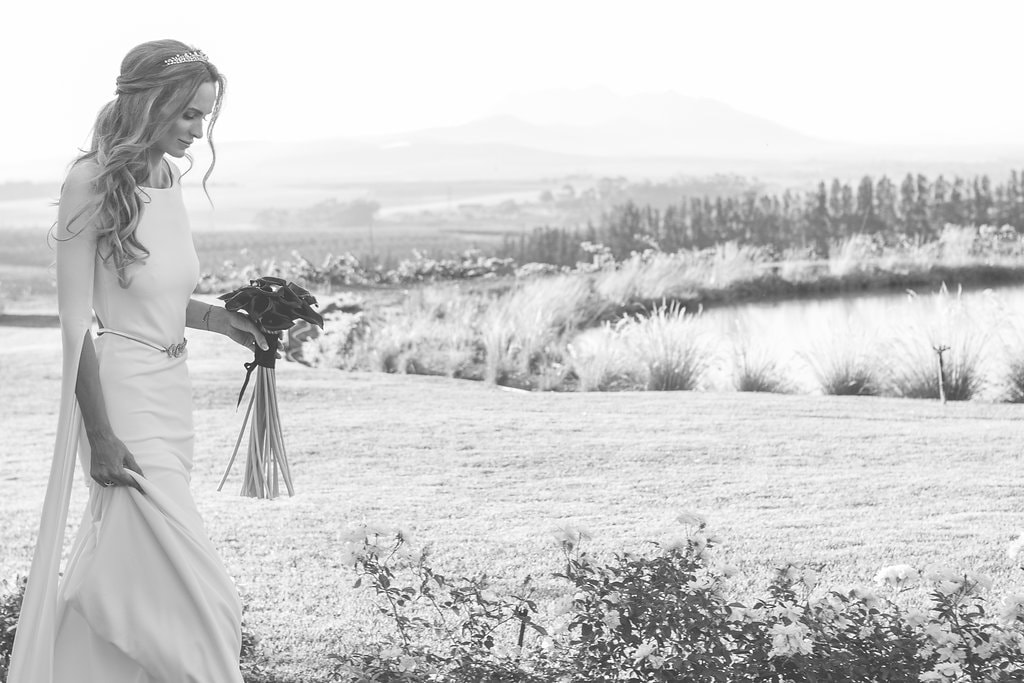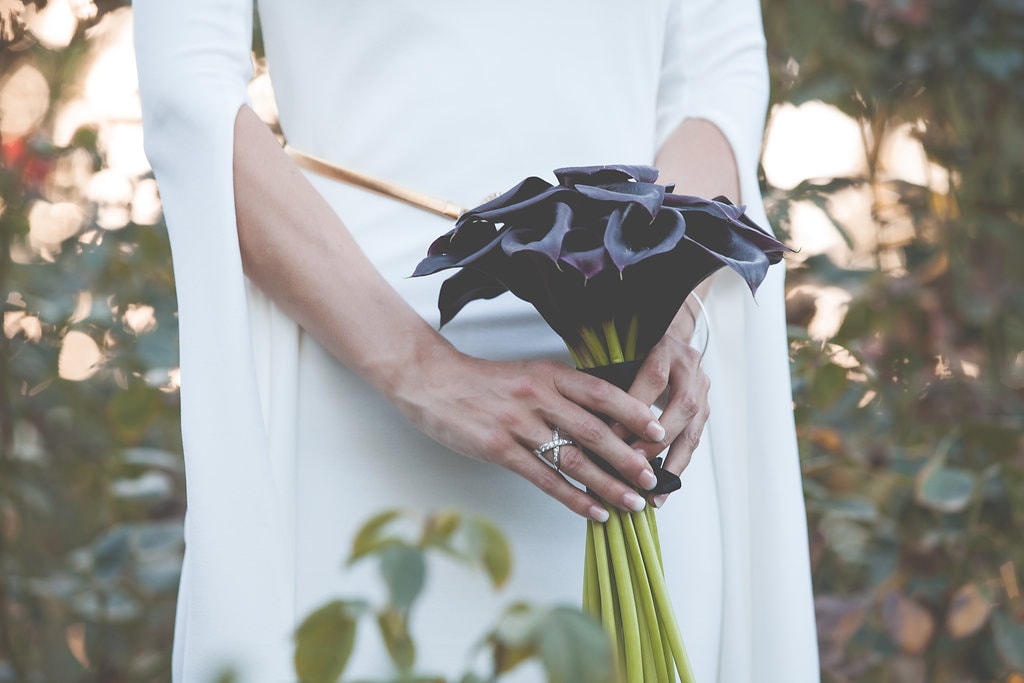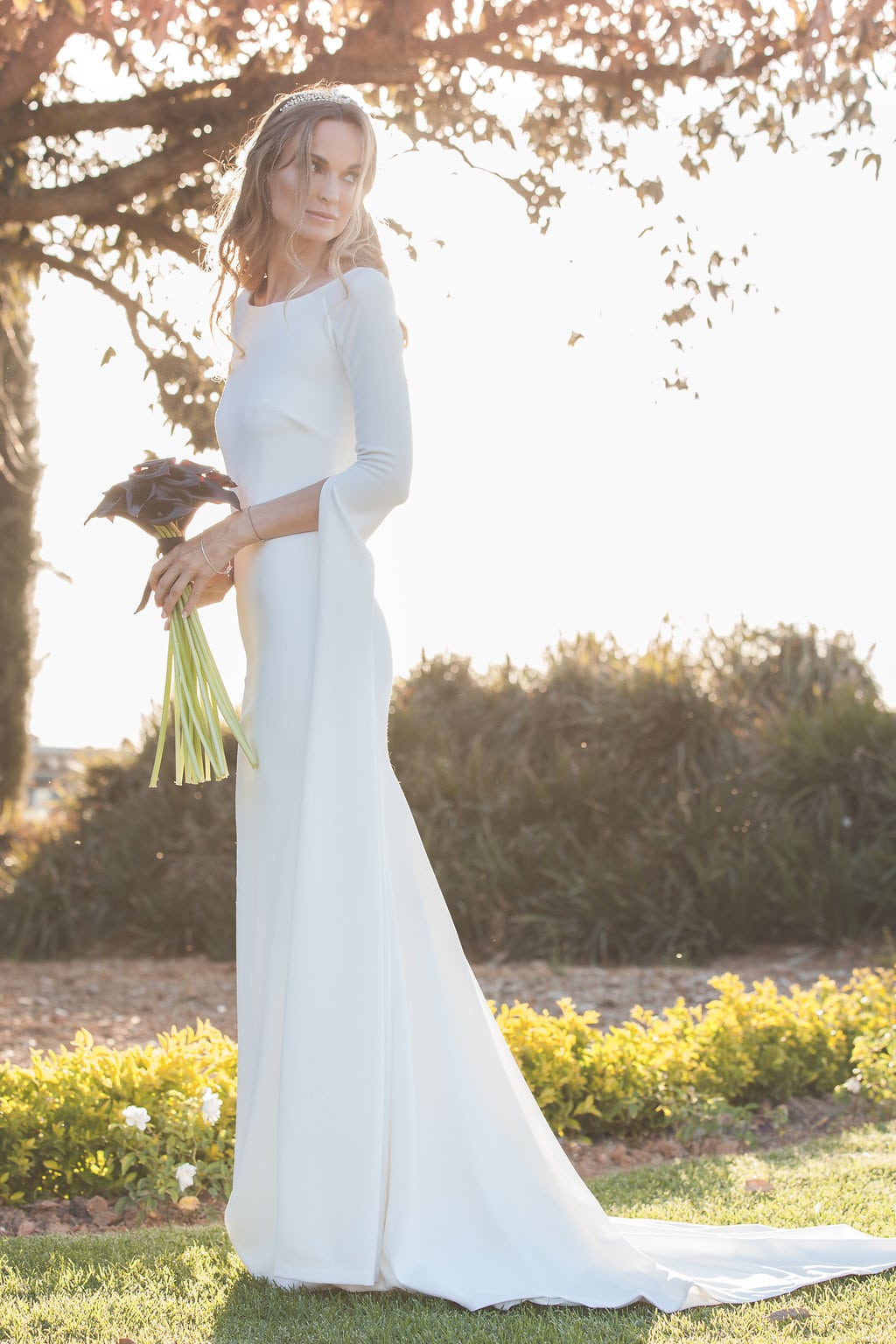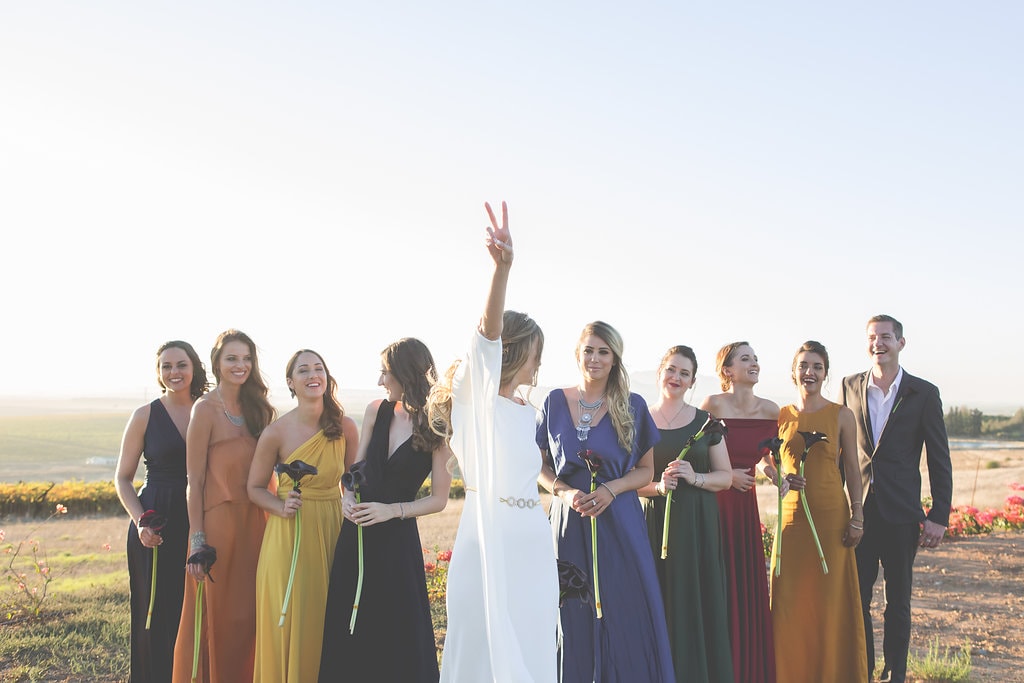 Wedding Style
Our whole wedding had a different vibe to it compared to other weddings. We didn't want to do a sit-down dinner but rather canapés through out the night with a show kitchen. There were seating possibilities but everyone could mingle and sit where they wanted to. I loved the colors with burned orange, burgundy, navy and loads of fairy lights. The ceremony itself was my personal favourite. It was just all very relaxed and informal but at the same time classy and timeless. In front of the altar, a lot of banter was going on and of course our dog, Armani, was one of the highlights when he walked down the aisle. Our guests described our wedding as 'very real'. The whole celebration was just very much us.
Wedding Details
When we planned the wedding we both chose each three things which were important to us. These were the parts of the wedding we wouldn't budge on. The rest could either be completely cut or fall into a strict budget. To both of us the food was important (even though I don't think either of us really ate much on the actual day). Then it was music, wine, atmosphere and obviously my dress ;) (Duh.)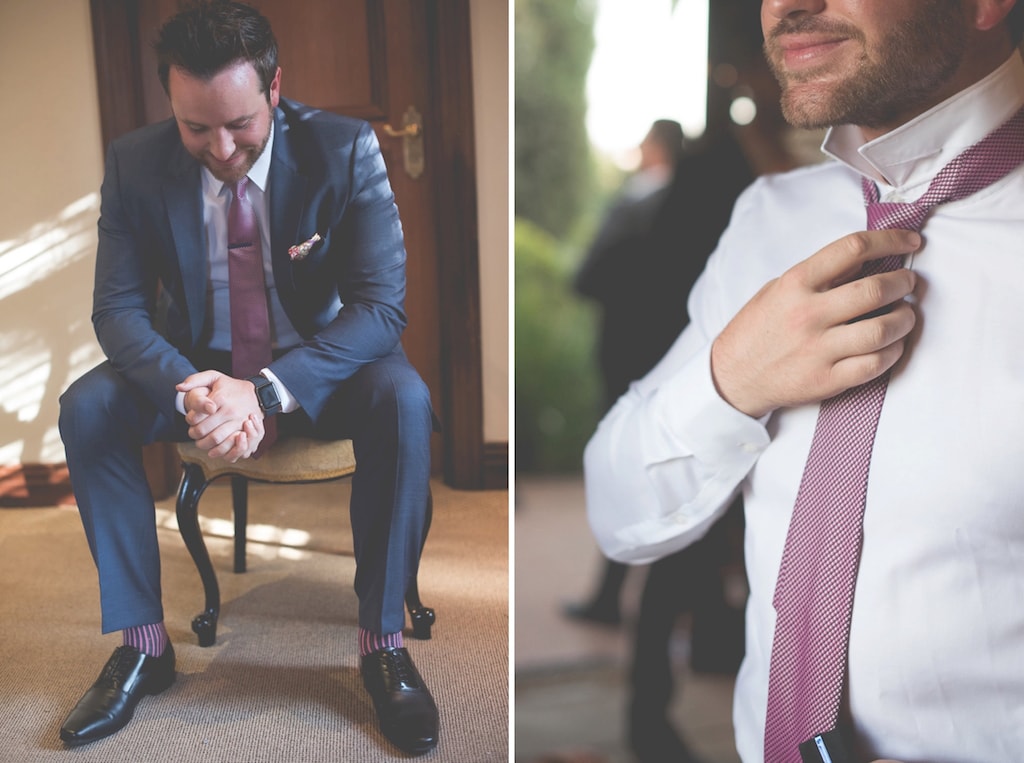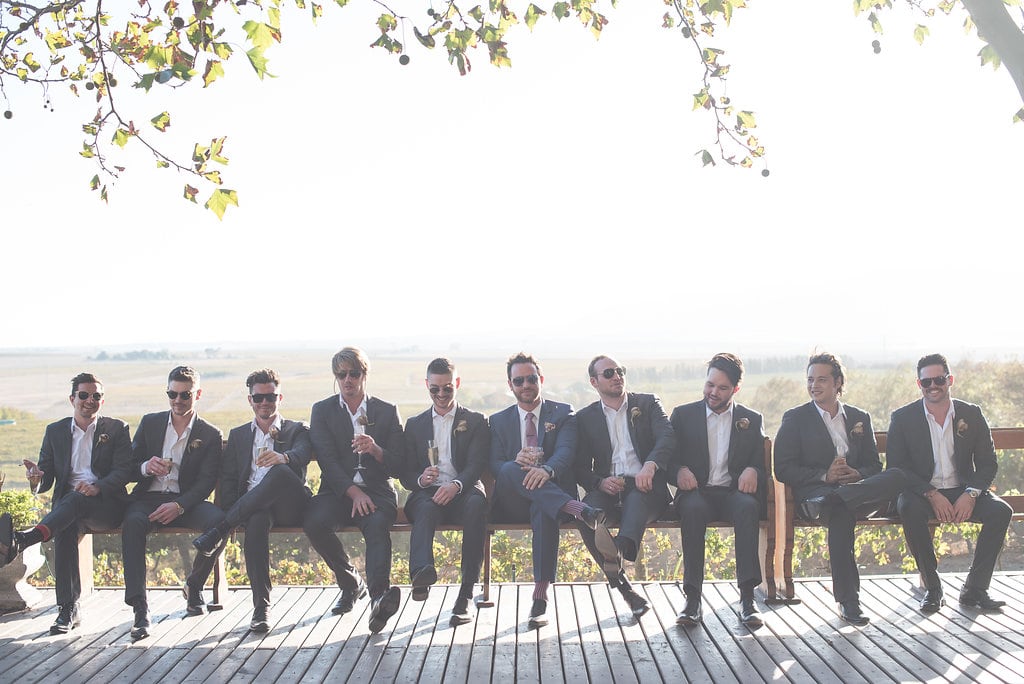 The Music
Unfortunately we lost a beloved family member only a few weeks prior to the wedding to a terrible crime, and my husband's father also passed years ago. We were sad that they couldn't be there to celebrate this special day with us, so we decided to include them by playing "Wish you were here" by Pink Floyd as our song when we first got introduced as Mr & Mrs Kroon. Also, our friend is a professional singer and she sang her own version of 'Heaven' by Brian Adams a cappella when I walked down the aisle. All these little musical details added so much love, happiness and fuzzy feelings to our wedding. I will never forget hearing her starting to sing and knowing this was the moment when I walk into my new life.
The Flowers
My favourite flowers are calla lilies and somehow Kraak managed to get me a bouquet of dark calla lilies. I have no idea where they got them from but it was the most perfect bouquet for me on my special day.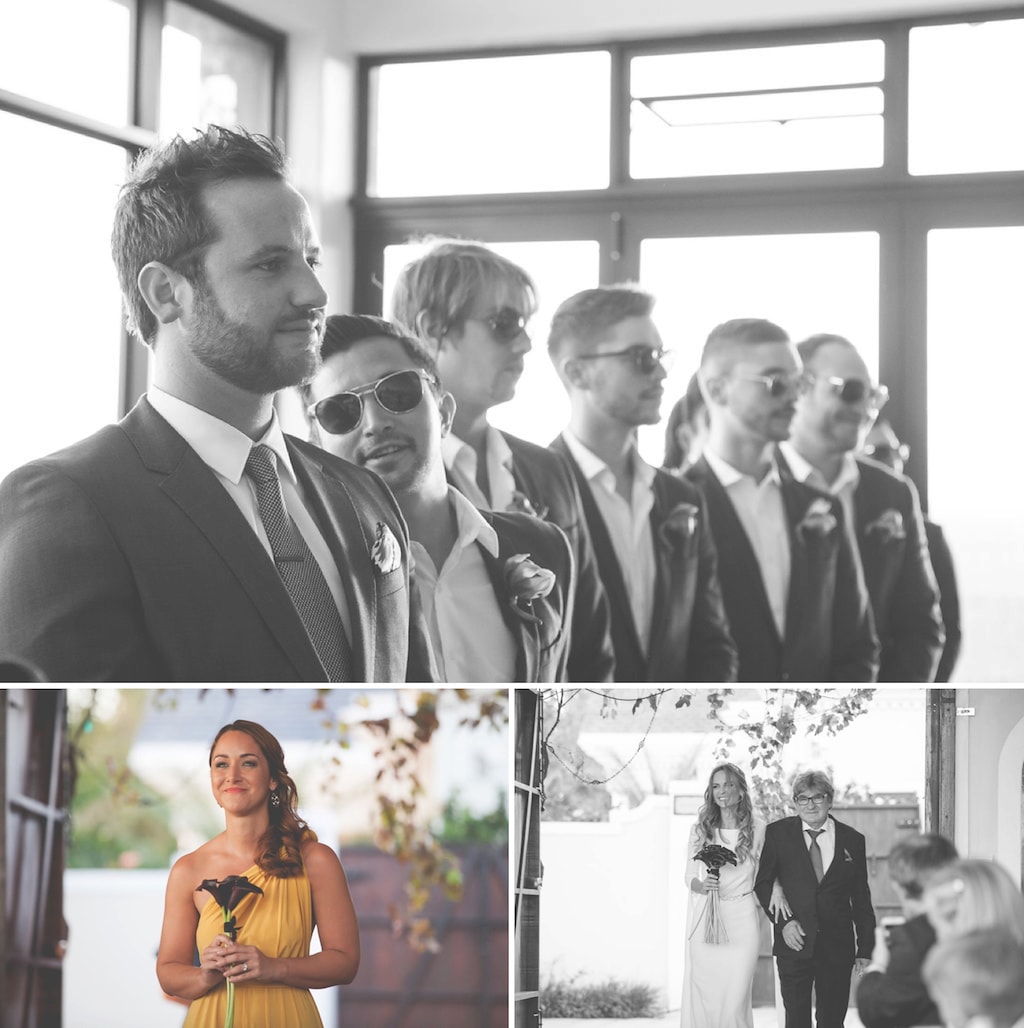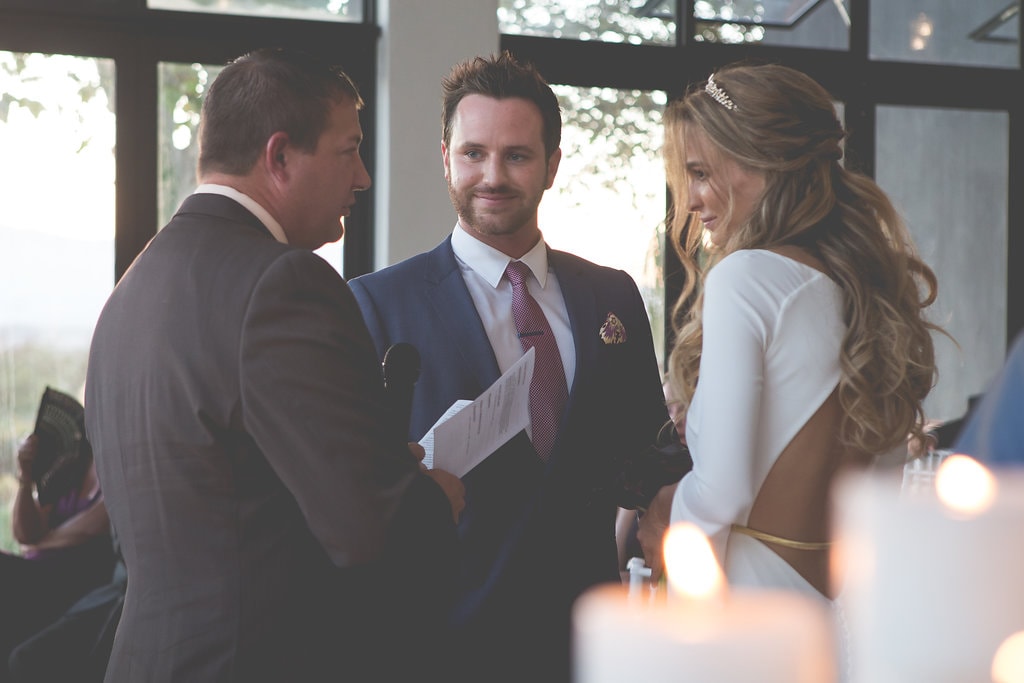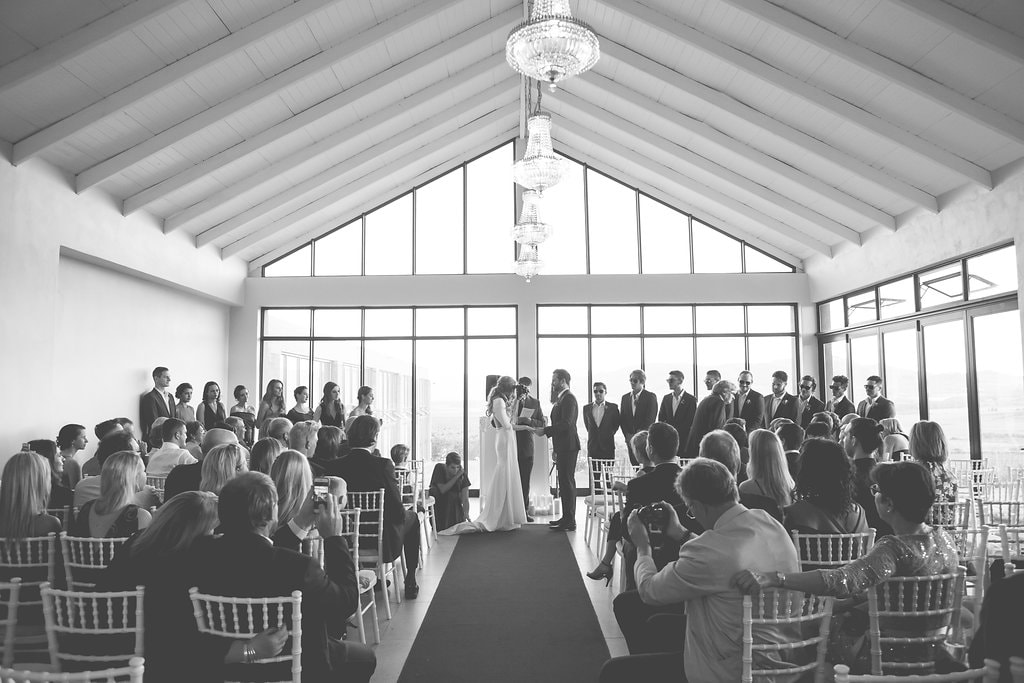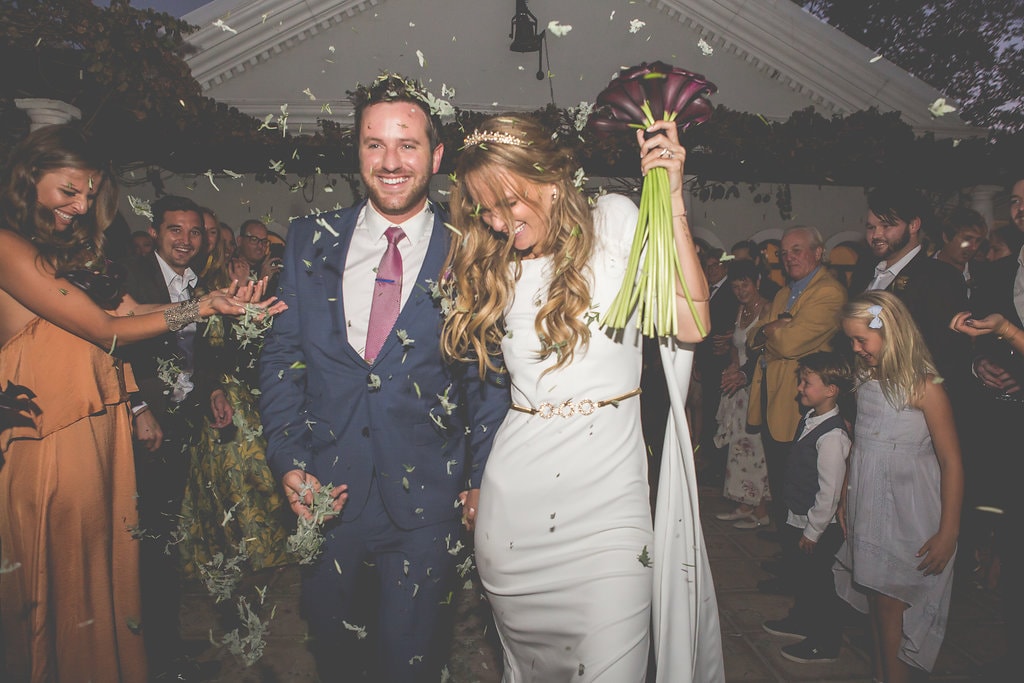 The Dress
My wedding dress was simple, yet so sophisticated and different. I am not big on lace or pearls but I wanted something that made my dress different to all the other dresses out there. Hence, Janita Toerien and I added some fairytale-like sleeves to an otherwise classic dress. It showed all my best attributes: bum, back and collarbone. I loved the dress so much and we designed in a way that I know just have to cut off the train and (if I want to) the sleeves and I actually can use it again as an evening dress. It was important to me that this was an option as I don't want to spend that amount of money and only wear the dress once.
The Cake
My mother in law organised the cake for us. We had a different flavour on each tier. From dark chocolate to lemon and red velvet. The whole cake looked like a geode and was not only delicious but really beautiful.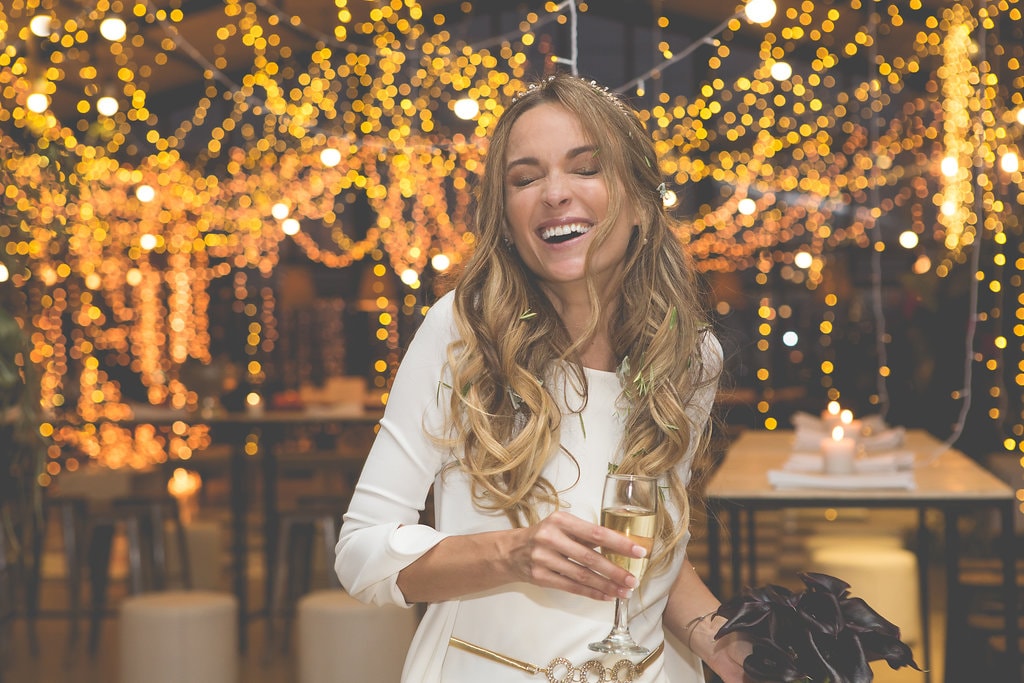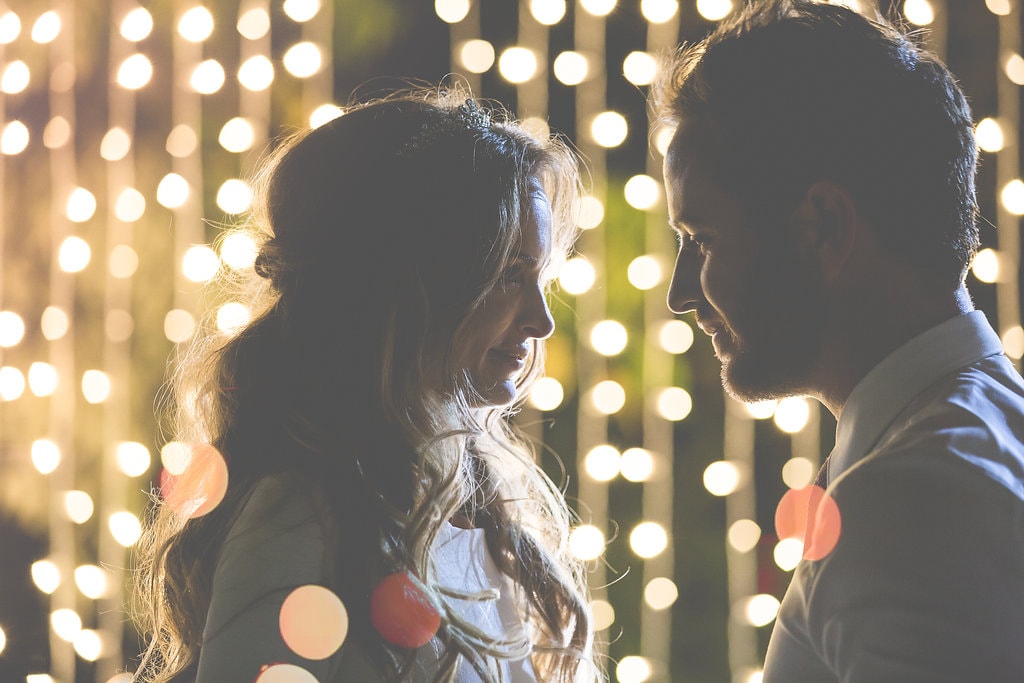 Memorable Moments
As I said, my personal favourite was the actual ceremony. I was just surprised how much fun we had in front of the altar. There was nothing stiff about it. We laughed, we cried and we prayed. We both wrote our vows ourselves too which gave it a very personal touch.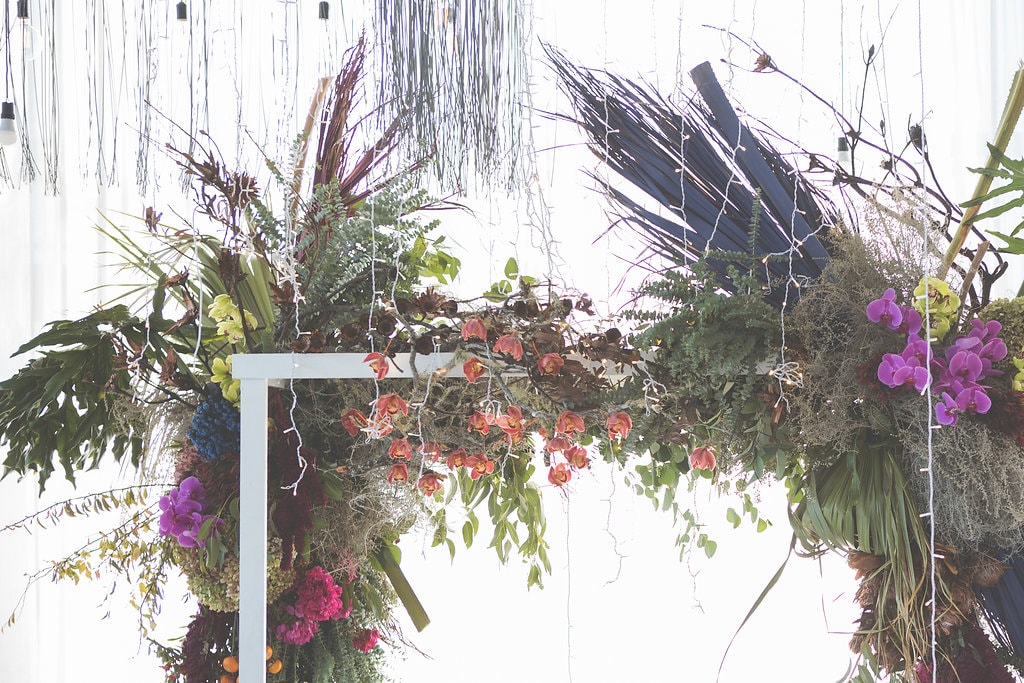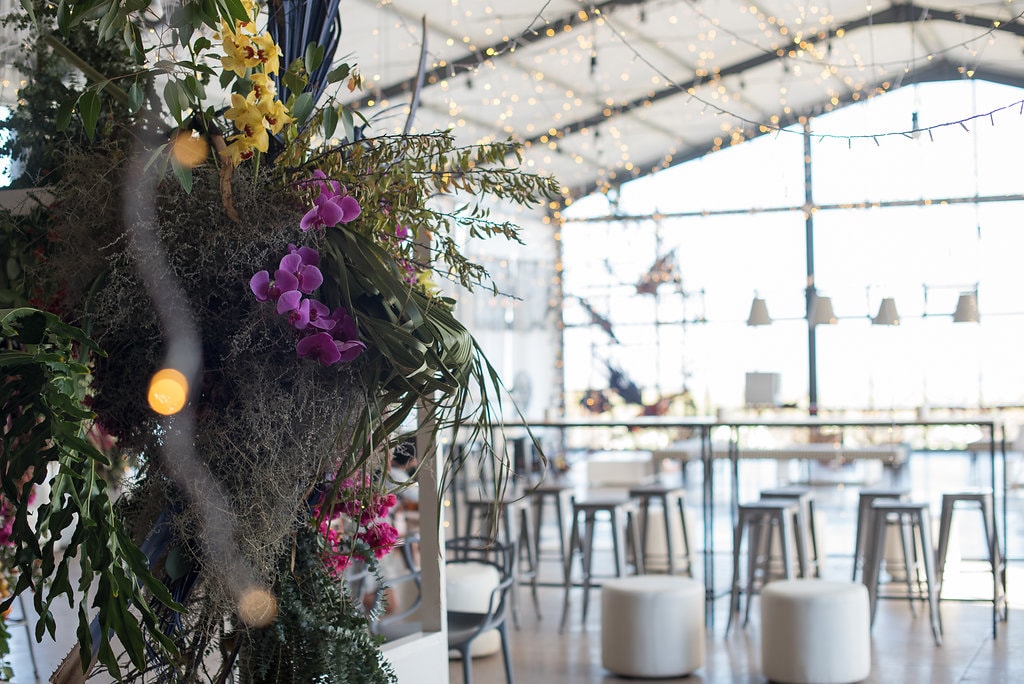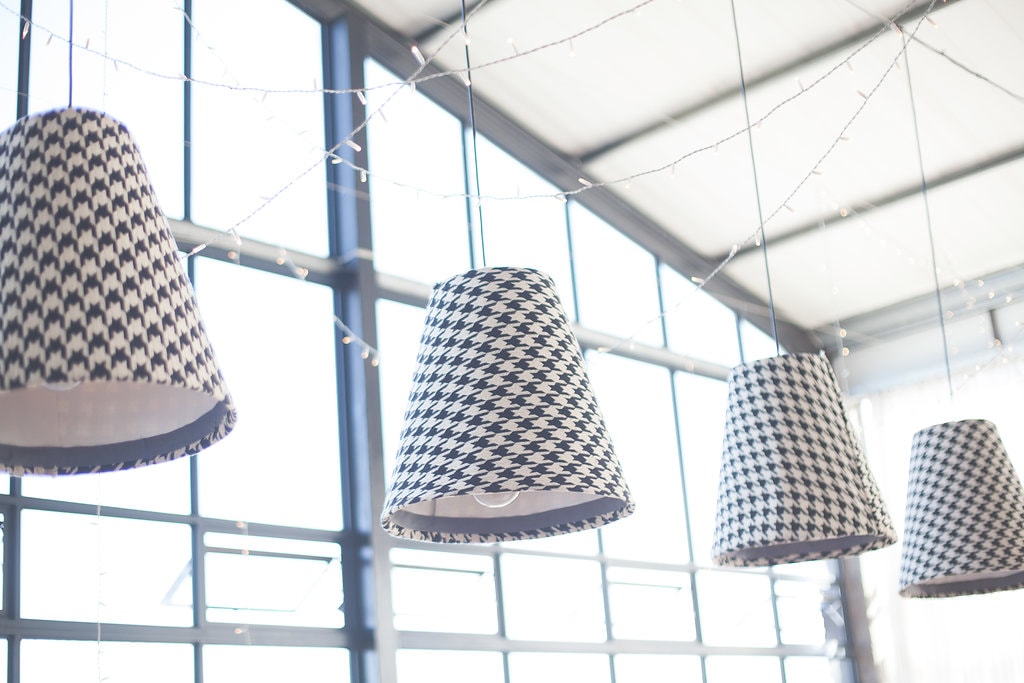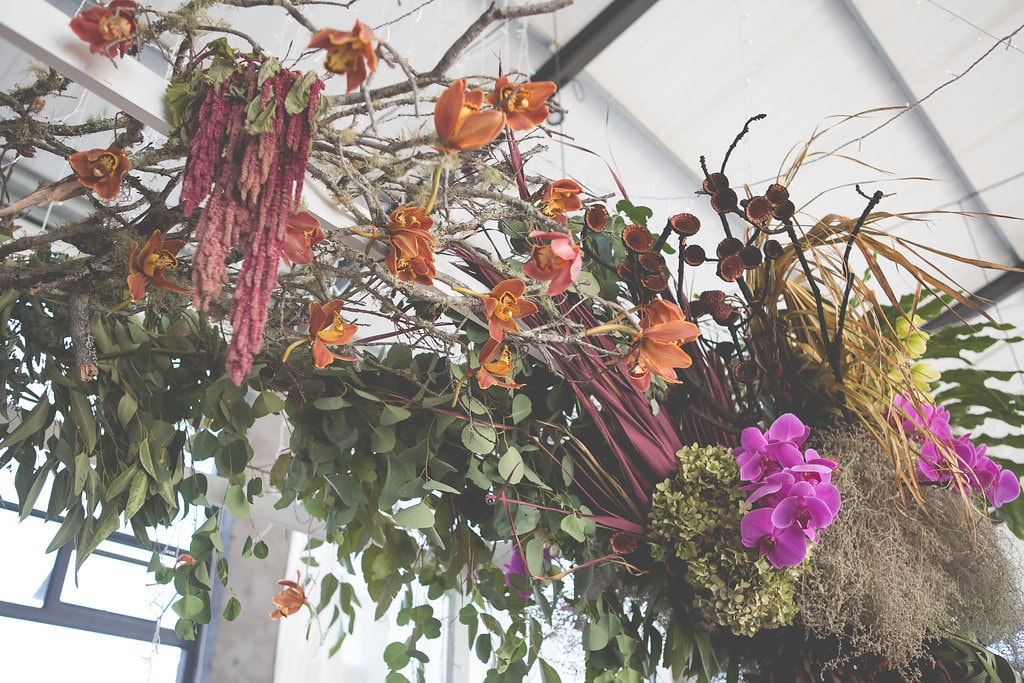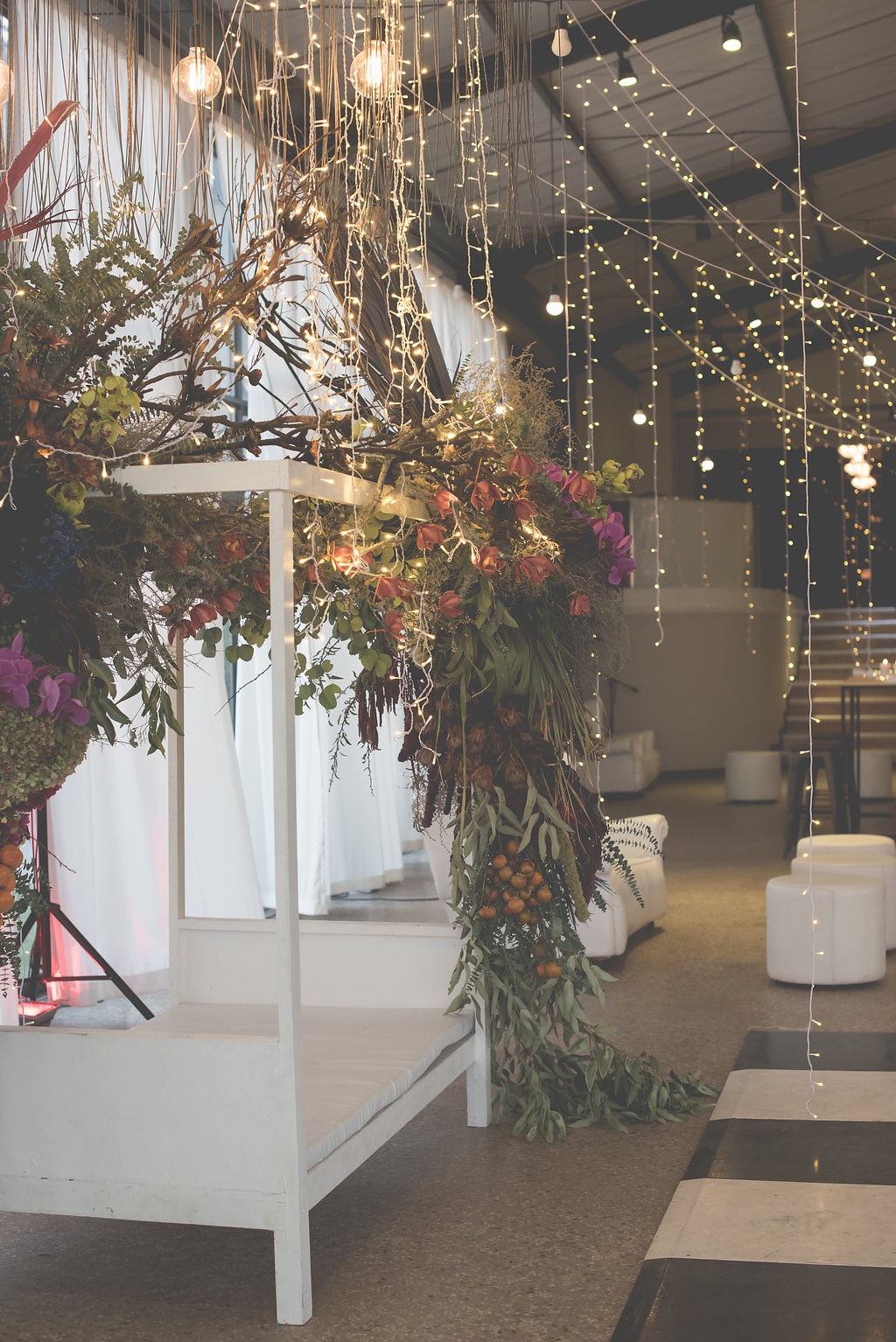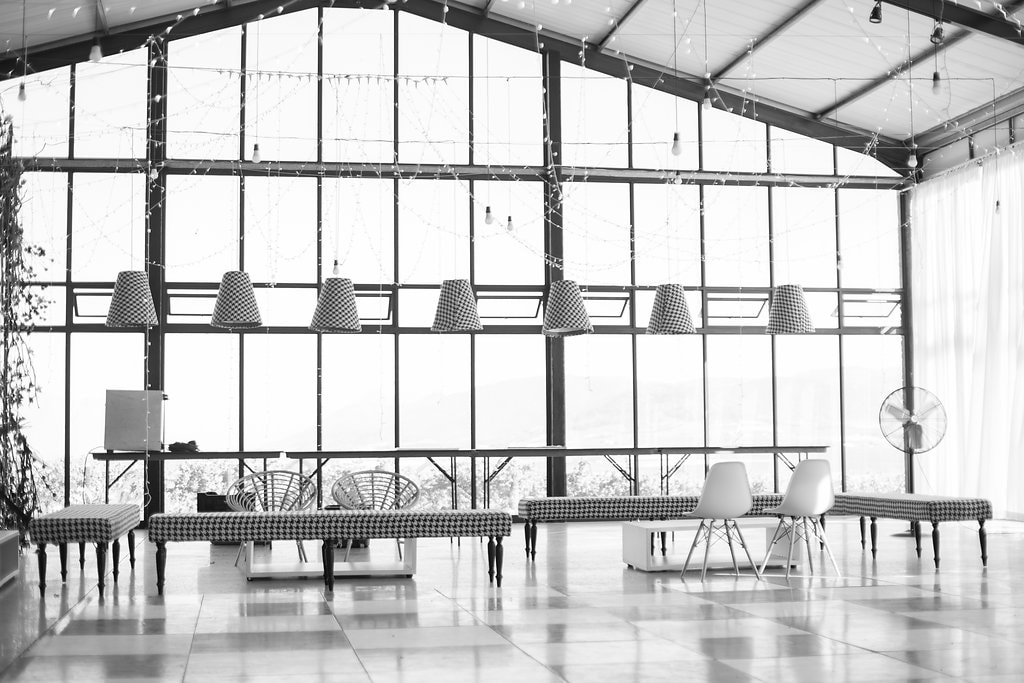 Proudly South African Details
Our wedding was a mix and match from both of our heritages and influences. I am from Austria so the traditional father-daughter dance to the Blue Danube waltz was an absolute non negotiable.
Advice for Future Brides & Grooms
It is your day: Own it! Many people will say things like "I think you should do xy" or "In my opinion …", or "But it's tradition …". It doesn't matter what other people think you should do or what their opinion is – not even if it's tradition. Our wedding was quite different and it was perfect. This day is between you and your partner… and your wedding planner ;) Keep it that way as otherwise it's easy to second guess all your decisions, which will make you miserable and the planning not enjoyable.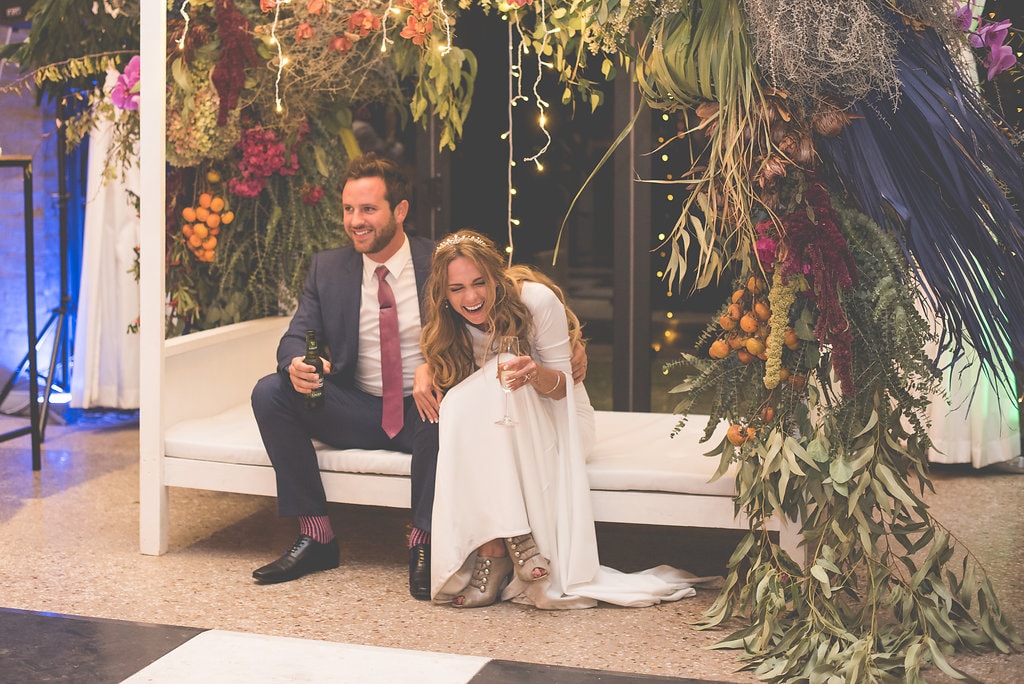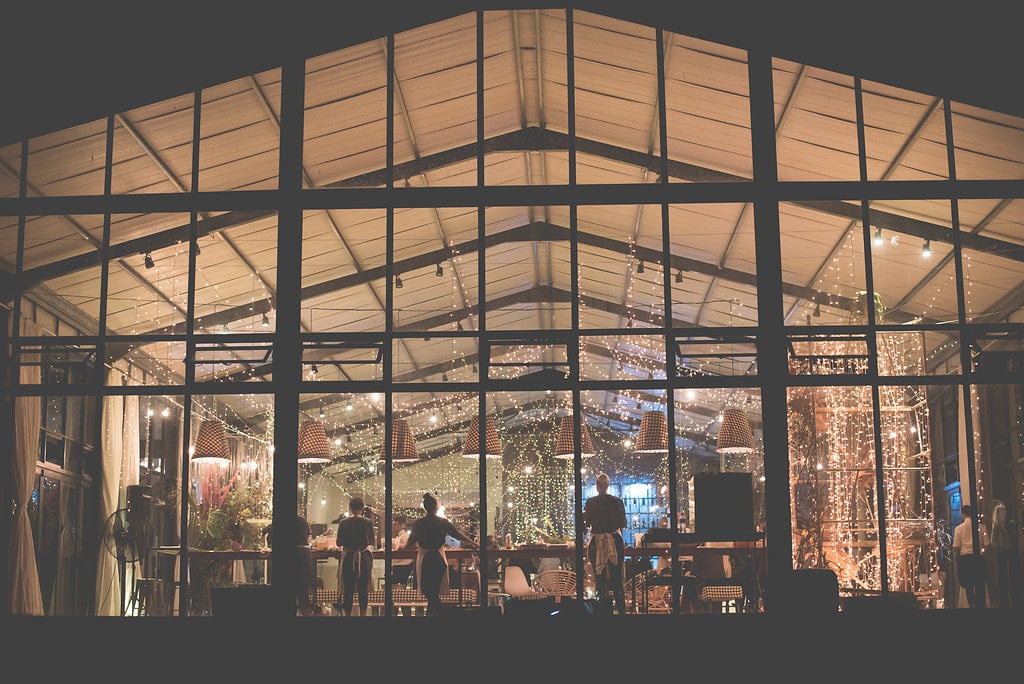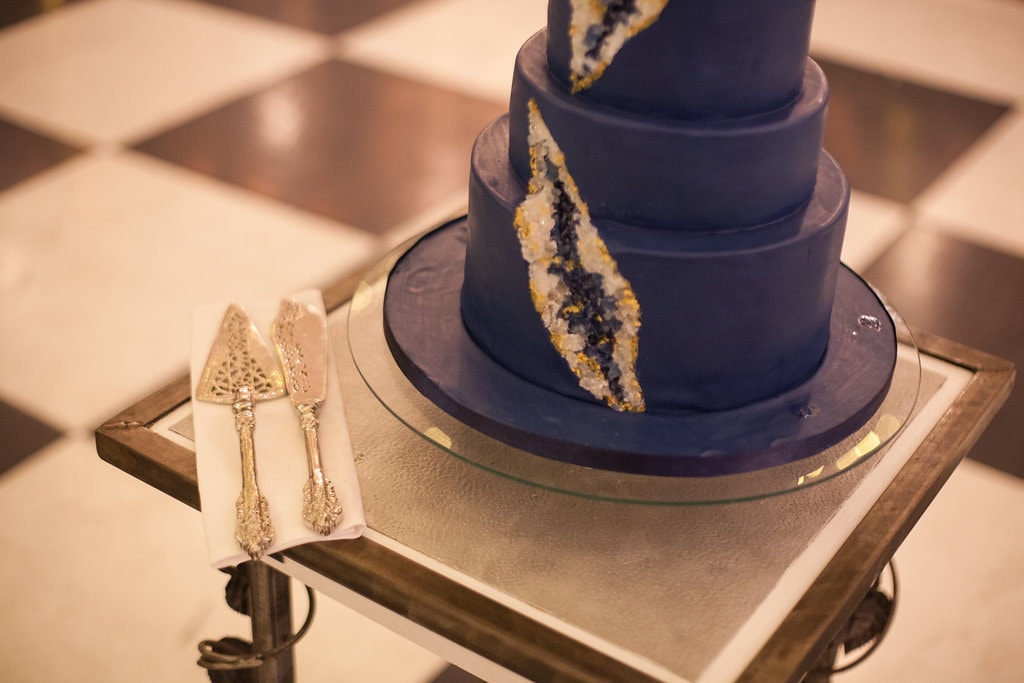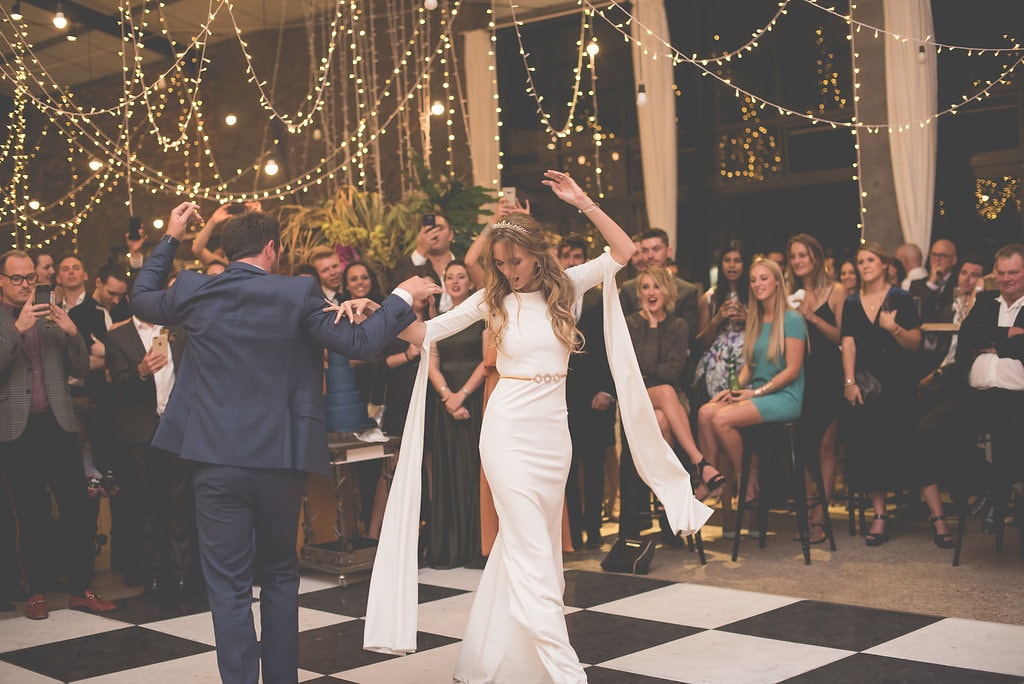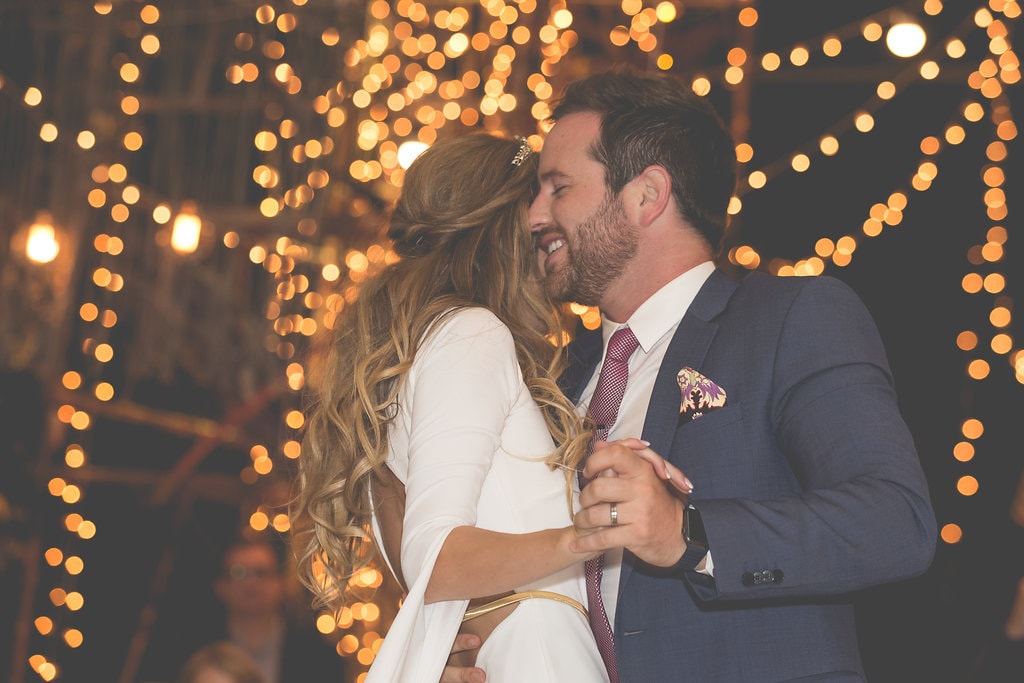 SERVICE PROVIDERS
Photography: Nikki van Diermen | Ceremony Venue: Bakenhof | Event Planning: [kraak] | Floral: Blomboy | Hair: Kirsten Murphy | Makeup: Kirsten Murphy | Wedding Cake: The Chocolate Swirl | Catering: Slippery Spoon | Wedding Dress: Janita Toerien | Bride's Shoes: Christian Louboutin | Submitted via: Matchology