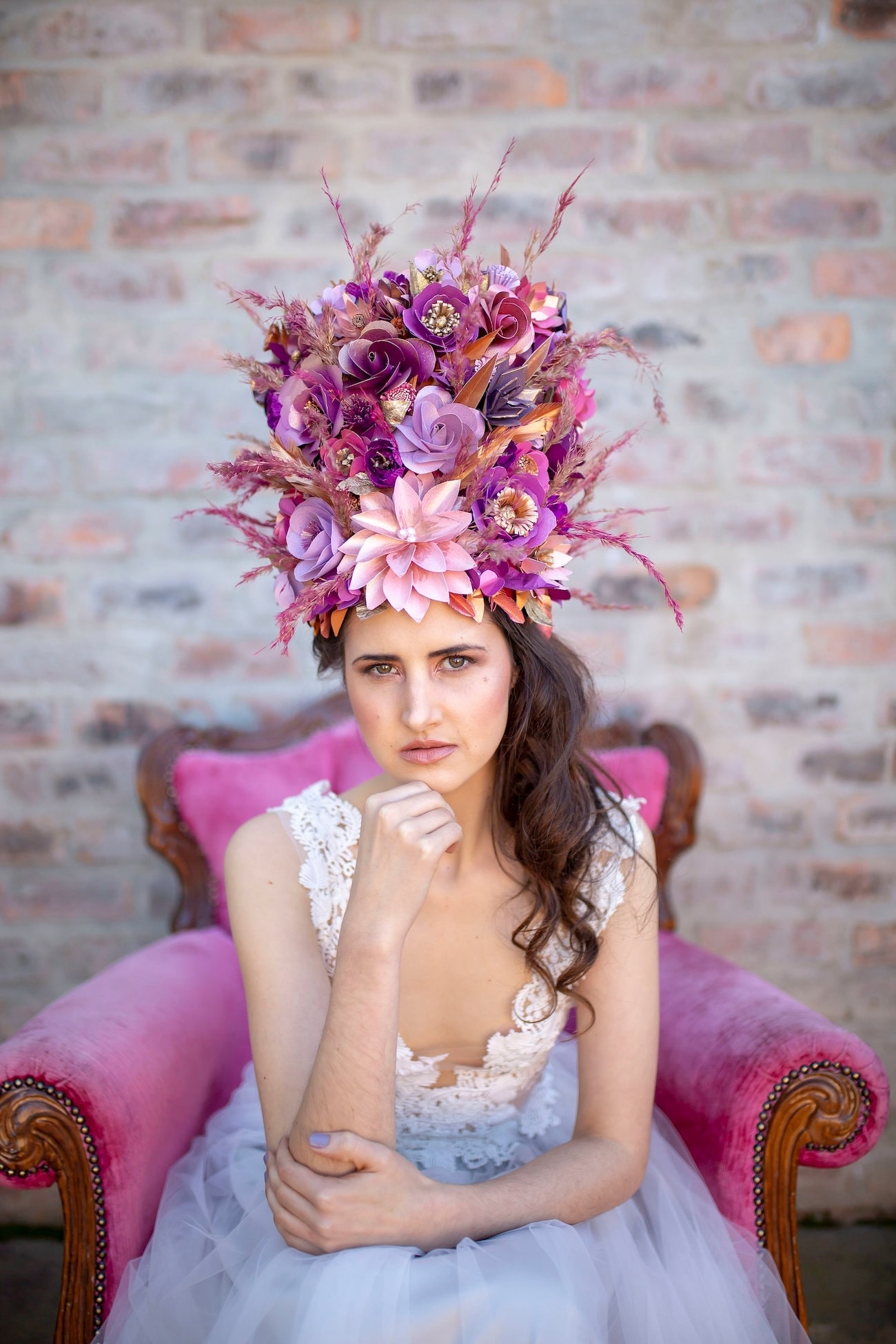 Happy new week, friends! We're kicking off this one with a BURST of colour, thanks to a fabulous team that includes photographers Shoots By Design and Katie Mayhew, and A Dream Come True Events. I actually got to know the lovely Simone of A Dream Come True a few months back, and I love that this is a lady who isn't afraid of a bit of colour! Obviously bold isn't for every bride, but when you really dive into a palette, it can truly pay off, and that's exactly what these creatives did. They were inspired by those incredible pink sunsets ("There's something about the pinkest sunset that that is simply put, breathtaking: it grows over the horizon and as the hue changes it becomes almost purple," Simone told me) as well as this year's Pantone fave, Ultra Violet, and using these colours as a starting point, pulled out all the stops to realise their creative vision. Nature even played along with the perfect pink sunset on the day! What I really love about this shoot is that while it's a little avant garde, it's still been created with an eye on practicality and budget friendliness. So let's get inspired!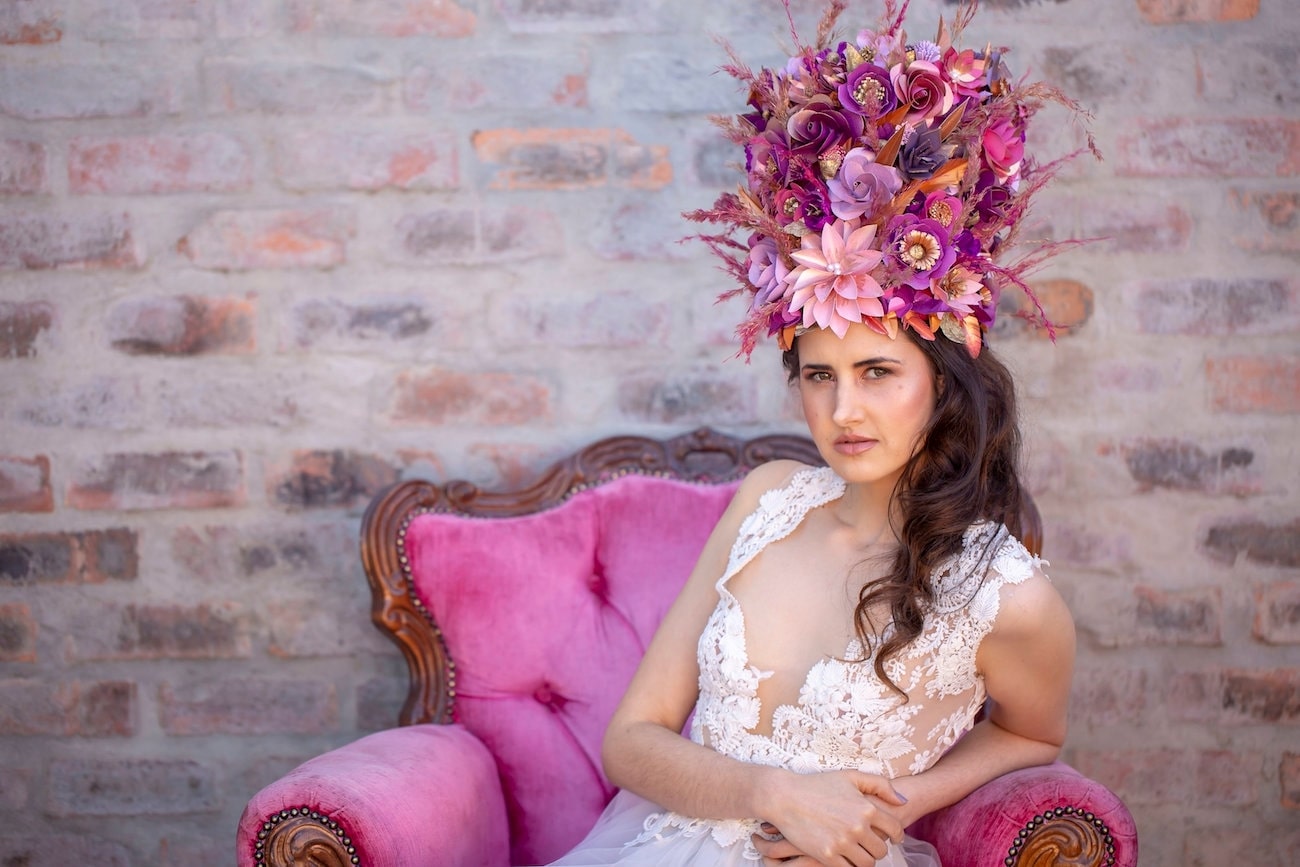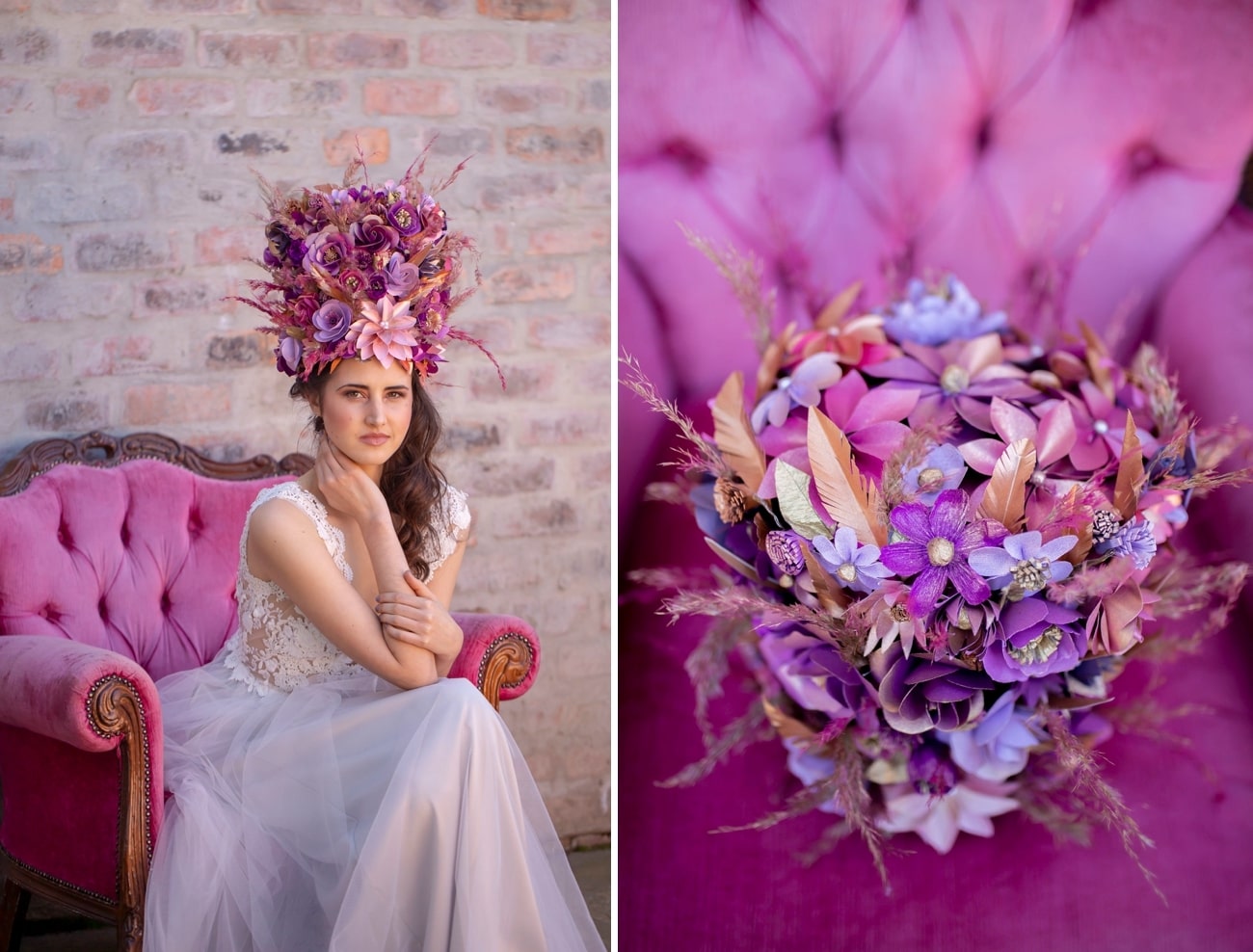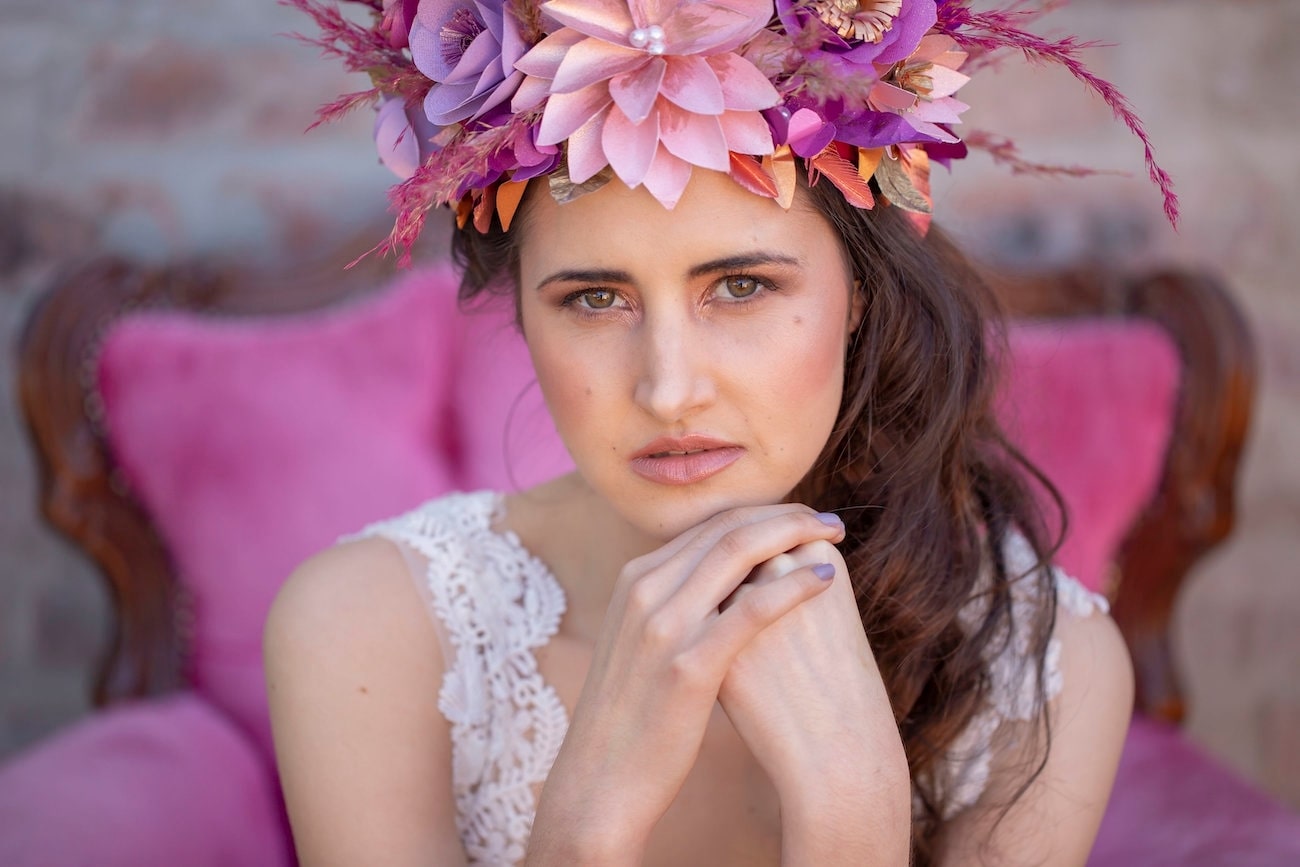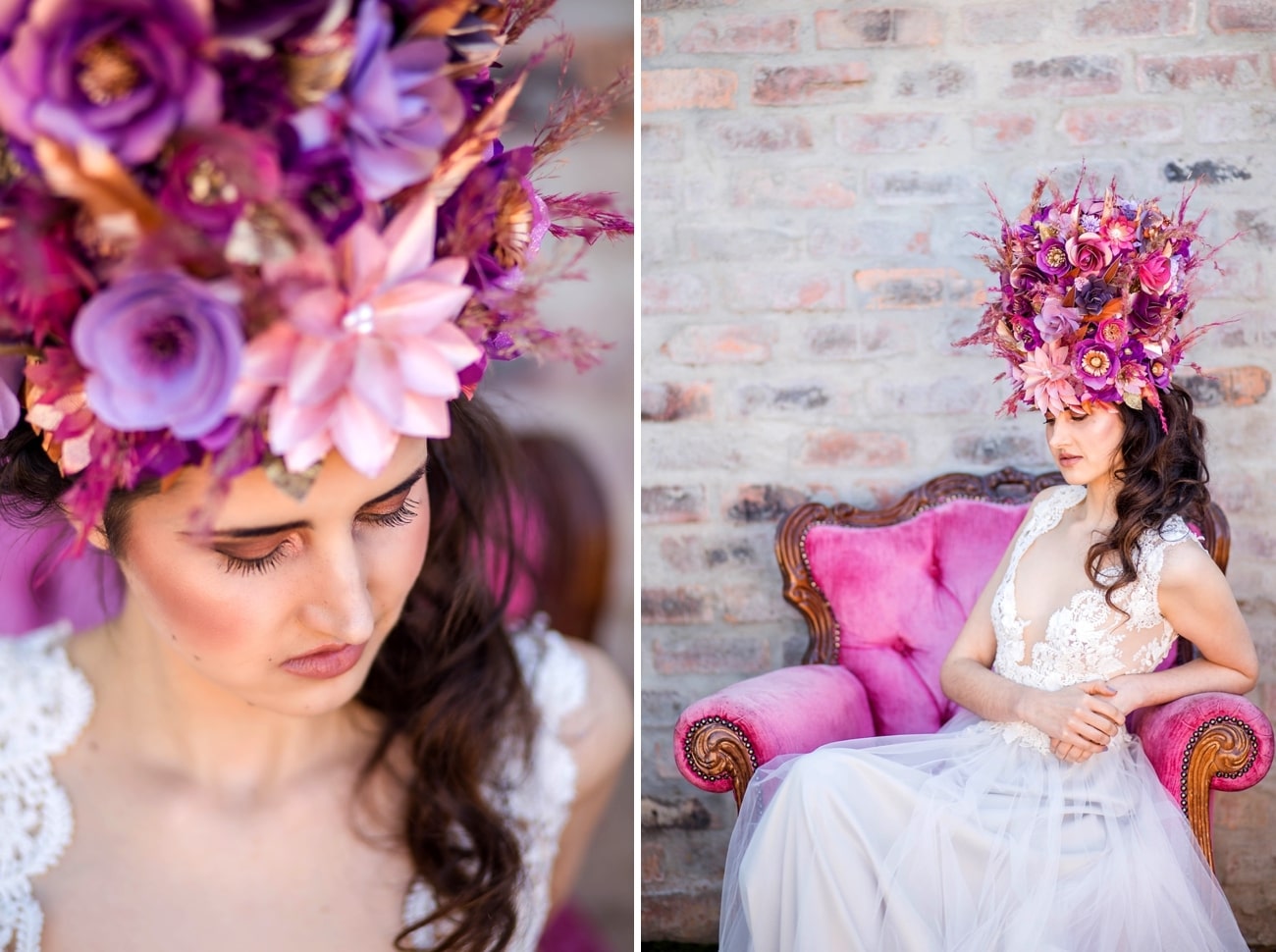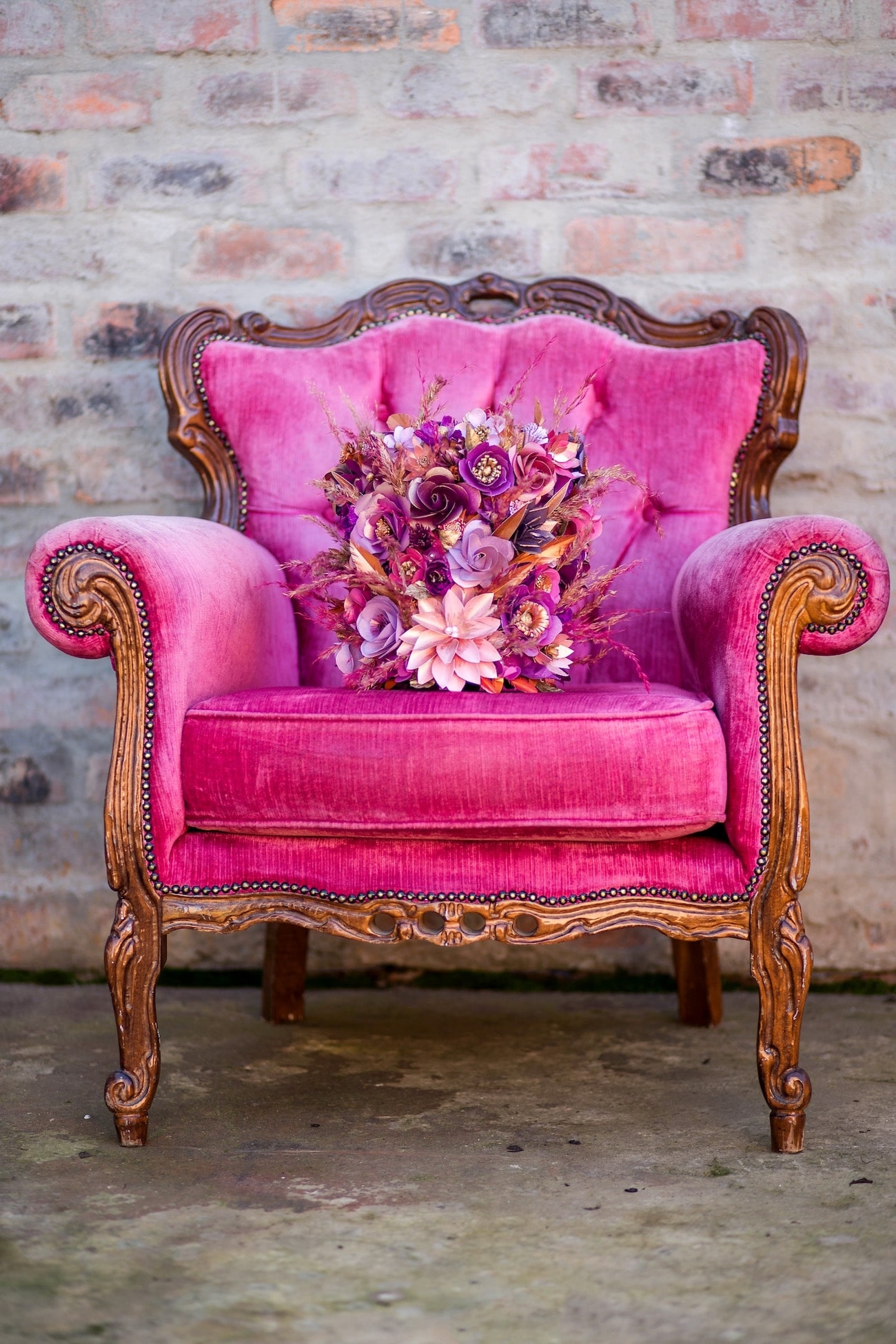 Here's some more from Simone:
The inspiration for this shoot was drawn from the Pantone colour for 2018 (Ultraviolet) and pink sunsets. The idea was to incorporate these colours into all aspects of the shoot. We wanted all contributors to showcase their perspective, their spin, on this theme. We chose Bakenhof Winelands Venue for exactly this reason as the venue has so many viewpoints and little spots to shoot in that we really were spoilt for choice. This really lent to the creativity we wanted to inspire everyone with on the day. Another huge influence was the market we cater for, and that's couples who aren't afraid of colour. With spring here, who wouldn't want a beautiful landscape and wedding decor and attire filled with pastel pinks and bright purples?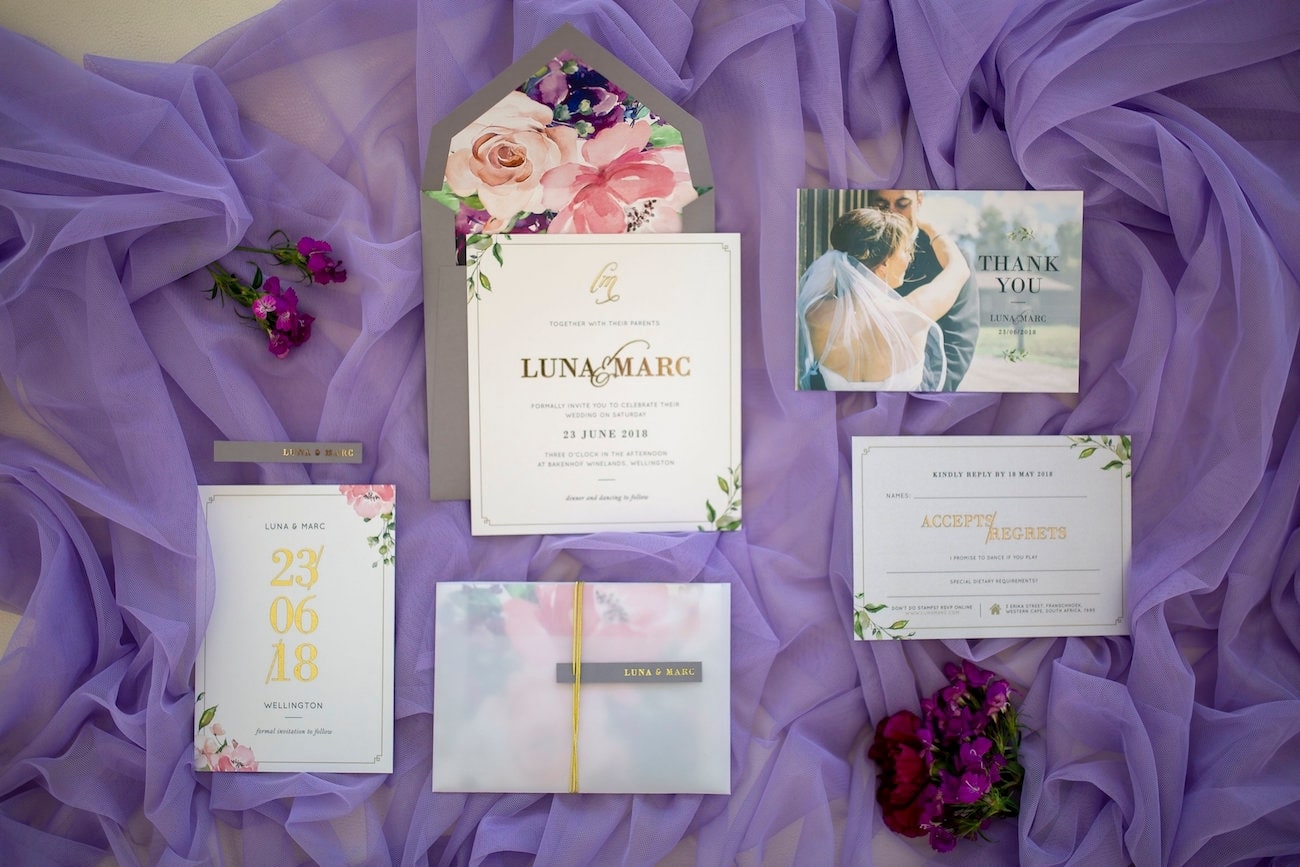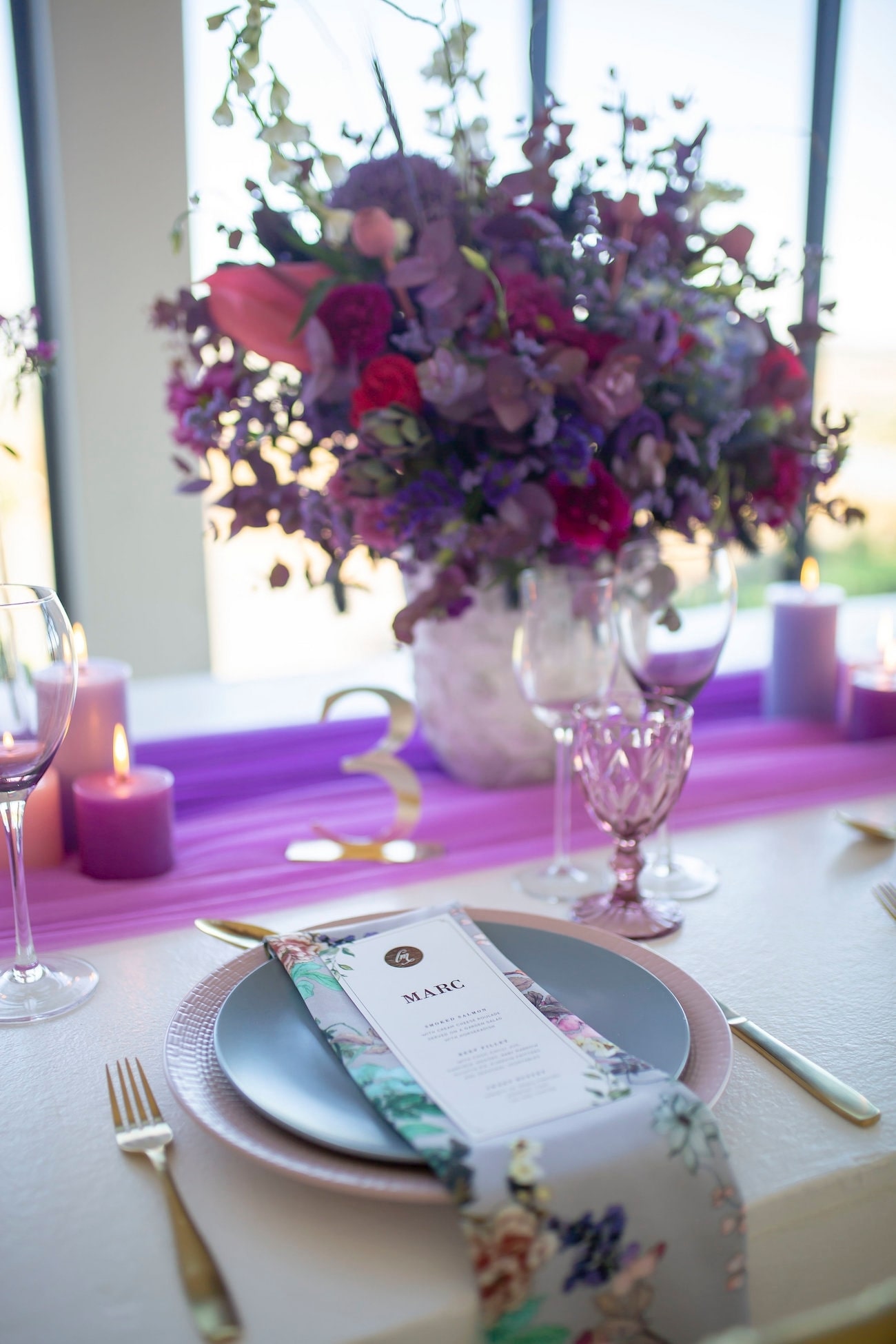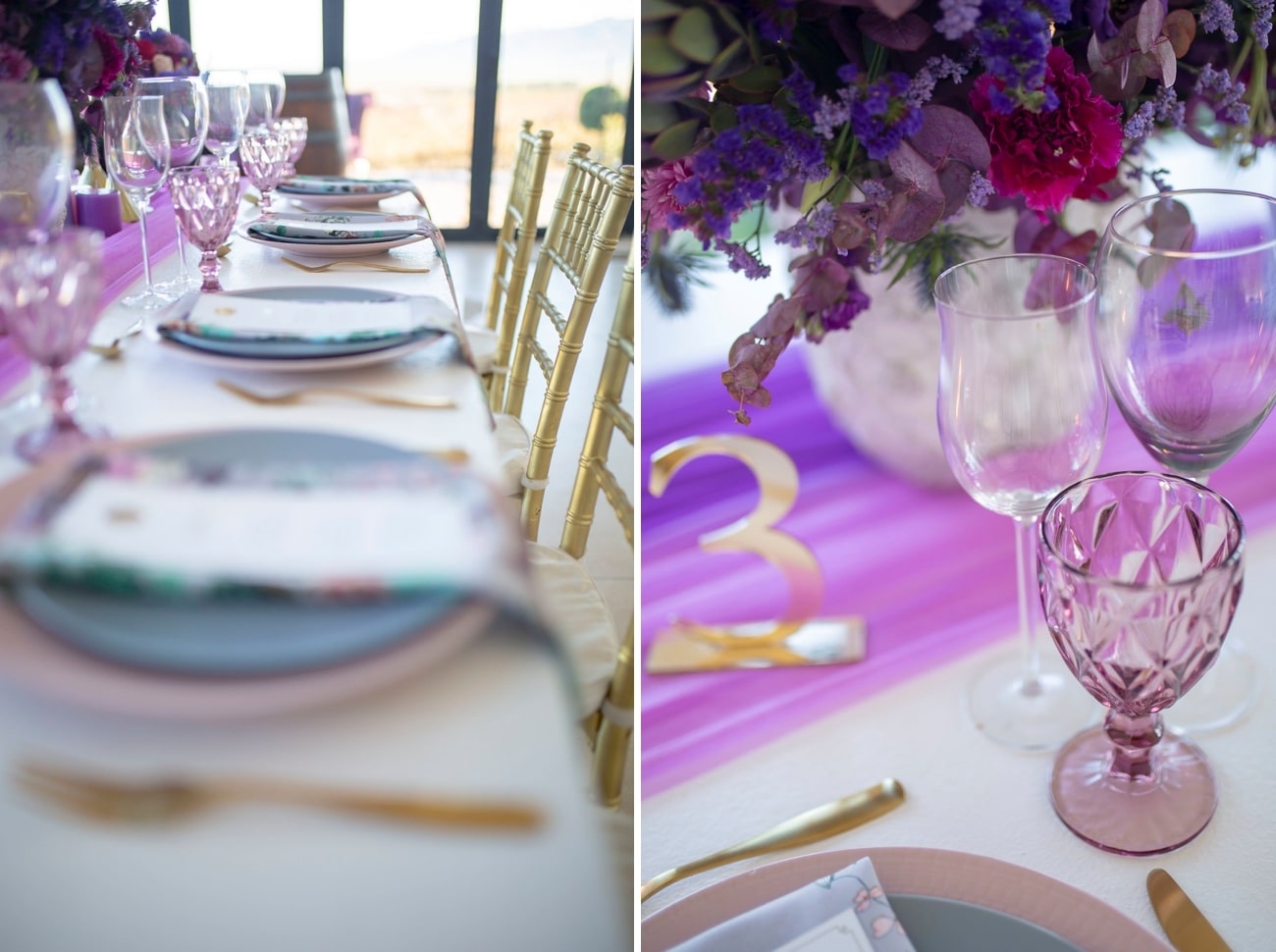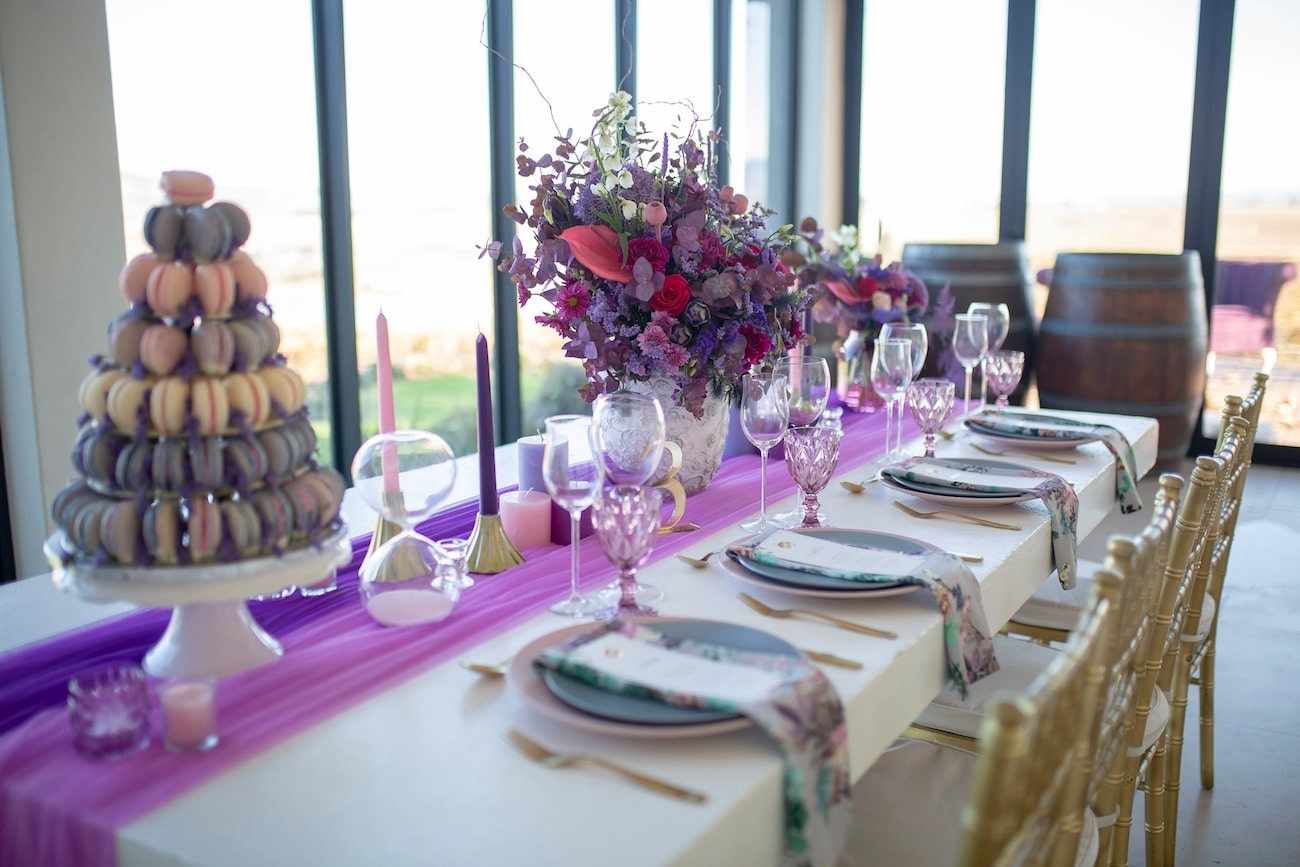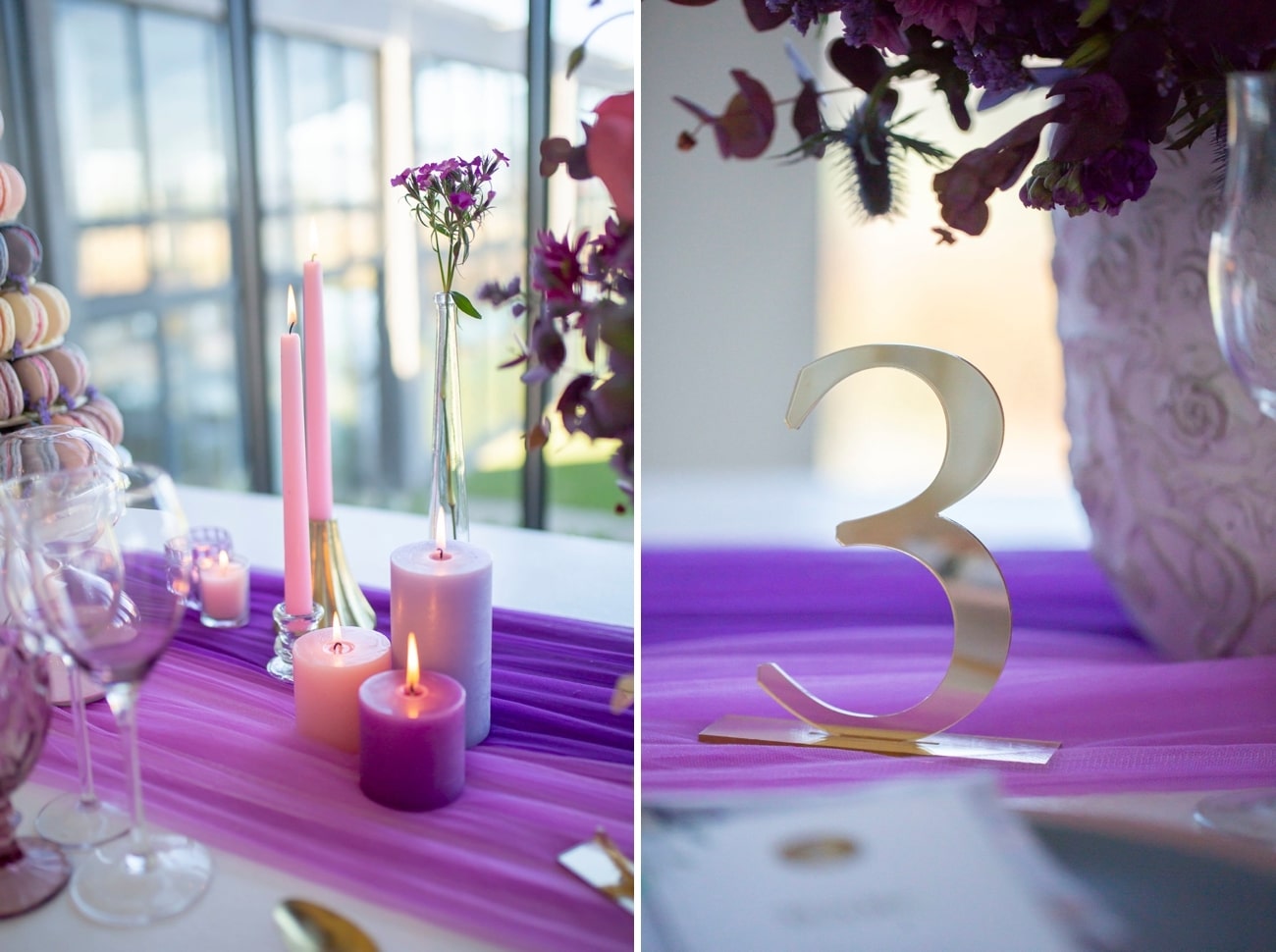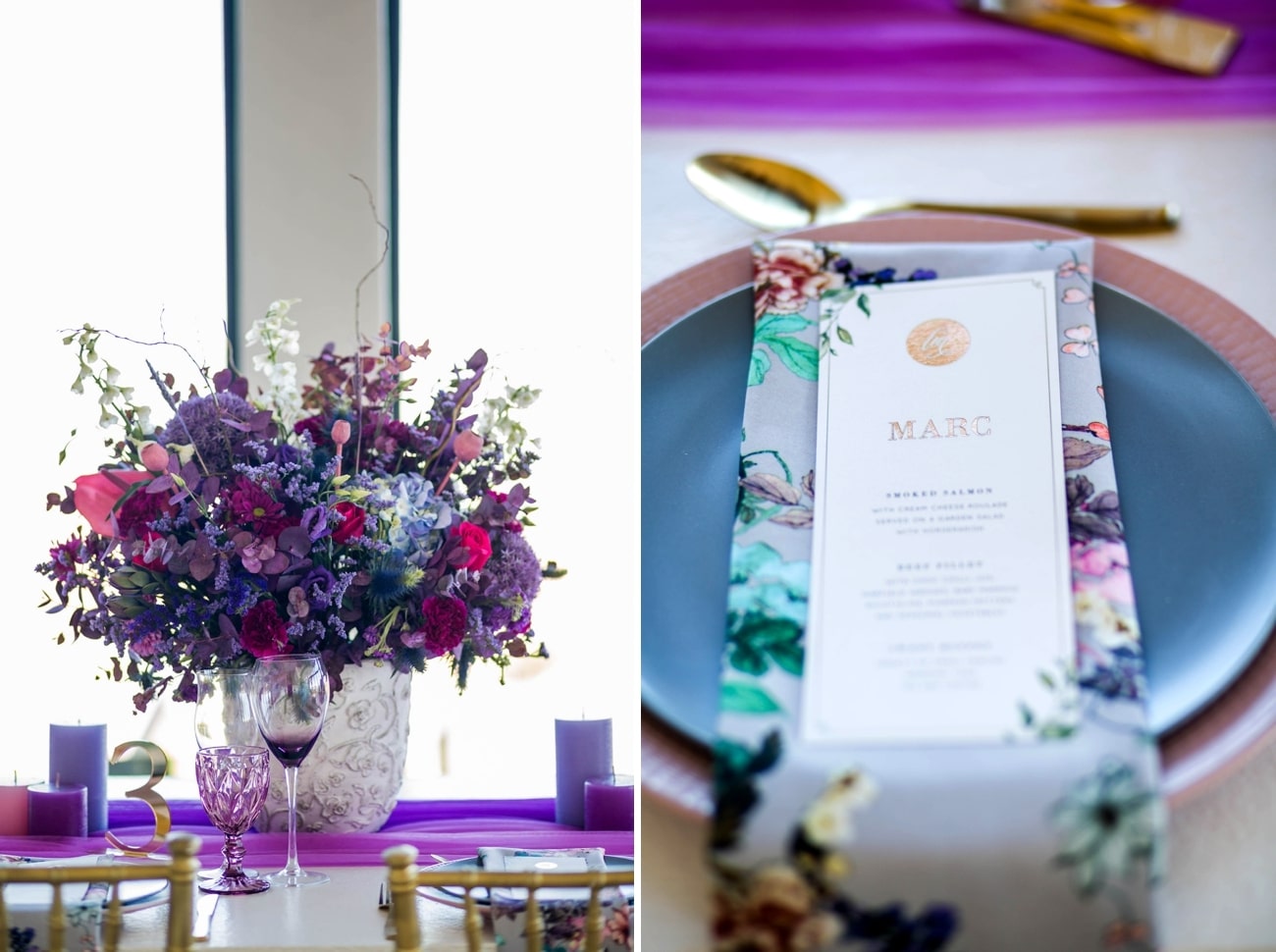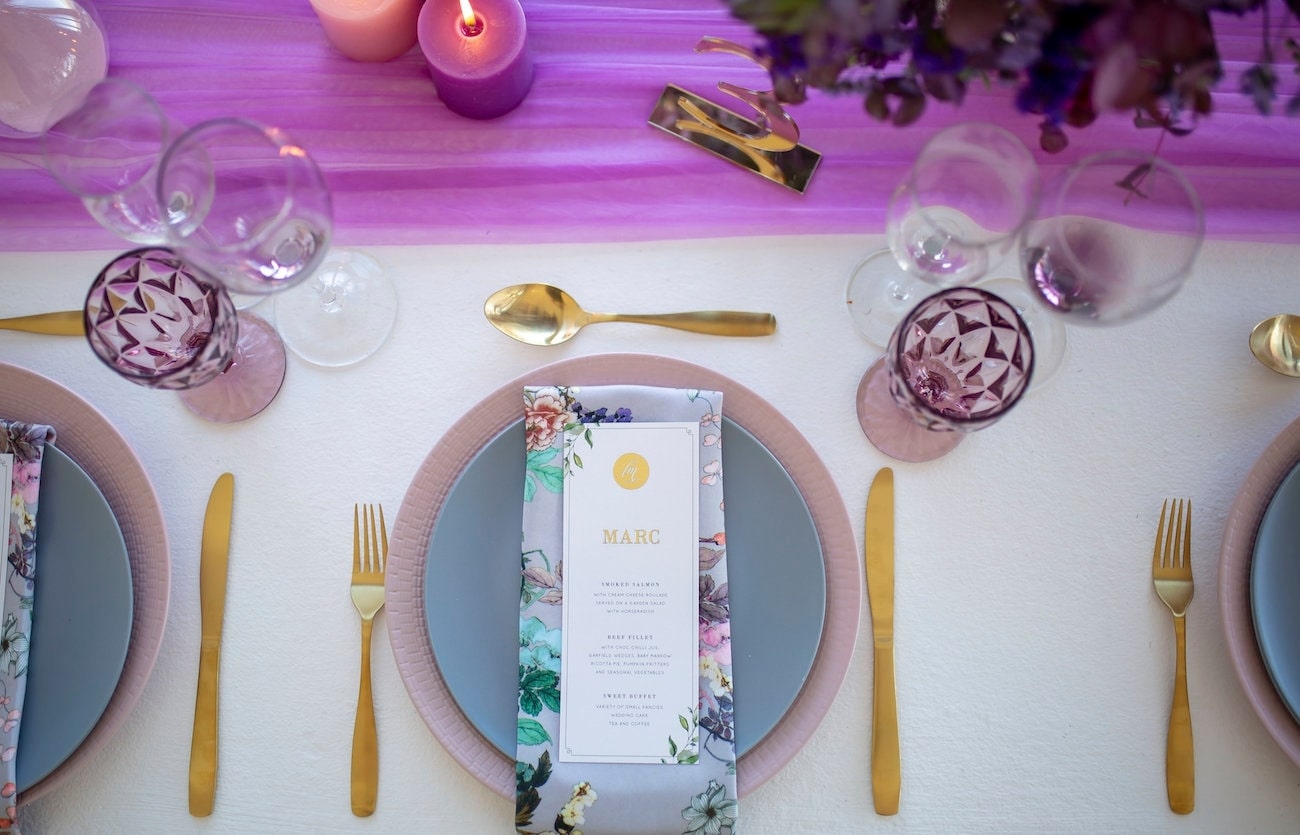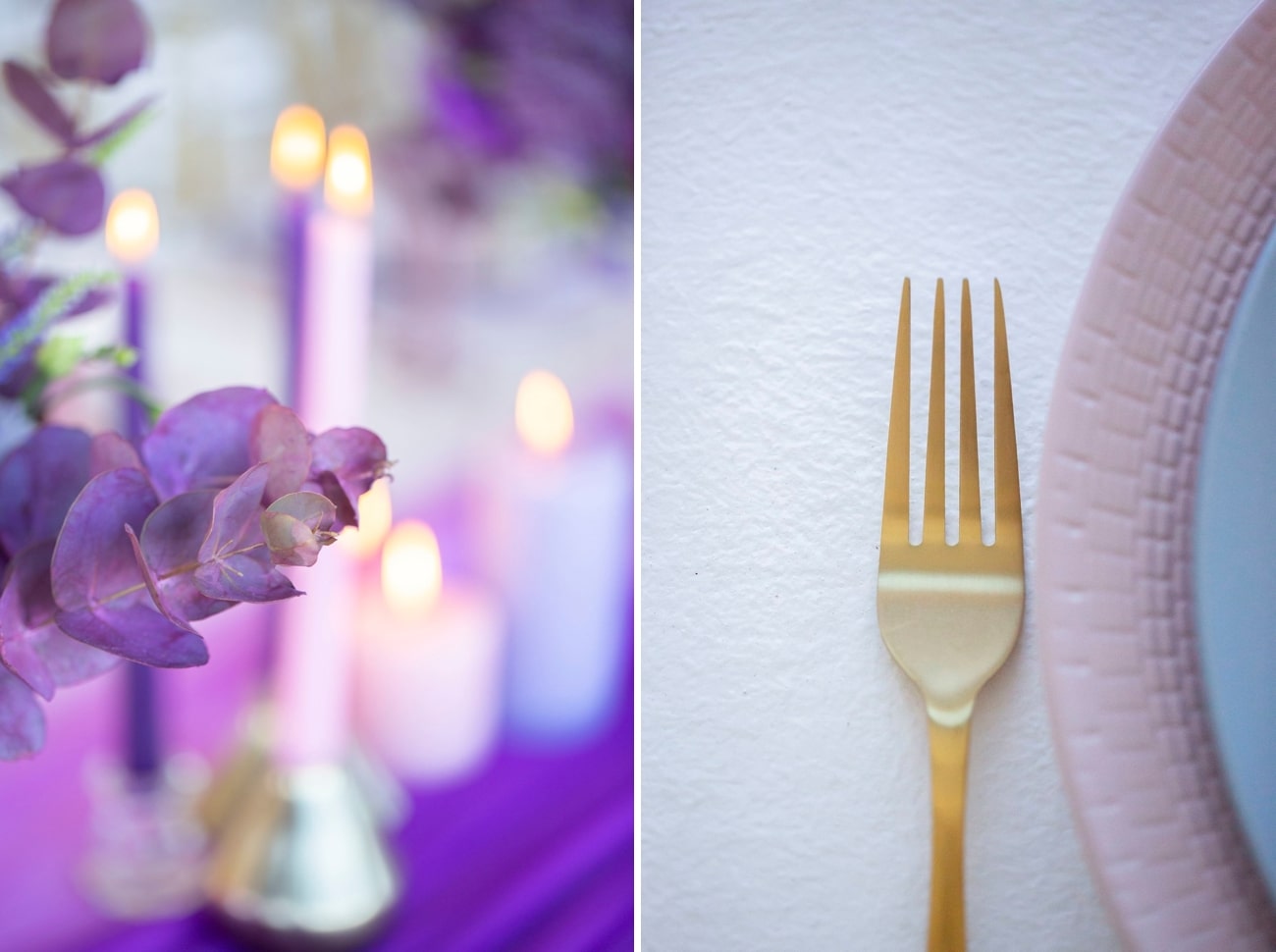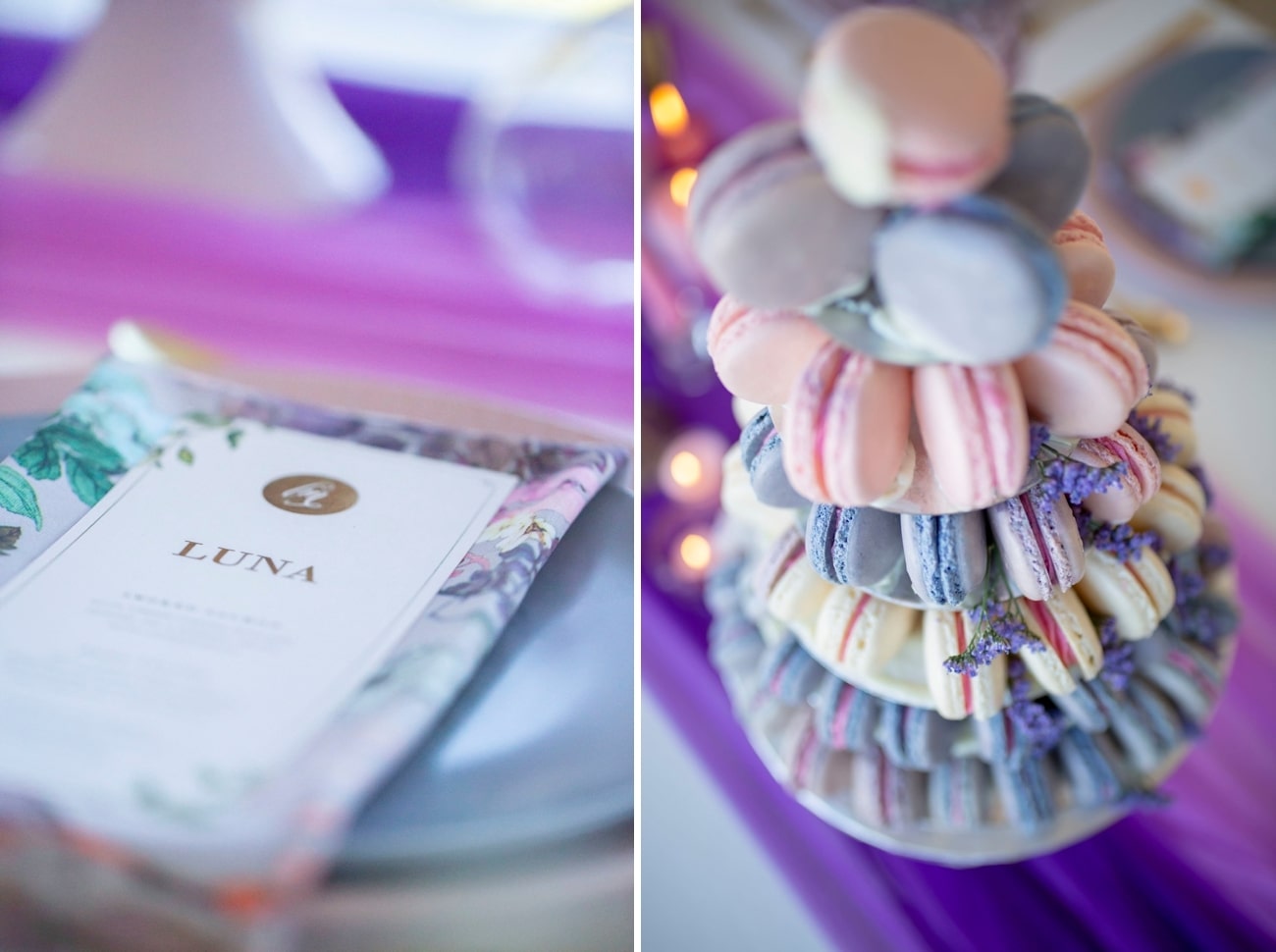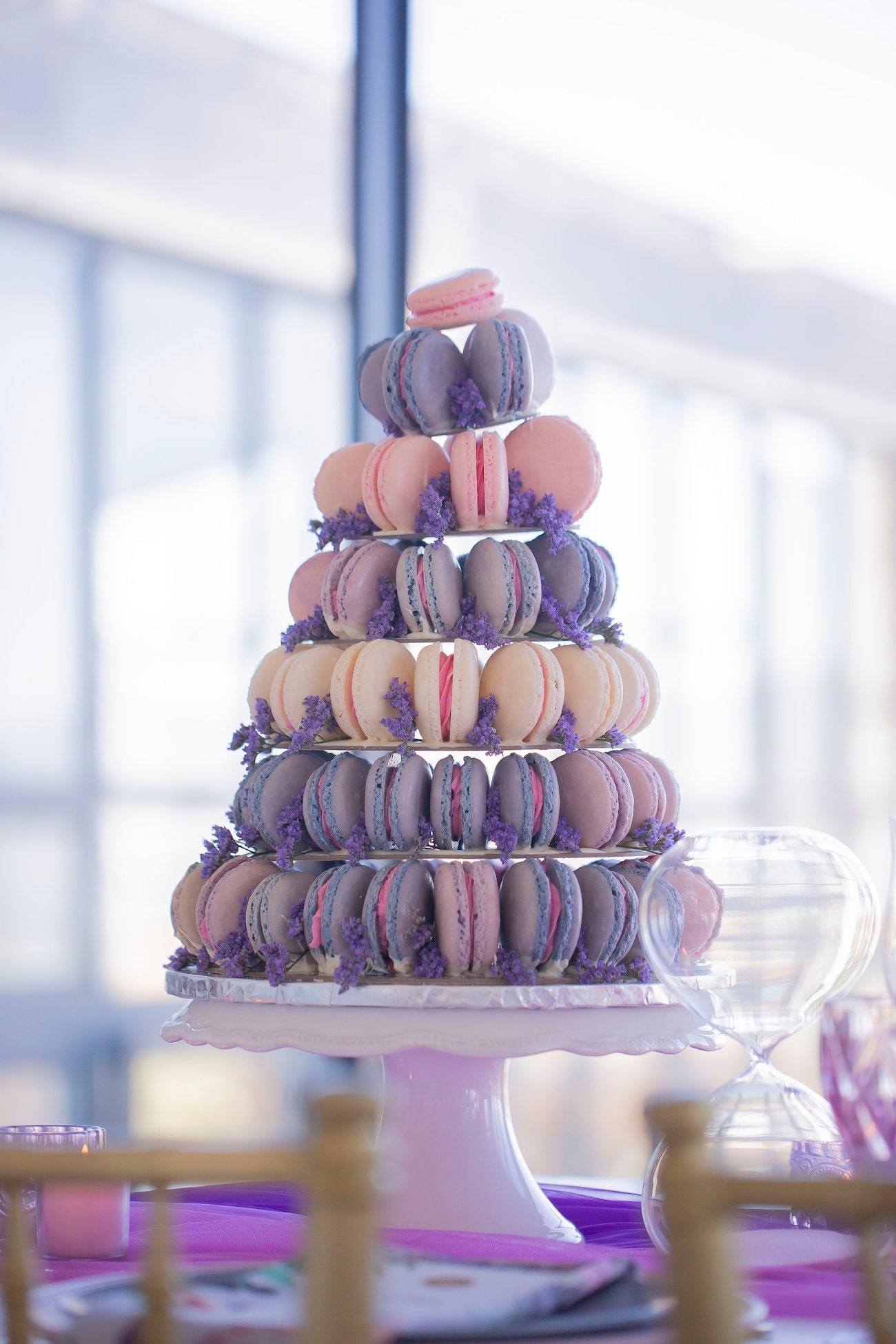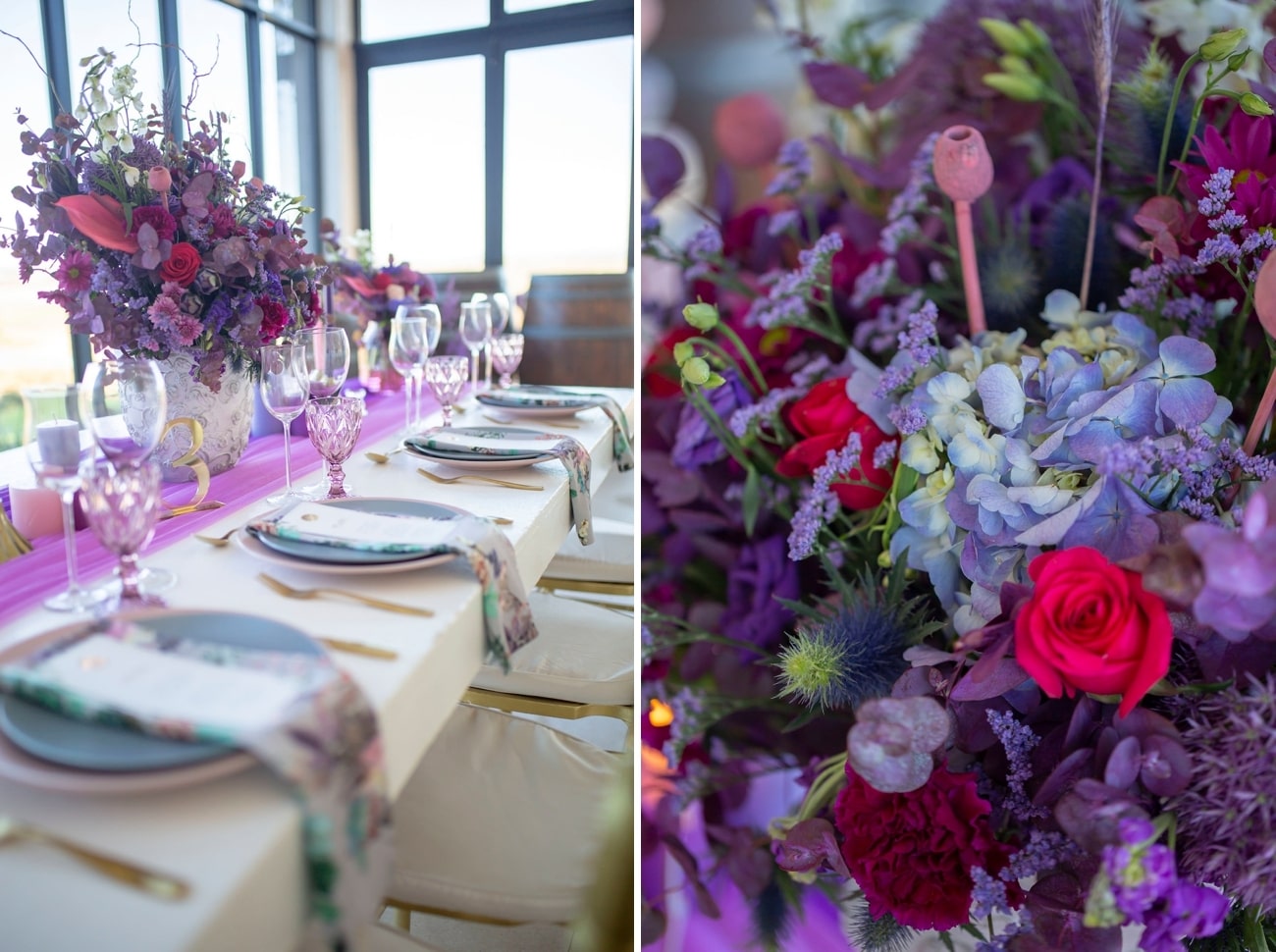 The flowers we used were a huge variety of pinks and purples, including: hydrangeas, alliums, tulips, anthurium lilies, roses, delphiniums, chrysanthemums, carnations, sea holly, veronicas, limonium, lisianthus and Sweet William. We placed a big emphasis on asparagus fern that we spent hours dyeing in shades of purple, lilac and violet and incorporated into each and every arrangement we made for the day. There's just such a huge variety of blooms in these colours that it made it very difficult to choose flowers for the day. Our creativity sometimes runs away with us and we had to rope ourselves in just a tad so that we didn't lose focus of the ambience we wanted to create! Our cake on the other hand, was very simple, a macaron tower in shades of cream, pink and lilac from Pom n Peach – NO ONE makes macarons quite like Jeanne does! This was also a practical consideration – with these colours,  you wouldn't want guests running around on your wedding day with purple tongues – not great for photos!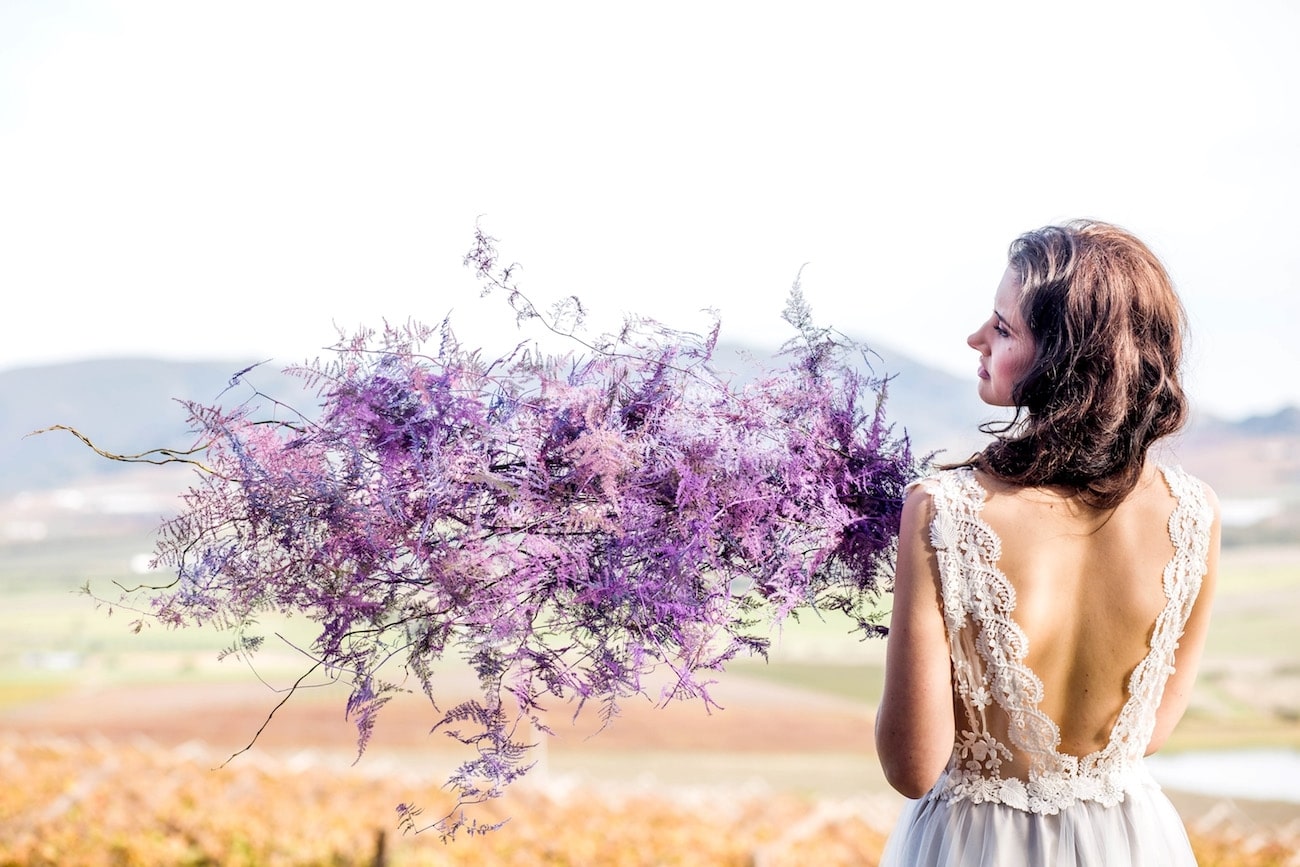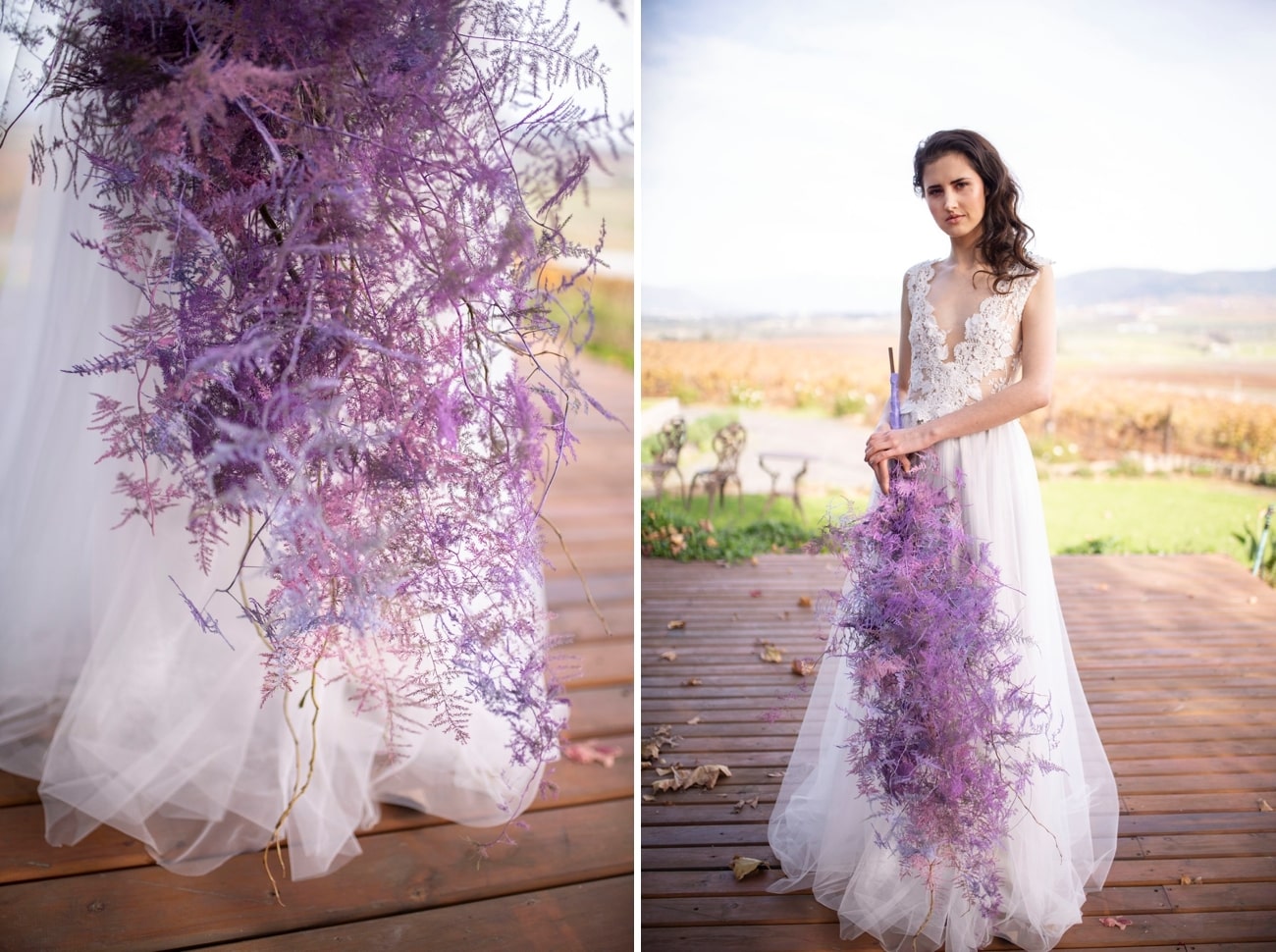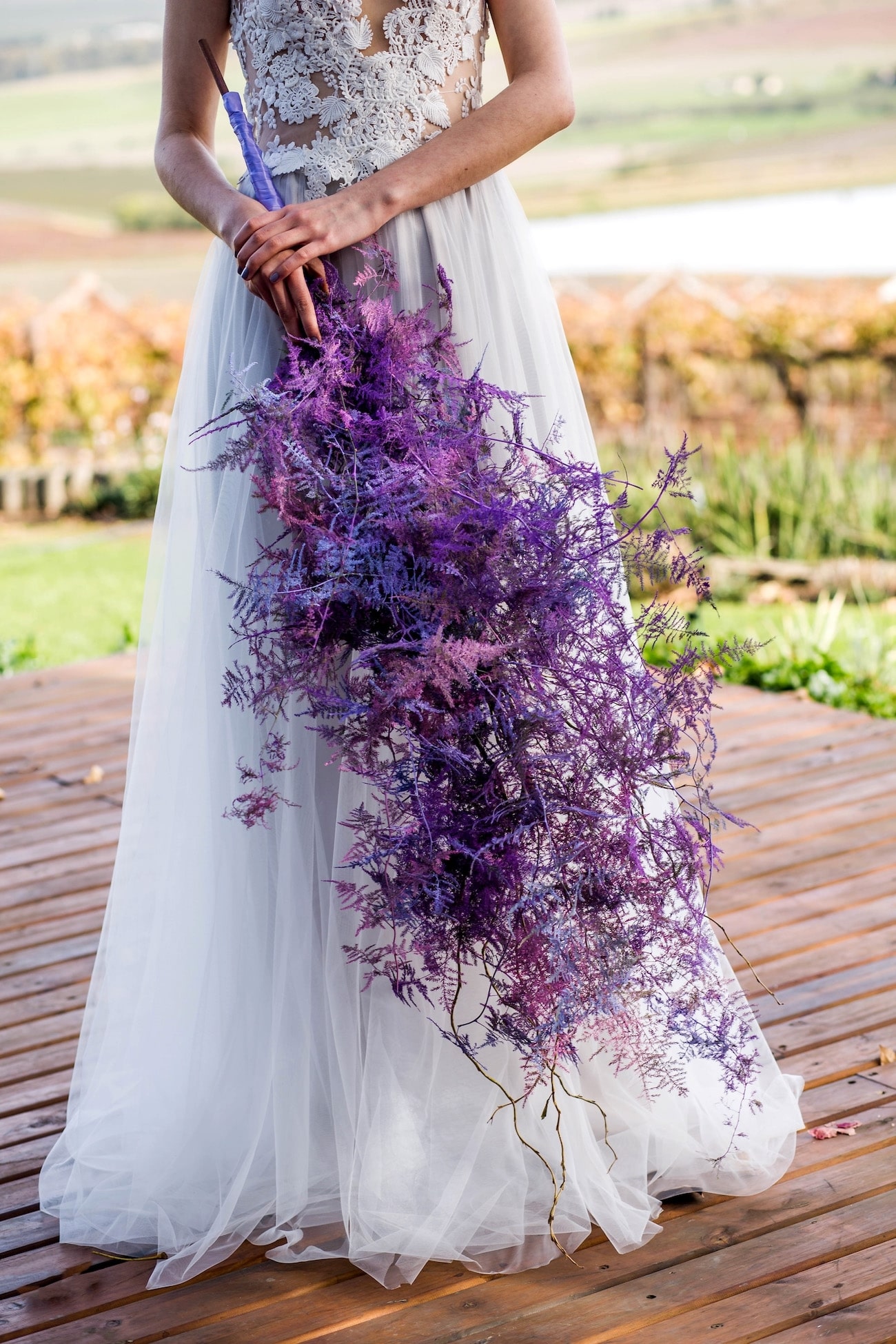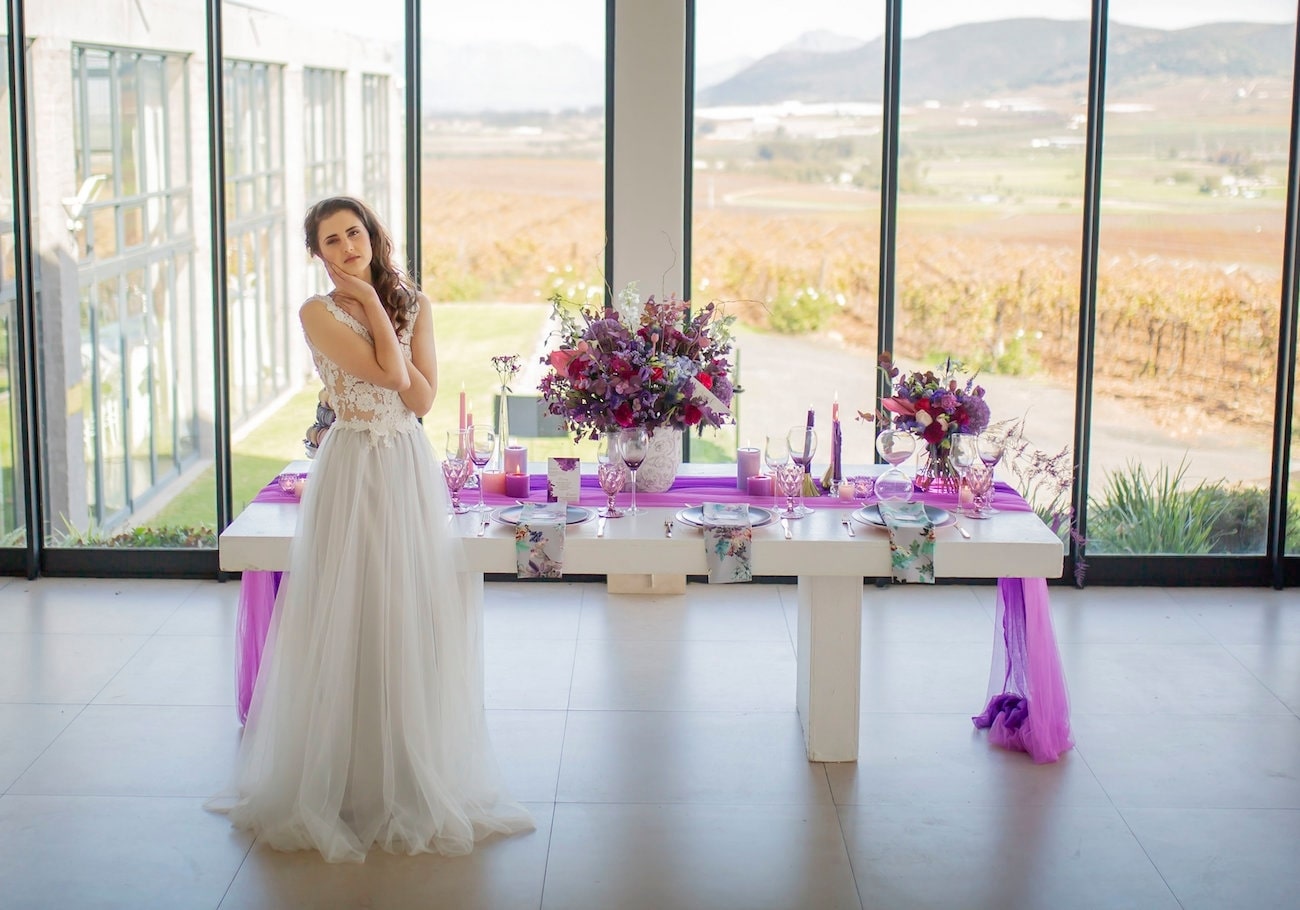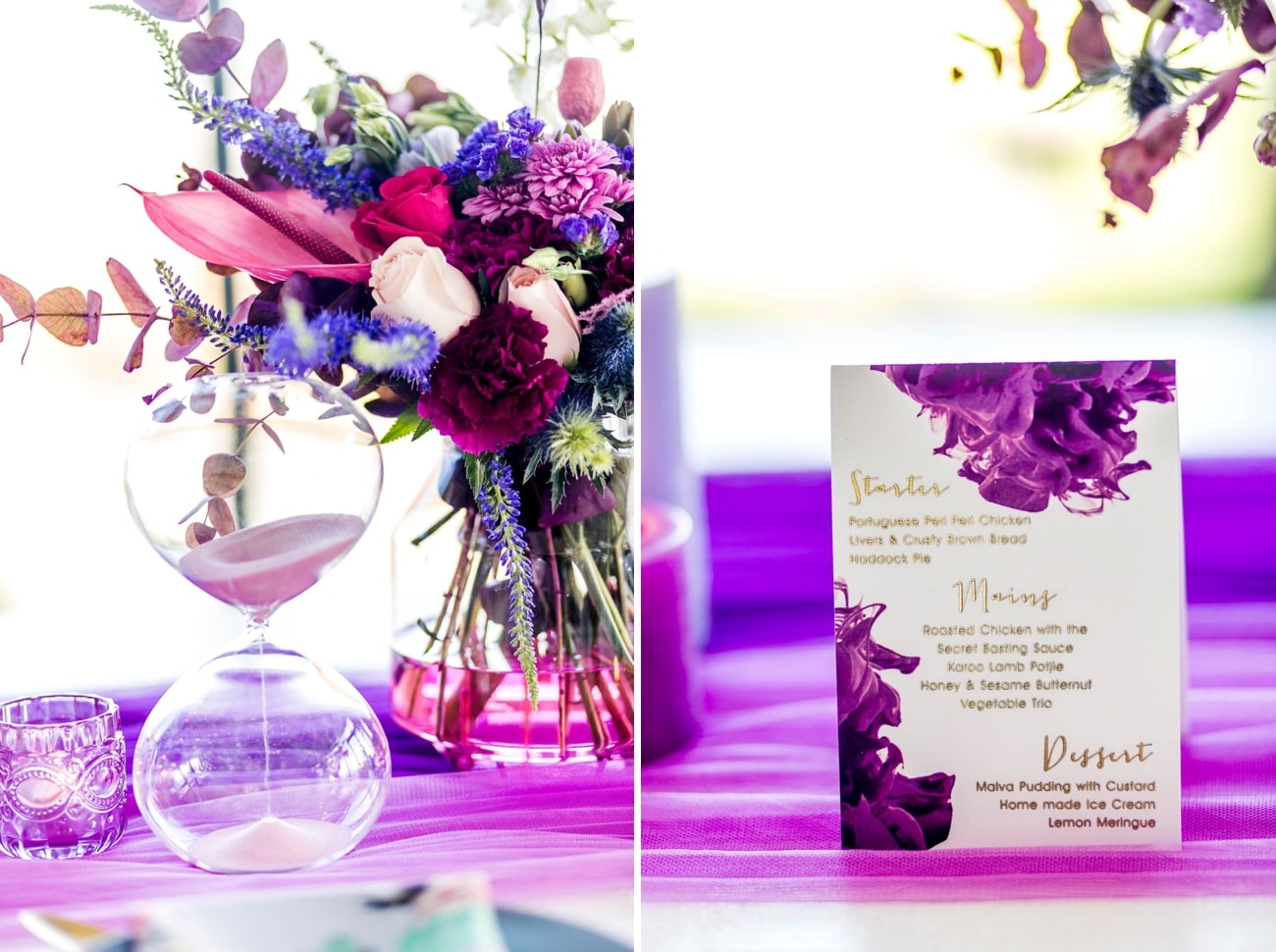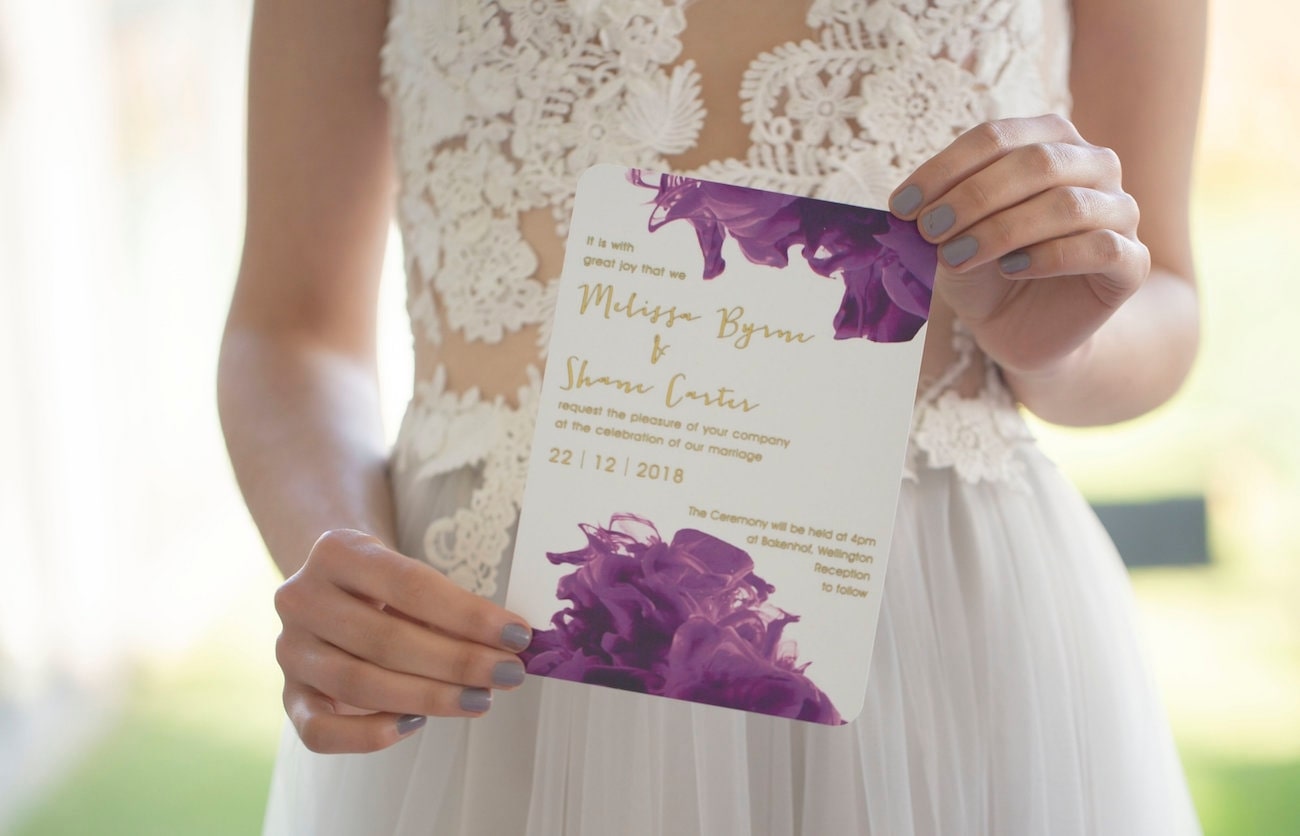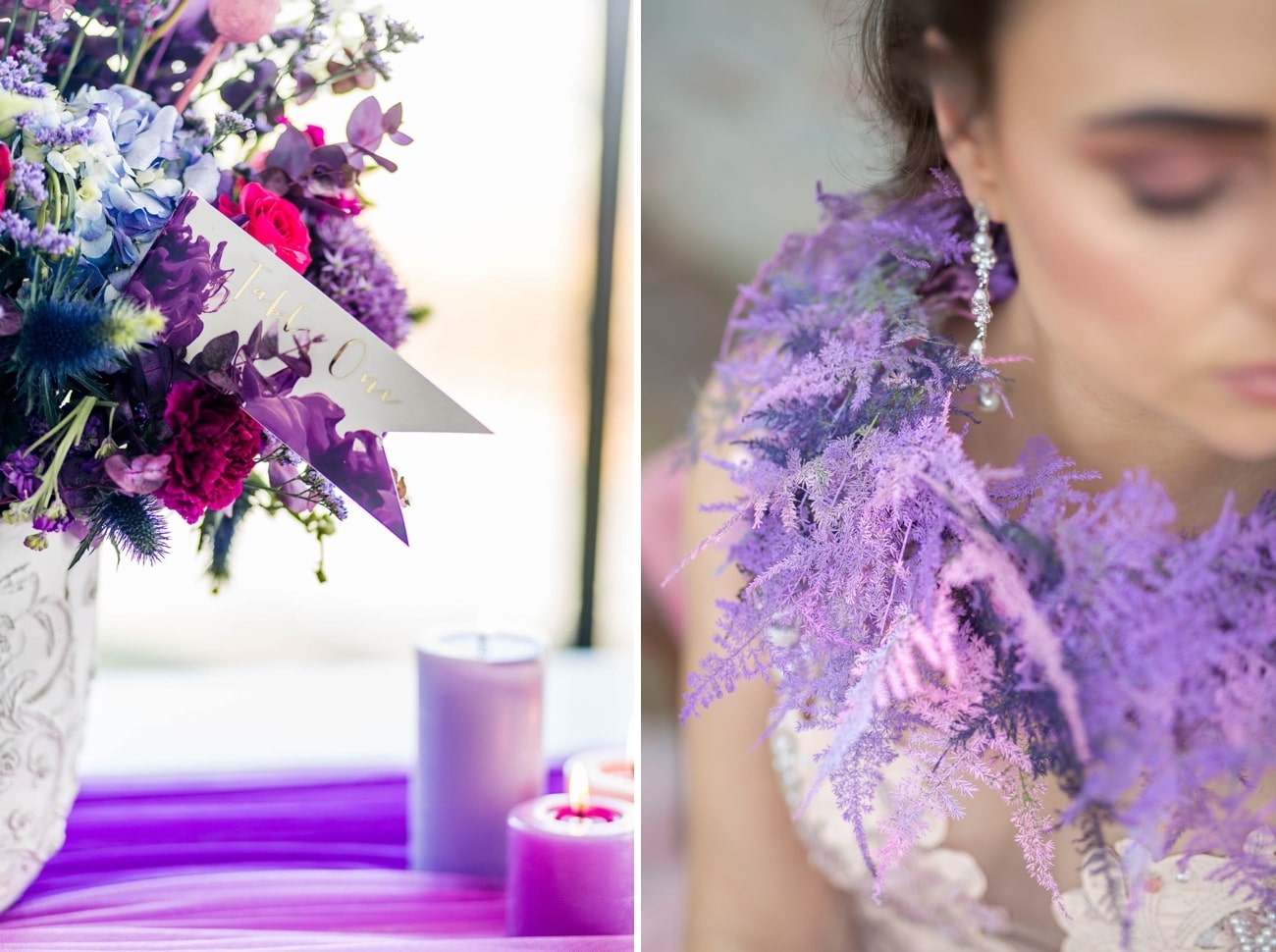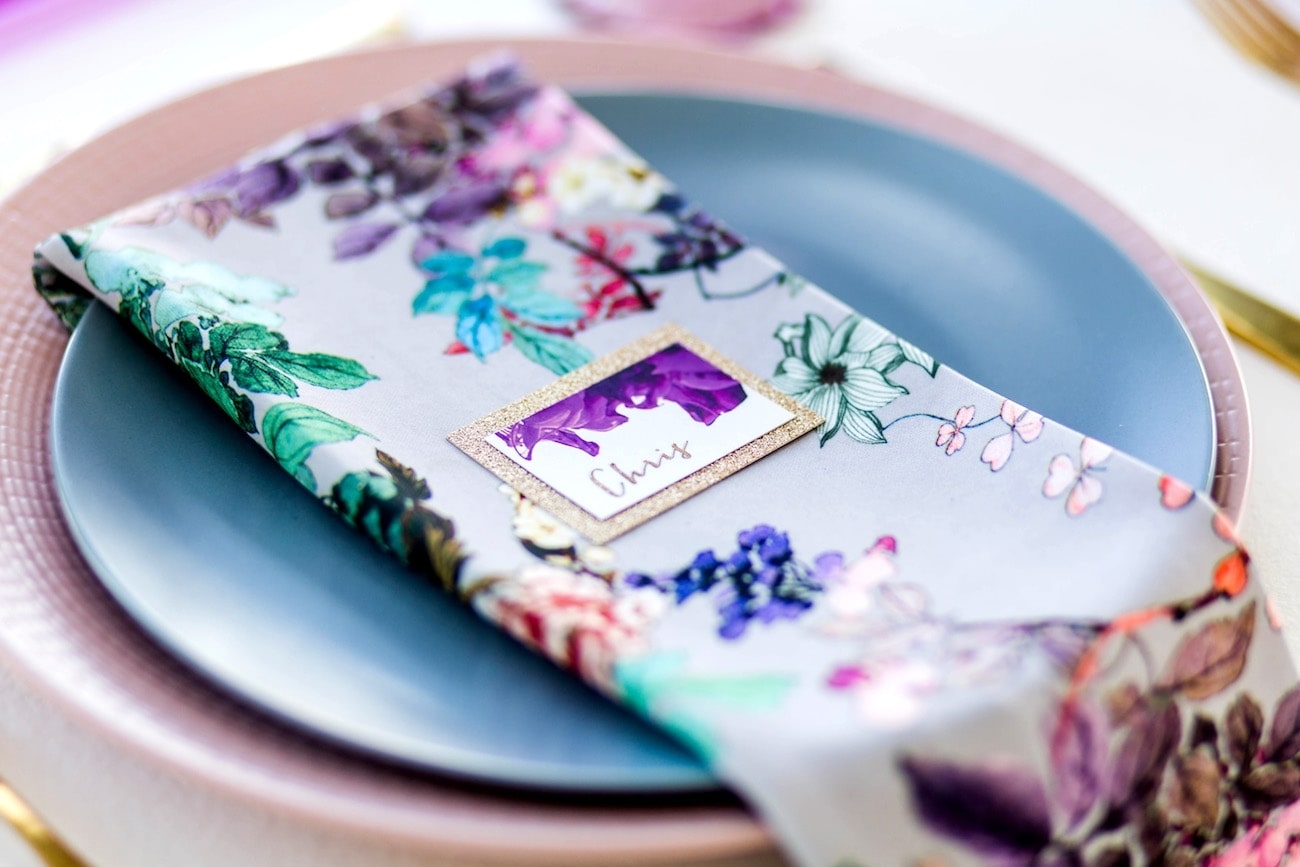 It's always hard to find colourful dresses as brides normally gravitate towards the more traditional dress colours, but we simply had to have the pink dress from Rene H Couture. Rene isn't afraid to make bold statement pieces so it really was fate that we landed up meeting each other. Then we also got Zanne Couture on board as owner, Zanne-Marie, has a very whimsical style that we love! She provided us with two dresses for the shoot which were simple but stunning. All three dresses have beautiful floral and lace details – one can really appreciate all the hard work that designers put in to create their unique masterpieces! We roped in Johanna from Forever Blooms CT to make us a bespoke headdress which quite frankly blew everyone away!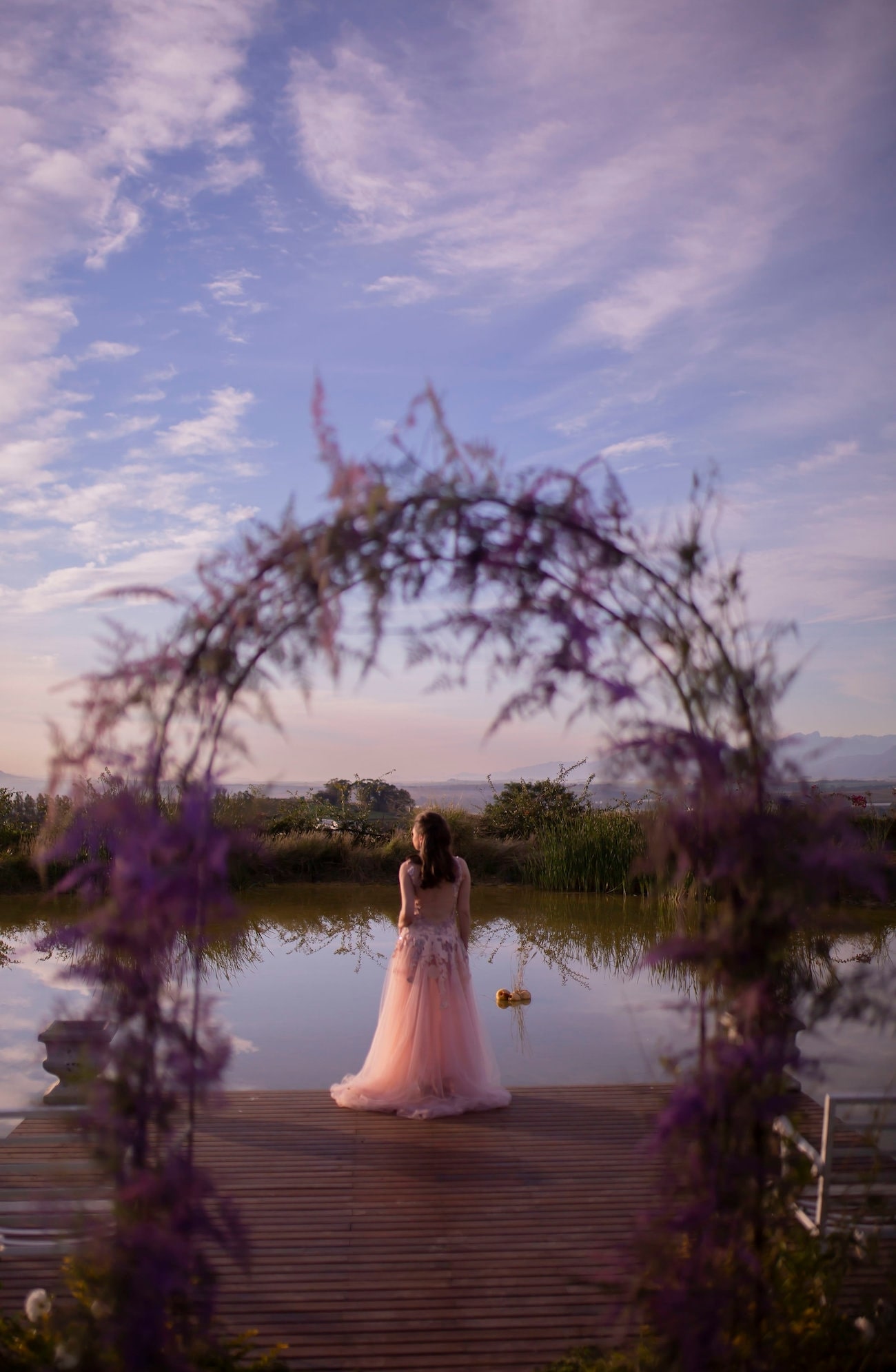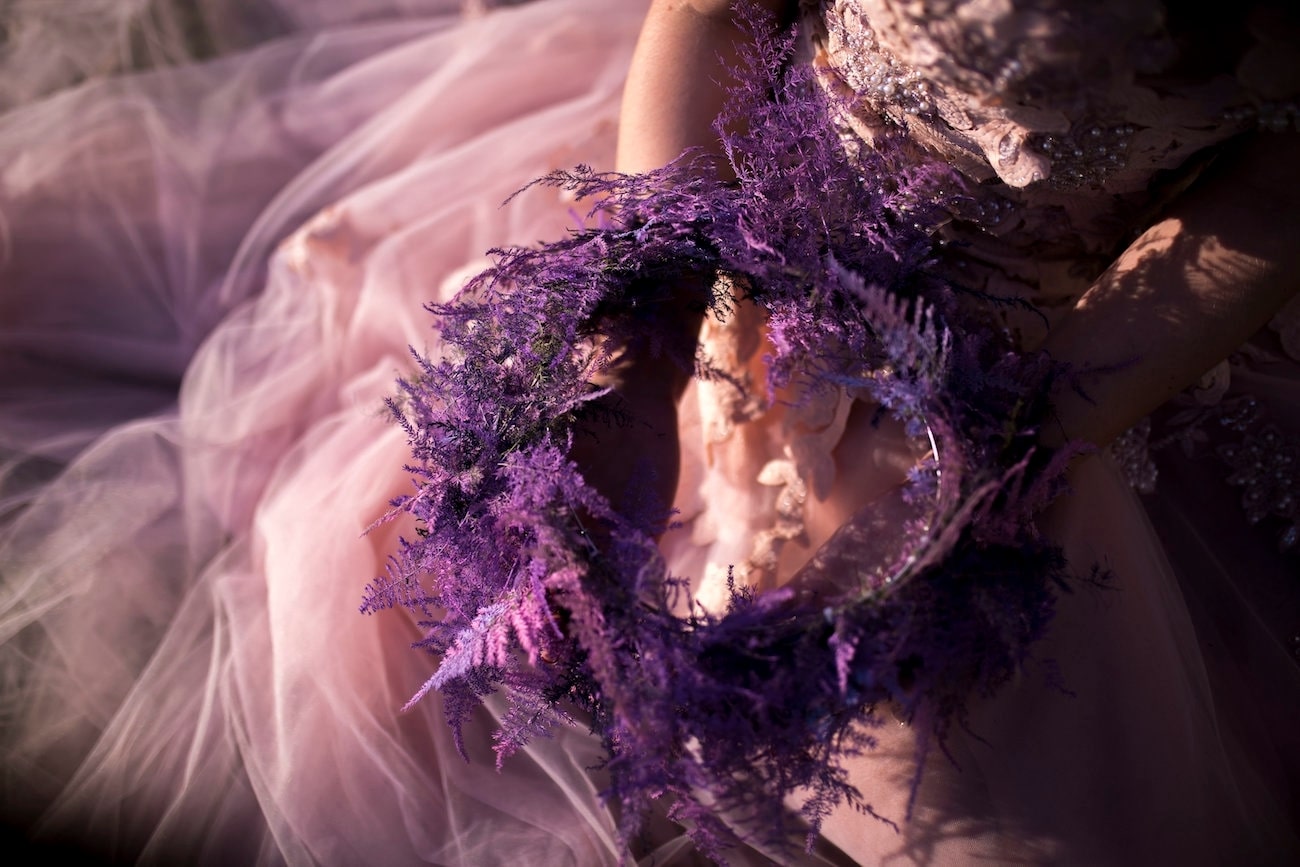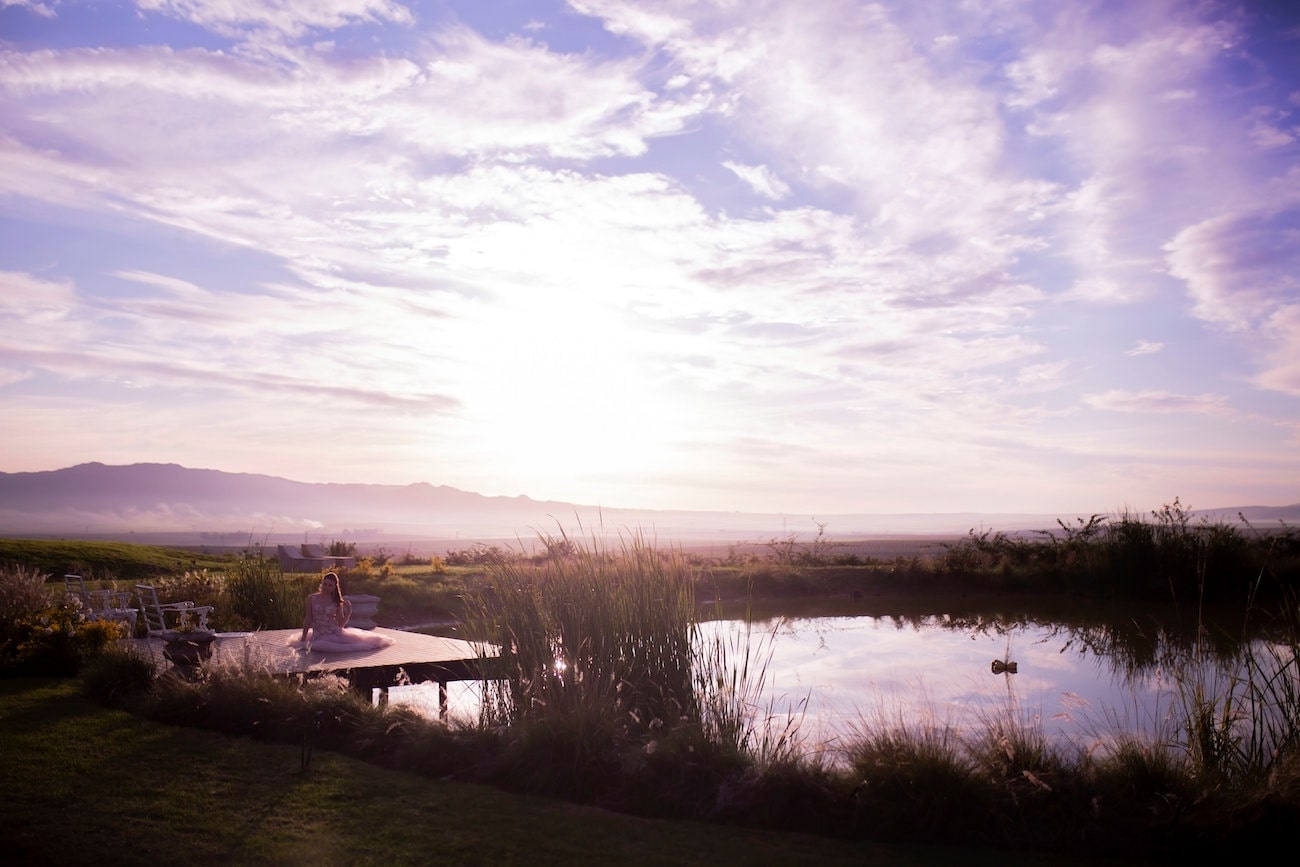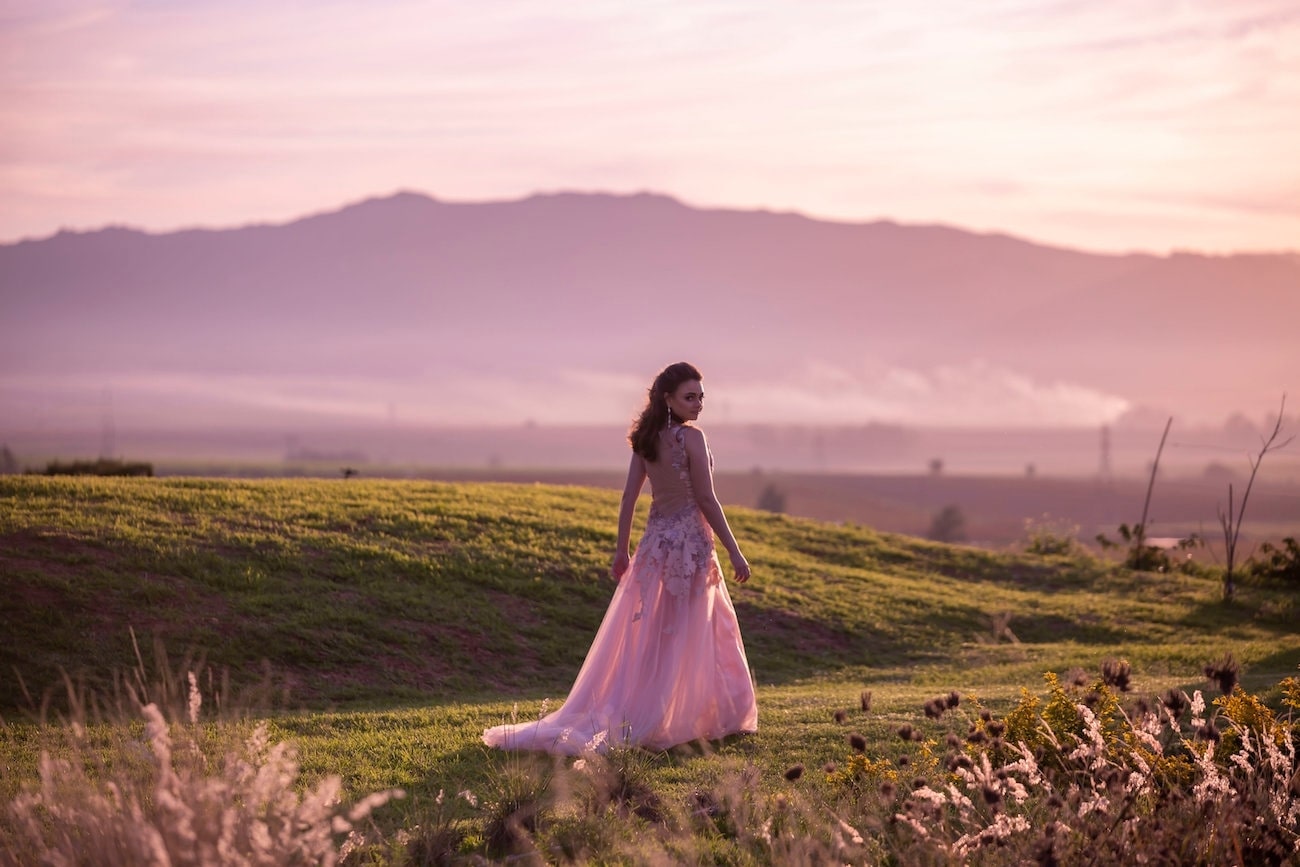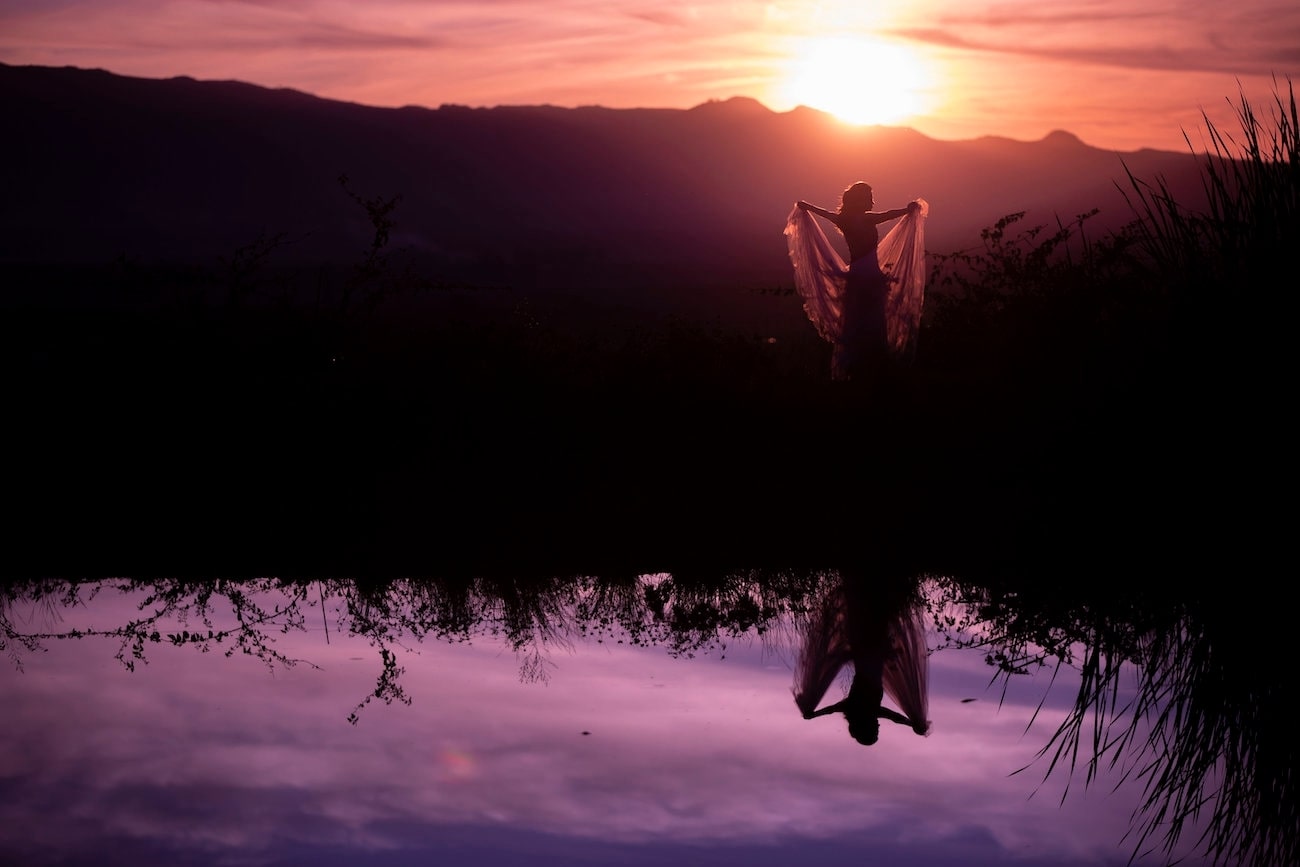 While most planners shy away from DIY brides, we love them! Having first-hand experience and a passion for making and creating really helps us to attract DIY brides simply looking for some assistance and an on-the-day coordinator. So for our table we used the principle that less is more, and only used two arrangements which were both budget friendly because of vessels, quantities and varieties used and also because of seasonality and the effect on pricing. Also, we used a few dinner candles in glass and gold holders and handmade napkins from material bought at a local fabric store.  The only luxury you'll find in this setting is the gold cutlery, which instantly adds that element of elegance to any event. Coloured glassware is all the rage these days as well but some couples still struggle with weighing up the decision of paying another cost versus using free glassware from their venue. We always tell clients that you only get married once and when you look back at photographs of your day, you should have no regrets. That in itself should help to make the decision easier. We used stationery from two designers to again reflect the different perspectives and interpretations based on the brief supplied. It's always amazing to see the outcome and here was no exception, here as both suppliers delivered stellar work.
CREDITS
Photography: Shoots By Design | Venue: Bakenhof | Second Shooting: Katie Mayhew Photography | Event Planning: A Dream Come True Events | Floral: A Dream Come True Events | Stationery: Lezanne's Designs | Stationery: Adam & Eve Wedding Studio | Wedding Cake: Pom n Peach | Rentals: Goeters | Styling: A Dream Come True Events | Hair: Madeleine Conradie | Makeup: Madeleine Conradie | Videography: Boland Weddings | Paper Flowers: Forever Blooms CT | Wedding Dress: Rene H Couture | Wedding Dress: Zanne Couture | Models: Listelle Visser, Bianca Smit & Melanie Laker | Submitted via: Matchology