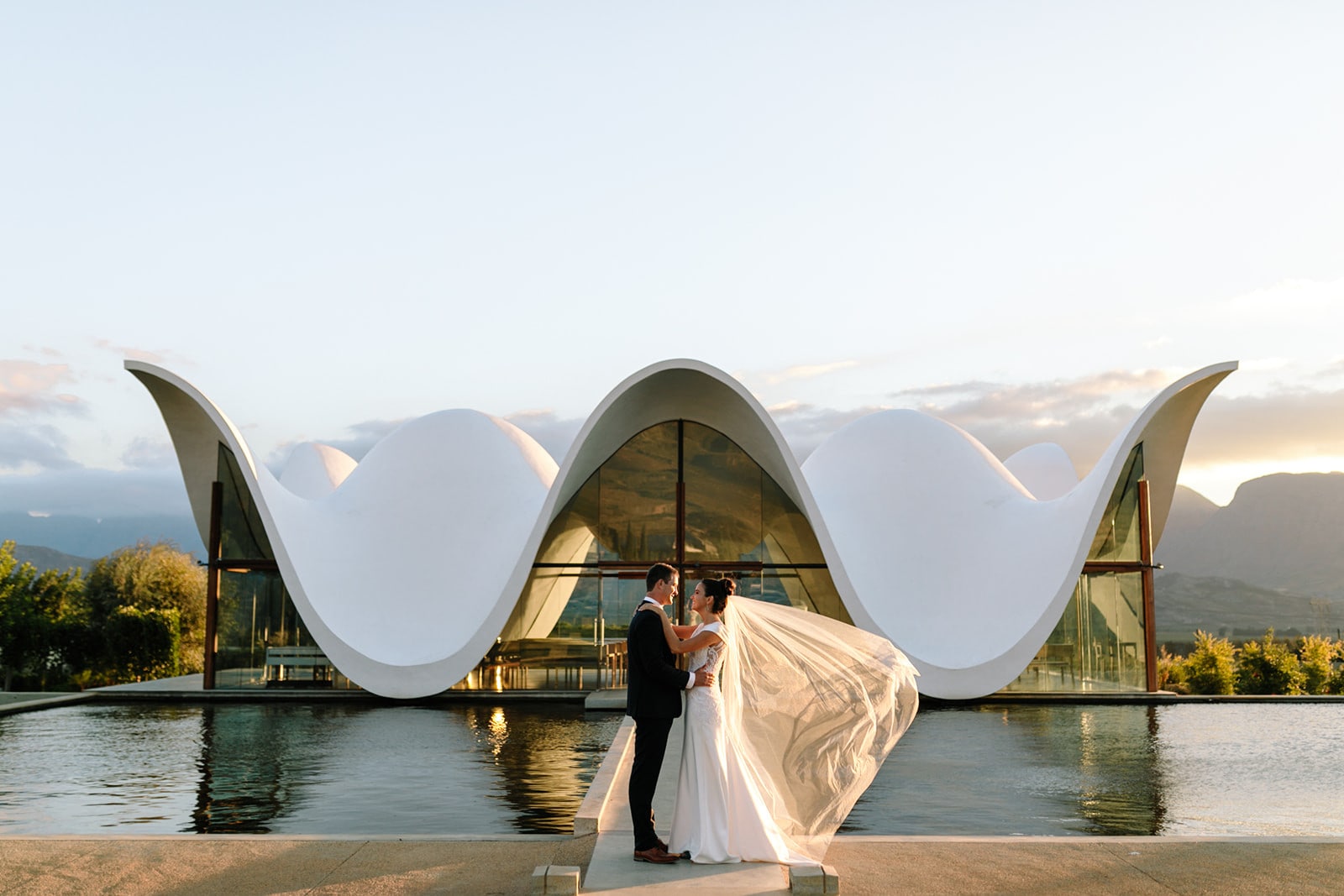 Hooray! Ever since the breathtaking Bosjes chapel opened, I've been DYING to feature a wedding there, and I have to say, this is the perfect one. Tania and Willem's big day is spectacular – impeccably designed, original, stylish, but also with the kind of warmth and intimacy that you can't manufacture. It's also the perfect representation of this modern couple. Tania is an architect, making the location super appropriate alongside the bride's vision of bold black stripes with pops of bright jewel tones. The groom is in farming, so the gorgeous rural location, as well as the bountiful flowers and fruit that decked their chic tables (including pomegranates, which are farmed on his estate) were a reflection of his passion and livelihood. It was basically the perfect coming together of two styles, as well as two lovely people. And with Koa Photography there to capture all the fabulousness from behind the lens, we couldn't be happier to share it with you today!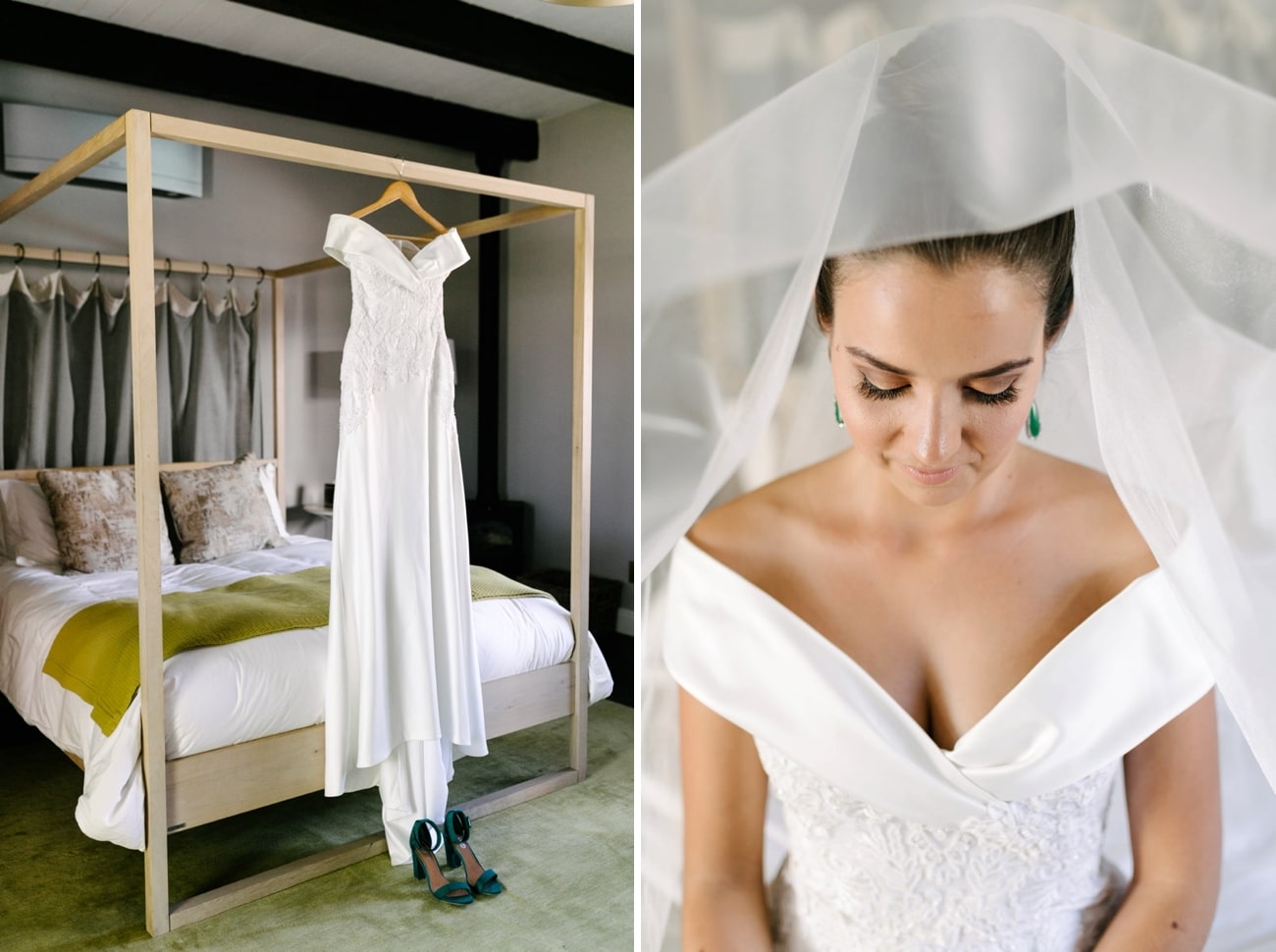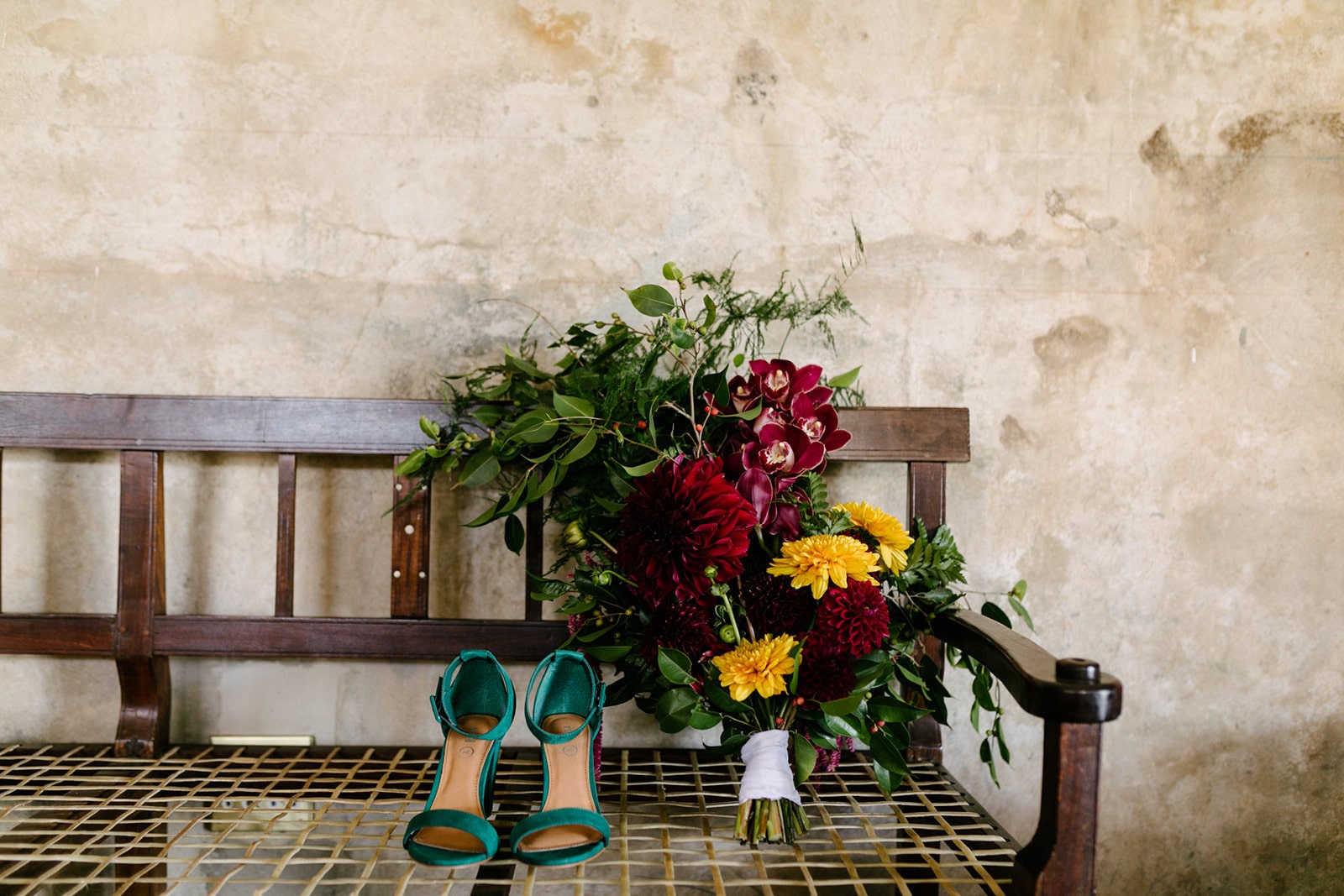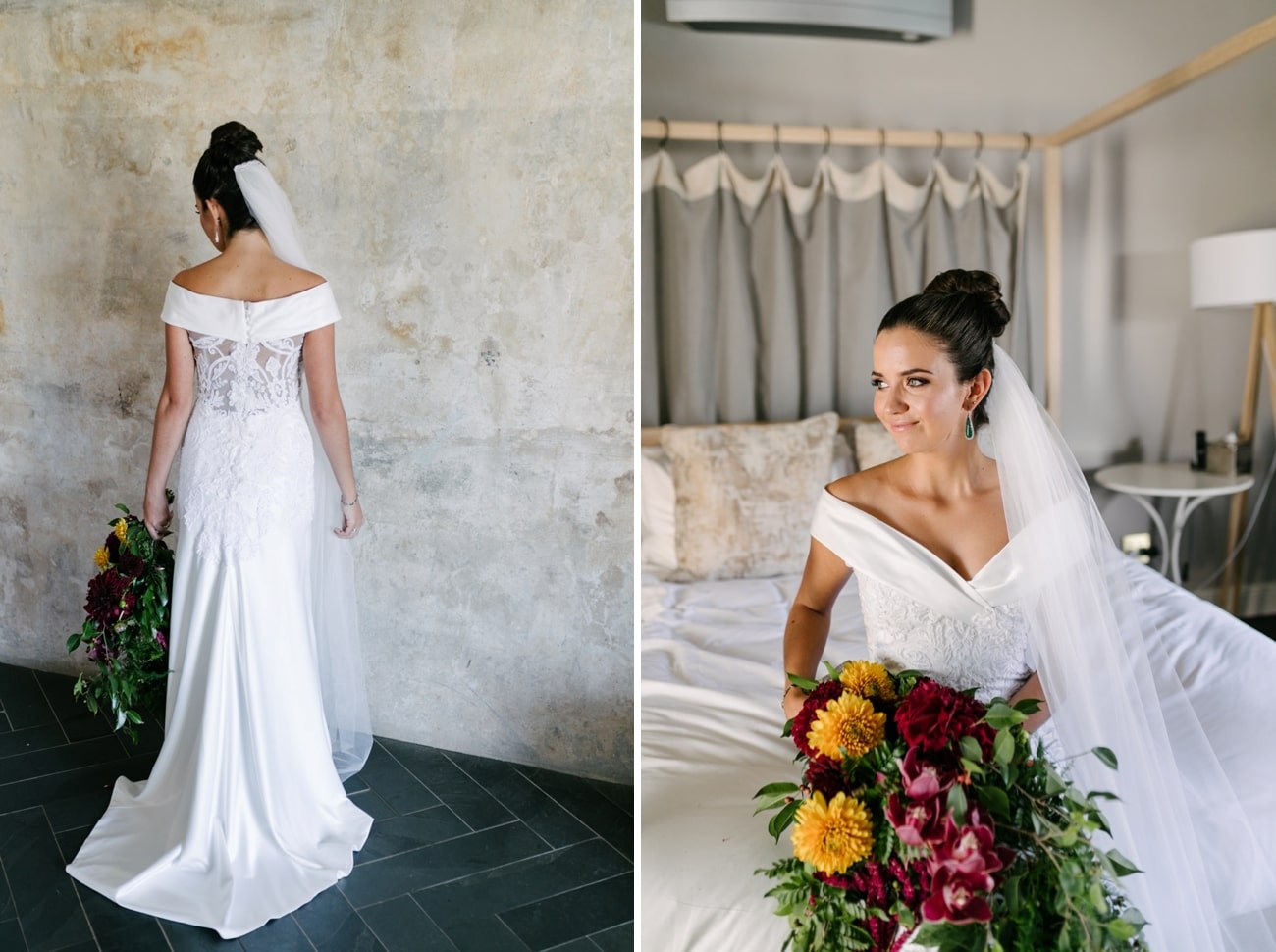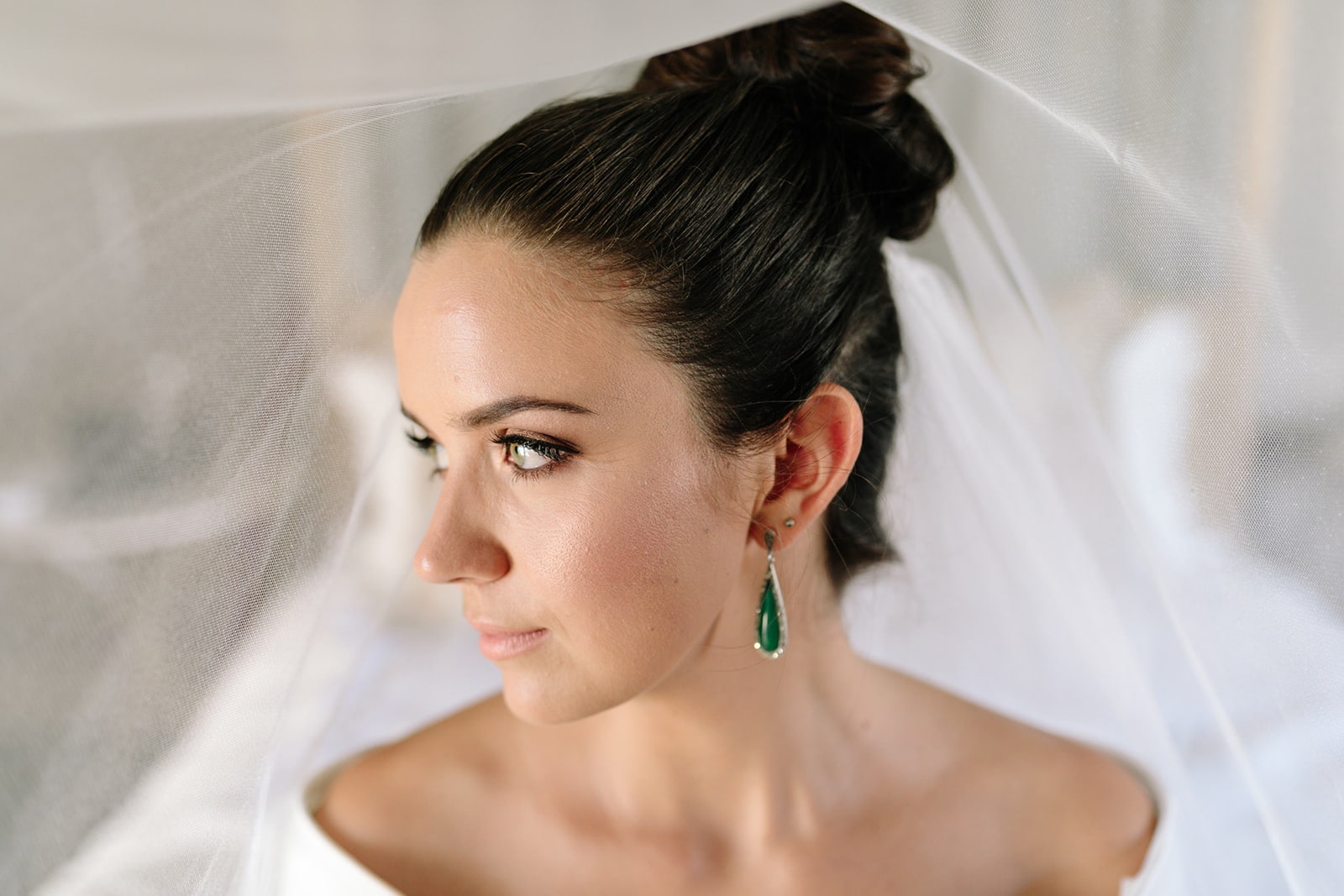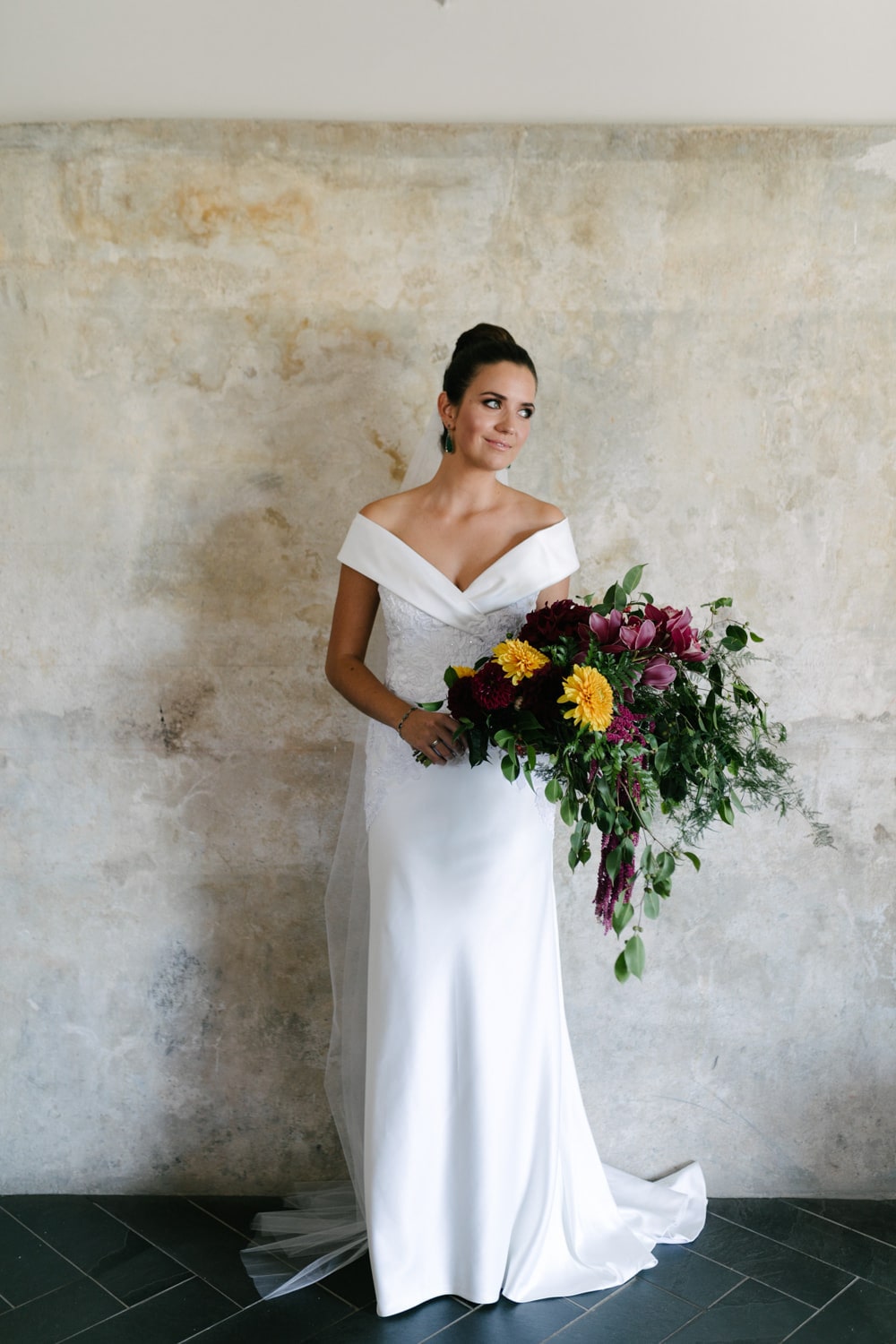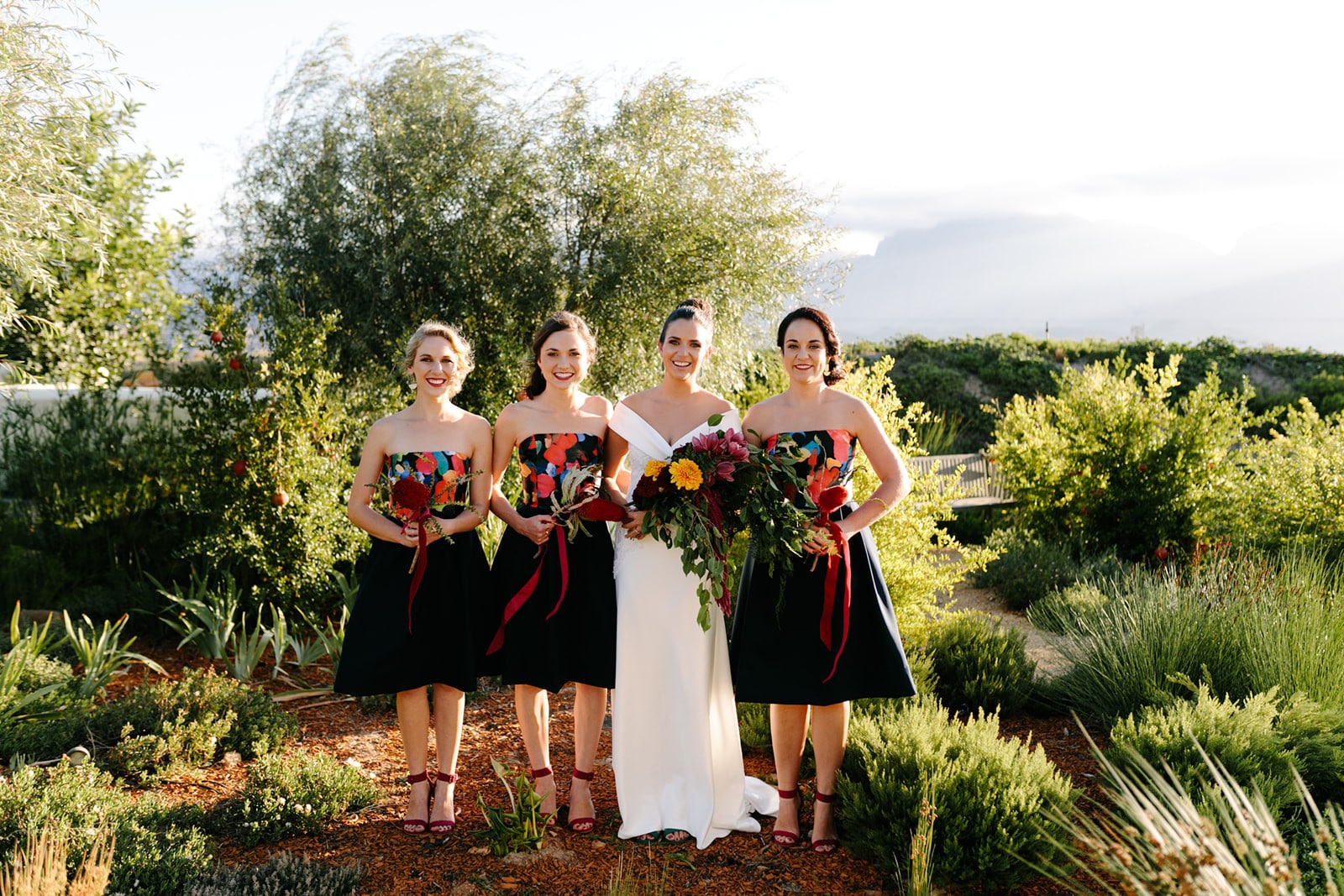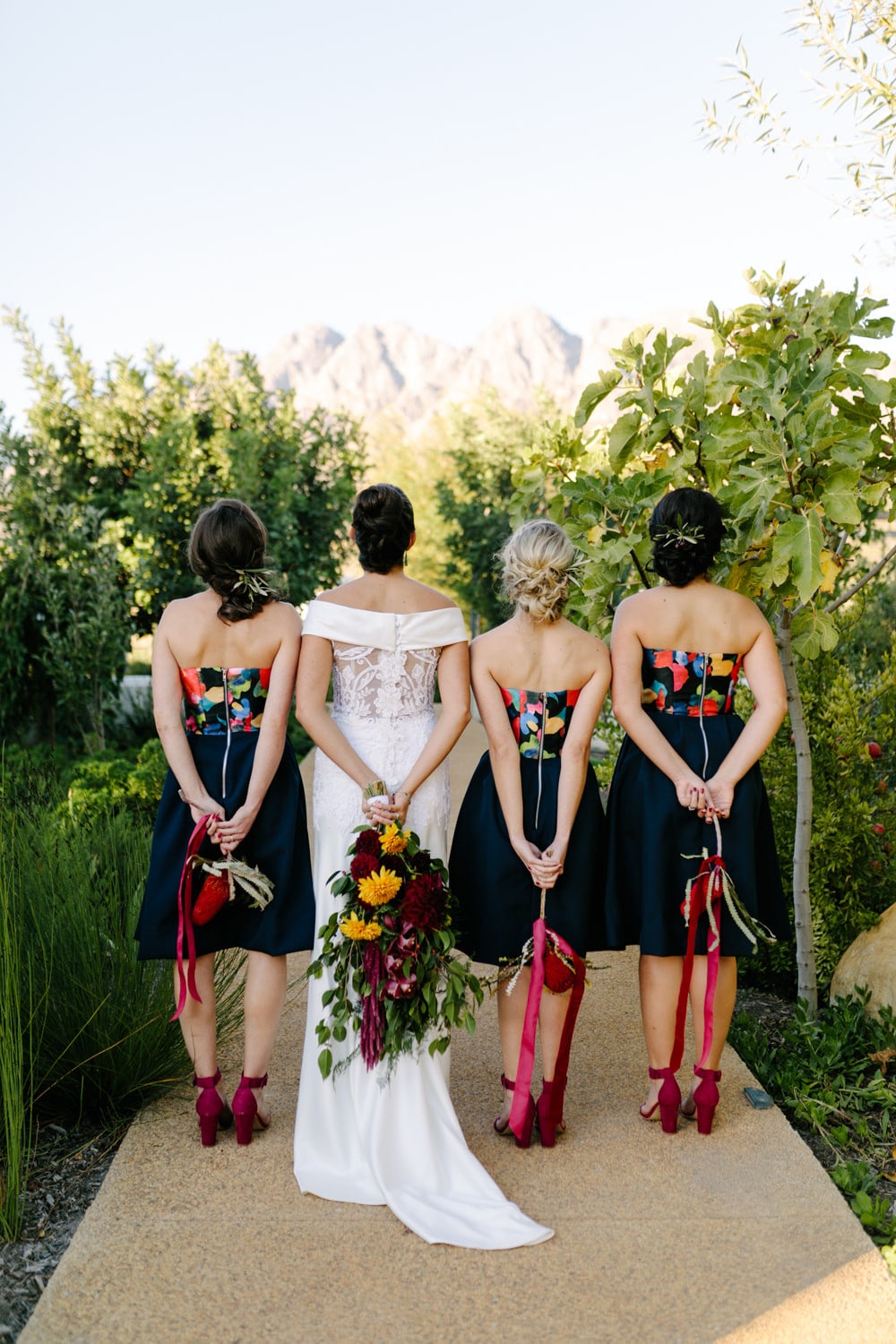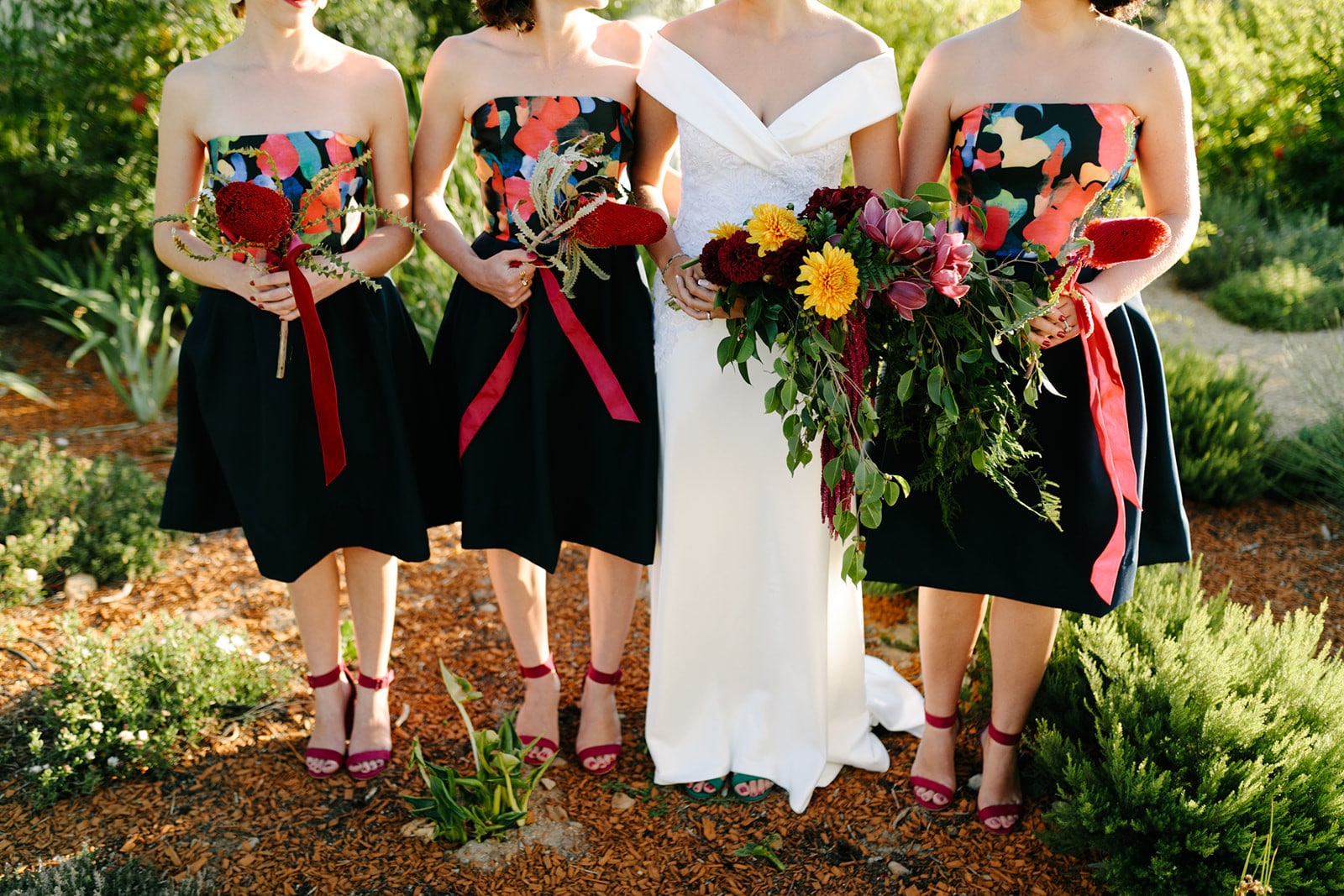 Love Story
We met in the summer of 2012 at the Joolkol at Kovsies, the University of the Free State, in Bloemfontein. I was wearing a green overall as I was working on our annual residence float and Willem was enjoying a drink and asking my roommate about me. Needless to say, the green overall and green eyes did it! Willem quickly learned that I was not a big coffee drinker, so a few Rooibos tea dates later and we were dating.
The Proposal
I live for December holidays, Christmas and the whole family being together. December 2016 was nearing and I kept on begging Willem to join my family and I for the Christmas holiday in Grootbrak. He insisted that he was not able to join us due to work, and as I know his line of work doesn't allow for lengthy holidays like mine, I surrendered. One morning, my family and I went to Jakkalsvlei, a beautiful wine farm nestled between the mountains of Herbertsdale. When we arrived, I got quite emotional as this was Willem's and my favourite cellar and I would've loved him there to enjoy a perfect sunny day over a glass of their wine. The next moment my brother-in-law told me to go on a quad bike ride with him through the vineyard to cheer me up. As random as it sounded, I hopped on, dress and all. After a few minutes' drive, Willem jumped out from behind one of the vineyards. I didn't expect anything and was surprised beyond measure. He took me up to a private picnic spot under a pergola overlooking the Jakkalsvlei estate. If that wasn't enough, Willem went on one knee and asked me to marry him. Through all the happy tears, hugs and kisses, and the ring of my dreams on my finger, I could after all enjoy the perfect sunny day with him over a glass of our favourite wine.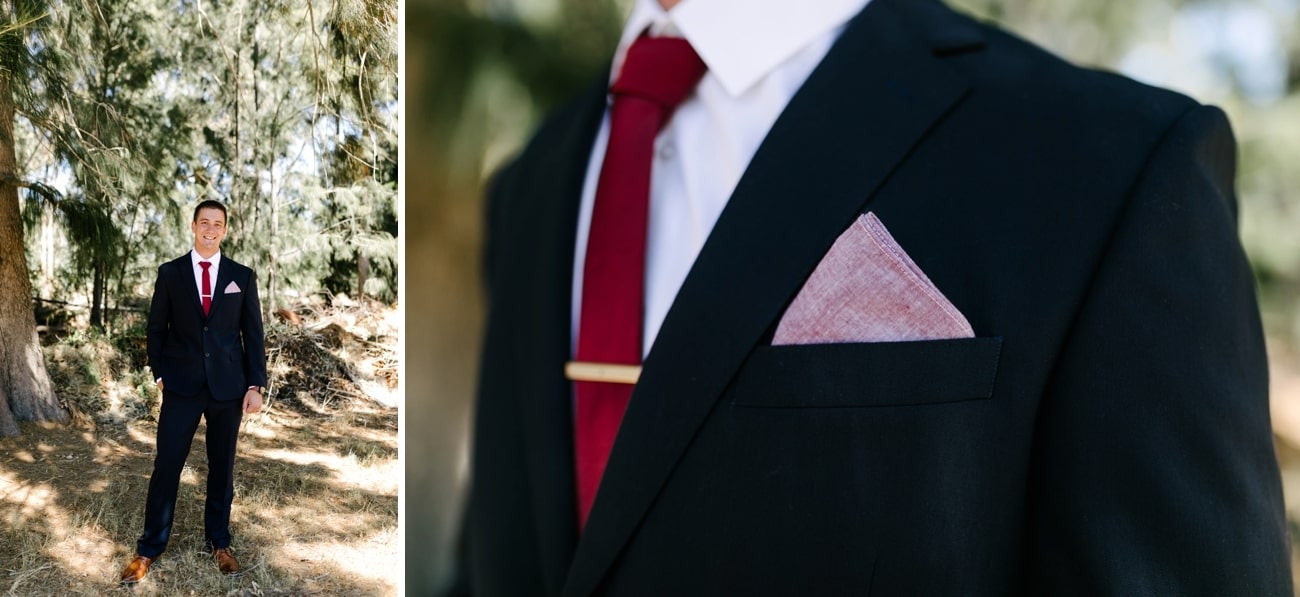 The Venue
Willem and I never planned on getting married in the Cape. But after reading an article about Bosjes a few months before their opening, we couldn't stay away. Since I'm an architect, the chapel at Bosjes stole my heart and with Willem being just as intrigued, we booked it the minute we could get hold of someone at the estate. With us both living in Pretoria now, a wedding on the other side of the country had its challenges. Luckily we had a small guest list and our date was set over Easter weekend, so all our guests made a long weekend of it. Not only does the Bosjes chapel have a unique and serene presence to it, the restaurant, Bosjes Kombuis, is just as beautiful and authentic. A contemporary, light-filled space, that didn't need any decor.
Wedding Style
The whole estate as it is was perfect, without us having to add too much to it. A darker colour scheme was a must for me, so we opted for jewel tones as our colour palette. With black as the base colour, black candles, napkins, etc., setting the tone, the pops of jewel tones were only used in small details like stationery, ribbons and the flowers, as well as my bridesmaids' dresses. With the dramatic black and colours, we still wanted to keep it elegant yet timeless, so we added a bit of gold into the mix. The result was an intimate and warm celebration with the people closest to us.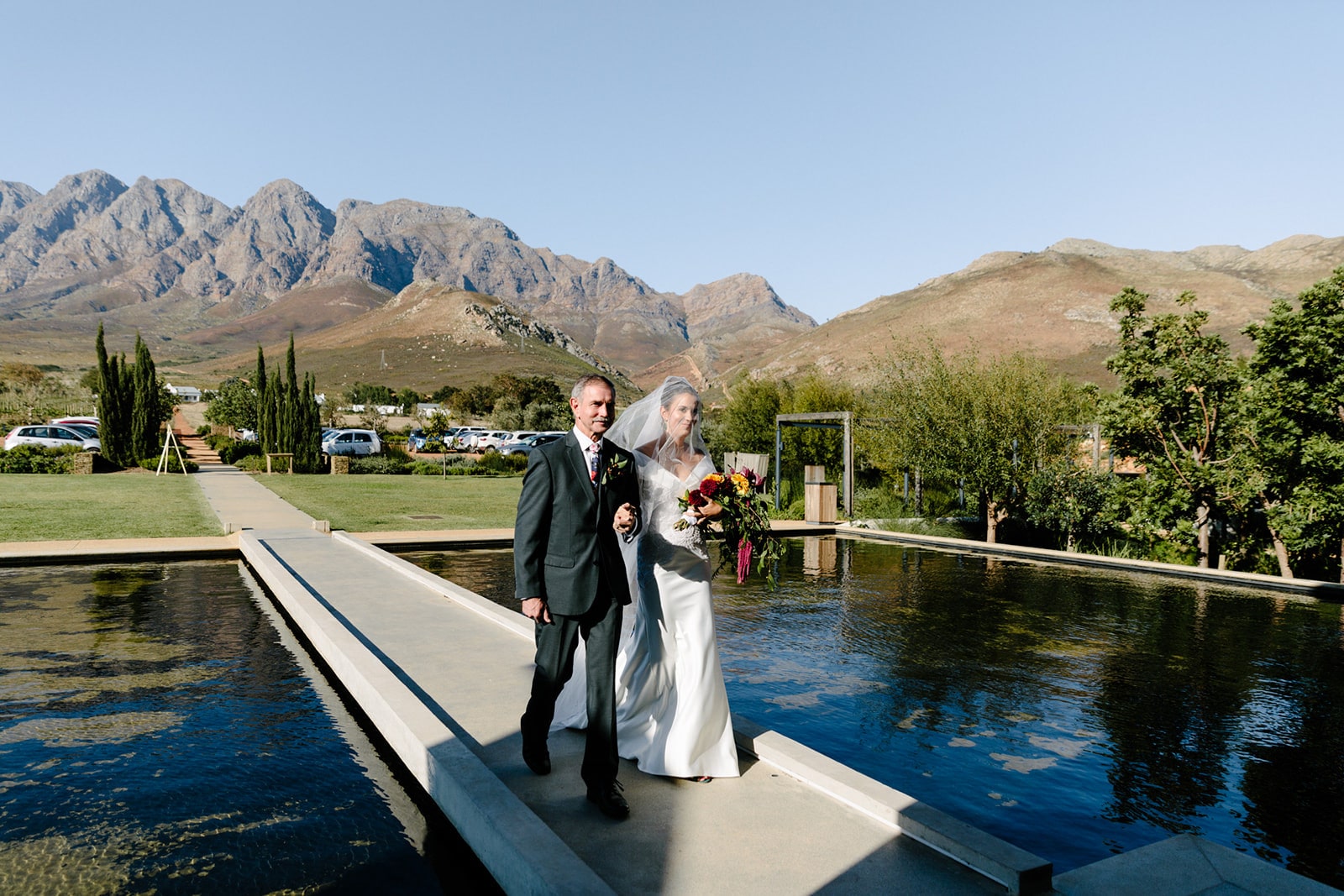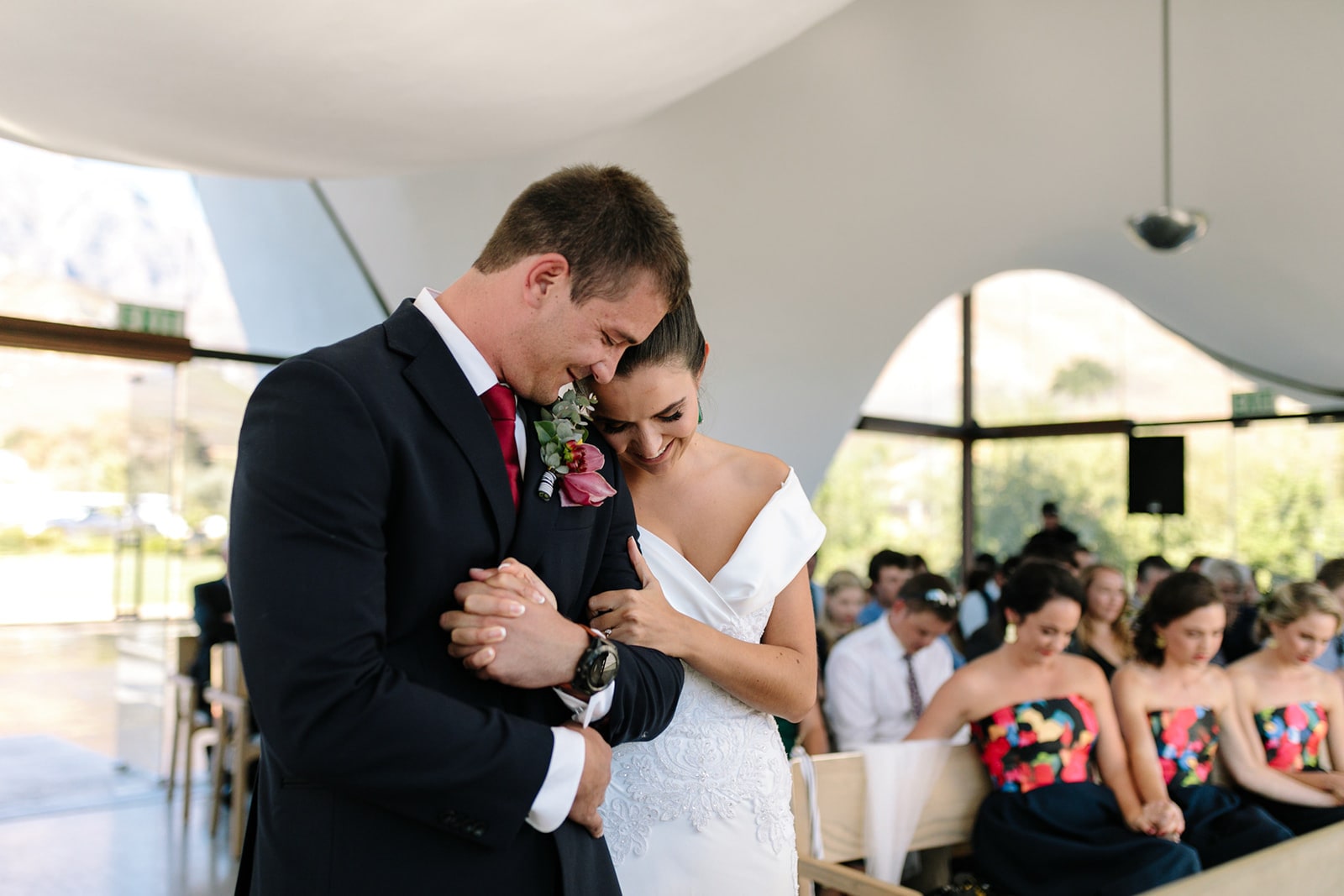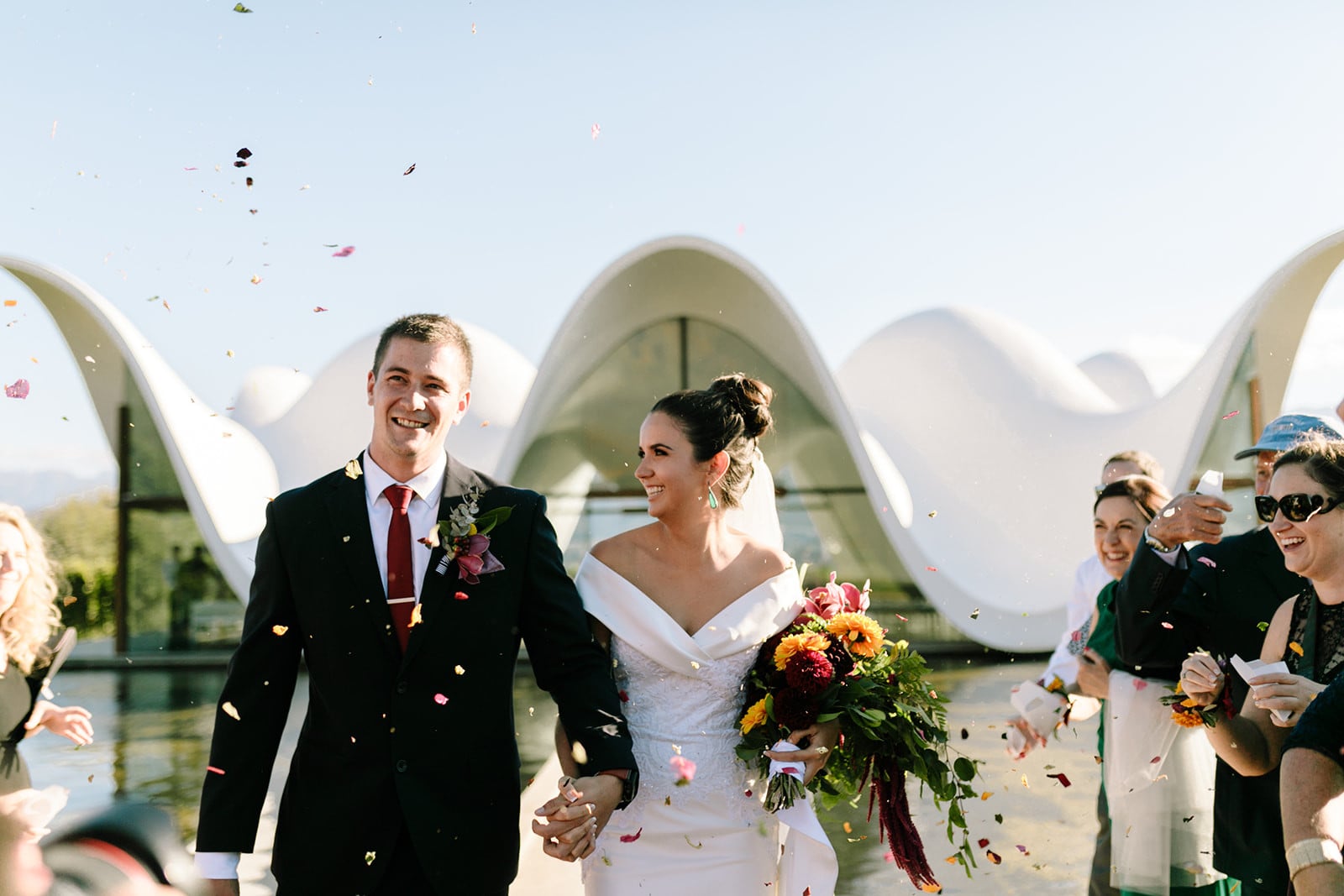 Wedding Details
A warm and fun celebration of our love was all we wanted for our wedding day. Not a day flaunting of expensive details, but rather a day marking the new adventure we're embarking on together. And it was all that and more, an extraordinary day. To create a warm and fun celebration, all you need is good food and wine and fine music to dance the night away. For that reason the harvest table at Bosjes Kombuis was perfect. Just like a Sunday family lunch, our guests could enjoy each other's company over good food and personally selected wines from the region. We put a personal touch to dessert by requesting three of our favourite desserts. With an excellent playlist and DJ, the dancing took care of itself under a full moon. We chose to serve our wedding cake as part of our pre-drink snacks. As the theme of the wedding was a bit more dramatic, we wanted a cake with a twist. Kole and Deeg from Ceres made the perfect Pinot Noir cake with the one tier being wrapped in gold foil and the other, burgundy coloured icing. It tasted just as amazing as it looked. Most of our guests travelled from far to come celebrate the day with us, so we thought it fitting to give each couple a bottle of Bosjes' olive oil. It's something they could use, it's easy to travel with and it's a lovely keepsake from the Bosjes estate.
DIY Elements
We designed all the signage, menus, invitations – pretty much all the stationery. We wanted to keep our logo simple and we tried to incorporate it in the smallest details, I printed a few stickers used in the stationery and I also had a wax stamp made which came quite in handy. We made an envelope for each couple on the day that included a whole lot of goodies, their confetti, seating arrangement, programme, a page telling the story of Bosjes' inspiring gardens, and of course a packet of speckled eggs for Easter.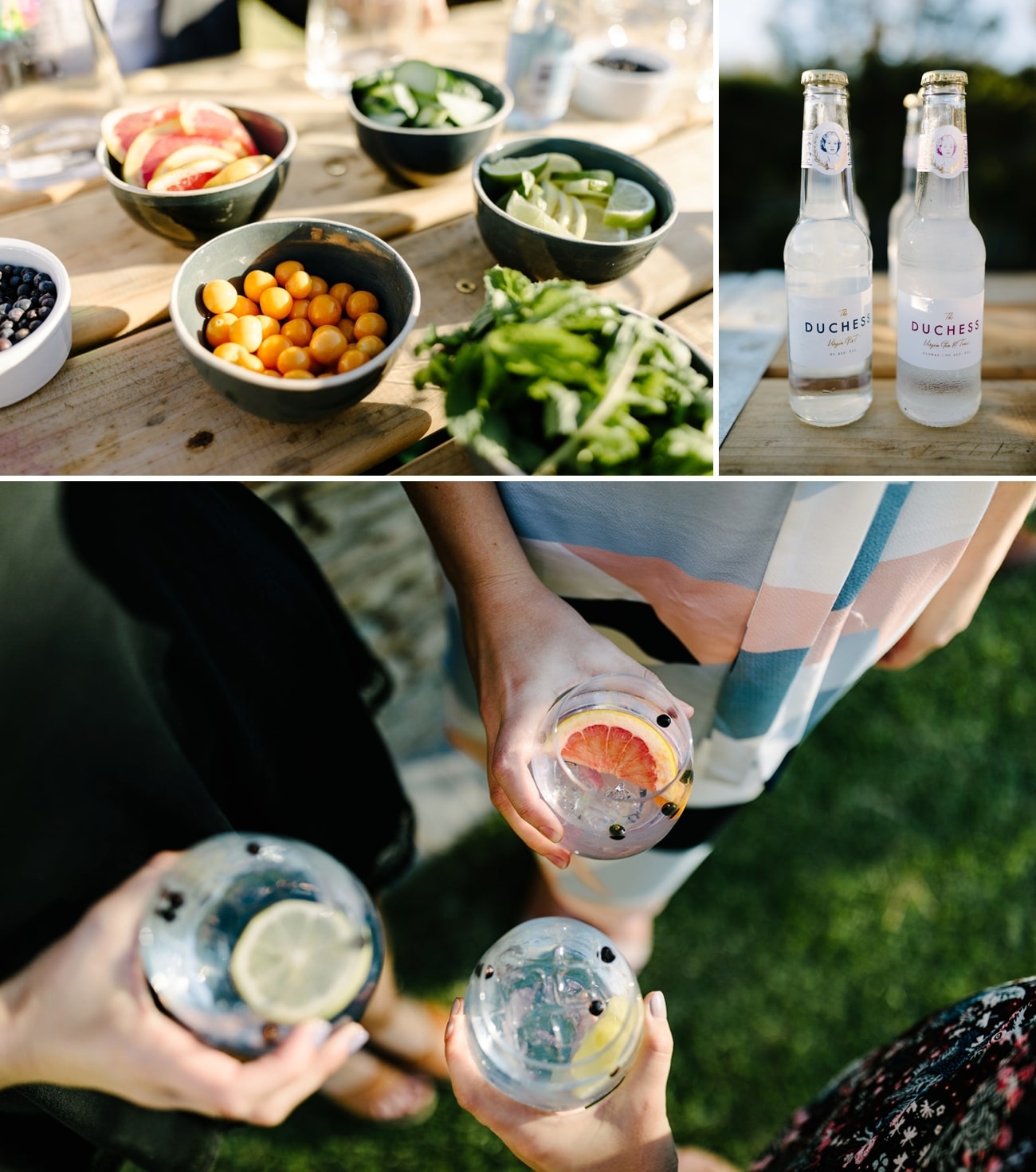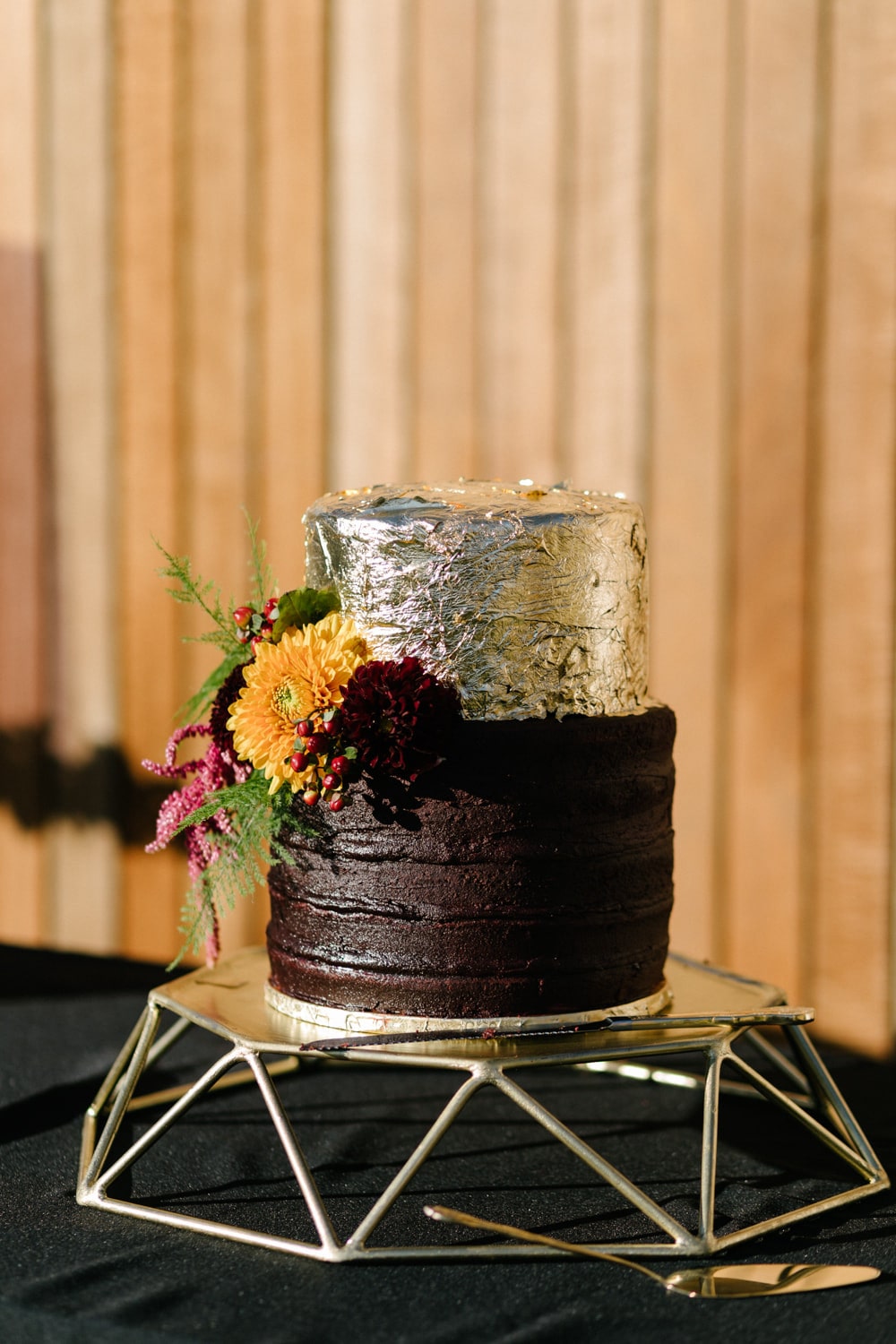 The Dress
I tend to be quite indecisive at times and had about five different ideas for a wedding dress. I went to Rina at Catherine's Collections in Pretoria and she combined all my ideas into the dress of my dreams, something contemporary and still unique to my own style. As I've always wanted to wear green shoes on my wedding day, my mom and dad gifted me a beautiful bracelet and pair of earrings matching the emerald green of my shoes. My mom of course made a garter also to match the beautiful bold colour.
The Bridesmaids
I wanted my bridesmaids to wear something different, but also funky. As I couldn't incorporate pockets into my dress, I had to add it to theirs! The bold colours of the bodices contrasted with the dark navy skirts just perfectly; they looked stunning!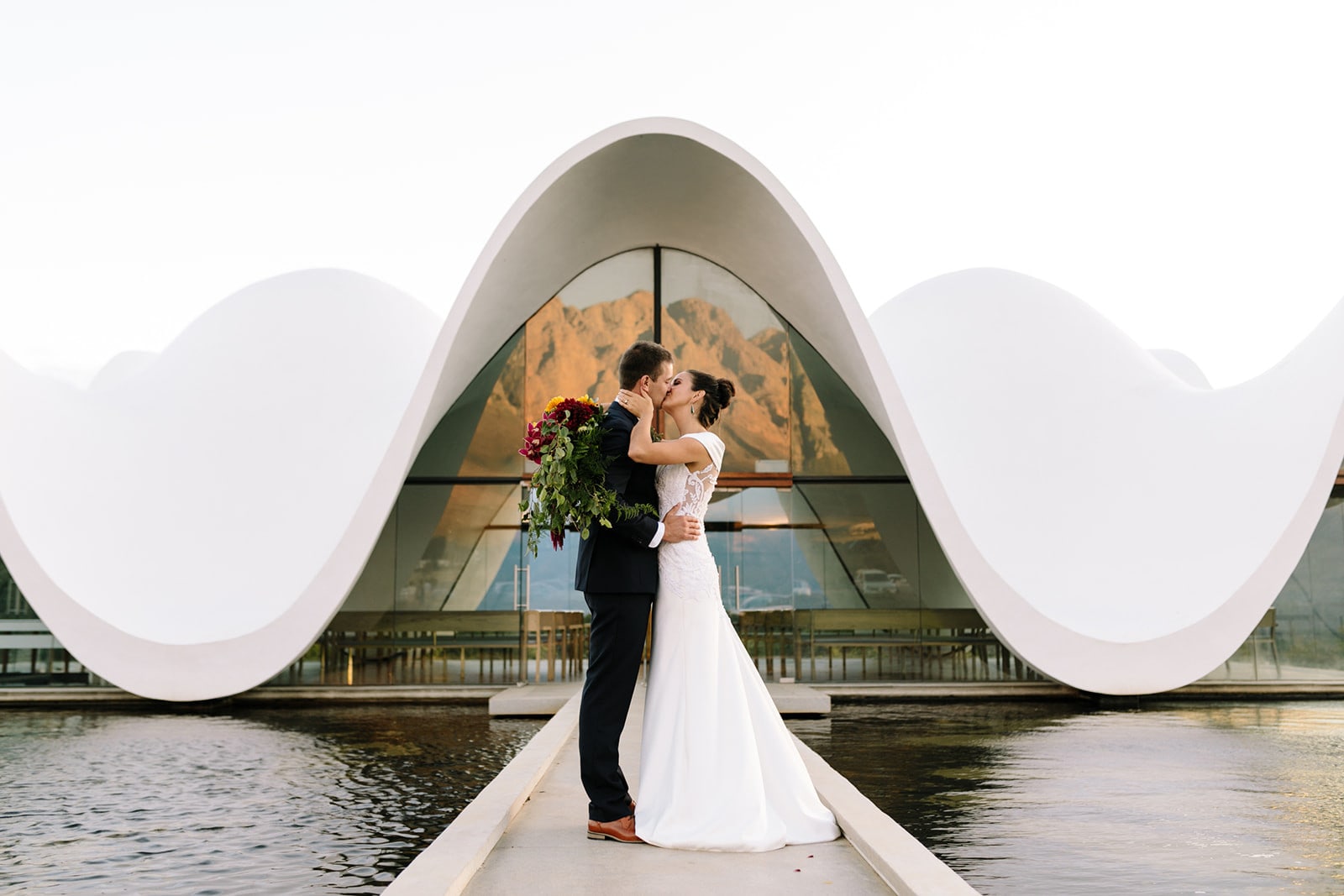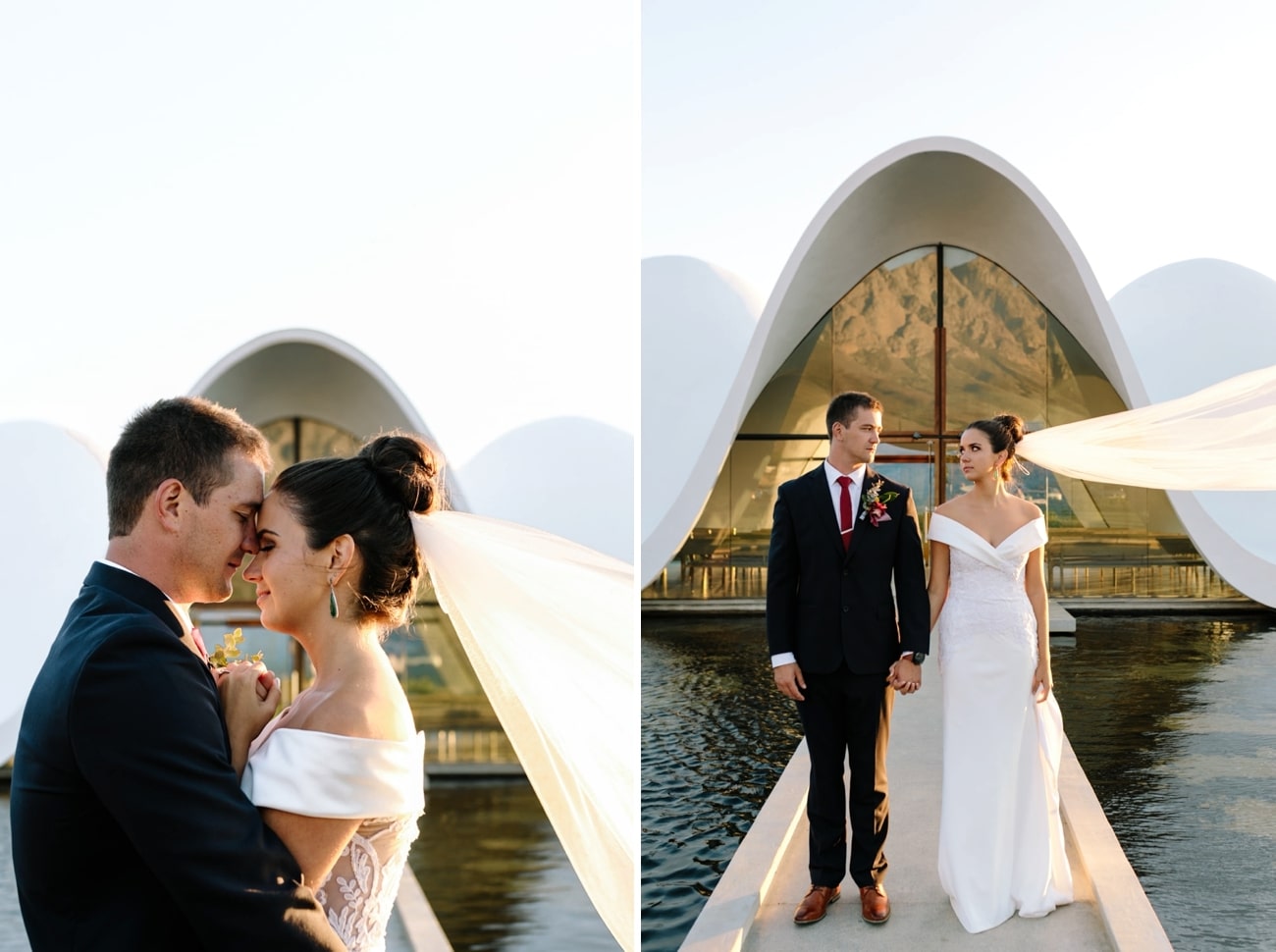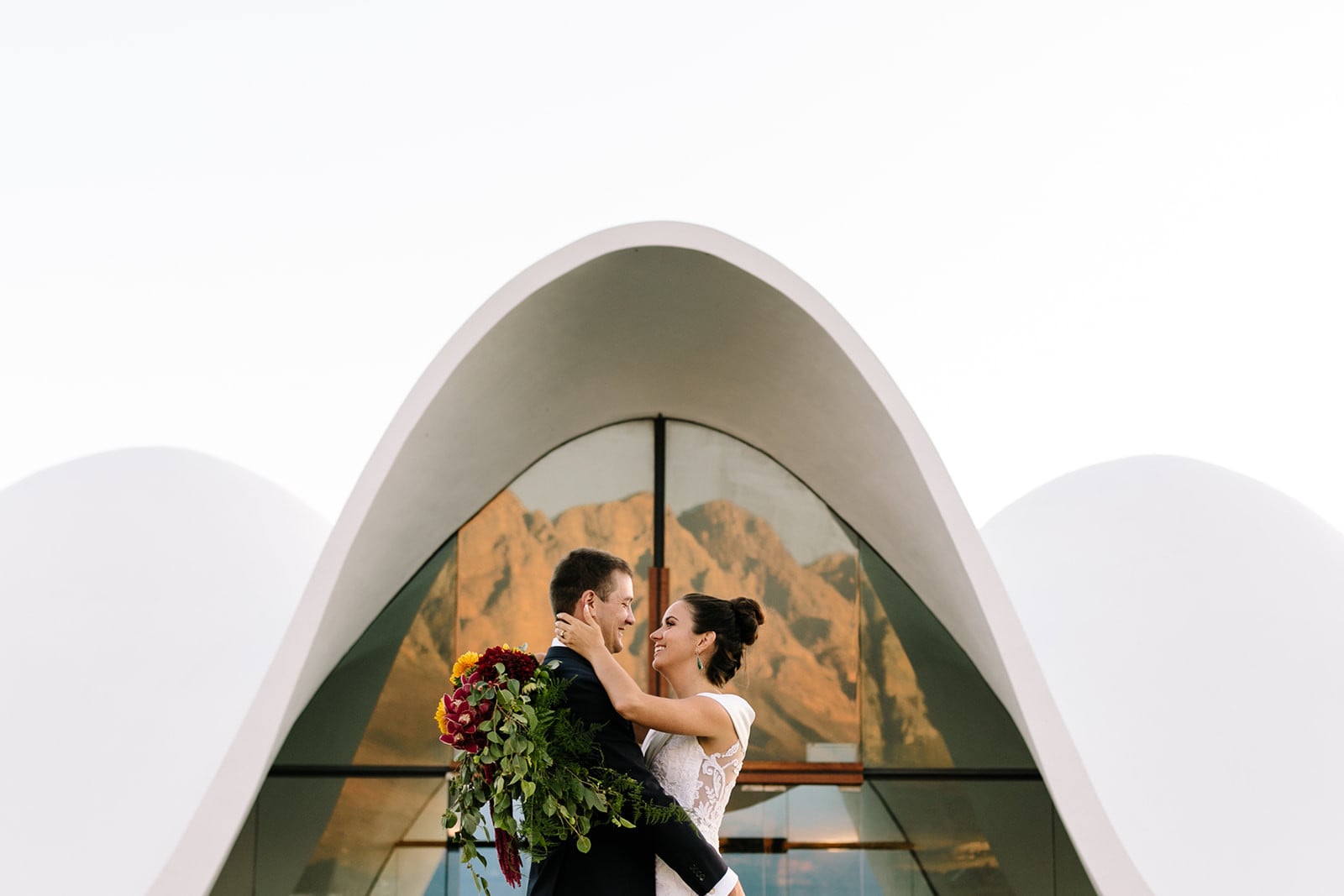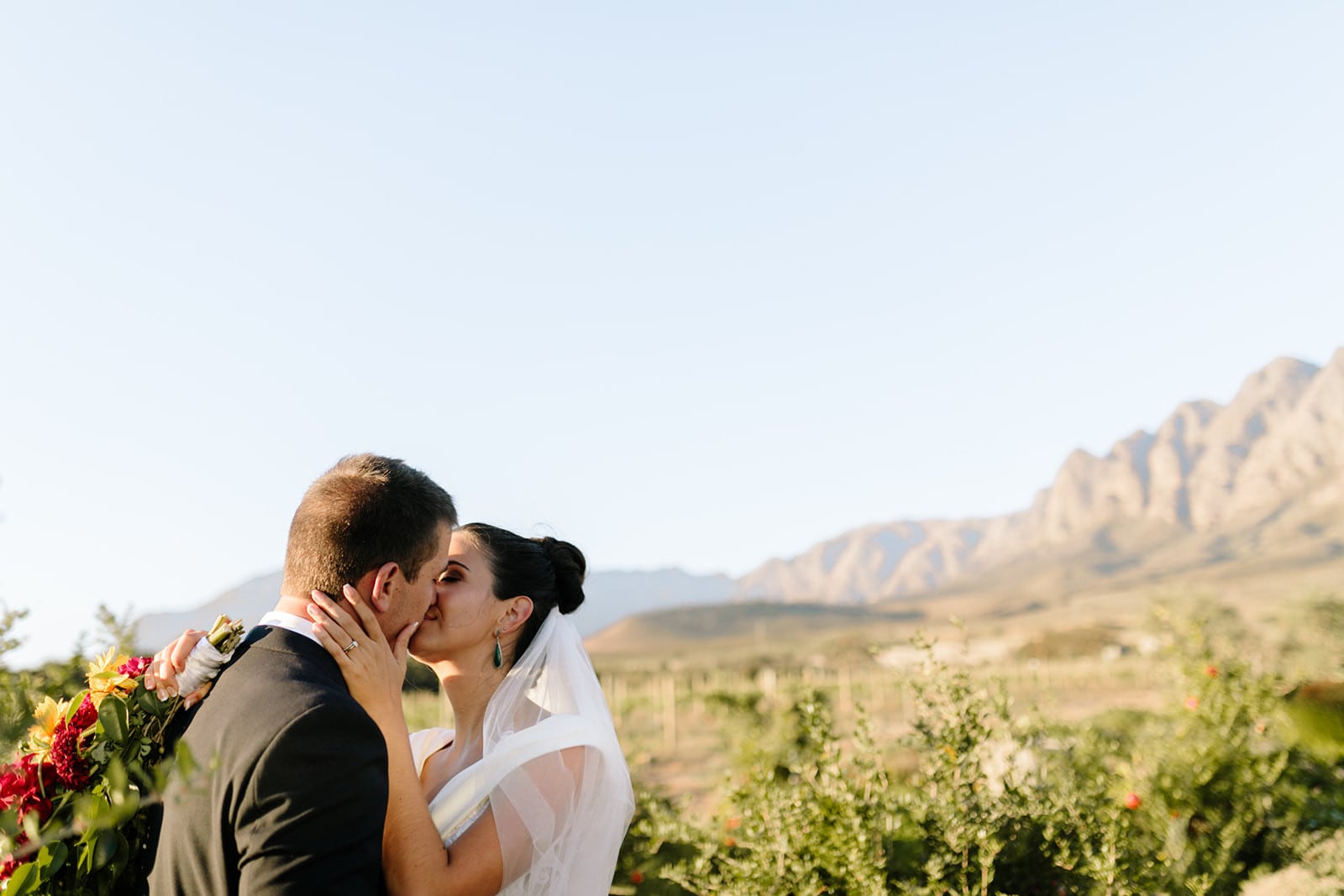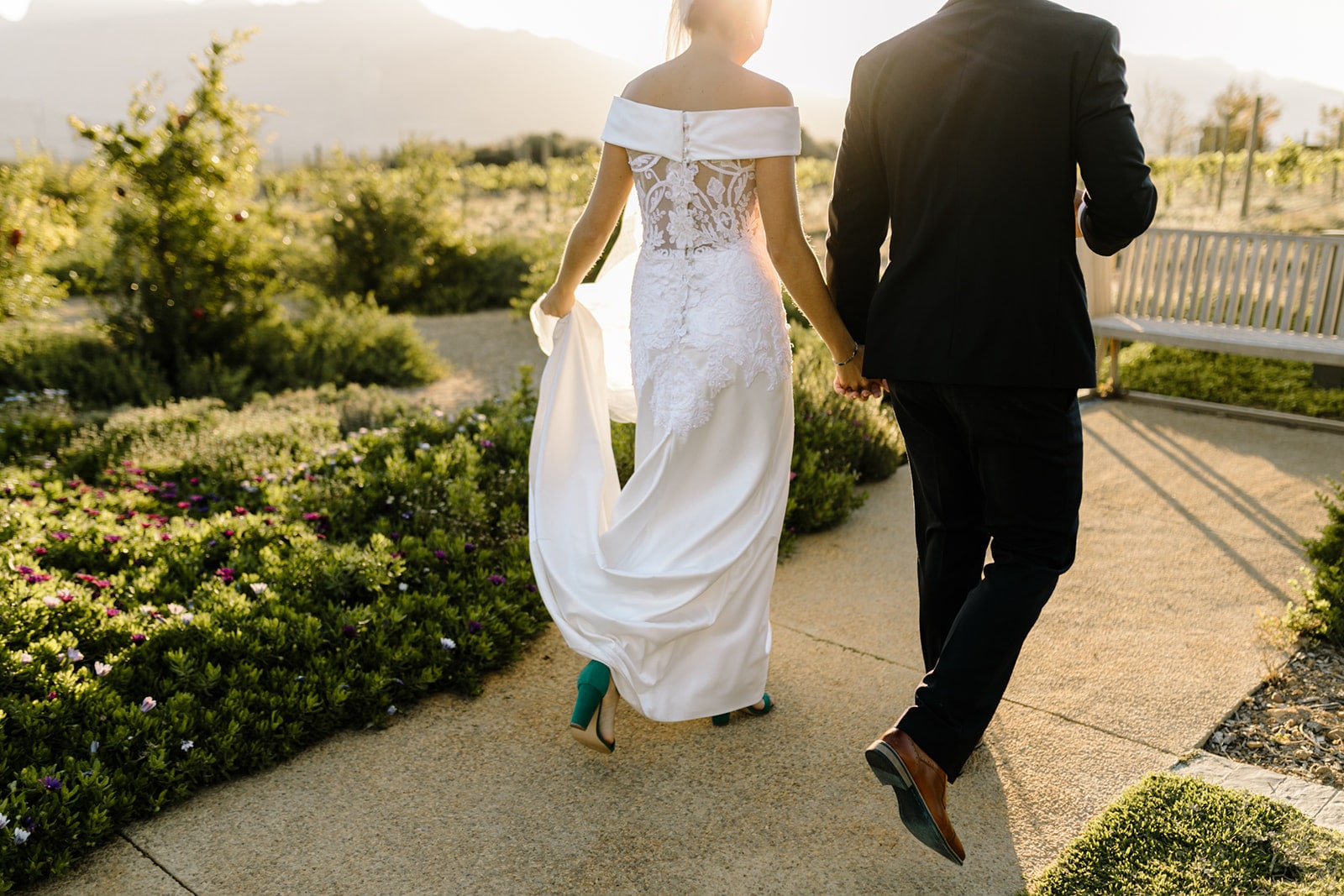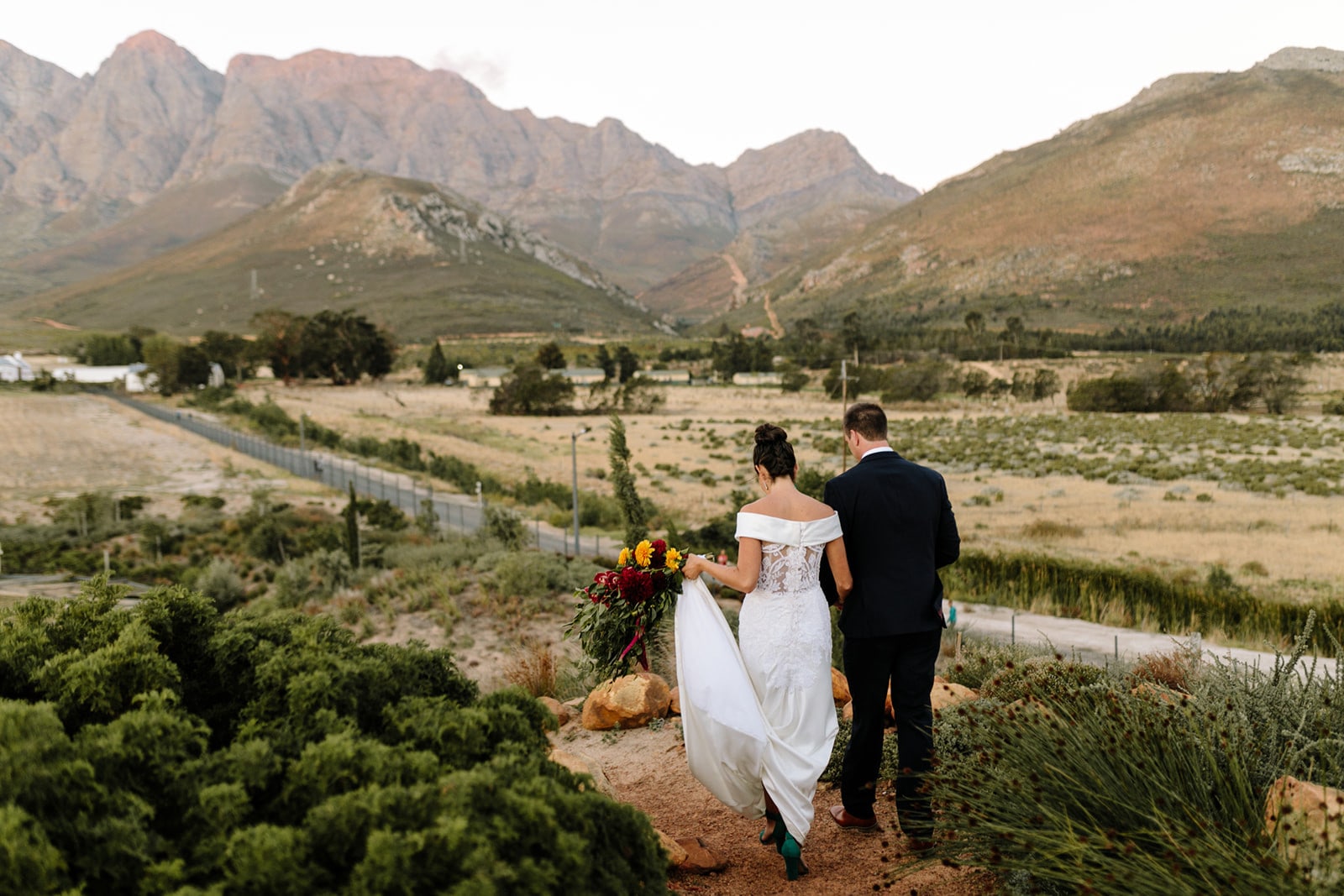 The Flowers
As the venue was already beautiful on its own, we didn't want to overpower it with flower installations and arrangements. We gave the florist our jewel tone colour scheme and told her to go crazy with flowers, greenery, fruits, and veg. My Green Love Affair was perfect for what we were looking for and we were mad about their green ethos. With most of our guests travelling far back home we couldn't give them arrangements to enjoy afterwards. Instead, the florist has an amazing green ethos where they donate all of the arrangements the day after the wedding.
Memorable Moments
Like most grooms, Willem would definitely say his most memorable moment was my walk down the aisle. It's quite a lengthy walk from the trees to the chapel, so the suspense had built up in both of us to greet each other at the altar. This was also a very special moment for me, to walk that path with my dad, clenching his hand and him then giving me away. The Bosjes chapel has an amazing quality to it that no one can explain, so it's no surprise that every moment in there we felt God's presence, His love and the love we have for each other. Our minister was a close family friend that also baptised me as a baby. They've been living in Florida for quite some time, so having him arrange a visit to SA just to marry us made it extra special. Other than a very special ceremony, our couple shoot was heavenly. The moments Willem and I could just enjoy each other, laugh together and just take it all in, in front of an epic sunset. This was especially great, as both our engagement shoots were in the pouring rain. Then, lastly, one of our utmost favourite moments would be our first dance. As I met Willem in the Free State, sokkie was one thing he did not lack skills in. We had confetti poppers go off throughout our first dance – it was absolute magic.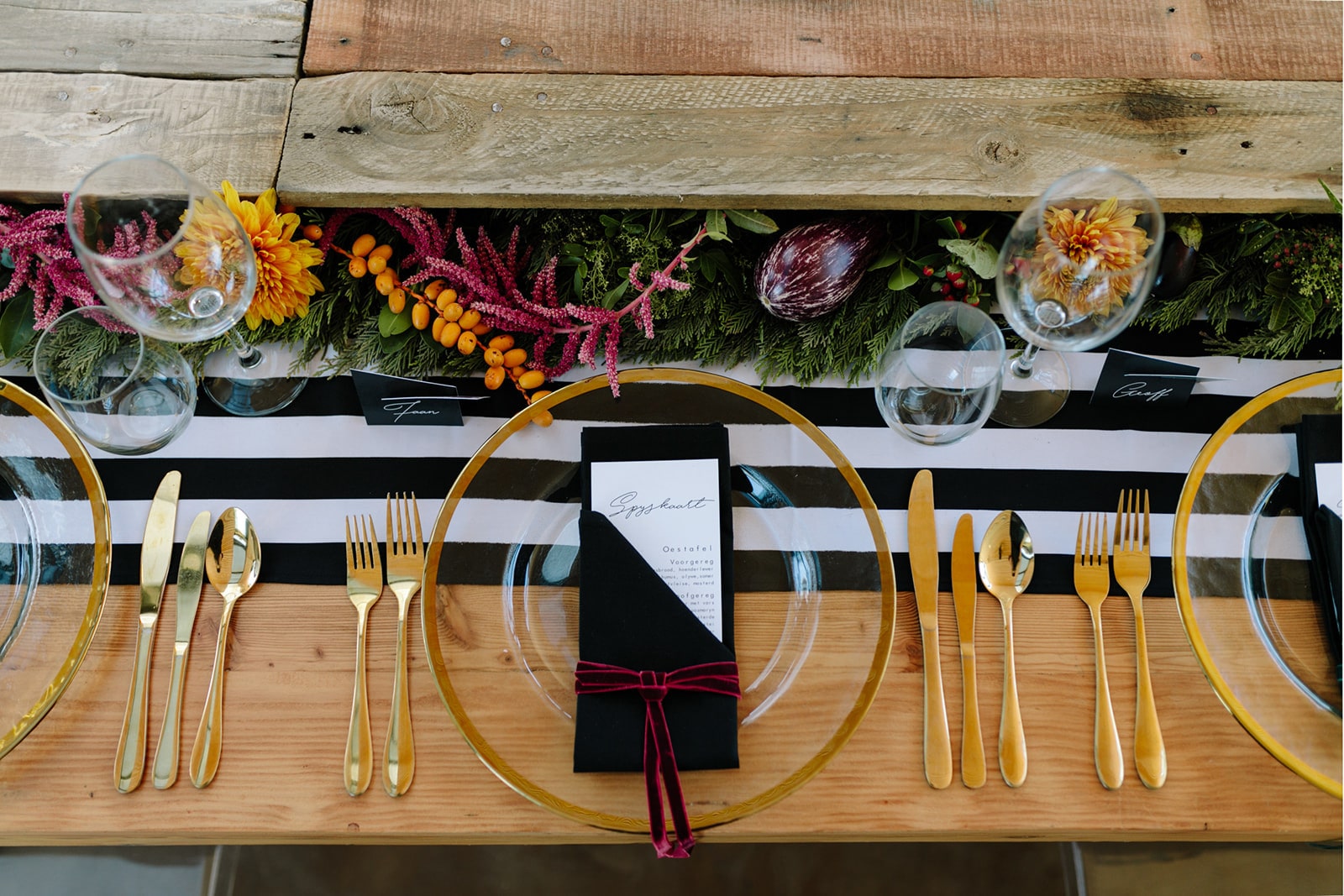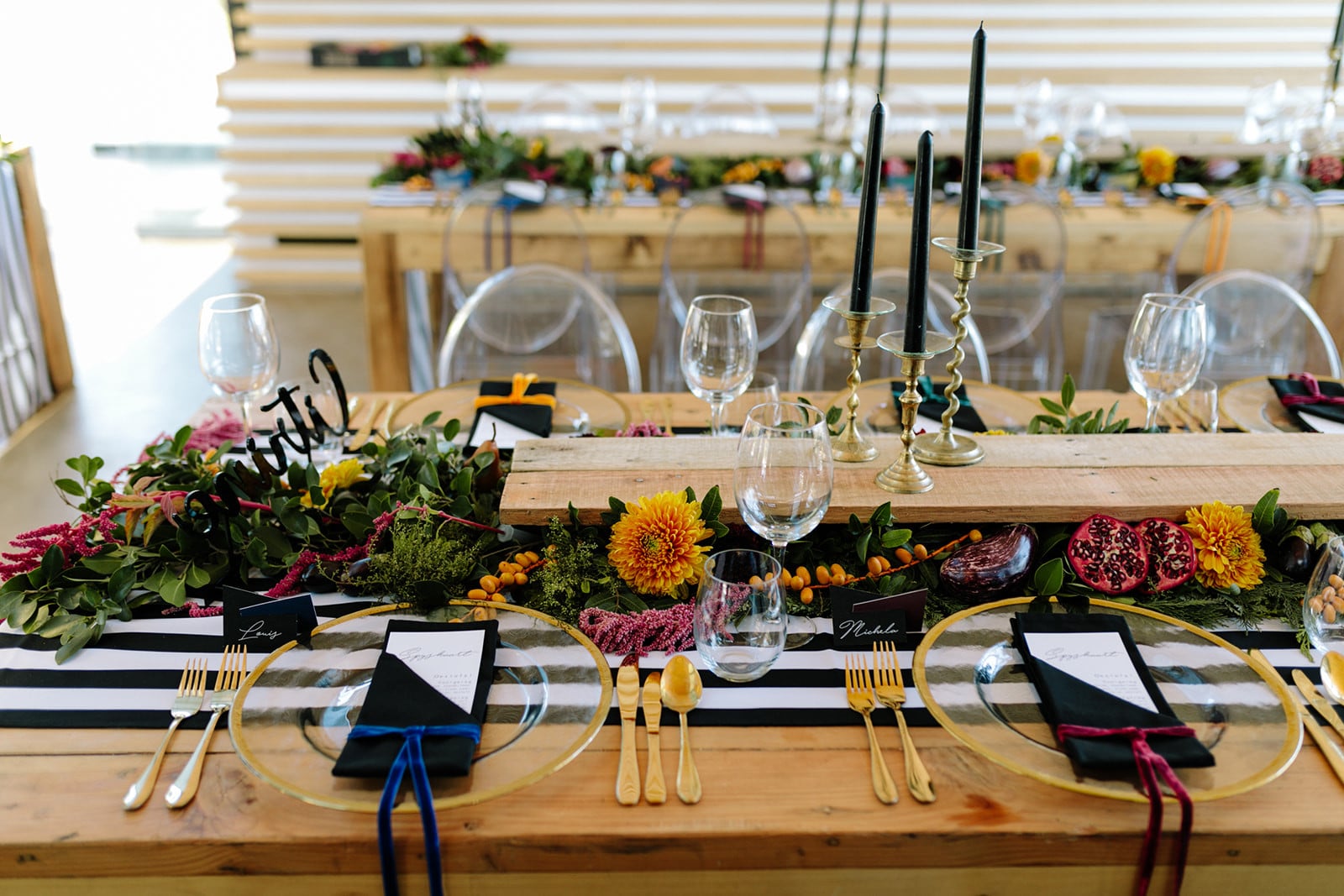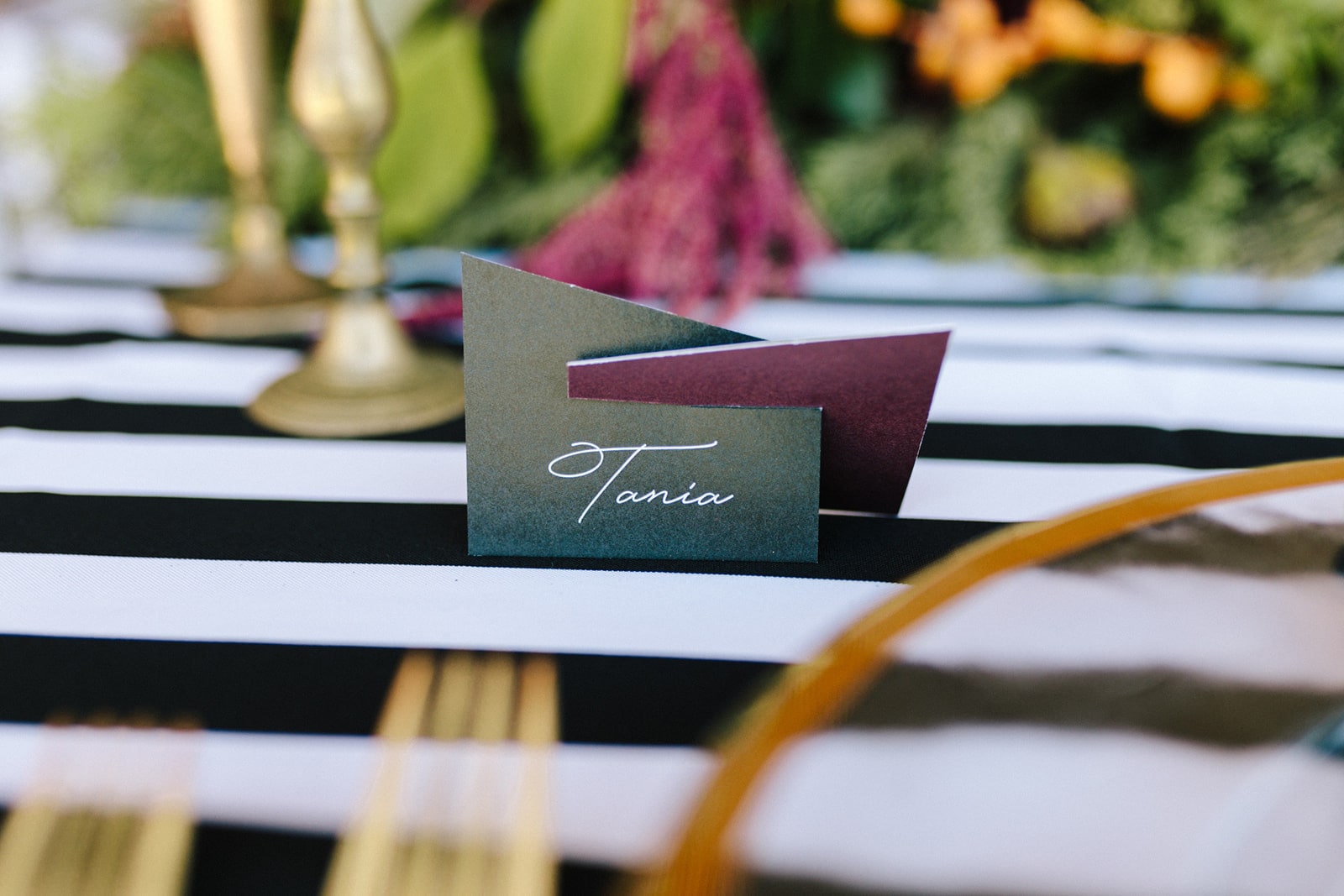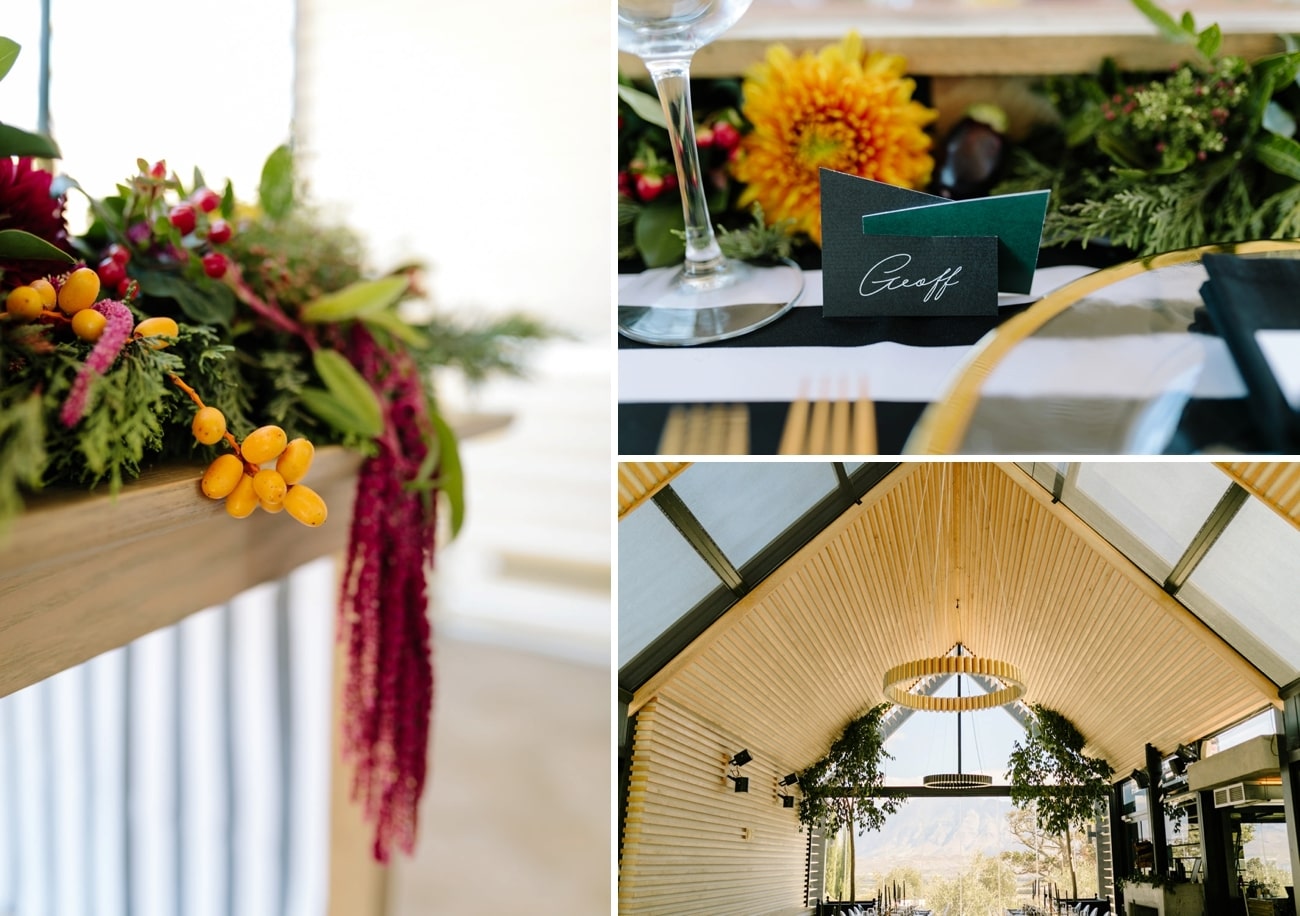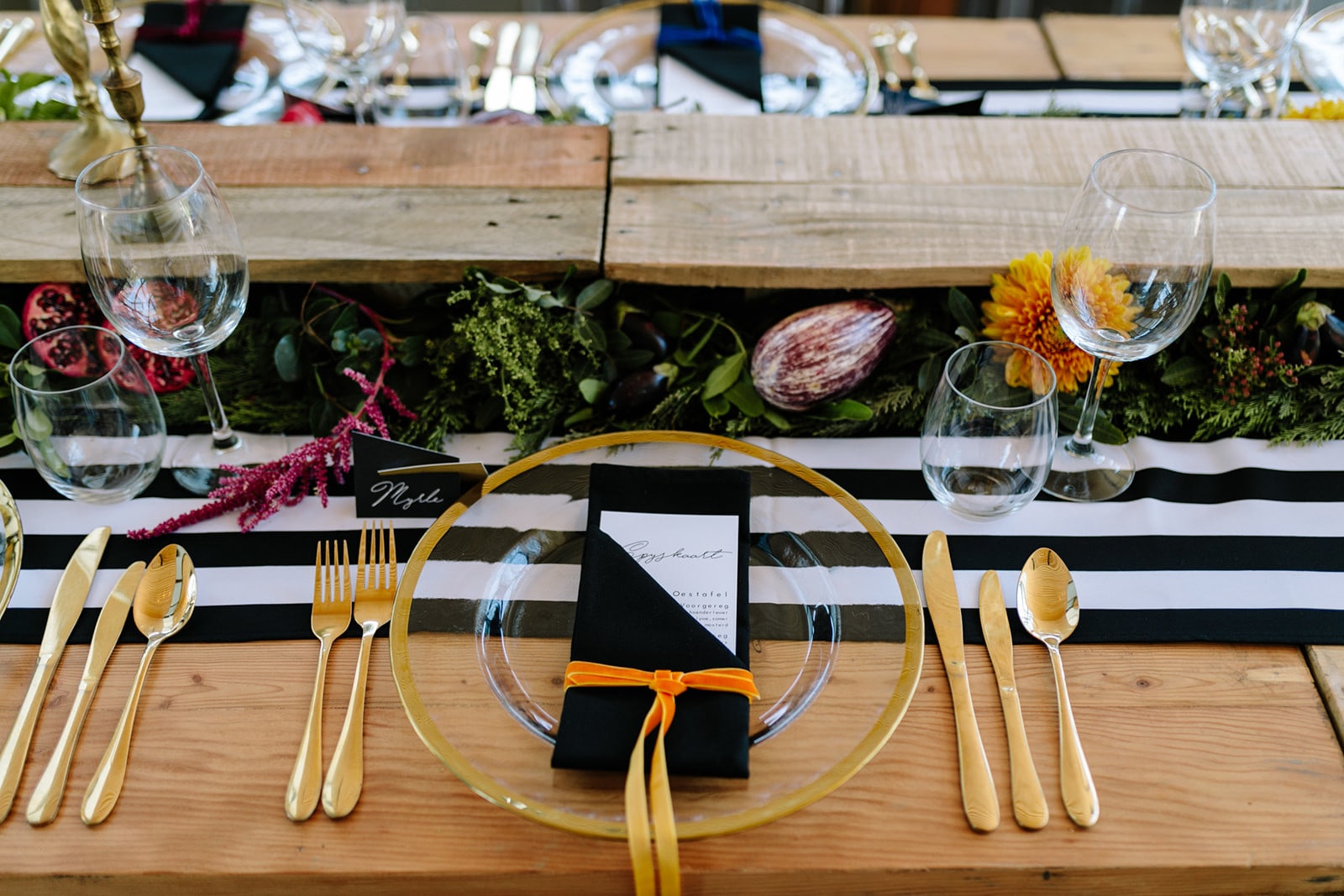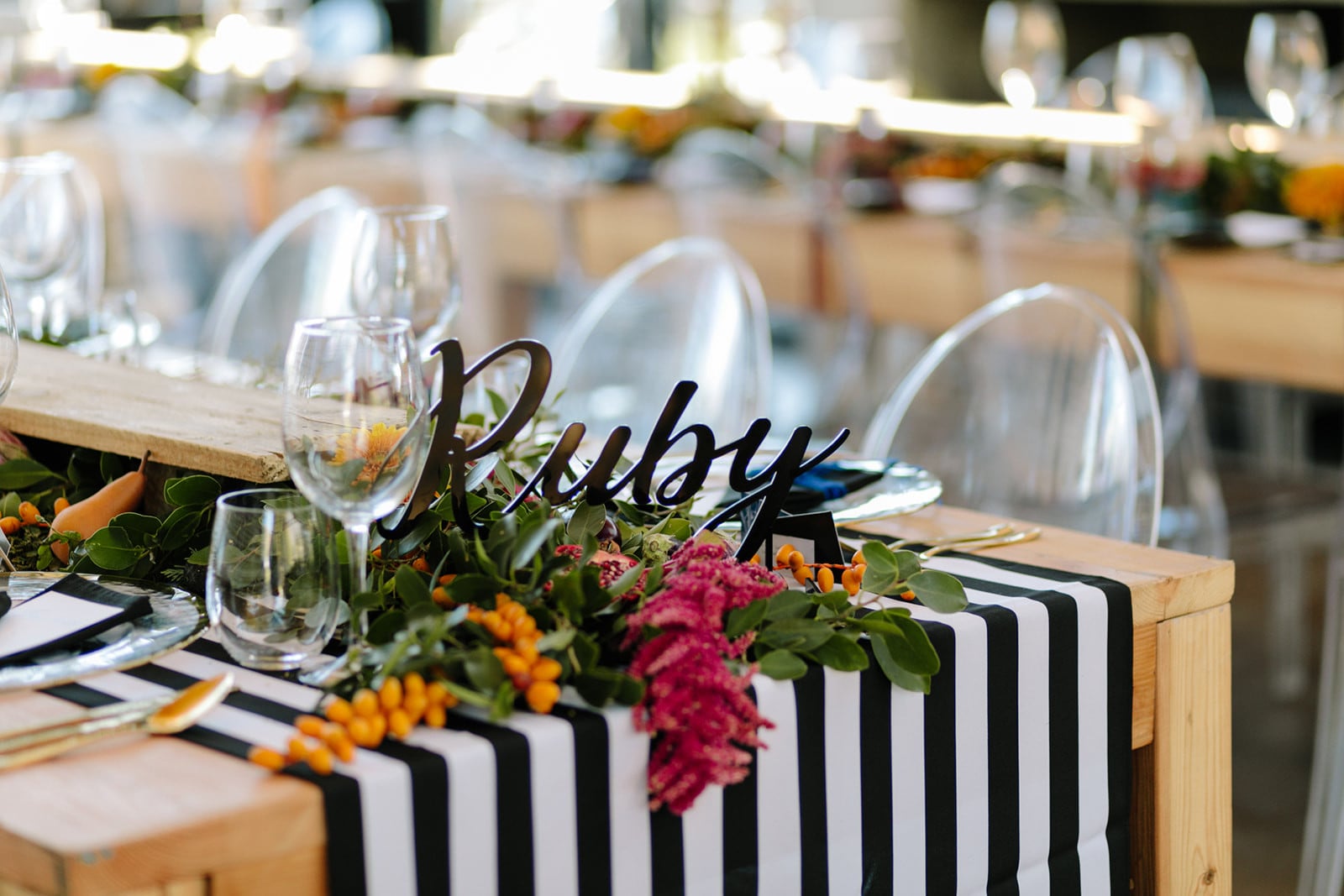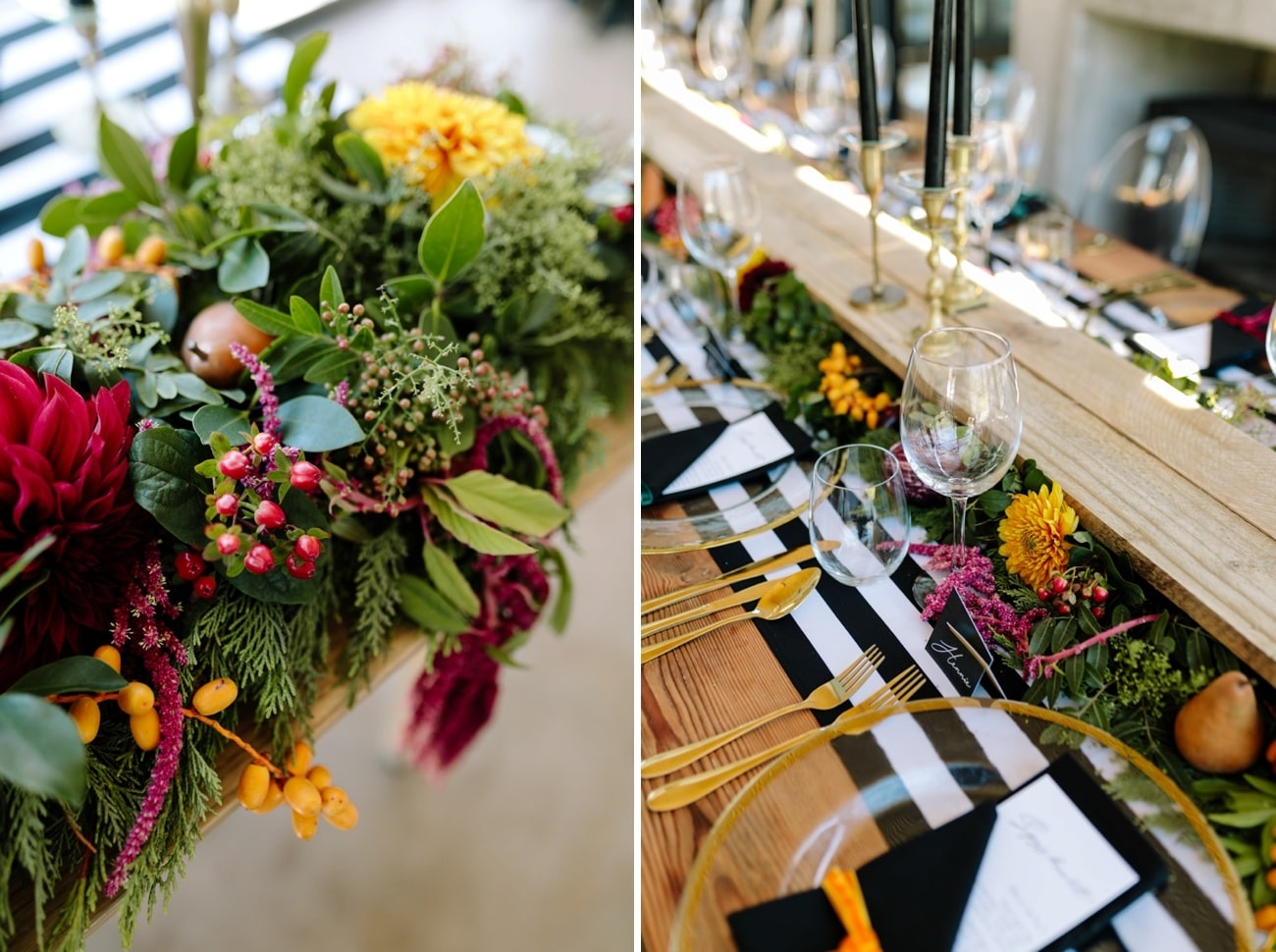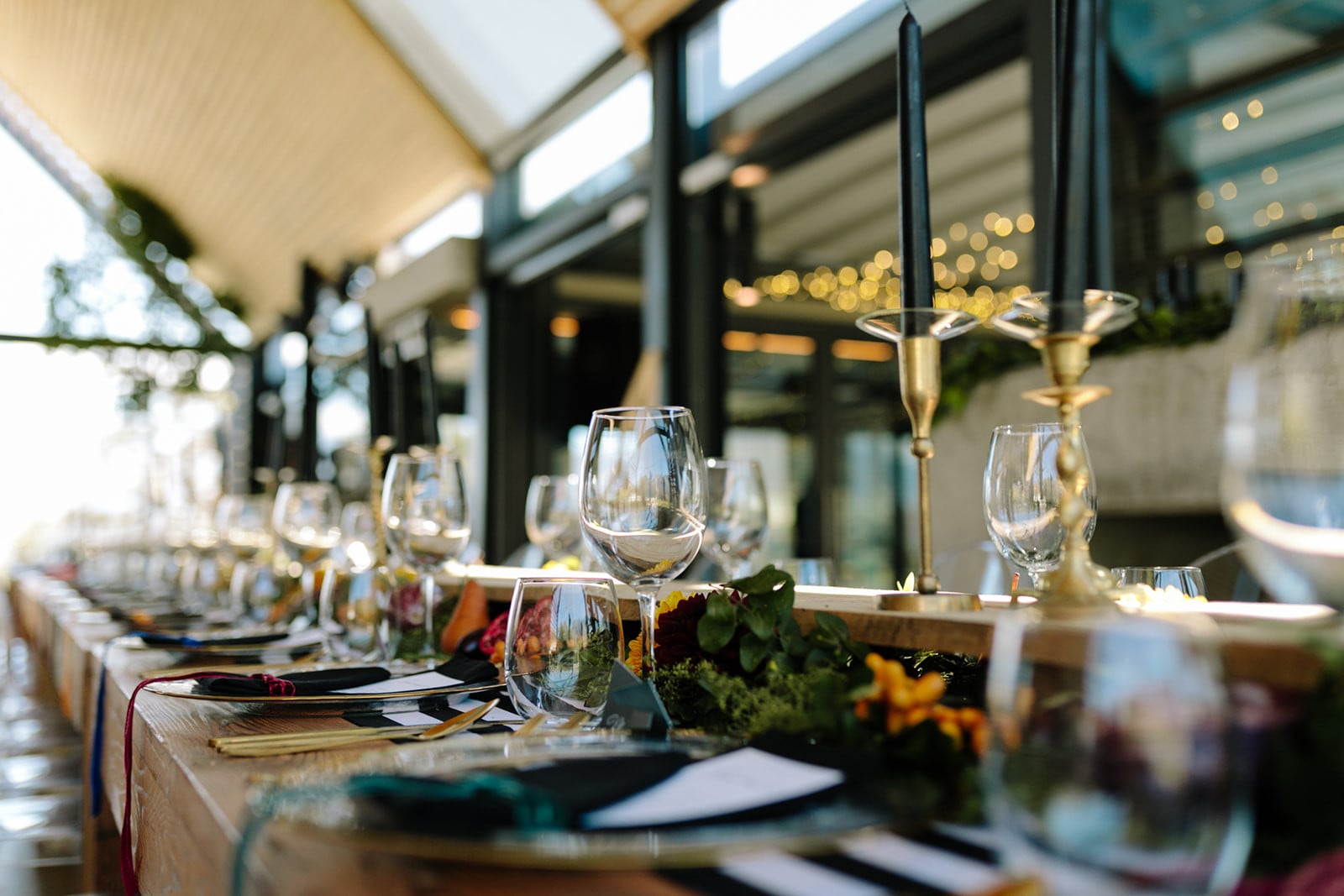 Best Decision
Something that was important to me was to make my mother and sister a part of the planning as much as possible. As expected, they made me a part of the planning! I was so grateful for them; not only do they share my creative brain but they are fantastic planners! After they pretty much planned our whole wedding, we could just give over to our on-the-day coordinator Kristin, which by the way was also one of the best decisions we could've made.
Advice for Future Brides & Grooms
Most importantly, always remember that the wedding is a celebration of your love for each other; the smaller details are just a bonus. Secondly, they're not exaggerating when they say the day goes by quickly – it flies! So enjoy every single second of it with all your loved ones. And lastly, do what ever you want at your wedding; if you would rather dance the night away than chat to an endless guest list, do it! You only get married once, enjoy it.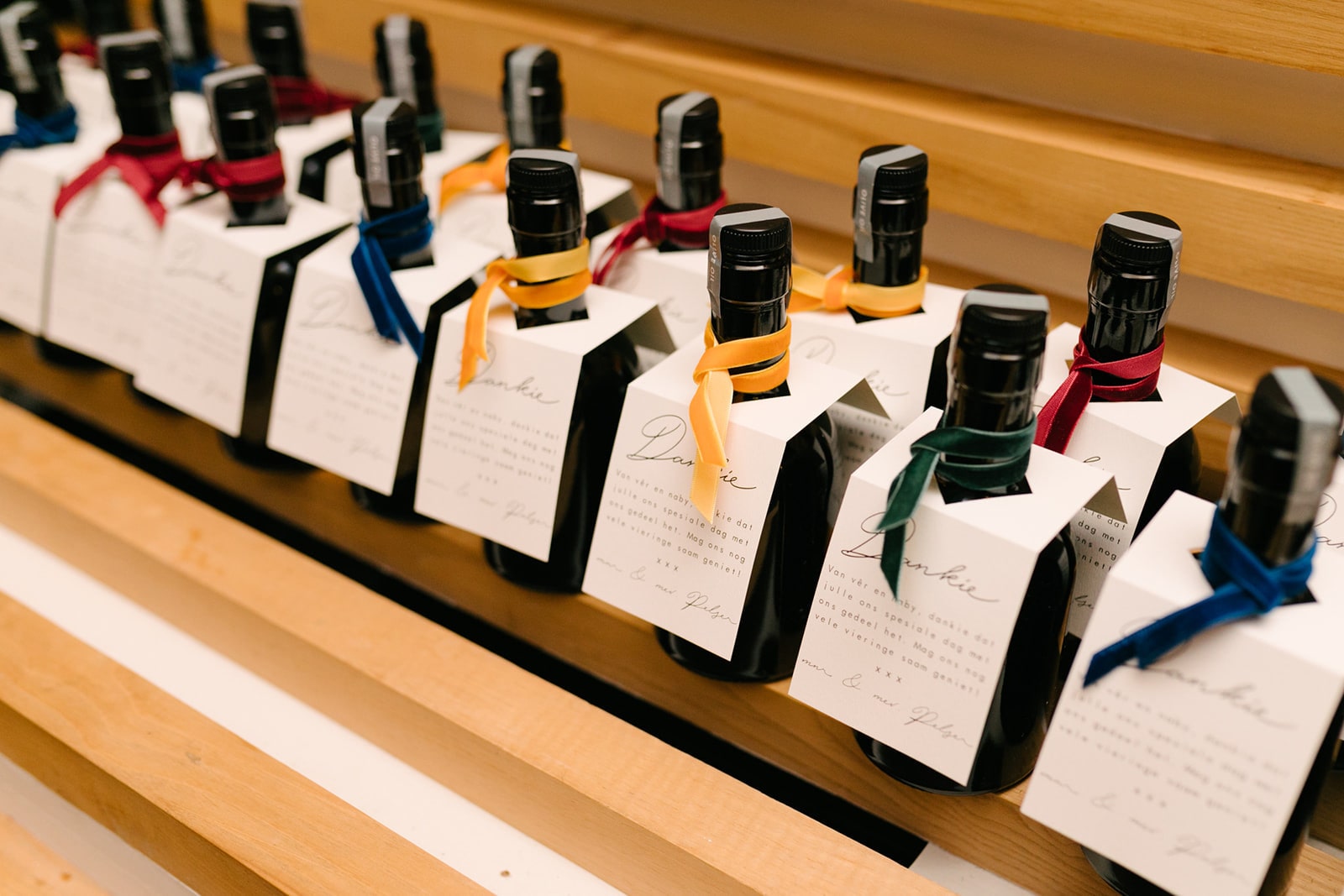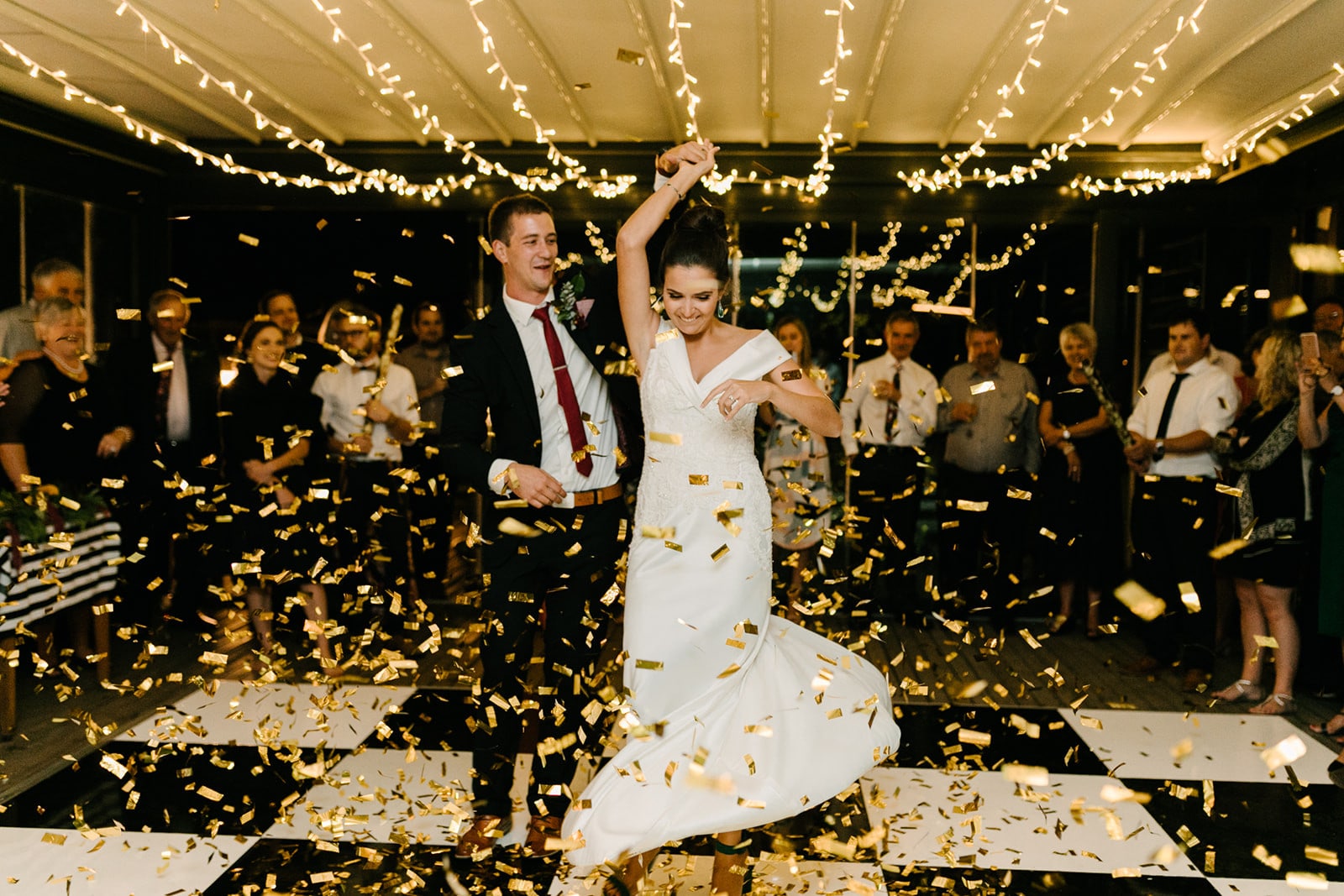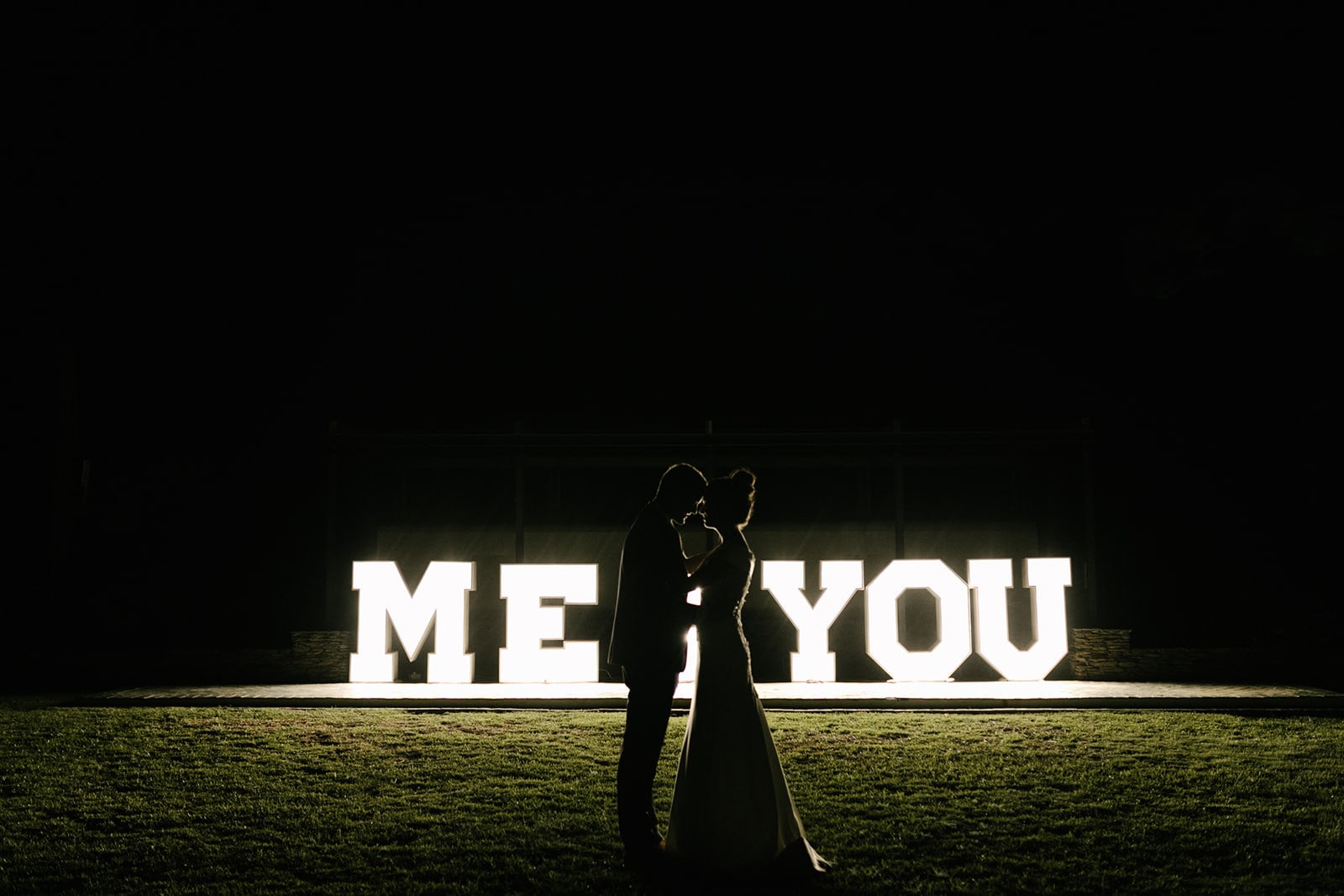 SERVICE PROVIDERS
Photography: Koa Photography | Ceremony Venue: Bosjes Estate | Reception Venue: Bosjes Estate | Day-of Coordination: On the Day Events | Floral: My Green Love Affair | Videography: Barefeet Videography | Wedding Cake: Kole en Deeg | Hair: Cecilia Fourie | Makeup: Cecilia Fourie | Linens: Mother of the Bride | DJ: Baha Entertainment | Lighting: Lekker Trou | Furniture Rentals: Goeters | Stationery: The Bride | Wedding Dress: Catherine's Collections | Bride's Shoes: Rubi Shoes | Veil: Catherine's Collection | Jewelry: Kay's Antiques | Wedding Ring: Madeline's Temptations | Bridesmaid Jewelry: Madeline's Temptations | Groom's Attire: TM Lewin | Groom's Shirt: POLO South Africa | Submitted via: Matchology