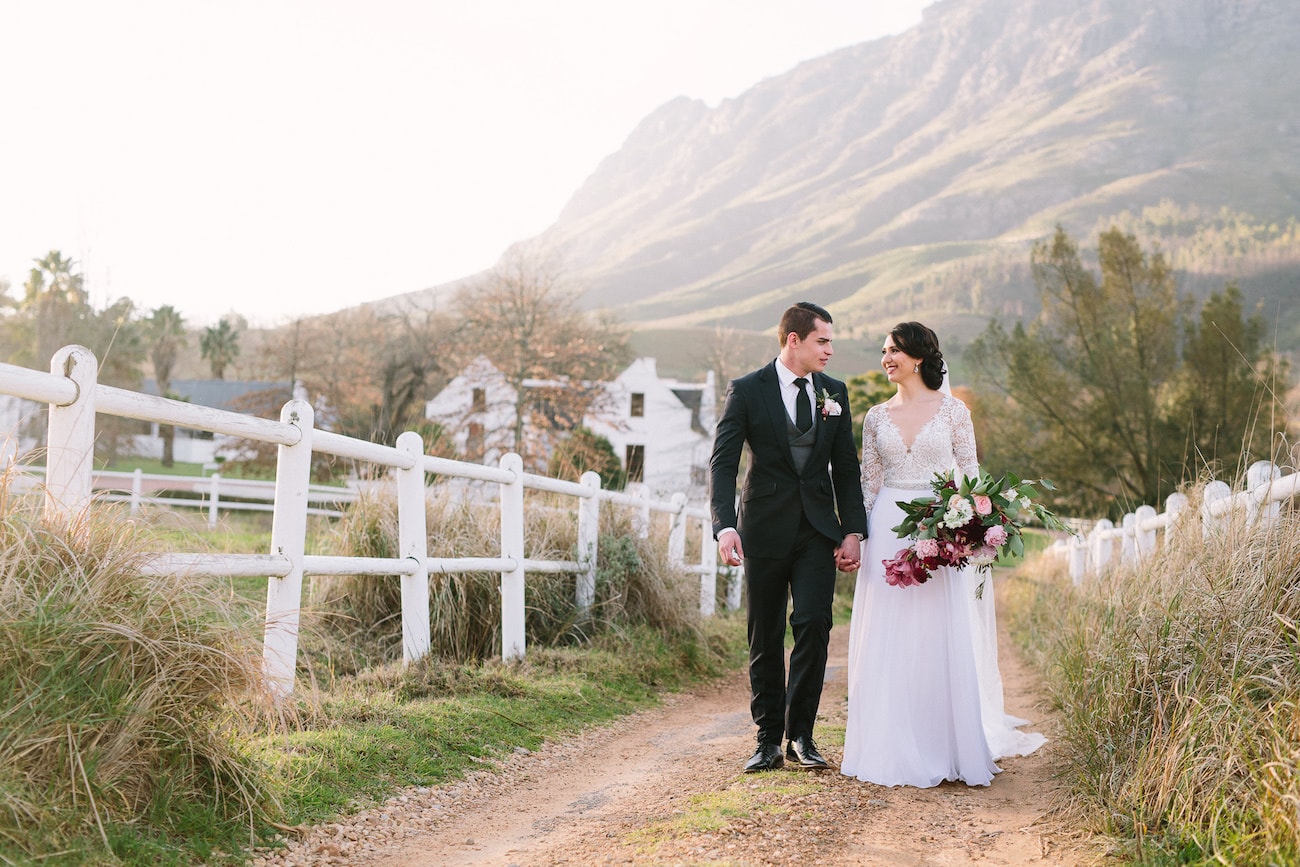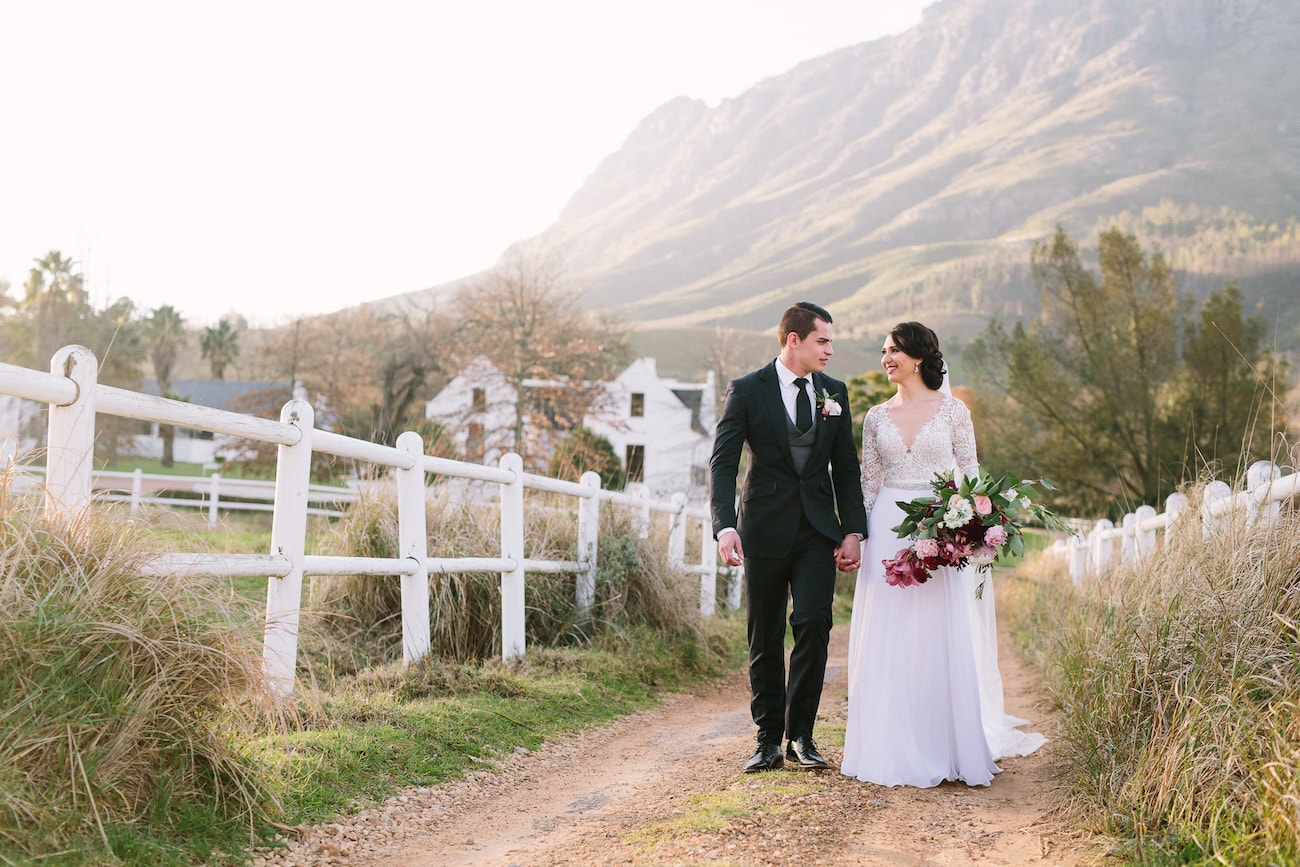 It's no secret that I'm a fan of all things Italian (I mean, I'm half Italian myself, and proudly so). But in the absence of a plane ticket to Tuscany, if I were to receive an invitation to a beautiful, intimate, Italian-inspired soiree like this one? I'd be there faster than you could say "I do". Ilna and Neil created something really special for their big day – a sophisticated, jewel-toned celebration that manages to fuse the best of the South African winelands with a touch of La Bella Vita. The flowers, for one, are ridiculously beautiful – peonies and hydreangeas and orchids in shades of mauve and plum and burgundy. And contrasting with that abundance is Ilna's breathtakingly elegant gown and Neil's classic black suit. Sleek sophistication meets organic. And talking about sophistication, I love that the couple opened the dancefloor with a tango! These beautiful pics by the lovely Tasha Seccombe capture every bit of their big day, and will stick in your memory for a long time to come!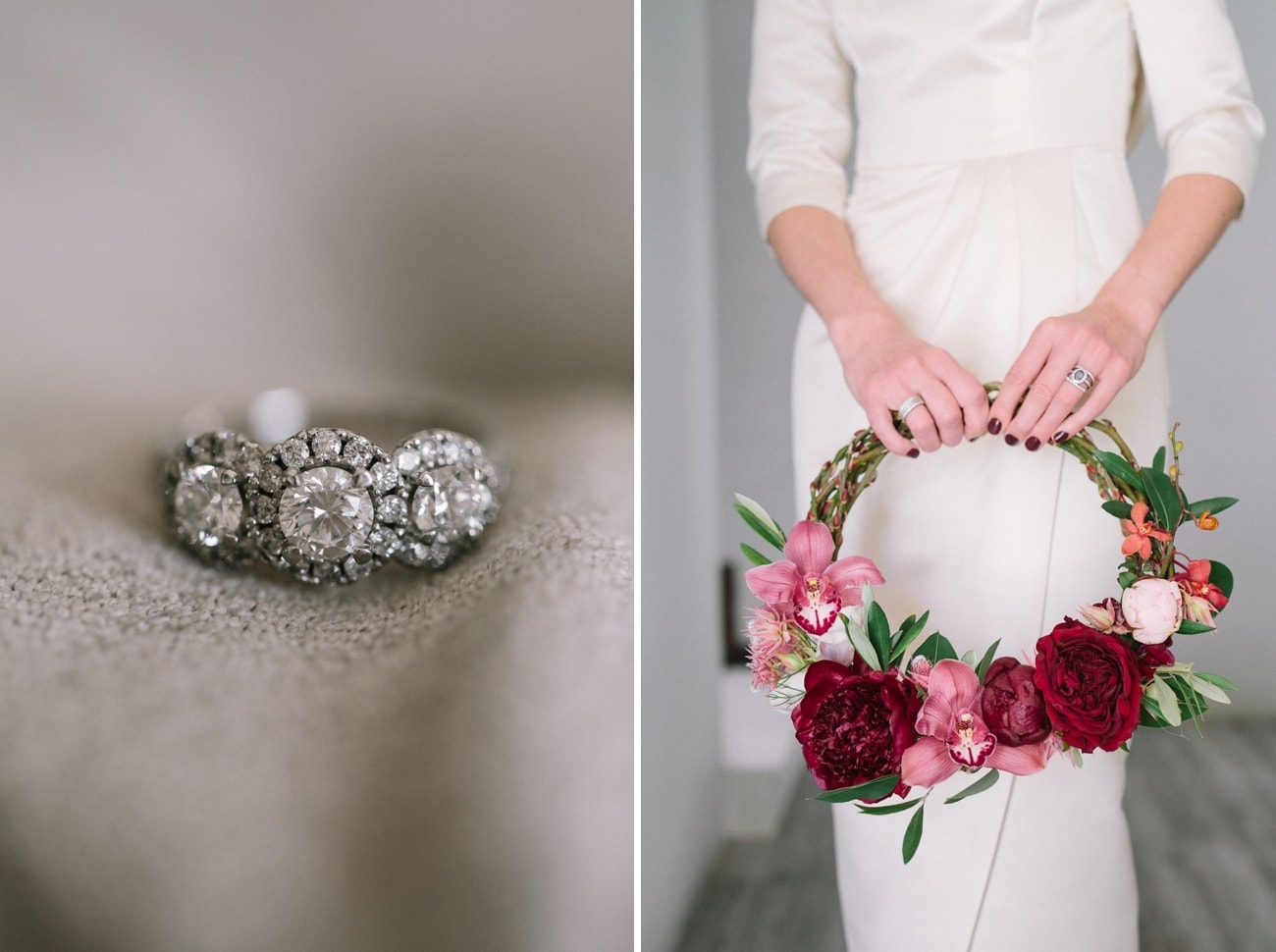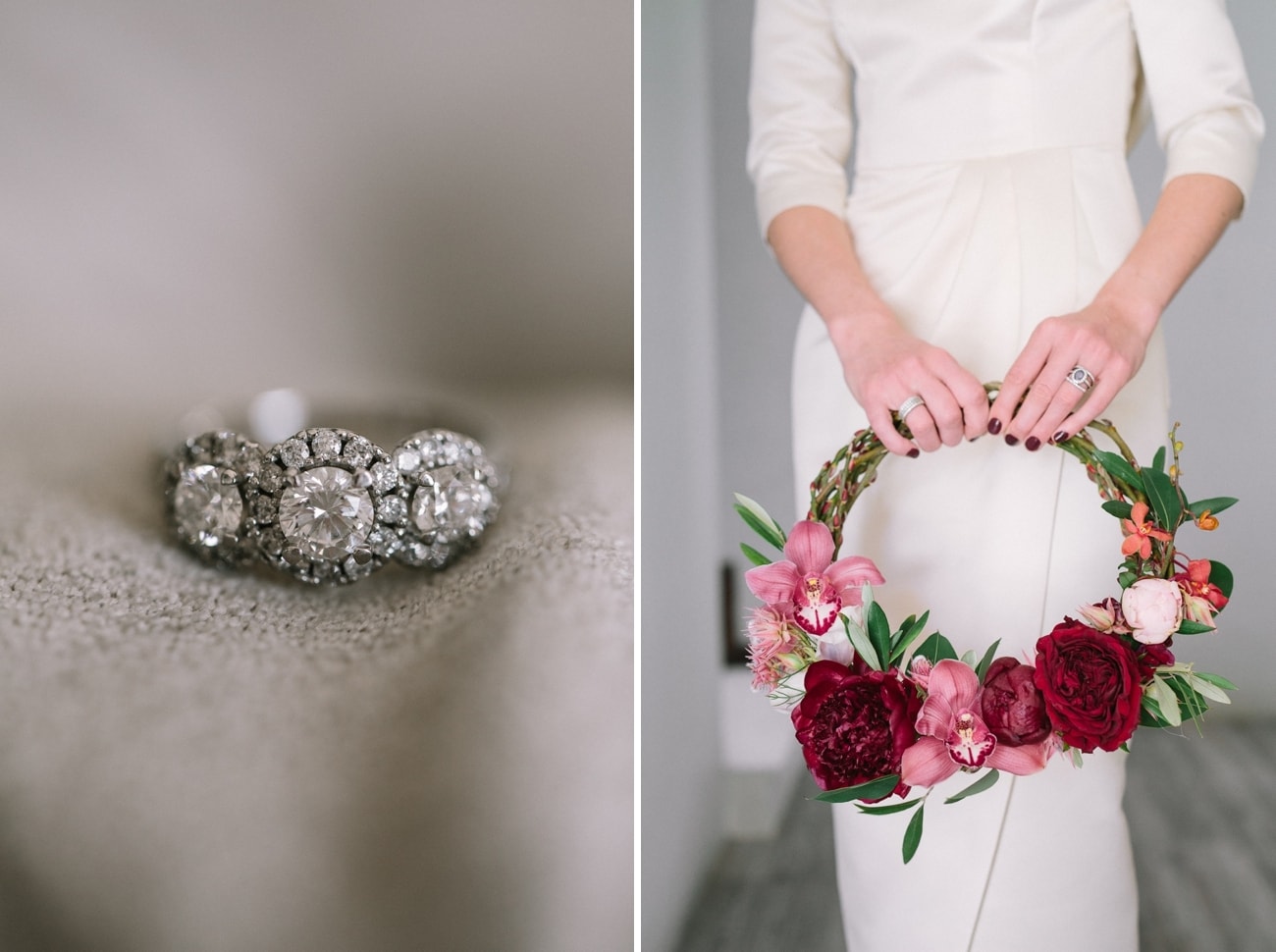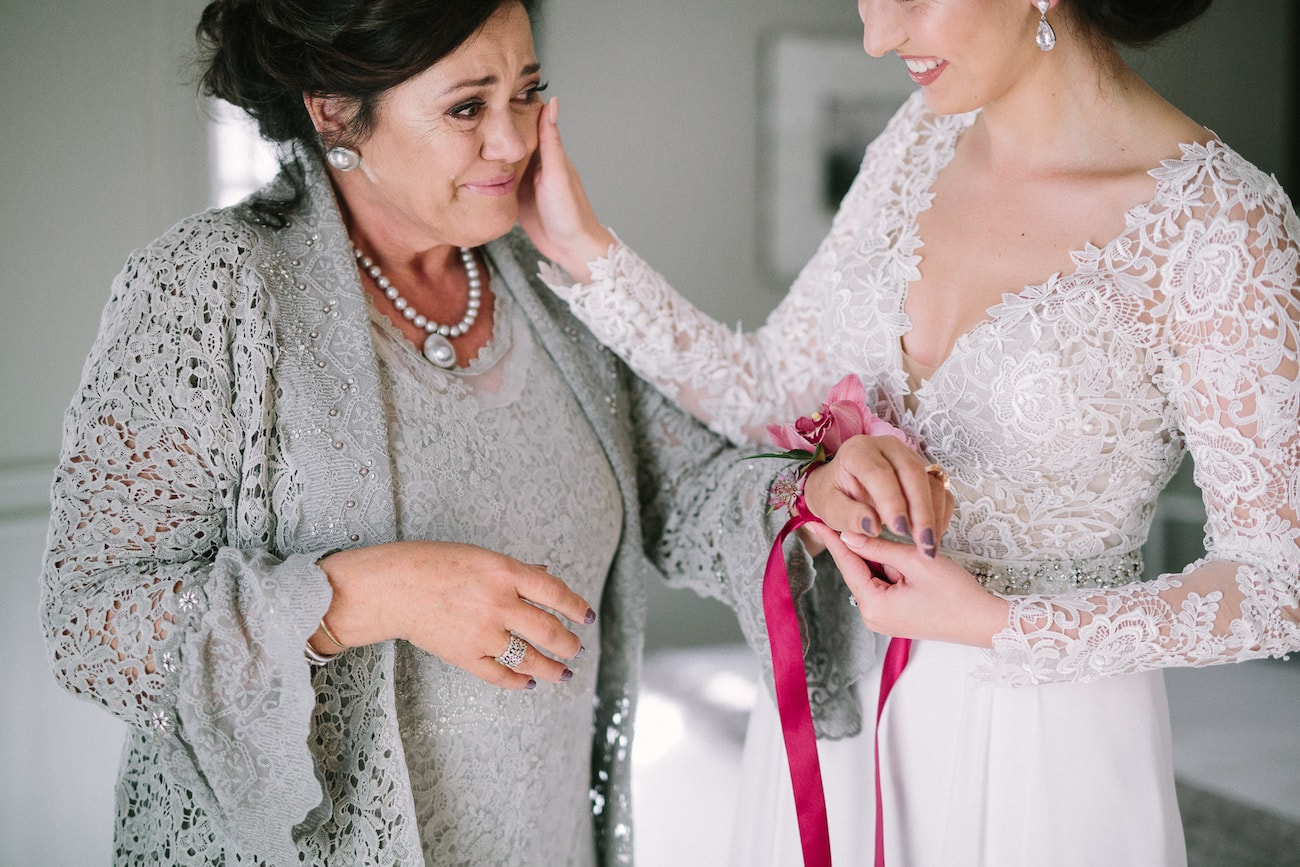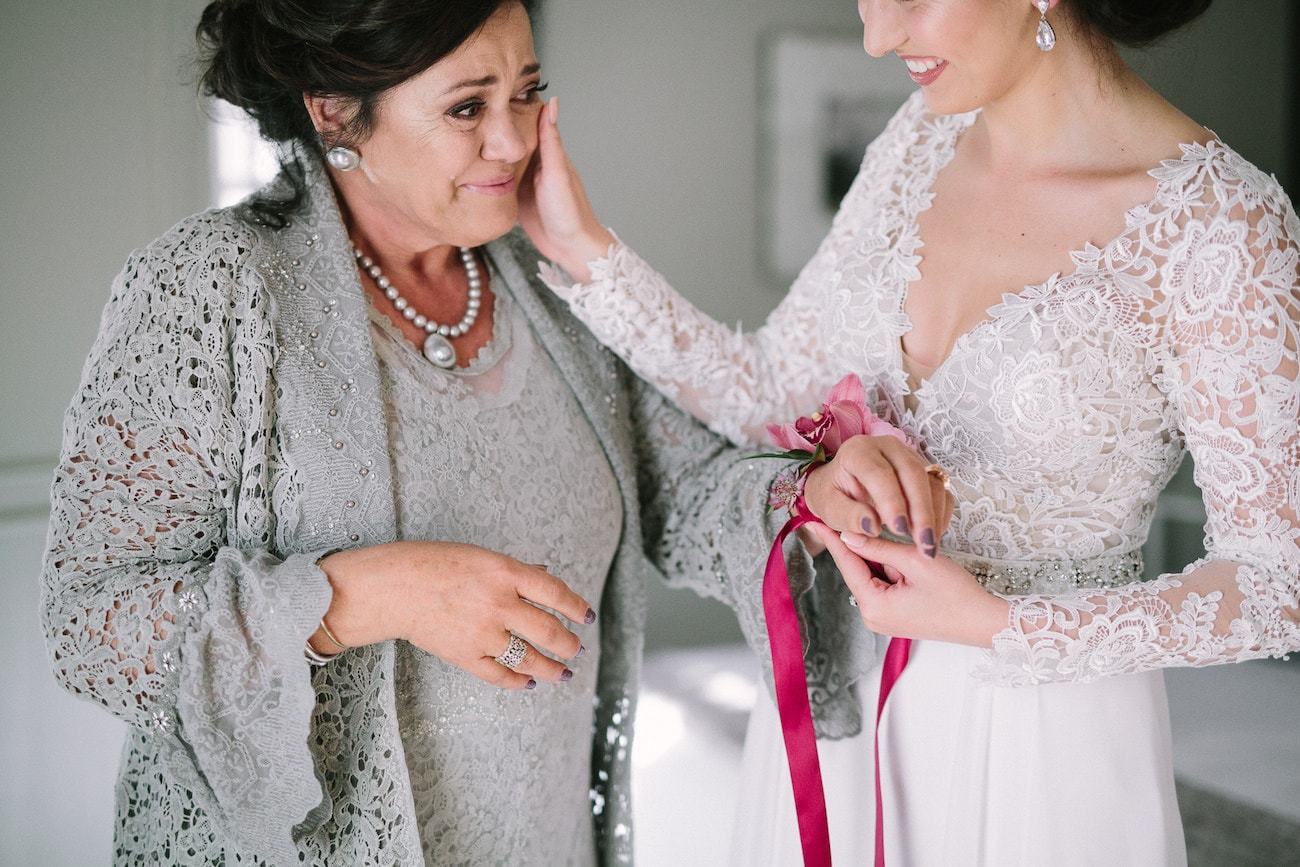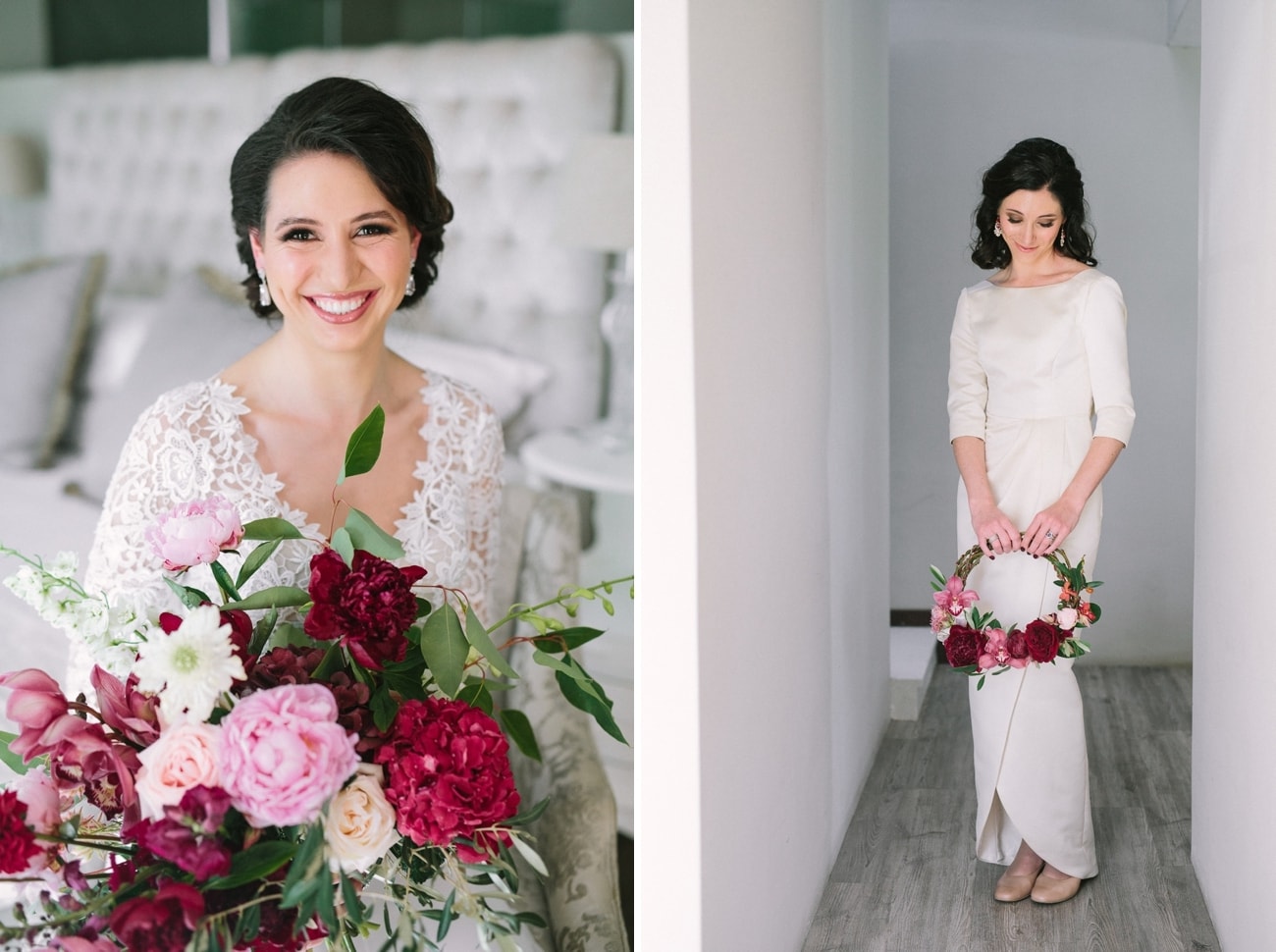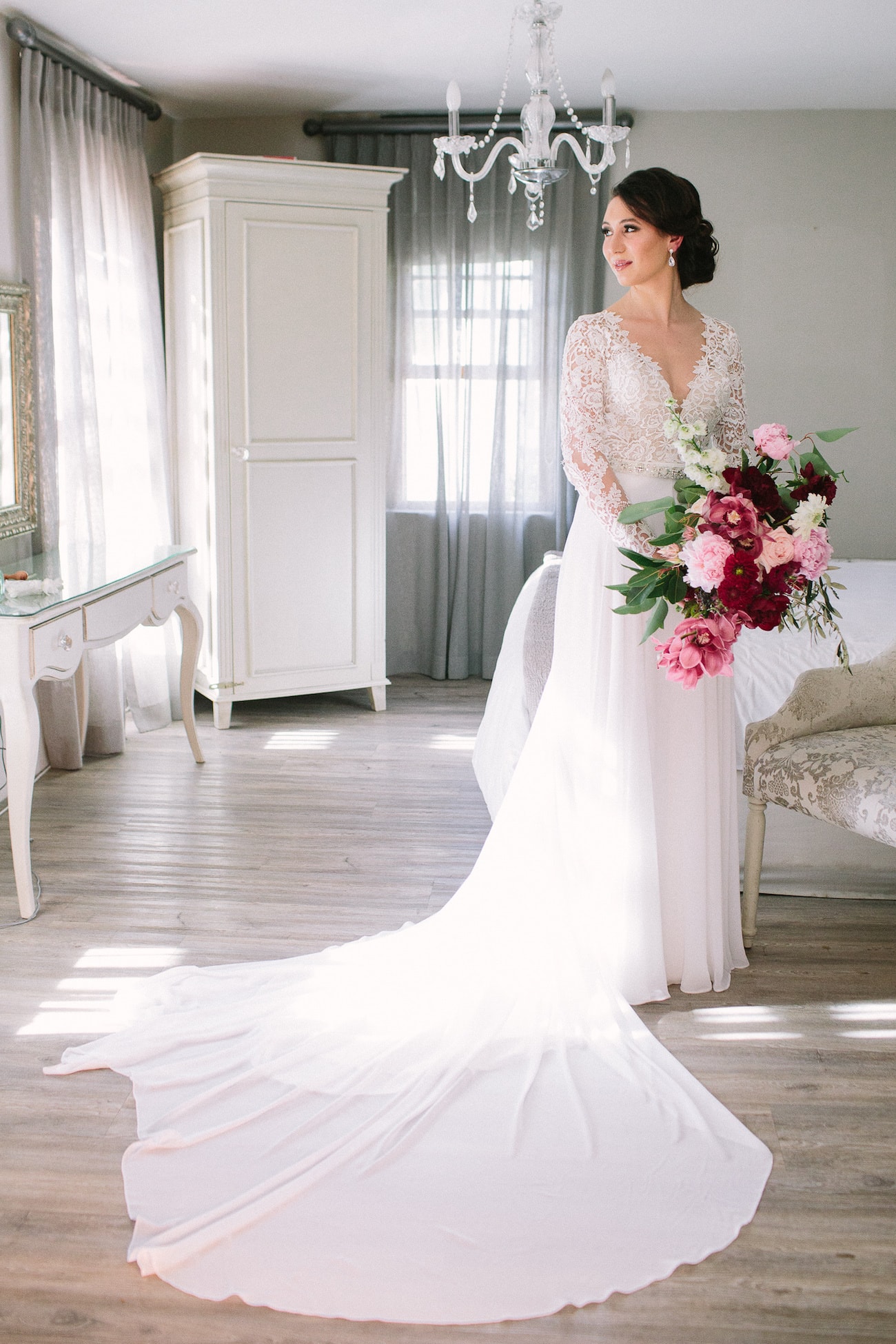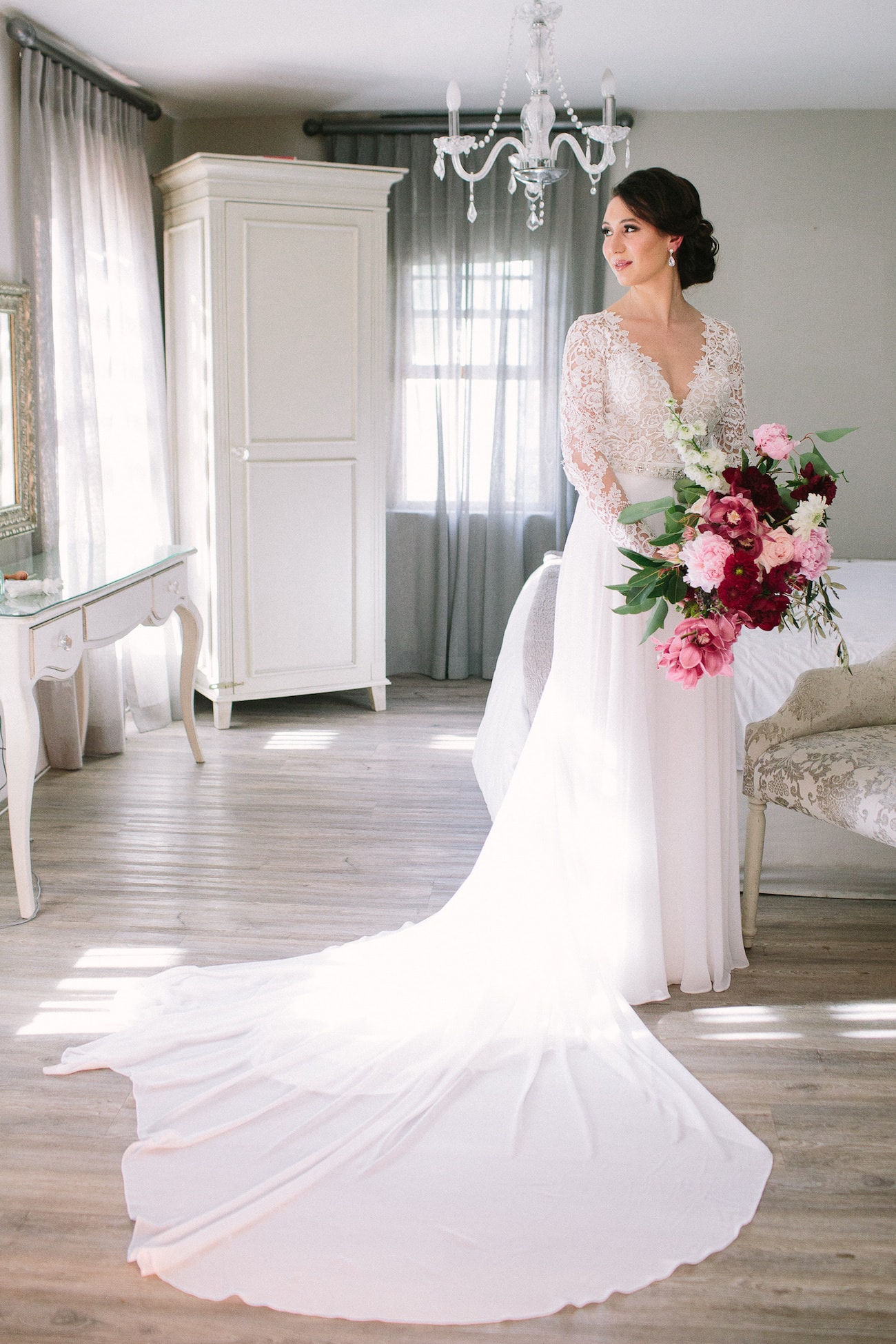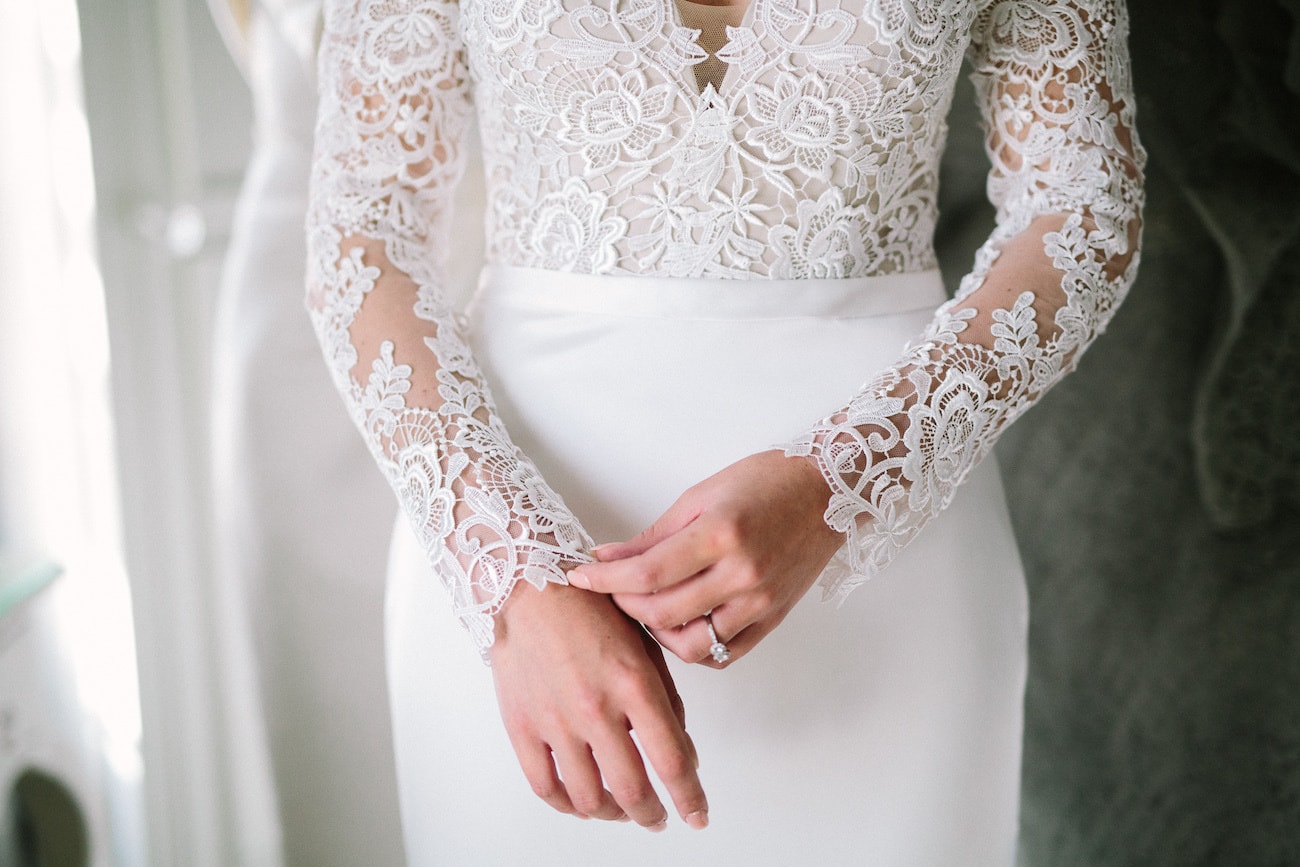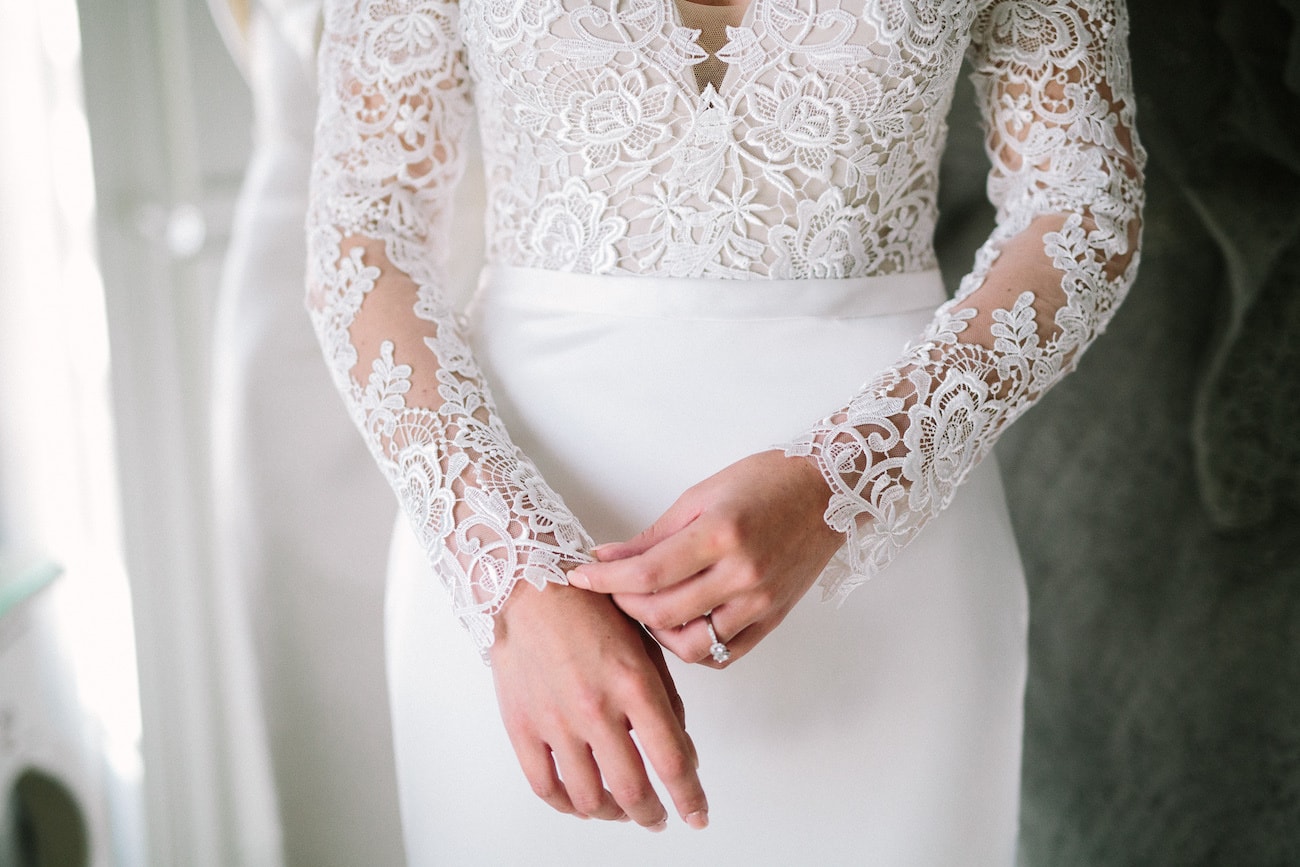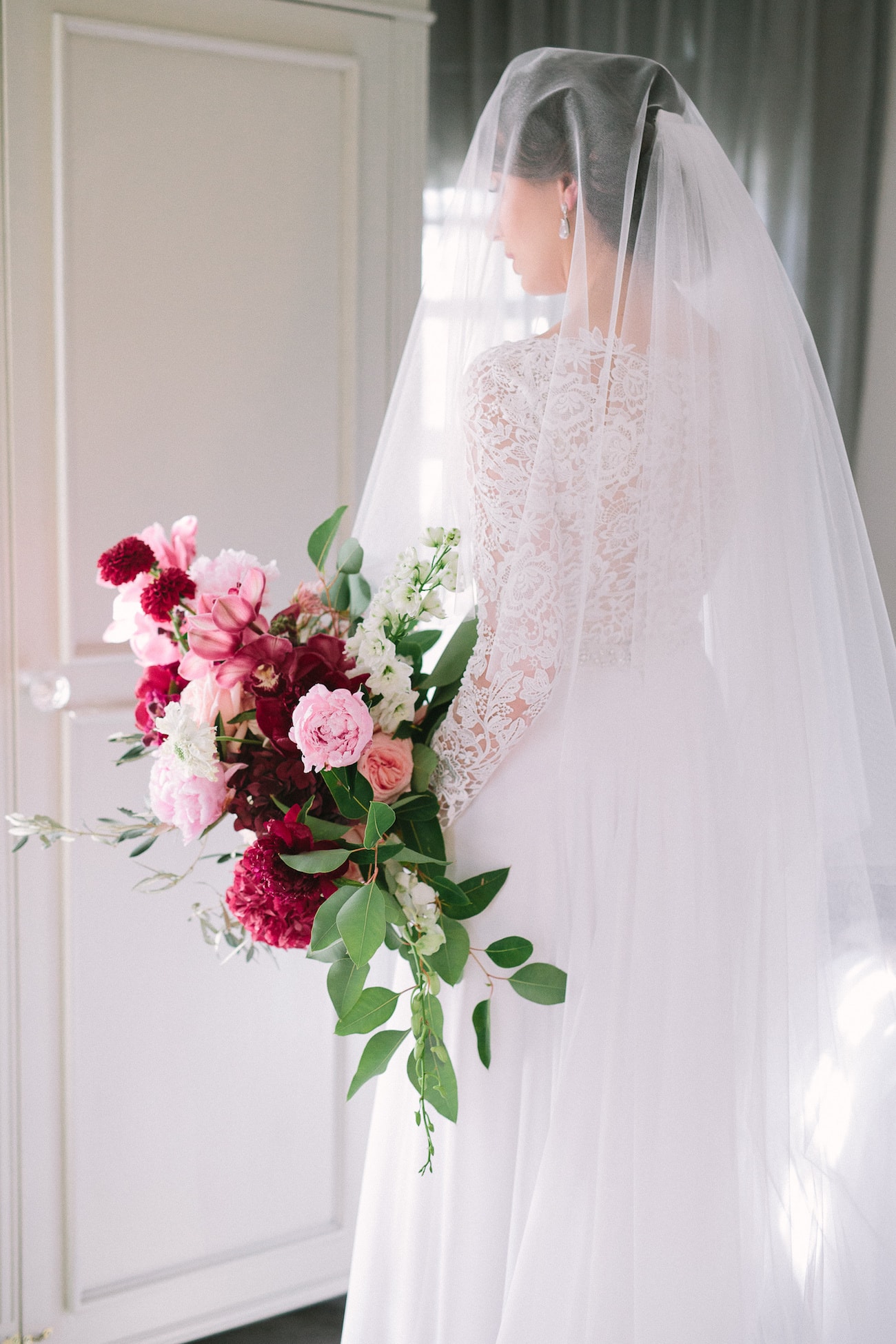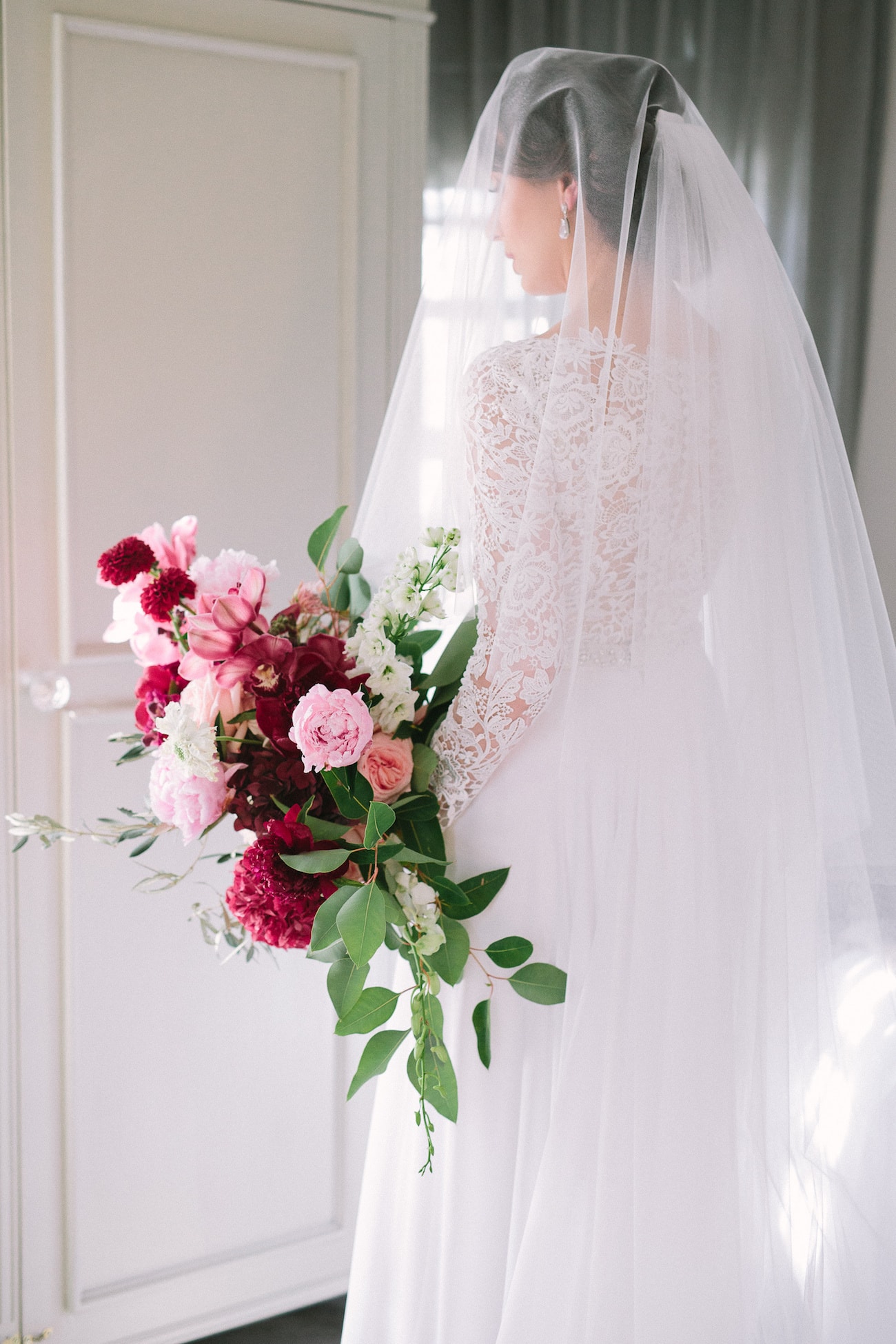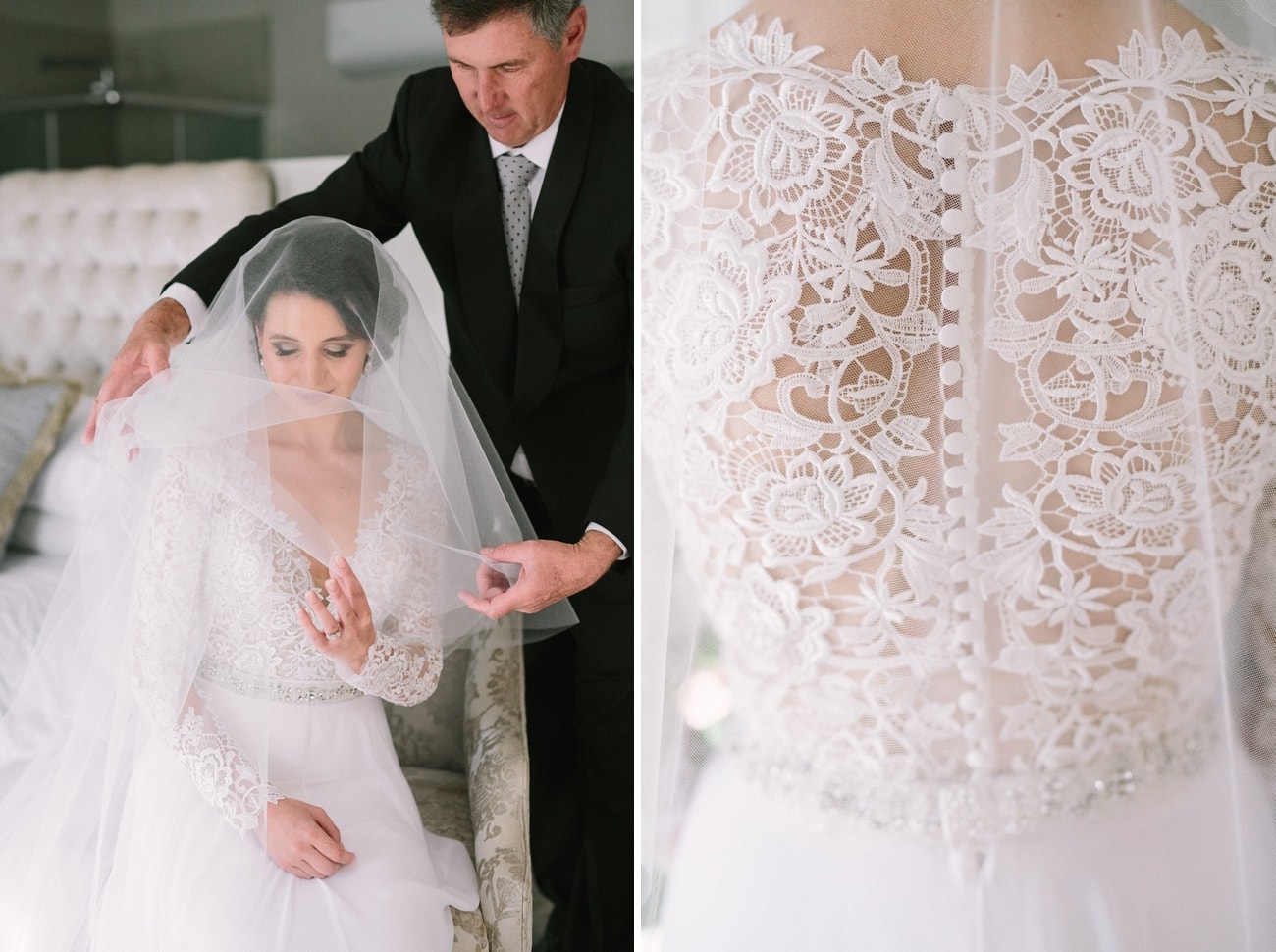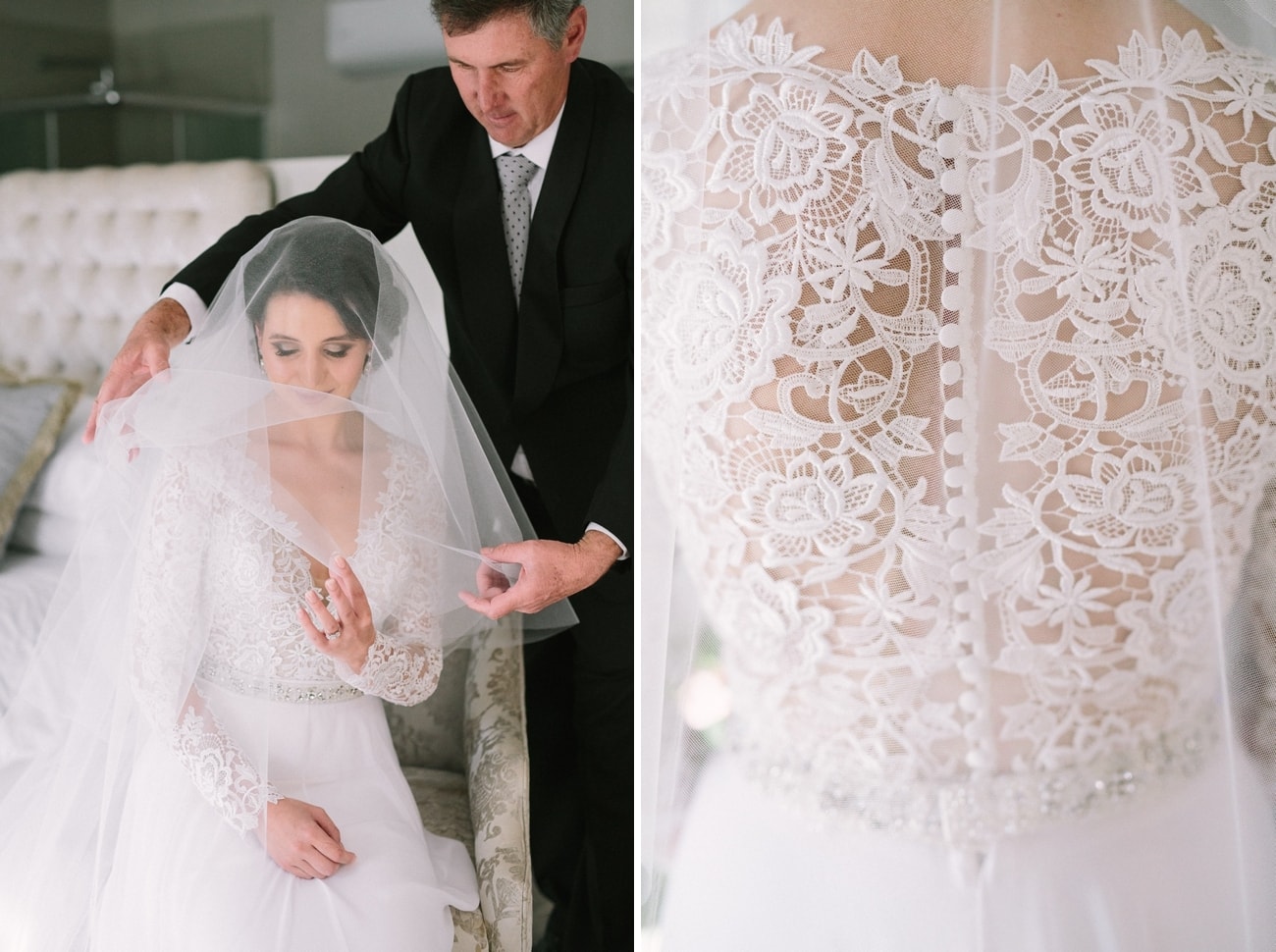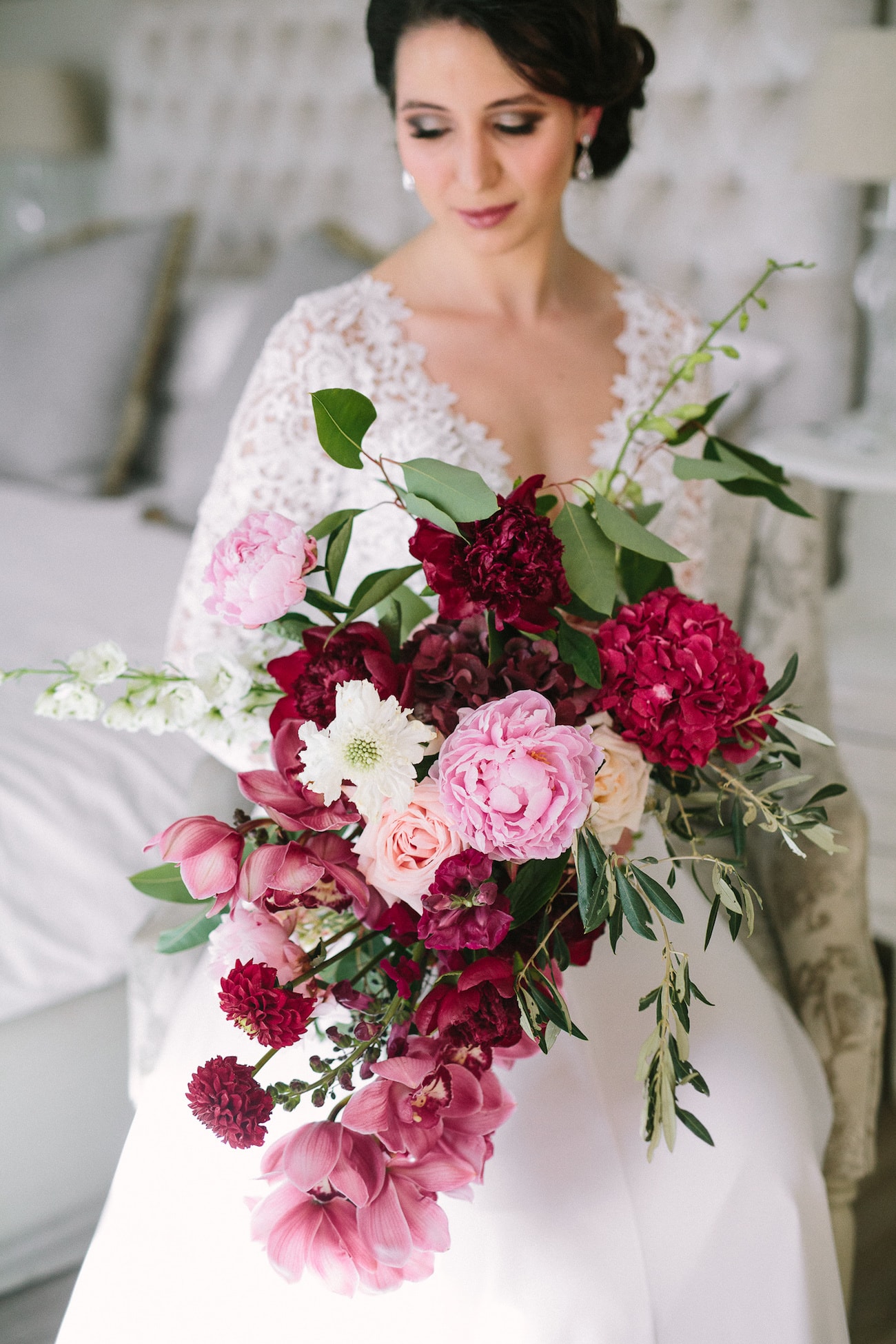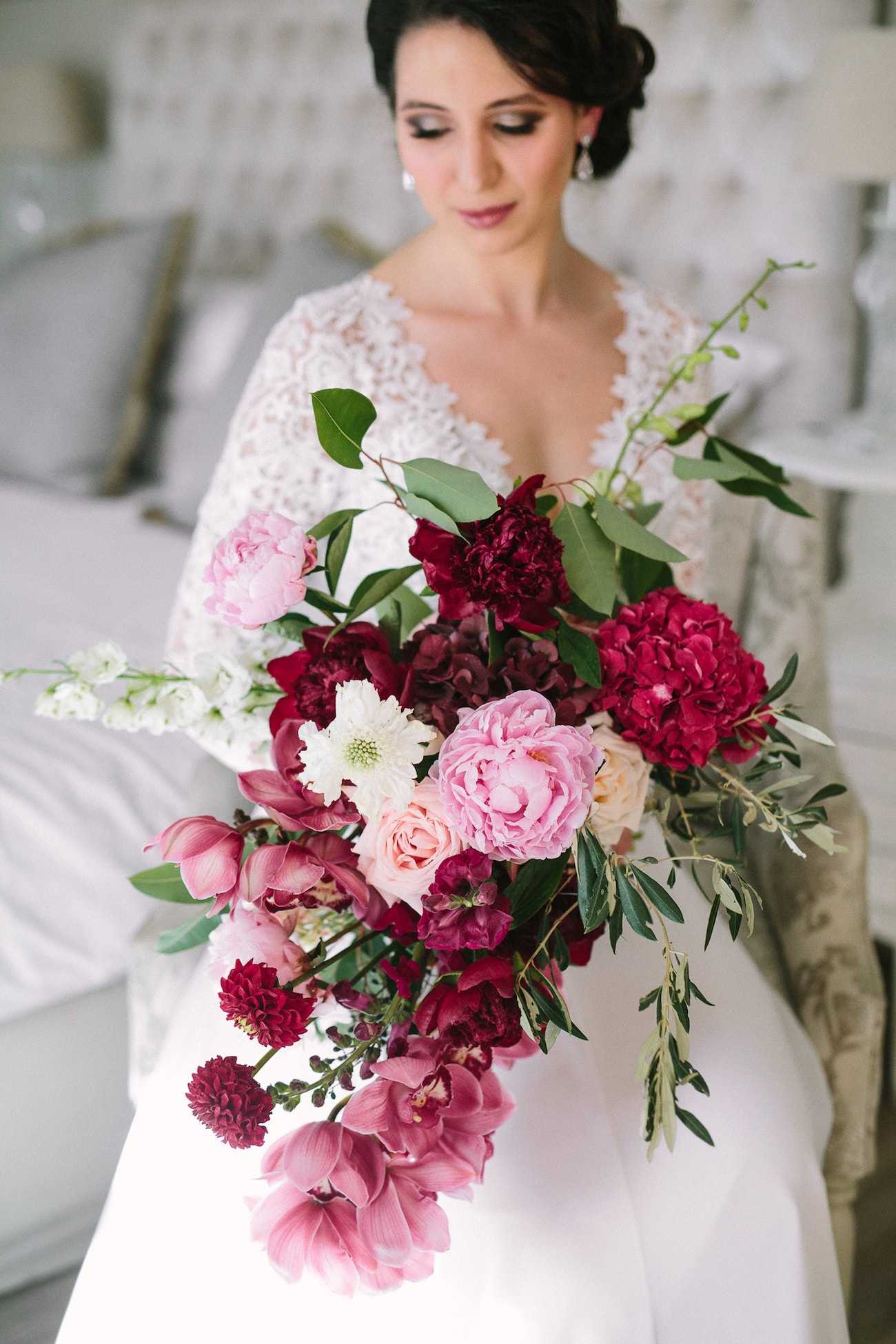 Love Story
Neil and I are both from Gauteng and both decided to study at the beautiful University of Stellenbosch. We met each other in our third year of medical school while doing an obstetric and gynaecology rotation in Paarl, and realised we had more in common with each other than we initially thought. After a year of friendship and an impromptu visit to Knysna one December three years ago, we haven't stopped talking to each other since!
The Proposal
Neil loves to surprise me, and he is scary good at organising things for me without me knowing it. The proposal was not any different. He told me that he wanted to treat me for my birthday before my family came to visit, which was the perfect excuse as I didn't expect a thing. He took me for luxury treatments at Life Day Spa. We then had a private wine tasting and a picnic at the wonderful Hawksmoore House, where he asked me to marry him in a field of lavender. I was so extremely happy and overwhelmed I had to ask him afterwards if I had actually answered him! We then celebrated with a fine dining evening at Waterkloof. The whole day was such a dream come true.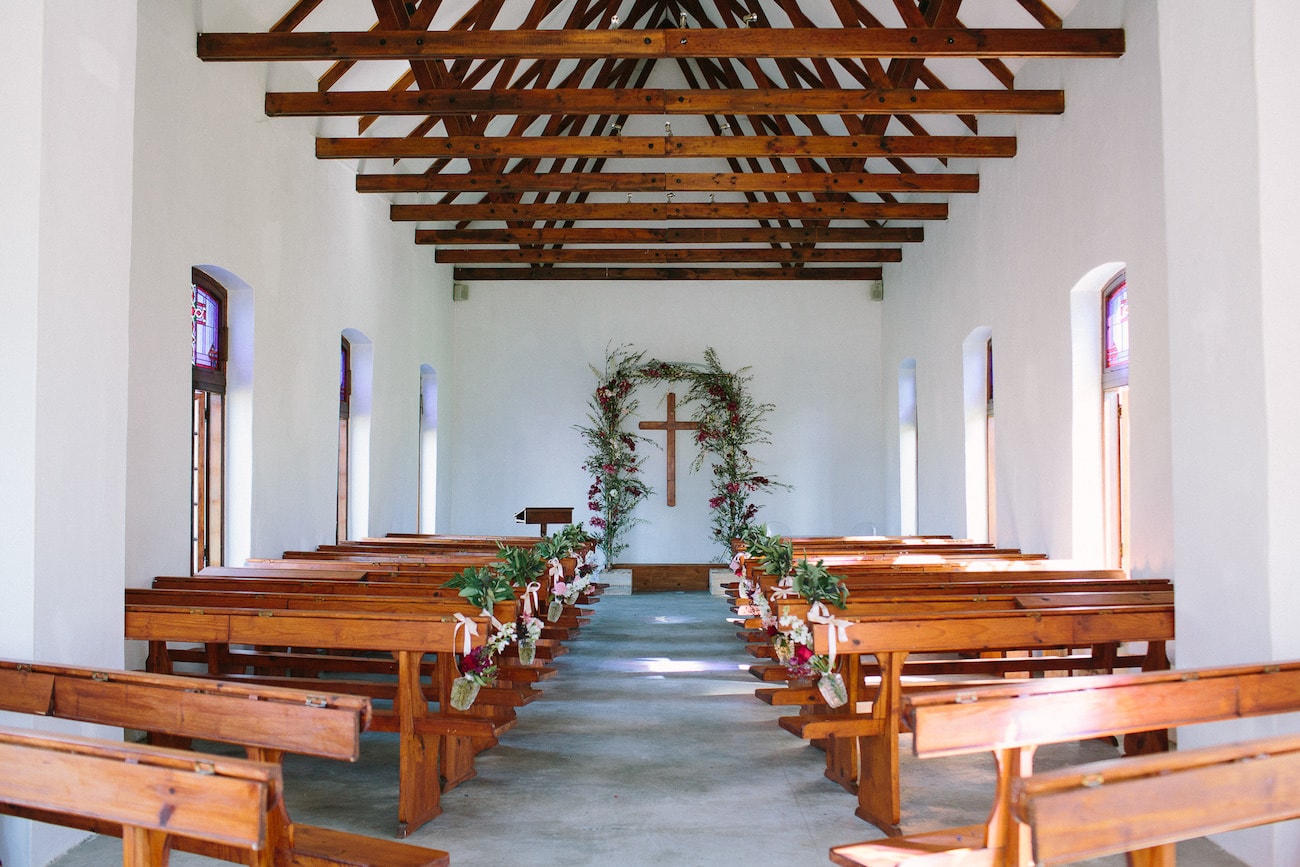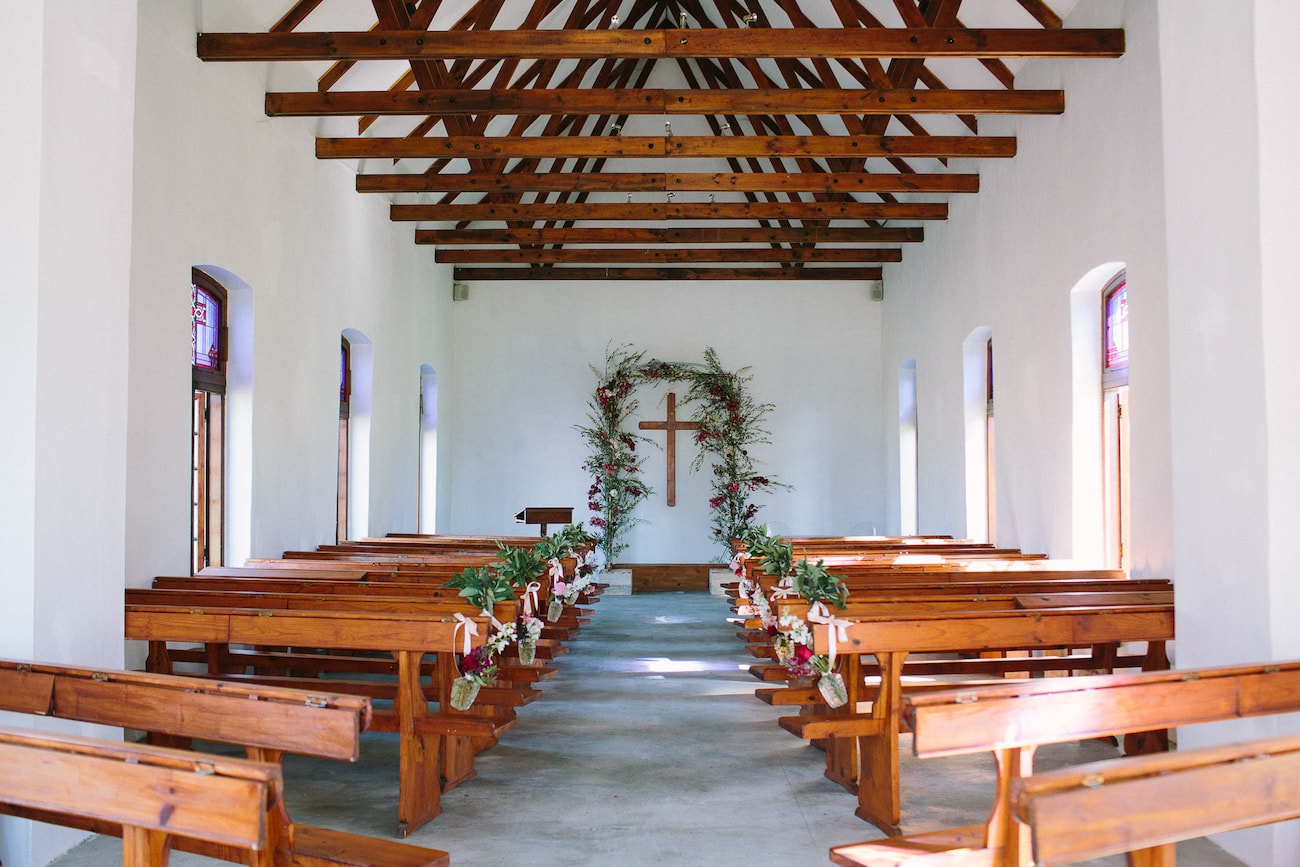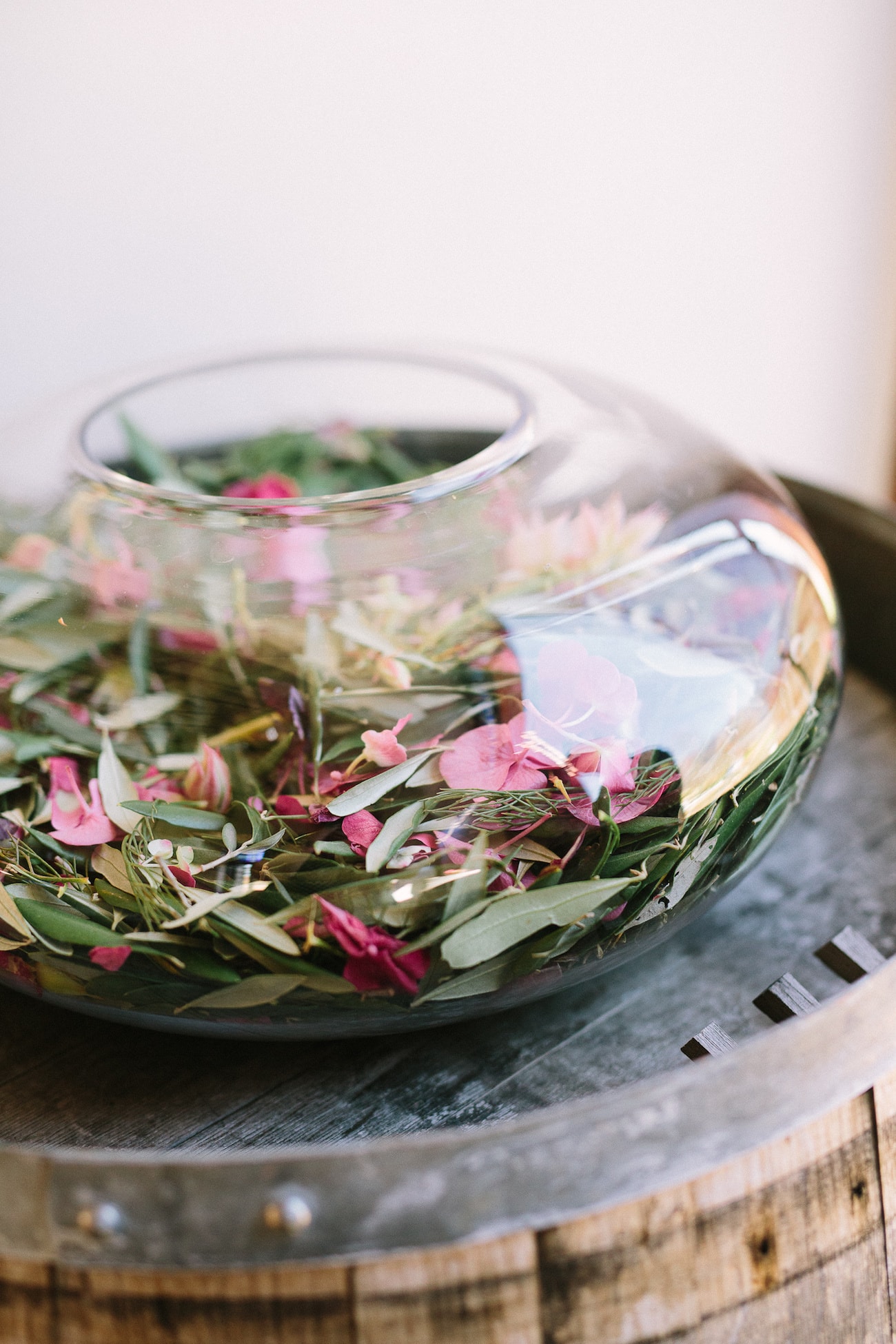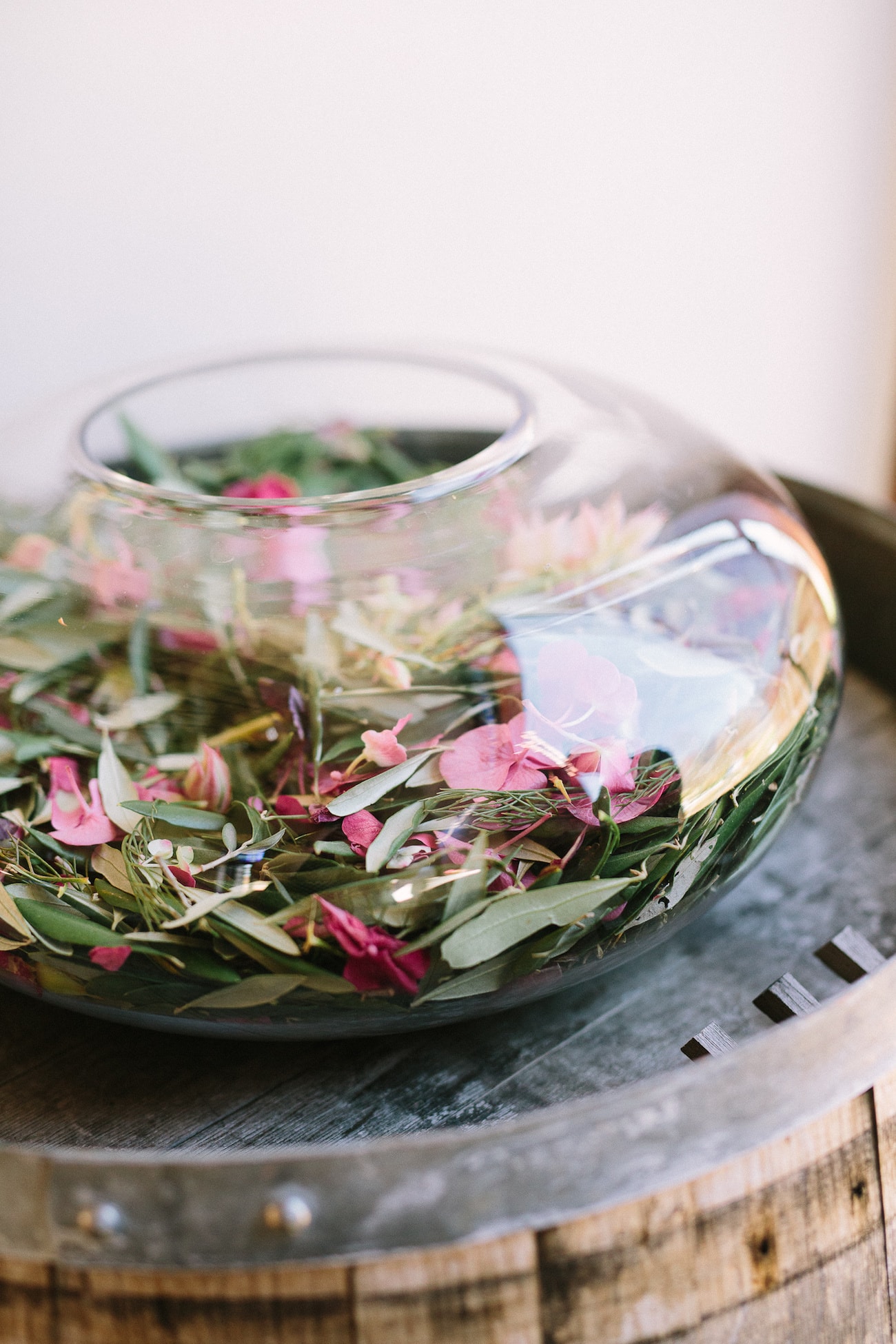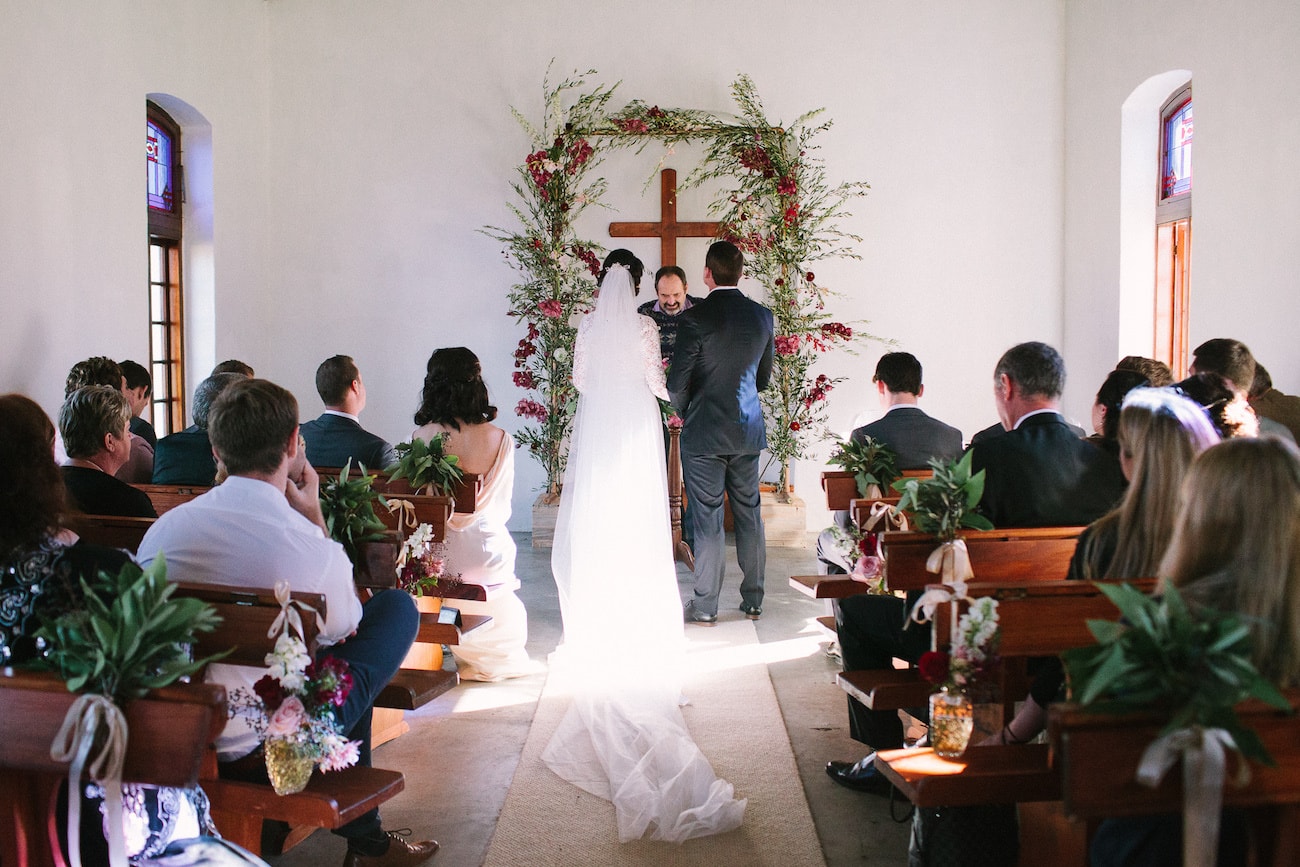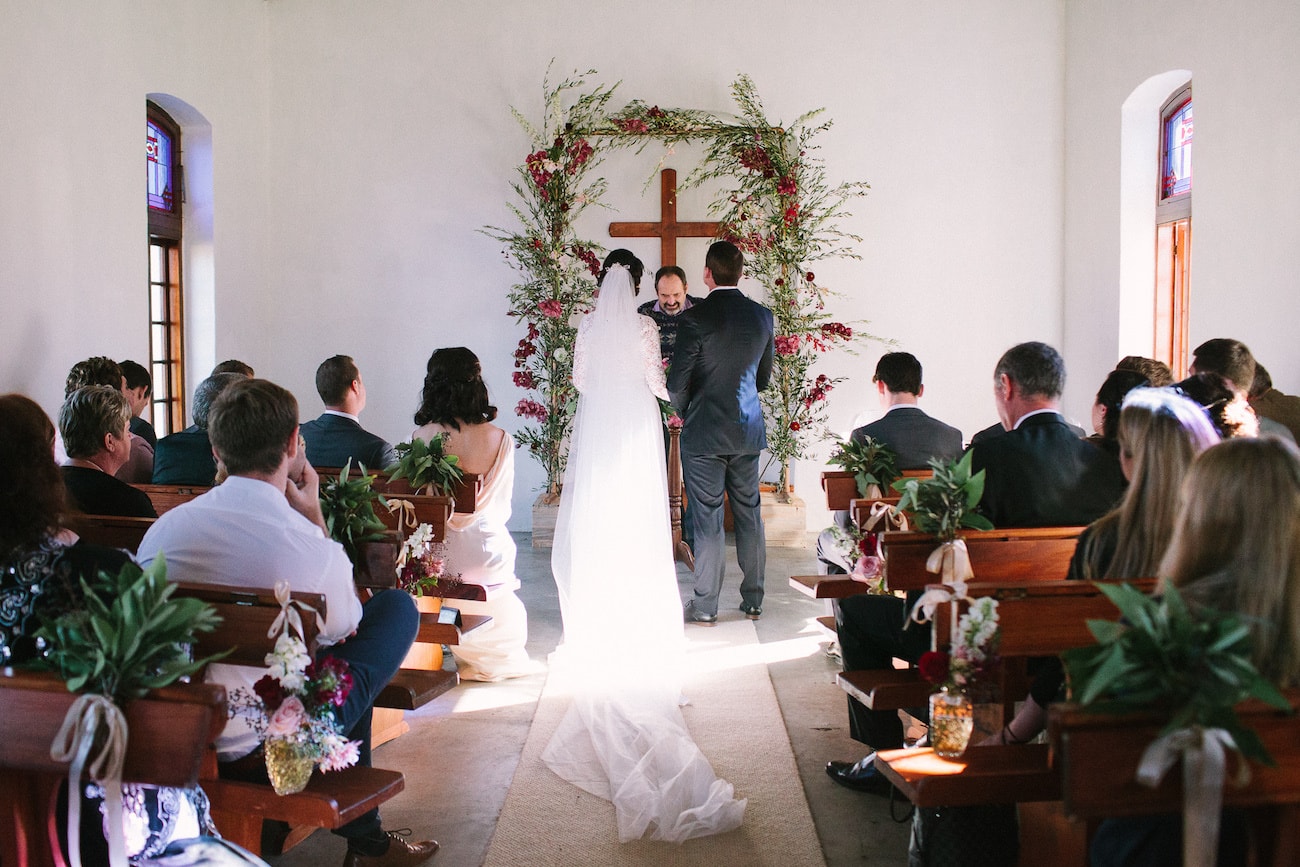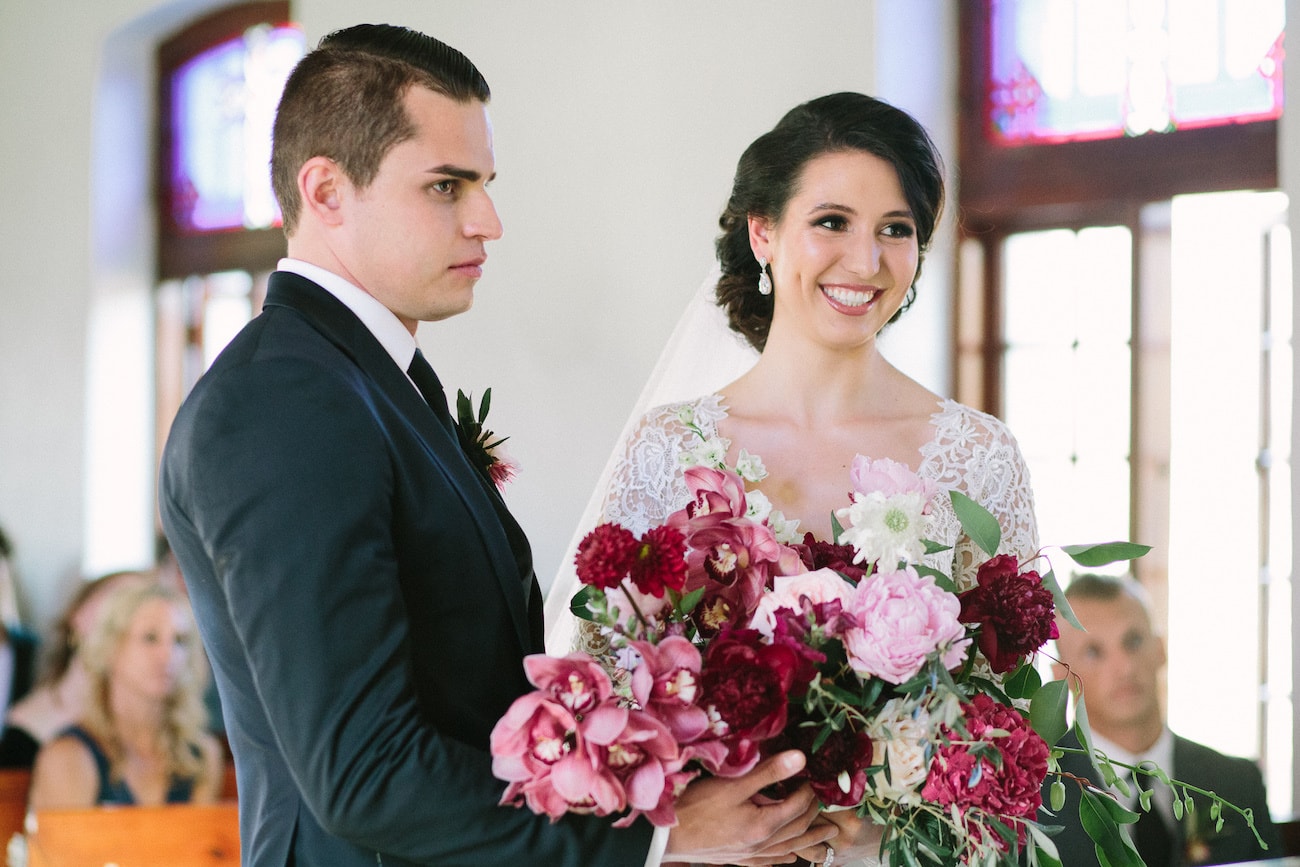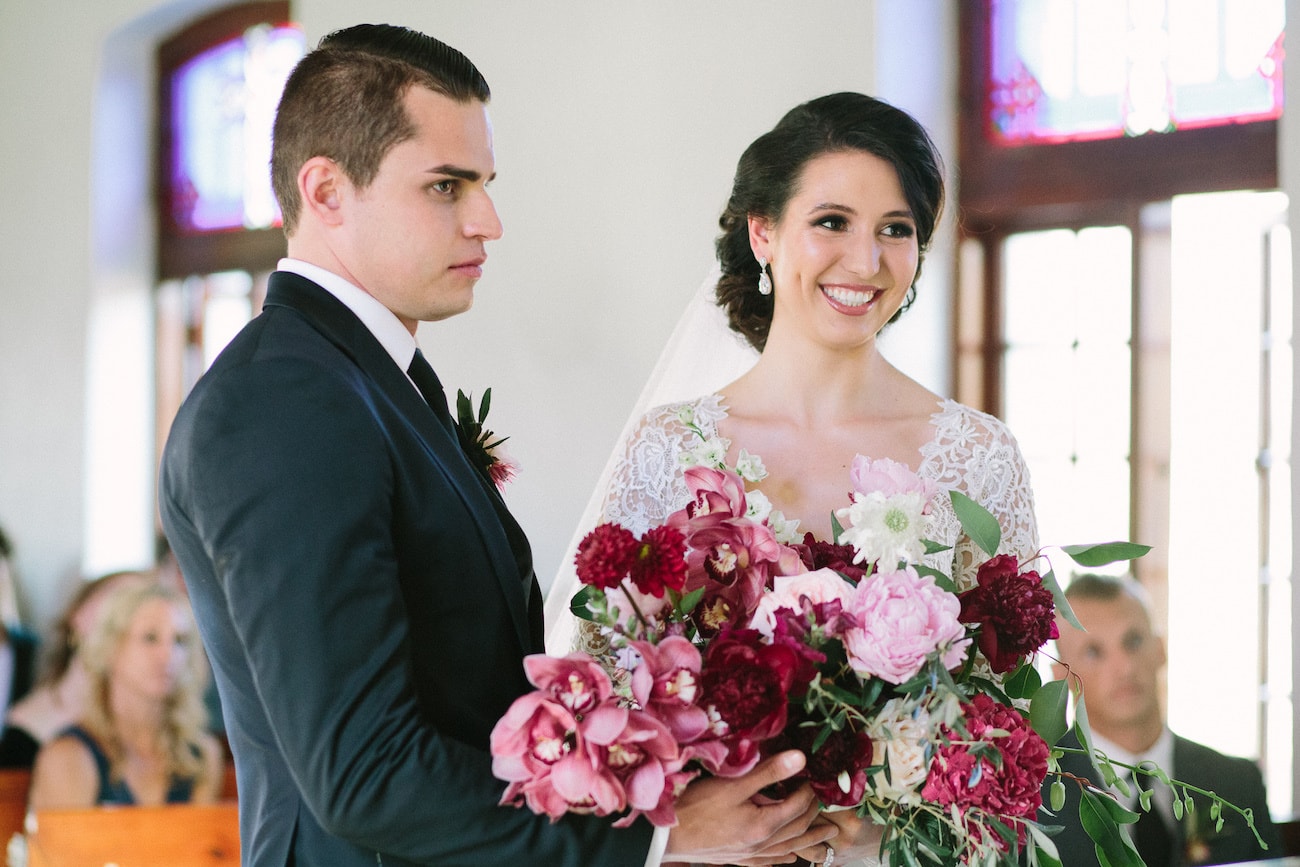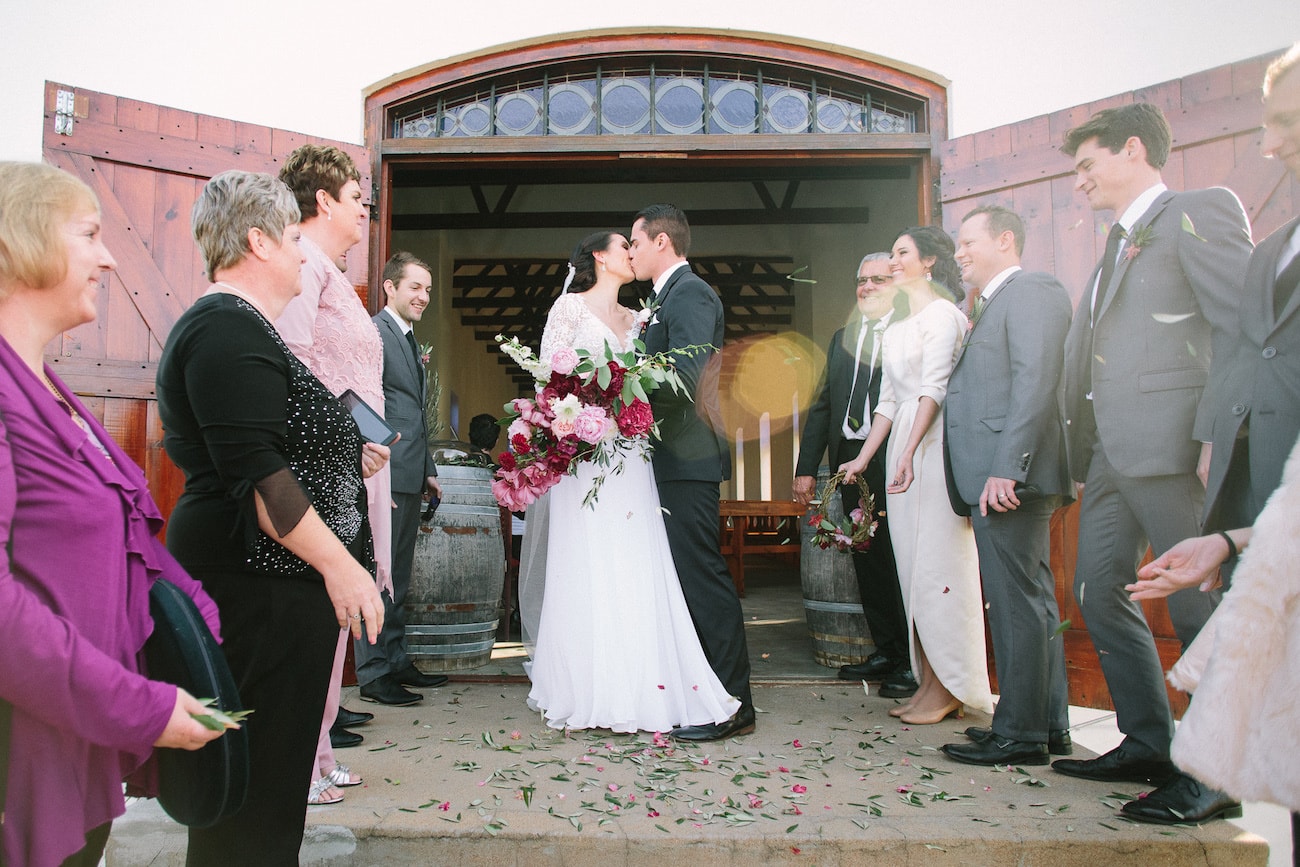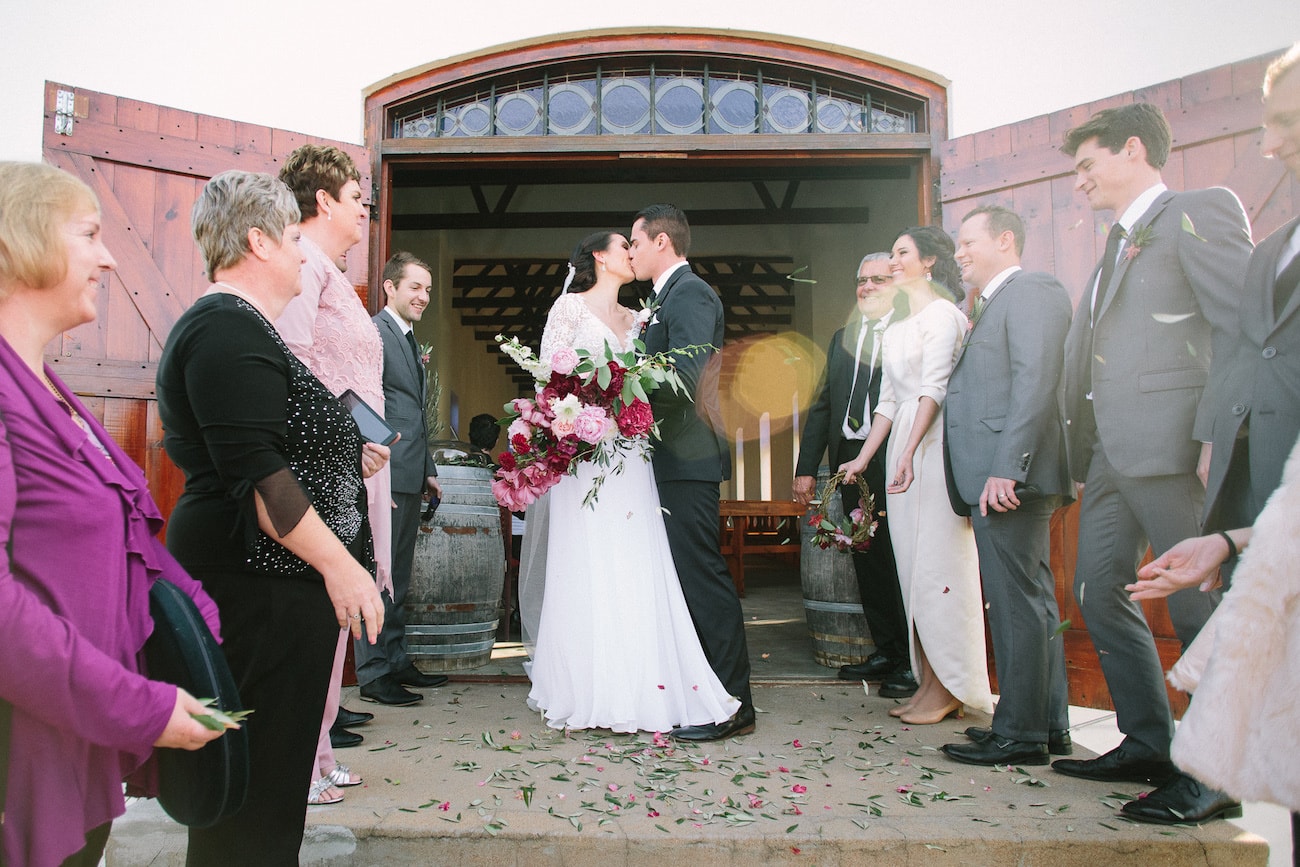 The Venue
Due to the fact that we are in our final year of study, our available weekends were quite limited, so we opted for a winter wedding, keeping in mind that we were still looking for that wine farm charm. After looking at numerous venues in and around Cape Town, we made a list of requirements and keeping that list and our budget in mind, we fell in love with Zorgvliet. Its location makes the venue green and lush, even in winter. We liked the blank canvas of the reception hall, with its Cape Dutch exterior, which contrasts with the modern interior and quaint chapel. It also accommodates a small intimate wedding without having too much negative space, and provides lots of covered areas in case of rain, without compromising on aesthetics.
Wedding Style
Our vision was a small, classy celebration with good food and good wine. We borrowed a lot of inspiration from a typical Italian feast, as we both have a passion for all things Italian. We incorporated lots of olive trees, an olive and orchid arch, olive oil and balsamic vinegar as favours, and we used a special handpainted olive wreath in our save the dates and our placemats. Because the venue is such a blank canvas, we wanted to create the illusion of warmth with the use of the darker and warm coloured flowers. Ilse from Blomstories created magic and brought our ideas to life.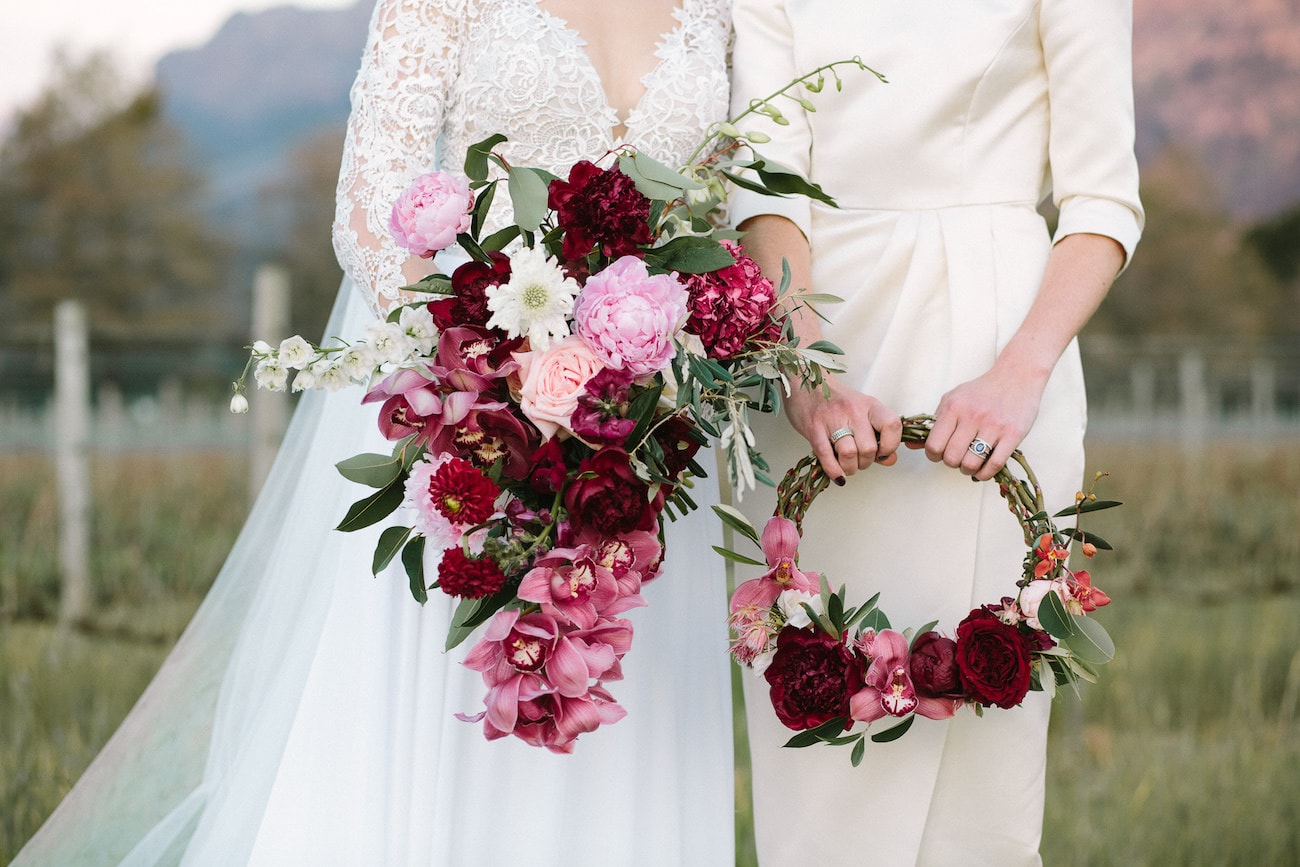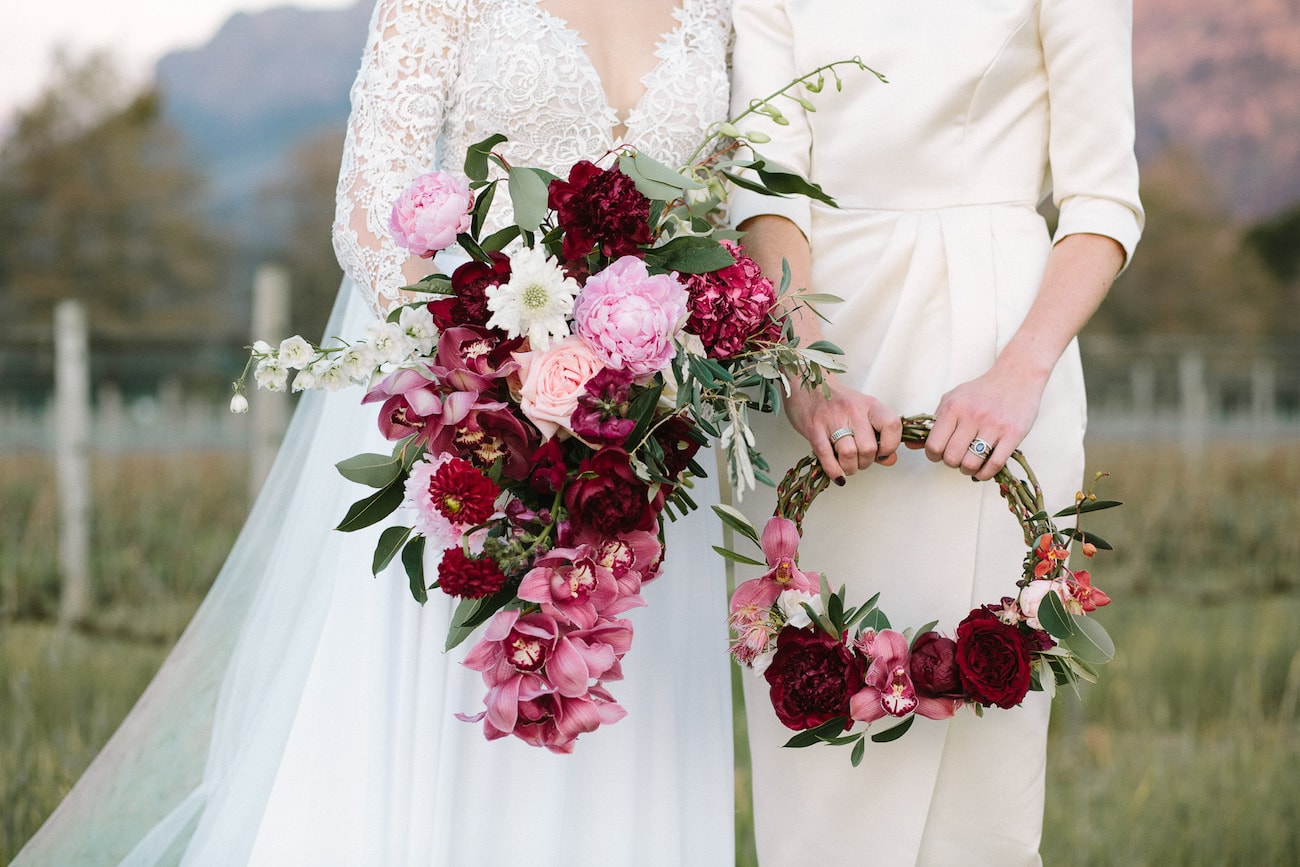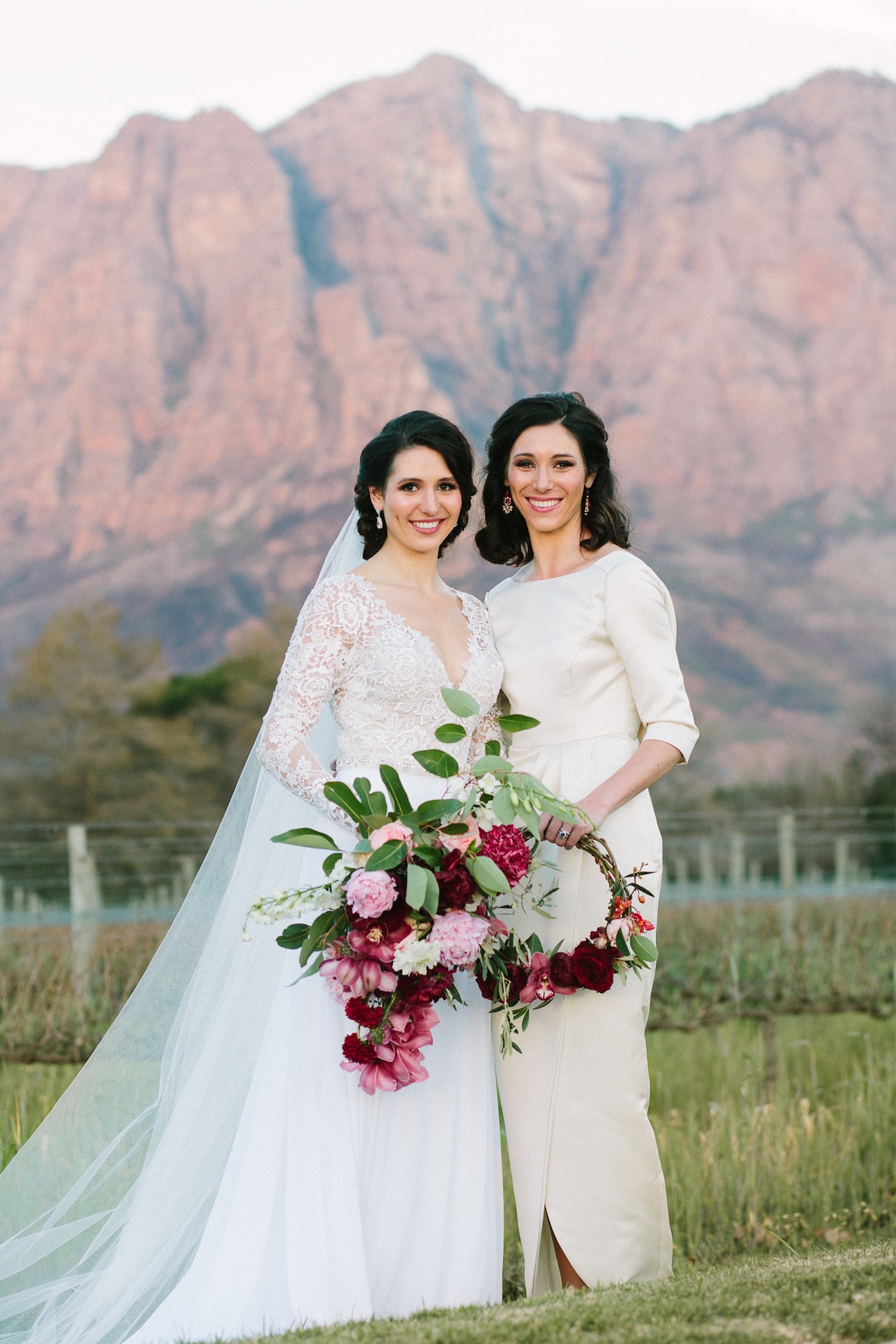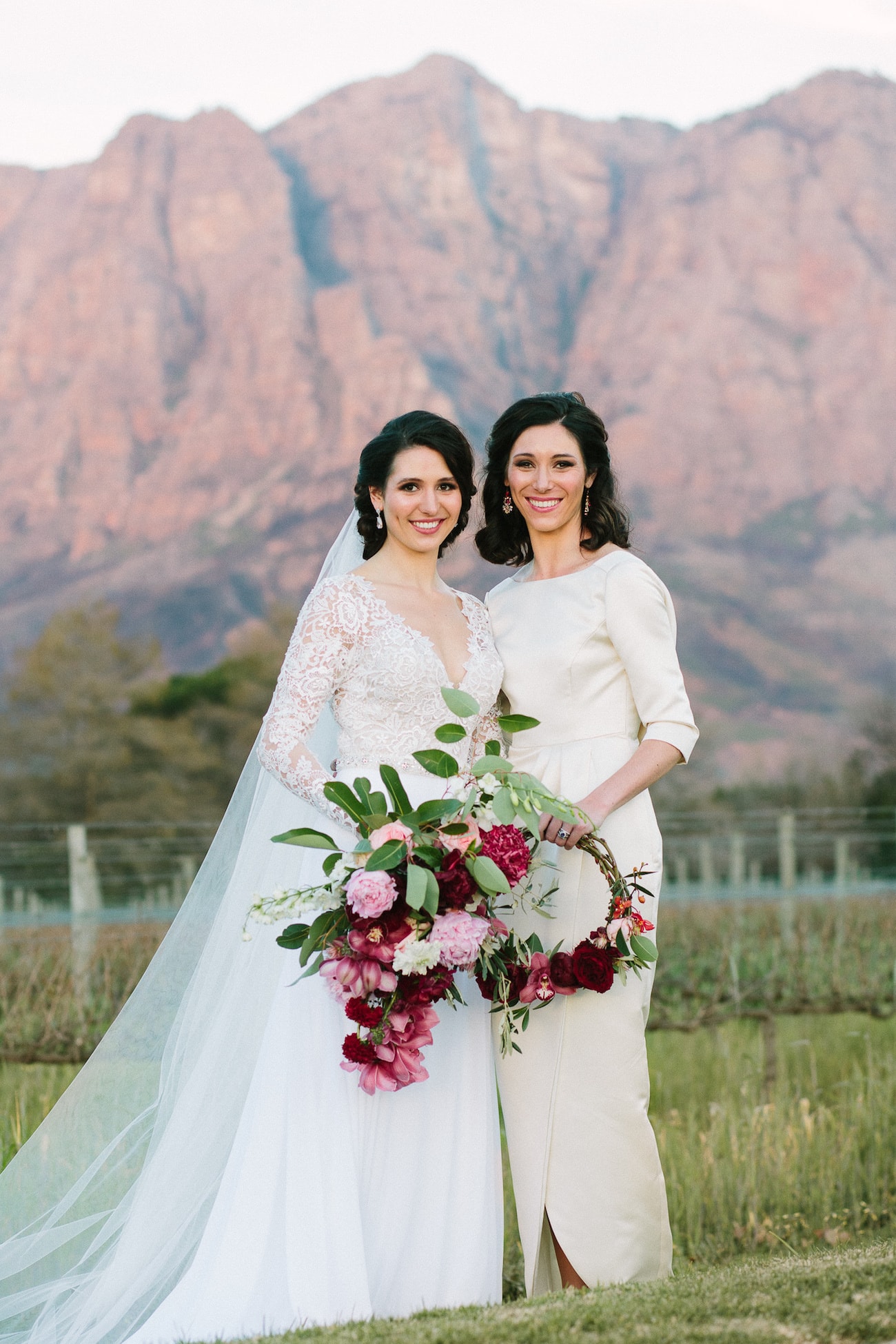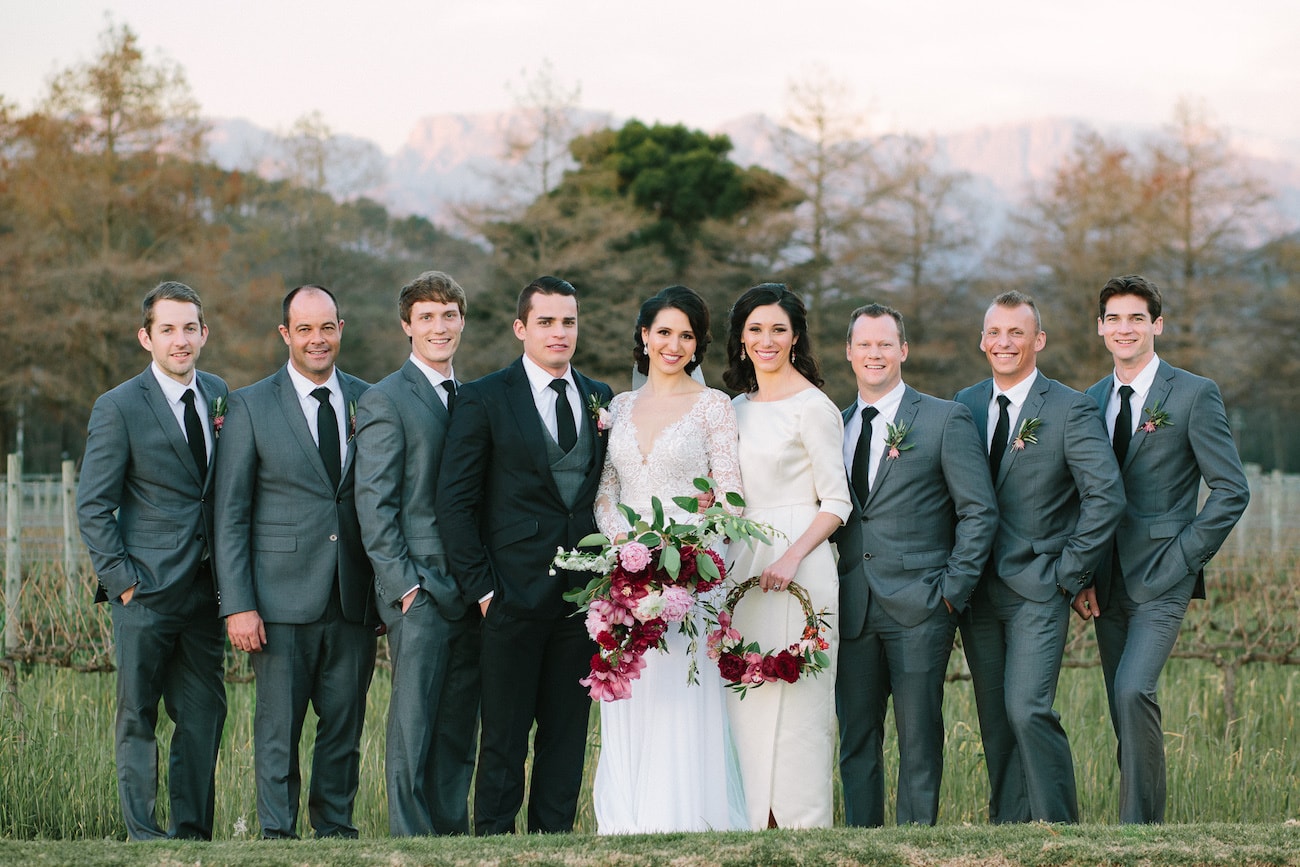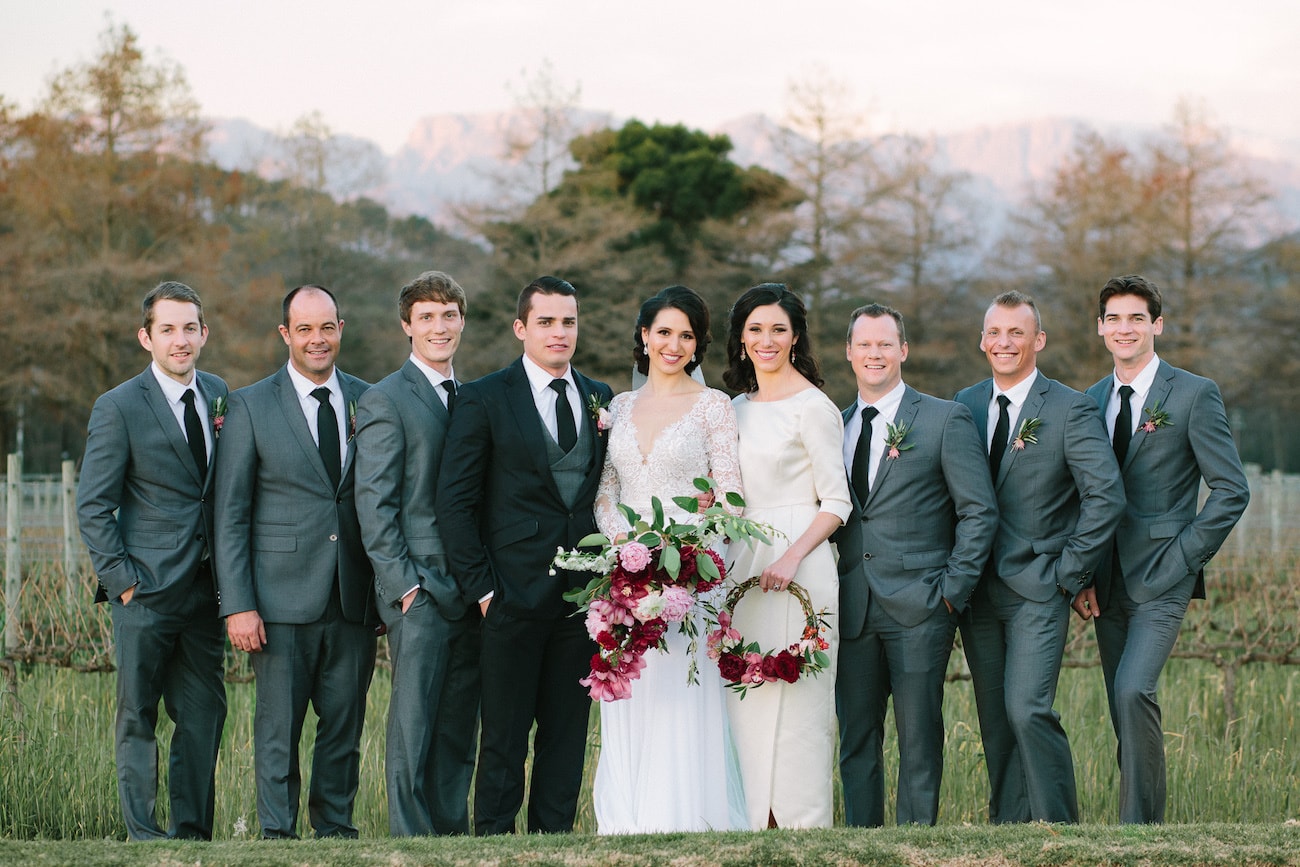 Wedding Details
We wanted to have a special dance as our first dance, so we had a choreographed tango routine, and kept it a surprise for all the wedding guests. It took lots of practice, but we had so much fun and it really was a big hit. We also planned a blind wine tasting beforehand and asked family and friends to rate certain wines for us to serve at the wedding. It was so much fun and really made the planning feel like the prelude to a celebration, rather than admin.
DIY Elements
We wanted to have personal and handmade elements, but keeping in mind that most of our guests and family came from Pretoria, it felt like a destination weekend wedding. My father made the iron structures for our table numbers and my mother and sister decorated them with hundreds of Pennygum branches. They also made the table runners. I gave my mother and mother-in-law a handmade handkerchief with embroidered detail for all the happy tears, and my sister made the cross stitch cushion for the rings. All the little detail really was a team effort.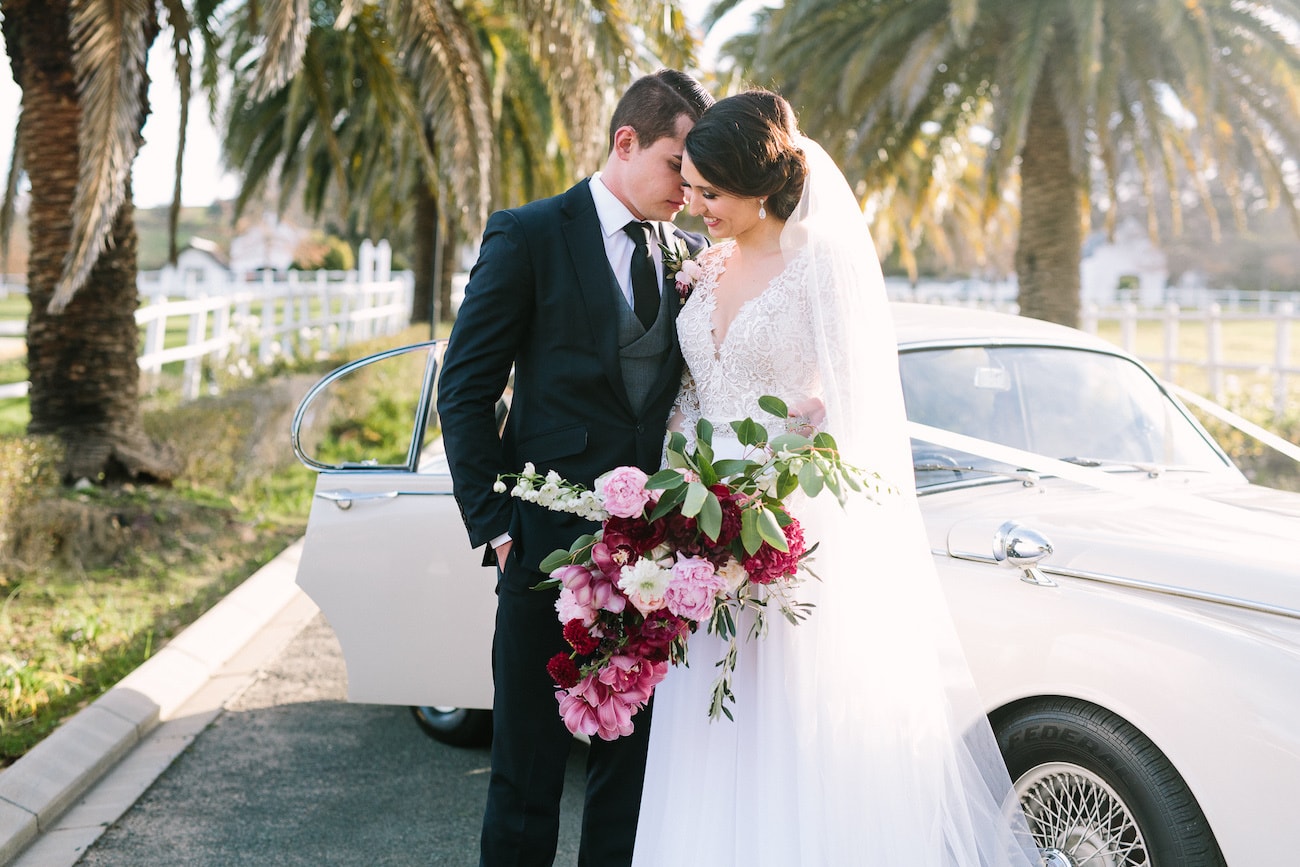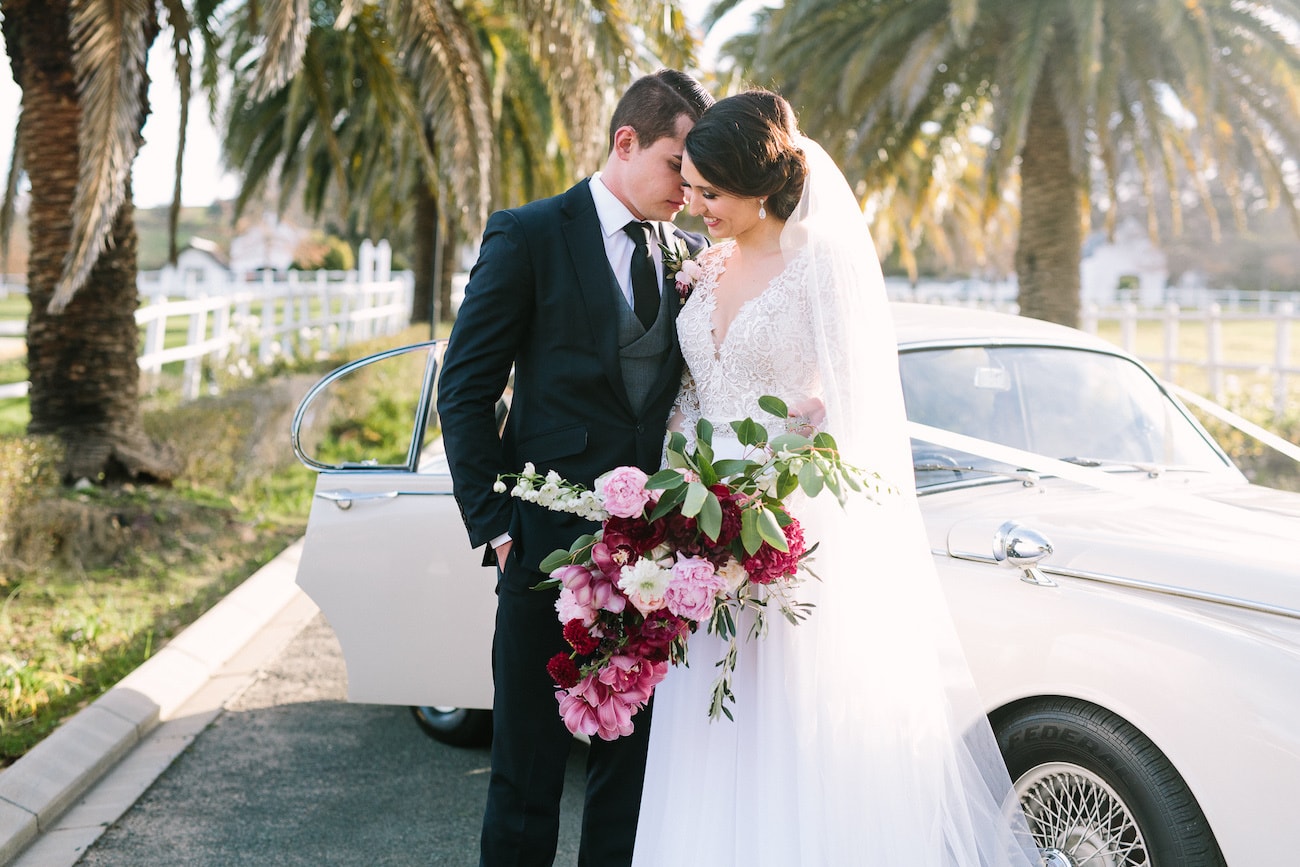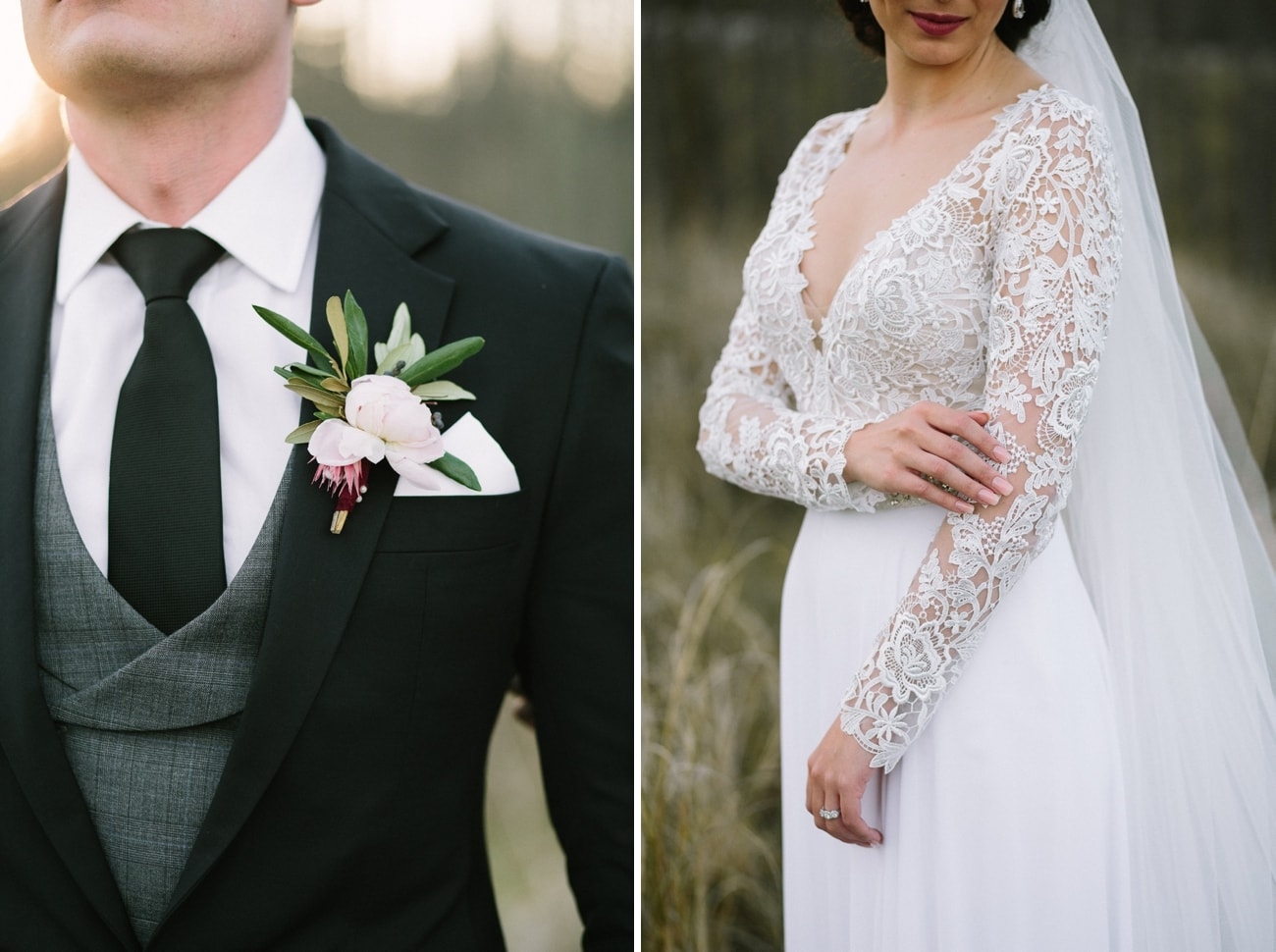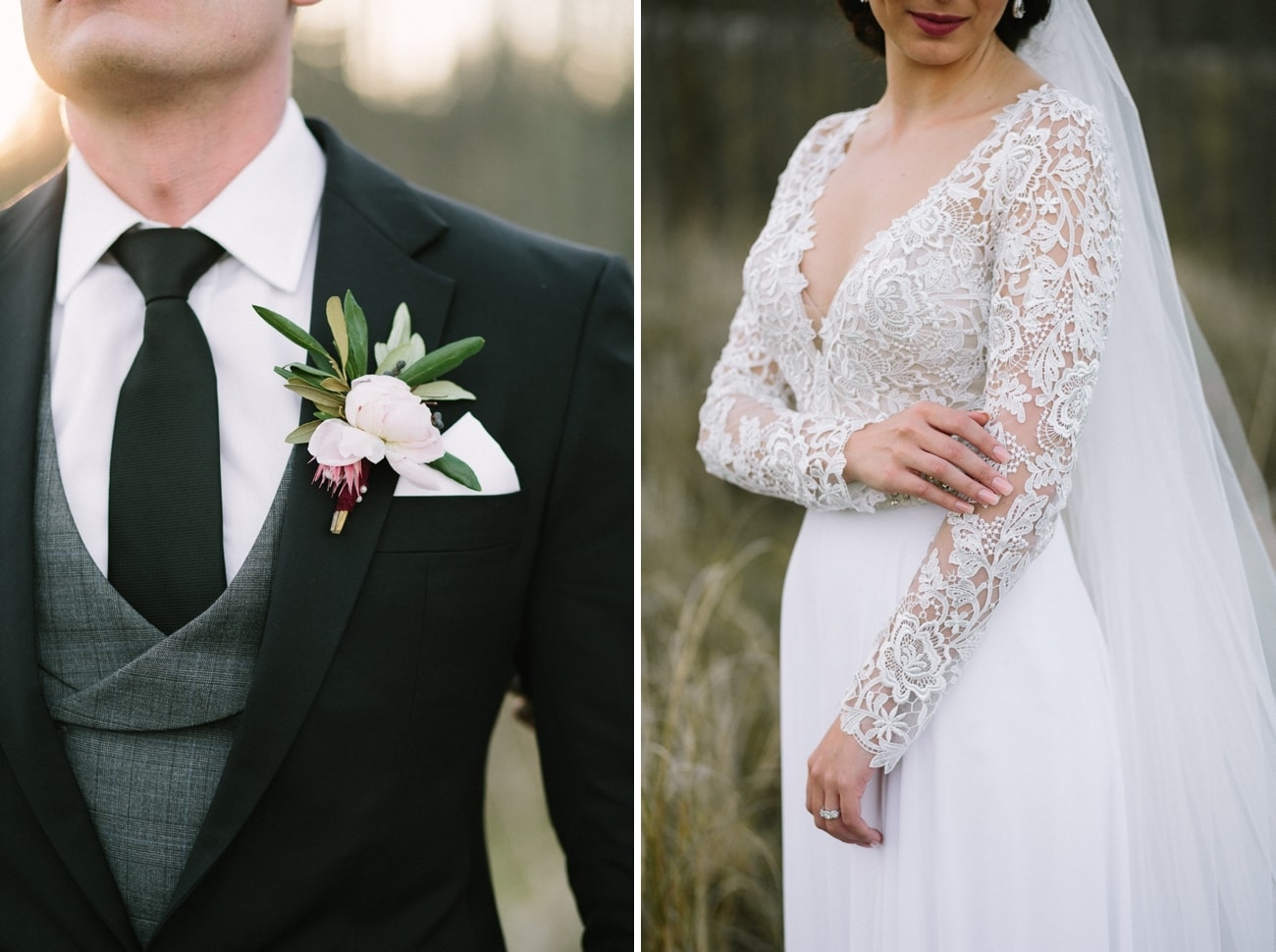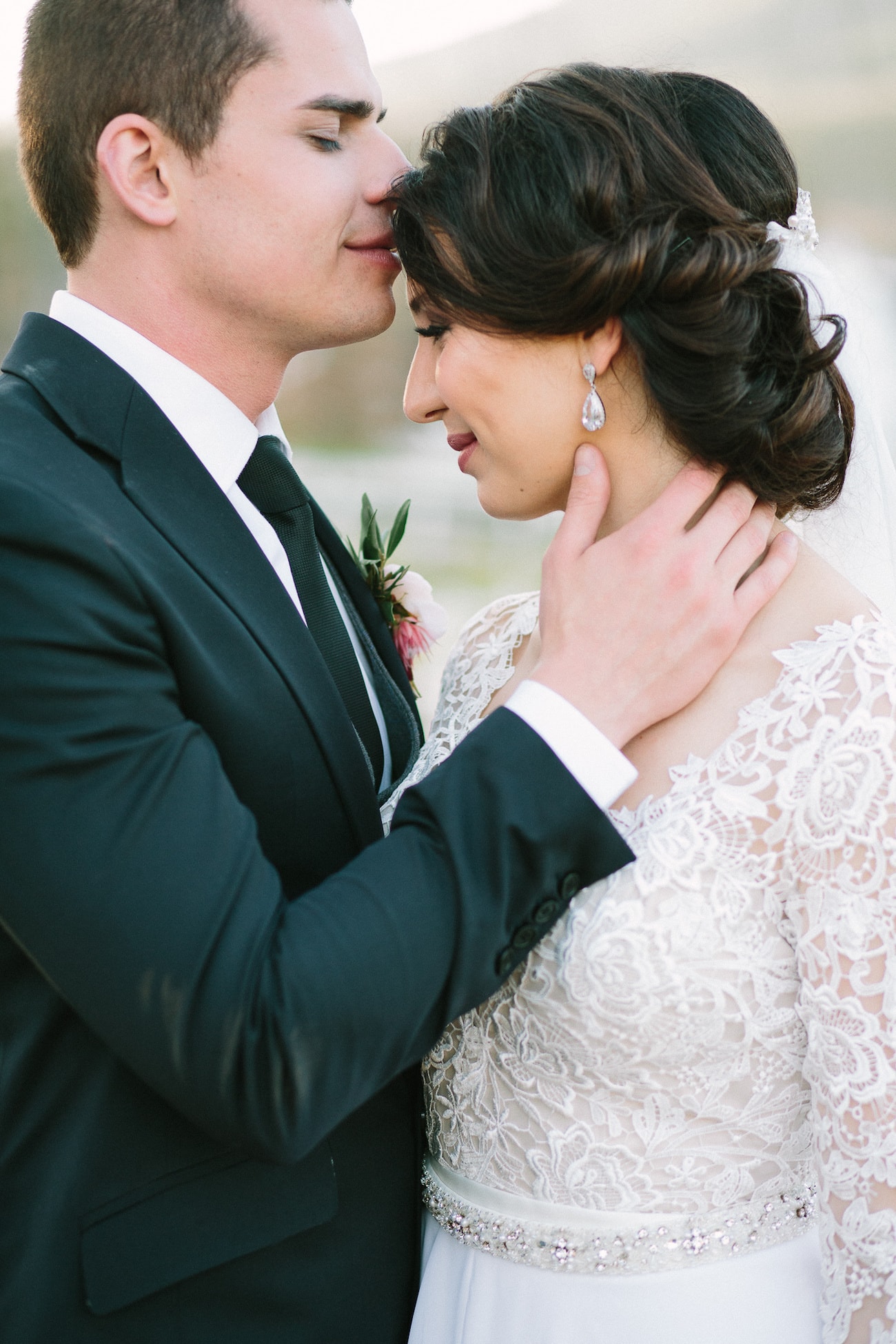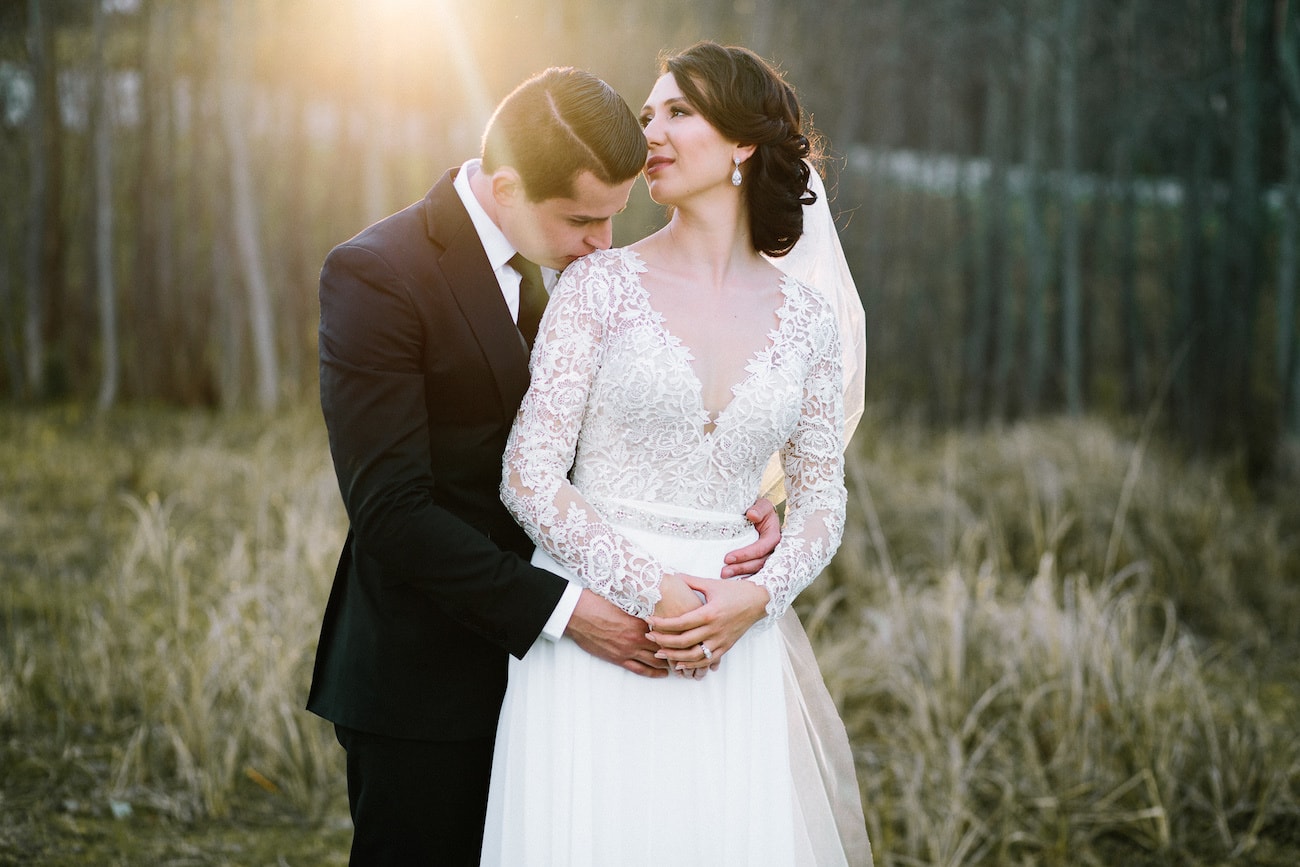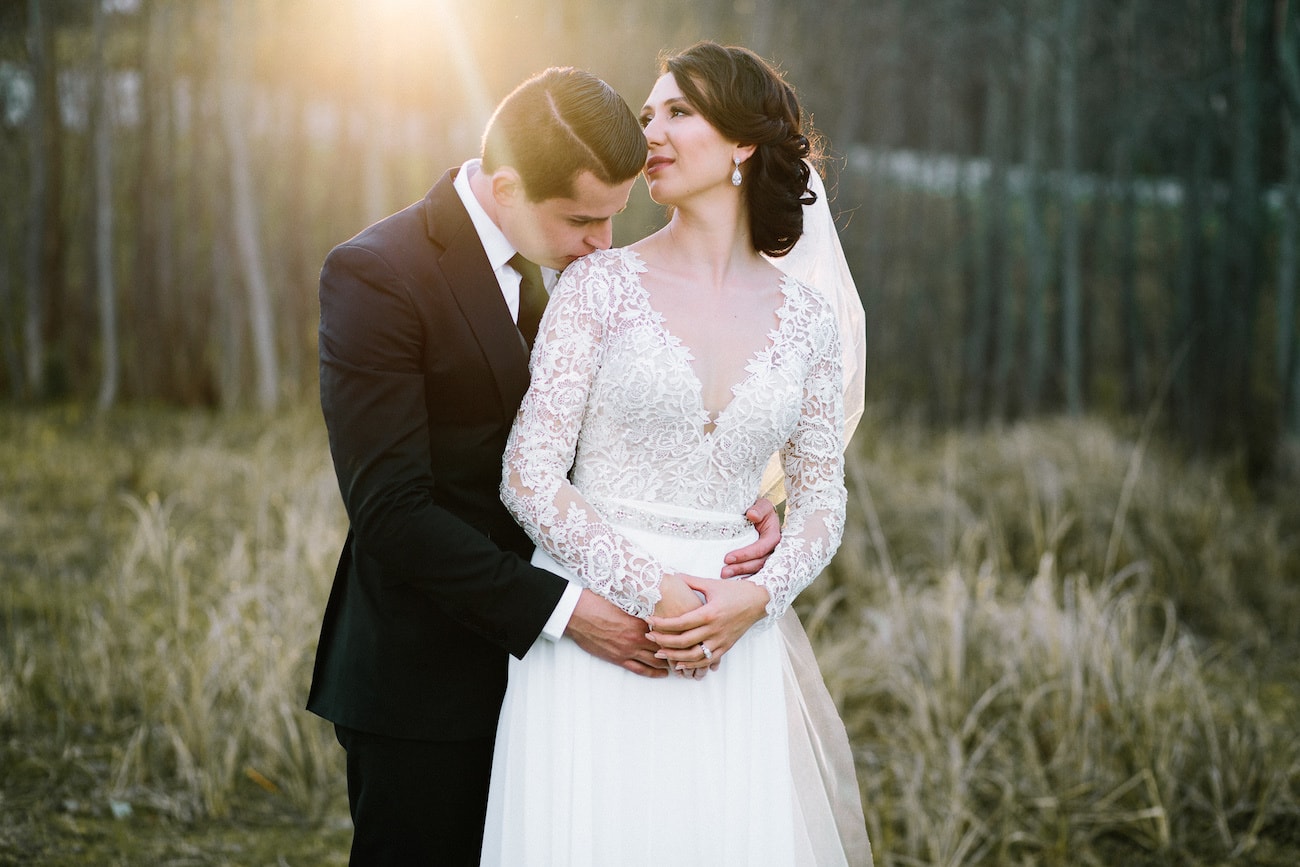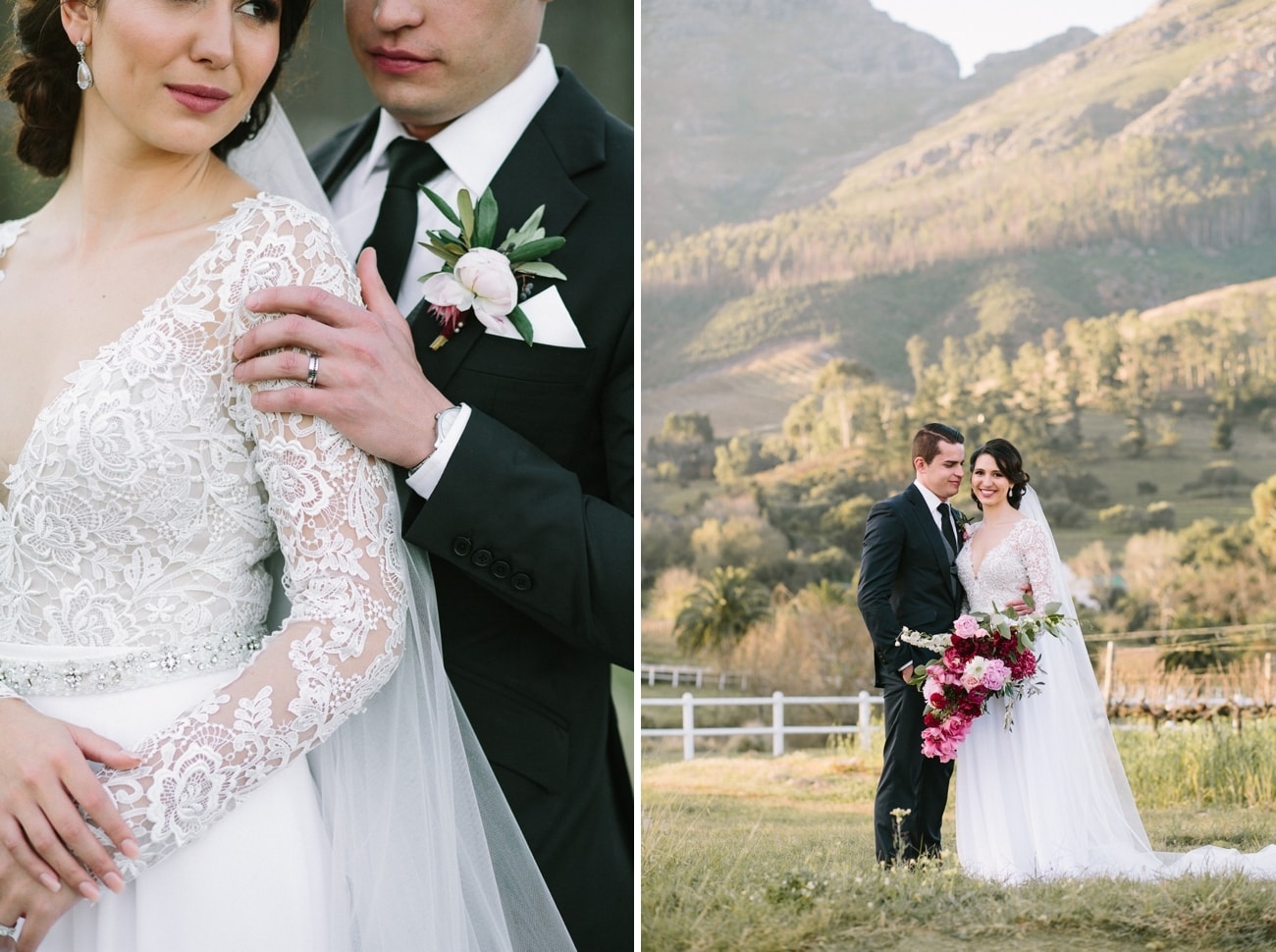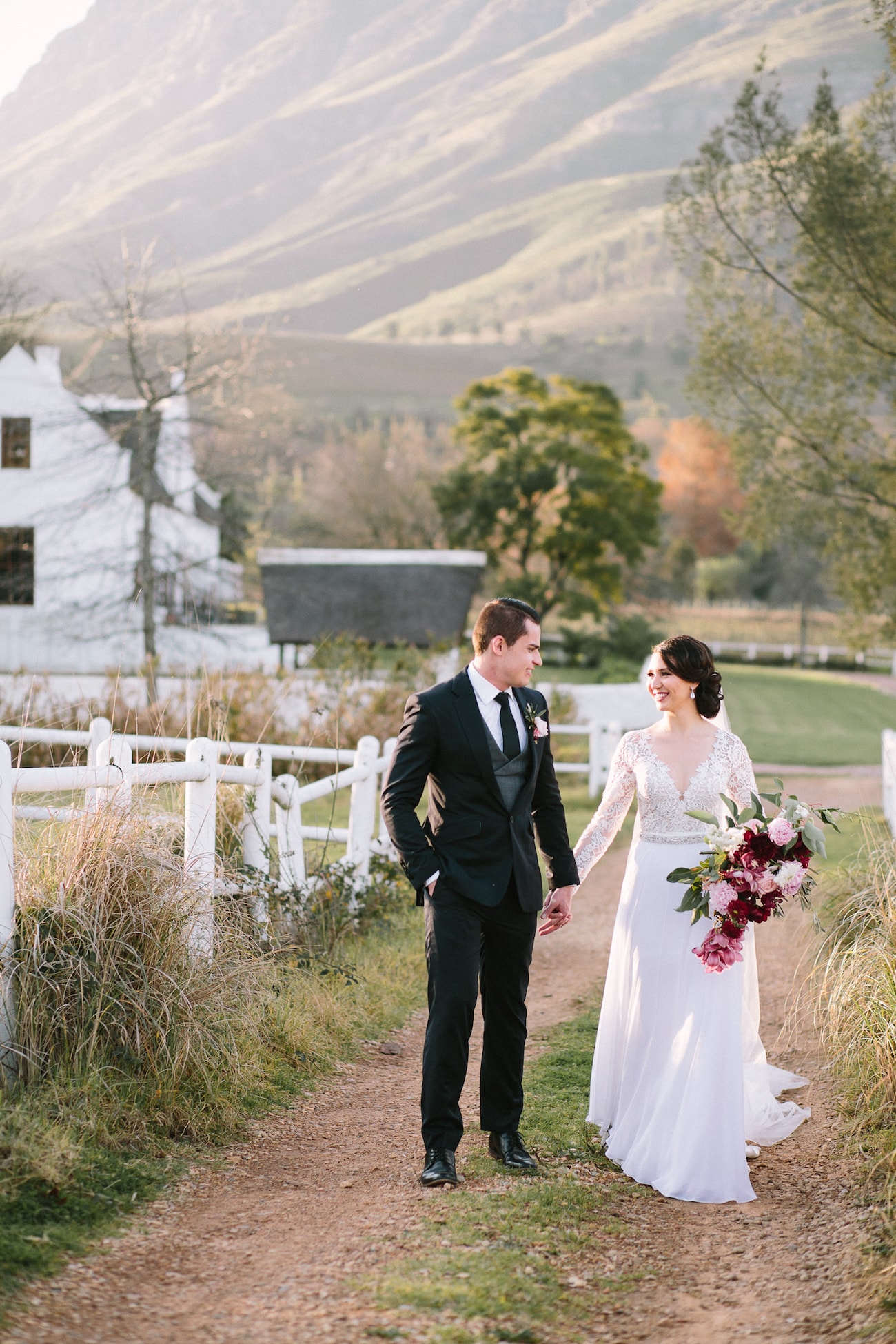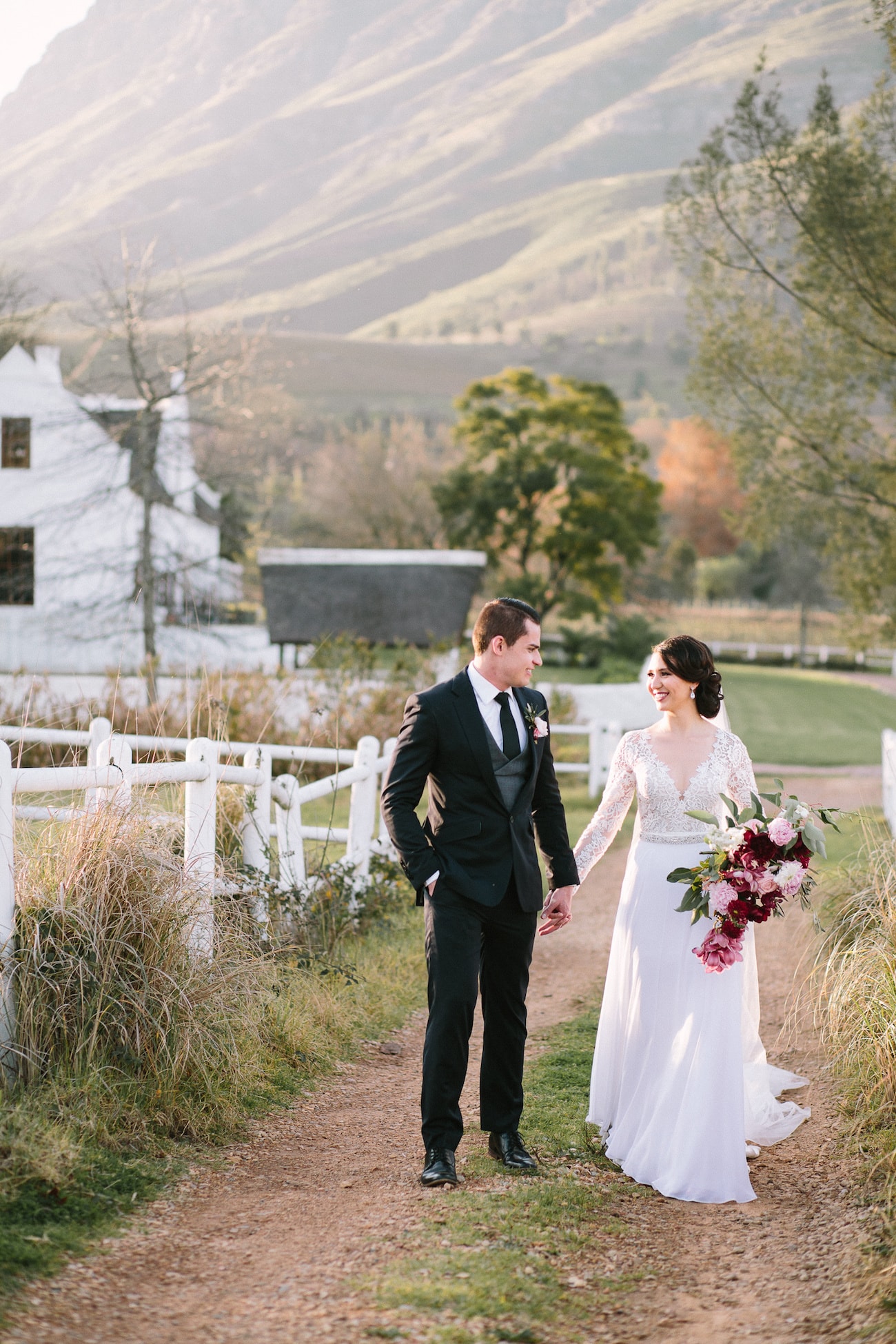 The Dress
I found my wedding gown at the first fitting! I had an idea of what I wanted to wear, but I went with an open mind and tried on numerous different styles. I had my favourites, but almost at the end of the appointment, the owner of the boutique came in and told my consultant that she just had to bring me this dress. As soon as I tried it on I knew this was my dress, and everyone in the room agreed.
The Bridesmaids
I decided to only have one bridesmaid, my sister. I felt that my wedding day was a personal day; I wanted to relax and enjoy every moment, and who better to share it with than my best friend. Her dress was made by a designer, Ilse, in Pretoria and she really went above and beyond for us. It was a very classic, vintage style and I chose cream as I wanted the colour to complement my dress and to fit in with our overall classic, minimalist theme.
The Flowers
We wanted lots of white, cream and greenery, with marsala and blush creating the feeling of warmth. We also wanted more relaxed arrangements that looked soft and romantic rather than very formal. Our flowers on the tables and in the chandeliers exceeded our wildest expectations.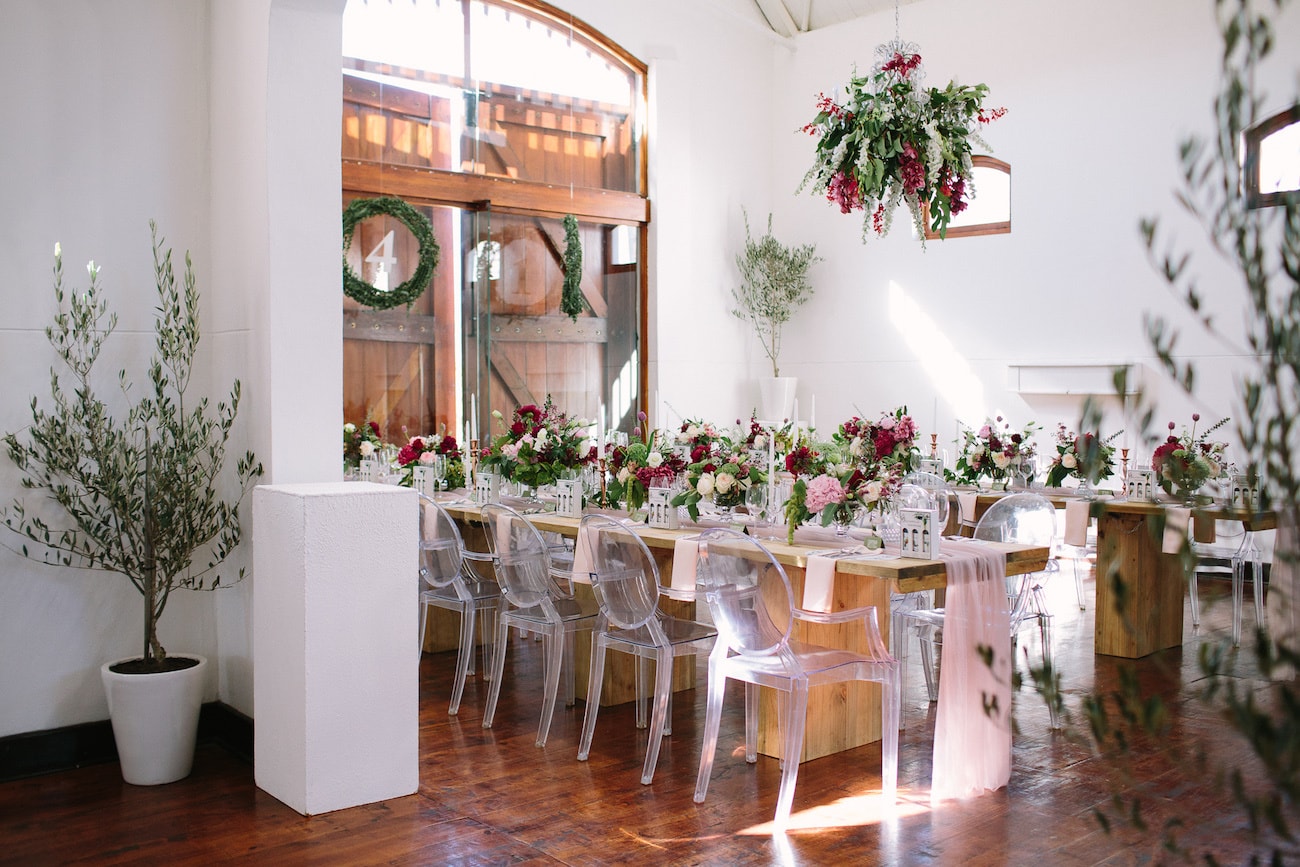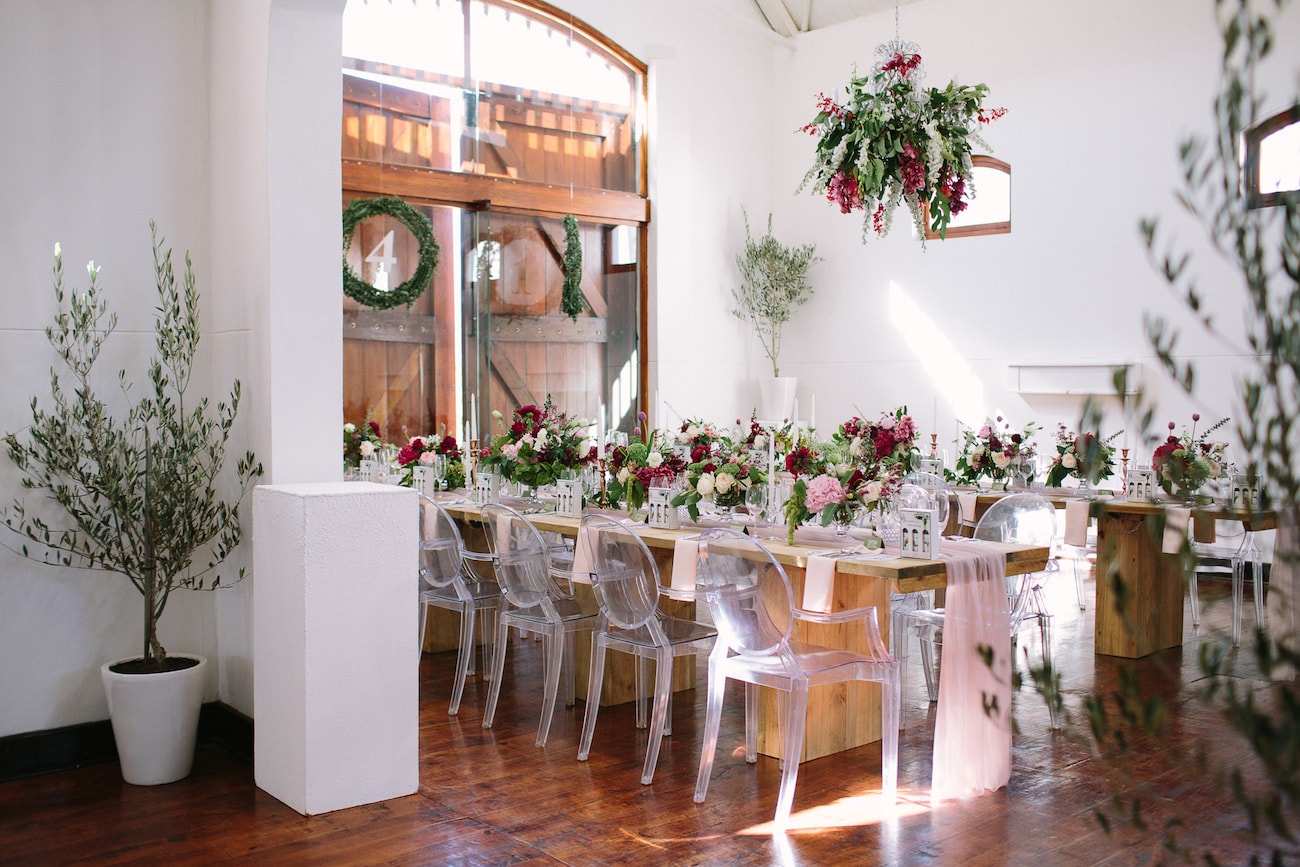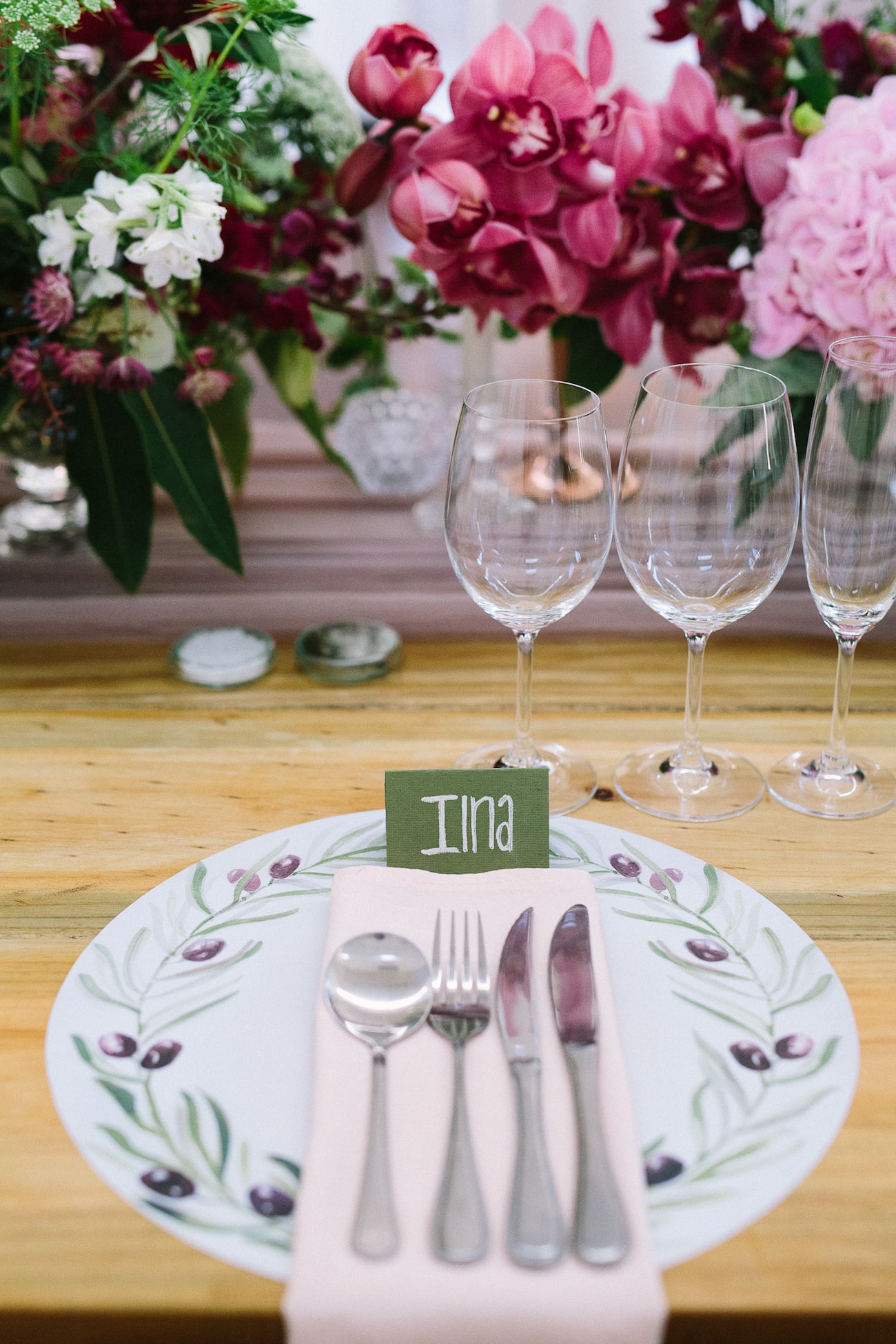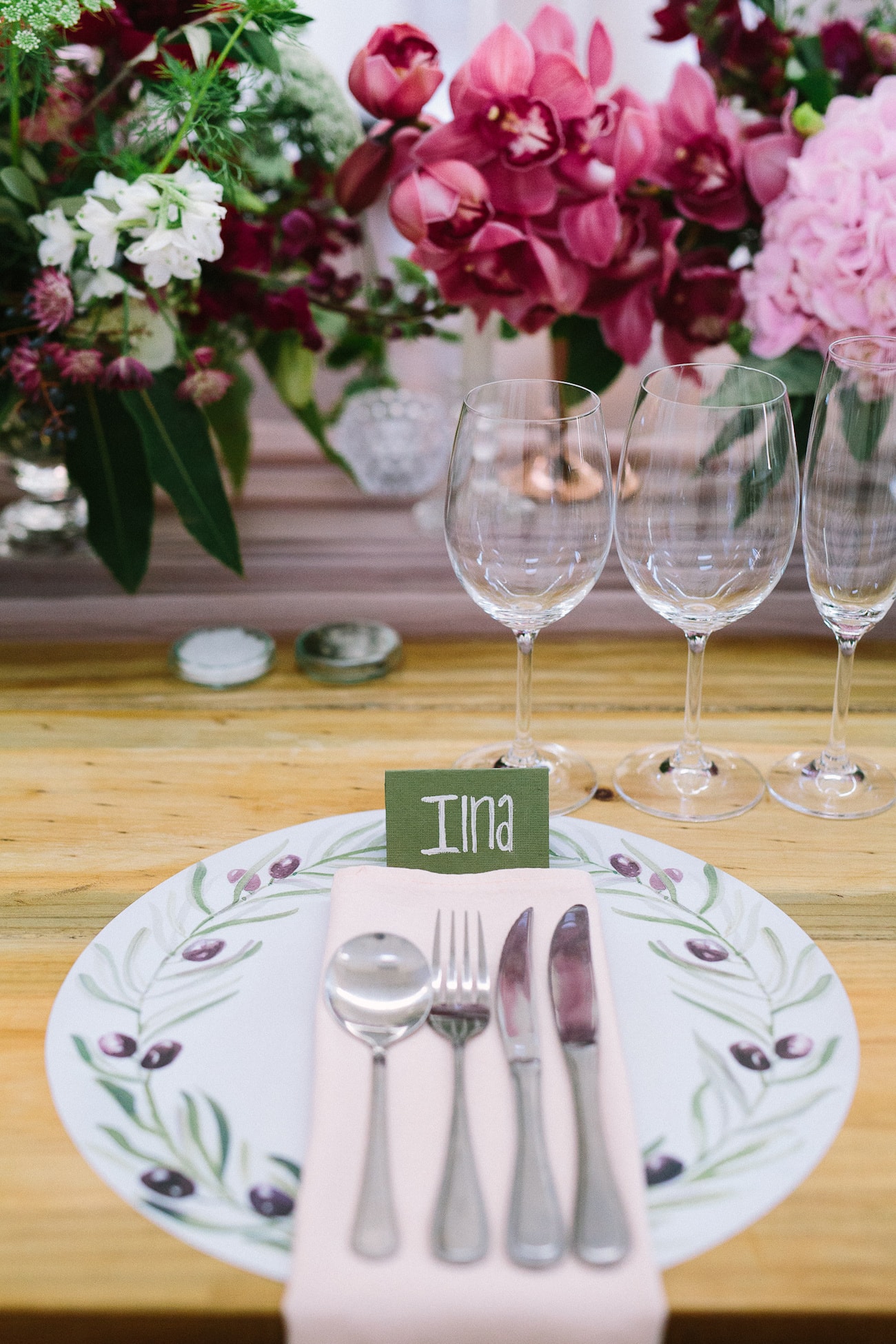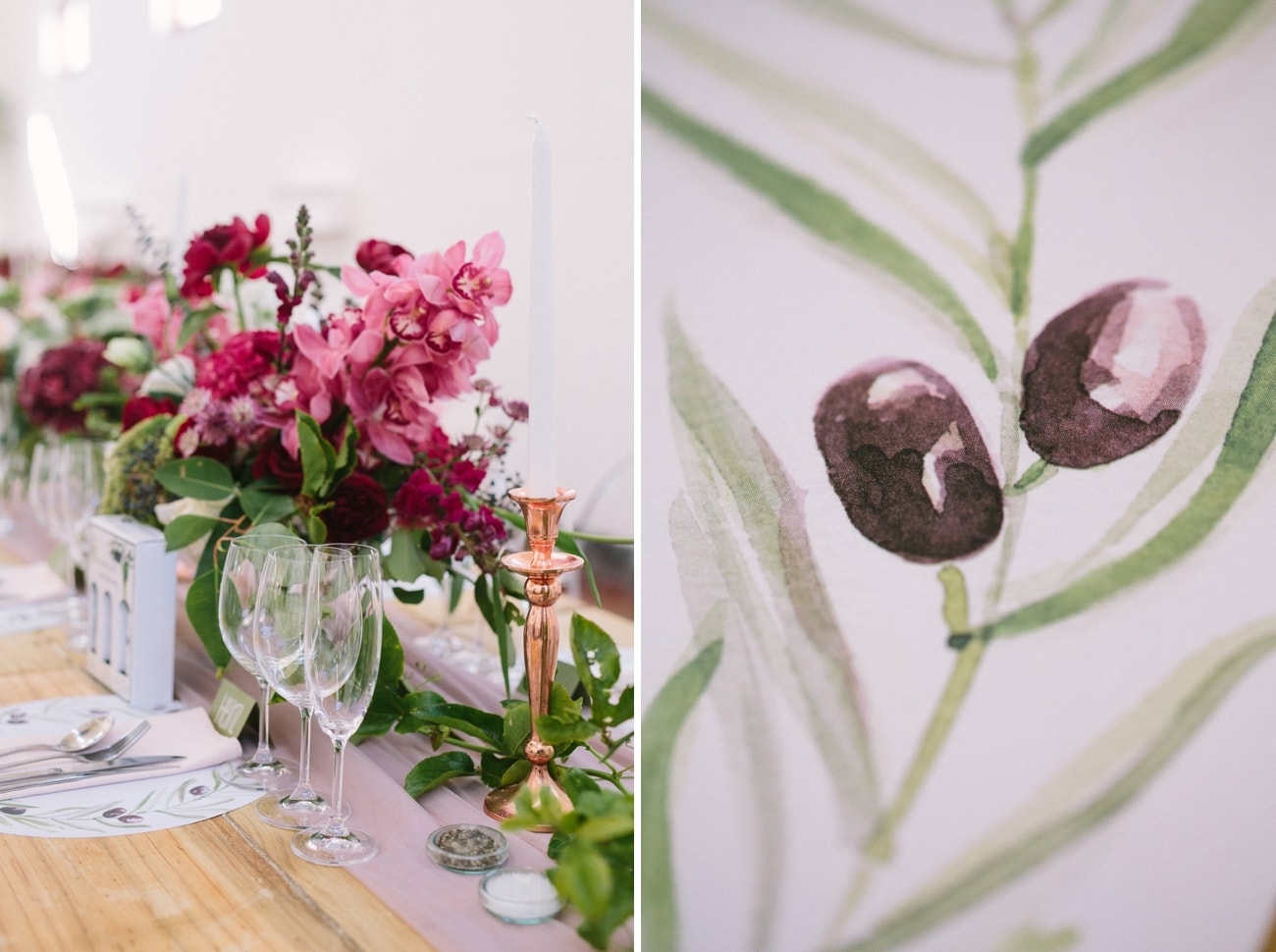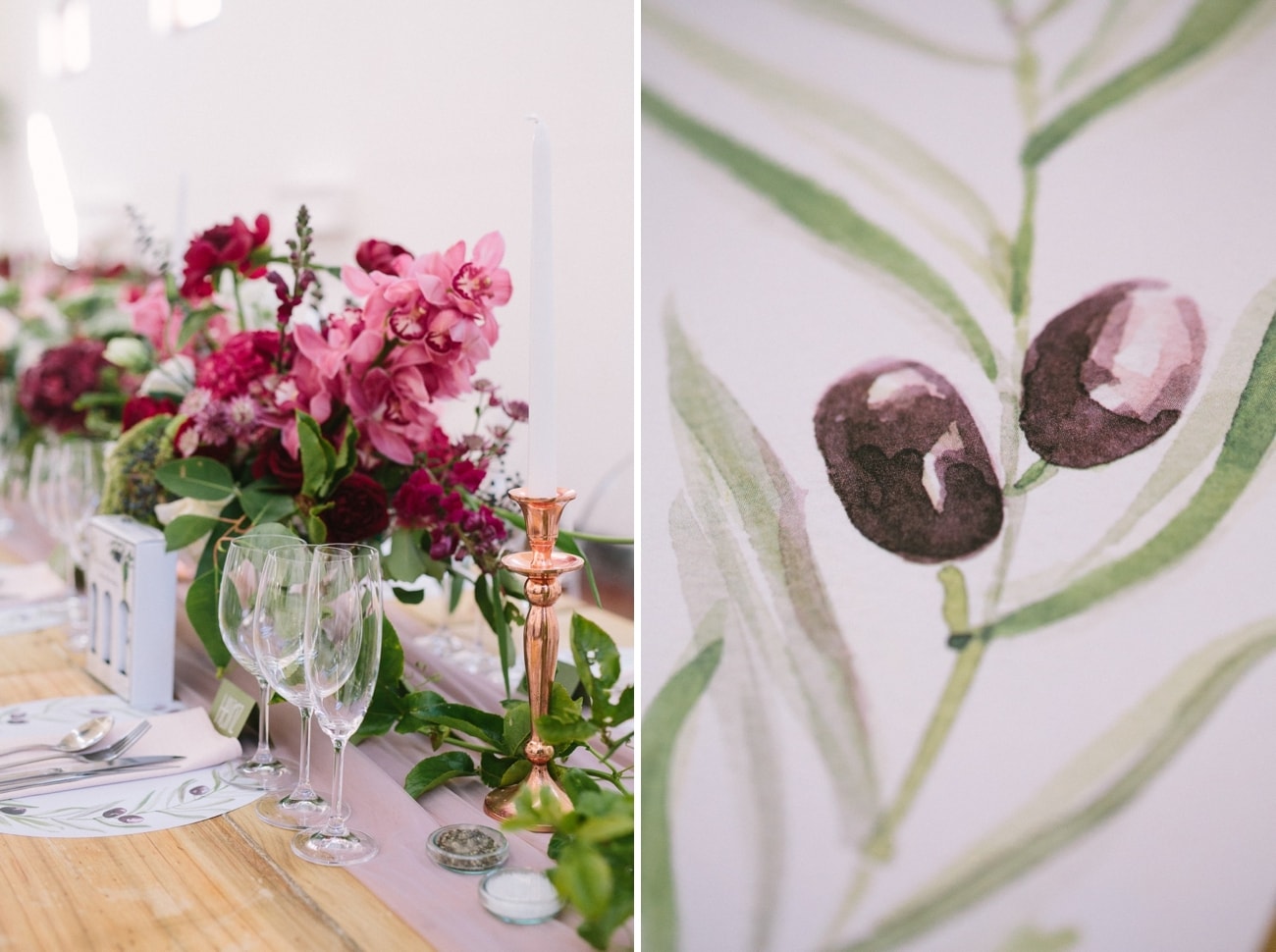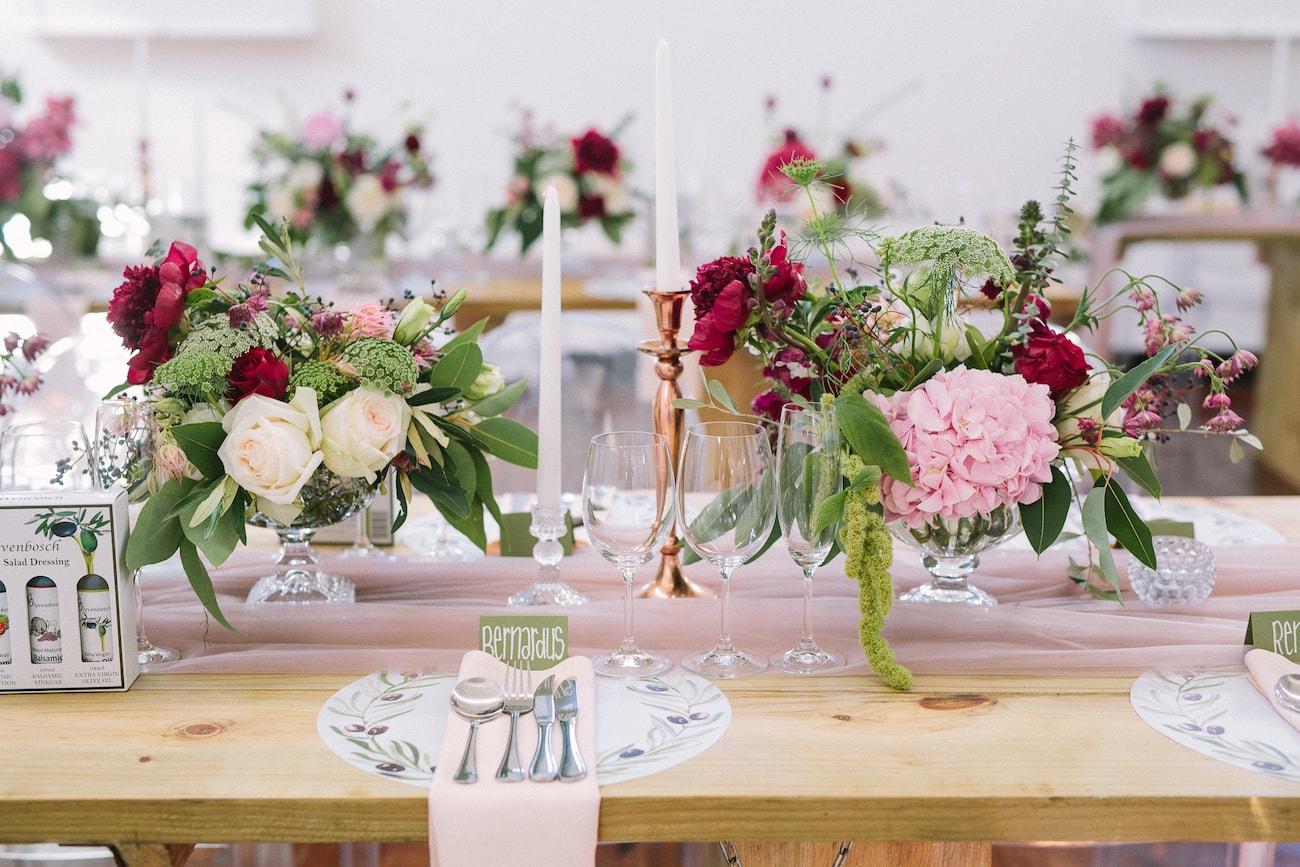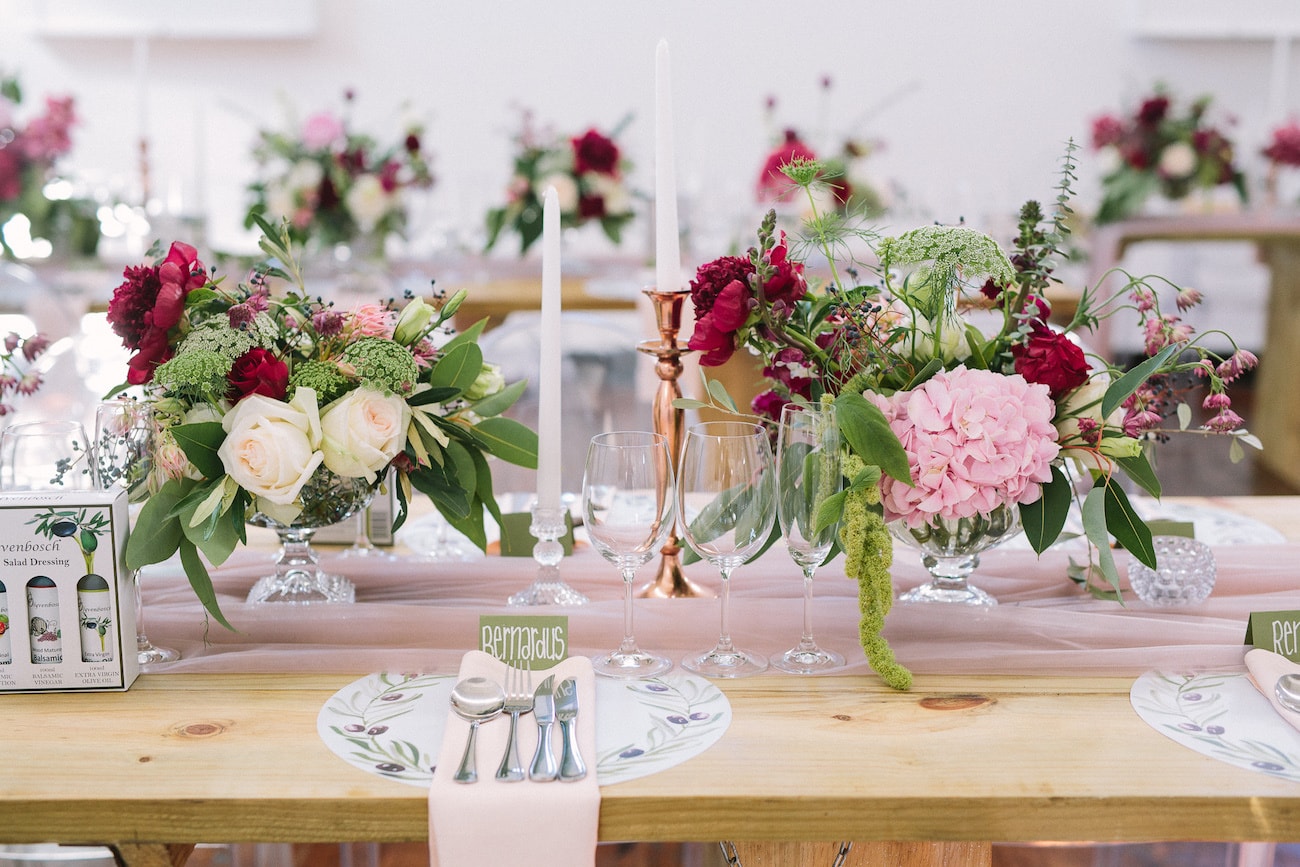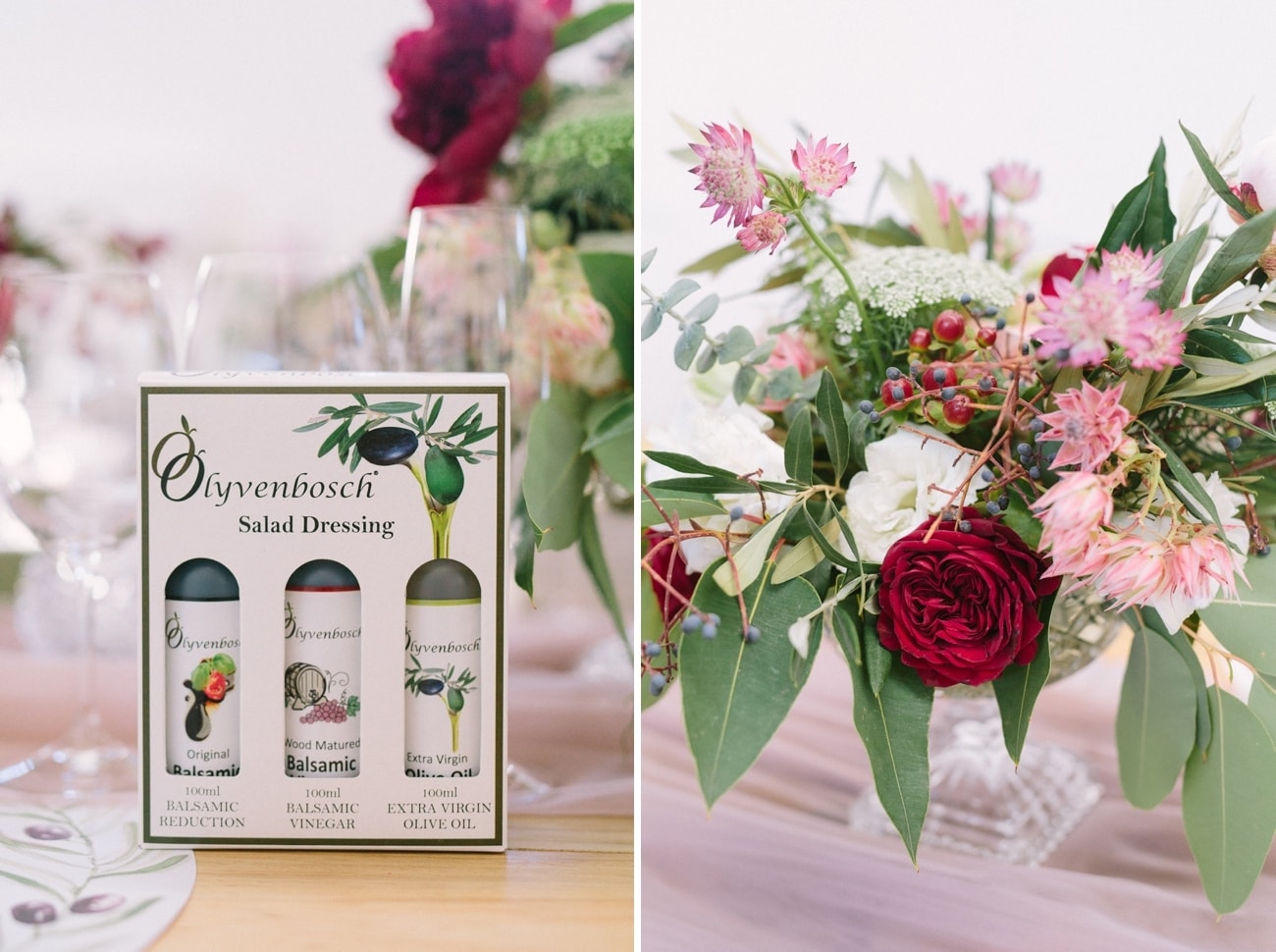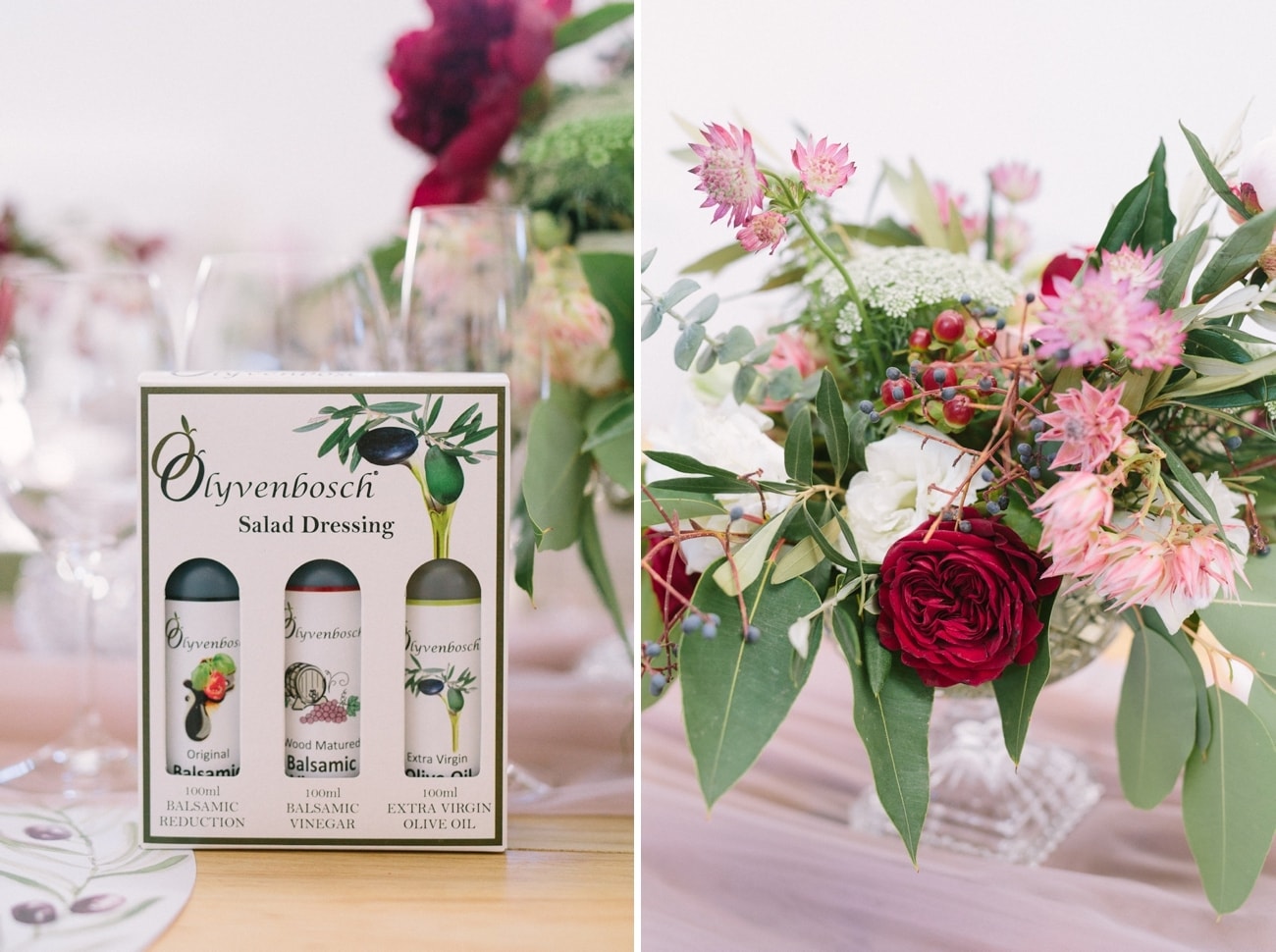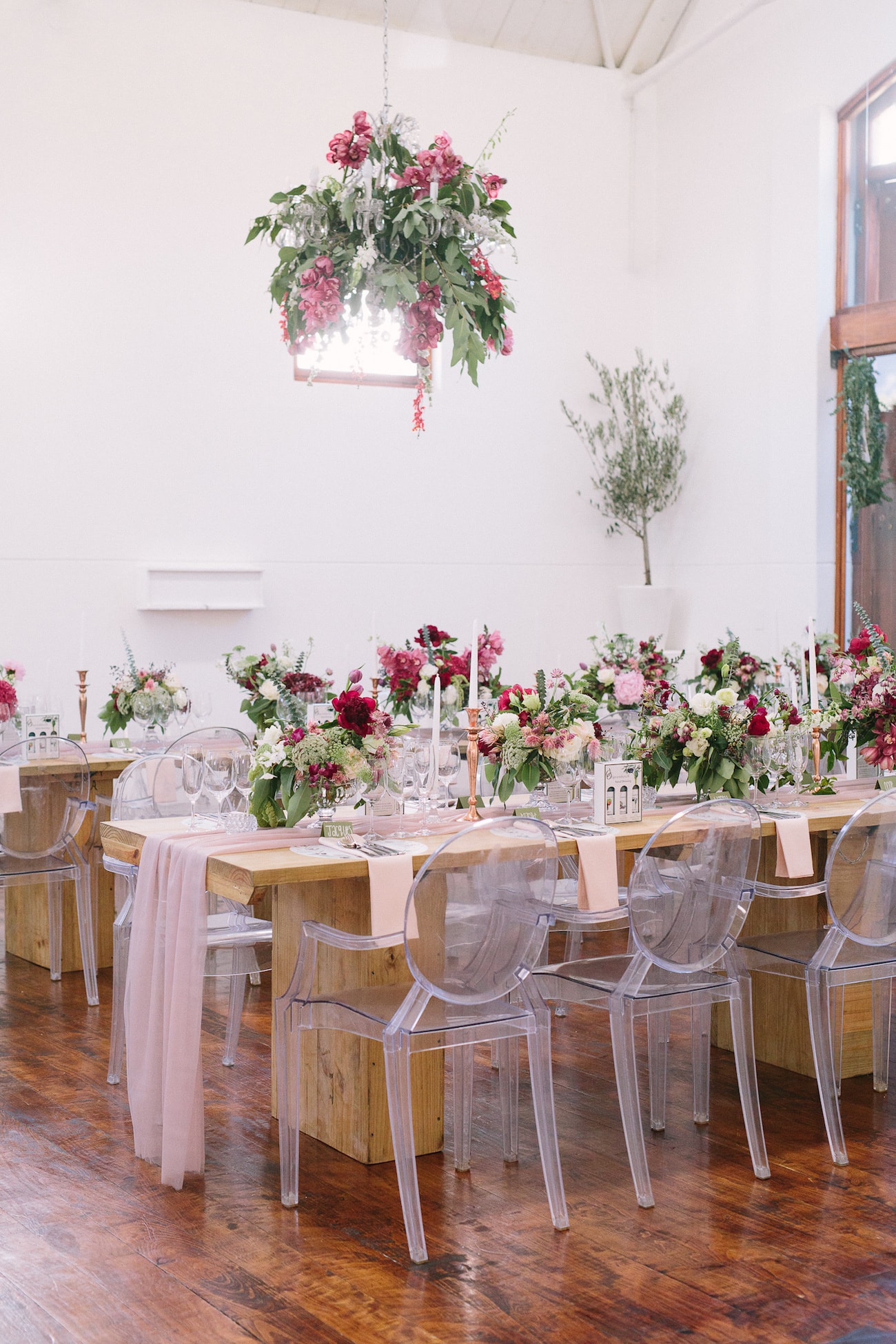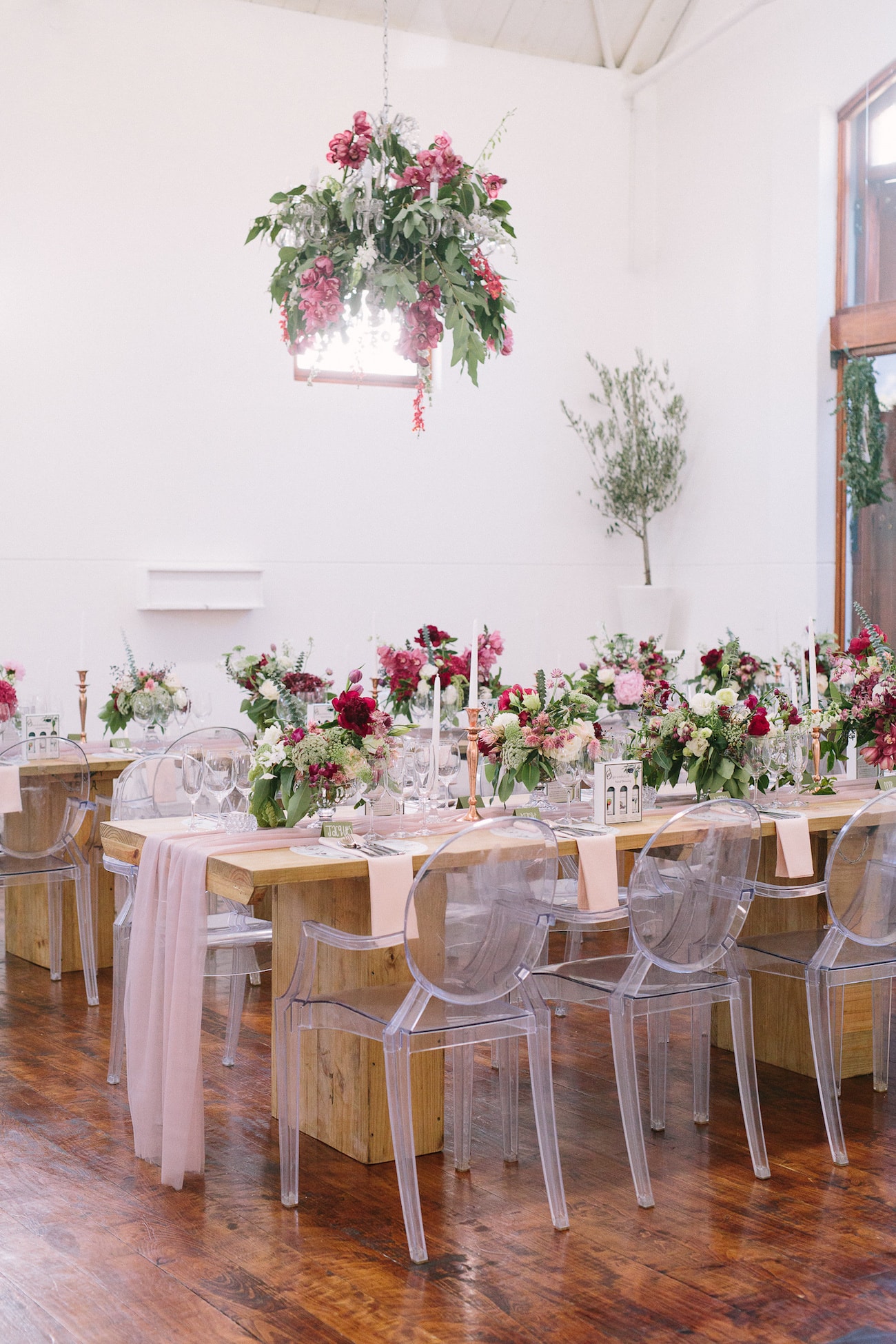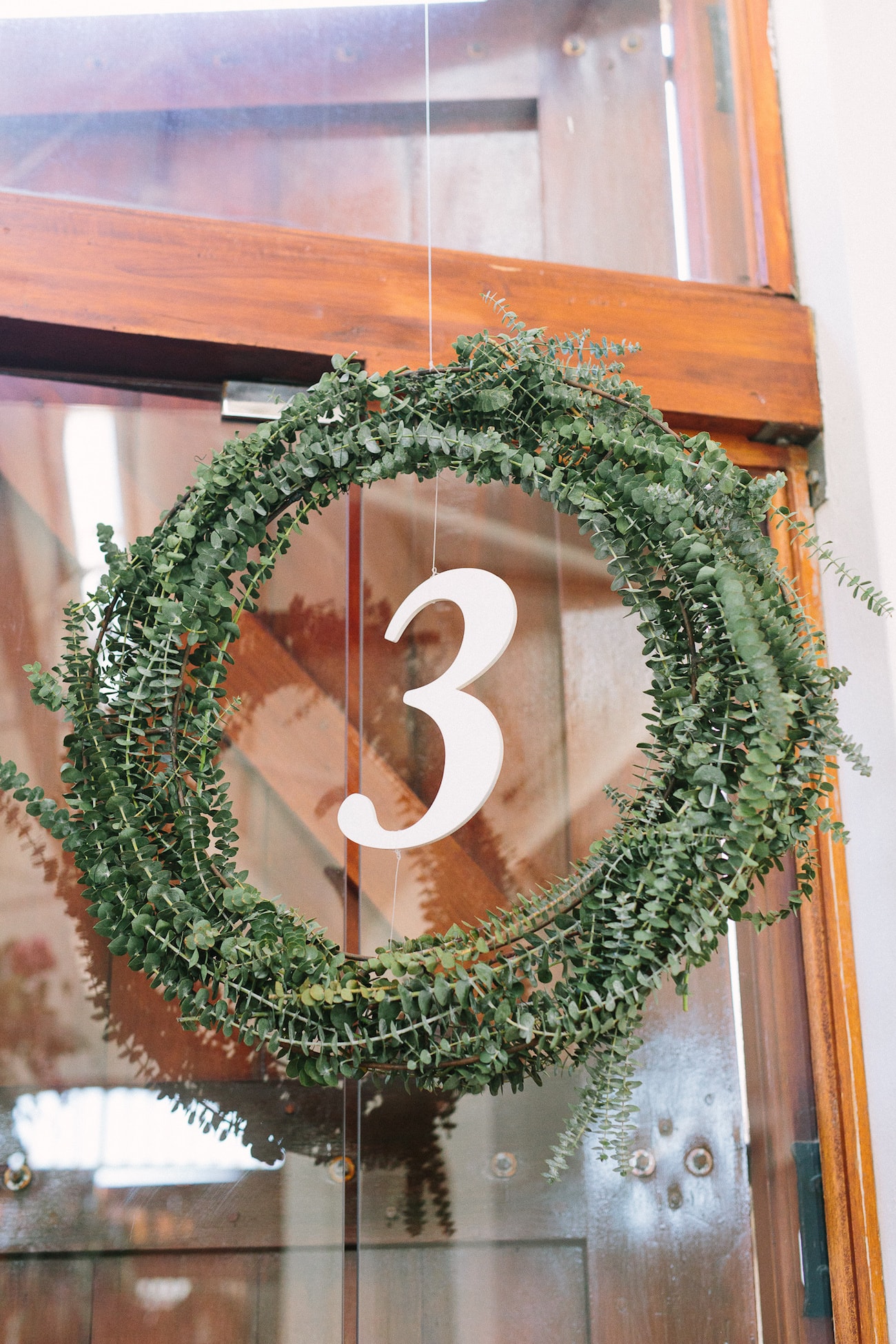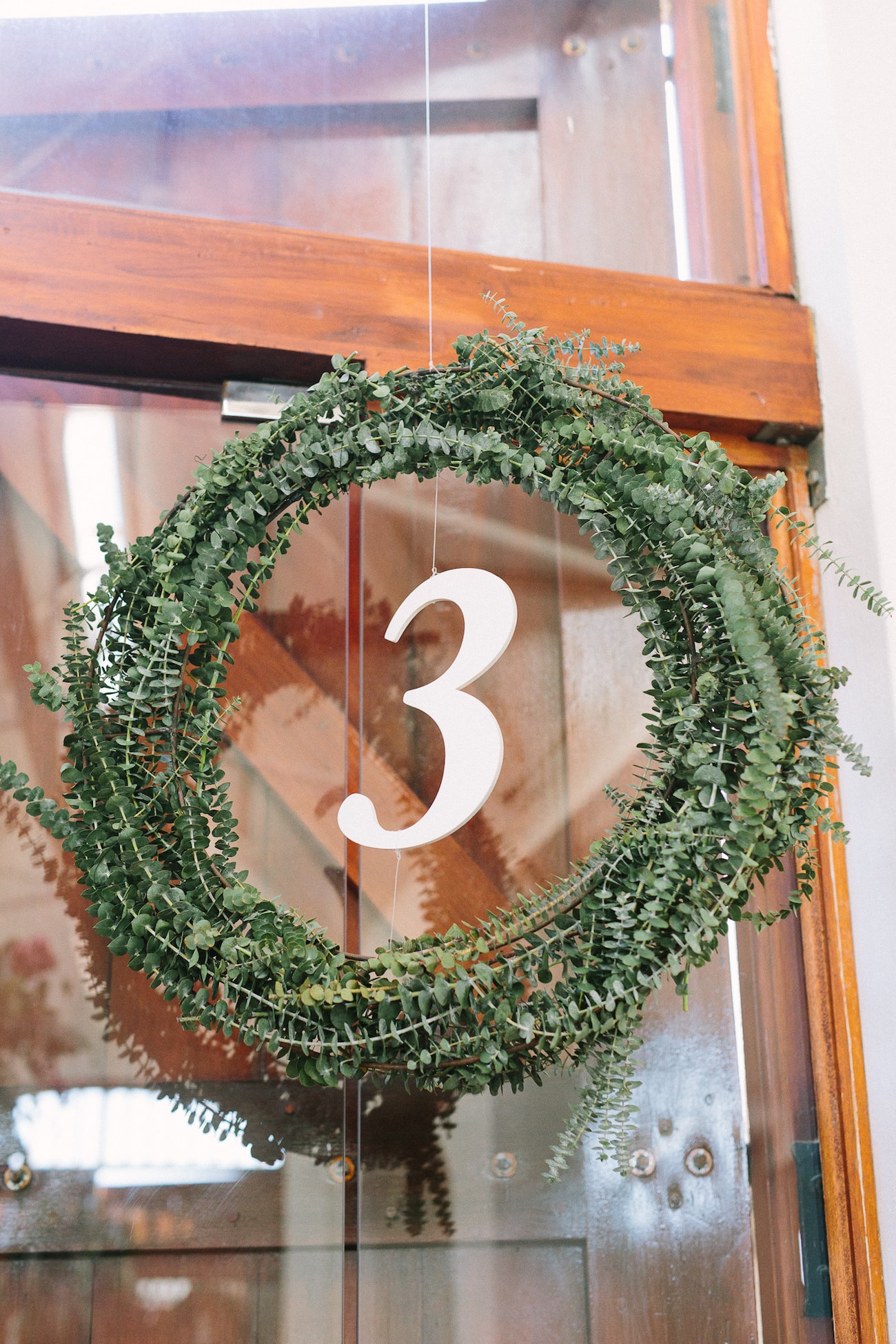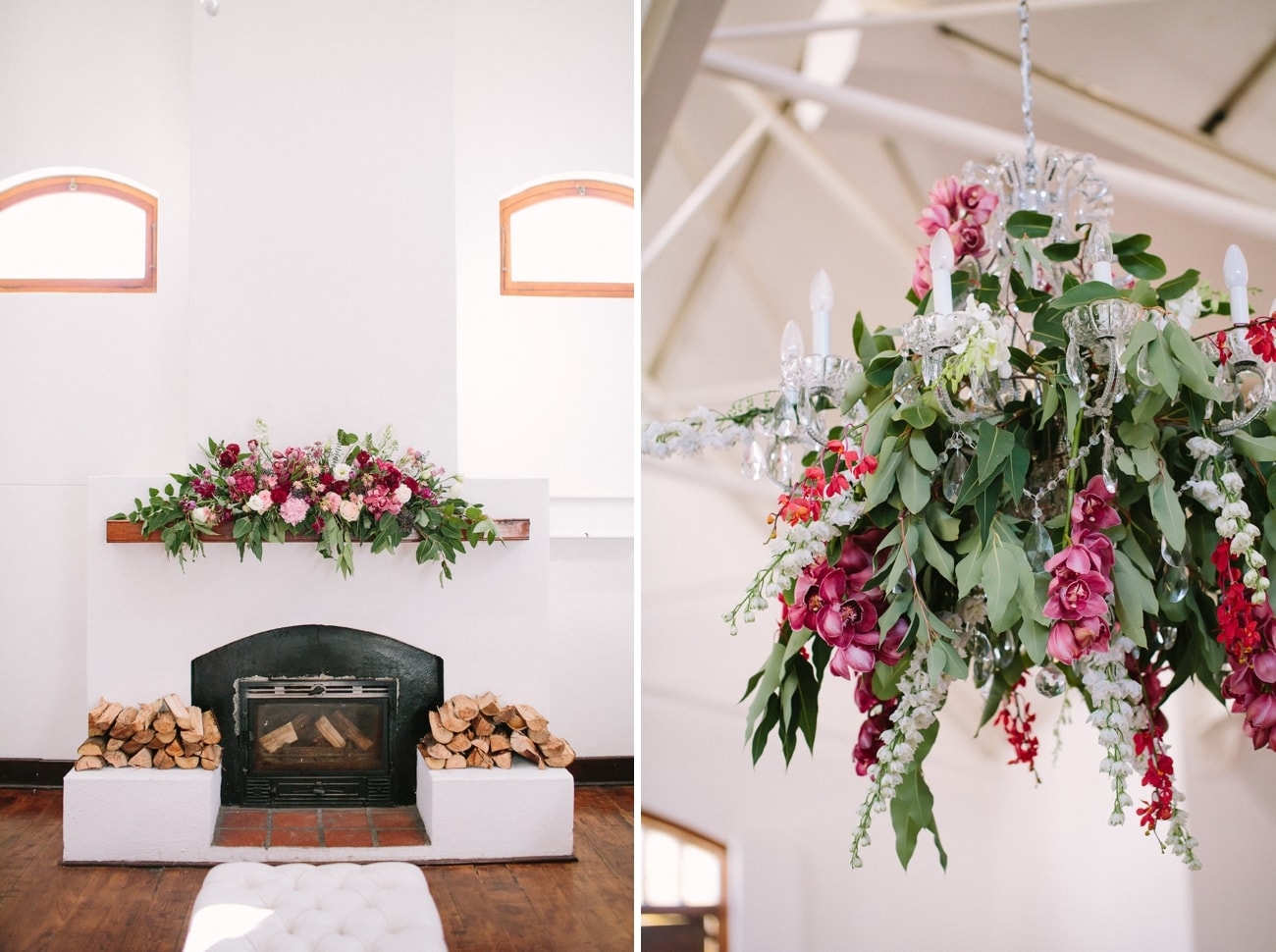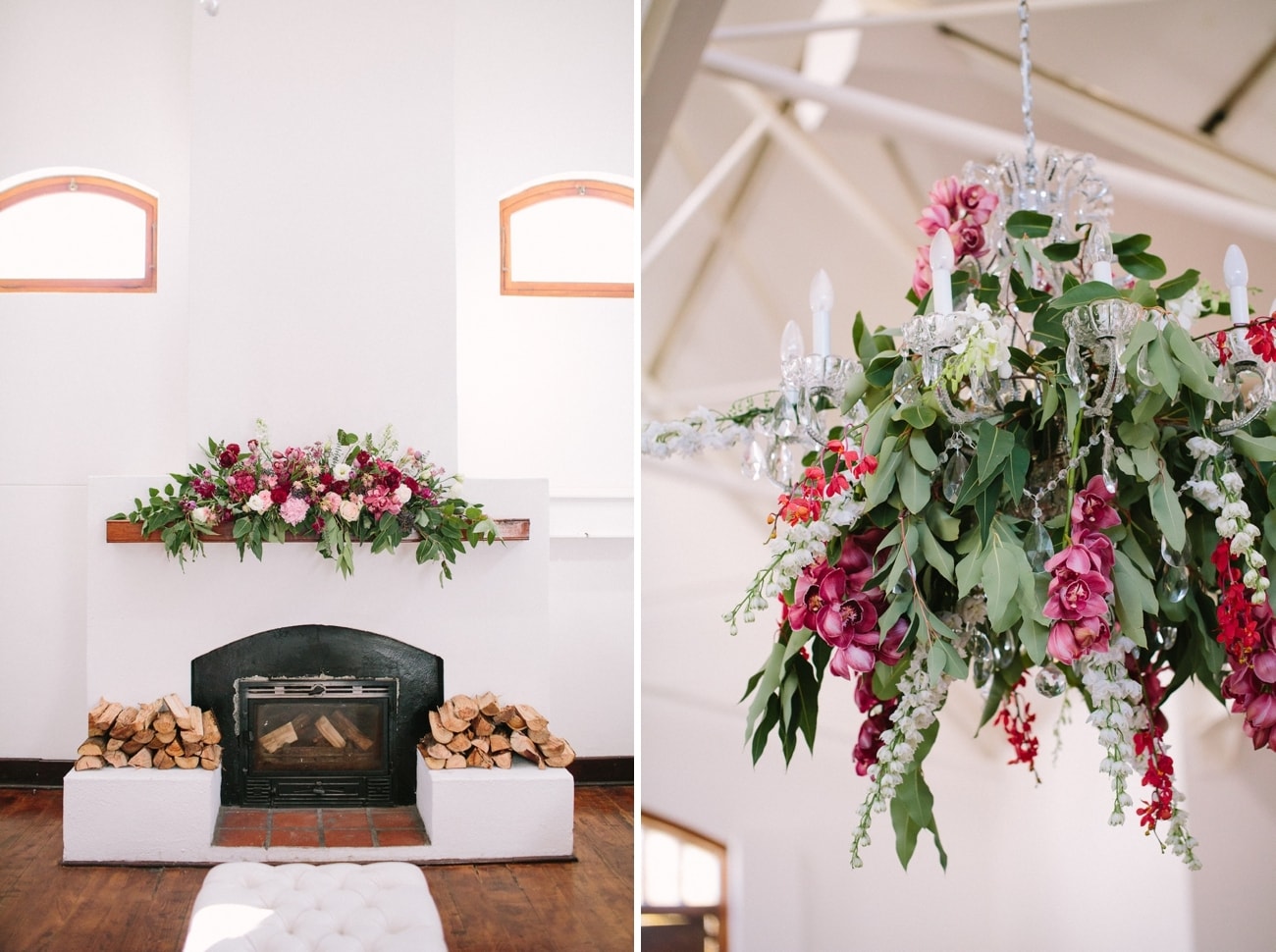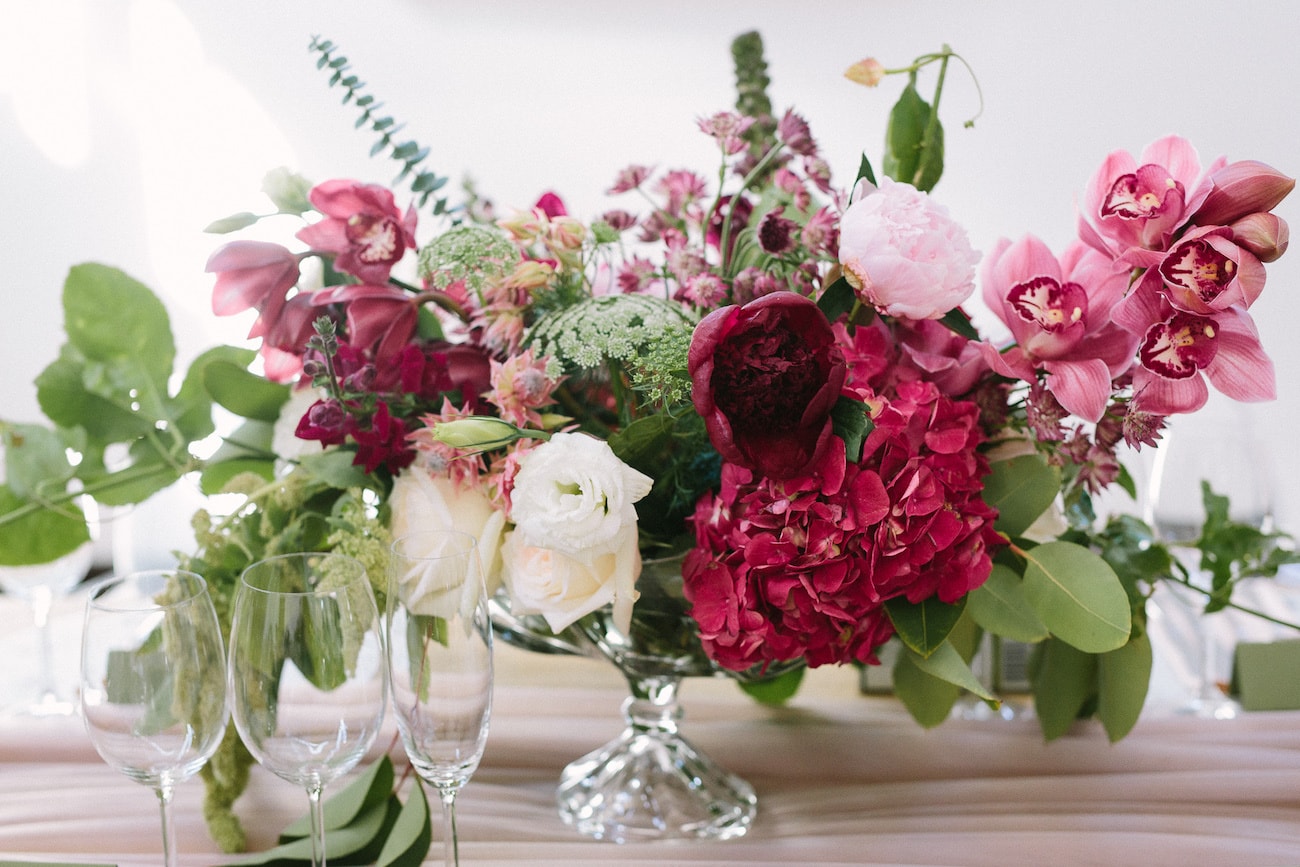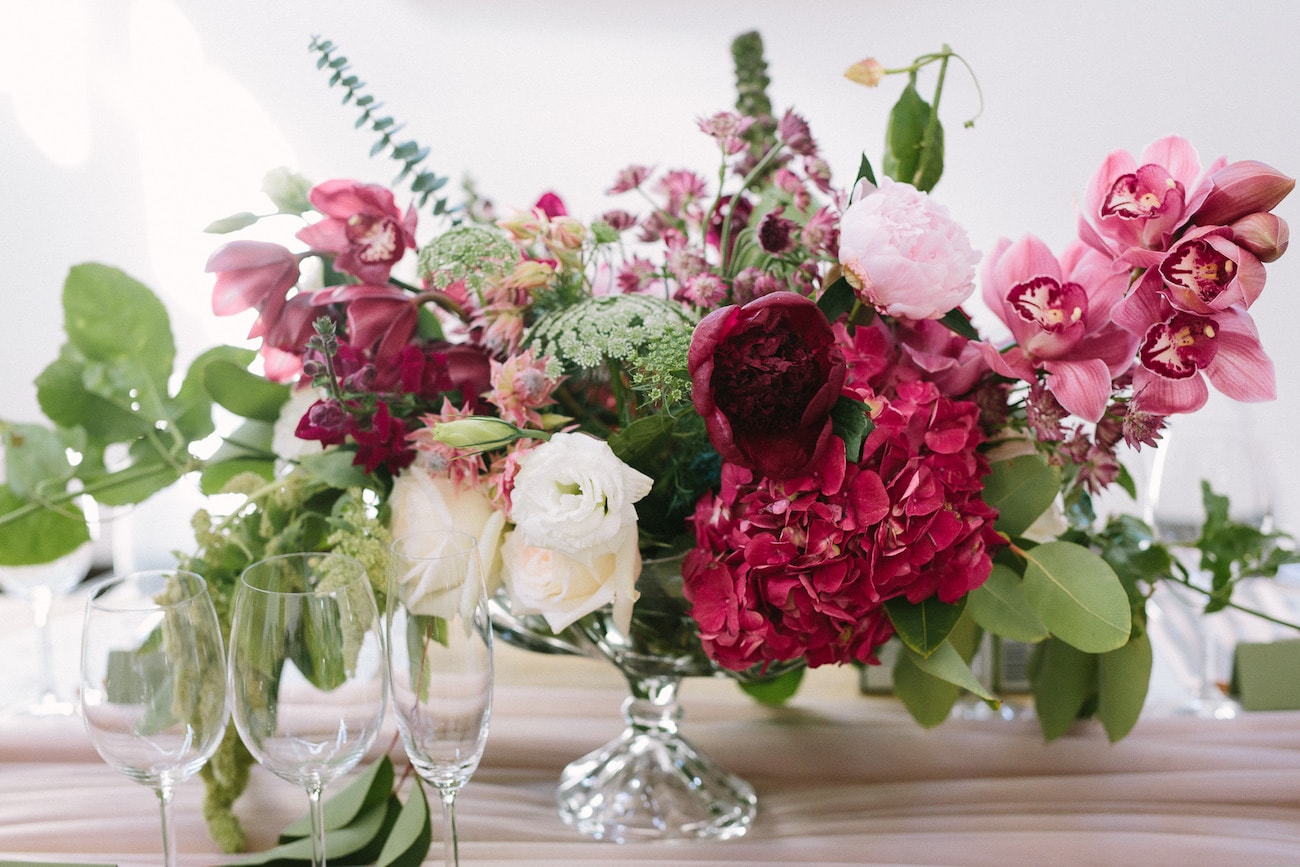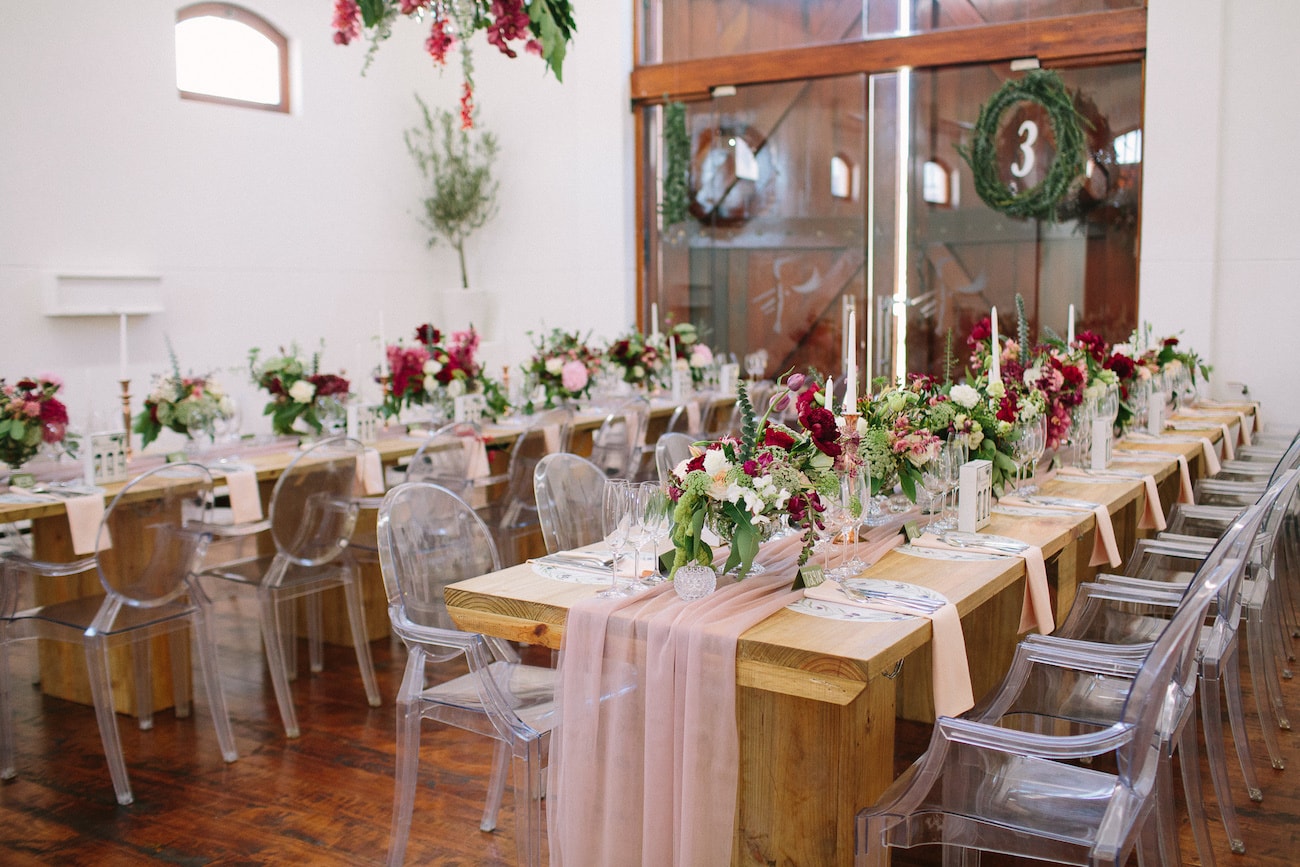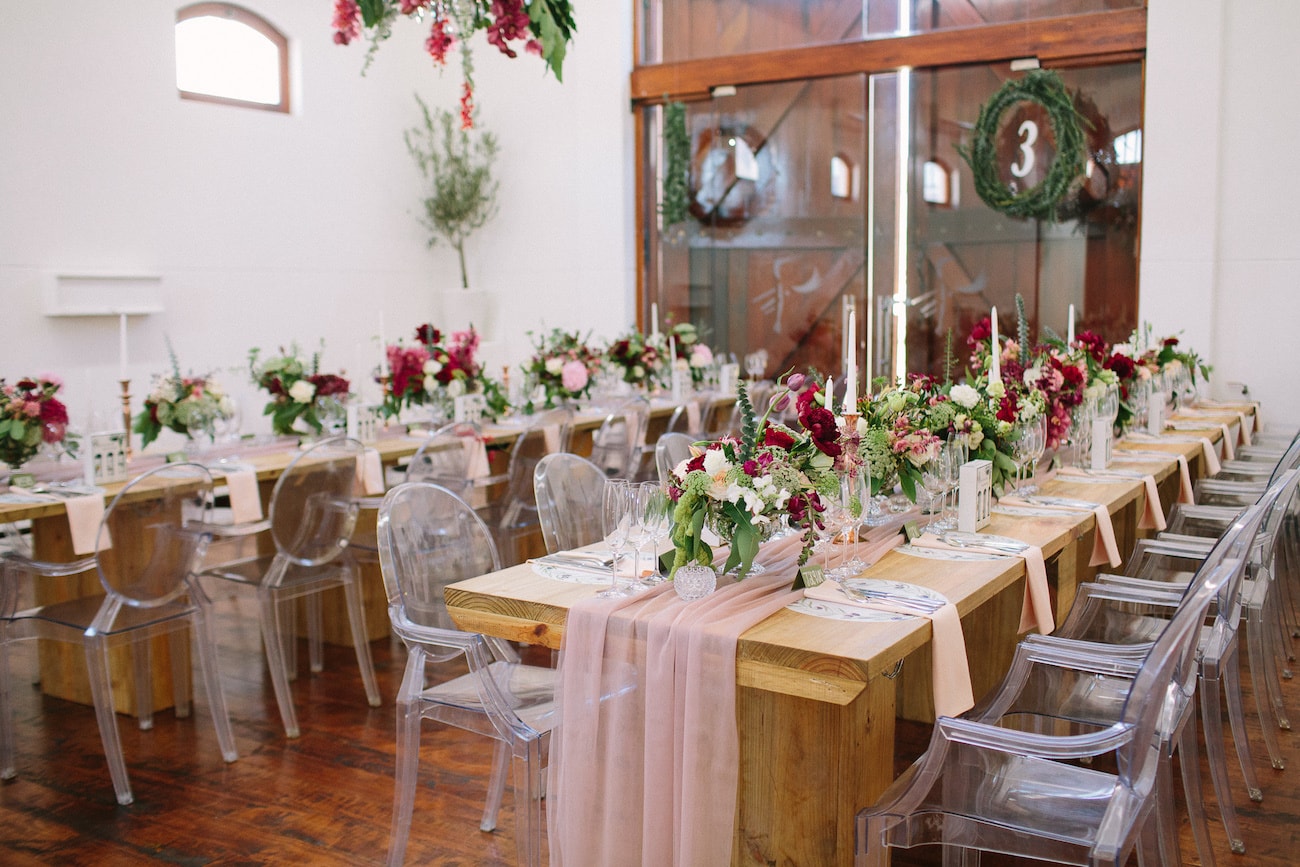 Memorable Moments
Our wedding day truly was a celebration with our nearest and dearest and every moment was memorable! The moment I opened my eyes, I was surrounded with special people who have made such a big difference in my life, and that made me feel so serene and calm. A very special moment for me was when my father helped me put on my veil and I saw how happy and proud he was. Another special moment was when I saw Neil for the fist time and how incredibly handsome he looked.
Proudly South African Details
We only served proudly South African wine, had mini malva puddings as part of our dessert table, and sokkied the night away!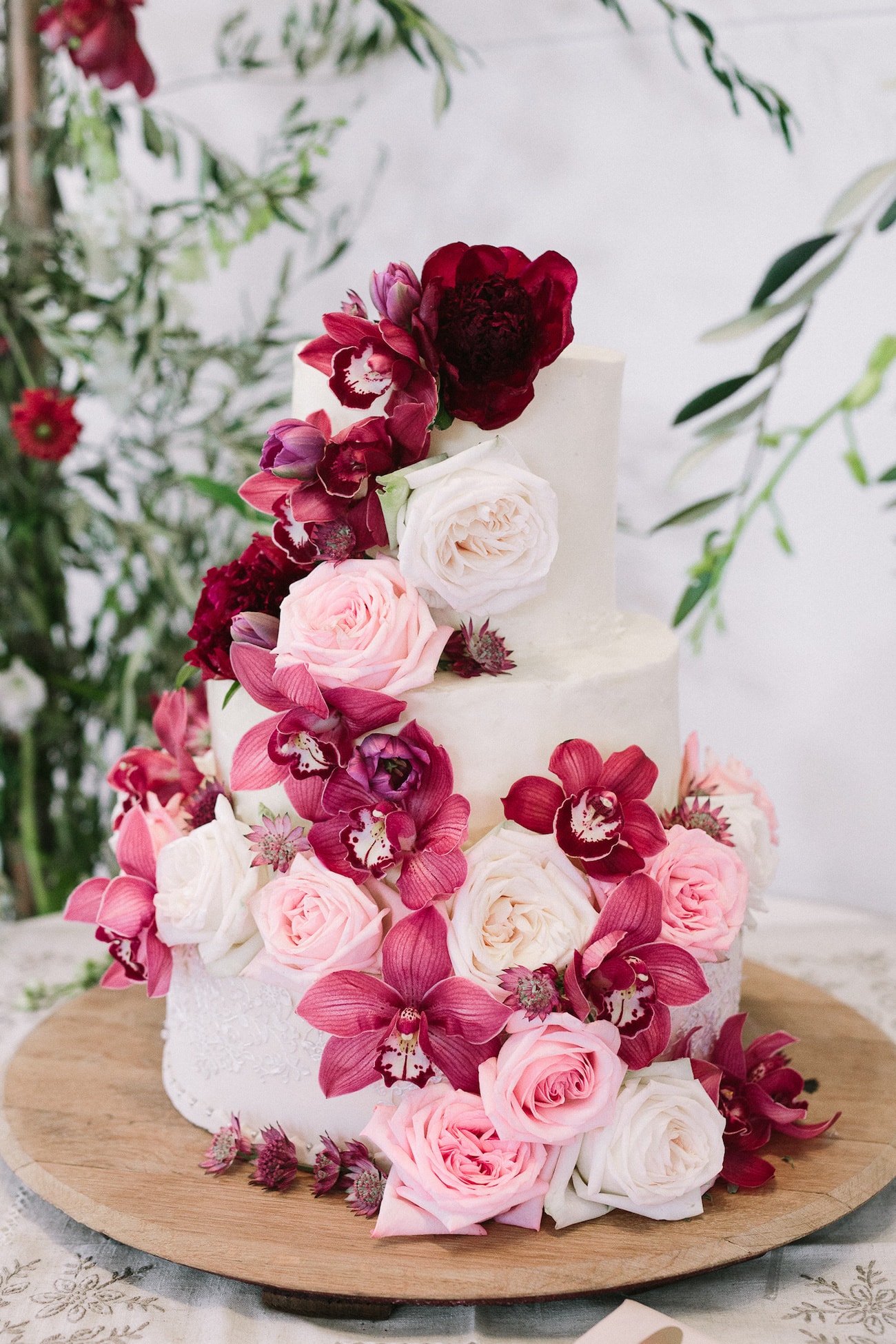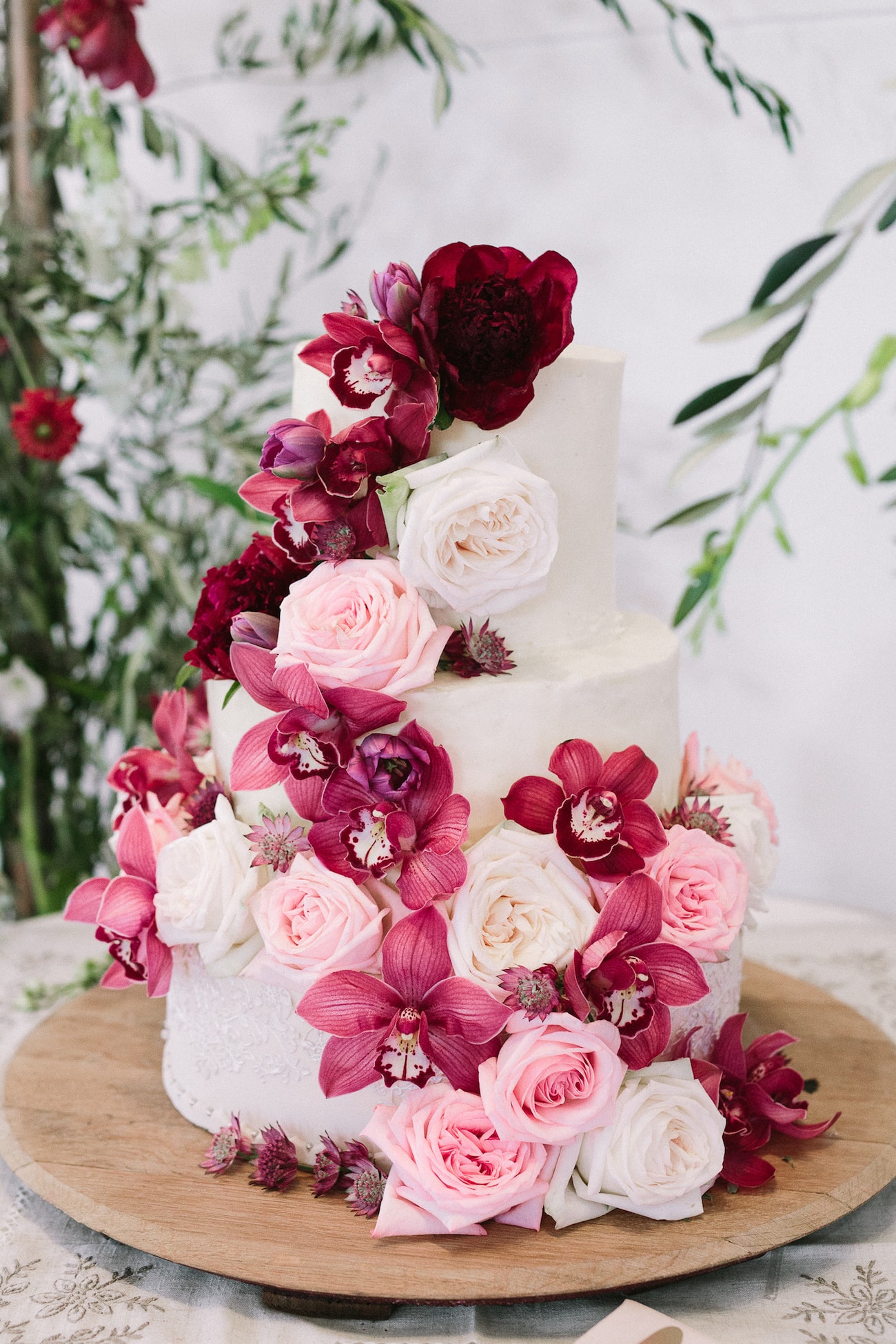 Best Decision
Using good, recommended service providers was probably the best decision we could make. It took so much stress off me, knowing that I did not have to double check everything and that I could trust their creative abilities. It made the whole process so much more fun and memorable.
Advice for Future Brides & Grooms
Do your homework before your choose a service provider as a good one really makes all the difference in the world.
There is lots of information on the internet and Pinterest, but rather than following a trend, choose a more personal approach and choose a theme that is special to you as a couple.
Keep your bridal party intimate and do not worry about the numbers of bridesmaids and groomsmen.
Actively try and relax and take in every moment, otherwise the day will just fly by.
A wedding coordinator on the day, who knows the venue, is a necessity.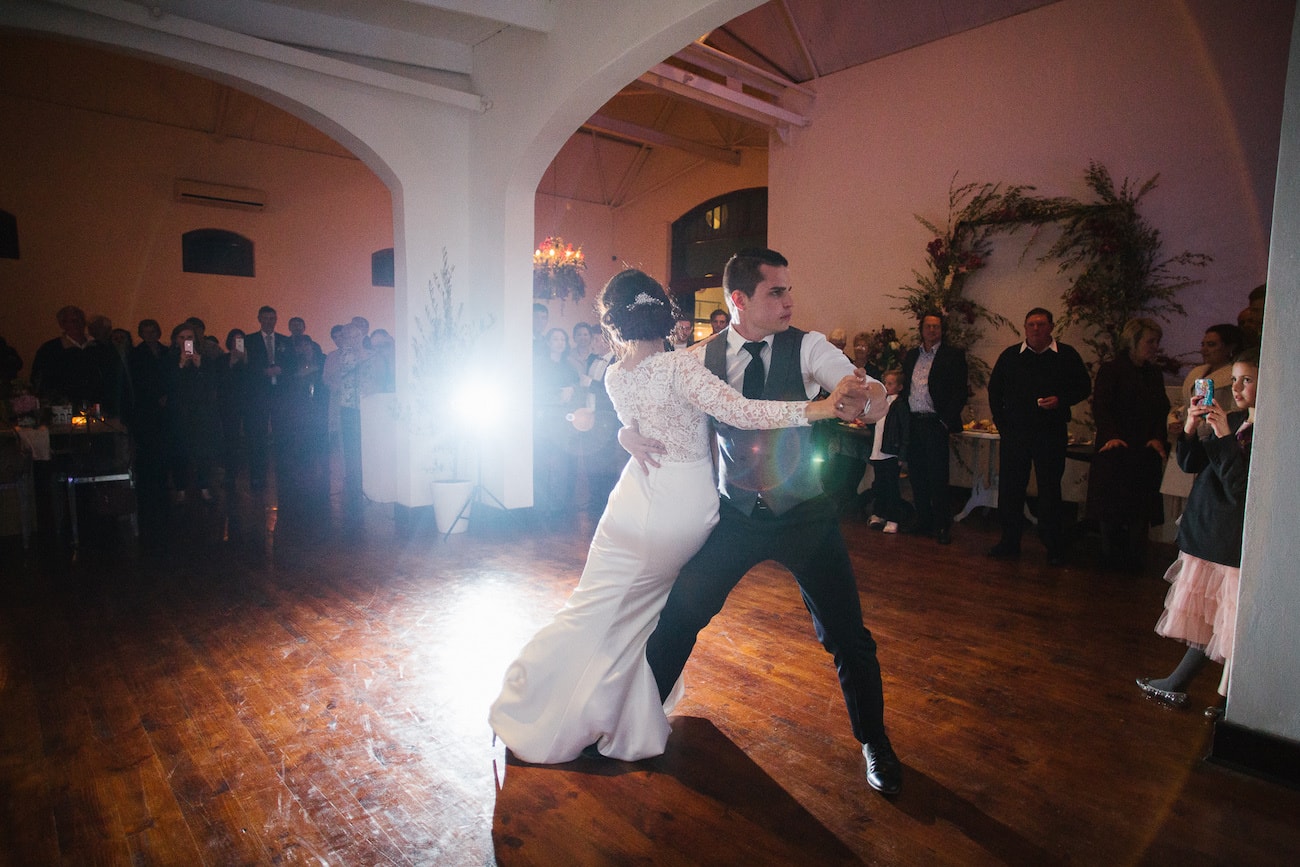 You can see more from this wedding on Tasha Seccombe's blog.
SERVICE PROVIDERS
Venue, catering & coordination: Zorgvliet | Photography: Tasha Seccombe | Flowers & décor: Blomstories | Stationery: Mars Design Studio | Cake: Ilse Louw (0828724102) | Bride's dress: Demetrios | Hair & makeup: Alicia Buckle | Bridesmaids' dresses: Ilse Louw (0828724102) | Groom's attire: Frank Bespoke + Aldo | Hiring: The Tablecloth Hiring Company + Blomstories + Wilgenhof Estate + Something Borrowed | DJ: Compact Sound | Transport: Classic Cats
Save