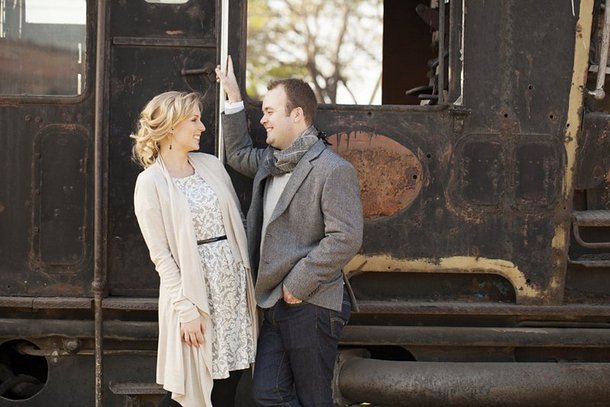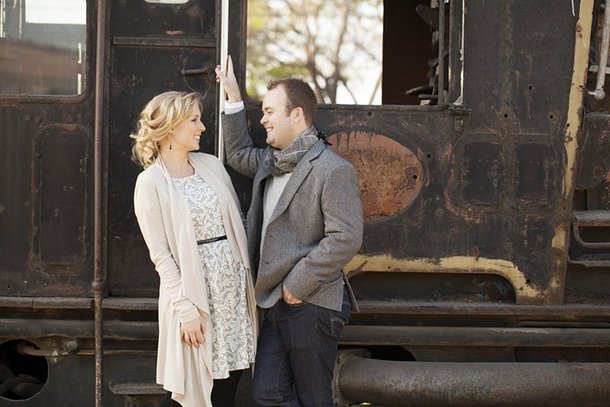 There's just something about the railway, isn't there? It's that sense of old world style romance, I think. I've always adored them (minus my five years of endless commuting to Oxford, to be fair), and one day I would just love to do an Orient Express-style railway journey of epic proportions. Well, that old world romance also made the train yard a gorgeous backdrop for this adorable couple shoot by the fab As Sweet As Images. With Riette's lace dress and Steve's vintage blazer as a stylish nod to yesteryear, you can almost imagine them heading off on their honeymoon travels on the Grand Tour of Europe.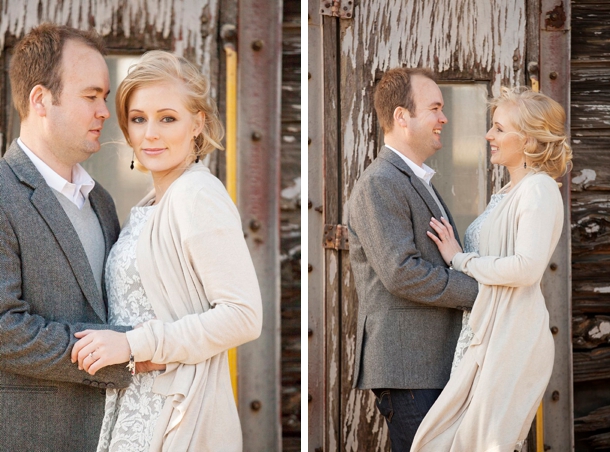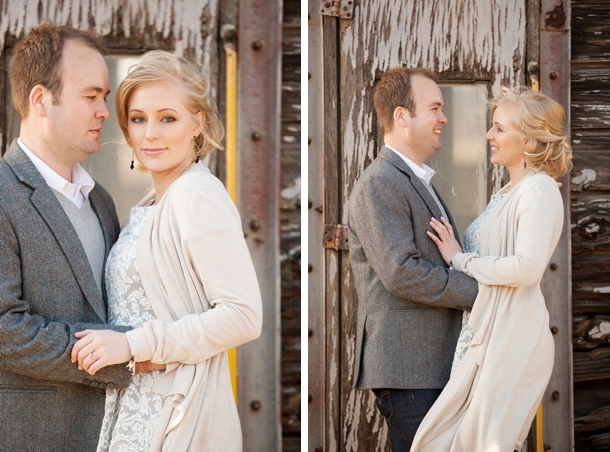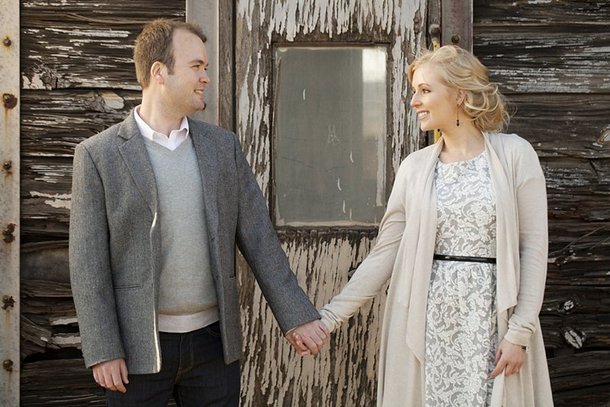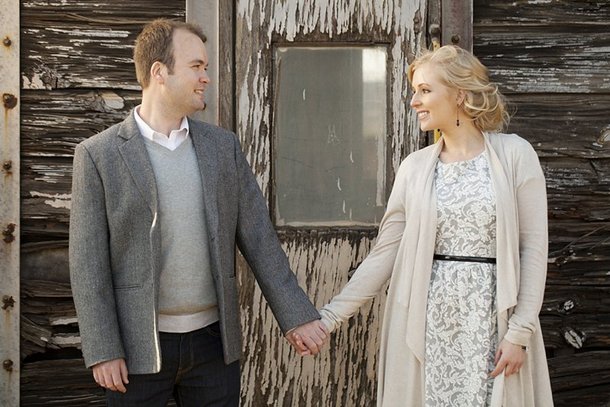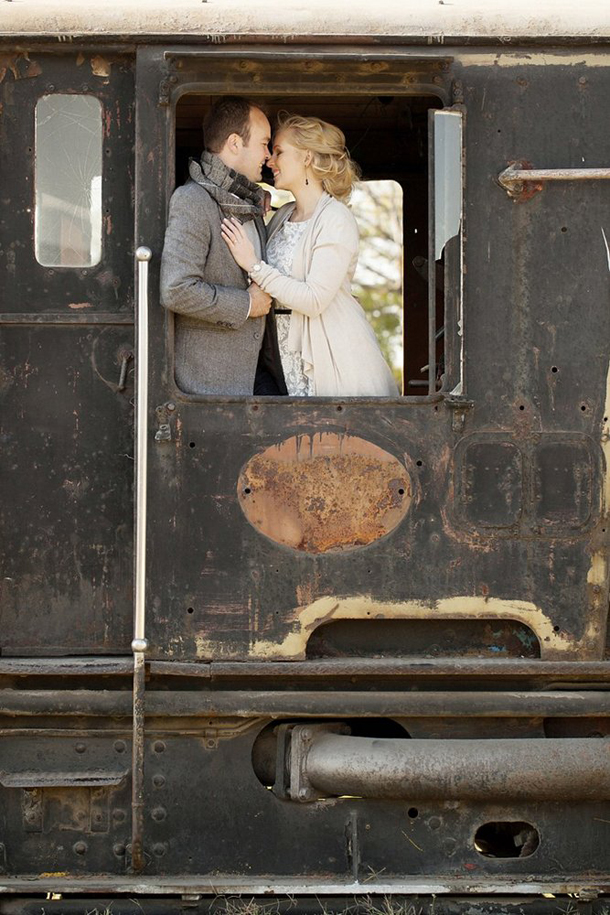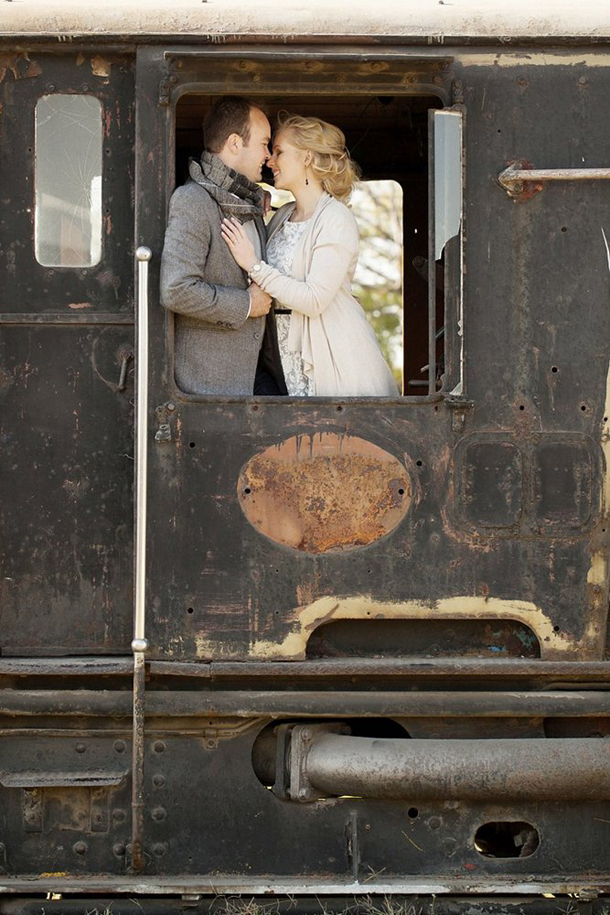 The lovely Amy of As Sweet As Images sent over Riette and Steve's 'architectale' (so cute!):
We both started our degrees in Architecture at the University of Pretoria in 2004 but only really became good friends during our second year. I was a very quiet, shy girl at that time still – Steven came to the rescue on day one of our second year by helping me find and set up a drawing board in studio (I would have been lost without him!) and from there on we were good friends and close studio buddies, attending classes together and working on designs and projects.
 He would always help and inspire me so much to do better, I really enjoyed his company – there was just something about this guy that I REALLY liked :) We completed our BSc(Arch) degrees and I went off to work for 2 years while Steven continued with his Honours in Architecture after a year of practical during that period.
 Early in 2009 we met again for some drinks one evening and from there on we just could not stop talking.
 We were inseparable. Steven completed his Masters in Architecture that year, in between all the dates – I sure was one proud girlfriend!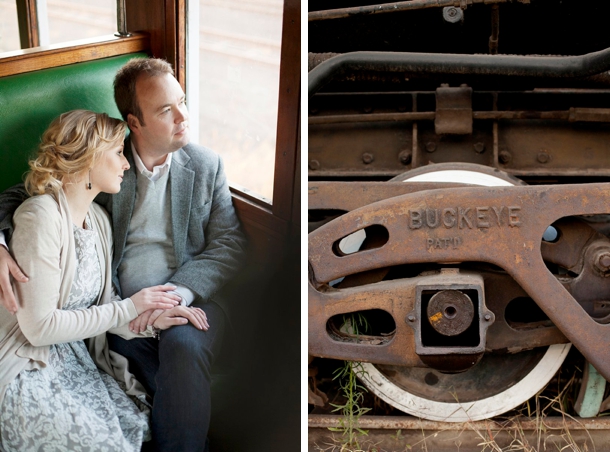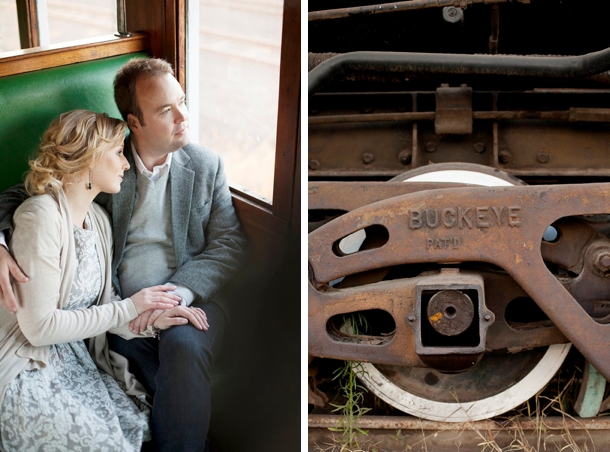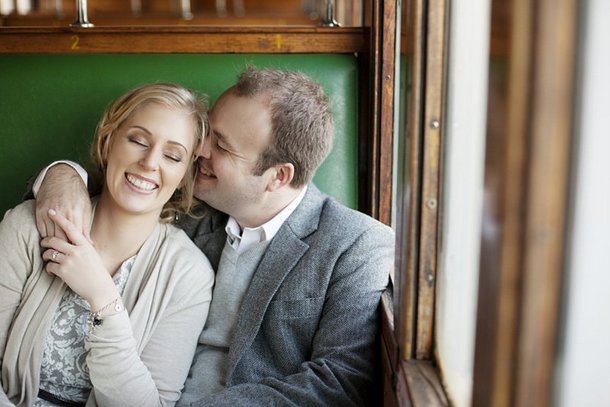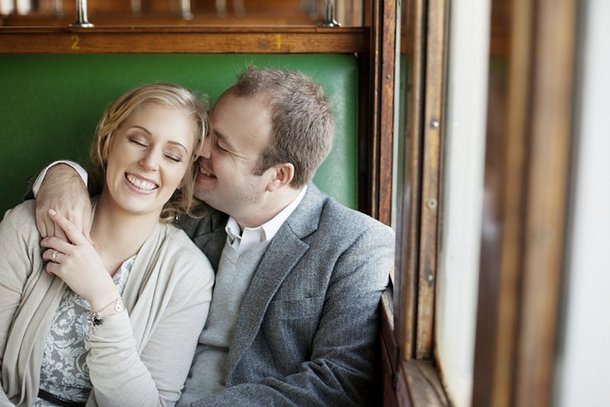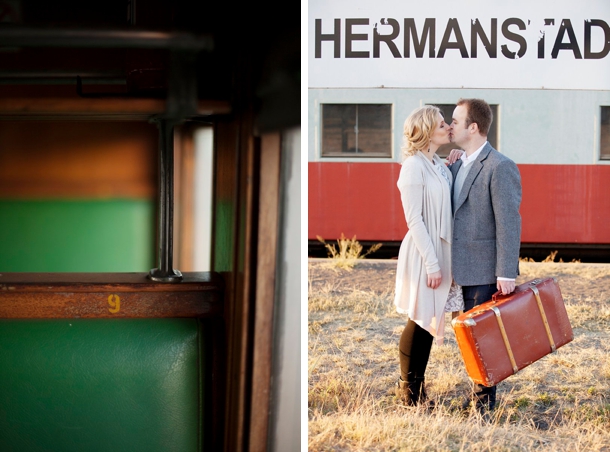 Five years later, we had the pleasure of enjoying one of the most memorable holidays ever in Thailand. Every single day was like being in a dream with luxury accommodation, breathtaking views and amazing food.
 On the second day of day our stay,we spent the afternoon on the perfect beaches of Karon soaking up the sun.
After the beach had become quiet and the sun was setting on the horizon, Steven came and sat in front of me, blocking out the painting-perfect view of orange and blue… in his hand he had the cutest, small deep-red apple shaped jewelry box, opened it up and there it was – a beautiful shimmering diamond ring, designed by the man himself! The setting was just perfect, by that time the beach was completely deserted with just the two of us and the amazing sunset & ocean backdrop (and Go-Pro!) to share in the wonderful moment!
 And of course I said yes! We are now looking forward to the wedding and so glad to have ASAI there as photographers on our special day. They really did an amazing job with the e-shoot photos, we love every single one of them!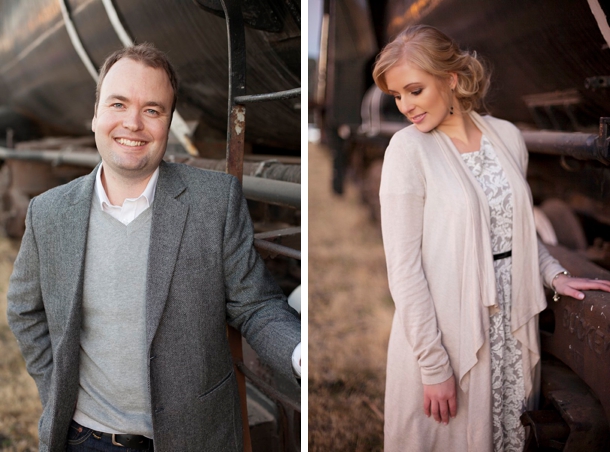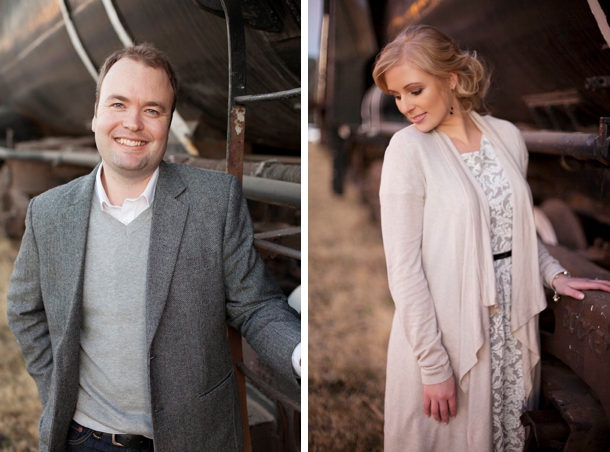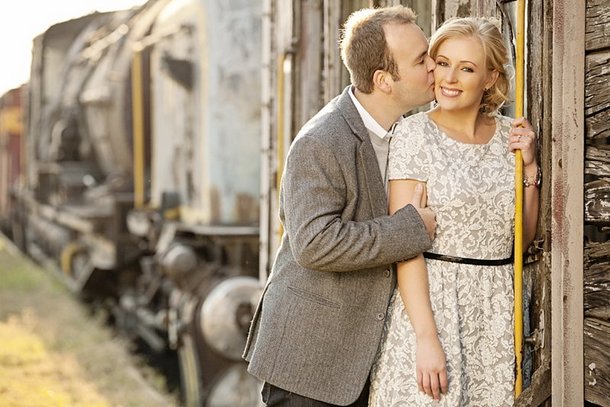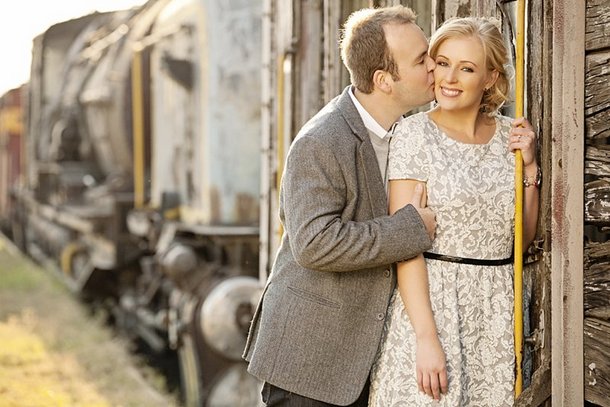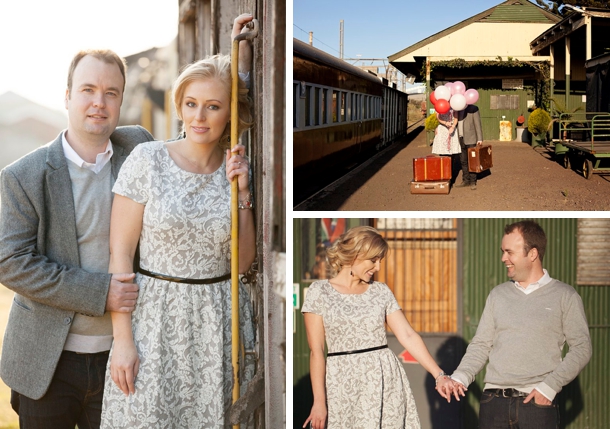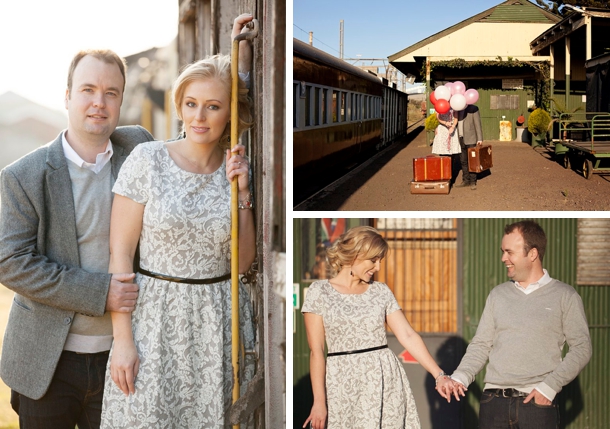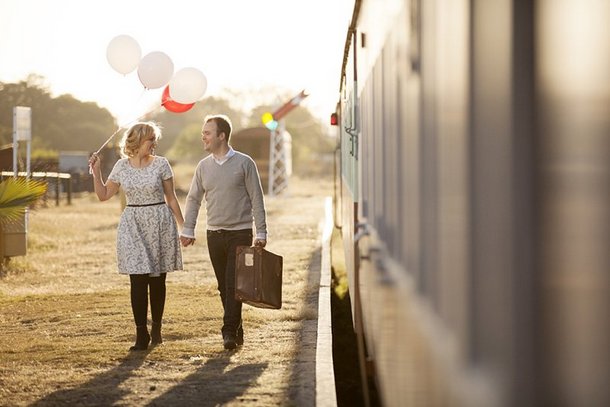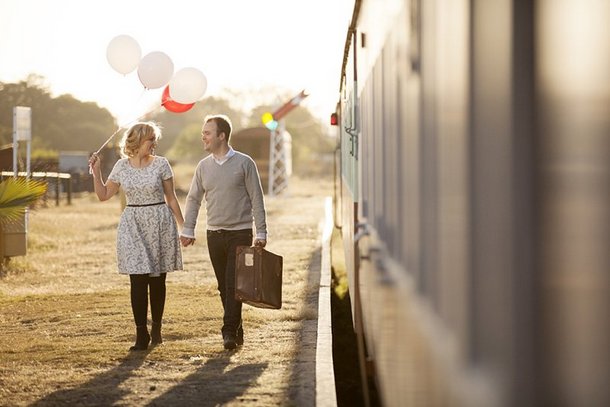 SERVICE PROVIDERS
Photography: As Sweet As Images | Props : Moi Decor | Make-Up: Kristin Carpenter Kling | Hair: Odette Will