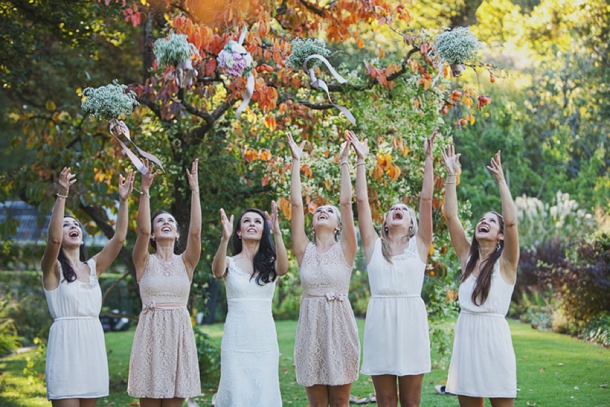 There's a thought that's been brewing for a while now, and I'm just going to say it. It's about bridesmaid dresses. Not, probably, what you'd consider one of the more important expenses for your wedding. Maybe not even something you think deserves a lot of thought. But I've got to tell you ladies, as someone who looks at dozens of weddings every day, it's something that (when done well) stands out every time. Just think about how many bridesmaid pictures you've repinned on Pinterest. The bridesmaids – in colour and style – can encapsulate or complement the wedding look or colour scheme, and your favourite girls make for an amazing set of pictures for the album. You don't have to spend a fortune, especially with the mismatched trends of today, but do take some time to get this look right (and tell the hubs that yes, it IS important you spend another hour on ASOS). Take today's wedding, for example. You have a beautiful, radiant bride. Pretty as a picture florals, some lovely stationery, a stunning garden venue. It would already be a fabulous wedding. But completing the picture is a bevvy of bridesmaids in the loveliest neutral lace dresses and mix and match hairstyles. They look awesome, and that, in my book, is money and time well spent. So don't be shy about treating your besties to a gown that they'll feel amazing in (and that will complement your own look) – just make sure that, like Celeste Prince of Aglow Photography, today's brilliant photographer, yours gets plenty of pictures of all of you having fun together!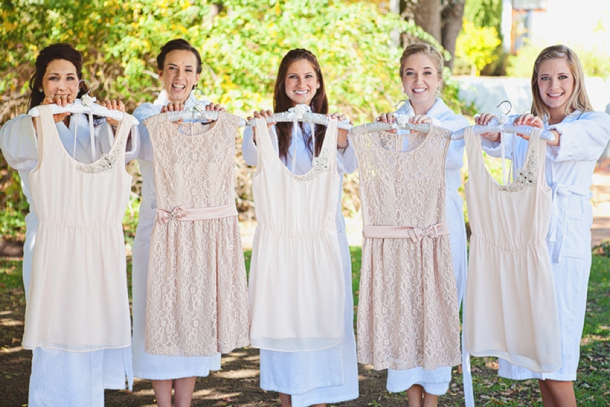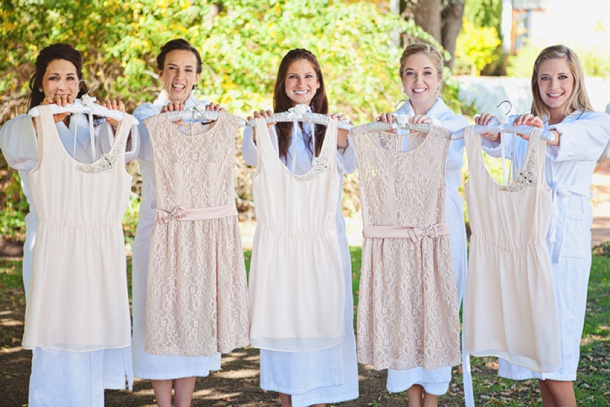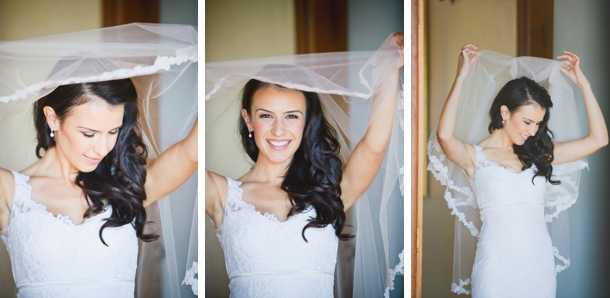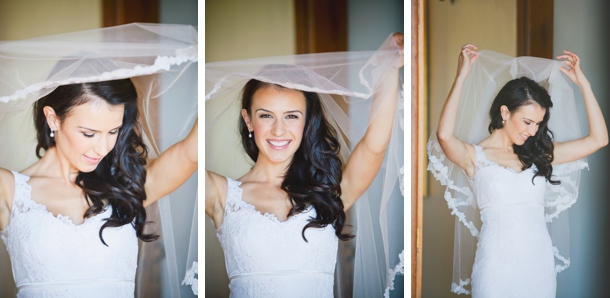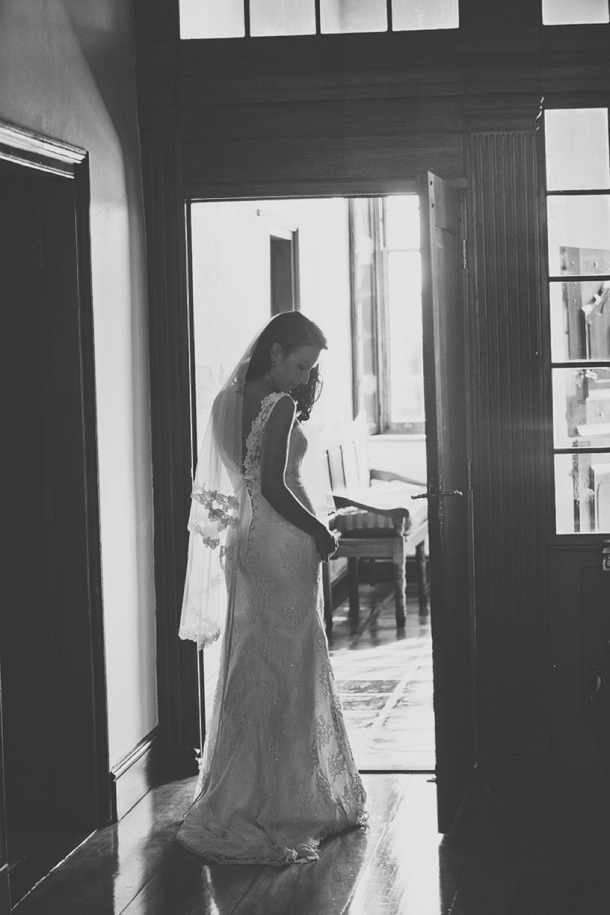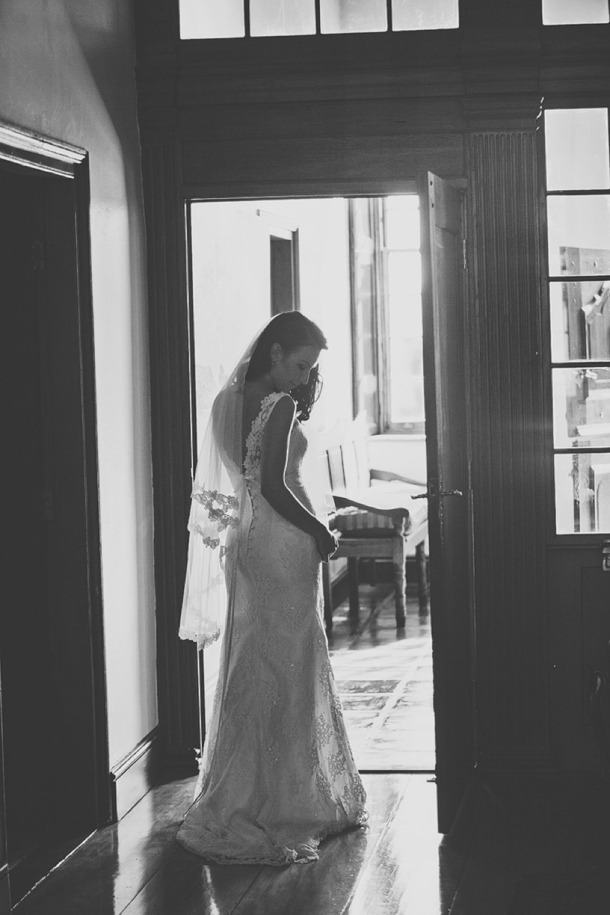 On to the lovely wedding at hand, with some background from the gorgeous bride:
Greeff and I met at school in Pretoria and continued our relationship in Stellenbosch, where we both studied. He is my first and only love!
Greeff was living in Johannesburg (as we now both do) but I was still in Stellenbosch. He flew up one Friday evening for work commitments and arranged with me to go for an early morning run in the Jonkershoek Nature Reserve the following day. At 4am that Saturday, Greeff's entire family went to the reserve to set up the spot where they knew he was intending to propose – a small path in the middle of the plantation known as the Nationals Singletrack. It was still dark and quite cold, but they left a picnic basket with hundreds of white ribbons on the tree branches. Just as the sun came up at 6am, Greeff and I approached the prepared spot and he asked me to marry him! We continued our run, had a swim in the river, had our picnic and later had lunch at La Motte wine farm. A truly blessed day!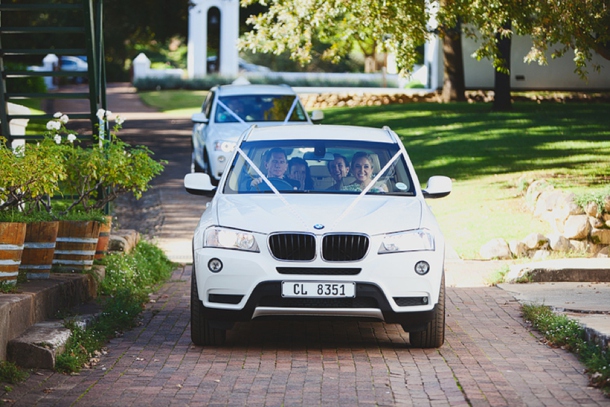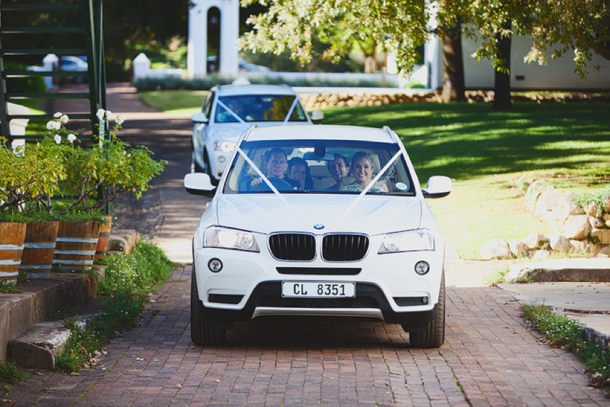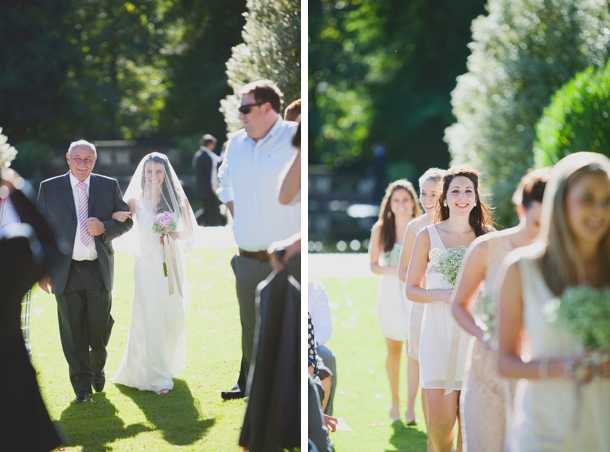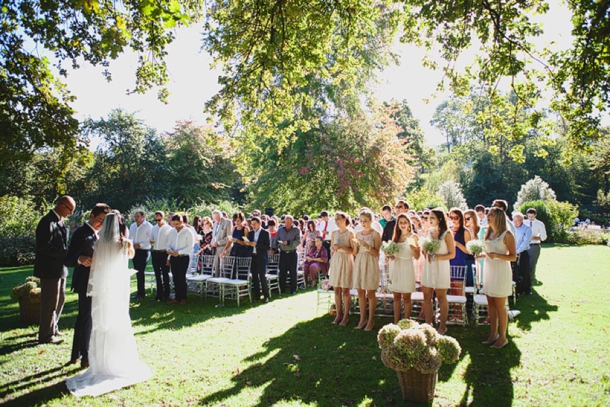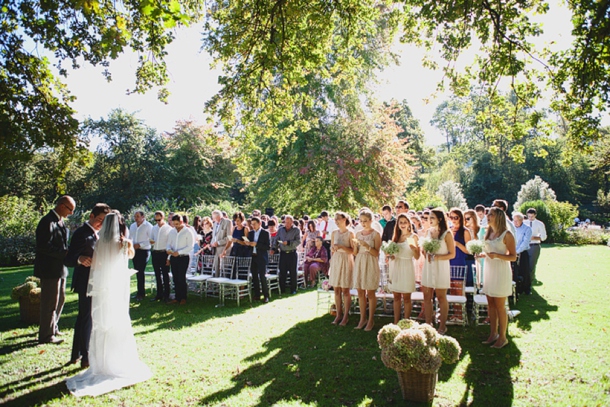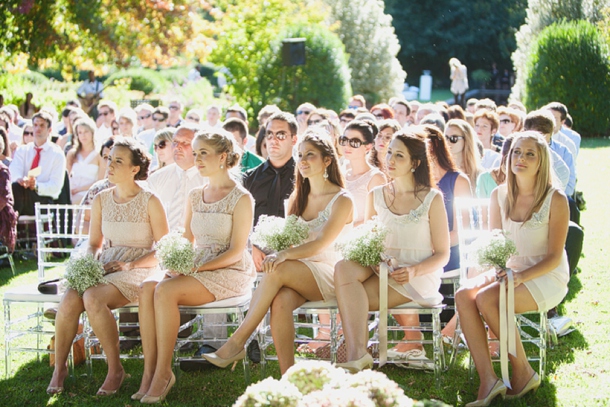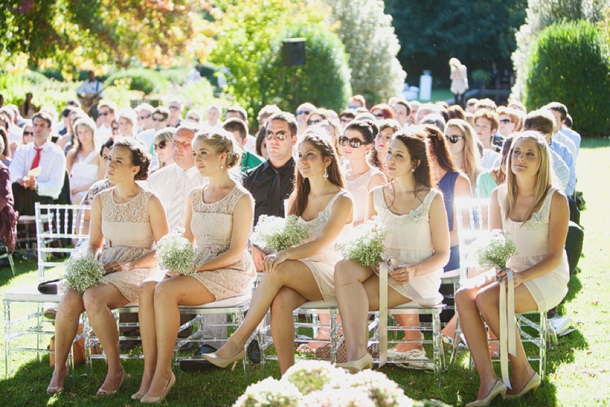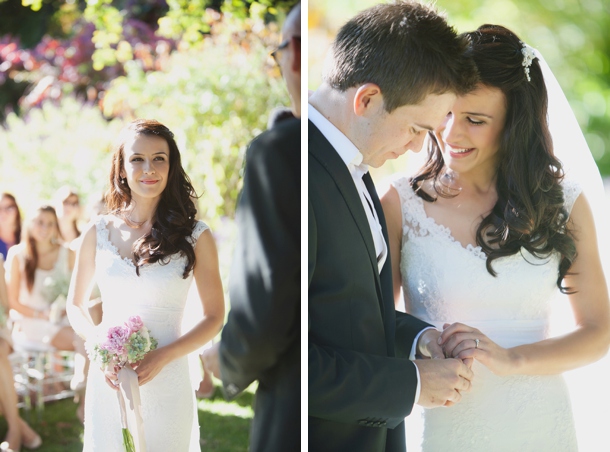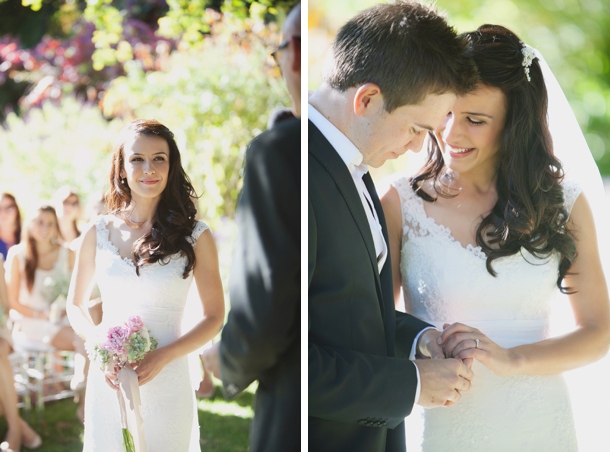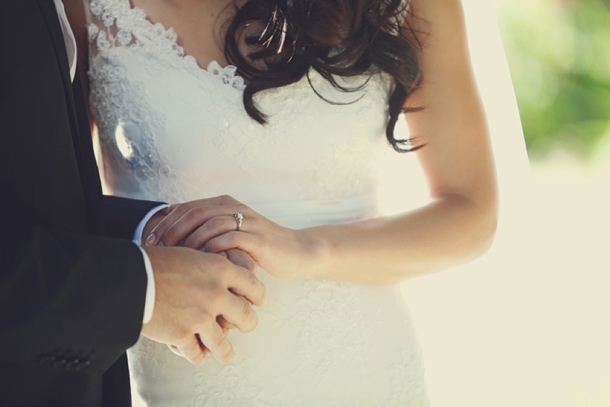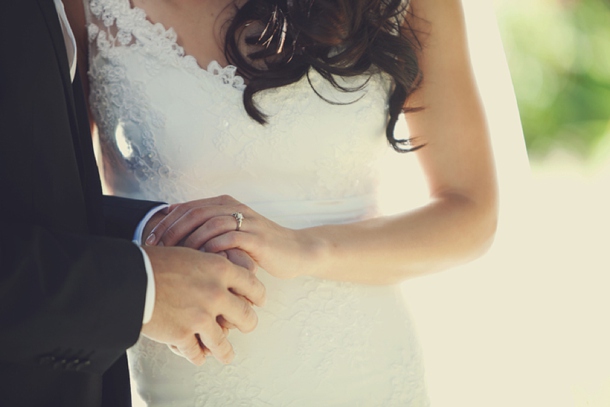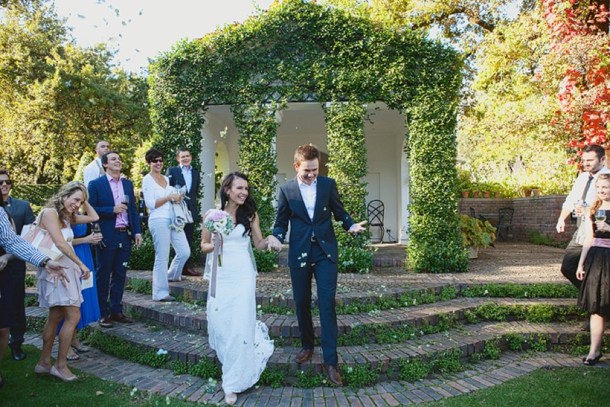 The planning process was very exciting and at times quite stressful. We started planning in January, and were blessed to have Barry Geyer from Event & Design as the wedding planner, so Nicolene could paint her perfect wedding picture for him and he did the implementation and hard work! After looking at quite a few venue options, we weren't exactly happy with any one of them. Then on the recommendation of a friend, we visited Rustenberg Wine Farm on a crisp summer's morning. Rustenberg is a hidden secret in Stellenbosch as they don't host weddings or functions there on a regular basis. The understated traditional Cape architecture with the most beautiful gardens appealed to us. There was a sense of serenity and purity about Rustenberg and its people and we immediately knew that this was where we wanted to celebrate our big day.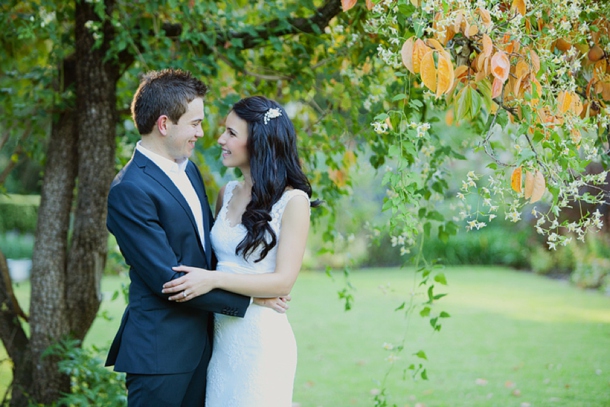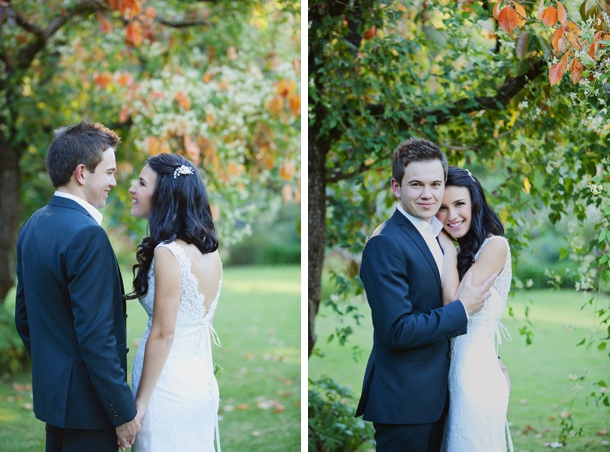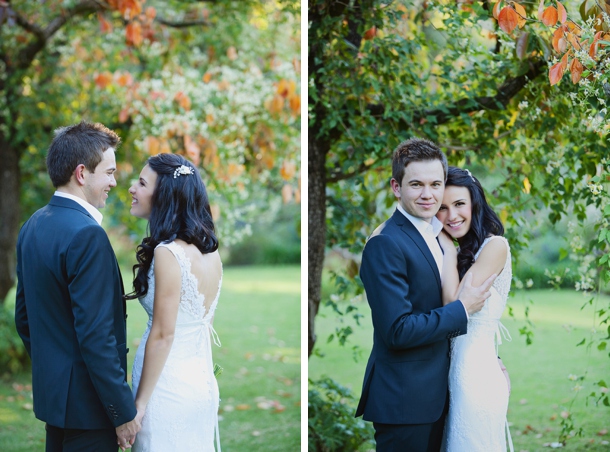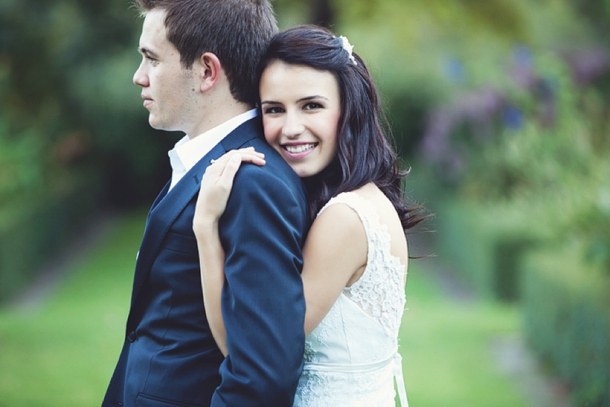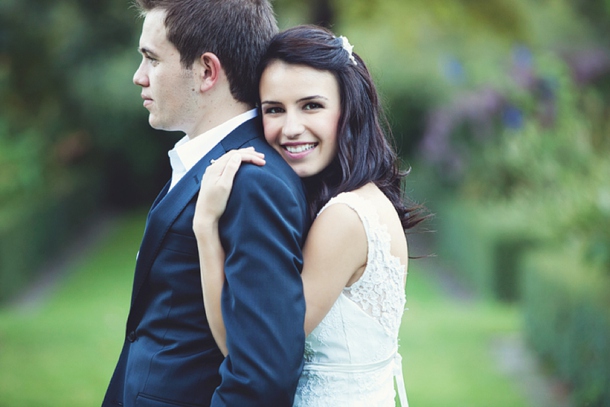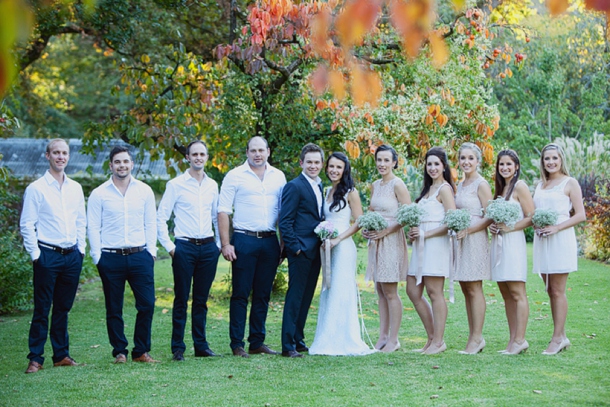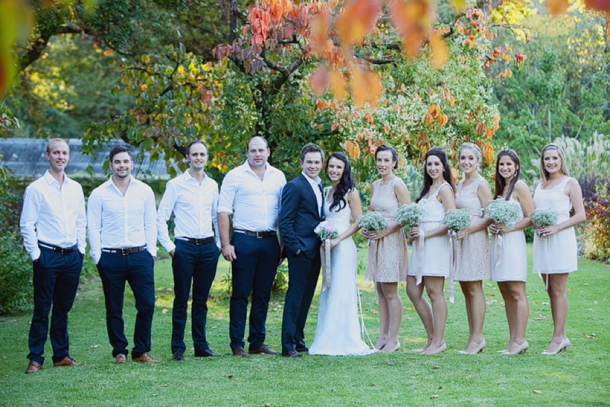 With Elreda (The Function Manager) and Barry our plans were soon put into action and the most stunning picture unfolded. After heavy rains earlier in the week, we were blessed with the most beautiful autumn day with not a single cloud in the sky. Intermezzo Cavalleria was played by the violinists as Nicolene and her dad walked down the aisle. Ds Theo Geyser read the most incredible verse in Romans 12, and afterwards the guitarist, Ethan Floris, played "Our God is greater" and we closed the ceremony off with praise and worship.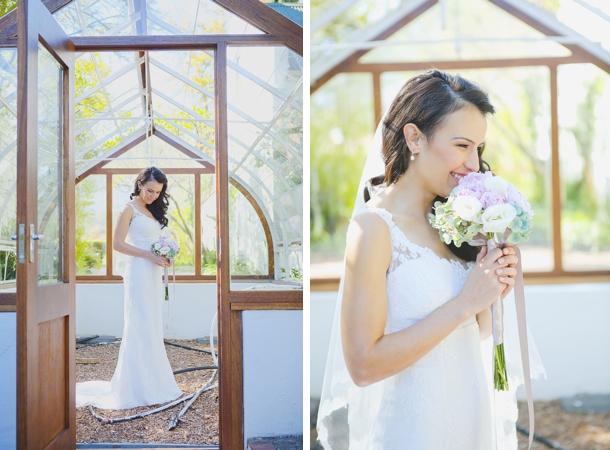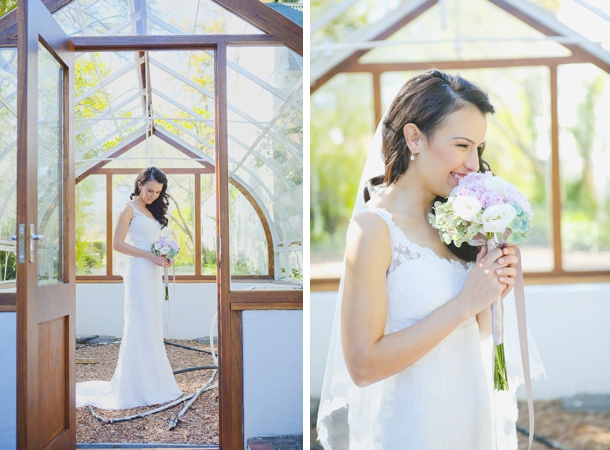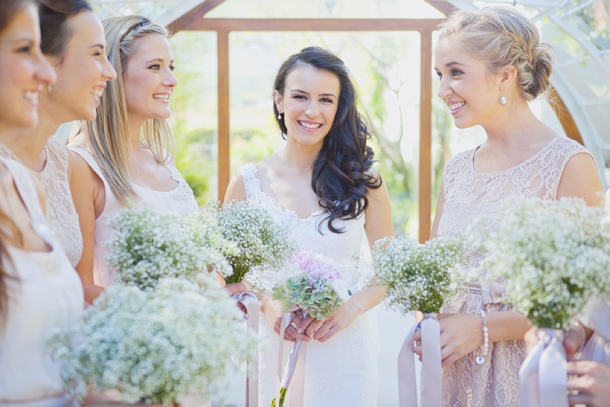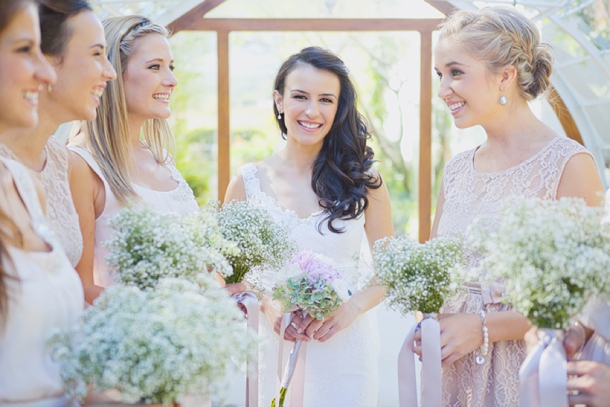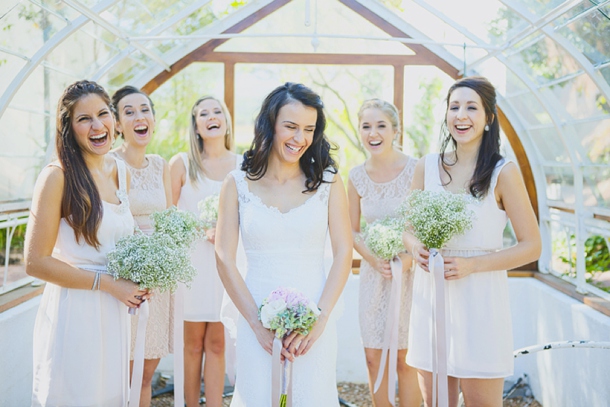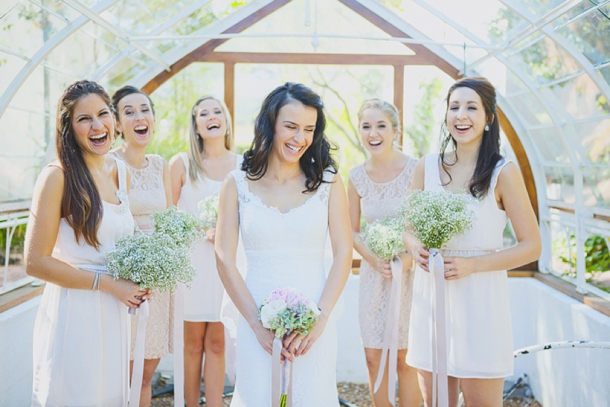 The guests were then treated to delicious canapés made by Dish Catering, Rustenberg's own wine, beer that had been brewed by one of our friends, Stephan, croquet, an Origin coffee barista and a relaxing area in the beautiful garden. This was the most special part of the wedding. Ethan played a variety of Jack Johnson and John Mayer's music while the guests were relaxing on couches, drinking wine and playing croquet.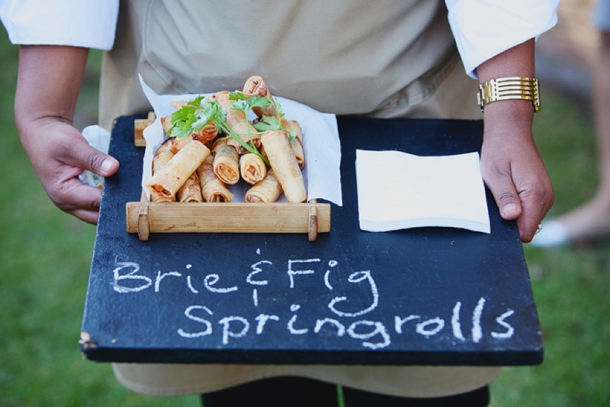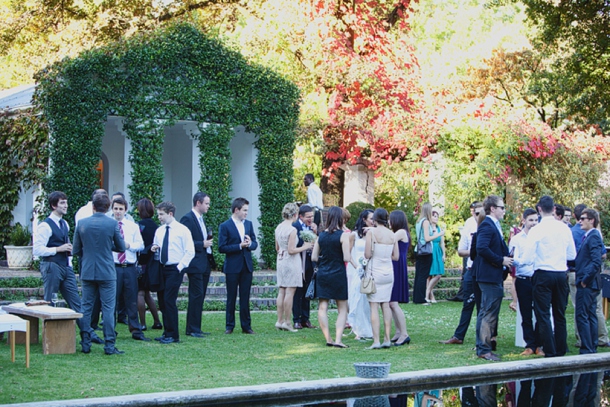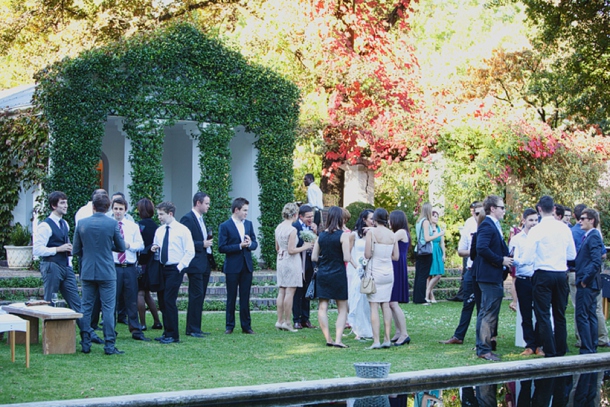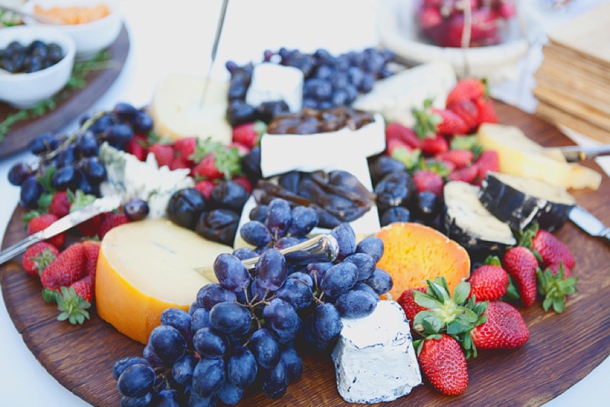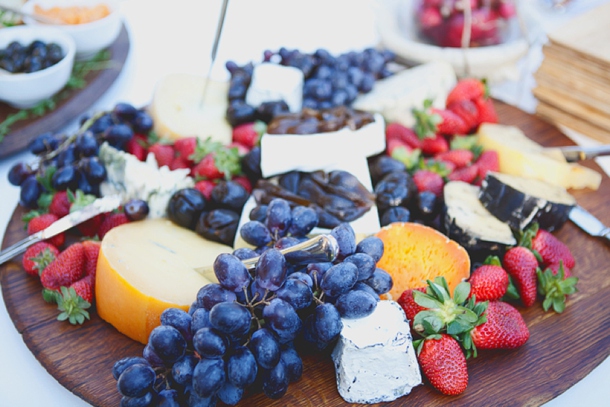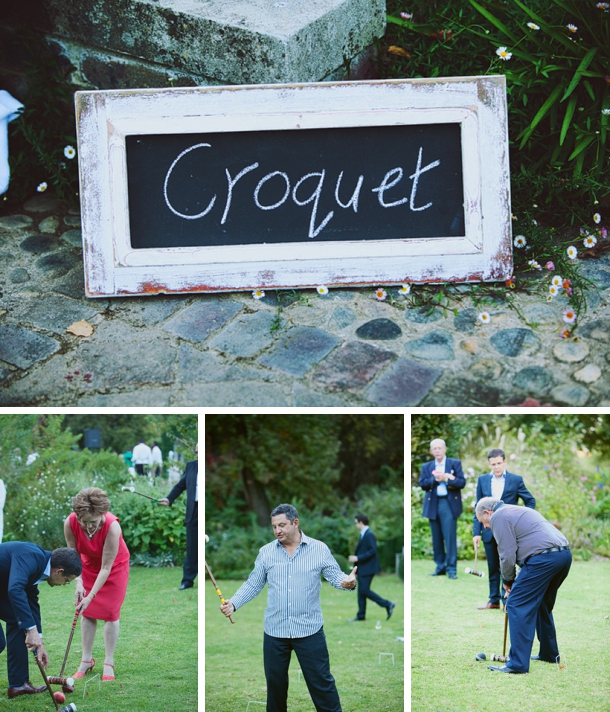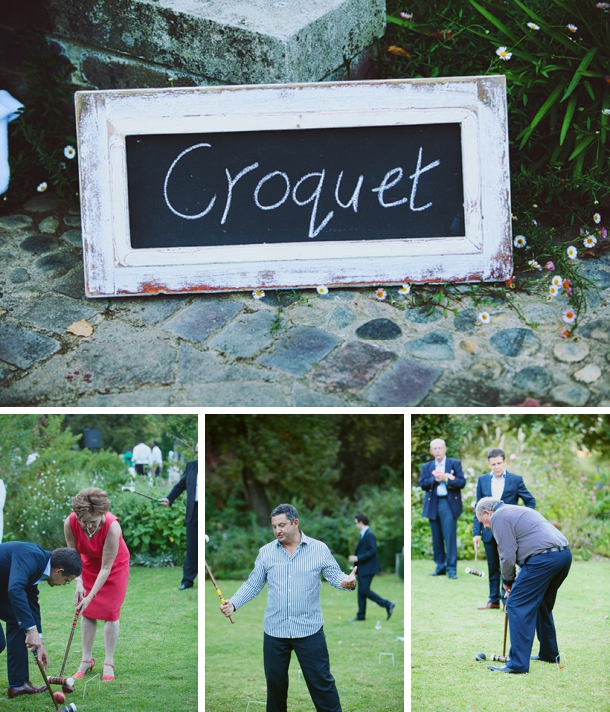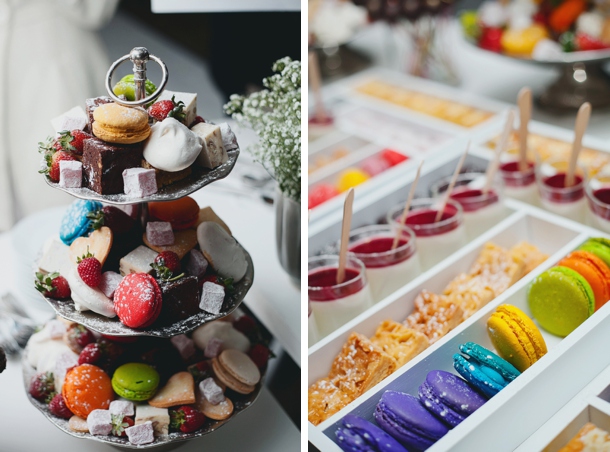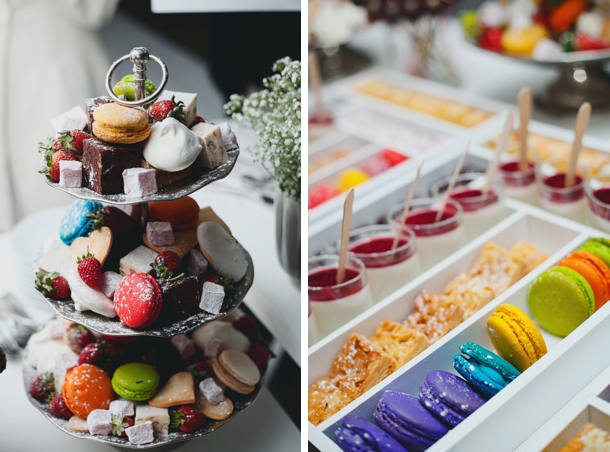 Soon, our MC welcomed the guests to the reception and we opened the dancefloor, soon joined by our brides' men and ladies. After the speeches, the feast of the year began! Each table had their own little buffet served by the waiters, including a delicious variety from fillet with sundried tomatoes rocket and pine nuts to melanzane (an Italian dish). Dish created a dessert table with everything from lollipop brownies to macaroons and cupcakes from Lollipop Legs. The night ended with the guests on the dancefloor, and enjoying a petite burger midnight snack, also from Dish. It was a fairytale ending.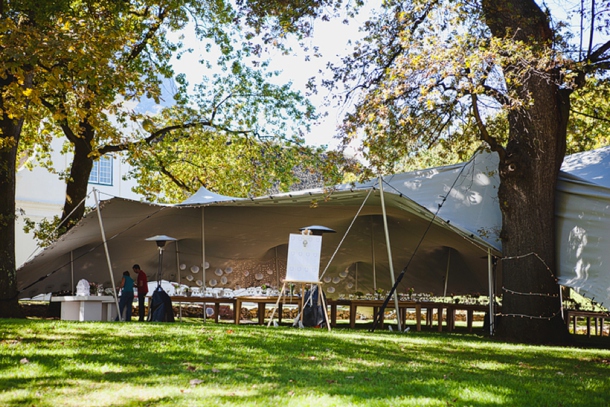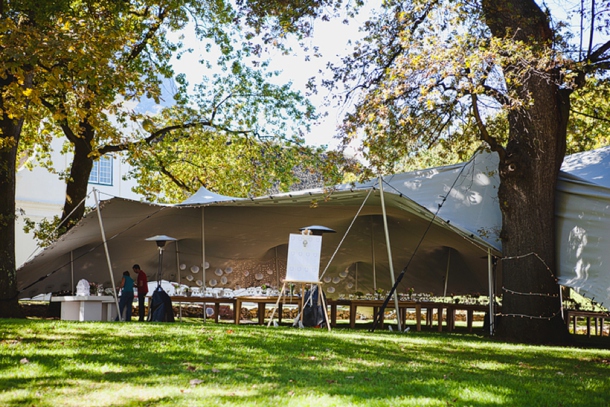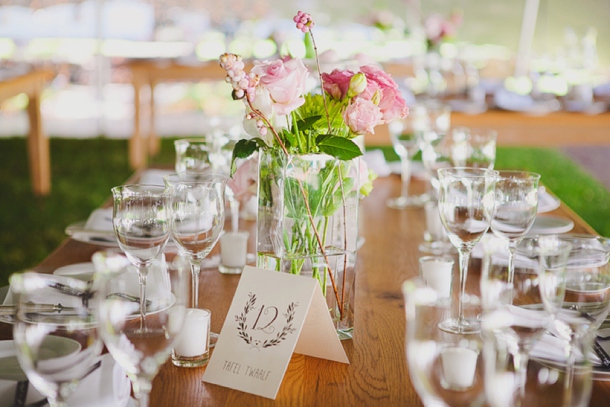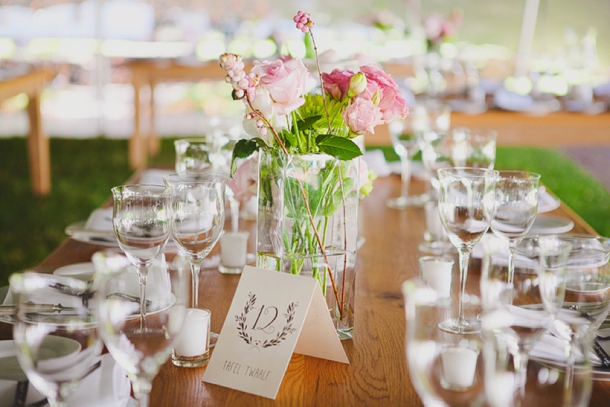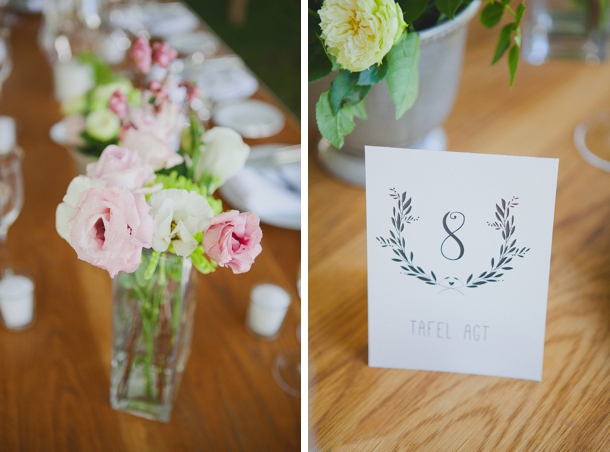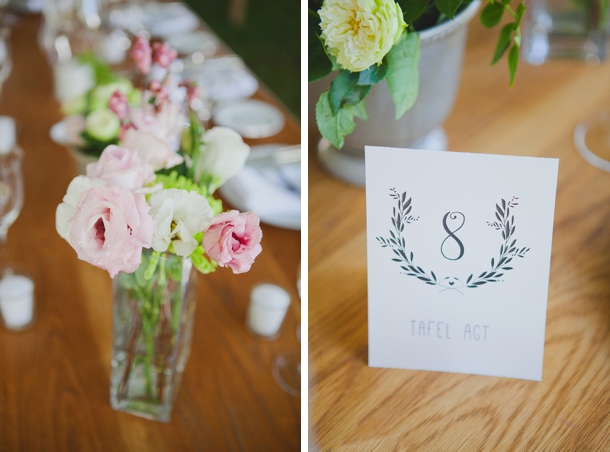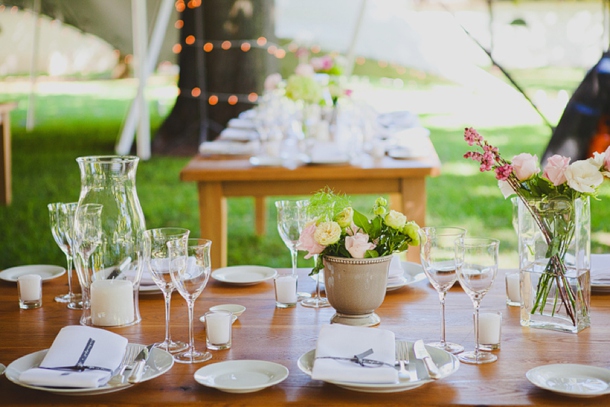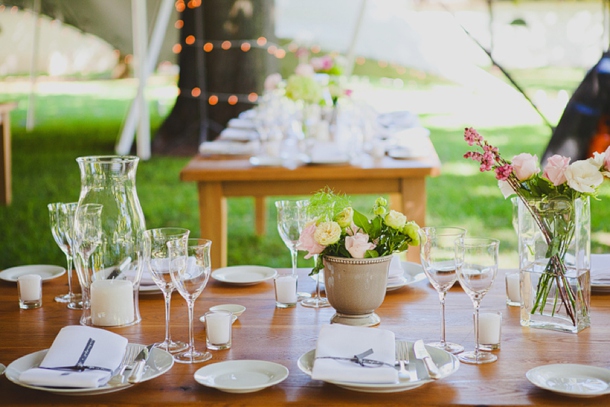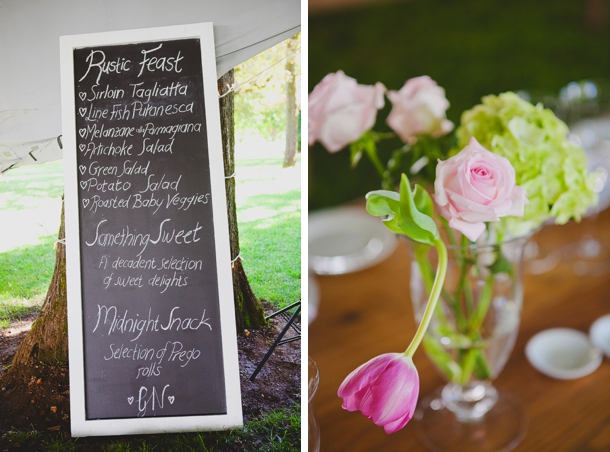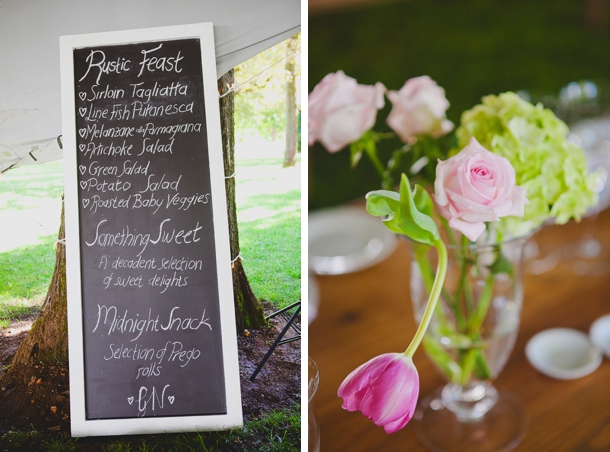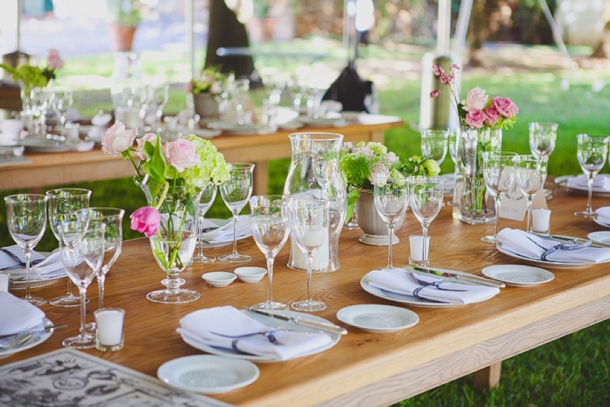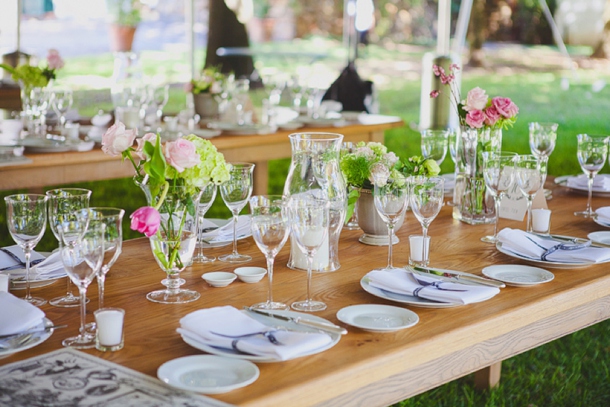 My advice to future brides is to just relax and enjoy the day, as time goes by so quickly. I was lucky enough to have a wedding planner, which helped a lot in balancing planning with my full time corporate job. Also, have a budget a stick with it – there are 'nice to haves' and 'must haves'! ;)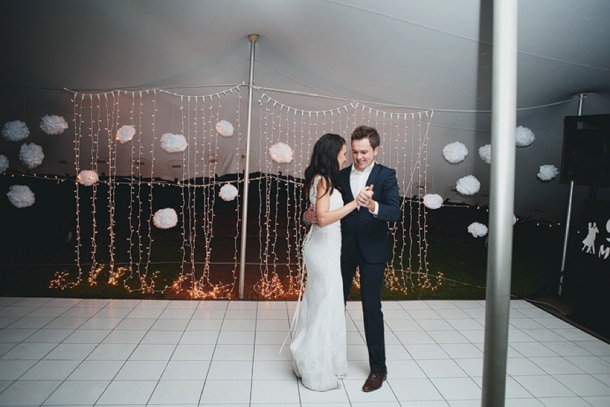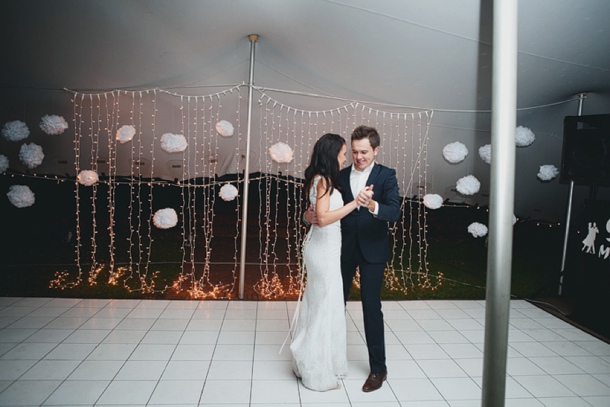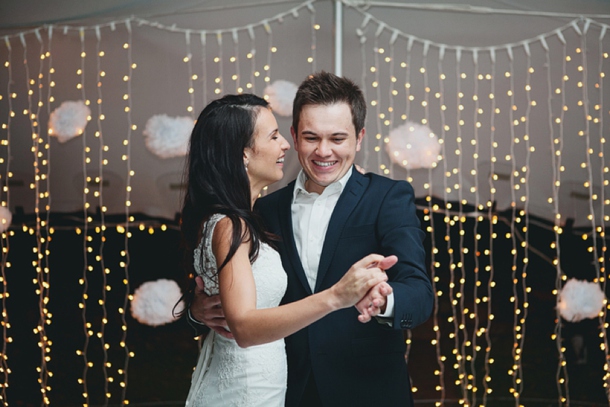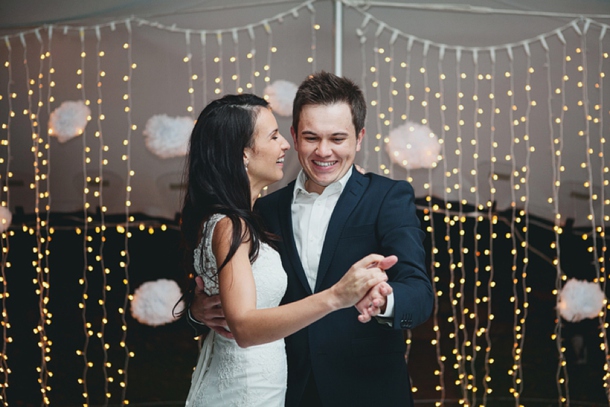 Thanks so much Nicolene and Greeff, and congrats again on your big day! And thank you to Celeste of Aglow Photography – you know you want to head over to her blog to see more!
SERVICE PROVIDERS
Venue: Rustenberg Estate | Catering: Dish Food & Social | Photography: Aglow Photography | Co-ordination: Barry Geyer for Event & Design | Flowers & decor: Elle Fleur | Cupcakes: Lollipop Legs | Stationery: Sugarpenguin | Bride's dress: Robyn Roberts | Bridesmaids' dresses: Zara | Hair & makeup: Caren Fourie | Hiring: Classy Hire | Hiring: Top Table | Hiring: Makiti Hire | Hiring: Okasie | Hiring: Tentickle | Hiring: Wilgenhof Estate | Guitar: Ethan Floris | Violin: Nadine and Maryke Spies | DJ: Jean Demant | Coffee & barista: Origin