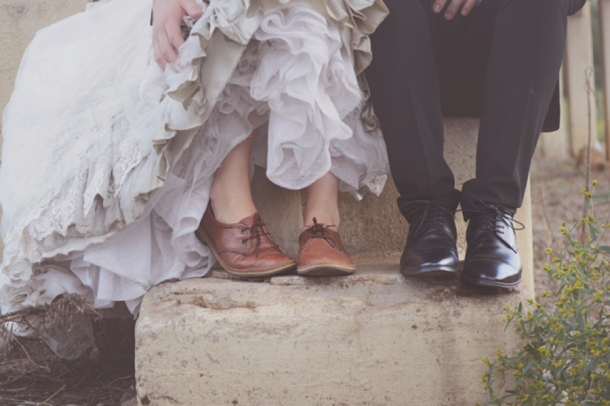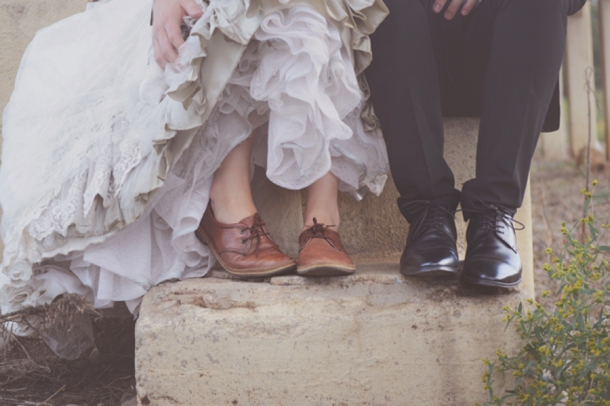 It only took one look at today's wedding to know I would feature it here on SBB, because what can I say, a bride who gets married in her veldskoens, is most definitely a SouthBound Bride! For our overseas readers, veldskoene are a type of traditional South African shoe. And that's not the only South African icon making an appearance in this Potchefstroom wedding, as it took place in the old factory of one of our signature brands, Snowflake. Add pretty Victorian/Dutch vintage details, navy lace runners, jewel tones, adorable book pear details and a grey lace dress (swoon) and you're talking all kinds of lovely. But I think what I heart the most is the story that Rochelle and De Markhoff have – true love at first sight, and young love at that! Kallah Ohr was there to capture every moment of this joyous day, including the moment that De Markhoff clearly fell in love at first sight all over again as his bride walked down the aisle.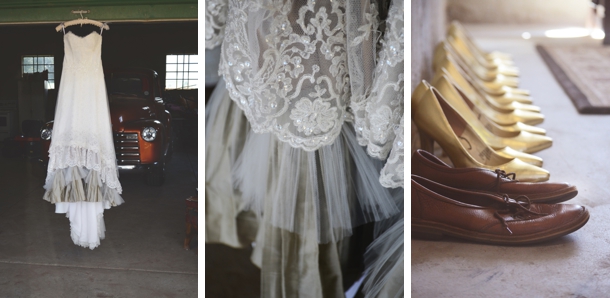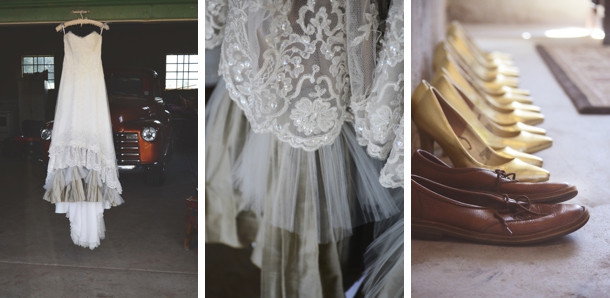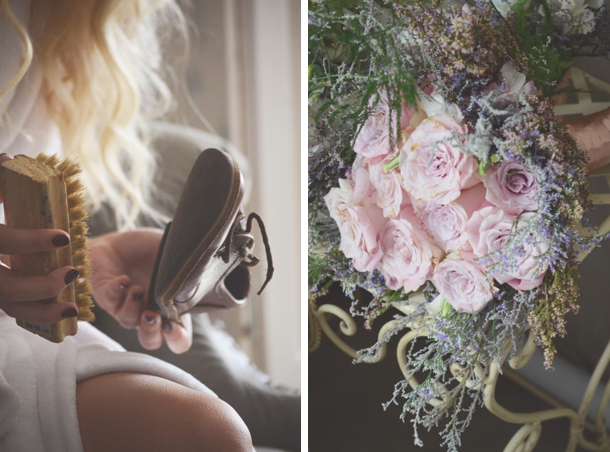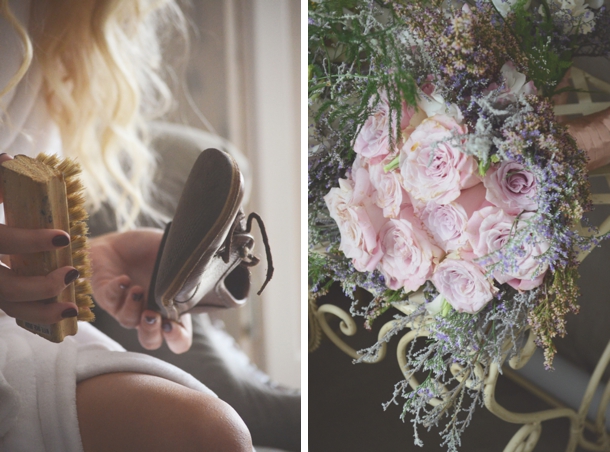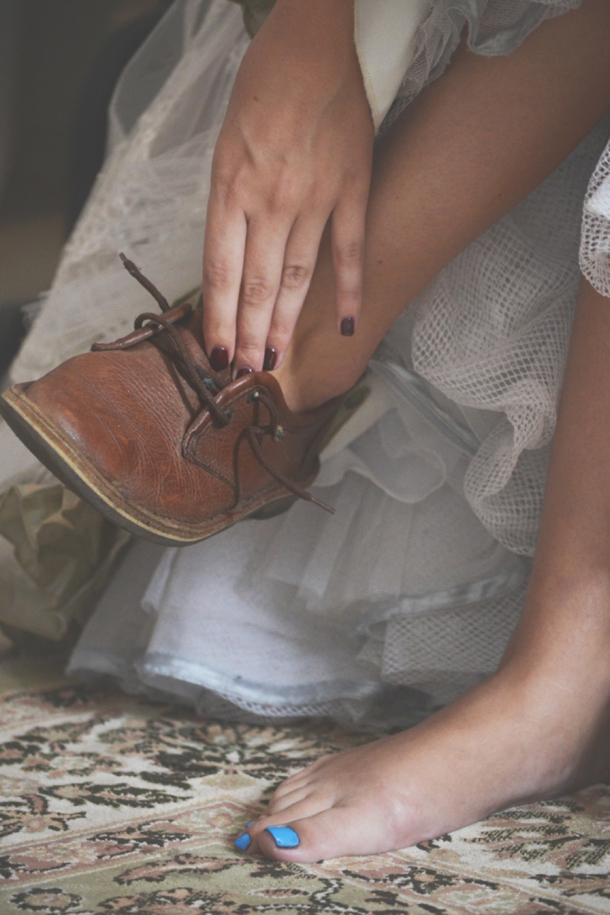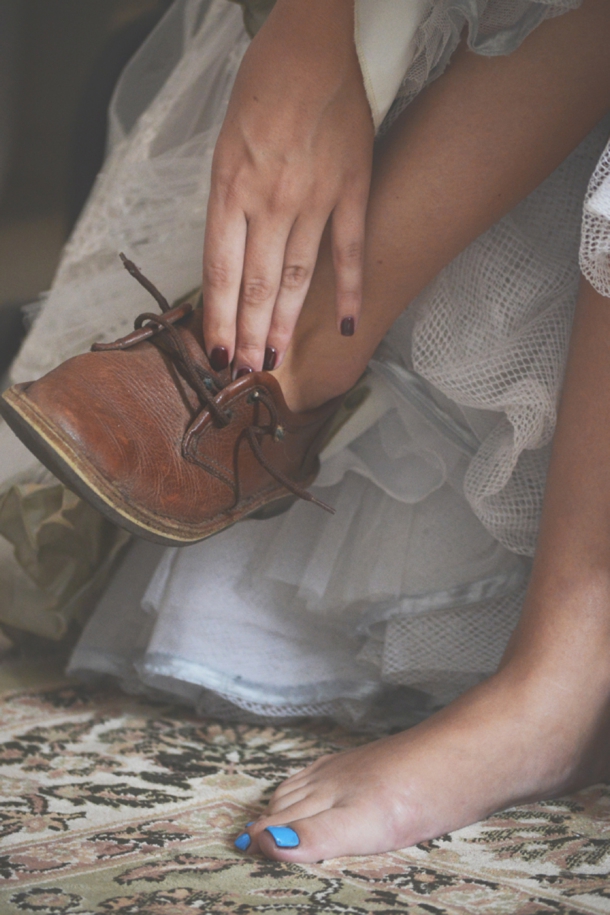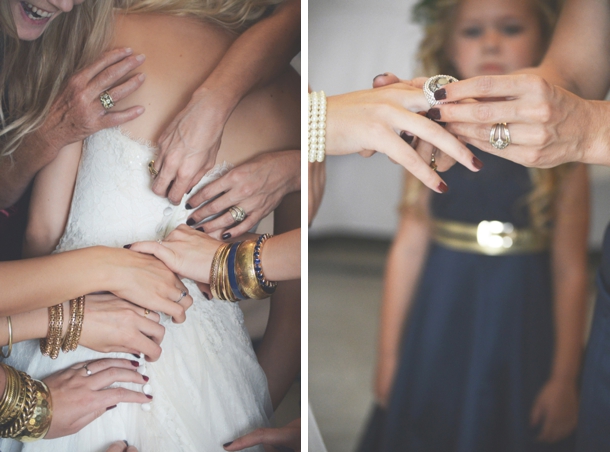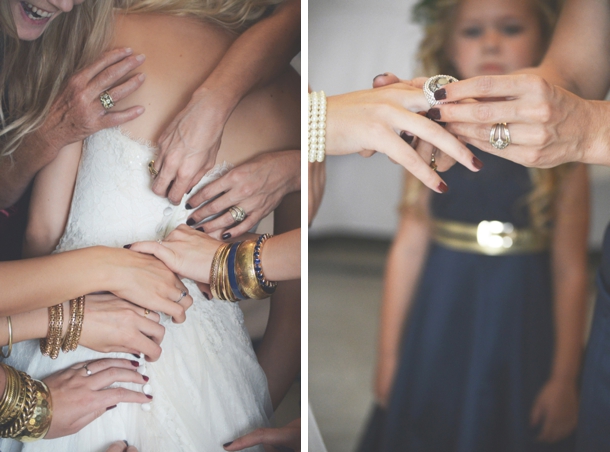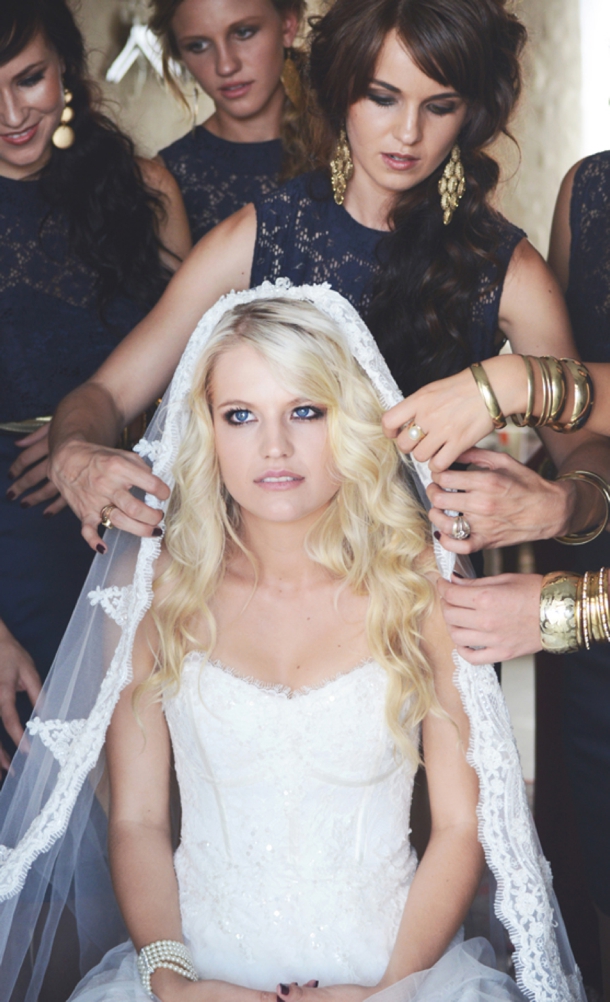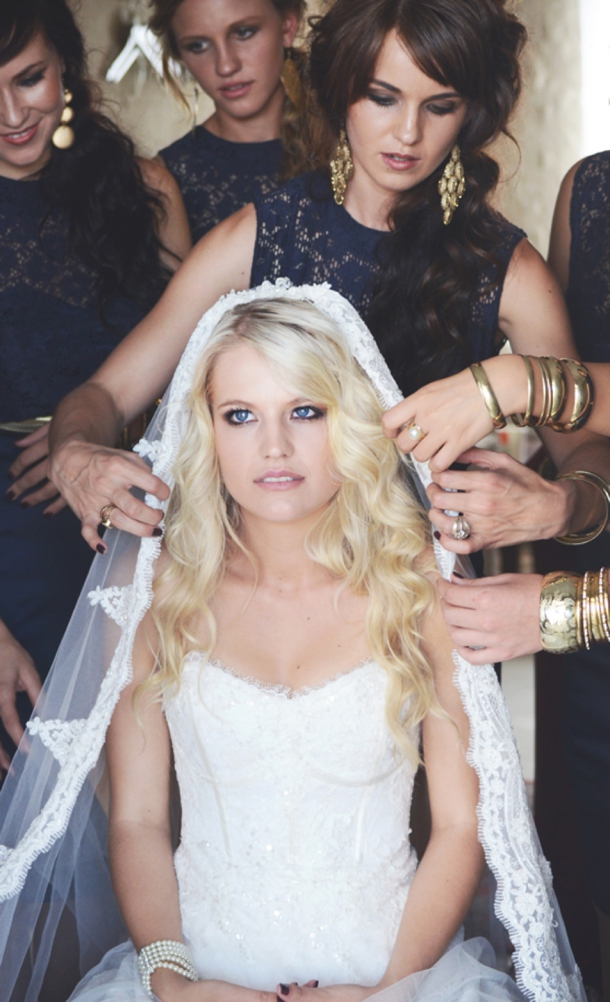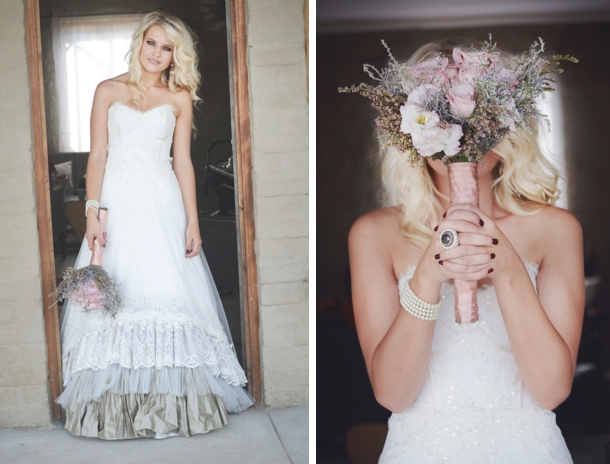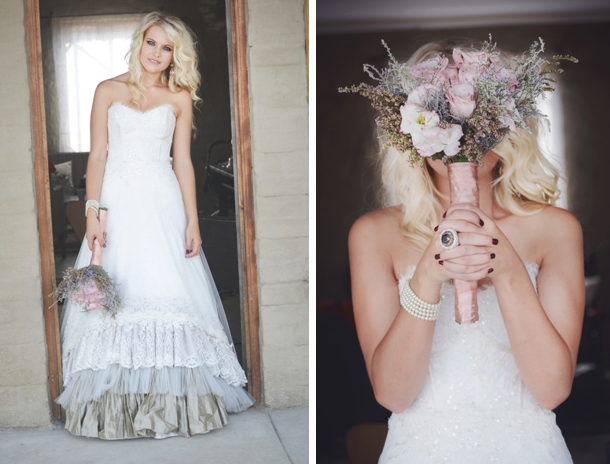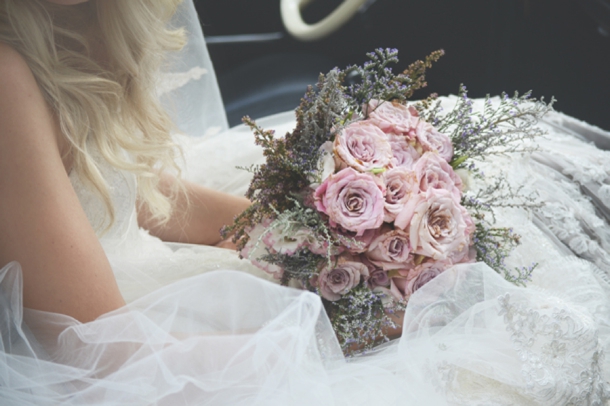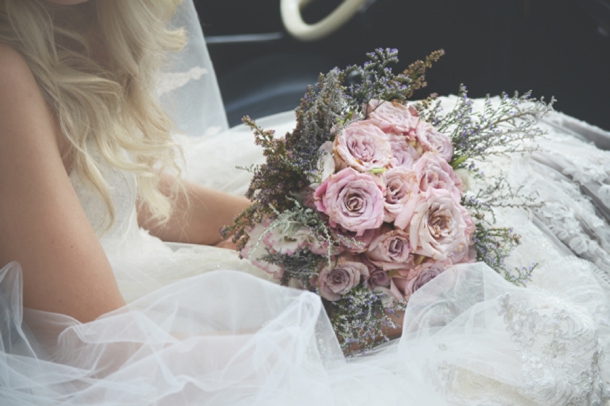 From the bride, Rochelle:
De Markhoff and I met in high school. It was a moment of love at first sight when I walked into the classroom, on the first day of Grade 8. He still describes that day in detail too, and says it was like a movie – everything happened in slow motion, with wind blowing through my hair and the sun shining behind me. Since then we've been best friends but only started dating in Grade 11.
We'd been together for almost six years when he proposed. He invited me for my birthday party at Fiories (my favorite coffee shop in Potch). When I started walking up the stairs, our favorite song started playing (God is Hier Teenwoordig). As I got to the second floor I saw De Markhoff standing in a suit with over 300 candles surrounding him, and I immediately knew it wasn't my birthday party. When I got to him through all the candles he told me how much he loves me, got down on one knee and asked me to marry him with the most beautiful ring I've ever seen. After all the emotions, we enjoyed a private dinner and went home to share the awesome news. It was definitely one of the best days of my life.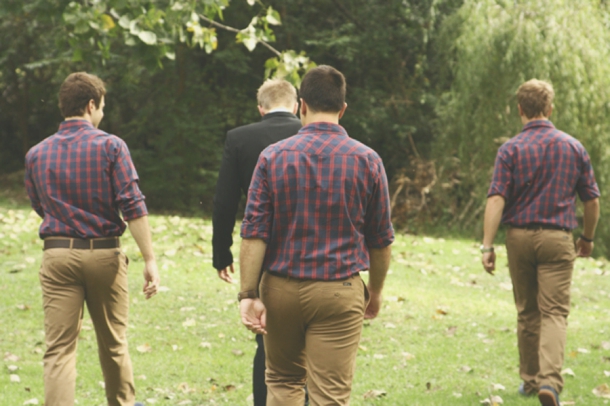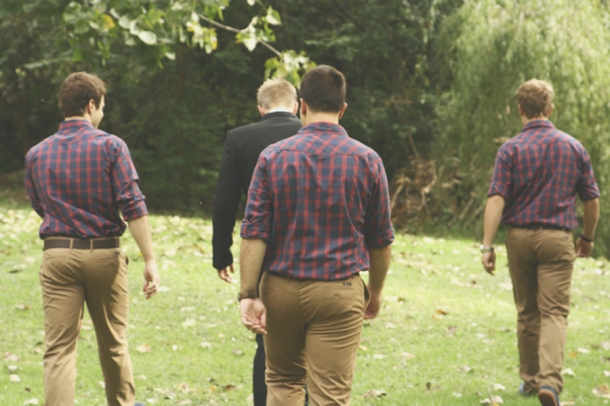 I loved our venue. We chose the Snowflake Mill (an old factory in Potchefstroom). I fell in love with it when I began to study in Potch four years ago – I would always drive by and dream of the possibilities of what it could be. The building is very special to me and I'm so glad that it could have been part of my wedding day. I wish it could one day be mine – I've got such great plans for it! I can see its potential almost the same way God sees the potential in each of us.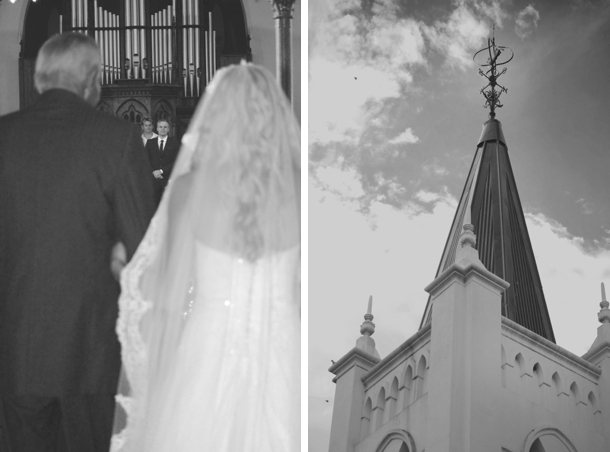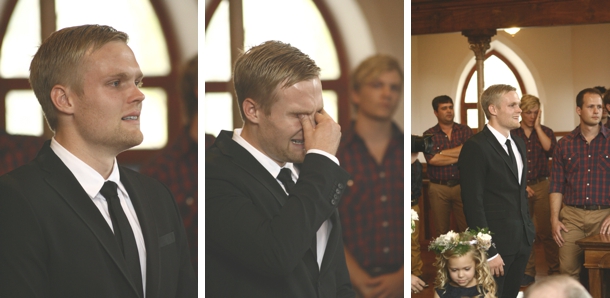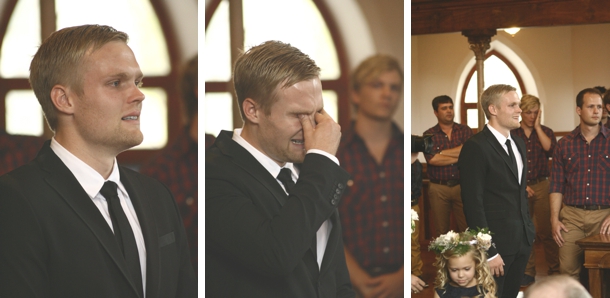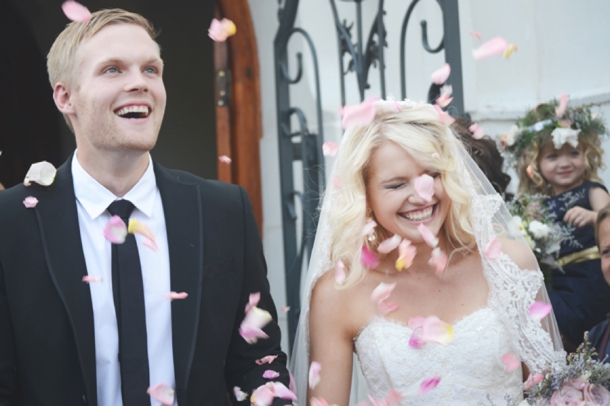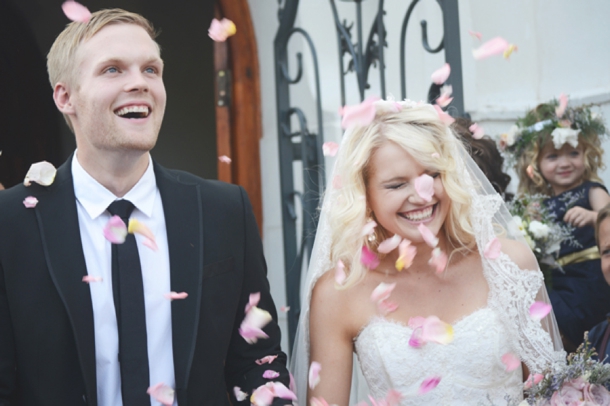 The theme for the day turned out to be a rustic, retro, vintage feel. The color scheme was all the shades of navy, maroon, plum, gold and champagne. We made everything ourselves – I'm so blessed to have talented family and friends who could help. I made our invitation cards, my sisters designed all the stationery (confetti, badges for place names, menus, invitation cards, etc., and my mom made the navy lace runners.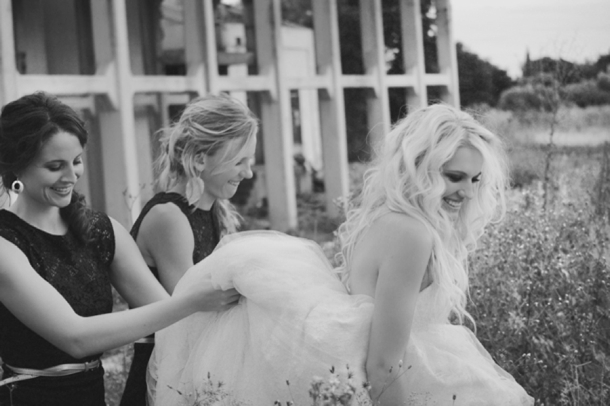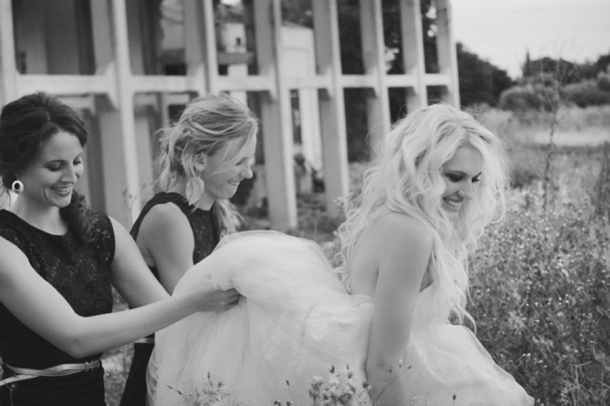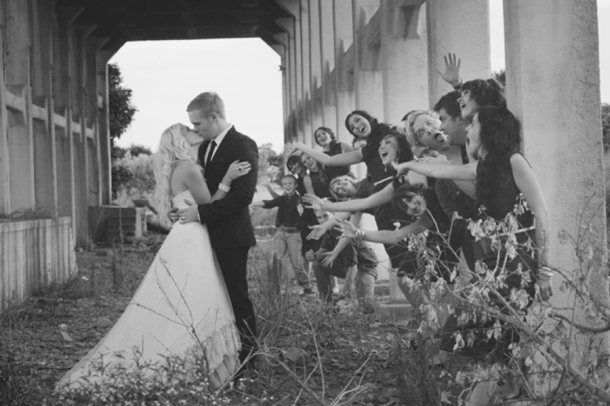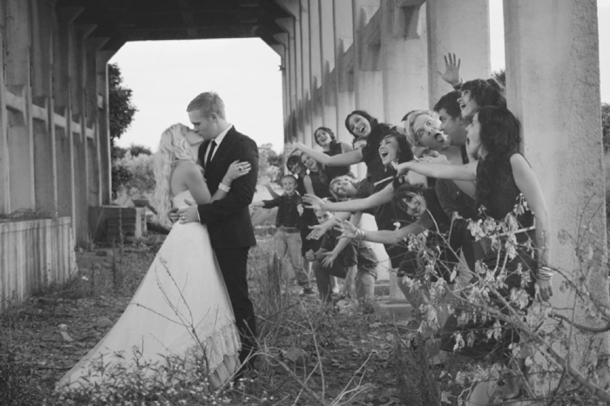 We also made pears out of books, adding name tag badges to them. At each place setting, guests found a menu, a photo of us and a voucher to come and visit us. We had ribbons everywhere, and two confetti – rose petals at the church and popcorn at the Snowflake. With the help of family and friends, we also made ten chandeliers out of clay, rolling over 20 000 clay balls to create them!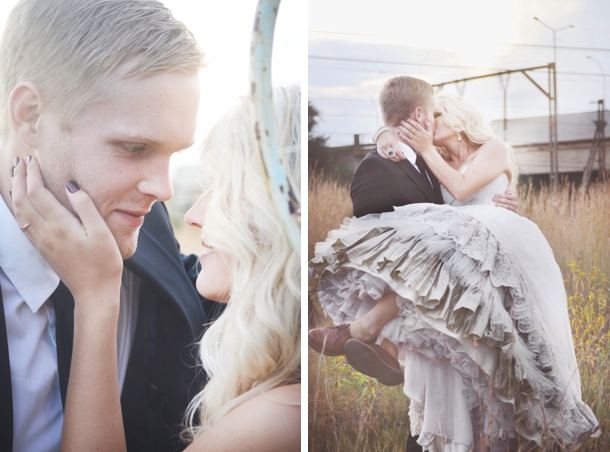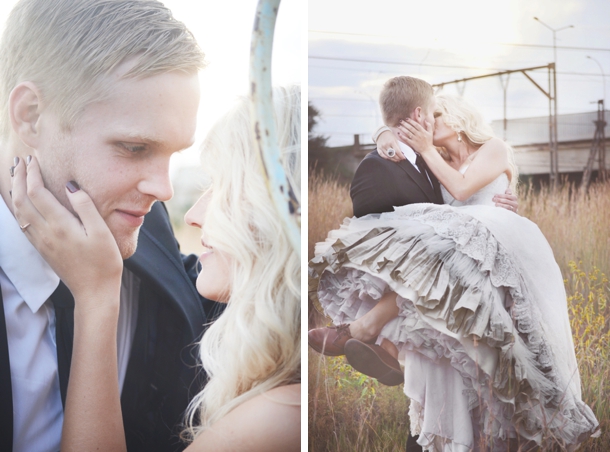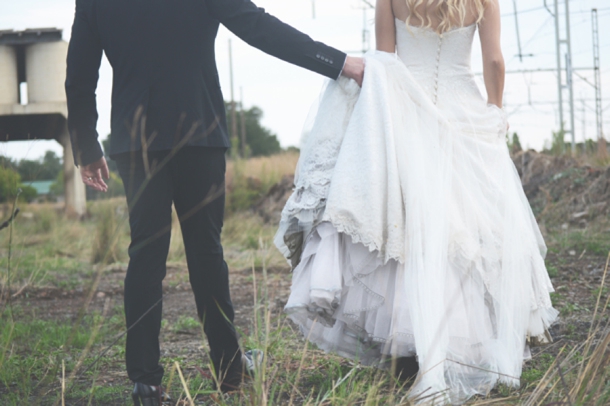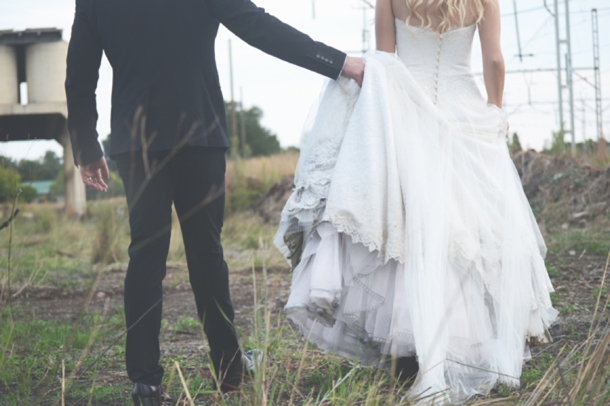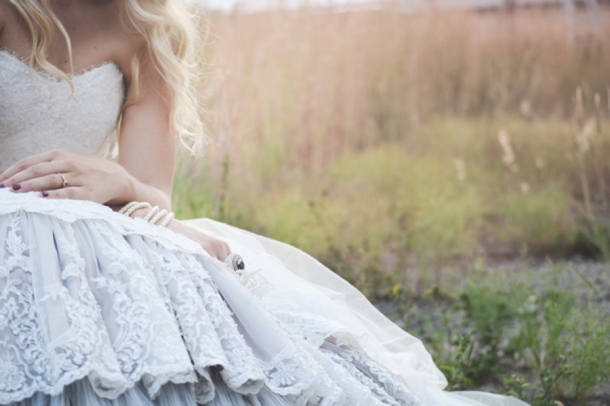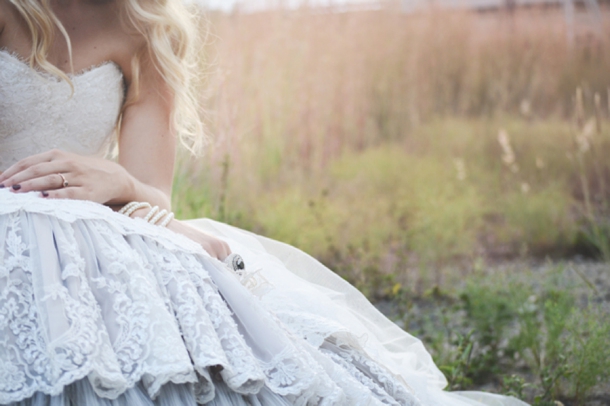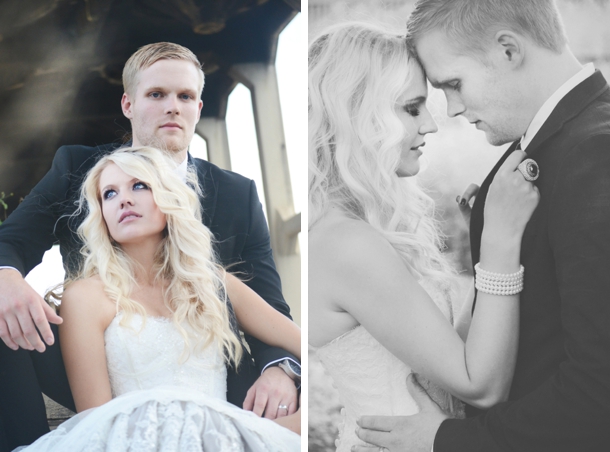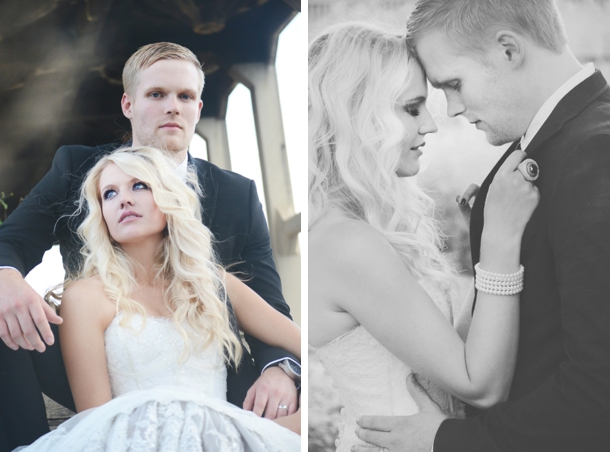 Our dinner was a five course meal, and afterwards we had a cheese cake table. This was a highlight for me, along with the venue – and I also loved my shoes!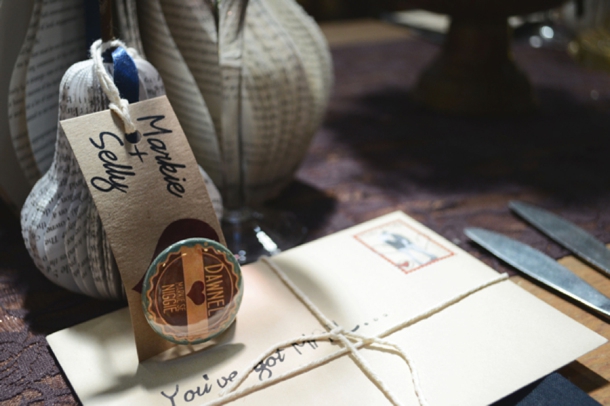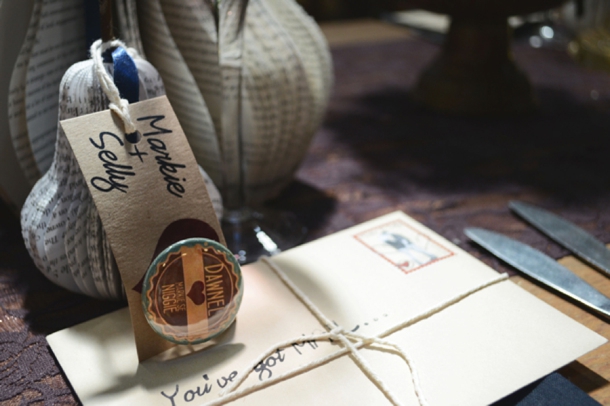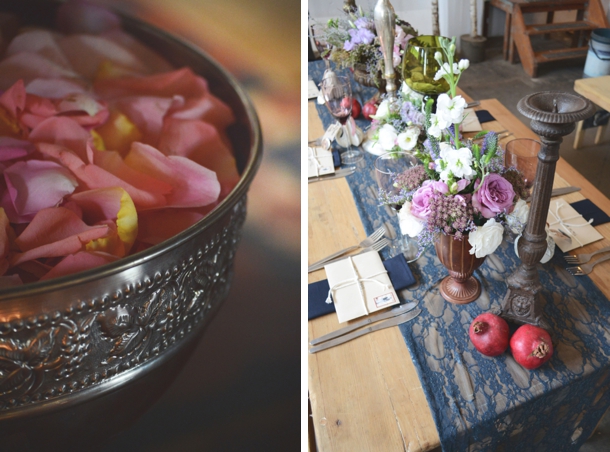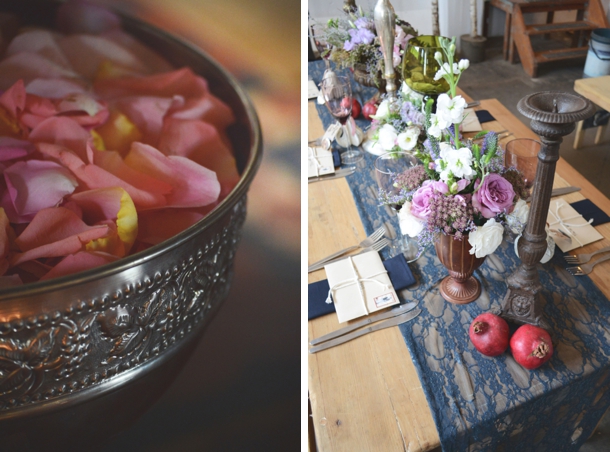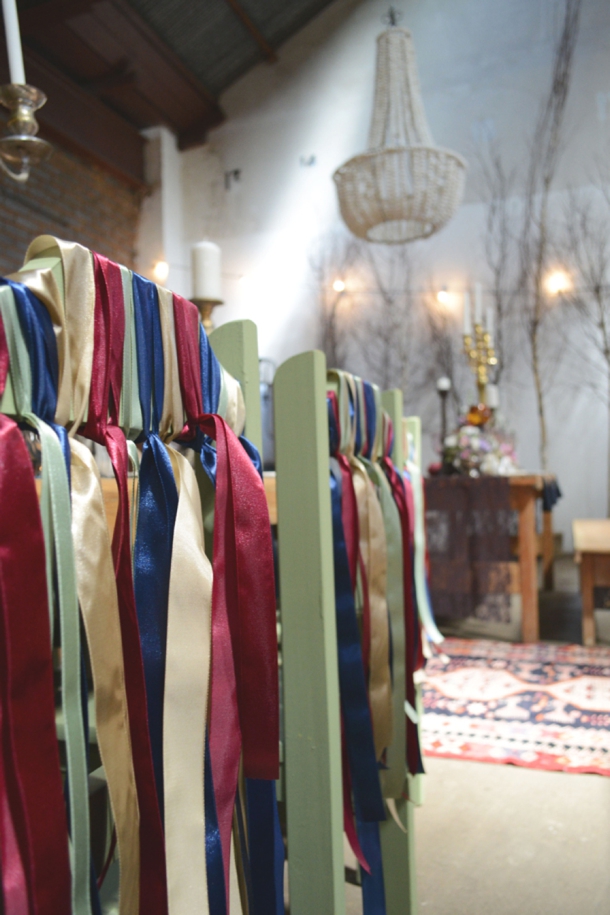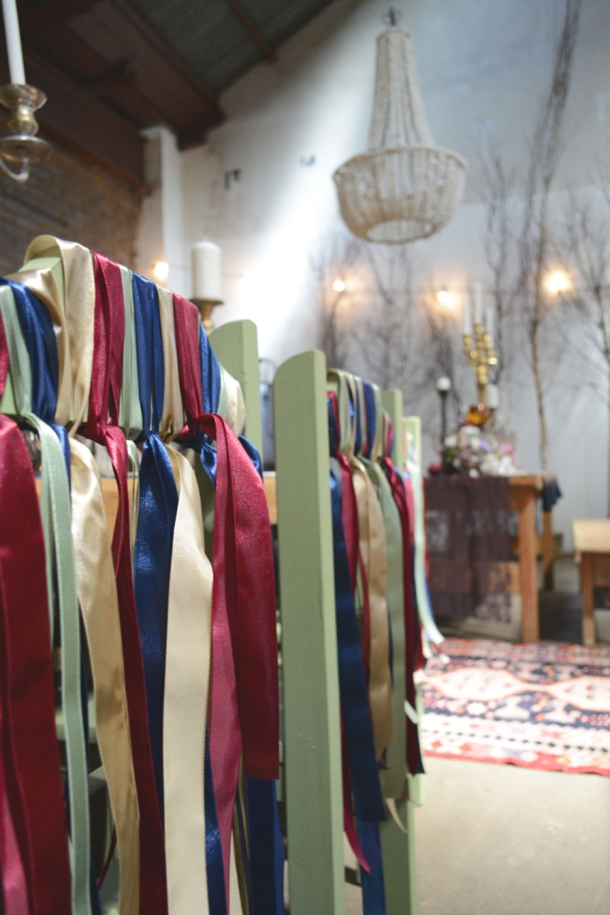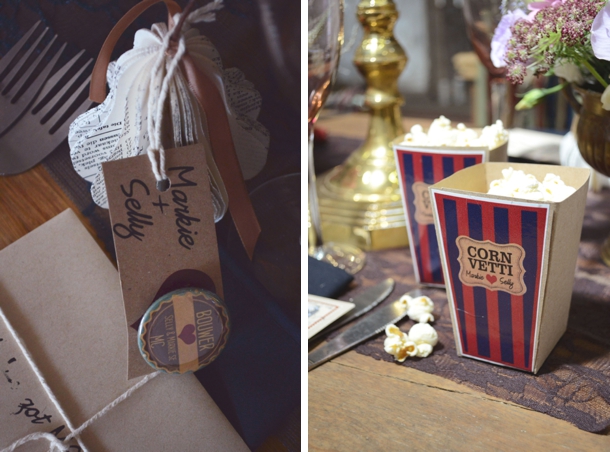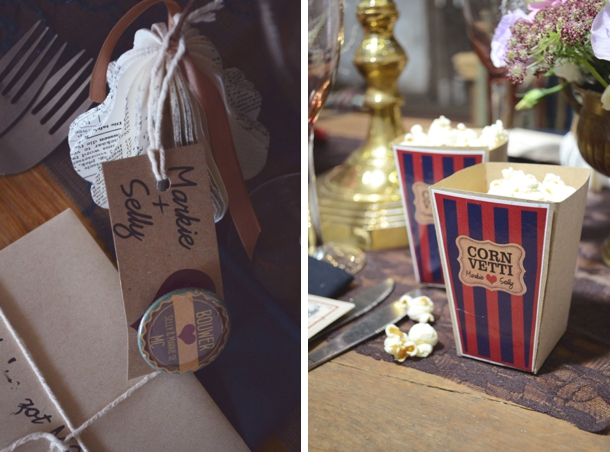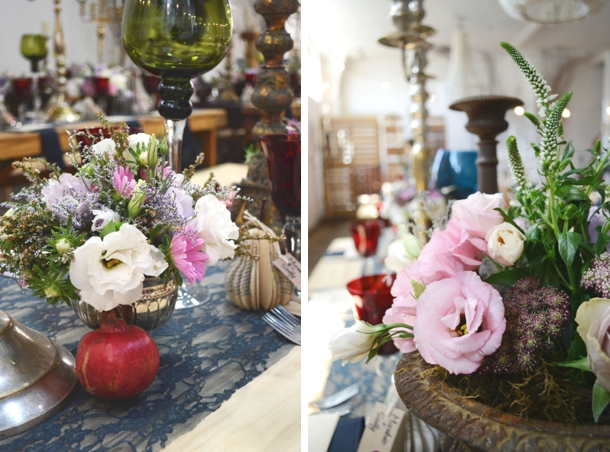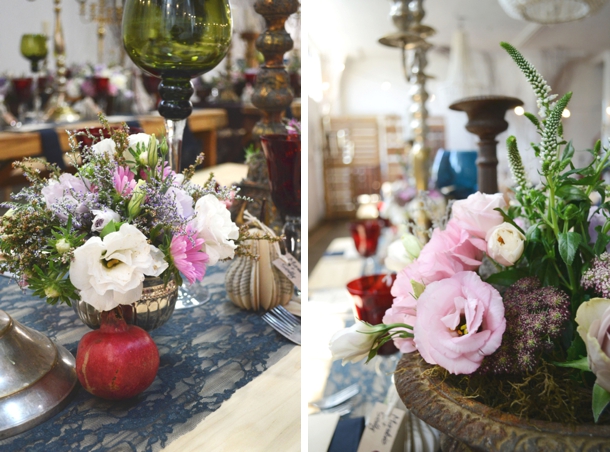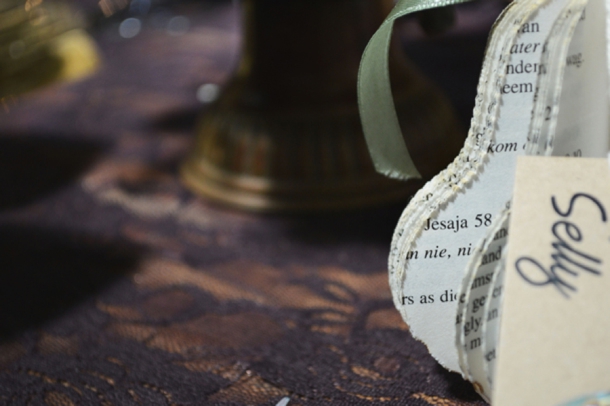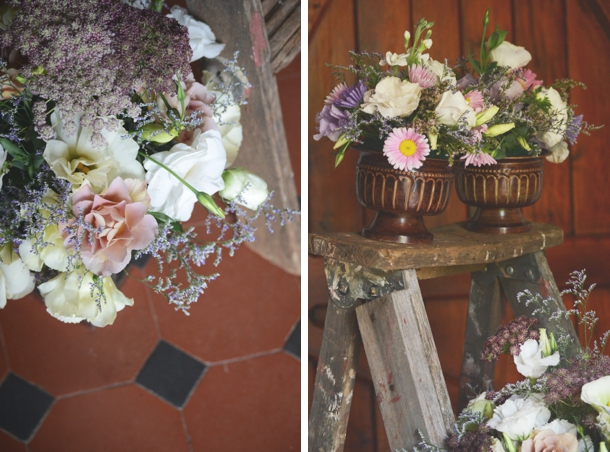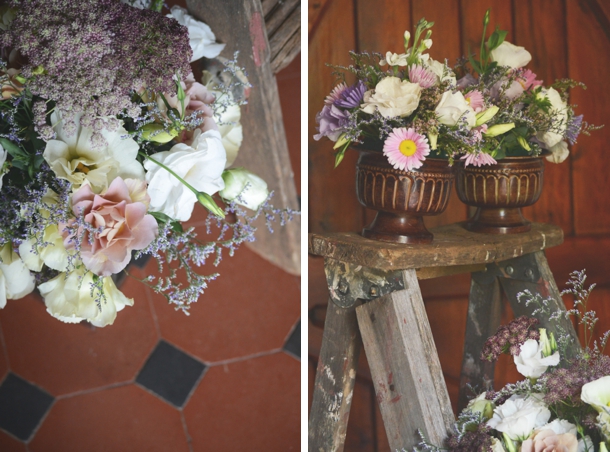 My advice to future brides is to make a big deal of your wedding because you only get married once. It is the biggest and most powerful commitment you will ever make with someone. Make sure you choose the right one! My wedding day was the best day of my life…enjoy the journey!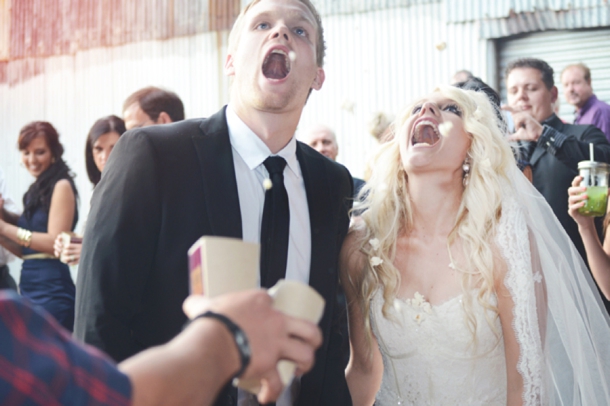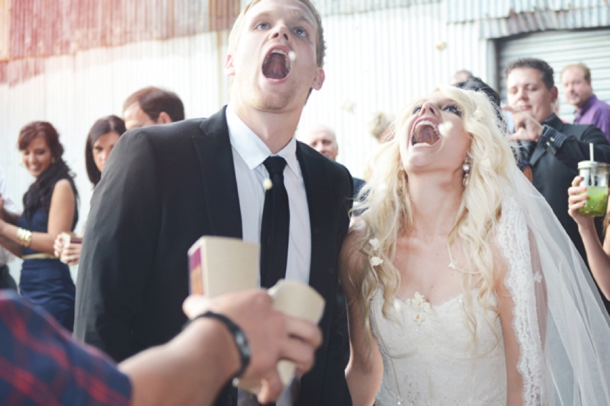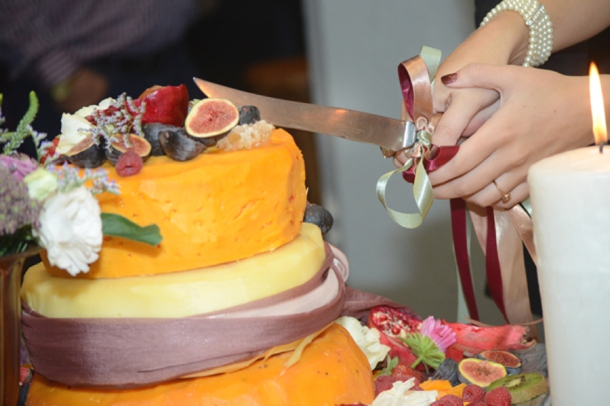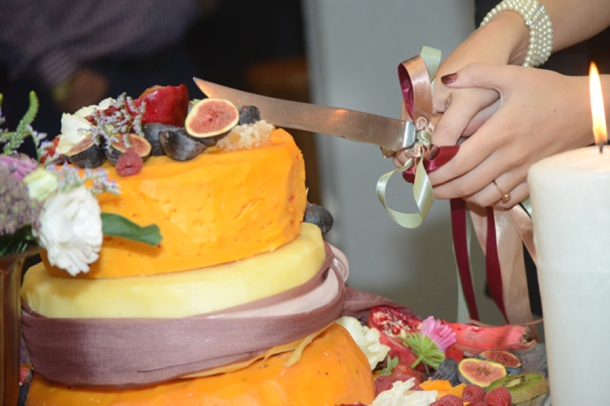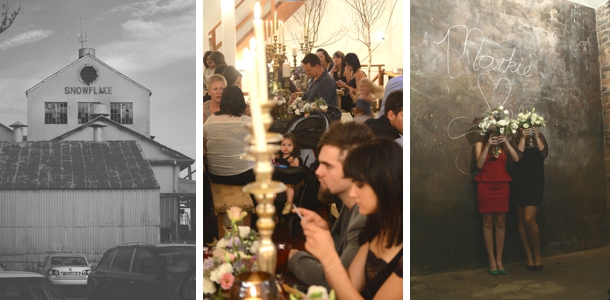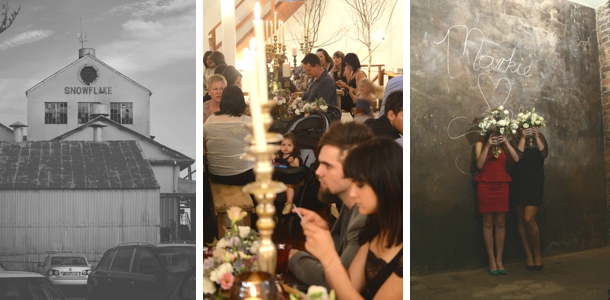 Thank you so much, Rochelle and De Markhoff! It's been a pleasure having you on the blog today – and thanks to Kallah Ohr for sharing! Head over to her blog for more.
SERVICE PROVIDERS
Venue: The Snowflake Mill | Catering, florist, decor & cake: Abrie | Photography: Kallah Ohr | Video: GingaNinja | Stationery: Hesti Enslin (0845140433) | Bride's dress: Anel Botha Couture | Bridesmaids' dresses: Olivia (0824424958) | Entertainment: One Crown | Entertainment: Eugene Jensen | Entertainment: Bouwer Bosch | Entertainment: Jaun Ray